Johor Bahru is a Malaysian city located on the shore of the Johor Straits. While Malaysia is largely regarded as a melting pot of diverse ethnicities and ideas, the nation does not have a welcoming attitude towards LGBT people. In reality, the penalty for homosexuality in Malaysia may include up to 20 years in jail, fines, and caning. The city of Johor Bahru has a rather discrete gay scene.
Johor Bahru serves as the state capital of Malaysia's Johor state; it is located in Peninsular Malaysia's southern region and is surrounded by suburbs, industrial parks, and huge coastline regions. The proximity of Singapore to the city is a highly appealing factor. If you are interested in learning about the area's history, the city boasts a broad range of historical and cultural landmarks, the bulk of which date back to when the territory was under British colonial administration.
For years, it had a rather bad reputation until it cleaned up its act and produced a superb array of new family-friendly activities, which have increased the town's popularity in recent years. Johor Bahru is a great option if you're in Singapore and looking for a quick day trip. This city has several contemporary retail complexes, taverns, and restaurants.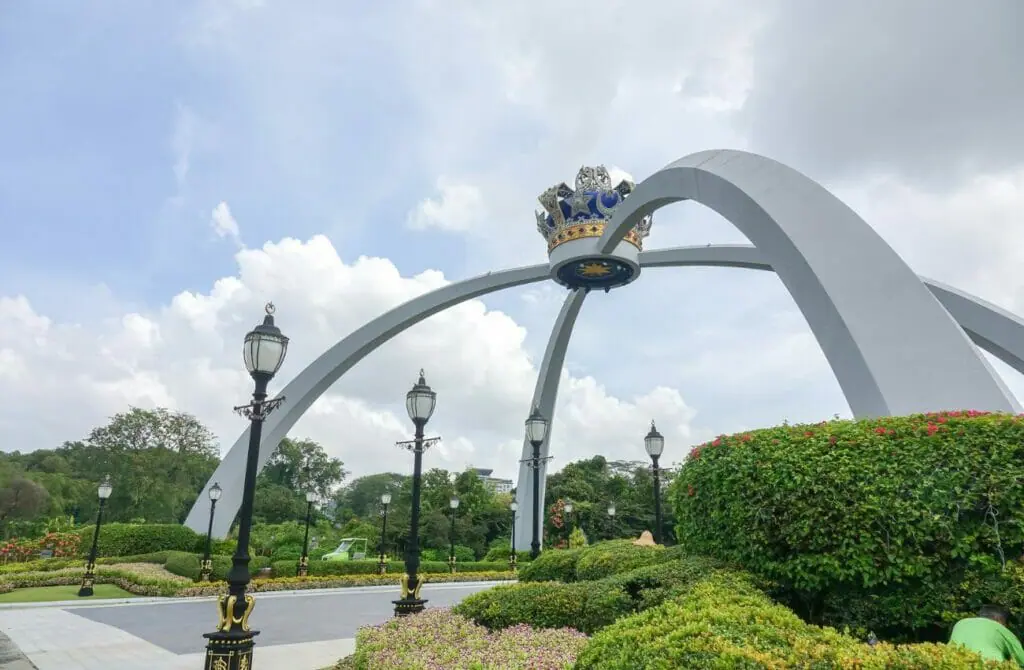 Although many Malaysians who practice religions other than Islam, such as Christians, hold homophobic beliefs, Islam, Malaysia's official state religion, is the dominant factor shaping the nation's conservative attitudes towards the LGBT community. While Malaysia was still under British colonial administration, the government passed legislation making homosexuality a punishable offense.
As a result, Malaysia does not recognize LGBT rights, and the fact that homosexuality remains a criminal offense ensures that the laws are strictly enforced. A Muslim found guilty in a court of law of violating Sharia law faces the possibility of death as a penalty for their crime.
In some conditions, Sharia law permits the death of LGBT persons. Being cautious while visiting Johor Bahru is in everyone's best interests. If you wish to prevent homophobic abuse, avoid making any form of public display of affection.
For an exciting trip, LGBT travelers may still visit Johor Bahru, the crown jewel of Malaysia's southern area and a picturesque city. Johor Bahru is a fantastic weekend getaway destination due to the many fascinating activities available, such as a booming local culinary scene, many amusement parks, and multiple shopping malls.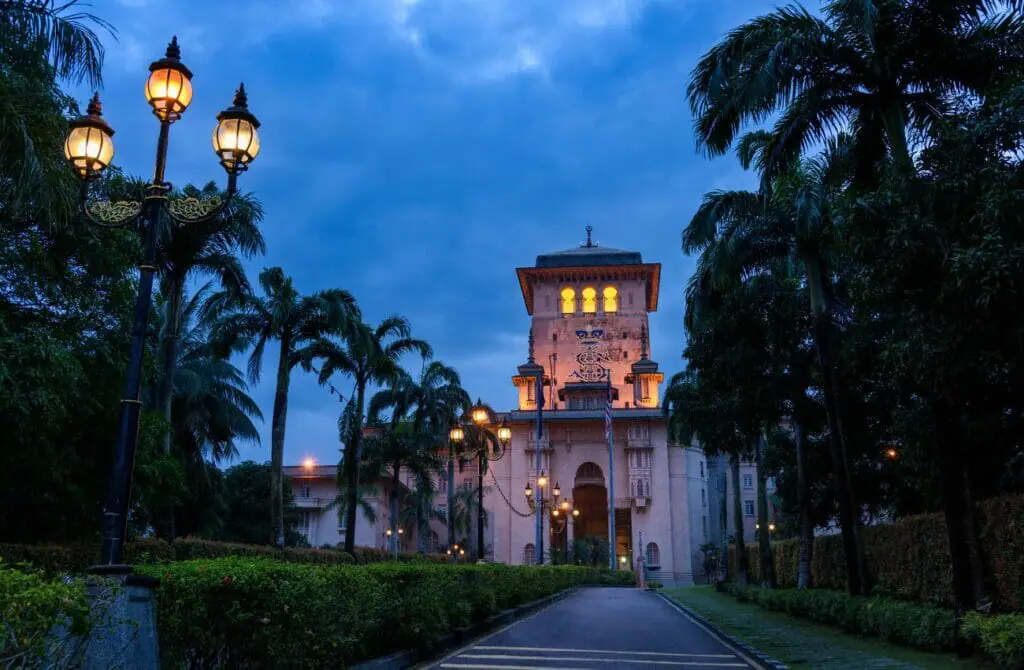 Attractions in Gay Johor Bahru, Malaysia
Welcome to Gay Johor Bahru, darling! While the city may not be the most welcoming to the queer community, fear not! There are still plenty of fabulous things for you to do while keeping things low-key. First and foremost, you must visit some of the city's most iconic landmarks and attractions, dahling!
Take in history and culture by visiting museums, art galleries, and historical monuments. And don't forget to marvel at the stunning architecture, explore parks and gardens, and indulge in the local cuisine. But that's not all, darling! Gay or straight, there's always something to do in Gay Johor Bahru.
Immerse yourself in the local culture by attending cultural events like festivals, concerts, and shows. Trust us; there's always something fun and exciting happening in this fabulous city. Remember, discretion is key in a city that's not always welcoming to our great community. So, keep it lowkey and enjoy all the wonderful things Gay Johor Bahru has to offer!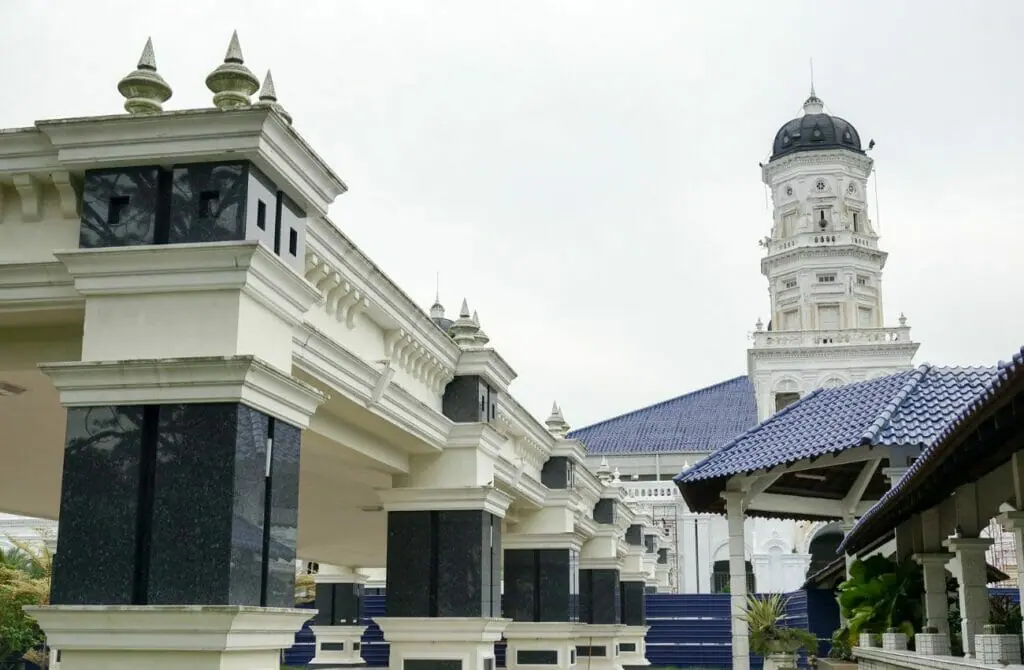 Legoland, situated in Johor Bahru, Malaysia, is the most thrilling theme park in the state. This location has the potential to become every rider's favorite destination because of the broad choice of exhilarating rides available throughout the park. What could there possibly be other than rides, slides, and shows?
Make the most of every moment by engaging in one of the numerous activities you and your family will enjoy.
There is no need to be concerned if you believe a one-day visit is insufficient and want to stay in that region for an extra day. Staying at the Legoland resort will enable you to spend a fun evening there. So, what are you holding out for? Start active and make the most of your vacation by going on thrilling rides with your family.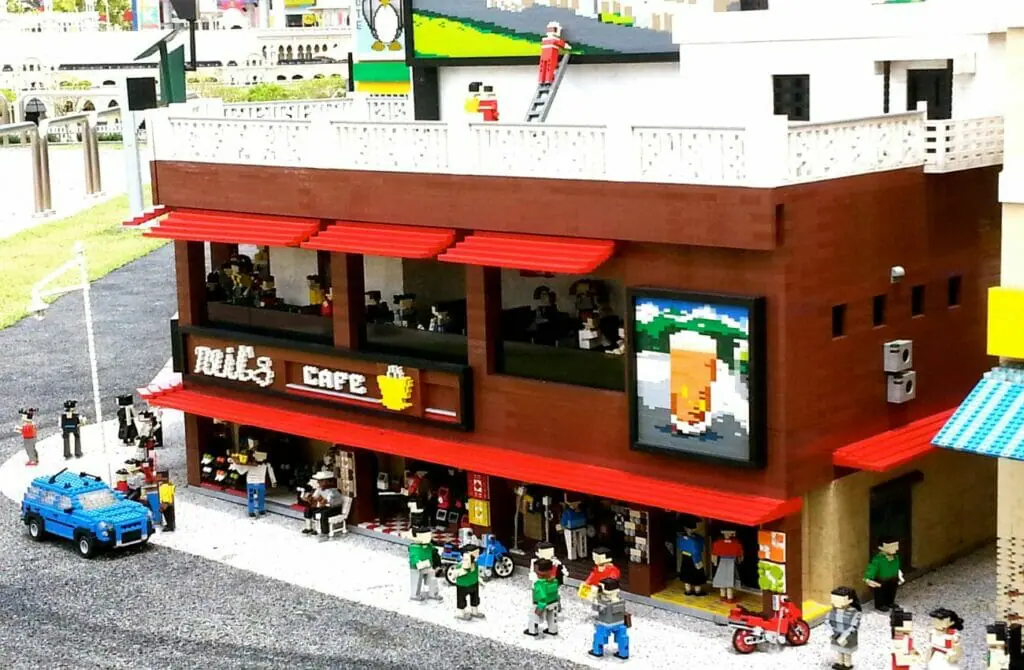 Johor Zoo
In 1928, the late Sultan Ibrahim launched the development of the Johor Zoo. The zoo is home to a rich array of animals of many kinds. You will interact with many amazing animals, including gorillas, horses, lions, elephants, flamingos, crocodiles, wild cats, camels, bears, chimps, swans, and many more.
Some options, such as interacting with some animals as they are being fed, may be both enjoyable and informative. The space has been provided with a photography nook so that people may snap photos with the animals.
Also, visitors may ride horses and paddle boats while spending quality time with their loved ones. You may relax in the restrooms, try some delicious culinary goods from their food sellers, and if your children grow weary of seeing animals, they can play in the surrounding playgrounds. If you have a soft place in your heart for animals, you must go to this lovely zoo right now.
The Sultan Abu Bakar State Mosque is located adjacent to the road known as Jalan Skudai, near The Grand Palace. The State Mosque is built on the summit of a hill. While building started in 1982, it was not finished until 1990. The mosque will surprise you with its unusual blend of two architectural styles, Victorian and Moorish, with a dash of Malay flare tossed in for good measure.
The four minarets on the mosque's tallest point are meant to mimic a typical British clock tower. The massive Roman pillars and colonial-style windows that run the hall length may inspire you. The mosque is open to Muslims and those who do not practice Islam. We must, however, make an effort to maintain our dress code basic and suitable as a sign of respect.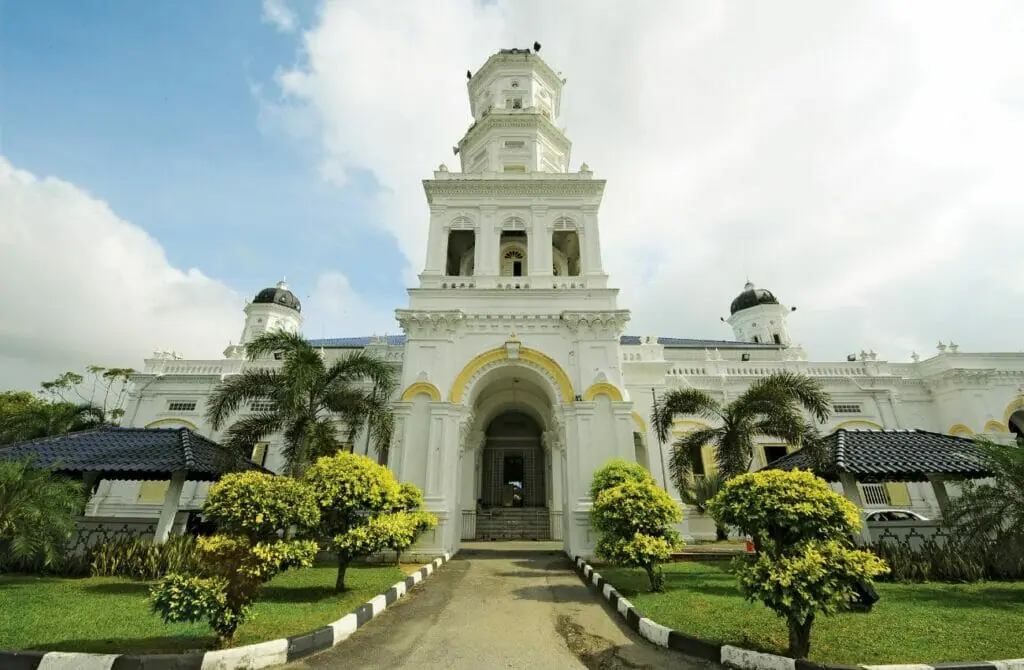 Johor Bahru Old Chinese Temple
A traditional temple has been recognized as one of the oldest religious buildings since the eighteenth century. Visitors worldwide go to this place for the annual Chingay, also known as the March of Deities. A four-day parade with over 300,000 individuals walking together through the streets to honor the five distinct deities.
This four-day procession can make you feel like you are participating in a colorful and musical festival. Music fan owes it to themselves to attend this event at least once in their lives; it is a once-in-a-lifetime opportunity. The temple's architectural viewpoint might be energizing and exciting to examine.
Desaru Beach is one of the most famous tourist spots in Johor Bahru, Johor. This will provide you with a general picture of the East Coastal area of Johor, which is also near Singapore. Even though it is a small town, there is much for people of all ages to do here.
If you want to have a good time and relax surrounded by water, Desaru could be your best option in the city. Swimming is fun since the water is warm and has several possibilities. Also, youngsters are allowed to splash about in the water.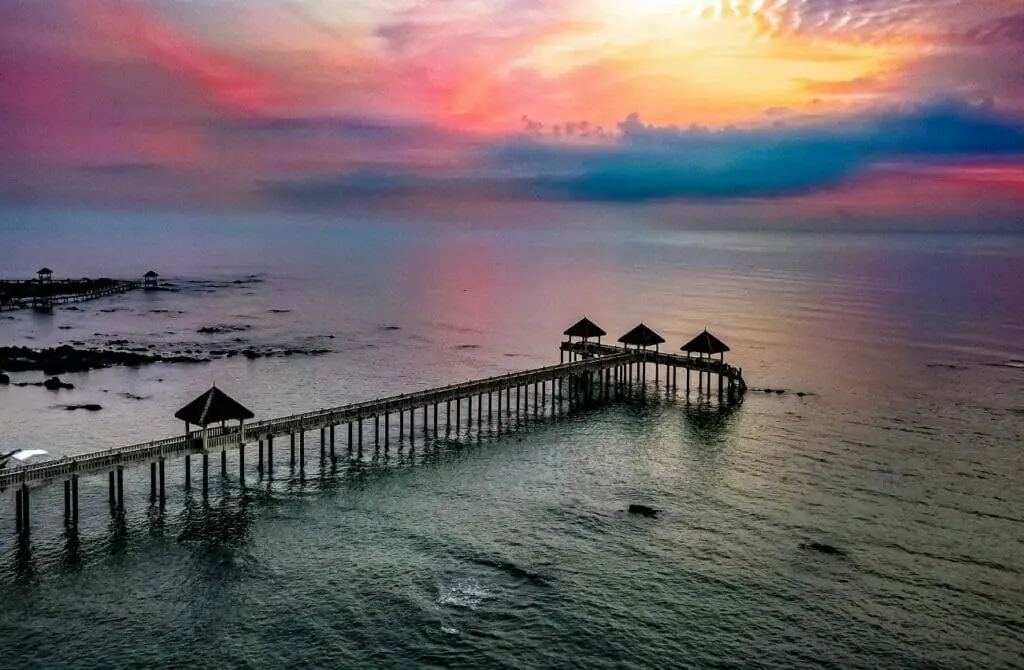 Kwong Siew Heritage Gallery
The Kwong Siew Clan's history is extensively portrayed in the exhibitions of the Kwong Siew Heritage Gallery, which is a museum. Interested in ancient artifacts should not pass up the chance to visit this area.
The most intriguing part of this venue is its enormous collection of unique artifacts, including Cantonese opera costumes, weaponry used in Chinese martial arts, old Chinese musical instruments, jewelry, and opium pipes. A single visit to this museum and learning about its huge breadth of history may be both a pleasurable and informative experience.
Danga Bay
Danga Bay's shoreline is one of Johor Bahru's most popular tourist destinations. If you are looking for a destination that offers a variety of leisure and entertainment and a touch of luxury, this could be the best place for you to visit.
If you're in the area, you might also want to visit Danga World, a theme park. You should go to Danga City Mall there to eat something beautiful and delicious and if you want to buy one. If you find yourself in need of a place to stay for the night, Danga Bay has some of the best hotels in all of Johor.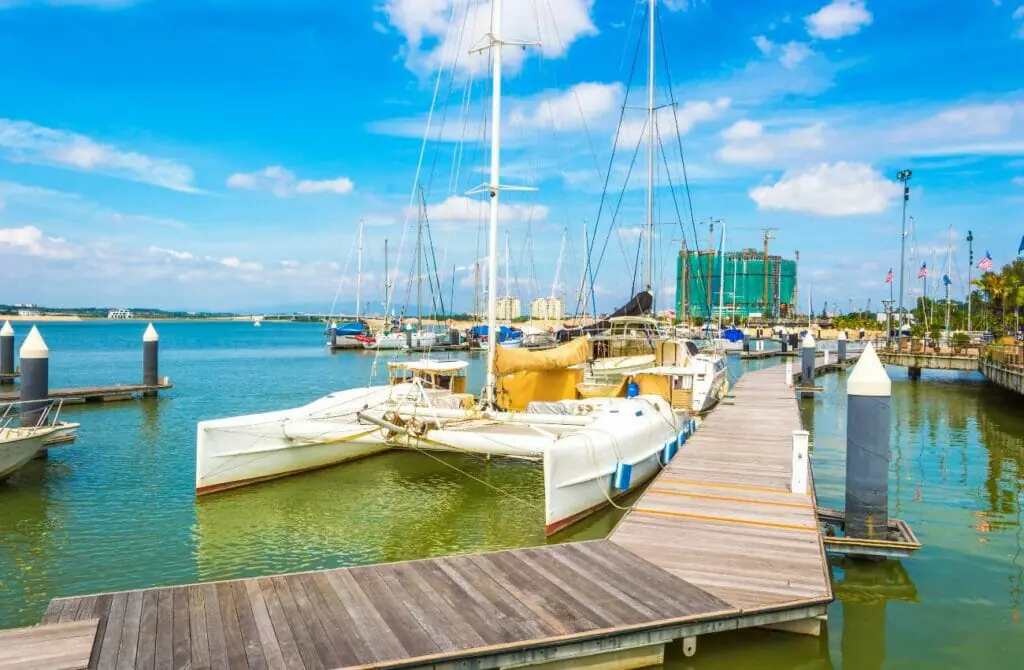 Church of the Immaculate Conception
Regardless of your religious convictions, visiting a Catholic church will always leave you feeling peaceful. This Catholic church was built in the city of Johor in 1883. The British Colonial Style utilized in the architecture blows visitors' imaginations away and soothes their eyes.
If you appreciate visiting different places of worship, visiting this Catholic church will be an interesting experience. This church's architecture has a beautiful aspect to it because of the manner it was created.
Istana-Besar-Johor
Istana Besar is also known as the Royal Palace, and it was historically designed to serve as the Sultan of Johor's home. The institution was established in 1866 under the reign of Sultan Abu Bakar.
The architecture of their structures will conjure up images of a fantastic mix of Western and Malay aesthetics in your imagination. Istana Besar is also known as The Grand Palace in popular usage. You won't want to pass up the chance to see the Royal Abu Bakar Museum, which houses a wide collection of royal family artifacts and antiques. This is an excellent site.
Sultan Ibrahim Building
Tourists should not miss the Sultan Ibrahim Building, an important part of Johor Bahru's history. It is also one of the oldest and tallest buildings in this town.
The building was designed by a well-known British firm and built between 1936 and 1939. This is why you may see a building that is a perfect combination of Western and Malaysian design here.
Since the government still controls the tower, you must get permission from the security officials before entering the complex. You may use its picture-perfect landscape and attractive background to create outstanding images for your Instagram profile.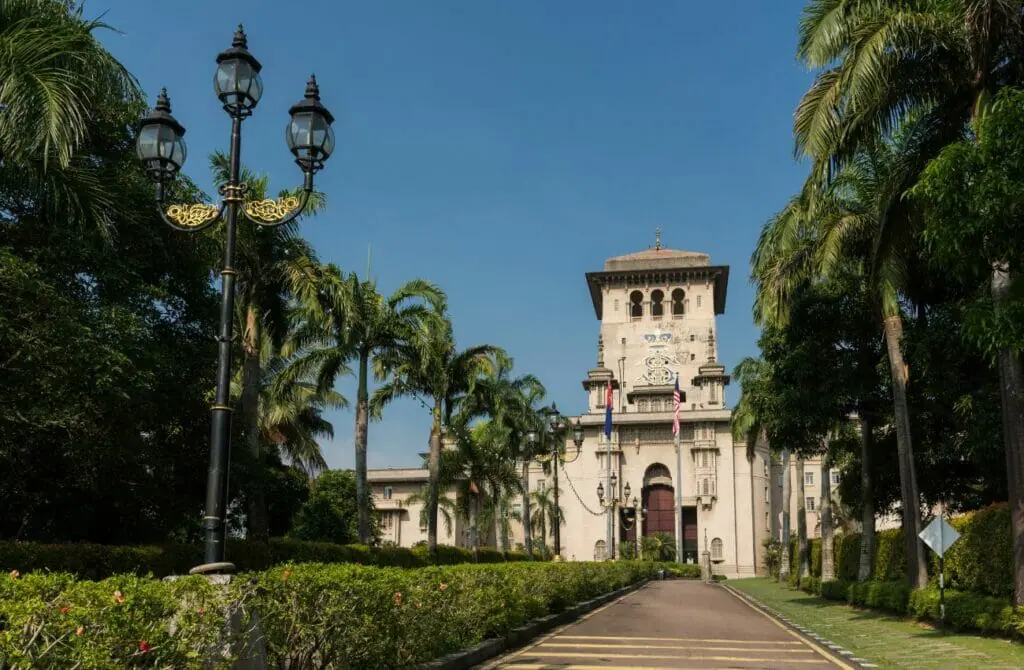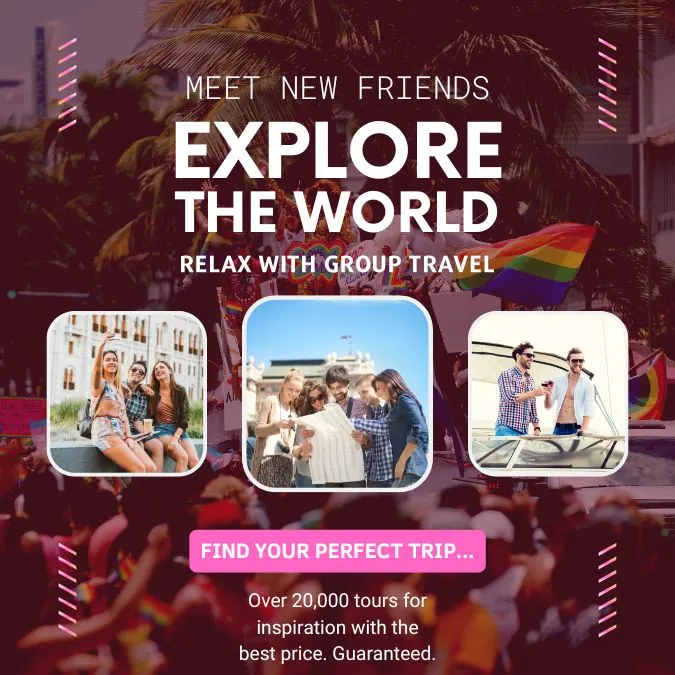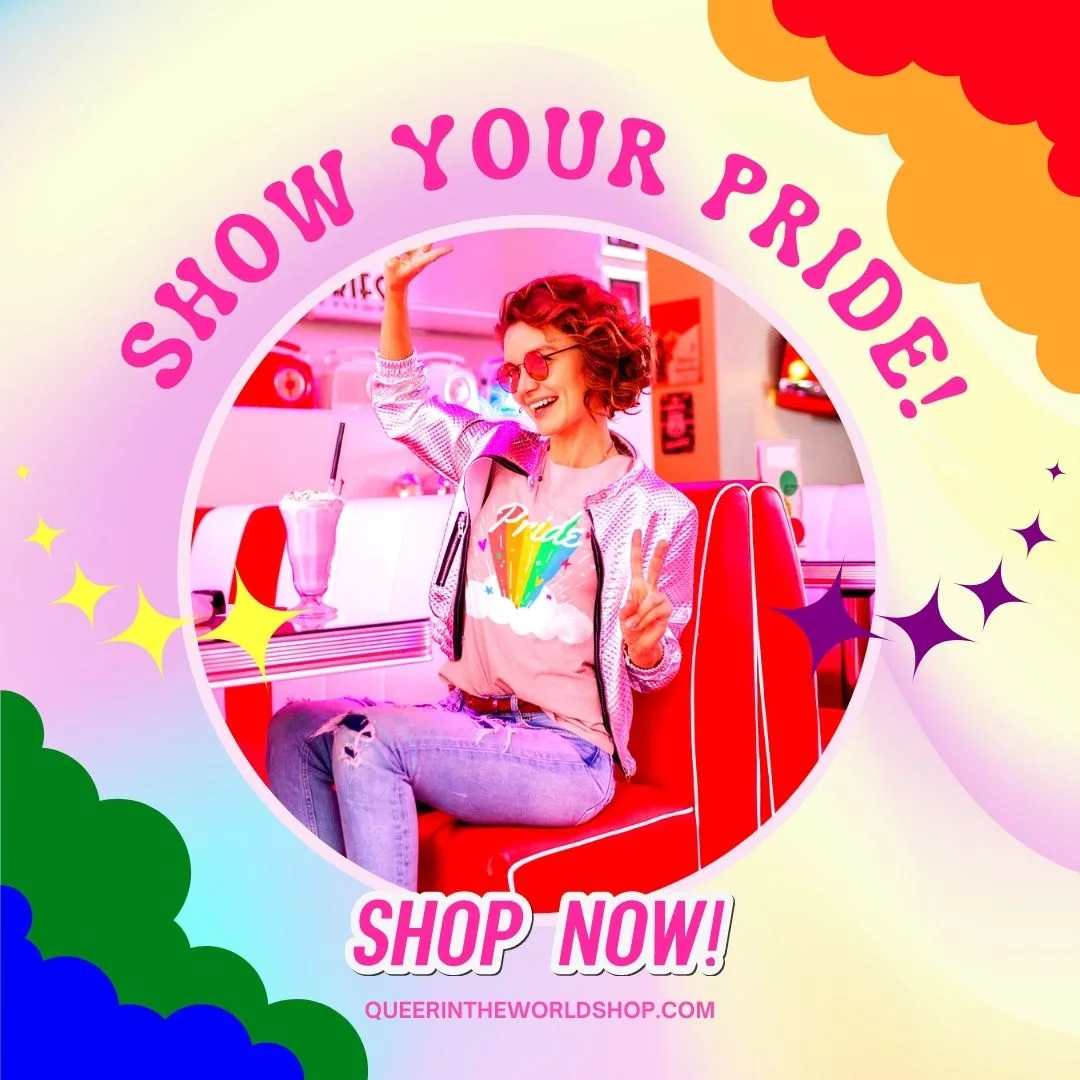 Gay-Friendly And Gay Hotels in Johor Bahru, Malaysia
Oh, honey, let me tell you about being fabulous and feeling welcome at these hotels in Johor Bahru! Don't worry about other hotels that might not be as accepting; these gems are committed to being LGBTQ+ friendly and ensuring that all guests feel like they belong.
Being gay-friendly isn't just about waving a rainbow flag or using the right pronouns; it's about creating a safe and inclusive space for all guests. From non-discrimination policies to providing resources for LGBTQ+ travelers, these hotels go above and beyond to ensure you feel welcomed and supported. And honey, they don't stop there!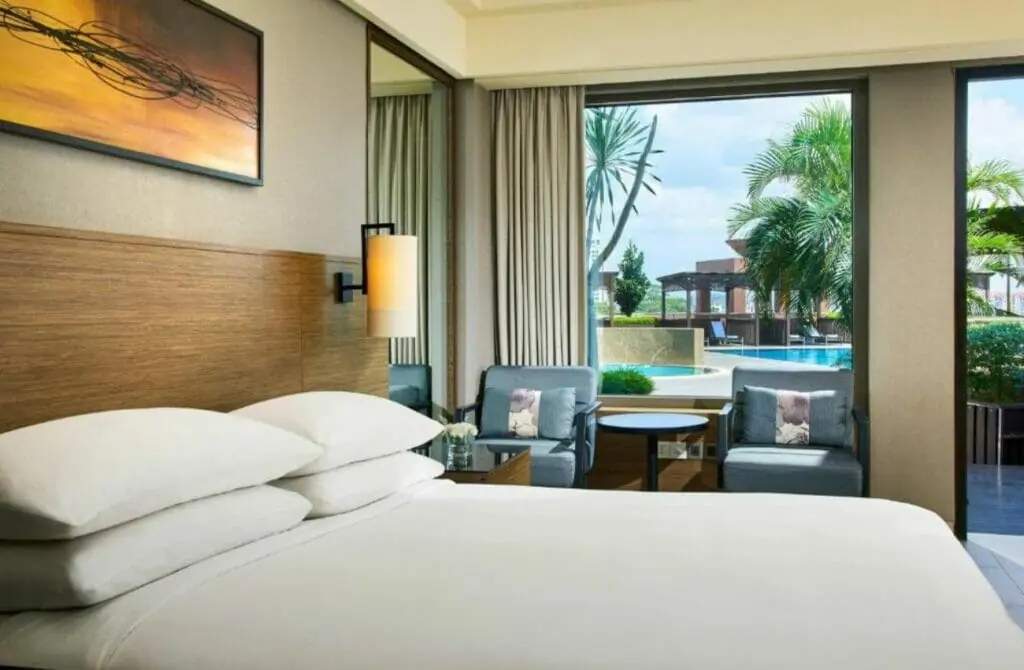 Some of these gay-friendly accommodations have extra amenities and literature about local LGBTQ+ events and resources. Plus, they might even be located in an area known for being LGBTQ+ friendly. Now, let me tell you about these fabulous hotels in Johor Bahru.
While there aren't any specifically gay hotels or resorts, these are the crème de la crème of gay-friendly accommodations. And if these don't tickle your fancy, don't worry; there are hundreds of other options in Johor Bahru to fit your budget and needs. So pack your bags, wear your most fabulous outfit, and get ready to feel welcome and accepted at these gay-friendly hotels in Johor Bahru!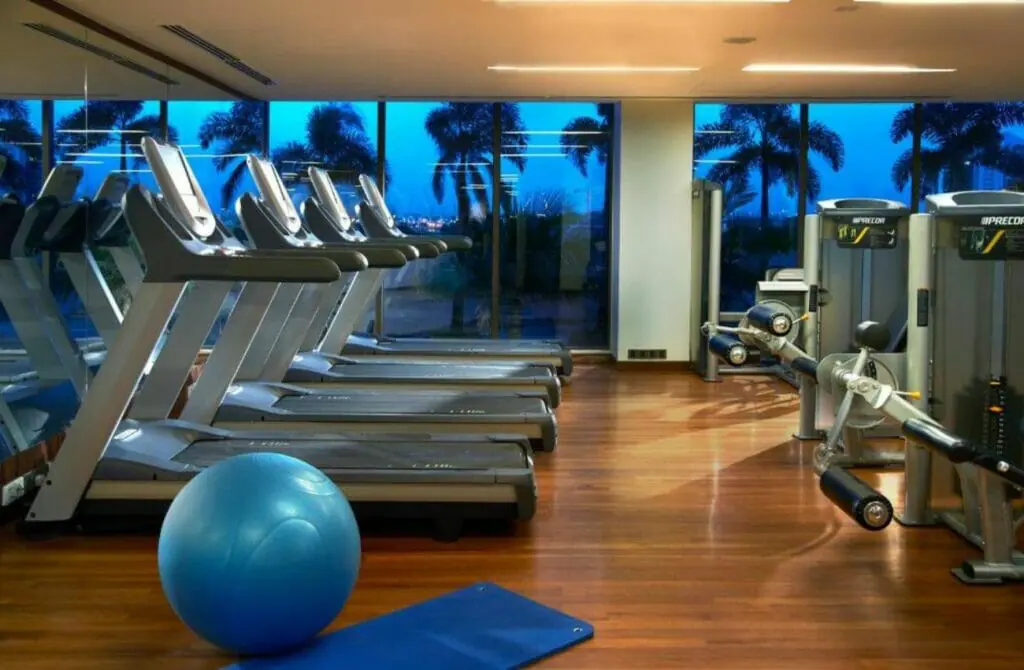 Renaissance Johor Bahru Hotel ☆☆☆☆☆
The Renaissance Johor Bahru Hotel is a 5-star international luxury hotel ideally placed between Johor Bahru City Center, the industrial zone of Pasir Gudang, and easy access to Lion City, Singapore. The hotel is located in one of the most attractive areas in Johor Bahru.
As soon as you walk inside, you will see that this business deserves the praise it has gotten. The spectacular architectural designs and the careful attention to detail that went into their creation will astound you.
The spacious bedrooms and suites include hardwood furnishings and are decorated in warm tones. Each apartment has a flat-screen television and other requirements to ensure that all visitors have a good stay. Gym enthusiasts may take advantage of the accommodations, which feature a fully furnished fitness center with the newest equipment, and work out there.
Visitors can also utilize the property's outdoor swimming pool throughout the day. Customers may select between Wan Li Restaurant, which specializes in Chinese and Cantonese cuisine, and Café BLD, which serves meals from across the globe. R-Bar serves alcoholic drinks after dinner.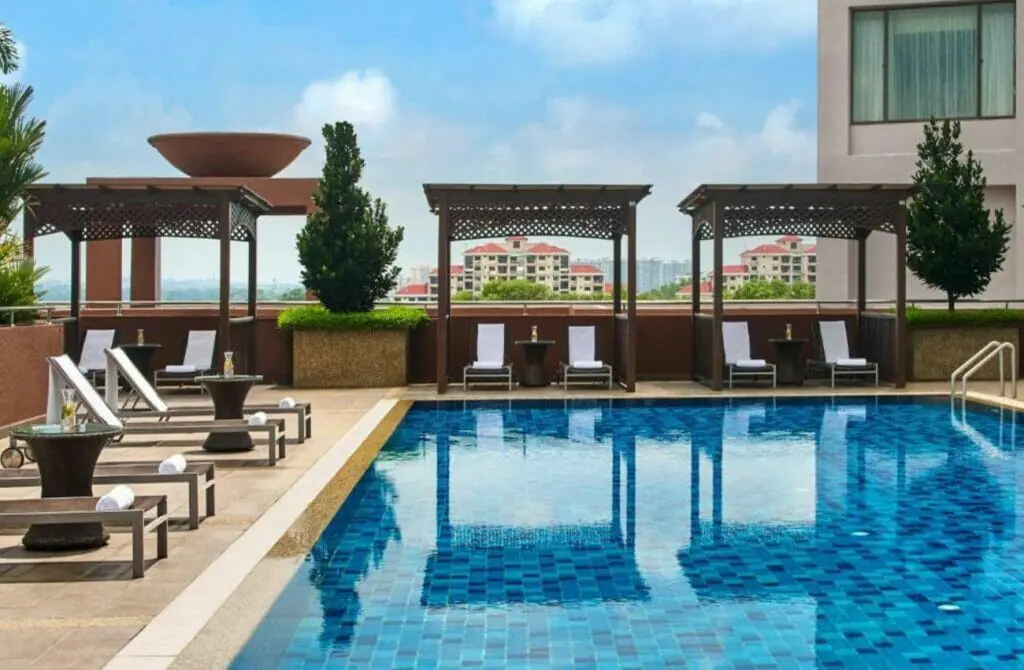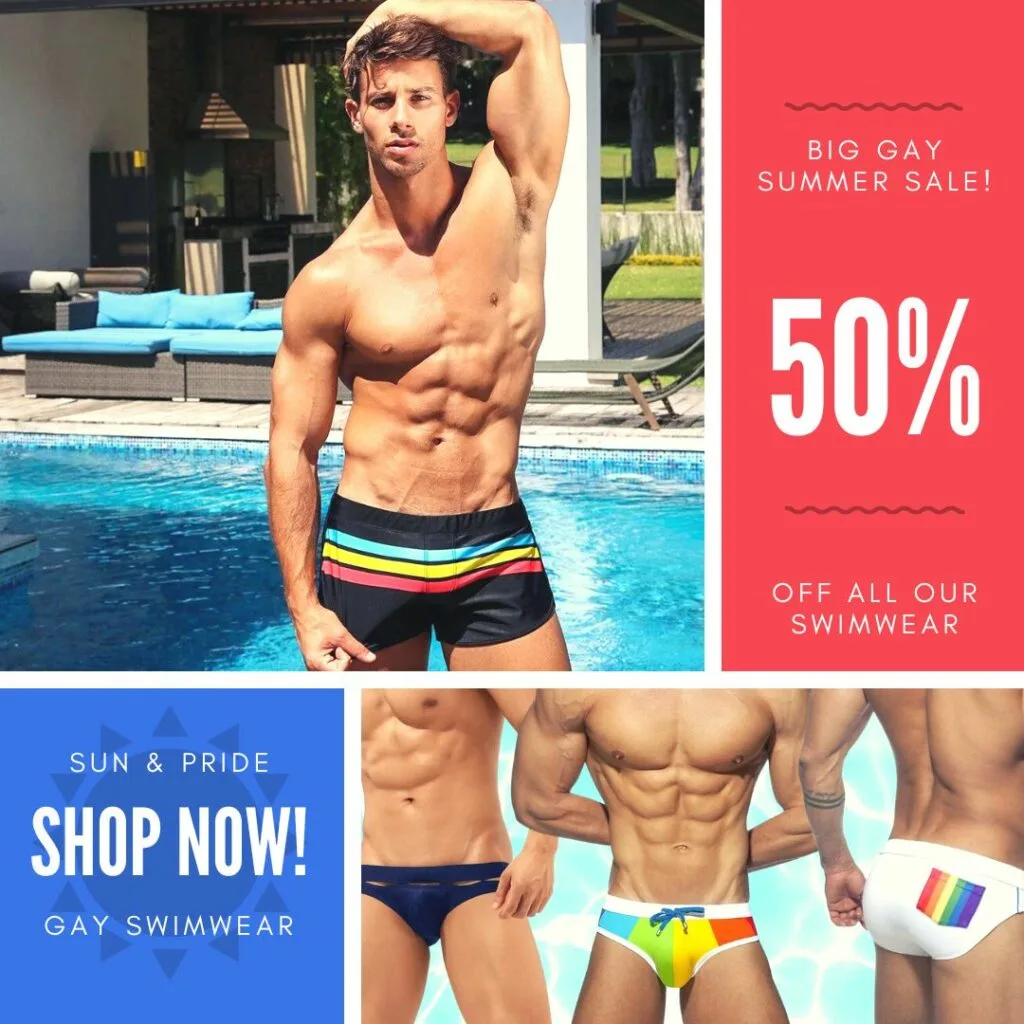 DoubleTree by Hilton Johor Bahru ☆☆☆☆
The DoubleTree by Hilton is among the numerous fantastic accommodation alternatives accessible to LGBT travelers in Johor Bahru. Visitors are welcomed with a delicious chocolate chip scone as a mark of gratitude for their visit. It says "Welcome" in a variety of ways.
This reflects the amount of care and attention to detail that the hotel delivers to ensure that its guests are satisfied during their stay. The friendly front desk staff is ready around the clock to answer any inquiries or issues you may have.
The Doubletree by Hilton Hotel Johor Bahru offers a large outdoor swimming pool. Due to its size, many guests may swim in the pool simultaneously, while others can recline poolside while watching the others swim and taking in the breathtaking views of nature surrounding them.
The spacious rooms and suites are outfitted with all the essential facilities required to offer maximum comfort. A personal safe and equipment for preparing tea and coffee are also supplied, allowing you to create your chosen drink without going to the restaurant.
The opulent bathroom is outfitted with high-end toiletries and soft bathrobes. You may look forward to a peaceful night's sleep on the comfortable and spacious beds offered in the rooms.
The Makan Kitchen is open all day and serves a breakfast buffet and a vast range of Asian and foreign cuisines. Tosca Italian Trattoria is a restaurant with classic Italian food overlooking the Johor Straits. Customers may get coffee, tea, and other refreshments in The Axis Lounge and The Food Store.
Hashtag Capsule Hostel is Mount Austin's first boutique Japanese-inspired capsule hostel. Hashtag Capsule Hostel, located in the center of Johor Bahru, is ideal for travelers searching for a unique experience.
The hostel aims to give guests a chance to experience a unique and cutting-edge stay in the city's heart. Consequently, you could expect an entertaining but memorable and peaceful time while staying at our hostel.
Each room is outfitted with high-quality pillows, mattresses, and duvets, bringing the comforts of an inner-city hostel to a communal setting while magnifying those amenities. Each capsule also has its lockable storage room and a shoe locker that requires a key card to enter. The rooms are also outfitted with many extra useful amenities, ensuring that tourists feel on top of the world.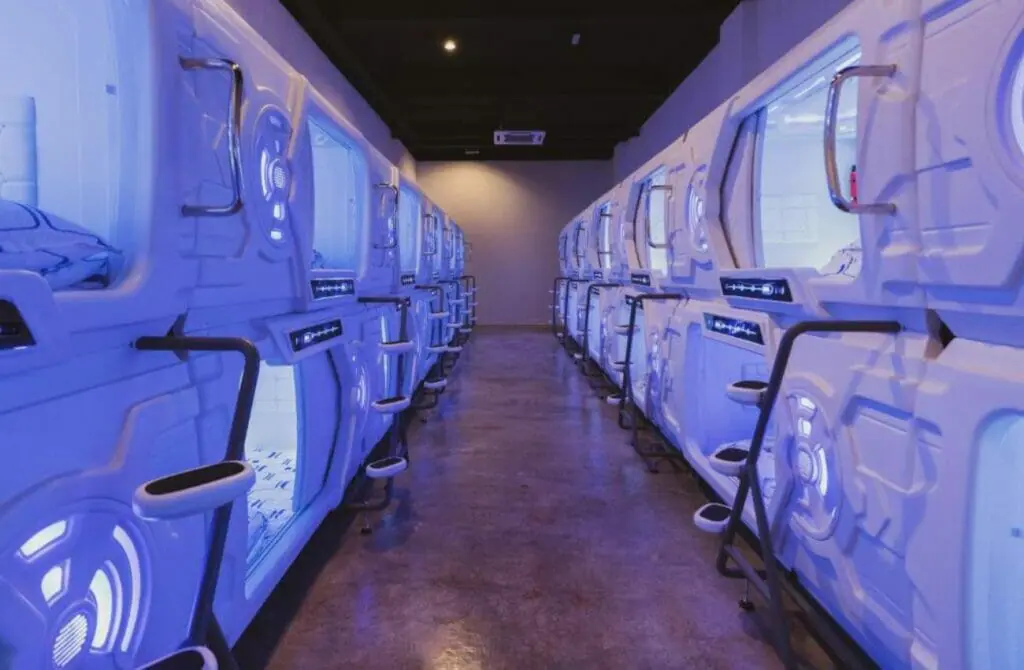 Gay Nightlife in Johor Bahru, Malaysia
Johor Bahru is a fast-growing city well-known for its number of nightclubs, both for eating and entertainment. Nights are just the beginning for many people; after a hard day of work, many will go to the mamak store, a bar, or other spots in the city to hang out with their friends.
There are a few fantastic options for individuals looking for a fun night out that involves drinking and dancing but does not necessitate traveling to sleazy clubs where they risk getting extorted.
Darling, let's talk about exploring the queer nightlife in Gay Johor Bahru, shall we? It's true this city might not be the most welcoming to our fabulous community but fear not! Being gay is perfectly legal here; remember to err on the side of caution when outside of queer-friendly spaces.
But let's focus on the fun, shall we? Exploring gay nightlife can be one of the most thrilling and enriching experiences while on the go. From dancing up a storm at a gay club to sipping cocktails and rubbing elbows with the locals at a gay-friendly bar, you'll have a chance to immerse yourself in the local culture and make memories that will last a lifetime.
And darling, we've got you covered with the best gay and gay-friendly spots in town. So don't be shy; step out of your comfort zone and explore the queer nightlife in Gay Johor Bahru. Trust us; it'll be worth it!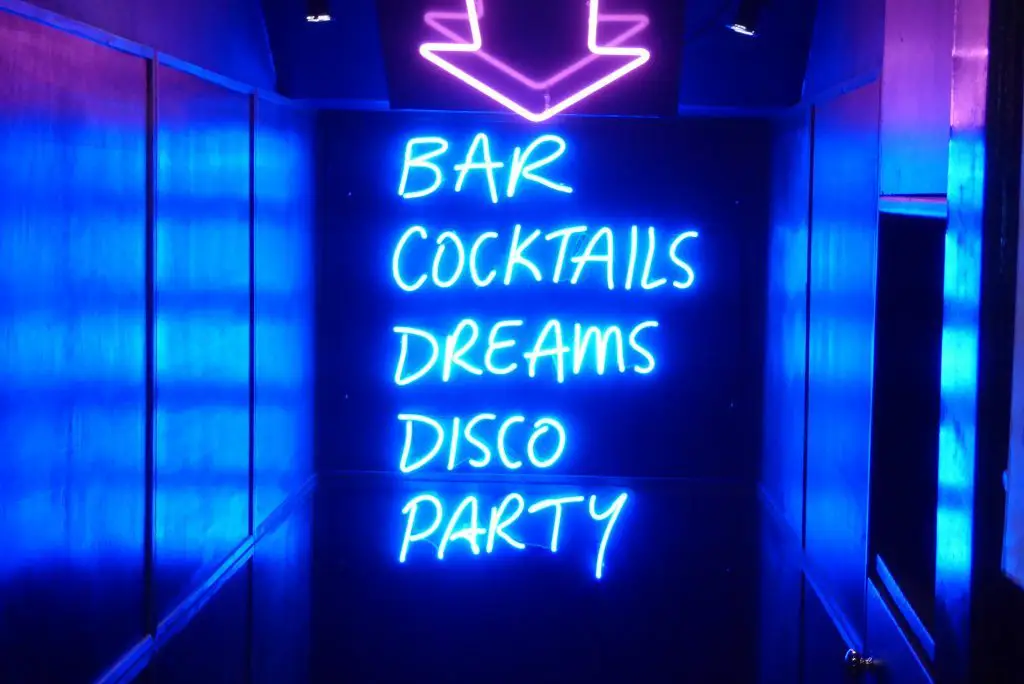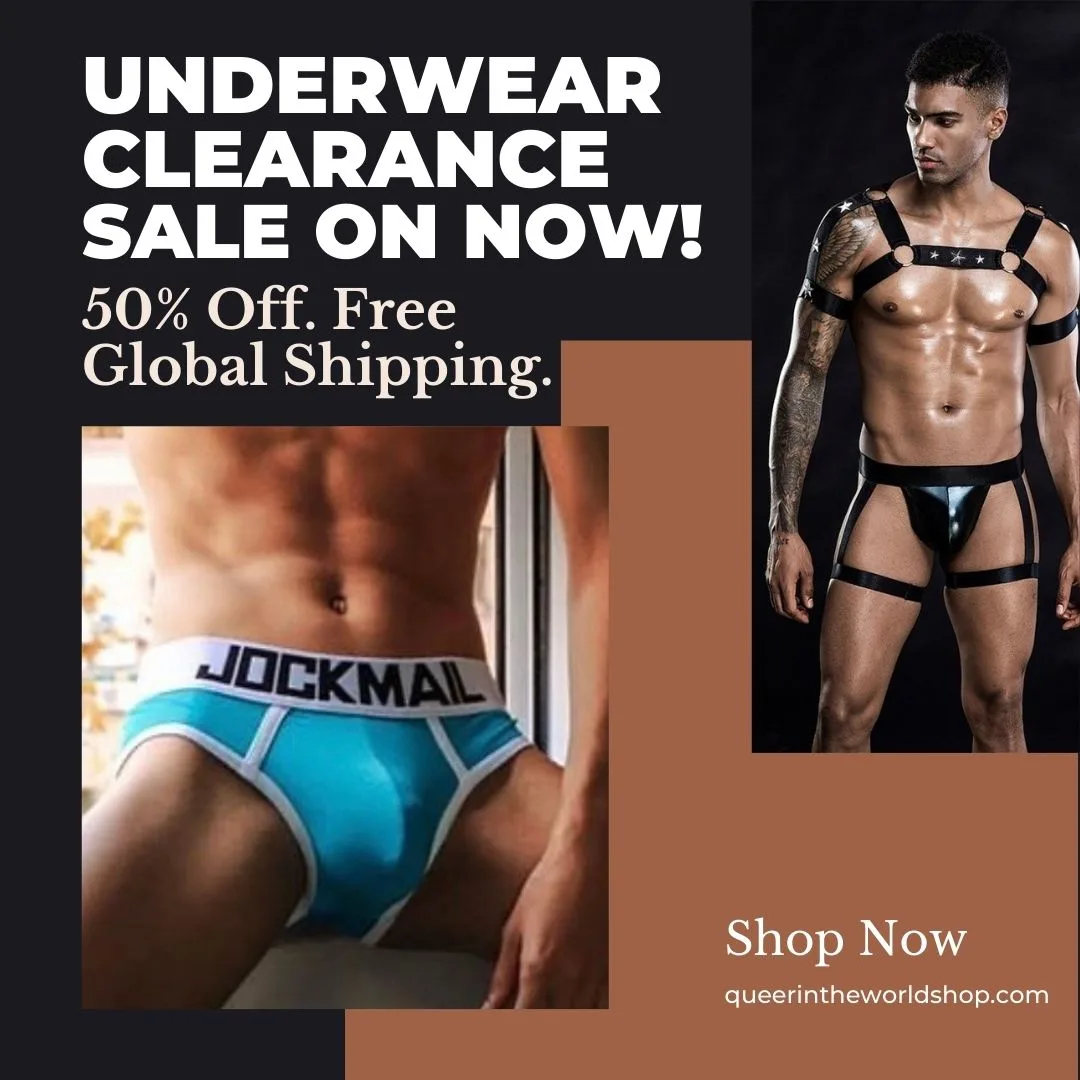 Gay Bars and Clubs in Johor Bahru, Malaysia
121 Bistro is a recently launched KTV bar in Johor Bahru. Since this is a gay club, you can expect to see many handsome gays here every night. Karaoke nights, special events, and private parties are available at 121 Bistro. It has a strong following among Johor Bahru's LGBT population.
AJ Bar is one of the most prominent gay lounge clubs in Johor Bahru. After a long and hectic day, this is the best place to relax and unwind. The event includes karaoke, dancing, and DJs. The AJ Pub lives up to its reputation by offering a warm environment, mixed alcoholic drinks, and exceptional customer service.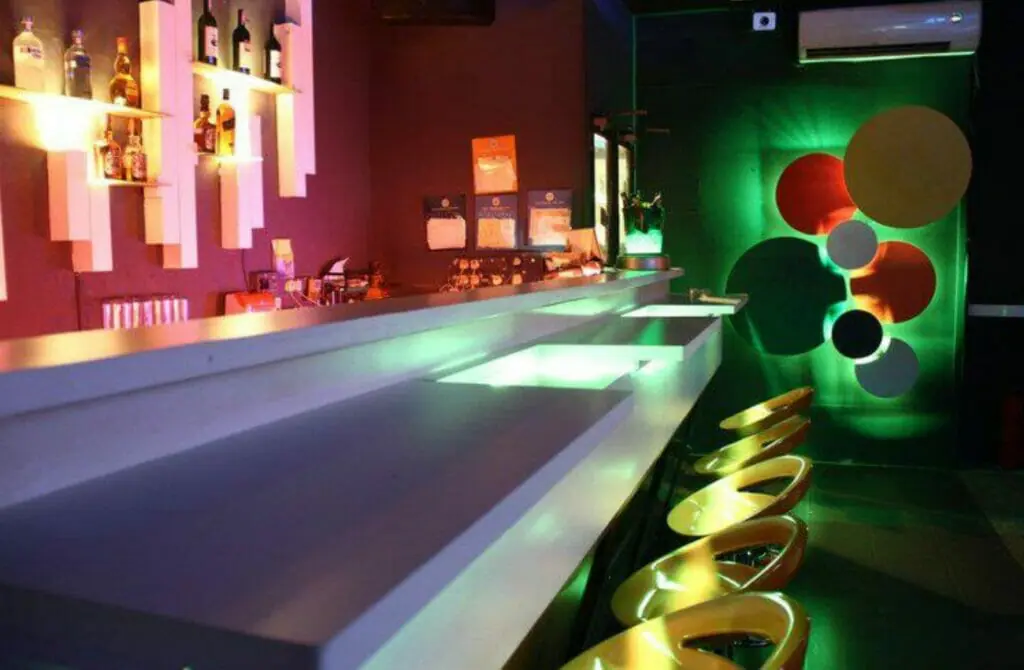 Gay-Friendly Bars and Clubs in Johor Bahru, Malaysia
During the day, it's a basic café; at night, it's a busy bar. Once the sun sets, the lights at The Replacement dim, and you can match your draught foreign beer with churros. The meals and drinks offered here are worthy of being posted on Instagram.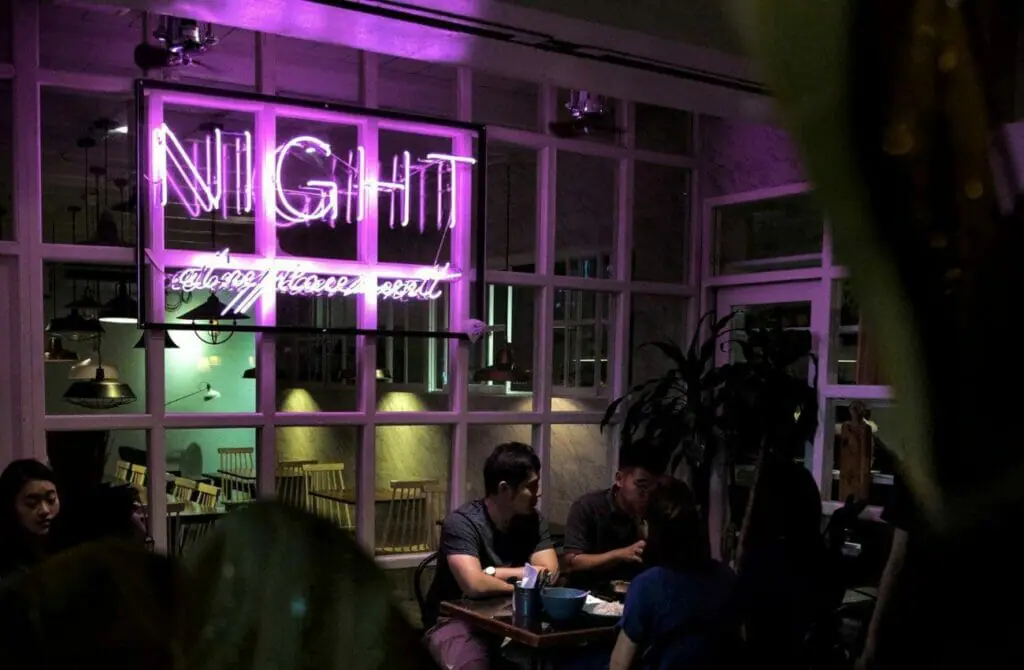 Raise your bets at Whisky House since it's not only the whisky (on or off the rocks) that will lift your mood. Whisky House also provides several other offerings. In addition to the lavish architecture, which includes red suede sofas and a bar with a liquor display straight out of Architectural Digest, you'll be delighted to know that live bands are typically playing here.
The Irish are the most competent at it, even in Southeast Asia. When the pub serves huge pints, cottage pies, potato-and-leek soup, and a classic pool table, it's easy to feel yourself back in Ireland. Yet, this is not a dream, and the weather is ideal. During the week, the community gets together for various events and activities.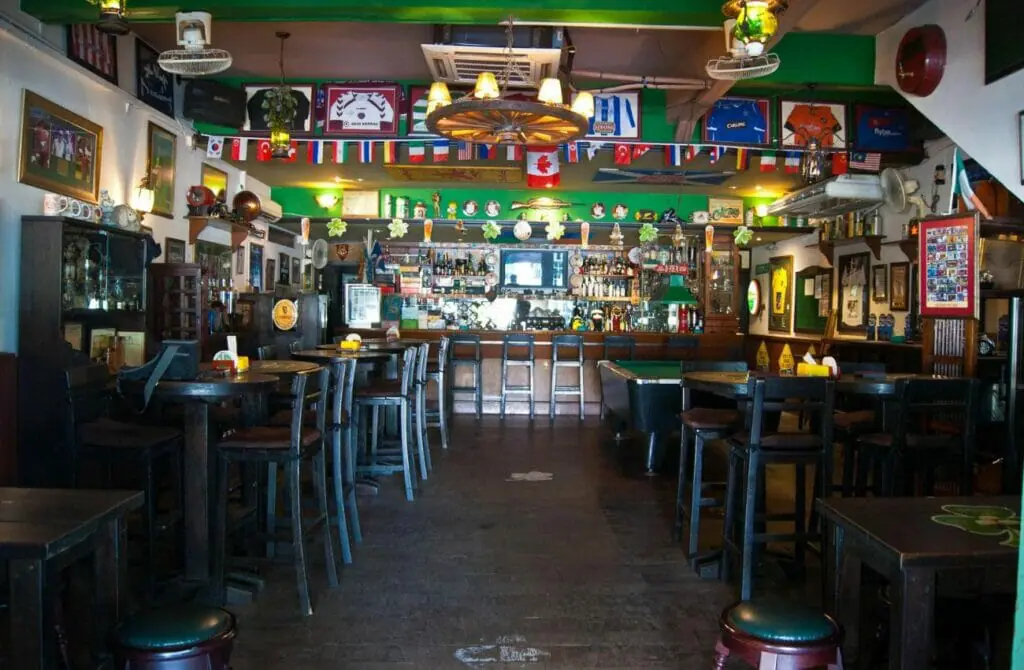 This is the place to go if you like your cocktails as much as your steaks and don't mind exposing your wallet. You can't go wrong when you mix a traditional American environment with an extensive wine selection. The juiciest Wagyu beef you've probably tasted is the ideal complement to this winning combination.
The Bierhaus aspires to embrace the adage that "the finest things in life are matched," Consequently, they concluded that those who like drinking pints of beer would agree that pork and beer are a terrific combination.
The dark mahogany tables, typical island bar layout, and a wonderful conservatory-style transparent canopy that adds to the appeal on rainy days all contribute to the pleasant environment of this pub.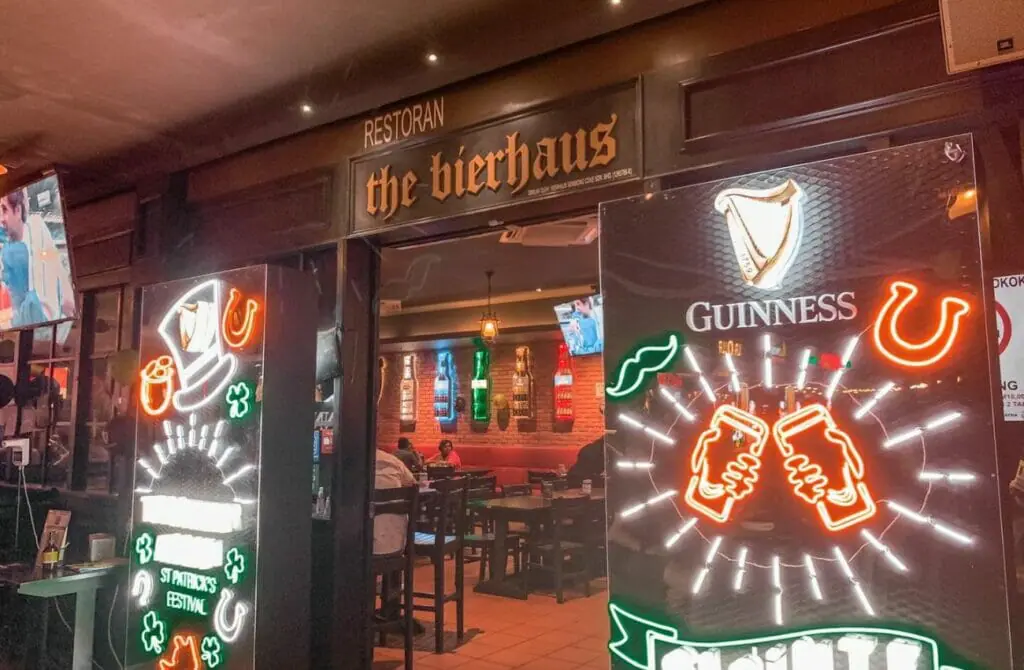 Raise your bets at Whisky House since it's not only the whisky (on or off the rocks) that will lift your mood. Whisky House also provides several other offerings. In addition to the lavish architecture, which includes red suede sofas and a bar with a liquor display straight out of Architectural Digest, you'll be delighted to know that live bands are typically playing here.
Cabinets 8 by JWC are so hard to come by and have such a high degree of secrecy that you'd believe hanging around there is against the law. Since this site has no menu, you must pick anything you want based on your preferences and the flavor most appealing to you.
Some beverages are topped with red chili and spices, while others have a coffee base. They want you to feel as if you've walked into another world while you're here, whether it's the end of the workday or the weekend. It's similar to walking through the looking glass into Wonderland when you unlock the cabinet to visit a new world.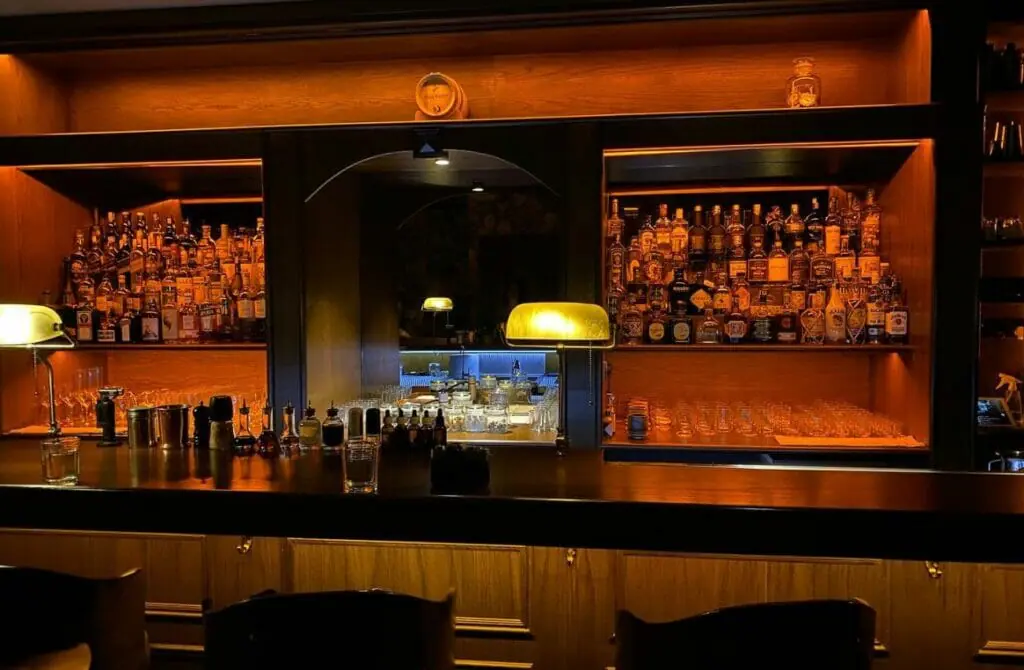 Gay-Friendly Cocktail Bars and Clubs in Johor Bahru, Malaysia
Getting drunk, shooting darts, playing Bong, and buying chicken wings are all acceptable activities here, and the order you do them isn't important. This young and lively urban tavern nearly always features a live band, so get there early and "chop" your seat if you want a decent view of the stage. The Monkey Mudslide Martini and the Passion Honey Mojito are among the restaurant's distinctive drinks.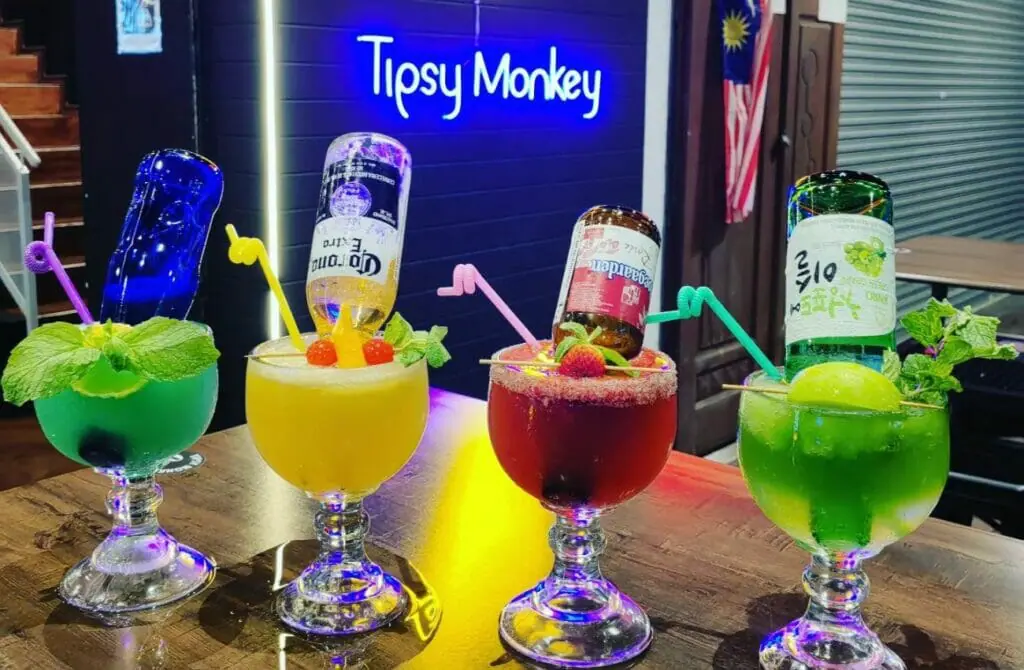 Olive The Bay, where you can enjoy draught beer and house cocktails with superb North Indian fusion cuisine, including lollipop chicken, Chettinad pizza, and their trademark biryani. The Bay offers a range of North Indian fusion foods such as lollipop chicken, Chettinad pizza, and their famous biryani.
The Haiiri Usagi bar may be difficult to find since there isn't much signage leading visitors. The business lot seems to have been abandoned for some time from the outside.
The most exciting feature is that you won't find it until you start ringing people's doorbells. Haiiro Usagi is the Japanese name for this speakeasy-style pub, which translates to "grey rabbit." This pub is well-known for its excellent beverages and Japanese-inspired décor.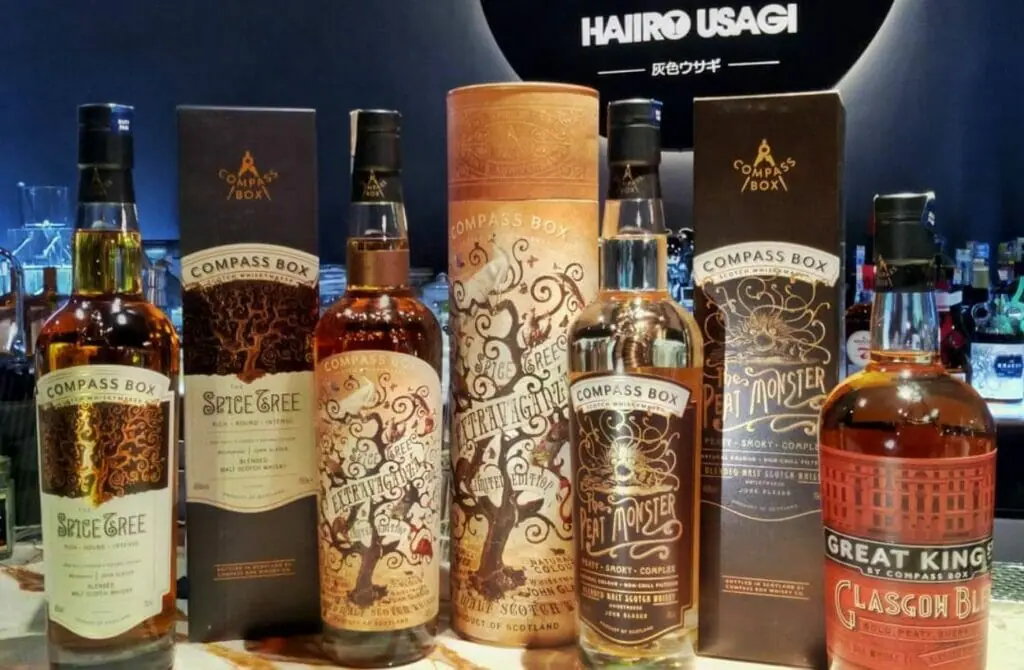 Gay-Friendly Rooftop Bars and Clubs in Johor Bahru, Malaysia
Sky Bar at JEN Johor Puteri Harbour
The infinity pool at Hotel Jen's Sky Bar is located on the hotel's fourth story, which also houses the Sky Bar. You can expect a refined yet relaxed eating experience while admiring the stunning view of Puteri Harbour as the sun sets over the ocean. In addition, the Sky Bar serves freshly cooked meat and fish grilled on an open charcoal-fired grill.
Sky 26, a premier entertainment and social venue on the 26th floor of Holiday Villa, provides guests with an experience unlike any other. Fame is a well-equipped KTV hall 98 meters above ground level, ideal for belting out or quenching your thirst with an outstanding selection of wines and alcoholic beverages. Fame is situated in the city center.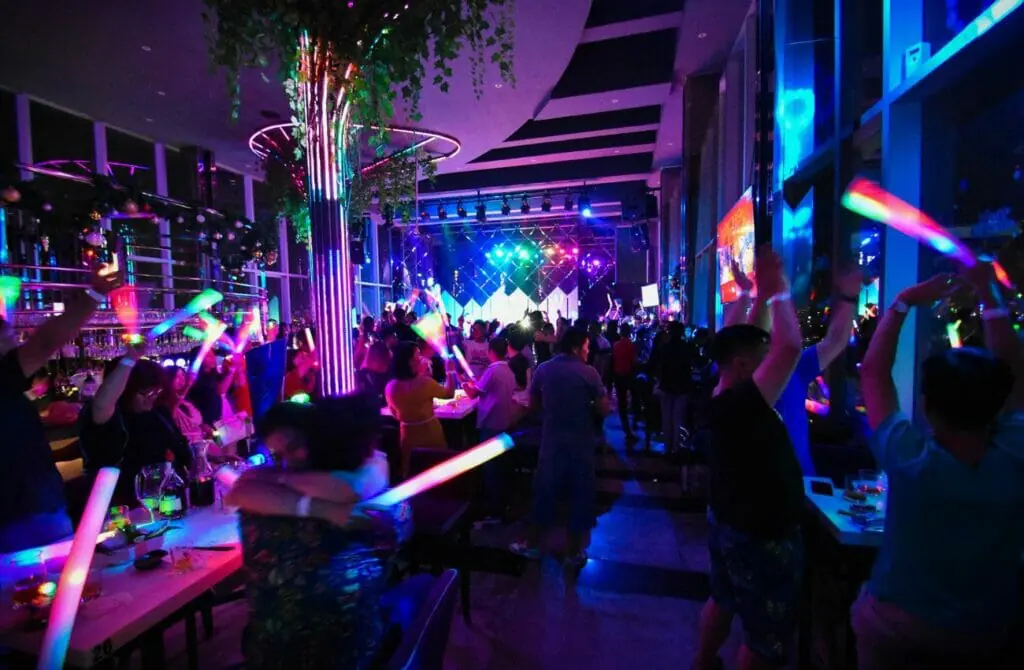 Gay Saunas & Cruising Clubs in Johor Bahru, Malaysia
When exploring Gay Johor Bahru, there's more to life than just cocktails and beers. One aspect of the gay scene that many of us queens love are checking out the local gay saunas and cruising clubs.
Granted, Johor Bahru isn't quite as wild as Amsterdam, Barcelona, or Berlin, but these steamy venues still offer the perfect opportunity to meet new people, socialize, and engage in some hot and heavy action without swiping left or right. However, remember that these venues can differ in terms of vibe, patrons, and rules, so it's a good idea to be informed before you dive in.
Gay saunas, sex clubs, and cruising have long been popular ways for queer men to meet and engage in sexual activity, particularly in countries where same-sex activity is not widely accepted or may even be illegal. In these places, gay saunas and cruising clubs provide a safe and discreet environment for queer men to explore their sexuality and connect with like-minded individuals.
Despite the rise of gay dating apps, many queer men still prefer the anonymity and physical connection that can be found in these spaces – so somewhat counter-intuitively, you might have a hotter experience here than you would at home.
We recommend checking out our guide to cruising for first-timers before you get started, which should give you the lowdown, and always practice safe sex.
Keep in mind that local laws and customs regarding gay venues and sexual activity should be respected at all times. With a bit of forethought and an open mind, visiting gay saunas and cruising clubs can be a thrilling and steamy part of your gay Johor Bahru adventure.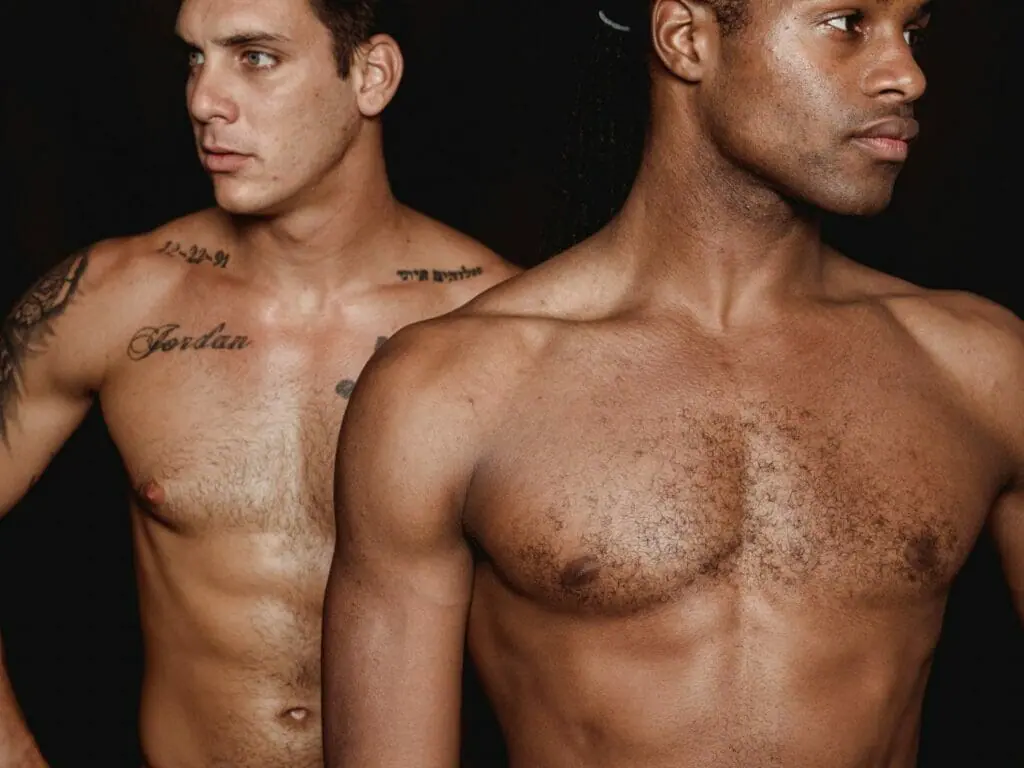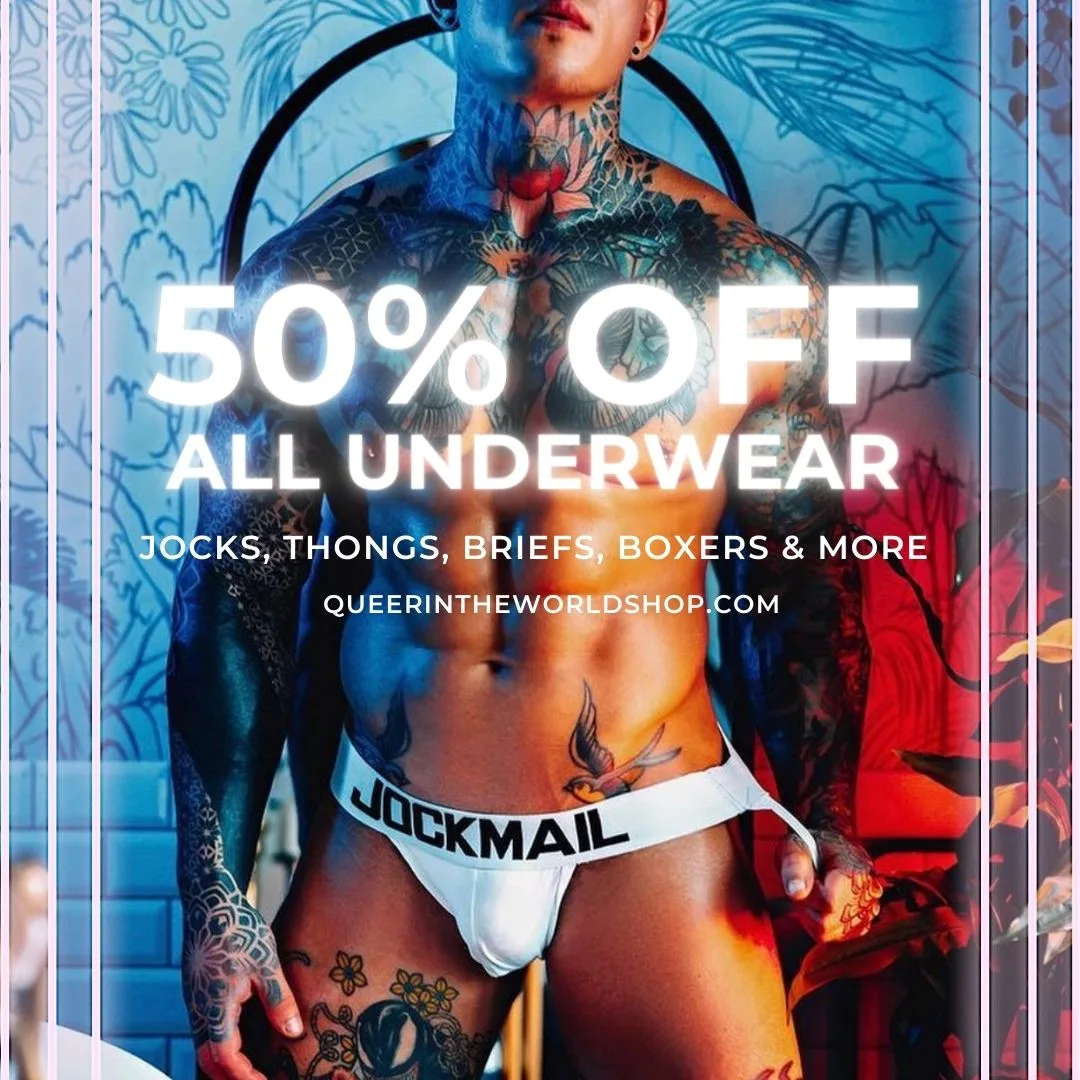 Gay Map Of Johor Bahru
Finding it hard to envisage where everything is in Johor Bahru? Hopefully, this queer-centric map helps where we have marked all the bars, clubs, parties, hotels, saunas, massages, and more will help you stay in the spot best suited to you!