Paraguay's administrative and economic core is located in Asuncion, which also acts as the country's capital. The city is situated on the Asuncion River's banks and the bay with the same name. It is regarded as one of the oldest cities in the whole South American continent. Yet, this city's gay culture is marked by a strong sense of conservatism.
The capital of Paraguay is Asuncion, which Spanish colonialists founded in the 16th century. The Paraguay River, which gives the country its name, acts as a natural barrier between its two major geographical sections. Asuncion, the region's major city, is located where a river and the hills surrounding it form a gorgeous natural fortress.
This gives the city a subtropical climate, and it rains virtually every day of the year. Because of its beautiful blend of modern and colonial architecture, this city has a unique identity.
Asuncion has a lot to offer visitors in many different areas, including history, outdoor leisure possibilities, food, cultural experiences, and sightseeing. As you go further into this city, you will learn that it has numerous layers of history to explore, from the pre-colonial indigenous era to the present. Moreover, many fascinating and entertaining things to do in Asuncion contribute to an excellent holiday.
Although the country lacks a coastline, this city has its river beach. It is, without a doubt, one of the greatest places to visit in Asuncion for leisure, entertainment, and outdoor activities. In addition, boat cruises in the harbor and along the river are available.
Asuncion's tourist attractions include palaces, museums, art galleries, churches, and historical districts that may be visited. You will see structures representing a range of prominent architectural styles throughout different times.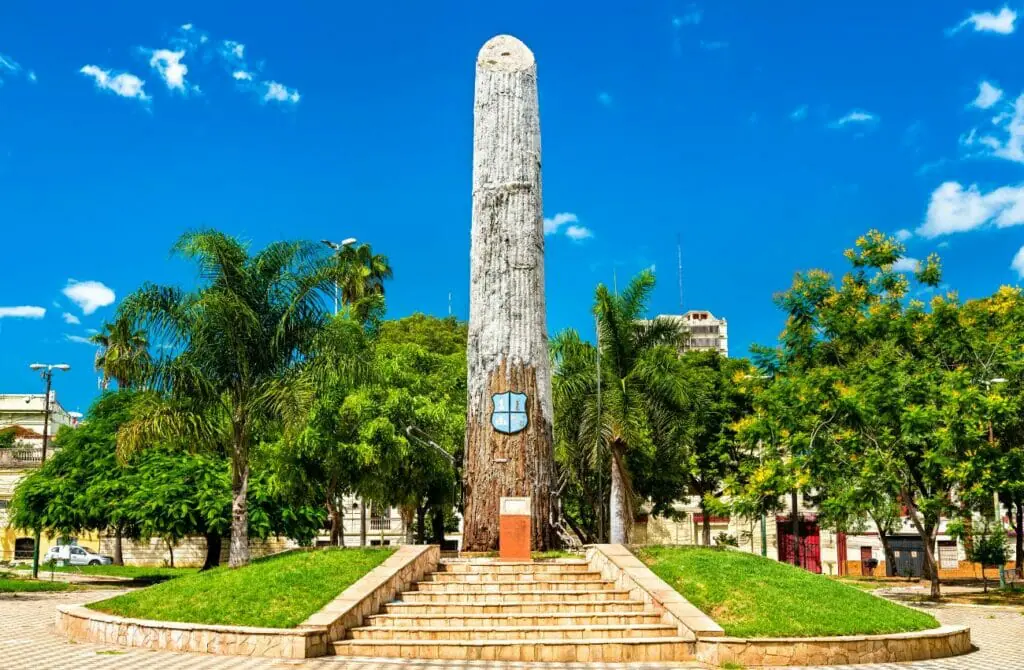 While most of Asuncion's attractions originate from the colonial and post-colonial periods, you can visit a few spots where the people's pre-colonial history and heritage are still preserved. As you visit the city's old markets, you will be able to see how the modern world has merged with the original culture.
Yet, this lovely city hides a gay culture that is hostile to members of the LGBT community. As a consequence of the South American country's shift toward conservatism, LGBT organizations in Gay Asuncion are feeling more isolated. In contrast to some of its neighboring nations, Paraguay does not have a law that forbids various types of gender discrimination, nor does it recognize marriages between people of the same sexual orientation.
Sexual intercourse between members of the same sex is publicly permitted in Paraguay, which is an intriguing fact. Regarding LGBT rights, the country stands out as one of the few in South America that takes a conservative approach. Under the dictatorship, the State maintained the same structure and justification for LGBT persons today.
When you've seen all of Asuncion's tourist attractions, you'll be glad to hear that the city also has a lively nightlife and a variety of wonderful venues to interact. You may also visit rooftop bars and cafés in the city's historic neighborhoods to see the lively cityscape while sipping a drink or eating a meal. Tourists who identify as LGBT may come to this lovely city expecting a wonderful time.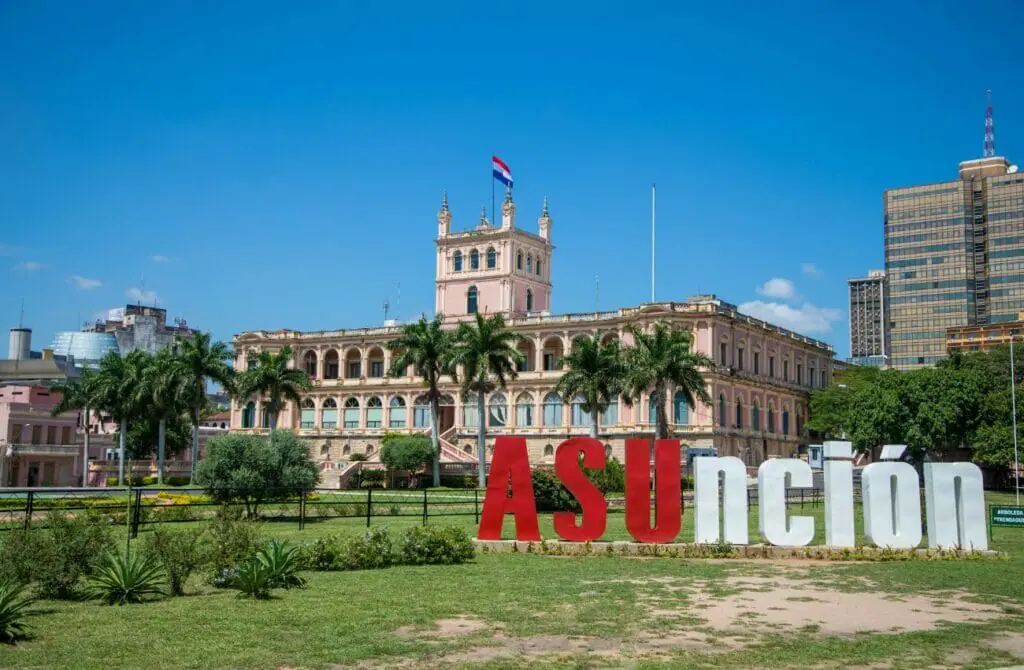 Attractions in Asuncion, Paraguay
Welcome to Gay Asuncion, darling! While the city may not be the most welcoming to the queer community, fear not! There are still plenty of fabulous things for you to do while keeping things low-key. First and foremost, you must visit some of the city's most iconic landmarks and attractions, dahling!
Take in history and culture by visiting museums, art galleries, and historical monuments. And don't forget to marvel at the stunning architecture, explore parks and gardens, and indulge in the local cuisine. But that's not all, darling! Gay or straight, there's always something to do in Gay Asuncion.
Immerse yourself in the local culture by attending cultural events like festivals, concerts, and shows. Trust us; there's always something fun and exciting happening in this fabulous city. Remember, discretion is key in a city that's not always welcoming to our fabulous community. So, keep it lowkey and enjoy all the wonderful things Gay Asuncion has to offer!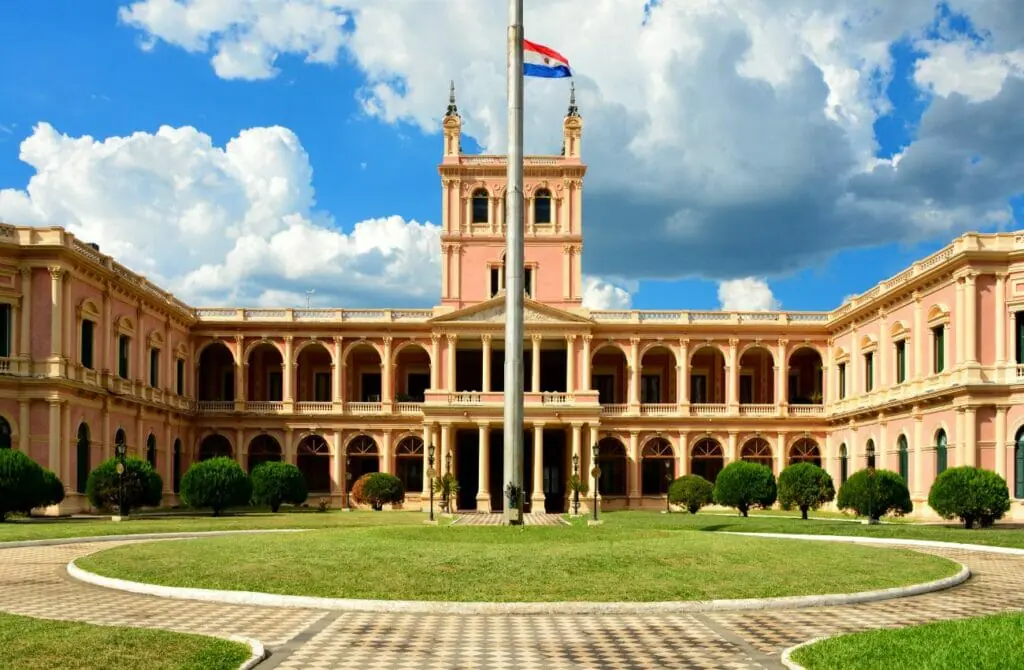 Buses, subways, and other modes of public transit make it easy to get to this wonderful museum on the city's outskirts. This private museum will leave you feeling knowledgeable and happy with its exquisite cleanliness. The exhibition of traditional and popular art from South America going back to the 18th century and magnificent choices from contemporary art is exceptional.
The museum, which highlights the country's creative heritage, is preserved in immaculate shape owing to the hard work of the personnel there. Kitchenware, materials such as cotton and silk, paintings, masks, portraits of holy figures, mud, canvas wood, native art, and aboriginal costumes are among the items in the collection.
This creative space, also known as the clay museum, showcases one-of-a-kind pieces of art made by indigenous people. There is minimal information about the exhibitions, and no guides are available. A shop connected to the gallery offers different handcrafted things and literature on Paraguay.
National Pantheon of the Heroes
This national monument is a well-known tourist site and a global emblem of persistence and hope. Because of its position in Asuncion's economic core, this historic site is accessible. It is worth visiting due to its robust construction, appealing architecture, and intriguing stories of brave characters.
It was created to respect and recognize the bravery shown by heroes from Paraguay's history who fought in military wars. Apart from the different honorary inscriptions, several plaques show thanks for the sacrifices. The military pays its respects daily, and changing the guard is a rite of passage that should not be missed.
All key historical events are commemorated on the steps of the Pantheon. Guests may take advantage of complimentary tours guided by qualified experts.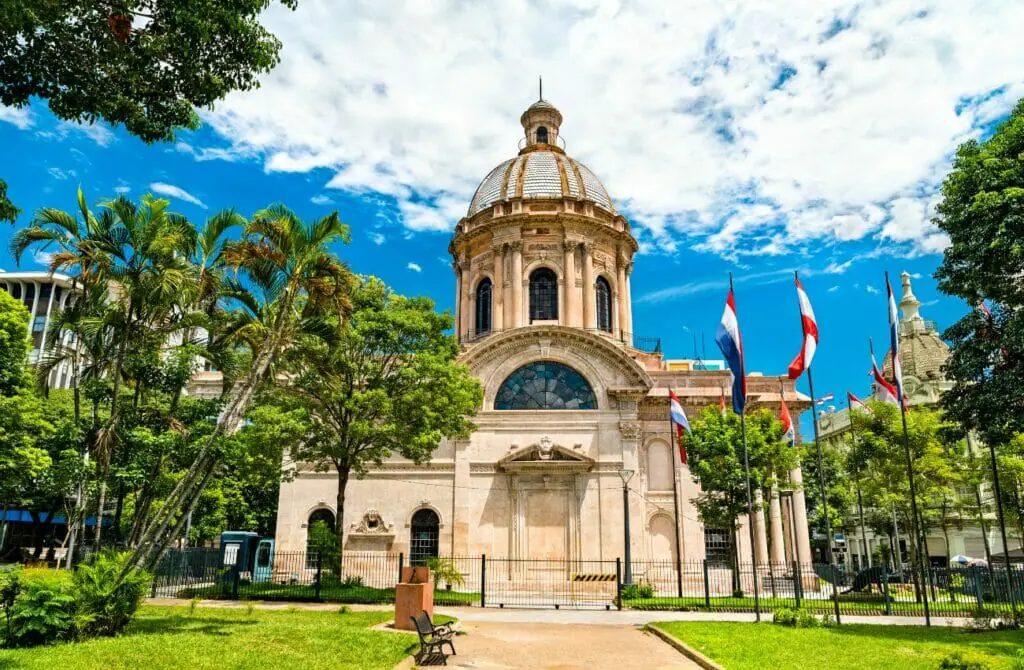 MUSA Museum of Chairs
This unusual museum is only the second of its kind in the world, and it has chairs from many nations and civilizations. There are three whole floors of amazing chair designs, including one-of-a-kind pieces by artists like Marcel Duchamp and Austrian masters from the nineteenth century.
This location's unusual and antique artifacts transport you to a fascinating past. The peaceful ambiance of this wonderful museum's inner courtyard, complete with water fountains, may be experienced throughout the museum. You may take guided tours, and once at the top of the tower, you'll see amazing views of the city below.
Parque de la Salud
A substantial amount of this park is wooded, and it features paved walking paths, biking lanes, a well-kept playground, and workout equipment. It is a perfect location for running, jogging, or relaxing since it is in a calm region with ancient trees, singing birds, and lovely butterflies.
There are also plenty of parking spaces available. It is well-equipped for individuals of all ages and is friendly, safe, secure, clean, and shaded, with plenty of foliage.
Casa de la Independencia Museum
This museum, situated in a colonial-style edifice that serves as a national monument, is worth visiting in Paraguay. This little museum is simple, calm, and well-kept; its historical significance cannot be emphasized. Thanks to the attentive staff and the free guided tour, you may learn about the country's history and culture.
There are many amazing antiquities, vintage materials, kitchenware, furniture, pictures of freedom fighters, and much more. Visitors may see the office area, dining room, living room, bedroom, hallway, and yard that were present before the property was transformed into a museum at the structure that was formerly a residence and is now a museum.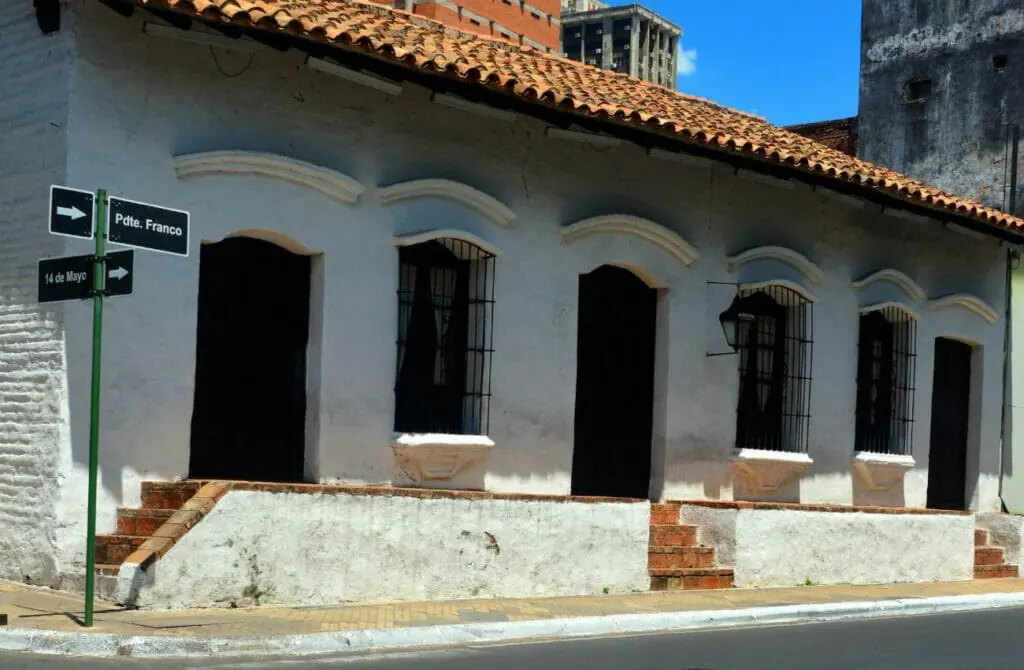 Manzana de la Rivera
This cultural complex is strategically positioned in the city center, making it accessible. This historical structure has been transformed into a cultural landmark with help from both governmental and private organizations. There is a beautiful theater, a great library, a fantastic café, a bar, and a museum with a substantial quantity of history and art.
This site regularly hosts a broad range of cultural programs, and it is also an excellent place to snap stunning photos of the waterfront, the palace, and the setting sun. In addition to the amazing pizzas, you should check out the quaint courtyard, beautiful garden, and terrace.
Museo de las Memorias
This location in the heart of the bustling capital city maintains the memories of the nation's turbulent past. You will understand Paraguay's history and the military dictatorship in-depth. There are vivid portrayals and stories of the horrors perpetrated on victims of the dictatorship, as well as collections of artifacts, documents, and photos.
This gorgeous historic palace, an important landmark, houses the President of the Republic of Paraguay's office and the country's government. This distinctive tower, built in the Neo-Classical style, can be located in Asuncion's historic neighborhood, close to the bay. While photographing the imposing tower, take in the stunning backdrop from the large and manicured garden.
This magnificent edifice not only includes the creative concepts of many European artists, but it also has outstanding night lighting, which produces an enticing atmosphere. Visitors are not permitted to enter the structure. However, they can photograph and observe it from the outside.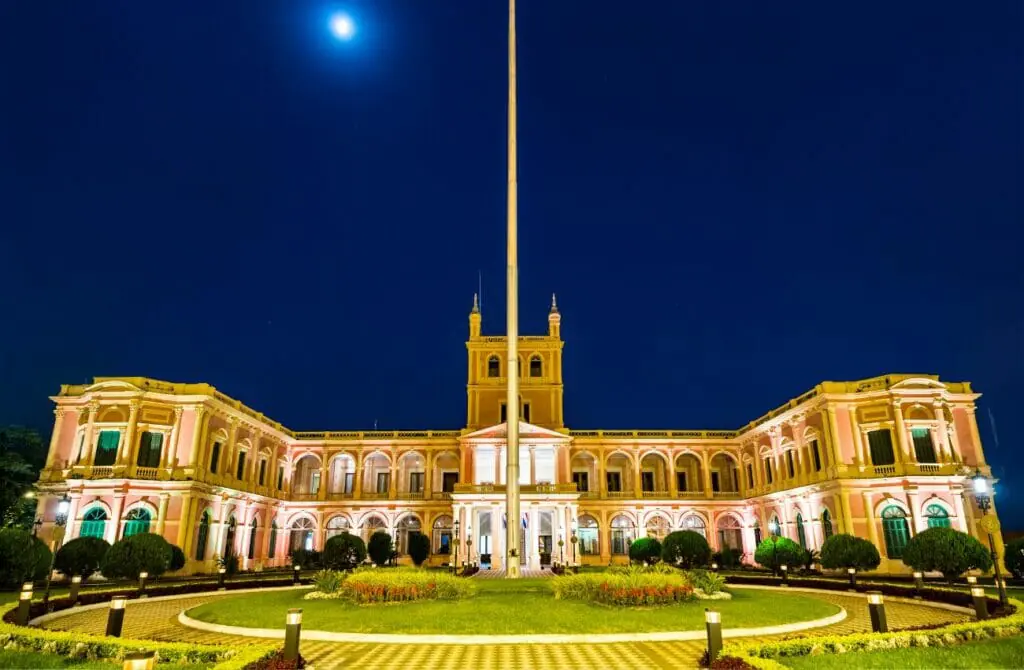 Museum of Sacred Art
This picturesque country villa renovated like Italian architecture is a popular tourist attraction inside a calm urban complex. The tiny museum has an extraordinary collection and gives a thorough picture of the evolution of religious artwork. Among the amazing art pieces on display are historic woodcarvings and sculptures reflecting many faiths.
The superb interpreters at this magnificent historic museum provide fascinating and insightful information, making the visit memorable.
Andrés Barbero Ethnographic Museum
A rich and well-organized cultural space museum capable of compressing and displaying the nation's traditional culture and its norms and practices. Several antique items from around the country have been properly kept and exhibited.
Your tour guide is kind and knowledgeable, and they will aid you in perusing amazing photographic collections, various needlework skills, and local antiques. There are other stores where you may purchase locally-made souvenirs and luggage.
Botanical Garden and Zoo of Asuncion
This vast park, set in a magnificent natural forest, is the city's major open space and amenity. The botanical garden is home to many of the region's flora species. There is a lovely rose garden, various magnificent bamboo trees, and other lush greenery. This huge garden includes several wonderful walking and biking paths across its grounds.
The gorgeous terrain provides a great backdrop for outstanding picture sessions and various photoshoots. Several businesses are offering a wide variety of meals and drinks. The zoo has seventy different animal species, including avian, mammalian, and reptile. Yet, there isn't enough signage to stress things like the names and descriptions of the animals and flora.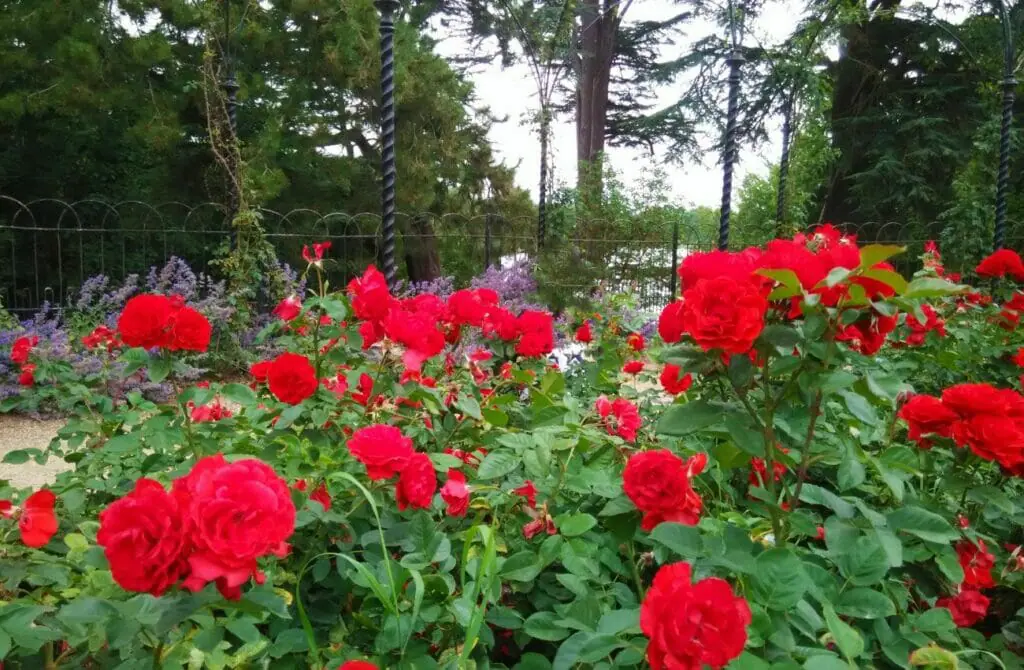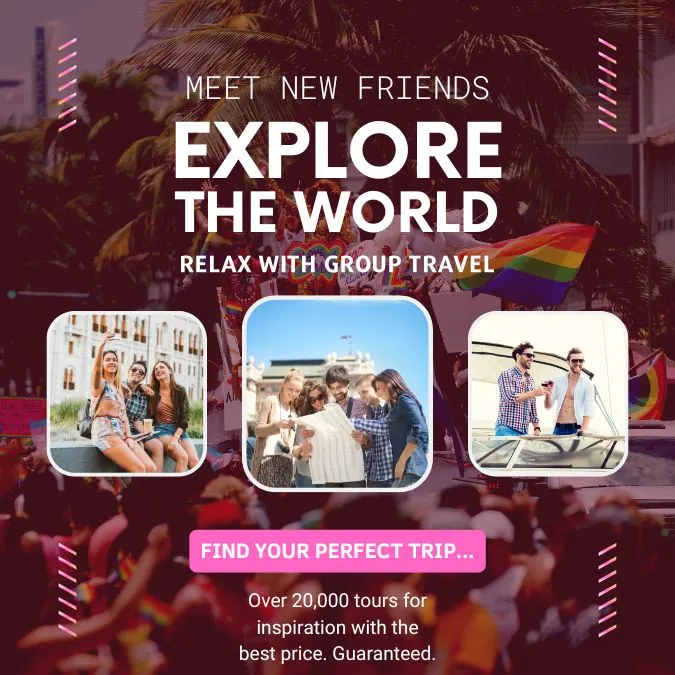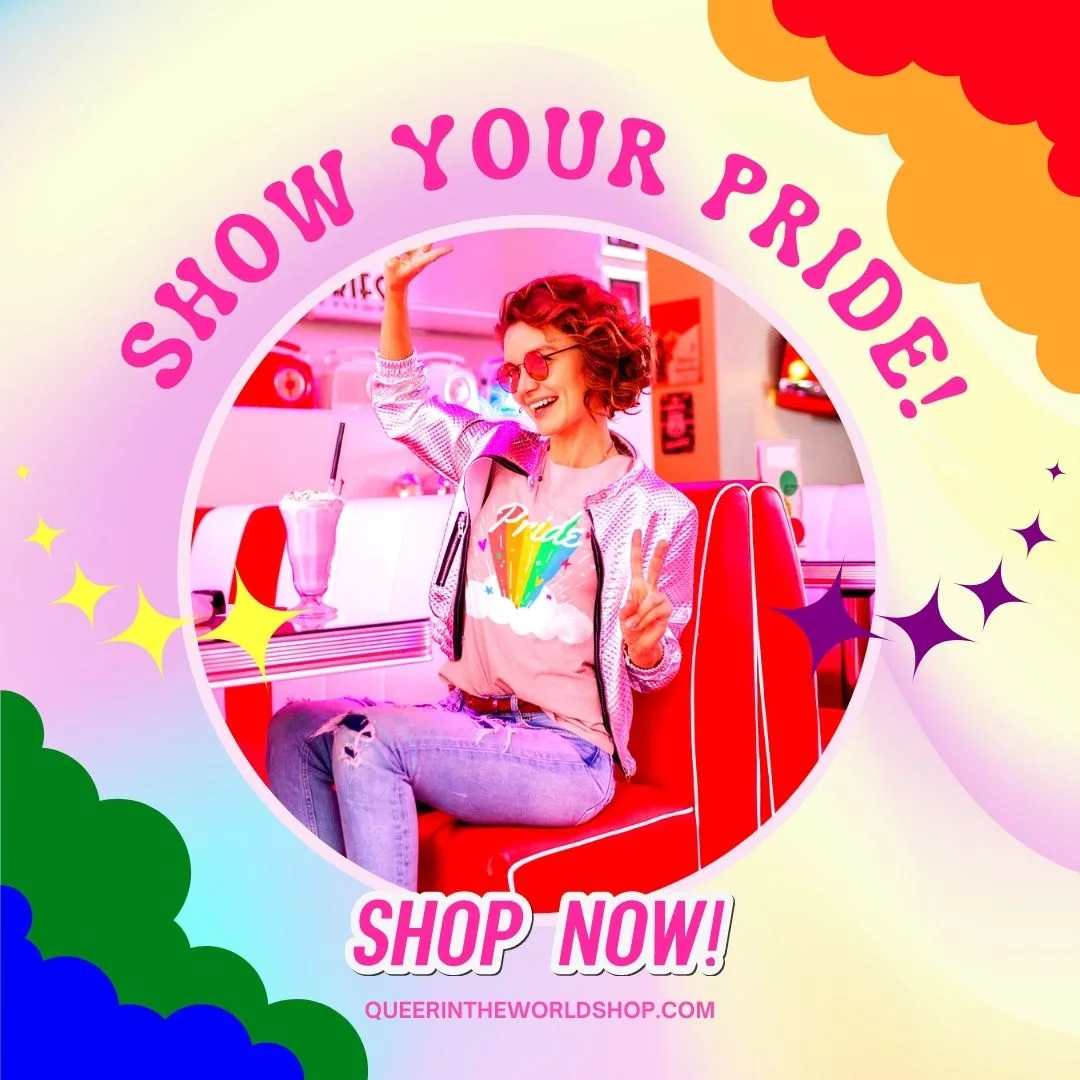 Gay-Friendly and Gay Hotels in Asuncion, Paraguay
Oh, honey, let me tell you about being fabulous and feeling welcome at these hotels in Asuncion! Don't worry about other hotels that might not be as accepting; these gems are committed to being LGBTQ+ friendly and ensuring that all guests feel like they belong.
Being gay-friendly isn't just about waving a rainbow flag or using the right pronouns; it's about creating a safe and inclusive space for all guests. From non-discrimination policies to providing resources for LGBTQ+ travelers, these hotels go above and beyond to ensure you feel welcomed and supported. And honey, they don't stop there!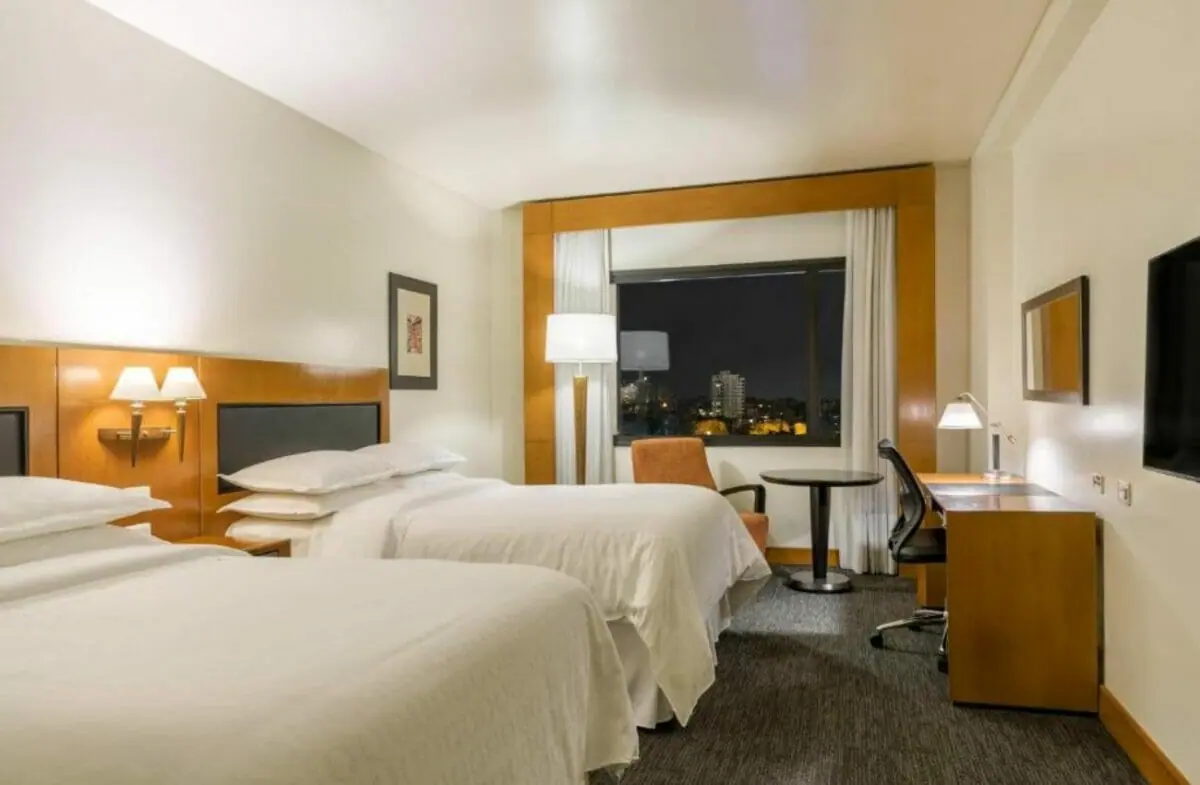 Some of these gay-friendly accommodations have extra amenities and literature about local LGBTQ+ events and resources. Plus, they might even be located in an area known for being LGBTQ+ friendly. Now, let me tell you about these fabulous hotels in Asuncion.
While there aren't any specifically gay hotels or resorts, these are the crème de la crème of gay-friendly accommodations. And if these don't tickle your fancy, don't worry; there are hundreds of other options in Asuncion to fit your budget and needs. So pack your bags, put on your most fabulous outfit, and get ready to feel welcome and accepted at these gay-friendly hotels in Asuncion!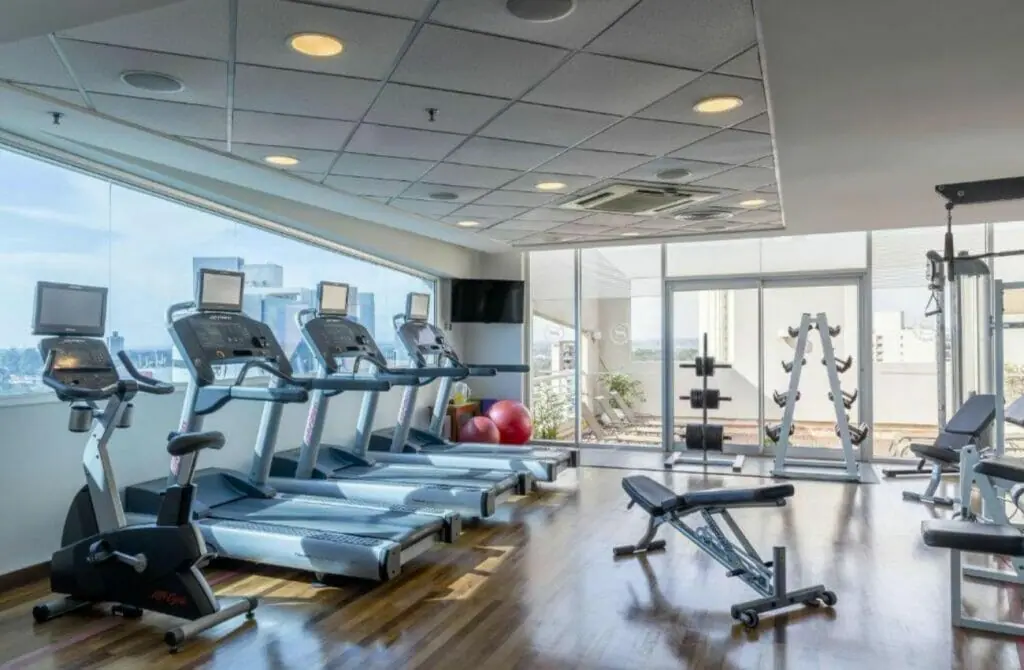 The Sheraton Asuncion Hotel is a five-star facility in Asuncion that welcomes LGBT visitors with open arms. The five-star hotel is in a prominent residential neighborhood near a thriving business and financial district. Beautiful gardens and trees surround it. Visitors may use this amenity, enabling them to roam about the grounds and enjoy the lovely natural surroundings.
Guests staying at the hotel can access a wellness center on the property, where they may work out and burn off some of the calories they ingested. In addition, guests are encouraged to use an outdoor swimming pool on the roof to keep their activity level up throughout the day.
Each room has several important facilities to ensure visitors enjoy a nice stay at the hotel. These spacious lodgings have been meticulously designed to have a modern style. The spacious beds are quite comfy, ensuring visitors have a wonderful night's sleep. White linens and light wood furniture may be found in the pleasant rooms of the Sheraton Asuncion.
Guests at this hotel do not have to worry about deciding what to eat or drink throughout their stay. Terraza, the Sheraton's rooftop bar, is available 24 hours a day and serves light snacks and alcoholic and nonalcoholic drinks. Guests at Restaurante Sheraton may choose from a wide range of local and international cuisines. Guests may unwind with a drink at the Lobby Bar while watching live entertainment.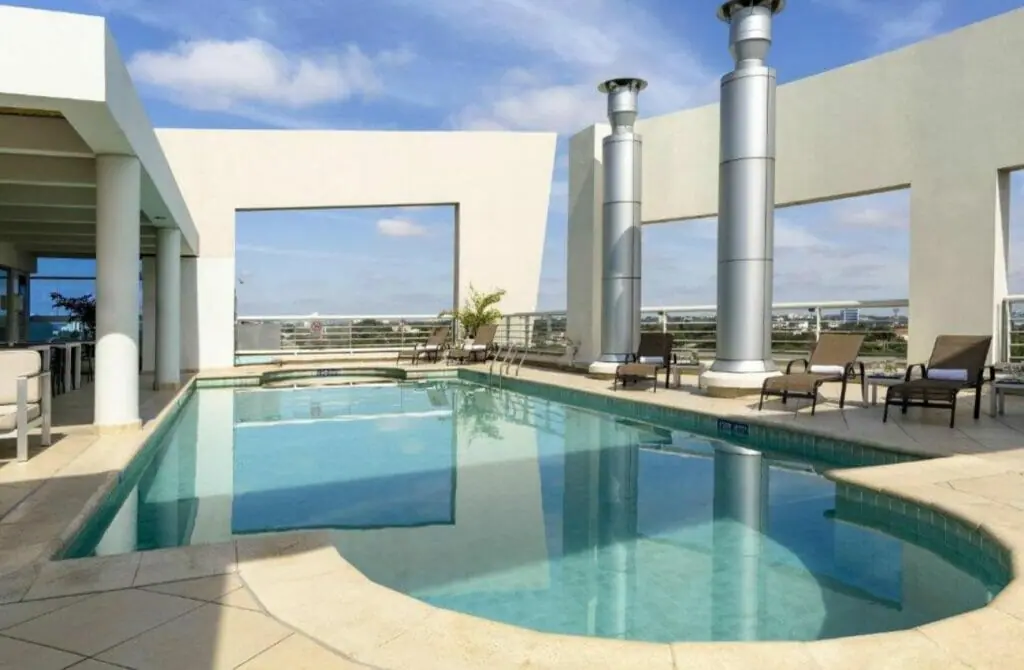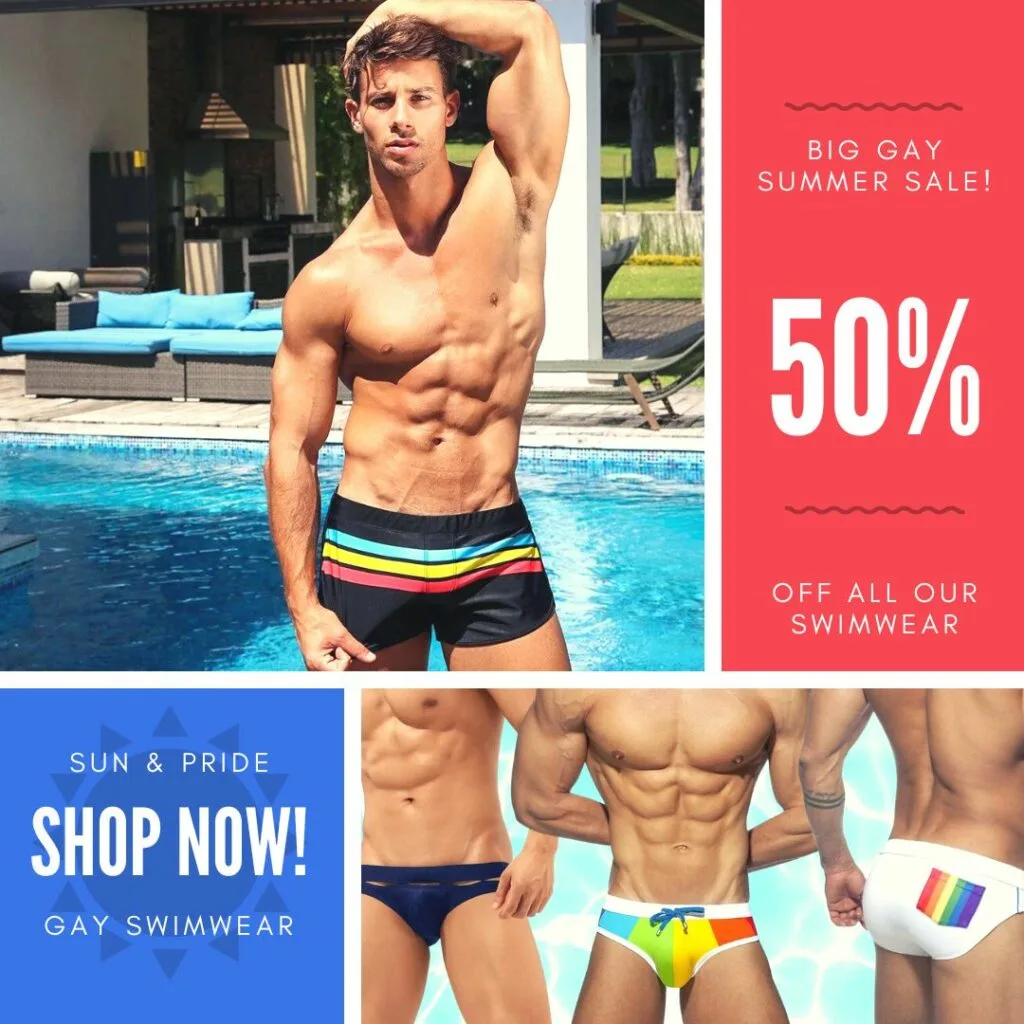 Nino Hotel Boutique is an option for guests searching for a pleasant and trendy place to stay in Asuncion that is also centrally placed. The hotel includes rooms with an outdoor swimming pool, allowing guests to amuse themselves throughout the day by dipping in the water or watching others compete in the pool.
If you arrive at the hotel with your vehicle, you have nothing to worry about since the hotel offers free private parking for each guest's stay. If you arrive at the hotel in your car, you have nothing to worry about.
The hotel will provide its clients with air-conditioned rooms equipped with all the required amenities, ensuring visitors have a nice stay. In addition, each guest room has a coffee machine, enabling visitors to create a cup of their favorite blend without leaving the comfort of their room.
A minibar is also given in the room to ensure visitors can drink the beer they choose without traveling to the main bar. Visitors may choose between an à la carte breakfast and a continental meal in the morning, which will help them make a solid start for the day.
The La Misión Hotel Boutique is another excellent option for those seeking a place to stay in Asuncion. It is the first hotel in the region with a theme, and the Jesuit Missions and the Guaran culture inspired it. This boutique hotel has received several honors and is the only one of its kind. Employees at the hotel have undergone significant professional training to give you a pleasant experience throughout your stay.
You will be treated to a delicious buffet breakfast in the morning. In the afternoon and evening, the onsite restaurant, Paraquaria, will serve you a selection of delicacies from across the globe for lunch and supper, helping to set the tone for the remainder of your day.
The hotel's rooftop pool provides tourists with panoramic views of the surrounding region. The La Mision Hotel Boutique's bedrooms have a range of artwork dating back to the period of the Jesuit Missions, such as local basketwork, paintings, and sculptures made of wood, stone, and other materials.
La Misión's bedrooms have air conditioning, a private toilet, and cable television with a plasma screen. The rooms are likewise elegantly designed, combining modern and traditional features with a Guarani flair.
Visitors sleeping in specific rooms have access to private balconies with spectacular views of Asunción, and they may stroll out onto the balcony to take it all in.
During weekends, the rooftop garden changes into a venue for soothing jazz concerts and sun loungers on the rooftop terrace. Mi Terruo, the lobby bar, provides delightful snacks, natural fruit juices, and tropical beverages throughout the day. In addition, Hotel Boutique La Mision guests may relax in the garden, which is filled with exotic plants and orchids.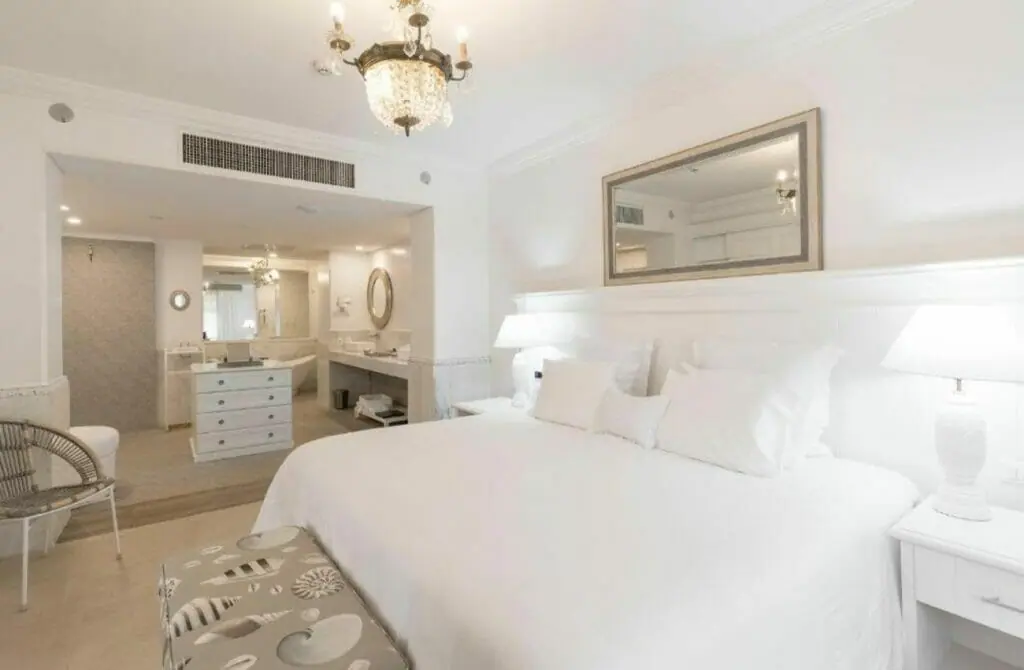 Gay Nightlife in Asuncion, Paraguay
Asunción comes alive when the sun goes down if you know where to go. The capital's nightlife has been significantly revitalized in recent years, as seen by the expansion of bars and clubs surrounding the center and the ultra-hip Paseo Carmelitas district. If you're looking for a night out in Paraguay's capital, here are several recommendations ranging from posh cocktail bars to drinking spots with an Irish motif.
Darling, let's talk about exploring the queer nightlife in Gay Asuncion, shall we? It's true this city might not be the most welcoming to our fabulous community but fear not! Being gay is perfectly legal here; remember to err on the side of caution when outside of queer-friendly spaces.
But let's focus on the fun, shall we? Exploring gay nightlife can be one of the most thrilling and enriching experiences while on the go. From dancing up a storm at a gay club to sipping cocktails and rubbing elbows with the locals at a gay-friendly bar, you'll have a chance to immerse yourself in the local culture and make memories that will last a lifetime.
And darling, we've got you covered with the best gay and gay-friendly spots in town. So don't be shy; step out of your comfort zone and explore the queer nightlife in Gay Asuncion. Trust us; it'll be worth it!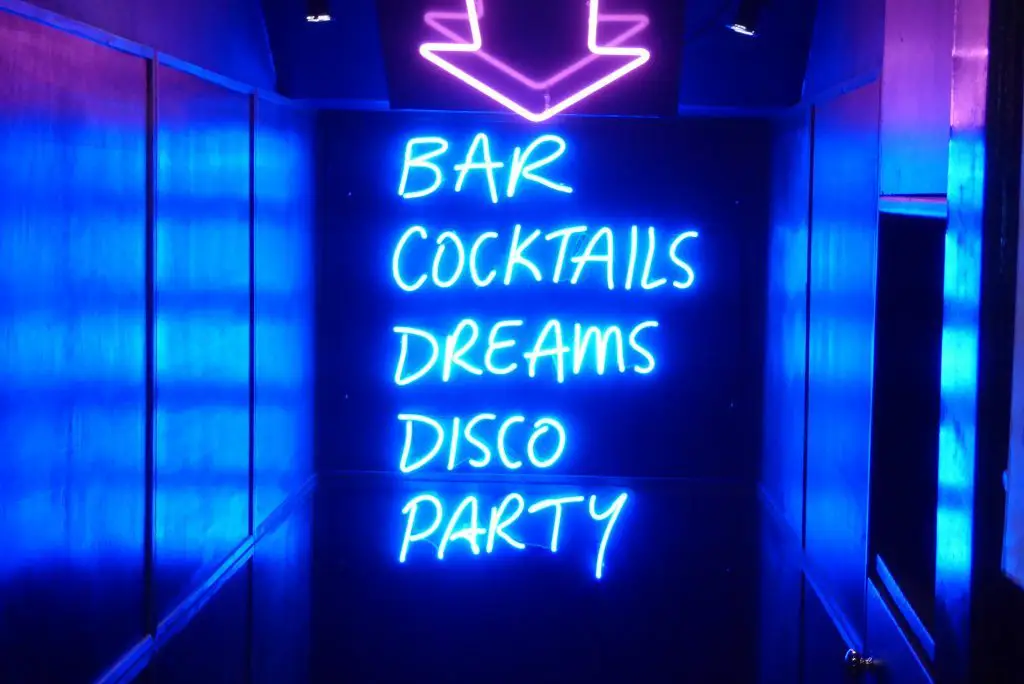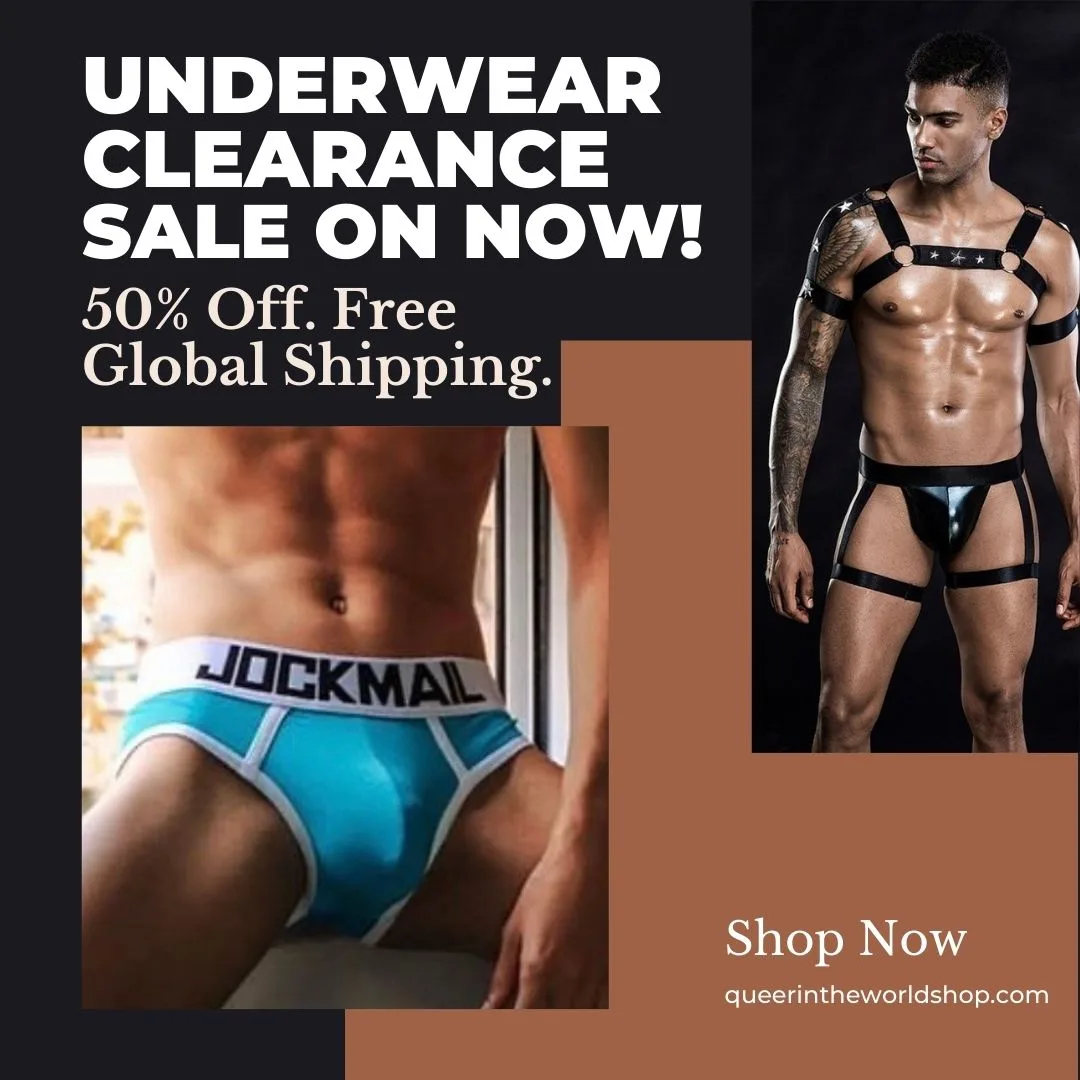 Gay-Friendly Bars in Asuncion, Paraguay
The following places are regarded to be among the best gay-friendly bars and clubs in the city:
This rustic industrial-styled facility is more than just a nightclub; on weekends, it is filled with wealthy residents who come to eat delicious Paraguayan cuisine and drink with their friends.
When the dinner is delivered and cleaned up, live Latin musicians will take the stage, and the real party will begin. Take some time to relax with high-quality whiskey in their speakeasy, or hit the dance floor hoping to meet someone who can complete your life.
Coyote is a vibrant late-night bar that is always packed with university students. It's only across the corner from the Living Room, which caters to a younger crowd.
While some of the city's cheapest clubbing drinks ensure that pretension is kept to a minimum, explosions and mounds of confetti, add to the already heated dance floor. Although most partygoers are young, individuals of a certain age claim they are made to feel welcome.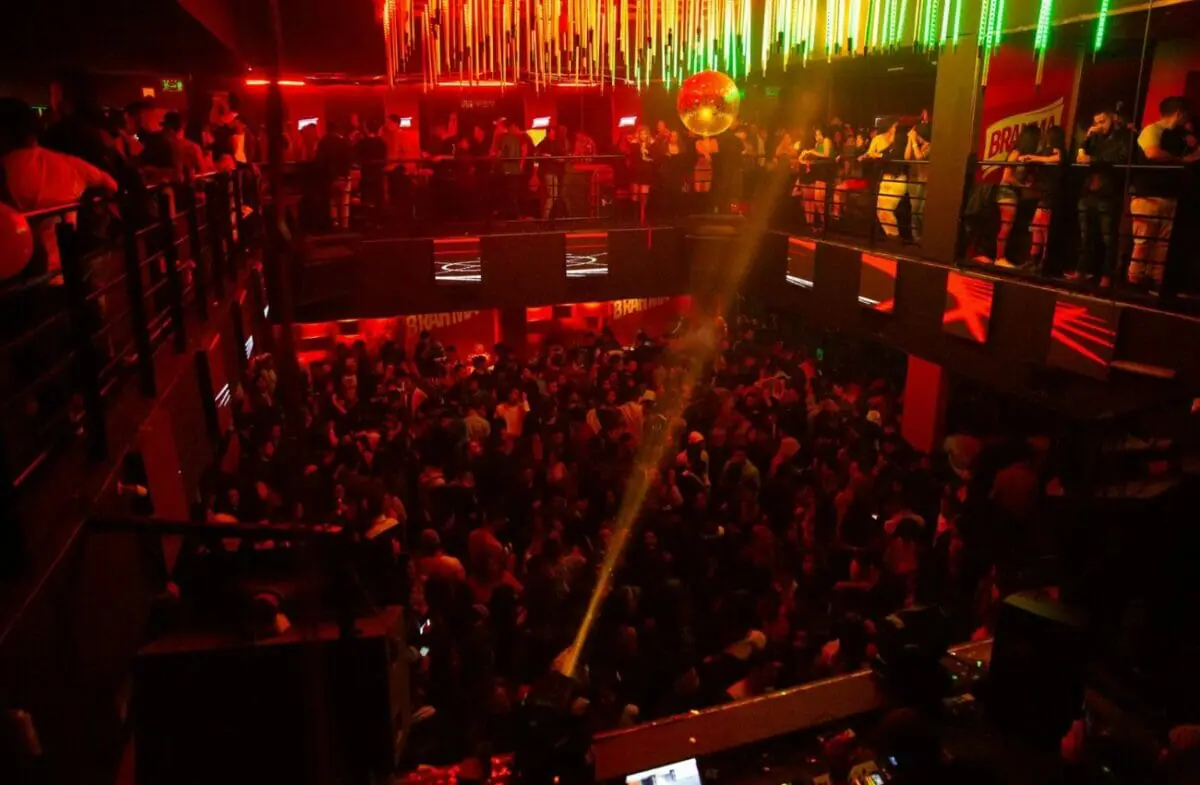 Velvet is swiftly becoming one of the city's most popular venues for rich partygoers looking to spend a lot of money on an exciting night out. Velvet's flashy and modern look is similar to that of the Living Room.
To soak off the cocktails, have some wonderful Asian fusion cuisine at their elegant in-house kitchen before sinking into one of their velvet-covered booths surrounding their throbbing chandelier-clad dance floor. Most of the playlist is made up of electronic dance music, with some of the industry's greatest artists sometimes making a cameo.
The Britannia Tavern near Plaza Uruguaya is a cornerstone of the Asunción nightlife scene. This tavern is always full of Asunción locals and travelers looking for a flavor of home. This institution has poured pints of beer from its broad range of draft breweries for almost three decades.
Consumers are more likely to return to a tavern that offers delectable pub grub and has a rock and roll soundtrack. There is also an outside deck for those lovely summer nights.
Shamrock knows how to put on a show that is second to none. On weekends, this modest club is filled to the gills with partygoers eager to headbang to some of the city's fiercest music while swallowing some relatively cheap beer.
If you're hungry, you can have one of their very greasy finger food platters served on a cutting board shaped like a beautiful guitar. It's crucial to note that this venue may become boisterous, so don't come here expecting a peaceful conversation.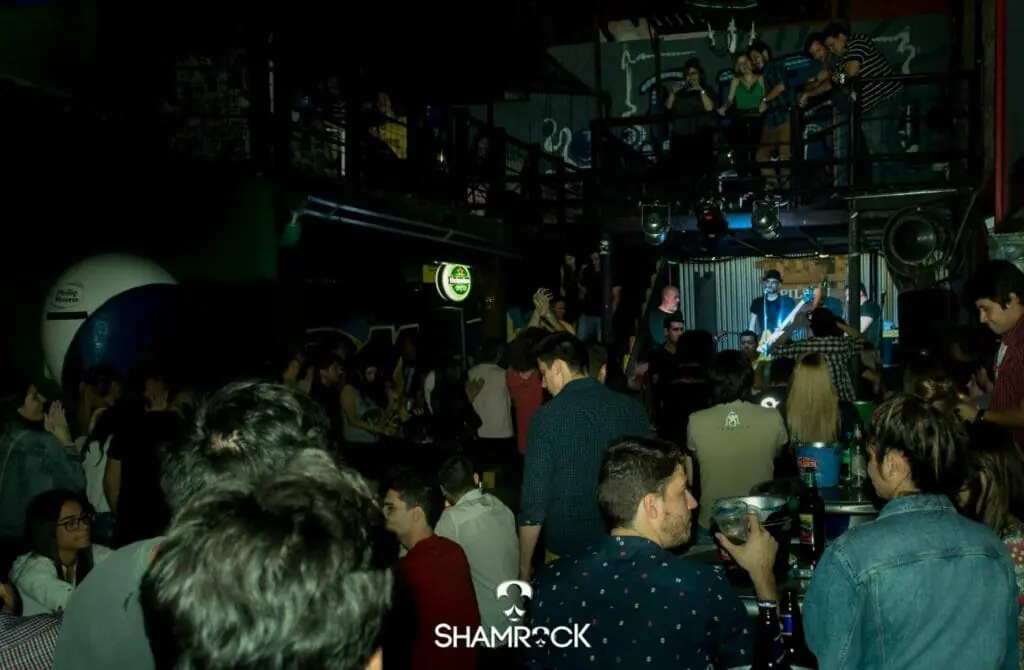 Gay-Friendly Cocktail Bars in Asuncion, Paraguay
Cactus Bar, situated in the San Roque area, is often regarded as the greatest choice in the city for a night out owing to its two bars and local DJs on weekends. Although the inside is decorated with bric-a-brac and contemporary art, it is housed in one of the city's most gorgeous colonial buildings.
This modest venue is generally busy with a local audience seeking to hear something different on any night. Look for the traditional gaming machines and the legendary Dollhouse dance night.
Because of its old-school charm and Irish vibe, Kilkenny Irish Pub on Paseo Carmelitas is a terrific spot for a typical Irish knees-up. It's a popular spot in the city's most exciting entertainment district, filled all night.
Since rock music plays all night and beer flows freely, the setting is ideal for groups who want to let their hair down. Kilkenny boasts a changing program of live acts and a drink promotion of two for the price of one every night until midnight.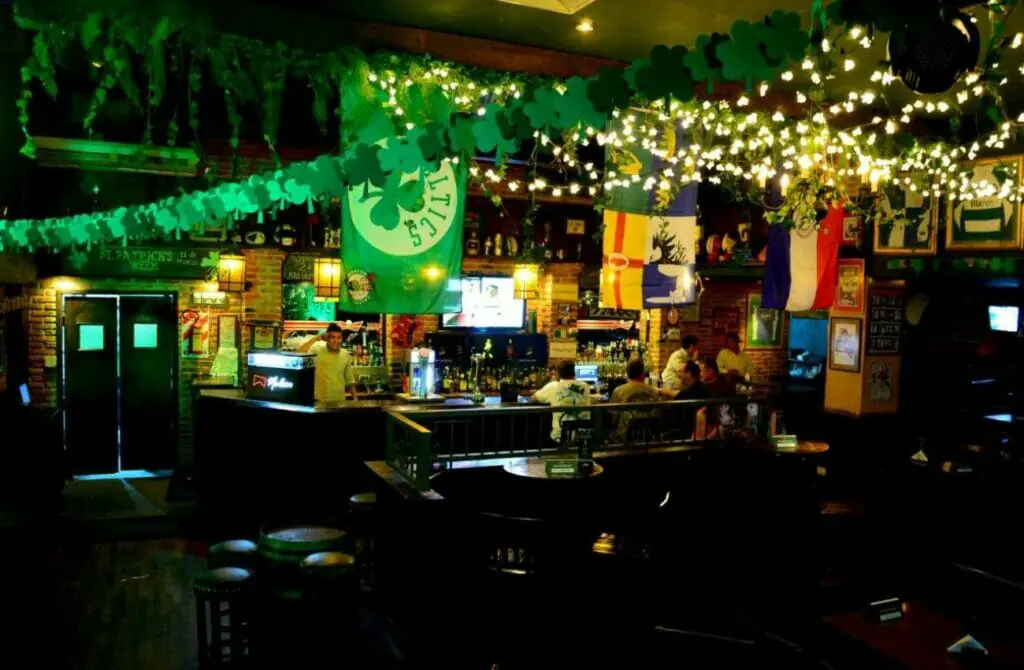 Gay Saunas & Cruising Clubs in Asuncion, Paraguay
When exploring Gay Asuncion, there's more to life than just cocktails and beers. One aspect of the gay scene that many of us queens love are checking out the local gay saunas and cruising clubs.
Granted, Asuncion isn't quite as wild as Amsterdam, Barcelona, or Berlin, but these steamy venues still offer the perfect opportunity to meet new people, socialize, and engage in some hot and heavy action without swiping left or right. However, remember that these venues can differ in terms of vibe, patrons, and rules, so it's a good idea to be informed before you dive in.
Gay saunas, sex clubs, and cruising have long been popular ways for queer men to meet and engage in sexual activity, particularly in countries where same-sex activity is not widely accepted or may even be illegal. In these places, gay saunas and cruising clubs provide a safe and discreet environment for queer men to explore their sexuality and connect with like-minded individuals.
Despite the rise of gay dating apps, many queer men still prefer the anonymity and physical connection that can be found in these spaces – so somewhat counter-intuitively, you might have a hotter experience here than you would at home.
We recommend checking out our guide to cruising for first-timers before you get started, which should give you the lowdown, and always practice safe sex.
Keep in mind that local laws and customs regarding gay venues and sexual activity should be respected at all times. With a bit of forethought and an open mind, visiting gay saunas and cruising clubs can be a thrilling and steamy part of your gay Asuncion adventure.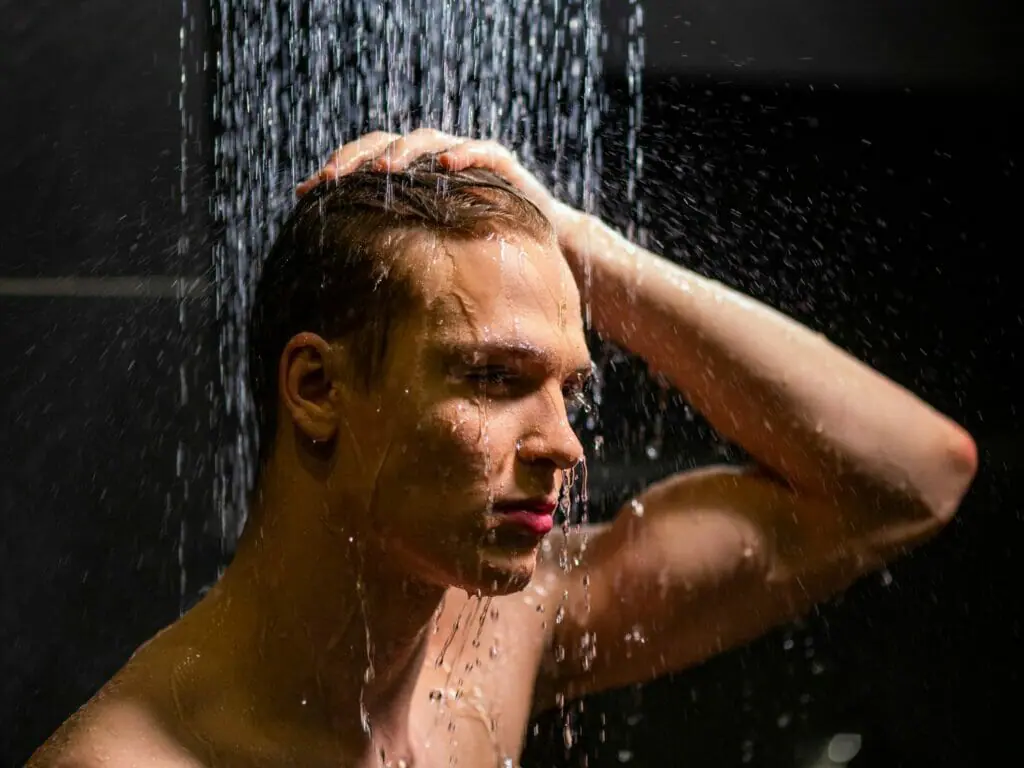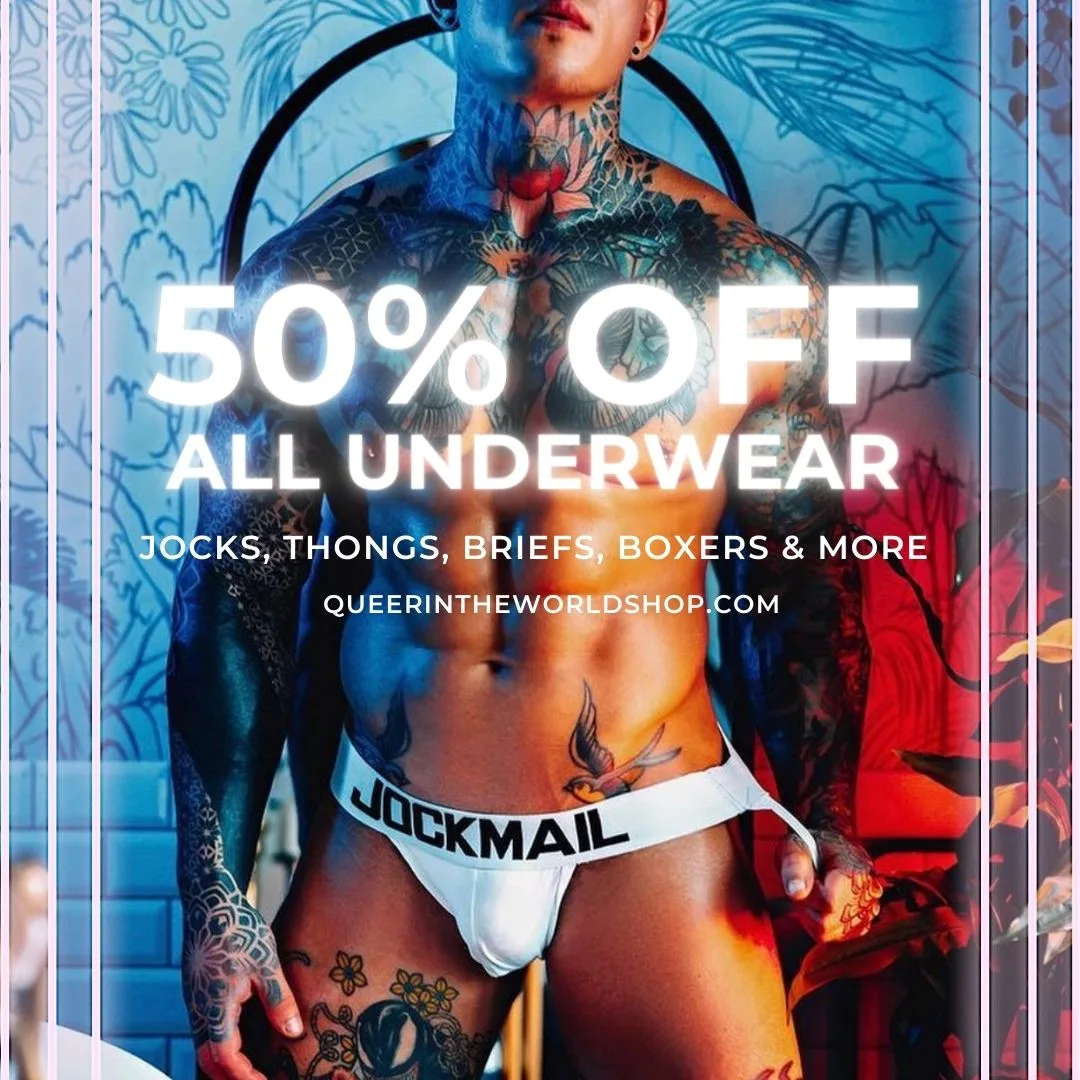 Gay Map Of Asuncion
Finding it hard to envisage where everything is in Asuncion? Hopefully, this queer-centric map helps where we have marked all the bars, clubs, parties, hotels, saunas, massages, and more will help you stay in the spot best suited to you!