Campinas is a Brazilian city in the state of Sao Paulo. The city is alive and brimming with vitality, owing to its fantastic nightlife, creative cuisine, and world-renowned chefs, as well as its beautiful parks, colonial architecture, and kind and welcoming citizens. Campinas is gradually becoming popular due to its gorgeous natural surroundings.
Campinas, located in the heart of São Paulo, is characterized by its deep woodlands, gently sloping hills, and lively urban center. Experiencing the city's vibrant nightlife, colorful business districts, and large green spaces is made even more delightful by the year-round tropical climate.
Campinas has a good mix of sights and activities for tourists to enjoy. Despite its role as a commercial and agricultural hub, Campinas' busy pace of life is broken up by the city's numerous calm urban parks. You may enjoy a quiet stroll along the tree-lined walks in Portugal Park or take a boat ride around the park's centerpiece, the lagoon.
In addition to a historical tramway, the park has a science museum, a sports area, and a planetarium. You may also visit the Monsenhor Emilio José Salim Ecological Park, formerly part of a coffee farm, or walk through the Jequitibá Woods Park, an urban woodland park with a zoo. Both of these attractions are open to the public.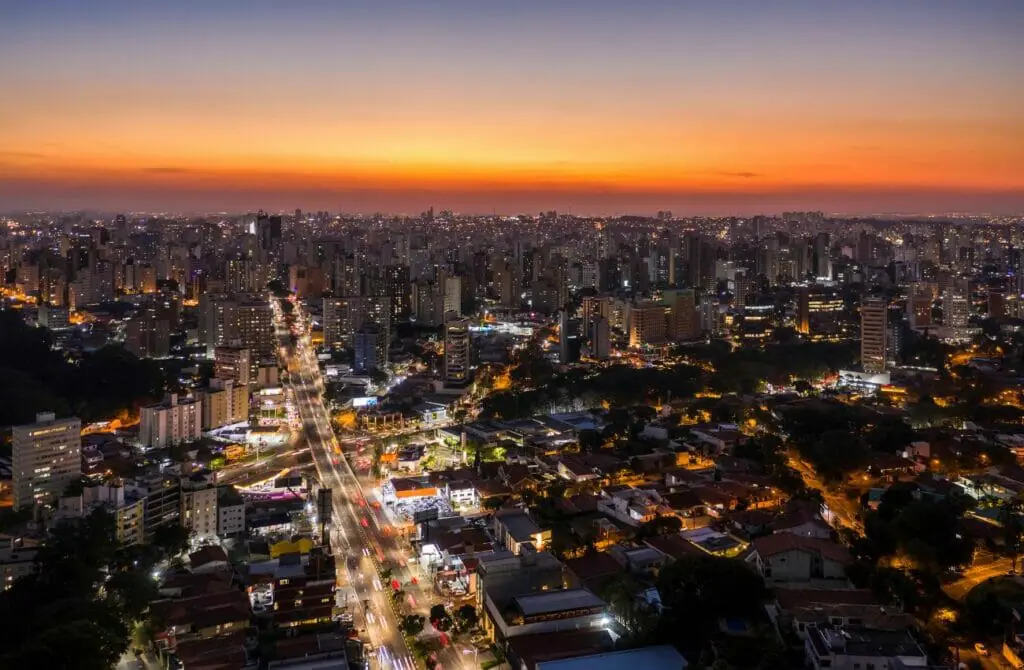 It's worth noting that Campinas has a somewhat open stance toward LGBT people. Marriage between people of the same gender is also permitted across Brazil, particularly in Sao Paulo. This is true throughout.
The mayor of Sao Paulo announced the passing of new law in January 2020 that allows for administrative action against persons who participate in discriminatory behavior based on their sexual orientation or gender identity.
The new regulations in Sao Paulo make it unlawful to discriminate against a person based on their sexual orientation or gender identity. Infringements of this legislation may lead to the filing of a criminal complaint.
Campinas may not be as well-known as some of Brazil's other cities, but don't let that fool you. This off-the-beaten-path resort has a surprising amount of one-of-a-kind activities and sights worth exploring. A large chunk of the city celebrates its heritage as a major coffee producer and incorporates features of Brazilian culture into its activities via shows, operas, and other events. LGBT tourists to this metropolis will have a fantastic time.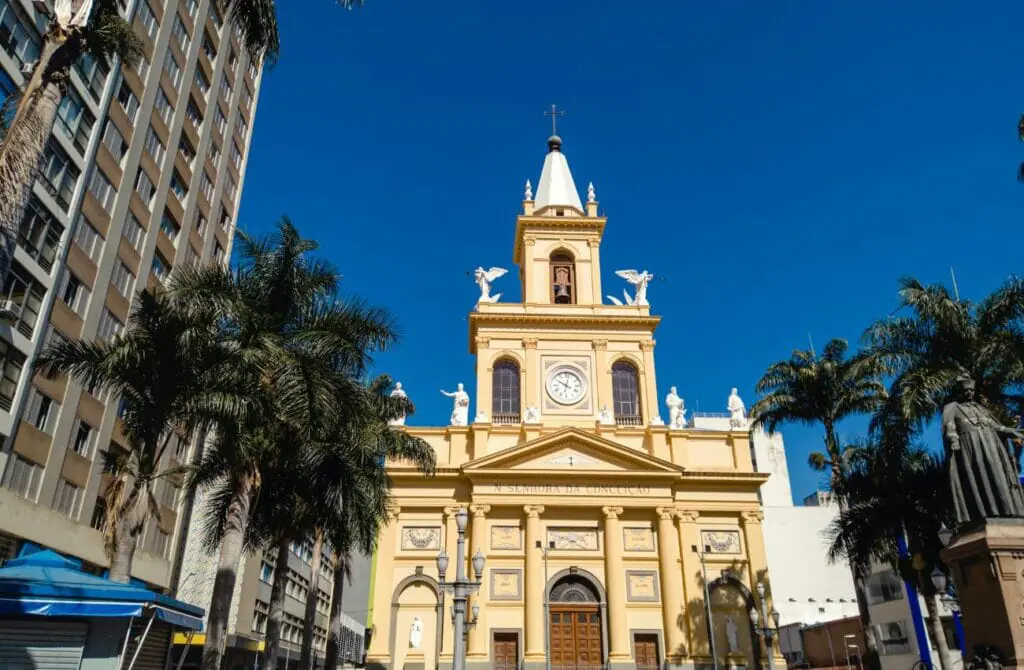 Attractions in Campinas, Brazil
Welcome to Gay Campinas, darling! While the city may not be the most welcoming to the queer community, fear not! There are plenty of fabulous things for you to do while keeping things low-key. First and foremost, you must visit some of the city's most iconic landmarks and attractions, dahling!
Take in history and culture by visiting museums, art galleries, and historical monuments. And don't forget to marvel at the stunning architecture, explore parks and gardens, and indulge in the local cuisine. But that's not all, darling! Gay or straight, there's always something to do in Gay Campinas.
Immerse yourself in the local culture by attending cultural events like festivals, concerts, and shows. Trust us; there's always something fun and exciting happening in this fabulous city. Remember, discretion is key in a city that's not always welcoming to our fabulous community. So, keep it lowkey and enjoy all the wonderful things Gay Campinas has to offer!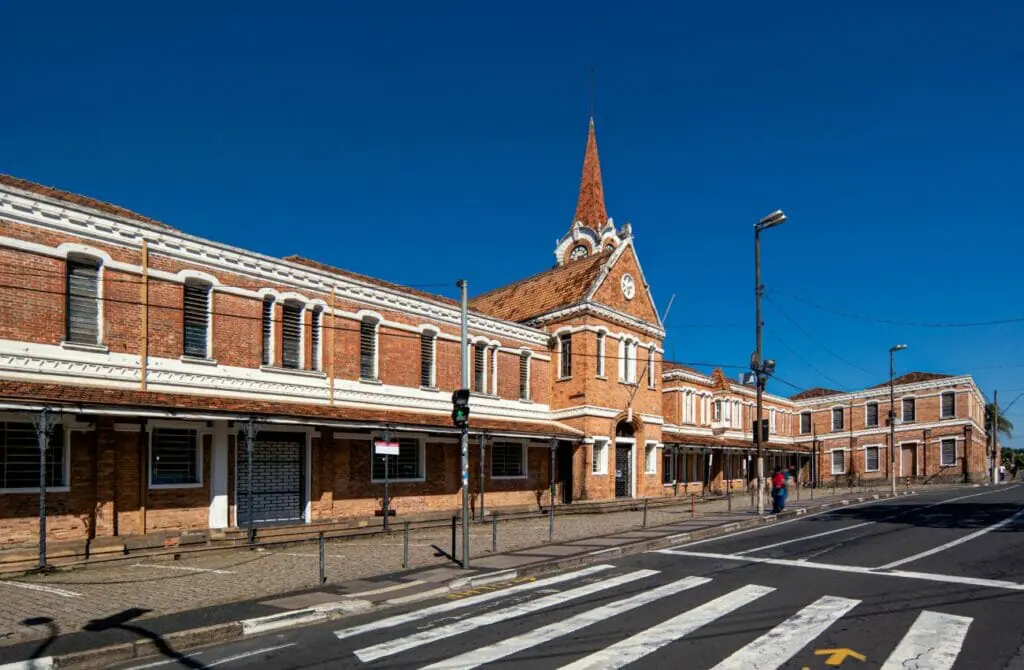 Passeio De Maria Fumaca
The Passeio de Maria Fumaca is a lovely but relatively short rail journey in Campinas. When it passes past the abandoned farmsteads and plantations formerly housed cafés, it slows down and bobs its head to the lively music. The fantastic trip does not end when you arrive at the stations since you may tour the newly rebuilt train stations. The staff is kind and personable.
The degree of coordination that went into preparing this trip and the class of the trains employed is amazing. Near the middle of the journey, the personnel will offer you the chance to operate one of the steam locomotives shown in the yard.
Maria Smoke's voyage is fascinating in a city with the most popular tourist spots and largely commercial malls. The feeling may be comparable to going through time. The Jaguariuna tour, the music sung on a concertina, and the delightful supper at the station were all well worth the effort required to get there.
Escola De Cadetes
While the Escola de Cadetes is not a tourist attraction, being acquainted with the numerous facilities is useful due to their amazing architecture. The army's comber aura is contrasted with the color pink, which dominates the uniforms. It is located in a large territory surrounded by a lush and lovely environment. This area has a lot of history to it.
It may be located next to the Chapadao Garden and the Castle Tower. The cadet school encourages outsiders to come to see them participate in several activities, such as swimming competitions and other sports.
The facility has an Olympic-sized swimming pool for major swimming contests and championships. It emanates a sense of tranquility and tranquillity, and you may also walk inside the church and take a quick stroll across the property's gardens.
Basilica Nossa Senhora Do Carmo
Despite being just a small sanctuary, the Basilica of Our Lady of Carmo is densely filled with an intriguing history.
This chapel and the Plaza de Bento Quirino are regarded as the city's origin. Campos Salles, Francisco Glicério, and Carlos Gomes, among others, were all baptized at this church at some time in their lives. You should certainly attend the organ concerts that showcase the unique characteristics of Basilica Nossa Senhora do Carmo.
It is considered one of the most significant churches in the city of Campinas from a religious point of view. This place is the site of several festivals, processions, and weddings.
Constructed a few centuries ago with unique architecture and actual works of art on the walls, it is also a historical and architectural monument for the city and vicinity. It is a building with a specific architectural style. It is located near the historic Campinas matrix and immediately before the street Bento Quirino, considered the city's epicenter.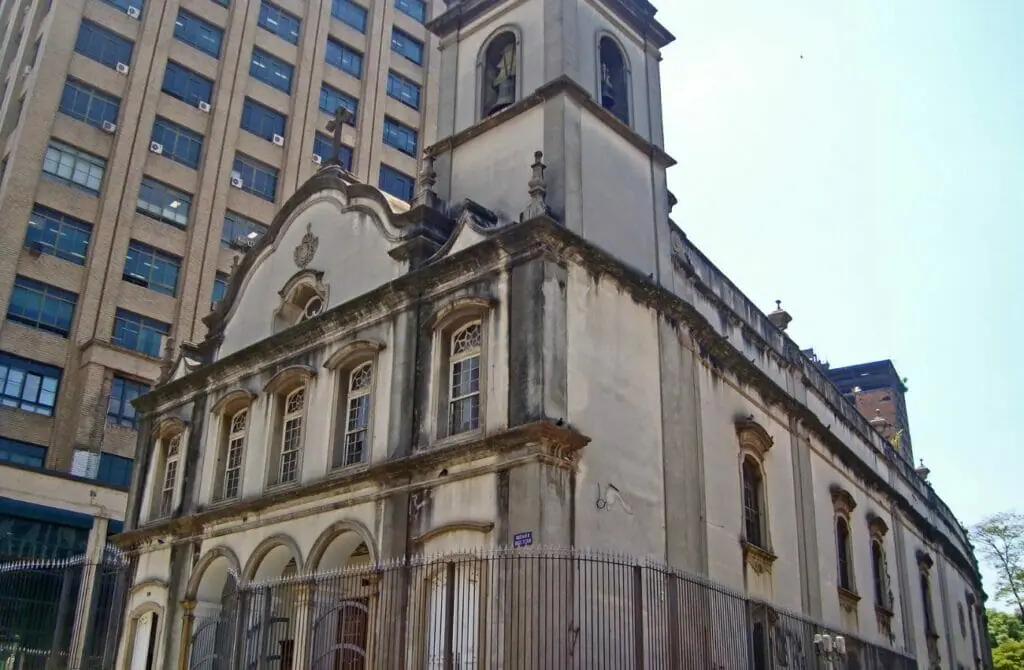 Campinas Jose Pancetti Contemporary Art Museum
Campinas' José Pancetti Modern Art Museum is generally recognized as one of the city's most intriguing tourist attractions. The beautiful tower stands in the shadow of another Campinas architectural landmark, the Palace Jequitibás Village Hall.
Both the Municipal Library and the Museum have their independent entrances. The Municipal Library is on the top level, while the museum is on the lower level.
This is a reinforced concrete architectural work, and although the collection as a whole isn't very significant, a few items here are. Yet, the modest garden in front of the museum with a magnificent sculpture of swallows is what visitors enjoy the most when they visit.
Igreja Santa Rita De Cassia
The Igreja Santa Rita de Cassia church is in New Campinas. The Santa Rita church is a relatively recent construction with beautiful stained glass. The breathtaking entering ritual, done by Father Rodrigo, is the most attractive element of the Mass. It is useful to know about, and people from the upper middle class and above often visit it.
The priests are incredibly imaginative and offer the best sermon possible during a Holy Mass in this beautiful church with extraordinarily high ceilings and a stained glass work telling the story of Santa Rita de Cassia. The figures of angels reflect those with families who contributed to the creation of this magnificent church.
It is a relatively young church with a substantial presence. The surroundings and the inside are fairly tranquil and gorgeous, and ample parking exists. An amazing mosaic has been installed on the entrance door, making it seem much more enticing than it originally was.
Bosque Dos Jequitibás
The Bosque dos Jequitibas is a nice location with well-developed infrastructure. It features a small zoo with wild animals and birds, such as jaguars, monkeys, lions, hippos, and hippopotamuses. Since the entrance is free, this is a fantastic choice for a family day trip.
The availability of food and beverage outlets, the lush vegetation of the environment, and the fact that the ride is not interrupted by the sun's rays are all advantages.
It is ideal for hiking and bringing children to explore the surroundings and see the fauna. This location lies amid Campinas and is part of a rainforest. The provided map, which describes the pathways through the forest, is useful and amusing to most visitors.
You may encounter numerous free-roaming peacocks and other wildlife while going down the trail. A section is also dedicated to poisonous animals (two or three snakes inside a glassed snake cage). In addition, there are snack bars and places intended for picnics.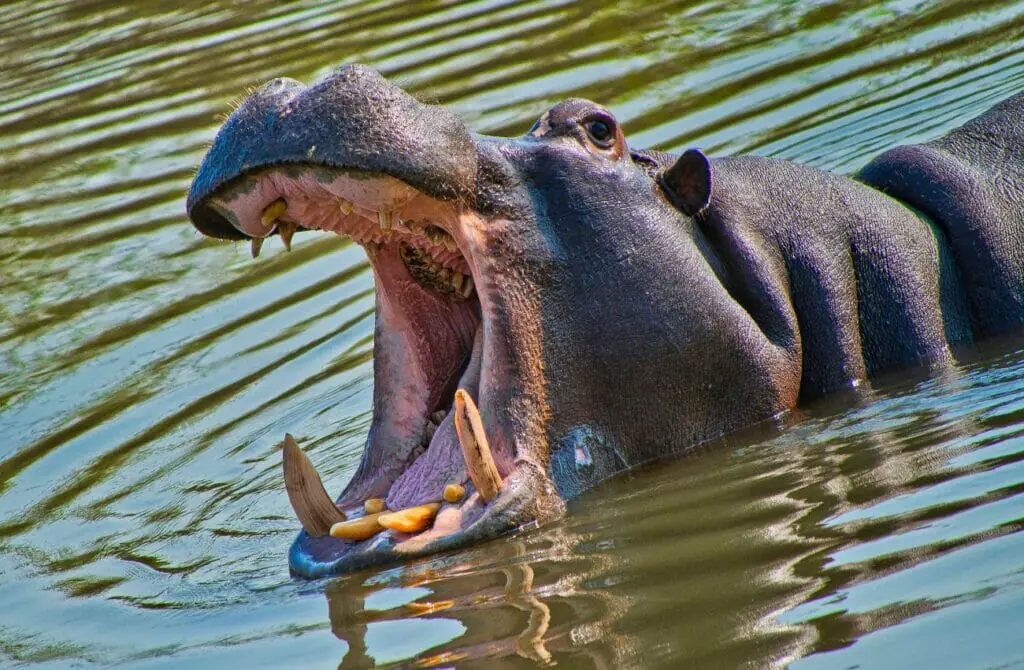 Igreja Nossa Senhora Das Dores
Igreja Nossa Senhora das Dores is in the heart of Campinas, and its busy interior is where the faithful of the surrounding neighborhood meet. The building's ageless elegance and immaculate maintenance attract loyal customers.
It is a holy edifice in Campinas' Cambui neighborhood, one of the city's most important and historically significant areas. The building began in 1937, and Hoche was responsible for its architectural design. Olavo Sampaio did the interior design.
It is strongly advised that you visit this city landmark. Every Saturday at 5:00 p.m., and every Sunday at 11:00 a.m. and 6:30 p.m., there is a Mass celebration. On Sundays, the Mass invites many devotees to gather and reflect profoundly, surrounded by the church's tranquil ambiance.
Parque Portugal
The Park of Portugal in Campinas is an excellent site for participating in various sports and leisure activities. It features a 2.6-kilometer-long level inside track and a 5-kilometer-long outer race. These two paths are perfect for walking and jogging.
The Caravel is a must-see for young people, although it is only open on weekends. The jogging route inside the park is in excellent condition and is surrounded by trees for further seclusion. This park is attractive and ideal for exercising.
People who like racing will enjoy the outdoors tremendously. Another significant aspect of being aware is that the track in front of the Campinas post office is closed on Sundays, giving extra safety for the facility. A day spent in this park with friends or family is a pleasurable experience.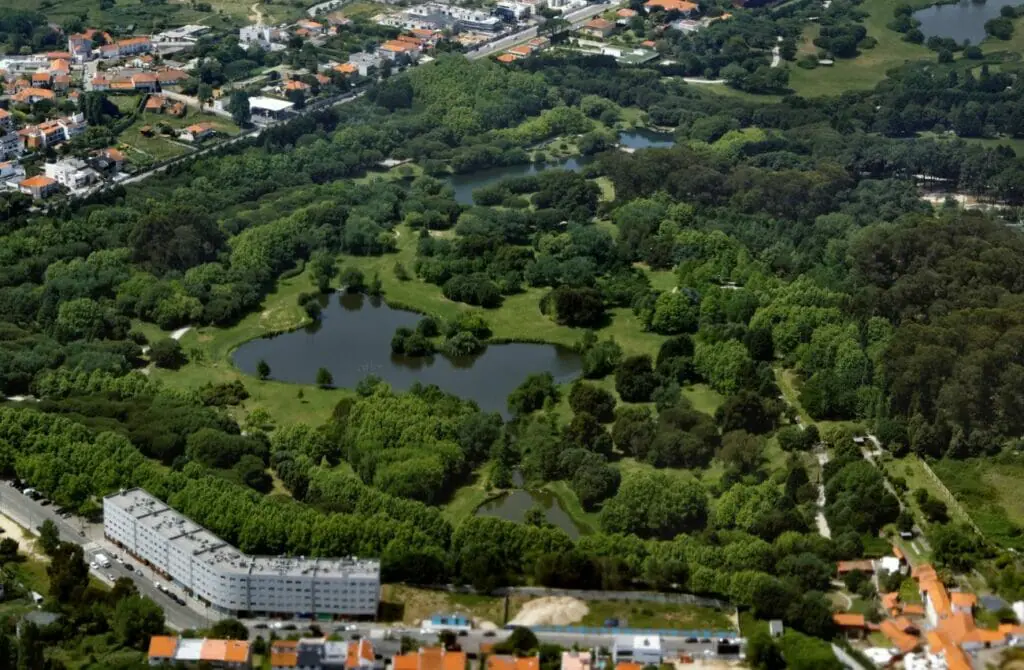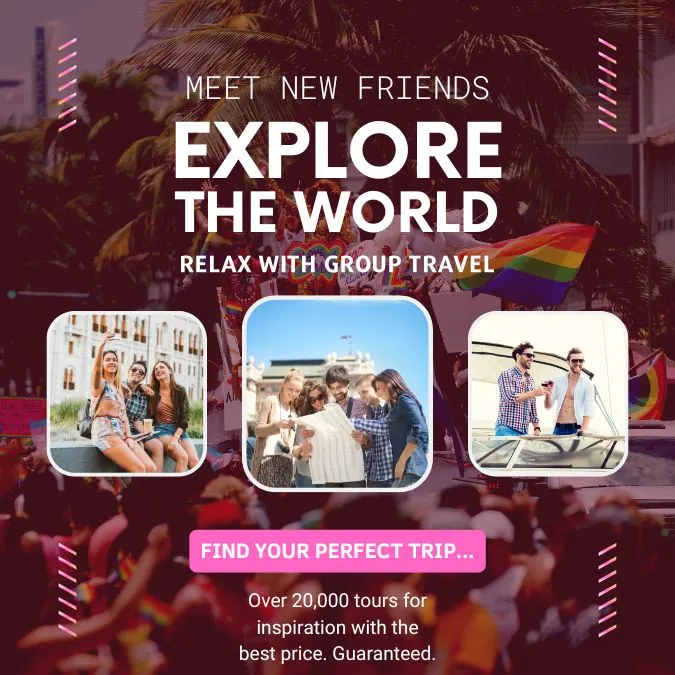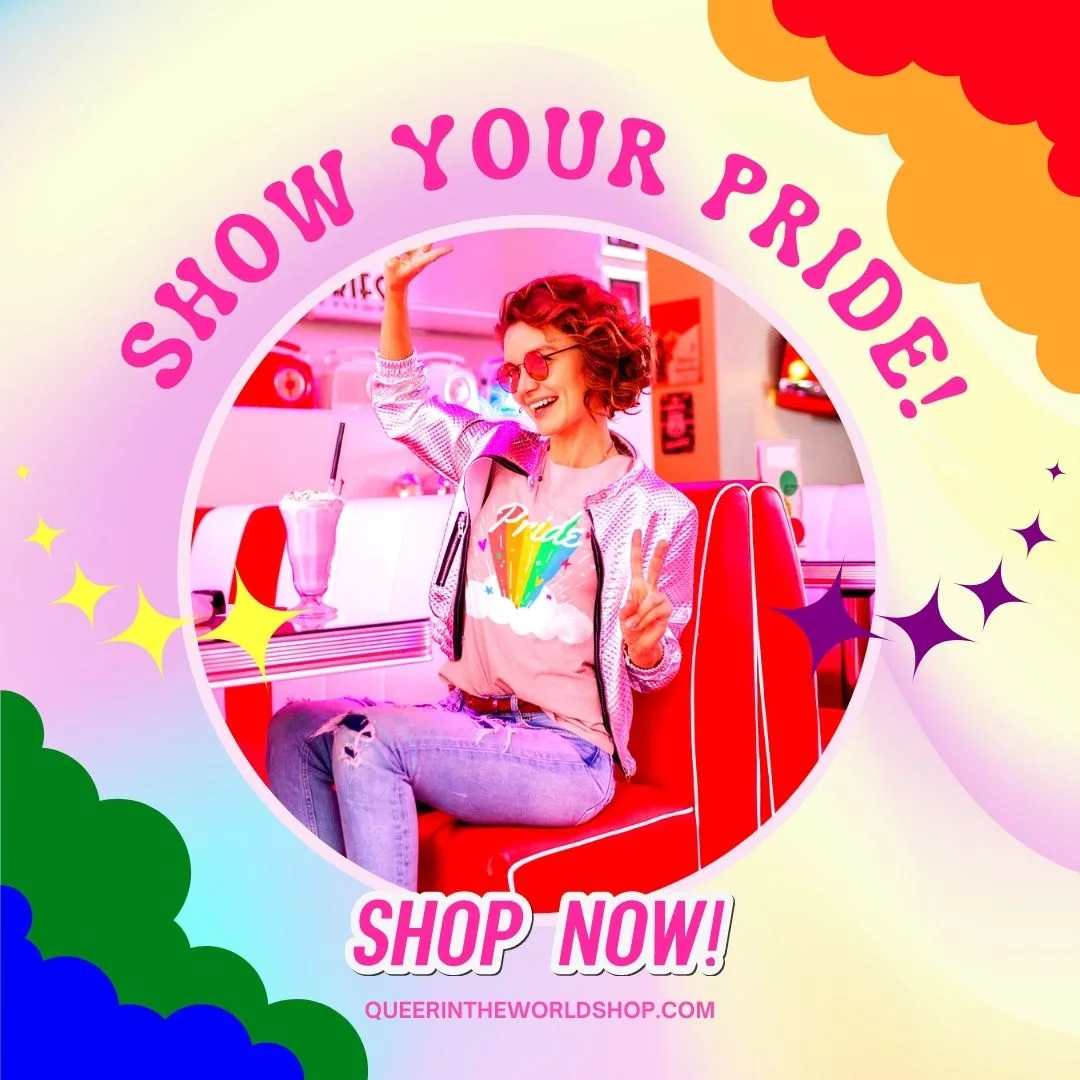 Gay-Friendly And Gay Hotels in Campinas, Brazil
Oh, honey, let me tell you about being fabulous and feeling welcome at these hotels in Campinas! Don't worry about other hotels that might not be as accepting; these gems are committed to being LGBTQ+ friendly and ensuring that all guests feel like they belong.
Being gay-friendly isn't just about waving a rainbow flag or using the right pronouns; it's about creating a safe and inclusive space for all guests. From non-discrimination policies to providing resources for LGBTQ+ travelers, these hotels go above and beyond to ensure you feel welcomed and supported. And honey, they don't stop there!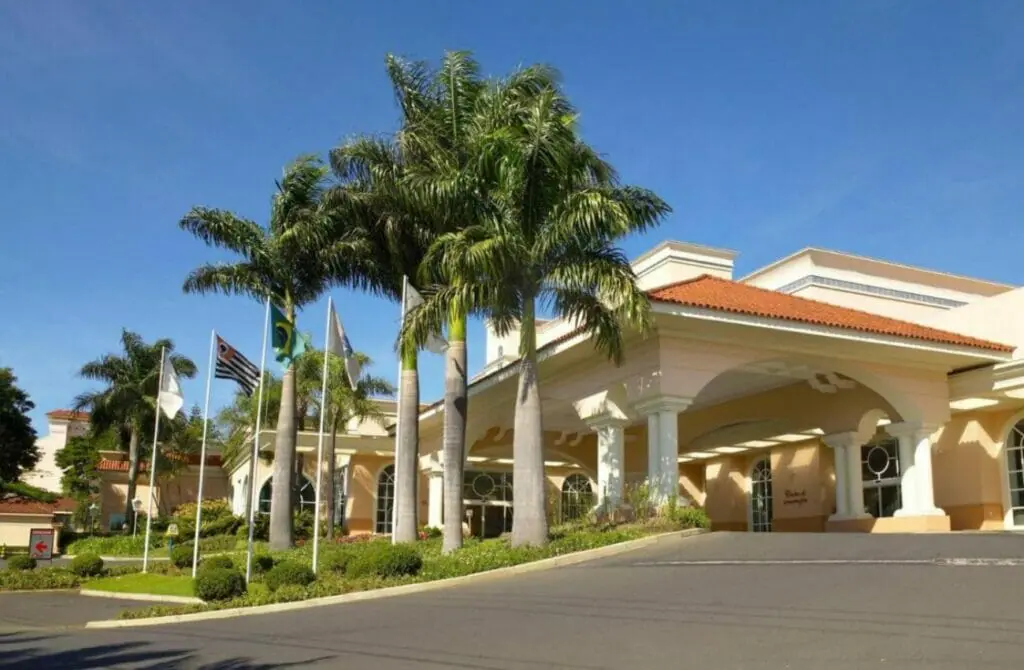 Some of these gay-friendly accommodations have extra amenities and literature about local LGBTQ+ events and resources. Plus, they might even be located in an area known for being LGBTQ+ friendly. Now, let me tell you about these fabulous hotels in Campinas. While there aren't any specifically gay hotels or resorts, these are the crème de la crème of gay-friendly accommodations.
And if these don't tickle your fancy, don't worry; there are hundreds of other options in Campinas to fit your budget and needs. So pack your bags, put on your most fabulous outfit, and get ready to feel welcome and accepted at these gay-friendly hotels in Campinas!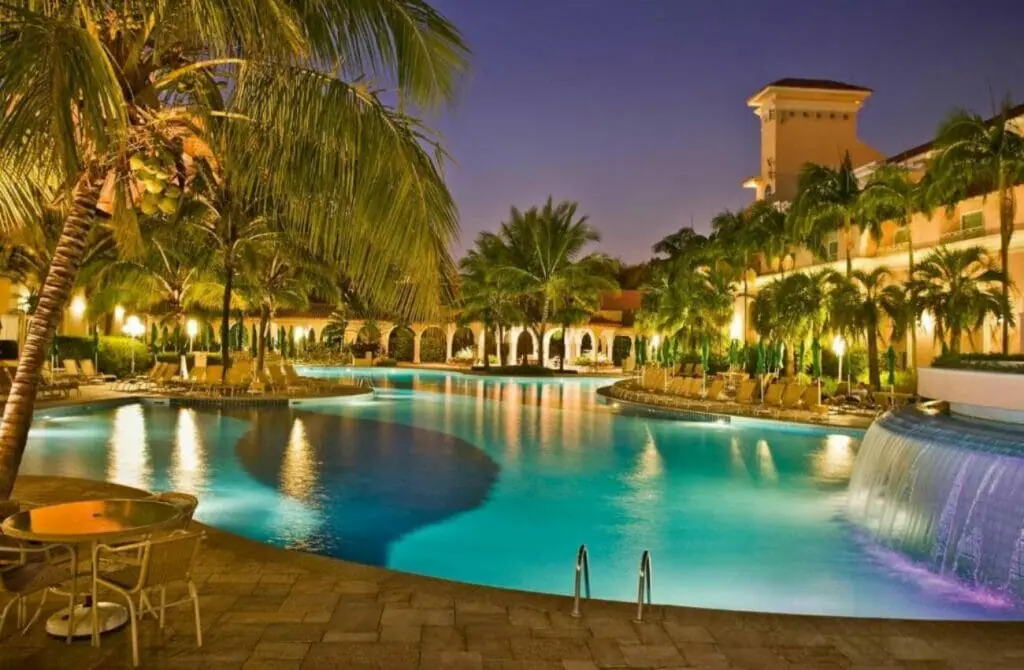 The Royal Palm Plaza is a five-star resort located in Campinas. It is known to be one of the LGBT community's preferred hotel options while visiting the city. The hotel goes above and beyond to ensure customers enjoy a nice, relaxed stay.
And, strangely, there are various exciting things for you to do throughout your stay at this resort to keep you entertained. Guests will gladly utilize the fitness center throughout their stay to work out and burn extra calories.
One of the key reasons clients like staying at the resort is its outdoor swimming pool. This resort features various outdoor swimming pools for visitors to enjoy, and on a hot day, tourists may go to any of the pools of their choice and relax in the water.
Visitors may also enjoy several additional recreational attractions on the resort's grounds. If you arrive at the resort in your car, you will be delighted to learn that it offers free parking for guests' convenience.
The Royal Palm Plaza Resort also offers luxurious rooms that are spacious and tastefully equipped to meet the needs of each unique tourist. Minibars are standard in all rooms, saving guests from walking to the bar to buy their preferred drinks.
The resort features seven restaurants and bars, each with a pleasant ambiance suitable for an elegant evening out, a relaxed lunch, an afternoon by the pool, or an afternoon spent in the property's green areas.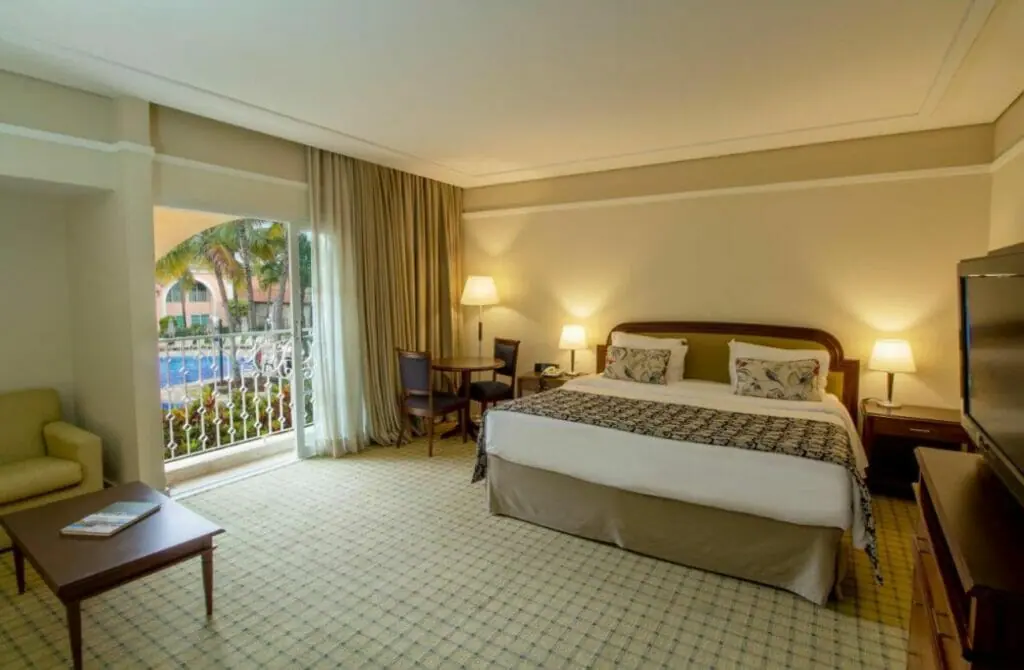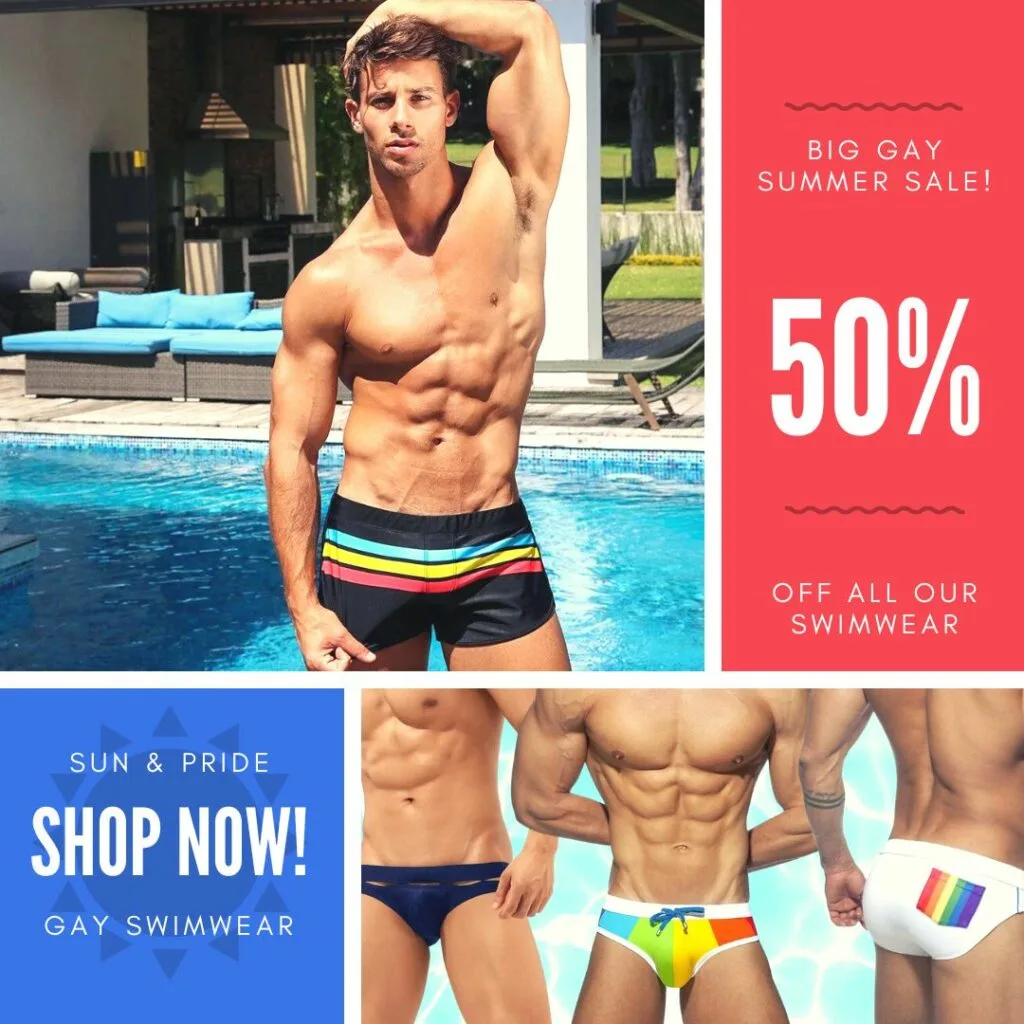 Another accommodation option in Campinas is the Radisson RED Campinas, located in the Cambu area. Guests have access to the property's fitness facilities, where they may converse with one another while also getting some exercise in the morning and evening.
You can maintain a healthy lifestyle while staying at the hotel, owing to the hotel's fitness service. Wearing the most beautiful workout apparel you possess will put you in a position to meet some fascinating new people at the gym.
The Radisson RED Campinas has filled every room with essential conveniences to guarantee each tourist's stay. The elegant and modern rooms are decorated in red and include a balcony where guests can relax while taking in the spectacular views of the city. After a long and stressful day, guests may rest on the balcony with a calming beverage and enjoy the sitting places offered.
Every morning, the hotel serves a full breakfast buffet to its guests. In addition to classic American food and vegetarian choices, the breakfast buffet includes various fresh fruits, hot and cold beverages, pastries, and cold meats. There is also a pleasant outdoor swimming pool with sun loungers for tourists to utilize throughout their stay.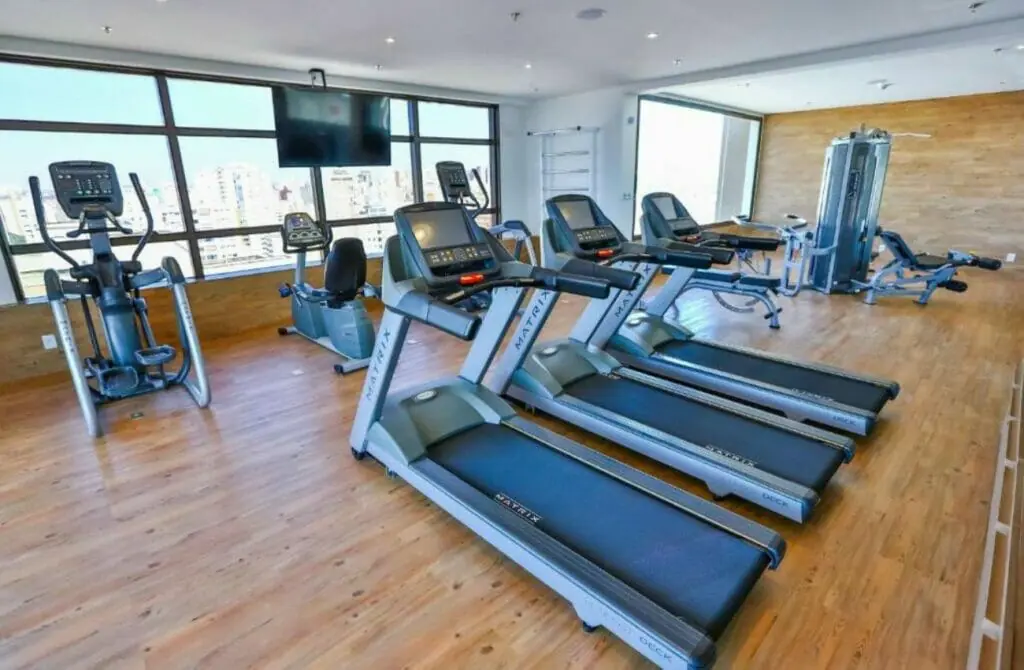 I am Design Hotel by Hotelaria Brasil ☆☆☆
I am designing a hotel by Hotelaria Brazil that accepts LGBT visitors and is an excellent choice for anybody seeking a gay-friendly hotel in Campinas. It is a cheap hotel alternative that also gives several enjoyable outdoor activities for tourists to indulge in while they are there. Visitors staying at the hotel can access a fitness facility with all the essential equipment.
The rooms have been designed to meet the needs of each unique guest. It gives every possible facility to guarantee every tourist a good stay. The comfortable and spacious beds are designed to ensure visitors enjoy a peaceful night's sleep.
Each room has a kitchenette, a private bathroom, a living space, a desk, and a balcony. If the accommodations get repetitive, you may always stroll out to the patio to enjoy the spectacular views of the wild world outside your door.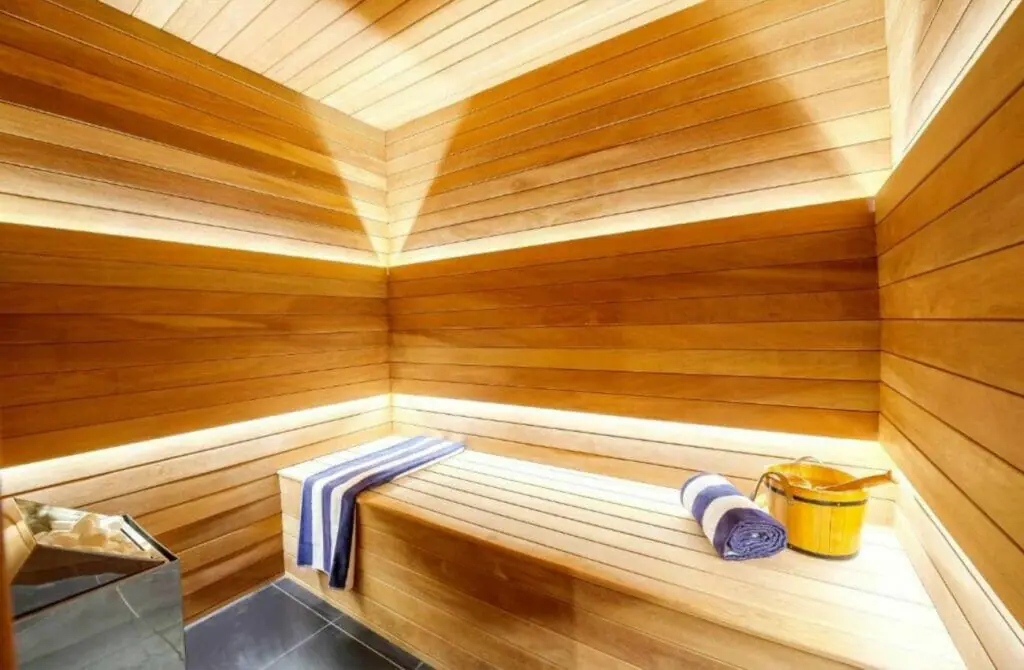 Gay Nightlife in Campinas, Brazil
Darling, let's talk about exploring the queer nightlife in Gay Campinas, shall we? It's true this city might not be the most welcoming to our fabulous community but fear not! Being gay is perfectly legal here; remember to err on the side of caution when outside of queer-friendly spaces.
But let's focus on the fun, shall we? Exploring gay nightlife can be one of the most thrilling and enriching experiences while on the go. From dancing up a storm at a gay club to sipping cocktails and rubbing elbows with the locals at a gay-friendly bar, you'll have a chance to immerse yourself in the local culture and make memories that will last a lifetime.
And darling, we've got you covered with the best gay and gay-friendly spots in town. So don't be shy; step out of your comfort zone and explore the queer nightlife in Gay Campinas. Trust us; it'll be worth it!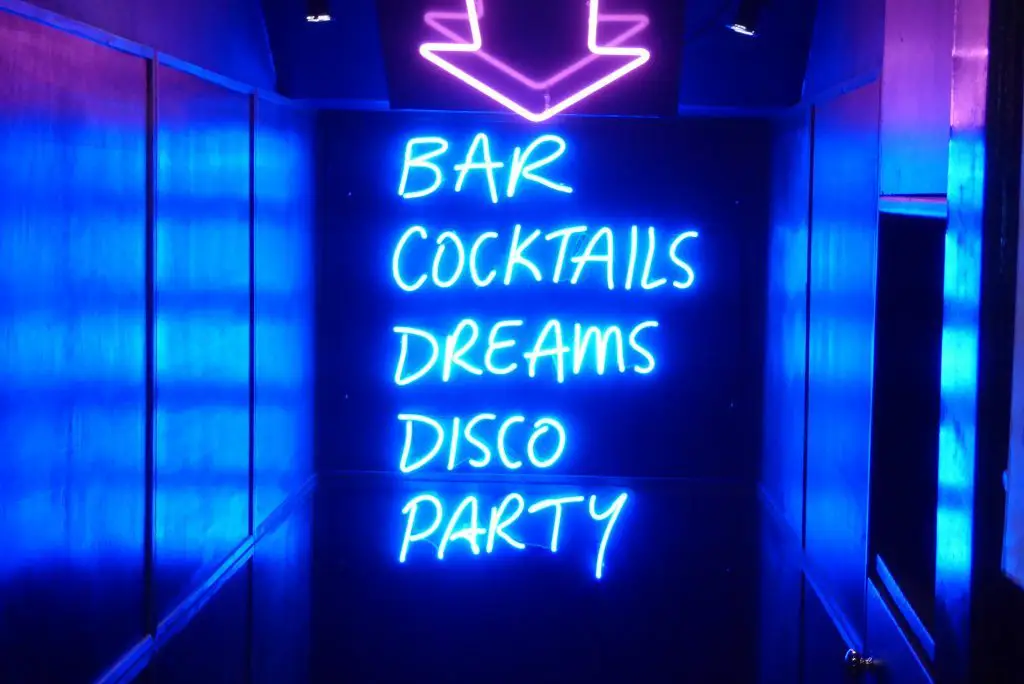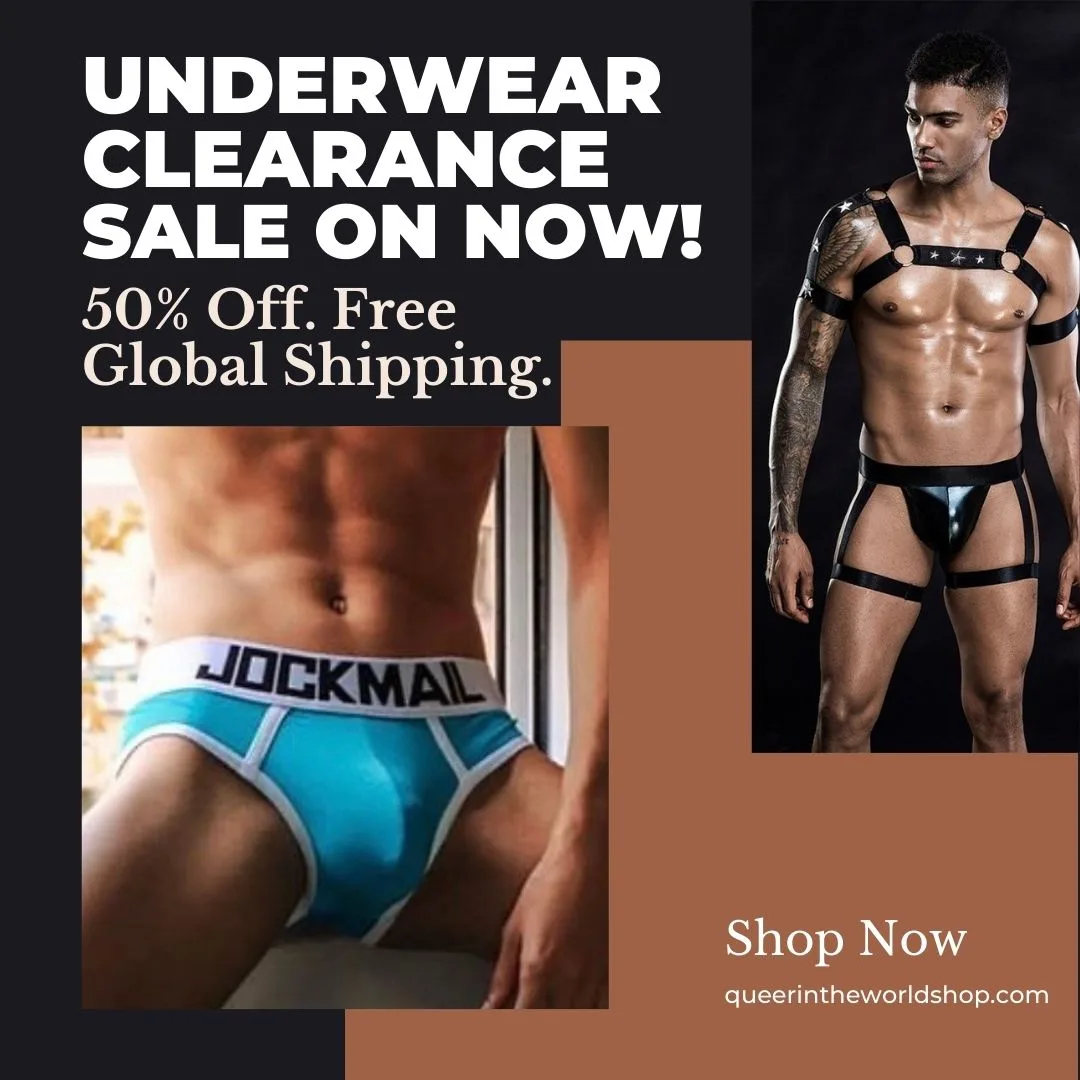 Gay Bars and Clubs in Campinas, Brazil
The Week is a popular hangout for the Campinas gay community late at night. You cannot visit Sao Paulo without visiting the world's most famous homosexual club! This site astounds me in every way! Very well organized, and there were many lovely people wherever you looked. Be prepared for the likelihood that you may run into some well-known people.
There are two massive dance floors to select from at the venue. The first room is where the headlining DJs and sometimes invited by large worldwide star DJs to perform for a shirtless crowd with fantastic physiques and a thirst for exceptional remixes. In contrast, the second room is a terrific alternative for the most relaxed people who want to be tuned into pop songs.
If you become tired of the club, you can relax in the wonderful outdoor area with a pool, many trees, and other relaxing features. This will help you to re-energize and return to the dance floor. They also have a bar where you can grab some delicious Brazilian aca, a fruit drink with a lot of calories and energy that will help you go through the whole night, which usually has no end time.
You may also get a VIP wristband to access another club inside the main club. It is more than just a VIP area; it is the perfect getaway for anyone looking to escape the crowds and gain access to the backstage areas. Access to the stage, private bars, an extra private dance floor, bathrooms, a mezzanine above the main dance floor, and a "relaxing champagne lounge" are all included in this package.
The bathrooms are gender-neutral, have enough cabins to avoid long lines, and are conveniently positioned around the region. Even if the place is busy, you won't have to wait more than 10 minutes in line to pay your bill before you can go.
The decorations are generally a nice surprise, and depending on the occasion, they may transform the outside area into a large dance floor. There is also a dedicated smoking area, a first aid room, parking with valet service, and a coat room.
Gay-Friendly Bars and Clubs in Campinas, Brazil
Bar do Carioca is a fantastic place to enjoy some ice-cold beers and well-prepared regional food, and it offers everything you could desire in one handy location. The furnishings are kept simple, with tables placed near one another and additional seating accessible outdoors. The meal portions at this family-owned bar and restaurant are big, and guests can choose from more than 20 beers, making it a perfect spot to hang out with friends.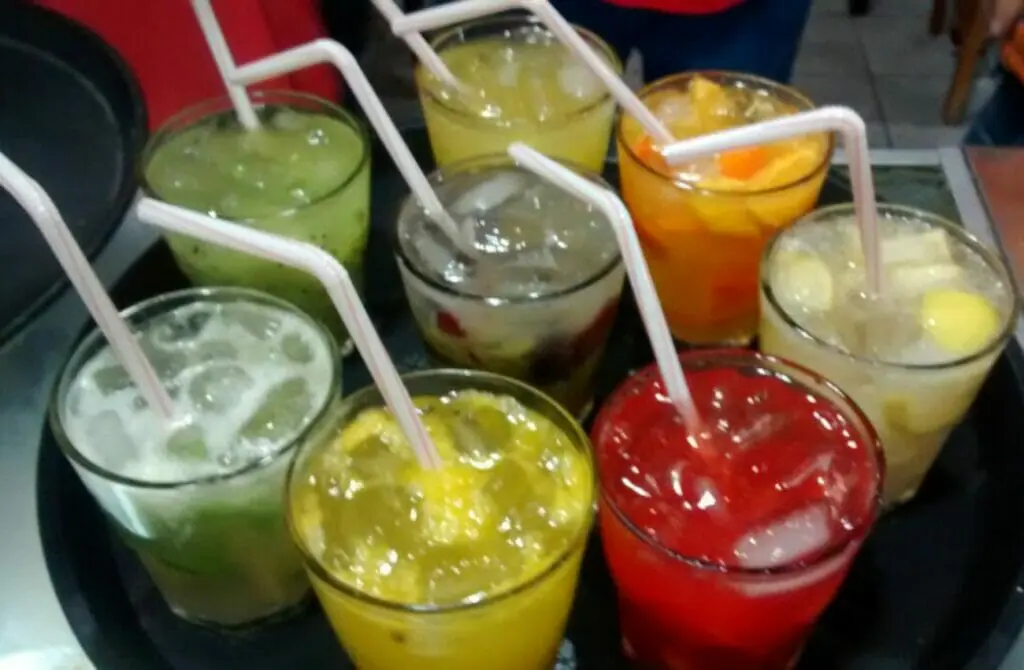 Lume is the place to experience the true aromas and flavors of Brazilian and South American specialties. This luxury restaurant is housed inside a property formerly held by the owner's family but has since been renovated and transformed into a Brazilian dining room.
There is a vast outdoor patio area ideal for holding large groups. The food is largely Brazilian, although a few specialties are from other South American nations. Some of the specialties on the menu are Ovo Perfeito, Tartar Mineiro, Chabichoux, and Peixe. In addition, a full bar offers a range of draft beers and local and imported wines.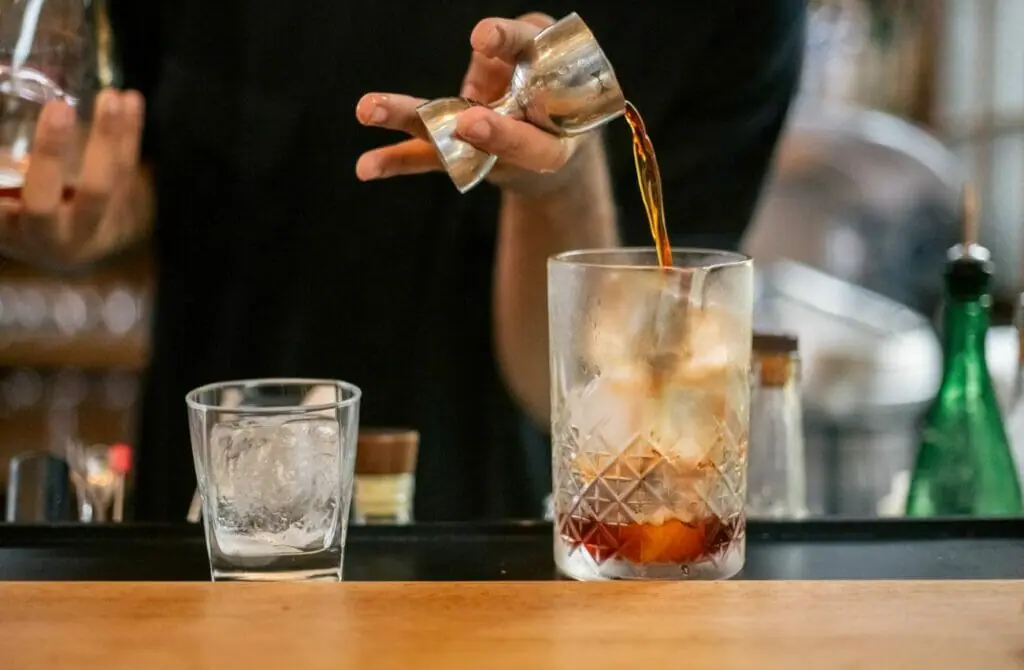 Maialini is a well-known restaurant that provides Italian cuisine focusing on healthy cooking. The restaurant delivers complicated cuisine with specialties like Mozzarella Fritta, Alla Mozzarella, and Gnnochi.
The courses on their menu are specially designed for each occasion. In addition, it offers traditionally prepared beverages and desserts made in-house. A must-try if you want to immerse yourself in Italian food culture.
The Campinas issue of Veja Comer & Beber magazine recognized Bellini Restaurant for its outstanding cuisine. The restaurant offers a wide range of cuisines. The restaurant has created its specialties by merging the culinary traditions of France, Italy, and Brazil. The house specialties available are Ravioli Verdi, Gnocchi Brasileiro, and Riso d'Anatra.
The dinner comes with superb wine pairings; consumers may choose from their large variety of over 400 brands. The Rosato Salento, Woodbridge, and Tuscany are just a few of the wines available here. A restaurant that should not be missed, whether for family dinners or special occasions.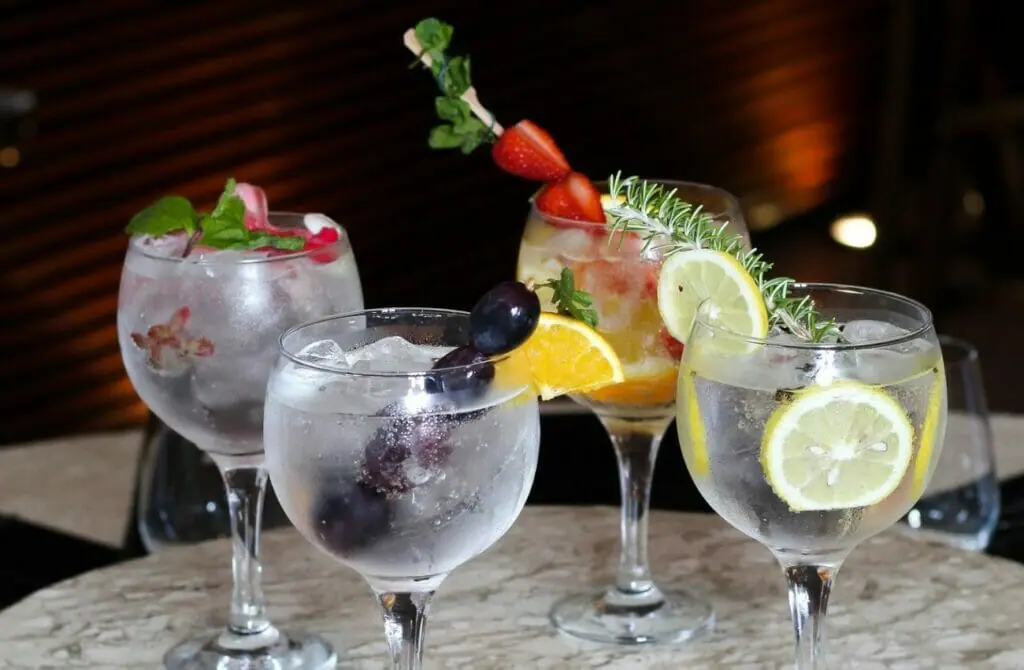 Gay-Friendly Cocktail Bars and Clubs in Campinas, Brazil
When you think of this tavern, the first thing that springs to mind is probably its incredibly trendy vibe. The name "Igrejinha" literally translates to "little chapel," and the ambiance inside the tavern is eerily similar to that of a church. There is a pleasant tiny bar in the main living room.
There's also a short hallway leading to a few steps that go to some wonderful dancing, and then there's a small terrace where all the smokers congregate. There is also a little corridor that leads to a cozy disco. As a result, chatting with other visitors and making new friends was a snap. You will come across many homosexuals, most of whom are men and many alternative people here.
The bar is well-known for its excellent cocktails, but the Long Island iced tea is often considered the best drink ever invented. Even the non-alcoholic drinks are good quality, and the bartenders are fashionable. After drinking, speaking, and watching other people smoke, guests can start dancing.
Outback Steakhouse in Campinas serves some of the greatest barbeque and steaks in town. This Australian steakhouse also serves a full four-course Australian supper. The full bar has a wide range of world-renowned Australian draught and draft beers and a vast selection of in-house specialty cocktails.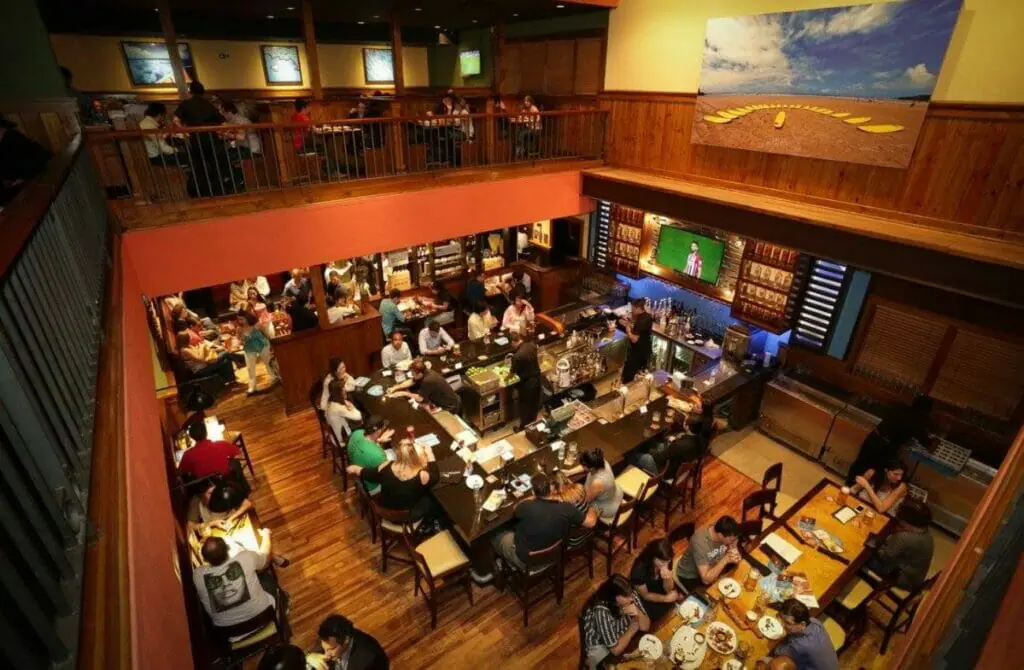 Gay-Friendly Rooftop Bars and Clubs in Campinas, Brazil
Terraco Itália is one of the country's most famous and lovely Italian eating venues. It is great for couples looking for a romantic dinner since it provides amazing city views. On the outdoor patio, you can soak in the landscape for free or pay 30 reais. The restaurant's interior is elaborately adorned, and there is a proficient piano player to accompany; consequently, it is an outstanding option for organizing any party.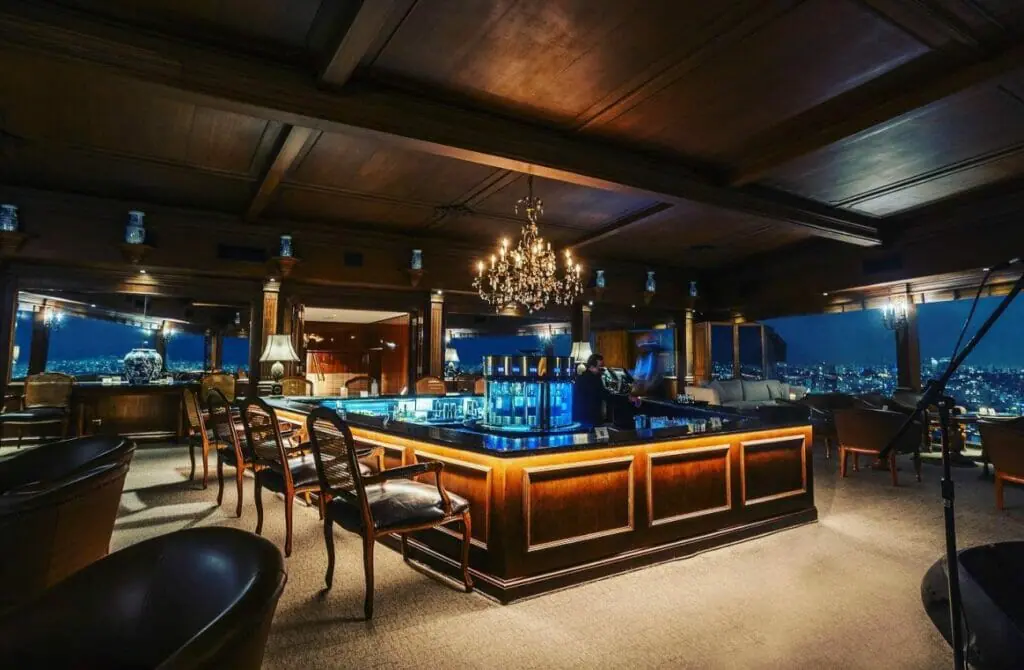 The View bar and lounge is located on the 30th floor of a Sao Paulo skyscraper and serves sophisticated international cuisine with a romantic bent. The bar and lounge's position provide breathtaking views of the city.
While the top level's inner lounge offers comfortable couches, the outdoor terrace has magnificent leather chairs that let visitors enjoy the beautiful view of São Paulo's metropolis. A rooftop bar is also available all day, providing alcoholic and non-alcoholic drinks and light food.
If you're in the downtown region of Sao Paulo and looking for a fashionable spot to drink, Balsa is the place to go. This pub has something for everyone, from happy hour promotions to live music on some nights on the rooftop terrace. While it is open Wednesday through Saturday night, it is advised that you check the schedule to choose the ideal time to visit.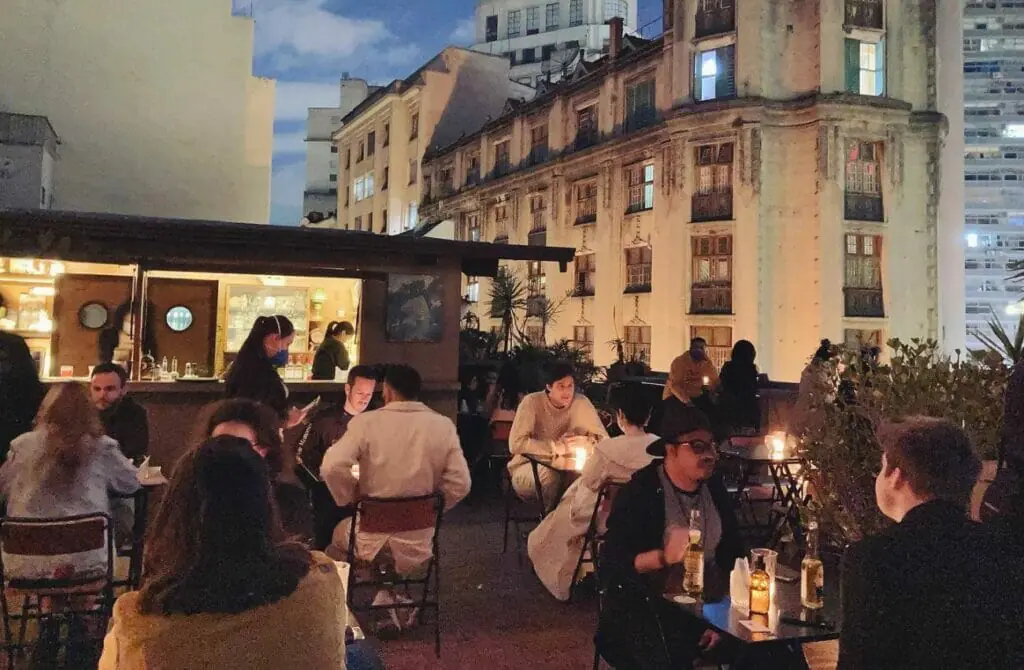 Esther Rooftop, a rooftop bar and restaurant in downtown Sao Paulo, offers tourists stunning views of the city skyline and Praca da Republica. The food combines classic French bistro fare and cuisine with influences from worldwide, and the wine selection is broad. It boasts a lovely, friendly, and elegant atmosphere, making it an excellent choice for dinner or cocktails.
The Brazilian diner Vista Restaurante Ibirapuera gives customers a stunning vista of the town and offers up innovative delicacies from Brazil. The accommodation is elegantly designed, with glass walls that provide a magnificent view of Ibirapuera Park and a kitchen where you can sample food that will make your mouth water.
The Vista Restaurant is in a wonderful location, just across from a park and on the top level of a museum. The views from the restaurant are just breathtaking.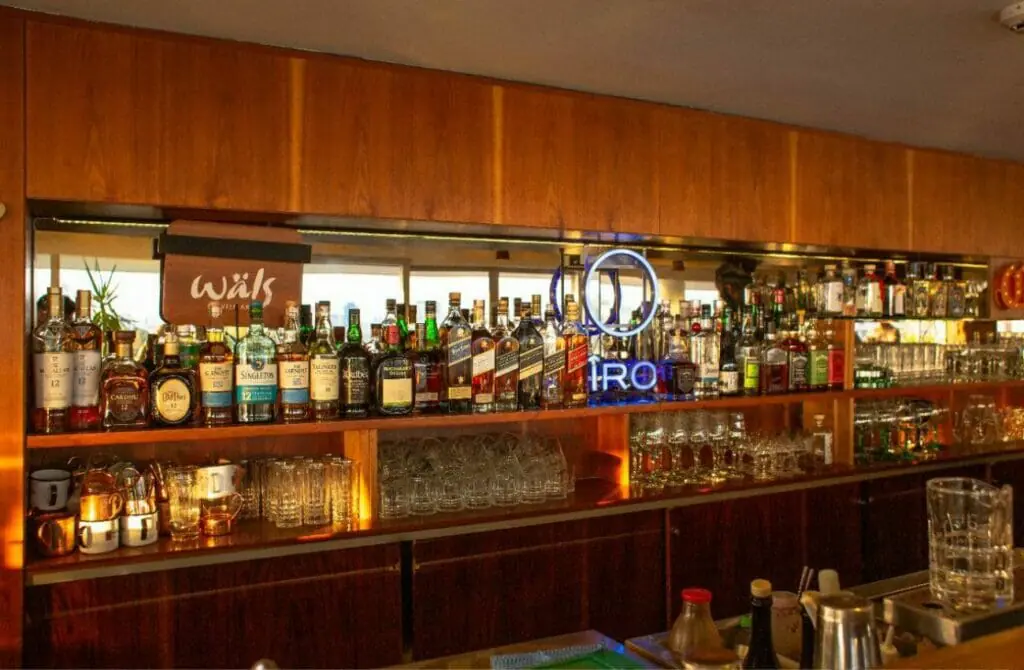 The RoofTop – Open Air Full concept is exhibited in the great and one-of-a-kind gastropub Sky Hall Terrace Bar in So Paulo. It is located in one of Rio de Janeiro's busiest areas, at the junction of JK and Faria Lima streets, and provides stunning views of the city's central business center.
An exceptional assortment of beers can be found at a brewery in the Pinheiros area of Sao Paulo, also famed for its great pub fare. The brewery is in a two-story townhouse with an industrial and rustic vibe. Visitors may enjoy beer-based drinks in addition to the wide choice of beers that one would expect to discover.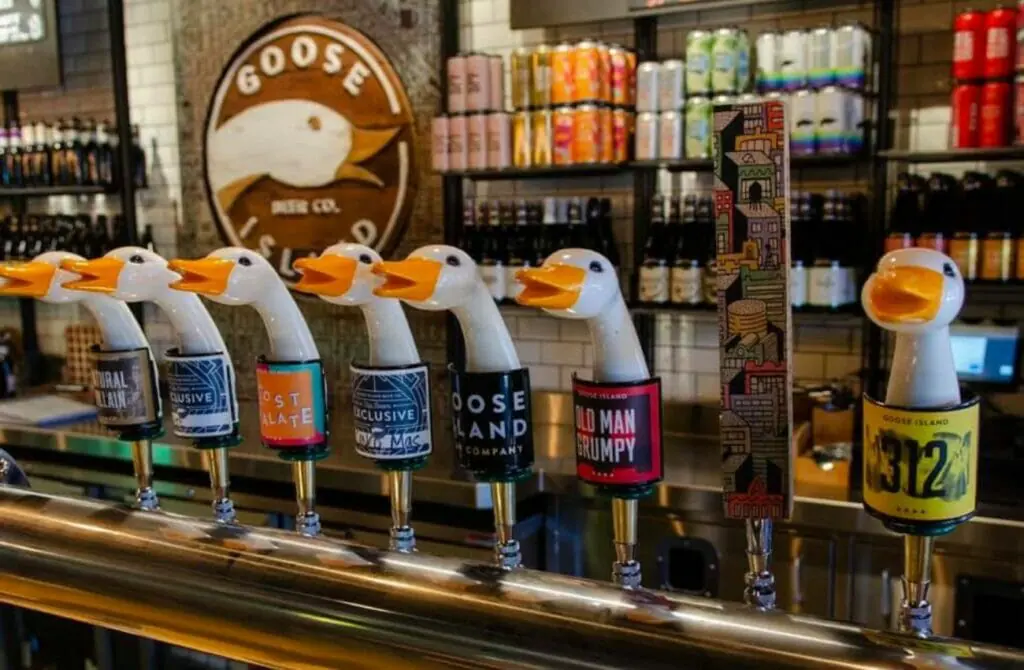 Mercado Municipal De São Paulo
The Mercado Municipal de São Paulo is a historic structure in the city's core with a food court and kiosks selling unusual fruits, vegetables, and dairy goods. The market's hallmark dish is mortadella sandwiches; for the finest example, head to the Hocca Bar, which is situated upstairs. As you wait for your fish to be cleaned, Ki Peixe offers huge, flat oysters that are shucked to order.
The trendy High Line Bar is located in Villa Madalena, São Paulo, and has a lounge bar with amazing views of the surrounding region and a rooftop terrace for resting during the day or dancing the night away with DJs. Because of its beauty and architecture, both of which are influenced by New York, the High Line is great for anybody looking for a stylish evening out.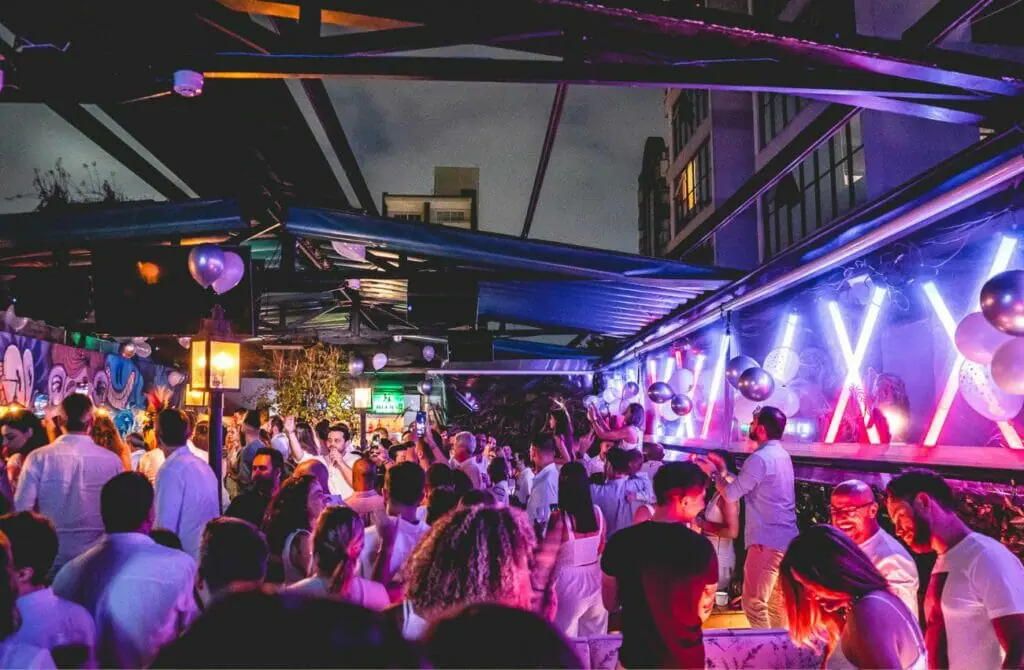 Cruising & Gay Saunas in Campinas, Brazil
When it comes to exploring Gay Campinas, there's more to life than just cocktails and beers. One aspect of the gay scene that many of us queens love are checking out the local gay saunas and cruising clubs.
Granted, Campinas isn't quite as wild as Amsterdam, Barcelona, or Berlin, but these steamy venues still offer the perfect opportunity to meet new people, socialize, and engage in some hot and heavy action without swiping left or right. However, remember that these venues can differ in terms of vibe, patrons, and rules, so it's a good idea to be informed before you dive in.
Gay saunas, sex clubs, and cruising have long been popular ways for queer men to meet and engage in sexual activity, particularly in countries where same-sex activity is not widely accepted or may even be illegal. In these places, gay saunas and cruising clubs provide a safe and discreet environment for queer men to explore their sexuality and connect with like-minded individuals.
Despite the rise of gay dating apps, many queer men still prefer the anonymity and physical connection that can be found in these spaces – so somewhat counter-intuitively, you might have a hotter experience here than you would at home.
We recommend checking out our guide to cruising for first-timers before you get started, which should give you the lowdown, and always practice safe sex.
Keep in mind that local laws and customs regarding gay venues and sexual activity should be respected at all times. With a bit of forethought and an open mind, visiting gay saunas and cruising clubs can be a thrilling and steamy part of your gay Campinas adventure.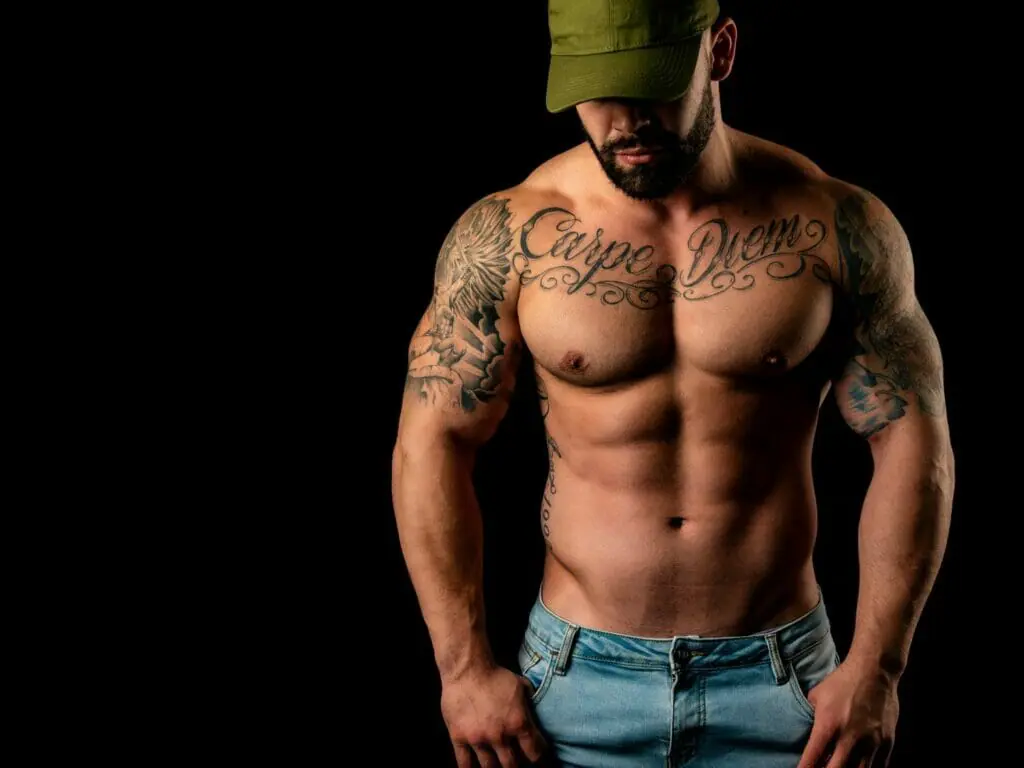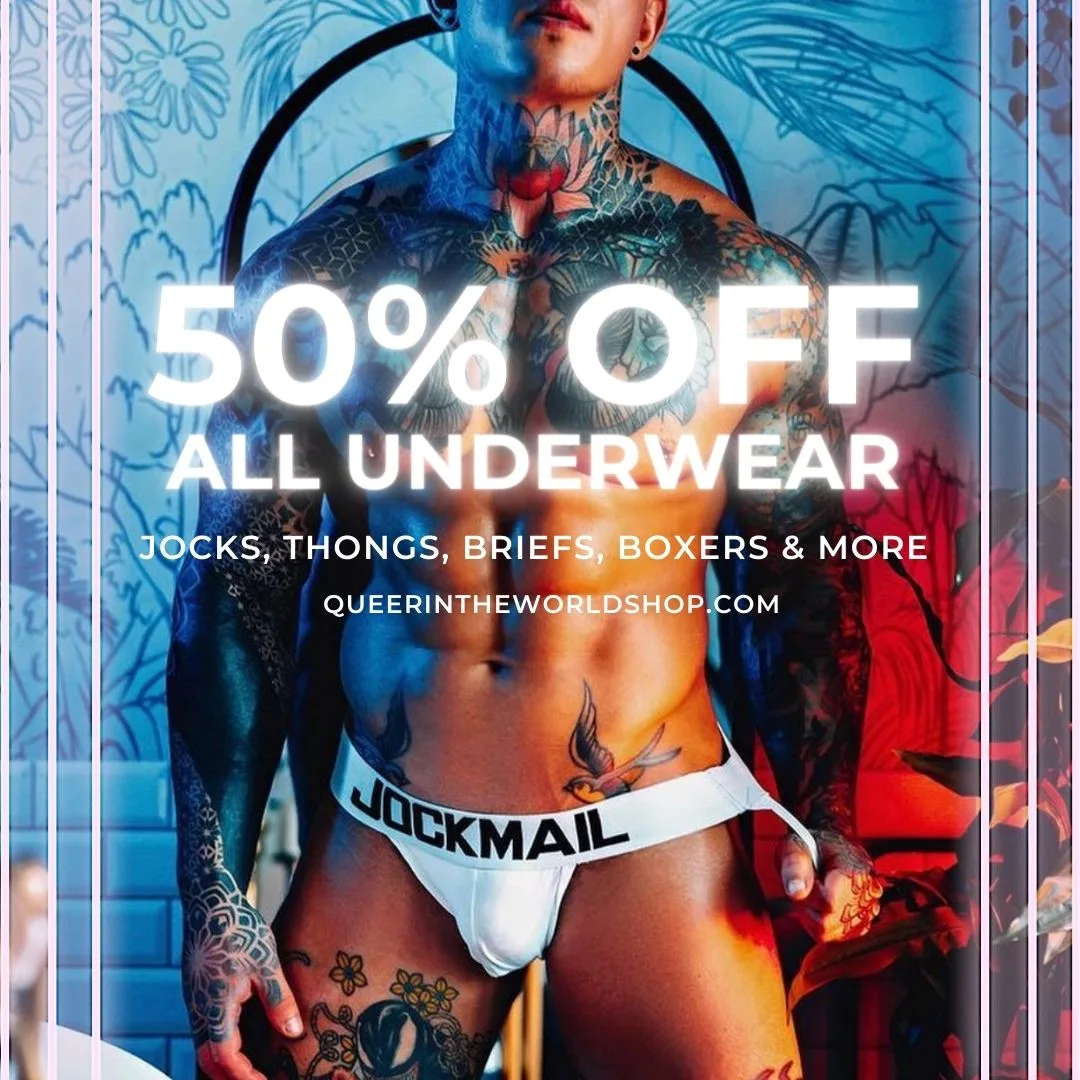 The Très Chic sauna was first presented to the globe in 1994, with its first installation in Belo Horizonte. It didn't take long to become Latin America's largest men's sauna chain, with sites throughout Sao Paulo, Minas Gerais, Paraná, Ceará, Goias, and the Federal District. It has always been concerned with its consumers' health and individuality.
They give services like dry and steam saunas, a bar, locker rooms, showers, and other welcoming settings to their clients to deliver maximum comfort and ease. They are continually alert to deliver a high-quality service in the same environment.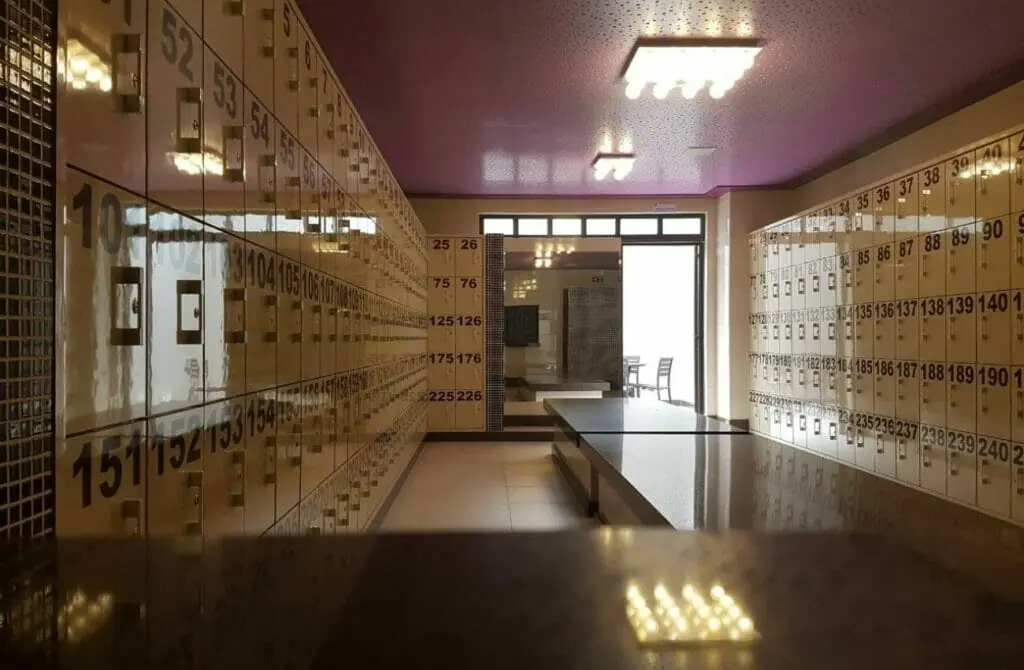 Gay Map Of Campinas
Finding it hard to envisage where everything is in Campinas? Hopefully, this queer-centric map helps where we have marked all the bars, clubs, parties, hotels, saunas, massages, and more will help you stay in the spot best suited to you!