Malta. The tiny but mighty 'pulse of the Mediterranean'. Once a British colony and military base, the 400,000-inhabitant Mediterranean island nation has found its footing as a lively island paradise with a rich cultural heritage and awe-inspiring architecture.
The Maltese government invested heavily in tourism after World War II to revitalize the war-torn area, which was the site of a two-year siege by Germany and Italy during the war.
The investment in all-inclusive vacations marketed toward its former British colonizers fueled its growth into a warm getaway that is now home to large festivals featuring international headliners, seaside lidos perfect for sunbathing, and open-air clubs accommodating thousands during summer weekends.
Outside of the party scene, Malta offers a variety of experiences to suit all tastes. A gem for history buffs, it has the highest density of historical landmarks of any country in the world. Valletta, the capital city, is a designated UNESCO World Heritage site.
From the sandy shores of the main island to the rocky coves and pristine azure waters of Gozo and Comino, all three islands of the archipelago offer a breathtaking range of scenery for those who crave going off the beaten path.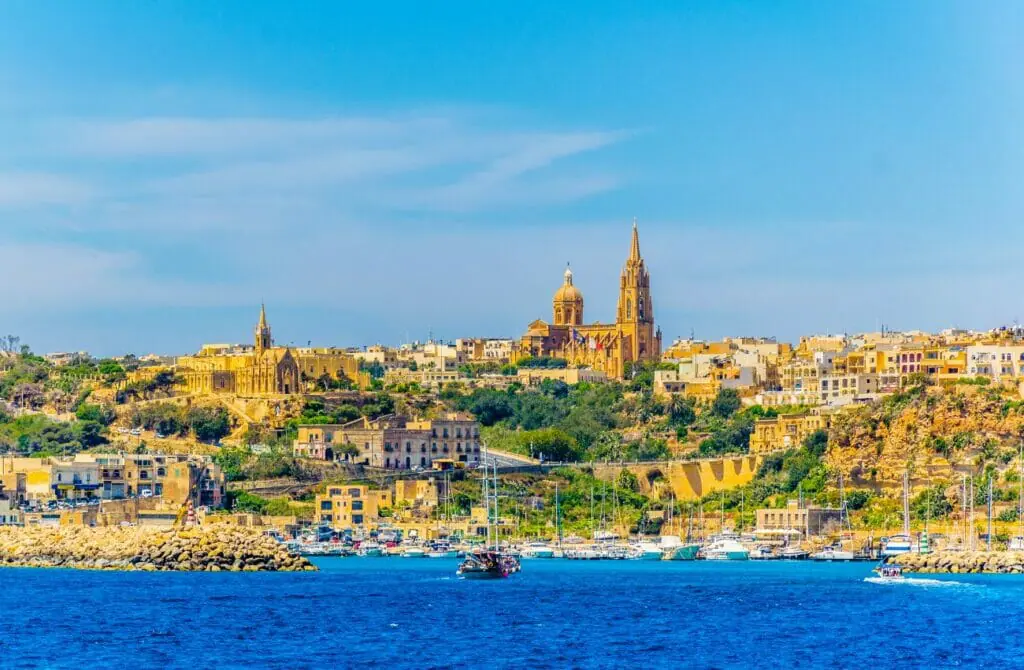 Due to its small size – the capital city of Valletta has under 6,000 residents – Malta does not have a dedicated gay scene. Still, while visitors to Malta should be aware of the usual travel concerns, such as pickpocketing in crowded tourist spaces and remaining vigilant in conservative rural areas, queer travelers report feeling generally safe, even when it comes to public displays of affection.
Despite the country's strong Catholic history, which saw divorce as illegal until 2013, new government leadership has since passed numerous pro-gay and anti-discrimination legislation laws.
In 2016, Malta became the first European nation to ban conversion therapy. 2017, however, was the Mediterranean nation's biggest year of wins for the LGBTQ+ community, as gay marriage was legalized and citizens gained the right to change their legal gender on all forms of identification.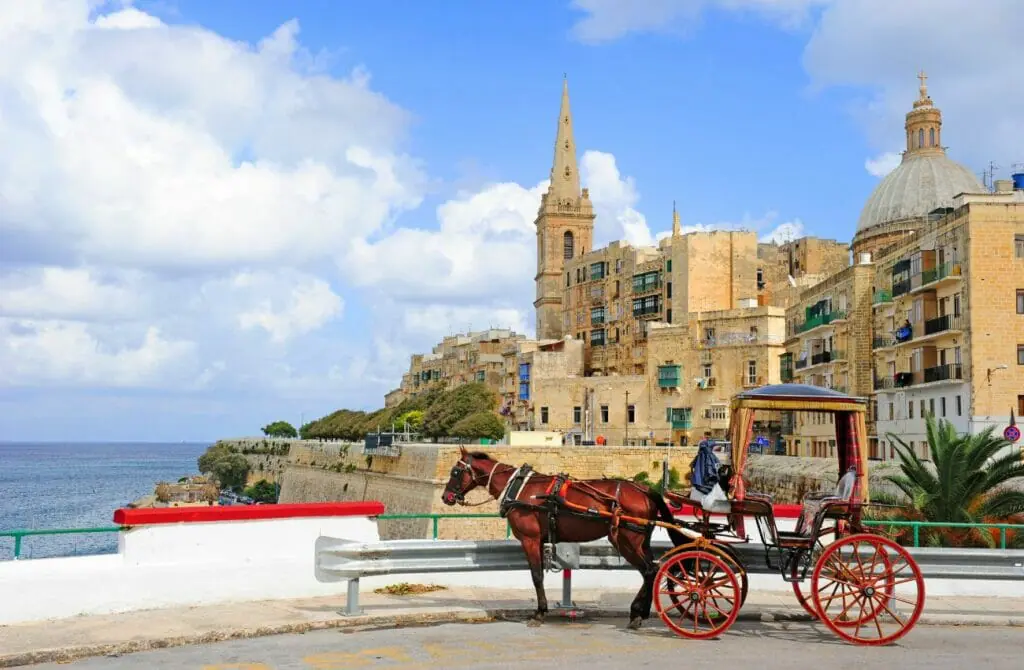 Attractions in Gay Malta, Europe
As a new visitor to Gay Malta, there are plenty of things to see and do, regardless of your sexual orientation. One of the best ways to experience any new city is to visit some of its most iconic landmarks and attractions, including visiting historical monuments, museums, and art galleries.
We also love gazing at architecture up close, exploring parks and gardens, sampling the local cuisine, visiting local markets, and attending cultural events such as festivals, concerts and shows.
Even as the out-and-proud queer we are, we still love to just explore the city and its culture in the same way as everyone else. Doing so allows us the opportunity to learn more about the city and its people and gain a deeper understanding of the local culture. As such, these are our favorite must-see attractions in Malta.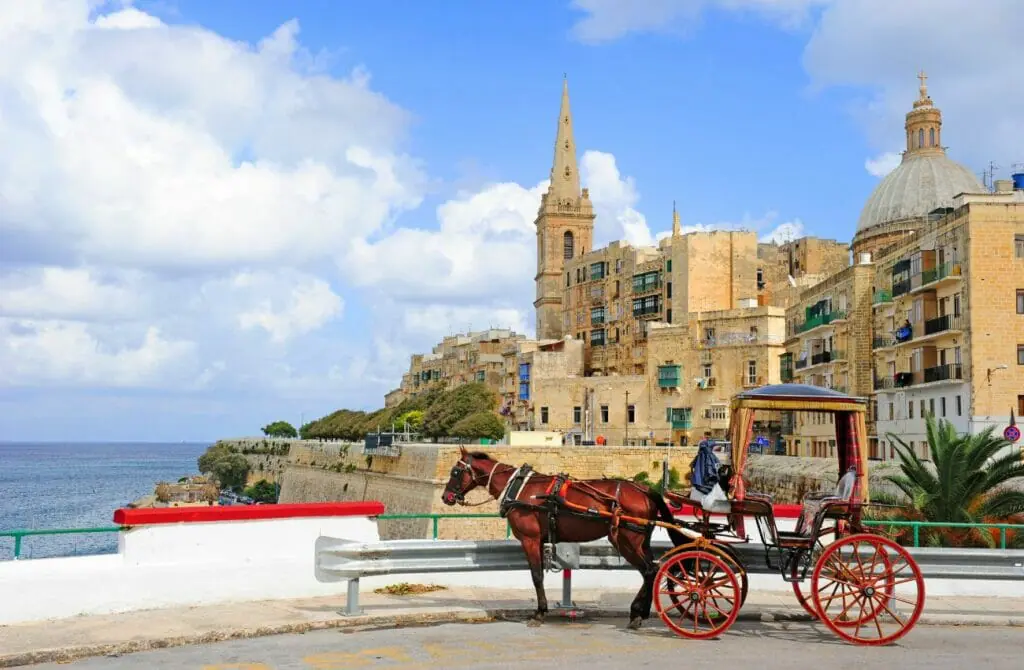 Top Highlights in Malta
Upper and Lower Barrakka Gardens
With a history as a former base of the Knights of St. John to serving as an Allied base during World War II, Malta has been part of some significant military history events. The Upper Barrakka and Lower Barrakka Gardens are two separate public gardens located along Valletta's largest harbor.
From the larger Upper Barrakka Gardens, visitors can watch the eight cannons of the saluting battery fire twice daily and gaze upon the picturesque forts of Fort Ricasoli, Fort St. Angelo, and Fort St. Michael. Lower Barrakka Gardens is home to St. John's Co-Cathedral and the Siege Bell Memorial commemorating those who lost their lives during the two-year siege of Malta during World War II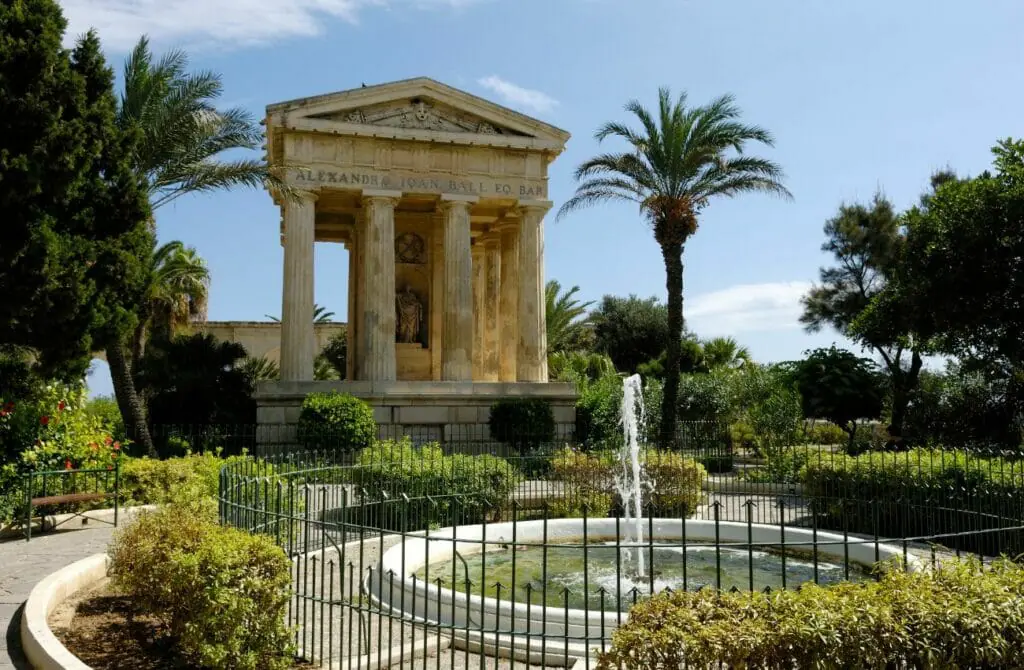 The Delicata and Marsovin Wine Festivals
The sunkissed Mediterranean archipelago of Malta lends well to fine grapes, and Delicata and Marsovin are two of the nation's most renowned vineyards.
Each July and August, these two wineries hold wine festivals in Valletta's Upper Barrakka Gardens and Hastings Gardens, respectively, to give the public the chance to sample their premium offerings alongside local culinary favorites. Paid admission comes with a few free samples and a commemorative wine glass.
Visit the ancient walled city of Mdina in the Northern Region to explore the remains of Malta's former capital city.
Although only 300 people call the city home today, the area is beautifully maintained for tourists and contains gift shops, eateries, and horse-drawn carriages for local transport that provide a glimpse into what life was like at its peak.
Some points of interest are the Baroque-designed Cathedral of Saint Paul, the National Museum of Natural History housed in the Palazzo Vilhena, and the 16th-century palazzo Casa Bernard.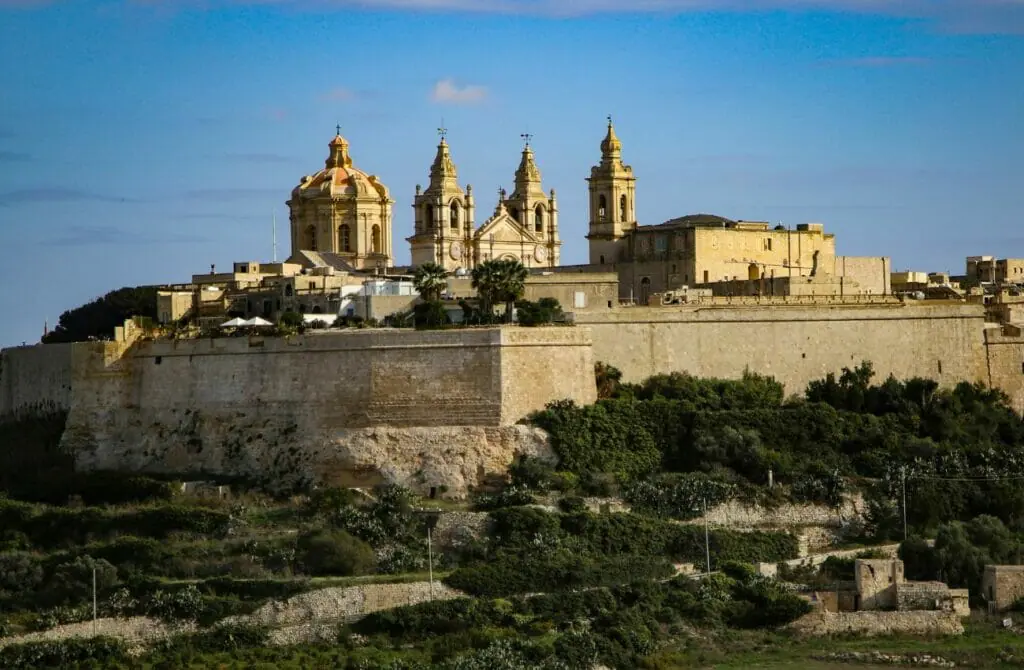 Even for the non-religious, a Maltese village feast, or Festa, is a cultural experience to behold.
The nation's 100-plus festivals are organized year-round according to each village's patron saint and include colorful displays of confetti and balloons launched into the streets, churches ornately decorated with tapestry and religious relics, firework displays, and in true Maltese fashion, celebrating with lots of alcohol and food.
Travelers will also get a kick out of seeing rival bands comically hurl insults at each other as they proclaim their devotion to their patron saints.
Originally constructed as the film set for the 1980 musical production of the adored spinach-loving sailor, Mellieha's Popeye Village is a delight to the young and the young at heart.
As patrons make their way through the seaside village's 20 wooden buildings, which include a sunbathing deck and a seasonal lido, they are greeted by Popeye and other characters from the cartoon. The on-site winery and Popeye the Comic Museum featuring over 200 original comic strips are some fun touches.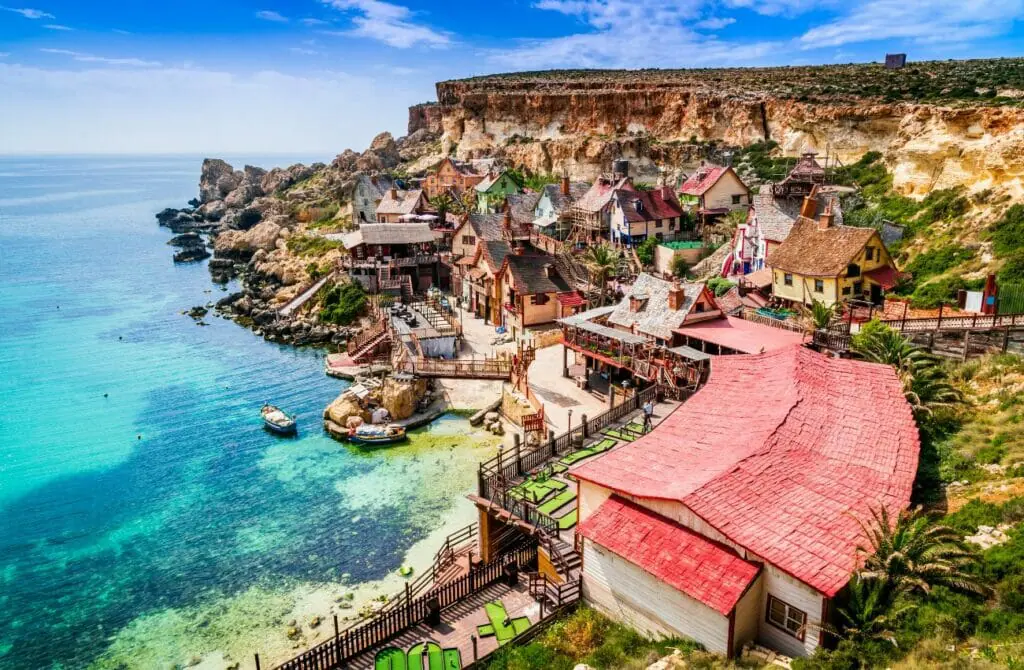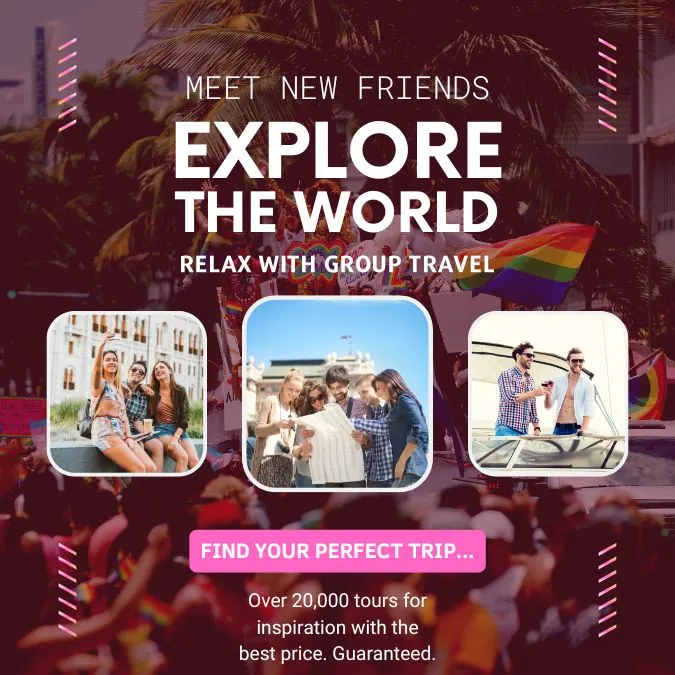 Gay Things To Do In Malta
Gaily Tour, an Italian tour operator that specializes in LGBTQ+-friendly experiences, coordinates two to three-hour private walking tours in and from Valletta. The history tour offers travelers the chance to explore the capital city's rich heritage, while the special gay tour takes queer travelers on a champagne tour at a 17th-century palace and a stroll through one of the city's most fashionable shopping districts.
Solo travelers who want to experience nightlife in the company of other queers can also partake in a nighttime walking tour through some of the most happening spots in the boisterous Pacerville area of Saint Julian's.
Check out Malta Pride if you happen to visit Malta in early to mid-September. This multi-city celebration features programming each day of Pride Week. The 2022 edition of Malta Pride included marches, community-oriented seminars, pop-up art galleries, brunch, concerts, speed dating, and a party nearly every day of the week.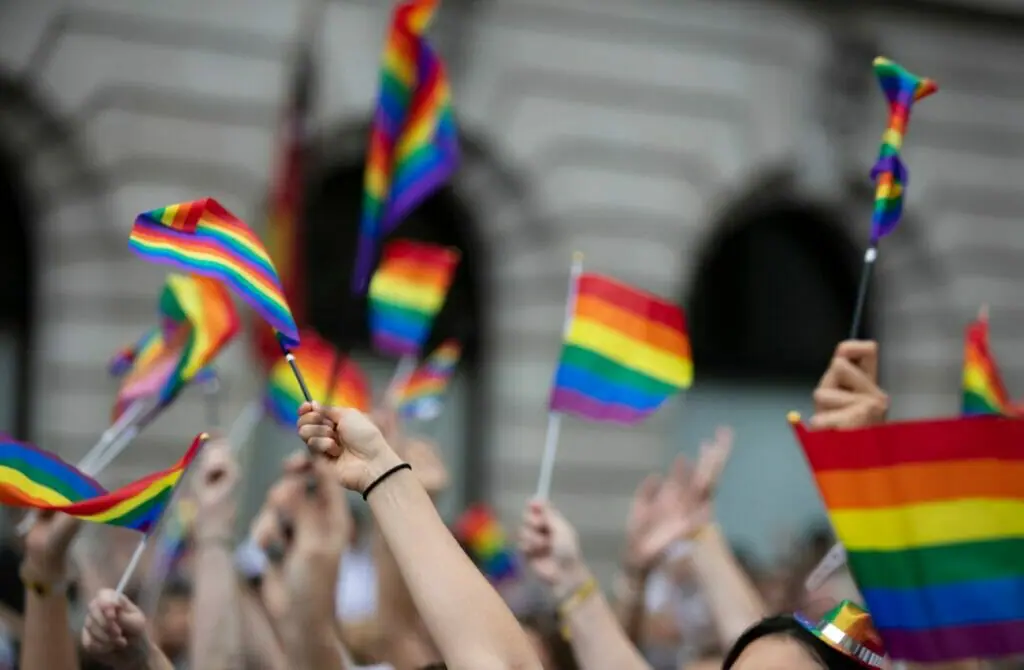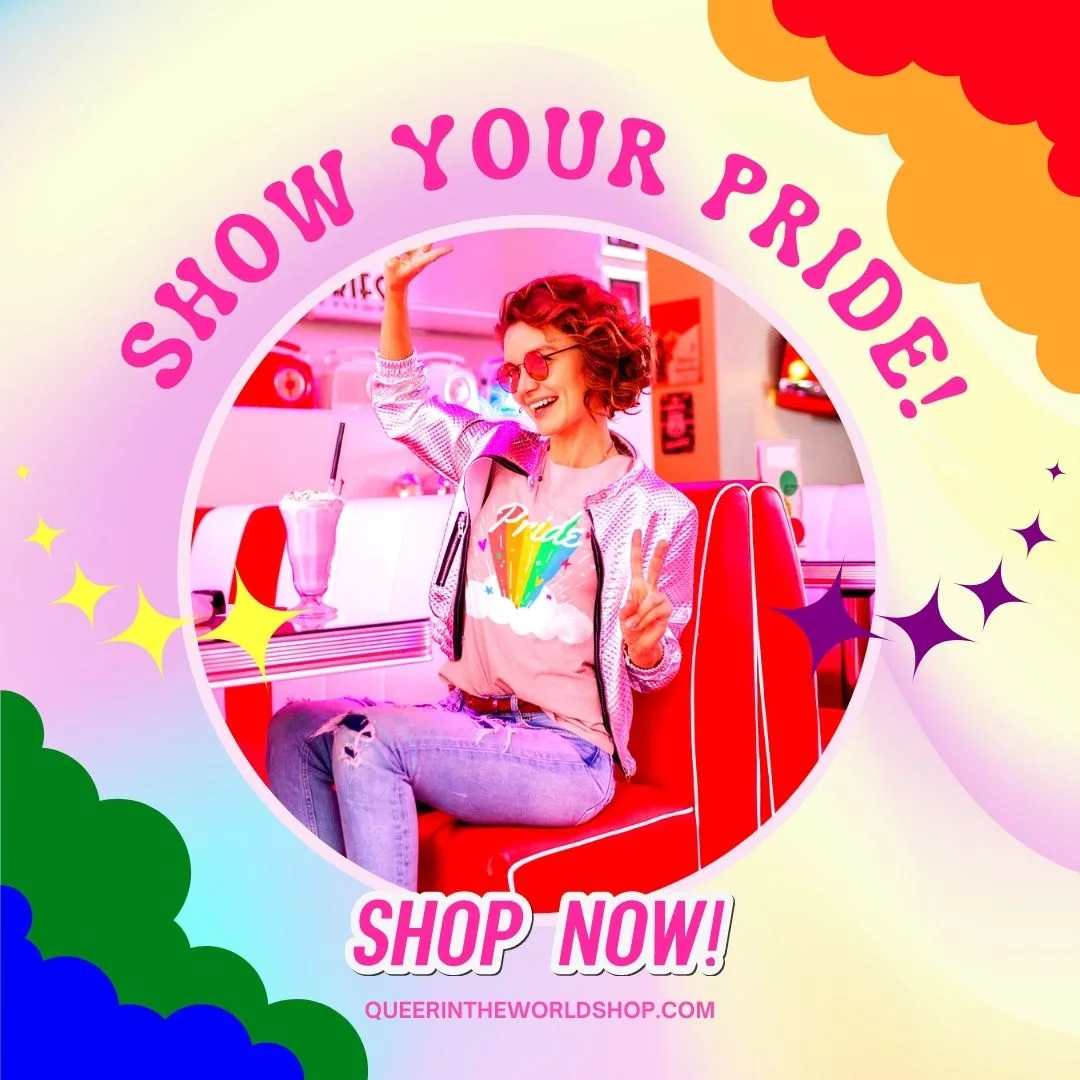 Gay-Friendly and Gay Hotels in Malta, Europe
Being gay-friendly accommodation means that the establishment is welcoming and inclusive to guests who identify as LGBTQ+. This can include but is not limited to, having policies and practices in place that demonstrate a commitment to creating a safe and inclusive environment for LGBTQ+ guests, such as non-discrimination policies, and providing support and resources for LGBTQ+ travelers.
Some gay-friendly accommodations may also provide amenities specifically catering to the LGBTQ+ community, such as rainbow flags or literature about local LGBTQ+ events or resources. Furthermore, gay-friendly accommodations may be located in an area that is known for being LGBTQ+ friendly.
While Malta does not have any specifically gay hotels or resorts, these are the most fabulous and pro-actively gay-friendly hotels in Malta. Needless to say, there are also hundreds more hotel and hostel options in Malta if none of these suit your desired budget, facilities or area – but these are the best hotels according to other gay travelers and us.
Whatever your needs are, Malta has you covered.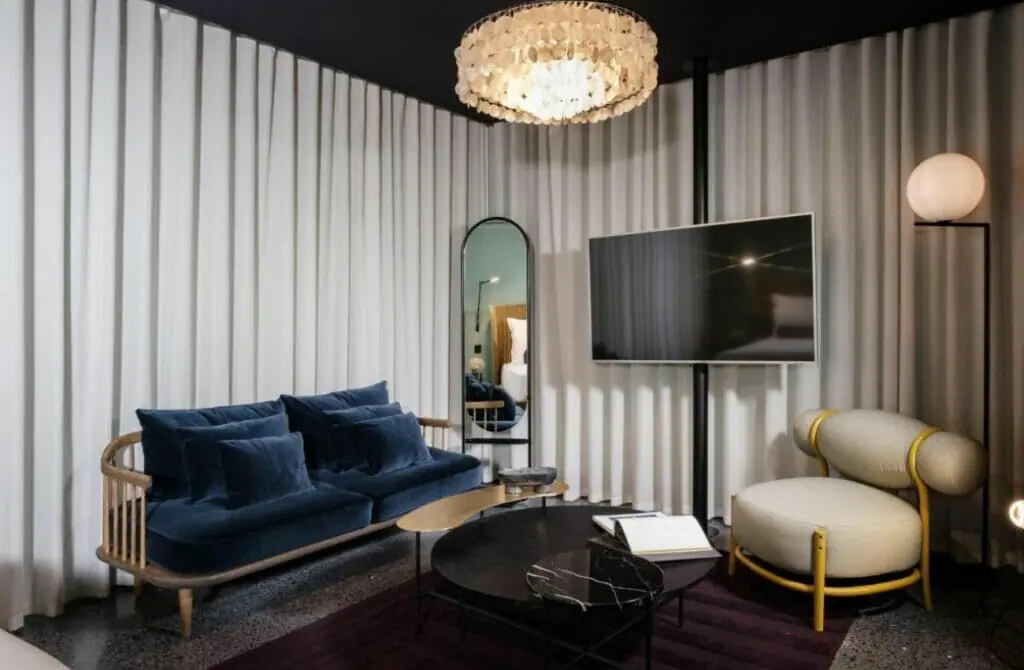 A brand of AX Hotels, a premium national hospitality chain featuring curated accommodations in the tourist-oriented Maltese cities of Valletta, Sliema, and Qawra, the 25-room Rosselli is a treat for those with a taste for nobility.
The luxury Valletta hotel's tagline, "Design and Elegance Reimagined," reflects throughout the former palazzo, whether you're soaking up some Mediterranean sun and views on the panoramic rooftop garden terrace or lounging with a beverage by the outdoor pool.
If these walls could talk, they'd talk about the exquisite Baroque and Renaissance architecture permeating the entire estate. One of the Hotel Rosselli's memorable features is its indoor courtyard centered around a restored four-century-year-old Greek fountain that came with the estate. Finally, guests may enjoy world-class dining at Grain Street and Under Grain, Rosselli's two Michelin-rated eateries.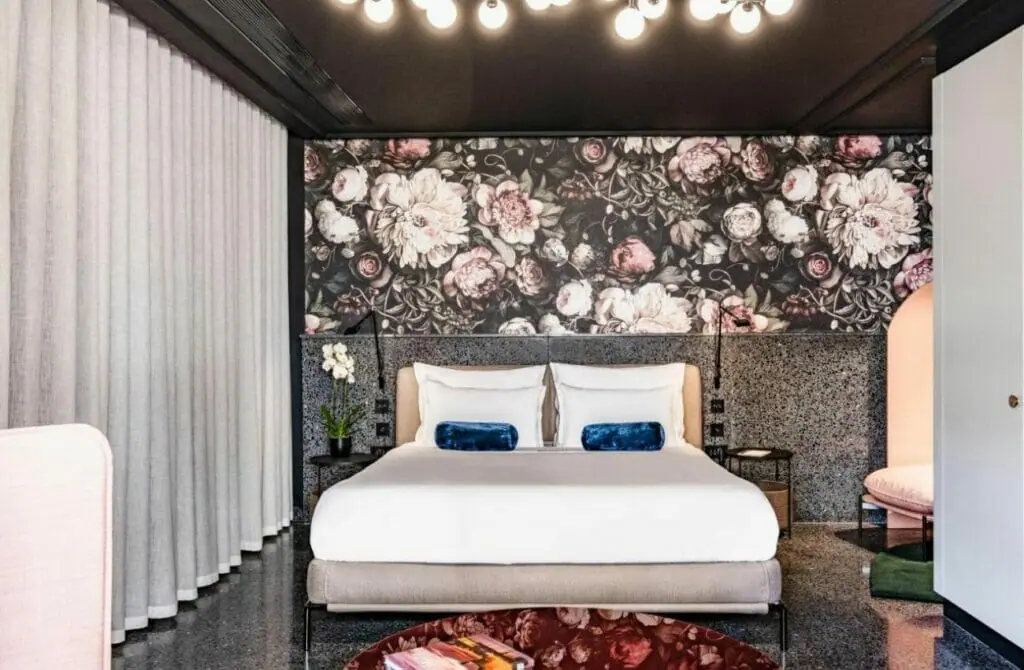 Another member of the AX Hotels family, The Palace is a five-star boutique-style urban resort in vibrant Sliema featuring plush, tasteful, and contemporary designs that capture the eye. Most rooms have private balconies perfect for gazing over the adjacent Mediterranean Sea while sipping coffee or a mimosa.
Guests can work with personal trainers at the gym to keep on track with their fitness goals, rejuvenate at the on-site spa and wellness center, and retire for the day at the rooftop infinity pool.
Guests who crave being in the lap of luxury can select from one of six penthouse suites curated to the senses. The Music Suite, for example, features a drum kit, hot tub, and piano-inspired white-and-black surroundings to let music lovers live out their rockstar fantasies.
TemptAsian Restaurant and Lounge, its resident Asian fusion eatery, has twice won the prestigious title "Malta's Best Hotel Restaurant" by the World Culinary Awards since 2020.
Nestled in St. Paul Bay, the Seaview Hotel is a 16-and-up accommodation focused on comfort and tranquility. Wellness facilities include a spa, a gym, a rooftop infinity pool, and an indoor pool complete with a sauna and steam room area.
Although the nearby Bugibba Square has no shortage of local pubs and eateries, guests at the modernly-designed hotel have excellent globally-inspired dining options ranging from a Greek taverna, a gelateria, and afternoon tea available at the resident bar and lounge.
Located on the hotel's 10th-floor rooftop deck, the Upper Deck Bar & Restaurant is also available for on-site dining amid sweeping views of the rugged north Maltan coast.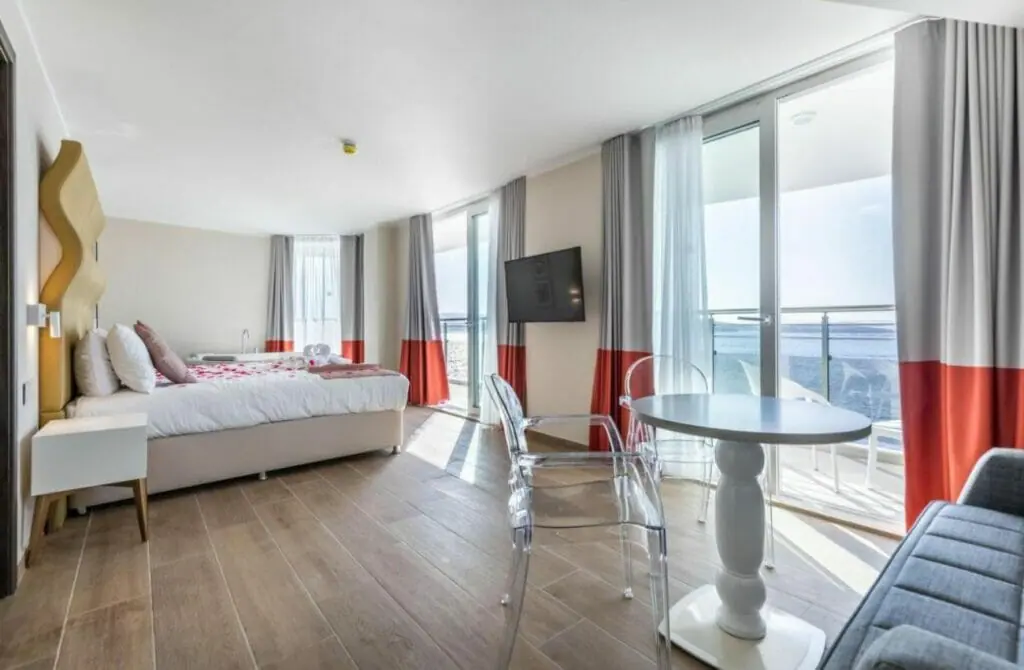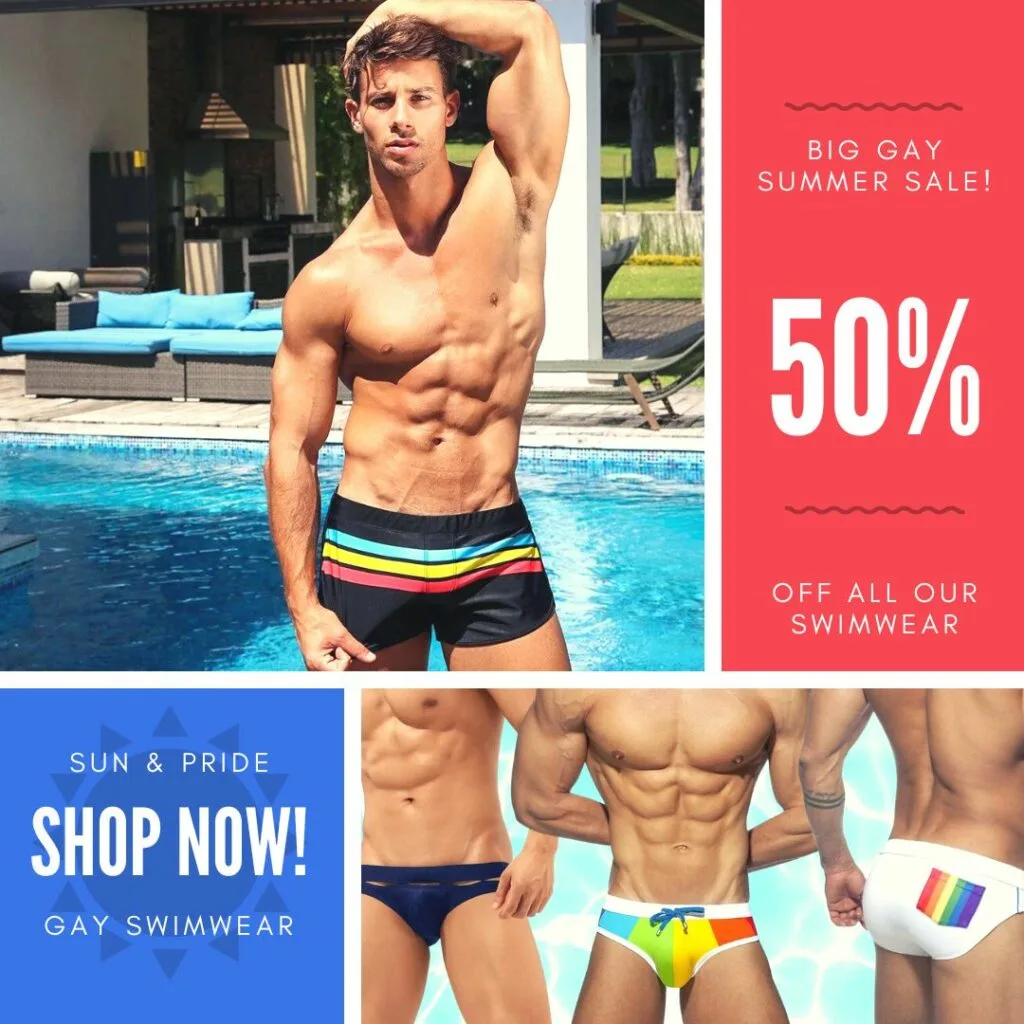 Two Pillows Boutique Hostel ☆☆☆
Luxury meets communal living at Two Pillows, Malta's first-ever boutique hostel. Unlike the conventional hostel, which feels more like a scene from Project X than a vacation home, this converted Sliema townhome blends the accouterments of a five-star hotel, such as a spa with a jacuzzi and sauna area, with a mix of bright and spacious shared and private dorms to fit all types of vacationers.
Community-oriented amenities like a fully-equipped public kitchen and family room with a library give Two Pillows the feel of a slightly grown-up hostel.
The hostel is located a five-minute walk from the Sliema Ferry Terminal for easy travel. The adjacent Sliema Promenade is a picturesque walkway featuring bars, restaurants, and seaside views that all create the perfect backdrop for some cute Grindr dates.
The District Hotel can be your haven after partying it up in the late-night Pacerville neighborhood next door. Guests have easy access to the pubs and music clubs of St. George's Road and the elite venues at Portomaso Marina without being in the thick of the crowds.
While amenities aren't rich here, they'll suffice for a comfortable and basic stay. Each of its 39 modern rooms has a private balcony with views of the cityscape below, and the lounge in the lobby is an inviting nook for cozying up with some beverages.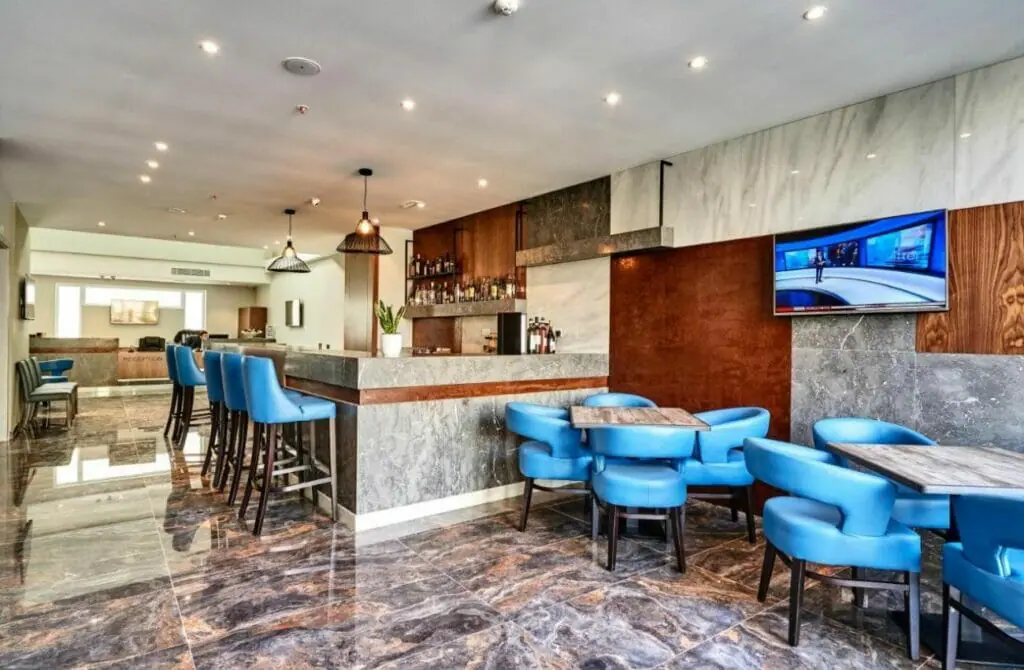 With a name like the Marco Polo Party Hostel, you know you've come across one of the most happening venues in Malta. Located a stone's throw from Spinola Bay in Saint Julian's, this budget-friendly beachfront stay features mixed and female-only dorms alongside private suites for those seeking more privacy. In keeping with the nightlife-centric Paceville area, all accommodations are adult-only.
The Marco Polo's communal areas, which include a sprawling bi-level rooftop bar and patio and a sun terrace equipped with BBQs, are home to the many themed events and parties that it hosts to keep the atmosphere lively and youthful.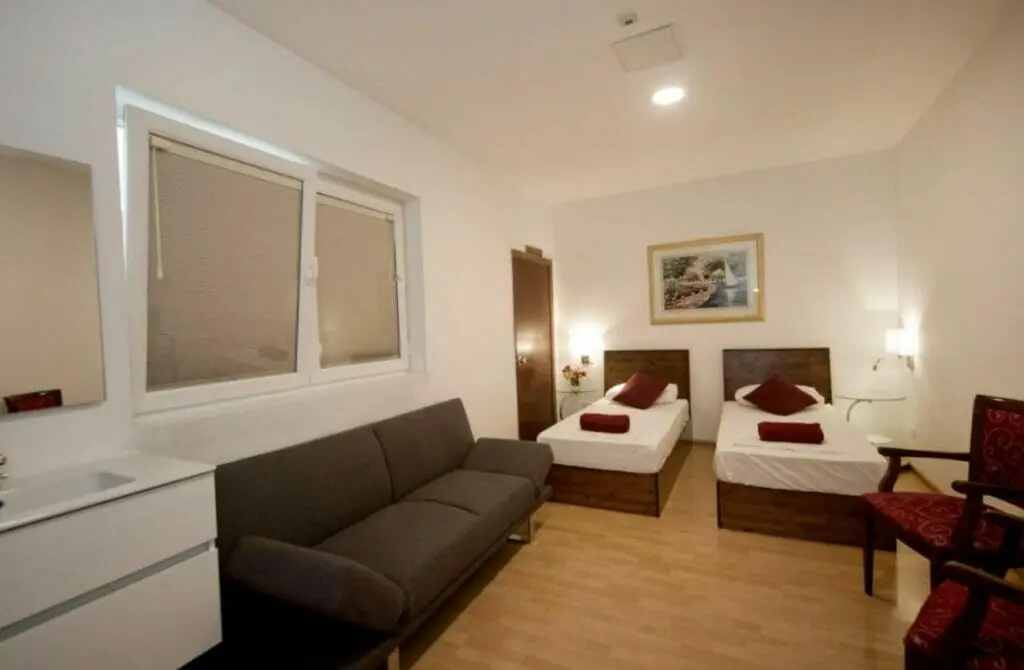 Alternative: Stay With a Gay
Gay-friendly travel site Misterb&b makes it safe to find unique Airbnb-like accommodations with local LGBTQ+-friendly hosts. This lodging flexibility is useful if you're sticking to a budget but still want a great experience in a desirable location.
Gay Nightlife in Malta, Europe
True to form, Maltese living takes after the Mediterreanean way of working hard, playing hard, and always taking time to smell the roses.
In terms of nightlife, the Saint Julian neighborhood of Paceville boasts the island's largest concentration of venues. The vibe is youthful and vibrant, as the local drinking age is 17. In 2022, Malta also became the first European Union nation to legalize recreational cannabis.
For a more mature crowd, the tourist-centric nature of Malta lends to some excellent and even award-winning dining and drinking experiences, particularly in the urban locales of Sliema and Valletta. From friendly down-home haunts to swanky establishments serving up sweeping Mediterranean views and eclectic fare, there is enough variety to keep the good times rolling for everyone.
Exploring the gay and gay-friendly nightlife in a new city can be one of the most exciting and rewarding experiences while traveling – and Gay Malta is no exception. Not only will you have the opportunity to meet new people and make friends, but you'll also get a taste of the local culture and learn more about the city's LGBTQ+ community.
Going out and experiencing the queer and queer-friendly nightlife in a new city can also be a great way to break out of your comfort zone and try new things. Whether it's dancing the night away at a gay club or mingling with locals at a gay-friendly bar, you'll have the chance to make memories and create lasting connections.
So, don't be afraid to step out of your comfort zone and explore the gay and gay-friendly nightlife in Malta. You'll be glad you did!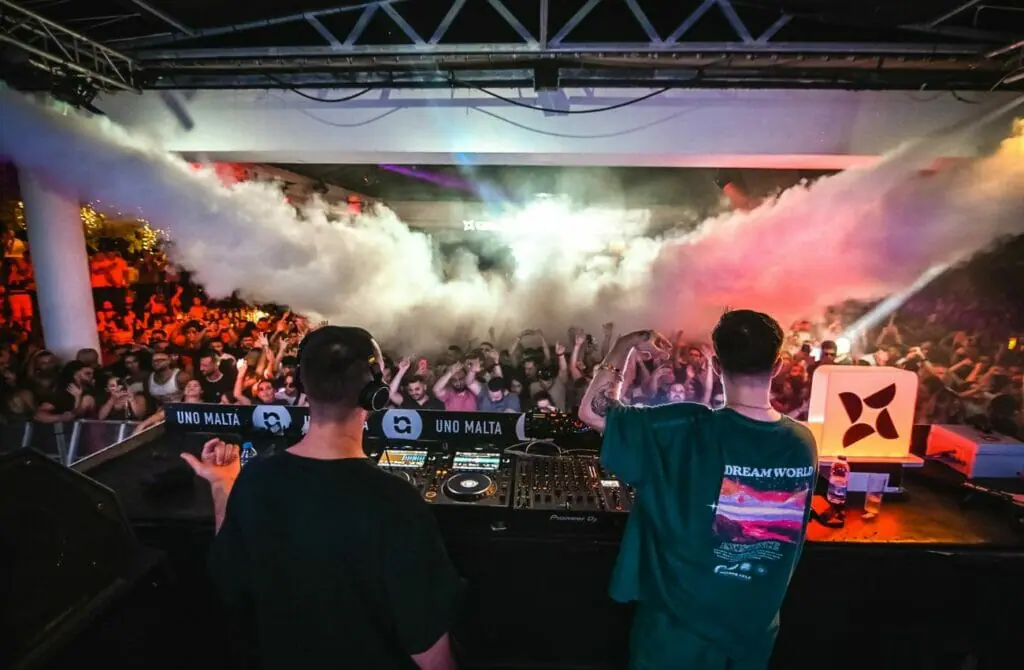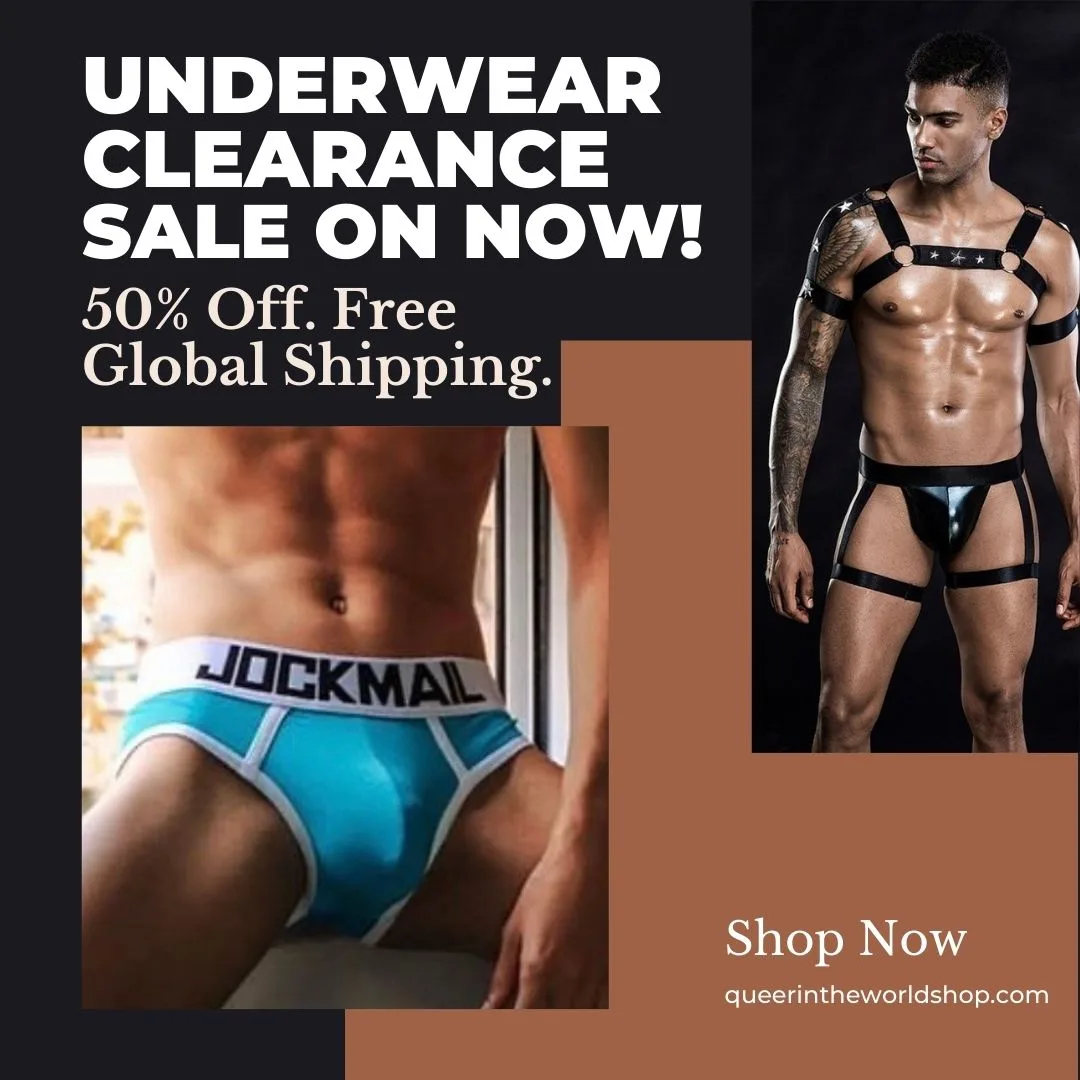 Gay Clubs in Malta
In a world where many tourists flock to Malta's coastal towns, stand out and head to a UNO Malta music event. The nightclub is an understatement when it comes to this massive three-stage open-air venue that has featured the likes of headliner DJs Tiesto and Bob Sinclar.
Patrons will also enjoy the secluded surroundings of the Ta' Qali National Park, a former British World War II base, which feature an artisan Crafts Village, the Malta Aviation Museum, and wide open green spaces perfect for picnicking.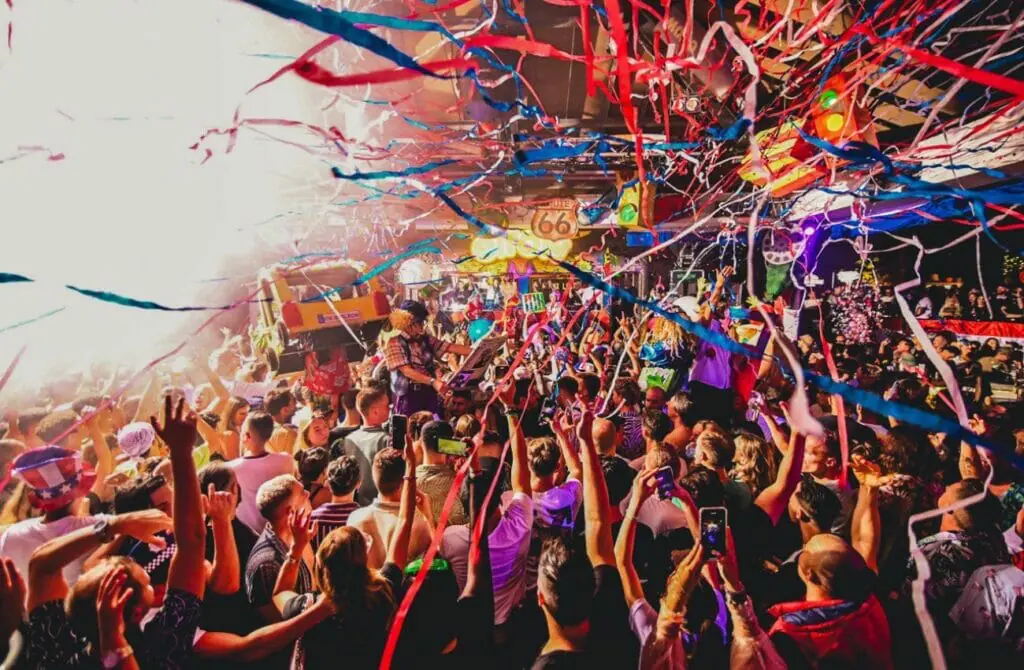 Once you descend the steps to Spinola Bay, you'll hear reggae music blasting from this proudly LGBTQ+-friendly bar and restaurant. The cocktail and food menus are Caribbean-inspired, the outside patio is quaint and rasta-colored, and the party goes until 4 AM six nights a week.
While the ultra-casual bar Michelangelo won't gain any style points, it is a staple for being Malta's only gay nightclub. The two-floor venue, which has bars and dance floors throughout, hosts Proud & Loud, a monthly party that invites male go-go dancers worldwide to strut their stuff.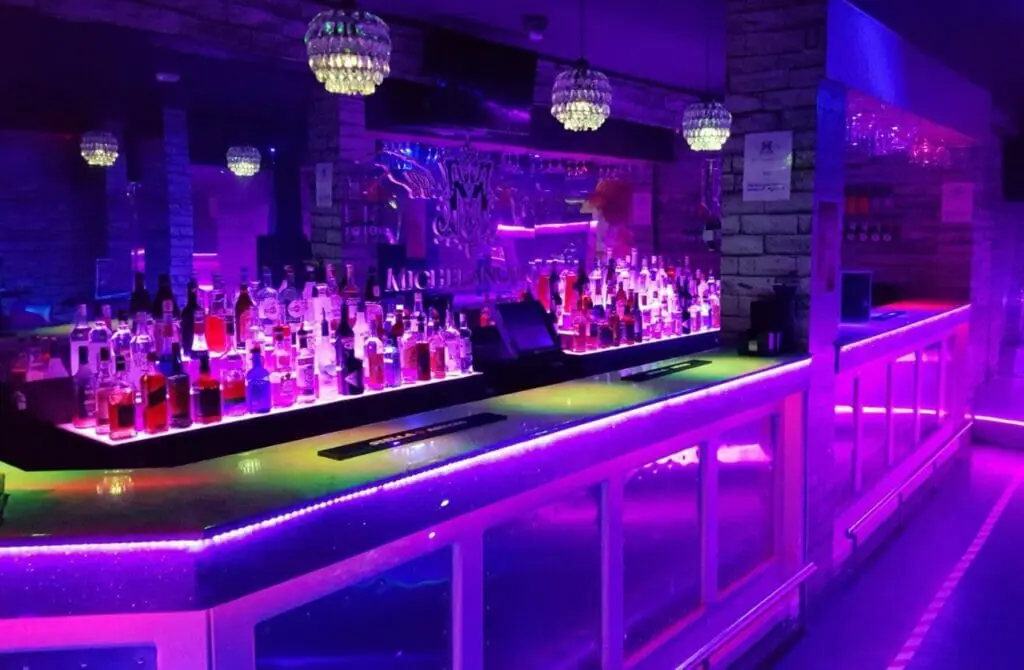 Gay Bars in Malta
This simple yet funky beach bar on the rugged coastline of Valletta will make you feel like you're among Beatnik company on a deserted island. The mural-like exterior features, which include a minimalistic fish and a one-eyed octopus with long tentacles, are instantly recognizable.
Patrons report that the drinks are cheap and plentiful, the views from the rustic waterfront patio are breathtaking, and the vibe is artist-friendly and gay-friendly. This lesbian-owned haunt also holds regular events for the LGBTQ+ community, such as a recent Kwirsmas Party.
Gay Parties in Malta
Ready to get campy with a chance of bubblegum pop? A fixture in Malta's queer scene, the pop-up event organizer Lollipop puts together themed monthly parties at large-capacity LGBTQ+-friendly club venues throughout the Mediterranean island nation.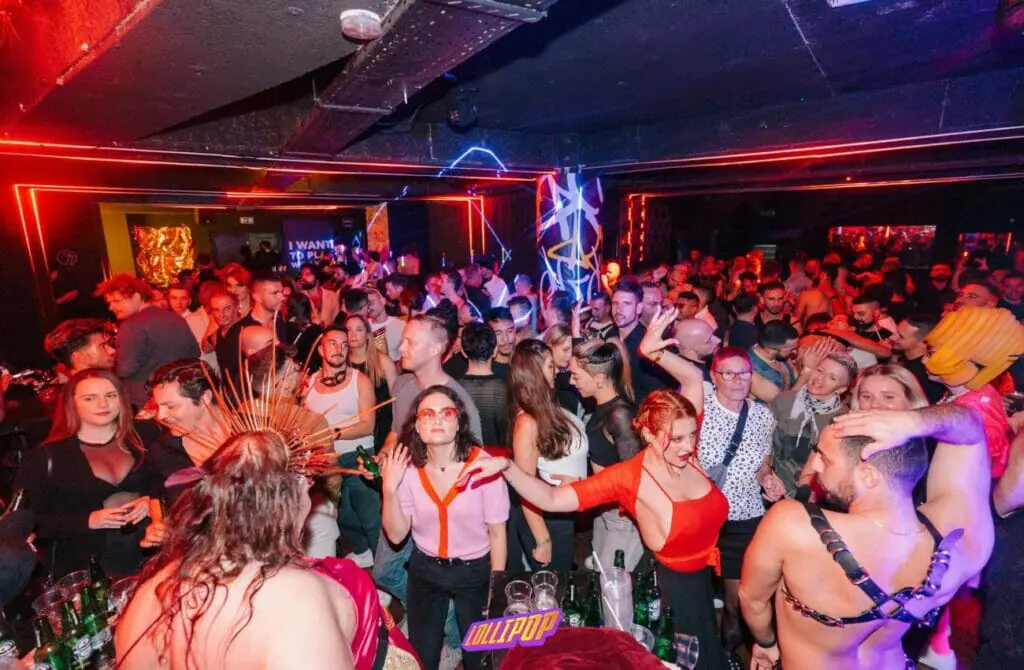 Other Noteworthy Venues in Malta
The Thirsty Barber is a great venue for getting your drink on à la The Great Gatsby. Behind the facade of a barber shop is a 1920s-style speakeasy that serves up classic and prohibition-era cocktails alongside craft creations made by the bar's experienced mixology team. Patrons can expect live music and extensive gin and whiskey menus.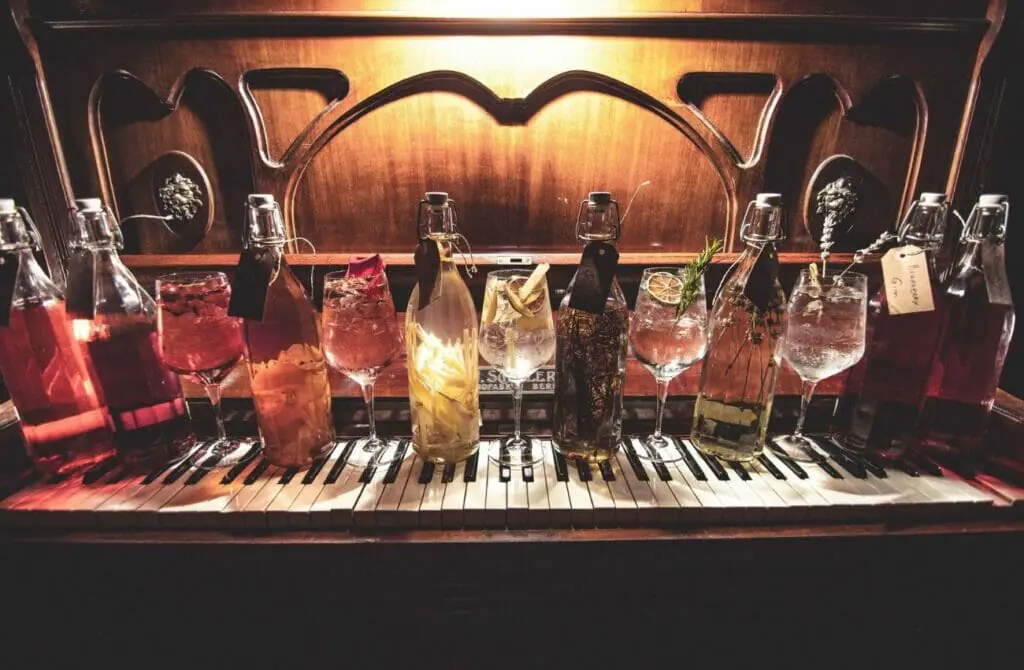 Café del Mar is a palatial waterside complex overlooking the Mediterranean Sea and the Maltese islands of St. Paul's, Comino, and Gozo. Guests are treated to an infinity pool deck, Mediterranean dining, and bookable VIP sunbeds. Ambient and chill-out music play throughout to set the scene for ultimate unwinding.
Although Malta's Café del Mar is part of the Malta National Aquarium, the beach club brand also has locations in Ibiza and Phuket. You'll want to plan ahead when visiting this venue, as the open season runs from April to October each year.
If a convivial environment and cheap eats are what you seek, you'll find both at the Whyte Harte Bar in desirable Bugibba. Run by two sisters, this casual watering hole features pool tables, darts, karaoke, and weekly events like trivia and live music.
On Sundays, drinks are bought three, get one free during the midday happy hour that runs from 4 PM to 7 PM, and late-night appetizers are free on Thursdays and Saturdays.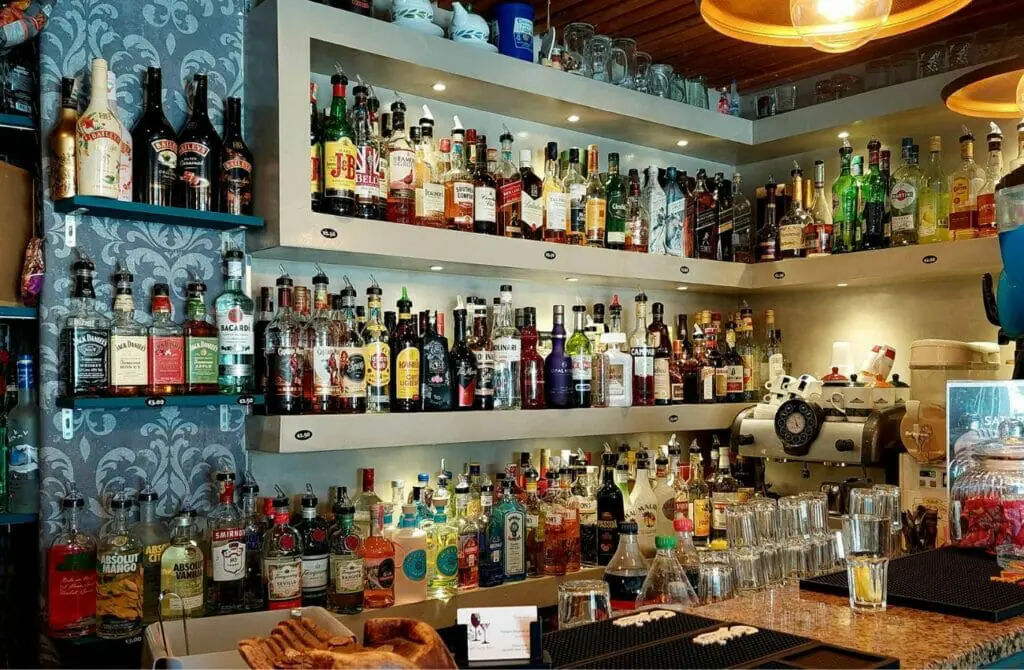 From the outside, 131 City Lounge seems like any other street corner in the St. Elmo Bay area of Valletta. However, patrons of this humble tavern will be pleased to find a tapas-style menu featuring global favorites like empanadas and samosas and a curated selection of local and international wine and spirits.
As a regular meetup host for the Maltese LGBTQ+ non-profit Allied Rainbow Communities (ARC), the venue lives up to its truth of being "the happiest bar in town" and "the place to be for open-minded people."
According to its site, the Cheeky Monkey mandates fun and good eats and encourages drinking to your heart's content. Elevated gastropub fares, like truffle fries and brioche bun burgers, are served alongside a robust menu of exciting cocktail creations, like the Dirty Bastard beer cocktail and the Fizzy Monkey prosecco cocktail.
Beer lovers will rejoice in the selection of brews and ciders on tap. For maximum antics, the Cheeky Monkey has locations in Qawra and Valletta, with the capital city location being its flagship branch. Did we mention that the Valletta location has a creperie?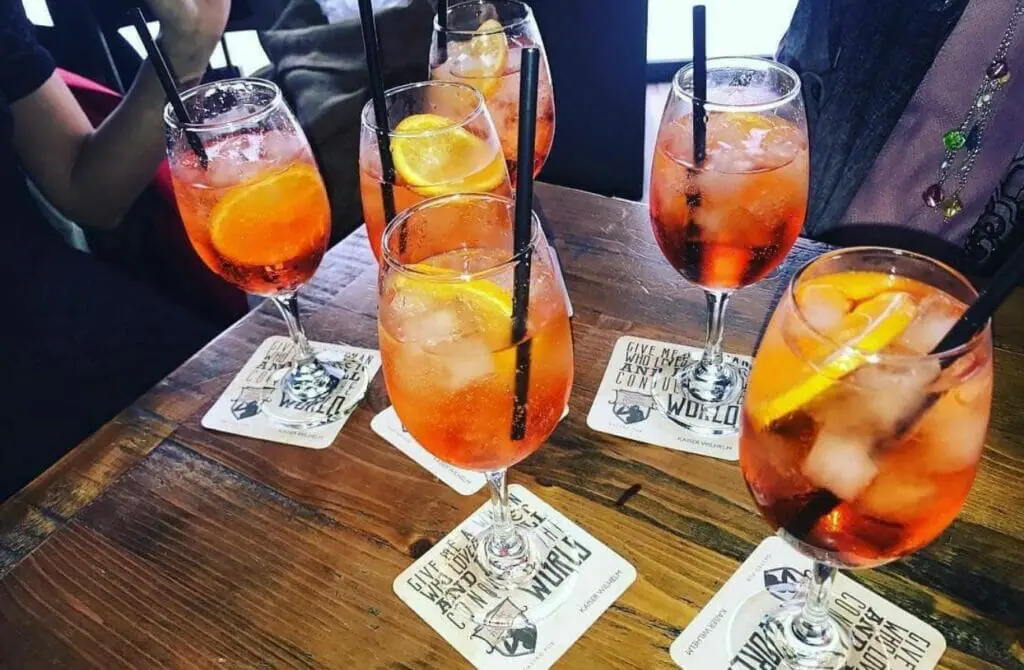 Situated on the Sliema Strand, a premium waterfront locale dotted with luxury residences and al fresco dining options, the MedAsia Fusion Lounge features a mixology bar and an eclectic array of Asian fusion cuisine. While in town, turn your Mondays into Sushi Mondays by checking out the €24.95 per person sushi buffet featuring live entertainment.
Seafood is a natural choice when living it up island-style, and Paranga is your destination for some of the freshest fare on the island. Located at the swanky InterContinental in Saint Julian's, Paranga serves up contemporary Sicilian-inspired seafood that is hand-delivered daily by local fishermen.
Among the restaurant's accolades are the Best Service & Hospitality Award by the Malta Tourism Authority and the OpenTable Diners' Choice Award.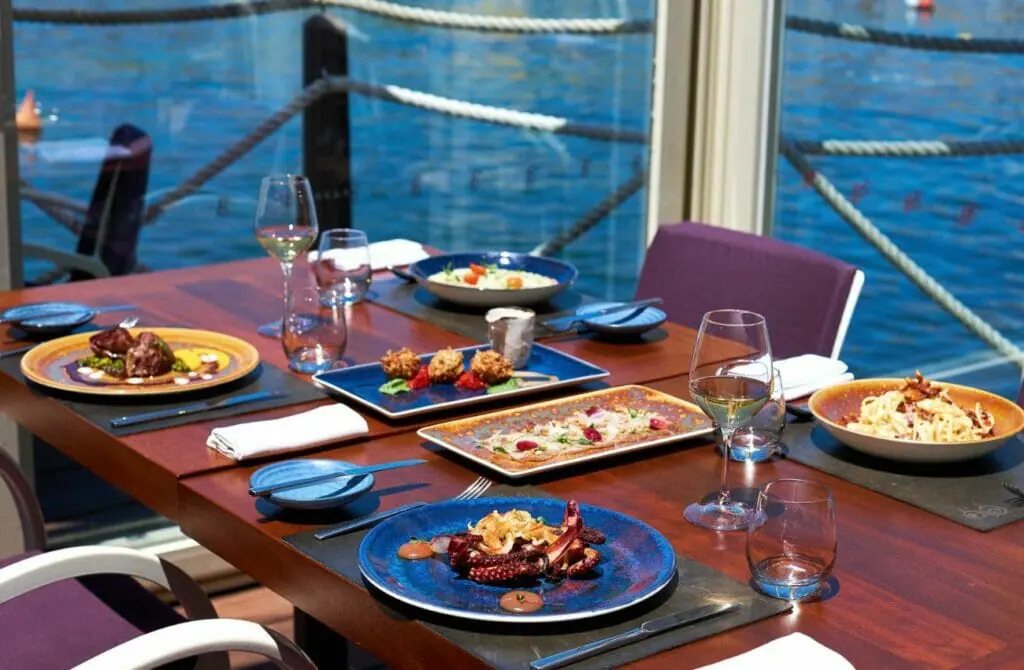 Gay Saunas & Cruising Clubs in Malta
When traveling to a new city, it can be exciting to head out for more than just a stiff drink. One aspect of the Gay Malta scene that many queer men enjoy is visiting gay saunas and cruising clubs.
Sure, the sauna culture in Malta is not as hedonistic as in Amsterdam, Barcelona or Berlin, but these venues still offer a chance to meet new people, socialize, and engage in sexual activity – without resorting to gay hookup apps.
However, it's important to keep in mind that these venues can vary greatly in terms of atmosphere, clientele, and rules, so it's a good idea to prepare yourself before visiting. If you are apprehensive, we advise studying our guide to visiting a gay bathhouse for the first time, which should help set your mind at ease, and always practice safe sex.
Additionally, it's important to be aware of and respect local laws and customs regarding gay venues and sexual activity. With a little bit of planning and an open mind, visiting gay saunas and cruising clubs can be a fun and exciting part of your gay Malta travel itinerary.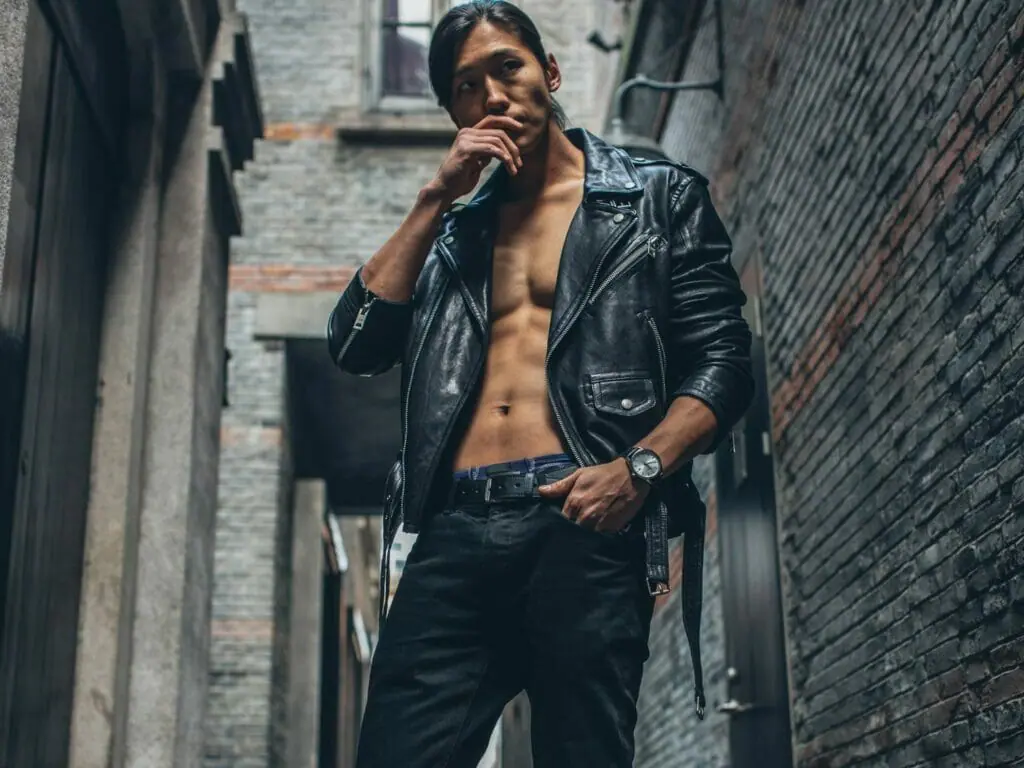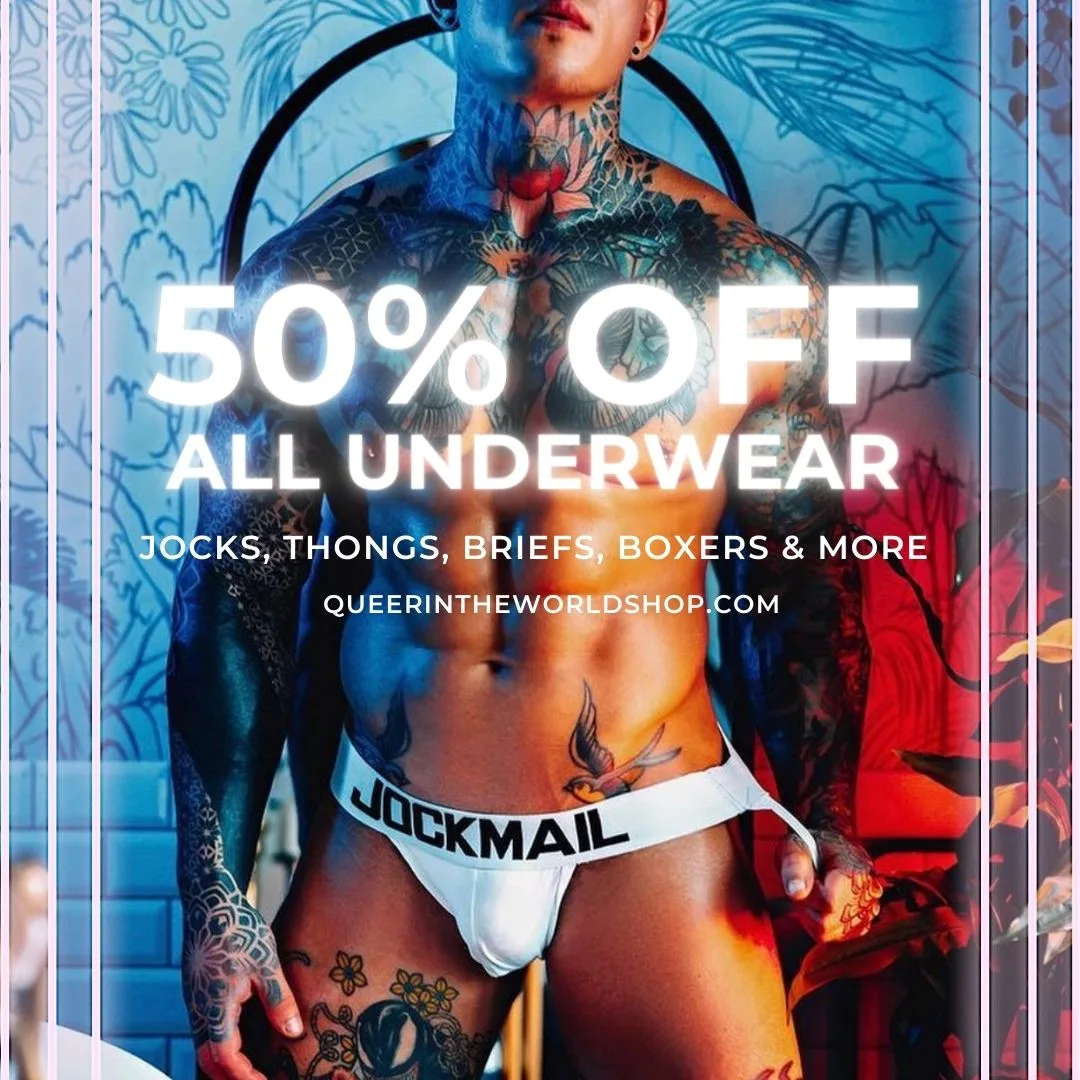 Gay Cruising In Malta
Malta is widely regarded as a gay-friendly tourist locale. True to form, lots of the cruising you'll see on this island archipelago nation takes place in the nooks and crannies of unique and breathtaking beaches along various parts of the coastline.
We'll begin this section with a cautionary message: nudism is illegal in Malta and can result in fines of several hundred euros. The attitude toward nudism is mixed. Some locals frown upon displays of nudity. Others are indifferent as long as all deeds are done privately.
With that being said, while there isn't an official nudist beach in Malta, the following beaches have a wide reputation for being friendly toward nudism and the LGBTQ+ community.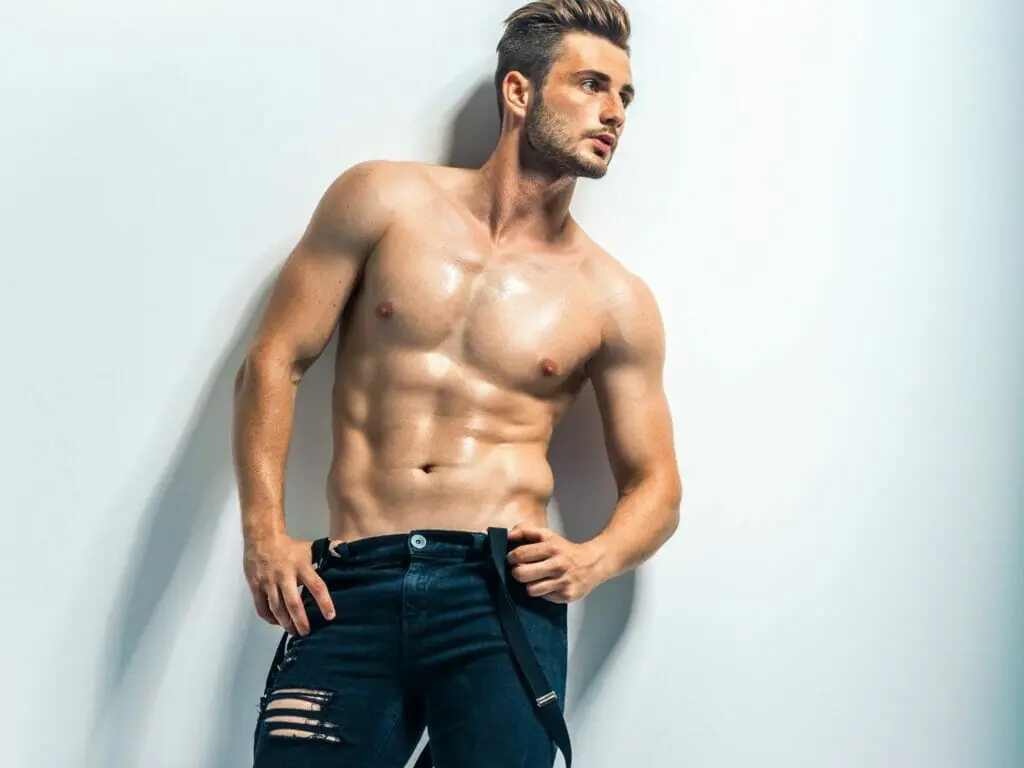 Pembroke Beach
This rocky oceanside hangout just north of Saint Julian's is known for being a site where queers and everyone in between can shed some clothing.
History buffs will love that one of the sights along this stretch of coastline, Madliena Tower is a 17th-century watchtower that remained in operation through World War II. You'll want to bring a thick towel to lounge on, as the rugged terrain doesn't exactly command soft, sugary sand.
Ghajn Tuffieha Bay
This cove is home to the secluded Riviera Beach. Here, adventurous nudists and LGBTQ+ folks who dare to walk the 200 steps to the beach are welcome to relax in tranquil turquoise waters and hike on breathtaking coastal hiking trails.
The surrounding area of Manikata is just as exciting for adventure lovers. There is Golden Bay Horse Riding further inland if you're feeling like Brokeback Mountain, and Golden Bay, the northern of the tiny farming town's two beaches, has rougher waves that are great for surfing.
Blue Lagoon
Take the ferry to the remote northern island of Comino for Blue Lagoon's 360-degree views, azure-hued waters, and dolphin watching. The area is so gorgeous and untouched that the "Iliad" movie adaptation of Troy, which starred Brad Pitt, was filmed here.
While the small strip of the beach gets packed during its peak months of July to September, you'll want to head to the hidden area where fallen rocks create a private area for nude and gay-friendly sunbathing.
Gay Sex Shops in Malta
While not a business that specifically serves LGBTQ+ clientele, this 25-year-old Birkirkara stalwart has the island's best selection of lovemaking goodies, costumes, and undies for everyone on the spectrum.
Gay Saunas in Malta
What Malta has in terms of nature exploration, a lively party circuit, and coastal tourism, the Mediterranean island nation lacks when it comes to steam rooms. We were only able to find one gay-friendly massage service.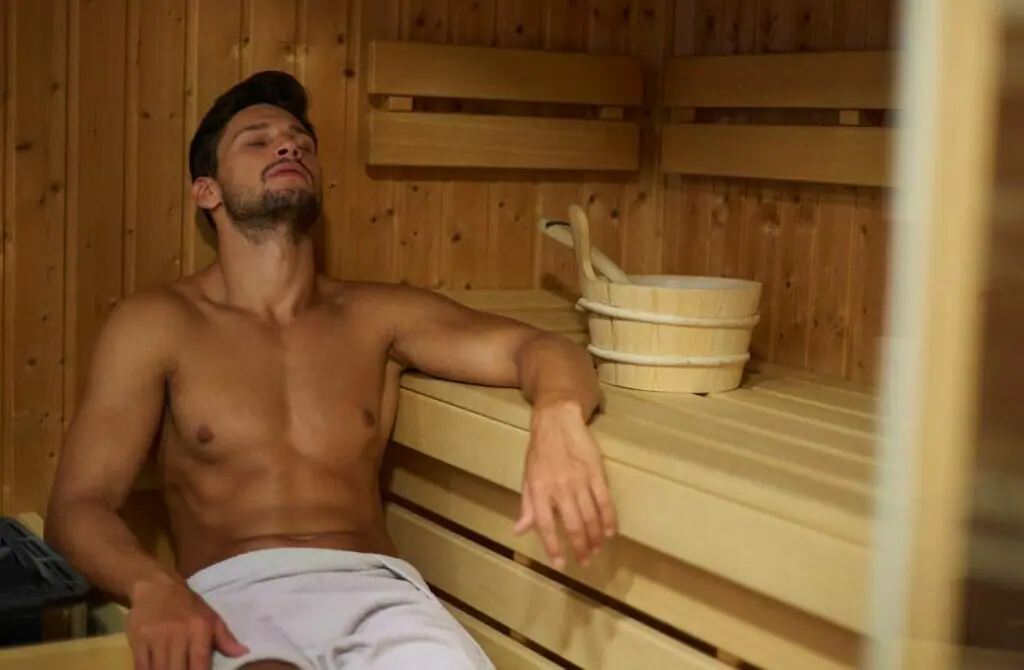 Just Men Center
(Temporarily or permanently closed. If you know something, please suggest an edit.)
The Just Men Center is a man-to-man massage service in the Valletta area where professional male massage therapists use Eastern and Western body therapies to help you reach relaxation nirvana. Erotic massages, like the arousing Four Hands Massage, are also available for more personal TLC.
Gay Map Of Malta
Finding it hard to envisage where everything is in Malta? Hopefully, this queer-centric map helps where we have marked all the bars, clubs, parties, hotels, saunas, massages and more will help you stay in the spot best suited to you!