When you take a memorable gay trip to Spain, you don't want to miss out on stopping by Lleida in the Catalonia region. This charming and historic city has plenty to offer gay tourists, whether you seek incredible views from the raised battlements of the ruined walls along the banks of the Rio Segre or a plunge at the numerous adventure sports in the wide Catalonia region.
With a rich cultural heritage, a thriving arts scene, and a welcoming attitude towards the LGBTQ+ community, Lleida is an excellent destination for gay travelers who don't want to chaos of Barcelona or Madrid.
This capital of Catalonia has a long and fascinating history dating back to the Roman era. So if you want to experience this, you can, with its rich cultural heritage evident in the many historical landmarks and monuments that can be found throughout the city.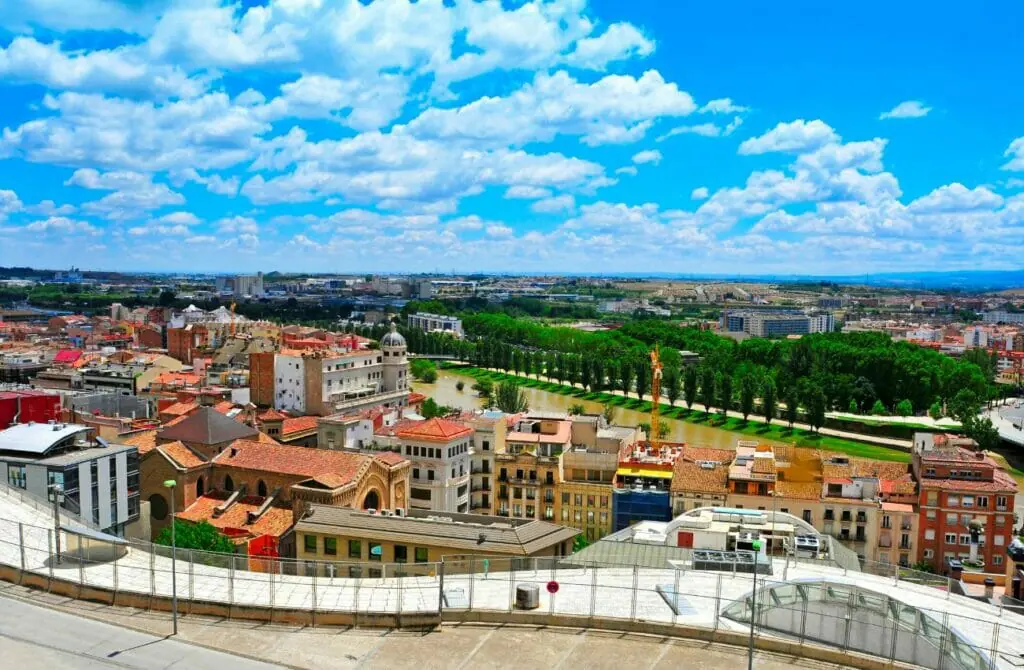 From the towering Seu Vella cathedral to the well-preserved Roman walls, there is plenty for history buffs to explore. Moreover, you can expect rich museum collections that aren't just about showcasing art or Roman artifacts!
Even if history isn't your thing, Lleida comes to the ballpark with a range of outdoor activities that make it a popular destination for those that love adventure sports. From skiing to hiking, you can expect a wealth of adventure out of the base of this inland Spanish city.
So whether you're interested in exploring the city's stunning architecture, indulging in delicious local cuisine (their Turrón de Agramunt is to die for), or simply soaking up the sun in one of its many parks, Lleida has something to offer everyone.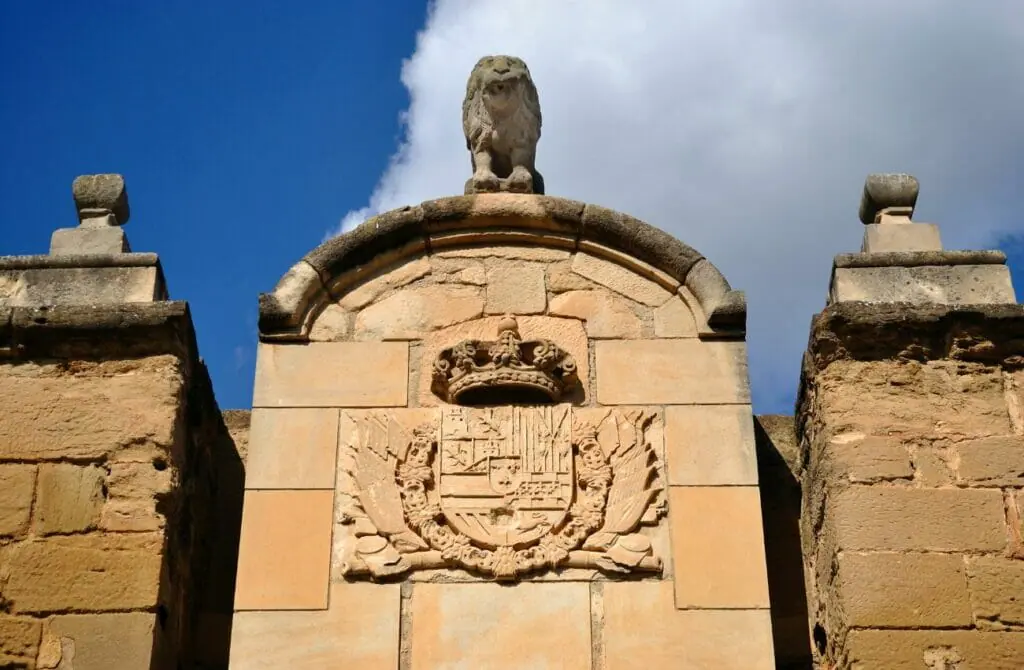 Attractions in Lleida
As a new visitor to Gay Lleida, Spain, you'll find a city rich in culture and history, with plenty of things to see and do regardless of your sexual orientation. One of the best ways to experience Lleida is to visit some of its most iconic landmarks and attractions, such as the Gothic Cathedral of La Seu Vella and the beautiful gardens of the Suda Castle.
But Lleida has much more to offer than just its historical sites. The city boasts a lively culinary scene, with delicious local foods like "arros de la terra" (rice cooked with seasonal vegetables), "coca de recapte" (a savory pastry filled with roasted vegetables), and "xuixo" (a pastry filled with cream and dusted with sugar) being some of the most popular dishes to try. You can also visit the bustling local markets, like the Mercat del Pla, to taste fresh produce and indulge in local delicacies.
Even as an out-and-proud queer visitor, you can experience the vibrant and welcoming atmosphere of Lleida. There are plenty of cultural events and festivals to attend throughout the year, such as the "Les Nits de la Lleida" summer festival, featuring live music and performances. You can also explore the city's charming streets and squares, soaking up the local vibes and enjoying the company of locals and fellow travelers.
Don't let your sexual orientation stop you from visiting the most popular attractions like anyone else – this city (and Spain in general!) is very accepting, and you should take advantage of this!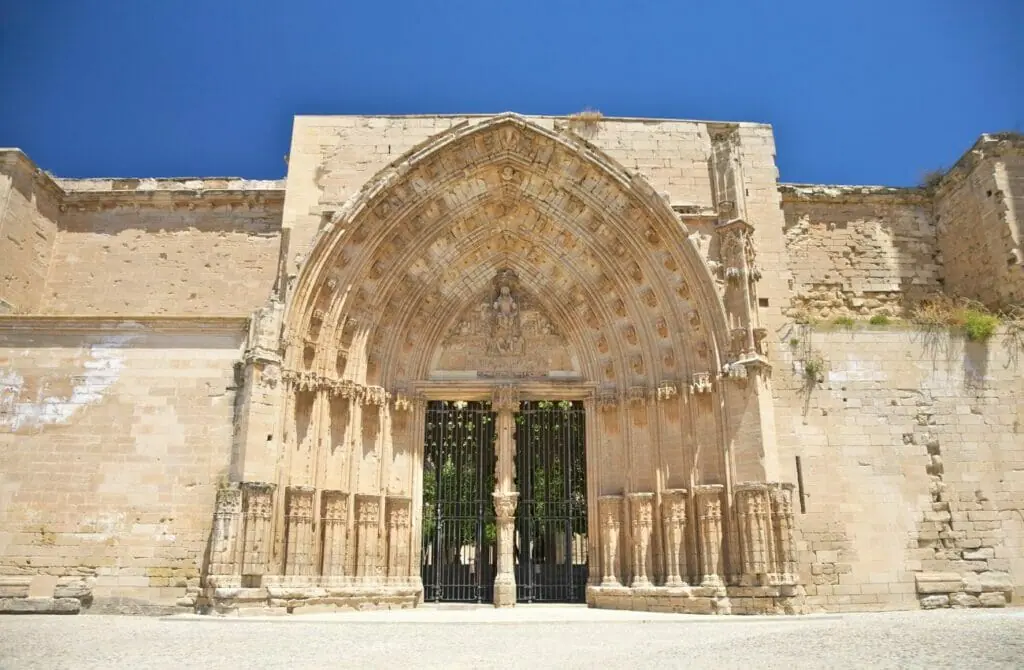 For those looking for an adventurous experience, the ski lessons in Baqueira are perfect. You may even be in town when they host the occasional gay skiing event! These lessons are taught by seasoned teachers who will help improve your skiing skills and go out of their way to make your day on the mountain unforgettable.
In addition, you can get skiing packages that give you not just all the needed equipment and skiing passes but also food. So you can enjoy a whole day up on the slopes taking in the incredible scenery, and not think twice about going hungry! We can't think of a better way to experience the winter mountains of Spain.
La Seu Vella
La Seu Vella is a magnificent Gothic cathedral in Lleida, dating back to the 13th century. It showcases intricate carvings, towering spires, and breathtaking stained glass windows, making it a must-visit for anyone interested in history, art, or architecture. However, the best part of this site is the unmatchable views from the top of the spire; you can see the city only seen previously through the eyes of birds and gods.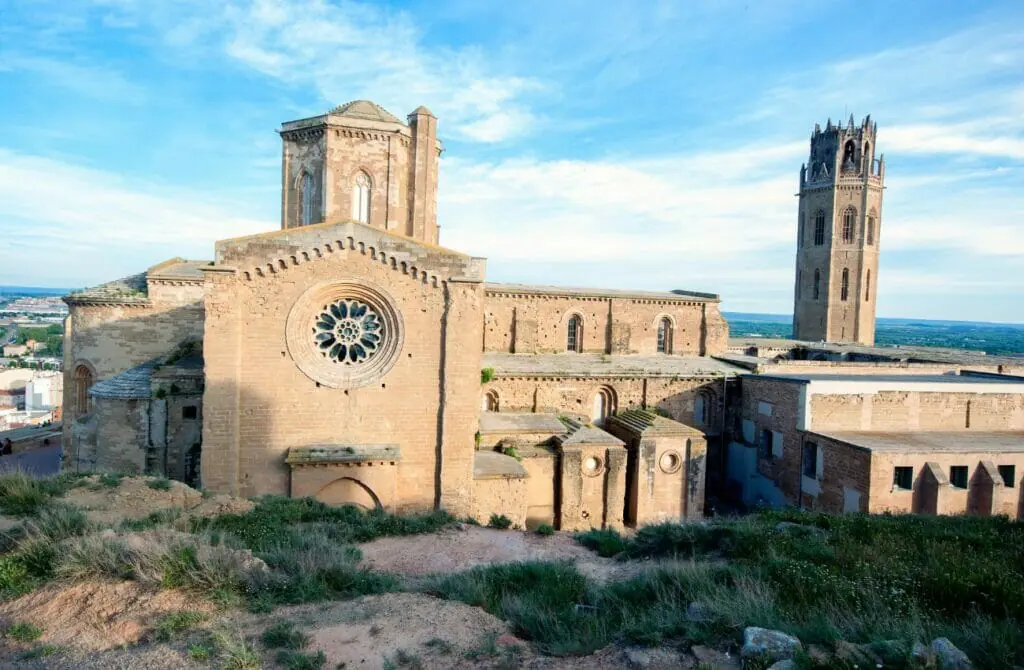 Montsec Astronomical Park
Discover the universe in a new way at the Montsec Astronomical Park, a unique and fascinating destination that is a great excuse to get outside of town for an evening of fun. With its powerful telescopes and state-of-the-art equipment, visitors can enjoy an unparalleled view of the stars, galaxies, and nebulae against the stunning backdrop of the Montsec mountain range.
In addition, you can choose from guided tours and observation sessions, which are open year-round! This could be a cute date idea or a great way to meet others with similar interests.
Rafting in Llavorsi-Sort Rapids in Catalonia
Experience adventure and thrills on a white-water rafting trip down the Llavorsí to Sort river in Catalonia. With a professional guide, necessary equipment provided, and an 11-mile (19-km) descent, including a daring 16-foot (5-mt) drop, this is a safe and exciting way to explore Catalonia's beauty.
Finish with a relaxing soak in the local pool, sun terrace, and gardens. No prior experience is required, and it is open to all, regardless of who they are!
Roman Walls at Seu Vella
Moving closer to town, a must-see attraction to Lleida Roman walls, a well-preserved monument that is 2,000 years old! Being part of the Turo Seu Vella complex, you can experience more than just a great wall as you experience snippets of this city's long history.
To begin with, Seu Vella is an incredible towering monument that is an unforgettable part of the city skyline as it has looked over the city since the 13th century. Home, not the Roman walls but medieval silos, canonical faces and ice wells. It is an archaeological marvel preserving little snippets of the city's history.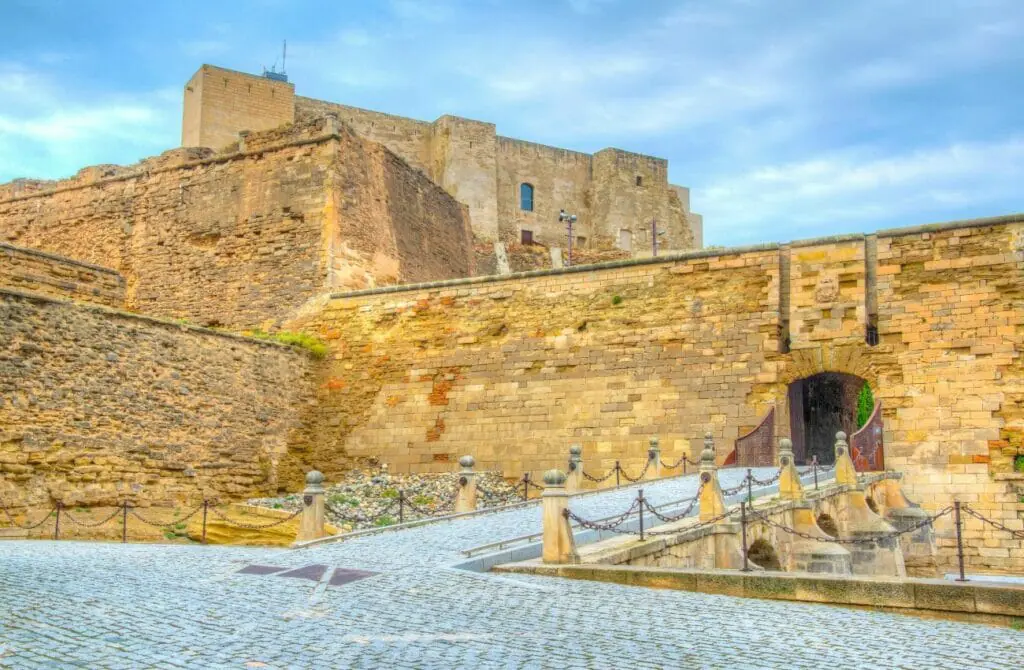 Parque de La Mitjana
Parque de La Mitjana is a tranquil natural park in Lleida, providing a peaceful escape from city life. It offers an opportunity to relax and connect with nature through activities like strolling, picnicking, or just soaking up the peace and quiet.
You can expect walkways cutting through dense woodlands, wooden bridges across lakes and rivers, and a fresh taste of Spanish wildlife inside the heart of a lively city. A highlight is the Centre d'Interpretació de la Mitjana, where you can learn more about the park, relax, and even get an audiovisual tour.
Museo de la Automoción de Lérida
The Museo de la Automoción de Lérida is a museum dedicated to transportation history and car enthusiasts. Expect to see a collection of over fifty vintage and classic cars, tracing the evolution of automobiles from the early 20th century to the present day.
If you are car-crazy, you can't miss this unique experience as you can see first-hand how cars evolved along with other associated artifacts beyond vehicles. However, what is remarkable is more unusual specimens you won't see anywhere else, from three-wheeled cars to unusual tiny one-person vehicles from the 1950s.
Church of Sant Llorenç, Lleida
Lleida is home to many churches scattered about the city, but the Church of Sant Llorenç is iconic because of its Romanesque style with a history dating back to the 12th century.
Being older than the more famous 13th-century Seu Vella, you can admire how the architectural styles of this city changed over the centuries as you observe the stunning stained glass windows and intricate stone carvings. Its tower, much like Seu Vella, is exceptionally Spanish, and, amazingly, such an old structure has survived so well.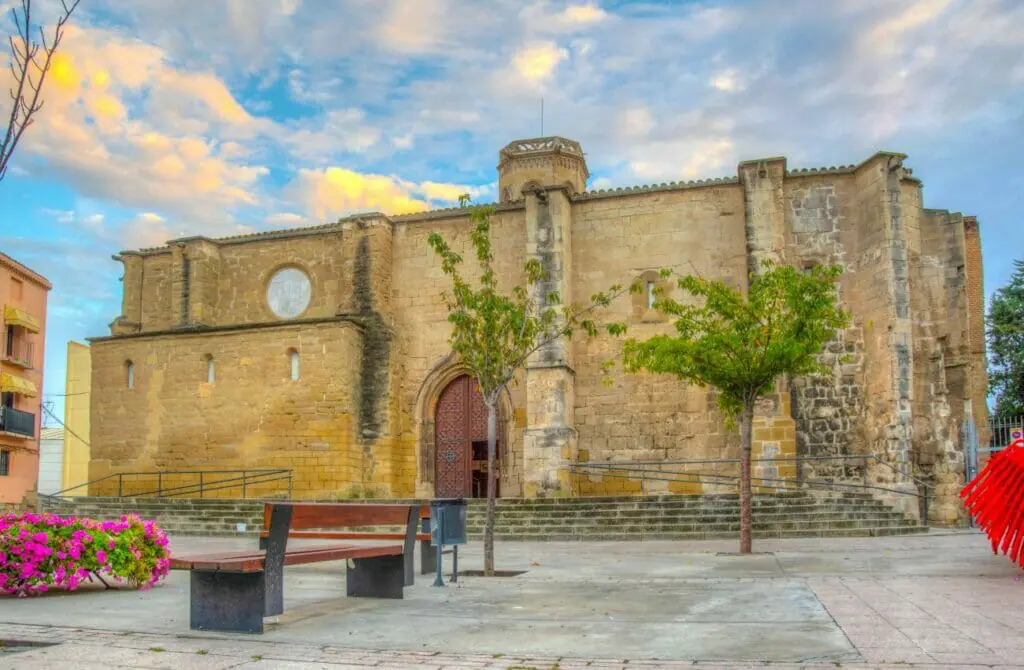 Museu de Lleida
If you're after an art museum experience, the Museu de Lleida has a collection of artifacts and works of art spanning over 2,000 years. You can learn all about the ancient history of Lleida from the Bronze Age through to the Modern Day with key aspects of the collection, including Roman mosaics or Medieval frescos.
Despite having some of the oldest parts of Lleida in their collection, they are houses in a modern building with contemporary exhibits in carefully manicured ways to teach you about the objects without overloading you with too much. With this needed space in the galleries, it is a delight to wander through, even during the busy season.
Castell de la Suda
In the heart of Lleida is an impressive 10th-century Arab castle fortress resting on top of a mountain, with surviving walls and building structures. The Castell de la Suda was once a strategic fortress and military stronghold, and now it serves as a testament to the city's rich history.
Visitors can admire the impressive stone walls, towers, and ramparts and explore the castle's history and daily life through the centuries.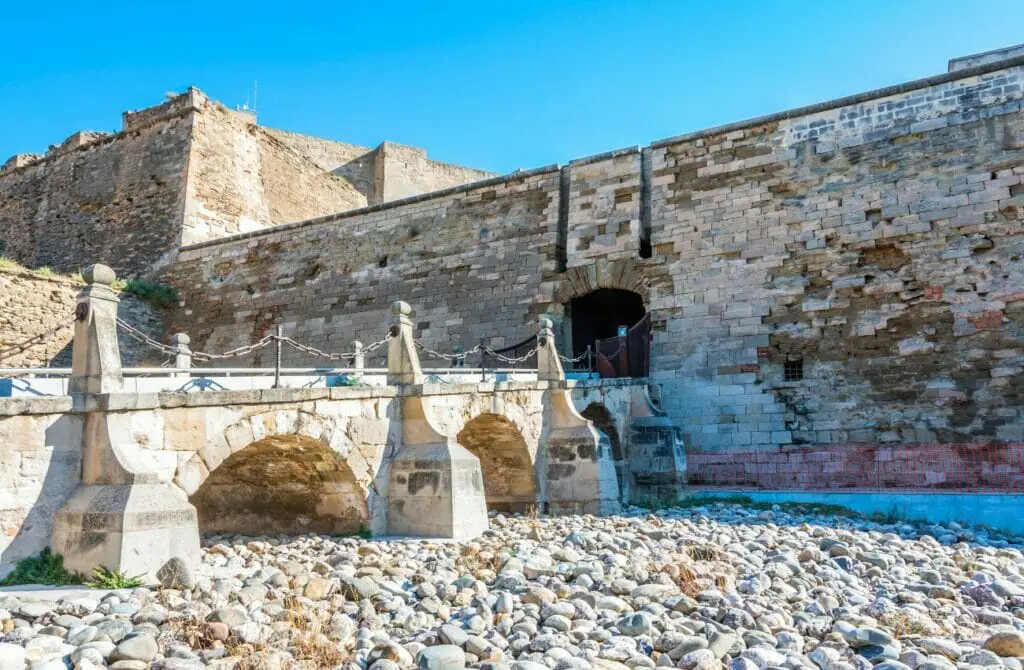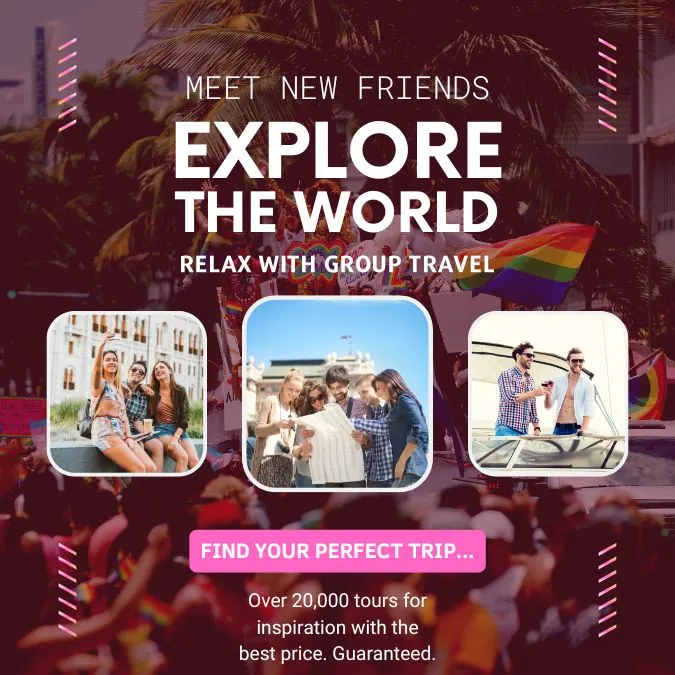 Gay-Friendly & Gay Hotels in Lleida
Sweeties, when it comes to picking a place to rest your head at night, gay-friendly accommodation is an absolute must! These establishments are inclusive and welcoming to all guests who identify as LGBTQ+. From their commitment to creating a safe and inclusive environment for us all to their provision of resources for LGBTQ+ travelers, you'll feel right at home!
Although Lleida does not have any specifically gay hotels or resorts, there are a number of proactively gay-friendly accommodations that will make your stay all the more fabulous. These accommodations may even provide amenities specifically catering to the LGBTQ+ community, such as literature about local LGBTQ+ events and resources.
The main gay area in Lleida is located in the historic Old Town, specifically around Carrer Major. Here, you'll find some of the most fabulous bars and clubs where you can dance the night away. Don't forget to book your stay at one of the gay-friendly accommodations in advance to avoid missing out on the action!
From stylish and modern hotels to cozy bed and breakfasts, visitors can choose the type of accommodation that suits their needs and preferences. So whether you're looking for a romantic getaway or a fun-filled adventure, Lleida's gay-friendly accommodations are sure to provide a memorable and enjoyable stay.
Needless to say, there are also hundreds more hotel and hostel options in Lleida if none of these suit your desired budget, facilities or area – but these are the best hotels according to other gay travelers and us. Whatever your needs are, Lleida has you covered.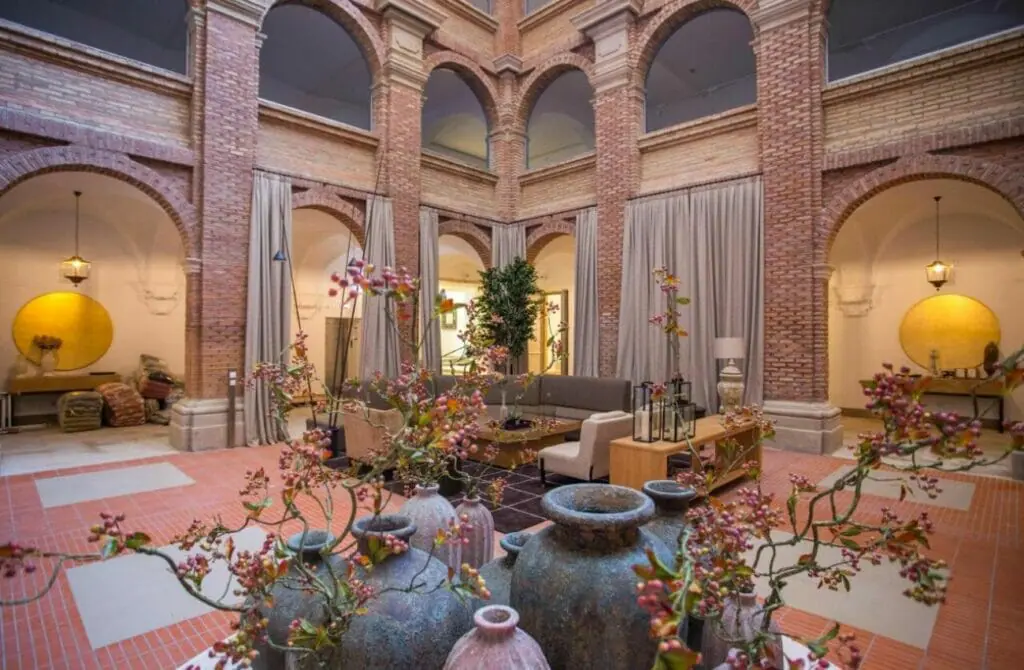 The 4-star Parador de Lleida is a top choice for a gay-friendly and convenient stay in the city's heart. You can expect a great selection of essential services from sound-proof rooms, free wifi, air conditioning, 24-hour services, and a hotel designed to provide guests with a comfortable and enjoyable stay.
And all of this is presented in a 17th-century building with a classic interior aesthetic of stone archways comparable to the colosseum in Rome.
Start your day with a delicious breakfast at the hotel's restaurant or café, and stay active with the 24-hour fitness center. For those who prefer to relax, the hotel features a terrace and concierge services to make your stay as stress-free as possible.
Business travelers will appreciate the conference center and meeting rooms. At the same time, everyone will enjoy the convenience of self-parking on-site (for a fee of EUR 18 per day); however, this hotel's location makes parking unnecessary for most as the city is so darn close!
And you don't want to travel far for goods, and the venue has an on-site bar and restaurant with the best food you can experience in Lleida.
The Parador de Lleida is an experience few hotels can compare to, treating all their guests like royalty in incredibly decorated and vast spaces. With a focus on providing guests with a delightful experience, this hotel is a must-visit for gay travelers visiting Lleida.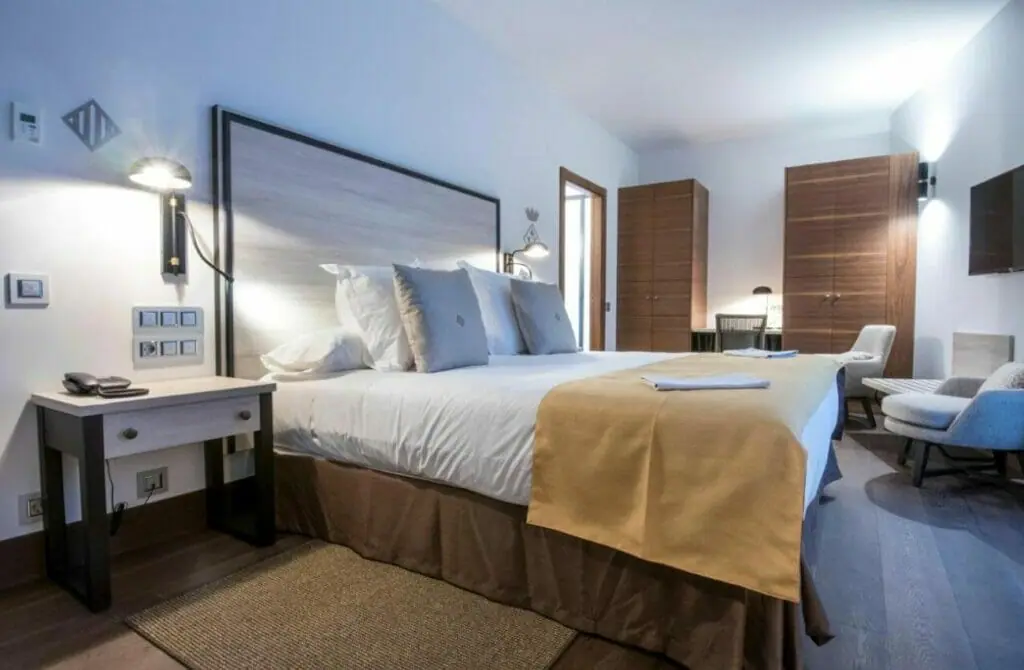 Experience luxury and comfort in the heart of Lleida at Hotel Zenit! This 4-star hotel boasts soundproof rooms and a variety of popular amenities for a delightful stay in a modern building with a chique interior. On the one hand, you can stay connected with complimentary WiFi and relax in the air-conditioned comfort of your cozy room.
Or on the other hand, you can enjoy delicious meals from the hotel's restaurant and bar and burn off all those extra calories with the on-site gym or rent a bike to explore the city.
Start your day with a delicious buffet breakfast (available for a fee) and enjoy the terrace for a touch of outdoor relaxation. Then when you're ready to explore, you'll be happy to know that the city is just at your doorstep. These immediate attractions include the main river cutting through Lleida to the east, and just a short walk uphill to the northwest is Seu Vella.
For business travelers, the hotel offers a 24-hour business center, meeting rooms, and various business services. In addition, if you have to run off at a moment's notice to meet a client, there are ample parking options, including electric car charging stations, for a stress-free stay.
Overall, Hotel Zenit is an excellent choice of accommodation for gay travelers who are looking for a convenient place to stay in Lleida. You will find everything you need for a memorable and enjoyable stay.
Welcome to the gay-friendly NH Lleida Pirineos! This top-rated four-star hotel offers soundproof rooms, air-conditioning, and free WiFi, making it perfect for business and leisure travelers alike. Enjoy popular amenities from the gym, room service, and a classy dining experience at their restaurant, either as a delicious buffet breakfast or an evening unwind with a meal and a drink.
NH Lleida Pirineos is a popular spot for business travelers requiring space to work. They come to the table and provide a conference center, meeting rooms, and business services. At the same time, they also offer other services for all guests, including ticket services and other small extras that show how important their clients are to the business's success.
This modern hotel offers everything that you could need for a gay trip to Lleida as it is located extremely close to the center of town, in particular a stone's throw away from the Water Museum, Jaume Morera Art Museum, and the Cathedral of St. Mary of La Seu Vella. It is also a prime place to hit the city nightlife.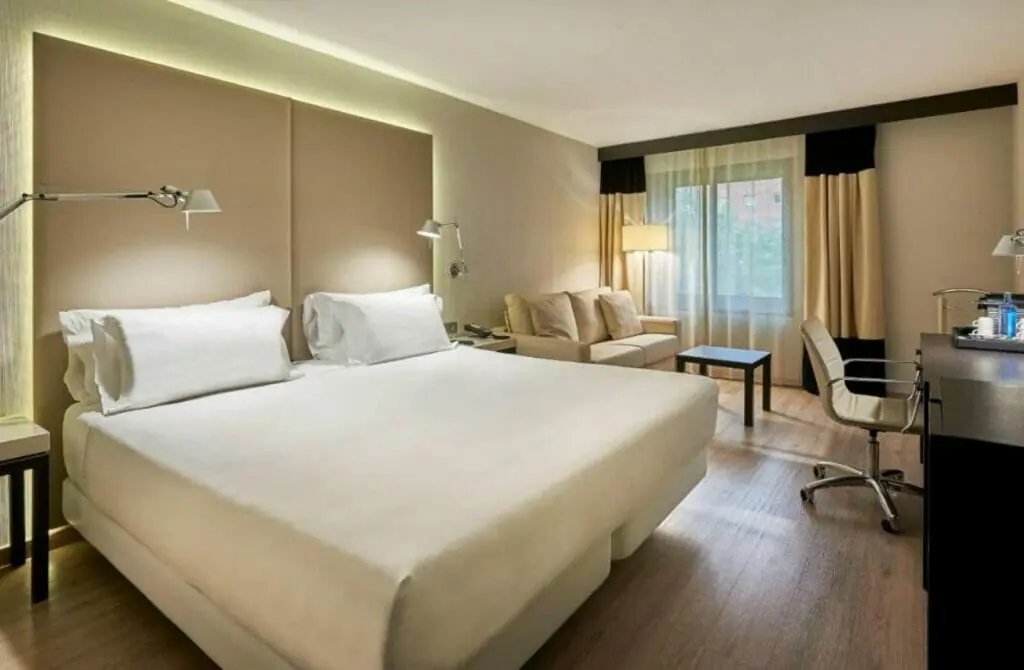 If you're looking for a welcoming and comfortable stay in Lleida, look no further than Hotel Real Lleida! As a gay traveler, you'll appreciate the proximity to the center of town, where you'll be able to access local gay attractions with ease and more.
The hotel has free wifi, air conditioning, a restaurant, a bar, and other extras to make your stay as enjoyable as possible. However, it is also pet-friendly, so it could be a great way to spend quality time with your animal friend! So take full advantage of the services and the location, but also take time and rest in your fully equipped room with incredible views from the room's terrace.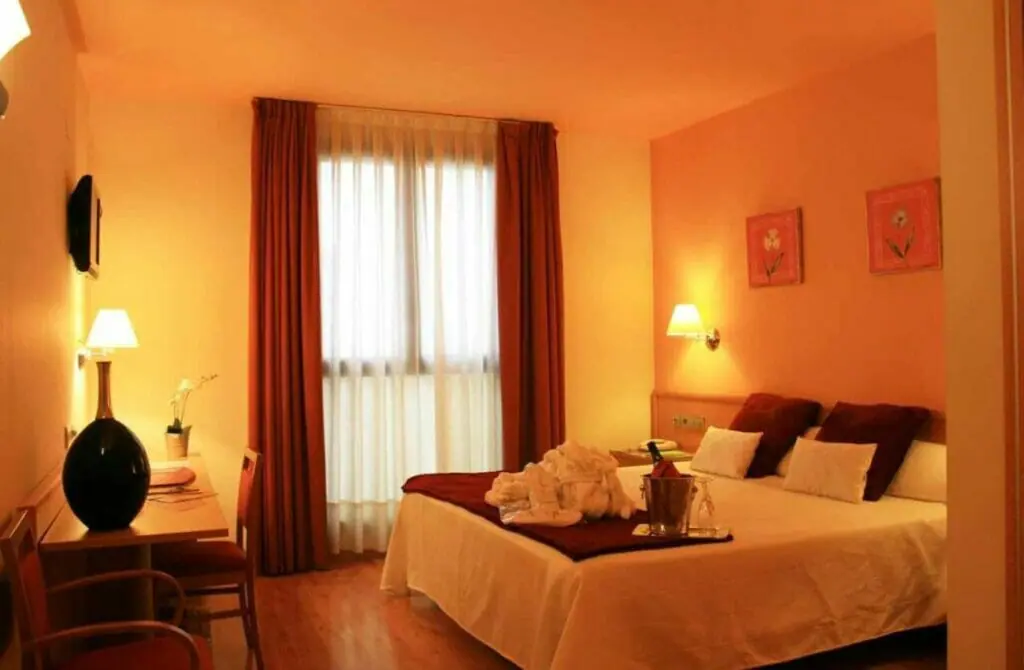 Gay Nightlife In Lleida
Hey honey, looking to have a fabulous time in Lleida? Well, you've come to the right place! When it comes to exploring the gay and gay-friendly nightlife in Lleida (Spain), get ready to have some serious fun. This charming city has a lot to offer, from friendly locals to happening hotspots that will keep you dancing till the break of dawn.
The main nightlife areas in Lleida are scattered throughout the city center, with a variety of clubs, bars and cocktail spots to choose from. For a start, check out the Carrer de l'Estació area, which is known for its bustling gay-friendly bars and pubs, though you'll also taste the queer community at organized gay events, queer hotspots, or cruising through the online dating scene.
In Lleida, things typically get busy around midnight, with most clubs closing around 5am. So, get ready to party all night long, and don't forget to pace yourself! With such a fantastic and welcoming LGBTQ+ community, you'll have no trouble making new friends and creating unforgettable memories. So, come on down to Lleida, and let the good times roll!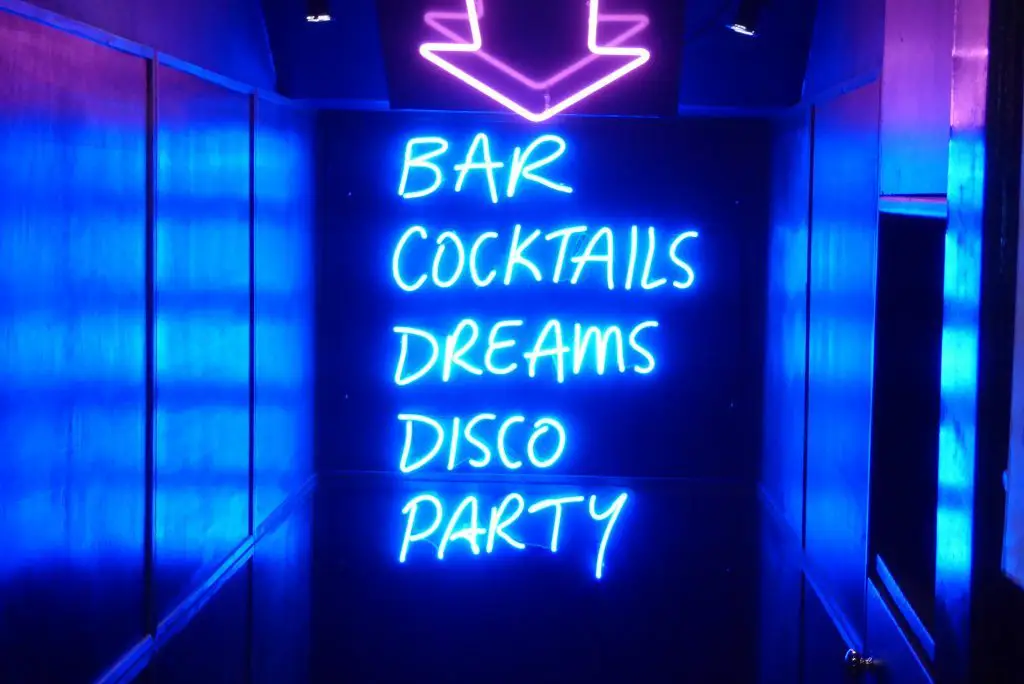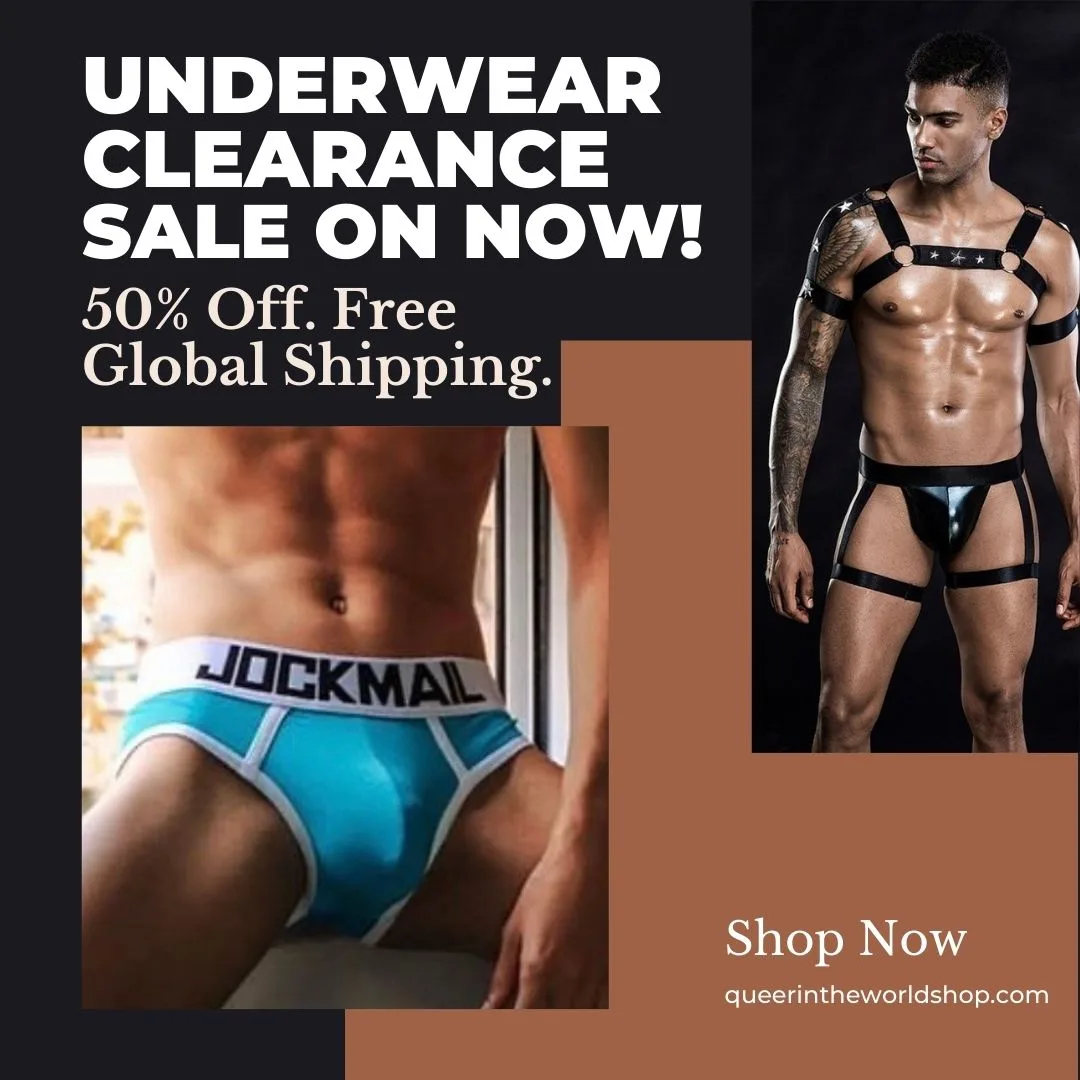 Associació Colors de Ponent is a must-visit for gay tourists in Lleida because this non-profit organization connects LGBTQ+ community members and promotes their rights and resources. In addition, you can attend events and activities showcasing the community's rich culture and history. So, meet new people, make lasting connections, and learn about the queer community in Lleida.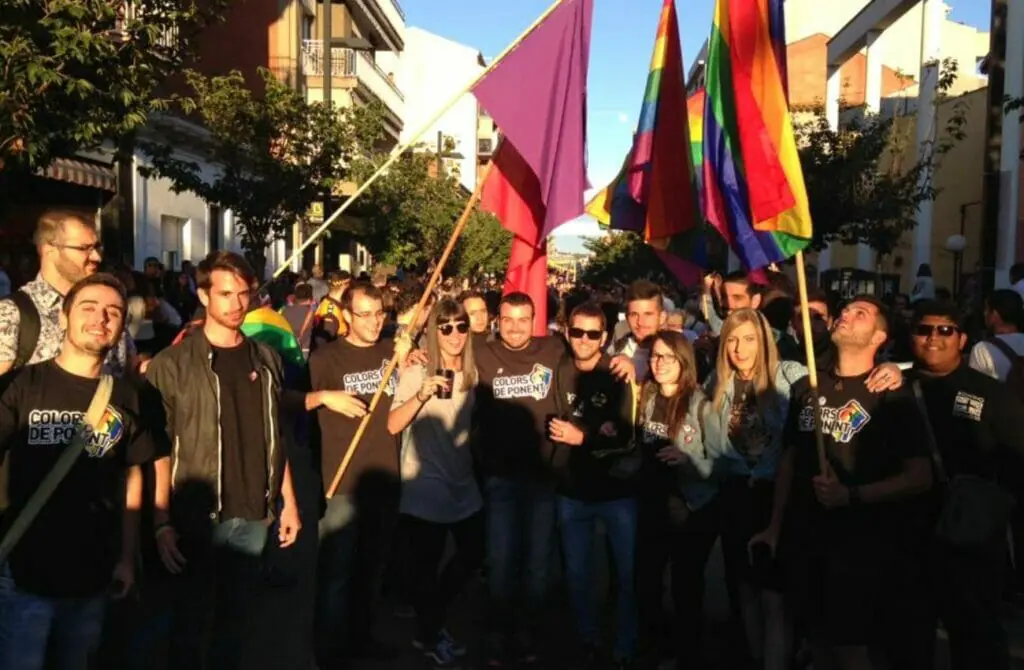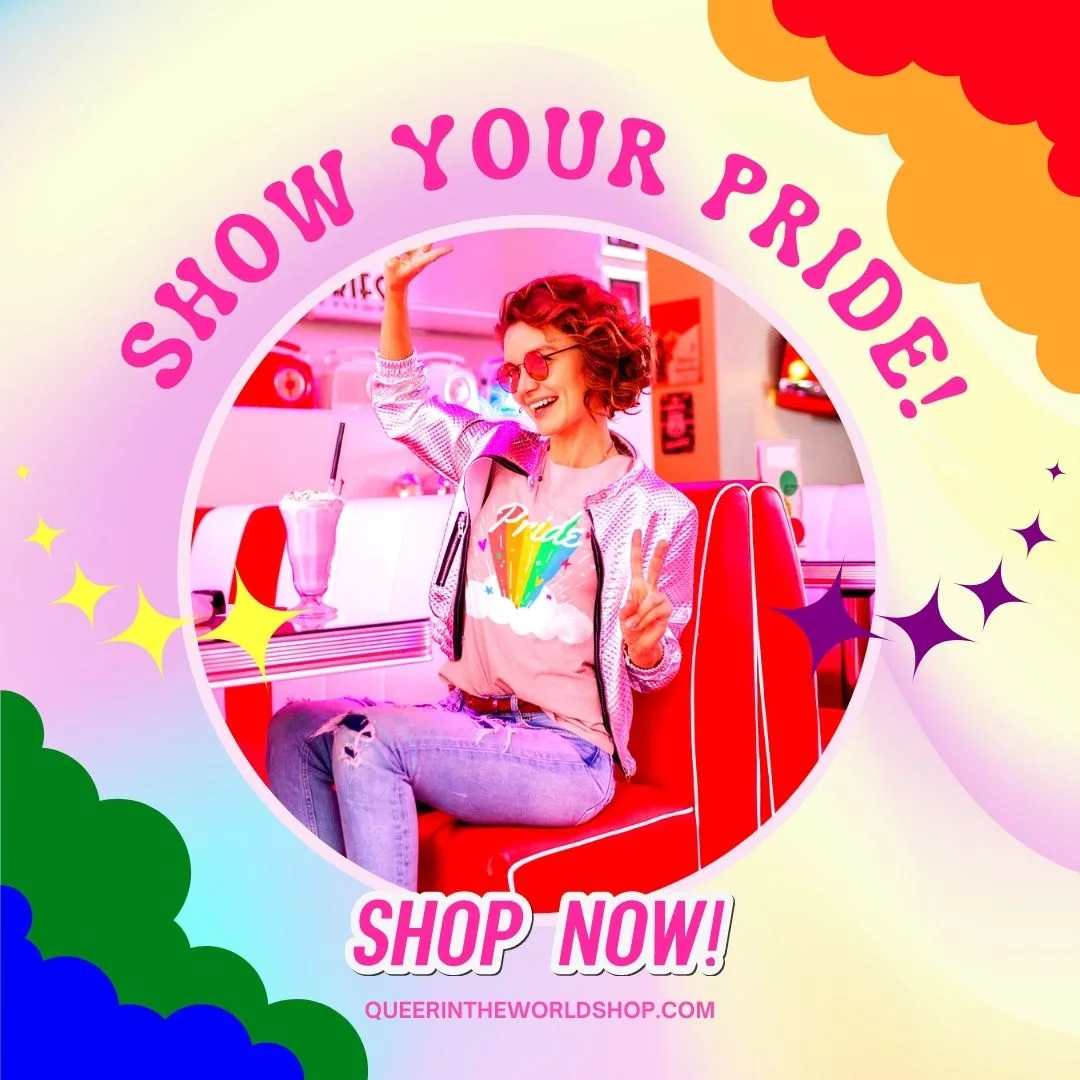 Other Gay-Popular Nightlife Spots In Lleida
G-Bar Lleida Pub Lounge is a must-visit for gay tourists. Why? This modern bar offers a lively atmosphere with events, activities, and a warm and friendly staff. With a state-of-the-art sound system, an extensive drinks menu, and a spacious dance floor, it's perfect for dancing the night away or socializing with friends.
There's also a lounge area for a more relaxed experience, and you can start your evening with a soft drink and a date. Whatever the reason, expect a night at G-Bar full of music, balloons, and a modern venue for the best evening out.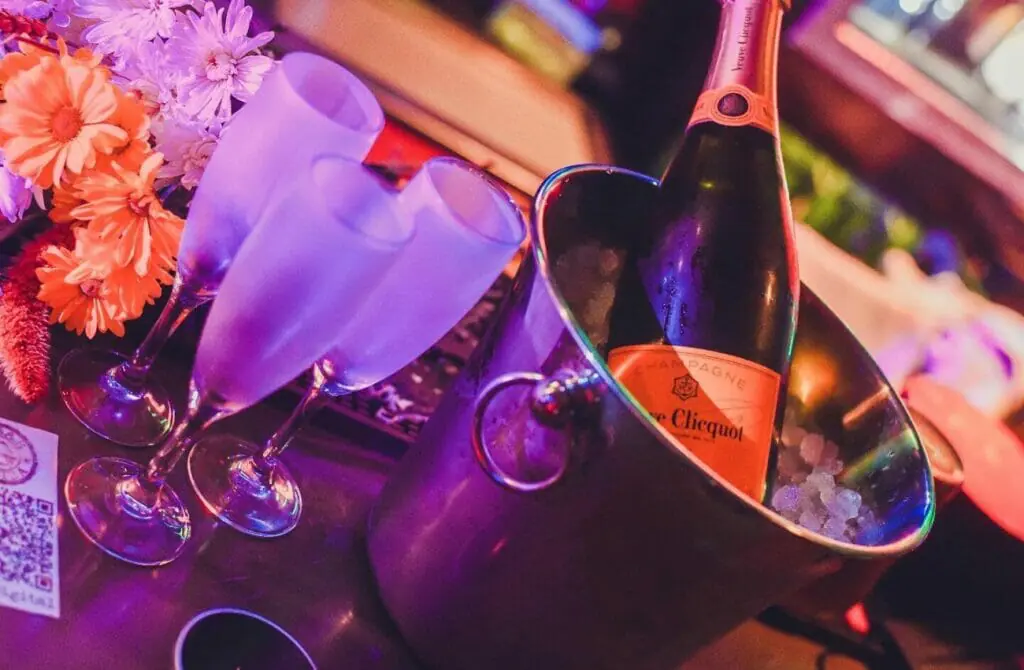 Located in the heart of Lleida, Manolita is an explosive disco club and live event venue that offers a range of entertainment options for locals and visitors alike. On the dancefloor, amongst the fantastic music and lights, you may encounter a glowing drag queen or a world-famous DJ because every night out is different.
So whether you're looking for a relaxed bar atmosphere or an energetic club experience, Manolita has something to offer everyone.
Les Paul in Lleida is the place for those who love alternative music and provides the perfect backdrop for a night out. They are dedicated to providing an unforgettable experience with stylish and modern decor, a range of drinks, and a lively crowd.
This is evident by the massive dance hall, spacious walkways around the bar and seating area, and the groove of loud music. You can enjoy an electrifying atmosphere with local DJs and dance the night away.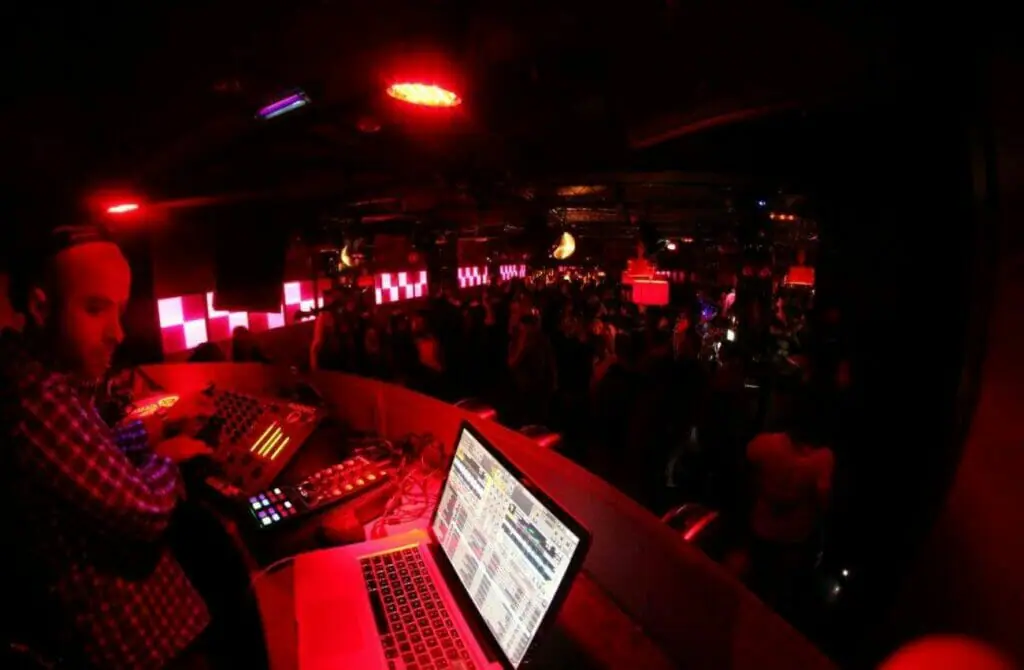 Pub Fissure is an iconic part of the Lleida nightlife experience offering a bar and nightclub with striking colorful lights and great music. You can't go wrong here if you're after an excellent gay-friendly venue.
This cozy bar offers a warm and welcoming environment with a range of drinks, cocktails, and snacks. In addition, the bar features a fun and energetic vibe, with regular events and activities occurring throughout the week. So, whether you're looking to dance to the latest tunes or simply catch up with friends, Pub Fissure is the perfect place.
The late-night London Café in Lleida is a little slice of London England in the heart of a Spanish city. Open from 5 pm to 11 pm every night, and you can enjoy a relaxing atmosphere full of English decor and food. You can expect a good range of food from sandwiches, tapas and bocadillos, with friendly staff that offers excellent service.
This is further improved by selecting tea, chocolates, wine and beer for those wanting to let loose. In general, the cafe is a different experience than you'll be hard-pressed to find elsewhere in Lleida.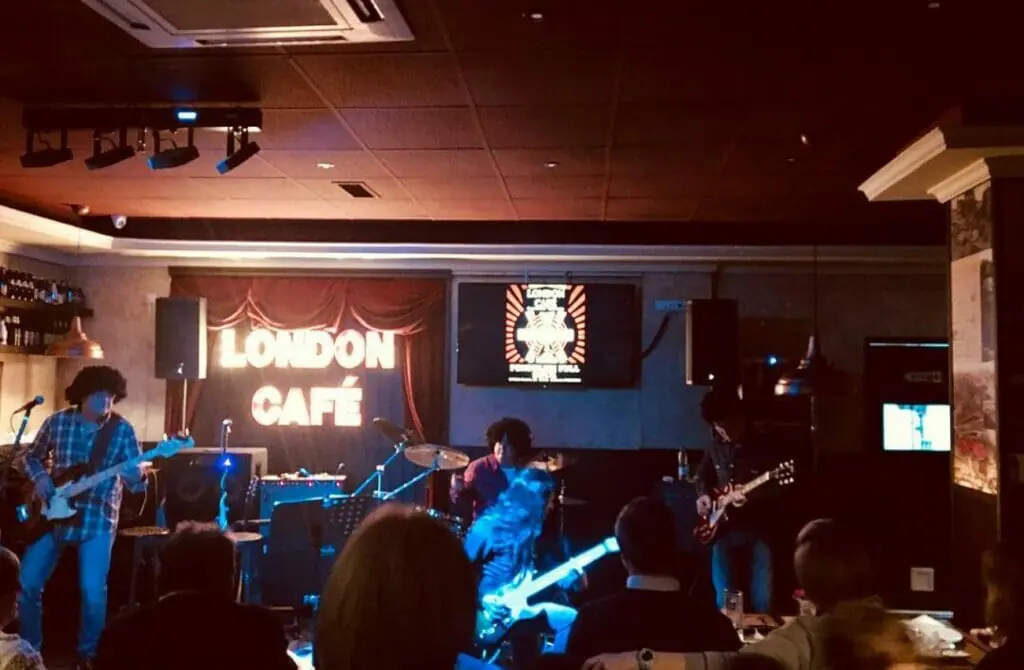 The Memory Club
The Memory Club in the center of Lleida is a dance club that has received some upgrades in recent years to make it the most modern and up-to-date music system.
With a fresh, stylish pallet of neon, you can experience the peak of music clubs that offers not just excellent service and drinks but music that stretches all music genres. You can expect songs ranging from urban and Latin to 80s, 90s and 2000s, and even special events for visiting DJs.
Oh, honey, Club Morrison is the place to be in Lleida, Spain! Not only does it have fabulously designed decor, but the ambiance is divine. The terrace is simply to die for, and the music is perfect for getting your groove on.
Another fantastic fact is the staff is lovely and is ready to serve you with a fully stocked bar, including over 100 types of gin. All in all, Club Morrison is the go-to destination for all the fabulous people in Lleida looking for a night of sipping on delicious drinks and letting loose.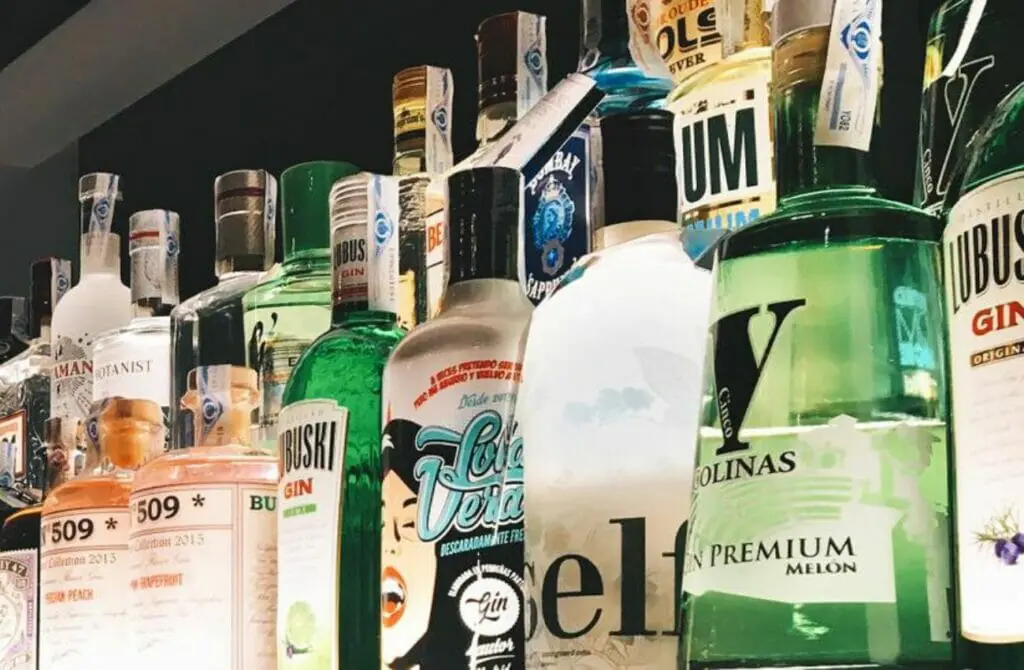 Cruising & Gay Saunas In Lleida
Well, honey, if you're looking to get steamy in Lleida, Spain, you're out of luck when it comes to gay saunas and cruise clubs. That's right; they're about as rare as a unicorn in these parts. But fear not, my adventurous friend, because there are plenty of other ways to get lucky in this charming little city. And if you're really desperate to get some action, you can always resort to those trusty hook up apps or public cruising (not that we would ever recommend that…)
So, go ahead and swipe away, but don't forget to explore all the other amazing things Lleida has to offer, because you never know what (or who) you might stumble upon.
Although not gay-exclusive, Sex-Shop Lleida Eurovisex offers a great selection of gay sex toys and other fun goodies that can help save your sex life whilst abroad. Moreover, you can have some real last-minute fun as the shop is open until 9 pm every night except Sunday. So get stuck into the wild ride of a crazy gay holiday and try something new!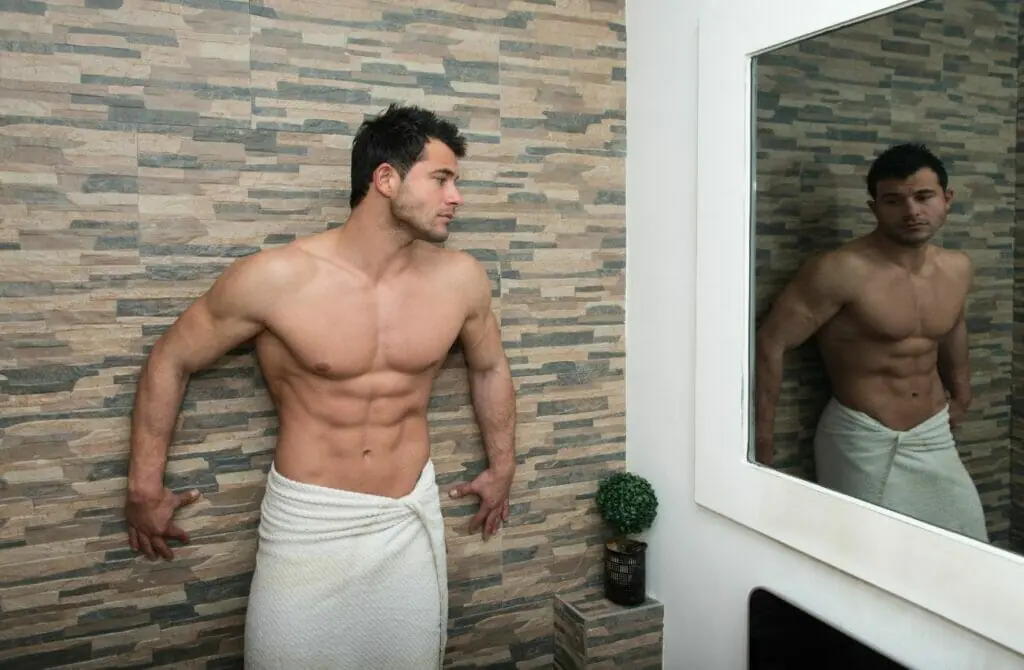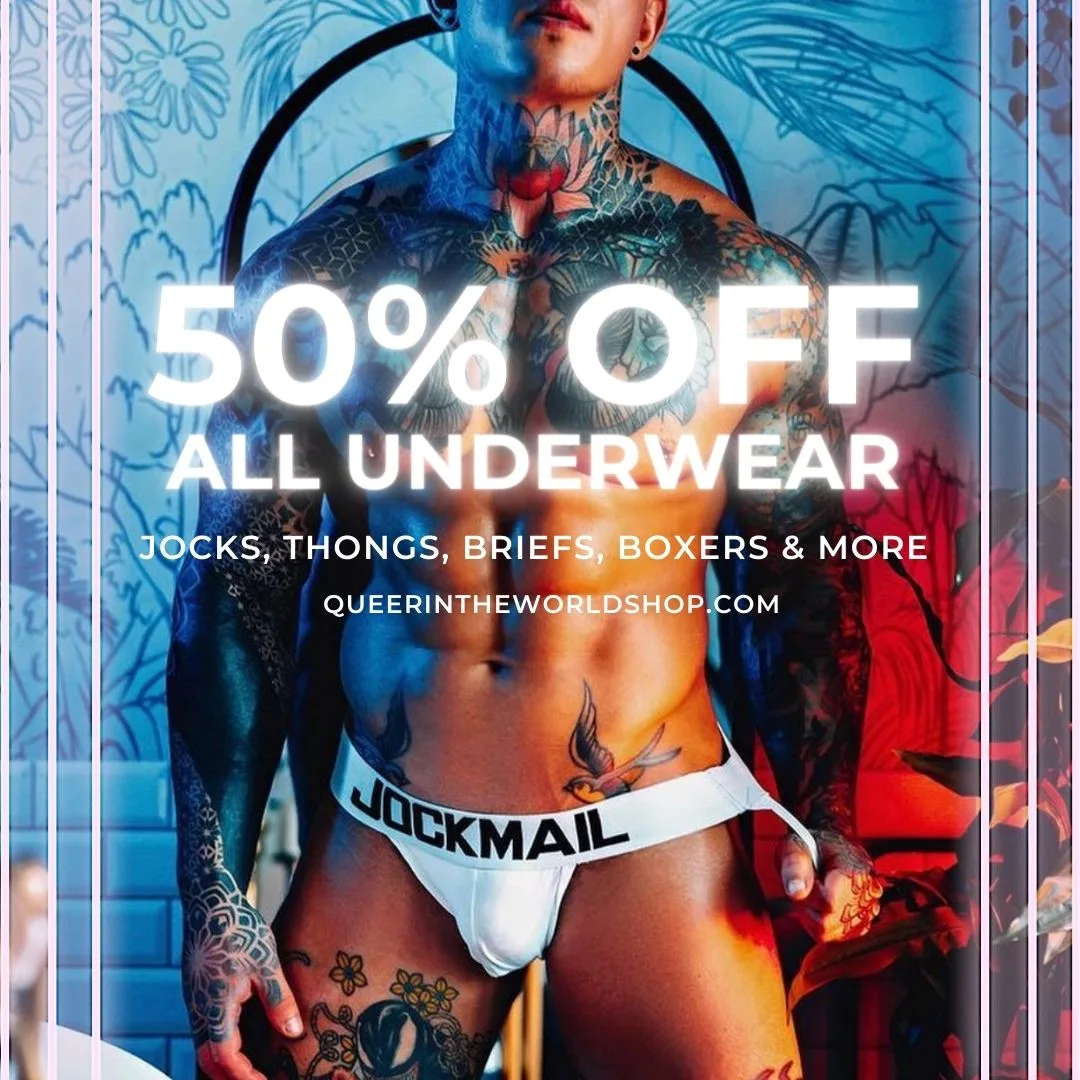 Gay Map Of Lleida
Finding it hard to envisage where everything is in Lleida? Hopefully, this queer-centric map helps where we have marked all the bars, clubs, parties, hotels, saunas, massages, and more will help you stay in the spot best suited to you!