Germany is one of the most LGBT-friendly countries in the world and one of its most gay-friendly cities in Leipzig. From gay bars and delightful attractions to gay-friendly hotels, Leipzig has it all.
Leipzig is a romantic and architectural dreamland. Full of the renaissance era and early 20th century buildings, this city certainly draws the eye. Called "Little Paris" is home, at least in part, to cultural icons Bach, Wagner, and Mendelssohn. Nietzsche studied here and today more than 40,000 students do as well.
Leipzig University plays a big role in gay Leipzig. Giving way to a youthful and vibrant LGBT community. Here the gay traveler can relax in the finest hotels, dine in style at stylish eateries, and party at some of the wildest gay bars and gay-friendly clubs that Europe has to offer.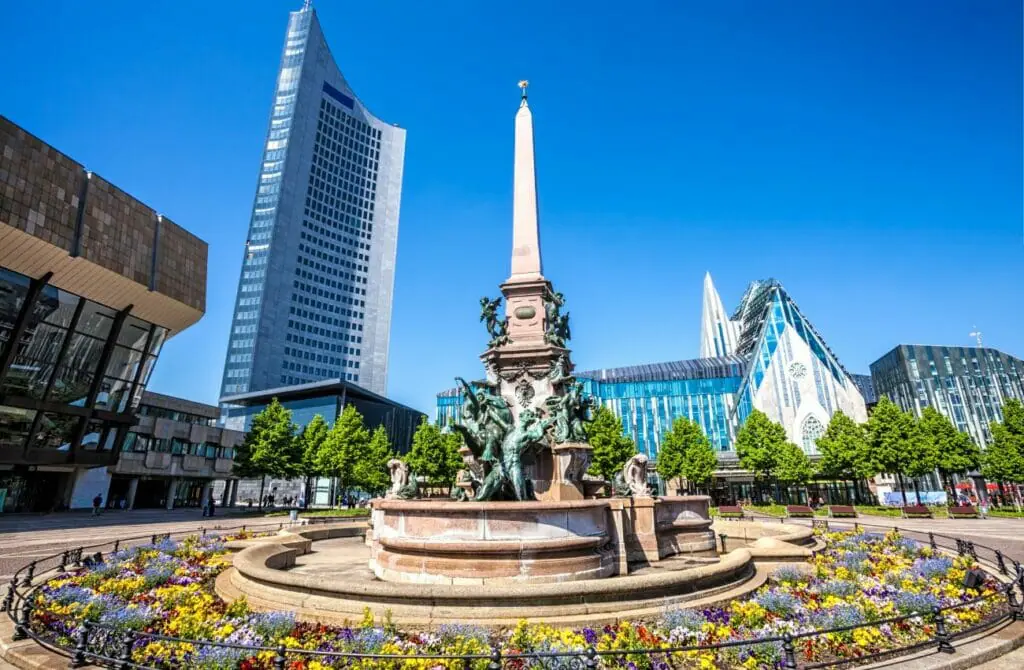 This historic city started the Peaceful Revolution and has been a pivotal trading hub since the Roman Empire tread here. Leipzig's past is still on display today for all the history junkies who crave it. Since the fall of the Berlin Wall, it has become Germany's fastest-growing city with all the comfort that comes with a modern metropolis.
Perfect for a weekend trip or a lengthy stay. Come experience all that gay Leipzig has to offer and fall in love with one of Europe's most beautiful cities.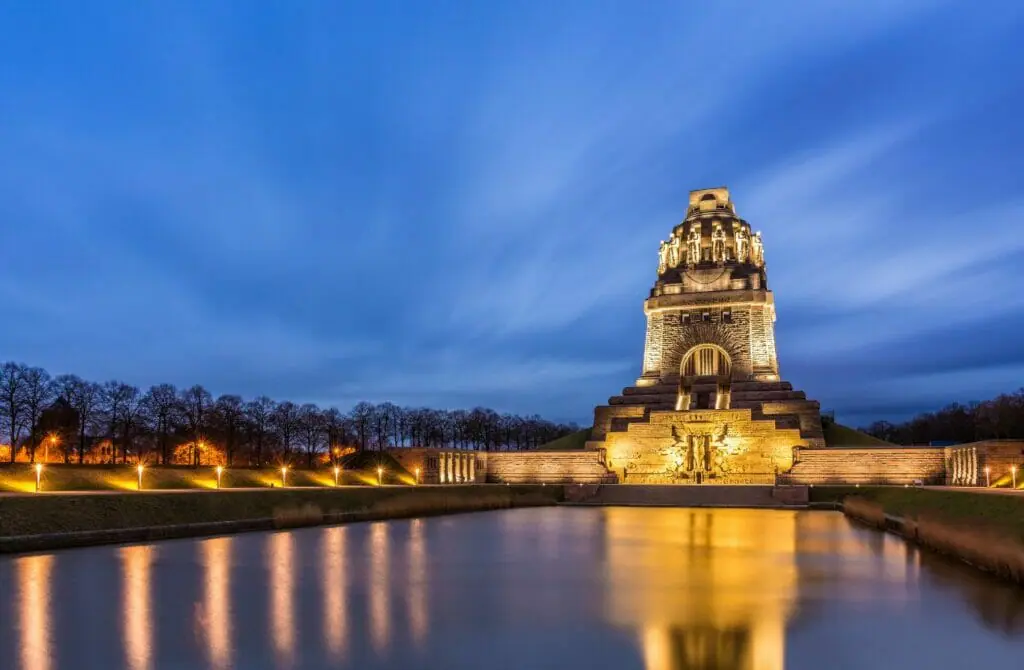 Attractions in Leipzig, Germany
Leipzig is considered one of the gay meccas in Europe. You can find any number of gay or gay-friendly activities in this beautiful and historic city. Culture abounds with a number of fantastic museums and art exhibits. Or take in the history of this foundational German trading hub of the renaissance.
Fantastic tours are offered to show you every square inch of this beautiful city. Or strike out into the many clubs and bars of the city's night scene. Meet the locals and find the niche spots you would never know existed. Try the famous Saxon pies of Leipzig or sample some amazing beers and wines.
It can be a lot to take in for a first-time visitor or even an experienced traveler. We've put together a list of some of the must-see spots and must-do activities in fabulous gay Leipzig!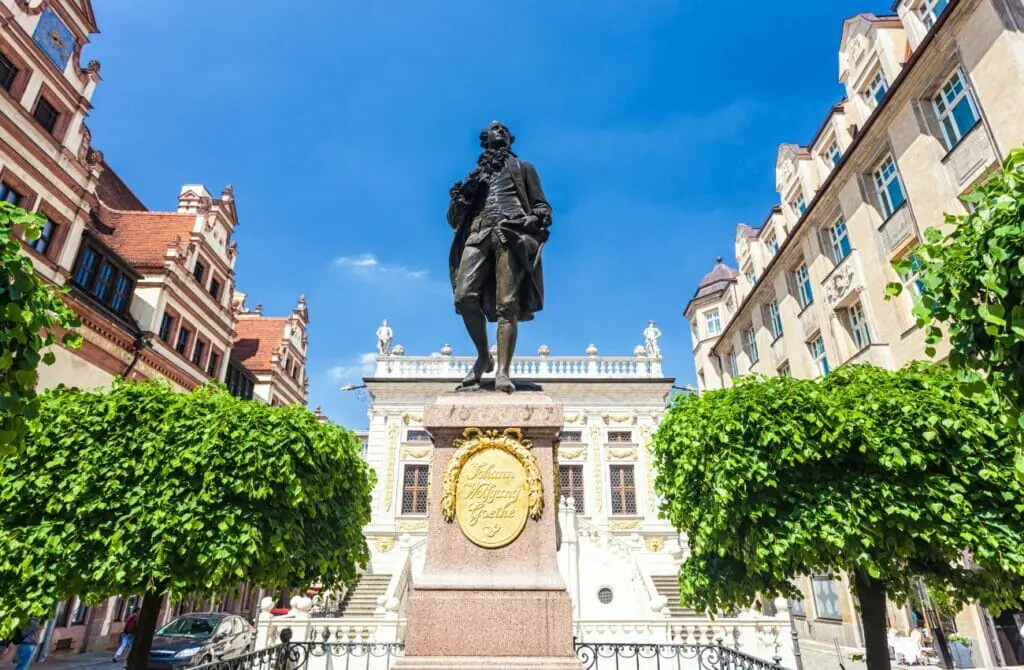 The Leipzig City Tour is a half-day tour that is one part walking tour and one part coach tour. Start with a bus pick up directly from your hotel and see everything from Schiller House to the beautiful Gohlis Palace. Next, disembark to walk the streets of Leipzig to see the Leipzig Opera, St. Nicholas Church, and more.
This tour is ideal for first-time visitors to gay-friendly Leipzig. Learn about the city and see more than you might have found on your own. And when it's all said and done, the bus will again pick you up and deliver you back to your hotel.
St. Thomas Church is a necessary stop during your stay in Leipzig. Why a church? Sure after a full night in the city's active gay bar scene, anyone might be feeling a little extra-religious. But aside from the spiritual hall and gorgeous gothic architecture, this church is host to the final resting place of Johann Sebastian Bach.
It was on these beautifully styled grounds that Richard Wagner was baptized. Mozart even played the organ here. The choir at St. Thomas Church is one of the best in the world and you hear them perform on the weekends.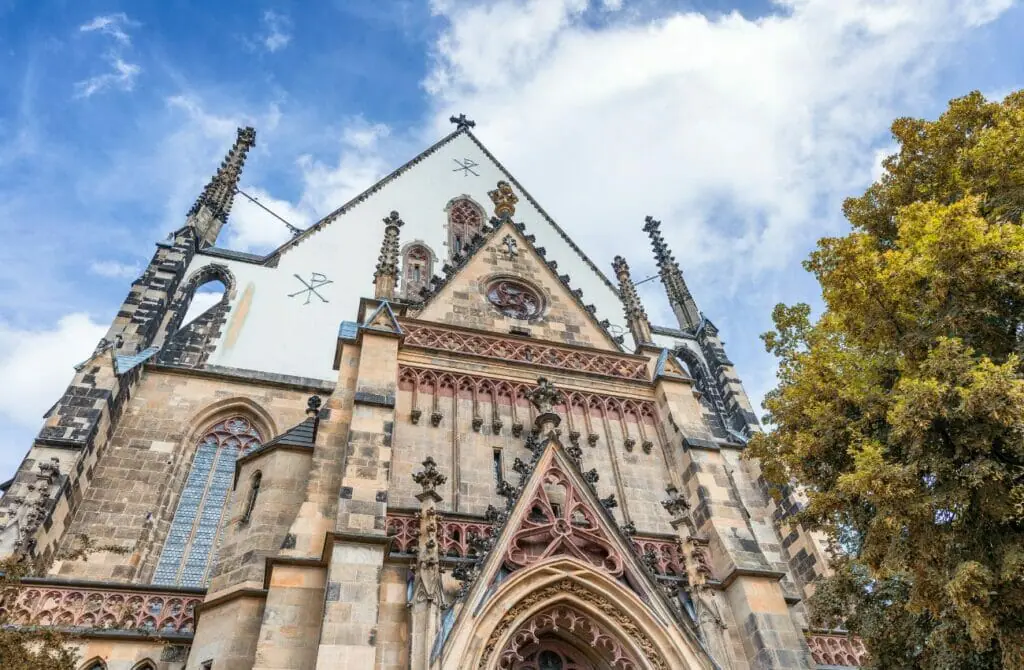 On your tour, you may hear about the Leipzig Lark. Originally shaped like its namesake bird, this delicious little pastry is the quintessential cake of the city of Leipzig. This delicious little pie is made of apricot jam, brandy, and almonds with a cross-shaped butter shortcrust. And the best place in town to try this local delicacy is Cafe Kleinert.
The cafe has served this delicious baked treat and many others for over 65 years. Widely considered the best bakery in Leipzig, with a dazzling array of bread, rolls, and Saxon Pies, Cafe Kleinert is a must-see attraction in this beautiful and tasty town.
Famous for its amazing Christmas Market, the market square is a part of this city you simply cannot miss. The market's history dates back to the 13th century and features impressive arcades and renaissance architecture that will woo the heart.
Many of Leipzig's festivals and significant events happen in the market square. Time your trip right and you can visit the Leipzig Easter Market. For history lovers, visit the market for the world's largest gothic-themed festival. Wave Gotic Treffen is an incredible gothic fair with jousting and medieval market stalls.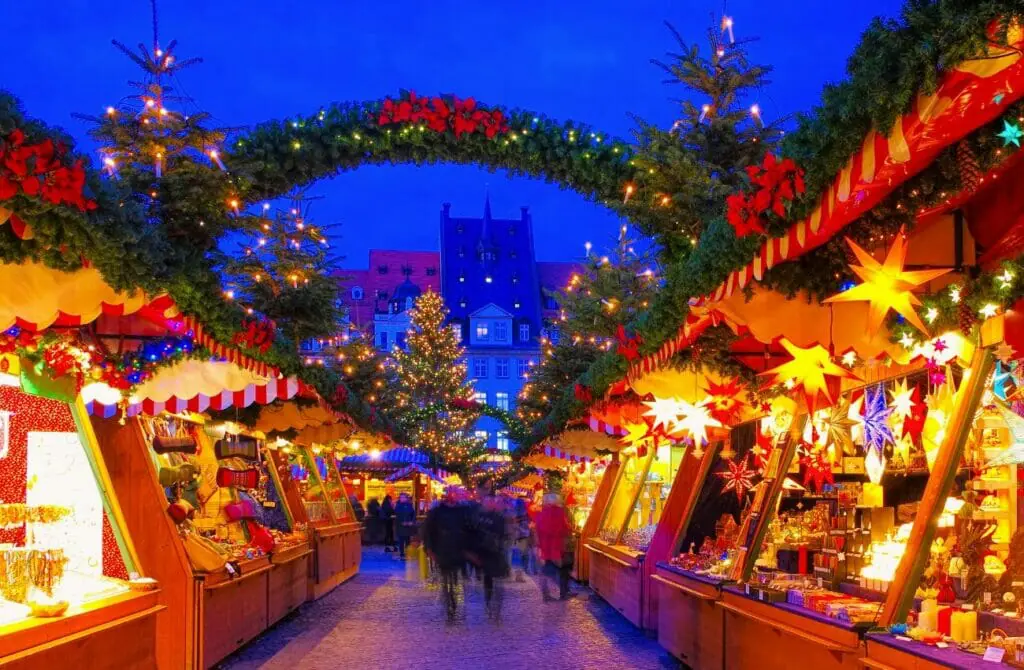 This last stop is essential. While you should fill your visit to gay-friendly Leipzig with as much fun and excitement as possible, it is also important to know where the city has been. The Zeitgeschichtliches Forum is a museum focused on East Germany from 1949 to reunification.
The museum captures life in the German Democratic Republic under the oppressive socialist unity party. There are thousands of personal accounts, propaganda items and secret communication equipment. Even famous speeches, and consumer products. save this stop for last, as we have on this list.
Located in the Markt is Altes Rathaus. Initially constructed in the 16th century, this gorgeously arcaded piece of renaissance architecture is one of Leipzig's most iconic historical sites. The building itself houses the Leipzig City Museum, but the arcades on the lower level are home to a myriad of shops and restaurants.
A great festival hall within holds a complete historical model of the city, artifacts of the roman empire, and even portions of Leipzig's old dungeons. This is a once-in-a-lifetime chance to see unbelievable pieces of history only meters from delicious delicacies in some of the market's tastiest eateries.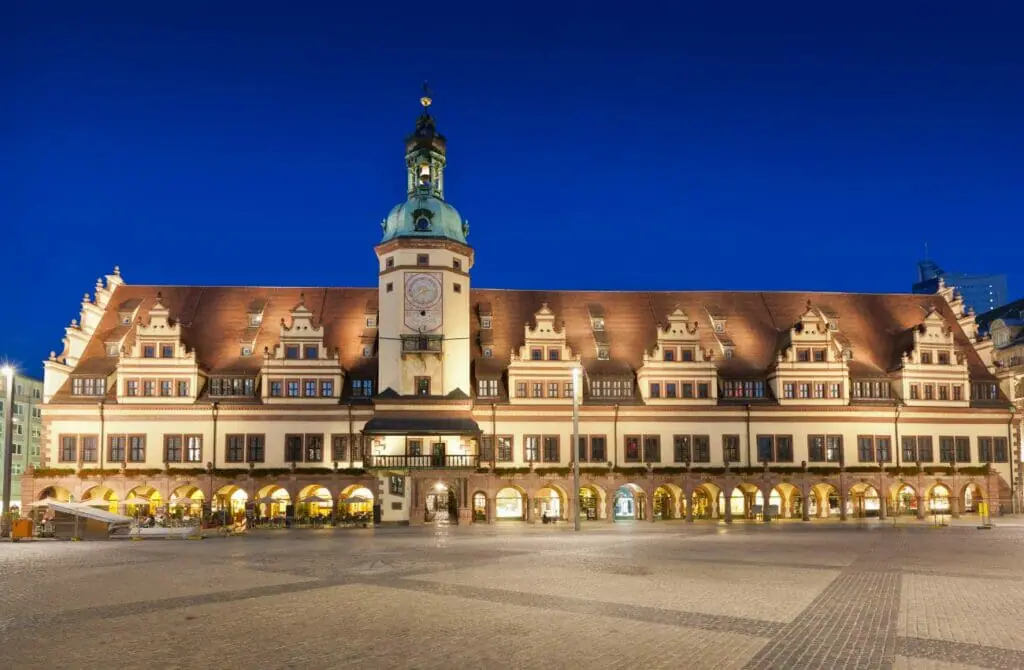 Next, head over to the Madler Passage. For those yearning for the beauty of early 20th-century architecture but still have shopping to do. A truly luxurious indoor shopping experience, this passage is filled with 40 different shops.
Step back in time and marvel at the posh cafes. Devour the delicious delicacies at one of the passage's enticing eateries. Or treat yourself to something special at one of the many specialty shops within the 140-meter-long, four-story high shopping hall.
Located in a giant converted gasometer in the south of the city is the Leipzig Panometer. This giant brick canvas is 30 meters tall and boasts a 105 circumference. Inside the Panometer is an incredible display of the panoramic works of Austrian artist Yadegar Asisi.
The art displayed changes over time but has included the titanic, the Battle of Leipzig, the Roman Empire, and even Mount Everest. There is an exhibit accompanying each panorama detailing the subject matter.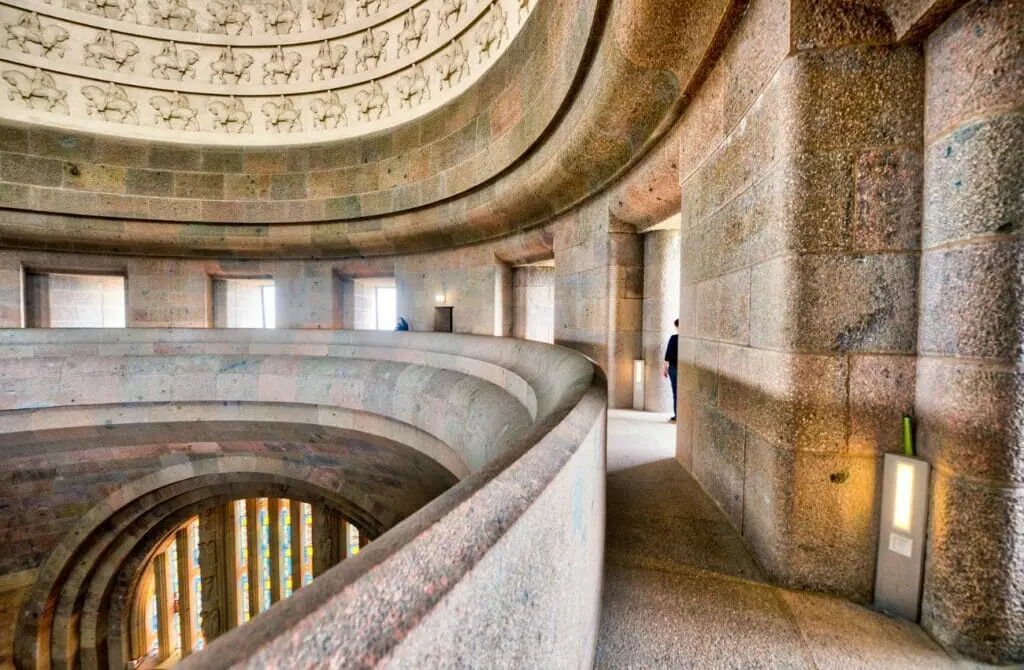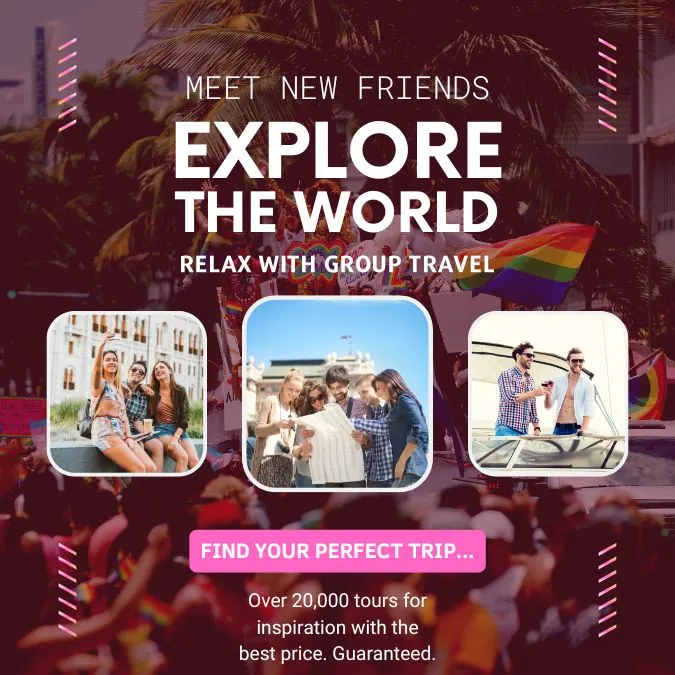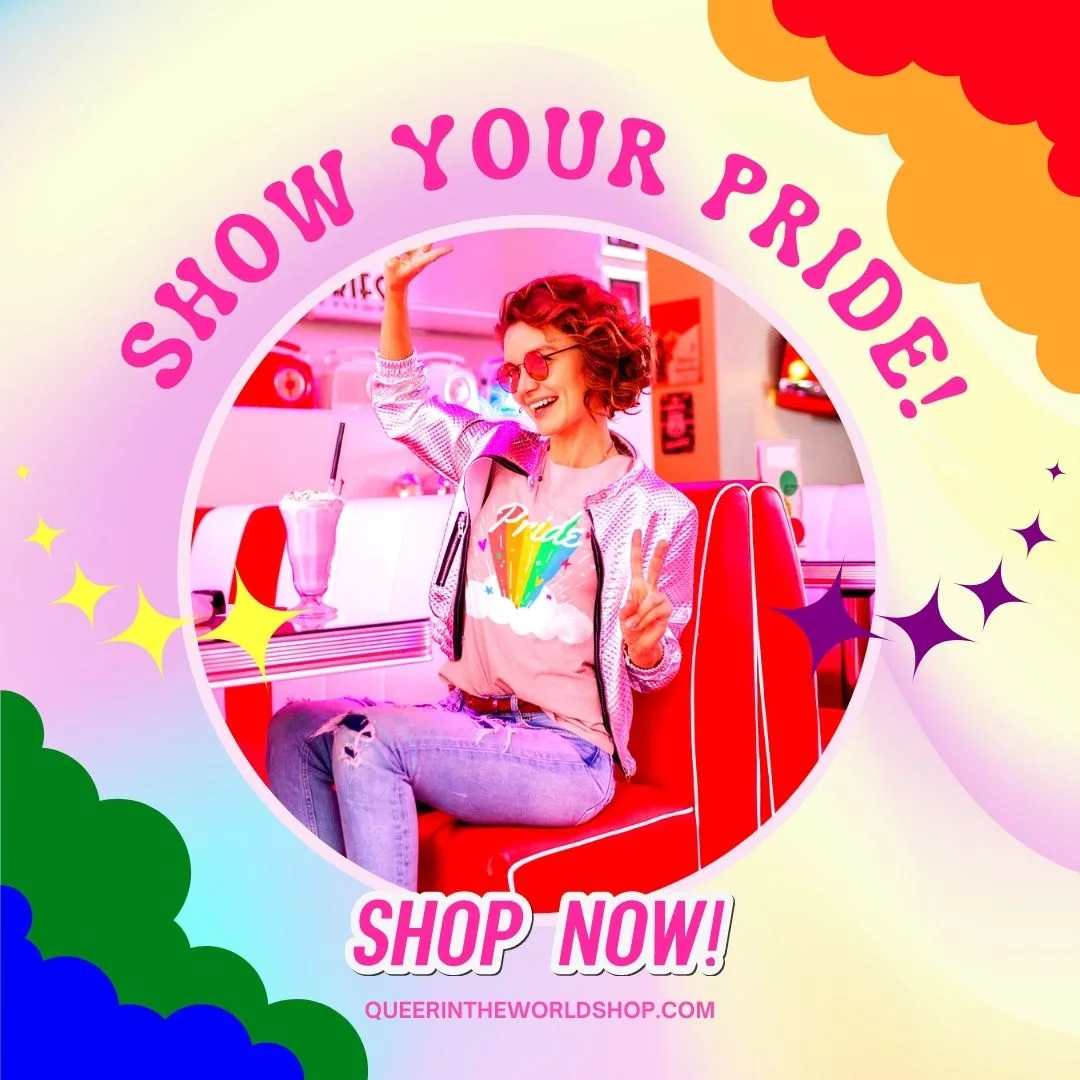 Gay and Gay-Friendly Hotels in Leipzig, Germany
Leipzig is incredibly gay-friendly and finding a hotel welcoming to LGBT guests isn't as hard as one might think. The nicest and oldest hotels in the city cater to their guest with a firm policy of inclusion and equality. In fact, all of Leipzig's hotels are remarkably gay-friendly!
So with our pick of the litter, the real question is where in the city to stay. All signs point to the heart of Leipzig itself! Here you'll be within walking distance of public transportation, food, the best gay bars, and attractions. All of the best hotels are located central to the city, so let's take a look at some affordable but chic options as well as some fabulously extravagant stays in Leipzig.
Needless to say, there are also hundreds more hotel and hostel options in Leipzig if none of these suit your desired budget, facilities or area – but these are the best hotels according to other gay travelers and us. Whatever your needs are, Leipzig has you covered.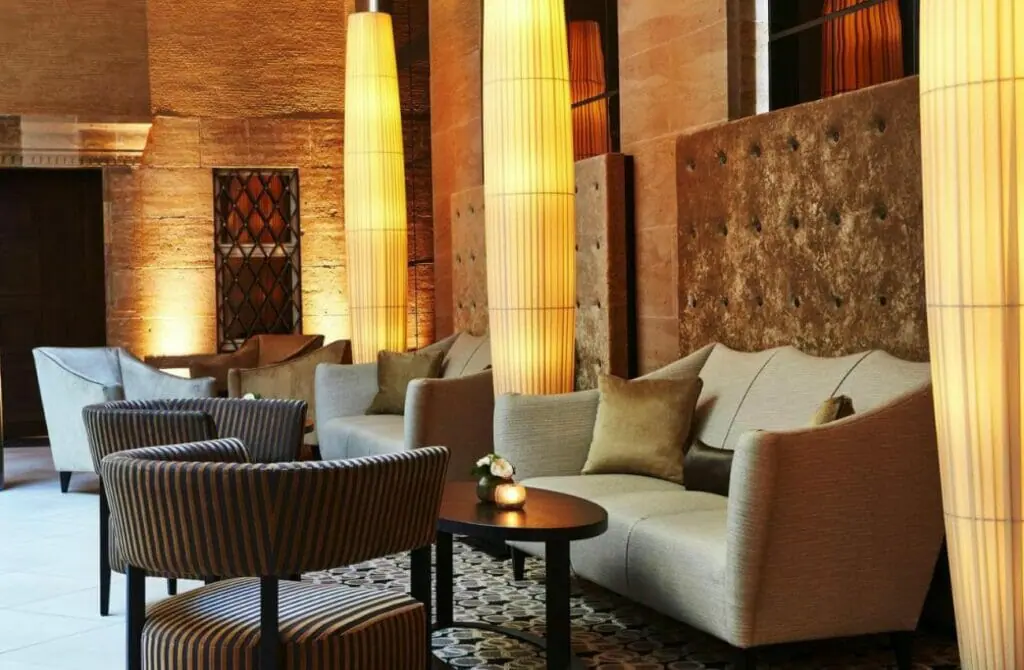 Steigenberger Grandhotel Handelshof ☆☆☆☆☆
The Steigenberger Grandhotel Handelshof is truly in a class of its own. This 5-star Lgbt-friendly luxury hotel sits in the heart of the city only a 2-minute walk from St. Nicholas Church. The hotel's majestic old-world facade hides the convenience of modern luxury within.
During your stay enjoy rich bedding, elegant rooms, rainfall showerheads, a gym, and 24-hour room service. Be sure to experience the hotel's blissful Turkish bath during your stay!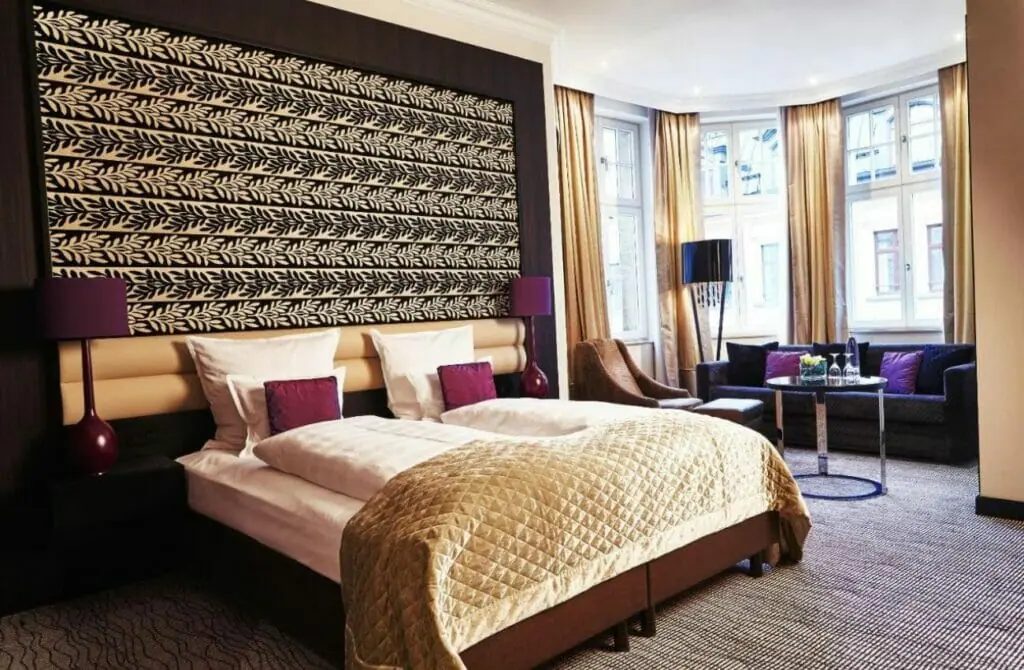 Another fine hotel located in the center of the city is The Westin Leipzig. Only a 5-minute walk from Leipzig Central Sation and within walking distance of a variety of restaurants. This modern high-rise hotel offers stylish rooms, a gym, a pool, and laundry as well as a restaurant and bar.
Comfortable and affordable The Westin Leipzig is sure to add a splash of luxury to almost any budget. The breakfasts here are popular with guests as well!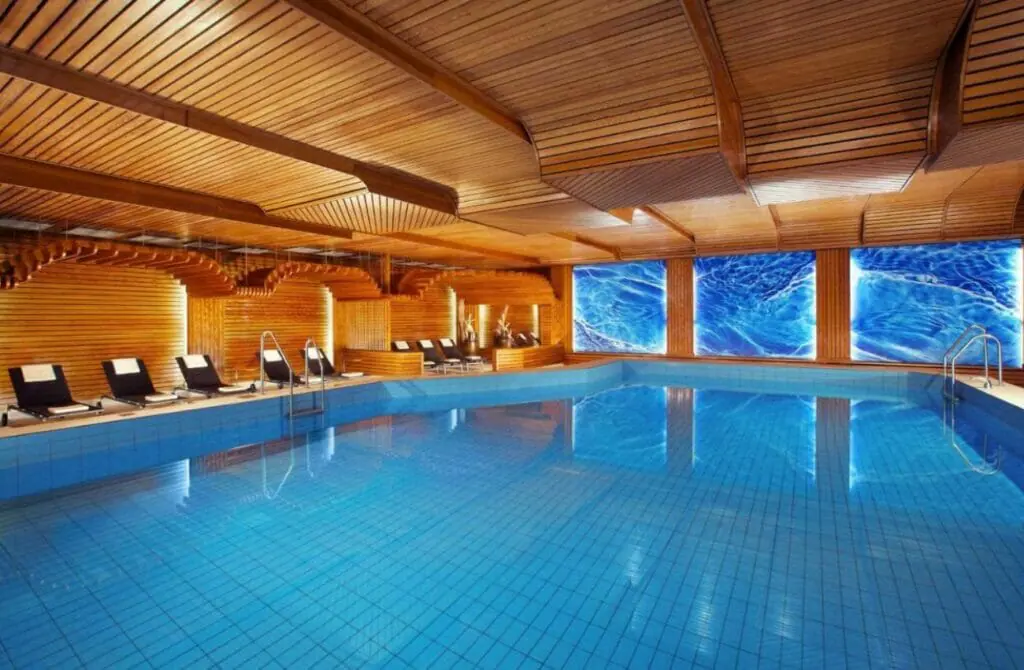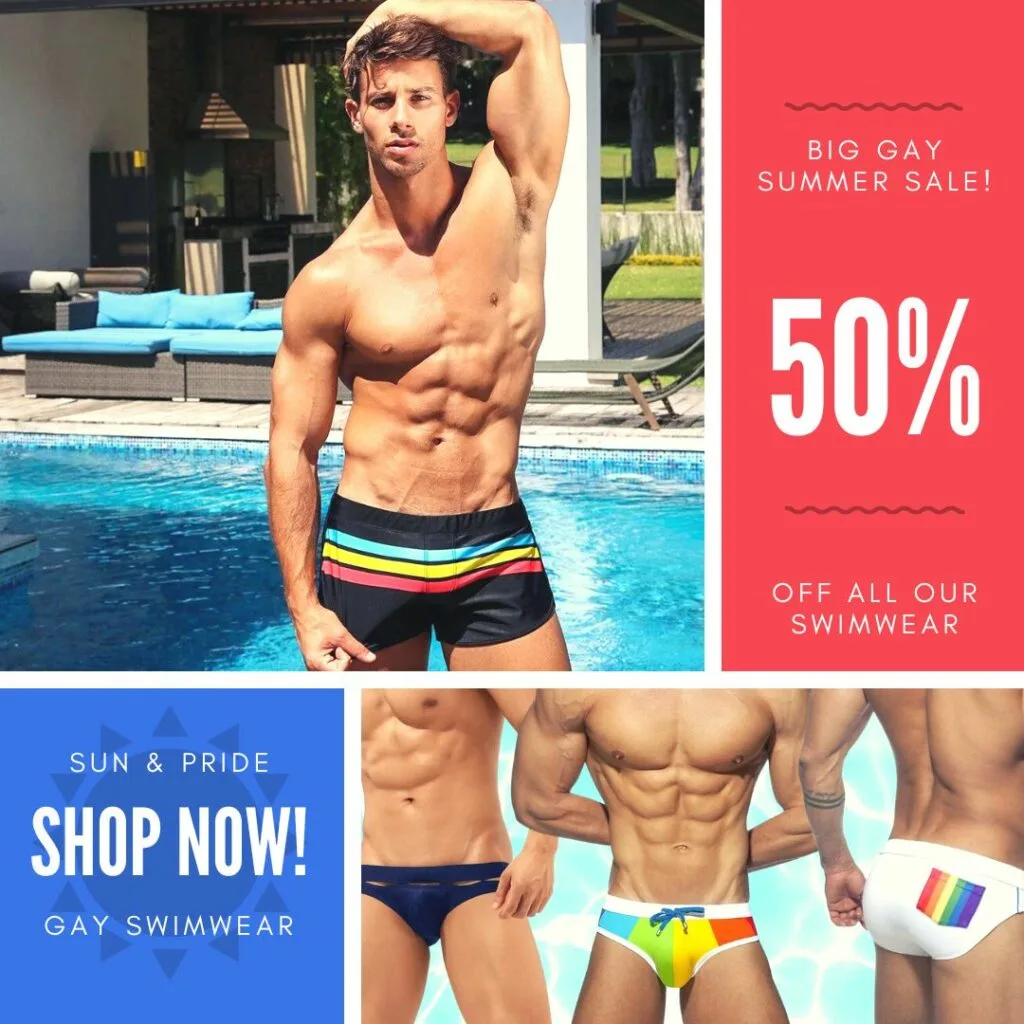 Vienna House East by Wyndham Leipzig ☆☆☆☆
Conveniently located central to many of Leipzig's sights smells and popular tastes is the Vienna House East by Wyndham. Both the train and tram are only a few minutes walk from the hotel. Stay in comfort and class in cute clean rooms that won't cost an arm in a leg.
Keep fit during your stay at the hotel gym, order room service, or head down to the restaurant and bar for dinner and a cocktail. Relax and enjoy your stay in Leipzig with the convenience of Vienna House East.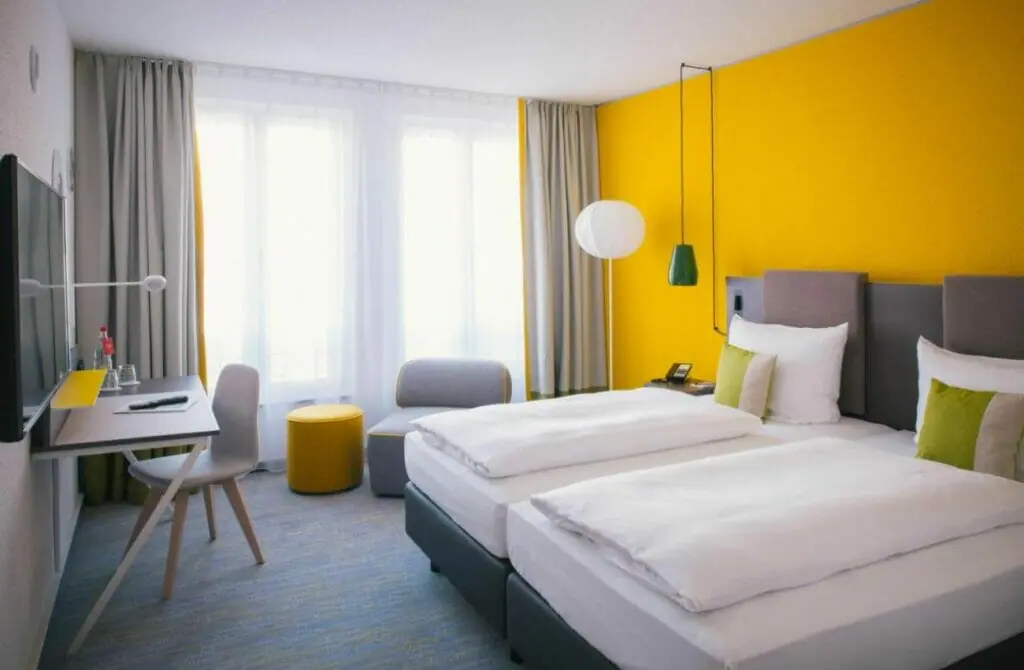 Cozy rooms with chic decor are the order of the day at Groners in gay Leipzig. Walking distance to both restaurants and transportation, this hotel partners its convenient location with comfort and affordability.
Not only is Groners a well-reviewed Leipzig Hotel, but it's also the best-reviewed hostel in the city. With classy private rooms and super economical dormitories available, you can be sure to find a stay in Leipzig that won't hurt your wallet.
Speaking of hostels, let's talk about Hostel Multitude! Those enjoying the thriftiness of traveling in hostels will be sure to enjoy the space and amenities provided by this unique hostel. Complete with its own in-house bar and beer garden, you can meet other travelers and share tales of your adventures. Or pick the brains of locals on the hidden gems that Leipzig has to offer.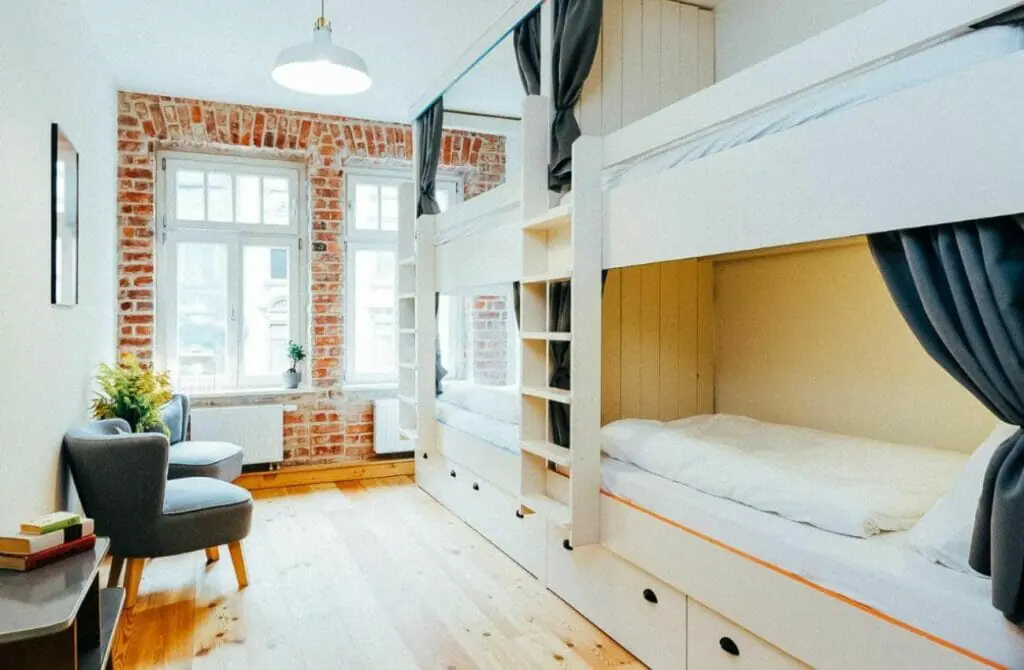 Gay Nightlife in Leipzig, Germany
Gay nightlife in Leipzig is amazing! The city is home to both one of Germany's largest gay cruise clubs and one of Europe's biggest gay saunas. Not to mention the population itself is extremely tolerant. With a number of smaller lounges and fabulous gay bars to choose from as well, you can find a place to get a drink that should match anyone's speed.
Leipzig is also home to a fantastic pride festival. Held every July since 1992, Christopher Street Day, or CSD, is easily the best time of year to experience gay Leipzig. With live music, food, dancing, and demonstrations, pride here is a unique experience.
Those coming to the party should pump their breaks, however, as this festival is more about the politics of equality and inclusion than it is about getting wild.
But for those who want to get wild, you're in luck. Leipzig's many gay and gay-friendly bars and clubs are ready for action!
Whether you're looking for a fun night of cruising, some energetic dancing, or a relaxing spot to unwind and look back through your day, we've got you covered. Here is the best guide to the must-see gay and gay-friendly bars, clubs and lounges of Leipzig.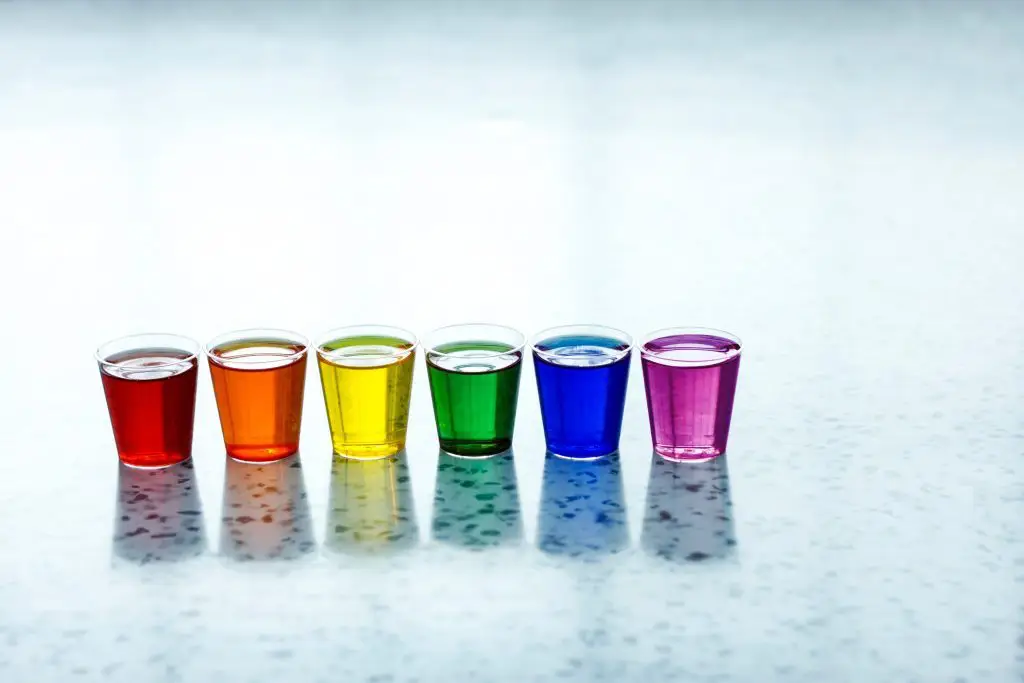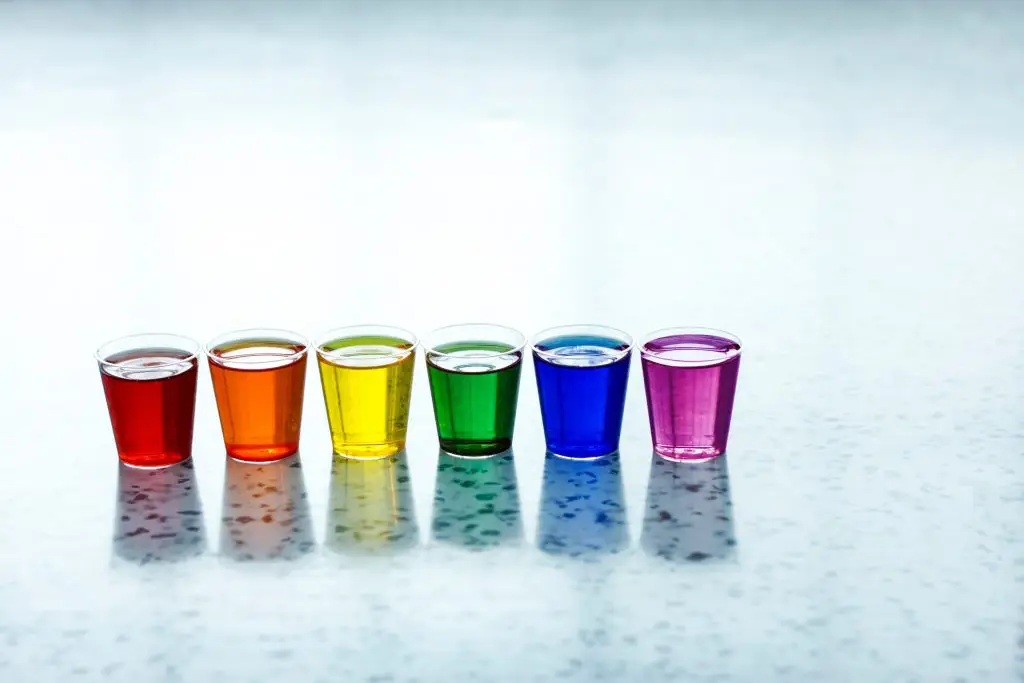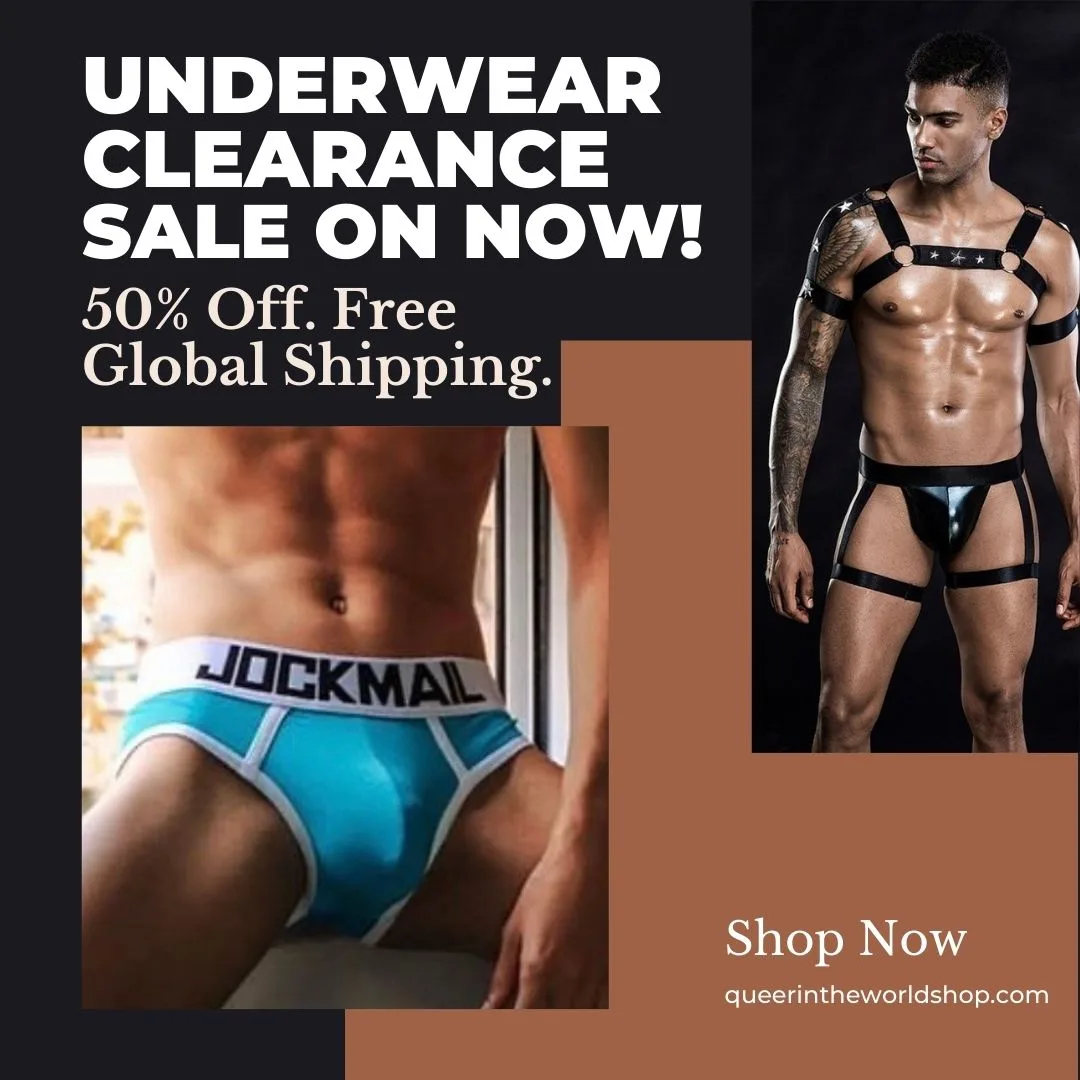 Gay Clubs in Leipzig
No trip to gay Leipzig would be complete without a stop at Cocks bar. Part gay bar and part fetish club this exclusive destination is only for gay men. Located right next to one of the biggest gay saunas in all of Germany, this popular cruising destination has loads of features. Dark rooms, slings, swings, dungeons, private cabins and even a maze! If you're looking for a great time, you'll find it at Cocks!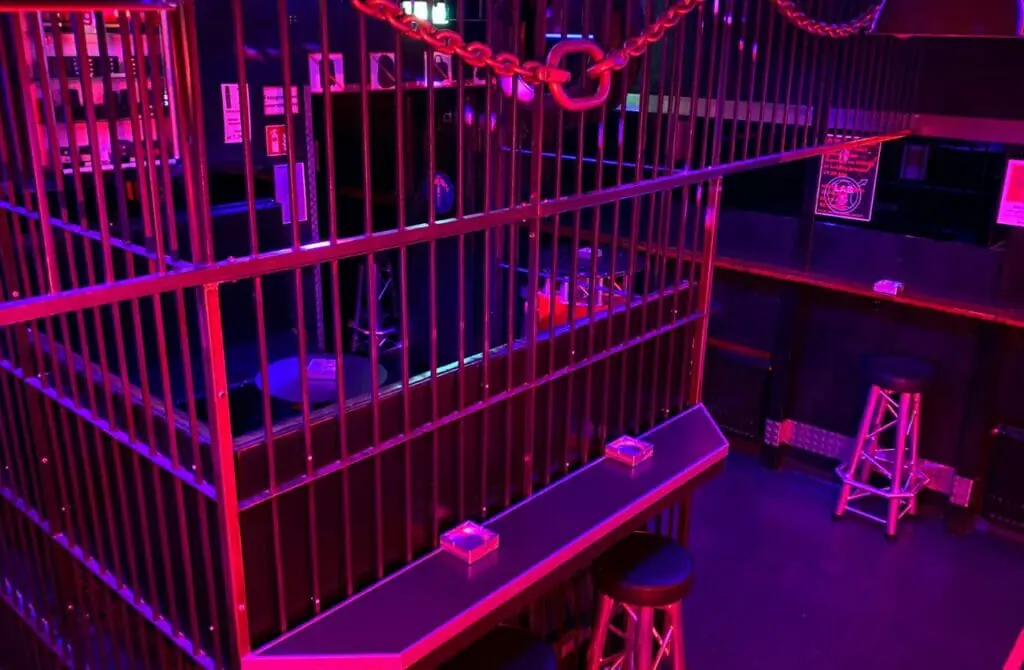 If a more laid-back atmosphere is more your style, then say no more. APART Lounge and Bar is a local favorite. Try the delicious local beers, sip on a refreshing cocktail, or enjoy a glass of wine and unwind. This bar features specialty cocktails, karaoke, and a lovely patio for people-watching. APART is also a popular spot for parties in gay Leipzig.
Staub Sauger is a gay bar and an internet cafe. A perfect lounge for students and creatives, Staub Sauger is host to art exhibits, themed parties, and club nights. Come on the weekends for live DJs and special events.
Dance the night away, have a drink and socialize, or use the club's internet access to contact your family and friends back home. This distinctive drink stop is a great place for the weary traveler to recharge or let loose.
Even more relaxed is the small but cozy, Havana Club. Nicknamed The Happy Luck Tube, this trendy night spot is the oldest gay bar in all of Leipzig. It's the sort of place locals go to relax and have a drink after work.
The club offers two happy hours between 7 – 8 pm and 12 – 1 am. Plan your visit well enough and you can chat with some locals over half-price drinks. This might be the perfect stop after a walking tour of Leipzig or a full day of museum hopping.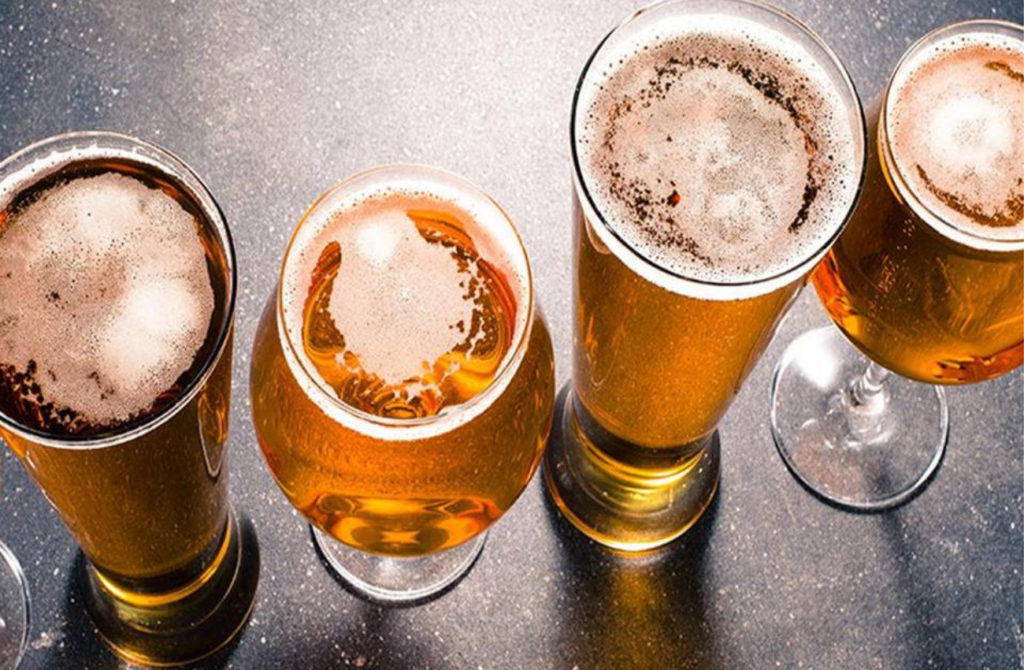 Richy Gay Bar
(Temporarily or permanently closed. If you know something, please suggest an edit.)
Located directly on the Leipzig University campus is Richy Gay Bar. Serving both coffee and spirited libations, this youthful meet-up spot is a great spot for gay travelers and allies. Parties are common at Richy, as well as public viewing events. The bar even hosts karaoke nights!
The bar's laid-back atmosphere and friendly staff are sure to be a hit with any newcomer. If you're staying near the University this spot should definitely make your list.
A popular dance club in Leipzig, Club Velvet is a great spot to mingle with mixed crowds of gay and gay-friendly parties. Home to a number of events for all those that want to let their weird out, there's always something going on at this club. With great music, dancing, and popular drinks, Club Velvet appeals to the younger side of us all.
Specialty drinks, 2 dance floors, and intimate seating all make for an unforgettable evening at Club 21. A special gay-friendly discotheque that hosts singles parties, specialty parties, and guest DJs. This is a very popular spot for locals and tourists alike. So dance, party, and experience Leipzig nightlife like you were meant to at Club 21!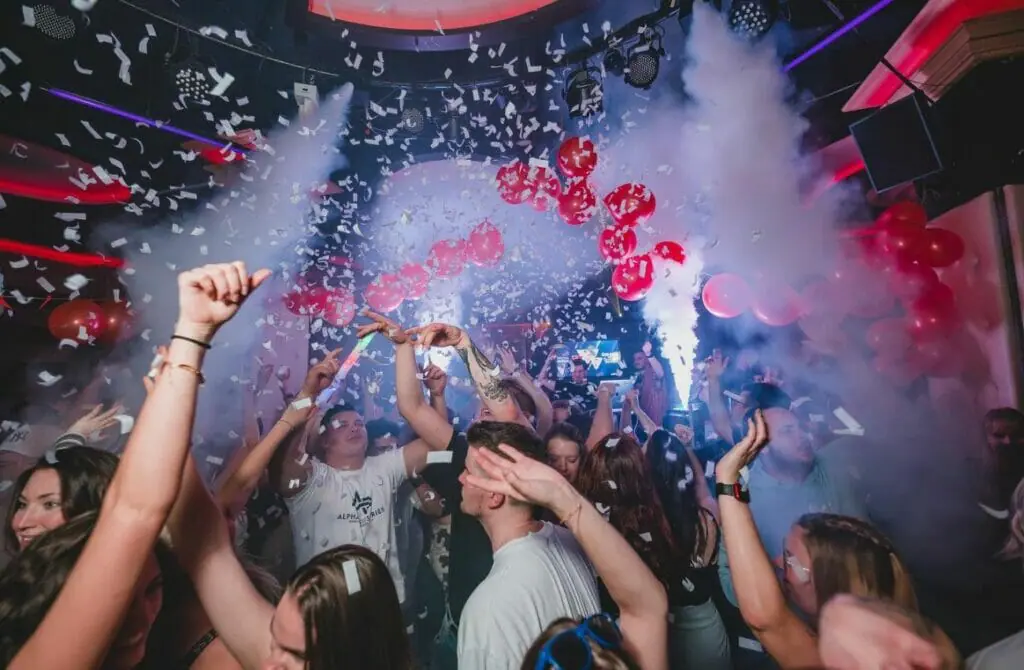 Gay Parties in Leipzig
One of the most popular and biggest LGBT parties in all of Leipzig. Hosted by Club 21, come experience an energetic and eclectic crowd on the second Friday of the month.
For one night only this LGBT-friendly club turns into a vibrant party-filled LGBT bar! Pop and electronic music, drag shows, and more. Everyone is welcome at these fabulously fun events. This is a great party to cruise if you're looking to let your freak flag fly!
Cuising and Gay Saunas in Leipzig, Germany
When traveling to a new city, it can be exciting to head out for more than just a stiff drink. One aspect of the Gay Leipzig scene that many queer men enjoy is visiting gay saunas and cruising clubs.
Sure, the sauna culture in Leipzig is not as hedonistic as in Amsterdam, Barcelona or Berlin, but these venues still offer a chance to meet new people, socialize, and engage in sexual activity – without resorting to gay hookup apps.
However, it's important to keep in mind that these venues can vary greatly in terms of atmosphere, clientele, and rules, so it's a good idea to prepare yourself before visiting. If you are apprehensive, we advise studying our guide to visiting a gay bathhouse for the first time, which should help set your mind at ease, and always practice safe sex.
Additionally, it's important to be aware of and respect local laws and customs regarding gay venues and sexual activity. With a little bit of planning and an open mind, visiting gay saunas and cruising clubs can be a fun and exciting part of your gay Leipzig travel itinerary.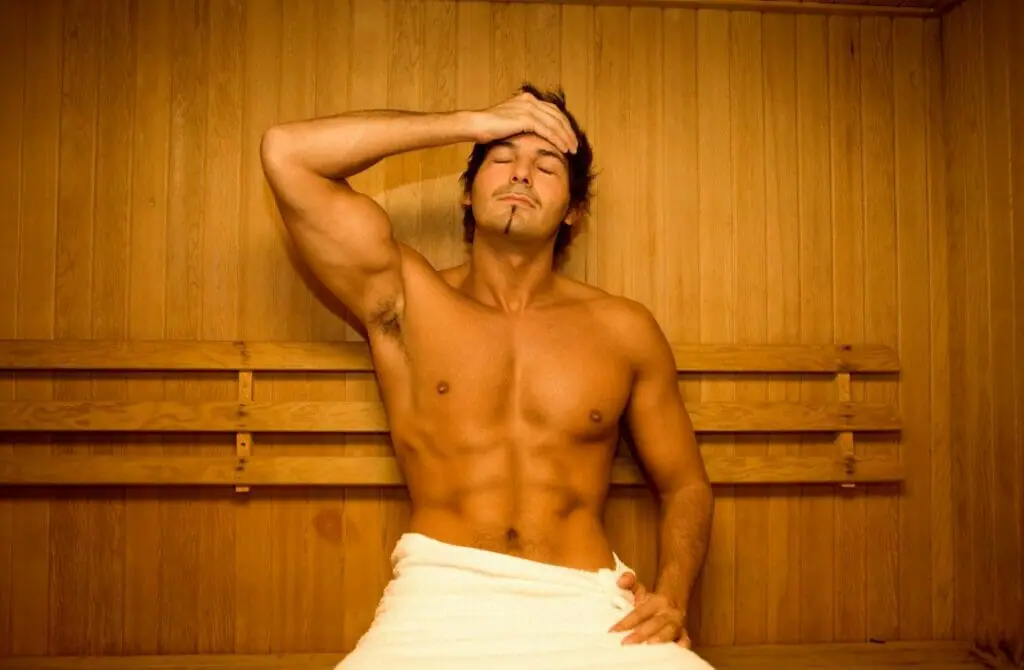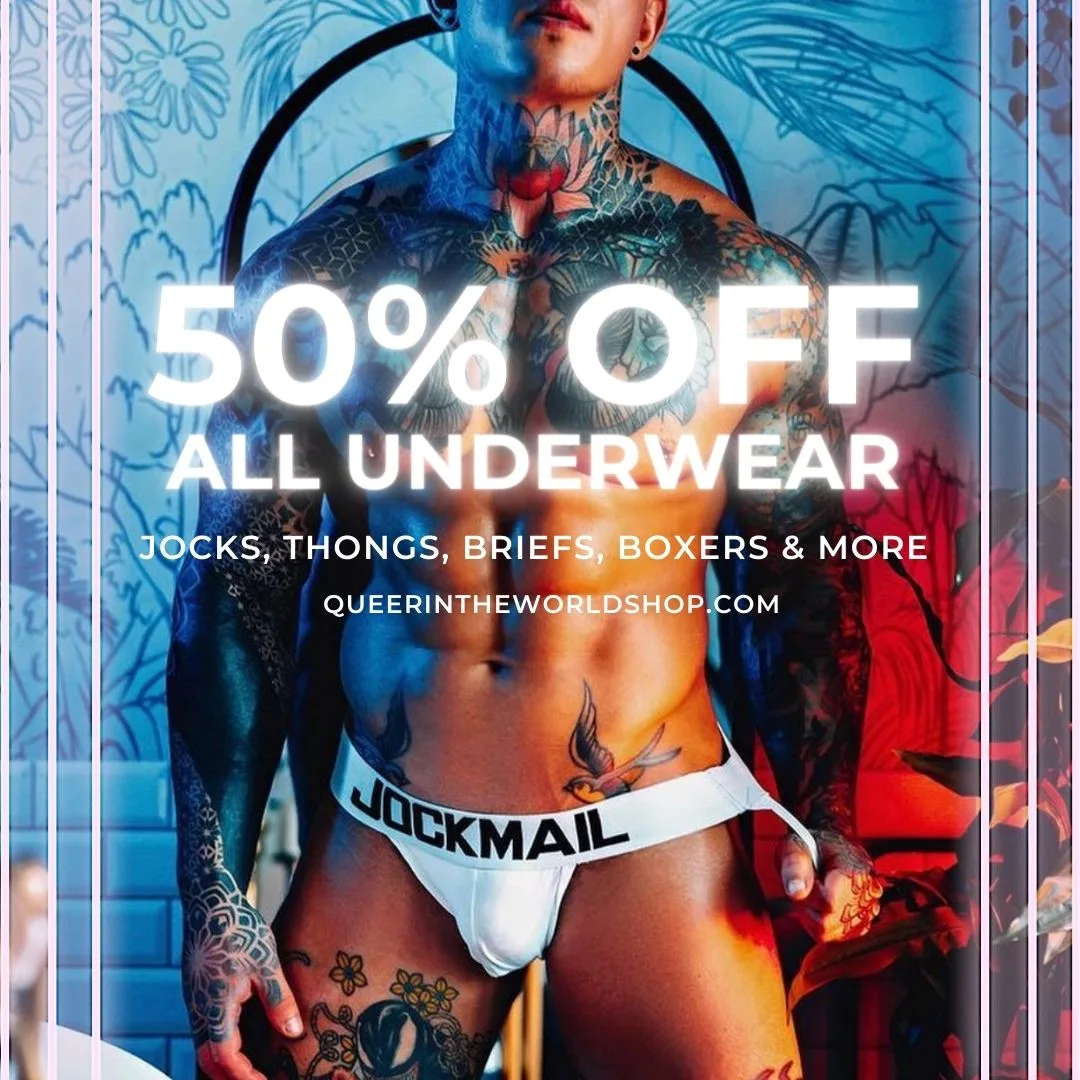 Easy to find and so much fun! Stargate Sauna is located right next to Cocks Bar! One of the biggest gay saunas in Germany, Stargayte offers private cabins, a jacuzzi, a dry sauna, locker rooms, swings, and a maze.
Get your energy and enjoy a delicious signature snack, or sip on a refreshing cocktail before a hot sauna session. Due to covid restraints, massages are no longer offered. However, if you're feeling really tense you can always ask another patron. Who knows, you may get lucky. What else would you expect from one of the most gay-friendly cities in the world?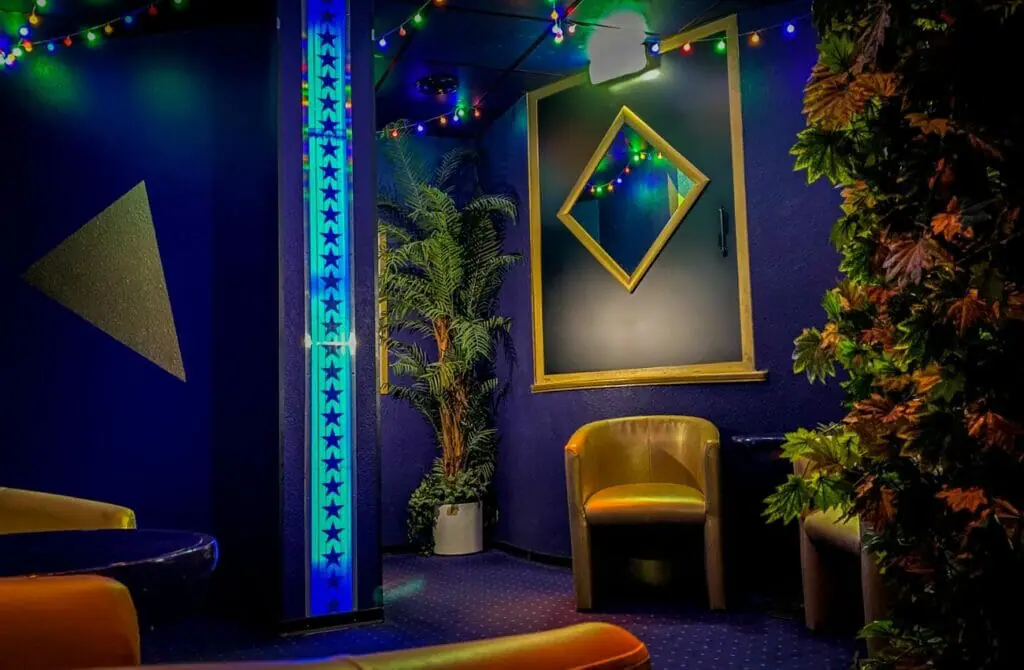 Gay Map Of Leipzig
Finding it hard to envisage where everything is in Leipzig? Hopefully, this queer-centric map helps where we have marked all the bars, clubs, parties, hotels, saunas, massages and more will help you stay in the spot best suited to you!