Dunedin is a small laid back city at the very bottom of the South Island of New Zealand. The first thing you'll notice when you come to this city is the mixture of Scottish, English and Maori heritage, whether in the name 'Dunedin' (old Gaelic for Edinburgh Dùn Èideann) or the second name 'Ōtepoti'. Regardless, Dunedinites are proud of their city's heritage and will bring these out on special occasions to celebrate it.
Dunedin is welcoming to any visitors that come to stay in her embrace for a time, and she is a great place to stop by when making a tour of the land of hobbits and rings of power for any queer person.
In addition, the council is an active supporter of pride events, ensuring the city's gay-friendly atmosphere is unheld and will speak out against any person or business that tries to go against it. With this support from leadership, gay people feel comfortable going to their council for help or advice about finding their local queer community.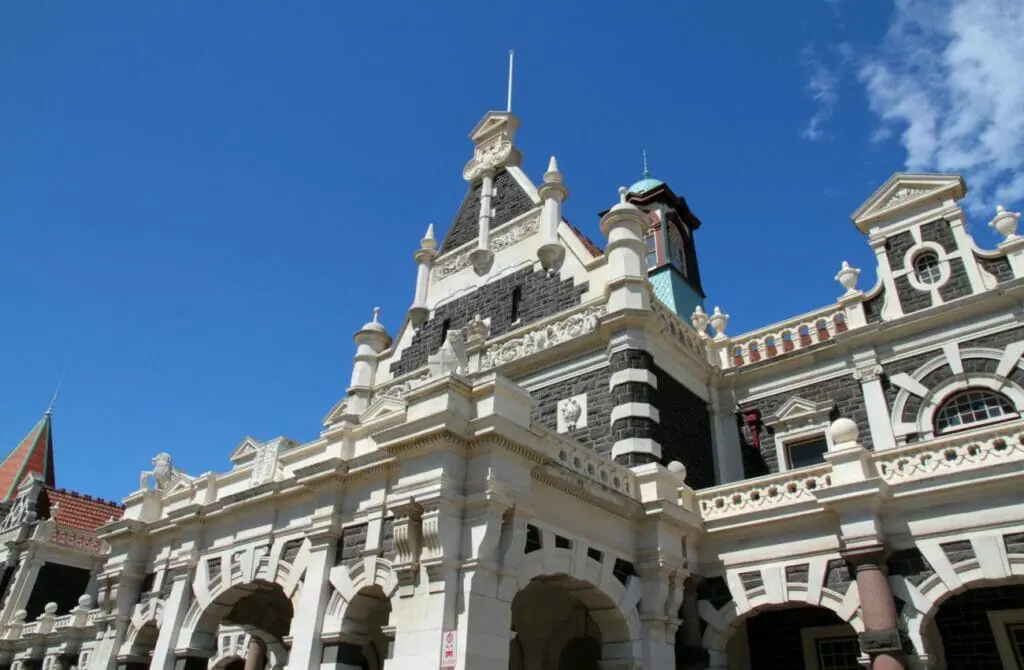 The social life of gay Dunedin is small but very tight and lively, with Dunedin Pride and UniQ being hubs for those in the queer community to make in-person connections.
However, if face-to-face interaction isn't your thing, there is plenty of queers on various apps such as Her, Tinder and Grindr to get you started. However you tip into the gay community in Dunedin, you'll find lots of different people from all over New Zealand and abroad, from all age ranges, making Dunedin truly special.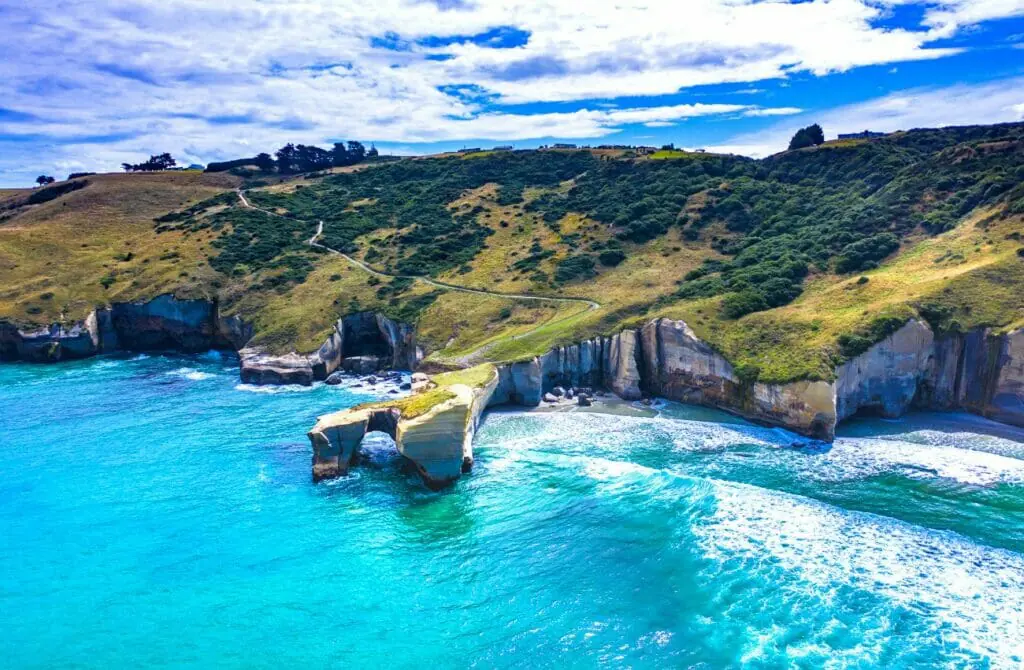 In this article we will cover...
Attractions in Gay Dunedin, New Zealand
Dunedin offers several gay attractions which cater to travelers feeling safer in queer spaces, from cafes to monthly events run by Dunedin Pride. However, there are no permanently open queer spaces for a small city comparable to larger ones like Auckland. Regardless, you can find amazing places to be yourself in Dunedin if you know where to look.
Dunedin has two leading museums open to all walks of life, starting with the older Otago Museum, founded in 1877. This museum has a rich collection of artifacts from all over the world and even has a mummy on display surrounded by interesting objects related to her life.
If you need a coffee break, the museum has a cafe that is popular amongst not just museum visitors but staff and students from the university across the road. Like the University of Otago, this museum employs an atmosphere of freedom to be whomever you want.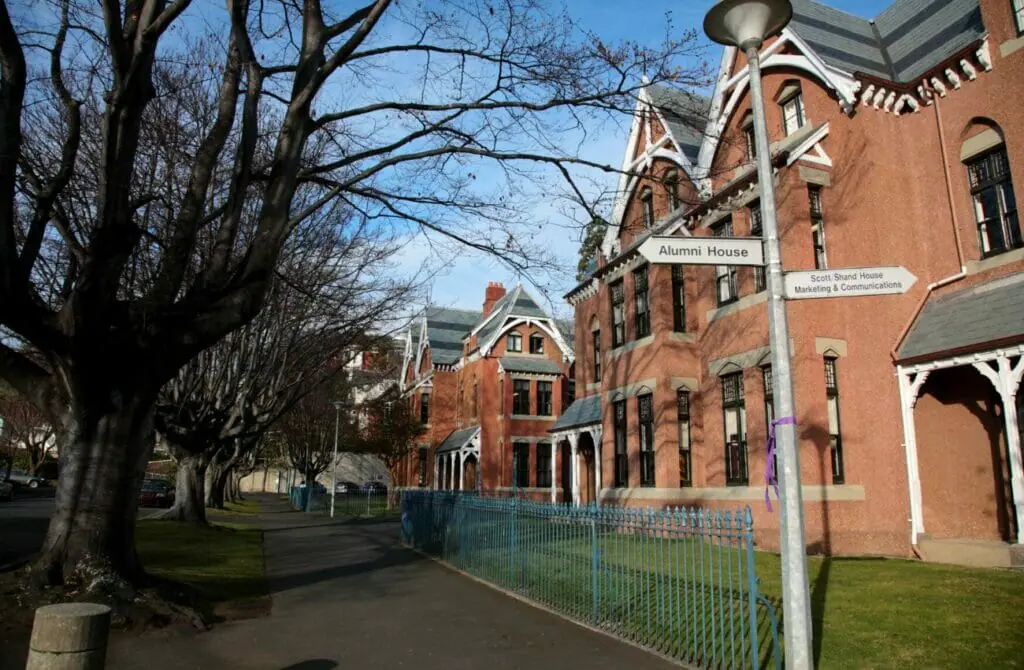 If you visit Dunedin to scope out a place to study or eventually settle long-term, you can join any of the many queer social groups around the city. For students and non-students, you can sign up for UniQ or Dunedin Pride to get involved with regularly organized social gatherings and to make new friends with fellow queer people.
When you find yourself in the northern part of Dunedin, you must visit the Botanical Gardens to ensure you get your steps in for the day. It is just a ten-minute walk from the Otago Museum and has a handy bus that can take you back to the central part of town.
Here you can get some great views of Dunedin, enjoy a takeaway tea for a stroll from the cafe, and say hello to the native New Zealand birds in the aviary.
The second museum is Toitū Otago Settlers Museum which is located just east of the Train Station and caters to the recent colonial history of Dunedin from about 1800 – Present. If you choose, you spend hours looking around galleries of old scenes in the city's past and enjoy lunch at their cafe. The staff is friendly and queer-friendly!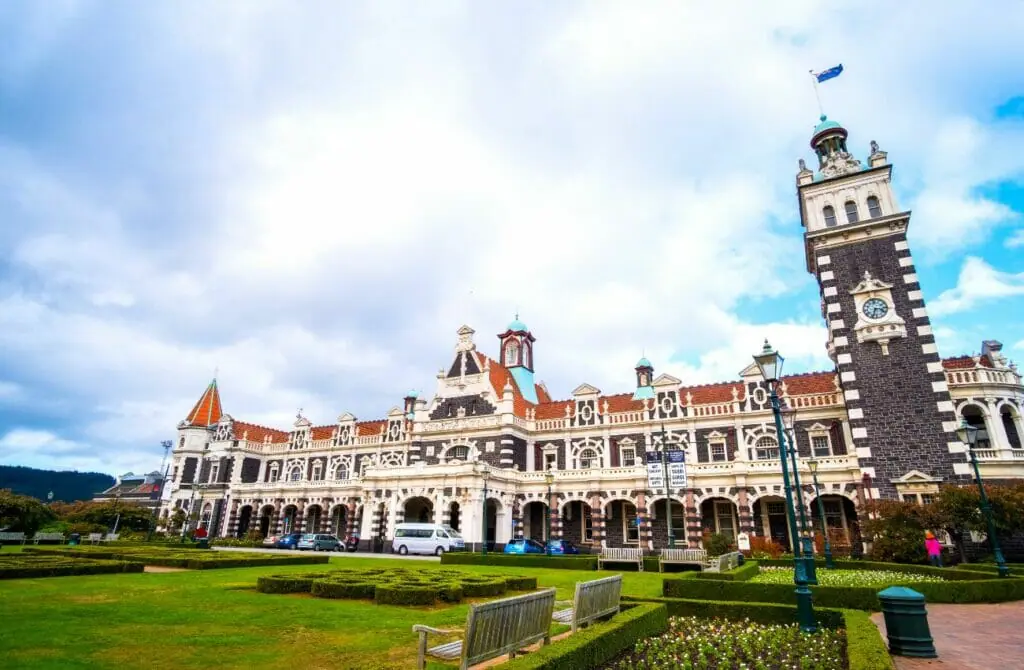 In this part of town, you should also check out the Dunedin Train station, built in 1906, which is an iconic landmark in the city. You can get some great pictures in front of the clock tower and go for a walk in the gardens out front. Then, it is just a short walk to the many queer-friendly bars and cafes around the Octagon.
The Octagon is Dunedin's focal center and where the main roads of Stuart Street and George Street crossover. Here you'll find a collection of great queer-friendly venues, from the Dunedin Art Gallery to the many cafes and bars discussed later in this piece.
The art gallery has a rich collection of modern art and special exhibits which are constantly changing, so if you need a break from the hustle and bustle of town, this is a quiet place to recuperate.
Once you've looked around the main promenades of Dunedin central, it's time to head south toward the beach of St Clair. You can take a bus up to the esplanade and pass by the many great cafes and surfing shops to get your feet deep into the soft grey sands.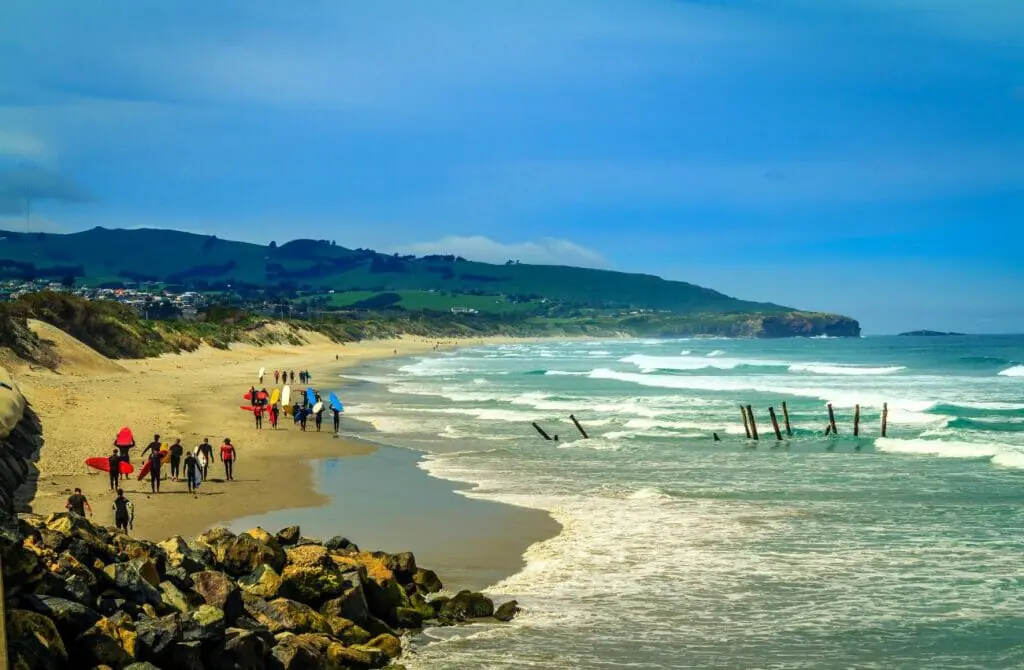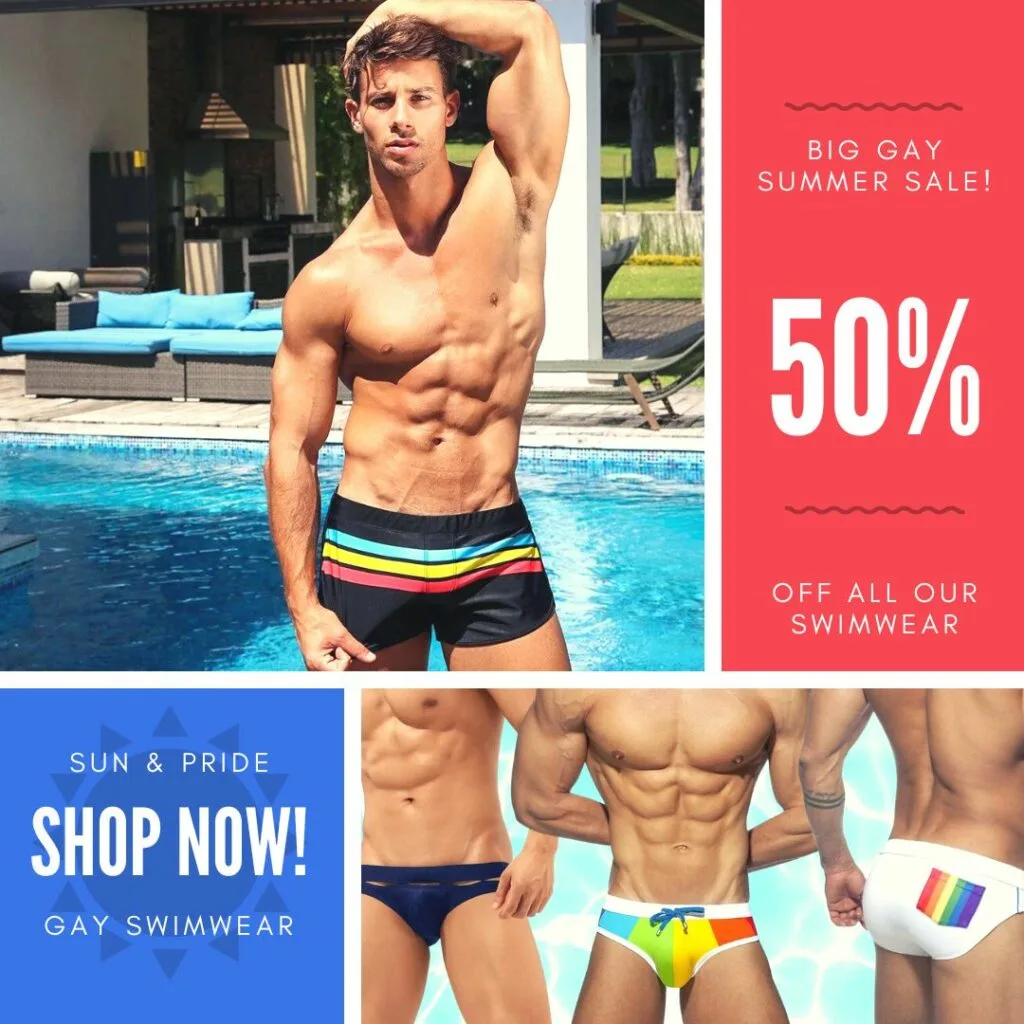 If you're lucky, you might encounter more than just a pair of angry seagulls while walking along the beach. It is common for seals to rest along the shoreline, and you might get some great shots, but be sure to give them enough space!
There are many great places to visit for gay tourists on the peninsula, from the countless walkways through farmlands to the little inlets of tiny settlements reminiscent of ages old. In particular, The Cove has this quaint feel, with a small rocky shoreline you can walk along at low tide.
However, if you want something more grandeur, with great views and walks to match, you can never go wrong with a visit to Larnach Castle. Built in 1871, this Victorian mansion is New Zealand's 'first castle' and celebrates a rich history and the explosive life of the man who built it. You can visit to explore the award-winning gardens or go inside and get great views from the top of the castle's turret.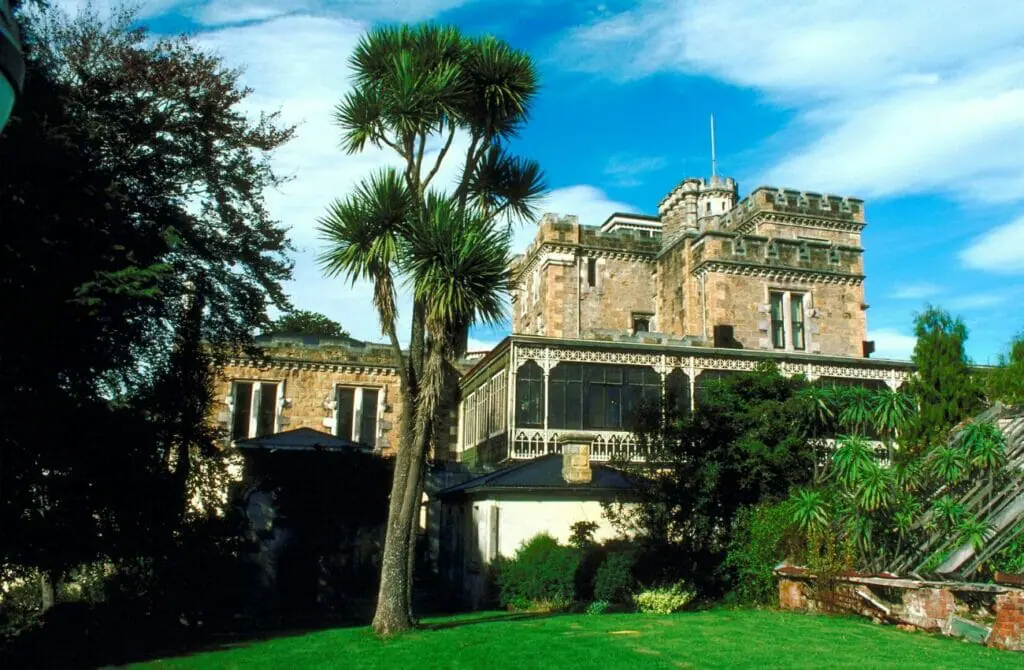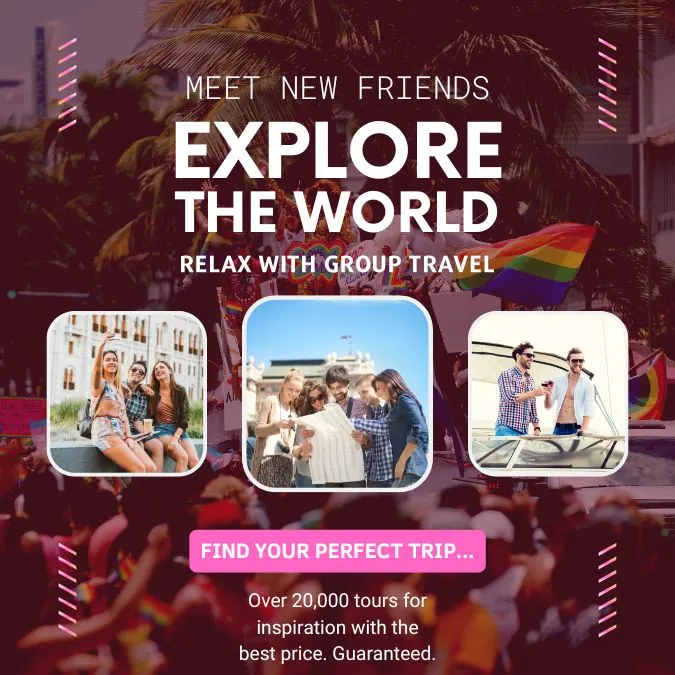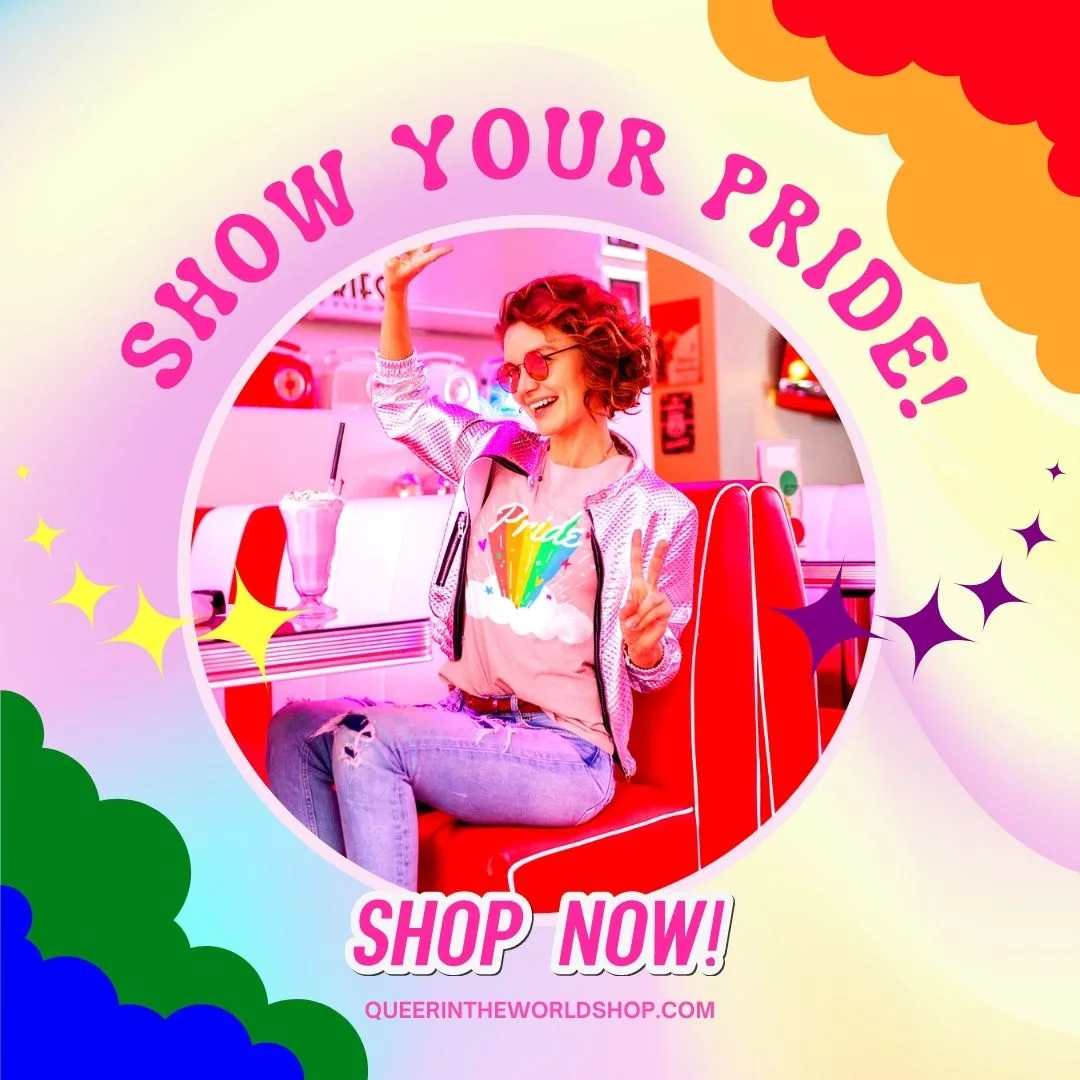 Gay-Friendly and Gay Hotels in Dunedin, New Zealand
There are only a few gay-specific hotels in Dunedin. However, there are plenty of gay-friendly options for accommodation worth pointing out. Doing a quick search of reviews and getting the overall opinion of previous guests, we have a selection of three of the best gay-friendly hotels in Dunedin.
Needless to say, there are also hundreds more hotel and hostel options in Dunedin if none of these suit your desired budget, facilities or area – but these are the best hotels according to other gay travelers and us. Whatever your needs are, Dunedin has you covered.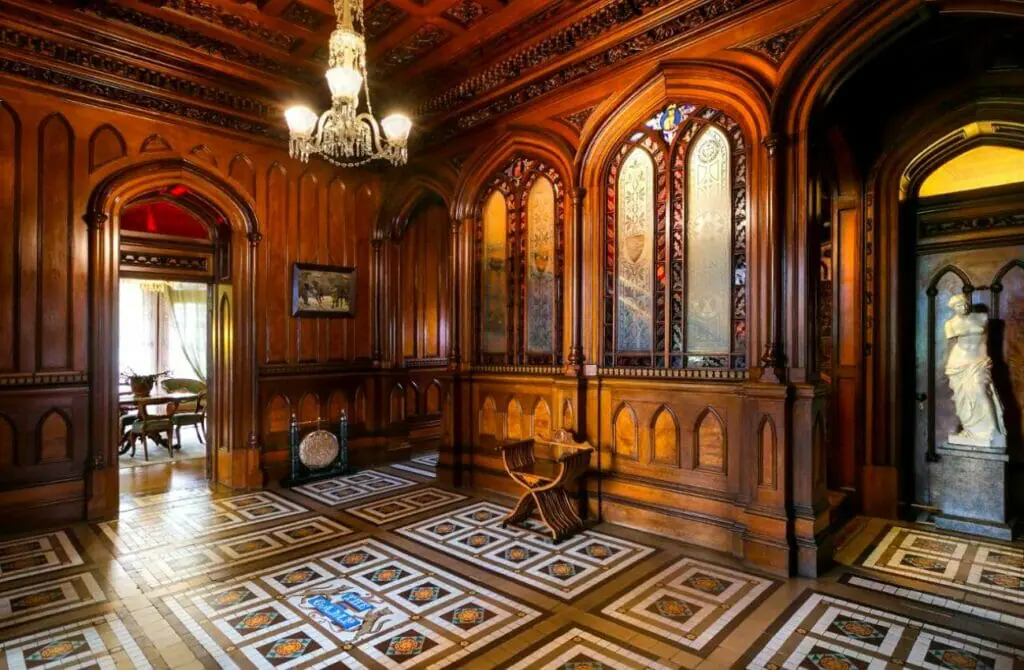 To start this recommendation, we have to showcase the three types of accommodation options at Larnach Castle because you can stay at a castle in Dunedin! It isn't even that expensive compared to other hotels in the area, as the price includes admission to the castle, a private room, and a chef-cooked breakfast.
The castle offers three types of accommodation, which dictates what you get for the price you pay.
Firstly, those on a budget can book a room upstairs of the former stables. This option gives you a double bed, parking outside and a shared bathroom with other guests. However, there is no kitchen or microwave to make your food as you are encouraged to pay extra for dinner at the castle, with a complimentary breakfast.
The second option is the Larnach Lodge, an upgrade from the stables to the lodge with private rooms and an ensuite. However, like with the stables, you will need to find outside options for food if you don't want to pay for the optional dinner at the castle. Your breakfast will be in the stables and comes with the ticket price.
The last option for castle accommodation is off sight, often booked by those who also hire the castle for their wedding receptions. Camp Estate has massive rooms with private ensuites, warm hot spas, and balconies. It is a private oasis with great views and grounds and is just a step away from the castle if you wish to visit.
The benefits of staying at Launch Castle are that you are close to many great walks, in a quiet part of rural Dunedin, and at a castle full of rich history. You might even be lucky to meet one of the many ghosts that roam the property. Another fact is the staff and owners are queer-friendly, and you'll feel right at home.
A downside to staying at the castle is it is a 30-minute drive to the center of Dunedin, and many find the drive too far or costly to justify a cheap stay. However, the food cooked by the chefs is world-class and will save the hassle of finding refreshments in the morning and the evening. There is even a cafe during the day where you can purchase food, top up wine stocks, and take it back to your rooms.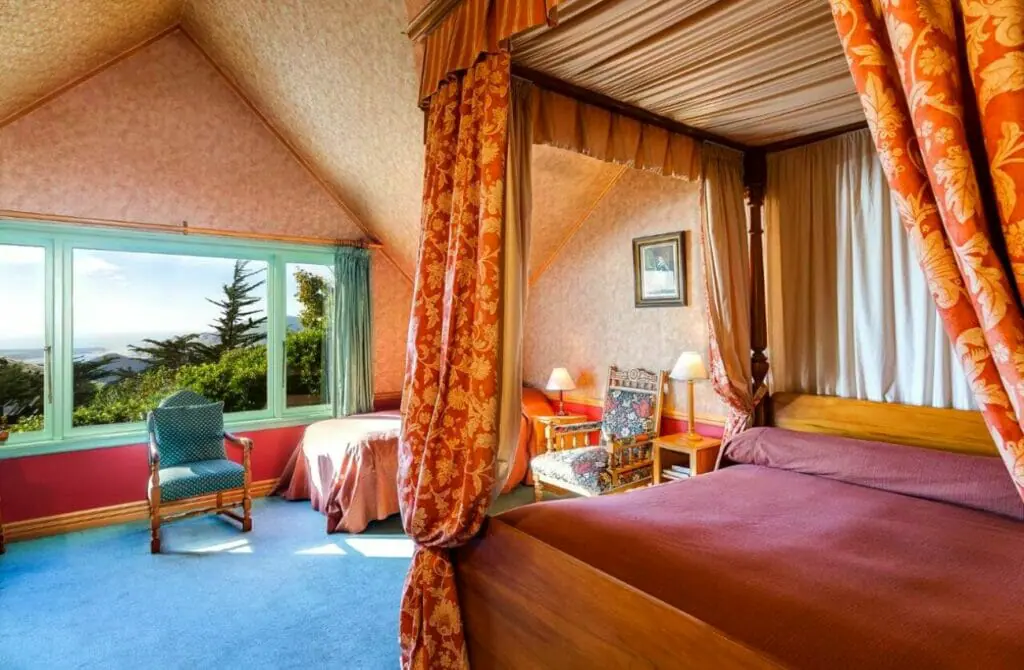 Moving closer to Dunedin Central is the Carisbrook Motel, a handy accommodation option that caters to all the needs of travelers. In addition, you can book one of nine self-contained units that offer many amenities to help you settle down for your stay, no matter how long or short.
The units come with Sky Tv, breakfast room service, a fully equipped kitchen, off-street and undercover parking, free wi-fi, and laundry facilities, and they aren't too far from the airport.
Then when you're ready to explore, the street is just a step away from corner takeaway shops or a five-minute walk to the supermarket. If you want to go further, Dunedin central is a five-minute drive or twenty-minute walk away.
The Esplanade Apartments is located right along the St Clair coastline in South Dunedin so that you can go for early morning or late-night walks along the beach. What is so great about these units is that they are queer-friendly, and they are in a quiet part of town but still close enough to a bus stop or drive, so you're not too far from what Dunedin has on offer.
Each unit has a balcony to sit and watch the sunset or rise, and inside a double king-sized bed so you can fully enjoy this little slice of holiday away. In addition, you have a kitchen, bathroom, bedroom lounge and courtyard, and onsite parking. If this wasn't enough to take your fancy, it also comes with complimentary tea, coffee, and even Sky TV.
Leaving the apartments' vicinity, you have the beach and iconic Dunedin cafes, such as Star Fish, that make some of the best coffee in the district. In addition, you can easily take the bus into town, with one that goes directly from St Clair right through the city and as far as iconic tourist destinations such as Baldwin Street, the steepest street in the world.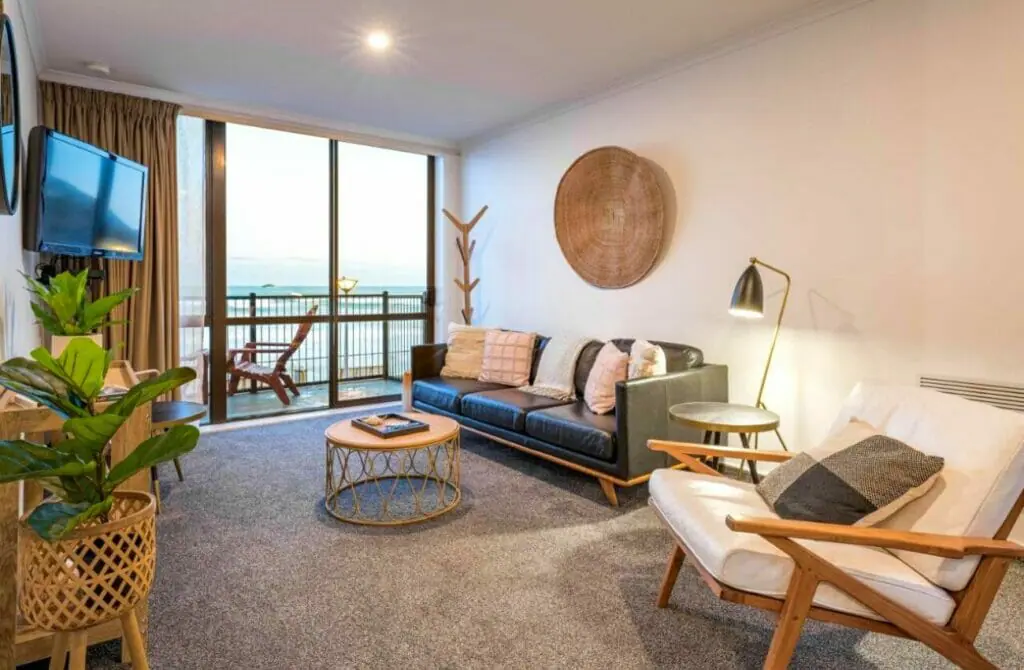 Gay Nightlife in Dunedin, New Zealand
Dunedin's population is small, but it has a thriving queer community with many popular hang-out spots for making connections will fellow gays. This is most prominently seen in the many gay-friendly bars and cafes that have popped up around the city over the last ten years. So where are these places, and how can you experience the best of Dunedin's gay nightlife?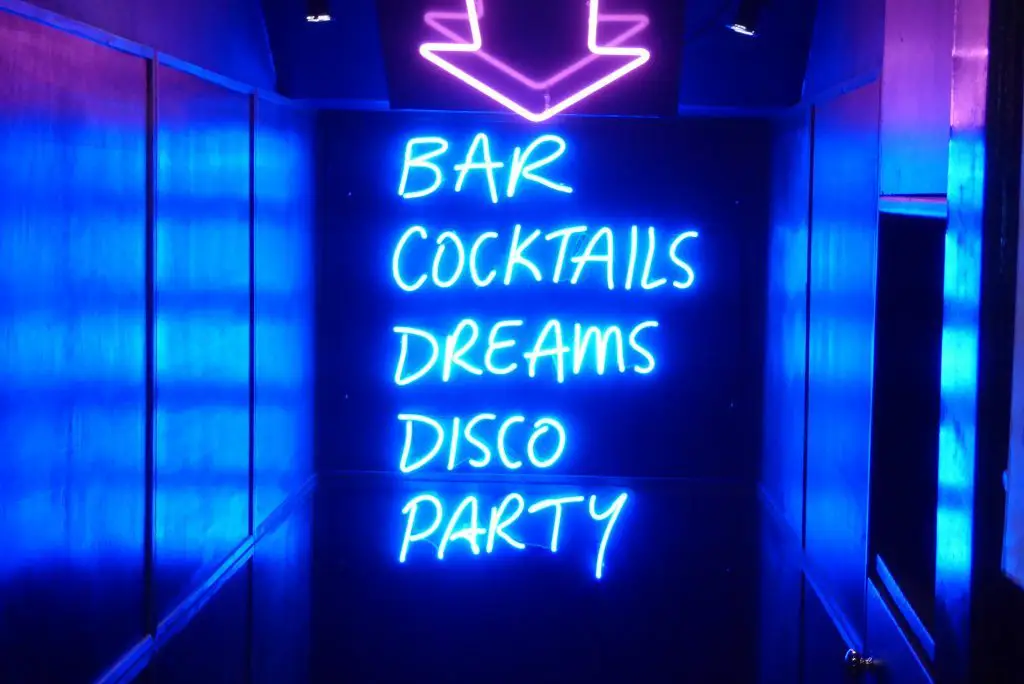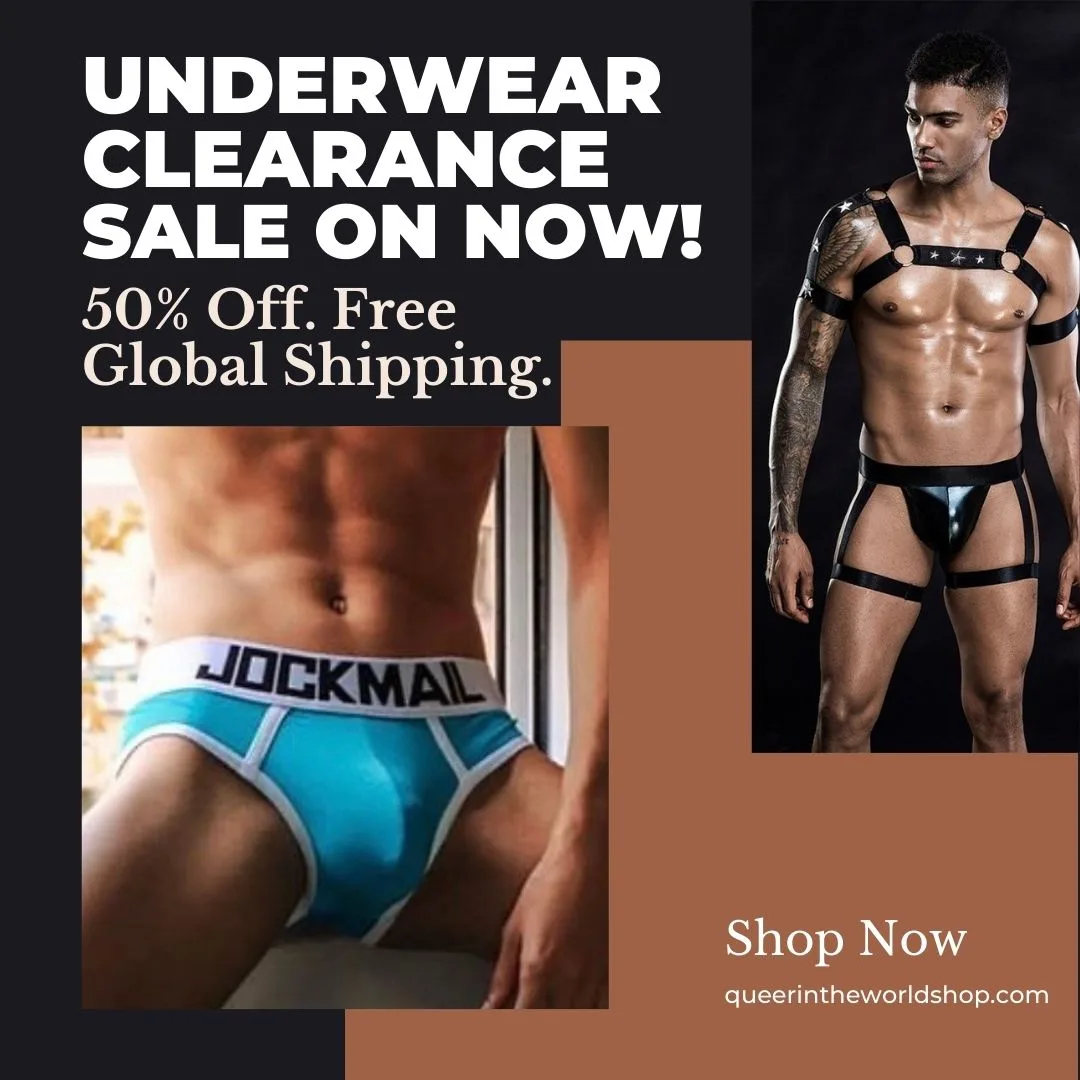 Open exclusively from 10 pm – 3 am Friday and Saturday nights, the XYZ Bar is found on 142 Princes Street, Central Dunedin. They welcome all types of people regardless of race, age, sexuality and gender–you just need to know how to have a great time and party! If you want an LGBTQ+-friendly space, this is a great option.
What makes XYZ unique is that they offer private room hire, so if being on a public dance floor is not appealing, you can organize a private party! When you arrive at the venue, your ears will be greeted by classic dance tunes and your stomach to a delightful range of foods and drinks.
One of the highlights by some reviewers is the light-up dance floor as well as the drawing of queer people to this gay-friendly space. So, you will feel right at home dancing all night long. They also have many themed nights, from live shows to dance music.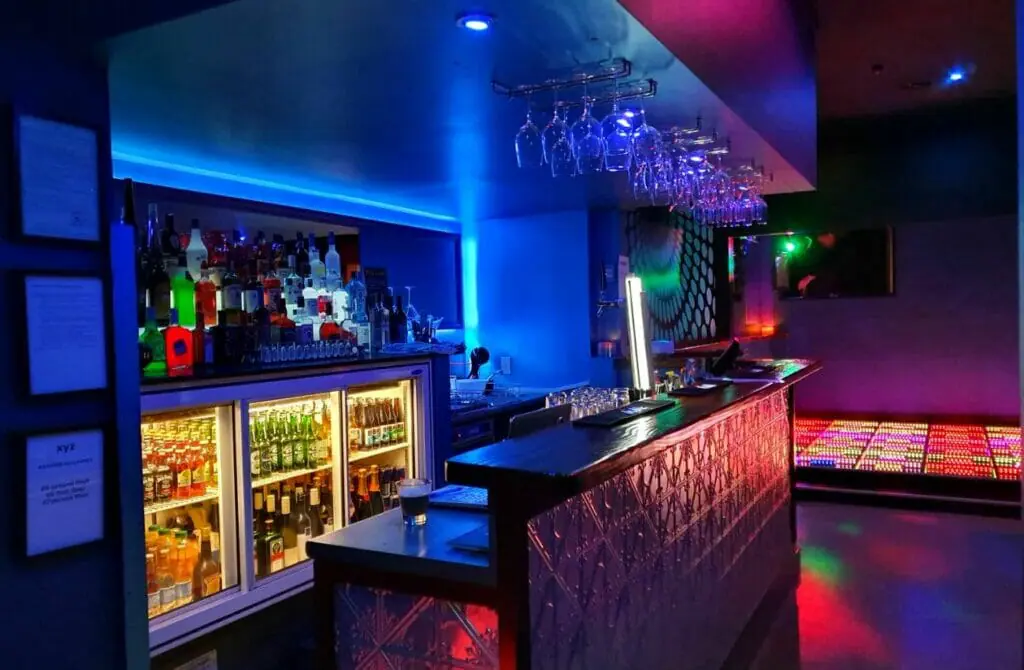 Perhaps the most popular gay-friendly and queer-owned bar and cafe on this list is Woof. When you go here, expect an experience that would be hard to be replicated anywhere else if it wasn't the fact most of the workers are queer, it is a fact it is openly out and proud as a safe space for the gay community.
They fully embrace what it means to be queer, from standing up against local turfs to being public about their views on the rights of transgender and gay people.
You will not just be met with a queer environment; you will be welcomed into the folds of a unique bar atmosphere. If the green room didn't make you smile and want to sniff all the flowers, then the open fire and comfy chairs will have you relaxing on your night outs for ages. These facts, the staff and the drinks are worth all your money at Woof.
The Inch Bar is a cozy little unkept secret along the main street of North East Valley, just across the road from the Botanical Gardens. This queer-friendly bar is the heart of a vibrant gay community in this part of town and is famous for being Dunedin's original craft beer supplier. So if you want to try the local beverages of Dunedin, this is a place you need to stop at and enjoy an evening with.
Compared to the louder bars in Central Dunedin, Inch Bar is a small, quiet, relaxed space that opens from 3 pm for patrons. They often host open mics and live music events on weekends and also throw the occasional quiz night. One thing that makes this great is you can hear people talking, and you can have good conversations.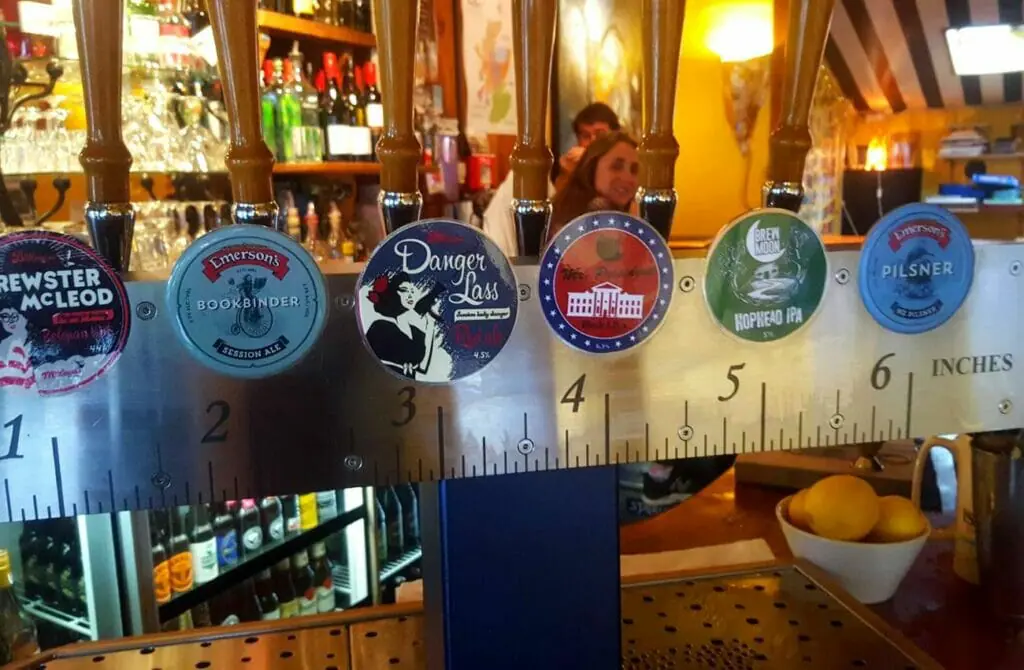 The Dog With Two Tails is an iconic name in the street life of Dunedin and has become a familiar spot for queer people to frequent. This is partly due to their support of local artists and writers as they host weekly open mics or allow local singers to entertain their patrons for an evening.
Food and drinks are important to the owners of this bar, but it's also about the experience and entertainment that helps them stand out from the other venues in the area. They have quiz nights, stage shows and even a treasure hunt to find lego men in their bar! So if you want a cozy, fun and light-hearted evening space to relax, this is a good place.
The fun name by which Carousel Bar takes its name is certainly not an understatement. This is a stellar choice if you want well-made cocktails and a friendly atmosphere. They pride themselves on service and class, a great place to host events requiring more upmarket experience.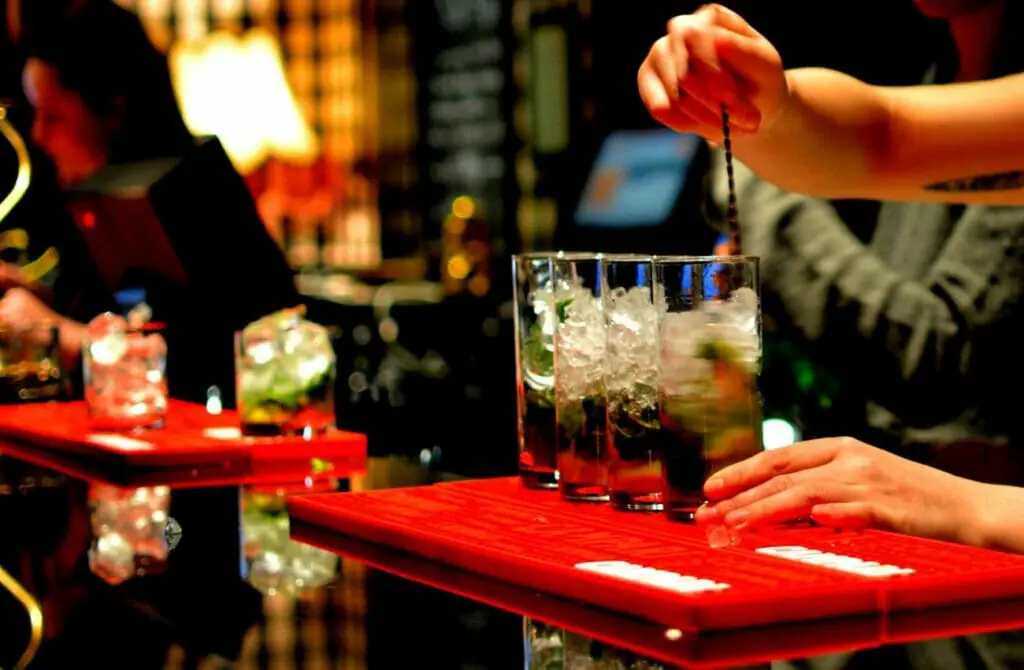 Formerly known as 'The Cook' in 2020, the owners made a progressive change not to have their bar named after an imperialist symbol. With a fresh outlook on a rebrand and constant pushing toward the future, Dive embraces its long history of serving drinks to Dunedin for over 100 years and hopes to continue this well into the future.
With just a progressive outlook, Dive is a gay-friendly venue for those looking for a classic bar experience with a modern twist. They are located on the corner just across from the Otago Museum, cater to a variety of patrons, and host many events throughout the year.
If you're up for a premium and queer-friendly dining experience, Vault 21 provides this with an Asian-fusion menu and atmosphere. So you can enjoy an evening of great food, from steamed pork buns to bang-bang chicken. All the while settling down with a green tea or wine, taking in the calm atmosphere of the other dining patrons and restaurant.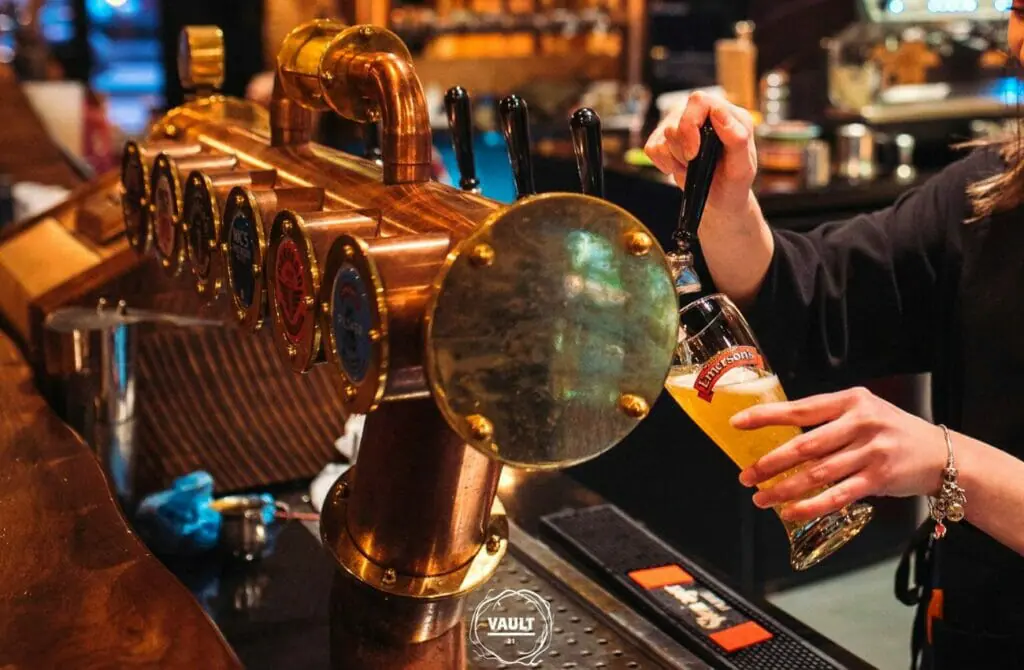 At least once a month, Pride Dunedin puts on a 'Fri-Gays' event where anyone from the queer community can meet up at a local bar, usually the top of Woof, and socialize in a safe, warm space.
These are great events to attend if you're in town when they are on, as even if you're only passing through, you can meet some great people, learn a little about Dunedin's culture from the locals, and even make some life-long friends.
Pride Dunedin also has social groups for various interests, from sports and walking to reading and tea-drinking clubs. They try to create events that will appeal to all types of people in well-thought-out settings so that no one feels out of place.
So if you are serious about taking on what gay Dunedin has to offer, the first point of contact should be Pride Dunedin, and they will have some local insight into what is going on when you arrive. So enjoy the little slice of Scotland at the bottom of the world.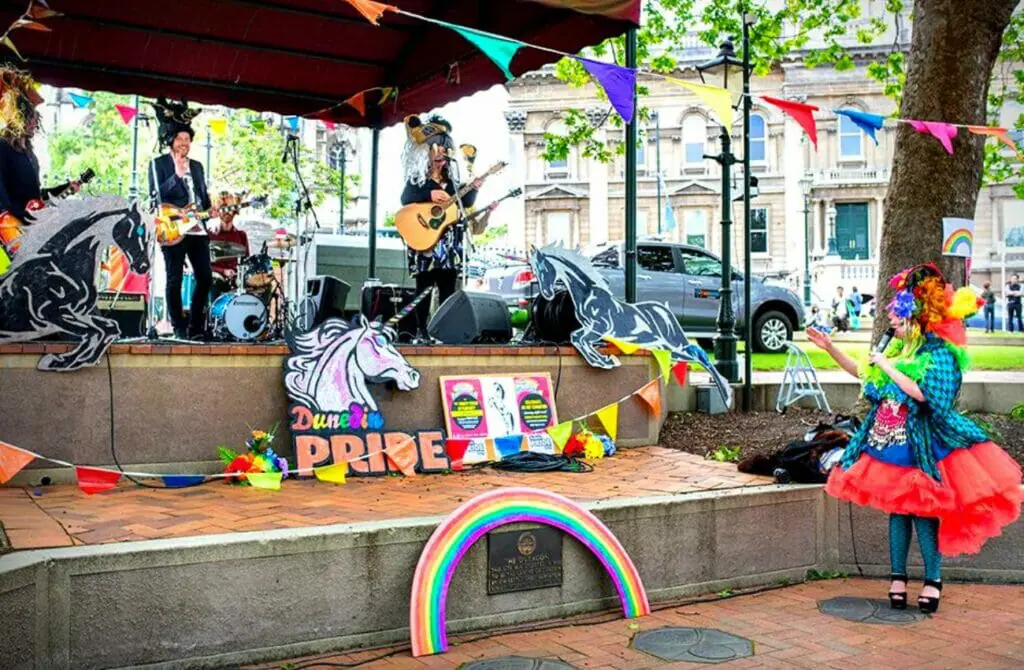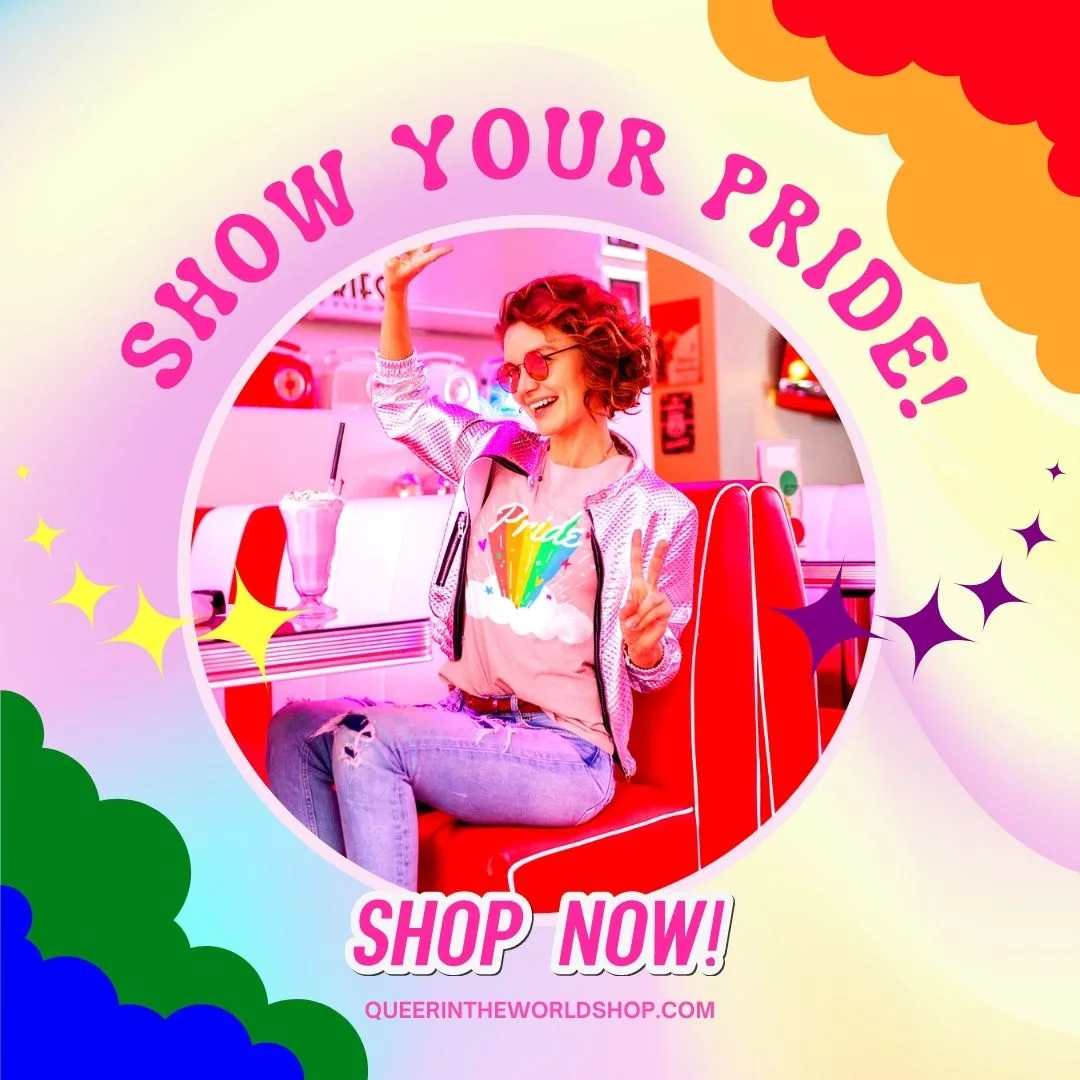 Gay Map Of Dunedin
Finding it hard to envisage where everything is in Dunedin? Hopefully, this queer-centric map helps where we have marked all the bars, clubs, parties, hotels, saunas, massages and more will help you stay in the spot best suited to you!