There's no doubt that Dubrovnik is one of the most beautiful cities in all of Europe. The city has also become a very popular gay destination, which is partly due to the increase in the number of gay cruises that visit the town.
Gay Dubrovnik has also become a popular vacation destination for gay travelers thanks to its nude and gay beaches, as well as the accepting and welcoming attitudes of the local population. The truth is that while Dubrovnik is gay-friendly, Croatia itself is quite traditional and conservative.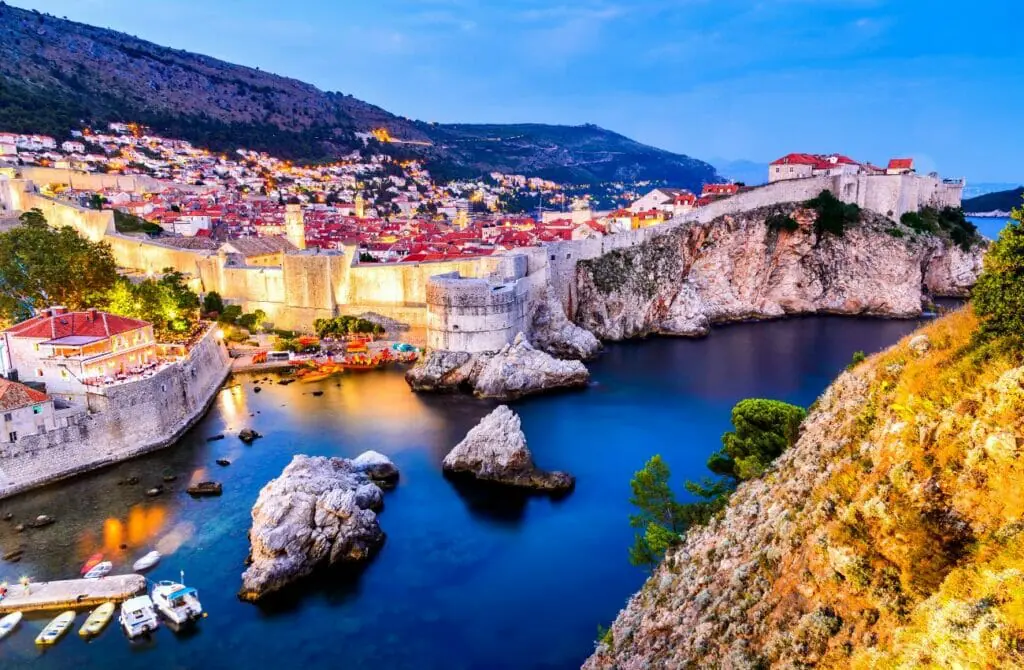 Since Dubrovnik is the country's most popular tourist destination, it is also more exposed to international travelers and foreigners so you're bound to experience slightly more progressive views than the rest of the country. While you're here, it would be best to try and respect and appreciate the local customs.
You might not see any visible local gay population in public spaces during the day so try to minimize or avoid all public displays of affection. You might come across some scattered homophobic scenarios or some uncomfortable situations even though there are some LGBTQ rights in the city.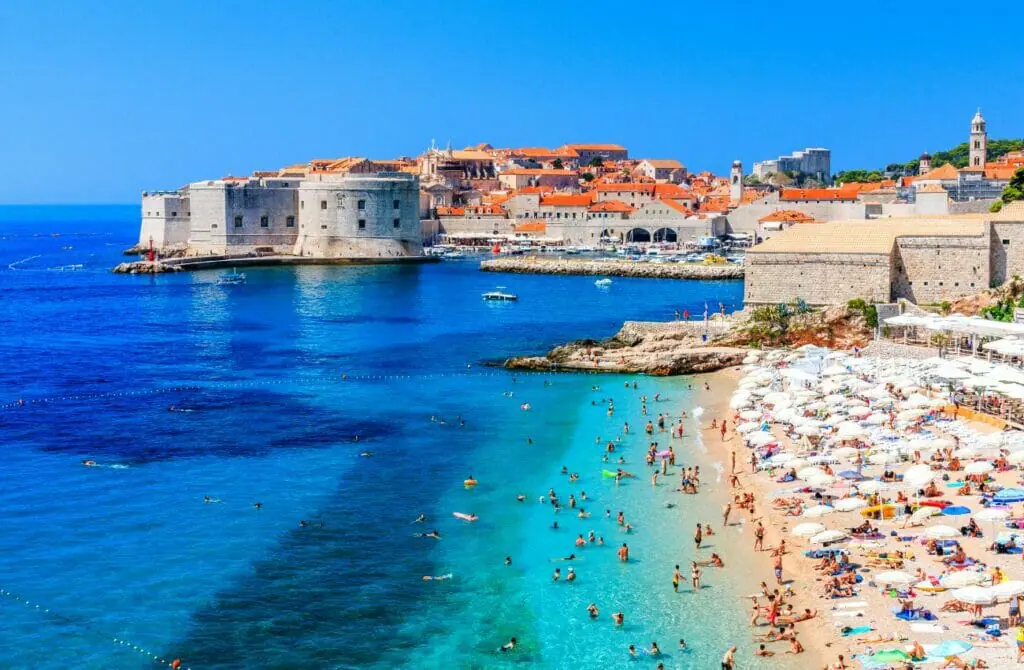 Attractions in Gay Dubrovnik, Croatia
The city of Dubrovnik is the top destination in Croatia. The city overlooks the Adriatic and has many historic attractions with medieval influences especially its old town with museums, galleries, and buildings with Baroque influences.
Also known as the "Pearl of the Adriatic," the city was previously ruled by the Hungarians and the Venetians who left influences in the city that is also designated as a UNESCO World Heritage Site. Dubrovnik is well-known for its seafront location as well as its intellectual and artistic elite.
Obviously, being gay doesn't dictate the attractions you would like to see in a city and Dubrovnik has many attractions that are suitable for all.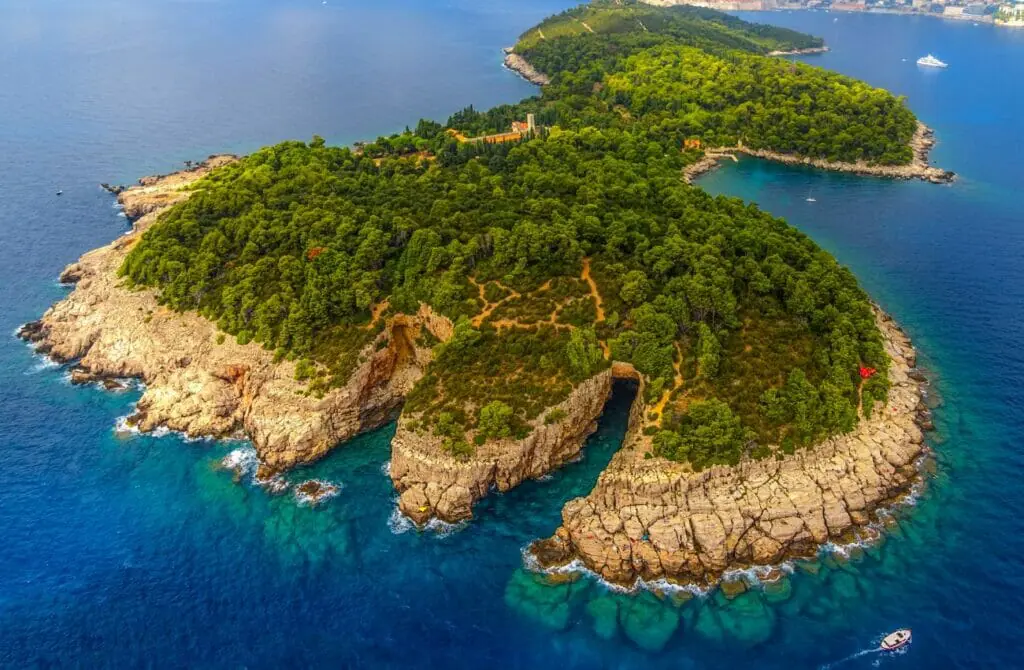 Top Highlights in Dubrovnik
The island of Lokrum is located about 600 meters from the city and is one of the top attractions of Dubrovnik. This is one attraction you will not want to miss. To get here, you need to hop on a short ferry ride. The Lokrum Nudist Beach is very popular with the gay population so make sure you get your tickets to the island at the pier.
You can only visit this island during the day though and visitors aren't allowed to stay overnight so make sure you're well-prepared to go back into the city before the last ferry leaves. If you'd like to do a little sightseeing, you can head to the Fort Royal Castle which was built by Napoleon's troops as a means to protect the city.
You will love the views from up here. You can also head to the "Dead Sea," a tiny salt lake located on the island or scuba diving. The island is also home to a Benedictine Monastery that was turned into a museum, a botanical garden, and a restaurant.
There's no way you'll want to sightsee Dubrovnik and not have a Game of Thrones tour! A Dubrovnik Games of Thrones tour is one of the most popular things to do in the city because the city is home to some of the most popular scenes in the hit TV Series. If you're a Game of Thrones fan, you will enjoy taking pictures of Kings Landing and Fort Lovrijenac which were featured in the show.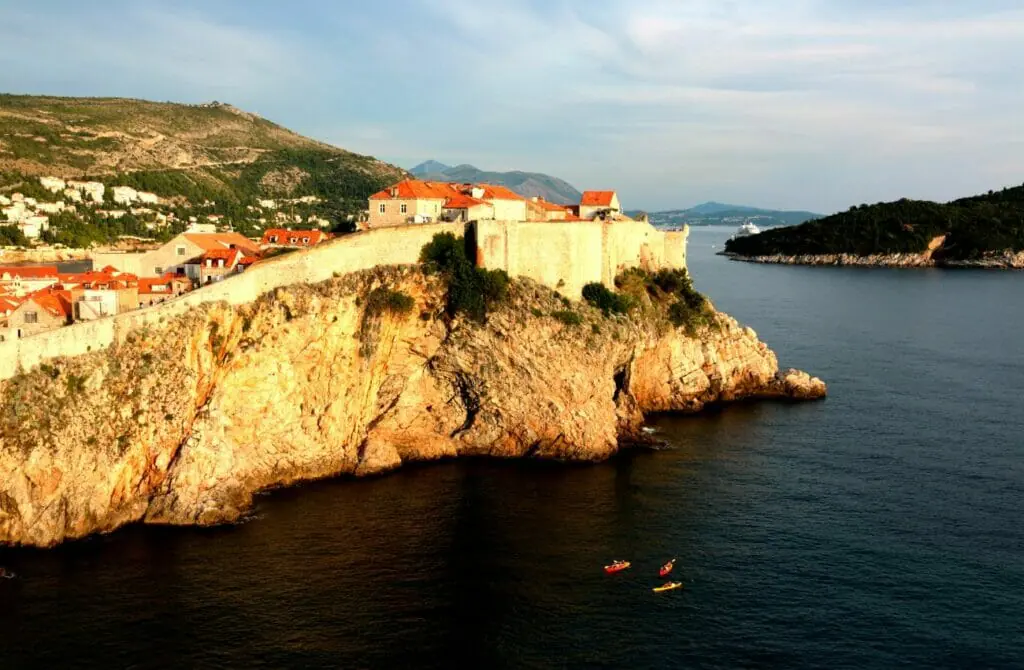 Museum of Art Dubrovnik
Art lovers will enjoy touring the Museum of Modern Art Dubrovnik which was established in 1945. The museum houses more than 3,000 works of art created by world-renown local and international artists. Some of the highlights here include artwork from the late 1800s to WW2, as well as modern collections.
Stradun, also known by locals as Placa, is a gathering place for both visitors and locals to relax both during the night and the day. This area is one of the most beautiful spaces in Europe and is home to many restaurants, cafes, and shops so you can indulge in shopping or simply relax after a long day of Dubrovnik sightseeing.
The street is 300 meters long and buildings dating to the 17th century make up most of its architecture. The Stradun also has some unique homes with businesses on the main level and residential floors on the upper level.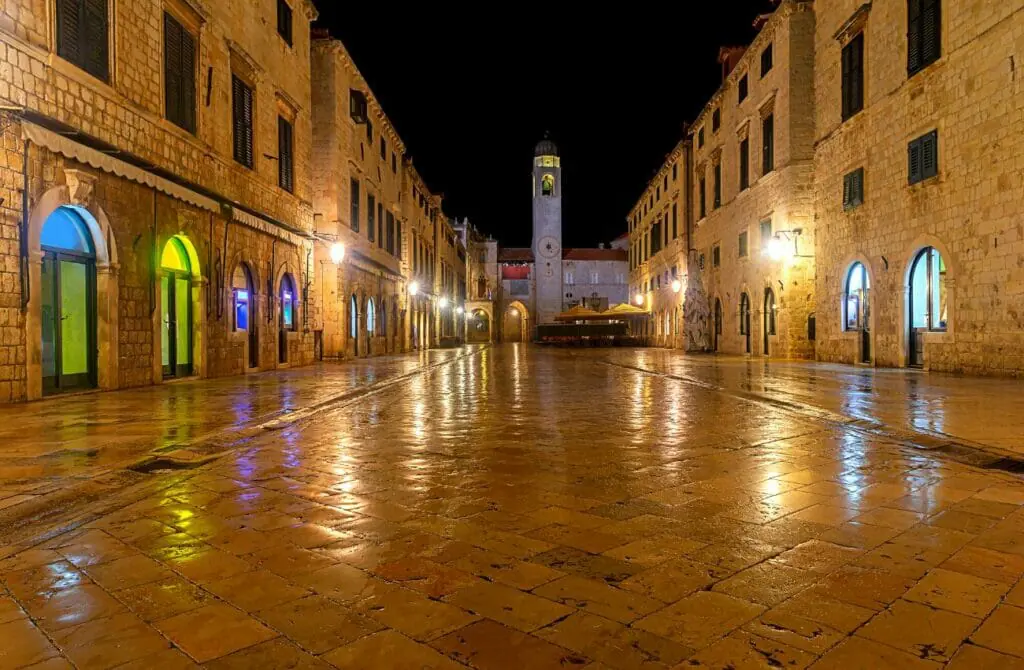 Dubrovnik Cathedral and Treasury
Dubrovnik Cathedral, also known as the Assumption Cathedral of the Assumption of the Virgin Mary, or simply Assumption Cathedral, sits on the foundations of an older cathedral built in the 6th century.
The cathedral is a beautiful Baroque style designed by Andrea Buffalini. Assumption Cathedral is popular for its unique interior décor, and aisles, as well as paintings by Dalmatian and Italian artists from the 16th – 18th centuries.
Large Fountain of Onofirio
If you aim to see only some of the most popular attractions in Dubrovnik, you should definitely head over to the popular Large Fountain of Onofrio, which is also one of Dubrovnik's most popular historic monuments. While parts of the 1667 earthquake destroyed part of the landmark, it is still a vital part of the city's water supply.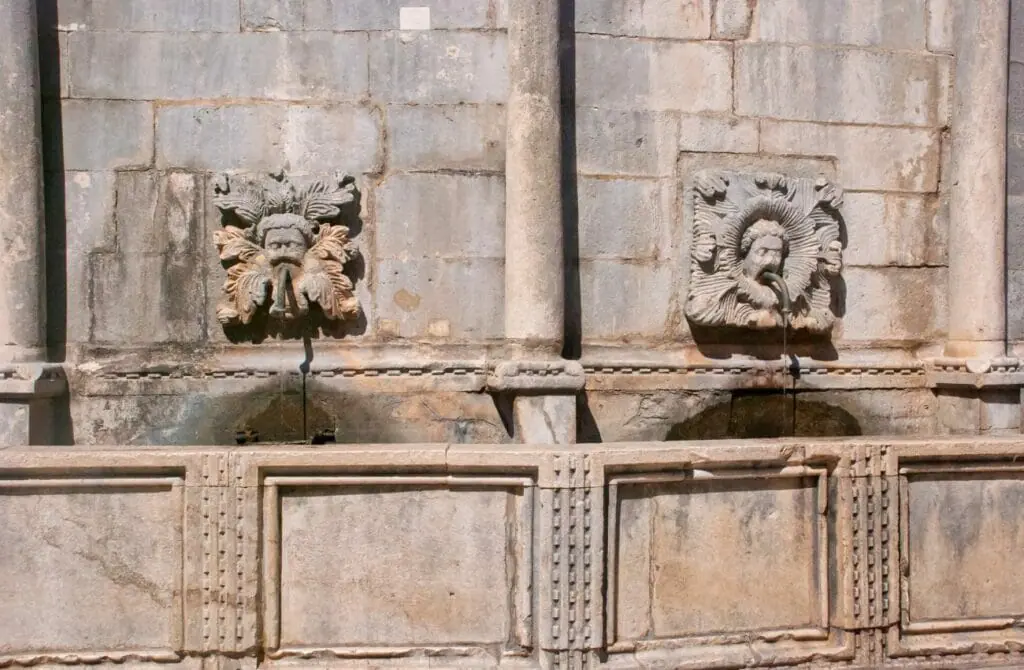 For the best views of the city, head over to Mount Srd via the Dubrovnik Cable Car built in 1969 to serve the summit. Visit by day and all the views of the city's walls, towers, and houses will forever be etched in your mind.
The imposing Mincenta Tower is also a Dubrovnik attraction you shouldn't miss. Also known as Tvrdava Mincenta, it was initially built in 1319 and then later reinforced in 1461. The tower is one of the best places in the city to get beautiful shots of the old town. If you're feeling a little brave, try to go up the narrow staircase to the top of the tower.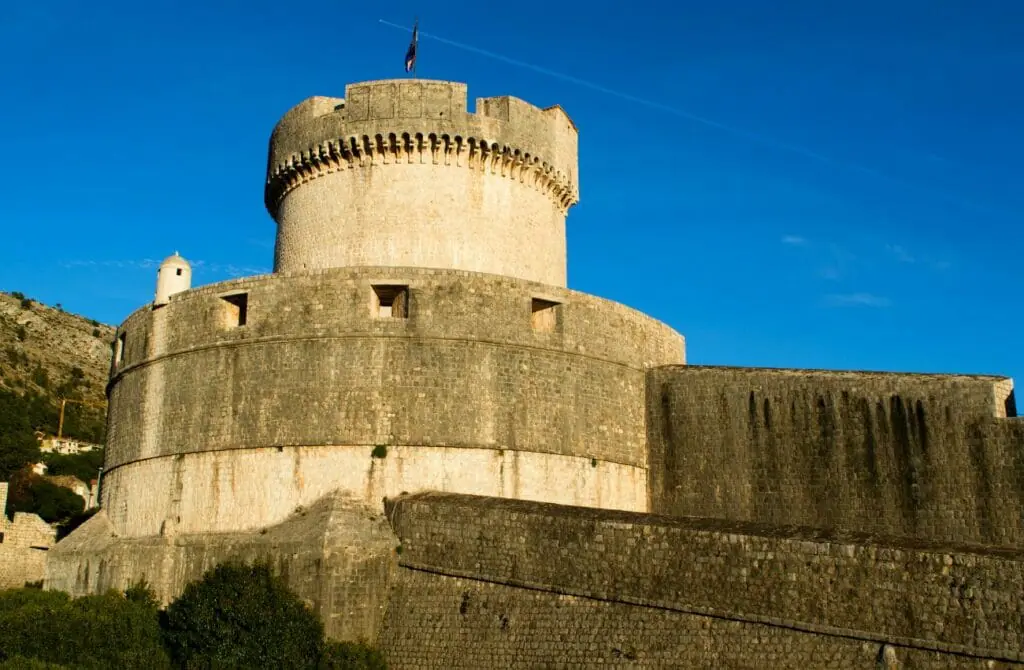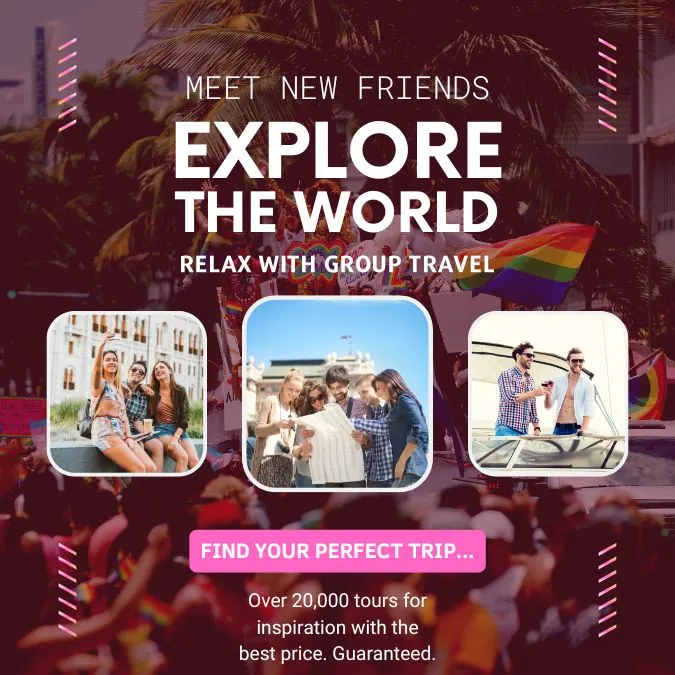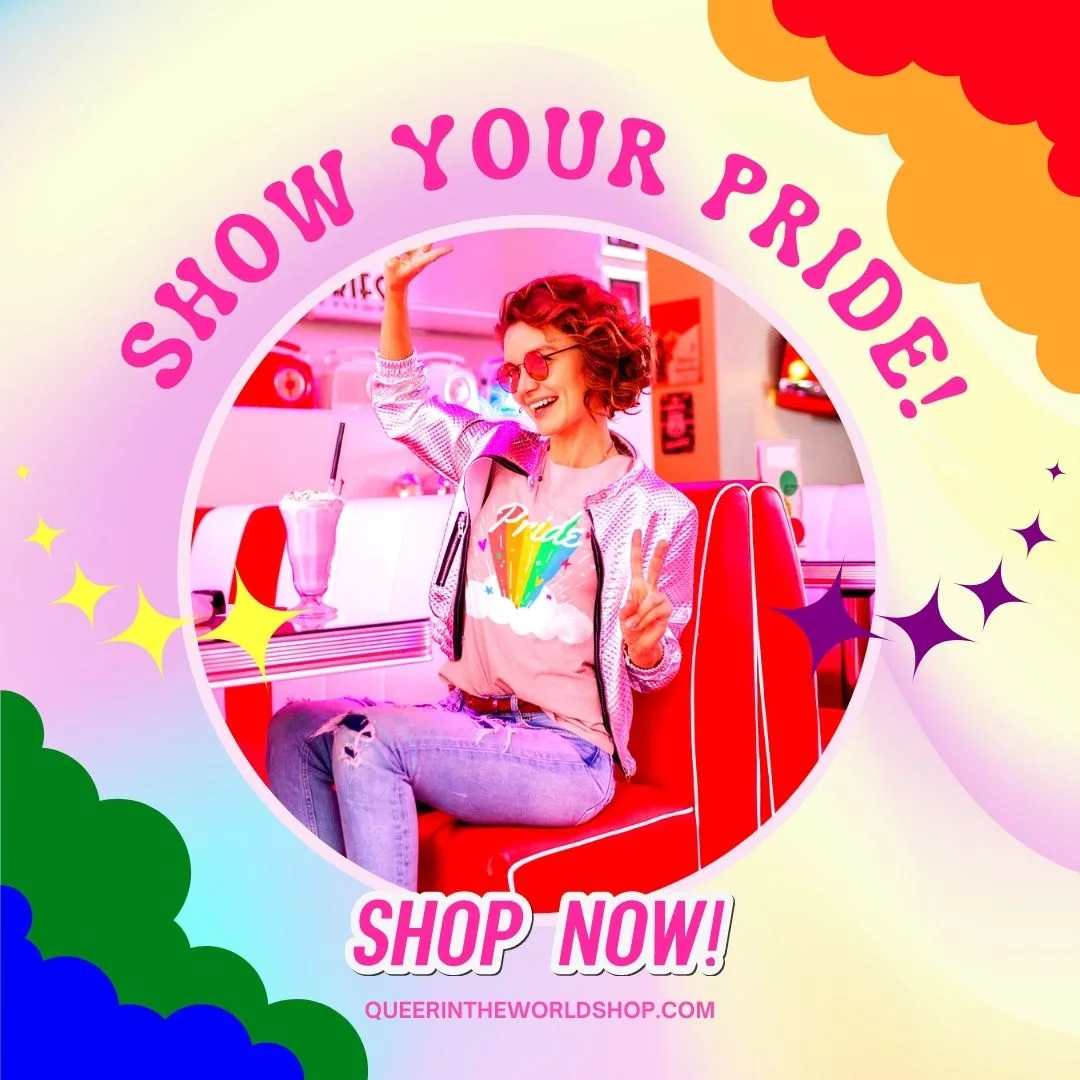 Gay-Friendly and Gay Hotels in Dubrovnik, Croatia
Being gay-friendly accommodation means that the establishment is welcoming and inclusive to guests who identify as LGBTQ+. This can include but is not limited to, having policies and practices in place that demonstrate a commitment to creating a safe and inclusive environment for LGBTQ+ guests, such as non-discrimination policies, and providing support and resources for LGBTQ+ travelers.
Some gay-friendly accommodations may also provide amenities specifically catering to the LGBTQ+ community, such as rainbow flags or literature about local LGBTQ+ events or resources. Furthermore, gay-friendly accommodations may be located in an area that is known for being LGBTQ+ friendly.
While Dubrovnik does not have any specifically gay hotels or resorts, these are the most fabulous and pro-actively gay-friendly hotels in Dubrovnik. Needless to say, there are also hundreds more hotel and hostel options in Dubrovnik if none of these suit your desired budget, facilities or area – but these are the best hotels according to other gay travelers and us.
Whatever your needs are, Dubrovnik has you covered.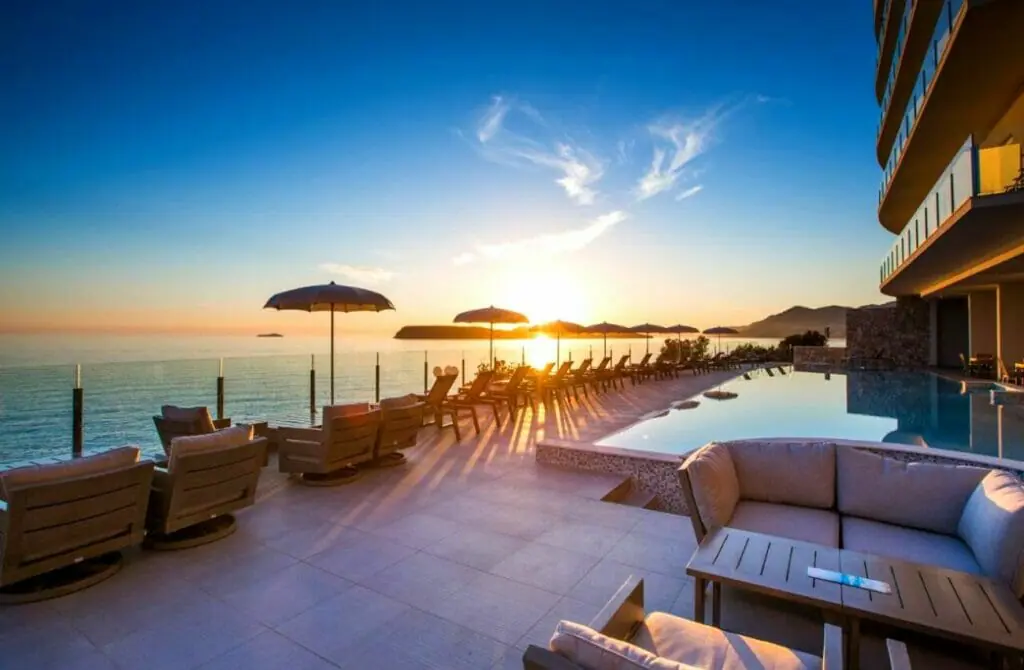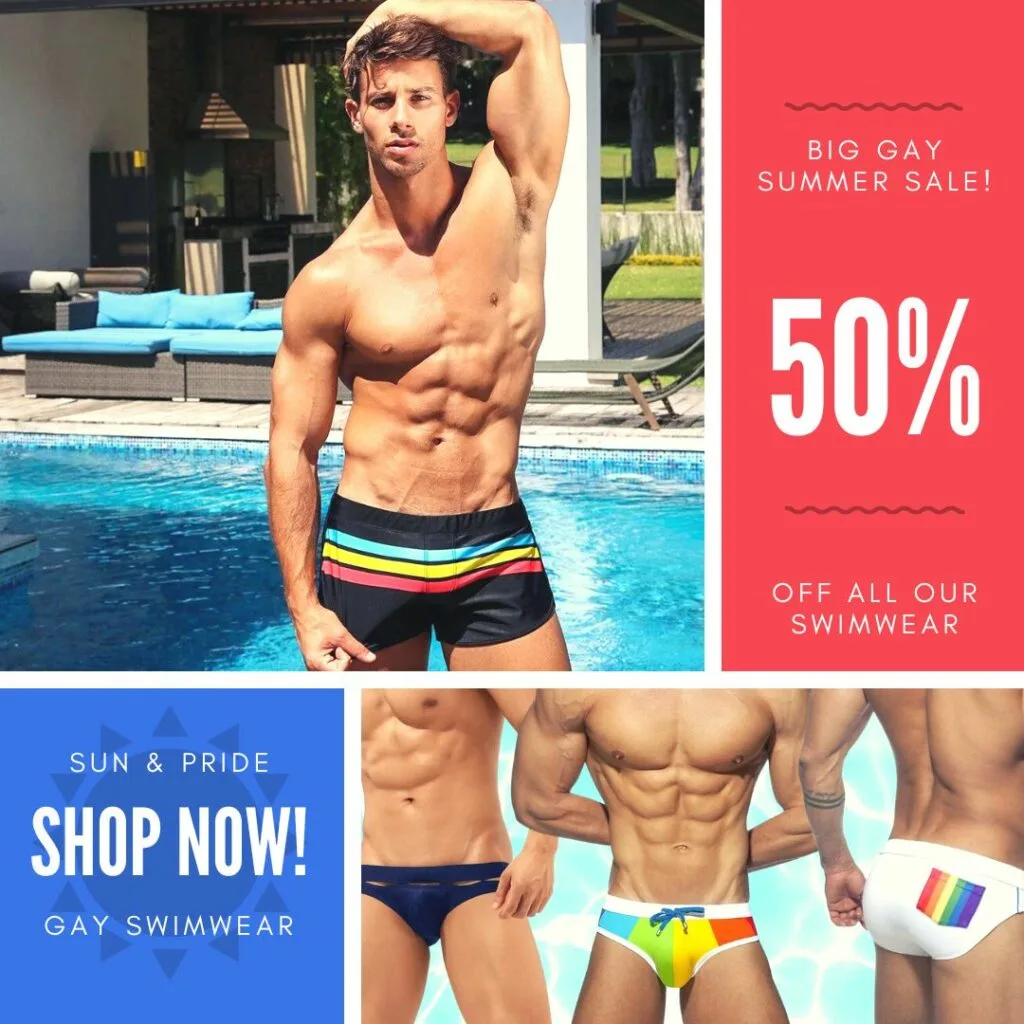 The Royal Blue Hotel promises picturesque views of Lapad Bay thanks to its beach-front location. The five-star hotel is located in Babin Kuk in the city and offers a spa center, sauna, and an indoor pool, two outdoor pools, as well as free WiFi throughout the hotel. All rooms in the hotel come with a balcony, and a flat-screen TV with cable, while some also have views of the sea.
You can choose to have an à la carte or buffet dinner at the hotel restaurant or even relax at the bar. The hotel offers lavish amenities that are optimal for luxury travelers. Royal Blue is well-decorated and has high-end facilities, spacious rooms, an enviable beachfront atmosphere, and a rooftop terrace with an infinity pool.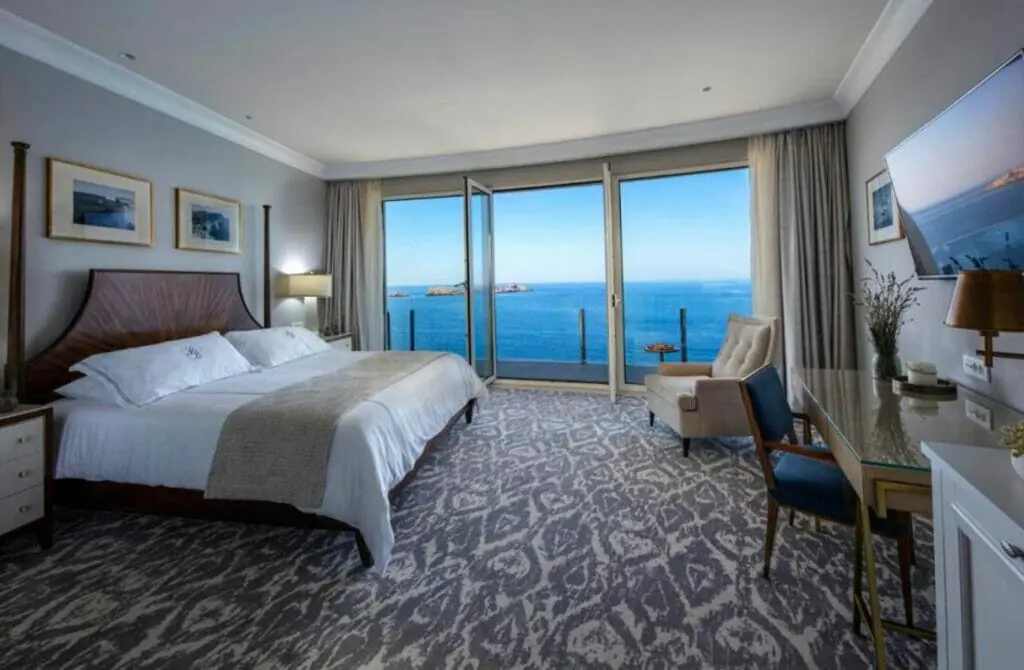 Hotel Excelsior is only 5 minutes away from the city's Old Town and has 3 restaurants and a spa. The hotel features elegant décor set against modern amenities like cable TV and free WiFi all throughout the premises. The rooms here also have artwork from local Croatian artists. Hotel Excelsior has saunas, hot tubs, and an indoor pool.
You can enjoy modern Mediterranean cuisine at Sensus, the hotel restaurant the beach restaurant, Prora offers seafood and the Abakus Piano Bar is the place for light snacks. This hotel is one of the most luxurious in the area and is only five minutes away from the fortress walls.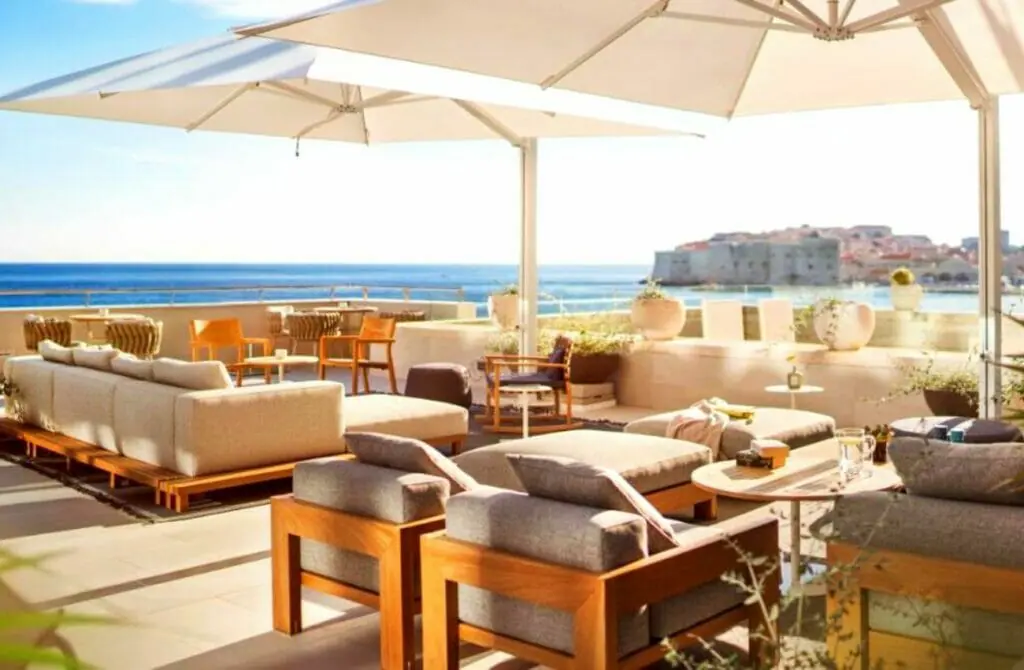 Hotel Adria offers free parking and WiFi and is located only 2.5 km from the city's old town. The hotel features modern rooms and most of them have a balcony. All the rooms in this hotel have a mini-bar, air conditioning, and a safety deposit box for all your valuables. You can enjoy Dalmatian food at the hotel restaurant, which has large windows overlooking Gruz Bay.
Hostel & Rooms Ana is an excellent choice for you if you're in the city to explore. The hostel is located right at the heart of the city and is only a short walk from the historical street of Stradun. Most of the city's monuments, landmarks, nightlife, beaches, and restaurants are all within walking distance of the hostel.
The hostel offers air-conditioned rooms, a fully-equipped kitchen, shared bathrooms, and a common area for guests to watch views across the city rooftops.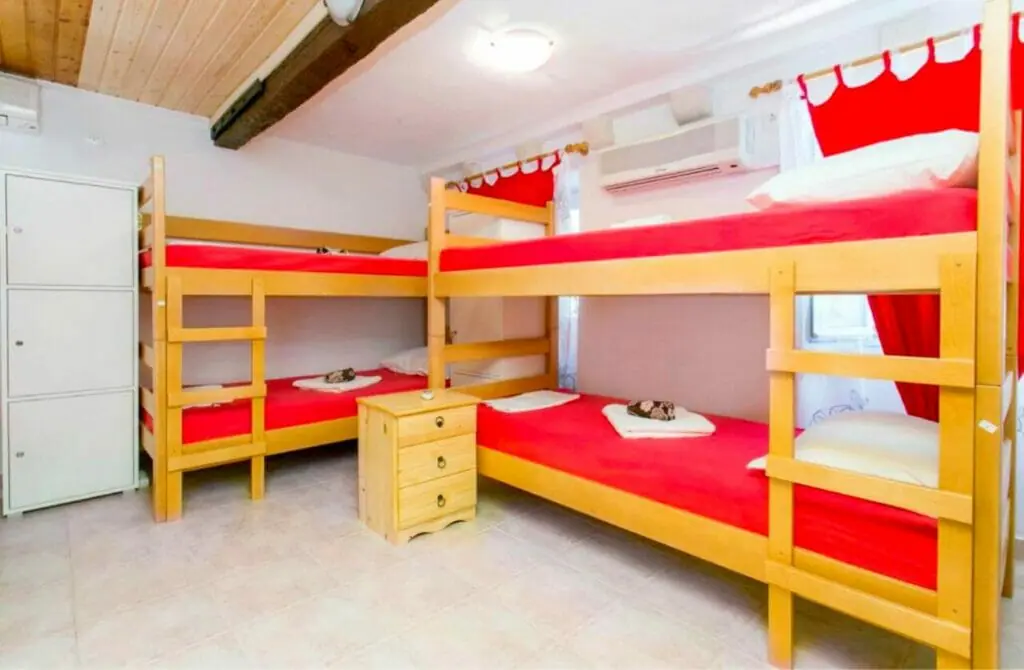 Gay Nightlife in Dubrovnik, Croatia
While there are plenty of sights to enjoy in the city in terms of historical heritage, Dubrovnik also has something for those who love to have a good time. Even so, you cannot compare the nightlife here with that of some of the world's biggest cities like Amsterdam or New York.
While Dubrovnik does not have very a lot of LGBTQ+-focused nightlife venues, both tourists and locals will not miss the chance to enjoy some active nightlife. While Dubrovnik is quite gay-friendly, the truth is that gay public displays of affection aren't very well tolerated. There are many locals that support the LGBTQ+ community, and many others that don't.
Further to this, you must use your judgment while enjoying the city's nightlife, especially where you and others around you are drinking. While Dubrovnik has a myriad of bars, the club scene is scarce. However, this still doesn't mean that the nightlife here isn't something to rave about.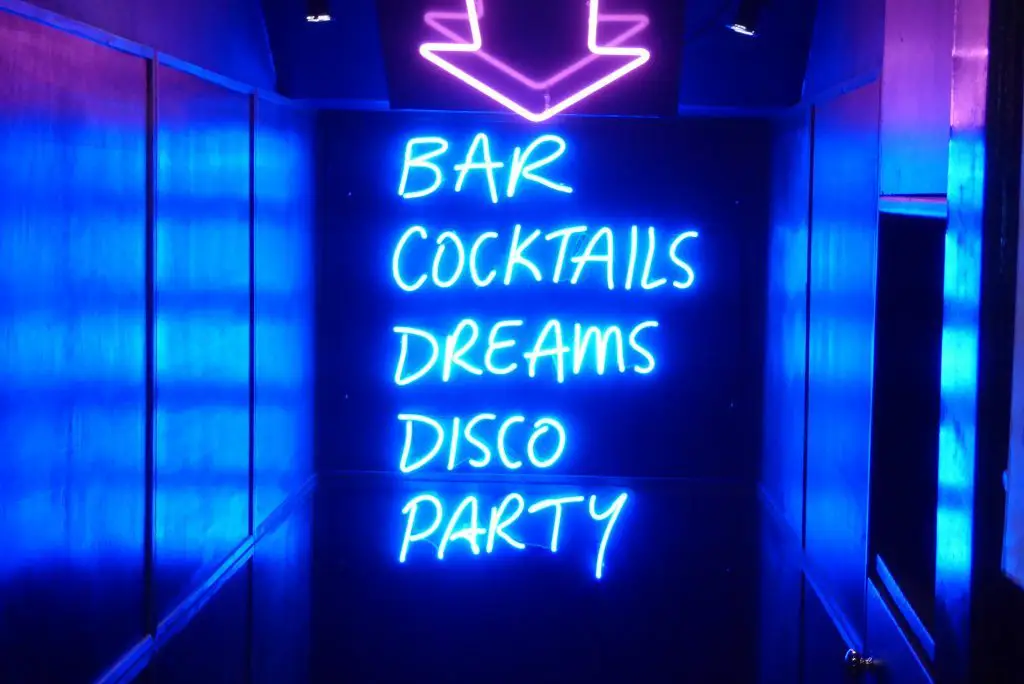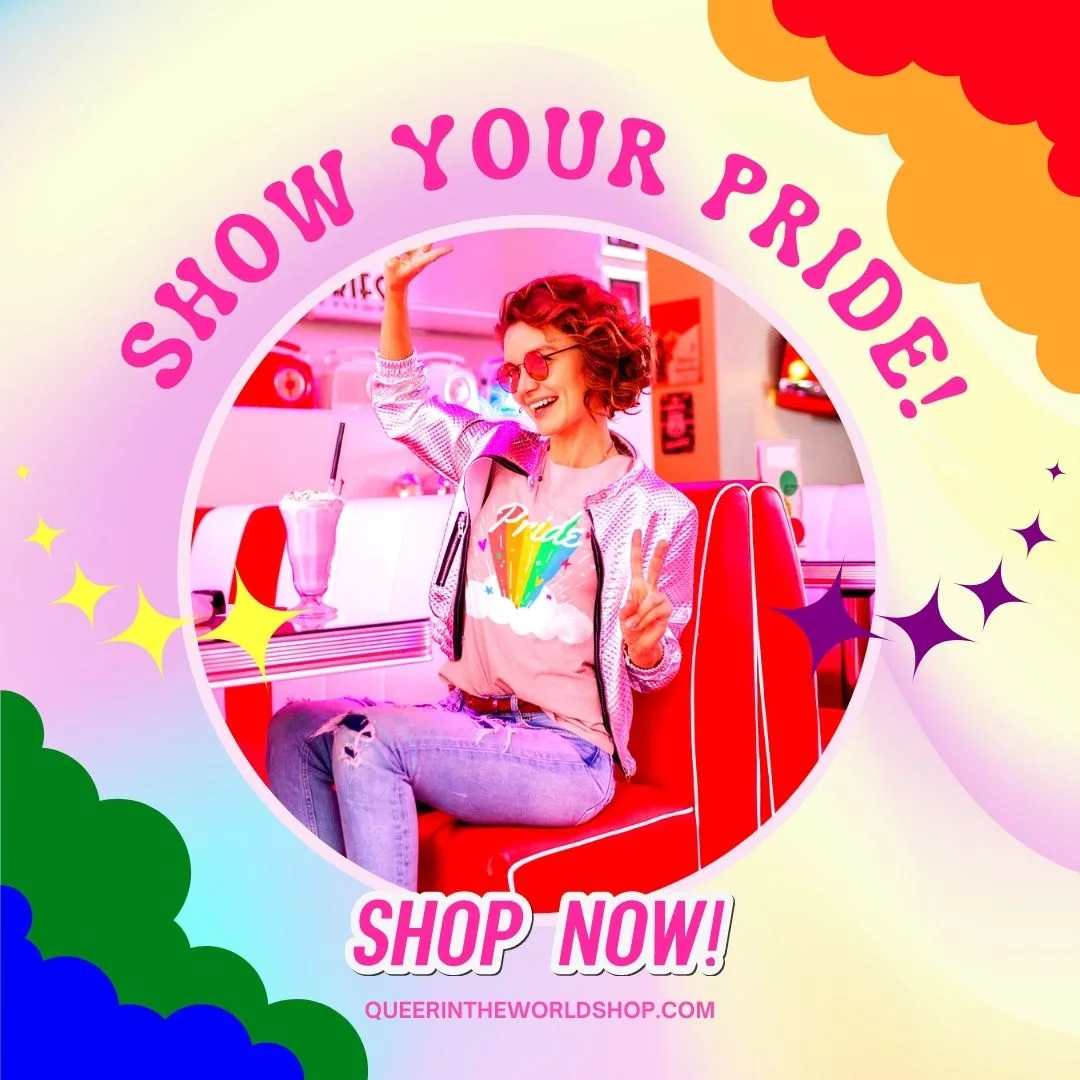 Gay Bars In Dubrovnik
Milk
(Temporarily or permanently closed. If you know something, please suggest an edit.)
Milk is the only official gay bar in Dubrovnik. The bar opened officially in May of 2022 and is a great step in contributing towards the LGBTQ+ nightlife of Dubrovnik. The bar is located in the city's old town and while it's enclosed in a small space, Milk promises epic enjoyment. Plants cover the bar's entire ceiling and its walls are covered in mirrors.
Milk has a bar that's fully stocked with every drink imaginable. Visit the bar early in the evening and enjoy some cocktails before the late crowd packs the place up with dancing. You will enjoy a lot of entertainment here and whether you like go-go dancers, cabaret, or drag acts, there's something for everyone here.
Other Gay Popular Bars and Clubs In Dubrovnik
While Club Revelin isn't specifically a gay club, you are likely to come across a few gay locals and tourists here. The club is located in Dubrovnik Old Town and has spectacular arches built inside a medieval building. The DJs here play remixes, local music, and international hits. The club features a massive dancefloor and long bar, with plenty of space to fit in a large crowd without feeling cramped.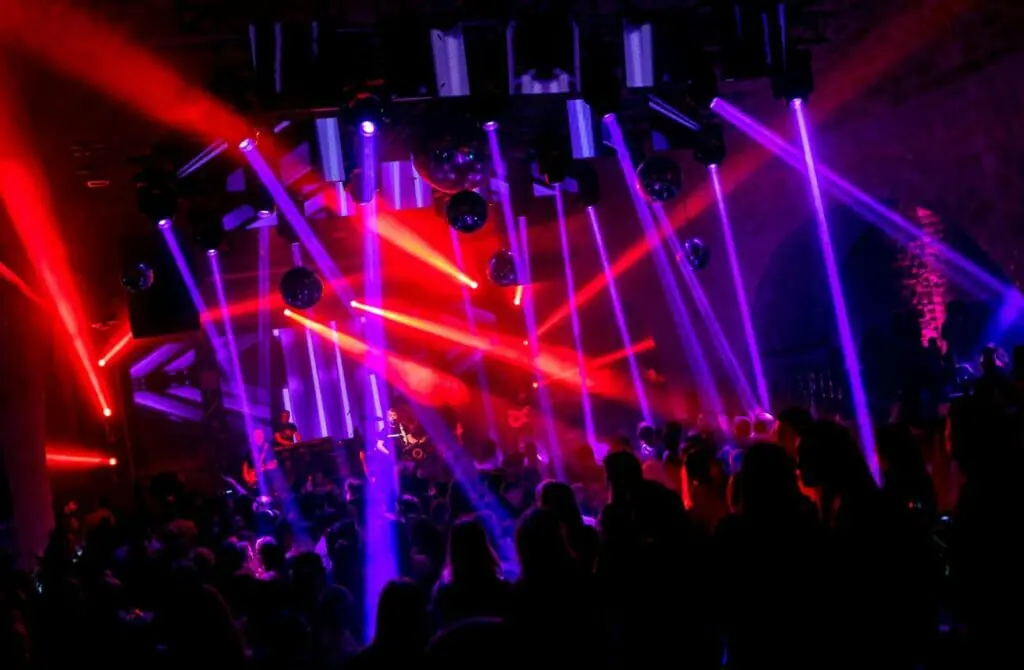 Buza Bar is very popular with tourists and is located among the rocks of the Cliffside Dubrovnik coast. The views from this spot are quite spectacular and this is one of the most breathtaking locations in the city.
Club Lazaretti is another popular nightlife joint in the city that features DJ appearances and live gigs. The club is located in an ex-barracks and you will have to pay at the gate before you get in. Club Lazaretti features a bar on a balcony area, an open courtyard, and a stage for DJ decks.
D'vino Wine bar only offers local wines from the region sourced from family-owned vineyards. It's the perfect locale for those who would like a taste of the local wines. The bar will help you book a wine tour of Dubrovnik if you're up to it.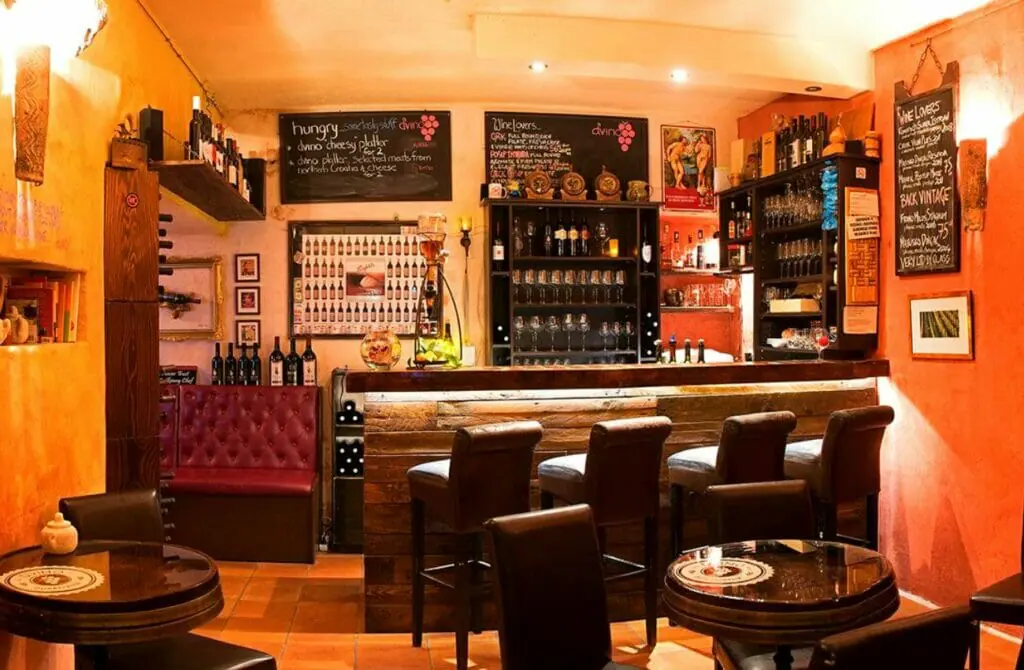 Cruising & Gay Saunas in Dubrovnik, Croatia
While there aren't really any gay cruising locations or saunas in the city, that's not to say that you can't get together with a group of gays and have some fun. One of the best ways to meet fellow gays in Dubrovnik is to sign up for a Gay Nude Sail Cruise.
Team up with a bunch of gays and tour islands on the Dalmatian Coast while enjoying the sea breeze in the nude! There's nothing comparable to a Gay Nude Sail adventure on the water!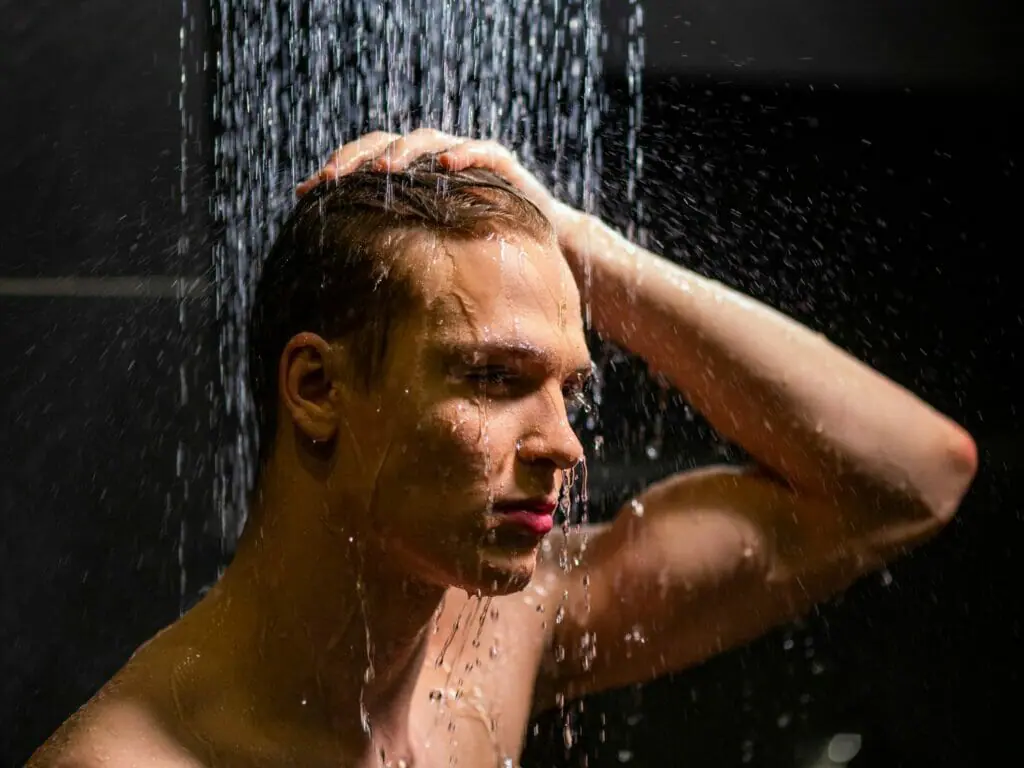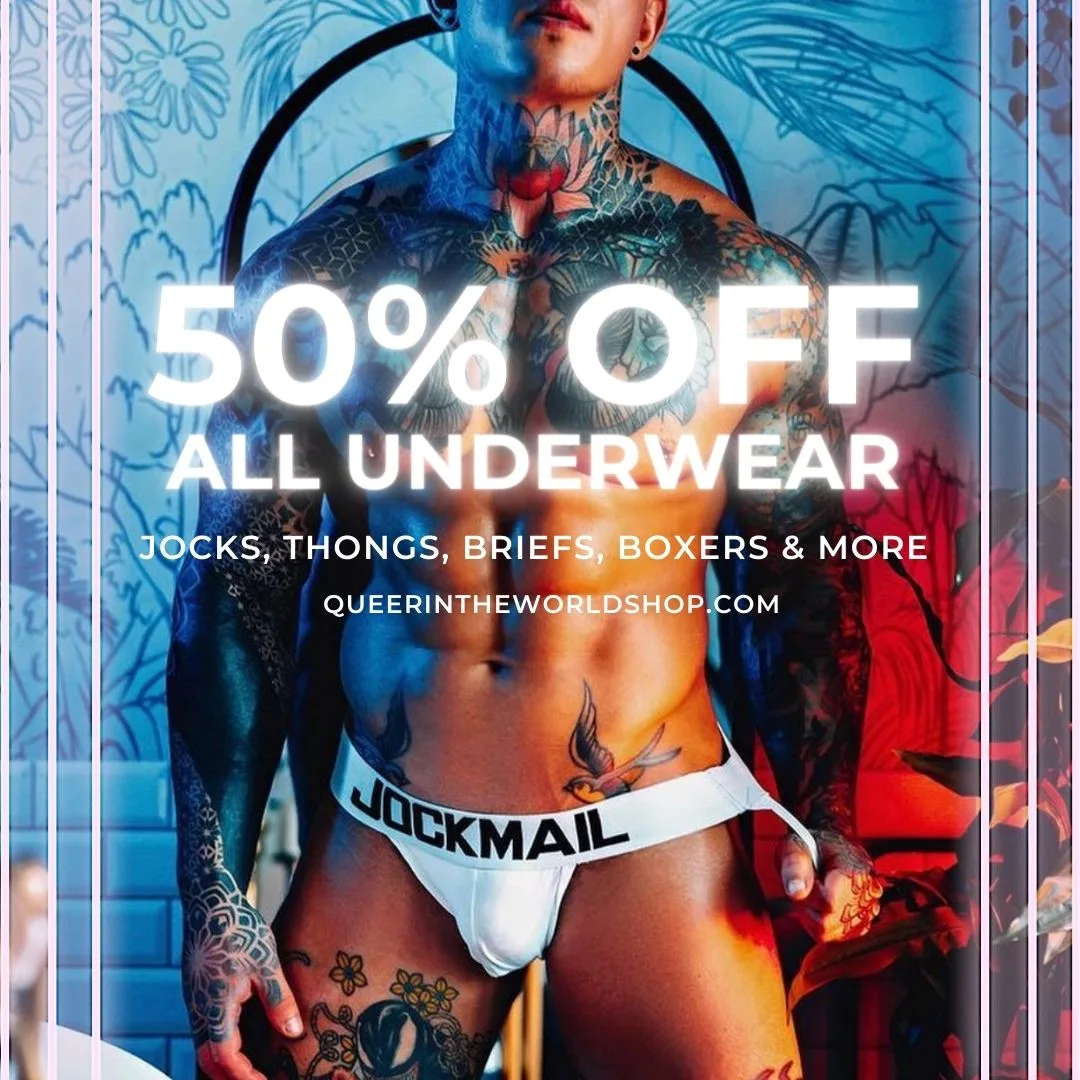 Gay Map Of Dubrovnik
Finding it hard to envisage where everything is in Dubrovnik? Hopefully, this queer-centric map helps where we have marked all the bars, clubs, parties, hotels, saunas, massages and more will help you stay in the spot best suited to you!