The leisurely Midwestern state, though sometimes disregarded as a travel destination, is most known for the Indy 500 event, its formerly prosperous industrial cities, the Amish communities, and its huge and persistent love of sports.
Indiana is home to a wide variety of breathtaking landscapes, including golden lake shores framed by moody sand dunes, acres of twirling cornfields, leafy-covered parks ideal for Fall walks, enticing caves, and prehistoric natural attractions. The best time to visit is during the fall season, as the autumnal hues of Indiana are its trademark.
From romantic dinner cruises on the canal to hot air balloon rides over the city skyline, Indianapolis offers plenty of unique and memorable experiences for couples in love. Being LGBTQ+ welcoming is an added bonus as the locals welcome and celebrate the community with open arms.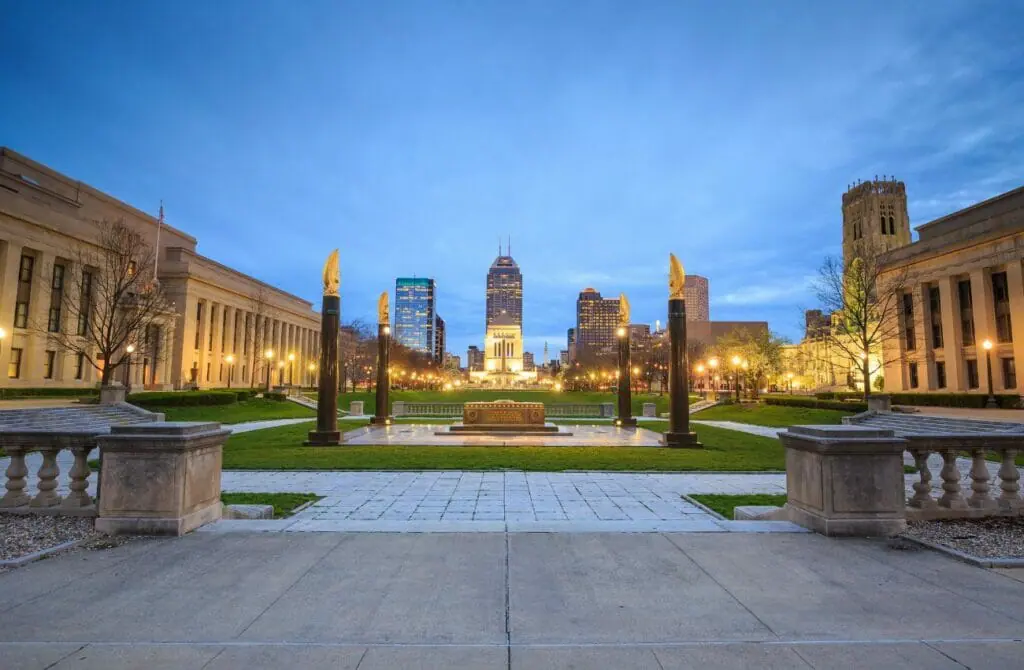 The gay cultural scene in Indy has plenty to offer everyone, with a broad variety of programs. You can count on the LGBTQ community in Indianapolis to work together, create, and have fun while upholding the values of pride, respect, humor, and creativity.
Indianapolis has a wide variety of LGBT hangouts and events, including electrifying clubs, therapeutic saunas, creative pubs, and more.
See our selection of the top places to stay, must-see sites, and late-night entertainment in the magnificent city of Indianapolis below.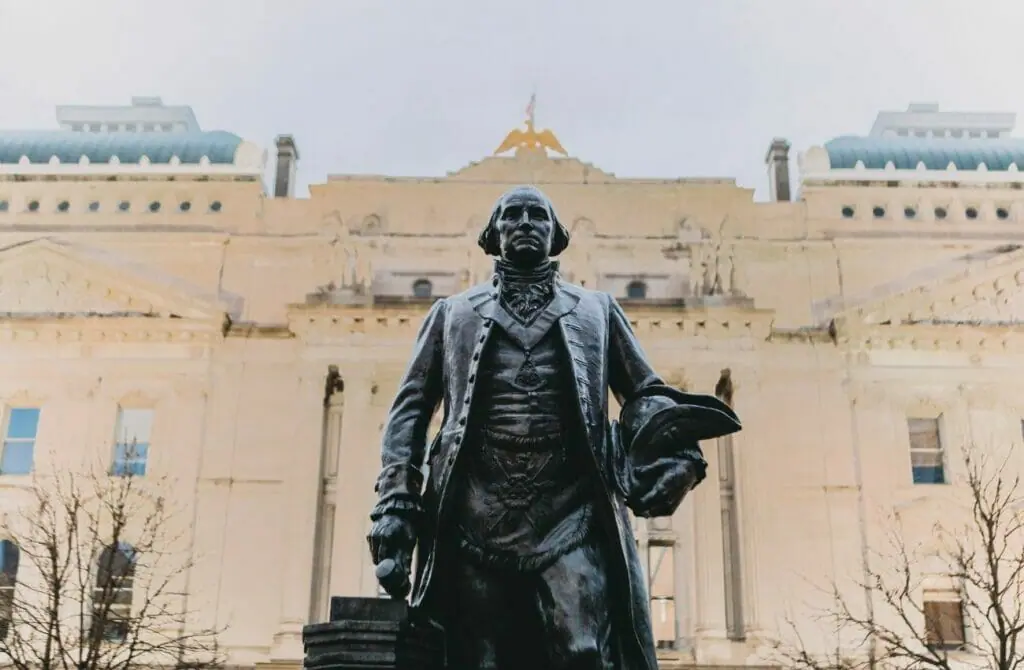 Attractions in Gay Indianapolis, USA
The beauty of Indy, or Indianapolis, lies in its mix of urban sophistication and natural beauty. Shortlisting the top attractions of the town took a Herculean effort as among the spectacular cultural attractions, waterways, iconic monuments and landmarks, and the delicious food markets; we sure had a difficult time picking the most interesting ones.
As a new visitor to Gay Indianapolis, there are plenty of things to see and do, regardless of your sexual orientation. One of the best ways to experience any new city is to visit some of its most iconic landmarks and attractions, including visiting historical monuments, museums, and art galleries. We also love gazing at architecture up close, exploring parks and gardens, sampling the local cuisine, visiting local markets, and attending cultural events such as festivals, concerts and shows.
Even as the out-and-proud queer we are, we still love to just explore the city and its culture in the same way as everyone else. Doing so allows us the opportunity to learn more about the city and its people and gain a deeper understanding of the local culture. As such, these are our favorite must-see attractions in Indianapolis.
Read below to find our carefully crafted list of all the attractions in Gay Indianapolis which came as a bucket list worthy for us.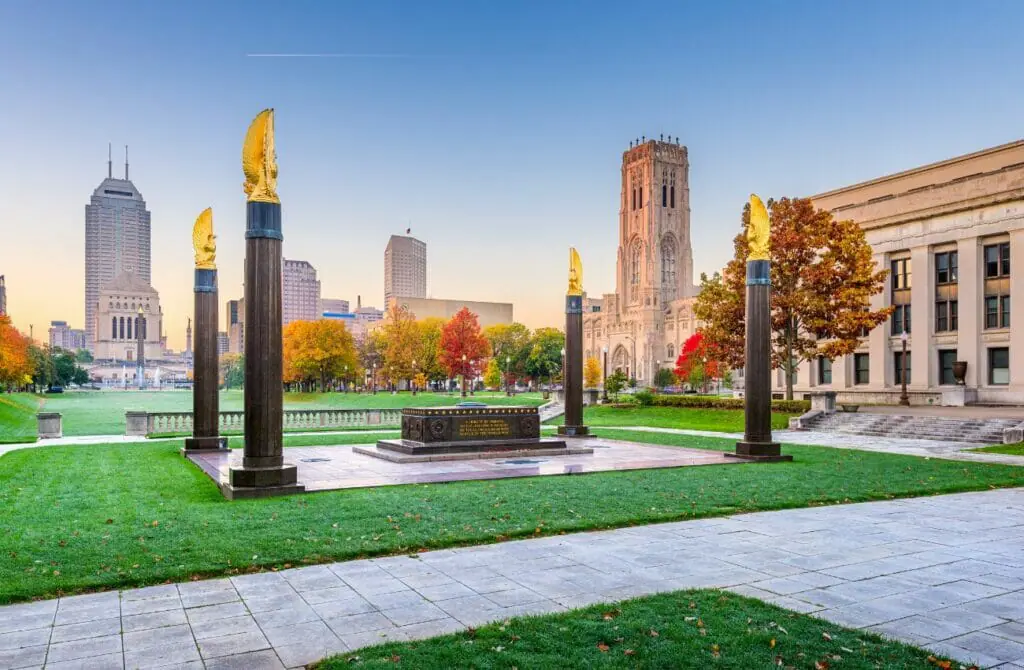 Massachusetts Avenue, a hub of arts and culture is a unique and diverse neighborhood with something for everyone. Simply known as Mass Ave, it was originally planned in 1821 as a crucial link to downtown Indianapolis. The Ave rose to prominence between 1870 and 1930 as a destination for trade and shopping. However, the construction of Interstate-65 dealt the area a serious setback by virtually isolating it.
Locals began investing money, energy, and ideas because they did not want to see the Mass Ave neighborhood deteriorate. Using the phrase "45 degrees from ordinary," they came up with the Mass Ave cultural area as it is today—a thriving hub for the arts, unique real estate, and uncommon business.
Aim, throw, and hit the bullseye! Axe throwing is a fun and unique activity that can be enjoyed by people of all ages and skill levels, and is becoming increasingly popular in Indianapolis and other cities across the United States.
The activity involves throwing an axe at a wooden target in a controlled and safe environment. The venue offers lanes or pits that are designed for axe throwing, and experienced coaches provide guidance and instruction on proper technique and safety protocols.
If you and your partner are looking for an exhilarating and unique date, this is your stop. Axe throwing is a great way to unwind, relieve stress, and bond with friends or mates.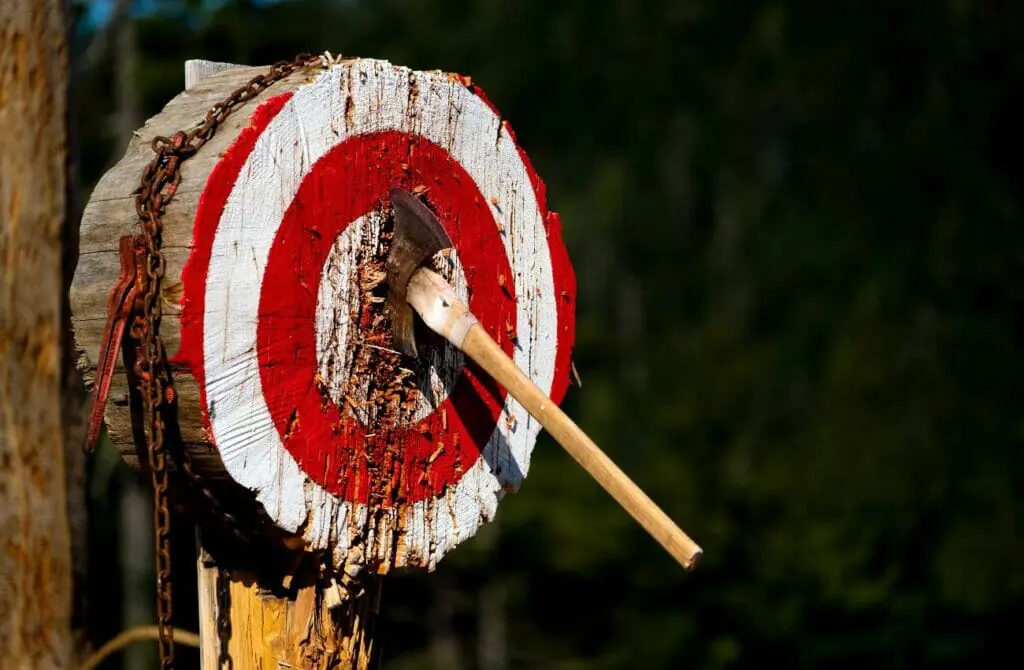 Monument Circle is a well-known public space in the middle of Indianapolis. The Indiana Soldiers and Sailors Monument, a soaring neoclassical memorial honoring Indiana residents who fought in the Revolutionary War, the War of 1812, the Mexican-American War, the Civil War, and the Spanish-American War; is the most renowned structure in The Circle.
It is a 284-foot-tall centerpiece, which is ornamented with various bronze sculptures and reliefs that highlight significant moments in Indiana's military history. The monument is one of the biggest and most striking war memorials in the country.
In addition to that, the Circle is also a popular gathering spot for public events, including concerts, parades, and holiday celebrations.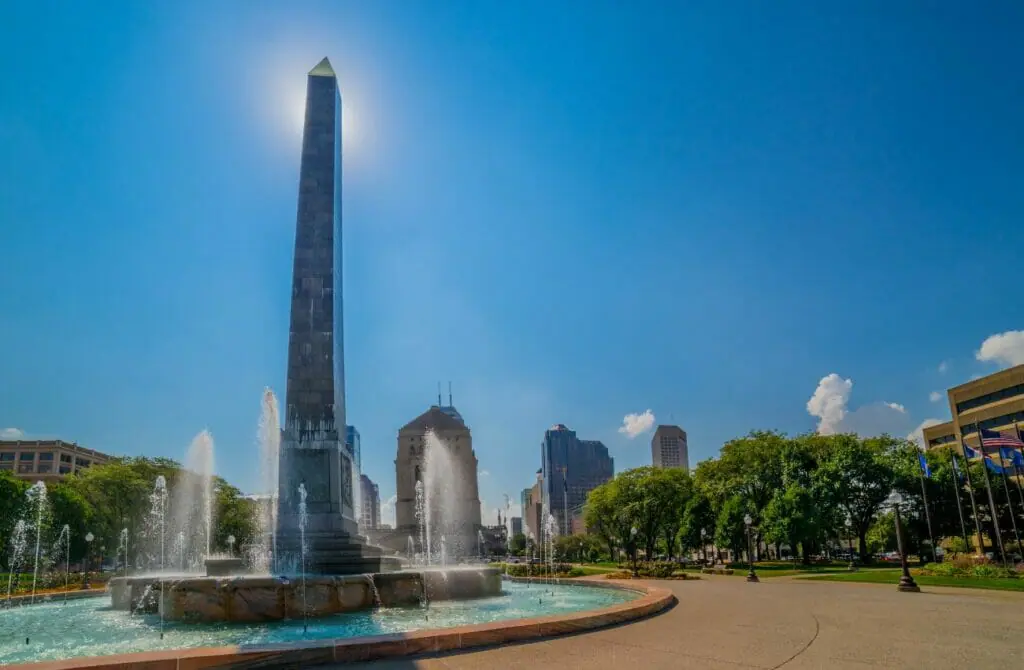 Ready for all things haunted and ghostly encounters? Constructed over a century ago with bricks and limestones, the Market Street Catacombs in Indianapolis is a series of underground tunnels and chambers located beneath the City Market. The catacombs were constructed in the late 19th century as a solution to the overcrowding and unsanitary conditions in the city's original above-ground market.
Today, the catacombs are a popular tourist attraction and are occasionally used for events such as concerts, weddings, and art exhibits. The catacombs are also said to be haunted by the ghosts of those who were buried in the area before the city was built around it.
If you are brave enough to step foot inside, take some pictures for your socials, and if you are fortunate enough, you might capture a ghost in the frame alongside you!
From the vibrant murals on the walls to the quirky handmade crafts on display, this market is a celebration of creativity and craftsmanship and a treasure trove of hidden gems, with unique finds and one-of-a-kind souvenirs around every corner.
With over 30 vendors and a rebuilt old public market, it's a great location to have lunch, browse for unusual presents, sip on some local beer, or just hang out with friends or partners.
The market also hosts a variety of events throughout the year, including live music performances, cooking classes, and cultural festivals. In addition to the indoor market, the City Market also features a large outdoor plaza where visitors can enjoy food and drinks from the market's vendors in a relaxed outdoor setting.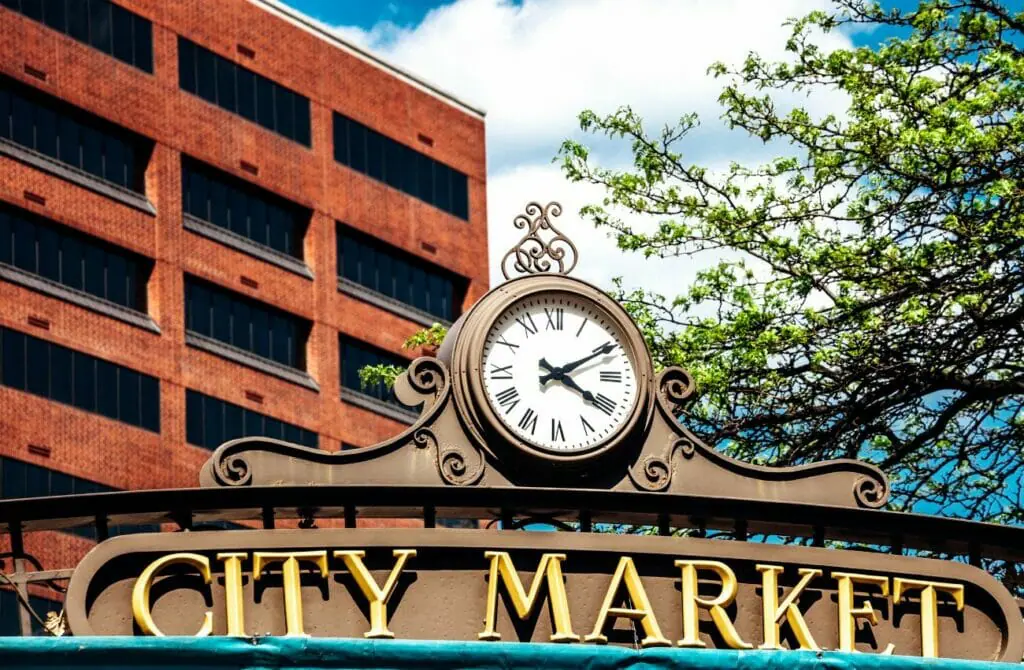 Children's Museum of Indianapolis
Well, they say that one should always let their inner child come out to play and there's certainly no place better than the world's largest children's museum to do just that. With innovative and interactive displays, one doesn't have to be a child to have the time of their life here.
Here are a few unmissable features of the museum: Dinosaurs, including the brontosaurus that is trying to peer through the top level. Visitors to the Dinosphere display may see, hear, and even touch a genuine Tyrannosaurus Rex bone as it recreates the habitat in which the dinosaurs once lived.
In addition to that, the largest water clock in the world and an antique carousel are both located on the museum's top level. And of course, the SpaceQuest exhibit, which allows visitors to explore space and learn about space exploration. Although, this is just the tip of the iceberg and the museum offers many more delights to the visitors.
This canvas of seasonal beauty and changing colors is a gateway to adventure and exploration as it provides a wide range of must-see attractions within the park itself.
From Dolphin Adventure to Butterfly Kaleidoscope, Oceans Exhibit to Deserts Display – Indianapolis Zoo has many highlights with over a thousand animals from around the world.
Further along the park, Indiana State Museum and Eiteljorg Museum can be found – while the Eiteljorg celebrates Native American and Western art, featuring collections of paintings, sculptures, and artifacts; the latter is a dynamic museum that explores the state's history and culture.
The beautifully landscaped gardens featuring a variety of flora and fauna at the White River Gardens and the NCAA Hall of Champions are also among the top sites at the park.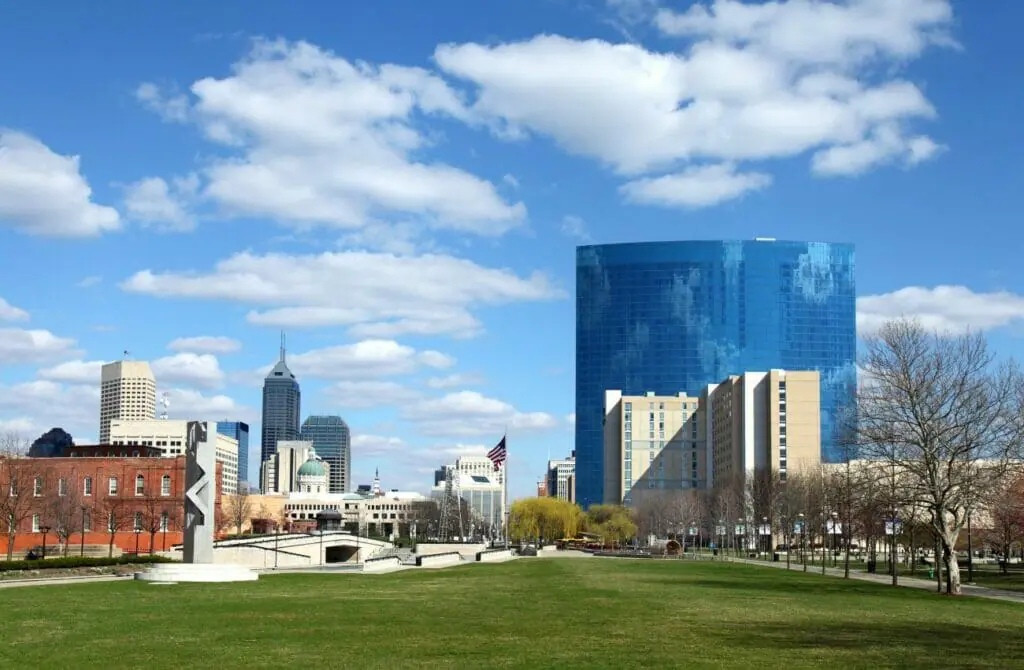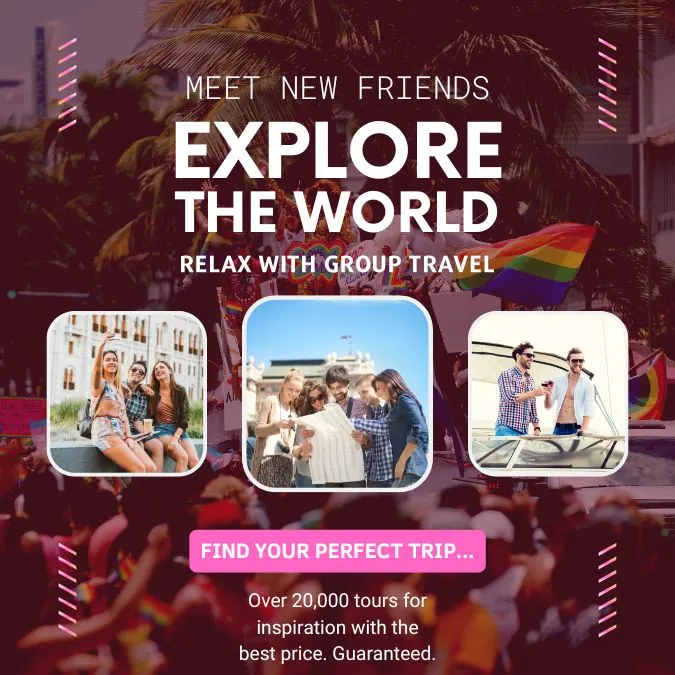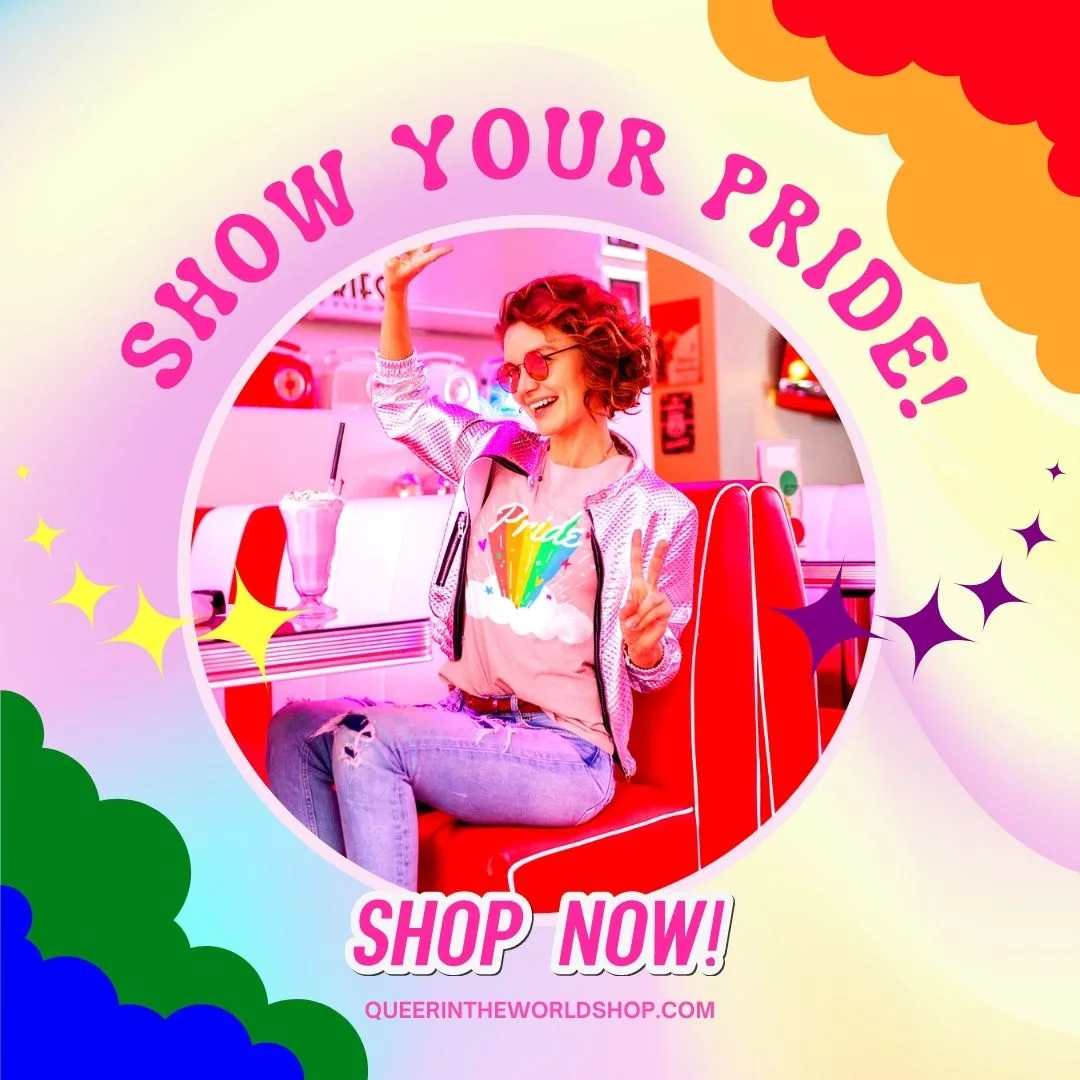 Gay-Friendly and Gay Hotels in Indianapolis, USA
Being gay-friendly accommodation means that the establishment is welcoming and inclusive to guests who identify as LGBTQ+. This can include but is not limited to, having policies and practices in place that demonstrate a commitment to creating a safe and inclusive environment for LGBTQ+ guests, such as non-discrimination policies, and providing support and resources for LGBTQ+ travelers.
Some gay-friendly accommodations may also provide amenities specifically catering to the LGBTQ+ community, such as rainbow flags or literature about local LGBTQ+ events or resources. Furthermore, gay-friendly accommodations may be located in an area that is known for being LGBTQ+ friendly.
While Indianapolis does not have any specifically gay hotels or resorts, these are the most fabulous and pro-actively gay-friendly hotels in Indianapolis. Needless to say, there are also hundreds more hotel and hostel options in Indianapolis if none of these suit your desired budget, facilities or area – but these are the best hotels according to other gay travelers and us.
Whatever your needs are, Indianapolis has you covered.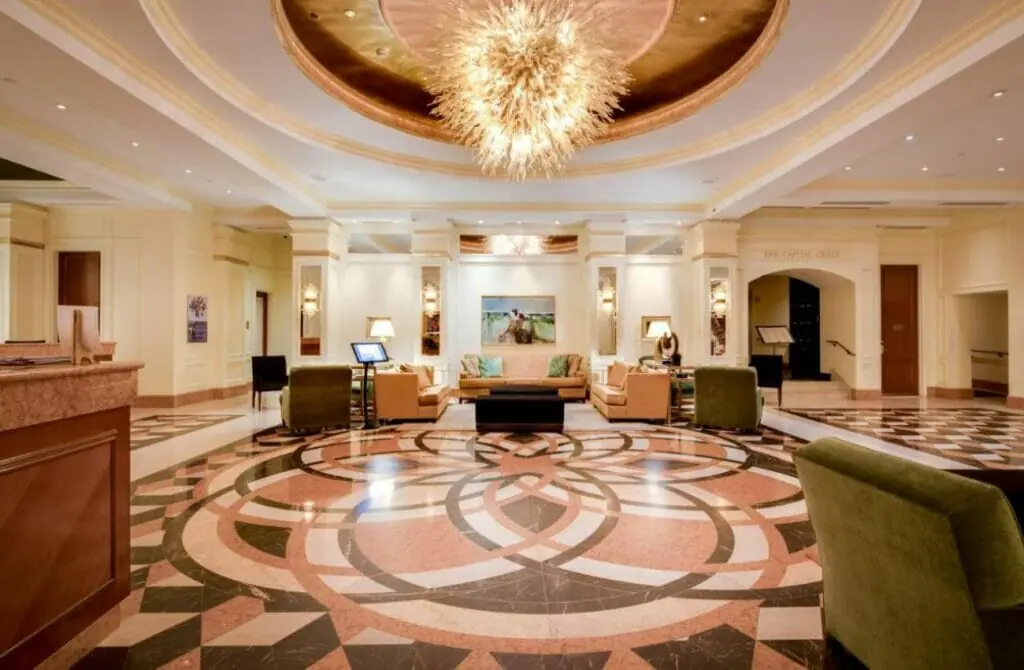 With unparalleled luxury in the heart of the city, the Conrad sets a new standard for sophistication and elegance. The luxury hotel is located in the heart of downtown Indianapolis and offers an exceptional experience for guests who seek the finest in accommodations and amenities.
While their spa and wellness facilities provide a sanctuary for relaxation and rejuvenation, ensuring that every guest leaves feeling refreshed and renewed; the frequently highlighted addition is the culinary offerings which are a feast for the senses and showcases the best of local and international cuisine.
Furthermore, The Conrad Indianapolis' commitment to sustainability and eco-friendliness makes it a responsible choice for travelers who care about the environment.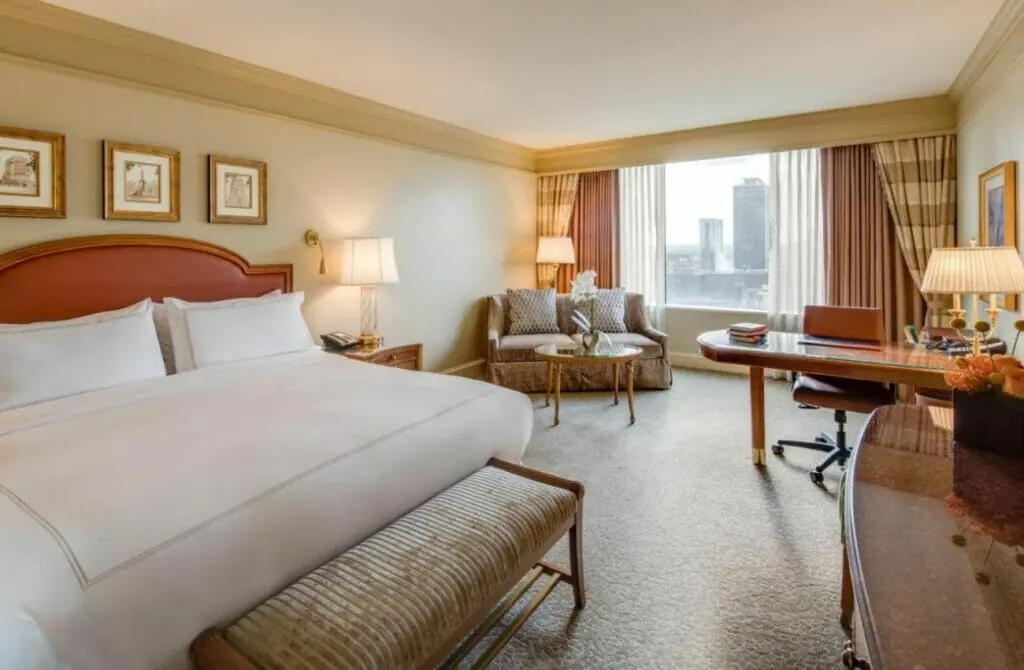 This 4-star hotel is renowned for its high-end amenities, which include an indoor pool, fitness center, and full-service spa. To delight any personal preferences and tastes, they offer 1,005 guest rooms, including 25 suites which are all tastefully decorated and furnished with contemporary conveniences like flat-screen TVs and wireless internet access.
When it comes to food, several options are available at the hotel, including an Italian steakhouse, a sports bar, and a Starbucks. The hotel's rooftop lounge, which has a great view of the city, is another place where guests may unwind with a drink. The Indianapolis Convention Center, Lucas Oil Stadium, and Bankers Life Fieldhouse are just a few of the city's finest attractions that are conveniently located close to JW Marriott.
If you're looking to impress on a honeymoon, anniversary, a date – you're in exceptionally good hands at the Hyatt. Enjoy a cooling dip in their outdoor swimming pool or pamper yourself with a relaxing massage in the privacy of your room.
The Hyatt Regency is a chic hotel in the heart of downtown Indianapolis, perfectly adjacent to the Convention Center, and only a short distance from Lucas Oil Stadium. The hotel's contemporary facilities seamlessly merge with its traditional design features, offering a relaxing haven in the middle of one of the Midwest's most vibrant cities with lots of fascinating activities close by.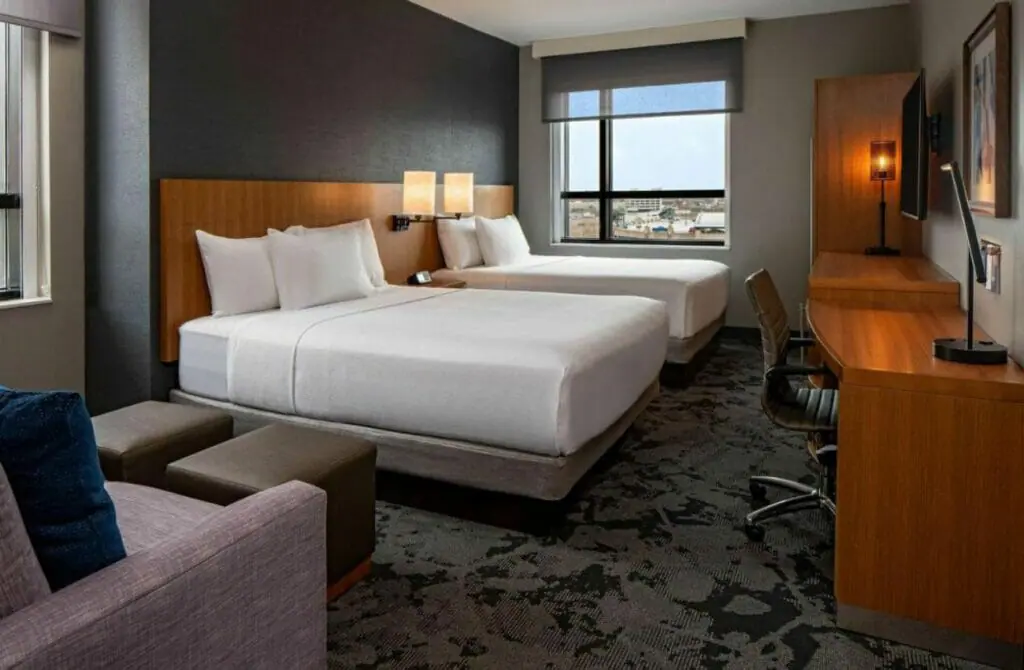 The gay-friendly hotel has been a hallmark of downtown Indy's' hospitality scene for more than a century. The hotel is housed in a building that dates back to 1913 and has been beautifully restored to preserve its original architecture and character.
The strategic location of the hotel provides the opportunity to discover the city's vibrant arts and culture scene, with easy access to museums, galleries, and theatres just steps away from the hotel.
An added benefit is the gorgeous view of the city from the patios in the room. Whether you are up for witnessing the glorious sunrise or snapping pictures of the skyline of the city, the view will be promisingly breathtaking.
Hampton Inn Indianapolis Downtown Across from Circle Centre ☆☆☆
Connect with nature in this hotel's eco-friendly outdoor spaces, featuring sustainable landscaping and design. Hampton Inn, an inclusive and welcoming hotel not only provides you with the chance to photograph Indianapolis' beauty from its expansive roofs, but the hotel itself is utterly beautiful.
Our gaze is centered on this chic location with its energetic atmosphere and well-adorned interior. Also, those wishing to tour the city benefit greatly from the inn's advantageous position.
While there, don't miss the delicious breakfast which ranges from hot waffles to freshly cut fruits, just roasted and brewed coffee to cheese omelets. The mouthwatering delicacies served are definitely worth leaving the bed in the morning.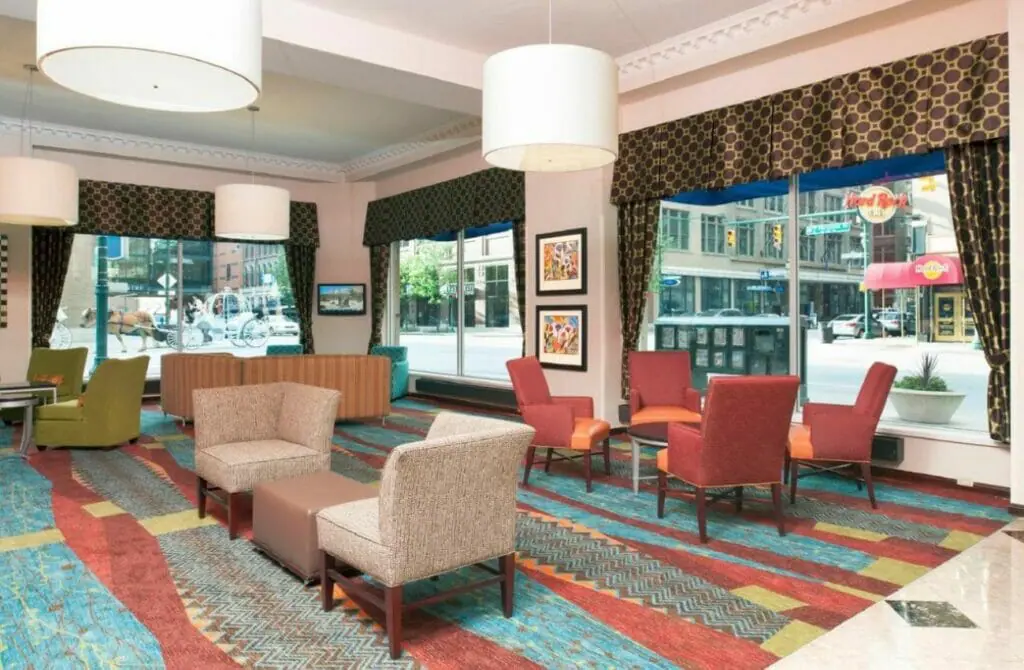 Rodeway Inn Indianapolis I-70 ☆☆☆
Seeking a good night's rest without paying a premium price? Or perhaps you are looking for a simple and practical accommodation that offers excellent value for the price. In these cases, Rodeway Inn is your stop.
Need more? Along with its pocket-friendly charges, the 3-star hotel also has many complimentary amenities and recreational facilities and has a great overall location for sightseeing, recreation, dining and getting around.
Treat yourself to a glass of fine wine or a craft cocktail at the stylish bar of Wyndham, the perfect spot to de-stress after a long and tiring day of exploring the city. At Mid-range, the LGBT welcoming hotel showcases glamour at its absolute low-key best.
And if you want to take the romantic holidays to the next level, Wyndham is fully equipped to provide signature services for your rehearsal dinner to honeymoon, ensuring all the way to convert your dream into a beautiful reality.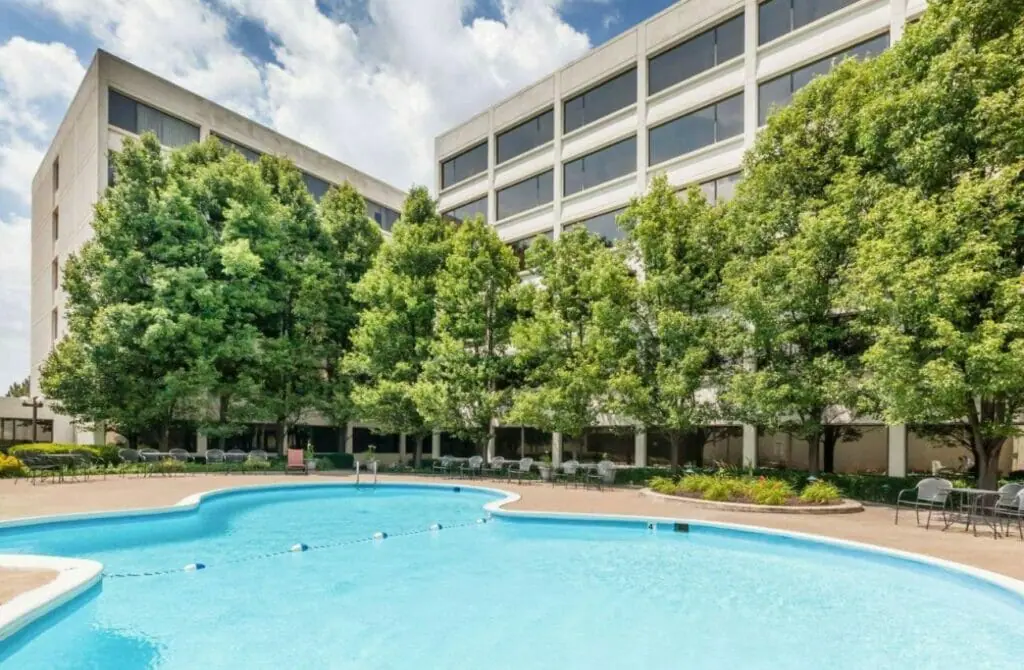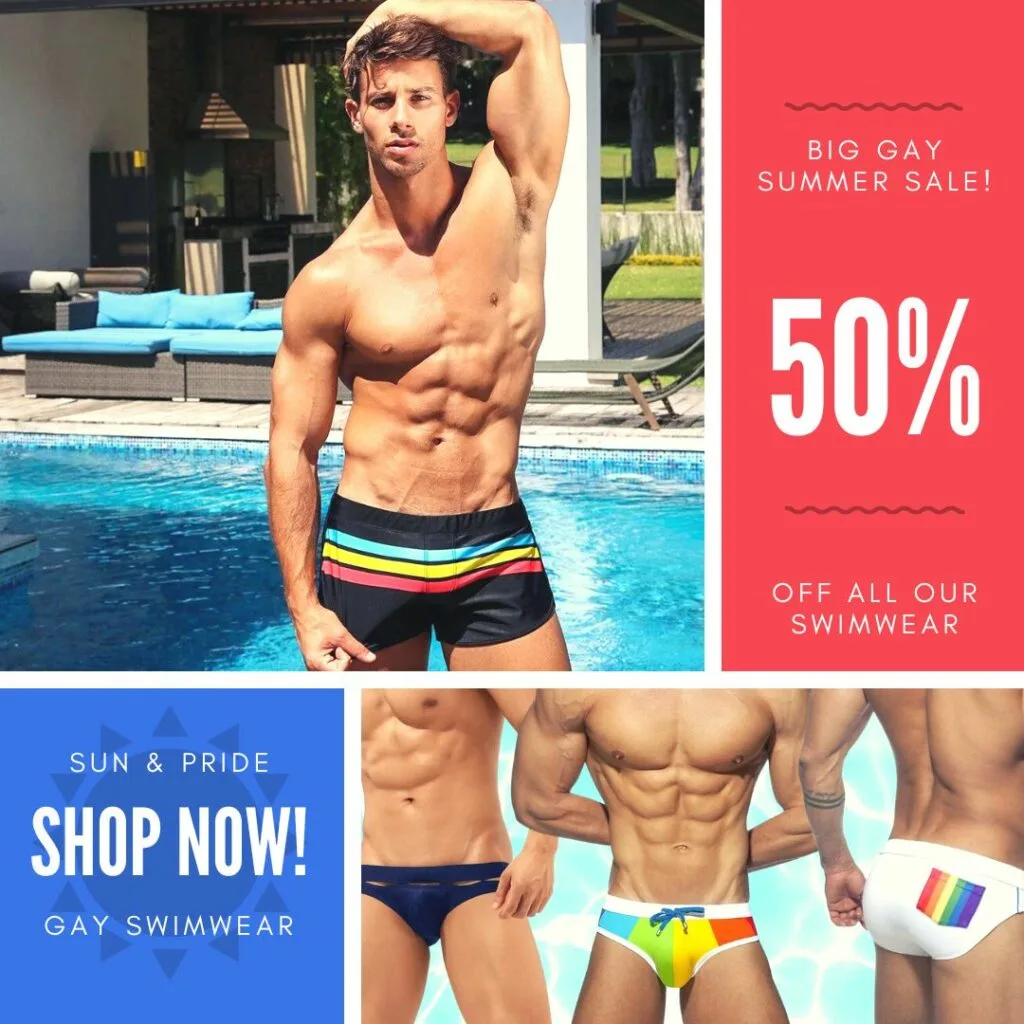 Gay Nightlife in Indianapolis, USA
The largest city in Indiana, with a sizable queer population and a number of exciting and entertaining nightclubs that serve the community, is also the state's center for LGBT culture. The homosexual public here is lively, and locals aren't afraid to approach and introduce themselves. It's simple to visit all of the LGBT pubs and restaurants because they are spread out over a 10-block area just north of downtown.
Many of the top hangouts are found in the cool Mass Ave Arts District, but you can also find interesting spots to socialize and eat in Broad Ripple, Herron Morton, and the St. Joseph Historic District, among other areas of the city.
So, when your travel schedule requires a stop in Indianapolis, anticipate experiencing some Hoosier hospitality.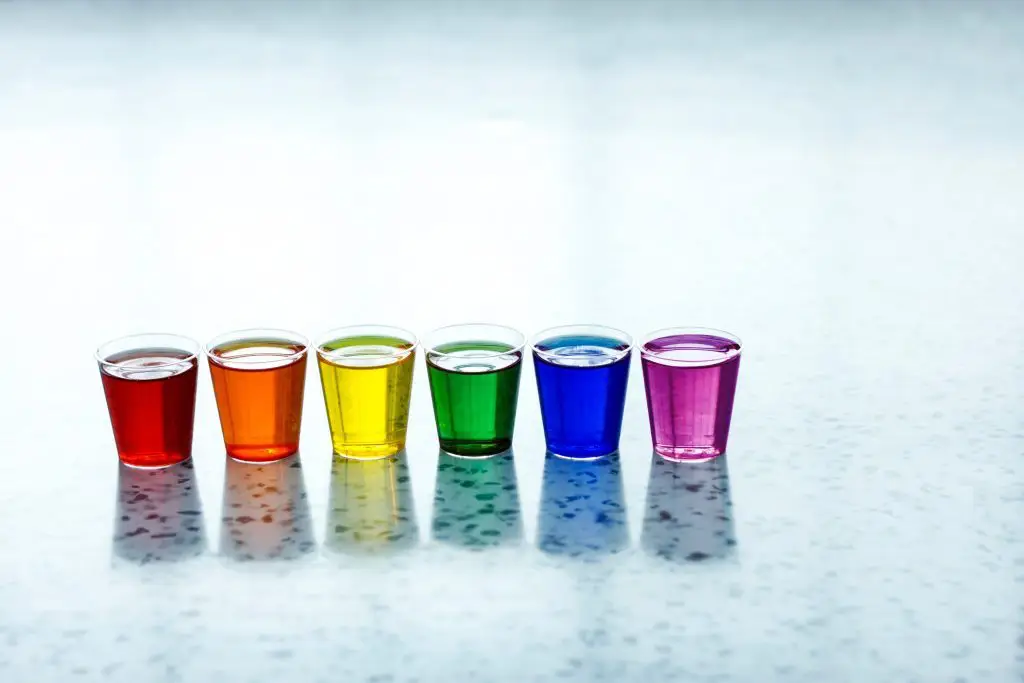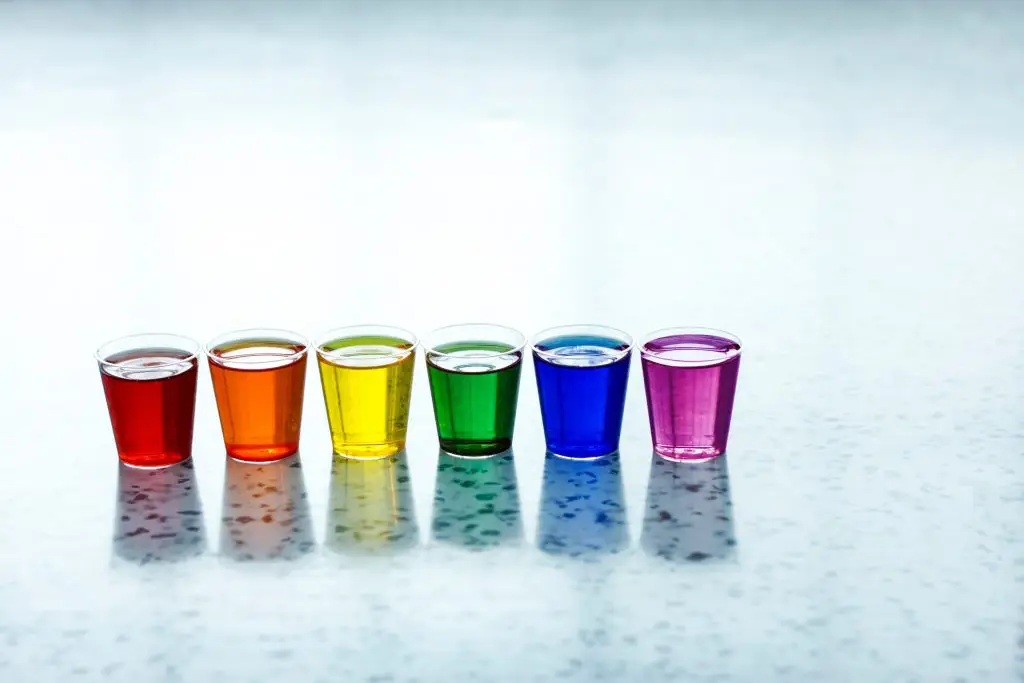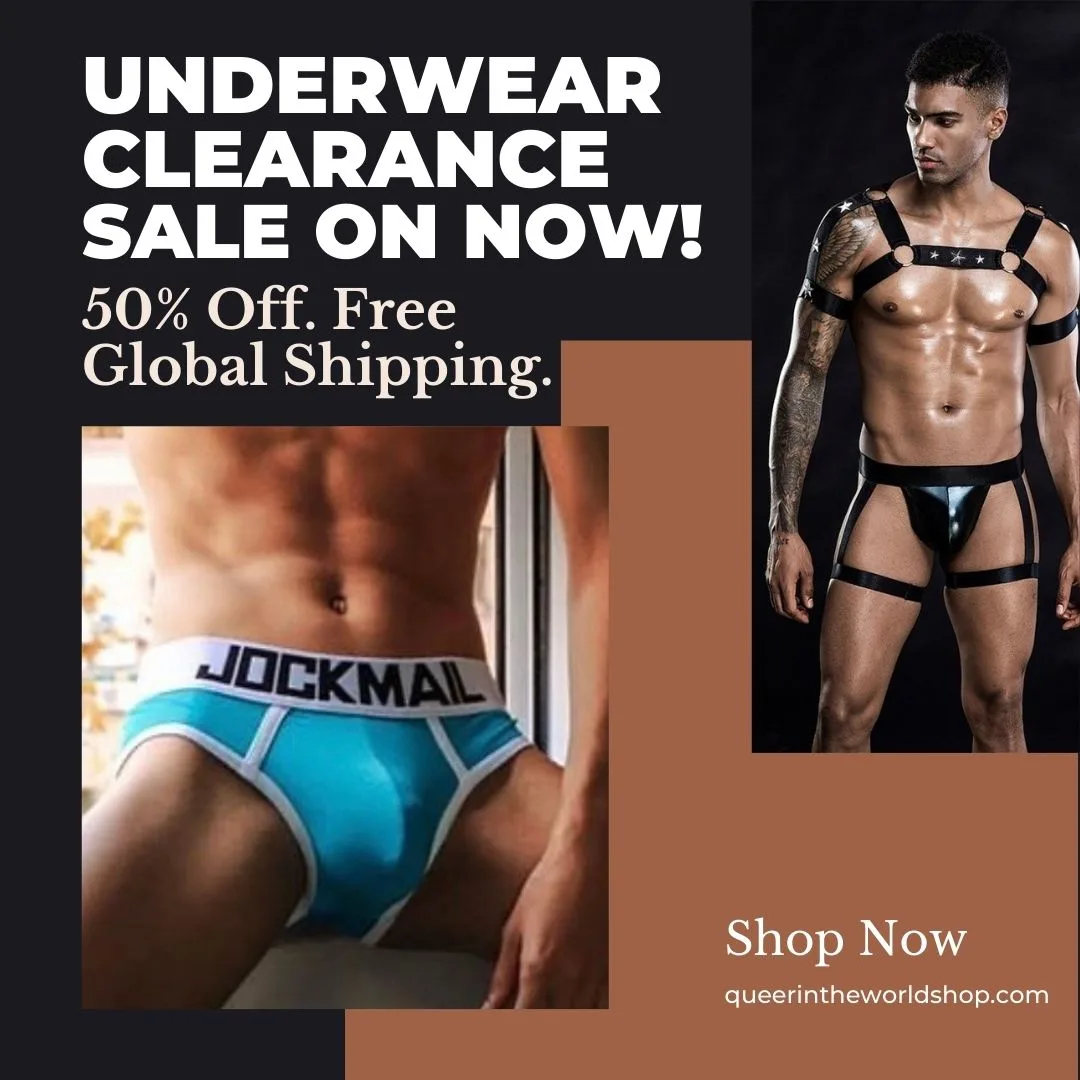 An announcement of the Bar and Restaurant Expo winners stated that Downtown Olly's was recognized as the LGBTQ Venue of the Year at the 2022 Industry Excellence Awards for their dedication to servicing the neighborhood despite the COVID-19 outbreak.
What Ollay has to offer along with selling wings, burgers, and pizza, this restaurant hosts weekly events for an LGBTQ+ clientele, such as "Kendra's Karaoke Party!," which is presented by drag queen Kendra Stone. Bar's location area, which has booths and condiment stations in the midst of the tables.
A smaller space is set aside for entertainers and karaoke singers. Another area for patrons and performers is the backyard patio, which goes by the name of The Backyard. It is as the ideal location for brunch the morning after a wild night out with friends, fellow travelers, or that special someone.
Locals refer to it simply as "Ivy's," which is located downtown and has a retro vibe. Simple dinnerware and drinks are served here, and you may use your phone to direct the jukebox to play your favorite songs. It's a friendly convenience store with a late-night menu that includes delectable pizzas. (Believe me, at that point, it's not just the cocktails talking)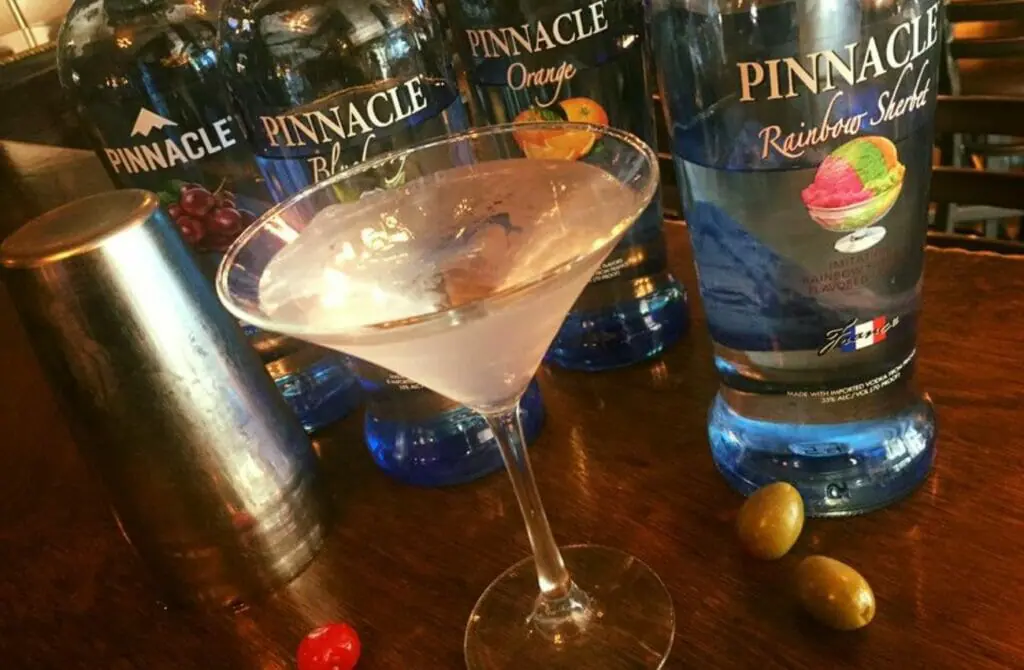 Greg a real institution in the Herron-Morton Place and Old Northside neighborhood attracts a lively, merry crowd eager to dance or settle in at the bar for the evening. Here you'll have drag pageants and performance nights with performers including Sage Summers, Heather Bea, and Brooklyn Burroughs are often held at Greg's Our Place.
Additional weekly activities include showings of "Judge Judy" and "RuPaul's Drag Race," queeraoke, and show tune Sundays, where popular songs and movie musical moments are shown on TV monitors around the bar and outdoor areas.
Indy's LGBTQ community looks up to Greg's owners and managers, who annually help raise tens of thousands of dollars to support Hoosiers living with HIV/AIDS. As the party gets going after midnight, there is every reason to close this door because fundraising breeds celebration.
Zonie's Closet
(Temporarily or permanently closed. If you know something, please suggest an edit.)
Zonie's has long been a popular venue for seeing professional performers and one of the few gay bars that regularly hosts open-stage evenings for aspiring musicians. Residents and visitors to this eastside refuge of fun and checked-at-the-door egos alike are kept coming through by a dependable drag scene and a dive-y, easygoing ambiance.
The proprietors of Zonie's make no pretenses and provide everyone with a unique kind of unassuming Hoosier friendliness.
Drag queen royalty Angela Stone and Alana Steele are still in charge here, as they have been for years, and depending on the night, versatile performer Pat Yo Weave can be found both on stage and behind the bar. Come for the drink specials and the drag. Remain to observe the folks.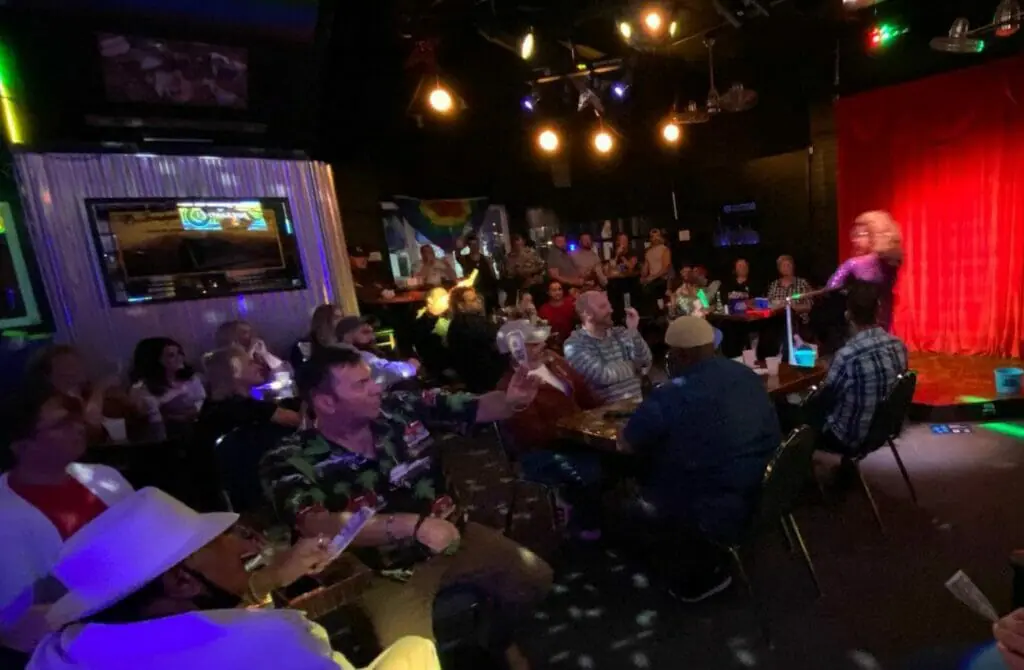 The three-story establishment is regarded as a one-stop shop for any night out feeling, from drinks and discussion to dancing and cocktails. The music spans six weeks to six decades, and everyone who attends has a big smile on their face. On occasional Saturdays, the dance floors upstairs host dance parties with some of the best DJs in the city spinning records.
It opens Wednesday through Sunday, offering up drink specials, DJ nights, queeraoke every Thursday and "Retro at the Metro," a queer dance night where participants wear outfits from different decades. In actuality, the affordable, consistently strong cocktails are what keep customers coming back for more.
Tini, a tiny, chic martini bar on the city's busy Mass Ave, maybe the best bar in Indianapolis for showcasing its integrated LGBTQ-centric culture. Beautiful, muscular bartenders stride back and forth beneath half a dozen Screens on either side of a bar playing both old and new music videos.
Girl groups, boy bands, or classic rock/hair bands will frequently rule the night on theme evenings. Rich visitors always arrive prepared to play here. The drinks are robust and sophisticated; bar manager Curtis McGaha understands how to mix a drink and definitely gets involved personally.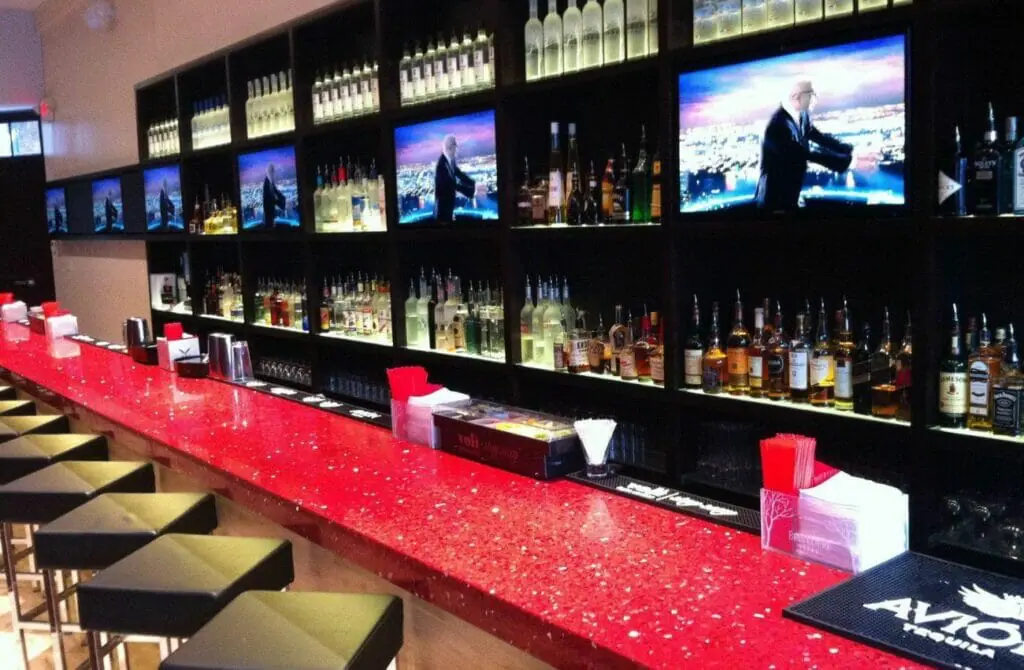 Forty-Five Degrees Sushi is a signature place to dine and be seen—and a spectacular night out, with special events like fashion runway shows, film-festival premiere parties, fundraising spectaculars, and more attractions – even annual Dolly Parton birthday parties. Forty-Five Degrees Sushi is the entertainment and hip spot for fantastic pan-Asian acts in the trendy Mass Arts District.
Consider dining on such imaginative dishes as pet tica spiced ahi tuna, fillet mignon with wheat potatoes, and prawns with red curry sauce when you take a seat in the lively and fashionable contemporary dining area. Cocktail lovers frequently visit this location for scrumptious and delectable drinks.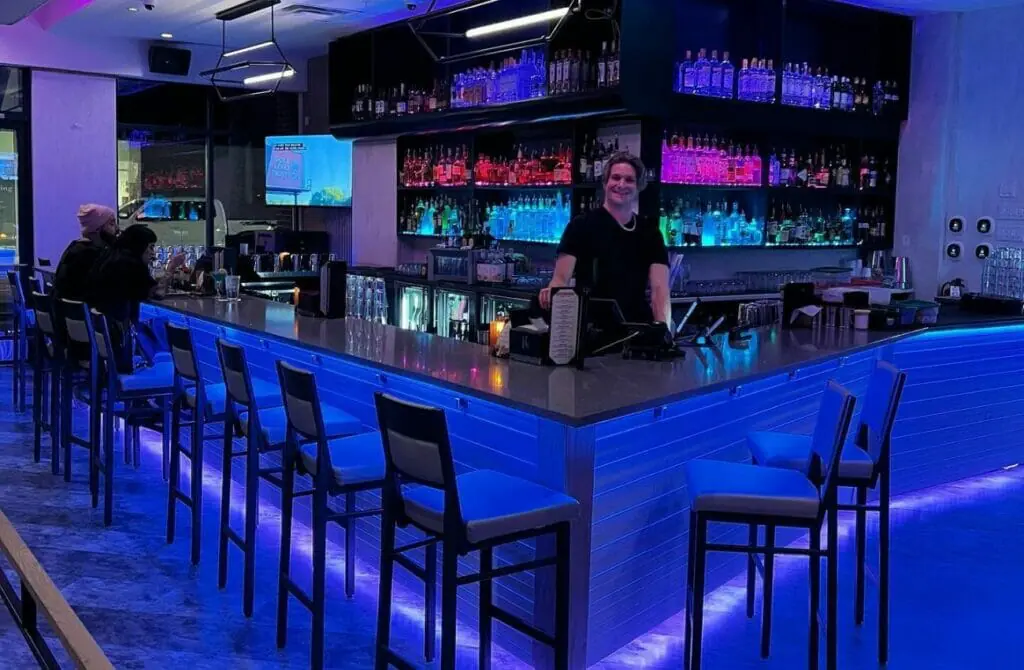 Gay Suana and Gay Cruising in Indianapolis, USA
When it comes to gay saunas and cruising bars, this city is the capital of kink! Indianapolis gay sex clubs are abounding, and the city has a no-holds-barred cruise and sex club scene. Hence, whatever your obsession may be, you may find it here. Gay cruising pubs and sex clubs are abundant throughout the city.
When traveling to a new city, it can be exciting to head out for more than just a stiff drink. One aspect of the Gay Indianapolis scene that many queer men enjoy is visiting gay saunas and cruising clubs.
Sure, the sauna culture in Indianapolis is not as hedonistic as in Amsterdam, Barcelona or Berlin, but these venues still offer a chance to meet new people, socialize, and engage in sexual activity – without resorting to gay hookup apps.
However, it's important to keep in mind that these venues can vary greatly in terms of atmosphere, clientele, and rules, so it's a good idea to prepare yourself before visiting. If you are apprehensive, we advise studying our guide to visiting a gay bathhouse for the first time, which should help set your mind at ease, and always practice safe sex.
Additionally, it's important to be aware of and respect local laws and customs regarding gay venues and sexual activity. With a little bit of planning and an open mind, visiting gay saunas and cruising clubs can be a fun and exciting part of your gay Indianapolis travel itinerary.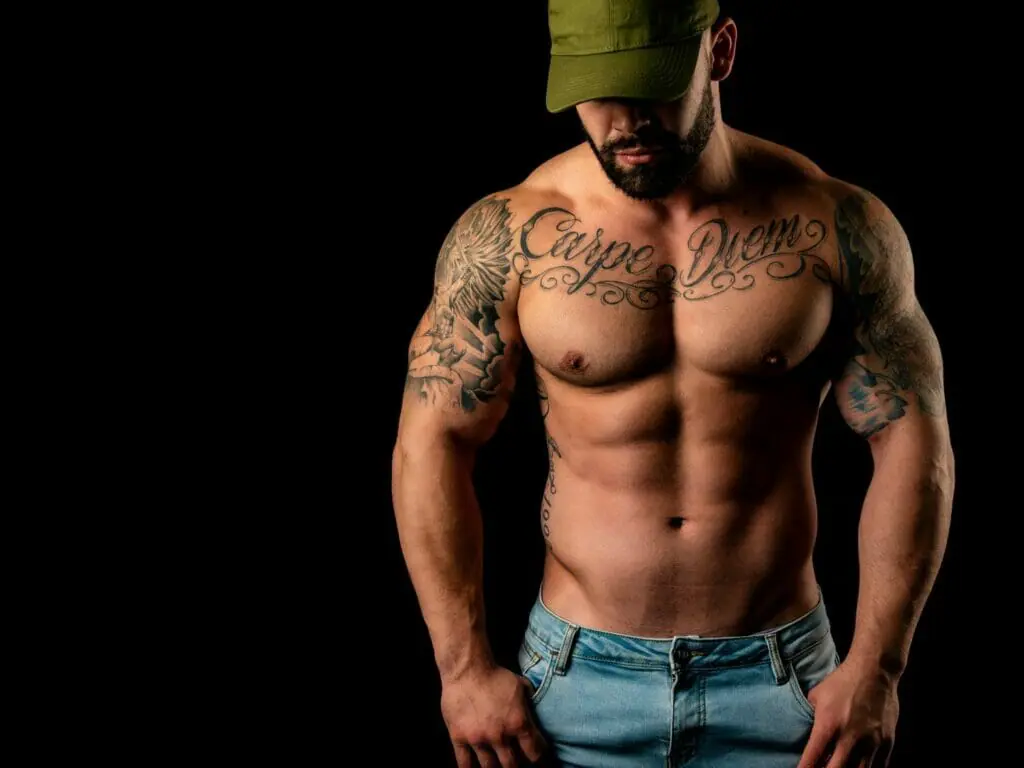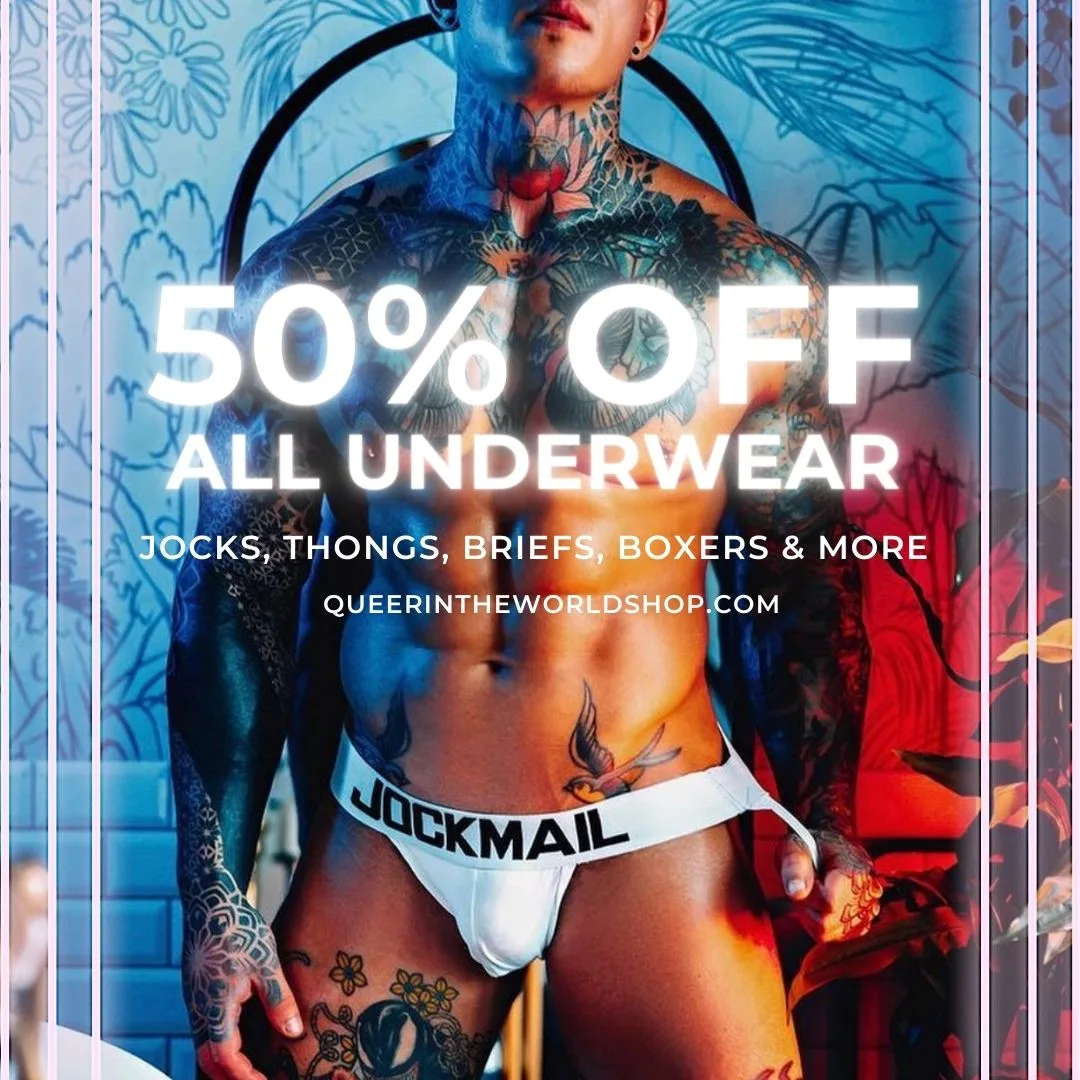 A top-notch bathroom facility and a diverse clientele that includes both young muscle and cuddling bears make Club Indianapolis a great place to go cruising. All of the rooms and other areas of the establishment offer free condoms, luring desperate people to become filthy without risk. Get a one-time usage pass and enjoy the tasty treats.
Works
(Temporarily or permanently closed. If you know something, please suggest an edit.)
A private men's club located just south of King's Ribs, a plain brick building–park in back. Here you'll have Steam, sauna, showers, weights, 2 TV viewing rooms –one porno one not–, private rooms with TVs Wink!
Pro Tip: Simply enter the darker, hotter area of the steam room that is just around the corner.
Park Terrace Motel
(Temporarily or permanently closed. If you know something, please suggest an edit.)
One of the biggest saunas in the area with three floors, Park Terrace is housed in the General Campus Building and is certain to make you perspire. Supplying all the amenities and is always crowded with a variety of chicks, allowing you to choose one and act wildly plucky in the pitch-black room.
Pro Tip: Take it into the handicapped, which is completely surrounded by concrete blocks, while sitting on one of the floors.
Home Depot
(Temporarily or permanently closed. If you know something, please suggest an edit.)
Together with lavish extras like a Turkish bath, a jacuzzi, a pono room, and serene cabins, this sauna offers amazing happy hours. Slip it on quickly and firmly when surrounded by both young and old guys. There are bathrooms in the back of Home Depot that can be noisy in the mornings and evenings.
Early mornings and late evenings are the finest periods.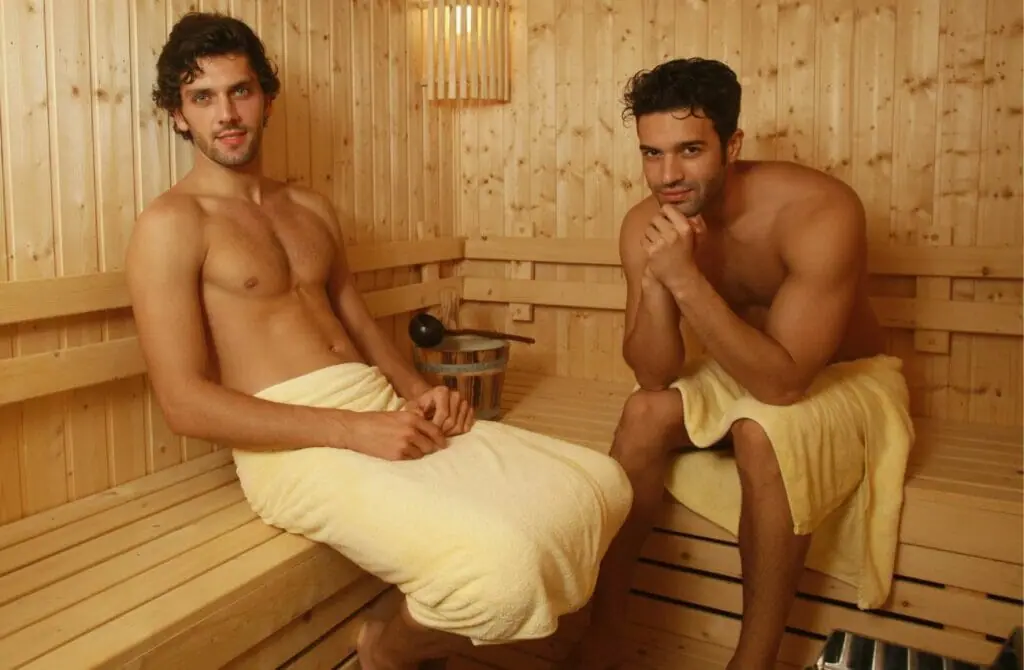 Gay Map Of Indianapolis
Finding it hard to envisage where everything is in Indianapolis? Hopefully, this queer-centric map helps where we have marked all the bars, clubs, parties, hotels, saunas, massages and more will help you stay in the spot best suited to you!