Renamed "Gurugram" in 2016, Gurgaon is a city that effortlessly blends the dynamism of a thriving business hub with a rich and vibrant cultural scene. Gurgaon is famous for being the "Millenium City of India" for its rapid urban development and emergence as a major corporate hub, hosting numerous multinational companies and business parks.
Additionally, the city's cosmopolitan nature, a blend of modern infrastructure, diverse culinary options, and a vibrant cultural scene sets it apart as a unique destination in the Delhi-NCR region. It has earned the reputation of being one of India's leading financial and technology centers, attracting professionals and entrepreneurs worldwide.
Beyond its business prowess, Gurgaon offers a diverse and lively cultural landscape. The city embraces its cosmopolitan character, hosting a melting pot of cultures and traditions.
Visitors can explore many art galleries, theaters, and cultural centers that showcase the region's artistic talents. From contemporary art exhibitions to live music, dance, and theatre performances, Gurgaon's cultural scene offers a vibrant tapestry of creativity and expression.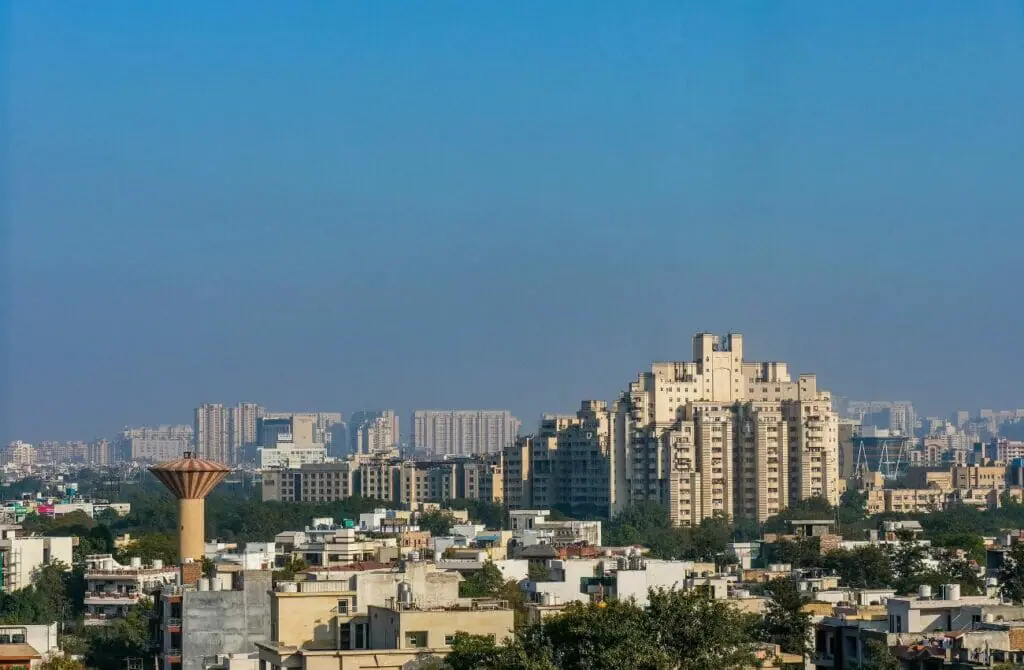 The queer scene in Gurgaon is gradually evolving, reflecting a growing acceptance and support for the LGBTQ+ community. While progress is ongoing, Gurgaon is witnessing the emergence of LGBTQ+ inclusive spaces, events, and organizations that provide safe and welcoming environments for the community. These spaces foster a sense of belonging, encourage self-expression, and promote equality.
Additionally, the city has seen the organization of Pride parades and LGBTQ+ cultural events showcasing the vibrancy and diversity of the queer community. Gurgaon's evolving queer scene is a testament to the efforts towards inclusivity and acceptance, creating a more diverse and vibrant city for all its residents.
Whether you are here for business or leisure, Gurgaon promises a blend of modernity and cultural richness, creating an engaging and memorable experience. Explore its gleaming skyscrapers, immerse yourself in its cultural festivities, savor its culinary delights, and discover the unique charm that sets Gurgaon apart as a captivating destination.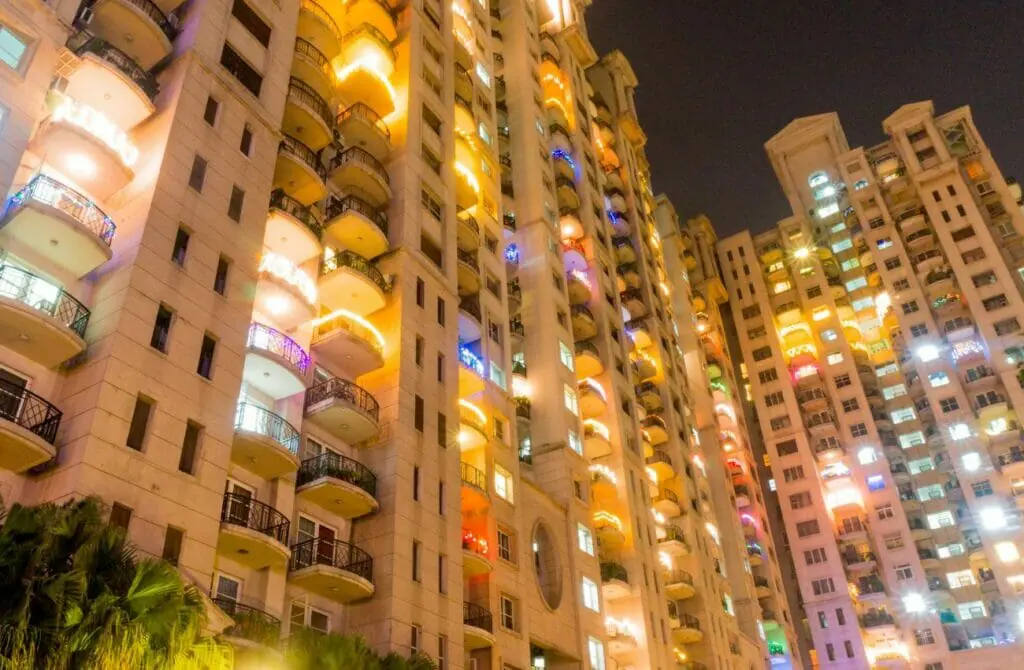 Attractions in Gay Gurgaon, India
Welcome to Gay Gurgaon, darling! While the city may not be the most welcoming to the queer community, fear not! There are still plenty of fabulous things for you to do while keeping things low-key. First and foremost, you must visit some of the city's most iconic landmarks and attractions, dahling!
Take in the history and culture by visiting museums, art galleries, and historical monuments. And don't forget to marvel at the stunning architecture, explore parks and gardens, and indulge in the local cuisine. But that's not all, darling! Gay or straight, there's always something to do in Gay Gurgaon. Immerse yourself in the local culture by attending cultural events like festivals, concerts, and shows.
In India, LGBT rights have made significant strides in recent years, but many issues remain. In 2018, the country's Supreme Court overturned a colonial-era law that criminalized homosexuality and in 2023, the legal battle for same-sex marriage heated up, but societal attitudes towards LGBTQ+ people remain largely conservative.
Discrimination and violence against queer individuals still occur, and there is still a long way to go regarding legal and societal acceptance.
As a queer traveler in India, it is important to exercise caution and be mindful of your surroundings. While larger cities like Mumbai and Delhi have more visible LGBTQ+ communities and venues, it is still important to be discreet in public spaces outside these areas.
Holding hands or displaying affection in public may draw unwanted attention or negative reactions. It's also important to know local customs and dress codes, especially if visiting religious sites or rural areas. It's always best to err on the side of caution and respect the local culture.
Trust us; there's always something fun and exciting happening in this fabulous city. Remember, discretion is key to a town that's not always welcoming to our amazing community. So, keep it lowkey and enjoy all the wonderful things Gay Gurgaon has to offer!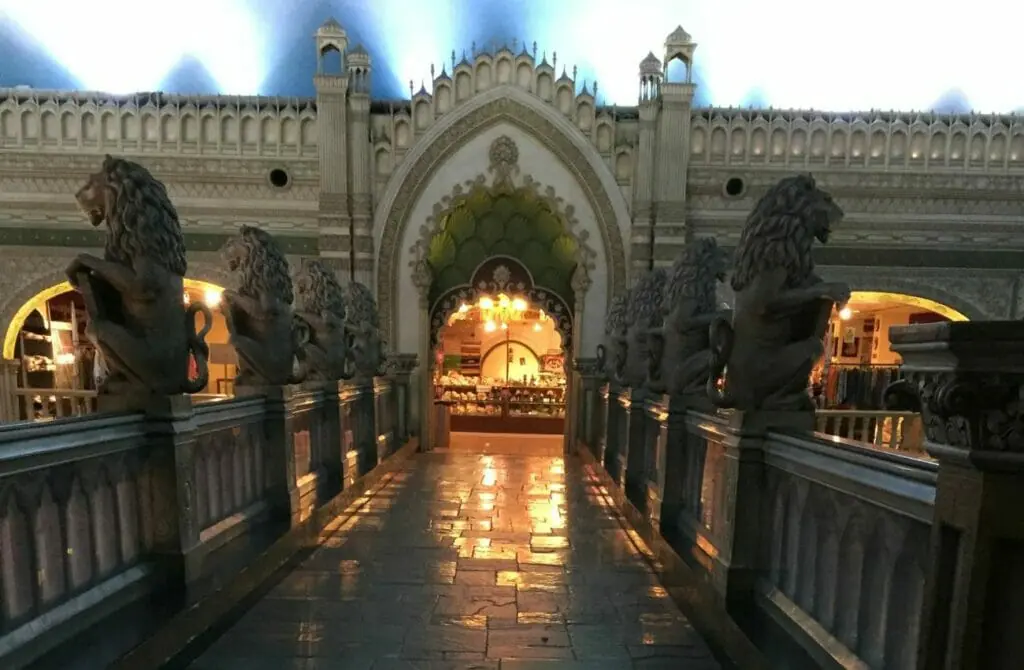 Yara Cafe: Gurgaon's First Queer Cafe
Yara Cafe in Gurgaon is a groundbreaking establishment, proudly standing as the city's first queer cafe. This inclusive and welcoming space has become a haven for the LGBTQ+ community, offering a safe and vibrant environment for all individuals to gather, socialize, and express themselves freely.
Yara Cafe serves as more than just a place to enjoy delicious food and beverages; it has become a symbol of acceptance, diversity, and celebration of queer culture. With its warm ambiance, friendly staff, and diverse events and performances, Yara Cafe has quickly become an important landmark in Gurgaon's LGBTQ+ community.
Sultanpur Bird Sanctuary
Sultanpur Bird Sanctuary, nestled in Gurgaon, is a haven for avian enthusiasts and nature lovers. Spread across lush greenery and wetlands; this sanctuary offers a serene retreat from the bustling city life. It is home to a diverse array of migratory and resident bird species, including Siberian cranes, pelicans, flamingos, and herons, making it a paradise for birdwatching.
Visitors can wander along the well-maintained trails, capturing glimpses of graceful birds in their natural habitat. With its tranquil ambiance, picturesque landscapes, and rich biodiversity, Sultanpur Bird Sanctuary is a must-visit destination for those seeking a peaceful escape and an opportunity to reconnect with nature.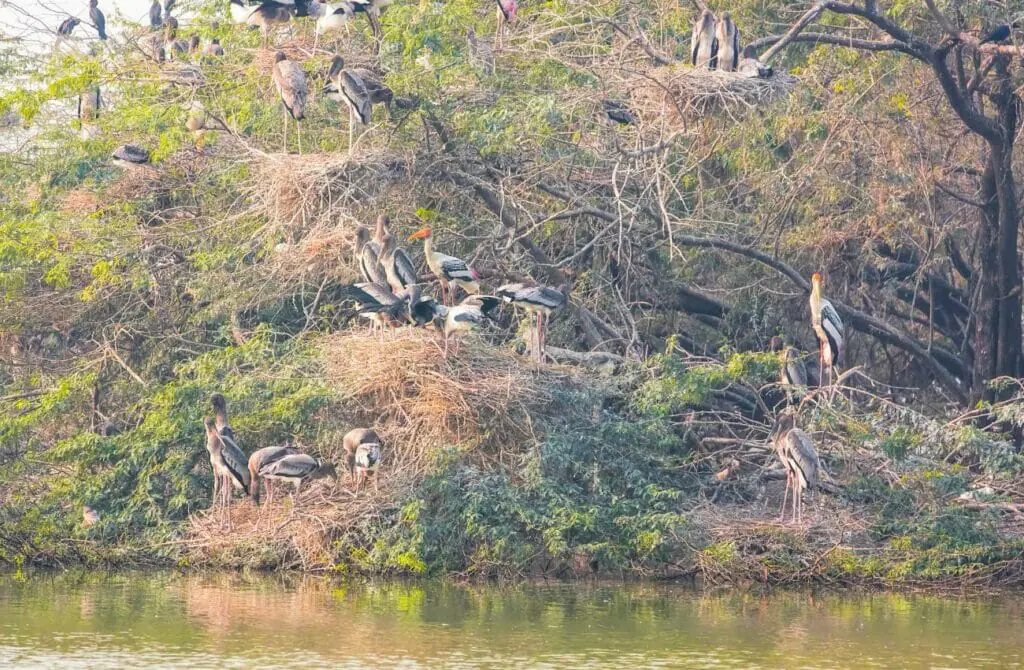 Farrukhnagar Fort, located in Gurgaon, is a historic gem that stands as a testament to the region's rich heritage. Built during the 18th century by Faujdar Khan, the fort exudes architectural splendor and cultural significance. Its imposing walls, ornate gateways, and intricate carvings transport visitors back in time. The fort also houses a stunning baoli (stepwell) that showcases exceptional craftsmanship.
Exploring the fort's massive ramparts and hidden chambers is like stepping into a bygone era. Farrukhnagar Fort stands as a captivating reminder of Gurgaon's historical legacy, attracting history buffs, architecture enthusiasts, and curious travelers seeking a glimpse into the past.
Leisure Valley Park
A picturesque and expansive urban green space, Leisure Valley Park offers a refreshing retreat from bustling city life. This well-maintained park is a haven for nature lovers, fitness enthusiasts, and families seeking leisurely activities. With its lush lawns, vibrant flower beds, and shady trees, Leisure Valley Park provides an ideal setting for picnics, walks, and outdoor recreation.
The park also features jogging tracks, cycling paths, and fitness equipment catering to health-conscious individuals. Additionally, it hosts cultural events, concerts, and festivals, further enhancing its charm and attracting a diverse crowd. Leisure Valley Park exemplifies the concept of a tranquil and rejuvenating urban oasis.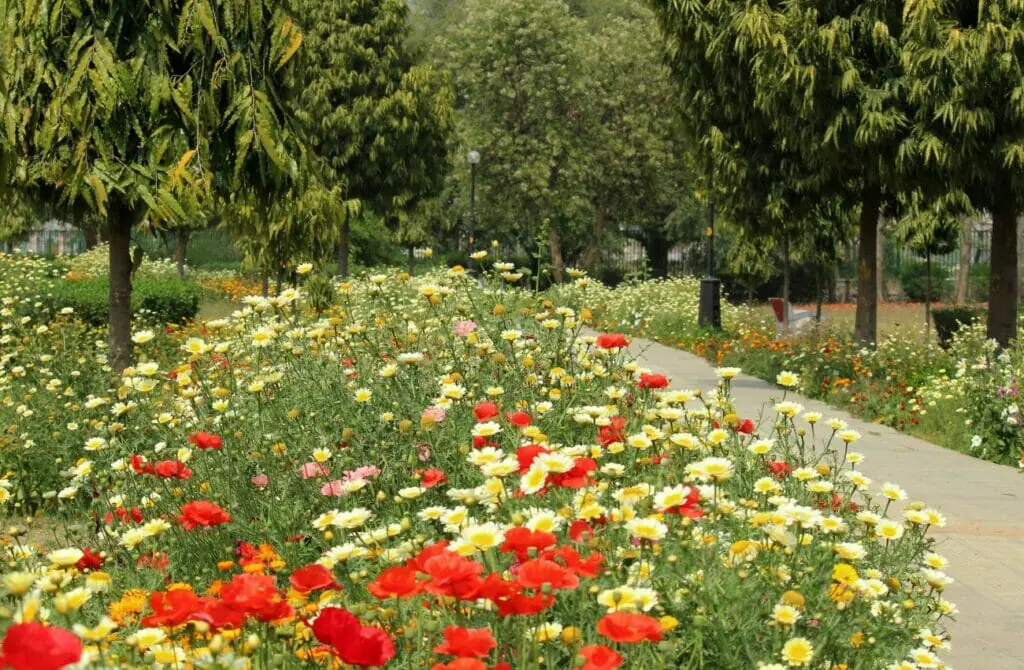 A unique and fascinating institution in Gurgaon, the Heritage Transport Museum showcases India's rich history and evolution of transportation. Spanning across a sprawling space, this unique museum houses an impressive collection of vintage cars, motorcycles, bicycles, and various modes of transport.
Visitors can explore the exhibits, marvel at the meticulously restored vehicles, and gain insights into the evolution of transportation technology. The museum also offers interactive displays, audio-visual presentations, and educational programs that engage and educate visitors of all ages.
With its diverse collection and engaging exhibits, the Heritage Transport Museum is a must-visit destination for automobile enthusiasts and history buffs.
DLF Cyber Hub
DLF Cyber Hub is a vibrant culinary and entertainment hub that offers visitors a plethora of dining, shopping, and leisure options. This bustling complex is a popular destination for food enthusiasts, with its diverse range of restaurants and cafes serving cuisines worldwide. The lively atmosphere and beautifully designed outdoor seating make it a favorite spot for social gatherings and evening outings.
Cyber Hub also boasts trendy bars, clubs, and entertainment venues, providing a lively nightlife experience. With its blend of delectable food, festive ambiance, and entertainment options, DLF Cyber Hub has firmly established itself as a go-to destination for indulgence and entertainment in Gurgaon.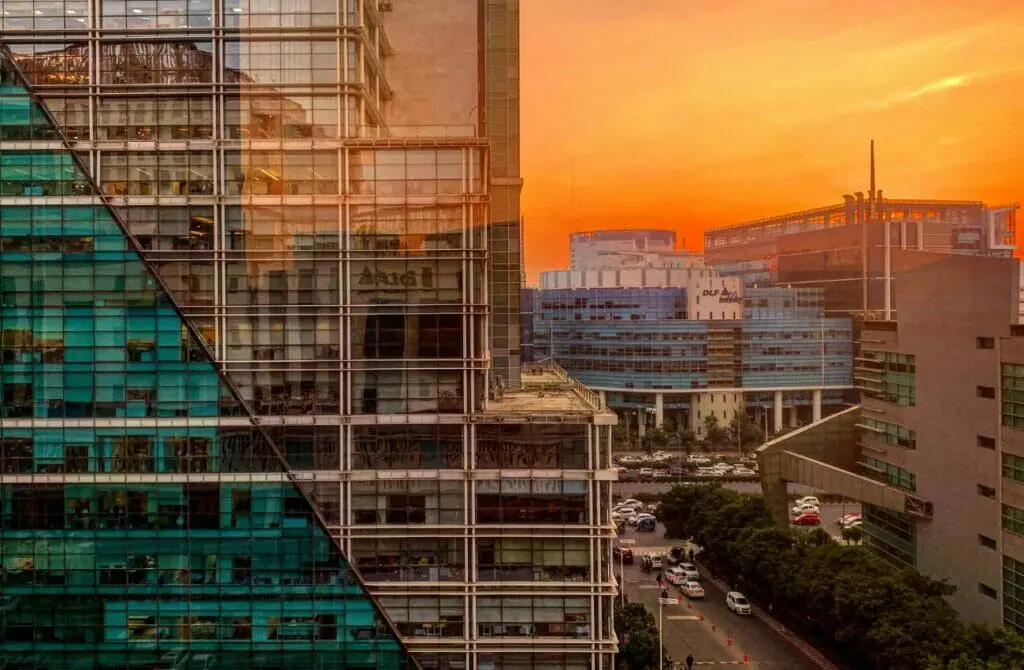 Aravali Biodiversity Park
A serene ecological sanctuary in Gurgaon, Aravali Biodiversity Park serves as a vital green lung amid urban development. This sprawling park spans acres of land and showcases the rich biodiversity of the Aravali mountain range. It offers nature lovers, hikers, and bird watchers a welcome respite.
The park features walking trails, lush greenery, and diverse flora and fauna, making it an ideal spot for nature enthusiasts to explore and connect with the natural world. Aravali Biodiversity Park serves as a reminder of the importance of preserving and appreciating the fragile ecosystems that coexist with urban landscapes.
Gurgaon to Agra Taj Mahal Sunrise Tour
One of the world's seven wonders, the Taj Mahal is one of the most iconic attractions in India. Situated near Gurgaon, Agra is home to the Taj Mahal and the Agra Fort, making it a must-visit destination if you are visiting Gurgaon.
This private tour will take you comfortably from your hotel in Gurgaon to the Taj Mahal and Agra Fort in Agra, skipping all the long lines. A buffet lunch at a 5-star restaurant is also included in the package. This tour is the perfect option if you are looking for a comfortable and luxurious trip to the best spots near Gurgaon.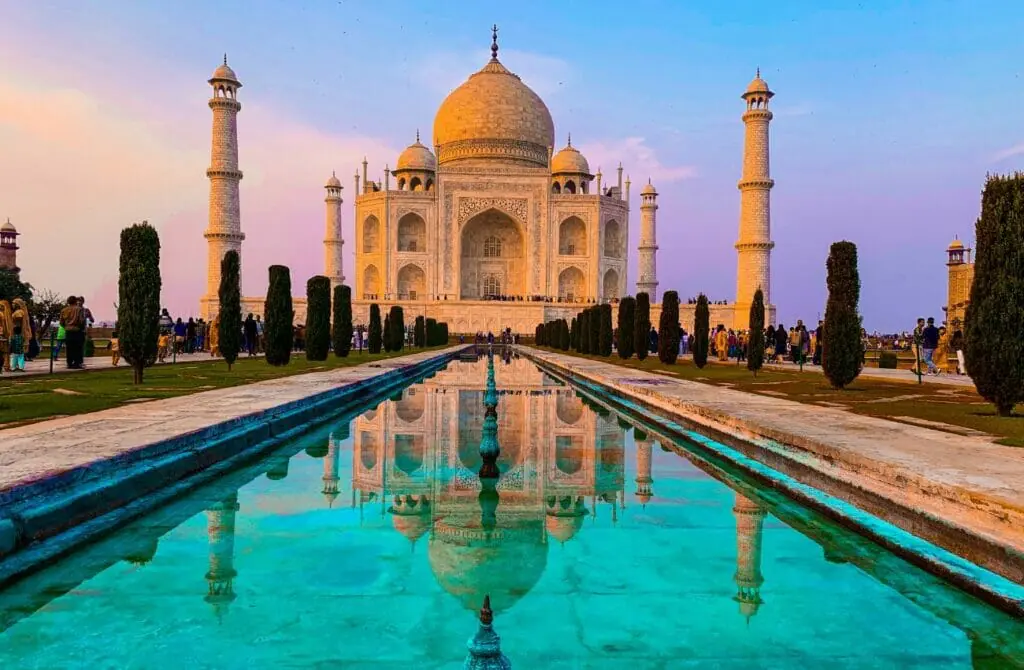 One of the most popular attractions in the city, Kingdom of Dreams is a one-of-a-kind entertainment destination that combines art, culture, and entertainment in a mesmerizing way. This grand complex boasts state-of-the-art theatres, a vibrant cultural gully, and many dining options.
Visitors can immerse themselves in live performances, including Bollywood-style musicals, traditional Indian dance shows, and theatrical extravaganzas. The venue also features themed restaurants offering diverse cuisines, capturing the essence of India's culinary heritage.
With its dazzling displays, immersive experiences, and lively atmosphere, the Kingdom of Dreams offers a captivating journey into the rich cultural tapestry of India, making it a must-visit destination for tourists and locals alike.
Gurgoan Pride March
Having started in 2016, Gurgaon Pride March is a significant event in the LGBTQ+ community, held annually in the city of Gurgaon. It serves as a platform for individuals to celebrate diversity, advocate for equal rights, and raise awareness about LGBTQ+ issues.
The march brings together people from all walks of life, including members of the LGBTQ+ community, allies, and activists. With colorful flags, vibrant outfits, and powerful slogans, participants march through the streets, promoting love, acceptance, and inclusivity.
The Gurgaon Pride March is an empowering and transformative experience, fostering solidarity and inspiring positive change in society. If you are in Gurgaon when it takes place, it is worth a visit!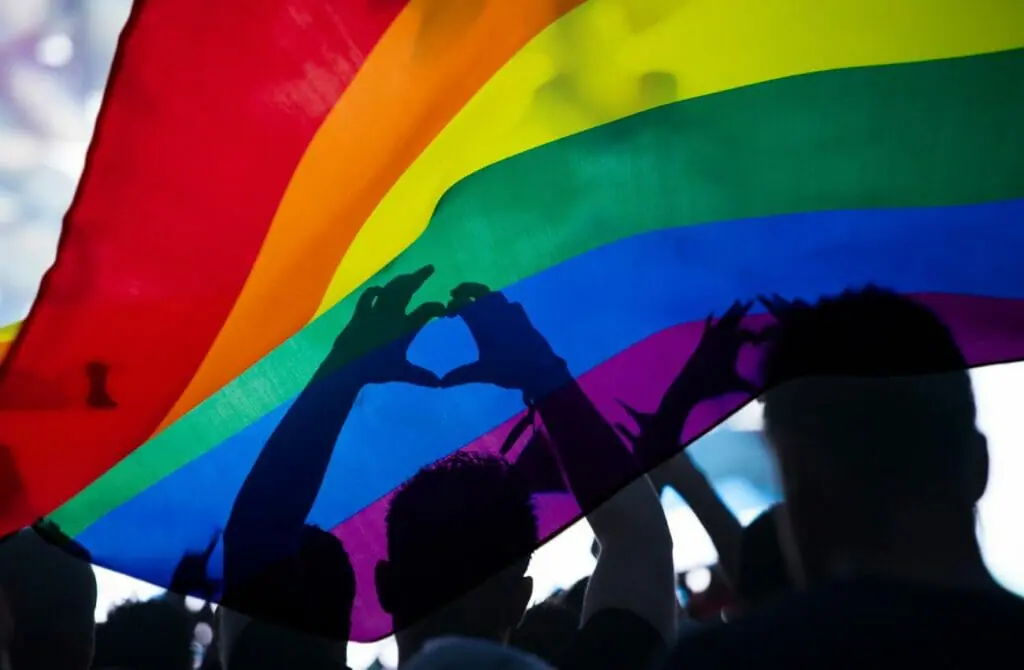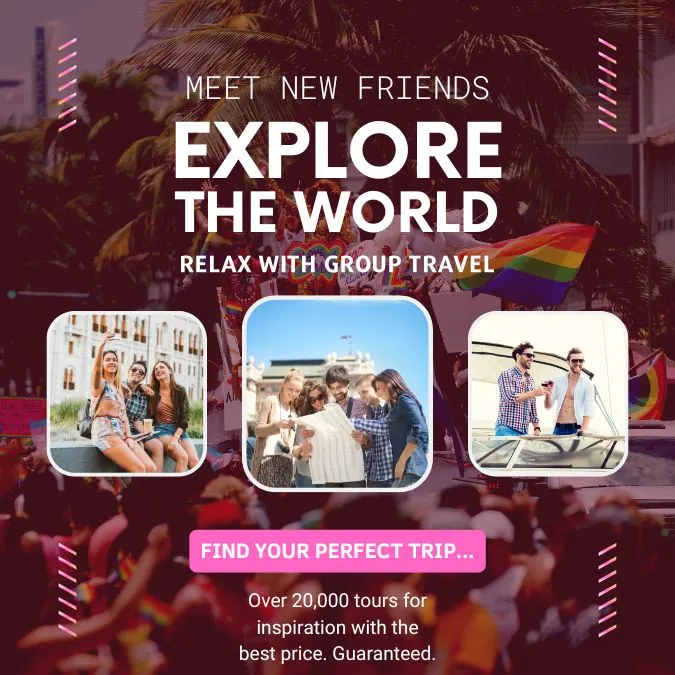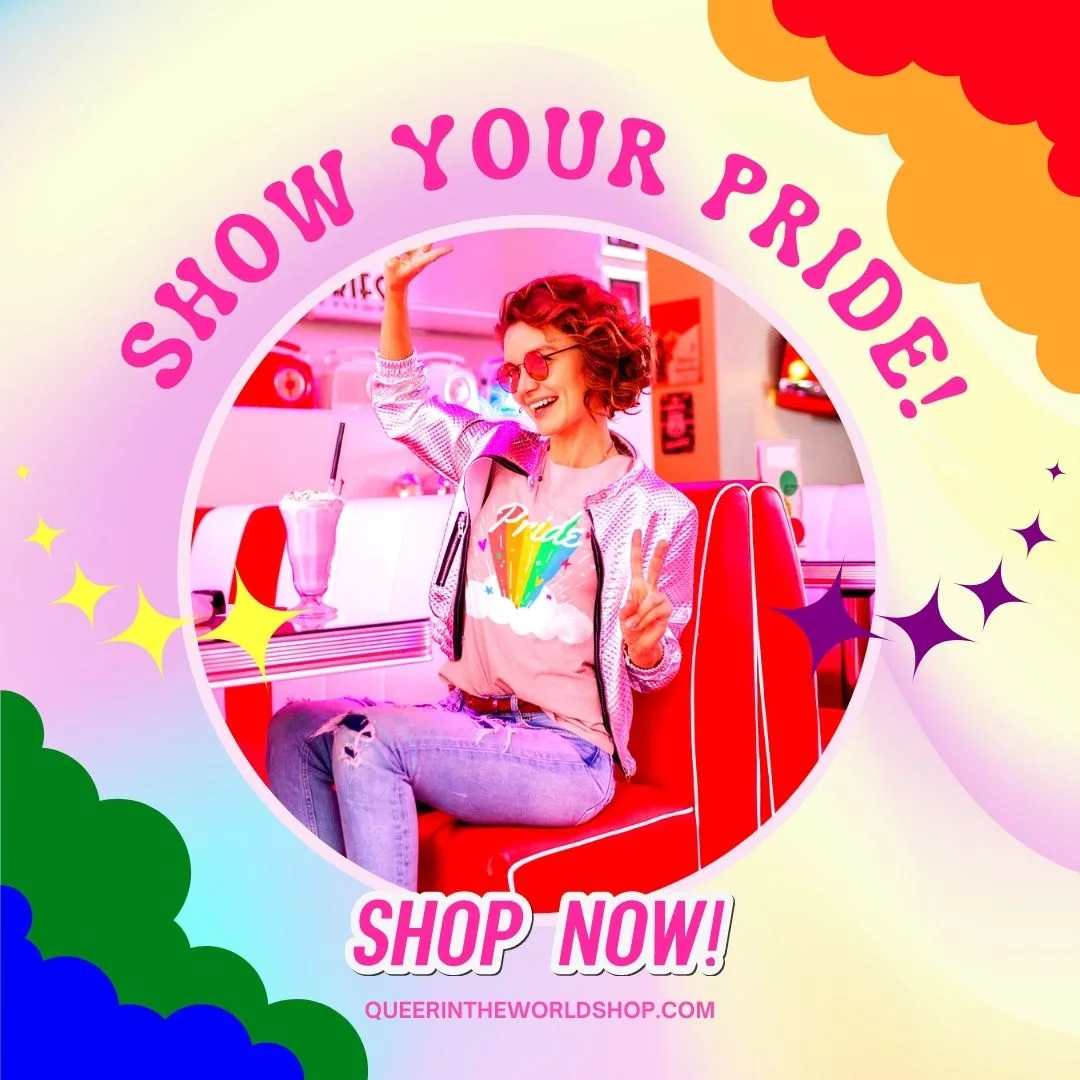 Gay-Friendly Hotels and Hostels in Gurgaon, India
Don't wait another minute to book your stay at one of the most fabulously queer-friendly hotels in Gurgaon! While many establishments in town might not welcome our rainbow family, these hotels have all pledged to embrace our queer spirit with open arms.
From non-discrimination policies to LGBTQ+ resources and amenities, these hotels go above and beyond to create a safe and inclusive environment for all guests who identify as LGBTQ+. And if you're looking for a place to stay in an area known for being LGBTQ+ friendly, these hotels have got you covered too.
In addition to the locally-owned gay-friendly accommodations in Gurgaon, international hotel chains can also be great options for LGBTQ+ travelers. Many of these chains have implemented policies and training programs to ensure that their hotels are welcoming and safe for LGBTQ+ guests.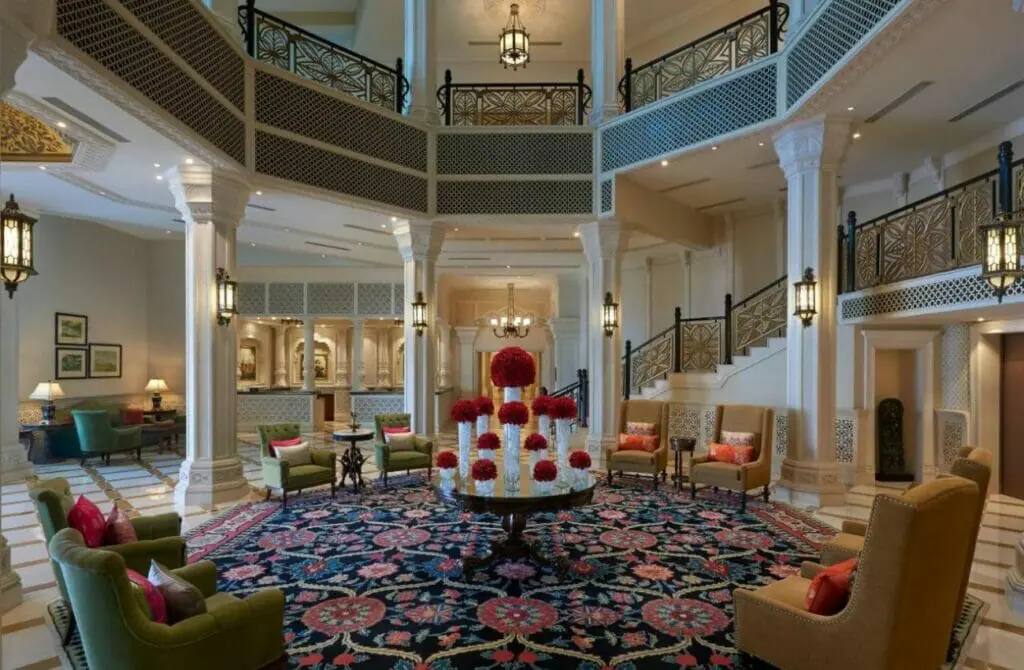 They may also have LGBTQ+ affinity groups within the company, which can help to promote a culture of inclusivity and support for queer travelers.
Moreover, international hotel chains are often known for their high-quality amenities and services, which can provide a more luxurious and comfortable stay for LGBTQ+ travelers. With a global presence, these chains can also offer a sense of familiarity and consistency for queer travelers navigating unfamiliar destinations.
Whether you choose a locally-owned gay-friendly accommodation or an international hotel chain, it's important to do your research and choose a place that will make you feel welcome and comfortable during your stay in Gurgaon.
So why wait? Book now to experience the comfort, luxury, and acceptance these gay-friendly Gurgaon hotels offer. With options to fit every budget and preference, you're sure to find the perfect home away from home.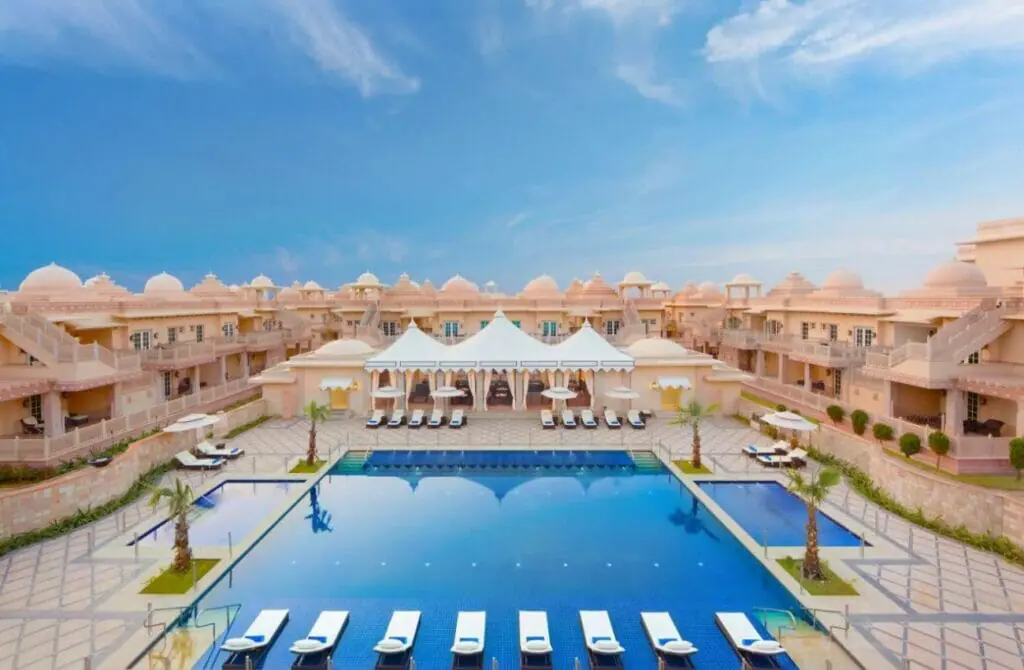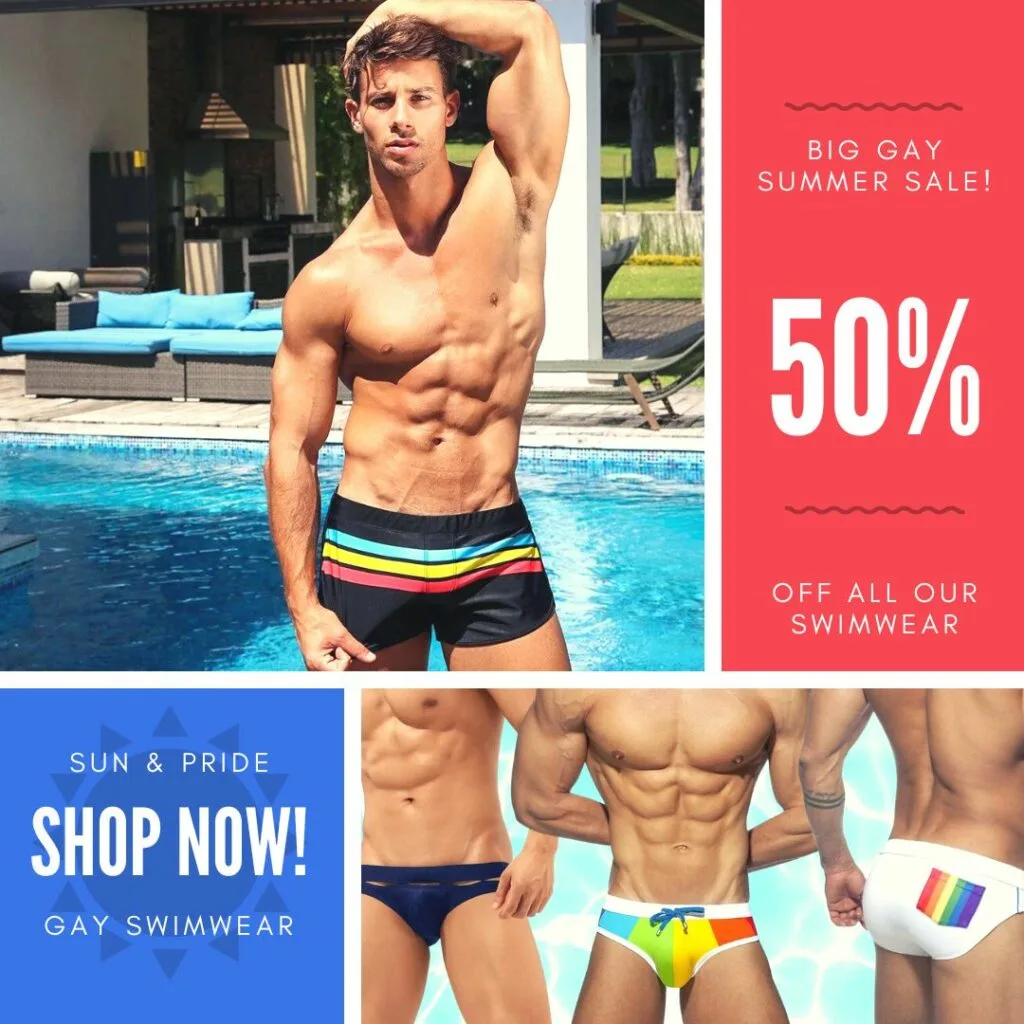 ITC Grand Bharat, a Luxury Collection Retreat, Gurgaon ☆☆☆☆☆
ITC Grand Bharat, a Luxury Collection Retreat, is a magnificent haven of luxury and tranquillity on the outskirts of Gurgaon. This opulent resort offers a seamless blend of traditional Indian architecture and modern amenities. The property boasts luxurious rooms, suites, and villas, each exquisitely designed to provide a lavish and comfortable stay.
The retreat also features world-class dining options, including fine-dining restaurants and specialty cuisines that tantalize the taste buds. With its award-winning spa, 27-hole Jack Nicklaus Signature golf course, and recreational facilities, ITC Grand Bharat promises a truly indulgent and rejuvenating experience for discerning travelers seeking refined elegance and impeccable hospitality.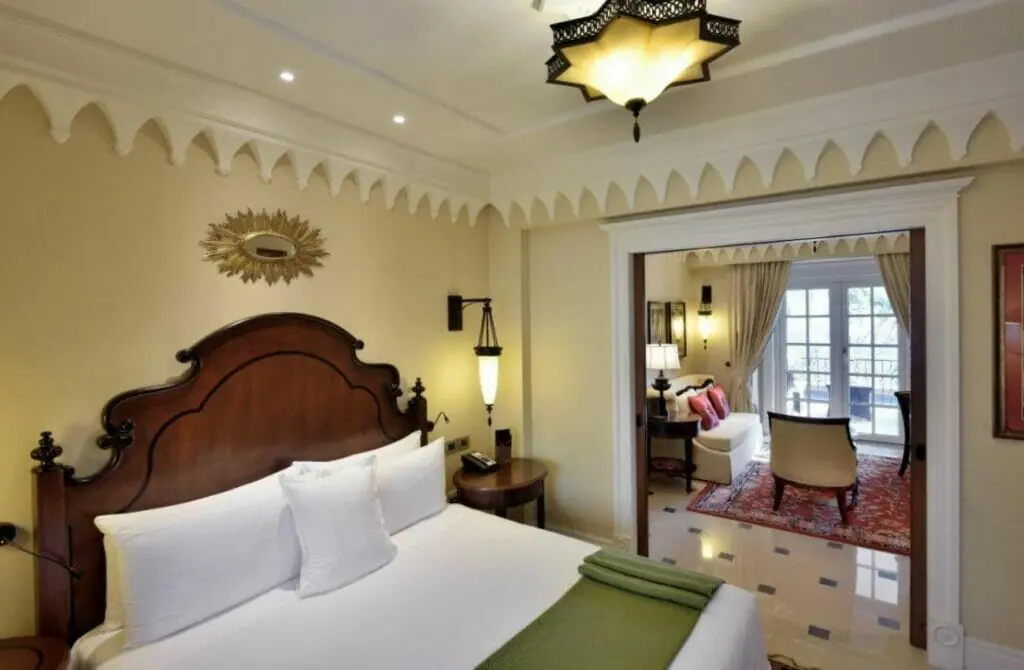 Crowne Plaza Hotel Gurgaon, an IHG Hotel ☆☆☆☆☆
Crowne Plaza Hotel Gurgaon, an IHG Hotel, is a premier accommodation option in the bustling city of Gurgaon. This upscale hotel offers a perfect blend of comfort, convenience, and contemporary elegance. With its well-appointed rooms and suites, guests can expect a luxurious and relaxing stay.
The hotel features a range of dining options, including fine-dining restaurants and stylish lounges, serving delectable cuisines worldwide. It also offers state-of-the-art facilities for meetings, conferences, and events, making it a preferred choice for business travelers.
With its impeccable service, modern amenities, and strategic location, Crowne Plaza Hotel Gurgaon provides a memorable and enjoyable experience for business and leisure travelers.
Park Plaza Gurgaon is a contemporary and stylish 4-star hotel in the heart of Gurgaon. This upscale property offers a perfect blend of comfort, sophistication, and personalized service. The hotel features well-appointed rooms and suites designed to provide a comfortable and relaxing stay.
Guests can indulge in a diverse range of dining options, including an all-day dining restaurant and a trendy bar. Park Plaza Gurgaon also offers state-of-the-art facilities for meetings, conferences, and events, making it an ideal choice for business travelers.
With its warm hospitality, modern amenities, and convenient location, Park Plaza Gurgaon ensures a memorable and enjoyable stay for its guests.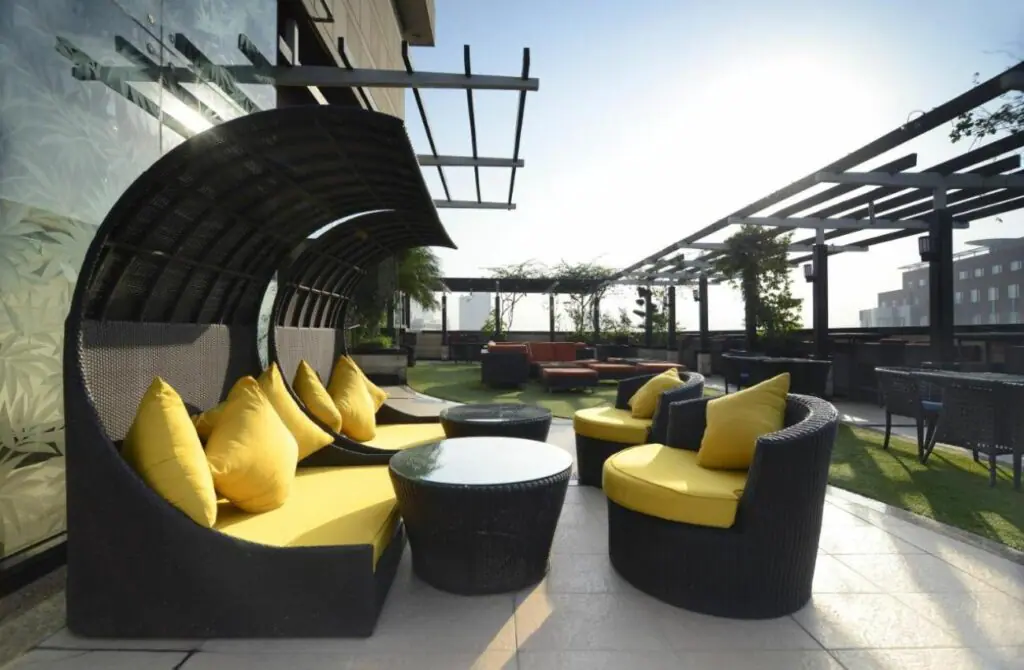 ibis Gurgaon Golf Course Road Hotel ☆☆☆
Ibis Gurgaon Golf Course Road Hotel is a contemporary and budget-friendly 3-star hotel in Gurgaon. This modern property offers comfortable accommodation and a range of amenities at an affordable price. The hotel features well-designed and functional rooms that cater to the needs of both business and leisure travelers.
Guests can enjoy a variety of dining options at the on-site restaurant, serving delicious dishes. The hotel's strategic location near Golf Course Road offers easy access to corporate offices, shopping centers, and entertainment hubs. Ibis Gurgaon Golf Course Road Hotel provides a convenient and value-for-money stay for travelers seeking comfort and affordability.
Commune Pods in Gurgaon is a unique and innovative accommodation concept that caters to modern travelers seeking budget-friendly and community-oriented stays. These pods offer compact yet comfortable sleeping quarters with shared common areas like a hostel. Commune Pods provides a vibrant and friendly atmosphere designed to foster a sense of community and social interaction.
Guests can enjoy communal kitchens, cozy lounges, and communal workspaces, encouraging collaboration and connection with fellow travelers. With its affordable rates and contemporary design, Commune Pods provides a convenient and budget-friendly option for travelers seeking a dynamic and communal stay experience in Gurgaon.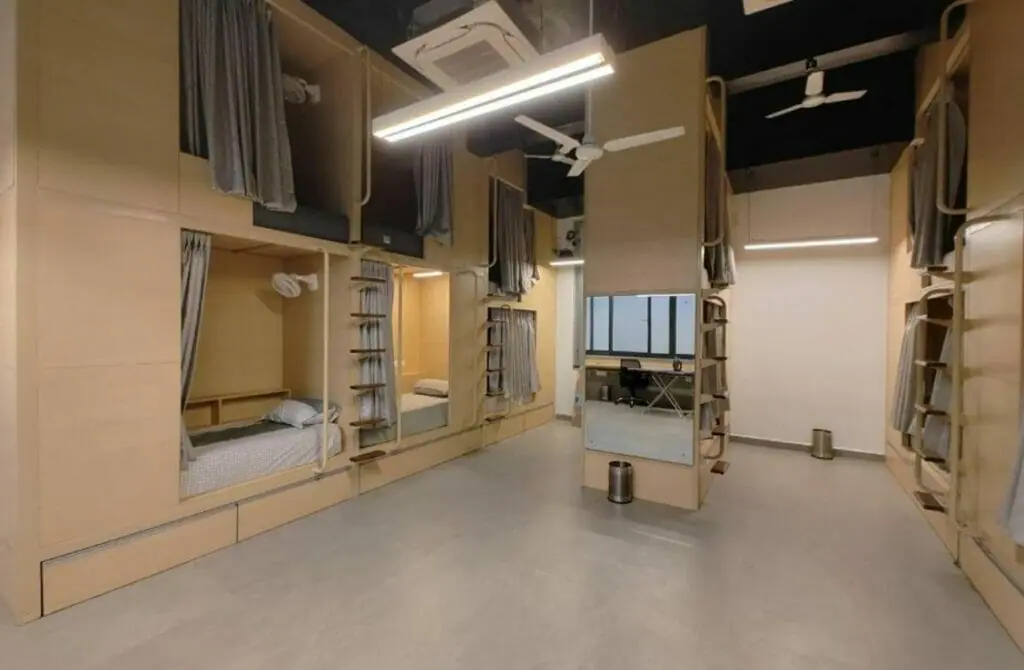 Gay Nightlife in Gurgaon, India
Gurgaon's nightlife is vibrant and thriving, with a wide range of trendy bars, clubs, and lounges. The city offers an array of entertainment options, ensuring a lively and enjoyable nightlife experience for residents and visitors alike. Gurgaon's queer nightlife scene is gradually emerging, with inclusive spaces and events that cater to the LGBTQ+ community.
LGBTQ+ individuals can find safe and welcoming environments to socialize, express themselves, and enjoy a vibrant and inclusive nightlife experience in Gurgaon. While there are no openly gay bars in the city yet, these clubs and restaurants are welcoming of all and are safe for queer travelers.
Darling, let's talk about exploring the queer nightlife in Gay Gurgaon, shall we? It's true this city might not be the most welcoming to our fabulous community but fear not! Being gay is perfectly legal here; remember to err on caution when outside of queer-friendly spaces.
But let's focus on the fun, shall we? Exploring gay nightlife can be one of the most thrilling and enriching experiences while on the go. From dancing up a storm at a gay club to sipping cocktails and rubbing elbows with the locals at a gay-friendly bar, you'll have a chance to immerse yourself in the local culture and make memories that will last a lifetime.
And darling, we've got you covered with the best gay and gay-friendly spots in town. So don't be shy; step out of your comfort zone and explore the queer nightlife in Gay Gurgaon. Trust us, it'll be worth it!
Here are some must-visit places in Gurgaon to fully experience what the "Millenium City" has to offer!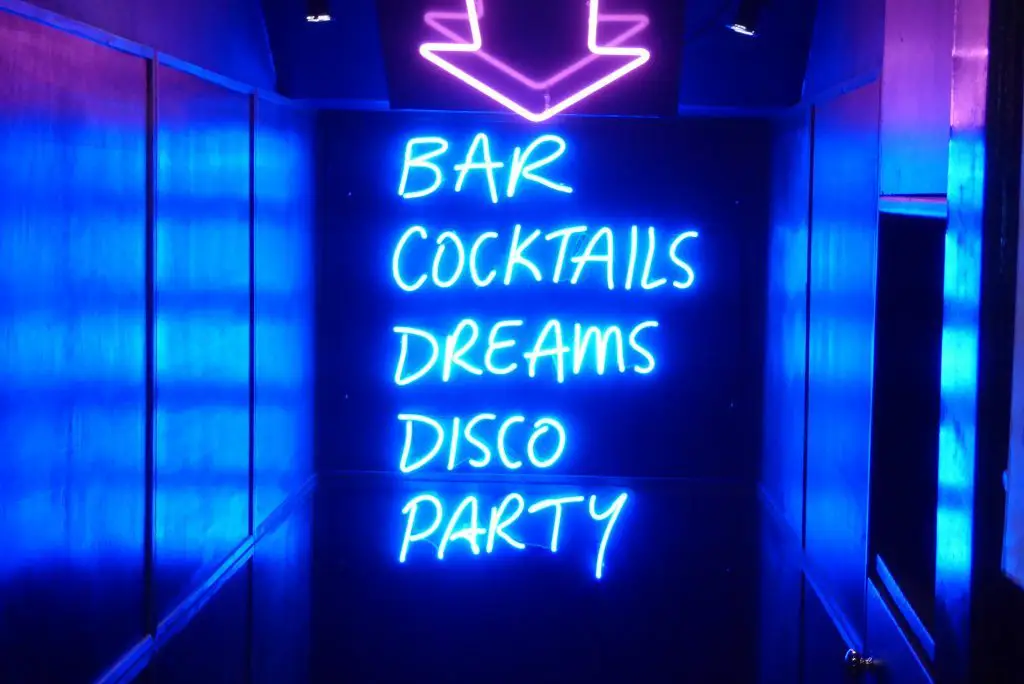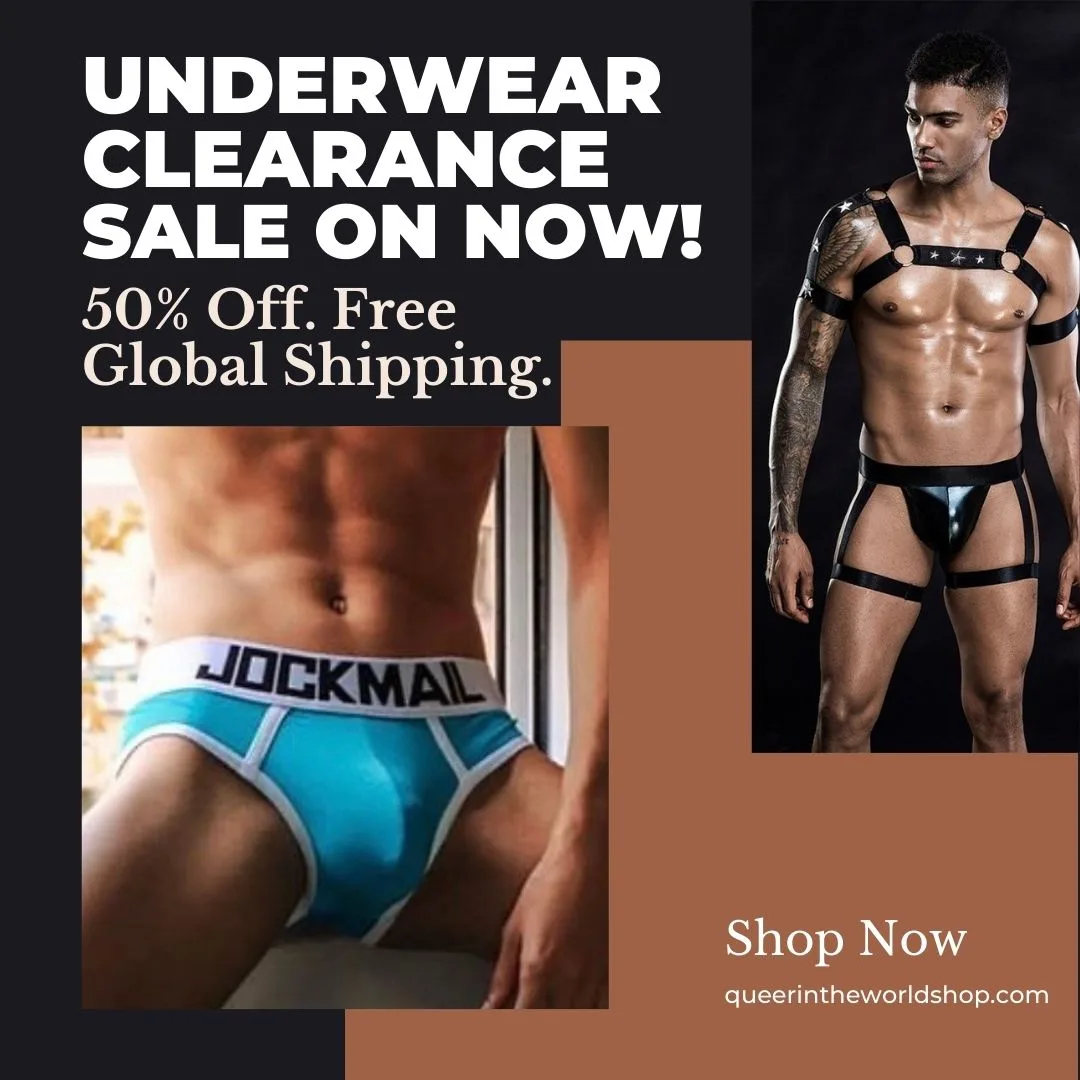 Part of the lavish Westin Gurgaon, Story Club and Lounge is a trendy and vibrant nightlife destination that offers a unique storytelling experience. This stylish venue combines elements of a club and a lounge, creating an immersive space where guests can enjoy music, drinks, and captivating narratives.
With its modern and chic ambiance, Story Club and Lounge provide a dynamic setting for socializing and entertainment. Whether it's live performances, DJ sets, or themed nights, the venue curates a diverse lineup of events to keep the energy high. With its innovative concept and lively atmosphere, Story Club and Lounge promise an unforgettable night out in Gurgaon.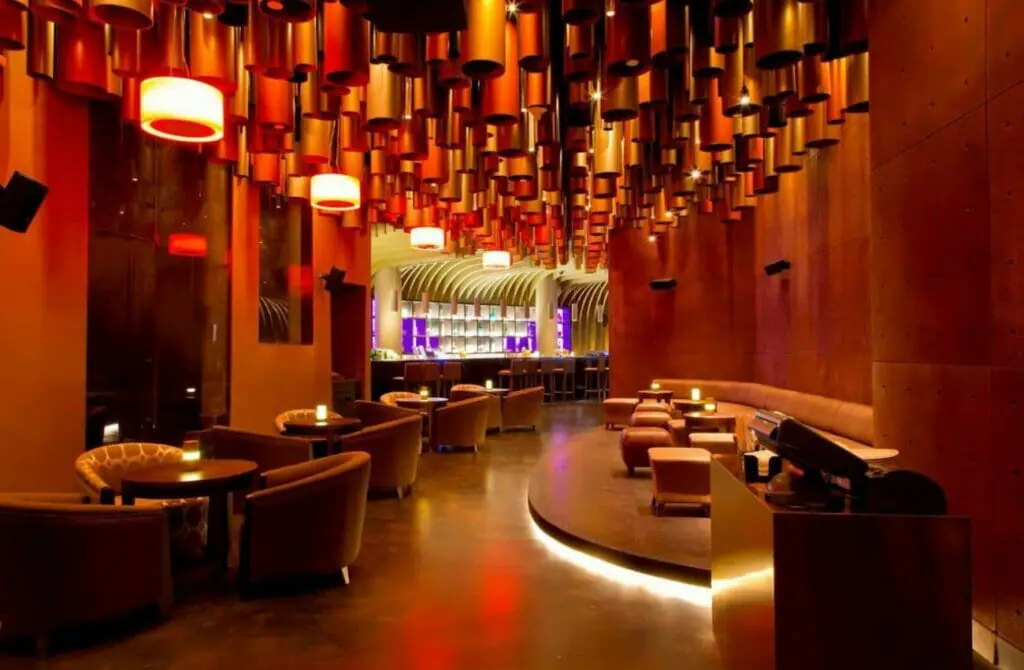 Agent Jack's Bidding Bar in Gurgaon is a unique and thrilling concept that combines a speakeasy ambiance with live-bidding entertainment. This innovative bar offers a one-of-a-kind experience where patrons can bid for their preferred drinks and win them at the best price. The bar exudes a mysterious and immersive atmosphere reminiscent of secret agent rendezvous.
With its vintage decor, craft cocktails, and lively auction-style atmosphere, Agent Jack's provides a fun and interactive way to enjoy an evening out. Whether engaging in friendly bidding wars or simply relishing the vibrant ambiance, Agent Jack's Bidding Bar guarantees an unforgettable night in Gurgaon.
Philtre – The Bistro in Gurgaon is a charming and inviting dining destination that offers a delightful fusion of flavors and a cozy ambiance. This bistro-style restaurant combines contemporary aesthetics with rustic elements, creating a warm and inviting atmosphere. The menu at Philtre showcases a diverse range of cuisines, from Indian delicacies to global favorites, all prepared with a creative twist.
Guests can savor delectable dishes while enjoying the cozy interiors or relaxing in the outdoor seating area. With its attentive service, delicious food, and charming ambiance, Philtre – The Bistro promises a memorable dining experience in Gurgaon.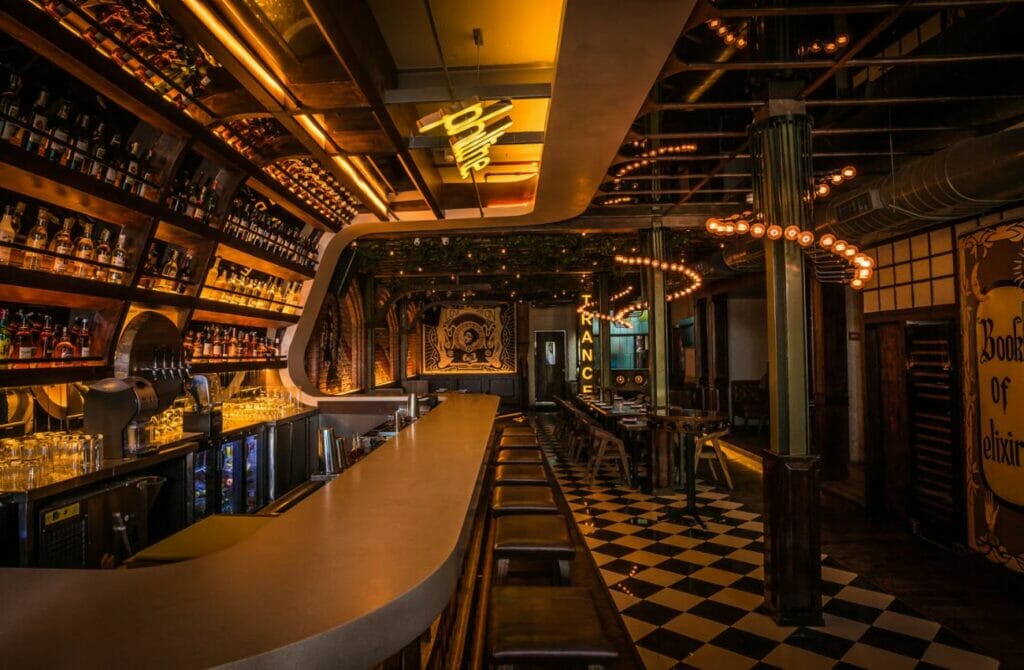 Soi 7 Pub and Brewery in Gurgaon is a popular destination for beer enthusiasts and food lovers. This brewpub offers a vibrant and energetic atmosphere with a stylish interior and spacious outdoor seating area. Soi 7 boasts its microbrewery, serving a variety of freshly brewed craft beers, ranging from lagers to ales and stouts.
The extensive menu features an array of delectable dishes, including Asian fusion cuisine and pub favorites. Live music performances and DJ nights add to the lively ambiance, making Soi 7 Pub and Brewery a go-to spot for a memorable night in Gurgaon.
Cervesia, located in Gurgaon, is a popular and lively brewpub that offers an immersive experience for beer enthusiasts. This vibrant establishment boasts an extensive selection of craft beers brewed in-house, catering to various tastes and preferences. The industrial-chic ambiance and relaxed seating make it an ideal spot for casual gatherings or a night out with friends.
The dance floor at this pub is always alive and packed with partygoers moving to the music. Cervesia also offers a delectable menu featuring a fusion of global cuisines, perfectly complementing the flavors of their craft beers. With its lively atmosphere, delicious brews, and mouthwatering food, Cervesia has become Gurgaon's go-to destination for beer connoisseurs and food lovers.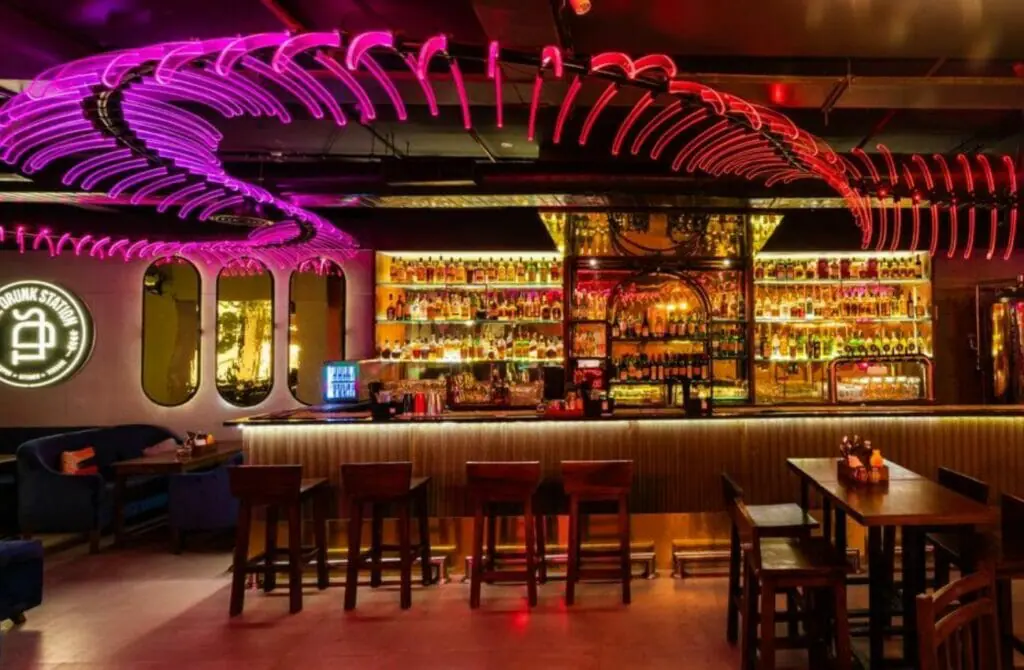 Manhattan Brewery and Bar Exchange
An exciting and unique bar in Gurgaon, Manhattan Brewery and Bar Exchange is a popular destination for beer lovers and enthusiasts. This amazing establishment combines the concept of a brewery with the excitement of a stock exchange. The bar's innovative "Bar Exchange" feature allows drink prices to fluctuate based on demand, creating a dynamic and interactive experience for patrons.
With its sleek and contemporary design, the brewery offers a cozy and inviting ambiance for socializing and enjoying a wide range of freshly brewed beers. Manhattan Brewery and Bar Exchange also provide a menu featuring delicious food and a selection of cocktails, ensuring a memorable and enjoyable visit.
Prankster in Gurgaon is a popular and unique dining destination that recreates a nostalgic college campus atmosphere. This quirky and vibrant restaurant combines delicious food with a playful ambiance, making it a hit among locals and visitors. The interiors are creatively designed, featuring classrooms, a library, and even a theater, adding to the immersive experience.
Prankster offers a diverse menu with innovative twists on classic dishes and an extensive selection of beverages. With its lively events, live performances, and interactive elements, Prankster provides a fun and memorable dining experience for those seeking a blend of nostalgia and culinary delights in Gurgaon. Spending an evening in this fresh brewery restaurant is truly a delight!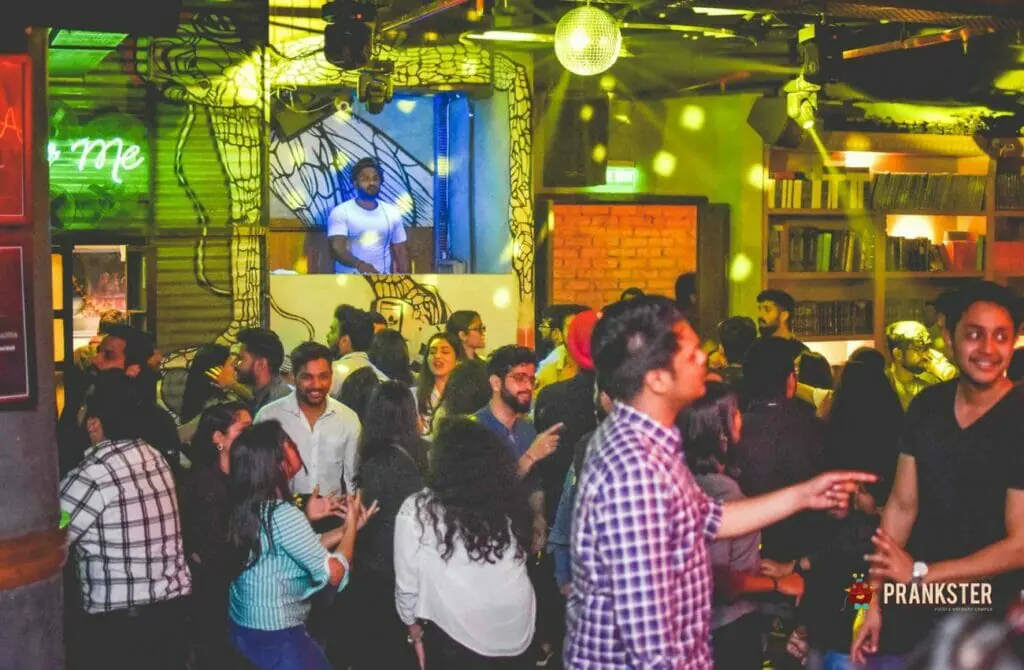 Gay Saunas & Cruising Clubs in Gurgaon, India
When exploring Gay Gurgaon, there's more to life than just cocktails and beers. One aspect of the gay scene that many of us queens love are checking out the local gay saunas and cruising clubs.
Granted, Gurgaon isn't quite as wild as Amsterdam, Barcelona, or Berlin, but these steamy venues still offer the perfect opportunity to meet new people, socialize, and engage in some hot and heavy action without swiping left or right. However, remember that these venues can differ in terms of vibe, patrons, and rules, so it's a good idea to be informed before you dive in.
Gay saunas, sex clubs, and cruising have long been popular ways for queer men to meet and engage in sexual activity, particularly in countries where same-sex activity is not widely accepted or may even be illegal. In these places, gay saunas and cruising clubs provide a safe and discreet environment for queer men to explore their sexuality and connect with like-minded individuals.
Despite the rise of gay dating apps, many queer men still prefer the anonymity and physical connection that can be found in these spaces – so somewhat counter-intuitively, you might have a hotter experience here than you would at home.
We recommend checking out our guide to cruising for first-timers before you get started, which should give you the lowdown, and always practice safe sex.
Keep in mind that local laws and customs regarding gay venues and sexual activity should be respected at all times. With a bit of forethought and an open mind, visiting gay saunas and cruising clubs can be a thrilling and steamy part of your gay Gurgaon adventure.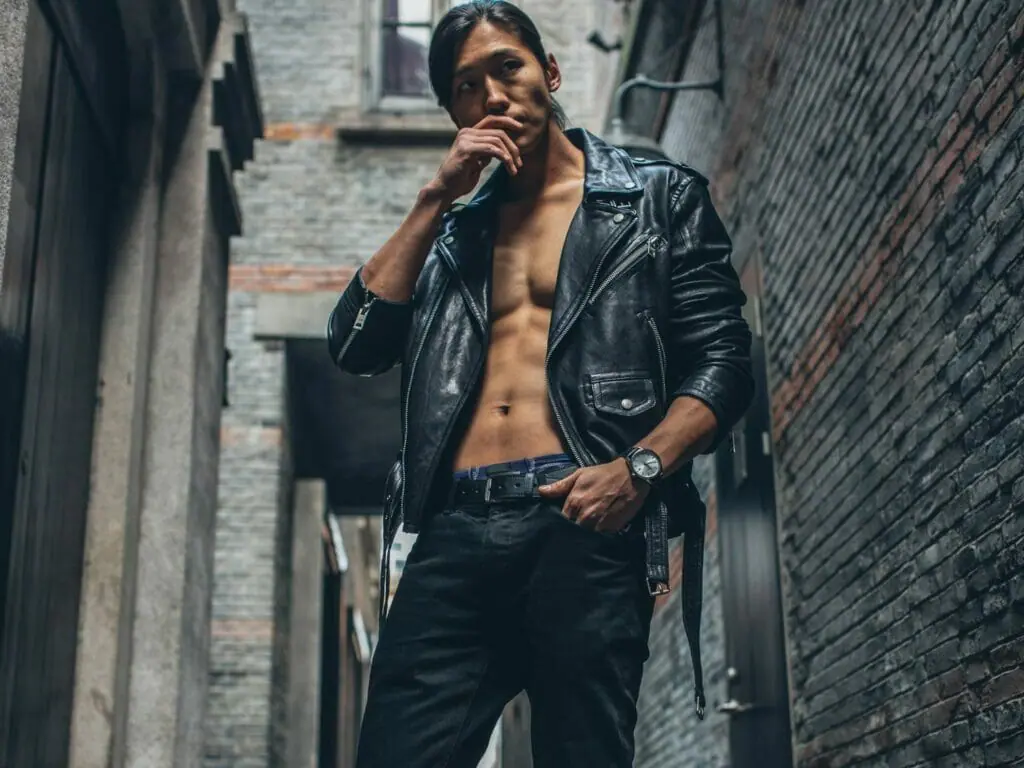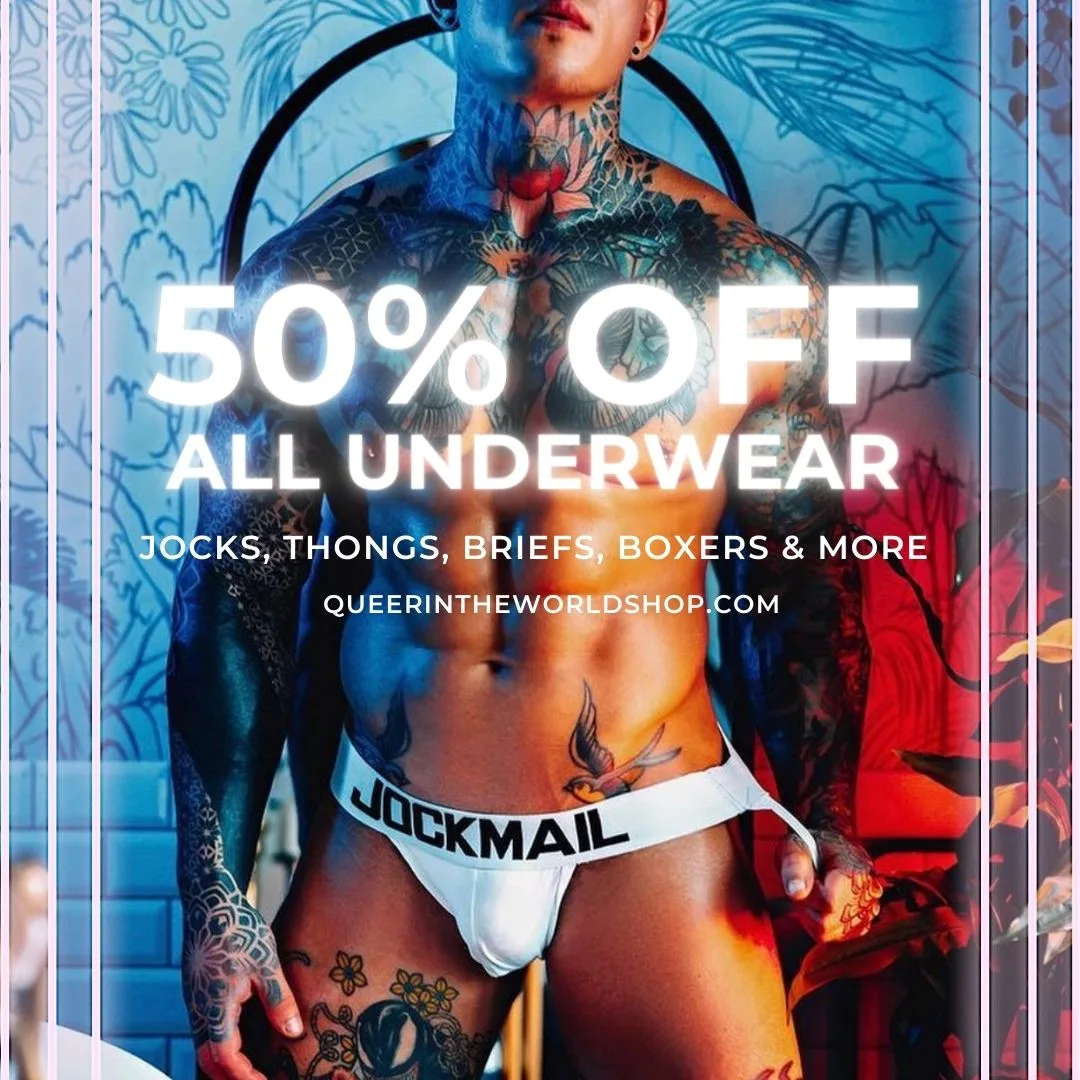 Gay Map Of Gurgaon
Finding it hard to envisage where everything is in Gurgaon? Hopefully, this queer-centric map helps where we have marked all the bars, clubs, parties, hotels, saunas, massages, and more will help you stay in the spot best suited to you!