Gay Neuquén beckons travelers with its blend of natural beauty, cultural richness, and historical significance. With its diverse landscapes and warm hospitality, the province offers a unique and authentic experience for those seeking to explore the wonders of Patagonia.
Beyond its natural wonders, Neuquén offers a gateway to Argentina's fascinating history and heritage. The province is home to significant archaeological sites that shed light on the ancient civilizations that once thrived in the area. Exploring these sites provides a captivating glimpse into the region's past and offers an opportunity to connect with its historical roots.
Additionally, Neuquén boasts a vibrant arts and cultural scene, with museums, galleries, and theaters showcasing the creativity and talent of local artists.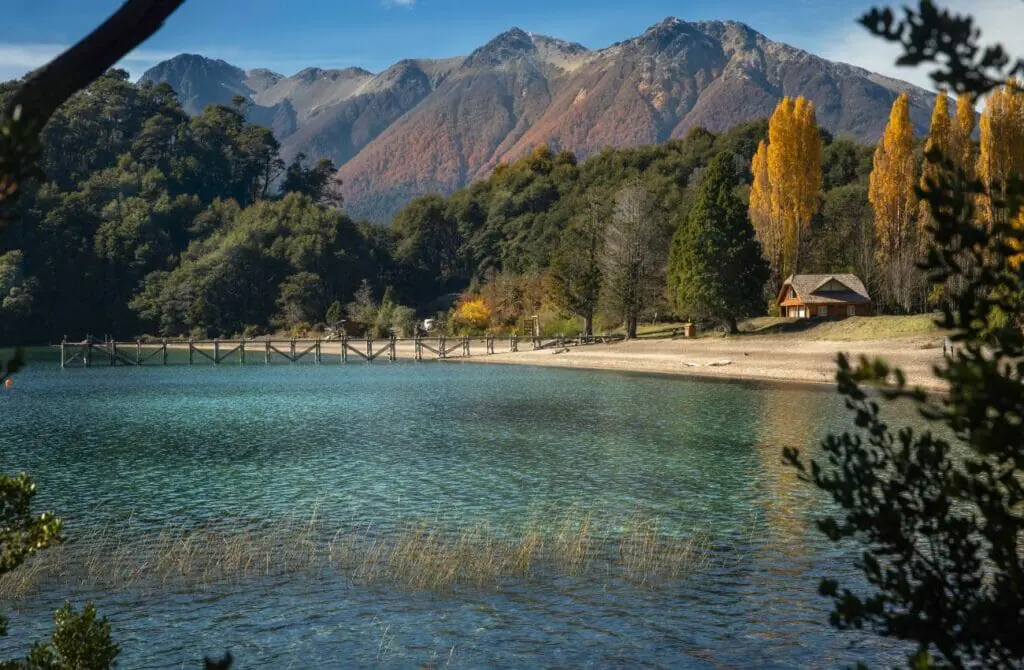 From traditional crafts to contemporary masterpieces, the artistic expression in Neuquén is as diverse as its landscapes. Delve into the captivating narratives and vibrant art forms that adorn the province, immersing yourself in a cultural tapestry that tells a story of resilience, passion, and creativity.
Gay Neuquén has made notable strides toward LGBTQ+ equality in recent times. In 2010, the province legalized same-sex marriage, granting LGBTQ+ couples the right to wed and enjoy the same legal protections as heterosexual couples.
Additionally, Argentina passed comprehensive gender identity legislation in 2012, allowing individuals to change their legal gender without requiring medical intervention.
While these legislative achievements are commendable, the implementation and acceptance of LGBTQ+ rights at a societal level have not progressed as smoothly. Homophobia and discrimination persist, leaving the LGBTQ+ community vulnerable and marginalized.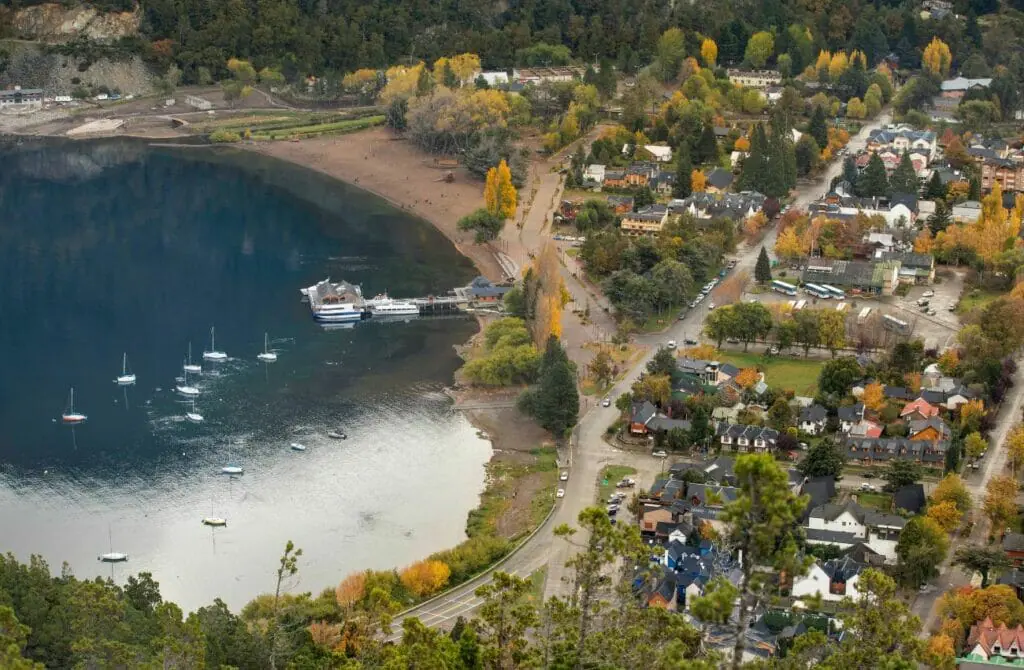 Despite legal protections, incidents of homophobia continue to plague the LGBTQ+ community in Neuquén. Hate crimes, discrimination in employment, housing, and public services, as well as verbal and physical abuse, are still a reality for many LGBTQ+ individuals.
In response to the challenges faced by the LGBTQ+ community, various organizations and support groups have emerged in Neuquén. These groups aim to provide safe spaces, counseling, and advocacy for LGBTQ+ individuals.
One such organization, the Neuquén LGBTQ+ Center, offers support, resources, and social activities for the community. They also organize awareness campaigns, workshops, and events to foster dialogue and promote understanding between the LGBTQ+ community and society. These initiatives play a crucial role in challenging stereotypes, dispelling misconceptions, and promoting acceptance.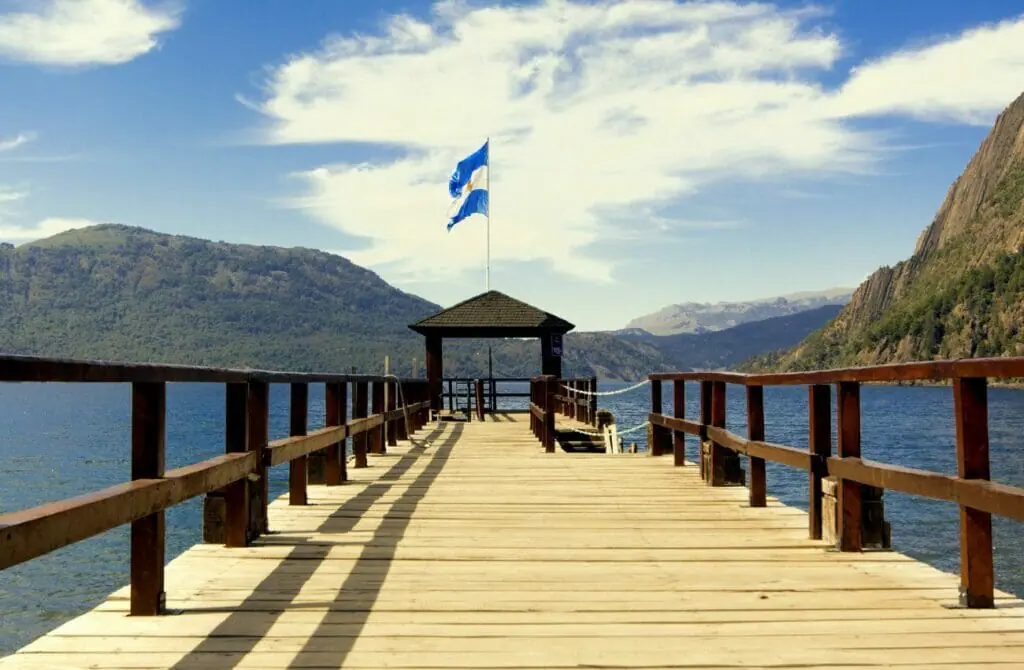 Top attractions in Gay Neuquen, Argentina
Neuquén's architecture reflects a harmonious blend of modern design and traditional elements. As you wander through the city's streets, you'll be captivated by the diverse styles that coexist, each telling a story of its own. The facades showcase a fusion of contemporary aesthetics and local influences, creating a captivating visual tapestry that adds to Neuquén's allure.
The city's vibrant and diverse cultural scene offers a rich tapestry of artistic expression. Art galleries, theaters, and cultural centers come alive with performances, exhibitions, and events that celebrate the creative spirit of Neuquén.
From contemporary art to traditional folklore, the city's cultural offerings showcase the depth and richness of Argentinean culture. And it is bound to pull you in.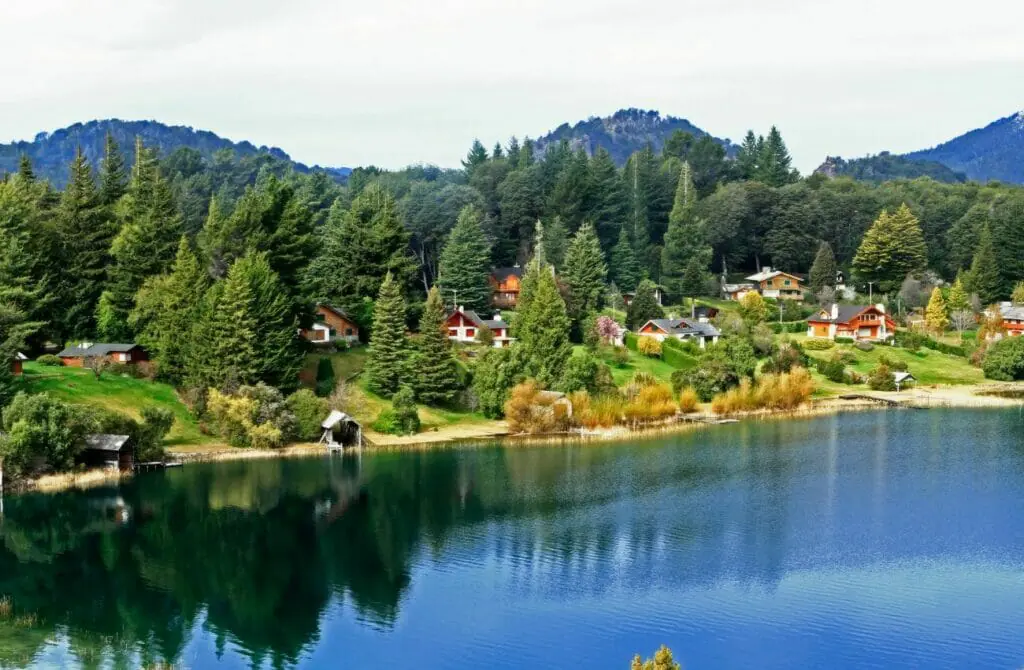 Paseo de la Costa
This picturesque riverside promenade offers you a serene and delightful experience. Stretching along the Limay River, the Paseo de la Costa boasts lush greenery, charming pathways, and scenic viewpoints.
Stroll along the promenade, and you'll immerse yourself in nature's beauty. The well-maintained gardens and trees create a refreshing ambiance, making it an ideal spot for a leisurely walk, jog, or bike ride. Take a moment to pause and admire the breathtaking river views, where you can often catch a glimpse of locals enjoying water sports like kayaking or windsurfing.
Paseo de la Costa is not just about nature; it also houses various recreational facilities. You'll find exercise areas where you can get your workout in and picnic spots where you can relax and relish a meal amidst the quietness of the surroundings.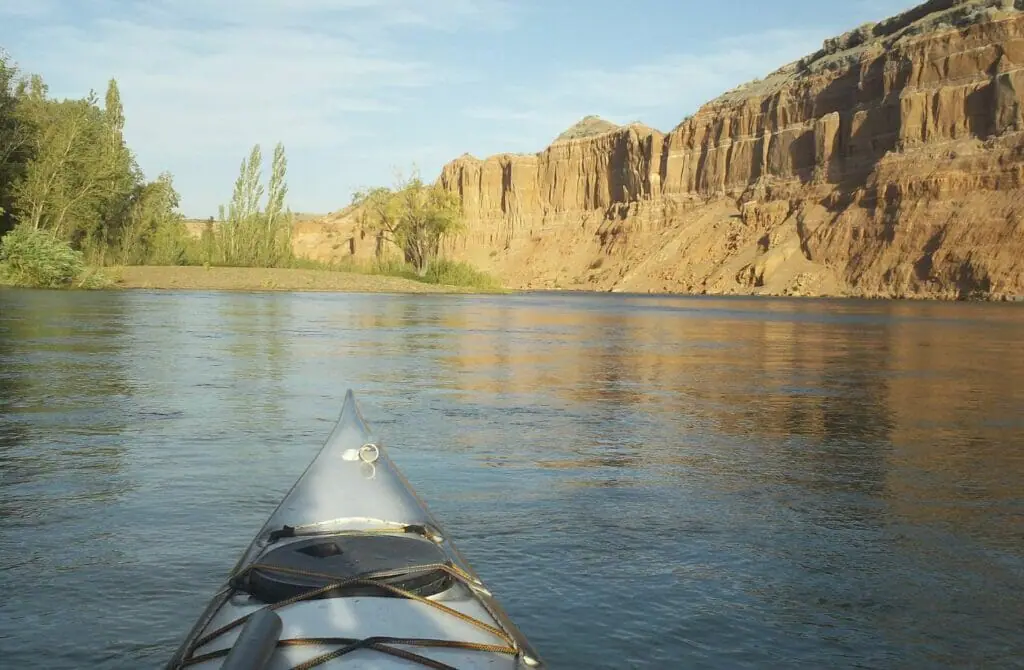 The Museo Gregorio Álvarez
This museum gives you a unique opportunity to delve into the history and heritage of the region. Named after General Gregorio Álvarez, a prominent figure in Argentine history, the museum showcases an extensive collection of artifacts and exhibits.
The museum boasts a comprehensive display of archaeological findings, indigenous artifacts, and cultural relics that shed light on the region's ancient civilizations and their way of life.
You can immerse yourself in the story of General Gregorio Álvarez, learning about his military career and significant contributions to the region. The exhibits provide valuable insights into the time's social, political, and cultural aspects, offering a deeper understanding of Neuquén's past.
The Limay River
A majestic watercourse flowing through Neuquén, Argentina, is a natural wonder that captivates you with its beauty and allure as one of the principal rivers of Patagonia, the Limay River is renowned for its stunning landscapes and abundant wildlife.
Embarking on a journey along the Limay River, you'll be treated to breathtaking vistas of towering cliffs, dense forests, and serene valleys. The crystal-clear waters of the river reflect the surrounding scenery, creating a picture-perfect setting that Instagram-perfect shot..
The Limay River is visually stunning and offers a range of recreational activities. Anglers flock to its waters, drawn by the abundance of trout and salmon. If you like fishing, you can cast your lines and indulge in a great pastime while surrounded by the peace of the river.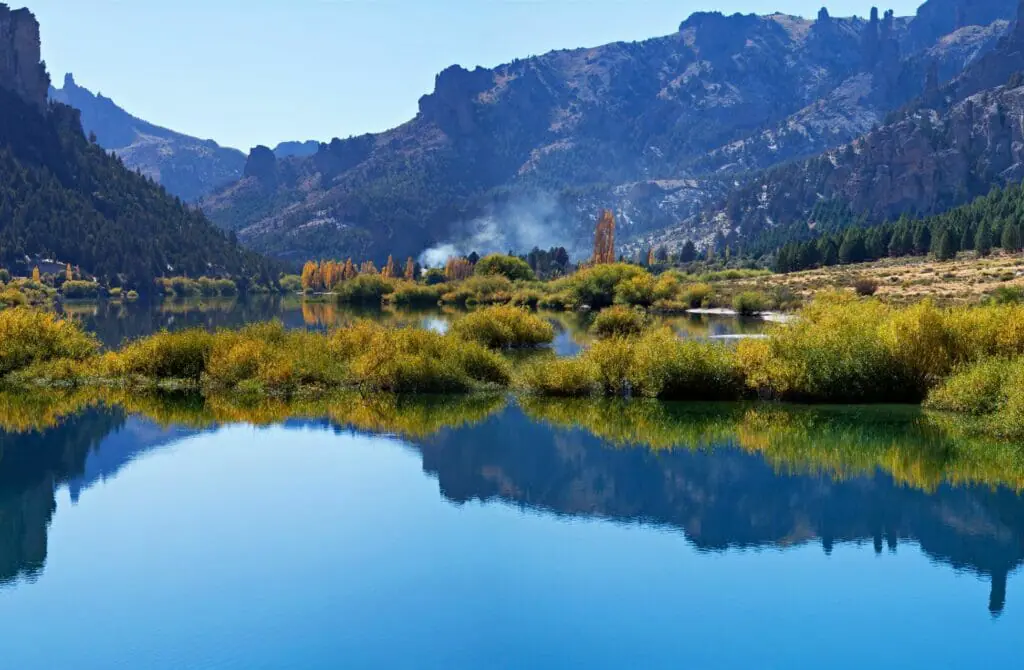 Parque Central
This urban oasis is a beloved destination for locals and visitors alike, offering many recreational activities and a respite from the hustle and bustle of the city.
The park's well-maintained pathways invite you to take a stroll, jog, or bike ride while enjoying the refreshing ambiance of nature.
Parque Central is more than just a park—it's a place where people come together, where laughter and joy fill the air. Whether you're seeking relaxation, outdoor activities, or a spot to connect with nature, Parque Central provides a delightful escape in the heart of Neuquén.
This iconic monument pays homage to the renowned military leader who played a pivotal role in the country's fight for independence. The memorial is an imposing structure, commanding attention with its impressive size and artistic craftsmanship. It serves as a symbol of respect and admiration for General San Martín's contributions to Argentina's history and liberation.
The monument depicts General San Martín on horseback, capturing his noble and heroic stature. The attention to detail in the sculpture is awe-inspiring, from the intricate design of his uniform to the powerful expression on his face. It stands as a testament to his unwavering commitment to freedom and justice.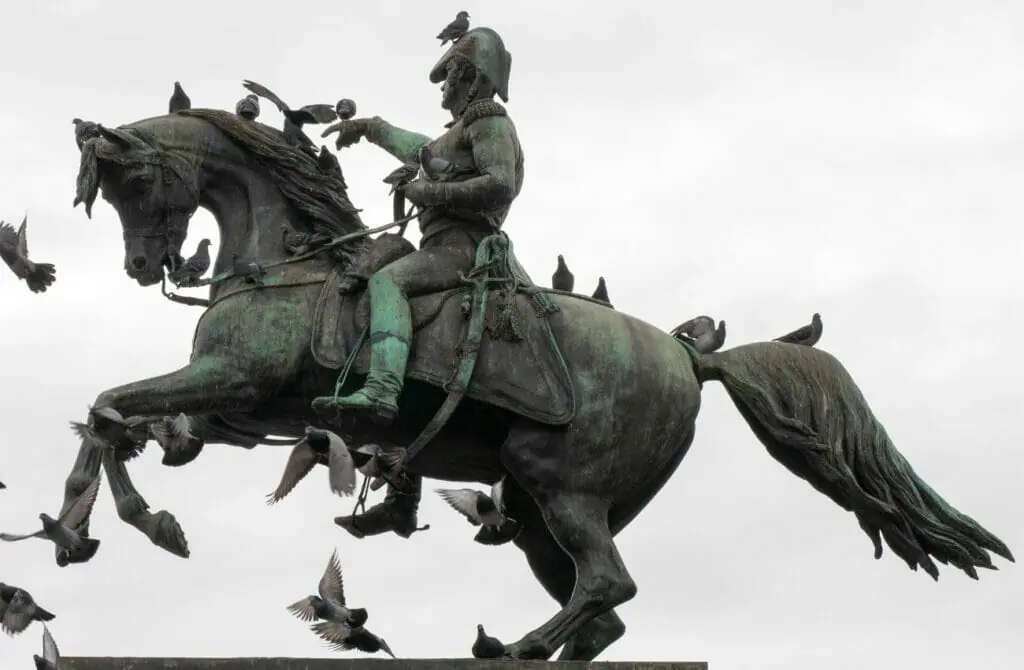 Museo Paraje Confluencia
The museum itself is a testament to the significance of this geographic meeting point. It showcases the historical and cultural narratives of the surrounding area, exploring the traditions, customs, and lifestyles of the indigenous Mapuche people and other communities that have called this region home.
As you explore the museum, you'll encounter a diverse range of exhibits and artifacts that tell the story of the area's past. From archaeological findings and indigenous crafts to historical photographs and documents, the Museo Paraje Confluencia provides a comprehensive overview of the region's heritage.
Splurge at Portal Patagonia
The shopping center houses a variety of well-known national and international brands, offering an extensive selection of products to cater to different tastes and preferences. Whether you're seeking the latest fashion trends, high-quality electronics, or unique souvenirs, you're sure to find something that catches your eye.
Beyond shopping, Portal Patagonia also boasts a wide array of dining options. From cozy cafes and quick-service eateries to upscale restaurants, there's something to satisfy every craving.
National Museum of Fine Arts of Neuquén
This esteemed museum showcases an extensive collection of fine art, celebrating the creativity and talent of Argentine and international artists. The galleries display diverse artworks, including paintings, sculptures, photography, and installations. The museum provides a comprehensive overview of various artistic movements and styles, from classic masterpieces to contemporary creations.
The Museo Nacional de Bellas Artes Neuquén not only exhibits renowned Argentine artists but also hosts temporary exhibitions featuring works from around the world. These rotating displays ensure that each visit to the museum offers a fresh and engaging experience, showcasing new perspectives and artistic visions.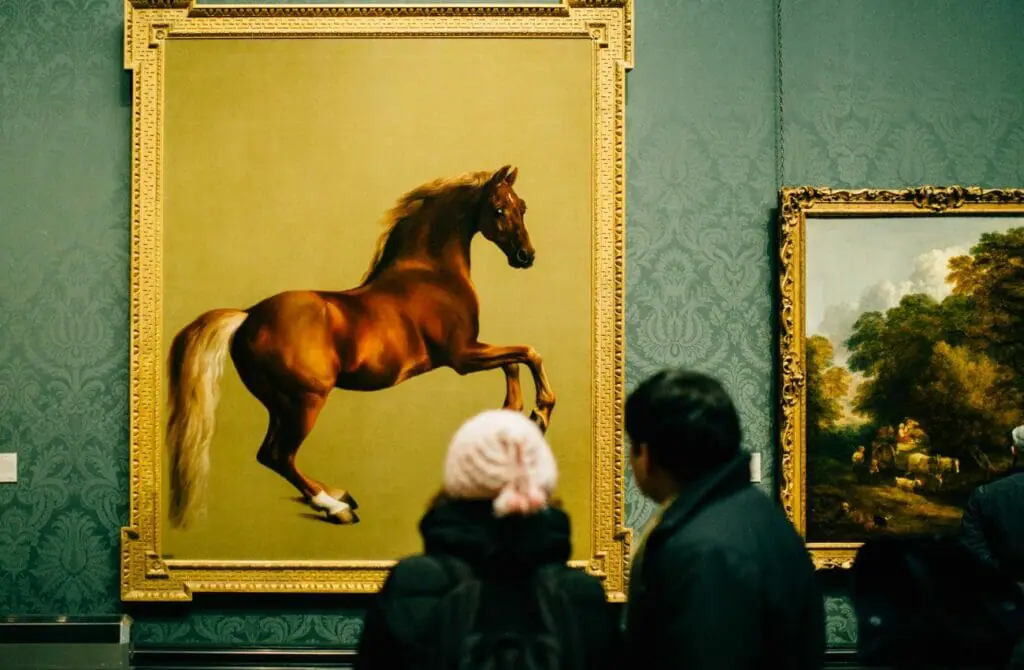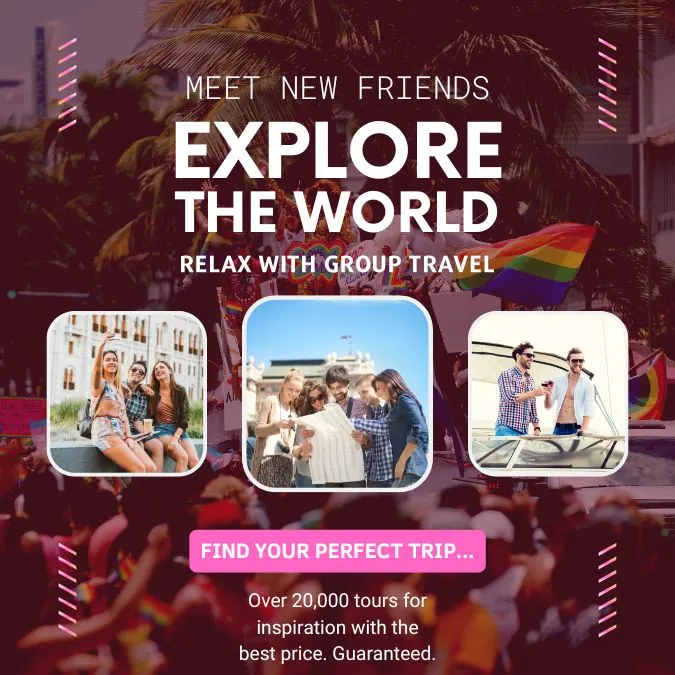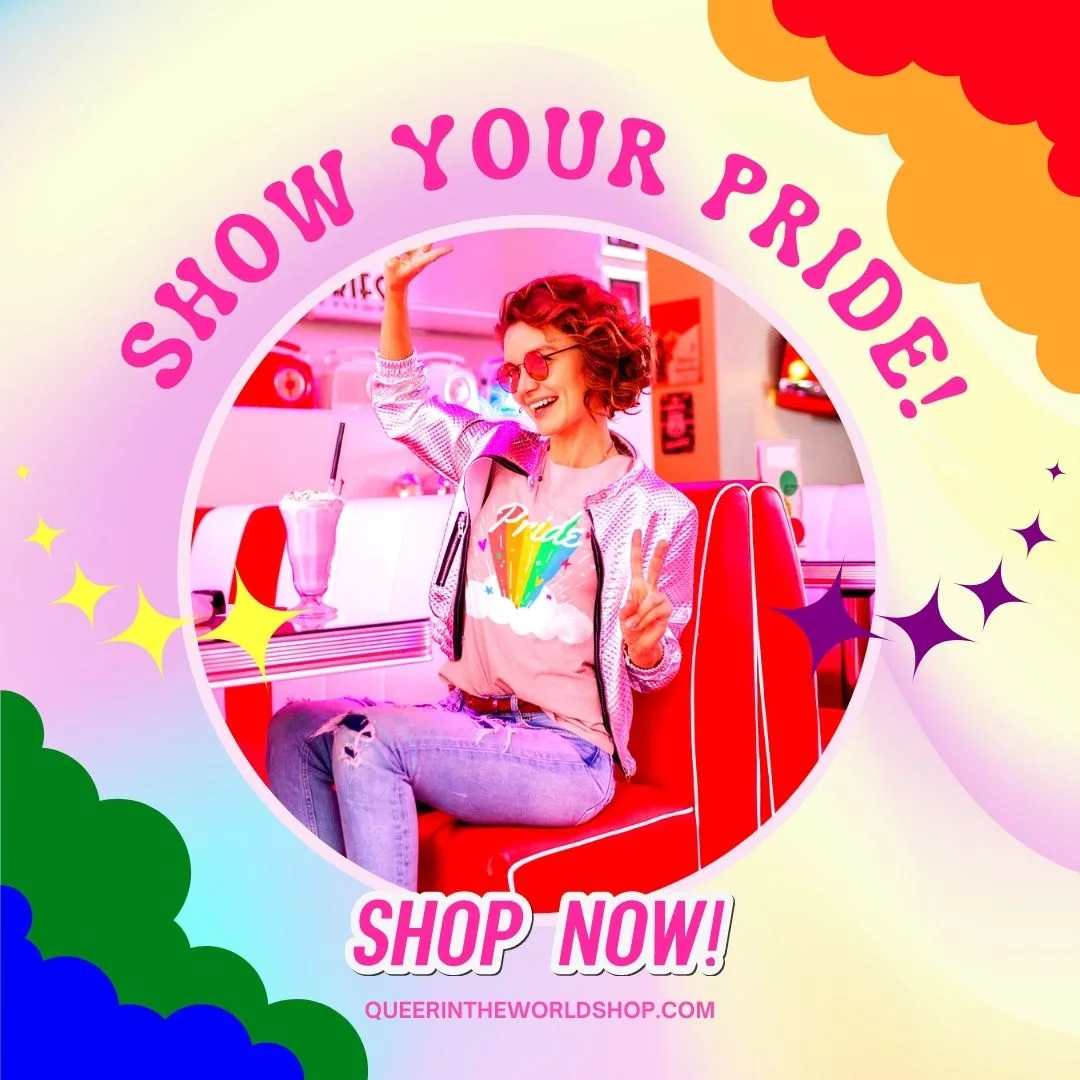 Gay-Friendly and Gay Hotels in Neuquen, Argentina
Being gay-friendly accommodation means that the establishment is welcoming and inclusive to guests who identify as LGBTQ+. This can include, but is not limited to, having policies and practices that demonstrate a commitment to creating a safe and inclusive environment for LGBTQ+ guests, such as non-discrimination policies and providing support and resources for LGBTQ+ travelers.
Some gay-friendly accommodations may also provide amenities specifically catering to the LGBTQ+ community, such as rainbow flags or literature about local LGBTQ+ events or resources. Furthermore, gay-friendly accommodations may be located in an area known for being LGBTQ+ friendly.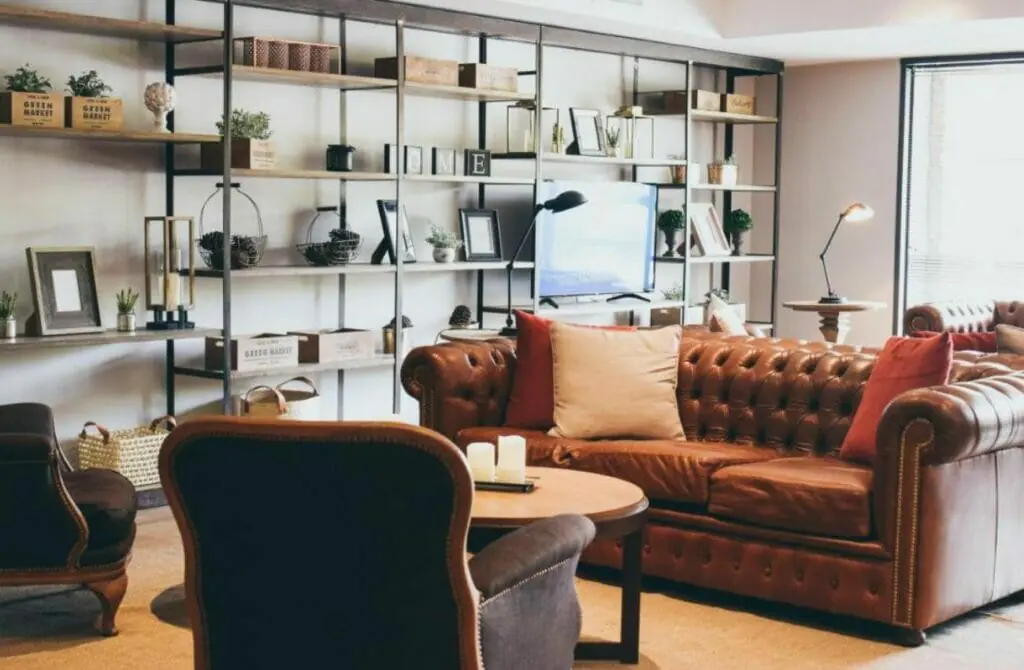 While Neuquen does not have any specifically gay hotels or resorts, these are the most fabulous and pro-actively gay-friendly hotels in Neuquen. Needless to say, there are also hundreds more hotel and hostel options in Neuquen if none of these suit your desired budget, facilities or area – but these are the best hotels according to other gay travelers and us.
Whatever your needs are, Neuquen has you covered.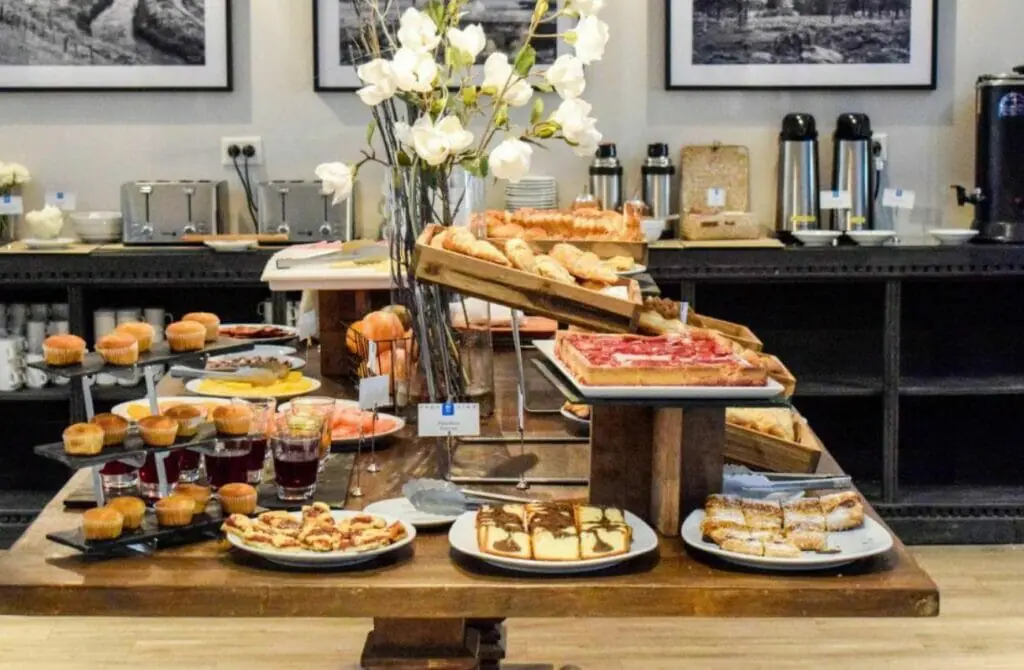 This exceptional hotel boasts a unique design inspired by the architectural marvels of late 19th-century New York, offering a warm and inviting ambiance that will enchant every guest. Immerse yourself in the comfort of the hotel's spacious and tastefully decorated rooms adorned with attractive furniture and top-of-the-line amenities to ensure a memorable stay.
One of the highlights of the Cyan Soho Neuquén Hotel is the renowned Tribeca Restaurant, which takes its inspiration from the vibrant cultural mix of the iconic New York neighborhood. Prepare your taste buds for a culinary journey that combines tantalizing American flavors with a delightful local influence.
The menu is a harmonious fusion of delectable dishes, carefully curated to satisfy even the most discerning palates. Whether you're seeking a hearty breakfast or an intimate dinner, Tribeca Restaurant offers a memorable dining experience in a stylish and contemporary setting.
Indulge in the diverse flavors and impeccable service that make this culinary gem a must-visit for guests and locals alike.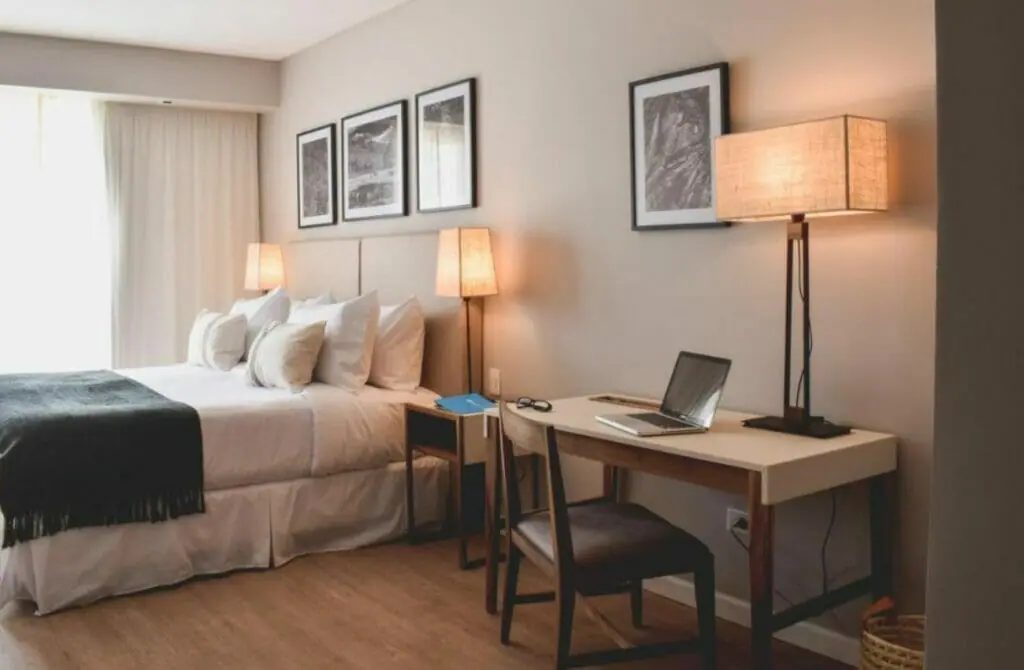 Howard Johnson by Wyndham Neuquen ☆☆☆☆
At Howard Johnson by Wyndham Neuquén, you'll discover a harmonious blend of comfort, modernity, and relaxation.
Whether you're traveling for business or leisure, the hotel's laid-back atmosphere and convenient amenities create an ideal sanctuary for a memorable stay in Neuquén. From the inviting rooms to the rejuvenating spa facilities, this hotel ensures a soothing escape from bustling city life.
Unwind and recharge at the hotel's laid-back bar, where you can savor refreshing drinks and enjoy a casual ambiance. For those seeking a refreshing escape from the Neuquén heat, the outdoor pool offers a perfect oasis to dip and bask in the sun.
Additionally, the hotel boasts a spa area with a heated indoor pool, providing a serene setting to relax and rejuvenate. Guests can also use the fitness room to stay active during their stay or indulge in the soothing heat of the dry sauna for a truly revitalizing experience.
This impressive hotel offers a total of 75 well-appointed rooms, along with an exquisite Penthouse suite that provides a luxurious and unforgettable experience for discerning guests. Whether you're visiting for business or pleasure, Neuquén Tower Hotel offers a range of amenities and facilities designed to meet your every need.
During summer, you can take advantage of the hotel's inviting swimming pool, providing a refreshing oasis in the warm Neuquén climate. Whether you wish to take a leisurely swim or soak up the sun on the poolside loungers, this amenity adds a touch of relaxation to your stay.
Indulge in culinary delights at the hotel's restaurant and breakfast room, where you can savor delicious dishes prepared with care and expertise. Whether starting your day with a satisfying breakfast or enjoying a memorable dinner, the restaurant offers a welcoming ambiance and a diverse menu to cater to every palate.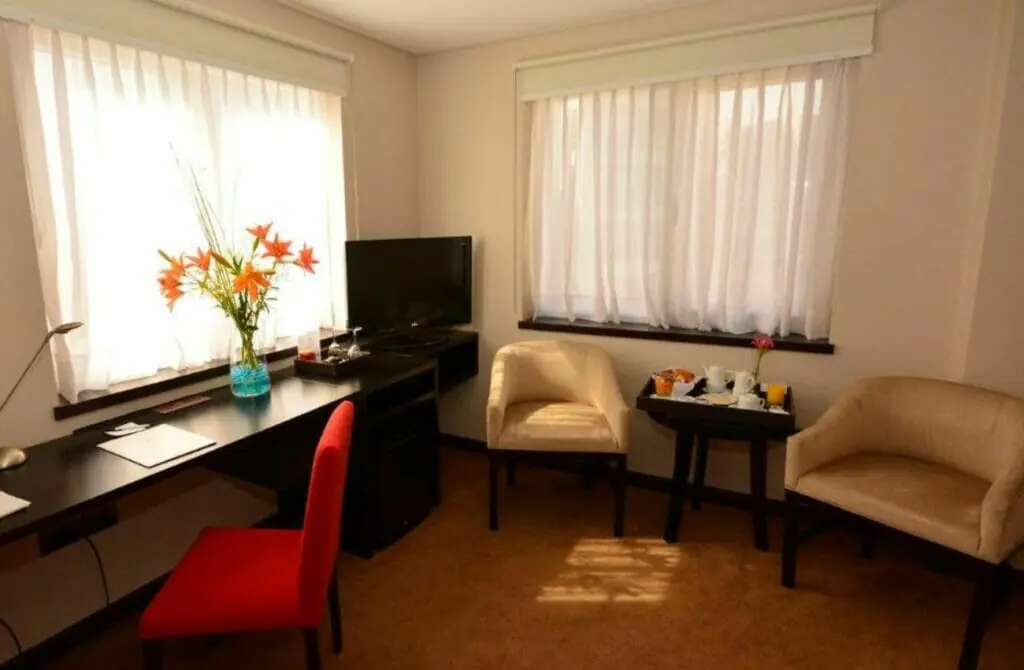 Apart from Hotel Granada, an exceptional accommodation option in Neuquén. This charming hotel offers 23 modern and comfortable apartments spread across 11 floors, providing guests ample space and a cozy ambiance throughout their stay. With a selection of 15 one-room apartments and 8 two-room apartments, there is an ideal choice to suit every traveler's needs.
Each apartment at Apart Hotel Granada is thoughtfully designed to ensure a comfortable and enjoyable stay. The modern furnishings and tasteful decor create a welcoming atmosphere that allows guests to relax and unwind. The one-room apartments offer a spacious layout, while the two-room apartments provide additional privacy and room to spread out.
Indulge in comfort and cleanliness at Nuevo Hotel El Cortijo, where your utmost satisfaction is their top priority. This charming hotel offers a collection of very comfortable rooms, providing a haven of relaxation for guests during their stay. Immerse yourself in the cozy ambiance of these well-appointed rooms designed to cater to your every need.
Nuevo Hotel El Cortijo takes great pride in maintaining impeccable cleanliness throughout the property. From the moment you step into the hotel, you'll notice the meticulous attention to detail that ensures a pristine environment. The dedicated housekeeping staff goes above and beyond to ensure that every corner of the hotel is spotless, guaranteeing a refreshing and hygienic experience for all guests.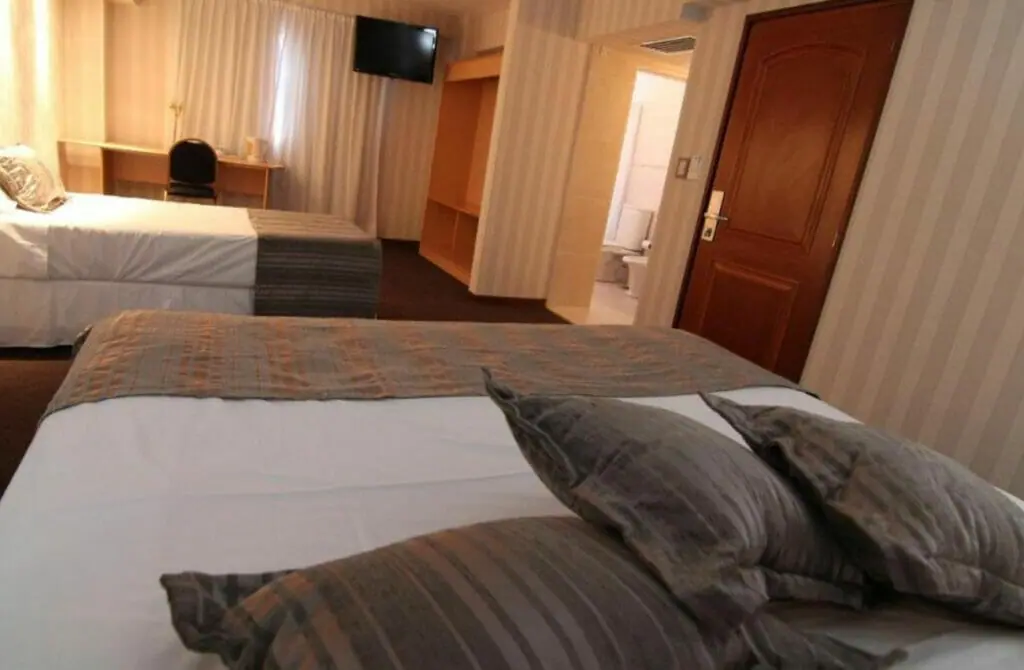 This exquisite hotel prides itself on offering luxurious and well-appointed accommodations that cater to every need. From the moment you step inside, you'll be greeted by friendly staff, including the lovely Claudia, who will go above and beyond to ensure your stay is nothing short of exceptional.
Indulge in the plush comfort of the rooms at Hotel Costa Limay, where attention to detail and guest satisfaction is paramount. Each room is meticulously designed with your comfort in mind, providing a serene oasis to relax and unwind. Sink into the cozy beds and revel in the tranquil ambiance that envelops you, leaving you feeling refreshed and rejuvenated.
Herradura Hotel Suites is an oasis of luxury and attention to detail, where every element is designed to provide an exceptional stay. From the beautifully decorated rooms to the vibrant dining options and inviting lounge area, this hotel promises an unforgettable experience.
The rooms at Herradura Hotel Suites exude an air of luxury with their elegant tones, large windows, and modern details. Immerse yourself in the refined ambiance and unwind in the comfort of these thoughtfully decorated spaces.
Each room has all the amenities and conveniences necessary to ensure a unique and delightful stay, with every detail carefully considered to enhance your overall experience.
Indulge in culinary delights at the hotel's bright Restó-Bar and cafeteria. Whether you're looking for a delicious meal or a quick snack, the on-site dining options at Herradura Hotel Suites cater to every taste. Enjoy a delightful breakfast, savor a flavorful lunch, or treat yourself to a delectable dinner, all within the stylish and inviting ambiance of the Restó-Bar and cafeteria.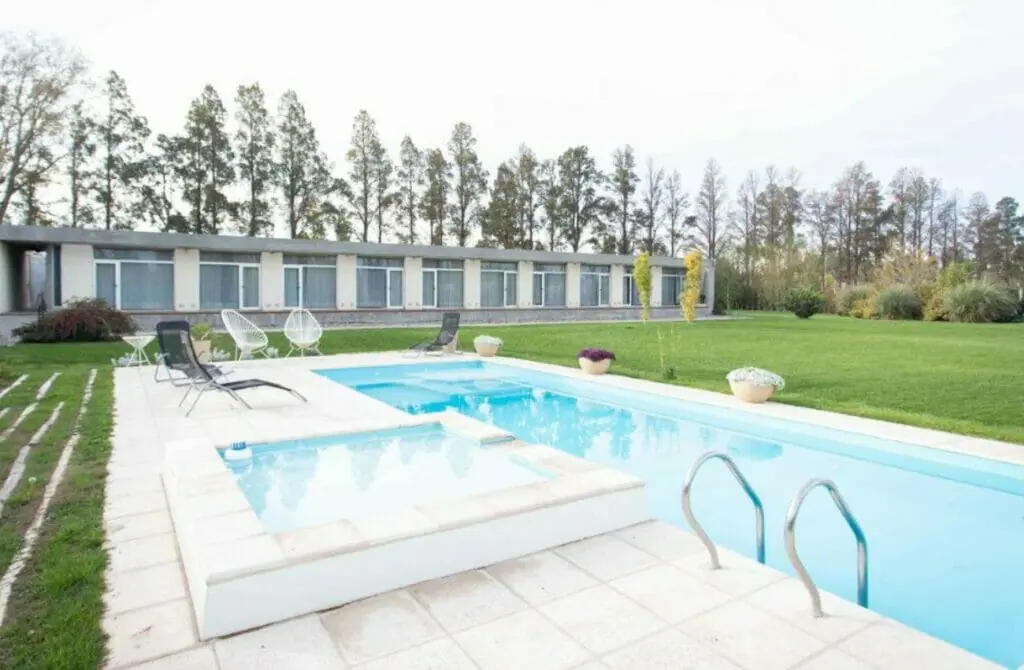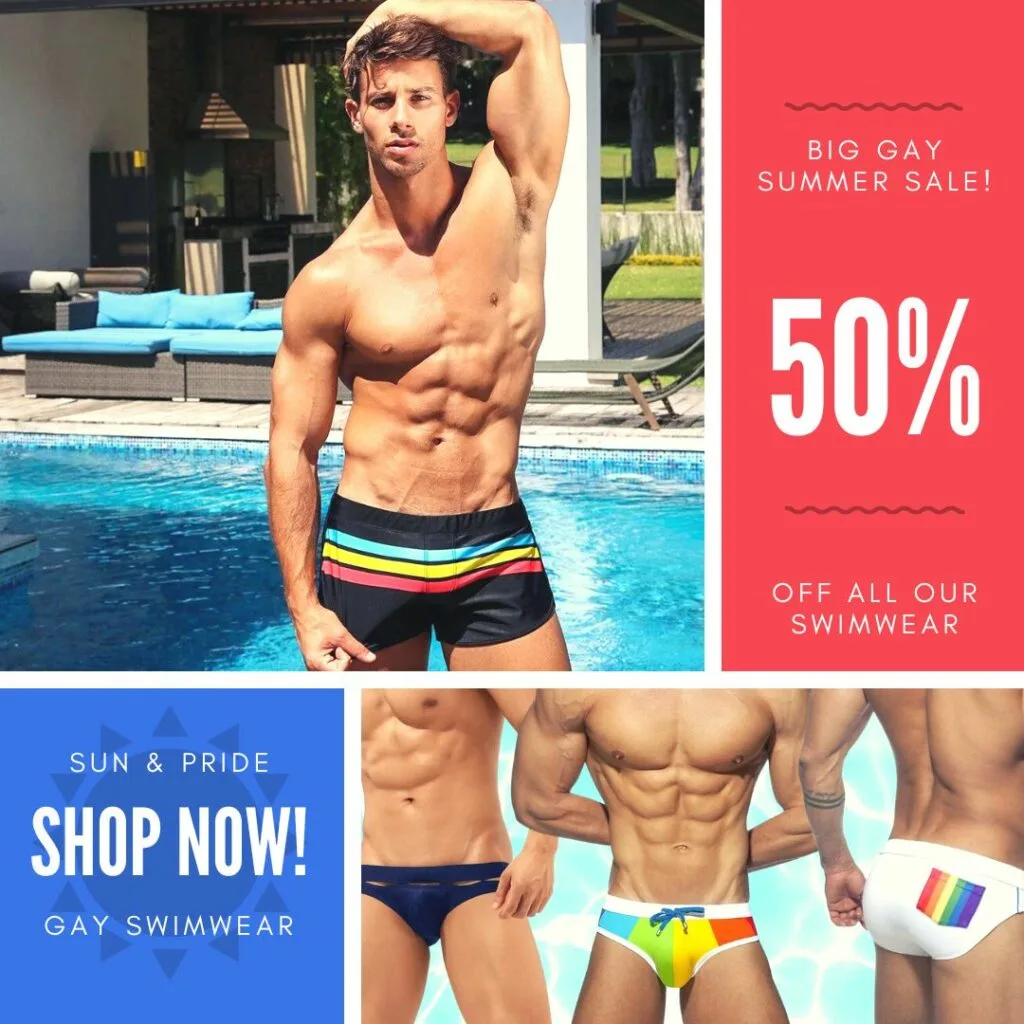 Gay Nightlife in Neuquen, Argentina
If you thought the attractions and hotels with amazing amenities were all Neuquen has to offer, then darling, we couldn't be more pleased to tell you how wrong you are. Neuquen knows how to paint the town. From music to drinks to local dishes, every venue on this list will blow your mind and make your night splendid.
However, remember that the city is very conservative, so please, keep PDAs at a minimum.
Exploring the gay and gay-friendly nightlife in a new city can be one of the most exciting and rewarding experiences while traveling – and Gay Neuquen is no exception. Not only will you have the opportunity to meet new people and make friends, but you'll also get a taste of the local culture and learn more about the city's LGBTQ+ community.
Going out and experiencing the queer and queer-friendly nightlife in a new city can also be a great way to break out of your comfort zone and try new things. Whether dancing the night away at a gay club or mingling with locals at a gay-friendly bar, you'll have the chance to make memories and create lasting connections.
So, don't be afraid to step out of your comfort zone and explore the gay and gay-friendly nightlife in Neuquen. You'll be glad you did!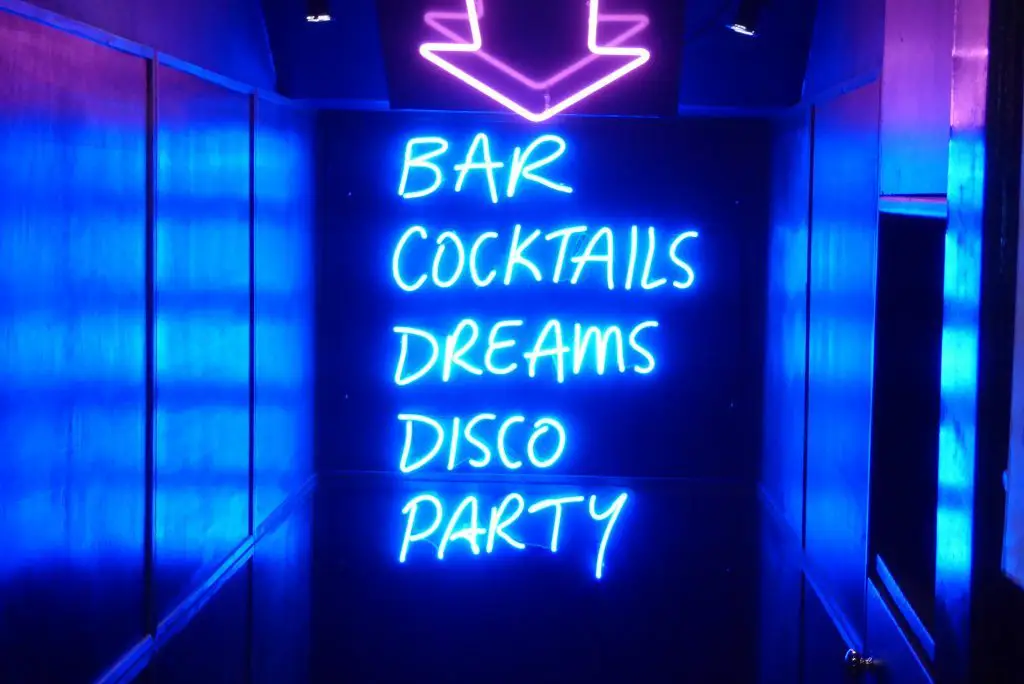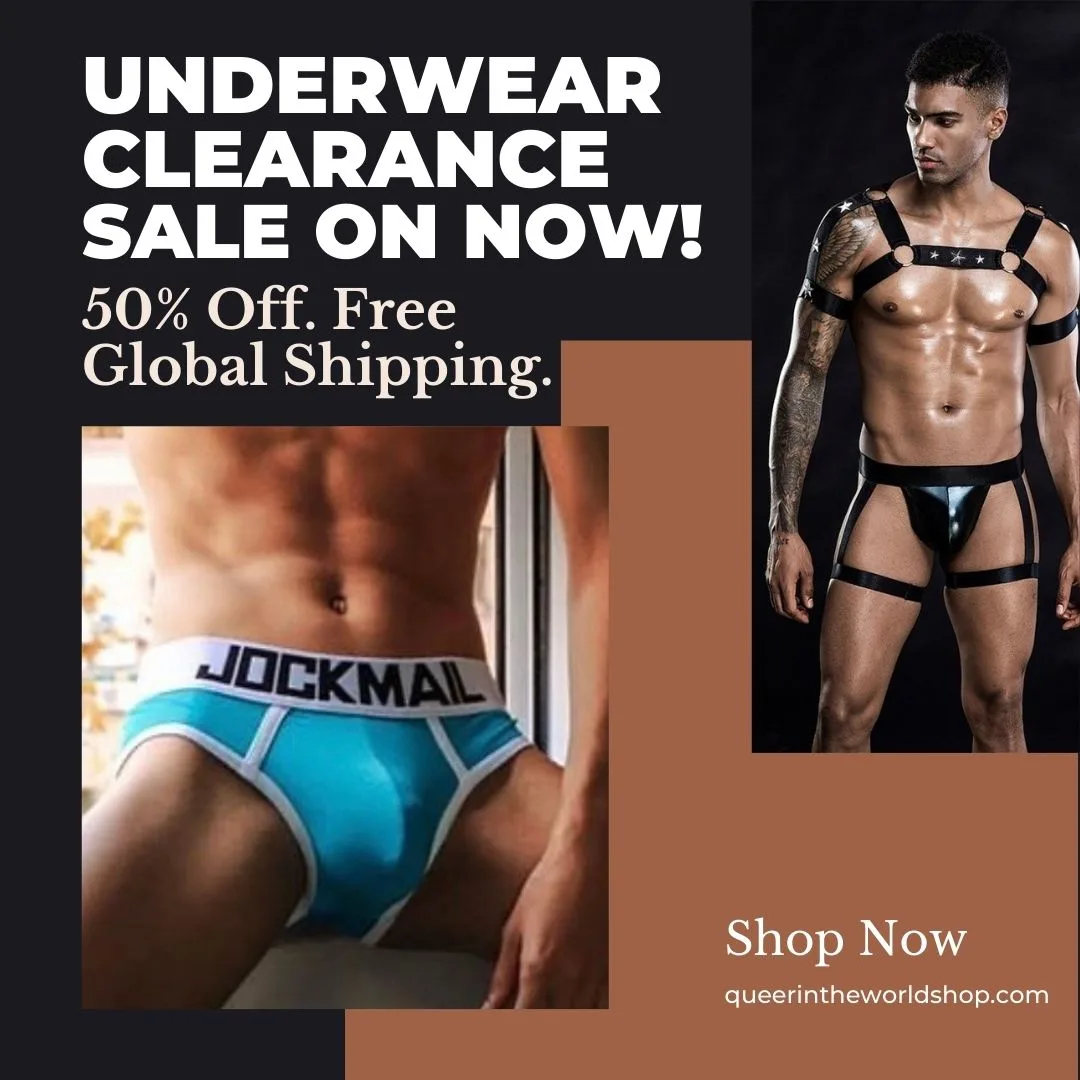 Gay-Friendly Bars and Clubs
Mistika Night Club boasts an impressive variety of drinks, from expertly crafted cocktails to an extensive selection of beers that cater to diverse tastes. As you mingle with the crowd, you'll be captivated by the mesmerizing beats of the music, creating an irresistible ambiance that compels you to let loose and dance the night away.
Furthermore, Mistika Night Club is not only a destination for unforgettable nights; it also boasts a menu that will tantalize your taste buds. Prepare to indulge in culinary delights that will leave you craving for more.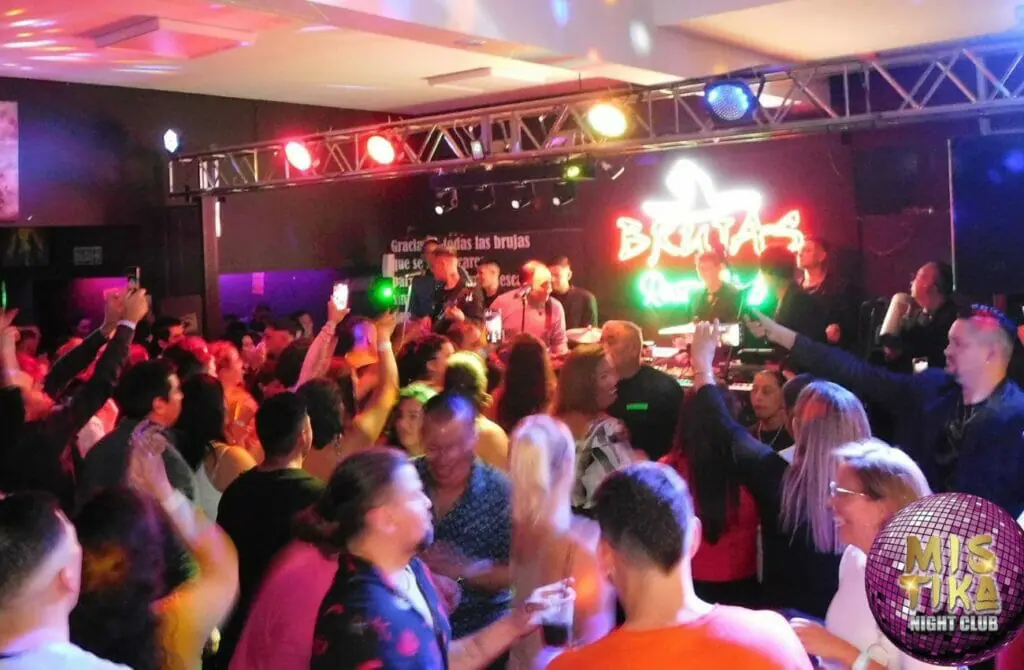 This gay-friendly haven is renowned for its exquisite cocktails, crafted with precision and creativity. Whether you prefer classic concoctions or adventurous mixtures, Bar de Amigxs is sure to please your palate with an extensive array of libations.
Sip on expertly shaken martinis and refreshing mojitos, or sample their signature creations that reflect the bar's dedication to innovation and quality. With their expertise and passion for mixology, the bartenders elevate your drinking experience to new heights.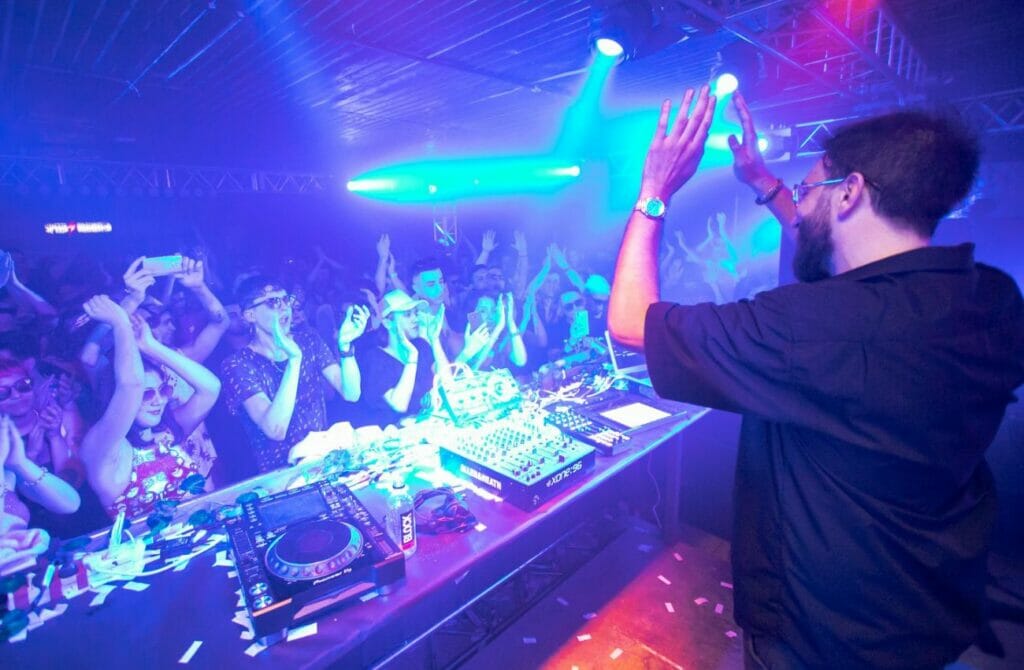 Sauvage Patio Bar is an exquisite establishment that exudes beauty and sophistication in Neuquén, Argentina.
As you step into this remarkable venue, its breathtaking decoration will immediately strike you, meticulously crafted to create an atmosphere of sheer elegance and charm. Every corner of Sauvage emanates a sense of refined taste and artistic vision, transporting you to a world where aesthetics and pleasure seamlessly intertwine.
Sauvage. Patio Bar is a feast for the eyes and a haven for discerning drinkers. The bar boasts an impressive variety of drinks, carefully curated to satisfy even the most refined palates.
Whether you're in the mood for a classic cocktail or yearn to embark on a new taste adventure, Sauvage's knowledgeable and experienced bartenders are masters of their craft.
Their expertise shines through as they skillfully concoct unique and tantalizing beverages, showcasing their deep understanding of flavors, mixology techniques, and attention to detail. Each sip is a testament to their dedication to delivering a drinking experience of unparalleled quality.
As a dedicated craft beer shop, Growler Bar proudly stands as the best bar in town, enticing visitors with its vast selection of brews and unwavering commitment to quality.
This establishment is a true paradise for beer connoisseurs, offering an extensive range of options sourced from some of the finest breweries in the country. From hoppy IPAs to rich stouts, crisp lagers to refreshing ales, Growler Bar caters to every taste preference, ensuring that each sip is a journey of flavor and complexity.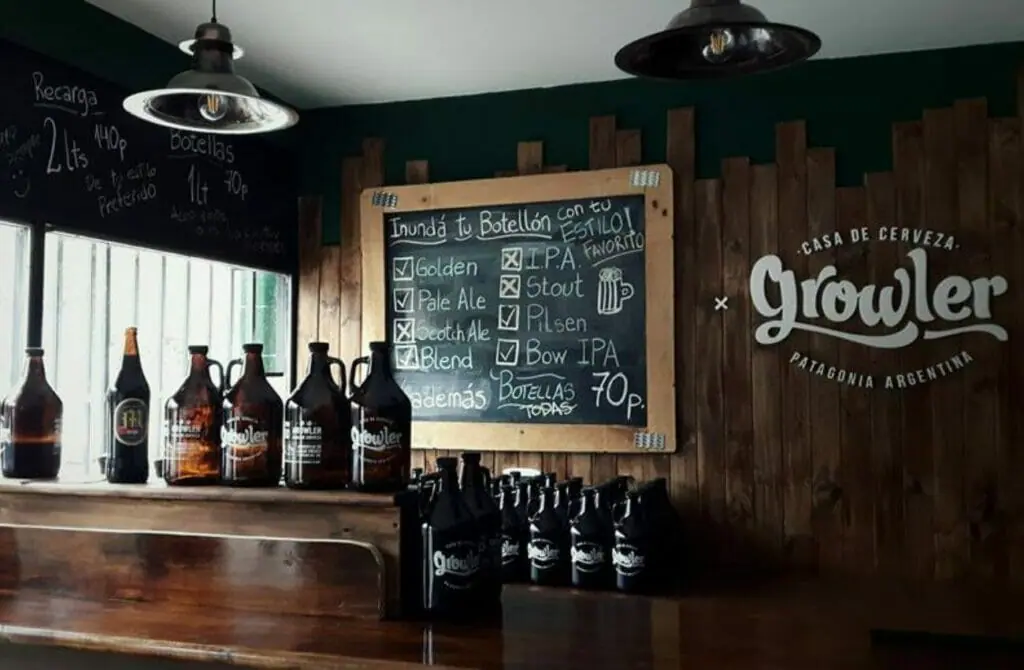 Gay Saunas & Cruising Clubs in Neuquen, Argentina
When traveling to a new city, it can be exciting to head out for more than just a stiff drink. One aspect of the Gay Neuquen scene that many queer men enjoy is visiting gay saunas and cruising clubs.
Sure, the sauna culture in Neuquen is not as hedonistic as in Amsterdam, Barcelona or Berlin, but these venues still offer a chance to meet new people, socialize, and engage in sexual activity – without resorting to gay hookup apps.
However, it's important to remember that these venues can vary greatly in terms of atmosphere, clientele, and rules, so it's a good idea to prepare yourself before visiting. If you are apprehensive, we advise studying our guide to visiting a gay bathhouse for the first time, which should help set your mind at ease and always practice safe sex.
Additionally, it's important to be aware of and respect local laws and customs regarding gay venues and sexual activity. With a little bit of planning and an open mind, visiting gay saunas and cruising clubs can be a fun and exciting part of your gay Neuquen travel itinerary.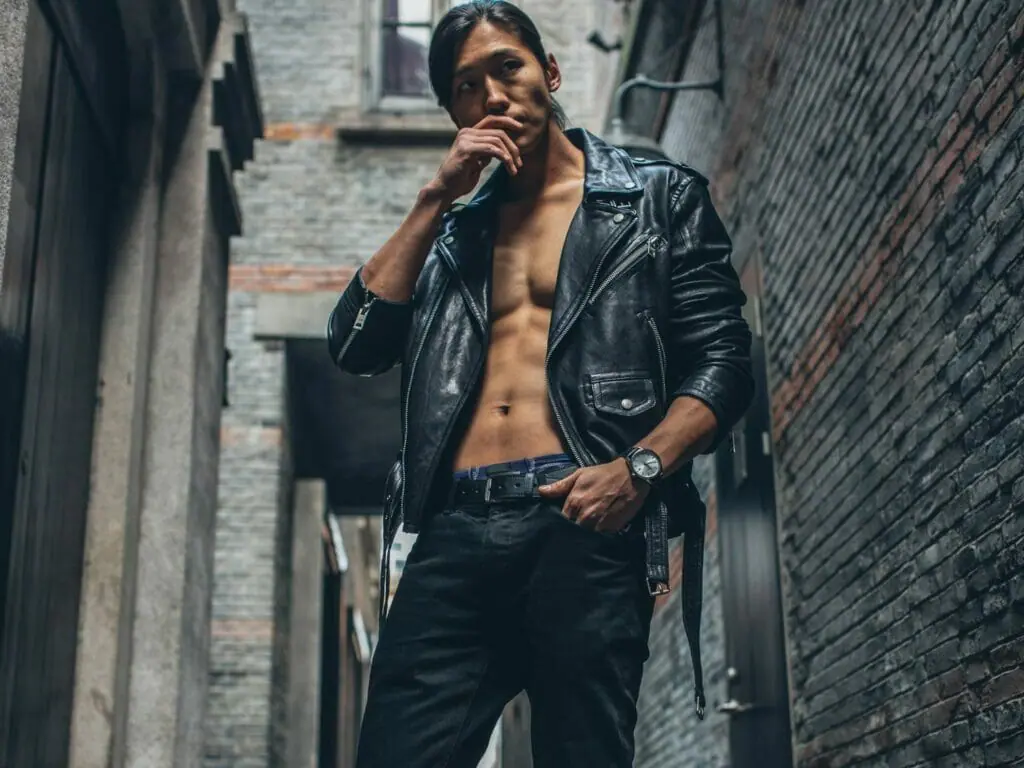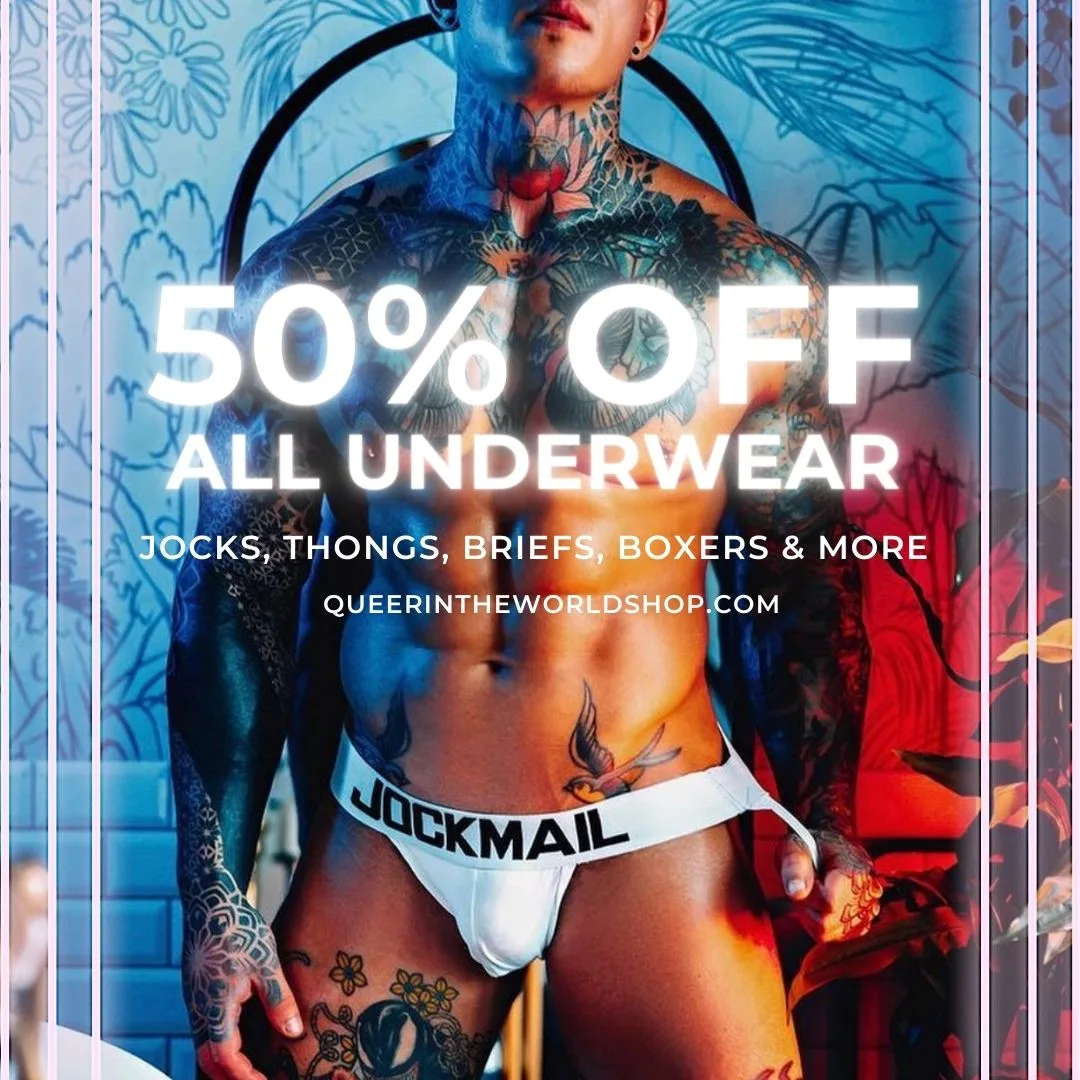 Gay Map Of Neuquen
Finding it hard to envisage where everything is in Neuquen? Hopefully, this queer-centric map helps where we have marked all the bars, clubs, parties, hotels, saunas, massages, and more will help you stay in the spot best suited to you!