Nestled on the banks of the majestic Paraná River, this charming city offers a unique blend of old-world charm and modern urban vibes. Rosario boasts a lively atmosphere, with bustling markets, vibrant cafes, and a thriving art scene that will captivate any visitor.
Rosario's distinct character is reflected in its architecture, a testament to its historical heritage and the city's evolution over time. From charming colonial buildings to sleek modern structures, the cityscape showcases the rich tapestry of Rosario's past and present.
Gay Rosario has been a trailblazer in LGBTQ+ rights, being one of the first cities in Argentina to legalize same-sex marriage in 2009. This landmark decision paved the way for subsequent legislation, including adopting the Gender Identity Law in 2012, which allows individuals to change their gender identity on legal documents without medical or judicial authorization. The city also hosts annual Pride parades and offers various resources and support networks for the LGBTQ+ community.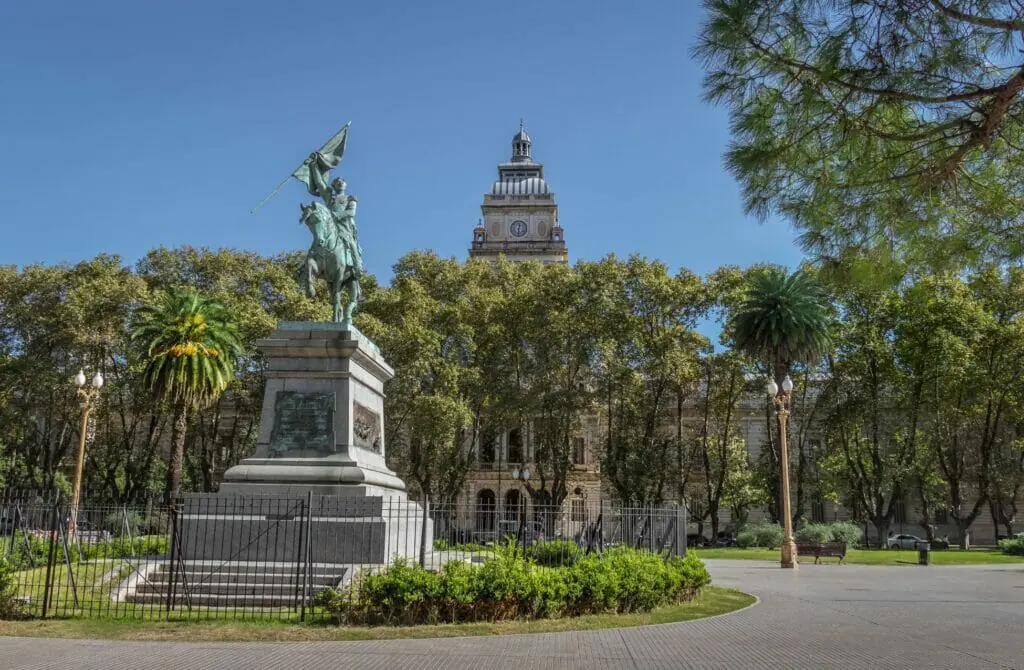 Rosario has made notable strides in legalizing gay rights, which have played a pivotal role in promoting equality. In 2010, Argentina became the first country in Latin America to legalize same-sex marriage, a landmark decision that set a precedent for the region. Laws protecting individuals from discrimination based on sexual orientation have been enacted. These legal advancements have brought hope and positive change to the LGBTQ+ community in Rosario.
Despite the legal progress, homophobia continues to impact the LGBTQ+ community in Rosario. Hate crimes, discrimination, and stigmatization are still prevalent, though the intensity may vary from one area to another. They may face challenges when seeking employment or receive unequal treatment and limited career opportunities due to their sexual orientation or gender identity.
Despite the challenges faced, the LGBTQ+ community in Rosario remains resilient and proactive in creating positive change. Organizations such as "Somos Familias LGBT+" have emerged to provide support, resources, and safe spaces for LGBTQ+ individuals.
The local government of Rosario has implemented initiatives to address homophobia and improve the lives of LGBTQ+ individuals. This includes providing training programs for public employees to promote inclusivity and equality in public services. Efforts are also being made to increase the representation of LGBTQ+ individuals in decision-making positions, ensuring their voices are heard and respected.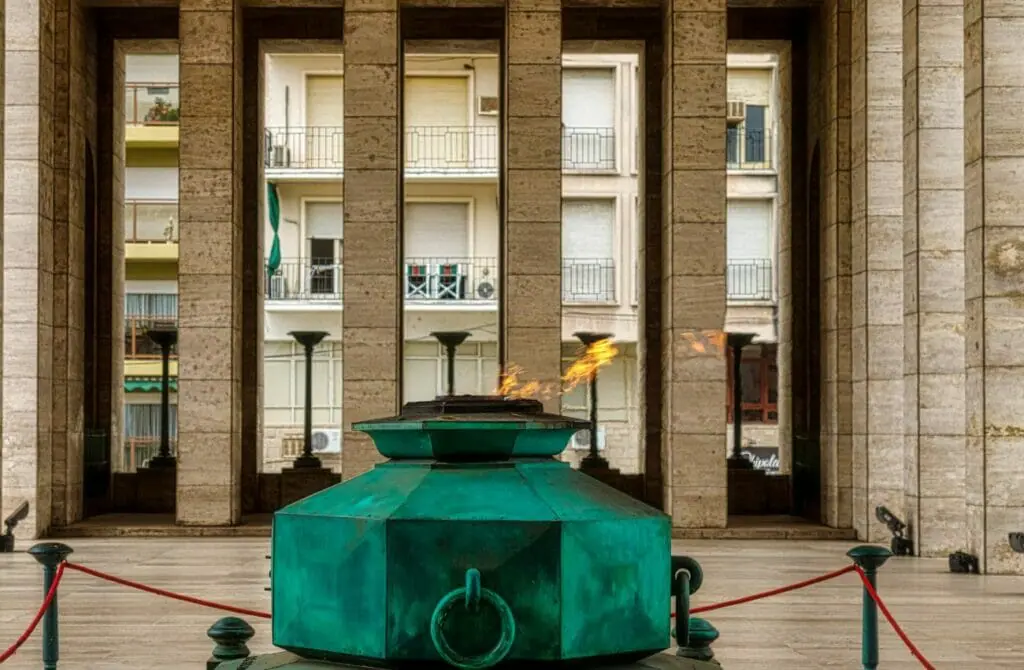 Despite the dicey relationship with the gay community in gay Rosario, the city beckons travelers with its authentic charm and enchanting ambiance, making it an alluring destination for those seeking a true Argentine experience.
This bustling city boasts a vibrant local culture that effortlessly blends old-world traditions with a modern twist. Strolling through its streets, you can immerse yourself in the daily life of the locals, witnessing the lively conversations at neighborhood cafes and the rhythmic beats of street musicians.
Beyond its cultural appeal, Rosario offers a taste of the country's renowned gastronomy. As you explore the city, you'll encounter a variety of eateries, from cozy family-run parrillas serving sizzling grilled meats to trendy fusion restaurants pushing culinary boundaries. The local cuisine showcases Argentina's diverse flavors and influences, with hearty dishes and regional specialties that tantalize the taste buds.
Dining in Rosario is not just about the food; it's an immersive experience that invites travelers to savor the warmth of Argentine hospitality and indulge in the art of lingering conversations over a shared meal. In Rosario, every dining experience is an opportunity to delve deeper into the city's cultural fabric, creating lasting memories beyond mere sustenance.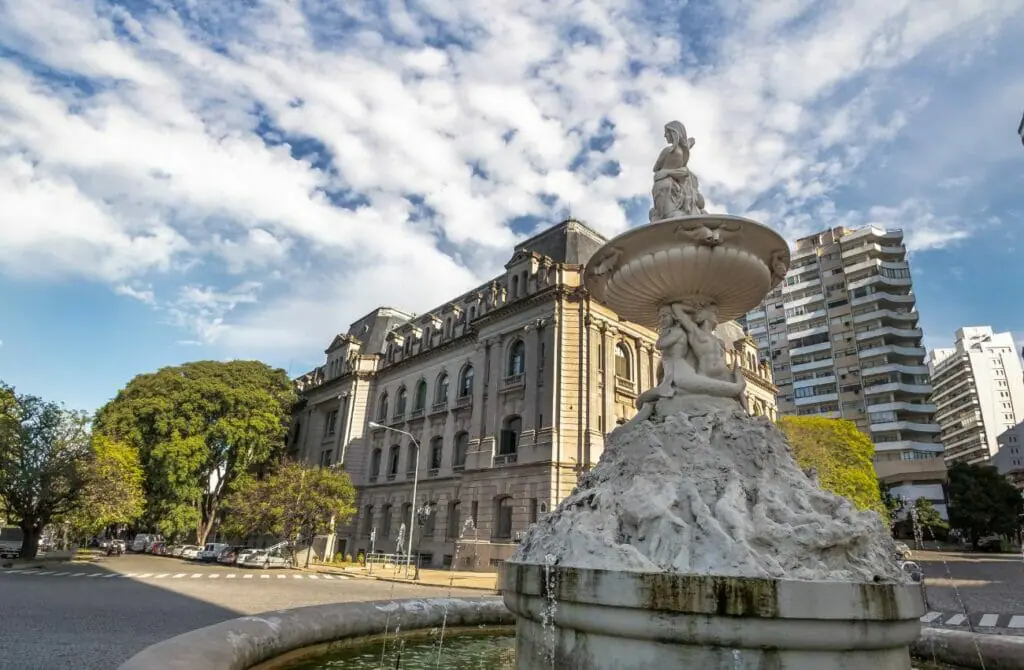 Top Attractions in Gay Rosario, Argentina
As a new visitor to Gay Rosario, there are plenty of things to see and do, regardless of your sexual orientation. One of the best ways to experience any new city is to visit some of its most iconic landmarks and attractions, including historical monuments, museums, and art galleries.
We also love gazing at architecture up close, exploring parks and gardens, sampling the local cuisine, visiting local markets, and attending cultural events such as festivals, concerts and shows.
Even as the out-and-proud queer we are, we still love to explore the city and its culture in the same way as everyone else. Doing so allows us to learn more about the city and its people and gain a deeper understanding of the local culture. As such, these are our favorite must-see attractions in Rosario.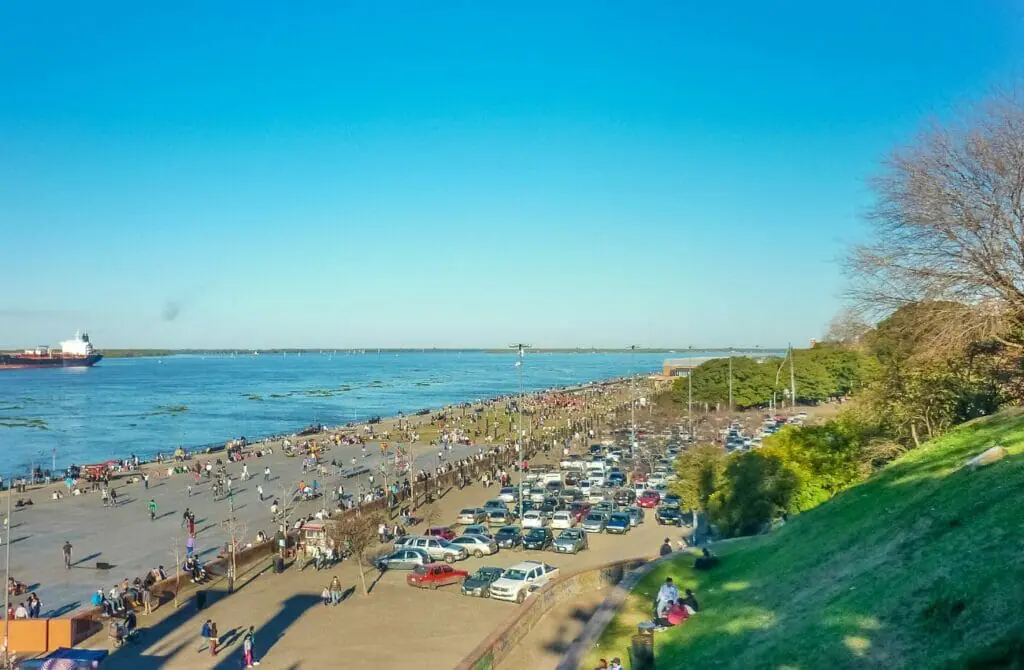 Unveiling Creative Expressions: Museo de Arte Contemporáneo
This modern architectural marvel houses a collection of cutting-edge artworks that push boundaries, challenge conventions, and ignite the imagination. The Museo de Arte Contemporáneo invites you to explore a diverse range of thought-provoking exhibitions that showcase the artistic visionaries of our time.
From striking installations that transform spaces into immersive experiences to thought-provoking sculptures that challenge perceptions, each show presents a unique perspective and invites contemplation.
Monumento a la Bandera
Monumento a la Bandera, a symbol of national pride and unity. Erected in tribute to the country's flag and its beloved creator, General Manuel Belgrano, this monumental structure captivates you with its grandeur and historical significance.
The monument's soaring tower, reaching an impressive height of 70 meters, boasts a captivating blend of architectural brilliance and artistic finesse. Designed by renowned local architect Ángel Guido, the structure is a testament to Argentina's rich cultural heritage and indomitable spirit.
The museum showcases a remarkable collection of artifacts, documents, and artwork that shed light on the nation's struggle for independence and the profound significance of its flag.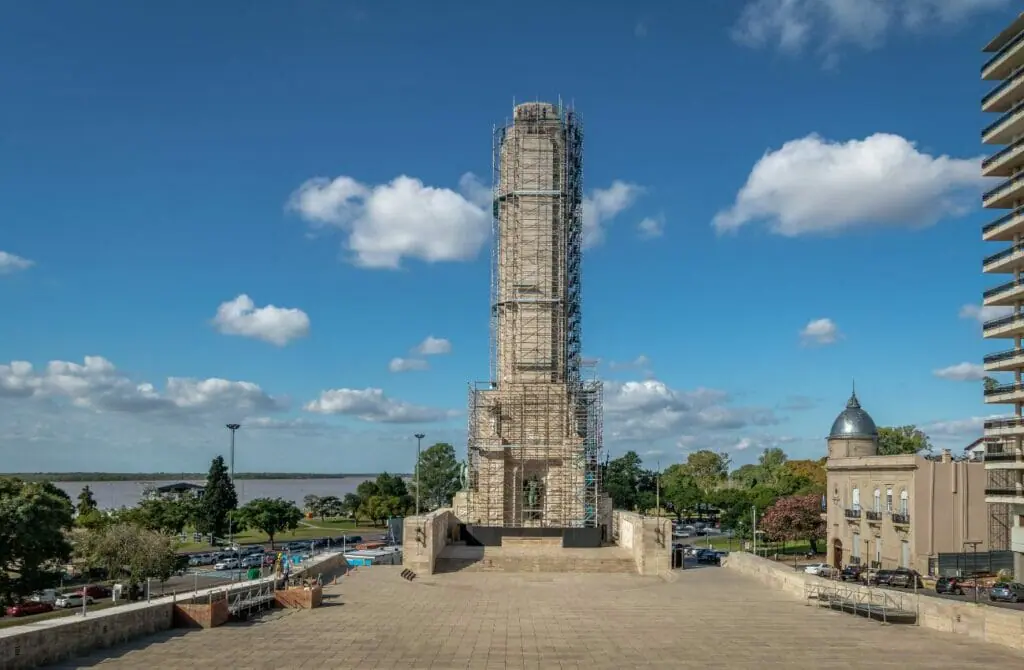 La Isla de los Inventos
La Isla de los Inventos (The Island of Inventions) is a whimsical and interactive space that ignites the imagination and celebrates the spirit of innovation. This unique museum and cultural center promotes creativity, curiosity, and problem-solving through various hands-on exhibits and activities.
The museum's interactive exhibits are designed to engage and inspire, allowing you to tinker, experiment, and problem-solve.
From constructing contraptions using recycled materials to engaging in scientific experiments that reveal the wonders of physics and engineering, each exhibit sparks curiosity and encourages visitors to think outside the box. It's a playground where imagination knows no bounds and innovation takes center stage.
Indulge in Sweet Delights: Rosario's Irresistible Ice Cream
In the sun-kissed streets of Rosario, Argentina, a delightful treat awaits from near and far. The city is renowned for its rich ice cream culture, where every scoop is an explosion of flavor and a celebration of artisanal craftsmanship.
From classic flavors like creamy vanilla and indulgent chocolate to innovative combinations that blend fruits, nuts, and spices, these parlors offer a symphony of flavors that cater to every palate. Step into the charming storefronts, filled with the tantalizing aroma of freshly made waffle cones, and let the friendly staff guide you through a world of irresistible choices.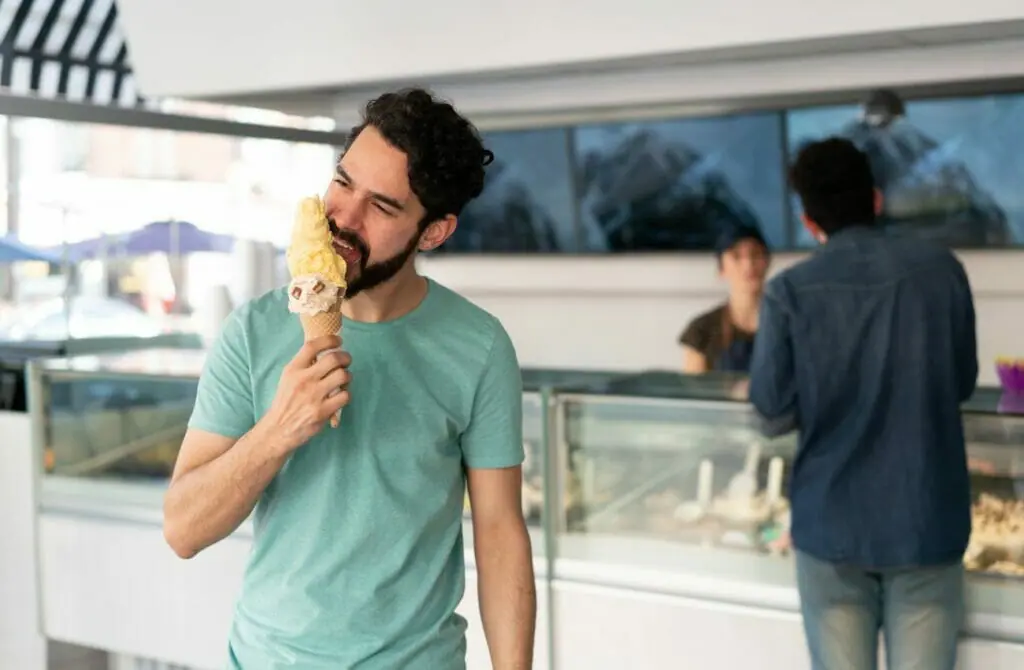 Indulge in a Gastronomic Delight: Savory Fresh Fish from the River
Embrace the opportunity to savor the finest fish prepared with passion and expertise and immerse yourself in the flavors of the Paraná River. Picture yourself seated at a waterfront restaurant, the gentle breeze from the river caressing your skin as you anticipate the feast before you. Take in the tantalizing aromas wafting from the kitchen, teasing your taste buds and building anticipation.
As the first bite of perfectly cooked fish melts in your mouth, you'll be transported to a realm of pure culinary bliss. The delicate flavors, the exquisite textures, and the expertly crafted dishes come together to create a dining experience that is nothing short of extraordinary.
So, whether you're a seafood enthusiast or an adventurous food lover, Rosario's fresh fish from the river promises a culinary delight that will leave an indelible mark on your taste buds.
Escape to Paradise: Rosario's Beaches
While Rosario may be known for its cultural and historical attractions, it also boasts beautiful beaches that provide a tranquil escape from the hustle and bustle of city life. Rosario is blessed with a selection of stunning beaches that cater to different preferences and interests.
Playa La Florida, one of the most popular beaches, features a wide expanse of golden sand, inviting beachgoers to spread their towels and soak up the sun. Enjoy a refreshing swim in the crystal-clear waters or stroll along the shoreline, feeling the soft sand beneath your feet.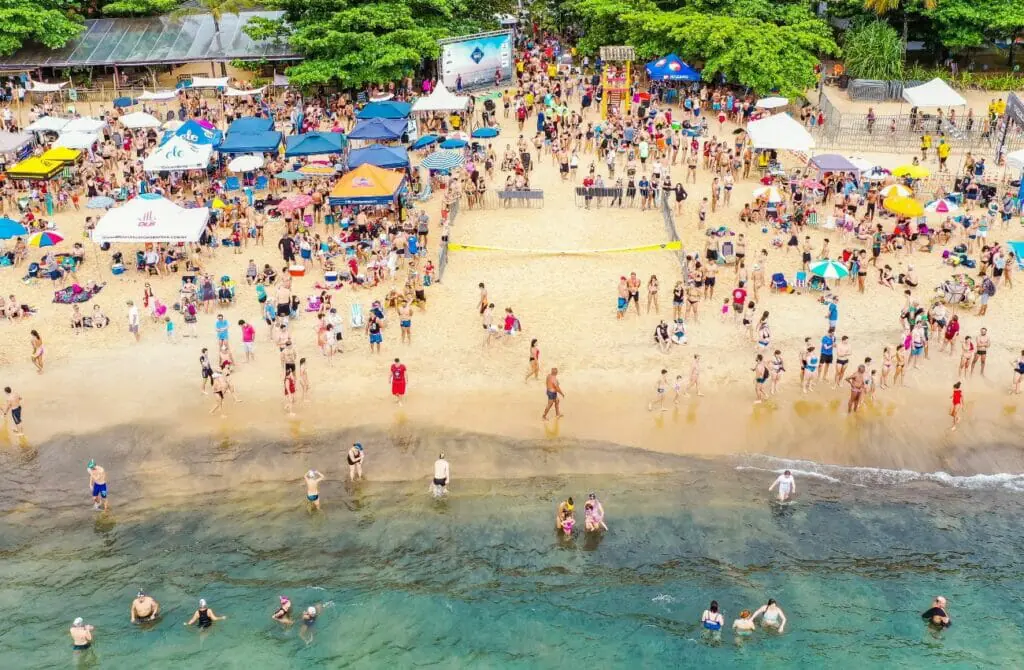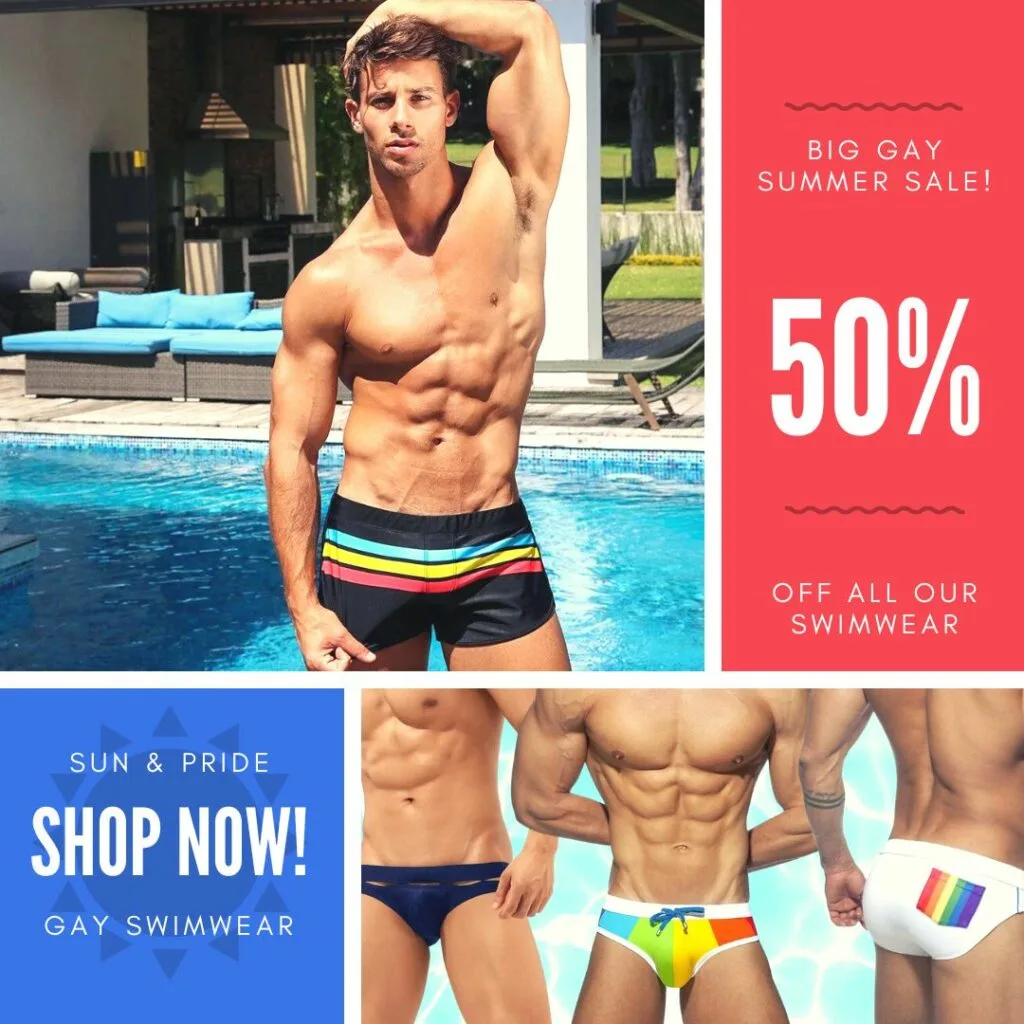 Exploring Rosario's Vibrant Dining and Drinking Scene
Rosario, Argentina, is a city that tantalizes the taste buds and satisfies the thirst for a culinary adventure. With its rich culinary heritage and vibrant dining and drinking scene, Rosario offers a diverse range of flavors, aromas, and experiences that will delight you in every way.
Embark on an Aquatic Odyssey: Discovering the Paraná River
For adventure seekers, kayaking on the Paraná River offers an exhilarating and immersive experience. As you glide through the crystal-clear waters, surrounded by the untouched beauty of the river's banks, you'll feel a profound connection with nature. Explore hidden coves, navigate gentle currents, and witness a diverse ecosystem teeming with wildlife.
From vibrant bird species soaring overhead to playful river otters frolicking in the water, every twist and turn of the river unveils a captivating sight. Kayaking on the Paraná River is not just an adventure; it's an intimate journey through one of Argentina's most enchanting natural wonders.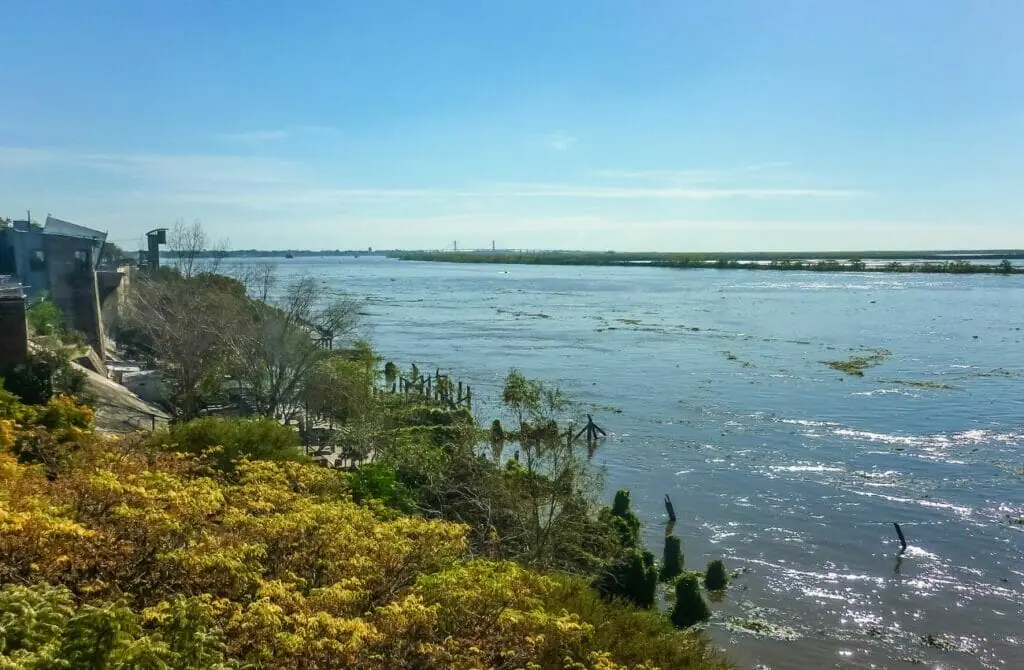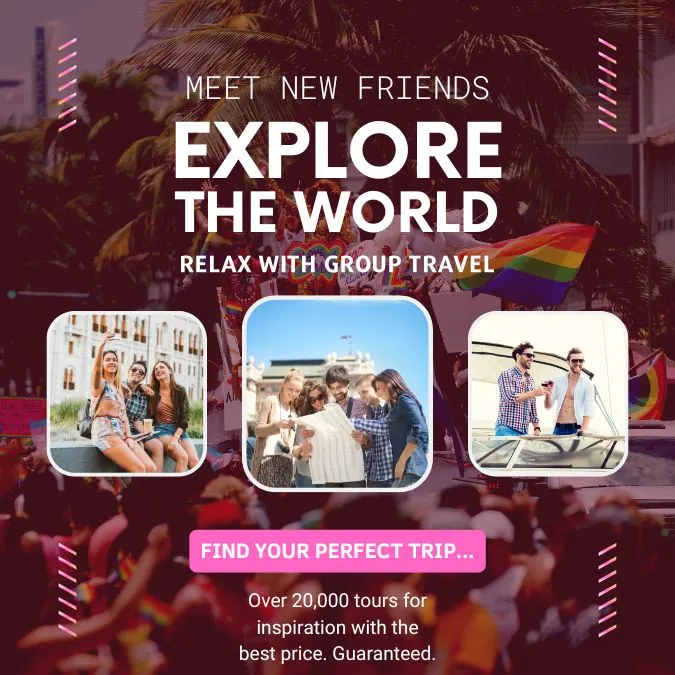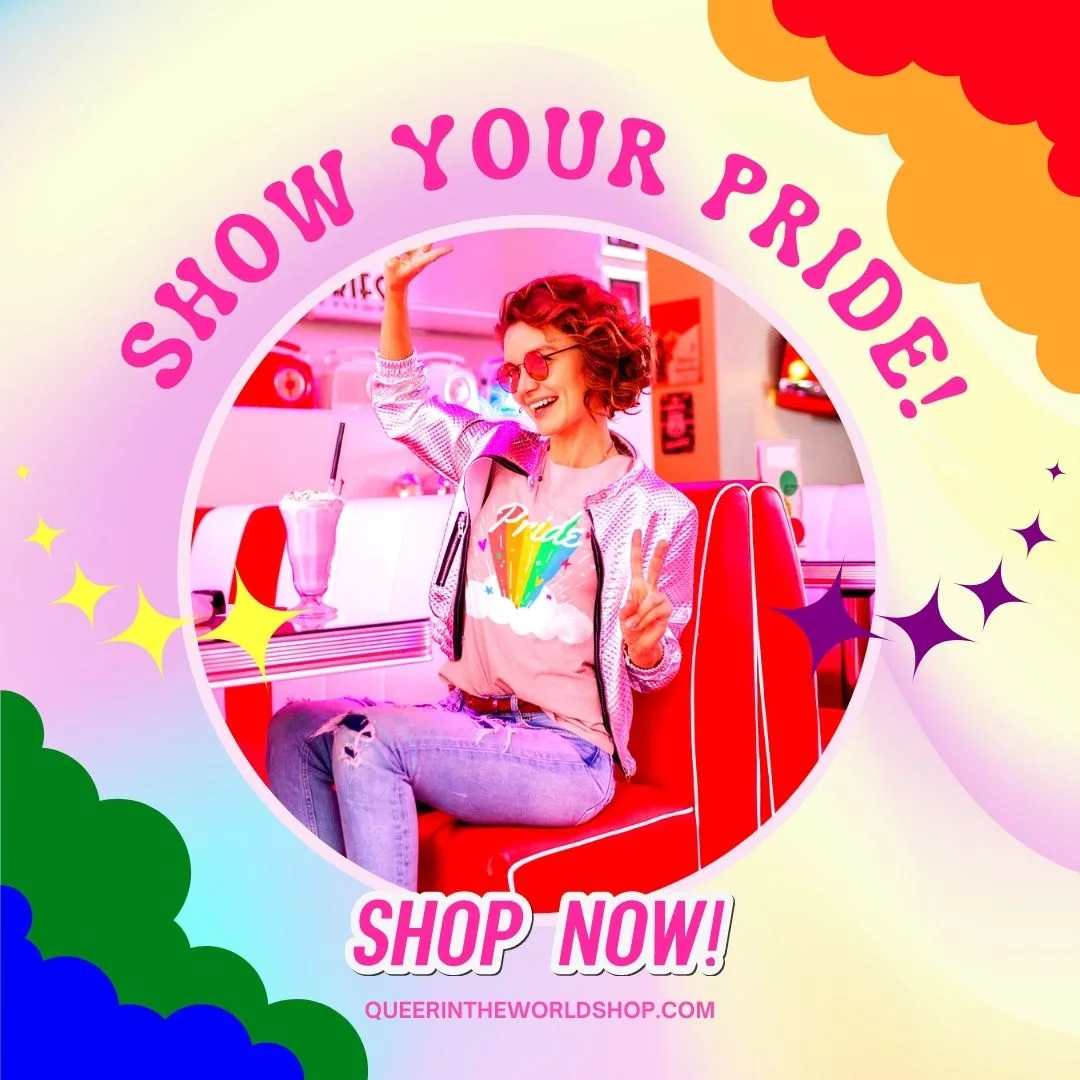 Gay-Friendly and Gay Hotels in Rosario, Argentina
Being gay-friendly accommodation means that the establishment is welcoming and inclusive to guests who identify as LGBTQ+. This can include, but is not limited to, having policies and practices that demonstrate a commitment to creating a safe and inclusive environment for LGBTQ+ guests, such as non-discrimination policies and providing support and resources for LGBTQ+ travelers.
Some gay-friendly accommodations may also provide amenities specifically catering to the LGBTQ+ community, such as rainbow flags or literature about local LGBTQ+ events or resources. Furthermore, gay-friendly accommodations may be located in an area known for being LGBTQ+ friendly.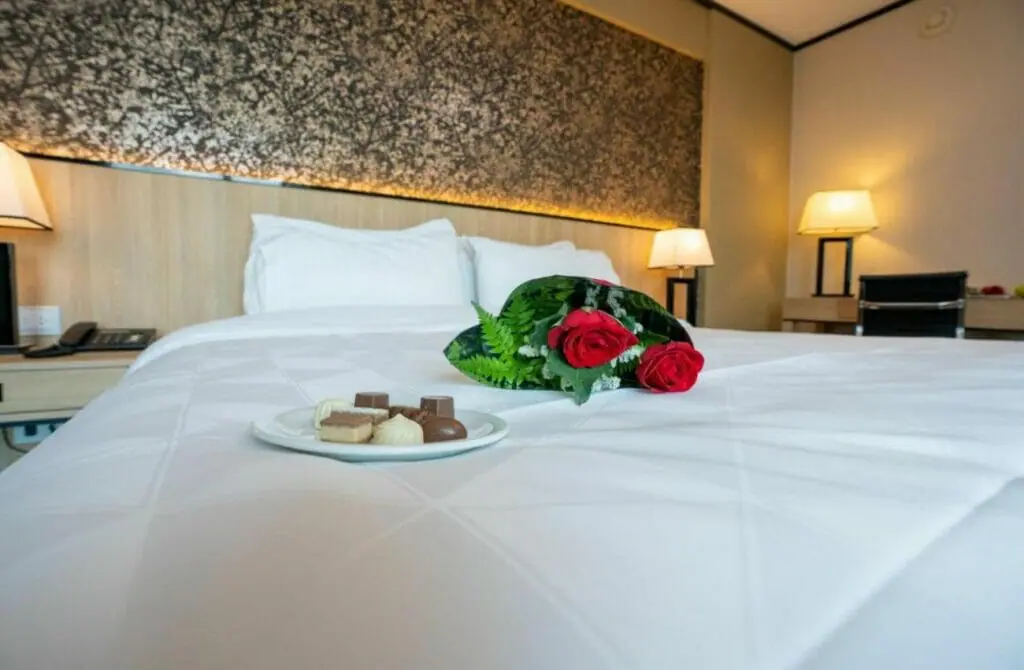 While Rosario does not have any specifically gay hotels or resorts, these are the most fabulous and pro-actively gay-friendly hotels in Rosario. There are also hundreds more hotel and hostel options in Rosario if none of these suit your desired budget, facilities or area – but these are the best hotels according to other gay travelers and us.
Whatever your needs are, Rosario has you covered.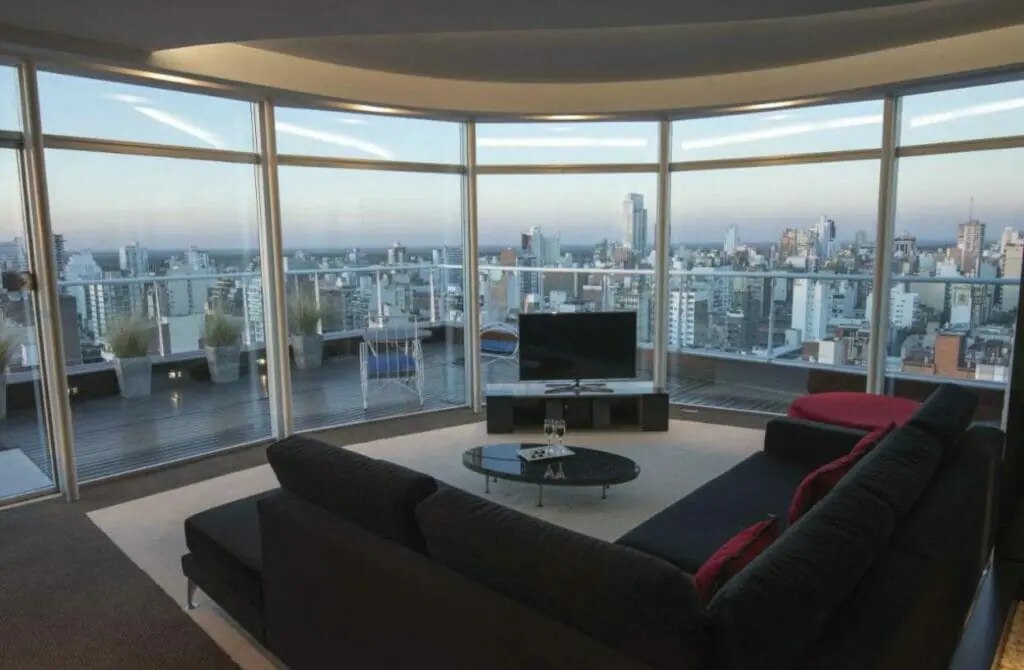 Experience the perfect fusion of historical charm and contemporary style at Holiday Inn Rosario, an IHG Hotel. Set within a magnificent 20-story skyscraper, this hotel effortlessly combines elegance and modern amenities to provide guests with an unforgettable stay. Marvel at the architectural beauty surrounding you as you step into our welcoming lobby, where a world of comfort awaits.
Indulge your taste buds at Excalibur, our onsite restaurant that promises an exquisite dining experience. Delight in various culinary delights crafted with the finest ingredients served with impeccable attention to detail. From tantalizing flavors to impeccable service, Excalibur will leave a lasting impression on your palate.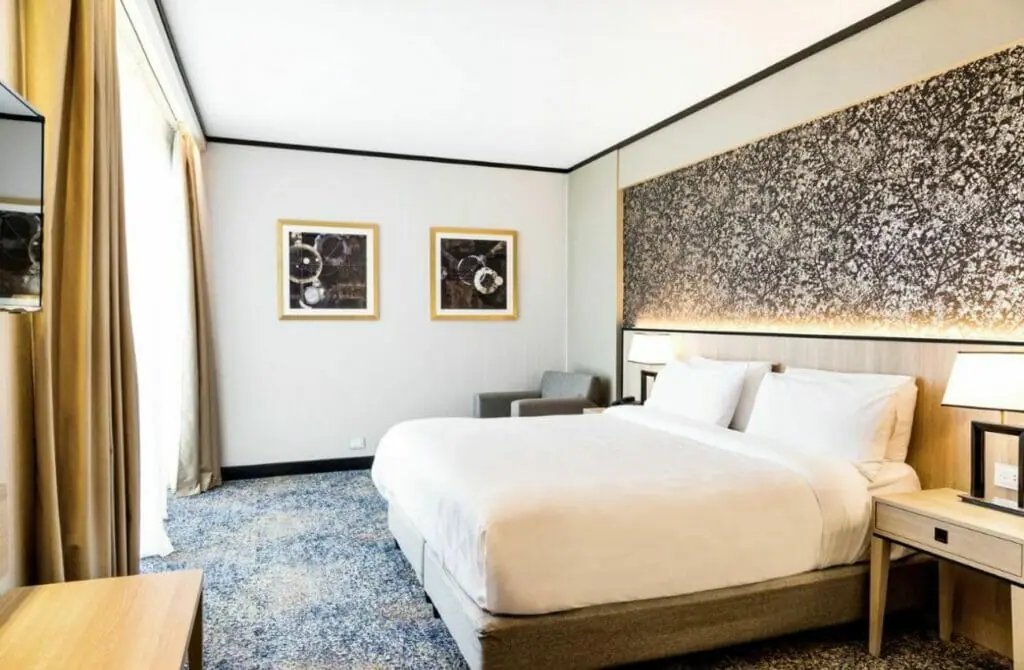 As the first comprehensive 5-star hotel in the city, we pride ourselves on delivering unparalleled service and comfort. Indulge in our seasonal gastronomic proposals, meticulously crafted to surprise even the most discerning palates.
For the ultimate relaxation, head up to the top floor and immerse yourself in the serene ambiance of Aguatierra Spa. This warm and intimate oasis is designed to awaken and rejuvenate your five senses, offering a range of blissful treatments.
Unwind in style at our lobby-Bar Café de Las Artes, a sprawling space that beckons you to linger at any time of the day. Whether you're in the mood for a refreshing morning coffee or a sophisticated evening cocktail, this vibrant hub will cater to your every desire.
For a truly breathtaking experience, please make your way to our rooftop pool, boasting a mesmerizing 360-degree view of the Paraná River and the picturesque city of Rosario. And don't miss the opportunity to pamper yourself in our panoramic whirlpool, where you can soak away your cares while taking in the breathtaking scenery.
Nine floors house 40 thoughtfully decorated apartments, each exuding an atmosphere of sophistication and warmth. Whether you're traveling for business or leisure, our fully equipped apartments are designed to cater to your every need.
Ascend to the top floor of the hotel and be captivated by the stunning solarium. Here, guests can unwind and rejuvenate in the hydromassage while being treated to panoramic views of the vibrant city below. It's a serene oasis where you can escape the hustle and bustle of daily life, allowing the soothing waters and breathtaking vistas to transport you to a state of pure relaxation.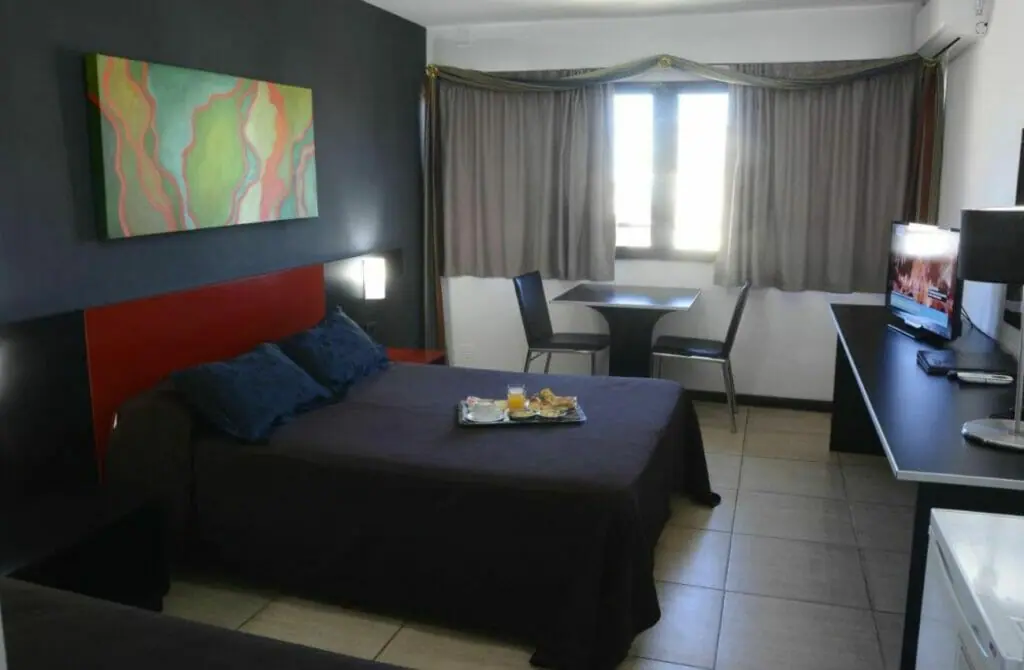 Amérian Puerto Rosario Hotel ☆☆☆☆
This 11-story architectural gem is strategically positioned behind the building line, offering a spacious and unobstructed panorama. The hotel's façade showcases a clean, minimalist style adorned with glass panels and exposed concrete, creating a modern and sleek aesthetic.
On the second floor, guests are welcomed into the restaurant-breakfast room, where they can indulge in a delicious meal while enjoying the refreshing ambiance of the outdoor balcony. This charming space sets the perfect stage for a memorable dining experience. Additionally, the hotel features an event room with an outdoor terrace, providing an ideal setting for special occasions and gatherings.
Amérian Puerto Rosario Hotel boasts 53 fully equipped rooms, ensuring every guest's comfort and convenience is met. Stay active by taking advantage of the hotel's gym and sauna facilities, allowing you to maintain your fitness routine and achieve a sense of rejuvenation.
Each room at Hotel Micro Rosario is designed with comfort and functionality in mind. Despite its compact size, the rooms are well appointed and equipped with everything needed for a pleasant stay. From comfortable beds to modern amenities, every aspect has been carefully considered to provide a relaxing and convenient experience.
The hotel's central location allows guests to easily explore the vibrant city of Rosario. With numerous attractions, dining options, and shopping areas within walking distance, you'll have plenty of opportunities to immerse yourself in the local culture.
Ariston Hotel & Centro de Convenciones ☆☆☆☆
Experience the essence of urban design in our hotel, boasting 90 rooms available in two categories: standard and superior. Each room has been thoughtfully designed to provide a spacious and comfortable haven, ensuring that your stay here is exceptional.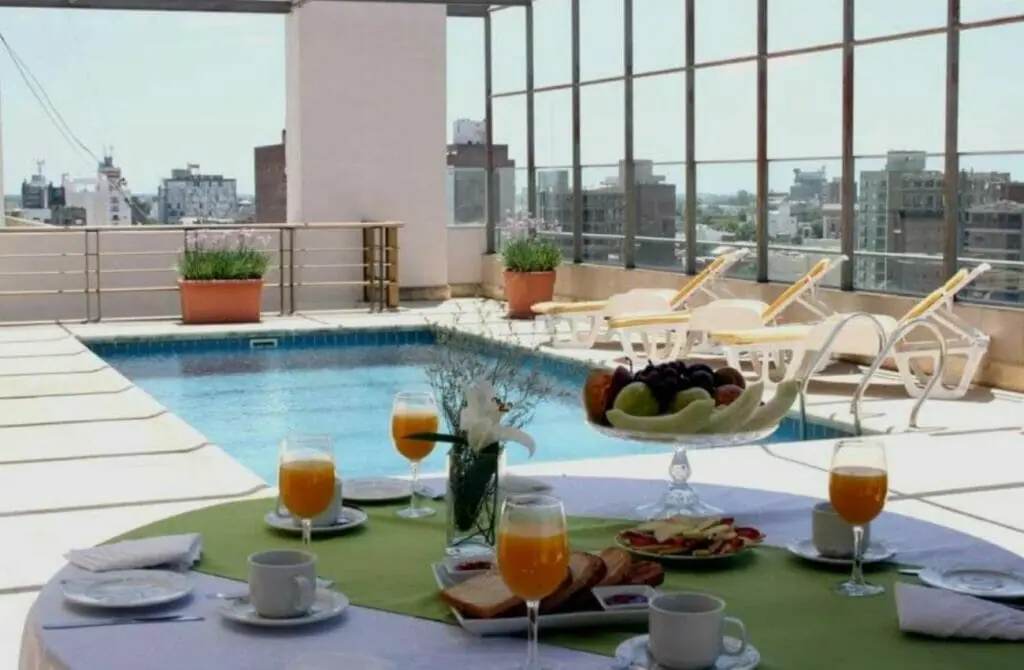 Gay Nightlife in Rosario, Argentina
Exploring the gay and gay-friendly nightlife in a new city can be one of the most exciting and rewarding experiences while traveling – and Gay Rosario is no exception. Not only will you have the opportunity to meet new people and make friends, but you'll also get a taste of the local culture and learn more about the city's LGBTQ+ community.
Going out and experiencing the queer and queer-friendly nightlife in a new city can also be a great way to break out of your comfort zone and try new things. Whether dancing the night away at a gay club or mingling with locals at a gay-friendly bar, you'll have the chance to make memories and create lasting connections.
So, don't be afraid to step out of your comfort zone and explore the gay and gay-friendly nightlife in Rosario. You'll be glad you did!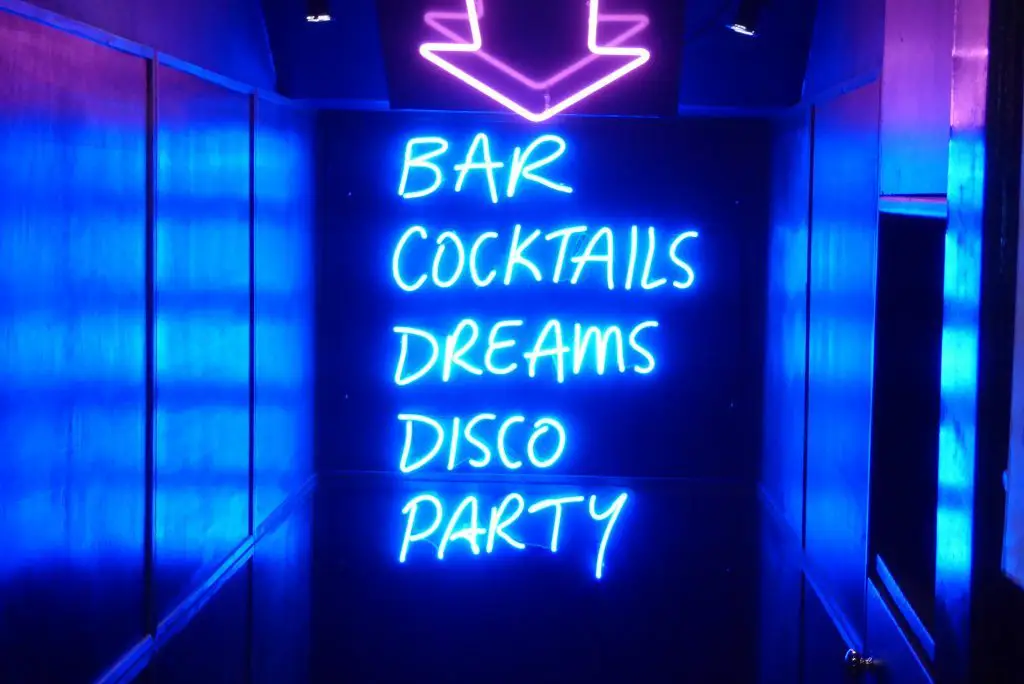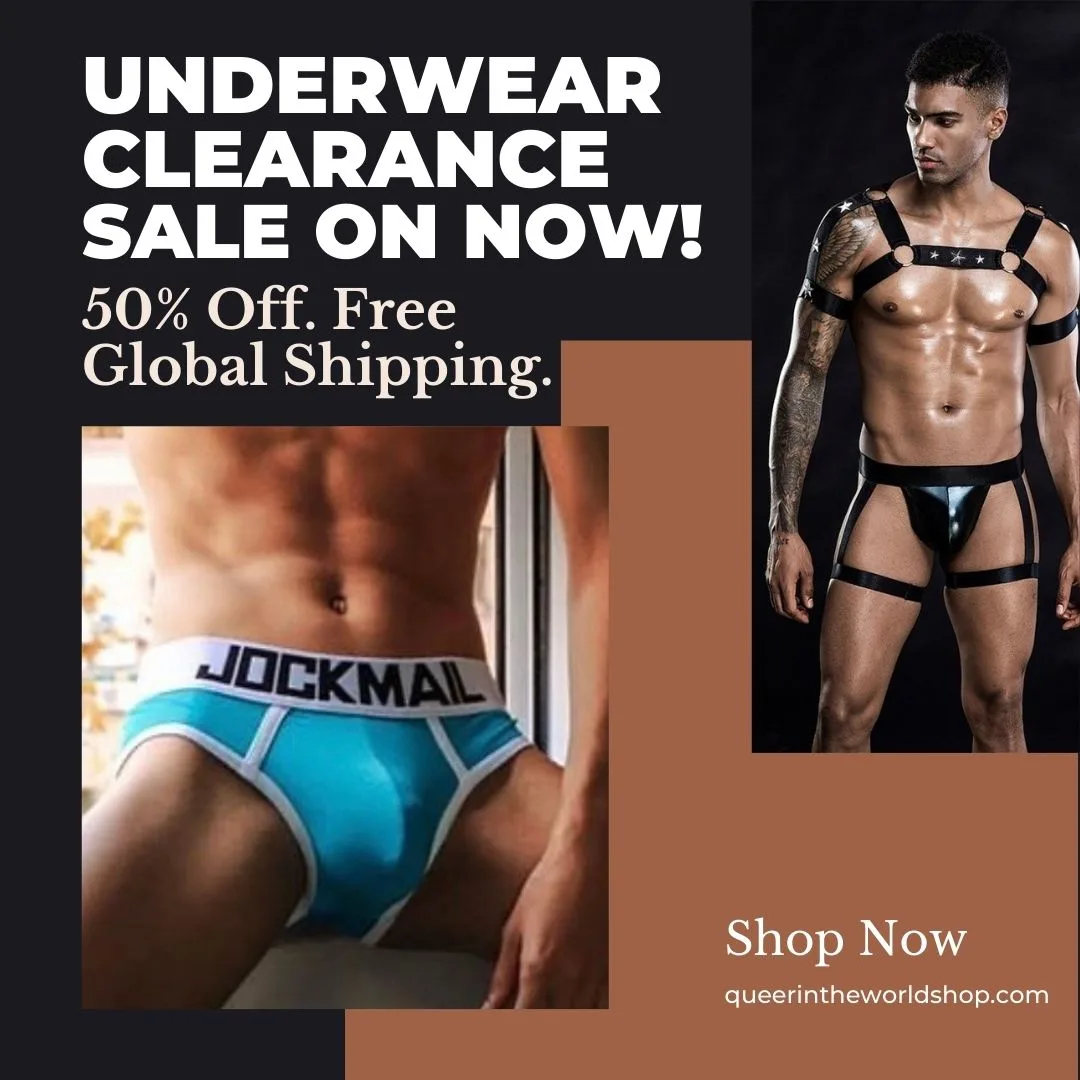 Gay-Friendly Bars and Clubs in Rosario, Argentina
At La Coctelera, you can expect a diverse mix of music genres, ranging from pop and dance to Latin beats, ensuring there's something to suit everyone's taste.
The bar boasts talented DJs who keep the energy high throughout the night, guaranteeing an unforgettable experience on the dance floor. The staff at La Coctelera is renowned for their friendly and attentive service, ensuring that every guest feels comfortable and at ease.
This lively venue is well-known for its fantastic music selection and affordable drink prices, making it a favorite among locals and visitors. The club boasts a talented lineup of DJs who curate an eclectic mix of tunes, catering to various musical preferences.
From infectious pop hits to irresistible beats, Club Mercury ensures that there's never a dull moment on the dance floor. As you sway to the rhythm, you'll find the friendly and attentive staff serving up a wide array of reasonably priced drinks, ensuring that your night out doesn't break the bank.
Garcia Bar, often called the "Temple of Rock," is a legendary rock and roll bar with a gritty and rebellious ambiance. This establishment has earned a special place in the hearts of music enthusiasts and rock fans. Garcia Bar is a venue for live performances and a hub where like-minded individuals can gather, connect, and celebrate the spirit of rock.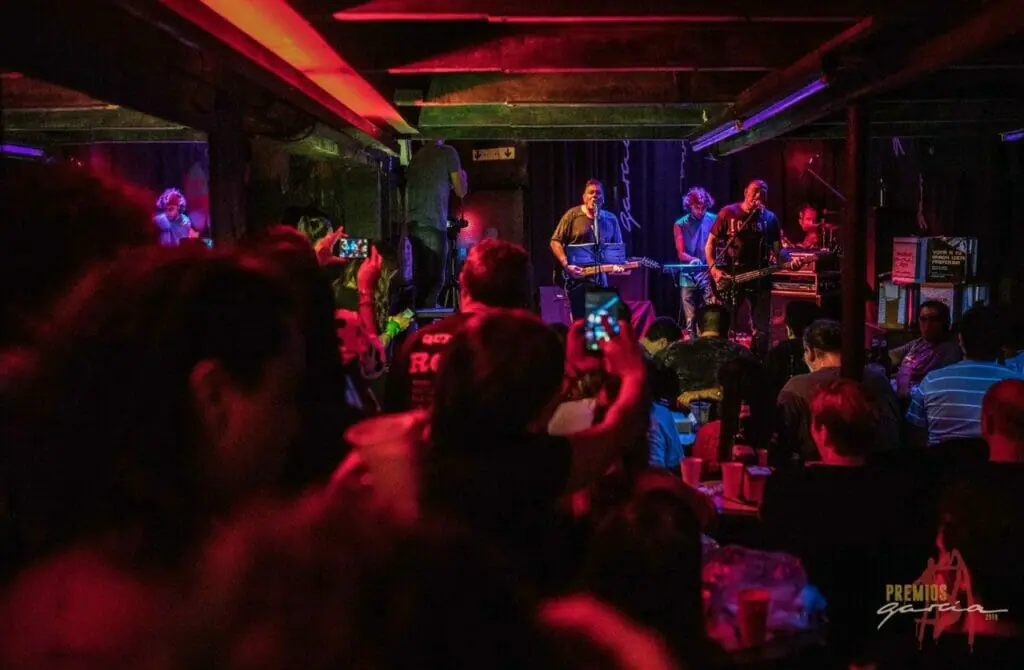 Queens River is an extraordinary night spot with an impressive terrace that offers breathtaking views of the majestic Parana River. This venue combines stunning natural scenery with a vibrant and inclusive atmosphere, making it a go-to destination for locals and visitors alike.
The terrace at Queens River is the perfect spot to unwind, socialize, and soak in the beauty of the river while enjoying fantastic drinks and delightful company.
Negroni is an upscale cocktail bar in Rosario, Argentina that offers a sophisticated and refined atmosphere for discerning patrons. This elegant establishment is renowned for its meticulous attention to detail, from the ambiance to the lighting, music, and overall style.
Negroni creates an exquisite setting where guests can enjoy expertly crafted cocktails while immersing themselves in a captivating and luxurious environment.
Whether it's soft jazz melodies, soulful tunes, or smooth electronic beats, the music selection at Negroni complements the sophisticated atmosphere, adding to the overall enjoyment of the evening.
Blue Bar Rosario is a versatile establishment that caters to various daily needs. This unique venue seamlessly transitions from a cozy breakfast bar and a delightful coffee spot to a vibrant night bar, ensuring there's something for everyone at any hour. Blue Bar Rosario has become a favorite among locals and tourists with its inviting ambiance and exceptional service.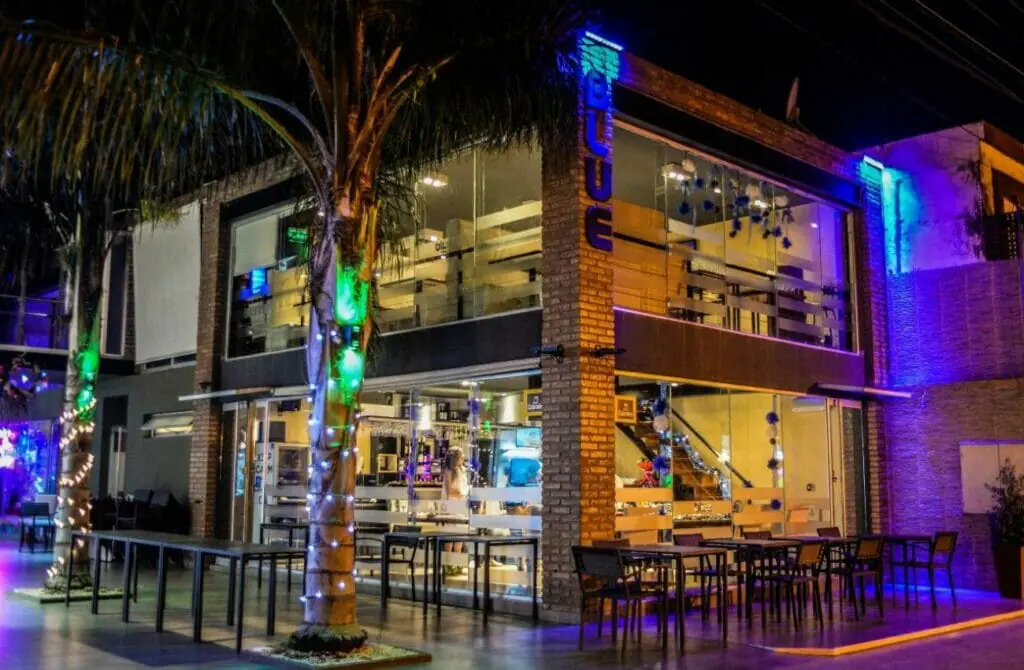 This vibrant venue attracts a trendy crowd and offers an exciting atmosphere for those looking to dance the night away. With its central location, Bound provides a convenient option for those who want to enjoy a night out without straying too far from the city center.
The nightclub's pulsating energy is evident as soon as you step inside, with a lively and upbeat ambiance that sets the stage for a memorable evening. Bound is known for drawing in a cool and diverse crowd, creating a social atmosphere where people can connect and have a great time.
This multifaceted establishment seamlessly transitions from a restaurant to a theater and then transforms into a disco, providing a diverse range of experiences for its patrons. With its energetic aura, top-notch shows, and delightful food and drinks, Kika Resto Bar Teatro Disco is a must-visit destination for those seeking a celebratory and joyful night out.
When it comes to entertainment, Kika Resto Bar Teatro Disco truly shines. The venue hosts an array of captivating shows, including live music performances, theatrical productions, and stand-up comedy acts, ensuring there's always something exciting happening on the stage.
These performances perfectly complement the vibrant and joyous atmosphere of the place, creating an immersive experience that leaves a lasting impression.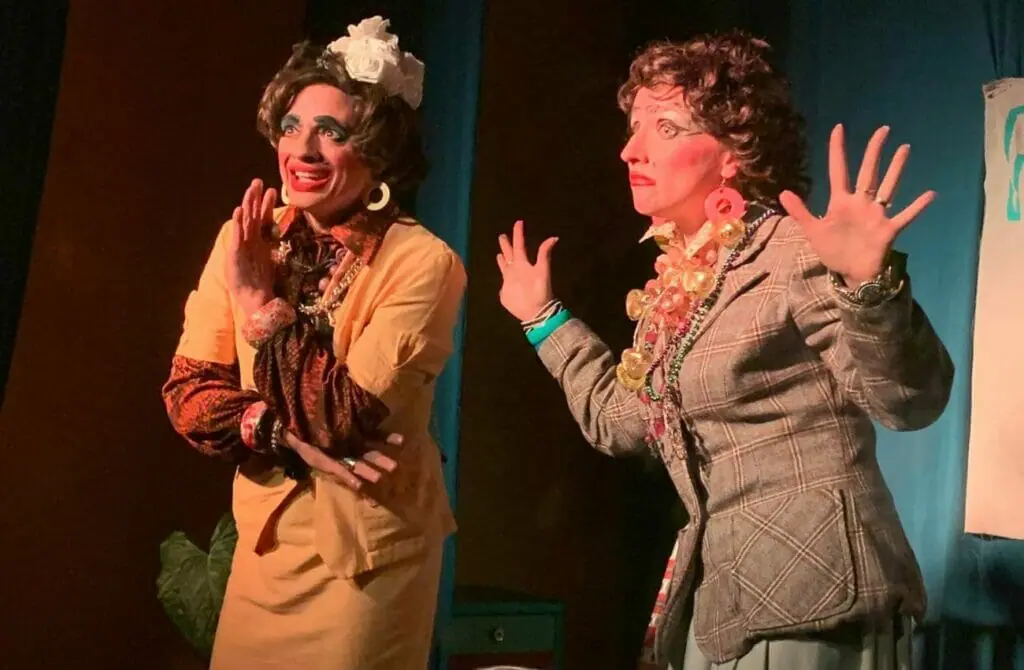 When it comes to music and dance, Marietta Bar knows how to create an electrifying experience. The bar's playlist is carefully curated to keep the energy high and the dance floor pumping.
Whether you're into the latest hits, classic tunes, or a specific genre, Marietta Bar delivers an impressive selection of music that appeals to a wide range of tastes. The inviting dance floor invites guests to groove to the beats and unleash their inner dancers. On Fridays, Marietta Bar takes the entertainment up by hosting karaoke nights.
When it comes to dining, Lolla Bar doesn't disappoint. The menu boasts a variety of delectable options, and the tenderloin is a standout choice. This dish features tender and perfectly cooked meat that will satisfy your taste buds.
Alongside the tenderloin, the homemade fries steal the show with their irresistible flavor and crispy texture. The attention to detail and quality ingredients make for a delightful culinary experience at Lolla Bar.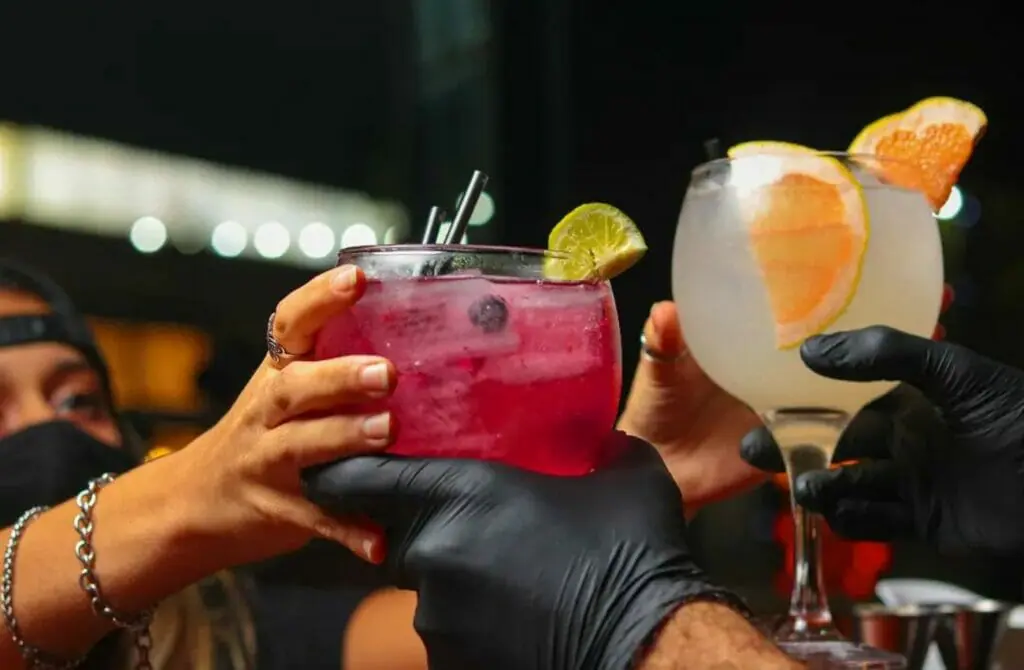 Gay Saunas & Cruising Clubs in Rosario, Argentina
When traveling to a new city, it can be exciting to head out for more than just a stiff drink. One aspect of the Gay Rosario scene that many queer men enjoy is visiting gay saunas and cruising clubs.
Sure, the sauna culture in Rosario is not as hedonistic as in Amsterdam, Barcelona or Berlin, but these venues still offer a chance to meet new people, socialize, and engage in sexual activity – without resorting to gay hookup apps.
However, it's important to remember that these venues can vary greatly in terms of atmosphere, clientele, and rules, so it's a good idea to prepare yourself before visiting. If you are apprehensive, we advise studying our guide to visiting a gay bathhouse for the first time, which should help set your mind at ease and always practice safe sex.
Additionally, it's important to be aware of and respect local laws and customs regarding gay venues and sexual activity. With a little bit of planning and an open mind, visiting gay saunas and cruising clubs can be a fun and exciting part of your gay Rosario travel itinerary.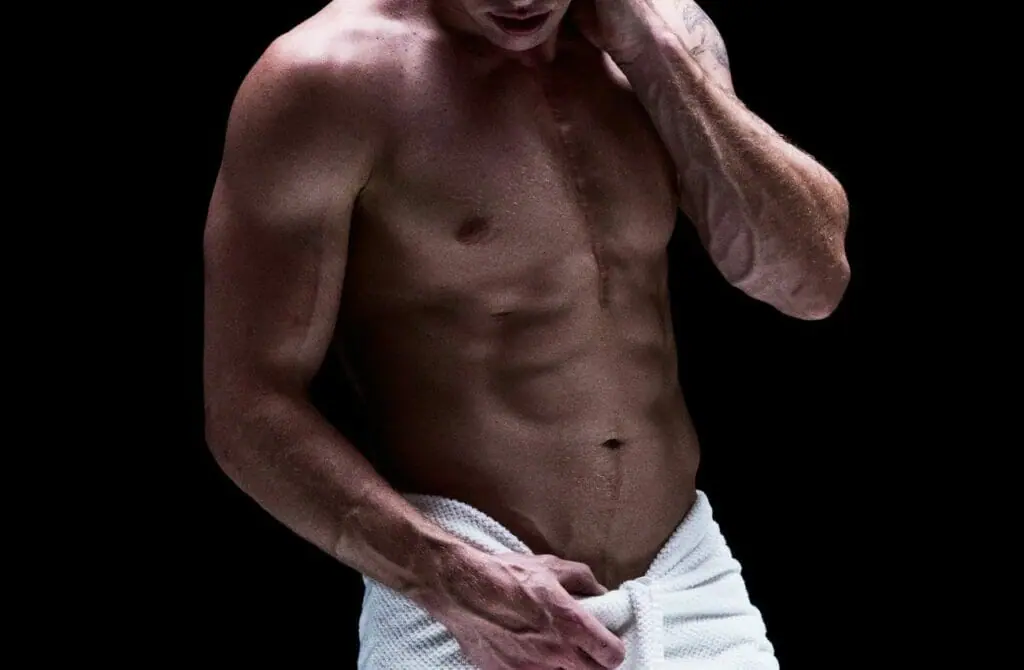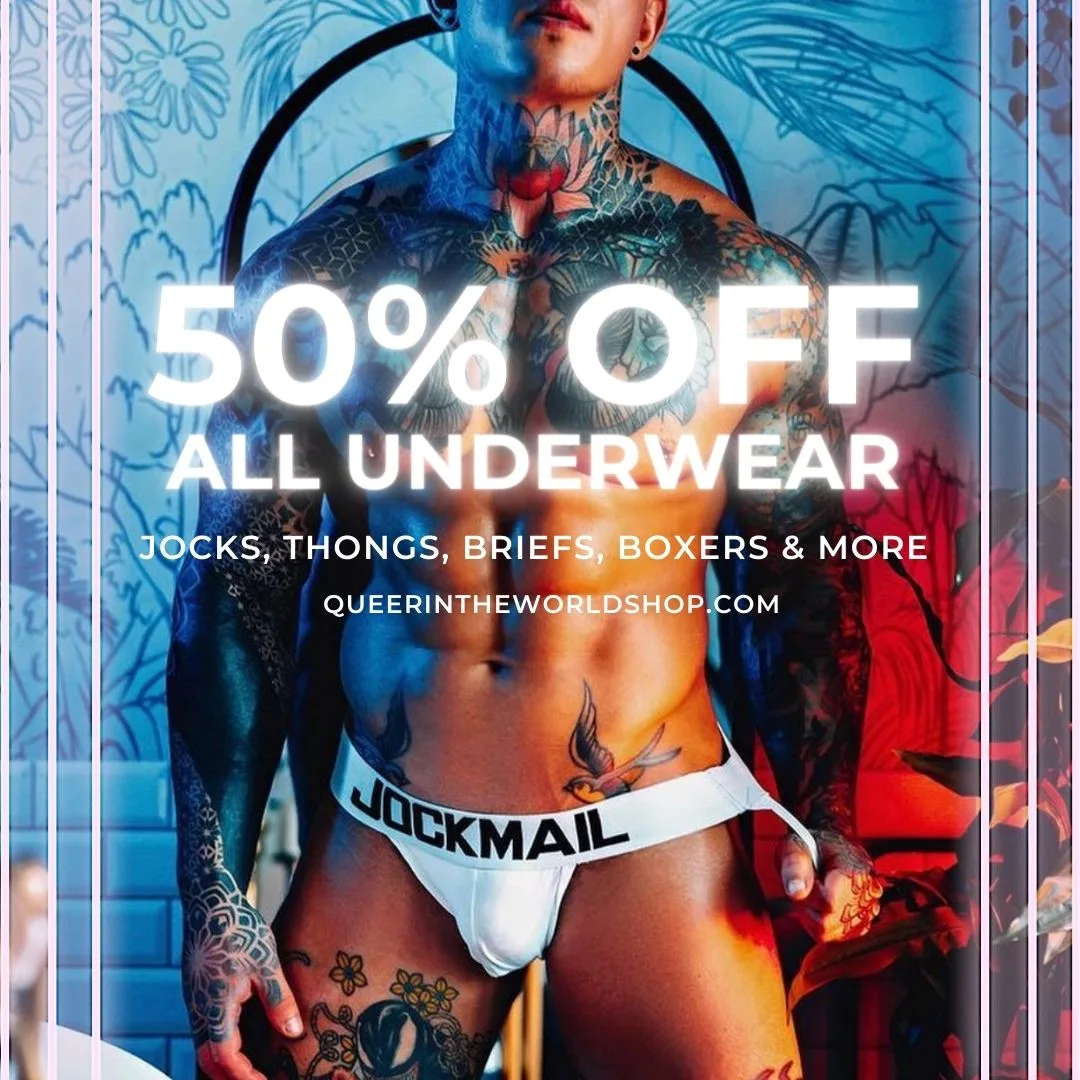 Gay Map Of Rosario
Finding it hard to envisage where everything is in Rosario? Hopefully, this queer-centric map helps where we have marked all the bars, clubs, parties, hotels, saunas, massages, and more will help you stay in the spot best suited to you!