Curitiba is a city that is becoming increasingly LGBT-friendly. With the increase of social policies related to sexual diversity, Curitiba has become increasingly respectful and inclusive to the LGBTQIA+ community. Having cultural and sports actions, empowering courses, campaigns to raise awareness of the population against sexual prejudice, campaigns aimed at families and also health.
Since 2017, the city has been working together with the Sexual Diversity Advisory to become a more inclusive and welcoming capital, the Advisory also works on accompanying cases of violence and sexual vulnerability.
Curitiba is the capital of the state of Paraná, located in southern Brazil, and is considered the most populous city in the southern region. It is also known for its urban innovations, its quality public transportation, and its care for the environment, as it has beautiful green areas and countryside characteristics mixed with some more "futuristic" aspects.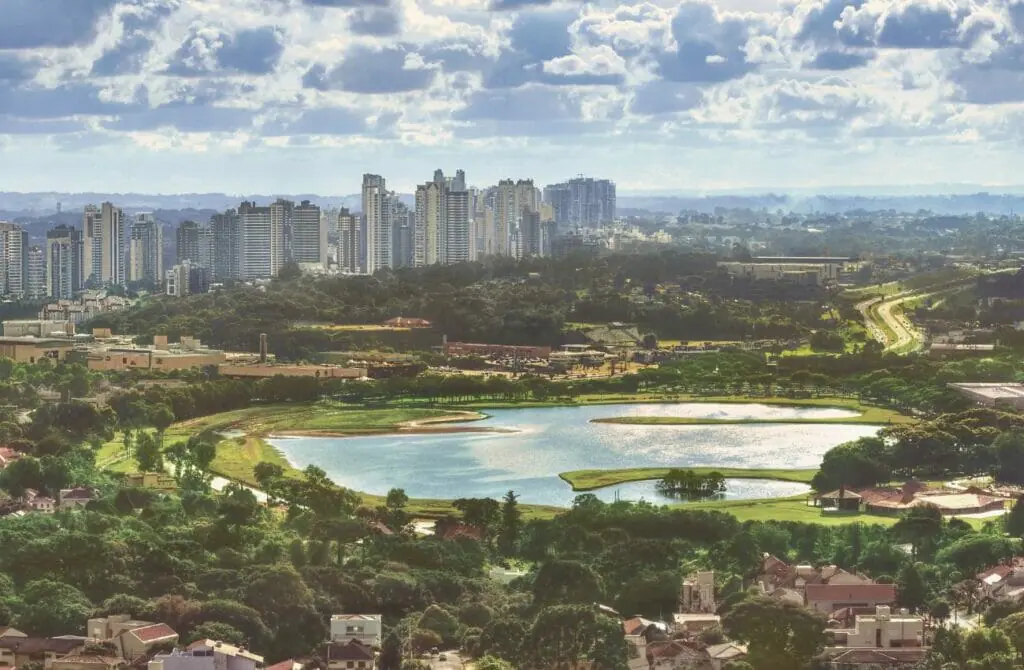 It has and keeps many roots of its European immigration and colonization, giving the city a mixture of cultures, architecture, and gastronomies.
The climate in Curitiba is a little turbulent and often you can feel all the seasons in just one day, so be prepared for everything. The good thing is that it can be visited at any time of the year.
For those who like a warmer climate, it is best to go between November and March, but that is when it rains the most. And for those who like a cooler climate and less rain, between April and October is the ideal period to visit the city.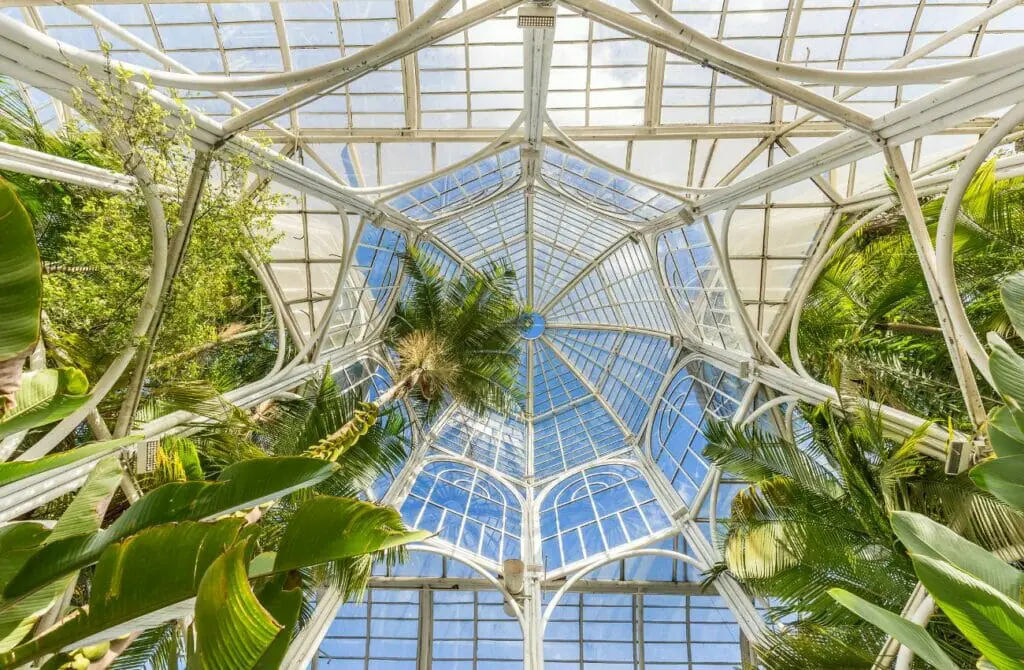 Attractions in Gay Curitiba, Brazil
As for tourism, the capital has attractions for all tastes, from outdoor tours, and cultural visits, as well as LGBTQIA+ and gay-friendly programs, and places to visit, such as places to eat, have a coffee, drink and even dance.
For nature and outdoors lovers, holder of the title Brazil's Ecological Capital, Curitiba has more than thirty parks and forests.
For those who have little time, but want to get to know as much of the city as possible, the panoramic bus, of Linha Turismo, makes the route between the best-known sights of the city, there are 24 stops, and the route is accompanied by a guide, and at each stop, the name of the place is announced.
With a boarding pass costing around 50.00 Reais, you can get off and stay as long as you wish, since the ticket entitles you to unlimited reboarding for 24 hours, and the buses run every 30 minutes. There are at least two essential stops of the Linha Turismo for those who want to enjoy a green area and outdoors which are: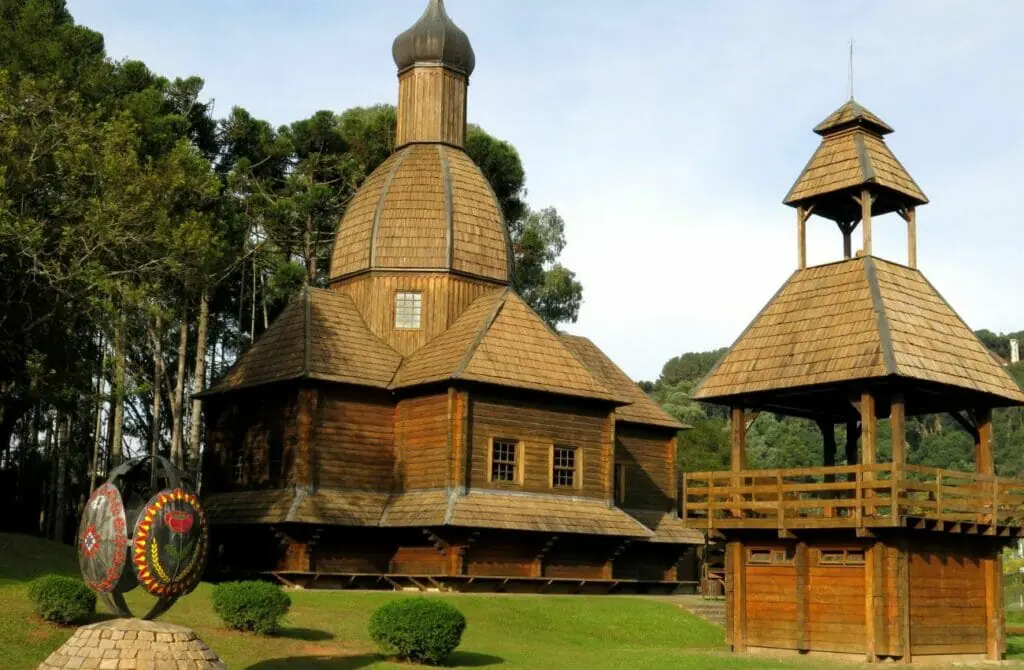 It is one of the most visited places and the main postcard of the city. The Botanical Garden has a beautiful glass greenhouse, inspired by London's Crystal Palace. The park has an extensive green area, where you can have picnics, as well as beautiful flower gardens with a French touch, fish ponds, and also a beautiful water fountain.
From the Botanical Garden, it is still possible to enjoy a beautiful sunset, which reflects in the glass dome of the greenhouse.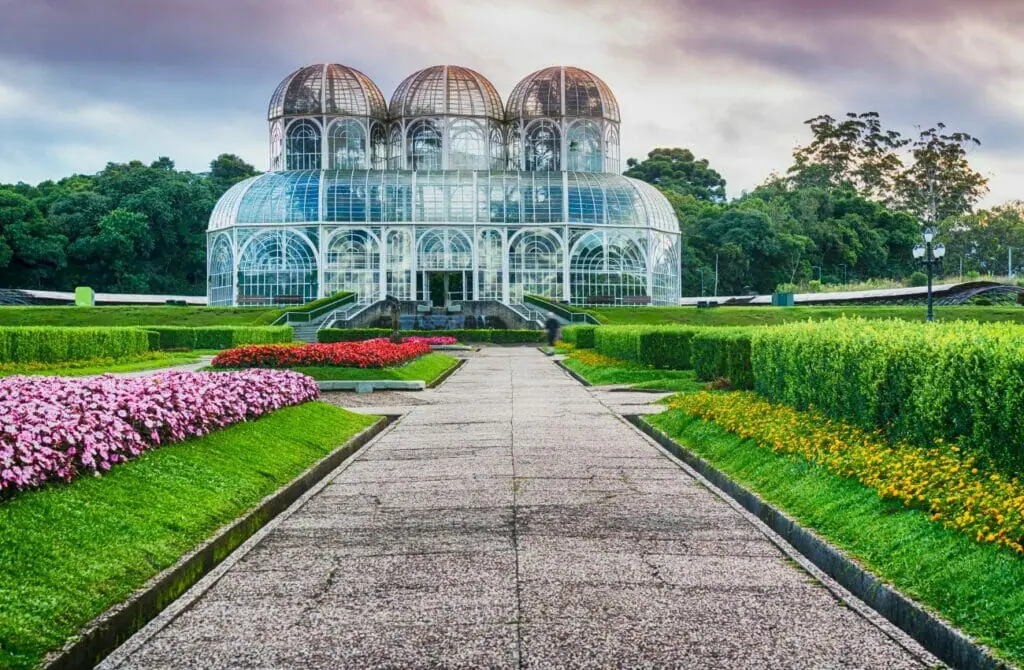 Tanguá Park
It is the site of one of the most beautiful sunsets in the city. With a 65-meter belvedere on the edge of an old quarry, it is surrounded by an extensive green area and a beautiful garden with a waterfall. It is an excellent place for picnics too and will yield beautiful photos.
Still, for lovers of the outdoors, there is also The Train Ride.
Almost like a trip back in time, with cars ranging from economy, tourist and executive class to pure luxury cars, the train departs from Curitiba's Railroad Station heading to the city of Morretes, passing through the Serra do Mar (a mountain range of Brazilian relief that extends for approximately 1,500 km along the east/south coast, from the state of Rio de Janeiro to the north of the state of Rio Grande do Sul), which provides a view of beautiful landscapes along the entire route.
And for our culture lovers, the city also offers several museums, theaters and concert venues. The ones you should not miss are: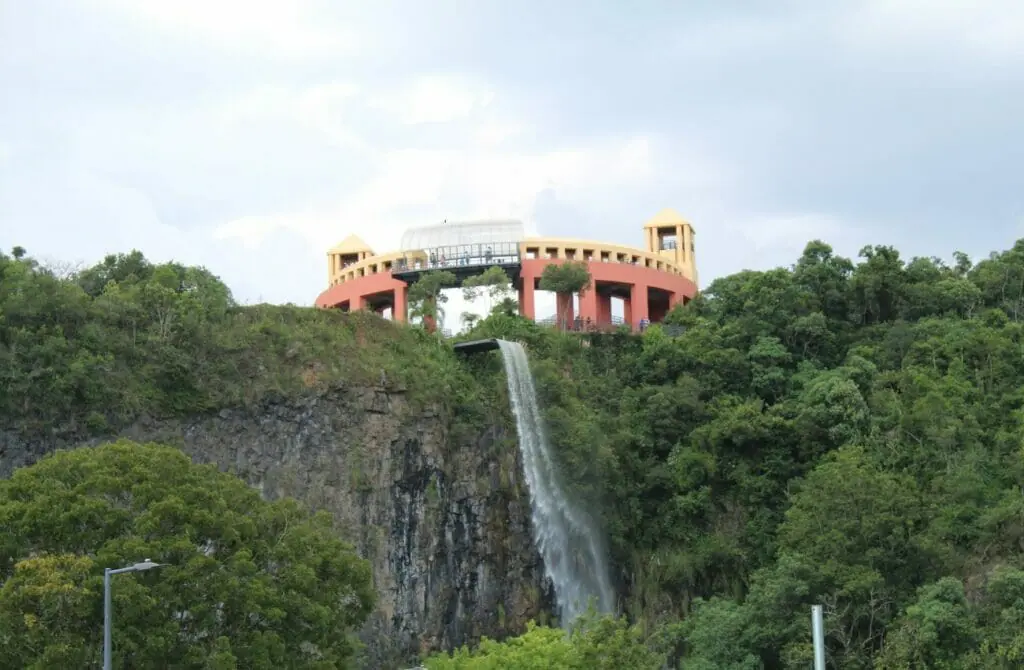 After the bombing on social networks brought a lot of humor and reflections aimed at LGBTQIA+ causes, combined with his glittered bread and sweets sprinkled with glitter, baker Gabriel Castro opened his physical store to be able to cope with the large demand of orders, in September 2021.
The Bakery, which has staff 100% from the LGBTQIA+ community, offers a full menu of snacks and sweets, such as focaccias, sandwiches, and cookies, as well as coffee and drinks.
The interior of the establishment is fully decorated with colorful posters dedicated to the gay community and its achievements over the years. And as good humor prevails in the environment, there is also an altar of worship to Cher, where the prayer "May Cher bless. Go break all curse and sorcery by Cher's name and blood."
Oscar Niemeyer Museum (MON)
Designed by architect and artist Oscar Niemeyer, who gives the museum its name, it is considered the largest art museum in Latin America and has an important reference collection of national and international artistic productions, with approximately 7,000 works in the areas of visual arts, architecture and design.
Among some names of prominent artists are Andy Warhol, Tarsila do Amaral, Candido Portinari, Caribé, Tomie Ohtake and Oscar Niemeyer himself. Recently, MON received pieces confiscated in Operation Lava Jato and today they are on display for the public. The Oscar Niemeyer Museum is part of the stops of the Linha Turismo.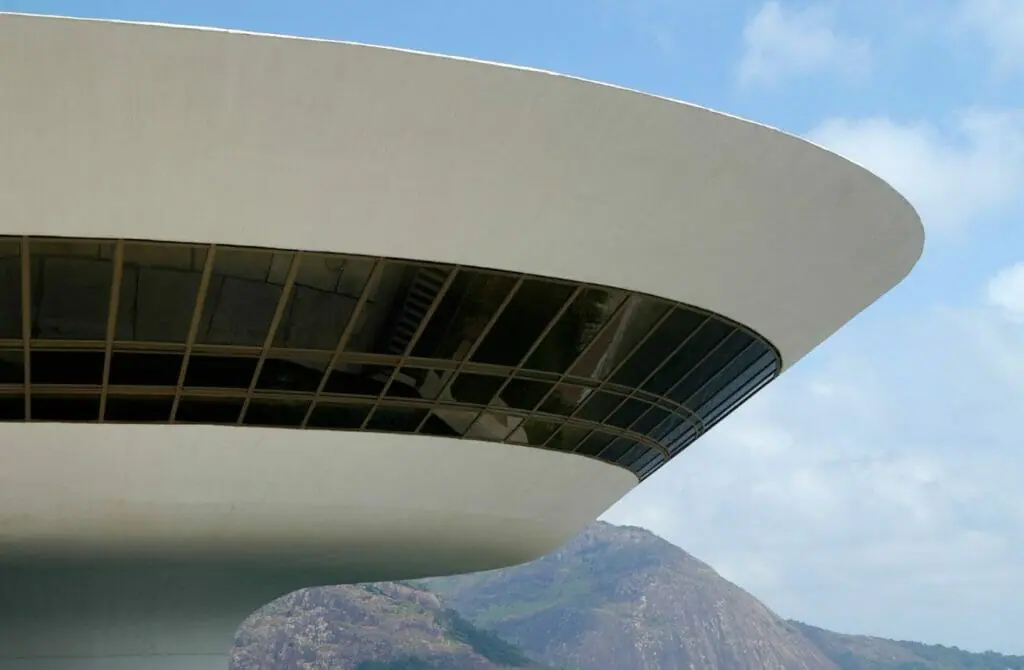 Wire Opera House
With a unique and very different architecture, the Wire Opera House is a theater and home to shows and events. Built-in tubular structure and glass, and in the middle of a large green area, it is located in the Stone Quarries Park and together with the Cultural Center Paulo Leminski forms a large complex dedicated to art and culture. The Wire Opera House is also part of the Tourist Line route.
And for those who love history and would like to know more about the history behind the city of Curitiba, a visit to the Historical Center is a must. With its bucolic and cozy atmosphere, the historic center preserves the history of the capital with its old architecture and cobblestone streets.
The Historical Center is also part of the attractions of the Linha Turismo.
Now, for those who love a good coffee and/or a drink, there are plenty of options. Most of the places are gay-friendly and free of judgments and prejudices, if not LGBTQIA+ itself. But here are 2 places you can't miss: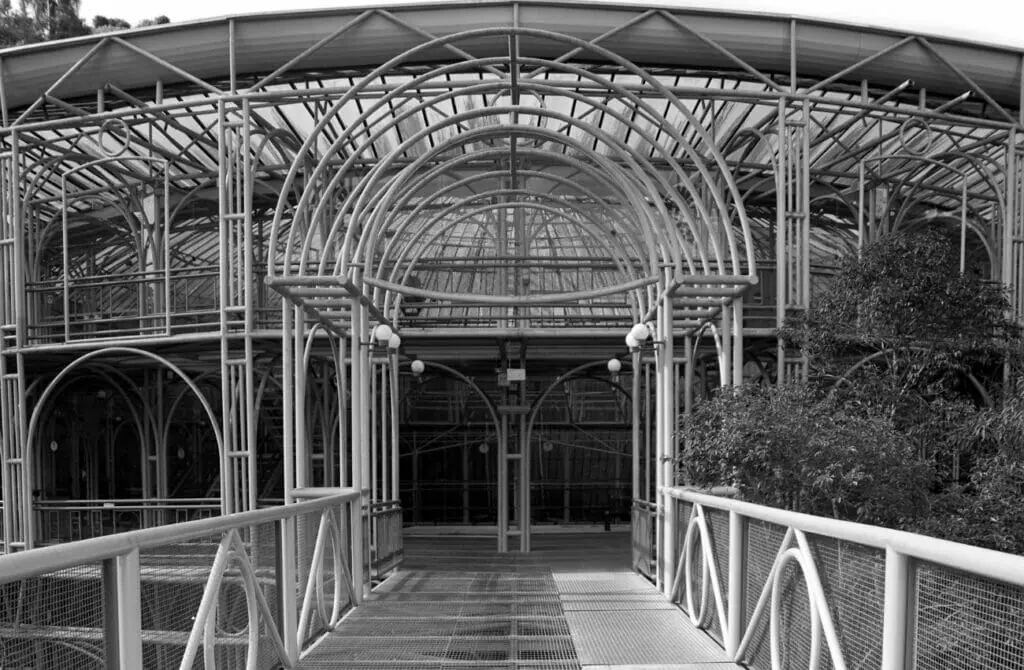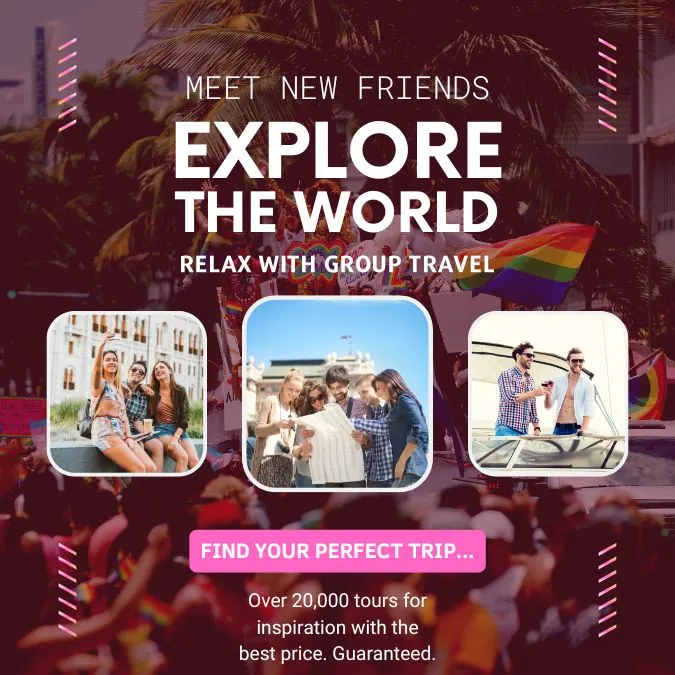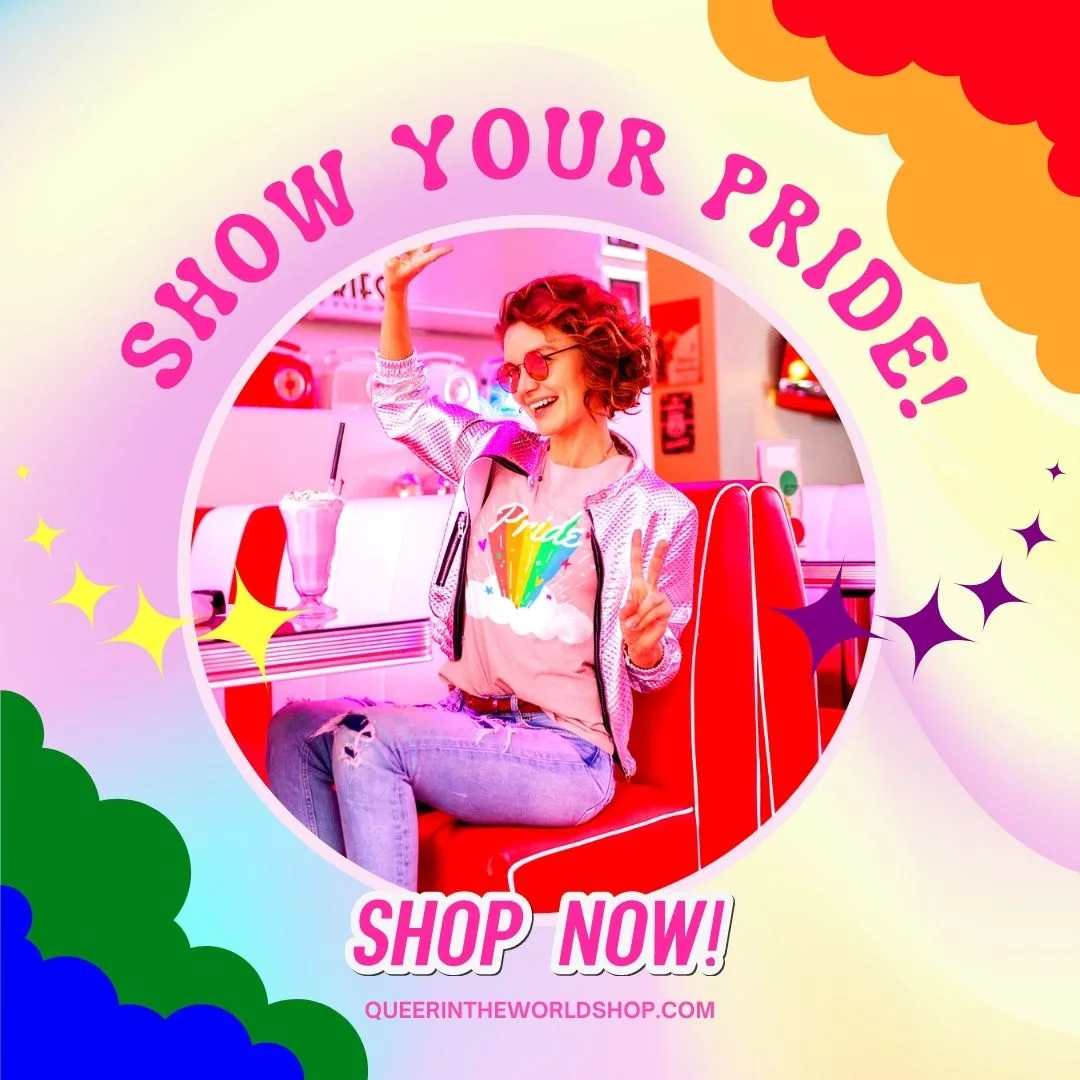 Gay-Friendly and Gay Hotels in Curitiba, Brazil
Oh, honey, let me tell you about being fabulous and feeling welcome at these hotels in Curitiba! Don't worry about other hotels that might not be as accepting, these gems are committed to being LGBTQ+ friendly and making sure that all guests feel like they belong.
Being gay-friendly isn't just about waving a rainbow flag or using the right pronouns, it's about creating a safe and inclusive space for all guests. From non-discrimination policies to providing resources for LGBTQ+ travelers, these hotels go above and beyond to make sure that you feel welcomed and supported. And honey, they don't stop there!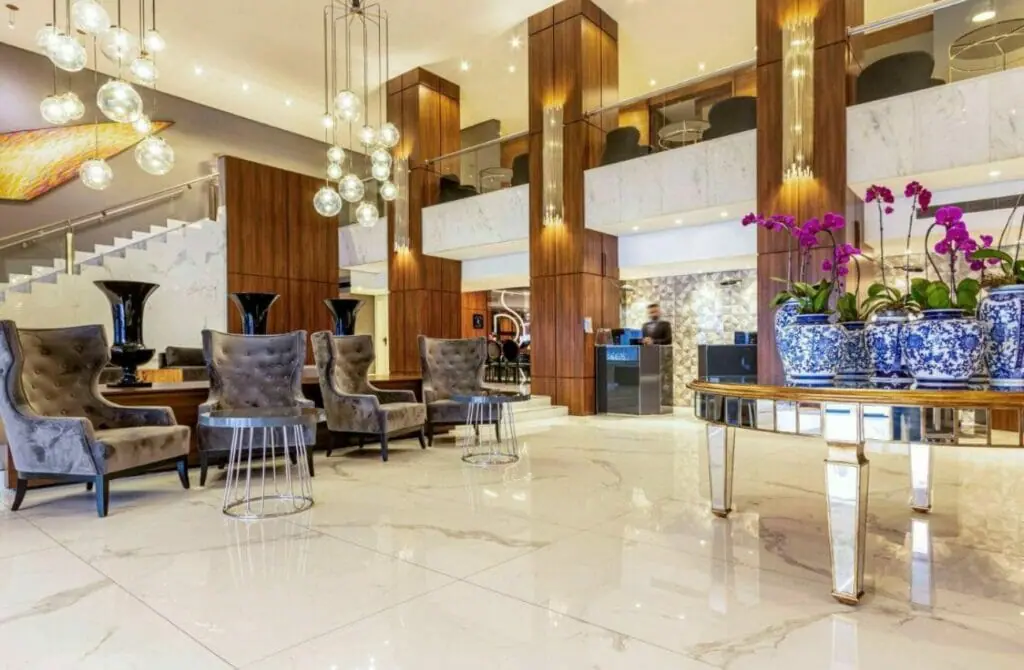 Some of these gay-friendly accommodations have extra amenities and literature about local LGBTQ+ events and resources. Plus, they might even be located in an area that's known for being LGBTQ+ friendly. Now, let me tell you about these fabulous hotels in Curitiba. While there aren't any specifically gay hotels or resorts, these are the crème de la crème of gay-friendly accommodations.
And if these don't tickle your fancy, don't worry, there are hundreds of other options in Curitiba to fit your budget and needs. So pack your bags, put on your most fabulous outfit, and get ready to feel welcome and accepted at these gay-friendly hotels in Curitiba!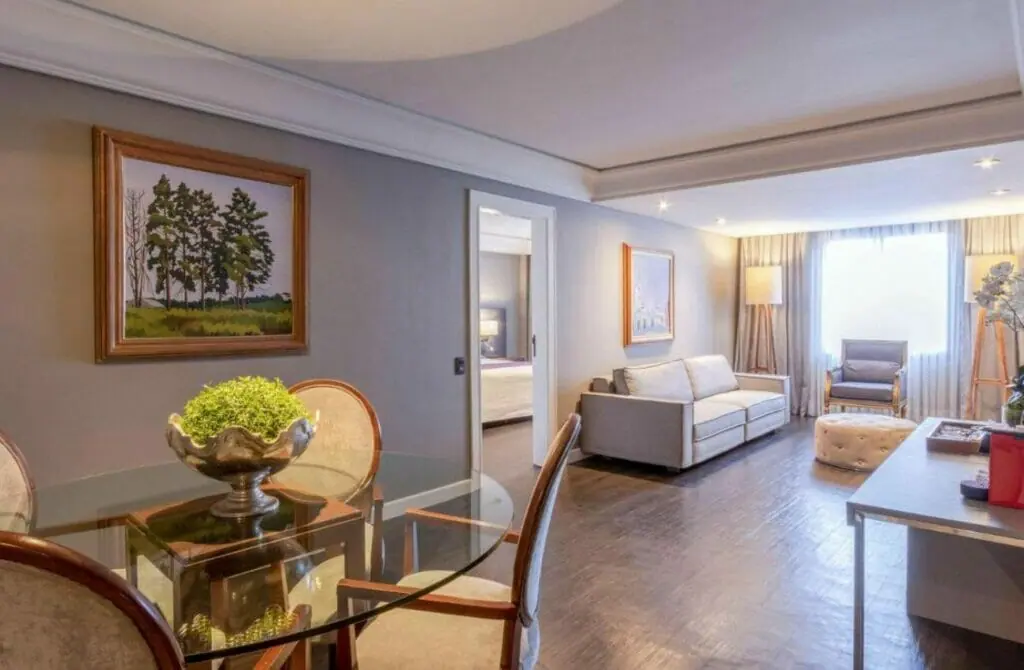 Grand Mercure Curitiba Rayon ☆☆☆☆☆
Luxury hotel located in the city center, near the famous Rua 24 Horas. All rooms have air conditioning, anti-noise windows, mini bar, and some rooms also have a whirlpool tub. The hotel also has a sauna and gym open to guests.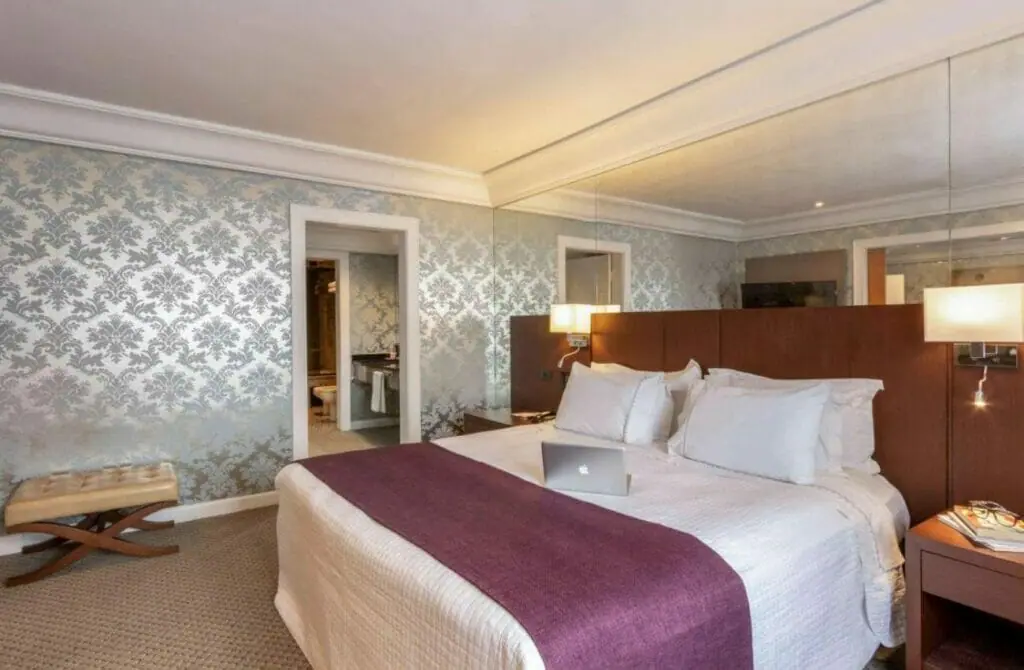 Luxury hotels with a modern and comfortable design, value a personal welcome and that the guest feels welcomed by the elegant, contemporary and sociable environment they offer.
Located in the sophisticated Batel neighborhood. All rooms have air conditioning, a mini-bar, and a Nespresso coffee machine. The hotel also has a sauna and gym open to guests.
Johnscher Hotel by Rede San Juan Hotéis ☆☆☆☆
Located in the Historical Center of Curitiba in a historical building dating from 1917 and totally refurbished to become an exclusive unit of the San Juan Hotéis chain, it combines contemporary decoration with the richness of the old architecture. With a more intimate and sophisticated touch, it has only 24 rooms, all with high standards and air-conditioning.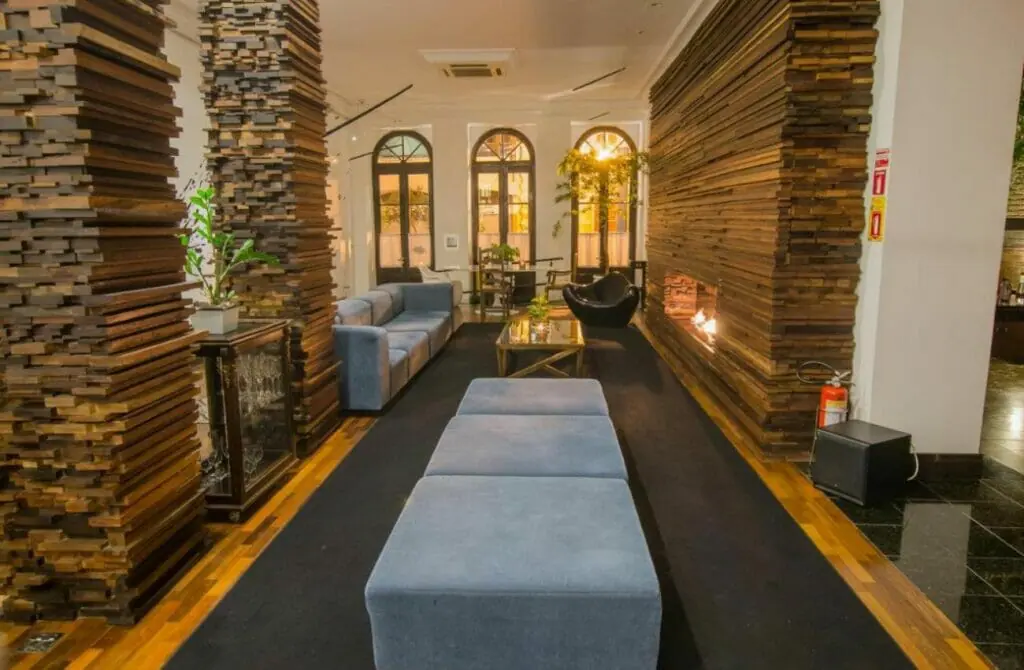 Full Jazz by Slaviero Hotels ☆☆☆☆
Full Jazz is a thematic hotel that takes you to a unique experience in the world of jazz. Located in the sophisticated Batel neighborhood, it offers a gym, bar, restaurant, parking, and 24-hour room service. All rooms are spacious and modern, with minibar, air conditioning, and TV with DVD player (the hotel offers more than 100 music DVD options for the guest to choose from).
Ibis Styles Civic Center Hotel ☆☆☆
Each Ibis Style is different and unique, and the one in the Civic Center has a decoration with a theme of all the parks in Curitiba. Each floor has the name of a park, and the floor imitates the stones of each one.
In the lobby, the seats are park benches and some poufs, and on the side wall, covering the whole wall, there is a tourist map of the city.
The rooms are air-conditioned, and have a minibar, individual reading lights, and a park-style lamp on the desk. From the hotel, you can walk to various tourist attractions, bars and nightclubs.
Slim Curitiba Alto da XV by Slaviero Hotels ☆☆☆
Located in an area close to shopping malls and stores, it offers modern rooms at affordable prices. All rooms have air conditioning, a minibar, a TV and a work desk. The hotel offers complimentary breakfast.
Teatro Guaíra is only 800 meters from the hotel, Museu Oscar Niemeyer and Shopping Mueller are 2.8 km away. And the Botanical Garden is 4 km away.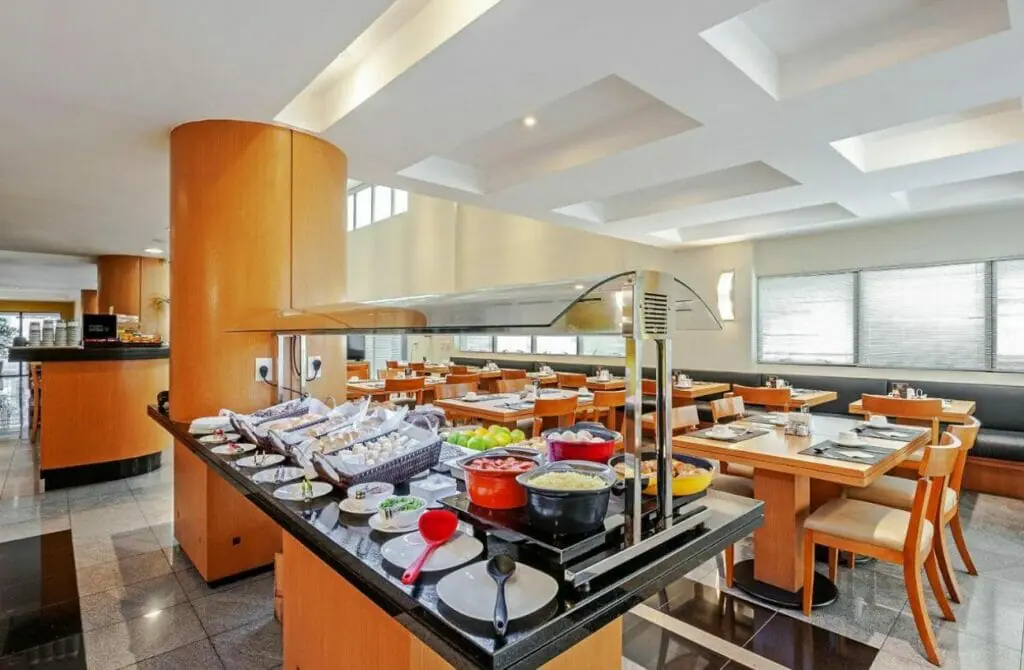 Curitiba Casa Hostel has rooms with themes of the city's tourist spots. Each room has a theme and can be private or shared. The Hostel offers complimentary breakfast, bed linen, pillows and blankets. It also has shared computers, a shared kitchen, a common room, a dining room, a pool table, a garden, a smoking area and 24-hour reception. And it is very close to the Botanical Garden.
With its walls painted and decorated with beautiful graffiti, the Hostel Social is located in the heart of Curitiba, being possible to access tourist attractions, bars and nightclubs on foot.
Every week they hold events such as yoga classes, live music, flash tattoos, and parties.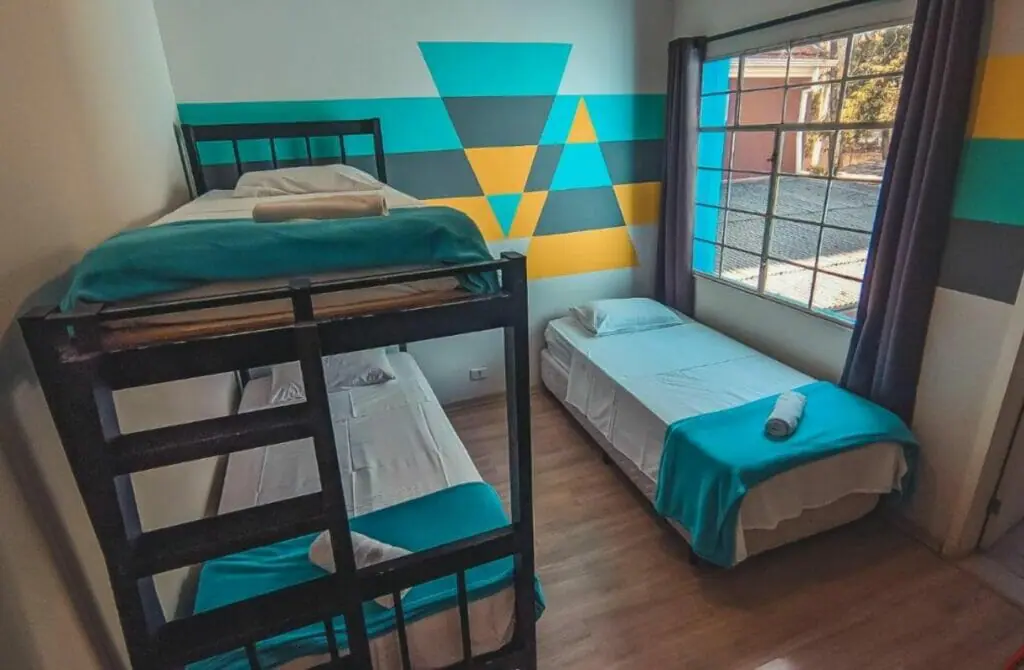 Gay Nightlife in Curitiba, Brazil
Darling, let's talk about exploring the queer nightlife in Gay Curitiba, shall we? It's true, this city might not be the most welcoming to our fabulous community, but fear not! Being gay is perfectly legal here, just remember to err on the side of caution when outside of queer-friendly spaces.
But let's focus on the fun, shall we? Exploring gay nightlife can be one of the most thrilling and enriching experiences while on the go. From dancing up a storm at a gay club to sipping cocktails and rubbing elbows with the locals at a gay-friendly bar, you'll have a chance to immerse yourself in the local culture and make memories that will last a lifetime.
And darling, we've got you covered with the best gay and gay-friendly spots in town. So don't be shy, step out of your comfort zone and explore the queer nightlife in Gay Curitiba. Trust us, it'll be worth it!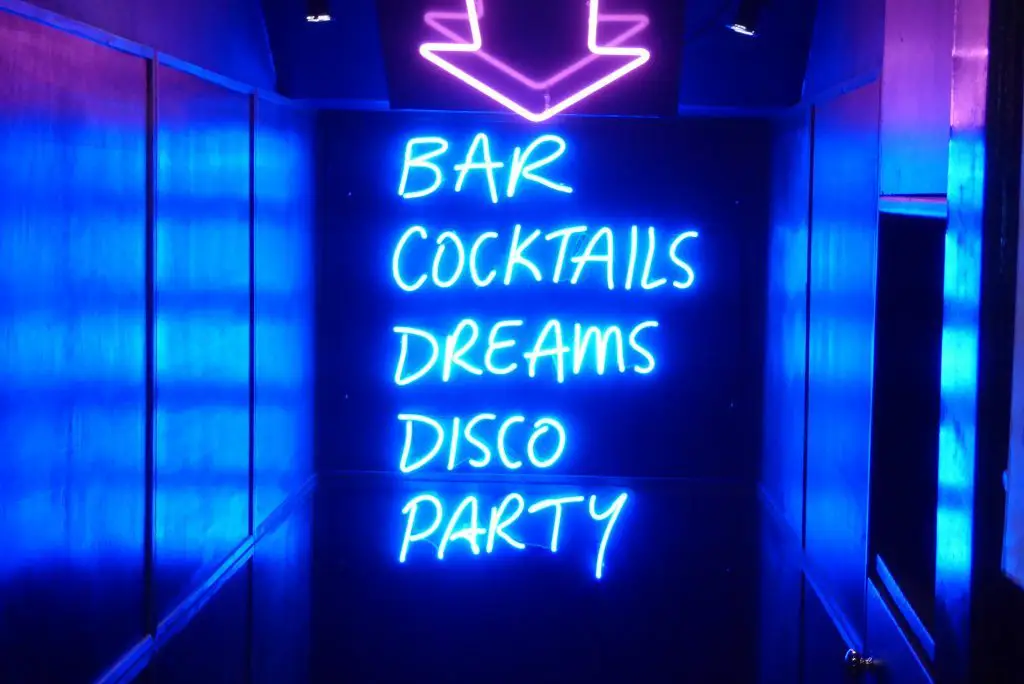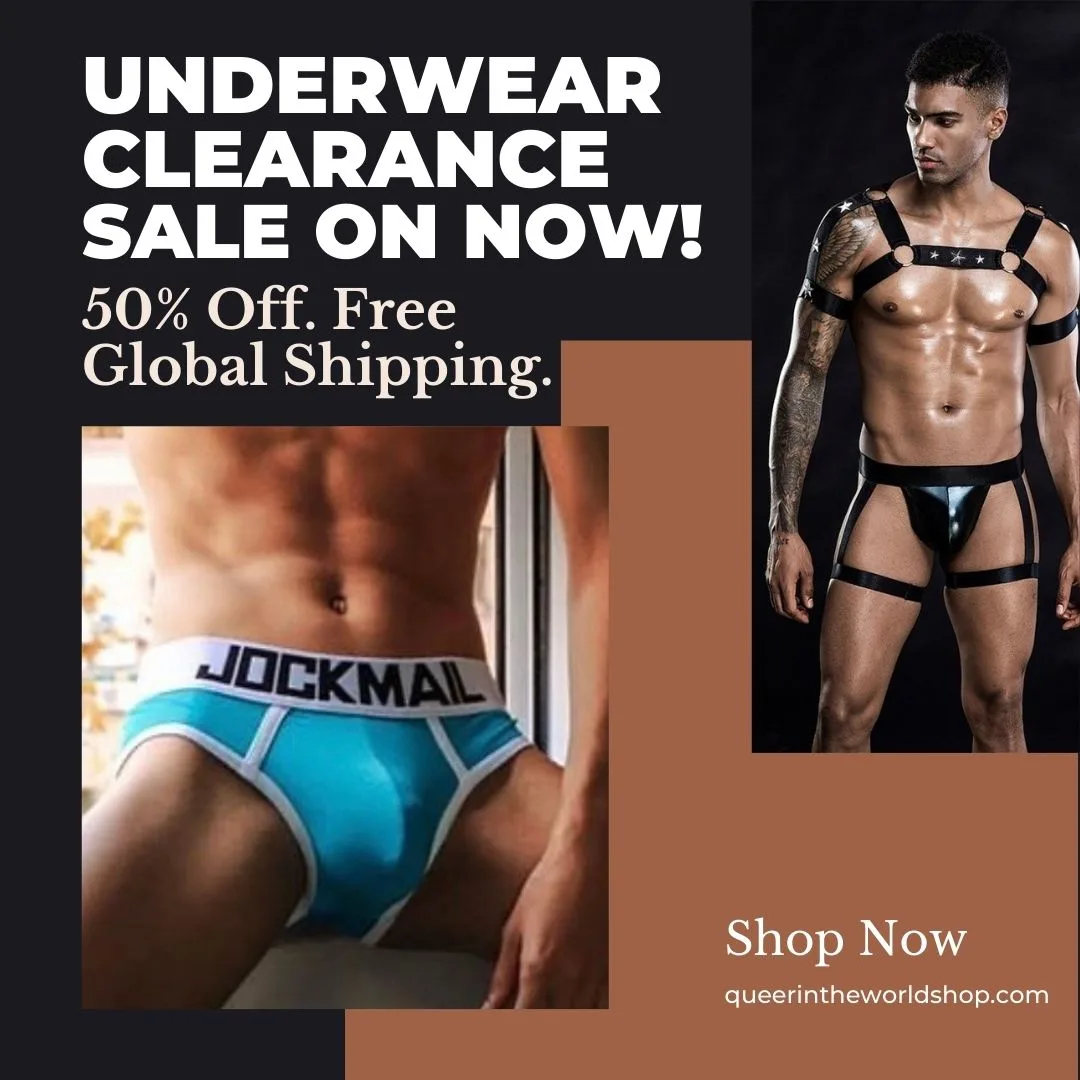 Bar aimed at the gay bear and more mature public. It offers food worthy of a boteco (a Brazilian term used to shorten the word botequim, which is a small commercial establishment/cheap bar where alcoholic drinks, snacks, cigarettes or other items are served) and brings together all styles of music, from pop, rock and even MPB. They also have a garden on site.
The most liberal bar in the city, located in downtown Curitiba, has the proposal of being a bar with something "hotter", it has a maze and a dark room for those who want something more lively and spicy.
Themed party venue located downtown, has very eclectic programming, such as pop, funk, indie and even sertanejo. The place is divided into 2 floors and one of the environments has karaoke and a dance floor ready to receive the funk and pop rolls.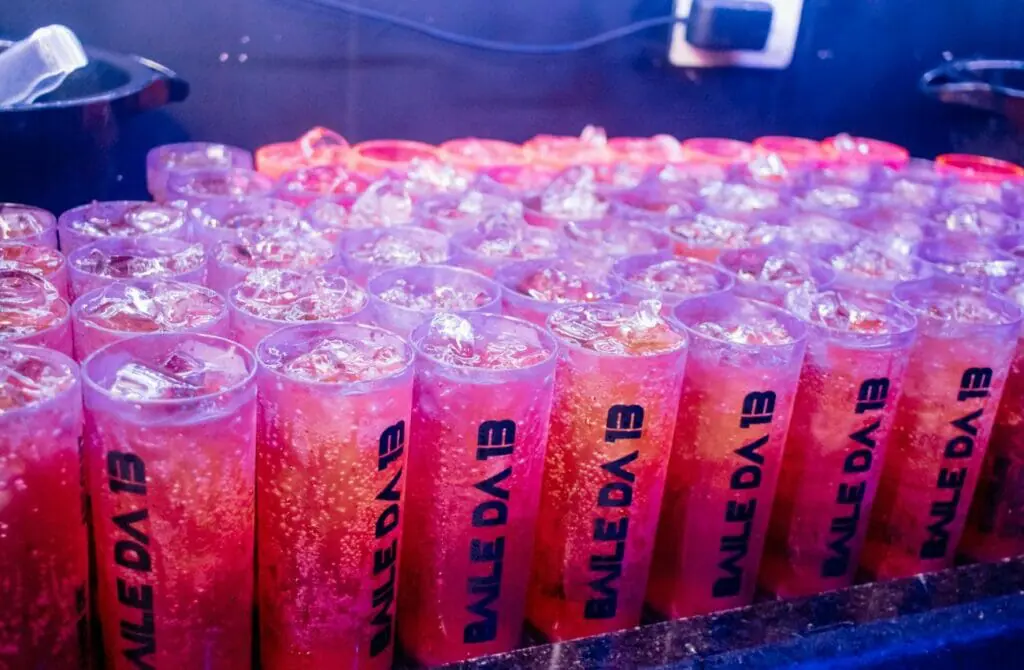 The place has two floors and an outside area. It has different types of parties every day, just choose the one that suits your taste, there are funk, pop and electronic music parties.
Close to Bar do Simão, this is one of the oldest and most popular gay parties in town. It has a more underground atmosphere, in a basement with two dance floors, plays indie and pop, and the parties have at least 2h of an open bar. Its name is inspired by the band Velvet Underground.
Located in the heart of the city, it has 24 years of history. The proposal of the house is to join the news of the mainstream and the alternative in the same space, so it plays indie rock, pop and many other styles of music.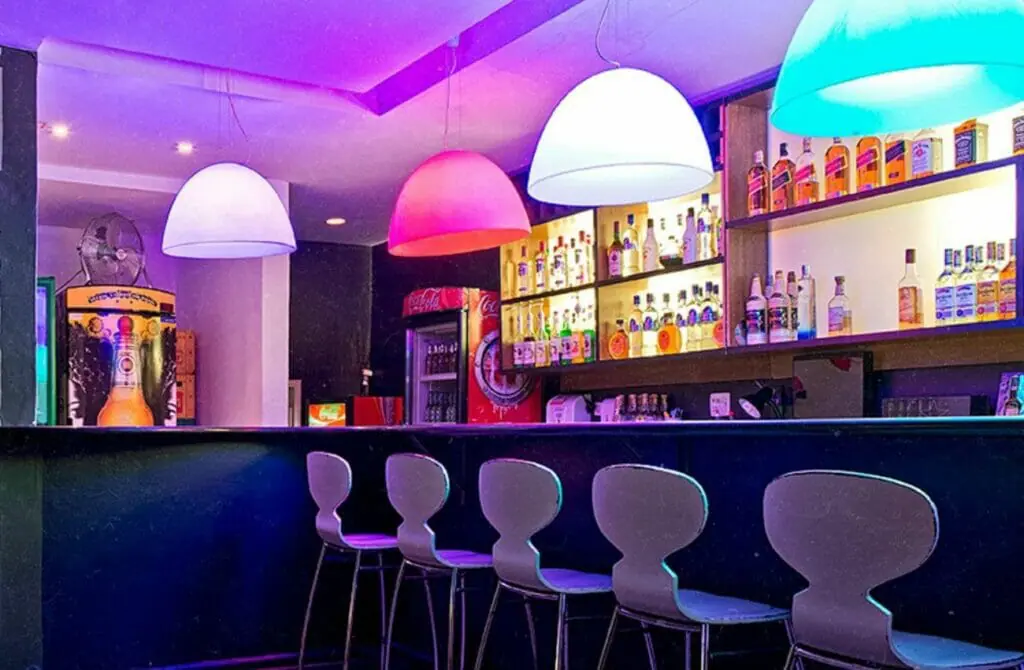 Near the ruins in San Francisco, which has a large structure that offers various environments, is one of the best-known parties for offering open bar all night. Its parties are exclusively pop and funk.
A bar totally dedicated to the LGBTQIA+ crowd, it is known as the obligatory stop before heading to ballads, where there is no shortage of options nearby.
It has a cool space to have fun playing pool and/or playing in the ball pool.
A very popular gay nightclub in Curitiba, known for its theme nights and flashy drinks. It has two tracks, one for electronic music and the other for pop and funk.
One of the newest party houses in town focuses its parties on pop ballads. And, if you decide to have the warm-up party at Love y Gin, you can get discounts at Dunkel.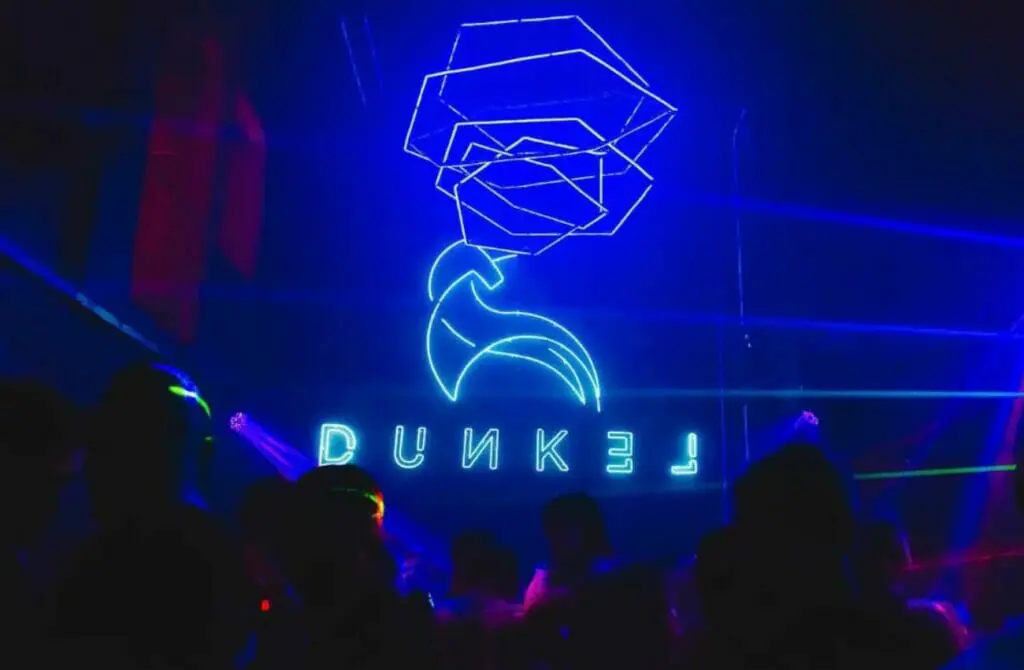 Other Bars and Coffee Shops in Curitiba
Serves coffee of all kinds, but the house specialty is the "rauserinha," an espresso mixed with a caipirinha.
Bar inspired by the band RBD, it is an alternative and gay-friendly crowd. It has a karokê to sing all night long.
Gay Saunas & Cruising Clubs in Curitiba, Brazil
When it comes to exploring Gay Curitiba, there's more to life than just cocktails and beers. One aspect of the gay scene that many of us queens love are checking out the local gay saunas and cruising clubs.
Granted, Curitiba isn't quite as wild as Amsterdam, Barcelona, or Berlin, but these steamy venues still offer the perfect opportunity to meet new people, socialize, and engage in some hot and heavy action without swiping left or right. However, remember that these venues can differ in terms of vibe, patrons, and rules, so it's a good idea to be informed before you dive in.
Gay saunas, sex clubs, and cruising have long been popular ways for queer men to meet and engage in sexual activity, particularly in countries where same-sex activity is not widely accepted or where it may even be illegal. In these places, gay saunas and cruising clubs provide a safe and discreet environment for queer men to explore their sexuality and connect with like-minded individuals.
Despite the rise of gay dating apps, many queer men still prefer the anonymity and physical connection that can be found in these spaces – so somewhat counter-intuitively you might have a hotter experience here than you would at home.
We recommend checking out our guide to cruising for first-timers before you get started, which should give you the lowdown, and always practice safe sex.
Keep in mind that local laws and customs regarding gay venues and sexual activity should be respected at all times. With a bit of forethought and an open mind, visiting gay saunas and cruising clubs can be a thrilling and steamy part of your gay Curitiba adventure.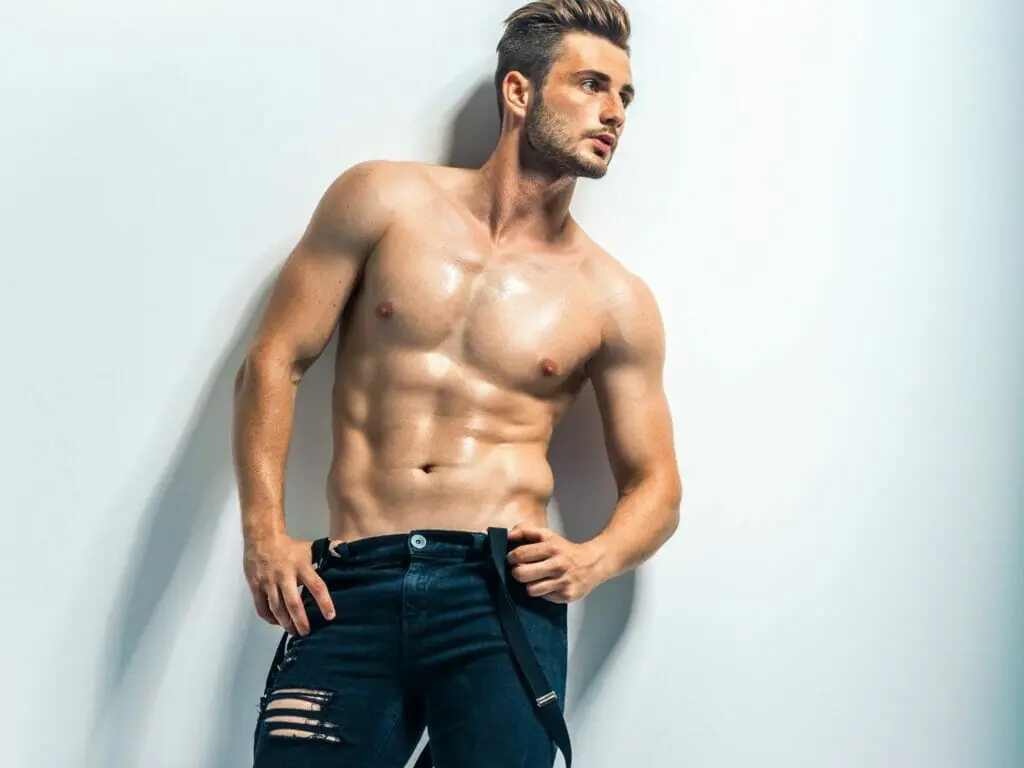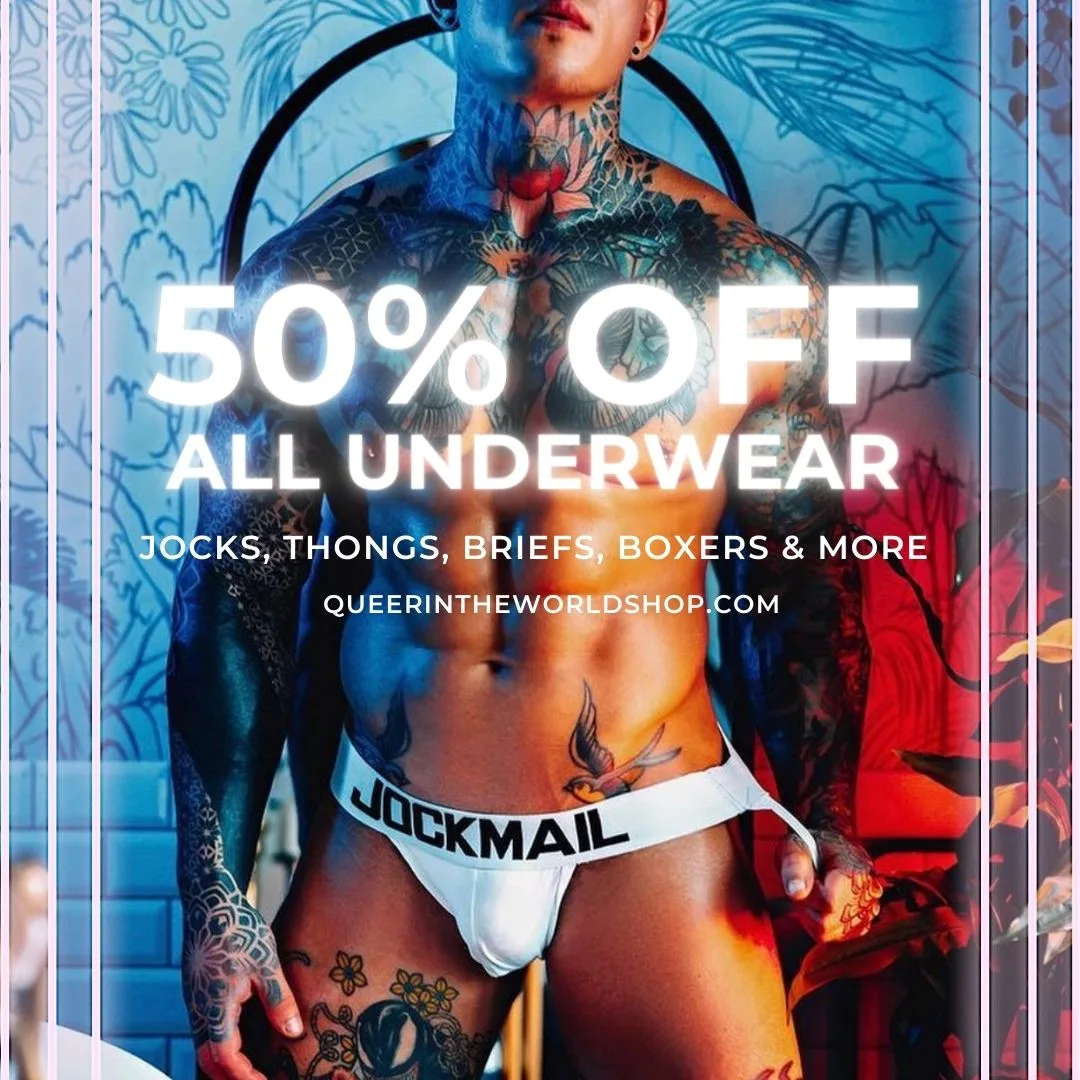 In the market for 24 years, focused on the gay male public, they offer more than 10 different environments, dry and steam saunas, and outdoor areas with ofuro. Their highlight is the Zen Space, which has 2 ofurôs, a panoramic roof and a garden.
It is the most traditional and oldest sauna in Curitiba, with 35 years of service, aimed exclusively at the gay male audience, with a higher prevalence of adult men bears. They have a massage room, whirlpool, winter garden and theme parties for clients and guests.
Domo is a club that brings together sauna and theme days for the gay male audience.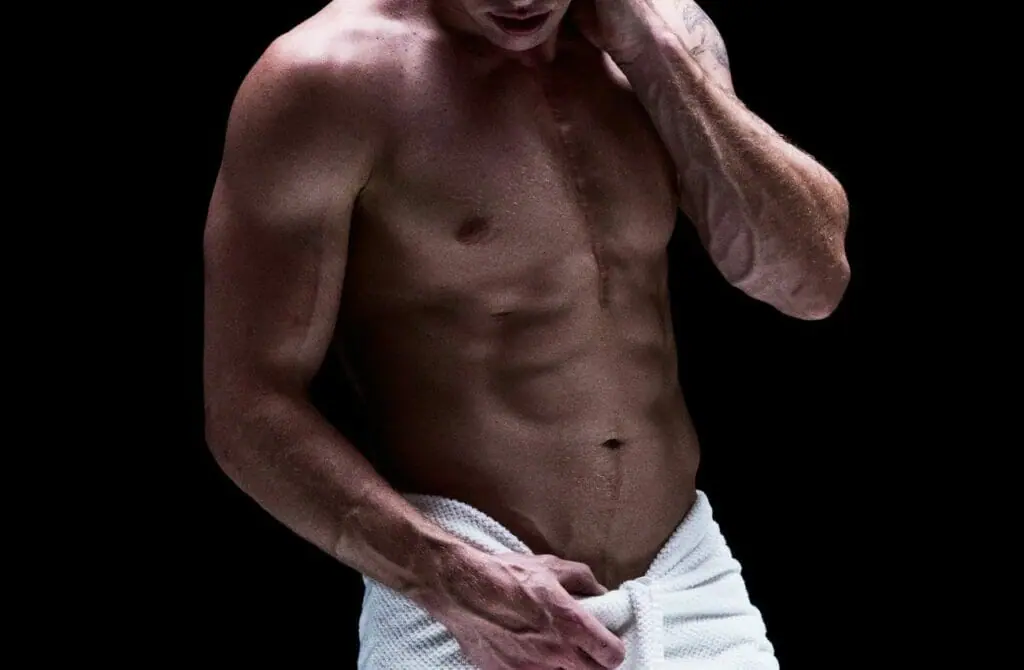 Gay Map Of Curitiba
Finding it hard to envisage where everything is in Curitiba? Hopefully, this queer-centric map helps where we have marked all the bars, clubs, parties, hotels, saunas, massages and more will help you stay in the spot best suited to you!