Pereira's populace not only speaks Spanish with the least degree of regional accent in Colombia, but it is also Colombia's most welcoming city for gay individuals. The city also provides various locations and initiatives that promote and recognize all sexual identities.
Pereira has always been liberal, and for the first time in history, the pride flag was flown in the municipal council rooms in 2021. The city has long maintained a more tolerant and inviting attitude towards the gay community than its neighbors. It is crucial to mention that members of the LGBTQ+ community have successfully held public office, including the mayor and governor.
Furthermore, June is devoted to Pereira's Diversity Week, which includes various educational and cultural events such as art workshops and cultural festivities. It is also a chance to recognize the work of community members who fight for the rights of persons who identify as LGBTQ+.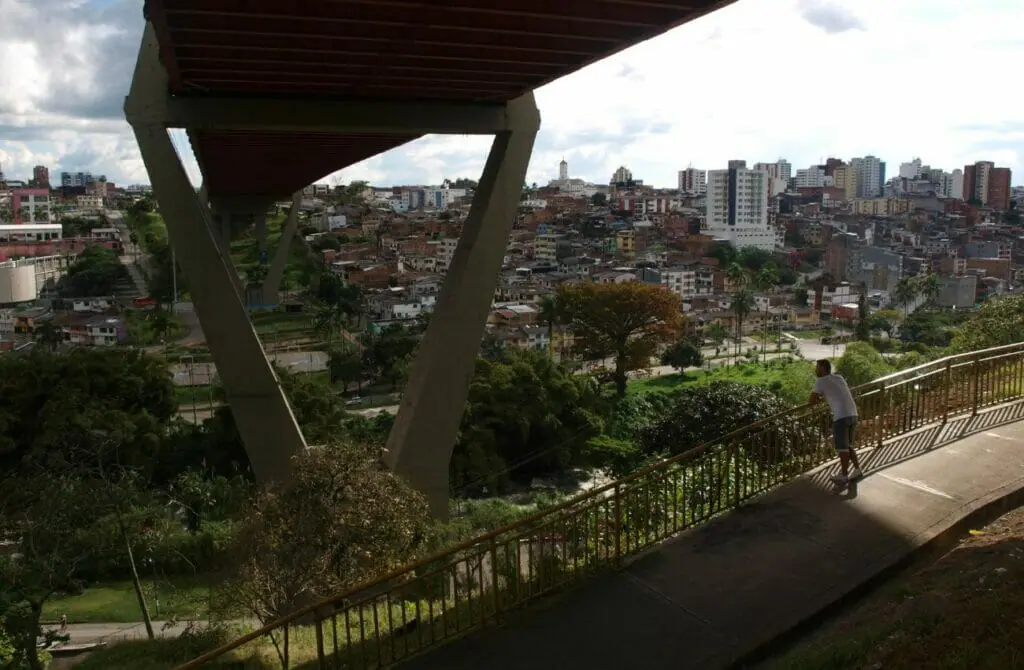 During Diversity Week, several LGBT nightclubs and bars around the United States hold themed events such as drag queen parades, dance contests in heels, costume competitions, and many more.
Pereira, one of Colombia's Coffee Triangle's principal towns, is situated on the outskirts of the Andes Mountains, surrounded by rolling hills and beautiful valleys. Because it is warm all year and has a diverse range of plant and animal life in its environs, this city is great for hiking through the countryside and visiting local coffee plantations.
Various outdoor leisure activities are nearby, including mountain climbing, wildlife observation at nature preserves, and several camping, hiking, and riding opportunities. Gay travelers in Pereira may choose from a broad range of exciting experiences.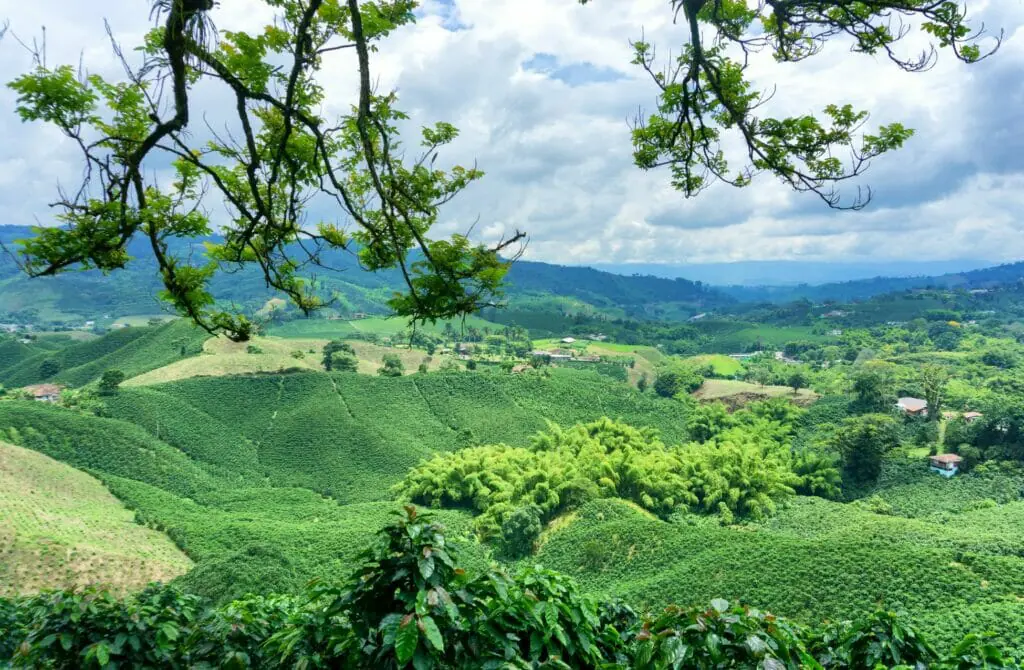 Attractions in Pereira, Colombia
Welcome to Gay Pereira, darling! While the city may not be the most welcoming to the queer community, fear not! There are still plenty of fabulous things for you to do while keeping things low-key. First and foremost, you simply must visit some of the city's most iconic landmarks and attractions, dahling!
Take in history and culture by visiting museums, art galleries, and historical monuments. And don't forget to marvel at the stunning architecture, explore parks and gardens, and indulge in the local cuisine. But that's not all, darling! Gay or straight, there's always something to do in Gay Pereira. Immerse yourself in the local culture by attending cultural events like festivals, concerts, and shows.
Trust us, there's always something fun and exciting happening in this fabulous city. Remember, discretion is key in a city that's not always welcoming to our fabulous community. So, keep it lowkey and enjoy all the wonderful things Gay Pereira has to offer!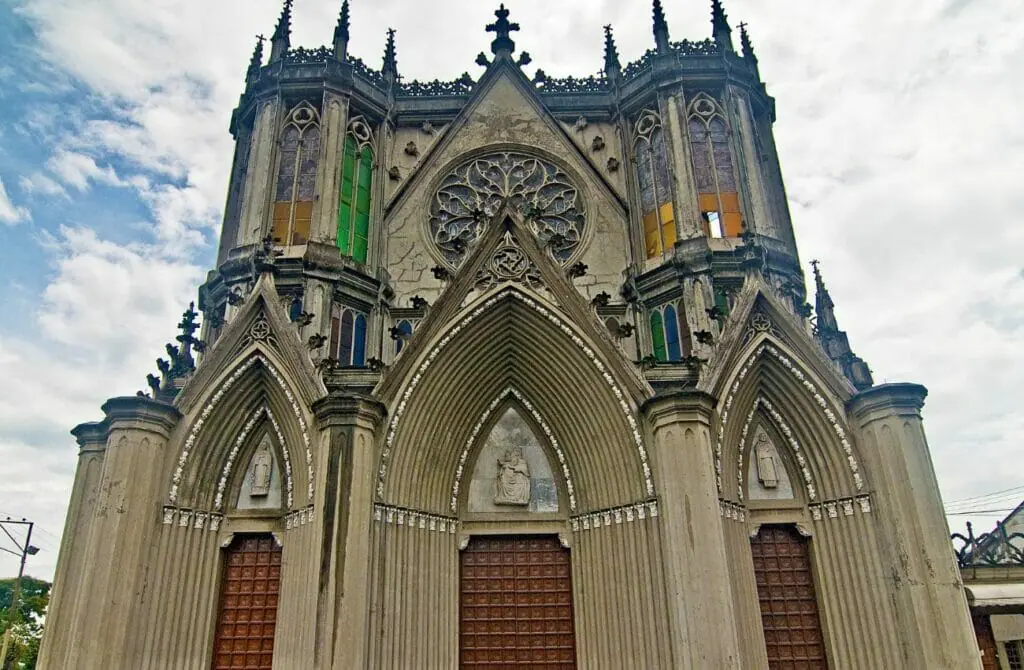 Parque del Café
Not far away, in the town of Quindio, you'll find a comprehensive theme park with rides, roller coasters, shows, games, and water attractions themed after one of the country's most important crops — coffee. Oh, and if you want to have a cup of coffee while you're here, there are many cafés and restaurants to select from.
There's a coffee museum, excursions in the woods, and horseback rides, but the famous Coffee Show (Show del Café) is the main attraction. It features talented performers who offer regional cultures, indigenous dances, and local music in stunning costumes, choreography, and narrative.
Plaza Bolívar and the Catedral La Señora de Nuestra Pobreza
People gathered in this Latin American plaza called "El Libertador" to speak, play chess, get their shoes shined, and buy food from the merchants that set up shop. Plaza Bolvar also serves as a shoe shine location.
Pereira has one significant distinction: the figure of Simon Bolivar, although still on horseback, is naked like a Greek god. After taking in the sights, head inside the Catedral de Nuestra Seora de la Pobreza to see the cathedral's imposingly high ceilings and the magnificent woodwork that supports them. Aside from being an engineering wonder, the interior is austere rather than lavish, setting it apart from the bulk of Catholic churches in this section of the nation.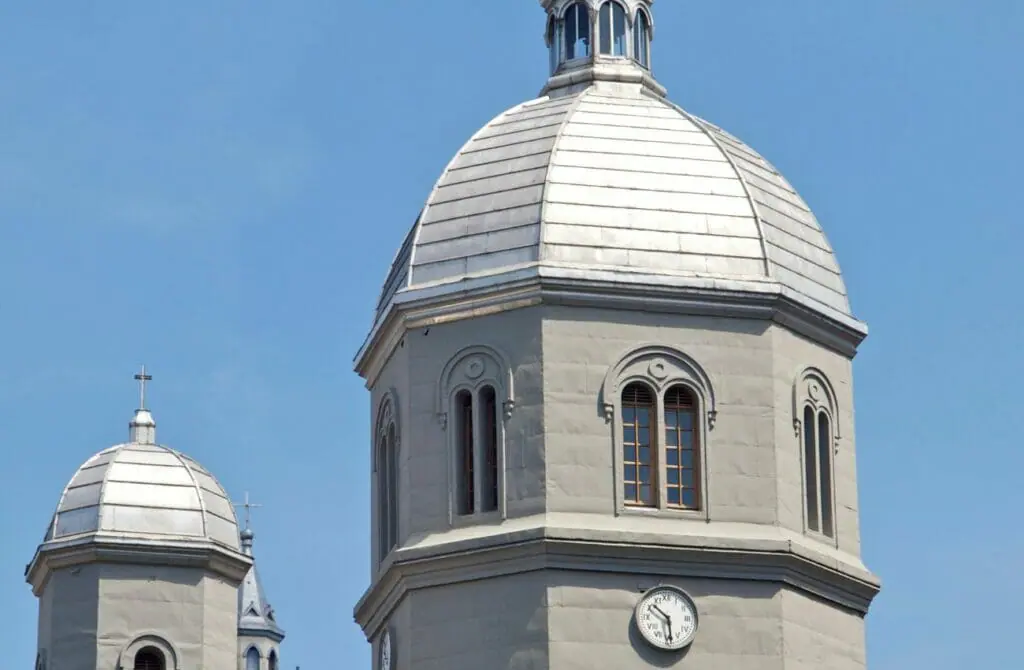 Lake Otún
Visit Lake Otun, one of the Pereira locations that supply the city with freshwater and is situated in the Los Nevados National Park. Bring a fishing rod or rent one nearby if you want to catch a rainbow trout. You should try to view some of Colombia's endangered bird species while you're here since the lake serves as an important habitat for them.
If you want to spend the night here, you may camp surrounding the lake, but bear in mind that the higher the height, the lower the temperature. During your stay, go on various hikes to different viewpoints and learn about the wonderful flora that is a part of the Páramo ecosystem.
Many visitors opt to travel on a multi-day trip (during which they stay in refugios) from El Cedral via La Pastora to El Jordan, with Laguna del Otun as the goal after their adventure.
One of the most popular things to do in Colombia's coffee region is to see the creation of the country's most significant export and then partake in the completed product. Most farms, also known as fincas, provide guided tours of how the owner's plant, choose, dry, and process coffee beans. Visitors are rewarded with a nice cup of Colombian coffee after almost all these tours.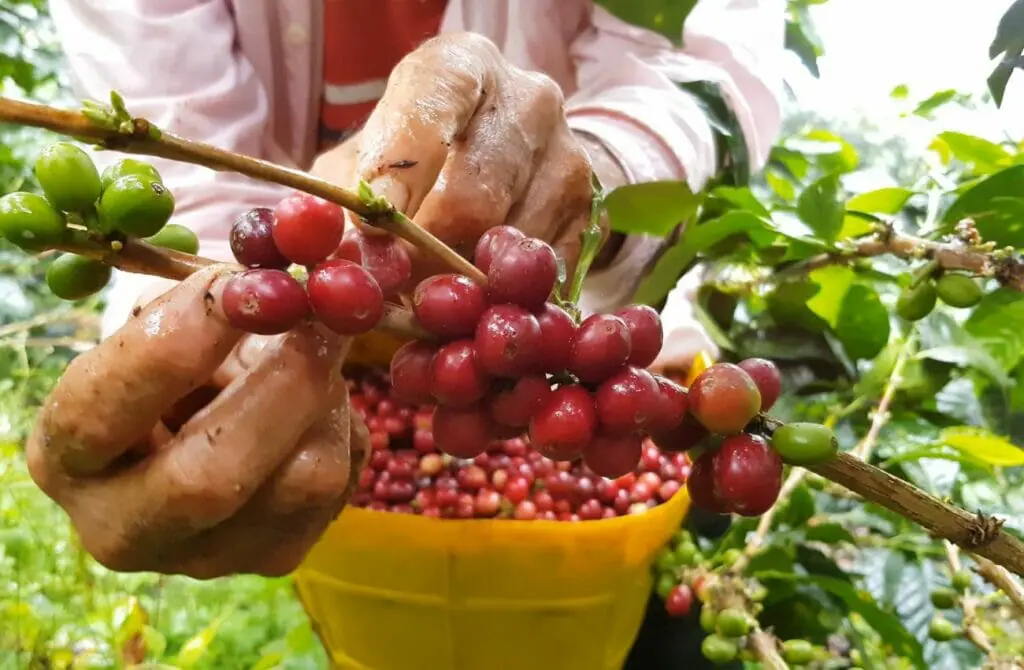 Plaza de Mercado Minorista
It's weird, exciting, and full of unique items ranging from exotic fruits to live creatures. The main market in Pereira, Plaza Mercado de La 40, is an ideal place for photography since it offers a look into the city's traditional culture. Visit the market when it first opens, when the bulk of the booths are open, and the prices are the most competitive.
Everyone shops here, from little old ladies to restaurant owners to older men wearing ponchos and wielding machetes to young Colombians with great fashions. It is adjacent to many moderately priced restaurants providing traditional Colombian cuisine due to its closeness to Calle 40 and Avenida 30 de Agosto.
Hike up or around Santa Isabel, a shield volcano inside Los Nevados National Park, for a different stunning location. You may even go up to the snowy summit if you have a day to spare and a love for trekking.
This walk is great for those who want to see the volcanic environment, the páramo, and unusual plant species such as fragile shrubs, and cojines cushion plants. Before trying these excursions, acclimate to the surrounding region for at least a day or two. The altitude is no joke. Don't even bother attempting if you're not up for the task.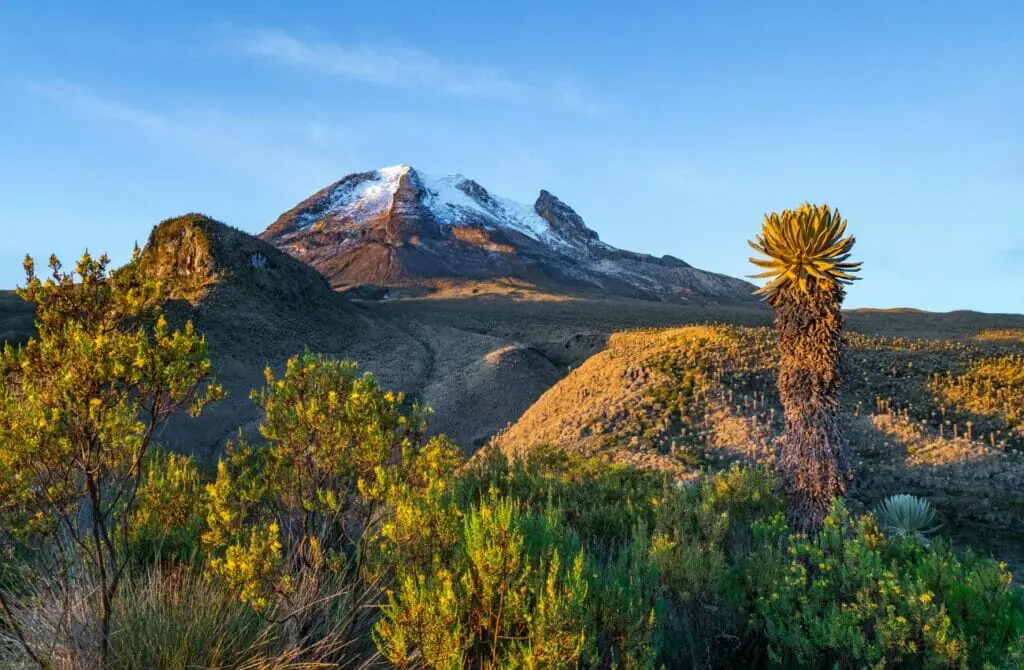 Parque Regional Natural Ucumari
If you like spending time in nature and want to do it in a setting rich in waterfalls, lush flora, and miles of walking routes, this natural reserve is the place to be. It is located immediately to the city's southeast. It offers a range of rustic but delightful housing options, such as camping, cottages, and hostel beds, which are nestled in the forest's heart.
Otun Quimbaya Flora and Fauna Sanctuary
Visit this 489-hectare nature reserve to the southeast of Pereira to glimpse Colombia's incredible biodiversity (accessible via Chiva bus). Otun Quimbaya is home to about 300 bird species, two types of monkeys, and a great variety of butterfly species.
There are many hiking trails in the area, and if you want to see the wildlife at its most active, you can even hire a guide and go for a nighttime walk. If you stay here, each room has a balcony with views of the surrounding forest, so your days will be filled with the sounds of birds and other animals.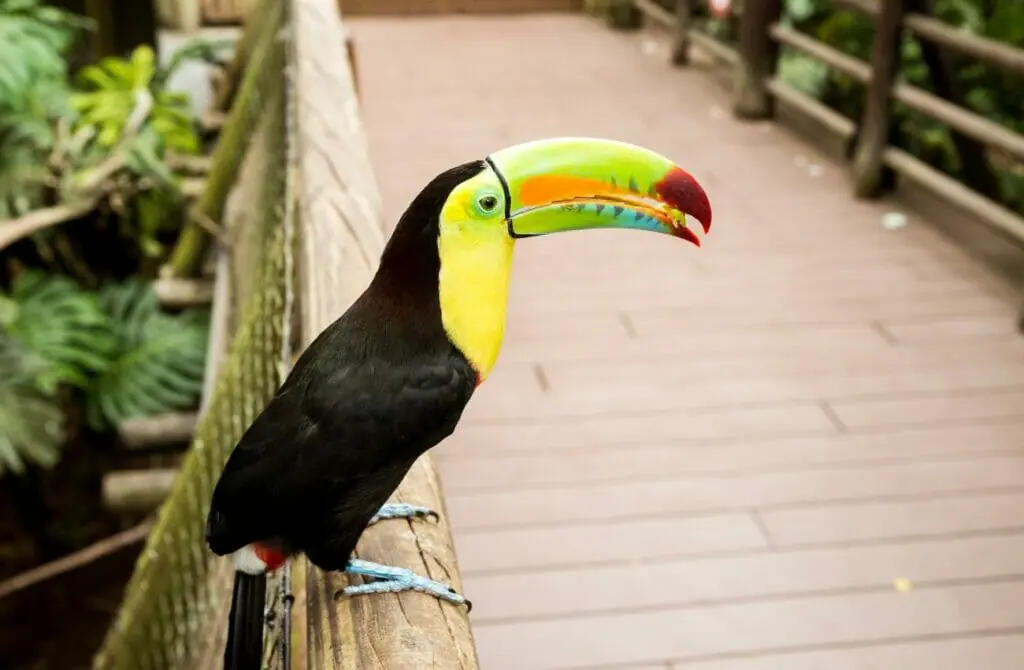 Pereira Art Museum
If you like art and wish to take a walk around its four exhibition rooms, multimedia area, and movie theater, go to the Pereira Art Museum. Santa Ana, California, is the location of the museum. There is no admission fee, and there is also a library where you may relax and read. The show focuses mostly on contemporary art, although they also often play indie films and have lectures here.
Manizales
Manizales, often known as "The City of Open Doors," is a little more than an hour's journey from Pereira. This city is home to friendly residents, educational institutions, and the Coffee Triangle's rolling hills. Make your headquarters in El Cable, the city's business and entertainment district, and then go out to experience the city's fashionable clubs and restaurants.
In addition, the city has a variety of natural hot springs, plazas, cable cars, a huge cathedral, and the Once Caldas soccer team. Take a walk around Chipre, the city's highest point, where you can enjoy a great view of five different departments in Colombia from the area surrounding the Fundadores Monument. Chipre is the city's highest peak.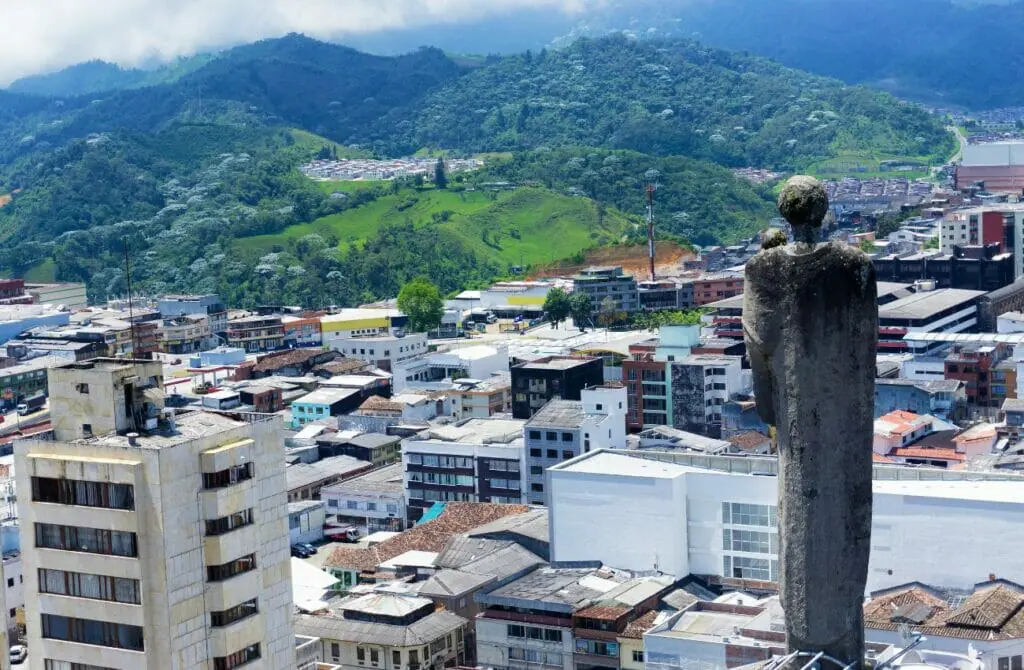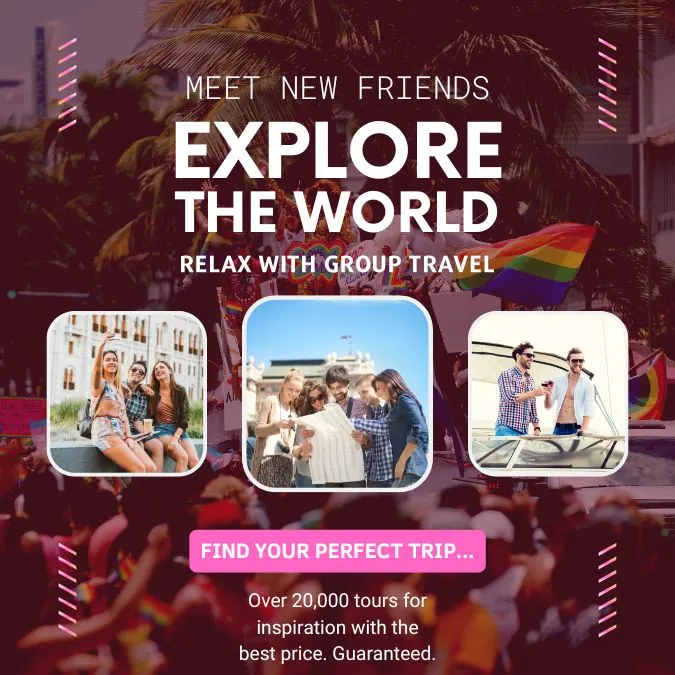 Gay-Friendly and Gay Hotels in Pereira, Colombia
Oh, honey, let me tell you about being fabulous and feeling welcome at these hotels in Pereira! Don't worry about other hotels that might not be as accepting, these gems are committed to being LGBTQ+ friendly and making sure that all guests feel like they belong.
Being gay-friendly isn't just about waving a rainbow flag or using the right pronouns, it's about creating a safe and inclusive space for all guests. From non-discrimination policies to providing resources for LGBTQ+ travelers, these hotels go above and beyond to make sure that you feel welcomed and supported.
And honey, they don't stop there! Some of these gay-friendly accommodations have extra amenities and literature about local LGBTQ+ events and resources. Plus, they might even be located in an area that's known for being LGBTQ+ friendly. Now, let me tell you about these fabulous hotels in Pereira. While there aren't any specifically gay hotels or resorts, these are the crème de la crème of gay-friendly accommodations.
And if these don't tickle your fancy, don't worry, there are hundreds of other options in Pereira to fit your budget and needs. So pack your bags, put on your most fabulous outfit, and get ready to feel welcome and accepted at these gay-friendly hotels in Pereira!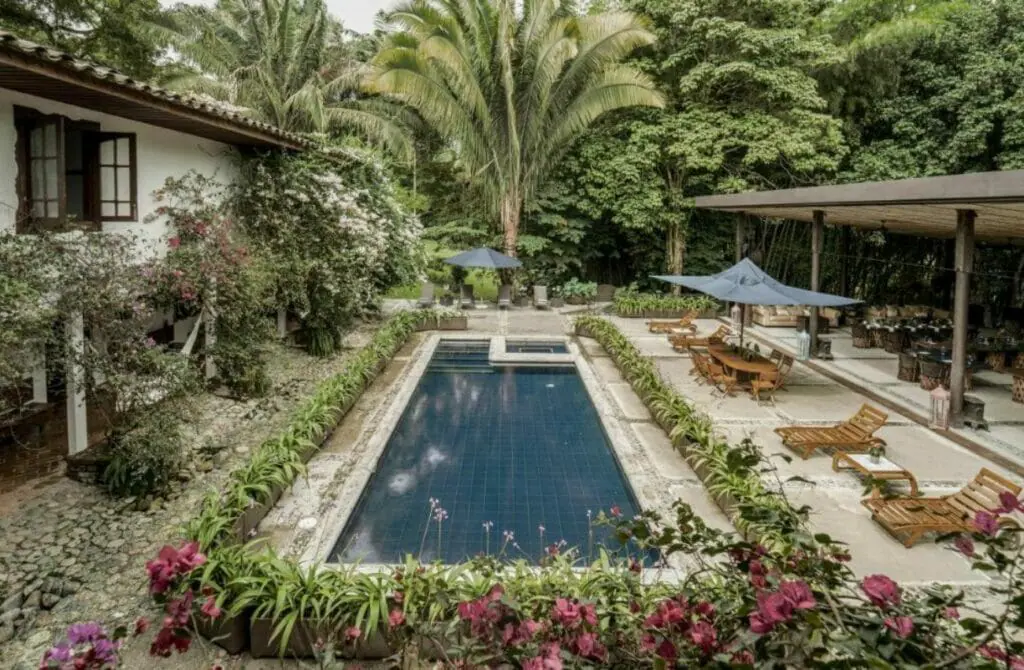 San José is a Colombian township nestled in bamboo reserves. It is home to the beautiful Hacienda hotel, which was built in 1888. On arrival at the hotel, you will be thrilled by its luxurious ambiance. The inside is furnished with antique pieces, and lilac-colored flower beds surround the swimming pool.
The rooms are magical, with amazing interior decorations that play with your imagination. The rooms of the Hacienda Hotel San José are designed in Spanish colonial architecture. Polished wood flooring and elegant headboards can be seen in the rooms. Every room has its balcony, so if things get too dull, you can come to the balcony to enjoy a beautiful view of the lovely garden.
There are so many activities to keep you busy in the hotel. You may want to embark on horseback rides in the Salenta and Cocora Valleys or see some of the estate's abundant animals and 100 bird species.
In addition to its offers, the restaurant specializes in Colombian cuisine and has an extensive wine list. This could be a good time to try out new wines! Guests may enjoy the warmth of the Colombian sun while drinking a special cocktail from the bar on the outdoor terrace.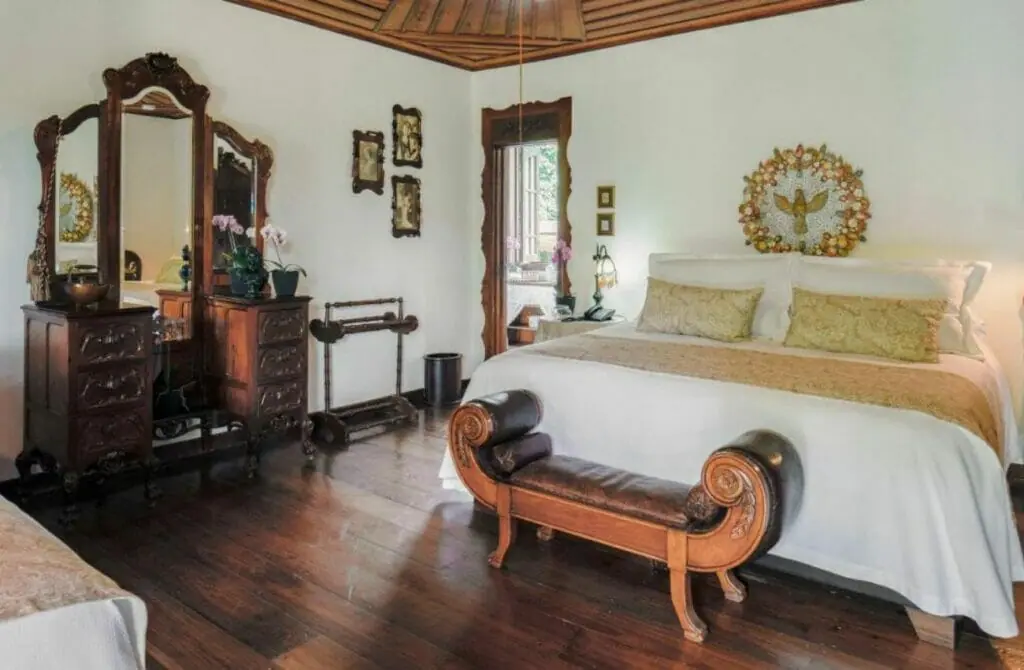 Albore Hostal ☆☆☆☆☆
Enjoying the natural environment while being in the heart of Pereira is one of the many advantages of staying at the Albacore Hostal, which offers a unique hotel experience for guests who value time, efficiency, and the natural environment. This is the best place to unwind and rejuvenate before moving on to the next fascinating activity in the city.
The Albore Hostal is located in the city's most popular area and offers a shuttle service to transport majestically to and from the airport. The rooms have all the necessary amenities to guarantee your overall comfort. The available lodging options include private rooms, shared dorms, apartments with a bathroom with a shower and jacuzzi, a kitchen, a refrigerator, beds with pillow-top mattresses, and more.
Petra Santa Hotel Boutique ☆☆☆☆☆
The Petra Santa Hotel Boutique is another great lodging option in Pereira. There are so many things to love about this place. From the first day of your stay, you will appreciate the beautiful environment that features a lush garden and an outdoor swimming pool.
The hotel's rooms are designed to ensure that all the essential things you need are included. You have access to a minibar in the room; nothing beats the convenience of getting drunk right in your room without worrying about getting to bed. The beds are so comfy that you will want to spend the entire lying comfortably there.
If you need to take in the views of the hotel grounds, you may request a room with a balcony.
Every morning, Petra Santa Hotel Boutique serves an à la carte breakfast, so you don't have to worry about waking up to fix breakfast. To stay active during the day, you can go hiking and fishing.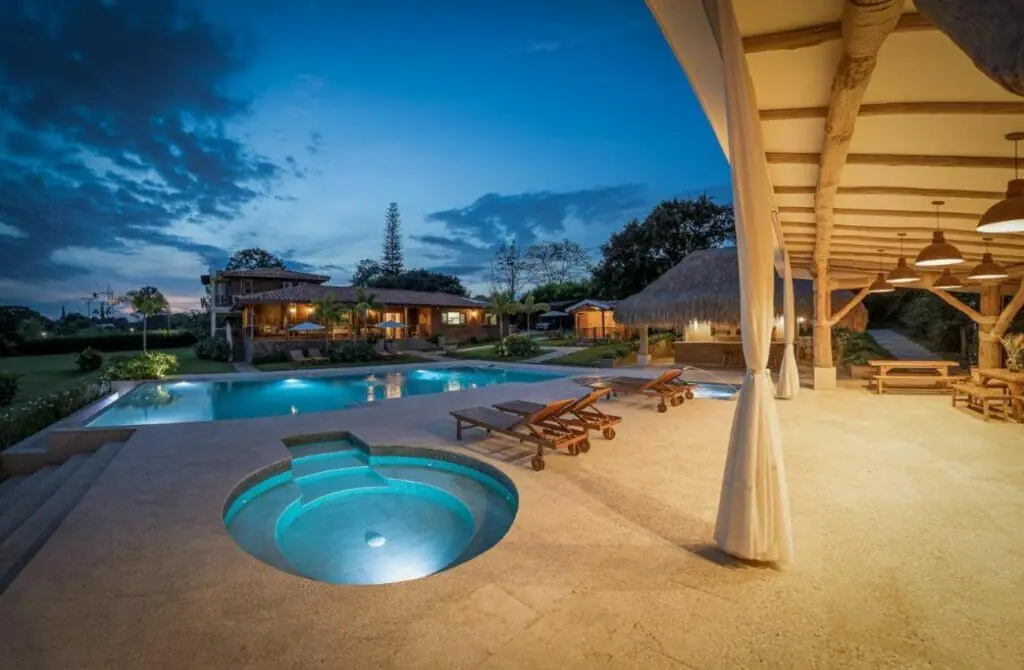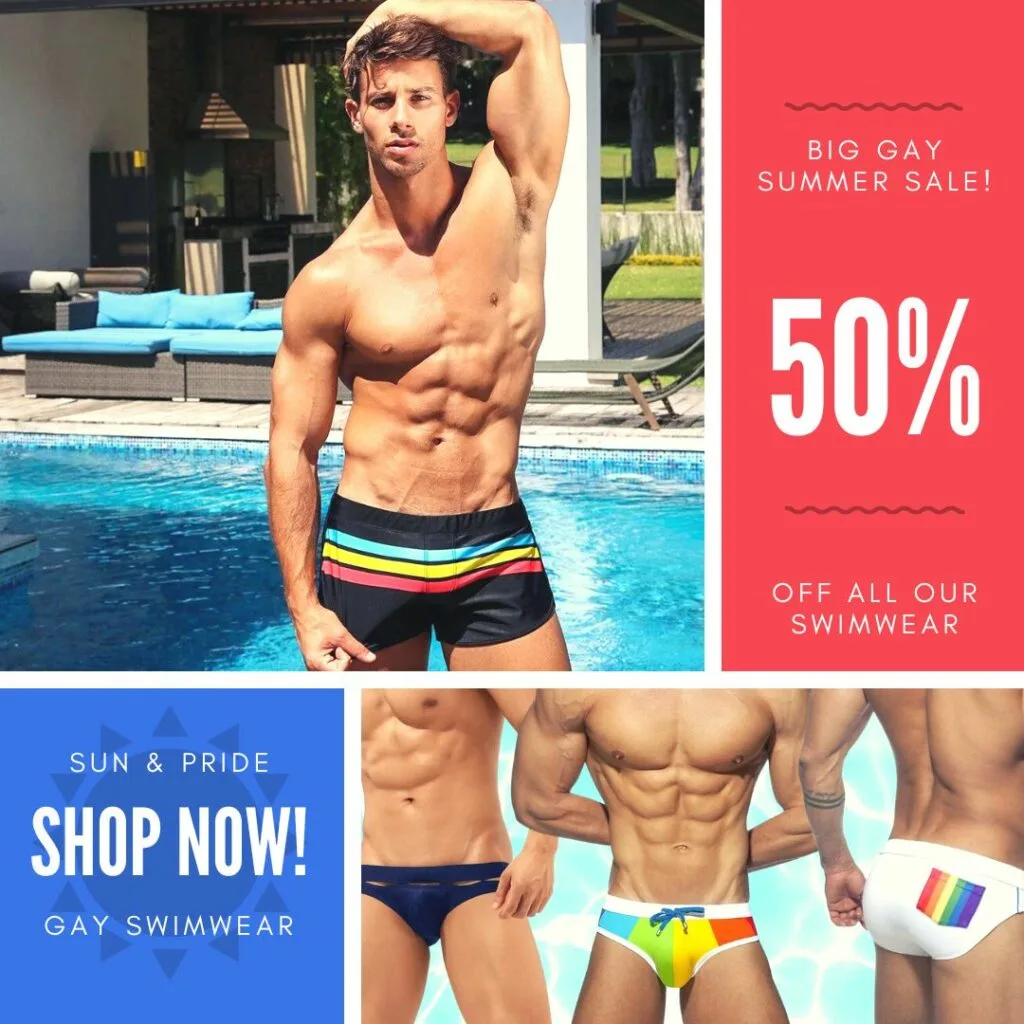 Gay Nightlife in Pereira, Colombia
Nightlife in Pereira, Colombia has a lot to offer the adventurous traveler, especially those who want to step off the beaten path and experience this magnificent country. This is particularly true for gay guys planning a trip to Colombia. Pereira is a place that many male ex-pats are unfamiliar with, yet it is an absolutely beautiful escape from the hustle and bustle of Colombia's big capital cities.
Darling, let's talk about exploring the queer nightlife in Gay Pereira, shall we? It's true, this city might not be the most welcoming to our fabulous community, but fear not! Being gay is perfectly legal here, just remember to err on the side of caution when outside of queer-friendly spaces.
But let's focus on the fun, shall we? Exploring gay nightlife can be one of the most thrilling and enriching experiences while on the go. From dancing up a storm at a gay club to sipping cocktails and rubbing elbows with the locals at a gay-friendly bar, you'll have a chance to immerse yourself in the local culture and make memories that will last a lifetime.
And darling, we've got you covered with the best gay and gay-friendly spots in town. So don't be shy, step out of your comfort zone and explore the queer nightlife in Gay Pereira. Trust us, it'll be worth it!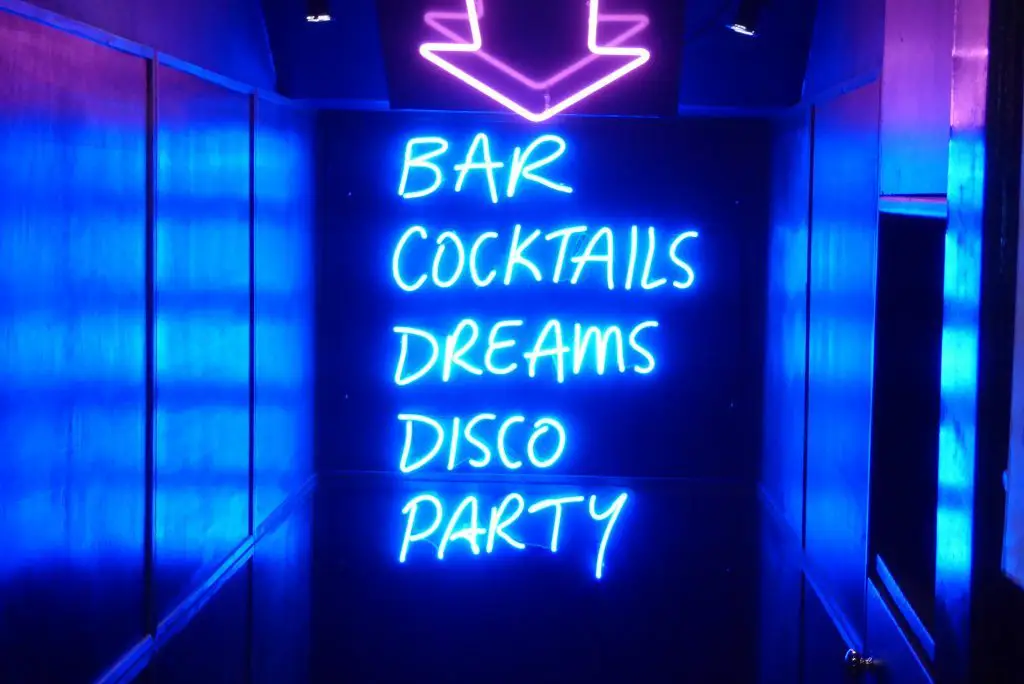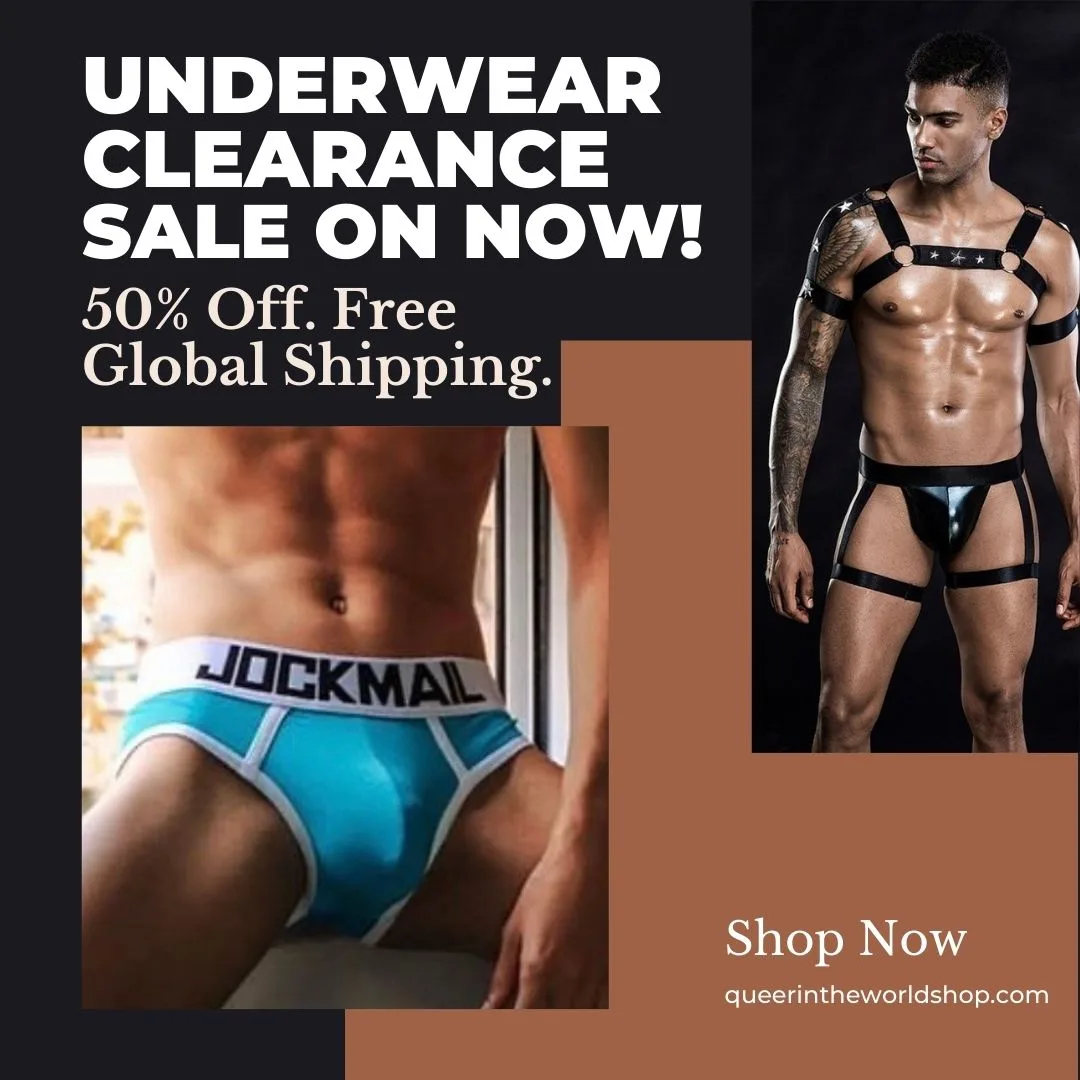 Gay-Friendly Bars and Clubs in Pereira
While it is hard to find bars and clubs in Pereira that are openly gay, many are open-minded and welcoming to the LGBT community. The following are some of the gay-friendly bars and clubs in town to enjoy the nightlife:
Inside the Hotel Movich, you may find the Tipsy Bird. Pereira's vibe resembles an exclusive New York City or San Francisco tavern. This high-end nightclub bar and Pereira hotspot have live music almost every Friday, and the environment inside is noted for being pleasant and warm.
The whole design is based on Asian garden mythology, and it has plant decorations, metal and wood accents, and several various chambers to fit different states of mind.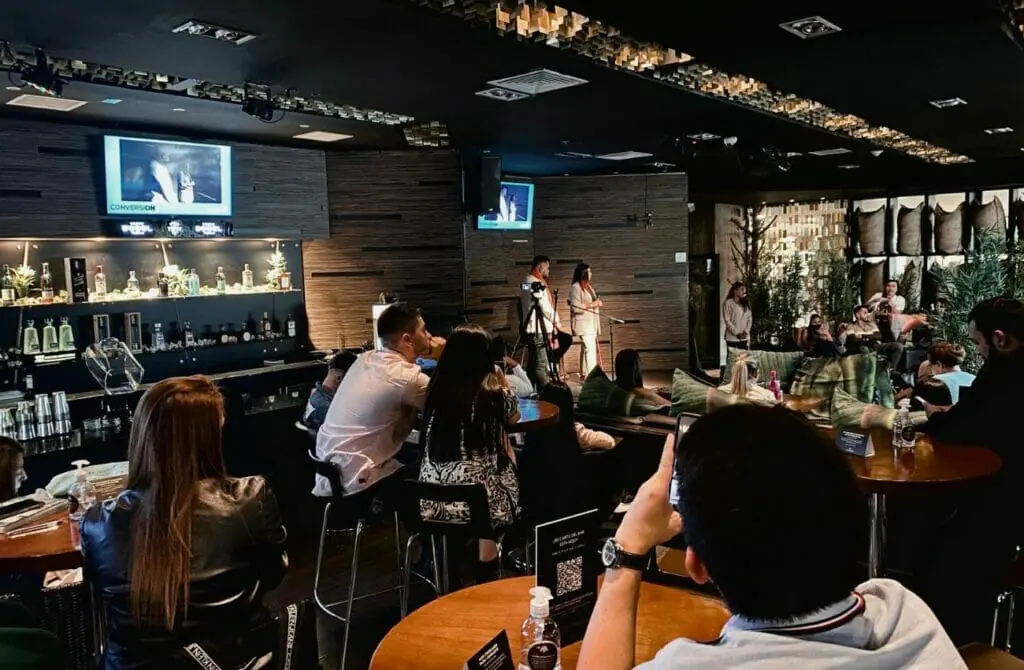 If you like music or mojitos, you should visit this venue. They have a whole section devoted to non-alcoholic drinks, with options such as gourmet coffee and smoothies, organic hot chocolate, aromatic fruit infusions, and more. They are also of good quality and are a good size.
They feature live music virtually every Friday, DJs, touring bands from other places, and exceptional street performers on the route. Because there are many alternatives, this restaurant is unrivaled regarding live music in Pereira. They may also feature humorous "talleres" or seminars and speeches on fun topics such as origami or poetry. These outbursts might endure for many hours.
This tavern has been owned by the same family for over a century and is considered Periera's oldest continually operating bar. Because it is housed in an ancient house, there are several options and settings accessible.
They provide eating choices in their restaurant, café, and nightclub, which are event-focused. Throw events like birthday parties, wedding receptions, and team-building exercises. Coffee, Milo, powdered milk, amaretto, coffee liqueur, or cream of whiskey are the ingredients in the "Granizado Gran Cafe," the restaurant's trademark frozen drink. Try it again on your next visit!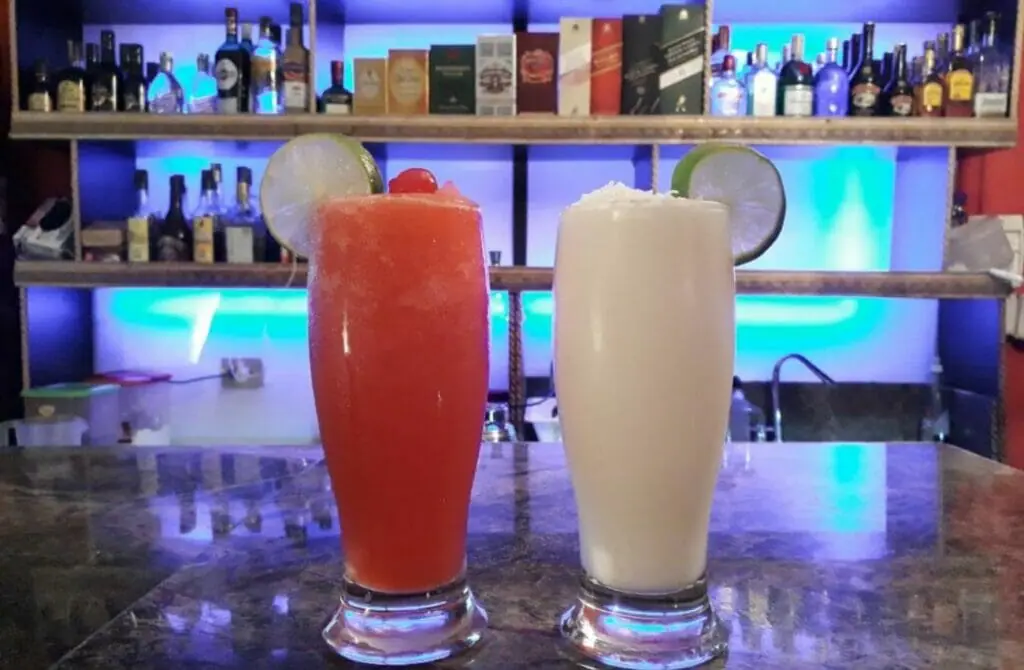 It opened in 1954 as a "granero," or general store, but in 1970 it was converted into a bar, making it Pereira's most well-known drinking establishment. This location's "frozen in time" aspect will catch your attention and make you feel completely delighted when you walk inside.
That is a true case of history being made. For many years, this unprepossessing and slightly run-down café has served as a meeting place for Pereira's famous inhabitants, including mayors, senators, and even well-known businesses.
The bar boasts the greatest beer collection in Pereira, with 82 different types of beer for sale. It has an ambiance that is quite evocative of the 1980s, with a lovely vintage taste (exceptions being delays on import shipments, strikes, the weather and no-see-ums).
Although El Gran Cafe has been in operation the longest, this cafe-building bar has maintained its historical integrity and has changed very little since it was established in 1892. Keep in mind that Pereira was founded in the year 1863. Take this into account!
You can sample a one-of-a-kind house coffee grown in the adjacent community of Santuario, Risaralda. Because there is a bartender or barista on site, all your drinking needs will be serviced with a timelessness consistent with the establishment's entire style. An excellent house cocktail is the "1892," which translates to "one thousand eight hundred and ninety-two" in Spanish (so you can order it more simply).
Because it doesn't open until four in the afternoon, this tavern is ideal for happy hour in the Centro neighborhood. Furthermore, try not to be put off by the gloomy doorway. Continue walking until you've passed the kitchen, the bathrooms, the stairs, and the rear patio. Then and only then should you sit or stand simply because it is so appealing to the eye!
Their pizzas aren't as sophisticated as La Trattoria's or as deliciously pan-crusted as Da Giorgio's. Still, they're the perfect accompaniment to a refreshing beer in the middle of the day. One of their items that we tried and liked was the "Marinero" pizza, made with shrimp, shellfish, and a white sauce. It was melty and cheesy in the right places, with a creamy texture and a fishy taste in the right places.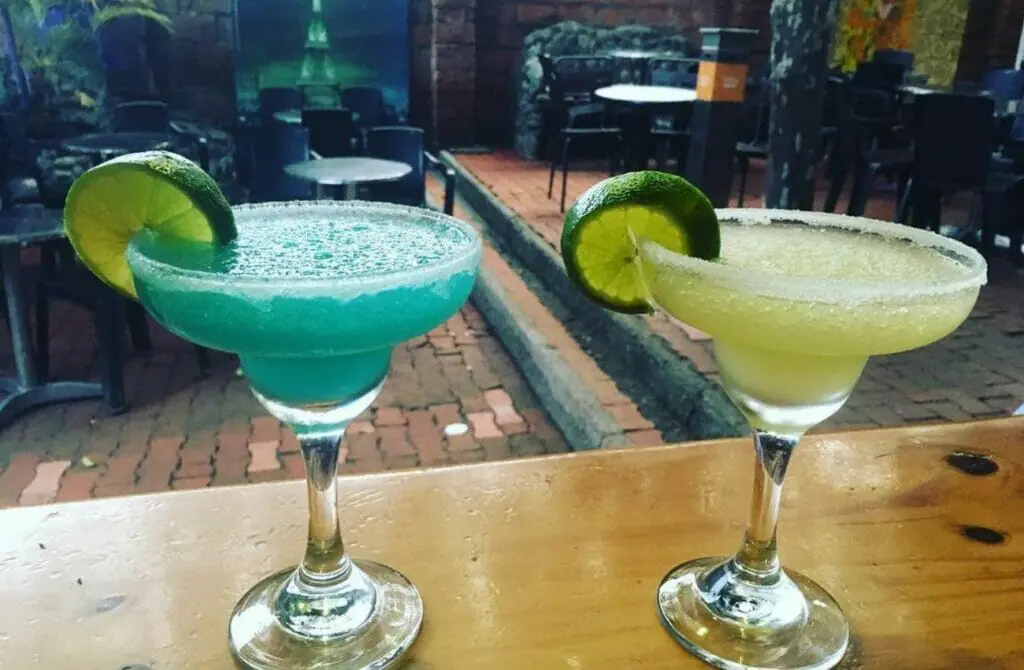 LGBT Rights in Pereira, Colombia
Colombia's rights for lesbians, homosexuals, bisexuals, and transgender individuals are among the most advanced in the Americas and the globe. Since legalizing consensual gay conduct in 1981, these rights have grown dramatically. Colombia is one of the most progressive nations in the world regarding LGBT rights protection.
Between February 2007 and April 2008, the Constitutional Court issued three judgments granting registered same-sex couples equal rights to pensions, social security, and property as registered heterosexual couples. These determinations were made in 2007 and 2008. These rulings were made throughout February and April of 2007.
The Colombian Congress passed legislation in 2011 making discrimination based on sexual orientation unlawful. On April 28, 2016, Colombia's Constitutional Court recognized marriage between persons of the same sexual orientation, becoming Colombia the fourth nation in South America to do so.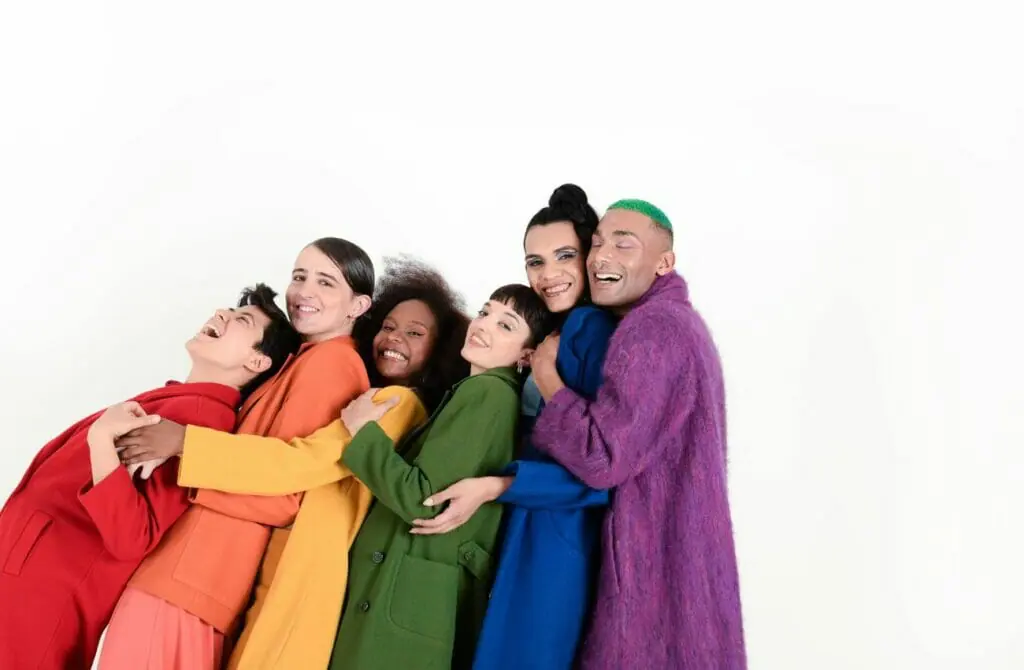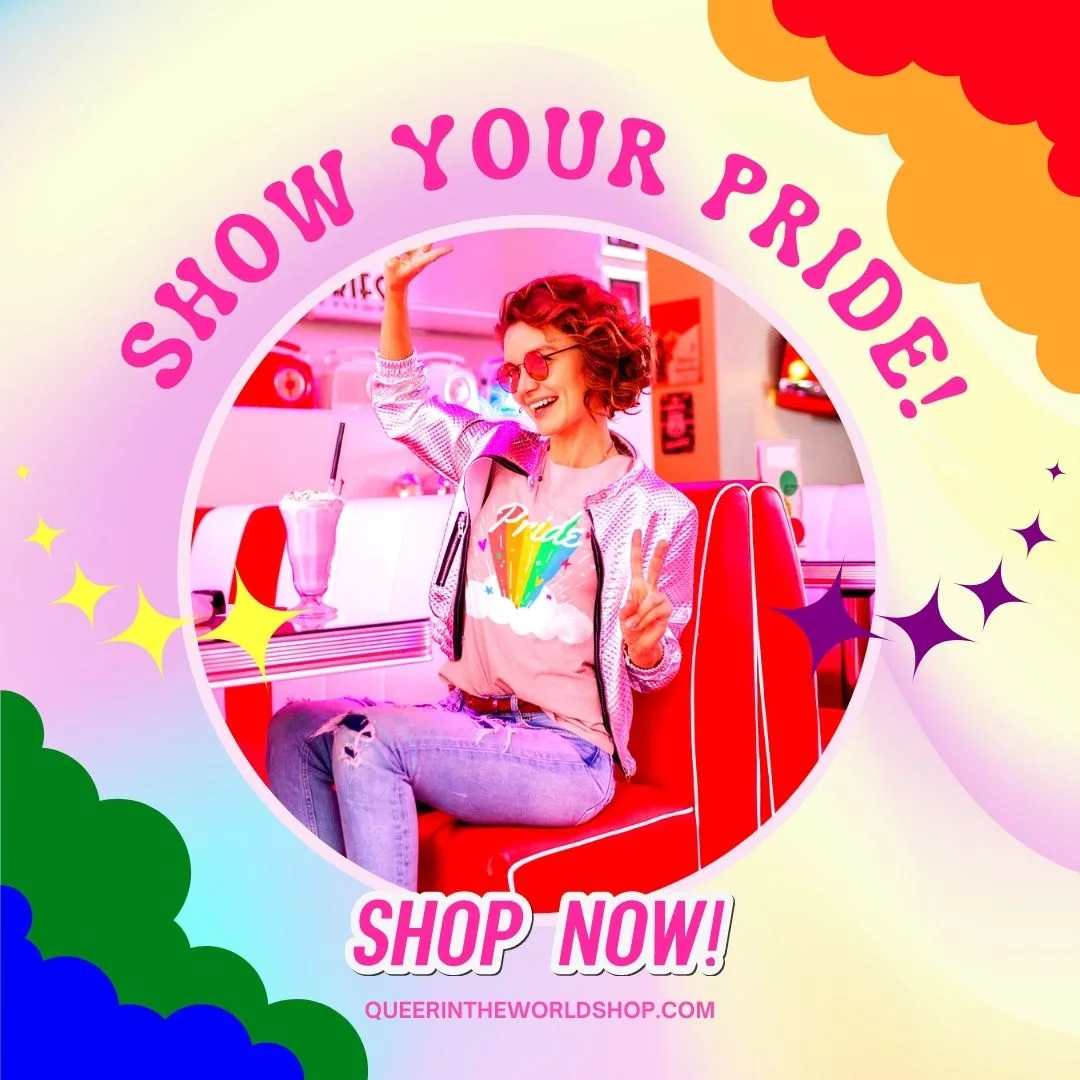 Cruising & Gay Saunas in Pereira, Colombia
When it comes to exploring Gay Pereira, there's more to life than just cocktails and beers. One aspect of the gay scene that many of us queens love are checking out the local gay saunas and cruising clubs.
Granted, Pereira isn't quite as wild as Amsterdam, Barcelona, or Berlin, but these steamy venues still offer the perfect opportunity to meet new people, socialize, and engage in some hot and heavy action without swiping left or right. However, remember that these venues can differ in terms of vibe, patrons, and rules, so it's a good idea to be informed before you dive in.
Gay saunas, sex clubs, and cruising have long been popular ways for queer men to meet and engage in sexual activity, particularly in countries where same-sex activity is not widely accepted or where it may even be illegal. In these places, gay saunas and cruising clubs provide a safe and discreet environment for queer men to explore their sexuality and connect with like-minded individuals.
Despite the rise of gay dating apps, many queer men still prefer the anonymity and physical connection that can be found in these spaces – so somewhat counter-intuitively you might have a hotter experience here than you would at home.
We recommend checking out our guide to cruising for first-timers before you get started, which should give you the lowdown, and always practice safe sex. Keep in mind that local laws and customs regarding gay venues and sexual activity should be respected at all times. With a bit of forethought and an open mind, visiting gay saunas and cruising clubs can be a thrilling and steamy part of your gay Pereira adventure.
There is a good selection of fantastic gay saunas and cruising places in Pereira, Colombia. The top gay cruising spots in the city include the following: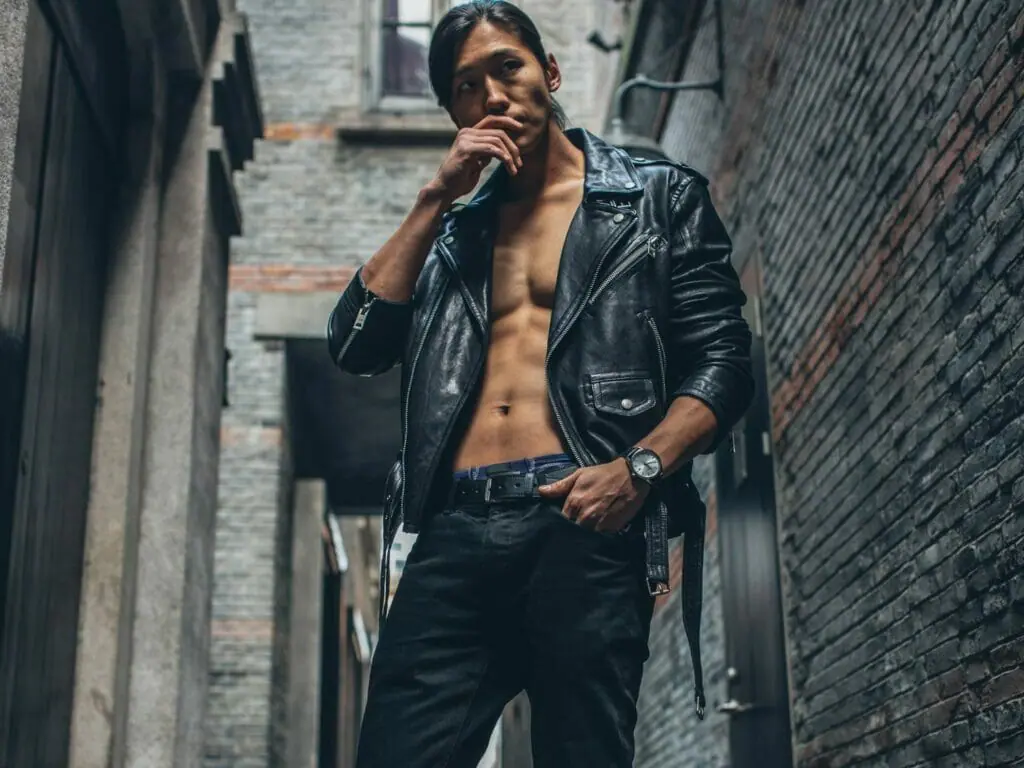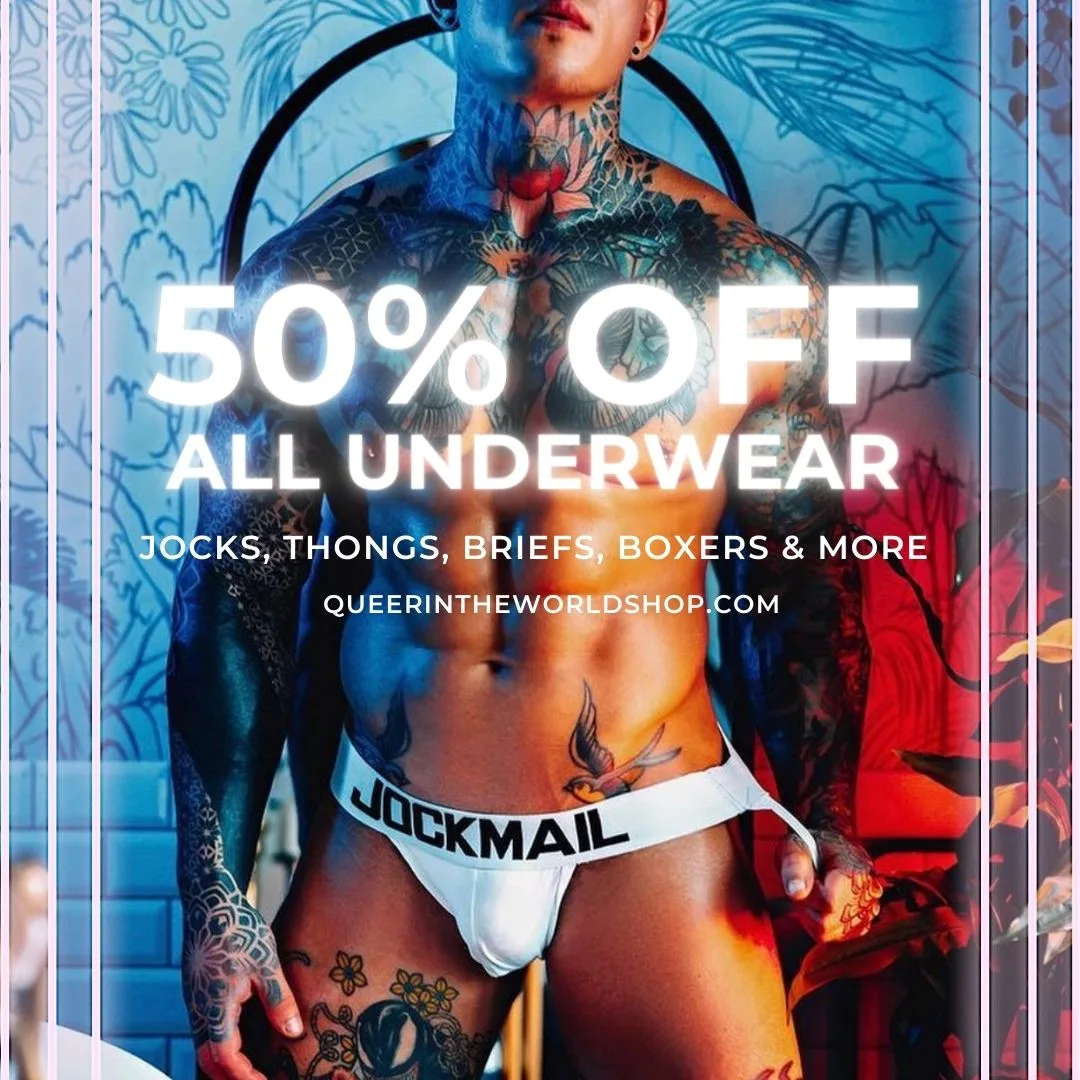 Cine Zeus
Baños C.C. Victoria
Baños C.C. Arboleda
Cafe internet de la 8va
Centro Cultural Lucy Tejada
Baños C.C. Pereira Plaza
Baño C.C. Lago Plaza
Gay Map Of Pereira
Finding it hard to envisage where everything is in Pereira? Hopefully, this queer-centric map helps where we have marked all the bars, clubs, parties, hotels, saunas, massages and more will help you stay in the spot best suited to you!