The city of Buenos Aires, Argentina's capital, has long been popular among gay travelers. It drew the attention of gay people worldwide when it passed a law allowing same-sex civil unions in 2003 and even more attention when it passed a law allowing same-sex marriage in 2010.
But, as you plan your trip to Argentina, have you thought about where the locals plan their vacations? Many people believe that Mar del Plata, a resort on the Atlantic coast, is the answer. It is located in Buenos Aires Province, southeast of Buenos Aires.
Throughout the year, nearly 750,000 people make Gay Mar del Plata their permanent home, making it a sizable city in its own right. This figure rises to millions during the summer months in South America, which correspond to the winter months in North America. It happens between November and March, with the busiest months being December and January.
A significant portion of Buenos Aires' cultural scene relocates here for the summer, including summer stock theater and other forms of entertainment, as well as DJs who work the beach scene circuit. The city lacks the level of sophistication found in Punta del Este, Uruguay, where Argentina's high society vacations.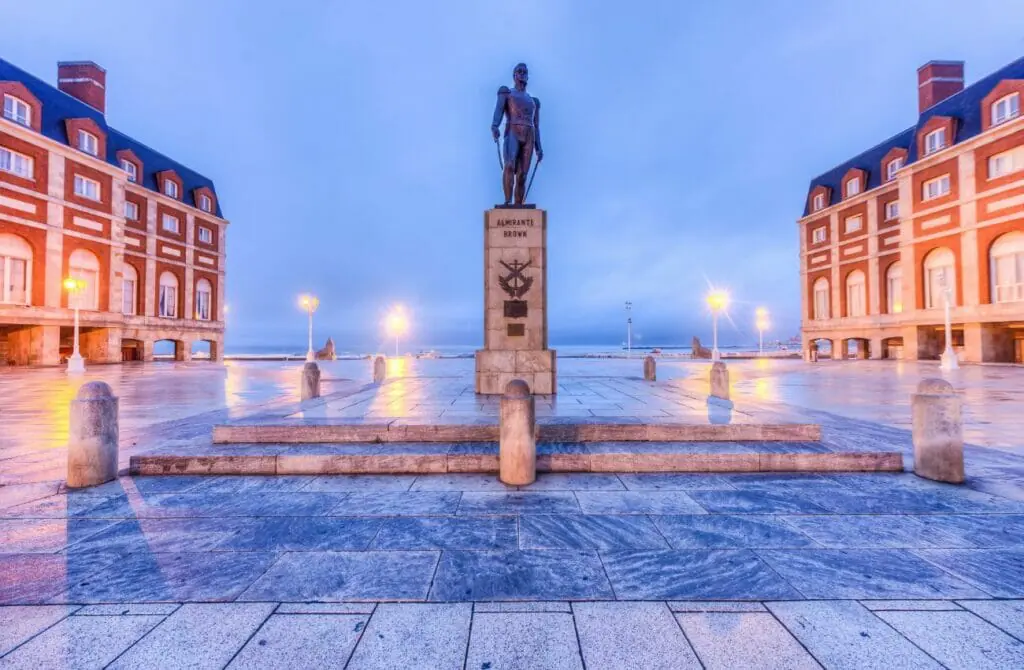 Instead, most visitors here are Argentines from the working and middle classes. Many of these people spend every summer weekend in vacation homes that have been passed down through generations.
Expect nothing like the Caribbean or Rio de Janeiro; the Atlantic Ocean at this latitude is chilly, but the beach is unquestionably where the city's social life is concentrated. The extensive walkway along the water is known as La Rambla.
The city's core is a plaza guarded by stone sea lions (real ones can sometimes be found on the beach) and the casino complex. On La Rambla, street performers and buskers can often entertain the crowds. Rocky bluffs surround the beaches further from the central business district.
This beachside city has a thriving gay scene all year, which picks up steam as the temperature rises. This should not come as a surprise to anyone. Mar del Plata's gay community is active and vibrant. Playa Chica, located near the central business district, and Playa Escondida, located on the city's outskirts, welcome gay visitors.
For tourists who want to meet locals, walking along the coast is one of the best ways to do so, both during the day and at night. The city has a reputation for being very welcoming to the gay community, and as a result, gay people frequent its many pubs and bars. Gay tourists will undoubtedly enjoy their time in this city.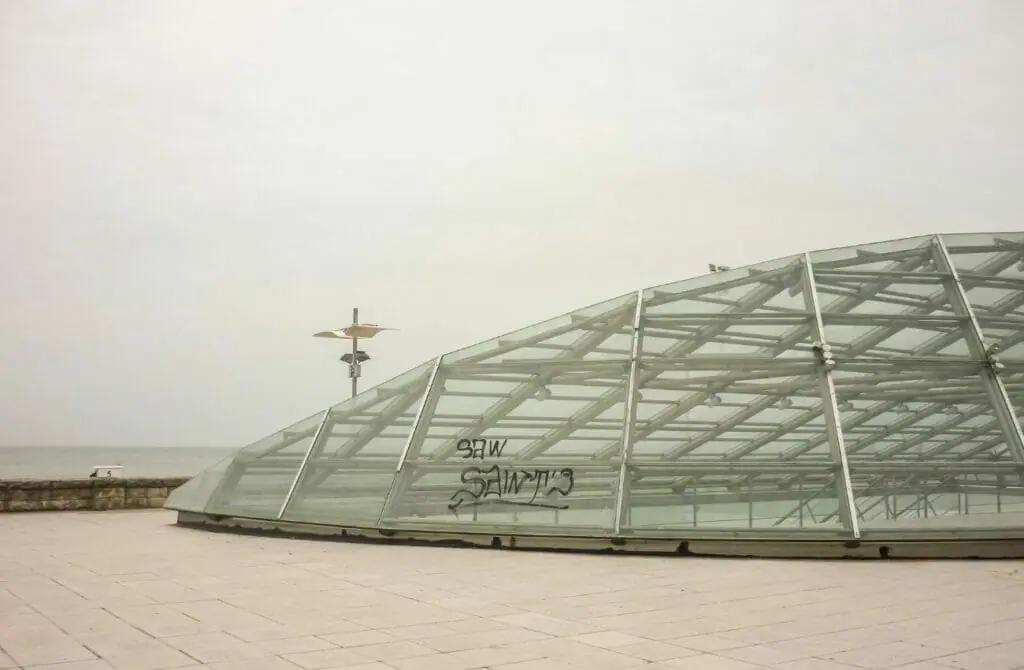 Attractions in Mar Del Plata, Argentina
Welcome to Gay Mar del Plata, darling! While the city may not be the most welcoming to the queer community, fear not! There are still plenty of fabulous things for you to do while keeping things low-key. First and foremost, you simply must visit some of the city's most iconic landmarks and attractions, dahling!
Take in history and culture by visiting museums, art galleries, and historical monuments. And don't forget to marvel at the stunning architecture, explore parks and gardens, and indulge in the local cuisine. But that's not all, darling! Gay or straight, there's always something to do in Gay Mar del Plata.
Immerse yourself in the local culture by attending cultural events like festivals, concerts, and shows. Trust us, there's always something fun and exciting happening in this fabulous city. Remember, discretion is key in a city that's not always welcoming to our fabulous community. So, keep it lowkey and enjoy all the wonderful things Gay Mar del Plata has to offer!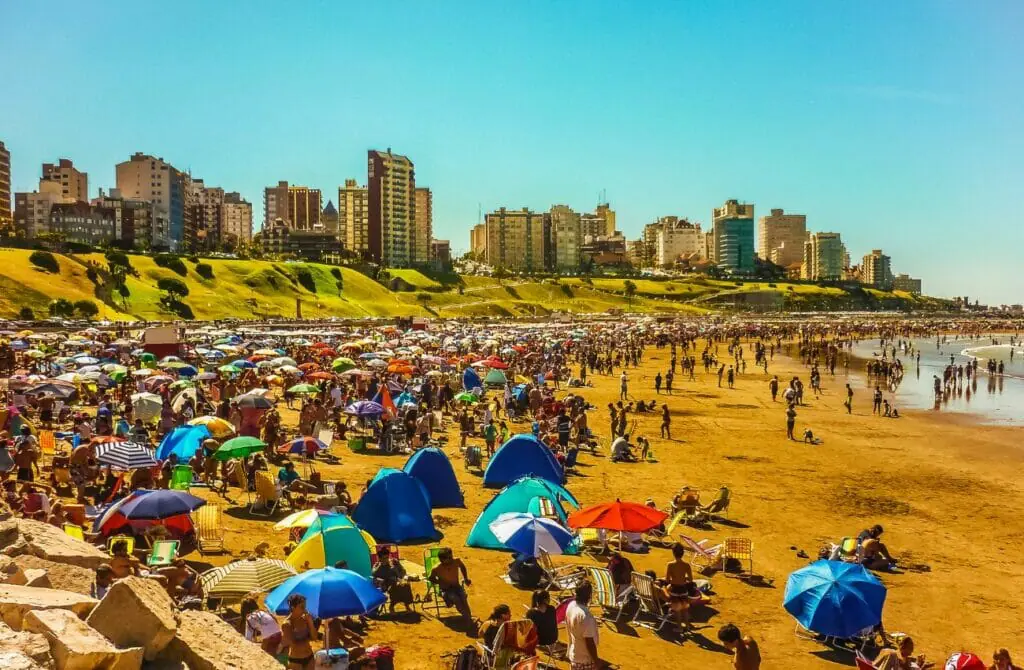 Beaches
The public beach is free to use, but you should arrive early to secure a spot. You can rent chairs or an umbrella for the day, and if you want to get away from the crowds, you can rent a private tent a little further away from the water. Members-only beach clubs occasionally have swimming pools that guests are welcome to use.
Playa Varese and Playa Iglesia are well-known downtown beaches close to restaurants and shops. In addition to its central location, Playa Grande has many nearby bars and restaurants, surf lessons, and rental equipment.
You can find less crowded and more tranquil beaches to the city's south. These beaches include Punta Mogotes and Playa Serena. The lighthouse is close to Punta Mogotes. Playa Escondido is the beach for you if you enjoy going naked in public.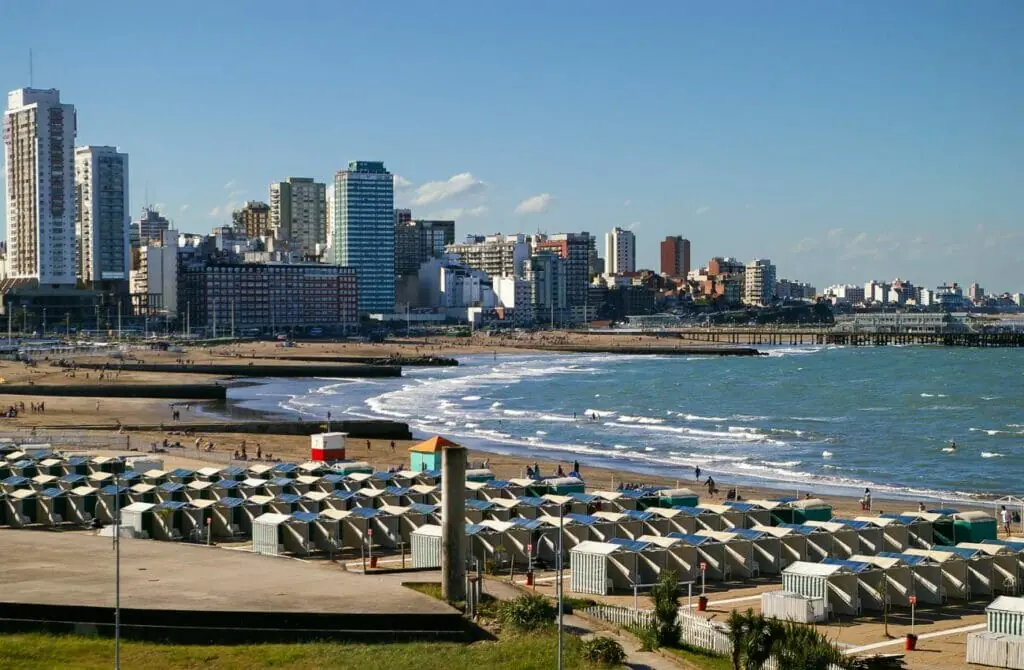 Torreón Del Monje
This imposing medieval-style landmark can be found along the rocks next to the ocean at Punta Piedras. It was built when Mar del Plata was at its most opulent. Although it is currently only used as a restaurant and event space, the Torreón del Monje has the appearance of a castle due to its lookout tower, red domes, and stone footbridge.
Businessman Ernesto Tornquist originally built it to beautify the town surrounding his summer villa. It is now regarded as something of a landmark in the city. You shouldn't have high expectations for the food, but you should definitely stop by for a look around, some great views, and possibly a drink on the terrace right next to the beach.
Termas Marinas Thermal Water Park
If you have had enough beach time, consider visiting one of the water parks in and around Mar del Plata. The Marinas Termas Thermal Water Park is situated on the coast of San Clemente del Tuy, in the middle of the forested headlands of the Punta Rasa peninsula, and offers a picture-perfect setting for relaxation.
The park features thermal baths, hydrotherapy pools, slides, water play areas, and other gay-friendly activities. The park's water supply is provided by these natural hot springs.
Torre Tanque
Climbing the Mar del Plata water tower is an excellent way for couples and families to spend quality time together while taking in some of the city's most breathtaking views. A free water-powered elevator will take you to the top, where you will find a lookout point with breathtaking views of both the city and the coast.
In case you're wondering, it's a working water tank owned and operated by the town water company. The staff is more than happy to give you an informative tour of the facility, including a look at all the meters and machinery. A visit just before sunset is ideal, and concerts are held on the venue's lawn throughout the summer months.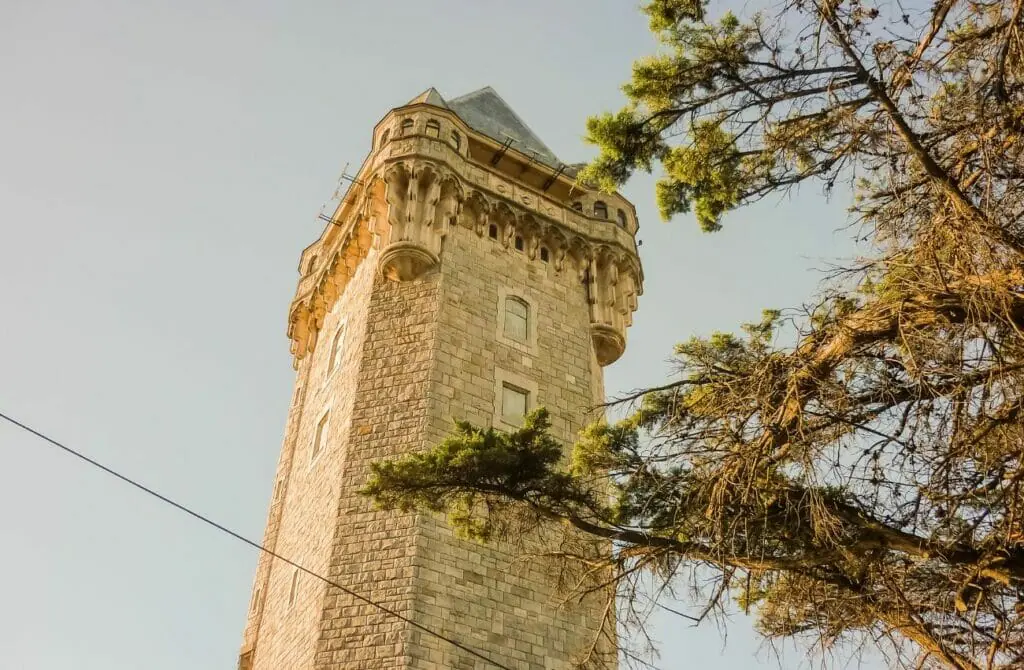 Seafood
Because Mar del Plata is located on the coast, it should be no surprise that the city has many excellent restaurants serving fresh seafood, particularly calamari. In January, the city hosts the National Festival of Fishermen, also known as the Fiesta Nacional de los Pescadores.
Parades and feasts featuring local seafood are among the festivities. Sur is a well-known local favorite for seafood when it comes to dining. It's frequently referred to as the best restaurant in town and is always busy.
La Marina's seafood is delicious and lacks pretentiousness, contributing to the restaurant's popularity among locals. Viento en Popa and Chichilo both serve high-quality fish, allowing customers to choose their seafood from a display case. Go to La Piazza or Alito to eat somewhere a little more upscale and in a great location.
Villa Victoria
Victoria Ocampo, an Argentine author and socialite spent her summers in this house when it was her summer residence. The entire house was shipped from England to Argentina, and tourists can now explore it for a glimpse into the past and a look at how members of high society spent their leisure time in the early twentieth century.
There are photographs of many well-known people who visited the prominent Ocampo family back then. There is also some original furniture and other elegant fixtures. Visitors come to enjoy the beautiful gardens, rotating cultural and art exhibits, and live performances and concerts held during the summer months, in addition to the buildings.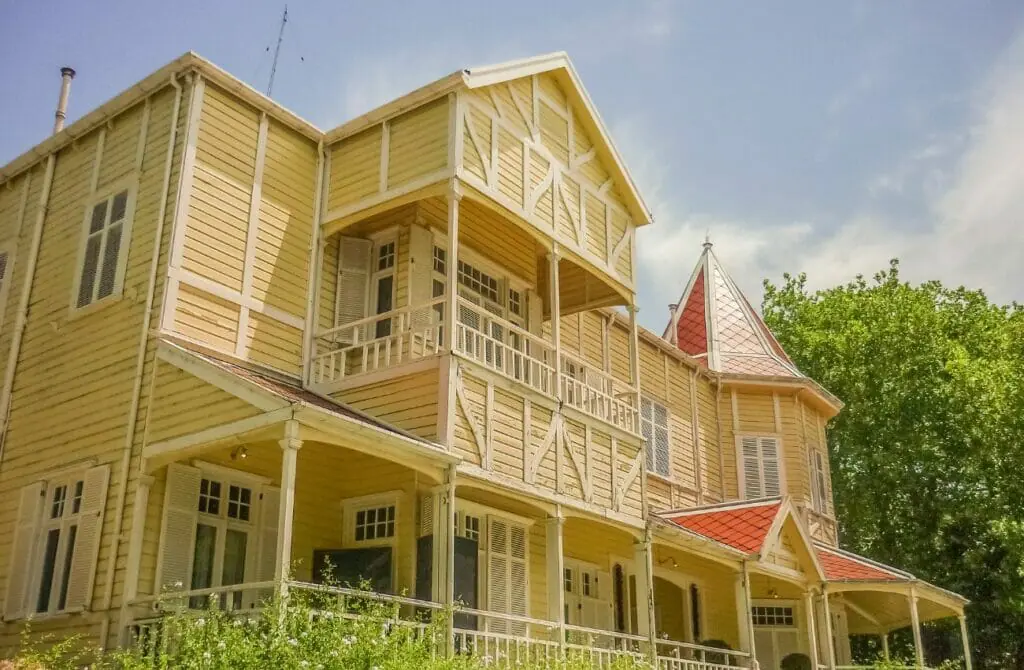 In addition to the many colorful fish housed in the aquarium's tanks, the grounds of this impressive city aquarium include a variety of natural lagoons, an aviary, and a saltwater lake. At the touch pool, you can get up close and personal with the marine life, and there are shows featuring performances by sea lions and dolphins.
Going to one of South America's most cutting-edge aquariums can help you better understand the region's flora and fauna. You can see marine mammals, birds, sharks, and even a few rescued animals that are being rehabilitated at this aquarium.
Museo De Arte Contemporáneo
Contemporary art, such as pop art, sculptures, and various pieces by well-known Argentine artists, are on display at the relatively new MAR museum, which has become a city icon. The structure is very sleek and modern, and it faces the ocean. Inside, there are well-lit open areas and rotating exhibits.
They also offer workshops where children can paint with acrylics. Marta Minujin is well-known for her ability to create works of art out of edible materials, such as the golden alfajor wrappers she used to build the massive sea lion sculpture in front of the gallery. There is also a library and a cafe, both free of charge.
Puerto Mar Del Plata
Because the fishing industry in Mar del Plata is thriving, you should visit the port to see the colorful ships transporting the day's catch back to port in red, orange, and yellow. The picturesque wharf, la Banquina de Pescadores, is a popular spot for tourists to walk around and take photos.
Souvenir stands and local vendors sell a wide variety of reasonably priced and freshly prepared seafood, including some excellent fried calamari. During your stay in this area, don't pass up the chance to go for a walk and see the sea lions that live in the city's reserve.
These animals come here to rest and relax before migrating to the Uruguayan coasts to mate. The protected area is a national monument, and it is home to between 600 and 800 male sea lions.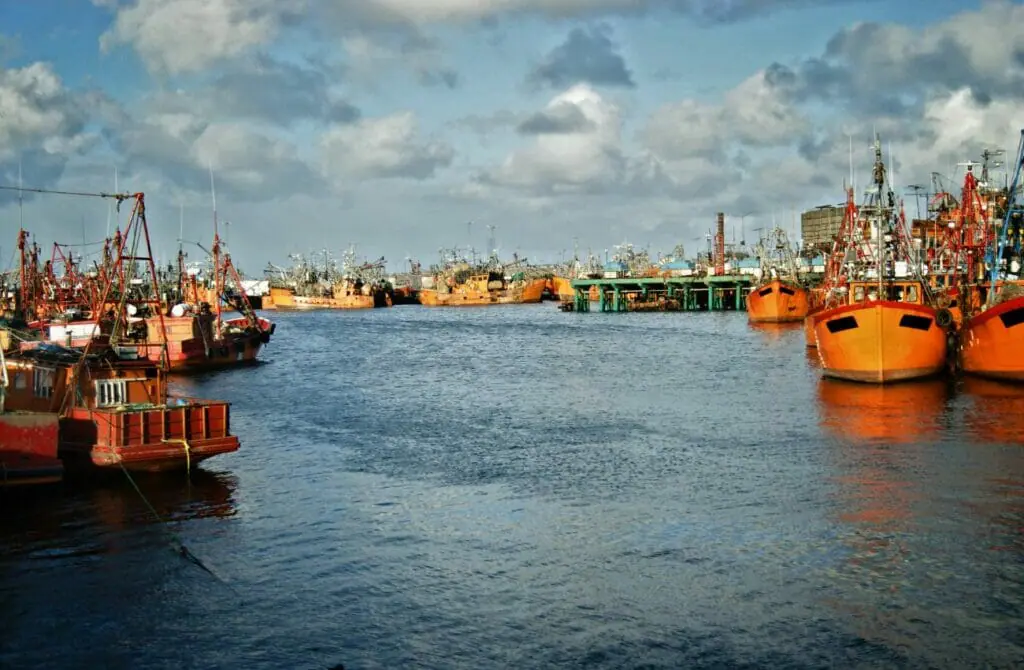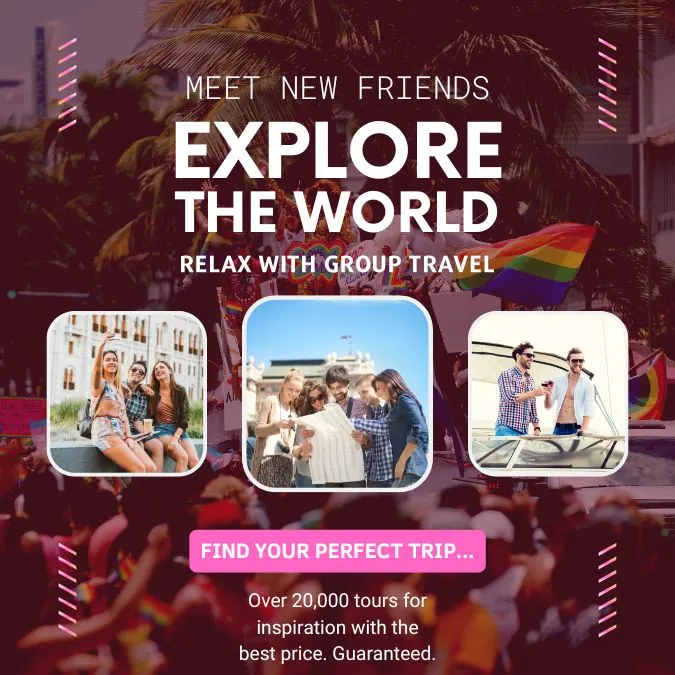 Gay-Friendly And Gay Hotels in Mar Del Plata, Argentina
Oh, honey, let me tell you about being fabulous and feeling welcome at these hotels in Mar Del Plata! Don't worry about other hotels that might not be as accepting, these gems are committed to being LGBTQ+ friendly and making sure that all guests feel like they belong.
Being gay-friendly isn't just about waving a rainbow flag or using the right pronouns, it's about creating a safe and inclusive space for all guests.
From non-discrimination policies to providing resources for LGBTQ+ travelers, these hotels go above and beyond to make sure that you feel welcomed and supported. And honey, they don't stop there! Some of these gay-friendly accommodations have extra amenities and literature about local LGBTQ+ events and resources.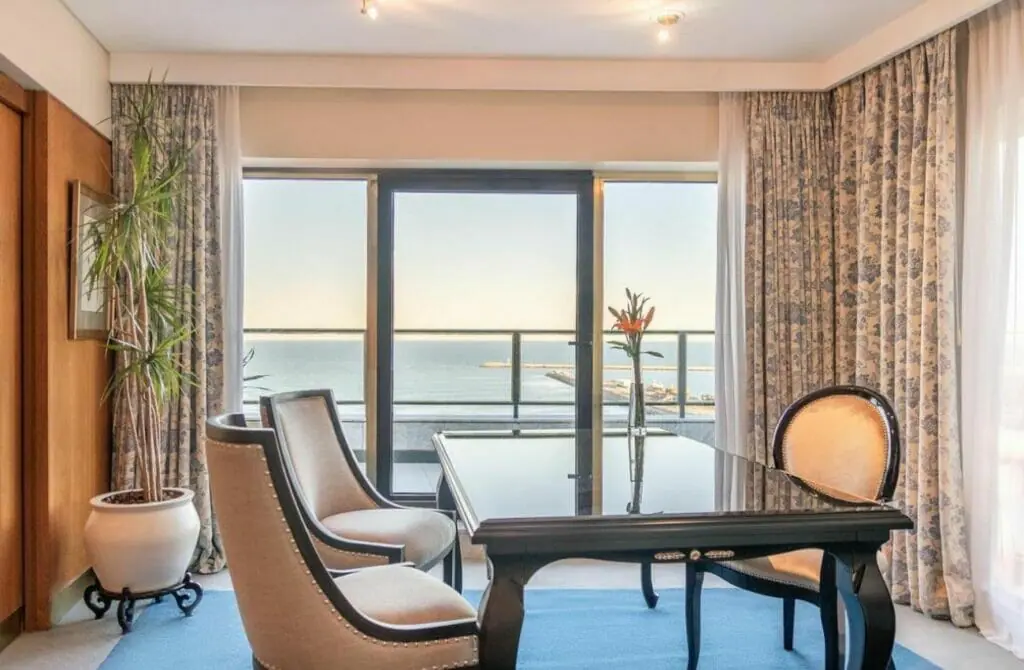 Plus, they might even be located in an area that's known for being LGBTQ+ friendly. Now, let me tell you about these fabulous hotels in Mar Del Plata. While there aren't any specifically gay hotels or resorts, these are the crème de la crème of gay-friendly accommodations.
And if these don't tickle your fancy, don't worry, there are hundreds of other options in Mar Del Plata to fit your budget and needs. So pack your bags, put on your most fabulous outfit, and get ready to feel welcome and accepted at these gay-friendly hotels in Mar Del Plata!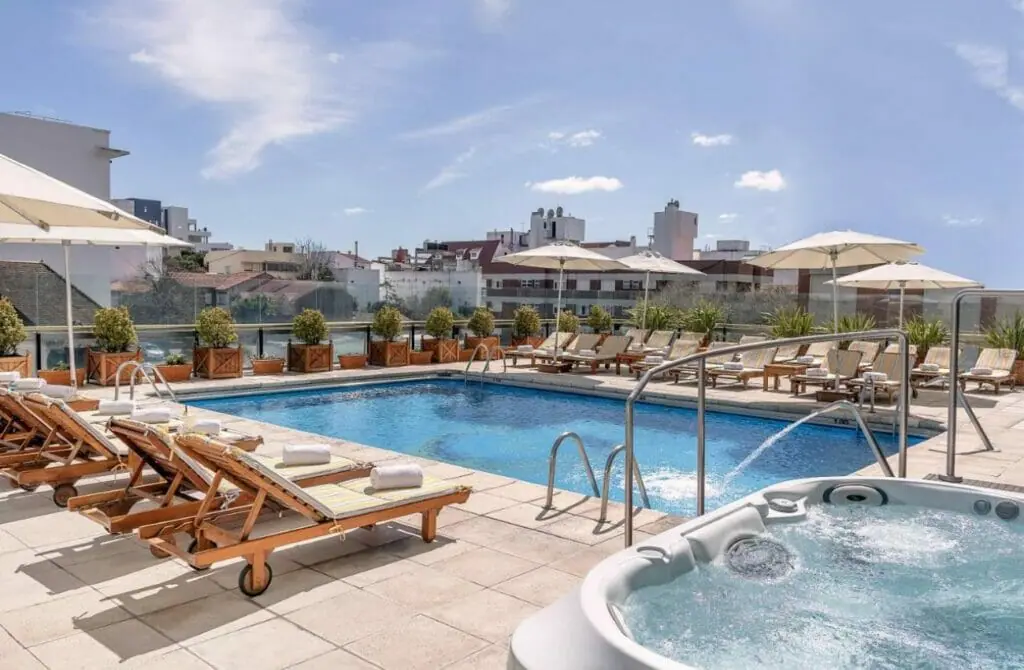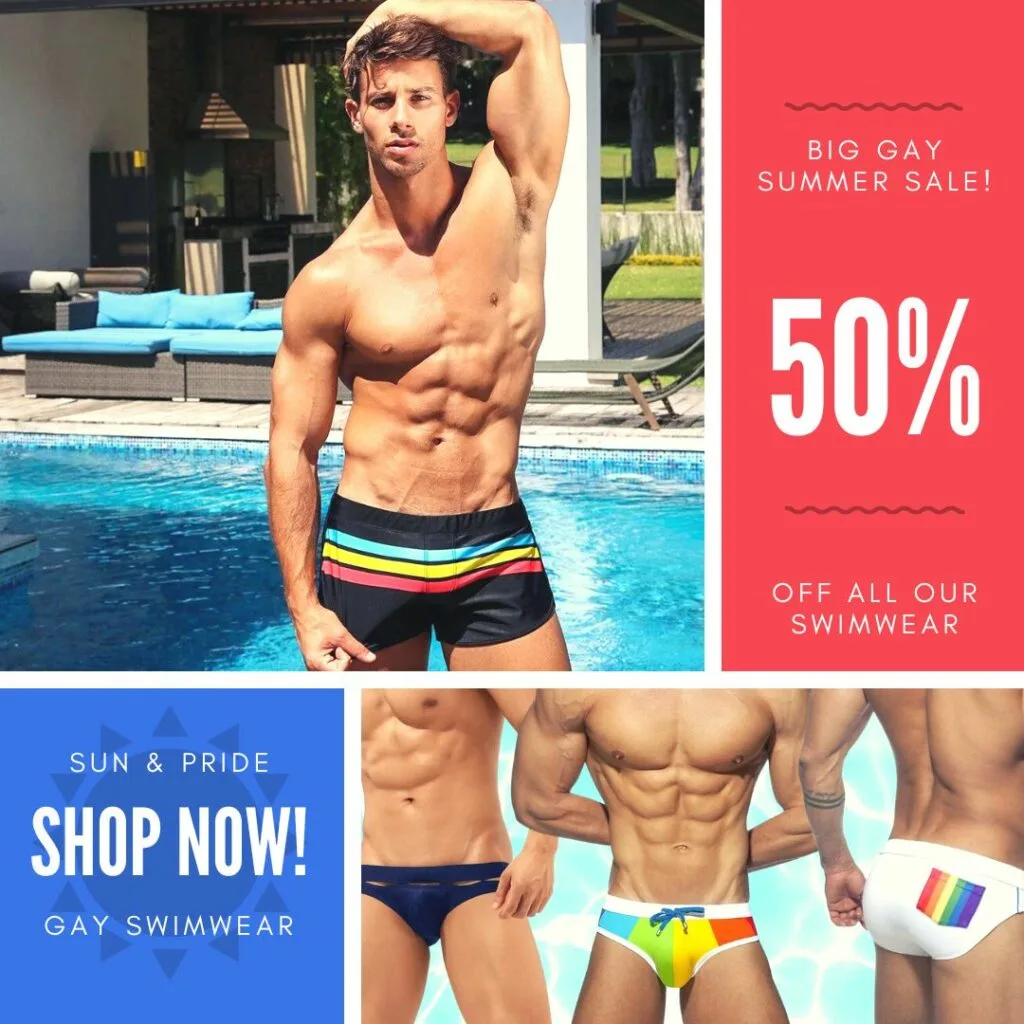 The Hotel Costa Galana is a five-star accommodation option in Argentina's Mar del Plata. Due to its imposing architecture and European decoration, the Hotel Costa Galana is the only establishment of its kind.
The magnificent hotel is located directly in front of Playa Grande beach in the city of Mar del Plata, which is surrounded by opportunities for walking and water-related activities. Also in the back is Alem Street, which is lined with pubs, restaurants, and souvenir shops. This street comes alive at night, especially.
This beautiful hotel has elegant architecture, excellent restaurant and bar service, and excellent in-room service. Staff members have received extensive training to ensure that this five-star resort in Mar del Plata, Argentina, lives up to its reputation. The neighborhood is very nice and quiet; taking long walks or a taxi is convenient, depending on the weather.
During your stay, you will have access to a fitness center, allowing you to continue your regular workout routine and meet your fitness goals. You are welcome to use the spa services offered at the modern spa facility any time of day or night to pamper yourself with a massage or other treatment.
Guests at the spa can unwind in the hot tub or indulge in a revitalizing massage. Swimming or watching other people swim in the outdoor pool area, which has been tastefully landscaped, may also be enjoyable. Each room has a large, comfortable bed, a TV, a minibar, and private bathroom facilities.
The rooms have been designed with your comfort in mind. Some come equipped with a jacuzzi, a work desk, and a dining table. Guests can enjoy views of the sea, both full and partial, as well as views of the city. Bread and pastries are plentiful, as are fresh fruit and juice, yogurt and cereal, and a few hot items such as bacon, sausage, and scrambled eggs. Breakfast is plentiful and of high quality.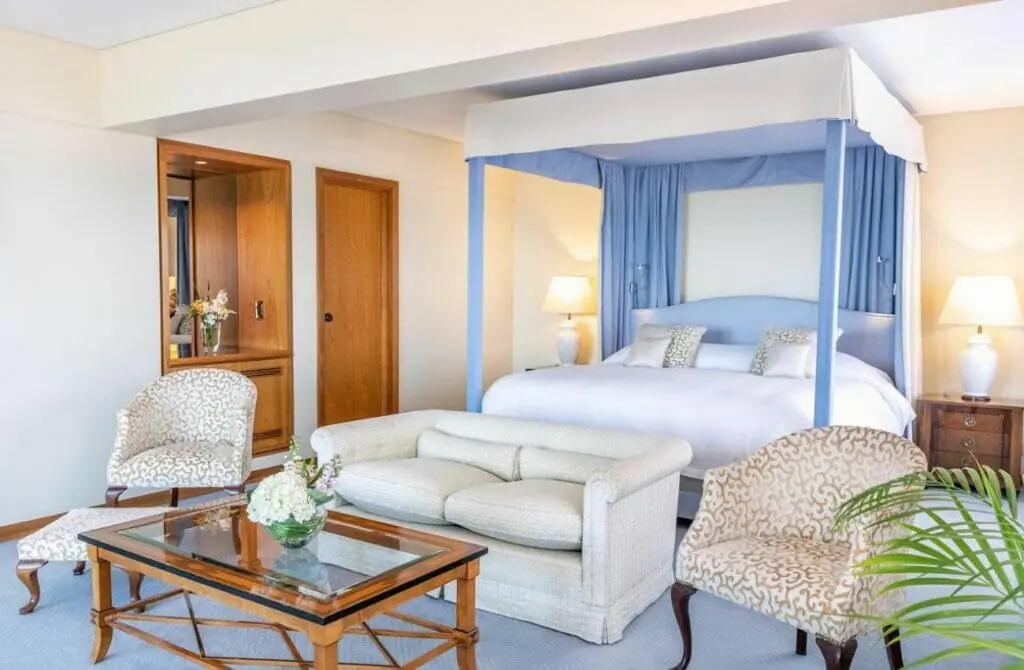 The Hotel Riviera is another fantastic option for gay travelers looking for a stay in Mar del Plata. Although the hotel's location is undoubtedly its most appealing feature, it also has several other advantages.
You will be very pleased with your decision to stay in this hotel. Both the elevators and the lobby are recent additions. Although a lot is going on outside the front door, the rooms are bright and clean, and the atmosphere is peaceful.
The rooms are spacious and comfortable, and each has a fairly powerful ceiling fan to help keep things cool on hot days. In addition to providing a high level of convenience and comfort, the rooms include air conditioning, and guests can access free WiFi in their accommodations. The hotel restaurant serves a hearty breakfast buffet and specializes in classic dishes from around the world.
The complimentary breakfast is delicious and includes a wide selection of pastries, fruits, cereals, and beverages. Hotel Riviera provides easy access to the beach and the city's commercial district and benefits from being directly across from the Central Casino and close to the San Martin Pedestrian Area. Both of these characteristics are advantageous.
This hotel offers several convenient services, including a 24-hour front desk, a concierge, and room service. The presence of amenities such as a fitness center and a lounge will make your stay even more memorable.
These features will allow you to keep up your exercise routine and burn those extra calories. Pubs such as Viejo Dave, Barley-Resto Brew Bar, and Brüder Beer Garden are popular with locals and visitors from other parts of the region. If you're hungry, make a point of visiting one of these restaurants.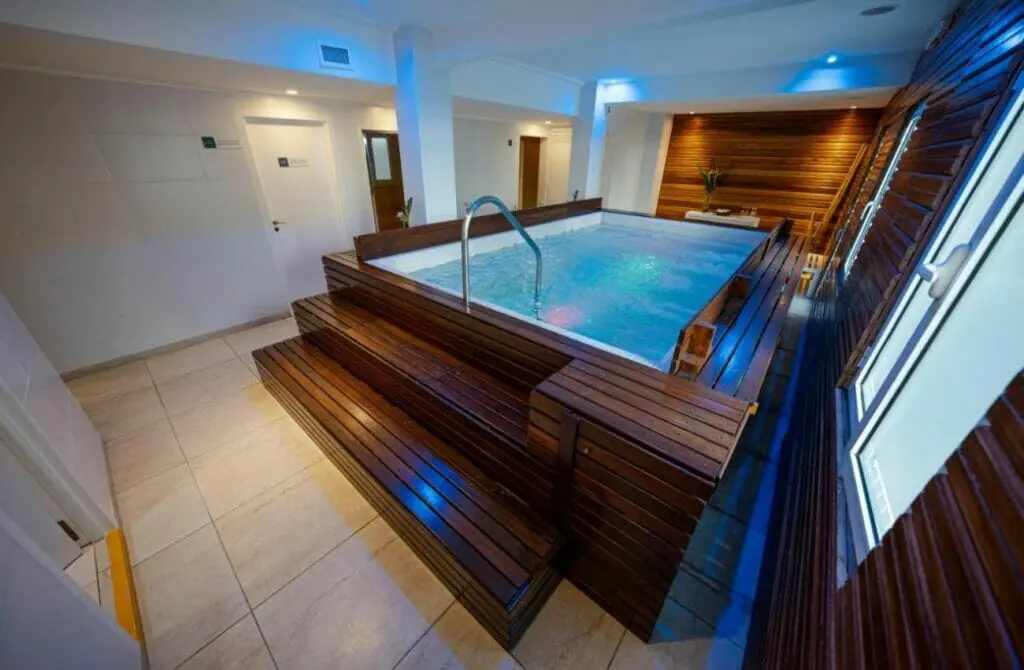 The Sennac Hotel is a peaceful and charming hotel conveniently located in the La Perla residential area, close to the beach. You won't have to worry about anything because the hotel takes care of everything for its guests. The Sennac Hotel's lobby is furnished with polished wood furniture, dark leather sofas, and a computer for guest use.
Each room is furnished with useful amenities and has a private bathroom. Some of them have bathrooms, cable television, and balconies where you can bask in the glow of the setting sun while taking in the breathtaking view of the city below. The restaurant serves a breakfast buffet with pastries and coffee, and there is also a 24-hour room service serving various international beverages.
The gay-friendly atmosphere and the many convenient amenities designed to make your stay more enjoyable make the Hotel Sennac an excellent choice for vacationers visiting Mar del Plata. The Hotel Sennac is an excellent choice for tourists due to its proximity to several of Mar del Plata's most well-known landmarks, including the Iglesia Stella Maris and the Museo Casa sobre el Arroyo.
In addition to amenities such as minibars and air conditioning in the guest rooms, the hotel offers free WiFi to its guests. Guests can also access the internet from their rooms. A Concierge is available to Hotel Sennac guests to assist them in making their stay more enjoyable.
There is also a lounge available for guests' use. Free parking is available if you intend to arrive at Hotel Sennac by car. Because of the comfortable beds in the rooms, you can get the best possible sleep.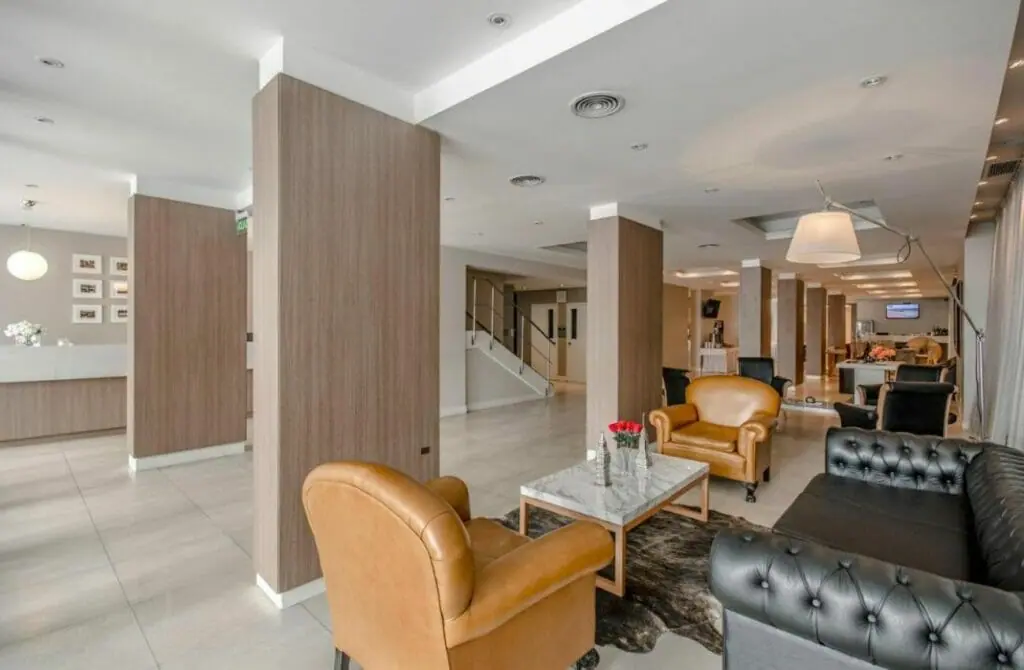 Gay Nightlife in Mar Del Plata, Argentina
Darling, let's talk about exploring the queer nightlife in Gay Mar del Plata, shall we? It's true, this city might not be the most welcoming to our fabulous community, but fear not! Being gay is perfectly legal here, just remember to err on the side of caution when outside of queer-friendly spaces.
But let's focus on the fun, shall we? Exploring gay nightlife can be one of the most thrilling and enriching experiences while on the go. From dancing up a storm at a gay club to sipping cocktails and rubbing elbows with the locals at a gay-friendly bar, you'll have a chance to immerse yourself in the local culture and make memories that will last a lifetime.
And darling, we've got you covered with the best gay and gay-friendly spots in town. So don't be shy, step out of your comfort zone and explore the queer nightlife in Gay Mar del Plata. Trust us, it'll be worth it!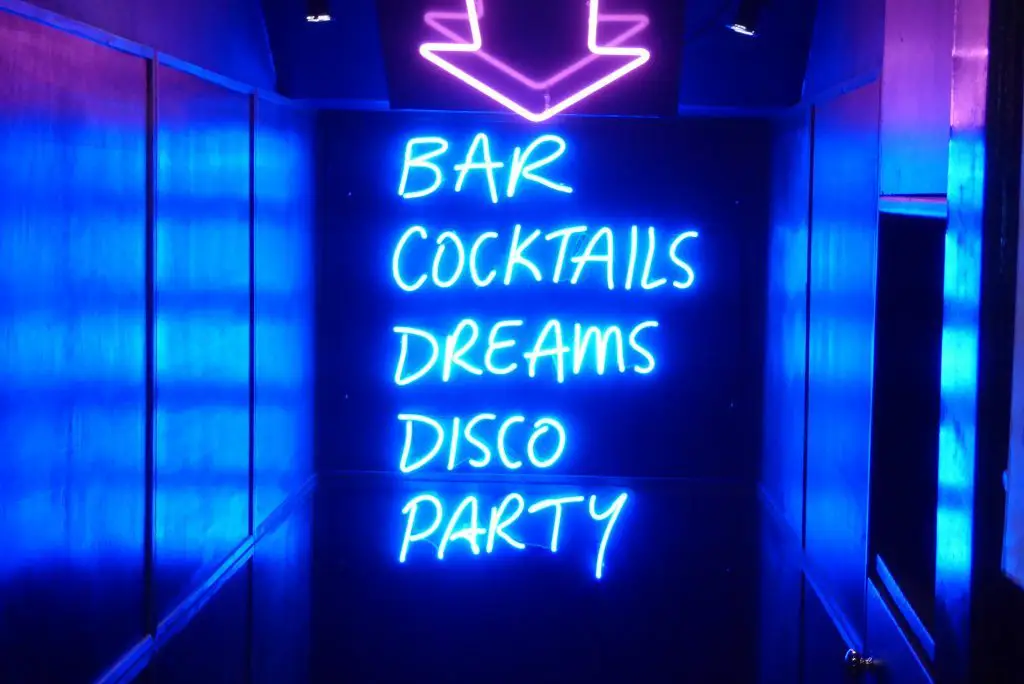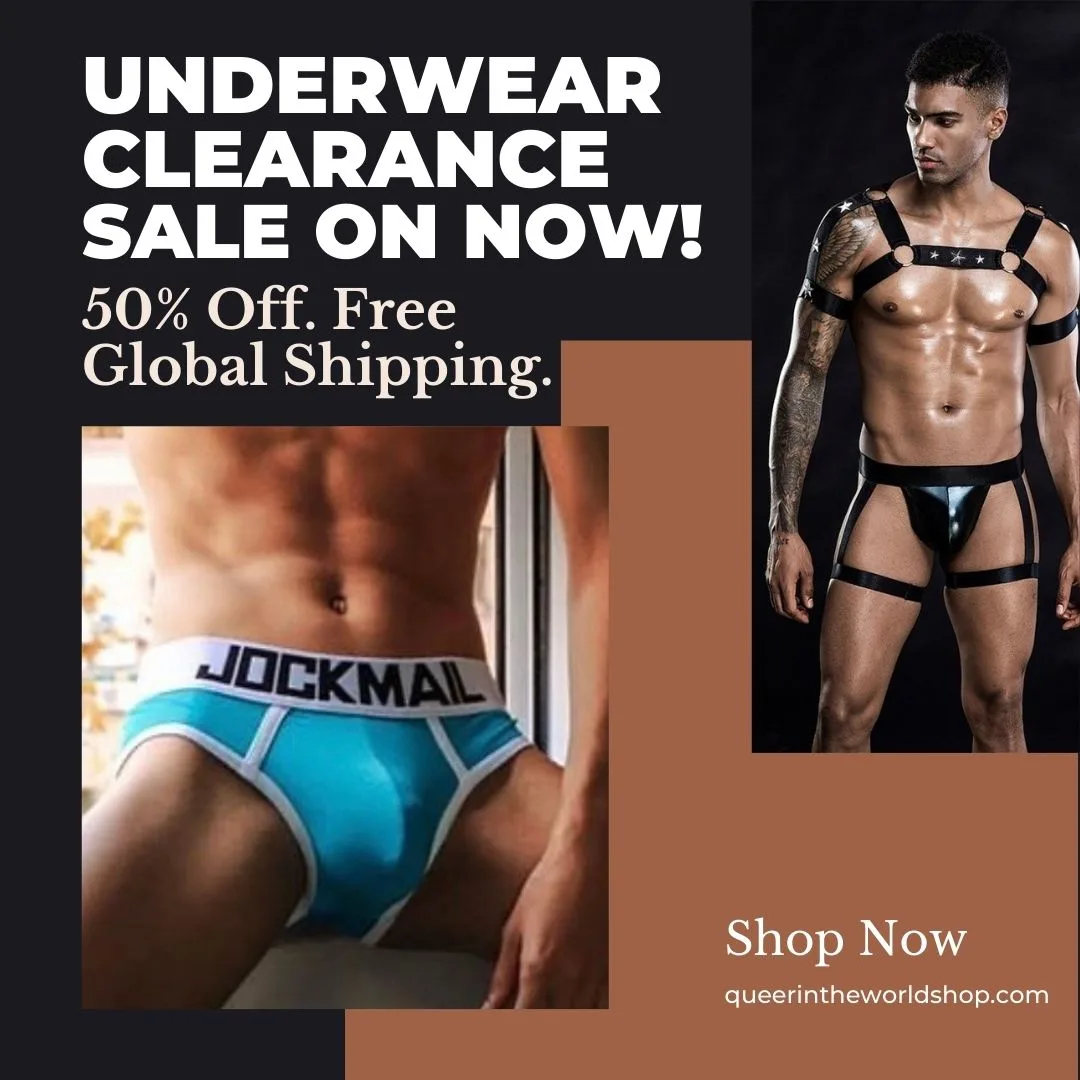 Gay-Friendly Bars and Clubs in Mar Del Plata
Mar del Plata is home to a diverse range of gay-friendly establishments. The most intriguing aspect is that this city caters to a wide range of preferences, priorities, and expectations across generations while still meeting the needs of every individual. The following venues are frequently mentioned as being among the city's most popular gay-friendly bars and clubs:
The most popular watering hole in Mar del Plata can be found at the intersection of Mitre and San Lorenzo streets in a brick house built in 1926. Brüder became the first Beer Garden in Buenos Aires to feature multitaps pouring beer from various Argentinian breweries in February 2014. Growlers, in addition to the bar's 21 rotating taps, are available for purchase.
If you ask one of the knowledgeable bartenders for advice, they will point you in the right direction to find the beer that best suits your tastes. You can enjoy their delicious food whether you sit inside or outside. Bruder offers a wide selection of craft beers, including ales, India pale ales (IPAs), and stouts.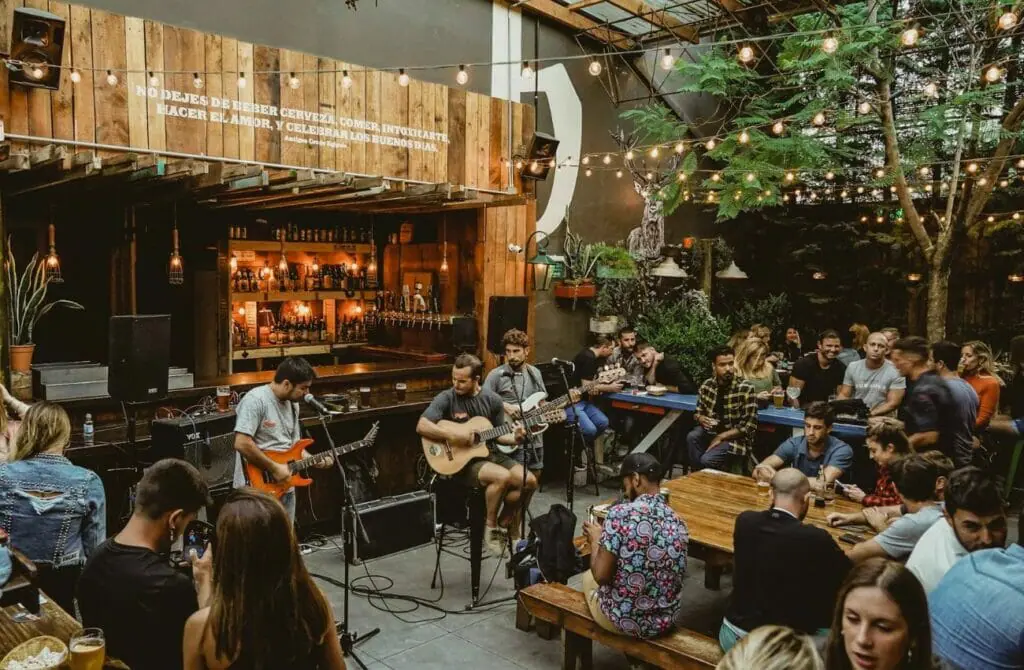 The realization of this dream by two brothers was the driving force behind the establishment of this brewery. Cheverry's Blonde Ale received a silver medal in 2013, and their Barley Wine received a gold medal the following year.
After that, several prizes were given out, making this brewery the ideal destination for beer enthusiasts. You should try their Belgian IPA, Black IPA, English Brown, Porter, and Barley Wine, as well as their award-winning English Brown, Porter, and Barley Wine.
La Paloma Brewing Company is located in the heart of Olavarrá Street and serves delectable food that is paired with Argentina's finest craft beers. The interior design, which includes multiple pictures hung on the brick walls, is inspired by barns. Jazz, blues, indie rock, and reggae are just a few of the musical genres that music fans can enjoy while taking in the atmosphere of this venue.
La Paloma has the best selection of beers, including the award-winning Amber Ale (which won a bronze medal at the Argentinian Cup) and the Golden Coffee Ale, among many others. It has a total of fifteen rotating taps. Growlers and mini kegs are both available from this brewery.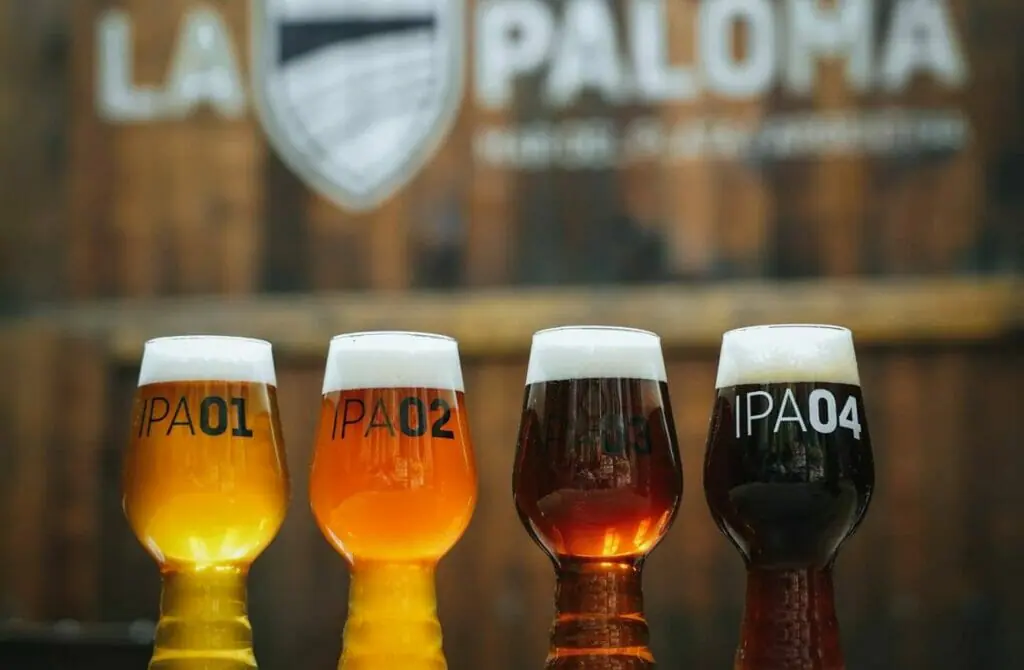 Glück's Irish Beer has been awarded a gold medal for its high quality. They sell a wide range of beers, including Imperial Stout, IPA, Faro, Salvaje, and Homero. The owners can help you choose your ideal pint at any of their three locations in Mar del Plata. Take a tour of the Glück Brewery, or stop by Glück Olavarr, Glück Yrigoyen, or both! Make a point of ordering one of their fantastic pizzas.
Antares Mar Del Plata Güemes Brewery
The Antares Brewery takes great pride in being one of the city's first breweries to open. On December 19, 1998, Cordoba Street welcomed the city's first craft ale bar. They now distribute beer throughout the country, including La Plata, Mendoza, and Campana. While in Mar del Plata, you can also visit the factory and learn about the brewing process.
In addition to the delectable cuisine, Antares Mar del Plata Güemes offers a wide selection of beers. The locals' favorite meal is the well-known "papas Antares" served at this brewery.
This dish comprises fries topped with a special cheese sauce, bacon, and green onions. Kolsch, Scotch, Porter, Honey Beer, Barley Wine, Imperial Stout, Cream Stout, India Pale Ale (IPA), and Playa Grande are among the draft beers available.
Additionally, rotating taps are available at Antares every twenty days. You can get a beer poured directly from the brewery at Bar de la Fábrica, or you can go to one of the other three Antares locations: Antares Córdoba, Antares Constitución, or Antares Playa Grande.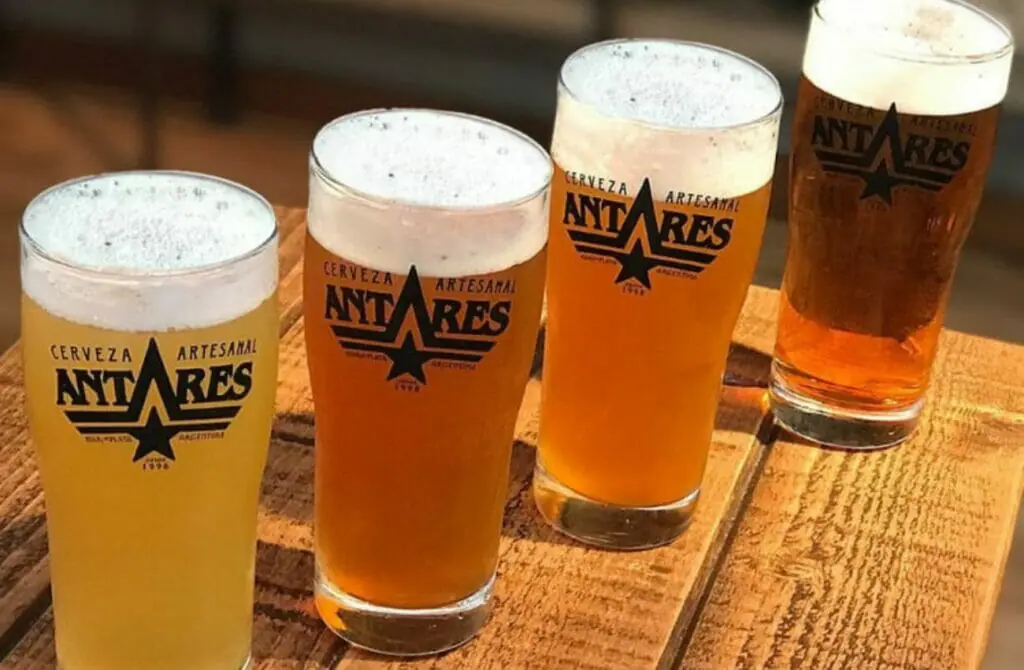 Amarre is a relatively new addition to the city's bar scene but has quickly established itself as a community favorite. You can sample local brews and drinks while listening to live music at this bar. Wednesdays are Karaoke Nights at Amarre, and Wednesdays and Soccer Nights feature Great Deals.
Examine their extensive menu, and don't forget to try their pizzas and burgers. Take care not to miss the location; even if it appears hidden, do not be afraid to enter the building!
Baum Brewing Company first opened its doors in Mar del Plata in 2009. Currently, they run more than ten bars across the country, with four of them in Mar del Plata. The Baum Olavarrá restaurant is a favorite destination for the neighborhood's natives in a well-established neighborhood teeming with high-quality restaurants and gastropubs.
This brewery has five beers on tap and serves various food. The blonde, porter, and Scottish craft beers are always popular at the bar. Furthermore, it offers both indoor and outdoor table options to its customers. It is possible to make a reservation, but walk-in customers are also welcome because this restaurant can accommodate large groups.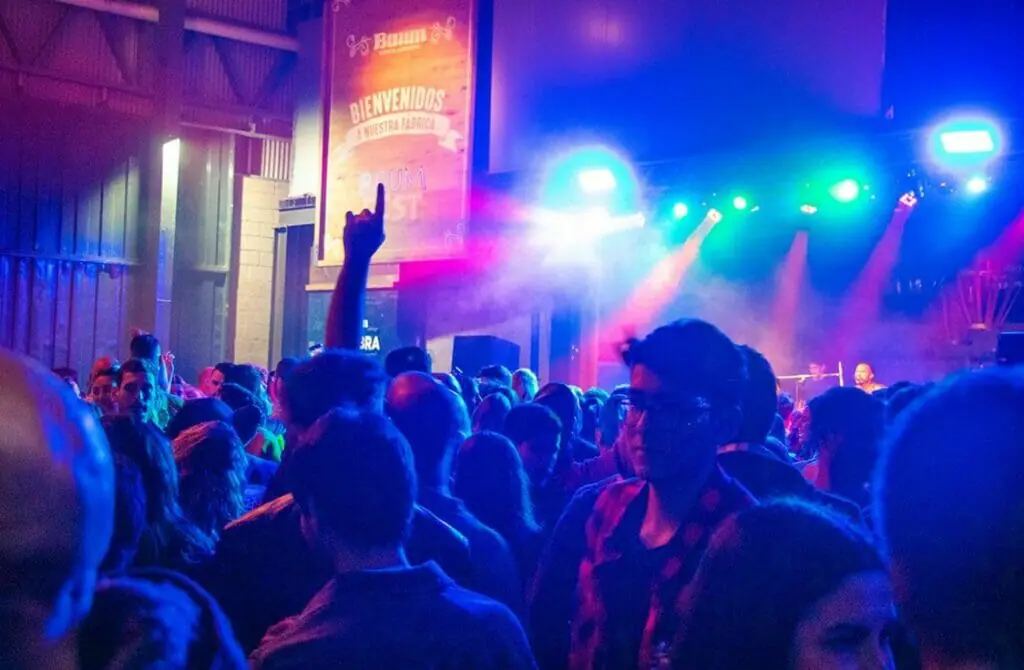 Ogham, located on Olavarrá street, serves craft beer and has an atmosphere reminiscent of traditional Irish pubs. In the summer, you can enjoy the fresh air on the rooftop, and in the winter, you can warm up inside.
A magnificent imperial India Pale Ale that comes highly recommended is one of the highlights of their beer selection. There are also outdoor seating areas, and DJ sets will take place on weekends. You should go to the other location on Cordoba street to get the full Ogham experience.
One of the most recent additions to the list is the Bohr Bohr brewery. It began as a retail outlet or shop, and it only recently opened its first bar. They have a limited and unpretentious food menu and a large selection of beers.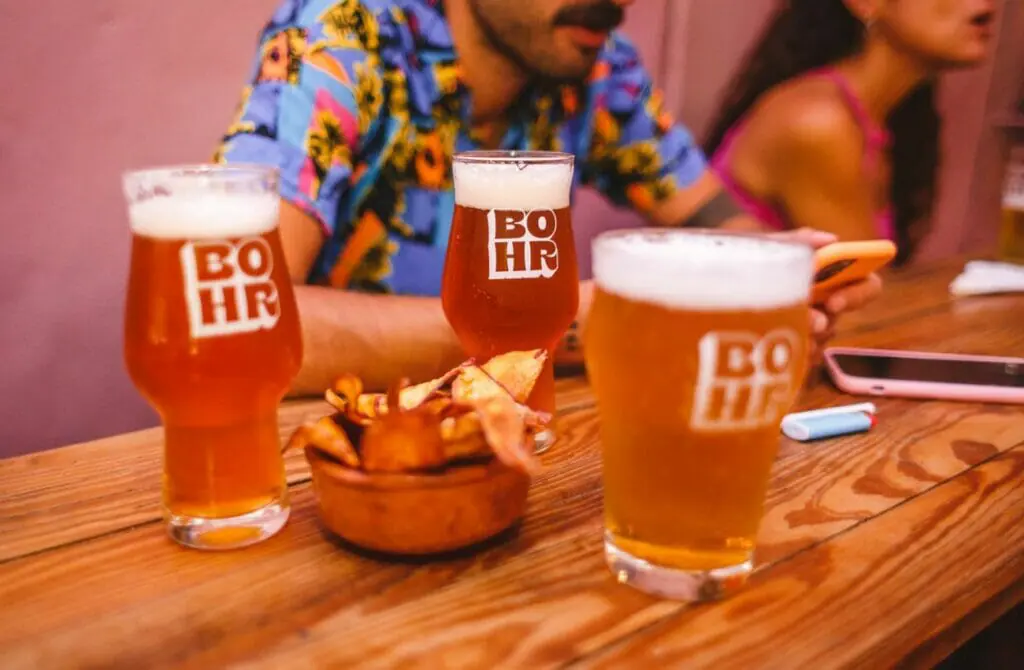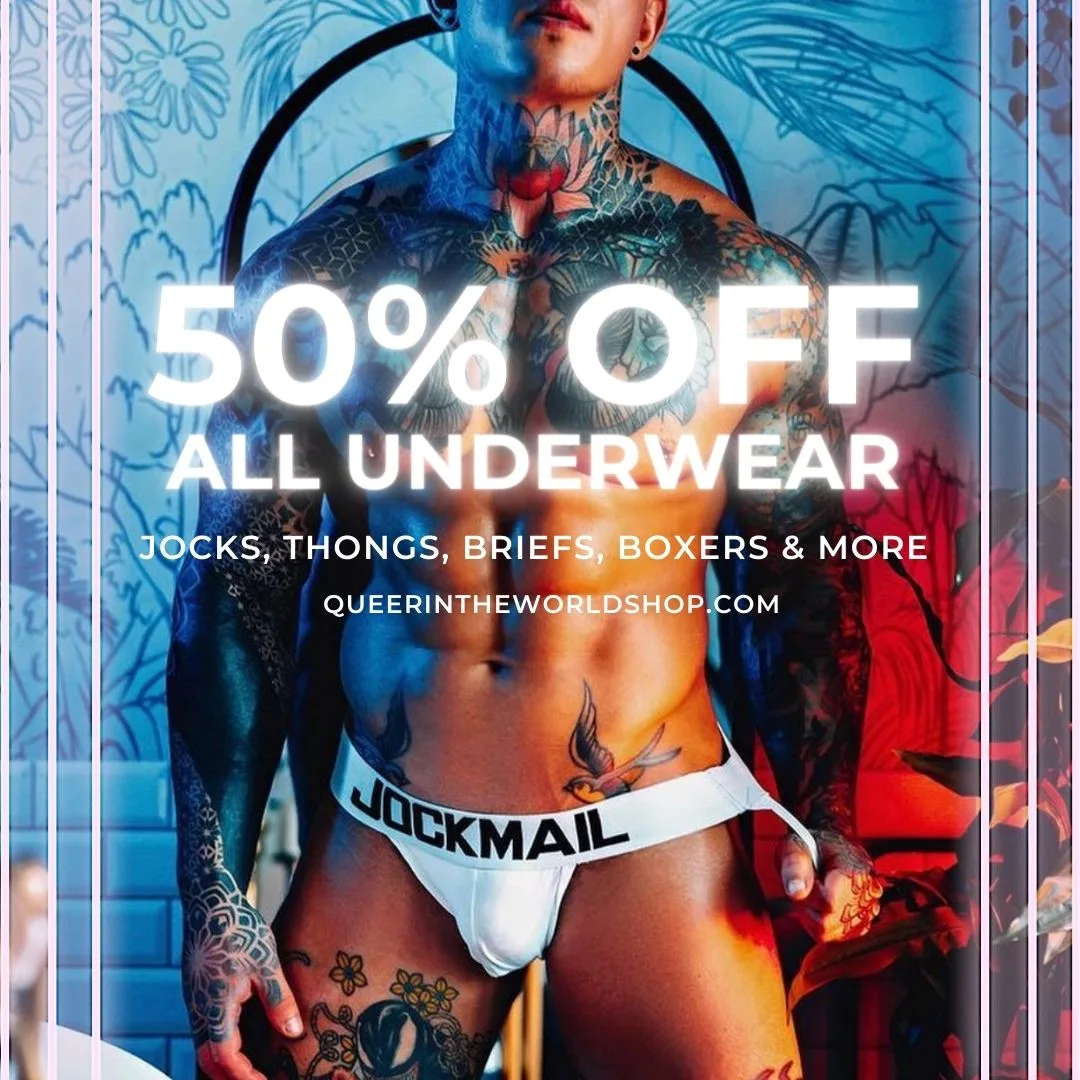 LGBT Rights in Mar Del Plata, Argentina
People who identify as lesbian, gay, bisexual, or transgender (LGBT) have some of the most progressive rights in the world. Argentina became the first Latin American country, the second in the Americas, and the tenth in the world to legalize marriage between people of the same sexual orientation on July 15, 2010.
Argentina's laws and public opinion regarding LGBT people have evolved since the country became a democratic nation in 1983, becoming more inclusive and accepting of these individuals.
Its Gender Identity Law, enacted in 2012, allows people to change their legal gender without needing hormone therapy, surgery, or a psychiatric diagnosis that labels them abnormal. Argentina is also known for having "one of the most comprehensive transgender rights laws in the world."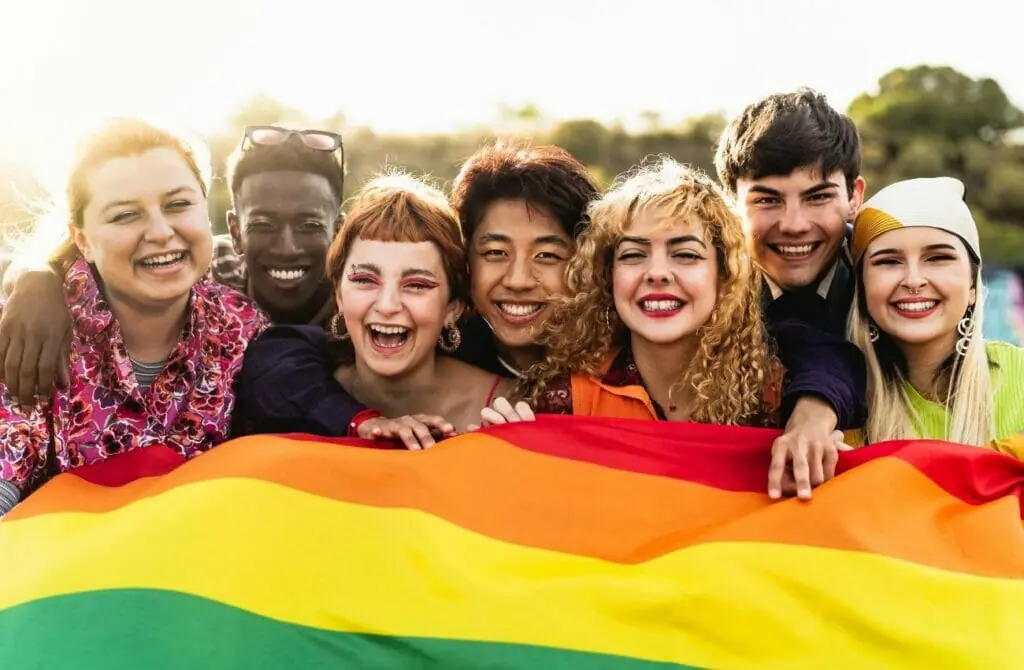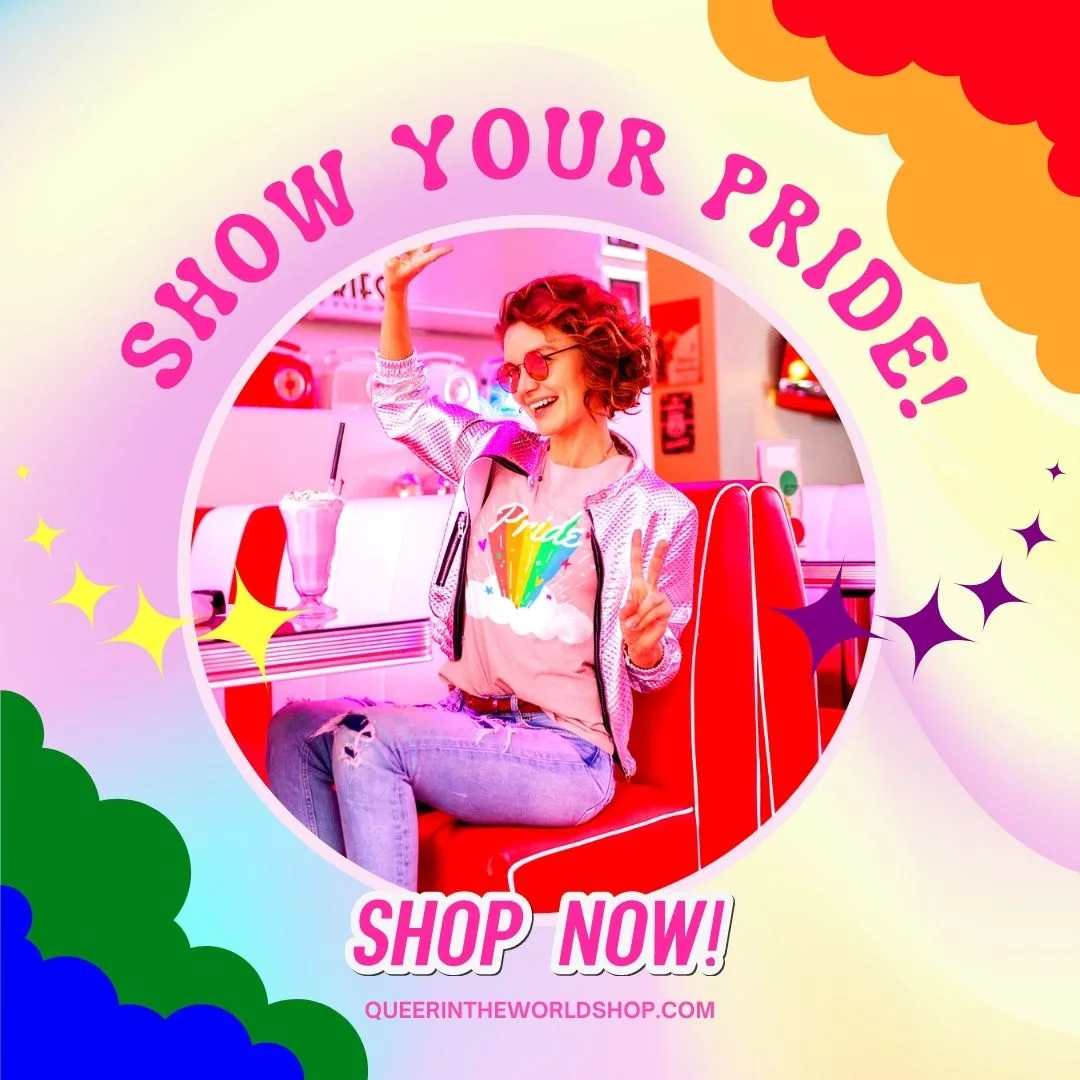 Gay Map Of Mar Del Plata
Finding it hard to envisage where everything is in Mar Del Plata? Hopefully, this queer-centric map helps where we have marked all the bars, clubs, parties, hotels, saunas, massages and more will help you stay in the spot best suited to you!