Culiacan is the capital and the most populated city in Sinaloa. It is also Mexico's most northern city. It is a melting pot for styles, unique civilizations, intriguing traditions, and great art. It also features a variety of magnificent locations and venues that welcome LGBT guests. This is one of the reasons gay tourists like visiting this city.
The city is not well known among international tourists and does not get nearly enough recognition for its potential as a destination. Culiacán is listed in nearly none of the Mexican guidebooks, and of the few that do, the descriptions are sometimes little more than one paragraph long.
Despite this, Culiacan is well-known across Mexico for preserving the unique sinaloense culture. Culichis are residents of Culiacán who were born and raised in the city.
The city of Culiacan is located in the geographic middle of Sinaloa. Sinaloa has legalized weddings between persons of the same gender as of June 30, 2021. Following the Supreme Court of Justice of the Nation's jurisprudence, on June 12, 2021, a federal court ordered the Sinaloa Legislature to pass legislation allowing same-sex marriage by the 15th of the same month.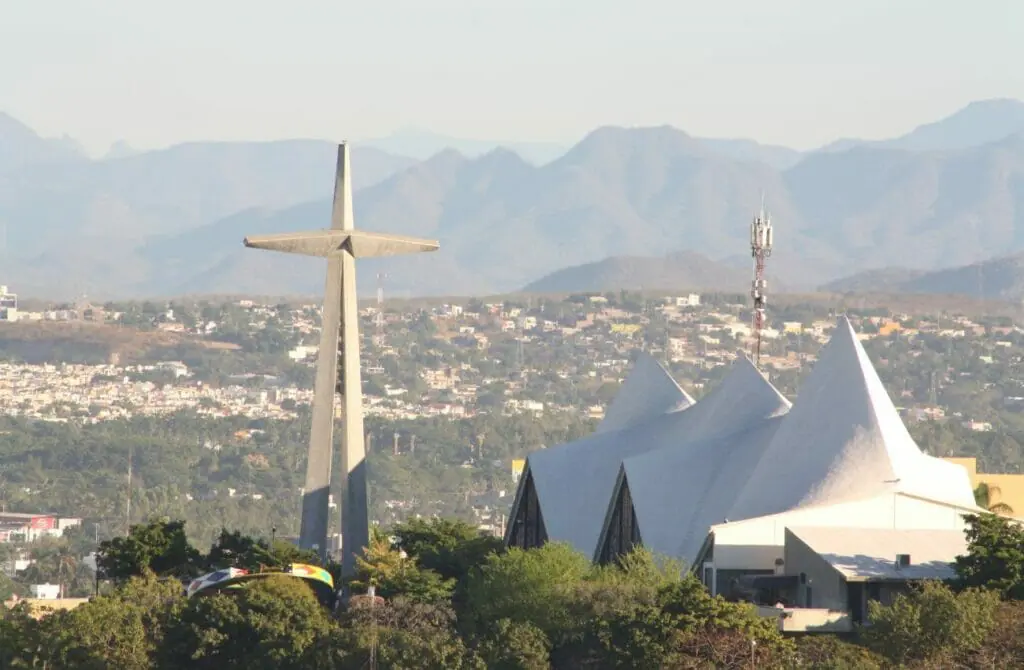 After that, on June 15, Congress overwhelmingly adopted legislation to allow marriages between persons of the same gender. On June 29, it was published in the official state newspaper and entered into effect the following day, making Sinaloa the 20th state in Mexico to legalize marriage between persons of the same sexual orientation.
Culiacán is noted for its rich culture, wealthy lifestyle, and festive events. Among its most famous sights are the historical Center, Las Riberas Park, the flag, more often known as the dancing fountains, and various religious temples, such as the Lomita, the sanctuary, and the Basilica Cathedral.
This city is well worth a visit since it provides homosexual travelers with a broad range of interesting activities to keep them thrilled throughout their stay.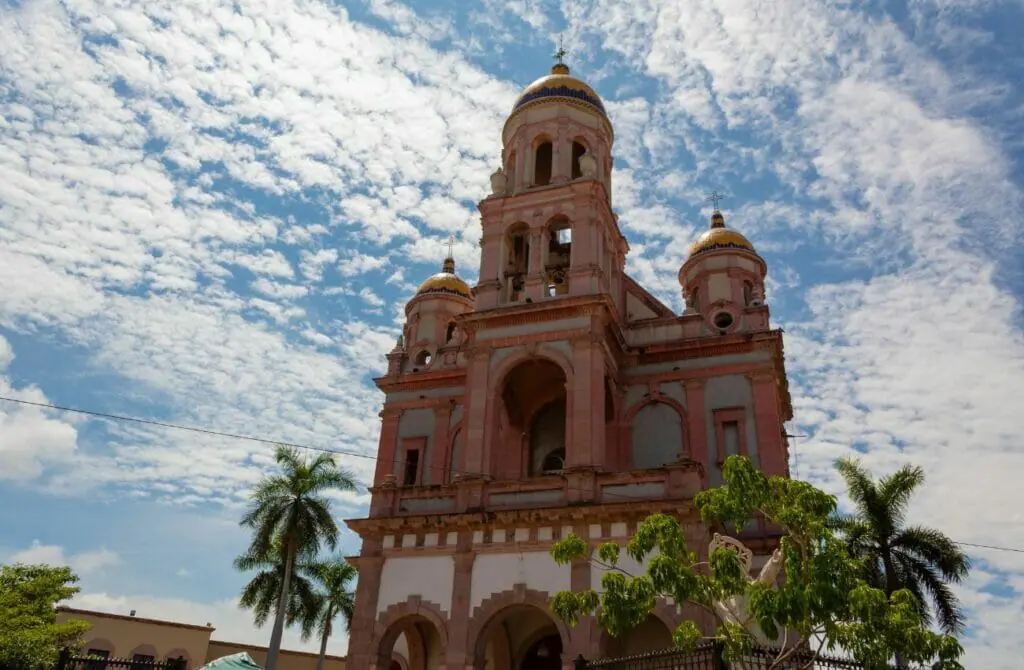 Attractions in Gay Culiacan, Mexico
Welcome to Gay Culiacan, darling! While the city may not be the most welcoming to the queer community, fear not! There are still plenty of fabulous things for you to do while keeping things low-key. First and foremost, you must visit some of the city's most iconic landmarks and attractions, dahling!
Take in history and culture by visiting museums, art galleries, and historical monuments. And don't forget to marvel at the stunning architecture, explore parks and gardens, and indulge in the local cuisine. But that's not all, darling! Gay or straight, there's always something to do in Gay Culiacan.
Immerse yourself in the local culture by attending cultural events like festivals, concerts, and shows. Trust us; there's always something fun and exciting happening in this fabulous city. Remember, discretion is key in a city that's not always welcoming to our fabulous community. So, keep it lowkey and enjoy all the wonderful things Gay Culiacan has to offer!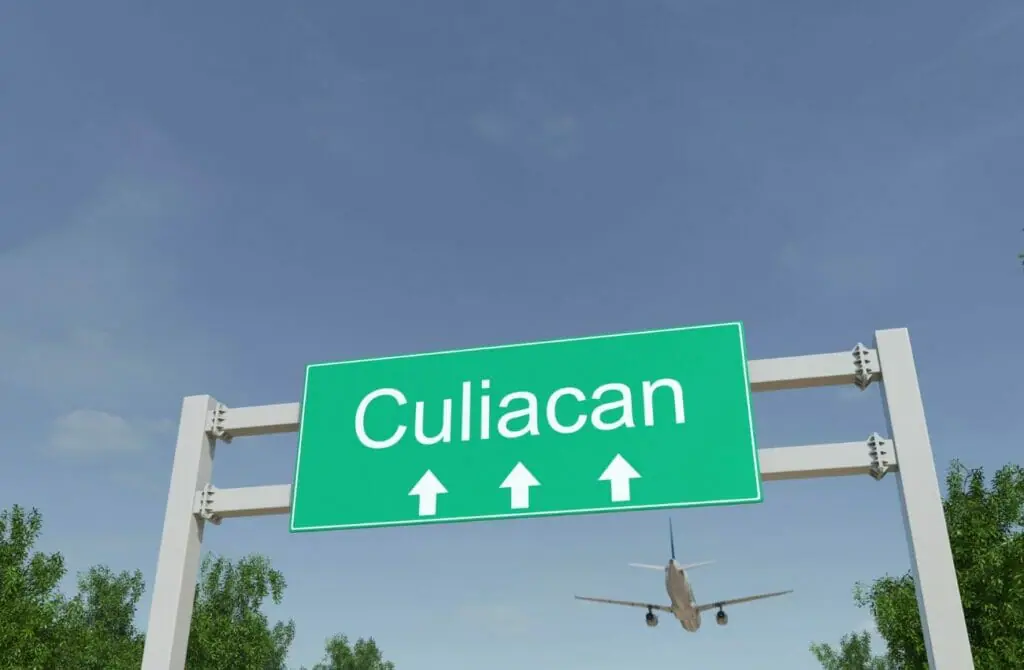 The Sinaloa Science Center has developed to become one of the most prominent meeting places in northern Mexico since its inception in 1992. Throughout the last twenty-five years, the center has undergone extensive renovations.
The new structure has an immersive atmosphere that aids in distributing current information. The new attraction, Deep Space 8K, was expected to be the center's main appeal. The Sinaloa Science Center displays exhibits to educate visitors on scientific topics and organizes exhibitions to entertain tourists.
The agricultural industry mostly supports Culiacan's economy. It is one of the most important commercial centers in Mexico's western area, accounting for 32% of the state's total GDP. Culiacan is home to various prominent businesses, including the well-known Casa Ley and Coppel.
Culiacan has many newspapers, including Homex and El Noroeste. The city features an advanced transportation system, including a millennium-level central autobus stop in front of the Culiacan Country Club.
Jardin Botanico Culiacan
Plant enthusiasts often assemble at the beautiful 10-hectare Jardin Botanico Culiacan. You can attend lectures and guided tours, explore the beautiful gardens, and learn about the many types of gardens. You can also attend a botanical workshop where you may try your hand at different crafts.
The gardens were initially planned out and constructed more than thirty years ago. They've evolved into a flourishing community throughout the years, one that values culture, conservation, and the diversity of living things.
Because of his efforts, Carlos Murillo Depraect, a local plant collector, was responsible for establishing the gardens. He also donated his plant collection to the park. The Society of Botany and Zoology joined the organization and has continued to promote the gardens' progress ever since.
These gardens have almost 900 different types of plants. The Malvaceae genus is the largest and most diverse in this category. Throughout the day, you will be able to observe the elliptic structure, an innovation of James Turrell, set on a very little piece of plastic. The garden is illuminated at night, converting it into a magical retreat in the city's heart.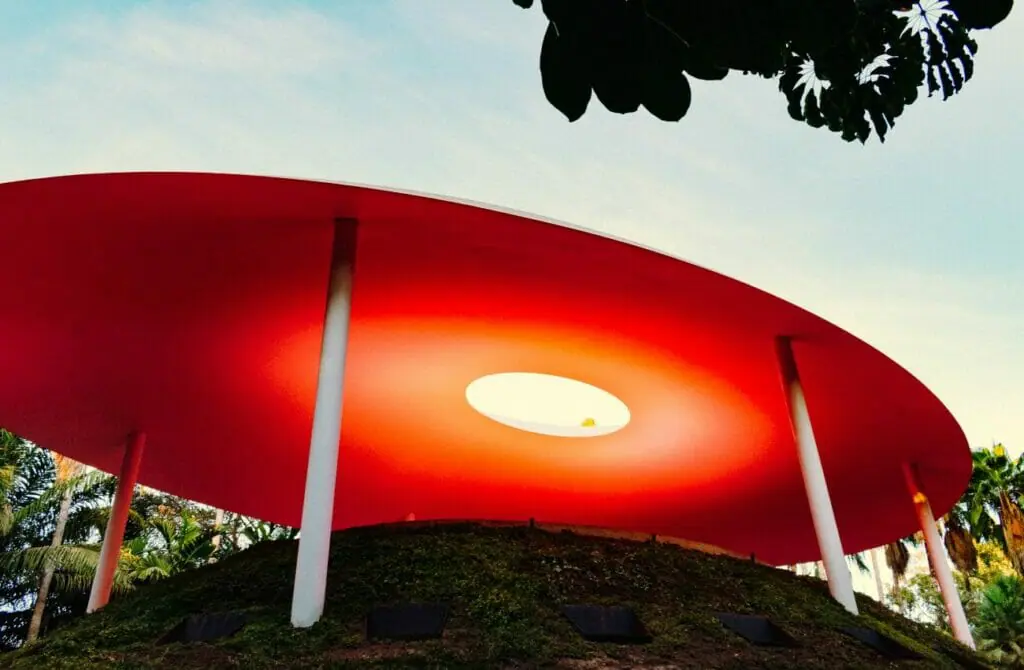 Catedral Basilica De Nuestra Senora Del Rosario
Catedral Basilica Of Nuestra Senora Del Rosario in Culiacn, Mexico, is the seat of the Diocese of Culiacán and is also known as the Culiacán Cathedral. The cathedral, completed in 1842, currently houses the diocese's administrative offices. Culiacán's Tacuichamona and Tabalá temples are said to be the city's earliest monuments.
The church is at a very handy location. You can go about the cathedral and gaze out over the city from the many shrines. The artwork on the interior is amazing, and the corners are gold. The church's most notable feature is the massive arch that rests above the dome.
It is a good chance to speak with the locals during church services. Moreover, the cathedral offers the chance to socialize with community members over a meal and a drink.
The cathedral inside the city is located at the city's geographic center. In addition to being a Catholic church, this structure acts as the city's diocese headquarters. Despite its age, the cathedral is a gorgeous and majestic spectacle. Although it is not the city's oldest structure, visitors to Culiacan see this temple as an important place of devotion.
Plazuela Machado, built in 1837 and surrounded by trees, is one of Mazatlán's oldest squares. It is a starting point for further exploration of Mazatlán's Old Town. Tourists may spend the day soaking in the laid-back, family-friendly atmosphere at Plazuela Machado and then enjoy live music performances at night.
The plaza is bordered by restaurants, galleries, and the Angela Peralta Theater, which are all brightly colored.
You may take a trip to the natural park known as Parque de las Riberas in the Mexican city of Culiacán. This 120-hectare park, which includes both natural and urban environments, is a fantastic site for outdoor activities. You could like escalada, mountain biking, or bird watching. If you're feeling very bold, you might even attempt zip-lining.
The park covers an area of 120 hectares and is a popular destination for individuals who like outdoor sports. Climbing options on a six-meter-high wall are available, as are Eurobongee and zip-line rides. This park is centrally positioned in the city and includes great walking and bicycle paths. You may rent bicycles for your trip.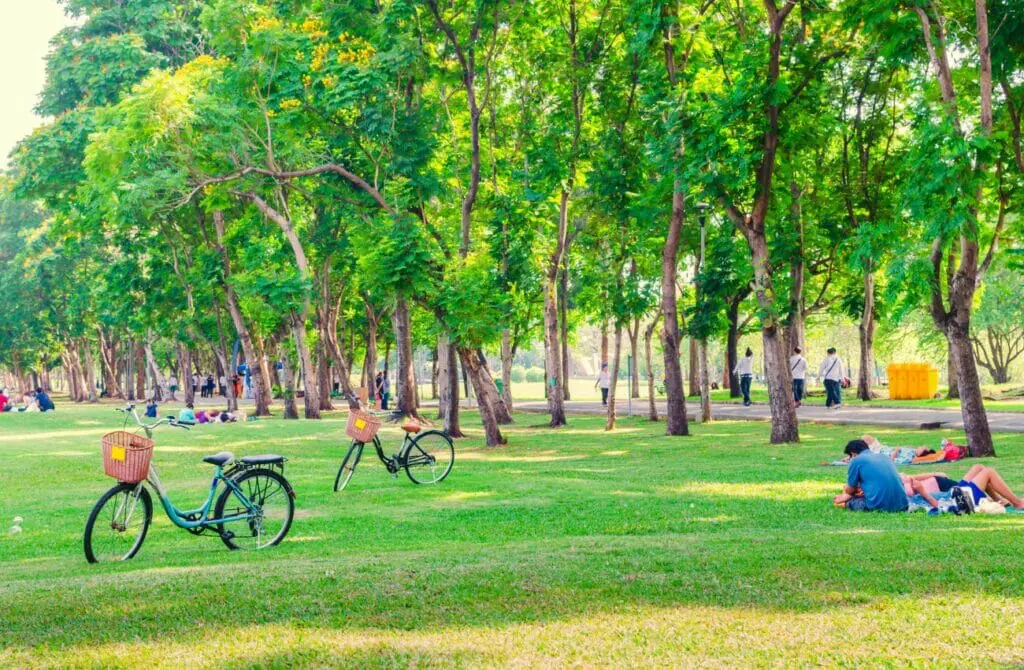 Museo Regional De Sinaloa
The Sinaloa Regional Museum is a cultural complex that showcases Sinaloa's rich art and cultural heritage. It is the state's oldest museum, and it first opened its doors on December 14, 1958.
The museum has been open for over a century and is a valuable resource that may help to strengthen the region's sense of identity. The structure has a mosaic mural that refers to the Sinaloa region, and its design is functionalist.
In addition to its permanent collection, the Museo offers a summer educational program for children. Children aged five to twelve can participate in the "Una Sonrisa con la Arte" program, which offers a learning environment and allows for studying art and music. The museum also has rotating art exhibitions. The Mazatlan Museum is located in the Centro Historico in Sixto Osuna.
The museum features around 450 different species of animals and a large art gallery in the middle of the city. Apart from these two museums, the neighborhood is home to several others, including a science museum that houses the world's fifth-largest meteorite.
Baseball and soccer games, among other athletic activities, may be seen in the Culiacan stadium. The city has worked hard to preserve its old architecture and its walkways are lined with restaurants.
The Zoologico Culiacan is located in the Civic Center Constitucion area of Culiacan, Mexico. The zoo, which is a zoological park with a land area of 13.5 hectares, is home to over 1,400 animals representing over 450 different species.
On December 14, 1950, the Sinaloa State Government launched the zoo as part of its Development Plan, which considered building a natural area and promoting education.
This was all part of the plan. General Gabriel Leyva Velasquez was in charge of putting the plan into action, and Emilio Aguerreverre was one among those who supported it.
The zoo's address is Rafael Buelna 855, in Culiacan, Sinaloa. It is appropriate for children of varied ages since it is separated into distinct zones and locations. Tourists are entertained and thrilled during their journey by partaking in various organized activities.
There are also particular amusement activities available throughout the day if you travel with children. You are invited to bring a picnic or a blanket if you like to stay and play.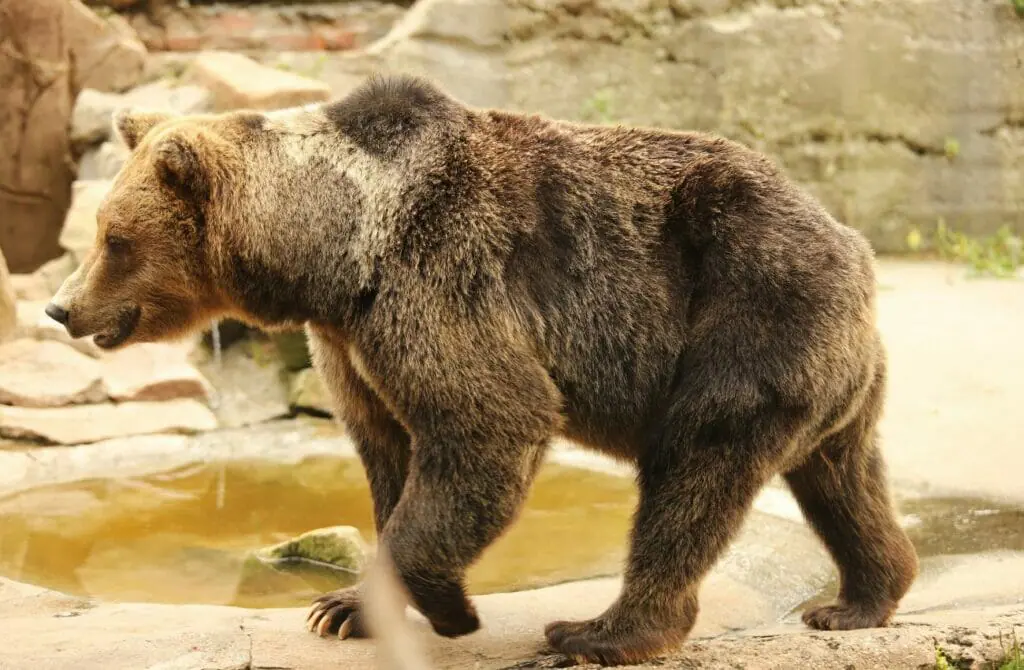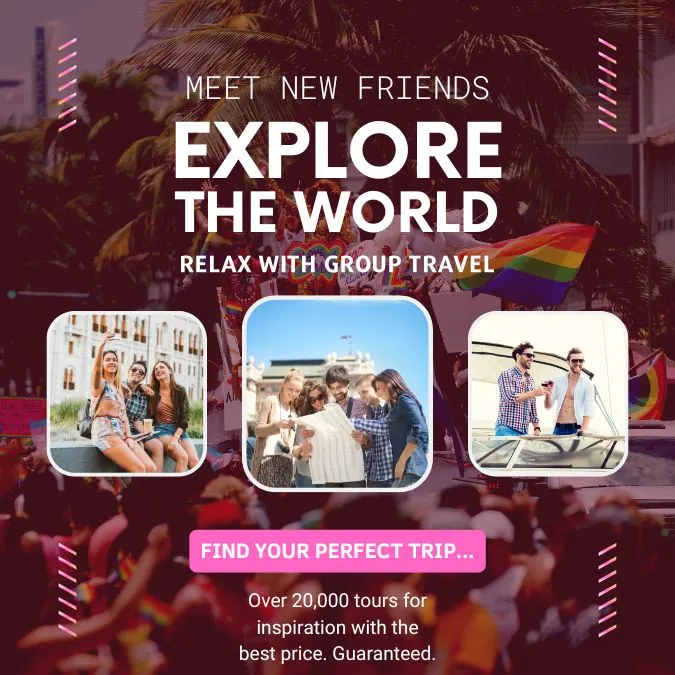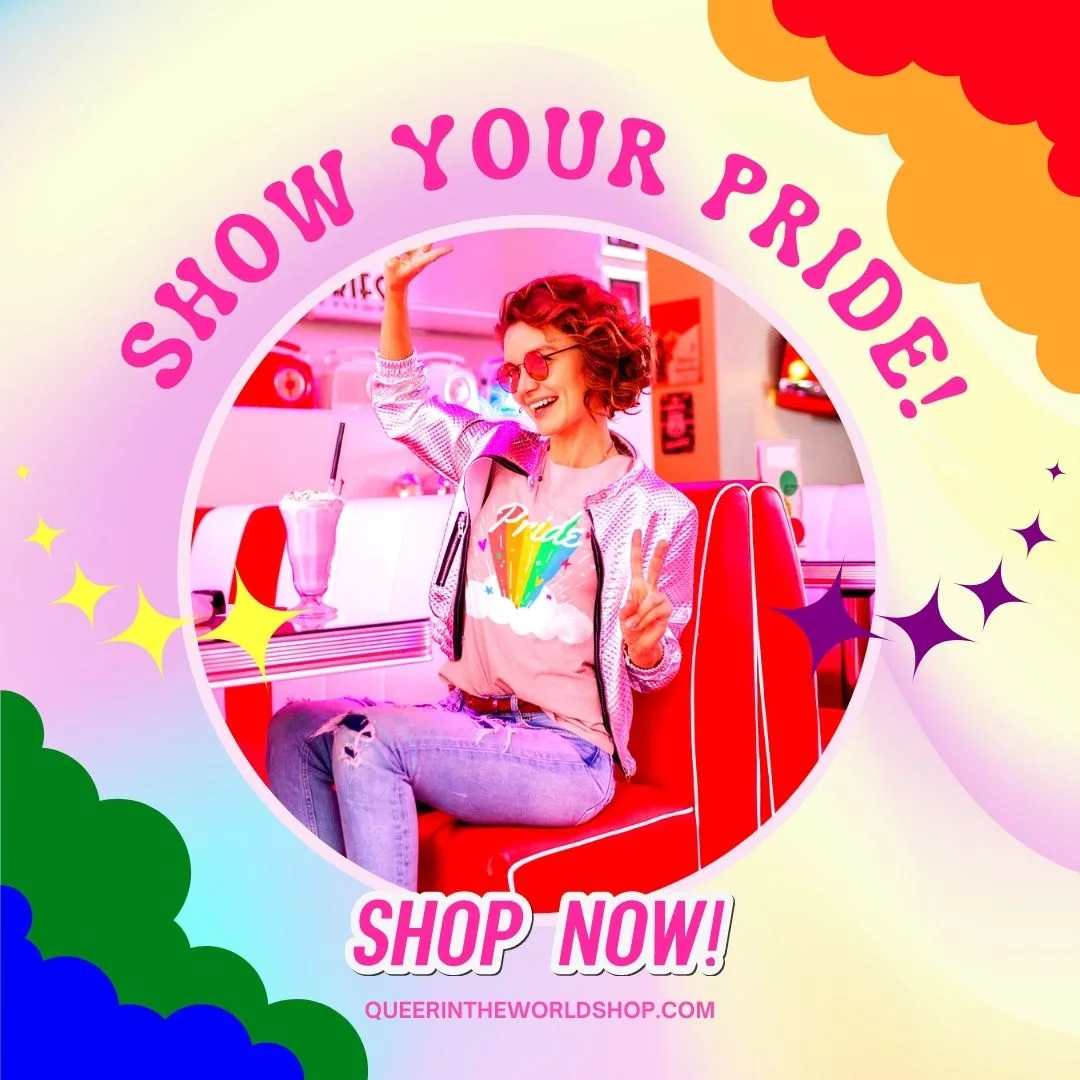 Gay-Friendly and Gay Hotels in Culiacan, Mexico
Oh, honey, let me tell you about being fabulous and feeling welcome at these hotels in Culiacan! Don't worry about other hotels that might not be as accepting; these gems are committed to being LGBTQ+ friendly and making sure that all guests feel like they belong.
Being gay-friendly isn't just about waving a rainbow flag or using the right pronouns; it's about creating a safe and inclusive space for all guests. From non-discrimination policies to providing resources for LGBTQ+ travelers, these hotels go above and beyond to make sure that you feel welcomed and supported.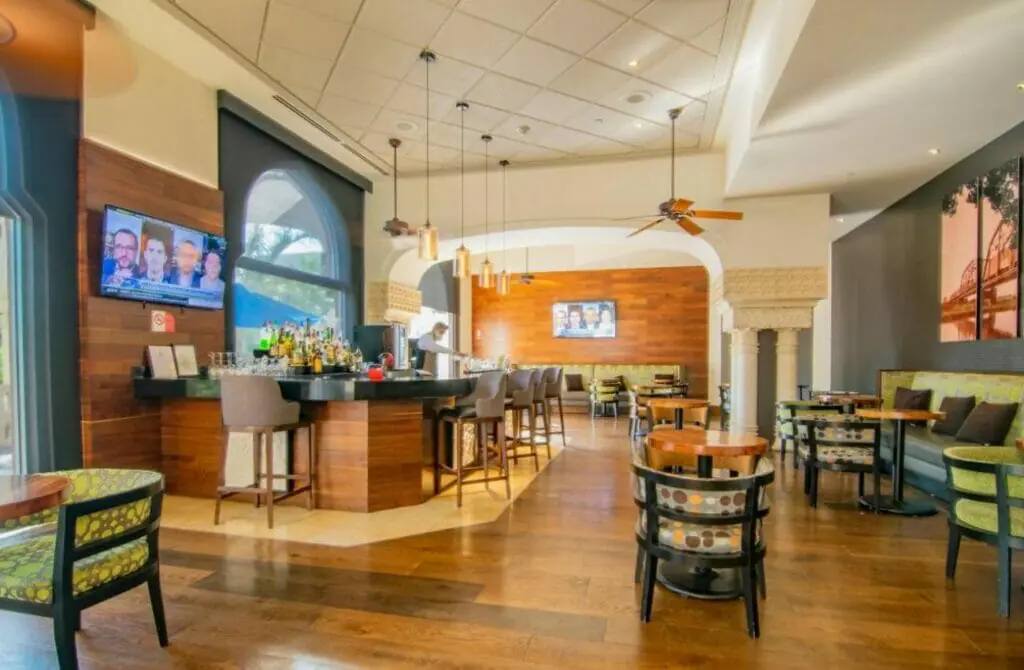 And honey, they don't stop there! Some of these gay-friendly accommodations have extra amenities and literature about local LGBTQ+ events and resources. Plus, they might even be located in an area that's known for being LGBTQ+ friendly. Now, let me tell you about these fabulous hotels in Culiacan. While there aren't any specifically gay hotels or resorts, these are the crème de la crème of gay-friendly accommodations.
And if these don't tickle your fancy, don't worry; there are hundreds of other options in Culiacan to fit your budget and needs. So pack your bags, put on your most fabulous outfit, and get ready to feel welcome and accepted at these gay-friendly hotels in Culiacan!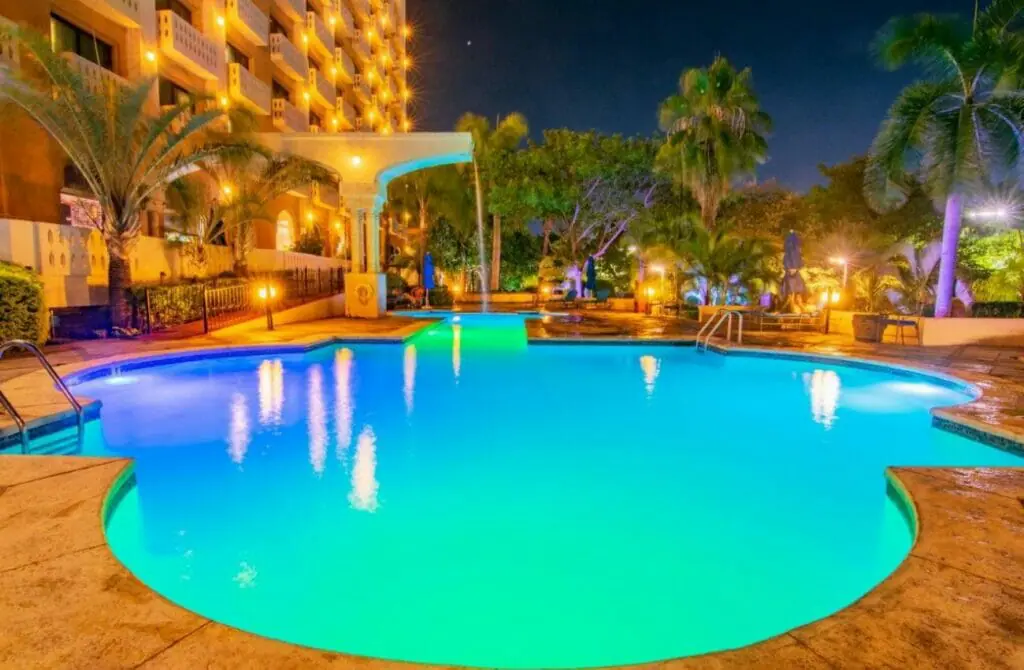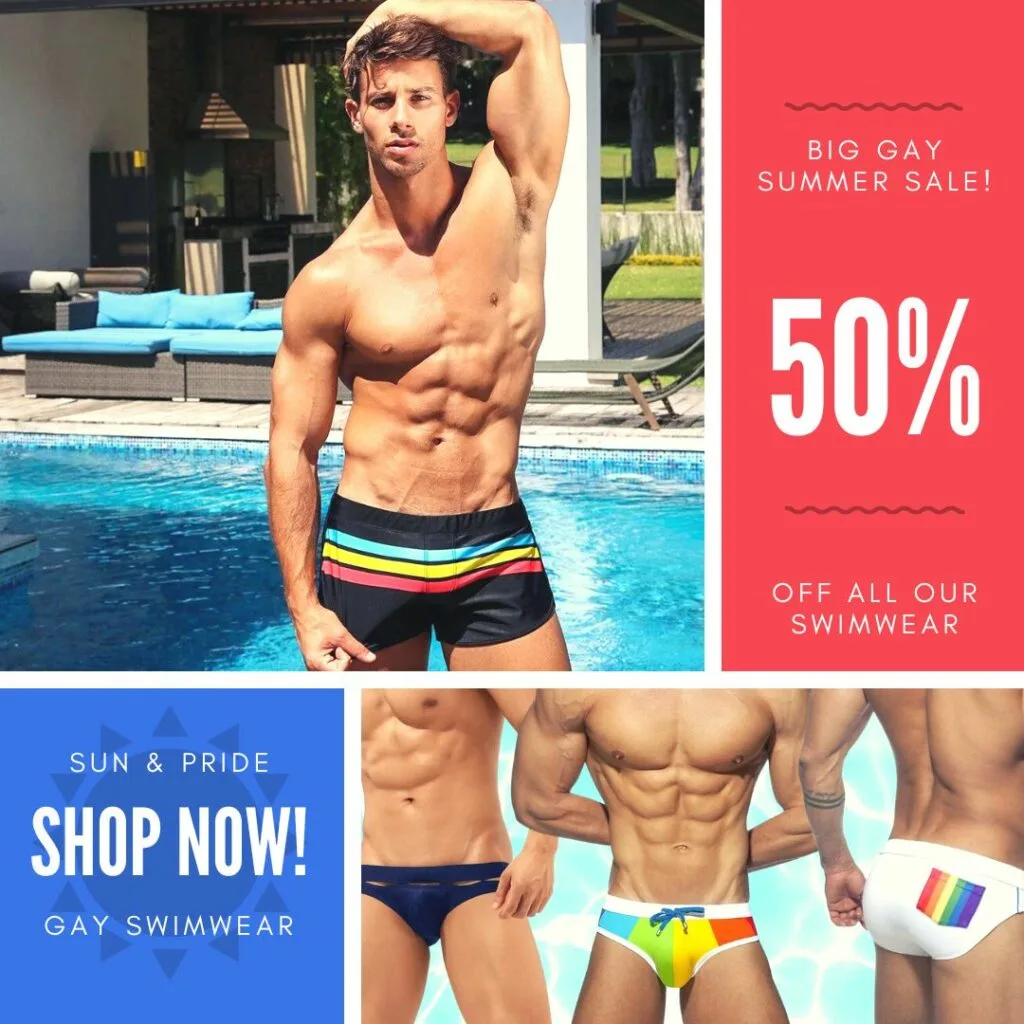 The Hotel Lucerna Culiacan is a luxurious option for anyone seeking a place to stay in the city. The hotel is located on the banks of the Tamazula River. When you first enter this structure, you will be taken aback by the magnificent architectural design that was created for it.
Because of the extraordinary attention to detail placed into the building's construction and the services are given to you while on your tour, your visit here will be one you will never forget.
The Hotel Lucerna Culiacan offers guests a broad range of exciting activities to keep them entertained. The hotel features an outdoor pool where guests may swim, watch other people swim, and enjoy the natural beauty of the region surrounding the pool throughout the day.
Each room was designed with a great eye for detail and focused on providing the best comfort possible. The luxurious interior décor of the guest rooms is guaranteed to win over visitors' hearts. The beds in the rooms are huge and quite comfortable, making it difficult for visitors to resist the urge to spend the whole day in bed watching television.
Each room at the Hotel Lucerna Culiacan has a balcony, so walking out onto the balcony is your best option if you want to take in some fresh air, watch the sunset, and take in the spectacular views of the city. Moreover, the hotel offers attentive and helpful room service that is accessible around the clock to meet any need that may occur during your stay.
El Grill, Premium Steak House Restaurant, is one of the eating alternatives at the Lucerna Culiacan. There is also the La Terraza Restaurant, which provides both regional and ethnic cuisine. The hotel also has the El Portico Lobby Bar, which has live entertainment Monday through Saturday.
Surprisingly, the hotel also provides a fitness facility for guests to utilize while there, allowing them to exercise and burn extra calories. You won't have to worry about doing your laundry since the hotel offers laundry services; although the service is not free, it is well worth it.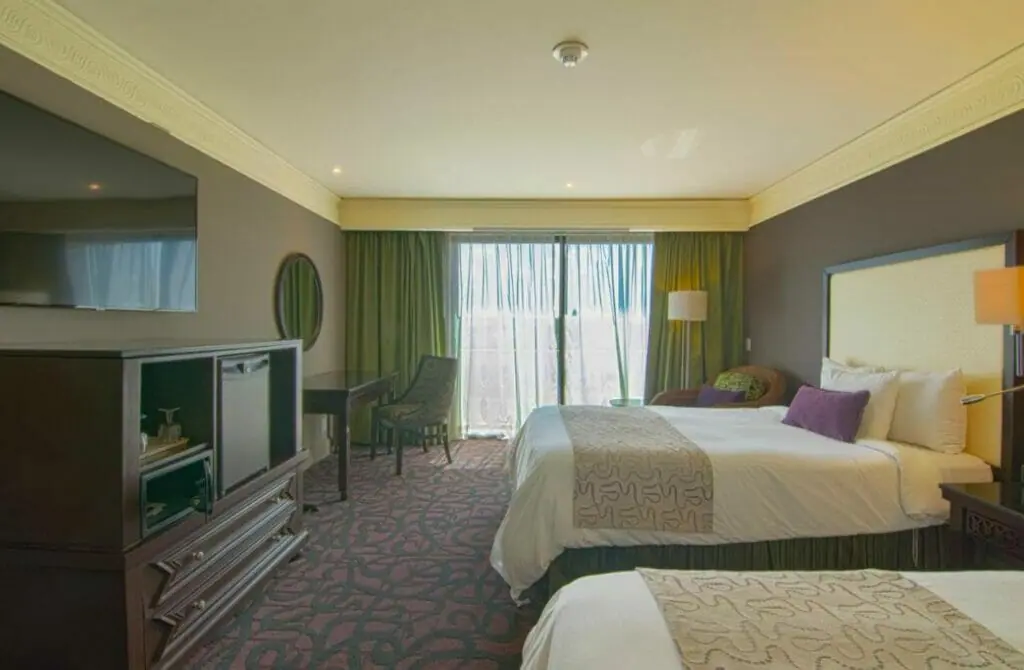 Wyndham Executivo Culiacan ☆☆☆☆☆
Visitors to the city enjoy a variety of hotel alternatives, including the Wyndham Executivo Culiacan. This great hotel offers the ideal setting for a restful night's sleep, making it the ideal spot to stay after a long and eventful day. It would be tough to resist the desire to spend the whole day lounging on the room's soft bed.
The hotel puts a great priority on your comfort. Therefore each of its rooms has features like sitting areas and coffee makers, allowing you to prepare and sip your favorite coffee without visiting the restaurant.
You won't have to leave the hotel grounds to sample some of the greatest food since the hotel has a restaurant. El Tabachin, the hotel's on-site restaurant, serves a full breakfast buffet every morning. The Del Tomatero Lobby Bar is a great place to drink while listening to live music.
The hotel has a wide range of activities that may be enjoyed anytime to keep you amused. Working out at the cutting-edge fitness center may help you burn excess calories. If you drive here, you won't have to worry about finding a parking place since the hotel offers free parking directly on the grounds.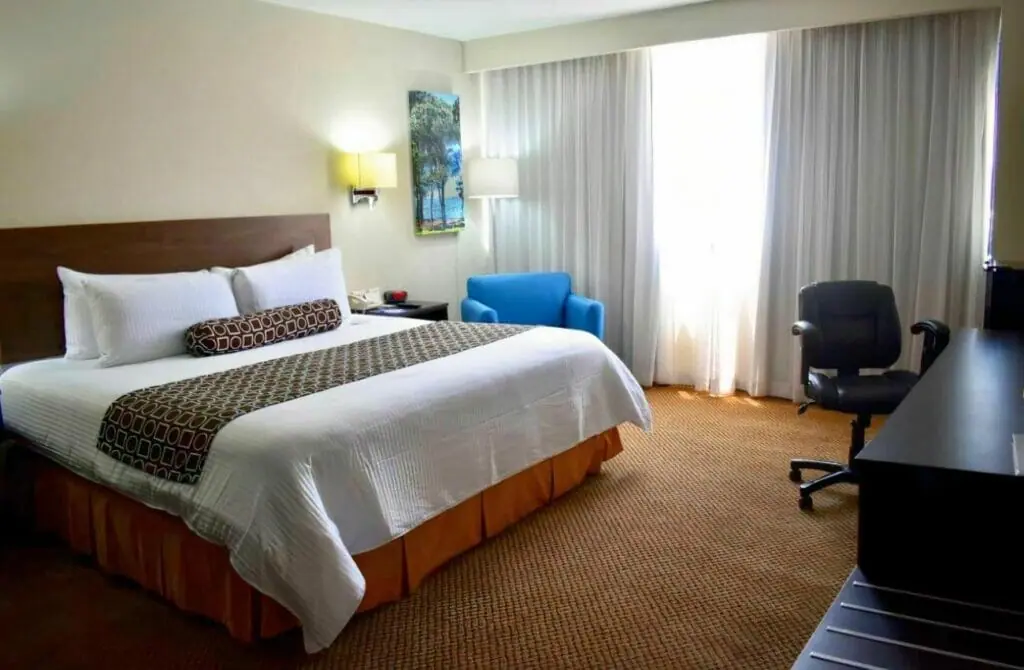 HomeSuites Malecon is a low-cost hotel option in Culiacan. The hotel's spectacular river views are undoubtedly one of its most appealing selling factors. You will have access to a communal lounge, room service, and currency exchange as a guest at this institution. These advantages will make financial transactions in the area currency uncomplicated and stress-free during your stay in the city.
The spacious room has soft beds and other thoughtful features that will appeal to you. Whenever you need fresh air, you can stroll onto the balcony and enjoy your favorite beverage while admiring the spectacular view of the busy city below.
Visitors will be provided with a wardrobe and a coffee maker, allowing coffee lovers to brew and enjoy their favorite beverage without leaving the comfort of their lodgings.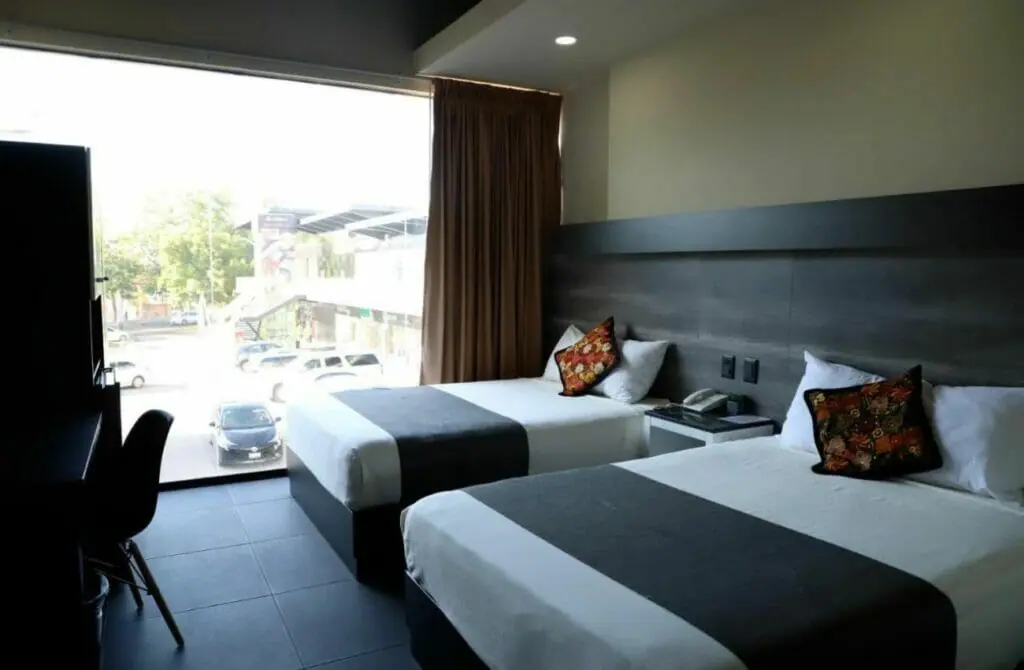 Gay Nightlife in Culiacan, Mexico
Culiacán, the capital of Sinaloa State and the state's largest city, have a thriving LGBT community. You may certainly expect to discover a good number of gay-friendly nightlife places in this city. Following a long day in the city, you may unwind and have fun with your friends and family at one of these spots.
Darling, let's talk about exploring the queer nightlife in Gay Culiacán, shall we? It's true this city might not be the most welcoming to our fabulous community but fear not! Being gay is perfectly legal here; just remember to err on the side of caution when outside of queer-friendly spaces.
But let's focus on the fun, shall we? Exploring gay nightlife can be one of the most thrilling and enriching experiences while on the go. From dancing up a storm at a gay club to sipping cocktails and rubbing elbows with the locals at a gay-friendly bar, you'll have a chance to immerse yourself in the local culture and make memories that will last a lifetime.
And darling, we've got you covered with the best gay and gay-friendly spots in town. So don't be shy; step out of your comfort zone and explore the queer nightlife in Gay Culiacán. Trust us; it'll be worth it!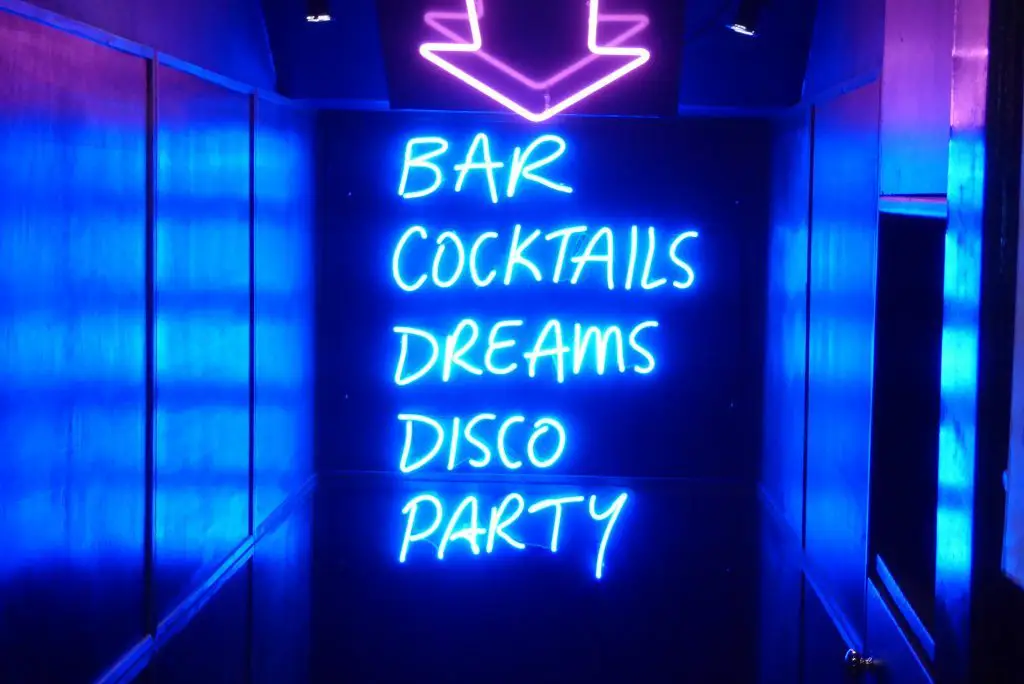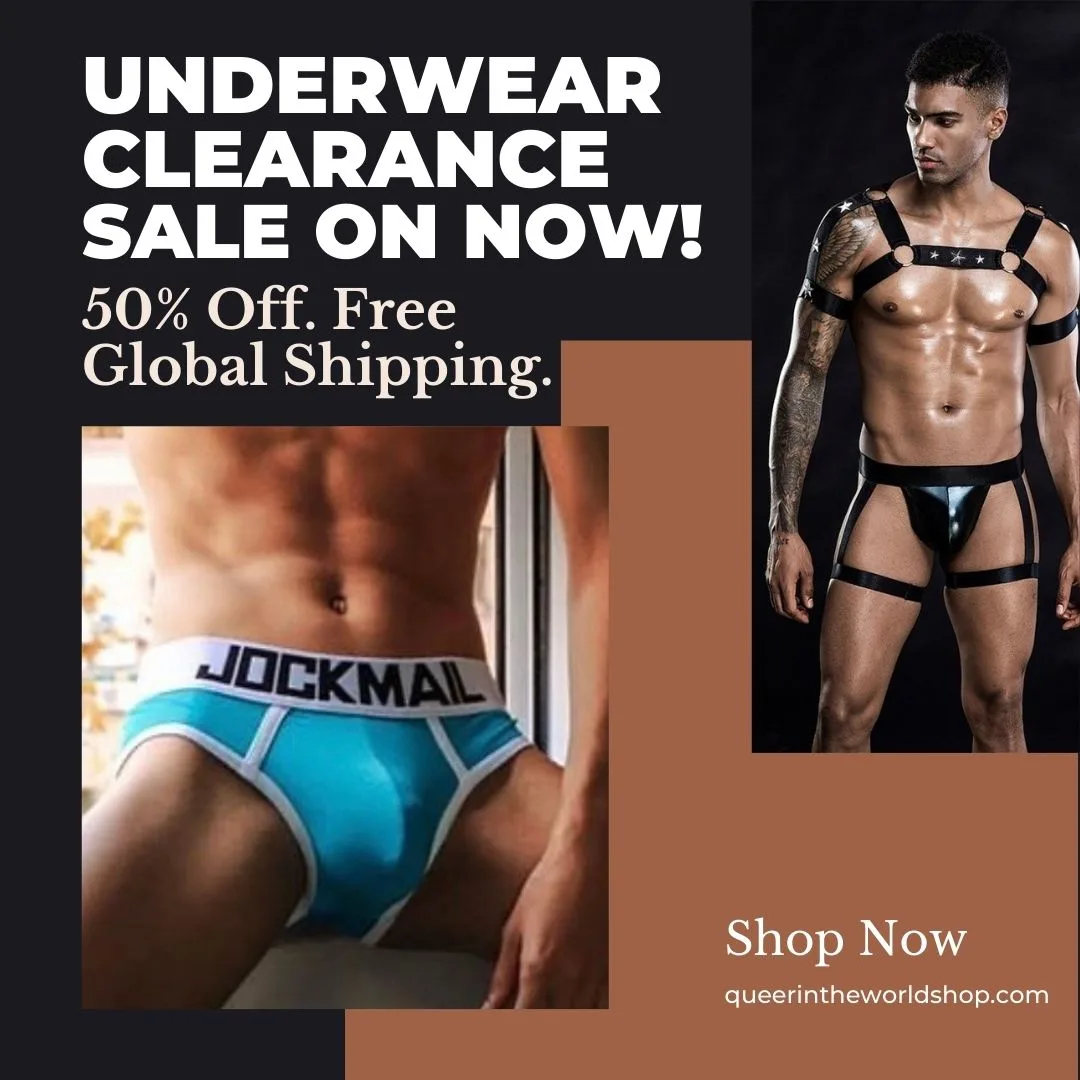 Gay Bars and Clubs near Culiacan
Sinaloa has a broad selection of gay and lesbian bars and clubs. These nightlife venues aren't hesitant to be upfront about their sexual orientation. Consequently, they attract many gay clients from the neighborhood and farther away. You may unwind and have a nice time in Culiacan by visiting any of the nearby gay bars or clubs, including those in Mazatlan:
Vitrola's is one of Mazatlan's gay bars that has been open the longest. It is a casual and pleasant bar (not a dance club), and it is housed in a historic downtown edifice. It's a great place to hang out with friends, grab a table, and drink beverages while eating one of their popular pizzas, which are made in the kitchen adjacent to the bar.
For many years, PPClub, now known as Pepe Toros and situated directly across the street from Divine in the Zona Dorada, was the city's only homosexual nightclub. A new owner currently owns it, but the club has retained its appeal by offering a wide range of dance music, a spacious dance floor with plenty of areas to practice your moves, and even open-air seating.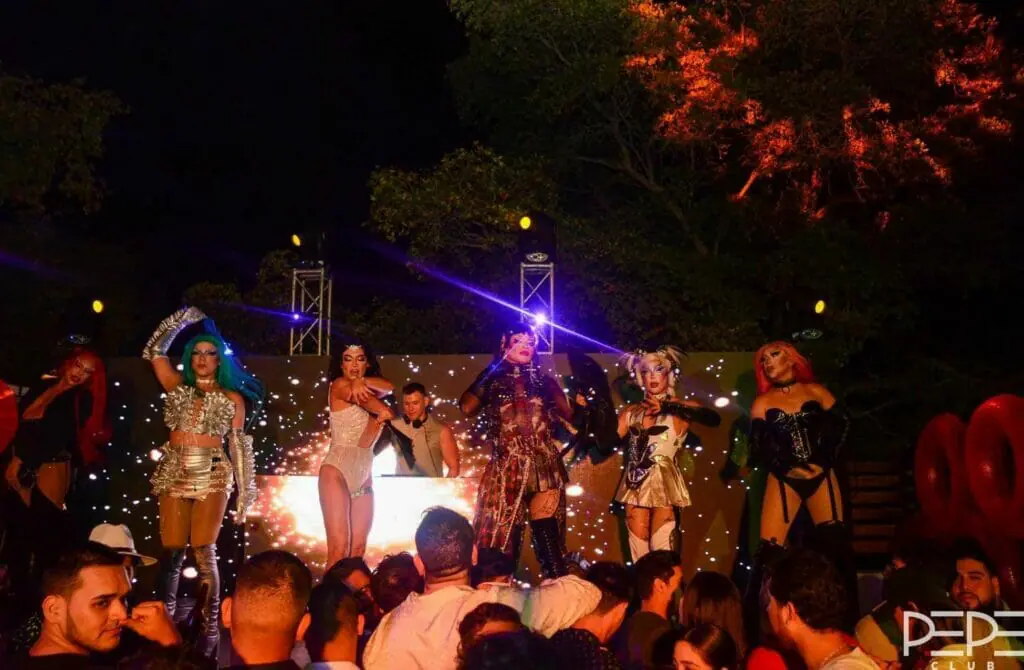 Lolly Pop is a club on the Malecon, a boulevard that runs along the seashore and plays pop and techno music. Saturdays are the perfect days to visit since the entry price of 100 pesos includes a complimentary drink. This facility has a high ceiling and a small balcony with tables and seats.
The stripes on the walls and the flashing lights will draw your attention as soon as you walk in. It's a dance club, but there's little room to move about since a big circular stage in the center takes up most of the space.
Dancers approached the stage three times, each wearing a different brilliantly colored (and blatantly scant) costume. One of the outfits had unicorn horns, like mythological sex symbols mixed with the Avatar actors. Afterward, a real male stripper went onto the stage and performed a full-frontal show while slowly moving his posing trunks. He departed the stage quickly after the performance.
Gay-Friendly Bars and Clubs Near Culiacan
This is a relatively new addition to the Golden Zone, debuting in 2016. It's in the same building as the Subway in the little strip mall across from the Angler's Inn. It is recognized as a sports tavern but hosts live musical acts. It serves liter-sized beers in large glasses.
Also, it is a restaurant. It is especially well-known among Mexican travelers. During weekends, this pub, along with the other pubs around Fiestaland, seems to get substantial foot traffic.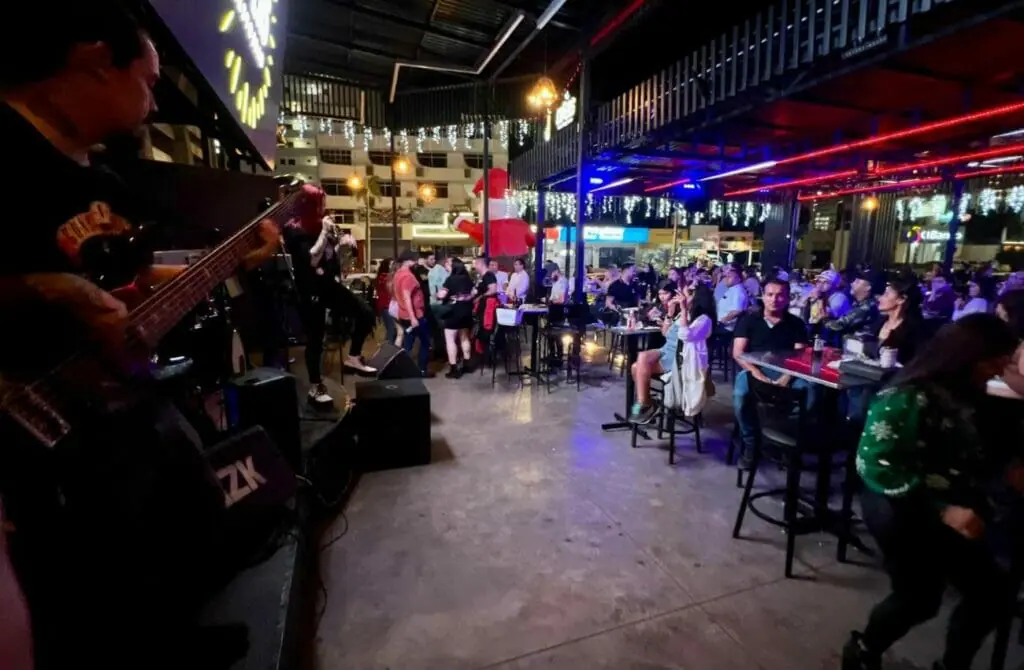 Mariscos is a restaurant with a terrific atmosphere that is conveniently placed near the terminal. It draws a huge number of locals as well as guests who come to enjoy reasonably priced and excellent seafood dinners.
Both the diversity of shrimp alternatives and Mazatlán's traditional specialty meal, pescado zarandeado, are of great quality. Apart from the food's excellence, the service is swift and courteous, giving you the sensation of being in your living room.
Rossonero Wine Bar
(Temporarily or permanently closed. If you know something, please suggest an edit.)
If you want to enjoy a unique and well-prepared drink while gazing out at sea, the Rossonero Wine Bar is the place to go. If you choose not to sit outside, the interior of the restaurant offers an evening atmosphere that is intimate, romantic, and moodily lit, making it a great environment for exchanging stories over a glass of wine or even a pizza.
Rossonero also provides a menu inspired by Italian food for clients to enjoy. You may try something unusual, like the salmon and gorgonzola pizza, or go for a wonderful burger.
Cilantro's, located within the Pueblo Bonito Hotel, is a wonderful option for riverfront eating since it is literally on the water's edge and provides spectacular ocean views. If you want to make the most of your visit to this delightful modest establishment, make a reservation for about an hour before dusk and sit outdoors under a thatched palapa-style cover while you enjoy your meal.
The food is as beautiful as the environment. You should try any of their seafood alternatives, especially the multiple shrimp options they provide.
El Muchacho Alegre in Mazatlán has a perfect position on the beach and provides cold beers that are maintained at the appropriate temperature and seafood specialties and beers served at the optimum temperature.
This is the place to go if you want to be surrounded by people and enjoy a vibrant atmosphere, especially because they often have live banda music events. Despite its simple look, this seaside tavern has a reputation for being extremely authentic and is visited by visitors and Mazatlan locals.
Consequently, you will depart feeling like you have experienced Mazatlán's unique environment. Consider the acidic and tomato-filled micheladas.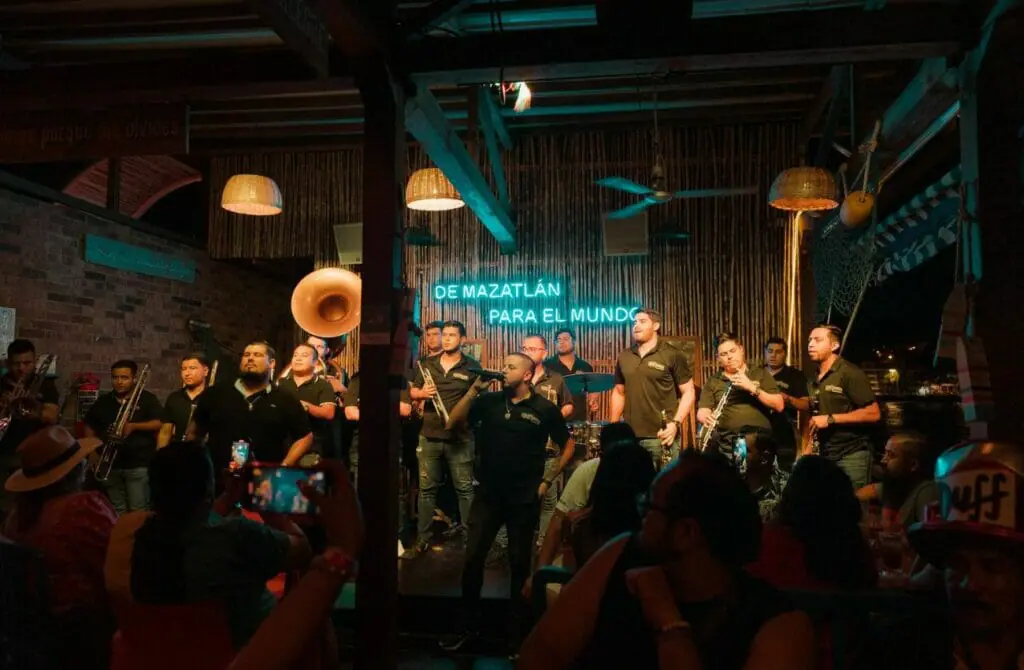 La Concha
(Temporarily or permanently closed. If you know something, please suggest an edit.)
The beachfront restaurant of the El Cid El Moro Beach Hotel, La Concha, has a magnificent location overlooking the crashing waves and benefits from the warm tropical breezes, making you feel like you are dining in paradise. La Concha is situated on the hotel's seashore.
This well-renowned establishment offers a restaurant and a poolside bar, so you can relax with a drink after dinner or stop by for a nightcap before retiring. Since they offer food from all over the globe, something on the menu will appeal to every consumer, so you won't feel rushed to make a selection.
Pancho's serves authentic Mexican food at reasonable prices. The restaurant is directly on the beach and provides open-air seating on a patio, allowing customers to take in the scenery while savoring traditional Mexican food.
This restaurant is great for breakfast and lunch, when you may have a blazing coffee, stuffed chiles, or red snapper, among other exquisite dishes. They provide national and international cuisine but stick to the local fare if you want to get a genuine taste of Mexico.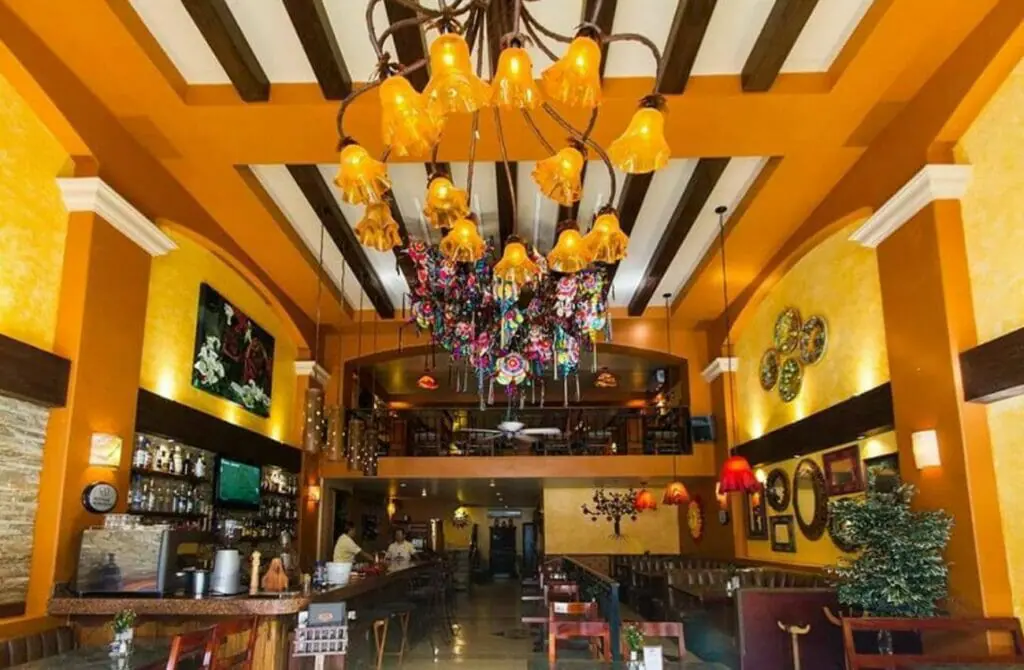 Cruising & Gay Saunas in Culiacan, Mexico
When it comes to exploring Gay Culiacan, there's more to life than just cocktails and beers. One aspect of the gay scene that many of us queens love are checking out the local gay saunas and cruising clubs.
Granted, Culiacan isn't quite as wild as Amsterdam, Barcelona, or Berlin, but these steamy venues still offer the perfect opportunity to meet new people, socialize, and engage in some hot and heavy action without swiping left or right. However, remember that these venues can differ in terms of vibe, patrons, and rules, so it's a good idea to be informed before you dive in.
Gay saunas, sex clubs, and cruising have long been popular ways for queer men to meet and engage in sexual activity, particularly in countries where same-sex activity is not widely accepted or where it may even be illegal. In these places, gay saunas and cruising clubs provide a safe and discreet environment for queer men to explore their sexuality and connect with like-minded individuals.
Despite the rise of gay dating apps, many queer men still prefer the anonymity and physical connection that can be found in these spaces – so somewhat counter-intuitively, you might have a hotter experience here than you would at home.
We recommend checking out our guide to cruising for first-timers before you get started, which should give you the lowdown, and always practice safe sex. Keep in mind that local laws and customs regarding gay venues and sexual activity should always be respected.
With a bit of forethought and an open mind, visiting gay saunas and cruising clubs can be a thrilling and steamy part of your gay Culiacan adventure.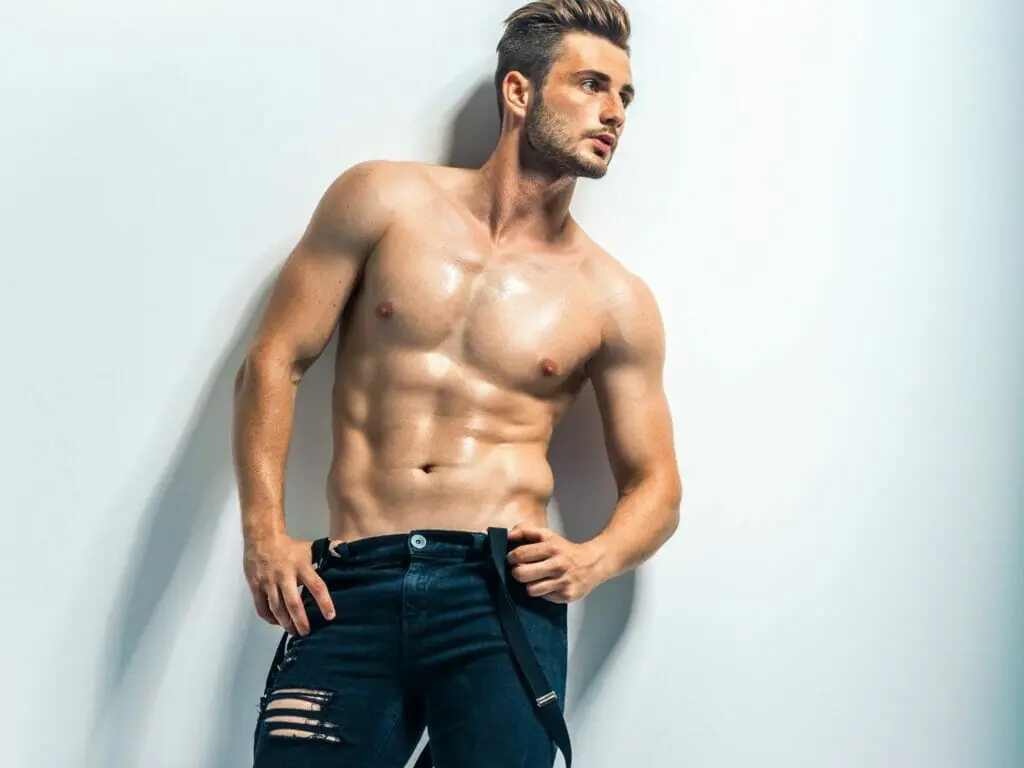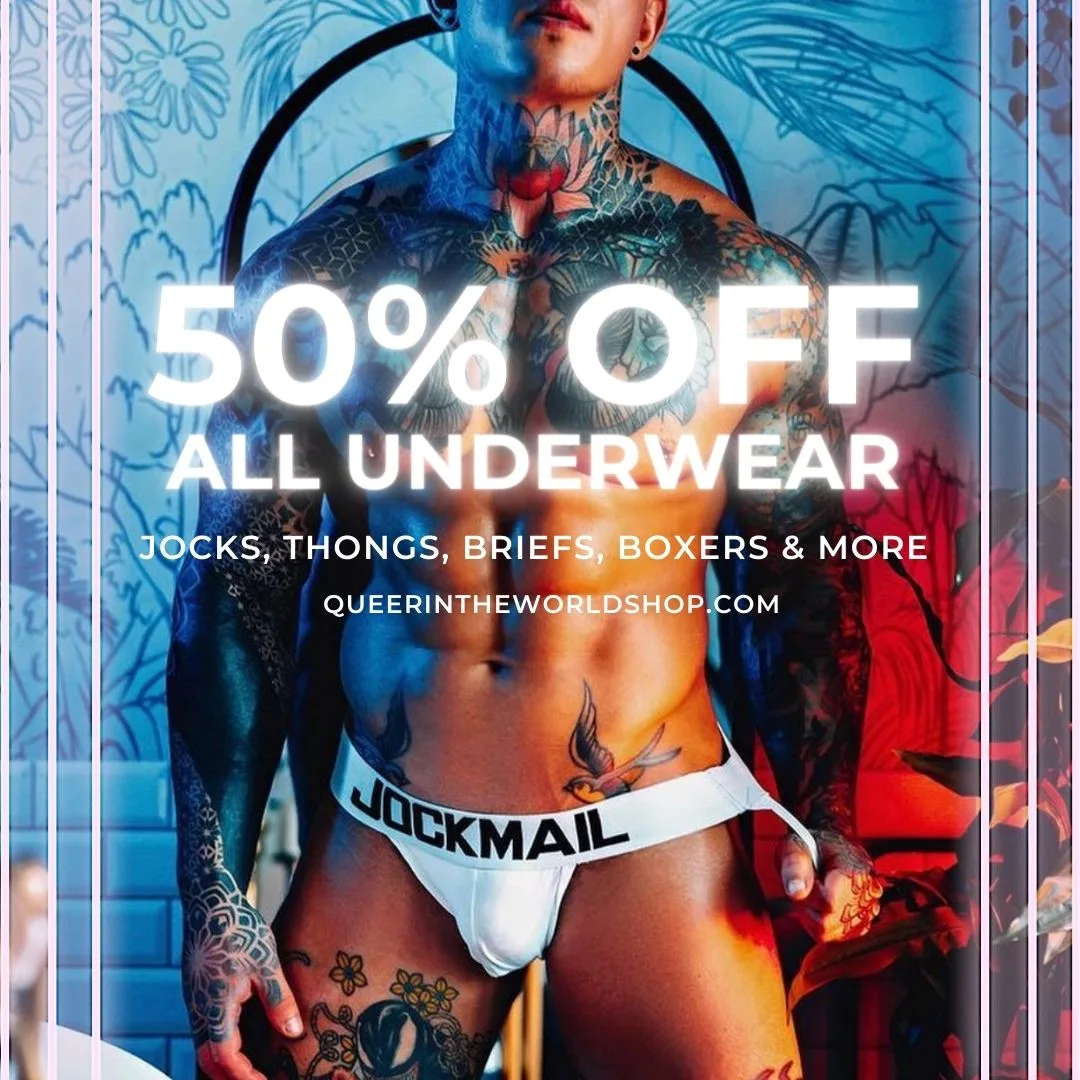 Since this is a gay sauna, only men are permitted to enter. It has a bar, steam room, spa, movies, lockers, and a professional massage service. It is a little space that cannot be regarded as a sauna in the classic sense since the one room that resembles a spa is just heated with a few showers in the middle.
A cinema room and a dark room with a labyrinth are housed in a separate section of this ordinary bar. A private cabin may also be purchased for an additional fee. Towels are supplied for visitors and are included in the entry price.
Gay Map Of Culiacan
Finding it hard to envisage where everything is in Culiacan? Hopefully, this queer-centric map helps where we have marked all the bars, clubs, parties, hotels, saunas, massages and more will help you stay in the spot best suited to you!