Chihuahua serves as the capital of Chihuahua state, located in Mexico's far northwest. Chihuahua is a conservative state, and the state capital, Chihuahua City, reflects that conservatism by offering only a few options for LGBT tourists. However, every year in Chihuahua, there are parades celebrating gay pride.
Chihuahua is the most populous state in the Mexican Republic and is located in the country's northwestern region. Coahuila borders it to the east and Durango to the south. The state of Chihuahua has the highest elevation in the country.
The magnificence of its attractions and the richness of its history are proportional to the size of its territory. The city contains incredible natural wealth, including mountainous regions, plains, and deserts.
Chihuahua, the state capital, serves as the eastern terminus of the Copper Canyon train; however, it was not previously considered part of Mexico's tourist trail. Chihuahua was overlooked by many people who traveled to Mexico's other colonial cities because it was ignored by some guidebooks and was located a significant distance from the cluster of cities in Mexico's colonial heartland.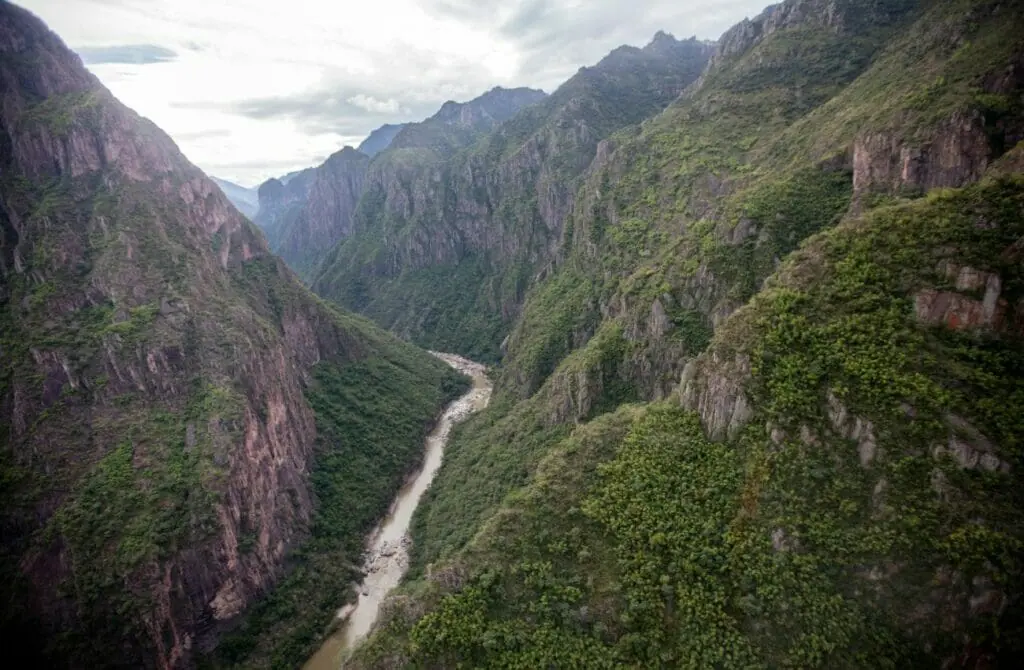 Despite this, it is one of Mexico's most important cities, and its wealth was built on agriculture and industry, both of which thrive here today. Furthermore, it is regarded as one of Mexico's most important historical centers.
Chihuahua's atmosphere is authentically Mexican and intensely patriotic, which contributes greatly to the sense of history that can be found here. Chihuahua attracts fewer tourists than neighboring states due to its distance from the traditional colonial heartland. However, any tour of Mexico's colonial heritage that does not include Chihuahua is missing something important.
Chihuahua's colonial center is home to several impressive colonial buildings, mansions, and palaces, most of which are open to the public. Furthermore, the area is home to several excellent museums, including the former homes of two of Mexico's most prominent political figures.
Machaca, chile con asadero, and freshly made flour tortillas are delicious regional specialties in Chihuahua that you can sample while traveling through the state. Gay Chihuahua offers a diverse range of exciting activities to gay tourists throughout the city. Prepare to embark on the most thrilling adventure Chihuahua has to offer.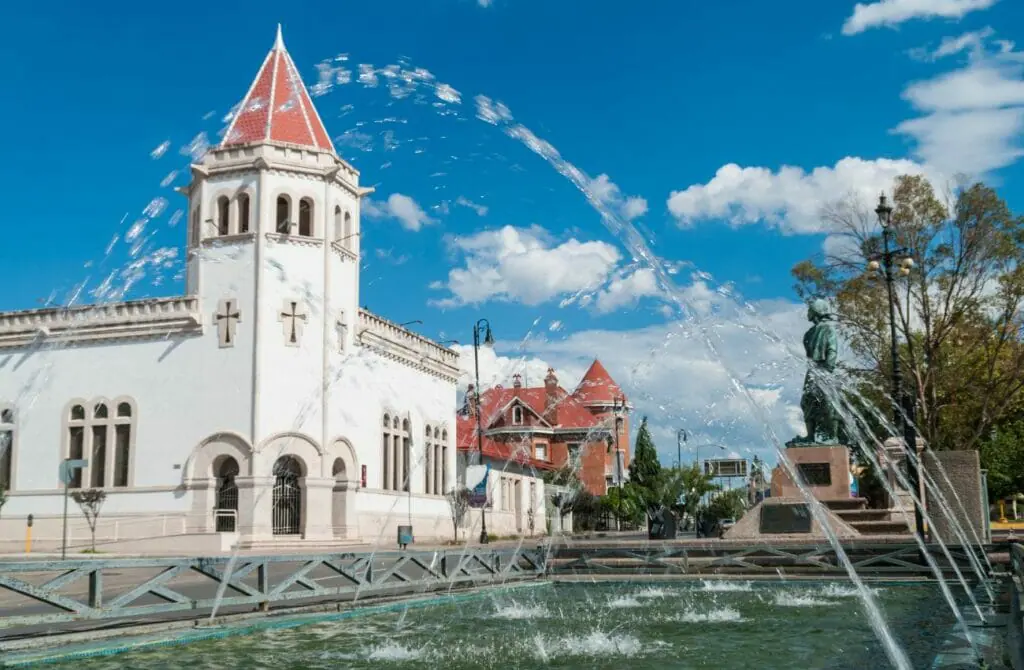 Attractions in Gay Chihuahua, Mexico
Welcome to Gay Chihuahua, darling! While the city may not be the most welcoming to the queer community, fear not! There are still plenty of fabulous things for you to do while keeping things low-key. First and foremost, you must visit some of the city's most iconic landmarks and attractions, dahling!
Take in history and culture by visiting museums, art galleries, and historical monuments. And don't forget to marvel at the stunning architecture, explore parks and gardens, and indulge in the local cuisine. But that's not all, darling! Gay or straight, there's always something to do in Gay Chihuahua.
Immerse yourself in the local culture by attending cultural events like festivals, concerts, and shows. Trust us; there's always something fun and exciting happening in this fabulous city. Remember, discretion is key in a city that's not always welcoming to our fabulous community. So, keep it lowkey and enjoy all the wonderful things Gay Chihuahua has to offer!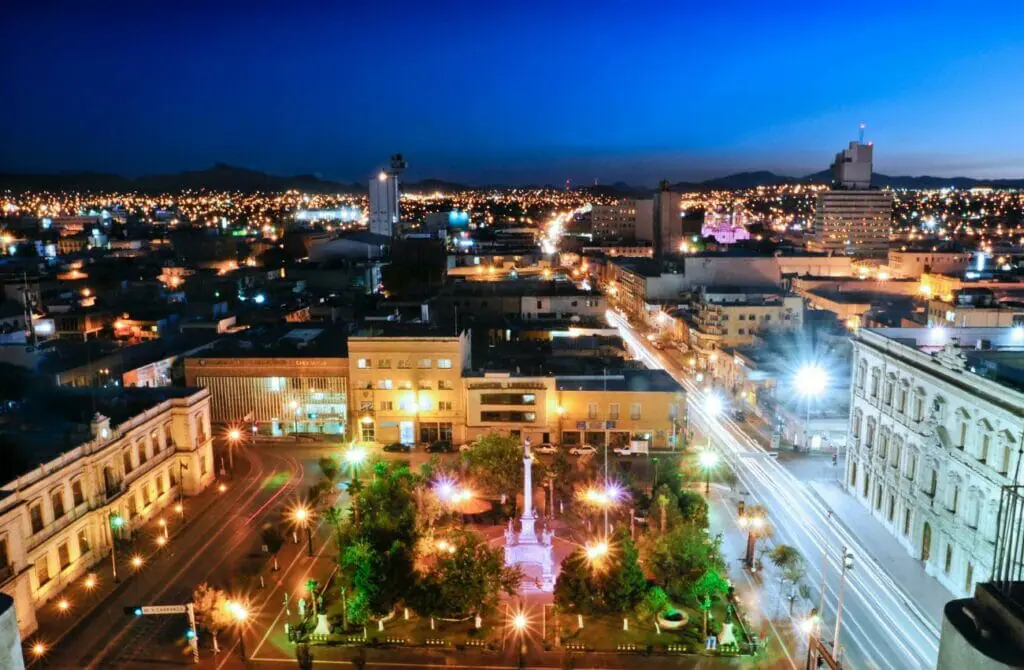 Government Palace, Chihuahua
The Chihuahua state legislature met in the Government Palace next to the Museo Casa Chihuahua until 2004, and the building still houses the governor's executive offices today.
But there's something even more intriguing about this location: in 1811, Miguel Hidalgo was executed by firing squad, making it the exact location of the execution. Altar de la Patria, which translates to "Altar of the Fatherland," was built on the site where Hidalgo was killed in 1956.
In addition, Aarón Pia Mora painted a mural depicting the final moments of Hidalgo's life in the late 1950s. Pia Mora was subsequently commissioned to finish decorating the entire ground level due to the overwhelming response to her debut work.
Chihuahua Centro Histórico
The Centro Histórico houses all of Chihuhua's historic architecture. It is bounded on the north by Avenue Nioos Héroes, on the east by Avenue Pacheco, on the south by Avenue 20 de Noviembre, and on the west by Boulevard Daz Ordaz. Like all other cities in Mexico, Chihuahua was built on a grid system, making it very easy to navigate.
Some monuments that can be found but are not on this list include the neo-Baroque Casa Creel (1894), which can be found at the intersection of Libertad and Calle Segunda, the handsome Central University Hospital building from 1897, and the Francisco Villa Mausoleum (1914), which can be found in Parque de la Revolución.
The Angel of Liberty is a 37-meter Ionic column topped with a golden angel to honor Manuel Hidalgo, the leader of Mexico's independence movement.
The Chihuahua Cathedral was built in 1725 and is located on the Plaza de Armas's south side. It is considered the most impressive Baroque structure in northern Mexico. Solomonic columns, which are uncommon in New Spanish Baroque architecture, highlight the facade and draw attention to it.
The clock was made in London, and the octagonal window was commissioned in Germany. These are just two examples of fittings manufactured in other countries and imported here. Just inside the portal is a magnificently carved wooden nave screen.
A relief carving of Saints Peter and Paul graces the screen. The Chapel of the Christ of Mapimi houses a magnificent 18th-century reredos. This reredos combines Baroque and folk art elements and features a highly revered image of Christ.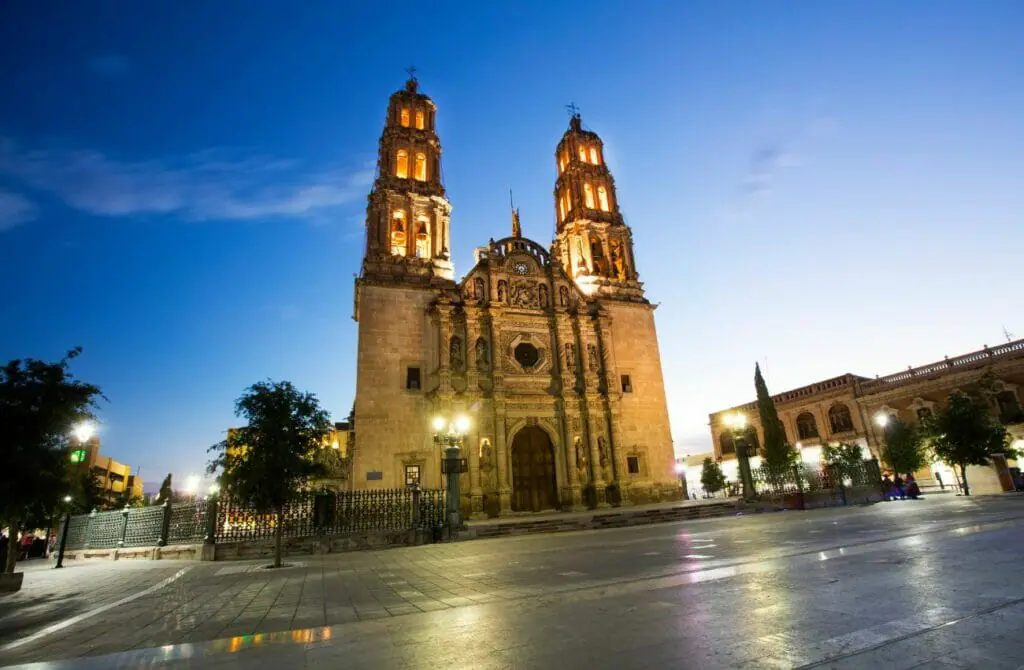 Museo Casa Chihuahua
The old Federal Palace housed Chihuahua's federal postal service until 2004. It has since been transformed into an exhibition center and museum. Miguel Hidalgo, a leader of Mexico's independence movement, was imprisoned by the Spanish in the basement beginning in April and ending in July 1811.
The museum, which houses some of Hidalgo's belongings and documents, opened in 1972. It also has a bronze inscription recounting the words he wrote with coal in the hours before he died.
Each year, the galleries on the ground floor and basement host four exhibitions on topics relevant to the state of Chihuahua. On the top floor is a state museum that explores the state's folk heritage and its mountains, plains, and deserts.
Plaza De Armas
The Plaza de Armas in Chihuahua is located between the current Ayuntamiento building and the Cathedral. It is regarded as the heart of the Centro Histórico and has remained in its current configuration since 1895. The square's four corners are adorned with bronze allegorical statues cast in Paris. These statues represent mining, agriculture, commerce, and labor.
The symmetrical gardens also include a bandstand made of wrought iron and designed in the French style, as well as a statue of Don Antonio de Deza y Ulloa, the governor of Nueva Vizcaya who was responsible for the establishment of Chihuahua in 1709.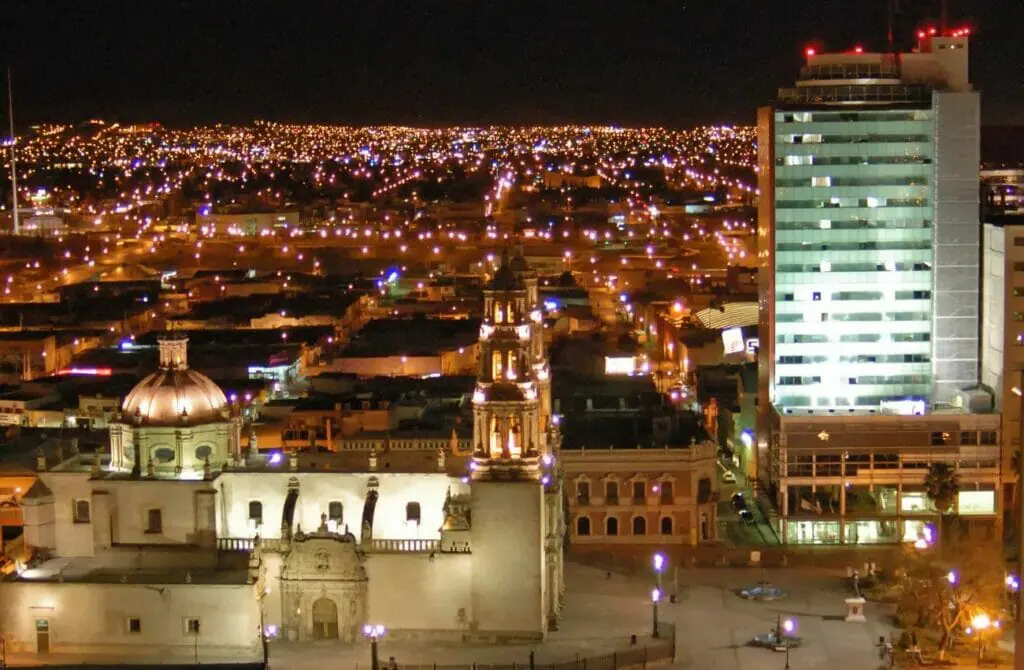 Quinta Gameros
Manuel Gameros, a wealthy businessman, commissioned the extravagant art nouveau residence known as Quita Gameros for his wife and built it on Paseo Bolivar. This Puerto Rican couple could not move into the finished structure because construction began in 1907 and was completed just as the Mexican Revolution began in 1910.
Keep an eye out for the eccentric and wealthy details of the home, furnished with Requena collection Art Nouveau pieces. The ground floor features a double staircase beneath a Tiffany-stained glass window and wooden reliefs carved by European artists in Mexico City. Both levels have parquet flooring, and the exterior is adorned with whimsical carvings of salamanders at the bases of the columns.
Metropolitano Presa El Rejón Park
On the southwestern outskirts of Chihuahua, a park encompasses the Presa El Rejón reservoir. This park is direct across from La Salle University. When you are away from the city, it is a good place to get a sense of Chihuahua's topography and see the three hills, particularly Cerro Grande, that is featured on the city's coat of arms.
Many people come here to exercise, and the 6.5-kilometer-long jogging trail that circles the perimeter is popular. Every few hundred meters, there are exercise stations. The "family center" on the eastern shore includes a boat rental area, various food stands, a cafe, a children's play area, and an observatory where you can gaze at the night sky.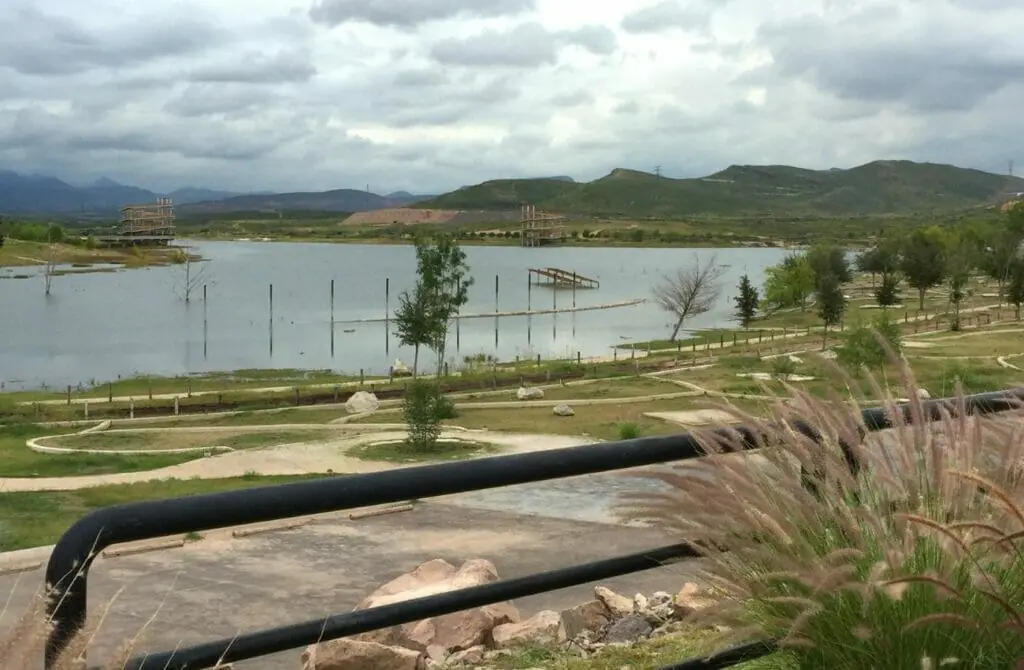 San Francisco Temple
The San Francisco Temple, located on Calle Libertad, is one of the few colonial-era structures in Chihuahua that has survived to the present day. It began in 1717, less than ten years after the city was founded, and was not completed until 1789.
The name of the church alludes to the fact that the Franciscan order founded it, and its unadorned, whitewashed walls are typical of the austere aesthetic of the Franciscans.
On the Miguel Hidalgo trail is a monument to the independence leader Miguel Hidalgo right in front of the church. A stone inside the church marks the spot where he was buried between 1811 and 1823 before his body was moved to Mexico City.
Pegüis Canyon
On the way to the border town of Ojinaga, Pegüis Canyon is a 16-kilometer-long canyon with cliffs more than 350 meters high. Pegüis Canyon in Chihuahua is frequently overlooked in favor of the more famous Candamea Canyon due to its remote location in the desert and treacherous approach road. This is because the Pegüis Canyon approach road is not to be taken lightly.
It is best to plan your vacation around the beginning of summer if you want to avoid the hottest temperatures. At that time, you can hike through the gorge, which is only eight meters wide in some places. The dry land is dotted with biznaga and nopal, and the Conchos River is a popular rafting and kayaking destination.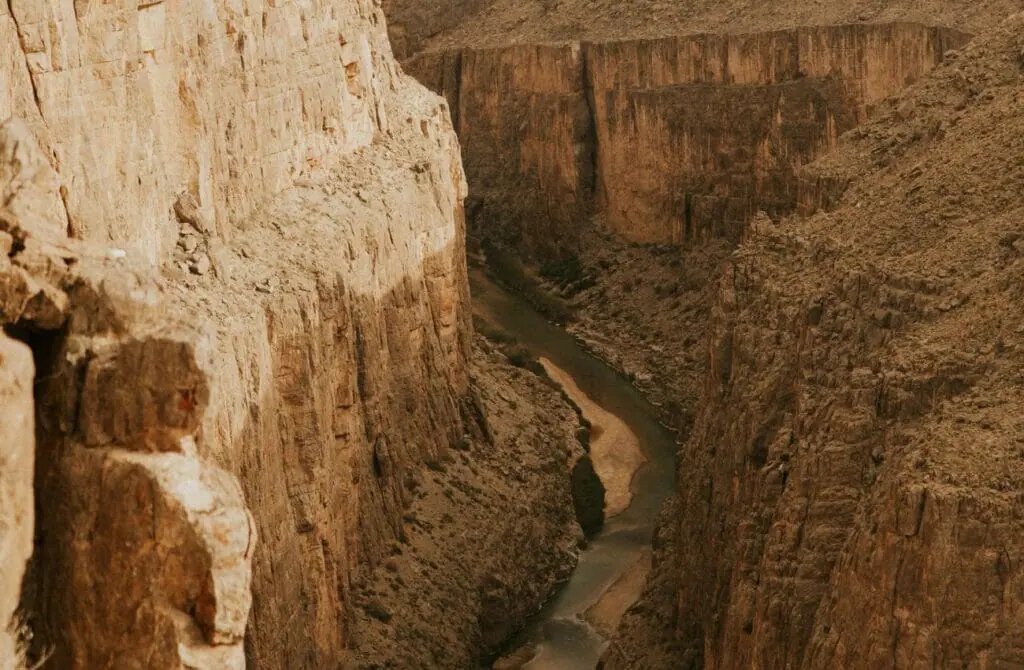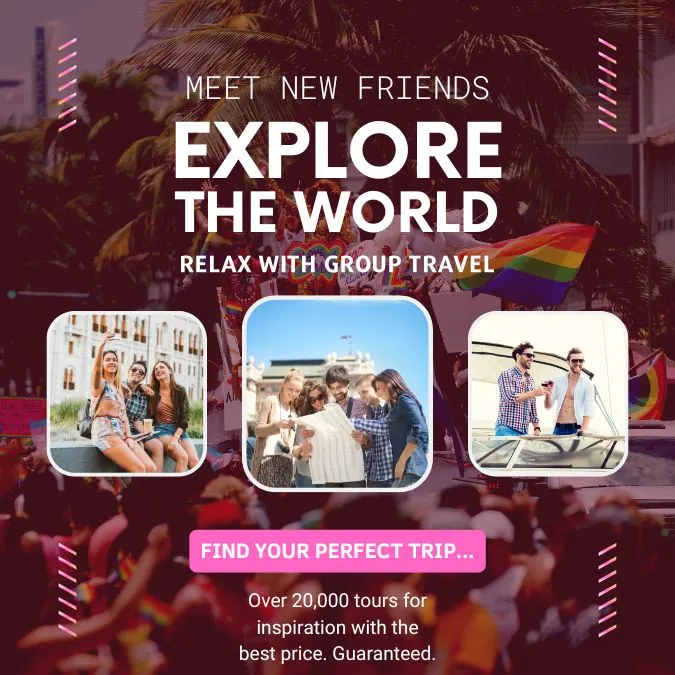 Gay-Friendly and Gay Hotels in Chihuahua, Mexico
Oh, honey, let me tell you about being fabulous and feeling welcome at these hotels in Chihuahua! Don't worry about other hotels that might not be as accepting; these gems are committed to being LGBTQ+ friendly and making sure that all guests feel like they belong.
Being gay-friendly isn't just about waving a rainbow flag or using the right pronouns; it's about creating a safe and inclusive space for all guests. From non-discrimination policies to providing resources for LGBTQ+ travelers, these hotels go above and beyond to make sure that you feel welcomed and supported.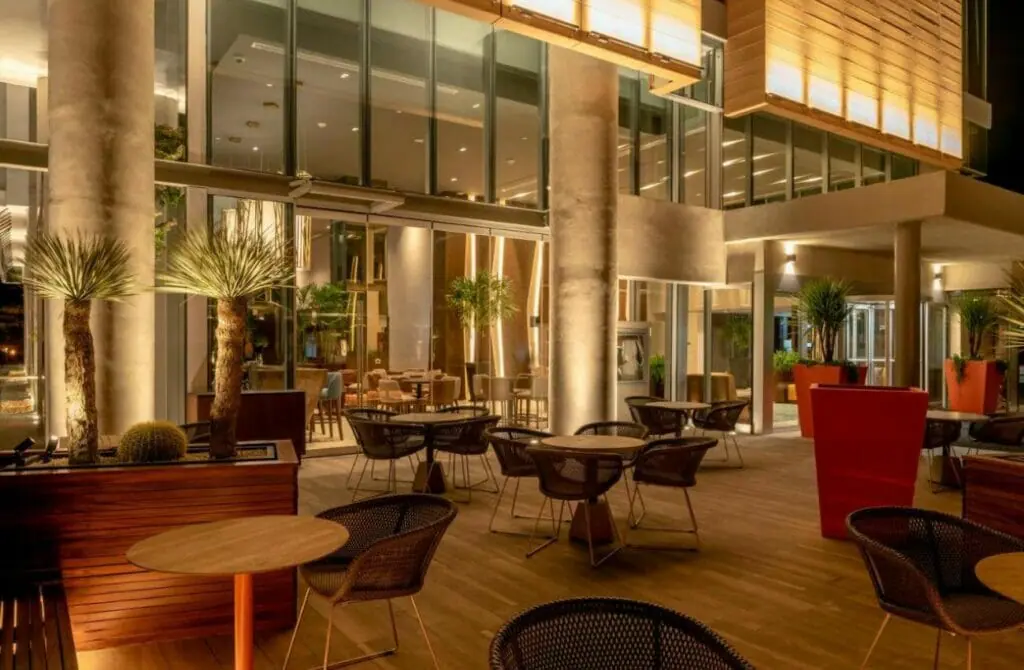 And honey, they don't stop there! Some of these gay-friendly accommodations have extra amenities and literature about local LGBTQ+ events and resources. Plus, they might even be located in an area that's known for being LGBTQ+ friendly.
Now, let me tell you about these fabulous hotels in Chihuahua. While there aren't any specifically gay hotels or resorts, these are the crème de la crème of gay-friendly accommodations.
And if these don't tickle your fancy, don't worry; there are hundreds of other options in Chihuahua to fit your budget and needs. So pack your bags, put on your most fabulous outfit, and get ready to feel welcome and accepted at these gay-friendly hotels in Chihuahua!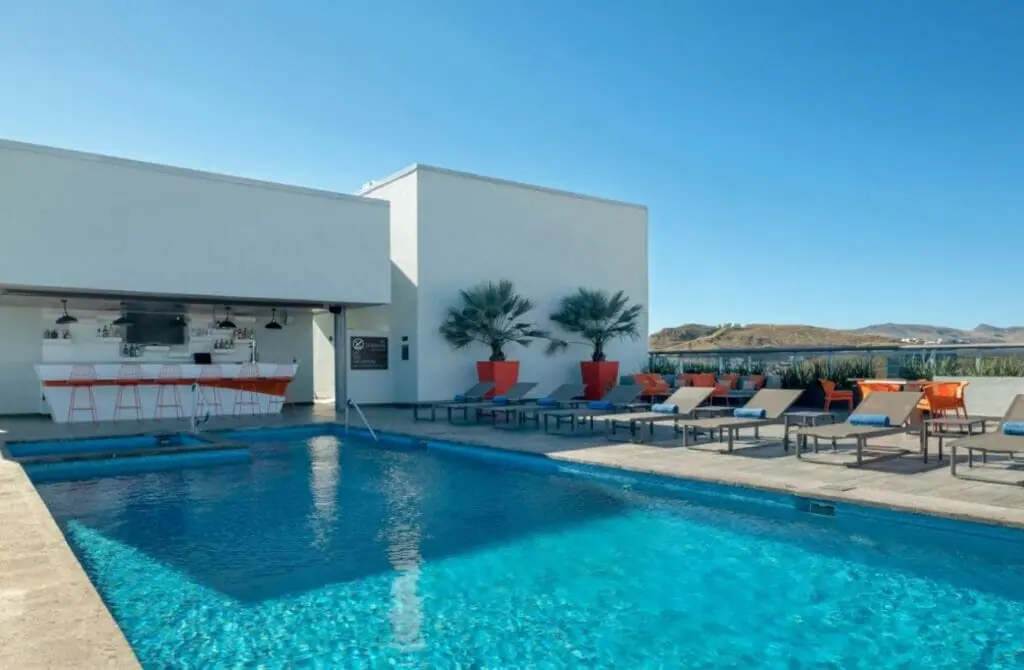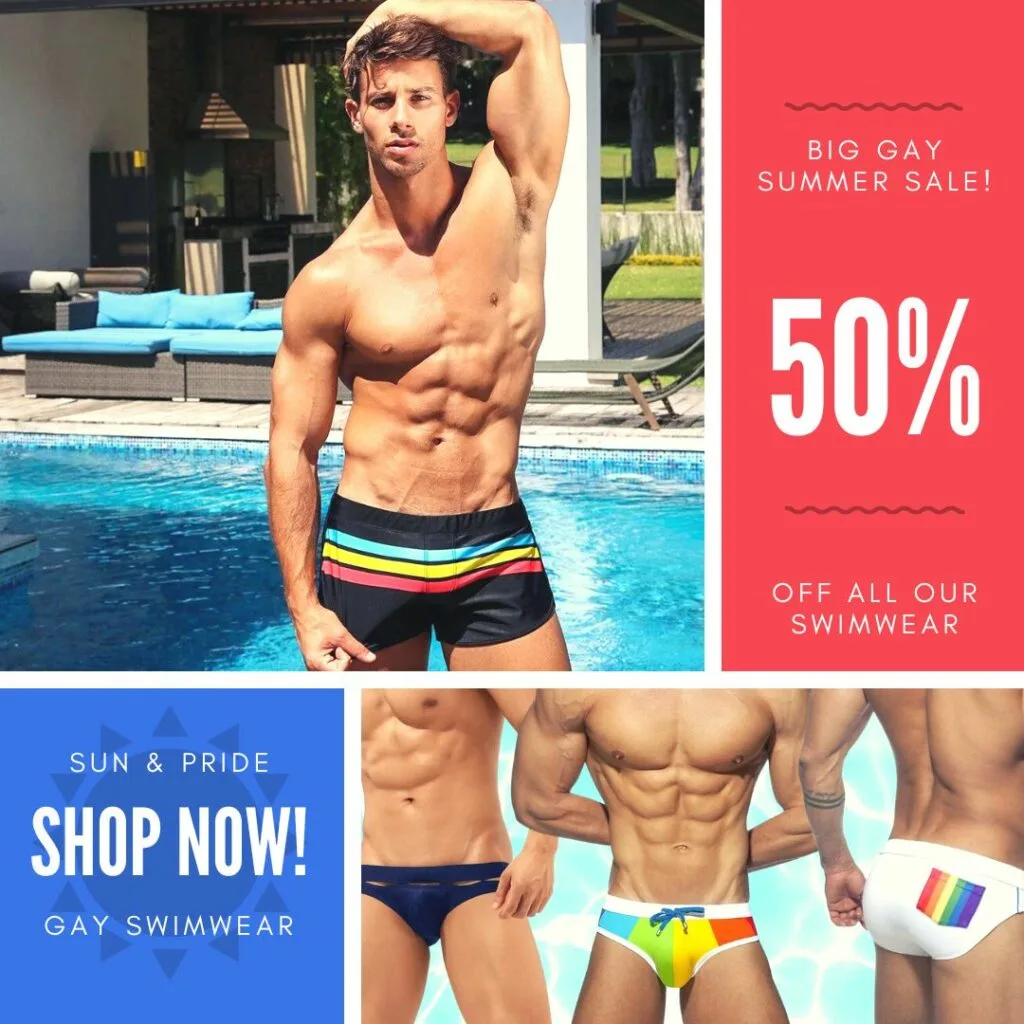 Hilton Garden Inn Chihuahua ☆☆☆☆☆
The Hilton Garden Inn Chihua is a luxury hotel with a five-star rating and a location in Chihuahua. The hotel goes out of its way to ensure that its guests have a pleasant and relaxing stay by providing a wide range of necessary facilities and services. One of the ways the hotel achieves this goal is by ensuring that the staff is friendly and helpful.
This wonderful hotel provides the ideal environment for a rejuvenating night's sleep, making it the ideal place to stay after a long and exciting day. It would be extremely difficult to resist the allure of spending the entire day lazing around on the room's plush bed.
Guests are treated to either a complimentary breakfast buffet or a continental breakfast every morning, relieving them of the responsibility of preparing breakfast independently. This hotel prioritizes your comfort by providing amenities such as air conditioners, flat-screen televisions with satellite channels, and safety deposit boxes in each room.
During the day, you can take a leisurely stroll to the outdoor swimming pool and enjoy a fun time swimming while also exploring the beautiful environment surrounding the hotel, which is just one of the many exciting activities available to keep you active. There is also a fully equipped gym facility for those who want to work out and burn extra calories.
Visitors staying at the Hilton Garden Inn Chihuahua will also have access to various activities in and around the city, such as cycling. In the evening, guests are invited to the rooftop terrace to sip their favorite drinks while admiring the city's breathtaking views.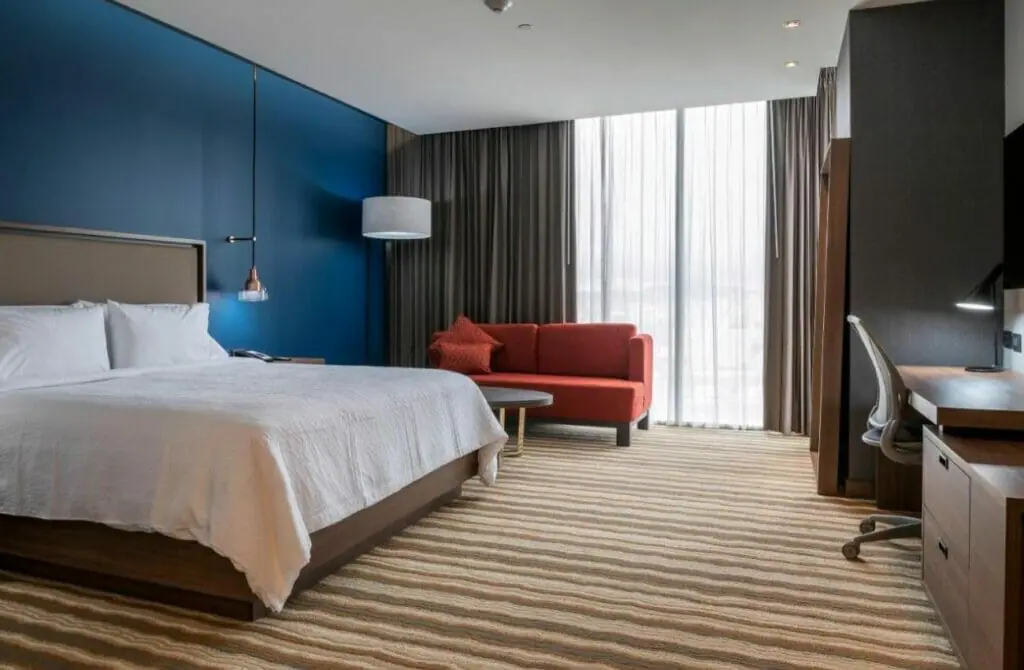 The Central Hotel Boutique in Chihuahua has garden-style accommodations. The Catedral de Chihuahua is only a short distance away from this hotel. Because the hotel has a lush garden, you can be certain that you will have the opportunity to explore a lovely setting while you are here.
The extraordinary architectural design that was meticulously crafted will take your breath away the moment you walk through the hotel's front doors. You will also be greeted warmly by a friendly team of professional staff members who are always willing to answer any questions.
The Central Hotel Boutique is a high-end establishment with a variety of distinct and picturesque nooks and crannies, such as the Restaurant "El Poeta," which offers an unrivaled experience in regional gastronomy; and the Bar "El Alma," which is the ideal place to relax and enjoy a refreshing house cocktail.
The central axis of the property is Patio "La Luna." Terrace "El Sueo," a cozy spot deck terrace with unique sightseeing, and finally, "La Noria," a relaxing Jacuzzi area, round out the property's offerings.
It has eleven rooms, each named after a Latin American poet. The rooms provide guests with everything they need to have a pleasant and relaxing stay at the hotel. Every room has a spacious bed to ensure a restful night's sleep.
Each hotel room has a flat-screen television, a wardrobe, and a private bathroom with a shower and a hot tub. Guests of the Central Hotel Boutique can enjoy beautiful city views from the comfort of their rooms, thanks to terraces included in some of the hotel's rooms.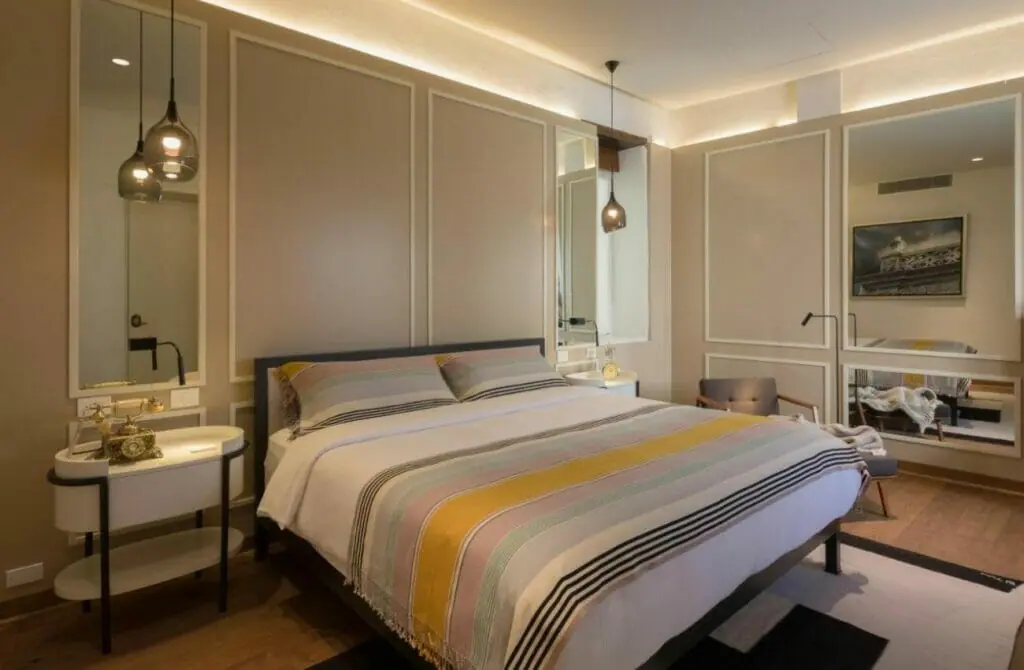 Paqui, which translates to "big house" in Raramuri, is a hostel conveniently located near Chihuahua City's downtown area and other tourist attractions, such as the train station.
The hostel has four private bedrooms and one sunny, quiet dorm with six beds that can sleep up to eight people. Furthermore, the hostel has a nice dorm and first-class private bedrooms with all the amenities you'll need for a comfortable stay.
The hostel provides a relaxing environment where guests can unwind, feel at ease, and easily engage in conversation with locals and other travelers, including gay tourists. There is a lovely backyard and a balcony with a BBQ set and room for parties; even better, the hostel staff can help you organize their traditional barbecue.
The Paqui Hostel is famous for its breakfast and homemade jams. You have access to a large kitchen, a TV room, and a salon where you can hang out and relax. There is also a location where you can organize personal get-togethers and reunions.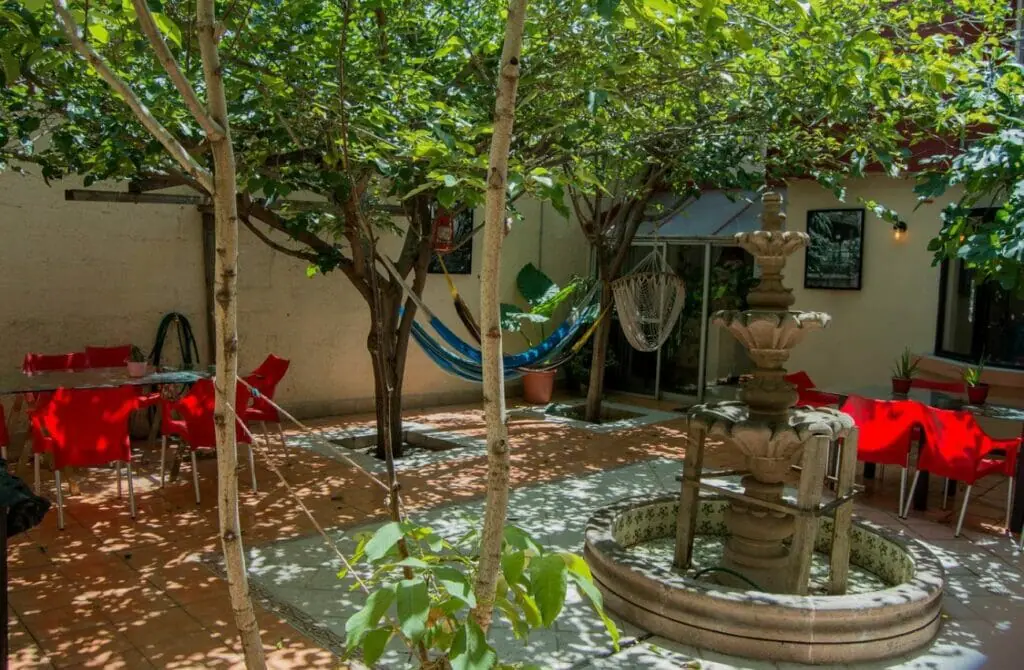 Gay Nightlife in Chihuahua, Mexico
After sampling the local cuisine and seeing the sights, one of the best things to do is explore Mexico City's vibrant nightlife. The nightlife in Chihuahua has seen better days, but it's still a lot of fun. As a result of recent homicides and carjackings, the nightlife has become less appealing to the community. Despite this, there is still a decent selection of exciting places to visit at night.
Darling, let's talk about exploring the queer nightlife in Gay Chihuahua, shall we? It's true this city might not be the most welcoming to our fabulous community but fear not! Being gay is perfectly legal here; just remember to err on the side of caution when outside of queer-friendly spaces.
But let's focus on the fun, shall we? Exploring gay nightlife can be one of the most thrilling and enriching experiences while on the go. From dancing up a storm at a gay club to sipping cocktails and rubbing elbows with the locals at a gay-friendly bar, you'll have a chance to immerse yourself in the local culture and make memories that will last a lifetime.
And darling, we've got you covered with the best gay and gay-friendly spots in town. So don't be shy; step out of your comfort zone and explore the queer nightlife in Gay Chihuahua. Trust us, and it'll be worth it!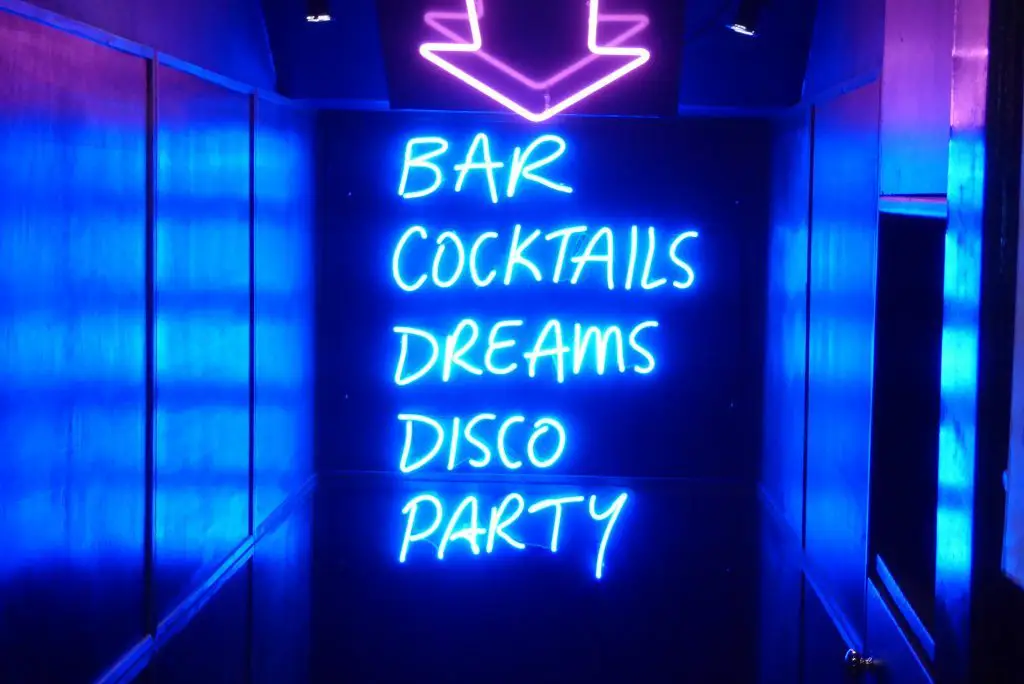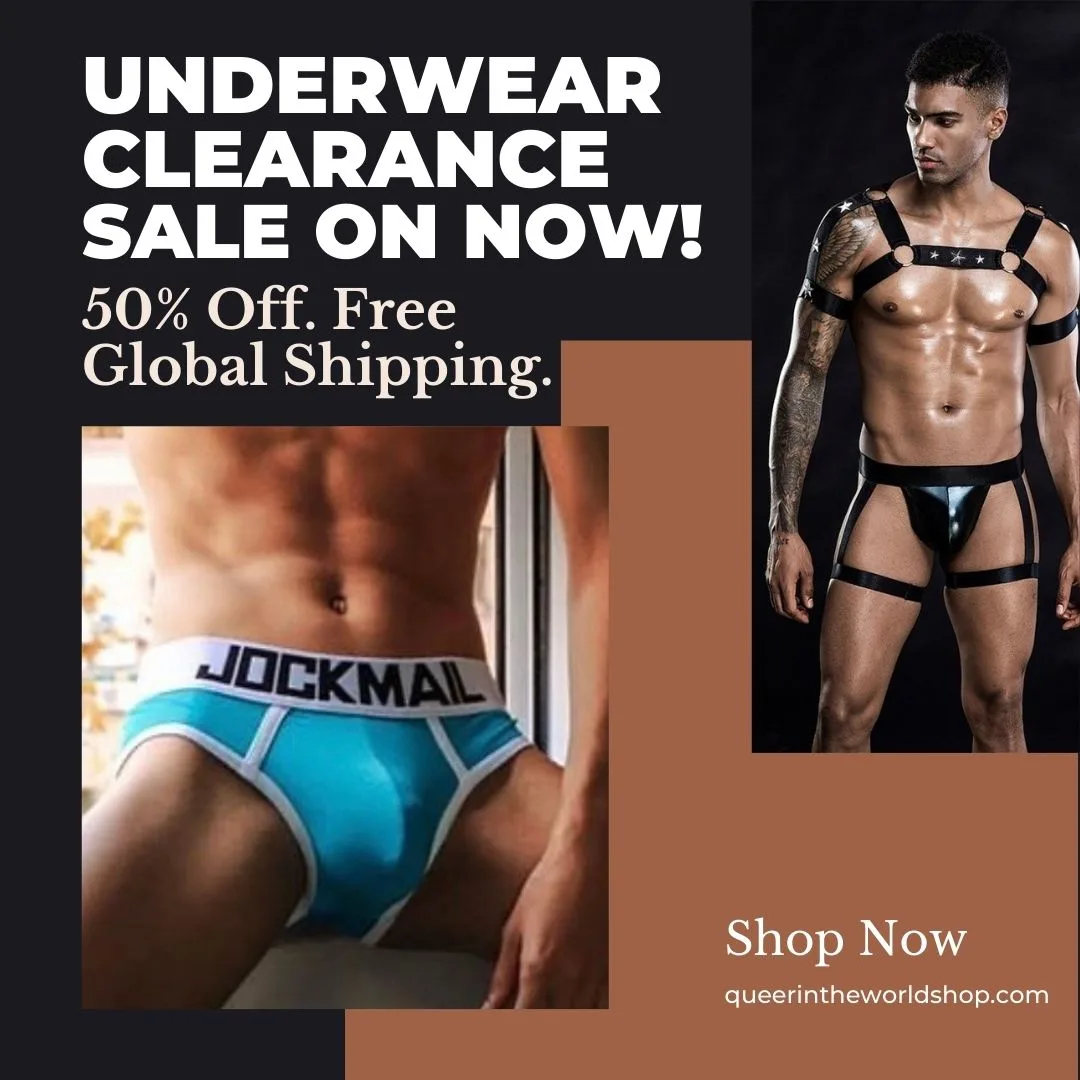 Gay-Friendly Bars and Clubs Near Chihuahua
After a long day of sightseeing, gay tourists in Chihuahua can unwind and relax at one of the city's many LGBTQ-friendly bars. Although finding an openly gay bar in the city may be difficult, many of the nightlife options in Chihuahua and the bustling district of Juarez are gay-friendly. Among these nightlife options are the following cocktail bars:
La Botica
(Temporarily or permanently closed. If you know something, please suggest an edit.)
This reliable mezcalero has six locations throughout the city, making it convenient and dependable for customers. The space available in Juarez is limited, and it is almost always completely occupied, as it is in many of their other locations.
Nothing is off-limits for mixing with any of their 50 types of mezcal, making La Botica the ideal spot for those first few mezcal cocktails of the evening. You can drink your mezcal neat, mixed with half a beer to wash it down, or accompanied by light snacks to help you stay sober for your next stop, just like at the other La Botica locations.
Hanky Panky, a speakeasy open only to members of Mexico City's cocktail scene, has recently become one of the city's most talked-about speakeasies. This upscale word-of-mouth haven is situated in an appropriately remote location.
We cannot confirm or deny the rumor that the location is hidden within a typical Fonda, behind an unassuming refrigerator door. This place is both retro and underground. Hanky Panky's atmosphere is moodily lit and minimalist, and the cocktail menu is both exquisite and exclusive. If you don't have a membership, Tuesday is the day to go, but you must call ahead and make a reservation.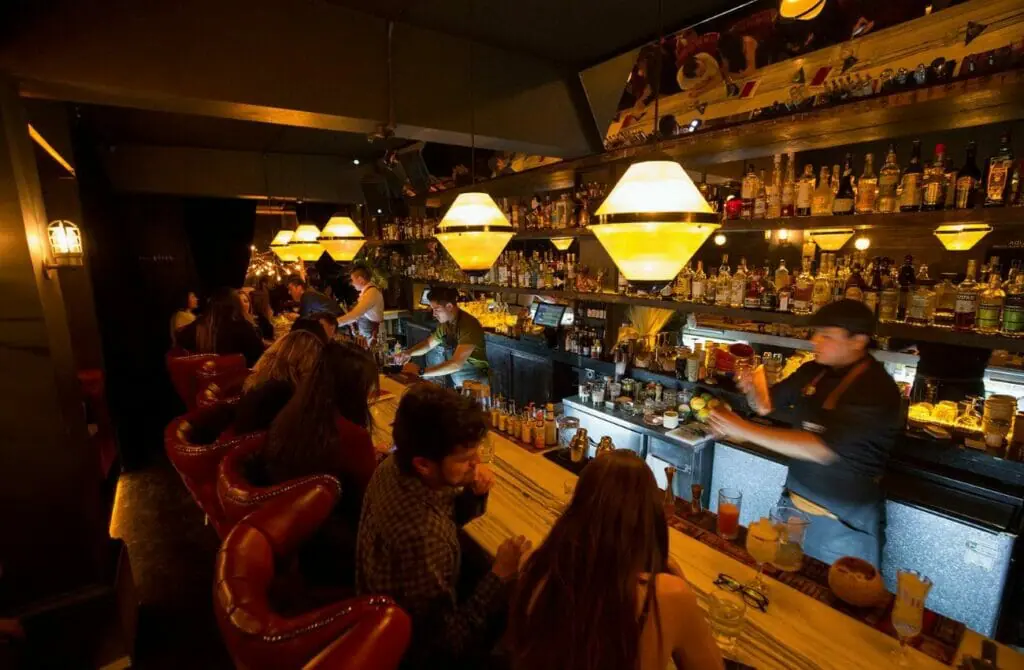 The award-winning mixologists at Fifty Mils, located in a nook of the Four Seasons hotel's luxurious central terrace, appear to work easily as they mix and shake cocktails from behind the bar. You'll want to try one of their creations; wait until they sneak some beef blood, dehydrated carrots, or cardamom into a seemingly normal cocktail!
Even if their classic drinks are necessary, you should try something from their list of personal creations. While in Mexico, don't forget to order something with mezcal or tequila; after all, you're in Mexico.
Parker & Lenox in Colonia Juárez, a bar known for hosting impressive jazz nights at their now relatively well-known rather than secret speakeasy, is bringing back a true velvety speakeasy vibe.
Even though a secret password is no longer required to enter this bar, it is recommended that you call ahead to make a reservation (or send them a message via their Facebook page). This is because the bar has grown in popularity in recent years. Their drink menu includes a wide variety of traditional beverages.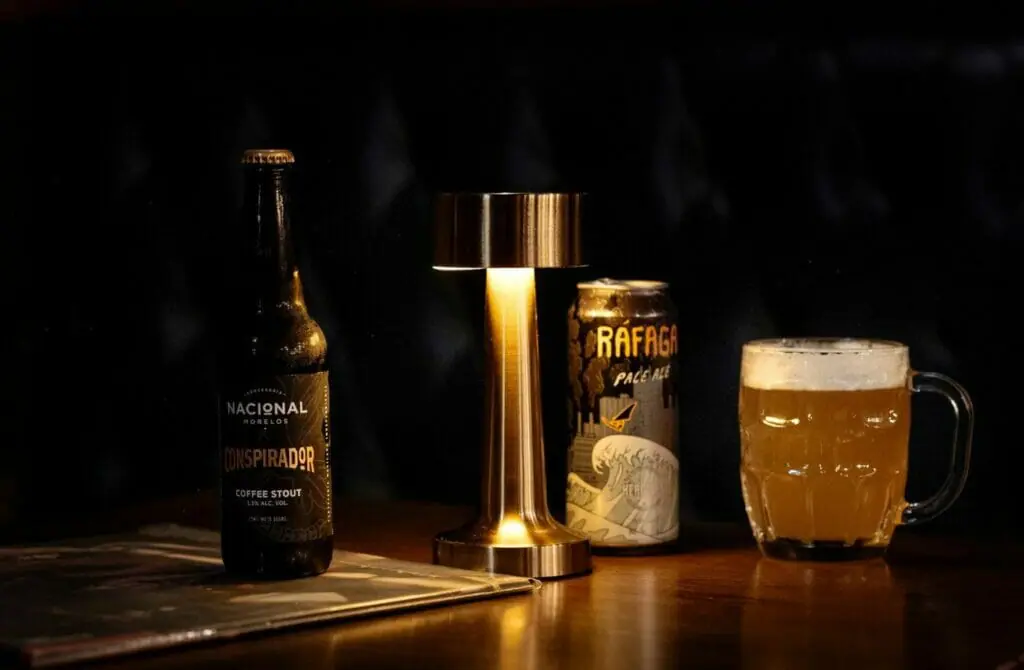 Cicatriz Cafe is quickly becoming one of Chihuahua and Juárez's favorite hangouts. It's cool during the day but even cooler at night, with a great list of cocktails created by the bartenders and an intimate setting that makes you feel like you're part of the in-crowd.
Two of our most popular original concoctions are the Forrest Fenn, made with absinthe, coconut, and lemongrass tea, and the Tiburón, made with Tanqueray gin, an orange peel, thyme, and an avocado leaf. Arrive early to ensure a comfortable seat inside.
If you enjoy good cocktails, another place you should visit is Xaman, which is hidden in plain sight in the depths of a basement near one of the city's best hotels. When French mixologists, also known as Xamanes, are behind the bar, you can expect a different and sophisticated drinking experience that deftly incorporates pre-Hispanic plants and herbs into each beverage.
Plants and natural wood take center stage in the interior design, which, despite its minimalist aesthetic, exudes a sense of warmth and coziness.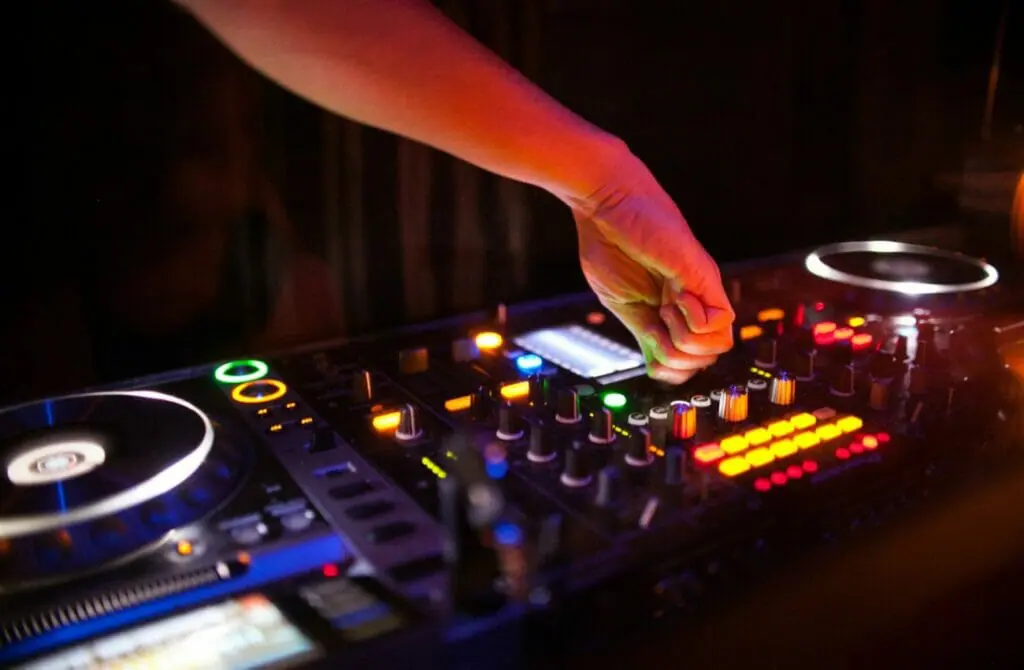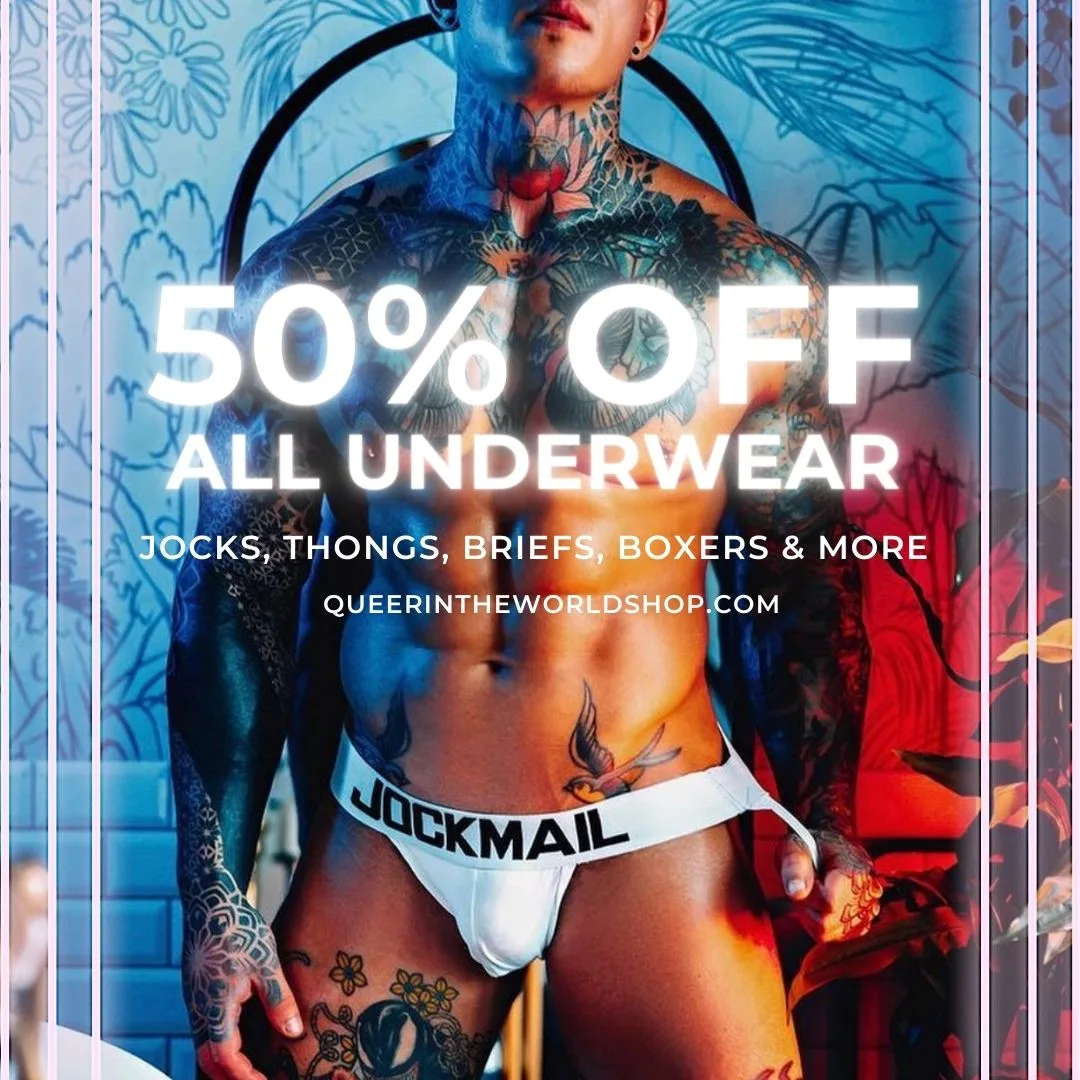 LGBT Rights in Chihuahua, Mexico
LGBT (lesbian, gay, bisexual, and transgender) rights have grown in Mexico in recent years, mirroring trends in legal systems worldwide. The intellectual impact of the French Revolution and the brief French dominion over Mexico influenced the decision to remove same-sex sexual activities from the Napoleonic Code's list of prohibited practices.
The decision was prompted by the brief period of French dominance over Mexico. The Napoleonic Code impacted the decision made by this judge in their case (1862-1877).
Sexual activities and practices between people of the same gender are now considered legal due to this decision. Sexual activities and practices between people of the same gender are now considered completely acceptable in society due to this decision.
On the other hand, people who engage in immoral or obscene behavior in public places may face legal consequences due to legislation that makes such behavior illegal. These individuals may face prosecution because such behavior is prohibited by law. These legal consequences directly result from legislation making such behavior illegal in public places.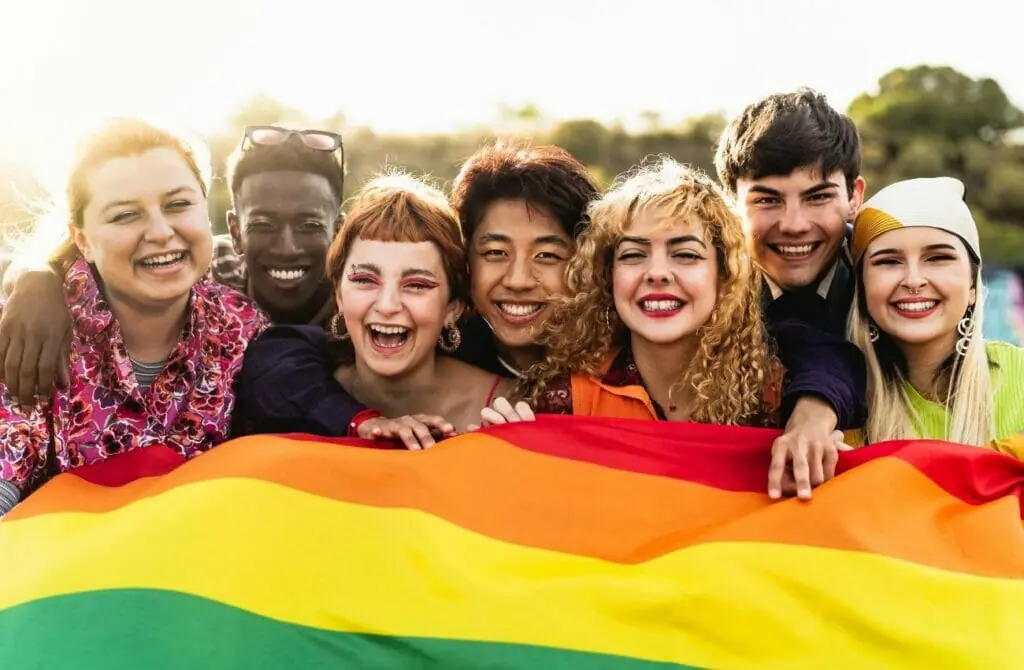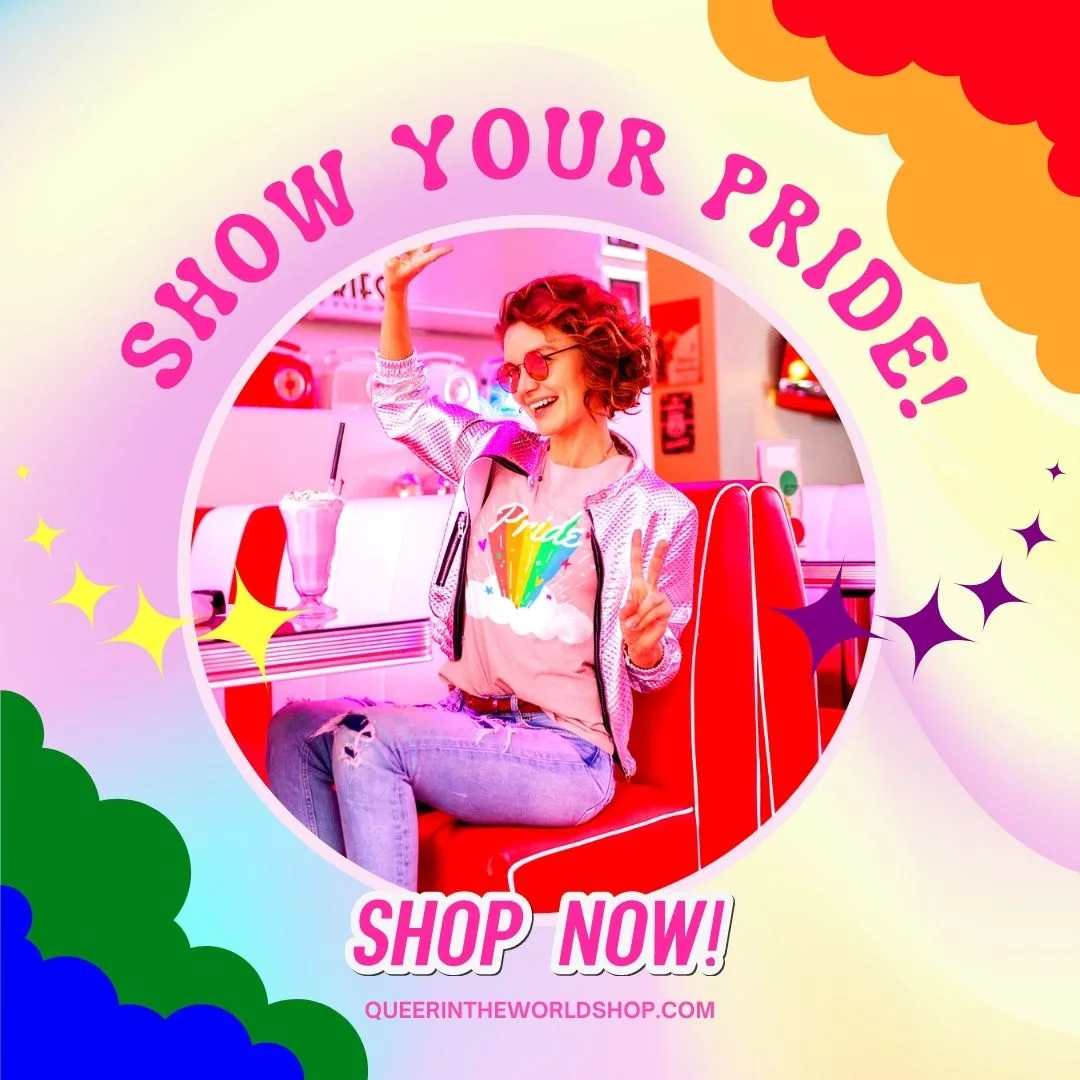 Gay Map Of Chihuahua
Finding it hard to envisage where everything is in Chihuahua? Hopefully, this queer-centric map helps where we have marked all the bars, clubs, parties, hotels, saunas, massages, and more will help you stay in the spot best suited to you!