Acapulco has a rich Hollywood history, vibrant nightlife, a cheap cost of living, and a magnificent port with turquoise seas, all of which contribute to its popularity as a gay vacation destination. Consequently, there has been an increase in the number of gay-friendly nightlife activities in the city, which are sure to astound and enchant locals and tourists alike.
Acapulco is a magnificent city that has helped revitalize the Mexican Coast and the rest of the country. This city's beaches are great for any visitor looking to chill, unwind, and have fun while basking in the sun. Acapulco has been transformed into a resort that provides the ultimate in fun and excitement to gay travelers eager to enjoy the time of their lives.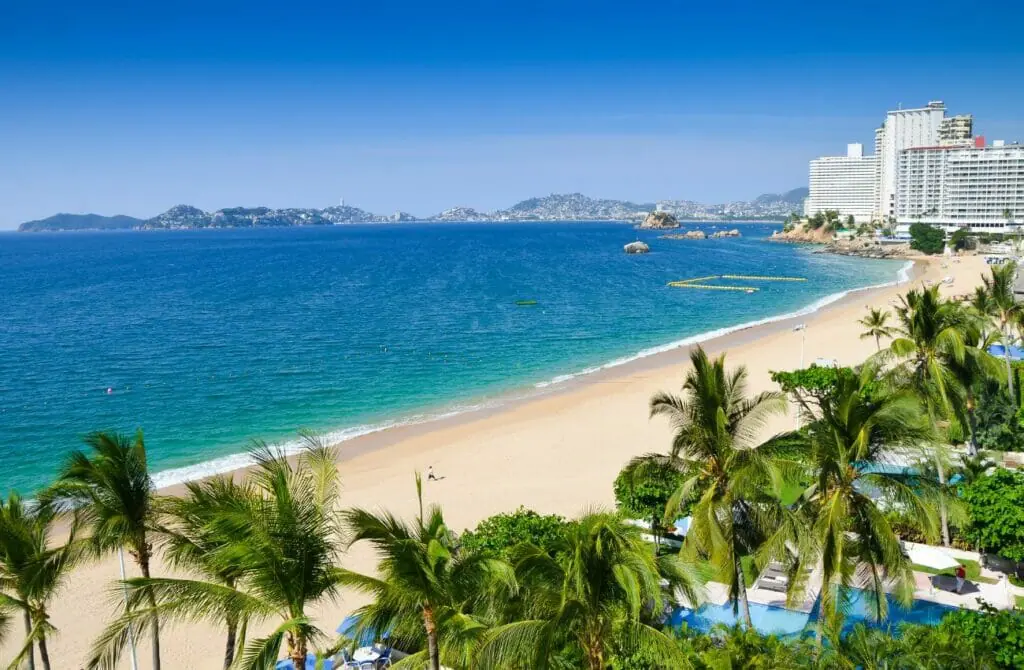 LGBT tourists and locals congregate at Playa Condesa beach, which has become a daily gathering spot for all gay visitors looking to enjoy the wonderful sun and a magnificent beach. This beach has grown in popularity among gay travelers. Beachgoers in Playa Condesa may satiate their appetites for delicious cuisine and refreshing drinks at various restaurants.
The only variable that fluctuates from year to year in terms of temperature in Acapulco is the quantity of humidity in the air. The rainy season lasts from June to October, and it may rain so heavily that it's almost difficult to stand, and the humidity can be just as awful. Stick to the winter months, from December to April, when there is minimal rain and little chance of hurricanes interfering with your vacation.
You'll need to hire a car or taxi to get to the bay's south end, where most high-end hotels are. Members of the gay community have nearly endless possibilities, which may include gay-friendly hotels, beaches, and nightclubs that will make their vacation one they will never forget.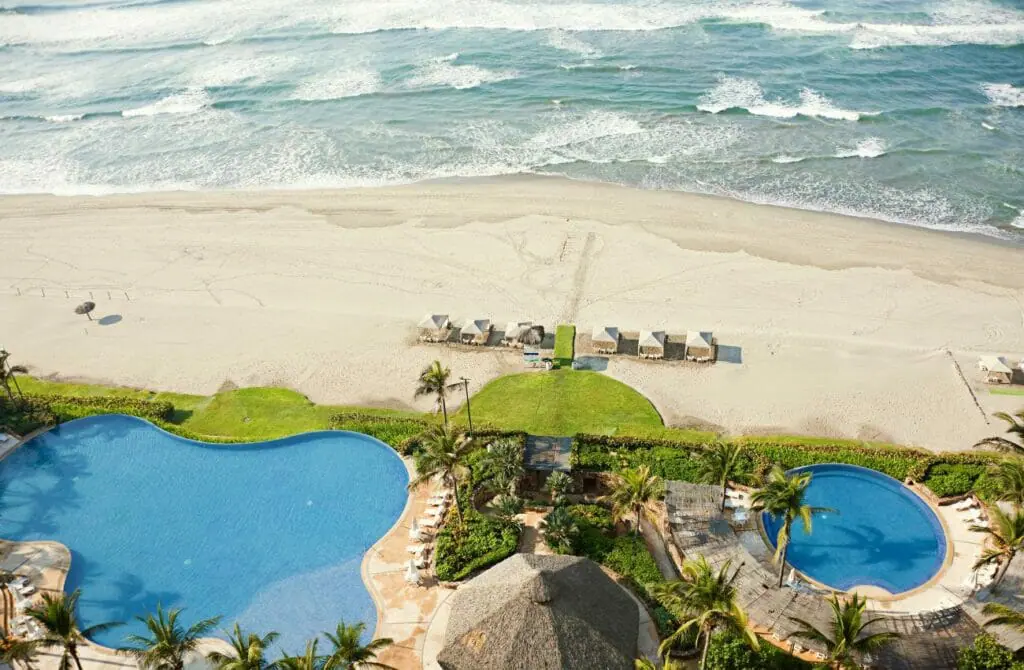 Attractions in Gay Acapulco, Mexico
Welcome to Gay Acapulco, darling! While the city may not be the most welcoming to the queer community, fear not! There are still plenty of fabulous things for you to do while keeping things low-key. First and foremost, you must visit some of the city's most iconic landmarks and attractions, dahling!
Take in history and culture by visiting museums, art galleries, and historical monuments. And don't forget to marvel at the stunning architecture, explore parks and gardens, and indulge in the local cuisine. But that's not all, darling! Gay or straight, there's always something to do in Gay Acapulco.
Immerse yourself in the local culture by attending cultural events like festivals, concerts, and shows. Trust us; there's always something fun and exciting happening in this fabulous city. Remember, discretion is key in a city that's not always welcoming to our fabulous community. So, keep it lowkey and enjoy all the wonderful things Gay Acapulco has to offer!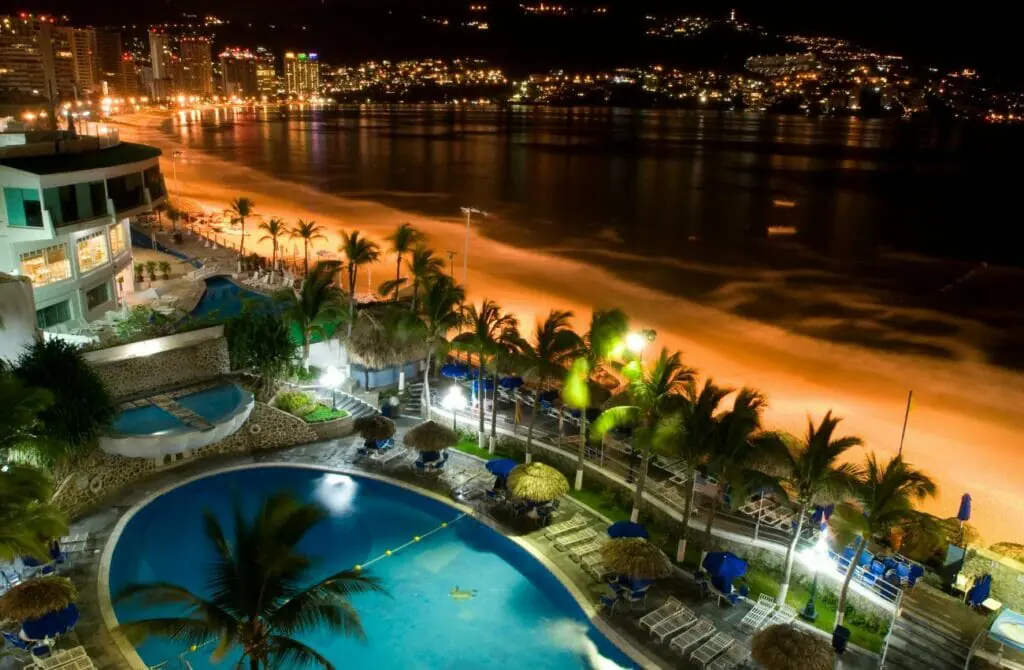 The fort of San Diego at Acapulco, erected in 1617 to defend the city against pirate assault, is considered the city's most significant historical site. It was built to protect the Manila galleons, a fleet that crossed the Pacific trade route from Acapulco to Spanish-controlled Manila in the Philippines.
It was the most powerful stronghold on Mexico's Pacific coast at the time. An earthquake in the 1770s required it to be rebuilt in the shape of a regular pentagon.
The fort was the subject of military combat in the decades that followed, first during the Mexican War of Independence, when rebels besieged it, and then again during the French Intervention in Mexico in the 1860s. Both battles occurred in Mexico.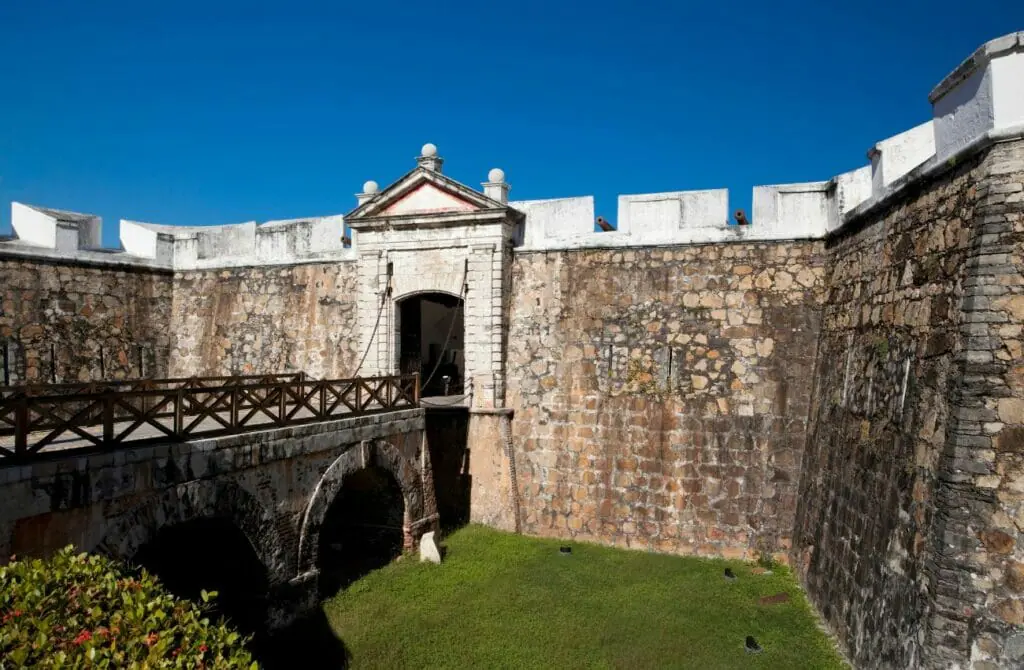 Since 1986, a museum has been kept within the fort, detailing the history of Acapulco and explaining the fort's role in key events that transpired during the preceding 400 years. Among the most remarkable features of this book are the details on the Manila galleons, piracy in the Pacific Ocean, and commerce with Japan and China.
A model of the ships that traveled across the Pacific Ocean and imported antiques such as china vases will be on display. The theme of this show, which goes farther back in time, is the pre-Hispanic Mezcala culture, which inhabited areas of the current state of Guerrero between 700 BC and 650 AD and is recognized by its highly unusual geometric stone masks and figures.
La Quebrada, which translates as "ravine" in Spanish, is a narrow inlet flanked on all sides by sheer cliffs. Divers have been thrilling onlookers with amazing dives over these cliffs since at least 1934. The water they dive into is what makes the feat so difficult: to protect themselves from harm and ensure that the water is deep enough, the divers must wait until a wave comes in.
They will climb the cliffs without ropes and leap from ledges 12 to 24 meters above the ground. There will be performances every day at 13, 19, 20, and 21 o'clock. There is a $2.50 fee to see the performance from a platform; alternatively, you may book a table at the La Perla restaurant, which has a patio situated on the cliff's brink.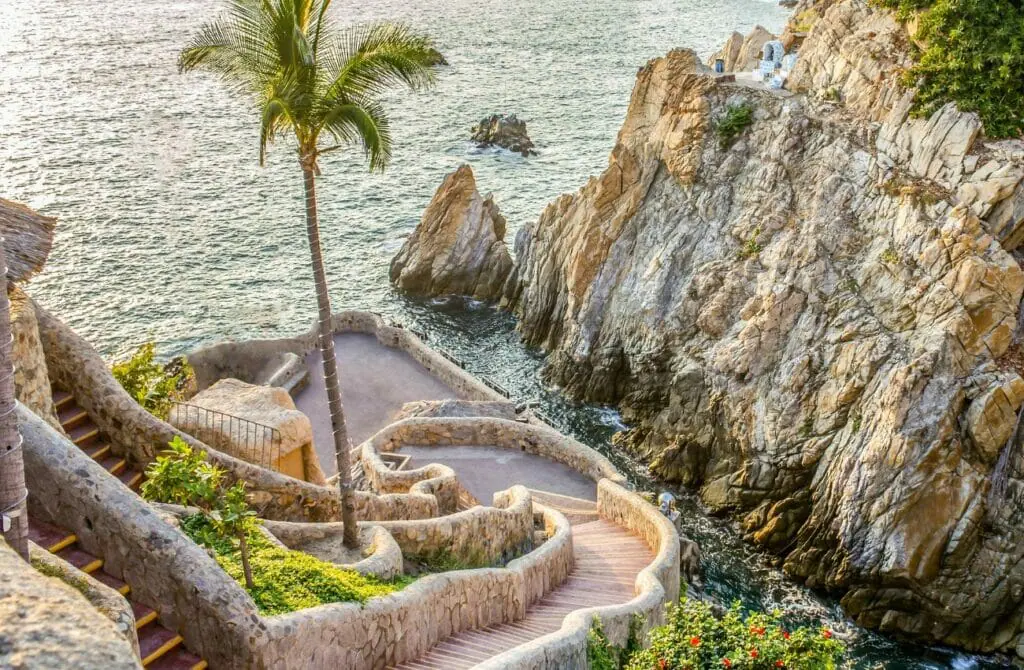 Punta Diamante
This new Acapulco suburb is fast growing and is situated on a beach bar in front of the Laguna de Tres Palos to the southeast. The area is situated on the outskirts of the major port. While Punta Diamante lacks the appeal and clamor of Old Acapulco, it compensates by providing greater room and a more accessible location.
The airport is just a few steps away, and owing to a recently built tunnel, travel times to Dorada's usual core tourist zone around the bay have been greatly shortened since 2017. Along the shore, a continuous expanse of sandy beach stretches for many kilometers. The beach is large and shallow, and the surf only breaks up to 100 meters out, making it suitable for children to play.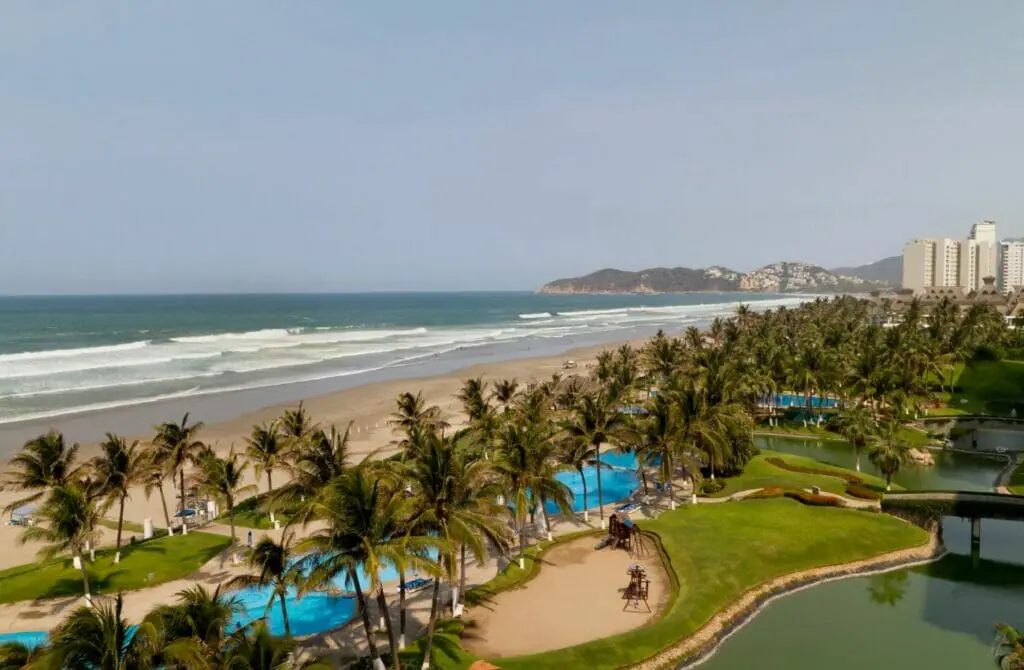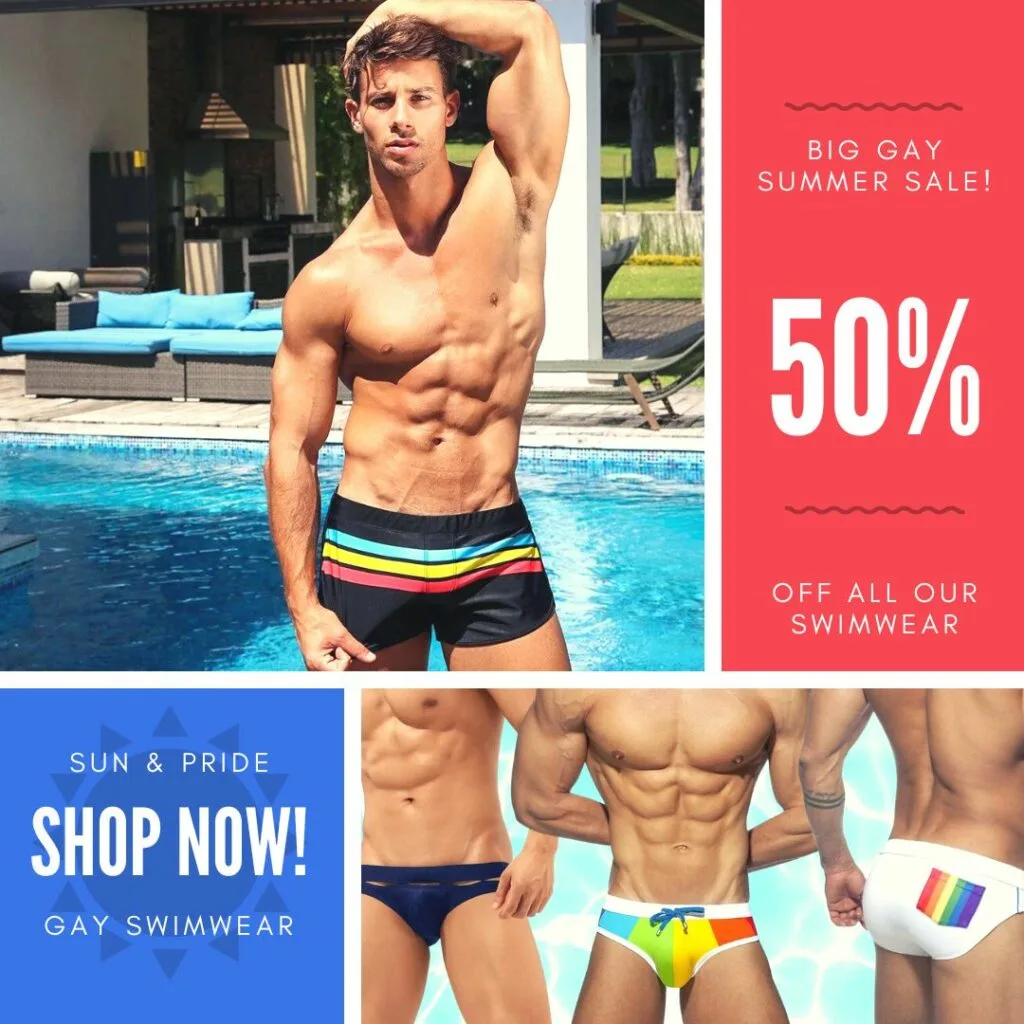 Barra Vieja
Punta Diamante and Barra Vieja share a beach; however, Barra Vieja lies a few kilometers farther down the sand bar. Barra Vieja is the place to go to get away from the crowds in Acapulco because of its distant position, and the beach itself is quite vast, so there is enough room for everyone.
This beach, like Punta Diamante, has a moderate slope, which means that even if there are tremendous waves, there is a lot of shallow water. Hundreds of palapas (thatched-roof palm huts) provide freshly caught seafood like red snapper during the peak season. The Tres Vidas Golf Courses offer an 18-hole championship course built on a modest elevation with exhilarating seaside views.
Playa Pie De La Cuesta
The population density of Acapulco starts to diminish to the north, and Pie de la Cuesta may be reached after about 10 kilometers of twisting coastal roads. Because it is positioned at the easternmost point of another sand bar between the vast Laguna de Coyuca and the ocean, this hamlet is tranquil, laid-back, and traffic-free.
You don't have to drive far to relax since the beach, which is fairly inviting and stretches for kilometers, is all you need. Palapas in the backdrop contains restaurants, or you could drink like a coco loco and watch the surf. The water in the ocean is too harsh for swimming, but it is stunning as the sun sets down, and youngsters may ride horses along the beach throughout the day.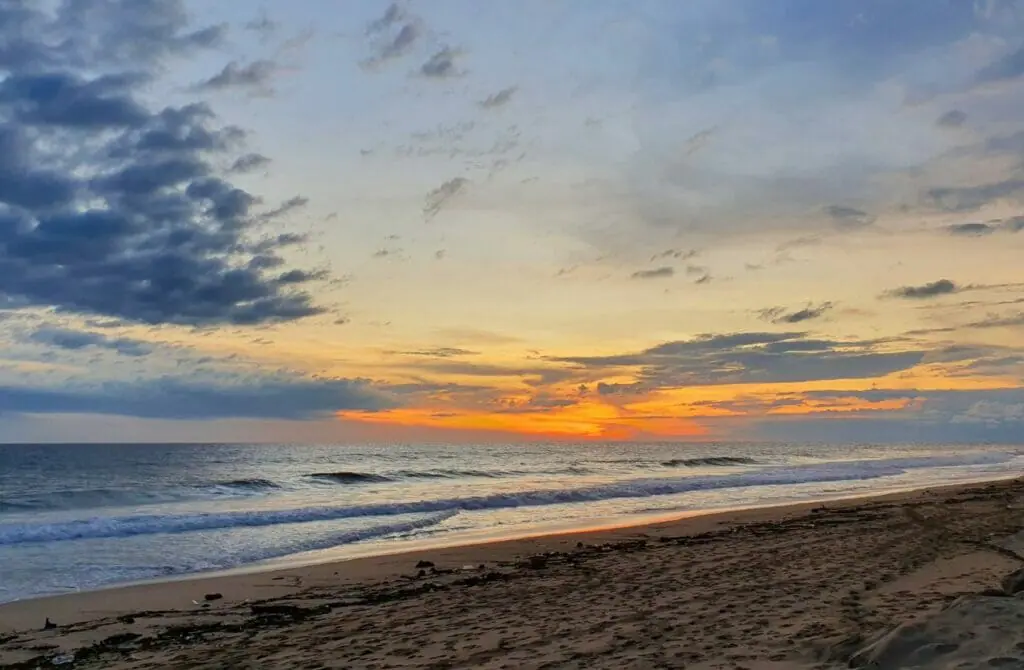 Zócalo
The Zócalo, Acapulco's main plaza at the foot of the cathedral, offers a unique glimpse into the life of the residents. This plaza has a bandstand (sometimes known as a gazebo), a fountain, manicured Indian laurel trees, shoe shiners, and balloon merchants. In summary, everything that is typical of a Mexican town square may be found here.
Visit Acapulco on a Sunday afternoon to see families out on their "paseos" and to hear a concert by the city's municipal band. On any given day, the area is flanked by cafés, restaurants, and even an ice cream store; street food stalls and gift shops are inside the plaza.
This lush, deserted island is located adjacent to Las Playas, at the western entrance to the Gulf surrounding Acapulco. The main beach consists of a length of golden sand that faces Acapulco. There are restaurants along the beachfront, and the water is quiet and clear. From Playa Caleta, you may board a tourist boat or a ferry; the two forms of transportation are interchangeable.
Even if the tourist boats make things easier by providing meals, a tour of the island's waters, and even a concert, you may discover that taking the ferry on your own and being able to wander anywhere you like affords you more freedom.
The Virgen de los Mares, an image of the Virgin Mary submerged in the water, is one of the most famous attractions at Piedra de Elefante and Piedra de Hierbabuena, two reefs that are home to a diverse range of marine life.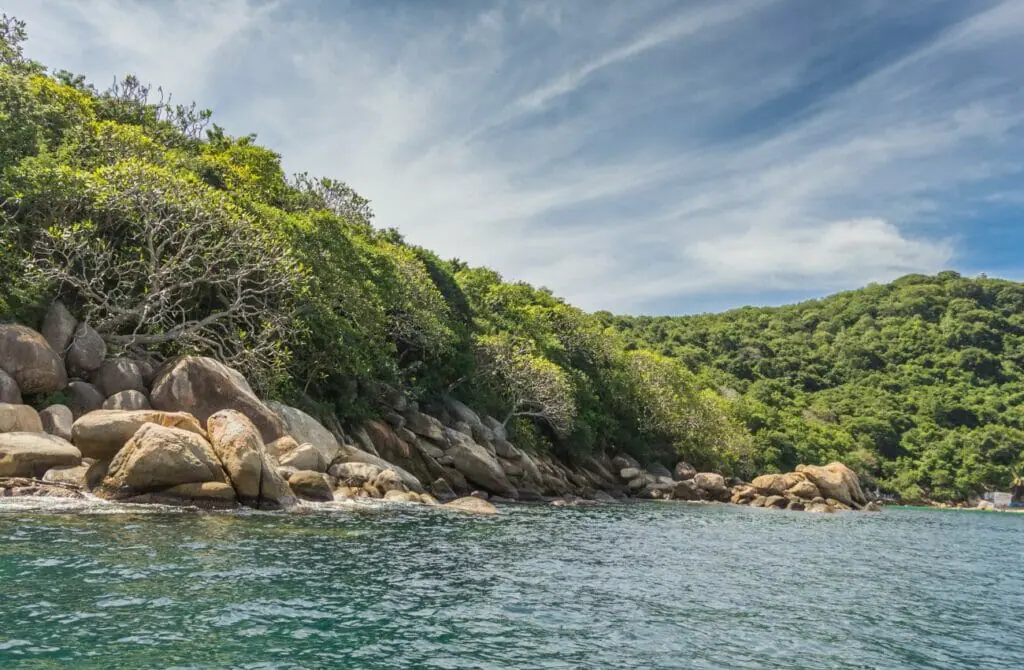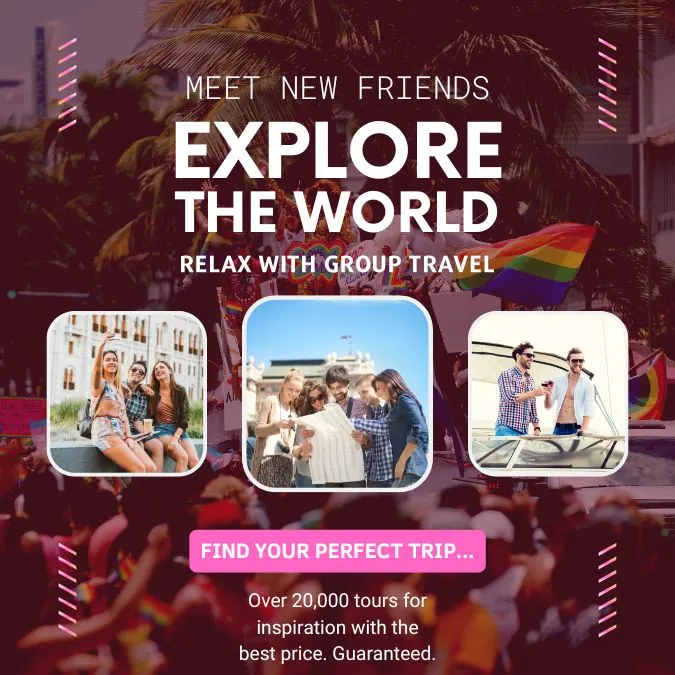 Gay-Friendly And Gay Hotels in Acapulco, Mexico
Oh, honey, let me tell you about being fabulous and feeling welcome at these hotels in Acapulco! Don't worry about other hotels that might not be as accepting; these gems are committed to being LGBTQ+ friendly and making sure that all guests feel like they belong.
Being gay-friendly isn't just about waving a rainbow flag or using the right pronouns; it's about creating a safe and inclusive space for all guests. From non-discrimination policies to providing resources for LGBTQ+ travelers, these hotels go above and beyond to make sure that you feel welcomed and supported.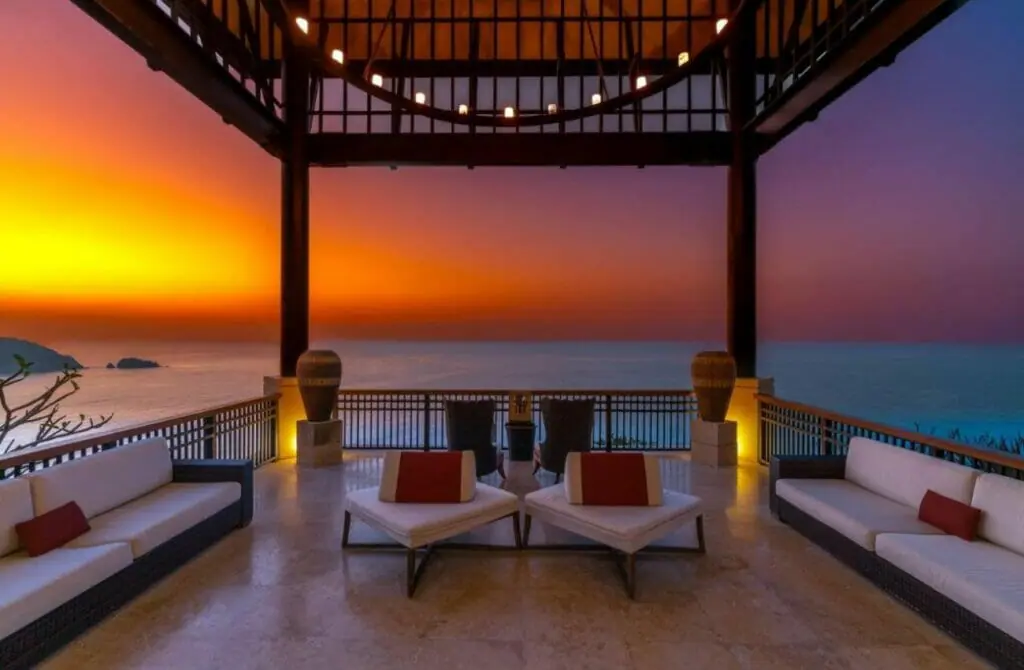 And honey, they don't stop there! Some of these gay-friendly accommodations have extra amenities and literature about local LGBTQ+ events and resources. Plus, they might even be located in an area that's known for being LGBTQ+ friendly. Now, let me tell you about these fabulous hotels in Acapulco.
While there aren't any specifically gay hotels or resorts, these are the crème de la crème of gay-friendly accommodations.
And if these don't tickle your fancy, don't worry; Acapulco has hundreds of other options to fit your budget and needs. So pack your bags, put on your most fabulous outfit, and get ready to feel welcome and accepted at these gay-friendly hotels in Acapulco!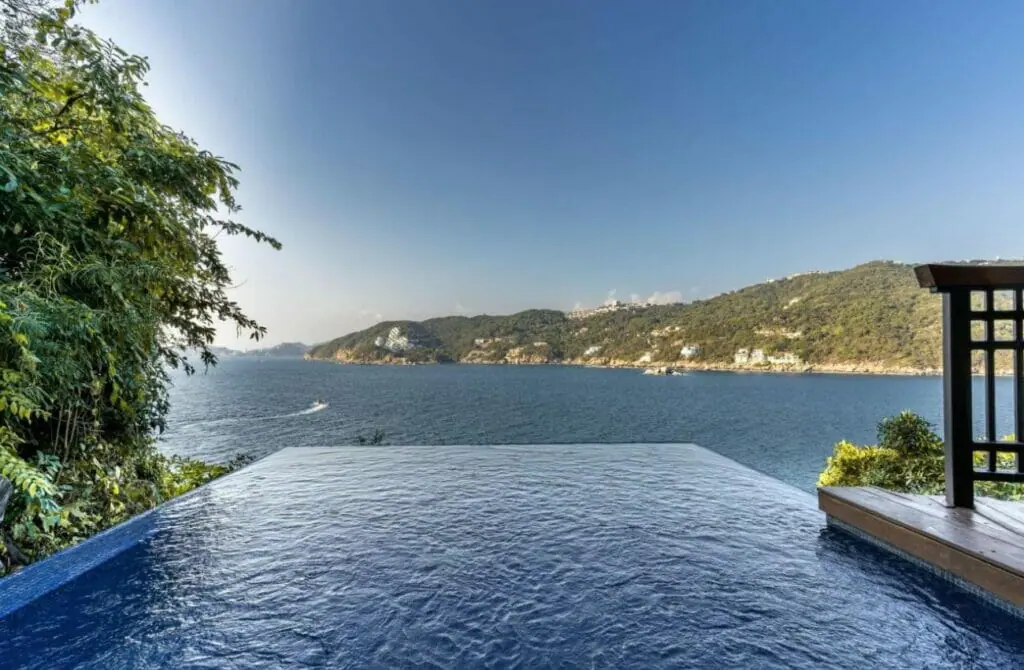 Banyan Tree Cabo Marques ☆☆☆☆☆
This Acapulco five-star hotel is perched on a cliff overlooking the Pacific Ocean and has a full-service spa, three restaurants, and luxury villas with private pools. The hotel's name is Banyan Tree Cabo Marques. It takes twenty minutes to get to Acapulco International Airport.
Every villa at Banyan Tree has a plasma television, floor-to-ceiling windows with stunning views, and a private sundeck near the pool. The hotel provides bathrobes, a minibar, and nightly turndown service.
The Banyan Tree Cabo Marques resort offers Thai and Latin cuisine. Las Rocas Grill & Bar and Las Vistas Bar & Lounge are both full-service restaurants. Las Rocas Grill & Bar provides a changing menu that uses fresh ingredients daily.
In addition to its seven treatment rooms, the Banyan Tree Spa provides a wide selection of health and aesthetic therapies. Guests also have access to two outdoor pools, a workout facility, and a library. The Acapulco Botanical Gardens are 3.7 kilometers (2.3 miles) from this luxury hotel. Playa Icacos Beach is 5 kilometers away.
The resort has a variety of ocean-view pools, beautiful cafés, and gourmet mezcal tastings, so it will be tough to leave. However, the hotel's serene remoteness (roughly eight miles from downtown Acapulco) will make you feel worlds away from the city's rush and bustle.
The Banyan Tree Cabo Marques stays true to the brand's high-end Southeast Asian flare. Strolling around the quiet tropical gardens dotted with eucalyptus trees, Chinese lanterns, and gazebo loungers is a beautiful experience. You may expect full-length windows that look out over Acapulco's rocky shoreline, warm wood furnishings, and gorgeous marble bathtubs in the villas.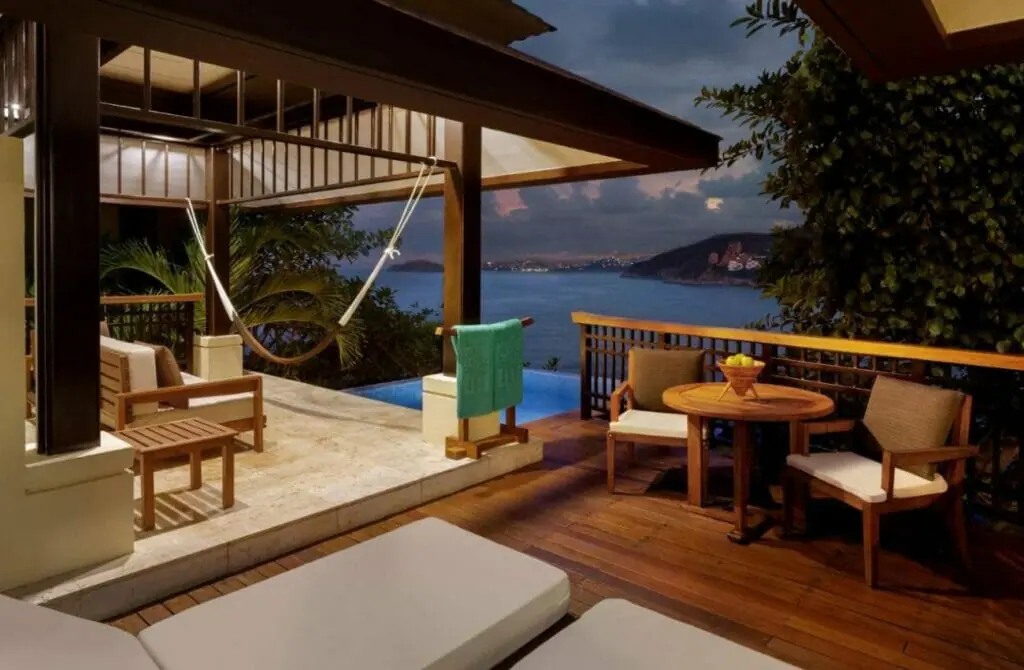 Quinta Real Acapulco is a premium resort that welcomes families and offers spectacular guestrooms, unrivaled service, and cutting-edge amenities. The resort sits in the heart of Acapulco, Mexico, and overlooks the beautiful Pacific Ocean.
The Quinta Real Acapulco provides a wide range of services and amenities that all work together to ensure that everyone in the family has a nice time. Guests may relax by the pool or shop at the on-site jewelry store while their children participate in supervised daily activities or swim in the pool designed for children.
The area that surrounds the hotel is densely packed with entertainment and enjoyment alternatives. Guests may enjoy a wide range of aquatic sports, golf on a course rated as one of the finest in the nation, and a vibrant nightlife scene. This magnificent five-story resort has long been a favorite of luxury guests seeking amazing ocean views, convenient access to the beach, and five-star facilities.
Even if some of the apartments have a more antiquity-inspired style, the resort's location is undoubtedly one of the best in Acapulco. The gorgeous pool that overlooks the beach in front of this luxury gay hotel in Acapulco is, without a doubt, the establishment's pièce de résistance.
If you are hungry, you may dine poolside for delectable beach club fare or dress up for some elegant Mexican cuisine at the on-site Restaurante Buenavista. In any case, you can expect to get excellent service.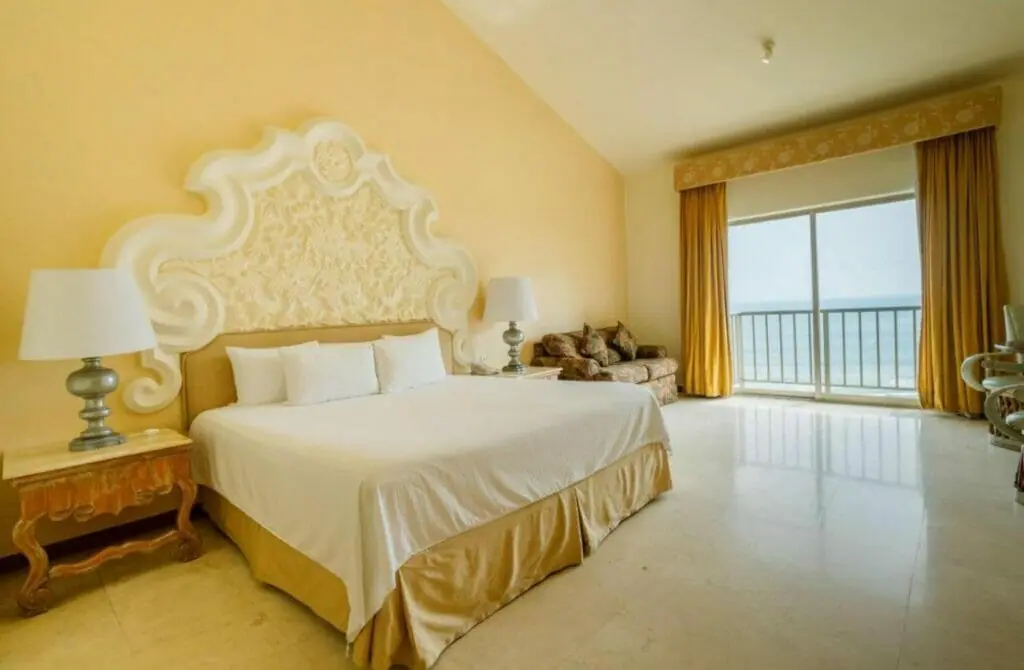 Holiday Inn Acapulco La Isla ☆☆☆☆
The Acapulco International Airport and the famous La Isla Shopping Mall are only a short drive away from La Isla, which is about four minutes away by vehicle. Revolcadero Beach and Bonfil Beach are close and can be accessed in around 3 kilometers.
The infrastructure has been deliberately updated to make access easier for visitors with disabilities. Some amenities include a coffee maker, a hairdryer, and complimentary toiletries. There are also ironing boards and a safe available for your use.
The Holiday Inn offers its guests high-speed WiFi, a business center, a gym, and an exclusive pool surrounded by tropical vegetation. In addition, the hotel welcomes pets. Furthermore, banquet and conference facilities are provided. Guests at the Holiday Inn may take advantage of the free shuttle service, which operates every hour.
The one-way shuttle may carry tourists to the Estrella de Oro Diamante Bus Station, the public beaches in the Diamante District, or the beach club with prior registration at the property's front desk. Acapulco's Convention Center and the Costera Miguel Alemán Avenue, where clubs and a vibrant nightlife scene can be found, are 10 kilometers apart.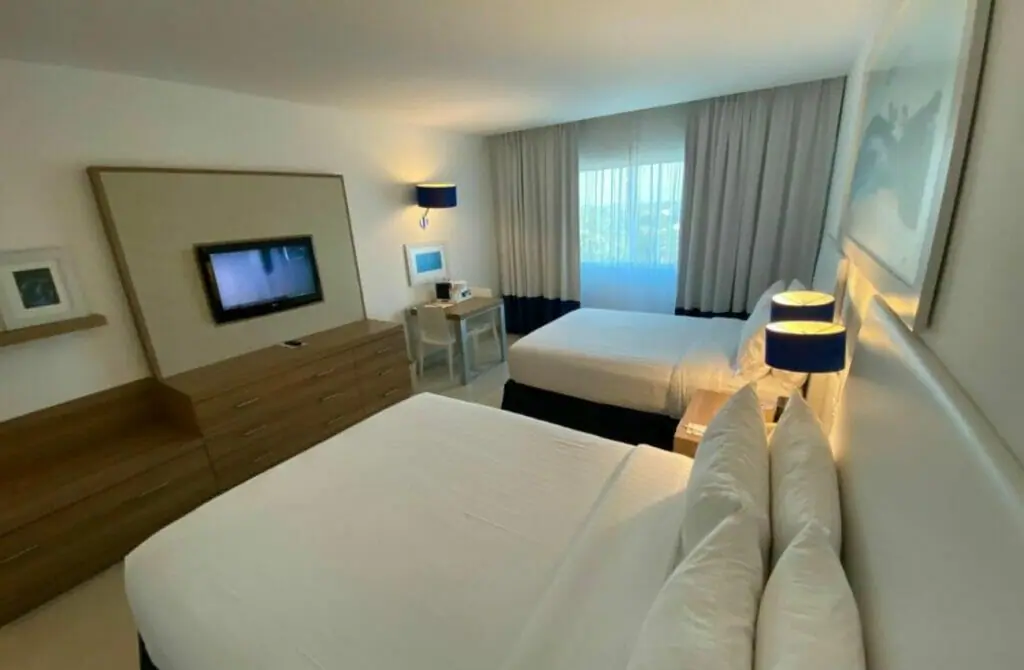 The Acamar Hotel The Acamar Hotel, located in the Caleta area of Nautical Acapulco, retains the spirit of old Acapulco, which is now a world-renowned beachfront vacation city.
The old Caleta Bay, now regarded as one of Acapulco's best-kept beaches, is just a few feet away from Acamar's swimming pool, making the hotel an attraction in and of itself. The facility offers a wide range of services to ensure the satisfaction of its visitors.
The hotel includes its restaurant, which is placed so guests can walk right out onto the beach. This hotel provides air conditioning and is accessible to guests with impairments.
The Acamar Hotel's pool is open daily from 8:00 a.m. to 8:00 p.m. There is also free WiFi, albeit it is only available in the lobby. On-site parking is available for 130 Mexican Pesos (MXN) daily and may be requested when booking a reservation.
The Acamar Hotel features 134 rooms, including air conditioning and a king-size or double bed. Each accommodation is light and airy, with a view of the beach or the mountains, and is well-equipped.
Each room has air conditioning, cable television, a telephone, and a terrace. The accommodations are suitable for two people, and there is no extra charge for a third or fourth visitor if they remain in the same room.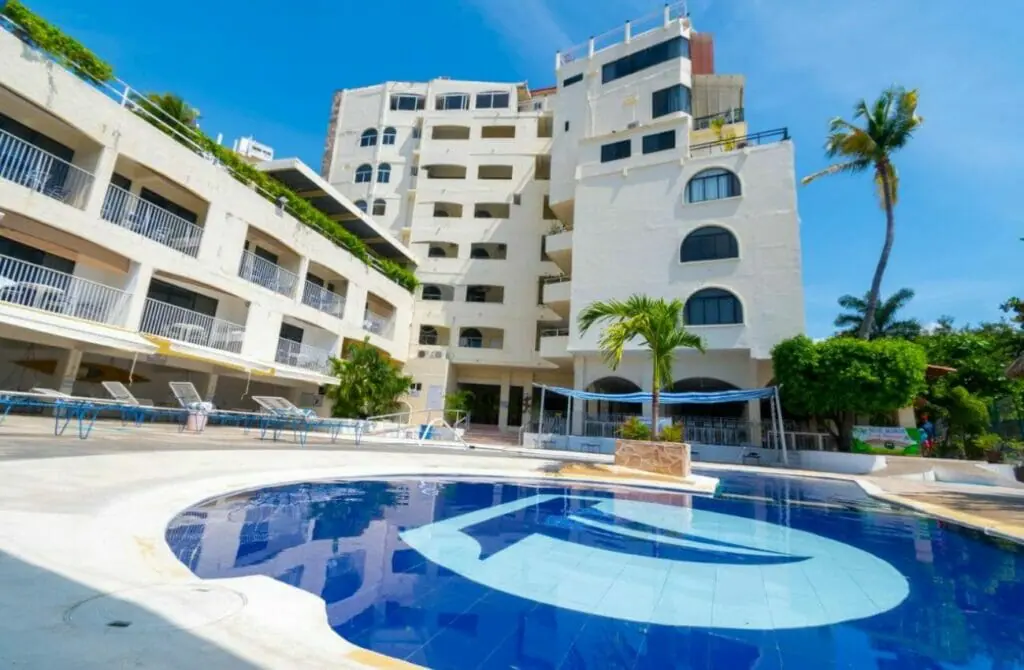 Gay Nightlife in Acapulco, Mexico
Darling, let's talk about exploring the queer nightlife in Gay Acapulco, shall we? It's true this city might not be the most welcoming to our fabulous community but fear not! Being gay is perfectly legal here; just remember to err on the side of caution when outside of queer-friendly spaces.
But let's focus on the fun, shall we? Exploring gay nightlife can be one of the most thrilling and enriching experiences while on the go. From dancing up a storm at a gay club to sipping cocktails and rubbing elbows with the locals at a gay-friendly bar, you'll have a chance to immerse yourself in the local culture and make memories that will last a lifetime.
And darling, we've got you covered with the best gay and gay-friendly spots in town. So don't be shy; step out of your comfort zone and explore the queer nightlife in Gay Acapulco. Trust us; it'll be worth it!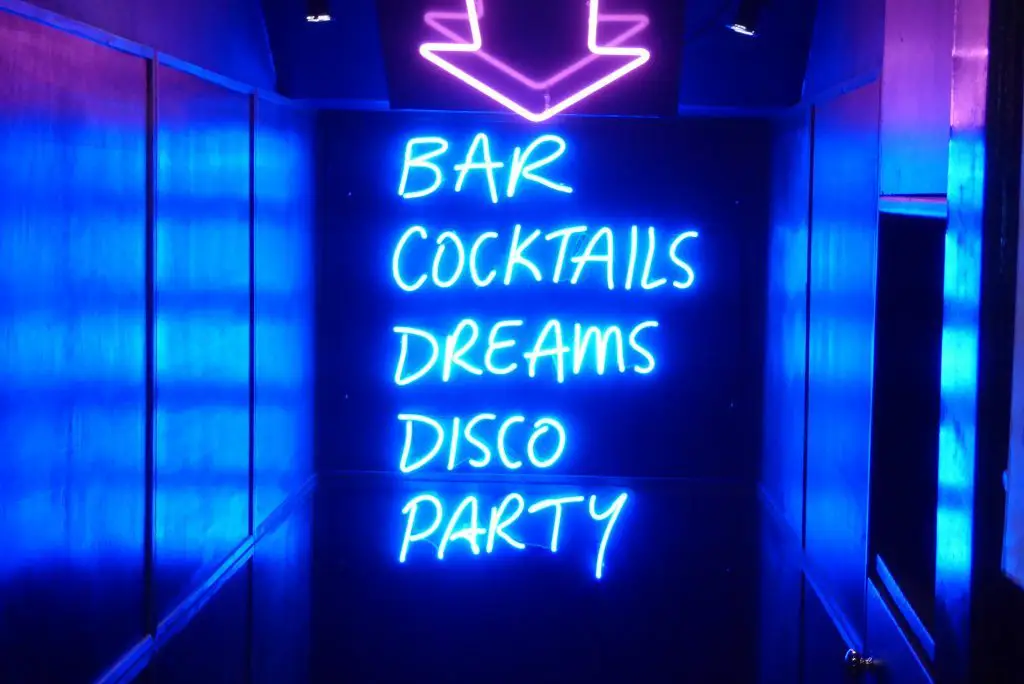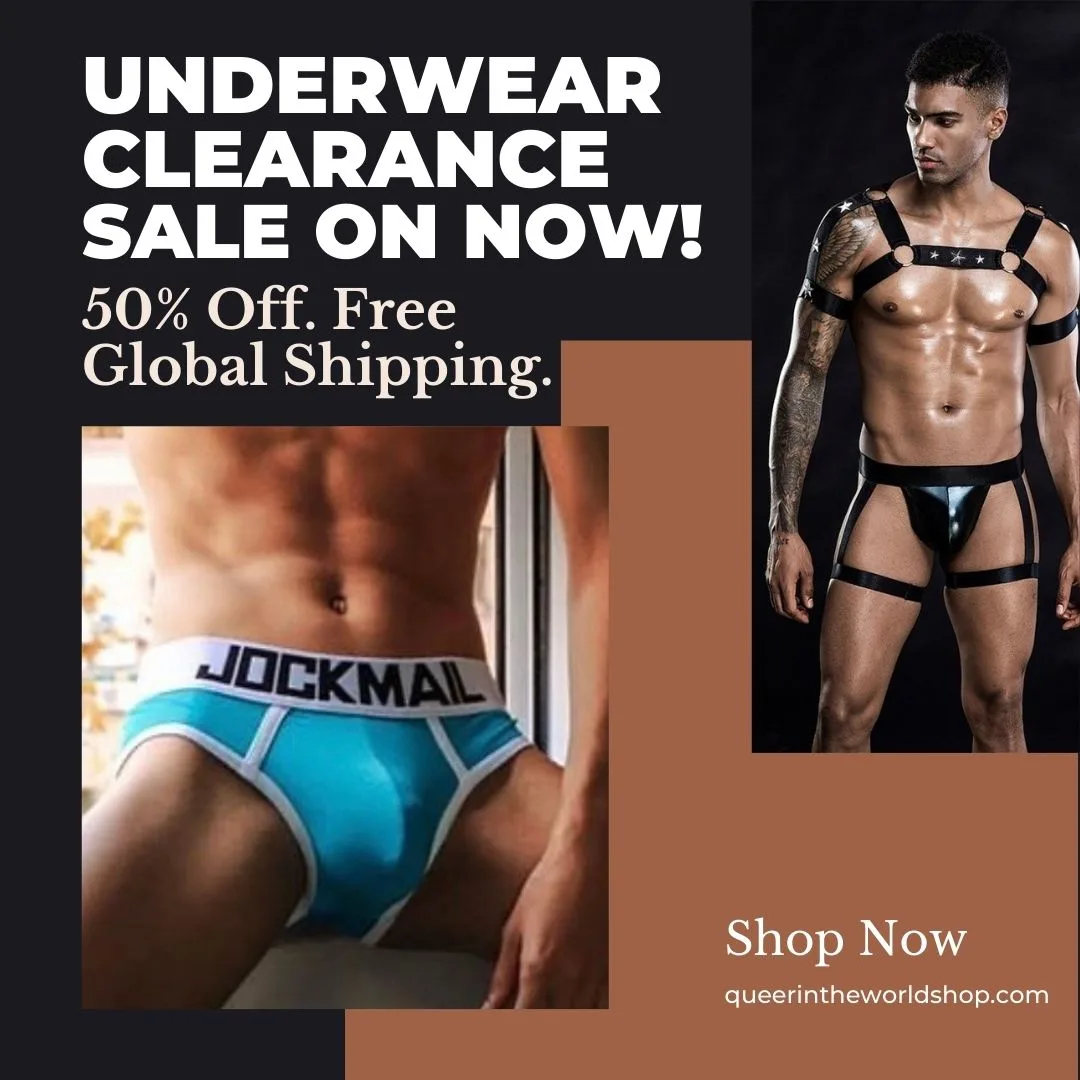 You may come here to dance, watch the performance, celebrate your birthday, or have any other kind of party you can think of. Cabaretito Beach values and celebrates diversity. It has quickly become the most popular gay club in Acapulco, yet, it is also attended by a substantial number of straight individuals. People from every socioeconomic background are represented here.
Cabaretito's music is incredibly eclectic, ranging from electronica and reggaetón to house, pop, salsa, and even country. The sound system is the most current technological breakthrough. You may regularly see a presentation with transvestites who are deceitful impersonators of renowned singers.
These shows are entertaining; the rates are not too expensive, and a special discount is almost always available. From Wednesday through Saturday, the restaurant is open. Between the hours of 9 and 12 a.m., beer is half-price. There is no entrance cost. It is located next to Picante, right off the Costera, and just behind Acapulco Charlie's.
Picante's objective is to become Acapulco's hottest gay club. Many of Mexico's most skilled dancers visit Picante whenever they are in the region. Almost every age group is represented in the event. The environment is often lively and boisterous, with people conversing and music playing simultaneously. It is located next to Acapulco Charlie's and immediately behind it.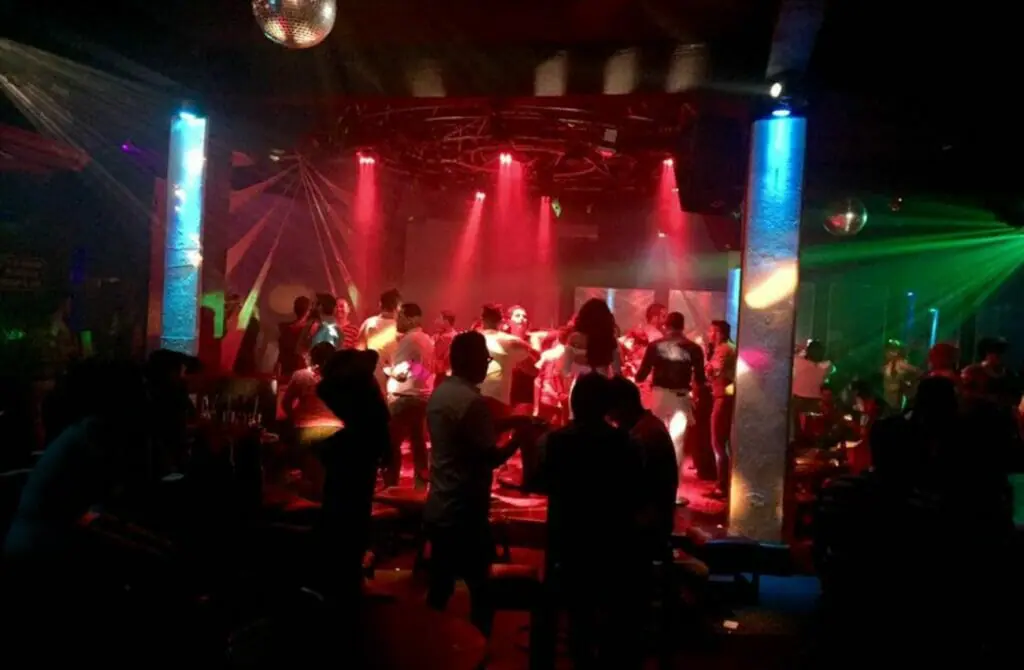 Moons
(Temporarily or permanently closed. If you know something, please suggest an edit.)
Moons is owned and operated by the same business that owns and runs Pink and Demas Factory. It is a gay bar that showcases strippers, other entertainment, and famous dance music. It doesn't open until early morning and remains open until then.
According to many travelers, Demas Factory is Acapulco's gay bar with the most going on and the nicest environment. It may be found in a hidden passageway behind Acapulco Charlie's in the Costera's Condesa district. It is just a few feet away from the Costera.
Demas' strippers and high excitement on the dance floor make it popular with visitors and locals. It is not necessary to wear a shirt to enter. Not only is the personnel gorgeous, but they are also helpful and pleasant. Picante may be found directly to the left.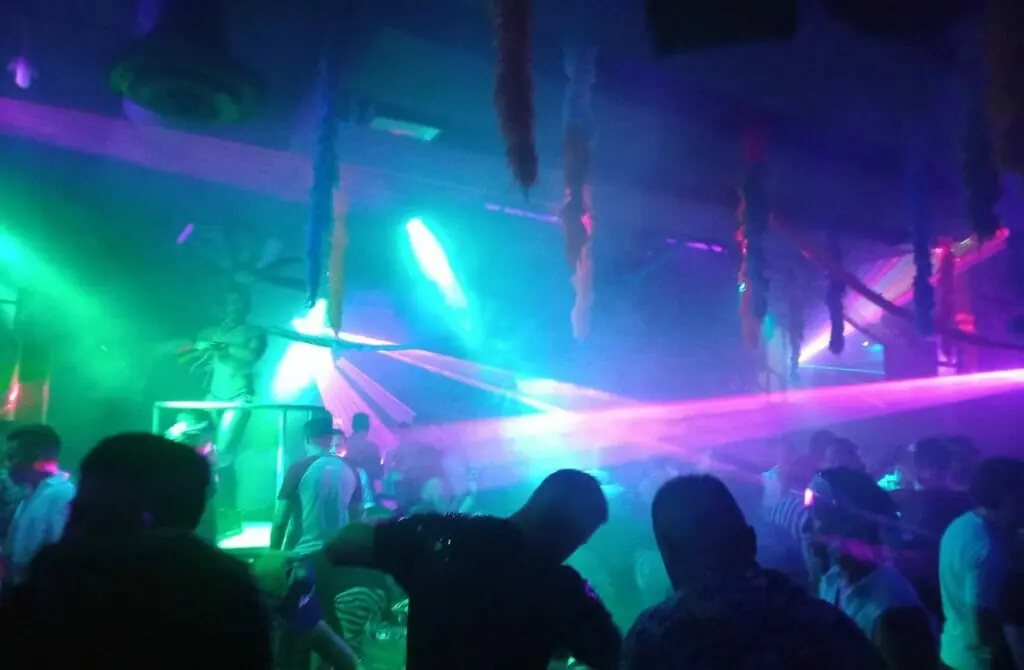 Cool Coffee Spots in Acapulco
Coffee in Mexico is often fairly strong, with chocolate and cinnamon overtones. There are cafés in Acapulco, a coastal city in the coffee-producing state of Guerrero that serve traditional brews like café de olla and imports like frappés infused with Mexican spices like rompope.
However, to find them, you must first know where to search, therefore here is a list of some of the best coffee shops in Acapulco:
Pastelera Sharon focuses on sweets, desserts, and more desserts; all served with a side of coffee. There is a selection of freshly baked bread, both sweet and savory and cakes that have been creatively and meticulously decorated – if you want to satisfy your sugar cravings, try the pastel de triple chocolate.
The coffee is made to complement the pastries, and there are many frappés to choose from, including rompope (eggnog), white chocolate, and a rather greedy Oreo variant.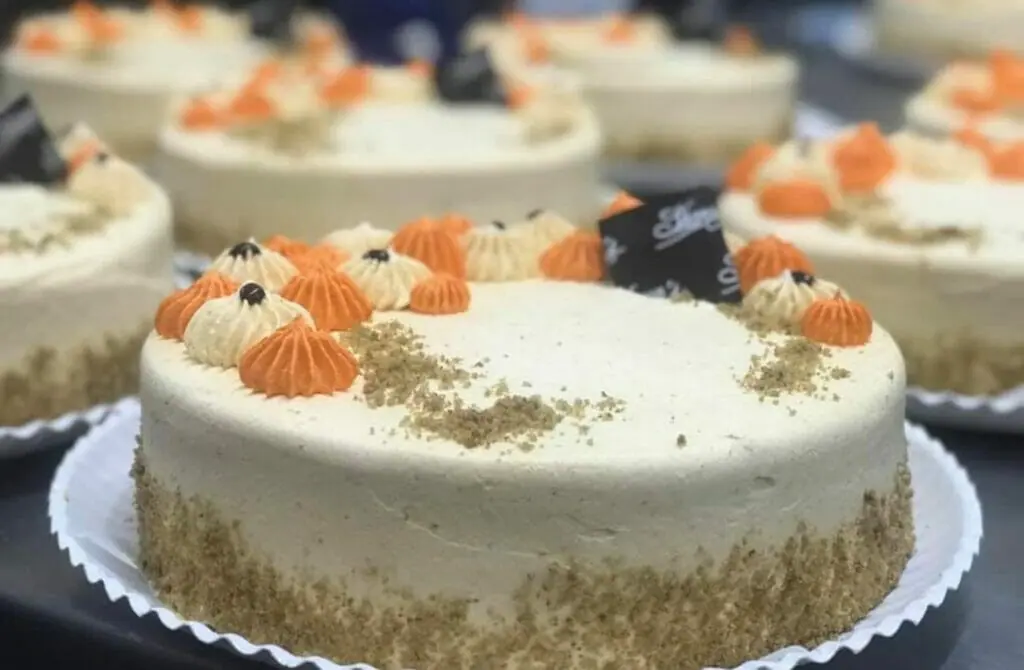 Café et Chocolat
(Temporarily or permanently closed. If you know something, please suggest an edit.)
Café et Chocolat is situated inside the Princess Mundo Imperial Hotel and is ideal for breakfast, lunch, or a cup of powerful espresso with a wonderful pastry. Conchas, croissants, and blueberry muffins are all excellent accompaniments to a cup of mocha. Pair your drink with one of these (Mexican pan dulce).
Try a cup of black coffee with a bowl of honey-flavored oatmeal to boost your health. It's a fantastic alternative right in the heart of Acapulco.
Café Wadi's main attraction is its coffee. This historic café, which has been serving caffeinated concoctions since 1940, boasts eleven blends produced with beans from coffee farms around Guerrero. Café Wadi's Coffee is extraordinary, despite the institution being unremarkable: it's merely a small café with a name that honors the family's Lebanese background.
Choose the Tostado with piloncillo (coffee roasted with brown sugar) and settle down to drink your coffee while watching the locals converse. The coffee shop is brimming with numerous coffee beans, all available for purchase or consumption in the store.
LGBT Rights in Acapulco, Mexico
LGBT (lesbian, gay, bisexual, and transgender) rights have risen in Mexico in recent years, mirroring trends in legal systems worldwide.
The intellectual effect of the French Revolution and the brief French administration of Mexico (1862-1877) led to the adoption of the Napoleonic Code in 1871, which removed same-sex sexual acts from the list of prohibited actions.
On the other hand, laws against public immorality or indecency have been used to punish those who engage in such acts in public places.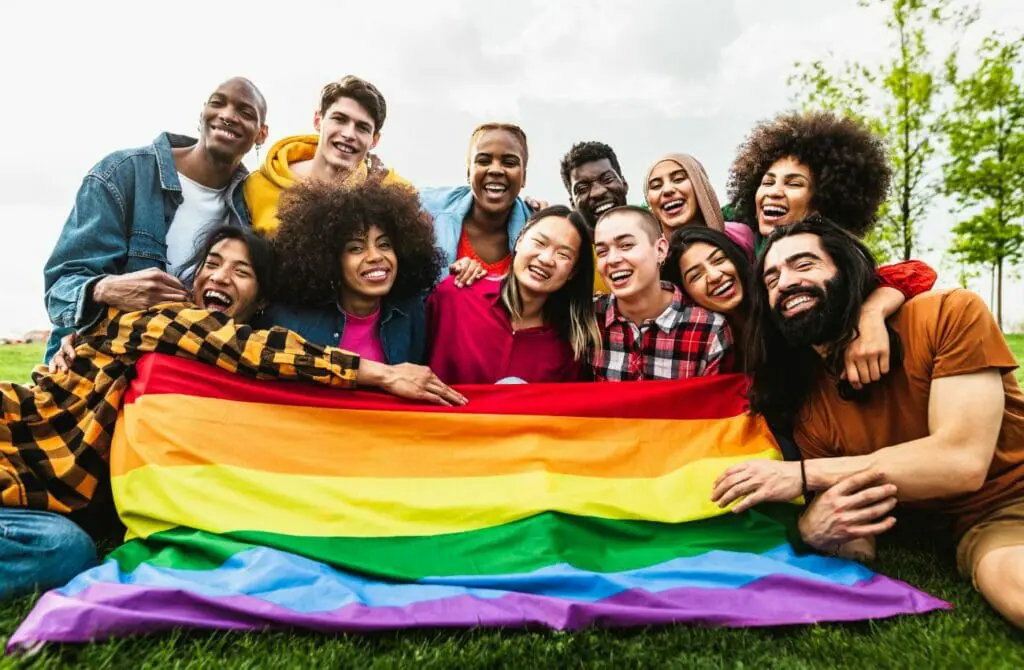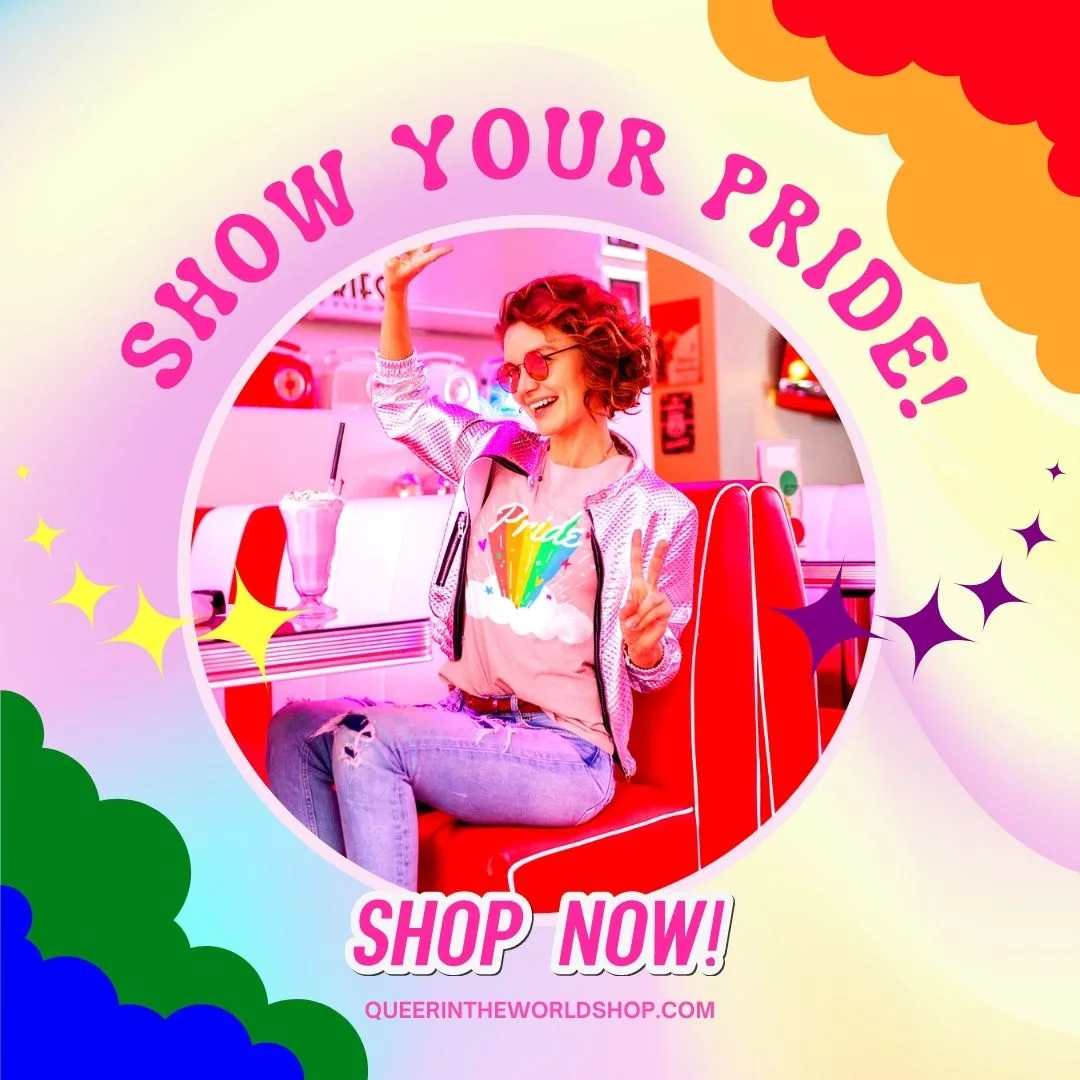 Cruising & Gay Saunas in Acapulco, Mexico
When it comes to exploring Gay Acapulco, there's more to life than just cocktails and beers. One aspect of the gay scene that many of us queens love are checking out the local gay saunas and cruising clubs.
Granted, Acapulco isn't quite as wild as Amsterdam, Barcelona, or Berlin, but these steamy venues still offer the perfect opportunity to meet new people, socialize, and engage in some hot and heavy action without swiping left or right. However, remember that these venues can differ in terms of vibe, patrons, and rules, so it's a good idea to be informed before you dive in.
Gay saunas, sex clubs, and cruising have long been popular ways for queer men to meet and engage in sexual activity, particularly in countries where same-sex activity is not widely accepted or where it may even be illegal.
In these places, gay saunas and cruising clubs provide a safe and discreet environment for queer men to explore their sexuality and connect with like-minded individuals.
Despite the rise of gay dating apps, many queer men still prefer the anonymity and physical connection that can be found in these spaces – so somewhat counter-intuitively, you might have a hotter experience here than you would at home.
We recommend checking out our guide to cruising for first-timers before you get started, which should give you the lowdown, and always practice safe sex. Keep in mind that local laws and customs regarding gay venues and sexual activity should always be respected.
With a bit of forethought and an open mind, visiting gay saunas and cruising clubs can be a thrilling and steamy part of your gay Acapulco adventure.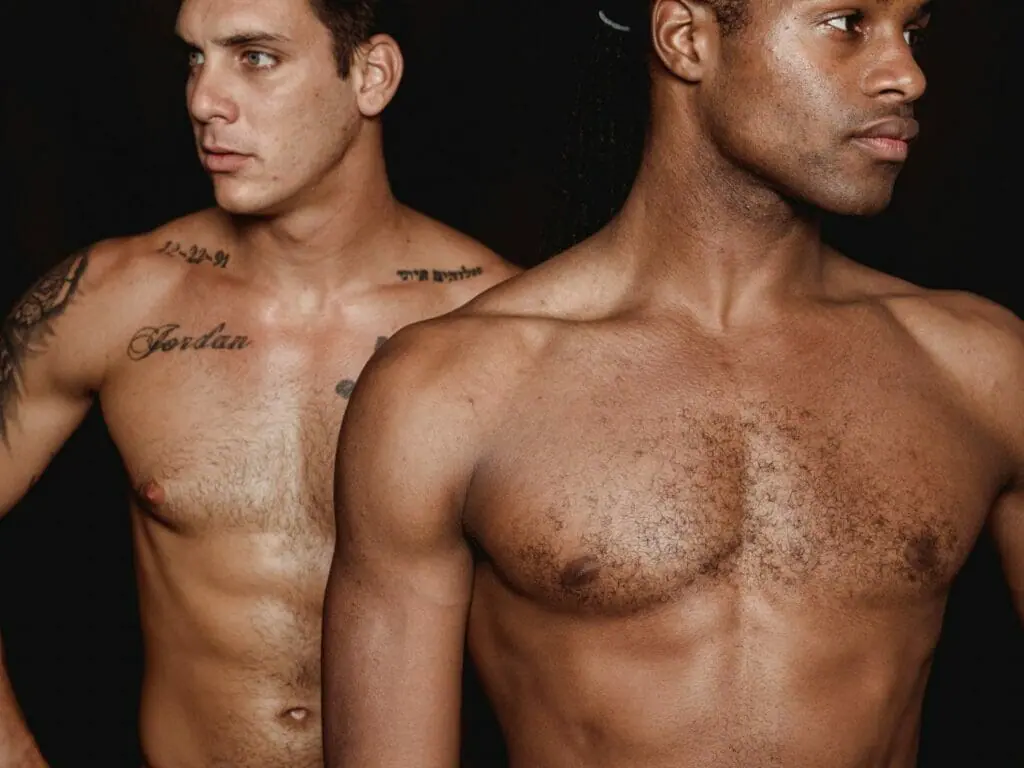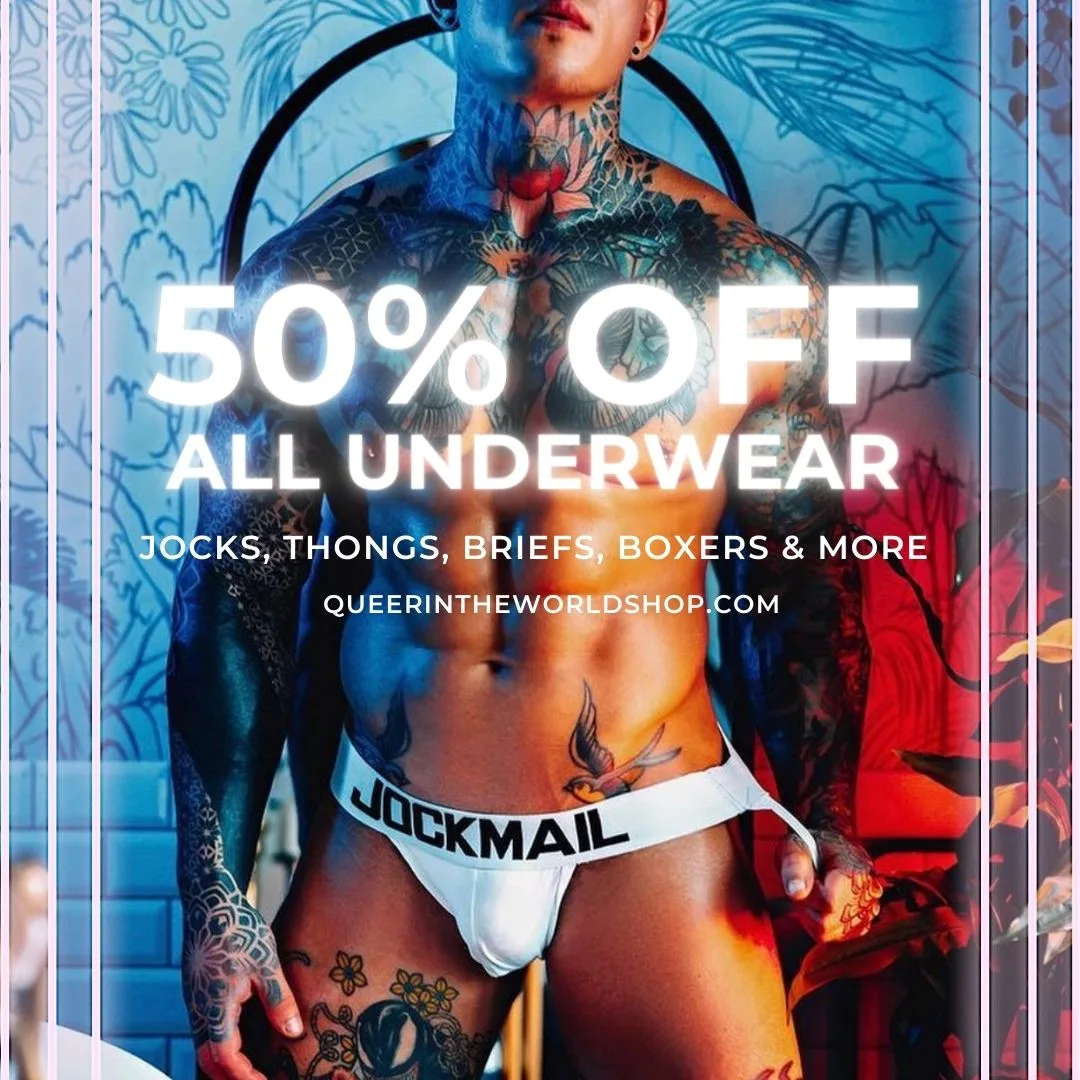 Gay Map Of Acapulco
Finding it hard to envisage where everything is in Acapulco? Hopefully, this queer-centric map helps where we have marked all the bars, clubs, parties, hotels, saunas, massages, and more will help you stay in the spot best suited to you!