Chennai. The city elevates those who trust it. Once a British colony and port, this multicultural capital is a prime touristic city.
Chennai, back then known by the name 'Madrasa Pattinam', was purchased by the East India Company. It is one of the fewest states which was not affected by wars or invasions. The British built the city for their convenience and administration. Surrounded by the mighty Bay of Bengal, this was their ideal place of trade. The colonial buildings still glorify the seashores of Chennai.
Chennai is the first metropolitan city and has been the pioneer for many things like the European Banking system. All that said and done, how is the 'queer vibe' in Chennai? There is no specific classification of gay bars or gay spas in the city. However, the city is safe and is more welcoming toward the queer community.
The cultural capital of South India presents a different picture than the ones that are shown in International Movies. With vibrant flowers and cultural corners, Gay Chennai has a happening queer community that is run by most NGOs and community centers.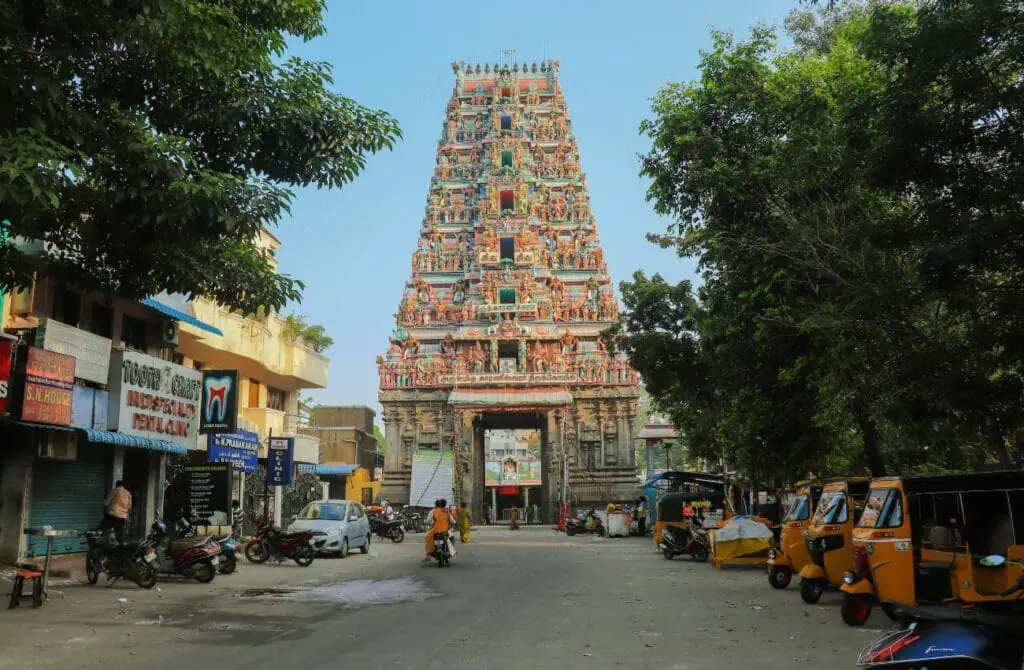 A few quarters in the city are very queer-friendly and are suitable for international and national travelers. To mention a few of them are
Gopalapuram- Poes Garden
Egmore
Thyagaraya Nagar
Adyar- close to the beach
Chennai is known for being the pioneer in welcoming the rights of the queer community from the legal point of view. The majority of people have biases and stereotypes about the queer community; however, the government is quite inclusive of the community.
Be it a queer individual or anyone else, for that matter, it is advisable to avoid any kind of public displays of affection. The city has indeed achieved many more milestones than other states, but in India, public displays of affection are often shunned.
The Government has made necessary legal implications for accommodating the LGBTQA+ community safely, especially for those who travel. There are a few gay communities and NGOs that connect people. The Tamil Nadu state government is the first one to ban conversion therapy as illegal in the country and has sworn to protect the community with tight legal clauses.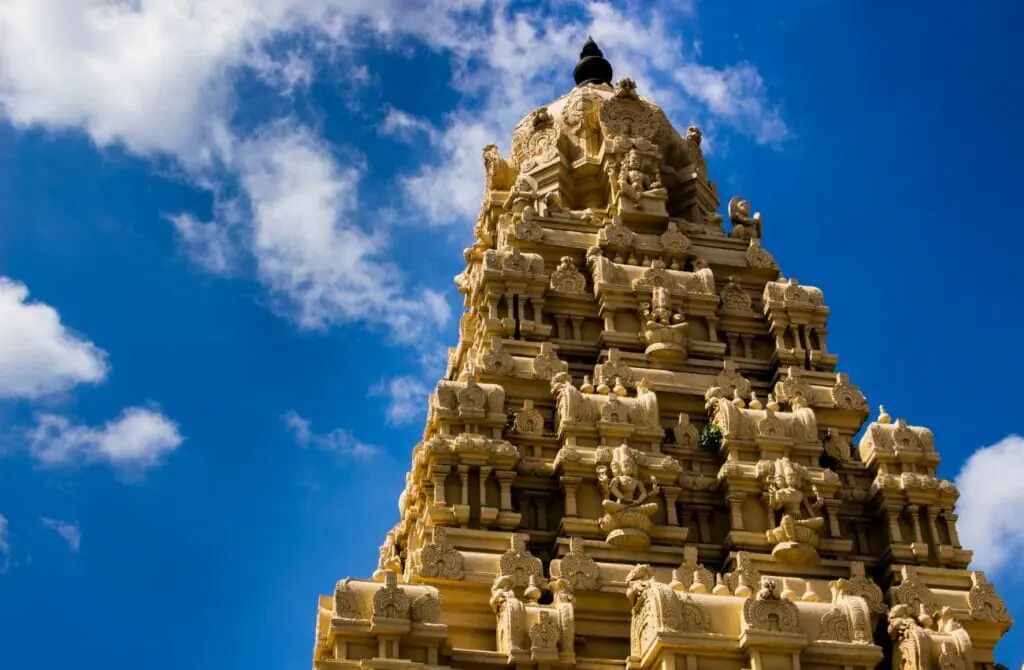 Overall, Chennai and its people are welcoming and great hosts in general. Properly paying attention to the host's needs is a part of their culture. Sometimes, they go above and beyond in hosting, but breaking the ice and winning their trust is important.
Younger adults and students are well-educated and often express a positive attitude toward the queer community. In case of any requirement or doubts in navigating the city, one can always approach this young crowd more than government officials or police officers, for that matter.
What to expect when you are traveling to Chennai?
Many people who are traveling to Chennai expect to indulge in the spicy palette of Chettinad cuisine and sink in the glorious beach sun. It is much more than that. Travelers have a wide variety of shopping options for clothes, jewelry, handcrafts and spices. There are many reasons to visit this state capital, but this is more about the lesser-known facts.
This will help you travel and explore the city in a secure way and provide some interesting activities for the queer community to connect with.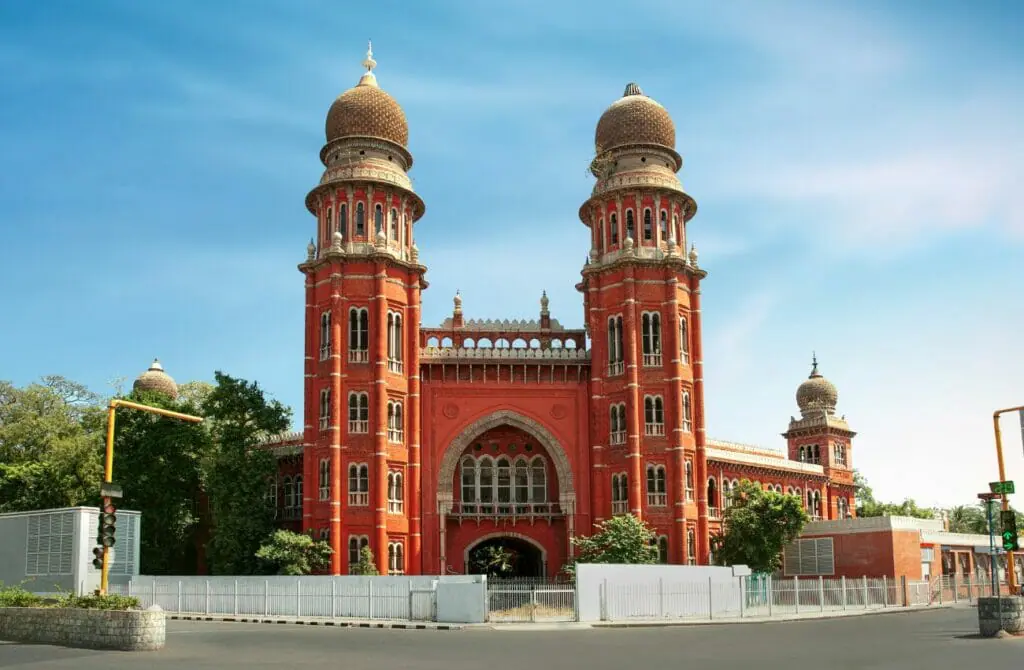 Attractions in Gay Chennai, India
Travelers visiting Chennai have a variety of options for doing touristy things and looking around. With culture and diversity spread throughout the city, one can visit many places in Chennai. Known as India's cultural capital and temple capital, the city has numerous temples and colonial buildings.
A lot of places are natural attractions like beaches and marshlands. It also has places of architectural and construction marvels like the high court build, the state university building and the city railway station. Queer travelers have reported mixed feelings about looking around these places.
Many of them have felt very touched and moved spiritually and have also involved themselves in cultural pursuits after visiting Chennai.
With the second longest urban beach welcoming everyone as they land in Chennai, the city hosts about more than 1 million queer travelers every year for a number of reasons. Chennai never ceases to amaze travelers with its culinary brilliance.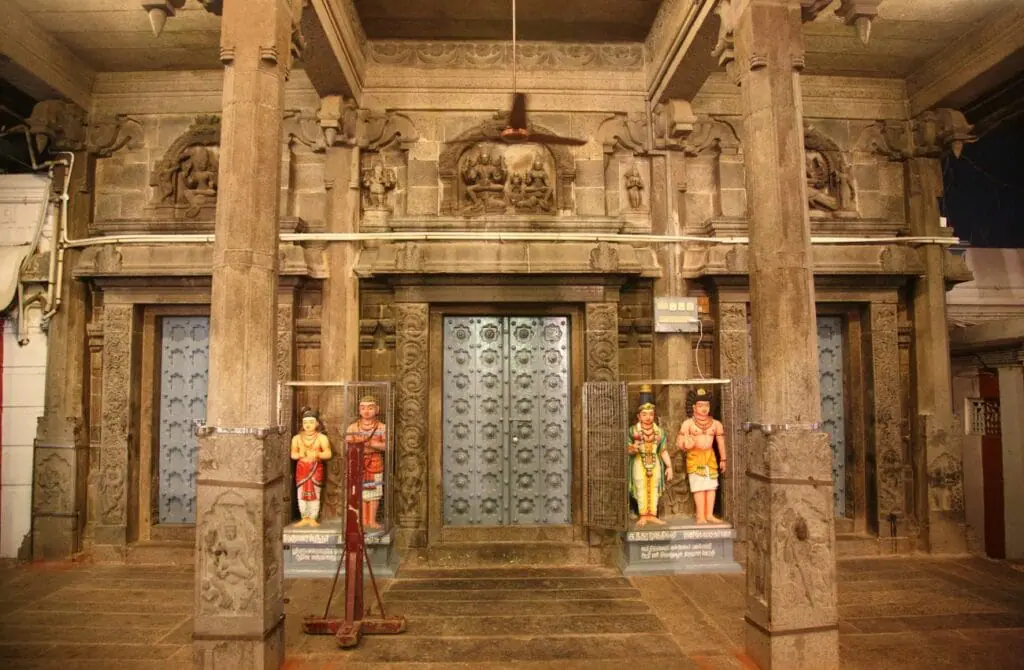 Top Highlights in Chennai
The second longest beach houses a multitude of marine ecosystems. This is often the escape route for many travelers who want to be spared of the Chennai heat. Catch a glimpse of the beautiful sunrise or even the glorious sunset.
Multiple accessory stalls on either side of the beach sell imitation jewelry and jewelry made of seashells. On a breezy evening, this is your ideal space to chill, play volleyball, and indulge in the culinary flavors of seafood in Chennai.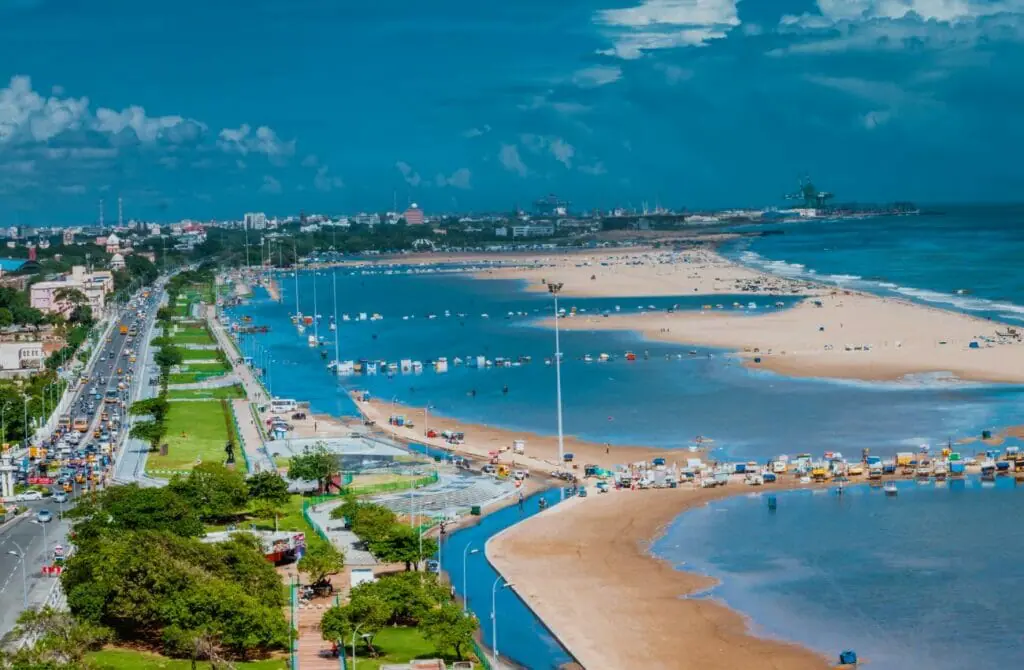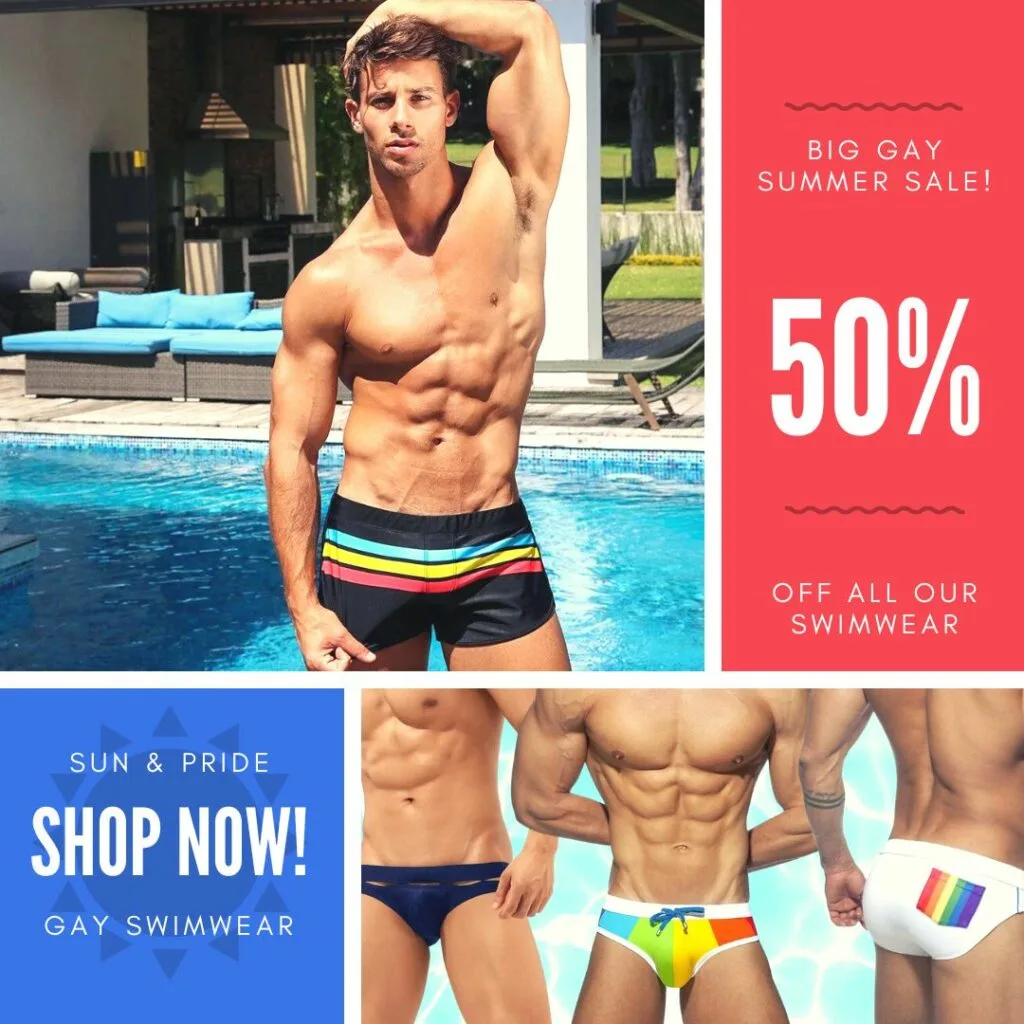 This gorgeous, almost century-old Pantheon complex is easily the best-kept museum in Chennai. A unique Gallery of Bronze houses collections from the 6th century Pallava Dynasty and the 10th Century Chola Dynasty. Of the pieces, the bronze statue of the mighty Ardhanarishvara, the androgynous form of Lord Shiva and Parvathi, is unique.
The museum has archaeological wonders through time, like the Buddhist sculptures, Vijayanagara Empire sculptures, and the tiger-headed cannon used by the Tipu Sultan's army. One can use a single ticket from the government museum and visit the modern art museum, contemporary art museum and children's museum.
The Portuguese founded this beautiful cathedral in the 16th century, situated very close to Marina Beach. The British rebuilt it in the neo-gothic style to mark the resting place of St Thomas. The St Thomas Pole, which is located near the Cathedral, has reportedly saved the Cathedral from damage during the 2004 tsunami.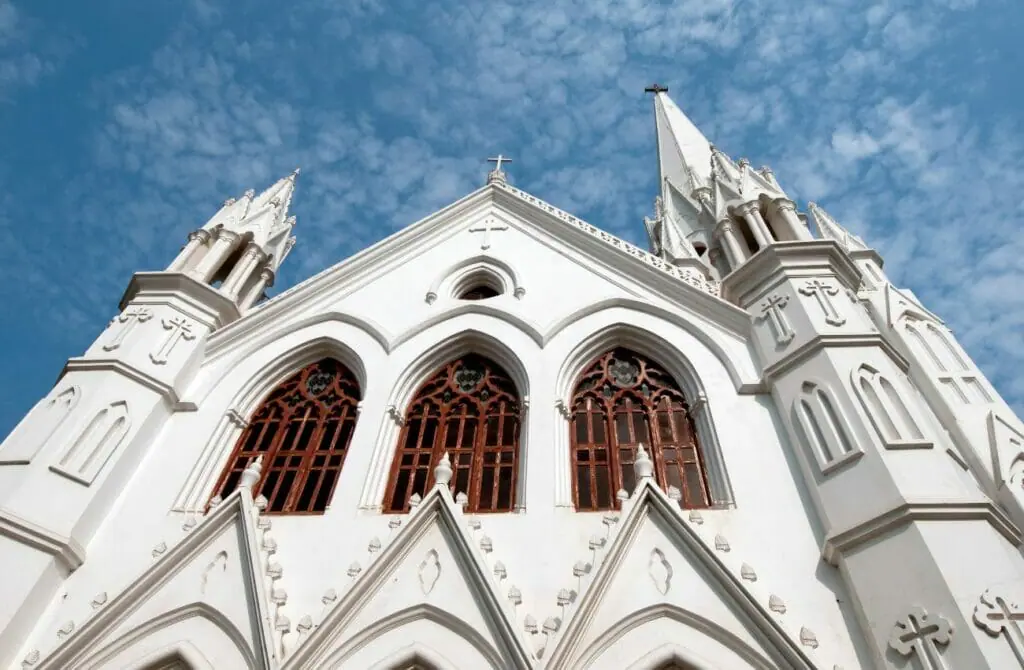 Sandwiched between the Adyar River and the coast of Chennai, the lush 100-hectare grounds are probably the most peaceful, vehicle-free getaway from the busy city life. This is such a lovely place to take a long walk and wander around.
This place is not just about finding rare varieties of flora and plants; it also has a church, a Buddhist shrine, a Zoroastrian temple, a mosque and a Hindu temple. You can also find the offshoots of a 400-year-old banyan tree that was damaged by a cyclone in the 1980s.
Parrys Corner
This is not a single destination but a collection of streets. There are streets that exclusively sell only a specific thing. For example, there is a street that sells only stationeries. The place is colorful and vibrant, with the flower market placed right across. This is also a great place for shopping for clothes and dress materials.
One of the leading schools for Tamil Classical dance and music. This is set across a sprawling green lush near the besant nagar beach. You can also find numerous stalls that sell handcraft and craft items. There is also a publishing company close by that produces handcrafted books. Tara Books and the kala kshetra foundation building are very close by.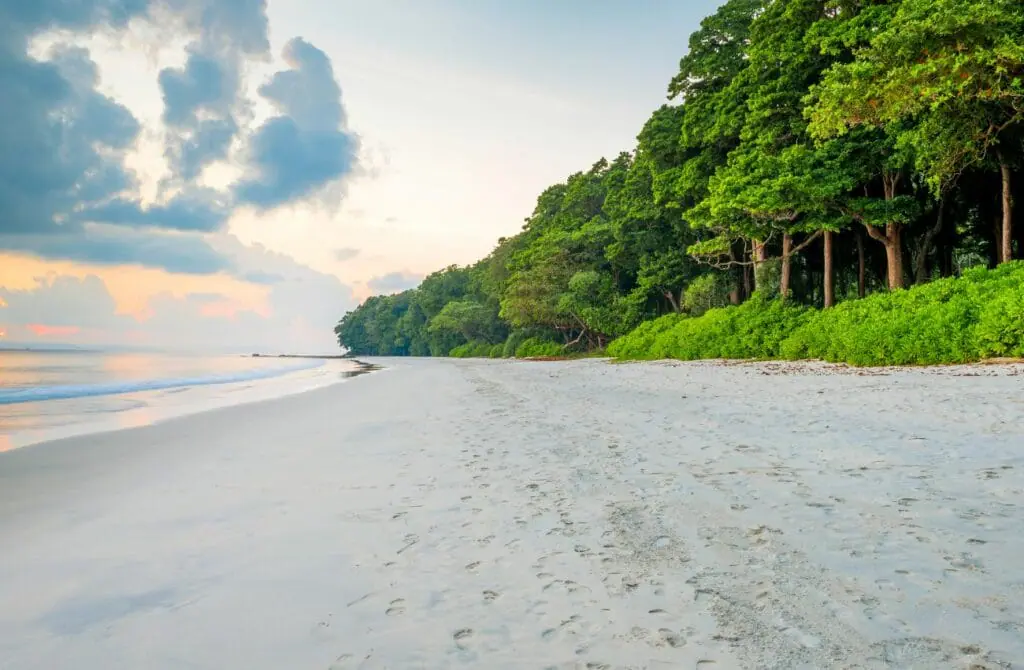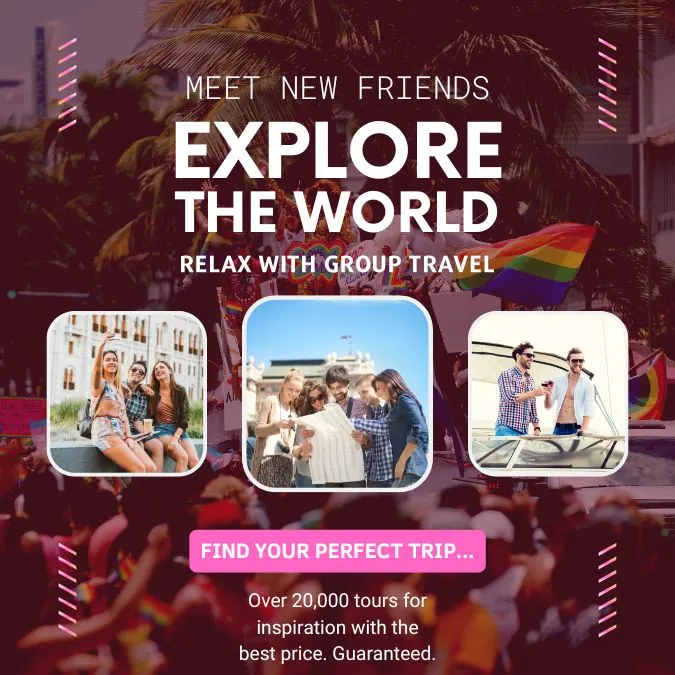 Gay Things To Do in Chennai, India
Welcome to Gay Chennai, darling! While the city may not be the most welcoming to the queer community, fear not! There are still plenty of fabulous things for you to do while keeping things low-key. First and foremost, you simply must visit some of the city's most iconic landmarks and attractions, dahling!
Take in history and culture by visiting museums, art galleries, and historical monuments. And don't forget to marvel at the stunning architecture, explore parks and gardens, and indulge in the local cuisine. But that's not all, darling! Gay or straight, there's always something to do in Gay Chennai. Immerse yourself in the local culture by attending cultural events like festivals, concerts, and shows.
In India, LGBT rights have made some significant strides in recent years, but many issues remain. In 2018, the country's Supreme Court overturned a colonial-era law that criminalized homosexuality and in 2023, the legal battle for same-sex marriage heated up, but societal attitudes towards LGBTQ+ people remain largely conservative.
Discrimination and violence against queer individuals still occur, and there is still a long way to go regarding legal and societal acceptance.
As a queer traveler in India, exercising caution and being mindful of your surroundings is important. While larger cities like Mumbai and Delhi have more visible LGBTQ+ communities and venues, it is still important to be discreet in public spaces outside of these areas.
Holding hands or displaying affection in public may draw unwanted attention or negative reactions. Knowing local customs and dress codes is important, especially if visiting religious sites or rural areas. It's always best to err on the side of caution and respect the local culture.
Trust us; there's always something fun and exciting happening in this fabulous city. Remember, discretion is key in a city that's not always welcoming to our fabulous community. So, keep it lowkey and enjoy all the wonderful things Gay Chennai has to offer!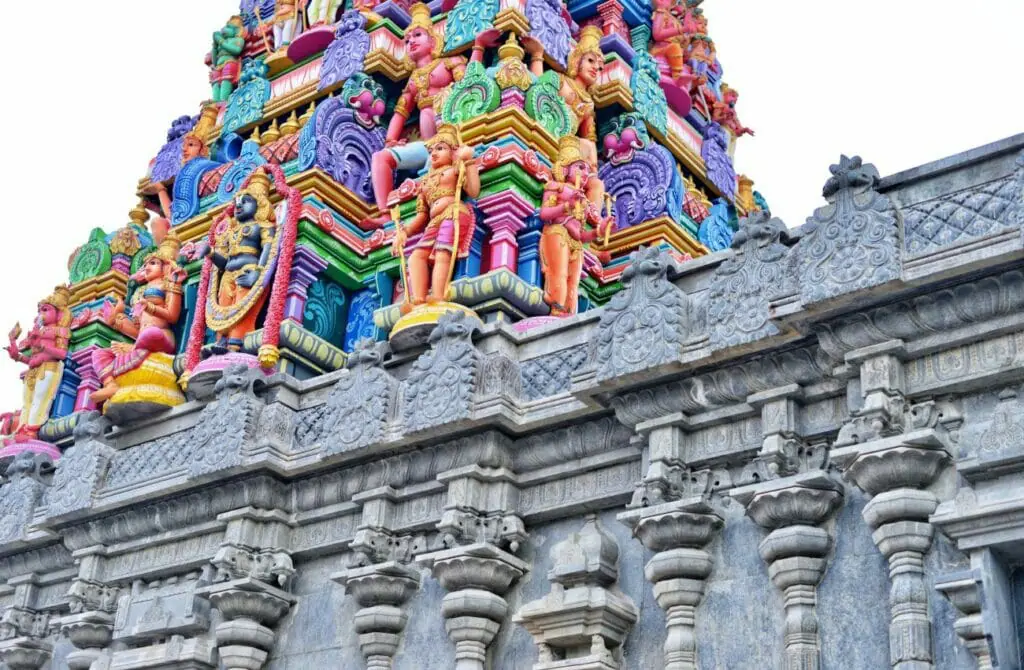 Stay in the Artists Village near Thiruvanmiyur
Located close to the seashore, this artist's village has hundreds of artisans involved in different art forms. It is India's largest self-supporting artists' village and is the most successful one to date. From artistic discussions to interactive theater, many programs happen in a week.
Do Birdwatching at Vedanthangal Bird Sanctuary
One of the major Bird Sanctuaries in Tamil Nadu, the sanctuary is home to a variety of birds. Flamingos, Sandpipers, Spoonbills and Grey Wagtails can all be seen in this sanctuary. The birds can be viewed from the watchtower. The best season to visit is between November and March.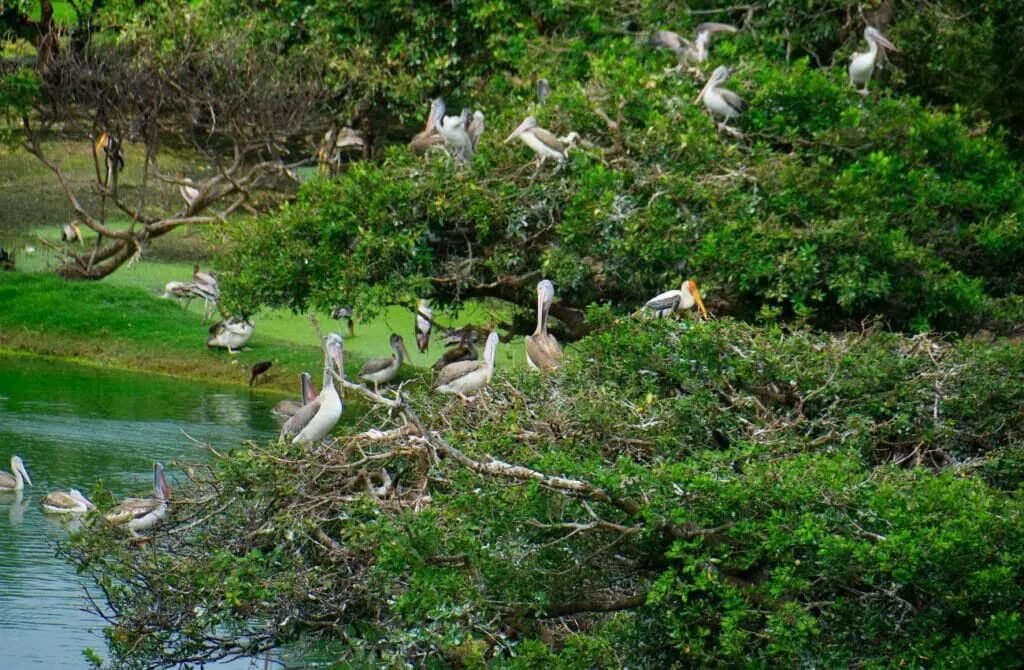 Art workshops in Hindustan Trading Company
One of the oldest stationery shops in Chennai runs workshops every weekend. This also serves as a great meeting spot and is a good way to socialize. They teach different Indian Art forms starting from beginner to expert level, during the weekends. The workshops cost as low as 20$ per day.
Go on Heritage Walks Conducted by Madras Inherited
The heritage walks are conducted on weekends. These interactive walks help people discover the historical and architectural history associated with buildings and streets. This is probably a great way to gain insight into the cultural nuances of the city.
The walks enlighten people about the history, heritage and architecture of the city. These people try to connect with the old Madras and its cultural heritage.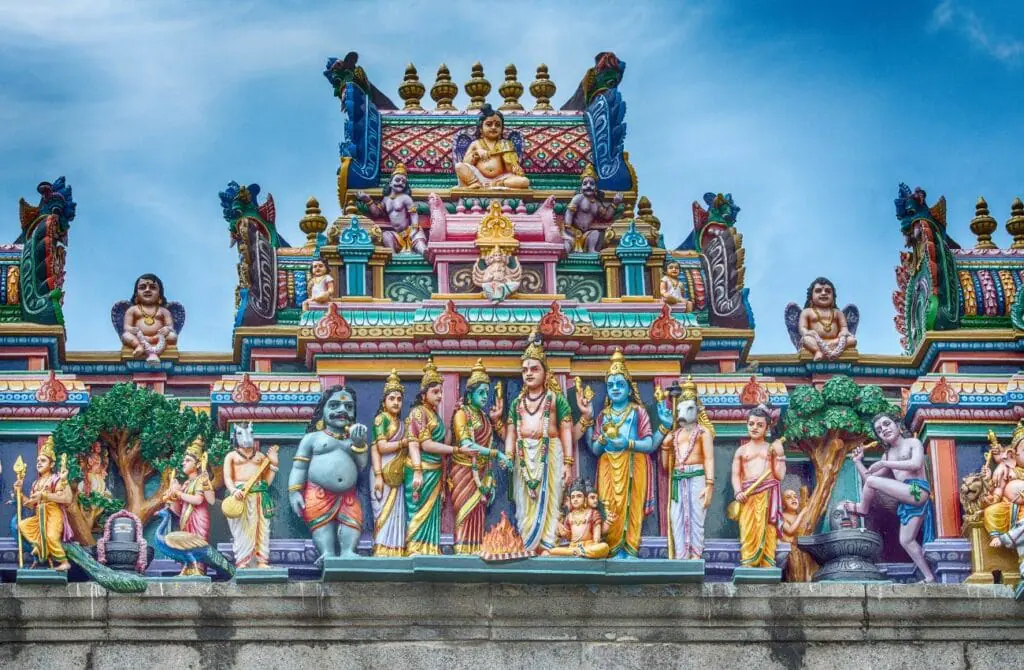 Connect with communities like Pink People and Orinam
A few close-knit communities in Chennai conduct community-centric discussions and meet-ups that help connect the queer people in Chennai and those traveling. They also have many activities that connect the community. They also sell many commercial items that are handmade by the queer community.
Visit the Chennai Urban Square
Do you want to eat, play, watch a movie and shop? The Chennai Urban Square is the new attraction in the city. There are plenty of activities that happen in the urban square on a daily and weekly basis. Numerous food chains and cafes offer a variety of food options at a nominal rate.
Catch a bunch of movies at the Queer Film Festival
Chennai is also well known for its association with world cinema. Twice a year, big companies like PVR and Sathyam Cinemas collaborate with NGOs in Chennai to conduct the Queer Film Festival. Movies that are based on the theme of homosexuality and the ones that people from the queer community create are screened.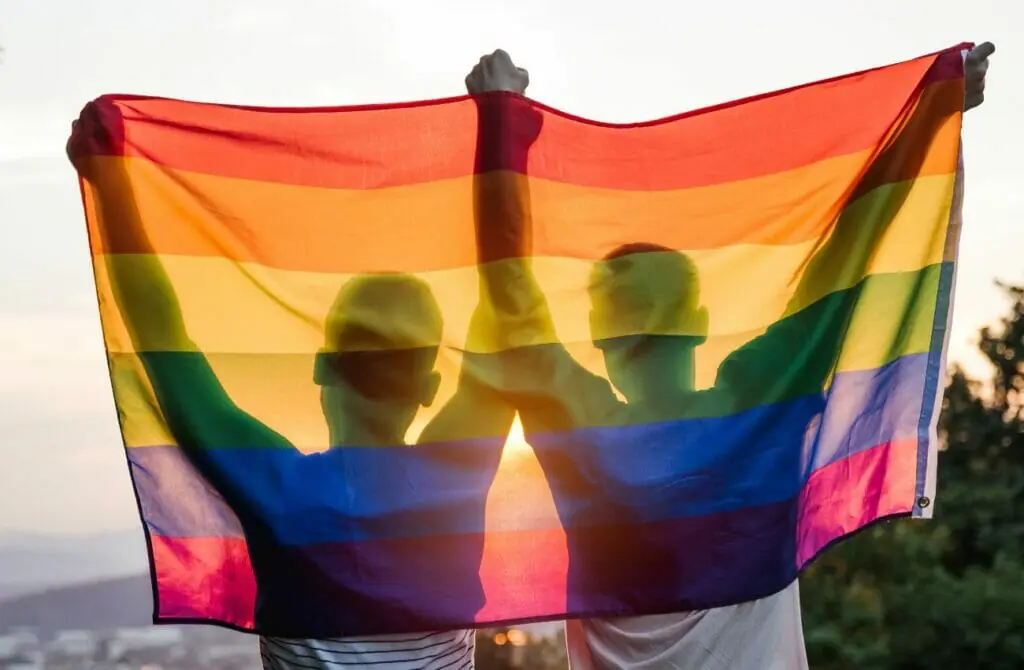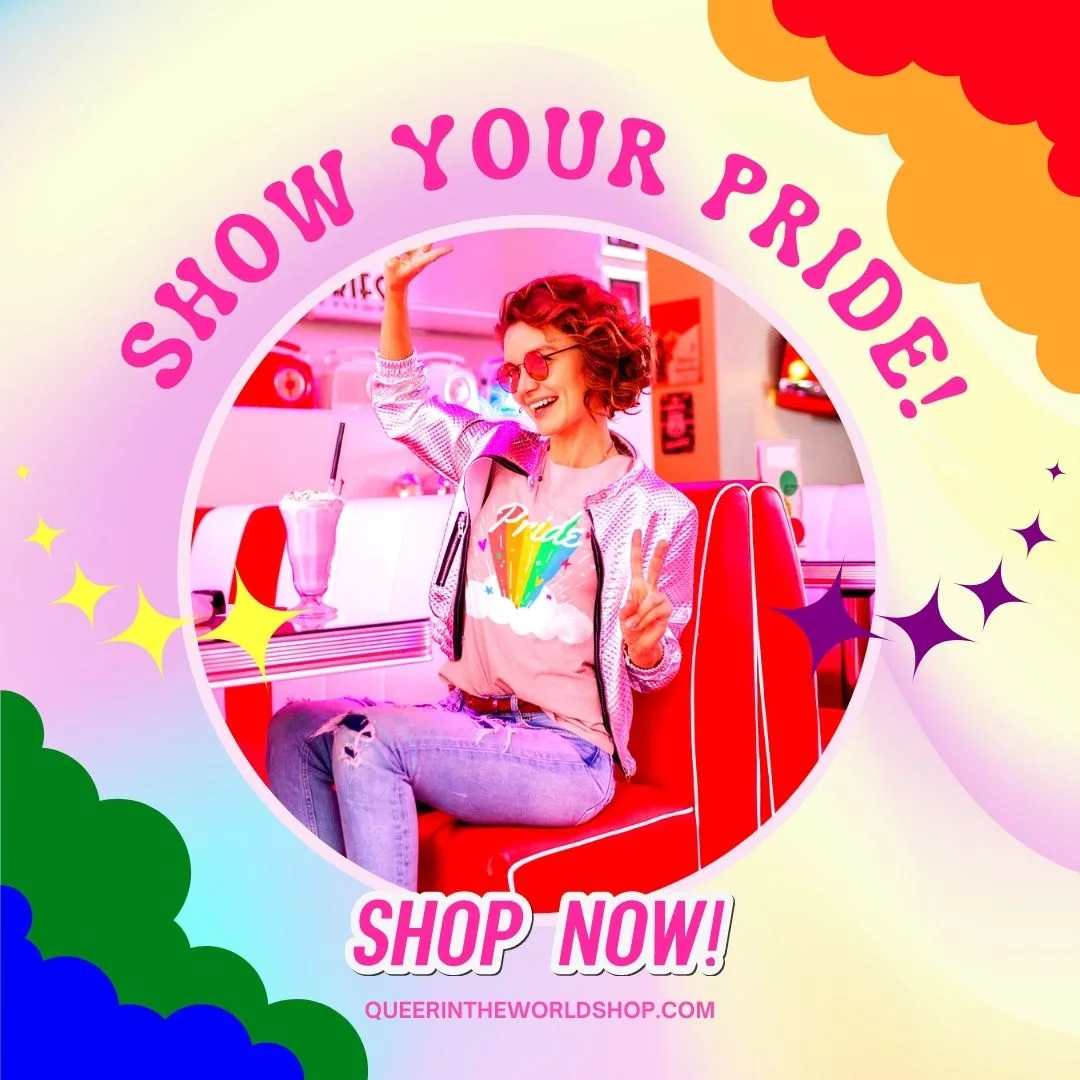 Gay and Gay-Friendly Hotels in Chennai, India
Don't wait another minute to book your stay at one of Chennai's most fabulously queer-friendly hotels! While many establishments in town might not welcome our rainbow family, these hotels have all pledged to embrace our queer spirit with open arms.
From non-discrimination policies to LGBTQ+ resources and amenities, these hotels go above and beyond to create a safe and inclusive environment for all guests who identify as LGBTQ+. And if you're looking for a place to stay in an area known for being LGBTQ+ friendly, these hotels have got you covered too.
In addition to the locally-owned gay-friendly accommodations in Chennai, international hotel chains can also be great options for LGBTQ+ travelers. Many of these chains have implemented policies and training programs to ensure that their hotels are welcoming and safe for LGBTQ+ guests.
They may also have LGBTQ+ affinity groups within the company, which can help to promote a culture of inclusivity and support for queer travelers.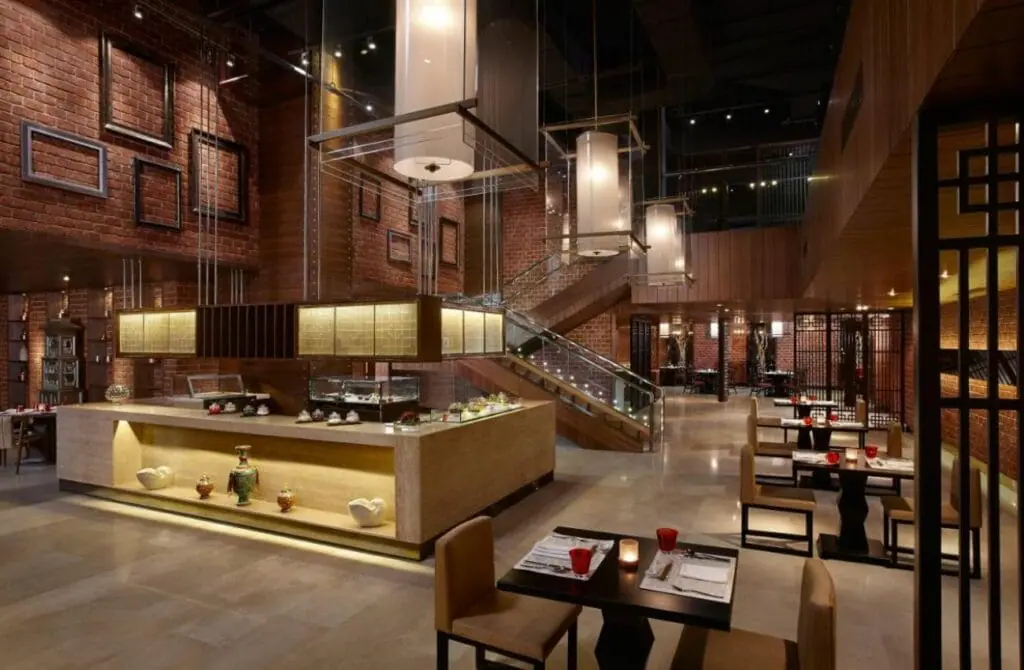 Moreover, international hotel chains are often known for their high-quality amenities and services, which can provide a more luxurious and comfortable stay for LGBTQ+ travelers. With a global presence, these chains can also provide a sense of familiarity and consistency for queer travelers who may be navigating unfamiliar destinations.
Whether you choose a locally-owned gay-friendly accommodation or an international hotel chain, it's important to do your research and choose a place that will make you feel welcome and comfortable during your stay in Chennai.
So why wait? Book now to experience the comfort, luxury, and acceptance these gay-friendly hotels in Chennai offer. You'll find the perfect home away from home with options to fit every budget and preference.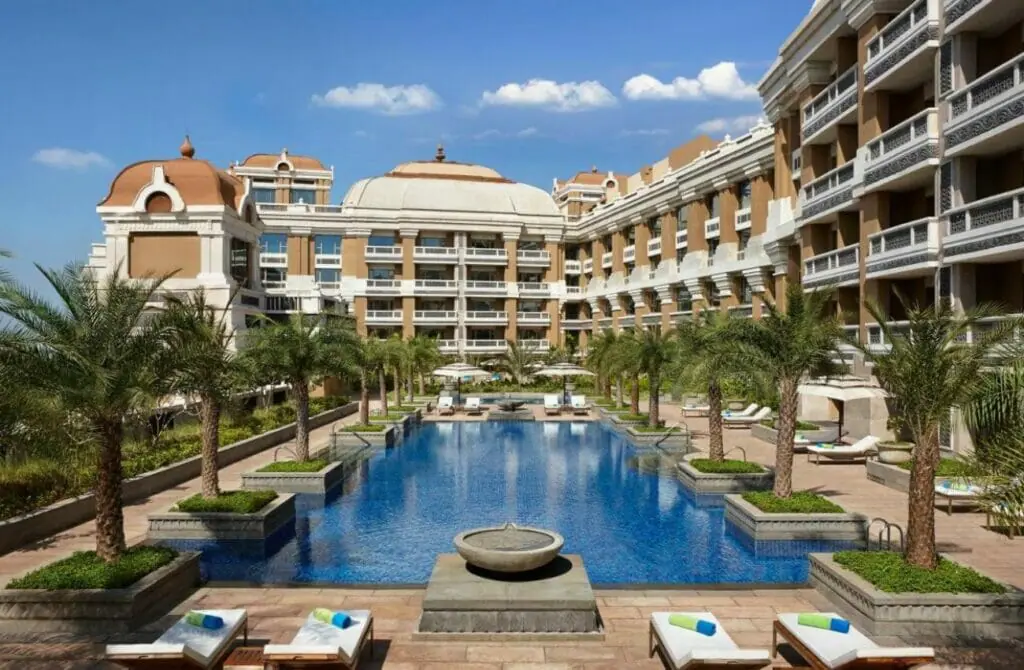 One of the few hotels with a seven-star category is ITC Grand Chola. Located in the city's center, the hotel is very close to the governor's quarters. The hotel offers food in different cuisines and varieties. There is a range of rooms to book, and most of them come with a complimentary breakfast. The hotel's staff have received only positive comments.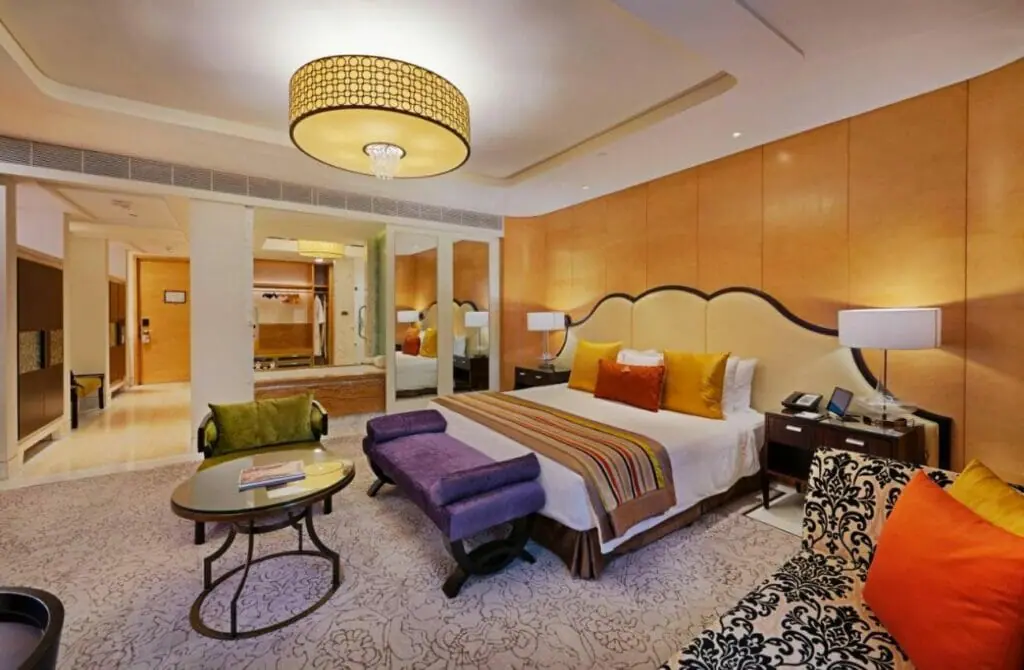 Hilton is voted as the cleanest hotel for tourists. It is compactly located in the center of the city. It is close to many tourist places like Guindy snake park and the beaches. There are also steam rooms and spas that help you relax. This hotel also has a bar by the pool with good food options! Rooms start from as low as $100 a day.
This upmarket hotel is housed in an impressive modern structure with a pillared portico and is located in Chennai's affluent Alwarpet neighborhood. It is 2.4 kilometers from Arulmigu Kapaleeswarar Temple and about 4 km from Marina Beach. Elegant rooms and suites come with minibars, flat-screen TVs, and free Wi-Fi.
Upgraded rooms come equipped with rain showerheads, while club rooms give you access to a private lounge where you can enjoy a complimentary breakfast and intra-city car services. Adding living rooms, massage chairs, and/or butlers to a suite is common.
There is room service available. There are three restaurants, a 24-hour café, a bar/lounge with wood panels, a swimming pool, and a gymnasium.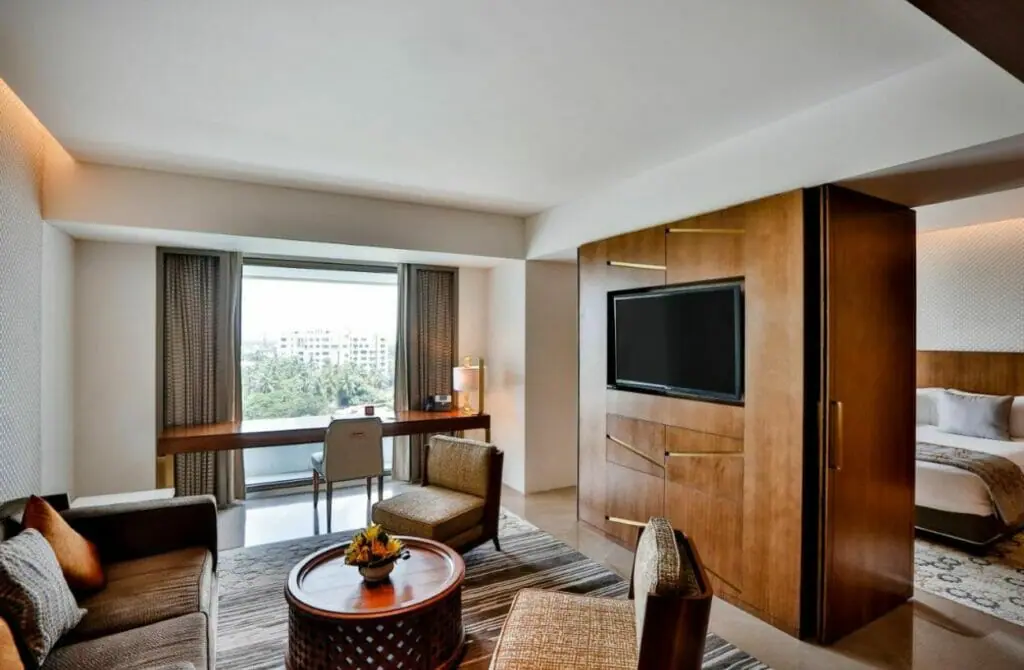 This modern hotel is located 6 km from Fort St. George, a fort built in the 17th century, and Marina Beach, a popular beach destination. The comfortable rooms have flat-screen TVs, desks with minibar minibars and coffee-making facilities. They also provide views of the city. Free WiFi is available.
Separate living spaces are added in suites. Both parking and the breakfast buffet are free. There is also a fitness center, an outdoor pool, a spa, a coffee shop/restaurant open 24 hours a day, a kebab restaurant, and a beautiful lounge. Additionally, a meeting room and business center are available.
This simple hotel is located 14 minutes walk from the local train station and 3 kilometers from Thiruvanmiyur Beach in a vibrant building in the IT corridor. Warm, modest rooms come with workstations, minibars, tea and coffee-making amenities, free Wi-Fi, and complimentary Wi-Fi.
Suites also include private living rooms. There is room service available. The parents' room is a free zone for children. It's free to park. A stylish sports bar, spacious diner, and contemporary lounge are all present. Services for babysitting are available.
The distance between Chennai Central train station and this opulent hotel is 7 km and 6 km, respectively, from Marina Beach. Flat-screen TVs, iPod docks, safes, minibars, beverage facilities, and complimentary Wi-Fi are all features of elegant rooms. Soaking tubs and showers with glass enclosures are amenities in the bathrooms.
In addition to access to a lounge where breakfast and evening beverages are offered for free, upgraded accommodations also come with butler service. Separate living spaces are added in suites. There is in-room dining. It comes with parking.
An eatery and a bar are present. A spa, a fitness center with a big sauna tub, and a swimming pool are included as additional features. A gaming area is also included.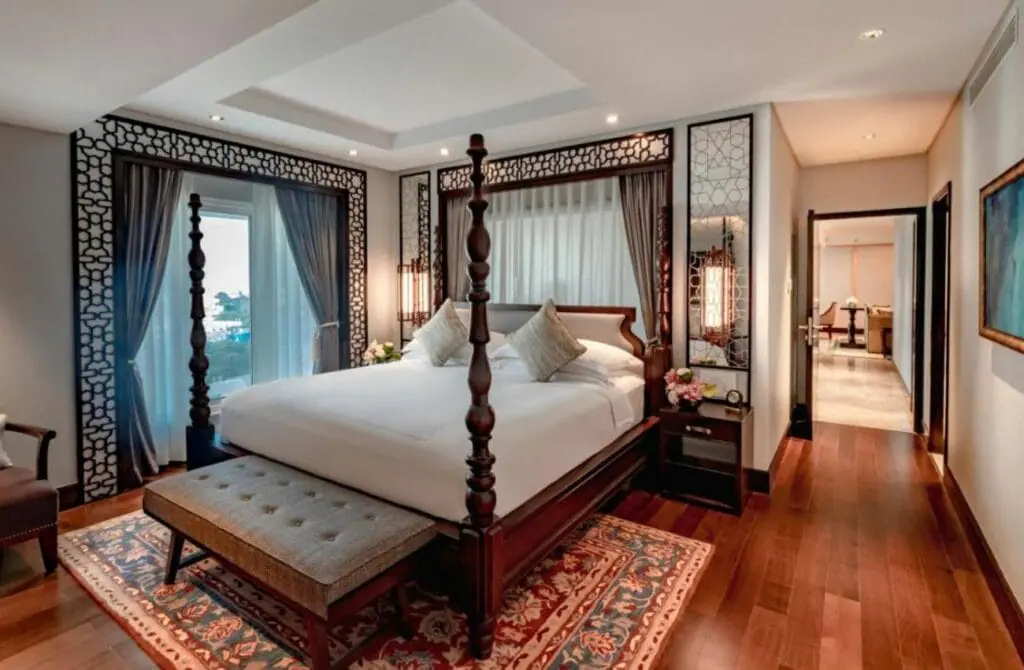 Gay Nightlife in Chennai, India
Darling, let's talk about exploring the queer nightlife in Gay Chennai, shall we? It's true this city might not be the most welcoming to our fabulous community but fear not! Being gay is perfectly legal here; remember to err on the side of caution when outside of queer-friendly spaces.
But let's focus on the fun, shall we? Exploring gay nightlife can be one of the most thrilling and enriching experiences while on the go. From dancing up a storm at a gay club to sipping cocktails and rubbing elbows with the locals at a gay-friendly bar, you'll have a chance to immerse yourself in the local culture and make memories that will last a lifetime.
And darling, we've got you covered with the best gay and gay-friendly spots in town. So don't be shy; step out of your comfort zone and explore the queer nightlife in Gay Chennai. Trust us; it'll be worth it!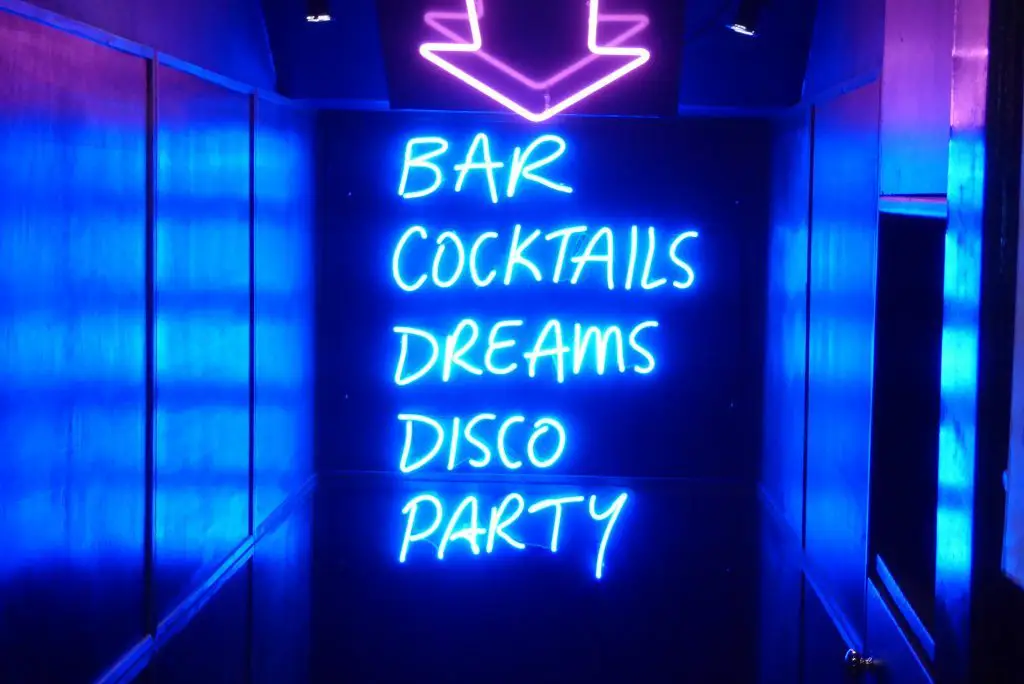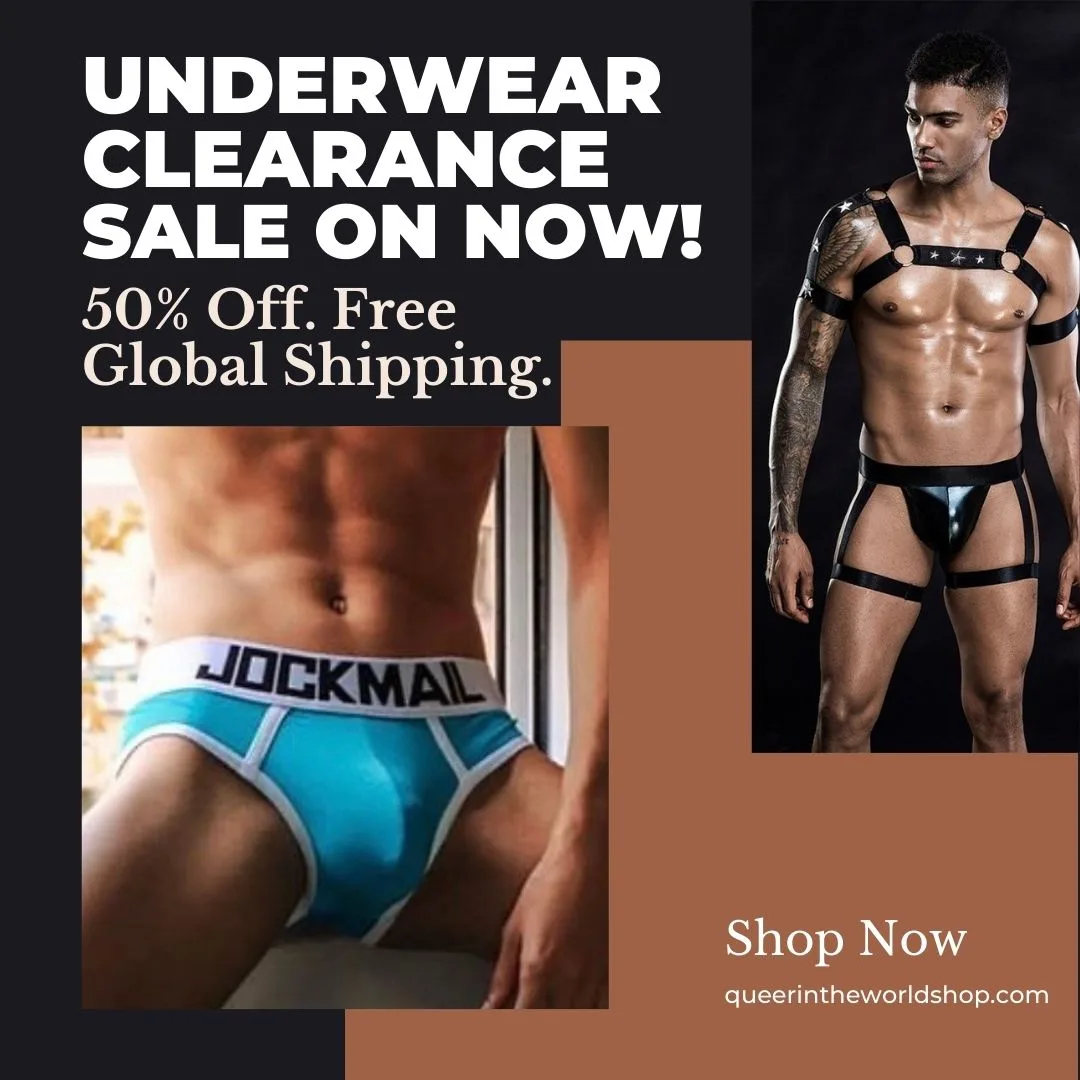 Visit the Food Street in Anna Nagar
Kora Food Street is a groundbreaking, contemporary street food market that unites a wide variety of delectable and genuine gourmet foods in a pleasant, exciting, and dynamic setting—completely built out of repurposed shipping containers!
They also have a fantastic kids' trampoline park here. For vegetarians and meat eaters, air-conditioned dining is offered separately. You can see a bunch of youngsters lined up near the various food stalls throughout the night. You can also find cute little tiffin centers that serve piping hot coffee and small eats through the night.
The Leather Bar sticks out starkly against the pristine white foyer. Dark, macho, and seductive. The olive suede walls and the deep black leather floor blend together. The area pays homage to Chennai, the leather capital of the world, and is furnished with opulent objects and texts about leather and fashion.
In order to create the proper mood, the DJ blends sound and graphics with privacy cabins that look out onto the lobby. A terrace outside lets you take in the strong winds from the sea while enjoying the gloomy night in good weather.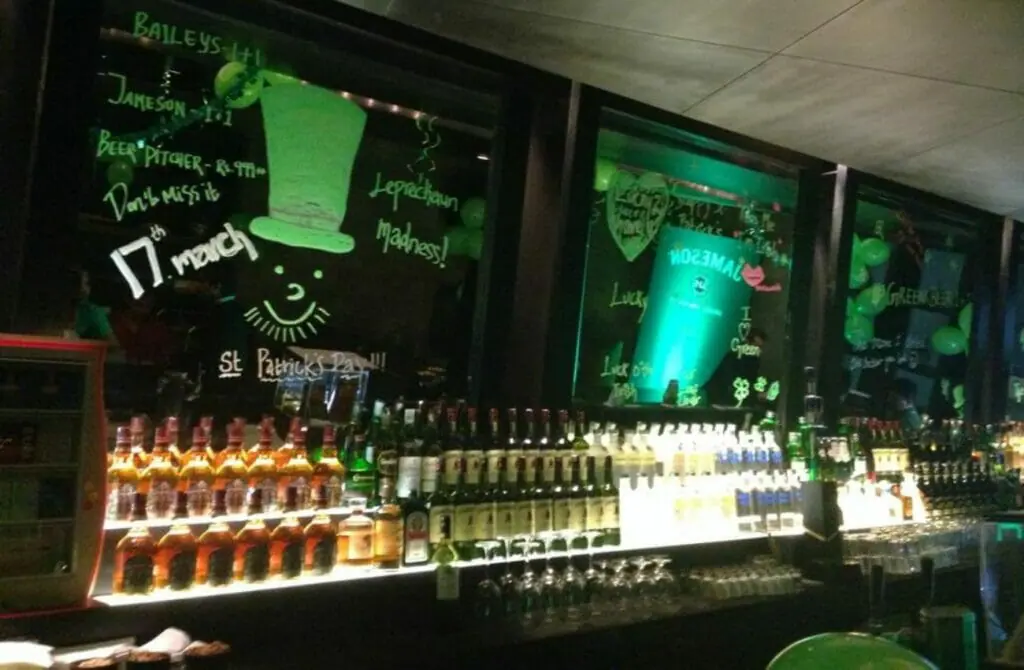 Located in the fishing village Kovalam in Chennai, the word "surfing" had not yet entered the Chennai people's life in years prior. Nevertheless, it is now one of India's top locations for surfing.
Kovalam, tucked away on the southern Tamil Nadu Coromandel coast, provides year-round quality waves that rival some of the top surfing locations in the world. The people in the community had a passion for surfing, and a businessman who was dedicated to bringing about change was the catalyst for everything.
Indian A-list bands like ROXYGEN, When Chai Met Toast and Mud Road have all given live performances in this vibrant pub in Chennai, which has developed a band of followers who are prominent among music lovers.
While there are many international comfort foods on the menu, the bar's well-known gin-based cocktails and the modest sambar idli, a top comfort food choice in Chennai, are what really steal the show.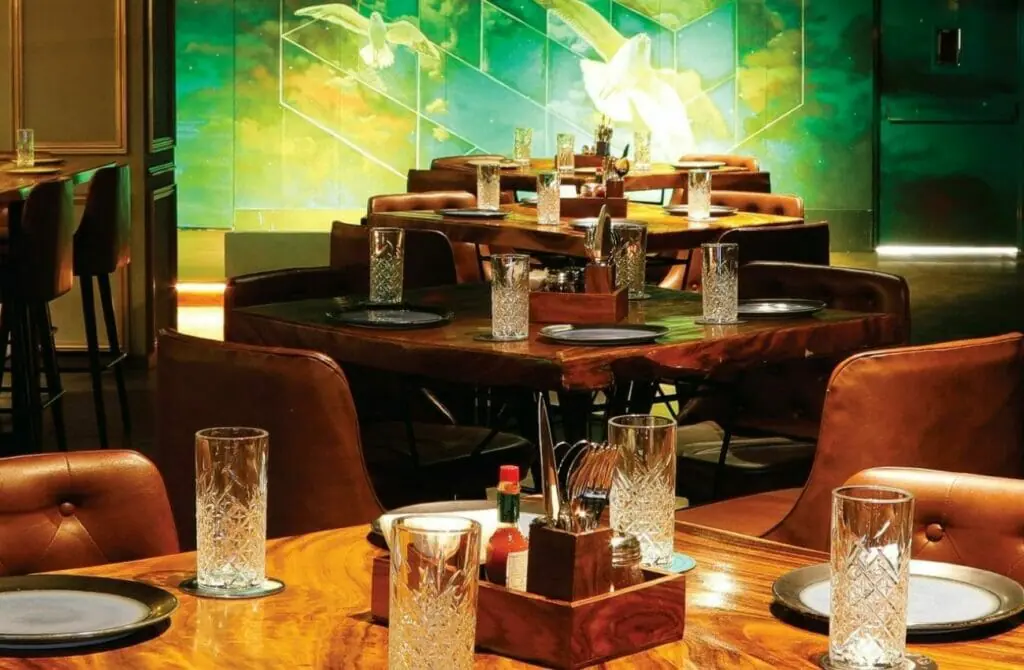 One of the most amazing food hotspots right now, Anna Nagar was formerly a peaceful, lush residential area. A growing number of nightlife establishments in the region include The Living Room.
The name should give you a hint; this informal bar wants to make you think of your living room, where you hang out with your loved ones and chat or even play a game.
Enjoy a fusion of South Indian, Mexican, and Asian dishes while sipping an Old Fashioned or Bellinis. In addition to the opulent couches in the inside area, there is a more relaxed outdoor lounging area.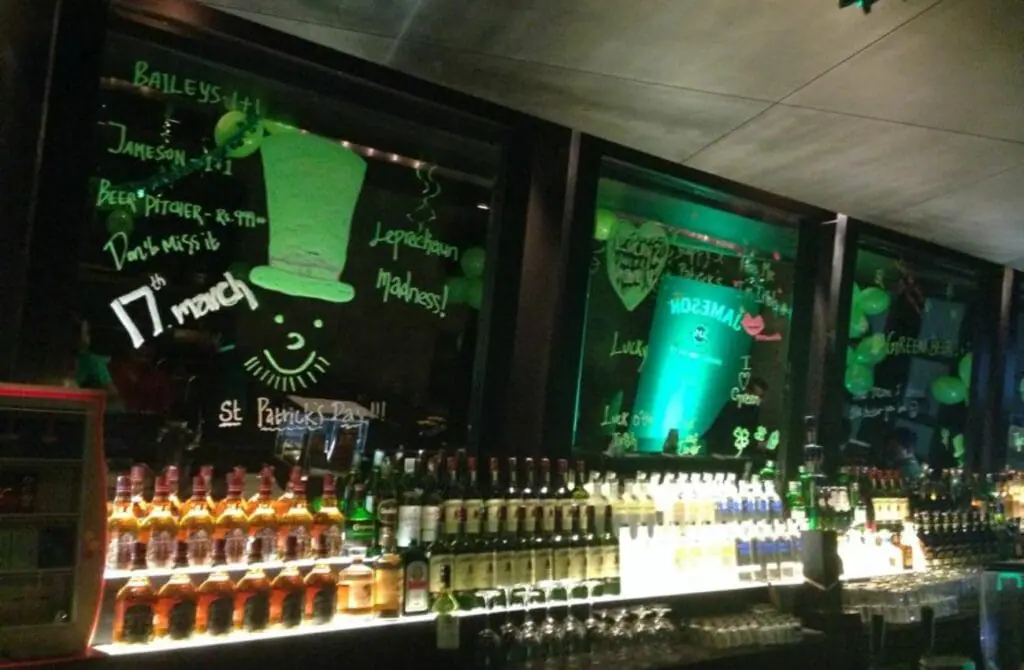 Gay Saunas & Cruising Clubs in Chennai
When it comes to exploring Gay Chennai, there's more to life than just cocktails and beers. One aspect of the gay scene that many of us queens love are checking out the local gay saunas and cruising clubs.
Granted, Chennai isn't quite as wild as Amsterdam, Barcelona, or Berlin, but these steamy venues still offer the perfect opportunity to meet new people, socialize, and engage in some hot and heavy action without swiping left or right. However, remember that these venues can differ in terms of vibe, patrons, and rules, so it's a good idea to be informed before you dive in.
Gay saunas, sex clubs, and cruising have long been popular ways for queer men to meet and engage in sexual activity, particularly in countries where same-sex activity is not widely accepted or where it may even be illegal. In these places, gay saunas and cruising clubs provide a safe and discreet environment for queer men to explore their sexuality and connect with like-minded individuals.
Despite the rise of gay dating apps, many queer men still prefer the anonymity and physical connection that can be found in these spaces – so somewhat counter-intuitively, you might have a hotter experience here than you would at home.
We recommend checking out our guide to cruising for first-timers before you get started, which should give you the lowdown, and always practice safe sex. Remember that local laws and customs regarding gay venues and sexual activity should always be respected.
With a bit of forethought and an open mind, visiting gay saunas and cruising clubs can be a thrilling and steamy part of your gay Chennai adventure.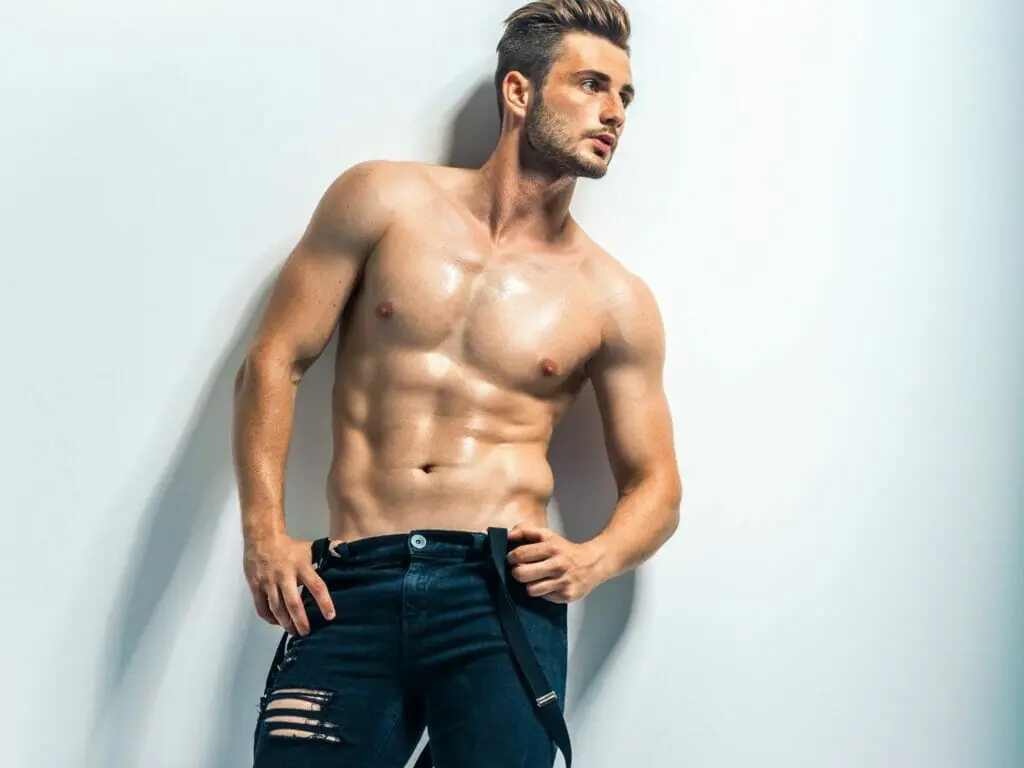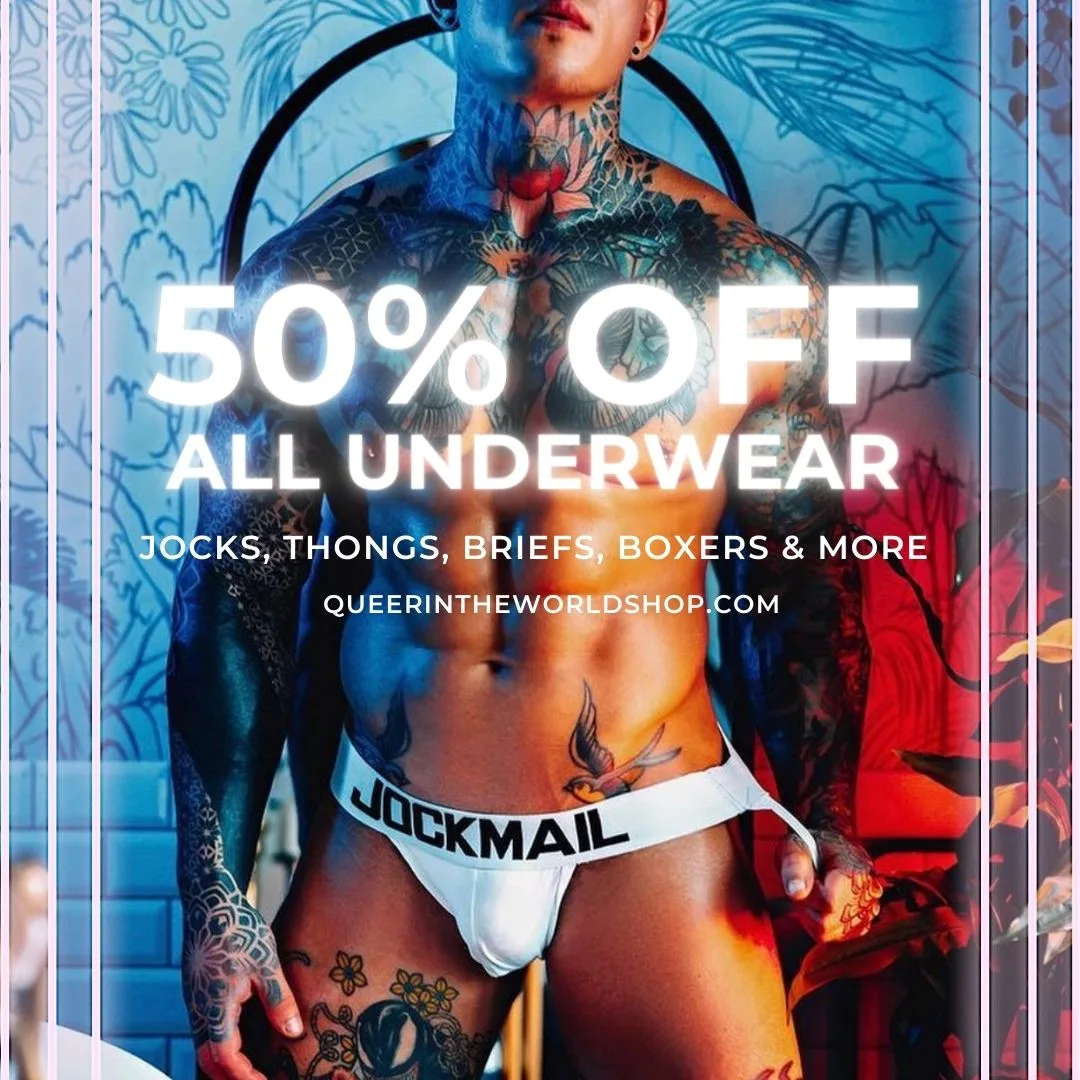 Located in a very safe residential area, these guys provide male-to-male massage with ayurvedic oils and by using traditional methods. Women are not allowed, and they have good-looking massage therapists. They do not allow men when they have consumed alcohol. Otherwise, they have pretty good ratings for cleanliness, promptness and professionalism.
An economical option, this massage center is located in the center of the city. These massage centers aim at relieving chronic tension and muscle pain. This center has great feedback and caters to the needs of the customers as individuals.
Relaxation Spas in Chennai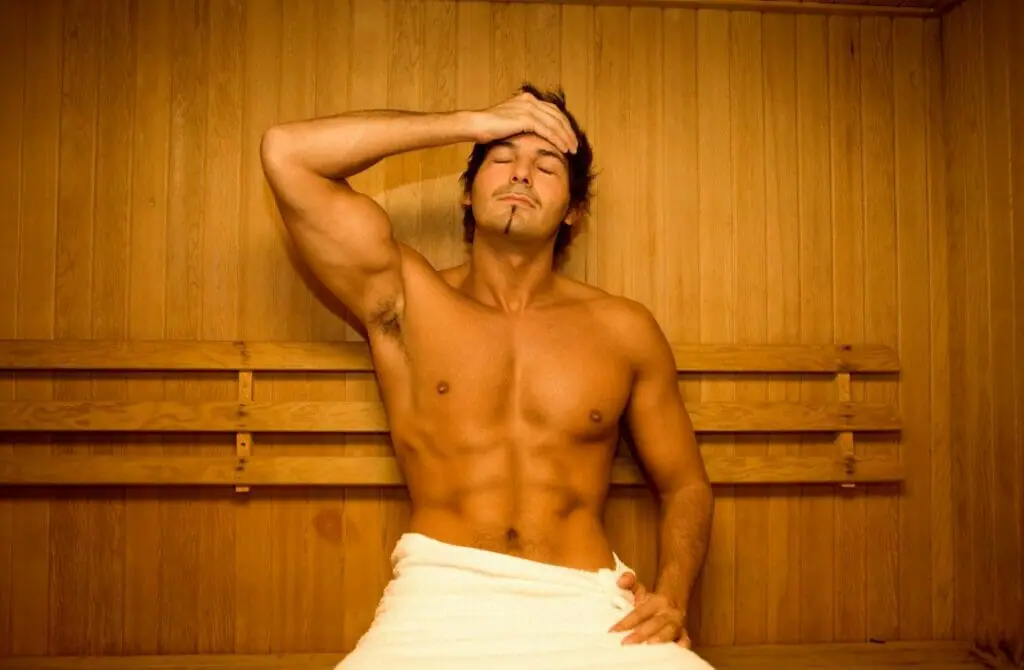 This luxury spa is located in one of the best hotels in Chennai. The spa overlooks the city from the ninth floor. They have nine sanctuaries based on the Indian legend of the nine precious gems 'Navaratna'. They have a unisex salon, unisex gymnasium, sauna, spa and whirlpool swimming pool.
O2 Spa
(Temporarily or permanently closed. If you know something, please suggest an edit.)
With more than 5 branches in the city, this is one of the best spas in the city. They provide ayurvedic massages by either gender. Located in most shopping malls, these spas are the perfect place to relax after a good day of shopping or after catching a good movie in the theaters.
An award-winning salon runs a spa and a sauna; the spa is located near the movie capital of Tamil Nadu and near the coastline of East Coast Road. They provide a range of self-care services with male/female therapist options.
Ananta Spa was established in the spiritual spirit of reestablishing balance and well-being for the body and mind. Our honest commitment to providing you with the finest relaxation at the best price without sacrificing quality, service, or aesthetics is at the core of our foundation and wellness philosophy.
We provide body-pampering & soul-soothing services to give you a stress-relieving experience like none before!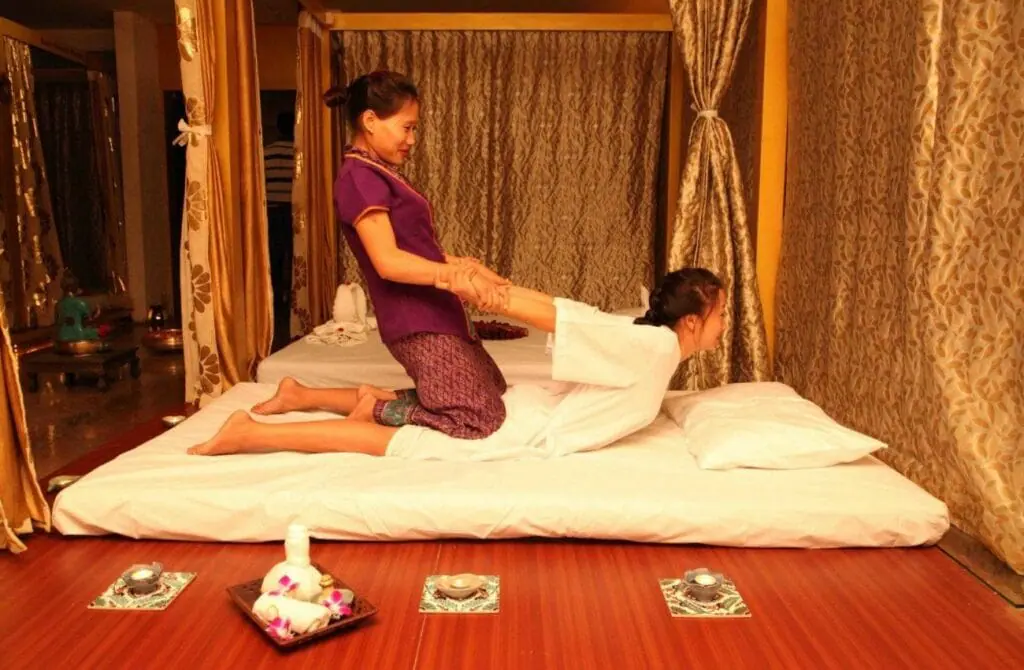 Cuticle care treatments and calming aromatherapy hand massages are available at this charming spa by the sea. In addition to reducing wrinkles, they also utilize treatments to hydrate and renew the skin. Customers adore the atmosphere by the beach and their famous fish pedicure. Added body care services are also available.
Gay Map Of Chennai
Finding it hard to envisage where everything is in Chennai? Hopefully, this queer-centric map helps where we have marked all the bars, clubs, parties, hotels, saunas, massages and more will help you stay in the spot best suited to you!