An inclusive, culturally rich cosmopolitan city that buzzes with the energy of its young population, Pune is one of the best cities in India for LGBTQ+ travelers to visit!
Being the second largest IT hub in the country, Pune welcomes scores of students and working professionals alike and has created a space for itself as an inclusive city in India. Widely regarded as the "Oxford of the East" owing to its world-class educational institutions, the city is also famous for its hip nightlife, youthful atmosphere and inclusive mentality.
The city strikes the perfect balance between holding onto its rich cultural heritage and modernity with technological advancement. The electric atmosphere and enthusiastic locals welcome all kinds of tourists with an energy that is unique to Pune.
The city is alive with the energy of its youth, making up most of the estimated population of 7.4 million people. Pune is well-known for its vibrant and vivacious nightlife with inclusive and accepting clubs and bars.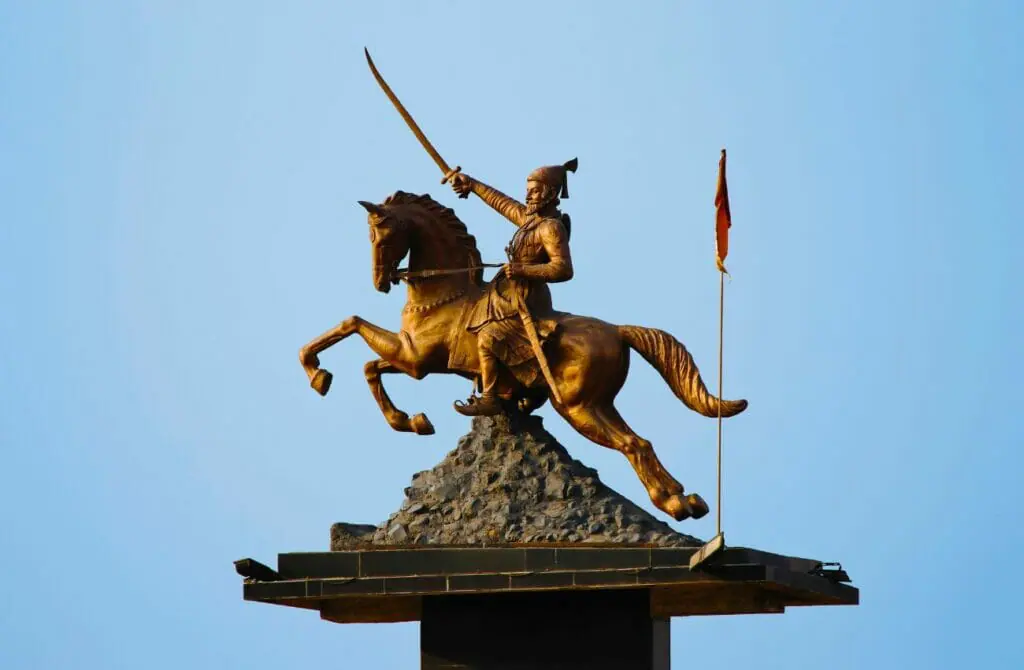 The top IT companies and reputable universities attract young people of all kinds from all over the country with different backgrounds and identities. Along with being diverse, Pune is also known for being one of the most inclusive cities in India, with a growing LGBTQ+ community.
The city's queer community is visible and active in spreading awareness and striving toward complete acceptance and equality in the country.
Despite being relatively young, Gay Pune's annual pride parade is still filled with passion and life. In addition to many LGBTQ+- friendly cafes, eateries and venues that host shows and events, Pune also has a famous queer-owned bakery and hosts an annual queer film festival, the sixth edition of which took place in July 2022.
The diversity of the city stands testament to how Pune welcomes people with open arms. Tourists are greeted warmly and treated with the utmost respect and hospitality, no matter where they come from and what their sexuality is.
Since the decriminalization of homosexuality in 2018, India is definitely coming out of the closet, and its acceptance of the LGBTQ community is growing with every passing day.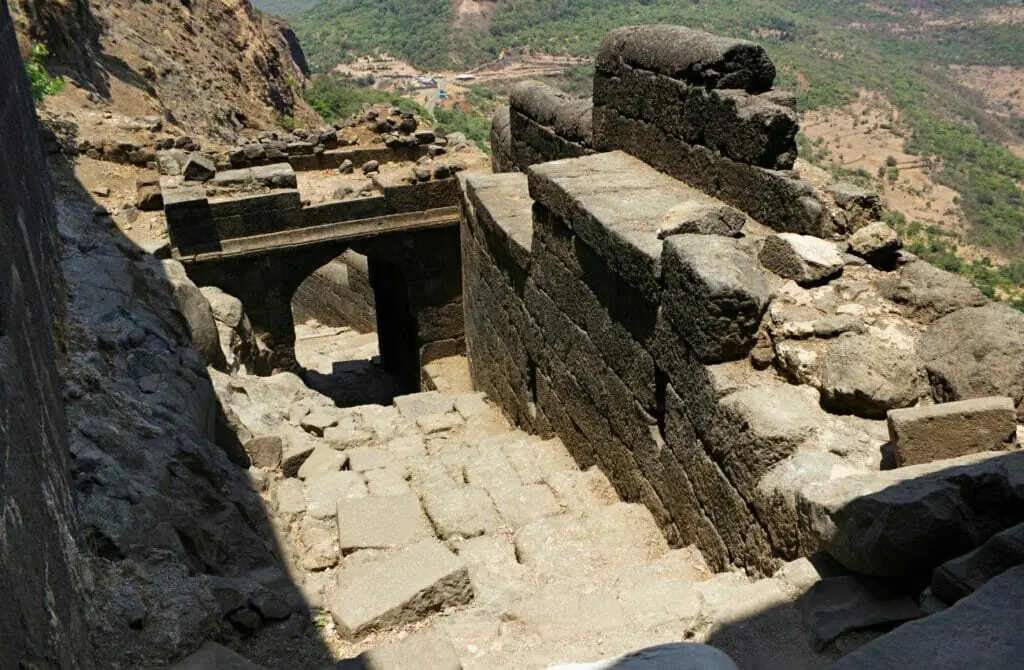 While we are not completely there yet, we have made considerable progress, especially in a city like Pune. Queer activist organizations, as well as individuals, are working towards making the city entirely safe for the LGBTQ community, which includes locals as well as tourists.
Despite being a hub for the Information Technology sector, Pune is the cultural capital of the state of Maharashtra and still holds on to its glorious cultural heritage.
Also called the "Queen of the Deccan" this city exemplifies an indigenous Marathi culture, wherein education, arts and crafts, and theatres are considered important. With grand monuments like Shaniwar Wada and Aga Khan Palace, Pune is full of scenic beauty and the colorful culture of the Marathas.
This perfect blend of tradition and modernity and its vivacious populations and lifestyles make Pune a must-visit destination in India!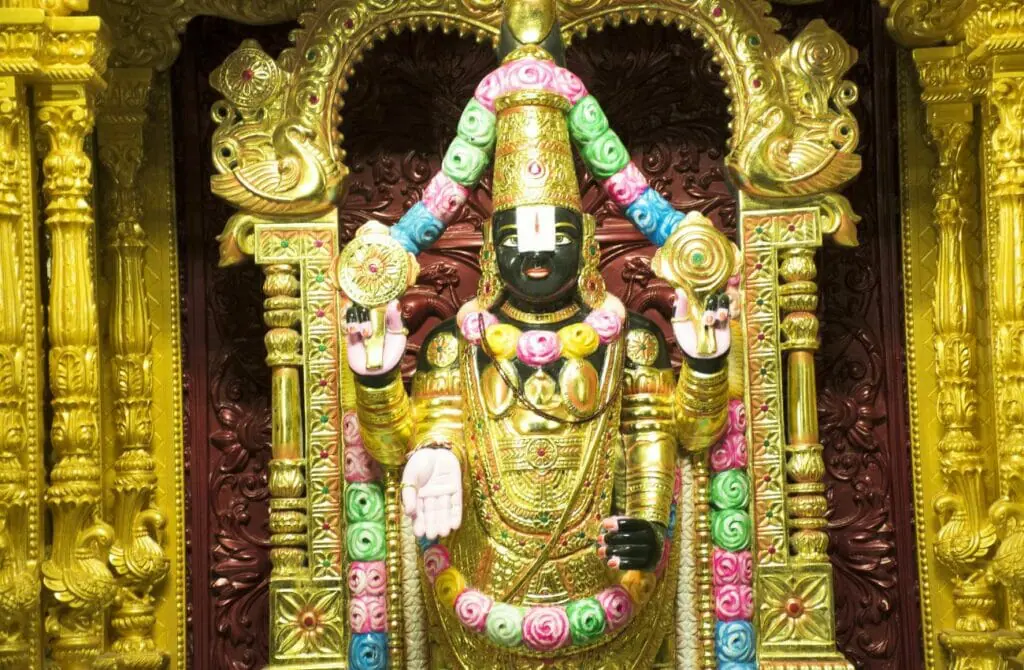 In this article we will cover...
Attractions in Gay Pune
Welcome to Gay Pune, darling! While the city may not be the most welcoming to the queer community, fear not! There are still plenty of fabulous things for you to do while keeping things low-key. First and foremost, you simply must visit some of the city's most iconic landmarks and attractions, dahling!
Take in history and culture by visiting museums, art galleries, and historical monuments. And don't forget to marvel at the stunning architecture, explore parks and gardens, and indulge in the local cuisine. But that's not all, darling! Gay or straight, there's always something to do in Gay Pune. Immerse yourself in the local culture by attending cultural events like festivals, concerts, and shows.
In India, LGBT rights have made significant strides in recent years, but many issues remain. In 2018, the country's Supreme Court overturned a colonial-era law that criminalized homosexuality and in 2023, the legal battle for same-sex marriage heated up, but societal attitudes towards LGBTQ+ people remain largely conservative. Discrimination and violence against queer individuals still occur, and there is still a long way to go regarding legal and societal acceptance.
As a queer traveler in India, exercising caution and being mindful of your surroundings is important. While larger cities like Mumbai and Delhi have more visible LGBTQ+ communities and venues, it is still important to be discreet in public spaces outside of these areas.
Holding hands or displaying affection in public may draw unwanted attention or negative reactions. It's also important to be aware of local customs and dress codes, especially if visiting religious sites or rural areas. It's always best to err on the side of caution and respect the local culture.
Trust us; there's always something fun and exciting happening in this fabulous city. Remember, discretion is key in a city that's not always welcoming to our fabulous community. So, keep it lowkey and enjoy all the wonderful things Gay Pune offers!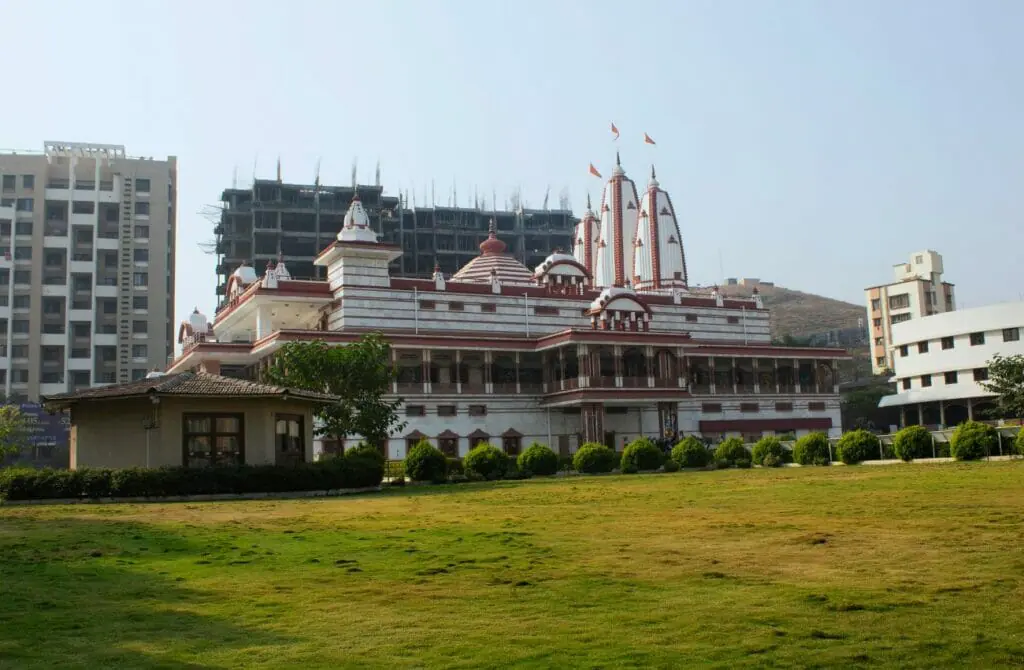 Le Flamington is a charming bakery that pays homage to the iconic Paris patisserie. What makes this bakery unique is the fact that a pair of gay men own it in a long-term relationship, one of them a Muslim, the other a Parsi, making Le Flamington a monument to food, faith and forbidden love.
Khuzaan Dalal and Taha Khan's love story and mouth-watering dishes have placed this small bakery on the list of India's best queer-owned businesses.
A beautiful, queer-friendly, safe space, Le Flemington should be on everyone's itinerary when they visit Pune!
A monument of great cultural significance, "Shaniwar Wada" is practically synonymous with Pune's cultural heritage. It was a 13-story palace of Peshwas, built by Bajirao-I in the year 1736 as the headquarter of the Peshwas. The castle, which was the seat of Peshwa power, was destroyed by a fire in 1828. All that remains in the ruins of this mighty palace are its walls, with sturdy doors studded with spikes
Every day, a light and sound show is conducted in Shaniwar Wada, showing the history of the Peshwas. If you want to see the culture of Pune, this is the first place you should start!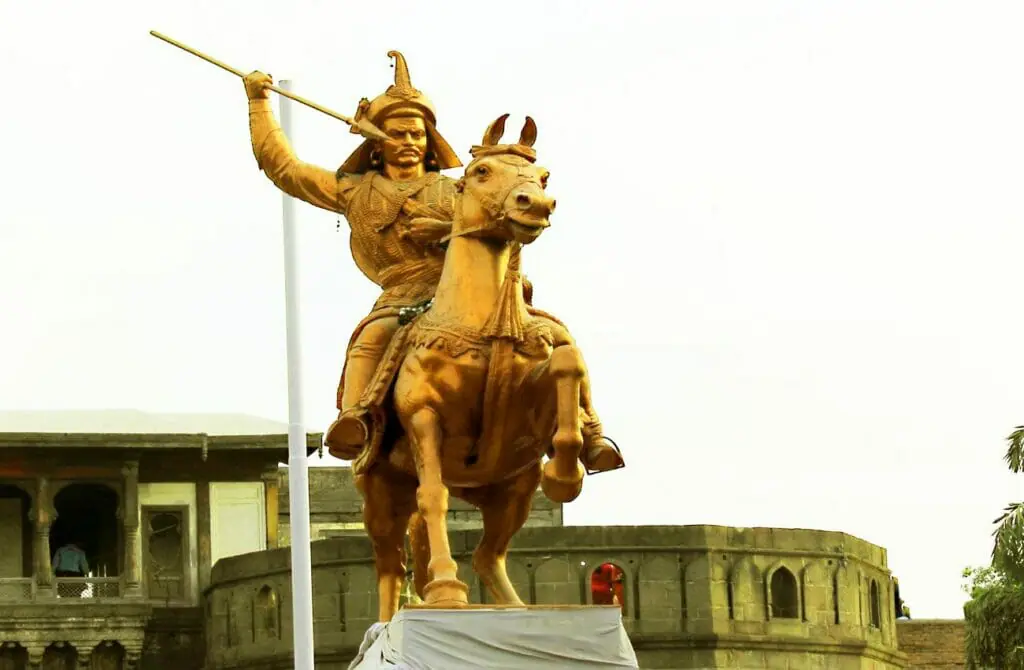 The Monalisa Kalagram
A famous art gallery in Pune, The Monalisa Kalagram is an escapade in the lands of traditional art and heritage cultural forms. The annual fair or market exhibition called the Dastakari Bazaar sells various textiles, art and craft goods from all parts of the country.
The gallery also conducts various documentary screenings, art and photography exhibitions, art performances, contemporary and classical dance forms etc. The gallery is located in a stunning, scenic landscape, leaving the viewer in awe.
The mighty edifice of Aga Khan Palace was built by Sultan Muhammed Shah Aga Khan III in the year 1892. It was more famously the site of Gandhi's 2-year imprisonment in the 1940s. The palace is well-kept, with a garden that is serene and peaceful. Now open as a museum to the public, this palace is one of Pune's most famous tourist attractions and a major landmark in India's history.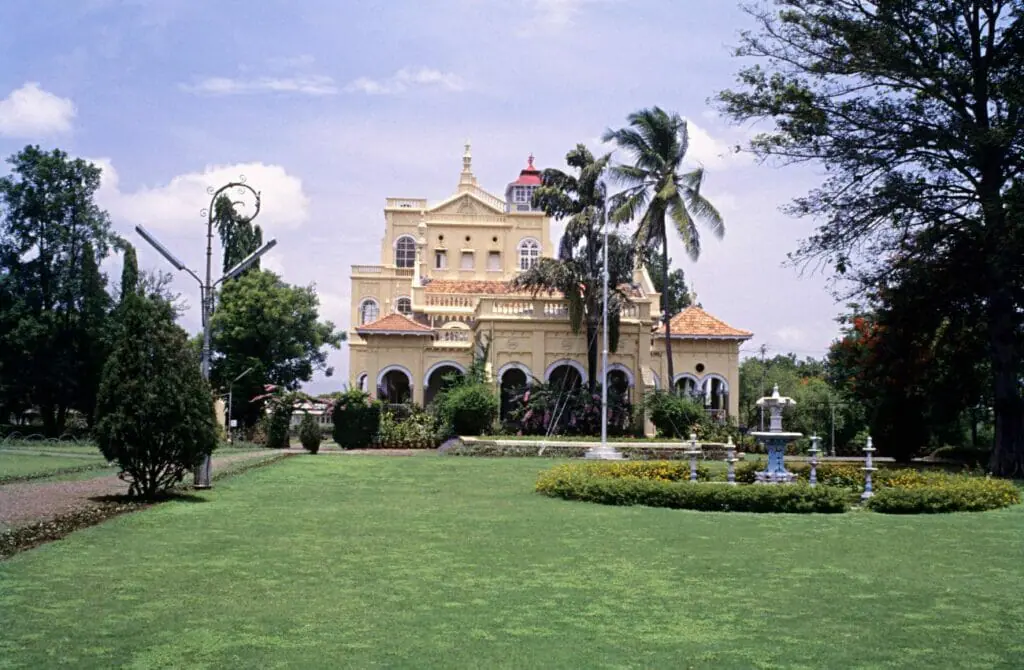 ISKCON Temple, Pune
ISKCON New Vedic Cultural Centre (NVCC) is a temple, monastery and spiritual community with over 10,000 congregation members across Pune dedicated to the practice of bhakti-yogi of Lord Krishna and Goddess Radha. The ambiance is uniquely spiritual and electric, always leaving worshippers in a state they often cannot describe.
The temple's scenic architecture, surroundings, and unique ambiance make this famous temple worth visiting!
Sinhagad is an ancient hill fortress located around 49 km southwest of the city of Pune, India. Previously this fort was known as Kondhana and had been the site of many battles, the most famous of them being the Battle of Sinhagad in 1670.
It is the most famous fort in Pune and is worth visiting! Due to their proximity, the best plan would be to have a full-day tour from the Sinagad Fort to Panshet to Lavasa.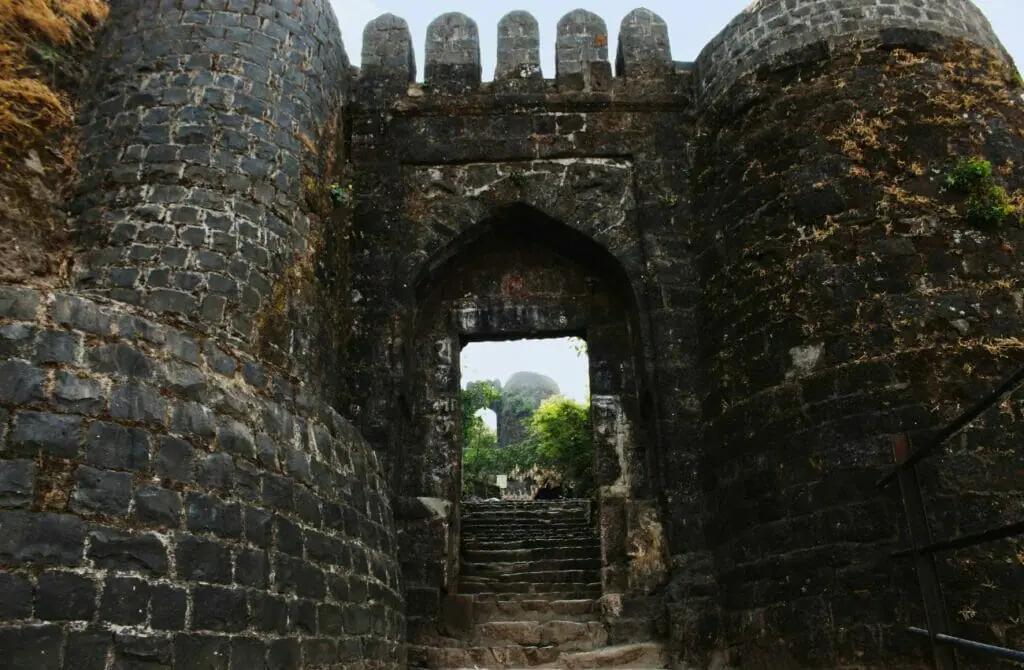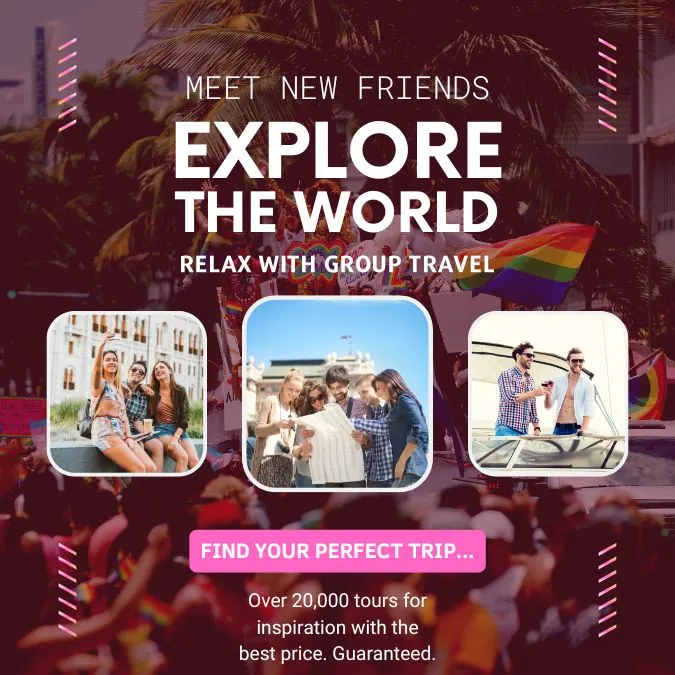 The annual pride parade, which was first held in Pune, Maharashtra, on 11 December 2011, is one of the queer events that the city is most proud of. After a hiatus of 2 years due to the COVID-19 pandemic, the latest pride parade was held in 2022, marking its 10th edition.
These pride parades are organized by a Pune-based organization called "Samapathik Trust", which works for LGBTHI (Lesbian, Gay, Bisexual, Transgender, Hijara, Intersex) issues. Since its inception in 2002, the Trust has made meaningful strides in Pune's LGBT community.
Out & Loud- the Pune International Queer Film Festival
The Out & Loud Pune International Queer Film Festival, powered by an LGBTQ+ organization called MIST, is an annual event showcasing handpicked queer films worldwide. Its sixth edition took place in July 2022 and had a wide range of awards to be given to eminent filmmakers.
The competitive categories included Best Indian Documentary, Best International Documentary, and Best Short Film (Narrative), among many others.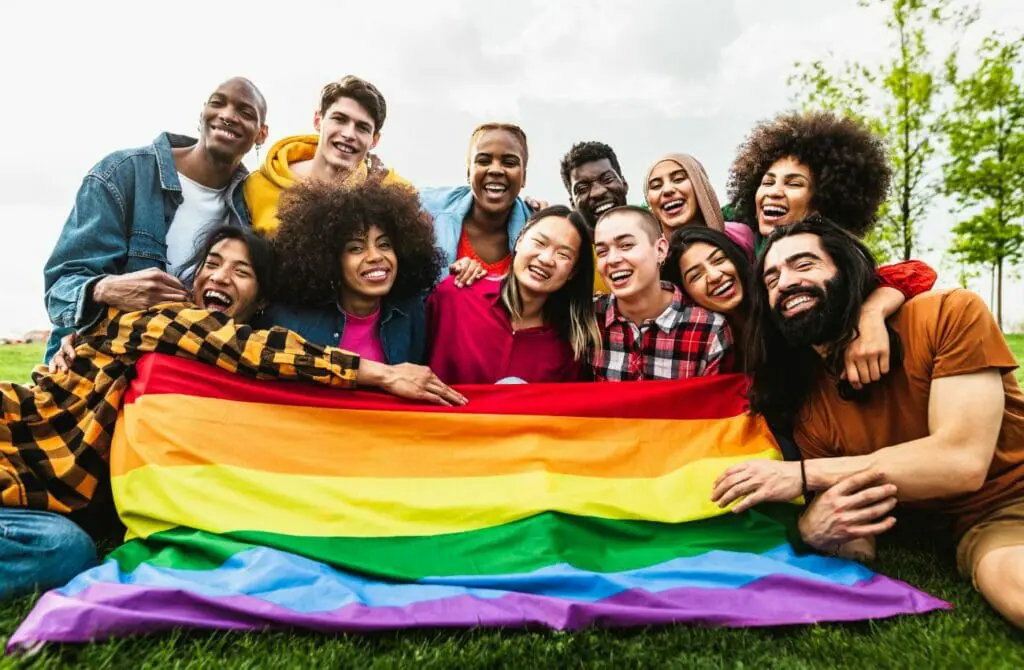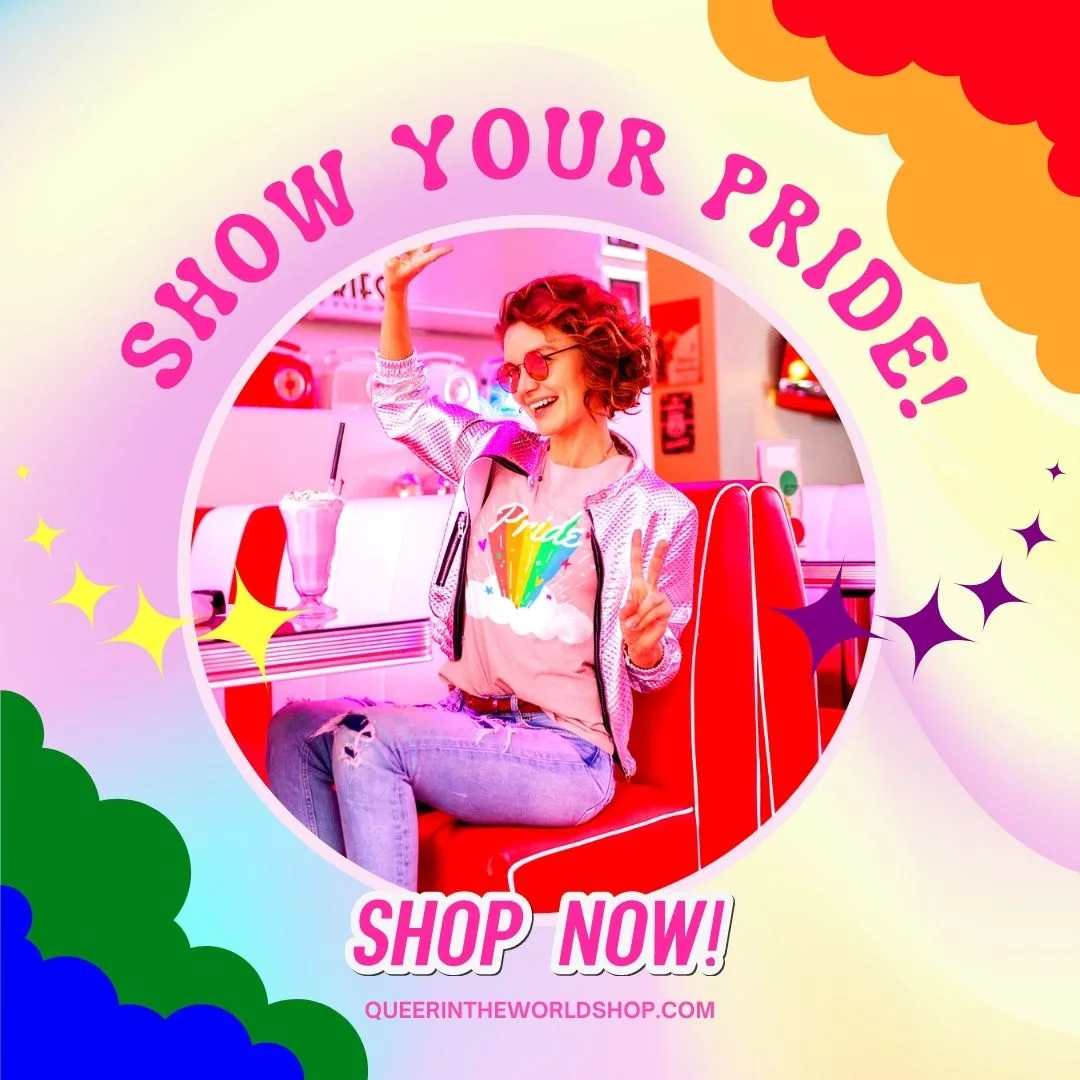 Gay-Friendly and Gay Hotels in Pune
Don't wait another minute to book your stay at one of the most fabulously queer-friendly hotels in Pune! While many establishments in town might not welcome our rainbow family, these hotels have all pledged to embrace our queer spirit with open arms.
From non-discrimination policies to LGBTQ+ resources and amenities, these hotels go above and beyond to create a safe and inclusive environment for all guests who identify as LGBTQ+. And if you're looking for a place to stay in an area known for being LGBTQ+ friendly, these hotels have got you covered too.
In addition to the locally-owned gay-friendly accommodations in Pune, international hotel chains can also be great options for LGBTQ+ travelers. Many of these chains have implemented policies and training programs to ensure their hotels are welcoming and safe for LGBTQ+ guests.
They may also have LGBTQ+ affinity groups within the company, which can help to promote a culture of inclusivity and support for queer travelers.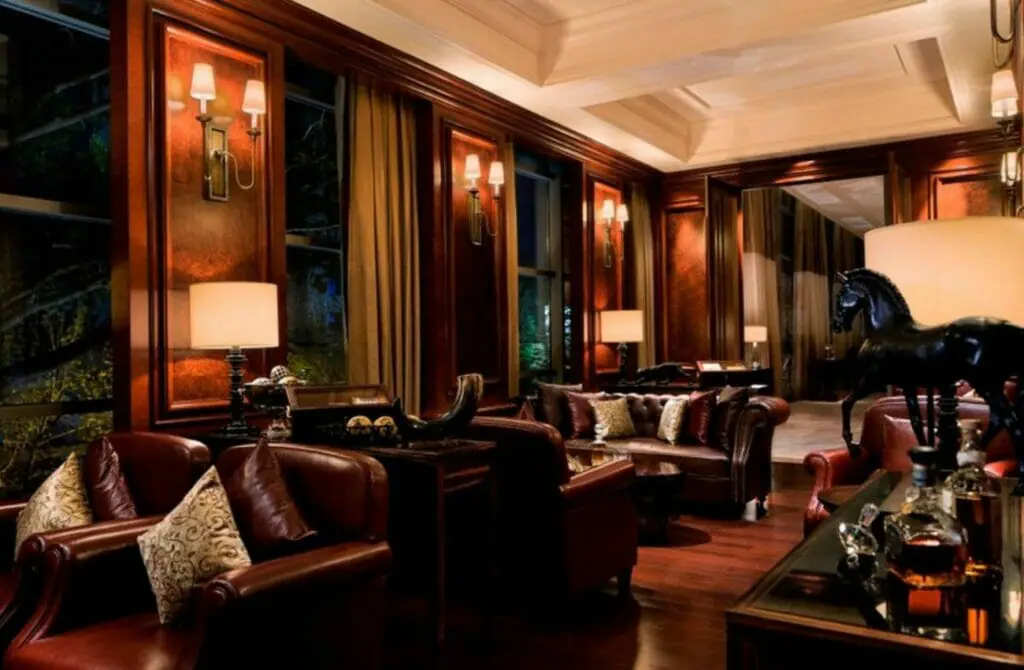 Moreover, international hotel chains are often known for their high-quality amenities and services, which can provide a more luxurious and comfortable stay for LGBTQ+ travelers. With a global presence, these chains can also provide a sense of familiarity and consistency for queer travelers who may be navigating unfamiliar destinations.
Whether you choose a locally-owned gay-friendly accommodation or an international hotel chain, it's important to do your research and choose a place that will make you feel welcome and comfortable during your stay in Pune.
So why wait? Book now to experience the comfort, luxury, and acceptance these gay-friendly hotels in Pune offers. With options to fit every budget and preference, you're sure to find the perfect home away from home.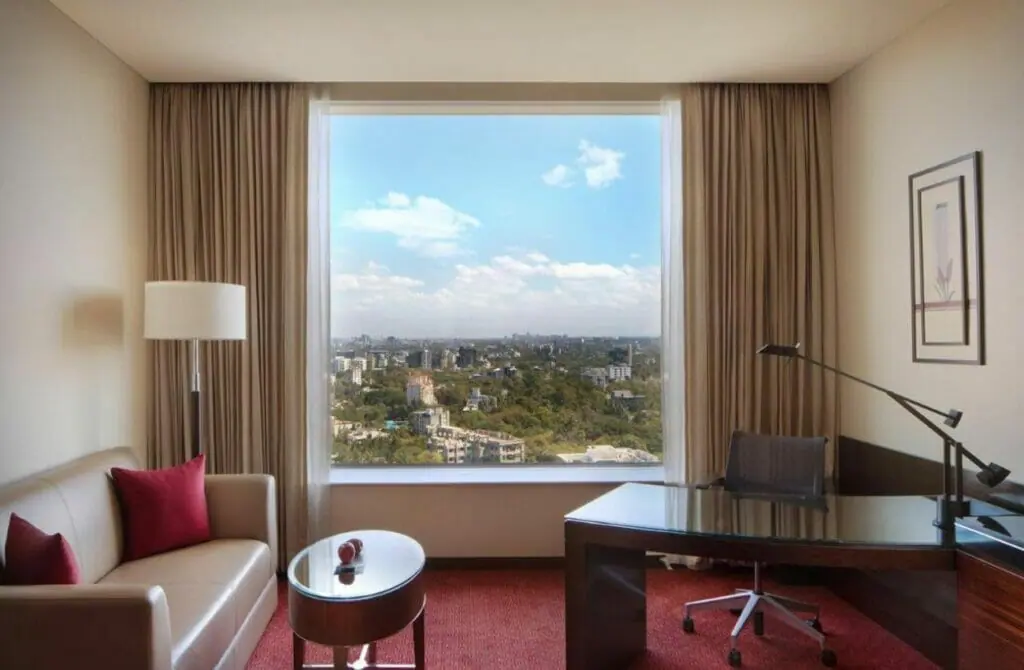 Famous for its breathtaking interior and ambiance, the JW Marriott Hotel in Pune is equipped with every 5-star facility one could want, from a ballroom and banquet hall to a library and meeting rooms.
Five restaurants are on site: Spice Kitchen, Paasha, Alto Vino, Pune Baking Company and Mi A Mi. In addition to these, customers can also use the rooftop terrace, picnic area and barbeque grills for their meals.
The hotel has a 24-hour fitness center, full-service spa, sauna, steam room, swimming pool, and shopping facilities. The best news is that it is family-friendly, and parents can have time for themselves while their children play in the playground or their soundproofed rooms.
This luxury hotel is advantageously located 3 minutes from the Poona Club golf course and 4 km from Pune International Airport and the tourist attraction of the 19th century Aga Khan Palace. Heaven for golf lovers, the Ritz-Carlton is famous for its driving range, golf lessons and golf clubhouse and golf course views from its suites.
Other activities at the hotel include yoga and aerobics classes, a full-service spa, an outdoor pool and bar, a sauna and a steam room. The multilingual staff members are fluent in English, Hindi and Russian. The hotel also has inclusive accessibility facilities such as braille signage and wheelchair-accessible paths.
A distinctive piece of architecture, the exterior of the Westin, Pune, with its step-like balconies, is a very recognizable one for locals. Located in the city's nightlife hub, Koregaon Park, the Westin is famous for its nightclub, which is always abuzz with activity, especially "the House of Medici".
The hotel is family-friendly, with a children's club and pool, where the children can be left under supervision while the parents enjoy what the famous nightclub offers. The rooms and balcony-terrace suites are equipped with 5-star amenities and are soundproofed.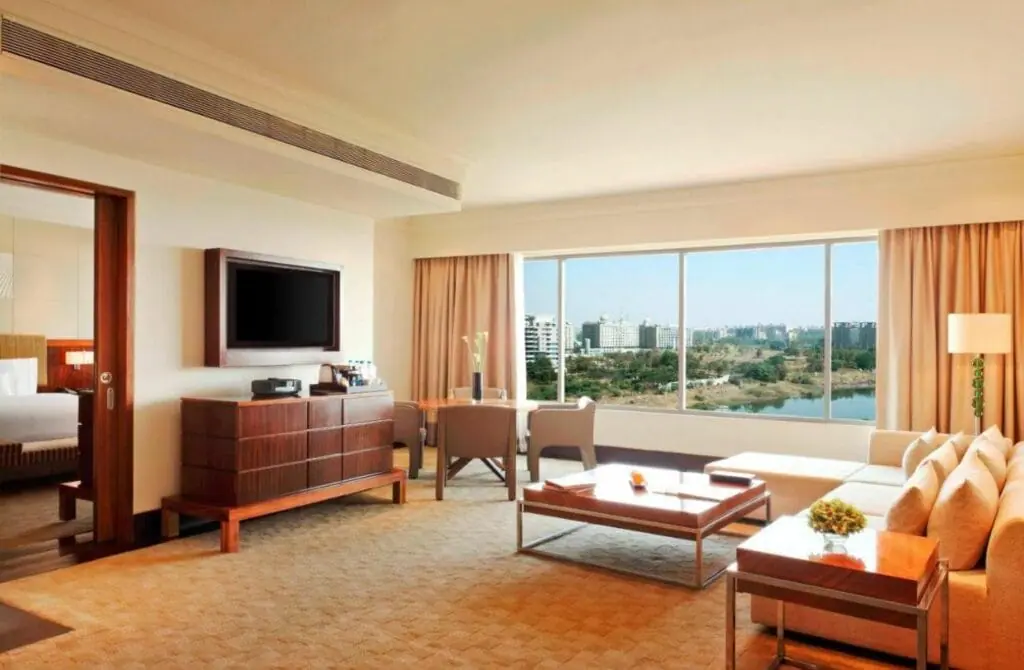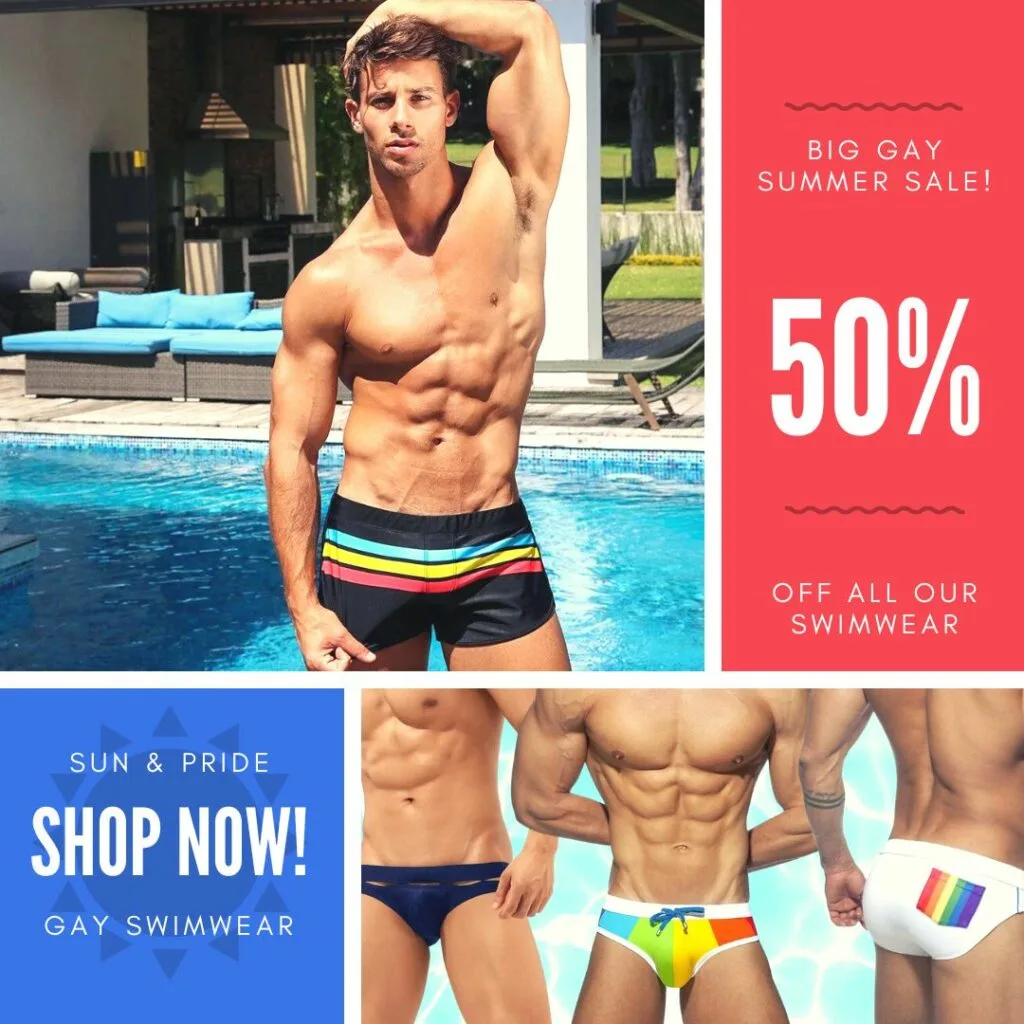 Amanora The Fern Hotels and Club ☆☆☆☆
Amanora The Fern, a palatial hotel with a columned facade, is located on sprawling grounds near one of the poshest residential areas of the city. Two of the best malls of Pune, Amanora Mall Town Centre and Seasons Mall, are just a few minutes away from the hotel.
Famous for its scenic grounds and columned facade, the hotel also provides wedding services. Delicious food is served by the two restaurants on site: Vista Cafe and The Cresent Bar.
The Ibis Pune is located in Viman Nagar, a mere 9-minute drive from the famous Trump Towers and the Aga Khan Palace. Pune's largest mall, Phoenix Market City, is a 5-minute walk from the hotel. The hotel offers eco-tours and a 24-hour fitness center.
This modern budget hotel serves delicious food in its on-site restaurant, Spice It, along with a coffee shop and bar. Ibis Pune also boasts a business center with meeting rooms, a conference center, and a computer station for working individuals.
Urban Nomads is a welcoming hostel in the lively Koregaon Park entertainment and commercial district. Offering low-key mixed-gender dorms gives an affordable option for living in the city for extended periods of time.
Amenities offered by this hostel include a cafe and co-working space, an outdoor gym, a garden and a guest laundry facility. The experience of living with other college students and working professionals in a comfortable and intimate manner will definitely be an unforgettable one.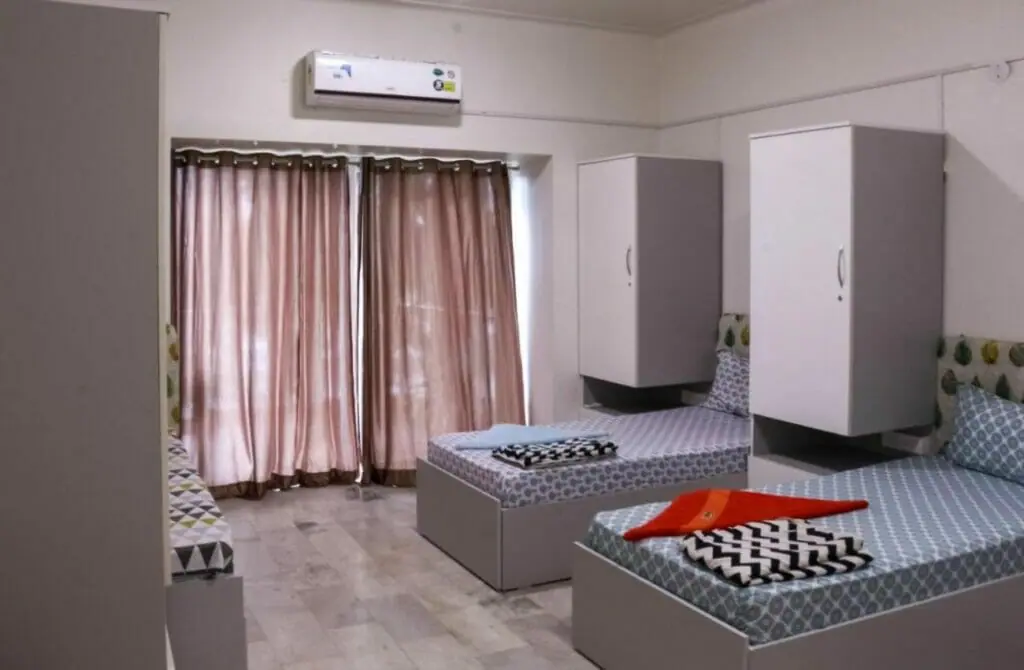 Gay Nightlife in Pune
Pune's vibrant and happening nightlife is one of its biggest attractions. There are over a hundred pubs and nightclubs in Pune, and it is one of the very few cities in India where pubs stretch their shutdown time till up to 4 AM.
While the city does not have any bars specifically dedicated to the gay community, queer organizations organize events for the city's queer community, and the other clubs are queer-friendly and inclusive.
Pune boasts a wide range of bars, pubs and nightclubs, all with their own aesthetics and identities. Whether your ideal night out consists of dancing the night away, enjoying some great food, relaxing in a chill atmosphere, or a mixture of all three, Pune's nightlife has got you covered.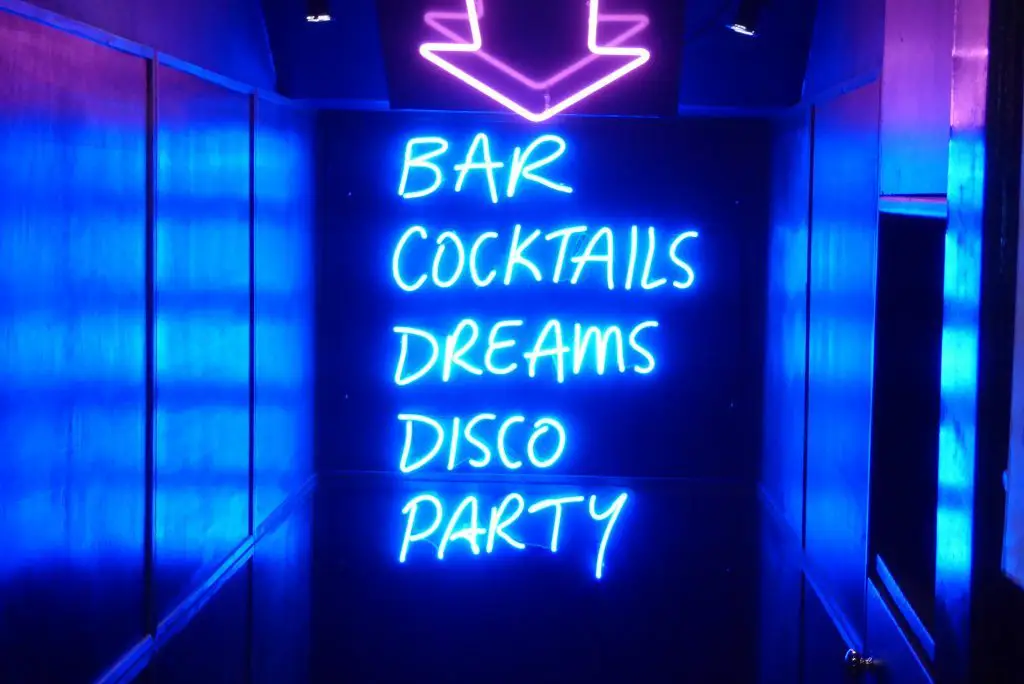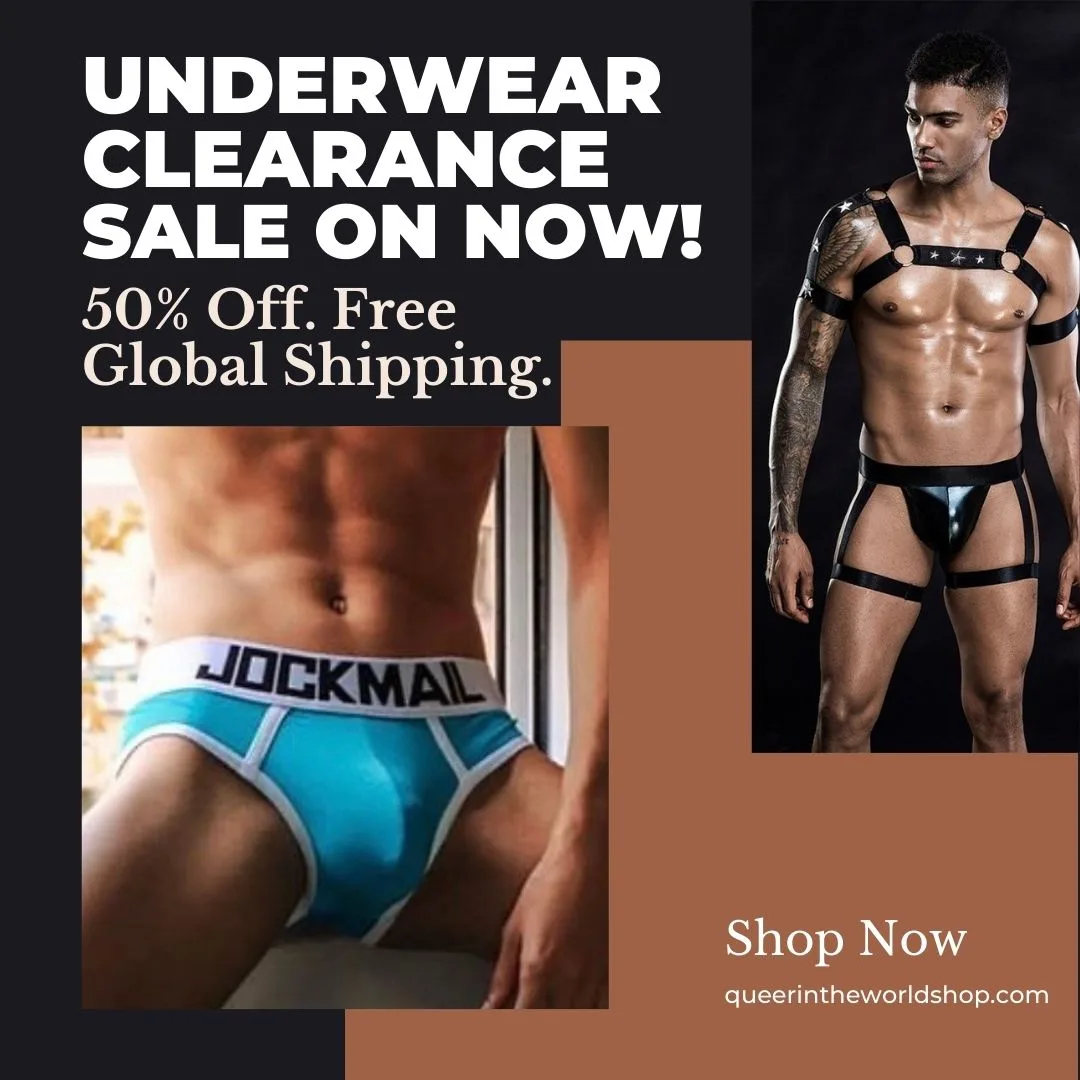 A neat way to keep abreast of the party scene regarding Pune's queer community is via MIST. This online collective of LGBTQ+ members has parties that aren't over the top yet tasteful. A large chunk of the city's queer community gathers for parties organized by MIST Pune at clubs and lounges in the city. Their events are guaranteed to have youthful energy and an upbeat atmosphere.
Mist LGBTQ Foundation started as an LGBTQ collective in 2010 in Bangalore, Karnataka, and now has members around India. Mist aims to build stronger bonds within the queer community and with its allies. They say, "We do our best to create a space where you can showcase your talent, learn from other members of the community and be a part of the larger family."
Located in Koregaon Park, the hub of Pune's nightlife, Penthouze is one of the most happening nightclubs in the city. This club is a rooftop party spot that offers incredible views of the cityscape along with amazing music, a fun crowd and an electrifying ambiance.
The food and drinks are a delicious attraction in addition to the amazing ambiance. The crowd and overall vibes make Penthouze one of the best clubs in Pune.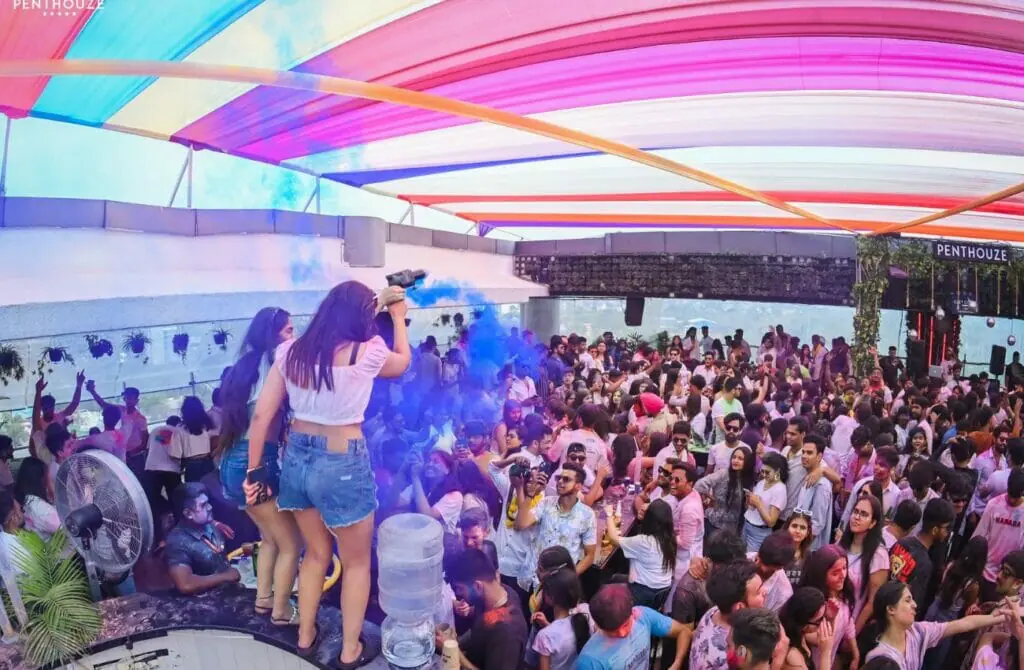 The Independence Brewing Company
With unique and exciting beer collections on its menu, the Independence Brewing Company has a distinct style of brewing beer. It is described as a lively brewpub with alfresco seating and entertainment for a menu of home-brewed and global beers. Serving an array of delicacies, the resto-pub is popularly opined to be one of the top bars in Pune.
The Independence Brewing Company is a choice for gourmet lovers looking to get the best out of the Pune nightlife!
Publiq is a pub-cum-lounge where delicious food and cocktails are served in a breezy, stylish setting with outdoor seating and a buzzy vibe. It has free entry throughout the week, making it particularly popular among university students.
It has three outlets in Pune: Koregaon Park, Wakad and Yerwada. Publiq is famous for its cocktails and amazing ambiance. The retro bar is inclusive and queer-friendly, with an efficient staff. Definitely a must-visit in Pune's nightlife scene!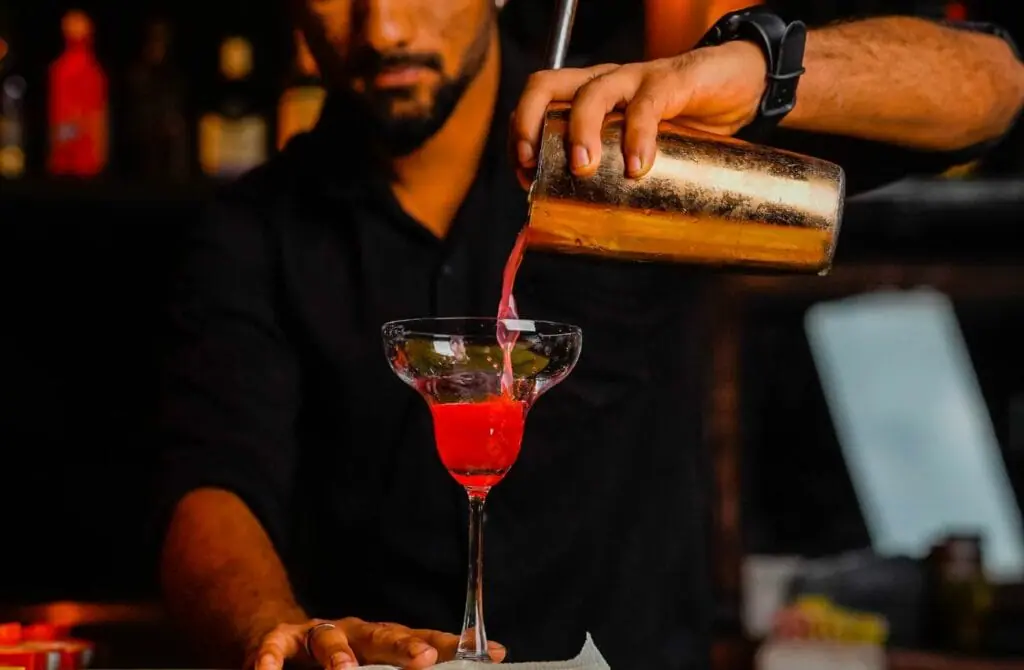 This classy nightclub is a part of the 5-star hotel "The Westin", which is aesthetically pleasing from both inside and out. The interior is breathtakingly elegant, enhanced by Renaissance-inspired design touches and distinguished décor.
The club is named after the 15th-century influential Italian dynasty of the Medicis, and the ambiance reflects this theme. Apart from its majestic aesthetic, the House of Medici is also known for its music, DJs, and dance scene. This club will be a feast for your eyes!
This all-time favorite rock 'n roll pub also hosts its facility in Pune! Clearly displaying the influence of rock classics, Hard Rock Cafe serves a vast collection of cuisines spread across Asia, America, Mexico, and even Continental vegetarian and vegan food, along with their signature alcohol.
With a distinct aesthetic, this world-famous cafe offers a variety of drinks, the famed burgers and other appetizing Continental food, as well as its signature concerts. The refreshing and energetic ambiance will guarantee a great experience at the Hard Rock Cafe Pune.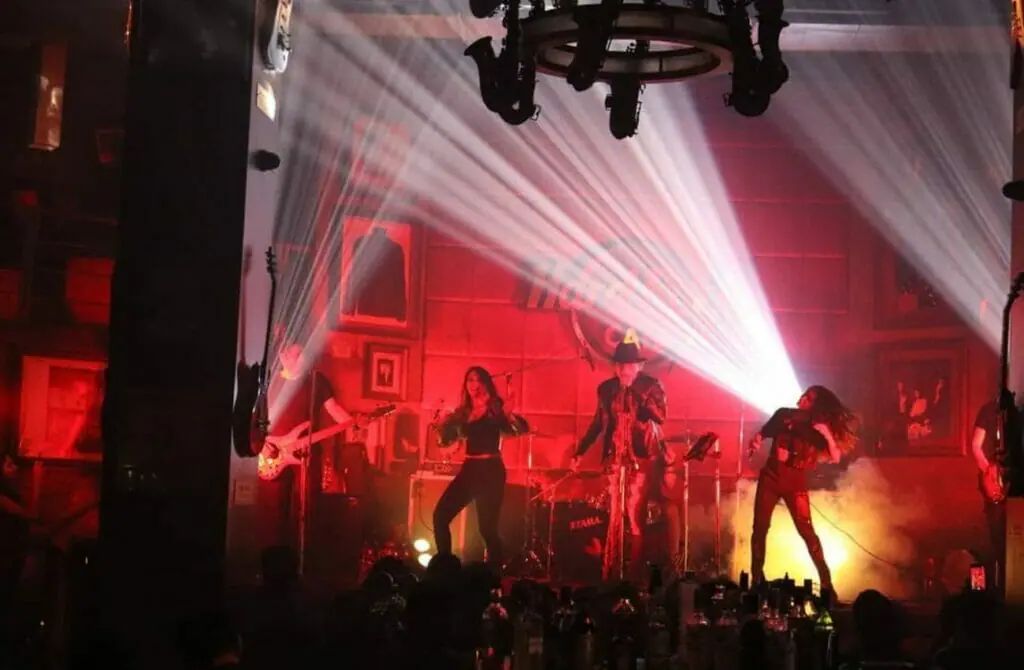 The FML Lounge: Food, Music, Love (Hinjewadi)
The FML Lounge in the Hinjewadi area is an intimate rooftop lounge featuring a menu of global cuisines and amazing cocktails. Well-known for its mouth-watering dishes and great dancing, the FML or "Food, Music, Love" Lounge is a popular spot on the weekends for people of all ages.
This Restro-pub is a great place for Pune nightlife as it serves a refreshing atmosphere amidst its green interiors and exclusive Goan and Mughlai dishes. With indoor and outdoor seating, the FML Lounge is known for giving its customers very efficient service and great experiences!
If you want to enjoy European nightlife on a budget, Euriska is the place to visit in Pune. A funky contemporary nightspot with regular club nights and a menu that includes exotic Greek and Mediterranean cuisine, Euriska is a popular spot in the happening nightlife scene of the city.
The club's food is extremely famous for being delicious, and its dance floor is always alive. It is an innovative experience that will stay with you for a long time. Euriska is definitely worth a visit!
Toit is a microbrewery and retro bar located in Kalyani Nagar, Pune. This becomes a perfect place for a date night or just a beer or two with your friends owing to its distinct vintage and rustic ambiance and mild music.
The food is great, too, especially their Beer Battered Prawns, Andhra Chilli Chicken, Cheeseballs and bar snacks that go well with their special Pune Lager. The ambiance, along with its freshly-brewed beer, is what attracts the crowd to this taproom and kitchen. To make it even better, it is pet-friendly!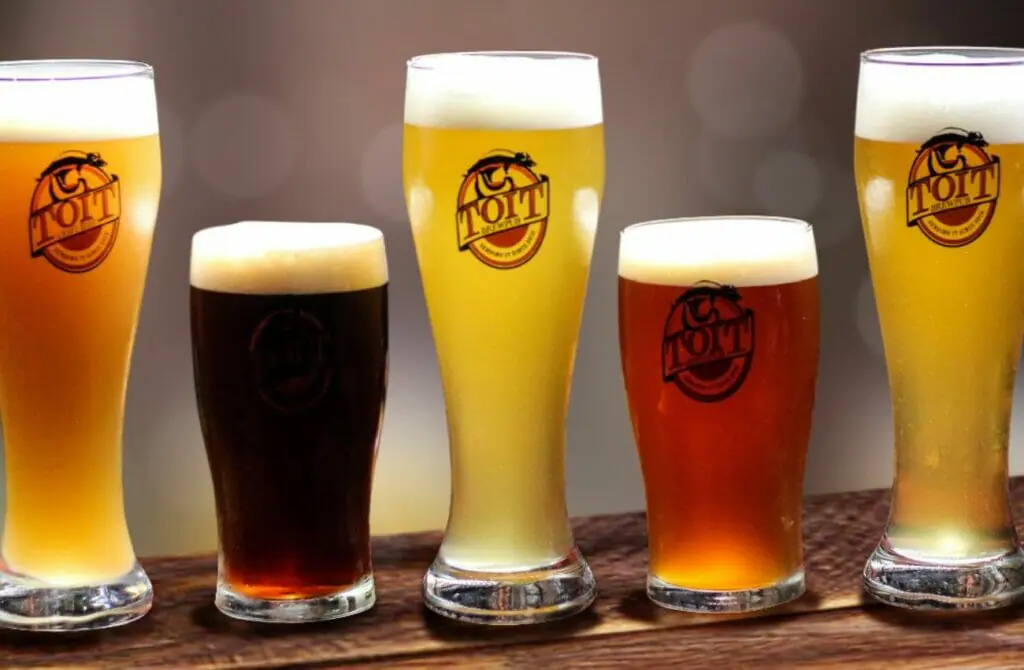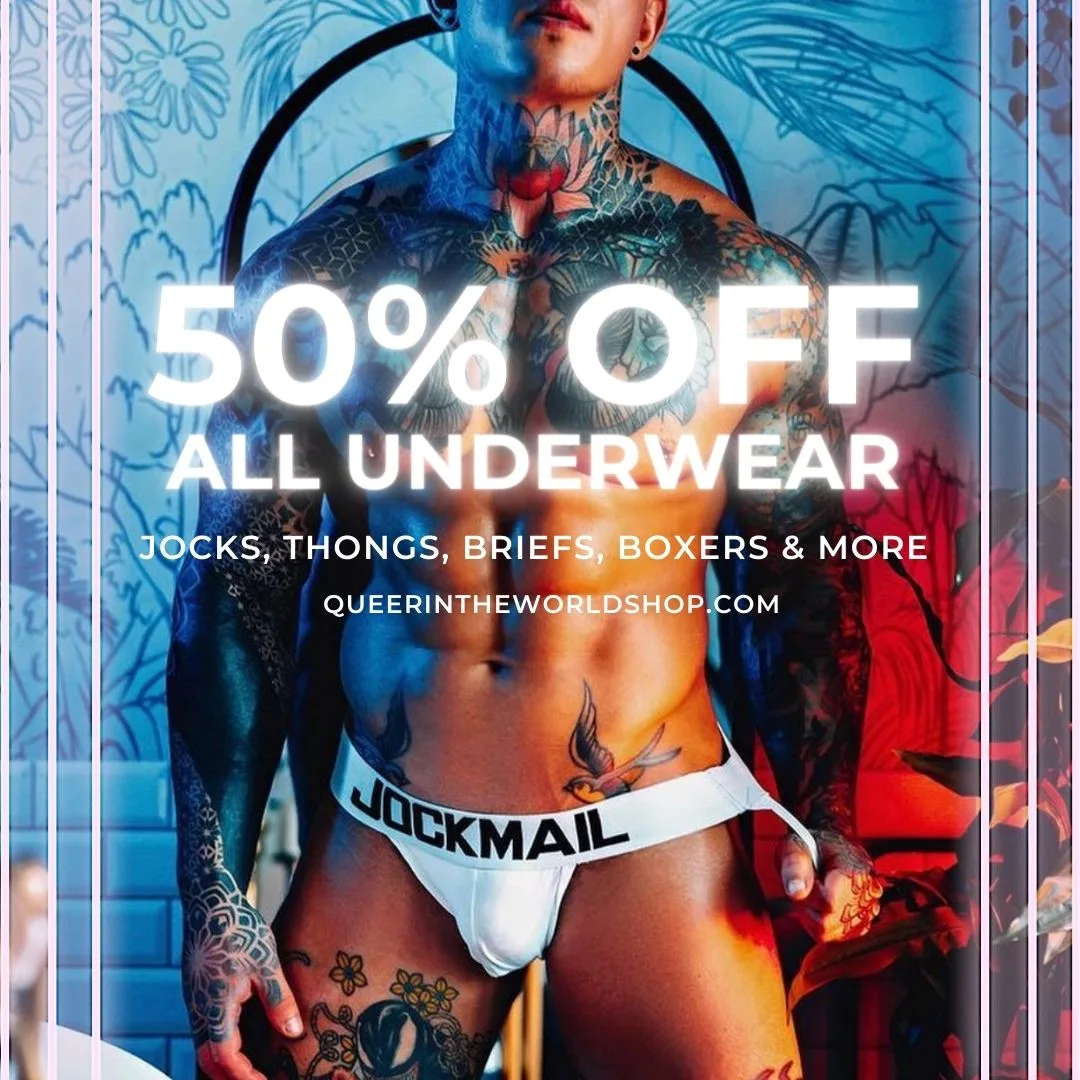 Gay Map Of Pune
Finding it hard to envisage where everything is in Pune? Hopefully, this queer-centric map helps where we have marked all the bars, clubs, parties, hotels, saunas, massages, and more will help you stay in the spot best suited to you!