Famous for organizing the biggest pride parade in India, Gay Bangalore is a multicultural metropolitan city with a place for everyone. This cosmopolitan IT hub is a vibrant explosion of self-expression and culture mixed with rapidly growing modern technology.
This city is one of the best travel destinations for LGBTQ+ travelers in India, with guaranteed safety and numerous queer-friendly spot and events waiting for them. Bangalore is a celebration of identity and freedom in self-expression.
Being one of India's most progressive, developed and inclusive cities, Bangalore encourages every individual to truly be themselves and gives them the freedom to express themselves. With a population of over 11 million people, Bangalore is India's biggest technology hub and has sites of rich cultural heritage scattered across the city.
The pleasant weather all year round is an added bonus that attracts people from all over the country, and even abroad, to this dynamic city. Officially called "Bengaluru", the locals informally call this city "Namma Bengaluru".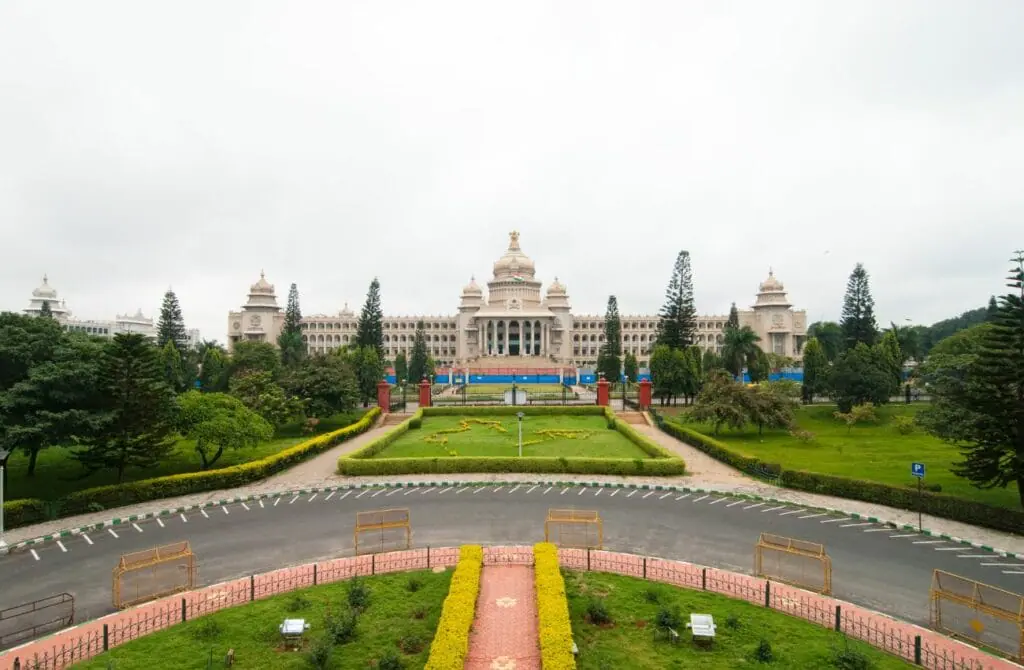 The word "namma" translates to "our" in Kannada, the local language. This name itself tells us the about the pride and love they feel toward their city. Bangalore and its residents extend this sentiment to tourists and welcome any visitor with open arms, regardless of where they come from and what they identify as.
Having been named one of the most livable cities in India, Bangalore boasts an extremely diverse population and a harmonious mix of different cultures. The population is mostly made up of young working professionals, with a majority of them having high disposable incomes, which has resulted in the development of various sources and spots of entertainment in the city.
Thus, it is no surprise that this metropolitan city is especially famous for its vivacious nightlife and active social scene. Its creature comforts have been called a godsend to weary wanderers and travelers, and it is a great city for meeting locals in craft-beer joints or quirky independent cafes.
Even though there are no world-class sights, lovely parks and striking Victorian-era architecture will leave you awestruck.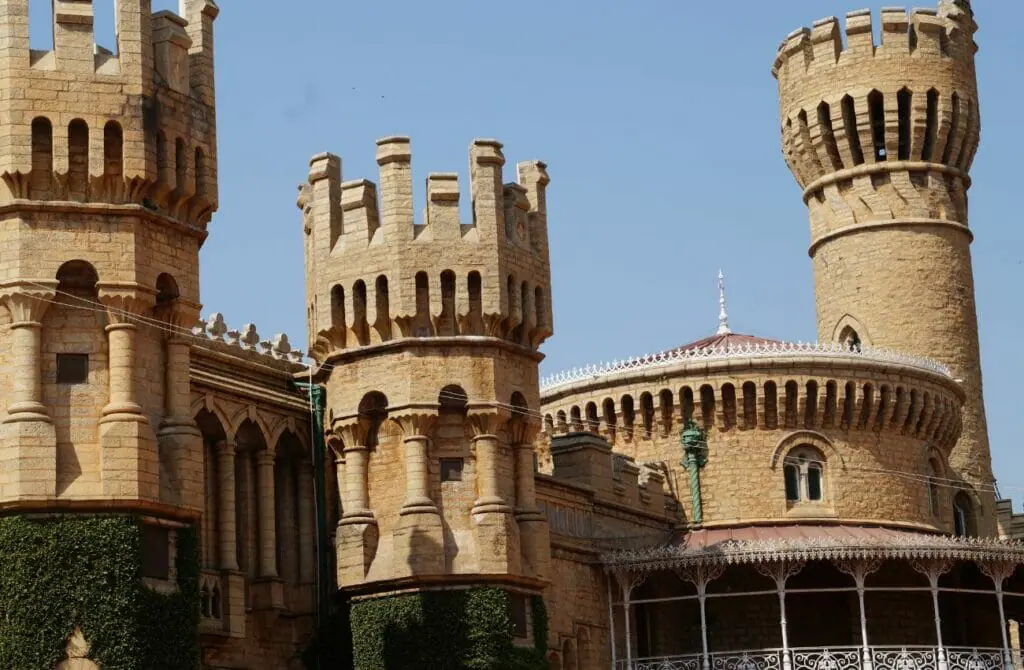 These include the Vidhana Soudha, a Neo-Dravidian legislative building and former royal residences such as the 19th-century Bangalore Palace, modeled after England's Windsor Castle, and Tipu Sultan's Summer Palace, an 18th-century teak structure.
Since the decriminalization of homosexuality in 2018, India is definitely coming out of the closet, and its acceptance of the LGBTQ community is growing with every passing day. While we are not completely there yet, we have made considerable progress, especially in a city like Bangalore.
Queer activist organizations, as well as individuals, are working towards making the city entirely safe for the LGBTQ community, which includes both locals and tourists. Most notably, Bangalore is one of the first cities in India where companies are actively hiring queer people in large numbers.
The city is working towards better representation in all walks of life, especially in the professional sphere. The city's "Namma Pride" is well-known for being the biggest pride parade in the country, which is just the tip of the queer community's achievements in the city.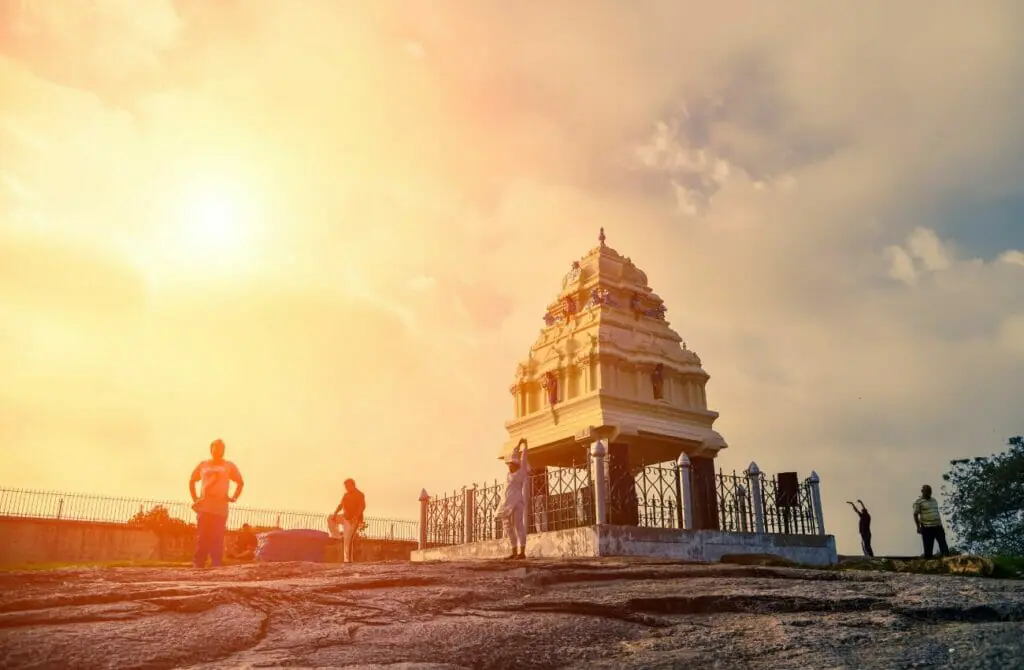 In this article we will cover...
Attractions in Gay Bangalore, India
Welcome to Gay Bangalore, darling! While the city may not be the most welcoming to the queer community, fear not! There are still plenty of fabulous things for you to do while keeping things low-key. First and foremost, you simply must visit some of the city's most iconic landmarks and attractions, dahling!
Take in the history and culture by visiting museums, art galleries, and historical monuments. And don't forget to marvel at the stunning architecture, explore parks and gardens, and indulge in the local cuisine. But that's not all, darling! Gay or straight, there's always something to do in Gay Bangalore. Immerse yourself in the local culture by attending cultural events like festivals, concerts, and shows.
In India, LGBT rights have made some significant strides in recent years, but many issues remain. In 2018, the country's Supreme Court overturned a colonial-era law that criminalized homosexuality and in 2023, the legal battle for same-sex marriage heated up, but societal attitudes towards LGBTQ+ people remain largely conservative.
Discrimination and violence against queer individuals still occur, and there is still a long way to go in terms of legal and societal acceptance.
As a queer traveler in India, exercising caution and being mindful of your surroundings is important. While larger cities like Mumbai and Delhi have more visible LGBTQ+ communities and venues, it is still important to be discreet in public spaces outside of these areas.
Holding hands or displaying affection in public may draw unwanted attention or negative reactions. It's also important to be aware of local customs and dress codes, especially if visiting religious sites or rural areas. It's always best to err on the side of caution and respect the local culture.
Trust us; there's always something fun and exciting happening in this fabulous city. Remember, discretion is key in a city that's not always welcoming to our fabulous community. So, keep it lowkey and enjoy all the wonderful things Gay Bangalore has to offer!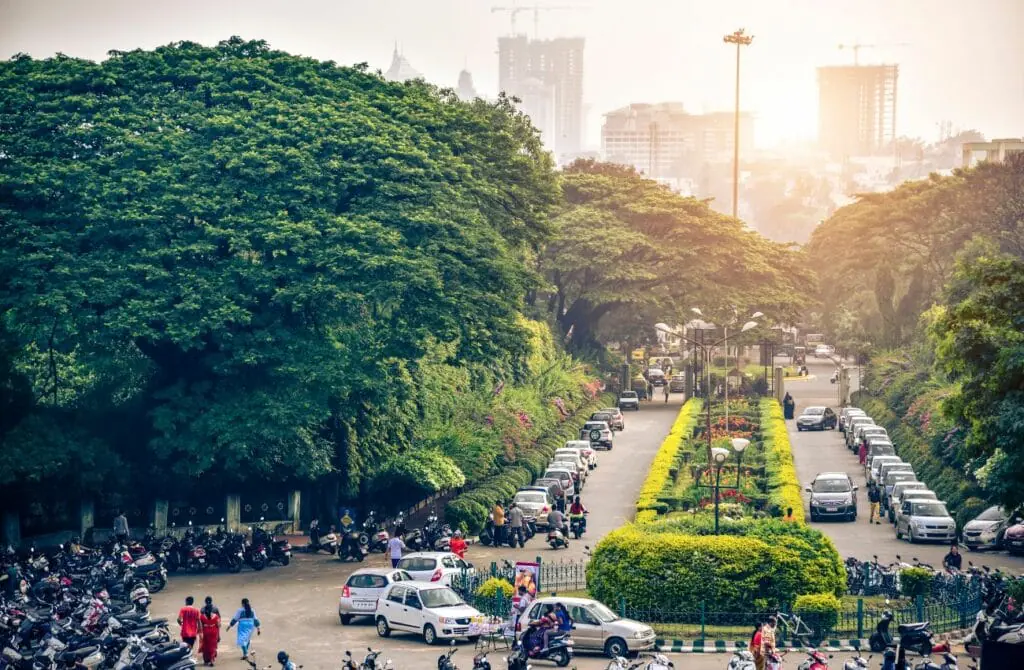 A quaint cafe with a beautiful lakeside view in Ulsoor, Urban Solace is famous for its lively atmosphere, with regular events like poetry readings and comedy shows taking place. It is also famous for hosting queer dating platforms.
Having held the first Queer and Allies Art Festival in the country to conduct drag queen events, Urban Solace is more than simply a cafe in Bangalore. It gives the LGBTQIA+ community a voice to come forth and share their experiences and opinions. It truly is a "Cafe for the Soul".
Bangalore Through the Ages- Full Day Tour
This comprehensive full-day heritage tour gives tourists an opportunity to explore Bangalore and see its different forms through history in just 8-9 hours. One will learn about the city's history, from its humble pre-medieval origins to its current status as a cosmopolitan IT hub.
The tour will include visiting the various must-see cultural spots in the city, including gardens, temples, bazaars, heritage buildings, archaeological museums and much more. This tour is highly recommended for tourists who want to truly experience Banglore through the Ages.
The Bangalore Palace, built in 1878, was the private residence of the royal Wadiyar family. The palace is a grand architecture that preserves the majestic opulence of a bygone era. The vast palace, built in a Tudor Revival style of architecture, is spread across an area of 45,000 square feet and is currently one of the main attractions in the city of Bangalore.
It is believed that King Chamarajendra Wadiyar drew inspiration for the palace from the Windsor Castle of London. Additionally, apart from being a major tourist destination, the palace is a host to different cultural events, shows and marriages.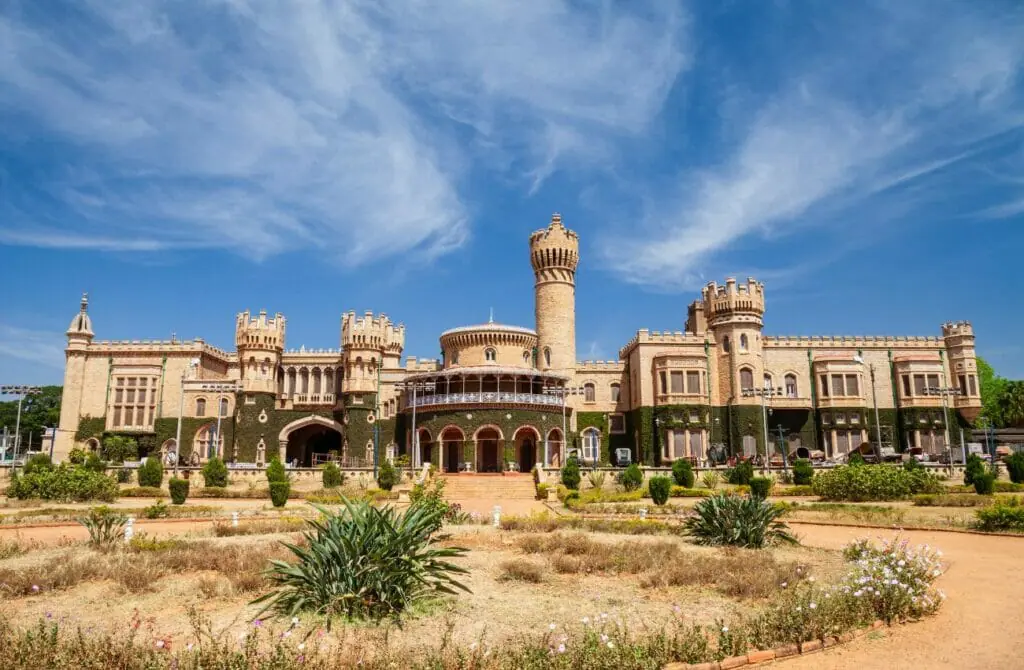 National Gallery of Modern Art
Over 14,000 incredible works of contemporary and modern artists are housed in the Bangalore branch of the National Gallery of Modern Art, and the top-notch collection includes spectacular paintings and sculptures from famous artists like Raja Ravi Verma, Jamini Roy, Amrita Sher-Gil, and Rabindranath Tagore.
A huge auditorium, an adjoining cafe, and a reference library facilitate the gallery. It is a perfect haven for art and history enthusiasts.
Lalbagh, or "red garden", is a beautiful garden in Bangalore with a history of over 200 years. It is a sprawling garden on 240 acres of land in the city's heart. This botanical garden boasts India's largest collection of tropical and sub-tropical plants, including centuries-old trees.
The garden offers numerous attractions and exhibitions, such as the beautiful Lalbagh Glass House, the large Lalbagh Lake, and the Snow White and the seven dwarfs exhibit, among many others.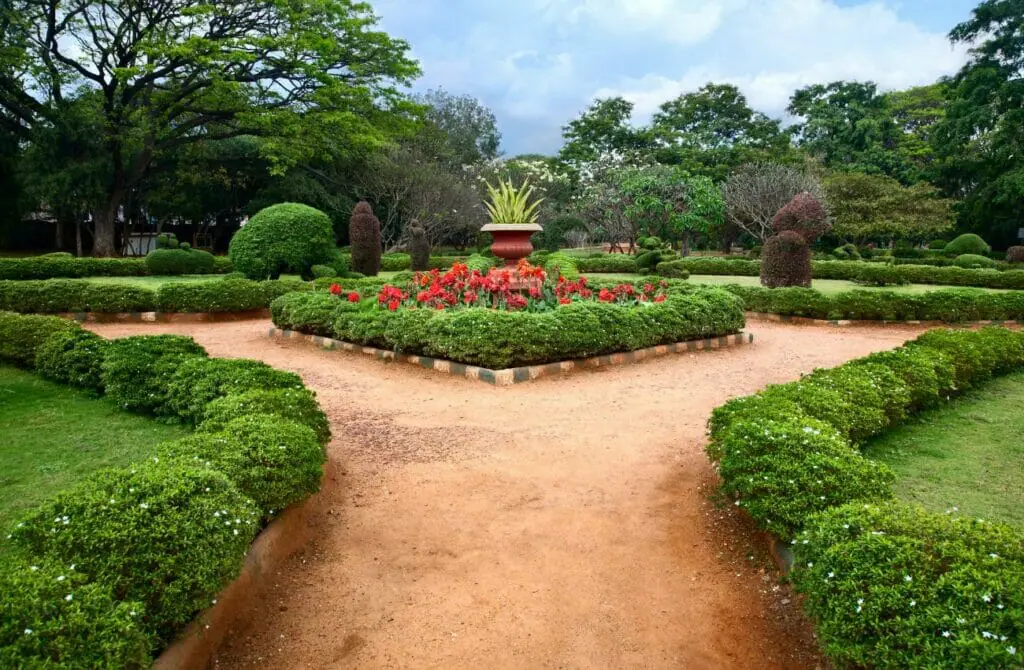 St. Mary's Basilica
St. Mary's Basilica, a part of the Archdiocese Bangalore, is among the oldest churches in the Namma Bengaluru and the first church in the state that has been elevated to the status of a minor basilica. Its stunning architecture and aesthetics leave every visitor completely awestruck.
Constructed between 1907 and 1915, this Basilica of St. Mary is recognized as one of the country's finest examples of Beaux-Arts architecture.
Cubbon Park has been described as a "green haven" spread across a vast 300 acres. The magnificent State Library of Karnataka is housed in Cubbon Park, and the fountains, statues, flowering trees and lush greenery are spread across the area of the park. In addition to its aesthetic beauty, Cubbon Park hosts various events, such as the Pride 5k Run in 2022.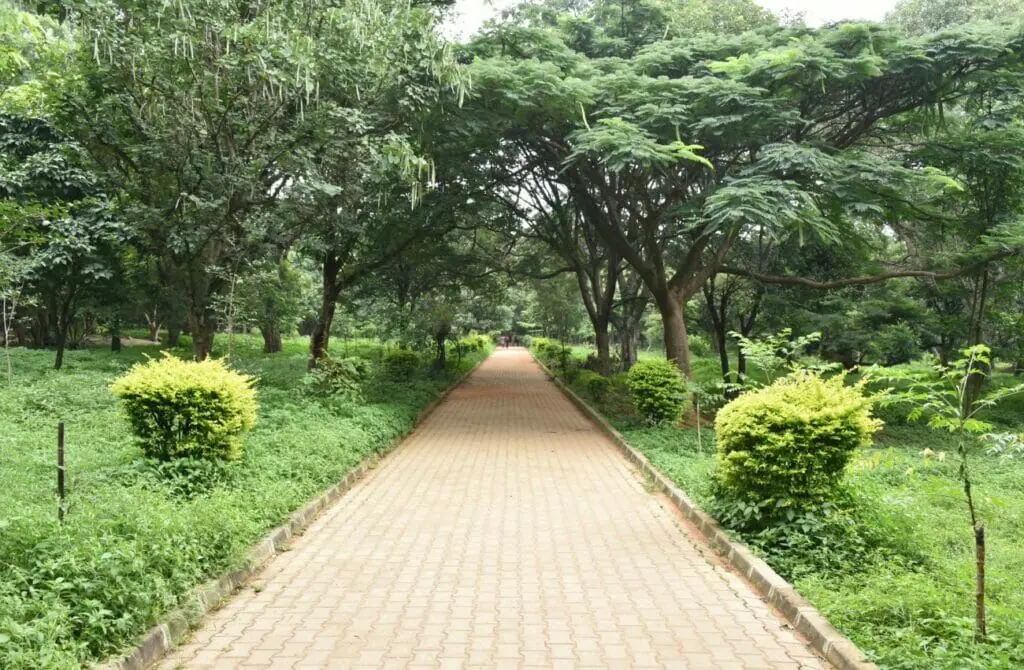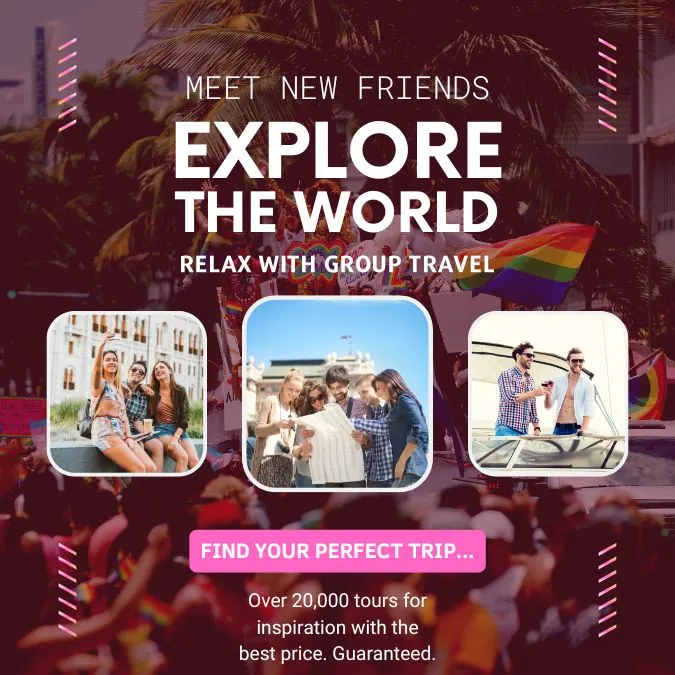 Bangalore Pride Parade (Namma Pride)
Bangalore's "Namma Pride" is one of the country's biggest and most noteworthy pride marches. These pride parades are a colorful and passionate expression of everything pride represents. People take to the streets and participate in large numbers to spread awareness and celebrate queerness.
The 2022 pride march in the city had the theme of "Pride and Protest", which commemorated 15 years of the event in Bangalore and 25 years of struggle of the LGBTQ+ community.
LGBTQIA+ parties hosted by "Dude Party"
"Dude Party" organizes events and parties for the queer community in various 5-star properties in Bangalore and gives queer individuals a platform to truly be themselves and celebrate their identity. The theme of their parties is gay-based and guarantees a memorable night with loads of fun. Their intriguing themes like "Okto-Beer-Fiesta" or "Drag-O-Ween" may pique your interest.
They have been hosting these events for over 10 years now and have seen people from walks of life come together to celebrate their identity and life and unite under one roof. "Dude party" events give the queer community in Bangalore chances to meet significant others and explore the dating scene without judgment.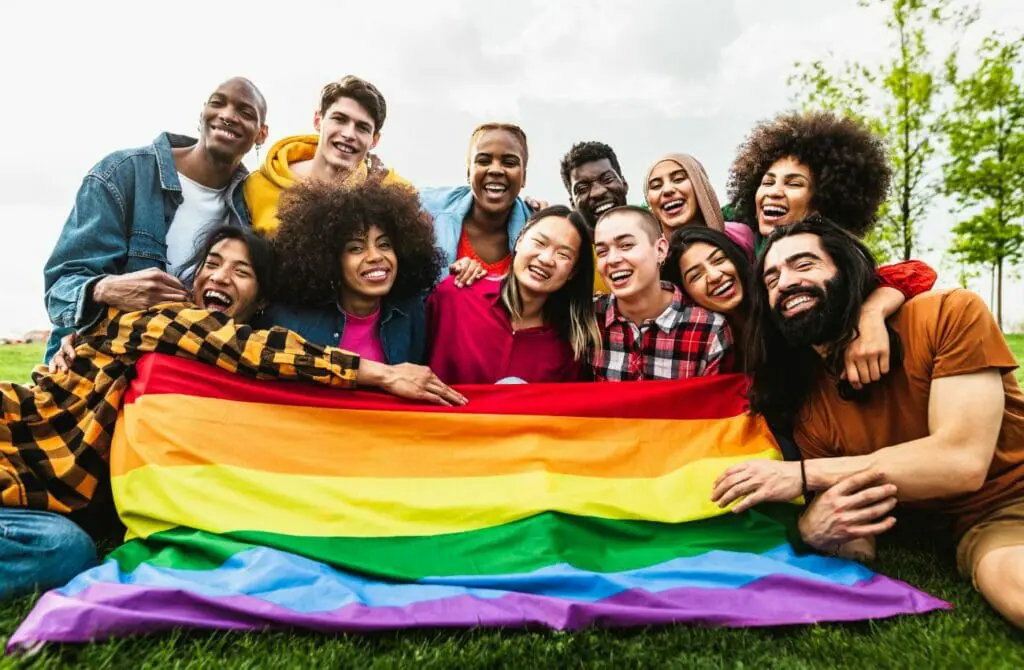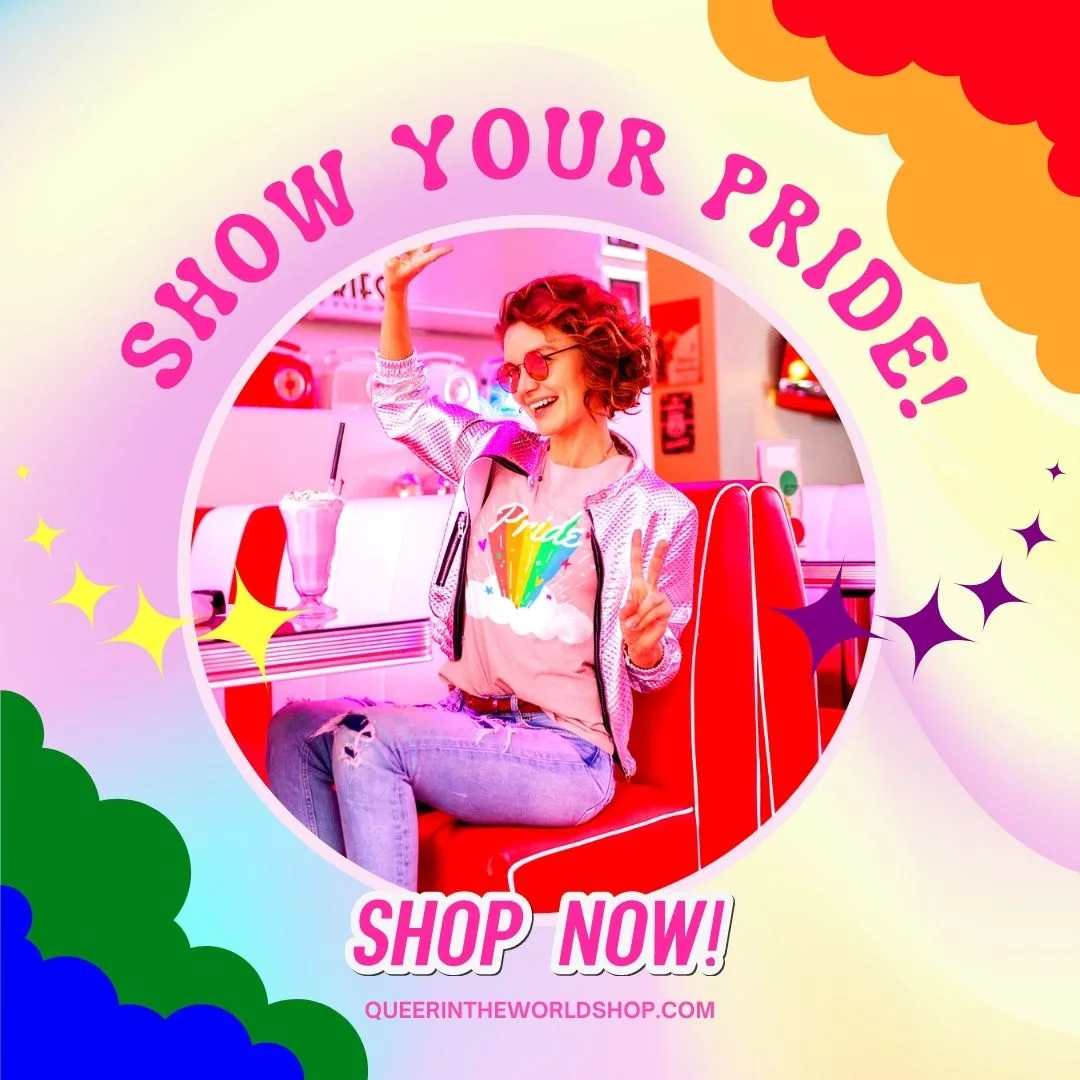 Gay-Friendly Hotels and Hostels in Bangalore, India
Don't wait another minute to book your stay at one of Bangalore's most fabulously queer-friendly hotels! While many establishments in town might not welcome our rainbow family, these hotels have all pledged to embrace our queer spirit with open arms.
From non-discrimination policies to LGBTQ+ resources and amenities, these hotels go above and beyond to create a safe and inclusive environment for all guests who identify as LGBTQ+. And if you're looking for a place to stay in an area known for being LGBTQ+ friendly, these hotels have got you covered too.
In addition to the locally-owned gay-friendly accommodations in Bangalore, international hotel chains can also be great options for LGBTQ+ travelers. Many of these chains have implemented policies and training programs to ensure their hotels are welcoming and safe for LGBTQ+ guests.
They may also have LGBTQ+ affinity groups within the company, which can help to promote a culture of inclusivity and support for queer travelers.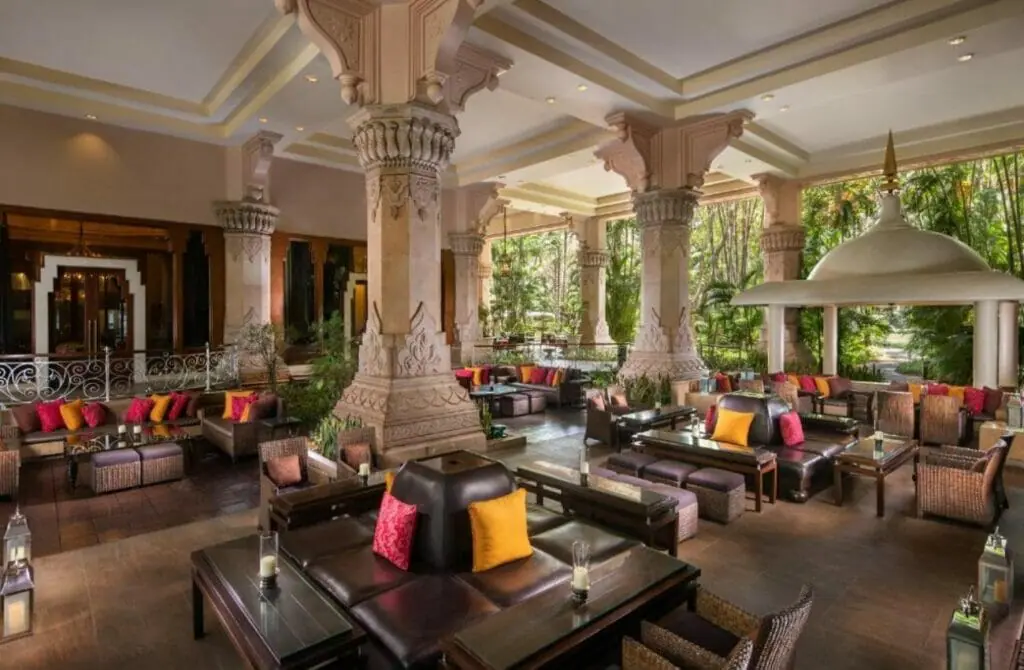 Moreover, international hotel chains are often known for their high-quality amenities and services, which can provide a more luxurious and comfortable stay for LGBTQ+ travelers. With a global presence, these chains can also provide a sense of familiarity and consistency for queer travelers who may be navigating unfamiliar destinations.
Whether you choose a locally-owned gay-friendly accommodation or an international hotel chain, it's important to do your research and choose a place that will make you feel welcome and comfortable during your stay in Bangalore.
So why wait? Book now to experience the comfort, luxury, and acceptance these gay-friendly hotels in Bangalore offer. With options to fit every budget and preference, you're sure to find the perfect home away from home.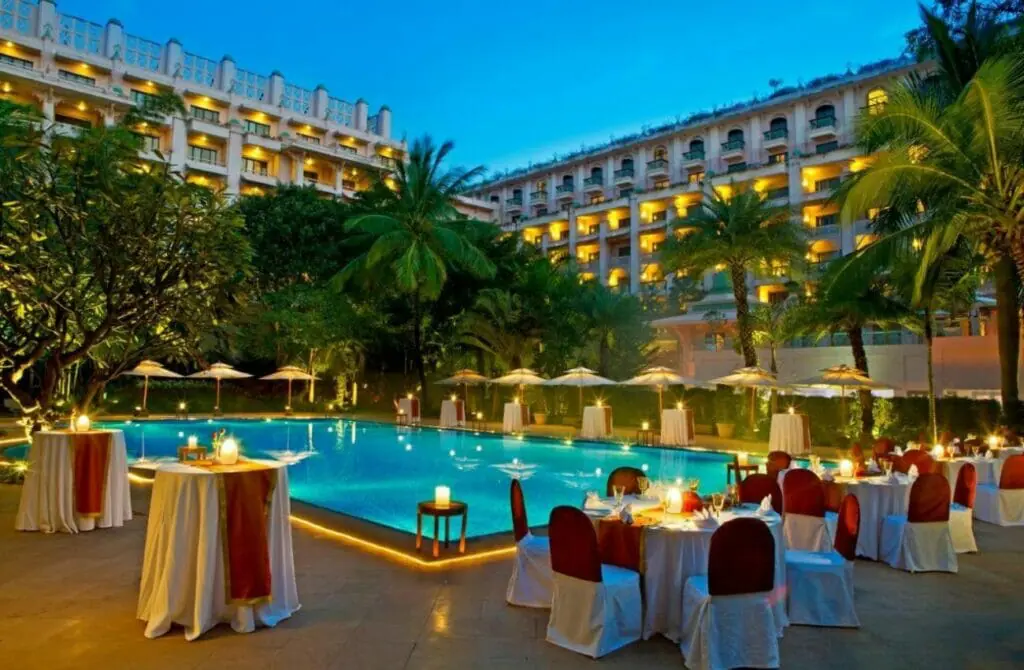 The Leela Palace Bengaluru ☆☆☆☆☆
Called the "Garden City's Only Modern Palace Hotel", The Leela Palace Bengaluru is a grand palatial hotel with world-class amenities. Built-in an art-deco form, the architecture of this majestic hotel echoes the famous Mysore Palace.
Designer stores are located within the hotel for the customers' ease, along with spa services, gigantic swimming pools, steam rooms, and a fitness center. A stay in this magnificent palatial hotel truly makes one feel like royalty.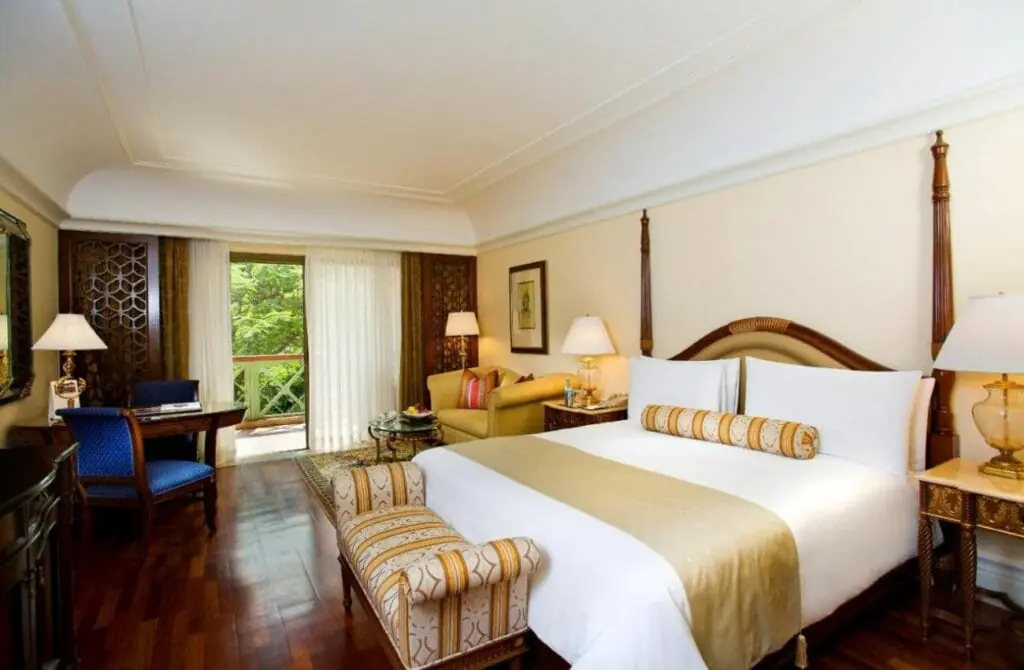 The Lalit Ashok Bangalore ☆☆☆☆☆
The Lalit Ashok is a 5-star luxury hotel centrally located in Bangalore adjacent to an 18-hole golf course, nestled in 10 acres of sprawling landscapes and manicured lawns. The property has five restaurants on-site and other amenities such as a golf course, aerobics and yoga classes, a health club, an outdoor tennis court, a sauna and a steam room, and two pools.
The hotel is family-friendly and offers babysitting services and free supervised childcare. The hotel hosts exciting events on its sprawling grounds, such as Kitty Ko drag queen nights, concerts, etc.
Hilton Bangalore Embassy GolfLinks ☆☆☆☆
Located in the Embassy Golf Links Business Park, the Hilton Bangalore Embassy GolfLinks is a four-star hotel known for its 27-hole golf course. The hotel's other luxurious amenities include 4 on-site restaurants, a poolside bar, a 24-hour health club, an arcade room, a library, spa services and a steam room.
The restaurant is family-friendly, with soundproofed rooms, a snack bar, a convenience store and on-demand babysitting services. The beautiful exterior, as well as interior, also contribute to attracting guests to this luxury hotel.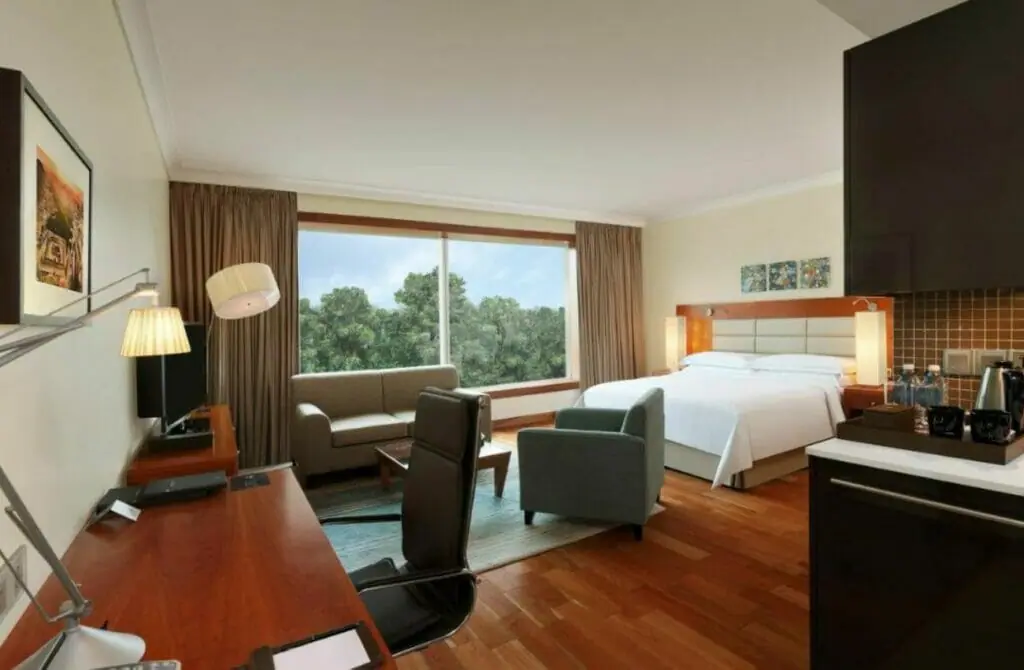 Locul.Midtown, Indiranagar Hostel ☆☆☆☆
Locul. Midtown Hostel, located in the always-happening Indiranagar, is a well-maintained backpacker hostel. The property offers private rooms, dormitories with personal lockers, dedicated bathrooms, and a workspace and community kitchen. The decor is vibrant, and the atmosphere is energetic. The staff is also eager to help, and this hostel is good for longer stays in the city.
Holiday Inn Bengaluru Racecourse ☆☆☆
Favorably located in the Bangalore City Centre, the Holiday Inn Bengaluru Racecourse hotel is a 13-minute walk away from the widely-known ISKCON Sri Radha Krishna-Chandra Temple and a 16-minute walk from Cubbon Park. With 3 restaurants on-site, the property has a ballroom as well as a banquet hall. Other amenities include beautiful pools, family-friendly rooms, a full-service spa and a 24-hour fitness center.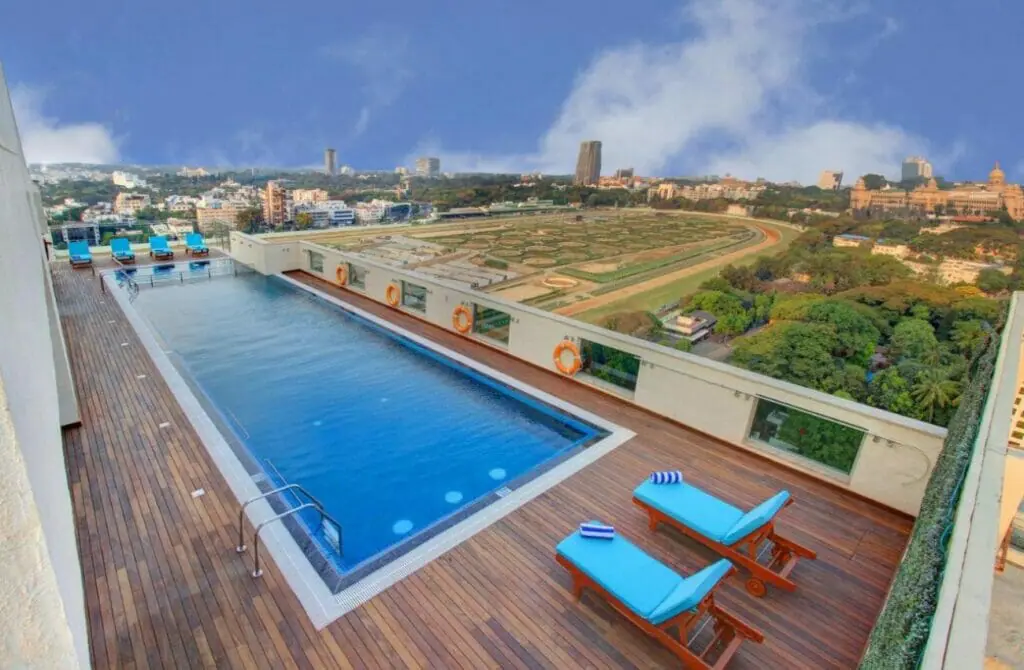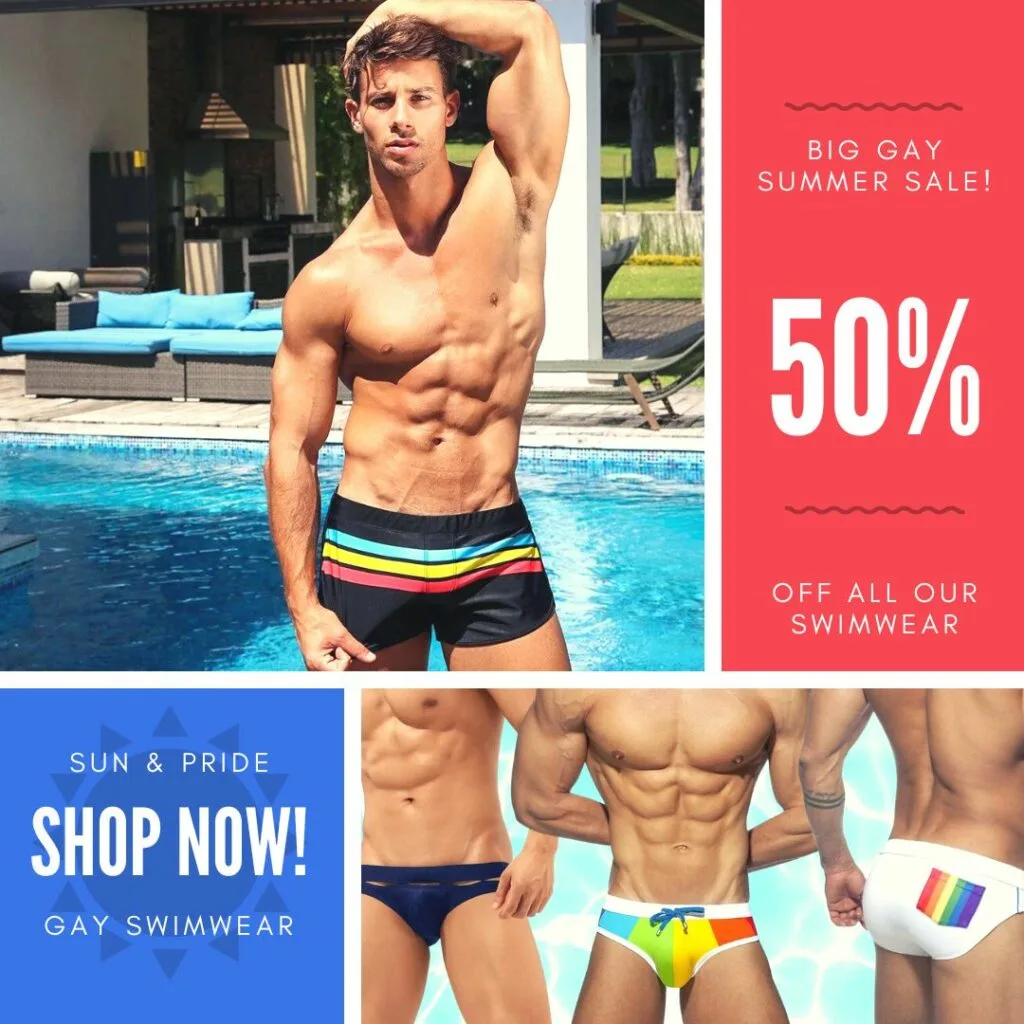 Gay Nightlife in Bangalore
Bangalore's young population keeps its nightlife eternally alive and happening. The city becomes even more alive and electric as the sun goes down. The city's vibrant and vivacious nightlife and party scene are one of its biggest attractions. The city offers its people a large variety of clubs, bars, pubs, lounges and restaurants.
While there are no specific gay bars in Bangalore, the queer community of the city is a very visible part of this nightlife and social scene. The city is safe and inclusive, so no major threats are specifically aimed at the LGBTQ+ community.
Owing to its position as one of the top metropolitan cities of India with a youthful population, in addition to the usual party scene, the city hosts many concerts, big-name comedy gigs, and days-long fests. There is never a quiet night; it is guaranteed that something is always happening in Bangalore.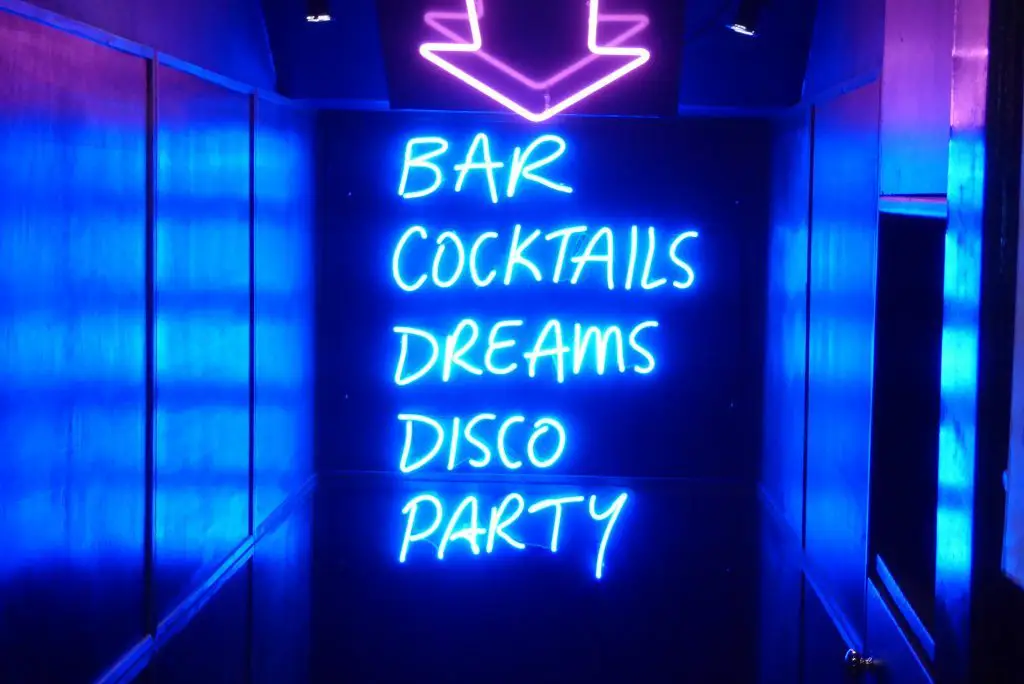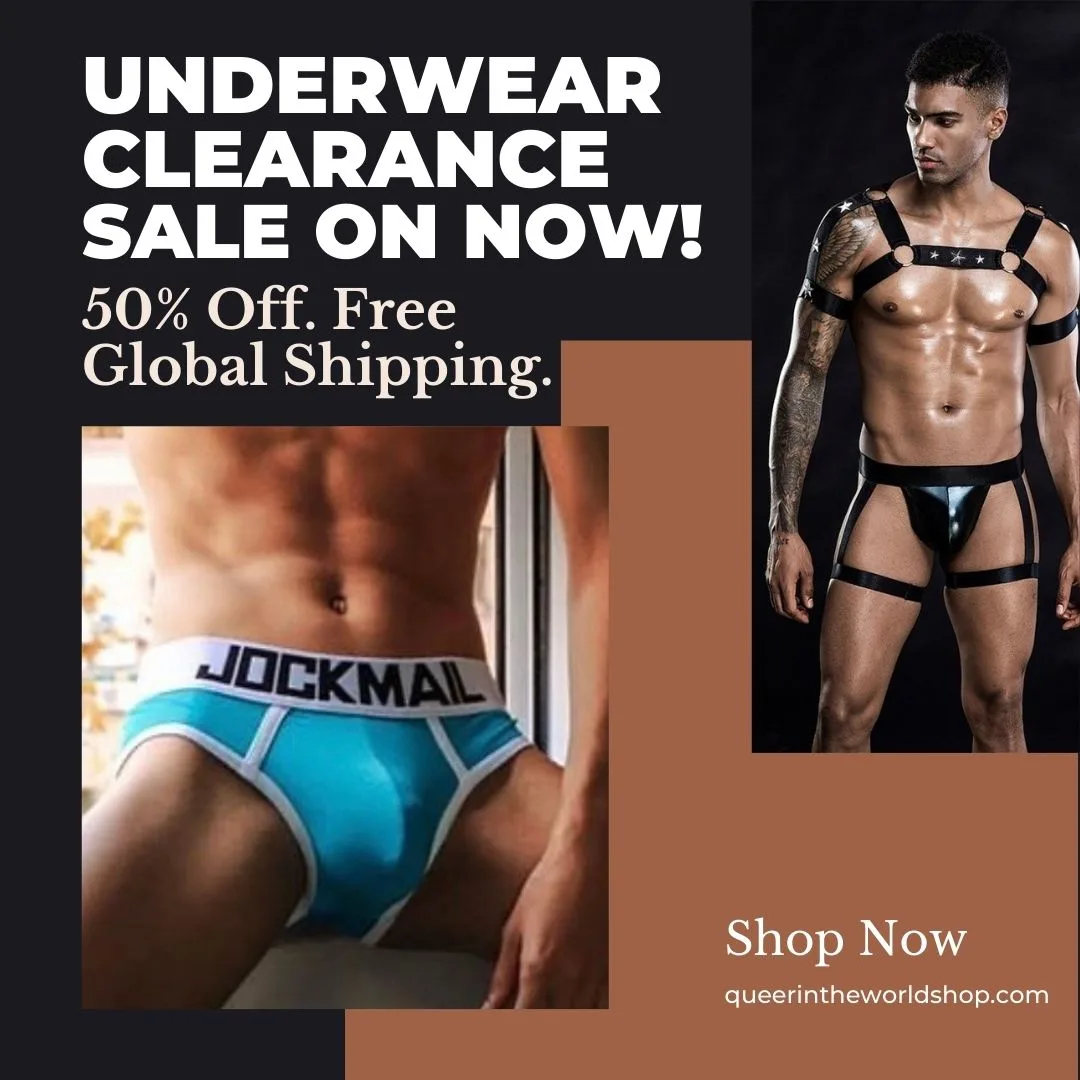 Kitty Ko is a famous nightclub at the Lalit Ashok Hotel in Bangalore. The ambiance is a fantastic amalgamation of good music, delicious food, great mocktails and an amazing crowd. Like its counterpart Kitty Su, present in cities all over the country, Kitty Ko supports the LGBTQIA+ and drag community in the city by doing regular events with them.
Kitty Ko Bangalore conducts a drag night every Thursday night. This entails one drag queen artist and another entertainer who will accompany them, who may or may not be from the LGBTQIA+ community.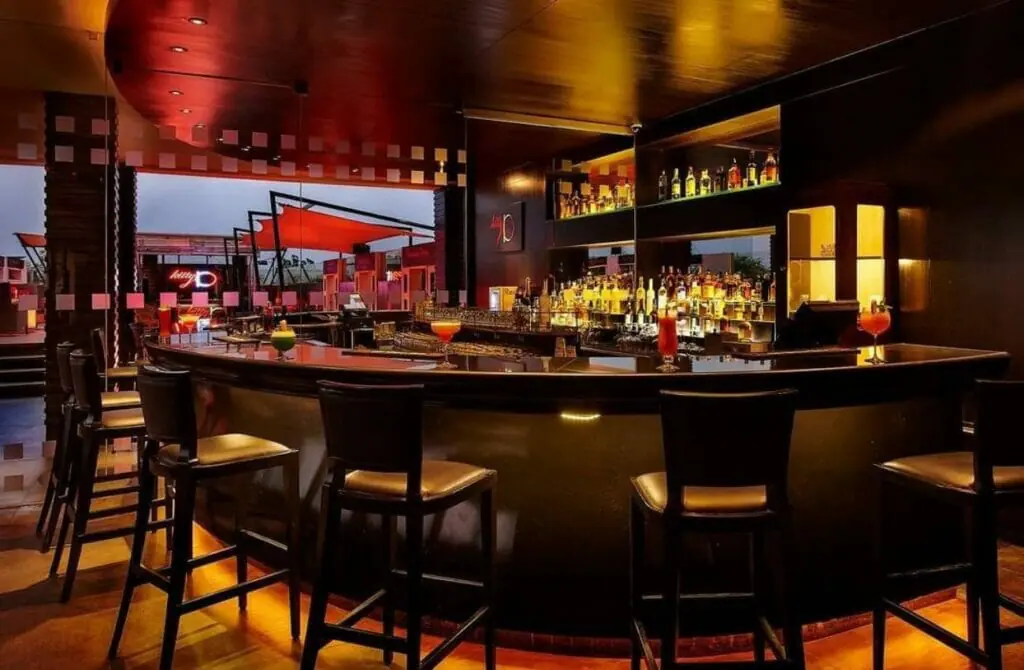 Located on the 31st floor of the World Trade Center in Bangalore, High Ultra Lounge is the highest lounge in South India, with a breathtaking view 430 feet above the ground. The food menu has a variety of Asian cuisines that will make anyone's mouth water.
The mind-blowing cocktails combined with the lively ambiance, huge dance floor, live music, cozy booths and jaw-dropping view makes this place truly unique. Visiting the High Ultra Lounge is definitely worth it!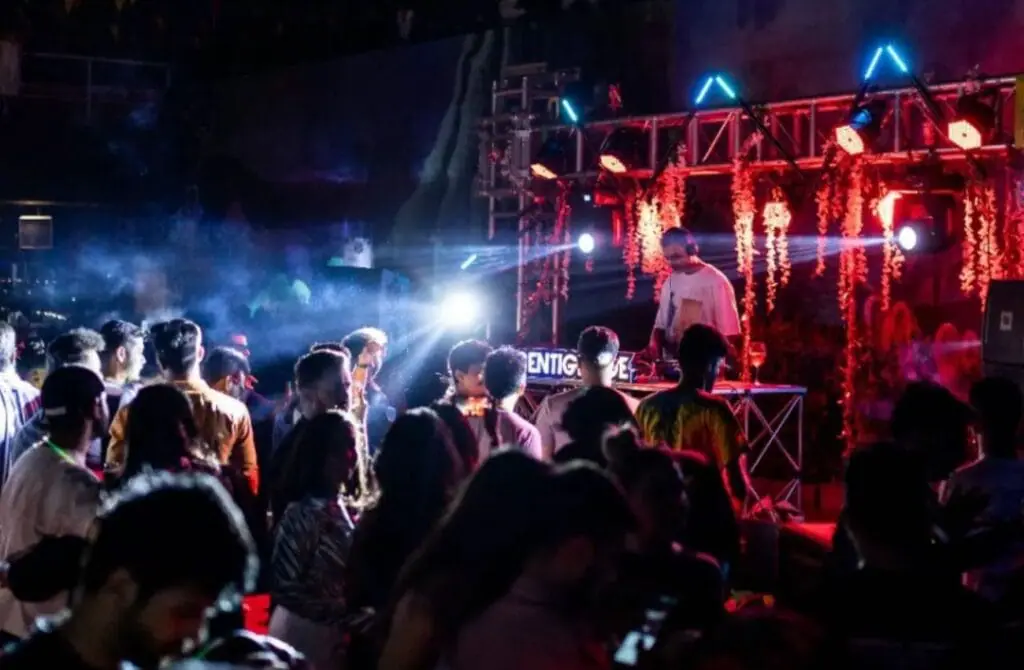 The XU, Bangalore, is located inside the grand Leela Palace. The city's nightlife is said to be at its best in this vibrant fashion resto-pub. The pub matches the luxurious ambiance of the Leela Palace with blue and yellow lighting, decorative mirrors, and wooden furniture.
In addition to the in-house DJs ensuring that the atmosphere is electric with amazing mixes, XU also hosts performances by local bands. Their menu varies, with options from Italian, European, and Spanish cuisines. The dance floor is almost always alive and packed with people dancing the night away. This resto-pub is especially famous for its ladies' nights on Wednesday and Friday.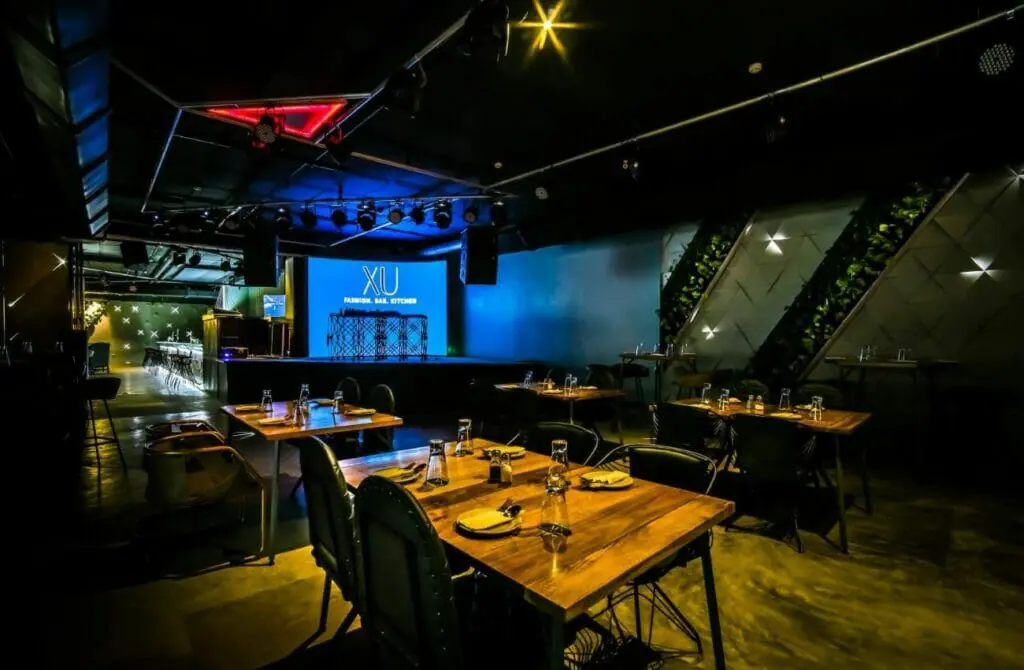 A rooftop bar lounge located on the 16th floor of UB City, Skyee Lounge is famous for its party scene in Bangalore. With fine dining and an electric atmosphere, the lounge gives customers a stunning view of the cityscape, a variety of mouth-watering Continental food, and inventive drinks.
One of the top dance pubs in the city, it has a rooftop swimming pool, a huge dance floor, under-lit flooring, chic lighting and a round-shaped bar. The party never stops in this unique rooftop lounge.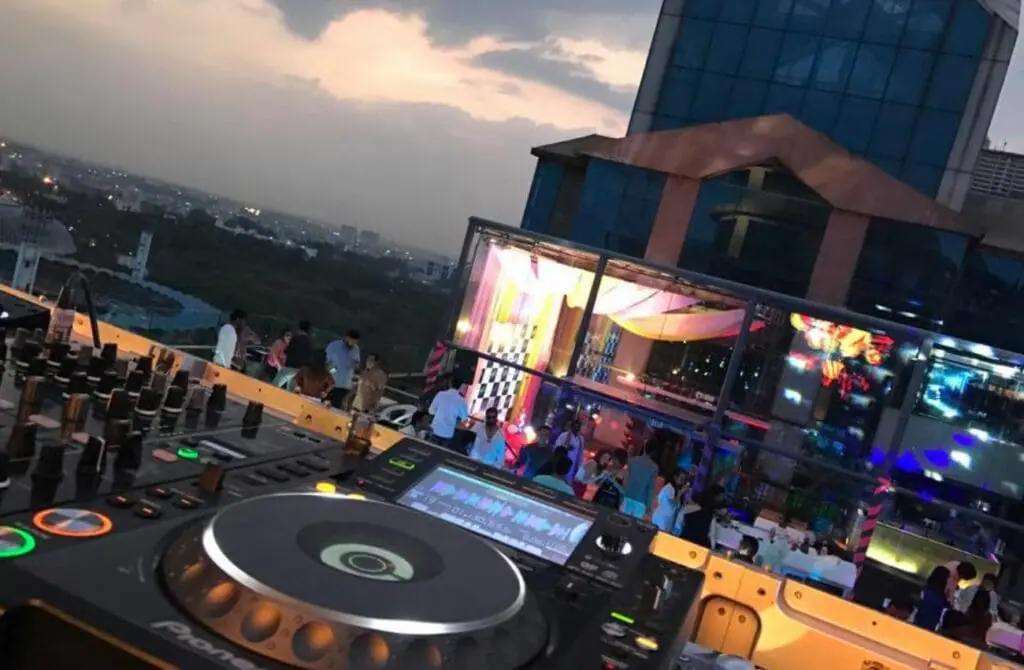 Located in the heart of Bangalore, Church Street Social is known as the center of the city's cultural scene. For a good reason, it is one of the city's all-time favorite nightlife spots. From their creative cocktails to their co-working spaces and even art displays, Church Street Social is definitely something that stands out.
In addition to its innovative drinks, this spot also has a food menu with stylishly-presented international dishes that will make you feel like you have traveled worldwide.
With live music, live sports screenings, and lip-smacking food presented in an eye-catchy manner, Church Street Social makes for a great place to relax on weekdays as well as weekends. Different branches of the Social group are present all over Bangalore. They are definitely worth a visit!
Located in Allied Grand Plaza, the No Limits Lounge and Club is guaranteed to provide you with fun and revelry. The club has two dance floors and a vibrant ambiance.
The club organizes karaoke nights on Sundays, and their themed nights are a big hit among the partygoers of Bangalore. Along with the great drinks, No Limmits Lounge and Club offers a wide range of food options, including North Indian, Chinese and Continental cuisines.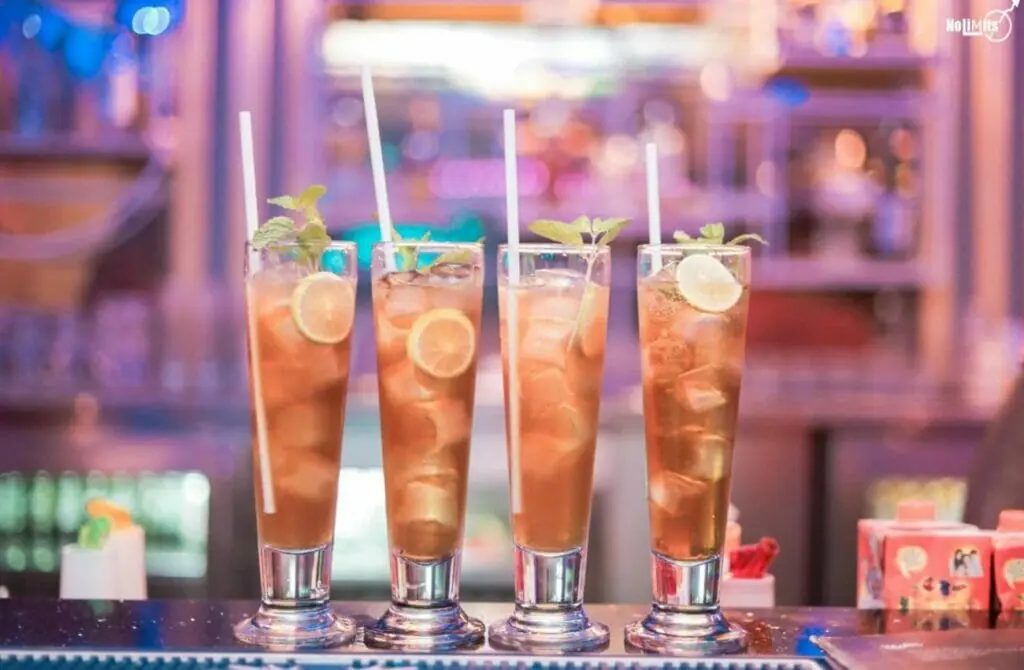 As the name suggests, this bar is located on the 13th floor of the Barton Center, offering a spectacular view of the city. The bar boasts a wide range of specially curated drinks along with delicious, mouth-watering food from Thai, North Indian and Asian cuisines.
Their Happy Hours, which give a flat 30% discount on drinks, are especially popular among the city's partygoers. Furthermore, the 13th Floor Bar is located on MG Road, one of Bangalore's most happening hubs.
Designed as a contemporary loft-style lounge with a spacious dance floor, Loft 38 is famous for its unique ambiance. The woody interior, ambient lighting, raised seating, and large windows amplify the rustic feel of the lounge.
A popular clubbing venue in Bangalore, the party goes on all night at Loft 38, and the huge dance floor is never empty. The ambiance and atmosphere are complemented by dishes from American, Asian, Continental and Indian cuisines, along with some finely-mixed cocktails.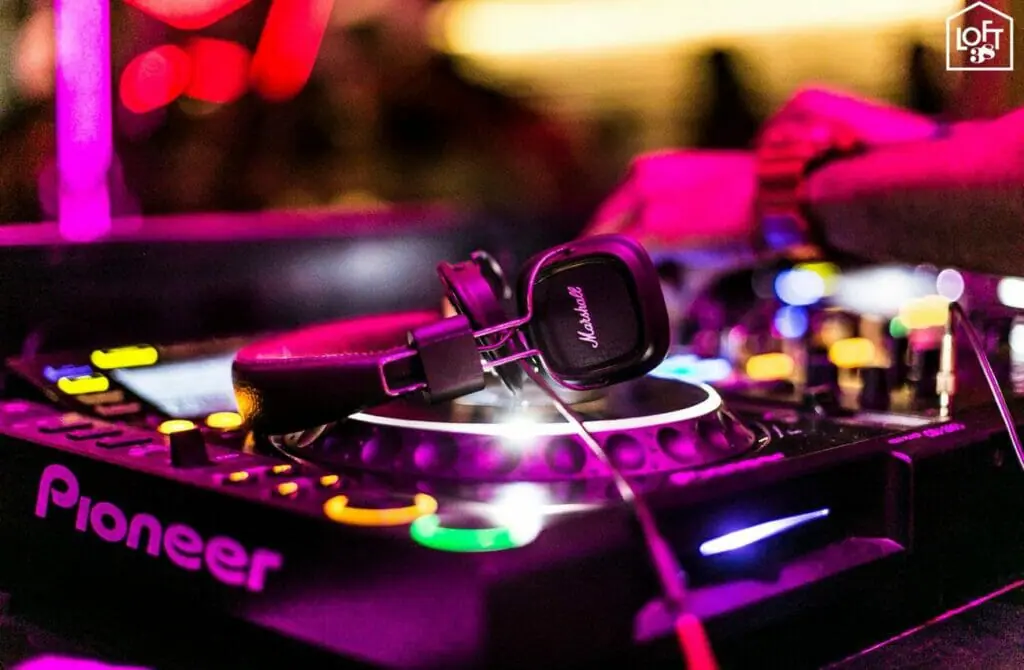 A famous microbrewery located in Indiranagar, the Vapur Pub and Brewery is a popular nightlife spot in the metropolitan city of Bengaluru. The pub has an amazing rooftop view, live music, and an excellent dance floor to accompany the brewery's specially-curated craft beers.
This microbrewery also offers exceptional views of the greenery surrounding the area. Their fresh beers and extensive bar menu are perfectly complemented by their delicious food, which includes Continental, North Indian, and Chinese cuisines. Vapour Pub and Brewery contribute to keeping Bangalore's exuberant nightlife alive.
The Byg Brewski Brewing Company is indeed a big name in the Bangalore nightlife scene. This much-renowned microbrewery in Sarjapur is famous for its creatively brewed craft beers. The ambiance at Byg Brewski is cool and relaxed, with chic decor and quirky lighting.
Their food menu complements the famous craft beers and has dishes from Indian, Italian and Continental cuisines. With a lively dance floor and constant music by the DJs, the party gets going on the dance floor at this pub. Another branch of the same brewing company can be found in Hennur, Bangalore!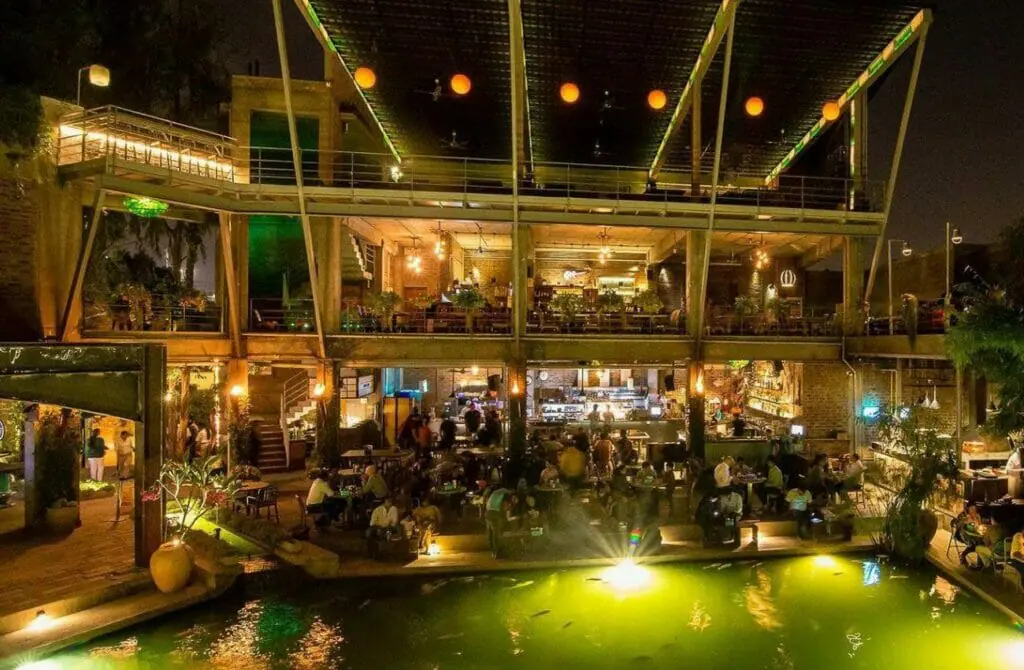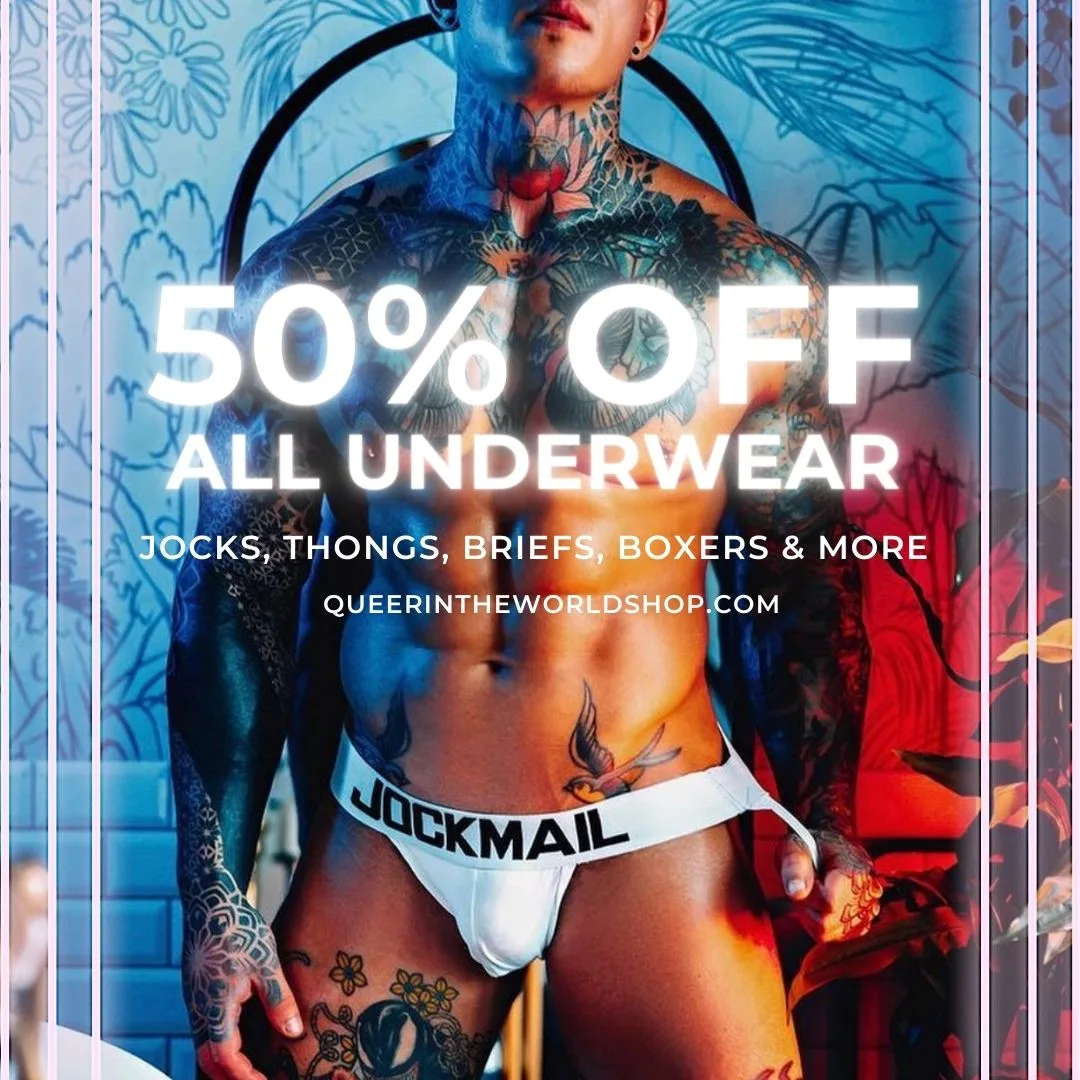 Gay Map Of Bangalore
Finding it hard to envisage where everything is in Bangalore? Hopefully, this queer-centric map helps where we have marked all the bars, clubs, parties, hotels, saunas, massages and more will help you stay in the spot best suited to you!