Gay Bratislava is an utterly energizing city with wonderful culture, architecture, lots of relaxation, and reasonably priced. Bratislava is rapidly attracting tourism. Gay Bratislava hasn't fully arrived yet, though.
Slovakia has made significant progress in terms of LGBTQ rights in recent years. Same-sex sexual activity has been legal in Slovakia since 1962, and discrimination on the basis of sexual orientation has been banned in the country since 2004.
In 2015, Slovakia legalized same-sex partnership agreements, which provide many of the same rights and responsibilities as marriage. In 2019, Slovakia passed a law allowing transgender people to change their name and gender marker on legal documents without undergoing surgery or sterilization.
Despite these advances, there is still room for improvement in terms of LGBTQ rights in Slovakia. Some LGBTQ people may still face discrimination or harassment, particularly in rural areas or in certain segments of society.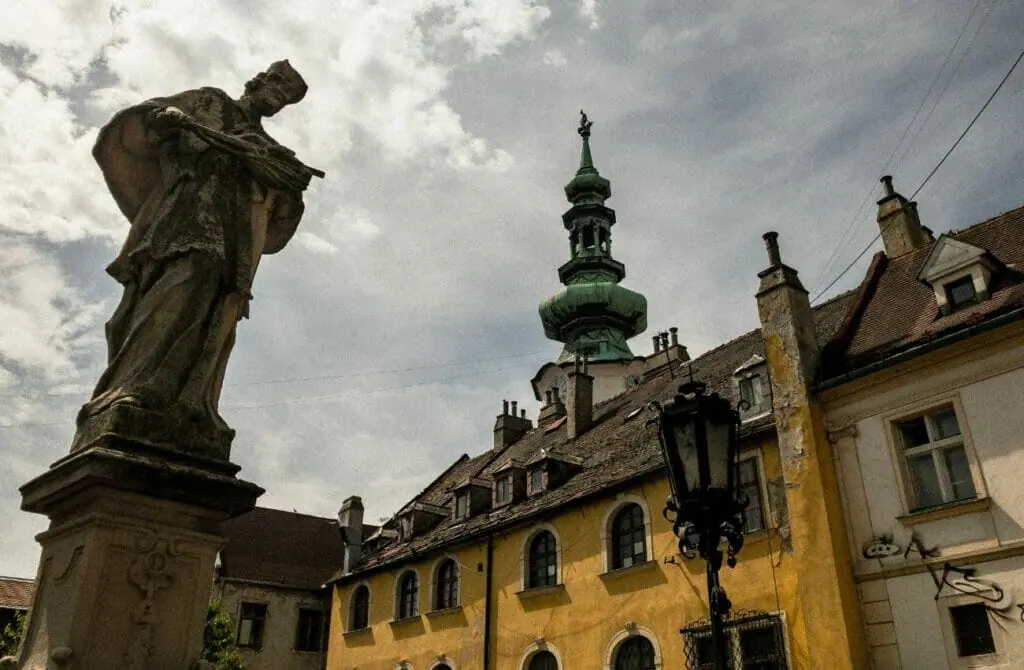 In Slovakia during the 2000s, there was a lot of overt homophobia and a widespread cultural intolerance of LGBT people; these sentiments are still present now.
Fortunately, things are gradually improving as Bratislava's gay scene develops and emerges from the shadows. While there isn't a sizable gay community in Bratislava like in other parts of Europe, we were pleasantly surprised to find that there are now clubs that are at least respectful to the LGBTQ community.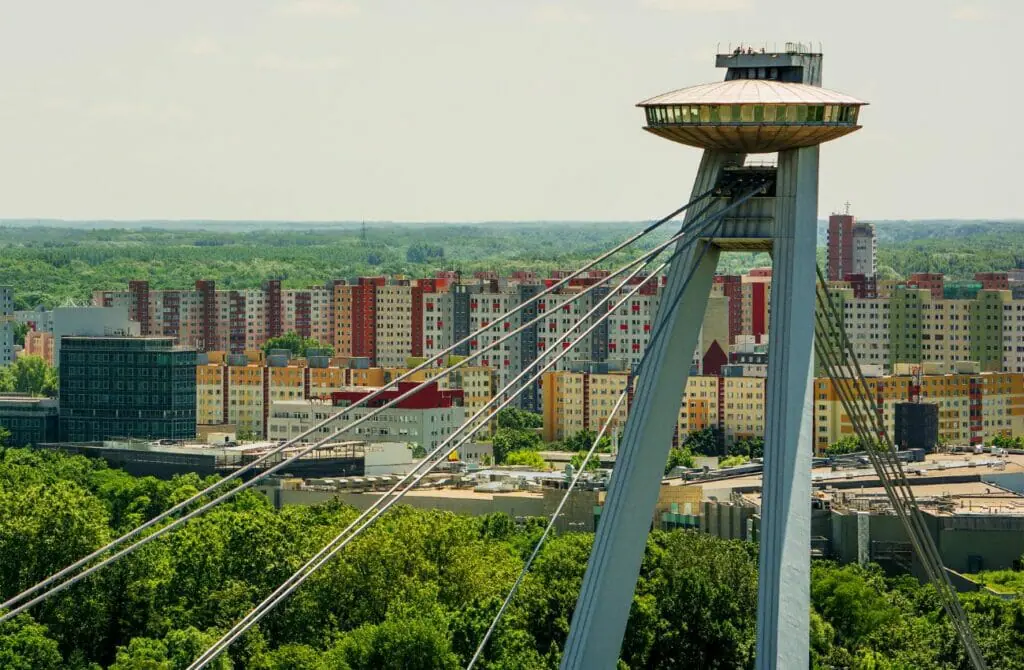 Top Attractions in Gay Bratislava, Slovakia
Welcome to Gay Bratislava, darling! While the city may not be the most welcoming to the queer community, fear not! There are still plenty of fabulous things for you to do while keeping things low-key. First and foremost, you must visit some of the city's most iconic landmarks and attractions, dahling!
Take in history and culture by visiting museums, art galleries, and historical monuments. And don't forget to marvel at the stunning architecture, explore parks and gardens, and indulge in the local cuisine. But that's not all, darling! Gay or straight, there's always something to do in Gay Bratislava.
Immerse yourself in the local culture by attending cultural events like festivals, concerts, and shows. Trust us; there's always something fun and exciting happening in this fabulous city. Remember, discretion is key in a city that's not always welcoming to our fabulous community. So, keep it lowkey and enjoy all the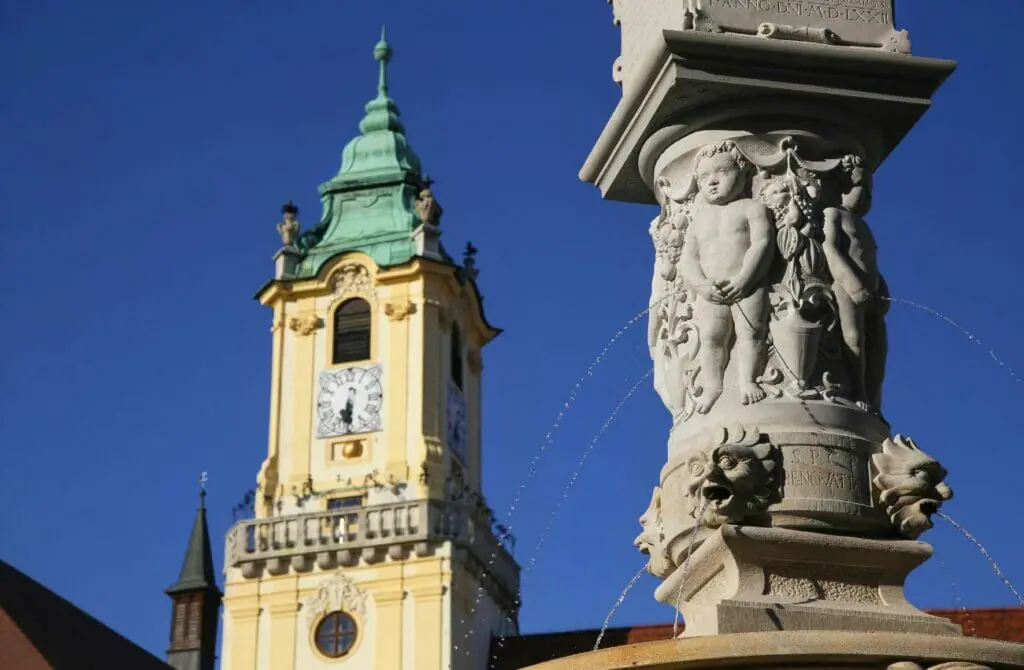 This four-tower structure is the oldest and also a key structure in the city center that is difficult to miss from any point in the city. At the top of the tower, it offers a view of beautiful Bratislava, Austria and parts of Hungary.
Throughout the years, has been repaired and renovated, but like other historic buildings, this castle still retains its glory of the 1740s. Its walls have so much story, including how Napoleon fired cannons and left it desolate at some point in history. If you want to hear stories about the early years of Bratislava, you have to go here.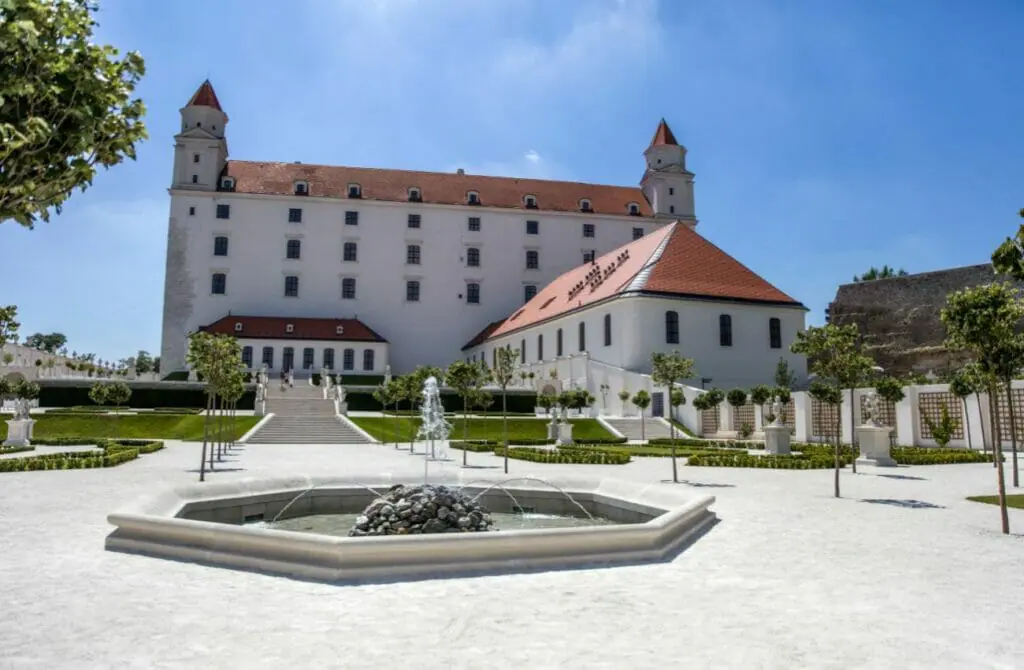 The Slovak National Gallery
The Slovak National Gallery (SNG) is a renowned institution in Slovakia, known for its vast collection of art and its commitment to promoting the country's cultural heritage. The SNG, which was founded in 1948, is located in the heart of the capital city, Bratislava, and is a must-see attraction for art lovers and cultural enthusiasts visiting the city.
The SNG's collection comprises over 30,000 works of art, including paintings, sculptures, graphics, and applied art, from the Middle Ages to the present day. The collection is particularly rich in works by Slovak artists but also includes works by international artists. The Gallery is divided into several departments, including the Collection of Slovak Art, the Collection of Foreign Art, and the Collection of Gothic Art.
SNG also offers a variety of other activities for visitors. The gallery regularly hosts temporary exhibitions, which are a great way to learn about the latest trends in art and culture. The SNG also offers guided tours, which provide visitors with an in-depth understanding of the gallery's collection and the history of art in Slovakia.
Michael's Gate
This is among the oldest structures in the city. It is almost as old as the Bratislava castle. It is the only city gate that has had its defenses intact throughout the centuries. Its baroque design is a result of the renovations in the late 1750s.
The tower has a collection of weapons and documentaries on display, and this shows how the city has changed and grown over time. If you want to get the best view, you have to make it to the balcony on the top tower that overlooks the old city.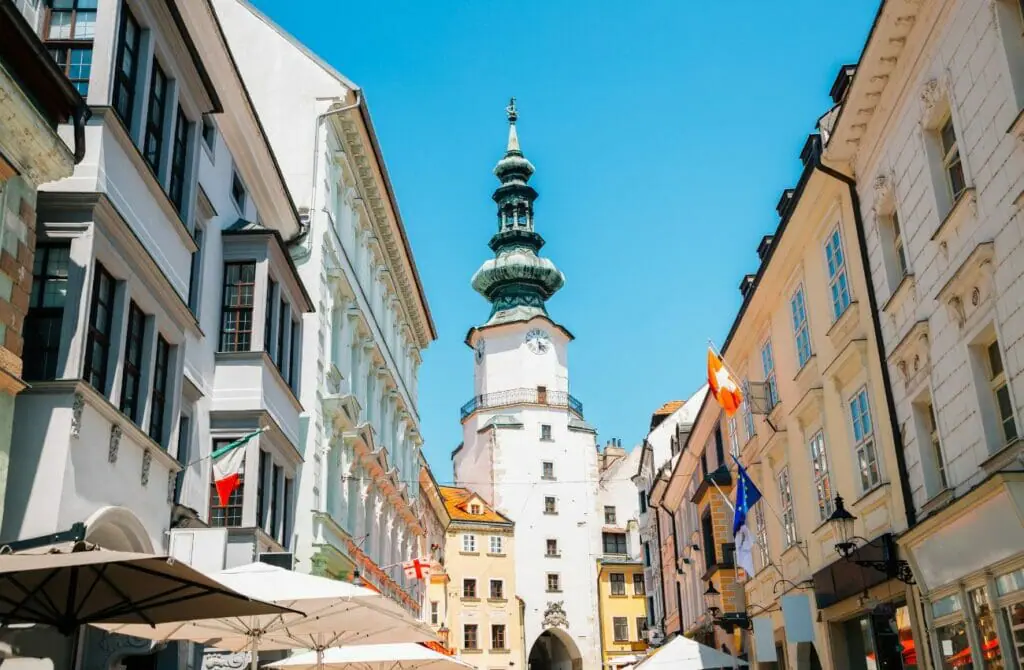 Slovak National Theatre
The Slovak National Theatre (SND) is a highly regarded tourist attraction in Slovakia, offering a rich cultural experience for visitors. Founded in 1920, the SND is the oldest professional theatre in Slovakia and is located in the heart of the capital city, Bratislava.
The SND is home to three main stages: the historical building, the new building and the SND Drama Theatre. Each of these stages hosts a diverse range of performances, including plays, operas, ballets, and concerts. The historical building, which is a stunning example of art nouveau architecture, is particularly worth a visit.
The SND is a must-see attraction for anyone interested in culture and the arts. The combination of its impressive architecture, rich history, and high-quality productions make it a truly unique and memorable experience. Visitors can experience the best of Slovak theatre and culture- and gain an understanding of the country's history and traditions.
Kamzik TV Tower
The Kamzik TV Tower is a unique blend of technology and nature. A forested area, which offers a peaceful and serene environment for visitors, surrounds the tower. It also equipped the observation deck with binoculars and telescopes, which allow visitors to take in the stunning views in great detail.
One of the major attractions of the Kamzik TV Tower is the view of the city of Bratislava. From the top of the tower, visitors can see the city's historic old town, the Danube River, and the surrounding countryside. The view of the city at night is impressive, with the city lights creating a beautiful and romantic atmosphere.
The Kamzik TV Tower also offers a variety of other activities for visitors. There is a souvenir shop on the ground floor, where visitors can purchase souvenirs and memorabilia. The tower also hosts special events and exhibitions throughout the year, which are a great way to learn more about the history and culture of the city.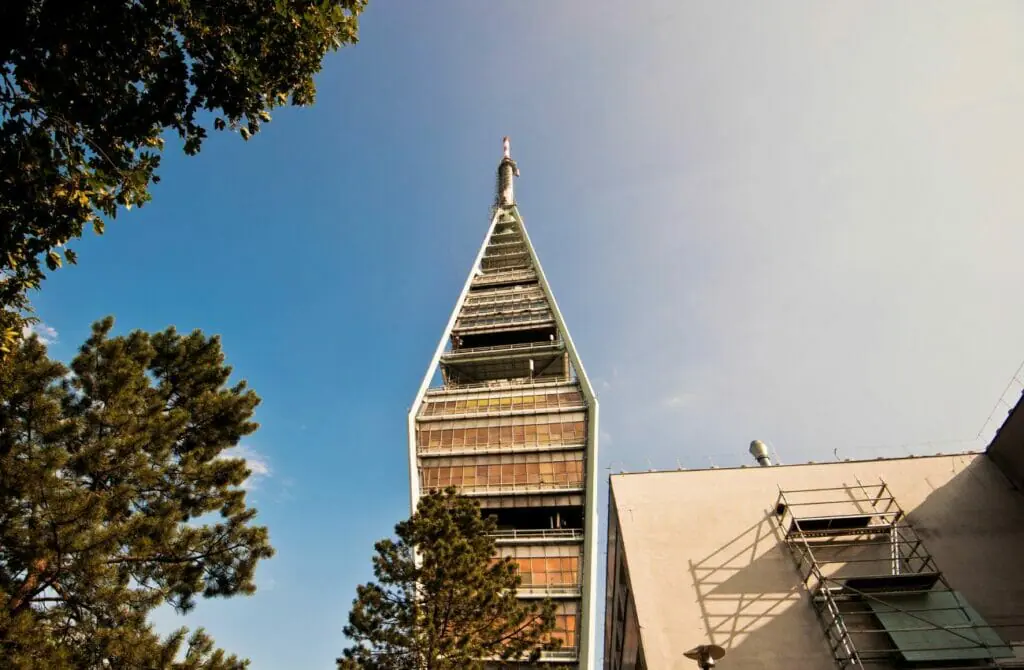 Also known as the Presidential Palace, it is a grand and impressive building in the heart of the city of Bratislava. The palace is the official residence of the President of Slovakia and is a popular tourist attraction known for its impressive architecture and rich history.
The palace was originally built for a wealthy Hungarian nobleman and has been used for a variety of purposes over the years, including as a royal palace, a bishop's residence, and a government building. The palace was also used as a residence for the President of Czechoslovakia during the interwar period.
The palace is an architectural masterpiece with a mix of Baroque and Rococo styles. The palace's impressive façade is adorned with intricate sculptures and ornate decorations, and the palace's grand halls and rooms are decorated with frescoes, stucco, and gilded moldings. The palace's grand halls and rooms are also decorated with frescoes, stucco, and gilded moldings.
The palace is not open to the public for a visit as it is a working Presidential palace. However, visitors can take a tour around the palace's gardens and enjoy the beautiful views from the outside of the palace.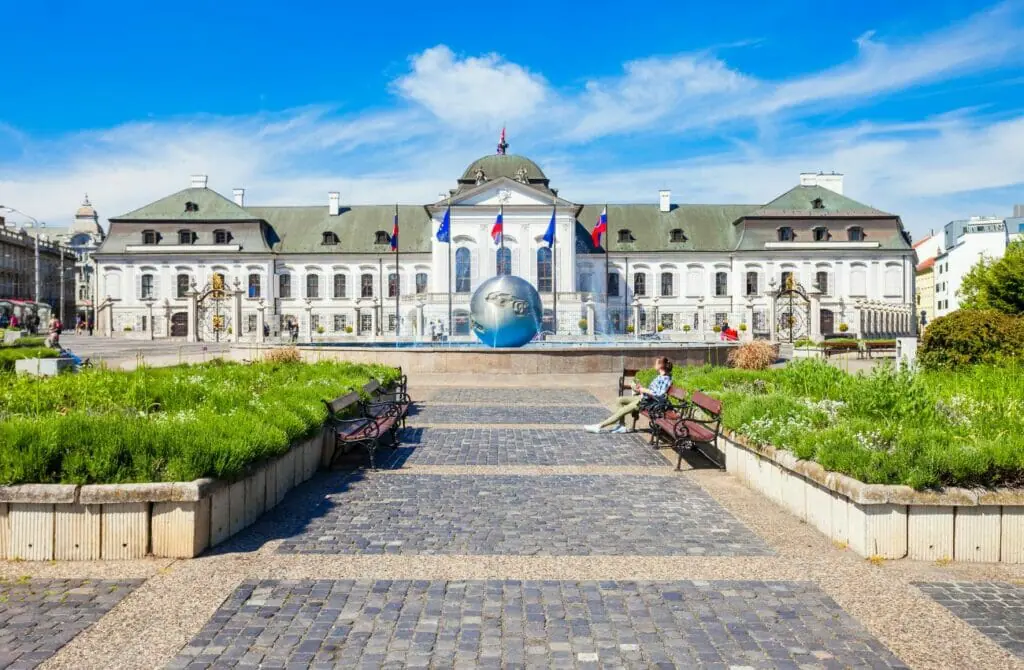 Blue Church
The Blue Church, also known as the Church of St. Elizabeth, was designed by Hungarian architect Edmund Lechner, and it is one of the most beautiful examples of Art Nouveau architecture in the city.
The church's façade is adorned with intricate mosaics and sculptures, and the church's interior is decorated with frescoes, stucco, and gilded moldings. The church's blue-green dome is striking and gives the church its nickname, the Blue Church.
The Blue Church is open to the public, and visitors can take a tour of the church's interior and admire the impressive architecture and artworks. The church also offers regular services, which are a great way to experience the religious culture of the city.
situated on a hilltop overlooking the confluence of the Danube and Morava Rivers and offers stunning views of the surrounding countryside. The castle is a popular tourist attraction, known for its rich history and its role in the development of the region.
Devin Castle has a long and fascinating history. The castle was first built in the 9th century and served as a strategic military fortress for centuries. Over the years, the castle was expanded and rebuilt by various rulers, and it played a significant role in the history of the region. The castle was also a royal residence and a center of administration, and it has been associated with many important historical figures.
The castle is an architectural masterpiece with a mix of styles from different periods. The castle's impressive walls and towers offer a glimpse into the past, and the castle's grand halls and rooms are decorated with frescoes, stucco, and gilded moldings.
The castle also features a chapel and a small museum, which are a great way to learn more about the history and culture of the region. It is surrounded by beautiful gardens, which are a great place to relax and enjoy the peaceful surroundings.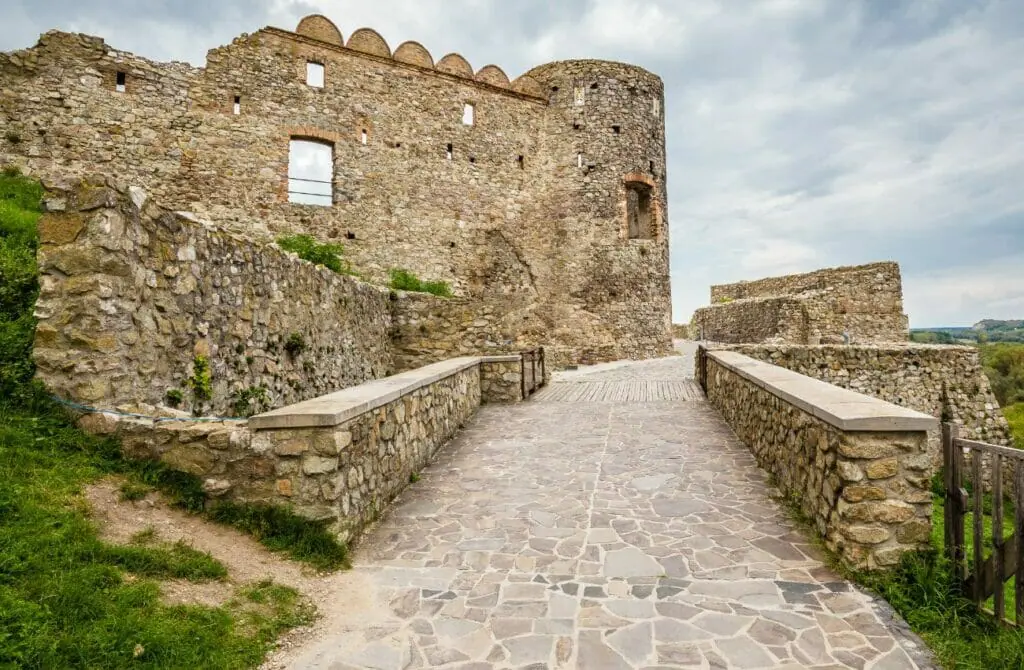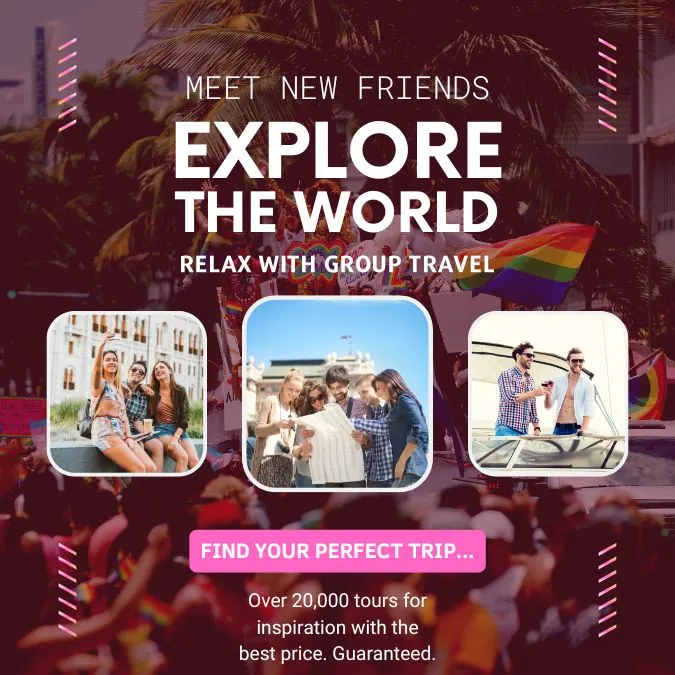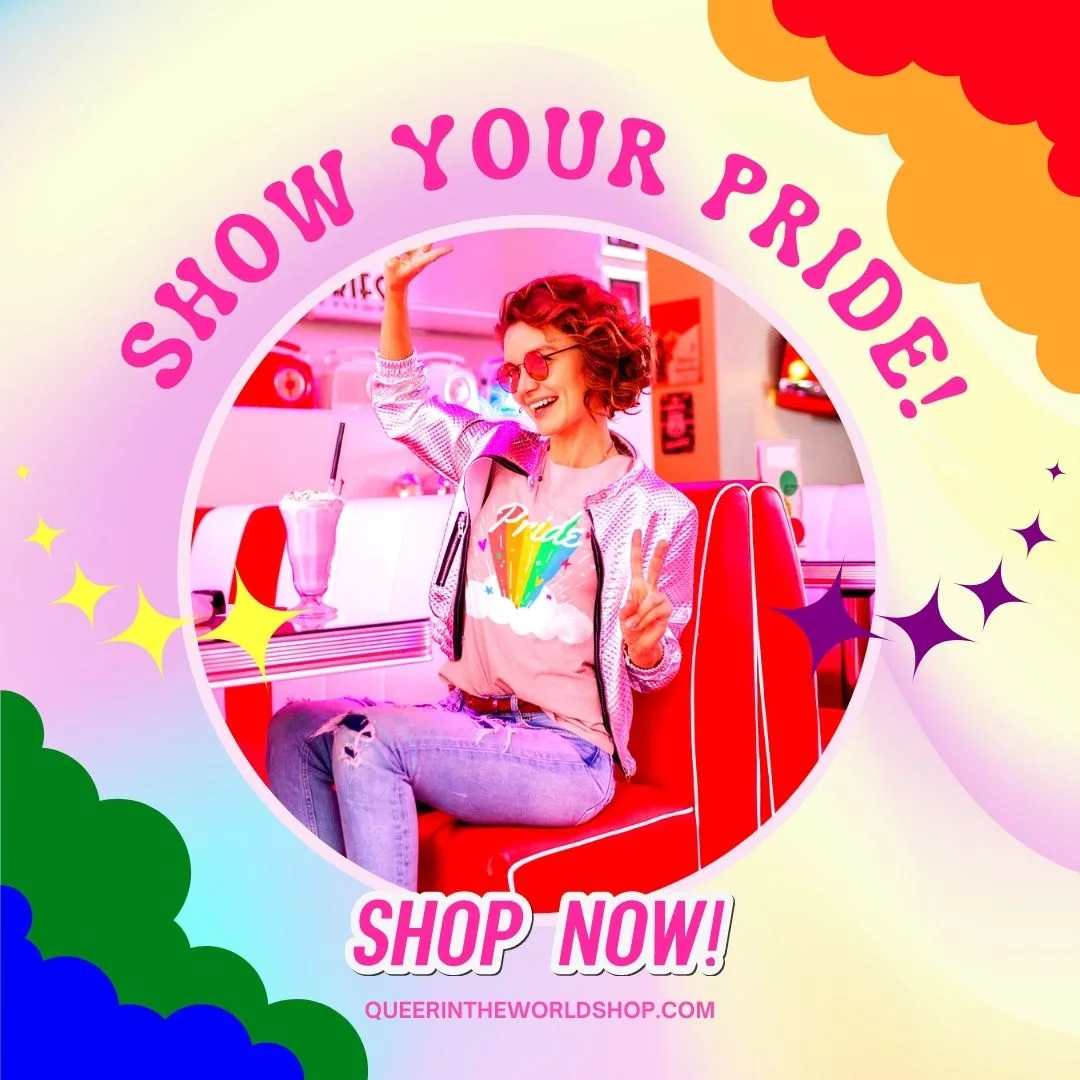 Gay and Gay-Friendly Hotels in Bratislava, Slovakia
Oh, honey, let me tell you about being fabulous and feeling welcome at these hotels in Bratislava! Don't worry about other hotels that might not be as accepting; these gems are committed to being LGBTQ+ friendly and making sure that all guests feel like they belong.
Being gay-friendly isn't just about waving a rainbow flag or using the right pronouns; it's about creating a safe and inclusive space for all guests. From non-discrimination policies to providing resources for LGBTQ+ travelers, these hotels go above and beyond to make sure that you feel welcomed and supported.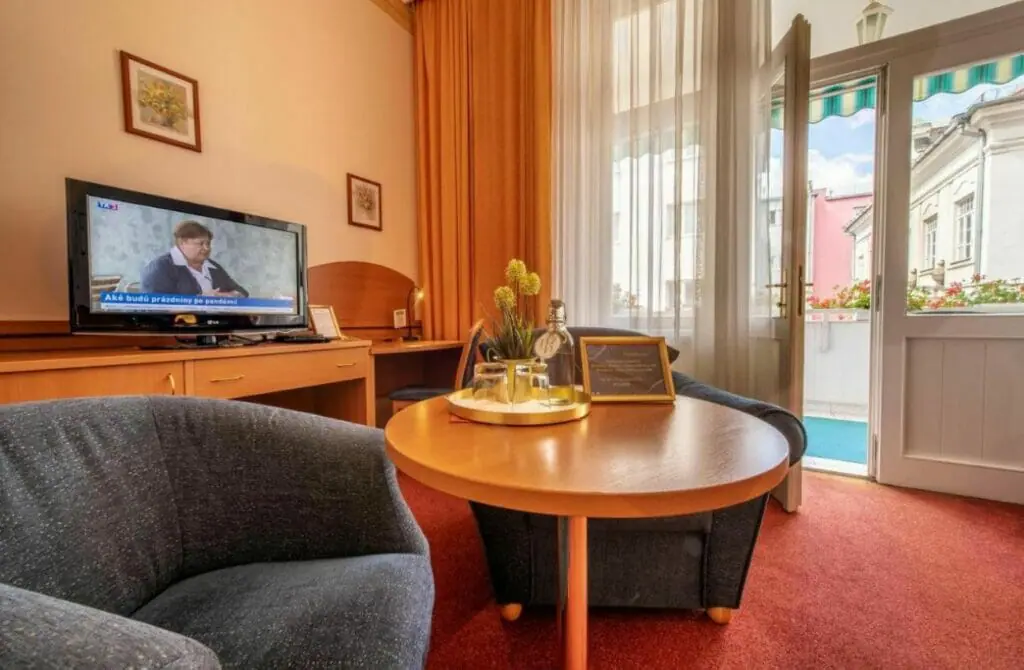 And honey, they don't stop there! Some of these gay-friendly accommodations have extra amenities and literature about local LGBTQ+ events and resources. Plus, they might even be located in an area that's known for being LGBTQ+ friendly. Now, let me tell you about these fabulous hotels in Bratislava.
While there aren't any specifically gay hotels or resorts, these are the crème de la crème of gay-friendly accommodations. And if these don't tickle your fancy, don't worry; there are hundreds of other options in Bratislava to fit your budget and needs. So pack your bags, put on your most fabulous outfit, and get ready to feel welcome and accepted at these gay-friendly hotels in Bratislava!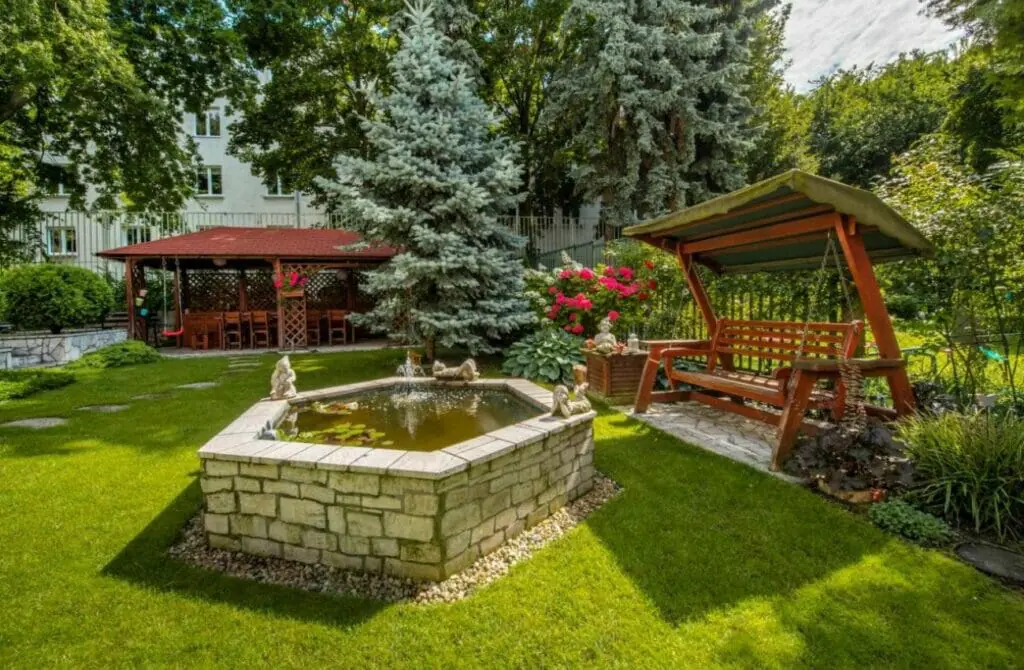 Professor V. Chlumsk, a renowned orthopaedist of the day, constructed this beautiful white house in 1929 in the modern cubist style. The original owners of this ancient building returned it after communism fell, and the Wallach family restarted the B&B in 1993 after updating the inside and meticulously restoring the façade while keeping its unique character.
The rooms are incredibly large, have extraordinarily high ceilings, and some have private balconies. There is a cute garden with a terrace where you may unwind, as well as a bike shop and on-street parking.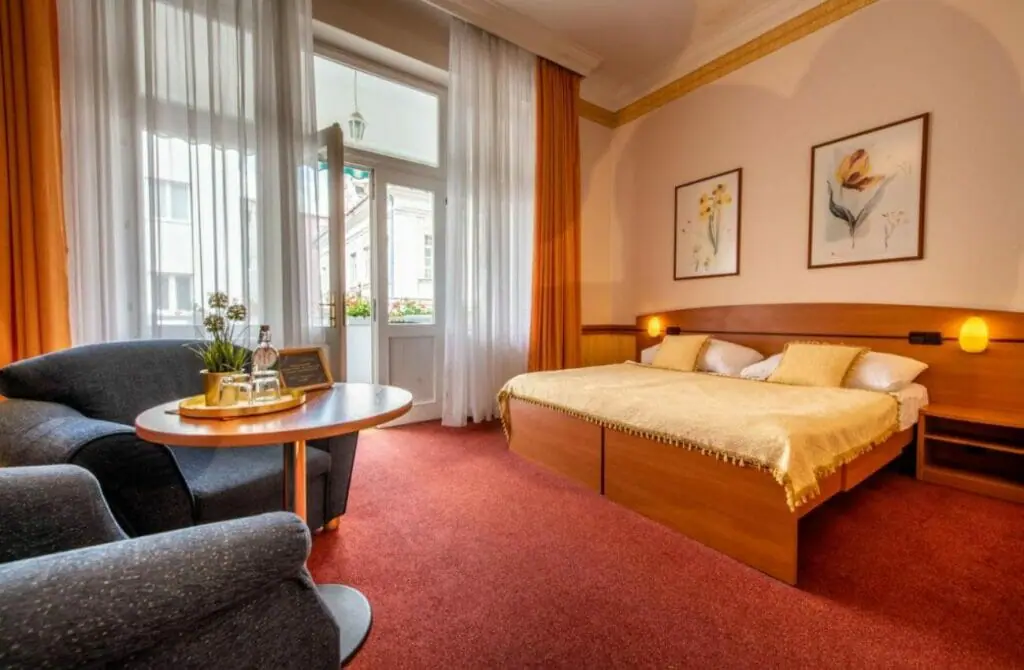 The Albrecht Hotel, one of Bratislava's finest hotels in a hilly neighborhood, stands out from the competition by receiving the 2009 Slovak Architecture Award CE ZA for the best interior. Modern and clean, the rooms are appealing.
The trendy bathrooms and the excellent attention to detail provide genuine enjoyment. There is a beautiful spa nearby that offers peaceful treatments and a Finnish sauna if you want to unwind and indulge.
The preserved historical architecture from the 13th century and the excellent Slovak cuisine make Arcadia so unique. This charming boutique hotel's entrance hall is bright and has a wonderfully decorated glass roof. The proprietors skillfully preserved the unique ambiance of the site by decorating the interior of each individual room in a traditional historical manner.
Dinner at the hotel's L'Olive restaurant, which is well known for its delectable Slovak cuisine, is unquestionably worthwhile. This hotel is unquestionably among the best in Bratislava without being opulent or expensive.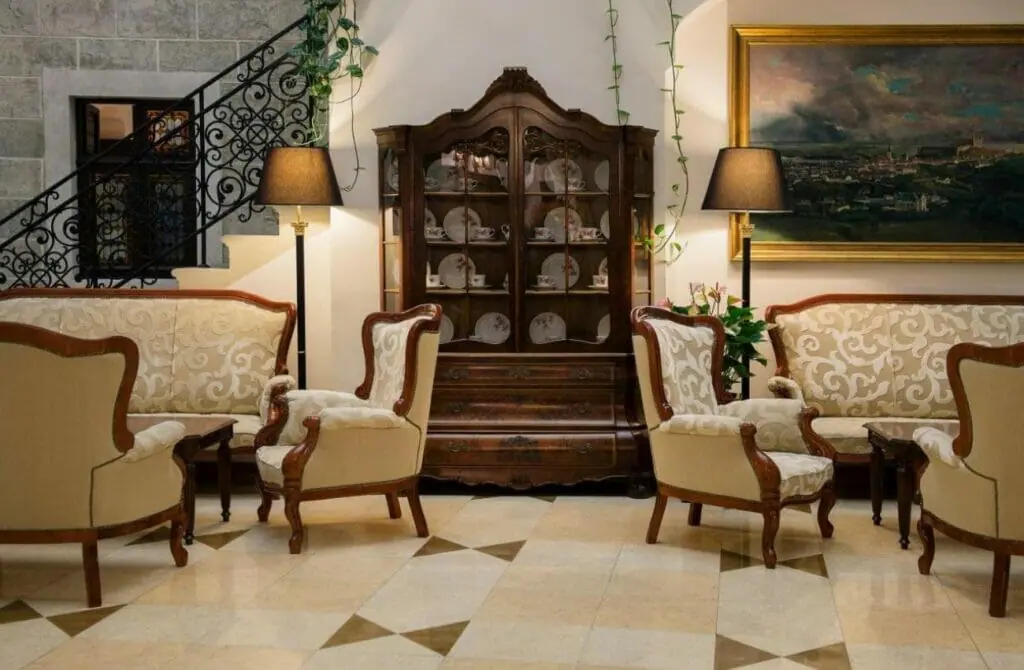 The hotel is housed in a gorgeously restored 19th-century palace and exudes wealth and majesty. The rooms are appropriately grandiose, with opulent beds and beautiful decor. The Fabrika is a charming setting for an evening beer.
An excellent location to spend the weekend visiting Bratislava that offers stylish and elegant options with tasteful furnishings, complimentary wine, and a chic on-site restaurant and bar.
A modern hotel in the heart of the national capital of Slovakia. It's a place that represents the energy and up-and-coming atmosphere of Bratislava with sleek, modern rooms and a buzzing bar and beerhouse. Most of the city's luxury lodging has either a vintage or ultra-modern aesthetic, but the Loft bravely ventures into uncharted territory for Bratislava with its striking industrial décor.
Instead of Central European apartments, the exposed brick walls, worn-out sofas, and vintage monochrome photographs of early Hollywood stars and American classic vehicles are more reminiscent of Greenwich apartments.
The Loft is next to the grander Wilson Palace, which offers extra rooms in a nearby edifice oozing 19th-century splendor and is named after US President Woodrow Wilson, who supported Czechoslovak independence.
Old-world luxury is not far away. It offers great value for the money and has affordable rooms. With views of the Presidential Palace and a stylish wine bar, the loft-style accommodations are reasonably priced and conveniently located.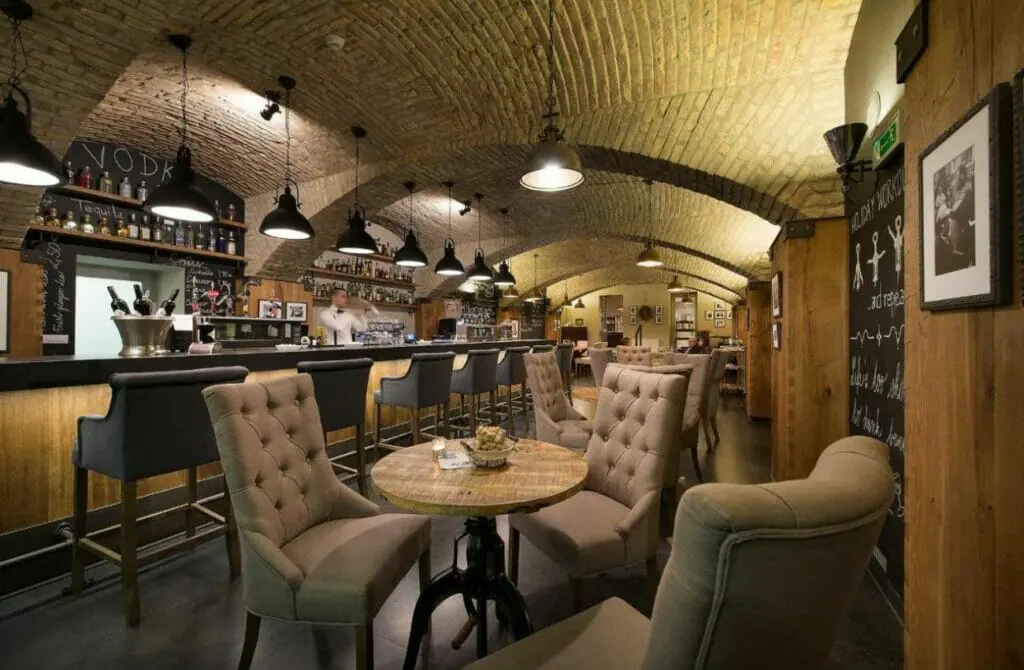 A reasonably priced hotel in a lovely neighborhood. Tranquility, privacy, and magnificent cityscape views. Modern, elegant rooms with all the latest amenities, a sunny garden terrace, and a restaurant serving regional specialties from Slovakia. a nice spa with a hot tub and sauna. A great launching point for city exploration.
This hotel offers serenity and seclusion despite being only ten minute's walk from the historic city center and Bratislava Castle. It is situated on a lush hill overlooking the city center. The cozy lobby will greet you, and the tastefully decorated, cozy rooms will provide you with cutting-edge technology.
On the bright garden patio during the summer, they serve a continental breakfast. The restaurant is not always open, but its menu features Slovak specialties.
Skaritz Hotel and Residence ☆☆☆☆
The lovely Skaritz Hotel and Residence seeks to greet guests in a sophisticated and outgoing manner. It is convenient in the heart of the picturesque, historical Bratislava. The architecture combines modern and classic design elements with tasteful furnishings. The staff is quite friendly, and the accommodations are not only big and clean. A great option for both business and recreation.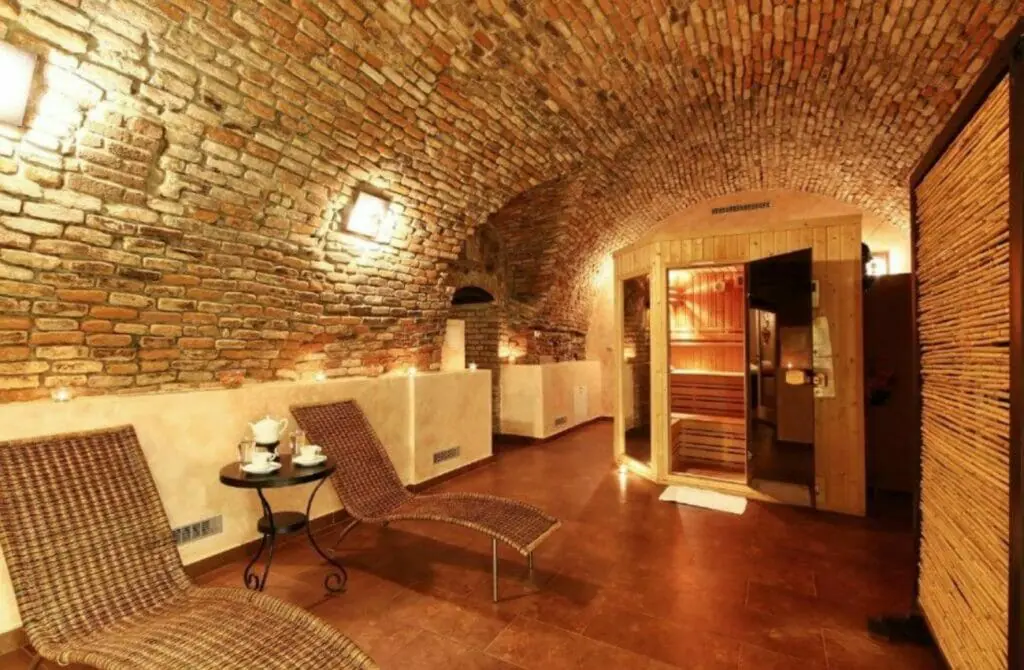 This opulent hotel, which is concealed behind the facade of a 1930s building in the center of Bratislava, offers a blend of contemporary amenities and traditional grandeur. However, in an unusual move, the reception desk is located far apart from the major portion of the hotel.
The rooms are ‌peaceful for being so centrally located; they are also roomy and nicely furnished with thoughtful, modern accents. Eat there or try a variety of welcoming neighborhood eateries (Camouflage, Paparazzi, The Upsidedown).
Large, frequently featureless hotels served as accommodations in Bratislava during the communist era. The beautiful boutique hotels that have recently joined more traditional hotel chains are typified by Pension Virgo.
Well situated close to the Presidential Palace or the well-known Grassalkovich Palace. It features ultra-comfortable beds, a chic décor, and current service standards. The mood is laid-back. The absence of air conditioning, particularly on warm summer nights, is the sole drawback.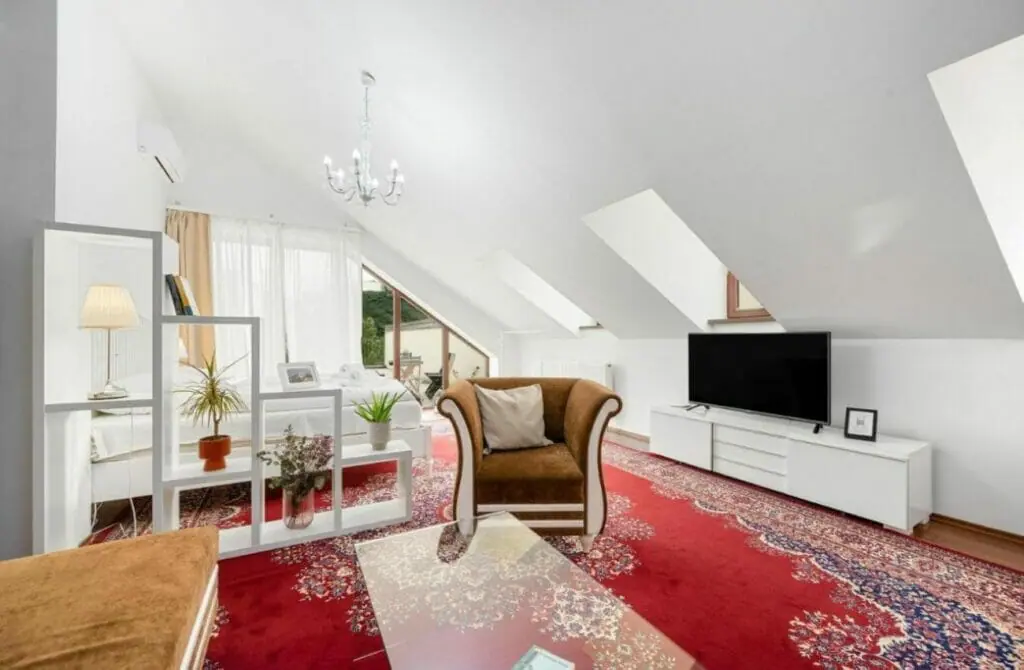 Gay Nightlife in Bratislava, Slovakia
Although the LGBT community has been given their rights in Slovakia, there are not a lot of vibrant spots to explore at night, but here are some bars and clubs that are somewhat liberal and open-minded.
Remember to be vigilant and to keep PDA to a minimum.
Darling, let's talk about exploring the queer nightlife in Gay Bratislava, shall we? It's true this city might not be the most welcoming to our fabulous community but fear not! Being gay is perfectly legal here; remember to err on the side of caution when outside of queer-friendly spaces.
But let's focus on the fun, shall we? Exploring gay nightlife can be one of the most thrilling and enriching experiences while on the go. From dancing up a storm at a gay club to sipping cocktails and rubbing elbows with the locals at a gay-friendly bar, you'll have a chance to immerse yourself in the local culture and make memories that will last a lifetime.
And darling, we've got you covered with the best gay and gay-friendly spots in town. So don't be shy; step out of your comfort zone and explore the queer nightlife in Gay Bratislava. Trust us; it'll be worth it!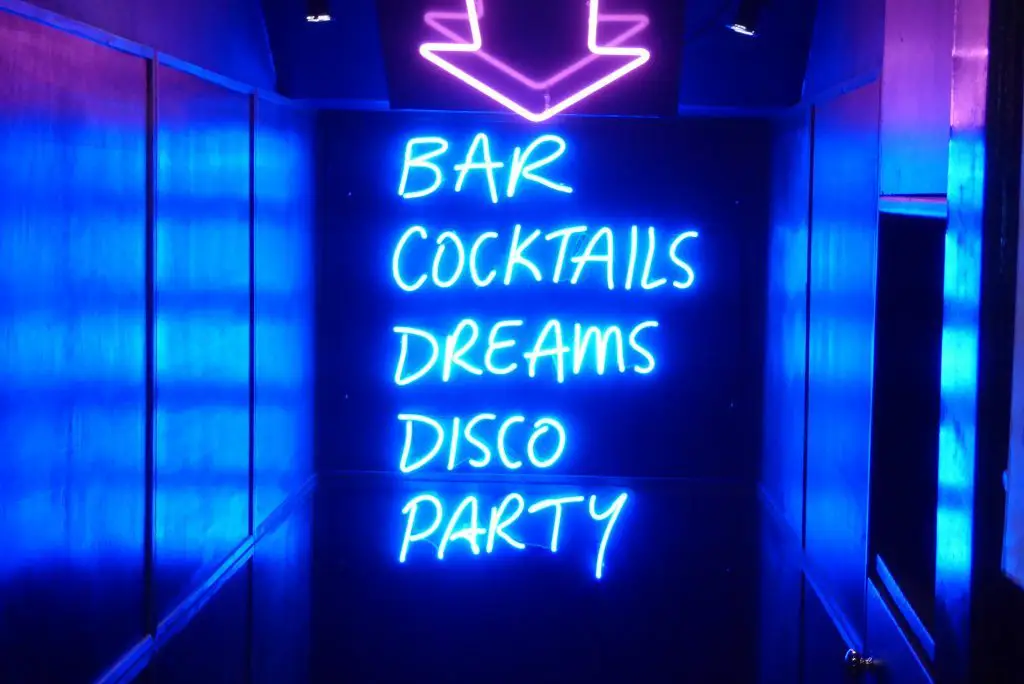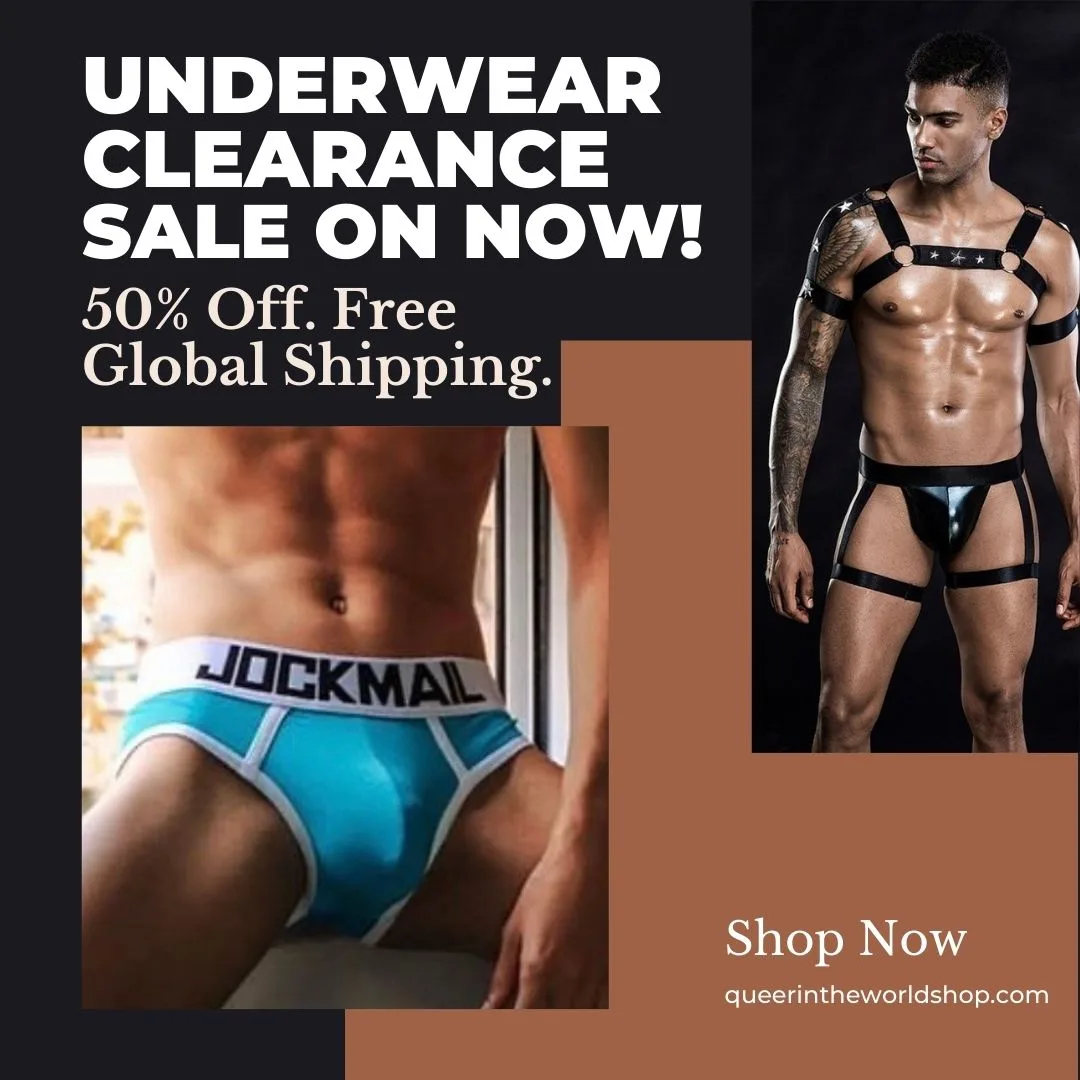 Gay Bars and Clubs in Bratislava
Apollon is the longest and first active gay bar in Bratislava. Since 1995, it has been a phenomenon on the Slovak LGBT scene. Already in its early beginnings, it acted as a refuge for all those with a different orientation in the cold post-communist era. A plethora of DJs and singers have been hosted here. The drinks, the party, everything about this place is just perfectly gay. You will love it.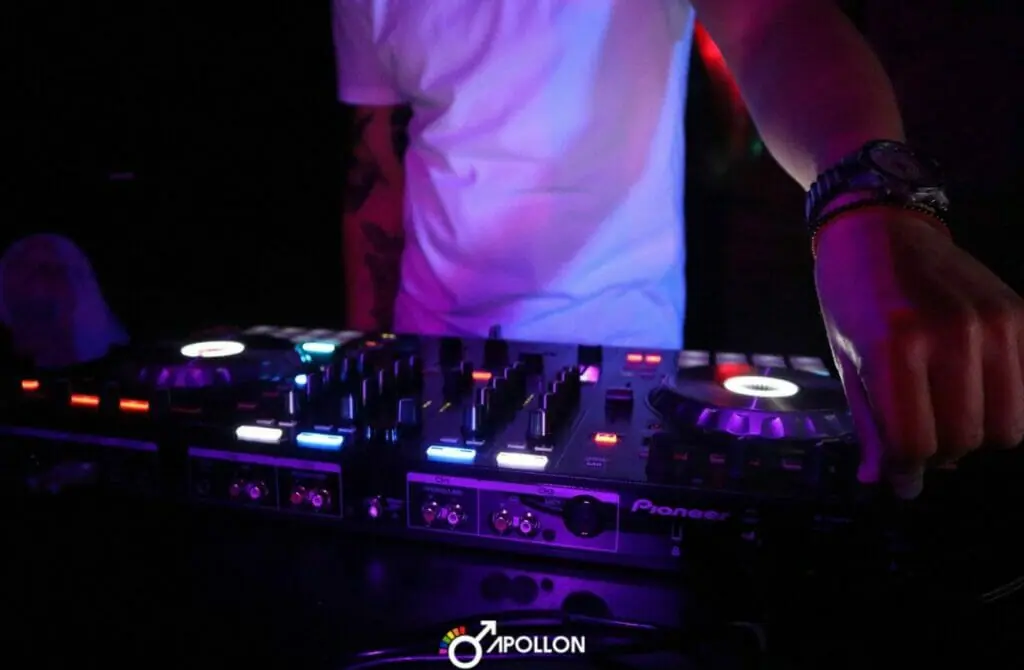 In a little tavern near the old district, drinks are inexpensive, and the clientele is diverse, including men and women of all ages. Its incredibly stylish decor would draw you in. homemade lemonades, wine and several mixed drinks are served here. There are several tiny events in there; follow them on social media.
There is convenient access, and it is close to the historic core. Opens in the afternoon and offers a wide range of beverages, besides a more upscale atmosphere. It is a chill place to enjoy cocktails and good background music.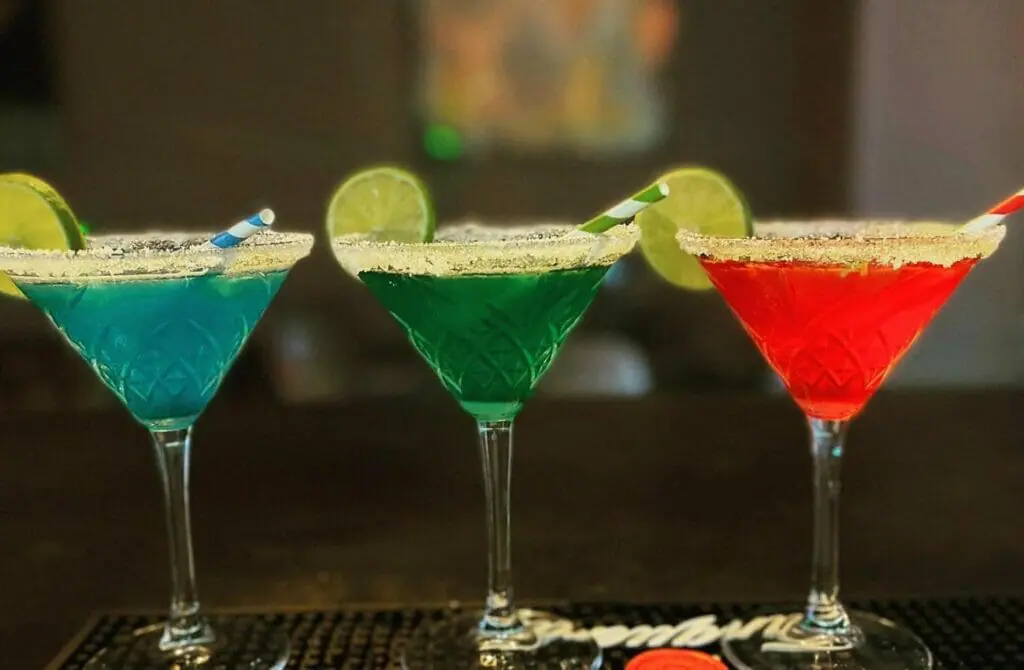 Gay-Friendly Bars and Clubs in Bratislava
A posh gay-friendly dance nightclub with themed parties every weekend and gun cocktails. There's a cocktail happy hour from 5 to 9 p.m., summer outside, dining on the terrace, and weekend DJ music. Wonderful people, fantastic drinks, and fantastic music define Teleport!
For more than a decade, Storm Bar has been a place where you can come to relax and have fun in a beautiful and friendly environment. Storm Game Bar offers a unique opportunity to play modern board games while enjoying your favorite drinks.
Besides regular game competitions and book and comic discussions, if you're into sports, you can comfortably watch many important sporting events on the projection screen with a glass of a cold drink.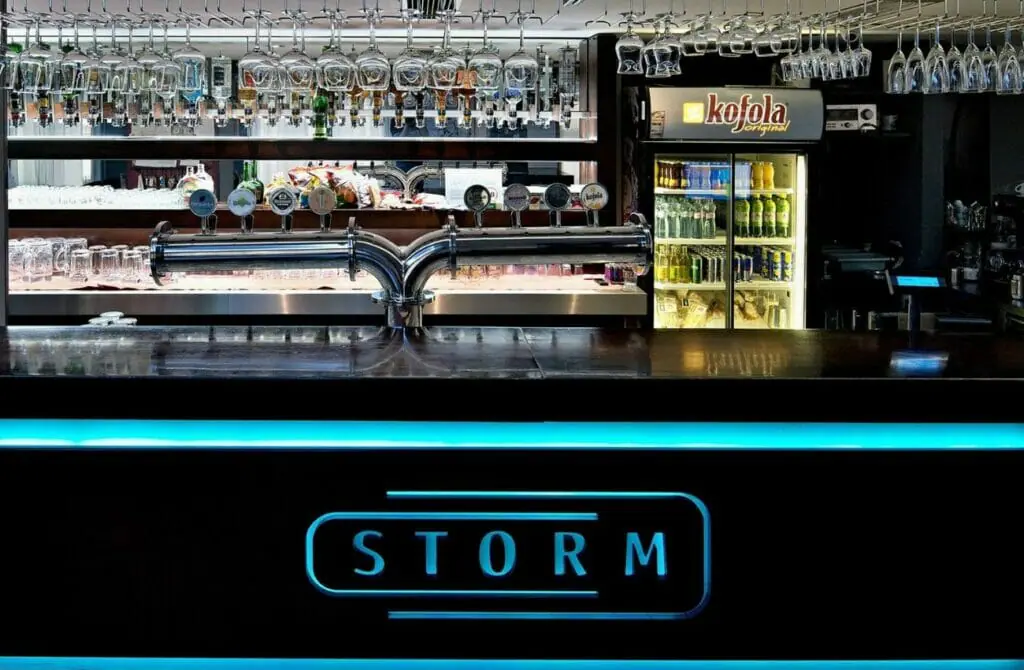 This friendly beer bar is set in an inviting atmosphere. The great food and attentive bartenders will tempt you to remain all night. A diverse selection of weekly activities, happy hours, and special evenings are scheduled.
A gay-friendly cocktail establishment with delectable beverages. The unique art déco adds to the atmosphere, and it's a terrific location to connect for a drink before the party begins! There is also outdoor seating where you can drink and have a view of the city.
A gay-friendly hangout with live music, excellent cocktails, a laid-back ambiance, and quirky lighting. Funk, rock, hard rock, blues, rock and roll, heavy, indie, pop, blues, disco, electronica, soul, surf, folk, punk, DJs, jam sessions… They have everything!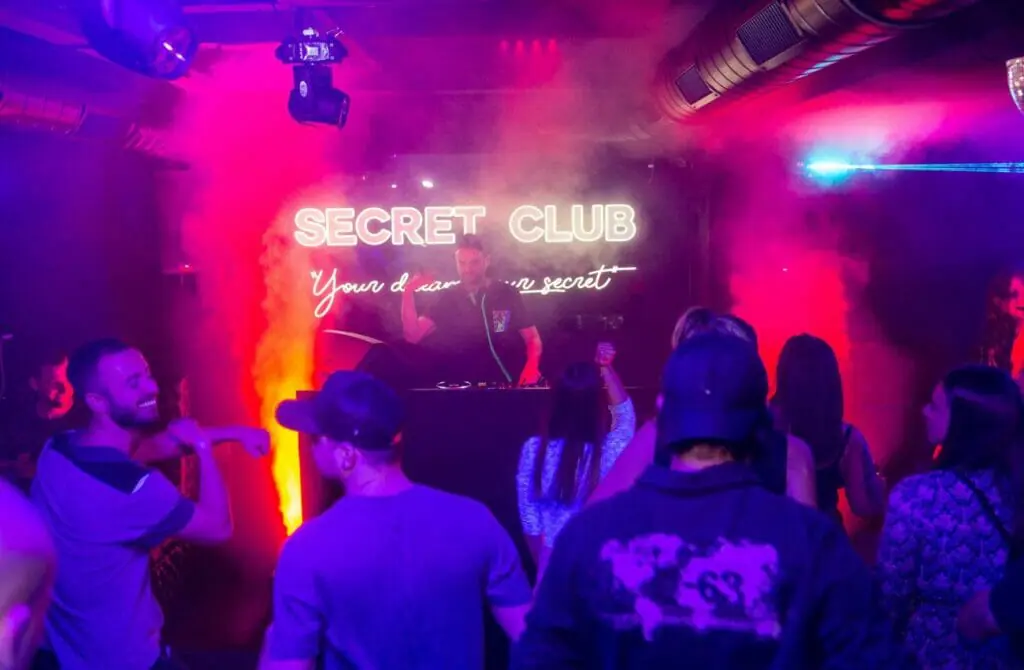 Gay Saunas & Cruising Clubs in Bratislava, Slovakia
When it comes to exploring Gay Bratislava, there's more to life than just cocktails and beers. One aspect of the gay scene that many of us queens love are checking out the local gay saunas and cruising clubs.
Granted, Bratislava isn't quite as wild as Amsterdam, Barcelona, or Berlin, but these steamy venues still offer the perfect opportunity to meet new people, socialize, and engage in some hot and heavy action without swiping left or right. However, remember that these venues can differ in terms of vibe, patrons, and rules, so it's a good idea to be informed before you dive in.
Gay saunas, sex clubs, and cruising have long been popular ways for queer men to meet and engage in sexual activity, particularly in countries where same-sex activity is not widely accepted or where it may even be illegal. In these places, gay saunas and cruising clubs provide a safe and discreet environment for queer men to explore their sexuality and connect with like-minded individuals.
Despite the rise of gay dating apps, many queer men still prefer the anonymity and physical connection that can be found in these spaces – so somewhat counter-intuitively, you might have a hotter experience here than you would at home.
We recommend checking out our guide to cruising for first-timers before you get started, which should give you the lowdown, and always practice safe sex. Keep in mind that local laws and customs regarding gay venues and sexual activity should be respected at all times.
With a bit of forethought and an open mind, visiting gay saunas and cruising clubs can be a thrilling and steamy part of your gay Bratislava adventure.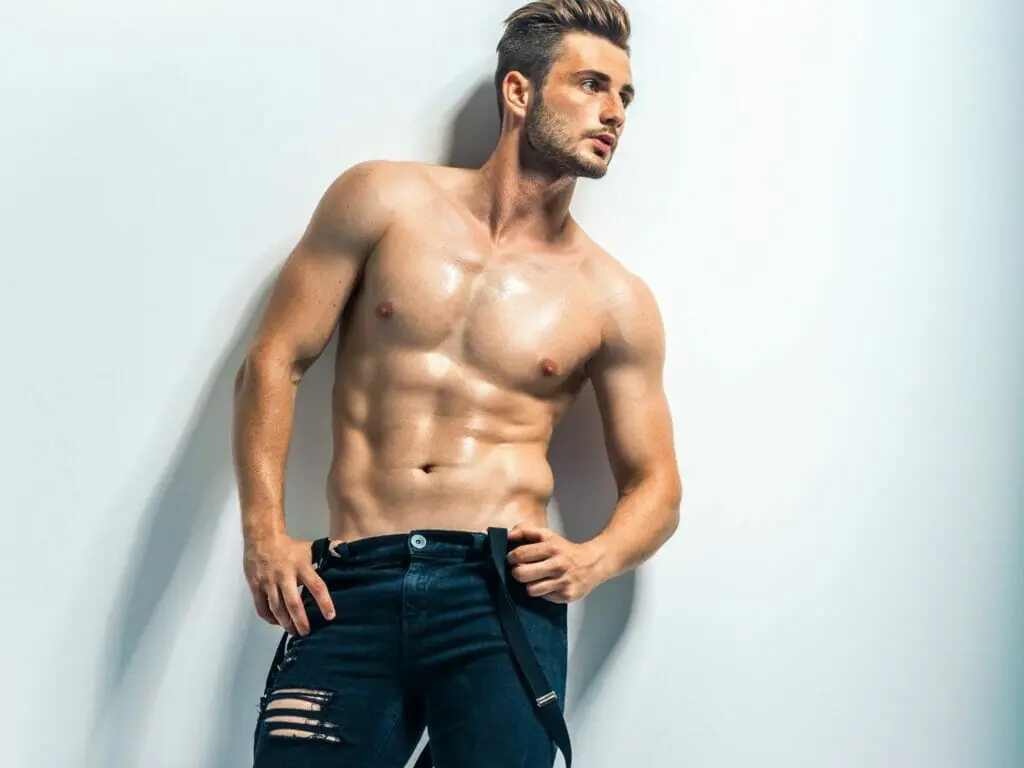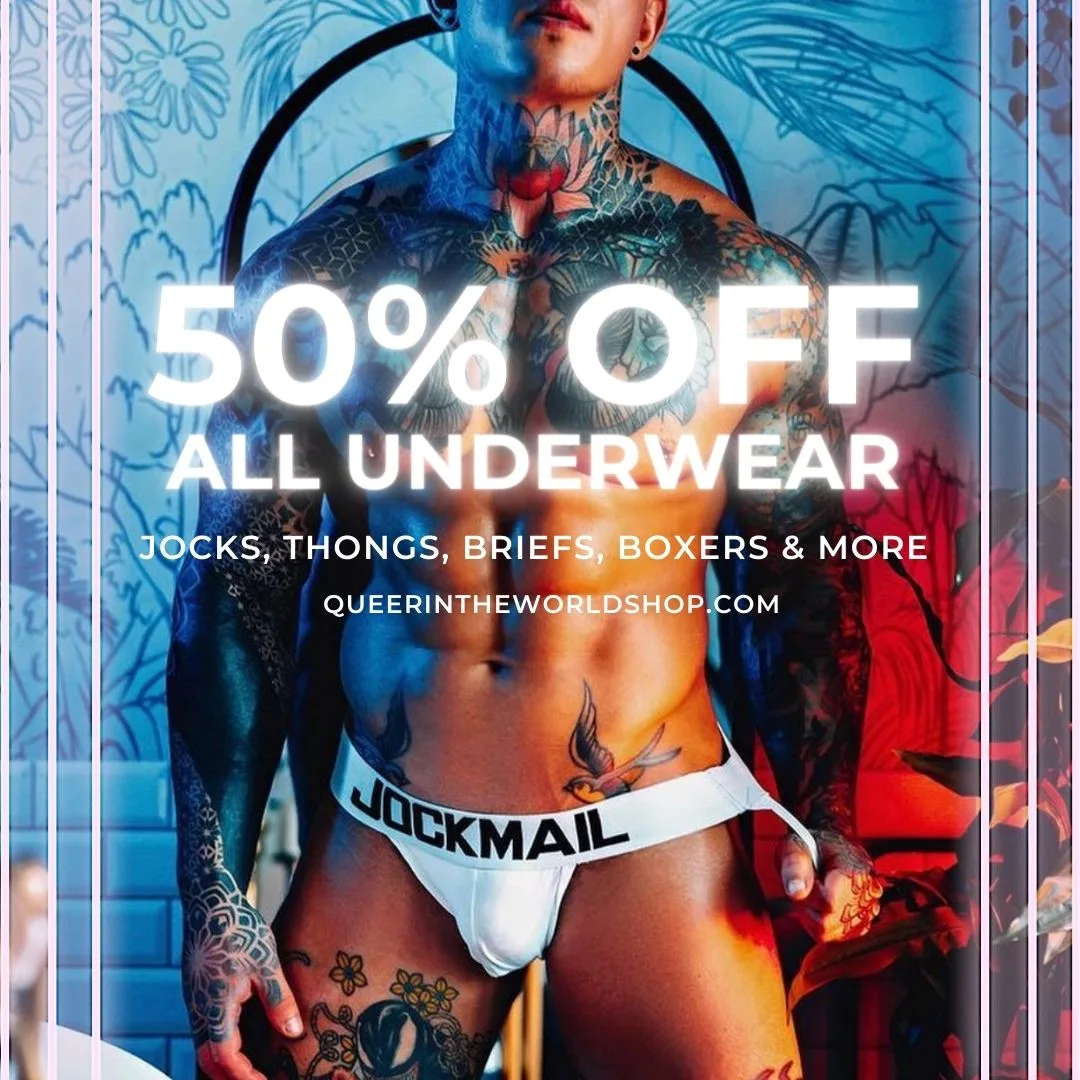 Sauna in Bratislava
This is the city's designated queer sauna, where you can expect to find everything you'd find in any other gay sauna worldwide. There are occasionally themed parties. Its decor is warm and inviting. It draws you into a state of relaxation the moment you walk through the doors.
They are open daily from 5 pm to midnight, but massages are done Tuesdays through Saturdays. Wednesdays are special for younger guys, and if you are exploring Bratislava with a special someone, go here on a Tuesday or Thursday and be wowed by their couple's package.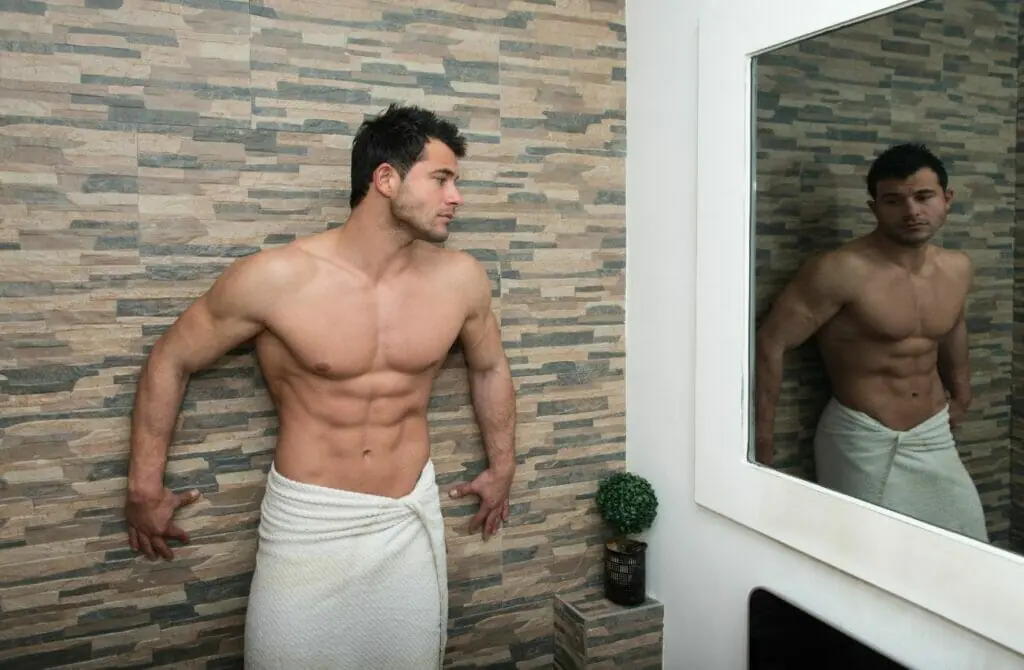 Gay Map Of Bratislava
Finding it hard to envisage where everything is in Bratislava? Hopefully, this queer-centric map helps where we have marked all the bars, clubs, parties, hotels, saunas, massages, and more will help you stay in the spot best suited to you!