South Africa is a progressive country that welcomes gay visitors and serves as a model for the rest of Africa. The country's constitution — adopted in 1996 and specifically protects the full and equal rights of the LGBTQ+ community— makes all forms of anti-gay discrimination unlawful.
George is considered one of South Africa's fastest-growing cities and a prominent tourist center with diverse locations to visit that appeal to guests with various interests and budgets.
Regarding gays and lesbians, the Republic of South Africa has some of the most liberal regulations in the world. In 2006, the rainbow nation became the first in Africa and the fifth in the world to allow marriages between persons of the same gender. Furthermore, George, the third largest city in the country, has a variety of gay-friendly places, including hotels, bars, clubs, and other exciting nightlife spots.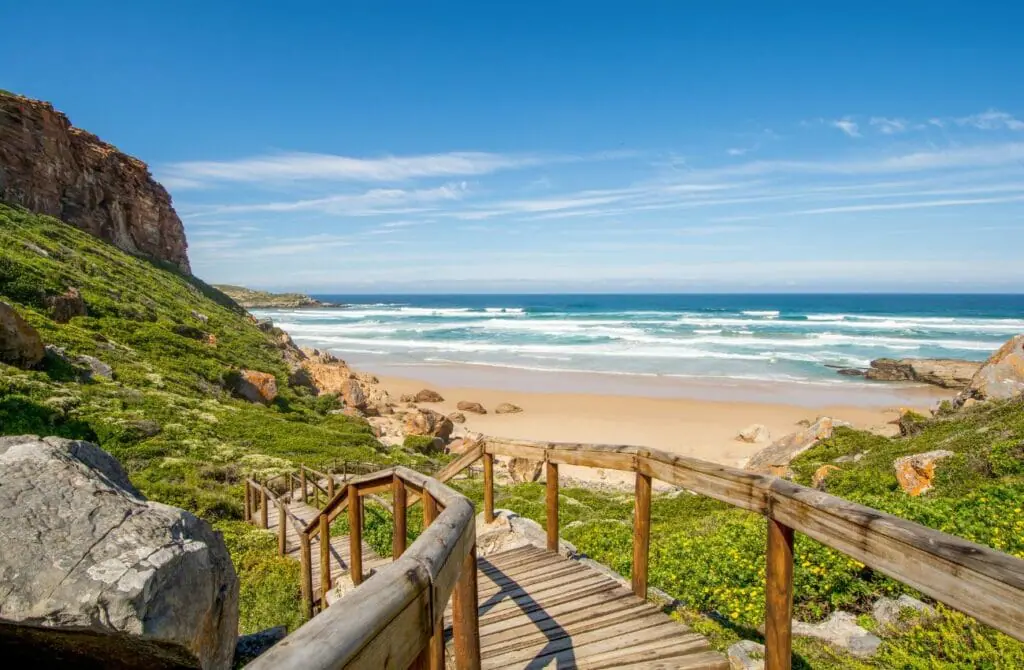 The town of George is located in the Western Cape along the Garden Route, a gorgeous length of coastline. For many factors, including but not limited to beautiful natural surroundings; a moderate climate; excellent tourism alternatives; a low crime rate; good schools; and a national airport, the town has witnessed significant expansion over the previous two decades.
Furthermore, mountains, rivers, natural woods, and cultivated forests combined in one spot provide a really distinctive scene. It has magnificent beaches, lush farmlands, and a wide range of colorful flora and wildflowers.
The grandeur of the forests is, without a doubt, one of the most incredible characteristics of the various natural beauty that abound in this region of the planet. It should be no surprise that it has become a popular holiday destination for couples of all types, including gay couples.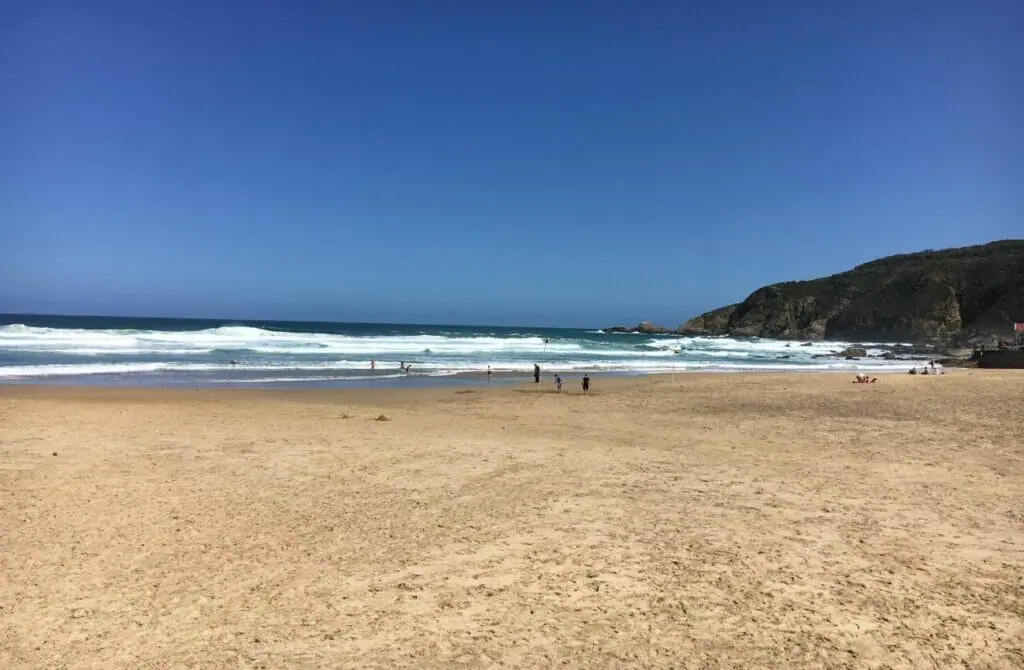 Attractions in Gay George, South Africa
Welcome to Gay George, darling! While the city may not be the most welcoming to the queer community, fear not! There are still plenty of fabulous things for you to do while keeping things low-key. First and foremost, you must visit some of the city's most iconic landmarks and attractions, dahling!
Take in history and culture by visiting museums, art galleries, and historical monuments. And don't forget to marvel at the stunning architecture, explore parks and gardens, and indulge in the local cuisine. But that's not all, darling! Gay or straight, there's always something to do in Gay George.
Immerse yourself in the local culture by attending cultural events like festivals, concerts, and shows. Trust us; there's always something fun and exciting happening in this fabulous city. Remember, discretion is key in a city that's not always welcoming to our fabulous community. So, keep it lowkey and enjoy all the wonderful things Gay George has to offer!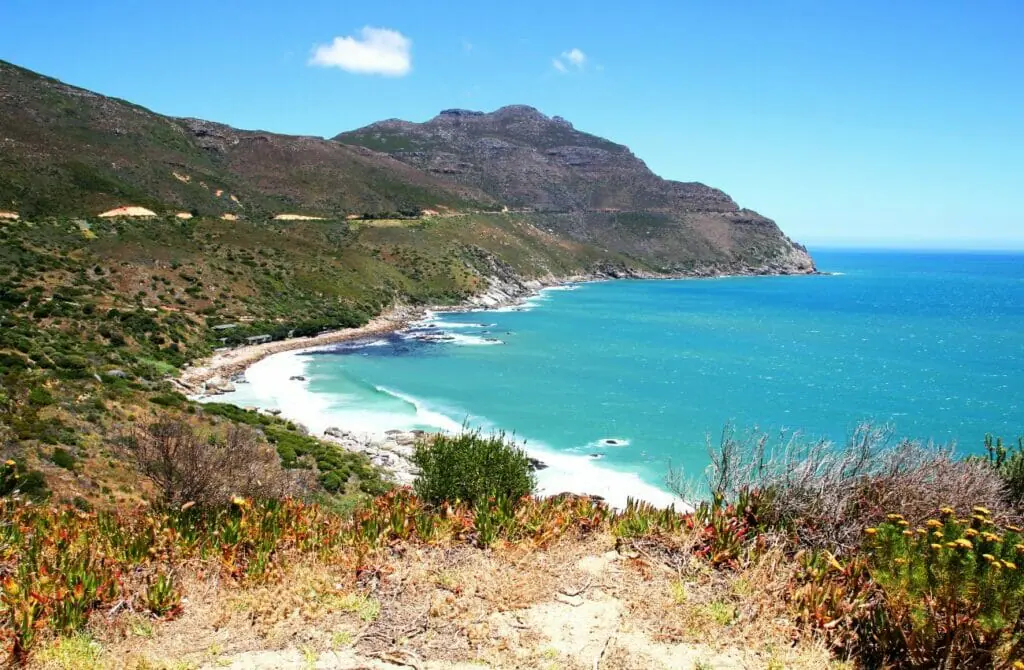 Victoria Bay is known on the Garden Route as one of the most scenic and intimate bays. Cliffs surround Victoria Bay, known for being the most picturesque and the smallest of the Garden Route's bays. The whole region is calm, and Victoria Bay is picturesque, with a fantastic ocean view.
Victoria Bay on the South Coast is recognized as a world-class surfing spot, and the bay hosts several notable events throughout the year. Walking along the bay, watching the surfers, or swimming in the ocean when the waves are quiet is fun. Because of the availability of facilities for numerous water sports and activities, this beach is well-known among the younger population.
Outeniqua Transport Museum
The Outeniqua Transport Museum, which used to be a railway station, has an excellent national history collection. The museum is divided into many buildings, each with a unique collection of historic steam locomotives, road motor vehicles, privately owned vintage autos, and an exceptional collection of steam locomotive number plates.
Beautiful examples of old dining carriages with pillars may also be seen here. A visit to this museum is like going back in time; it is a must-see if you are in the George region.
Montagu Pass
The Montagu Pass is South Africa's oldest pass, having remained unchanged since its inception in 1848. The 126 curves and kinks may be found throughout the pass's 8-kilometer length. This pass was meant to be a straight substitute for the more dangerous Cradock Pass.
The pass provides tourists with a lovely alternative path to escape the craziness of ordinary life, characterized by high-speed traffic and horn blasting. When standing at this vantage point, people may see the hill through which the old Cradock Pass used to be located.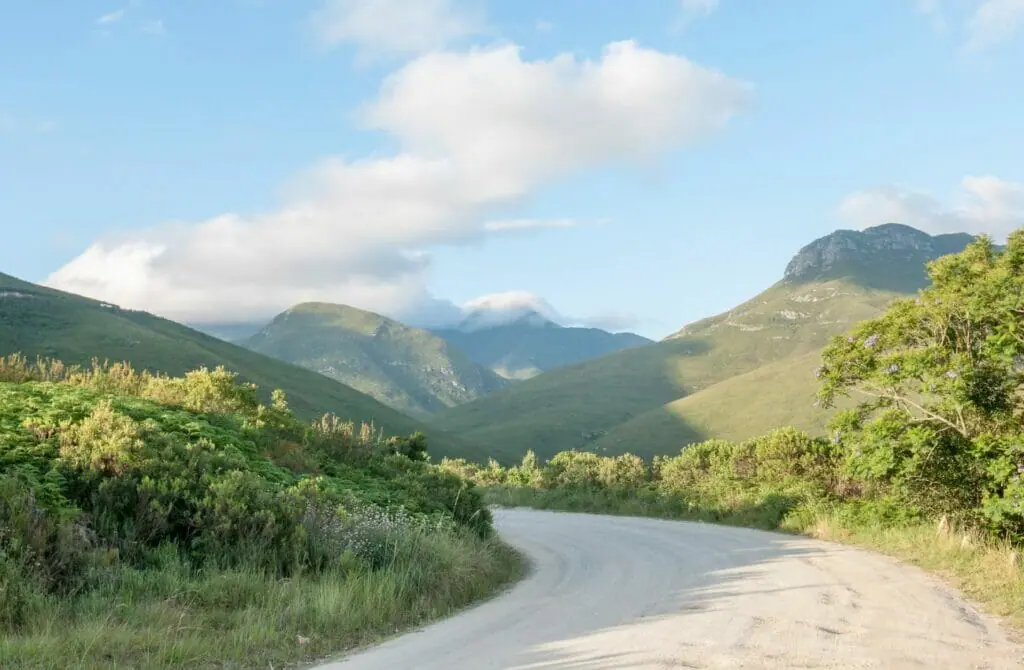 The Outeniqua Power Van
Outeniqua Rail rides on the Outeniqua Power Van, one of the city's most popular attractions, are ideal for day outings with children and families. The Outeniqua Power Van offers tourists to the Outeniqua Mountains a one-of-a-kind, spectacular, and ecologically friendly experience.
The excursion also allows you to experience the area's fynbos and proteas, four passes, waterfalls, seven tunnels, and a diversity of bird and animal species.
The Seven Passes Drive is one of the most beautiful mountain passes in South Africa and one of the most delightful winter locations in George. The Seven Passes Road, often known as the George Road, links George and Knysna and is famed for its breathtaking beauty and rich history.
Adam de Smidt and Thomas Bain are in charge of building the pass. Travelers will pass over the Kaaimansgat Pass, the Swartrivier Pass, the Hoogekraal Pass, the Touw River Pass, the Silver River Pass, the Phantom Pass, and the Karatara Pass on this leg of the trip.
Outeniqua Pass
Outeniqua Pass is a mountain pass located at an elevation of 800 meters above mean sea level. National highways are transported via the Outeniqua Pass across the Outeniqua Mountains and onto the N9. This pass was built in 1951 and connected the Little Karoo area to the seaside town of George and the Oudtshoorn district.
It compresses arcs and corners into 90-degree angles to compact them. The pass is situated in a beautiful natural location, and the road there passes through various picturesque villages, bridges, and farmland.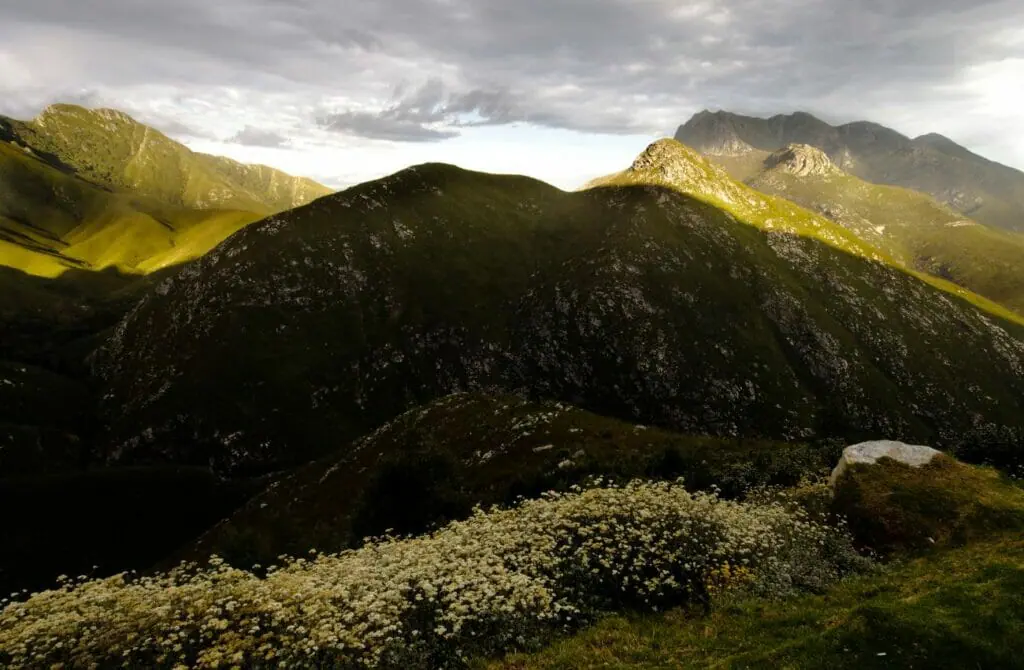 Red Berry Farm And Tea Garden
The Red Berry Farm, located in an excellent position in the center of the Garden Route, is one of the fascinating places to visit in George Town. In addition, the farm includes a cottage on the strawberry farm that visitors may hire out for self-catering reasons. The Outeniqua Mountains may be seen in the distance from its location in this lush and lovely area.
The farm offers a range of strawberry-related things. It also includes an odd farm-style coffee bar named the Berry Bar and the Red Shed Coffee on the site, serving alcoholic and non-alcoholic beverages to guests. There are several eateries and hotels within a five-kilometer radius of the property. The Red Berry farm and tea garden is a fun day excursion for the entire family.
Wilderness Beach
Wilderness Beach is another beautiful beach in the George area, and it's a great place to spend a day. The beach is a natural gem with an amazing landscape that has not been improved. The relaxing waves and water of the Indian Ocean may be found at Wilderness Beach regularly.
The spectacular vistas and soothing emotions are found at the beach. Every year, many holidaymakers from all over the world visit the beach. The beach, known as Wilderness Beach, is one of the most delightful spots in St. George.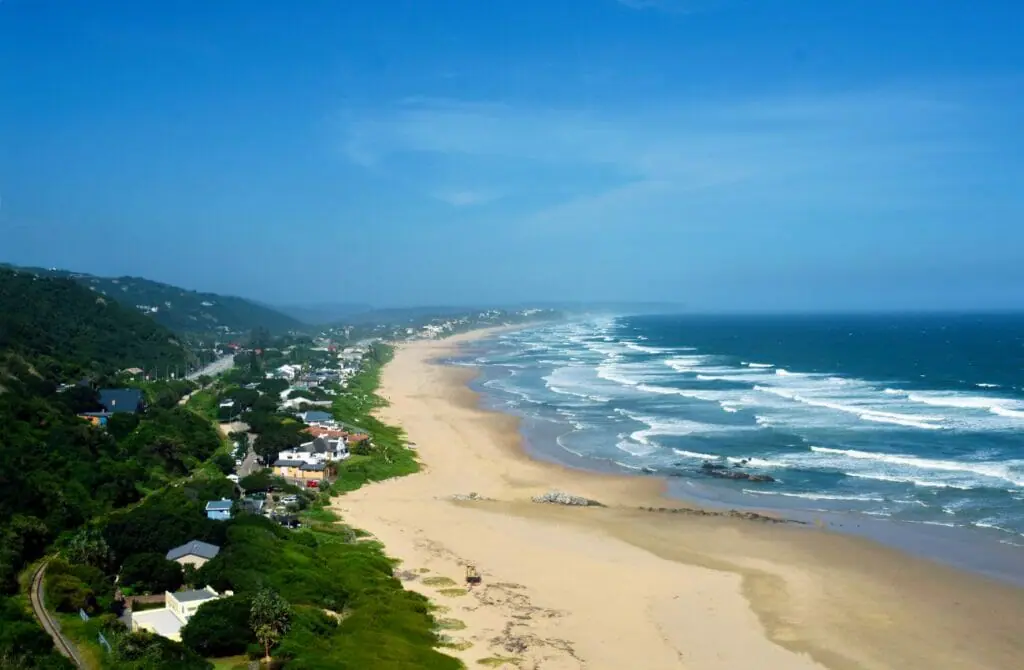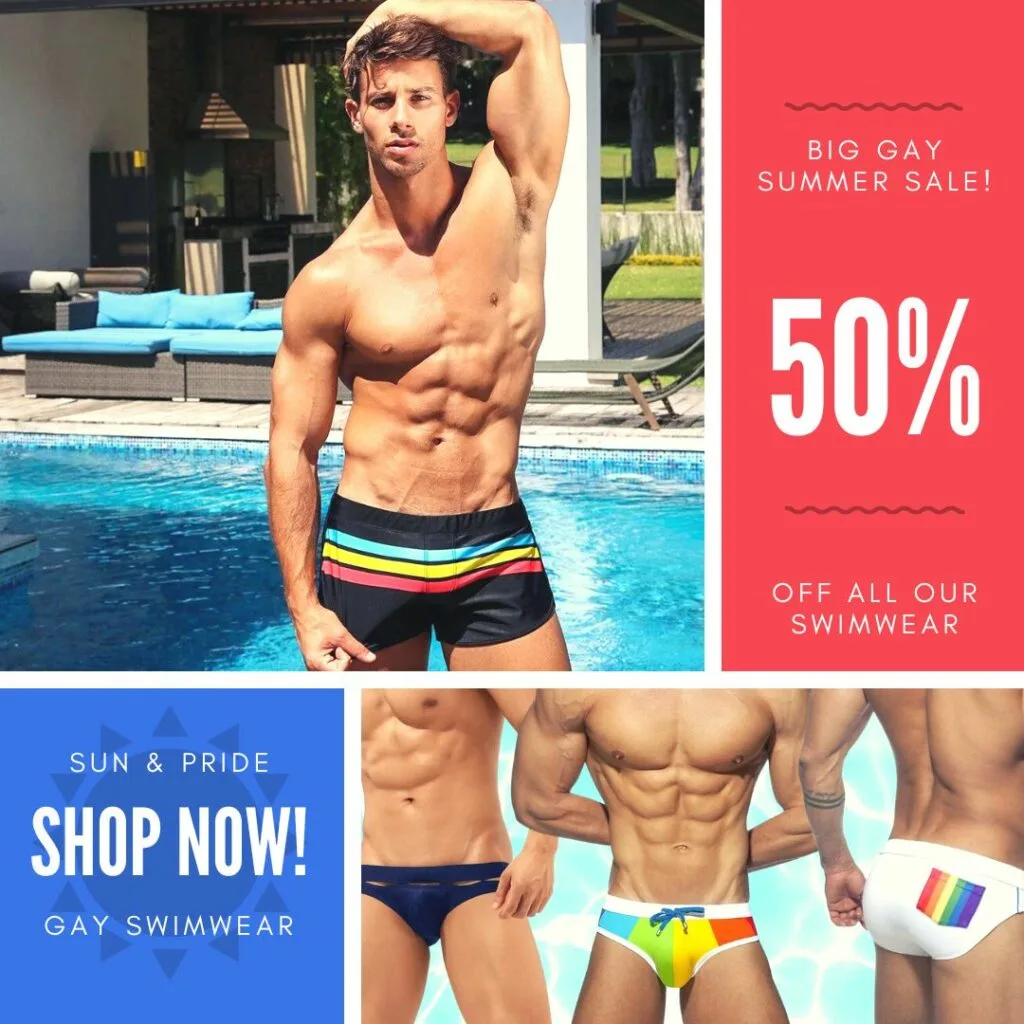 St Mark's Cathedral
Sophia Gray created the gorgeous stone edifice that presently functions as the Anglican Cathedral of St. Mark's, built in the Gothic Revival architectural style. The Cathedral serves as the Bishop of George's formal residence.
The church was formally consecrated on December 7, 1850. Because of its stunning design, this church seems quite different, depending on your perspective. The Cathedral has just become a member of the International Community of the Cross of Nails.
George Botanical Garden
The George Botanical Garden, located at the highest point of Caledon Street, is well worth a visit because of its historical value. The Garden Route Botanical Society is responsible for the whole garden's design. It is critical for the preservation of the vital floral kingdom as well as the study of its flora and fauna.
The garden, known as "the photographer's paradise," is largely dedicated to highlighting the region's flora and animals. The garden is a lovely location for families to gather and escape into the natural world. Worth a visit for a walk, a picnic, or simply some peaceful time on a bench.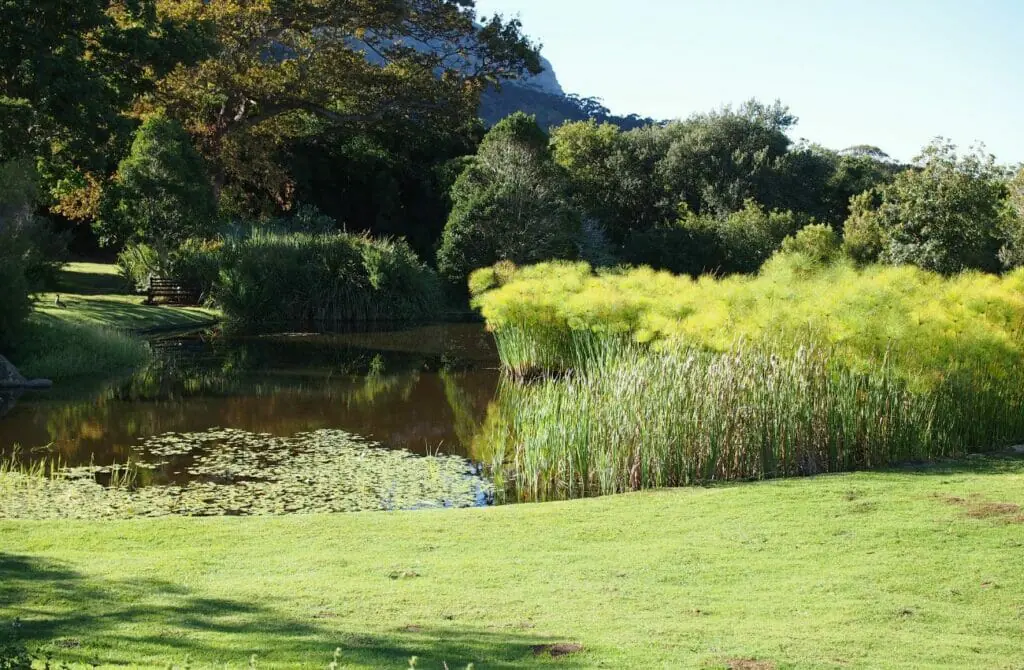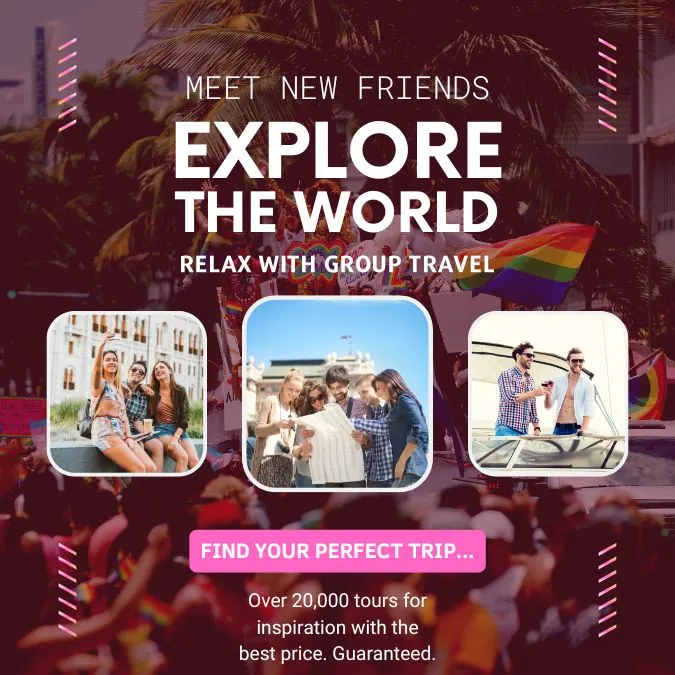 Gay-Friendly and Gay Hotels in George, South Africa
Oh, honey, let me tell you about being fabulous and feeling welcome at these hotels in George! Don't worry about other hotels that might not be as accepting; these gems are committed to being LGBTQ+ friendly and making sure that all guests feel like they belong.
Being gay-friendly isn't just about waving a rainbow flag or using the right pronouns; it's about creating a safe and inclusive space for all guests. From non-discrimination policies to providing resources for LGBTQ+ travelers, these hotels go above and beyond to make sure that you feel welcomed and supported.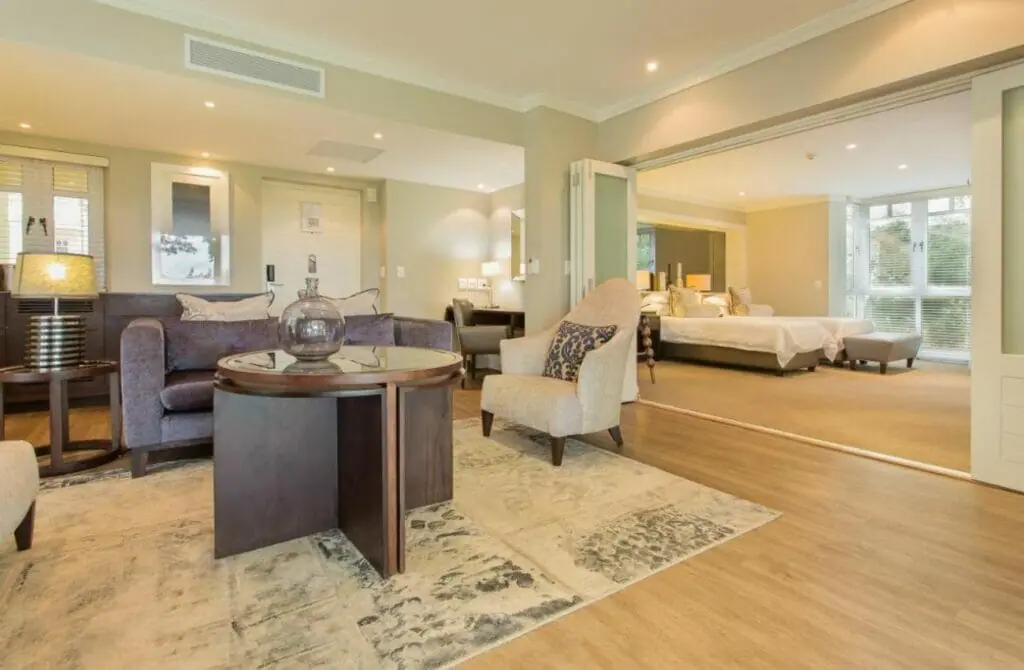 And honey, they don't stop there! Some of these gay-friendly accommodations have extra amenities and literature about local LGBTQ+ events and resources. Plus, they might even be located in an area that's known for being LGBTQ+ friendly. Now, let me tell you about these fabulous hotels in George.
While there aren't any specifically gay hotels or resorts, these are the crème de la crème of gay-friendly accommodations. And if these don't tickle your fancy, don't worry; there are hundreds of other options in George to fit your budget and needs. So pack your bags, put on your most fabulous outfit, and get ready to feel welcome and accepted at these gay-friendly hotels in George!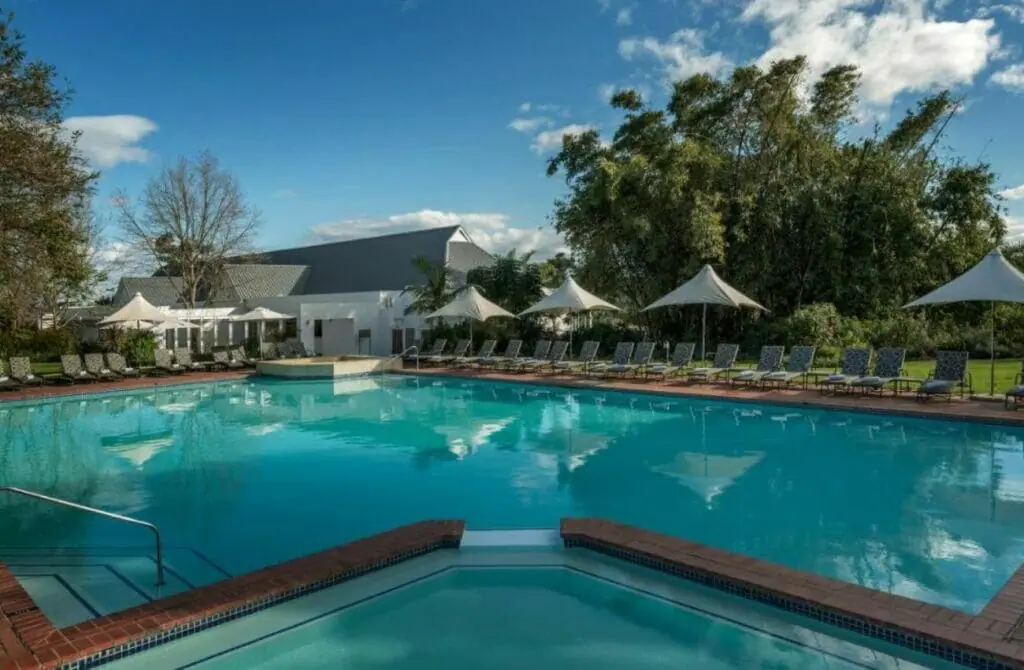 The Fancourt Hotel is generally regarded as one of the top leisure resorts in South Africa. It is situated in the Garden Route region. Fancourt is a wonderful choice for gay people passing through Georgia since it provides amazing leisure and relaxation opportunities.
If you are a golf enthusiast, you will be overjoyed with the golf experience that this magnificent hotel offers. The resort has three 18-hole golf courses (Montagu, Outeniqua, and The Links), all ranked in the top 20 in South Africa.
Fancourt is well-known around the world for its superb golfing prospects. Furthermore, Fancourt is home to a world-class golf school with cutting-edge teaching facilities. Consequently, you can participate in golf training while staying at the resort.
The interior design was accomplished with meticulous attention to detail, and each room was supplied with exquisite furnishings to accommodate a wide range of aesthetic tastes. You may go to the balcony anytime you wish to take a break from watching movies or resting on comfortable beds by admiring the spectacular panorama of the Outeniqua Mountains.
While staying at this hotel, you may also satisfy your sense of taste; Fancourt has four restaurants that provide cuisine from across the globe that is cooked with fresh ingredients acquired from the neighborhood. In addition, the hotel offers a bar that sells local wines and a spacious outdoor terrace.
This hotel has a broad range of activities to keep you occupied throughout the day. You can go to the cutting-edge fitness facility and burn some calories there or swim in the on-site outdoor pool. In addition, the hotel's spa has a heated indoor Roman Bath and a leisure center.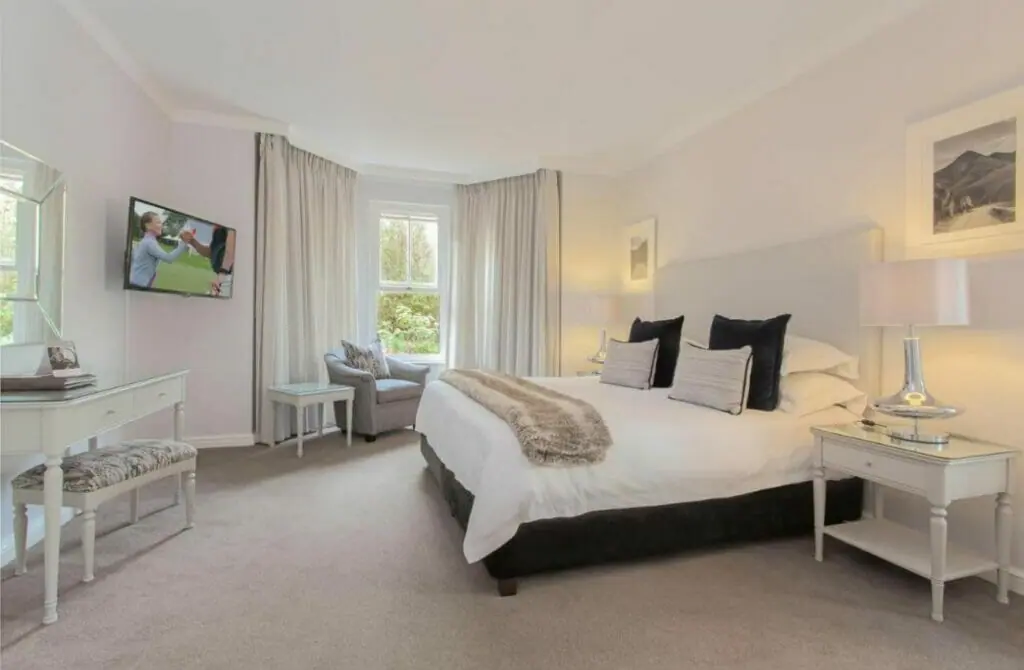 The Xanadu Villa in Wilderness is the pinnacle of luxury vacation accommodations located immediately on the beach. You may look forward to a peaceful evening at this five-star hotel after a long and active day. The soft carpets and sumptuous bedding will make it difficult to resist the desire to sit in your room all day and do nothing but relax.
This hotel puts great value on its customers' convenience and comfort. And, from the comfort of your room, you can enjoy some of the most beautiful ocean views or mountains, thanks to the floor-to-ceiling windows.
The rooms are outfitted with all the basic amenities required to ensure complete comfort. Each room has a minibar to spare you the trouble of trekking down to the hotel bar whenever you need a drink. Marble may be found in the linked bathrooms of each room. These bathrooms have a bathtub as well as a shower.
Breakfast may be eaten at the other guests' common table or a more personal table in your room. Breakfast may also be provided to guests in their rooms' privacy or on the Xanadu suites' private balconies. Every morning, you can choose where you wish to have breakfast.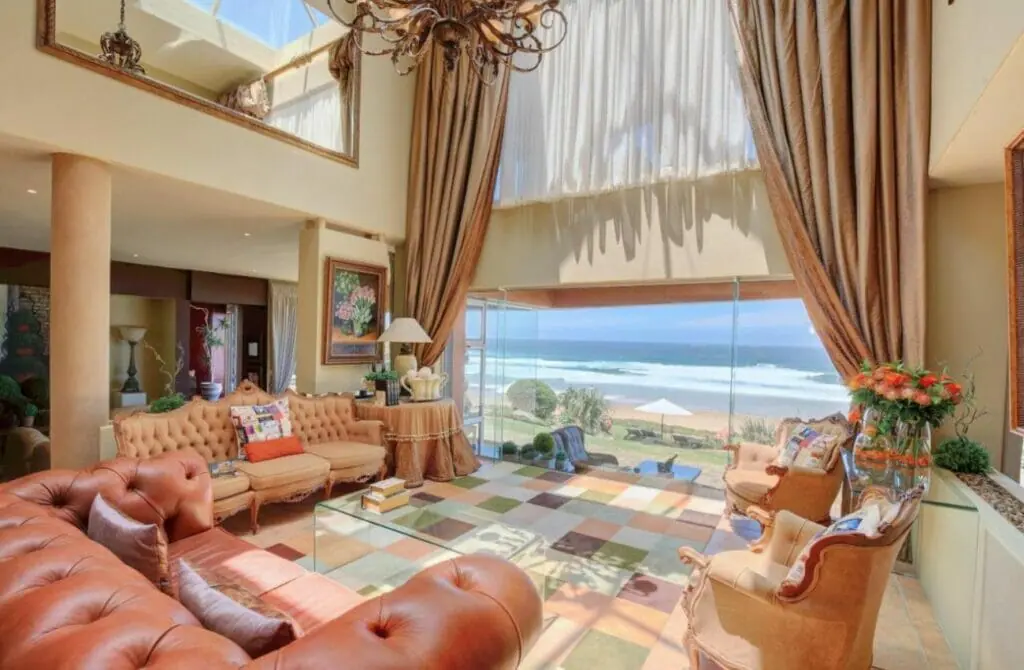 Outeniqua Travel Lodge has gained a reputation as the hotel in George that provides the best value for money throughout its existence. It has long been popular with visitors from different nations because of its inviting environment, beautiful garden, and reasonable hotel rates.
The antique furniture compliments the home's more than a century-old timeless style. The appeal of the property's six big en-suite rooms and the character-filled veranda entices guests to relax, speak, and enjoy the perfume of home-grown roses and freshly brewed coffee.
Because the hotel also offers airport transportation, you can be sure that you will be treated like a royal or queen from walking off the aircraft until you settle into your room.
It is worth noting that you may bring your pets to this hotel since it is pet friendly. They welcome well-behaved animals and sometimes provide pet-sitting services. The local surroundings are particularly wonderful, and it includes a garden in addition to other comforts. You'll like the room's spaciousness, comfy beds, and other thoughtful details.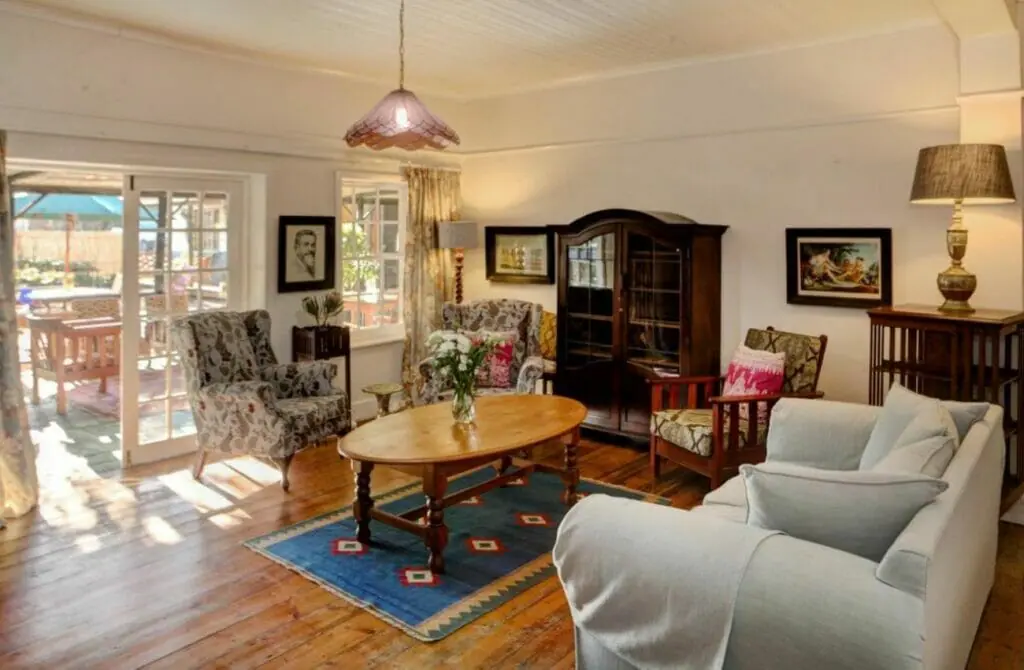 Gay Nightlife in George, South Africa
South Africa is one of the most gay-friendly countries in the world, and George is considered one of the most gay-friendly cities in the country. So you can unwind and have fun at night after a busy day in the city.
Darling, let's talk about exploring the queer nightlife in Gay George, shall we? It's true this city might not be the most welcoming to our fabulous community but fear not! Being gay is perfectly legal here; remember to err on the side of caution when outside of queer-friendly spaces.
But let's focus on the fun, shall we? Exploring gay nightlife can be one of the most thrilling and enriching experiences while on the go. From dancing up a storm at a gay club to sipping cocktails and rubbing elbows with the locals at a gay-friendly bar, you'll have a chance to immerse yourself in the local culture and make memories that will last a lifetime.
And darling, we've got you covered with the best gay and gay-friendly spots in town. So don't be shy; step out of your comfort zone and explore the queer nightlife in Gay George. Trust us; it'll be worth it!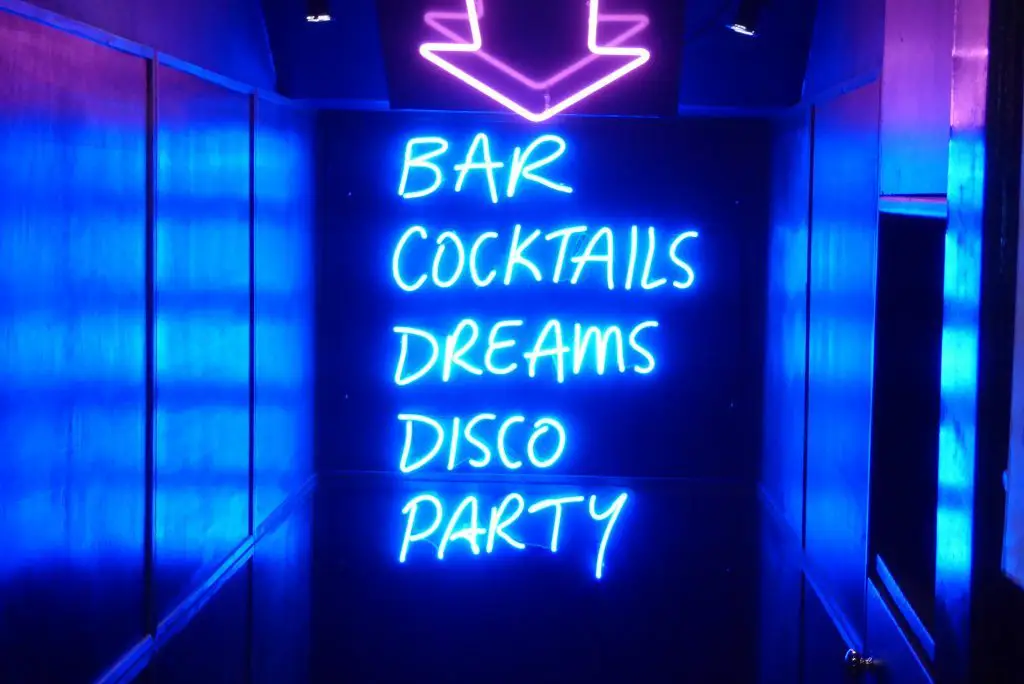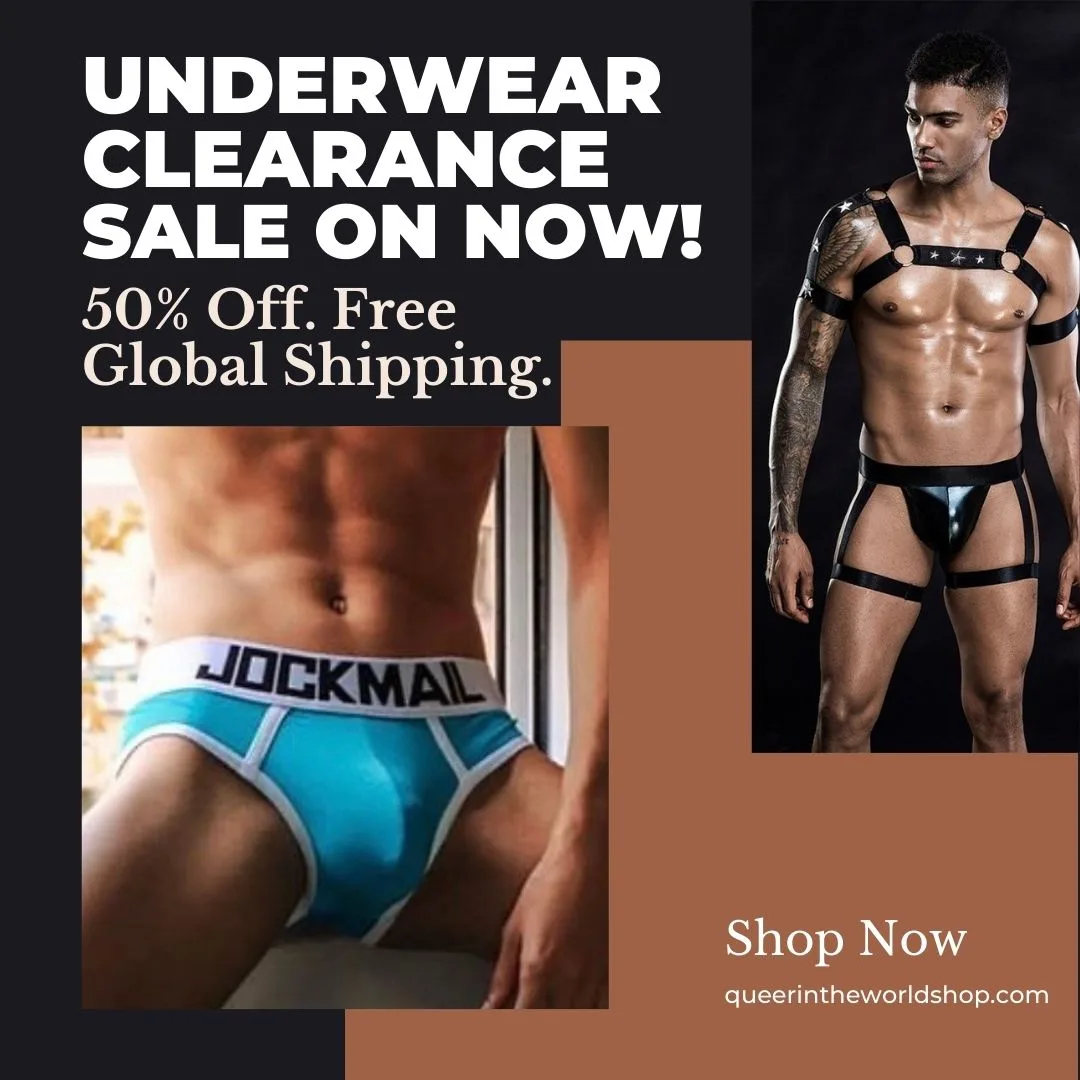 Gay-friendly Bars and Clubs in George
George might be the right pick for you if you truly want to have a good time with the people you care about, such as close friends. George, a city in South Africa, is well-known for its great gay-friendly taverns and nightclubs. The bulk of the clubs is outfitted with modern comforts.
It is a fantastic setting for relaxing and having complete freedom to do anything. Most clubs remain open all night to guarantee clients have someplace to go and have a good time. The following venues are considered to be among the best gay-friendly bars and clubs in George:
It is one of the most popular nightclubs along the Garden Route. Many DJ groups from the surrounding region play throughout the night events—most participants like the DJ groups' live performances. People will find it quite pleasurable to spend their weekends here. It's a fantastic setting. Georgetown's nightlife is fantastic in every way.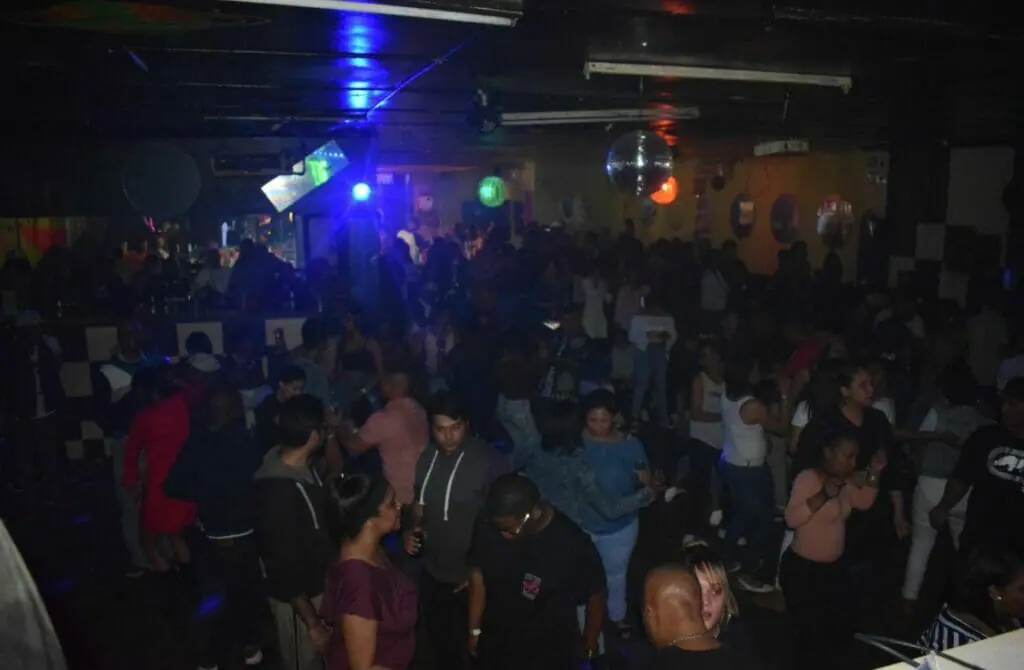 The pool is a fantastic spot for recreation and relaxation. This establishment provides high-quality drinks—most visitors to this institution like combining their drinks with beer. The beers available for drinking here are of good quality. The food and the atmosphere are of the greatest grade in every manner possible. This place is ideal for relaxing and recharging your batteries.
This setting is ideal for intimate friends and family gatherings. First and foremost, the prices of the beverages are not too high. The great majority of things available for purchase are of excellent quality. Aside from that, this site is ideal for conducting private parties. Before the event, bookings may be made. As a consequence, you have the option to come and uniquely experience joy.
This is the best place to go if you like eating new dishes and enjoying various homemade beverages. The wait staff is superb at offering service. You will get the sensation that you are in a really pleasant home. After your first visit to the bar, you will never want to leave.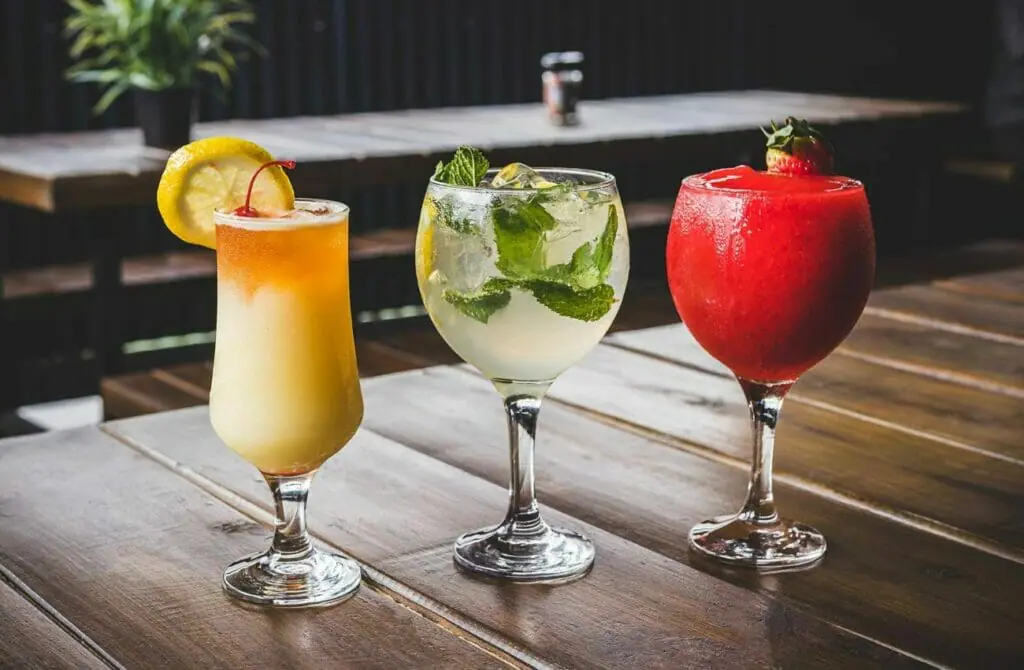 The pub offers a friendly ambiance; all employees are kind and professional in their dealings with customers. Competent individuals deliver the majority of the drinks. The customers are kind, and the atmosphere is good in general. It has been observed that upper-class people primarily visit this place. The drinks' quality is also acceptable. The whole experience will be quite enjoyable for you.
Young people and those living in the present will have a great time at this site. The wait crew is all outstanding and enthusiastic about their jobs. The whole experience will be quite enjoyable for you. This venue is also ideal for holding group meetings and festivities. The great majority of drinks are of reasonable quality. There is a huge assortment of various types of drinks on the menu.
This establishment is well-known for the high quality of its meals and drinks. You are welcome to have parties at this place if you so choose. If you like, you may engage DJs to provide entertainment. The whole event will be quite entertaining for one's friends and family. As a result, do not pass up the chance to have fun.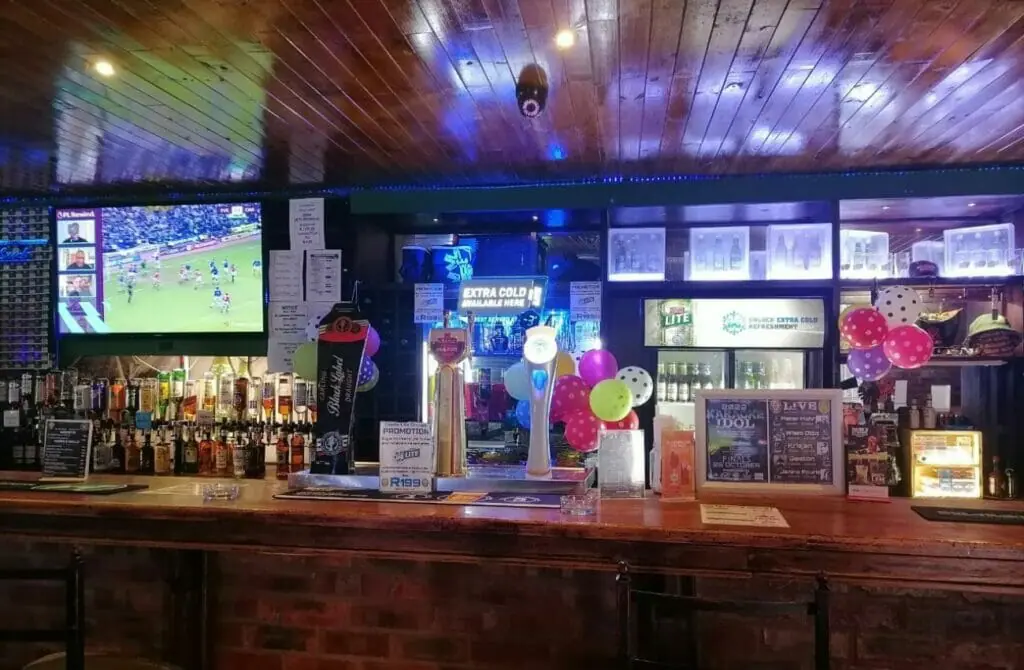 Cool Coffee Spots in George
The Caloroso Café is an espresso bar that delivers high-quality coffee from the country's top coffee roasters. Along the Garden Route, this is the place to be with your pals in the trendy and happening little tourist town of George.
Caloroso provides drinks such as macchiatos, cappuccinos, café lattés, and espressos that have not been changed in any way and retain their original attributes, in addition to a selection of delectable coffees.
Although coffee is the main focus, there is also a fantastic assortment of loose-leaf teas, including herbal, rooibos, and green varieties. The menu includes bite-sized meals of the same high quality as the coffee. Delicious breakfasts, paninis, wraps, and quiches are all part of the dining experience at Caloroso. Customers with a sweet tooth may also choose from cakes and other treats.
Meade Café is a bistro-style establishment. The location, a rebuilt townhouse dating back to the 1700s with a conservatory (which serves as the major venue of the café) and superbly managed gardens, adds to the establishment's aesthetic beauty.
Diners will surely forget about their diets when they indulge in the menu's tantalizing breakfast dishes, sandwiches, heartier dinners, and desserts. The range of sweet treats includes a variety of unusual cakes. There is also a range of artisan coffees, teas, and high-quality Italian coffee.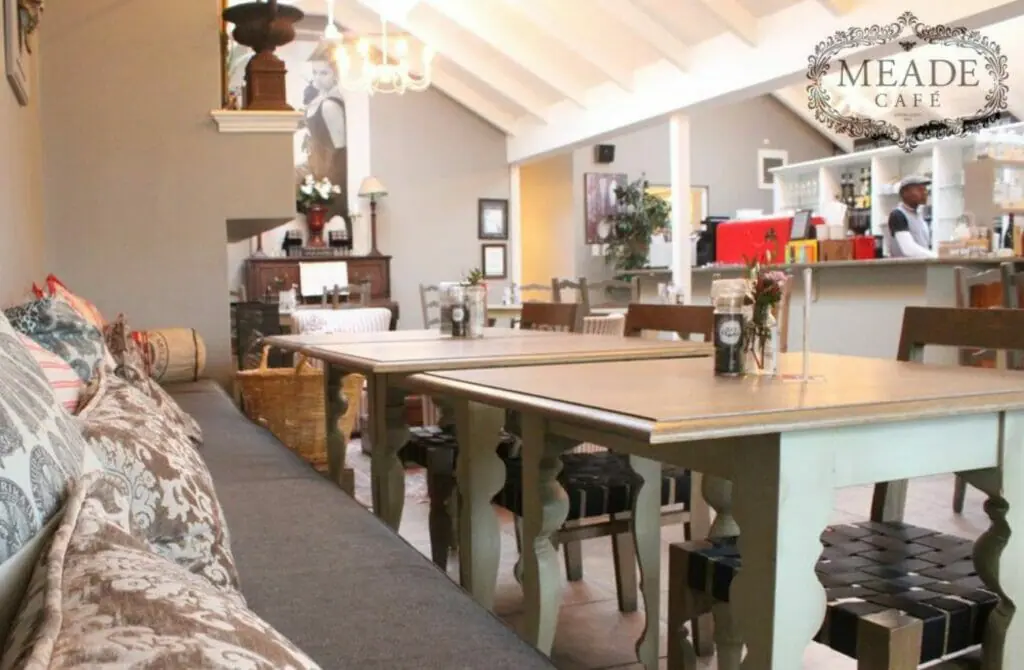 Elvis Brew Co provides a wide selection of delectable hot drinks, artisan beers, and appetizers & snacks. Their products are carefully made with culture in mind from the start.
It is a wonderful option for travelers who want to bring home a souvenir of their trip and for everyone who appreciates goods with unique patterns. In terms of culture, they bring out the tastes of South Africa via their own unique Elvis Brew coffee, which is a business trademark.
The Hoekwil Country Cafe, or Cafe de Paysage de Hoekwil, is a delightful modest coffee shop on the top of the hill called Hoekwil, near Wilderness. It is a local hidden gem that most people never find or come upon by chance. In addition to the delicious cheesecake and coffee, customers at the Hoekwil Country Café may enjoy a breathtaking view of the surrounding mountains.
It's a cross between a cute small local convenience store and a nice little coffee shop. For those frigid winter days, there is a toasty fireplace inside. On hot days, relaxing on the terrace and watching the rural life go by while admiring the stunning views of the mountains is a must.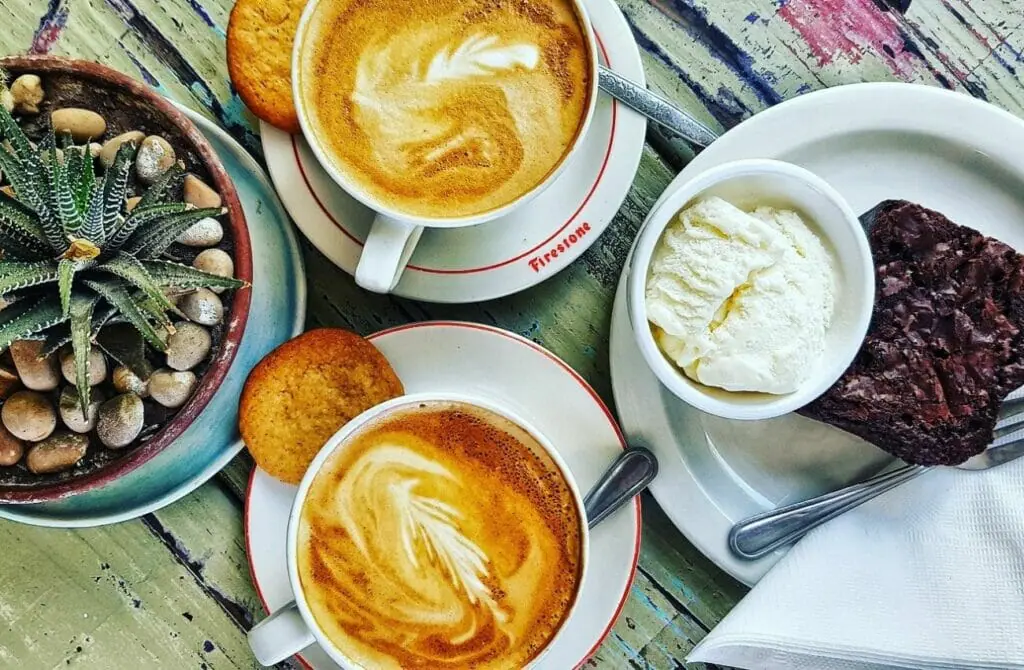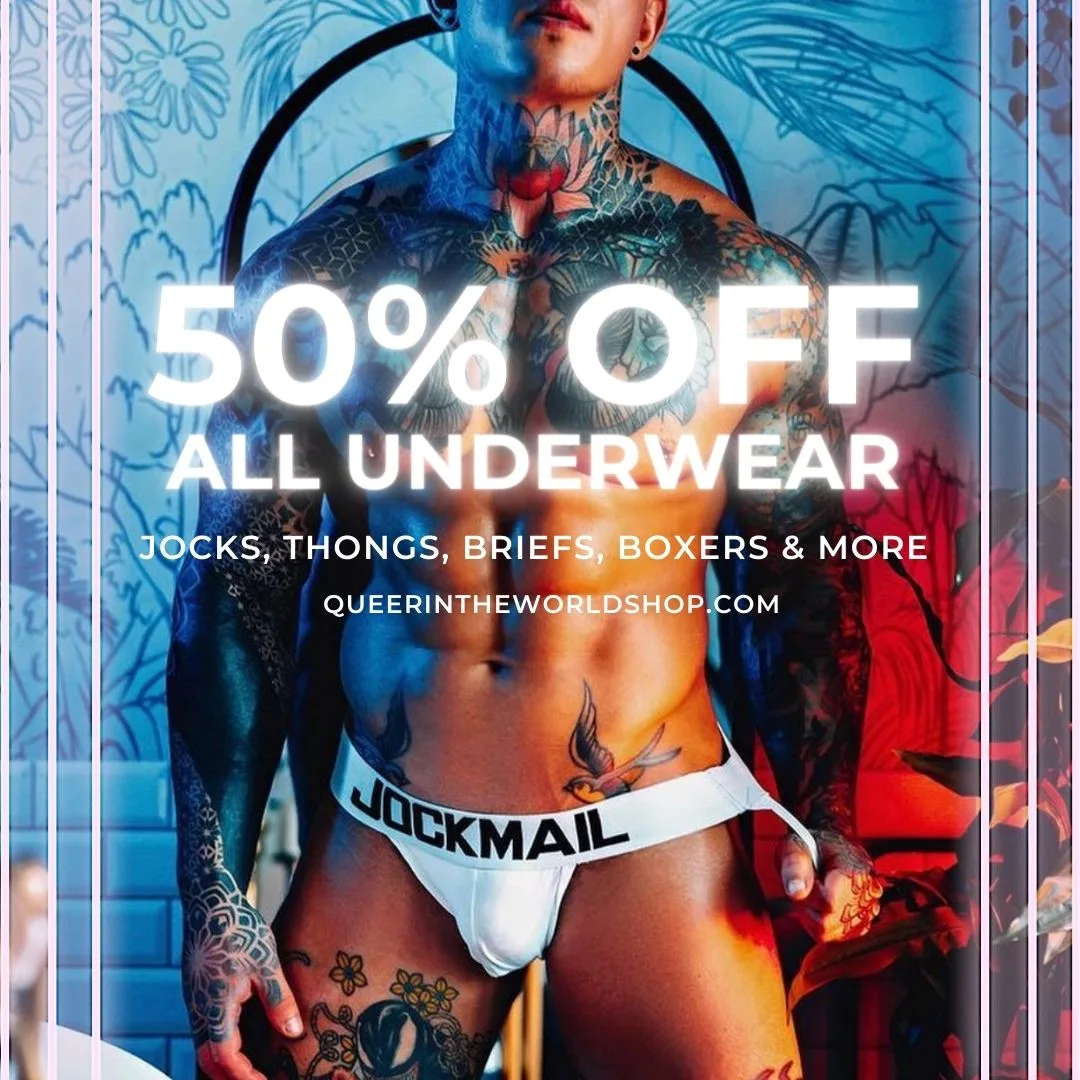 LGBT Rights in George, South Africa
People in South Africa who identify as lesbian, gay, bisexual, or transgender (LGBT) enjoy the same legal rights and civil freedoms as those who do not. South Africa's history of gay, lesbian, bisexual, transgender and queer people's access to fundamental human rights is complex and diverse.
A combination of traditional South African morals, colonialism, and the lingering effects of apartheid and the human rights movement that contributed to its abolition has influenced the legal and social status of between 400,000 and over 2 million lesbian, gay, bisexual, transgender, and intersex South Africans.
South Africa has between 400,000 and over 2 million lesbian, gay, bisexual, transgender, and intersex persons.
South Africa's post-apartheid constitution was the first to ban discrimination based on sexual orientation. Furthermore, South Africa was the world's fifth nation to allow marriage between persons of the same sexual orientation.
South Africa is still the only country accepting marriages between persons of the same gender. Same-sex couples may also adopt children together and arrange for IVF and surrogacy operations together.
LGBT people are protected against discrimination in work, the provision of goods and services, and several other circumstances by constitutional and statutory provisions. Despite this, South Africans who identify as lesbian, gay, bisexual, transgender, or queer (LGBTQ) face challenges such as high rates of HIV/AIDS infection and homophobic violence, notably corrective rape.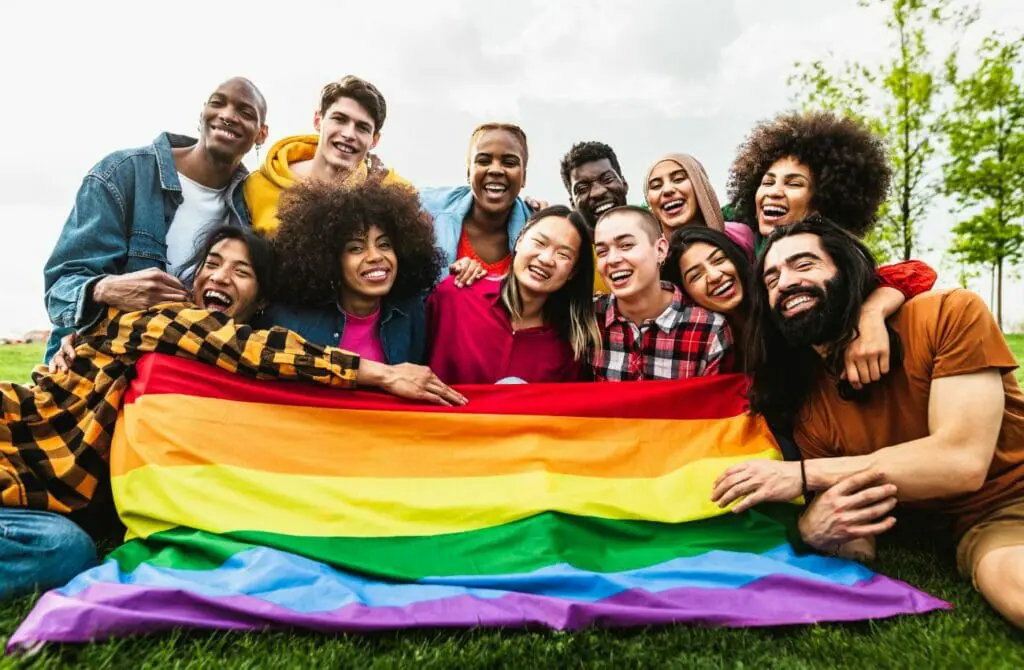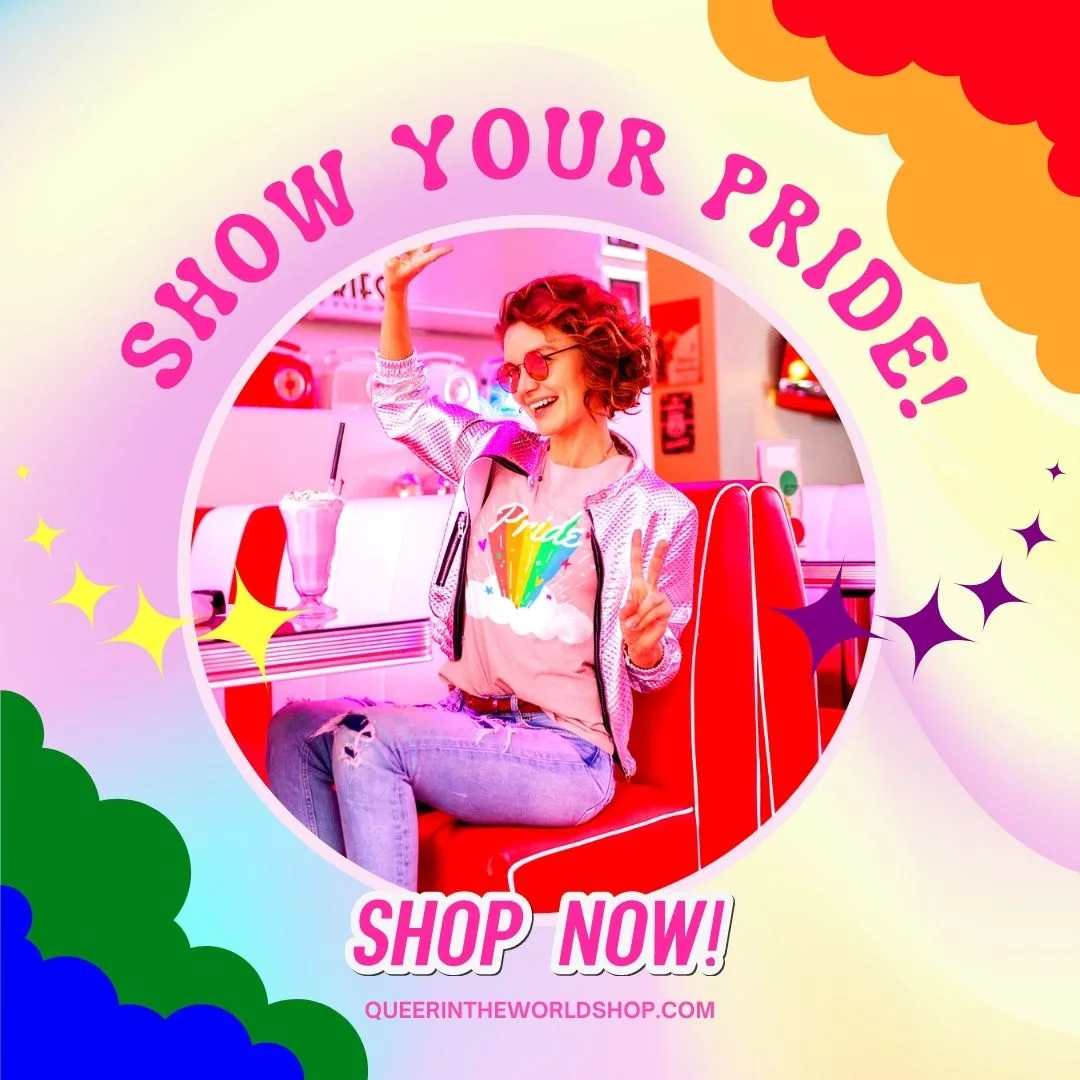 Gay Map Of George
Finding it hard to envisage where everything is in George? Hopefully, this queer-centric map helps where we have marked all the bars, clubs, parties, hotels, saunas, massages, and more will help you stay in the spot best suited to you!