Have you been looking to find the love of your life, but find yourself limited by standard dating apps? There can be many limitations when using standard dating apps as a bisexual, and it's not unheard of for people to find that special someone and start developing a connection….only for them to be scared off when they learn that you're bisexual.
Sound all too familiar?
As bisexuals, this is something that the majority of us have been struggling with and to this end, a better solution might be to consider a dating app that's made exclusively for bisexuals. Indeed, bisexual dating apps can be an excellent choice for people who know they're bisexual or otherwise want to find out more about what it means to be bisexual.
So, today, we'll take a look at what bisexual dating apps are and why they might be a good option for you to consider!
So, without further ado, let's take a look at why this could be an ideal option!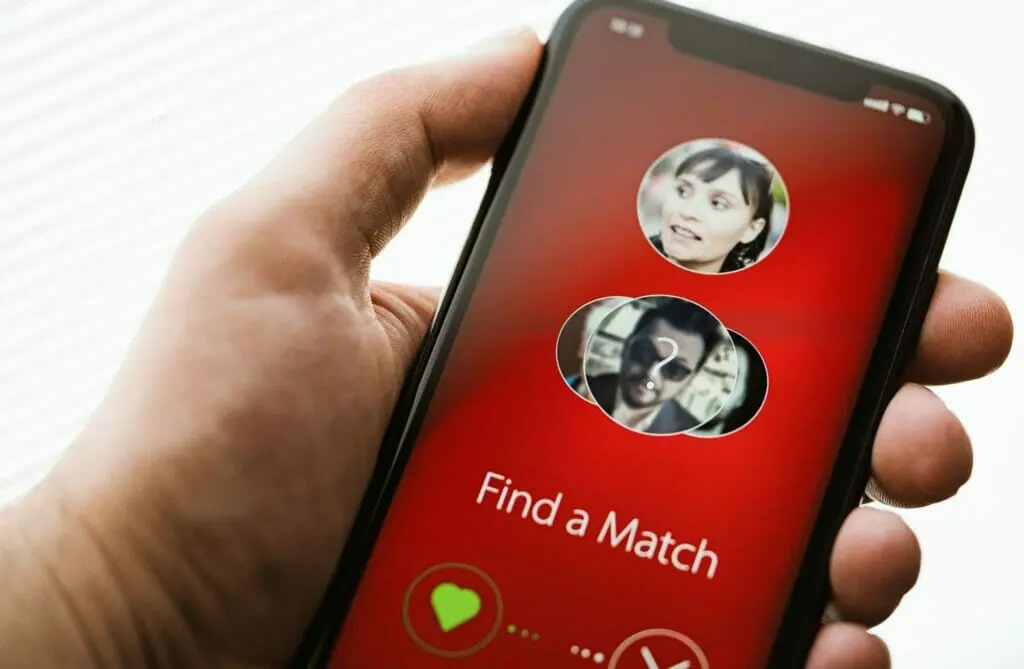 What Bisexual Dating Apps Offer?
What do bisexual dating apps offer? When you choose to use a generic dating app as a bisexual, this can come with numerous complications and difficulties. Queer dating sites or hook-up apps offer an improvement, but you may want still want to consider choosing a specific bisexual app instead.
Indeed, there are a growing number of dating apps available across the board, and to this end, it's no surprise that specific dating sites for bisexual females and males are becoming more popular as well. When you choose bisexual dating apps, this can be a great way for you to connect with other bisexuals local to you, helping you to find someone that you can share your life with who feels the same way as you!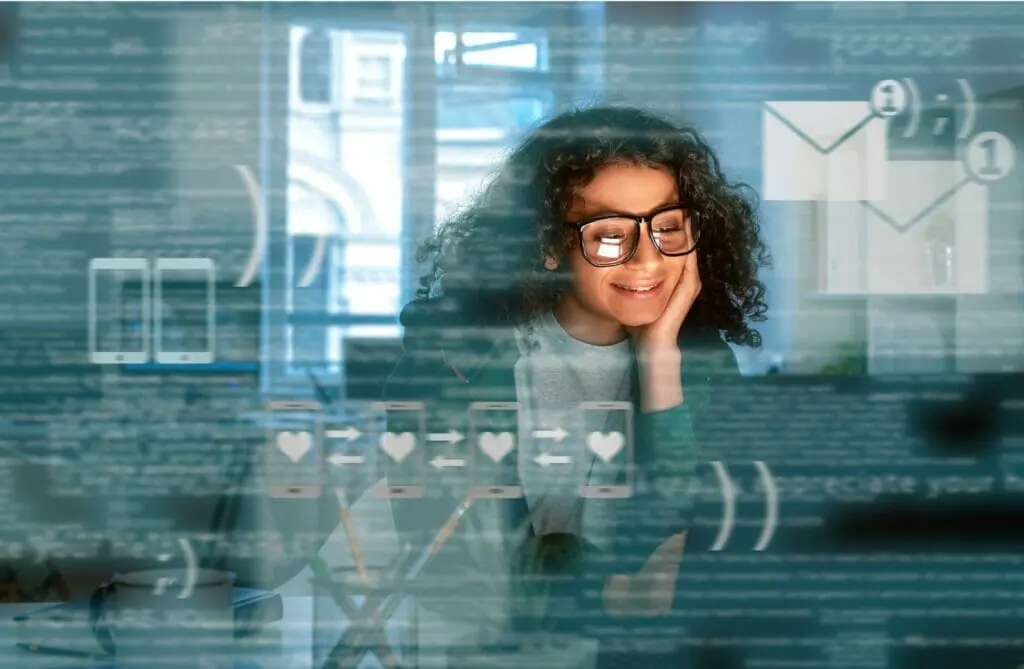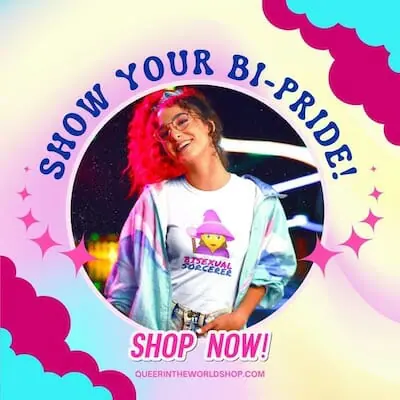 Do I Need To Be Bisexual To Use Dating Apps?
You might be wondering, do you need to be bisexual to use a bisexual app? If this is something that you have been wondering about, then we can, fortunately, say that there are plenty of friendly bi curious dating apps that can help you explore more about your sexuality. Indeed, if you want to find out more about bisexuality, you may want to consider checking out our article about dating bisexual women or watch some bisexual movies before diving into the deep end with bisexual dating apps.
However, if you are curious about your bisexuality, you should be careful to let people know in advance. Indeed, if you haven't quite decided on where you stand yet in terms of your sexuality, that's absolutely fine.
Still, you should make sure to choose a dating app that is specifically friendly toward those who are bi-curious. Moreover, when talking to potential dating prospects on bisexual dating apps, make sure you let your potential date know about this early on.
Indeed, some people may be a little concerned if the partner on their dating app isn't actually bisexual, and that's understandable as well; so, always start your discussions by being honest with your potential date.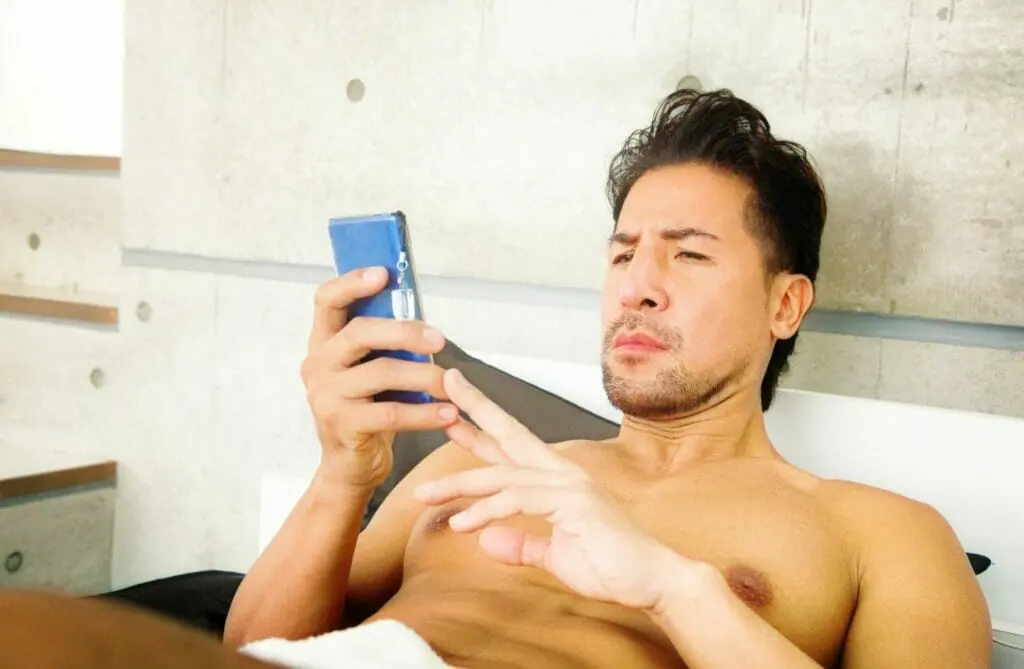 Safety Tips For Using These Apps
Dating apps, be they for bisexuals exclusively, for lesbians, or for anyone of any sexuality, can offer a huge amount of potential. Indeed, it can be tricky these days to find that special someone to share your life with, especially if you are limited in your search for a partner to just your local area. The only gay in the village is still a real thing in many parts of the world, and can apply equally to bi people.
Online bisexual dating apps can help to alleviate this challenge, helping to connect you with potential partners who share your passions, interests, and the likes.
However, before you choose to use a dating app for bisexual females or males, it's imperative that you have considered a few key safety tips. Indeed, while online dating is usually safe, there are a small number of people who use these apps as a way to get into your pants and nothing more, or maybe worse.
So, before you use any bi-female or bi-male app, always make sure that you've taken precautions to protect your safety and the safety of those around you.
To begin with, never give out personal identifying information to someone you have only just begun talking to. Of course, giving out information like your first name alone likely isn't going to be much of an issue, but more detailed information such as addresses, telephone numbers, surnames, and the like can naturally be problematic in many instances.
As such, to stay safe while using online bisexual apps for dating, make sure you keep this information to yourself (to begin with at least).
Second, when you have started talking to someone, it's always worth checking who they say they are. A reverse image search on Google, for example, can be a good way to check that the person's image is legitimate. Indeed, it's not unheard of for dishonest individuals to steal photos from a random person's social media profile and passing them off as themselves.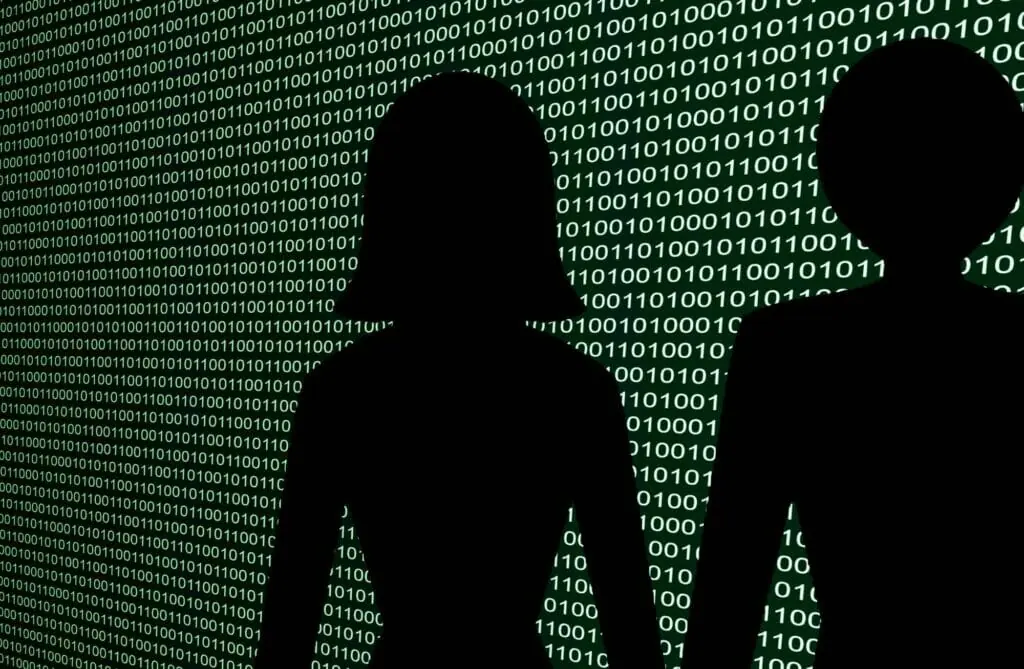 Yes, catfishing is despicable and there are apps that help to remove this risk but there are always going to be some element of risk online. Don't let this put you off, however. Just be careful.
We also recommend that you do a video chat and a phone call with your potential date before going on the first date with them in person. This can give you a better feeling for whether you will get on with your partner. Also, it's worth noting that, if you ask to phone call or video call your chosen partner and they refuse, it might be a sign that they aren't actually legitimate.
Scammers forming relationships only to ask for money are becoming increasingly common, so don't fall for this trap! We have not come across any Nigerian bisexual princesses yet needing our money to secure their inheritance – but are certain they will be trying it out on someone.
When it comes to the first date, you should always meet up in a public place. Indeed, it can seem appealing to try and meet up somewhere a little more private and intimate to get to know your new partner in person. However, while this would normally be okay, there is the potential that this could end in a dangerous situation – so, make sure that you meet up somewhere publicly, where the chance of something dangerous occurring is less likely.
In addition to meeting up in a public place, you should always let someone know about your plans. Tell someone trustworthy where you will be, how long you expect to be out for, and the like. Having a safe word may also help you get out of the situation just in case things take a nasty turn.
Most likely, you won't need to fall back on this – but there's no harm in making preparations, just in case (and the harm if you don't should not need mentioning).
As a final point, if your partner ever does ask for money – especially if it seems like a large sum of money – then you should always feel a little suspicious. Indeed, this often won't be the case for your dating efforts, but if you are asked for money, be very cautious as this is often just a scam to get money from you.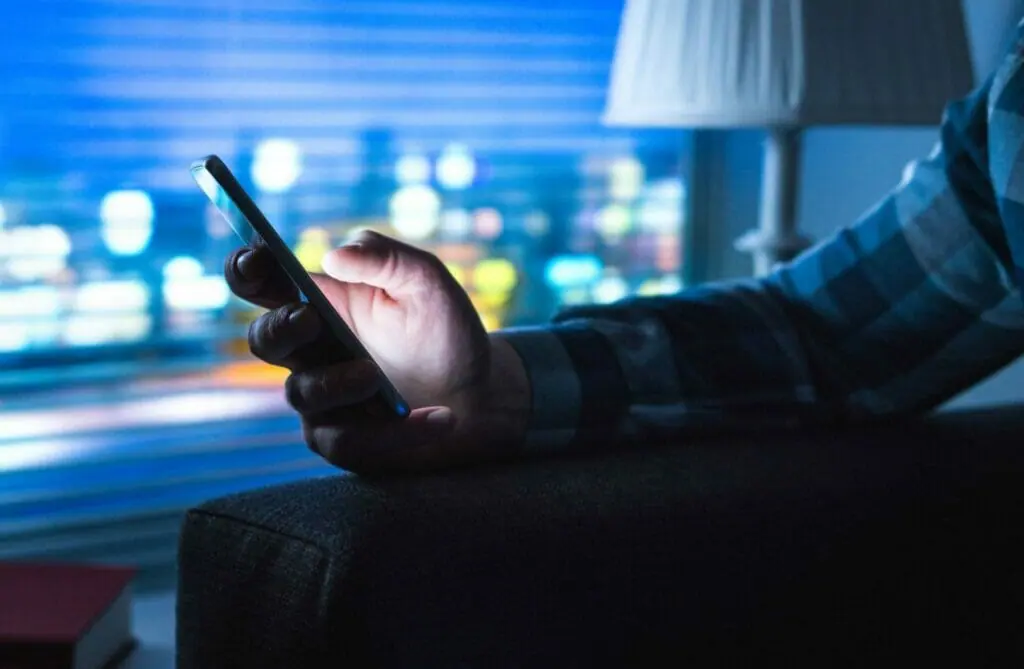 Bisexual App Recommendations
At this point, we've considered the benefits of choosing dating sites for bisexual females and males, but where can you go to find the perfect bisexual partner?
BiCupid is the world's largest bisexual dating site – and yes, they have an app version for both apple and android these days.
While sites like Eharmony continue to make the bisexual signup process all but impossible (you need two accounts on one subscription still), BiCupid is designed from the ground up for bisexual, bi-curious singles, and bi couples. It is an excellent option for open-minded singles and couples who want to explore their sexuality further and either chat, hook up, meet new lovers, or find an intimate relationship.
Unlike many other dating sites and apps, users here all start with a mutual commonality, a lust for bisexual love, passion, and romance. And being understood by the person you are talking to from the beginning makes bisexual dating just that much easier and more effective.
One of the best apps you may consider for meeting bi-partners is Grindr, which is particularly popular with cis men. However, the app is described as one of the best and largest social networking apps for gay, bi, trans, and queer individuals.
As such, the Grindr bisexual community could be an ideal option for you to consider.
Another good option for an online bisexual app for dating is Lex. The Lex app is well known for being strongly anti-discrimination, and this offers bisexuals a perfect destination to find love without needing to worry about anti bi discrimination.
It's a text-based app that allows users to find their perfect partner based on more than just appearances alone.
Thirdly, Bumble is another excellent choice of bisexual dating apps. In fact, Bumble is particularly well suited as a dating app for bisexual females, since women need to approach men first to initiate a potential match.
As such, if you've been nervous about online dating before and you're concerned about getting approached by individuals who aren't entirely trustworthy, then Bumble could be the perfect choice of online dating app for you to try.
As one of the world's most using dating apps, Tinder is definitely a great choice to try. Of course, Tinder is not an exclusive bisexual app for dating, so you will come into contact with other people who aren't bisexual on the app.
However, because Tinder is one of the most well-known dating apps, there are a huge number of people on the app – and this means that there are plenty of choices when it comes to local people to date.
Clever name, right? OkCupid launched nearly two decades ago back in 2004, as a dating platform. Since then, it has added many new sections and categories targeted towards LGBTQ+ members, especially bisexual adults. OkCupid is great at matching you with people with similar interests, thanks to its many markers for matchmaking.
The app can be used by people of any sexuality, as the site has sections for each sexual orientation and gender identity. When it comes to bisexual dating, OkCupid is undoubtedly one of our top recommendations.
Hinge is a new dating app for bisexual people. It's the first of its kind; a cross between Tinder and Match.com. The app works by initially asking users to select whether they are seeking men, women, or both so the app can match you accordingly.
From there, you then choose your gender preference in terms of one person, not out of a pool of different genders. You can also set your distance radius in order to find someone who is close by!
Whether you are looking for new friends to explore life with or you are tired of feeling like you're not getting the love that you deserve, this is the app for you. With more than 10,000 members and growing every day, Bounce is changing lives by connecting people who understand one another on a deeper level.
It's a bit of a different concept and so far live only in New York City, with plans to expand soon to San Francisco, Miami, Philadelphia, and Washington DC. This is because Bounce is live at specific times and locations. When you want to go on a date, you have to log in to Bounce and select where you'd like to go out. You then view other members in real-time. If you both are interested in meeting, it's a date!
Bounce then picks a cool spot for your date so all you need to do is show up at the date time and have fun! No endless swiping or messaging. No no-shows (as members get suspended), all profiles are reviewed and you get to discover new places!
Oh, and if you have been out of the dating game since high school, don't worry! Bounce accepts people from all histories, even if you are new to dating. If you are ready to get to dating, Bounce is certainly an app to consider!
Feeling frustrated because you can't find the right person to date? Tired of being single because there are no matches out there for you? Maybe you need to try something different and you just might be in luck here. Feeld has created an app for people looking for bisexual partners or interested in casual sex, polyamory, kink, swinging, and other alternative sexual preferences such as more than one partner at once.
This new app will make things easier by narrowing down the search to those who share the same sexual orientation as you. With this new development in modern love, you might be able to explore other interests outside of your bisexuality at the same time; you just need to download their app.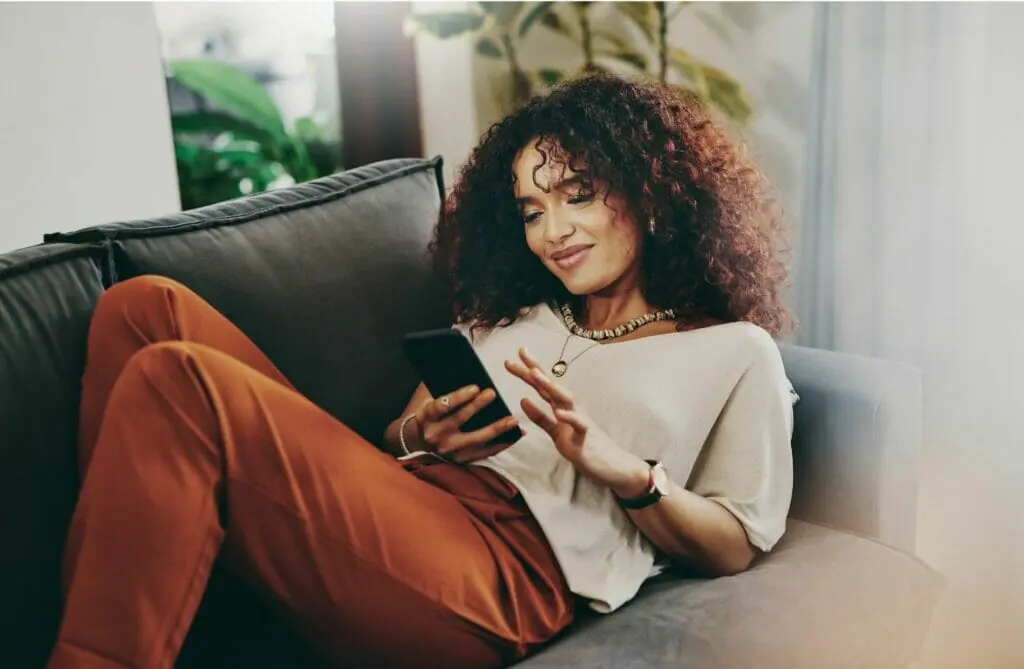 Final Thoughts About Bi Dating Apps
If you've been looking to find that special someone to share your life with, then considering a bisexual dating app could be the ideal opportunity for you to consider.
Indeed, more and more people are choosing bisexual dating apps to find that special person to share their life with; indeed, if you have been looking to find someone bisexual to get together with, or if you're curious about your own bisexuality and want to learn more about whether this could be the right type of sexuality and relationship for you, then bisexual dating apps could offer a great opportunity!
Today, we've taken a look at some of the benefits that bisexual dating apps can offer, and we've also considered some of the top choices for the best bisexual dating apps online. Hopefully, this will have helped give you some ideas about how to start your search for that special someone to call your own.