Laidback and resort casual, Palm Springs is the American epicenter of the LGBTQ community. Boasting over 325 days of sunshine and a 50% gay population, residents here feel truly at home.
From charming village shops to unique artsy stores, wrapped up in old-Hollywood glamour, this desert town is far from sleepy. Key West, Tel Aviv, and Mykonos might have the beach but with over 40% of the permanent population identifying as part of the LGBTQ+ community, it is fair to say that Palm Springs is one of the gayest places on Earth. Not to mention it is home to America's first all-LGBT city council.
A haven for all those who love love and want to just be themselves, it's no wonder Palm Springs is such a popular gay place to live. LGBT discrimination is almost unheard of here, there is a bevy of resorts, clubs, bars, and restaurants all vying for the almighty 'pink dollar, and the modernist architecture on offer is without compare.
From the 20,000 strong lesbian party, The Dinah, to multiple celebrations of Pride and the infamous White Party, Palm Springs always has something going on. And if partying all night (or all day by the pool) doesn't take your fancy there is also plenty of fine dining, world-class art, and remarkable hikes to keep you entertained.
Only a few hour drive from Los Angeles, Vegas, and San Diego, Palm Springs is truly a desert haven for queer people the world over. Waltz down Palm Canyon Drive and you'll spot rainbow flags hanging from most businesses and plenty of same-sex couples holding hands. Being gay is just so – normal here. As it should be.
So, is it any wonder that so many of us consider a move here?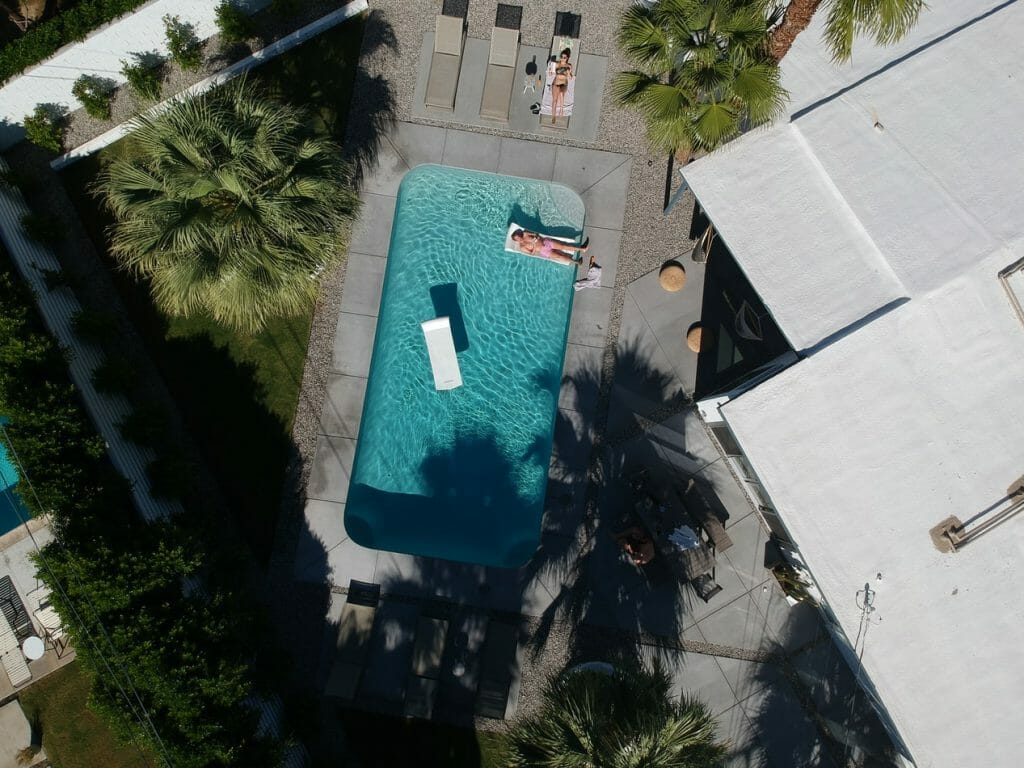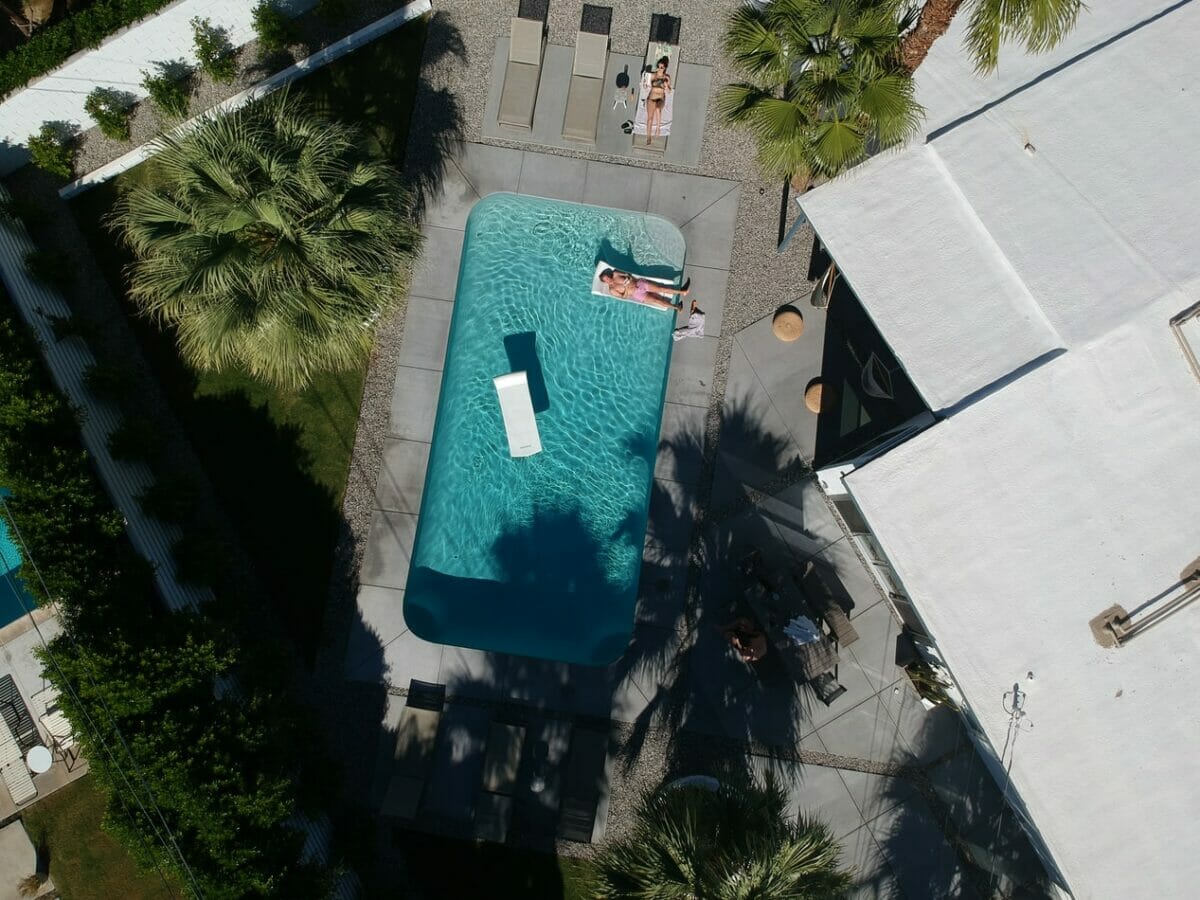 Hollywood's Waiting Room for Heaven
That's the city's nickname due to the large population of celebrities that live in Palm Springs. Located within Coachella Valley (yes that famous festival) the city is 107 miles east of L.A. Native Americans settled the area for thousands of years and many streets in the Palm Springs have Native American names.
The municipality became a booming resort in the 1900s when tourists arrived to treat health conditions with dry heat. Today, it is a sprawling desert empire where everyone and their mother are LGBTQ-friendly.
Quick Palm Spring Stats
Palm Springs has the highest per capita gay population in the country.
The city covers approximately 94 square miles.
There are more than 50,000 pools in the city.
Palm Springs is home to more than 100 golf courses.
Palm Springs has one of the greatest mineral water aquifers in the world.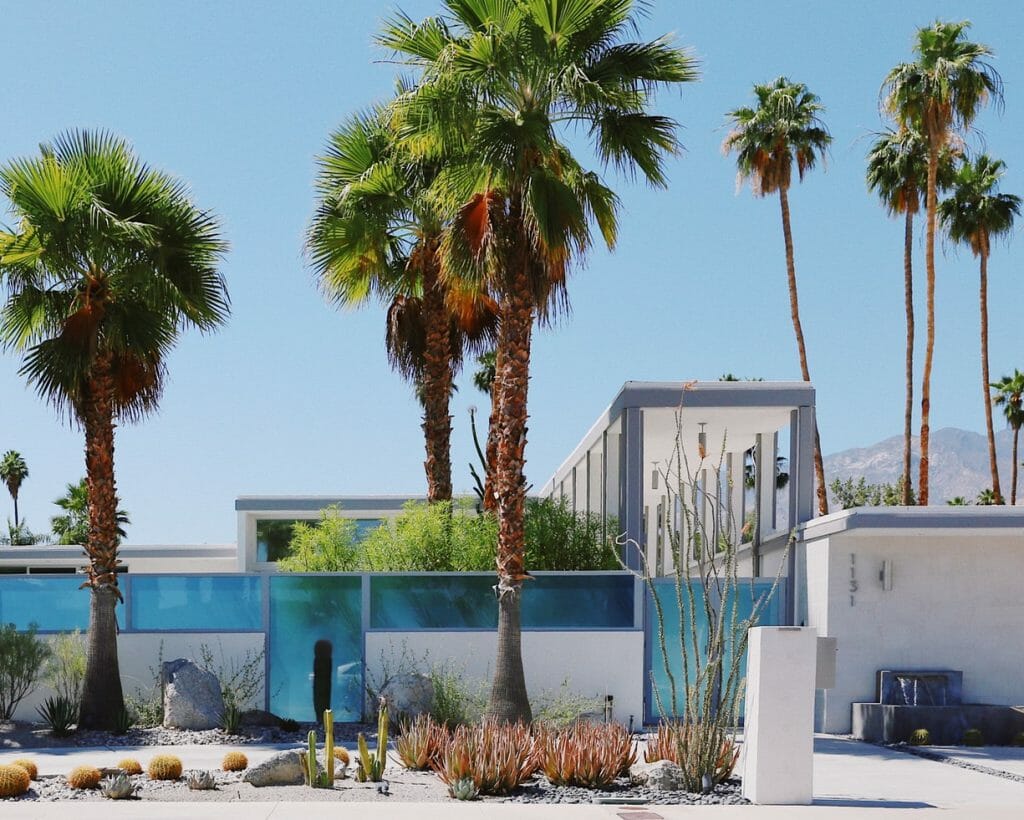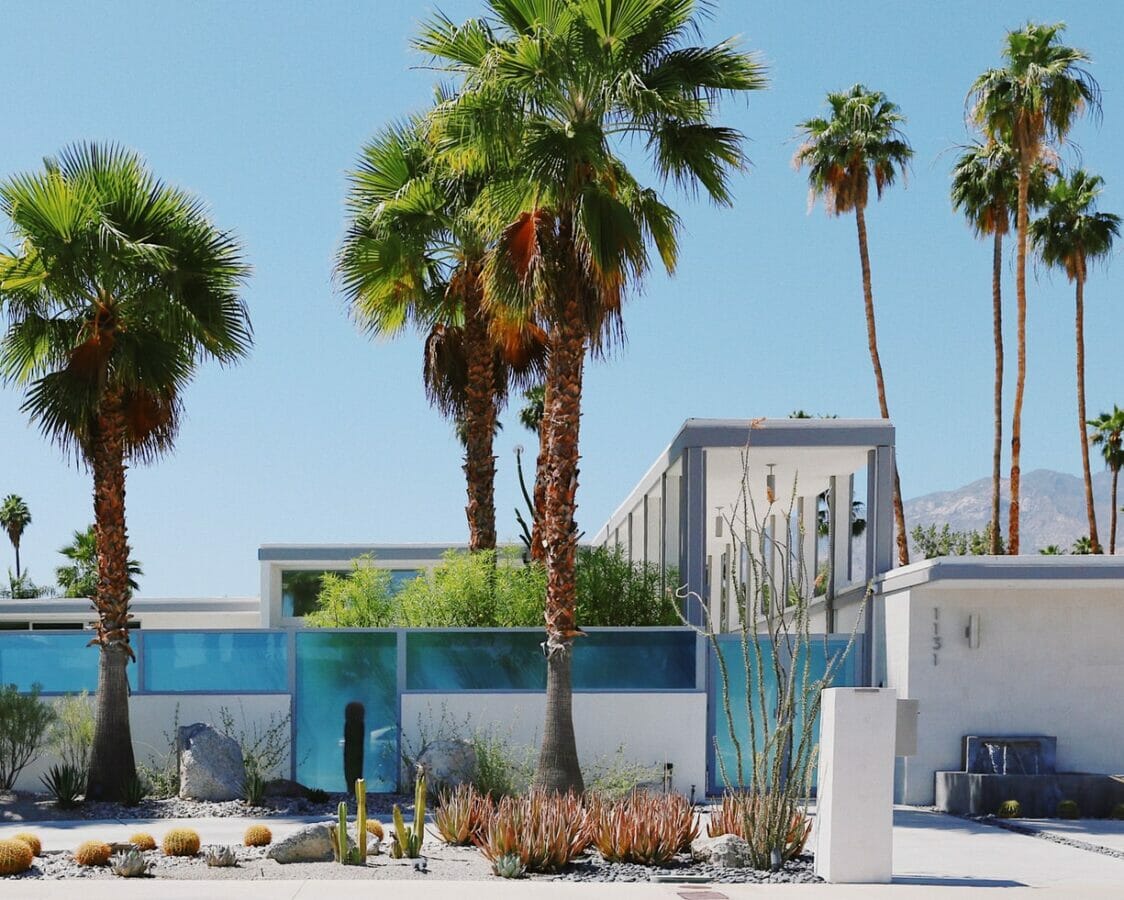 The LGBTQ Palm Springs Community
LGBT Community Center of the Desert
The cornerstone of the LGBTQ community in Coachella Valley, affectionately called "The Center," they see more than 65,000 guests every year. Classes include everything from painting to yoga and AA.
Desert Business Association
The gay Chamber of Commerce, the Desert Business Association is a network of gay and gay-friendly businesses that offer a variety of resources to the community.
A Laidback and Arid Climate
Palm Springs has a dry, desert climate. The winter months prove the most comfortable. Summer can get quite hot with an average July temperature of 108 degrees. So, it's best to have your air conditioning ready to go before moving in.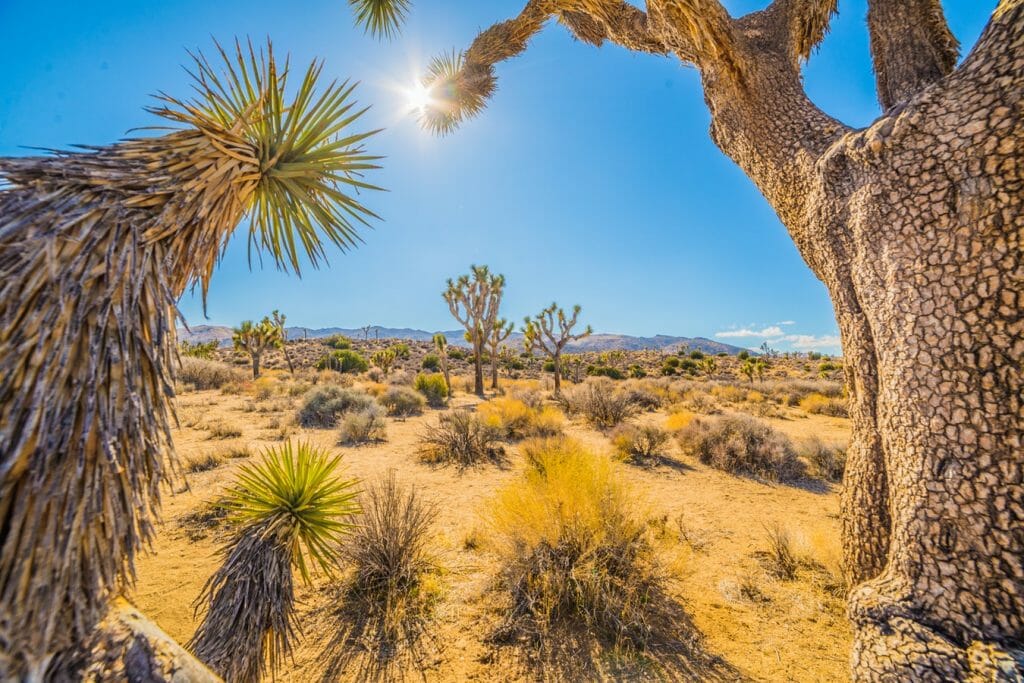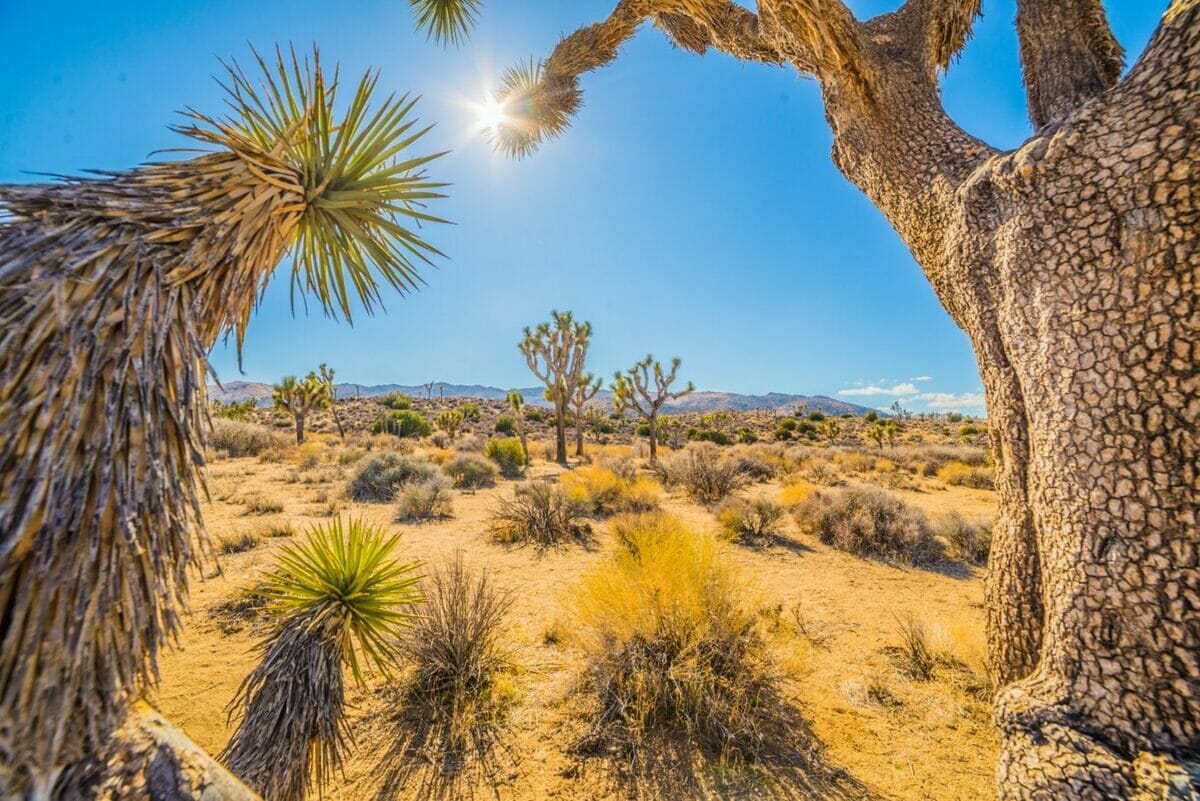 Key LGBTQ Events in the City
Palm Springs International Film Festival – January
This is a popular film event held every January that features hordes of A-list celebrities
International Bear Convergence – February
Every year bears from around the country come out of hibernation and head to Palm Springs for the International Bear Convergence, a four-day furry extravaganza of pool parties, dance parties and, well, more parties! Things get hella cuddly for bears and their admirers out in the desert – after a cold winter, it's a brilliant occasion to unwind under the sun.
The White Party – April
This has widely been considered the largest gay dance festival in the country. Over the years, the event has evolved to become a social and cultural phenomenon. It is attended by over 30,000 people every year.
The Dinah – April
Named after the great Dinah Shore, Dinah Shore Weekend is the biggest girl party for the LGBTQ community this side of the Mississippi! The Dinah has been doing it for over 30 years now. The original concept was to create a lesbian-only community within the city, named after late Palm Springs resident Dinah Shore, singer and golfer. The Dinah aims to create an inclusive line-up of DJs and performers to appeal to everyone's tastes – with a focus on women, of course!
Gay Pride Week – November
Gay Pride is a sanctioned Palm Springs event that happens every year and can't be missed. It starts off with a parade, followed by food, fun, dancing, and live entertainment. The party doesn't stop when everyone heads over to the many bars on Arena's Street. The festival is free and held in downtown.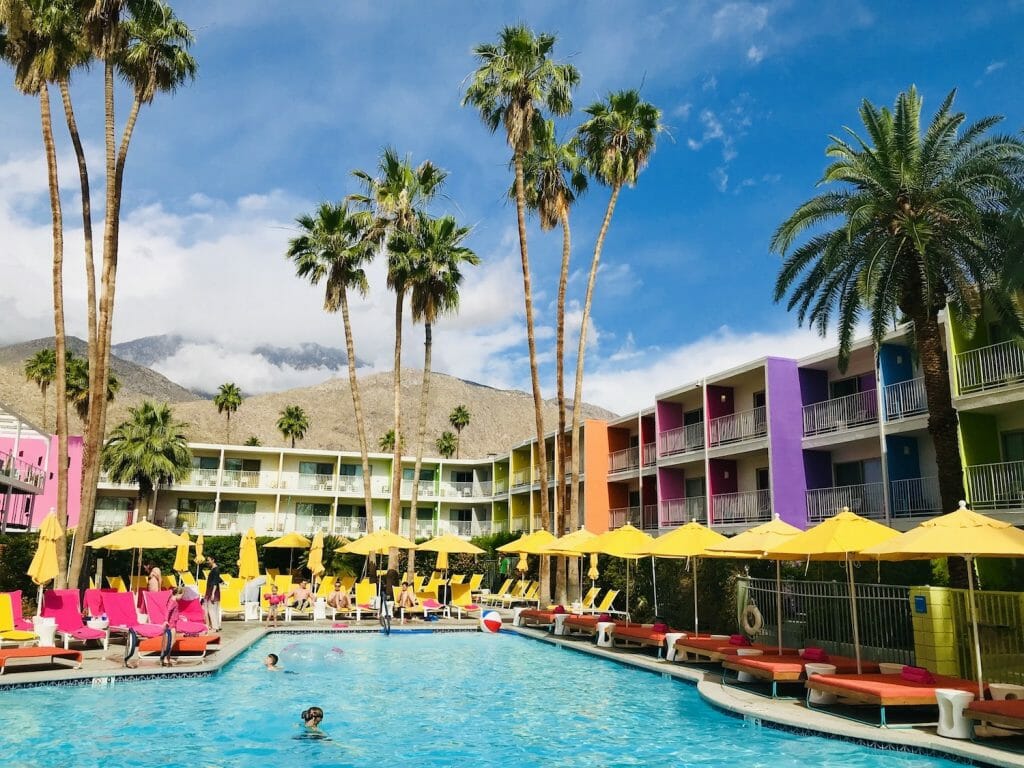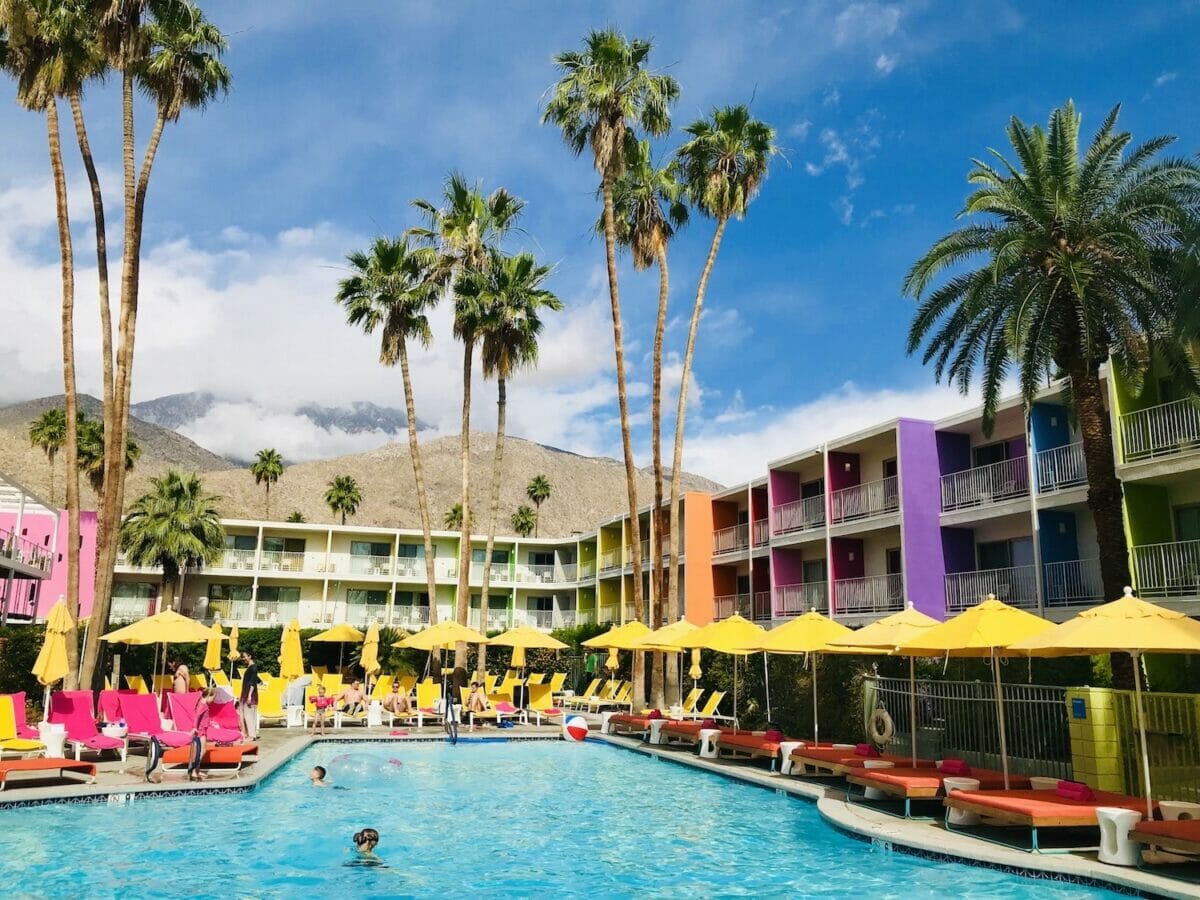 The Best Palm Springs Neighborhoods
Palm Springs is half gay, so virtually anywhere you move you'll feel comfortable. Two zip codes are both 30-times higher than the national average for LGBTQ residency. These are:
92264
This neighborhood has a diverse economy with lots of recreation. The cost of living is 23% higher than the national average but the median commute is only 18 minutes. In this community, there are 12.4% LGBTQ couples per household. Homes range from 1-4 bedrooms with beautiful landscaping and Spanish flair.
The median sales price for 92264 is $337,500.
In this area, homes are selling for about $258 per square foot and the neighborhood typically has hundreds of homes for sale. Home appreciation in the last few years has been 2%.
92262
This is a bustling residential area with many hotels, spas, and cafes right around the corner. This zip code is closer to North Palm Springs and in the same vicinity as the airport. There are 11.3% LGBTQ couples per household with 1-4 bedroom homes.
The median sales price for 92262 is $433,000.
Homes are selling for about $281 per square foot and there are currently over 350 homes for sale in the area.
Ready to take a look at some "for sale" home in Palm Springs? Connect with a top Palm Springs Gay Realtor today!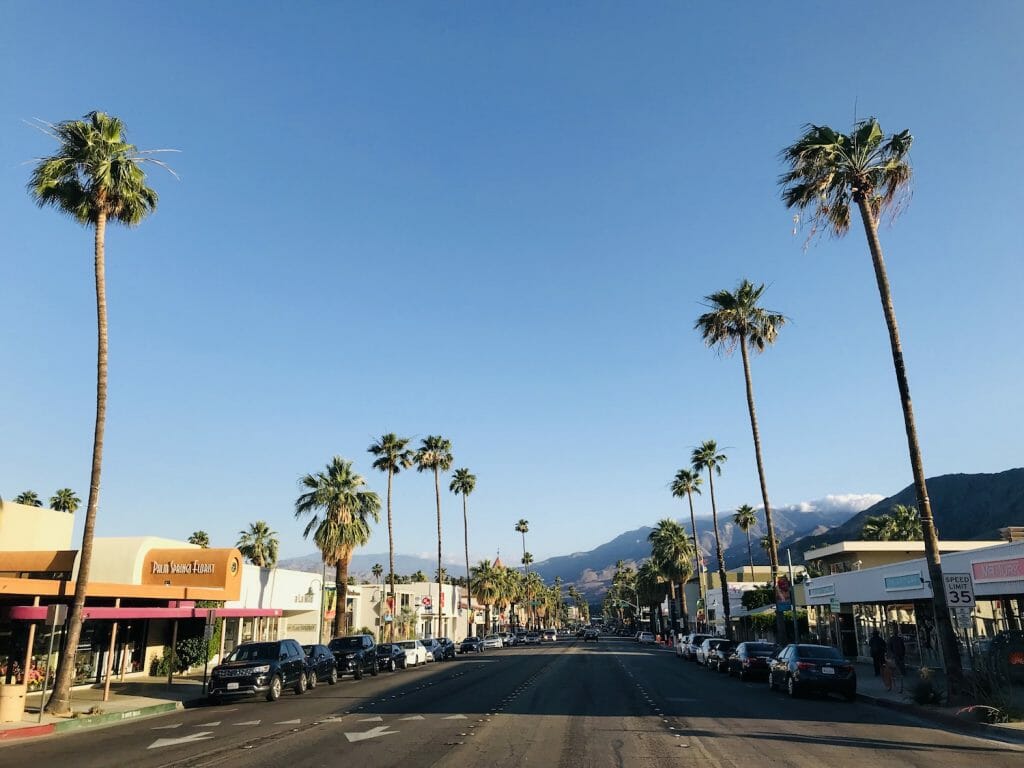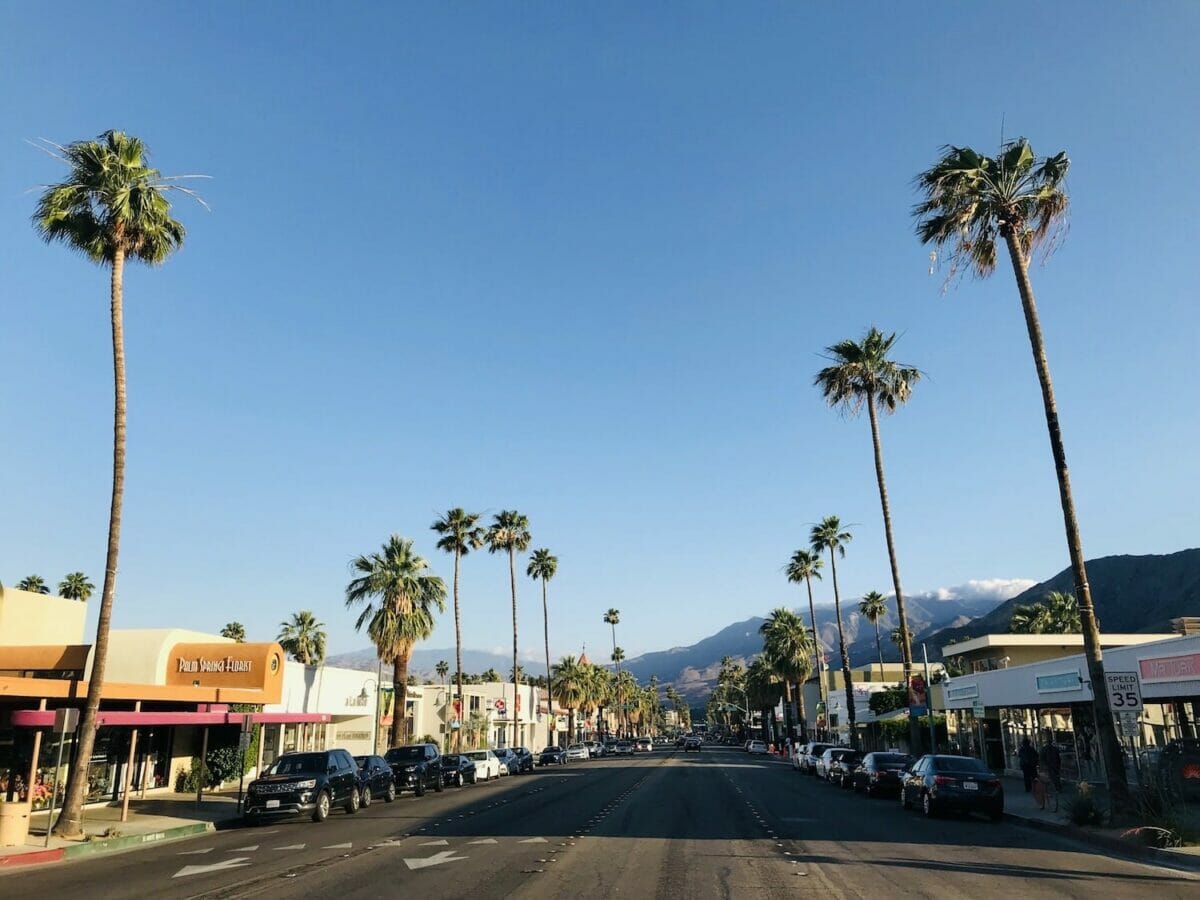 A City Known for Art
Palm Springs Village Fest
Every Thursday night, Palm Canyon Drive is closed off to traffic and becomes a lively street fair. Local vendors, artists, craftsmen, and residents all share in the free entertainment. The fest is held down the entire length of Palm Canyon Drive from one end to the other and is a great place to people watch.
Modernism Week
An annual, eleven-day advocacy and educational festival held each February to celebrate the mid-century modern era icons of Palm Springs. A fabulous celebration of architecture, design, landscape, preservation, and culture. Events include films, lectures, and opportunities to access architecturally significant buildings not otherwise available to the public.

Palm Springs Art Museum
A treasure of a museum, which has been showcasing the vibrant Palm Springs and Coachella Valley art communities since 1938. While it began as a place focused on the surrounding natural environment and original local Native Americans, it has now broadened its scope to exhibits and areas focused on art, natural science, and performance. There's an immersive permanent collection including pieces by Henry Moore, Helen Frankenthaler, and Sam Francis, among other contemporary artists.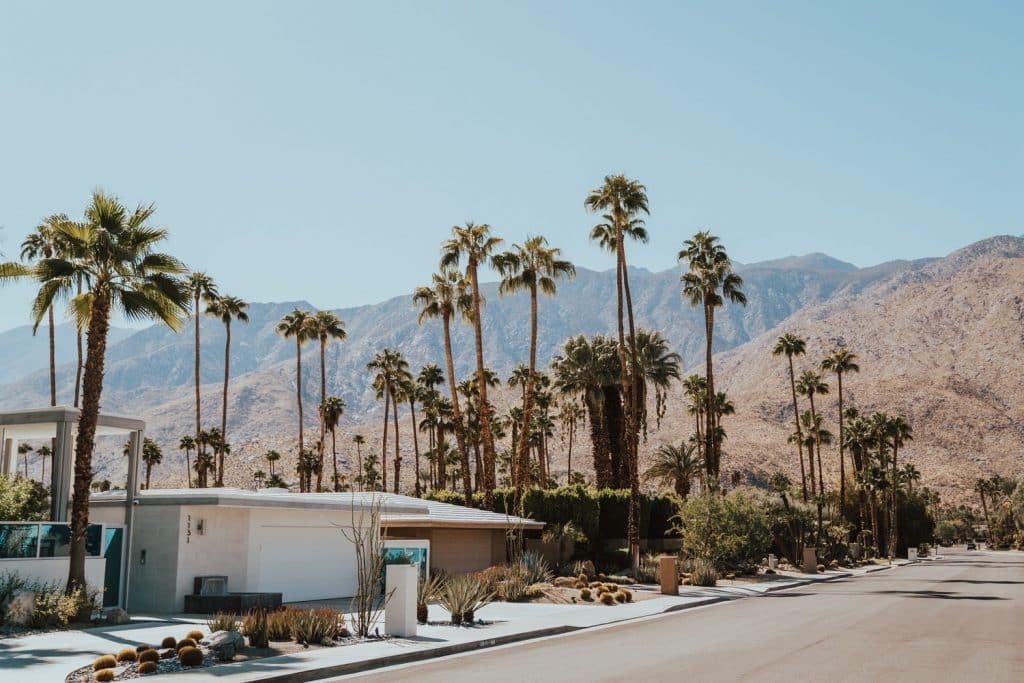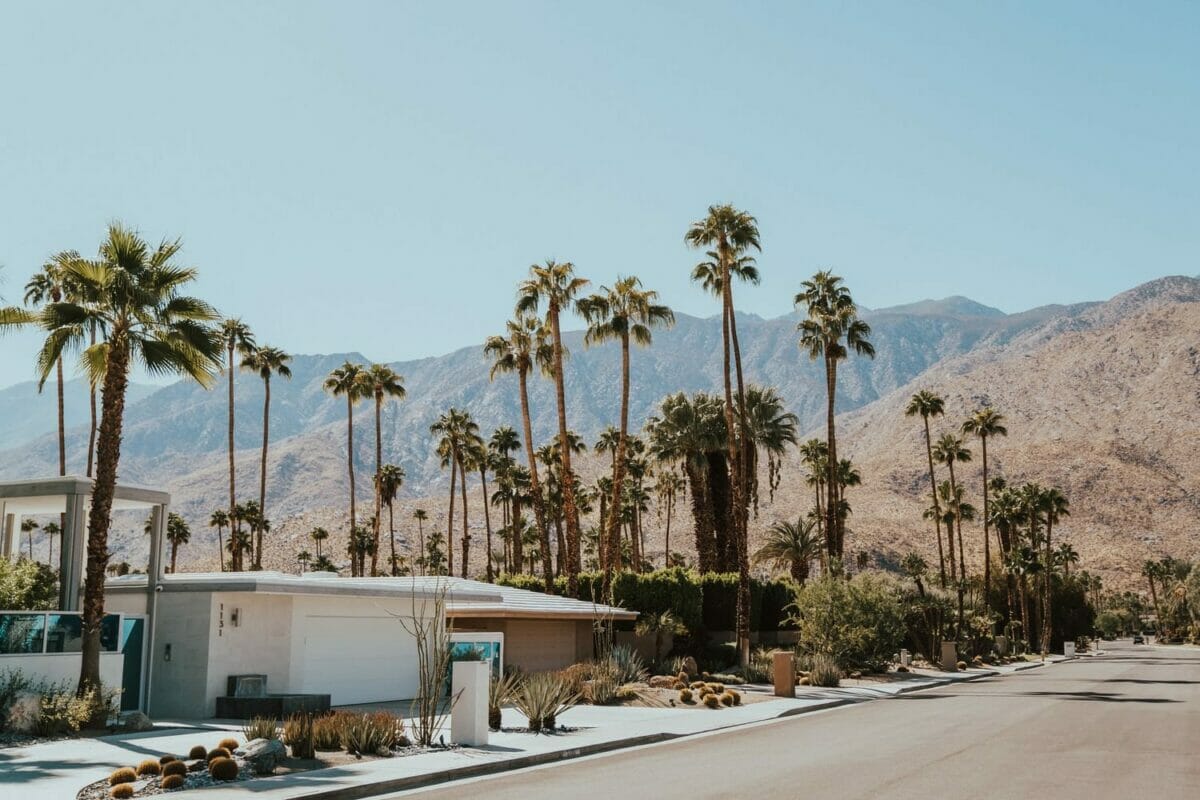 Parks and Recreation
Joshua Tree National Park
Everyone has heard of this park, and it's a favorite spot for hiking and off-roading. There are plants and rock formations that are entirely unique to this one spot on the earth. The region is named for the twisted and brittle Joshua Trees that pop up everywhere and it's a great place to spend an afternoon.
Cactus to Clouds Trail
An intense day hike through the mountainous desert, renowned for its steep elevation change. With a net elevation gain of roughly 10,300 feet, it has one of the greatest elevation increases among day-hike routes in the United States.
Palm Springs Aerial Tramway
The Palm Springs Aerial Tramway is known for the incredible views of the desert. Ascending to 5,783 feet (1,790 meters), the tram carries you to a peak in the San Jacinto Mountains. From Ponderosa trees to mountain spires and unspoiled wilderness, the ride ends at Mountain Station where you'll be there just in time for a cocktail.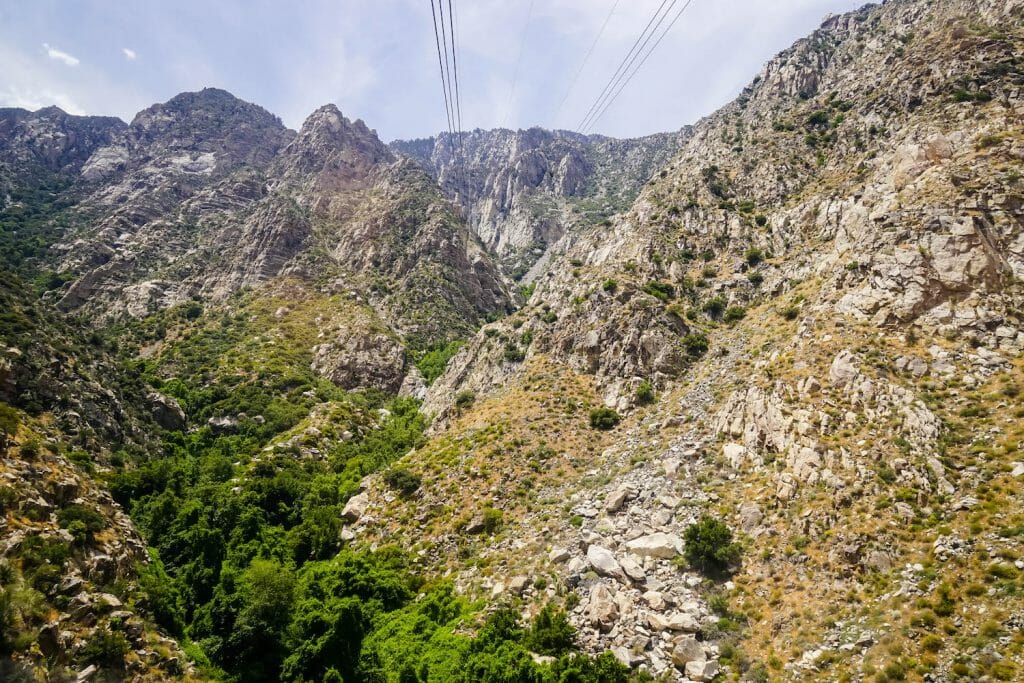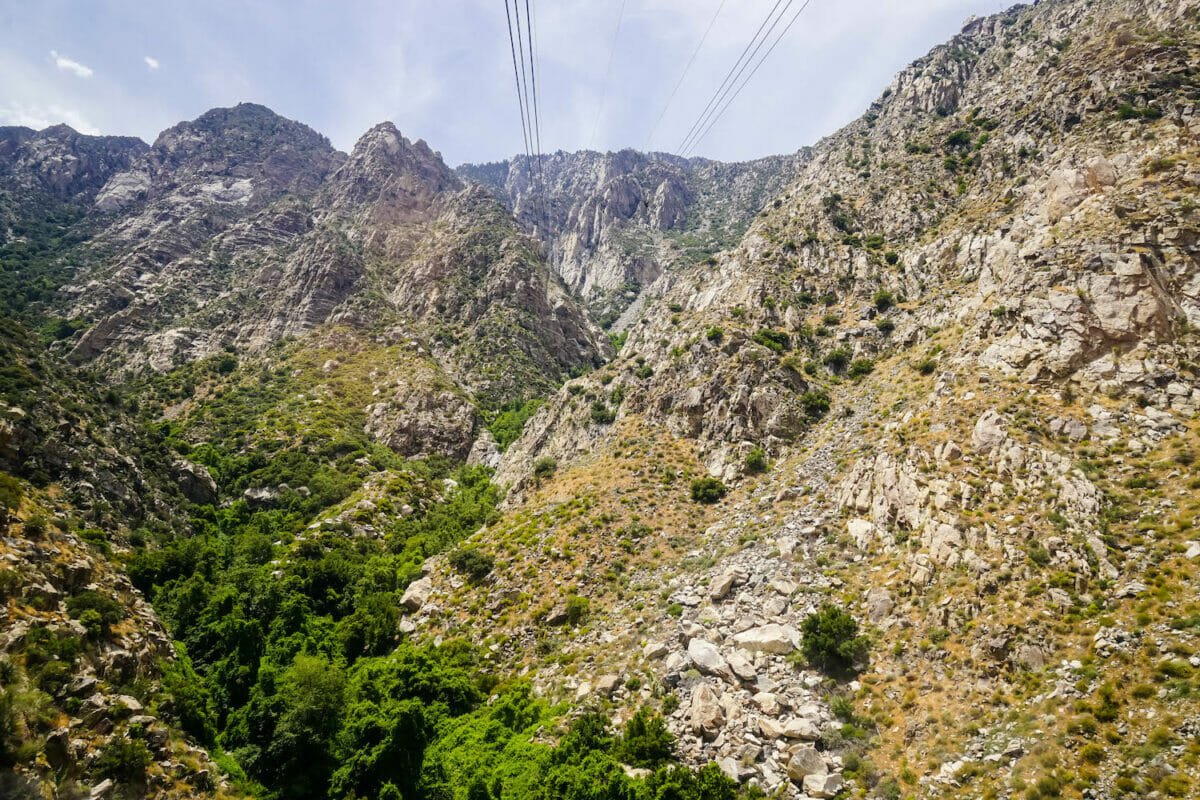 Never Ending Nightlife
Blackbook Bar
A fixture of the gay scene around Palm Springs, it's a great place to hang out and grab some drinks before heading out for a night and do both great snack food or more filling options. When the sun sets is when the bar really comes alive and inside builds a great atmosphere.
Stacys
An upscale gay bar in Palm Springs providing a collection of distinctive beers as well as wine. Stop in and take in live piano music, taste their notable mixed drinks, or connect with friends in a cozy environment. A very cute place with friendly bartenders, great vibes and intimate vibes making Stacy's perfect for conversation.
Toucan's Tiki Lounge and Cabaret
Established over two decades ago, this is a fun and fruity spot that's dedicated to everything tropical. It has the city's longest-running drag show, with drink specials and a comedy cabaret.
Oscar's Cabaret
A fun evening of drag emceed by beloved James "Gypsy" Haake, meet your favorite stars like Dolly Parton and Reba McEntire. You can choose a three-course meal and watch the world-record-holding oldest female impersonator.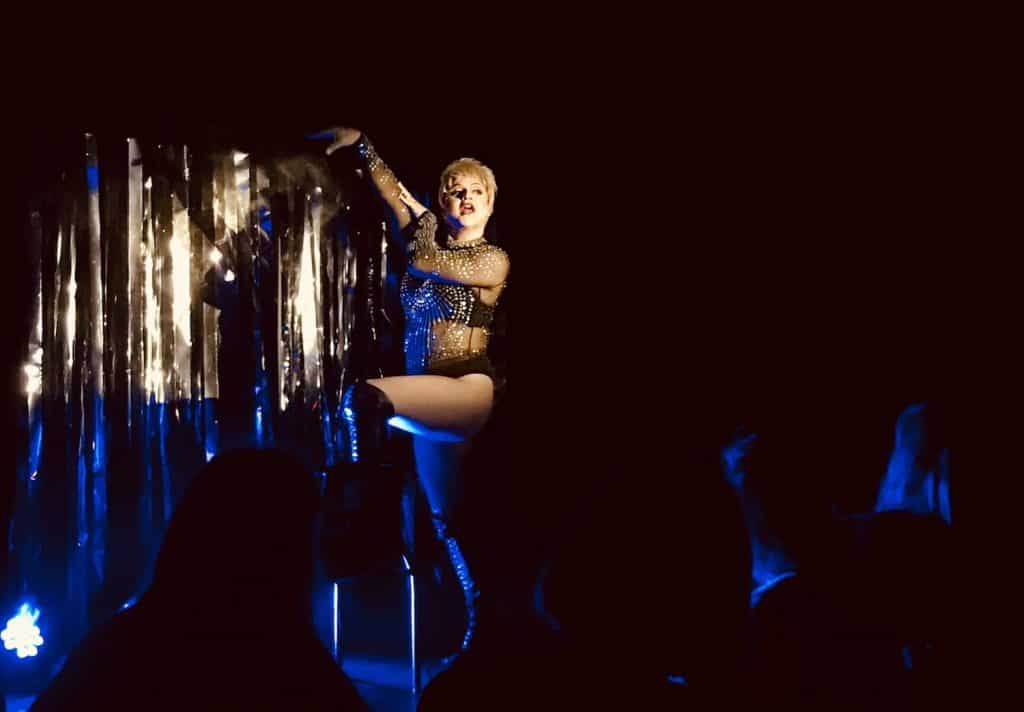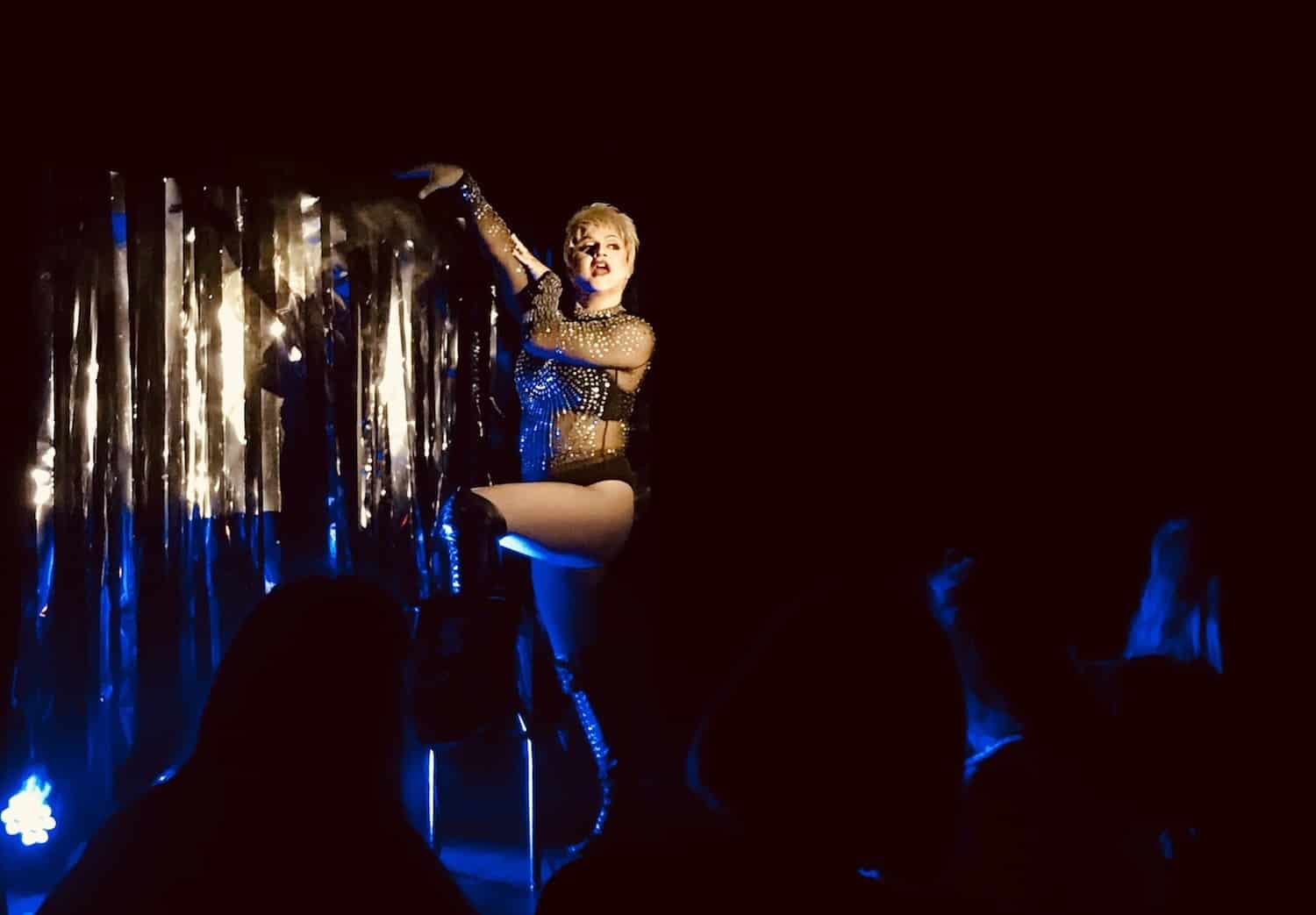 So there you have it. These are just a few of the reasons why this dusty little outpost at the base of the San Jacinto Mountains has become one of the most famous destinations in the world for gays and lesbians. And most certainly one of the most LGBTQ-friendly cities you will find.
With a long-running history of acceptance (the first all-gay city council), it continues to flourish as the community grows steadily each year. Add to this the sunshine, architecture, dining, entertainment, and history of Palm Springs – all while being only two hours from L.A – and you can understand why moving to Palm Springs is a very tempting proposition for so many of us.
So – why not connect with a Palm Springs Gay Realtor for a no-obligation conversation today!