Tauranga is a large coastal city located in the Bay of Plenty, New Zealand, with a whole list of fantastic sights, adventures and gay-friendly venues to attract queer tourists down to the very bottom of the world. Nearby you can also experience the beautiful lands of Middle Earth by exploring the Hobbiton Movie set, a living Maori village, gorgeous Mount Maunganui and so much more.
Tauranga promises an experience you'll never forget, regardless of whether you stay for just an afternoon or a couple of days. There is so much to do outside and inside the town, day and night; you will never be without something to see or feel.
In true Kiwi fashion, the locals are welcoming and friendly to all that pass through their city and will be happy to help you experience this little slice of New Zealand. You will find people here are more conservative than the big smoke to the North, but most people in Tauranga believe private life and what goes on behind closed doors is your own business – gay or straight.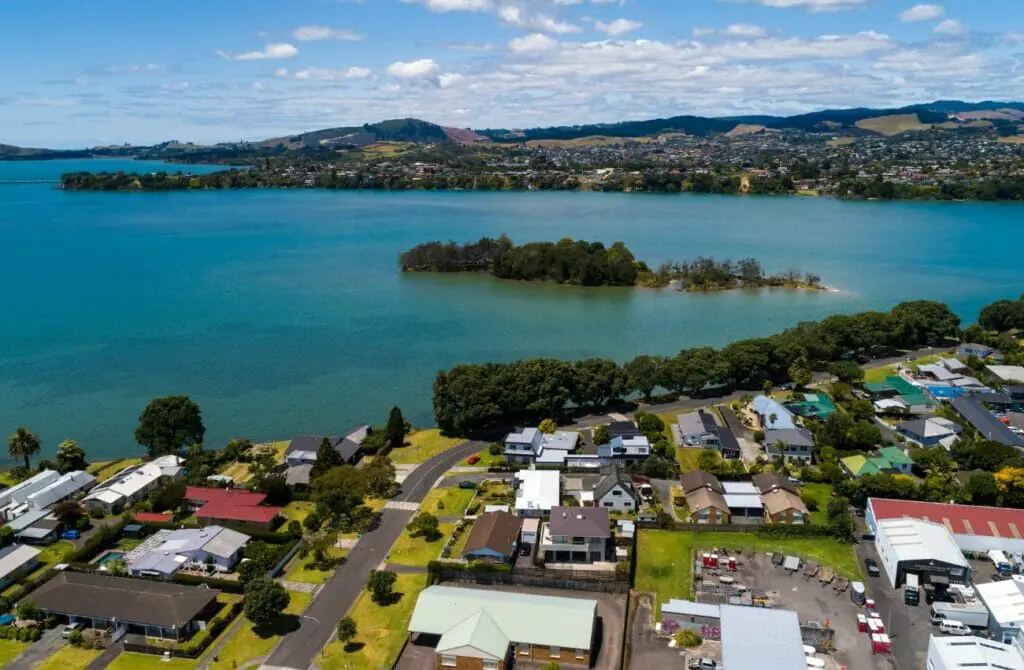 Moreover, when you're ready to forgo the well-behaved gay persona and get a little naughty on a night out, they have plenty of gay-friendly nightlife to keep each night fresh and explosive. It is certainly not as gay as Auckland or Wellington (or as tourist-friendly as Queenstown) but whether you seek a sauna, a gay bar or a famous cruising zone, you won't need to fear missing out on the action.
Then when it comes time to hang your clothes and shoes to dry, you can relax in a great abundance of gay-friendly hotels, with some that offer more than just a cozy bed on which you rest your head. Yes, Tauranga is a must-visit destination on any gay travel budget list.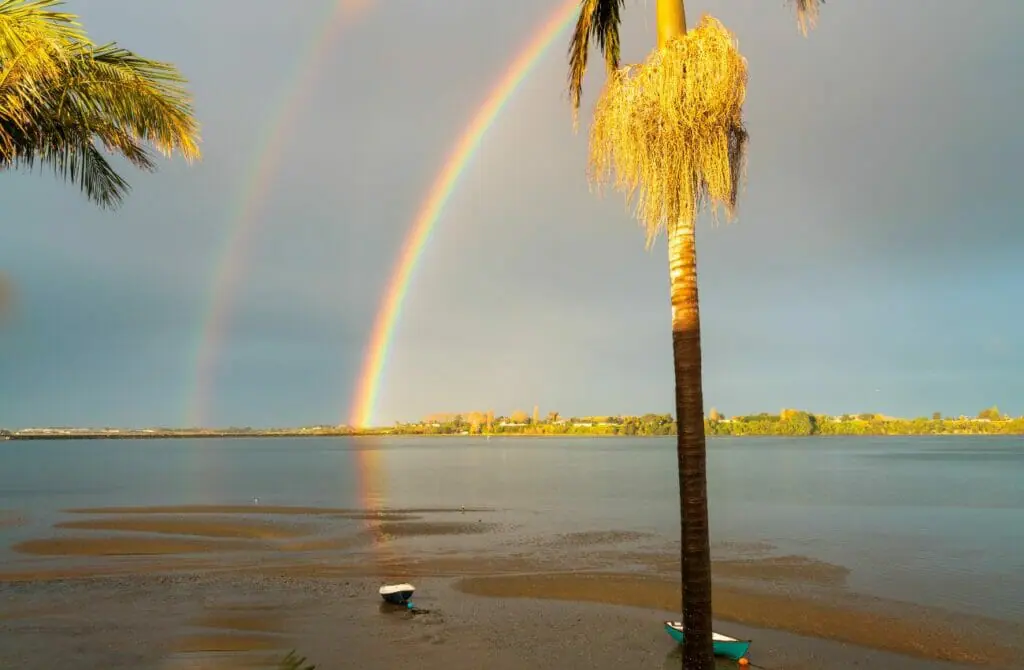 Attractions in Gay Tauranga
Nestled in their little corner of Middle Earth, Tauranga hosts hobbits and many fun activities and sights not seen anywhere else in New Zealand.
From rich history tours into the history of the local Maori to adventures making the most of the wondrous outdoors sitting on the city's backdoor. You won't be disappointed by all the attractions on offer in Tauranga.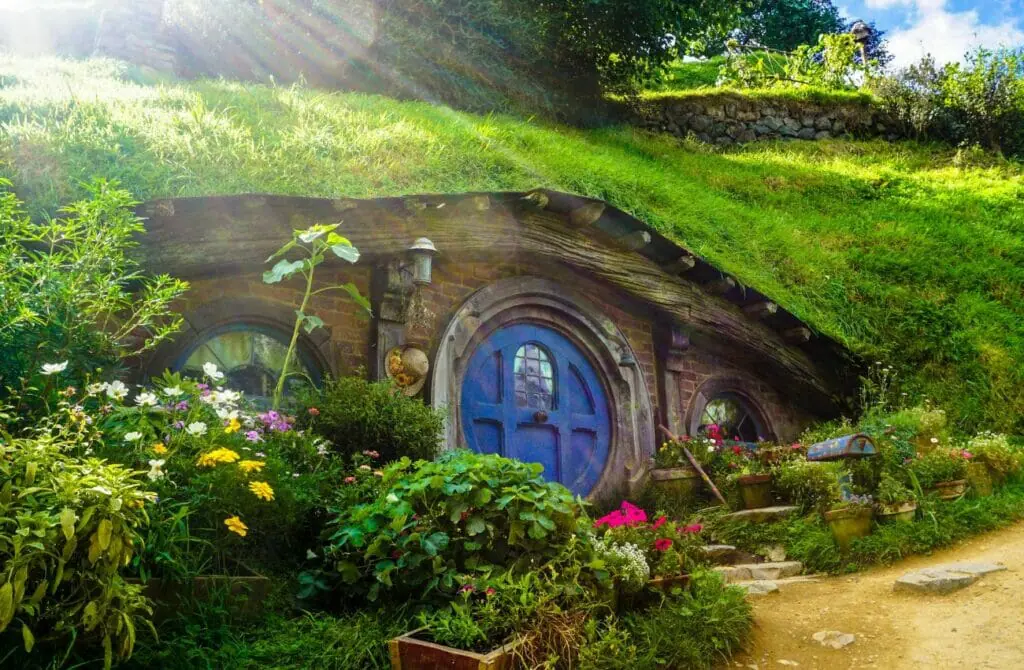 Full-Day Hobbiton Movie Set Small-Group Tour
Why not spend a day touring through the lush wilderness of the Bay of Plenty en route to the most famous tourist destination in the region, Hobbiton? On the set where they filmed the scenes for the town of hobbits in the Lord of the Rings trilogy, you can see how they brought the magic of Tolkien's world to life.
You will travel from Tauranga port through the beaches of Mount Maunganui, over and up the Kaimai mountains and then into the lush lands of Waikato, where Hobbiton resides.
When you get to the movie set, you will be free to wander around before taking the town's two-hour guided tour to target all the famous locations found in the Hobbit and Lord of the Rings movies. A final stop, of course, should be the local inn to try some delicacies and a drink.
Tauranga to Rotorua and Whakarewarewa Maori Cultural Show
Experience some of the wonders of the Maori culture with this Tauranga to Rotorua and Whakarewarewa Maori culture tour. You start in Tauranga town and then head for a full-day tour of Mt Maunganui and Rotorua. Along the way, learn about the history of the Maori and see the famous geothermal pool, Pohutu Geyser, at Whakarewarewa, where you will see a Maori Lived in Village today.
Learn about how this village stronghold was settled around 1350, how it was never taken by conquest, and how proud today's inhabitants are of their culture's history.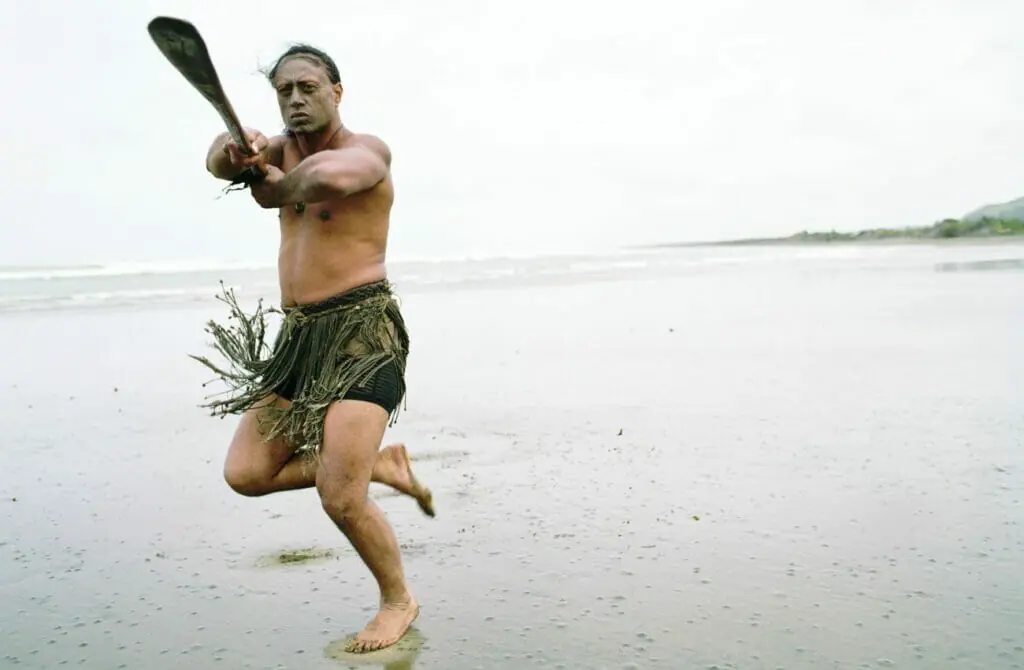 Tauranga Shore Excursion: Waitomo Caves and The Kiwi House
One of the greatest visits outside of town can be found in the shore excursion tour of Waitomo Caves and The Kiwi House. This approximately six-hour tour will take you on a walkthrough of the iconic Waitomo Cave, then board a small boat to traverse the river into the heart of the system, where you'll see glow worms amongst the natural cave decor.
Once you emerge from the underground, you will be taken to The Kiwi House to see native birds of New Zealand, including the kea and kiwi.
White Water Rafting – Kaituna Cascades, The Originals
Suppose you visit New Zealand to experience the adventurous lifestyle many kiwis lead. In that case, you can't go wrong with a foray into the white water rafting of the Kaituna Cascades and The Originals. This hour ride takes you through 14 rapids of the Tutea Falls with a highly experienced guide and safety equipment.
The highlight is that you'll flutter down the highest commercially rafted waterfall at 7 meters! Of course, you'll also see some fantastic views and get an excellent heart-flutter to make this experience worthwhile.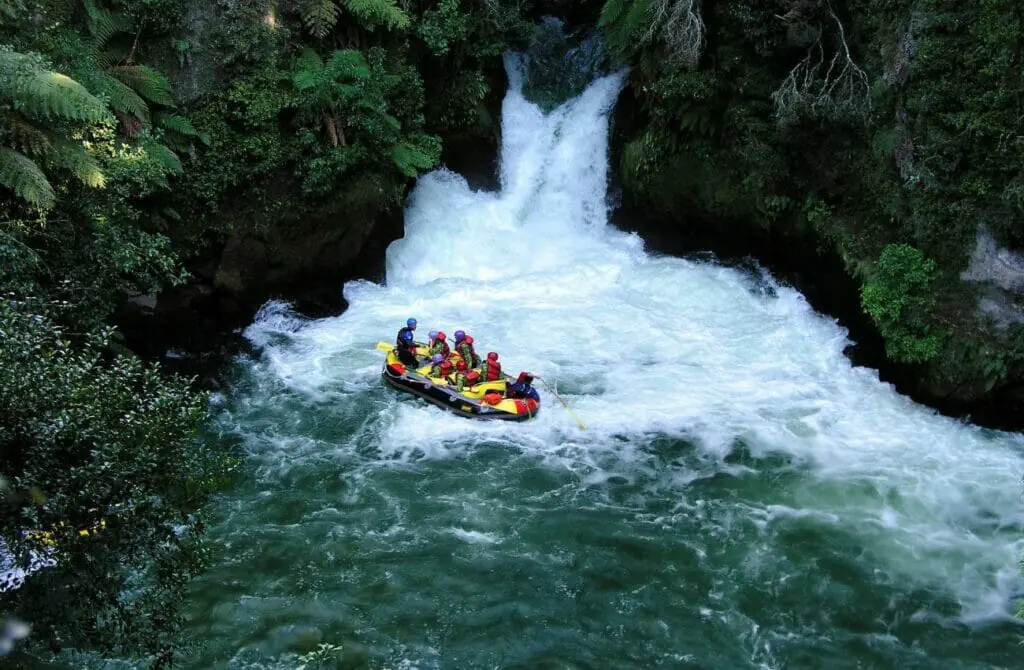 Tauranga Sun-Downer History Tour
You can't miss this three-hour central city tour of Tauranga, which gives you incredible insight into the town's history, from its establishment as a European settlement to today's city.
You'll not just wander the streets but also Gate Pa, where you'll get insight into the early conflicts between Maori and Europeans and finish the tour with refreshments. The history lesson is tied off with a glass of wine or beer at The Clarence Boutique Hotel.
Half-Day Tauranga Scenic History and Tasting
Take a half-day food and history tour of the local Tauranga food industries whilst taking incredible sights from Mount Maunganui to the sandy shores. Experience the local produce of kiwi fruits, avocados, and tea, with a tasting of all three as part of this complete package. You'll learn how these industries grew over time and how the farmers and sellers have nursed a rich pallet history in the Bay of Plenty.
Swim With Wild Dolphins in Tauranga
One of the most incredible things about New Zealand waters is the amount of natural wildlife that swims by the country's shores. One of these is dolphins, and in Tauranga, you even have the option to swim with them in the wild!
This swimming with dolphins cruise allows you to enjoy a cruisy tour from Tauranga in search of these playful sea creatures. You'll be treated to an informative guide, muffins, and hot drinks as you go to sea. Then do your snorkel and get ready to get up close and personal with dolphins.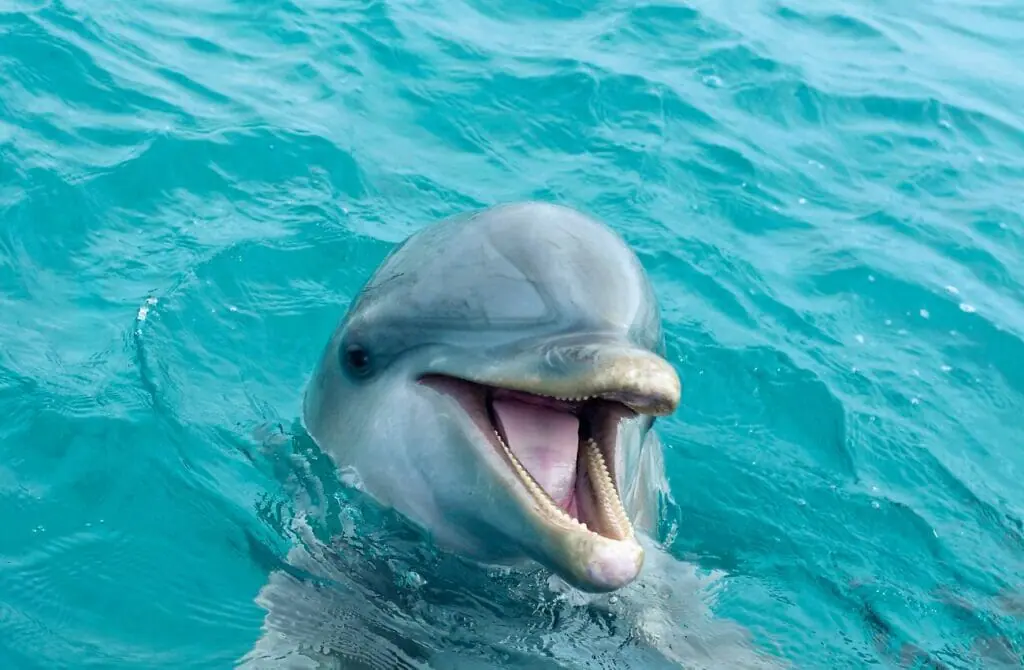 Venture to the wet-and-wild Waimarino Adventure Park if you want to add fun to your trip to Tauranga. From water slides, cutes and rides to a rock climb and Tarzan swing, there is so much to do you could spend hours frolicking about in the tides. Make a day of it, bring a small picnic, take advantage of their poolside tables, and cool off in the water when you've taken time to relax.
15,000ft Tandem Skydive in Bay of Plenty
Another excellent option for adrenaline junkies that like to push the lits of their mental and physical capabilities is the Tandem Skydrive covers the Bay of Plenty. Professional skydivers will guide you as you are taken up to a height of 15,000 feet in a plane, where you'll first enjoy a thirty-minute scenic flight of stunning views before you then get prepared for your once-in-a-lifetime freefall.
You'll be able to see landmarks from a different perspective as you see them as the birds do, from the mountains of Ruapehu to the lakes of Rotorua and even White Island.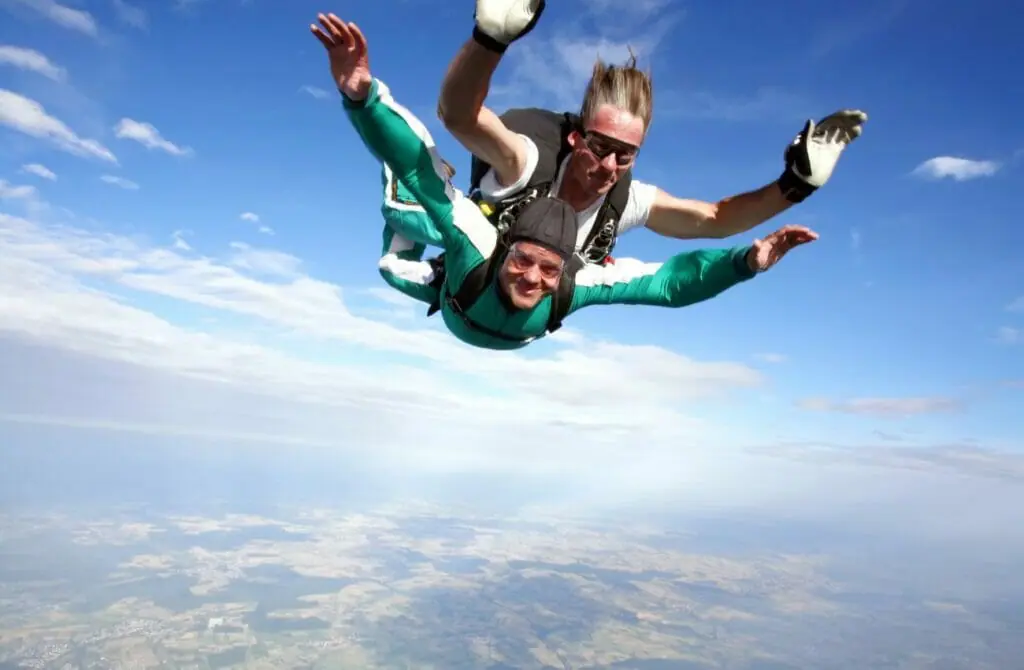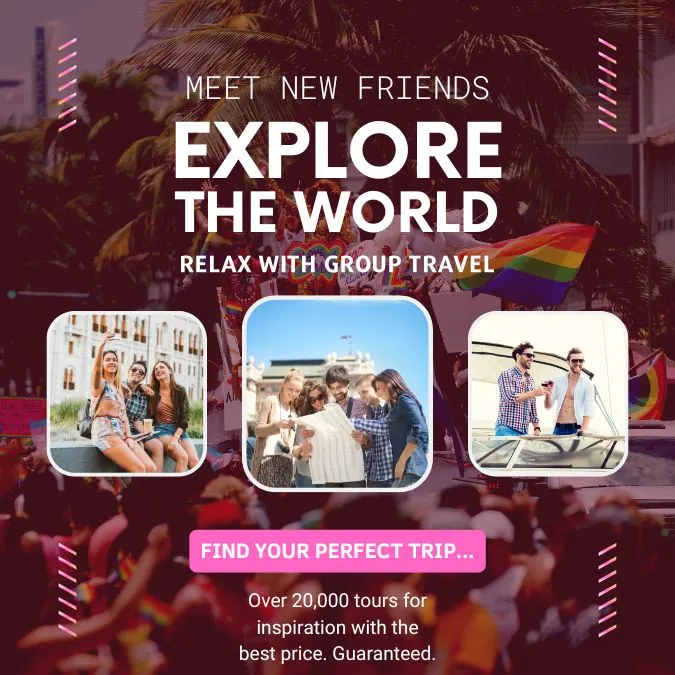 Gay-Friendly & Gay Hotels in Tauranga
Even if Tauranga has a relatively small gay community and nightlife, many gay-friendly hotel options exist in the city and the Bay of Plenty region.
Even if you have to travel far from some of these resorts to visit Tauranga, the services and the locations make this extra effort the perfect option to stay in when you make your stop in this area as you make your gay tour of New Zealand.
Needless to say, there are also hundred's more hotel and hostel options in Tauranga if none of these suit your desired budget, facilities or area – but these are the best hotels according to other gay travelers and us. Whatever your needs are, Tauranga has you covered.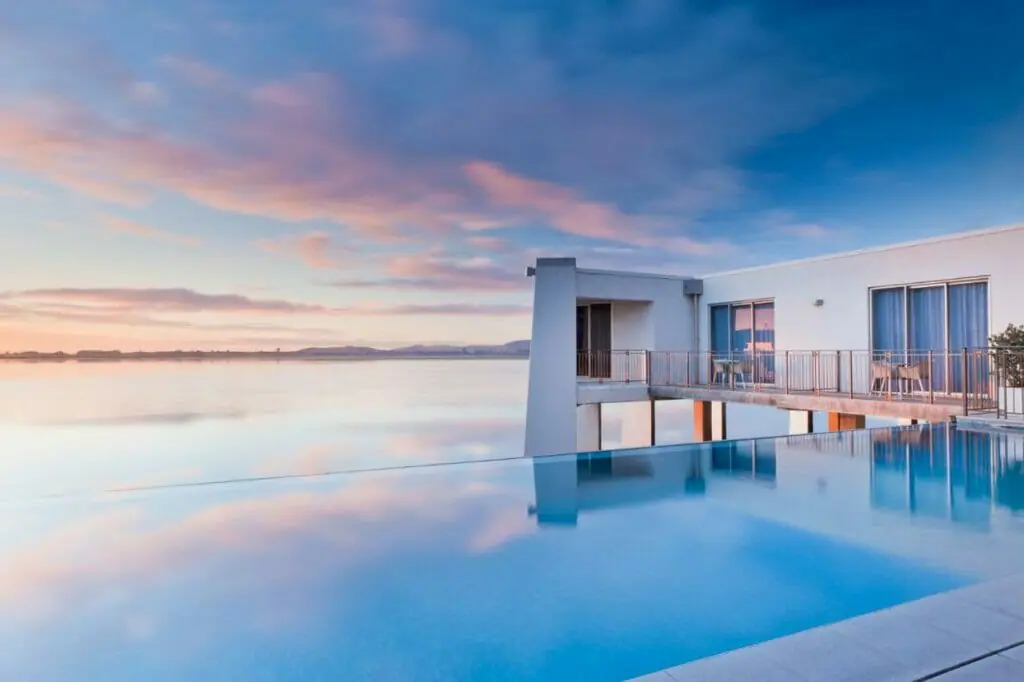 The French Country House ☆☆☆☆☆
The French Country House is located along the tranquil coastline of Tauranga and is a charming and elegant bed and breakfast with a warm, welcoming atmosphere. First of all, the owner and your friendly host Kay and her little fur ball Billy will be there to greet you on arrival and be open to helping you with any questions or issues that will arise during your stay. This personal touch makes it a standout from the run-of-the-mill five-star options.
The rooms are beautifully decorated in a classic French style and are well-appointed with all the amenities you need for a comfortable stay. You get great coastal views of the Bay of Plenty and a cosy space to make the most of your time away in a royal bed, couch, desk or bath. Then if that wasn't enough to seal the deal, they have an on-site chief ready to serve you with optional room service. Plus, breakfast is complimentary!
The French Country House is an excellent choice whether you're looking for a romantic getaway or simply a relaxing retreat. It prides itself on the homely and friendly local experience as you can get acquainted with the local area through Kay and the incredible landscape at your doorstep.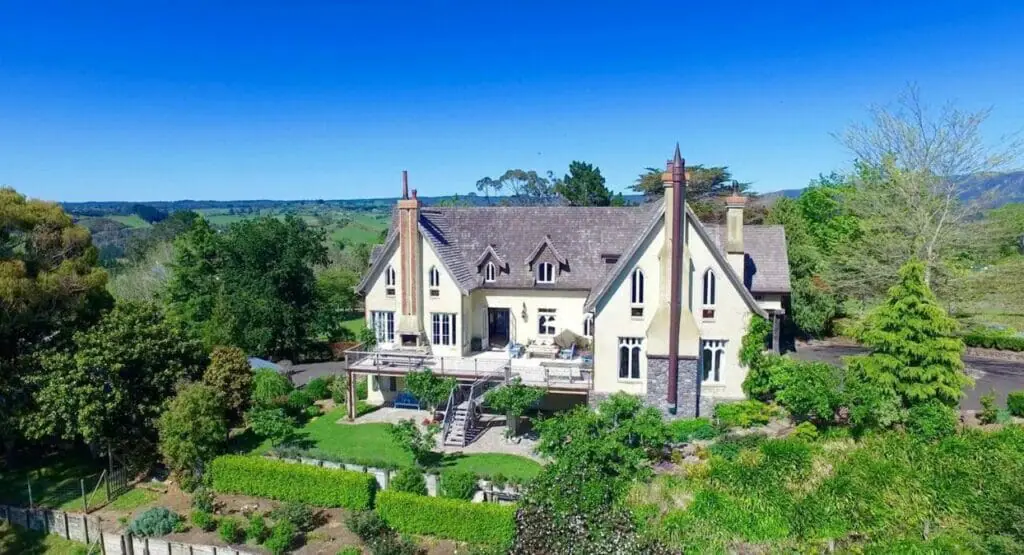 This three-star inn is a fantastic budget-friendly option for gay travellers. It is located in a convenient area (the centre of town), close to the beach and city nightlife, so it is an excellent choice for those exploring the area. During the summer days, a highlight of this inn is the outside pool and the garden area providing space to relax in the peaceful embrace of nature.
Colonial Court has minimally decored rooms that are clean, comfortable, and well-maintained, possessing all the basic amenities you could ever need to make your stay incredible. For instance, a double bed, television, and ensuite. What makes this all extra special is the friendly and helpful staff, who are always there to provide practical advice and help in any way they can to make your stay enjoyable.
If you're after a modern four-star experience in the heart of Tauranga, Trinity Wharf is the place to be! Looking out of your bedroom window on the terrace and water lapping right against the building, it might look at certain times like you're staying on a cloud, and the white exterior and glass railings further enhance this nature. The design of this place is modern and takes the hotel experience to a new level of relaxation.
Here you can take full advantage of the coastal location and central city as you can walk down to the port and listen to the sea or head into town to enjoy the busy nightlife. You will only need wheels if you decide to run outside of town, but tours and buses are aplenty, so this will be fine.
The hotel rooms come with private terraces, small kitchenettes, double beds, ensuites, and a host of shared facilities from an on-site restaurant and an outside pool. So summer and a holiday away won't be painful if you stay at this place.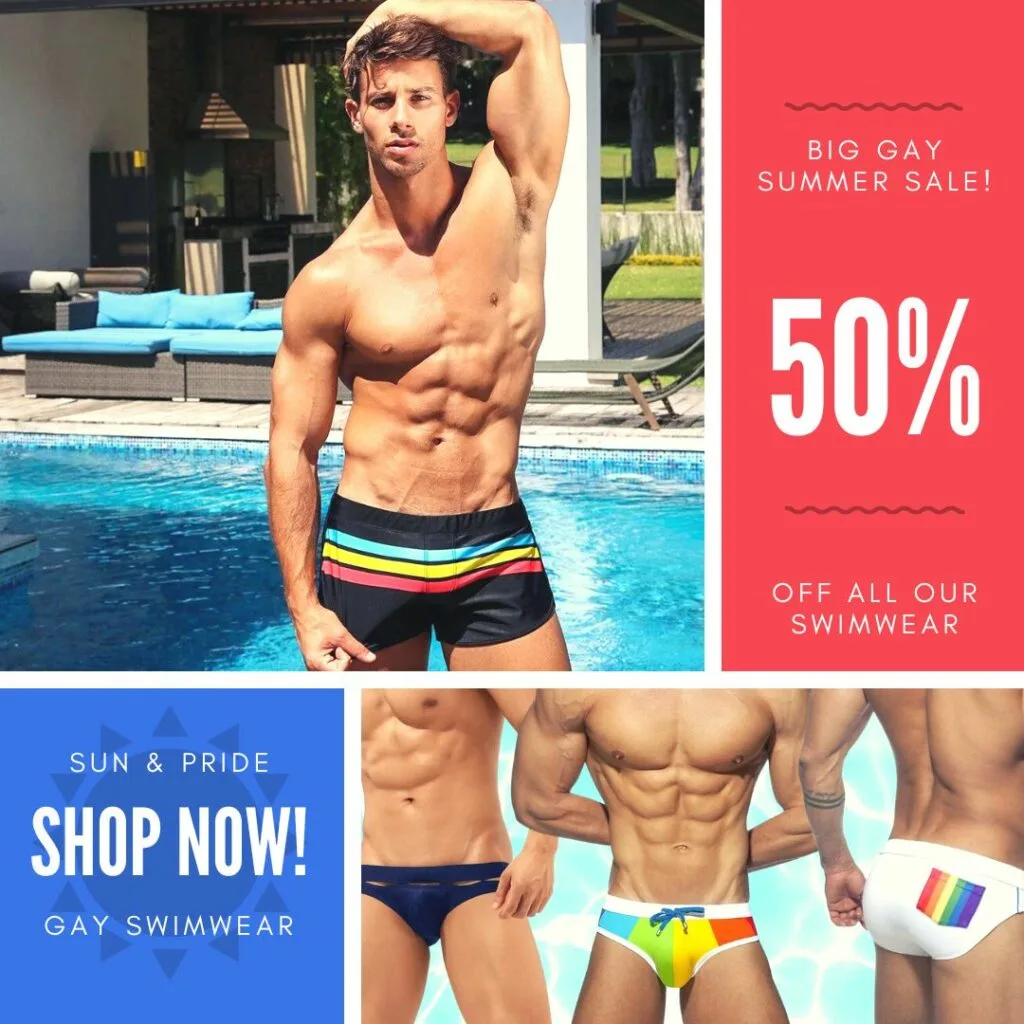 Located in the heart of Tauranga is the four-star hotel with exceptional towering views of the surrounding cityscape for those on the higher levels. You will be treated to rooms that hold all the basics you could ever require, from a self-contained kitchenette (including a dishwasher and stovetop!), cozy beds, ensuites with freebies, a tv, terrace, and office space.
They also offer extras to ensure that all needs and accessibility levels are catered for; whether you need ramps or a baby seat, they will come to the table with such extras. Although Quest doesn't offer communal perks like other sour-star hotels (such as pools), their central city location makes them great for venturing into last-minute adventures around town.
In the heart of Tauranga is this gay-owned men-only 'gay stay' complete with a clothes-optional pool and B&B. You will be treated to a friendly host who is more than willing to make your stay as special as possible by providing a gay-friendly space to make you feel at home.
This package comes with your room, with a shared bathroom and other facilities, with the highlight being the owners and the pool. In addition, you can learn all about the gay scene and general vibe of the town and even borrow a bike to get around if you are without wheels. For the price, you get so much and more!
A gay men's guest house stay just an hour away from Tauranga in Rotorua. Here you can stay in a gay-owned B&B where you have your private room with a shared spa pool, steam room, sun loungers, tropical garden plants and outdoor lounging area. The best part is that clothes are optional so you can feel right in your skin and might meet someone new! The North Island's premier, clothing-optional bed and breakfast for men.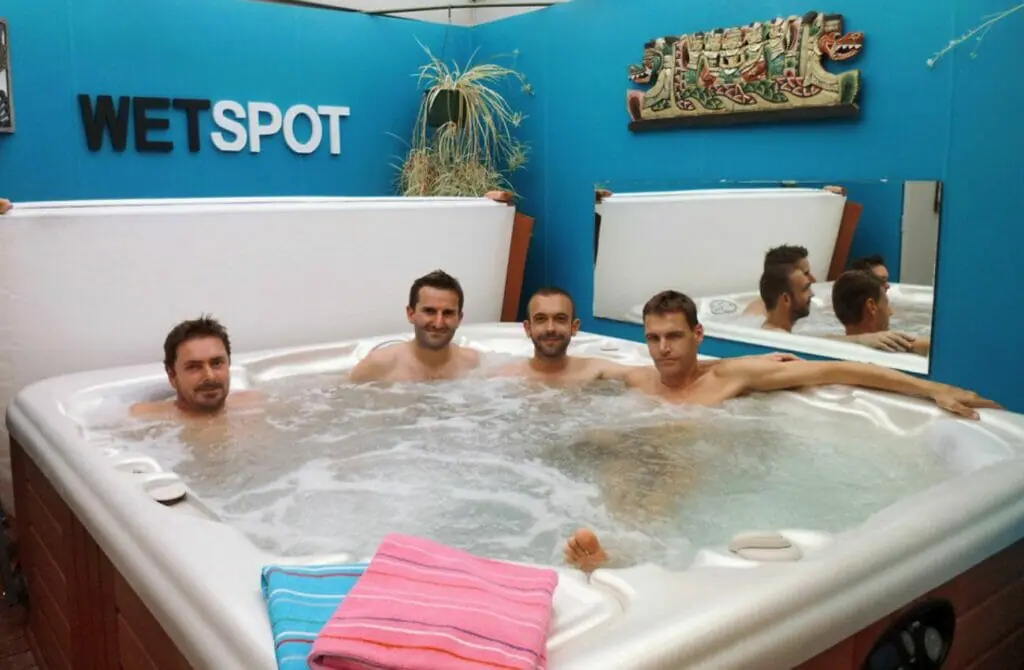 Gay Nightlife In Tauranga
The gay nightlife of Tauranga is not as rowdy as other cities the same size, yet they still have a very present and dedicated gay community that makes the trip worth visiting, even if you're just here to meet fellow gays.
To begin with, there are no specifically gay bars or clubs, but there are gay-friendly ones to get you started, and even if many are not exclusively gay, most venues are gay-friendly, so you can expect most places to be warm and welcoming.
In honesty, if you want to find the rowdy gay scene, you won't find it here, but what they have on offer is still worth stopping by.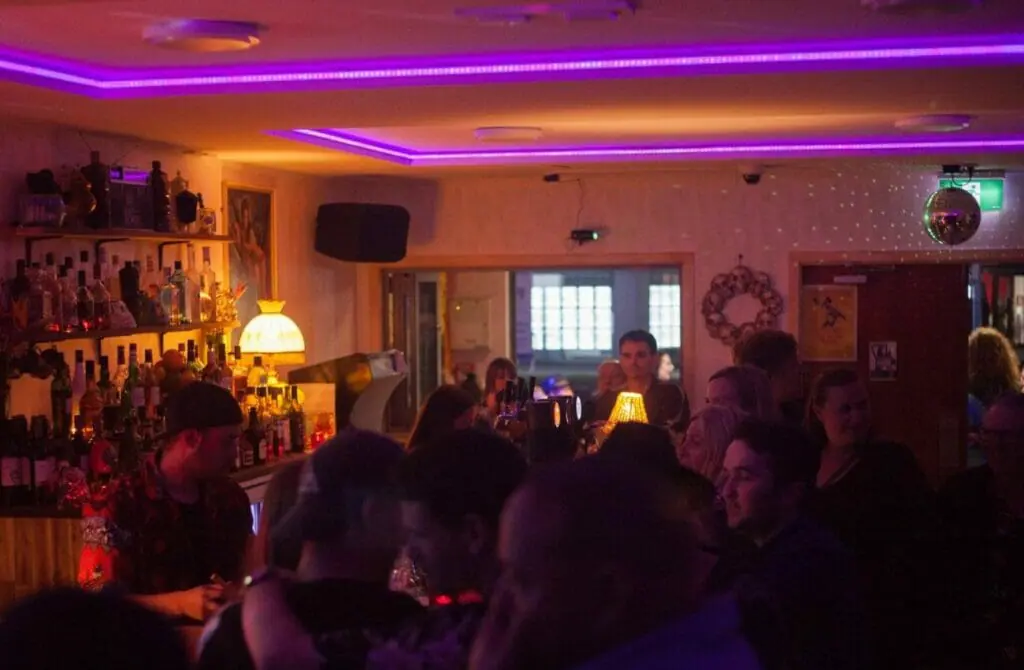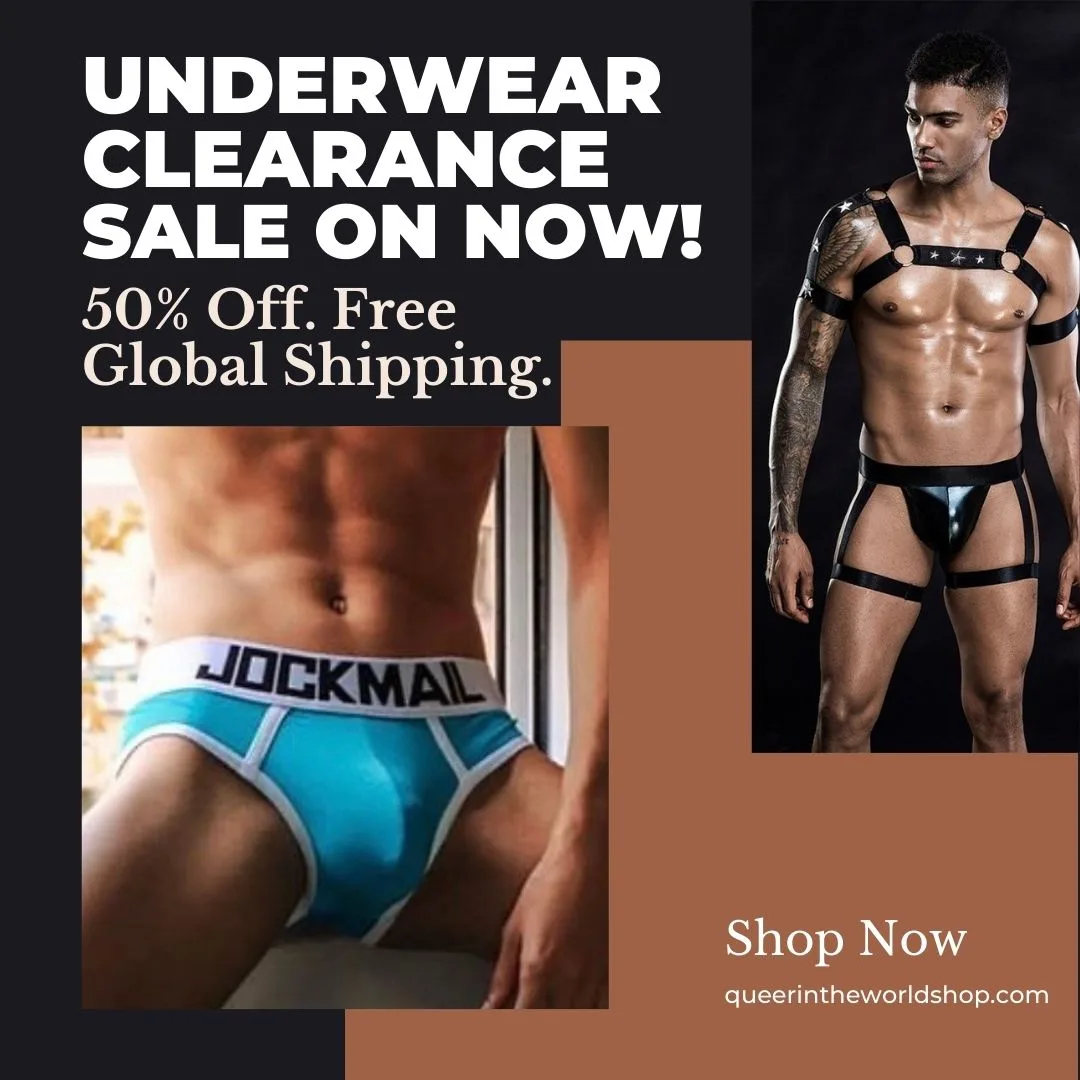 Gay-Popular Nightlife Spots In Tauranga
An iconic piece of Tauranga at night is the Voodoo Lounge dive bar which is exceptionally gay-friendly with all the basics you'd expect for a venue that boats drinks and live music. This little bar offers beer and cocktails, tacos, DJs and live music until late, making this Mexcian-themed place the perfect stop-by if you want food and a good night out.
Another awesome thing is that the Voodoo Lounge is often used as the venue for gay social events run by Tauranga Moana Pride.
Marble is a gay-friendly sports bar that is the perfect space to relax with a drink and mates as you hunker down for a major sports event. They provide great feeds, including the classic bar french fries, as much drink as you can handle, with a cozy level of music and sound quality television viewing.
If you're after a quiet place to spend an evening enjoying the classic Kiwi dining experience of a BBQ pub-style menu, then look no further. You don't need to be here for a bite, as their bar offers plenty of drinks and space to sit outside or indoors, enjoying a tame atmosphere and space to chat. They regularly host live music and quiz nights, amongst other themed environment evenings.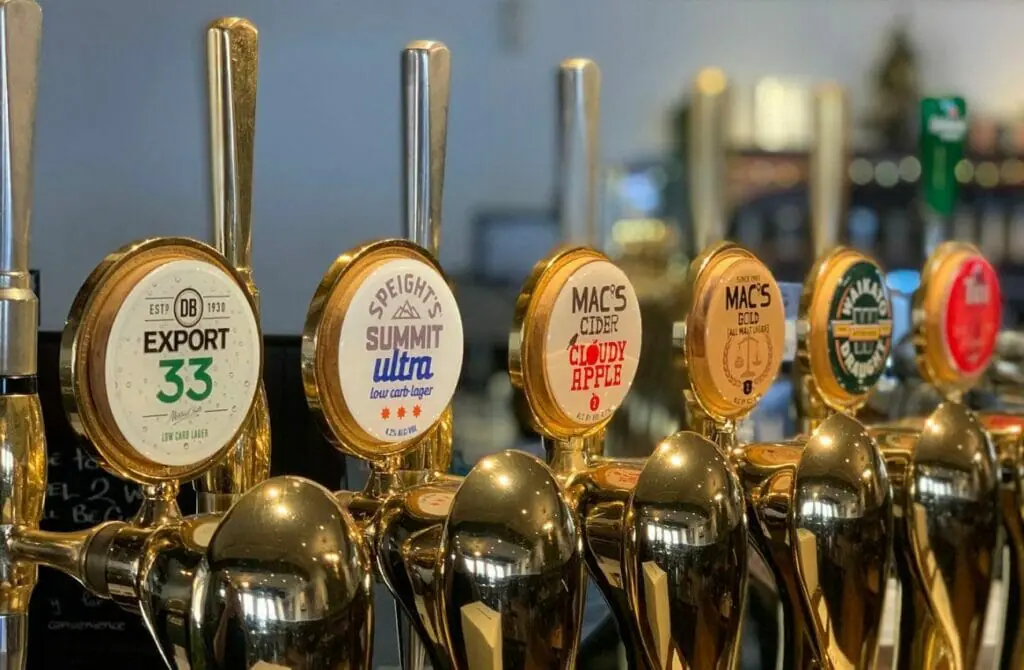 A famous nudist beach by day, and an infamous gay cruising beach by night, Papamoa Beach could be a naughty experience you cannot miss. With this popular cruising zone for gay men, you might meet the perfect guy to have a fun time with.
In the heart of Tauranga is a dining experience that prides itself on being a little different from the run-on-the-mill. From loud music, dancing parties with live DJs, and themed music nights to a Bohemian eatery and bar, this nightclub is one you need to stop by to get the fall Tauranga nightlife experience.
Your friends at the Crown and Badger come to the table with a great pub and food experience. Whether after a great burger with fries or simply having a drink or two, this venue is great for finding a semi-quiet place to do just that. They also host themed evenings so that you could catch them during one of the 90s dance nights.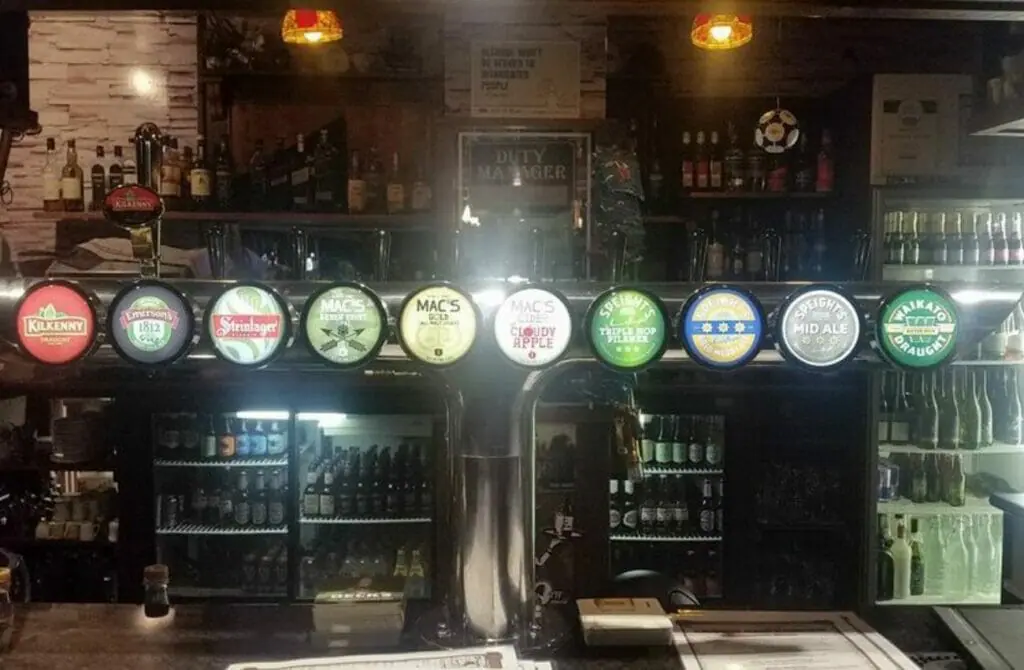 This award-winning cocktail and music bar is one nightlife attraction you shouldn't miss. Located on the stretch of the city center, you will be treated to a full-day menu of street food, tapas, and vegan-friendly options. Moreover, they regularly host DJs because their motto is about great food and a great time.
One of the best bars in Tauranga is the Hop House, as they offer a great selection of craft beers, boutique wine, and loving crafted handmade food to compliment the dining experience. So be sure to hop on by with your rabbit friends and basque in their good-natured delights and vibes or an easy-going venue.
A highlight of the bar is the outdoor terrace with great views of the city and coastline, with large tables that are perfect for a large get-together. They even host open mics so you could stop by and catch a comedian or a writer reading their latest work.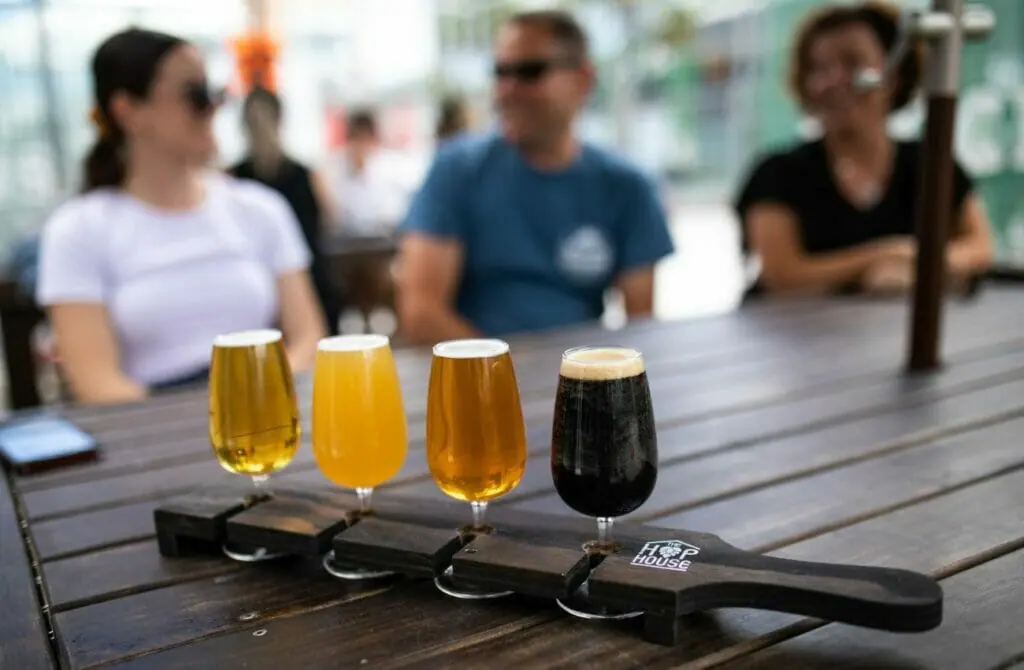 Gay Social Events In Tauranga
The Open Table is a group in the queer community who are also part of the wider Christian Community formed due to feeling shunned or misrepresented by other Christian groups. They open their doors to those targeted by their churches or faith for simply being queer and build bridges to preserve their faith and connect with like-minded people.
TP is the big queer community group that supports and brings together the gay and transgender community of Tauranga. They regularly host social events and meetings to allow anyone to connect with similar people, as well as advocate for the rights of their members.
Tauranga Youth Development Team & Gender Dynamix Aotearoa
Despite the tragic events of 2022, the Youth Development Team and Gender Dynamix Aotearoa are still going as strong queer voices in the community to ensure every queer person feels safe and belongs in this city. They offer great resources and personal connections for any gay visitor to their city. In addition, they will be more than willing to provide local advice on the best attractions for gay visitors.
The other prominent queer community has been growing in prominence over the years. This active Facebook page regularly posts events for anyone to join with many themes, from the general social meet-up to the yearly pride festival in early March and dance parties.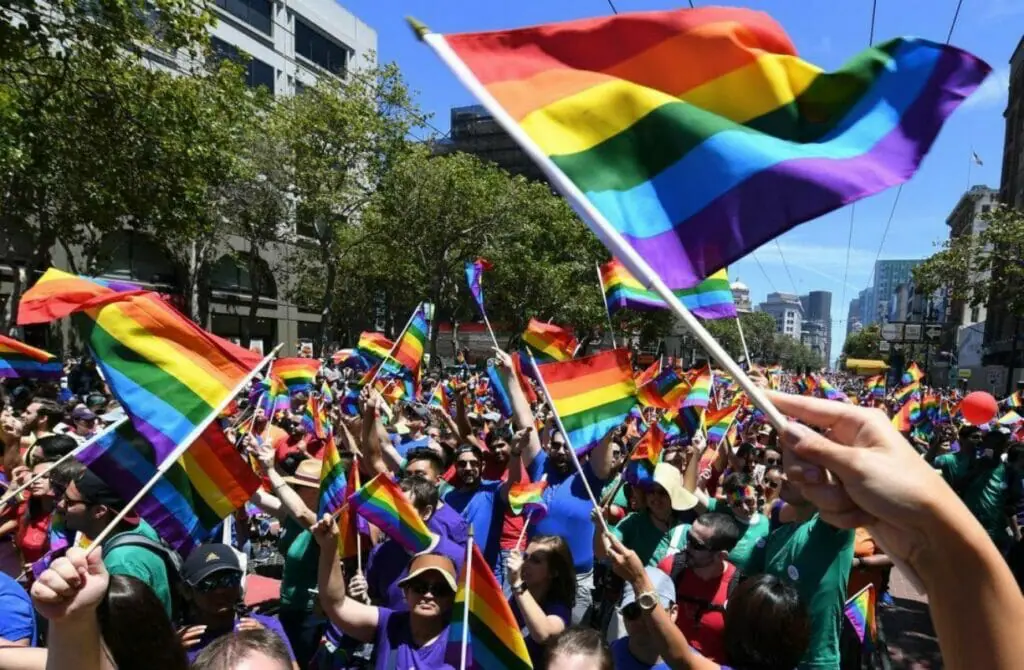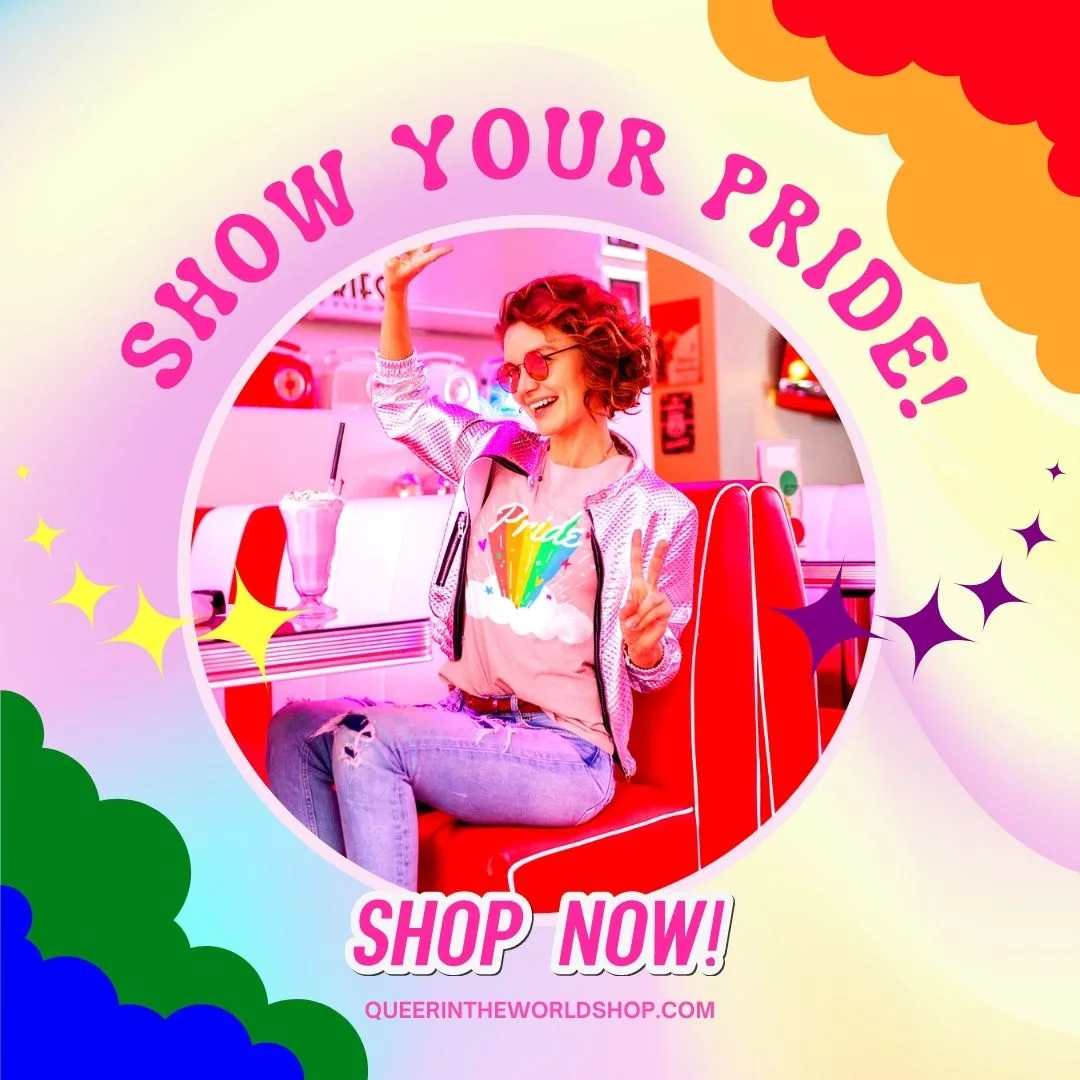 Cruising & Gay Saunas In Tauranga
Finding an active cruising scene in Tauranga is difficult as there are no gay bars or sauna venues currently operating in the city. However, there are a few known cruising zones along Papamoa Beach and the various gay-friendly venues are listed above. For clarity, the only gay sauna anywhere near Tauranga is Guyz Sauna in Gay Hamilton. The only cruise club is DVX Adult Shop.
We would encourage using Grindr or Tinder if you are after a fling or timing your visit for when one of the gay clubs puts on their social events.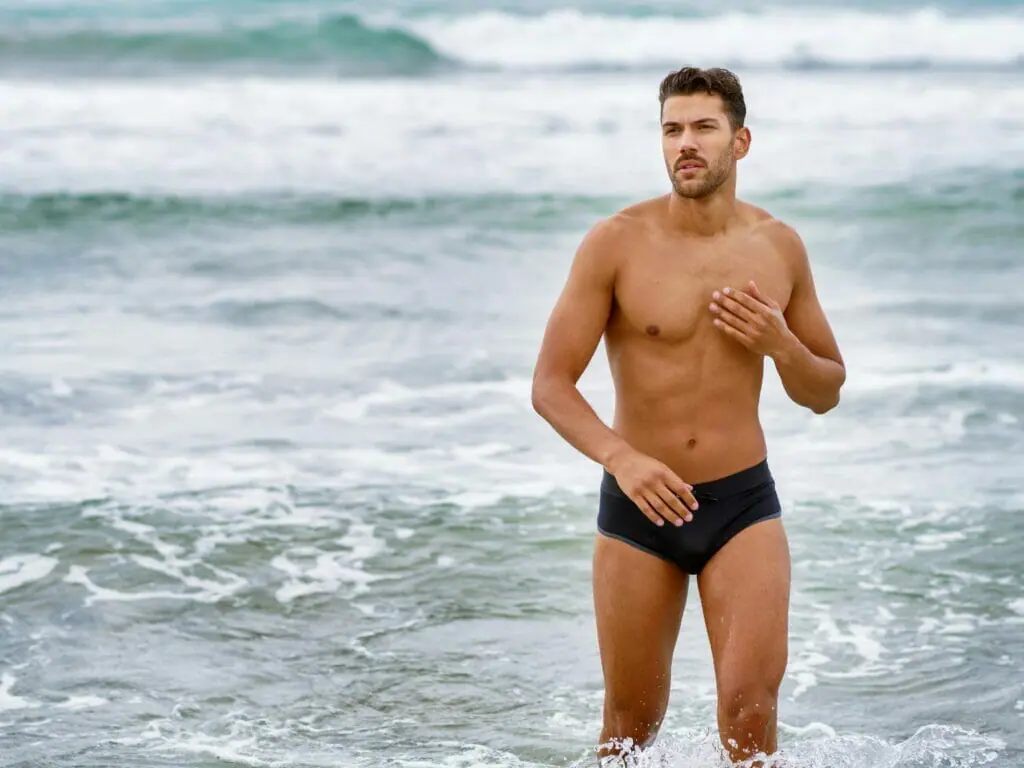 Sex Shops In Tauranga
A popular sex shop in Tauranga that offers all the basic toys you could ever need. Even if you're unsure what you want, just stopping by on the night out could be the inspiration you need to start a fun evening.
Gay Map Of Tauranga
Finding it hard to envisage where everything is in Tauranga? Hopefully, this queer-centric map helps where we have marked all the bars, clubs, parties, hotels, saunas, massages and more will help you stay in the spot best suited to you!