Shenzhen, a city of 14 million people, is a small but steadily growing gay scene that may not yet be on the same scale as China's gay capital Chengdu, yet it still has many sights and experience that makes it special to queer locals and visitors. You will find in this modern metropolis a few gay bars in Louhu and Fautian districts, making the nightlife a thriving social scene for queer folk!
However, expect the gay scene to be more discreet in China than elsewhere. However, you can still find your people and a welcoming community in Shenzhen, regardless of who you are.
Outside of the gay scene, Shenzhen is a city of the future where you can do anything and see things beyond your wildest imagination. You can admire its coastal position, with Shenzhen Bay being just a plethora of the incredible natural resources surrounding its city borders.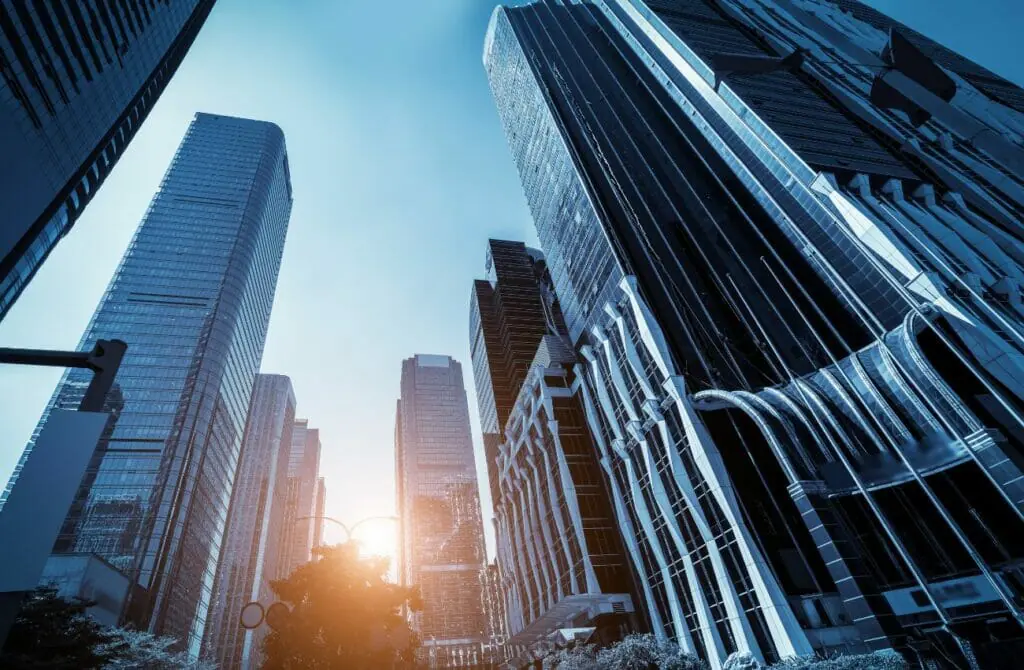 If you want to go hiking, you can conquer the many peaks in and around the city limits, notably Small Wutong, Bean Curd Head and Big Wutong. Numerous parks break up the concrete jungle of busy city life, ensuring you never feel starved for a break.
However, for those interested in history, Shenzhen has over six thousand years of history to explore with some iconic historic landmarks, including their historic district, that is worth making the time to experience. All in all, this major port city has a range of things to do, both old and new, as well as a thriving gay scene that is worth a visit for the gay tourist visiting China.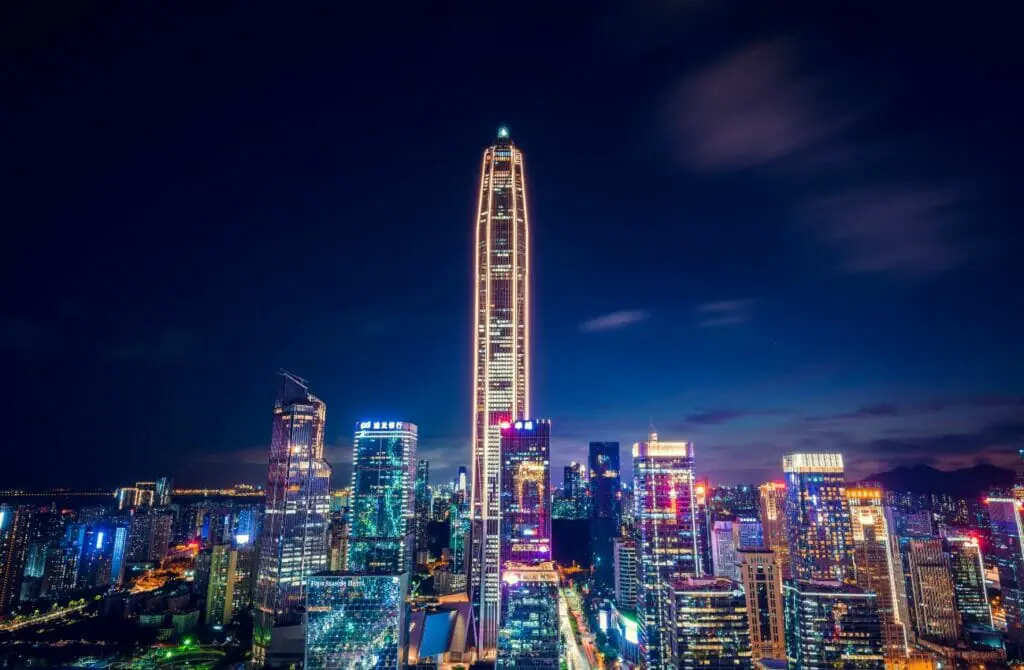 Attractions in Gay Shenzhen, China
Welcome to Gay Shenzhen, darling! While the city may not be the most welcoming to the queer community, fear not! There are plenty of fabulous things for you to do while keeping things low-key. First and foremost, you must visit some of the city's most iconic landmarks and attractions, dahling!
Take in history and culture by visiting museums, art galleries, and historical monuments. And don't forget to marvel at the stunning architecture, explore parks and gardens, and indulge in the local cuisine. But that's not all, darling! Gay or straight, there's always something to do in Gay Shenzhen.
Immerse yourself in the local culture by attending cultural events like festivals, concerts, and shows. Trust us; there's always something fun and exciting happening in this fabulous city. Remember, discretion is key to a town that's not always welcoming to our great community. So, keep it lowkey and enjoy all the wonderful things Gay Shenzhen has to offer!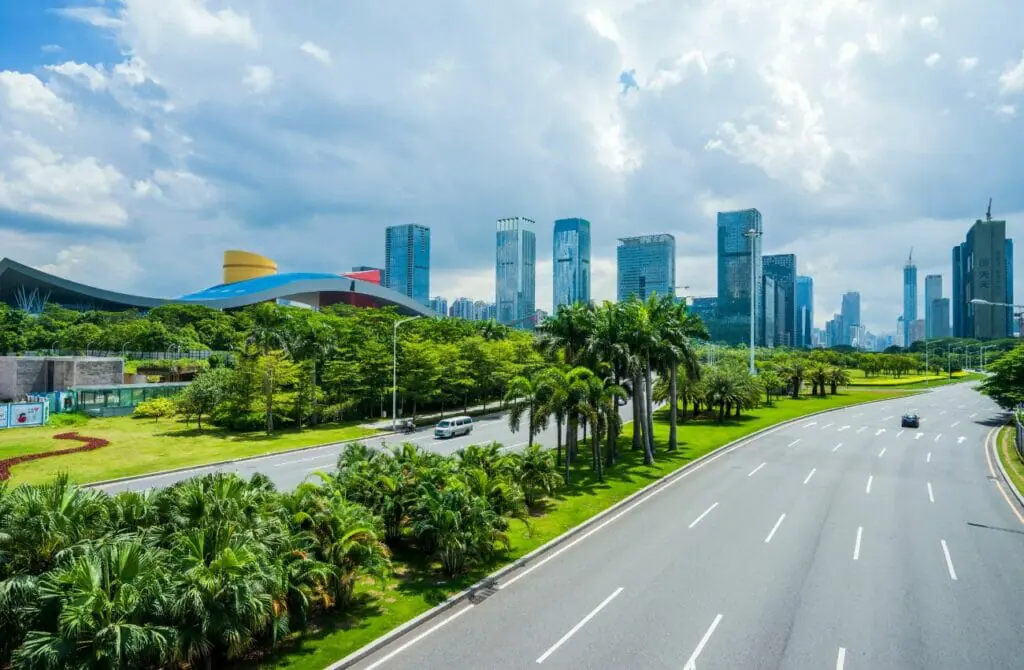 Shenzhen Full-Day Guided Tour: Splendid China and Folk Culture Villages
One of the top ways to experience an introduction to the culture and history of China is to take this full-day guided tour of Shenzhen. You will spend eight hours witnessing amazing Folk Culture Village Parks with miniatures of key Chinese attractions like the Great Wall of China, The Three Gorges, and replica houses of traditional Chinese villages.
Taste the traditional cuisine of Bai and Naxi and then come evening a folk show of 'Dragon and Phoenix'. You can get better than this for a little bit of everything!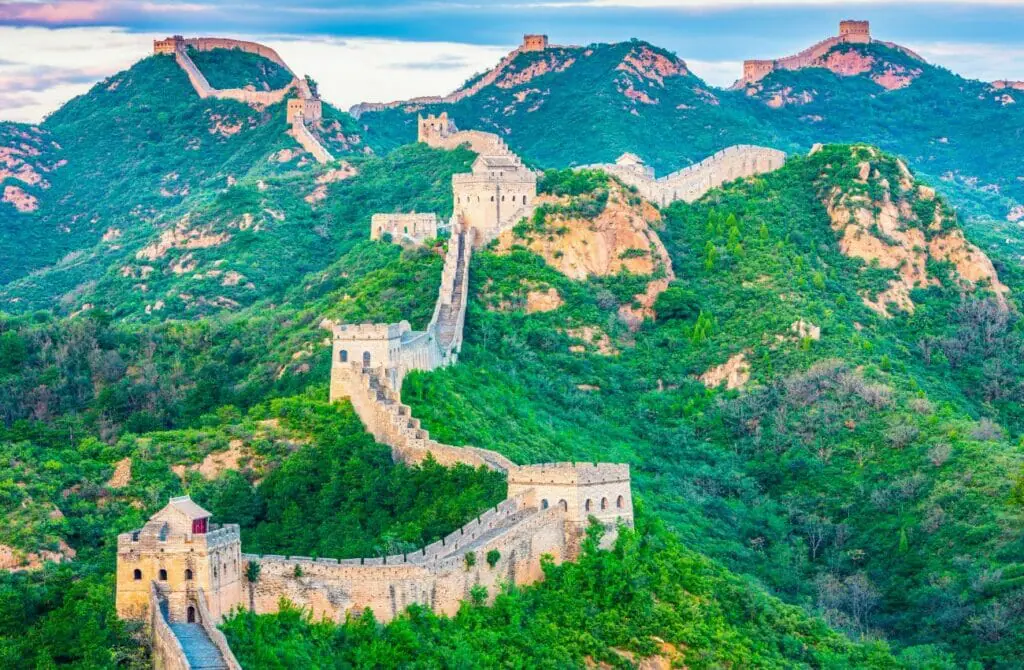 Private Tour: One-Day Xian Trip from Shenzhen by Air
For a tour that takes you out of Shenzhen by air, we couldn't suggest this private one-day trip to Xian, where you can visit the Museum and the tomb of the first Chinese emperor!
Walk through the most significant archaeological discovery in Chinese history and see the excellent terracotta army's splendor. This is a great way to experience inland northern China if you are just in Shenzhen and still want to taste all China has.
Excursion Day Trip in Shenzhen
This day trip takes you along the coast on a day trip from Shenzhen to visit Dapeng Ancient City (circa 1394). Along this guided drive, you will see stellar sights along the Mirs Bay coastline, taking in the rural countryside of South China and quaint beaches. Inside the city, you will be taken on a guided tour learning about the city's history and seeing some incredible structures.
You will also be treated to traditional Chinese food at a local restaurant before you return to Shenzhen. Returning to the city, you will stop by the Dongmen Pedestrian Street for shopping before returning to your drop-off point.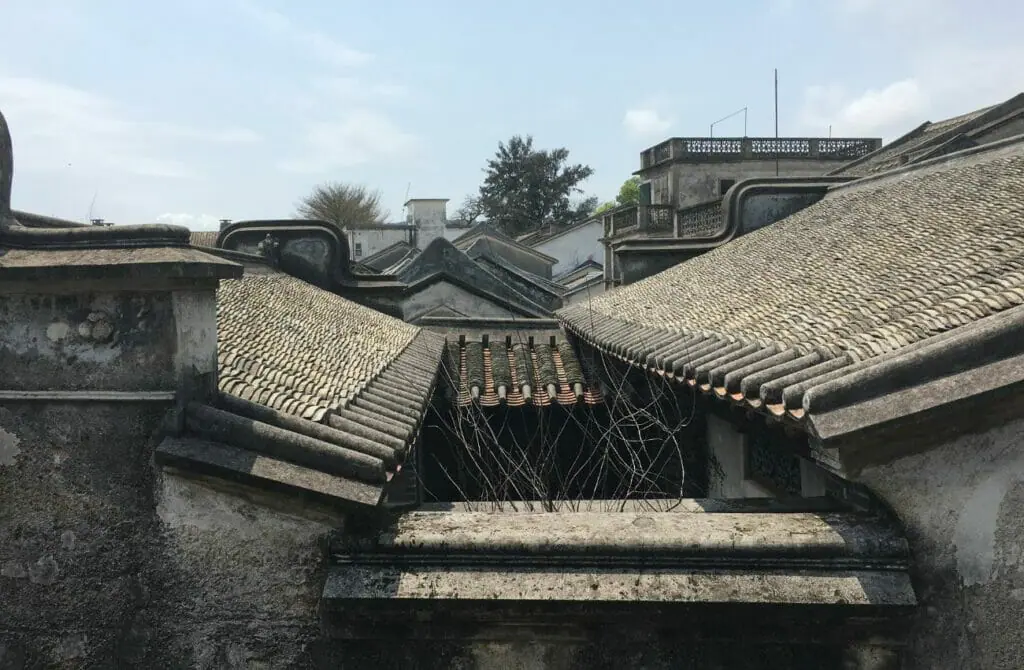 Shenzhen Museum
To get the best run-down on the history of Shenzhen, you can beat a trip to the local museum, where you can see how the city evolved from humble beginnings as a small fishing village into a sprawling town of 14 million in just forty years. This modern museum welcomes you into a venue that spans several floors and exhibition spaces to contain its rich collection of 20,000 relics.
Some of their key exhibits include the Shenzhen Museum of History and Folk Culture, exploring the artifacts gathered from the city's seven thousand-year history, and the Shenzhen Museum of Ancient Art, focusing on ancient Chinese art objects. With many more things to see and learn, Shenzhen Museum is one you need a whole day to explore to its fullest.
The Three Towering Peaks: Small Wutong, Bean Curd Head and Big Wutong
Those wanting a hiking challenge with some rewarding sights and views of the city at the peaks will adore the Three Towering Peaks. Each of the three mountains has its quirks, so they are all worth trekking, even if you think you've seen it all with just one!
Wutong Mountain range comprises the three peaks to the east of Shenzhen, standing at just under a thousand meters tall, making it the tallest in the city and the source of the Shenzhen River. Each of these three peaks is unique, with its trails and tended pathways with incredible sights and historical attractions.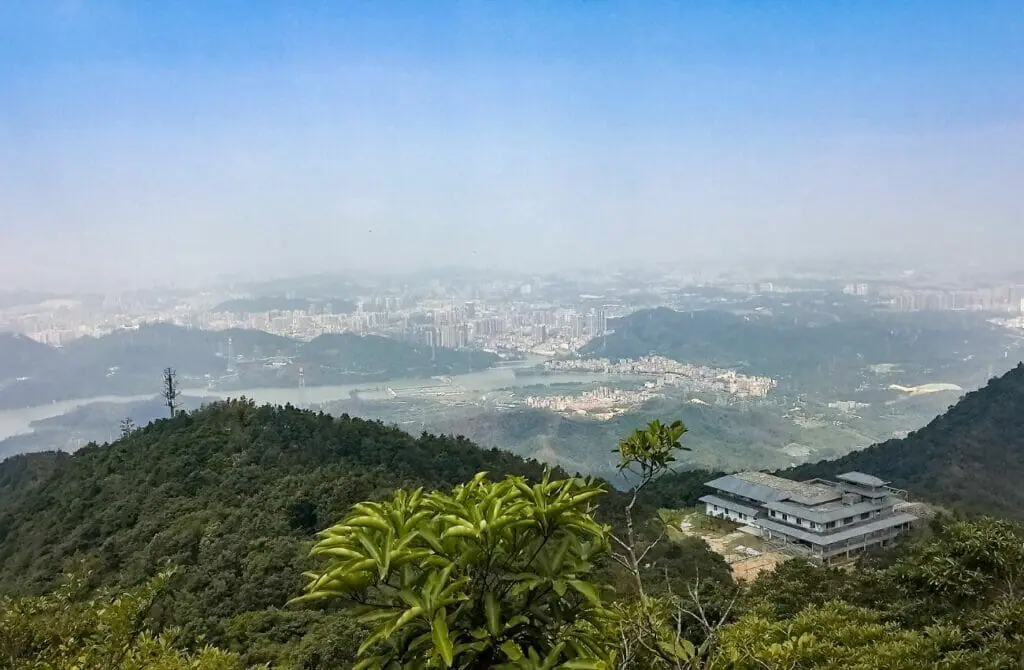 Overseas Chinese Town
Overseas Chinese Town is a collection of scenic parks in the Nanshan District. Here you can find many theme parks owned by Overseas Chinese Town Enterprises, including the Splendid China Folk Village, China Folk Culture Village, Window of The World, and Happy Valley Shenzhen.
In addition, you will experience fantastic tourist-friendly shows, live in villages, and much more! So you can fill in a whole day getting a taste of a complete Chinese entertainment park experience.
OCT East is another massive entertainment complex in the Yantian District divided into three parks along the Mirs Bay coast. You can experience Knight Valley, with a gigantic wooden rollercoaster around a mountainous forest, Tea Stream Resort Valley and Wind Valley. Each allows you to share fun-filled activities while taking in the natural landscape of Shenzhen.
Moreover, you can stay at one of their eight hotels if you love being close to a resort. Plus, they even have a Buddhist temple that allows you to taste this popular religion in China.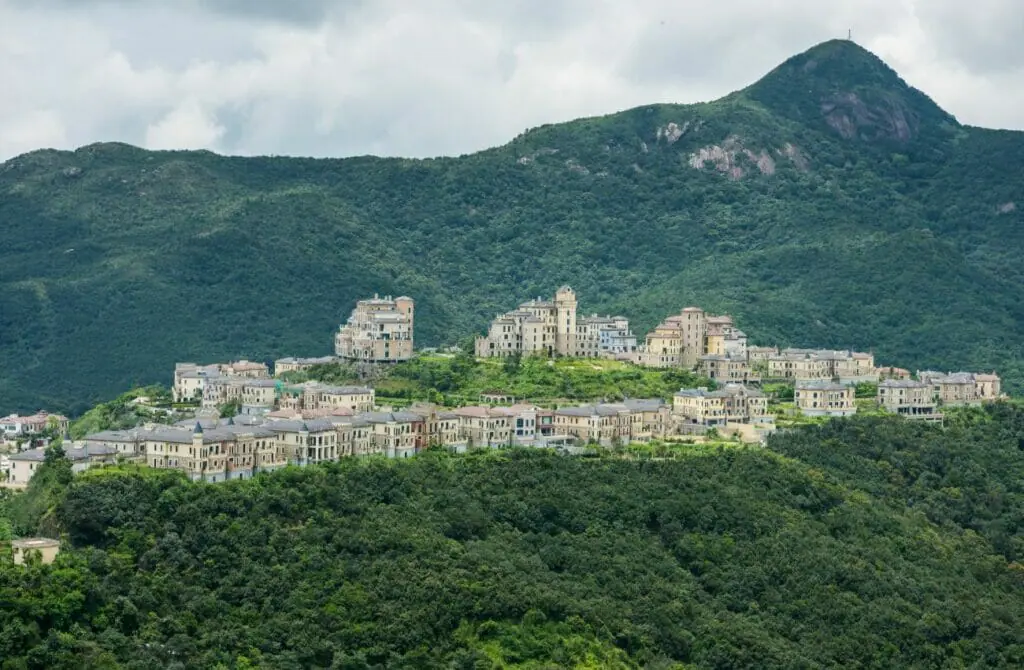 Tanglangshan Park
Inside Shenzhen's largest central city park, Tanglangshan Park is a little slice of natural paradise that will break up your busy city experience. You can take one of many paths through this expansive reserve, experiencing a range of animals, sights and other attractions that will never cease to surprise or amaze you.
Yachang Art Gallery
One of the top art galleries in the Futian District is the Yagchang Art Gallery spread across 11,000 square meters and eleven exhibition halls serving the public and showcasing the best in Chinese and international art. Here you can find over thirty exhibitions catering to all art forms each year.
Here at Yachting is a world-class painting and calligraphy research center and a range of other educational programs to inspire people to take up the pleasures of art or the career of art curators.
Hongfa Temple
Located in Fairylake Botanical Garden is the Hongfa Temple, built in 1985, a great place to get panoramic photos of traditional Chinese architecture and a taste of local spirituality. You can visit the temple to see how worship and monks live in an expansive complex. Then you can head out to the garden and wander around the tranquil setting of the backdrop to the Shenzhen Reservoir.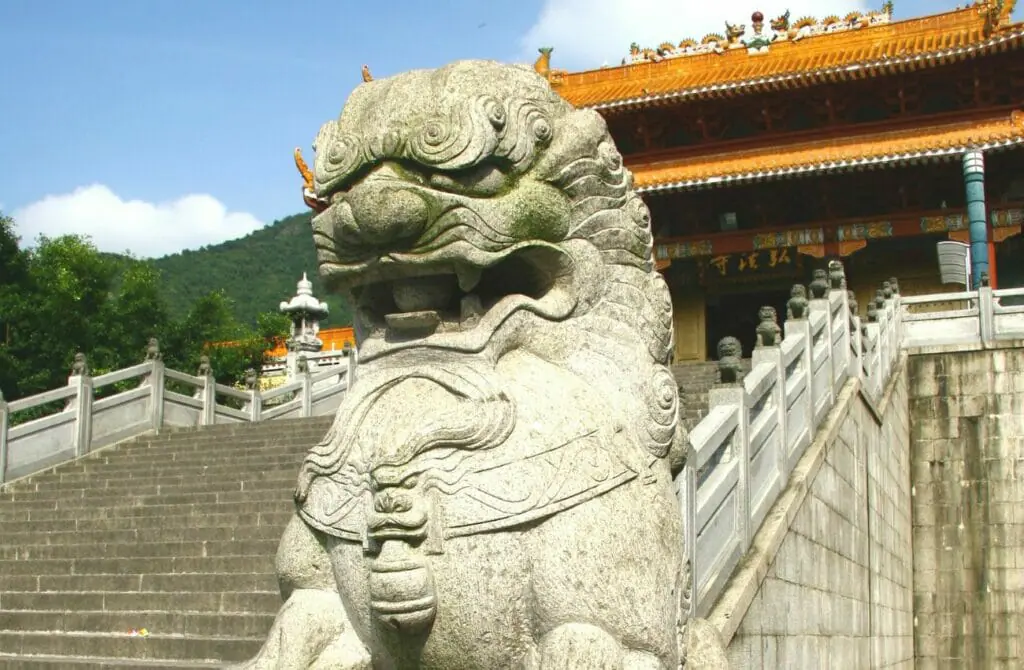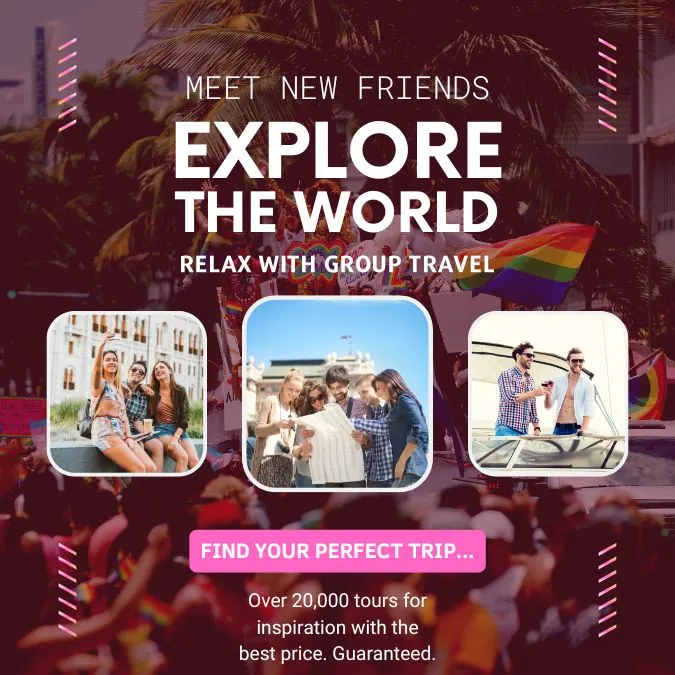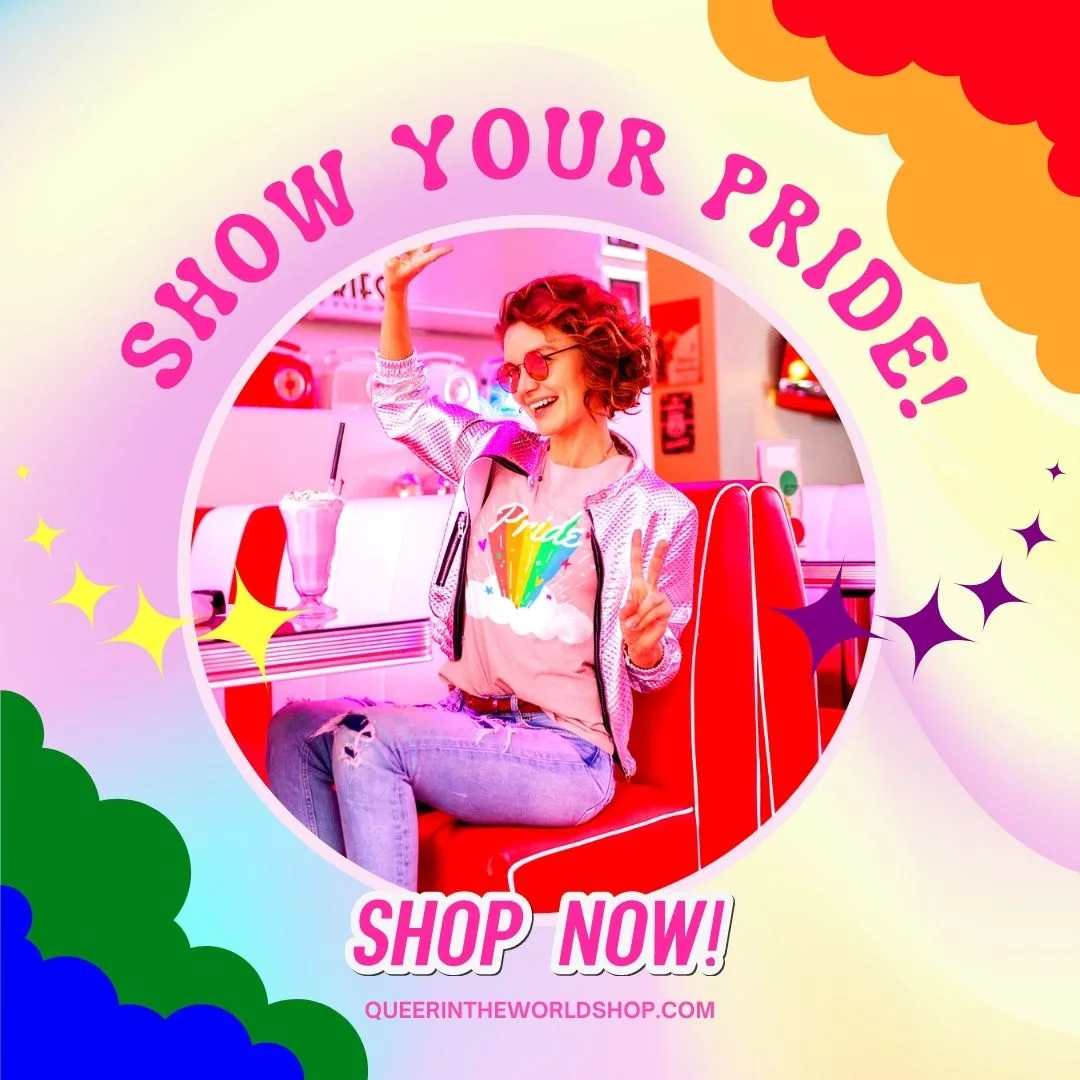 Gay-Friendly & Gay Hotels in Shenzhen, China
Oh, honey, let me tell you about being fabulous and feeling welcome at these hotels in Shenzhen! Don't worry about other hotels that might not be as accepting; these gems are committed to being LGBTQ+ friendly and ensuring that all guests feel like they belong.
Being gay-friendly isn't just about waving a rainbow flag or using the right pronouns; it's about creating a safe and inclusive space for all guests.
From non-discrimination policies to providing resources for LGBTQ+ travelers, these hotels go above and beyond to ensure you feel welcomed and supported. And honey, they don't stop there! Some of these gay-friendly accommodations have extra amenities and literature about local LGBTQ+ events and resources.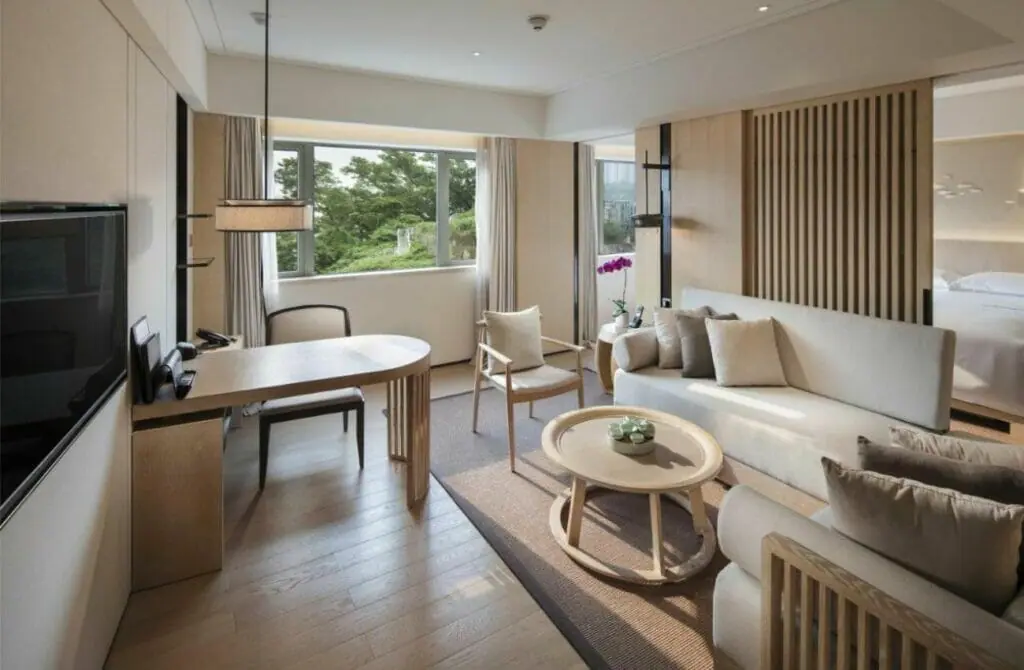 Plus, they might even be located in an area known for being LGBTQ+ friendly. Now, let me tell you about these fabulous hotels in Shenzhen. While there aren't any specifically gay hotels or resorts, these are the crème de la crème of gay-friendly accommodations.
And if these don't tickle your fancy, don't worry; Shenzhen has hundreds of other options to fit your budget and needs. So pack your bags, put on your most fabulous outfit, and get ready to feel welcome and accepted at these gay-friendly hotels in Shenzhen!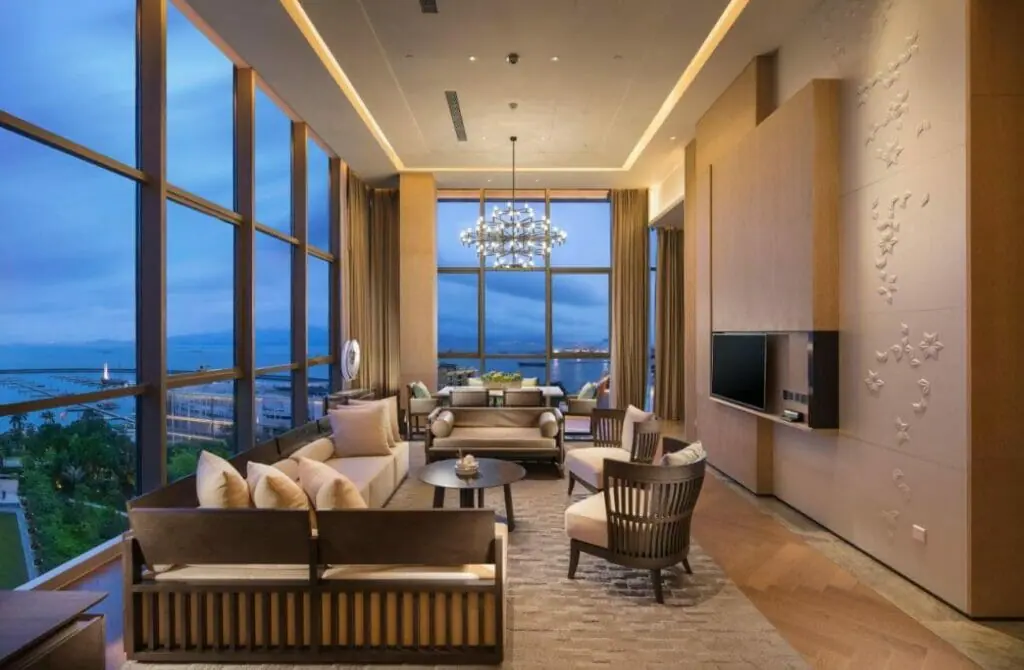 Hilton Shenzhen Shekou Nanhai ☆☆☆☆☆
Located in the Nanshan District, the Hilton Shenzhen Shekou Nahai is a top gay-friendly hotel worth all the praise from guests. This five-star experience is excellent for several reasons, but you are close to many key city attractions, including the beach, the Sea World Culture and Art Center, and Chiwan Tin Hau Temple.
However, many don't just come to the Hilton for the central city sights but for the top-notch service and range of facilities that make this an experience on its own.
Guests love that there are five on-site restaurants and a bar for breakfast, lunch, and dinner for a fee! Moreover, their menu is varied, so it will always stay young, and the dining areas are expansive enough that you won't feel tightly pushed against the elbows of other patrons.
You can also take full advantage of their pool and spa to relax after a long day out on the town, and with their gym and outside sports arenas, you don't have to worry about getting sluggish while away.
If the shared services didn't sell you on the Hilton, the private rooms are just as incredible, with soundproofing to ensure even the loudest parties do not disturb you cozy sleeping in their premium bedding. You can also order 24-hour room service, so if you wake up one day and don't want to leave your space, you can have food come to you!
And if the basic hotel room amenities and the freedom to go about today don't suit you, they have exceptional city views from the higher floors with private balconies for selected rooms. You can't get much better than that!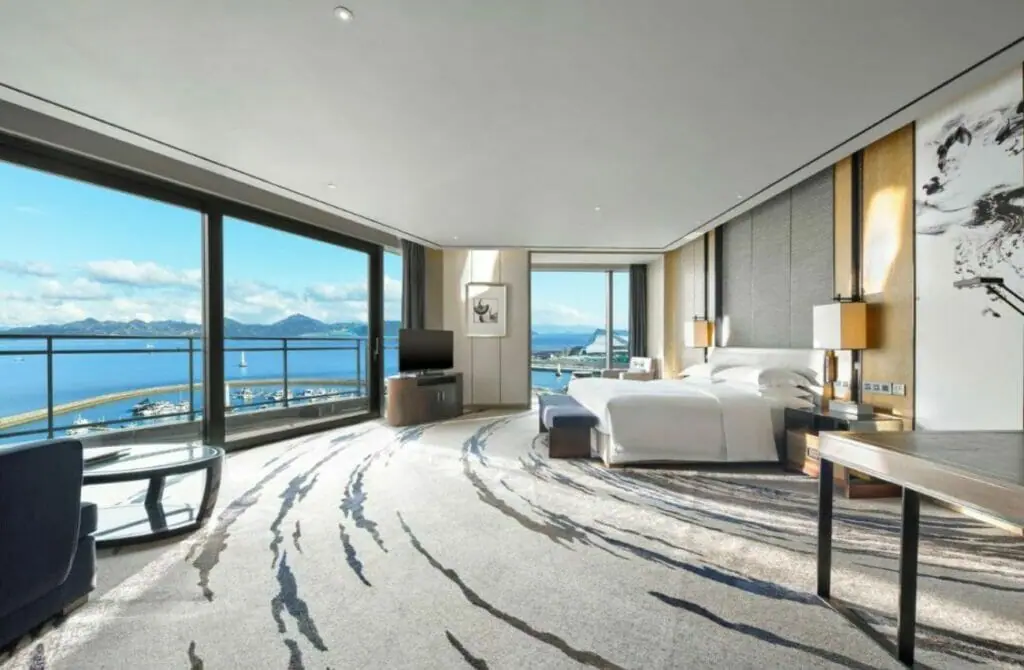 Four Points by Sheraton Shenzhen ☆☆☆☆
The Four Points by Sheraton Shenzhen, located at the Futian Free Trade Zone, is a top four-star hotel experience that is also super gay-friendly. In addition, you can take full advantage of the local attractions like Shenzhen Convention and Exhibition Center and Coco Park Shopping Center, just a short walk away.
However, if you'd like the hotel to play host to your afternoon instead, they can help with some stellar entertainment options. They begin by having a pool and sauna where you can relax and true holiday fashion, and they can even keep you fit with their gym and range of fitness classes.
However, if you don't care for these, you can see basque in the four on-site restaurants and bars to ensure you are well fed and without worrying about what to eat for a small fee!
Turning into your private quarters, you will be blown away by the soft beds catering to the height of their guest's comfort. You can lounge on your bed or work at your desk with expansive windows opening you up to incredible cityscape views facing the north, the rural salt marshes to the south, and the Chinese border with Hong Kong.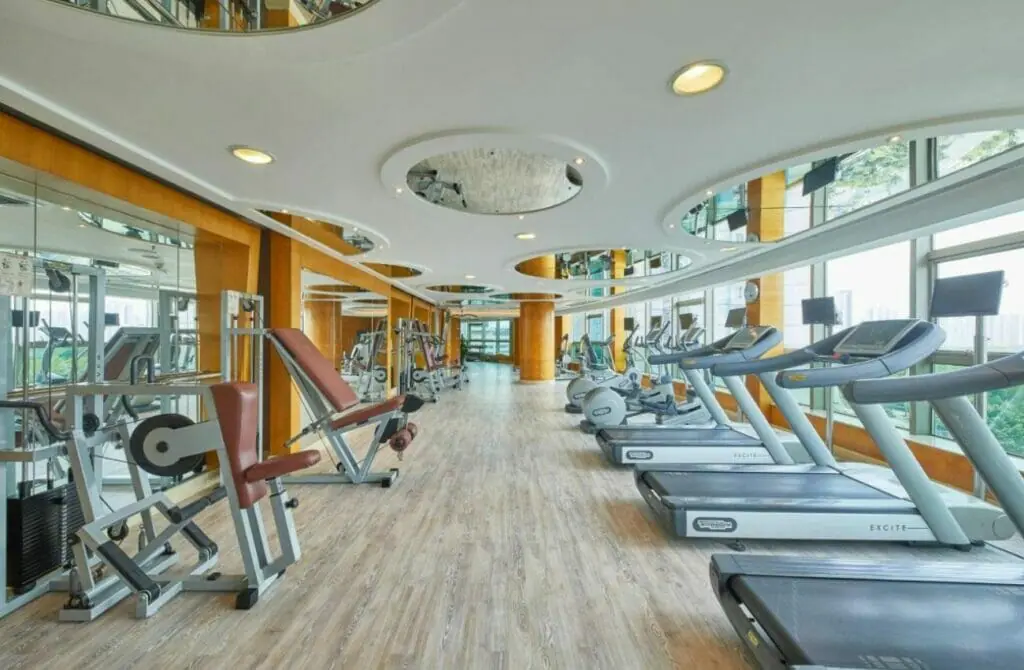 Holiday Inn Shenzhen Donghua, an IHG Hotel ☆☆☆☆
You can always go right with a central city stay of four-star quality at the gay-friendly Holiday Inn Shenzhen Donghua. You are just a twelve-minute walk from Xin'an Nantou Ancient City and Nanshan Museum, making it a top choice for those who want to experience the city's history.
However, that is only part of it, as the hotel hosts four restaurants and excellent dining areas catering to the height of the culinary experience. Plus, they provide all guests with a free pool, sauna, gym and fitness classes, so your stay won't lead you astray.
Their private dwellings have the same attention to detail with a range of options to suit your needs, from a simple bedroom with a desk and ensuite to an apartment of your own. It's another reason Holiday Inn is a favorite around the world.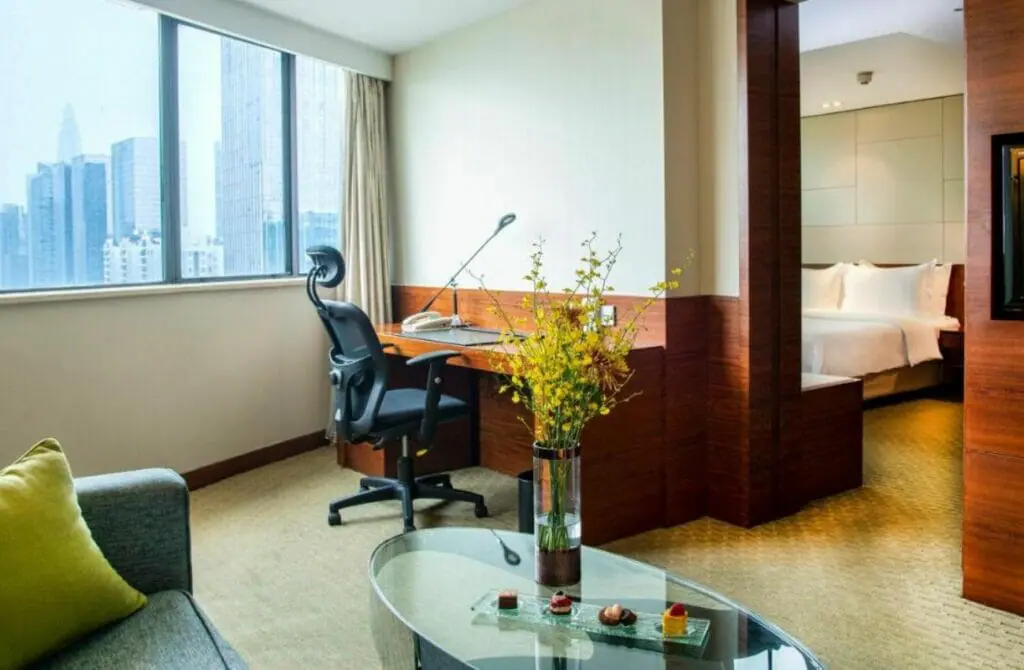 Crowne Plaza Shenzhen Nanshan, an IHG Hotel ☆☆☆
For those after a towering view of Shenzhen in an exceptional three-star hotel, you can't pass on the opportunity to see the Crowne Plaza in action. Here you will be treated to a high-class gay-friendly experience as you relax in your private cozy room with all you would need for a trip away.
Then when you want to see what this hotel offers, you can dine at their four restaurants, lounge in the dining halls, swim, tend to work in their business center, and so much more! It will blow the other hotels in the area and star range out of the water, and with the city at your fingertips, you don't need much more than this place.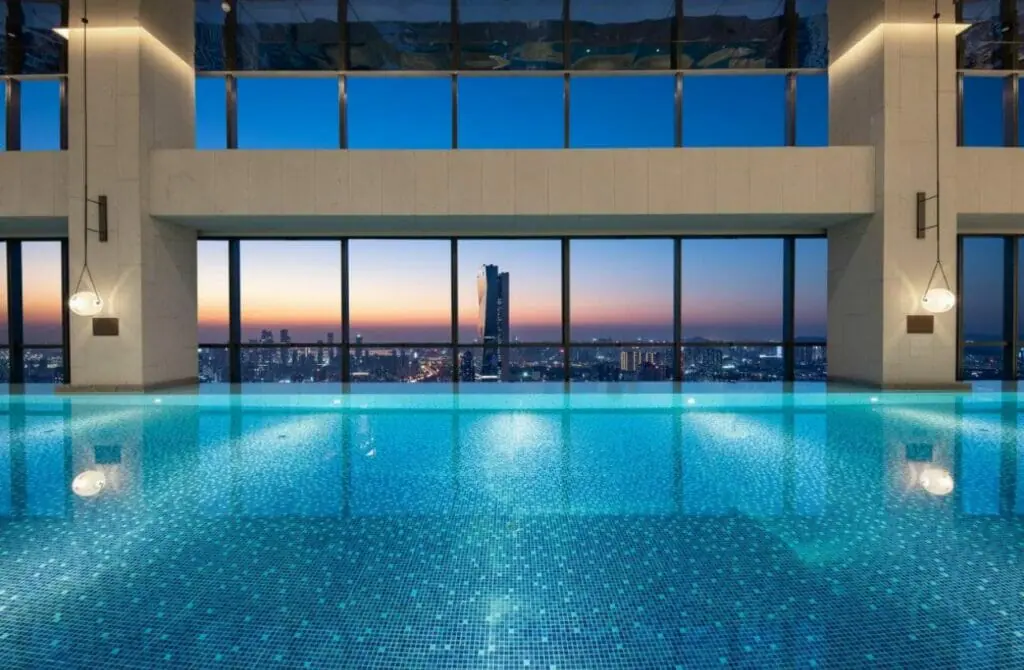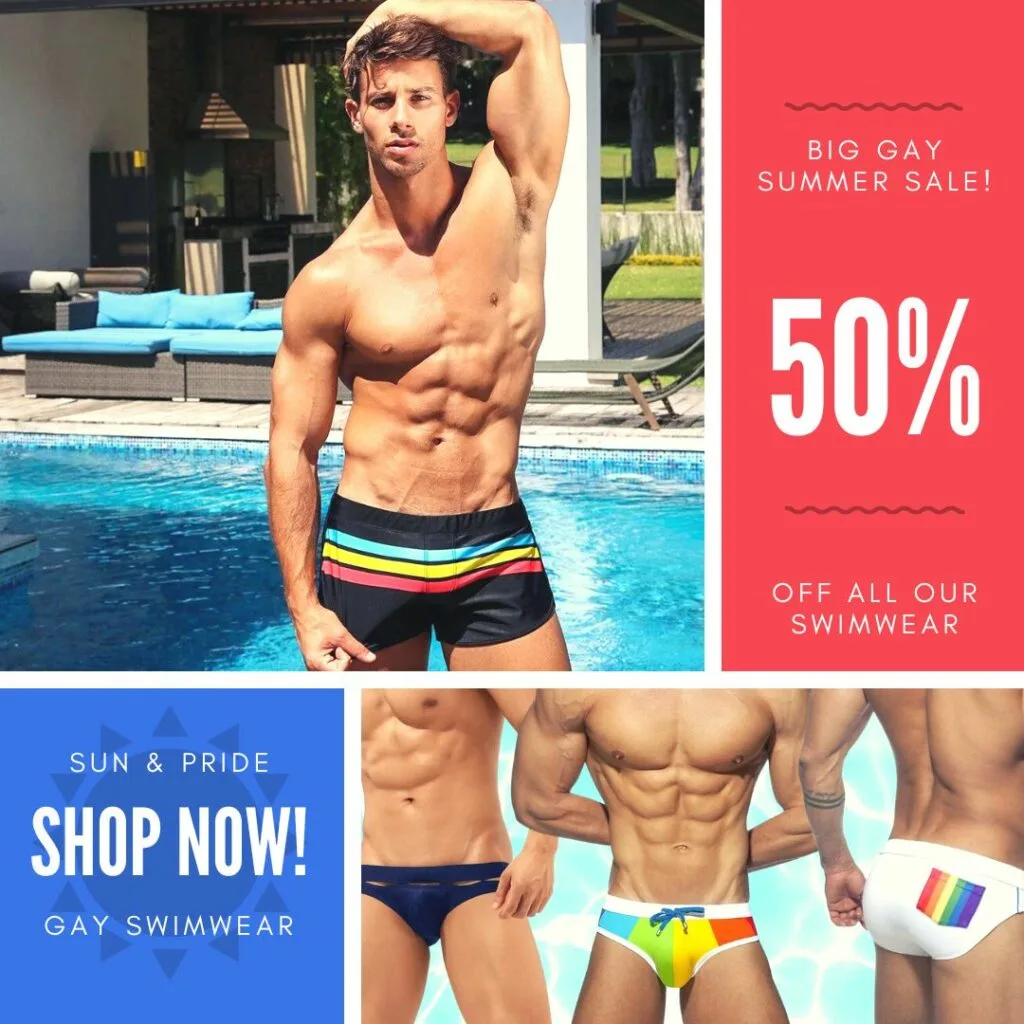 Gay Nightlife In Shenzhen, China
Shenzhen may have a small gay community and nightlife, but that doesn't mean queer people can't have an incredible night out on the town. There are several gay bars and other gay attractions that will allow you to taste an authentic gay China experience and live your life to its fullest while on holiday.
However, unlike other places, it should be pointed out again that China is very traditional, and they are less likely to be as outwardly 'out-and-proud' as other places, so you may have to dig a little to find your people.
Darling, let's talk about exploring the queer nightlife in Gay Shenzhen, shall we? It's true this city might not be the most welcoming to our fabulous community but fear not! Being gay is perfectly legal here; remember to err on the side of caution when outside of queer-friendly spaces.
But let's focus on the fun, shall we? Exploring gay nightlife can be one of the most thrilling and enriching experiences while on the go. From dancing up a storm at a gay club to sipping cocktails and rubbing elbows with the locals at a gay-friendly bar, you'll have a chance to immerse yourself in the local culture and make memories that will last a lifetime.
And darling, we've got you covered with the best gay and gay-friendly spots in town. So don't be shy; step out of your comfort zone and explore the queer nightlife in Gay Shenzhen. Trust us; it'll be worth it!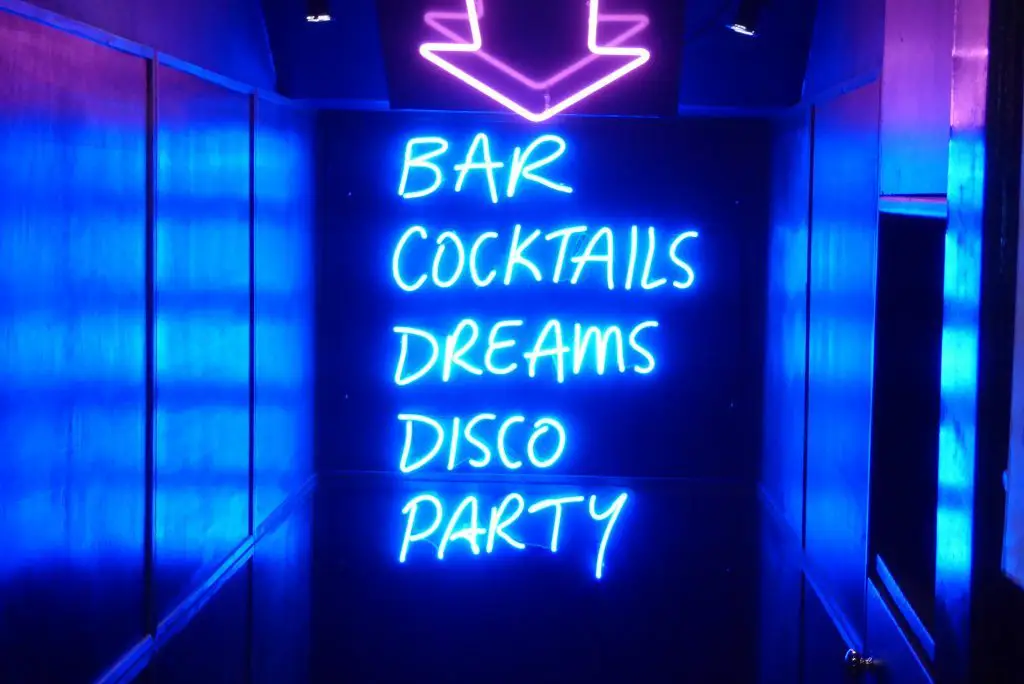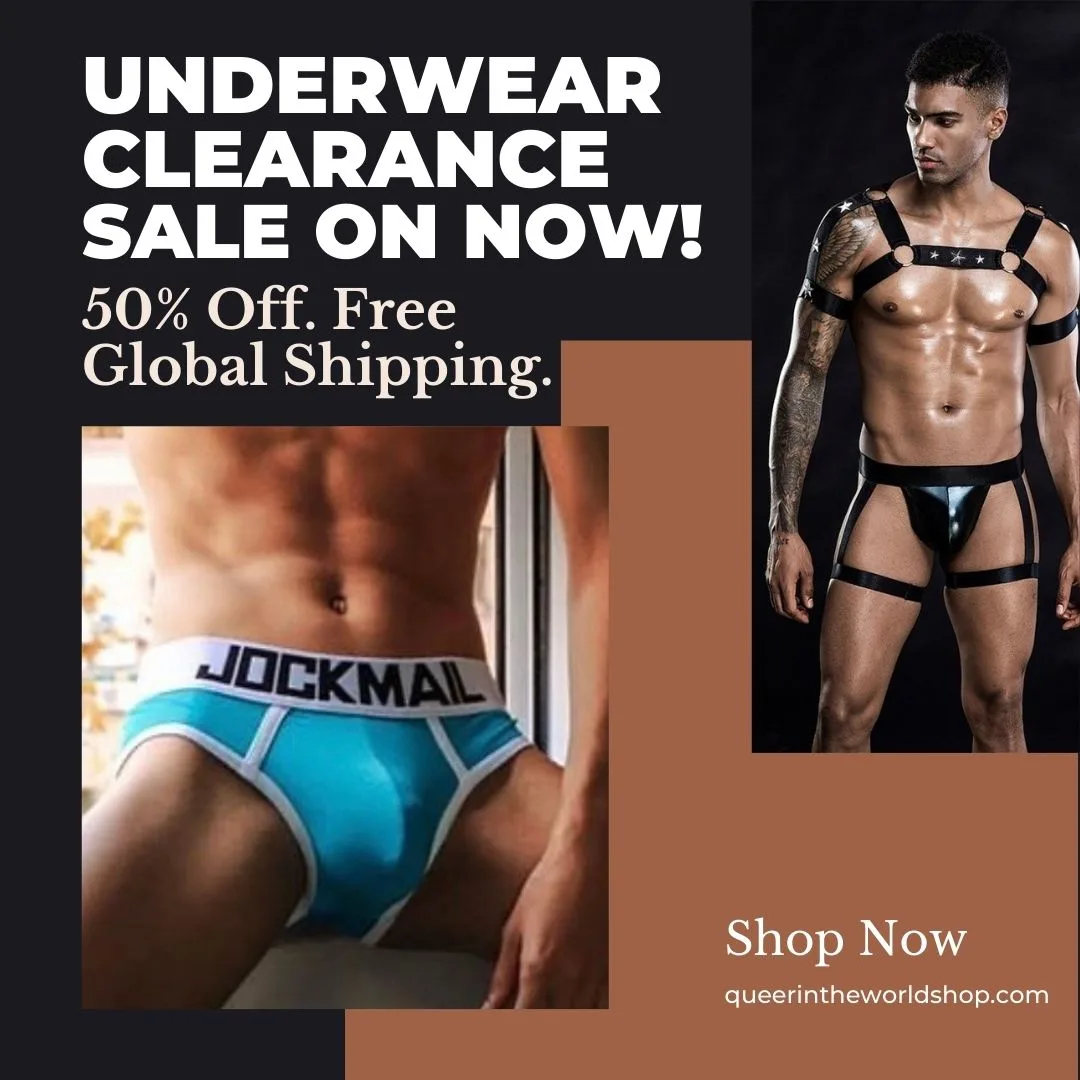 Gay Bars In Shenzhen, China
Elizabeth Prince Bar
Called affectionately EQ Bar, this gay bar is stylish for those wanting a luxurious lounge and drinking experience located on the grounds surrounding Shenzhen sports ground and Stadium. This is a little slice of English decor in the heart of a modern Chinese city popular with trendy and gay people and perfect for an early evening drink or party!
Gay Parties & Gay Clubs In Shenzhen, China
The most famous gay club by far in Shenzhen is Onana Club catering to all in the queer community but is best known for being particularly popular with gay men. Here you will find men, a tremendous gay social drinking experience, and, most famously, their massive dancehall with loud music and plenty of space to dance all night.
You will also find that the live entertainment consists of DJs until midnight when their muscular gogo boys will dance on the elevated stage for all to enjoy. With all of this, it should be noted that even if it costs to enter, the cost will cover you for one free drink, which should put you off!
Moreover, this is a scene for more masculine men, and due to Chinese culture, this will seem tamer to other gay clubs worldwide.
Shenzhen Rainbow Book Club
Shenzhen is home to a few clubs for the gay community, including the Rainbow Book Club. The best way to contact them is through the QQ (Tencent QQ app) group number: 213 829 624 and add 'book club' as the keyword to connect with their chat group.
深圳彩虹人小组: Gay Shenzhen LGBT
If you know Chinese, you can connect with fellow gay people who reside in Shenzhen or read previous blog posts telling you more about the queer community from the locals' perspective.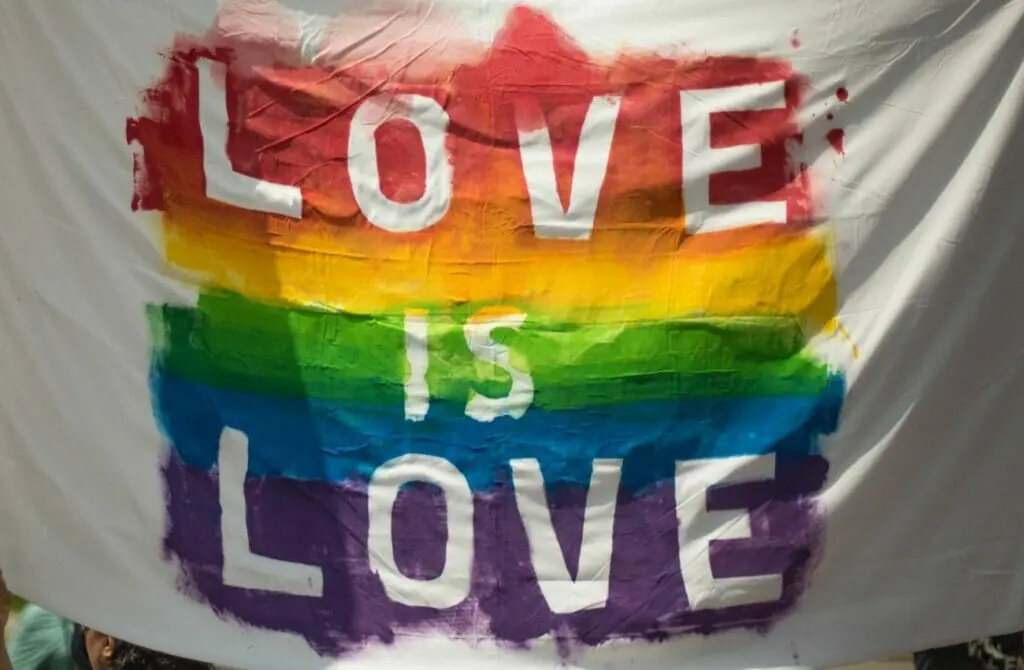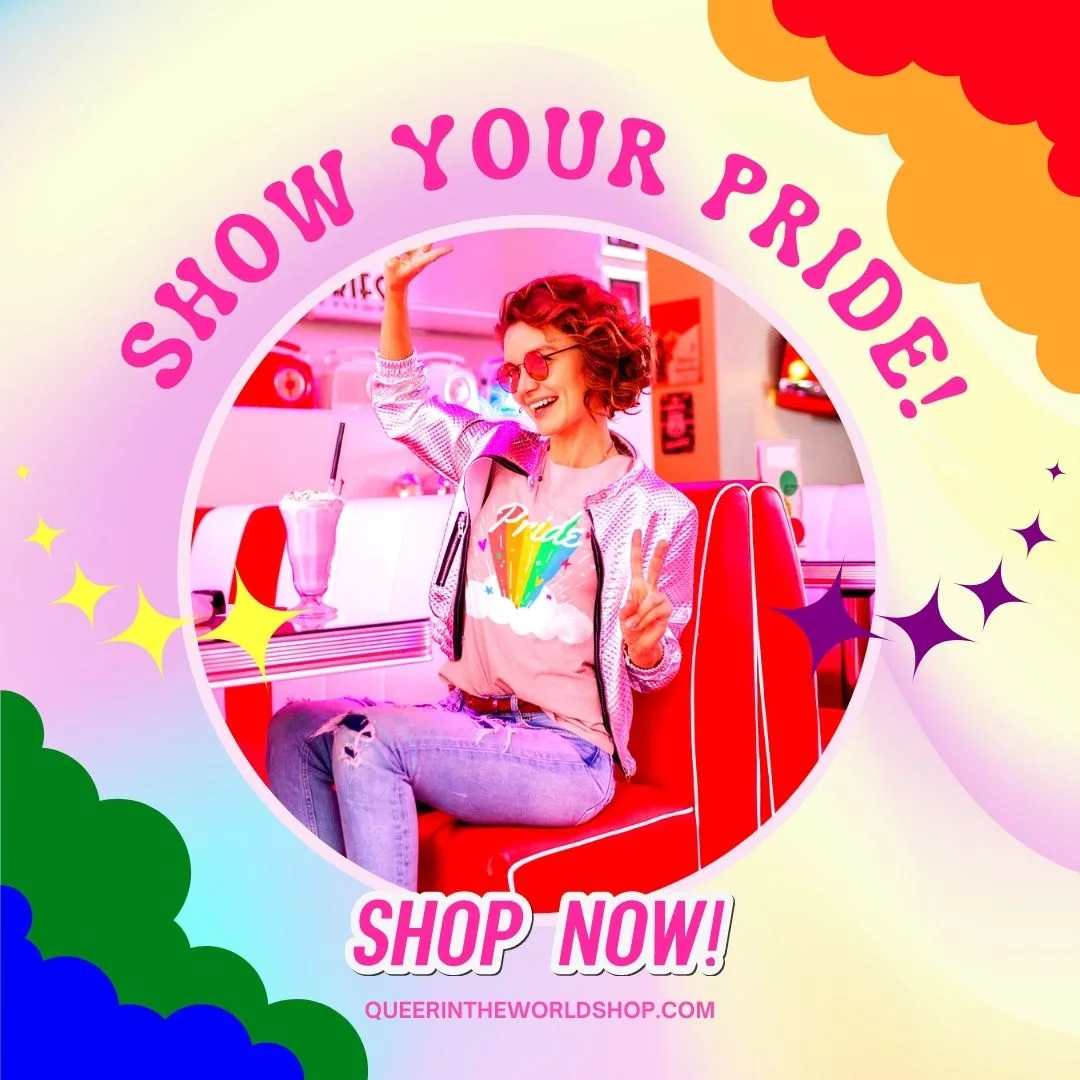 Gay-Friendly Nightlife Attractions In Shenzhen
Why Not
Although advertised in some spaces as a gay bar, Why Not is more of a mixed area for people of all sorts and isn't outwardly a gay venue.
However, Why Not is a prevalent drinking and dancing venue for the gay crowd in Shenzhen, so you will have a good chance of running into the elusive queer community. You can find her in the Vienna Hotel Shenzhen Grand Theater Branch, where patrons particularly enjoy the karaoke lounge bar or the after-midnight loud clubbing scene.
Barden-Barden Disco Club
This gay-owned dance club may cost a little to get inside, but once you get seated and served by the friendly staff, you can see why this place is so popular.
Here you can enjoy a gay-friendling drinking experience as you enjoy great dancers and music, and after a few drinks, you may see yourself also hitting the disco floor to take on other novice dancers. What makes this special is the weekly entertainment shows, special weekend events, and the young mixed crowd, often including queer folk.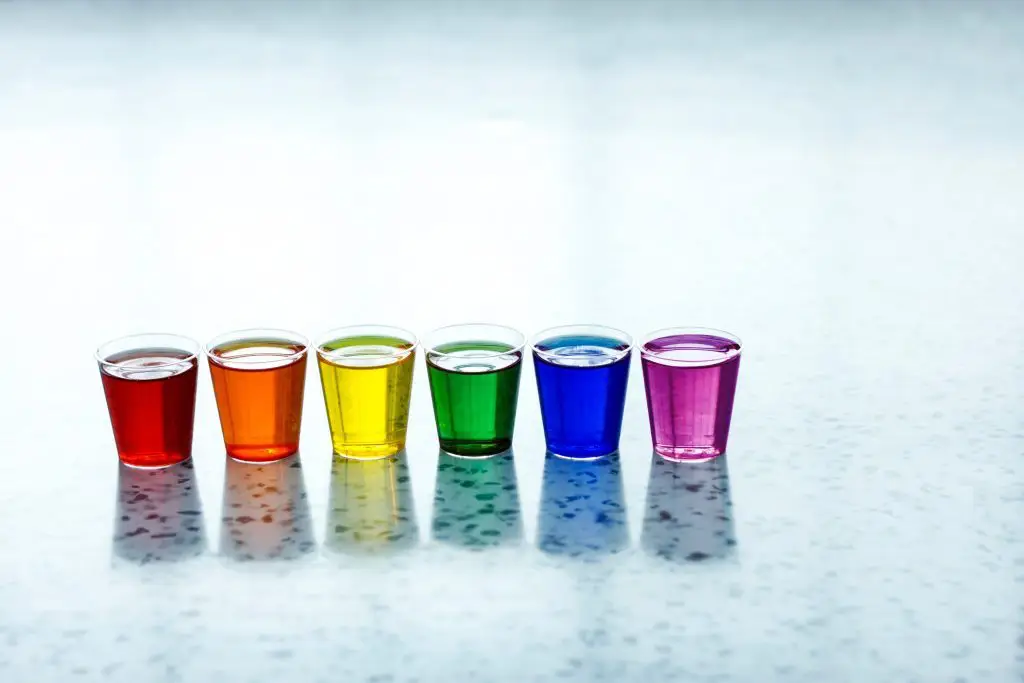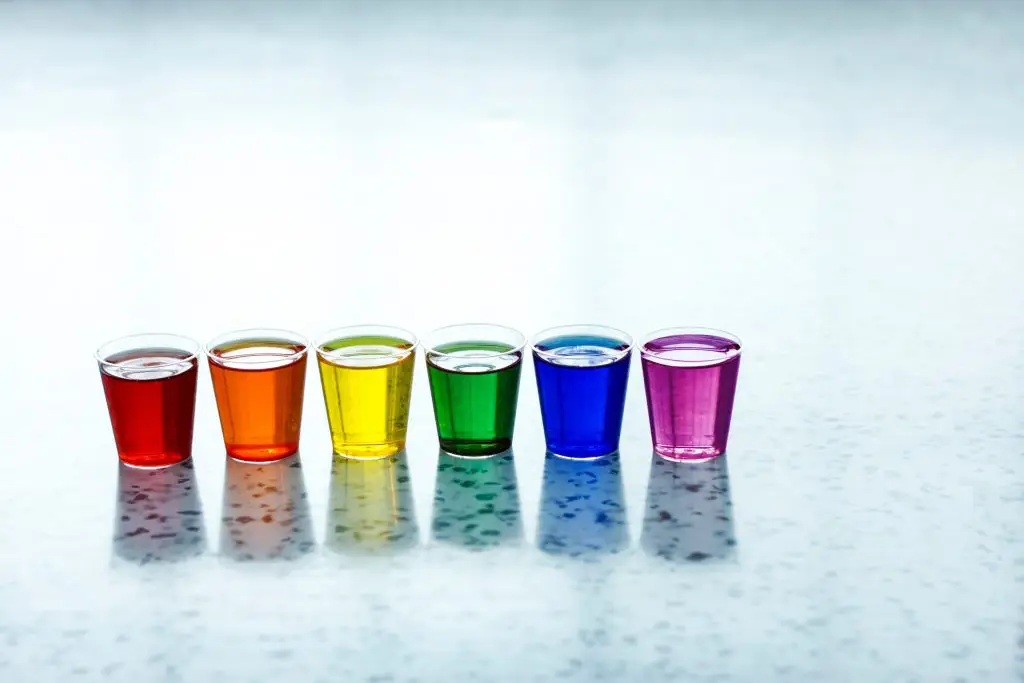 The Snake Pit
One of the oldest foreign bars in Shenzhen, you can expect a visit to the Snake Pit to be a classic taste of a traditional pub in the heart of a Chinese city.
Once the exclusive members-only bar of the Shekou Sports and Social Club, today, all can enjoy this excellent drinking venue that has operated since 1989. Patrons particularly love the Snake Wine and tap beers, the darts board and other free entertainment.
The massive megamall Coco Park is one of Shenzhen's most extraordinary nightlife experiences. Here you can expect to find something particular around every corner, with your whole night's entertainment covered with many venues all rolled up in a single building. You can dine at numerous restaurants catering to multiple cuisine needs or track down the best dance clubs for a beer and the loudest tunes.
Those after a dining experience in Shenzhen with some class and character can't miss out on Club Viva. In this expansive venue is a fully-stocked bar with a lively dancehall for late-night parties.
However, if you come here early evening, you can experience its quieter moments with an outside terrace dining experience. It is recommended to go early to reserve a seat as this place is popular with the rich so that you may enjoy their delicious cocktails just a table away from a famous face.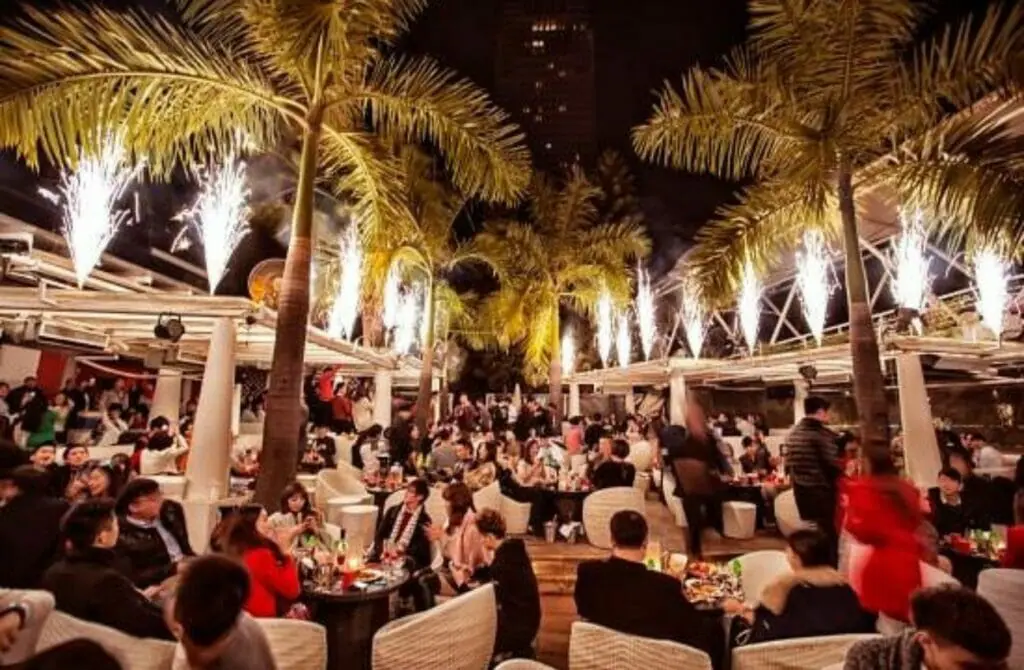 Cruising & Gay Saunas In Shenzhen, China
When exploring Gay Shenzhen, there's more to life than just cocktails and beers. One aspect of the gay scene that many of us queens love are checking out the local gay saunas and cruising clubs.
Granted, Shenzhen isn't quite as wild as Amsterdam, Barcelona, or Berlin, but these steamy venues still offer the perfect opportunity to meet new people, socialize, and engage in some hot and heavy action without swiping left or right. However, remember that these venues can differ in terms of vibe, patrons, and rules, so it's a good idea to be informed before you dive in.
Gay saunas, sex clubs, and cruising have long been popular ways for queer men to meet and engage in sexual activity, particularly in countries where same-sex activity is not widely accepted or may even be illegal. In these places, gay saunas and cruising clubs provide a safe and discreet environment for queer men to explore their sexuality and connect with like-minded individuals.
Despite the rise of gay dating apps, many queer men still prefer the anonymity and physical connection that can be found in these spaces – so somewhat counter-intuitively, you might have a hotter experience here than you would at home.
We recommend checking out our guide to cruising for first-timers before you get started, which should give you the lowdown, and always practice safe sex.
Keep in mind that local laws and customs regarding gay venues and sexual activity should be respected at all times. With a bit of forethought and an open mind, visiting gay saunas and cruising clubs can be a thrilling and steamy part of your gay Shenzhen adventure.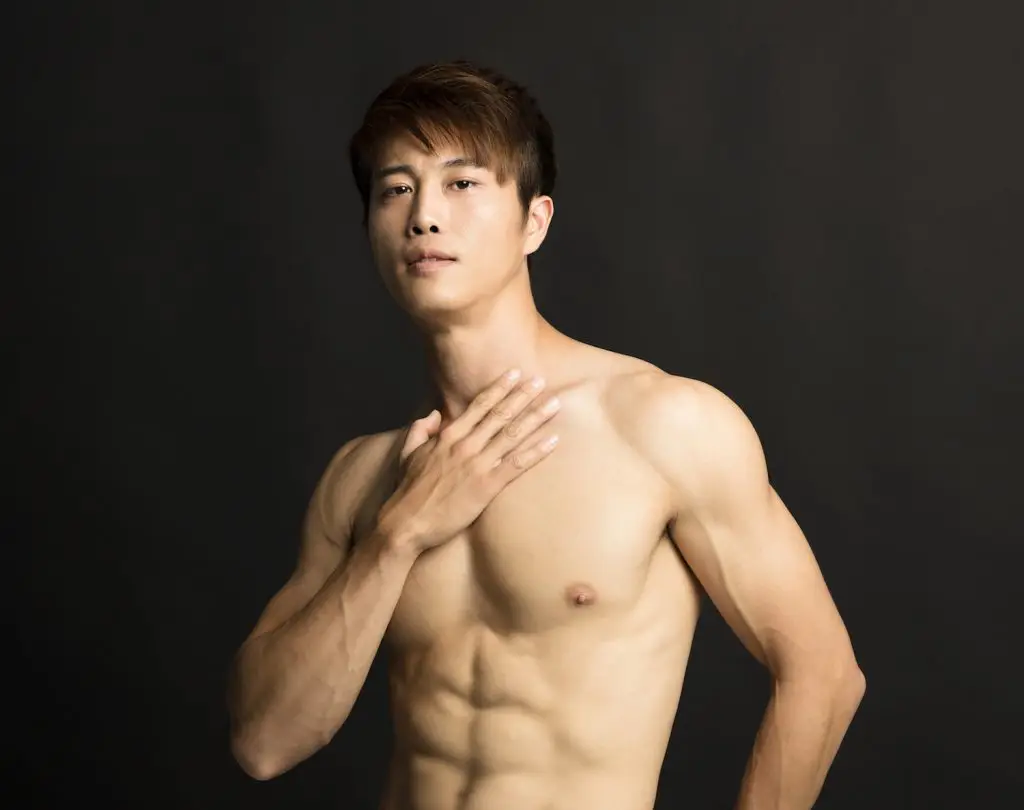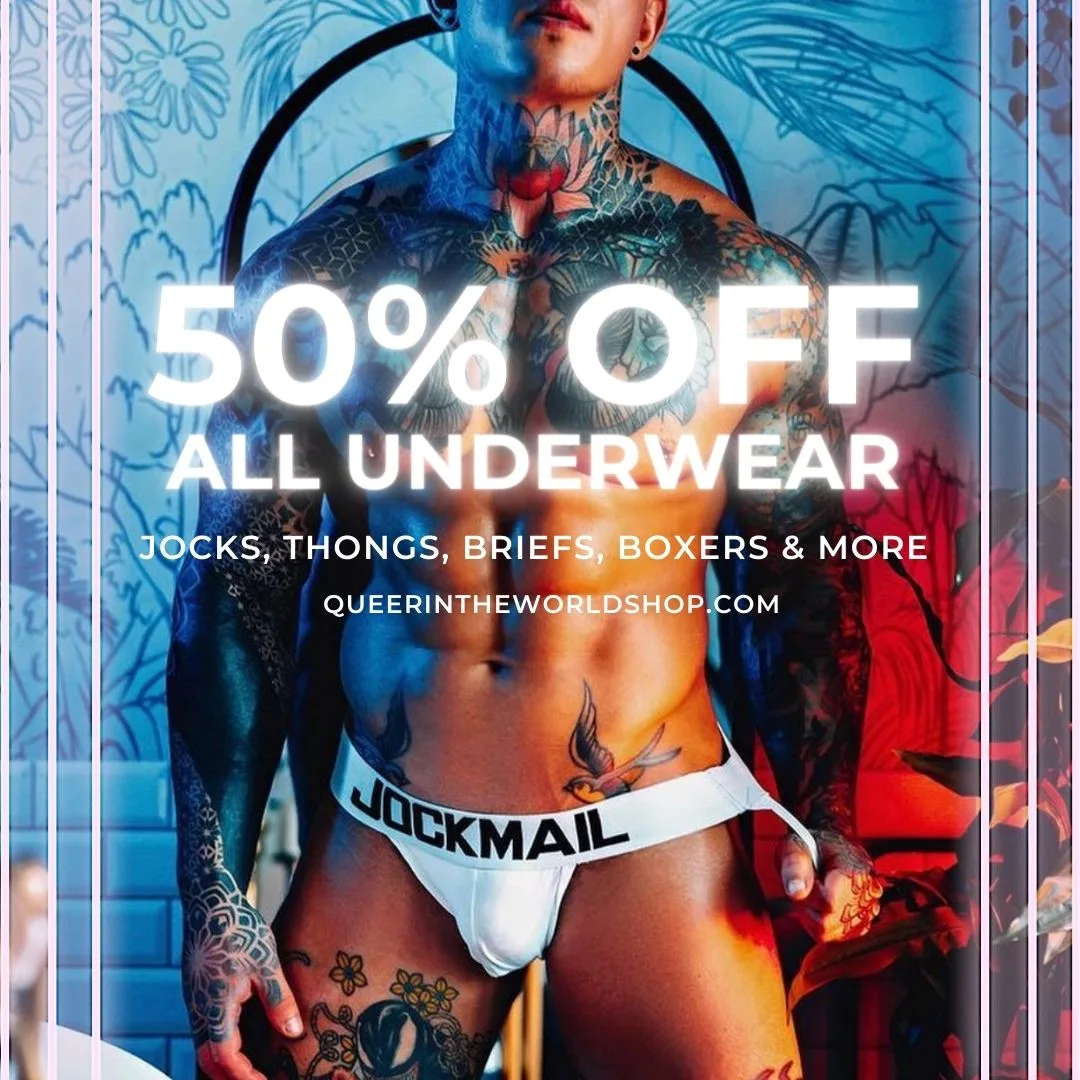 Gay Saunas In Shenzhen
Yang Gang Sauna
The first primo gay sauna popular with men is Yang Gang Sauna, where you can come for a soak or make meaningful connections with fellow patrons if you know some Chinese and can take it further if they are keen.
They offer the standard sauna experience with showers, hot tubs and steam rooms to send you to the world of relaxation. However, they also have a host of fun extras that can allow experiencing the rare cruising experience in Shenzhen with their dark room and video room.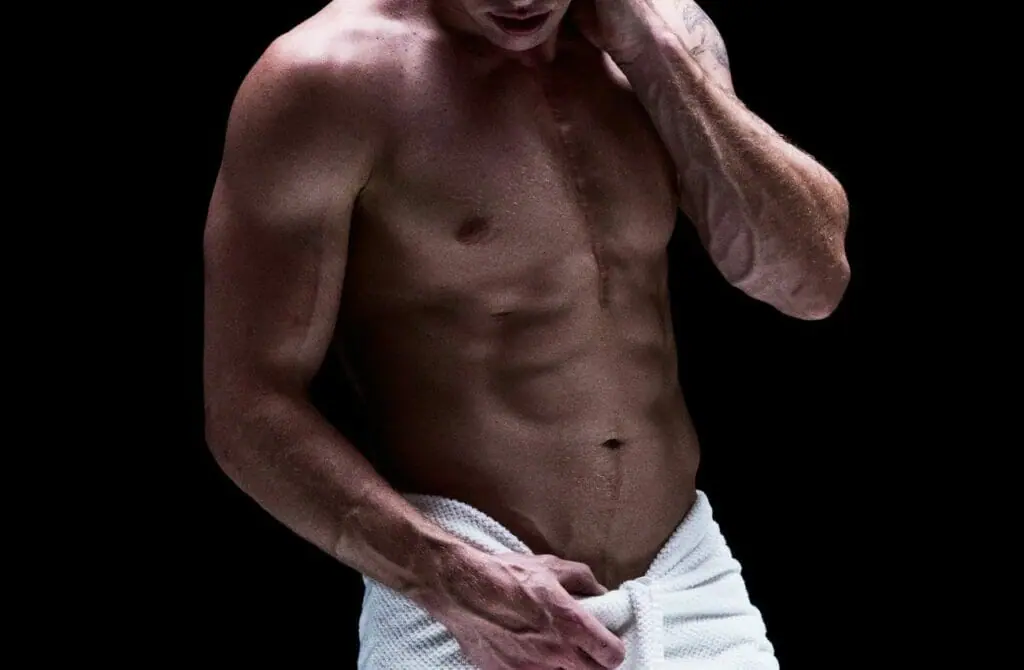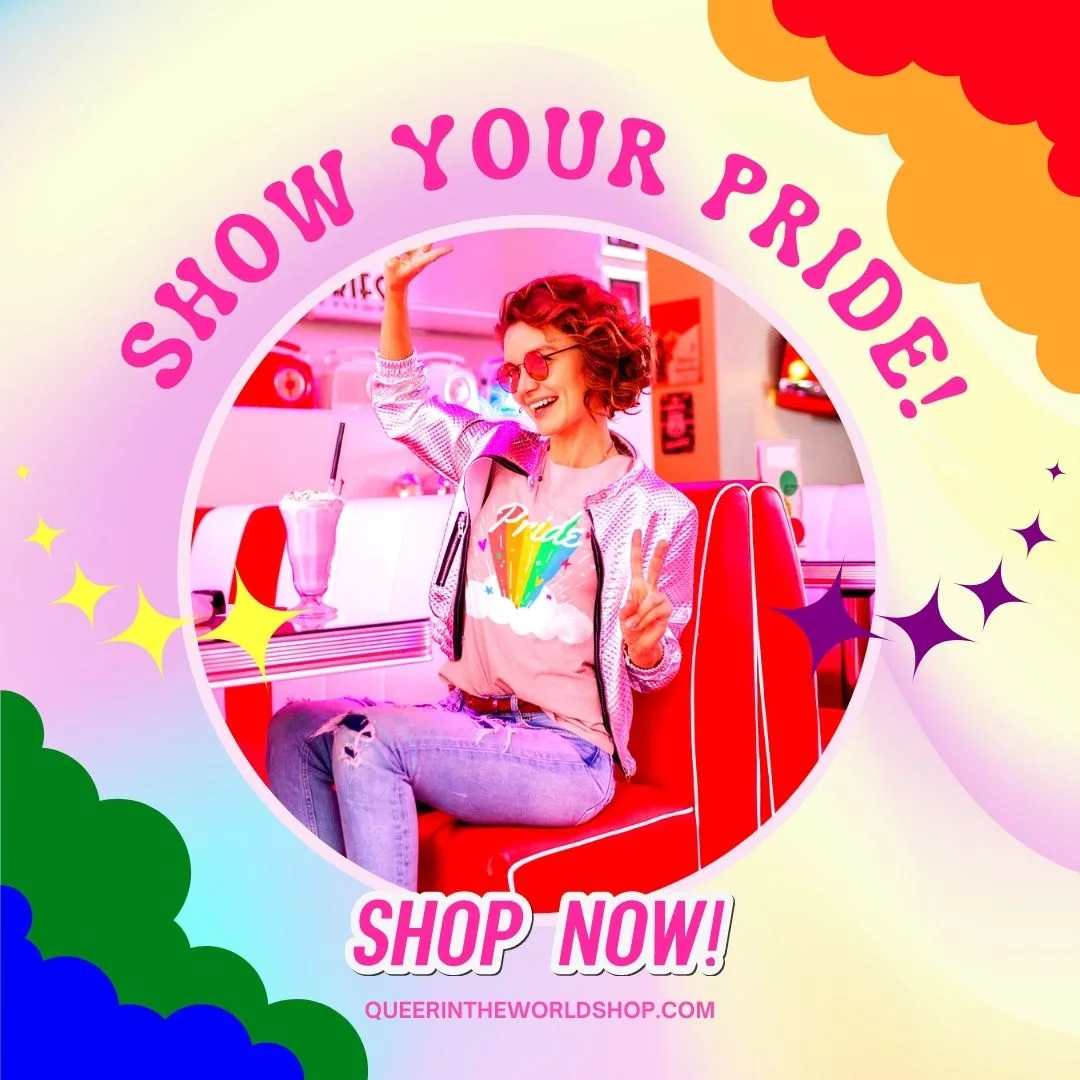 Gay Map Of Shenzhen
Finding it hard to envisage where everything is in Shenzhen? Hopefully, this queer-centric map helps where we have marked all the bars, clubs, parties, hotels, saunas, massages, and more will help you stay in the spot best suited to you!