Rajkot, the fourth-largest city in Gujarat, boasts a perfect blend of modern development and traditional charm. Known as the "Rangilu Rajkot" or "Colorful Rajkot," it captivates visitors with its lively atmosphere, bustling markets, and warm hospitality.
Nestled in the heart of the vibrant state of Gujarat, Rajkot stands as a thriving city with a rich historical and cultural heritage. Rajkot holds significant historical importance as the birthplace of the "Father of the Nation", Mahatma Gandhi.
Gandhi spent his early years in this city, leaving a trace of this beautiful city. Visitors can explore the Mahatma Gandhi Museum and the ancestral home of the Gandhi family, offering insights into the life and philosophy of the revered leader.
With a thriving business and industrial sector, Rajkot is a commercial powerhouse renowned for its engineering, automobile, and jewelry industries. The city's vibrant markets and bustling streets provide a delightful experience for shopaholics and food enthusiasts, with tempting street food and local delicacies.
The city's architectural landscape is adorned with magnificent palaces, such as the Jubilee Garden, which houses the stunning Watson Museum, showcasing a vast collection of artifacts and sculptures. Rajkot also stands as a hub for art, culture, and handicrafts.
The city is renowned for its intricate silver and gold jewelry, handcrafted textiles, and colorful Bandhani fabrics. Vibrant festivals like Navratri and Janmashtami infuse the town with enthusiasm and celebration, showcasing the vitality of the local culture.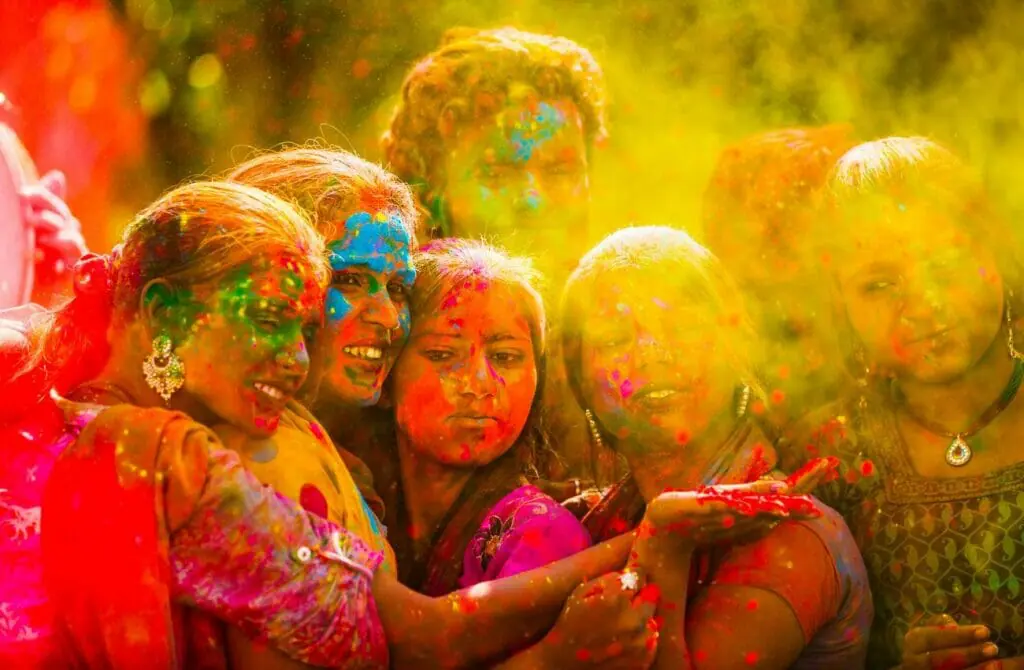 Queer acceptance in India has made significant progress in recent years. While societal attitudes are evolving, challenges remain. Gay Rajkot, like many cities in India, is gradually witnessing progress in queer acceptance. While challenges persist, there are signs of positive change. The decriminalization of homosexuality has provided a legal foundation for LGBTQ+ rights.
Various organizations, support groups, and individuals are working tirelessly to create safe spaces, promote awareness, and foster inclusivity in Rajkot. Pride events and LGBTQ+-friendly initiatives are gaining momentum, encouraging dialogue and understanding.
While there is still work to be done, Rajkot is witnessing a growing acceptance and support for the queer community, making strides toward creating a more inclusive and welcoming city. Queer travelers are advised to remain cautious and visit popular, busy areas in the city. They will be safe in most places in the city, but they should remain alert and adhere to the advice given here.
Welcome to Rajkot, a city where history, culture, and warm hospitality converge to create an unforgettable experience for visitors from near and far.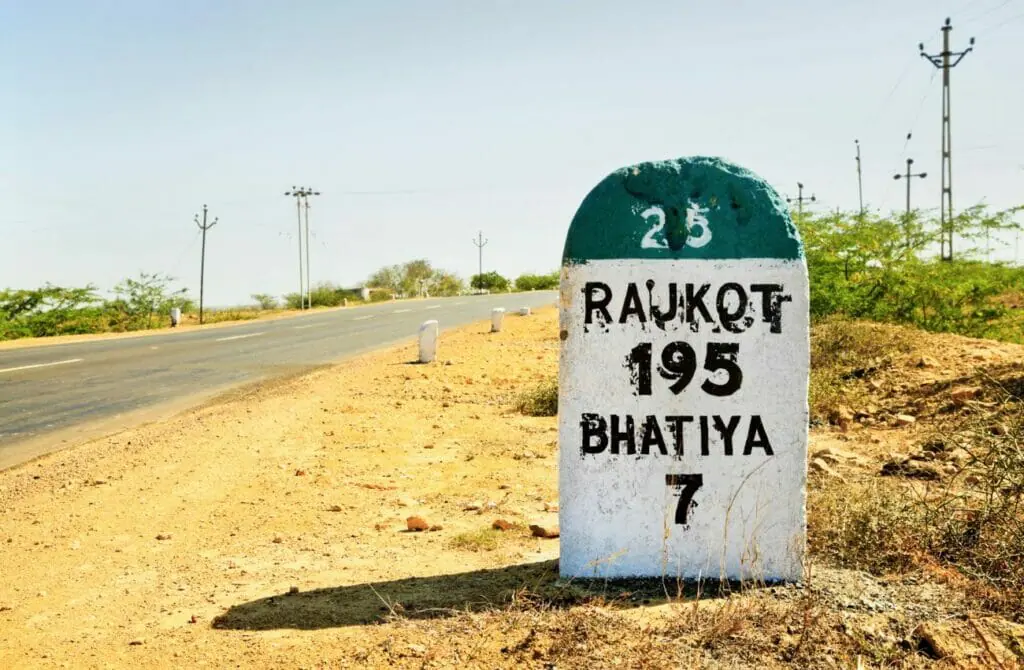 Attractions in Gay Rajkot. India
Welcome to Gay Rajkot, darling! While the city may not be the most welcoming to the queer community, fear not! There are still plenty of fabulous things for you to do while keeping things low-key. First and foremost, you must visit some of the city's most iconic landmarks and attractions, dahling!
Take in the history and culture by visiting museums, art galleries, and historical monuments. And don't forget to marvel at the stunning architecture, explore parks and gardens, and indulge in the local cuisine. But that's not all, darling! Gay or straight, there's always something to do in Gay Rajkot. Immerse yourself in the local culture by attending cultural events like festivals, concerts, and shows.
In India, LGBT rights have made significant strides in recent years, but many issues remain. In 2018, the country's Supreme Court overturned a colonial-era law that criminalized homosexuality and in 2023, the legal battle for same-sex marriage heated up, but societal attitudes towards LGBTQ+ people remain largely conservative.
Discrimination and violence against queer individuals still occur, and there is still a long way to go regarding legal and societal acceptance.
As a queer traveler in India, exercising caution and being mindful of your surroundings is important. While larger cities like Mumbai and Delhi have more visible LGBTQ+ communities and venues, it is still important to be discreet in public spaces outside these areas.
Holding hands or displaying affection in public may draw unwanted attention or negative reactions. It's also important to be aware of local customs and dress codes, especially if visiting religious sites or rural areas. It's always best to err on the side of caution and respect the local culture.
Trust us; there's always something fun and exciting happening in this fabulous city. Remember, discretion is key to a town that's not always welcoming to our great community. So, keep it lowkey and enjoy all the wonderful things Gay Rajkot has to offer!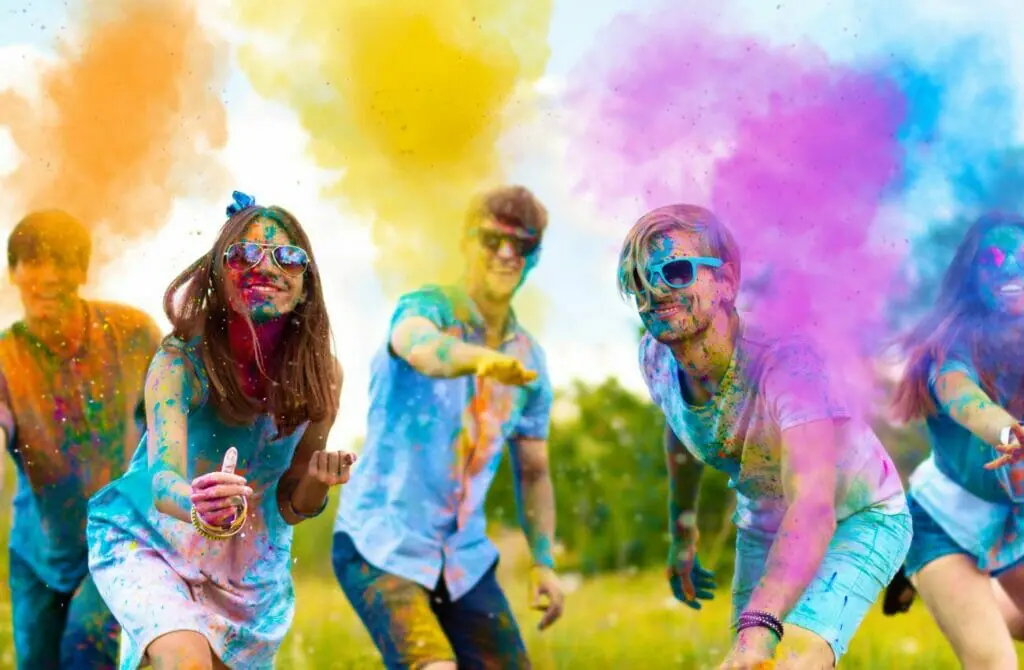 The Gandhi Museum in Rajkot is a remarkable tribute to the life and legacy of Mahatma Gandhi, the father of the Indian nation. Housed in the ancestral home of Gandhi, the museum showcases an impressive collection of photographs, artifacts, and personal belongings that provide insights into his extraordinary life.
Visitors can explore the various rooms and galleries that chronicle Gandhi's journey, his philosophy of nonviolence, and his pivotal role in India's struggle for independence. The museum also offers a serene atmosphere for contemplation, allowing visitors to connect with the teachings and ideals of this iconic leader who shaped history.
Khambalida Caves
Khambalida Caves near Rajkot, Gujarat, are a hidden gem that transports visitors back in time. These ancient Buddhist caves date back to the 4th century AD and showcase stunning rock-cut architecture and intricate carvings. The caves consist of three main chambers adorned with ornate pillars, sculptures, and motifs depicting various deities.
Exploring the Khambalida Caves provides a glimpse into the region's rich cultural and religious heritage, while the tranquil surroundings create a serene and contemplative atmosphere. History enthusiasts, archaeology lovers, and those seeking a unique cultural experience will be captivated by the historical marvels within these caves.
Kaba Gandhi No Delo
Kaba Gandhi No Delo is a landmark in Rajkot, Gujarat, renowned for its association with Mahatma Gandhi. This historic site served as the ancestral home of the Gandhi family, where Mahatma Gandhi spent his childhood.
Now converted into a museum, Kaba Gandhi No Delo houses a remarkable collection of artifacts, photographs, and letters that offer insights into Gandhi's early life and journey as a transformative leader.
Visitors can explore the rooms where Gandhi lived, including his bedroom and the study room where he pursued his education. The museum provides a fascinating glimpse into the formative years of one of history's most influential figures.
Ranjit Vilas Palace
Ranjit Vilas Palace is a magnificent architectural marvel situated in Rajkot, Gujarat. Built during the reign of Maharaja Ranjit Singhji, the palace showcases a splendid blend of Indian, European, and Islamic architectural styles. Its grandeur is evident in the intricately carved pillars, elegant arches, and ornate domes.
The palace's expansive grounds feature well-manicured gardens, fountains, and a serene lake, offering a tranquil escape from the bustling city. Today, the court has been converted into a heritage hotel, allowing visitors to experience the luxury of the bygone era. A visit to Ranjit Vilas Palace is a journey back in time, immersed in regal splendor and timeless beauty.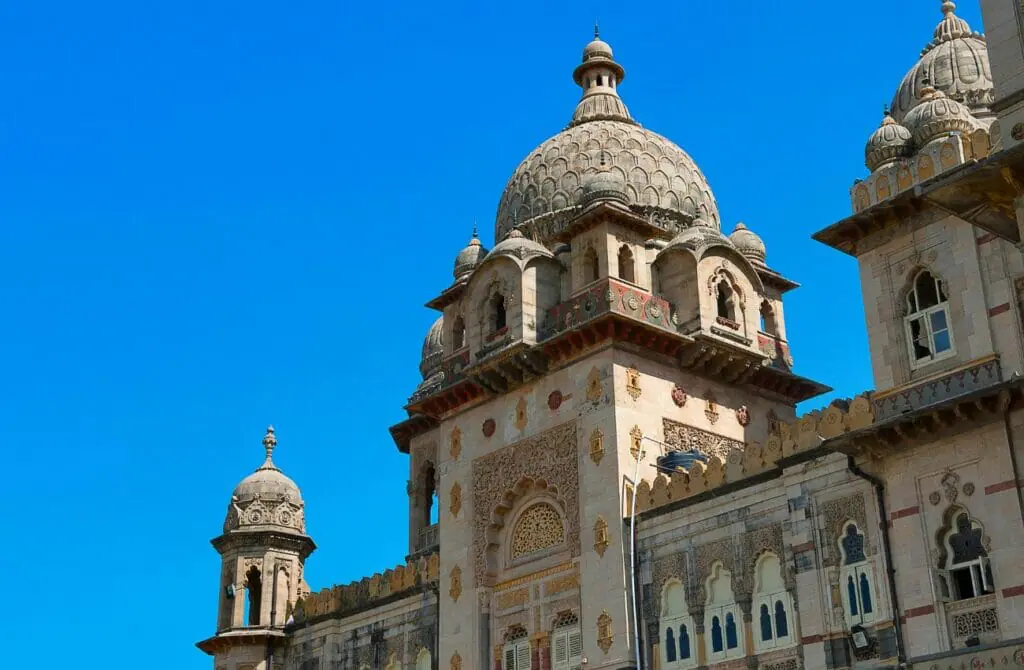 Jubilee Garden
Jubilee Garden, located in Rajkot, Gujarat, is a picturesque oasis that offers a delightful escape from the hustle and bustle of the city. Spanning over 100 acres, this expansive garden is a perfect blend of natural beauty and historical significance. Adorned with lush green lawns, vibrant flowerbeds, and serene water bodies, Jubilee Garden provides a peaceful atmosphere for relaxation and strolls.
It also houses notable attractions like the Connaught Hall, a memorial built to commemorate Queen Victoria's diamond jubilee. Visitors can enjoy boating on the tranquil lake or indulge in a picnic amidst the enchanting surroundings. Jubilee Garden is a cherished destination for both locals and tourists alike.
The Rotary Dolls Museum in Rajkot, Gujarat, is a unique and enchanting destination that celebrates the art of doll-making from around the world. Established by the Rotary Club, this one-of-a-kind museum showcases a remarkable collection of over 1,400 dolls representing different cultures, traditions, and costumes. Each doll is intricately crafted, showcasing the craftsmanship and attention to detail.
The museum aims to promote cultural diversity, understanding, and global harmony through the medium of dolls. Visitors of all ages can immerse themselves in the fascinating world of dolls, gaining insights into various cultures and marveling at the beauty and diversity of human creativity.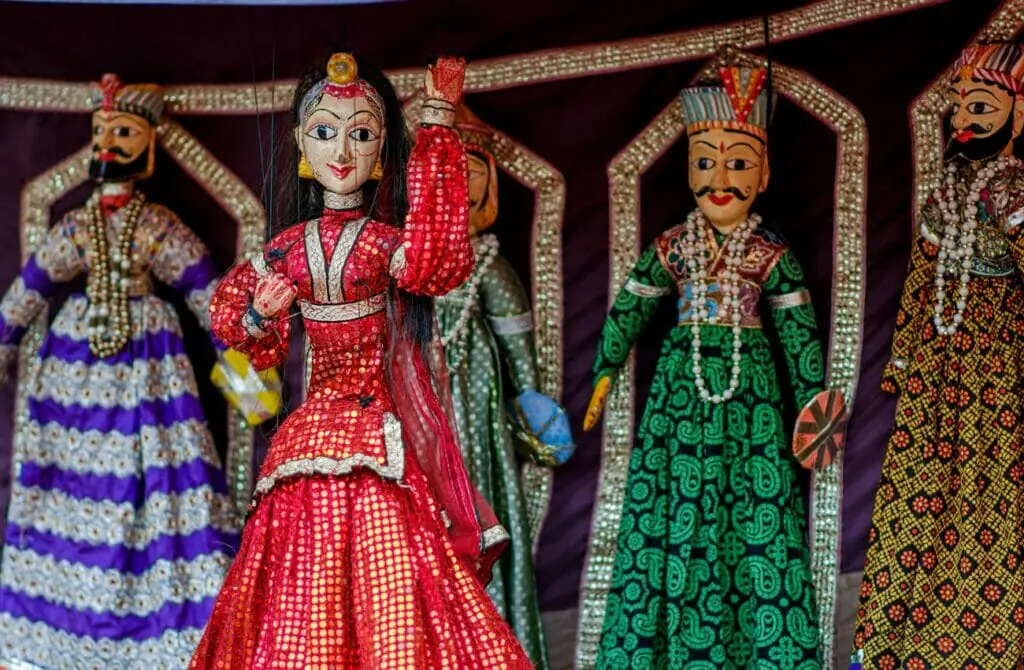 Jagat Mandir
Jagat Mandir, also known as the Dwarkadhish Temple, is a revered Hindu temple in the heart of Rajkot, Gujarat. Dedicated to Lord Krishna, this architectural masterpiece stands as a symbol of devotion and spirituality. The temple's intricate carvings, vibrant murals, and exquisite craftsmanship captivate visitors as they enter its hallowed halls.
The sanctum sanctorum houses a magnificent idol of Lord Krishna, attracting devotees from far and wide. The temple complex also encompasses smaller shrines dedicated to various deities. With its spiritual ambiance, Jagat Mandir offers a serene space for prayer, contemplation, and a profound connection with the divine.
Pradhyuman Zoological Park
Rajkot's Pradhyuman Zoological Park is a captivating destination for nature and wildlife enthusiasts. Spanning over 137 acres, the park is home to a diverse range of animal species, including lions, tigers, leopards, bears, and numerous bird species. Visitors can embark on a safari-like experience as they explore the park's well-maintained enclosures and observe the animals in their natural habitats.
The zoo also provides educational opportunities, raising awareness about wildlife conservation and promoting the importance of biodiversity. With its lush greenery, serene ambiance, and an array of fascinating creatures, Pradhyuman Zoological Park offers an immersive and memorable wildlife experience.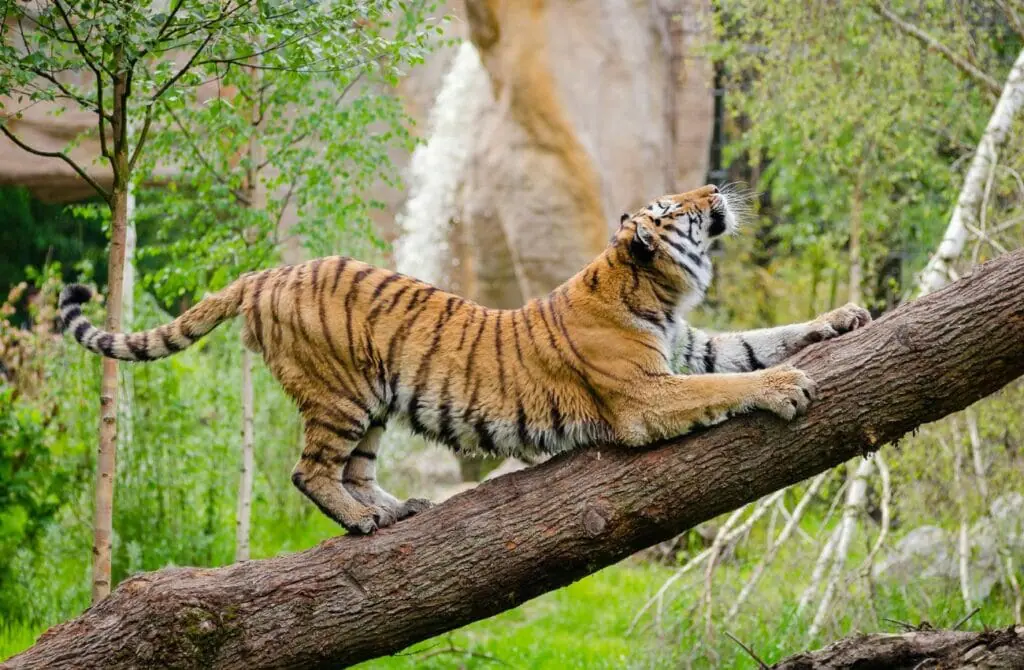 ISKCON Rajkot
ISKCON Rajkot, also known as Sri Sri Radha Neelmadhav Dham, is a renowned spiritual and cultural center in Rajkot, Gujarat. As a branch of the International Society for Krishna Consciousness (ISKCON), this temple complex is dedicated to Lord Krishna and his divine consort Radha. The temple's architecture is mesmerizing, adorned with intricate carvings and vibrant paintings.
Devotees and visitors can participate in daily prayers, meditation sessions, and enlightening spiritual discourses. The temple also hosts festivals, cultural programs, and social initiatives that promote spiritual growth, community service, and the teachings of Lord Krishna. ISKCON Rajkot offers a serene and uplifting environment for seekers of spirituality.
Temple and Lion Safari Tour from Rajkot
Sasan Gir National Park, located in Gujarat, India, is a sanctuary for the majestic Asiatic lions, making it the only place in the world where these endangered creatures can be found in the wild. Spread over a vast area, the park also offers a rich biodiversity with diverse flora and fauna, making it a haven for nature lovers and wildlife enthusiasts.
This 5-day guided tour will take you from Rajkot to the holy cities of Dwaraka and Somnath and then to the Sasan Gir National Park. This comprehensive and detailed trip will help you explore the cities, their temples and the exquisite Sasan Gir National Park. Experience Rajkot's spirituality and wilderness through this tour!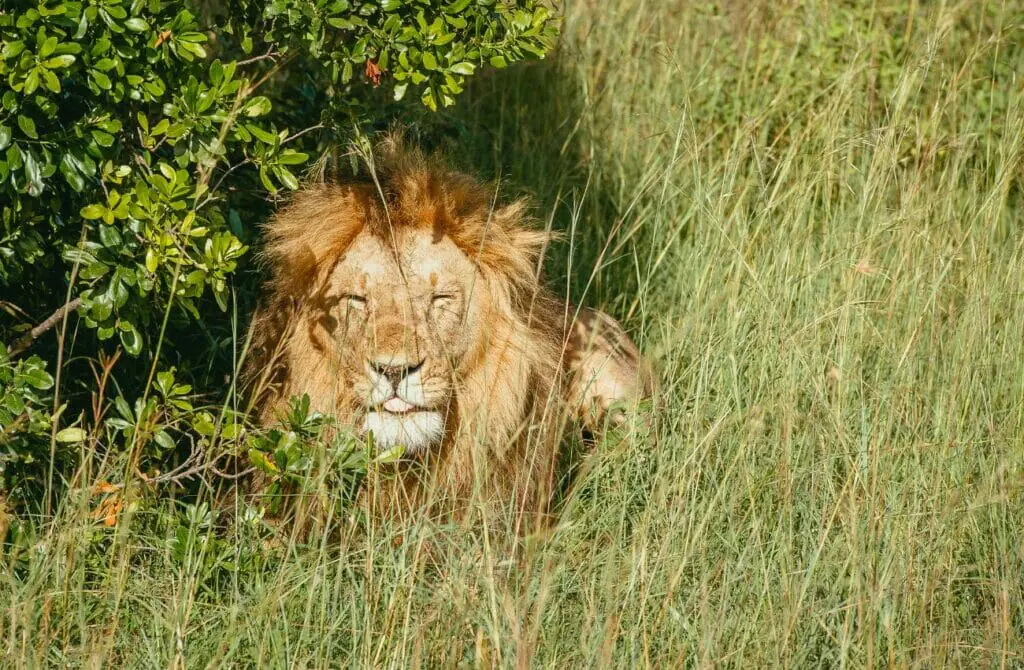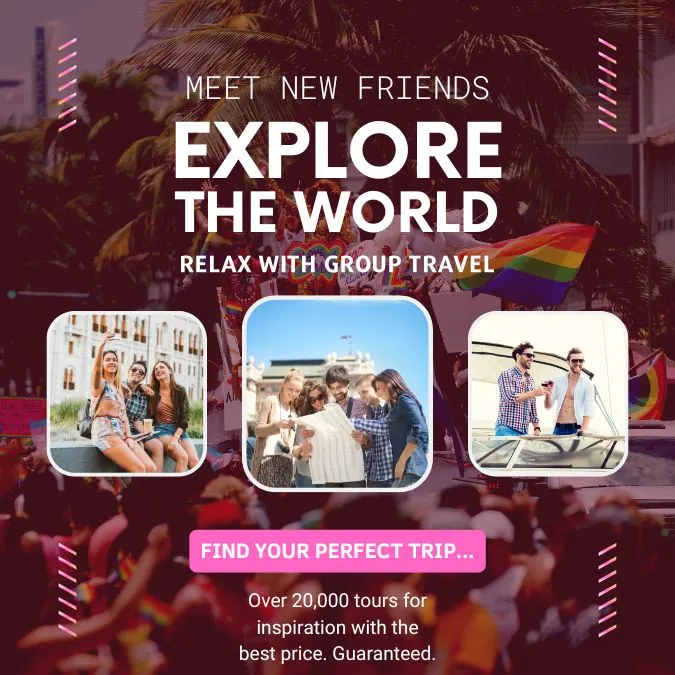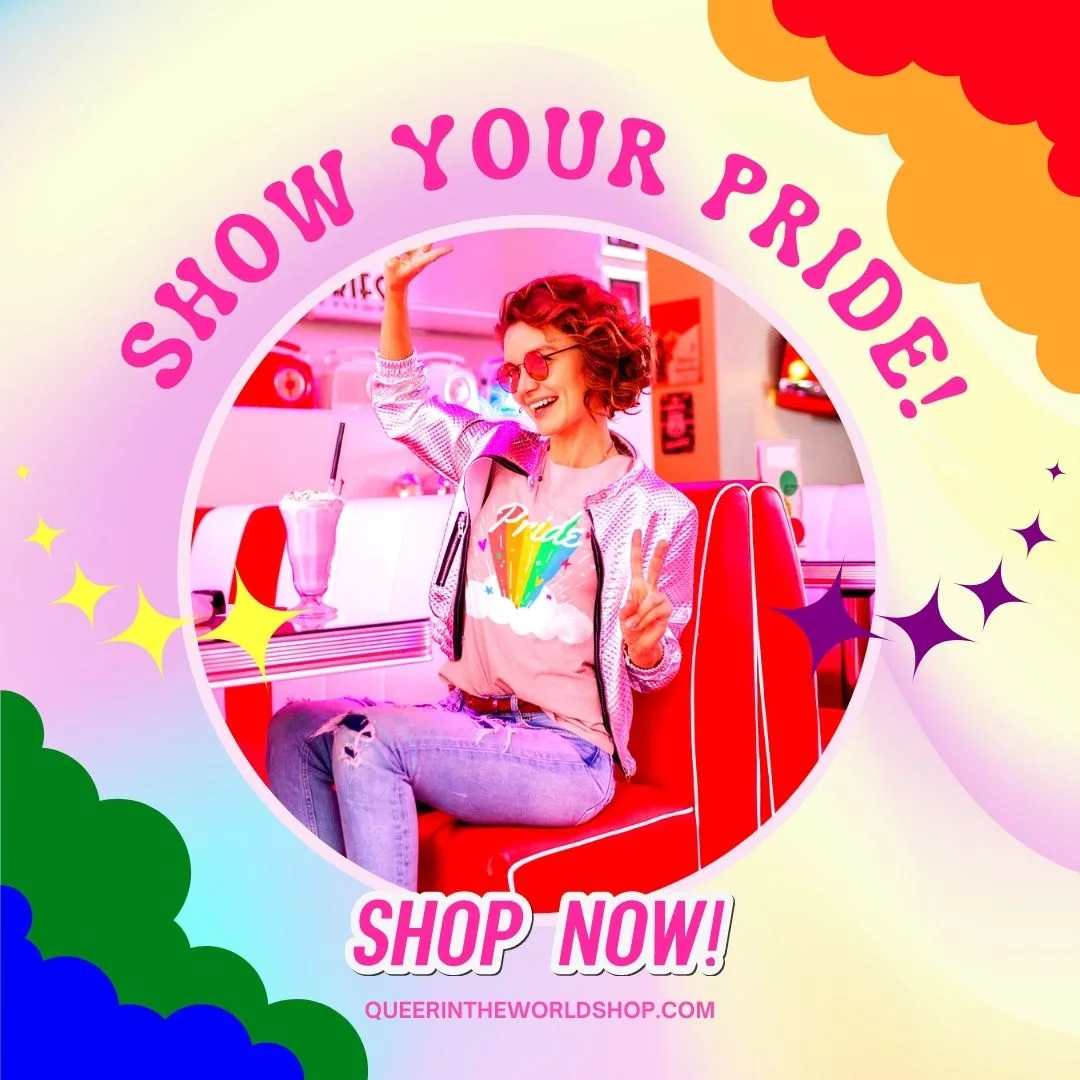 Gay-Friendly Hotels and Hostels in Rajkot, India
Don't wait another minute to book your stay at one of the most fabulously queer-friendly hotels in Rajkot! While many establishments in town might not welcome our rainbow family, these hotels have all pledged to embrace our queer spirit with open arms.
From non-discrimination policies to LGBTQ+ resources and amenities, these hotels go above and beyond to create a safe and inclusive environment for all guests who identify as LGBTQ+. And if you're looking for a place to stay in an area known for being LGBTQ+ friendly, these hotels have got you covered too.
In addition to the locally-owned gay-friendly accommodations in Rajkot, international hotel chains can also be great options for LGBTQ+ travelers. Many chains have implemented policies and training programs to ensure their hotels are welcoming and safe for LGBTQ+ guests.
They may also have LGBTQ+ affinity groups within the company, which can help to promote a culture of inclusivity and support for queer travelers.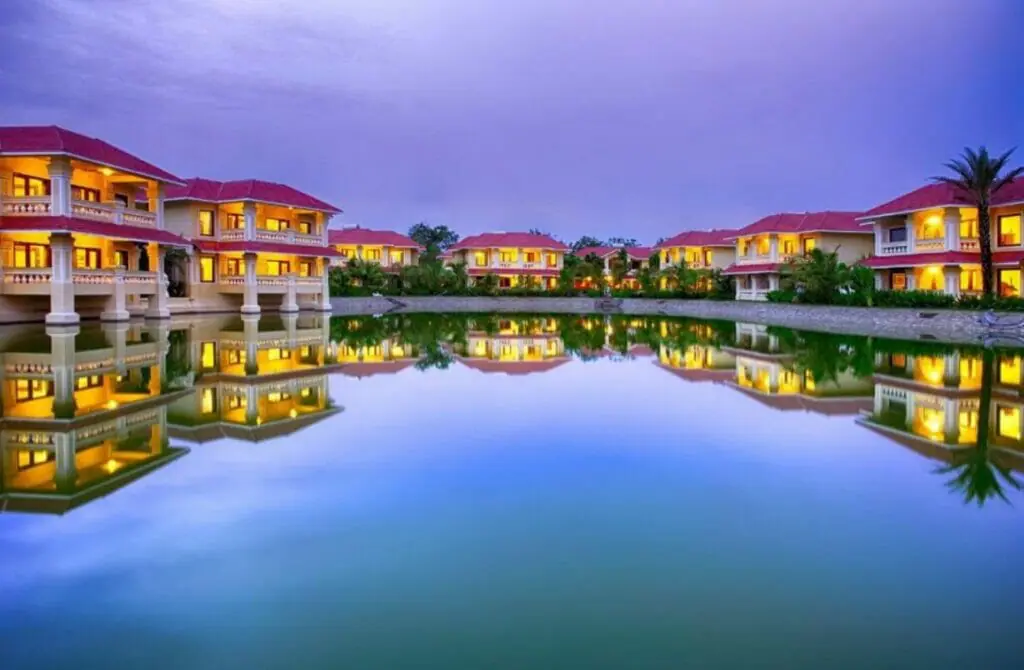 Moreover, international hotel chains are often known for their high-quality amenities and services, which can provide a more luxurious and comfortable stay for LGBTQ+ travelers. With a global presence, these chains can also provide a sense of familiarity and consistency for queer travelers navigating unfamiliar destinations.
Whether you choose a locally-owned gay-friendly accommodation or an international hotel chain, it's important to do your research and choose a place that will make you feel welcome and comfortable during your stay in Rajkot.
So why wait? Book now to experience the comfort, luxury, and acceptance that these gay-friendly hotels in Rajkot have to offer. With options to fit every budget and preference, you'll find the perfect home away from home.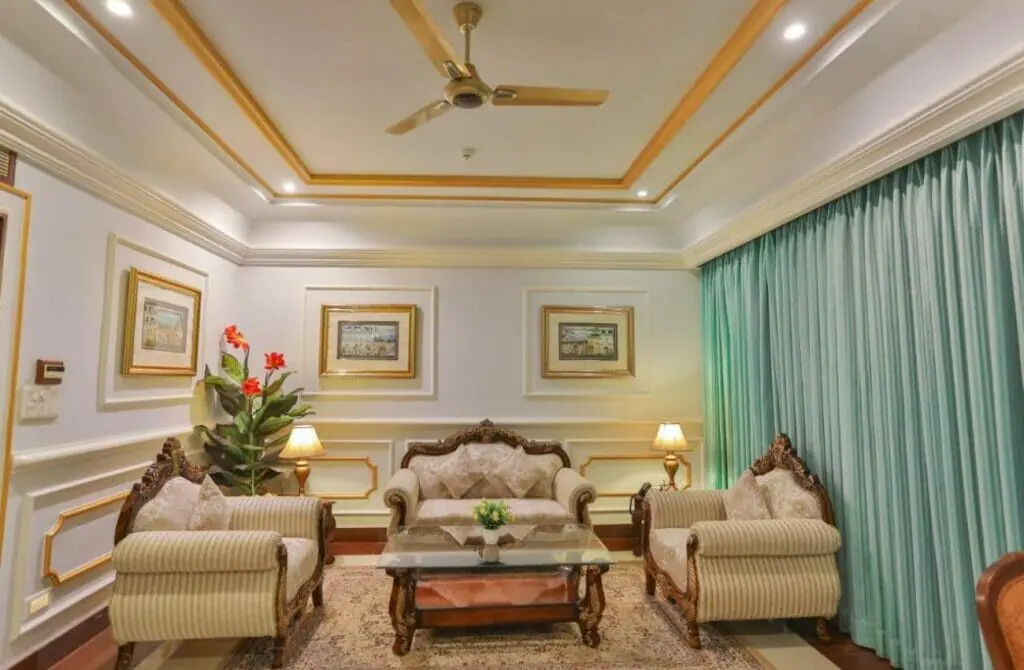 Regency Lagoon Resort is a tranquil retreat nestled amidst the natural beauty of Rajkot, Gujarat. This serene resort offers a peaceful escape from the city's hustle and bustle, providing a rejuvenating experience for its guests. The resort boasts elegantly designed rooms and villas, each offering modern amenities and stunning views of the surrounding lagoon.
With its sprawling gardens, sparkling pool, and dedicated spa, Regency Lagoon Resort provides ample opportunities for relaxation and leisure. Guests can also indulge in delectable cuisine at the on-site restaurants or enjoy a refreshing drink at the bar. Whether seeking a romantic getaway or a peaceful family vacation, Regency Lagoon Resort provides a tranquil oasis for a memorable stay.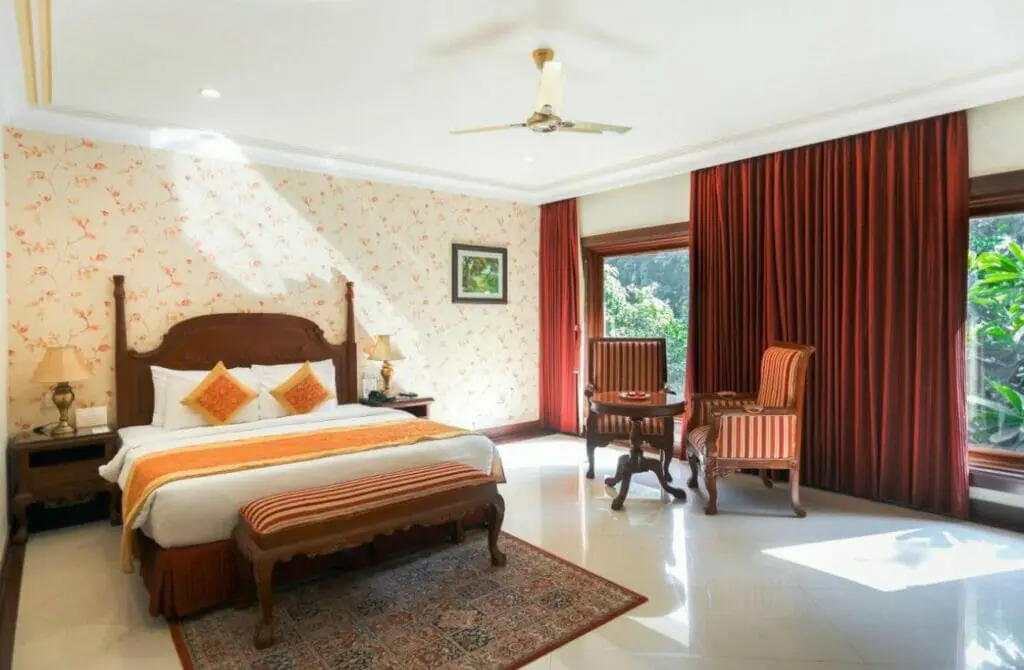 Fortune Park JPS Grand Member ITC's Hotel Group ☆☆☆☆☆
Fortune Park JPS Grand, a member of ITC's hotel group, is a prestigious 5-star property in Rajkot, renowned for its exceptional hospitality and luxurious accommodations. With a perfect blend of contemporary design and traditional elegance, the hotel offers a range of well-appointed rooms and suites that cater to the needs of discerning travelers.
Guests can indulge in world-class amenities, including fine dining restaurants, a fitness center, and a refreshing swimming pool. The hotel's commitment to impeccable service and attention to detail ensures a memorable stay for business and leisure travelers, making it a preferred choice for those seeking a remarkable experience in Rajkot.
The Imperial Palace Hotel ☆☆☆☆
The Imperial Palace Hotel in Rajkot is a stunning 4-star hotel that epitomizes luxury and sophistication. Situated in the city's heart, it offers a seamless blend of modern elegance and traditional charm. The hotel boasts exquisite architecture, with opulent interiors adorned with intricate detailing and fine craftsmanship.
The well-appointed rooms and suites provide a haven of comfort and tranquillity, complemented by impeccable service. Guests can indulge in a range of culinary delights at the hotel's restaurants, which offer a diverse selection of international and regional cuisines. With its state-of-the-art facilities and warm hospitality, The Imperial Palace Hotel ensures an unforgettable experience for every visitor.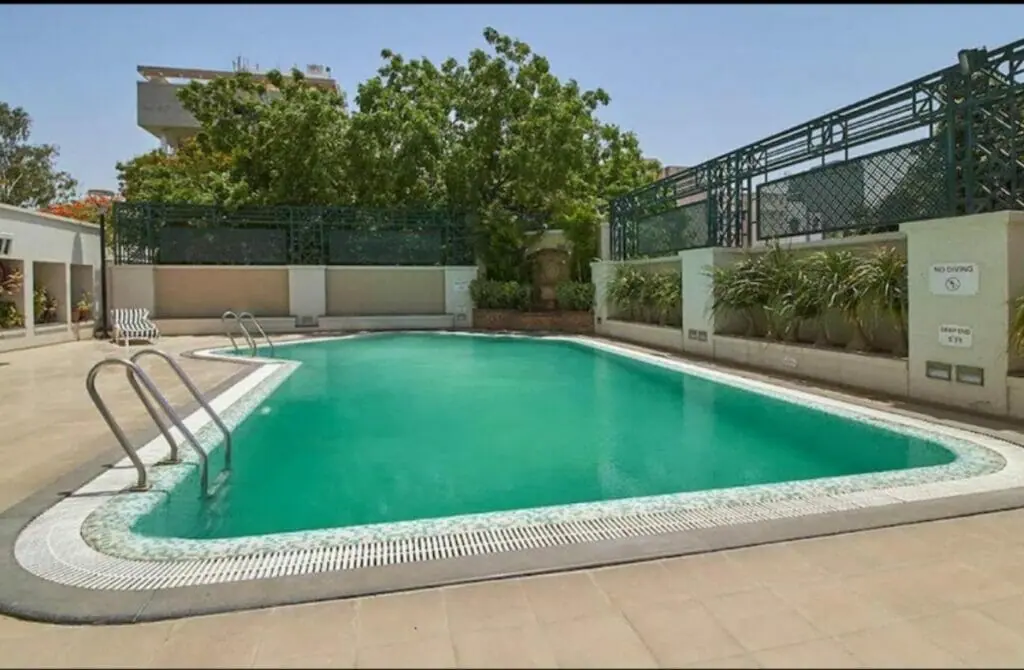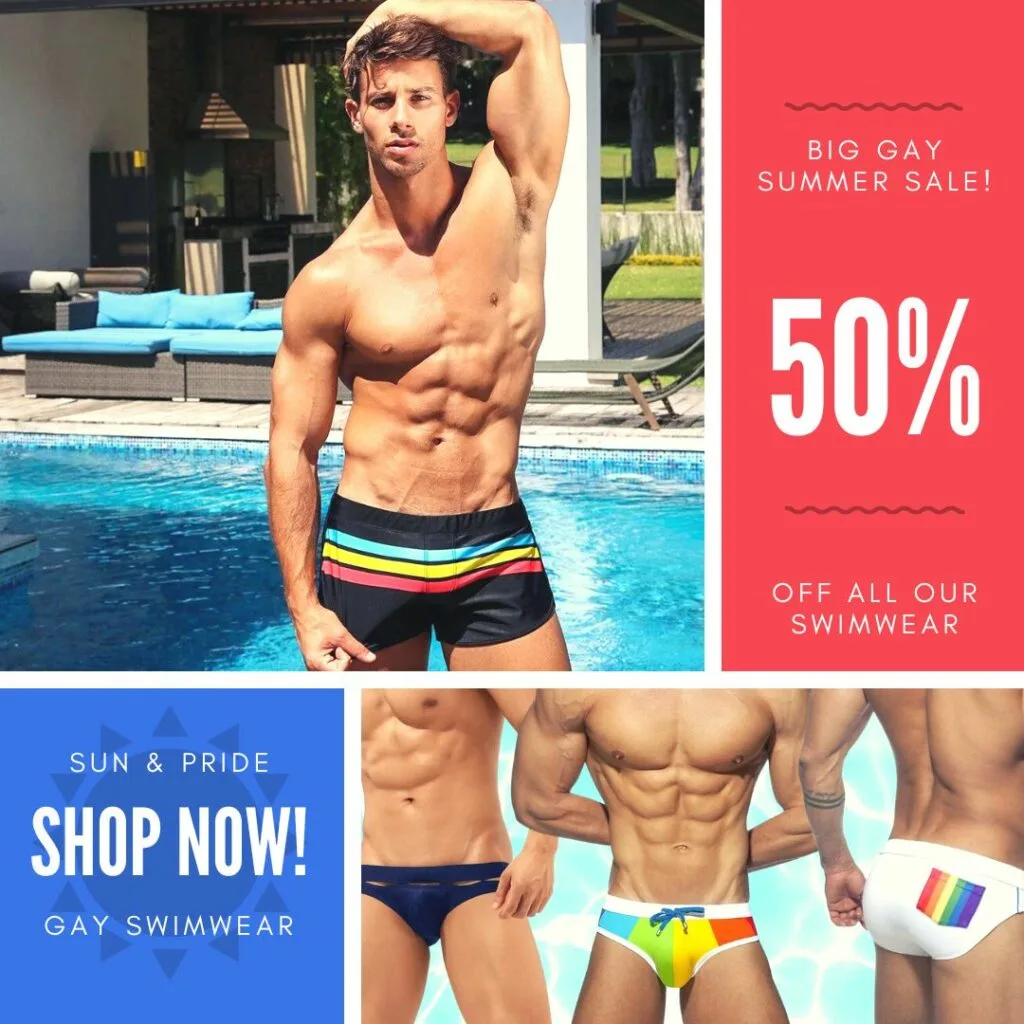 Jay Residency Rajkot
Jay Residency Rajkot is a welcoming hostel in the vibrant city of Rajkot. It is designed to cater to budget-conscious travelers and provides affordable accommodation options without compromising comfort and convenience. The hostel offers dormitory-style rooms with bunk beds, creating a social and communal atmosphere for guests to interact and connect with fellow travelers.
Clean and well-maintained facilities, including common areas and shared bathrooms, ensure a comfortable stay. The hostel staff is friendly and helpful, providing information and assistance to make guests' experiences enjoyable. With its budget-friendly rates and friendly environment, Jay Residency Rajkot is an ideal choice for backpackers and budget travelers.
The Fern Residency Rajkot is a premier 3-star hotel that exemplifies contemporary luxury and eco-friendly practices. Located in the vibrant city of Rajkot, it offers a perfect blend of comfort, convenience, and sustainability. The hotel's modern and stylish rooms provide a serene retreat with state-of-the-art amenities and eco-friendly initiatives.
The Fern Residency Rajkot also boasts an array of dining options, serving delectable cuisine crafted from locally sourced ingredients. With its commitment to green practices, including rainwater harvesting and energy-efficient systems, the hotel ensures a guilt-free stay for environmentally conscious travelers.
Impeccable service and a warm ambiance complete the experience, making The Fern Residency Rajkot an ideal choice for discerning guests.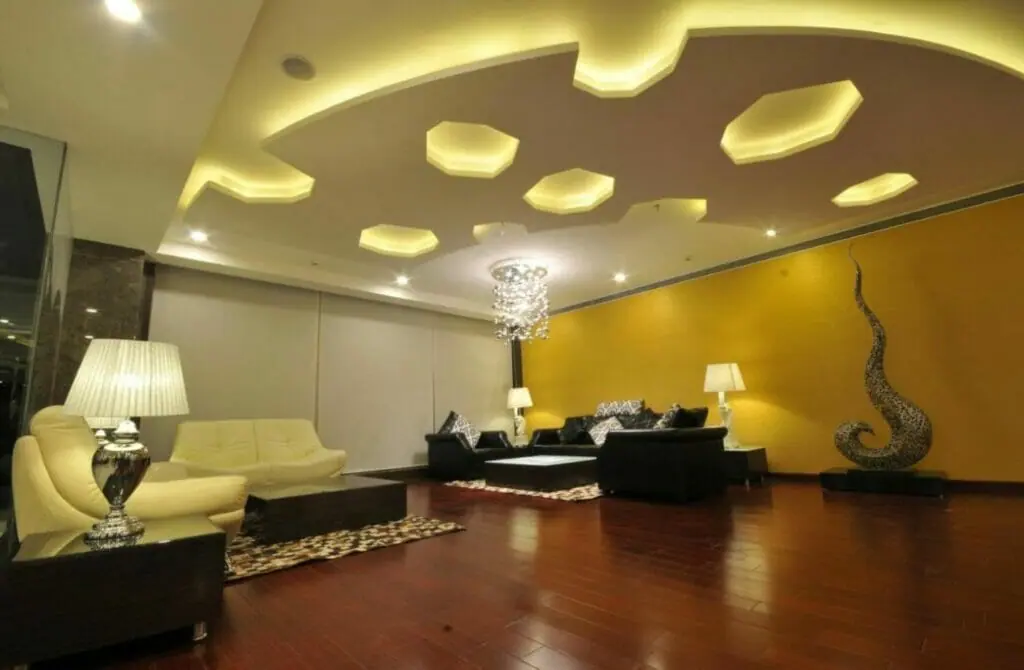 Gay Nightlife in Rajkot, India
Rajkot is known for its vibrant nightlife despite Gujarat being a dry state. The city offers a range of entertainment options, including lively restaurants, cafes, and clubs that serve delicious non-alcoholic beverages.
Visitors can enjoy live music and cultural performances and indulge in local cuisine while experiencing Rajkot's nightlife's energetic atmosphere. The city's late-night restaurants and mouthwatering food are equally popular as the clubs.
Rajkot, like many other cities in India, is still in the process of embracing and establishing a queer nightlife scene. While progress has been made towards LGBTQ+ inclusivity, queer travelers should maintain caution and visit only the most popular locations, such as the ones mentioned in this list. Here are the best nightlife spots in Rajkot!
Darling, let's talk about exploring the queer nightlife in Gay Rajkot, shall we? It's true this city might not be the most welcoming to our fabulous community but fear not! Being gay is perfectly legal here; remember to err on caution when outside of queer-friendly spaces.
But let's focus on the fun, shall we? Exploring gay nightlife can be one of the most thrilling and enriching experiences while on the go. From dancing up a storm at a gay club to sipping cocktails and rubbing elbows with the locals at a gay-friendly bar, you'll have a chance to immerse yourself in the local culture and make memories that will last a lifetime.
And darling, we've got you covered with the best gay and gay-friendly spots in town. So don't be shy; step out of your comfort zone and explore the queer nightlife in Gay Rajkot. Trust us; it'll be worth it!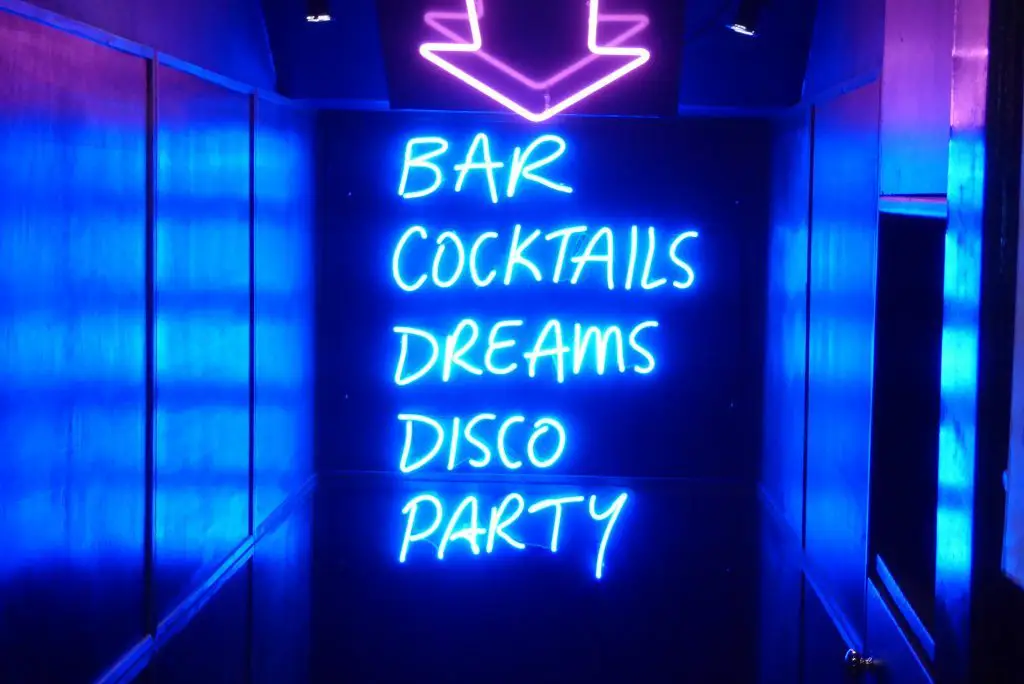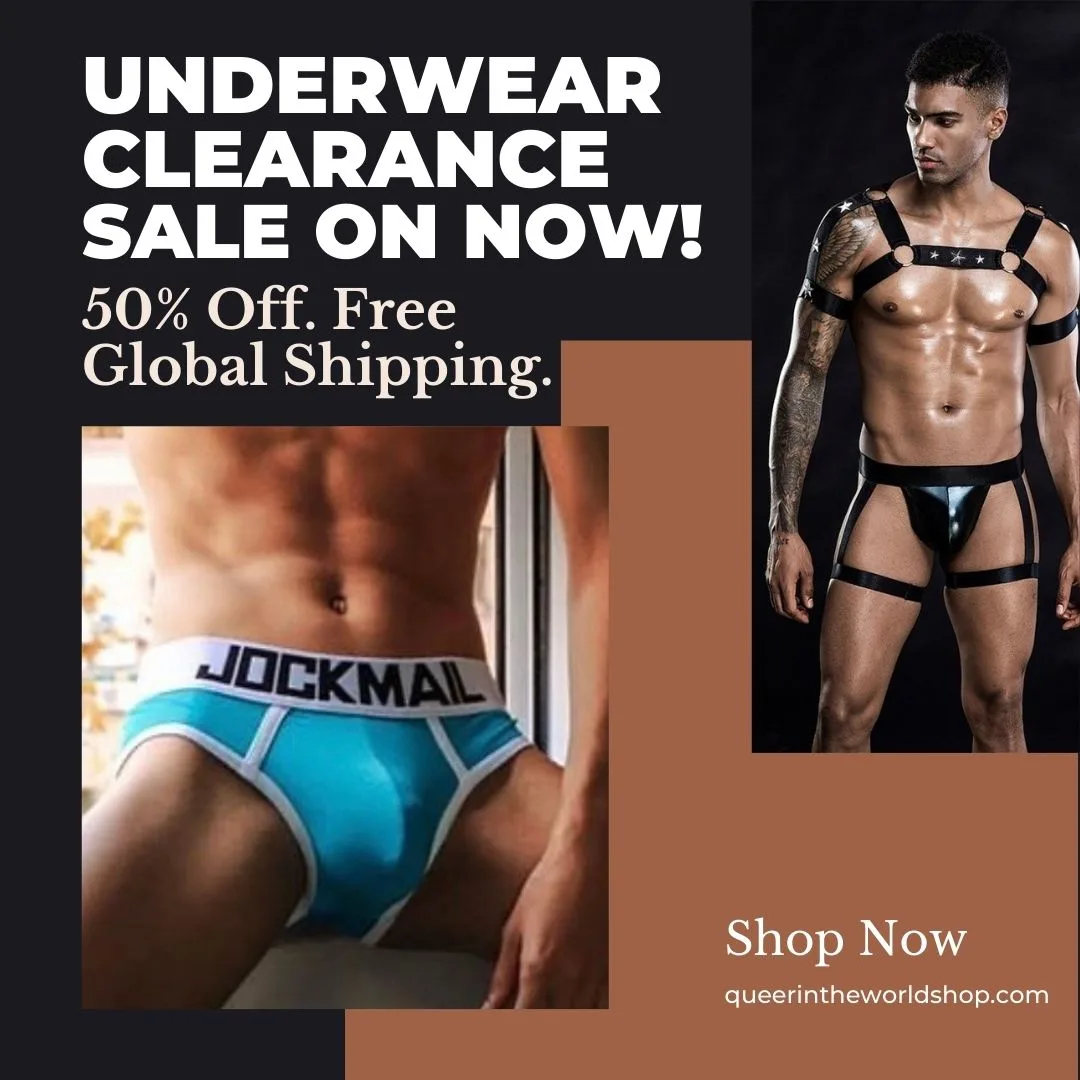 Gay-Friendly Venues In Rajkot, India
Flavors is a culinary gem tantalizing taste buds with its diverse and delectable menu. Situated in a vibrant location, this popular late-night restaurant offers a delightful dining experience for locals and visitors alike. The restaurant boasts a warm and inviting ambiance, complemented by attentive service.
With a focus on quality ingredients and meticulous preparation, Flavours delivers a range of flavors from Indian and international cuisines. From traditional Indian delicacies to global favorites, every dish is crafted with passion and creativity.
Whether enjoying a hearty meal or a cozy dinner, Flavours restaurant in Rajkot ensures a memorable gastronomic journey for all.
Big Bite: The Food Court Restaurant
Big Bite: The Food Court Restaurant in Rajkot is a haven for food lovers seeking a diverse and delectable culinary experience. This vibrant food court brings together a variety of cuisines under one roof, offering something for every palate. From Indian street food to international delicacies,
Big Bite offers an extensive menu that caters to all tastes and preferences. The lively atmosphere and comfortable seating make it an ideal spot to gather with friends and family. With its quick service and affordable prices, Big Bite ensures a satisfying and enjoyable dining experience for all who visit this popular food court in Rajkot.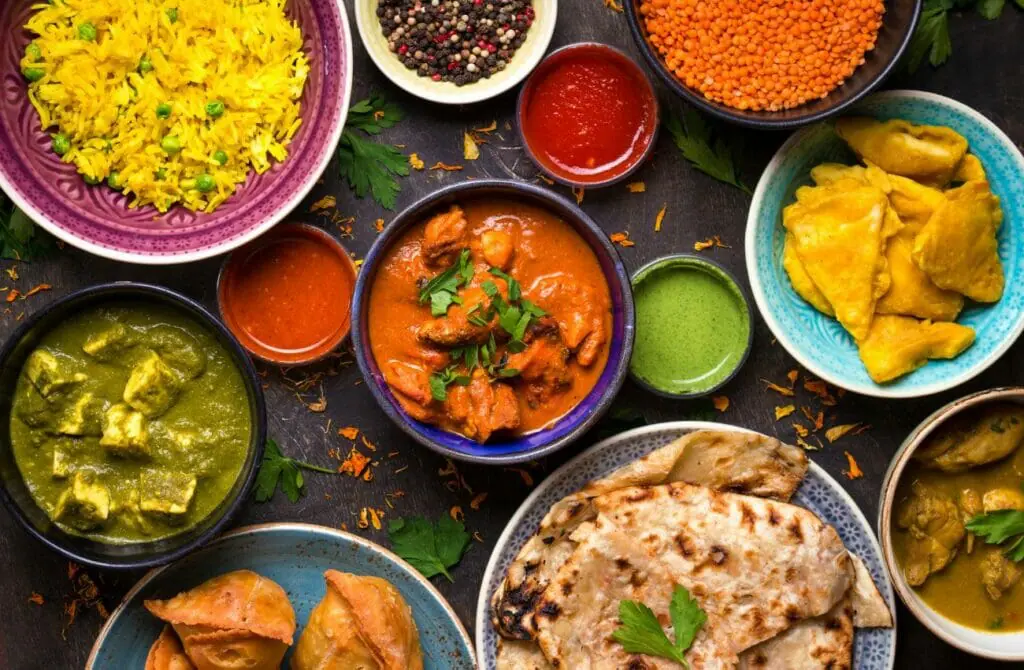 Tadka Express, the Food Junction
Tadka Express, the Food Junction, is a culinary delight in Rajkot. This food junction offers a diverse range of delicious and mouthwatering dishes that cater to various tastes and preferences. From authentic Indian delicacies to international flavors, Tadka Express aims to please every palate.
The vibrant and lively ambiance creates a welcoming atmosphere, perfect for enjoying a meal with family and friends.
The restaurant's skilled chefs prepare each dish with precision and passion, ensuring a memorable dining experience. Whether it's savoring the aromatic biryanis, indulging in flavorful curries, or relishing delicious desserts, Tadka Express promises a culinary journey that satisfies all cravings.
Senso restaurant in Rajkot is a culinary haven that offers an exceptional dining experience. Nestled in a prime location, the restaurant entices visitors with its elegant ambiance and warm hospitality. Senso showcases a diverse menu featuring a fusion of global and regional flavors expertly prepared by skilled chefs.
From tantalizing appetizers to mouthwatering main courses and delectable desserts, every dish at Senso is crafted with precision and creativity. The restaurant's attention to detail extends to its impeccable service, ensuring a memorable and enjoyable dining experience. Whether for a special occasion or a casual meal, Senso restaurant in Rajkot delights discerning diners with its culinary prowess.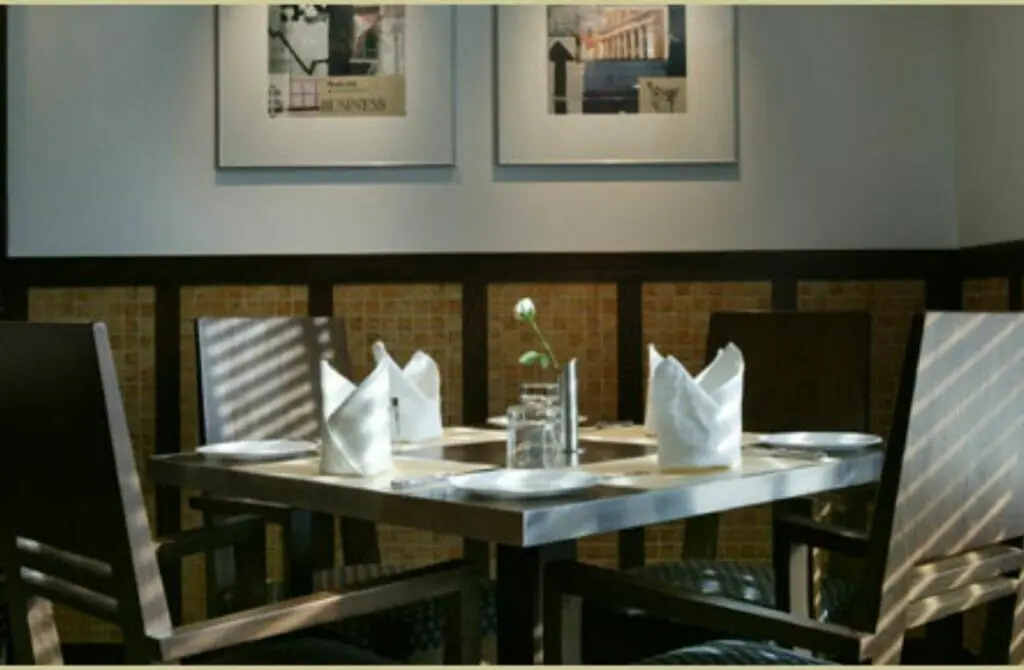 Indian Passion
(Temporarily or permanently closed. If you know something, please suggest an edit.)
A culinary gem in Rajkot, Indian Passion takes diners on a flavourful journey through the diverse cuisines of India. This restaurant is in a bustling area and offers an authentic and immersive dining experience. The menu at Indian Passion showcases a wide array of traditional Indian dishes prepared with the finest ingredients and aromatic spices.
Each dish celebrates India's culinary heritage, from rich curries to flavorful biryanis and tandoori delights. The warm and inviting ambiance, coupled with attentive service, creates a welcoming atmosphere for guests. Indian Passion is a must-visit for those seeking an unforgettable taste of India in Rajkot.
Waves, nestled within The Fern Residency Rajkot, is a captivating restaurant that promises a delightful culinary experience. This restaurant exudes a sophisticated and contemporary ambiance, making it an ideal choice for casual dining and special occasions. Waves offer a diverse menu that showcases an exquisite blend of global and regional flavors.
From delectable Indian specialties to international cuisines, every dish is crafted with finesse and attention to detail. The restaurant's expert chefs use locally sourced ingredients to ensure freshness and quality. With its impeccable service, elegant setting, and tempting menu, Waves at The Fern Residency Rajkot invites guests to embark on a gastronomic adventure.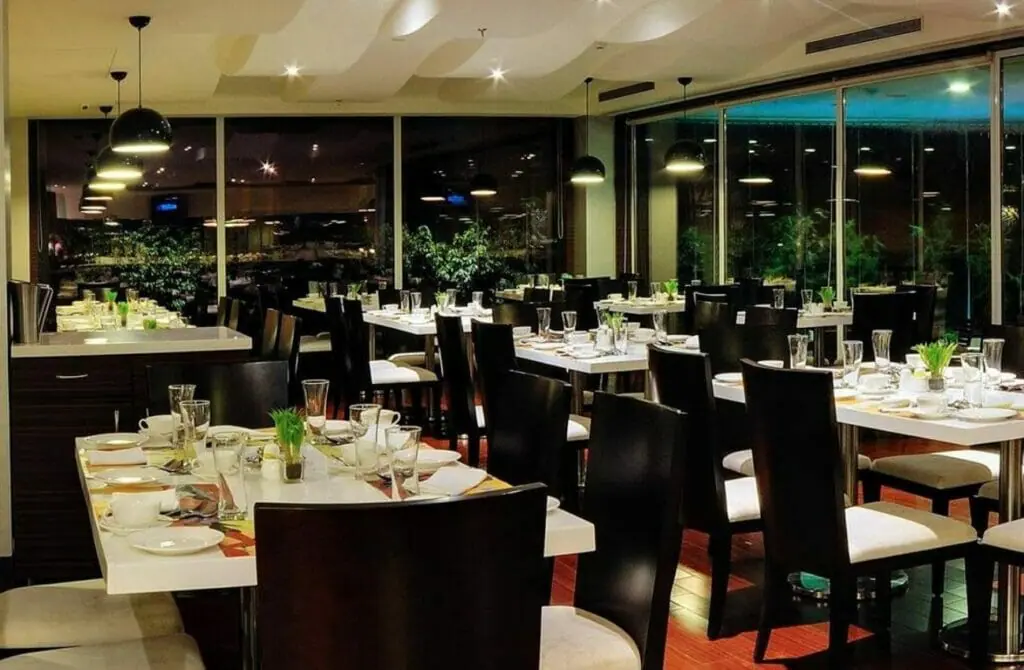 Gay Saunas & Cruising Clubs in Rajkot, India
When exploring Gay Rajkot, there's more to life than just cocktails and beers. One aspect of the gay scene that many of us queens love is checking out the local gay saunas and cruising clubs.
Granted, Rajkot isn't quite as wild as Amsterdam, Barcelona, or Berlin, but these steamy venues still offer the perfect opportunity to meet new people, socialize, and engage in some hot and heavy action without swiping left or right. However, remember that these venues can differ in terms of vibe, patrons, and rules, so it's a good idea to be informed before you dive in.
Gay saunas, sex clubs, and cruising have long been popular ways for queer men to meet and engage in sexual activity, particularly in countries where same-sex activity is not widely accepted or may even be illegal. In these places, gay saunas and cruising clubs provide a safe and discreet environment for queer men to explore their sexuality and connect with like-minded individuals.
Despite the rise of gay dating apps, many queer men still prefer the anonymity and physical connection that can be found in these spaces – so somewhat counter-intuitively, you might have a hotter experience here than you would at home.
We recommend checking out our guide to cruising for first-timers before you get started, which should give you the lowdown, and always practice safe sex. Keep in mind that local laws and customs regarding gay venues and sexual activity should be respected at all times.
With a bit of forethought and an open mind, visiting gay saunas and cruising clubs can be a thrilling and steamy part of your gay Rajkot adventure.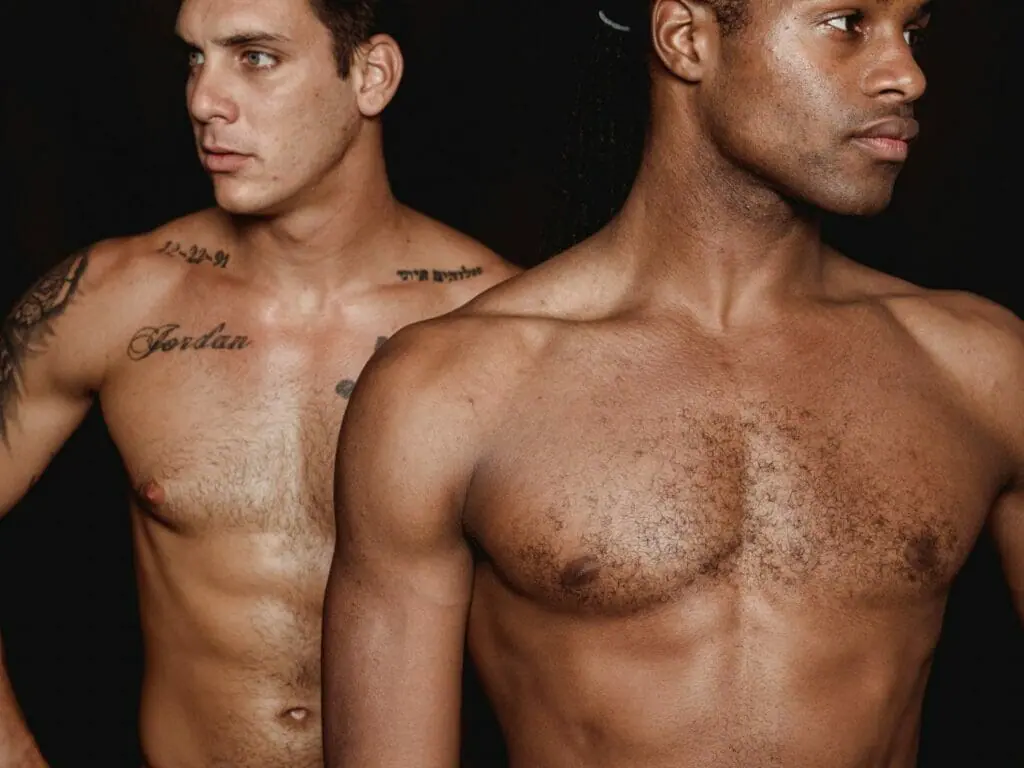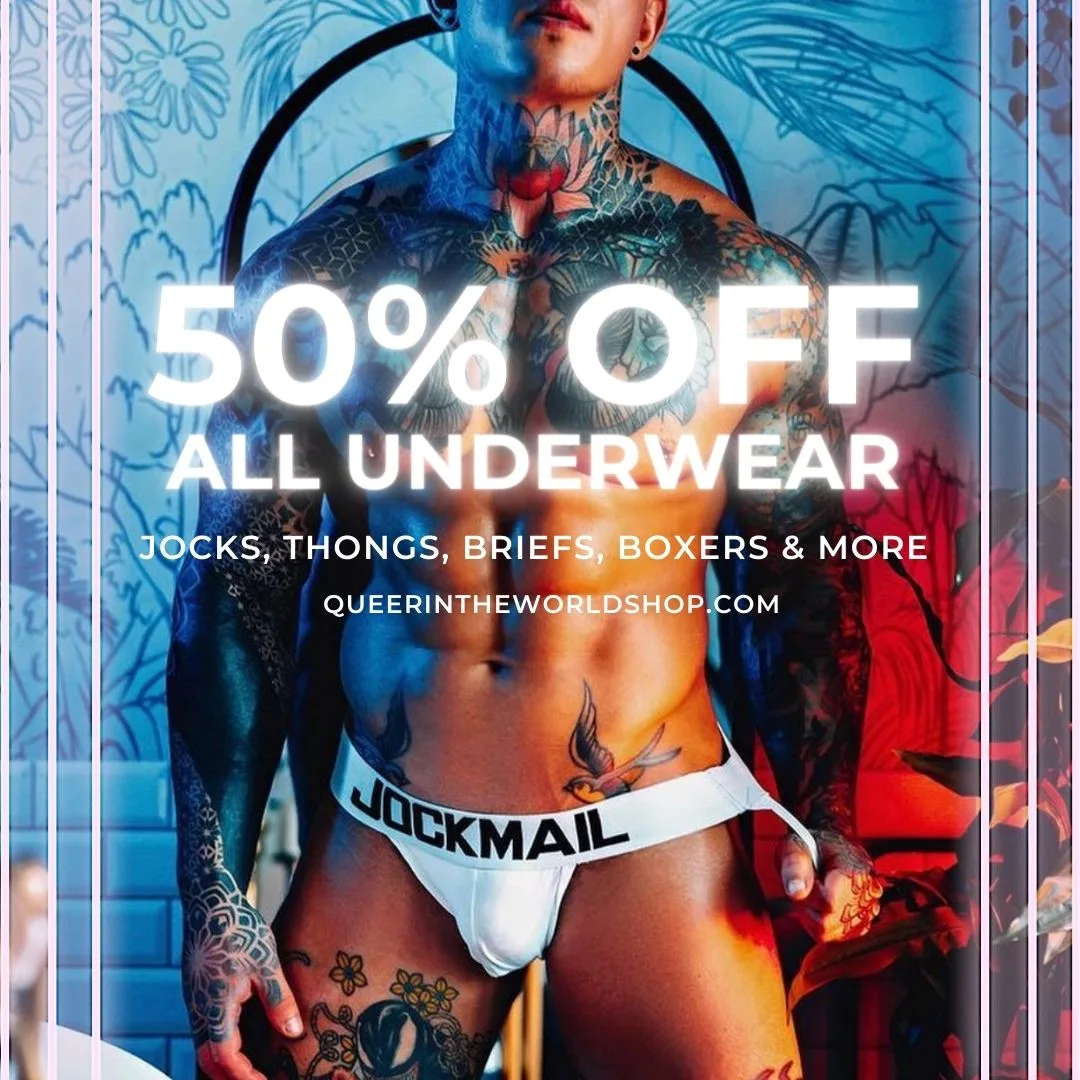 Gay Map Of Rajkot
Finding it hard to envisage where everything is in Rajkot? Hopefully, this queer-centric map helps where we have marked all the bars, clubs, parties, hotels, saunas, massages, and more will help you stay in the spot best suited to you!