Beijing, the capital of China, is a vast megacity with a conservative culture, yet also home to a flourishing and discreet gay scene that keeps growing! When you plan to visit Beijing, you will be glad to know that this city has a range of excellent attractions explicitly catered to gay visitors or locals. So, from the Beijing LGBT Center to the vastly popular 'comrade (Chinese slag for gay) bar' Destination, you won't get enough of some of the best gay experiences China offers!
However, it isn't just gay clubs and bars that will make your stay exceptional, as one of the oldest capitals in the world provides some incredible history. You can visit iconic landmarks like the Forbidden City or the more recent National Stadium, all brilliant examples of the variety of architecture you will encounter in this city.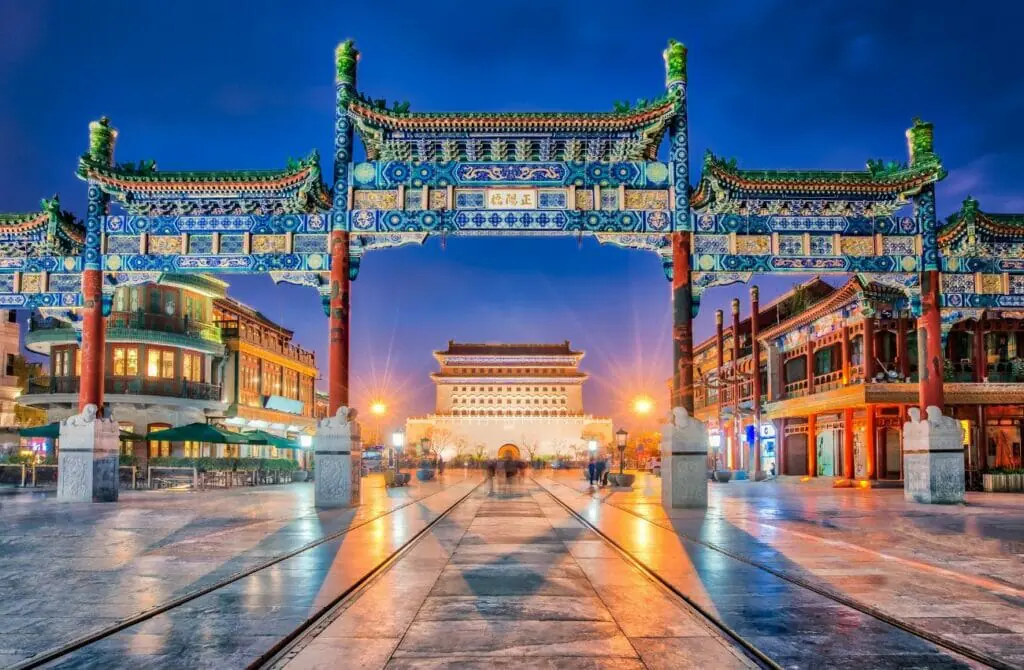 You'll also be glad to know that a range of tours caters to different aspects of Chinese culture, from food to the art scene. But if you need to get outside the city walls, you will find many places to hike, notably The Jiankou to Mutianyu Great Wall Hike and the Olympic Forest Park Loop.
From all these fine assets that Beijing showcases to its guests, it is clear that she is a top tourist attraction, including for gay tourists who want to experience the beauty and rich history in the heart of China.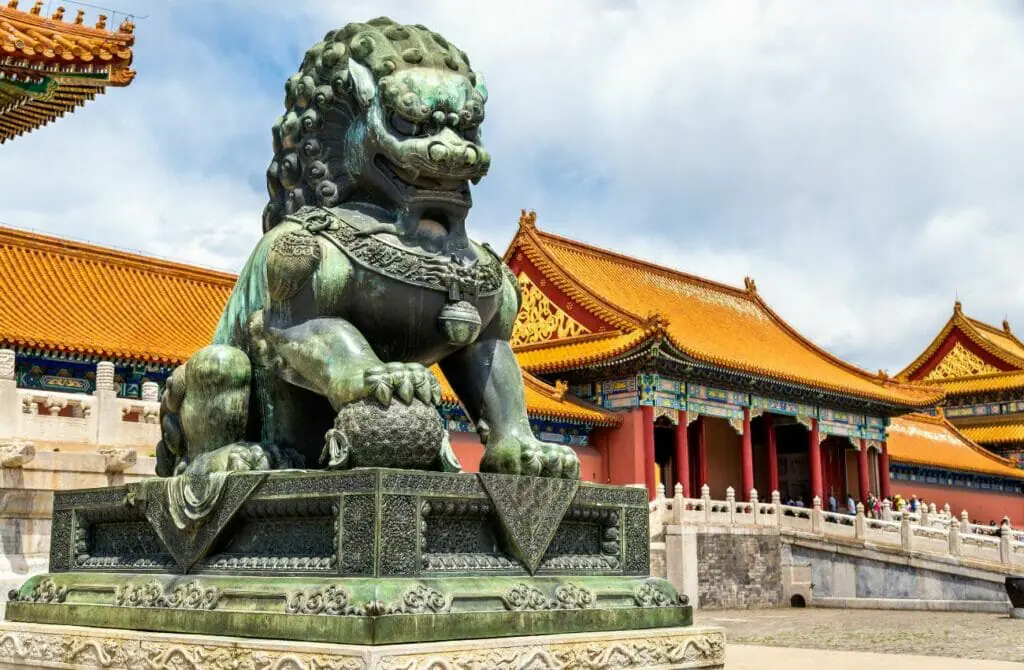 Attractions in Beijing, China
Welcome to Gay Beijing, darling! While the city may not be the most welcoming to the queer community, fear not! There are still plenty of fabulous things for you to do while keeping things low-key. First and foremost, you must visit some of the city's most iconic landmarks and attractions, dahling!
Take in history and culture by visiting museums, art galleries, and historical monuments. And don't forget to marvel at the stunning architecture, explore parks and gardens, and indulge in the local cuisine. But that's not all, darling! Gay or straight, there's always something to do in Gay Beijing.
Immerse yourself in the local culture by attending cultural events like festivals, concerts, and shows. Trust us; there's always something fun and exciting happening in this fabulous city. Remember, discretion is key in a city that's not always welcoming to our fabulous community. So, keep it lowkey and enjoy all the wonderful things Gay Beijing has to offer!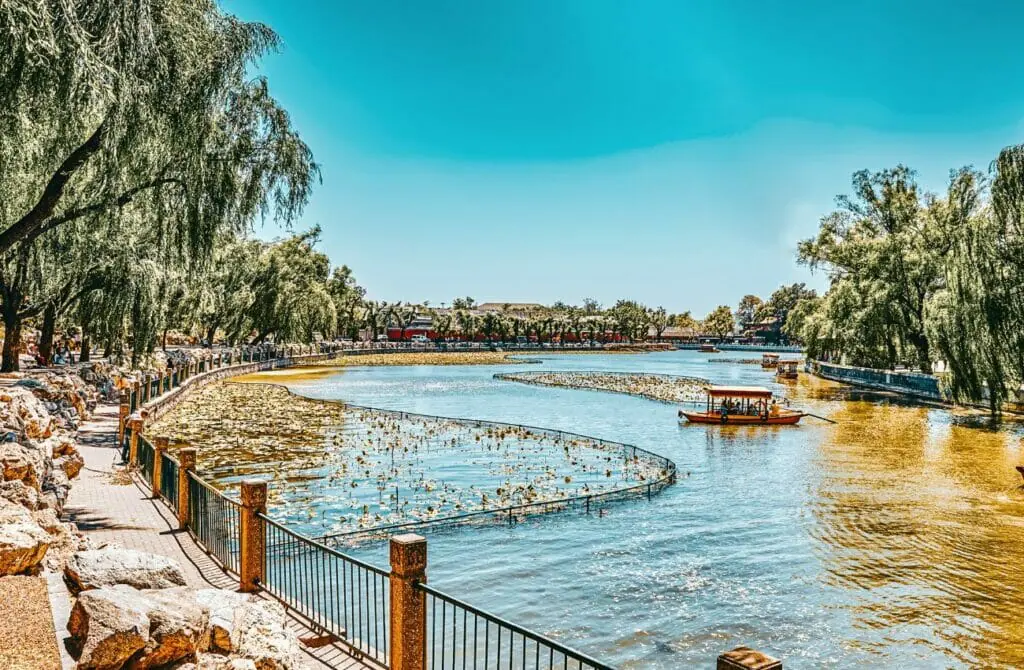 Great Wall and Changyu Chateau: Private Tour and Wine Tasting
Just a short journey north of Beijing, you can take a private wine-tasting tour with exceptional views of the Great Wall as you explore the famous wine cellars of Changyu Chateau.
First, you will be treated to a tour of the French-style Chateau, taking in the history of Chinese winemaking before you have a delicious lunch and drink tasting. After your delectable time, you will be taken to the Mutianyu section of the Great Wall and see first-hand the best-preserved parts of the longest wall in the world.
Great Wall of China
The Great Wall of China is the most famous tourist attraction in all of China, and you can make an easy drive north just outside of Beijing to see it!
Many make special trips to this country to try their skill and endurance by hiking along the top or beside it, taking in the exceptional scenery as much as admiring the preservation of this 7th-century BC wall. Built by numerous Emperors over several centuries, it was created as an Imperial Chinese border to protect their states from the nomadic groups from the Eurasian Steppe.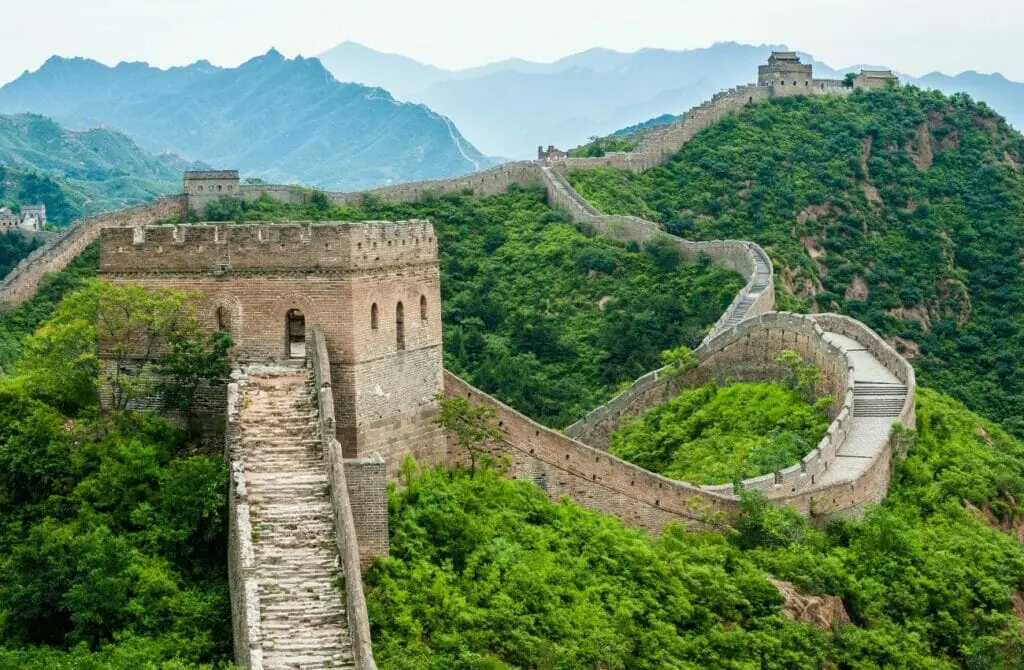 The Summer Palace
In the heart of Beijing, you will find the wondrous Summer Palace, an expansive water garden with surviving historic buildings, creating an incredible slice of paradise in the skyscraper jungle.
The park gets its name from a lakeside palace, which now lies in ruins built in the 18th century as the perfect summer getaway for the Emperor and court until the Second Opium War led to its description and loot by French and British troops in the 19th century.
However, even if the once impressive building lies in ruins, you can still enjoy the wondrous gardens and other thousands of historic buildings and imagine what it may have looked like in its heyday.
Built-in the early 15h century as a winter residence for the Emperor, The Forbidden City is a surviving example of traditional Chinese architecture and the former power of the Imperial Empire and Emperor.
You can find the winter palace complex in the center of the Imperial City, and inside, you will discover well-preserved residences, museums, gardens and royal housing open to visitors who want to learn about the history and life in upper-class Imperial China.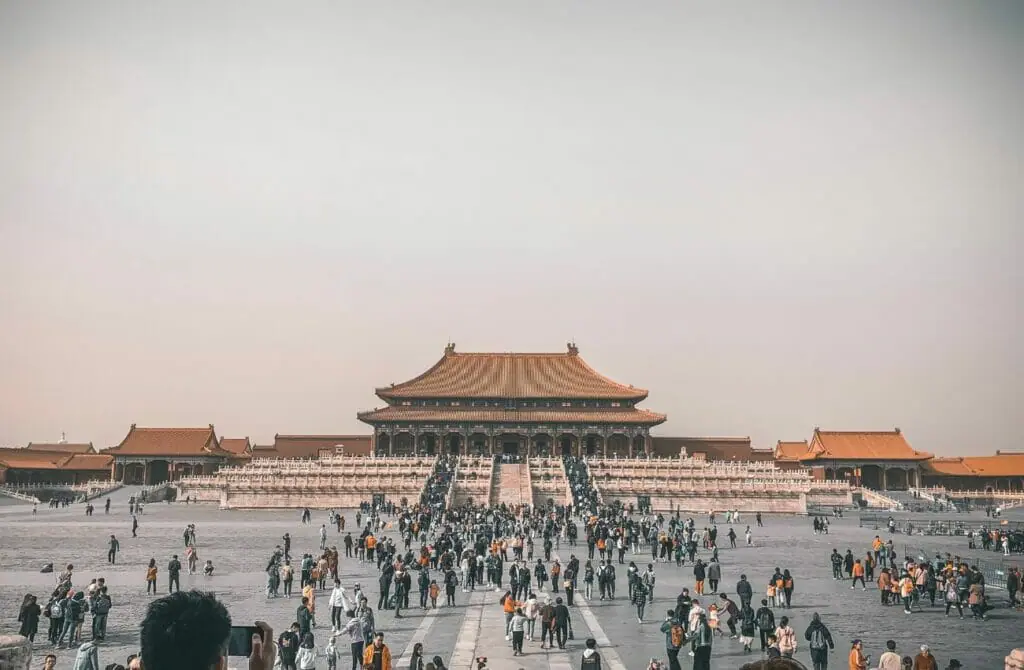 National Art Museum of China
Beijing is world famous not just for its imperial-era buildings and incredibly preserved ancient cities but also for its dedication to the old and modern art scenes. You can experience much Chinese and international art at the National Art Museum of China, where you will see what makes China unique and how it connects with broader art movements worldwide.
For those wanting to follow in the tracks of religious pilgrimages made by Emperors of the Ming and Qing dynasties beginning in 1420, you can stop at the sacred Temple of Heaven. This is a prime example of traditional Chinese temples used for prayer to call for times of peace and fine weather, as well as being a remarkable building to admire from atop the peak of its plinth.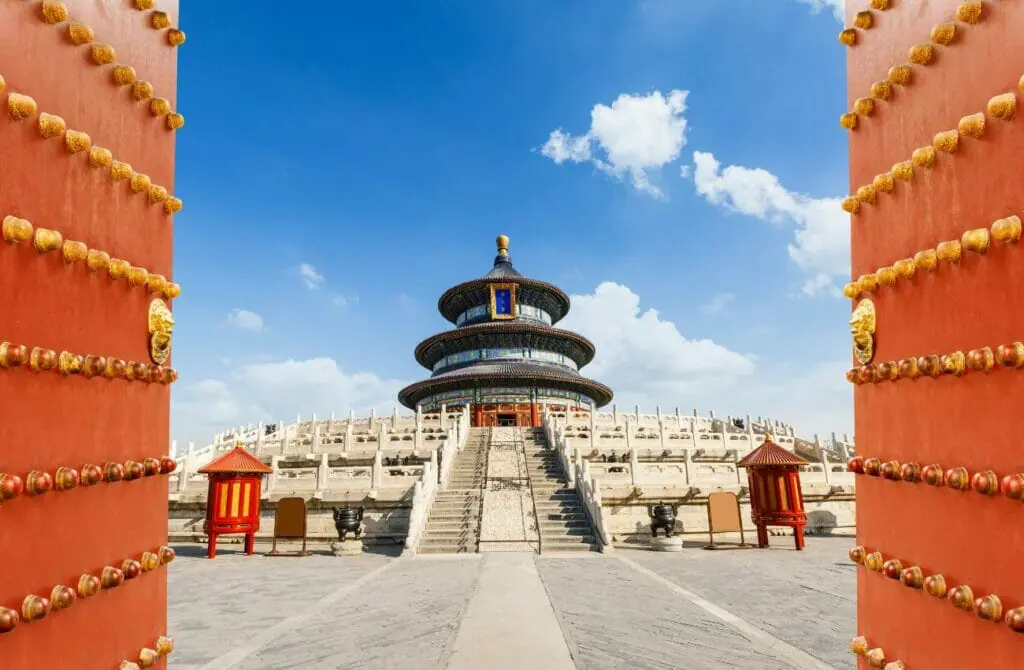 Chairman Mao's Mausoleum
If one of the most important names in recent Chinese history could be named number one, it would be, without a doubt, Mao. Love or hate him; he set a precedent that changed the course of Chinese history forever as the founder of the modern Chinese state. You can visit his mausoleum, constructed in 1979 after his death, as an eternal memorial and to lay his body to rest.
In the city's heart, you can find the famous Tiananmen Square just outside the entrance to the Forbidden City. It is boarded by such attractions as Chairman Mao Memorial Hall, where you can see the embalmed remains of Chairman Moa, the founder of the People's Republic of China.
Here you can find not just a range of historical sights to spend days exploring but the occasional public market and the stage for important national events such as the celebrations of the 1949 founding of the People's Republic of China.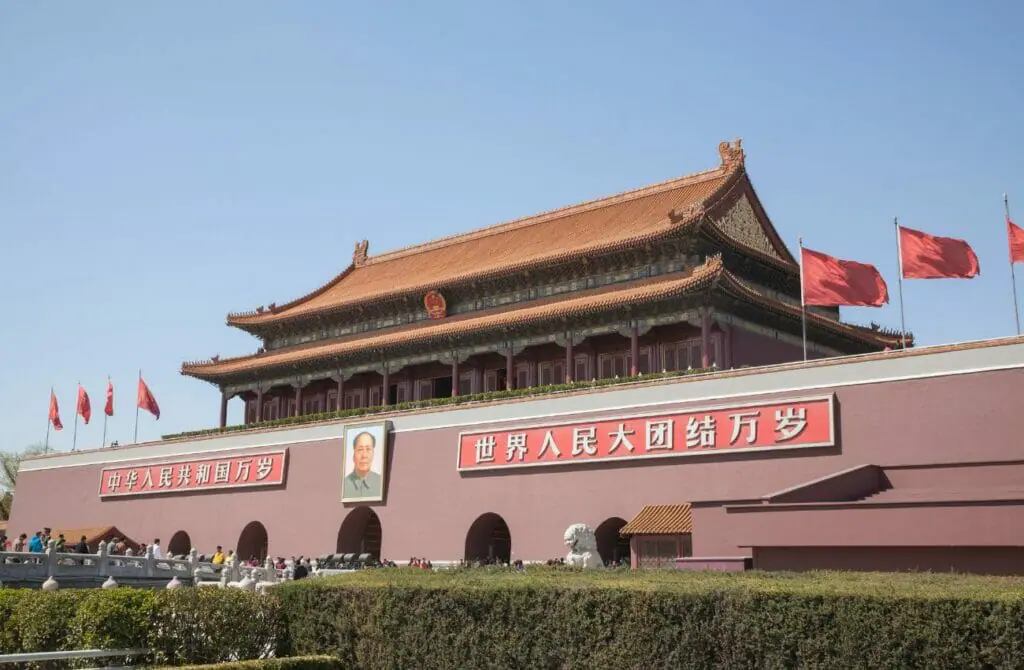 Of the many incredible parks in Beijing, Beihai Park today is a public garden on a bridge-accessible island in the center of Beihai Lake, part of the Imperial City.
This former Imperial garden was first constructed in the 12th century and has become an extensive Chinese garden, with many buildings and structures hidden within the dense foliage of trees and other plants. What makes this island and lake unique is that it is all artificial. Using the earth scraped out to make the lake, they created an island paradise.
Flanking the eastern side of Tiananmen Square, you will find the National Museum of China, where you can experience a rich collection of artifacts and art in exhibits catering to teaching visitors about the history of China. You can expect to learn about Imperial China until the modern age, with world-famous collections of Qing-era imperial treasures and ancient Chinese porcelain.
In the 14th century, the Ming Emperors started to be buried in these expansive Ming Dynasty Tombs that can be visited today in this stretching complex of gardens and burial chambers.
Wanting to be close to their Imperial Captial (at the time Nanjing), after the construction of the Imperial City, they turned to build impressive tombs that would serve as eternal marks in the landscape and pay homage to their ancestors.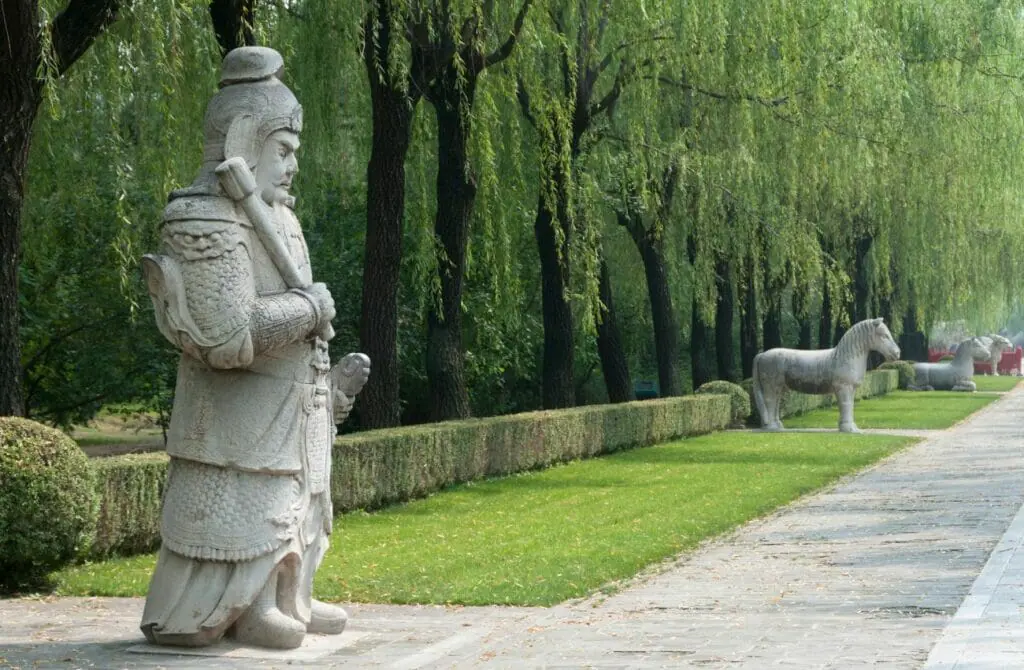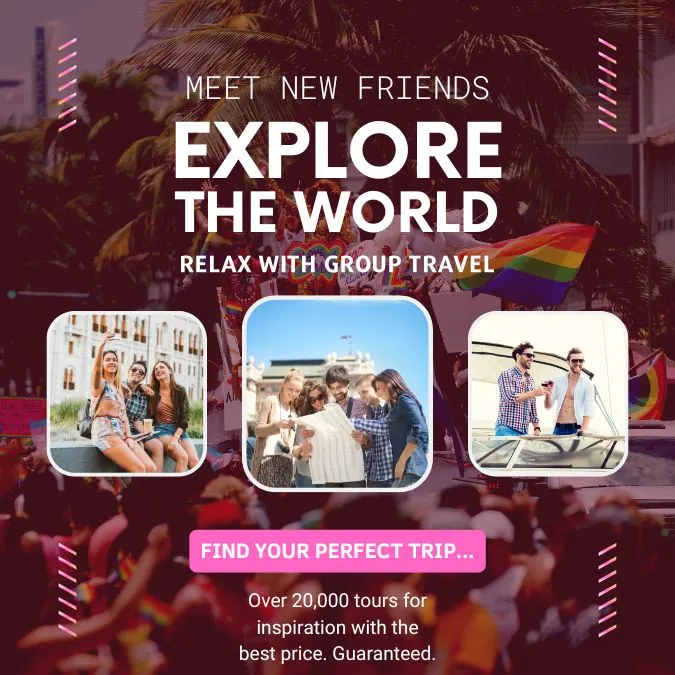 Gay-Friendly & Gay Hotels in Beijing, China
Oh, honey, let me tell you about being fabulous and feeling welcome at these hotels in Beijing! Don't worry about other hotels that might not be as accepting; these gems are committed to being LGBTQ+ friendly and ensuring that all guests feel like they belong.
Being gay-friendly isn't just about waving a rainbow flag or using the right pronouns; it's about creating a safe and inclusive space for all guests.
From non-discrimination policies to providing resources for LGBTQ+ travelers, these hotels go above and beyond to ensure you feel welcomed and supported. And honey, they don't stop there! Some of these gay-friendly accommodations have extra amenities and literature about local LGBTQ+ events and resources.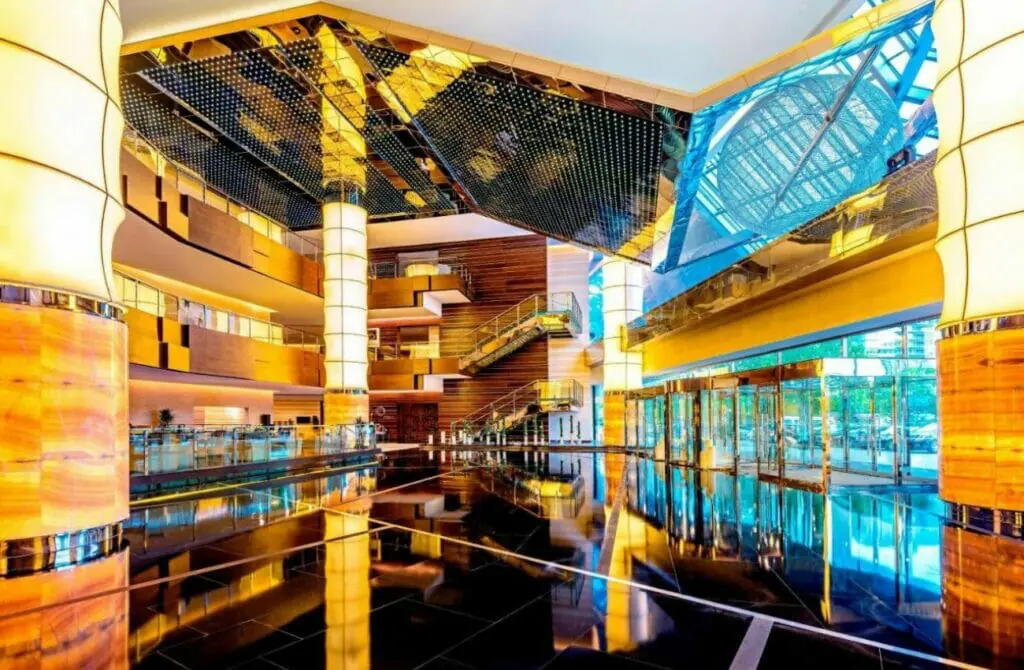 Plus, they might even be located in an area known for being LGBTQ+ friendly. Now, let me tell you about these fabulous hotels in Beijing. While there aren't any specifically gay hotels or resorts, these are the crème de la crème of gay-friendly accommodations.
And if these don't tickle your fancy, don't worry; there are hundreds of other options in Beijing to fit your budget and needs. So pack your bags, put on your most fabulous outfit, and get ready to feel welcome and accepted at these gay-friendly hotels in Beijing!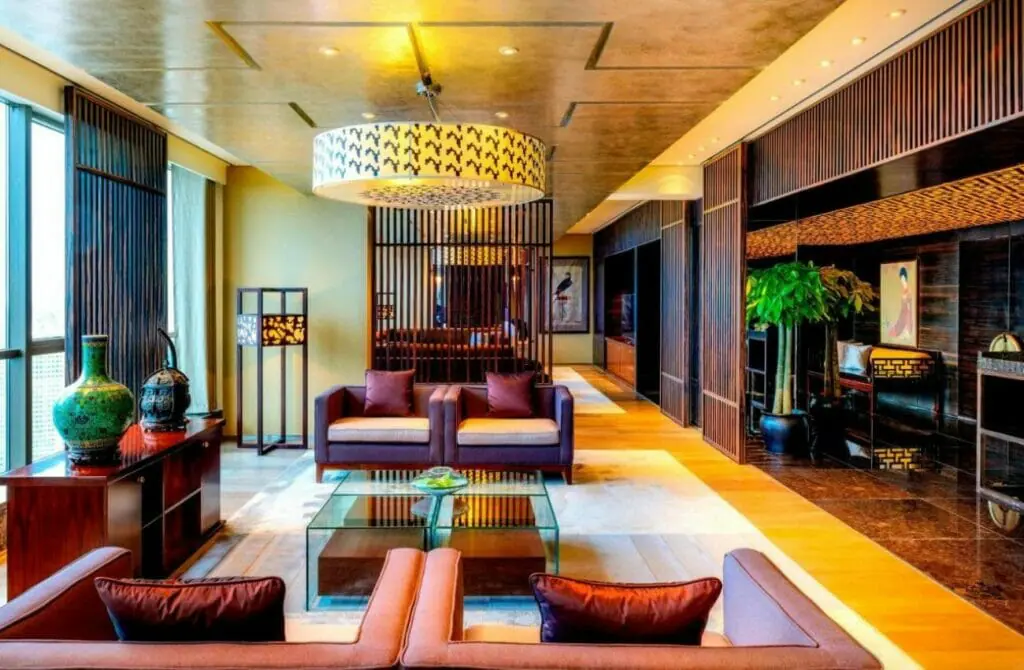 The Westin Beijing Chaoyang ☆☆☆☆☆
Begin your gay trip to Beijing the right way with an exceptionally queer-friendly stay at the five-star Westin Beijing Chaoyang Hotel. You are conveniently located in the city's center along the Liangma River, just a stone's throw from Chaoyang Park. However, that is just the start, as you can use their limo service to get anywhere at a moment's notice.
Looking inwards, you will be taken by just how brilliant the towering views are the higher you ascend the hotel floors. Not only that, the services they offer guests are top-notched, from various restaurants, bars and dining halls to pools, spas, gyms, saunas and even shopping experiences.
However, that isn't all because even if your trip away includes working, they cater to all travelers with business spaces on hand if you want to work outside your room amongst the lively heart of the hotel's shared spaces.
Of course, the main event of your private quarters will have you wanting to throw all your plans out of the window for the day and take full advantage of the exquisite experience. You not only can indulge in the exceptional views, the room service or the buffet breakfast for a fee, but you can also sleep as if you're on a cloud with the entertaining Chinese cable and free Wi-Fi to fill your lazy evenings.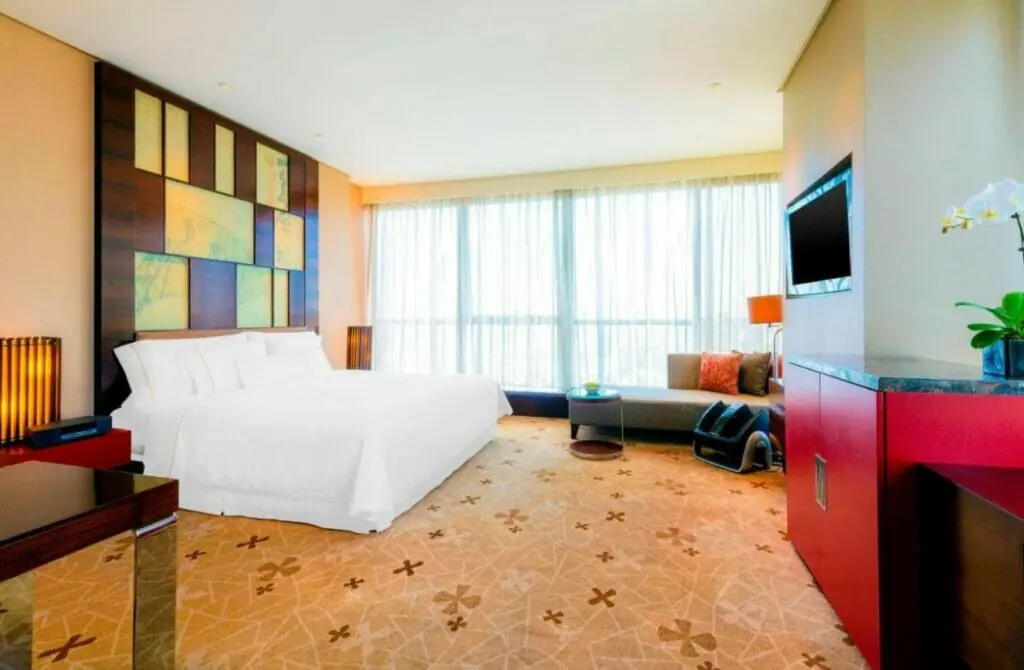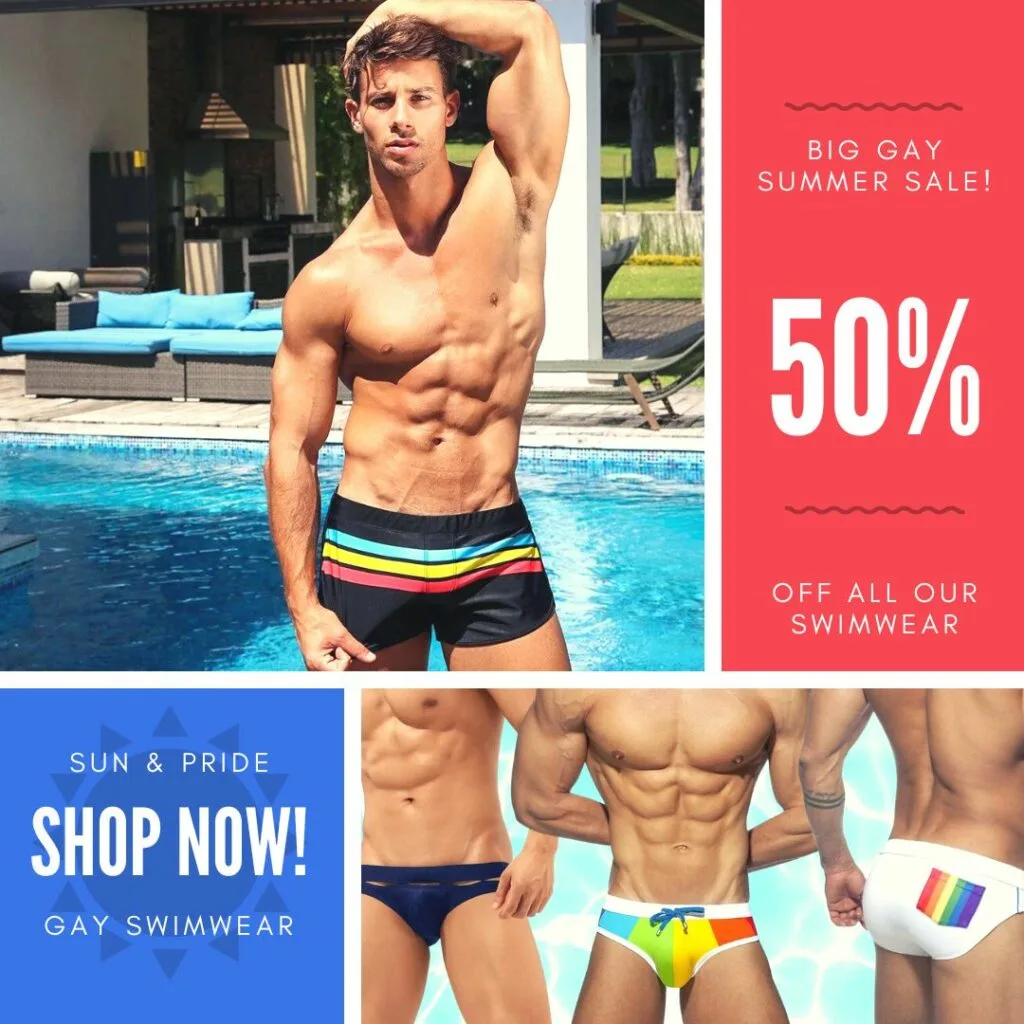 Four Points by Sheraton Beijing ☆☆☆☆
Located just south of the Summer Palace is your own Imperial Palace to make the most of your holiday to Beijing with a modern setting with the height of comfort. It even has its private garden, which might not be on the same scale as local parks to the north, but Four Points still doesn't disappoint.
Inside you will be treated to divine breakfast and day-food dining experiences at their restaurants and bars, followed by a relaxing treat with spa service, pool and sauna. However, if that doesn't take your fancy, they have a gym and staff on demand to make you a warming coffee or tea to start your day the right way.
Then follow your return home to an incredibly private space, with a cozy room catering to your needs with soft beds fit for kings and queens, an ensuite, and of course, unique views of the cityscape you won't find elsewhere.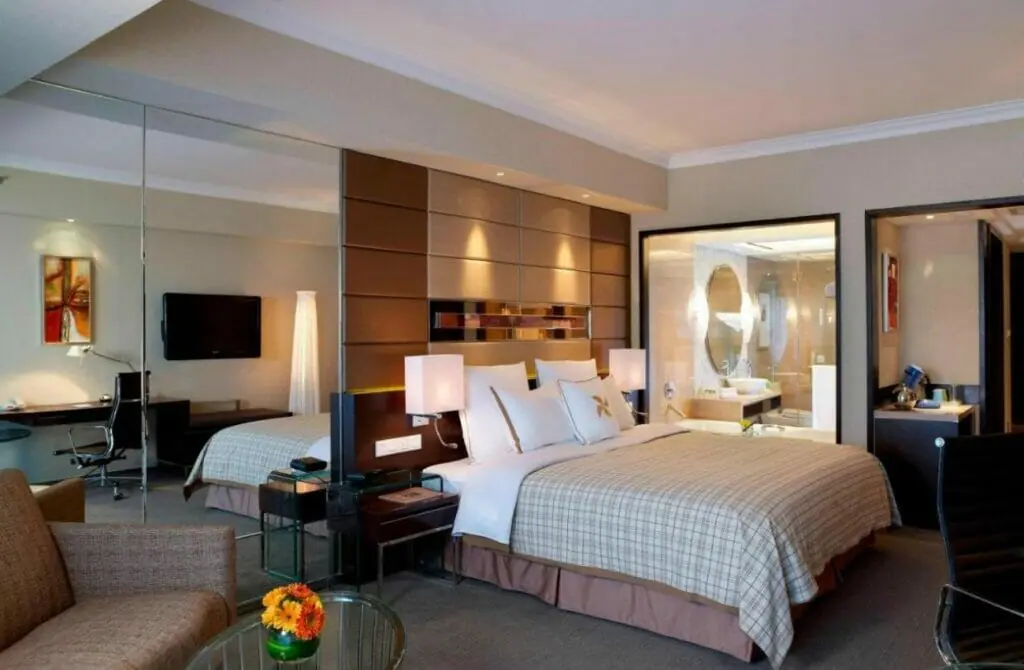 Park Plaza Beijing Wangfujing ☆☆☆☆
The Park Plaza puts you exceptionally close to the Imperial City and within walking distance of major tourist attractions like the Forbidden City, so there will be little need for wheels.
It is a rarity to find such a great hotel so close! Instead, you can make your early morning walk around the perimeter to Teanomna Square and return in time for breakfast, but if it is raining, you can use their gym to exercise for the day.
However, not only do they sell on location, they have facilities to make a working holiday a breeze and 24-hour room service if you have deadlines to be met. So naturally, this leads us to talk about your private quarters, which are in themselves brilliant. Without a doubt, the highlight of the rooms is the modern comforts, decor, and bird's eye view of the Imperial City.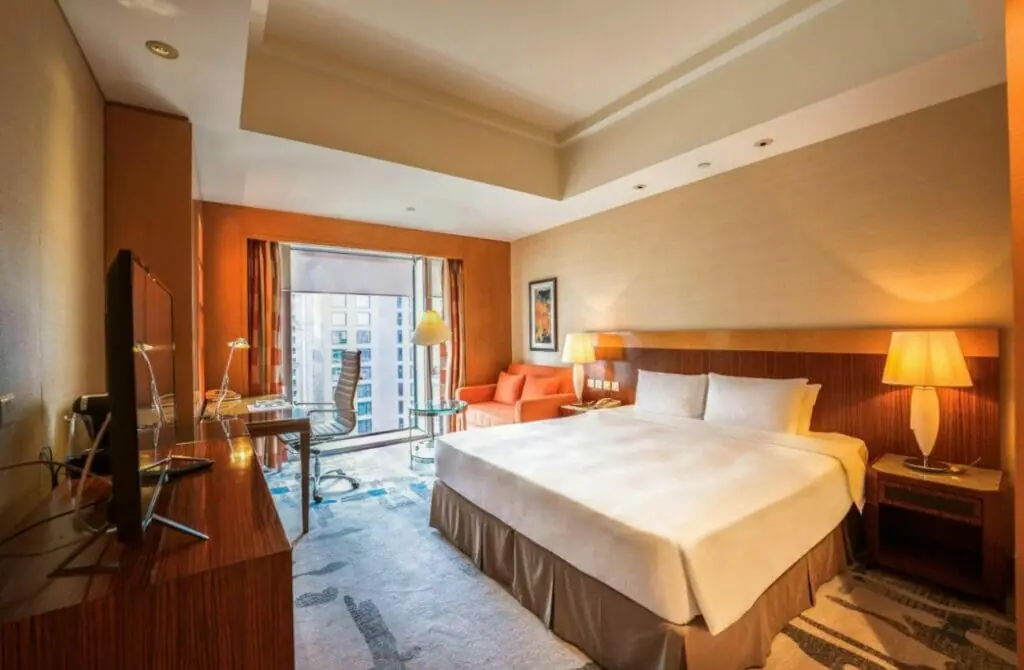 Holiday Inn Express Dongzhimen ☆☆☆
A brilliant three-star hotel perfect for gay tourists is the downtown Holiday Inn Express Dongzhimen. You may need public transport to see most of the top tourist attractions, but the ones within walking distance are still stellar.
Still, the Holiday Inn welcomes all into her halls to enjoy the inclusive space and brilliant facilities from the complimentary breakfast, gym, restaurant and bar catering to several basic needs.
Your room is also bright with mountainous views of Beijing and spacious space to make this little patch your own. However, the highlight of your stay in the Holiday Inn would be the outside garden and terrace, the perfect place to stage a picnic or take your freshly cooked meal to enjoy a much-needed break on holiday.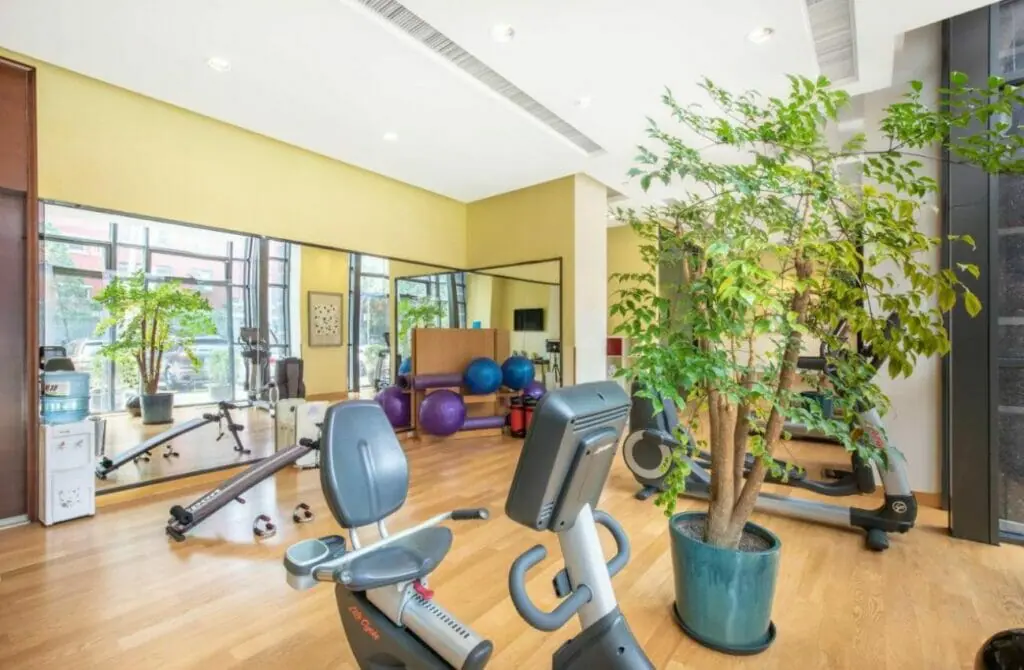 Gay Nightlife In Beijing, China
Beijing may be best known for its busy tourist streets flocking to the Imperial City or the memorials for Mao. Yet, fewer are aware of its lively nightlife that often goes unnoticed. However, for the gay community, this is where their reclusive community appears and discretely celebrates their pride.
Here you can connect with local gay people in Beijing and discover that unlike what Western media says about China, its people are much more gay-friendly than first conceived.
Darling, let's talk about exploring the queer nightlife in Gay Beijing, shall we? It's true this city might not be the most welcoming to our fabulous community but fear not! Being gay is perfectly legal here; remember to be cautious when outside of queer-friendly spaces.
But let's focus on the fun, shall we? Exploring gay nightlife can be one of the most thrilling and enriching experiences while on the go. From dancing up a storm at a gay club to sipping cocktails and rubbing elbows with the locals at a gay-friendly bar, you'll have a chance to immerse yourself in the local culture and make memories that will last a lifetime.
And darling, we've got you covered with the best gay and gay-friendly spots in town. So don't be shy; step out of your comfort zone and explore the queer nightlife in Gay Beijing. Trust us; it'll be worth it!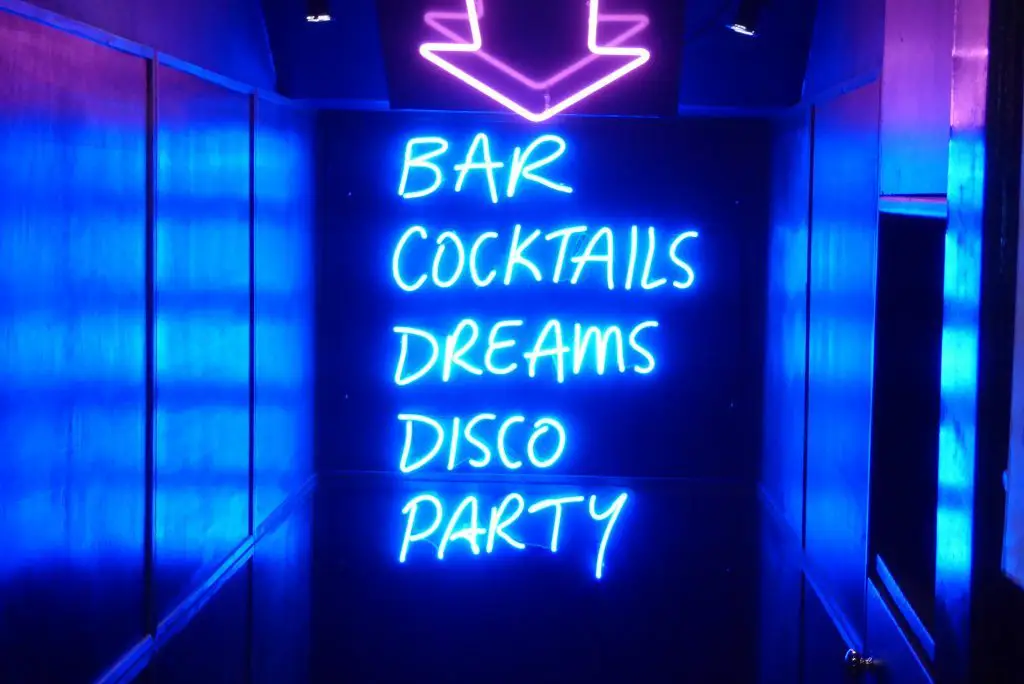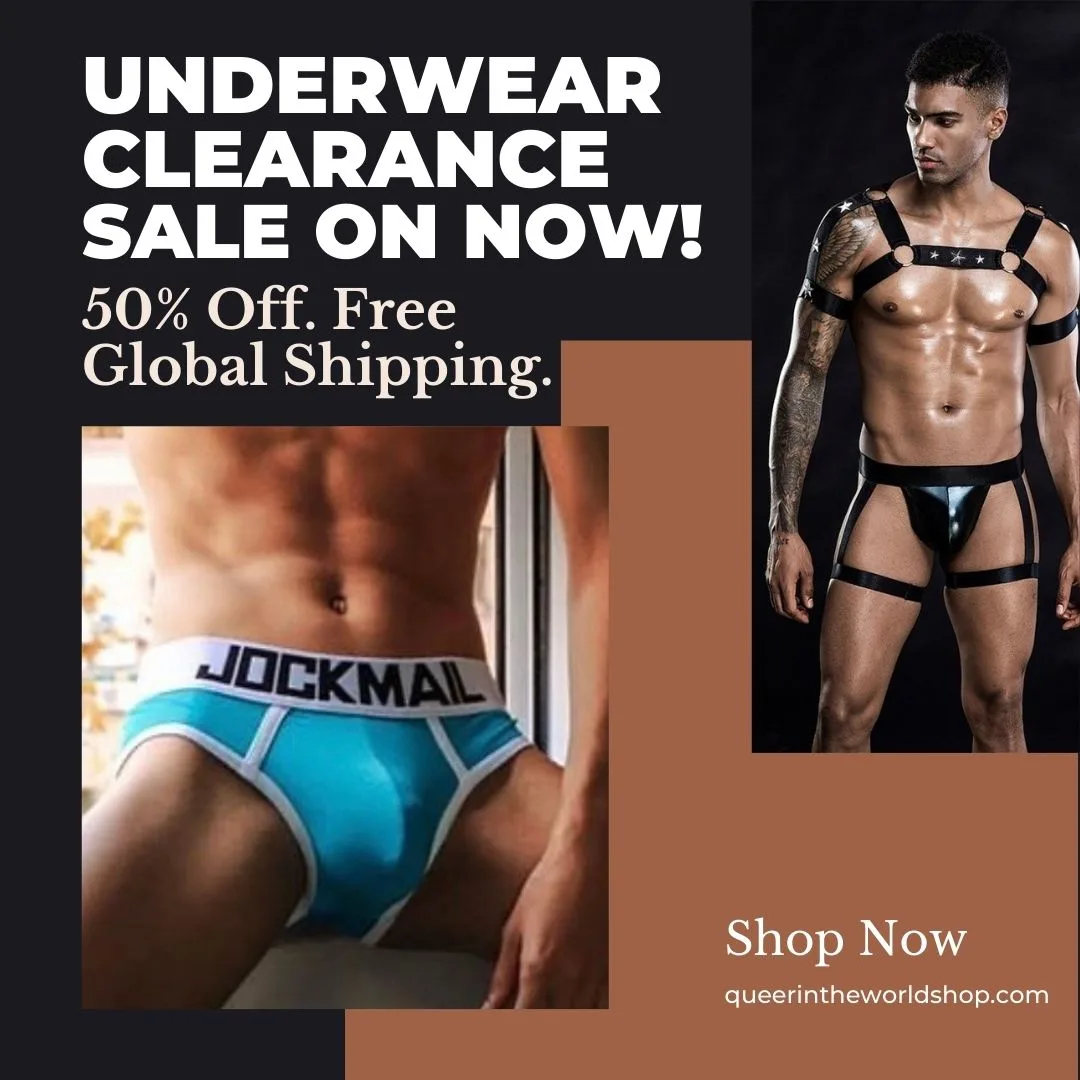 Gay Bars In Beijing, China
The destination is the most famous gay bar in Beijing by far, and for a good reason, when you stop by, you will find a host of fellow queer patrons enjoying all that this star has to offer. Open every day until late, and you can always be guaranteed a fun gay night in the city, with the busiest times during the weekend.
So what can you expect from a routine visit to the Destination? You will come into an exceptionally modern neon light bar decorated with pop imagery of Monroe and the wall of the bar painted in the hazy shadow of a rainbow.
You can also expect that their weekend nights play host to various music acts, from DJs to singers, with their specialty being pumping electronic tunes. This is all aided by their dancehall and stage and fuelled all night by the friendly staff and their great variety of drinks.
The Kai Club is a simple gay club with a small dance floor and stage hosting DJs and live performers until late on weekends. You can expect to come here and encounter a predominantly young and queer crowd, with dancing not the only thing on the menu.
The club is well-known for its selection of drinks, including cocktails and shots, so as you throw back a salty vodka, you can ease into their pop tunes and get ready for a fantastic night.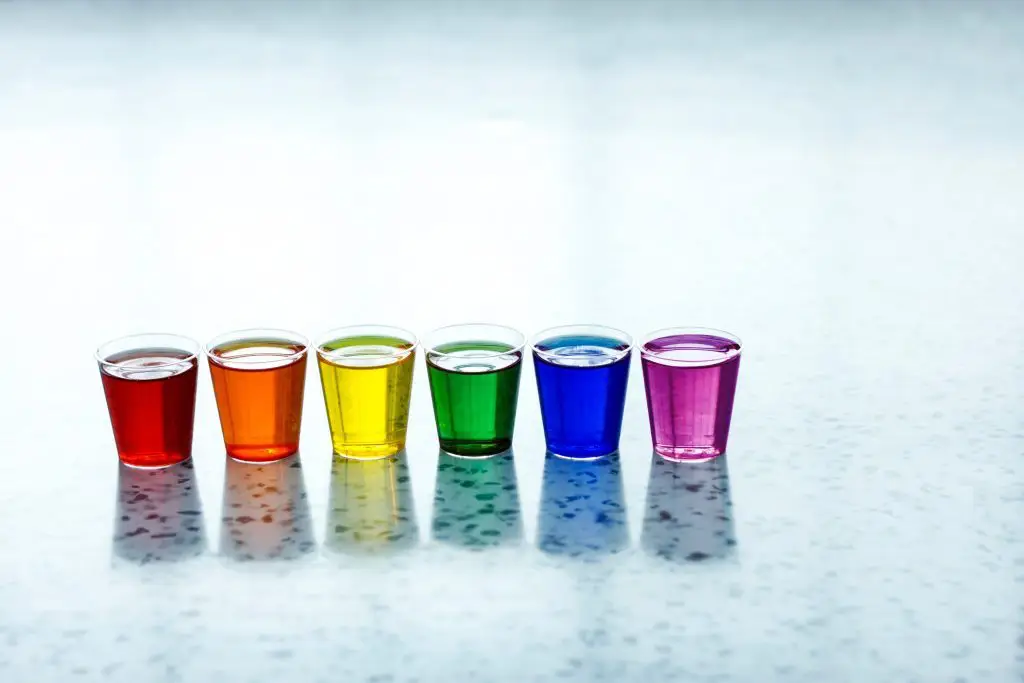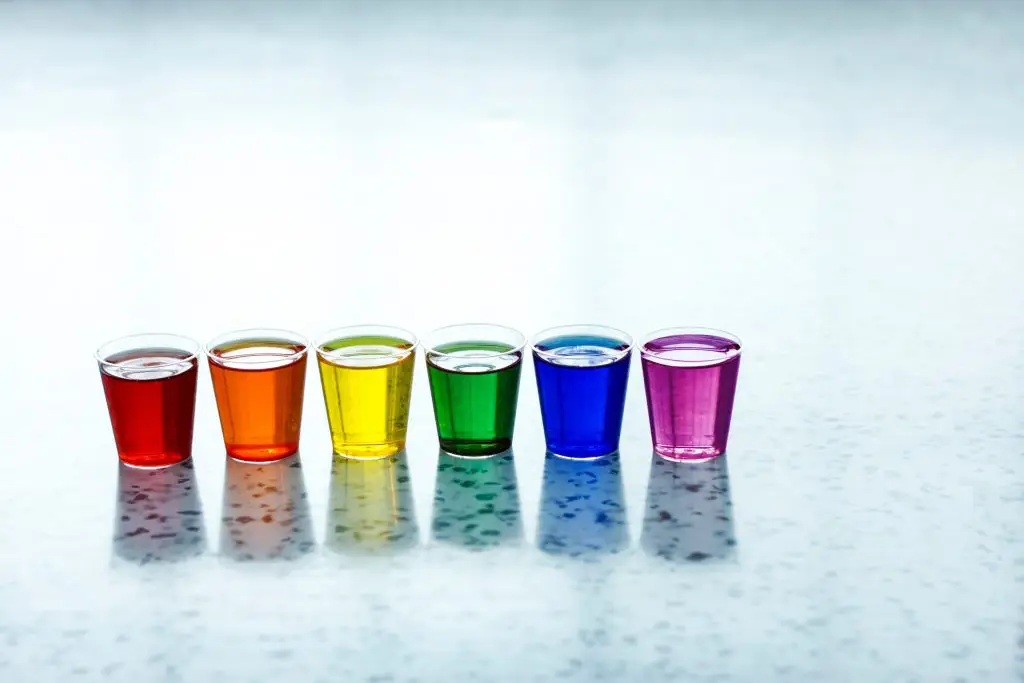 Anchor is a gay sailing-themed bar that is yet another popular stopping point in the gay nightlife experience of Beijing. Despite facing challenging times due to Cvoid, they came back with full force as gay owner Sherry is committed to serving the gay community of Beijing by providing a safe space to dine and drink with like-minded people.
You will find an English pub experience based on Sherry's youth growing up in the UK, intermixed with gay flags and Chinese culture. Here you can expect a low-key drinking experience with conversation and good food, which keeps bringing people back.
Gay Parties & Gay Clubs In Beijing, China
Beijing Gender Health Education Institute (BGHEI)
Here you will be treated to the queer medical side of Beijing and a network of queer or gay-friendly people who are happy to help you traverse the city streets. In addition, you may be in town when they host their regular rainbow events, including the China LGBT Community Leader Conference, Queer Comrades, the China Rainbow Media Awards and the China AIDS Walk.
QC is the first attempt to document the queer lives of Chinese people in China, and it is an online webcast that could offer you some incredible insight into the lives of gay people in China. You can join their Facebook group and start making connections with the LGBTQ+ community in Beijing.
You may be in town when the yearly Queer Film Festival is held in Beijing, and this is a perfect way to see queer films and celebrate the unique perspectives of the gay community put to the big screen.
When planning your trip to Beijing, it is without question a requirement to make contact with the local LGBT Center, despite the language barriers you'll encounter. You can have some local contacts right on the ground from when you arrive, and having these friendly faces on hand will make your memorable stay in the city more rewarding.
Moreover, you can gain insider knowledge or hear about gay events that are only advertised by word of mouth, and with this physical center, you also have a gay attraction to visit while in the area.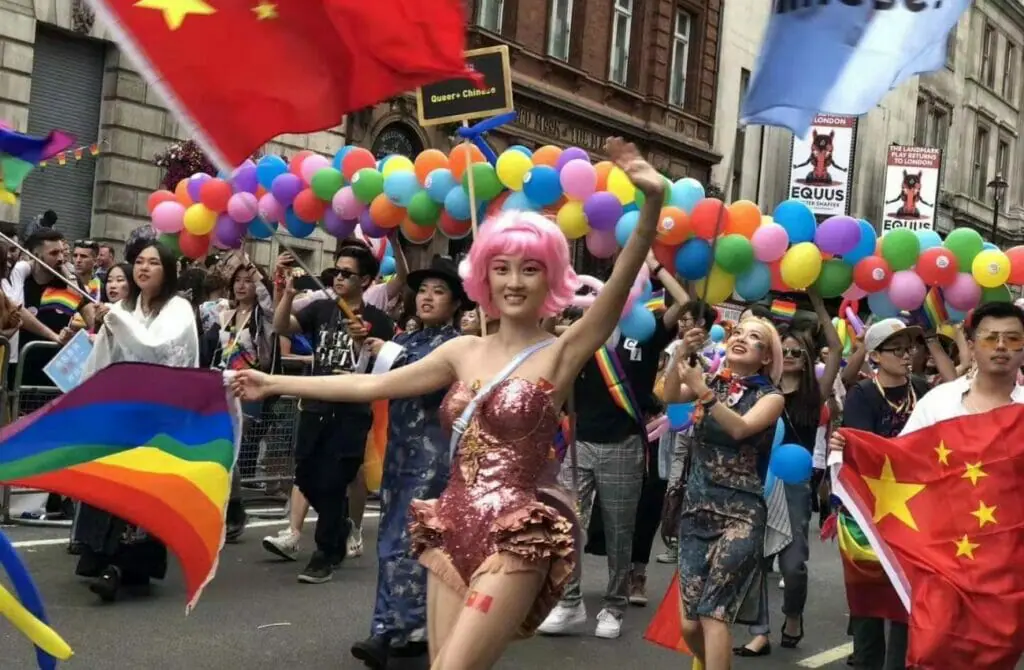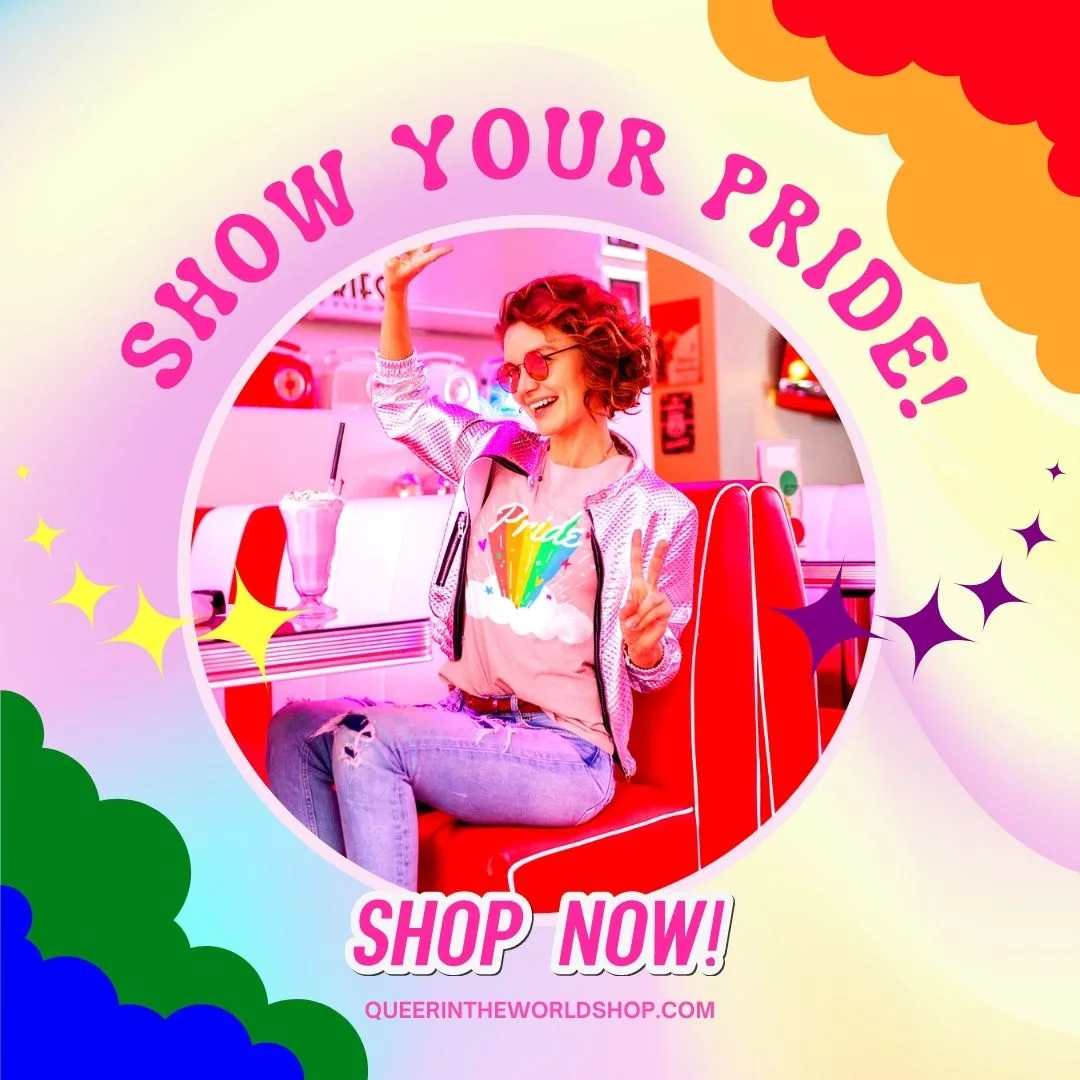 Gay-Friendly Nightlife In Beijing, China
Chill Bar
(Temporarily or permanently closed. If you know something, please suggest an edit.)
The 'Chill Bar' is as 'chill' as you can get in Beijing in a small tranquil setting with an outside terrace. You can unwind with a drink and let their easy-going music guide you into a place of relaxation on their couches or under the starlet skies of the garden.
It is known for being gay-friendly and has become an unofficial hangout spot for the community in recent years. But how could you blame them? It's semi-private and away from the hustle and bustle of louder city nightlife.
You will find plenty of happy moments at the Reddog Bar, an artsy seventies disco bar with some unique lounge decor. So whether you be gawking at the paintings of the sexy Mona Lisa and the lounging mechanical lady or the flora wallpaper, couches and cushions, you will know you will be in for an experience, even if you aren't dancing.
So on one front, you have a drink enjoying a lounge comparable to the coziest suites in Paris, and when the party gets started, you will have a disco like nothing else in Beijing—no wonder it's popular with the queer crowd.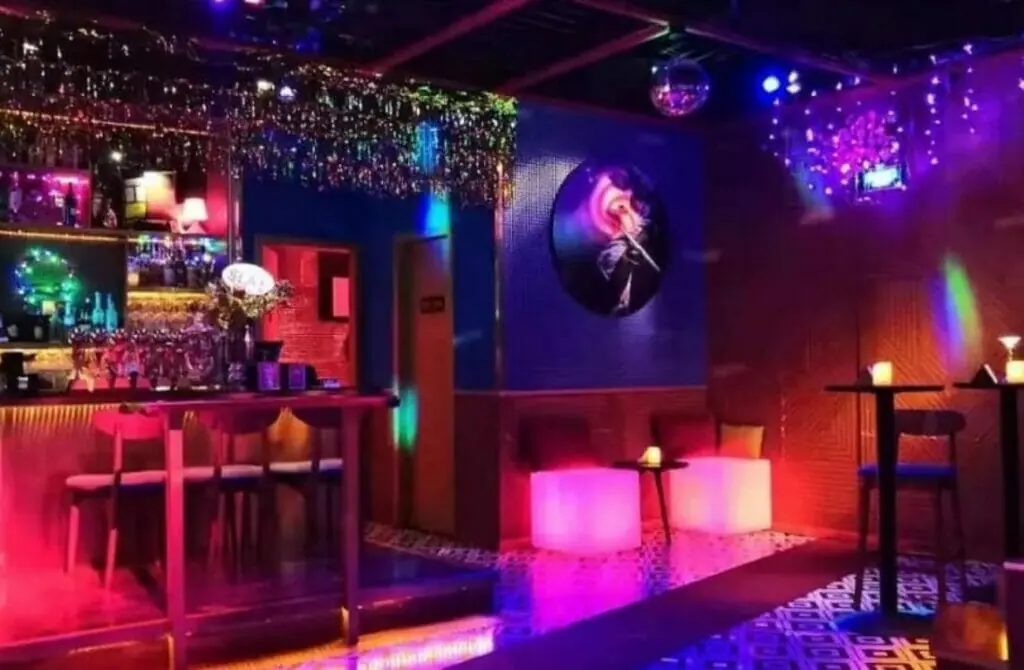 Cruising & Gay Saunas In Beijing, China
When exploring Gay Beijing, there's more to life than cocktails and beers. One aspect of the gay scene that many of us queens love are checking out the local gay saunas and cruising clubs.
Granted, Beijing isn't quite as wild as Amsterdam, Barcelona, or Berlin, but these steamy venues still offer the perfect opportunity to meet new people, socialize, and engage in some hot and heavy action without swiping left or right. However, remember that these venues can differ in terms of vibe, patrons, and rules, so it's a good idea to be informed before you dive in.
Gay saunas, sex clubs, and cruising have long been popular ways for queer men to meet and engage in sexual activity, particularly in countries where same-sex activity is not widely accepted or may even be illegal. In these places, gay saunas and cruising clubs provide a safe and discreet environment for queer men to explore their sexuality and connect with like-minded individuals.
Despite the rise of gay dating apps, many queer men still prefer the anonymity and physical connection found in these spaces – so somewhat counter-intuitively, you might have a hotter experience here than you would at home.
We recommend checking out our guide to cruising for first-timers before you get started, which should give you the lowdown, and always practice safe sex.
Keep in mind that local laws and customs regarding gay venues and sexual activity should be respected at all times. With a bit of forethought and an open mind, visiting gay saunas and cruising clubs can be a thrilling and steamy part of your gay Beijing adventure.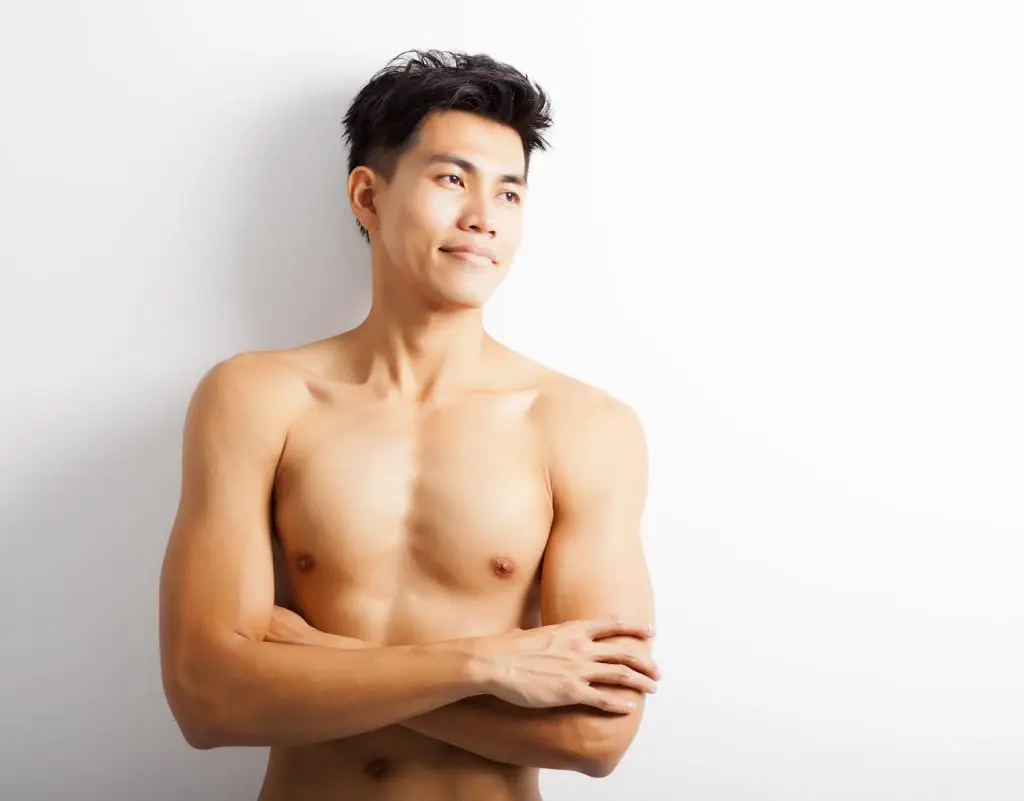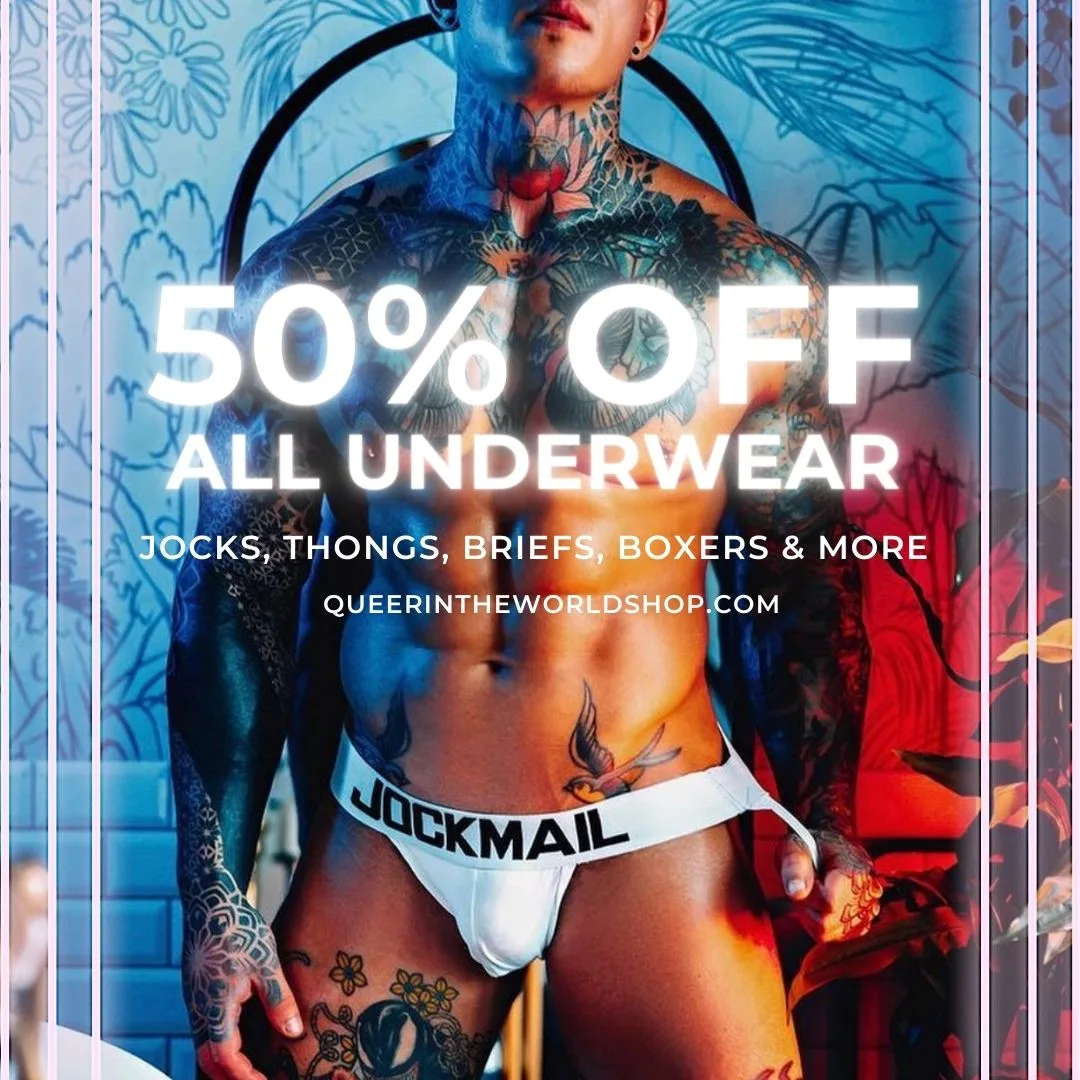 Gay Map Of Beijing
Finding it hard to envisage where everything is in Beijing? Hopefully, this queer-centric map helps where we have marked all the bars, clubs, parties, hotels, saunas, massages, and more will help you stay in the spot best suited to you!