Oviedo is a great gay destination to add to your Spain checklist if you want a genuinely queer experience. Here you will find a thriving gay community with several clubs, bars, and even cruising areas about putting on the biggest LGBTQ+ party in the city. So you are guaranteed to have a wonderful gay time.
However, Oviedo isn't just a slice of Spanish gay life; it is an inland city known for its public art and local cider with its estancia pouring technique.
Being the capital of the Principality of Asturias in northern Spain, Oviedo has been a significant landmark in the region since the formation of the Kingdom of Asturias in 720. Founded by Máximo and Fromestano during the Visigothic occupation of Southern Spain, this was a hillside without Roman of Visigohtic prehistory.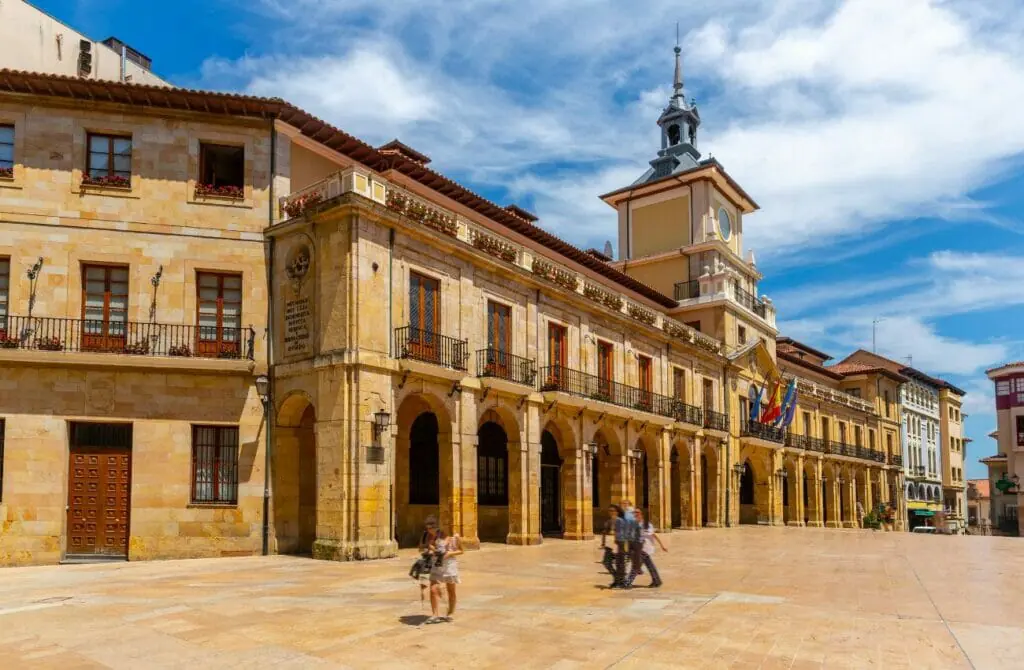 However, when the Visigoth's rulers died in 737, the city became a seat for a dynasty that reigned northern Spain until 1037. You can walk the ruins of the old monastery through the streets of rich architectural styles developed over a thousand years, including a striking church and palace built by King Fruela I.
Today this history is in the background of a modern city that doesn't shy away from embracing modernity. You can experience brilliant museums, world-renowned accommodations, and astounding marvels of architecture like the Oviedo Congress and Exhibitions Center.
Oviedo is sometimes called the 'cleanest city in Europe', so if you love to celebrate places doing their part for the planet, she is the place to observe what considerable efforts can do. Of all these things, a gay tourist will have a great time in Oviedo.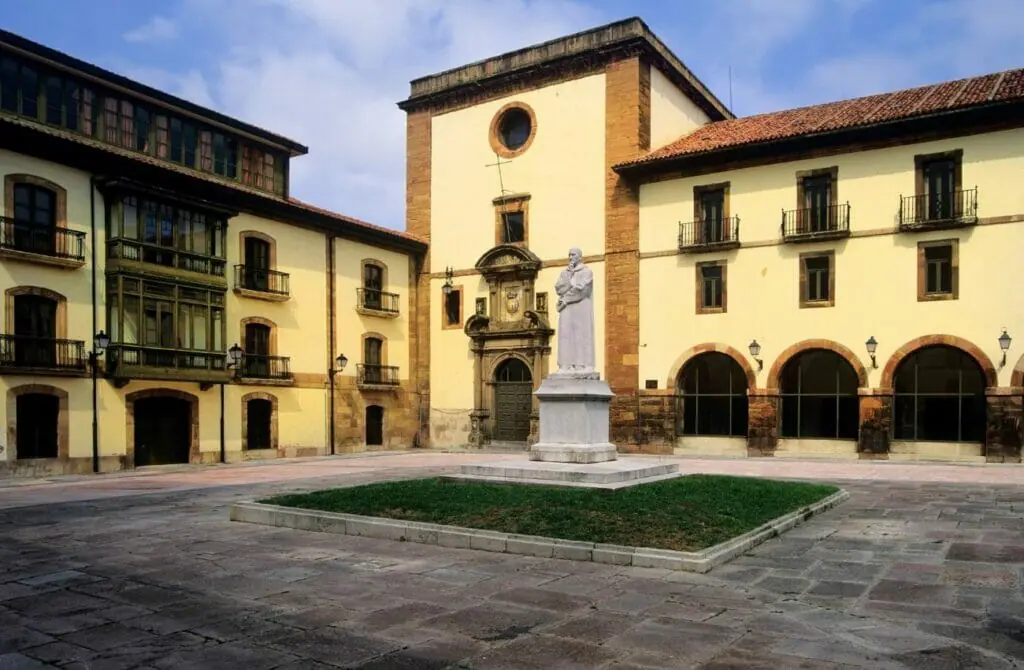 Attractions in Gay Oviedo, Spain
As a new visitor to Gay Oviedo, there are plenty of things to see and do, regardless of your sexual orientation. One of the best ways to experience any new city is to visit some of its most iconic landmarks and attractions, including historical monuments, museums, and art galleries.
We also love gazing at architecture up close, exploring parks and gardens, sampling the local cuisine, visiting local markets, and attending cultural events such as festivals, concerts and shows.
Even as the out-and-proud queer we are, we still love to explore the city and its culture in the same way as everyone else. Doing so allows us to learn more about the city and its people and gain a deeper understanding of the local culture. As such, these are our favorite must-see attractions in Oviedo.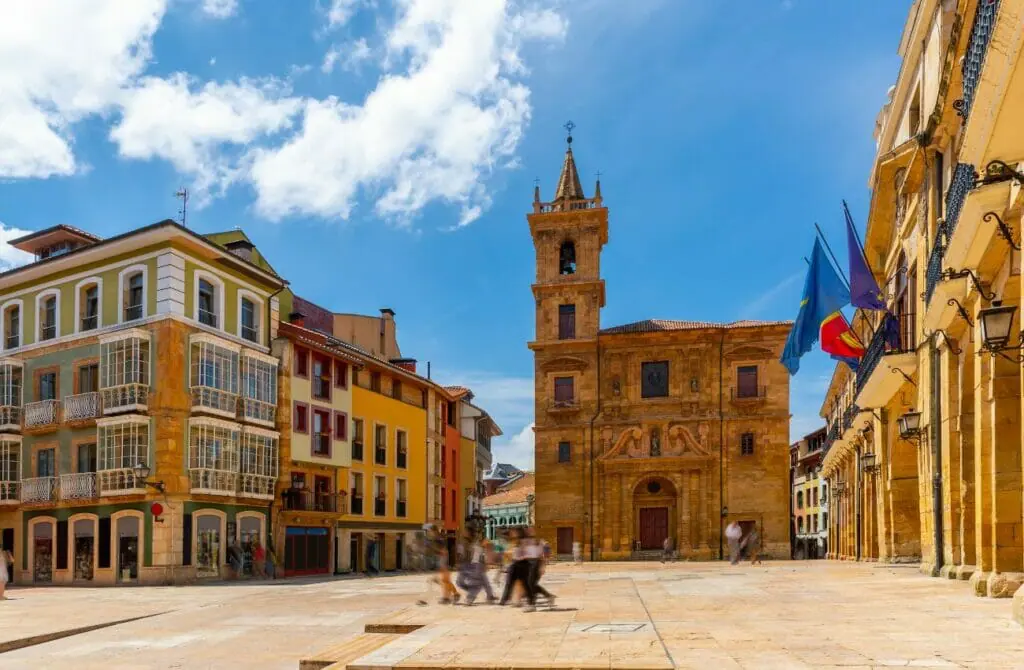 Oviedo Private Asturias Sightseeing Tour
Oviedo sits in a rich historical region, so when you visit this city, you will miss out on a lot by not going on a day trip to visit other outside city attractions.
The Oviedo Private Asturias Sightseeing Tour is a great way to see top Asturias landmarks like the Roman bridge, Ercina Lake, the Covadonga sanctuary, the Buferrera mines, and Lastres. With a focus on history and culture, this day tour is perfect for those that want to taste it!
Metropolitan Cathedral of San Salvador of Oviedo
This impressive cathedral dates back to the 8th century incorporating a mixture of different architectural styles from the various renovations over the last thousand years. From Pre-Romanesuqe and Gothic to Baroque and the Renaissance, you can appreciate the religious history of Oviedo and the marvel of this unique towering structure in the city's heart.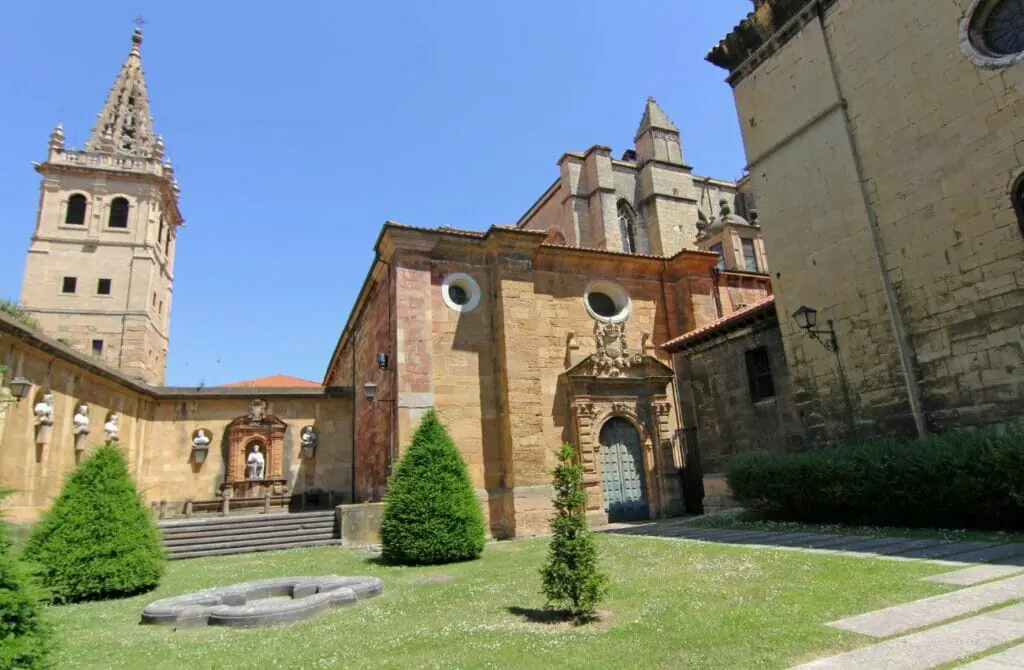 OVIEDO SCARY! Legends and Mysteries Tour
OVIEDO SCARY! is a uniquely-themed guided walking tour of Oviedo, exploring the city's spooky side. Led by a historian, you will be taken through legends and mysteries about exorcisms, dragons, goblins, and ghosts.
This will take you through the San Salvador Cathedral, Ayuntamiento de Oviedo, Plaza del Fontan, and the Archaeological Museum of Asturias. Plus, at night, you can feel like you are in a horror movie about to go on a ghost hunt.
Iglesia de Santa María del Naranco
The Church of St Mary is a pre-Romanesque Asturian building on Mount Naranco located three kilometers from Oviedo, and she is worth the travel out of town to take in her beauty. She was built in 842 as a royal palace and later converted into a church in the 12th century.
You can marvel at her Romanesque features, from the barrel vault, transverse ribs, and stilted arches. This structure is so renowned it was declared a Monumento Nacional and a World Heritage Site by UNESCO. It is undoubtedly one of the most unusual churches in the region and worth this recognition.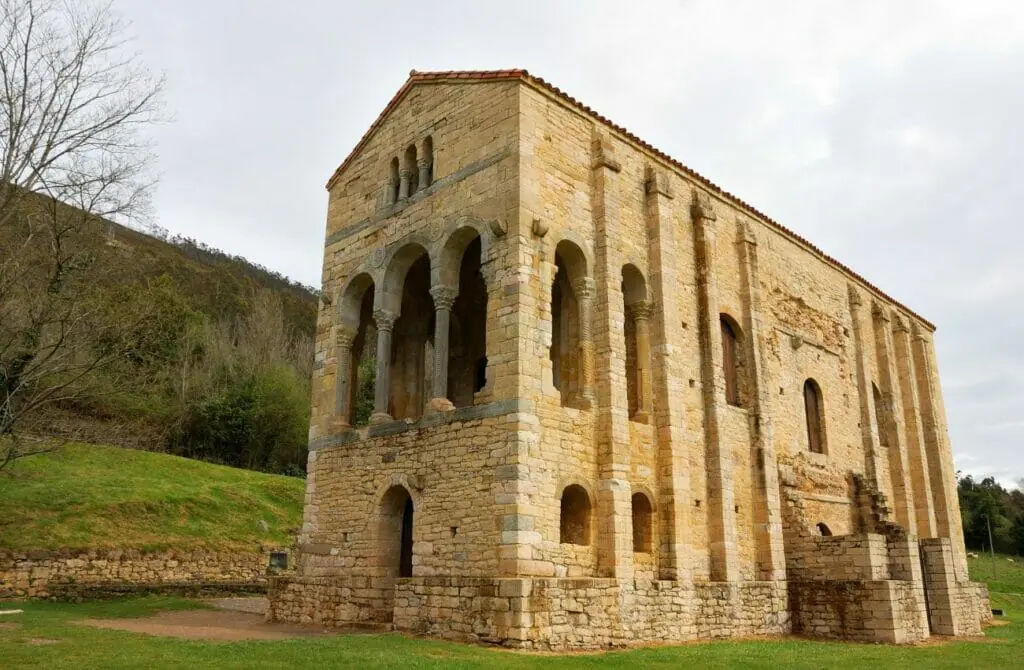 Museum of Fine Arts of Asturias
Founded in the 1980s, The Museo de Bellas Artes de Asturias is a fine arts museum in Oviedo. You can experience the rich collection of over 15,000 items housed in two historic buildings, the Palacio de Velarde and Casa de Oviedo-Portal, and a modern extension.
Works range from artwork dated to the 14th century through to the 21st century by renowned artists like El Greco, Goya, Picasso, Miró, Tàpies, and Barceló. This award-winning art gallery is one you can't miss.
Santullano
Santillana is a Pre-Raminrese church dating to the beginning of the 9th century and is considered the most outstanding work of Asturian art. It was declared a World Heritage Site by UNESCO in 1998 to celebrate the structure and the interior decoration of aniconic frescoes painted in three layers with Roman influences.
Plaza de El Fontán
Plaza del Fontán today is an open square in the old town of Oviedo; however, initially, went the city was founded, it was a natural lagoon with natural springs used recreationally by nobles. It later became a market for peasants and artisans like blacksmiths and basket makers. When you stop by this square on your visit to Oviedo, you can enjoy incredible views and a choice of restaurants.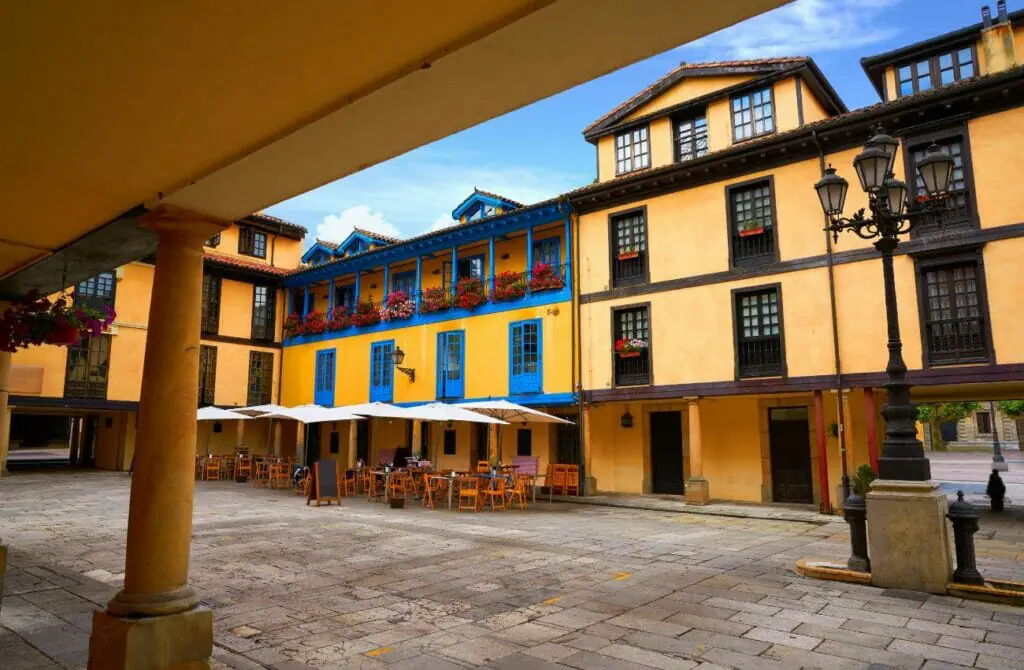 Estatua de Mafalda
Oviedo never ceases to impress with their variety of street art and statues, from old-timey tributes to historical events or figures. However, a famous pilgrimage for some is to stop by the sculpture of Mafala, a character from a comic strip created by Quino, located in San Telmo.
Mafala is a comic character that has come to symbolize youth, peace, the middle class and humanity. Therefore, many tourists are drawn to sit beside this sculpture made of polychrome-reinforced epoxy, taking photos near the house where her creator was born.
San Francisco Park
Since the first tree was planted in the 19th century, San Francisco Park has been Oviedo's largest public park covering 90,000 square meters and featuring wide avenues and winding paths. As a result, you can get lost in the variety of flora, with several monuments paying homage to figures like Clarin and the ruins of various buildings like the Romanesque façade of the old San Isidoro Church.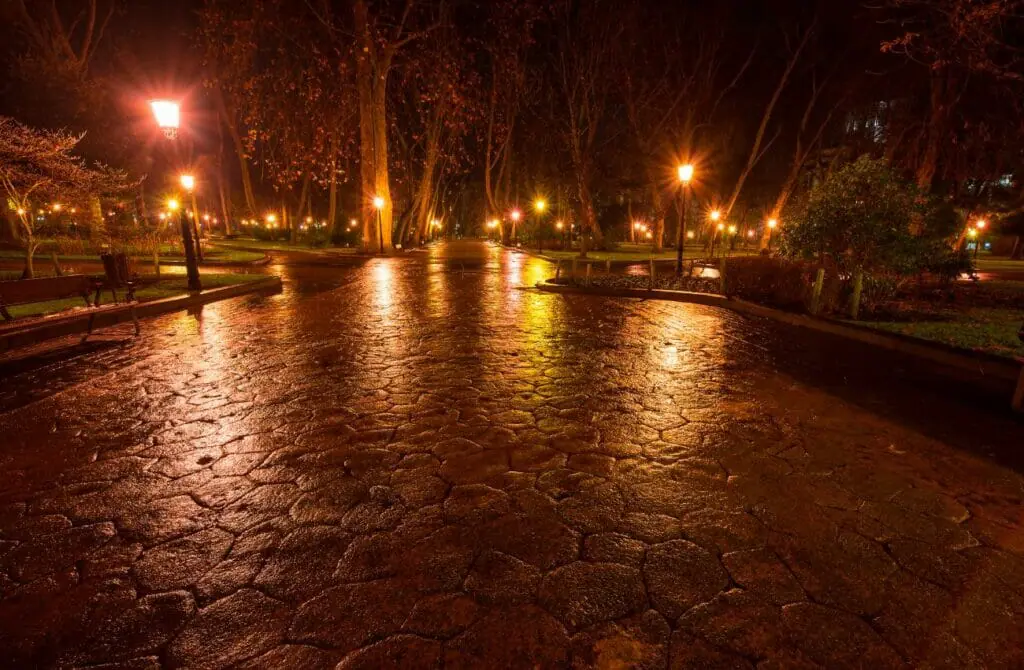 Archaeological Museum of Asturias
With so much history, Oviedo is home to the Archaeological Museum of Asturias in the former Benedictine Monastery of San Vicente, dated from the 16th century. You can experience firsthand artifacts excavated from sites in the region, with a collection that spans from Prehistory to the Modern Age.
Spread across three flours and with various exhibits; you will be energized and comfortable for things to see. You will gain an appreciation for this history of Oviedo and a deeper understanding of some of the structures you might've in your travels.
Church of San Miguel de Lillo
San Miguel de Lillo is a Roman Catholic church on the Naranco Mount in Asturias, Spain. It was built in 842 and dedicated initially to St. Mary until the 12th century when it became dedicated to St. Michael. It has a basilica ground plan with three aisles and a barrel vault, but part of the original structure collapsed.
It has been a UNESCO World Heritage Site since 1985. It conserves several original elements, such as the jambs in the vestibule and a lattice window sculpted from a single piece of stone.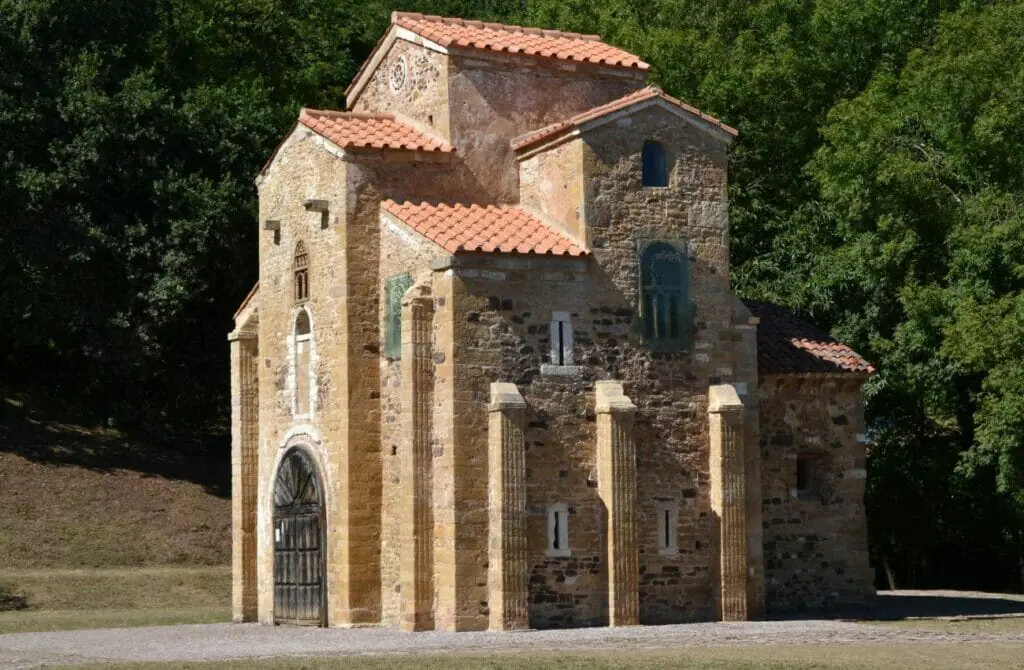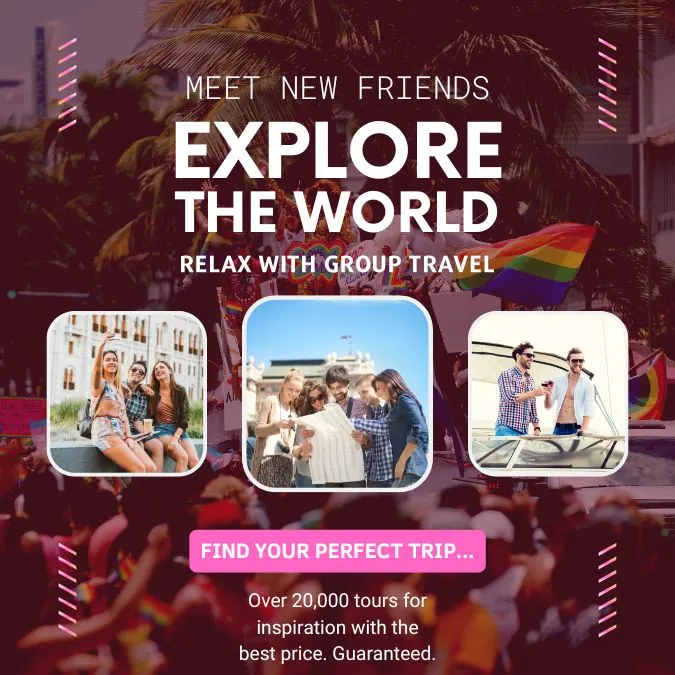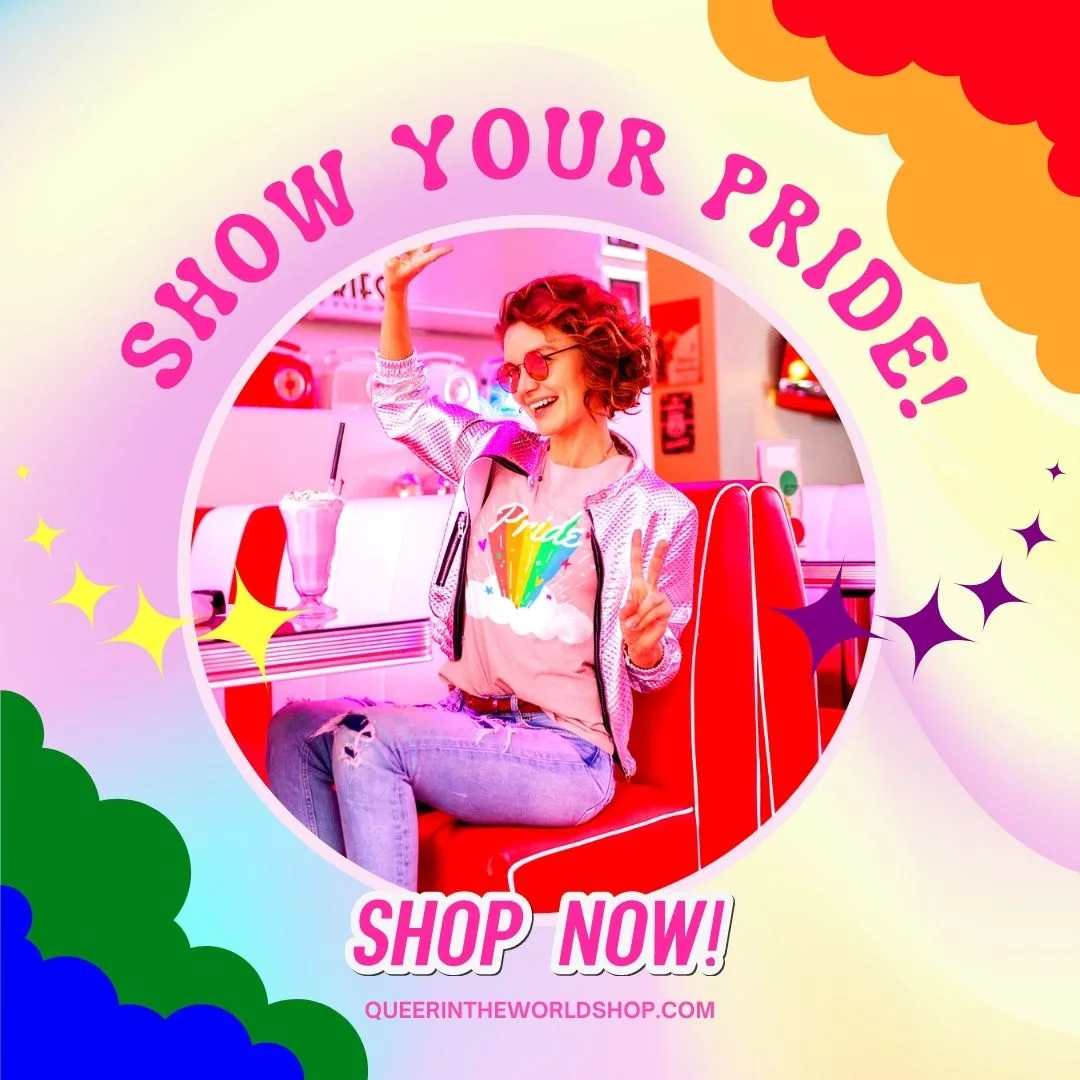 Gay-Friendly & Gay Hotels in Oviedo, Spain
Being gay-friendly accommodation means that the establishment is welcoming and inclusive to guests who identify as LGBTQ+. This can include, but is not limited to, having policies and practices that demonstrate a commitment to creating a safe and inclusive environment for LGBTQ+ guests, such as non-discrimination policies and providing support and resources for LGBTQ+ travelers.
Some gay-friendly accommodations may also provide amenities specifically catering to the LGBTQ+ community, such as rainbow flags or literature about local LGBTQ+ events or resources. Furthermore, gay-friendly accommodations may be located in an area known for being LGBTQ+ friendly.
While Oviedo does not have any specifically gay hotels or resorts, these are the most fabulous and pro-actively gay-friendly hotels in Oviedo. There are also hundreds more hotel and hostel options in Oviedo if none of these suit your desired budget, facilities or area – but these are the best hotels according to other gay travelers and us.
Whatever your needs are, Oviedo has you covered.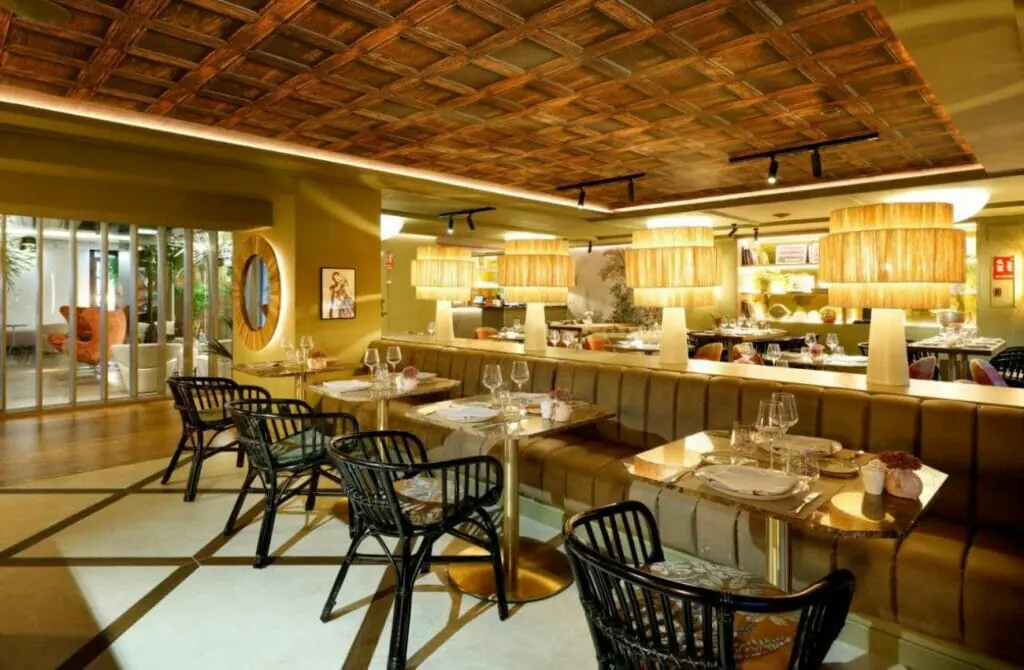 Barceló Oviedo Cervantes ☆☆☆☆☆
The first incredible option for accommodation in Oviedo is the Barceló Oviedo Cervantes, a luxurious five-star hotel in the city center. Apart from the striking building it is housed in, you will be glad to learn it is close to many city attractions, including a short walk from an early morning walk in San Francisco Park. Plus, you will dine in style with their onsite restaurant, La Malera del Indiano, serving brunch, drinks and meals throughout the day.
Apart from incredible services, this hotel is a real treat with 82 individually styled and furnished rooms, so everyone offers a different experience. All offer 24-hour service, jetted bathtubs, and premium touches with bedding and pillows. You could spend your whole holiday here if you desire, with plenty of space for work, relaxation, eating and sleeping at your leisure.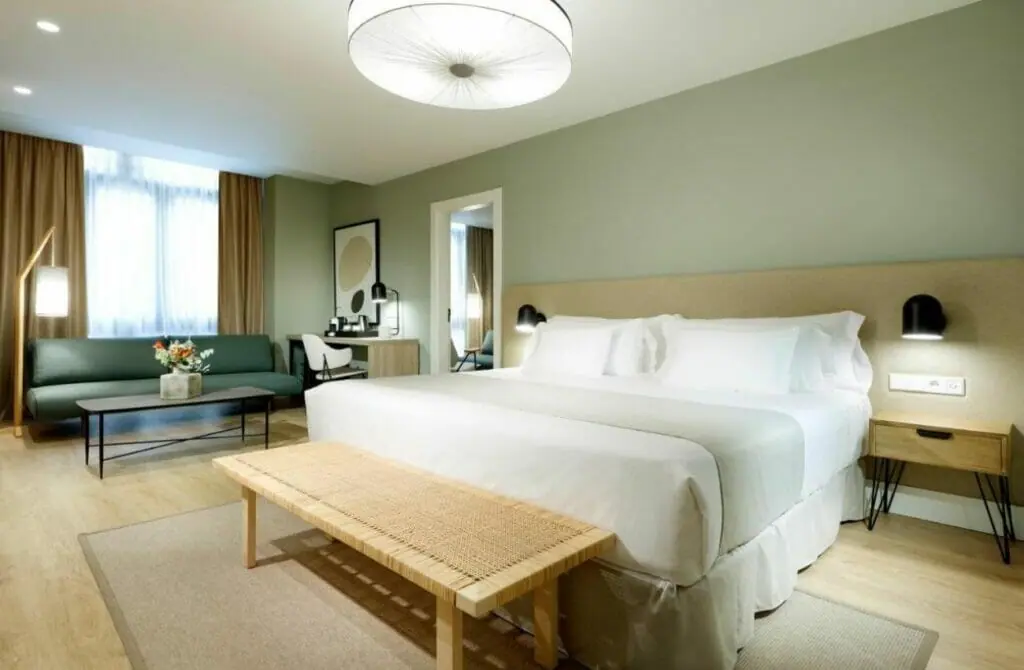 Castillo Del Bosque La Zoreda ☆☆☆☆☆
Another unique five-star experience in Oviedo is the Castillo Del Bosque La Zoreda. This place is so great because the hotel makes you feel like royalty with the castle design. You can dress up from Medieval Times and stroll in the hotel's grounds on a fine day or take full advantage of the hotel's location in the wilderness a few kilometers outside of Oviedo.
So, even if you must travel further to reach the city attractions, for many, there is free parking in a unique 1930s mansion offering a classy experience that is no issue.
What makes this an extra best seller is the full-service spa experience where you can indulge in hydrotherapy and other treatments because you want to enjoy your holiday to its fullest. Then when you're ready to turn in for the evening, you can catch a bite at the bar and restaurant and head to your private room.
All quarters come with the best bedding, air conditioning, Wi-Fi, a TV and any extras to make your stay just that little bit more comfortable.
This modern glass wave of a building stands out as something far from the ordinary, located on the outskirts of the city's heart. You can find a modern 4-star experience at Exe Oviedo Centro, featuring 118 rooms that pride themselves on comfort and eco-friendly services. First, you can relax in your quarters, using the air conditioning, free Wi-Fi, TV and designer toiletries.
Then you can catch a bite to eat at the restaurant, with buffet breakfast, lunch and dinner requiring a surcharge. The food is delicious, the service and staff unbeatable, and the four meeting rooms and business center make it an excellent working holiday place. So, this is why many choose the Exe Oviedo Centro for their home away from home.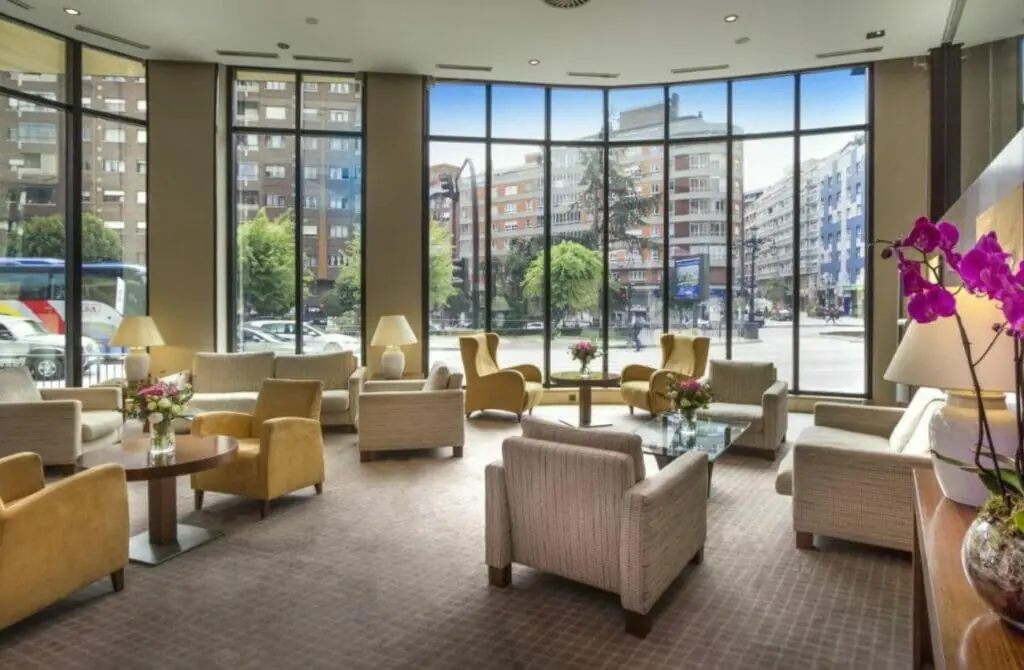 For the sparkling three-star experience in Oviedo, Hotel Astures does not disappoint with a comfortable place with excellent amenities for guests. You can choose from 65 spacious rooms offering free Wi-Fi, a TV, deep soaking tubs, and toiletries. They offer everything you could need in a room, with options to expand if required.
Moreover, they might not provide a few bells-and-whistle extras like other hotels, but their attention to providing the basics at a high standard still makes it great. Plus, you can easily entertain yourself outside of your room with the convenient location within a seven-minute walk of Oviedo Cathedral and other must-see attractions.
Soho Boutique Oviedo is a three-star hotel in the city's heart in a picturesque corner block overlooking a classic Spanish square and surrounding historic buildings. Within one minute, you can be out and about amongst the city crowds on an afternoon stroll. You will not have to travel far to experience critical attractions like the Estatua de Mafalda and Museo de Bellas Artes de Asturias.
When you return home, you can let their on-site restaurant fill your stomach with delicious meals and drink before you turn in for the night. In one of 36 rooms, you will be treated to great views, premium bedding and other amenities that you can expect from a great hotel experience, including a TV and Wi-FI.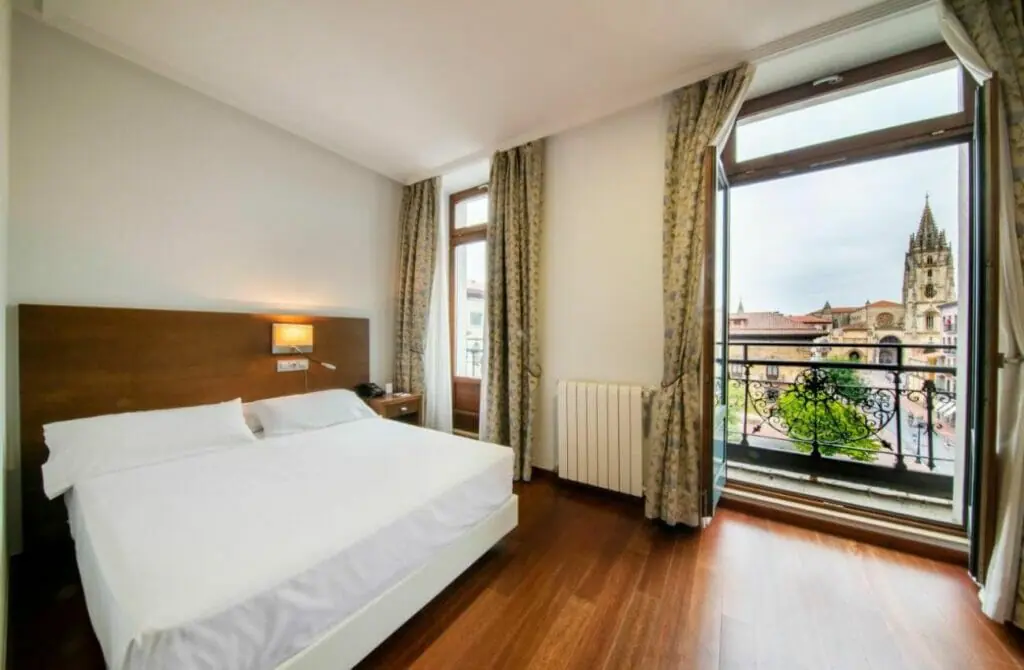 Gay Nightlife In Oviedo, Spain
Oviedo isn't just the capital of Asturias; she is home to a vibrant nightlife scene that also includes a loud queer community who can be seen waving their pride flags almost every night. You can get well acquainted with this little piece of queer Spain at the various gay bars and clubs and other gay-friendly venues to have an unforgettable night.
Exploring the gay and gay-friendly nightlife in a new city can be one of the most exciting and rewarding experiences while traveling – and Gay Oviedo is no exception. Not only will you have the opportunity to meet new people and make friends, but you'll also get a taste of the local culture and learn more about the city's LGBTQ+ community.
Going out and experiencing the queer and queer-friendly nightlife in a new city can also be a great way to break out of your comfort zone and try new things. Whether dancing the night away at a gay club or mingling with locals at a gay-friendly bar, you'll have the chance to make memories and create lasting connections.
So, don't be afraid to step out of your comfort zone and explore the gay and gay-friendly nightlife in Oviedo. You'll be glad you did!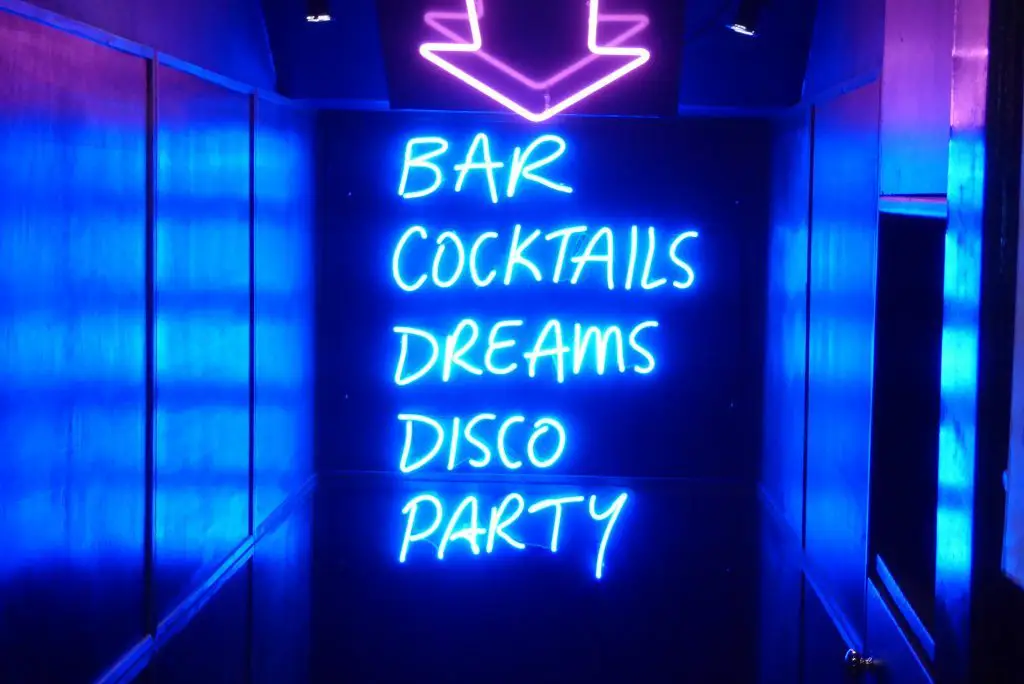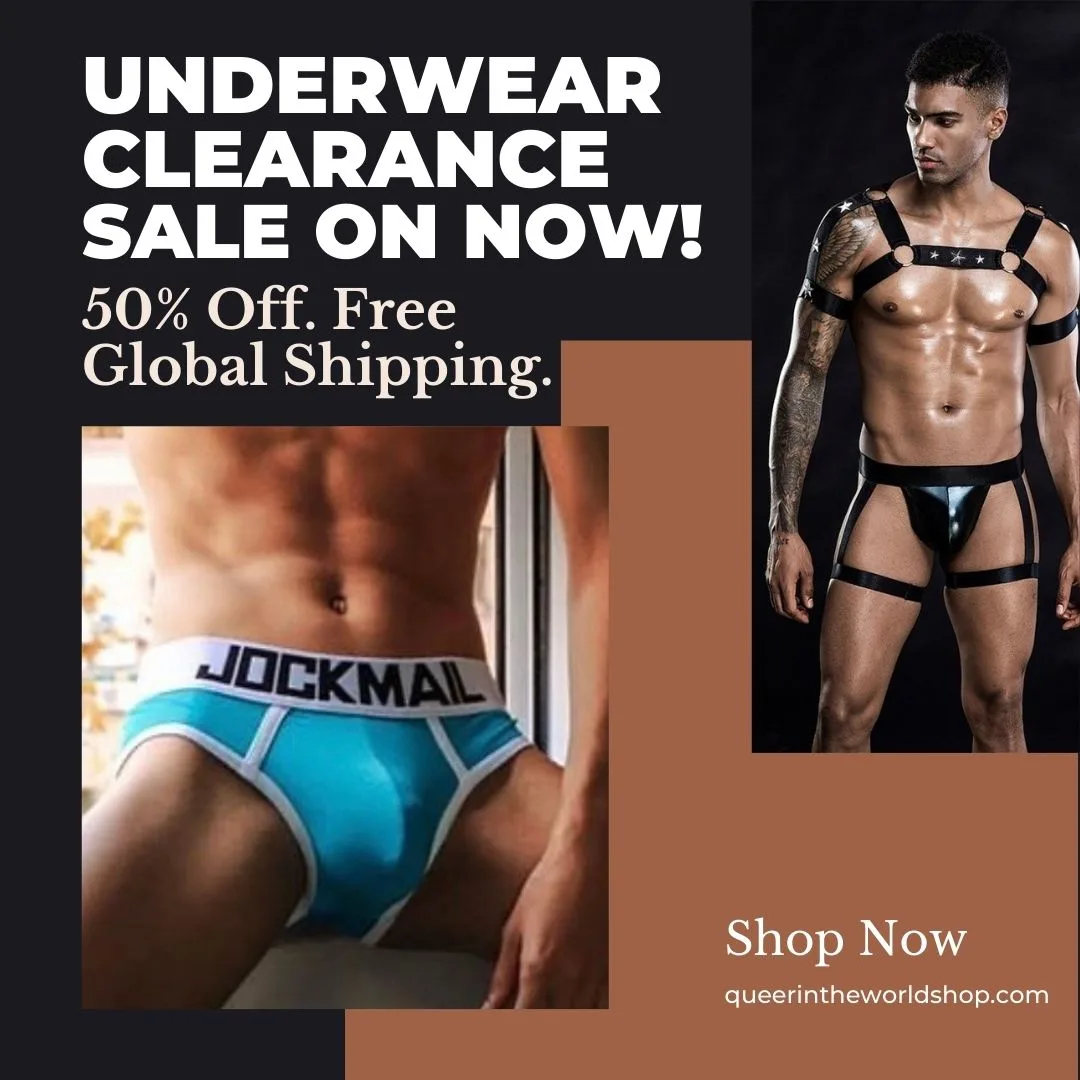 Gay Parties & Gay Clubs In Oviedo, Spain
La Caja Oviedo is a gay nightclub that offers a thriving rainbow party most nights of the week, providing space for the queer community to dance and socialize in the heart of Oviedo. Here you will find decor lined with pink neon and the bar being a rosey gem in the strobe lights of a dancing, good time.
Plus, they regularly host the city's most talented drag queens, guaranteeing a hilarious and entertaining time on those event nights. But if you visit during their quieter evenings, you will be blown away by their drinks and variety of music from the 80s and 90s hits to DJ sets.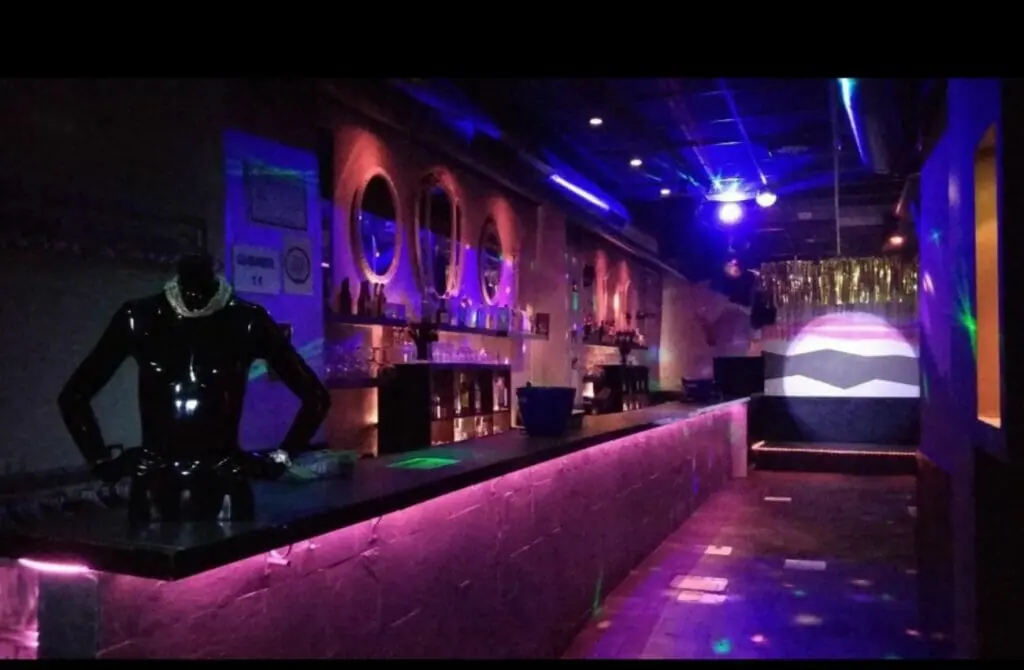 Gay-Friendly Nightlife Attractions In Oviedo, Spain
The 'Umbrella' is a classic Asturian restaurant providing traditional local food in the heart of Oviedo. A great place to begin an evening, you will be impressed not just by the variety and taste of the food, but you will be treated to a little slice of culinary culture as you come to understand what makes food from Northern Spain like nothing else.
The Black Bar is a cozy cocktail bar popular with the gay community and other residents in Oviedo. You will have a classic no-nonsense drinking experience with a heavy wood bar and wooden decor. This makes it perfect for a drink about enjoying good company, background music, and incredible cocktails.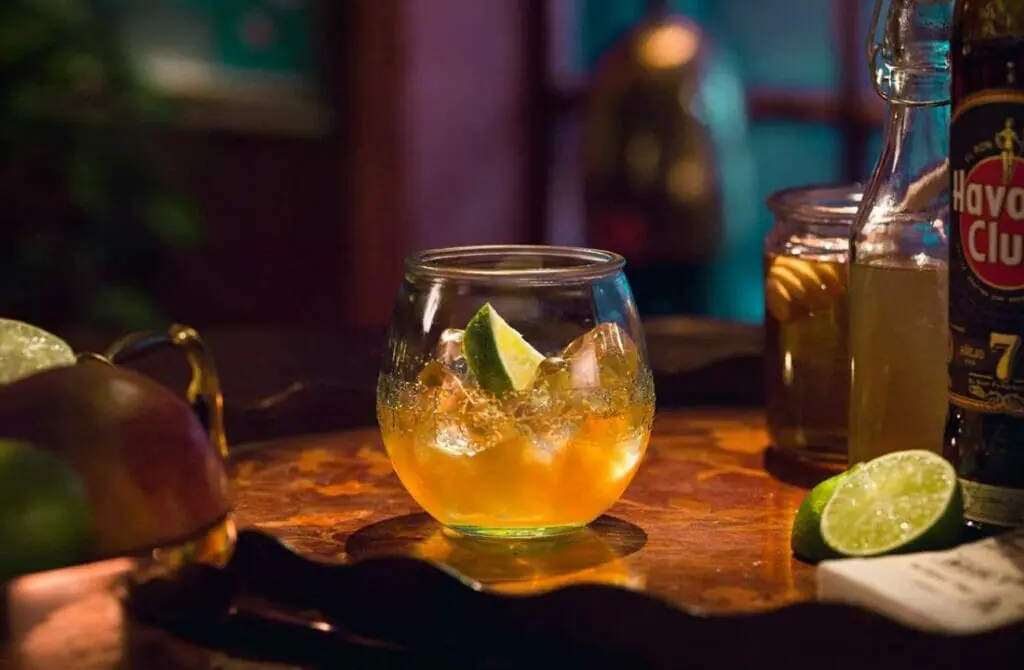 This cocktail lounge is a favorite in Oviedo for various reasons. If not for the fact it has been serving great drinks for over thirty years, the drinks are delicious, and the service is just as formidable.
It is one of the best places to relax with a cocktail while contemplating the next move for the night ahead. However, if you just come here and nowhere else, you will not be bored by the variety of drinks or varied background music.
Those searching for something out of this world need not look further than the Rocket Rock Club, a rock music club with a spaceship twist. Here you will be greeted by a classic rock venue with a colorfully designed bar selling everything from craft beer to the old classics.
But it's not just the drink they offer, as most come to the Rocket to experience rock music and jam out to old tunes. You can catch a live band playing old records or trying out new material for a well-educated rock audience. Either way, this is one place all should stop by for a drink.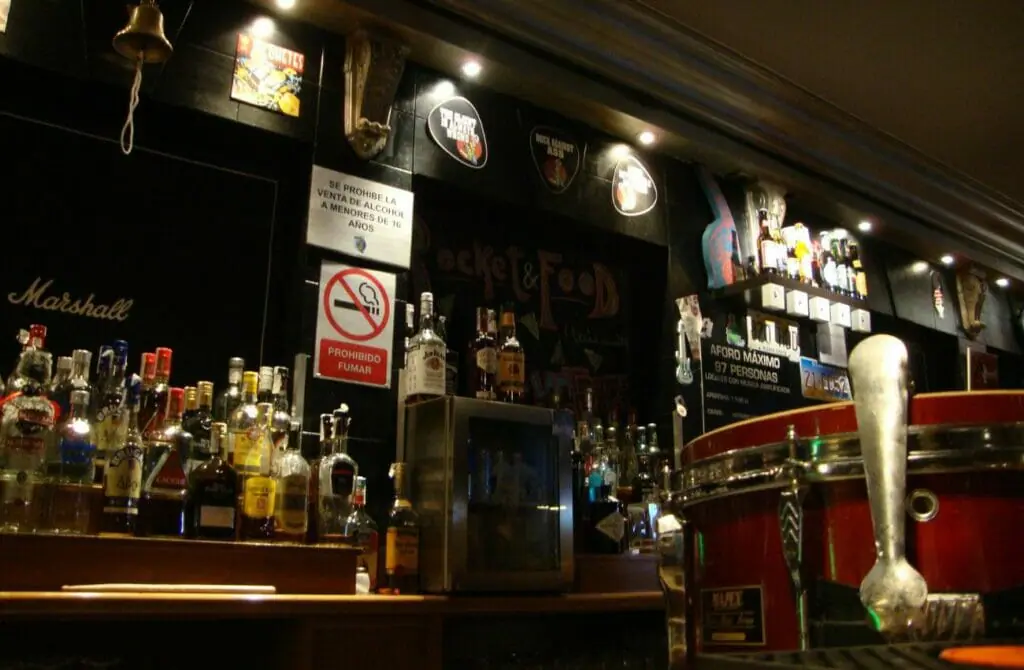 One of many nightclubs in Oviedo, North Club stands out as a favorite because the staff and drinks are great. Here you can get a drink at the bar and learn about the local layout of the town, with tips on how to make the most of your time in Oviedo. However, if you aren't much for talking to the bar staff, you can take your drink and groove on the dance floor, providing lively tunes from local DJs.
In the true spirit of a classic 1970s sitcom, LoveBoat brings together finding love out at sea into the nightlife of inland Oviedo. This disco club is a great place to experience love in Spain and could be the perfect place to go on a date if you have one lined up with a special someone.
Here you will be treated to music from the 90s, from soul-funk to electronic, as you take your dancing shoes for a spin or lay back with a drink easing into the cozy aesthetic.
Another top disco club in Oviedo is the Discoteca Olympo, offering a large dancehall with a conveniently located bar to keep your liquids stocked up all night. You can expect to find a wide range of music from all genres, including live performances beyond just a DJ or band, with drag queens that will have you rolling with laughter.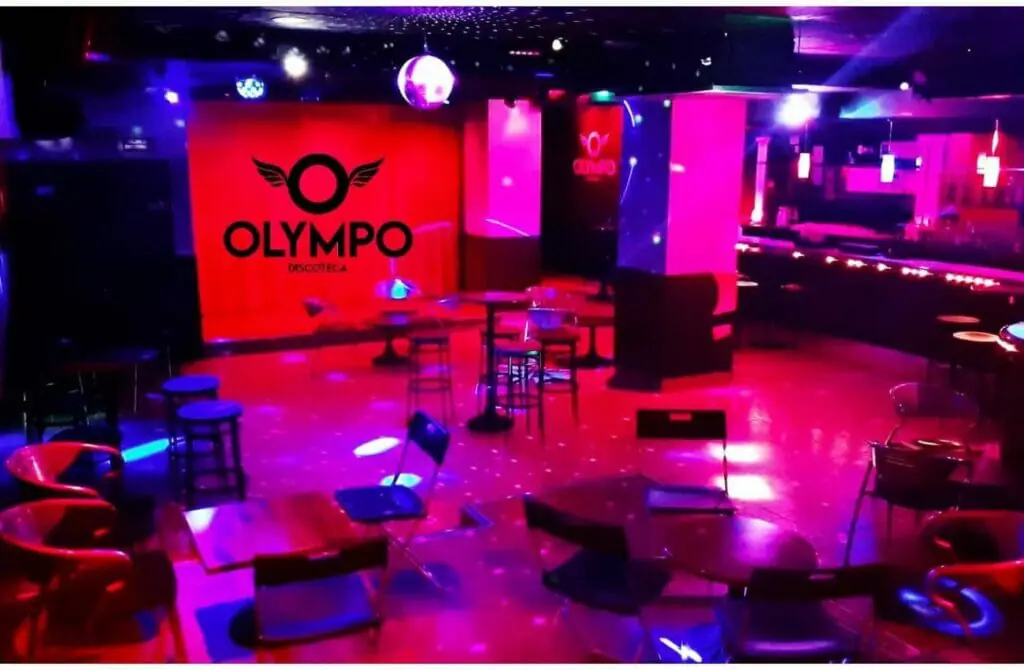 Cruising & Gay Saunas In Oviedo, Spain
The cruising scene in Oviedo is alive for gay tourists, with various gay bars and nightclubs to start your evening the right way. In addition to these venues open to all, they have some reserved exclusively for gay men: the cruising bar Versache's and the gay sauna BoysSauna.
So, you will be guaranteed a fun cruising experience in Oviedo, enhanced further by a large pool of fellow queer people who will be out on the town looking for fun.
When traveling to a new city, it can be exciting to head out for more than just a stiff drink. One aspect of the Gay Oviedo scene that many queer men enjoy is visiting gay saunas and cruising clubs.
Sure, the sauna culture in Oviedo is not as hedonistic as in Amsterdam, Barcelona or Berlin, but these venues still offer a chance to meet new people, socialize, and engage in sexual activity – without resorting to gay hookup apps.
However, it's important to remember that these venues can vary greatly in terms of atmosphere, clientele, and rules, so it's a good idea to prepare yourself before visiting. If you are apprehensive, we advise studying our guide to visiting a gay bathhouse for the first time, which should help set your mind at ease and always practice safe sex.
Additionally, it's important to be aware of and respect local laws and customs regarding gay venues and sexual activity. With a little bit of planning and an open mind, visiting gay saunas and cruising clubs can be a fun and exciting part of your gay Oviedo travel itinerary.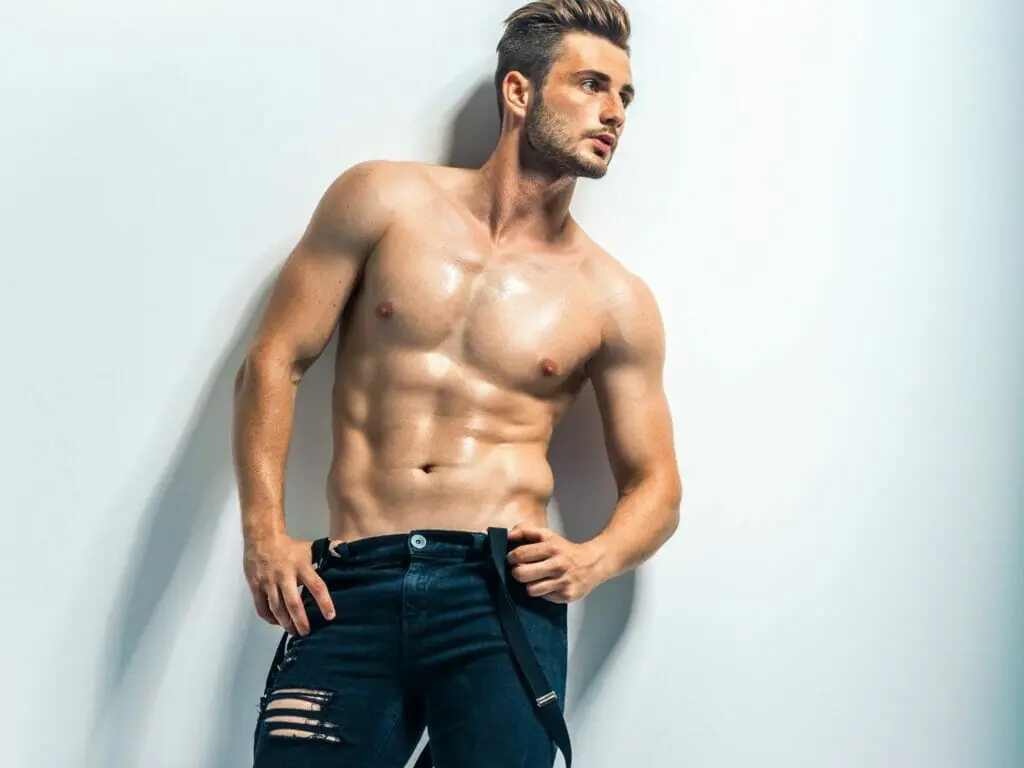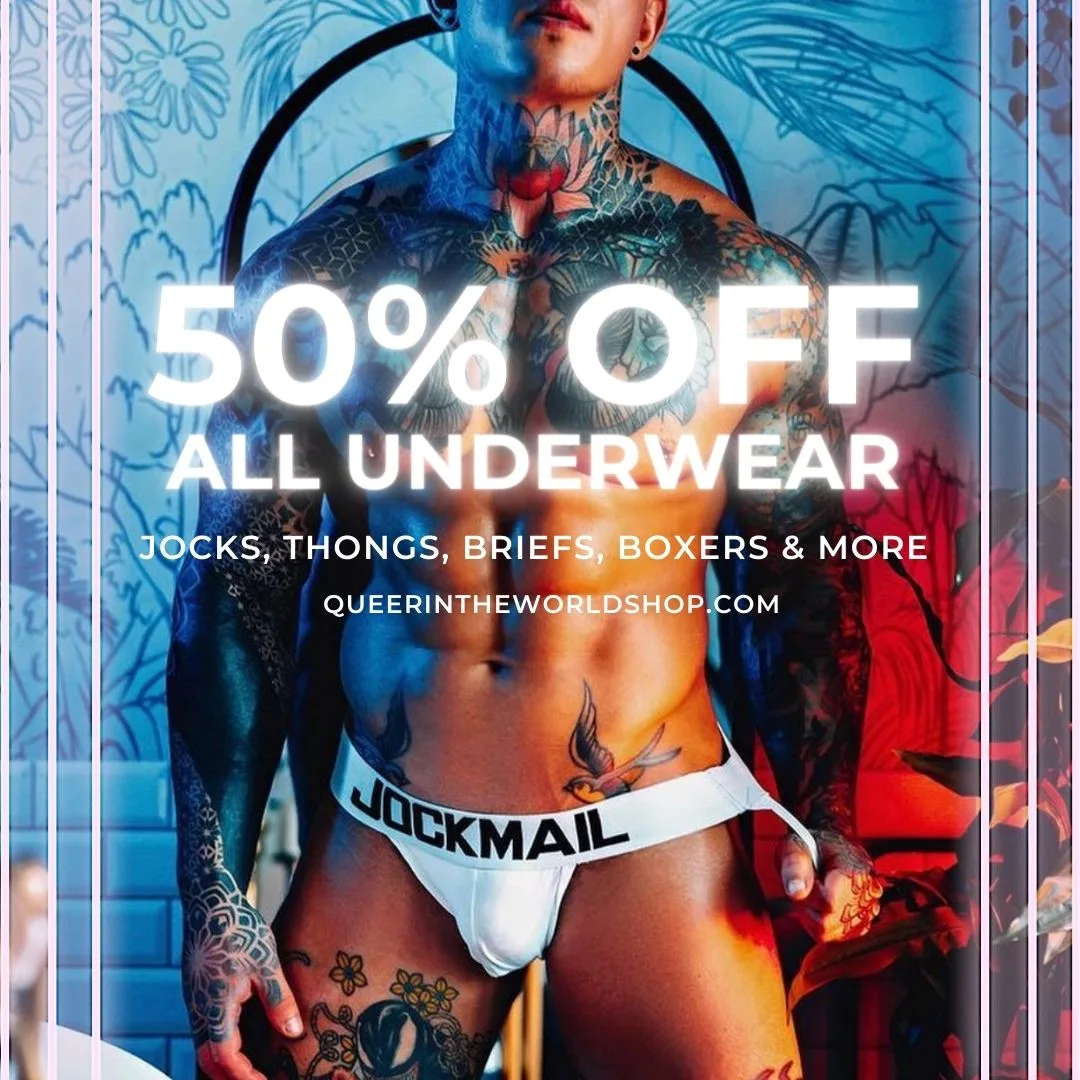 Gay Cruising Bars In Oviedo, Spain
Being the only gay cruise bar in Oviedo, you will find something special at Versache's. Not only do they have the standard gay nightclub experience with a great dance hall and a fully-stocked bar, but they also have safe spaces for gay men to meet and have fun.
Going outback, you may find glory holes, a dark room, a dark video room, private cabins, and plenty of space to socialize easily into a good time. Plus, if you aren't in the mood for naughty fun, you can chat at the bar, where the occasional drag queen may entertain you.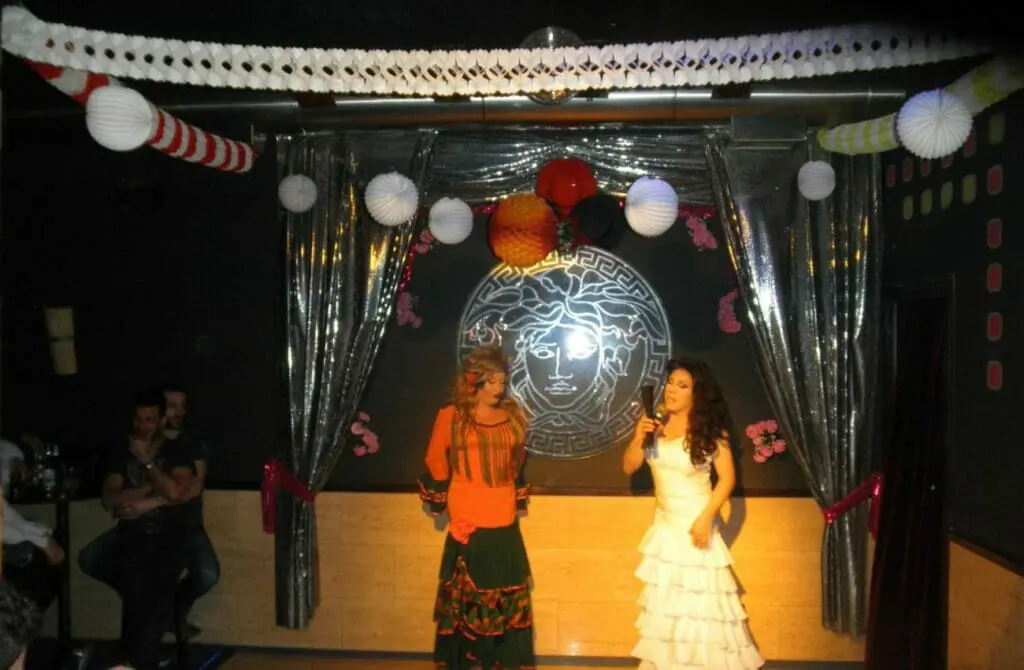 Gay Saunas In Oviedo, Spain
You will also be glad to learn that Oviedo has its gay sauna aimed at gay men who want to explore their sexuality, have some fun, or relax in a carefree environment. Here you can access an incredible array of sauna services, including a large sauna, steam room and jacuzzi.
However, if you want to get a little frisky, they also offer a dark room and cabins for a private moment. In all this, they have a bar where you can get a drink to let loose in your clothes or finish off a great time before you return to the 'real world'.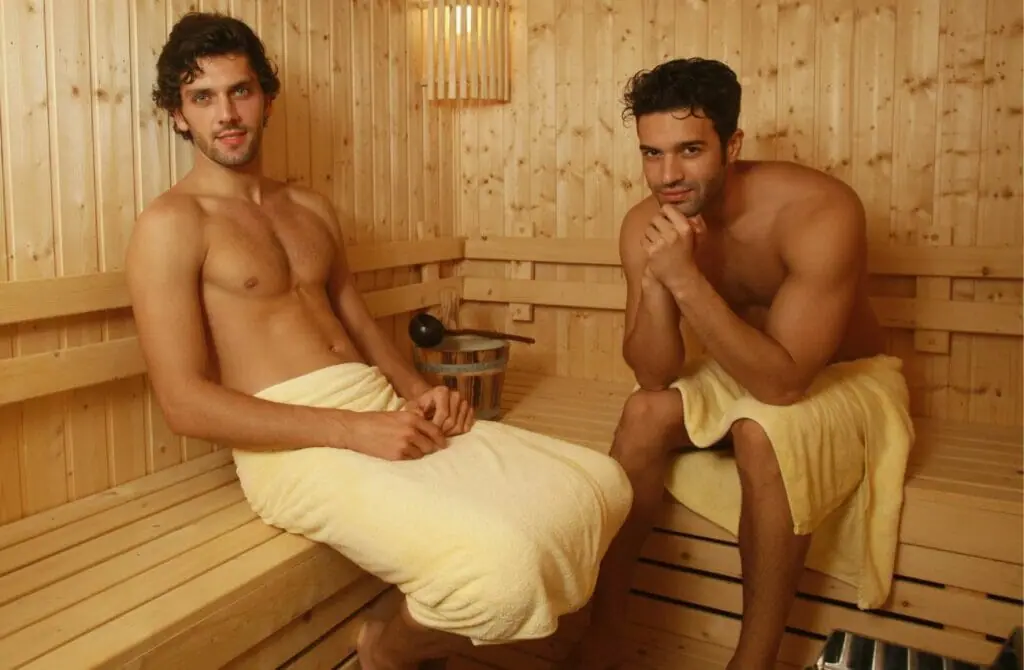 Gay Map Of Oviedo
Finding it hard to envisage where everything is in Oviedo? Hopefully, this queer-centric map helps where we have marked all the bars, clubs, parties, hotels, saunas, massages, and more will help you stay in the spot best suited to you!