The 13th largest city in India by population, Nagpur is especially popular for its delicious oranges, tiger reserves and peaceful natural attractions. The city of Nagpur also boasts the title of lying precisely at the geographical center of India. With its warm hospitality, delectable cuisine, and thriving cultural scene, Nagpur invites you to explore its charms and create unforgettable memories.
LGBTQ acceptance in Nagpur is gradually growing, reflecting positive changes in societal attitudes. While there may still be some pockets of discrimination and challenges faced by the LGBTQ community, efforts are being made to foster inclusivity and understanding.
NGOs, LGBTQ support groups, and awareness campaigns play a vital role in advocating for equal rights and promoting acceptance.
Pride parades and LGBTQ events are also gaining visibility, providing a platform for the community to celebrate and express their identities openly. As Nagpur progresses towards a more inclusive society, the journey towards full LGBTQ acceptance continues, fostering a diverse and welcoming city for all.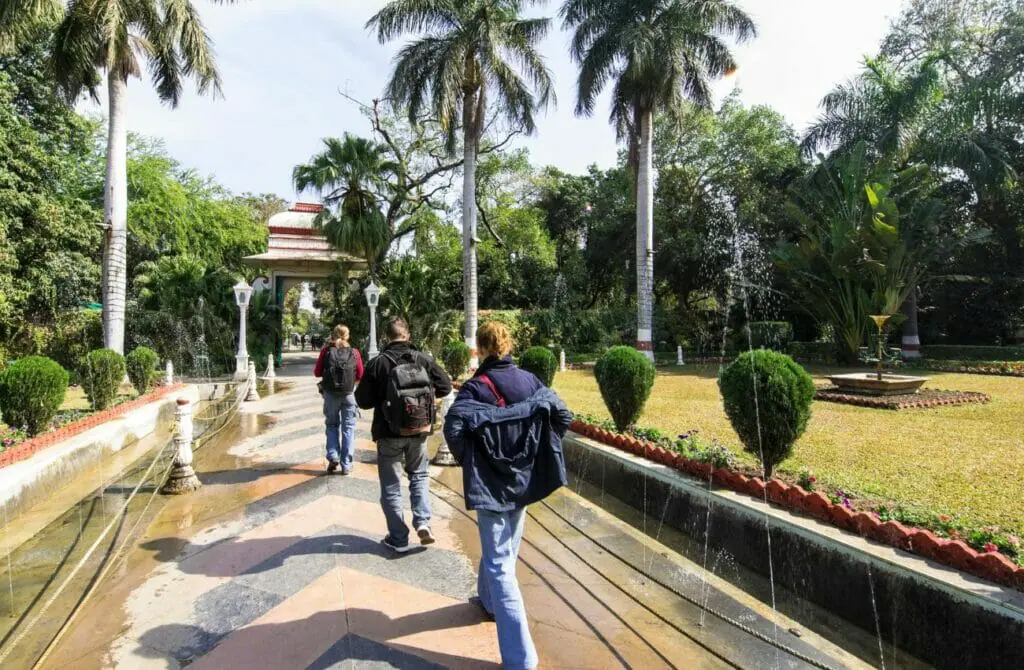 Attractions in Gay Nagpur, India
Welcome to Gay Nagpur, darling! While the city may not be the most welcoming to the queer community, fear not! There are still plenty of fabulous things for you to do while keeping things low-key. First and foremost, you must visit some of the city's most iconic landmarks and attractions, dahling!
Take in the history and culture by visiting museums, art galleries, and historical monuments. And don't forget to marvel at the stunning architecture, explore parks and gardens, and indulge in the local cuisine. But that's not all, darling! Gay or straight, there's always something to do in Gay Nagpur. Immerse yourself in the local culture by attending cultural events like festivals, concerts, and shows.
In India, LGBT rights have made significant strides in recent years, but many issues remain. In 2018, the country's Supreme Court overturned a colonial-era law that criminalized homosexuality and in 2023, the legal battle for same-sex marriage heated up, but societal attitudes towards LGBTQ+ people remain largely conservative.
Discrimination and violence against queer individuals still occur, and there is still a long way to go regarding legal and societal acceptance.
As a queer traveler in India, exercising caution and being mindful of your surroundings is important. While larger cities like Mumbai and Delhi have more visible LGBTQ+ communities and venues, it is still important to be discreet in public spaces outside these areas.
Holding hands or displaying affection in public may draw unwanted attention or negative reactions. It's also important to know local customs and dress codes, especially if visiting religious sites or rural areas. It's always best to err on the side of caution and respect the local culture.
Trust us; there's always something fun and exciting happening in this fabulous city. Remember, discretion is key to a town that's not always welcoming to our great community. So, keep it lowkey and enjoy all the wonderful things Gay Nagpur has to offer!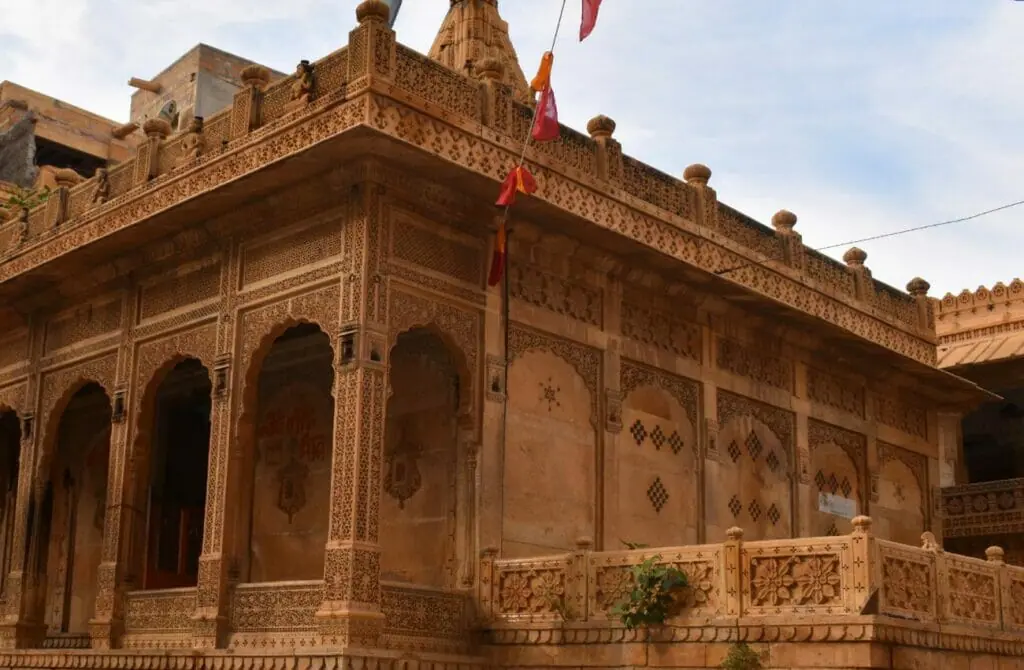 A historical gem nestled in the picturesque city of Nagpur, Ramtek Fort Temple stands as a testament to Nagpur's cultural heritage and spiritual significance. Perched atop a hill, this ancient structure boasts a rich history that dates back to the 18th century.
The fort is renowned for its architectural brilliance, showcasing a fusion of Hindu and Muslim influences. Its grand temple, dedicated to Lord Rama, draws devotees from far and wide who seek solace and blessings in its serene ambiance.
The temple is surrounded by lush greenery and offers breathtaking views of the surrounding landscape, making it a popular tourist destination.
The Dhamma Chakra Stupa in Nagpur is a magnificent symbol of peace and spiritual enlightenment. This architectural marvel is a tribute to Lord Buddha's teachings and is a sacred pilgrimage site for Buddhists worldwide. B
built out of Dhaulpur sandstone, marble & granite, the stupa's impressive structure reaches a height of 120 feet, adorned with intricate carvings and exquisite architectural details.
The Dhamma Chakra Stupa attracts visitors seeking solace and serenity, offering a serene ambiance for meditation and reflection. Surrounded by beautiful gardens and landscaped lawns, it provides a tranquil escape from the bustling city, inviting individuals to immerse themselves in the profound teachings of Buddhism.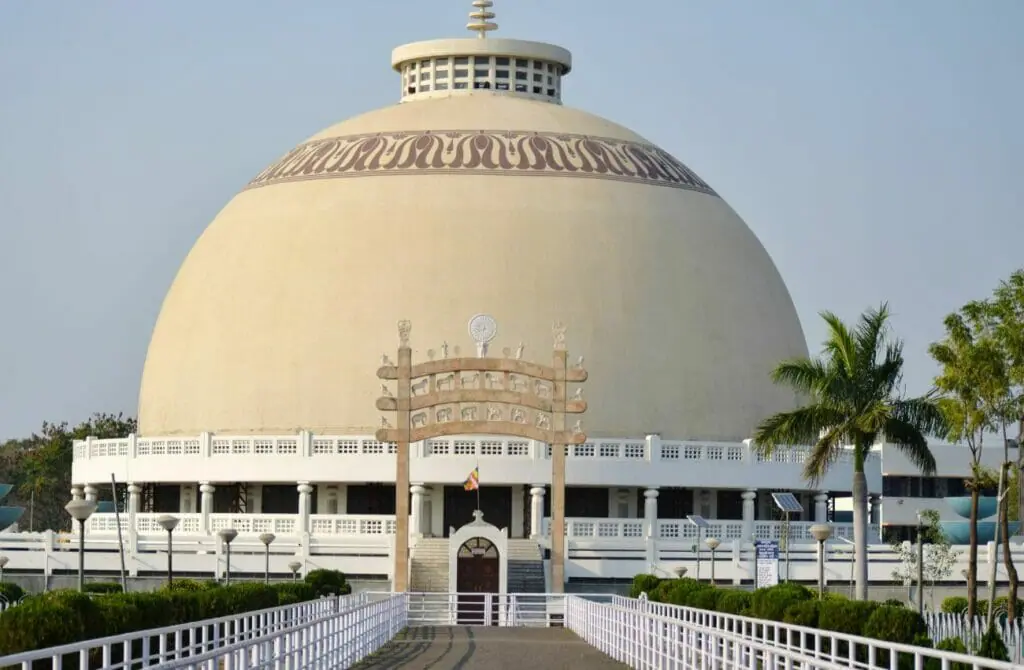 Often referred to as the best art gallery in Nagpur, Sachee Art Gallery is a vibrant cultural hub that celebrates the realm of art. This exquisite gallery is a haven for artists and art enthusiasts, showcasing a diverse range of contemporary and traditional artworks. The gallery also serves as a platform for local and emerging artists to showcase their talent and gain recognition.
The team also conducts several concerts, events, discussions, and group activities, which are open to all. With its aesthetically pleasing ambiance and regular art exhibitions, Sachee Art Gallery provides an enriching experience, promoting creativity and fostering a deeper appreciation for the arts in Nagpur.
Ambazari Lake
The largest of Nagpur's eleven lakes, Ambazari Lake is a serene oasis that offers respite from the hustle and bustle of the city. Spread across a sprawling area, this picturesque lake is surrounded by lush greenery and serves as a popular recreational spot for locals and tourists alike.
Visitors can enjoy leisurely walks along the lake's promenade, indulge in boating activities, or soak in the tranquil atmosphere. The lake is also home to various migratory and resident birds, making it a paradise for birdwatchers. With its scenic beauty and serene ambiance, Ambazari Lake is a must-visit destination in Nagpur for nature lovers and peace-seekers.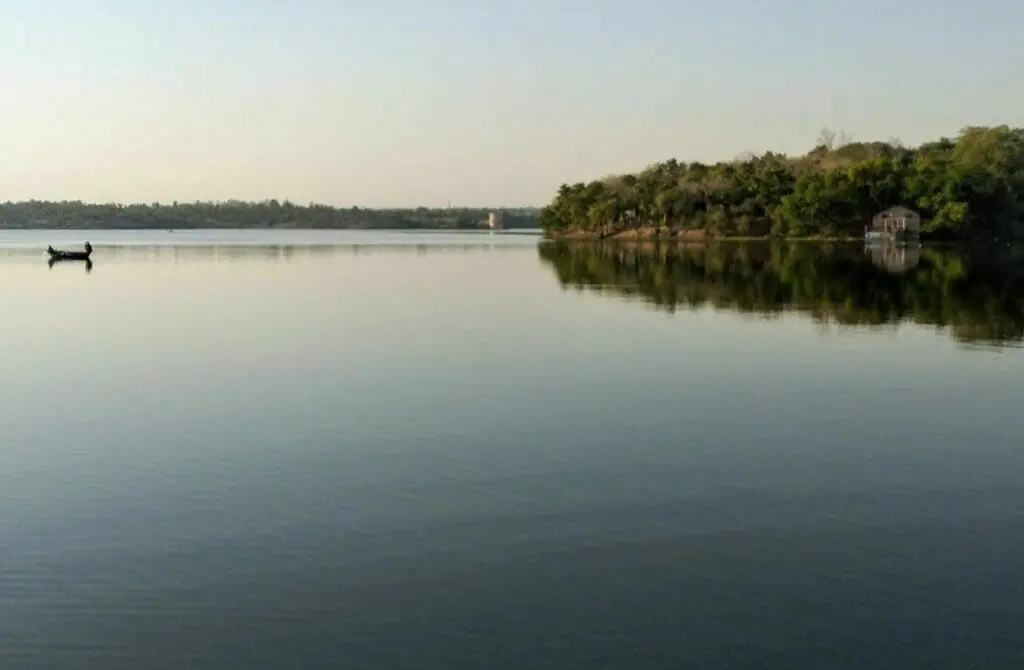 Amba Khori
Located around 80 kilometers from Nagpur, Amba Khori is a beautiful waterfall that would mesmerize anyone. Surrounded by lush greenery and scenic landscapes, Amba Khori offers a refreshing escape into nature. The cascading waters create an enthralling sight, and the peaceful atmosphere makes it an ideal spot for picnics and relaxation.
Adventurous souls can also indulge in trekking or hiking to reach the waterfall and enjoy the stunning views. Amba Khori waterfall showcases the natural beauty and serenity of the Nagpur region, making it a must-visit destination for visitors.
Maharaj Bagh and Zoo
Maharaj Bagh and Zoo in Nagpur is a delightful blend of lush gardens and a vibrant zoo, offering a captivating experience for visitors of all ages. The well-maintained botanical garden boasts a variety of exotic plant species, enchanting pathways, and tranquil ponds.
The zoo within the premises is home to a diverse range of animals, including tigers, lions, elephants, and various bird species. It provides a wonderful opportunity for wildlife enthusiasts to observe and learn about these magnificent creatures up close. Maharaj Bagh and Zoo are ideal for a fun-filled, educational outing in Nagpur.
Pench National Park, situated near Nagpur, is a stunning wilderness sanctuary across Madhya Pradesh and Maharashtra. Known for its diverse wildlife and lush landscapes, the park is home to tigers, leopards, elephants, and numerous bird species.
It's natural beauty, and thrilling safari experiences attract visitors from all over the world. This highly-rated 3-day guided trip will help you explore the famous Pench National Park and its safaris. This package includes a private round trip transfer from Nagpur, two nights accommodation with all meals, and three gypsy safaris in the Tiger Reserve.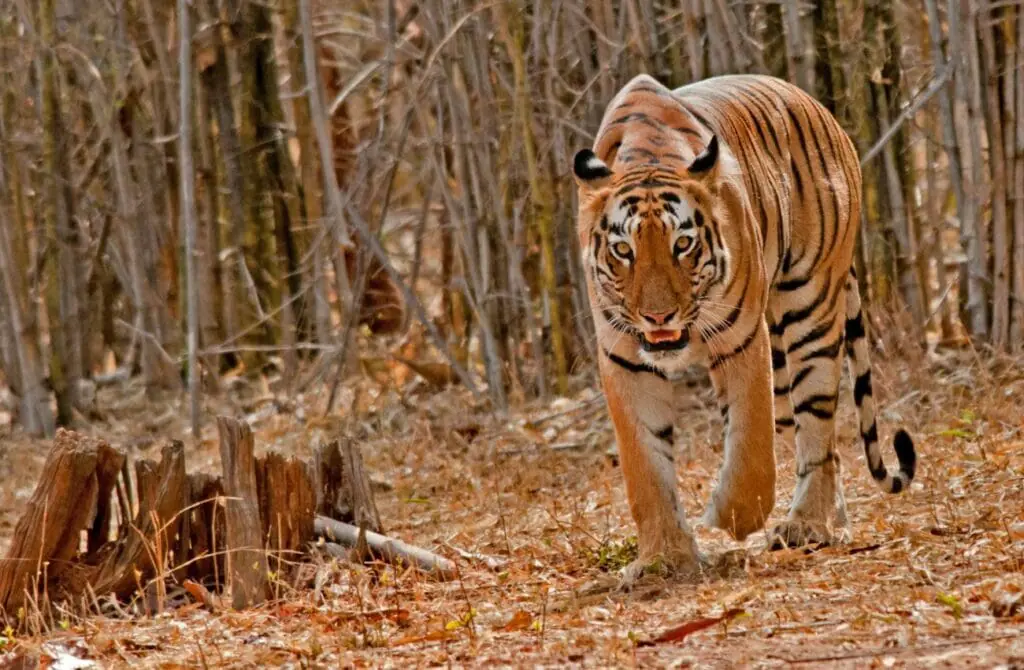 Waki Woods
Nagpur's Waki Woods is a stunning natural retreat that offers a serene escape from the city's hustle and bustle. Located on the outskirts of Nagpur, this enchanting forest is characterized by dense foliage, towering trees, and meandering pathways.
It provides a tranquil environment for nature lovers and hikers, with opportunities to explore and immerse oneself in the beauty of the wilderness.
Waki Woods is also home to a rich variety of flora and fauna, making it a paradise for birdwatching and wildlife enthusiasts. The peaceful ambiance and untouched beauty of Waki Woods make it a perfect destination for those seeking solace in nature.
Lata Mangeshkar Musical Garden
Lata Mangeshkar Musical Garden in Nagpur is a delightful haven for music enthusiasts and nature lovers. Named after the legendary Indian playback singer Lata Mangeshkar, this enchanting garden is a testament to her musical legacy. The park features a harmonious blend of vibrant flora, serene pathways, and musical-themed installations.
Visitors can stroll through the lush greenery, serenaded by melodious tunes that emanate from strategically placed speakers. The garden also hosts regular cultural events, showcasing local talent and promoting the region's rich musical heritage. Immerse yourself in the magic of music and nature at Lata Mangeshkar Musical Garden.
Orange City LGBT Pride March
Having started in 2016, Nagpur's "Orange City LGBT Pride March" is a significant milestone for LGBTQ+ visibility and acceptance in the city. This vibrant annual event attracts thousands of participants and allies who gather to celebrate diversity and promote equality. The march features colorful parades, lively music, and inspiring speeches advocating for LGBTQ+ rights.
It serves as a platform for education, awareness, and solidarity, fostering an inclusive environment where people from all walks of life can support and empower the LGBTQ+ community. The Orange City LGBT Pride March continues to make strides towards a more inclusive society, spreading love and acceptance throughout Nagpur with new editions every year.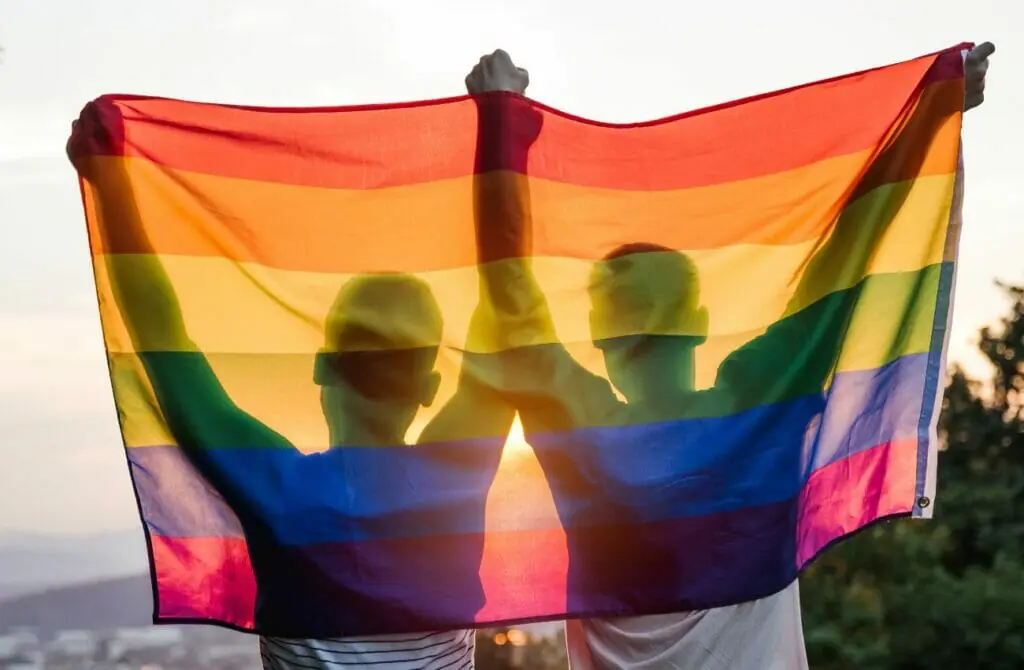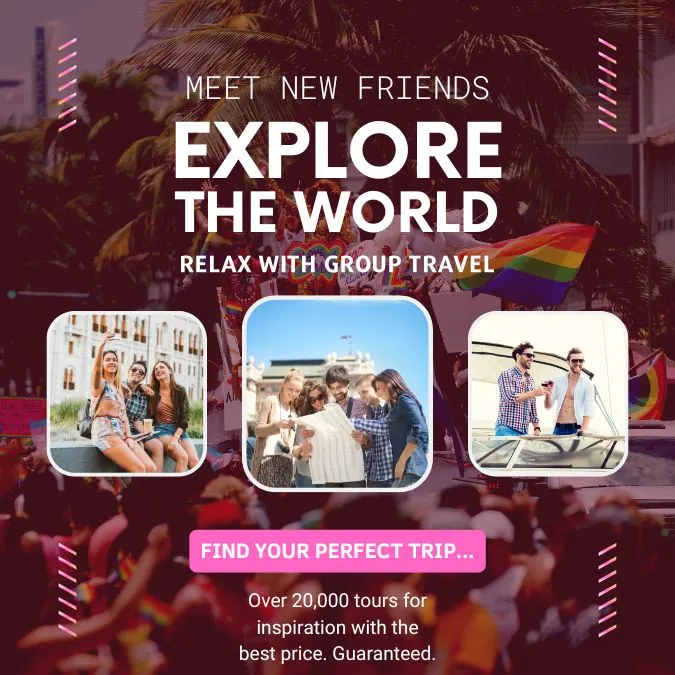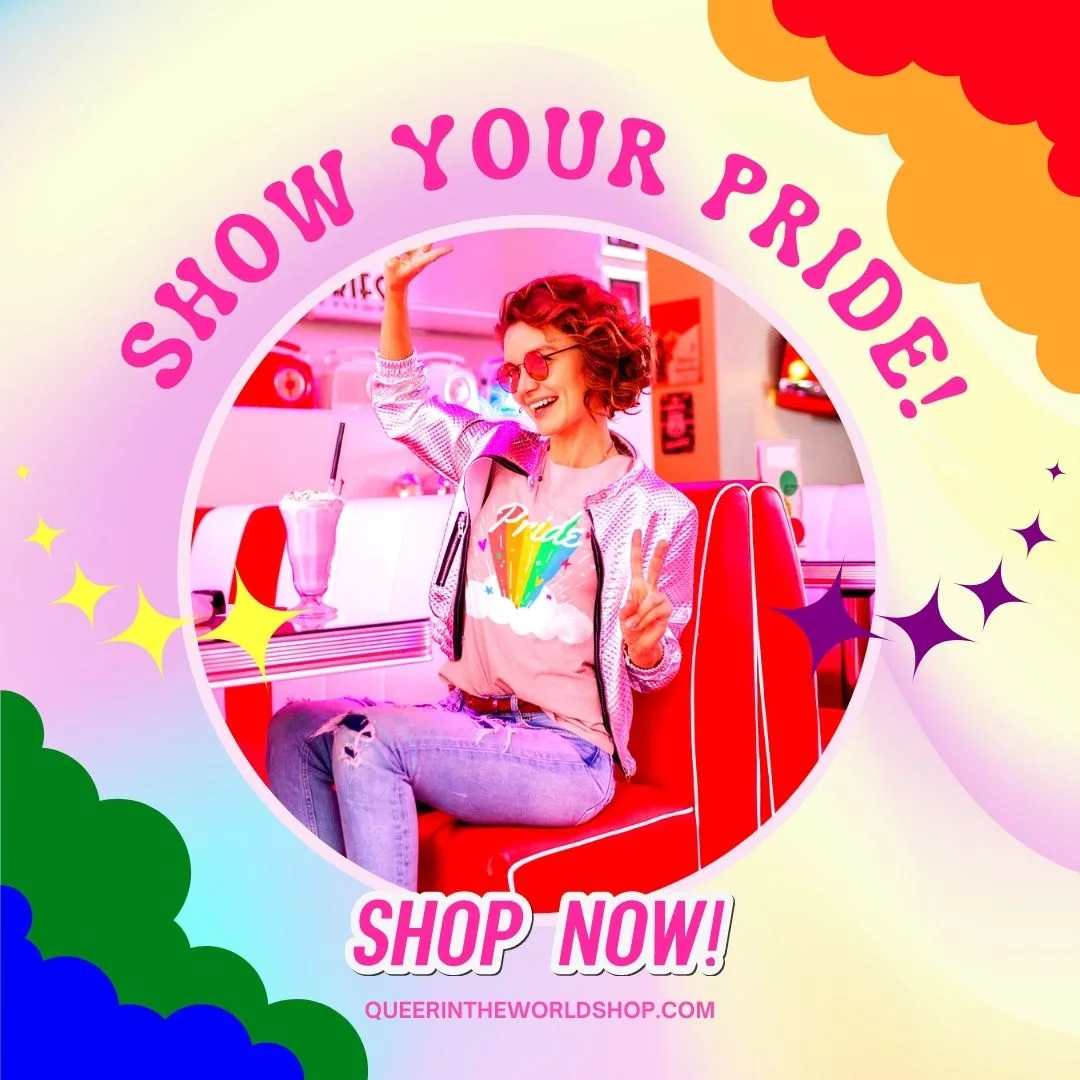 Gay-Friendly Hotels and Hostels in Nagpur, India
Don't wait another minute to book your stay at one of Nagpur's most fabulously queer-friendly hotels! While many establishments in town might not welcome our rainbow family, these hotels have all pledged to embrace our queer spirit with open arms.
From non-discrimination policies to LGBTQ+ resources and amenities, these hotels go above and beyond to create a safe and inclusive environment for all guests who identify as LGBTQ+. And if you're looking for a place to stay in an area known for being LGBTQ+ friendly, these hotels have got you covered too.
In addition to the locally-owned gay-friendly accommodations in Nagpur, international hotel chains can also be great options for LGBTQ+ travelers. Many of these chains have implemented policies and training programs to ensure their hotels are welcoming and safe for LGBTQ+ guests.
They may also have LGBTQ+ affinity groups within the company, which can help to promote a culture of inclusivity and support for queer travelers.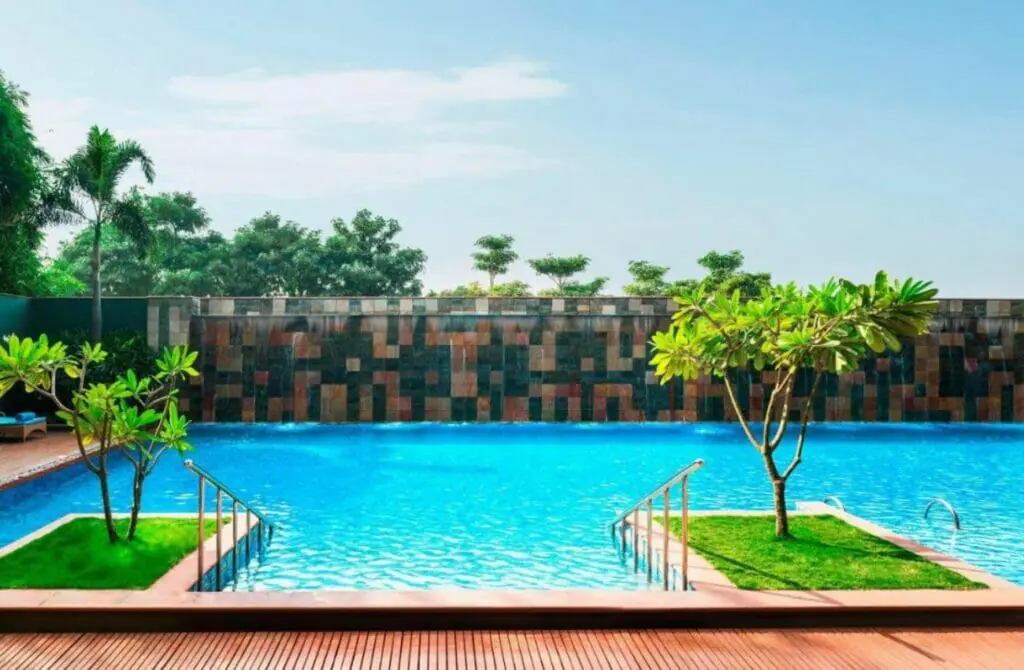 Moreover, international hotel chains are often known for their high-quality amenities and services, which can provide a more luxurious and comfortable stay for LGBTQ+ travelers. With a global presence, these chains can offer a sense of familiarity and consistency for queer travelers navigating unfamiliar destinations.
Whether you choose a locally-owned gay-friendly accommodation or an international hotel chain, it's important to do your research and choose a place that will make you feel welcome and comfortable during your stay in Nagpur.
So why wait? Book now to experience the comfort, luxury, and acceptance these gay-friendly hotels in Nagpur offer. With options to fit every budget and preference, you're sure to find the perfect home away from home.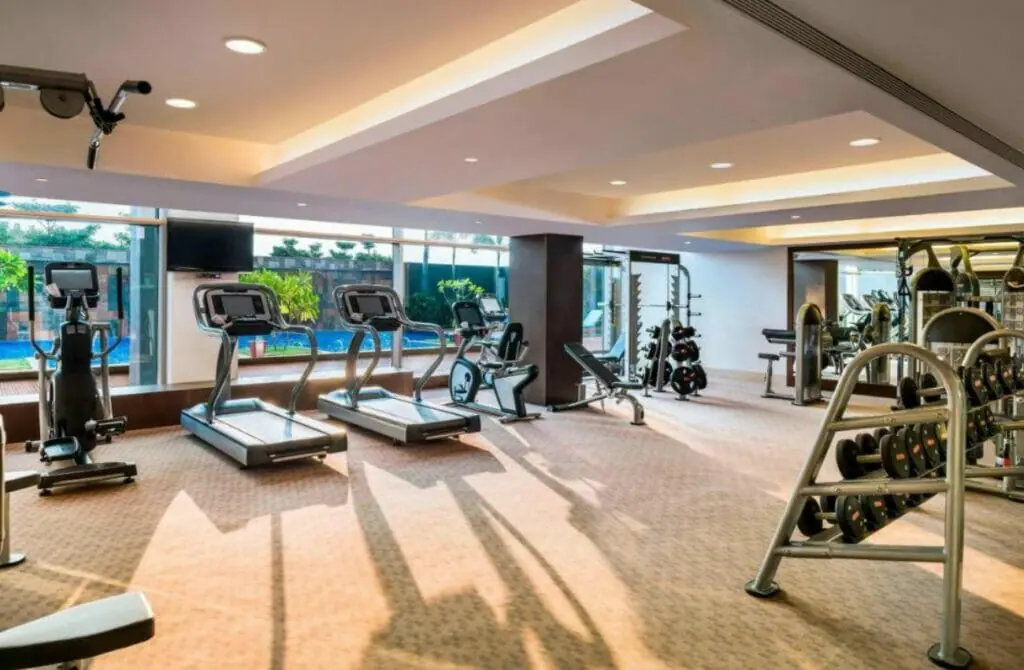 Le Meridien Nagpur is a luxurious 5-star hotel that offers a remarkable stay experience in the vibrant city of Nagpur. Located near the airport, this upscale property boasts elegant rooms and suites designed for utmost comfort and relaxation.
Guests can indulge in various amenities, including a refreshing swimming pool, a well-equipped fitness center, and a spa for rejuvenation. The hotel also features multiple dining options serving delectable cuisines and stylish bars and lounges.
With its impeccable service, modern facilities, and convenient location, Le Meridien Nagpur is an ideal choice for business travelers and leisure seekers looking for a refined and memorable stay.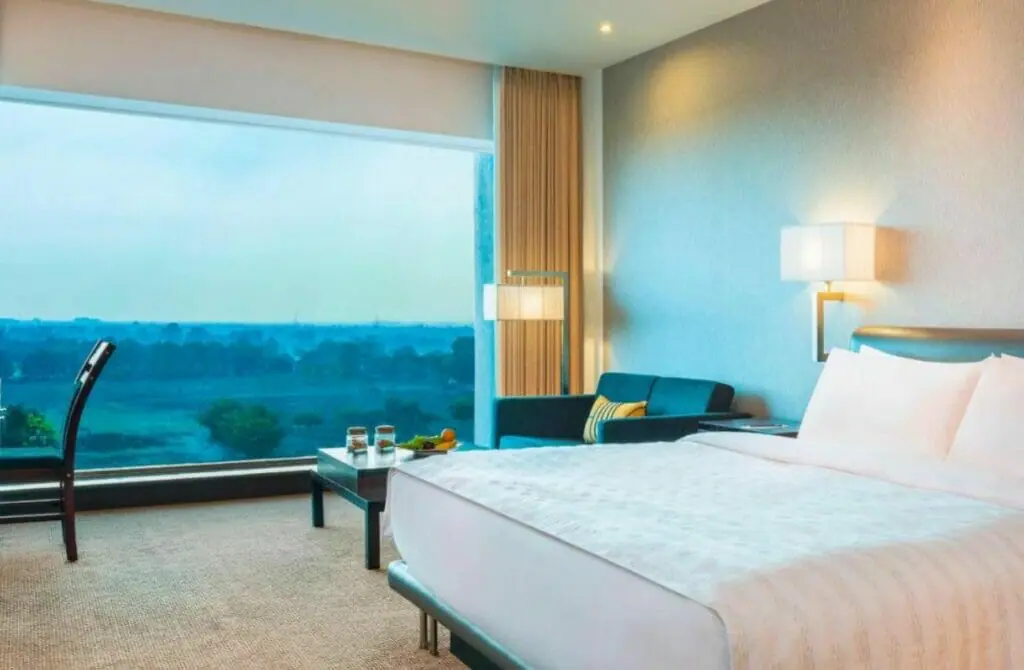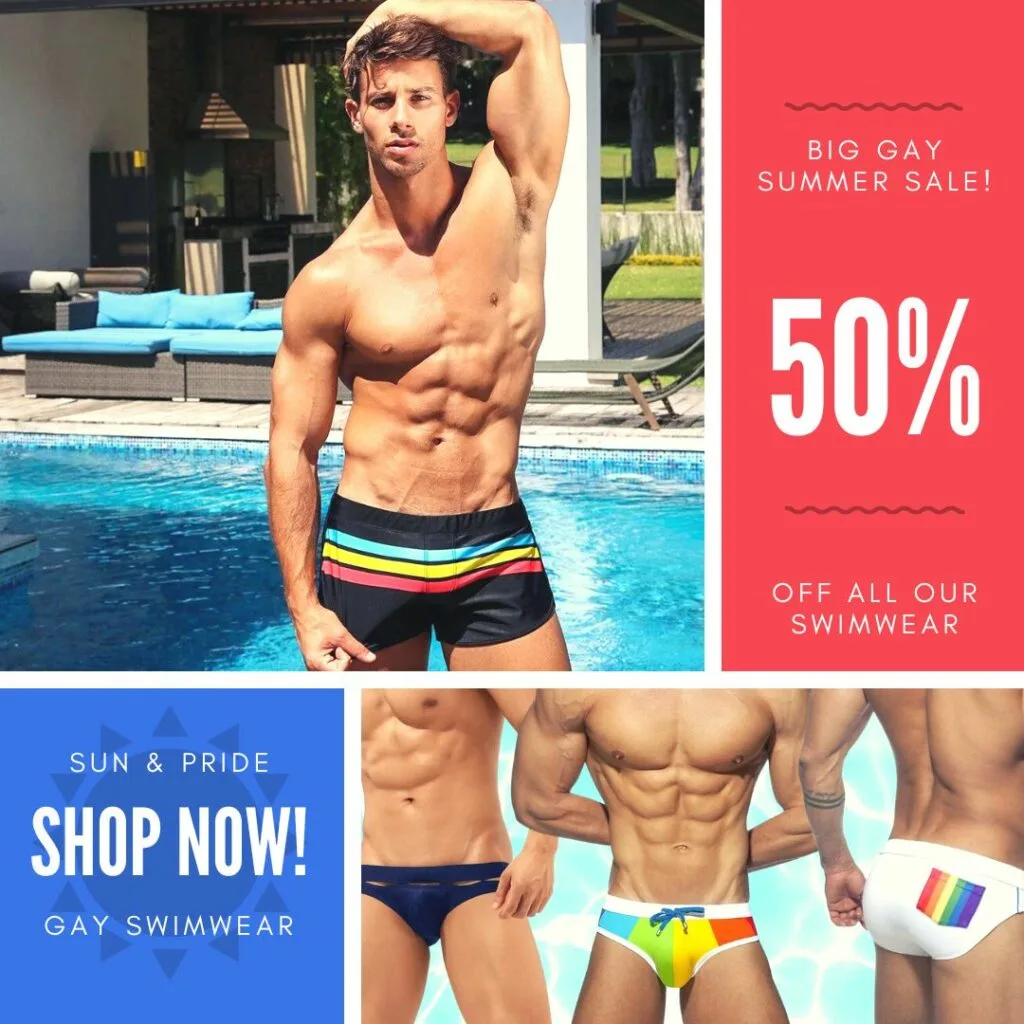 A prestigious and well-appointed 4-star hotel, the Pride Hotel Nagpur boasts contemporary architecture and elegant interiors. This luxury hotel offers a seamless blend of comfort, convenience, and luxury. The spacious and tastefully decorated rooms provide a tranquil retreat for guests.
The hotel's excellent facilities include a swimming pool, fitness center, and rejuvenating spa, ensuring a truly relaxing stay. With its versatile event spaces and state-of-the-art conference facilities, The Pride Hotel Nagpur is also a preferred choice for business travelers.
Additionally, the hotel features a variety of dining options, serving mouthwatering cuisines to cater to every palate. With its commitment to exceptional service and warm hospitality, The Pride Hotel Nagpur promises a memorable stay for all its guests.
Tuli International Nagpur is a prominent 4-star hotel that embodies elegance and comfort in the bustling city of Nagpur. With its strategic location near the airport, this upscale property offers convenient access to major attractions and business hubs. The hotel has well-appointed rooms and suites adorned with modern amenities, ensuring guests a pleasant and relaxing stay.
Tuli International Nagpur features an on-site restaurant serving different cuisines, a fitness center for fitness enthusiasts, and banquet facilities for hosting events. Tuli International Nagpur provides a delightful and memorable experience for business and leisure travelers visiting the city.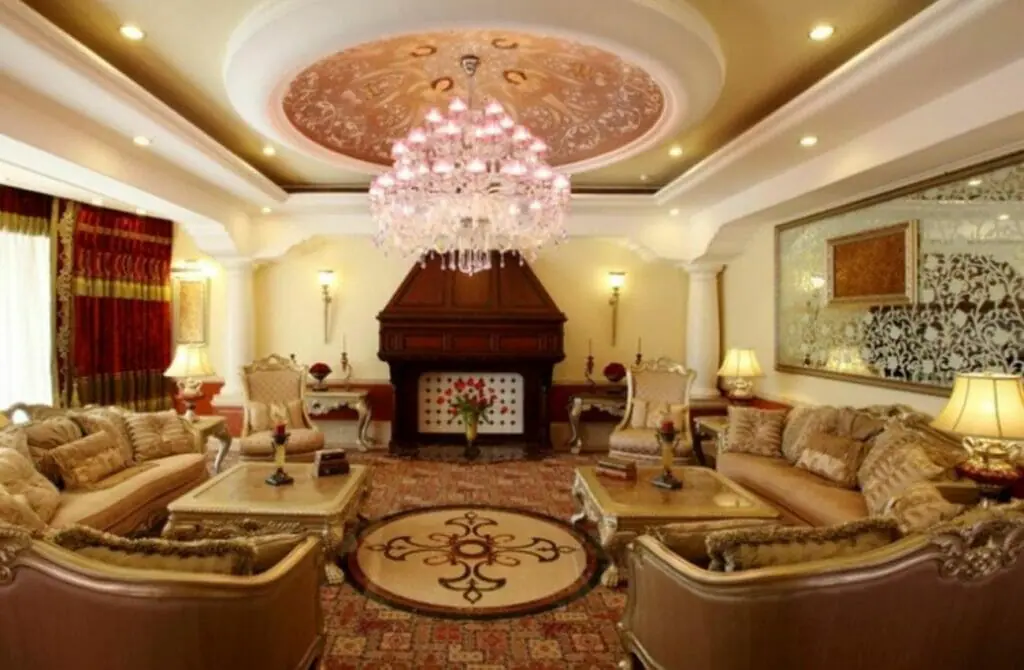 Treebo Trend Seven Suites in Nagpur is a contemporary 3-star hotel that promises guests a comfortable and convenient stay experience. Located in a prime area, this budget-friendly property offers well-appointed rooms with modern amenities for a relaxing stay.
The hotel features a 24-hour front desk, complimentary breakfast, and free Wi-Fi, ensuring a hassle-free stay for guests. Treebo Trend Seven Suites also provides amenities like room service, laundry facilities, and a business center.
Its strategic location allows easy access to popular attractions, shopping centers, and dining options. With its affordable rates, friendly staff, and comfortable accommodations, Treebo Trend Seven Suites is an ideal choice for budget-conscious travelers in Nagpur.
The perfect option for travelers on a budget, Flexistays is a hostel that offers comfortable and flexible accommodations. Their properties are designed to cater to the needs of both short and long-term guests, with amenities like fully-equipped kitchens, Wi-Fi, and laundry facilities.
Flexistays prides itself on delivering a hassle-free and enjoyable experience, combining comfort, affordability, and flexibility to meet the diverse requirements of travelers. This property is close to popular tourist spots such as Ambazari Lake and Vidarbha Cricket Association Stadium, making it easy for travelers to get around.
While this is a wallet-friendly option, queer guests should be careful while opting for this hostel as they would be safer in higher-rated hotels than such local hostels.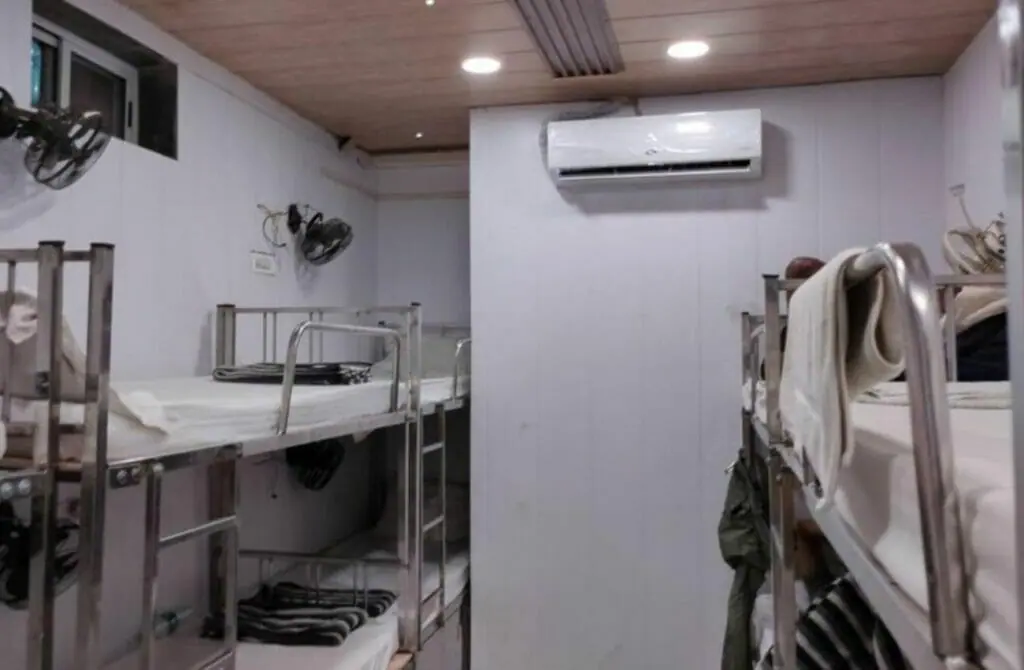 Gay Nightlife in Nagpur, India
Nagpur's nightlife offers a vibrant and energetic scene, with various clubs, pubs, and lounges to cater to different tastes. From live music venues to lively pubs, there's something for everyone to enjoy after the sun sets in Nagpur.
There are no gay bars in the city yet due to the still conservative mentality of the people; thus, the queer scene is not very prominent. The places in this list are the most popular places in the city to enjoy a night out, therefore, are believed to be safe for queer travelers. Here are the top places you must visit to experience Nagpur's nightlife to the fullest!
Darling, let's talk about exploring the queer nightlife in Gay Nagpur, shall we? It's true this city might not be the most welcoming to our fabulous community but fear not! Being gay is perfectly legal here; remember to err on caution when outside of queer-friendly spaces.
But let's focus on the fun, shall we? Exploring gay nightlife can be one of the most thrilling and enriching experiences while on the go. From dancing up a storm at a gay club to sipping cocktails and rubbing elbows with the locals at a gay-friendly bar, you'll have a chance to immerse yourself in the local culture and make memories that will last a lifetime.
And darling, we've got you covered with the best gay and gay-friendly spots in town. So don't be shy; step out of your comfort zone and explore the queer nightlife in Gay Nagpur. Trust us; it'll be worth it!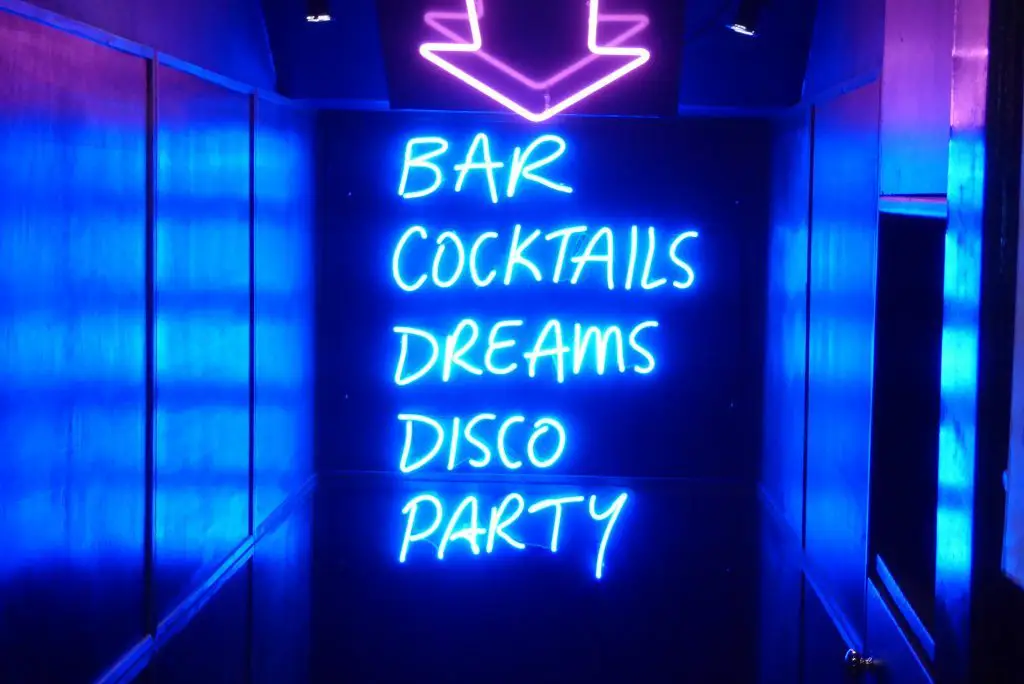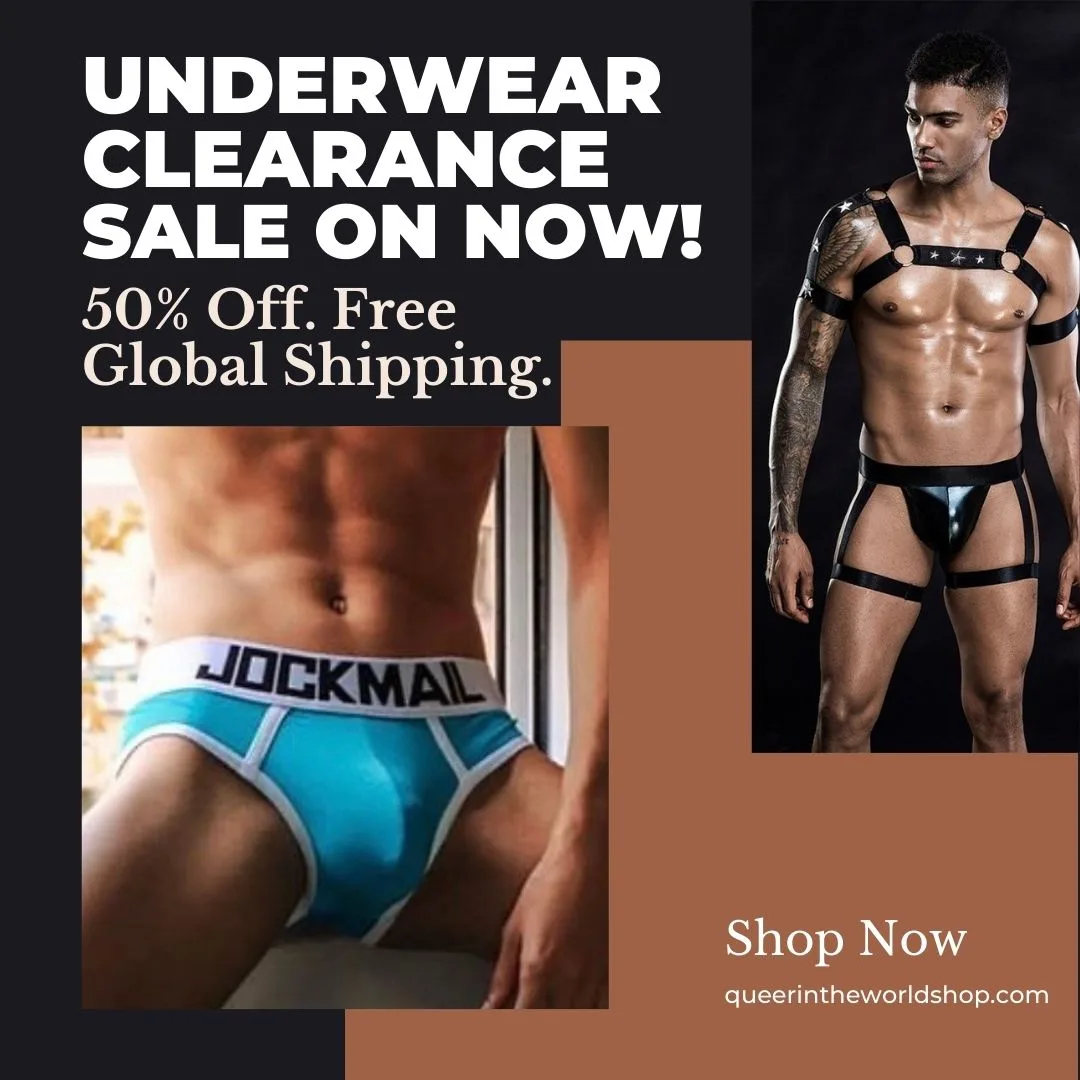 Rhythm and Blues have got you covered for those who like a more traditional party vibe. A popular pub known for its lively atmosphere and energetic nightlife, you can dance the night away. Located in a bustling area, this establishment offers a vibrant setting for patrons to socialize, enjoy drinks, and have a great time.
The pub features a well-stocked bar serving a wide range of alcoholic beverages, including various spirits, cocktails, and beers. With its vibrant decor, lively music, and friendly staff, Rhythm and Blues provides an exciting and enjoyable pub experience for those looking to unwind and have a memorable night out in Nagpur.
A part of the luxurious Club Mariott in Nagpur, Longitude is a popular nightclub known for its vibrant nightlife and energetic atmosphere. The club is located in a prime area and offers a thrilling experience for party-goers and music enthusiasts. With its stylish interior, state-of-the-art sound system, and impressive lighting, Longitude sets the stage for unforgettable nights of dancing and entertainment.
The club often hosts renowned DJs, live music performances, and themed parties, catering to a diverse crowd. Whether you're looking to dance the night away or enjoy a lively social gathering, Longitude nightclub in Nagpur provides an exciting and dynamic destination for nightlife enthusiasts.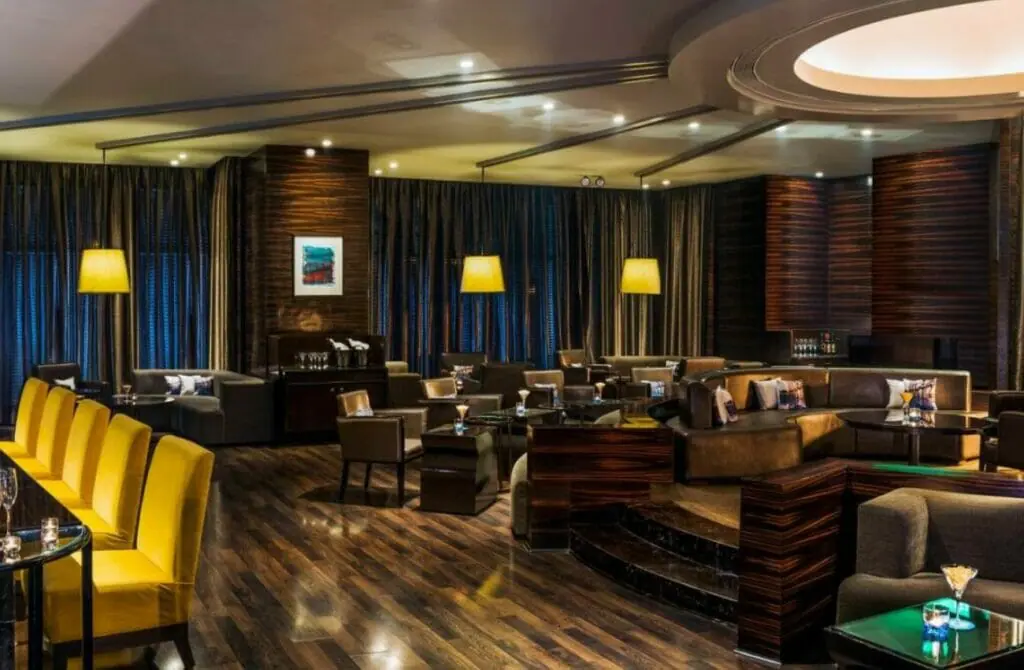 The Atmosphere is a popular open garden restaurant known for its unique concept and delightful dining experience. The Atmosphere is the only outdoor pub in Nagpur, and it offers guests a great party venue under the starlit skies. Packed with guests at most times, the establishment provides hookah, a live music band and a DJ with an amazing playlist.
The restaurant boasts a spacious outdoor seating area with comfortable seating arrangements, creating a perfect spot to unwind and enjoy a meal. It serves a diverse menu featuring a variety of cuisines, ranging from Indian and Chinese to Continental and fast food options.
With its attentive service, vibrant atmosphere, and delectable food, the Atmosphere provides a memorable dining experience for those passing through Nagpur.
Spot 9 Restro Lounge in Nagpur is a trendy and vibrant destination that combines great food, lively music, and a stylish ambiance. Located in a prime area, this restaurant offers a contemporary setting for dining and socializing. The interior is tastefully designed with modern decor and comfortable seating, creating a welcoming atmosphere.
Spot 9 Restro Lounge is known for its diverse menu, featuring a fusion of global cuisines and innovative culinary creations. The establishment also hosts live music performances and DJ nights, adding to the energetic and enjoyable experience. Whether for a casual meal or a night out, Spot 9 Restro Lounge promises a memorable time in Nagpur.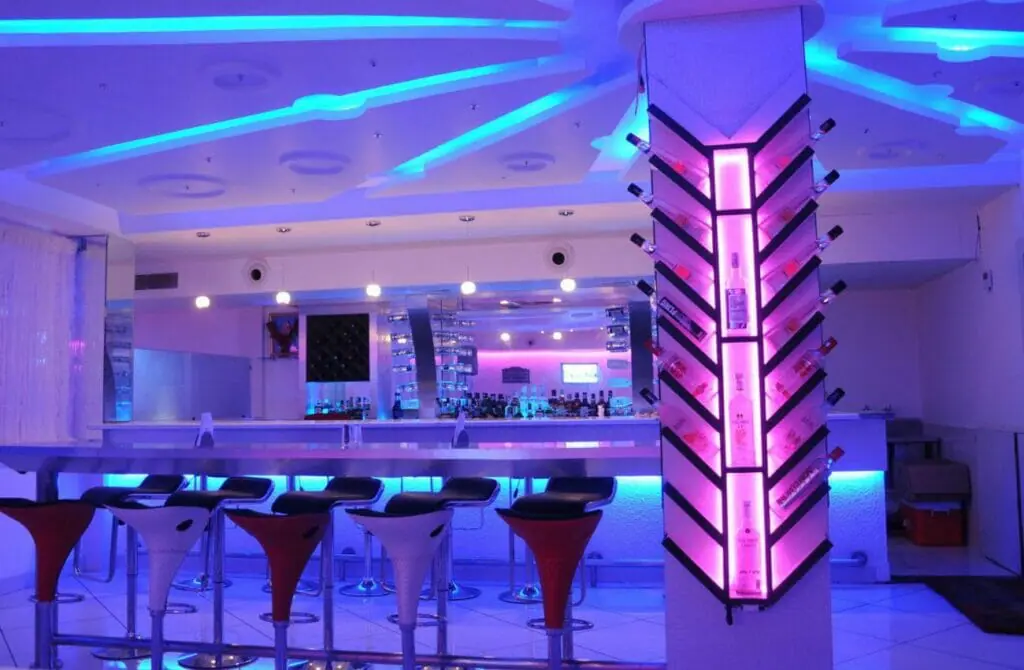 House of Beers in Nagpur is a haven for beer enthusiasts, offering a wide selection of craft brews and an inviting atmosphere in an open-air rooftop pub. Located in a bustling area, this beer-centric establishment provides a cozy and laid-back setting to relax and enjoy a pint.
House of Beers boasts an extensive beer menu featuring local and international brews, ranging from classic favorites to unique and specialty offerings. The knowledgeable staff is well-versed in beer recommendations, ensuring guests find their perfect match.
With its friendly vibe, diverse beer options, and commitment to the art of brewing, House of Beers is a must-visit destination for beer lovers in Nagpur.
A charming place with separate sections for the sit-down crowd and the dance-the-night-away jitterbugs, Fionaa Lounge and Restaurant offers a curious mix of a fine-dining restaurant and party lounge. Located in a prime area, this establishment boasts a chic and contemporary ambiance, perfect for casual meals and special occasions.
Fionaa features a diverse menu with a mix of Indian and international cuisines prepared with the finest ingredients and culinary expertise. The restaurant offers a range of seating options, including indoor dining and a rooftop lounge, providing a picturesque view of the city.
With its delectable food, extensive beverage selection, and warm hospitality, Fionaa Lounge and Restaurant is a must-visit destination for food lovers and social butterflies in Nagpur.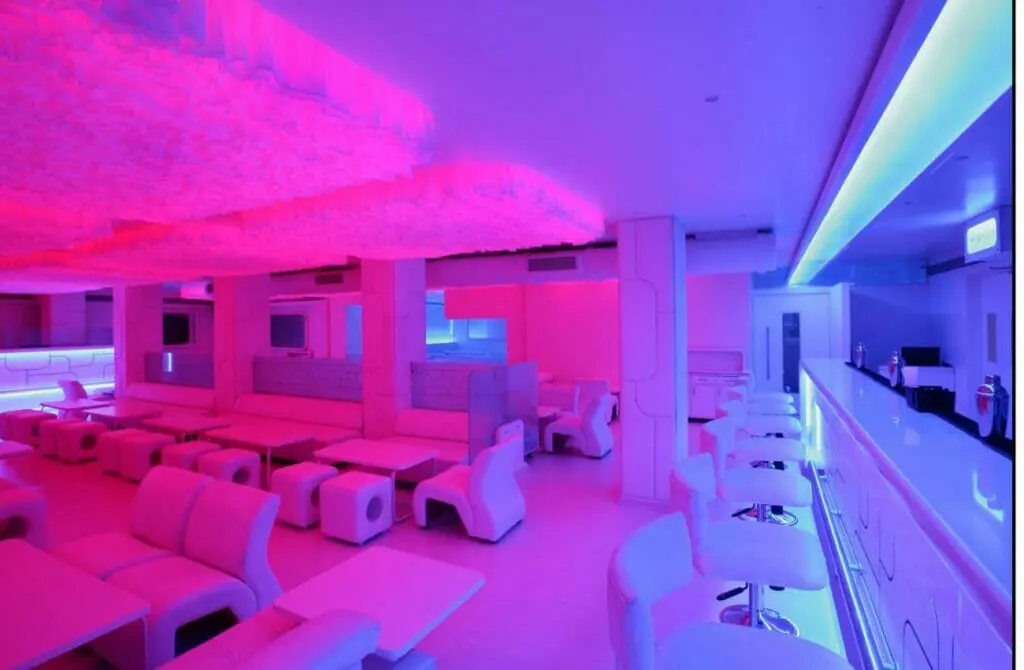 10 Downing Street
One of the most popular resto bars in the city, 10 Downing Street is a pub that exemplifies Nagpur's thriving nightlife. Inspired by the iconic address in London, this establishment exudes a British pub vibe, complete with classic decor and cozy seating.
The pub features a well-stocked bar, serving an array of beverages, including a wide selection of cocktails, beers, and spirits. The menu offers a mix of British and international cuisine, with options ranging from pub favorites to global delicacies.
Live music performances and themed nights add to the energetic ambiance, making 10 Downing Street Nagpur a go-to destination for a memorable night out.
One of the best diners in town, Hibiscus is a charming restaurant that offers a delightful culinary experience in a serene setting. Nestled amidst lush greenery, this establishment provides a peaceful escape from the city's hustle and bustle. The restaurant features an elegant and tastefully decorated interior, creating a warm and inviting dining atmosphere.
The menu at Hibiscus showcases a fusion of flavors focusing on Indian and continental cuisines. From delectable appetizers to mouthwatering main courses and decadent desserts, each dish is carefully crafted using fresh and high-quality ingredients. With its picturesque ambiance and delicious fare, Hibiscus is a perfect choice for a memorable dining experience in Nagpur.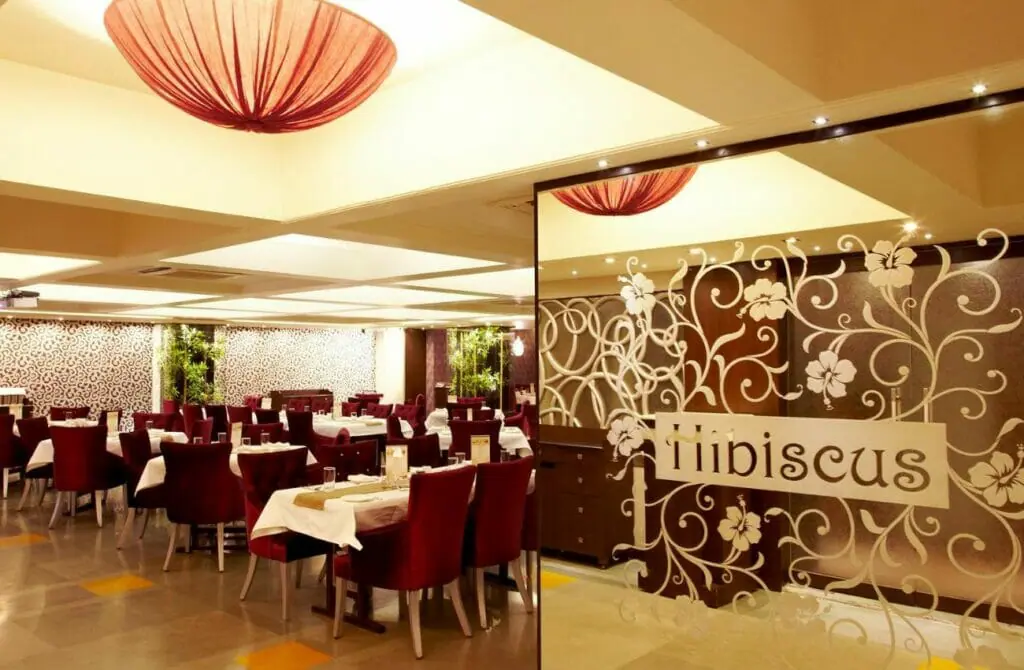 Gay Saunas & Cruising Clubs in Nagpur, India
When exploring Gay Nagpur, there's more to life than just cocktails and beers. One aspect of the gay scene that many of us queens love are checking out the local gay saunas and cruising clubs.
Granted, Nagpur isn't quite as wild as Amsterdam, Barcelona, or Berlin, but these steamy venues still offer the perfect opportunity to meet new people, socialize, and engage in some hot and heavy action without swiping left or right. However, remember that these venues can differ in terms of vibe, patrons, and rules, so it's a good idea to be informed before you dive in.
Gay saunas, sex clubs, and cruising have long been popular ways for queer men to meet and engage in sexual activity, particularly in countries where same-sex activity is not widely accepted or may even be illegal. In these places, gay saunas and cruising clubs provide a safe and discreet environment for queer men to explore their sexuality and connect with like-minded individuals.
Despite the rise of gay dating apps, many queer men still prefer the anonymity and physical connection that can be found in these spaces – so somewhat counter-intuitively, you might have a hotter experience here than you would at home.
We recommend checking out our guide to cruising for first-timers before you get started, which should give you the lowdown, and always practice safe sex. Keep in mind that local laws and customs regarding gay venues and sexual activity should be respected at all times.
With some forethought and an open mind, visiting gay saunas and cruising clubs can be a thrilling and steamy part of your gay Nagpur adventure.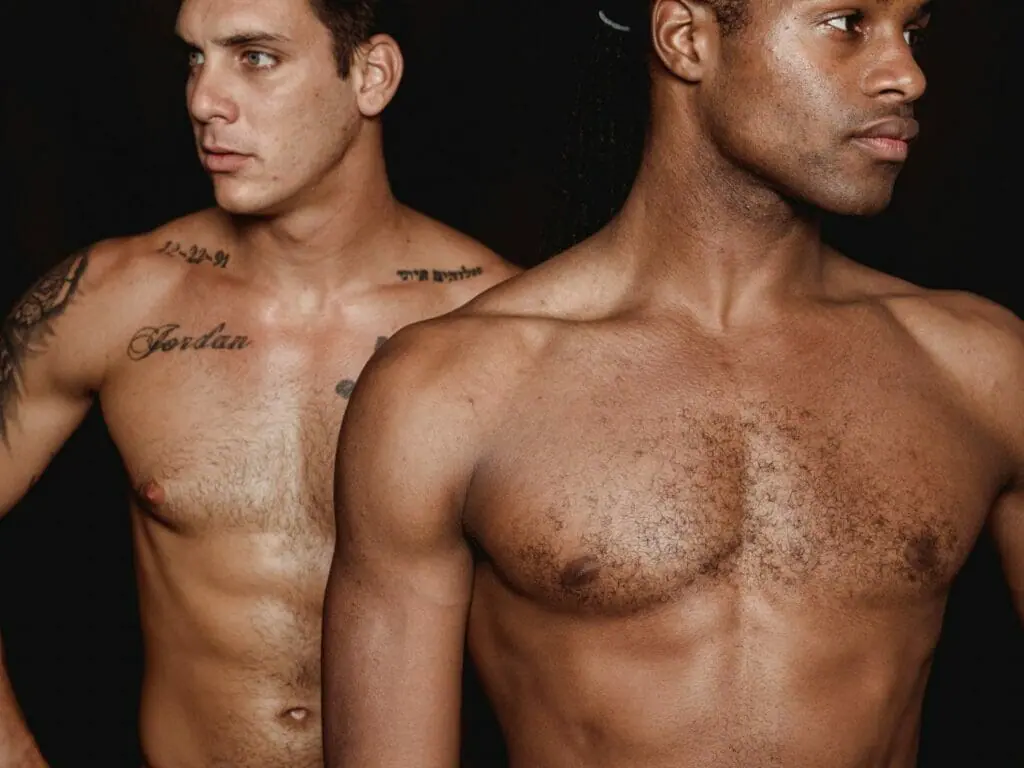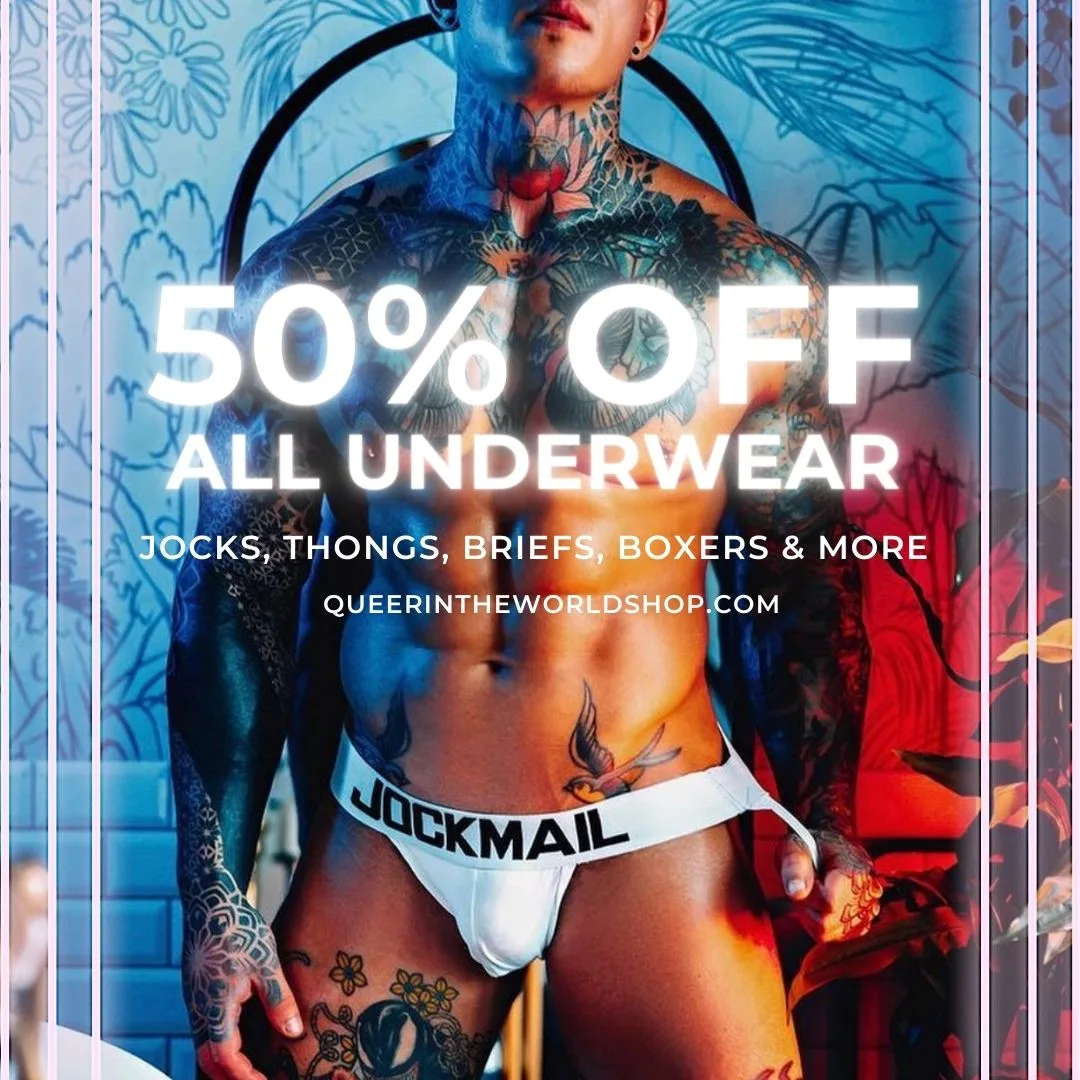 Gay Map Of Nagpur
Finding it hard to envisage where everything is in Nagpur? Hopefully, this queer-centric map helps where we have marked all the bars, clubs, parties, hotels, saunas, massages, and more will help you stay in the spot best suited to you!