Myrtle Beach may not have an official gay neighborhood. However, gay tourists can rejoice as there are a significant number of gay clubs, bars and historic attractions that draw the queer community each year to its sunlit sandy shores. Moreover, even in recent events of the last ten years for the queer community in this city, most of Myrtle Beach is gay-friendly and will go out of its way to make you feel welcome.
Well before she was a queer hot spot, Myrtle Beach was part of the Long Bay Native American Waccamaw tribe until the late 18th century when Europeans arrived, setting up plantations, and the small community of Myrtle Beach eventually formed.
Today she isn't just home to a thriving LGBTQ+ community but a selection of over one hundred golf courses and tonnes of amusement parks, including SkyWheel, the second biggest Ferris wheel in North America.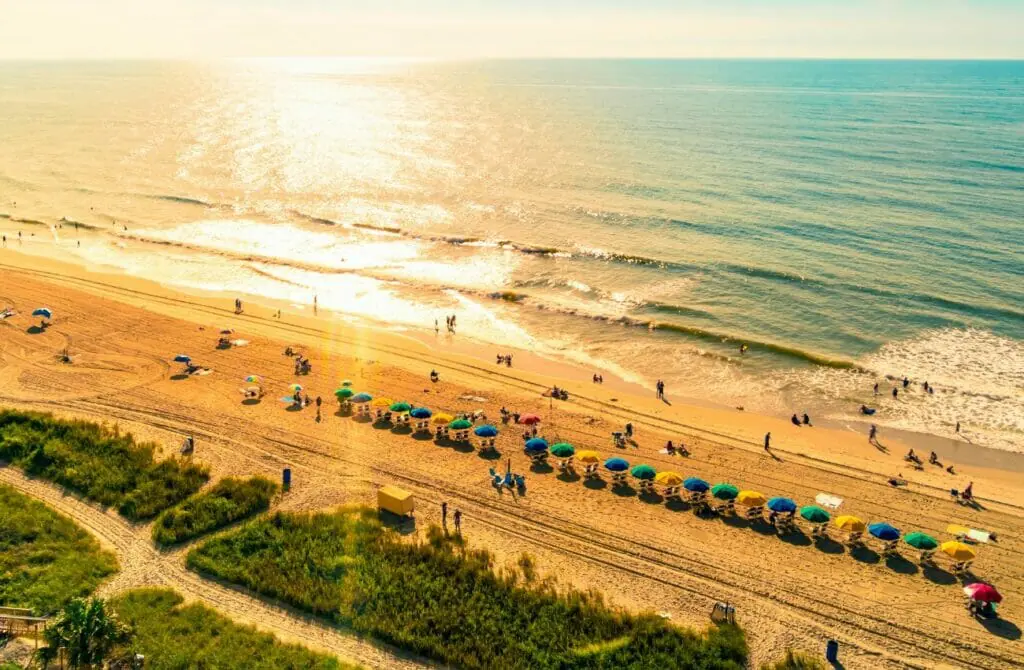 Being a coastal city, she has a 60-mile stretch of beach known as 'The Grand Stand" and is the bulk of what attracts over twenty million visitors to their warm sands every year.
However, Myrtle Beach isn't just about amusements and Summer because she has a rich history with great museums, tons of adventure sports to take full advantage of the natural sights at their doorstep and a thriving nightlife. So, if you are looking for a tropical coastal fling along America's east coast, then Mrtyle Beach is an excellent choice for all gay tourists!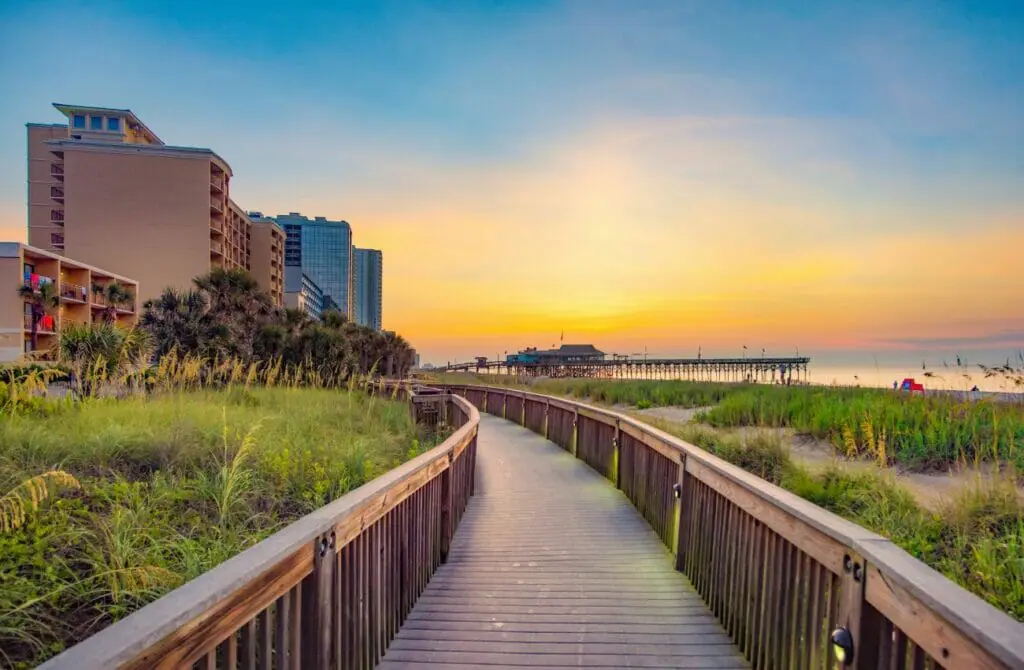 Attractions in Gay Myrtle Beach, USA
As a new visitor to Gay Myrtle Beach, there are many things to see and do, regardless of your sexual orientation. One of the best ways to experience any new city is to visit some of its most iconic landmarks and attractions, including historical monuments, museums, and art galleries.
We also love gazing at architecture up close, exploring parks and gardens, sampling the local cuisine, visiting local markets, and attending cultural events such as festivals, concerts and shows.
Even as the out-and-proud queer we are, we still love to explore the city and its culture in the same way as everyone else. Doing so allows us to learn more about the city and its people and gain a deeper understanding of the local culture. As such, these are our favorite must-see attractions in Myrtle Beach.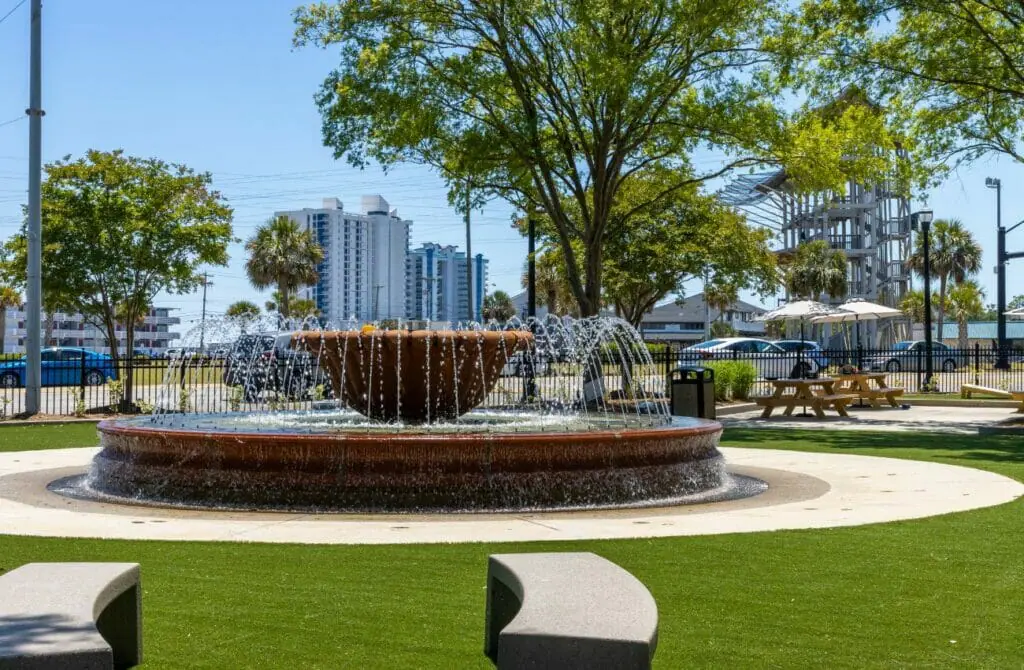 Polynesian Fire Luau and Dinner Show
You can experience a unique evening at the Polynesian Fire Luau and Dinner Show without entering the Pacific.
Here you will be treated to a buffet dinner while entertained by an hour-long fire and dance performance complete with singers, acrobats, and a fire knife champion straight from the Polynesian islands. Led by the Lavatai brothers, they want to celebrate their culture and impress you with their terrifying spectator fire knife stunts that only the bravest would dare.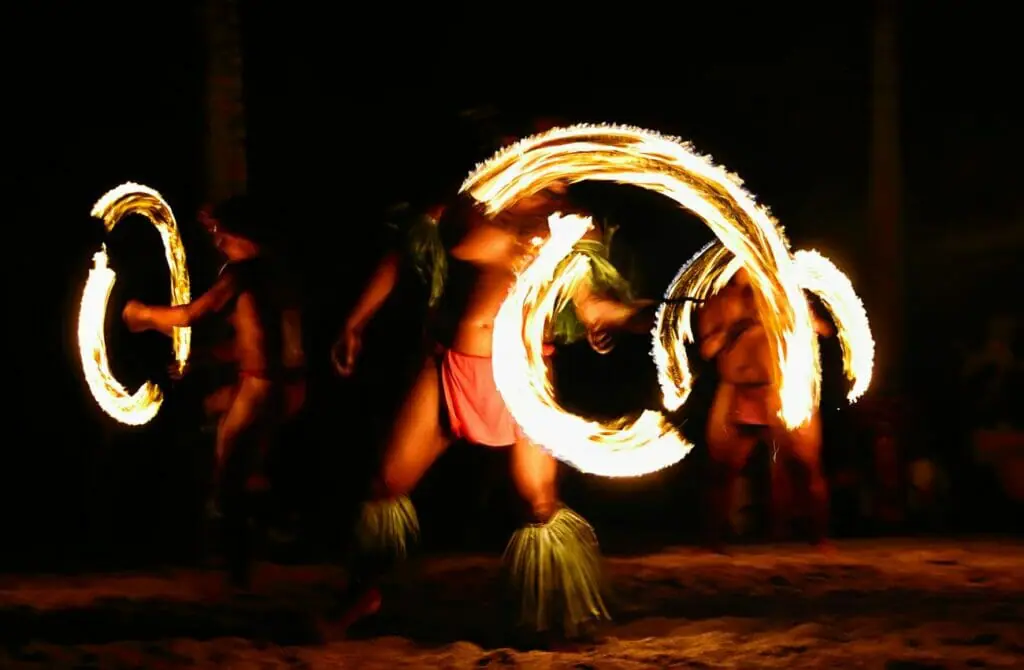 Waccamaw River Nature and Wildlife Tour
You can't go wrong with the Waccamaw River Nature and Wildlife Tour to glimpse the extraordinary wilderness around Myrtle Beach. You will be guided in a boat as you travel down the river through swamps close to the city, looking out for osprey, heron, egrets, cormorants, and other southern water wildlife.
The tour lasts two hours and departs from Waccatee Zoo, so if you want to check out the zoo after, this is a great way to hit both on the same day, except admission to the zoo costs extra.
onePULSE Foundation Memorial & Museum
One of the must-visit attractions in Myrtle Beach for the gay tourist is the onePULSE Foundation Memorial and Museum, dedicated to those lost in the horrific violence at Pulse Nightclub on June 12th, 2016. You can visit the memorial daily to pay your respects to the dead and even stop by to drop a donation to support the foundation's mission to build a museum in their memory.
Another exceptionally gay attraction at Myrtle Beach is the Gay Dolphin Gift Cove, the largest gift shop in the city. Here you can get many memorable souvenirs to remind yourself of your trip to the area or a gift for the unfortunate friends who couldn't join you.
Founded by Justin Plyler in 1946, it started as a small gift shop with an amusement park for children. The Plyler family expanded these over the years with the birth of the Gay Dolphin Gift Cove, rebuilt after Hurricane Hazel in 1954. Today, Buz Plyler runs the Gay Dolphin, which remains family-owned and operated.
Broadway at the Beach
The entertainment heart of Myrtle Beach is the countless attractions along the beachfront, and here you will find a hub known as Broadway at the Beach. They offer a wide range of things to do and see for tourists, from shipping and dining to unusual attractions and entertainment.
Ripley's Aquarium, Backstage Mirror Maze, Beach Rider Jet Boat, and Old Tyme Portraits East are among them. To see a range of all the sights on offer, check out their website for a complete list.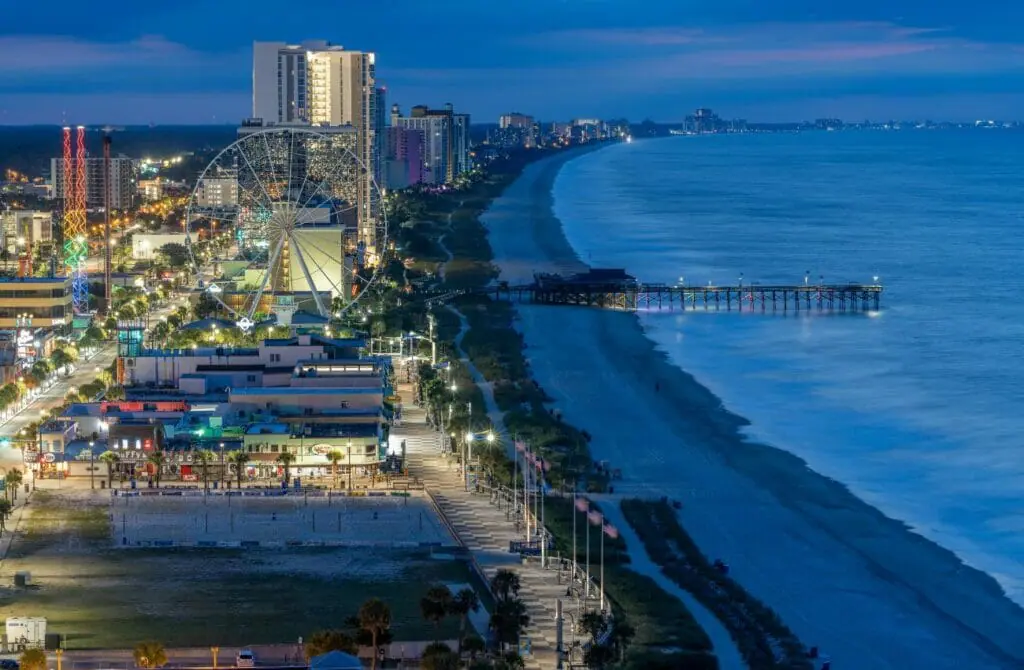 Murrells Inlet Florist
If you want to get some flowers on your way to the onePULSE memorial, you could stop by the five-star rated and gay-owned florist in town by David Bryant. Murrells Inlet Florist is a local favorite for offering originally designed flowers sourced from local growers and sellers and floral fine art paintings from international artists. But, being more than just a flower seller, you will experience a place with over eighty years in the business.
Ripley's Aquarium of Myrtle Beach
A key part of the Broadway at the Beach is Ripley's Aquarium providing a feast for the eyes and educational tours of its rich and varied aquatic exhibits. You can see penguins, stingrays and sharks, with some fun ways to make a birthday or special event while staying in Myrtle Beach just that little bit more magical You could sleep with the sharks or have a tea party surrounded wall-to-wall with schools of fish.
Another must-see attraction is the Hollywood Wax Museum, allowing visitors to take selfies with their favorite waxy stars while learning about their lives and charity work.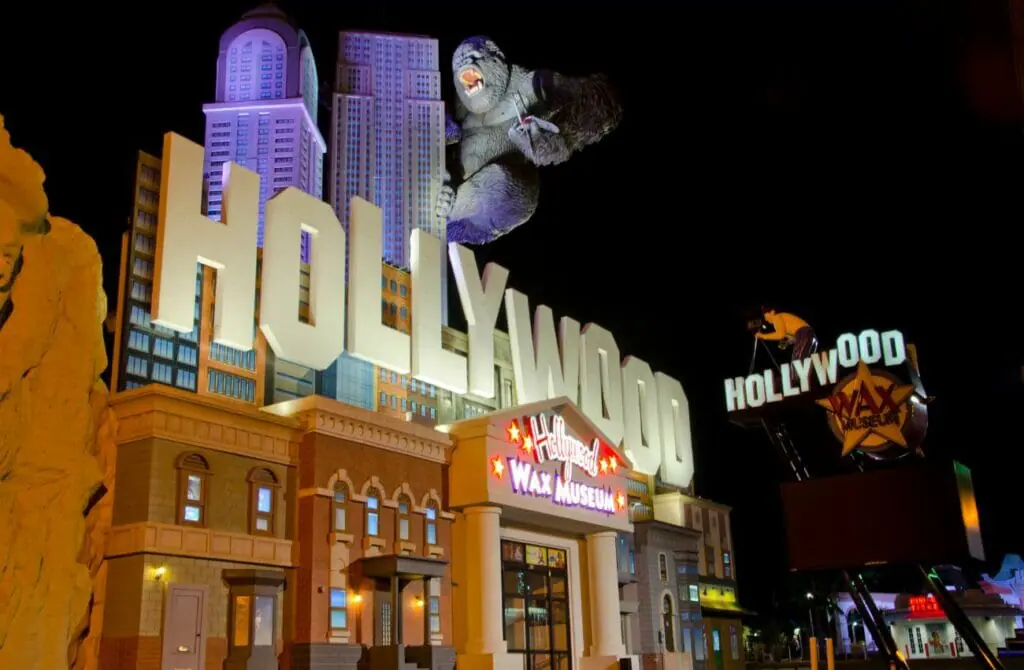 Medieval Times Dinner & Tournament
One of the most unforgettable experiences in Myrtle Beach is their Medieval Times Dinner & Tournament venue which offers a dining experience like none other. Watch knights fighting for the throne with magnificent horses and flying falcons as you enjoy a king-sized four-course meal. You can dine in various places, including a castle or a noble court. So why choose to eat anywhere else?
The SkyWheel Myrtle Beach is the second biggest Ferris wheel in the USA, making it a popular spot for tourists drawn to the Oceanfront Boardwalk and Promenade. Standing almost 200 feet high, you can imagine the views at the top are incredible. What makes this even better is the option to ride the wheel in various settings, including a romantic sunrise or sunset flight.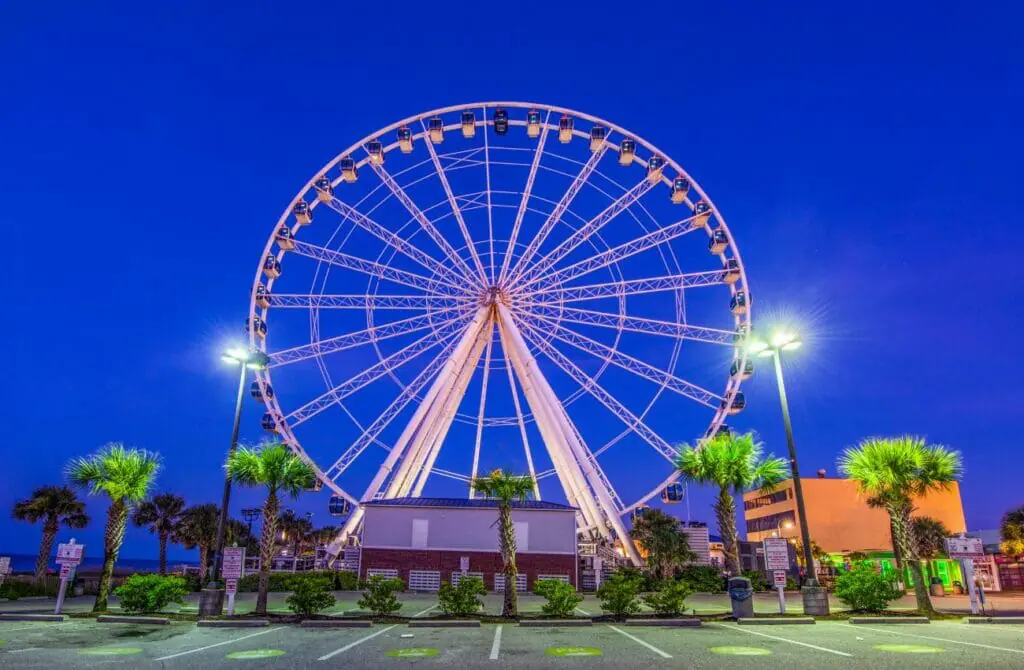 Myrtle Beach Art Museum
Home to many museums and art galleries, the top pick for many is Myrtle Beach Art Museum. They offer various exhibits, from paintings and textiles or sculpture and video, so whatever art you get a kick out of, they will have you covered.
Ripley's Believe It or Not!
You can't miss a chance to stop by and see an iconic landmark in Myrtle Beach that spun out of a long line of equally iconic books, Ripley's Believe It or Not! Step inside the realm of the weird, whacky and almost questionable tales of things that have happened in history.
Myrtle Beach State Park
Myrtle Beach's National Park is a popular camping and nature-seeking spot because of the many services on offer. You can go fishing or hiking while getting absorbed in the remote wilds outside the city. It should be noted that it requires a small fee to enter, but this goes back to the managing and upkeep of this over 300-acre stretch along the coastline.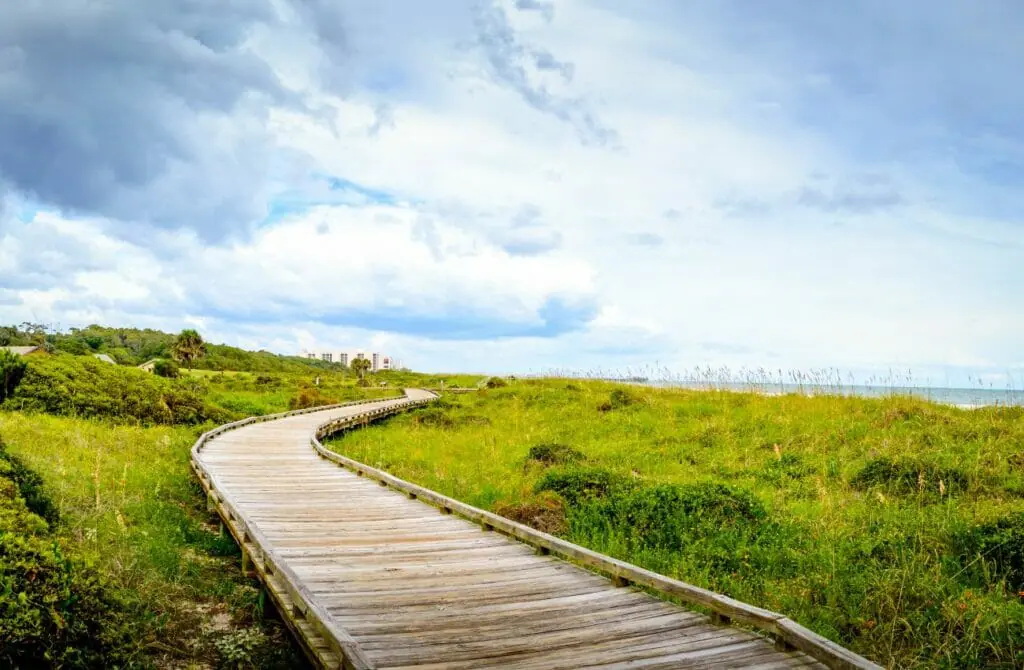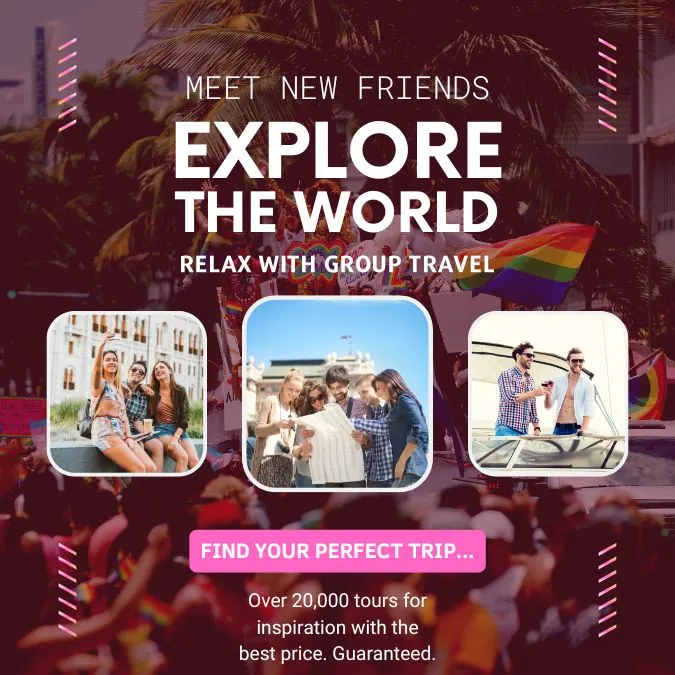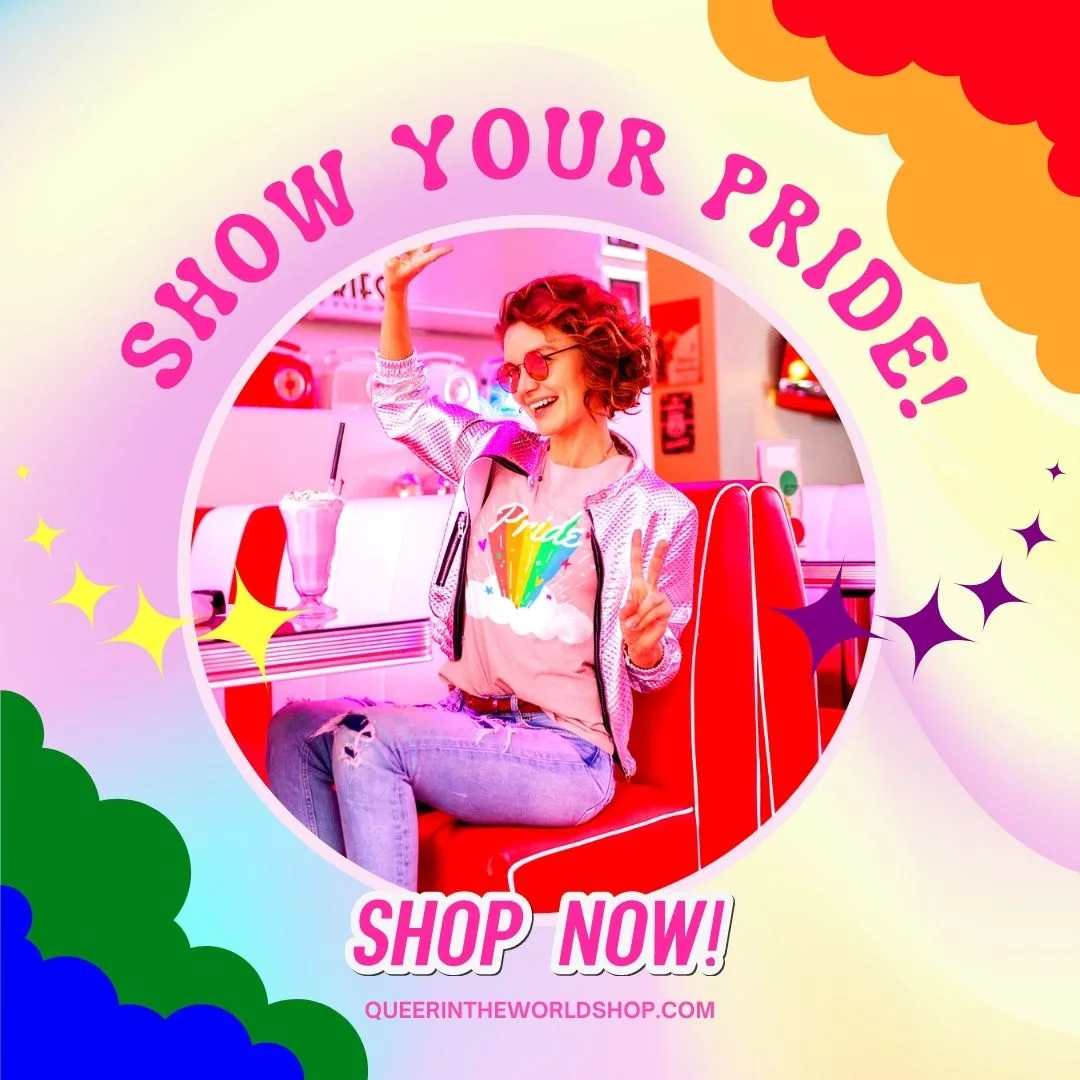 Gay-Friendly & Gay Hotels in Myrtle Beach, USA
Being gay-friendly accommodation means that the establishment is welcoming and inclusive to guests who identify as LGBTQ+. This can include, but is not limited to, having policies and practices that demonstrate a commitment to creating a safe and inclusive environment for LGBTQ+ guests, such as non-discrimination policies and providing support and resources for LGBTQ+ travelers.
Some gay-friendly accommodations may also provide amenities specifically catering to the LGBTQ+ community, such as rainbow flags or literature about local LGBTQ+ events or resources. Furthermore, gay-friendly accommodations may be located in an area known for being LGBTQ+ friendly.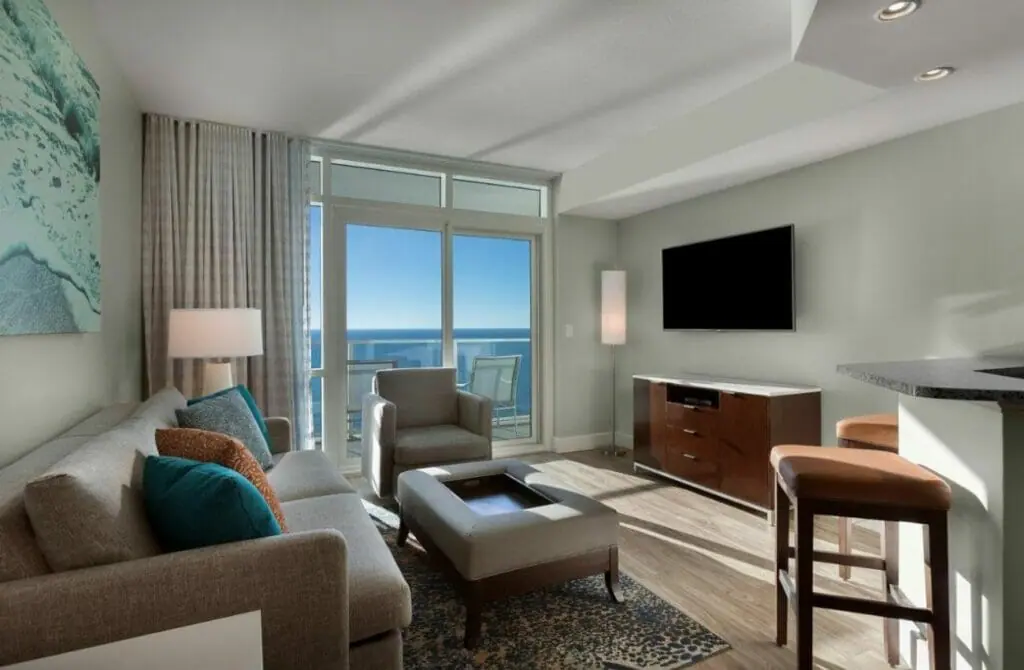 While Myrtle Beach does not have any specifically gay hotels or resorts, these are the most fabulous and pro-actively gay-friendly hotels in Myrtle Beach. There are also hundreds more hotel and hostel options in Myrtle Beach if none of these suit your desired budget, facilities or area – but these are the best hotels according to other gay travelers and us.
Whatever your needs are, Myrtle Beach has you covered.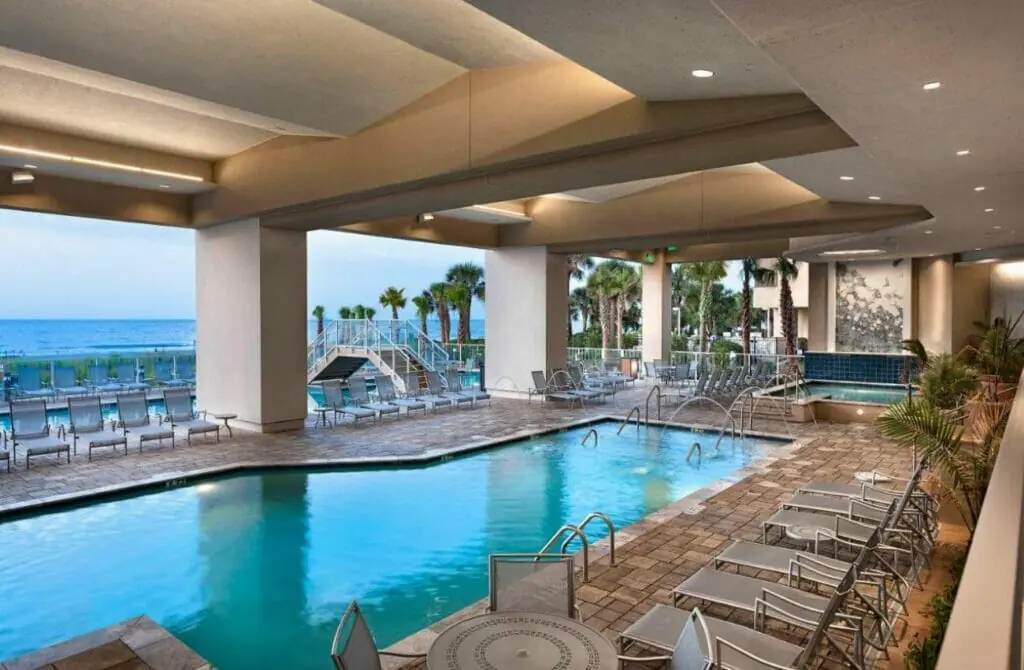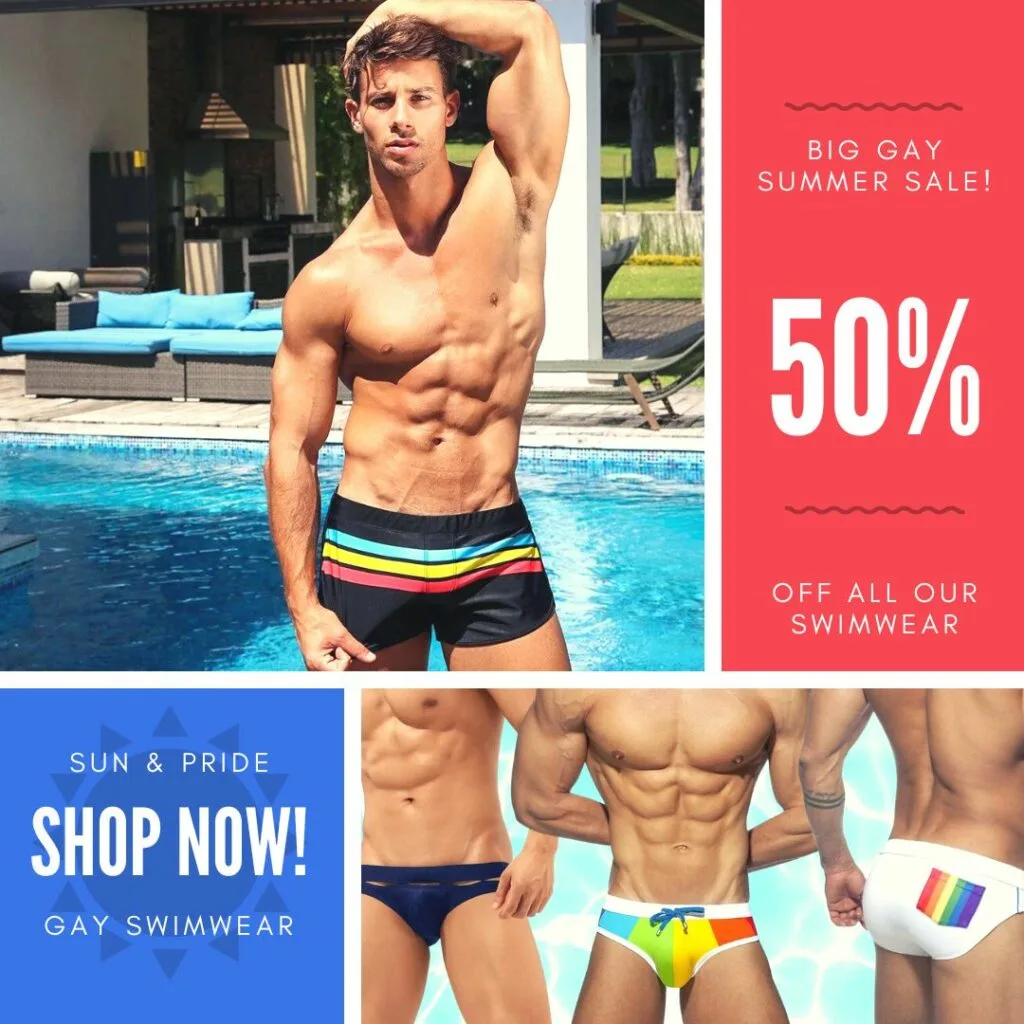 Hilton Grand Vacations Club Ocean 22 ☆☆☆☆
One of the best places to stay in Myrtle Beach is the Hilton Grand Vacations Club Ocean 22 Myrtle Beach, located right on the beach. To begin with, why many swear by this hotel because it is close to many attractions, including the Carolina Opry Theater, and the Wild Water and Wheels, so incredible things to do and see are just a short walk away at all times.
The hotel boasts an indoor pool, an outdoor pool complete with a bar, and even a sky bar. Plus, if you want more than just a sweet drink, they have a restaurant offering a great variety of menu options for guests and visitors alike.
Each private quarter is fully equipped with a kitchen to make you feel like you have a tiny holiday home, with equally desirable lounging and a sofa bed. The quality and little extras are something you'll struggle to match with anywhere else in Myrtle Beach.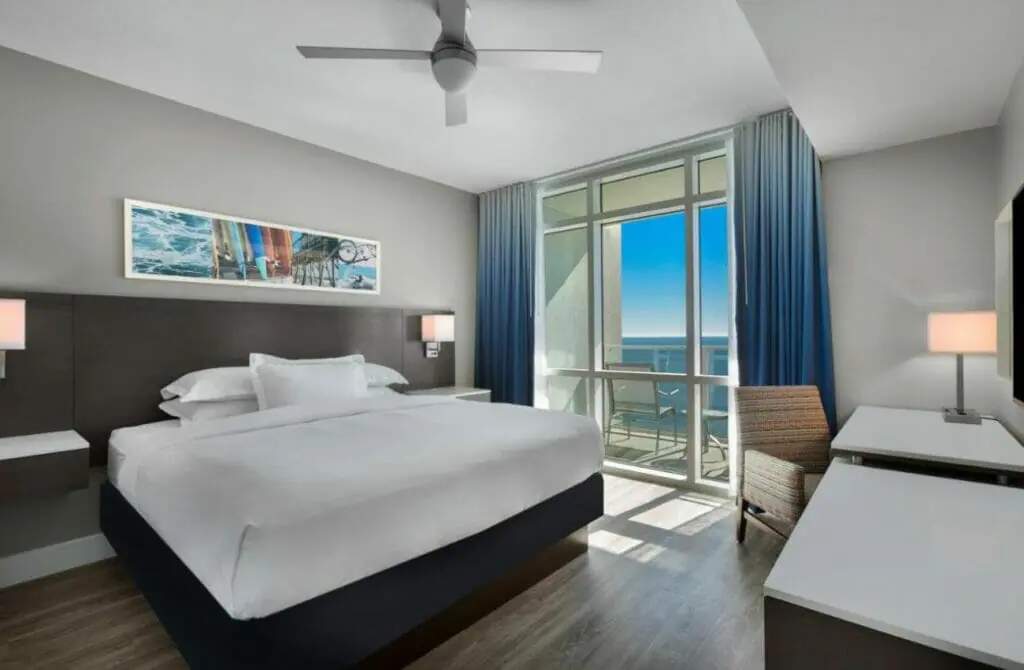 Embassy Suites by Hilton Myrtle Beach Oceanfront Resort ☆☆☆☆
For an exquisite four-star stay in Myrtle Beach, you can't miss an opportunity to consider staying at the Embassy Suites. Here you will stay at the Hilton Myrtle Beach Oceanfront Resort, with the beach so close!
You can start the morning with a complimentary cooked-to-order breakfast and walk along the beach before you start your busy day. But if you want to spend the day basking in the easy holiday groove, you can be entertained for four hours on their 18-hole golf course, free water park, health club and gym, or full-spa service.
When it turns to lunch or dinner, you can try the wide range of restaurants and unwind with a drink at their poolside bar. Returning to your room after all this fun, you can relax in the private quarters of your expansive suite with a balcony with either city or seaside views. You can recline into your chair and watch the sun go down.
Marina Inn At Grande Dunes ☆☆☆☆
Another incredible place to stay in Myrtle Beach is the Marina Inn at Grand Dunes, loathed right up against the waterfront. Although she boasts a marina, a golf course, indoor and outdoor pools, a gym, and an on-site restaurant, rest assured all the services you could ask for are provided and more!
From the modern apartment, you will be treated to a balcony, premium bedding, separate baths and showers, and amenities like free Wi-Fi. To the incredible tours and activities at the information desk, with waterskiing, parasailing and windsurfing nearby. And if you want to try your luck at a walk around town without a plan, you will be glad to know they have many different attractions to make such adventures a real treat.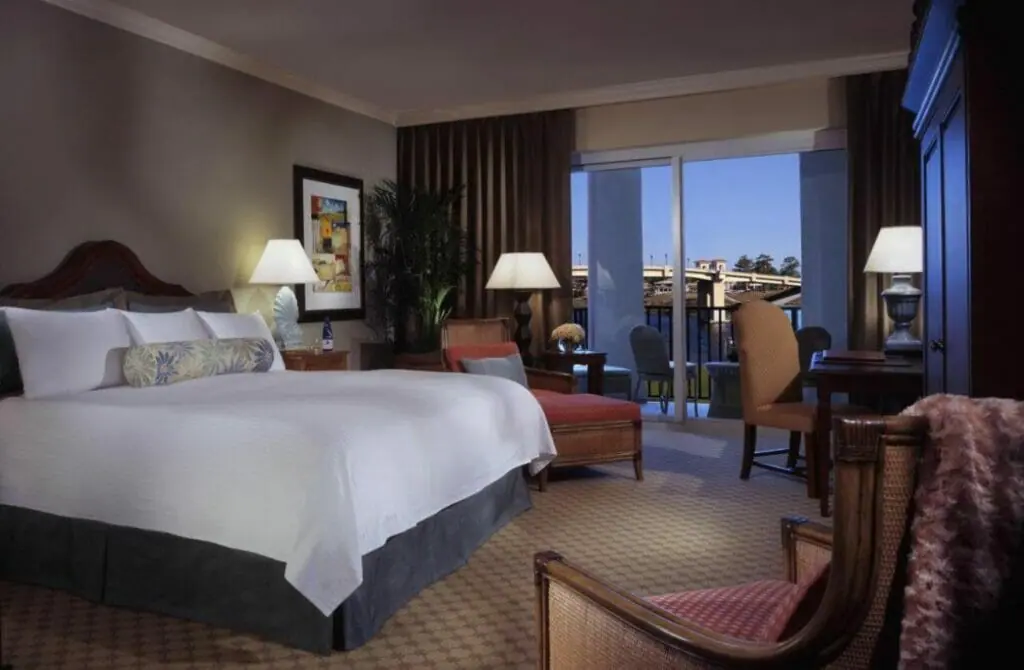 This three-and-a-half-star Dones Village Resort provides services that allow you to take full advantage of a warm Summer holiday. You can take full liberty of dipping into their two outside pools, then warm up in one of three hot tubs.
But if you want something more relaxing and refreshing, you can get a full-service spa treatment and then dine in one of three restaurants, coffee shops or the poolside bar. You could spend your whole holiday here with some much provided to guests!
Even if the services and the apartment, complete with the kitchenette and balcony, are alluring, you can get a good start here if you want to get outside and see the entire Myrtle Beach experience. She is located on the beach with easy access to famous attractions like the Broadway at the Beach, Ripley's Aquarium and Myrtlewood Golf Club.
Regardless of why you might be stopping by Myrtle Beach, you can't go wrong with a coastal three-star experience at the Sea Crest Oceanfront Resort. Here you can enjoy multiple water sports and activities, from several outdoor pools with waterslides to those indoor pools with a spa that operates all year around.
Plus, when you are not taking full advantage of the services, restaurants or surrounding tourist attractions, rooms are cozy little places to hide away and enjoy the incredible views as you relax.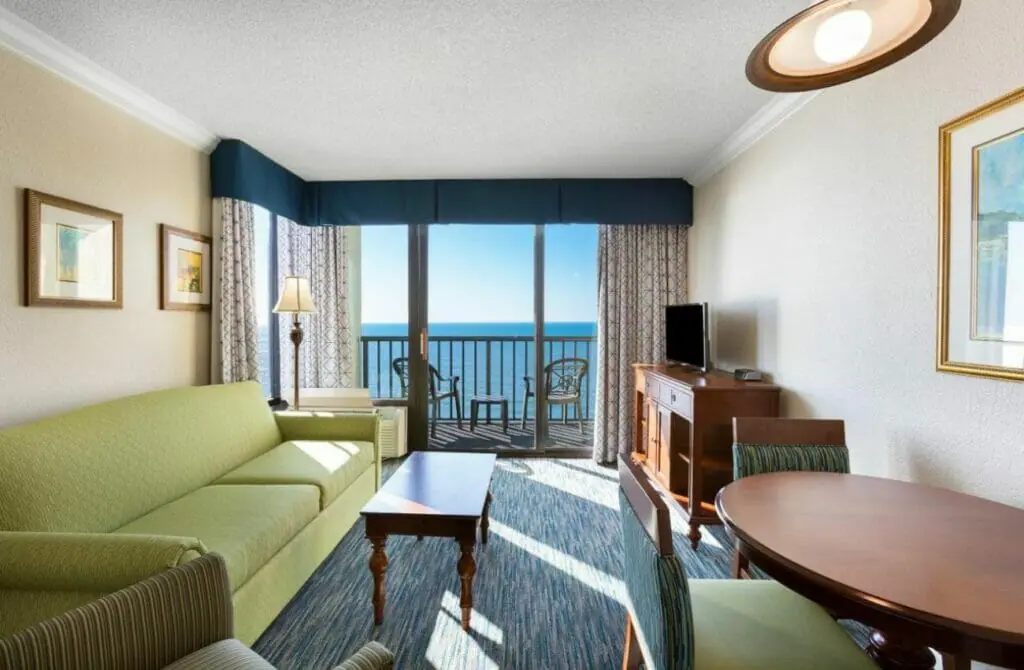 Gay Nightlife In Myrtle Beach, USA
Myrtle Beach has long been recognized as a gay-friendly spot for queer tourists to visit, not just because they are home to a vibrant rainbow of a community but also because of several gay bars and attractions, bringing their gat nightlife experience to a new level.
Even in light of recent tragic events, the residents are friendly and welcoming to all, regardless of who you are, and they will go out of their way to help you see what makes their city so unique.
Exploring the gay and gay-friendly nightlife in a new city can be one of the most exciting and rewarding experiences while traveling – and Gay Myrtle Beach is no exception. Not only will you have the opportunity to meet new people and make friends, but you'll also get a taste of the local culture and learn more about the city's LGBTQ+ community.
Going out and experiencing the queer and queer-friendly nightlife in a new city can also be a great way to break out of your comfort zone and try new things. Whether dancing the night away at a gay club or mingling with locals at a gay-friendly bar, you'll have the chance to make memories and create lasting connections.
So, don't be afraid to leave your comfort zone and explore the gay and gay-friendly nightlife in Myrtle Beach. You'll be glad you did!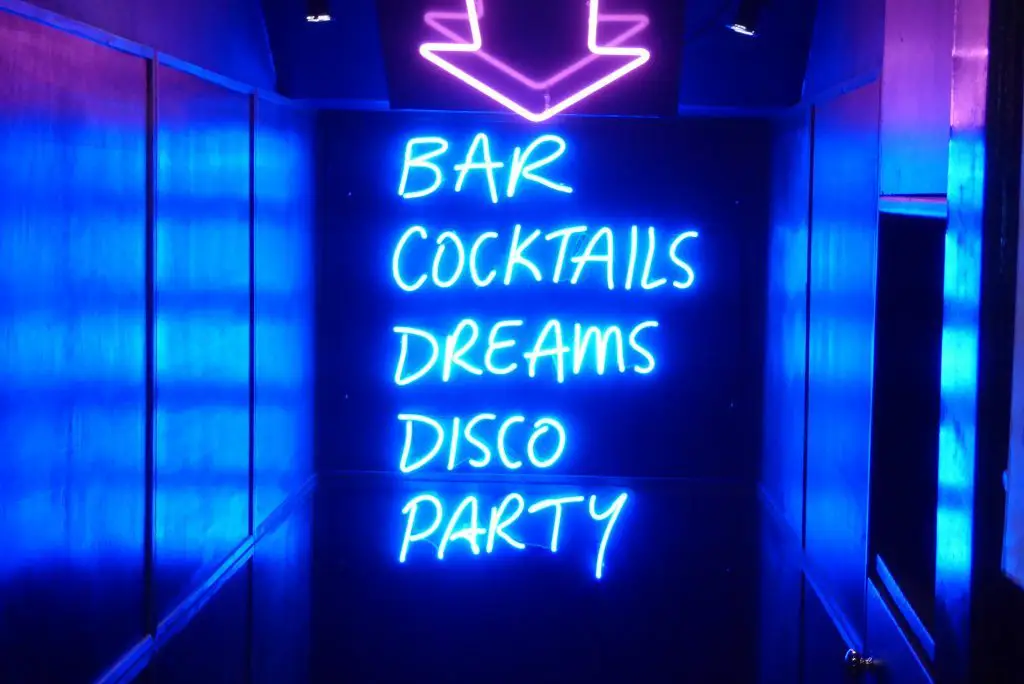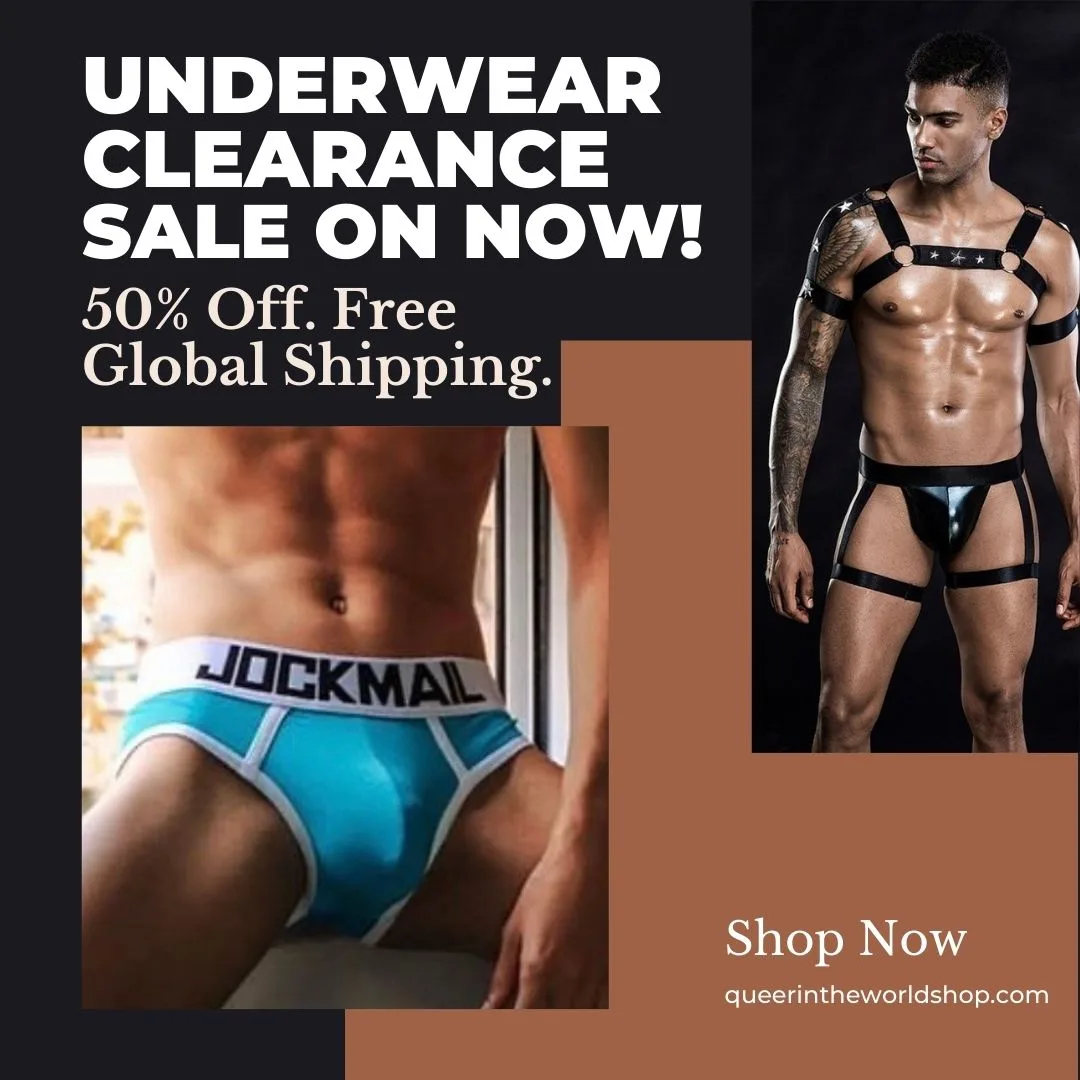 Gay Bars In Myrtle Beach, USA
St George is a popular gay bar in Myrtle Beach's heart, with great queer patronage making h up the bulk of their nightly crowd.
Regardless of the night you stop by to bow before the knight, you will not find any soldiers wrestling a dragon, but you will be met by warm welcomes, a fully stocked bar and a venue fit for a king. Set to the backdrop of a classic bar with wooden decor and furnishings, the space takes full advantage of the open space between many seating options.
Moreover, they have a range of entertainment, from live bands and DJs to pool tables. Plus, with rainbow lights and the occasional pop of pride flag, you can feel the festive gay nature of the place taking hold. During their busiest times, it can get crowded, but the open space allows you to dance or dine without worry.
Gay Parties & Gay Clubs In Myrtle Beach, South Carolina, USA
Pulse Ultra Club is a loud and unafraid gay nightclub hosting weekly dragqueen events. Open every night; you can expect a tremendous queer dancing experience while being guaranteed to meet fellow gay people without searching too hard. Not only are the shows the highlight of many visits, but the cocktails and other drinks are to die for, so you can get a great groove on and a delightful drink to get hydrated.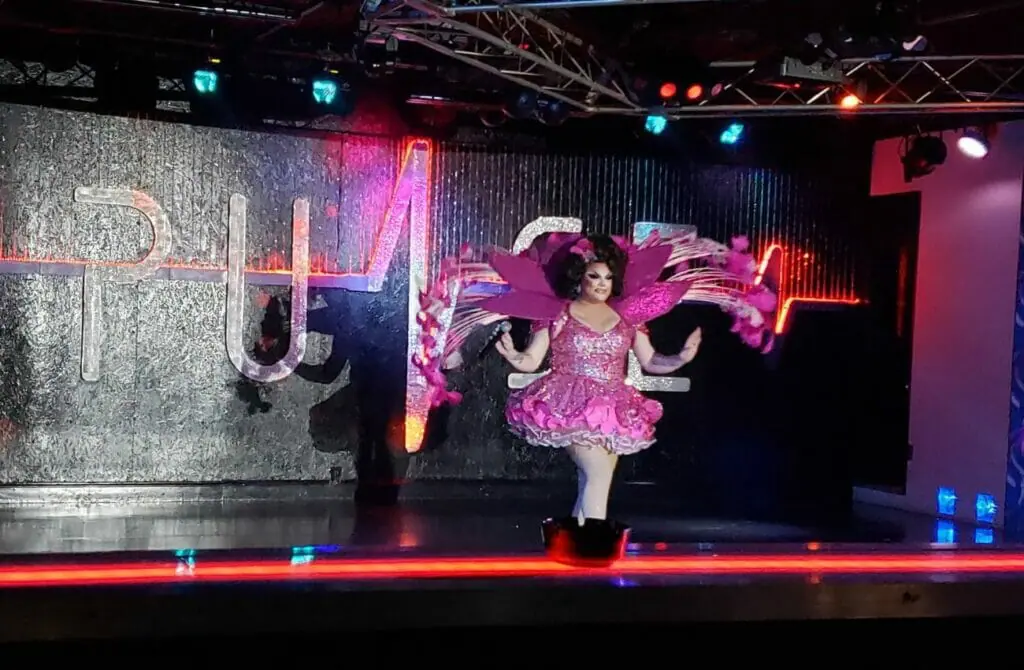 The Matthew Shepard Foundation is a local organization that aims to inspire people and communities to accept and respect diversity. They honor the legacy of Matthew Shepard, a victim of a hate crime in 1998, and work towards erasing hate through outreach, education, and advocacy.
They also provide resources and support to LGBTQ+ people, so this is an excellent resource if you need somewhere to learn about the city from the locals.
Prime Timers of Myrtle Beach, SC
The Prime Timers of Myrtle Beach is an organization that provides mature gay and bisexual men with social, educational, and recreational activities. They often host monthly events to help nurture a lively gay community for men, ranging from cards and bowling to happy hour at a local pub. This could be a great way to meet fellow gay men.
Pride Myrtle Beach aims to unite and serve the LGBTQ+ community in Myrtle Beach. Their mission is to create services, programs, and events that affirm the lives of LGBTQ+ individuals and provide access to quality services and resources.
In addition, they are an excellent resource for learning about the comings and goings in the queer community and keeping up to date with events that might be on if you visit their city.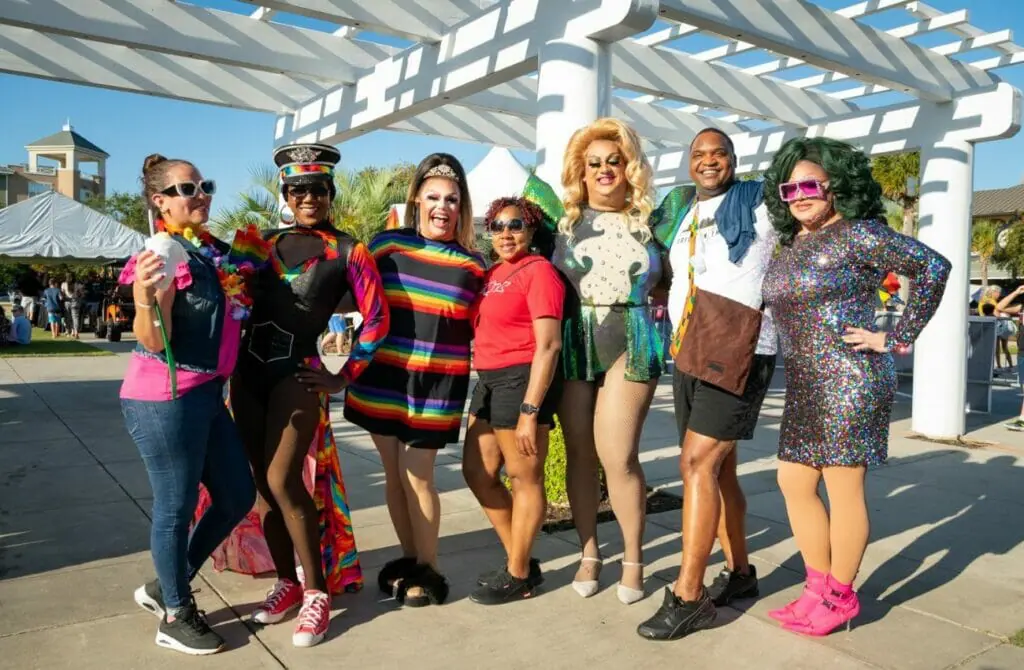 Other Gay-Friendly Nightlife In Myrtle Beach, USA
You can begin the early evening by visiting the gay-owned coffee shop Beach Dreams Market at North Myrtle, serving various locally roasted coffee.
In addition, they will have beverages to give your energy to get through the rest of the evening and mouth-watering baked goods ranging from muffins to handmade pies. You don't need to dine in, and it could be a great way to get some takeaways from your busy schedule through the city.
Usually, one wouldn't be keen to see a croc making itself at home. However, the Crocodile Rocks are one that Myrtle Beach residents are glad has stayed in their city.
This famous piano bar is so welcome because it is a great place to visit and witness talented entertainers playing various requested songs or showing off their original work. This is a great way to support local musicians, enjoy a great drink in a cozy setting and sit back as you let the singer lead the course of the night's entertainment.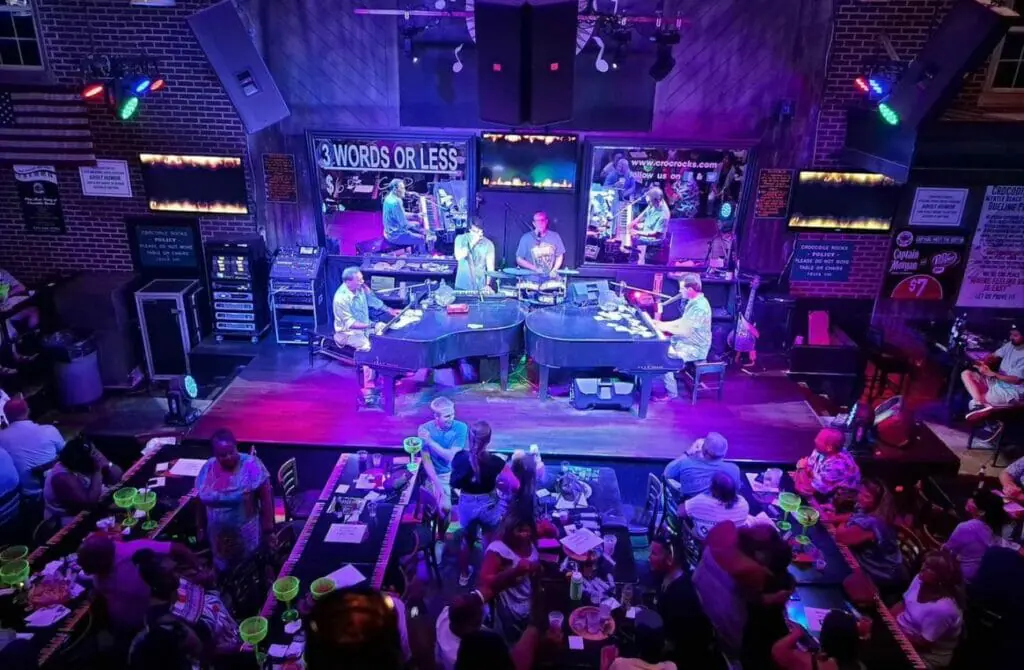 Cruising & Gay Saunas In Myrtle Beach, USA
When traveling to a new city, it can be exciting to head out for more than just a stiff drink. One aspect of the Gay Myrtle Beach scene that many queer men enjoy is visiting gay saunas and cruising clubs.
Sure, the sauna culture in Myrtle Beach is not as hedonistic as in Amsterdam, Barcelona or Berlin, but these venues still offer a chance to meet new people, socialize, and engage in sexual activity – without resorting to gay hookup apps.
However, it's important to remember that these venues can vary greatly in terms of atmosphere, clientele, and rules, so it's a good idea to prepare yourself before visiting. If you are apprehensive, we advise studying our guide to visiting a gay bathhouse for the first time, which should help set your mind at ease and always practice safe sex.
Additionally, it's important to be aware of and respect local laws and customs regarding gay venues and sexual activity. With a little bit of planning and an open mind, visiting gay saunas and cruising clubs can be a fun and exciting part of your gay Myrtle Beach travel itinerary.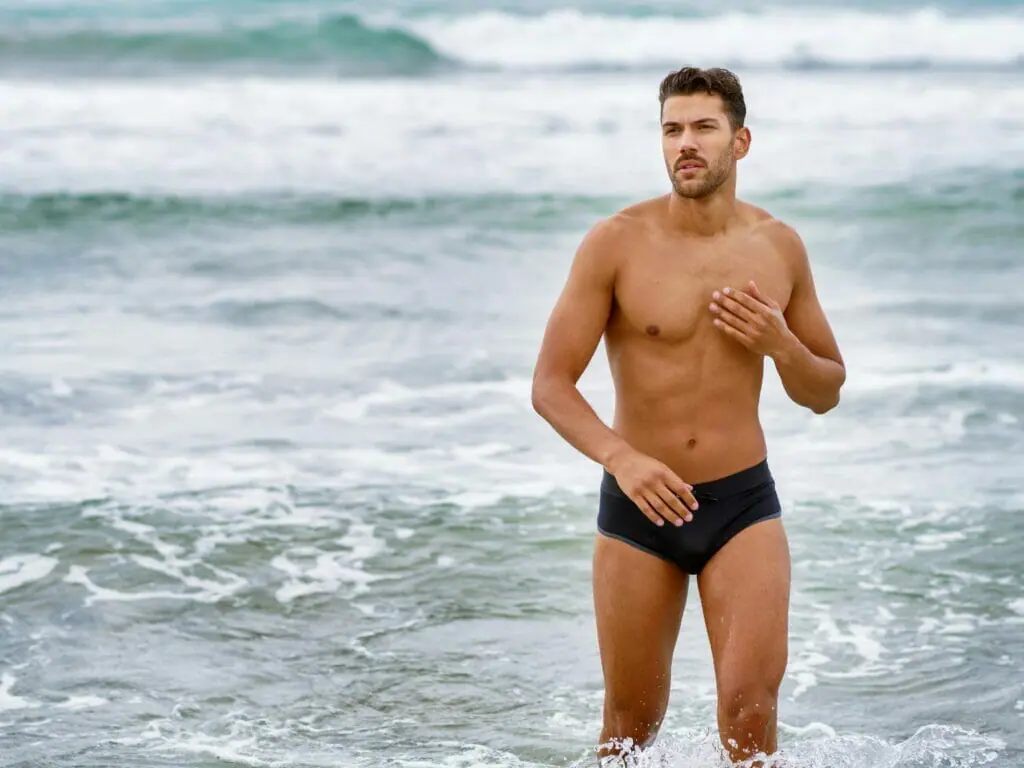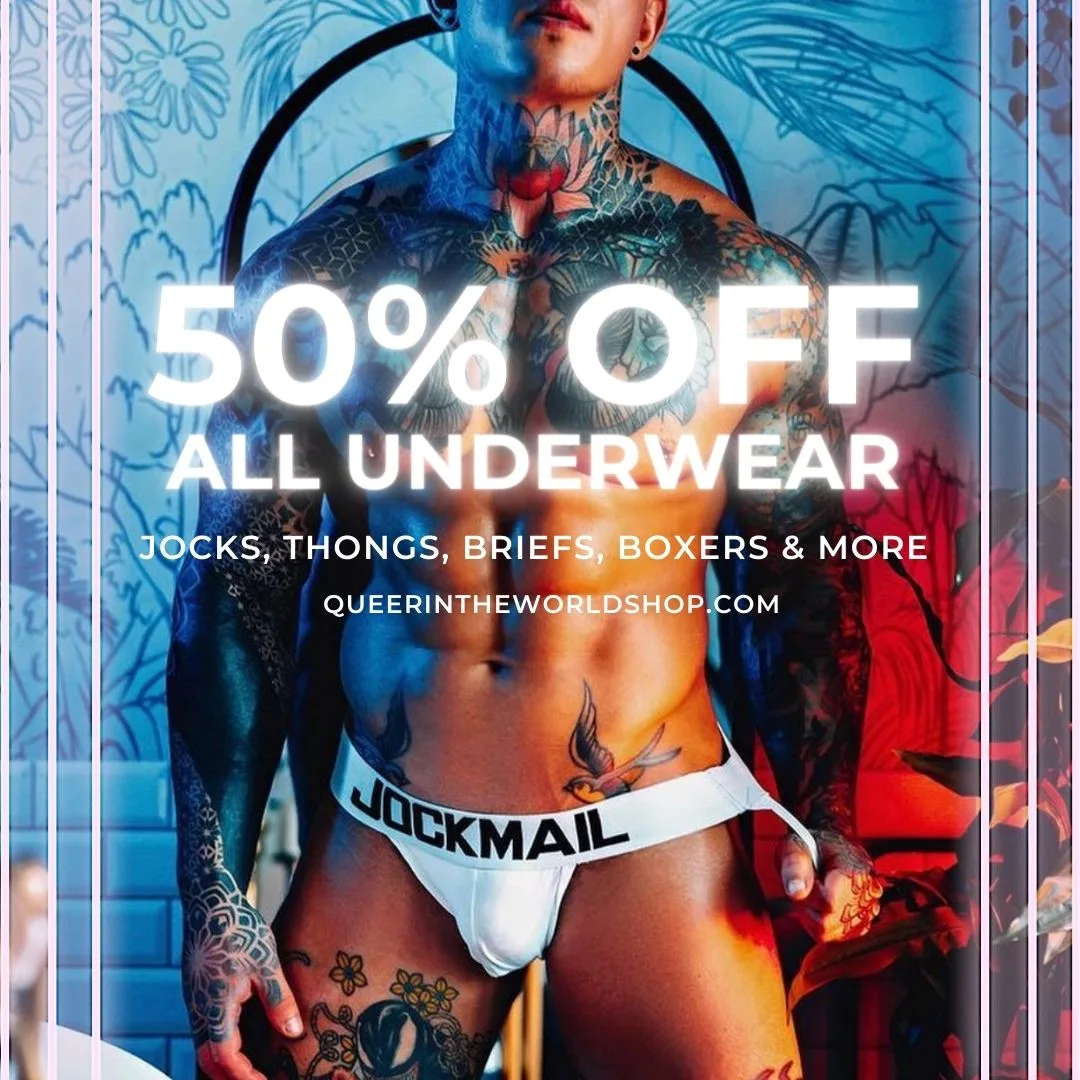 Sex Shops In Myrtle Beach, USA
Adam & Eve is one of the biggest brand names in the world of sex products in the USA, so its shop at Myrtle Beach rarely disappoints anyone. They pride themselves on providing a safe, friendly space for people regardless of who they want to experience with less mainstream norms of sexuality.
You can choose from a rich collection of erotic toys that aren't just a rubber dildo or vibrator, so if you're in the realm for a bit of fun and something new, you can't go wrong here.
Saunas In Myrtle Beach, USA
Despite being open to all patrons, we recommend Hibiscus Spa as a great way to experience a relaxing sauna in the heart of Myrtle Beach. Of course, you would find any cruising zones here, but you can still have a great time in their spa pools or receive a beauty treatment.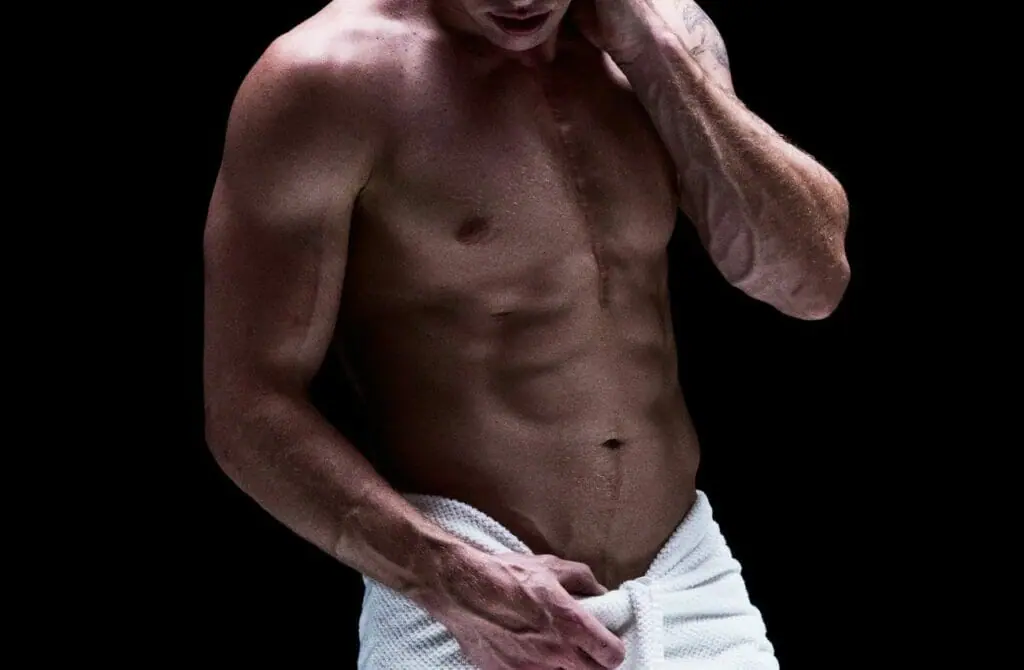 Gay Map Of Myrtle Beach
Finding it hard to envisage where everything is in Myrtle Beach? Hopefully, this queer-centric map helps where we have marked all the bars, clubs, parties, hotels, saunas, massages, and more will help you stay in the spot best suited to you!