Welcome to the South y'all, and Mobile, Alabama! This truly southern city is a true gem of the Gulf Coast, with a rich history, diverse culture, and delicious food that will leave you craving more. Mobile's downtown area is full of stunning architecture and historic sites. You'll find art galleries, live music venues, and incredible shopping destinations throughout this beautiful city, so there's plenty to see and do.
Beyond the tourist spots, Mobile has a lively culture with a thriving gay community. Inclusivity is increasing, with many trailblazers leading the way to a gayer and more culturally open Mobile! Southern hospitality is in full swing in Mobile, and you'll feel welcomed and embraced by the locals. Mobile is also full of trendy boutiques and designer shops.
You'll want to splurge on shopping and the delicious food scene. Devour mouth-watering seafood, classic Southern cuisine, and creative fusion dishes that reflect the city's diverse population. Experience the warmth, charm, and vibrancy of Mobile, Alabama. You won't be disappointed!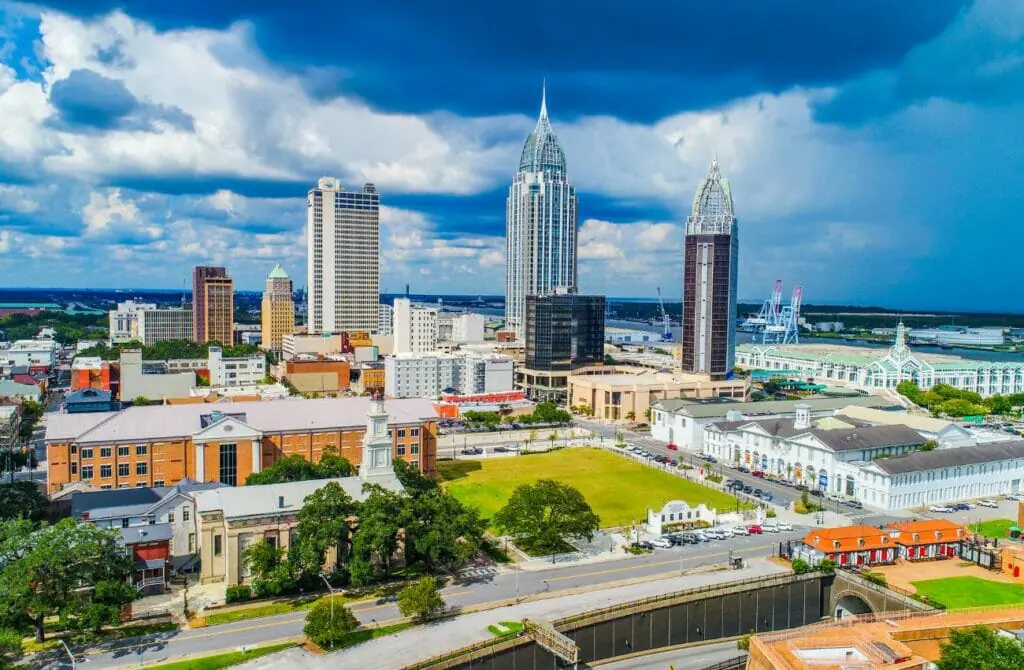 Attractions In Gay Mobile, USA
As a new visitor to Gay Mobile, there are plenty of things to see and do, regardless of your sexual orientation. One of the best ways to experience any new city is to visit some of its most iconic landmarks and attractions, including historical monuments, museums, and art galleries.
We also love gazing at architecture up close, exploring parks and gardens, sampling the local cuisine, visiting local markets, and attending cultural events such as festivals, concerts and shows.
Even as the out-and-proud queer we are, we still love to explore the city and its culture in the same way as everyone else. Doing so allows us to learn more about the city and its people and better understand the local culture. As such, these are our favorite must-see attractions in Mobile.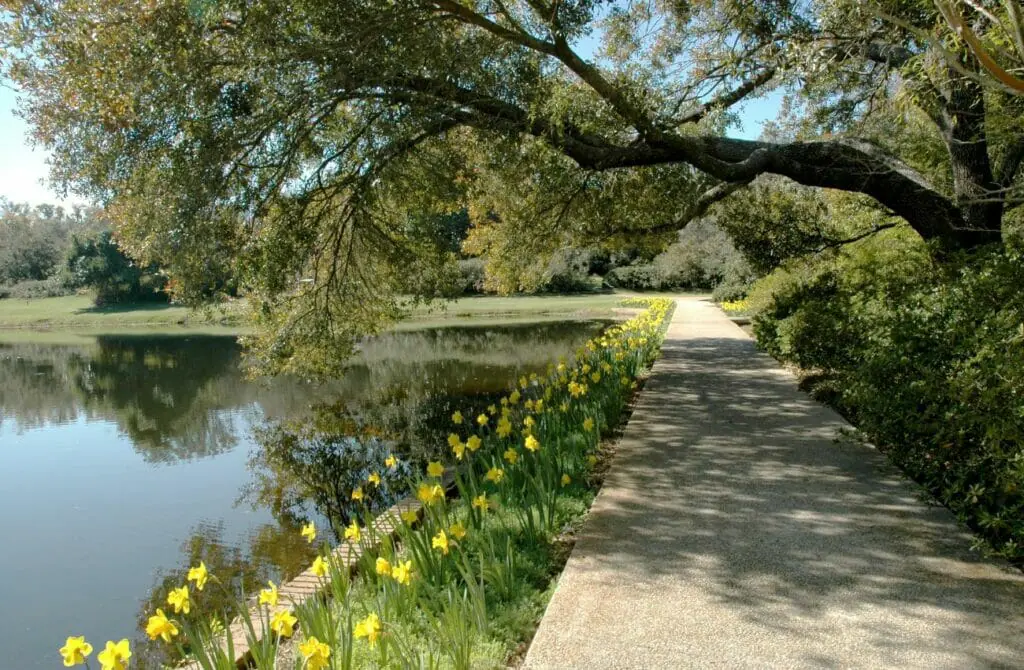 Come hungry to Mobile's LoDa neighborhood and experience a gourmet tour that combines history and cuisine. This delicious lunchtime adventure will take you on a culinary journey through gumbo, crawfish, and pralines while teaching you about Mobile's three-century history.
The tour includes seven tastings at LoDa's top stops and an immersive experience of the city's culture and cuisine. You'll learn about Mobile baseball, Mardi Gras, and more while enjoying the best local fare. With a convenient meeting point in a central location, this tour is perfect for foodies and history buffs.
How cute is Spot of Tea? This charming and historic location is a must-visit, with a menu that features everything from flatbread sandwiches to loaded baked potatoes and a wide variety of teas.
The indoor and outdoor seating options offer views of the beautiful local greenery, and pet-friendly seating is also available. You'll feel like you're in a slice-of-life movie about New York City, but you'll be enjoying it in the heart of Mobile. Take advantage of one of the top places to visit in Mobile.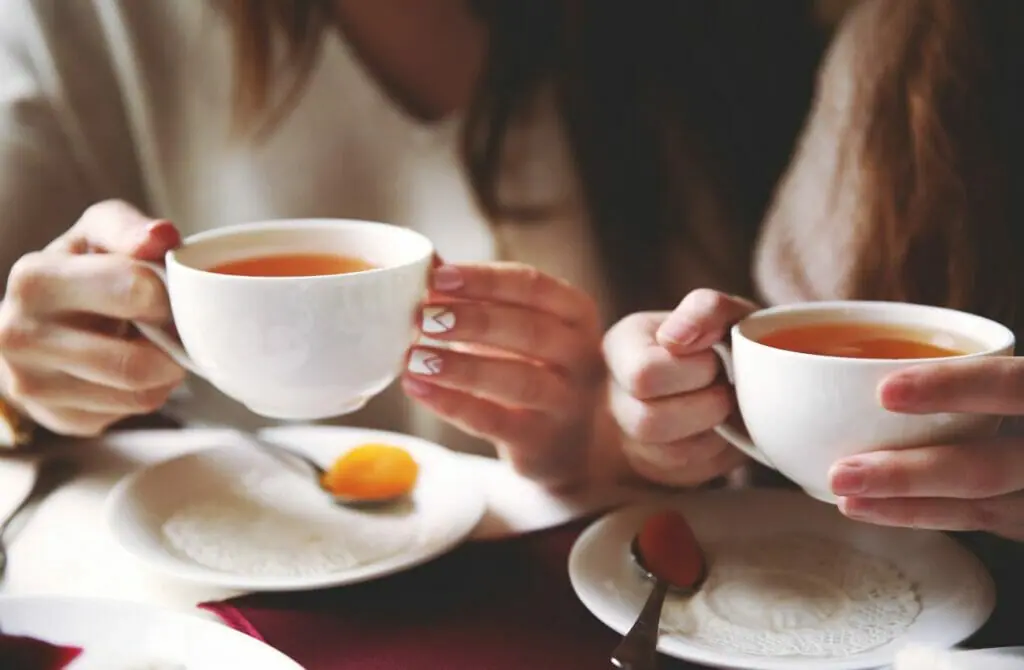 The Shoppes at Bel Air
The Shoppes at Bel Air, located in the south, stand as a premier shopping destination, commanding attention with their immense size, diverse offerings, and regional significance. This expansive indoor mall is a testament to luxury and convenience, ensuring a delightful shopping experience regardless of the weather.
With over 1.3 million square feet of retail space, it caters to every shopaholic's desire, providing a wide array of stores, including exclusive boutiques that elevate the shopping scene beyond Alabama's rural areas. From indulgent retail therapy to exquisite dining and socializing, the Shoppes at Bel Air promise a lavish vacation that lives up to its prestigious reputation.
Cooper Riverside Park
Experience a moment of tranquility and natural beauty at Cooper Riverside Park in Mobile, Alabama. Nestled on the waterfront, this three-acre park offers a serene escape that will transport you to an island oasis or a lush botanical garden. Take in breathtaking bay views, admire the charming water fountains, and explore the trails and benches scattered throughout the park.
Cooper Riverside Park also hosts various events, including festivals, art sales, and outdoor concerts, adding a touch of excitement to your visit. Amidst the lively attractions of Mobile, this urban oasis provides a peaceful retreat for those seeking a quiet respite during their bustling vacation. Discover the hidden gems that Mobile has to offer at Cooper Riverside Park.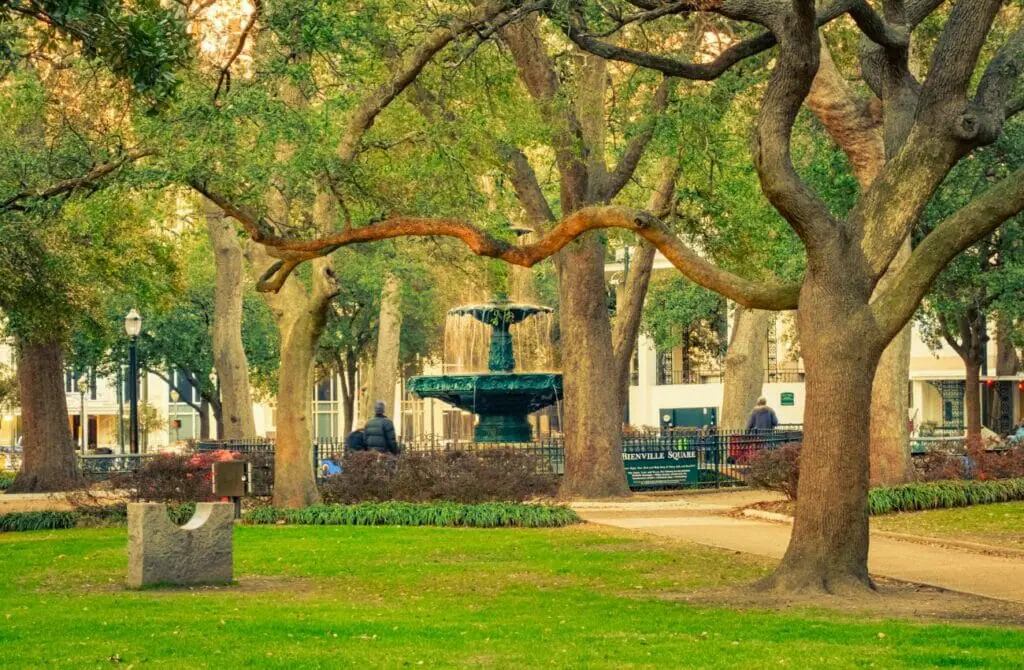 Alabama Contemporary Art Center
Rain often falls in Mobile, so looking for indoor activities is a must. Look no further than the Alabama Contemporary Art Center. This creative art destination offers a refreshing twist on traditional museums, focusing solely on contemporary pieces incorporating poetry, music, light, mixed media, and natural elements.
Whether you're an art enthusiast or simply curious, the center's exhibitions will intrigue and inspire you as you explore each room. Step out of the rain and into a world of cutting-edge art that leaves a lasting impression. When seeking rainy-day attractions in Mobile, the Alabama Contemporary Art Center is an umbrella-worthy experience that adds creativity to your Southern vacation.
Dauphin Street
Dauphin Street, Mobile's energetic heart for socializing, dining, and entertainment, beckons you onto a captivating journey. Begin your Mobile adventure by strolling along this historic downtown street, immersing yourself in its lively atmosphere. Explore art galleries and charming boutiques brimming with crafts, vintage treasures, and fun gifts. As night falls, the melodic notes of live music and jazz spill onto the pavements, creating a captivating symphony.
The elegant wrought-iron balconies, reminiscent of New Orleans, pay homage to Mobile's French colonial past. Dauphin Street comes alive after dark, embracing the spirit of Mardi Gras with glittering lights illuminating its bars, clubs, pubs, and dance halls. Attend a mesmerizing drag show or savor live blues music at a cozy cigar bar. The possibilities are endless. For an unforgettable evening in Mobile, let Dauphin Street be your guide.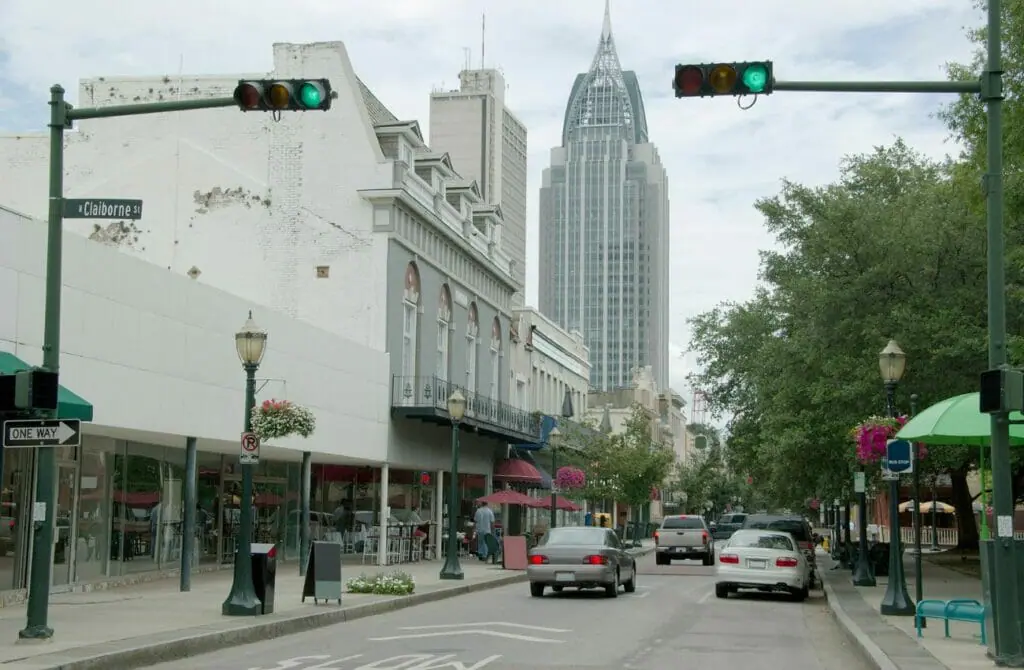 Three Georges Candy
Nestled in Alabama, "Three Georges and the Nuthouse" is a local gem renowned as the ultimate candy house. Mire yourself in a world of confectionery delights, where truffles, fudges, chocolates, and cheesecakes abound, evoking the magic of Willy Wonka's creations. Yet, the menu extends beyond sweets. Indulge in a leisurely lunch, relishing flavorsome gumbo or savoring a taste of Creole with red beans and rice.
Once your appetite is satisfied, embark on a journey of temptation, from rum-soaked fruitcake to white chocolate-drenched pretzels. Candy houses exist to embrace indulgence, and here, you can revel in every delightful treat that beckons.
Mobile Botanical Gardens
If you find yourself in Mobile, Alabama, craving nature, look no further than the Mobile Botanical Gardens. A breathtaking oasis spanning over 100 acres, this natural wonder is brimming with beautiful flowers, towering trees, and succulents. Take a moment to appreciate the stunning scenery amidst the hustle and bustle of the city. The gardens host various exciting events, from picnics and art lessons to yoga and floral sales.
With seasonal plants blooming year-round, there is always something new to discover. In the winter, wander through the pines and holly bushes while the spring "rebloom" garden fills the air with the scent of irises, daffodils, and camillas.
Take the chance to see the Taiwanese cherries bloom in January and February. A trip to the Mobile Botanical Gardens is a must-visit attraction in Mobile, no matter the time of year.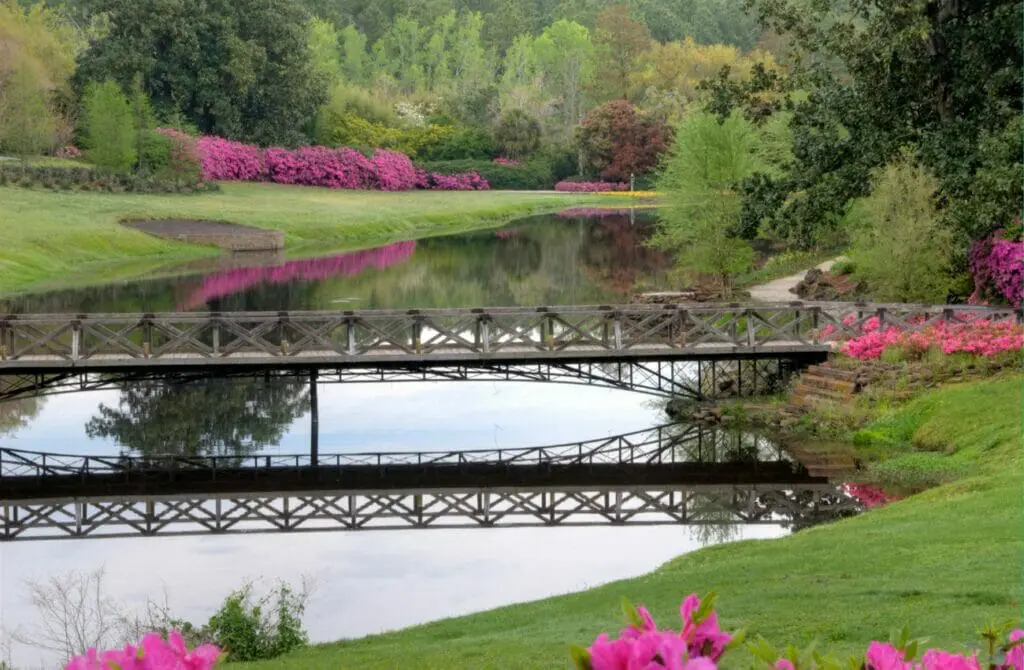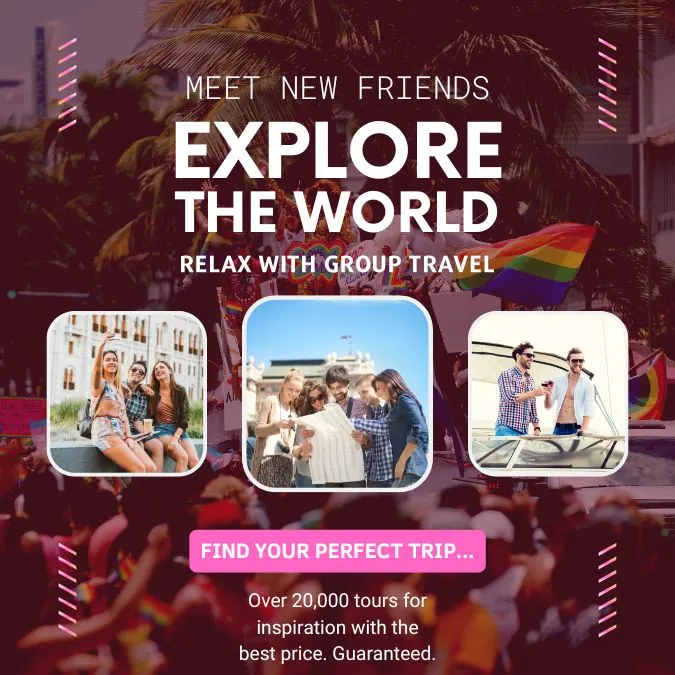 Gay-Friendly and Gay Hotels in Mobile, USA
Being gay-friendly accommodation means that the establishment is welcoming and inclusive to guests who identify as LGBTQ+. This can include, but is not limited to, having policies and practices that demonstrate a commitment to creating a safe and inclusive environment for LGBTQ+ guests, such as non-discrimination policies and providing support and resources for LGBTQ+ travelers.
Some gay-friendly accommodations may also provide amenities specifically catering to the LGBTQ+ community, such as rainbow flags or literature about local LGBTQ+ events or resources. Furthermore, gay-friendly accommodations may be located in an area known for being LGBTQ+ friendly.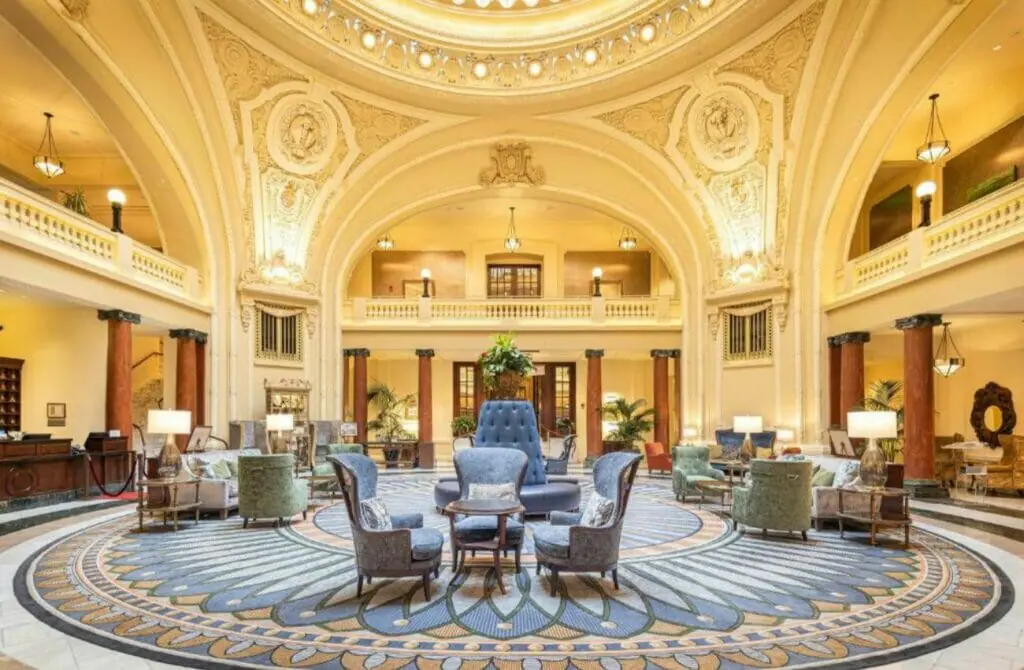 While Mobile does not have any specifically gay hotels or resorts, these are the most fabulous and pro-actively gay-friendly hotels in Mobile. There are also hundreds more hotel and hostel options in Mobile if none suit your desired budget, facilities or area – but these are the best hotels according to other gay travelers and us.
Whatever your needs are, Mobile has you covered.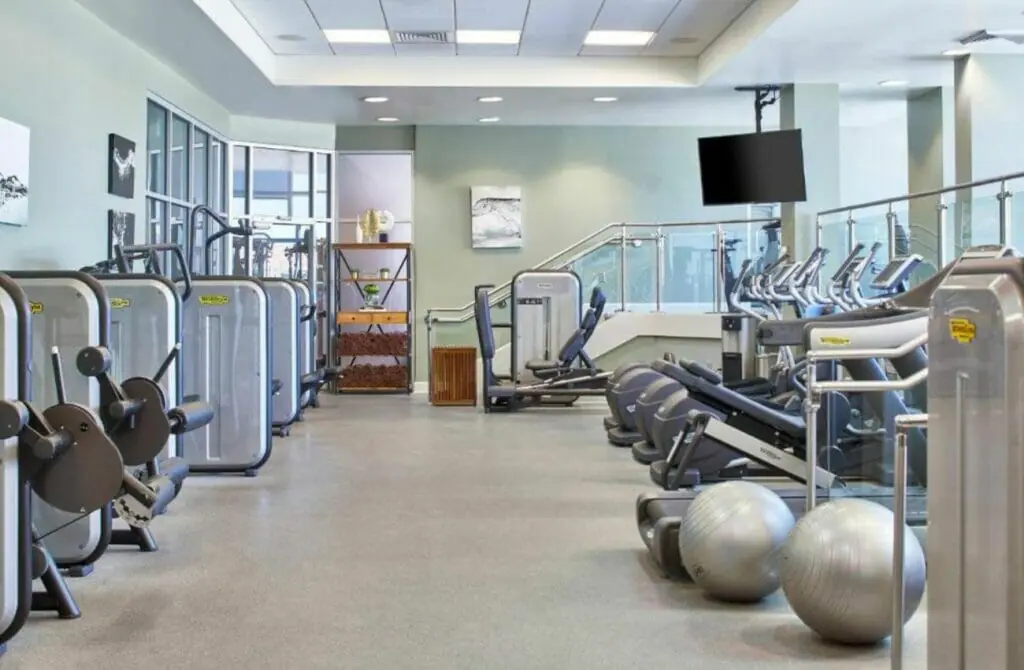 The Battle House Renaissance Mobile Hotel & Spa ☆☆☆☆
Experience the allure of the historic Battle House Renaissance Mobile Hotel & Spa. As you enter this magnificent hotel, step into a world of beauty and sophistication. The serene oasis welcomes weary travelers with spacious, comfortable rooms, attentive staff, and delicious dining options.
Unwind at the poolside bar or rooftop terrace, indulge in a rejuvenating spa treatment, and savor delectable cuisine at the three onsite restaurants. With its proximity to dining and entertainment, this regal hotel offers a perfect retreat near Arthur R. Outlaw Mobile Convention Center and Saenger Theatre Mobile. Enjoy a luxurious stay with a touch of elegance.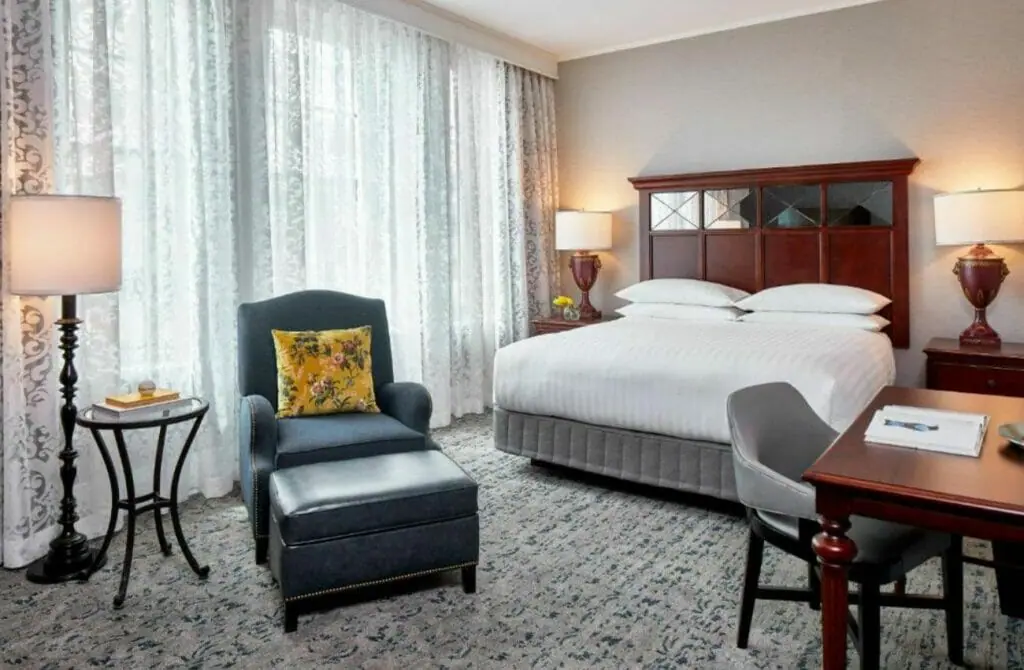 Grand Hotel Golf Resort & Spa ☆☆☆☆
The Grand Hotel is the epitome of elegance. With its beautiful bayfront location, this regal property offers a sophisticated charm and a tradition as a special family gathering place. Enjoy 36 holes of golf, a marina, and a complimentary airport shuttle.
Indulge in beachfront dining, relax on sun loungers, and experience ultimate bliss at the onsite spa. Savor delectable American cuisine with ocean views at the three restaurants. Stay active with a health club and exciting activities like boat tours. A captivating destination for refined luxury.
Island House Hotel Orange Beach ☆☆☆☆
Embrace the allure of Island House Hotel Orange Beach – a DoubleTree by Hilton. This exquisite hotel has a serene beach area, offering a peaceful ambiance. Admire stunning beach views from every room while the friendly and knowledgeable staff ensures a delightful stay.
Indulge in the hotel's amenities, including a terrace, coffee shop, and convenient dry cleaning services. This hotel exudes sophistication and charm with a private beach, complimentary towels, and an onsite restaurant with ocean views and happy hour. Immerse yourself in the regal beauty of this beachfront haven.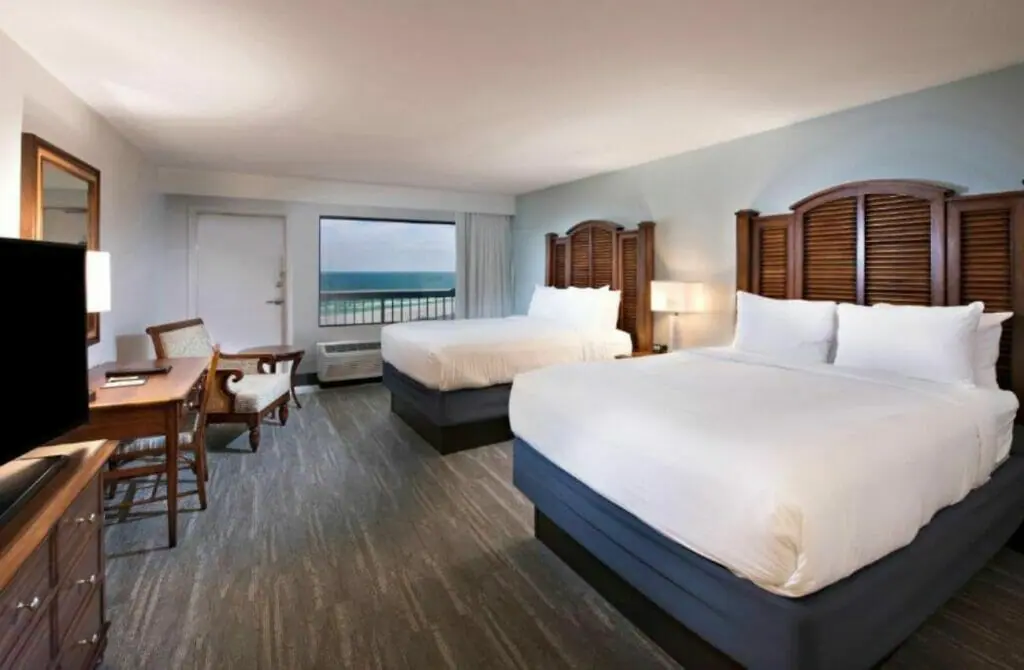 Simply put, a comfortable stay at a very reasonable price! At Springdale Inn & Suites, you'll be greeted by friendly and helpful staff and clean rooms. Enjoy a delicious complimentary breakfast to start your day. The spacious and quiet rooms ensure a relaxing atmosphere.
Situated next to a golf course, this hotel offers easy access to the Mobile Botanical Gardens and the Mobile Museum of Art. Pamper yourself with a sports massage at the onsite Envy Massage Spa. The hotel also features a gym and convenient laundry facilities.
Drury Inn Mobile offers a charming and comfortable stay with delightful perks. Enjoy a complimentary breakfast buffet to start your day and unwind with a free manager's reception. Take advantage of convenient dry cleaning/laundry services.
For moments of relaxation, indulge in the soothing hot tub. The hotel provides a tranquil and peaceful atmosphere, complemented by impeccably clean rooms and friendly staff. Enjoy the great dining options, ensuring a satisfying culinary experience throughout your stay.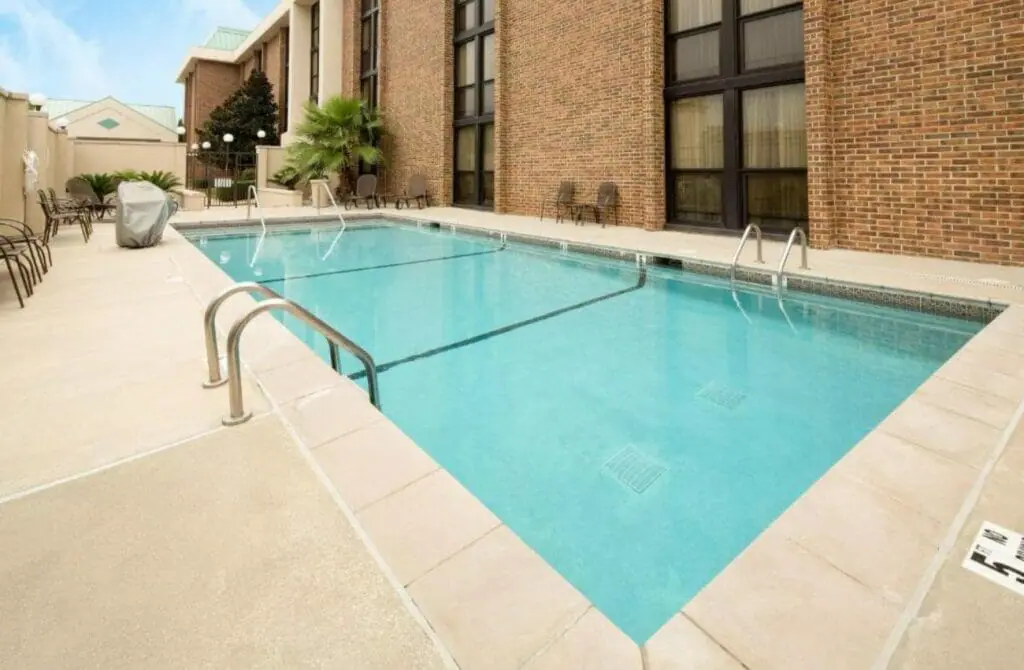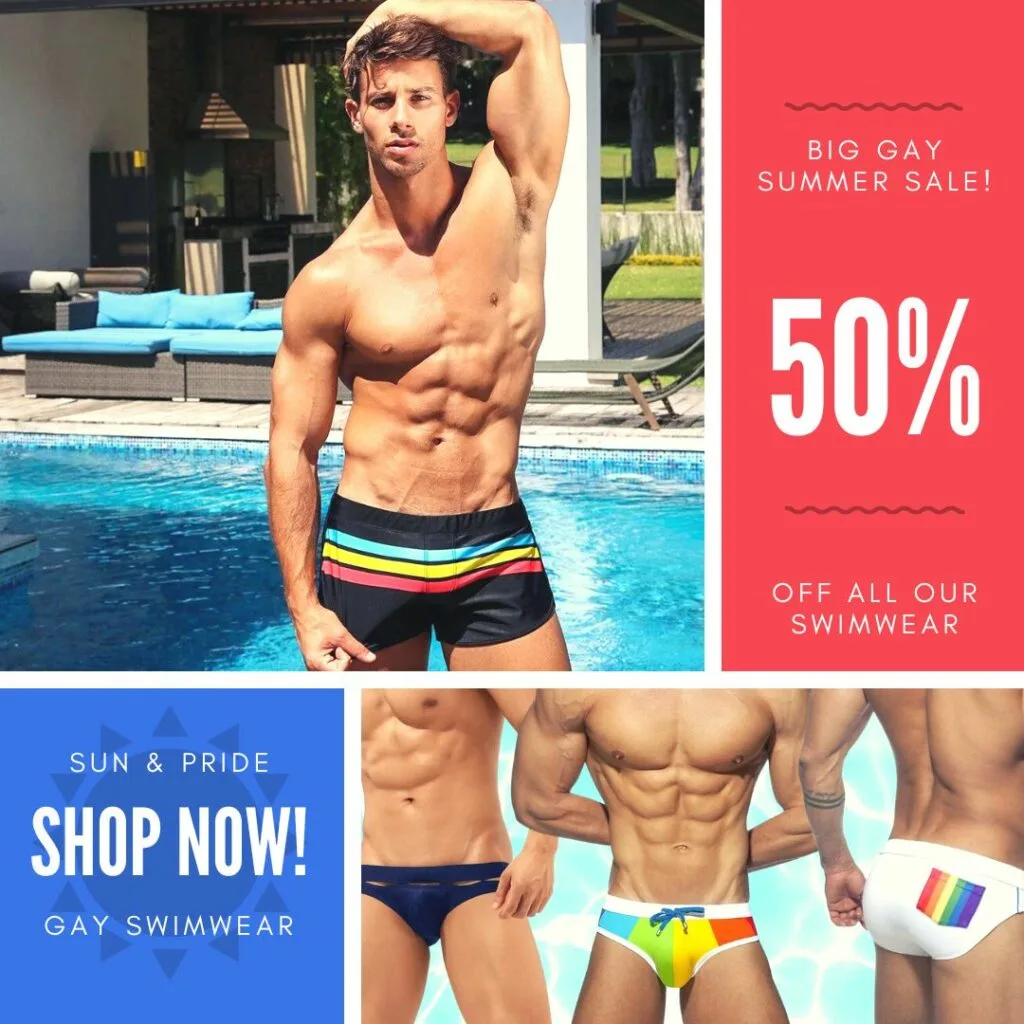 Gay Nightlife in Mobile, USA
Exploring the gay and gay-friendly nightlife in a new city can be one of the most exciting and rewarding experiences while traveling – and Gay Mobile is no exception. Not only will you have the opportunity to meet new people and make friends, but you'll also get a taste of the local culture and learn more about the city's LGBTQ+ community.
Going out and experiencing the queer and queer-friendly nightlife in a new city can also be a great way to break out of your comfort zone and try new things. Whether it's dancing the night away at a gay club or mingling with locals at a gay-friendly bar, you'll have the chance to make memories and create lasting connections.
So, don't be afraid to step out of your comfort zone and explore the gay and gay-friendly nightlife in Mobile. You'll be glad you did!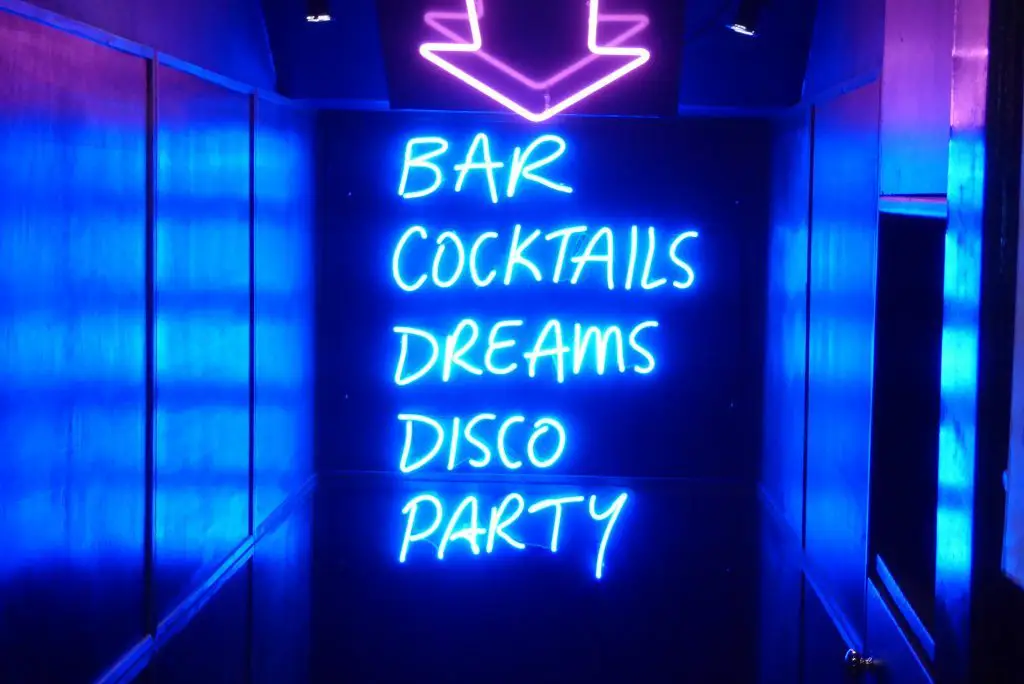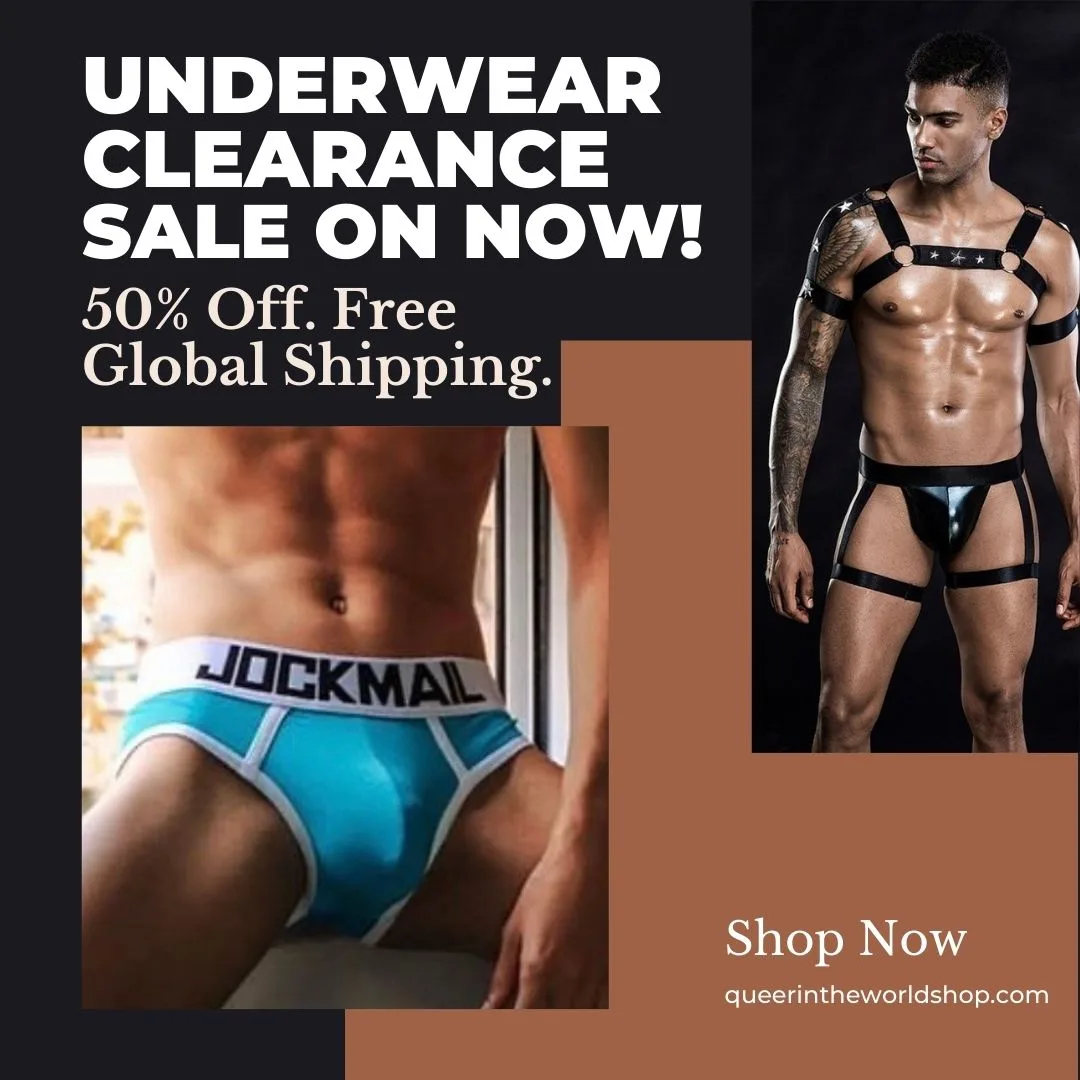 Gay Clubs in Mobile, USA
Visions Twist
(Temporarily or permanently closed. If you know something, please suggest an edit.)
Get into the lively atmosphere of this inclusive bar that offers a variety of entertainment options, including DJ nights, pool and darts, and dancing. Designed as a safe and comfortable neighborhood hangout for the lesbian and gay community, it exudes a fun and funky vibe reminiscent of a big city bar.
Embracing diversity, it warmly welcomes an eclectic mix of characters, with straight individuals also invited to join in the fun. Feel at home in this fun, welcoming space that guarantees a memorable night out.
With a pulsating disco dance floor and captivating drag queens, it's the perfect spot to let loose and have a fantastic time. Get ready for unforgettable drag shows that will leave you mesmerized. As a popular local hotspot, it's an ideal place to people-watch and chat up handsome randoms in a night of non-stop partying. Come and experience the palpable energy of this fabulous venue and dance the night away.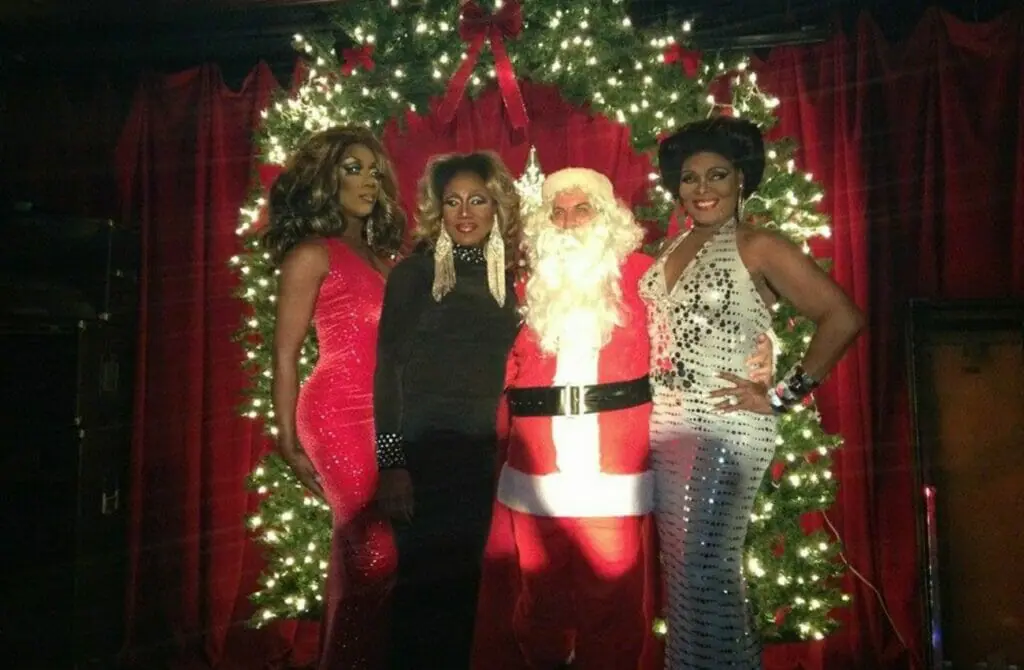 This gay-friendly bar has a relaxed ambiance, known for its sexy bear, Levi, and leather scene. The atmosphere is casual and welcoming, with a crowd of super-friendly people. Get ready to be entertained with thrilling drag shows and rad queens who will captivate you.
This gay-owned establishment, embraced by regulars and newcomers, showcases a lineup of talented stage entertainers, including beloved local performers and emerging stars. Enjoy the lively karaoke sessions and catch your favorite football games on the big screens.
Step into the effervescent atmosphere of this smoke-free video bar, where a mixed crowd comes together to enjoy cold drinks and lively energy. With big-screen TVs, a fantastic jukebox, and a pulse-raising sound system, the entertainment options are top-notch.
Take the chance to showcase your singing skills with karaoke nights. Plus, unique features like featured cocktails and rock bingo add a quirky and super fun touch to this beloved local hotspot.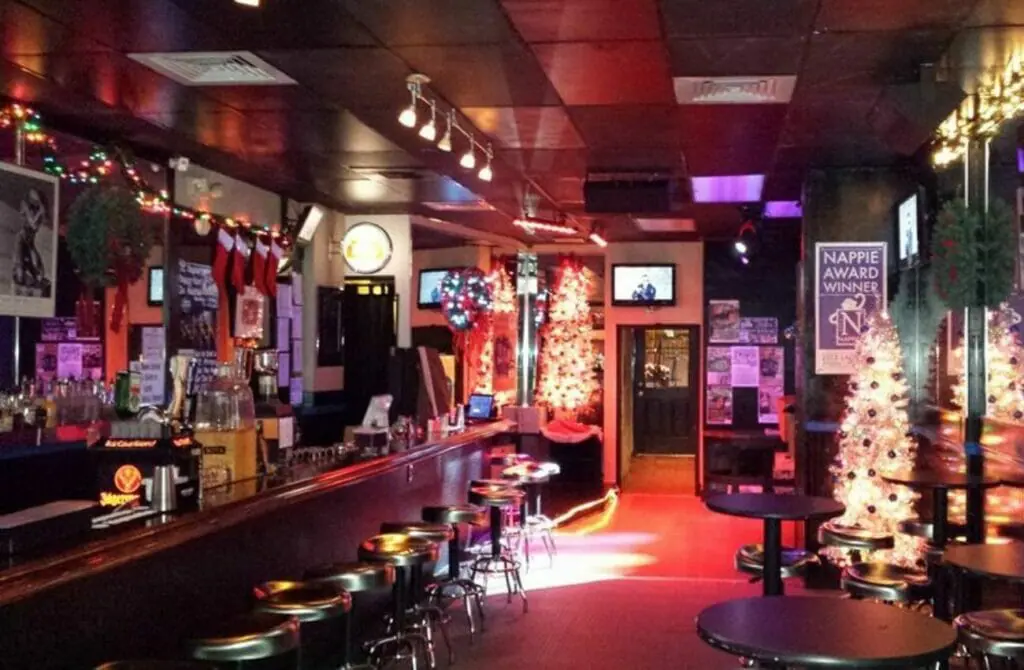 Experience the laid-back atmosphere of this casual and welcoming bar, an essential local fixture. While it may not feature drag shows or dancing, it's the perfect late-night spot for weekend adventures. The super friendly and fun vibe creates an ideal environment for karaoke enthusiasts and those seeking to mingle with locals.
As a chill private club serving drinks late into the night, Gabriel's is staffed by friendly individuals who have rescued a few feline mascots.
Indulge in the captivating ambiance of POST, where modern elegance meets impeccable taste. This stylish bar offers an irresistible selection of handcrafted cocktails, each boasting a delicious and distinctive flavor. But it's not just about the drinks; POST also satisfies your cravings with delectable offerings like breakfast bagels, chicken and waffle pizzas, and blackened ahi tuna salad.
With a great atmosphere, exceptional service, and an array of delightful food and drinks, POST is an absolute gem that promises an unforgettable dining experience.
Although not specifically a gay bar, Alchemy Tavern is a must-visit establishment that promises a great time. With its outdoor space, karaoke nights, pool table, and occasional live music, it's an ideal spot to hang out with friends and family.
Enjoy the vibrant atmosphere while sipping local beers and cocktails, engaging in games, and striking up conversations with comic enthusiasts and tabletop role-players. Take the chance to experience this one-of-a-kind spot in Mobile.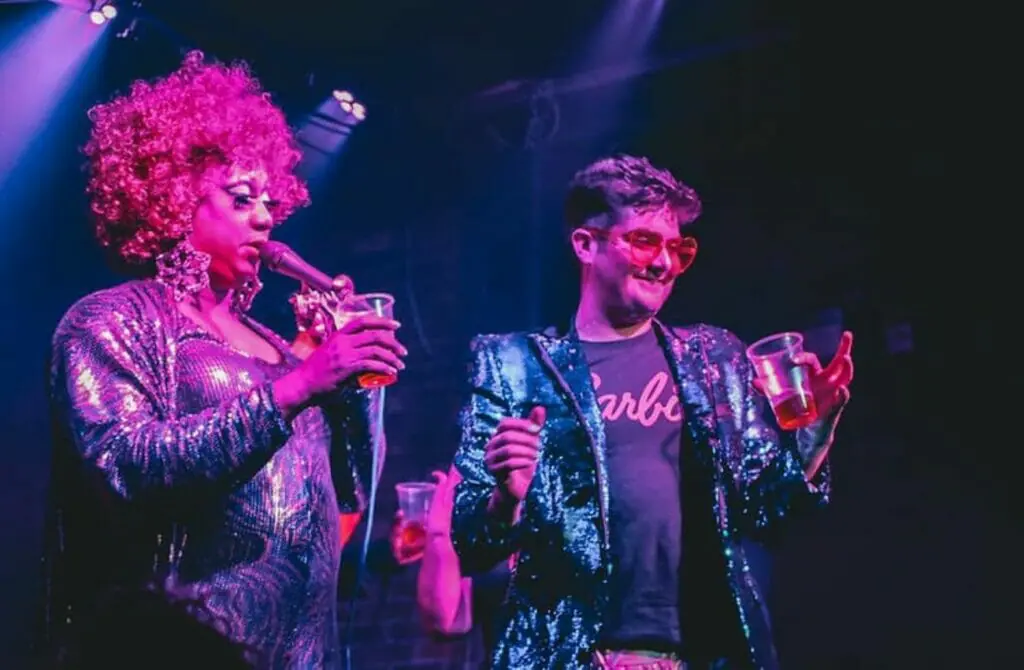 Gay Parties in Mobile, USA
Prepare for an exhilarating celebration of love and diversity at a pride festival that welcomes the entire family. Experience the excitement of the PRIDE parade as it winds through the streets, followed by an electrifying live drag show in the heart of Cathedral Square. Indulge in a delightful buffet brunch accompanied by refreshing mimosas and another fabulous drag performance.
With tons of weekly performances, you can surround yourself with the enchanting ambiance of live music, mouthwatering food trucks, and local vendors, even under the starry sky. Take advantage of the unforgettable Family PRIDE Picnic and a wild party fusing Pride's spirit with Carnival's exhilaration!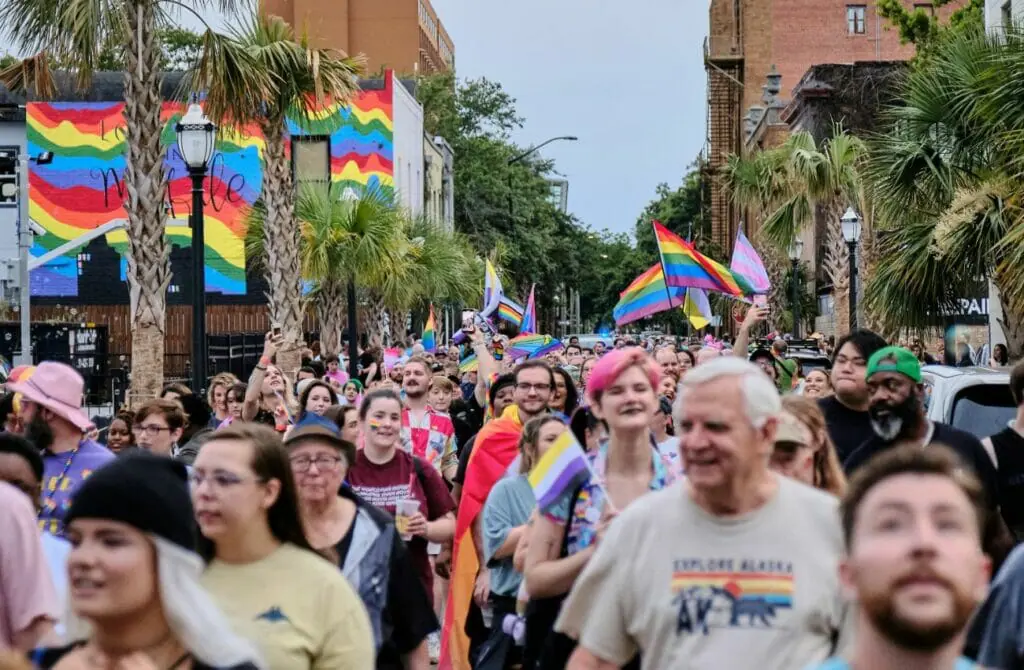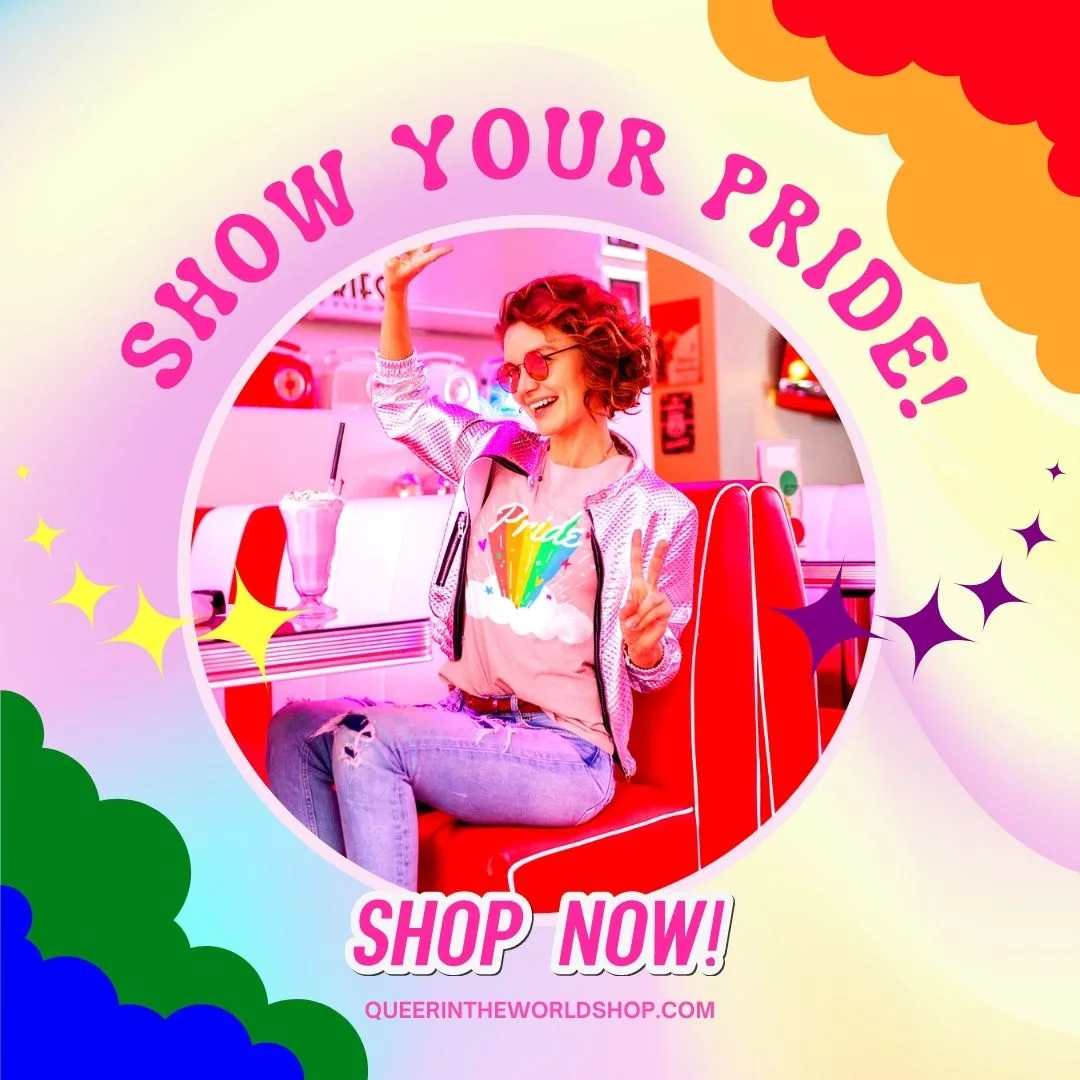 Gay Saunas & Cruising Clubs in Mobile, USA
When traveling to a new city, it can be exciting to head out for more than just a stiff drink. One aspect of the Gay Mobile scene that many queer men enjoy is visiting gay saunas and cruising clubs.
Sure, the sauna culture in Mobile is not as hedonistic as in Amsterdam, Barcelona or Berlin, but these venues still offer a chance to meet new people, socialize, and engage in sexual activity – without resorting to gay hookup apps.
However, it's important to remember that these venues can vary greatly in terms of atmosphere, clientele, and rules, so it's a good idea to prepare yourself before visiting. If you are apprehensive, we advise studying our guide to visiting a gay bathhouse for the first time, which should help set your mind at ease and always practice safe sex.
Additionally, it's important to be aware of and respect local laws and customs regarding gay venues and sexual activity. With a little bit of planning and an open mind, visiting gay saunas and cruising clubs can be a fun and exciting part of your gay Mobile travel itinerary.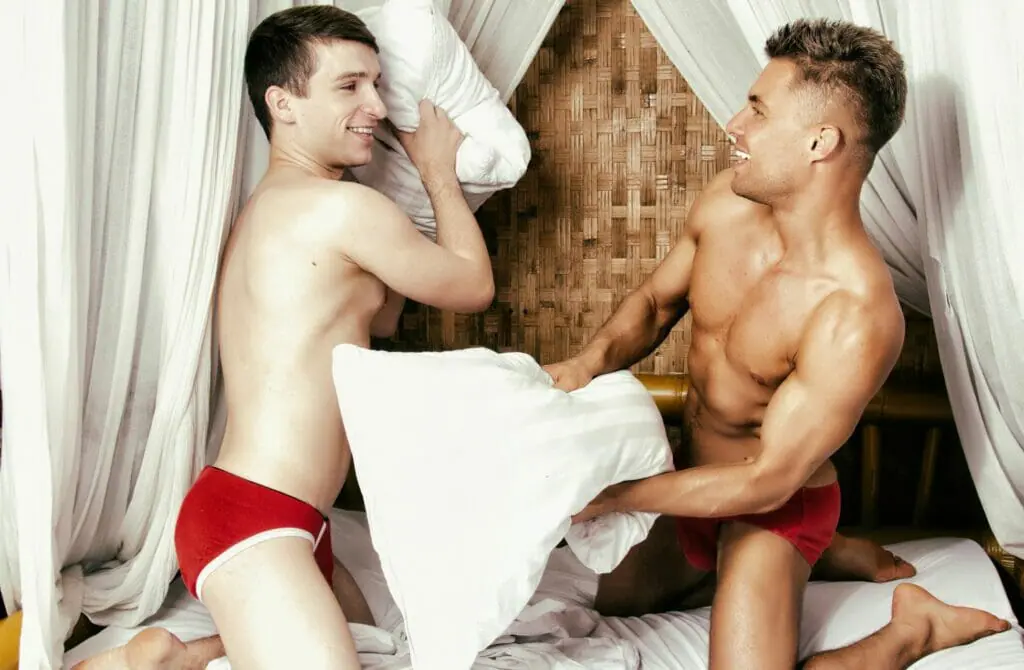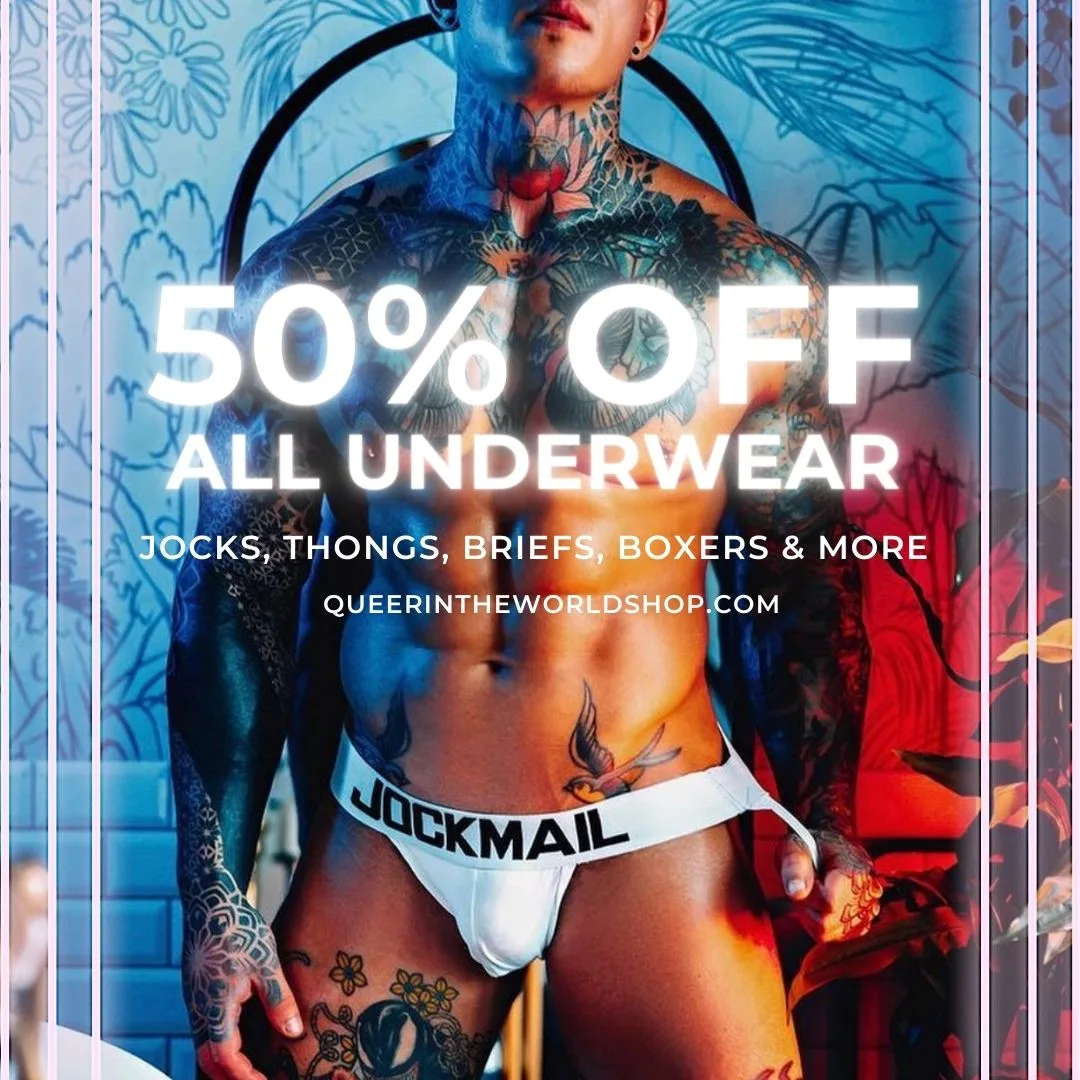 Gay Map Of Mobile
Finding it hard to envisage where everything is in Mobile? Hopefully, this queer-centric map helps where we have marked all the bars, clubs, parties, hotels, saunas, massages, and more will help you stay in the spot best suited to you!