Welcome to Memphis, home to BBQ, Rock N' Roll, Graceland, and of course, a vibrant queer community with two cozy gay bars and numerous gay hangout spots to go around. So you do not only get a taste of a rich American slice of history but an incredible LGBTQ+ experience that is unique to Tennessee. So dance with Elvis tunes in your ears as you cost your way through the city and bask in this cozy tourist town.
Memphis is the USA's Rock 'n Roll capital, situated in southwest Tennessee along the Mississippi River, with a population of 633,000. You can rest easy knowing there is a lively gay community to keep you entertained by those numbers.
Welcoming you to a city with a rich history that goes back thousands of years for the Chickasaw people that inhabited the area well before the 16th century. Memphis was founded in 1819, shortly after European contact began in the 16th century, and she quickly became one of the essential hotspots to see in Tennessee.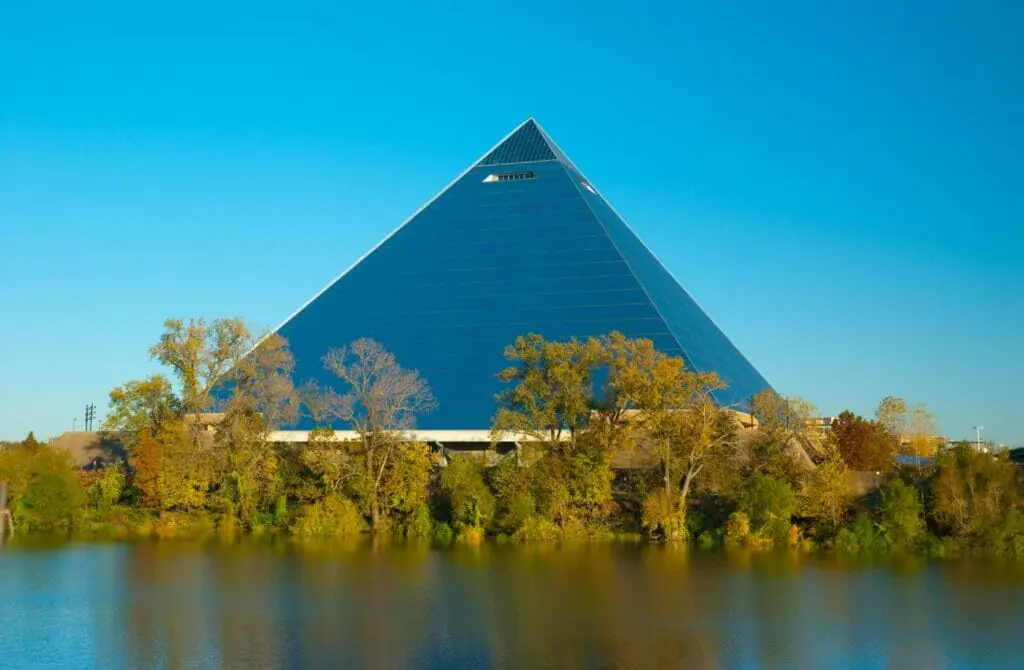 Known for her prominent role in the America Civil Rights Movement, the assassination of Martin Luther King Jr, and music legend Elvis, many tourists are drawn to pay homage to these legends every year.
However, suppose history isn't for you. In that case, they have a range of attractions that will take you on a cocktail cruise, beautiful grounds in Graceland, and modern-day soul and Memphis blues performances at iconic music venues. This is undoubtedly a place no gay tourist can miss out on!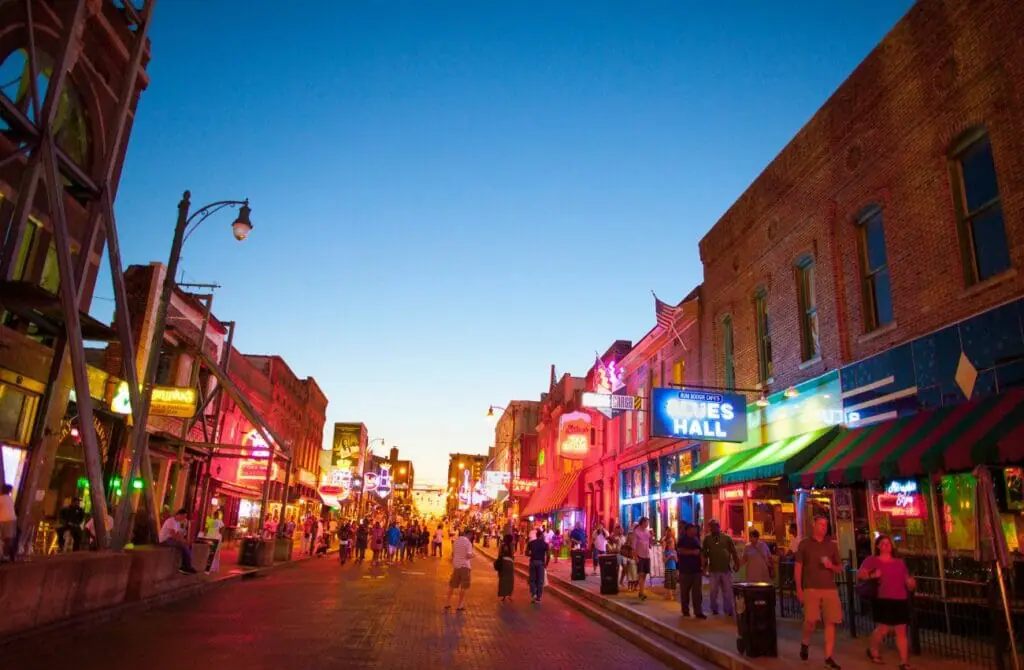 Attractions in Gay Memphis, USA
As a new visitor to Gay Memphis, there are plenty of things to see and do, regardless of your sexual orientation. One of the best ways to experience any new city is to visit some of its most iconic landmarks and attractions, including historical monuments, museums, and art galleries.
We also love gazing at architecture up close, exploring parks and gardens, sampling the local cuisine, visiting local markets, and attending cultural events such as festivals, concerts and shows.
Even as the out-and-proud queer we are, we still love to explore the city and its culture in the same way as everyone else. Doing so allows us to learn more about the city and its people and better understand the local culture. As such, these are our favorite must-see attractions in Memphis.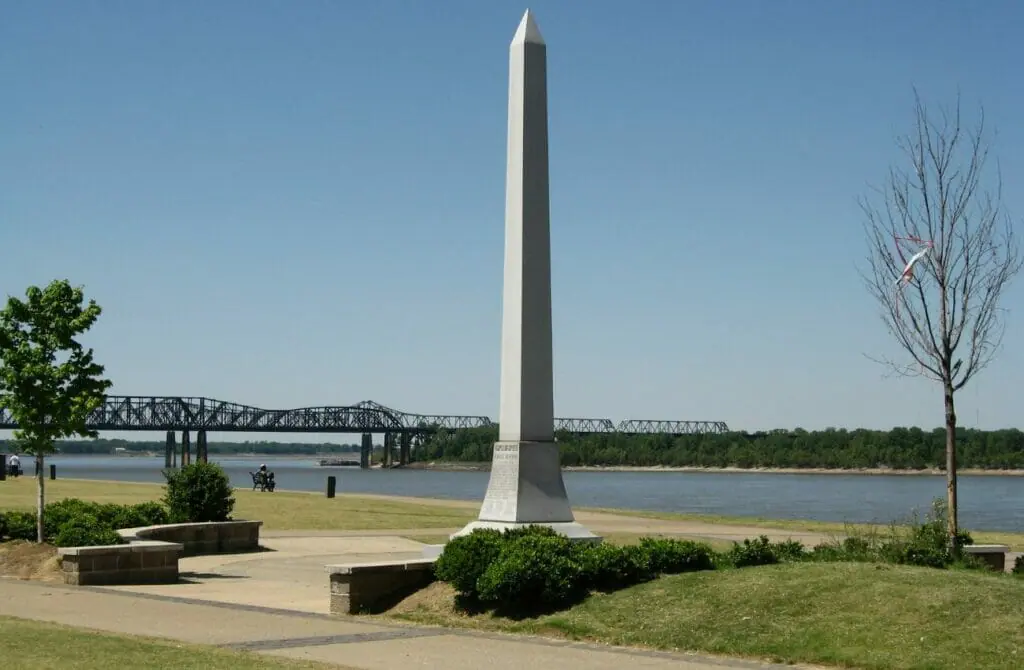 Memphis' Rainbow Crosswalk
One of the best photo ops for Gay tourists is Memphis' Rainbow Crosswalk, unveiled in 2021, and it was the first rainbow crosswalk in the city. Today it stands as a symbol of inclusivity and support for the queer community.
Guided Memphis City Tour with Riverboat Cruise along Mississippi River
Experience an incredible cruise along the Mississippi River. You get a great tour commentary and stunning views of waterside sights throughout Memphis.
You can expect to see Beale Street, Victorian mansions, and other picturesque landmarks. What makes this unique is the paddlewheel boat you will lounge on, giving you great photo opportunities!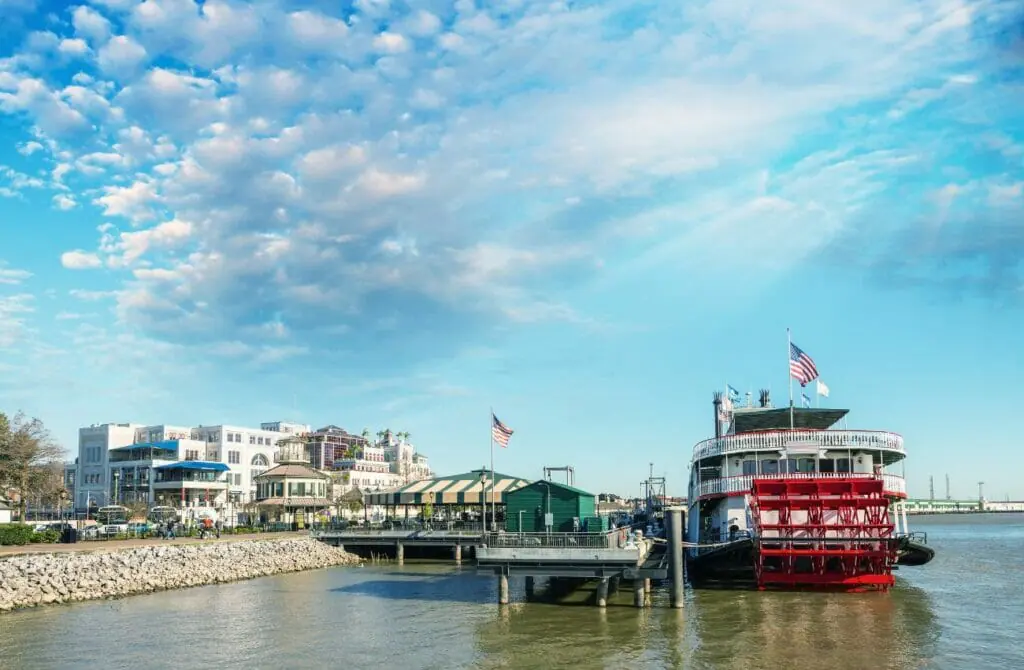 Crosstown Concourse
Crosstown Concourse was built in 1927 as a department store for Sears. However, in the 1990s, Sears closed down, and the building was ruined. So in 2010, Crosstown Arts breathed new life into the structure, and after some refurbishment and repairs, she opened up to the public as a place to host the arts in Memphis.
Since 2017, Crosstown Concourse has hosted restaurants, a brewery, a salon, temporary art exhibits, and weekly events, from live music to talks and classes. You can even experience the entire history of the building with a tour!
Overton Square
Founded in 1969, Overton Square was established with the first franchised T.G.I. Fridays outside of New York City. In the 1970s, it quickly became home to many restaurants, shops, and entertainment facilities, great for pub crawls and Christmas time.
It might have fallen on hard times in the 1980s, but 2012 it returned to its former glory, providing spaces for the arts and entertainment sphere. You can visit Overton Square to experience up to five live-performance theatres and a multi-screen movie theatre.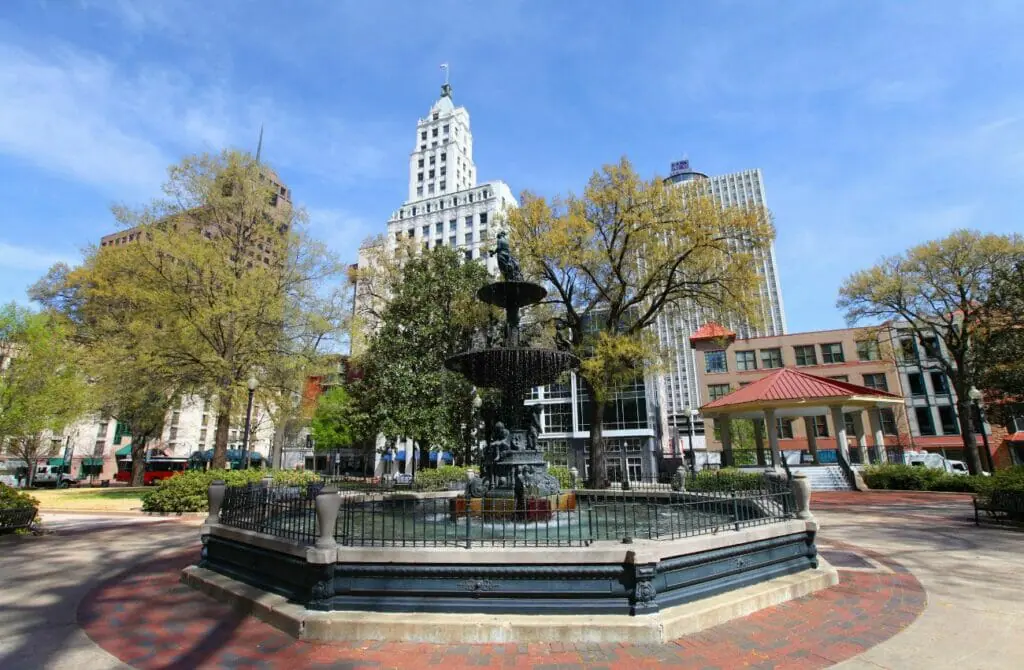 Hattiloo Theatre
Coming from humble beginnings in 2006, Hattiloo is the city's only freestanding Black repertory theatre, known for providing a space for African American playwrights, musicians and actors. Support this marginalized community and see what those from other walks of life bring to the creative spheres.
Graceland is undoubtedly the most prominent tourist attraction to Memphis because it was the home of Elvis Presley and his family from 1975 to 1977 when he died. You can explore the expansive gardens and tour the private dwelling of one of the most excellent musicians to come out of the US.
On this guided tour, you will be taken through exhibits that showcase the life and career of Presley, as well as experience a mid-century mansion built in the heart of Tennessee. This is a must for all who visit this city, even if you aren't an Elvis fan.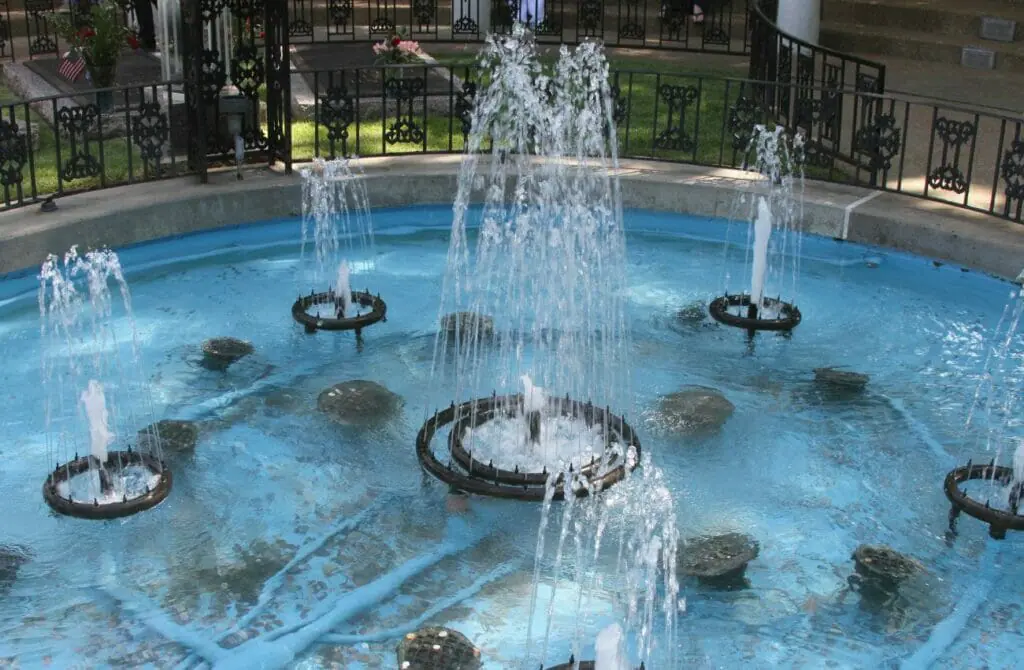 The Stax Museum of American Soul Music
The Stax Museum of American Soul Music celebrates its 20th anniversary in 2023, and not only is there that to celebrate, but their dedication to preserving the history of music in Memphis.
Located at the original site of Stax Records studio, it is the only museum dedicated to preserving the legacy of Stax Records and American soul music. You can expect a range of incredible exhibits: films, stage shows, costumes, instruments, vintage recording recruitment, records, photographs, and a collection of over 2,000 items. This musical marvel is not to be missed.
The National Civil Rights Museum
To celebrate how far civil rights have come in America, the National Civil Rights Museum is a must-stop on the list. The museum traces the history of these movements in the US, built around the former Lorraine Motel where Martin Luther King Jr. was assassinated in 1968.
In addition, the complex includes several buildings, including a modern museum containing the bulk of the collections and exhibitions on display.
Memphis Riverfront
Along the Mississippi River in Memphis, you will find incredible places to visit along the Riverfront. Not only do they have the Harahan Bridge, once reserved for cars and trains, it now offers a one-mile pedestrian path and the longest in Mississippi, and the Mud Island River Park.
Other attractions include riverboat tours, biking, walking, and riverfront events like Firepit Fridays. Moreover, what makes exploration of the riverfront easy for tourists is they can hire a bike.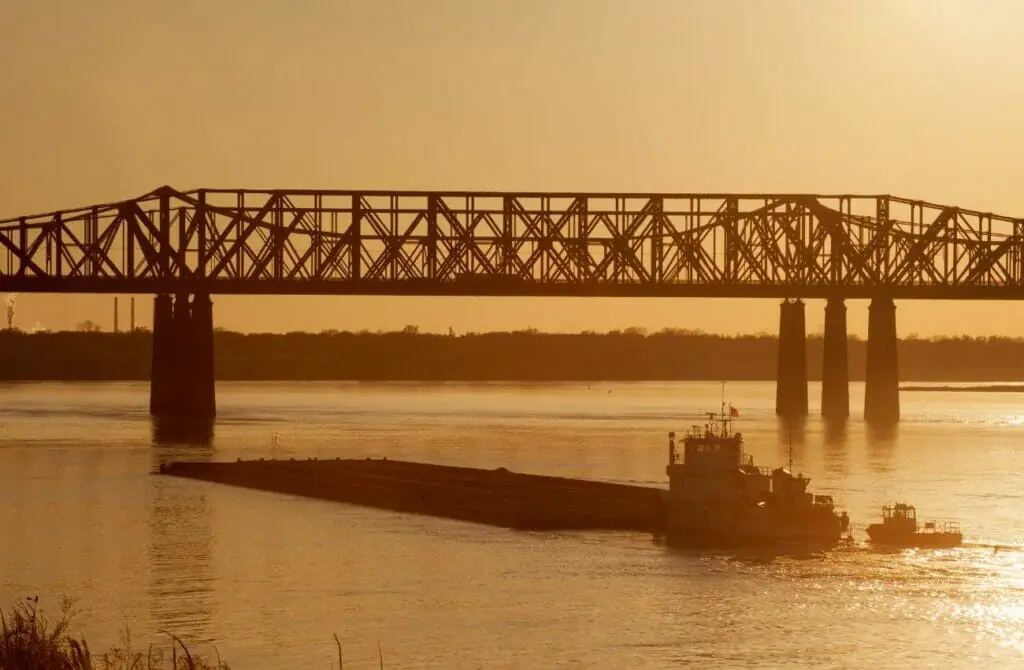 Sun Studio is a sacred place that many make special trips to Memphis to experience because this is where rock 'n' roll was born, recording music by Elvis, Jerry Lee Lewis, Johnny Cash, and Carl Perkins, to name a few.
You can tour the studio with talented guides who will tell you about the stories, stories, and the most famous songs to come out of these halls. Today the studio is still used to record vocals, so you could be able to record your own if you are lucky! However, you would be fortunate for this opportunity and need to organize it well in advance.
With Elvis being a prominent figure in Memphis' history, of course, you would expect there to be a Rock 'n' Roll museum to celebrate the birth of rock and soul music. But instead, you can get an education on how modern music movements developed at the turn of the 20th century, driven by more than just a drive to create songs.
See exhibits catering to different artists and old costumes, instruments, and other musical treasures.
Beale Street Entertainment District
Beale Street is a great of modern-day music in Memphis, where there is always a song to be heard regardless of the day or time. You can experience across this three-block entertainment district nightclubs, restaurants, and shops filled with delta blues, jazz, rock 'n' roll, R&B and gospel.
Plus, the Beale Street Music Festival is held every May and brings major headliners to Tom Lee Park at the end of the street. So if you want to experience music in Memphis, this is the place to be! Plus, for the gay folk, the Pride Festival is also held across Beale.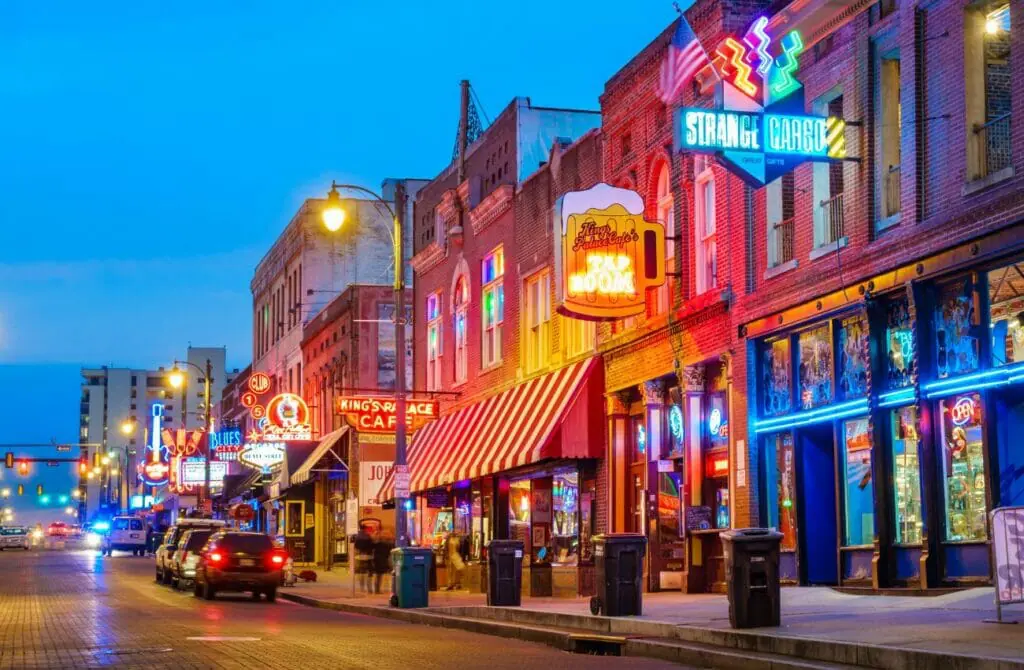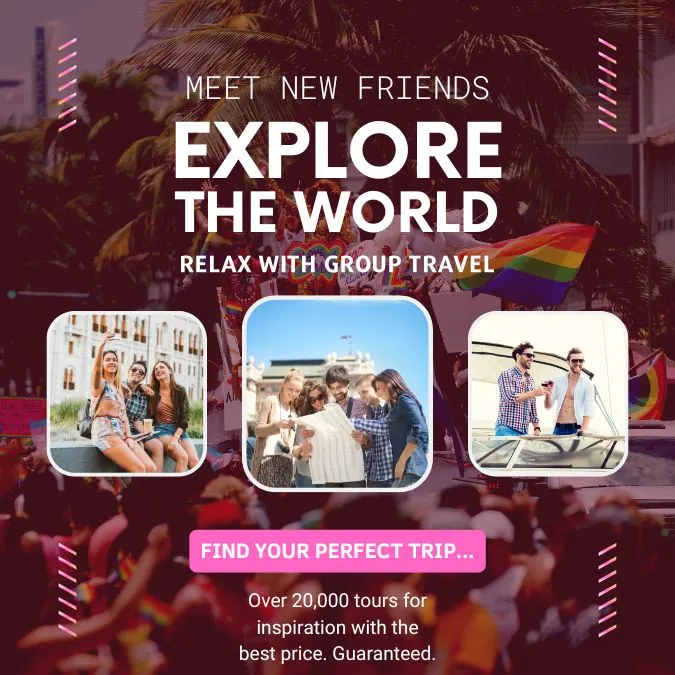 Gay-Friendly & Gay Hotels in Memphis, USA
Being gay-friendly accommodation means that the establishment is welcoming and inclusive to guests who identify as LGBTQ+. This can include, but is not limited to, having policies and practices that demonstrate a commitment to creating a safe and inclusive environment for LGBTQ+ guests, such as non-discrimination policies and providing support and resources for LGBTQ+ travelers.
Some gay-friendly accommodations may also provide amenities specifically catering to the LGBTQ+ community, such as rainbow flags or literature about local LGBTQ+ events or resources. Furthermore, gay-friendly accommodations may be located in an area known for being LGBTQ+ friendly.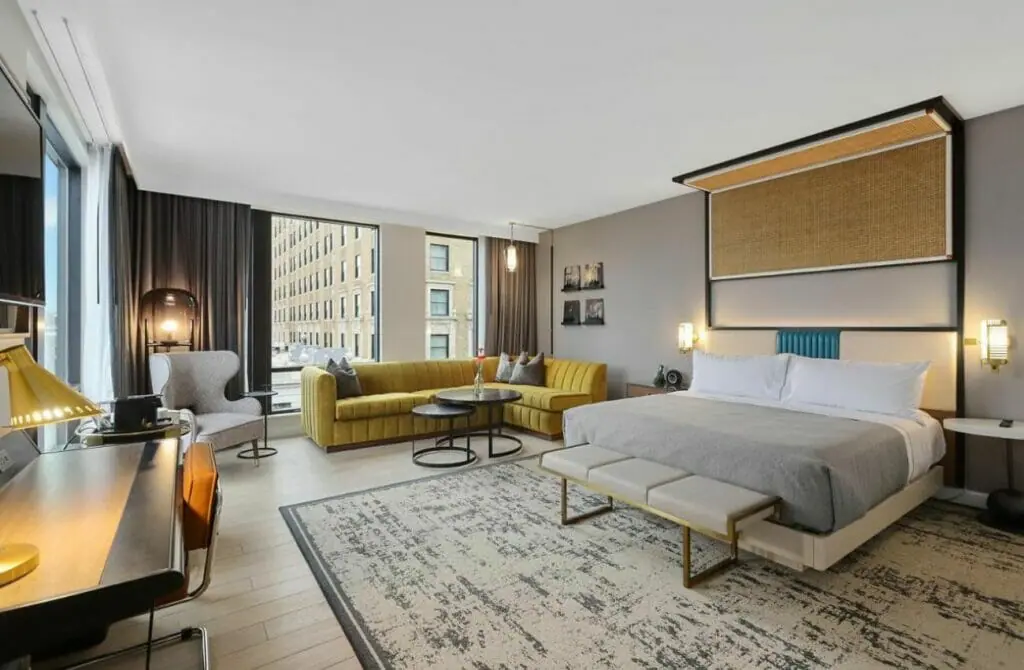 While Memphis does not have any specifically gay hotels or resorts, these are the most fabulous and pro-actively gay-friendly hotels in Memphis. There are also hundreds more hotel and hostel options in Memphis if none suit your desired budget, facilities or area – but these are the best hotels according to other gay travelers and us.
Whatever your needs are, Memphis has you covered.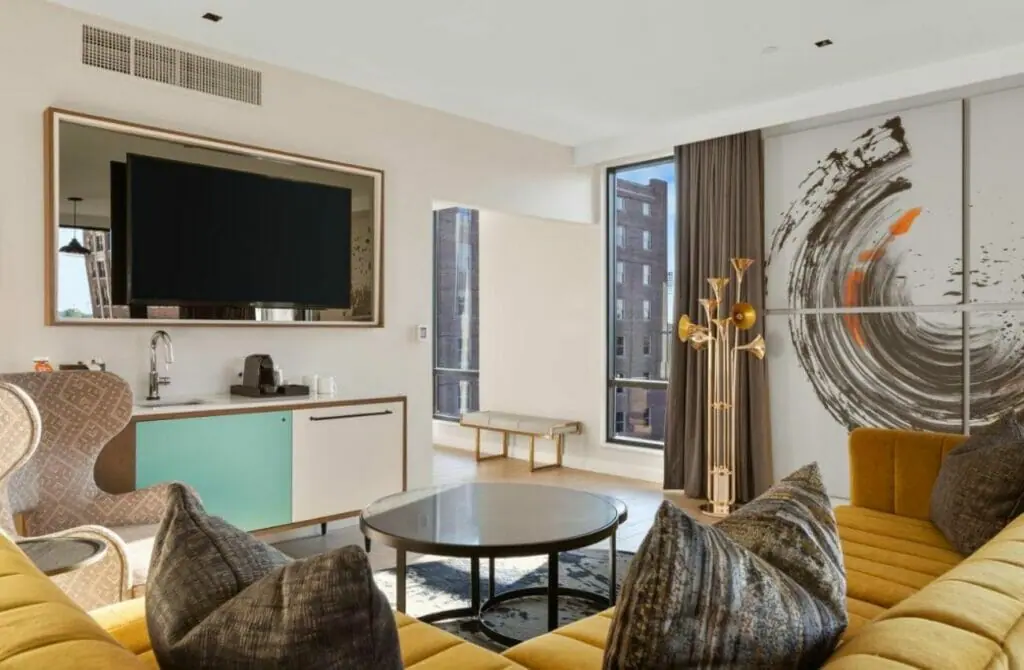 Canopy by Hilton Memphis Downtown ☆☆☆☆
The Hilton is always respected for their high-end hotels, so their four-star Canopy Hotel located in Memphis' Downtown district is a perfect example. This hotel features over 174 rooms with free Wi-Fi, TVs, workspaces, and everything you'd want for a great hotel experience.
In addition, all guests can enjoy various excellent services from the 24-hour fitness center, a bar, a cafe, and even a gift shop!
Of course, all tourists know that a gift shop is a great place to find survivors from all your travel destination and have something special to look back on your time in Memphis.
A great reason to choose this hotel is they are conveniently located close to some of the best tourist destinations in town, including the riverfront. So although the on-site parking is excellent, you don't need to travel far to see what makes this city so unique.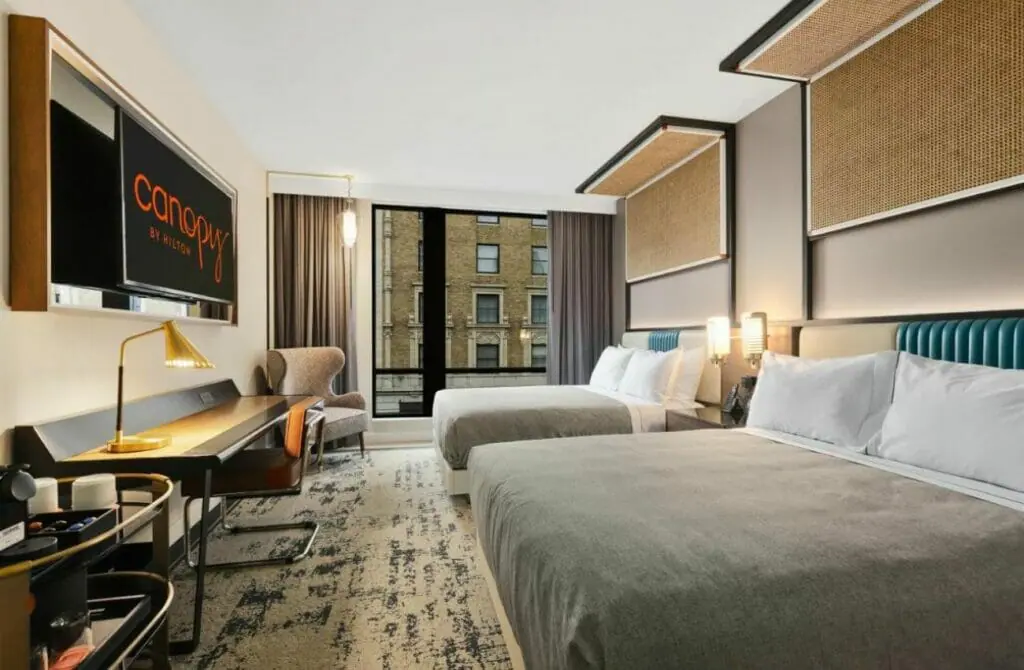 Since undergoing renovations in 2019, ARRIVE has become an incredible four-star experience close to Beale Street. So although you are located near the famous entertainment zone in Memphis, this hotel isn't all that it provides for a fun, with an on-site restaurant, two bars, and even a cafe!
So although you will be a set for food for the duration of your trip, you will also be set with plenty of working space outside your room, with a choice of two meeting rooms. Then when it's time to turn in for the evening, you can rest assured your room is the height of comfort with WiFi, premium bedding, workspaces, rainfall showers, and so much more.
So why look elsewhere when you have all you need at ARRIVE?
Hotel Napoleon, Ascend Hotel Collection ☆☆☆☆
In true French Nobility fashion, you can stay at the four-star Hotel Napoleon and live out your best life when visiting Memphis. Located near Beale Street, you are close to top entertainment attractions and FedEx Forum if you want to catch a sports game.
But if you want to taste the hotel's on-site services, you will be glad to know they have several on offer for guests. One of these highlights is the Luna Restaurant & Bar, which serves American cuisine and offers a full breakfast for an extra fee. Plus, with their gym, you will be kept fit, and their business center allows you to keep on top of work.
A final reason why many pick Napoleon is the rooms are stellar, with excellent bedding and working spaces, as well as a coffeemaker and fridge. You won't need much else than what Napoleon provides.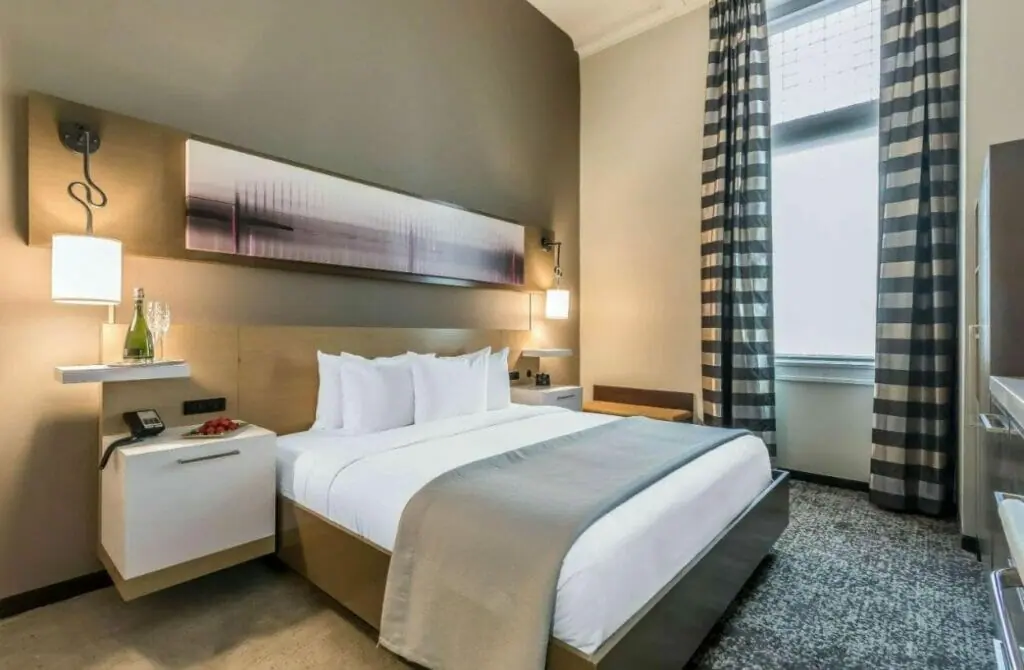 Hyatt Centric Beale Street Memphis ☆☆☆
With renovations in 2021, the Hyatt Centric on Beale Street gets you straight into the action of Memphis city life. You can choose from 227 rooms offering modern amenities, including dressing gowns and minibars.
However, the real reason people come back to this hotel, again and again, is their high service and shared perks for staying at their hotel: their outdoor pool, gift shop, and on-site restaurant. Being one of the few hotels that offer a place to splash about, all the more reason to take full advantage of the warmer months.
Hyatt Place Memphis Primacy Park ☆☆☆
Hyatt Place, Memphis at Primacy Park, is a top three-star hotel that will be like a warm, welcoming hug when you arrive in the city. Here you will be given the room to explore the city at your leisure. Located on the outskirts of the town, you will have to travel further to reach key nightlife, but with the wilderness not too far as a balancing-out bonus.
Despite its location, you will have a swimming pool, gym, restaurant and even complimentary breakfast! So you will be sorted for food, and finding time to keep active will be a breeze. Plus, your private room is primed to the height of comfort with a TV and fridge, amongst all the other basics. So if you need a simple away from the chaos of the central city, Hyatt Place is the solution.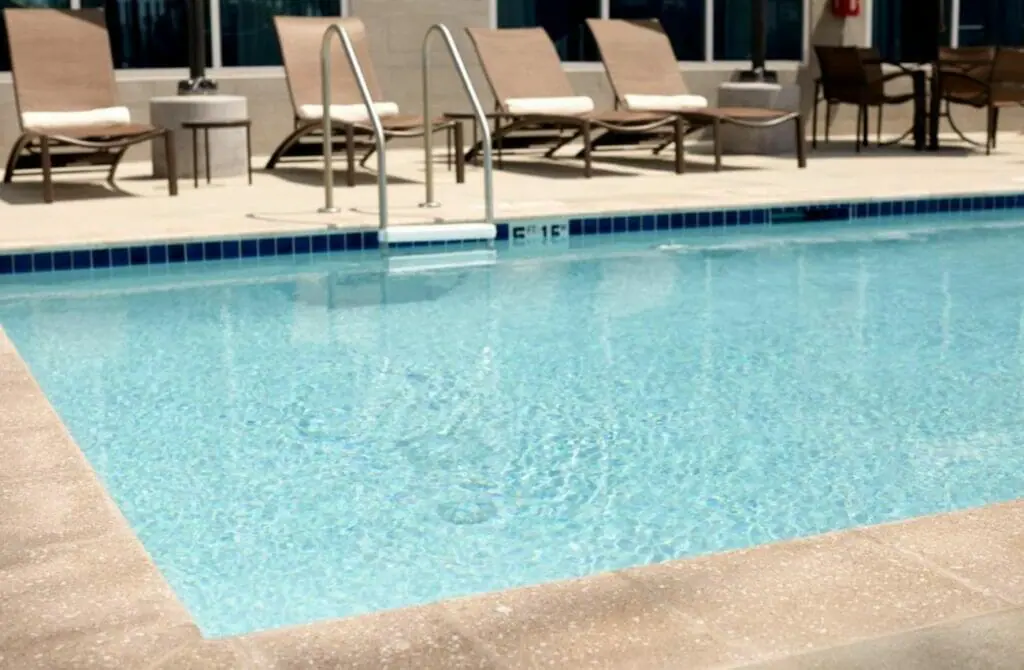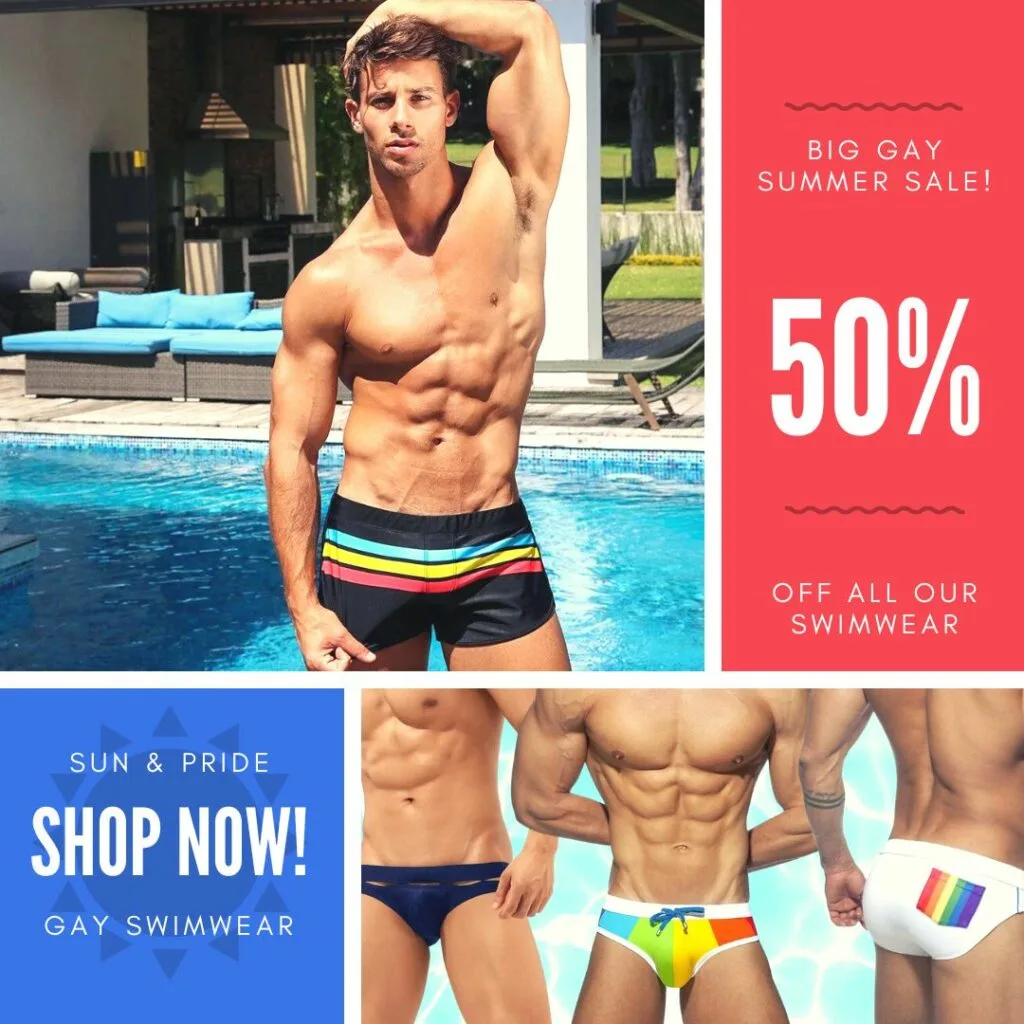 Gay Nightlife In Memphis, USA
Memphis has a rich musical history with some top destinations for gay tourists to visit, and this is exceptionally true when it comes to the queer nightlife in the city. You can explore a diverse selection of bars, clubs and restaurants that cater to all, offering unique points of difference you might not find anywhere else. So you can rest easy knowing a gay night in Memphis will be brilliant.
Exploring the gay and gay-friendly nightlife in a new city can be one of the most exciting and rewarding experiences while traveling – and Gay Memphis is no exception. Not only will you have the opportunity to meet new people and make friends, but you'll also get a taste of the local culture and learn more about the city's LGBTQ+ community.
Going out and experiencing the queer and queer-friendly nightlife in a new city can also be a great way to break out of your comfort zone and try new things. Whether dancing the night away at a gay club or mingling with locals at a gay-friendly bar, you'll have the chance to make memories and create lasting connections.
So, don't be afraid to step out of your comfort zone and explore the gay and gay-friendly nightlife in Memphis. You'll be glad you did!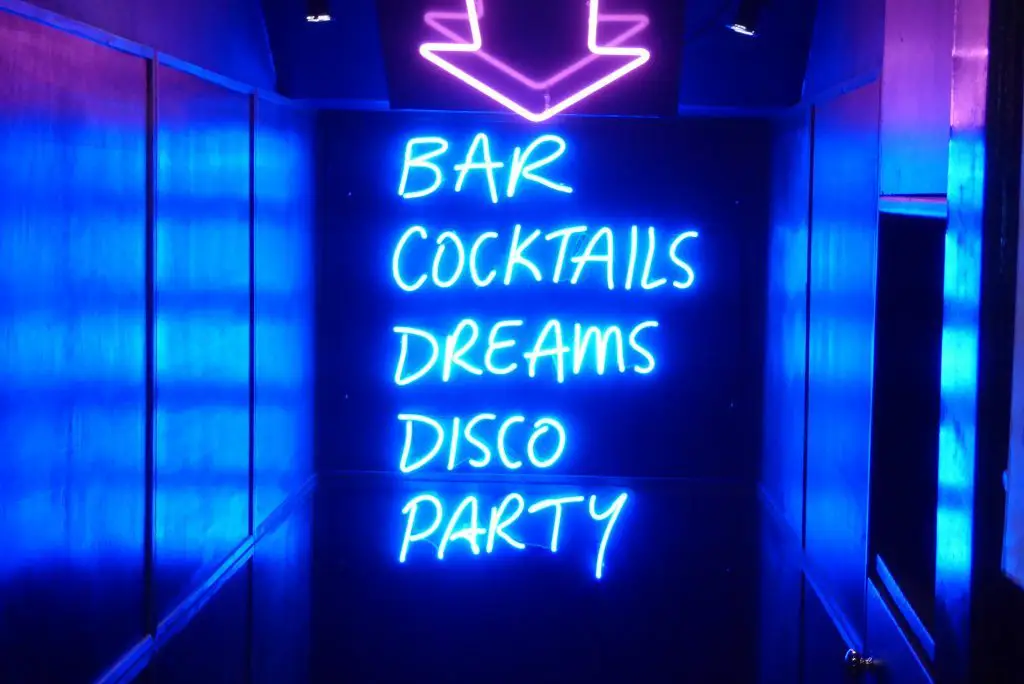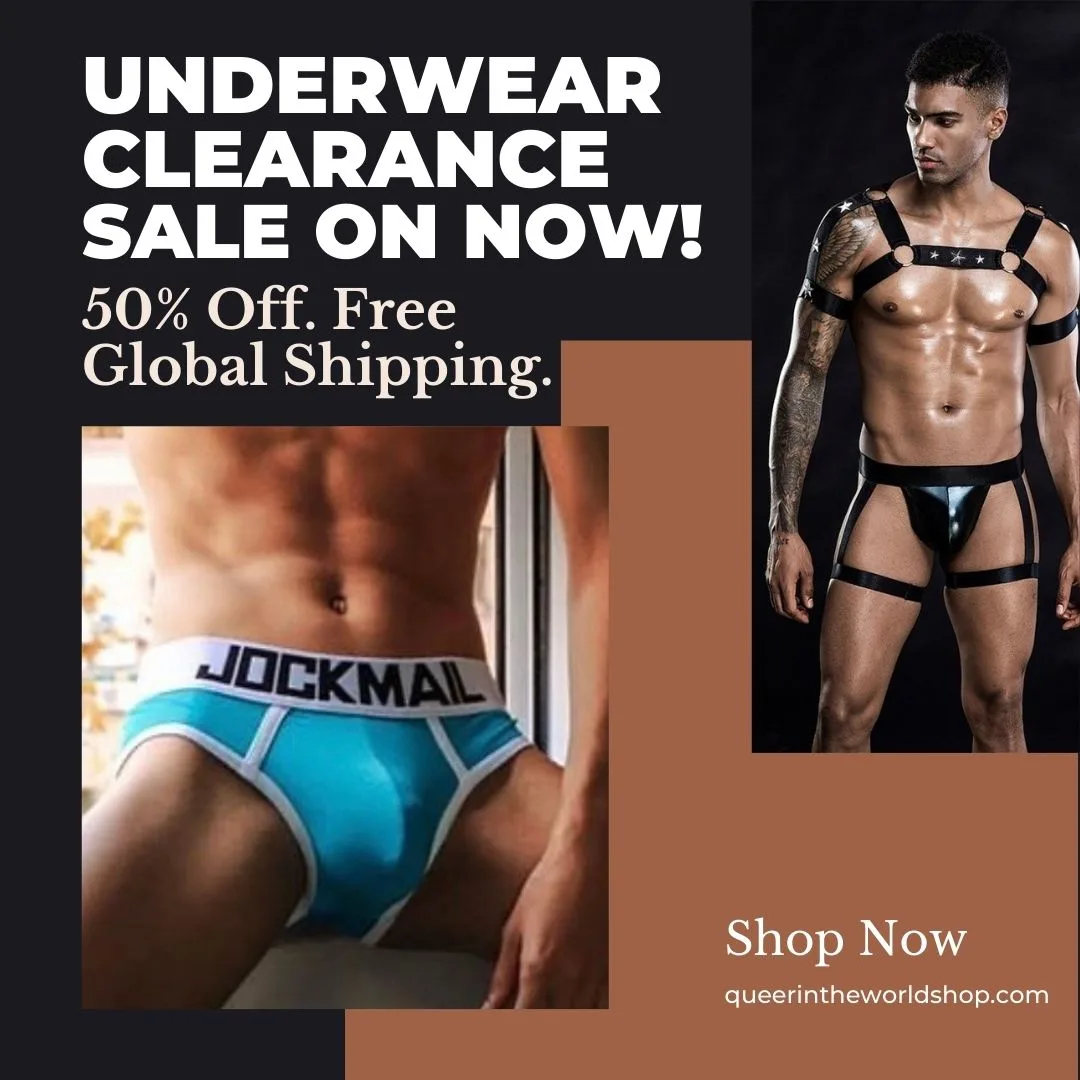 Gay Bars In Memphis, USA
Dru's Bar is THE gay bar to visit when you want to experience the extent of gay nightlife in Memphis. Here you will be glad to share nightly events from drag shows and karaoke to live comedy and pool.
Many gush about the drag because they act like family to guests and are extremely welcoming as they are entertaining. You can enjoy a quiet drink inside the venue, socialize with fellow queer patrons, or take the conversation out to the outside terrace, with a patio for smoking and a video feed of the inside stage.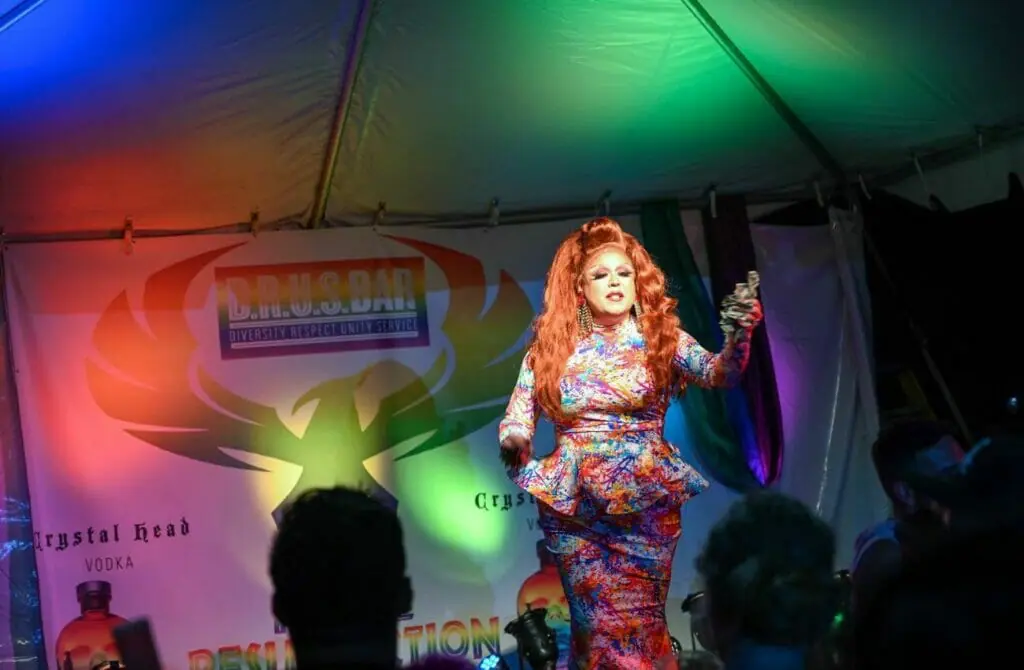 Gay Parties & Gay Clubs In Memphis, USA
Despite its name, the Pumping Station isn't a gym nor a gay cruising venue, and it's an open-minded gay bar open to all. They have hosted a great night for the queer community for over twenty years, providing great drinks and food.
You can stop by for a round of pool or sit at the bar for a drink and get acquainted with their friendly staff. This small bar may seem like a small place in a sea of giants, but they have a big following, having been voted the number one gay bar for several years.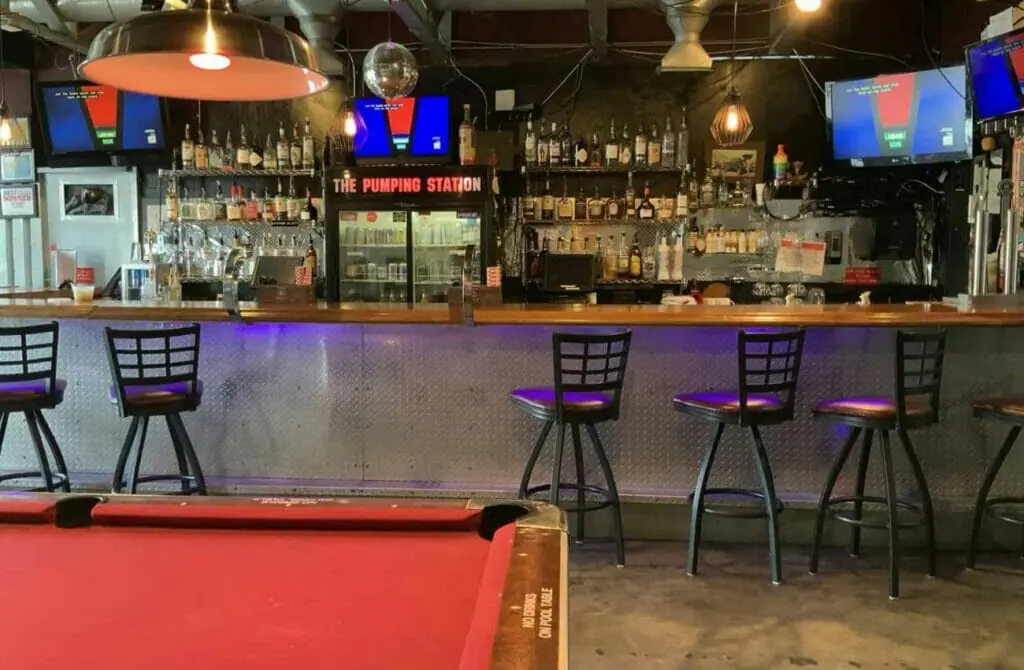 Atomic Rose is a popular gay nightclub open from Fridays to Sundays every night, drawing not just the queer community to their halls full of great drinks, entertainment and food. Patrons love the nightly entertainment that not only blows many away but will often throw you into laughter.
Essentially Atomic Rose is here to let you relax, let loose with a drink and make the most of a thriving nightlife. However, their massive dance hall is also grand, so if you're after a late-night dance to fantastic tunes, they will have you sorted.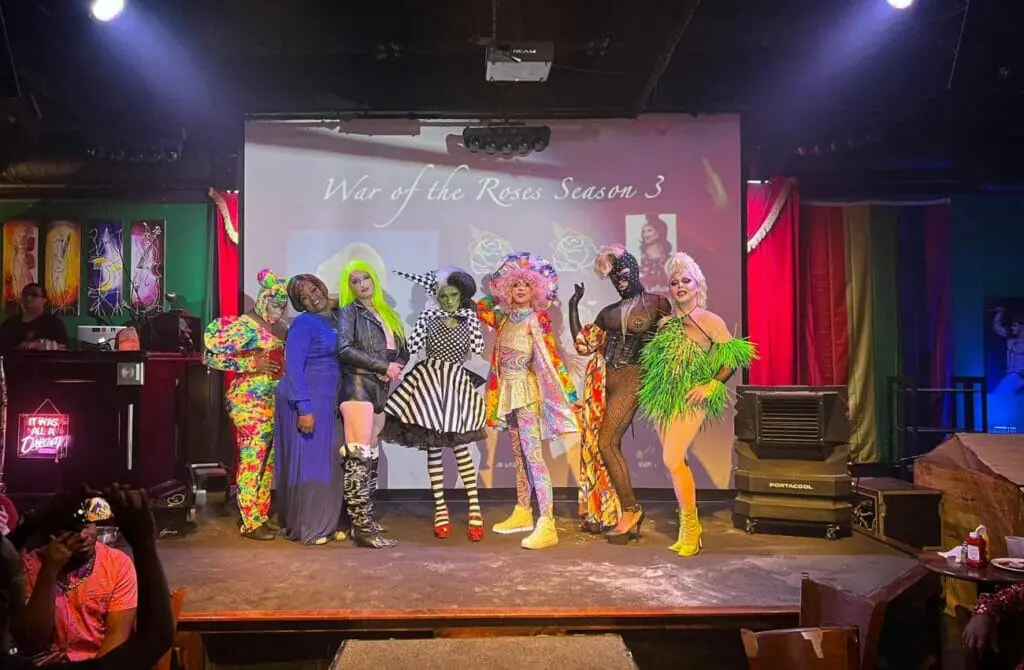 Another tremendous gay club in Memphis is the Tri-Stae Black Pride, a social support for the queer and black community. It advocates for equality, inclusion, human rights, education and outreach programs for the community they represent.
You will be glad to know that there are friends for all gay visitors to Memphis with the Friends of George. This theatre company offers terrific shows, from drag performances, comedy sketches, original plays and other displays to take their fancy. You can support this queer-owned company and have a fun show during your stay in Memphis while giving back to the local gay community.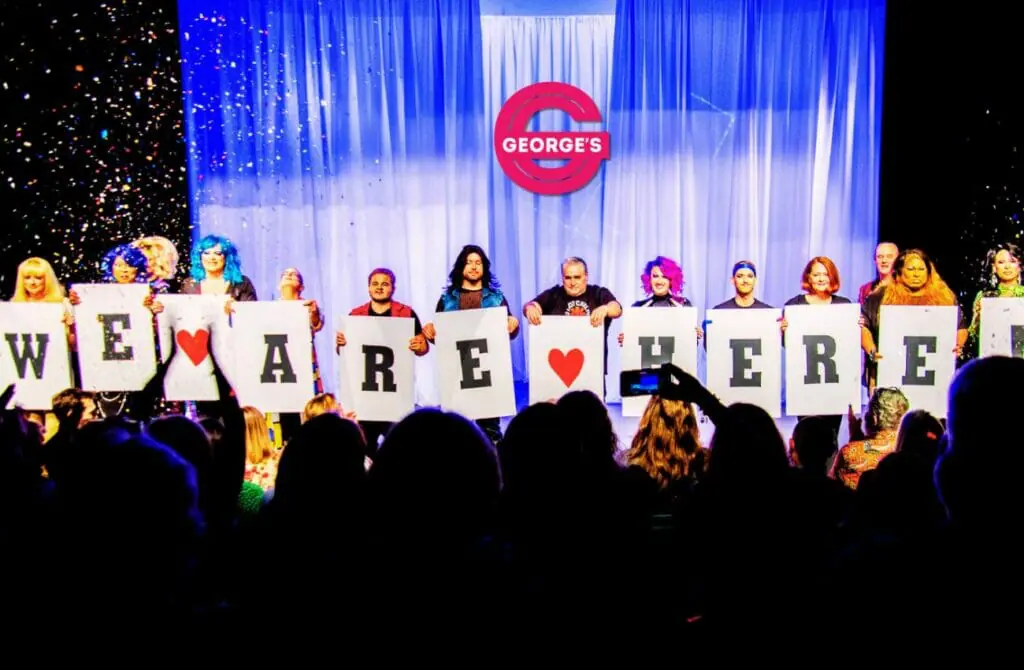 For over ten years, Memphis has hosted the Memphis Pride Fest, a four-day event where the city comes alive with queer celebrations. In addition, you can get thrown into various activities like the Drag N Drive and the Pride Parade.
For over 45 years, Memphis has been home to the Mid-South Pride Club, with a long history of supporting the local gay community. They began with a 'Gay Day' picnic in Audubon Park in 1976, followed in 1980 with the 'Party on the River'.
Today they host many events, including the annual Memphis Pride Parade and smaller spin-off clubs like Memphis Black Pride. As a result, you can find an incredible resource for learning more about the gay community in Memphis or find social events that might coincide with your visit to this city.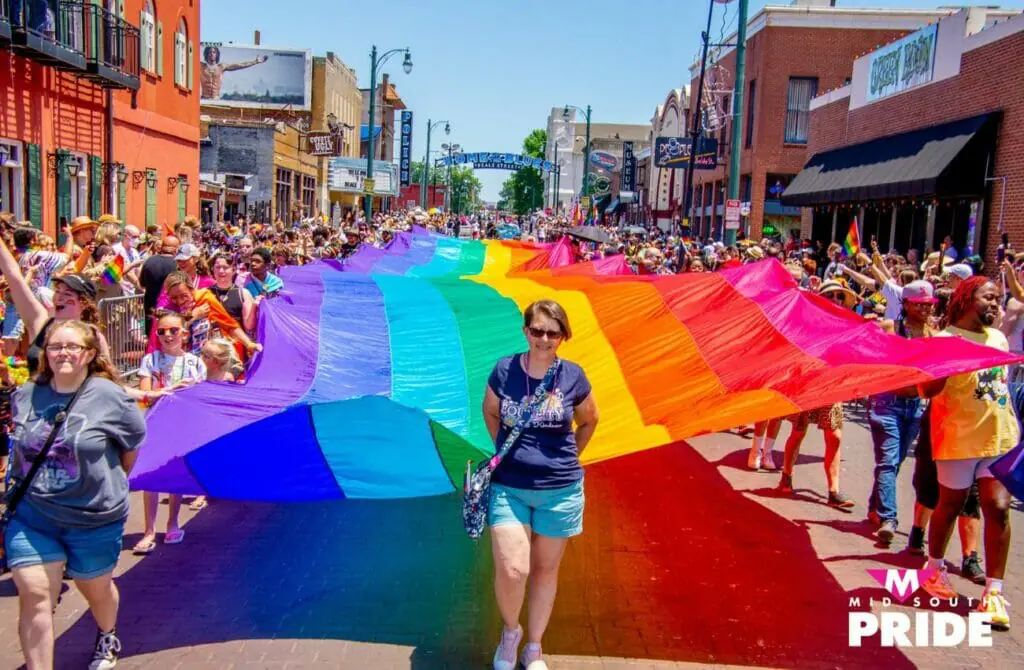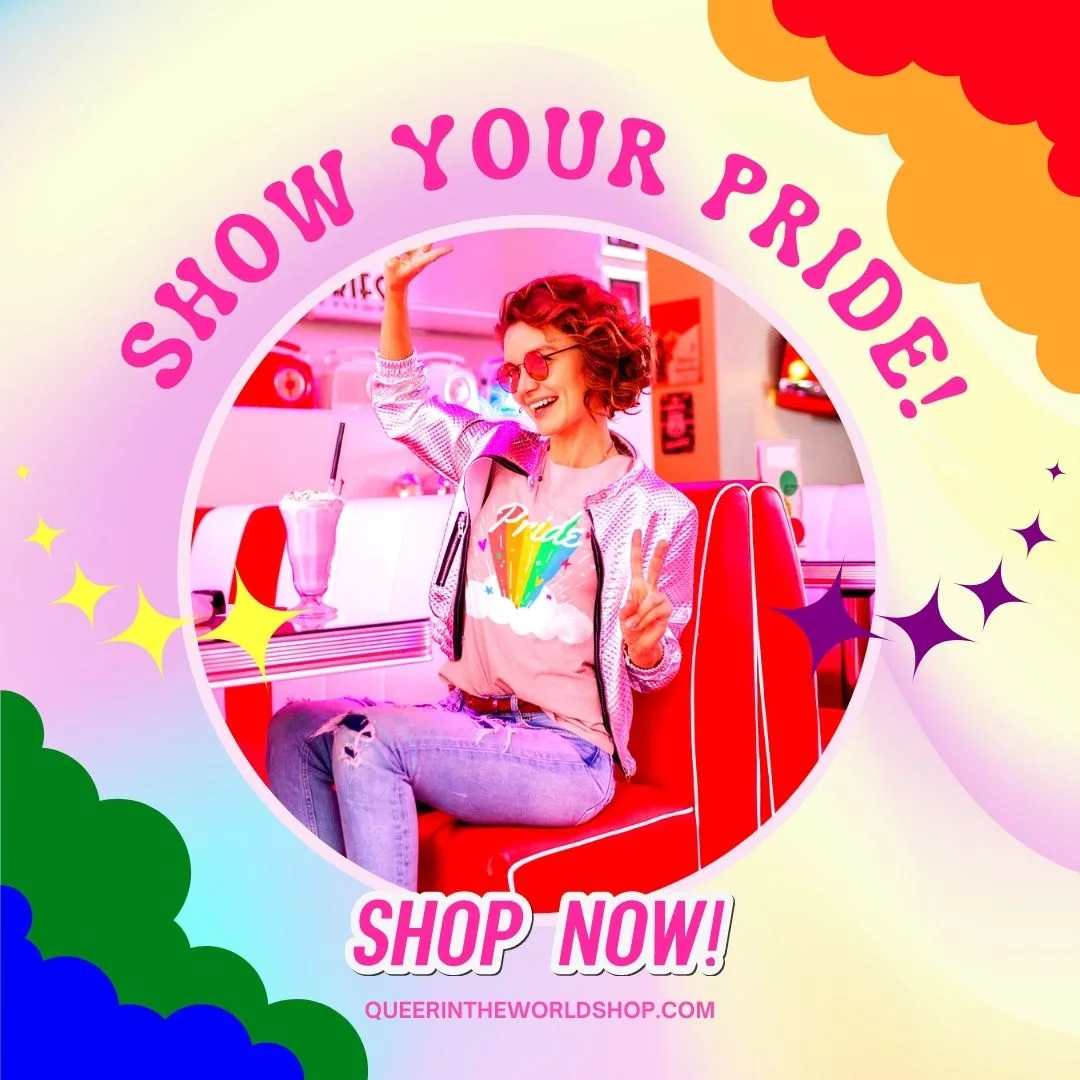 Gay-Friendly Venues In Memphis, USA
Otherlands is a coffee bar that is a quaint, down-to-earth nighttime adventure that attracts a hipster crowd and queer community. You will feel right at home in this welcoming space, decor inspired by bohemian designs and nurturing a healthy selection of food and drink. Regardless of your taste, they have locally sourced goods, including vegan and vegetarian options.
So you can relax knowing there will be something for you to enjoy, plus this place is so chill you could nap between the busy nights on the town. Also, they have a gift show. Where else can you get coffee and an exotic gift?
RP Tracks is a top shorts bar in Memphis, known for its fine burgers, fries and a great selection of drinks. This place is gay-friendly, has a polished interior, and is a hardy place to relax into a cool drink and catch the game. However, if food is on your mind, they pride themselves on offering a wide selection of vegetarian options, making them well-known in the local community for this commitment.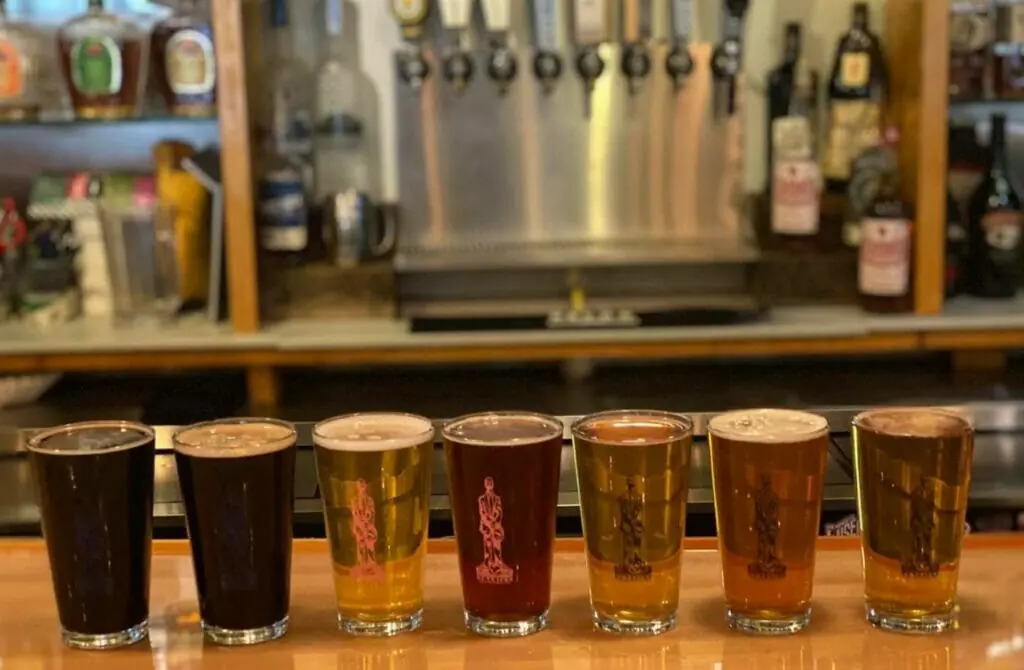 Molly Gonzales' La Casita is a long-time favorite Mexican restaurant in Memphis, serving authentic dishes. In addition, they are exceptionally gay-friendly, making them a popular hangout spot for the queer community. So when you stop by to enjoy a taco or nacho dish, you may run into a rainbow flag before you sit out under the shade of the outdoor patio at happy hour.
Memphis is the home of classic blues, so if you are in town to experience the musical history of the blues scene, B.B. King's Blues Club is the place to be. Enjoy the height of BBQ food, compliment the ribs with a fine ale, and be serenaded by blues tunes. But if sitting down isn't on the table, you can dance to live bands in front of their stage.
Charles Vergos Rendezvous is a famous rib house in downtown Memphis serving all-day and late-into-night ribs and BBQ dishes that keeps patrons well-fed. Inside, you will encounter a funk and welcoming atmosphere. A visit to Rendezvous is a great way to experience the famous cuisine of Memphis, the BBQ pork dishes.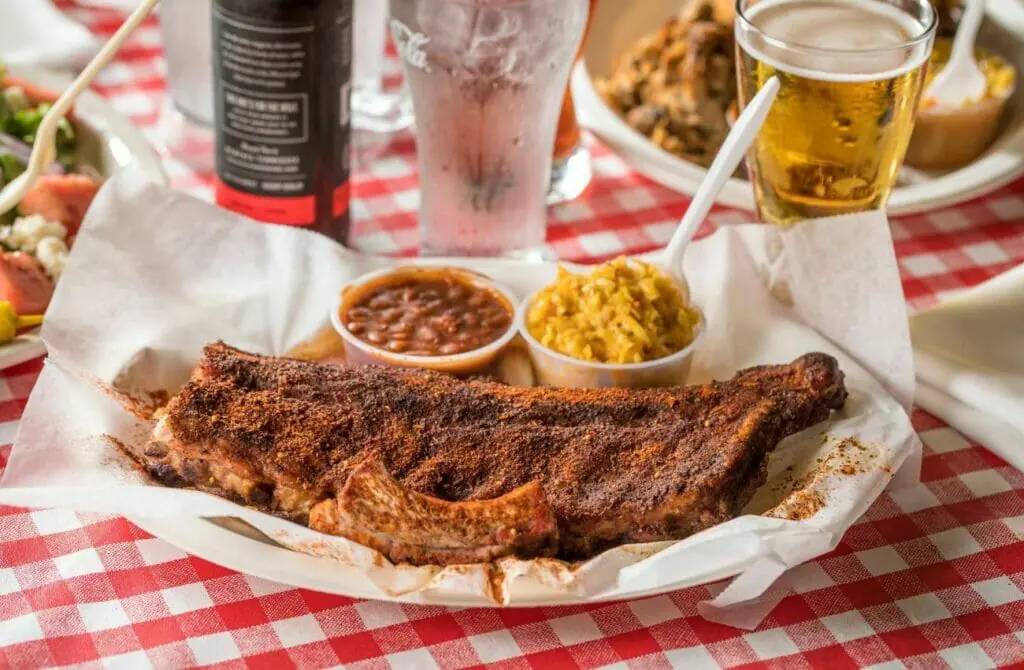 Cruising & Gay Saunas In Memphis, Tennessee, USA
The gay cruising scene in Memphis isn't as lively as in other cities in the US, however, you will be glad to learn that Memphis has several gay bars, so it isn't a fruitless cause. Your best chance at getting a taste of the cruising scene is to find a potential partner with dating apps, a gay social event, or take a pick at one of the several gay bars.
When traveling to a new city, heading out for more than just a stiff drink can be exciting. One aspect of the Gay Memphis scene that many queer men enjoy is visiting gay saunas and cruising clubs.
Sure, the sauna culture in Memphis is not as hedonistic as in Amsterdam, Barcelona or Berlin, but these venues still offer a chance to meet new people, socialize, and engage in sexual activity – without resorting to gay hookup apps.
However, it's important to remember that these venues can vary greatly in terms of atmosphere, clientele, and rules, so it's a good idea to prepare yourself before visiting. If you are apprehensive, we advise studying our guide to visiting a gay bathhouse for the first time, which should help set your mind at ease and always practice safe sex.
Additionally, it's important to be aware of and respect local laws and customs regarding gay venues and sexual activity. With a little bit of planning and an open mind, visiting gay saunas and cruising clubs can be a fun and exciting part of your gay Memphis travel itinerary.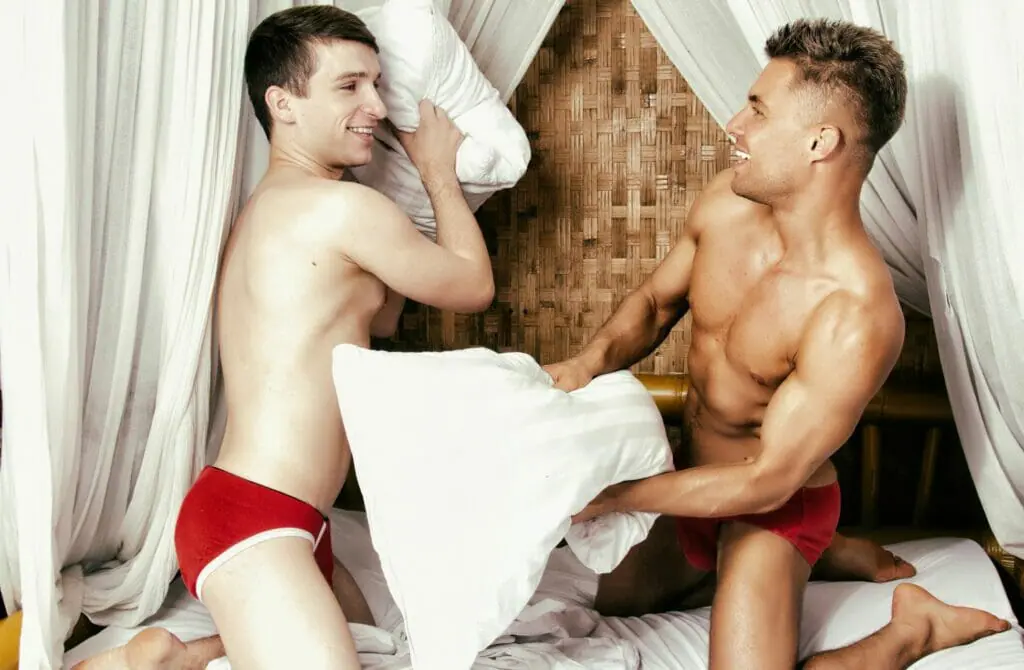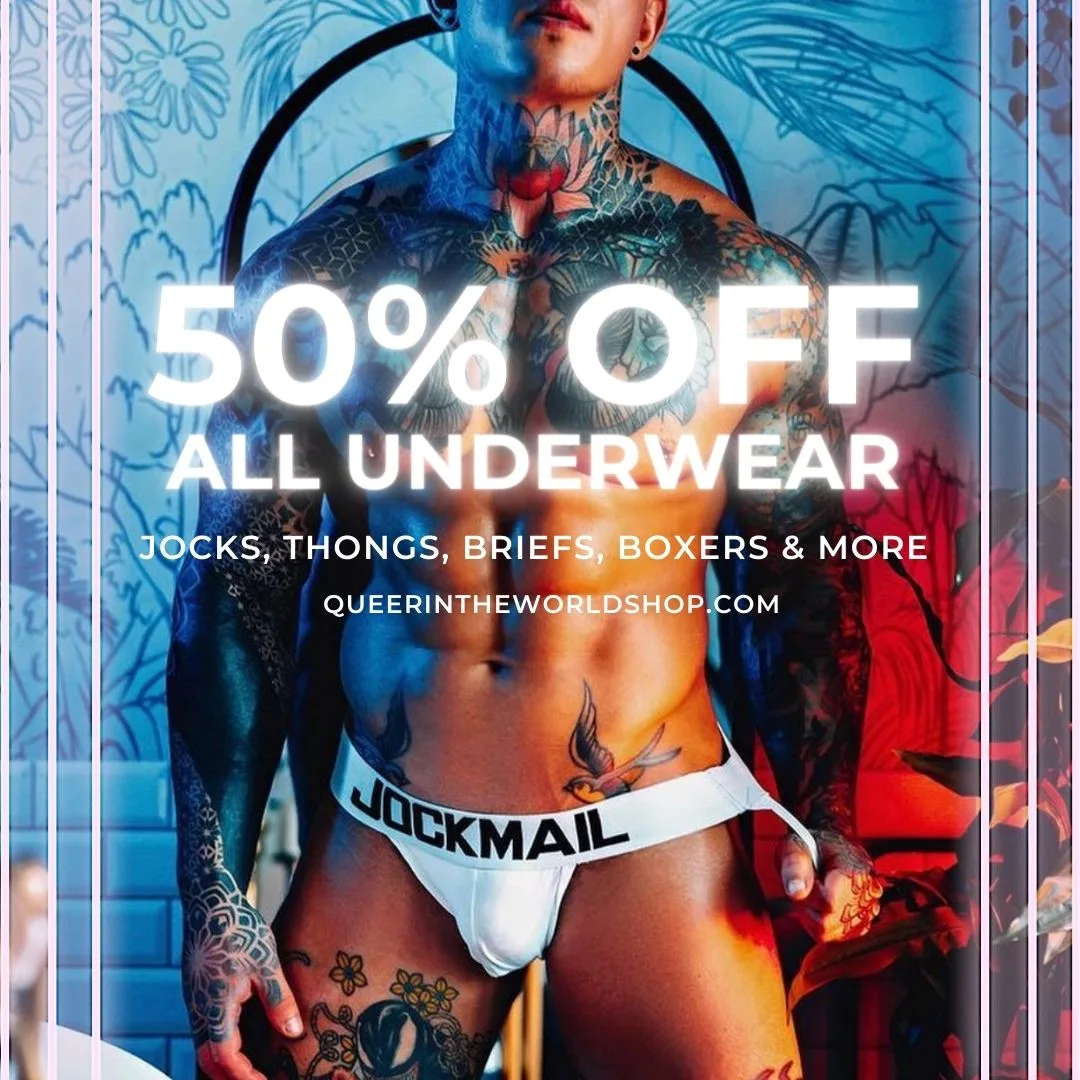 Gay Map Of Memphis
Finding it hard to envisage where everything is in Memphis? Hopefully, this queer-centric map helps where we have marked all the bars, clubs, parties, hotels, saunas, massages, and more will help you stay in the spot best suited to you!