Found in the County of Kilkenny is the city of… Kilkenny in Ireland! Here you will find a quiet little Medieval village of just over 20,000 people and something exceptional. Some often call it the gay capital of Ireland, and for a good reason, as in recent years, it has become the host to a high population of gay and lesbian people, even if they don't have any formally gay bars.
Although the claim that they are the gay capital of Ireland can quickly be concerned with more significant scenes in Dublin, it is clear that this place is still super gay-friendly, offering a unique experience in a rural gay village.
The origins of Kilkenny began with the Kingdom of Osraige in the 6ht century, only becoming a significant settlement after the Norman conquest in the 11th century when Kilkenny's Castle was also constructed. Here you can find a Medieval city intermixed with modern buildings, with the River Nore cutting through its heart and providing a rich variation of buildings with natural parts of the rural landscape around it.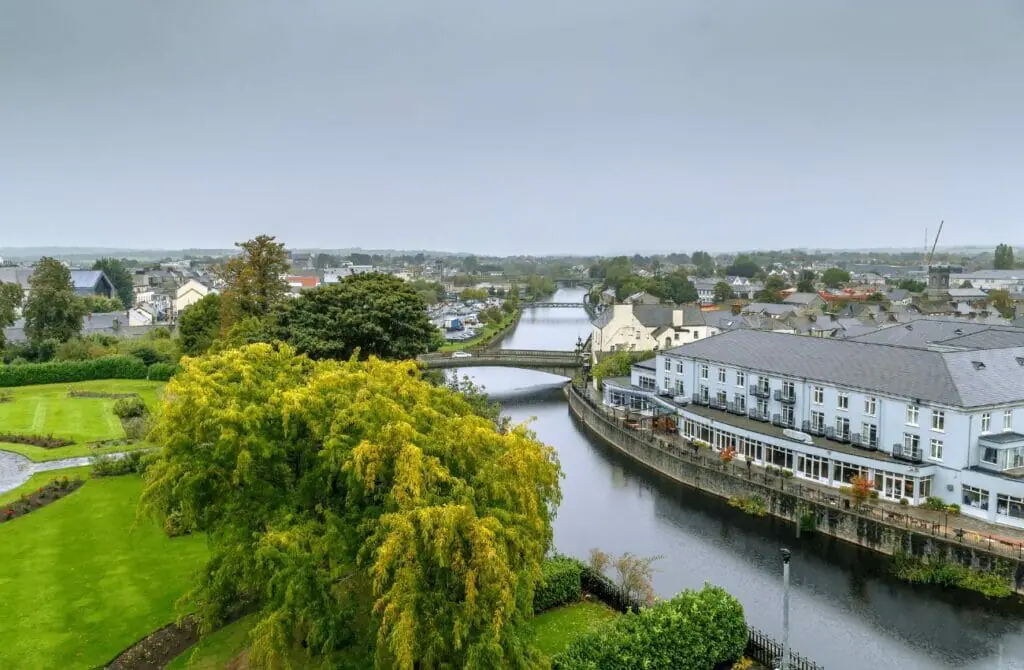 The city is most famous for its castle and medieval buildings, becoming known as the Marble City for these various reasons. Another funny fact is that the residents are called 'Cats' due to the Medieval religious disputes between Catholics and Presidents. The story goes that two cats from Kilkenny fought each other until only their tails remained, giving the city its reputation for procuring fierce 'cats'.
However, you will find here that the residents are super friendly and far from the intense legends of claws. This is mainly seen in their gay-friendly attitudes towards the queer community and visitors.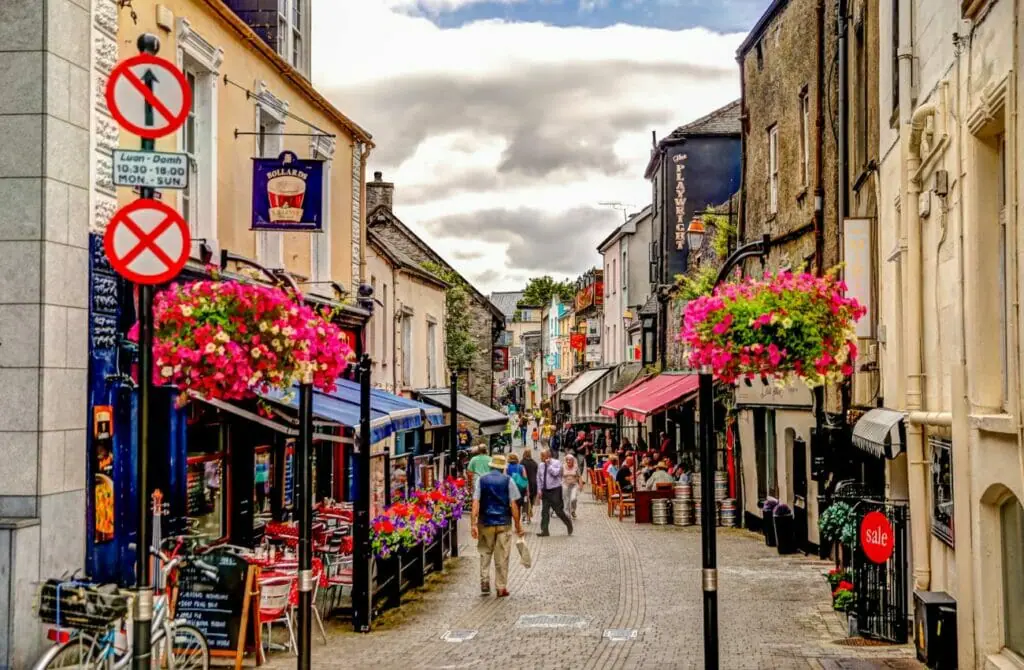 Attractions in Gay Kilkenny, Ireland
As a new visitor to Gay Kilkenny, there are plenty of things to see and do, regardless of your sexual orientation. One of the best ways to experience any new city is to visit some of its most iconic landmarks and attractions, including historical monuments, museums, and art galleries.
We also love gazing at architecture up close, exploring parks and gardens, sampling the local cuisine, visiting local markets, and attending cultural events such as festivals, concerts and shows.
Even as the out-and-proud queer we are, we still love to explore the city and its culture in the same way as everyone else. Doing so allows us to learn more about the city and its people and gain a deeper understanding of the local culture. As such, these are our favorite must-see attractions in Kilkenny.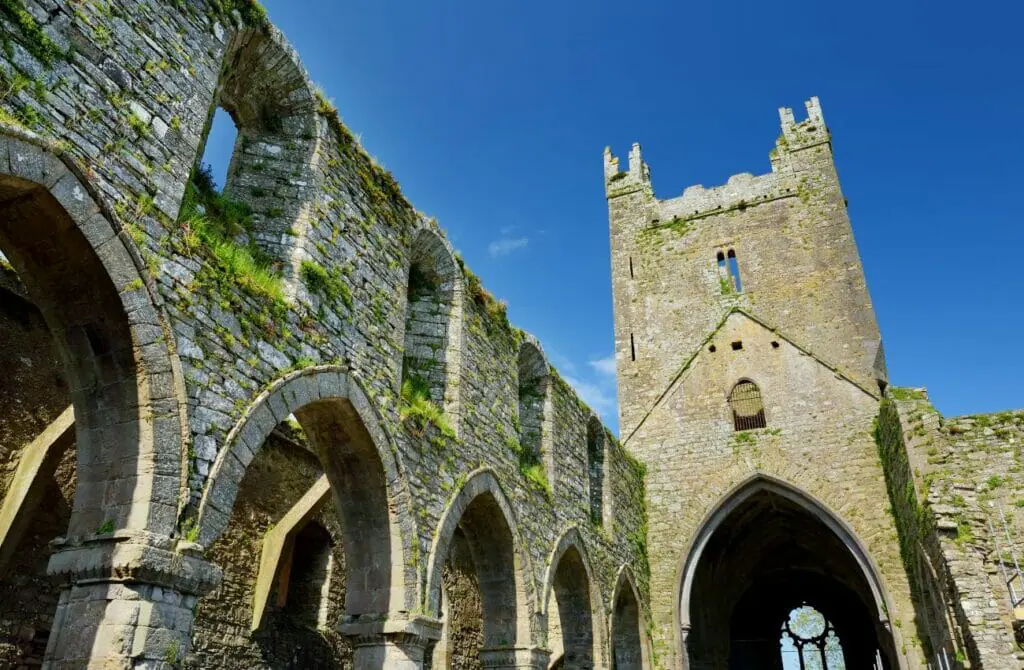 Parade Tower
The Parade Tower in Kilkenny Castle, known as the South Tower, is the dedicated events area of the castle and incorporates the entire west wing and two of its original medieval towers. It is a unique and historic venue combining state-of-the-art facilities in a beautiful medieval tower. The Tower is hugely historic in its own right. It housed the Great Council Chamber, where Parliament sat in the 17th century.
Accessibility This venue is wheelchair friendly. If you require wheelchair seating, please contact the Festival Box Office at +353 (0)56 7752175. Parking There is no parking available at this venue. Please use nearby Ormonde St and Market Yard car parks.
Kilkenny Haunted Evening Walking Tour
A scary haunted tour of Kilenny at night where you can get up and lose a person with the ghosts of her past. See Kilkenny Castle, the Medieval Mile, and Grace's Castle at night. A tour by food with a fun guide who can tell a great story while telling you about the history and culture of haunted Kilenny.
Kilkenny Castle was built in 1195 after the Norman conquest to control trading roots along River. It is a castle with a complex of other buildings that date back to the time of the castle. A place to visit to experience the city's history and enjoy the sights. You can explore the ground or get tours through the court and other sutures—the most famous attraction in Kilkenny.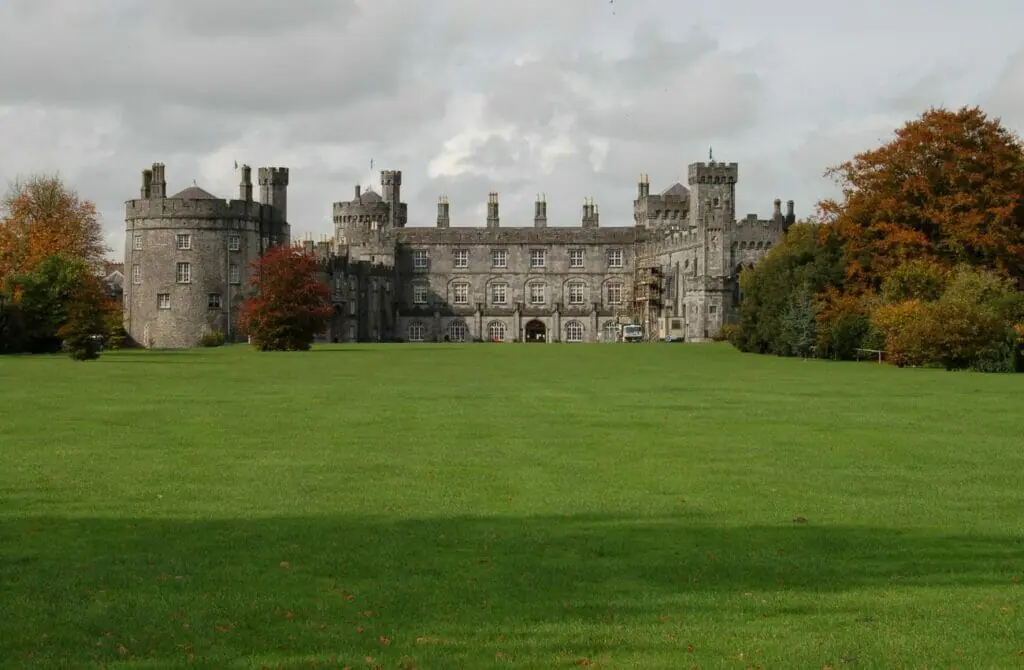 Jerpoint Park
Jerpoint Park is privileged to host a Monument of notable importance: The Lost Town of Newtown Jerpoint. It was founded by either Earl Marshall or Griffin Fitzwilliam in the 12th century, just west of the Cistercian Abbey.
Daily guided heritage tours of the footprints of the 12th Century Medieval Town during the season, plus The Tomb Effigy of St. Nicholas. Sheep Dog Demonstrations also occur at Jerpoint Park during the season, where man and dog work together as one herding.
Jerpoint Park is open for the 2023 season. Tour times are 10:30 a.m and 2:30 p.m. Pre-booking is recommended: [email protected]
Dunmore Cave
Dunmore Cave is a solutional limestone cave in Ballyfoyle, County Kilkenny, Ireland. It is formed in the Lower Carboniferous limestone of the Clogrenan Formation. It is a show cave open to the public, mainly well known for its rich archaeological discoveries and for being the site of a Viking massacre in 928Explore the exciting history or take in the incredible natural tunnels.
National Design & Craft Gallery and Kilkenny Design Centre
An interesting historic circular structure with modern art galleries A must-see when visiting Kilkenny
St. Canice's Cathedral and Round Tower
Built in the 13th century, it is an incredible example of a medieval cathedral. Expansive cemetery. Fun to explore and enjoy the history, sit in on a service or view during the quieter times when open ruing the week, you can climb and get some great views.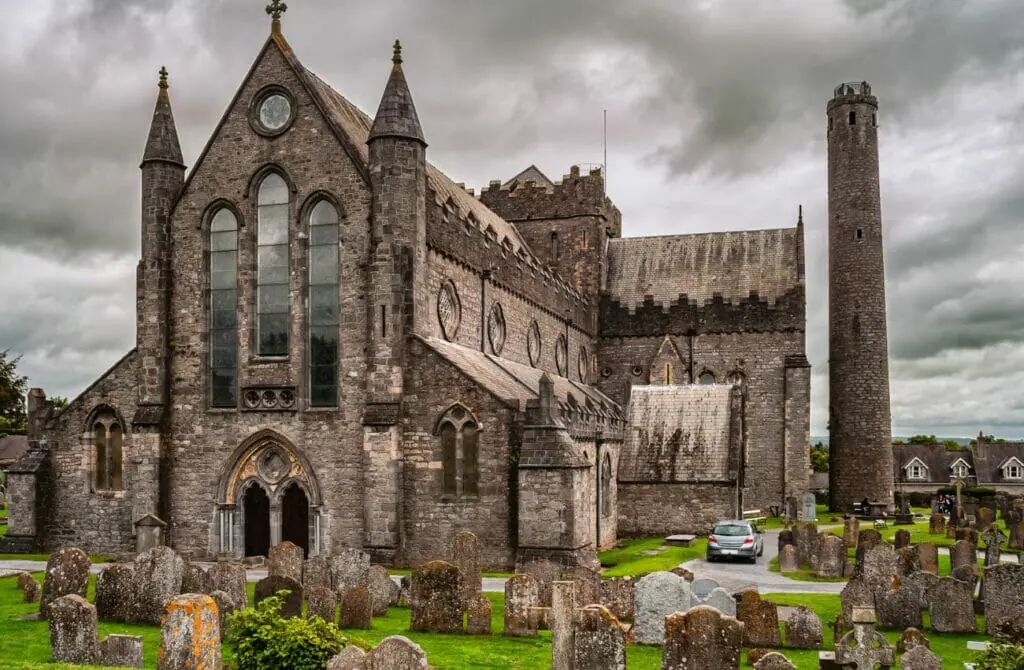 Rothe House & Garden
Early 17th-century merchant townhouse. In the heart of Kilkenny along the bank of the river. Made up of three houses and three enclosed gardens. Large reconstructed garden and orchard. It is a museum accessible to the public where you can learn about the life of the house and artifacts from around the city.
Interactive brewing tour of the 18th-century brewery Centre of town offering tasty snacks and a gift shop 300 years of history in the art of classic Irish drinks
a Catholic priory of the Dominican Order The Centre of the city, built in 1225 with houses for former monks to learn about the medieval legion and the lives of monks who attend a service or come during the quieter hours to take in the atmosphere. Gardens great for a walk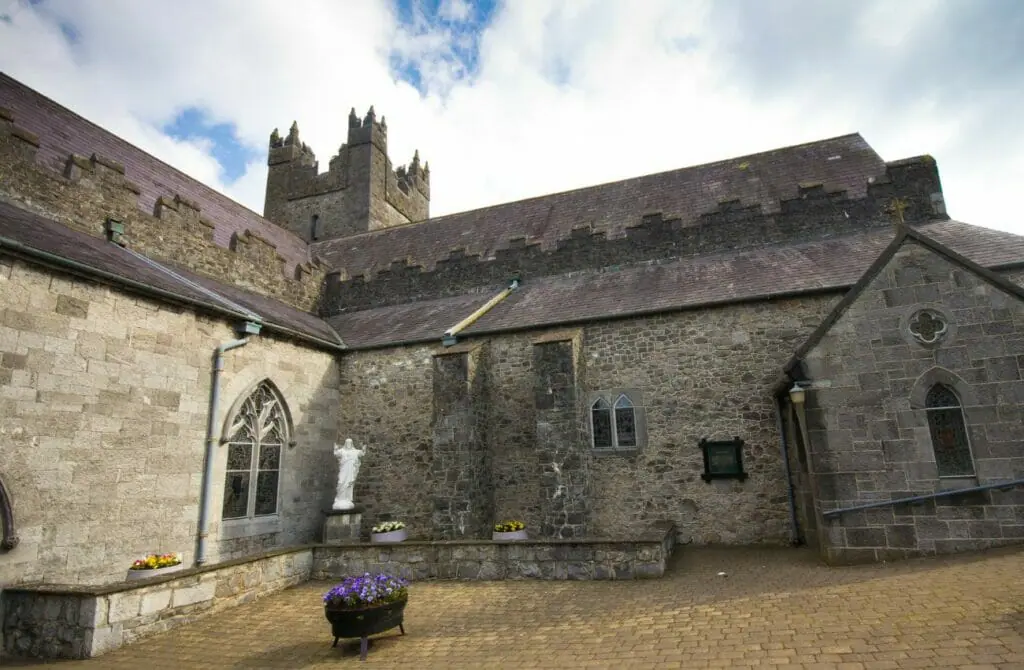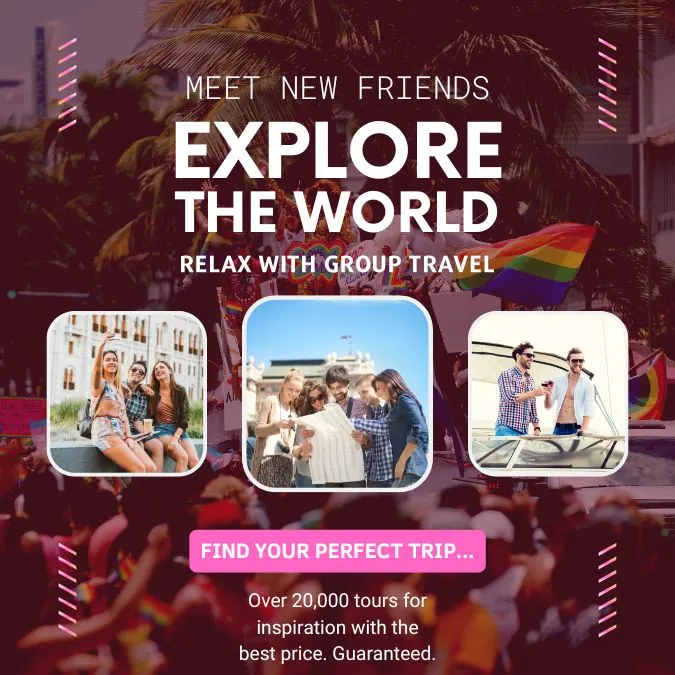 Gay-Friendly & Gay Hotels in Kilkenny, Ireland
Being gay-friendly accommodation means that the establishment is welcoming and inclusive to guests who identify as LGBTQ+. This can include, but is not limited to, having policies and practices that demonstrate a commitment to creating a safe and inclusive environment for LGBTQ+ guests, such as non-discrimination policies and providing support and resources for LGBTQ+ travelers.
Some gay-friendly accommodations may also provide amenities specifically catering to the LGBTQ+ community, such as rainbow flags or literature about local LGBTQ+ events or resources. Furthermore, gay-friendly accommodations may be located in an area known for being LGBTQ+ friendly.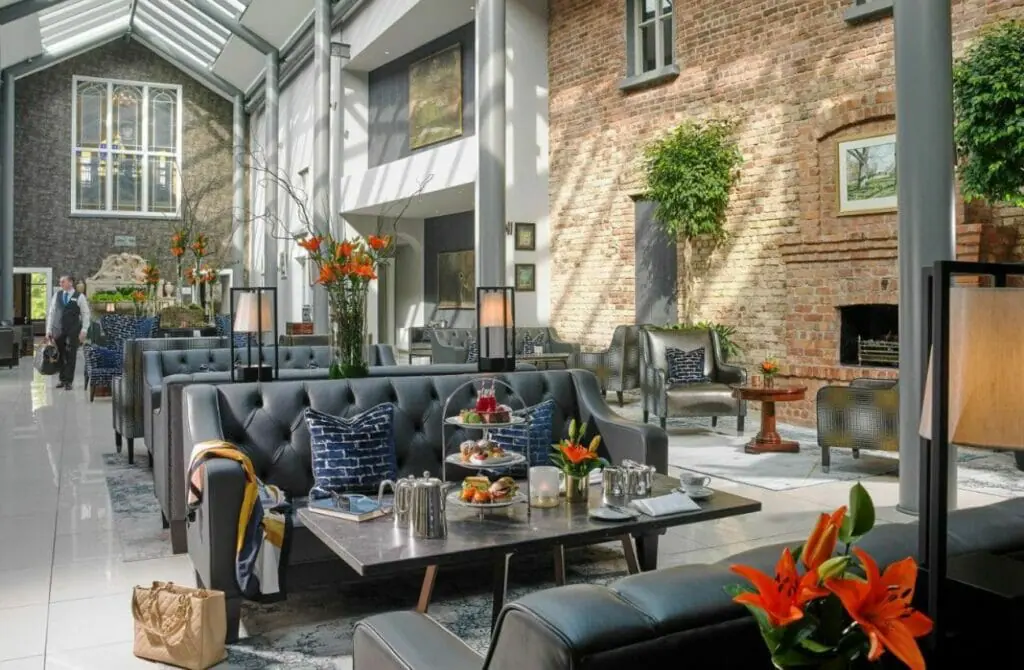 While Kilkenny does not have any specifically gay hotels or resorts, these are the most fabulous and pro-actively gay-friendly hotels in Kilkenny. There are also hundreds more hotel and hostel options in Kilkenny if none of these suit your desired budget, facilities or area – but these are the best hotels according to other gay travelers and us.
Whatever your needs are, Kilkenny has you covered.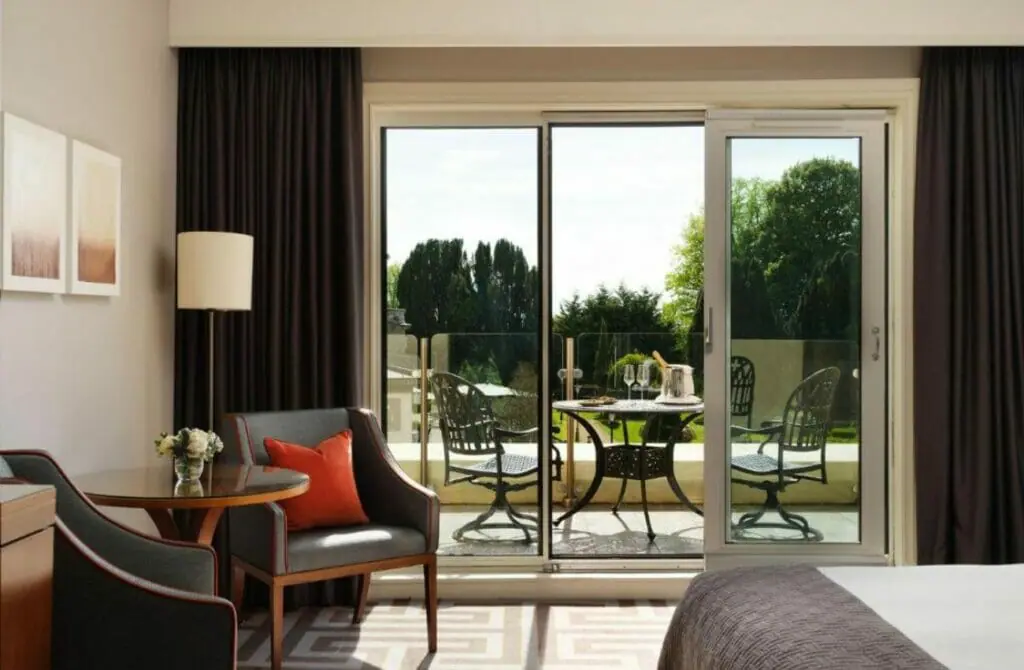 Lyrath Estate Hotel Spa & Convention Centre ☆☆☆☆☆
Escape the hustle and bustle of the city and discover a hidden gem just outside its limits. Nestled amidst a picturesque landscape lies a high-class estate offering the perfect retreat. As you step onto the grounds, you'll be greeted by an expansive English garden adorned with vibrant flowers and lush greenery.
A charming greenhouse stands proudly, showcasing a variety of exotic plants. Indulge in luxurious amenities as you make your way inside.
An inviting indoor pool awaits, beckoning you to take a refreshing swim. The cozy modern rooms offer a comfortable sanctuary, ensuring a restful night's sleep. Pamper yourself with a full spa service, allowing relaxation to seep into every pore. This haven is not only for adults seeking tranquillity but also for families searching for a memorable getaway.
Engage in quality time with loved ones as you explore the estate. Restaurants serving top-notch English cuisine cater to every taste, while the family-friendly atmosphere ensures everyone feels welcome. The estate is equipped with all the necessary amenities for business travelers. A well-stocked bar provides the perfect setting for networking and unwinding after a productive day.
Stay fit and active with a fully equipped gym, and take advantage of the various recreational activities available, such as archery, fishing, and free bike hire. Children will delight in the playground and the kind spool, while adults can unwind in the serene steam room.
Whether you seek relaxation, family bonding, or a productive business trip, this idyllic estate outside the city offers an unforgettable experience, combining elegance, comfort, and an array of exciting amenities.
Welcome to the city's heart, where modern sophistication meets comfort at our central hotel. Step inside and be greeted by sleek contemporary design and a warm ambiance. Relax and unwind in our pool, the perfect retreat from the bustling city streets. Our cozy modern rooms offer a peaceful haven with all the amenities you need for a comfortable stay.
Indulge in our spacious dining and lounging areas, where you can savor delicious cuisine or unwind with a drink. Our hot tub and pool area provide a serene oasis for those seeking relaxation to melt away the day's stress. Stay active and energized with our fully equipped gym, ensuring you never miss a workout. Our hotel caters to business travelers with a range of convenient services.
Please use our business facilities, including meeting rooms and high-speed internet access. Room service is available for those who prefer to work or relax in the comfort of their own space. Dining options are plentiful, with three restaurants offering a variety of culinary delights. Start your day with freshly brewed coffee, and enjoy a handcrafted cocktail at our stylish bar in the evening.
Unwind in our steam room, offering a rejuvenating experience for body and mind. Our high-classy ballroom provides an elegant venue for special events, perfect for weddings, conferences, and other gatherings. Experience the ideal blend of modern luxury and convenience at our central city hotel, where every detail is designed to ensure your stay is memorable and comfortable.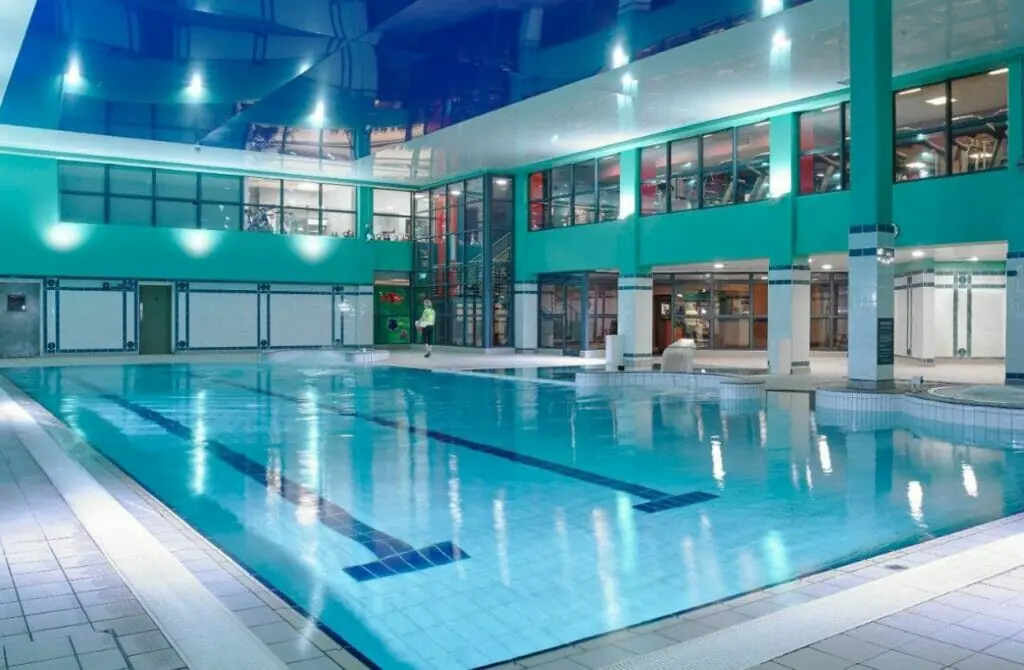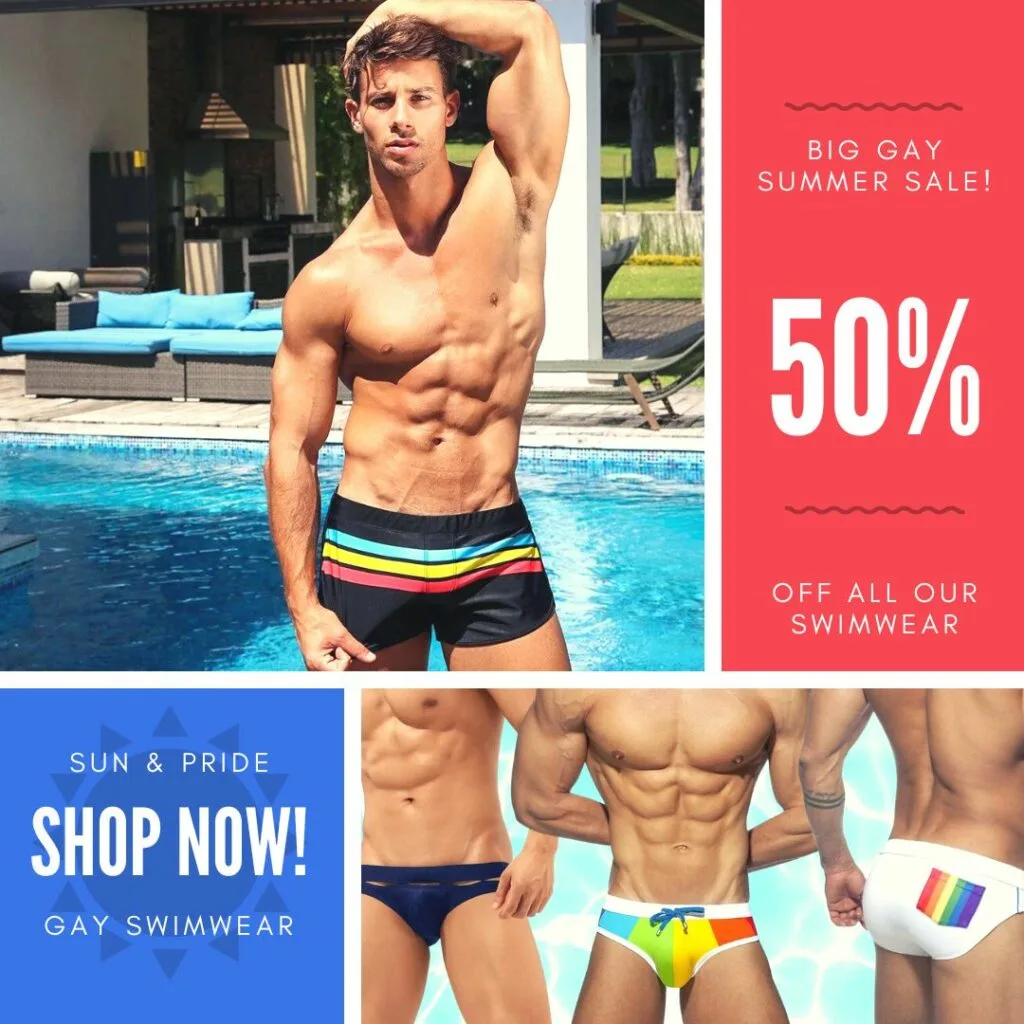 Our central hotel is conveniently located in the city's heart and offers easy access to all the attractions and delights this vibrant destination offers. Just a leisurely 44-minute walk from the castle, you can immerse yourself in the area's rich history and captivating architecture. Indulge in the ultimate relaxation at our spa, where expert therapists offer a range of rejuvenating treatments.
Pamper yourself and unwind from the stresses of everyday life. Savour culinary delights at our two exceptional restaurants, where breakfast is served to start your day right—delight in a variety of delectable dishes prepared by our skilled chefs.
Our spacious rooms provide a comfortable retreat after a day of exploration. Some rooms even boast a private terrace, allowing you to enjoy the fresh air and city views in the privacy of your space.
We offer dedicated business spaces and meeting rooms for business travelers equipped with the latest technology to ensure productivity. Conduct meetings and conferences efficiently, and take advantage of our professional services.
Our hotel also features inviting dining and social areas, perfect for mingling with fellow guests or relaxing with a book or a drink. Additionally, a beauty shop is available for those looking to enhance their appearance or enjoy some self-care. With our central location, you'll have the entire city at your fingertips. Explore the vibrant streets, discover local shops and markets, and immerse yourself in the area's unique culture.
Experience the perfect blend of convenience, comfort, and luxury at our central city hotel, where every detail is designed to make your stay memorable and enjoyable.
Nestled in the heart of the town, our hotel is ideally close to the castle and park, offering the perfect location to explore the area's rich history and natural beauty. Housed in a regal 20th-century building, our hotel exudes timeless elegance and charm. Indulge in our classy dining options and top-end public spaces, where you can savor exquisite cuisine and unwind in stylish surroundings.
Our bar and restaurant provide on-site dining and convenient room service, ensuring a satisfying culinary experience. In addition, we offer our business guests a range of business services and facilities to meet your professional needs. Stay connected and productive during your stay with our well-equipped amenities.
Please relax and enjoy the outdoors on our terrace, providing a tranquil setting to unwind and soak up the town's atmosphere. Retreat to our royal warm rooms, designed with your comfort in mind. Sink into plush bedding and experience a restful night's sleep in a regal ambiance.
Discover a perfect blend of history, elegance, and warm hospitality at our hotel, where every detail is crafted to provide a memorable and enjoyable stay in the heart of the town.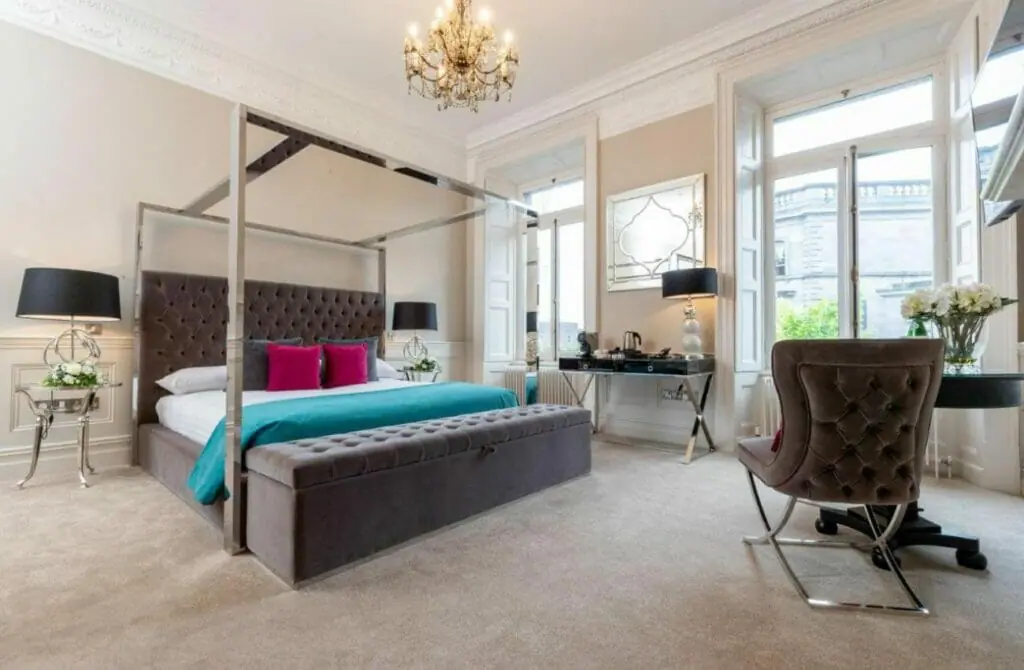 Kilkenny House Boutique Hotel ☆☆☆
Experience a laidback retreat at our charming boutique hotel, located north of the city. Surrounded by rustic vines, our hotel offers a serene ambiance close to the river and hospital. Dine al fresco on our outdoor terrace, or relax in our friendly, cozy bar and dining areas.
Our homely rooms provide a comfortable haven for a restful stay. Start your day with a delicious breakfast, and later, enjoy a satisfying meal at our pub and restaurant. Immerse yourself in our proud history as you admire the photos displayed in our public areas. Discover our delightful boutique hotel's perfect blend of relaxation, warmth, and character.
Welcome to our great and basic central city hotel! Our upstairs pub accommodation is designed with a charming sailor theme, offering a unique and playful atmosphere. Then, step outside to our delightful dining terrace, where you can enjoy al fresco meals. Our pub and restaurant are always ready to serve you delicious food and drinks, ensuring a satisfying dining experience.
Start your day right with our complimentary breakfast; if you prefer, we also offer room service for your convenience. For entertainment, challenge your friends to a game of pool on our pool table. Then, relax in our garden area and use our BBQ facilities for a delightful outdoor gathering.
Located close to the city's vibrant nightlife, our hotel puts you within easy reach of the city's excitement and entertainment. Experience the perfect combination of comfort, simplicity, and a lively atmosphere at our great basic central city hotel.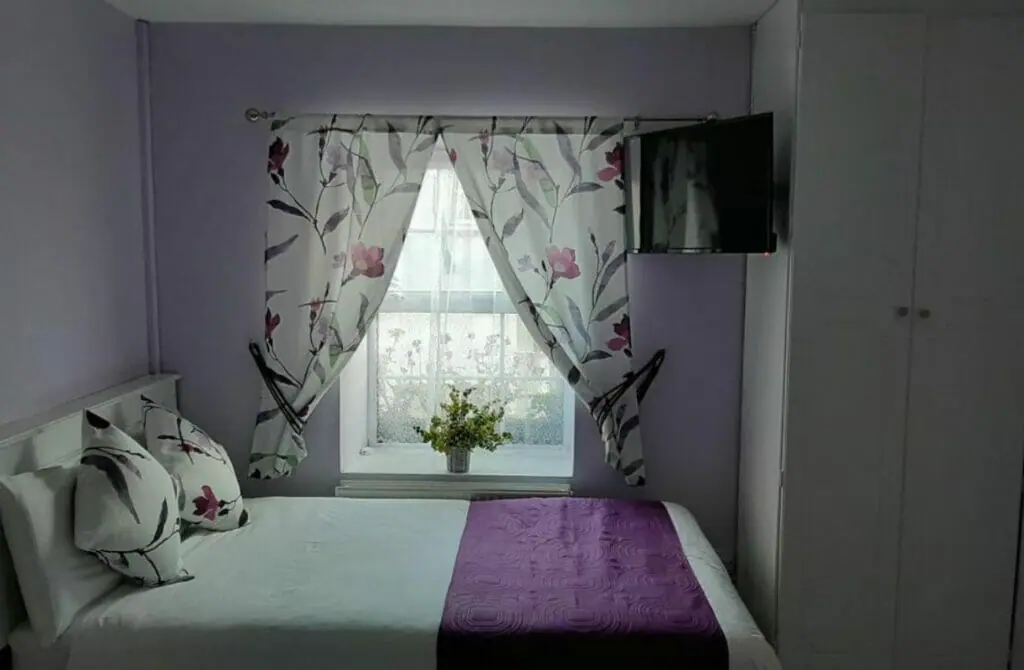 Gay Nightlife In Kilkenny, Ireland
Kilkenny may be unofficially known to some as the gay capital of Ireland, and that is most certainly true of the number of gay clubs and gay-friendly places to visit, but you won't find any gay bars here. However, whether they are becoming a part of the general nightlife experience open to all or have closed at this writing, you can still find a fun night out with the host of regular social vents and pride festivals held in the city's heart.
Exploring the gay and gay-friendly nightlife in a new city can be one of the most exciting and rewarding experiences while traveling – and Gay Kilkenny is no exception. Not only will you have the opportunity to meet new people and make friends, but you'll also get a taste of the local culture and learn more about the city's LGBTQ+ community.
Going out and experiencing the queer and queer-friendly nightlife in a new city can also be a great way to break out of your comfort zone and try new things. Whether dancing the night away at a gay club or mingling with locals at a gay-friendly bar, you'll have the chance to make memories and create lasting connections.
So, don't be afraid to step out of your comfort zone and explore the gay and gay-friendly nightlife in Kilkenny. You'll be glad you did!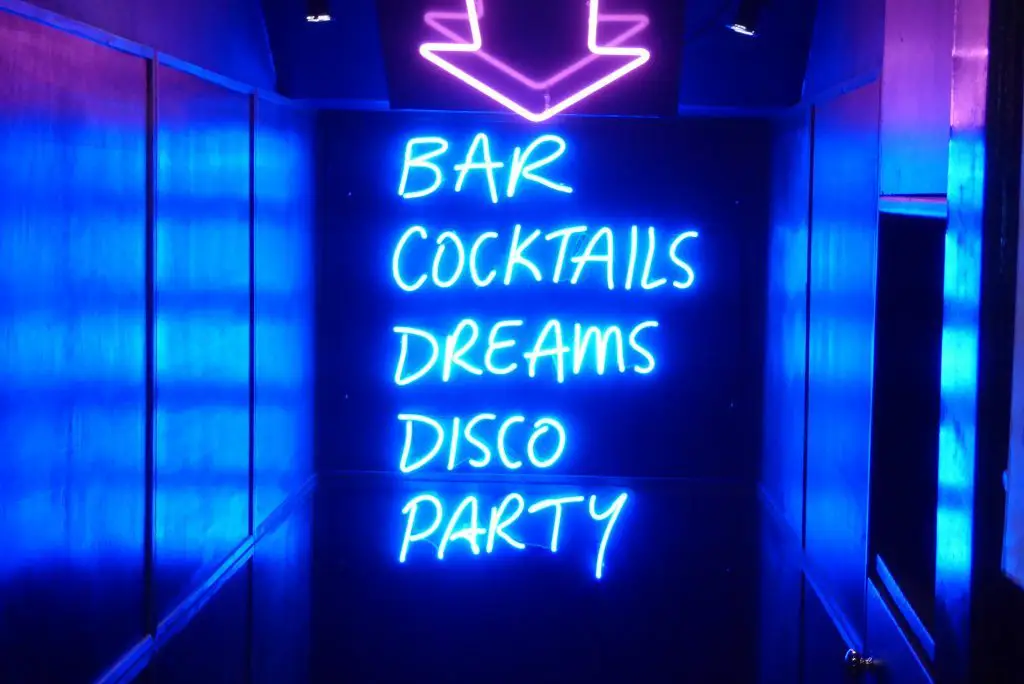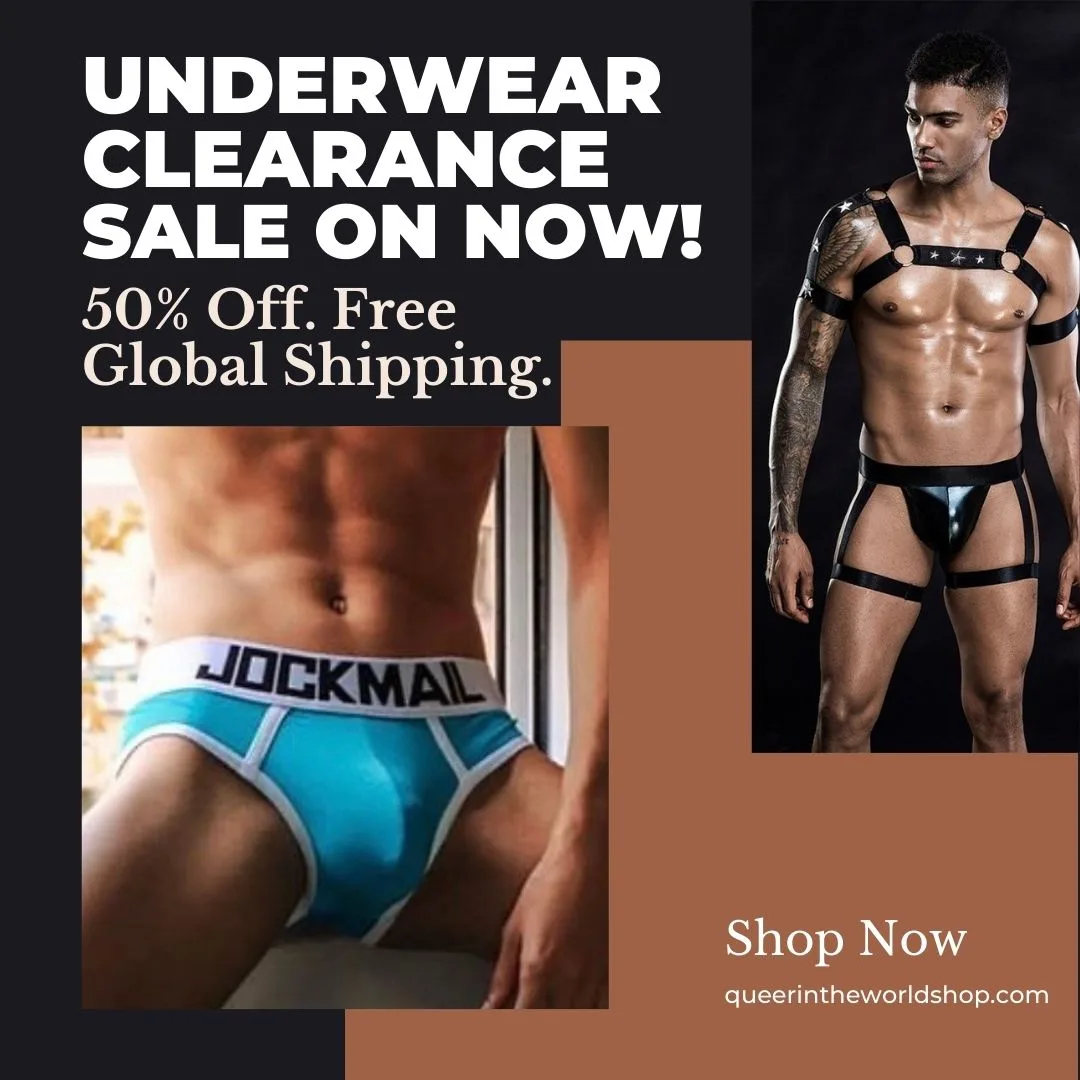 Gay Parties & Gay Clubs In Kilkenny, Ireland
Gay young people social group offering social networking for youth.
DAVID, an acronym for Diversity, Advancement, Visibility, Inclusion, and Development, is a project focused on empowering the LGBTQAI+ communities.
Through our digital hub, creative workshops, inclusive forums, and LGBTI+ inclusion team, we aim to foster inclusive dialogue, raise awareness, and address discrimination. Education, including seminars and intergenerational peer support, is crucial in creating a safe space and promoting community engagement.
We are honored to have Maria Walsh, a prominent LGBTI+ activist and Member of the European Parliament, deliver a keynote address. Together, we can confront barriers and promote a more inclusive society.
Kilkenny Pride is an annual LGBTQ festival hosted by Yes Equality Kilkenny, taking place this year in August. It's an excellent opportunity to experience the highlight of the city's gay calendar.
Discover the significant queer clubs of Ireland, providing a fantastic way to connect with the vibrant gay community before your visit. This insight can offer valuable information about the gay scene in Kilkenny, ensuring you make the most of your time in the city.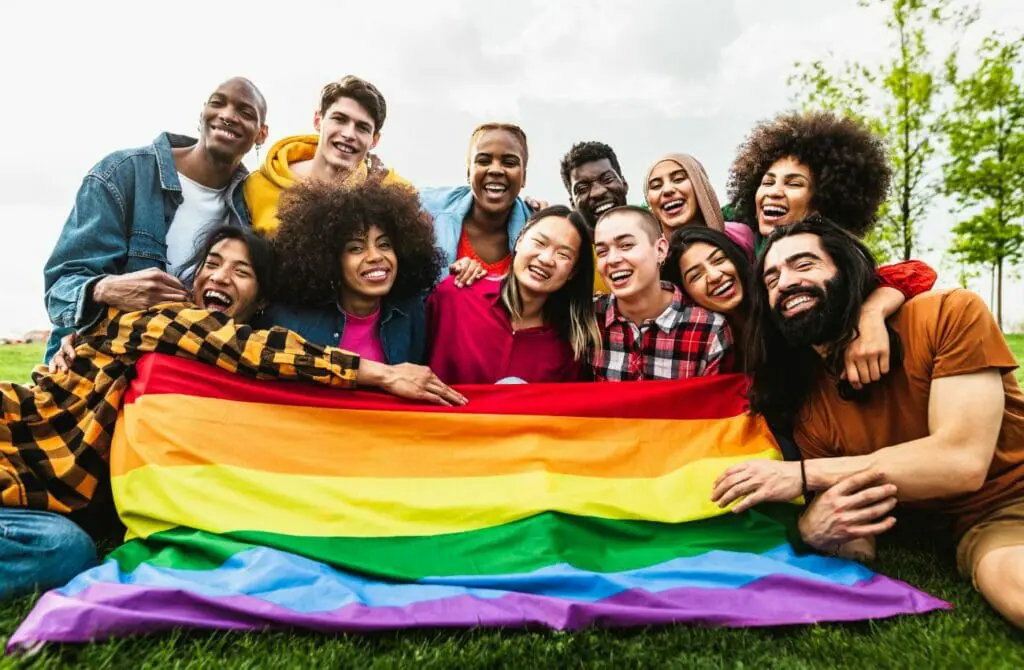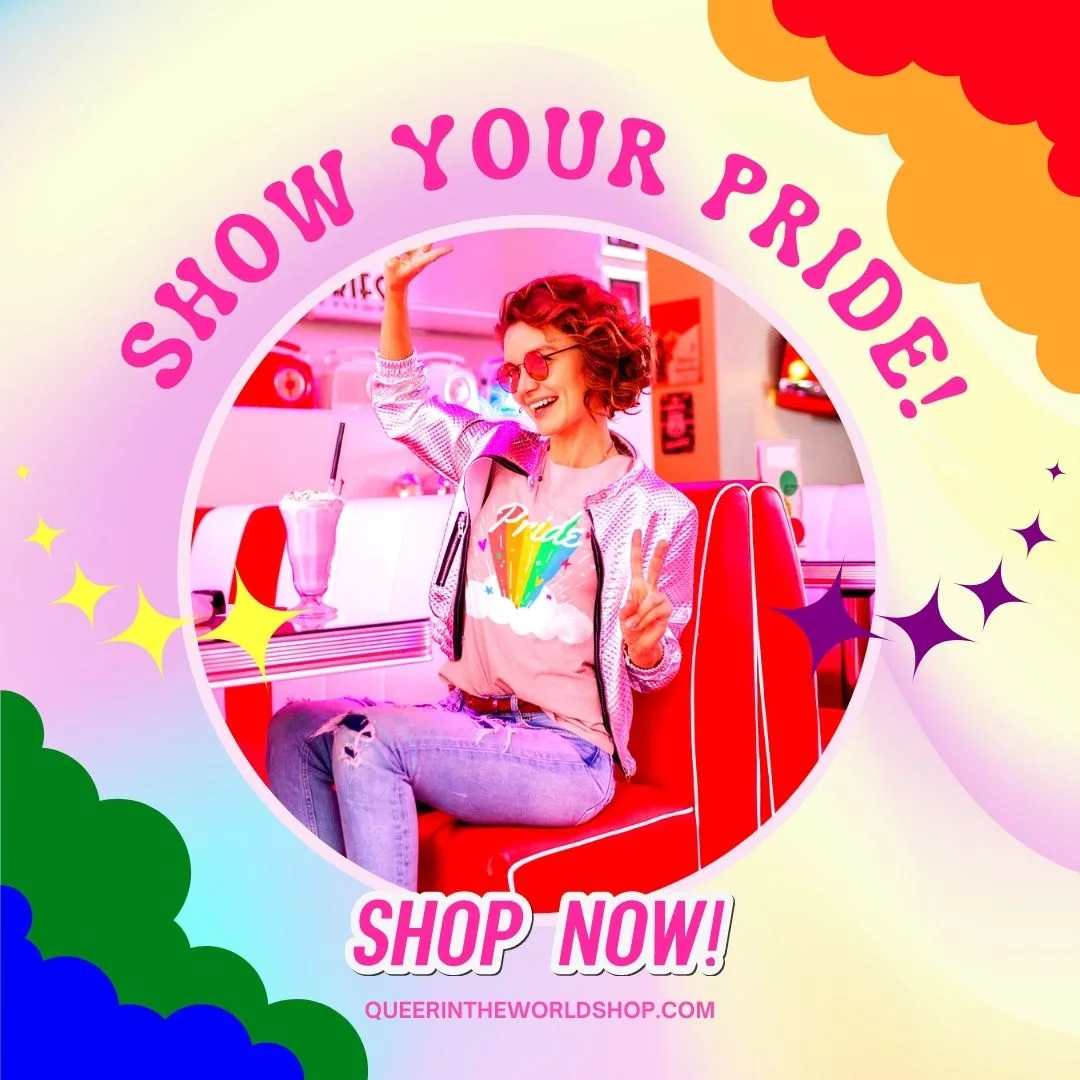 Gay-Friendly Nightlife in Kilkenny, Ireland
Left Bank is located in the heart of Kilkenny's nightlife, a renowned gay-friendly pub that offers a fantastic experience. It is beloved by the gay crowd for its delicious food, relaxed atmosphere, and live music performances. Left Bank is housed in a heritage building and boasts nine bars within a single venue, ensuring a vibrant and energetic late-night experience. It seamlessly combines elegance with modern entertainment, making it a must-visit spot for a memorable night in Kilkenny.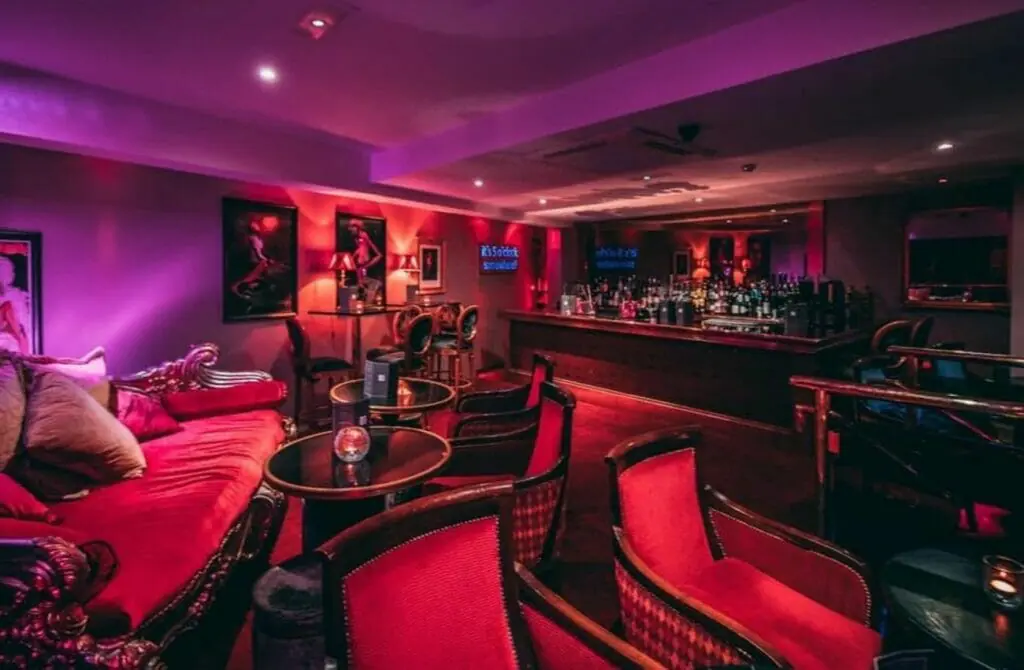 Biddy Early is a fantastic Irish sports bar known for its live music and comfortable seating, perfect for enjoying big games. It is a gay-friendly establishment that welcomes a mixed crowd, though it tends to attract an older clientele. Relax and socialize with fellow patrons while enjoying a great drink. Engage in lively conversations and hear fascinating stories from the locals. Additionally, Biddy Early features an outdoor terrace, providing a pleasant space to enjoy drinks in the fresh air.
For an unforgettable musical experience, John Cleer's Bar and Treasure is a must-visit. Immerse yourself in exceptional live music while enjoying equally great drinks. This laid-back bar is a haven for music enthusiasts, offering a traditional pub atmosphere with entertainment beyond just music. From side-splitting comedy shows to various other events, something exciting is always waiting for you at John Cleer's.
Come and discover a vibrant and dynamic venue where the combination of great music, fantastic drinks, and lively entertainment promises an extraordinary experience.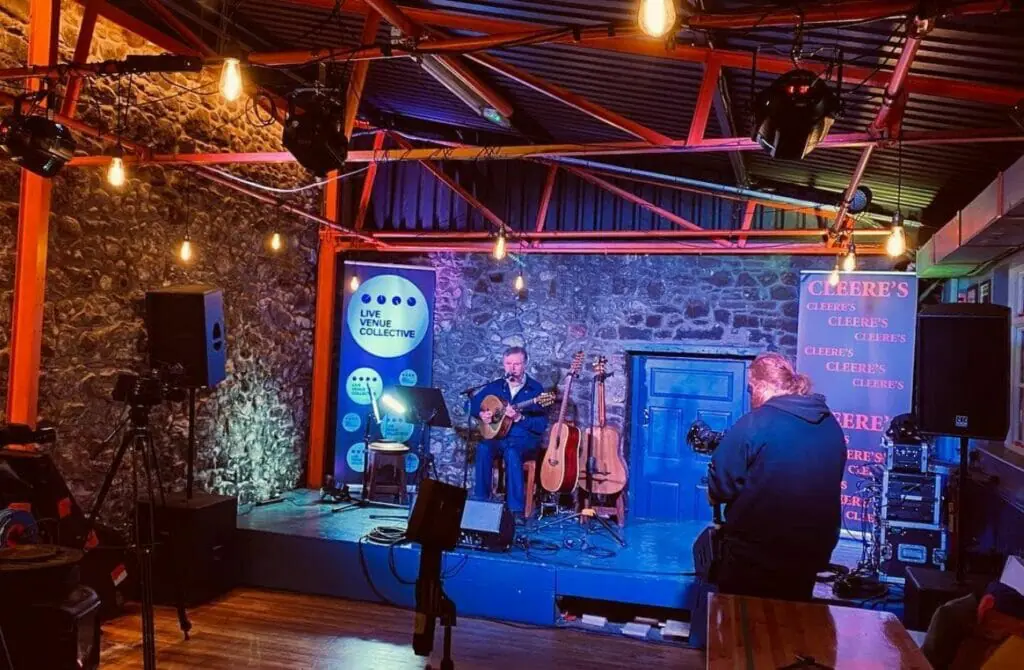 Step into the charm of an old-fashioned Irish pub, where you can enjoy a drink and a friendly game of pool. The atmosphere is laid-back and inviting, allowing the drinks and camaraderie to speak for themselves. This establishment takes pride in its gay-friendly environment, welcoming all patrons with open arms. Feel the warmth of the crackling fire while music fills the air, creating a cozy and enjoyable ambiance that will make your visit truly memorable.
The Dylan Whisky Bar Kilkenny is a renowned and gay-friendly establishment specializing in whiskey. Its name reflects the relaxed and laid-back drinking experience it offers. This small venue provides a traditional old-school atmosphere, with an impressive selection of drinks, including their famous whiskey collection.
In addition to regular service, they also host whiskey-tasting events and are available for party hire. Each week, they feature different event nights, ranging from live music performances to retro radio hit playlists, ensuring an enjoyable and diverse experience for patrons.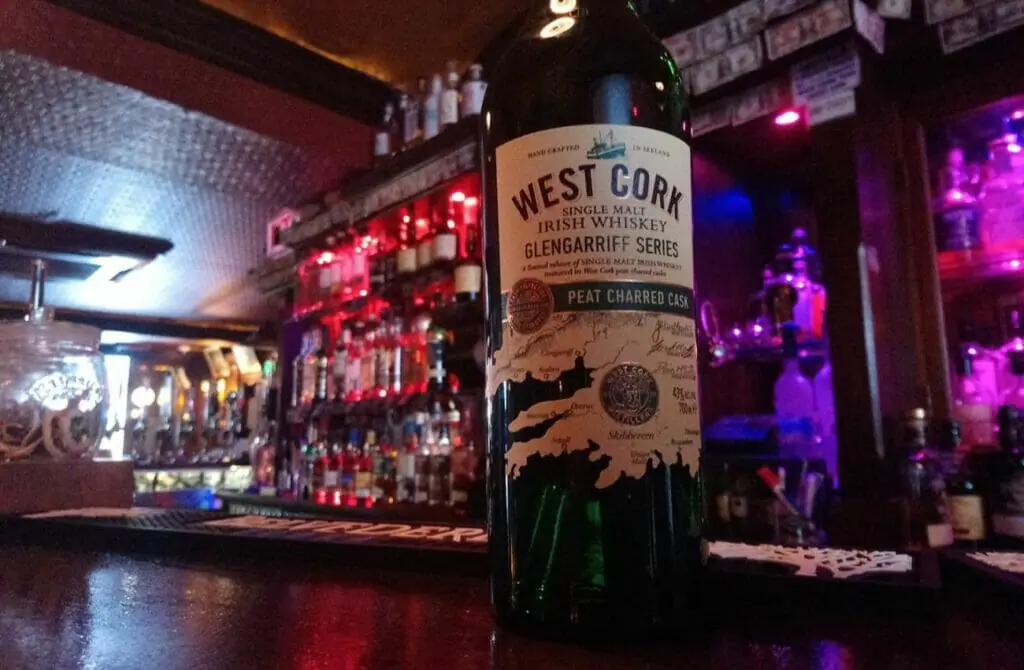 Cruising & Gay Saunas In Kilkenny, Ireland
Kilkenny isn't one for being a massive gay cruising city, so here you won't find a gay cruising bar or a gay sauna. Instead, your best bet for these activities is to connect online with local social groups or try dating apps.
When traveling to a new city, it can be exciting to head out for more than just a stiff drink. One aspect of the Gay Kilkenny scene that many queer men enjoy is visiting gay saunas and cruising clubs.
Sure, the sauna culture in Kilkenny is not as hedonistic as in Amsterdam, Barcelona or Berlin, but these venues still offer a chance to meet new people, socialize, and engage in sexual activity – without resorting to gay hookup apps. However, it's important to remember that these venues can vary greatly in terms of atmosphere, clientele, and rules, so preparing yourself before visiting is a good idea.
If you are apprehensive, we advise studying our guide to visiting a gay bathhouse for the first time, which should help set your mind at ease and always practice safe sex.
Additionally, it's important to be aware of and respect local laws and customs regarding gay venues and sexual activity. With a little bit of planning and an open mind, visiting gay saunas and cruising clubs can be a fun and exciting part of your gay Kilkenny travel itinerary.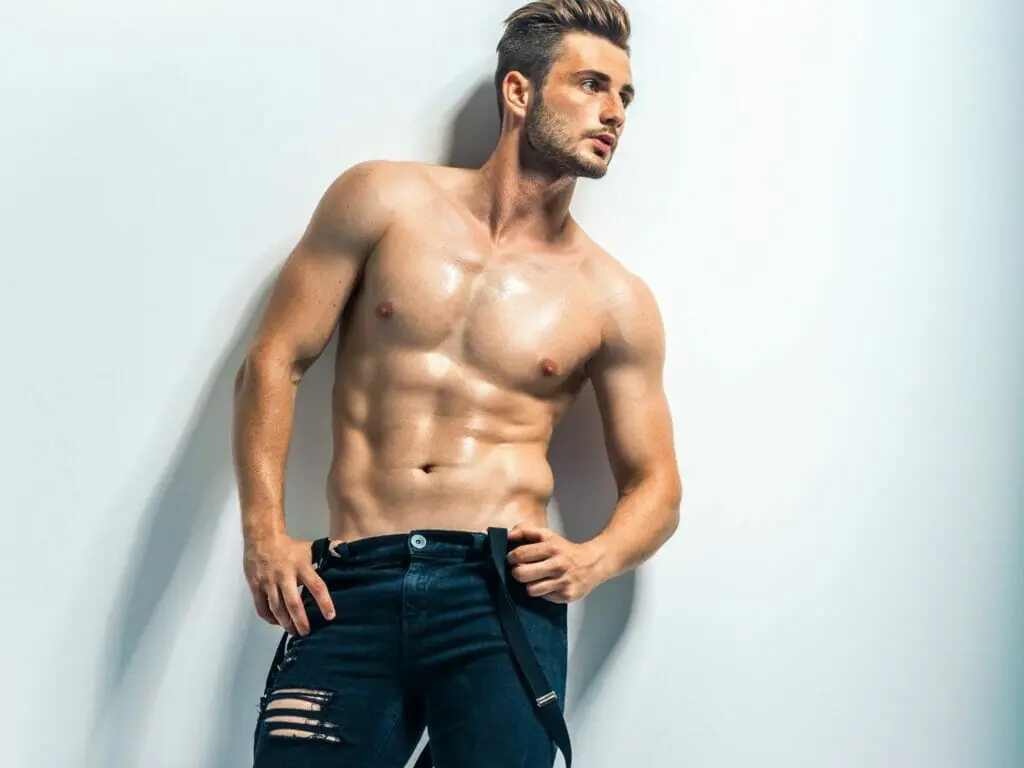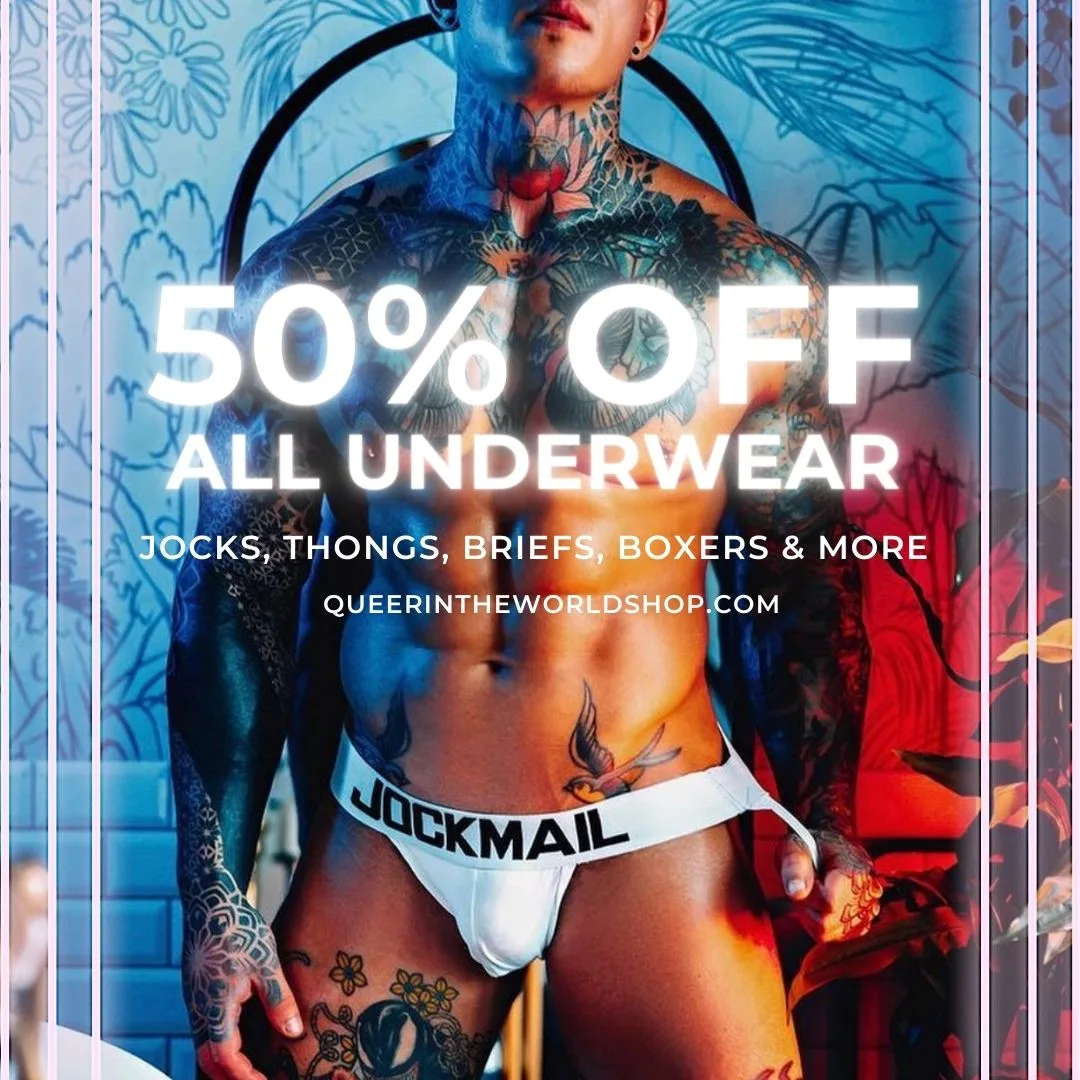 Gay Map Of Kilkenny
Finding it hard to envisage where everything is in Kilkenny? Hopefully, this queer-centric map helps where we have marked all the bars, clubs, parties, hotels, saunas, massages, and more will help you stay in the spot best suited to you!