Hamilton, in Ontario, Canada, is a brilliantly gay-friendly city known for its accessible location to other gay big cities (Buffalo, Mississauga and Toronto) and is a terrific adventure spot for queer tourists. Here you will be spoiled for choice, such with the endless gay clubs open to all, the small number of gay bars and even a sauna, making a gay tour of Hamilton a real treat! So, you need not worry about Hamilton being starved for choice or lacking a safe place for you to wave your rainbow flag.
When you visit Hamilton, you will be awed by its unique location on the Golden Horseshoe, nestled at the western tip of Lake Ontario, located exceptionally near the American Canadian border. Not only is this situated in a natural paradise with some of Canada's most impressive landmarks, with the great Lake and Niagara Escarpment, but Hamilton has a rich history and culture to add to this splendor.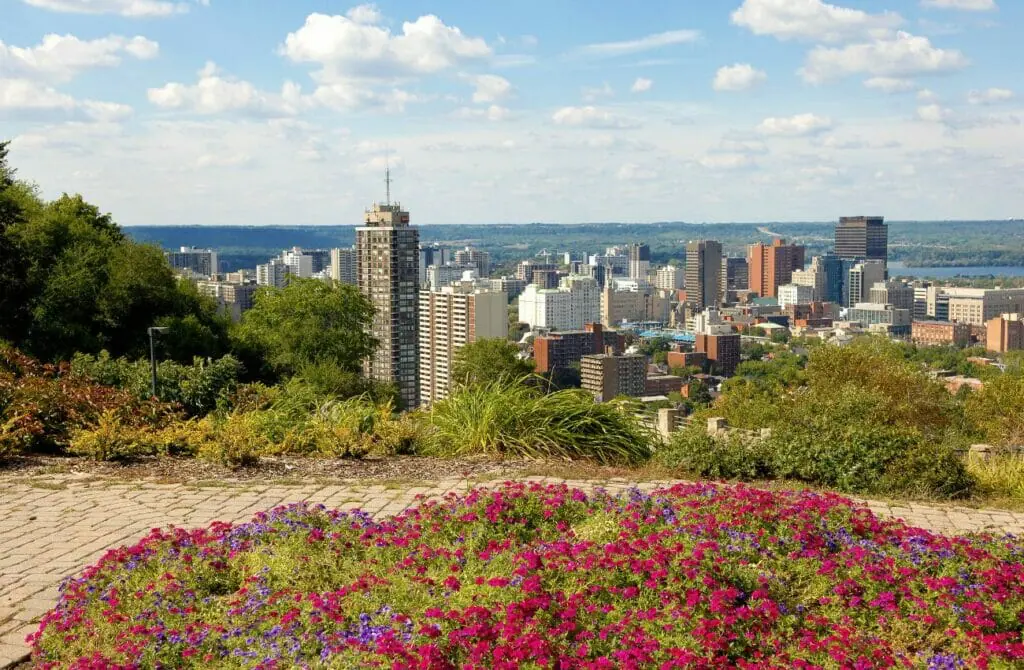 Before this city was formally founded around 1699 by British colonial settlers, for thousands of years, this region was the tribal lands of the Wyandot people, who spread over a vast part of northern America and the Ontario area. With the pre-contact period, Hamilton grew up over four hundred years, becoming famous today for its nature adventure activities, industrial architecture and thriving art scene.
So if you are after a fantastic time while exploring the vast selection of cities and other sites around the Great Lakes, you can't go wrong with a gay trip to Hamilton.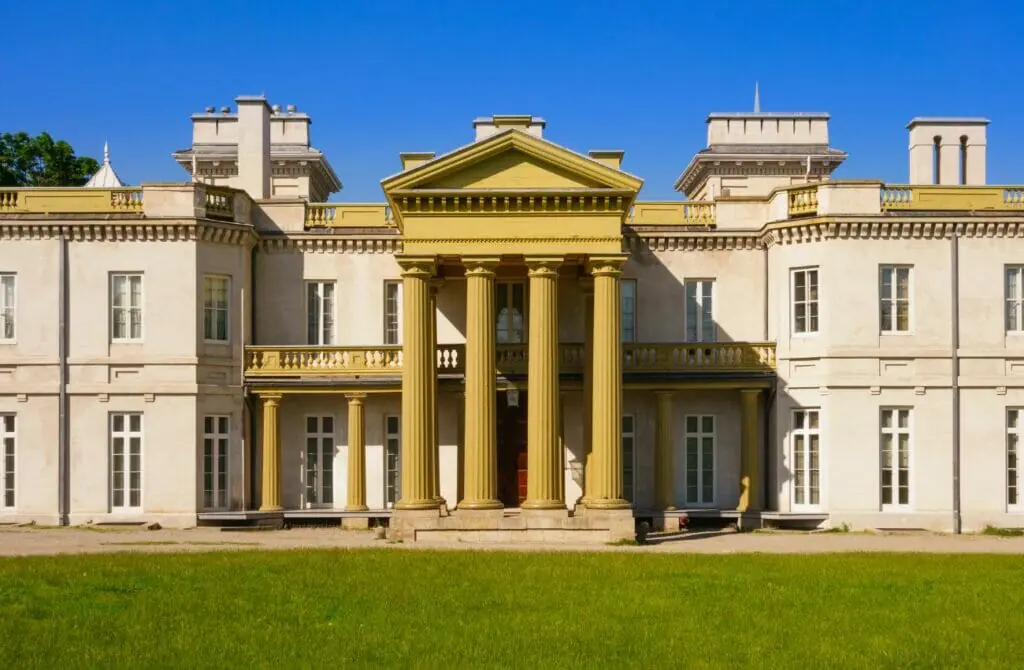 Attractions in Hamilton, Canada
As a new visitor to Gay Hamilton, there are plenty of things to see and do, regardless of your sexual orientation. One of the best ways to experience any new city is to visit some of its most iconic landmarks and attractions, including historical monuments, museums, and art galleries.
We also love gazing at architecture up close, exploring parks and gardens, sampling the local cuisine, visiting local markets, and attending cultural events such as festivals, concerts and shows.
Even as the out-and-proud queer we are, we still love to explore the city and its culture in the same way as everyone else. Doing so allows us to learn more about the city and its people and gain a deeper understanding of the local culture. As such, these are our favorite must-see attractions in Hamilton.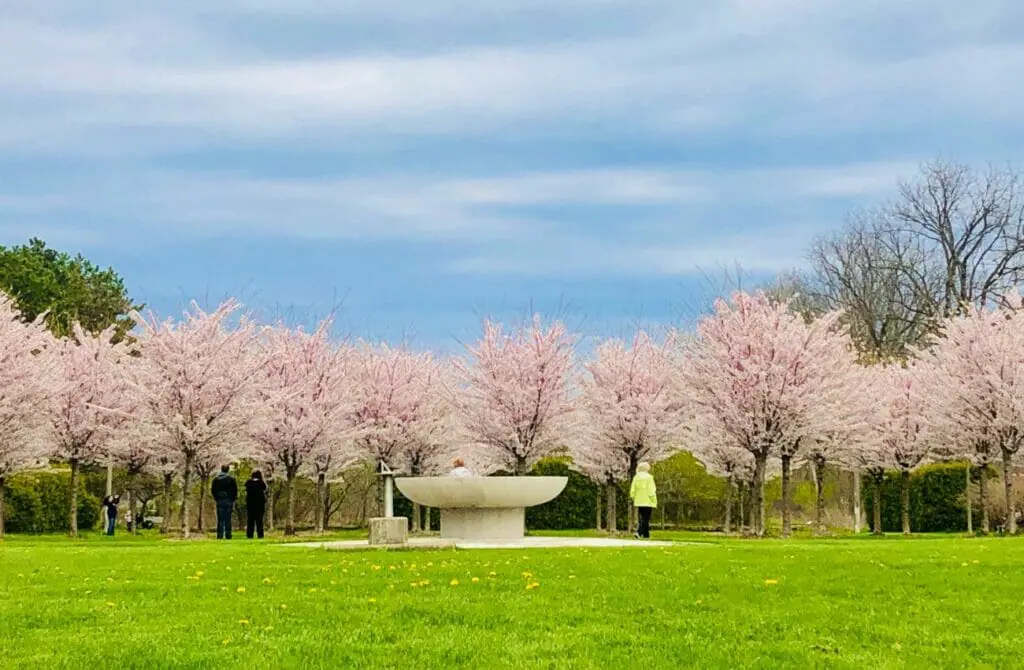 Self-Guided Historical Ghost Tour with Audio Guide
This self-guided tour is a brilliant audio ghost tour from the comfort of your phone. Explore downtown Hamilton at night in this 45-minute evening experience of fun and spooky entertainment. You will be led through the city by an audio guide who will take you to top attractions rarely experienced in the dark, on a mobile tour taking you to attractions like The Judge and Hamilton Armouries.
Exotic or Supercar Test Drive on Hamilton Mountain
Now is your chance to ride in the car of your dreams by taking on the challenge of riding in an exotic or supercar test drive when you visit Hamilton. Ride for thirty minutes in a sports car, such as a Ferrari, in the Hamilton Mountains, taking in the views and the roaring engine of the supercar. This is a great way to take a break from sightseeing and trying out a vehicle without spending a fortune.
Glad Gay is a local gay bookshop home to not just great queer literature but a safe space for gay people to hang out or spend some quiet alone time. It's also the world's oldest gay bookshop, first opened in 1970! They often have drag book readings, queer social and party nights, and quiet shared reading evenings, so you can find many things here to make your queer holiday in Hamilton extra special.
Canadian Warplane Heritage Museum
The Canadian Warplane Heritage Museum is a hands-on museum with some great warplanes on display. This venue celebrates Canada's warplane and air force heritage, allowing you to see planes up close and with informative galleries to teach you about their history.
The museum hosts regular events, including film showings and talks, and during your visit, you can even fly in their more iconic planes, which are still in operation.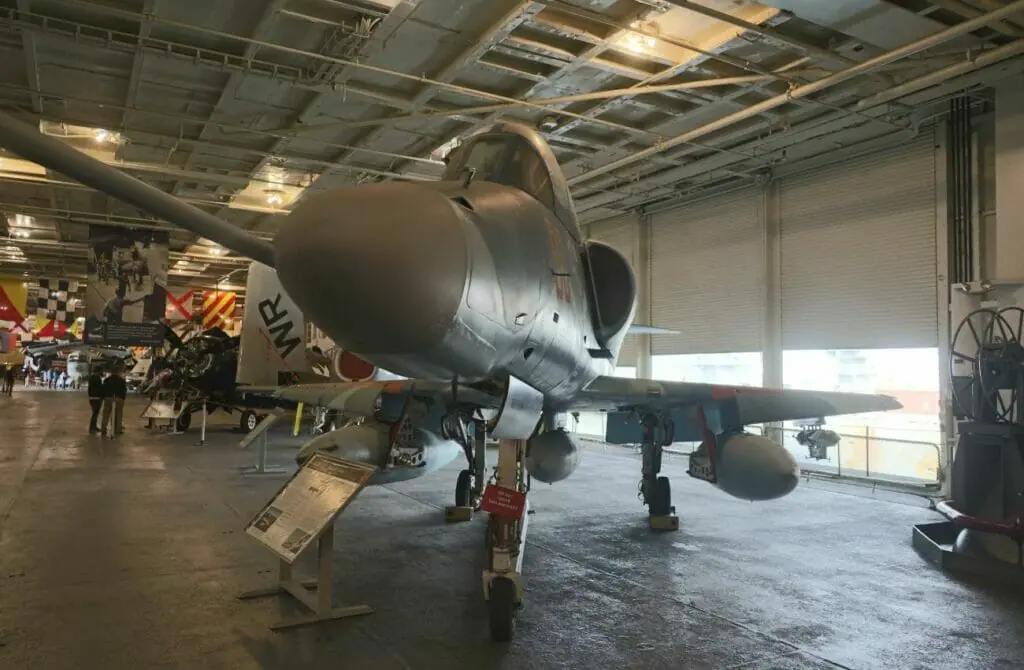 Dundurn Castle
Canada is too young to have an actual castle, but that doesn't stop them! In Hamilton, you can visit their Victorian Dundurn Castle, a 40-room Italianate-style villa built in the 1830s on Burlington Heights.
Built on the former site of an 1810s fortified military encampment by the British, this castle became the home of Sir Allan Napier MacNab, the Premier of the United Canadas (1854-1856). You can get a guided tour of this incredible estate and learn about elites' and their servants' upstairs and downstairs lives.
Bayfront Park
A stunning lake park with expansive grounds and forests prime with walking tracks for those that want to enjoy the fresh air of the Hamilton region. Locals love this park for a much-needed break from the stressful, at times, daily grinds of life.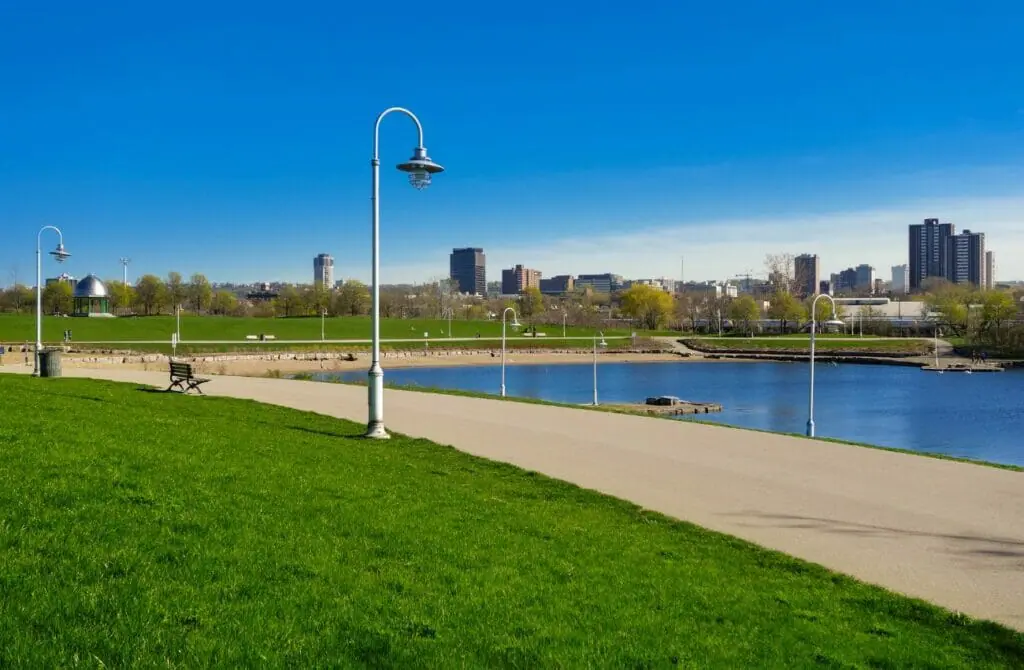 Gage Park
Another brilliant park is the square-shaped plot of land with an artificial strip of water running down the middle of it, joining a fountain at a T-junction and creating a nice place to sit on the fountain's edge and read a book. It is one of the city's most iconic landmarks, built in the 1920s and designed as a grand lawn of the town to preserve the natural spaces from falling into concrete car parks.
Here is plenty of space to go for a walk, mountain biking, or enjoy a takeaway tea from a nearby restaurant and rest in the shade of the trees in the grass.
HMCS Haida National Historic Site
Here you can celebrate Canada's naval history with the historical site of the former maritime ship the HMCS Haida. This tribal class ship served during WW2, the Korean War and the Vietnam War before retirement, where it eventually became a museum.
You can explore the vessel as part of this experience and see what life was like aboard a naval ship. You will also learn about the Canadian Navy's role in conflicts over the last 100 years.
Albion Falls
Albion Falls is a famous natural landmark that can be found at the end of a 6 km hike through The Red Hill in the east end of King's Forest. You will be blown away by the momentous several-tiered waterfall and the Red Hill Creek, which follows in its wake, making it popular during peak season times. However, to get the most for your time, visit it during the off-peak seasons or later in the day.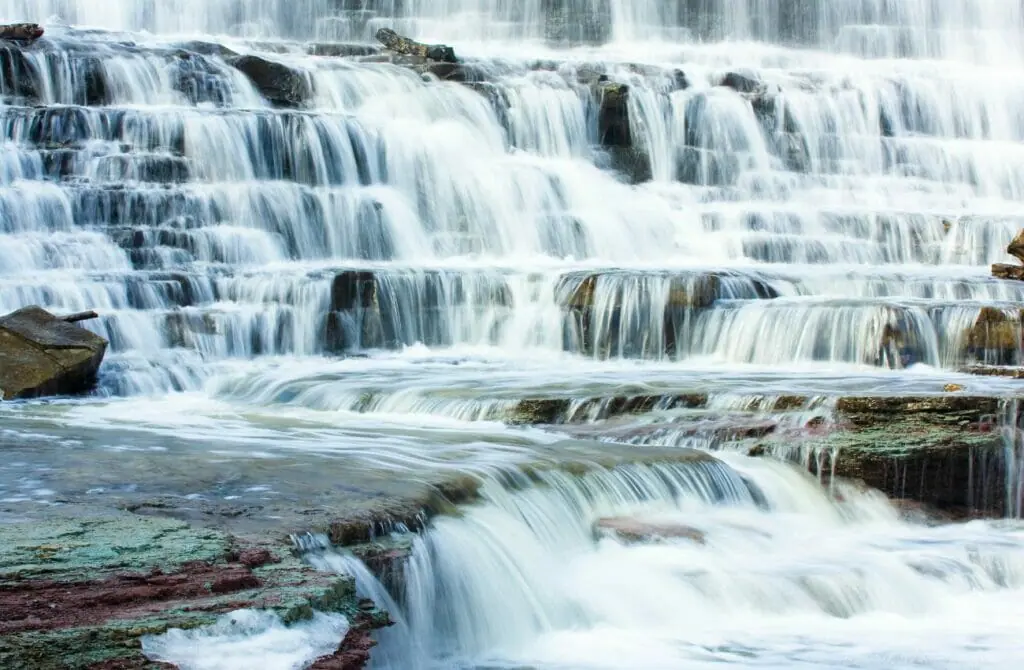 Lake Ontario
It is essential that when you visit Hamilton that you also spend some time admiring their local Lake Ontario, which is the 13th largest in the world. You can do this in many ways, such as a lakeside walk or a cruise on her waters. One fun fact is that she is the local waterhole for 25% of Canada's population and feeds just as many with her fresh water!
Tiffany Falls Conservation Area
Another exceptional place to hike is the Tiffany Falls Conservation Area, where you can find an abundance of walking tracks through the rich forest made up of a variety of trees and their distinct waterfall for which the area has earnt its name.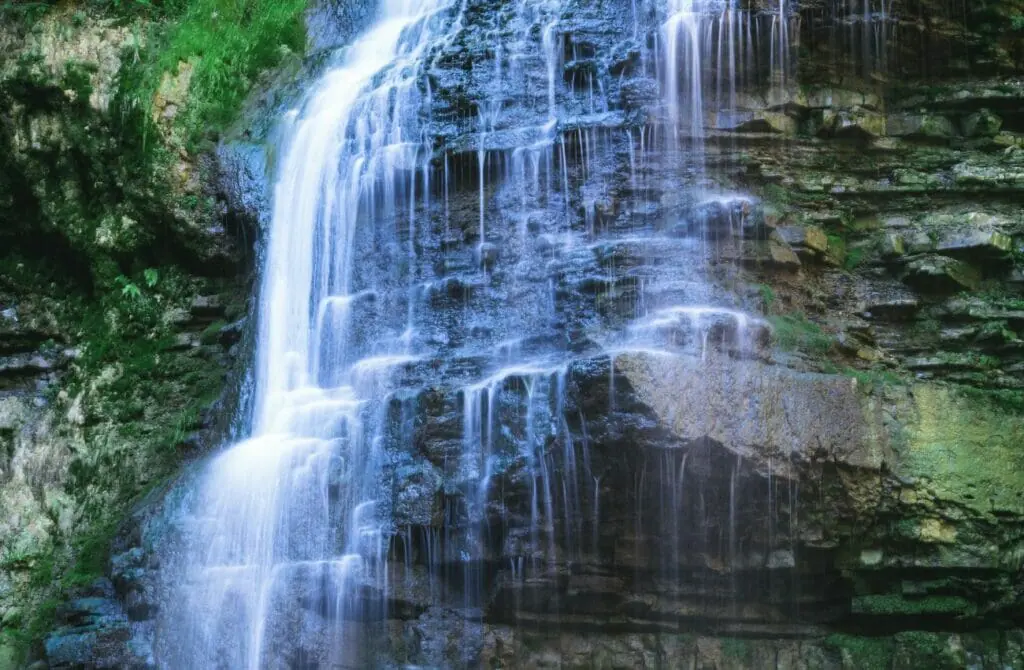 Mantle Site
An important archaeological site not far from Hamilton is the Mantle Site, the location of an ancient ancestral Wendat-Huron village that is the largest found in the area. You can experience the size of this complex, which might have housed around 2,500 people at one time. Taking in the rich history of Ontario, which goes thousands of years before the arrival of Europeans!
Royal Botanical Gardens
The Royal Botanical Gardens is the largest in all of Canada. Not only are you surrounded by a rich collection of flora, drawing birds and other wildlife to the heart of Hamilton, but there are also paths and park benches to enjoy this quiet slice of city life. They even have several cafes and dining open on-site, so you can have lunch in the gardens before you explore her expansive grounds.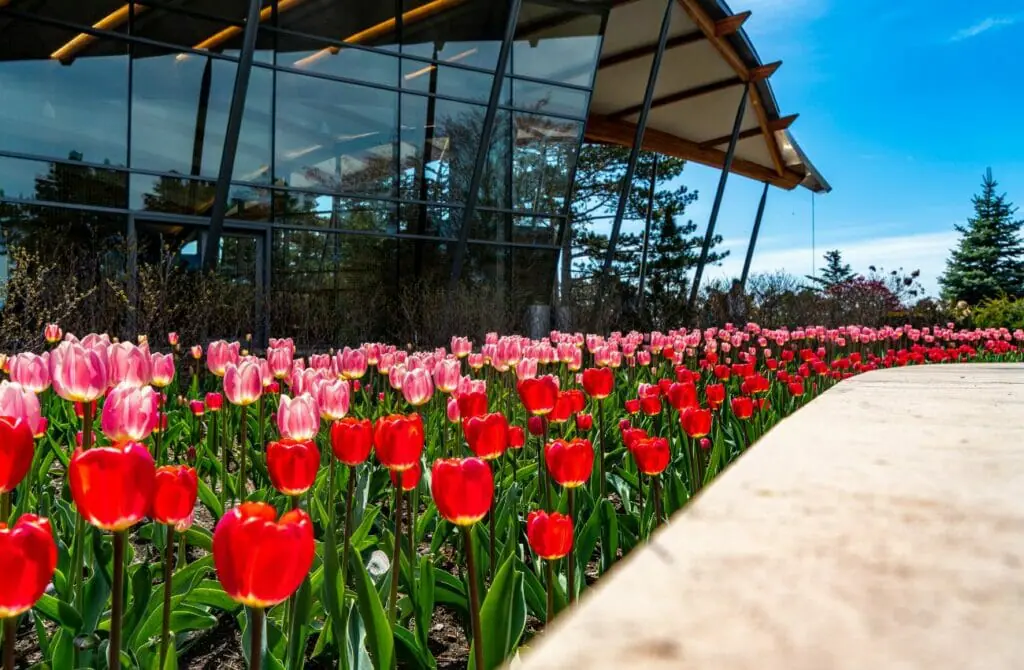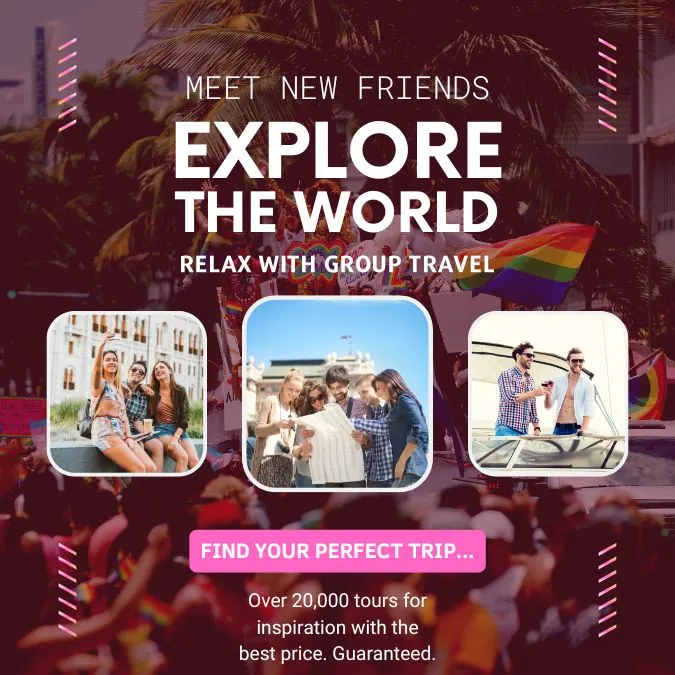 Gay-Friendly & Gay Hotels in Hamilton, Canada
Being gay-friendly accommodation means that the establishment is welcoming and inclusive to guests who identify as LGBTQ+. This can include, but is not limited to, having policies and practices that demonstrate a commitment to creating a safe and inclusive environment for LGBTQ+ guests, such as non-discrimination policies and providing support and resources for LGBTQ+ travelers.
Some gay-friendly accommodations may also provide amenities specifically catering to the LGBTQ+ community, such as rainbow flags or literature about local LGBTQ+ events or resources. Furthermore, gay-friendly accommodations may be located in an area known for being LGBTQ+ friendly.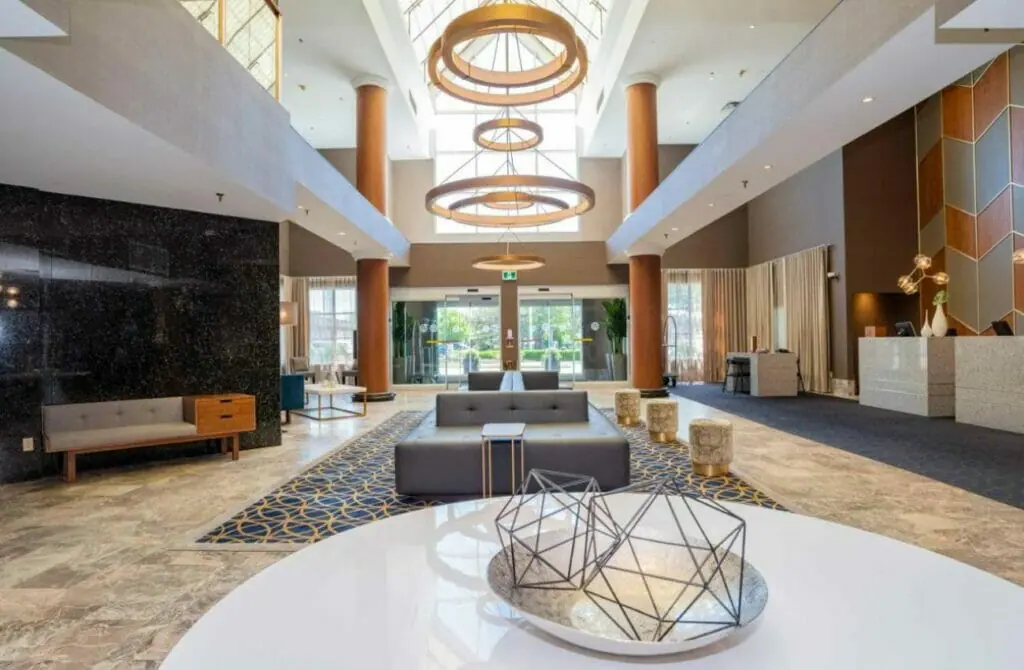 While Hamilton does not have any specifically gay hotels or resorts, these are the most fabulous and pro-actively gay-friendly hotels in Hamilton. There are also hundreds more hotel and hostel options in Hamilton if none of these suit your desired budget, facilities or area – but these are the best hotels according to other gay travelers and us.
Whatever your needs are, Hamilton has you covered.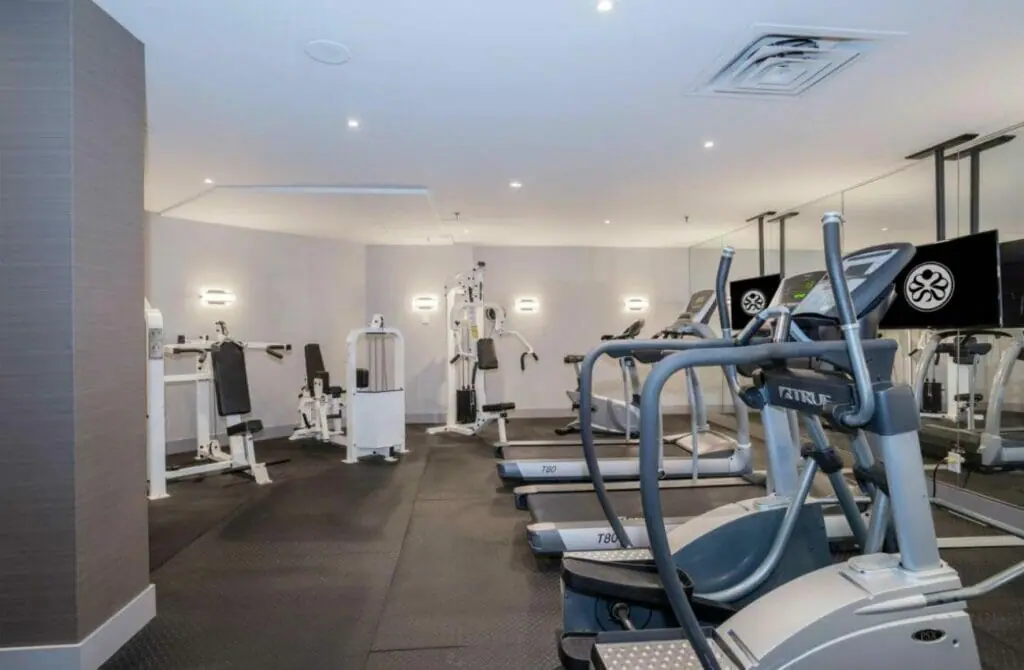 Sandman Signature Mississauga Hotel ☆☆☆☆
Hamilton is home to the exceptional Sandman Signature Mississauga Hotel, the perfect place to relax after a busy day exploring the brilliant city. You are just a short drive to the town and a short walk from the neighboring Mississauga, with the airport and lakeside at your fingertips. The location is excellent, and the views are exceptional at the higher levels.
Then outside of these assets, we also have some great room options to suit your needs, with some evenings boasting their own Jacuzzi! Other notable attractions include the spacious lounges, delicious American food served from their restaurant, gym facility, and business services for those on a working holiday. In small words, you won't be disappointed by this place!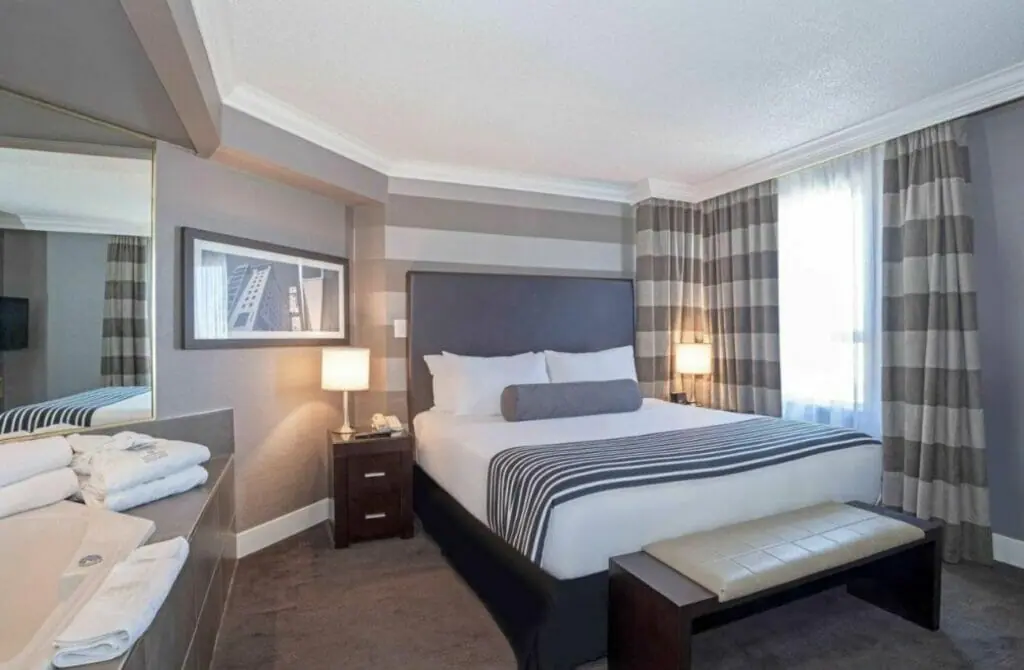 C Hotel by Carmen's, BW Premier Collection ☆☆☆
On the lower end of those traveling budgets, the C Hotel by Carmen's is a brilliant choice because it is not only found in the heart of the city but has several notable qualities that make it a popular place for people to stay.
To begin with, they are home to a restaurant and a bar providing exceptional food for guests and visitors, with the option for breakfast during the weekdays. This is further improved with the inside swimming pool, outdoor sitting areas, and business centers.
But what about the private quarters? You get a good choice of room types to suit your needs, so if you want a cozy bed with an ensuite, they have options ranging up to mini apartments. You will feel spoilt for choice at C Hotel.
TownePlace Suites by Marriott Hamilton ☆☆☆☆
Located in the cozy heart of Hamilton City, the TownePlace Suites is a great place to stay when you visit this part of southern Canada because there are so many things to do with easy access from this hotel. However, it isn't just what you can do outside her walls that makes her unique, but a selection of services and extras that make guests feel relaxed and at home.
The hotel is pet-friendly, with a big terrace and BBQ area. However, even if you don't have a little pooch with you, you can still admire the outdoor pool. In addition, rooms come with excellent facilities to make your food with a mini kitchenette with a mini fridge and microwave, and plenty of space to dine and enjoy cable tv.
However, if you don't want to cook, there are breakfast options for your room, or you can visit one of the many great restaurants in the area. Overall, this hotel is an excellent base for exploring what Hamilton offers without needing wheels.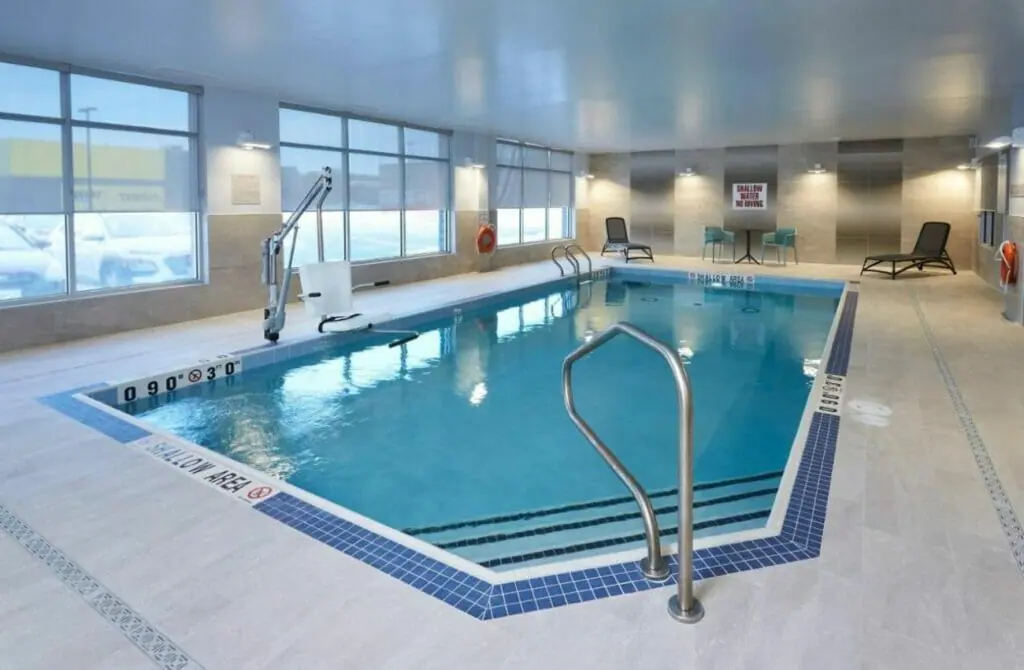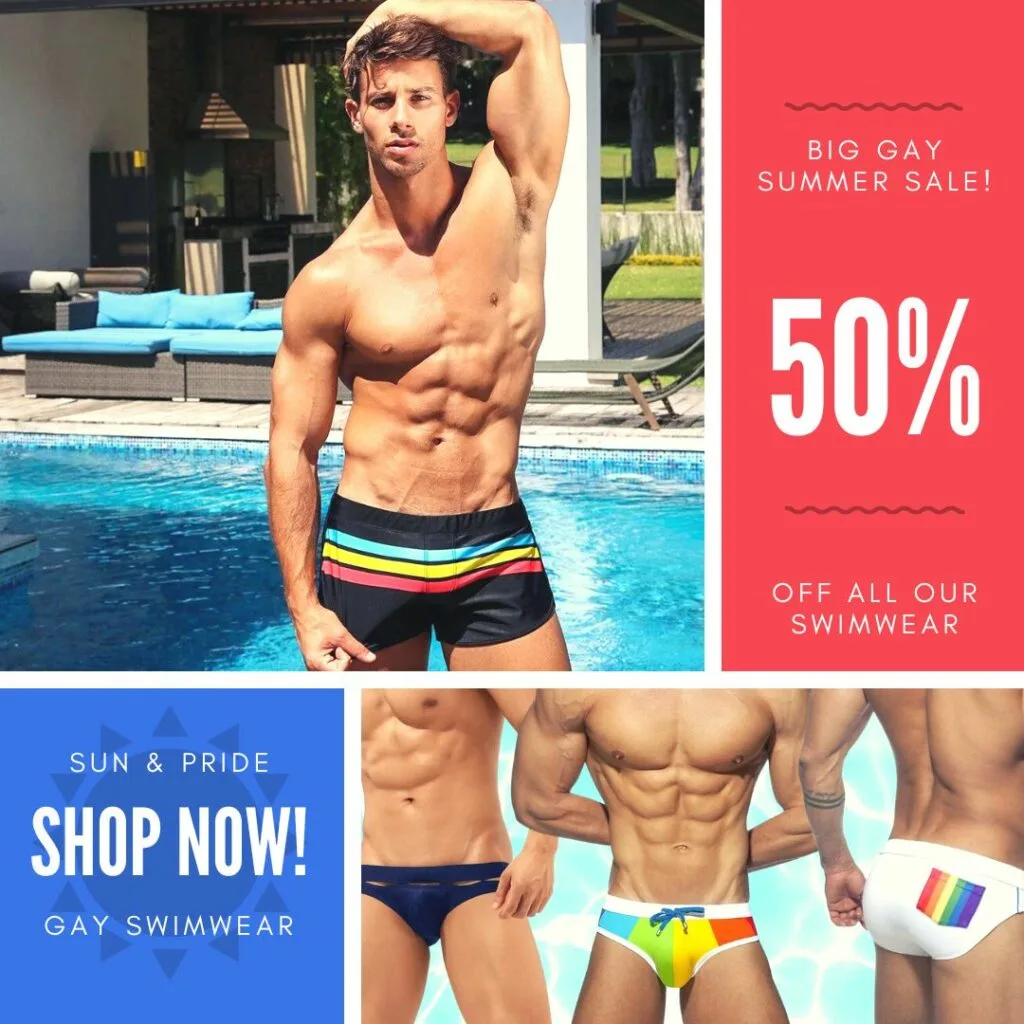 Gay Camping at Cedars Campground
Near Hamilton, there is a unique and incredibly queer gay camping experience at Cedars Campground, just a short drive from the town center. You can experience an incredible gay community feel during its peak holiday season, with special gay events and gay venues for guests, including their nightclub, the Barn and their Season's Restaurant.
Their opening begins in mid-May with an explosive weekend to get everyone up to speed with their gay camping experience, with weekly events you can check out on their website for a complete rundown. The season ends in October, just before the arrival of winter, so of course, the best time of year to experience this unique place is during summer!
Homewood Suites by Hilton Hamilton ☆☆☆
Another brilliant three-star hotel in Hamilton is Homewood Suites by Hilton, with a brilliant selection of facilities and services for tourists to feel right at home. Not only does it have an inside pool, complimentary breakfast, and guest rooms with their kitchenette with a fridge and microwave included.
So, you get a little taste of some higher-class hotels but with the comfort of a better budget hotel room with a mini apartment in the city's heart.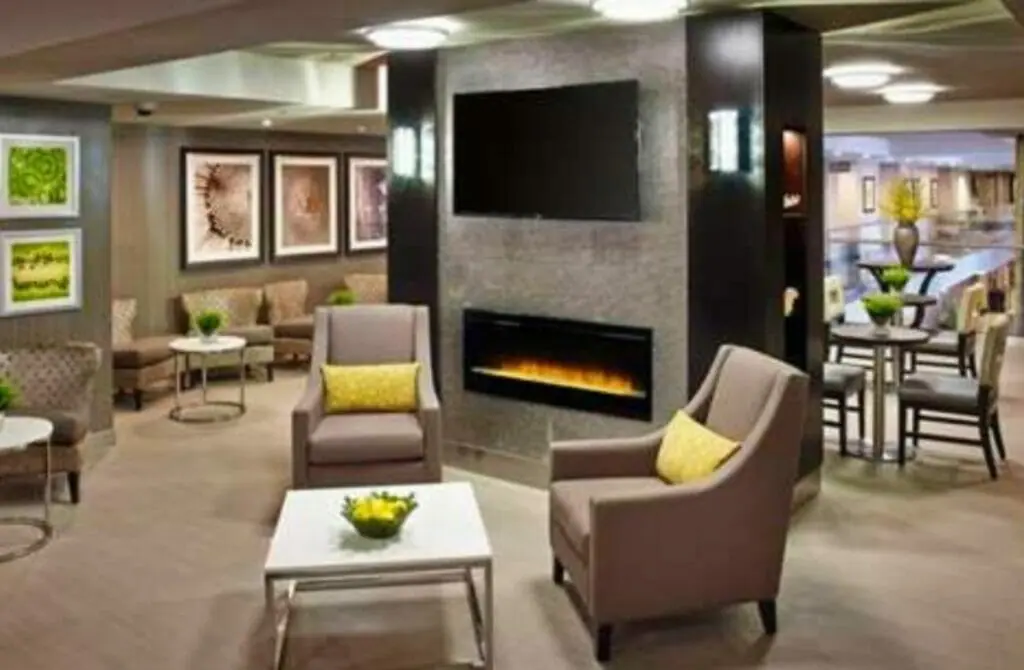 Gay Nightlife In Hamilton, Canada
The nightlife scene in Hamilton is just as rewarding as the city's daytime attractions. For the gay tourist, you will be glad to know they have several gay bars, clubs and many gay-friendly options to make your night an exceptional break from your cozy hotel room. Even if the cruising scene isn't as lively as other places, you can still connect with a thriving gay community which may lead to more than just making friends.
Exploring the gay and gay-friendly nightlife in a new city can be one of the most exciting and rewarding experiences while traveling – and Gay Hamilton is no exception. Not only will you have the opportunity to meet new people and make friends, but you'll also get a taste of the local culture and learn more about the city's LGBTQ+ community.
Going out and experiencing the queer and queer-friendly nightlife in a new city can also be a great way to break out of your comfort zone and try new things. Whether dancing the night away at a gay club or mingling with locals at a gay-friendly bar, you'll have the chance to make memories and create lasting connections.
So, don't be afraid to step out of your comfort zone and explore the gay and gay-friendly nightlife in Hamilton. You'll be glad you did!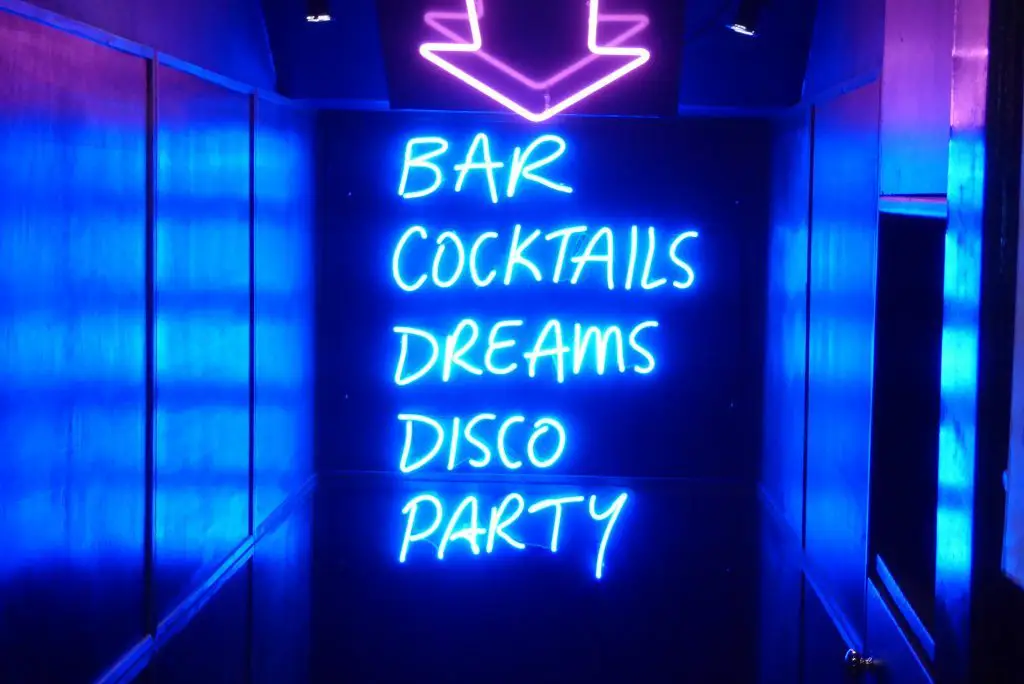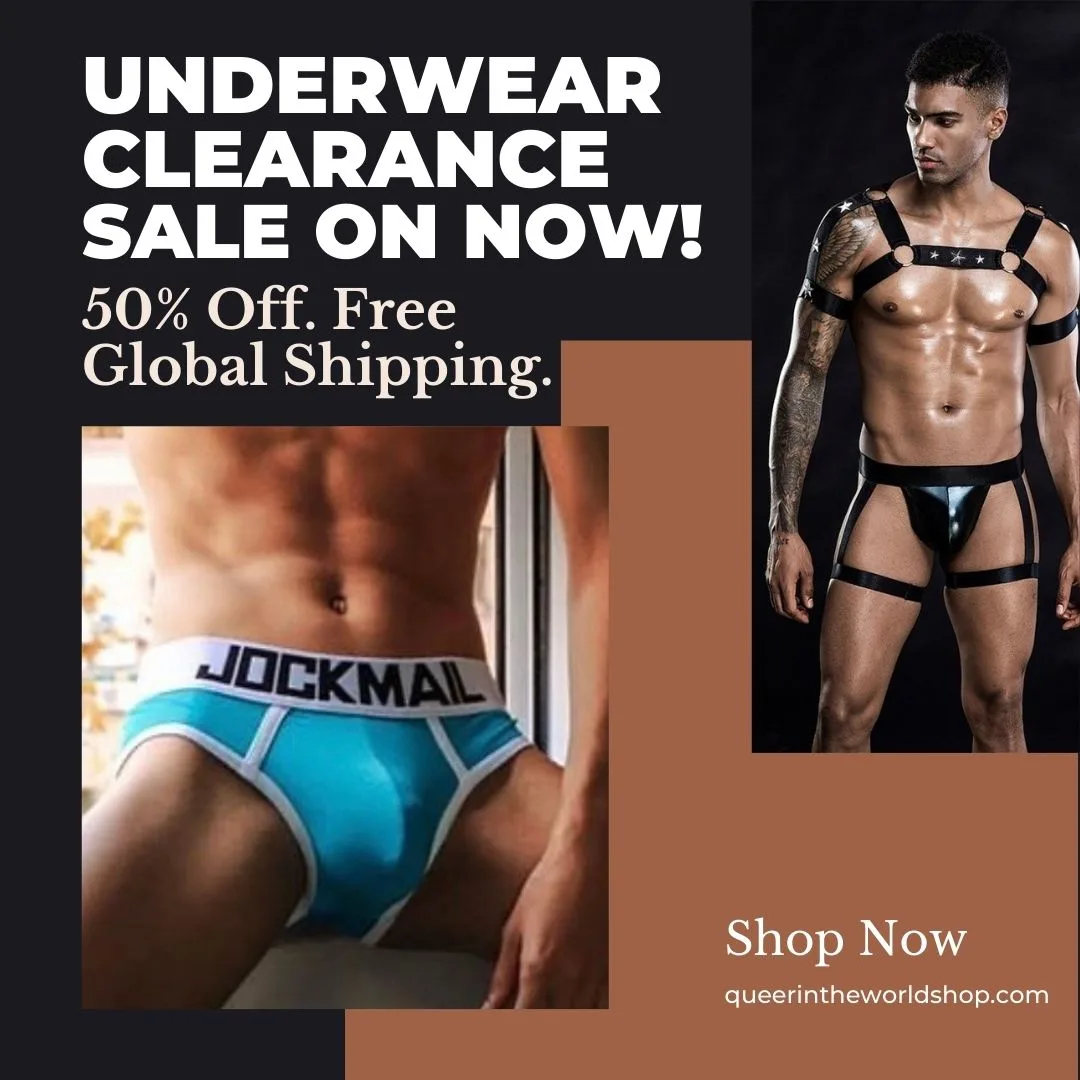 Gay Bars In Hamilton, Canada
The Well Hamilton is a relatively new gay bar named after the prominent water features found in the region of Ontario.
It is famous for its queer entertainment, including drag shows and gay DJ parties. You can expect every night at The Well will be exceptionally fun, and come the weekend, the place is always full of fellow gay people who are looking to have a drink and get social with their tightly-knit community.
They notably have a large venue with outdoor seating options, with rainbows to be found everywhere you look, and their cocktails are divine.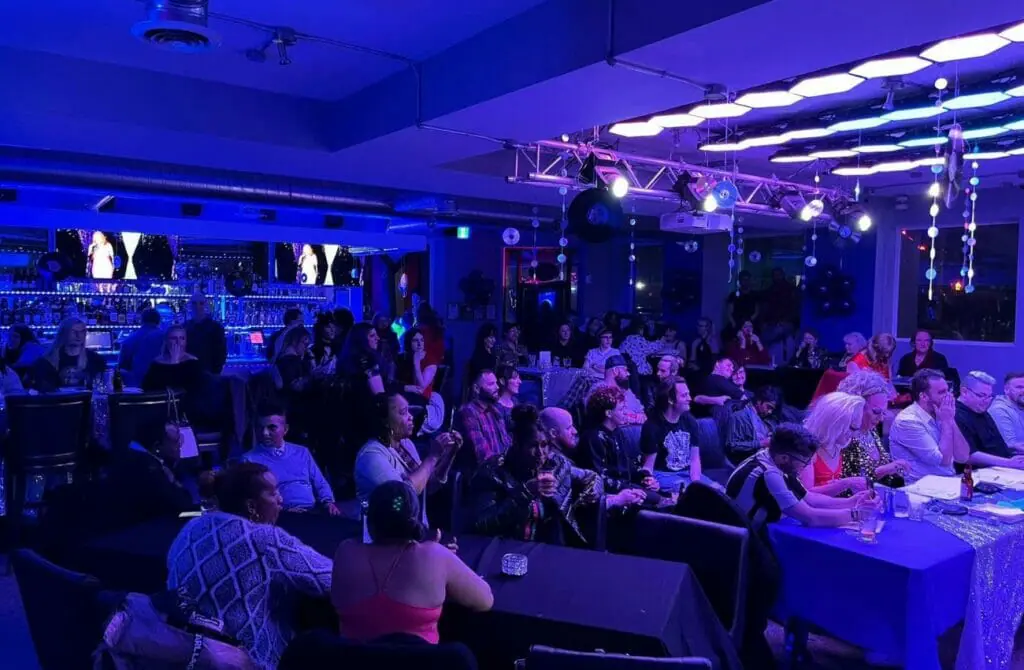 Also found at the gay Cedars Campground is the only gay nightclub in the Hamilton area, The Barn. Here you will find an exclusive place offering a range of 19+ only events and other VIP options to get the most out of your gay nightlife experience in Hamilton.
You can party late into the night with their incredible DJs and state-of-the-art sound systems, in a remote location from the city and with fellow queer people. You can also find all opportunities to sing for yourself with their karaoke-specific nights or strut your stuff on the dance floor with others. The drinks are also to die for, taking the camping experience to a new level.
Located at Hamilton's only gay camping ground, Cedars Campground has a delightfully gay Seasons Restaurant open during their season. Here you can dine in queer-style with a range of outdoor and indoor dining experiences for their five-day-a-week opening hours, but to know the exact menu, you must wait until they release details for their upcoming season.
Notably, in the past, they had rib Thursday, heart meat pies, and breakfast and lunch options. So even if you want to check out Cedars during the day, their restaurant is open from 5-8 pm on Thursdays and Fridays, 9 am-9 pm Saturdays, and 9 am-6 pm Sundays. The best day to visit Cedars is undoubtedly Saturday for a full-day party!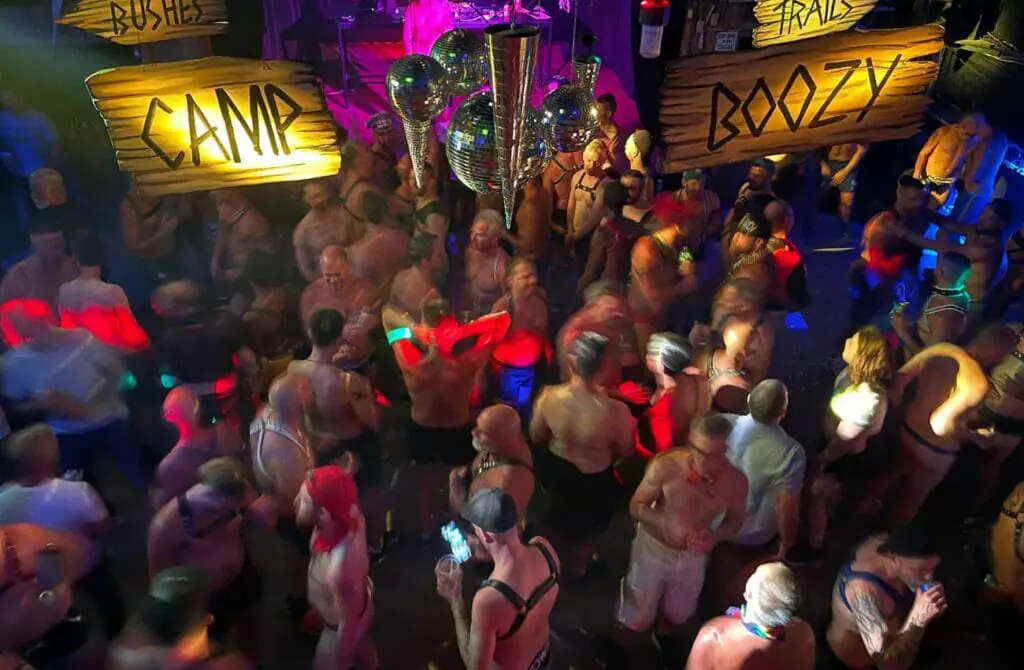 Gay Parties & Gay Clubs In Hamilton, Canada
The student-run queer group from Mohawk College is Mohawk Pride, providing an important social space for gay students and young people to network with people like themselves. In addition, they often host events and help keep the queer community connected. So even if you aren't a student, seeing what is happening here is worth it.
This is Hamilton's queer directory with quick links to valuable resources for gay people and locals. In addition, you can be sent directly to various social groups, gay-owned venues, and emails to ask questions about the gay scene from the locals' perspective.
Hamilton plays host annually to the Hamilton Queer Film Festival, celebrating incredible gay films and the queer perspective on the big screen! This is a great way to see brilliant films by people just starting their careers or old veterans of the craft. Maybe you have a gay movie to show? And all applicants go into the draw to win awards at the end.
Queer Hangs in Hamilton is the leading gay social group in the city, open to all! Although most members are young adults, you can still find a great place to experience queer life, even if you are older. They regularly host tea parties, picnics, and outdoor trips to locations around the city, so get in touch with them to see what they might be up to when you visit.
For a brilliant queer night out, you can't miss out on Hamilton's gay Buddies in Bad Times Theatre! Since 1979, they have been one of the oldest queer theatres in operation, with famous regular shows, including Tallulah's Cabaret and poets and shows with the queer voice in mind. Not only will you be treated to a wide variety of concerts and talents, but they are supporters of Hamilton's Gay Pride!
Hamilton is home to the annual Pride Hamilton Festival in June or July, with the first event starting in 2019! Their first event at Gage Park took place over one day with a host of incredible live performers for a queer celebration. With these live events, they also had market stalls making it a massive event for the city! In 2021 they went virtual with the Pandemic, having canceled their 2020 event.
Instead, over several days they had a host of entertainers celebrating pride via Zoom. Then in 2022, with lockdowns now a thing of the past, they returned to the original format, except this time hosted at Hamilton Convention Centre by Carmen's. The 2023 plans have yet to be released, but the Pride of Hamilton is alive!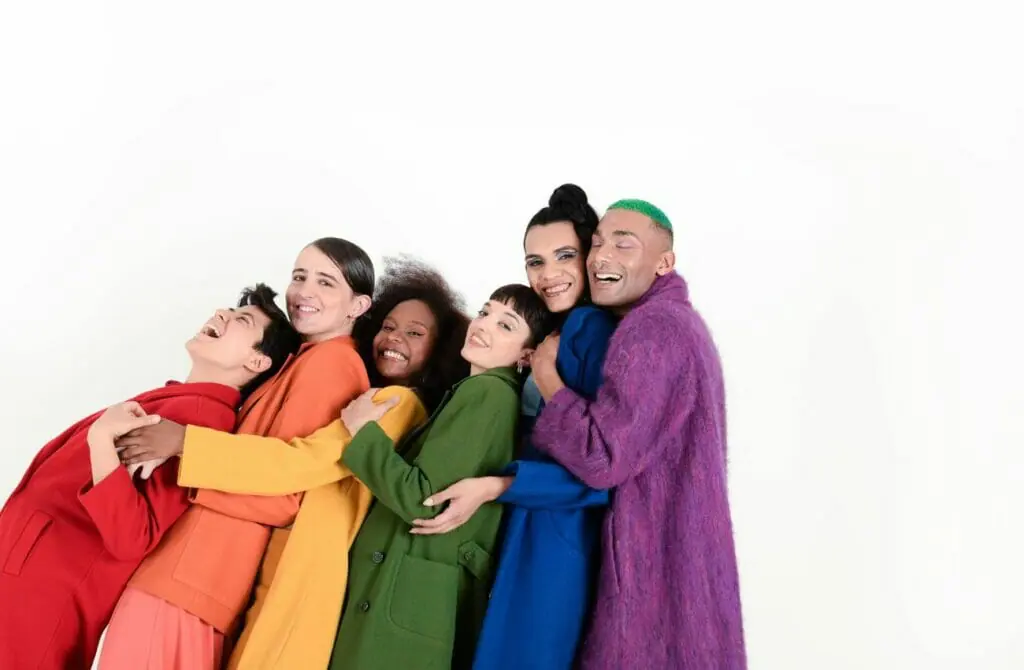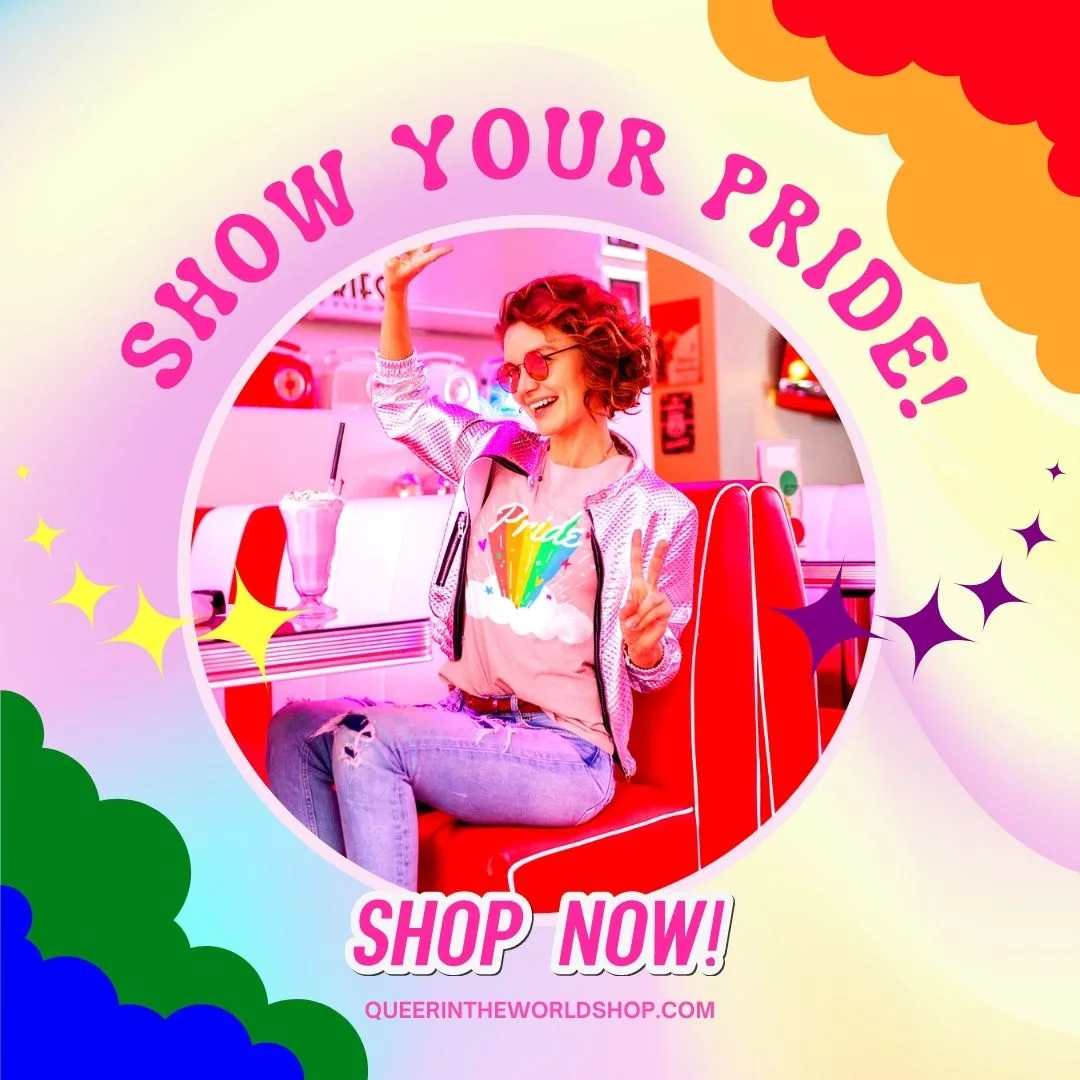 Gay-Friendly Nightlife in Hamilton, Canada
The Dirty Dog Saloon is an excellent gay-friendly dance club that has entertained guests for over fifteen years with its great country-themed decor. You will expect to be treated to a fun dancing, drinking and social scene, which explains why it is so popular with the queer locals!
Cruising & Gay Saunas In Hamilton, Canada
Hamilton doesn't have a large gay cruising scene, so don't expect to come here in the hopes of waltzing into a gay cruising bar for some action. Your best bet is to connect with fellow partners via dating apps like Grindr to lay the foundation work for your night ahead, but if all else fails, you can visit a gay bar and see how the night goes.
If you aren't afraid to get a little wet, Club Hamilton is a gay sauna with a significant dedicated gay climate that offers a safe and inclusive space to aid in the cruise experience.
When traveling to a new city, it can be exciting to head out for more than just a stiff drink. One aspect of the Gay Hamilton scene that many queer men enjoy is visiting gay saunas and cruising clubs.
Sure, the sauna culture in Hamilton is not as hedonistic as in Amsterdam, Barcelona or Berlin, but these venues still offer a chance to meet new people, socialize, and engage in sexual activity – without resorting to gay hookup apps.
However, it's important to remember that these venues can vary greatly in terms of atmosphere, clientele, and rules, so it's a good idea to prepare yourself before visiting. If you are apprehensive, we advise studying our guide to visiting a gay bathhouse for the first time, which should help set your mind at ease and always practice safe sex.
Additionally, it's important to be aware of and respect local laws and customs regarding gay venues and sexual activity. With a little planning and an open mind, visiting gay saunas and cruising clubs can be a fun and exciting part of your gay Hamilton travel itinerary.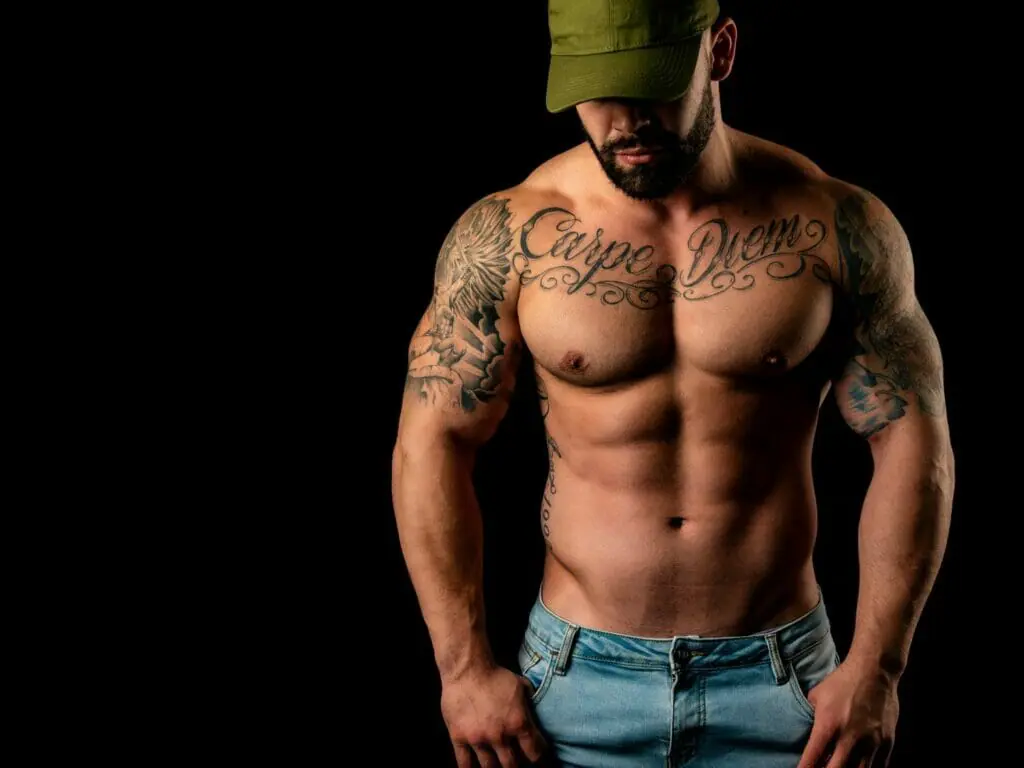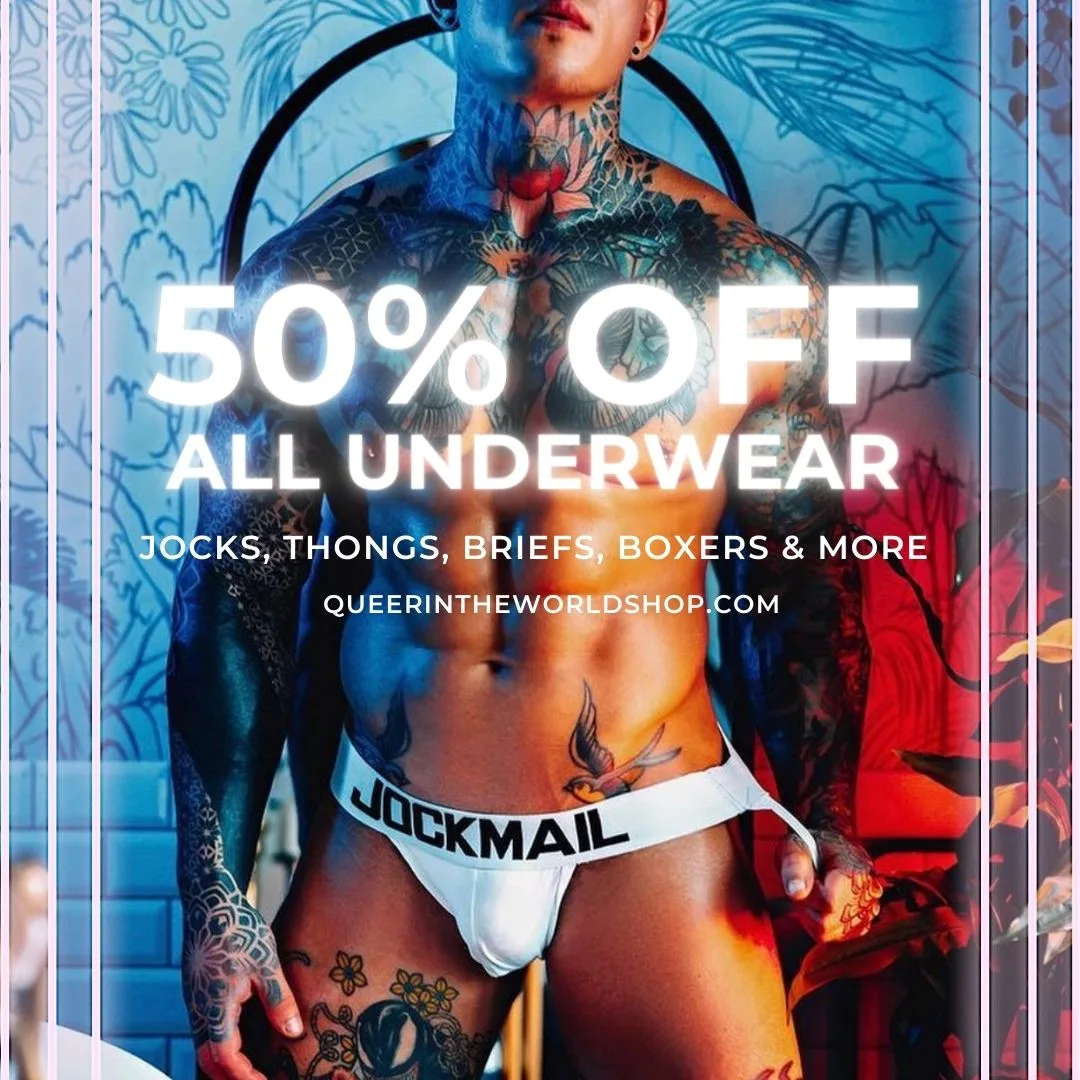 Gay Saunas In Hamilton, Canada
Hamilton is home to an exceptionally gay sauna which provides a brilliant place for gay men to relax in a bathhouse and meet fellow queer men. You can come to socialize or relax in the spa, get a drink in their dry areas, or have a little fun in their backdoor areas with space spaces for privacy and to be yourself.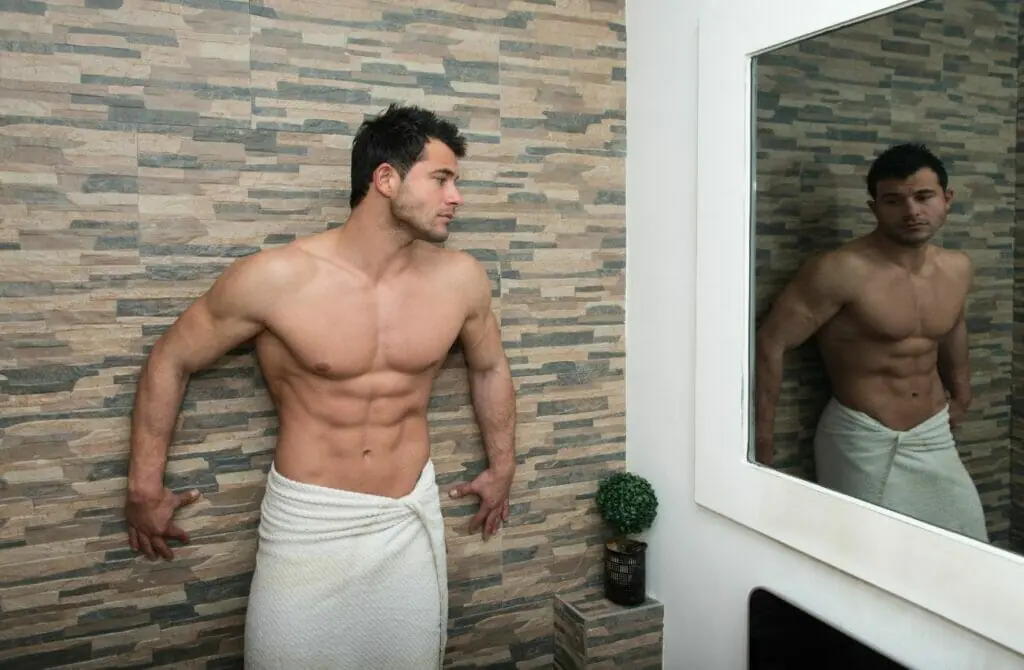 Gay Map Of Hamilton
Finding it hard to envisage where everything is in Hamilton? Hopefully, this queer-centric map helps where we have marked all the bars, clubs, parties, hotels, saunas, massages, and more will help you stay in the spot best suited to you!