Spain is one of the world's most welcoming and liberal countries for any gay traveler. The larger cities and their people are very accepting and open-minded. However, when you visit the villages, you might not find the same attitudes, especially with the older generation.
It is notable that Spain is amongst the first countries in the world to legalize same-sex marriage and is home to one of the largest Pride celebrations in the world that attracts more than 1.5 million people each year. If you're traveling to Gay Granada, as an LGBTQ+ person, your gender identity and sexuality play a big role in how welcome you will feel.
The truth is that this isn't something we think about often especially when we come from countries that acknowledge us and support our identities. While Granada isn't Madrid, the most gay-friendly city in Spain, it is welcoming to LGBTQ+ tourists.
There are laws in place to ensure the rights of the members of the LGBTQ+ community and discrimination on the basis of gender identity and sexual orientation is also illegal.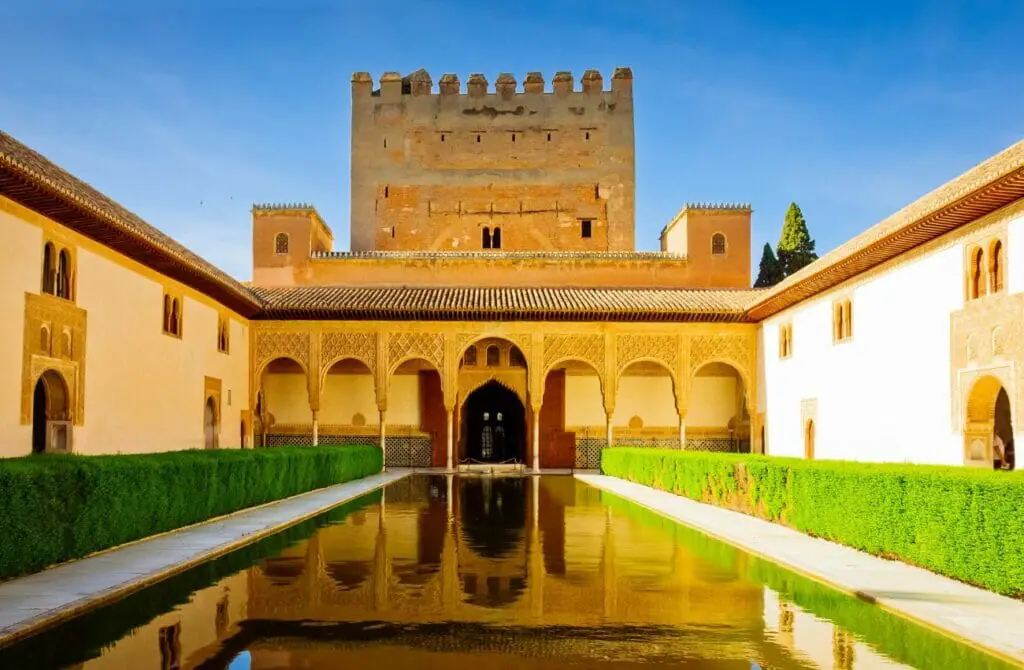 Is it ok to show PDA with your gay partner in Granada? Well, the city is the birthplace of Federico Garcia Lorca, one of the most prominent Spanish gays, so that should say something. There's also an air of open-mindedness in Gay Granada.
Granada is a city with a unique past, beautiful architecture, and a gay-friendly culture. The gay scene in Granada makes it very easy for any LGBTQ+ traveler to feel welcome.
There's something pretty special about being able to explore traditional tapa bars, and historic monuments all while being who you're meant to be! Granada is known to be very tolerant and respectful especially when it comes to gay-friendly tourism.
And, the city's residents as well as the local authority are all very aware of freedom of expression and mutual respect. If traveling to a location that would make you feel comfortable, included, and welcome as a gay person, Granada is an excellent choice!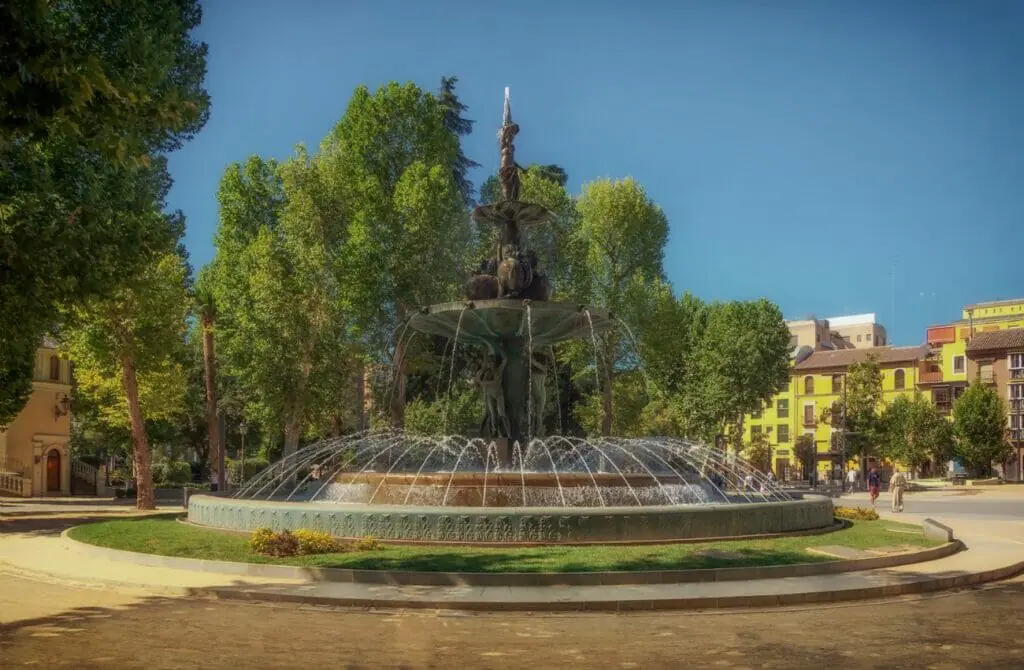 Attractions in Gay Granada, Spain
The city of Granada is located at the center of Andalucia and the base of the Sierra Nevada mountain range. Andalucia was previously a Moor colony so you can be sure that there's plenty of history for you to explore here.
Granada is home to a blend of cultures that you will spot along the city streets, as well as Islamic architecture and Catholic influences. Granada is so diverse that it's quite possible to view breathtaking Islamic architecture, walk along the corridors of a Catholic monastery, then indulge in gypsy Flamenco at the end of it all.
Adventures in Granada are truly magical as there are plenty of spots to explore throughout the city. There's truly so much to see and do in Granada that your days here are bound to be filled with oohs and aahs.
As a new visitor to Gay Granada, there are plenty of things to see and do, regardless of your sexual orientation. One of the best ways to experience any new city is to visit some of its most iconic landmarks and attractions, including visiting historical monuments, museums, and art galleries.
We also love gazing at architecture up close, exploring parks and gardens, sampling the local cuisine, visiting local markets, and attending cultural events such as festivals, concerts and shows.
Even as the out-and-proud queer we are, we still love to just explore the city and its culture in the same way as everyone else. Doing so allows us the opportunity to learn more about the city and its people and gain a deeper understanding of the local culture. As such, these are our favorite must-see attractions in Granada.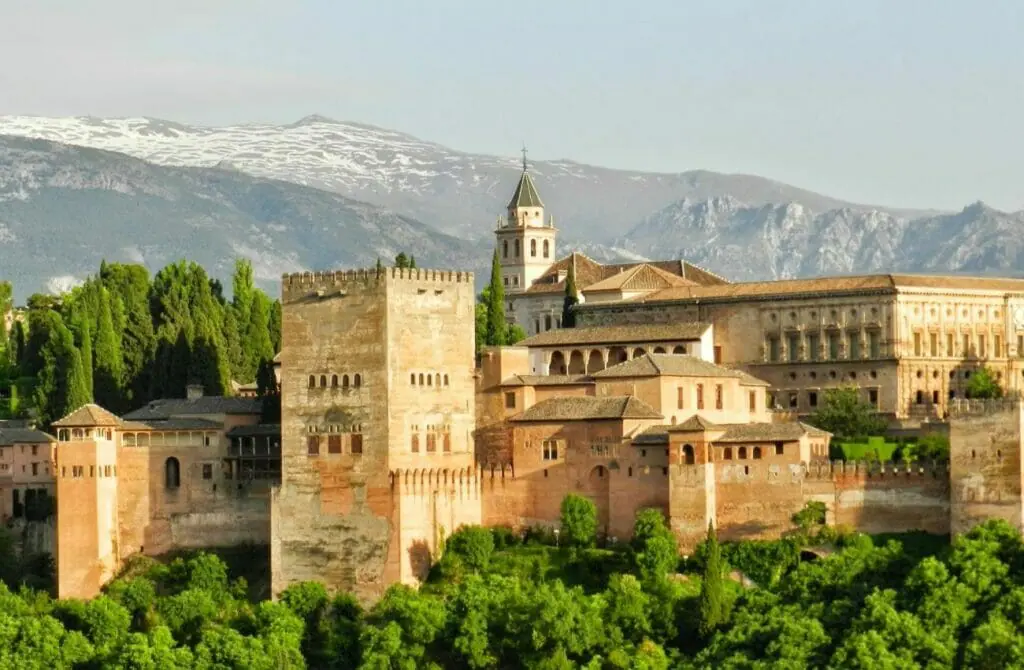 Top Highlights in Granada
Ask anyone about the most popular attraction in Granada and their response would be "Alhambra!" You haven't been to Granada if you haven't visited this tourist attraction. Alhambra is the centerpiece of the city and is one of the most popular monuments in the world.
It is also one of the most visited monuments in the entire country, so it's a must-see Granada attraction. The monument was built by Nasrid emirs that belonged to the Moor ruling class in the 13th century and are now a UNESCO World Heritage Site.
The Albaicin is a Granada neighborhood that features traditional homes along cobblestone streets. The neighborhood is also home to pretty courtyards and a good number of historic sites and plazas.
From here, you have amazing views of Alhambra. You can also immerse yourself in its past as a vibrant Muslim neighborhood as well as view churches that are said to once have been the site of mosques.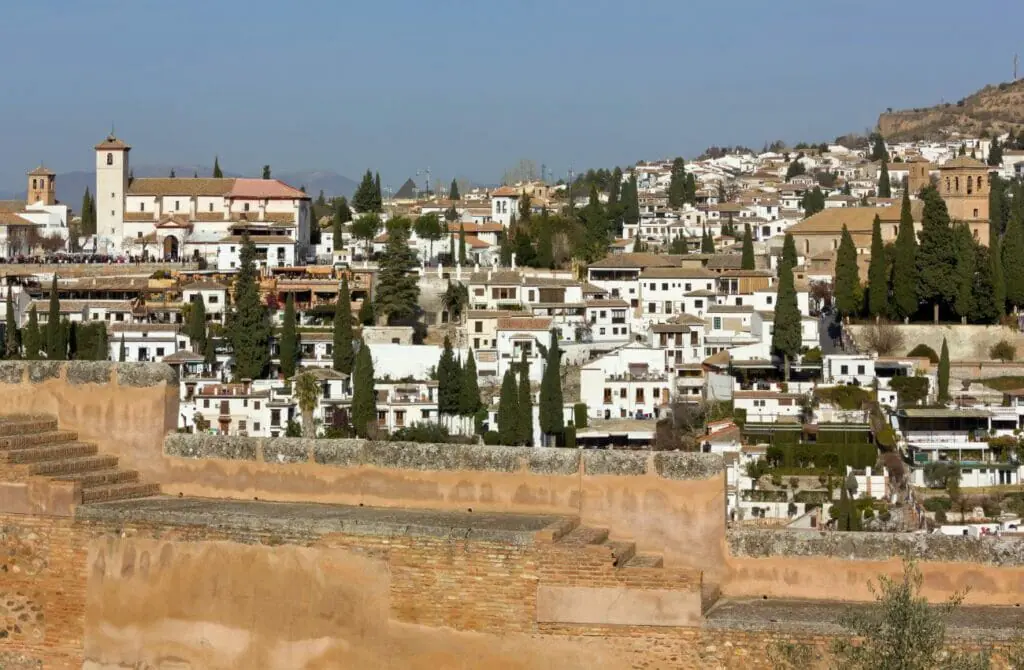 The Royal Chapel of Granada or Capilla Real serves as a resting place for Ferdinand of Aragon and Isabel of Castile who were both Catholic Monarchs. This Granada monument was built by Enrique Egas in the early 1500s and is an artistic beauty with Baroque, Gothic, and Renaissance influences. The Royal Chapel is revered in the city as a monument of deep spiritual significance.
The chapel was originally connected to the Cathedral of Granada located right next to it. The Royal Chapel has a collection of tombs of Catholic Kings as well as those of Joanna I and Philip the Handsome. If you're one for mythology, you will enjoy visiting this beautiful monument that has an element of mystery and rich history surrounding it.
Sacromonte neighborhood is located on Valparaiso hill. It is a former gypsy neighborhood that's popular for "Cuevas" or troglodyte houses. Some of these houses now host flamenco dance shows, which are traditional gypsy dances. The Cuevas Del Sacromonte Museum is an excellent place to learn about the neighborhood's history.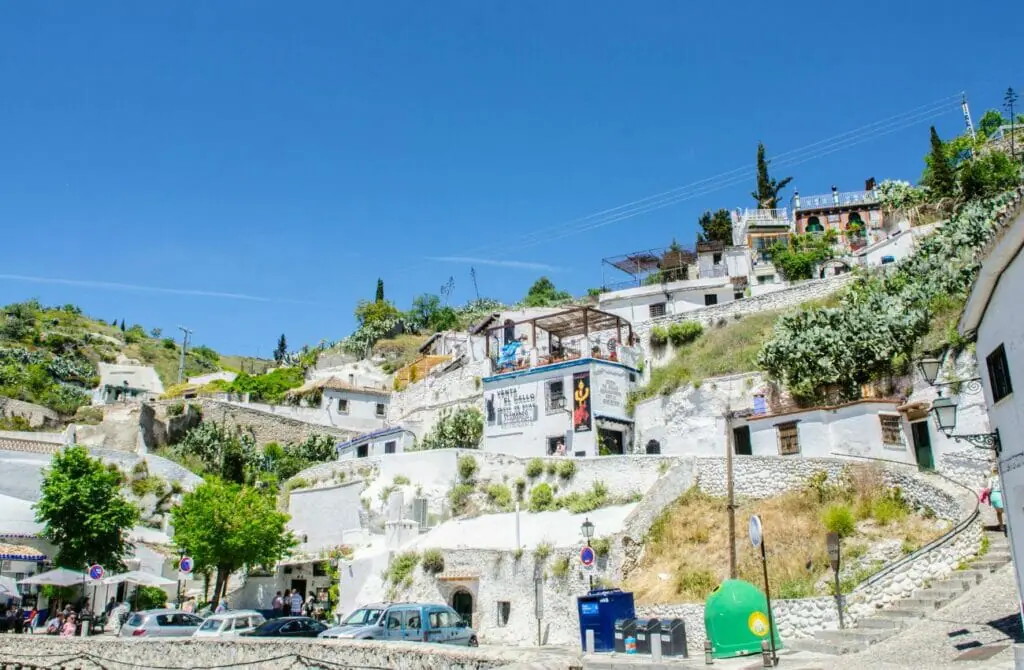 You've got to attend a flamenco show on one of the evenings that you're in Granada. The city is known as the original location of flamenco, so it's the first place you should go if you want to learn about the dance or its more traditional rendition, the Zambra.
Cartuja Monastery, also known as Monasterio de Nuestra Senora de la Asuncion was once home to Carthusian monks. This Granada attraction isn't very popular with tourists since it's not clustered with other main sites.
However, the monument is worth checking out as it is often referred to as the most stylish monastery in the country. The baroque church here is the main attraction so make sure you book a tour to visit.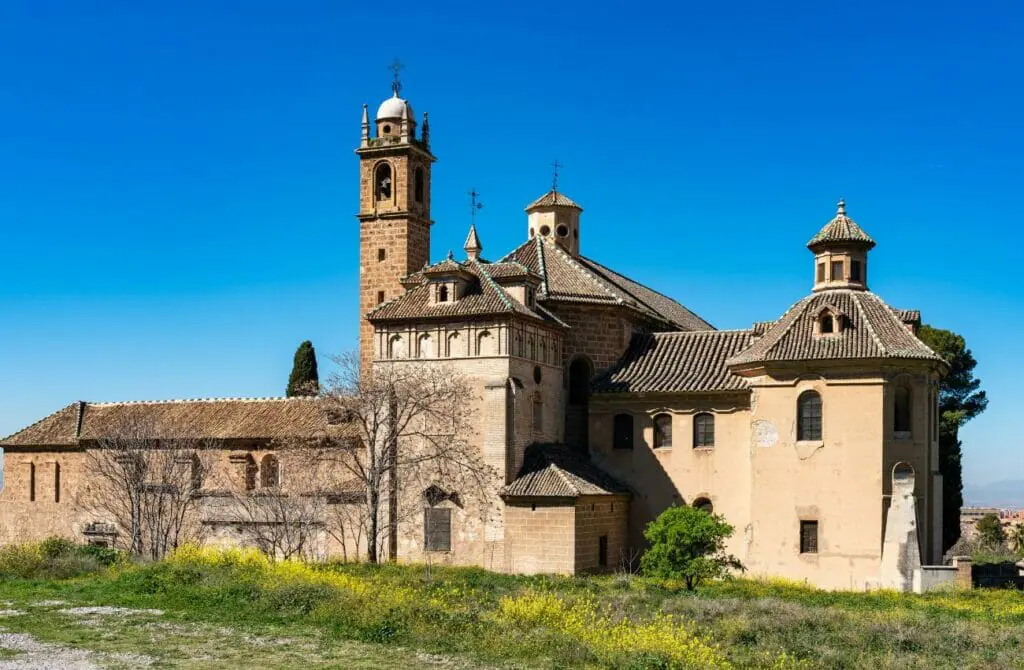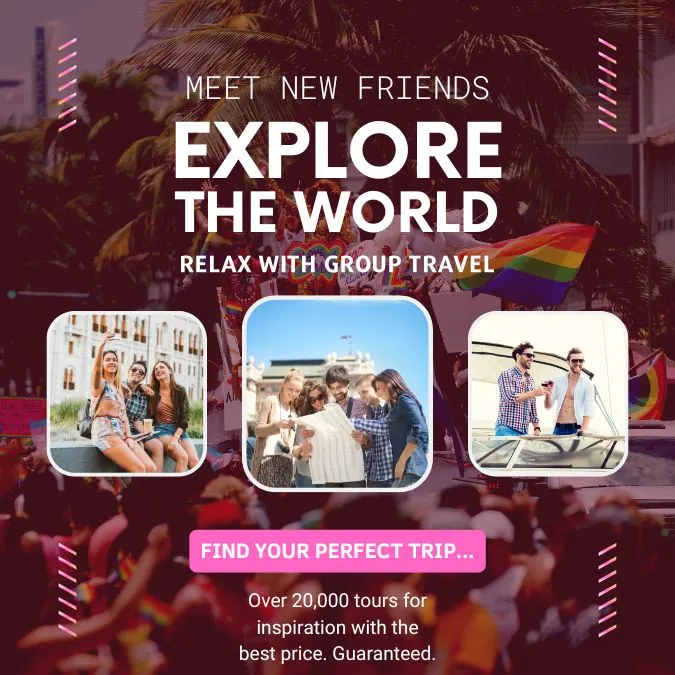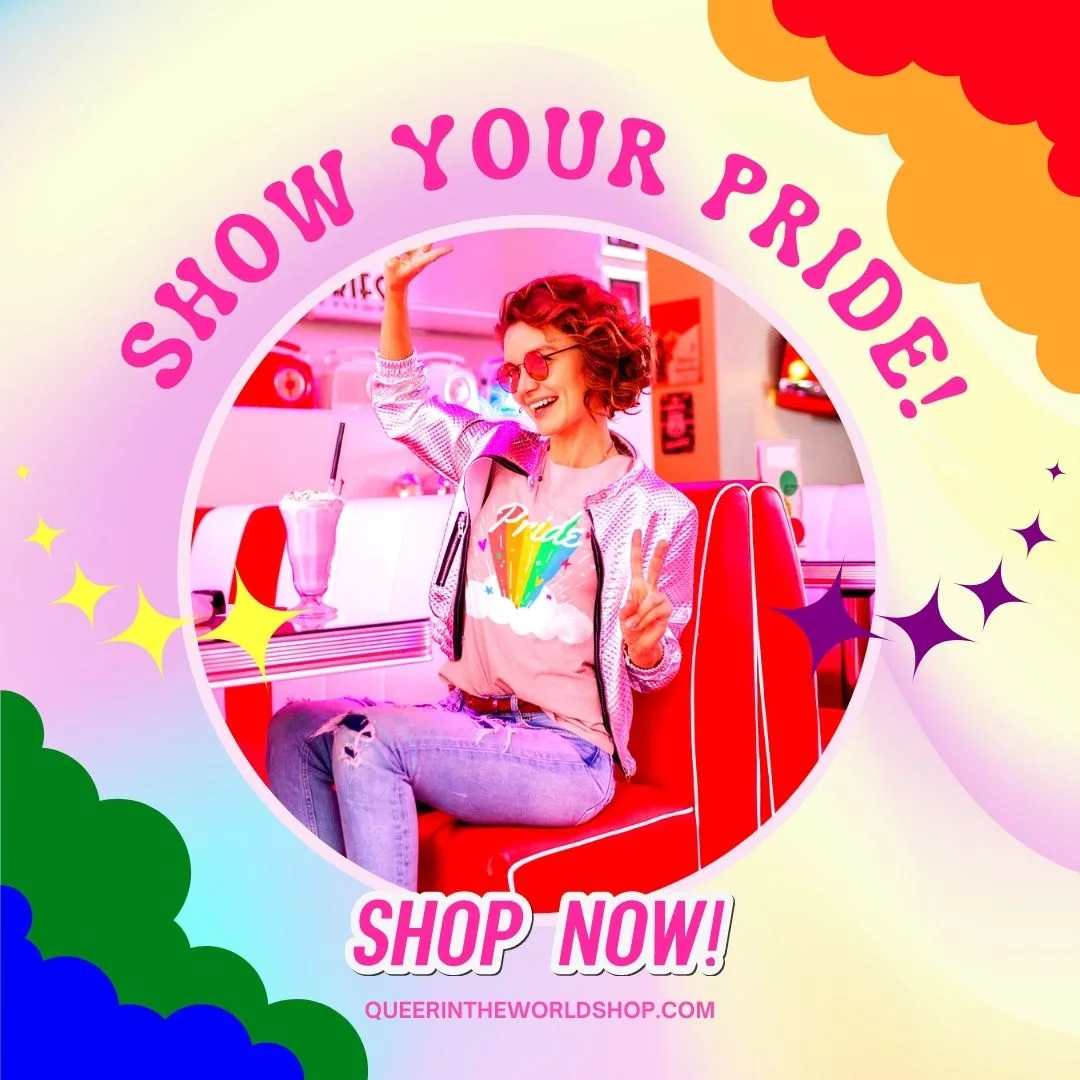 Gay-friendly and Gay Hotels in Granada, Spain
If you're traveling to Granada, one of the best choices you can make is to ensure that you stay in the city center. From here, you will have easy access to all the restaurants and cafes located in the Old Town. What's more, the gay area of the city is close to its center, and getting to local gay bars from your hotel will be a breeze.
Being gay-friendly accommodation means that the establishment is welcoming and inclusive to guests who identify as LGBTQ+. This can include, but is not limited to, having policies and practices in place that demonstrate a commitment to creating a safe and inclusive environment for LGBTQ+ guests, such as non-discrimination policies, and providing support and resources for LGBTQ+ travelers.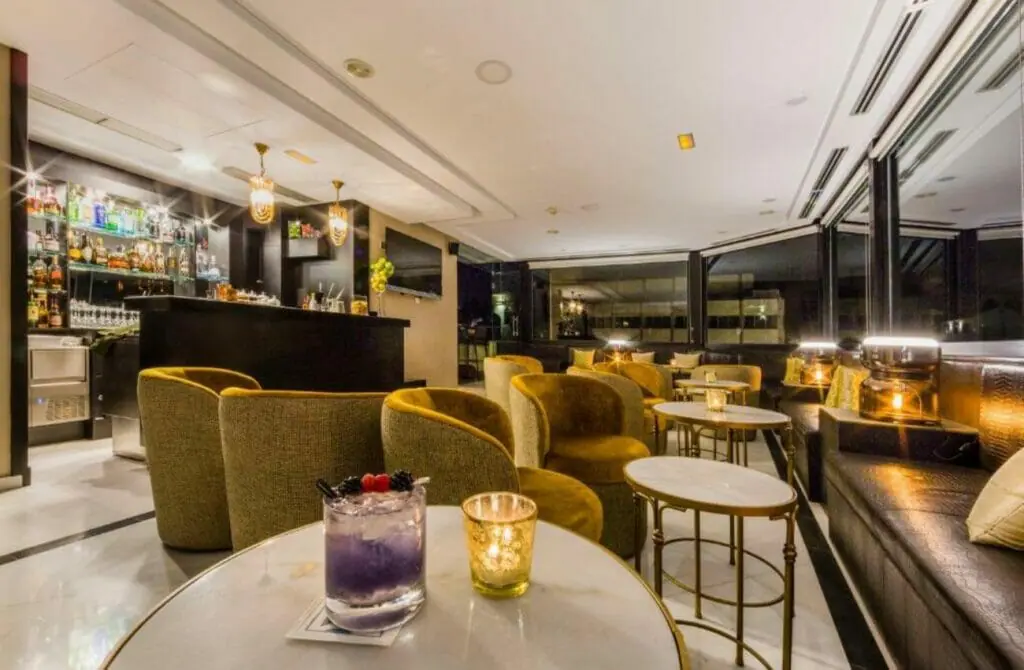 Some gay-friendly accommodations may also provide amenities specifically catering to the LGBTQ+ community, such as rainbow flags or literature about local LGBTQ+ events or resources. Furthermore, gay-friendly accommodations may be located in an area that is known for being LGBTQ+ friendly.
While Granada does not have any specifically gay hotels or resorts, these are the most fabulous and pro-actively gay-friendly hotels in Granada. Needless to say, there are also hundreds more hotel and hostel options in Granada if none of these suit your desired budget, facilities or area – but these are the best hotels according to other gay travelers and us.
Whatever your needs are, Granada has you covered.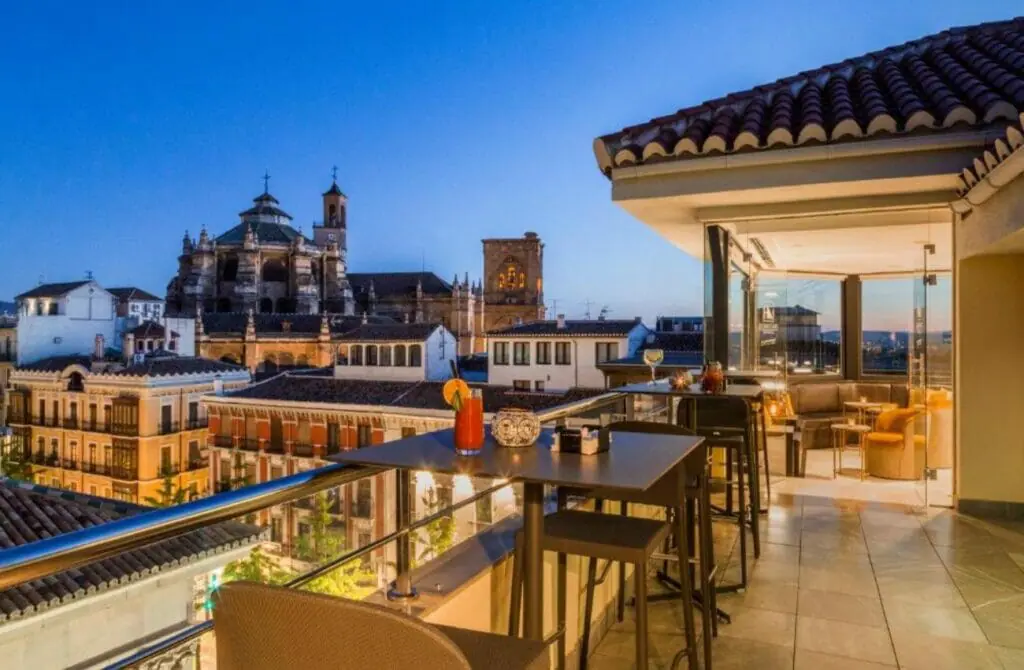 Eurostars Gran Via is an elegant hotel that is located at the center of the city. The hotel is in a 19th-century building and comes with many offerings such as free all throughout the property, a Turkish bath, and massage rooms.
The hotel has spacious rooms that have modern interiors, air conditioning, and a private bathroom. Hotel guests can enjoy a breakfast buffet as well as traditional dishes from the restaurant, Asador Contrapunto. The hotel has a rooftop terrace with magnificent views of the city.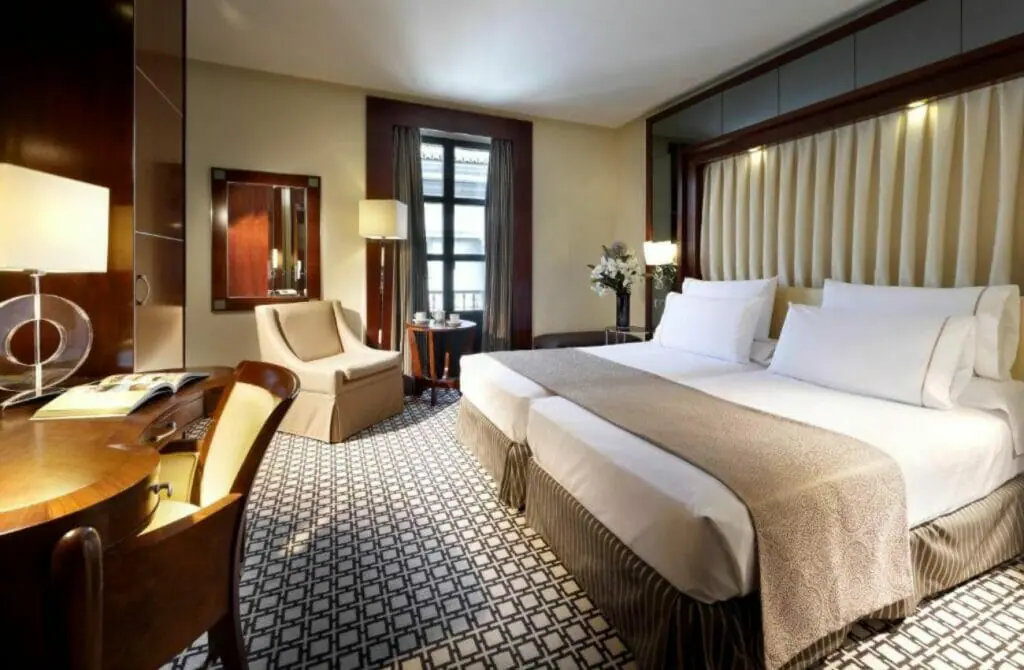 Barcelo Granada Congress ☆☆☆☆☆
Barcelo Granada Congress is located a few meters from the Palacio de Congress Conference Center. Free WiFi is provided throughout the property. Rooms here are quite spacious and come with a minibar, a flat-screen TV, a private bathroom, and a safe.
The hotel offers a delicious buffet breakfast and the Arrozante restaurant also offers local Andalusian dishes. Barcelo Granada also has a piano bar, a spa with a variety of treatments at no extra cost, and a gym.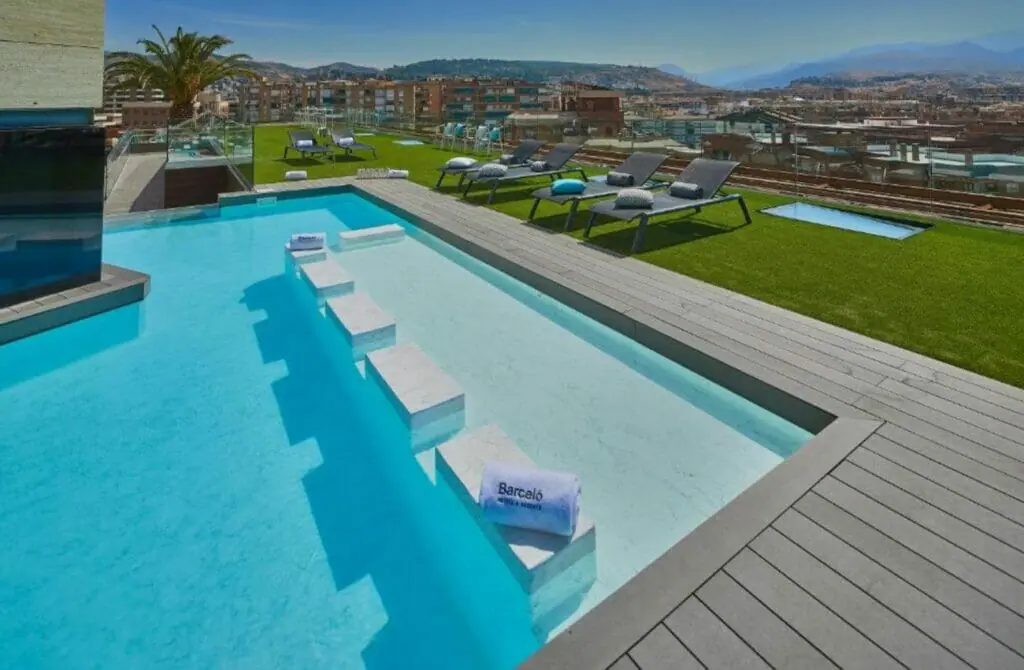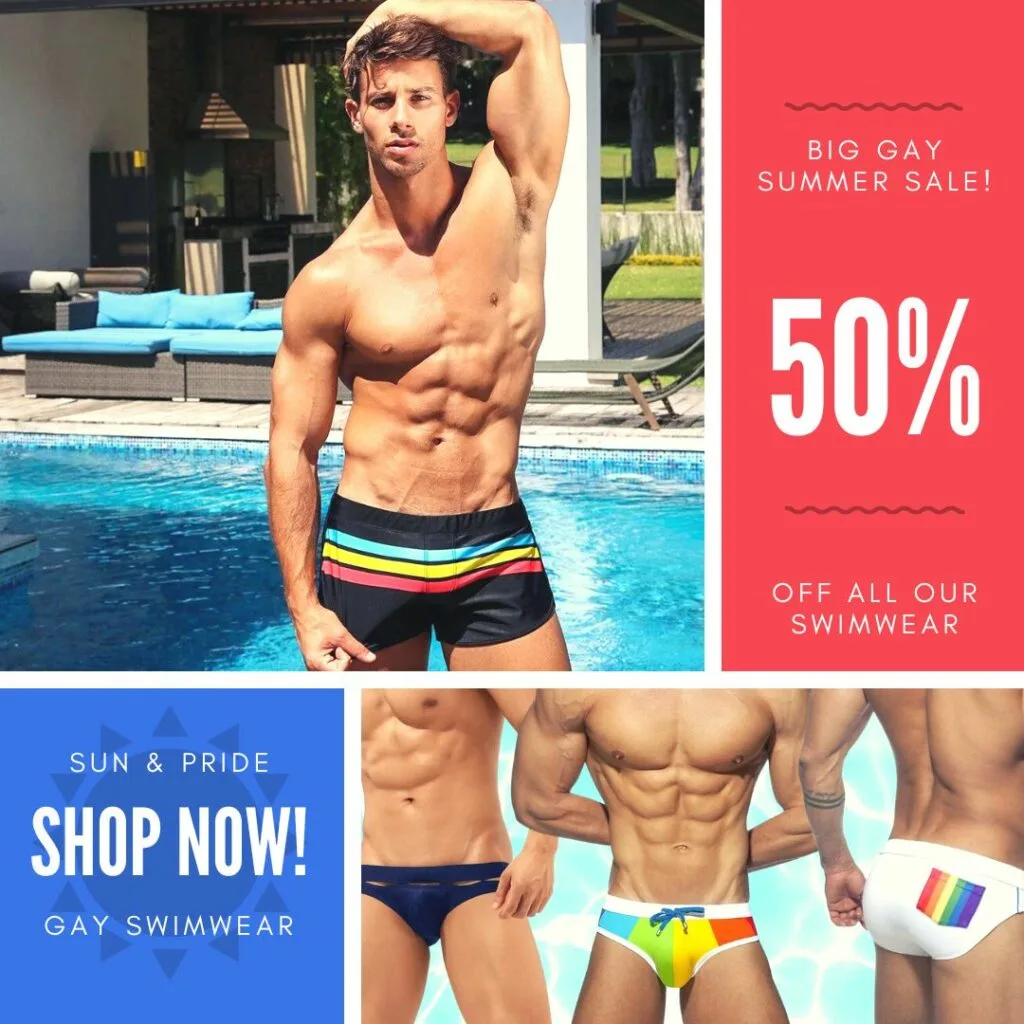 Hotel Tent Granada is located 1km away from Granada Cathedral. It is a stylish hotel with a gym, an indoor pool, a spa, a Turkish bath, and saunas. All the rooms here are spacious and have timeless dark wood furniture set against contemporary décor. There's free WiFi all throughout the hotel and all the bathrooms have a hairdryer and toiletries. The restaurant serves local and Mediterranean dishes.
Those on a budget-friendly trip will enjoy staying at the ECO Hostel located in the city center. The hostel has a cafeteria, a co-working space, and a patio on the ground floor, while the upper floors have double, triple, and quadruple rooms.
The bathrooms here are either private or shared and the top floor has magnificent views of the city and the Albaicin. It also has a fully-equipped kitchen, a cinema room, a living room, and smart TVs. ECO Hostel has a creative deco that will inspire you to explore the city and discover so much more!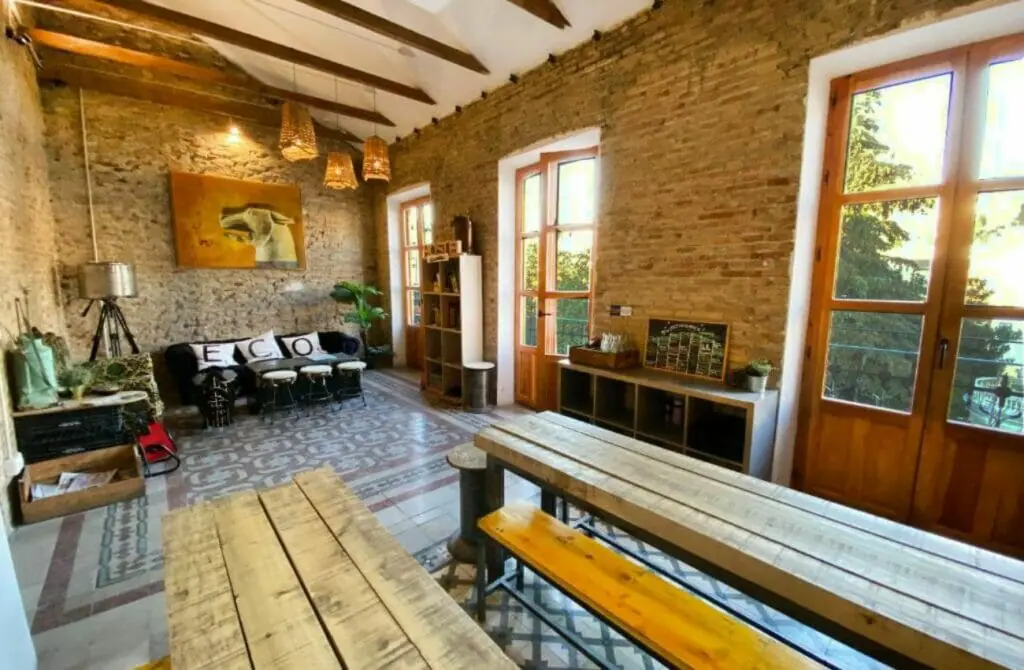 Gay Nightlife in Granada, Spain
While the nightlife here isn't as vibrant as that of Madrid, it does look promising with a number of gay bars to explore. What's more, the people here are very friendly so you should be able to make friends with ease. Granada's gay bars are mostly located in the Centro district, so it will be easy for you to try a few all on the same night.
Exploring the gay and gay-friendly nightlife in a new city can be one of the most exciting and rewarding experiences while traveling – and Gay Granada is no exception. Not only will you have the opportunity to meet new people and make friends, but you'll also get a taste of the local culture and learn more about the city's LGBTQ+ community.
Going out and experiencing the queer and queer-friendly nightlife in a new city can also be a great way to break out of your comfort zone and try new things. Whether it's dancing the night away at a gay club or mingling with locals at a gay-friendly bar, you'll have the chance to make memories and create lasting connections.
So, don't be afraid to step out of your comfort zone and explore the gay and gay-friendly nightlife in Granada. You'll be glad you did!
Here are some recommendations for you: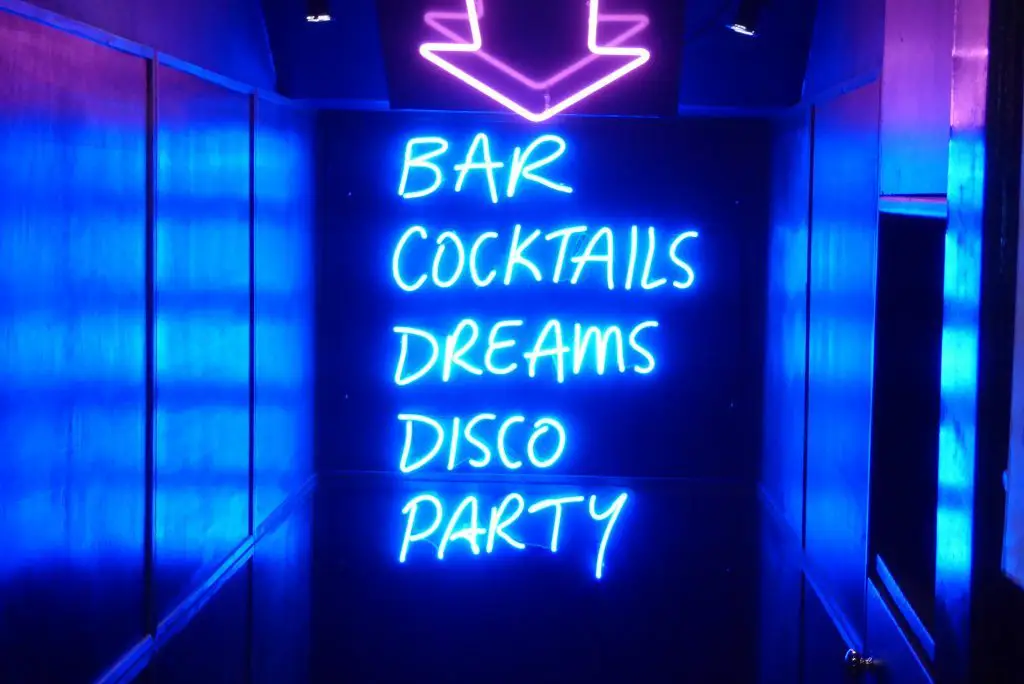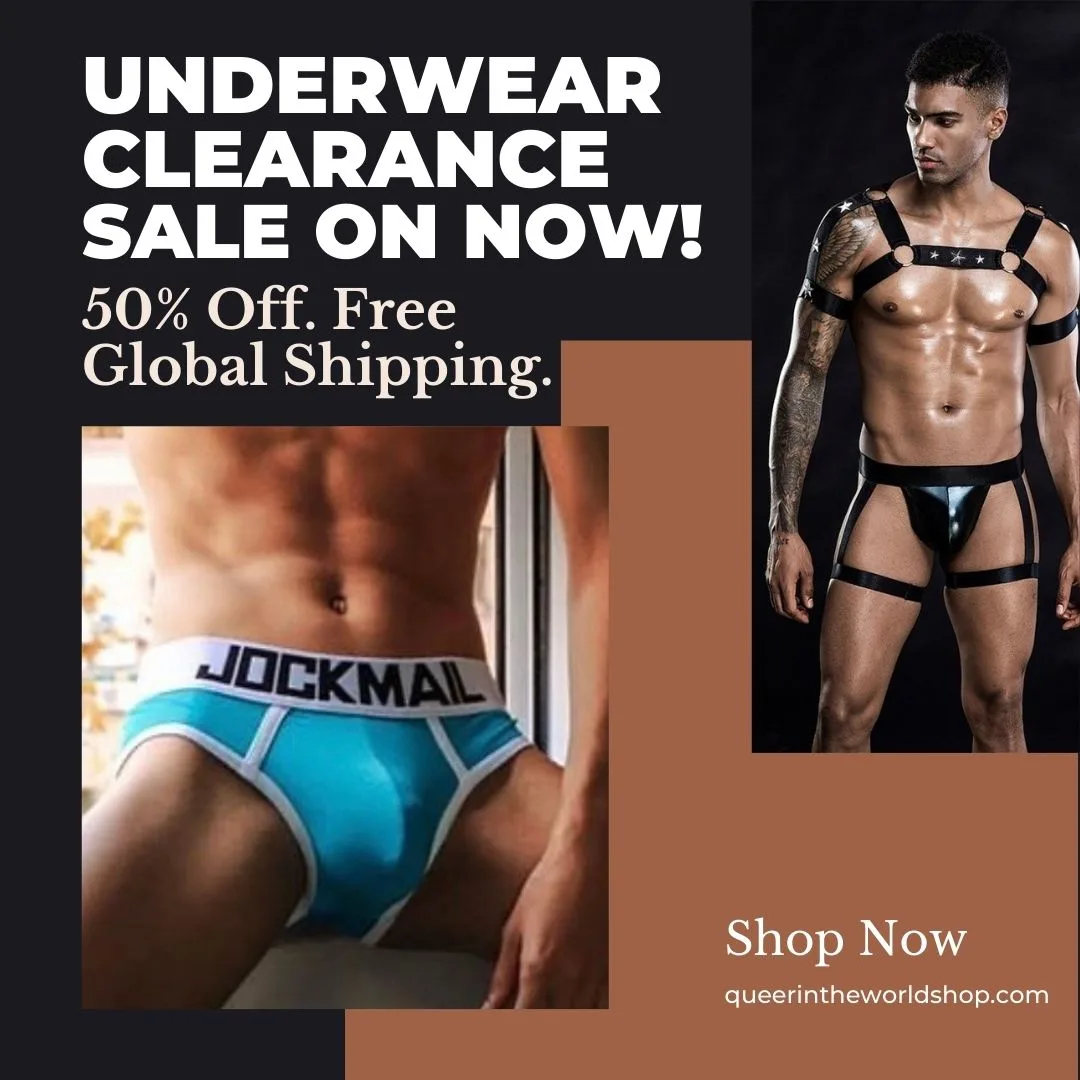 Gay Bars In Granada
Six Colors is one of the coolest gay bars in Granada and is quite popular with the younger crowd. The bar plays both English and Spanish music and the drink prices are quite favorable. If you're a young person, or young at heart and want to have a lot of unforgettable fun with your friends, or even meet new people, this is the place to be.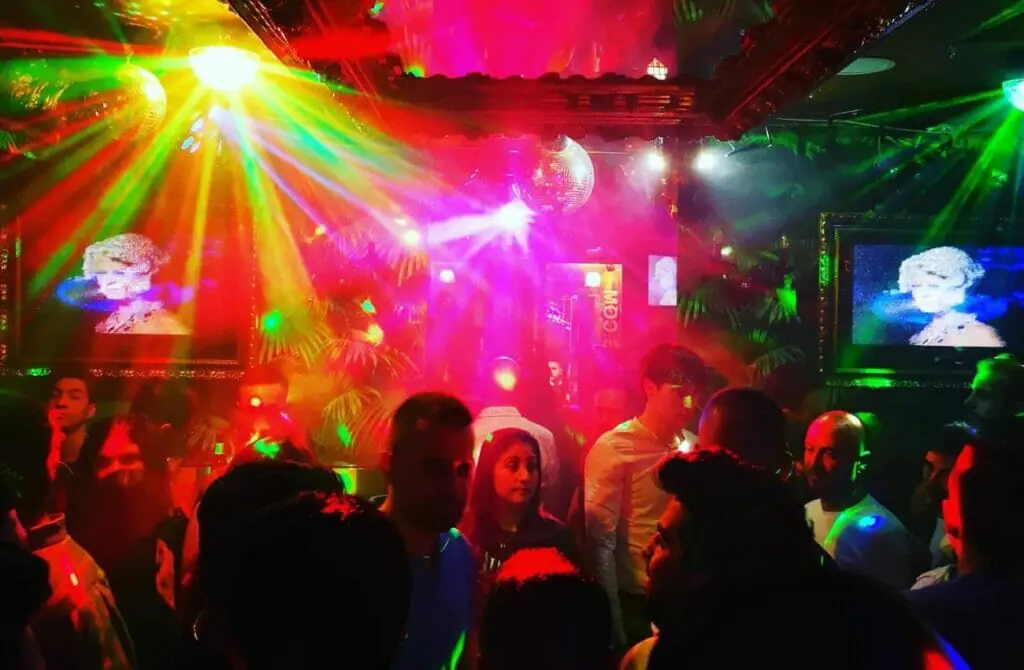 Pub La Sal is the city's oldest gay bar and is very popular with lesbians as well. The atmosphere here is very chill and friendly and you might just meet some new friends here. Pub La Sal's DJ plays a really good mix of house and there's never a wait at the door. Other than lesbians, you will also find young, preppy, gay males, but overall, it's a great place for anyone to have fun.
Loud music? Check. Blinding neon lights? Check. This is another popular gay bar in the city that has more of a club vibe to it. The bar is located underground and is especially well-frequented during Pride celebrations.
Tic Tac Granada is one of the best places in the city to frolic and meet new friends. This themed pub is one of the best gay-friendly places in the city and is the perfect spot to enjoy having a party or enjoy a fun night out with your partner or friend.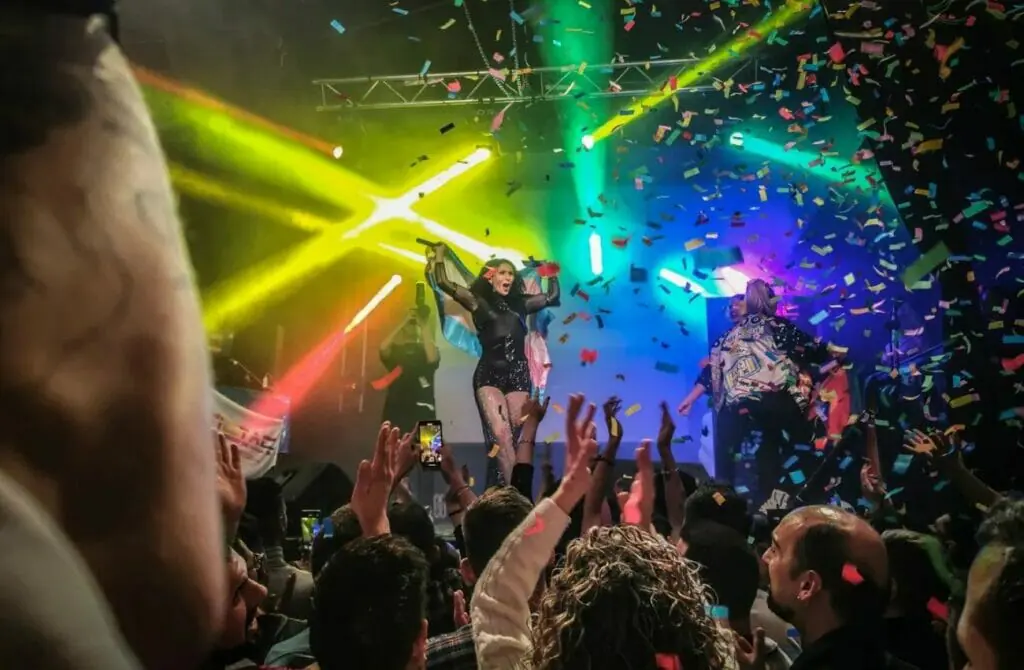 Other Gay Popular Bars and Clubs In Granada
Discoteca Aliatar is another popular Granada nightclub that you can visit. The establishment is held within an old cinema building and has a retro vibe to it with modern and stylish accents. While this is a nightclub during the night, the building serves different events and festivals during the day.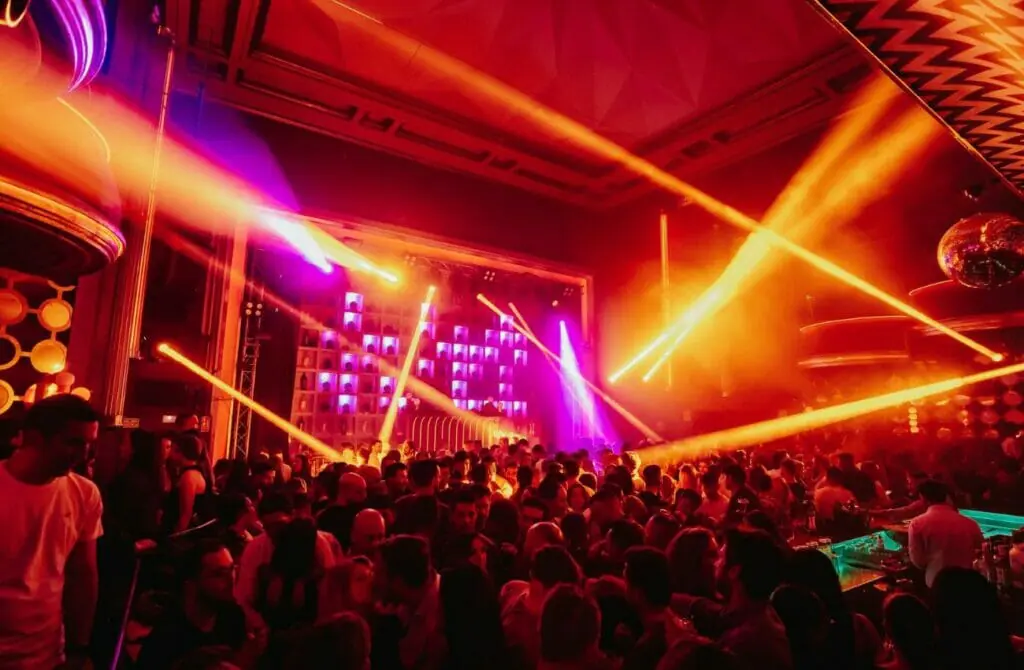 Mamba Samba is one of the most popular clubs in Granada. It has a very stylish interior decorated with palm trees that give it a beachy atmosphere. You can sit on the terrace as you and your friends enjoy delicious cocktails or simply watch the sunset over the lovely city. If you're feeling hungry, the establishment offers a variety of dishes that you should sample before a wild night out.
Next on our list of popular bars and clubs in Granada is Planta Baja. The bar is very popular with locals who love alternative music but you will also find the odd tourist on some days. Generally, the crowd here is very diverse, which means that there's a welcoming atmosphere. The club hosts some of the best DJs in the city, as well as theatre productions, bands, and other events.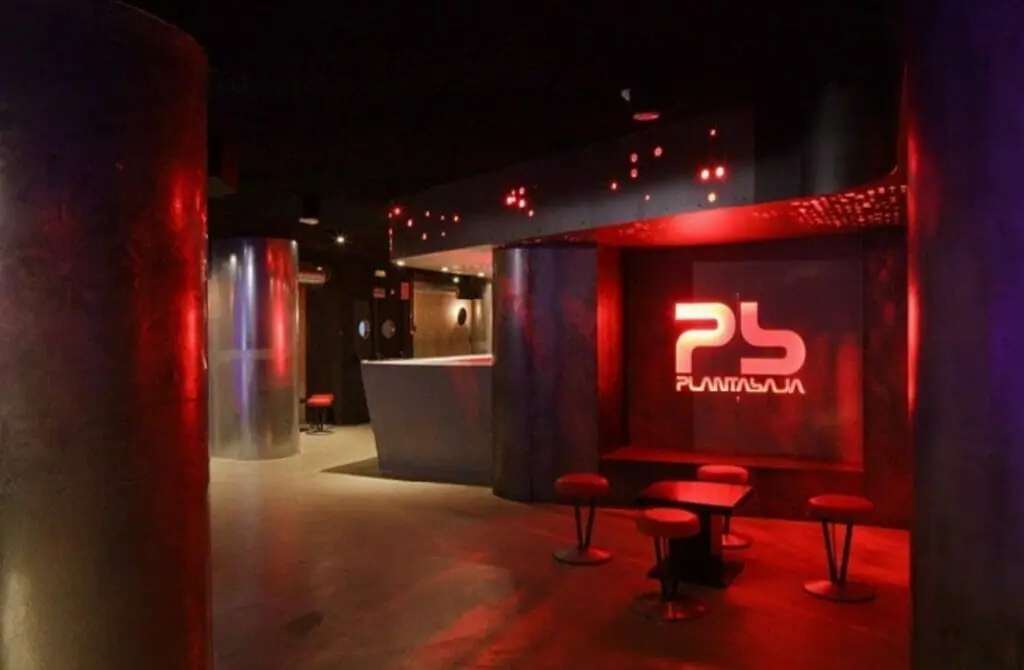 Cruising & Gay Saunas in Granada, Spain
If you're looking for some gay cruising in Granada, your best bet would be Club Septimo Cielo. While Granada has a couple of gay clubs, there aren't any gay saunas in the city, but lots of gays will find someone here.
Other sources claim that there are plenty of cruising opportunities at the train station, but we would advise you as a tourist not to go anywhere you don't feel safe. During the summer, there are plenty of young, gay local men sitting along the wall from Plaza Nueva down to Carerra del Darro since many gay bars are located around this area.
When traveling to a new city, it can be exciting to head out for more than just a stiff drink. One aspect of the Gay Granada scene that many queer men enjoy is visiting gay saunas and cruising clubs.
Sure, the sauna culture in Granada is not as hedonistic as in Amsterdam, Barcelona or Berlin, but these venues still offer a chance to meet new people, socialize, and engage in sexual activity – without resorting to gay hookup apps.
However, it's important to keep in mind that these venues can vary greatly in terms of atmosphere, clientele, and rules, so it's a good idea to prepare yourself before visiting. If you are apprehensive, we advise studying our guide to visiting a gay bathhouse for the first time, which should help set your mind at ease, and always practice safe sex.
Additionally, it's important to be aware of and respect local laws and customs regarding gay venues and sexual activity. With a little bit of planning and an open mind, visiting gay saunas and cruising clubs can be a fun and exciting part of your gay Granada travel itinerary.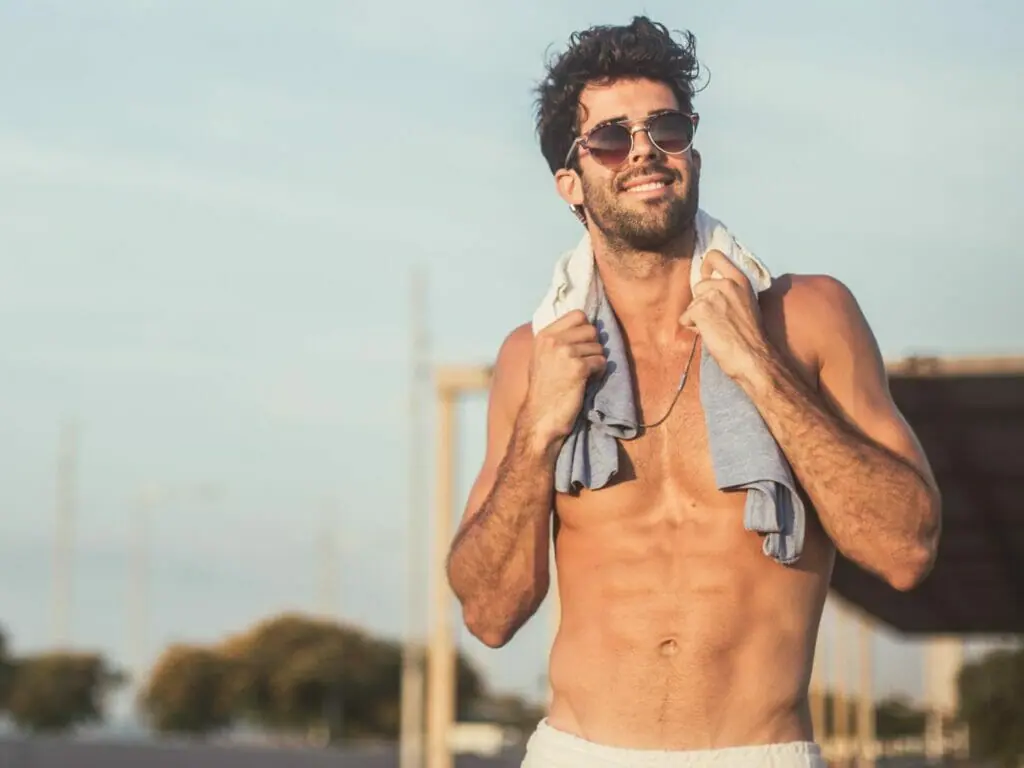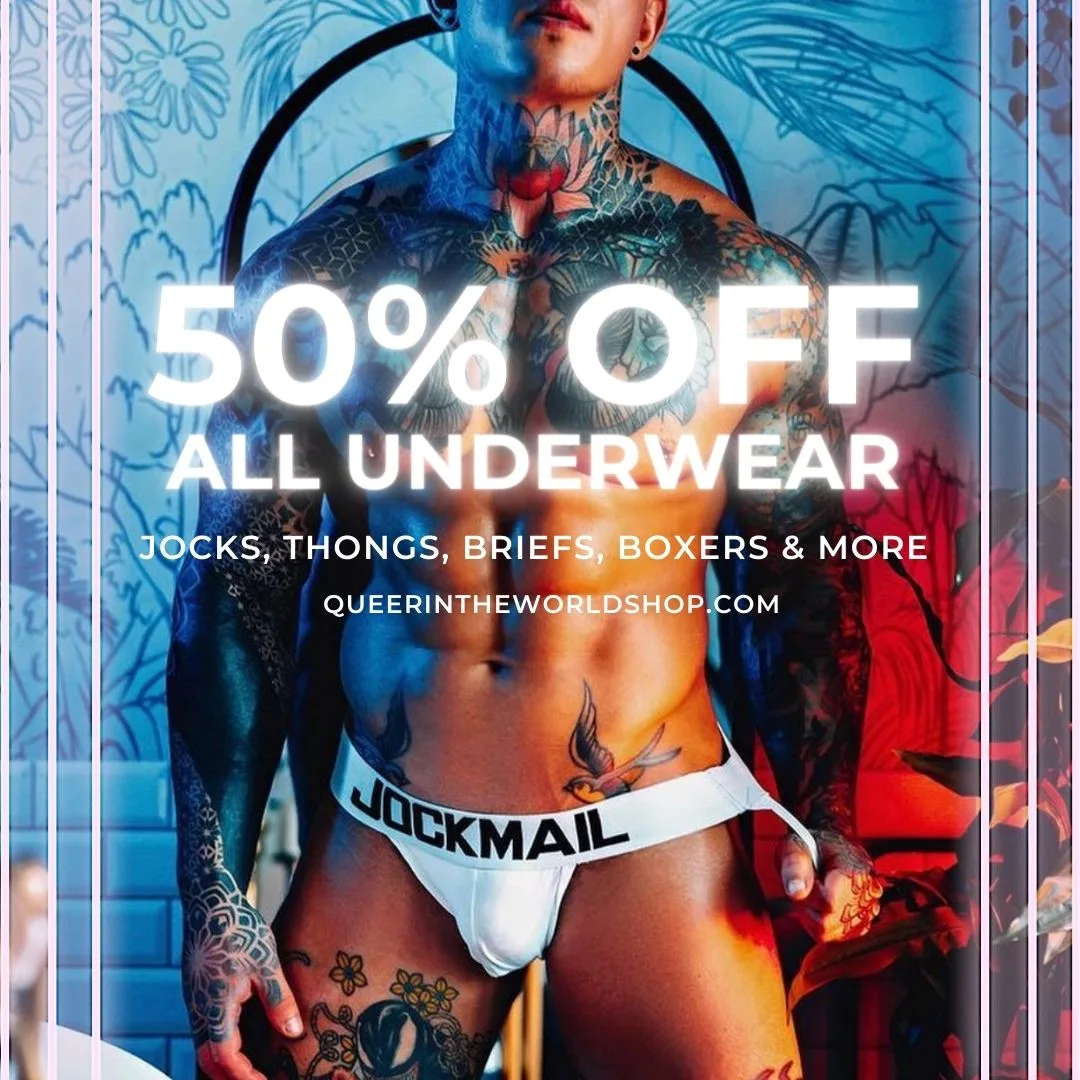 Gay Map Of Granada
Finding it hard to envisage where everything is in Granada? Hopefully, this queer-centric map helps where we have marked all the bars, clubs, parties, hotels, saunas, massages and more will help you stay in the spot best suited to you!