Discover the gay-friendly city of Sofia, Bulgaria. With its charming streets, trendy gay bars and clubs, LGBT-friendly hotels, and rich culture and history. Sofia is a must-see destination for any gay traveler!
Sofia, Bulgaria, is an absolute must-see for any gay traveler! This historic city is bursting with culture, charm, and a blossoming gay scene that will leave you wanting more. As one of the most LGBT-friendly countries in Eastern Europe, you'll find a warm welcome and inclusive atmosphere in Sofia.
Sofia has something for everyone, whether you're looking for a romantic evening or a wild night out with friends. Get ready to explore the city's charming streets, dotted with quaint cafes, trendy gay bars, and hotels that cater to the LGBT community.
From the elegant frescoes of the Alexander Nevsky Cathedral to the tranquil gardens of the Borisova Gradina Park, you'll find a diverse array of attractions.
But let's not forget the gay scene, darling! Sofia has many gay bars and clubs that will have you dancing till dawn. And for those looking for something a little more low-key, the city has plenty of gay-friendly destinations that offer a relaxed atmosphere.
The local food is to die for, and the scenery will take your breath away. So let's get right into gay Sofia and see why this beautiful city is going to be the gay-friendly vacation you'll never forget!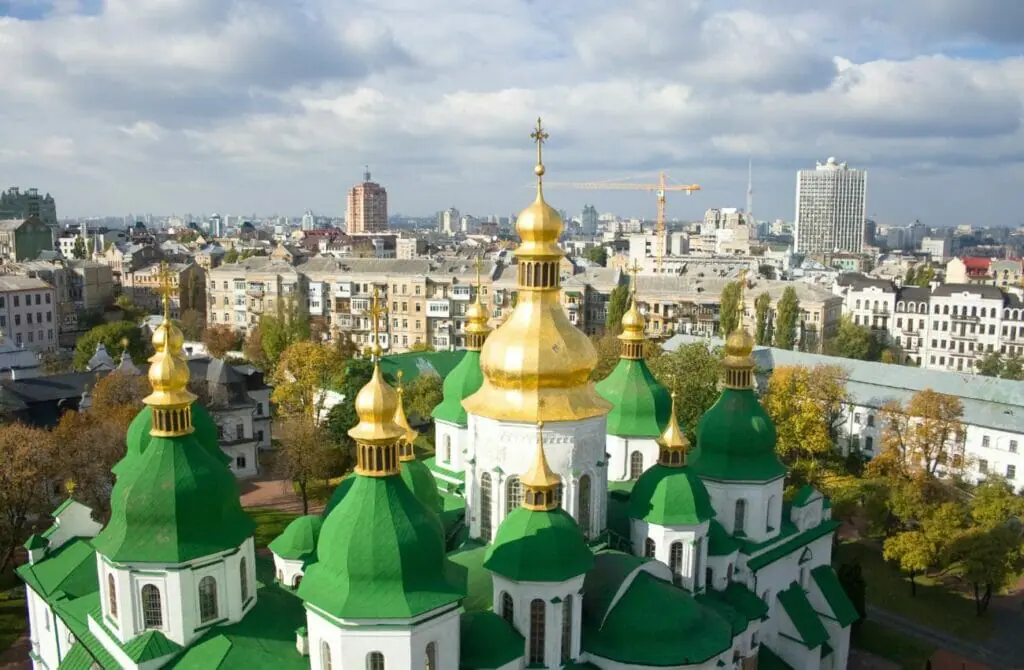 Attractions in Gay Sofia, Bulgaria
Honey, welcome to Gay Sofia! Now, let's spill the tea – this city may not be the most welcoming to our rainbow community, but don't let that dim your sparkle! There are still plenty of fabulous things to see and do here, no matter who you love.
As passionate travelers and members of the LGBTQ+ community, we believe that queer travel is not only about having fun and exploring new places but also about promoting cultural understanding and spreading pride.
Through travel, we can learn about different cultures, histories, and perspectives and share our own experiences and identities with others. We can also support LGBTQ+ businesses and organizations and work together to create a safer and more accepting world for all members of our rainbow family.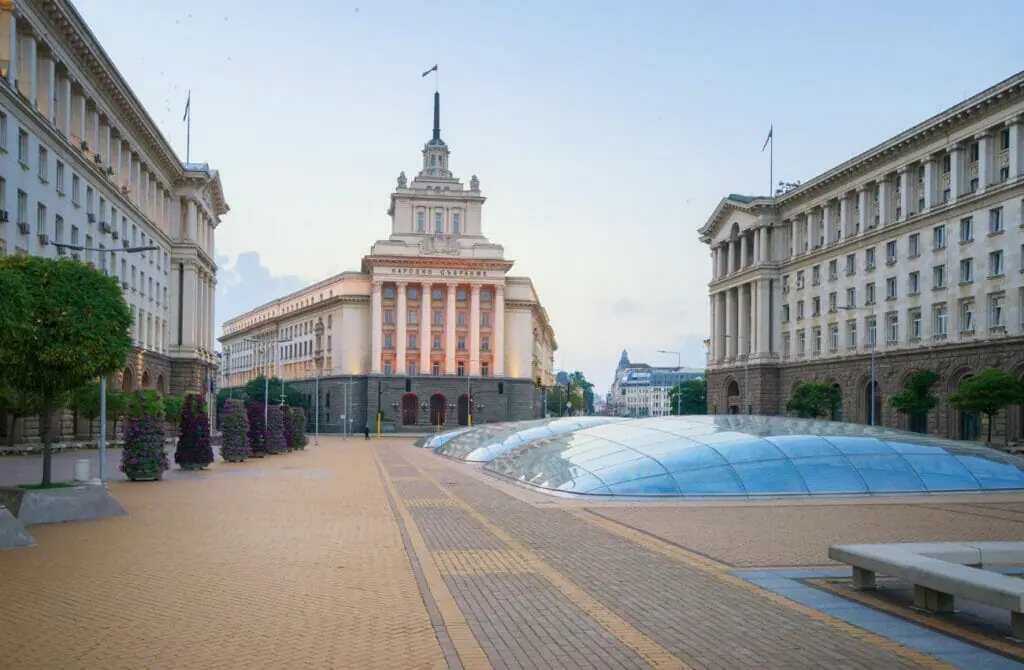 Unfortunately, homophobia and discrimination still exist in many parts of the world, and it is important to be mindful of the laws, customs, and attitudes of the places we visit. But by being visible and proud and by supporting local LGBTQ+ communities and allies, we can help to change hearts and minds and make a positive impact wherever we go.
So let's keep exploring, learning, and sharing, and let's continue to work towards a future where all travelers can feel safe and celebrated, no matter where they are in the world.
Check out the iconic landmarks and attractions, darling. Visit those historical monuments, museums, and art galleries like the true cultural connoisseur you are. And, of course, let's not forget about the architecture, parks, and gardens. Trust us, the local cuisine will leave you gagging, and the markets are to die for. And, girl, let's not even start on the cultural events like festivals, concerts, and shows – they are simply sickening!
Now, while we are out and proud queens, we gotta keep it on the down-low when we hit the streets, sis. Sadly, this city may not be as welcoming to us as we'd like. But no worries, we'll just have to slay discreetly, okay? Let's show these locals how to live our best lives, honey!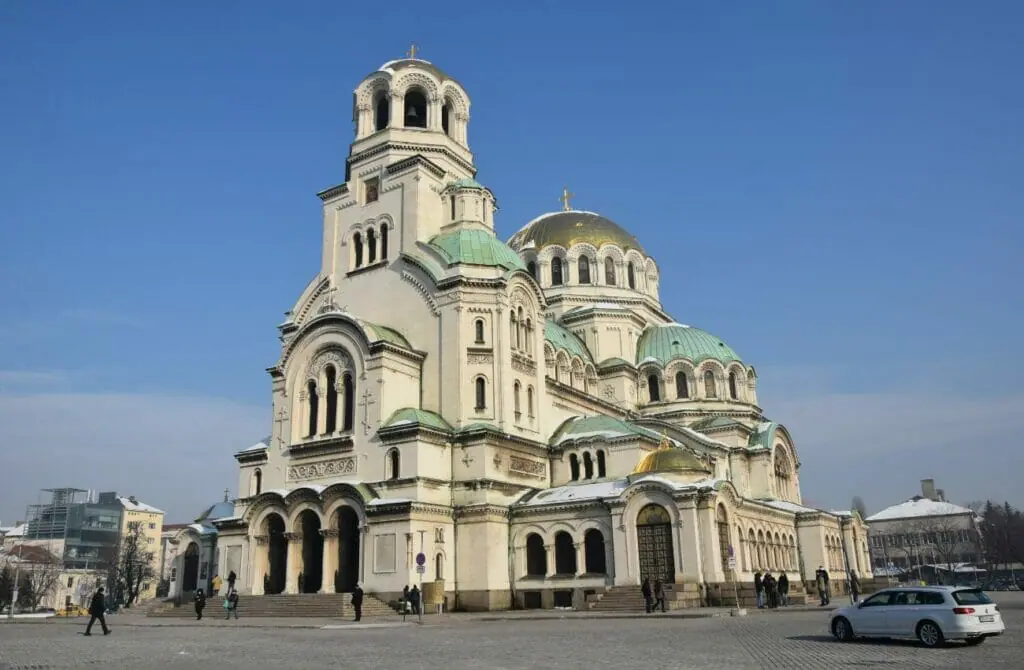 St. Alexander Nevski Cathedral
St. Alexander Nevski Cathedral is a grand and imposing Orthodox church located in the heart of Sofia, Bulgaria. It's the second-largest cathedral in the Balkan region, accommodating up to 10,000 people. The cathedral was built in the 1880s, shortly after Bulgaria re-established its independence from the Ottoman Empire.
The cathedral was dedicated originally to the memory of Russian soldiers who lost their lives during the liberation. Visitors can admire the intricate frescoes and mosaics that adorn the walls and ceilings, including a mural of the Lord God Sabbath on the central dome. The crypt is also open to visitors and contains a collection of icons.
Head back in time as you enter the charming St. George Rotunda, a historic church dating back to the 4th century. This red brick beauty has stood the test of time, surviving invasions, conversions, and more. Inside, marvel at the intricate medieval frescoes hidden for centuries under Ottoman-era plaster.
The history lesson continues as you take a stroll outside and discover the ancient Roman flagstones and remnants of the bustling city of Serdica that once stood here. Only recently uncovered and restored, these masterpieces transport you to a living past. A true time capsule of Sofia's rich history.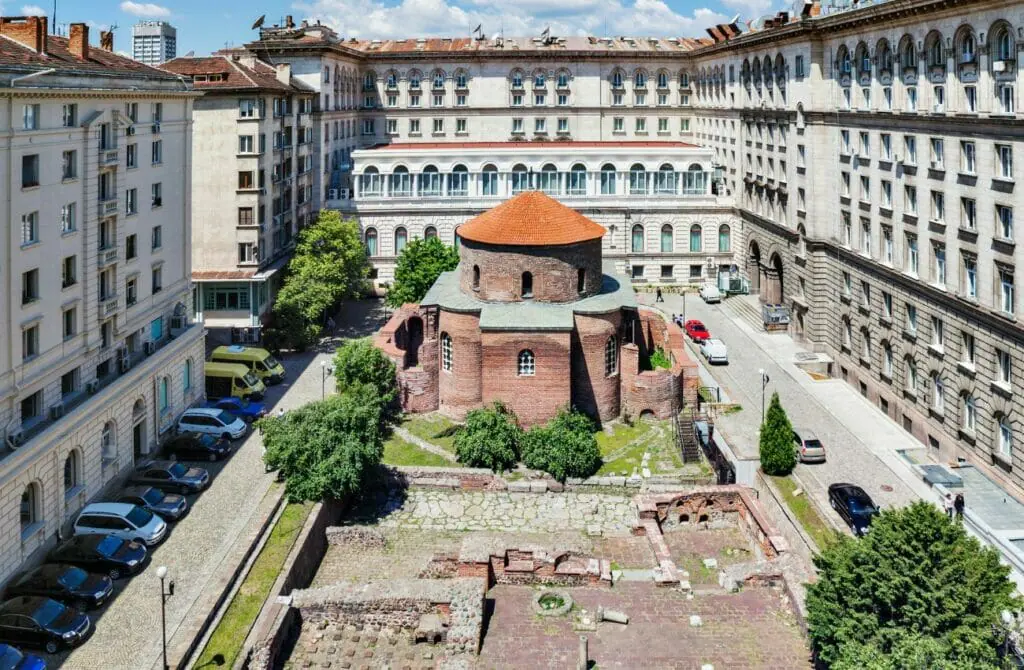 The National Palace of Culture, a grand castle-like structure standing tall in the heart of Sofia, is a sight to behold. It was built in 1981 to commemorate Bulgaria's 1300th anniversary. With a capacity of over 8,000 seats, this palace is a versatile venue that plays host to an array of events, from art exhibitions and film festivals to concerts.
Whether it's open or closed, it's worth a visit to take in the impressive architecture and the beautiful water fountains surrounding it. It's both a feast for the eyes and the cultural hub of South-eastern Europe.
Private Sofia Guided Walking City Tour
Let's get intimate with Sofia. Embark on a journey through the rich history of this gorgeous city on a fully guided private walking tour. No need to worry about a map. Follow your expert guide as they lead you through key landmarks from the city's different cultures.
Marvel at the stunning architecture of the St. Sofia Church, the Rotunda of St. George, and the grand Cathedral St. Alexander Nevski.
What's a tour without a taste of local cuisine? Savor a traditional Bulgarian breakfast of mouth-watering pastries and a refreshing drink. Come and discover Sofia's culture, history, and old-world charm with this fantastic tour.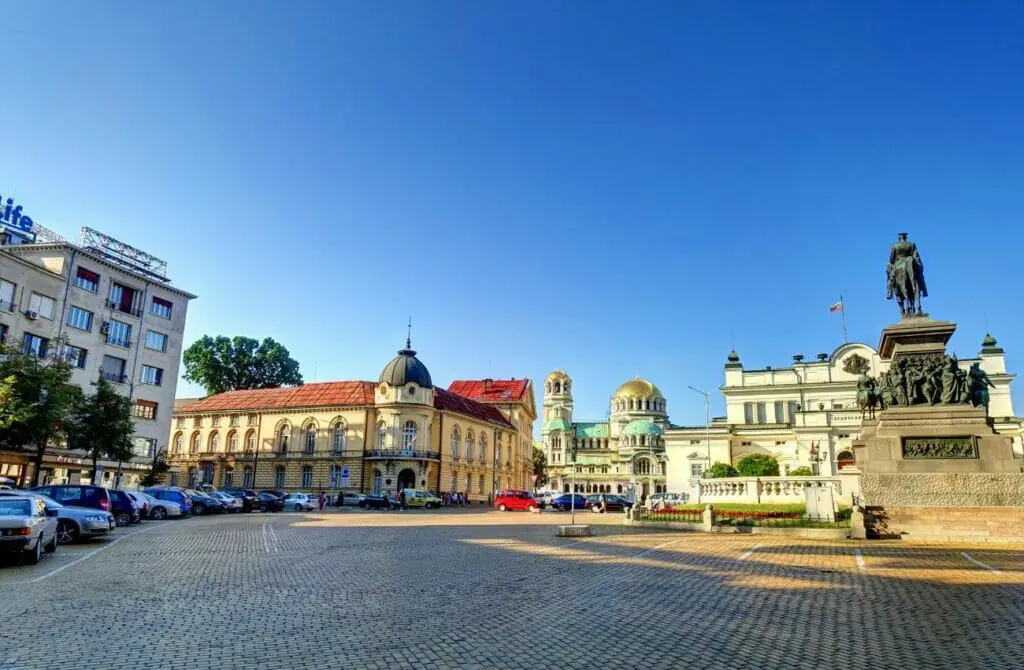 I hope you're ready to swoon all over the stunning beauty of Bulgaria on this full-day adventure from Sofia. Dive into the rich history of the medieval Rila Monastery and peruse the fascinating exhibits at the on-site museum.
From the serene hills of Rila Monastery to the pre-Renaissance masterpieces adorning Boyana Church, you'll be in for a treat for the eyes. Dive into the rich history of the medieval Rila Monastery and peruse the fascinating exhibits at the on-site museum.
Next, prepare to be mesmerized by the intricate frescoes at Boyana Church, a UNESCO World Heritage Site. Whether you prefer to go solo with an audio guide or have a knowledgeable guide show you the way, you're in for a day of pure enchantment. So come along and let us take you on a journey through Bulgaria's most breathtaking sights.
Thrust yourself into the lap of luxury on Sofia's poshest street, Vitosha Boulevard. Here you'll find designer duds and fancy fashion houses to make even the most discerning shopper swoon. But even if designer labels aren't your thing, the breathtaking views of snow-capped Vitosha Mountain will take your breath away.
Stroll down the pedestrian-friendly street, sipping on a cappuccino at one of the charming outdoor cafes, and take in the elegant art nouveau lamp posts, benches, and kiosks. It's the perfect spot for a chic shopping spree or a leisurely stroll in Sofia's high society.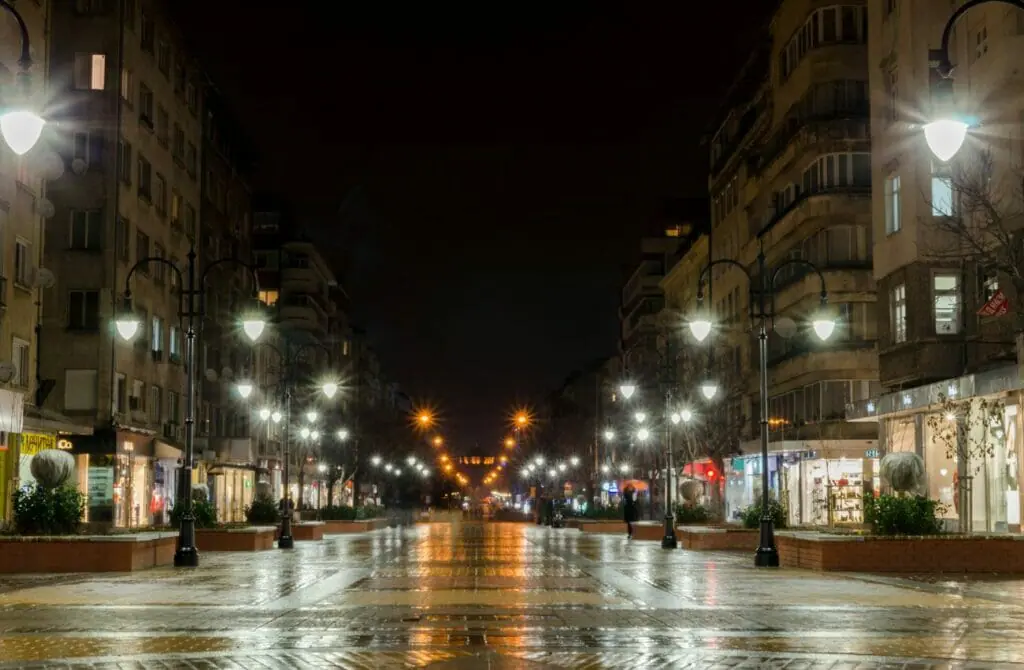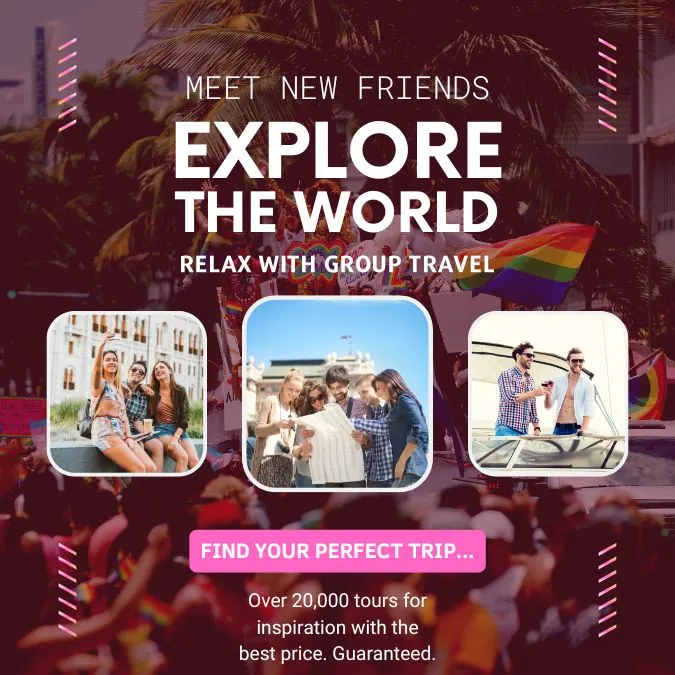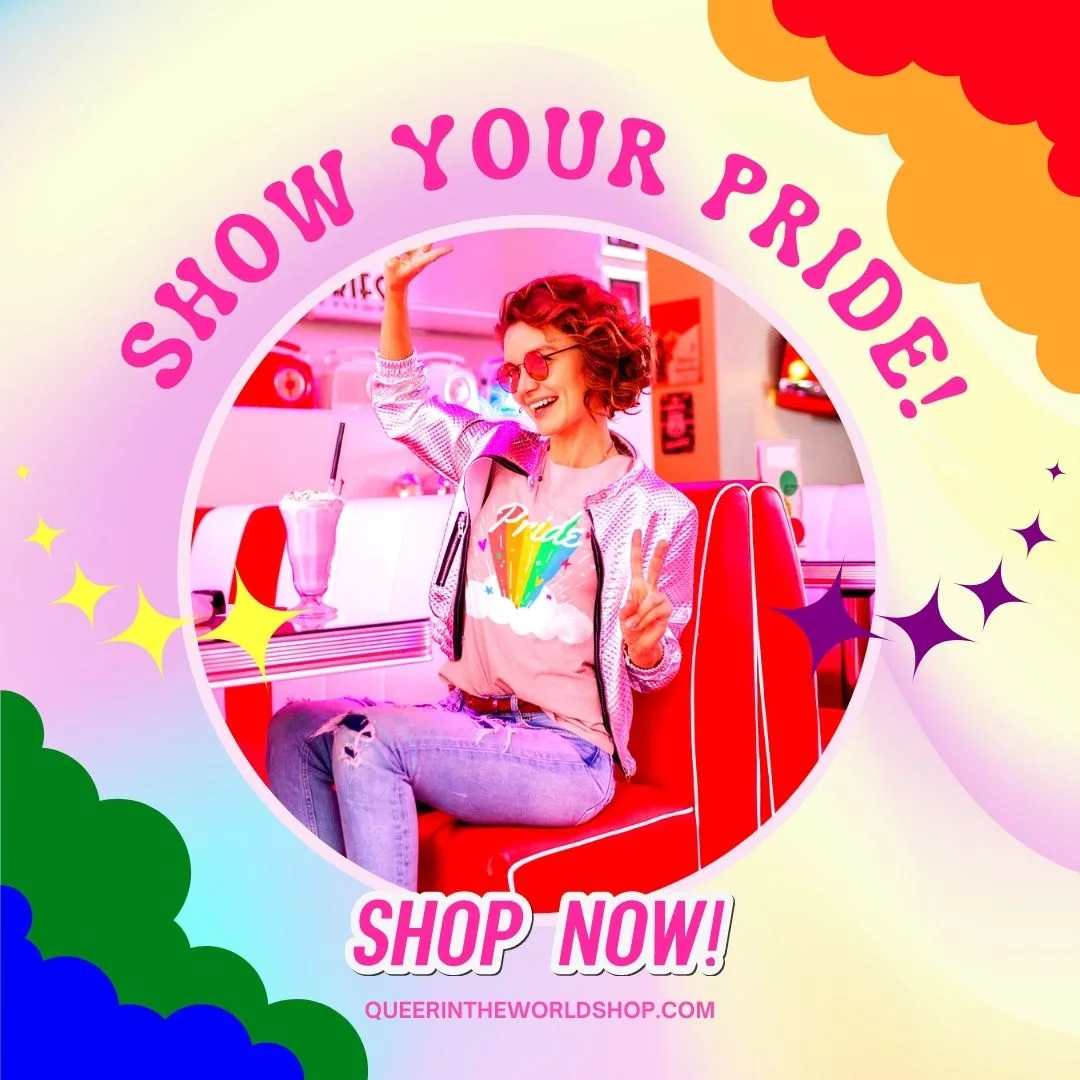 Gay and Gay-Friendly Hotels in Sofia, Bulgaria
Don't wait another minute to book your stay at one of the most fabulously queer-friendly hotels in Sofia! While many establishments in town might not welcome our rainbow family, these hotels have all pledged to embrace our queer spirit with open arms.
From non-discrimination policies to LGBTQ+ resources and amenities, these hotels go above and beyond to create a safe and inclusive environment for all guests who identify as LGBTQ+. And if you're looking for a place to stay in an area known for being LGBTQ+ friendly, these hotels have got you covered too.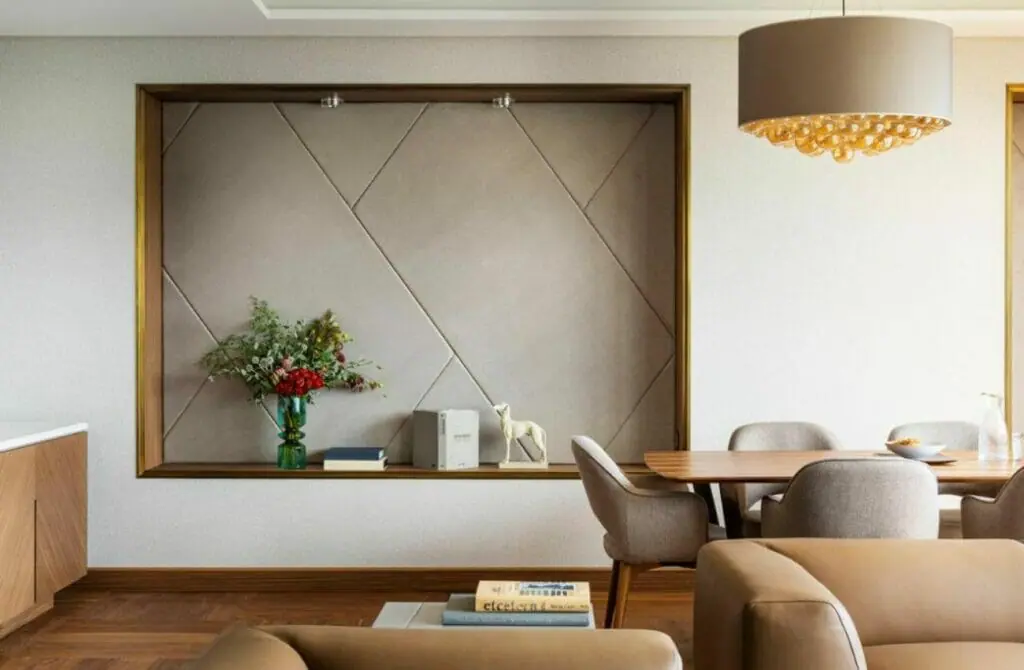 In addition to the locally-owned gay-friendly accommodations in Sofia, international hotel chains can also be great options for LGBTQ+ travelers. Many of these chains have implemented policies and training programs to ensure that their hotels are welcoming and safe for LGBTQ+ guests.
They may also have LGBTQ+ affinity groups within the company, which can help to promote a culture of inclusivity and support for queer travelers.
Moreover, international hotel chains are often known for their high-quality amenities and services, which can provide a more luxurious and comfortable stay for LGBTQ+ travelers. With a global presence, these chains can also provide a sense of familiarity and consistency for queer travelers who may be navigating unfamiliar destinations.
Whether you choose a locally-owned gay-friendly accommodation or an international hotel chain, it's important to do your research and choose a place that will make you feel welcome and comfortable during your stay in Sofia.
So why wait? Book now to experience the comfort, luxury, and acceptance that these gay-friendly hotels in Sofia have to offer. With options to fit every budget and preference, you're sure to find the perfect home away from home.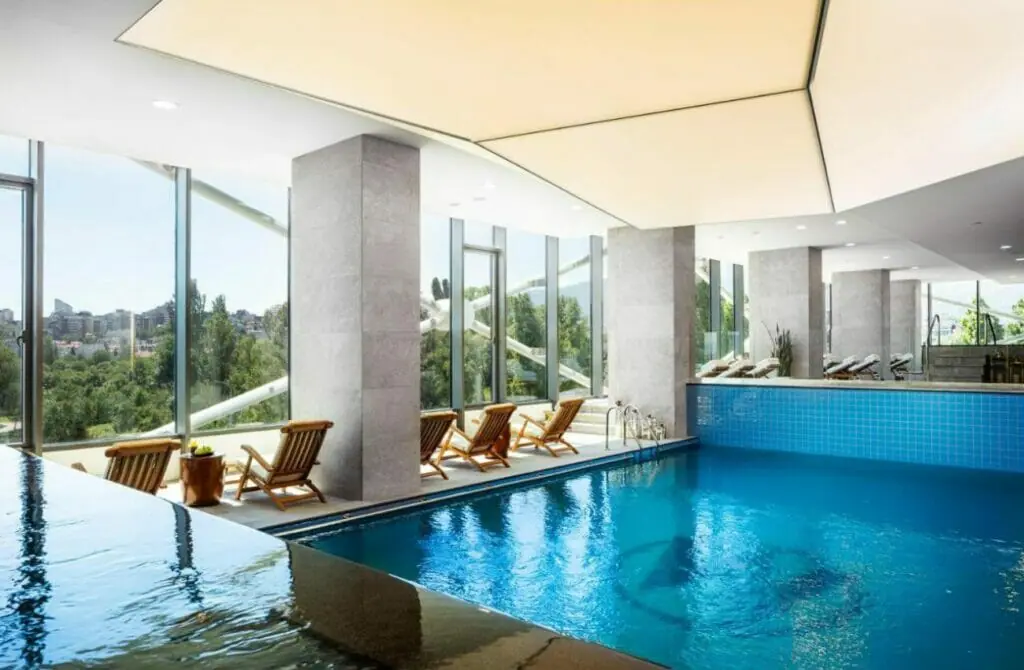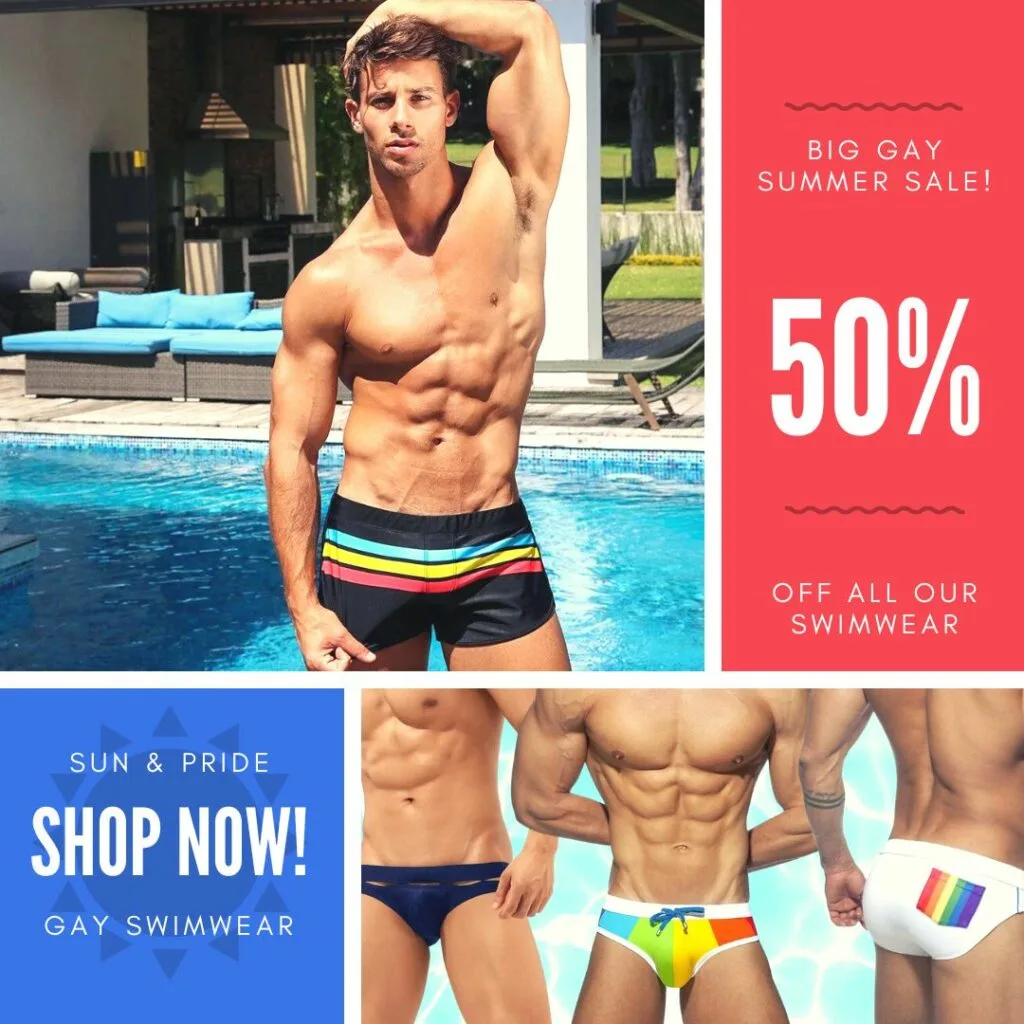 Welcome to the grandest of grand hotels, the Millennium in Sofia, where luxury and location go hand in hand, like champagne and caviar. Nestled in the heart of the city, it's just a stone's throw from all the must-see sights, like Peyo Yavorov House Museum and Borisova Gradina Park. The rooms are deliciously extravagant! So refined and luxurious you'll think you died and went to heaven.
Ready for some fresh air? The local neighborhood has some of the best outdoor adventures, like mountain biking, climbing, and hiking. But the real star of the show? Why this hotel, of course, where you'll be treated like royalty?
Upgrade your stay to the royal suite and live like a king or queen for the day. Take advantage of this regal experience.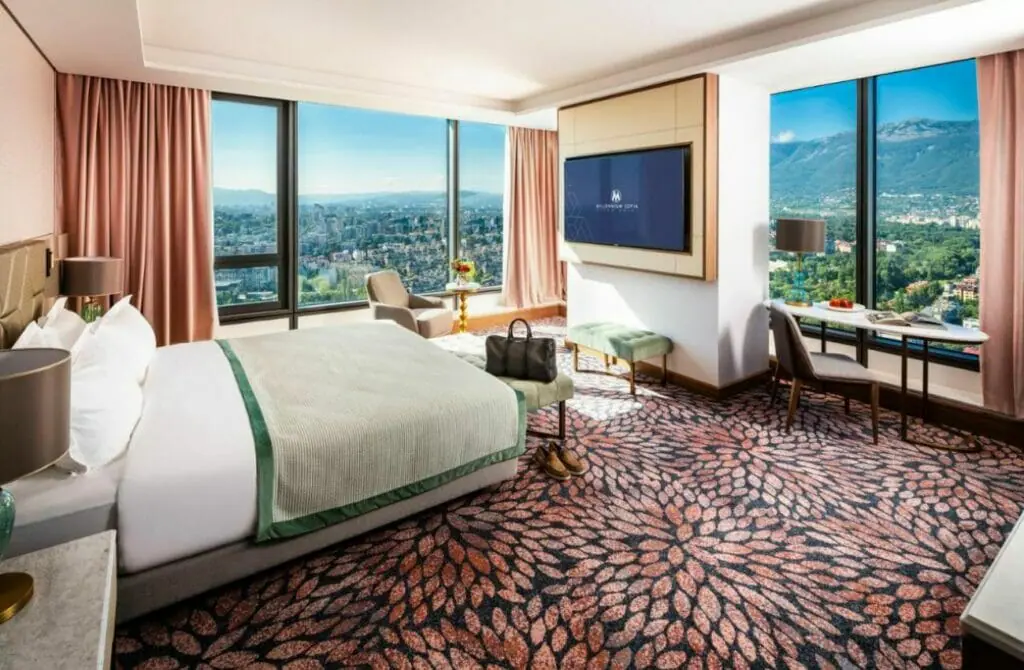 Who deserves a stylish stay in opulent Sofia? You do! At the Sense Hotel! Nestled in the chic neighborhood of Sofia City Center, we're just a stone's throw away from all the shopping, culture, and adventure you could ever want. Whether you're in the mood to indulge in some retail therapy at Central Sofia Market Hall or want to soak up some natural beauty at Vitosha Nature Park, you'll find it near Sense Hotel.
With the metro station steps away and the National Museum of Natural History and Monument to the Unknown Warrior just a short trip out, you'll never be at a loss for something to do. Treat yourself to a memorable stay at Sense Hotel Sofia!
Welcome to COOP Hotel, darling! This place is the epitome of sophisticated city living. The stylish decor and spacious tranquil rooms will have you feeling like a VIP in no time. The bathrooms are truly fit for royalty, with designer toiletries and deep soaking tubs fit for a king.
But don't just take my word for it. Come and indulge in a bit of luxury for yourself. The stylish decor and spacious tranquil rooms will have you feeling like a VIP in no time.
When hunger strikes, the onsite restaurant, COOP Club, serves up a delicious blend of local and international cuisine that's sure to satisfy. If you need some pampering, their spa services, including sports massages, will have you feeling like a brand-new person. All this luxury and convenience, all affordably, in gay Sofia. What more could you ask for?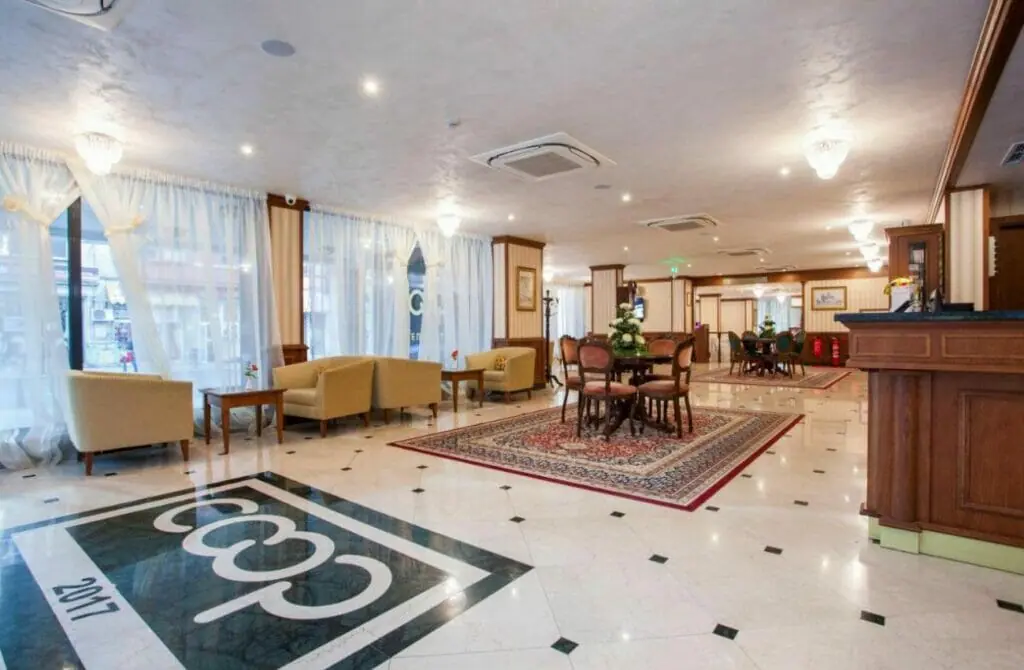 Allow me to introduce you to the world of affordable luxury at Hotel Favorit, located in the center of Sofia. The rooms here are surprisingly stylish and immaculately clean, but they also come at a price that won't break the bank. Indulge in all the amenities this hotel offers, from the on-site restaurant serving delicious cuisine to the spa offering heavenly massage services.
The area's natural beauty makes for a fantastic view from your room. Plus, with a roundtrip airport shuttle and convenient dry cleaning/laundry services, your stay at Hotel Favorit will be as easy as it is memorable.
Ivory Tower is a cute hostel that makes you feel at home. A 24-hour friendly host is ready to assist your every need or keep you company. All standard amenities are present – WiFi access, air conditioning, laundry, ironing, shuttle services, and private parking by arrangement.
This hostel has a super convenient location. Only a few minutes walk from temples, theaters, clubs, and shopping. Ivory Tower's atmosphere is cozy and not at all overcrowded. The furniture is minimalist, but the rooms are super spacious. Come mingle with other travelers and share your tales of adventure at the Ivory Tower!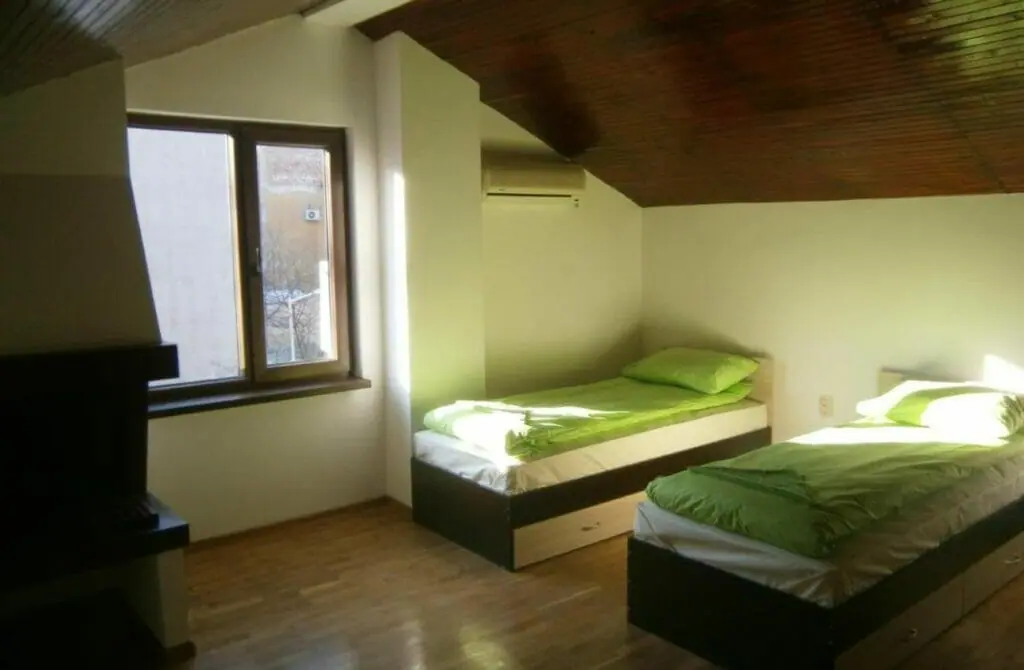 Gay Nightlife in Sofia, Bulgaria
Get ready to experience the wild and wonderful world of gay nightlife in Sofia, Bulgaria! This vibrant city is home to a thriving gay community, with many gay bars, clubs, and events that cater to the LGBT crowd. Whether you're in the mood to dance the night away or want to grab a drink with friends, you'll find a spot that's perfect for you.
Sofia offers a wide range of options for gay travelers. Party in glittering dance clubs or relax in cozy gay bars. You'll find everything from techno beats to pop music, and the atmosphere is always electric.
You'll also find various events throughout the year, including drag shows and pride parades, that will keep you entertained and on your feet all night long. So pack your dancing shoes and get ready for a night out you'll never forget!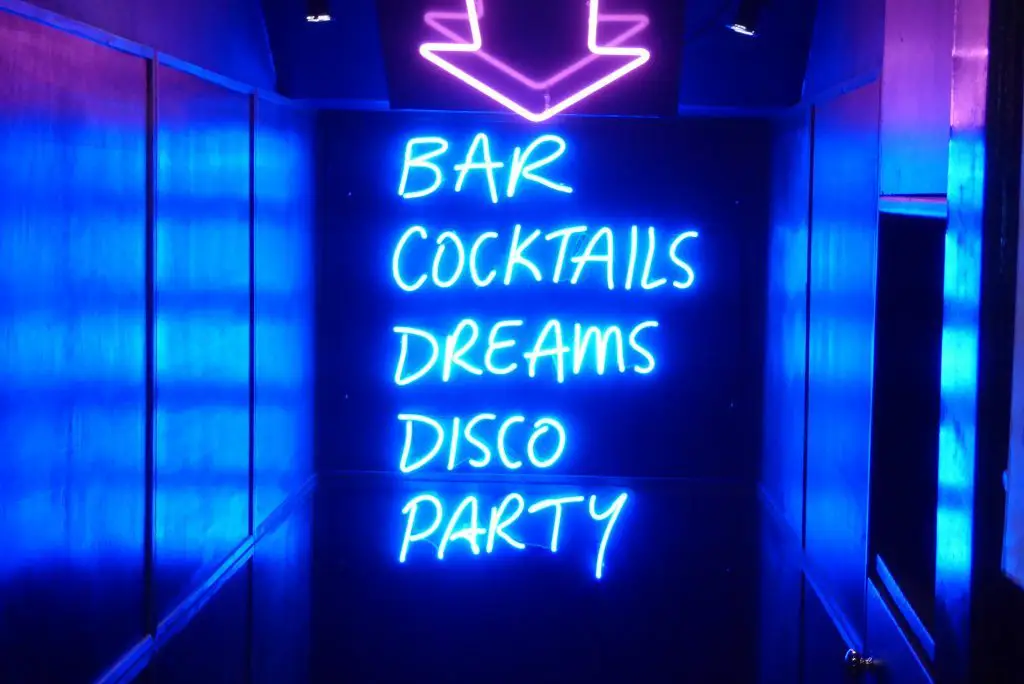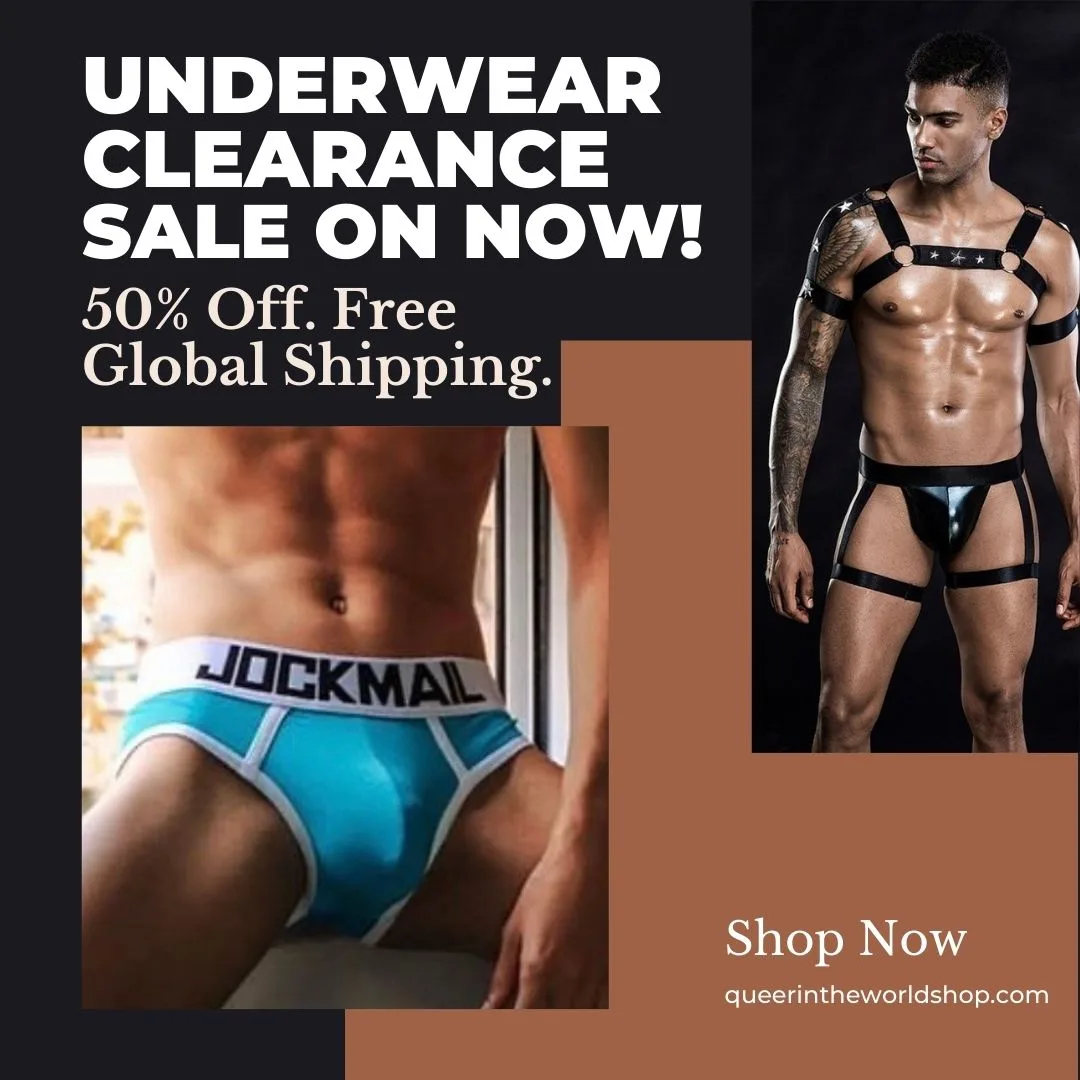 Gay Clubs in Sofia
One to One is a part-time, amazingly chic gay bar and part-time gay dance club. With two floors, each with its own bar, and a slew of awesome DJs, this is where you come to Sofia to party. This club puts on themed events every week, and while they don't have professional dancers, there are plenty of stages where guests are welcome to jump up and give a show.
This place is super popular with the twenty-something crowd, so hot young Bulgarians are a safe bet. Have a drink at one of the well-stocked bars or grind against a local student. One to One is a good time; just waiting to happen.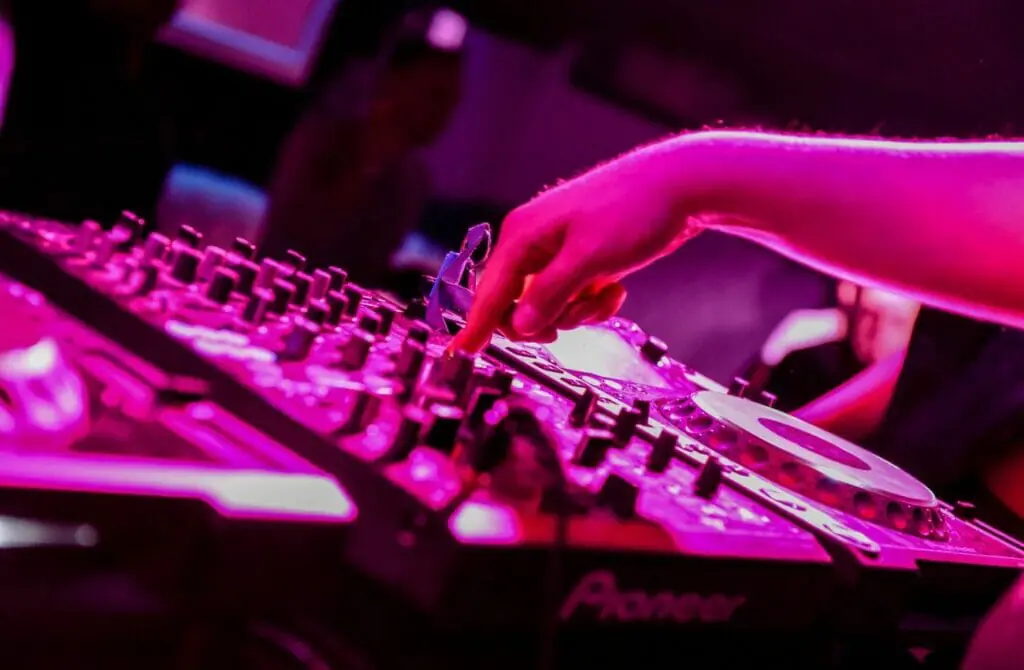 I can't recommend it enough. This is the only lesbian bar in all of Sofia, and, boy, is it a great one. It's also very exclusive. Find the all-black door and red sign to this secret bar in the city's center. Be prepared. This lipstick red hot spot is a bit picky about who they let in.
Ring the doorbell and cross your fingers for entry. Inside, you'll find a relaxed atmosphere and a strict no-men policy unless they're gay and known by the staff. It's a small space, but it's worth the effort for the chill vibes and good company.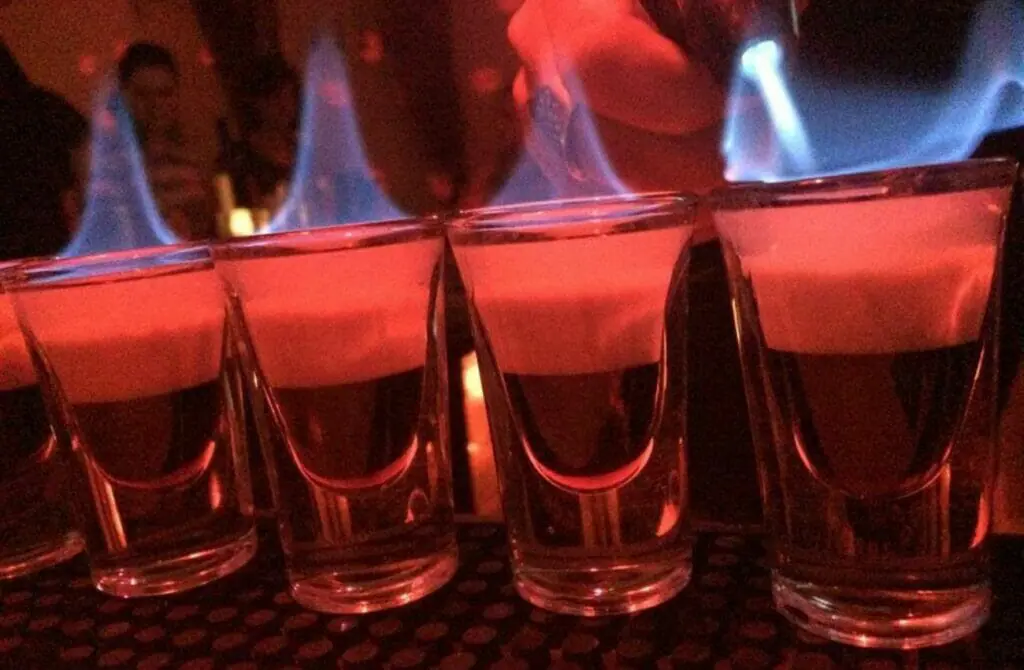 Club Tell Me in gay Sofia, where the drinks flow like water, and the music never stops. This lively spot is a favorite among Sofia's LGBT community, known for its inclusive vibe and frequent LGBT-themed events.
But don't be fooled, Tell Me is more than just a bar – it's a club too! You'll be dancing all night with a disco ball, live electronic music, and an LED ambient atmosphere. And for those who prefer a more relaxed experience, there's comfy outdoor seating and a secluded section with tables, leather seating, and dim red lighting. Tell Me where every night is a party.
Welcome to Barcode, my fabulous friends! Despite its central location, this hidden gem sports a cozy and chic interior with a terrific ambiance. Think plush velvet couches, vintage paintings, and dimly lit lamps that set the mood for a night of scandalous conversation and libations.
The bar is split into several intimate nooks, perfect for a private tête-à-tête or a rowdy group outing. The music varies but expects a soundtrack of diva-worthy pop and soft rock. Don't forget to mark your calendars for Thursday's half-off night and join in on the LGBT Halloween and Pride parties. The secrets and deals at Barcode are worth uncovering, my dear.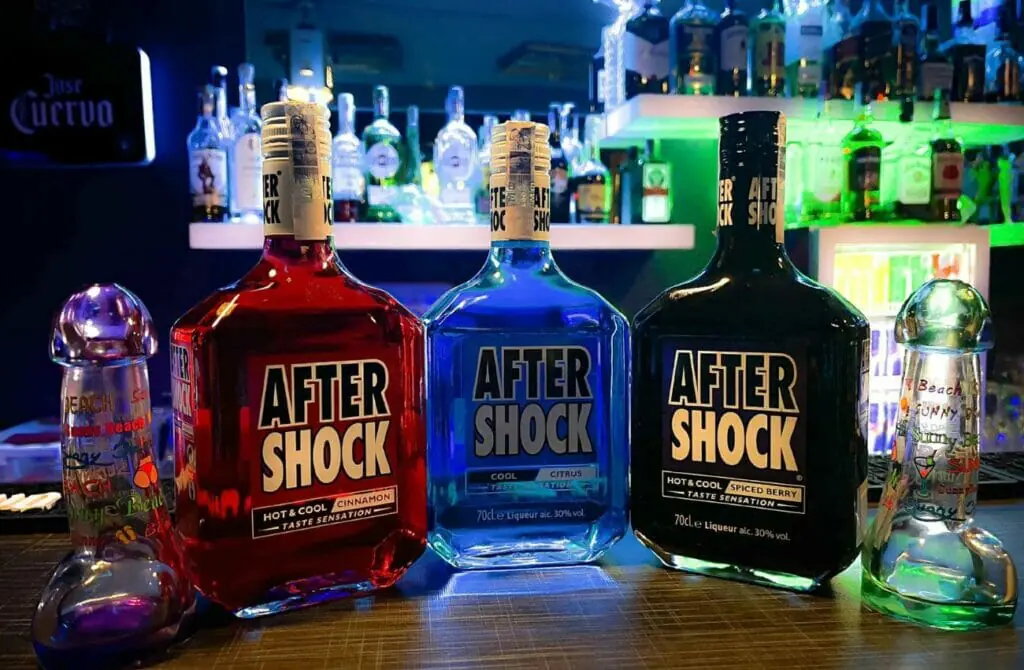 You deserve the glitzy, pulsating world of Sofia's premier gay/mixed dance club. Where the beats never stop, and the drinks flow like a river of good times. This music and party haven is the epitome of high-energy nightlife, where the sound system will make you want to dance the night away, and the DJs will keep you on your feet with their top-notch beats.
From the moment you walk in, you'll be swept up by the electric atmosphere, the impeccable service, and the affordable prices. So, put on your dancing shoes, and get ready for a wild night at the club that never disappoints.
Get ready to light up the night at 65 Fireflies, the hottest spot in Sofia, for a sizzling good time. This isn't just your average bar, oh no, darling! They serve up delicious cocktails and mouth-watering bites during the day and night, which truly sets this place apart.
Its one-of-a-kind atmosphere is decorated with quirky hand-made trinkets that make you feel like you've stumbled upon a hidden gem. While it may be a bit pricey, locals swear it's worth every penny.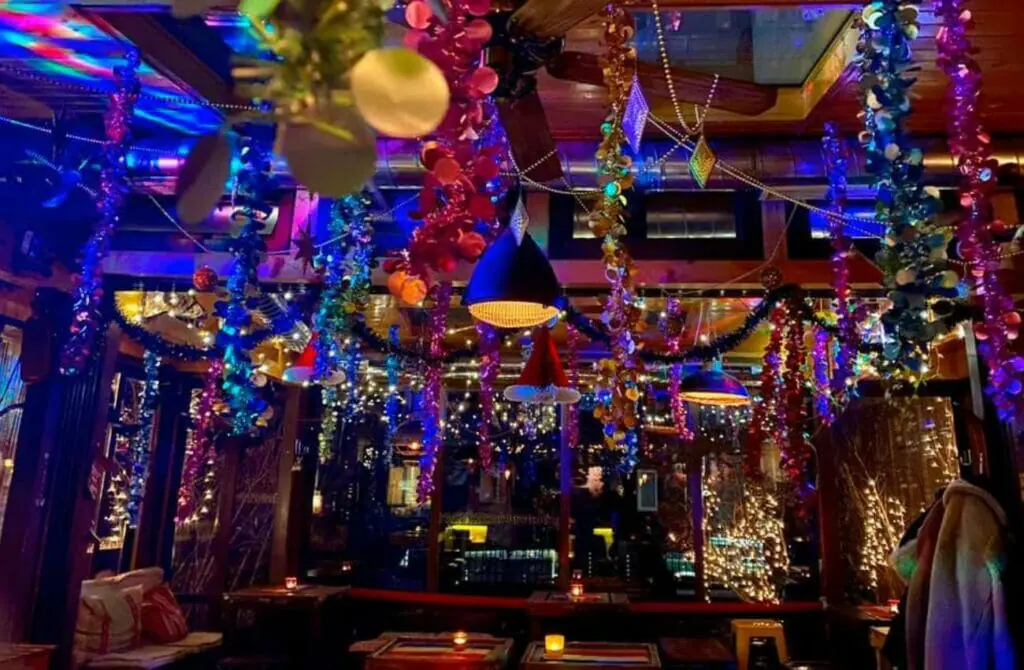 Gay Parties in Sofia
Are you ready for a night of unbridled revelry and debauchery? Look no further than Vault at The Steps in Sofia. This gay-friendly party promises a wild night of dancing to the hottest beats, served up by top-notch DJs.
The location is prime, smack dab in the middle of the city, and the boys are like candy for the eyes. The parties at Vault are known to get a little crazy. Any number of fetishes can be represented here, and the occasional drag performance. So loosen those corsets and let your hair down. Join Vault for a party you will never forget.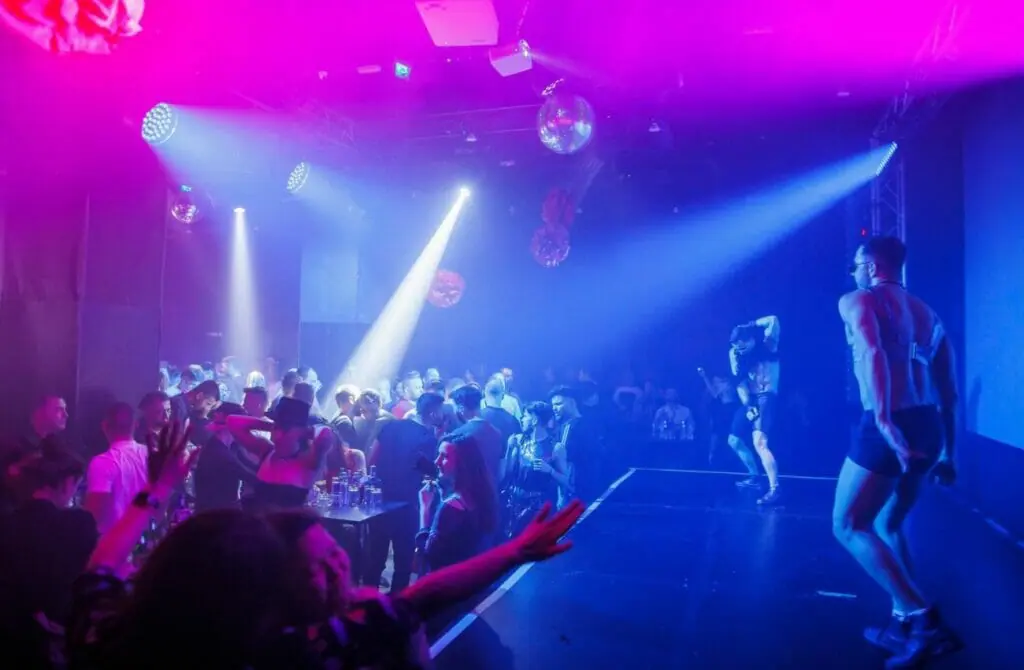 Cruising and Gay Saunas in Sofia, Bulgaria
When it comes to exploring Gay Sofia, there's more to life than just cocktails and beers. One aspect of the gay scene that many of us queens love are checking out the local gay saunas and cruising clubs.
Granted, Sofia isn't quite as wild as Amsterdam, Barcelona, or Berlin, but these steamy venues still offer the perfect opportunity to meet new people, socialize, and engage in some hot and heavy action without swiping left or right. However, remember that these venues can differ in terms of vibe, patrons, and rules, so it's a good idea to be informed before you dive in.
Gay saunas, sex clubs, and cruising have long been popular ways for queer men to meet and engage in sexual activity, particularly in countries where same-sex activity is not widely accepted or where it may even be illegal. In these places, gay saunas and cruising clubs provide a safe and discreet environment for queer men to explore their sexuality and connect with like-minded individuals.
Despite the rise of gay dating apps, many queer men still prefer the anonymity and physical connection that can be found in these spaces – so somewhat counter-intuitively, you might have a hotter experience here than you would at home.
We recommend checking out our guide to cruising for first-timers before you get started, which should give you the lowdown, and always practice safe sex. Keep in mind that local laws and customs regarding gay venues and sexual activity should be respected at all times.
With a bit of forethought and an open mind, visiting gay saunas and cruising clubs can be a thrilling and steamy part of your gay Sofia adventure.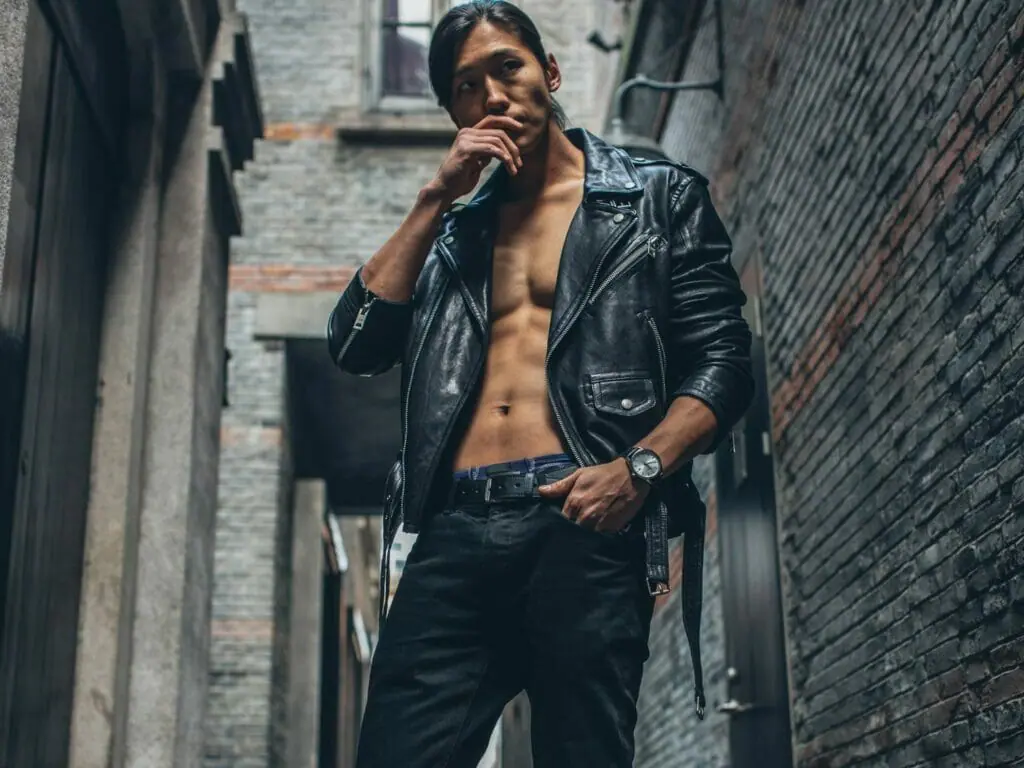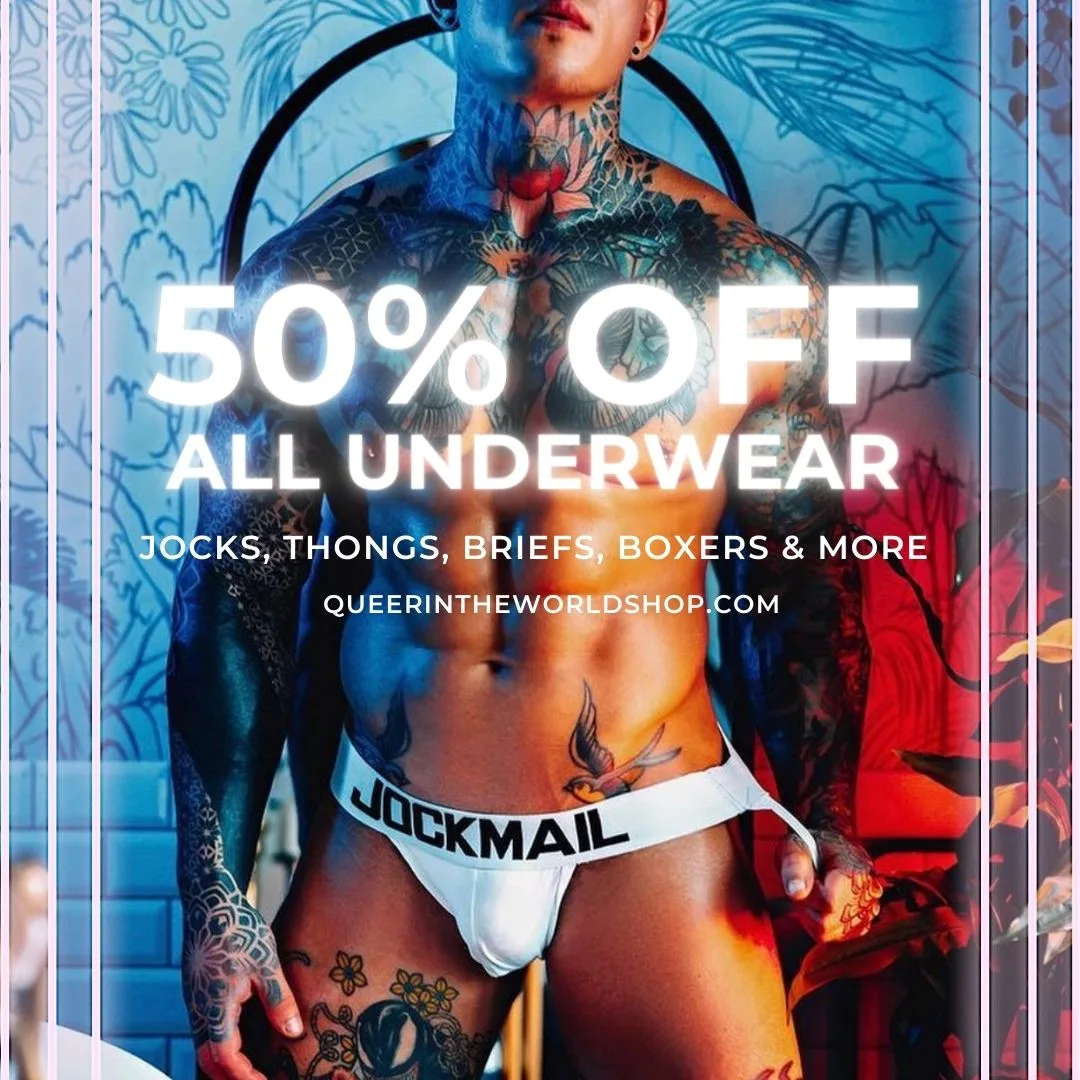 Get ready to sweat it out at Garage Sauna, the only gay sauna in the fabulous city of Sofia. Formerly known as "Taragon Steam," this cozy venue will have you steaming up in more ways than one with its steam room, showers, and private cabins for extra naughty fun.
Located conveniently on bus route 72, halfway between the airport and the city center. Just ring the white doorbell on the front door and get ready for a steamy good time. Open Thursday through Sunday.
Gay Map Of Sofia
Finding it hard to envisage where everything is in Sofia? Hopefully, this queer-centric map helps where we have marked all the bars, clubs, parties, hotels, saunas, massages, and more will help you stay in the spot best suited to you!