In the sprawling embrace of Colorado's majestic landscapes, Colorado Springs is a popular eco-tourism destination. Tucked amidst breathtaking mountains and the spirit of untamed wilderness, Colorado Springs has spectacular views of nature.
As the birthplace of the Pikes Peak International Hill Climb and home to the iconic Garden of the Gods, this captivating city captures the hearts of adventure seekers and nature enthusiasts alike. There is a surprising culinary scene here and so many local watering holes for a town its size that it might initially be a bit bewildering.
Colorado Springs is a largely conservative town. It is home to several massive military installations and has a large population of soldiers and airmen. Because of this, the city hasn't been as open to the queer community as others.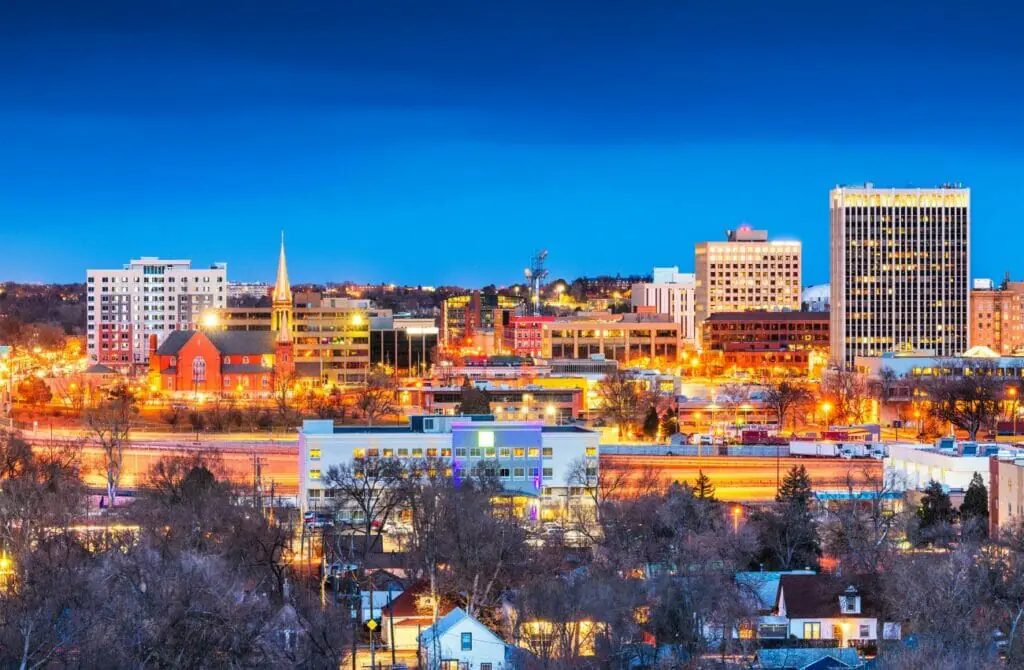 There has been hate and even violence towards our community. But there is a warmth here and a small but powerful group of LGBTQ+ and allies that work hard to make this city a beautiful place for all to visit and feel welcome.
This may not be the most public affection welcoming city you travel to, but with the right guide, you can find a good time to be you without worry. Colorado Springs has what you need, whether for delicious food or a gateway to outdoor adventures. So let's explore this frontier town and all the natural wonder it offers.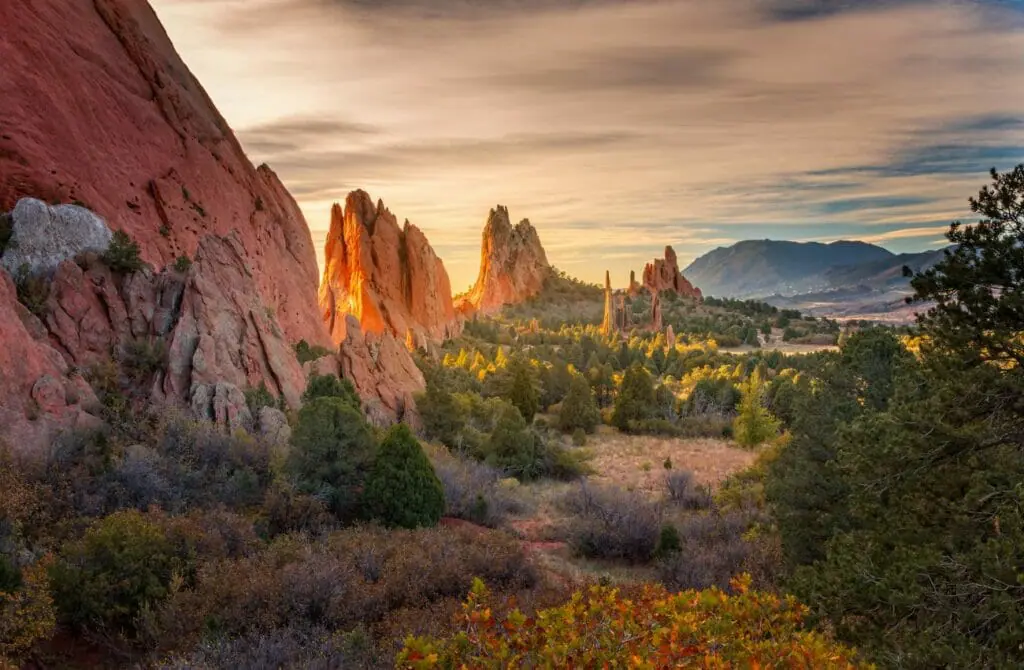 Attractions in Gay Colorado Springs, USA
As a new visitor to Gay Colorado Springs, there are plenty of things to see and do, regardless of your sexual orientation. One of the best ways to experience any new city is to visit some of its most iconic landmarks and attractions, including historical monuments, museums, and art galleries.
We also love gazing at architecture up close, exploring parks and gardens, sampling the local cuisine, visiting local markets, and attending cultural events such as festivals, concerts and shows.
Even as the out-and-proud queer we are, we still love to explore the city and its culture in the same way as everyone else. Doing so allows us to learn more about the city and its people and gain a deeper understanding of the local culture. As such, these are our favorite must-see attractions in Colorado Springs.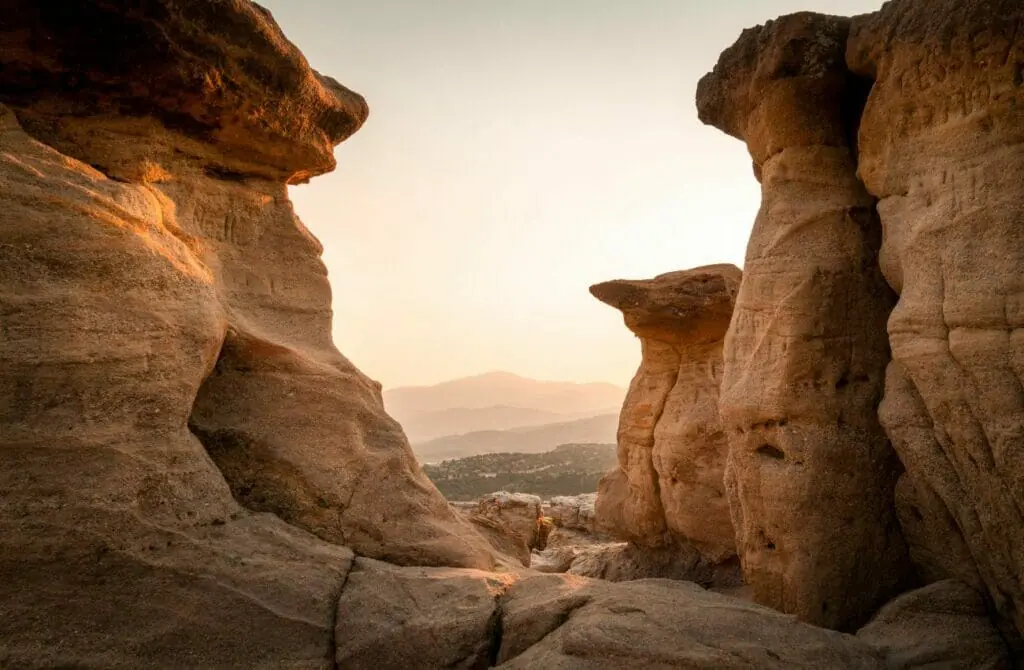 Prepare for a culinary adventure in Colorado Springs! Immerse yourself in explosive flavors and the rich history of this remarkable city. Explore downtown Colorado Springs and discover hidden gems that showcase the city's heritage, from the iconic Pikes Peak to its gold rush legacy.
This intimate tour offers a peek into local establishments, where you'll delight in delectable dishes and discover the artistry behind each culinary creation.
Savor the option to complement your experience with craft beers and cocktails. Along the way, your local guide will regale you with captivating stories of the city's past and share insider tips on the best restaurants and chefs. Lunch, expert guidance, cultural insights, and unforgettable dining experiences are all included. Ignite your taste buds and feed your soul!
OK, this is one of those "must-do" attractions synonymous with their parent city. This natural wonderland will leave you breathless with its jaw-dropping rock formations, ranging from rugged mountain passes to majestic cliffs and sandstone canyons in white, pink, and red hues. Lose yourself in a world of outdoor adventure, where hiking, biking, climbing, horseback riding, and open-air jeep tours await.
As one of Colorado Springs' premier destinations, the Garden of the Gods Park offers a truly unforgettable experience. So, if you're seeking the best things to do in Colorado Springs, include this beautiful park on your itinerary. Get swept away by the sheer magnificence of nature's masterpieces!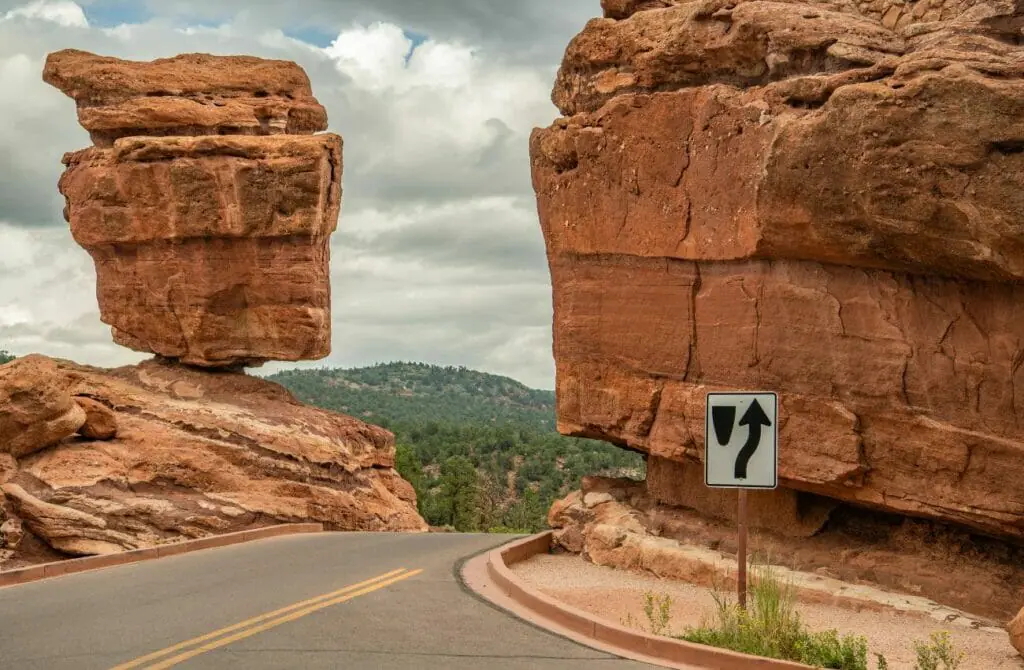 Let's explore all the cultural wonders of the Colorado Springs Fine Arts Center! Nestled just north of downtown, this artistic haven is a treasure trove of over 20,000 exquisite pieces celebrating the rich history and contemporary cultures of the Southwest and the Americas.
From stunning works of Native American art to the captivating beauty of Hispanic and Spanish Colonial New Mexico, and the dynamic expressions of 20th and 21st-century America, the museum's collection is a feast for the senses.
The Center also boasts world-class art galleries, Broadway-worthy live theatre performances, and an art school that welcomes all ages. And remember to indulge your taste buds at Taste, the acclaimed restaurant offering delectable dishes and a breathtaking patio view of majestic Pikes Peak. Get ready to immerse yourself in artistic splendor and culinary delights!
Manitou Springs is just outside of Colorado Springs and is one of the best parts of visiting the area. This picturesque destination is renowned for its natural mineral springs and awe-inspiring mountain vistas, with the majestic Pikes Peak casting its magnificent shadow over the landscape.
Marvel at the Manitou Cliff Dwellings, a fascinating collection of ancient cliff structures meticulously reassembled for all to explore. There's also a super fun, mostly outdoor penny arcade with some of the oldest operational arcade games you've ever seen!
For the adventurous souls, conquer the Manitou Incline Trail, a challenging ascent of steep slopes that rewards you with breathtaking views. Stroll along Manitou Avenue and discover a world of artistic wonders in its charming art galleries and specialty boutiques.
There are many things to do here, like trying exhilarating zip lines, invigorating hikes, and delightful coffee shops that await your exploration. Manitou Springs is a treasure trove of natural beauty and rich experiences waiting to be discovered.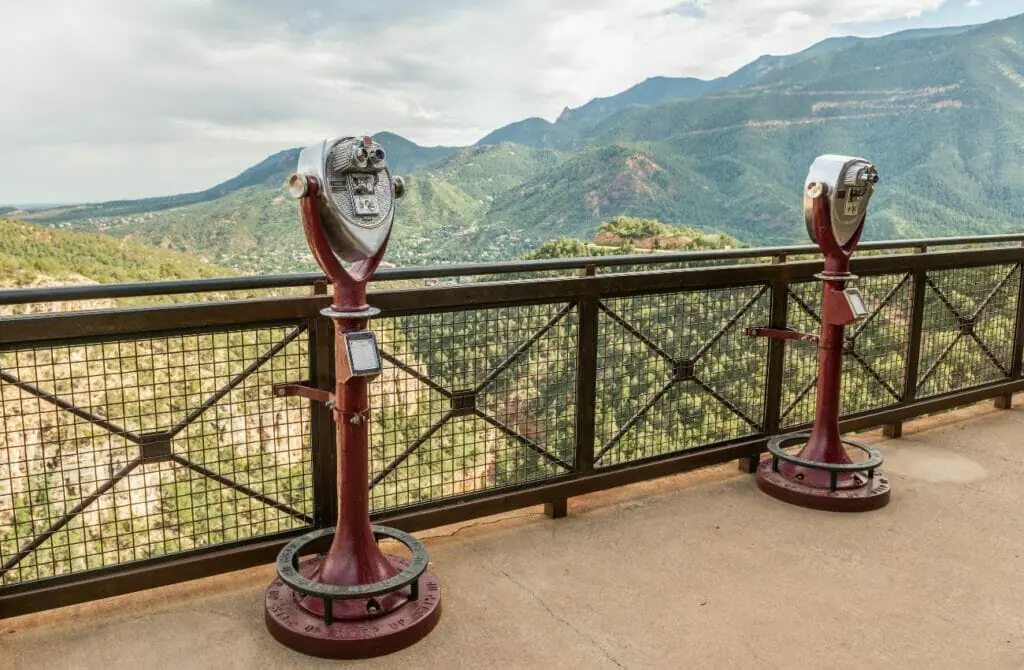 Allow yourself to be transported back in time as you enter the enchanting Miramont Castle Museum, nestled amidst the serene trees at the foot of Cheyenne Mountain. This 19th-century mansion offers a captivating glimpse into the opulent lives of early Colorado Springs families.
A testament to passion and dedication, this National Historic Landmark has undergone meticulous restoration, adorned with exquisite Victorian-era antiques and art pieces.
While the garden is a sight to behold, the magnificent eight-sided and sixteen-sided rooms and the grand staircase truly steal the spotlight. Every corner of Miramont Castle exudes timeless elegance and invites you to imagine the splendor of days gone by.
Immerse yourself in the rich history and take in the charm of this remarkable treasure. Miramont Castle Museum is a true delight for all who appreciate the allure of a bygone era.
Embrace the natural beauty and history of Monument Valley Park. This beloved urban oasis has captivated visitors since its opening in 1907. Take a stroll along its renowned 1.5-mile walk loop, which meanders alongside the tranquil Monument River. This picturesque pathway has become a cherished destination for locals, attracting walkers, runners, and bikers alike.
Spread your picnic blanket and bask in the breathtaking view of Pikes Peak on the horizon, creating the perfect backdrop for a delightful outdoor meal. Be sure to explore the demonstration gardens, bursting with vibrant flora and offering a serene setting to relax and immerse yourself in a good book.
The park also boasts expansive fields for sports enthusiasts to play and a network of scenic hiking and biking trails. Monument Valley Park invites you to connect with nature and relax in leisure.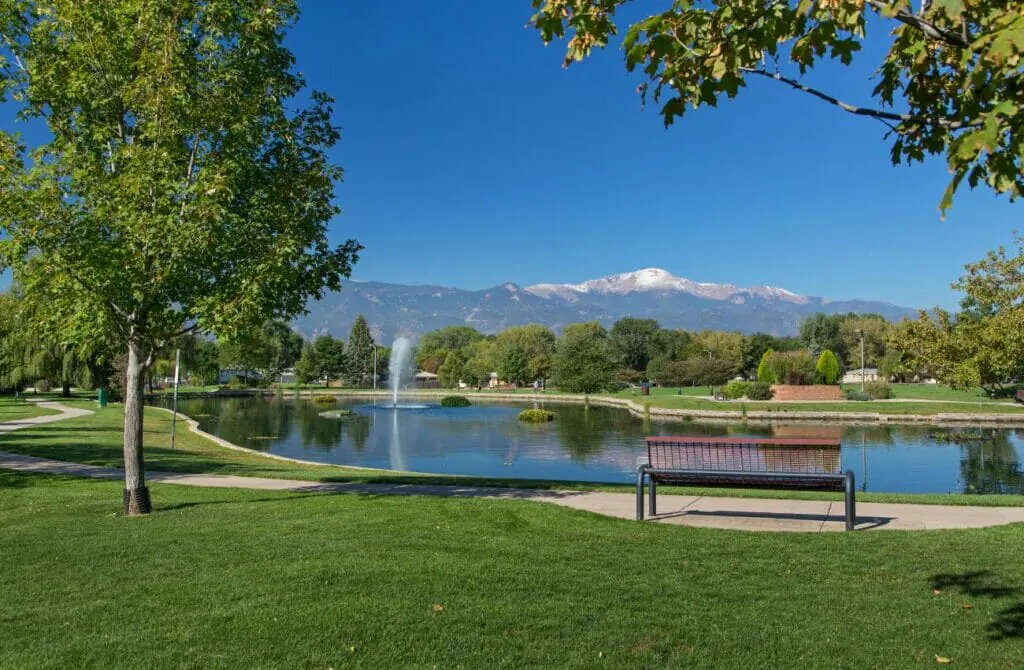 Housed within the magnificent century-old former El Paso County Courthouse building, this museum offers a heartwarming journey through the city's rich past. Step back in time as you explore captivating exhibits that celebrate the original Native American inhabitants, the brave pioneers who shaped the region (including some of Colorado Springs' founders), and the diverse culture and breathtaking landscapes that define this area.
Immerse yourself in Colorado Springs' history, surrounded by a remarkable collection of quilts, Van Briggle art pottery artifacts, and captivating paintings. This spot is free of charge, making it the perfect destination for a rainy afternoon or leisurely exploration.
The museum's preservation of the historic courthouse building is a testament to its commitment to sharing the personal stories and influential figures that have shaped the city's growth. Prepare to be inspired by the tales of those who once called this remarkable place home.
You've come to Colorado Springs, so you'd better be ready to get outdoors and hiking! Just moments away from downtown Colorado Springs, this hidden wonderland boasts breathtaking red rock formations and awe-inspiring views of the majestic Rockies. With a vast expanse of nearly 800 acres, Red Rock Canyon offers an array of 11 well-marked trails, ranging from 1.7 to 5.4 miles in length, perfect for the adventurous hiker or runner.
The open space is divided into two main areas: Quarry Pass and its surrounding trails, where you can traverse towering red rock sandstone formations, and the beautiful space between the hogbacks on the park's east side.
If you're feeling adventurous, climbing is permitted within the park, but register first at the Garden of the Gods Visitors Center. Get ready to immerse yourself in the splendor of nature's artistry at Red Rock Canyon Open Space.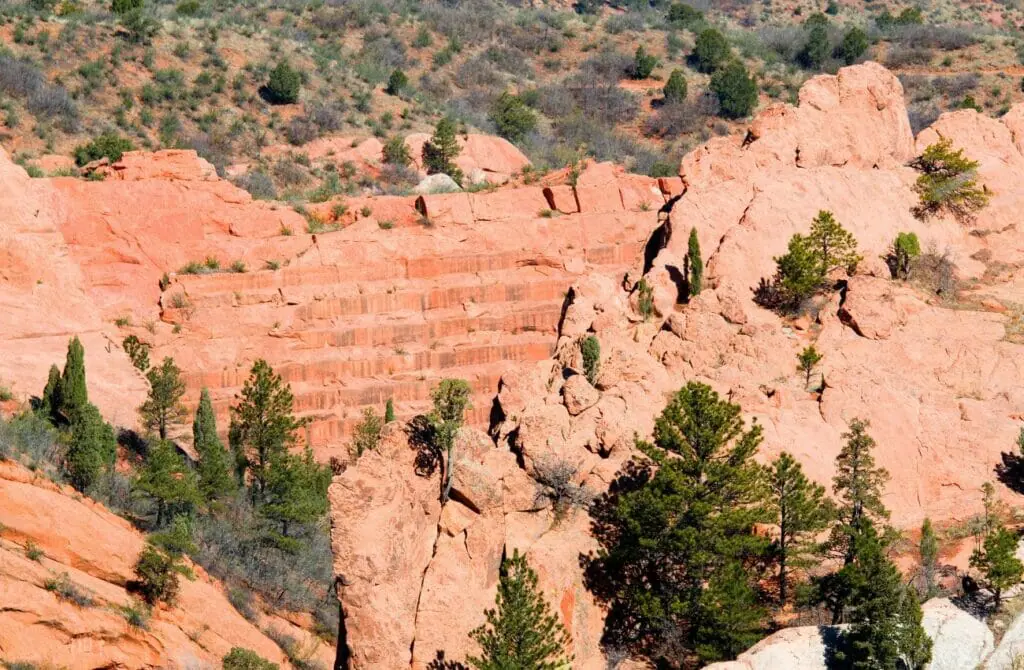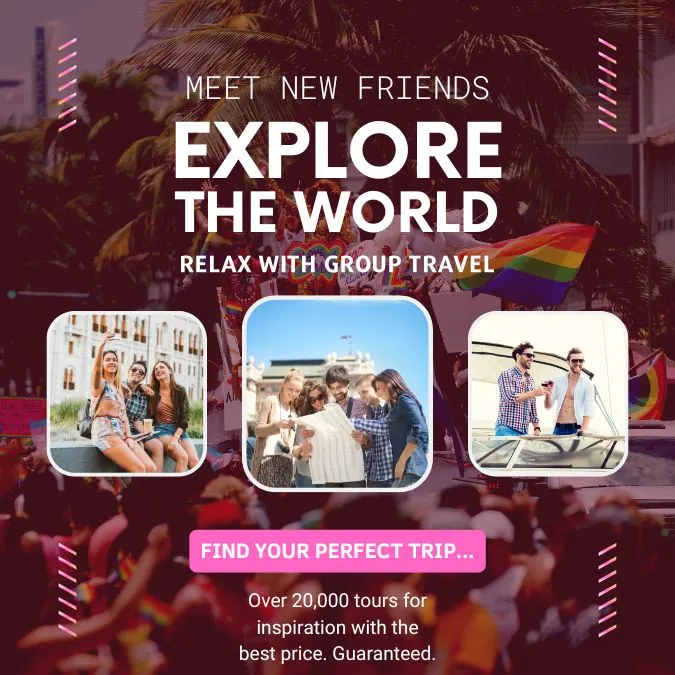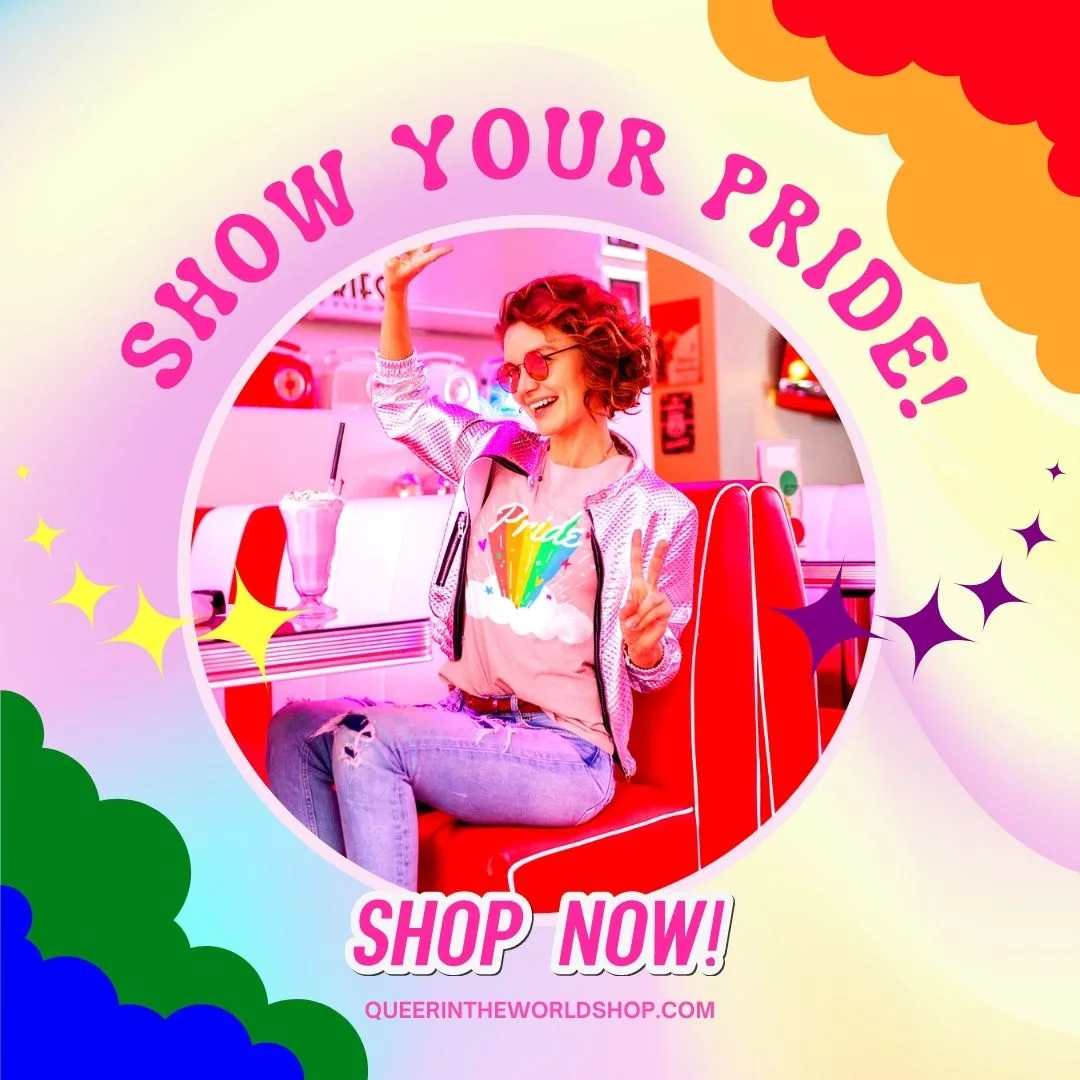 Gay and Gay-Friendly Hotels in Colorado Springs, USA
Being gay-friendly accommodation means that the establishment is welcoming and inclusive to guests who identify as LGBTQ+. This can include, but is not limited to, having policies and practices that demonstrate a commitment to creating a safe and inclusive environment for LGBTQ+ guests, such as non-discrimination policies and providing support and resources for LGBTQ+ travelers.
Some gay-friendly accommodations may also provide amenities specifically catering to the LGBTQ+ community, such as rainbow flags or literature about local LGBTQ+ events or resources. Furthermore, gay-friendly accommodations may be located in an area known for being LGBTQ+ friendly.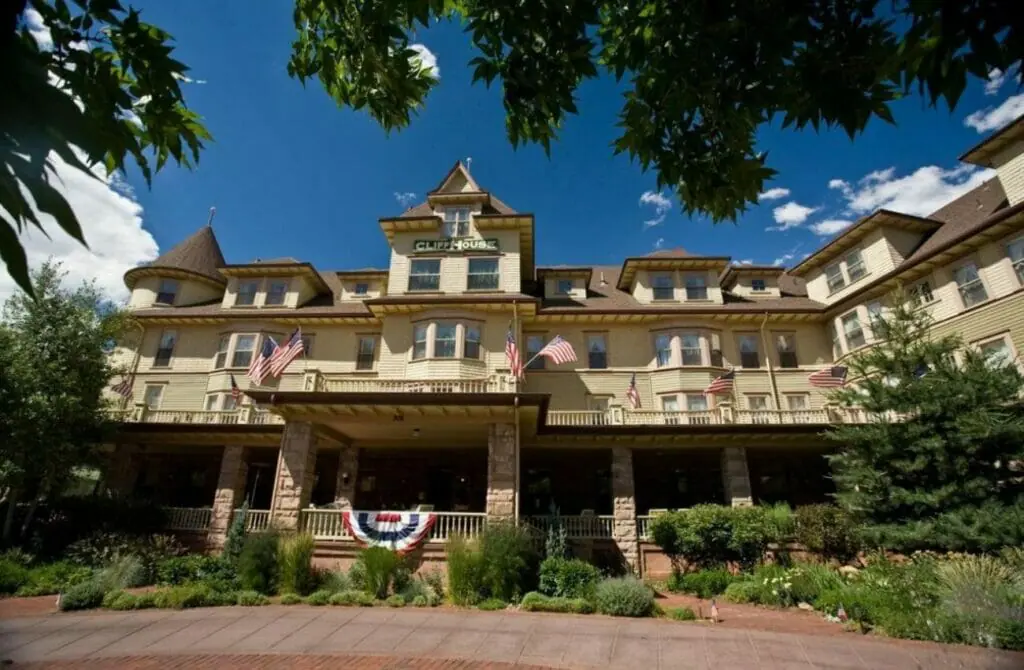 While Colorado Springs does not have any specifically gay hotels or resorts, these are the most fabulous and pro-actively gay-friendly hotels in Colorado Springs. There are also hundreds more hotel and hostel options in Colorado Springs if none of these suit your desired budget, facilities or area – but these are the best hotels according to other gay travelers and us.
Whatever your needs are, Colorado Springs has you covered.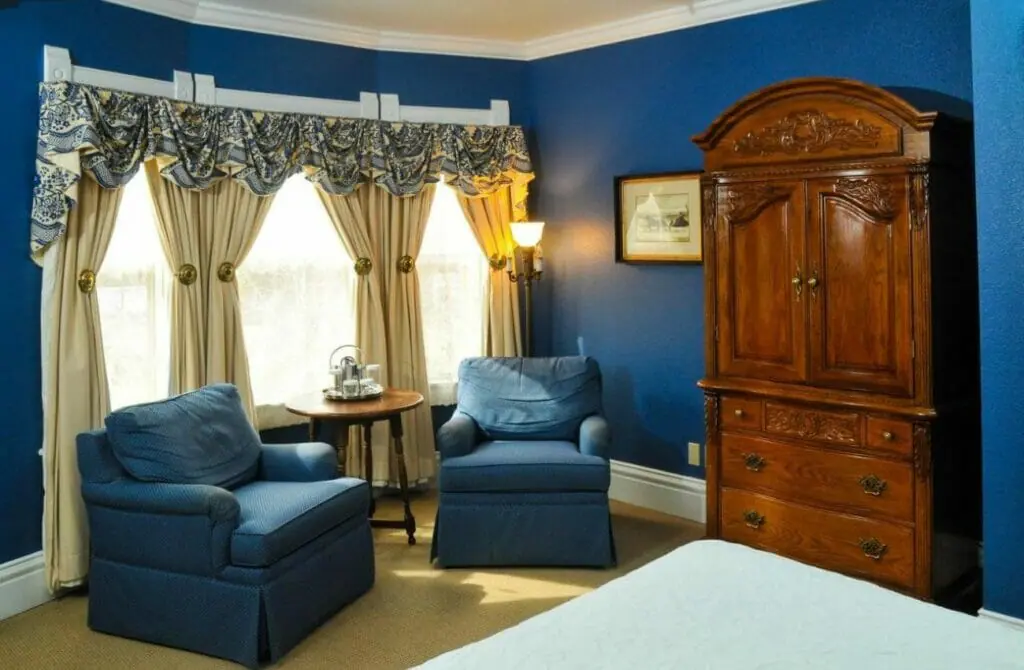 Cliff House is an adorable historic dollhouse of a hotel in charming Manitou Springs, just outside Colorado Springs. Get ready for a lovely escape at Cliff House at Pikes Peak, a hidden prize tucked away from the hustle and bustle but conveniently close to dining and shopping spots. This century-old hotel exudes an irresistible ambiance that will transport you back in time.
The beautiful historic property offers impeccable service and amenities like a terrace, a garden, and convenient dry cleaning and laundry services. Fill yourself with delectable American cuisine and more at the two onsite restaurants, and take advantage of the amazing breakfasts served on the lovely dining porch. Cliff House at Pikes Peak is the perfect retreat for a memorable and relaxing stay.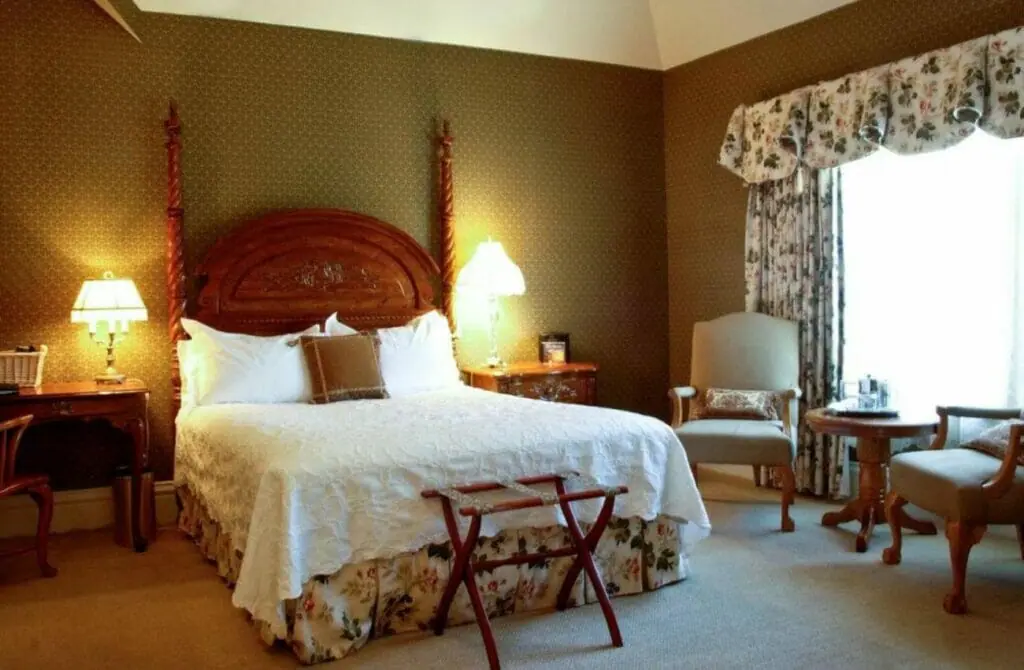 Colorado Springs Marriott ☆☆☆☆
Perched atop a scenic hill, Colorado Springs Marriott offers a breathtaking view from its stunning lobby and bar. The spacious and beautifully designed rooms provide a comfortable retreat. The hotel boasts fabulous amenities, including a convenient walking trail and a helpful and friendly staff.
Located near the University of Colorado-Colorado Springs, this well-reviewed establishment features a terrace, a cozy coffee shop, and dry cleaning services. Unwind in the hot tub for a truly relaxing experience.
Savor delicious light fare at the onsite Ascent Restaurant & Bar, which also features a cozy fireplace and a stylish bar. Colorado Springs Marriott is the perfect destination for a memorable stay.
Chateau du Pikes Peak, a Tuscany Retreat ☆☆☆☆
This is not your ordinary hotel but a hosted retreat and vacation getaway. This charming retreat offers a range of amenities, including an 18-hole golf course, a picturesque terrace, and a cozy firepit. Greet the morning with breathtaking views of Pikes Peak while sipping gourmet coffee.
Recharge before exploring the wonders of the Front Range. As the day ends, devour the culinary delights of local fine dining establishments. Then return to your private chateau and revel in the luxury of a personal projection theater.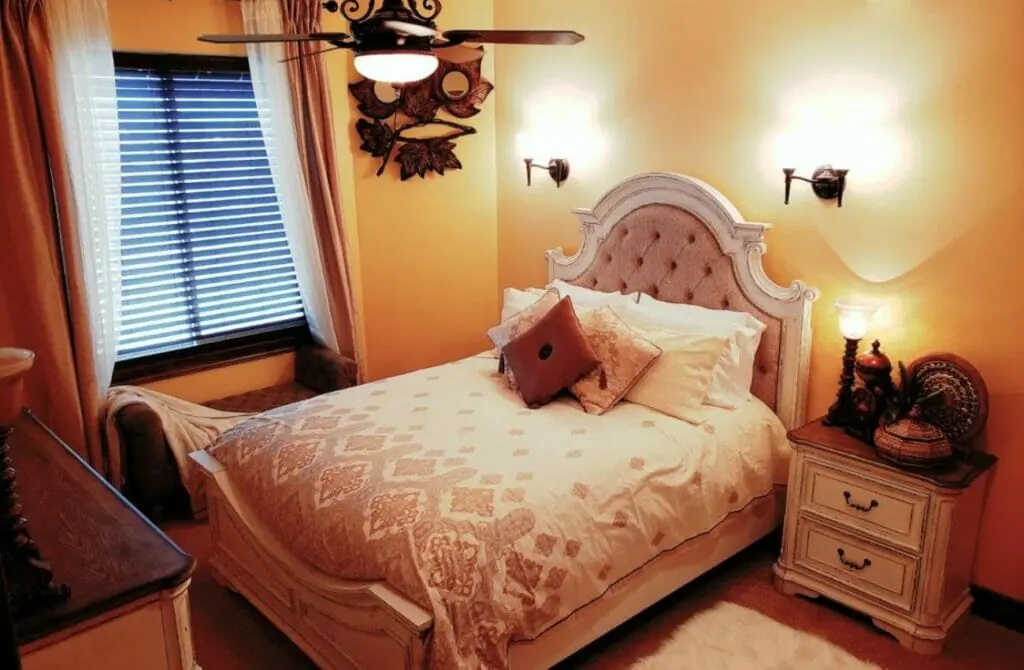 This 3.5-star eco-certified hotel is near the National Museum of WWII Aviation and Peterson Air Force Base, offering convenience and style. Enjoy the perks of a free roundtrip airport shuttle, a delightful terrace, and a serene garden. Need to unwind? Head to the inviting hot tub for some relaxation. The hotel's eco-friendly practices show they care about the environment.
The attentive staff, spacious rooms, and thoughtful touches like fish food for the koi pond make this stay a true pleasure. Get ready to experience a fabulous stay with a touch of luxury!
Yes, the "rad" is intentional. Welcome to ColoRADo Adventure Hostel, where the spirit of exploration and adventure thrives! This Colorado Springs hostel is dedicated to providing clean and affordable lodging for eco-tourists.
Choose from shared dorms and private rooms, each with an en-suite bathroom, linens, and secure lockers. Immerse yourself in the stunning beauty of Colorado Springs with uniquely decorated rooms featuring captivating murals.
Meet fellow travelers in shared common areas, including a fully equipped kitchen, inviting dining room, fun game room, cozy lounge area, serene backyard, and productive workspace. Get ready for an unforgettable stay that celebrates your adventurous spirit!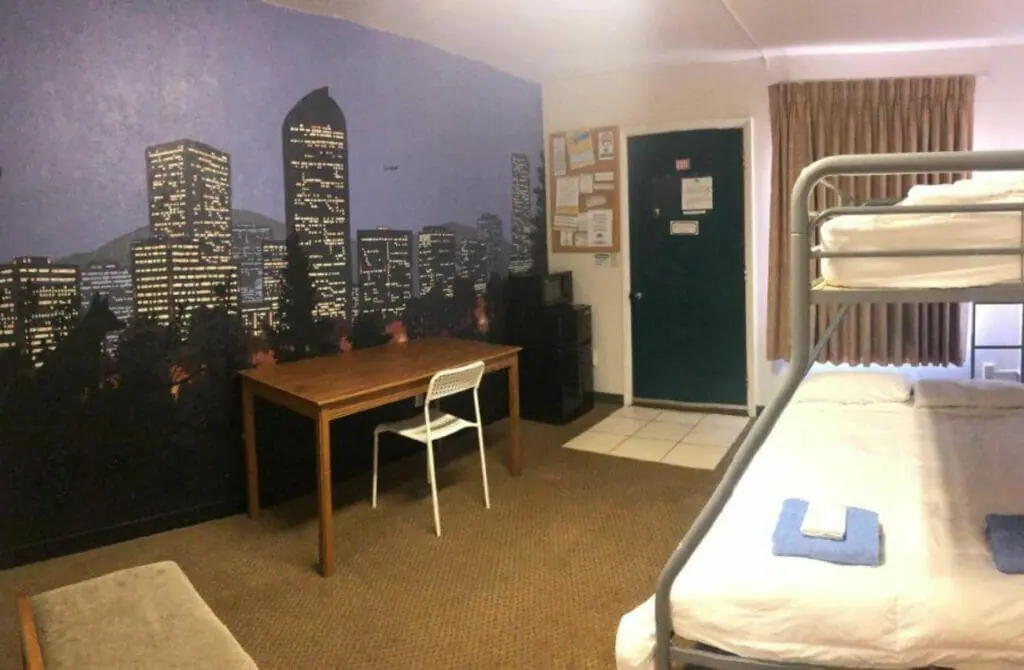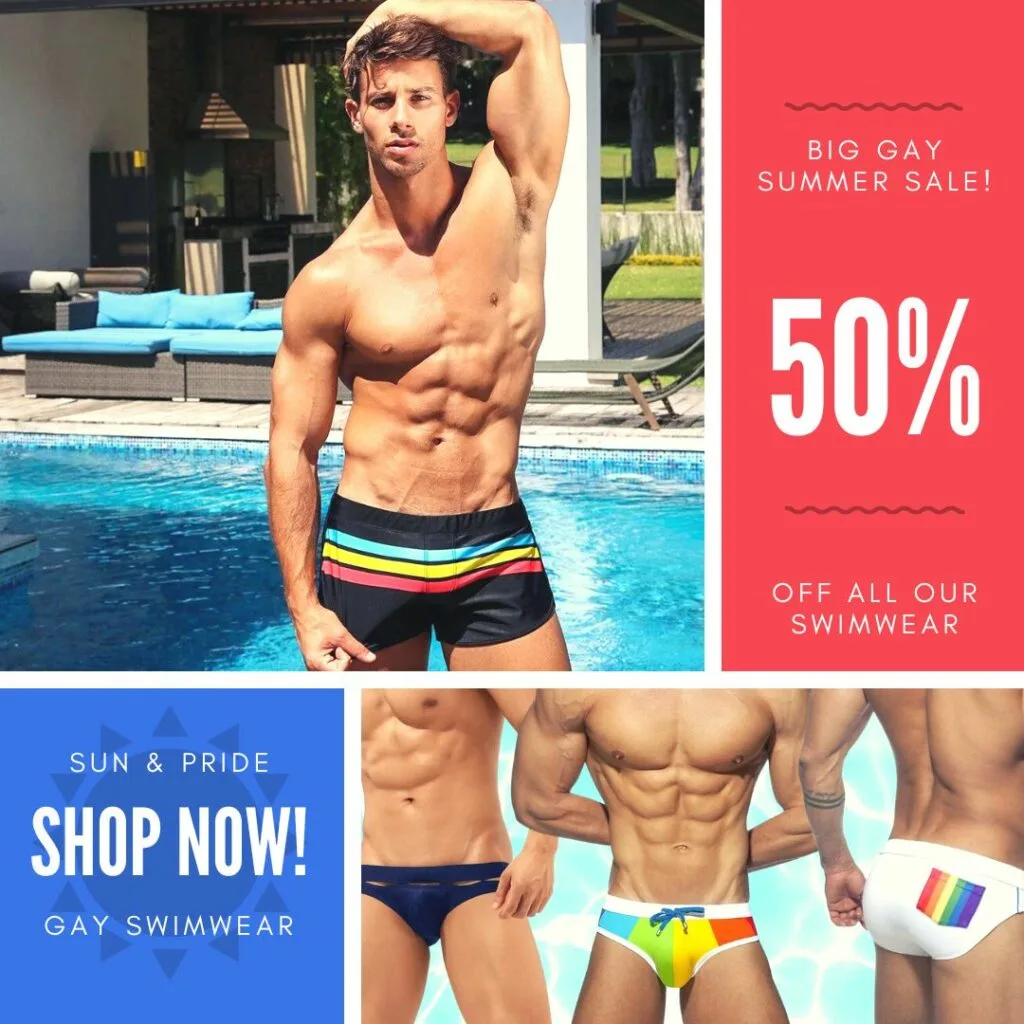 Gay Nightlife in Colorado Springs, USA
Exploring the gay and gay-friendly nightlife in a new city can be one of the most exciting and rewarding experiences while traveling – and Gay Colorado Springs is no exception. Not only will you have the opportunity to meet new people and make friends, but you'll also get a taste of the local culture and learn more about the city's LGBTQ+ community.
Going out and experiencing the queer and queer-friendly nightlife in a new city can also be a great way to break out of your comfort zone and try new things. Whether dancing the night away at a gay club or mingling with locals at a gay-friendly bar, you'll have the chance to make memories and create lasting connections.
So, don't be afraid to step out of your comfort zone and explore the gay and gay-friendly nightlife in Colorado Springs. You'll be glad you did!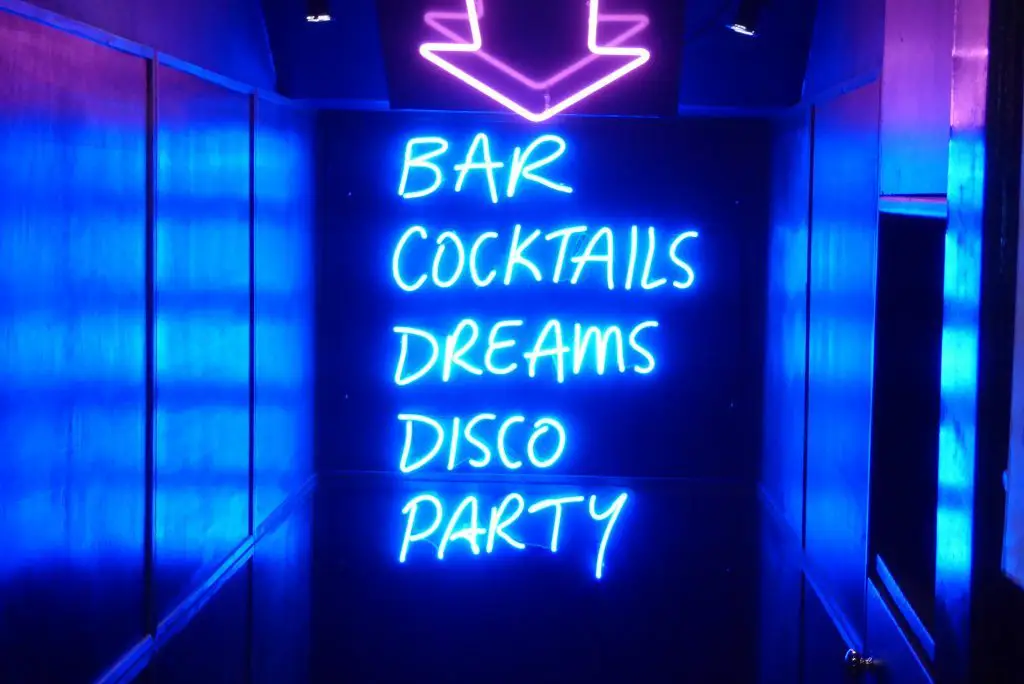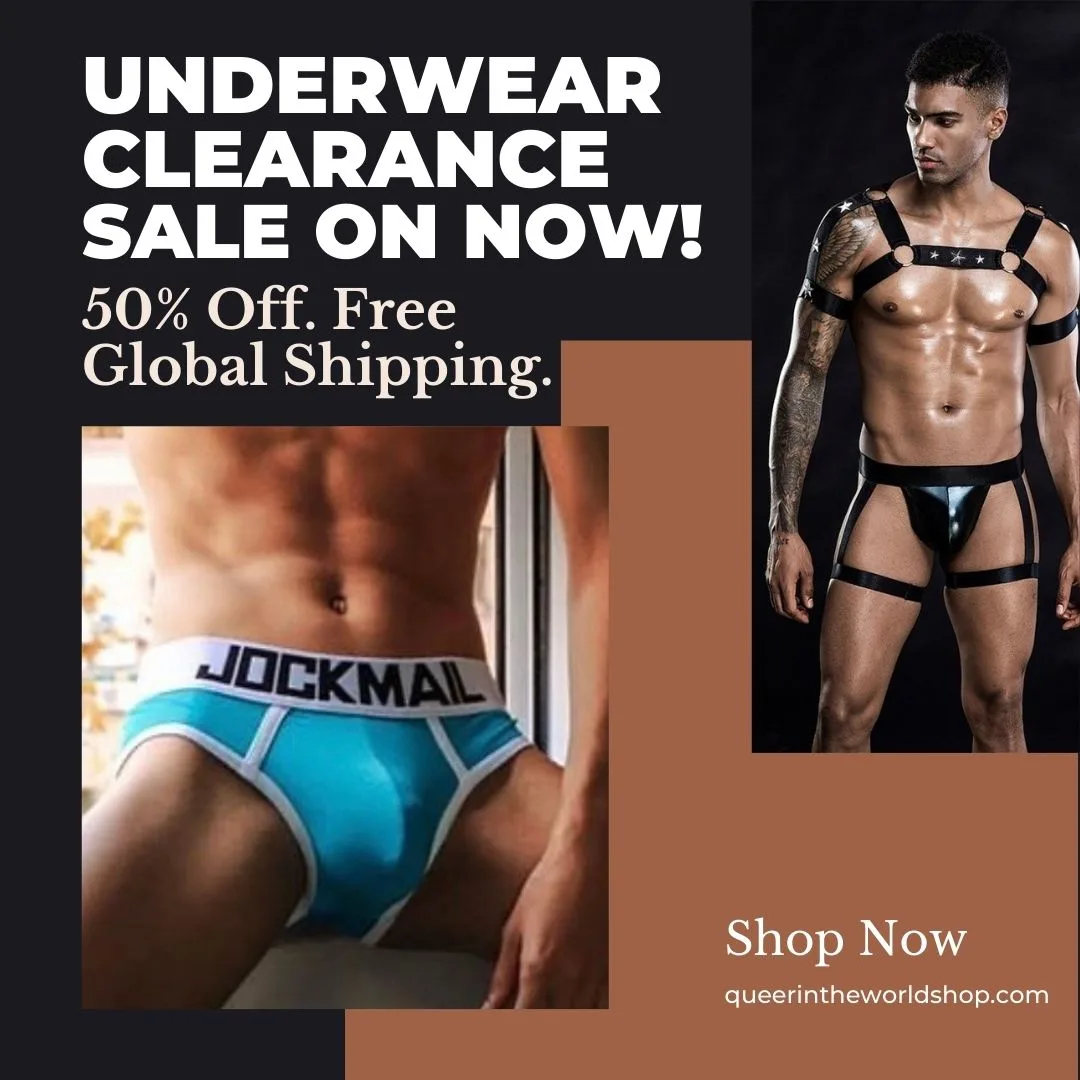 Gay Clubs in Colorado Springs
Get ready to experience a fabulous time at ICONS, the ultimate gay piano bar in Colorado Springs! This colorful establishment, led by the dynamic John Wolf and Josh Franklin, celebrates LGBTQ+ culture with portraits of iconic figures adorning the walls. Get your bingo fix and wake up to delectable brunches.
The atmosphere is electric, with a lively and festive crowd that guarantees a memorable night. Prepare to be enchanted by the stunning decor, and remember to visit the fabulous Dolly Parton-themed bathroom. ICONS is the place for an unbeatable experience dripping with style and charm.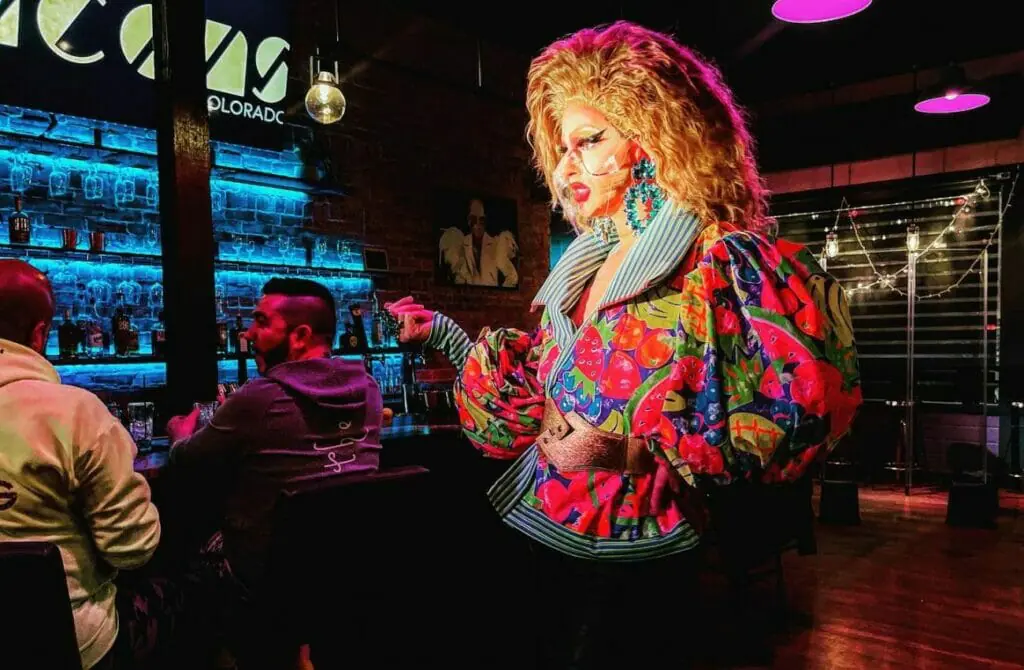 La Burla Bee's is a cute, gay-friendly burlesque parlor in Colorado Springs. Get ready for a night of sensational entertainment, from captivating chorus and solo dances to hilarious skits and songs that will stitch you.
While it's known for its incredible striptease acts, there are also vaudeville performances, a nightclub, and much more to enjoy. The parlor is a feast for the eyes and doubles as an exceptional Italian restaurant if you're looking for dinner and a show. This space is safe, inventive, and so much fun. It is fabulousness personified!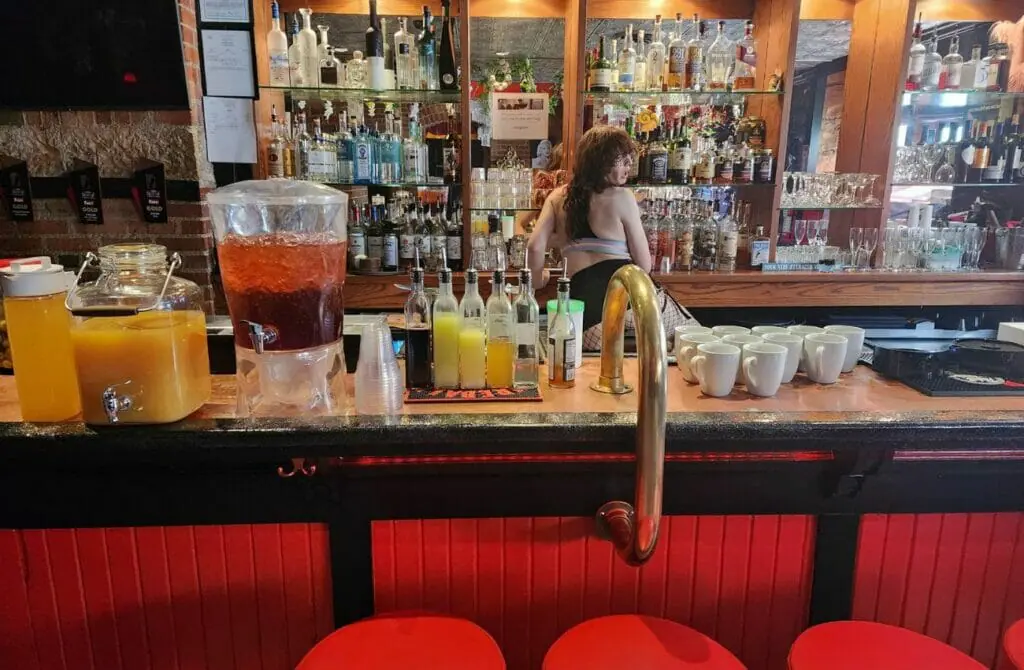 The Rabbit Hole is a chic, sophisticated bar in Colorado Springs's heart. Step into the intimate, softly lit space that sets the perfect ambiance for a late-night get-together with friends. Taste the exquisite New American cuisine that graces their classy menu.
It's elegant and sophisticated… did I mention the bar used to be the city's underground morgue? OK, don't run. Come back. The Rabbit Hole is infamous for its supernatural occurrences, but you're perfectly safe with its knowledgeable staff. Stories of ghostly encounters, flying beer bottles, eerie voices, and ethereal orbs captured in photographs abound.
Yet, these mysterious tales add to the allure, drawing guests in with their gothic decor, tantalizing cocktails, and delectable American fare. It's whispered about among locals and visitors alike—a must-visit destination for those seeking an extraordinary experience in Colorado Springs.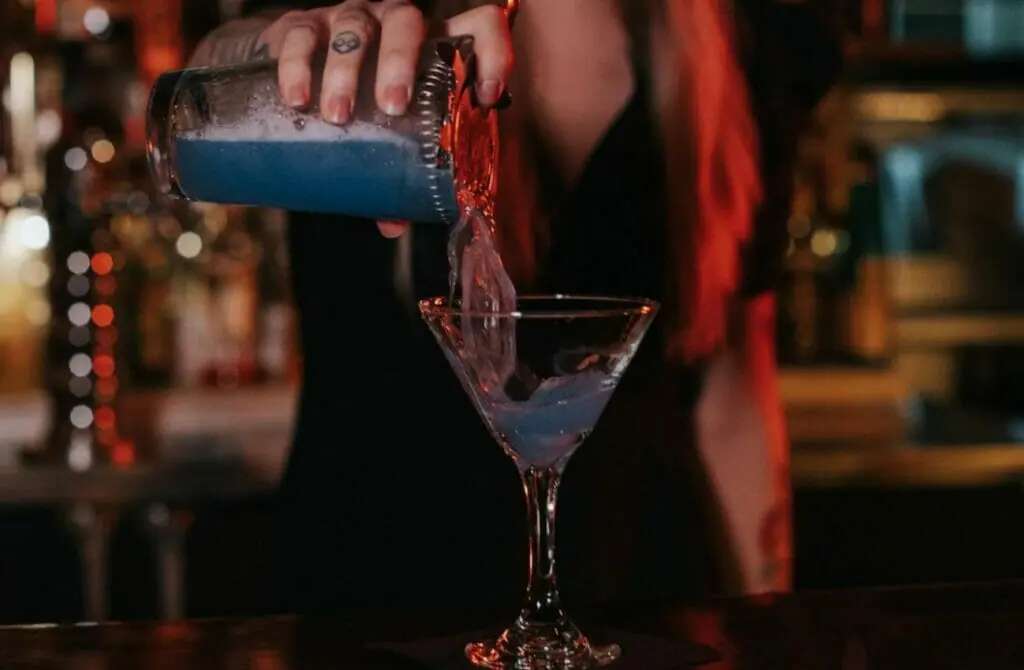 Step into a realm where fantasy meets mixology. Allusion Bar, nestled discreetly behind a faux brick wall within Rooster's House of Ramen, transports you to a Game of Thrones-inspired haven. This 20-person speakeasy takes on new themes every few months, each drawing inspiration from the latest pop culture trends.
With every change, the bar ignites fresh excitement, attracting diverse patrons. Prepare to be enchanted by the imaginative concoctions served in this one-of-a-kind establishment. It's a concept that exudes coolness and offers an unparalleled drinking experience.
Ah, a darling European loft-like haven above La Baguette, a charming French bakery in Old Colorado City. Behold the Upstairs Wine Bar, an enchanting destination with an impressive selection of over 70 fine wines, imported beers, and even absinthe.
Immerse yourself in the cozy ambiance as you partake in delectable offerings, from cheese fondue to heavenly pastries, all accompanied by the quintessential French bread. This is one of Colorado Springs' most extraordinary bars, offering a unique experience.
Conveniently located near Manitou Springs, it beckons resort guests seeking a taste of adventure beyond the usual offerings. Whether you seek solace by the crackling fireplace or wish to raise a glass of champagne with loved ones, the Upstairs Wine Bar is the epitome of relaxation and celebration.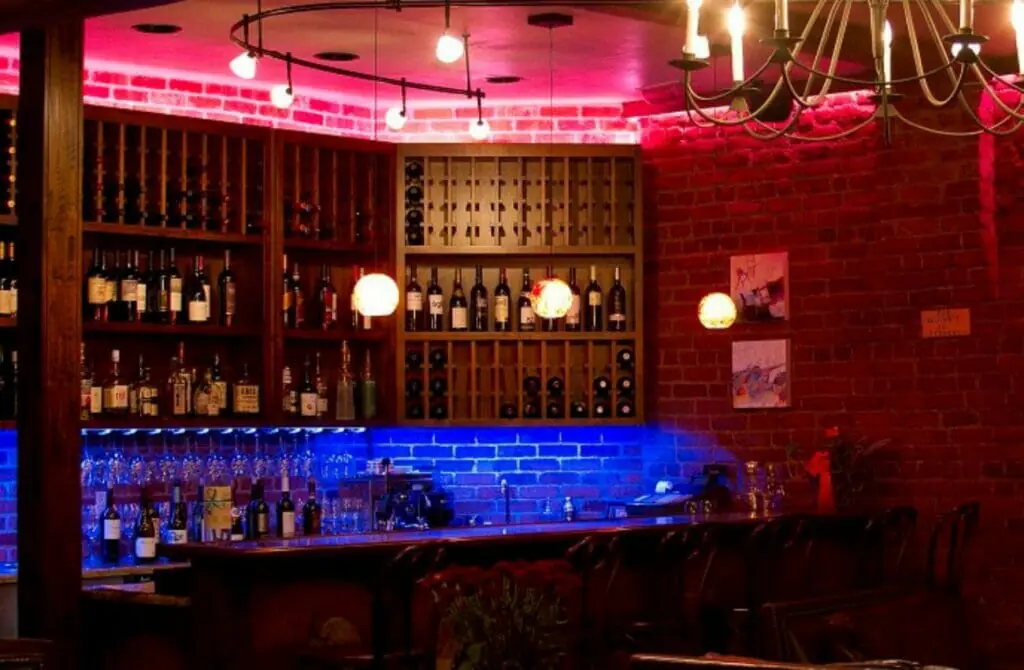 One must be daring to discover this discreetly kept cocktail bar beneath Colorado Craft restaurant. The Archives is a peach among the bustling downtown bars of Colorado Springs. Its secret location adds to the allure, as finding the entrance can be an adventurous challenge.
After business hours, the entrance shifts to a side door in the back alley, giving it an air of mystery. Don't be deterred by its initial sketchiness; inside, you'll discover a treasure trove of classic cocktails with a modern twist, delectable bites to share, and a relaxed ambiance. The Archives truly epitomizes one of the city's best-hidden bar experiences.
This one can be confusing but in a fun way! At first glance, the haberdashery-inspired website and storefront may leave you perplexed. However, this is no ordinary tailoring shop. Step inside to discover an intimate environment where the bar takes center stage.
Talented bartenders, seemingly performers in their own right, skillfully craft libations exclusively using the exquisite Lee Spirit's gin and whiskey. Whether you crave a classic gin and tonic or a daring concoction, Brooklyn's will satisfy your taste buds and thirst. Get ready for a one-of-a-kind experience that defies expectations.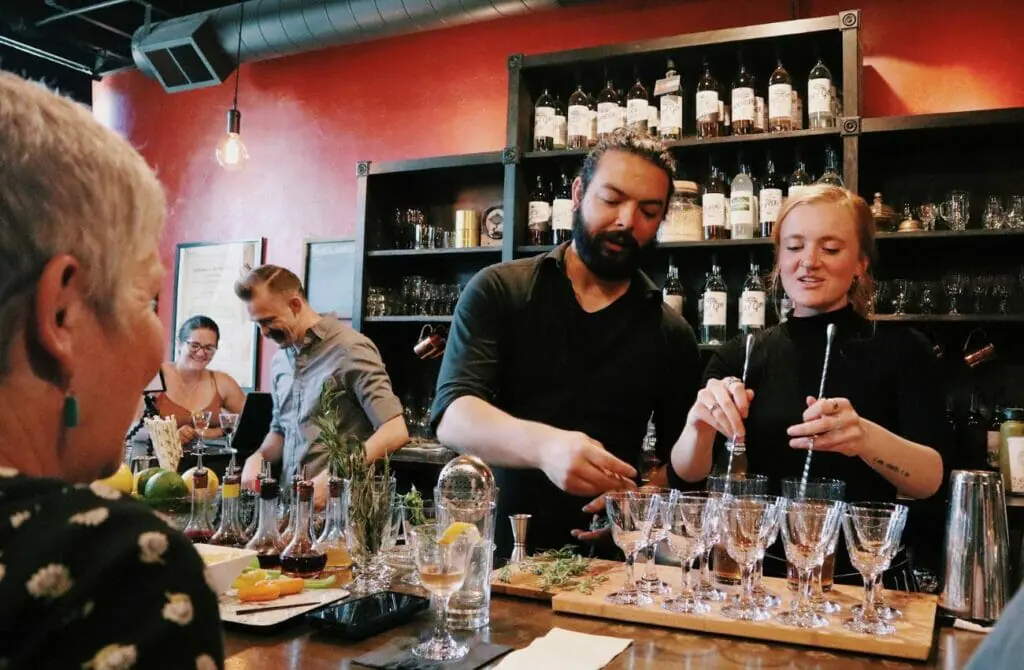 Gay Saunas & Cruising Clubs in Colorado Springs, USA
When traveling to a new city, it can be exciting to head out for more than just a stiff drink. One aspect of the Gay Colorado Springs scene that many queer men enjoy is visiting gay saunas and cruising clubs.
Sure, the sauna culture in Colorado Springs is not as hedonistic as in Amsterdam, Barcelona or Berlin, but these venues still offer a chance to meet new people, socialize, and engage in sexual activity – without resorting to gay hookup apps.
However, it's important to remember that these venues can vary greatly in terms of atmosphere, clientele, and rules, so it's a good idea to prepare yourself before visiting. If you are apprehensive, we advise studying our guide to visiting a gay bathhouse for the first time, which should help set your mind at ease and always practice safe sex.
Additionally, it's important to be aware of and respect local laws and customs regarding gay venues and sexual activity. With a little bit of planning and an open mind, visiting gay saunas and cruising clubs can be a fun and exciting part of your gay Colorado Springs travel itinerary.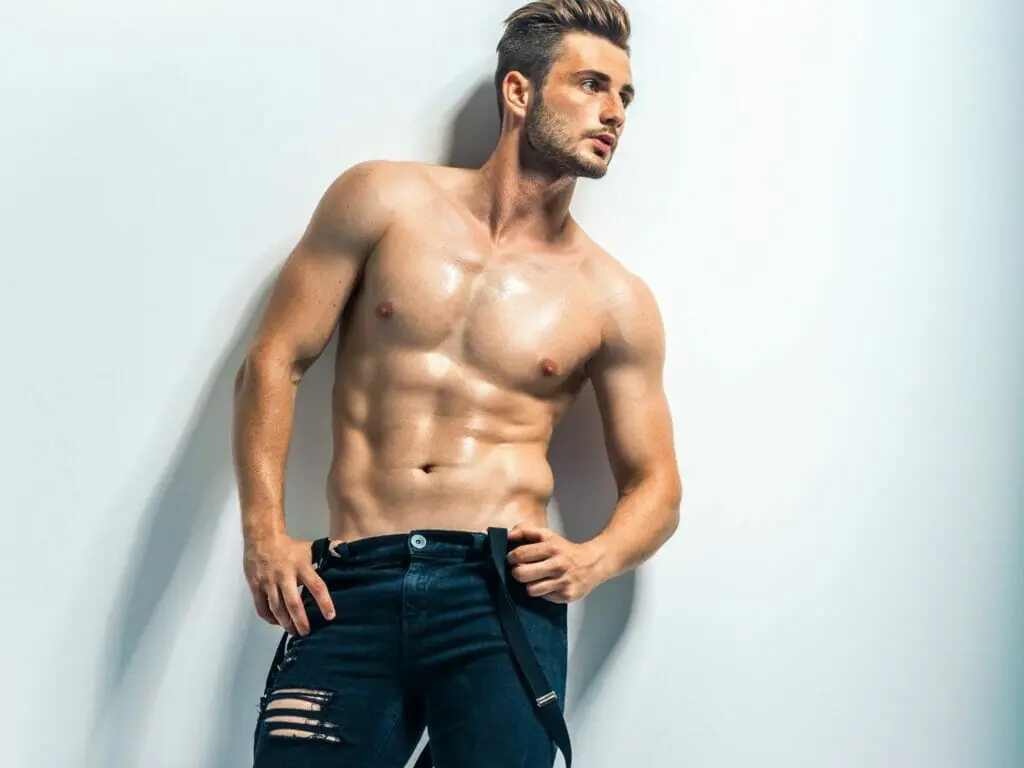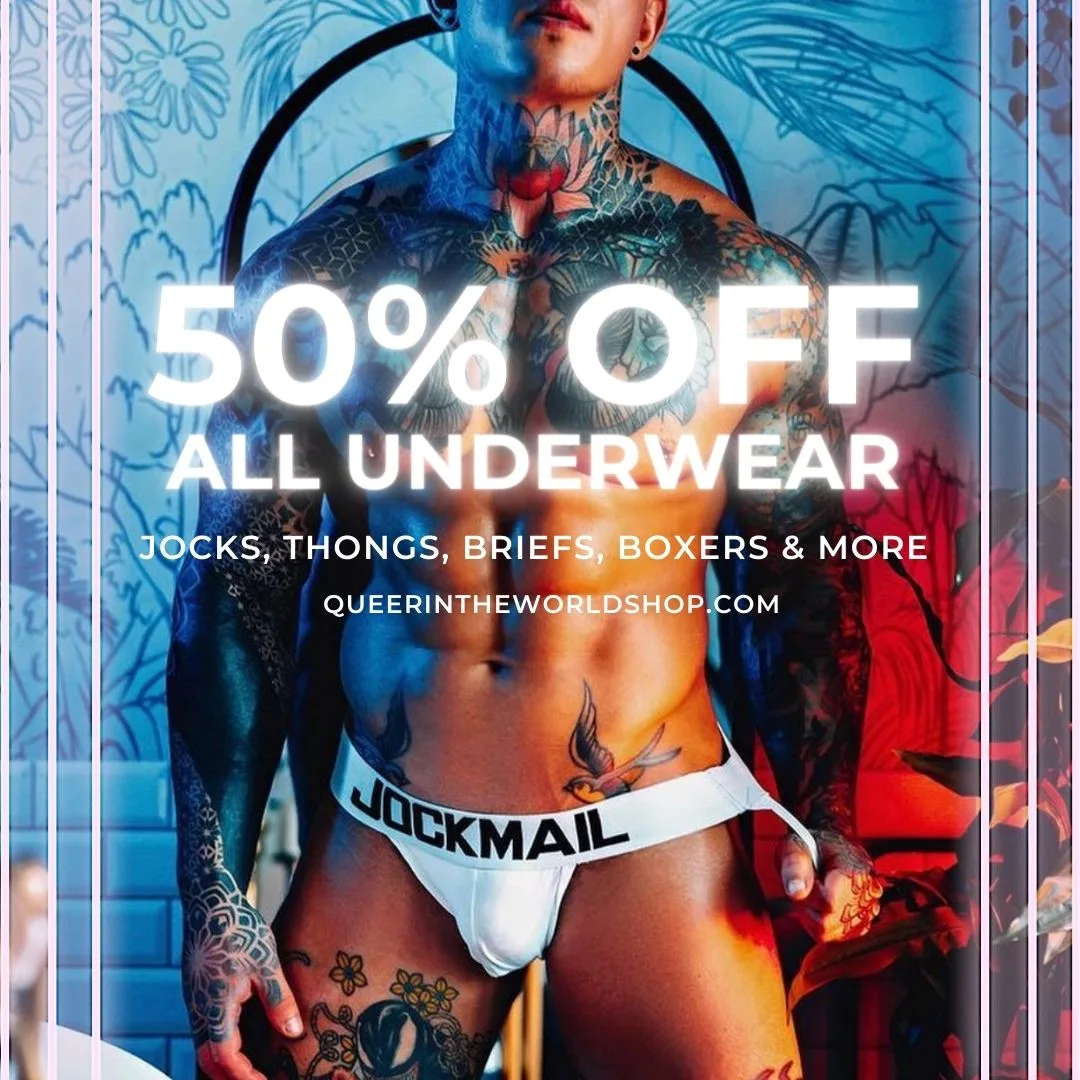 Gay Saunas in Colorado Springs
Discover Buddies Private Club, the exclusive all-male haven in Southern Colorado! Buddies offer a warm and discreet escape. With a diverse membership and a team of friendly and inviting staff, Buddies welcomes all gay and bisexual males aged 18 and above. More than a mere bathhouse, Buddies elevates your experience with thrilling events, themed parties, and special nights.
Our exceptional facilities include a new dry sauna, a heated outdoor smoking room, a hot tub, an adult theater, a steam room, private rooms, lockers, showers, a sling room, glory hole booths, dark areas, a lounge, and a group play area. It's the ultimate playground for adults to socialize and connect.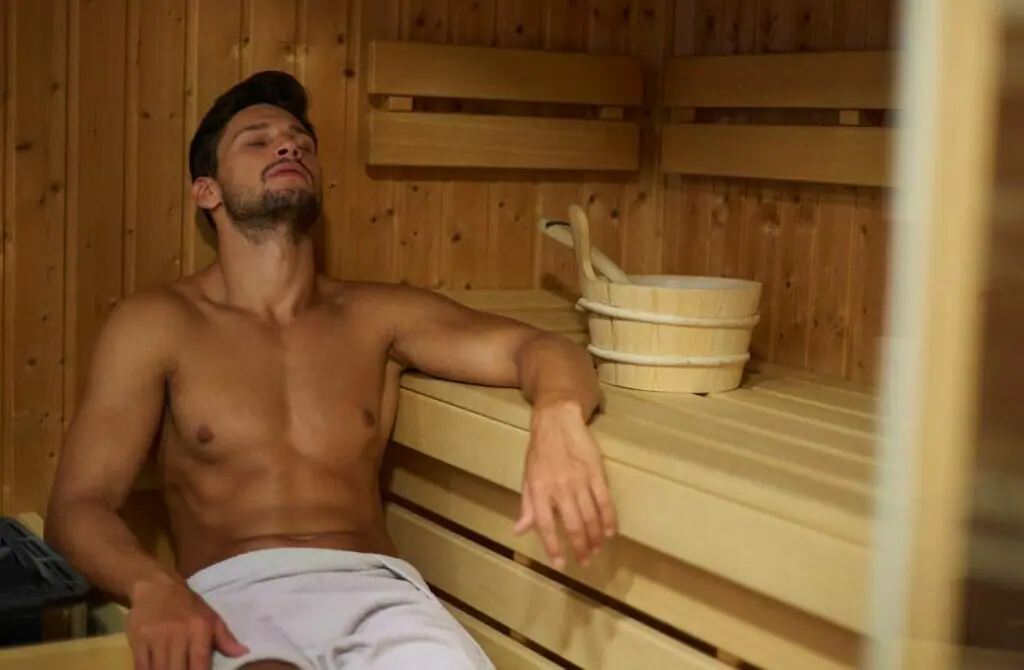 Gay Map Of Colorado Springs
Finding it hard to envisage where everything is in Colorado Springs? Hopefully, this queer-centric map helps where we have marked all the bars, clubs, parties, hotels, saunas, massages, and more will help you stay in the spot best suited to you!