Gay Bremen is a city in the northwestern region of Germany, near the River Weser. It is one of the country's oldest cities, with a rich history and cultural heritage that stretches back over a thousand years.
Bremen is also one of the largest cities in the region and is known for its bustling economy and vibrant social life.
Gay Bremen is liberal with LBGT. despite not being as large as Berlin and Hamburg, Bremen still holds its own with a thriving gay nightlife that will take your breath away.
Bremen began as a village in the early Middle Ages and was elevated to the status of a city in the 11th century. Throughout its long history, Bremen has played an important role in the region's political and economic affairs.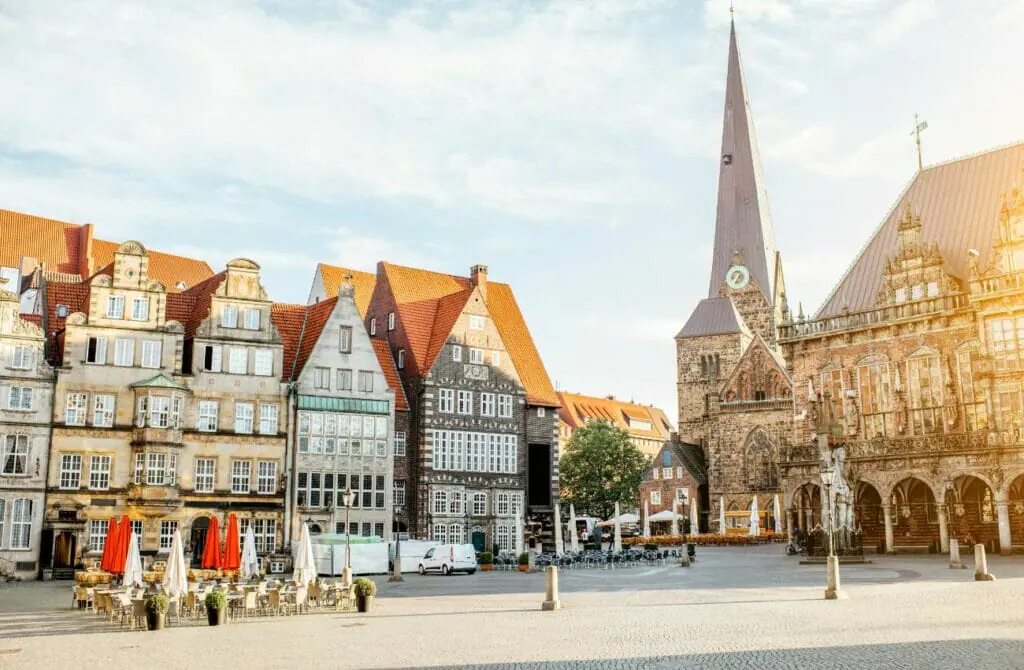 During the Hanseatic League, Bremen grew into a prominent trading and commerce center. Bremen developed as an industrial center in the nineteenth and twentieth centuries, with a thriving shipbuilding industry and several other large industrial businesses.
Because of the city's industrious scene and historic landmarks, gay Bremen is a lot more than a place for mind-blowing clubs. Its stunning architecture and lush greenery will certainly awe you.
Plus, if you still want something more than bars and attractions, gay Bremen has a gay cruise bar that is ready to indulge your freakiest fantasies.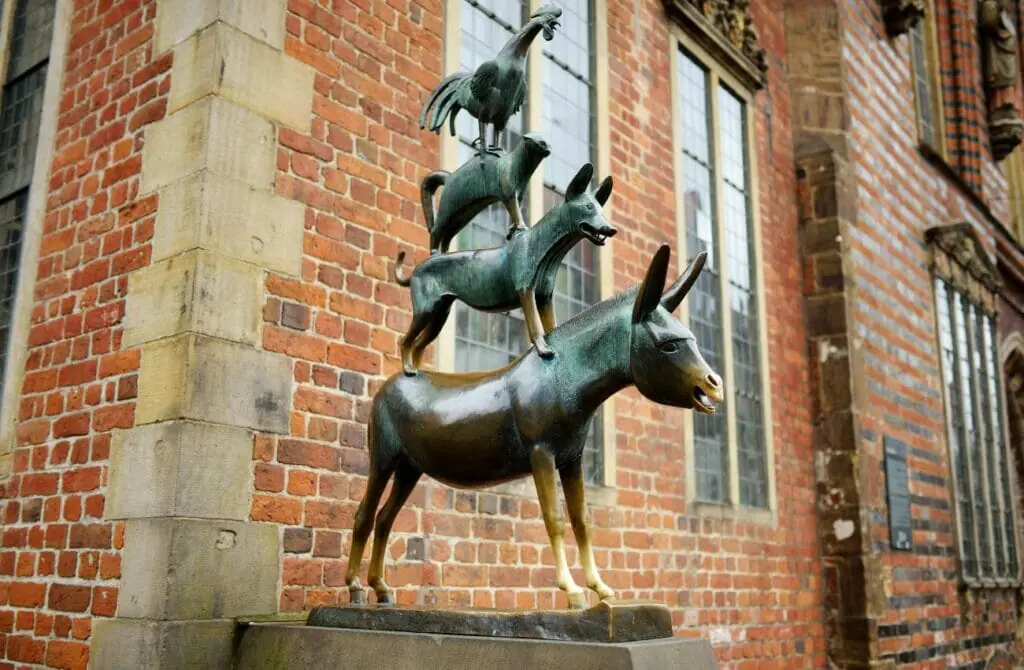 Top Attractions in Bremen, Germany
Being gay doesn't determine which sights a person finds interesting. Bremen has a lot of historic sights that will make you marvel at the beautiful history of Bremen.
Bremen's Historic Marktplatz, located in the heart of the city, is a popular tourist destination that showcases the best of Bremen's rich history and vibrant atmosphere. With its unique combination of historic buildings, lively atmosphere, and cultural events, the Marktplatz has something to offer everyone.
One of the main highlights of the Marktplatz is the town hall, a magnificent building that dates back to the 15th century. This stunning building is considered one of the finest examples of Gothic architecture in northern Germany and is an iconic landmark in Bremen. You can take guided tours of the town hall and admire its intricate details, such as the intricate carvings and stained-glass windows.
Another notable feature of the Marktplatz is the Roland statue, a symbol of Bremen's independence and a symbol of freedom throughout Germany. This charming statue, located at one end of the square, has been standing since the 14th century and is one of the city's most famous landmarks.
The Marktplatz is also surrounded by several cafes, restaurants, and shops, creating a lively atmosphere that is perfect for you to enjoy. Whether you're looking for a bite to eat, a drink, or just a place to relax, the Marktplatz has something for everyone.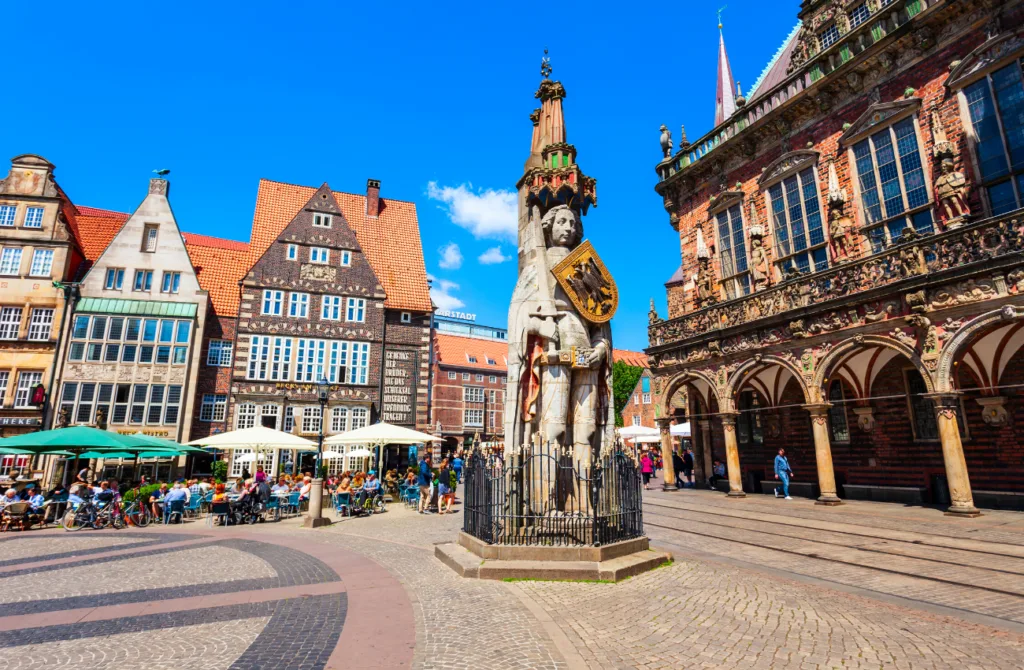 Bremen's Medieval Schnoor Quarter
Bremen's Medieval Schnoor Quarter is located in the heart of the city. This charming neighborhood is one of Bremen's oldest and most picturesque, filled with narrow, winding streets, colorful half-timbered houses, and historic buildings.
The Schnoor Quarter takes its name from the German word "Schnoor," which means "rope" or "twine." This name is a nod to the neighborhood's historical roots as a center of maritime trade and commerce, where ropes and twine were made and sold. Today, the neighborhood has been beautifully restored and preserved, showcasing its medieval charm and character.
The highlight of the Schnoor Quarter is the charming half-timbered houses, which date back to the 15th and 16th centuries. These houses are adorned with intricate carvings, shutters, and decorative facades, creating a picturesque and charming atmosphere. You can explore the narrow, winding streets and admire the colorful houses, taking in the sights and sounds of the neighborhood's medieval character.
The Schnoor Quarter is also home to several historic buildings, including the St. Catherine's Church and the Town Wall, which dates back to the 13th century. These buildings offer you a glimpse into the neighborhood's cultural heritage, showcasing the skills and craftsmanship of the city's medieval builders and artisans.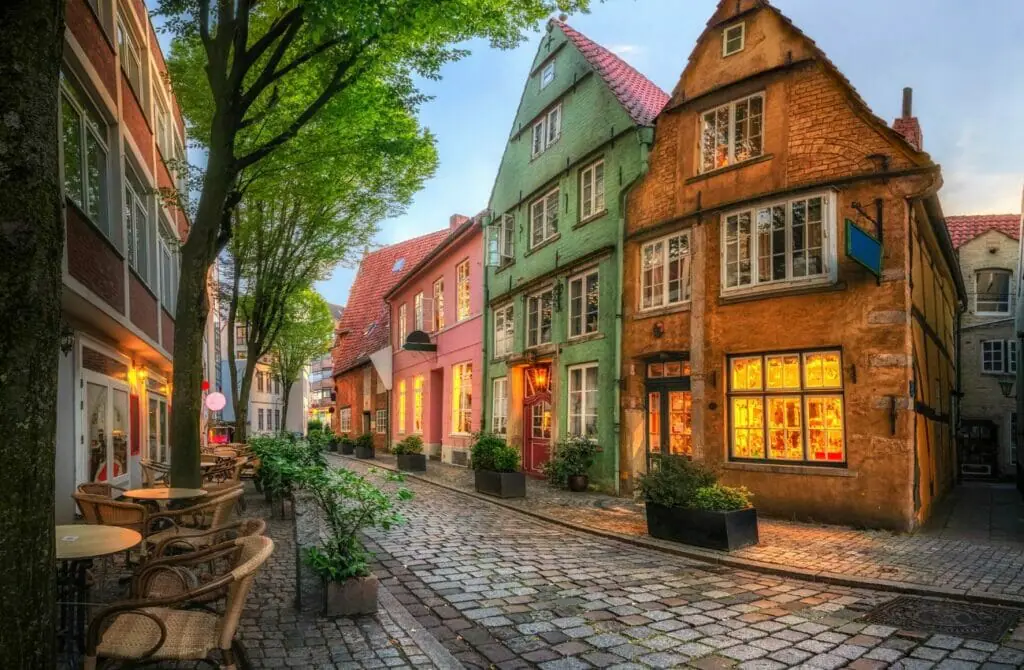 The Böttcherstrasse is a street built in the early 20th century because of a redevelopment project started by the coffee merchant Ludwig Roselius. The buildings on the street were designed in a unique style that combined elements of Art Nouveau and Expressionism, creating a unique and visually stunning environment.
One of the most notable features of the Böttcherstrasse is the Paula Modersohn Becker Museum, which is dedicated to the life and work of the famous German expressionist painter.
The museum is housed in a building designed by the famous architect Bernhard Hoetger and is one of the most important cultural institutions in Bremen. Visitors to the museum can see a collection of Becker's paintings, including many of her most famous works.
Despite its popularity as a tourist destination, the Böttcherstrasse remains an important part of the city of Bremen and a symbol of its cultural heritage. It is a popular spot for residents and visitors alike, who come to experience the unique architecture and atmosphere of this historic street.
Whether you're a history buff, an art lover, or simply looking for a unique and enjoyable place to visit, the Böttcherstrasse is definitely worth a visit.
This magnificent cathedral, built in the 11th century, is a testament to the rich past of the city and an appreciation for the beauty of religious architecture.
The Cathedral of St. Peter is a stunning example of Romanesque architecture, with its imposing towers, arched windows, and intricate carvings. You can admire the cathedral's beautiful façade and explore its interior, which is adorned with stained-glass windows, ornate altars, and intricate frescoes.
The cathedral's high vaulted ceilings and spacious nave create a sense of awe and reverence, making it a truly awe-inspiring space.
The Cathedral of St. Peter is also rich in history. For centuries, the cathedral has been a center of religious life in Bremen, serving as a place of worship and a symbol of the city's spiritual heritage. You can learn about the cathedral's history and its significance to the city through informative exhibitions and guided tours.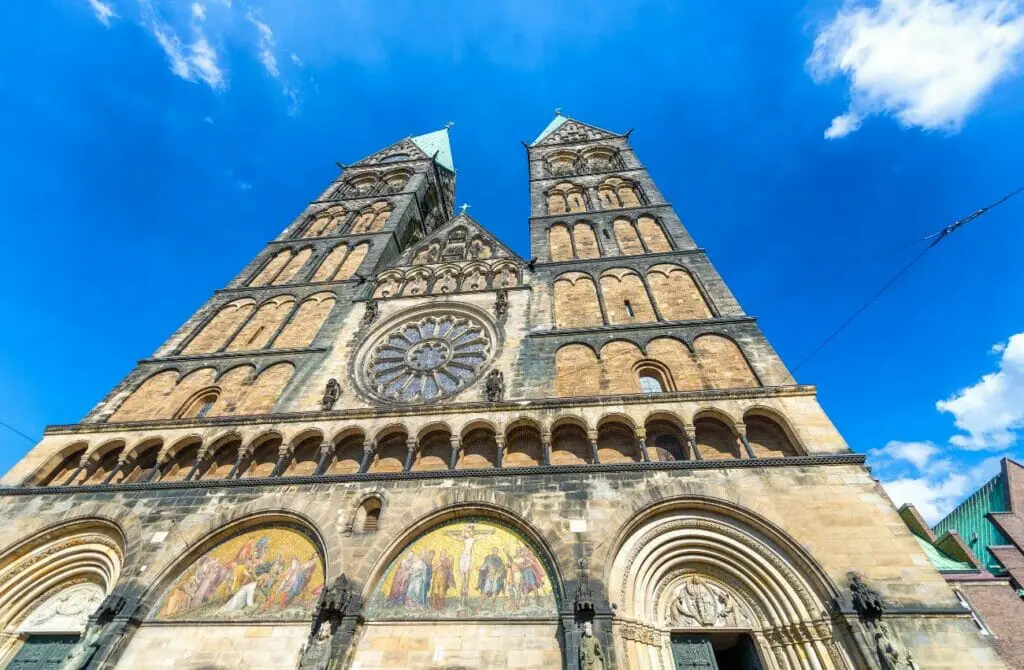 Kunsthalle Bremen
Established in 1823, the Kunsthalle is one of the oldest public art museums in Germany and is home to an extensive collection of artworks spanning a wide range of styles and periods. Because of its rich history and impressive collection, Kunsthalle has become a popular tourist attraction for art lovers and history enthusiasts alike.
The Kunsthalle is a comprehensive collection of European paintings from the Middle Ages to the 20th century. You can admire works by famous artists such as Vermeer, Rembrandt, and Rubens, as well as works by lesser-known but equally talented artists from throughout Europe. The museum also has an extensive collection of sculptures and decorative arts, as well as a collection of contemporary art.
The Kunsthalle also regularly hosts a range of temporary exhibitions and events. These exhibitions showcase the works of contemporary artists and explore important themes in the world of art, making the museum a dynamic and ever-evolving cultural destination.
The Kunsthalle itself is also a work of art, with its impressive neoclassical architecture and stunning interior spaces. The museum is housed in a beautiful building that was designed by the architect Gustav Halmhuber and completed in 1849. The interior of the museum is equally impressive, with high ceilings, beautiful skylights, and elegant marble staircases creating a grand and welcoming atmosphere.
Universum Bremen
Universum is a science center that provides interactive exhibits, workshops, and events that educate and entertain visitors of all ages. The center's goal is to inspire people to learn about science and technology in an engaging and accessible way.
The center features a range of displays that allow you to explore various scientific concepts and technologies, from the inner workings of the human body to the mysteries of the universe. The exhibitions are hands-on, allowing you to touch, experiment, and learn in a fun and engaging way.
Universum Bremen also offers workshops and events that are designed to further educate visitors. The workshops cover a range of topics, from physics and chemistry to biology and technology, and are suitable for people of all ages. The events, which can include science shows, interactive lectures, and more, provide visitors with a fun and educational experience.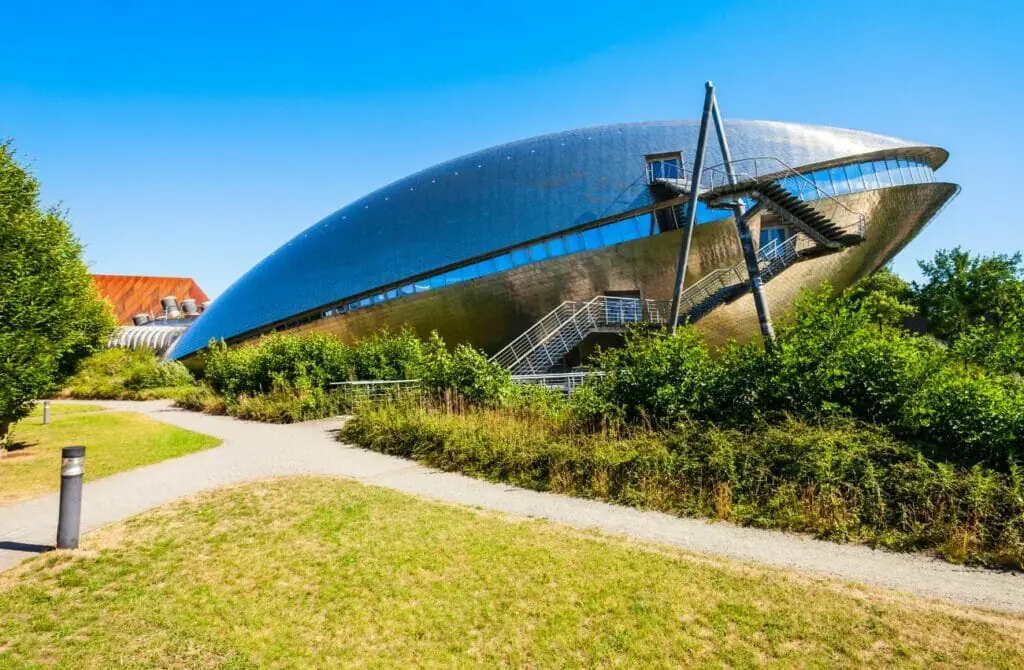 The Overseas Museum Bremen boasts an extensive collection of artifacts that represent a wide range of cultures from across the world. From ancient pottery and textiles to contemporary art and jewelry, the museum's exhibits showcase the rich history and diversity of cultures from around the globe.
You can take a journey through time and explore the cultural heritage of different countries through the museum's well-curated exhibits.
You can take part in hands-on activities that allow them to experience different cultures in a fun and engaging way. This makes the museum an enjoyable and memorable experience for families, children, and people of all ages.
The museum's staff is knowledgeable and passionate about their work, and they are always available to answer questions and provide visitors with an in-depth understanding of the exhibits on display.
The Overseas Museum Bremen is also known for its stunning architecture and well-manicured grounds. The museum is housed in a beautiful building that is surrounded by lush gardens and peaceful walking paths. This makes it an ideal location for a relaxing and rejuvenating day trip.
Bremen Town Hall
Bremen Town Hall is a magnificent building that stands as a testament to the city's rich history and cultural heritage. The town hall is one of the city's most popular tourist attractions, drawing thousands of visitors each year.
The town hall was built in the 15th century and is also a fine example of Gothic architecture in northern Germany. Its intricate carvings, stained-glass windows, and ornate façade are all testaments to the craftsmanship and skill of the medieval builders who constructed this magnificent building. In addition to its architectural beauty,
Bremen Town Hall is also rich in history. The building has played a key role in the city's political, economic, and cultural life for centuries, serving as the center of power for the city's council and as a symbol of Bremen's independence and freedom. You can learn about the building's history and its significance to the city through informative exhibitions and guided tours.
The town hall is surrounded by the bustling Marktplatz, which is filled with cafes, restaurants, and shops, making it an ideal location for you to relax and explore the city.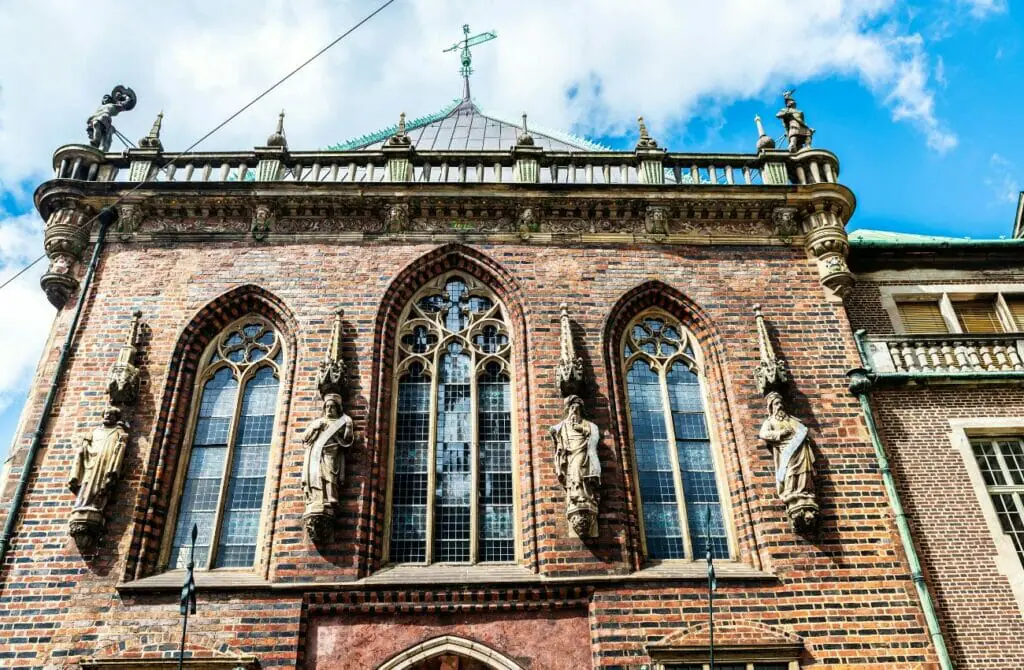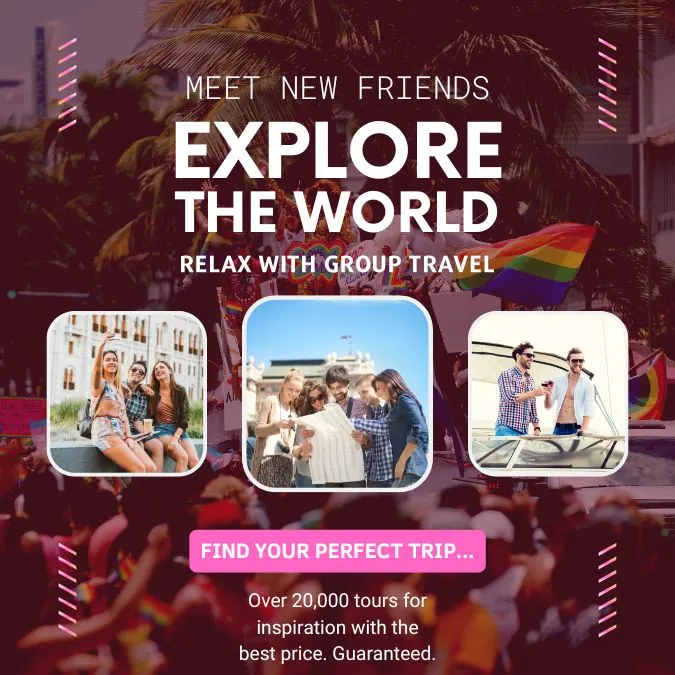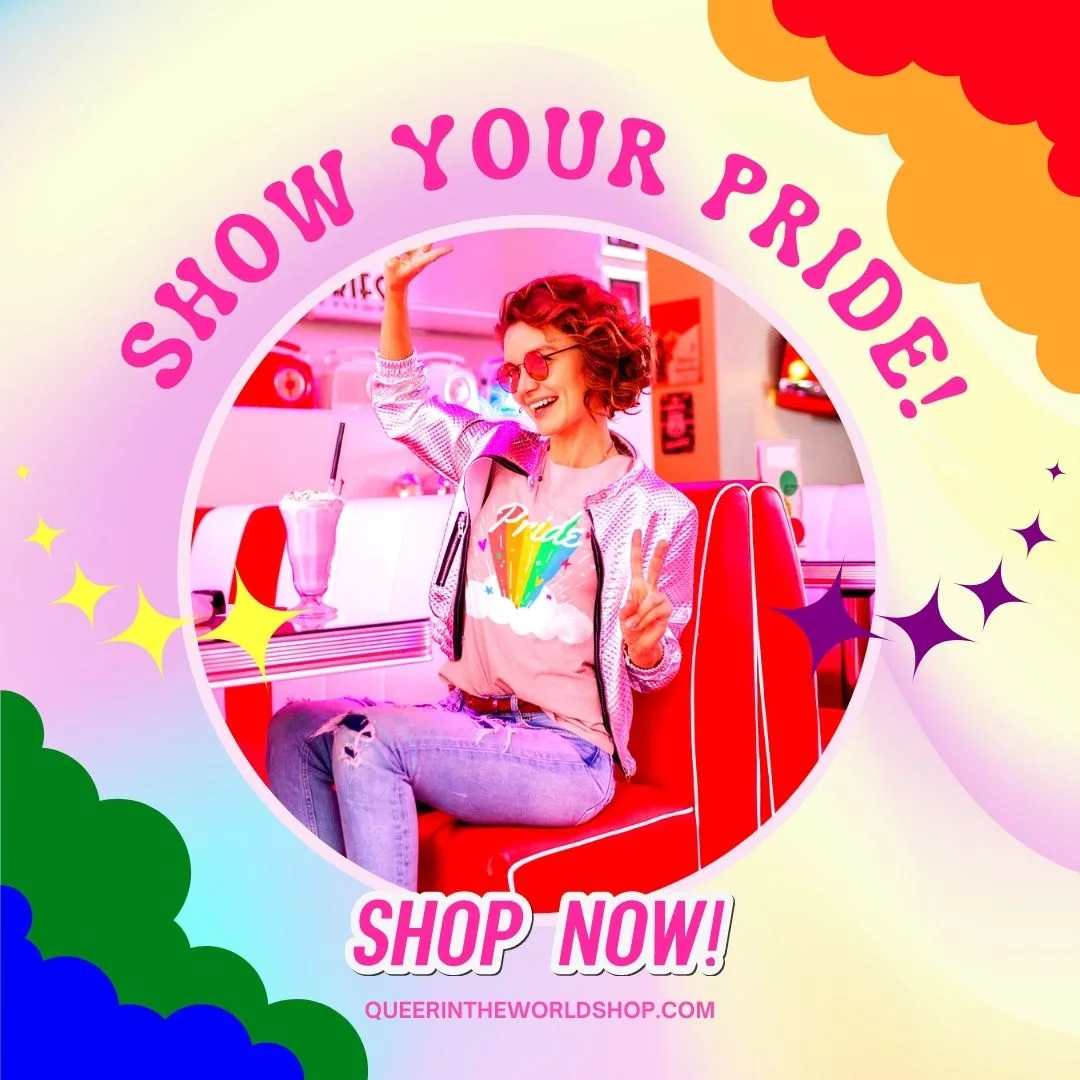 Gay-Friendly Hotels in Bremen, Germany
Although there are no gay hotels, most of the hotels in Gay Bremen are respectful and gay-friendly. And is that what everyone wants- a respectful environment where we can be ourselves and gay Bremen provides that?
Needless to say, there are also hundreds more hotel and hostel options in Bremen if none of these suit your desired budget, facilities or area – but these are the best hotels according to other gay travelers and us. Whatever your needs are, Dresden has you covered.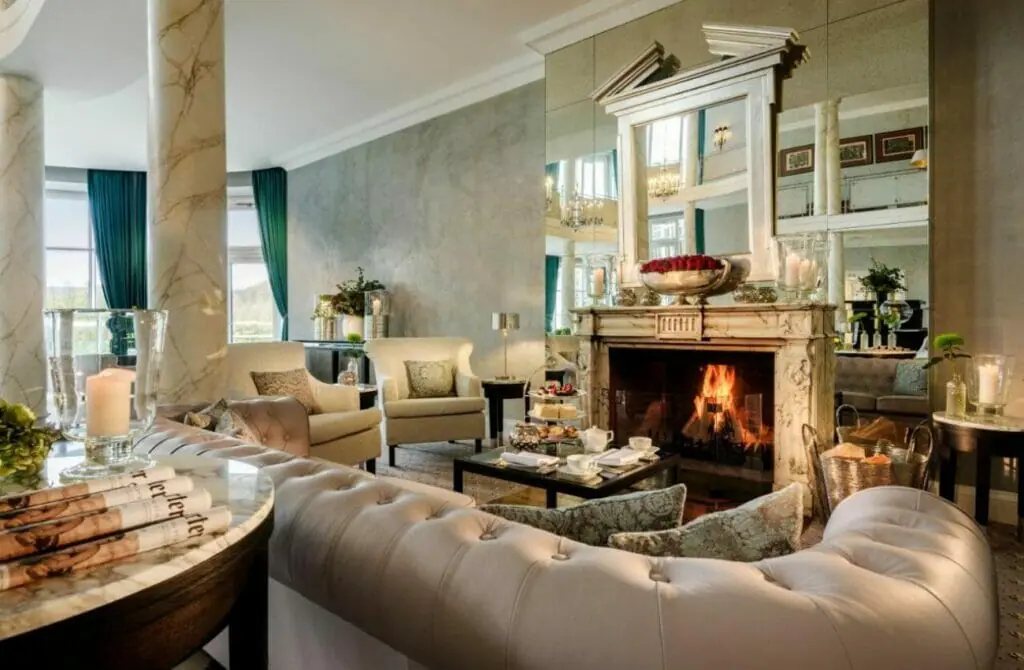 Since 1872, the Parkhotel has been a fixture on Bremen's skyline. Originally a "Parkhaus" excursion restaurant, it has been known as the Grand Hotel since 1956. The beautiful, listed building is a landmark in Bremen. Here you will find magnificent parties, peaceful elegance, and prominent visitors and guests from all over the world.
Its 5-star Parkhotel Bremen is nestled in the center of the maritime city's green lungs, the Bürgerpark, and our 172 elegantly decorated rooms and suites offer a great view of the countryside.
The Hommage Parkhotel Bremen is located in the heart of the city, right on the Hollersee. Bremen's renowned living room is an institution.
The Parkhotel Bremen captivates with its one-of-a-kind blend of sophisticated grand hotel decor and the intimate feel of a family boutique hotel. Guests from all over the world love the hotel's unrivaled style, delectable offers, and friendly service.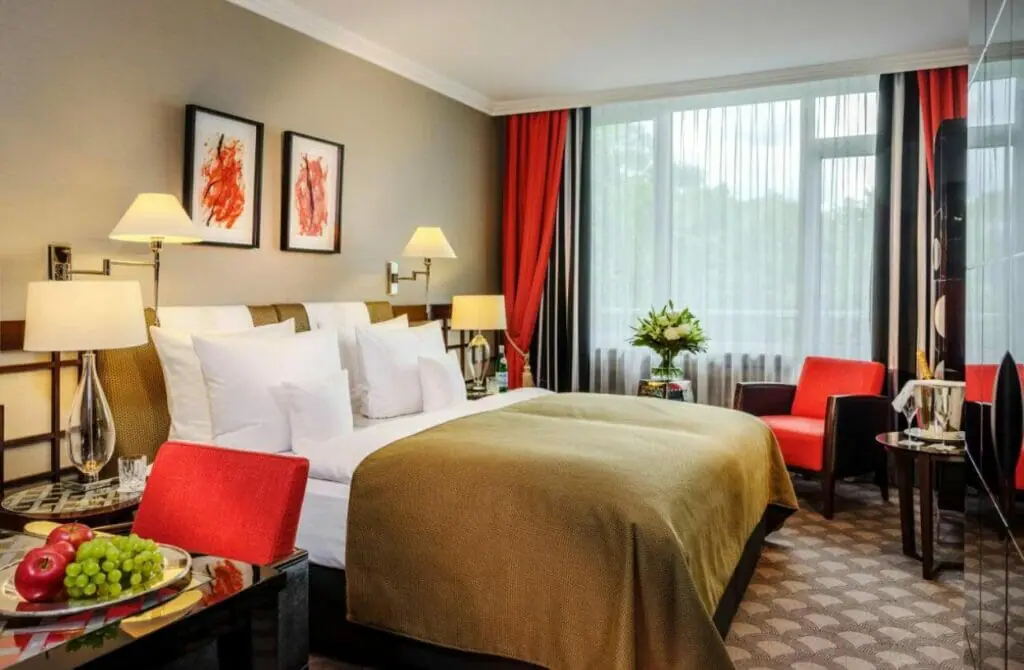 Hotel Landhaus Wachtelhof ☆☆☆☆☆
As a family-run private hotel, the Landhaus Wachtelhof greets you with genuine friendliness and visible attention to service and ambiance elements. Committed to their own high standards, the entire team, from the flower fairy to the management, takes great joy and honor in making your stay at the Hotel Landhaus Wachtelhof more beautiful and pampering you as devoted hosts.
The Wachtelhof, a luxury hotel on the outskirts of Lüneburg Heath, gladly welcomes you. The idyllically positioned 5-star boutique hotel and spa impresses with a feel-good flair for high expectations, right next to the natural reserve. It is the friendliness of the entire crew, their care and joy, and their hospitality that make your stay so memorable.
The Courtyard by Marriott hotel ☆☆☆☆
The Courtyard by Marriott hotel in Bremen is near the main railway station and the convention center. This hotel offers a great blend of distinct history and modernity. Enjoy the one-of-a-kind ambiance created by the wonderfully restored historical Lloyd building, which houses actual antiques from the North German Lloyd from 1913.
A stay at this hotel will broaden your understanding of the North German Lloyd and Bremen's maritime history. Not only does this downtown hotel have a century of history running through it, but it also has the best service provided by a committed workforce. The hotel provides 155 rooms and 7 meeting rooms for productive business gatherings.
The Lloyds Bar & Restaurant serves both local cuisine and American favorites. The bar serves delicious cocktails and draft beers. Our grab-and-go store and fitness center are open 24 hours a day, seven days a week. Discover Bremen's many historical and cultural highlights. A short walk will take you to the central market square of this lovely north German Hanseatic city.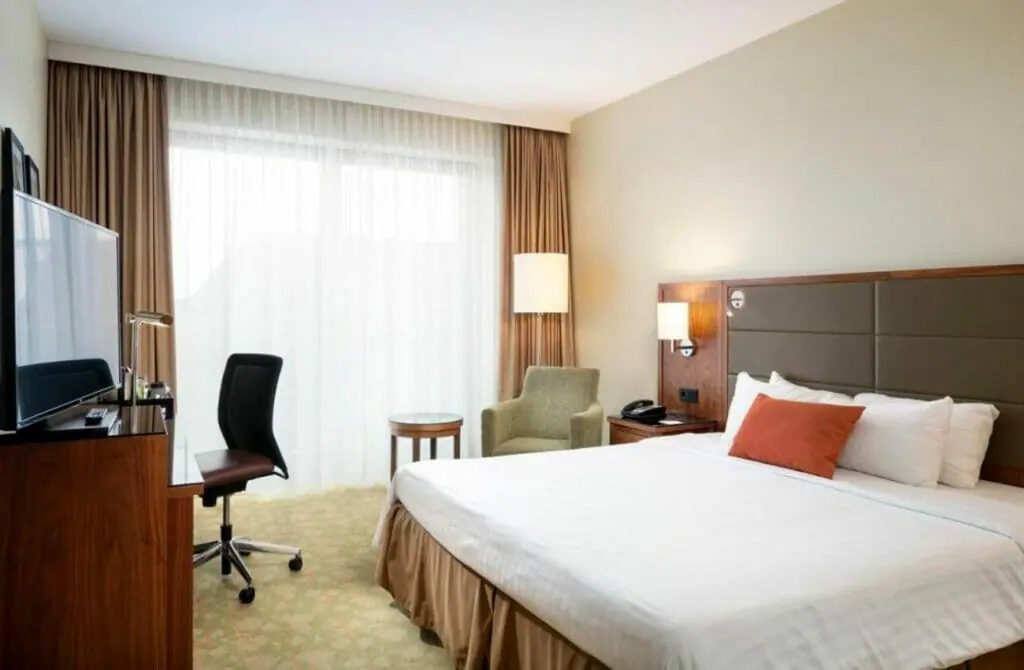 Steigenberger Hotel Bremen ☆☆☆☆
The hotel is an excellent starting place for a trip to the Bremen Town Musicians. Simply stroll through Bremen's small lanes and be impressed by the northern German charm. The 137 rooms and suites offer simple elegance.
The rooms and suites are equipped with air conditioning, a flat-screen TV with Sky sports channels, a minibar, and a coffee machine with a Nespresso system to provide complete comfort during your stay. You can also take in the breathtaking vista of the Weser.
The IntercityHotel Bremen ☆☆☆☆
The Intercity Hotel Bremen, with its 152 hotel rooms and 8 conference rooms, is excellent for business meetings and cultural visits and city tours in and around Bremen.
The hotel's location directly at the major train station ensures‌ short distances to the city's retail, sports, and entertainment amenities. In the hotel in Bremen, you are lodged in the action's heart in a convenient position with all necessary transport links right outside the door.
A pleasant and restful stay is ensured by 152 contemporary and soundproofed rooms. Free WiFi, a flat-screen TV, a radio, an enormous desk, and air conditioning are among the common amenities.
A rich breakfast buffet awaits you daily in the hotel restaurant, which is always distinguished by the highest quality and daily variety, while at a later point in time, the selection of juicy grilled specialties, seafood and fish, creative wok dishes, and classics of French brasserie cuisine hardly leaves anything to be desired.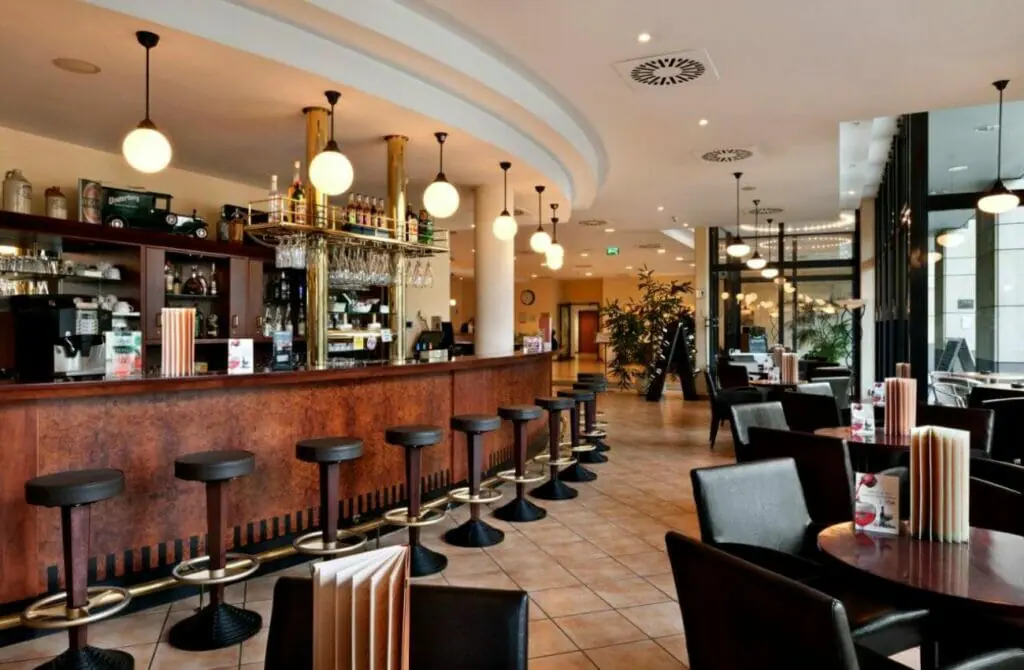 The a&o Bremen is direct across the street from the major railway station. It includes 100 rooms and 400 beds split across 6 stories. Single, double, and family rooms, as well as 4- and 6-bedrooms, are available at the hostel. The modern rooms include a shower and toilet, as well as a television.
WLAN is absolutely free in the rooms, as well as in the lobby and bar. Whether it's a trip to the Bremen Town Musicians or a boat ride on the Weser, the a&o Bremen is the ideal starting place for every endeavor.
The a&o Bremen is almost next to the station. From here, you can embark on a leisurely exploration trip to Bremen. Within a few minutes, you may reach the ancient old town, the Schnoorviertel, the Schlachte, and, of course, the iconic Bremen Town Musicians statue. Because of its central location, the hotel provides excellent access to all public transportation and hence to all areas of the city.
All of Bremen's major attractions are walkable. A pleasant stroll through the historic old town will take you to the famous Schlachte promenade.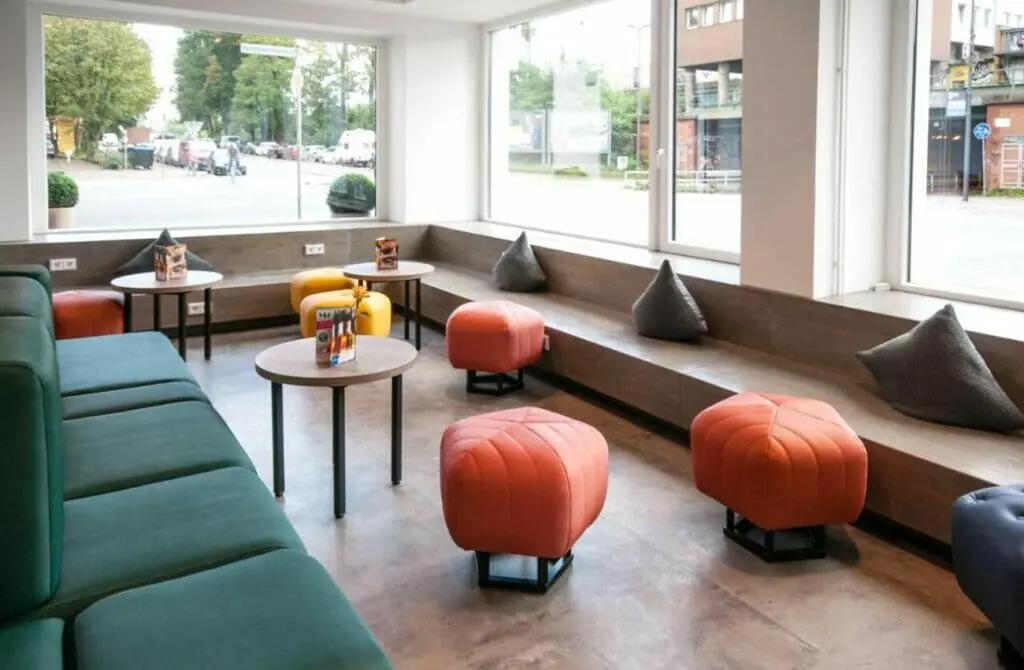 Gay Nightlife in Bremen, Germany
Bremen has a vibrant nightlife that will leave you intrigued and partying all night. There are a few gay bars in Bremen but some non-exclusive gay bars here are gay-friendly and you will have an excellent time.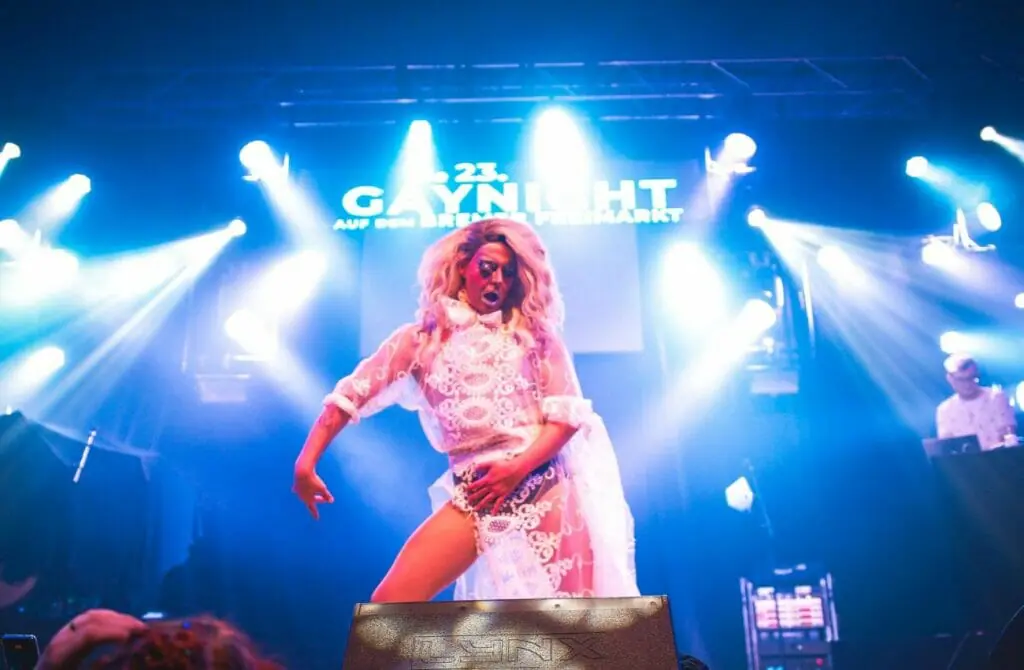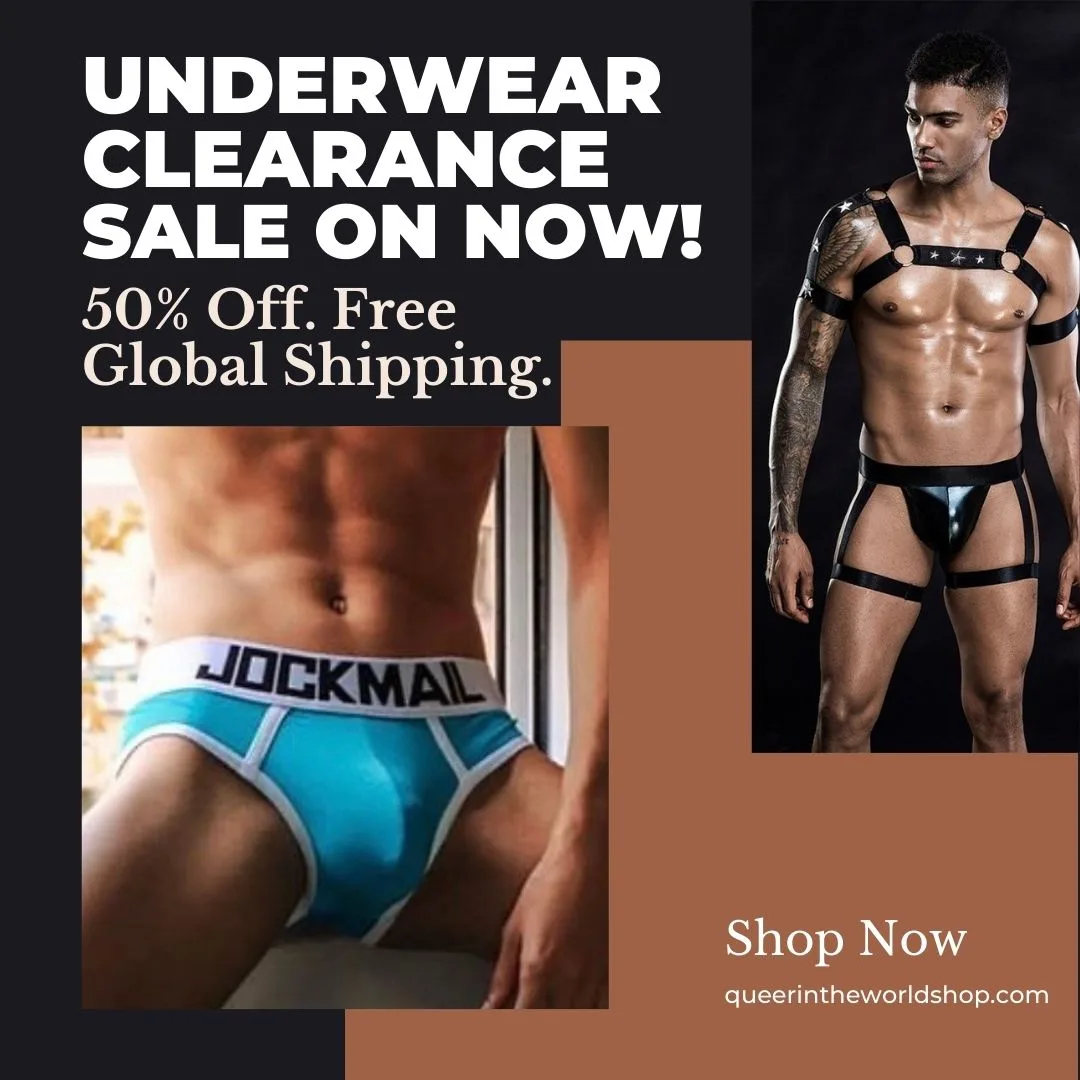 Gay and Gay-Friendly Bars and Clubs in Bremen
The greatest ingredients are used in over 70 different cocktails available here. The crew views the establishment as more like an adventure trip than just another bar. A little strident and always happy. The best cocktails, over 180 premium spirits, cuisines, and contemporary beverages, are available during the week in a tropical setting.
There is a tremendous party atmosphere with DJs and drag acts on the weekends. Take a seat in our lounge, where the music is always calmer, and the lighting is a little dimmer, in the gallery with a comfortable sofa, or in the bar area with top tables near the counter. Everyone is welcome there!
Open since 1996, this gay club hosts a range of events daily, from drag shows to parties to fetish nights. There is always something to look forward to in Zone 283. The drinks served here are not heavily priced and there are boys. Lots and lots of boys.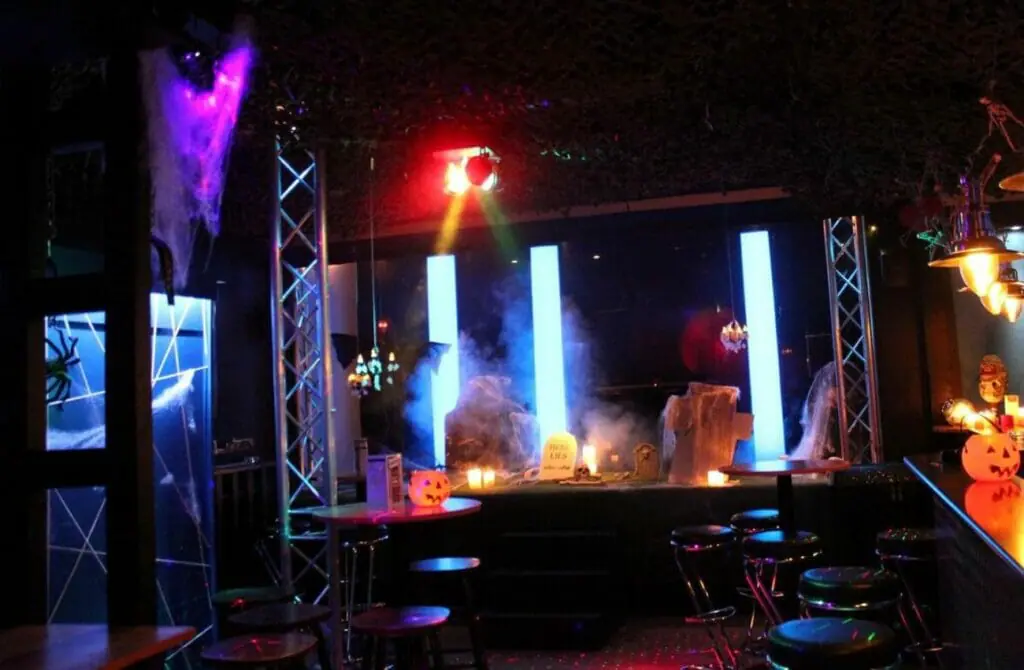 On a side street sits a tiny, unassuming gay pub called The Bronx. You'll find a large amount of building site decorations inside a dark vault. In the bar area, which is also a nice place for conversation, "international screenplays" and soft music are playing.
Although not a gay bar, it is still an ally for the community. The service here is respectful and non-discriminatory. Sometimes the music is in the background, but other times it gets loud. The food and drinks are amazing; if you are looking for a not-so-loud but respectful scene, this is it.
Everything seems to be in this gay-friendly place. There is a bar if you want to just have a drink. If you are looking for wild, all-night parties, there is a club. If you are too drunk to go back to your place, there is a room. Roemer is a gay-friendly venue that hosts a range of events from parties to concerts. It is very inclusive of the community, but be cautious.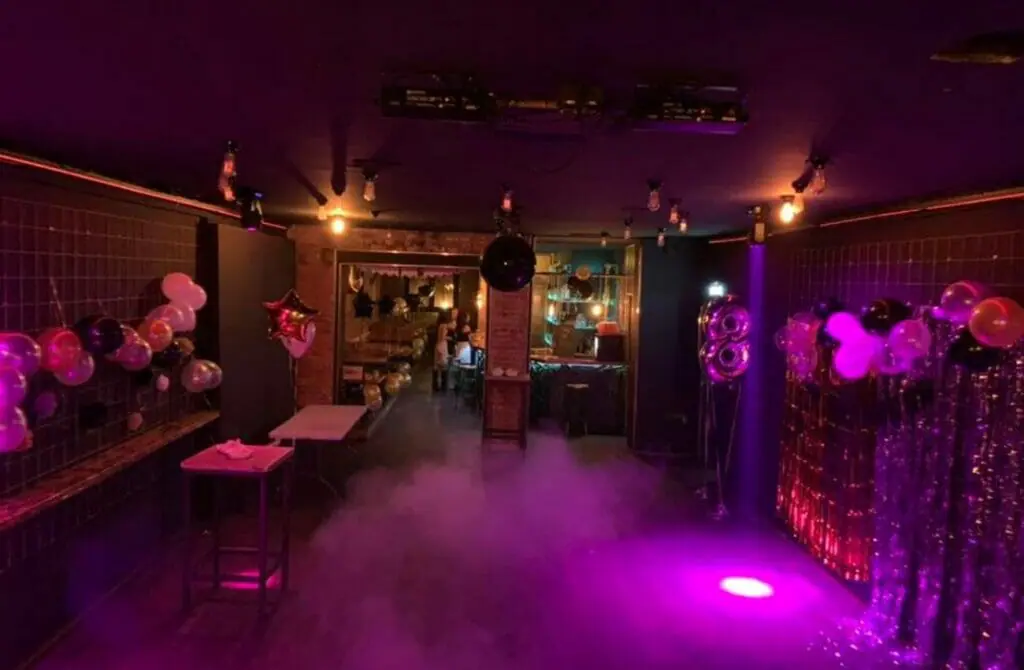 A little of Ireland in Bremen's oldest parts – Schnoor. Little Mary's Irish pub is a gay-friendly pub that offers a wide range of authentic drinks. Its ambiance is a beautiful mix of German, British and Irish cultures. If you like sports, you can enjoy live action from sports events in Germany, Ireland and England here.
The Queens is the oldest, most well-known, and most well-liked gay pub in Bremen, and it is well-known far beyond national boundaries. The worldwide population enjoys the Queens' laid-back vibe, which is perfect for older guests who are young lads, transgenders, hot guys, bisexuals, gays, and heterosexuals.
It is distinctive in Bremen because of the ambiance, the intimate feel of the Queens, and the central location. From 8 p.m. on, there is always something happening here.
Although everything is rather modern, this establishment stands out for its vintage appeal. House, the charts, and the singles from the 1970s, 1980s, and 1990s are all things you may learn to know, love, and marry.
A simple gay-friendly cocktail bar on the beautiful streets of Bremen. Here, you can try a variety of different cocktails made by amazing mixologists in a nice, quiet and laid-back environment. They open their doors Monday through Saturday from 7 pm.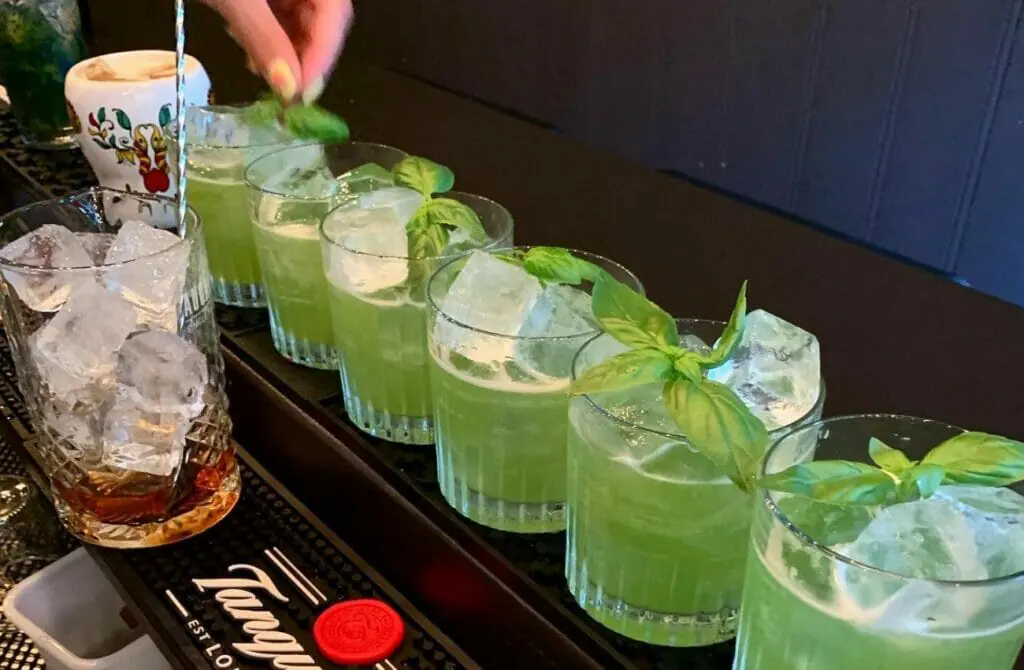 Cruising and Gay Saunas in Bremen, Germany
When traveling to a new city, it can be exciting to head out for more than just a stiff drink. One aspect of the Gay Bremen scene that many queer men enjoy is visiting gay saunas and cruising clubs.
Sure, the sauna culture in Bremen is not as hedonistic as in Amsterdam, Barcelona or Berlin, but these venues still offer a chance to meet new people, socialize, and engage in sexual activity – without resorting to gay hookup apps.
However, it's important to keep in mind that these venues can vary greatly in terms of atmosphere, clientele, and rules, so it's a good idea to prepare yourself before visiting. If you are apprehensive, we advise studying our guide to visiting a gay bathhouse for the first time, which should help set your mind at ease, and always practice safe sex.
Additionally, it's important to be aware of and respect local laws and customs regarding gay venues and sexual activity. With a little bit of planning and an open mind, visiting gay saunas and cruising clubs can be a fun and exciting part of your gay Bremen travel itinerary.
If you need more than bars and clubs, Bremen has more for you.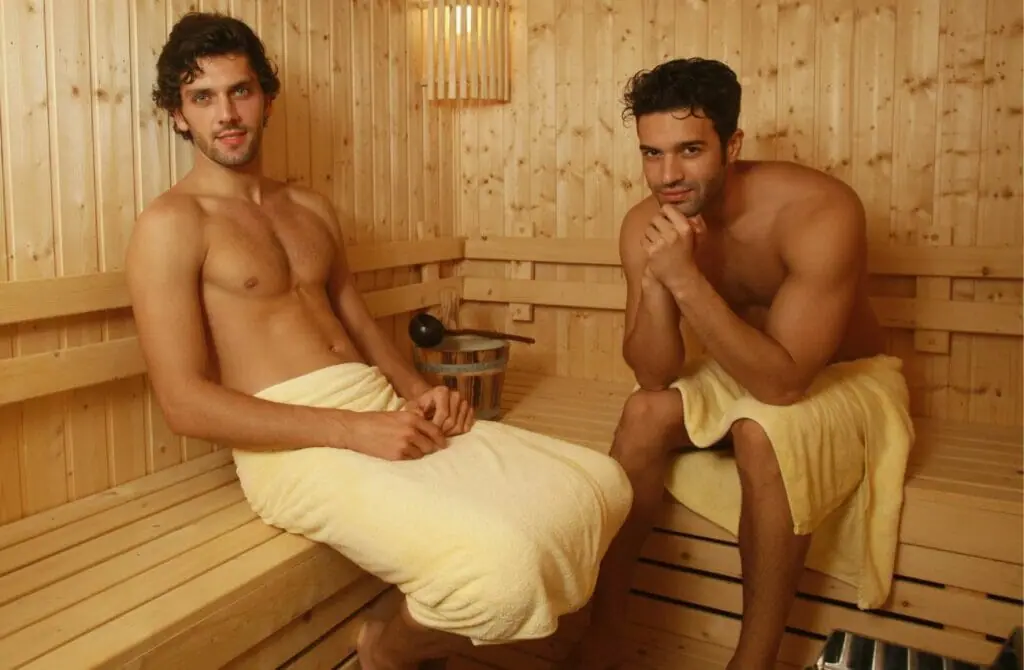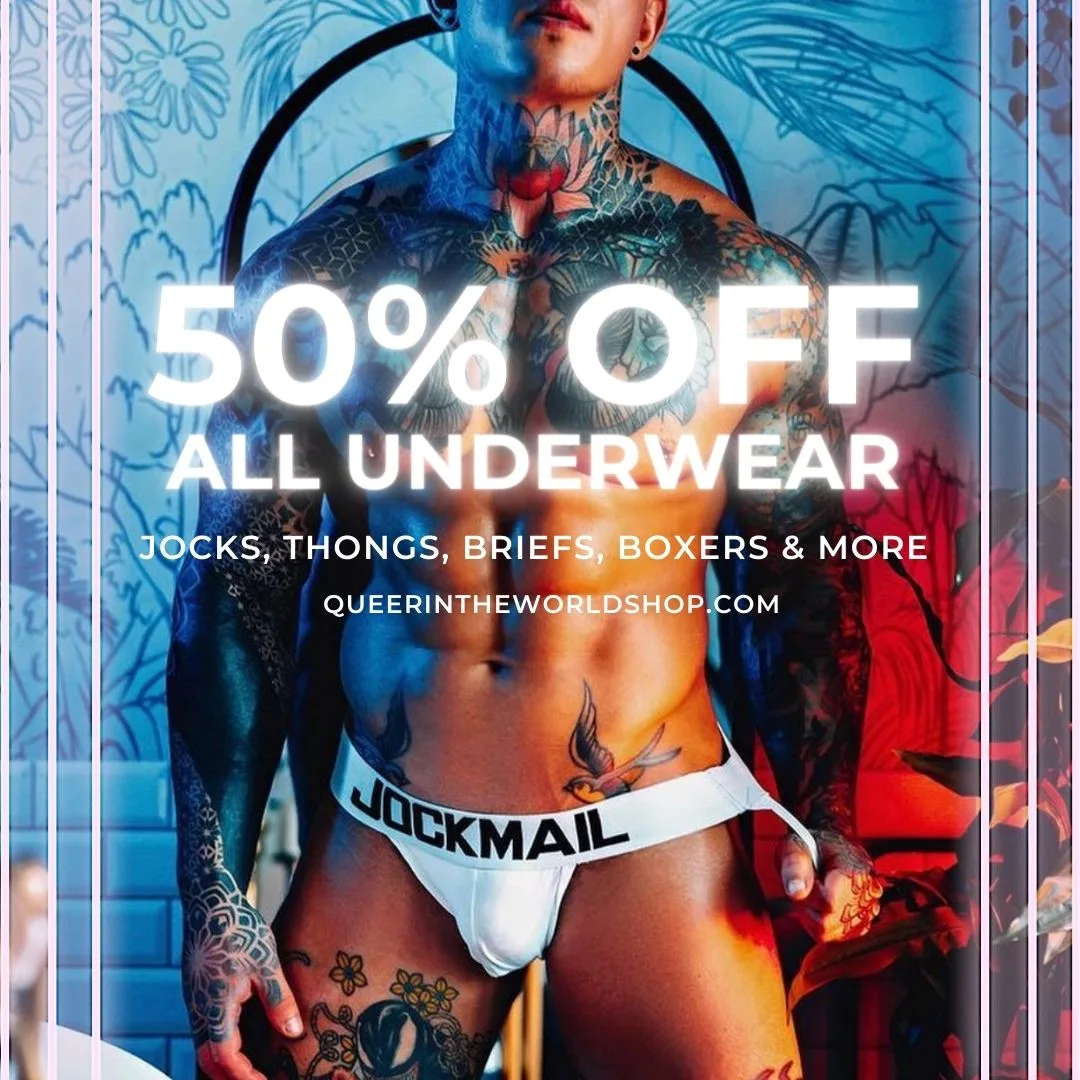 Gay Sauna in Bremen
Unwind at the Perseus Sauna and interact with breathtaking men. This place offers massage, hot saunas, drinks and company. It is inclusive to every man; gay, straight, bi. You don't need to worry when you visit Perseus. All you have to do is relax.
Gay Map Of Bremen
Finding it hard to envisage where everything is in Bremen? Hopefully, this queer-centric map helps where we have marked all the bars, clubs, parties, hotels, saunas, massages and more will help you stay in the spot best suited to you!