Welcome to one of the most beautiful locations in the world. Picture-esque in every way, the embodiment of paradise on Earth. Welcome to the vibrant tapestry of Bermuda, where sun-kissed beaches, fascinating culture, and an embracing spirit create an unforgettable destination for gay travelers.
Bermuda, a kaleidoscope of azure waters and lush landscapes, beckons explorers to immerse themselves in its rich history and remarkable sights. From the iconic pastel-colored cottages dotting the streets to the majestic fortresses steeped in tales of yore, every corner of this island paradise reveals a story waiting to be discovered.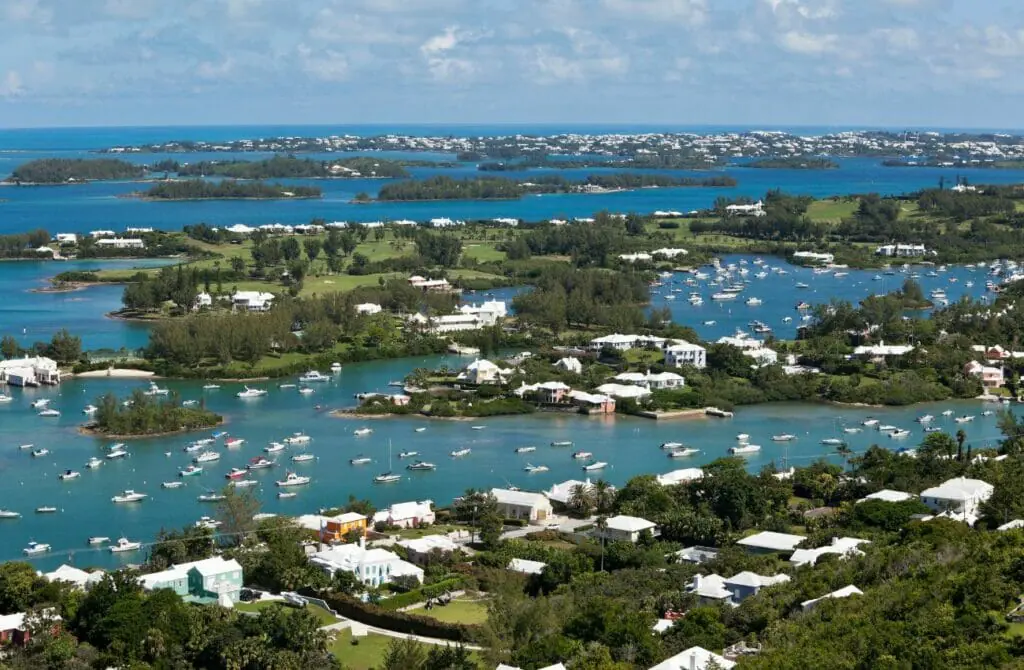 Let your senses run wild in the myriad flavors of Bermudian cuisine, where the freshest seafood and tropical ingredients dance upon your palate. Whether savoring a tasty fish chowder, tantalizing your taste buds with the signature Rum Swizzle, or indulging in the island's famous fish sandwich, each bite is a symphony of flavors that celebrates the island's bountiful culinary heritage.
Beyond the scenic vistas and delectable treats, Bermuda is a thriving hub of fashion and style. Embrace the drip of the local fashion scene, where bright colors, bold prints, and island-inspired designs take center stage. Give in to your inner fashionista and discover unique boutiques brimming with distinctive pieces that capture the essence of this tropical haven.
Dive headlong into this journey and celebrate the intersection of travel, culture, and fabulousness that makes Bermuda an exquisite jewel in the crown of travel destinations. Get ready to embrace the magic of Bermuda and let your true colors shine!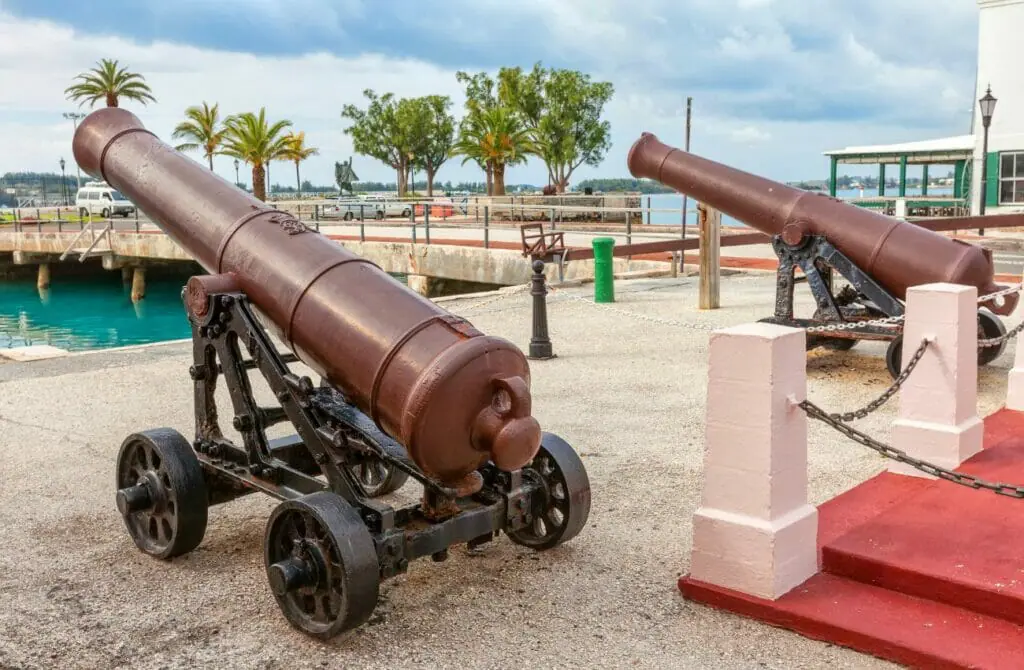 Attractions in Gay Bermuda, United Kingdom
Picture yourself strolling along the sun-kissed sands, feeling the gentle caress of the ocean breeze. Find yourself in the inviting warmth of the sun as it embraces your skin, casting a golden glow upon the landscape. Lose yourself in the rhythmic symphony of crashing waves, a soothing melody that echoes throughout the coastline.
Indulge your palate in the tantalizing flavors of the local cuisine, an edible tapestry of culinary delights. From freshly caught seafood to mouth-watering delicacies, each bite offers a glimpse into the island's rich gastronomic heritage. Explore the beach scene, where locals and visitors gather to revel in the island's coastal charm.
Roll out on an extraordinary journey where the beauty of Bermuda's shores and the delectable flavors of its cuisine intertwine. Awaken your senses as you delve into the wonders of Bermuda's attractions, where nature's masterpieces and culinary delights await your exploration.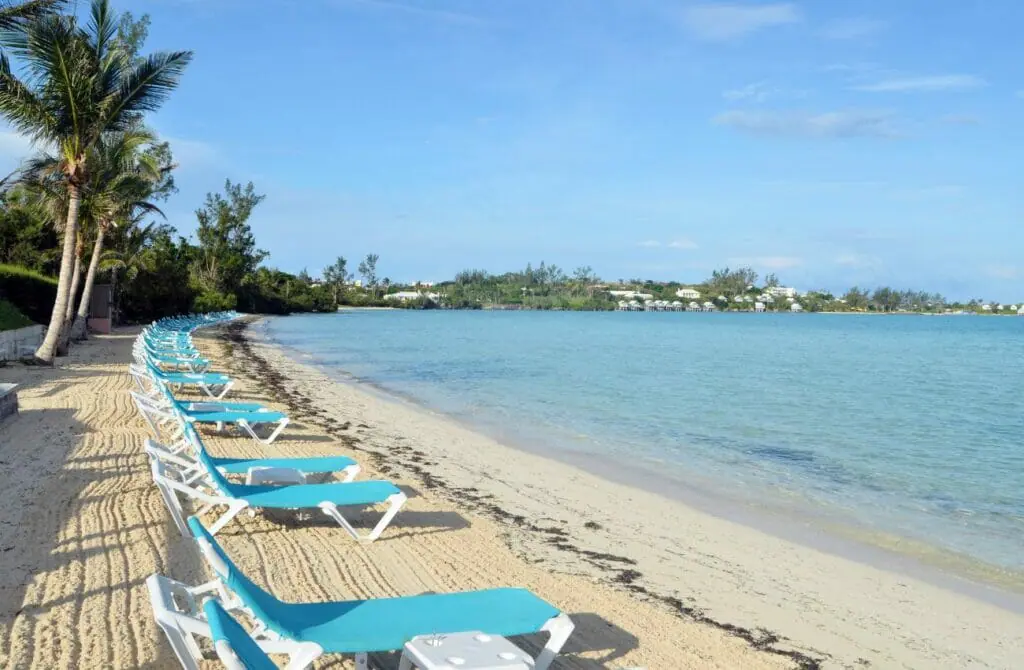 Calling all culinary adventurers! Embark on a compelling journey through the heart of Hamilton, Bermuda, where flavors come alive. Take your taste buds on a wild ride!
Indulge in a three-hour food-focused tour beyond the usual tourist spots, immersing you in the local culinary scene. With a belly full of curiosity, wander through charming streets, discovering hidden gems and tasting an array of mouthwatering treats.
Along the way, uncover the rich tapestry of Bermudan culture, history, and architecture. This immersive walking tour is perfect for those seeking a unique and delicious experience. So come with an appetite, and let your taste buds dance to the rhythm of Bermuda's culinary delights.
Lunch is included, and personalized attention is guaranteed in this small-group adventure. Get ready to savor the flavors of Bermuda like never before!
Prepare to enter a realm beyond imagination as you delve into the mystical wonders of the Crystal Caves of Bermuda. Unearthed by two adventurous young lads in 1901, these captivating caverns and ethereal underground lakes hold secrets that defy belief. Descend 120 feet into the abyss of these Ice Age-era caves, where ancient stalactites and stalagmites guard their mystical stories.
Brace yourself; the narrow passages leading to these subterranean marvels demand courage and an adventurous spirit. With limited group sizes and fluctuating schedules due to the pandemic, it's wise to reach out to tour operators in advance. Get ready to uncover the enchantment that lies beneath the surface of Bermuda.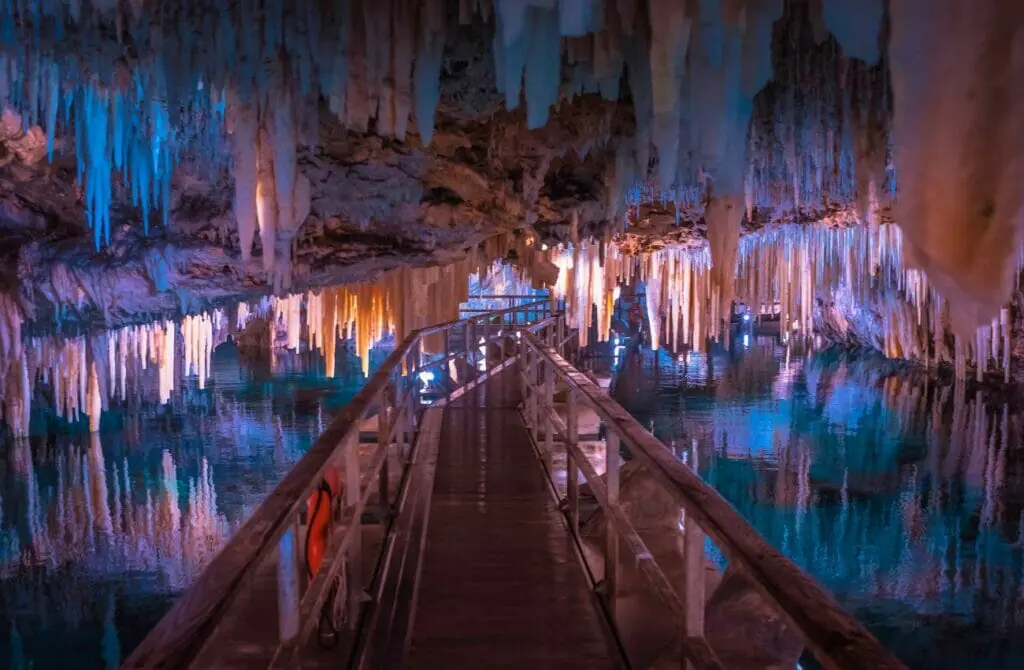 As you explore Hamilton's fabulous shops and boutiques, you'll encounter a sight that cannot be missed—the Hamilton City Hall and Arts Centre, a radiant white beacon at the town's northern edge. Since its grand opening in 1960, this architectural gem has served as the heart of municipal governance.
The building is also home to the Earl Cameron Theatre, where Bermuda's effervescent musical and theatrical productions take center stage. And on the second floor—the Bermuda National Gallery!
Behold the magnificent Watlington Collection showcasing Gainsborough, Reynolds, and Murillo masterpieces. Delve into the Bermuda Collection, a captivating journey through paintings and decorative arts dating back to the 1600s.
And take advantage of the African Collection, a stunning display of masks, figurines, and sculptures that will transport you to distant lands. Get ready to explore the artistic splendor!
OK, boys, prepare to be enchanted by Bermuda's east end, where nature's embrace unfolds in the most glamorous way. Nestled beside the enchanting Walsingham Nature Preserve and a stone's throw from Grotto Bay Beach Resort lies the captivating Blue Hole Park.
Named for its majestic blue water pool, this 12-acre haven is a paradise for swimming, cliff-jumping, and exploring mystical caves. Picture yourself diving into the azure depths, surrounded by colorful fish and embraced by lush mangroves.
Entry is free, my dear, and since it's a hidden gem, you'll mostly find it adorned by stylish locals. Embrace your inner outdoor enthusiast as you uncover the secrets of Blue Hole Park, venturing through its captivating caves and caverns.
And remember, my lovely travelers, the Blue Hole is just the beginning. The wonders of Castle Grotto, Walsingham, Subway, Deep Blue, Vine, and Fern Sink still exist to explore.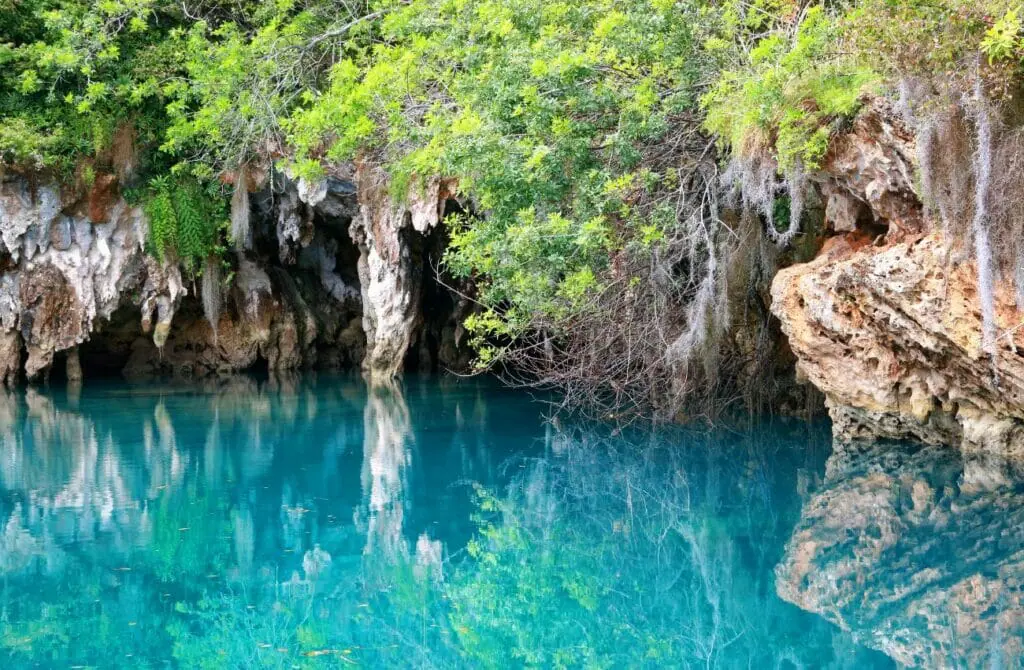 Stop here, drink here, eat here. There are hipster vibes and authentic culinary delights at Devil's Isle Cafe. Step into this hidden gem, and you'll swear you've stumbled upon a trendy haunt in the heart of Brooklyn.
Picture this: intimate sidewalk seating, dangling Edison bulbs, industrial-chic exposed ducts, and communal high-top tables begging for lively conversations. But it's not just the ambiance that will leave you swooning, darling.
Devil's Isle rocks a menu of divine dishes crafted with love and sourced from local farmers. Indulge in the Nourish Bowl, brimming with Bermuda's finest leafy greens, tantalizing fermented fennel, grilled zucchini, and roasted beets kissed by the magical touch of coconut oil. And let's remember the local catch of the day, simply divine! The farm-to-table fare in remote Bermuda? Oh, how devilishly chic!
When most people imagine a beach paradise, the image they conjure is Horseshoe Bay Beach. It is so pretty and a true icon of the island. Tucked away in Southampton Parish, this breathtaking stretch of pink sand is a vision straight from paradise.
But Horseshoe Bay is more than just a pretty face, my dear. It's also the stage for Beach Fest, the grandest beach party in all of Bermuda. This hedonistic extravaganza sets the scene for cricket tournaments and endless merriment every July.
With its signature horseshoe shape, the beach beckons you with its turquoise waters and powdery pink sand, created by a magical blend of crushed coral and calcium carbonate. It's no wonder that Horseshoe Bay Beach is a top attraction, beloved by locals and visitors alike.
And while you bask in its beauty, you can indulge in beachside delights—rent a cozy towel, claim a comfortable chair, or even seize a stand-up paddle board or boogie board for thrilling adventures on the waves. Horseshoe Bay Beach is waiting to welcome you into its embrace.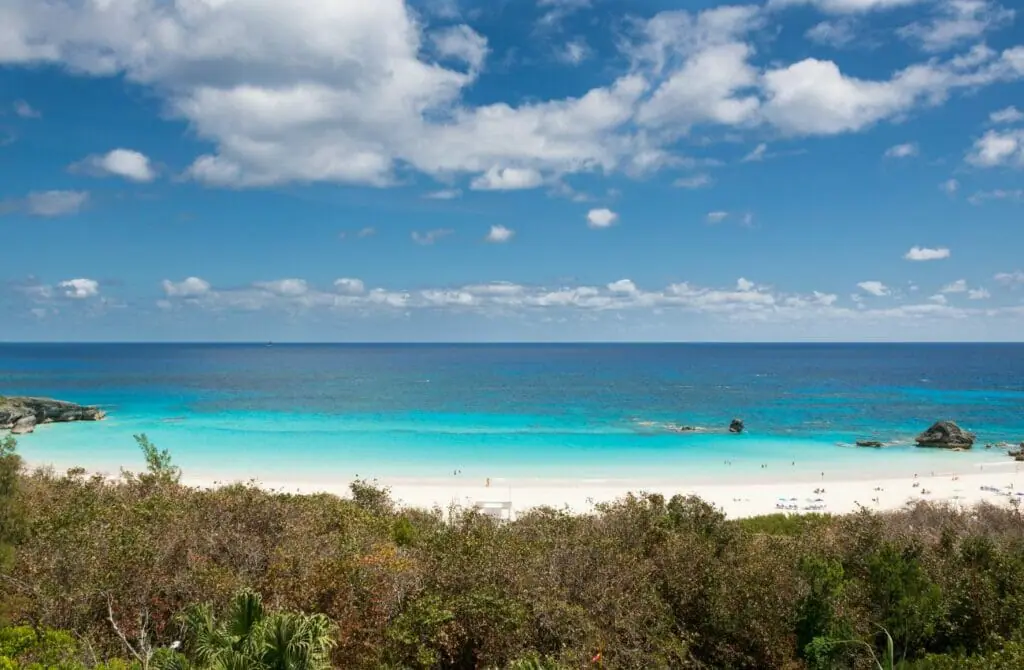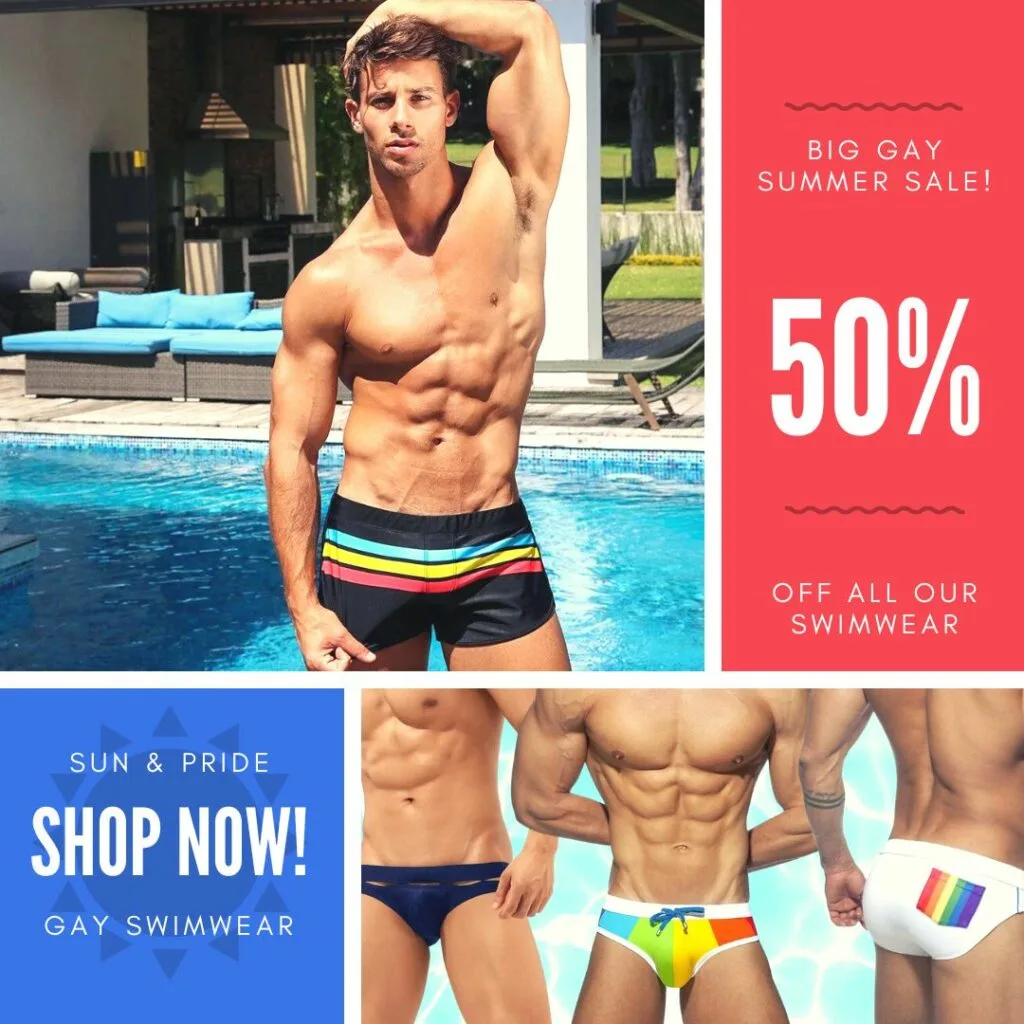 Say "Yas!" to the Bermuda Botanical Gardens! This enchanting park, spanning 36 acres, was established in 1898 to safeguard the island's native flora. As you wander this verdant paradise, you'll encounter majestic Bermuda cedars and resilient palmetto trees, whose leaves once adorned charming thatched roofs.
But that's not all, darlings! Feast your eyes on a captivating array of tropical plants from every corner of the globe, including majestic banyan trees from India.
Bring your little ones along; there's endless fun to be had! Let them explore the whimsical hedge maze, climb the towering banyan trees, and unleash their boundless energy at the nautically inspired playground designed in honor of America's Cup Village. The Bermuda Botanical Gardens is a true haven of natural wonders where both young and old can revel in the splendor of Mother Nature.
Welcome to Hamilton, darling! This energetic city in Bermuda, named after the dashing Governor Sir Henry Hamilton, exudes a cosmopolitan charm that's simply perfect for Instagram.
Hop aboard the sea express ferry, the chicest way to traverse the island and reach Hamilton. Our fabulous Fairmont Southampton hotel even offers free ferry service, darling. Hamilton is a treasure trove of delights, so allocate ample time for exploration.
It's the bustling capital, the financial heartbeat, adorned with pastel-hued office buildings because this is Bermuda! But fear not, leisure beckons downtown, with trendy boutiques, delectable dining, and cultural marvels.
Stroll along Front Street, with its brightly painted buildings (two stories max, to preserve that picturesque skyline), or venture deeper into town. No matter where you wander, prepare for the most fabulous sights Hamilton offers!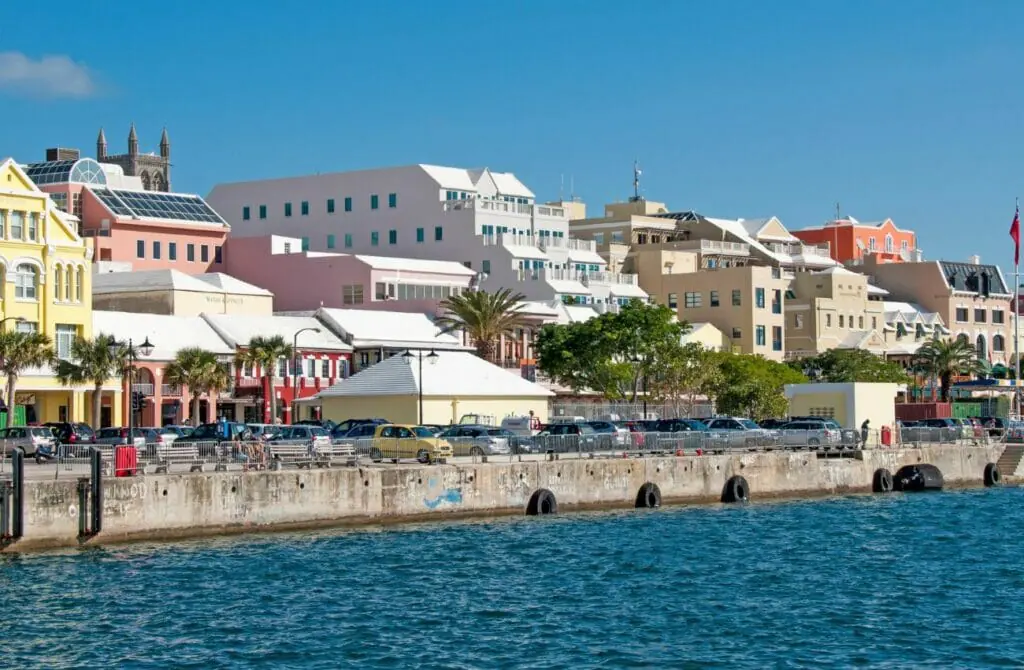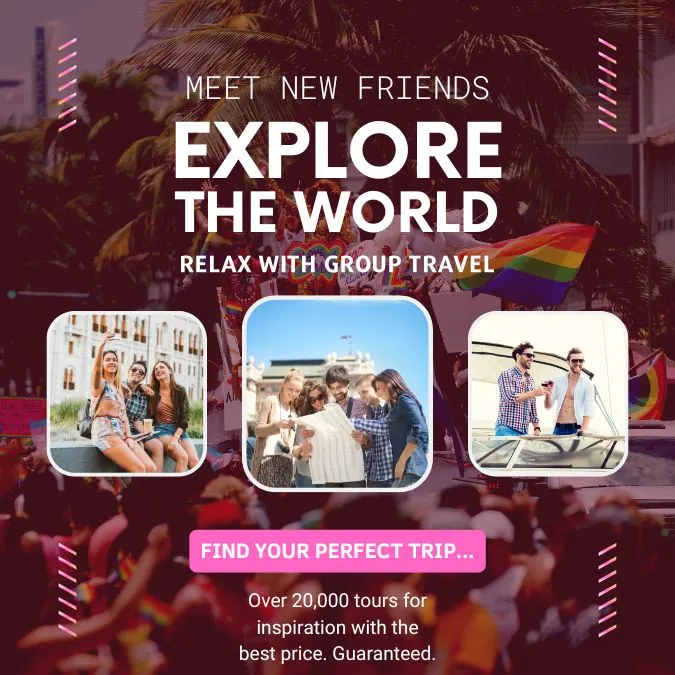 Gay and Gay-Friendly Hotels in Bermuda, United Kingdom
Oh, honey, let me tell you about being fabulous and feeling welcome at these hotels in Bermuda! Don't you worry about other hotels that might not be as accepting; these gems are committed to being LGBTQ+ friendly and making sure that all guests feel like they belong.
Being gay-friendly isn't just about waving a rainbow flag or using the right pronouns; it's about creating a safe and inclusive space for all guests. From non-discrimination policies to providing resources for LGBTQ+ travelers, these hotels go above and beyond to ensure you feel welcomed and supported.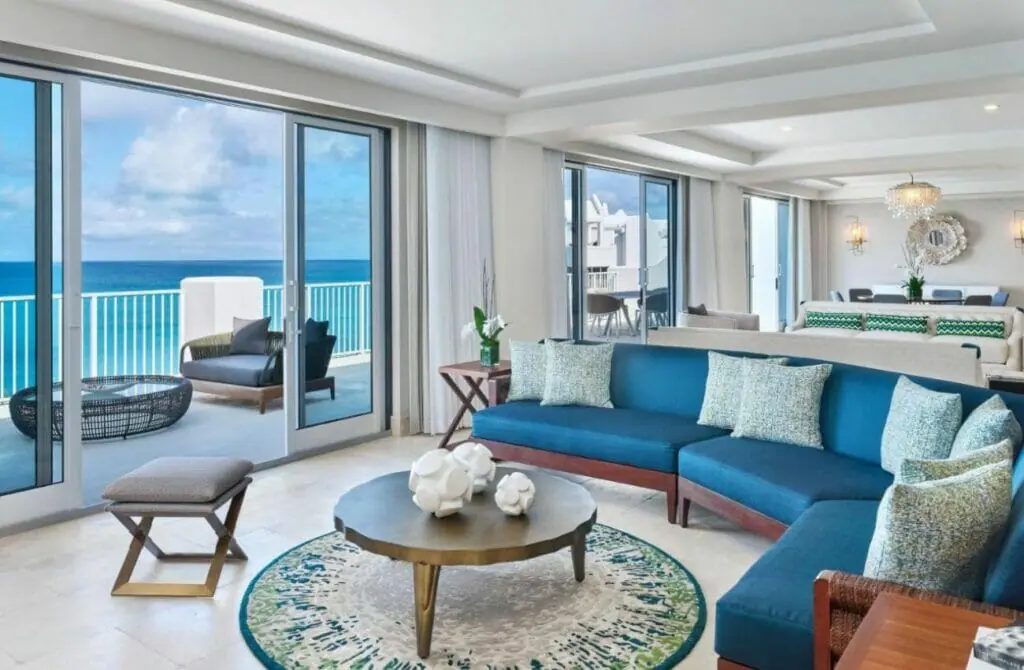 And honey, they don't stop there! Some of these gay-friendly accommodations have extra amenities and literature about local LGBTQ+ events and resources. Plus, they might even be located in an area known for being LGBTQ+ friendly. Now, let me tell you about these fabulous hotels in Bermuda.
While there aren't any specifically gay hotels or resorts, these are the crème de la crème of gay-friendly accommodations. And if these don't tickle your fancy, don't worry; there are hundreds of other options in Bermuda to fit your budget and needs. So pack your bags, put on your most fabulous outfit, and get ready to feel welcome and accepted at these gay-friendly hotels in Bermuda!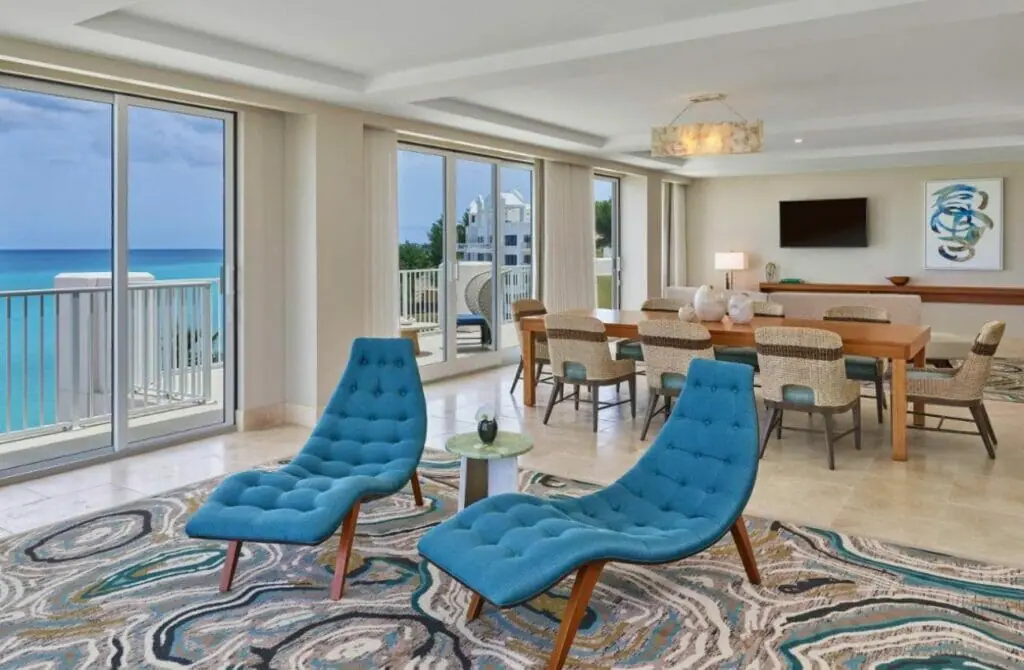 The St. Regis Bermuda Resort ☆☆☆☆☆
Indulge in pure opulence at The St. Regis Bermuda Resort, where luxury knows no bounds. Surround yourself in a world of elegance and refinement as the gracious staff welcomes you with warm smiles and impeccable service. Every detail has been thoughtfully curated to ensure your utmost comfort and satisfaction. Relax on the pristine white sand beach, basking in the glorious sunshine.
Pamper yourself with rejuvenating treatments at the exquisite onsite spa. Delight your palate with exquisite culinary creations at the two esteemed restaurants. Dive into bliss in the outdoor pools with plush cabanas, sun loungers, and pool umbrellas. Prepare to be enchanted by the sheer magnificence of The St. Regis Bermuda Resort, where sophistication meets unrivaled splendor.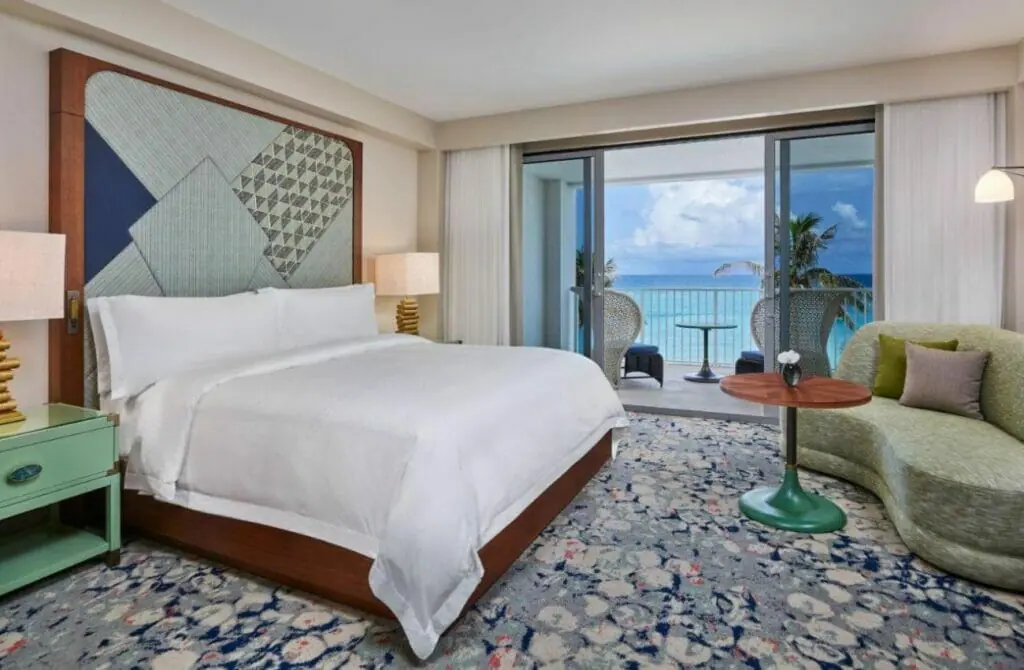 Hamilton Princess & Beach Club ☆☆☆☆
Indulge in pure luxury at Hamilton Princess & Beach Club – a Fairmont Managed Hotel. Impeccable service and stunning views await. Experience a regal ambiance with lavish rooms and royal decor.
Close to Horseshoe Bay and Fairmont Southampton Golf Club, this resort offers a marina, beachfront dining, and beach cabanas. Pamper yourself at the onsite spa. Savor exquisite meals at the five onsite restaurants. This extraordinary escape ensures a royal experience from designer stores to a playground.
Head out on an unforgettable luxury retreat at Grotto Bay Beach Resort. Find yourself in unparalleled excellence with exceptional service and exquisite cuisine. Enjoy exclusive access to the water park, a beach bar, and a poolside bar.
Delight in the private beach, complete with sun loungers and beach umbrellas. Experience ultimate relaxation at the outdoor treatment areas, indulging in rejuvenating body scrubs, deep-tissue massages, and refreshing body wraps.
Savor delectable dishes at the three onsite restaurants offering delightful brunch options. Engage in yoga classes, kayaking, scuba diving, and spelunking for an extraordinary adventure. Unwind on the terrace or unwind at the inviting coffee shop/cafe.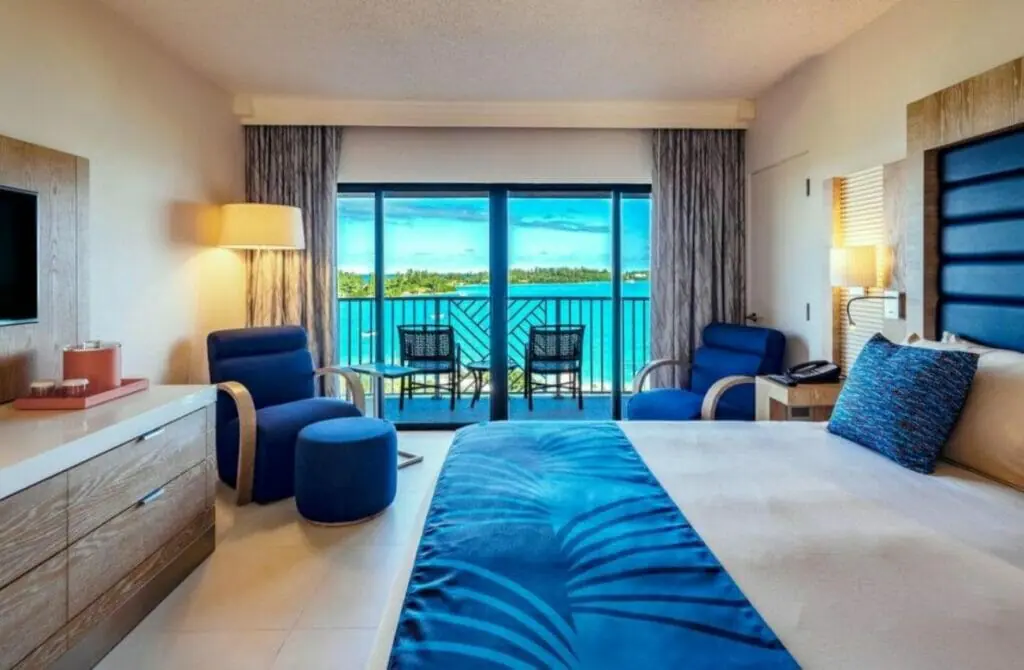 Indulge in the epitome of European elegance at Coco Reef Bermuda. Plunge into a world of sophistication and refinement. The gracious staff provides impeccable service, ensuring a memorable stay. Luxuriate in the meticulously clean rooms that exude timeless charm.
Discover the perfect location, nestled amidst stunning surroundings and an exquisite beach. Relax on the terrace or wander through the meticulously manicured garden. Benefit from the convenient dry cleaning/laundry services. Experience the allure of this remarkable hotel, complete with a private beach, sun loungers, beach umbrellas, and a stylish bar.
Step into a world of European sophistication at our classy aparthotel. Experience warm and attentive service, with the owner personally ensuring your comfort. This elegant establishment, conveniently located near shops and restaurants, offers laundry facilities and a 24-hour front desk.
Explore the tranquil garden or connect with loved ones using our complimentary WiFi. Our well-appointed apartments feature fully equipped kitchens and comfortable amenities, including free WiFi, a dining area, and housekeeping upon request. Enjoy a seamless blend of style and convenience during your stay.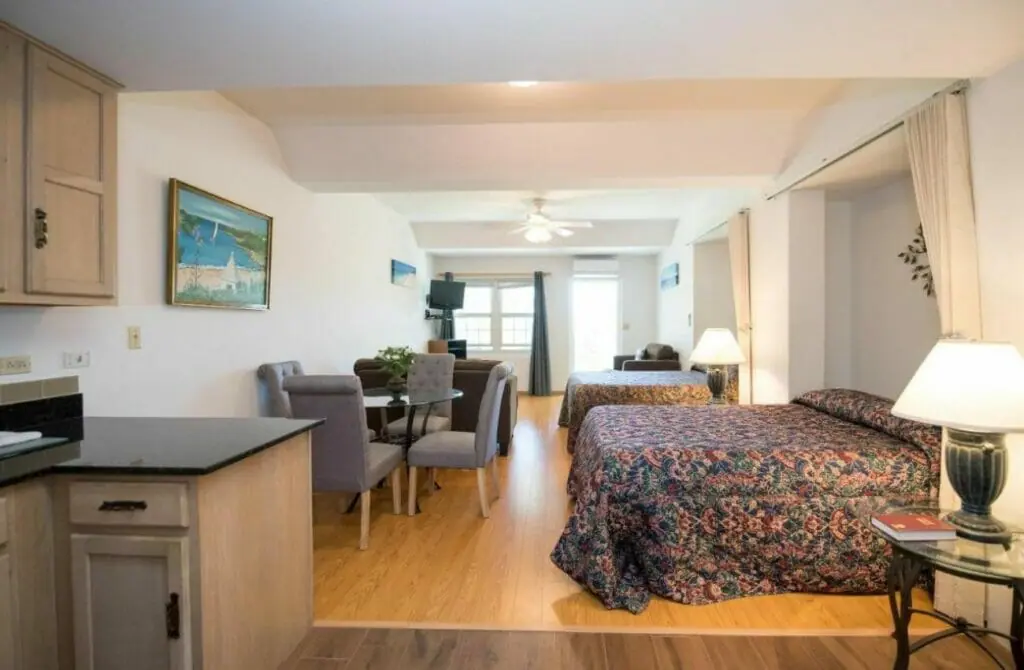 Gay Nightlife in Bermuda, United Kingdom
Jump into the nightlife scene of Bermuda and fill your evenings with excitement and opportunities to socialize, even in a destination considered to be more conservative. While Bermuda may not host many dedicated gay bars, the island's nightlife offers a unique and inclusive experience for gay travelers.
In Bermuda, the nightlife scene is known for its lively ambiance and diverse mix of venues. From cozy pubs to trendy lounges and stylish clubs, there is something for everyone to enjoy. While the presence of dedicated gay bars may be limited, the inclusive atmosphere and friendly locals create a welcoming environment for LGBTQ+ individuals to socialize and connect.
Embrace the opportunity to explore Bermuda's nightlife scene, where you can sip on crafted cocktails, groove to infectious beats, and mingle with a diverse crowd. Whether you're looking for a relaxing evening in a cozy bar or a pulse-raising night of dancing, Bermuda offers a unique and memorable nightlife experience that celebrates diversity and fosters a sense of unity among all who visit.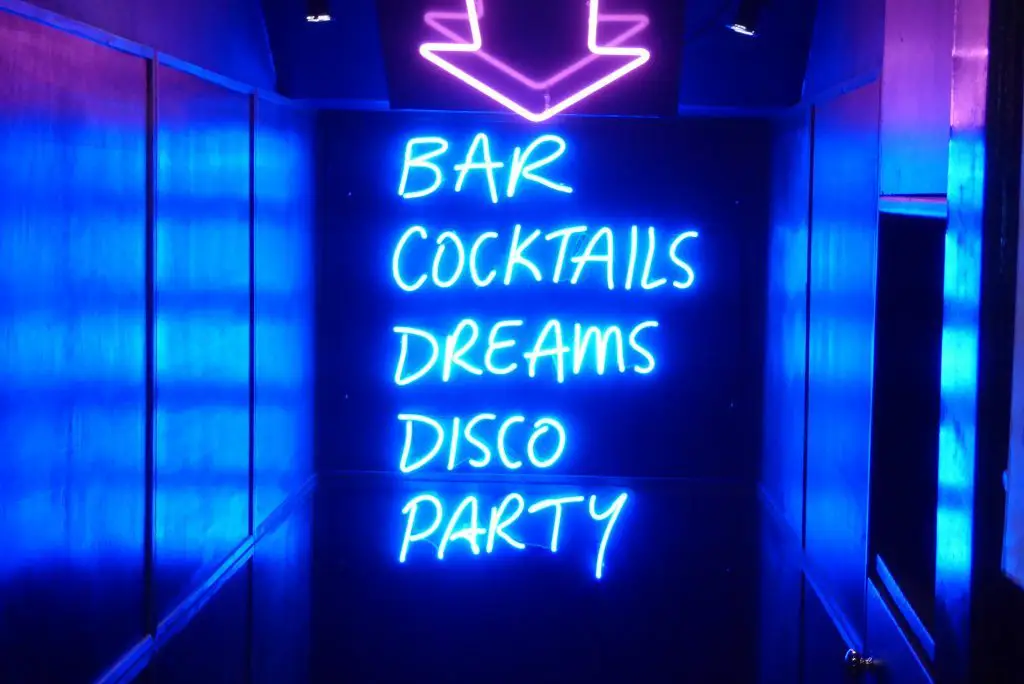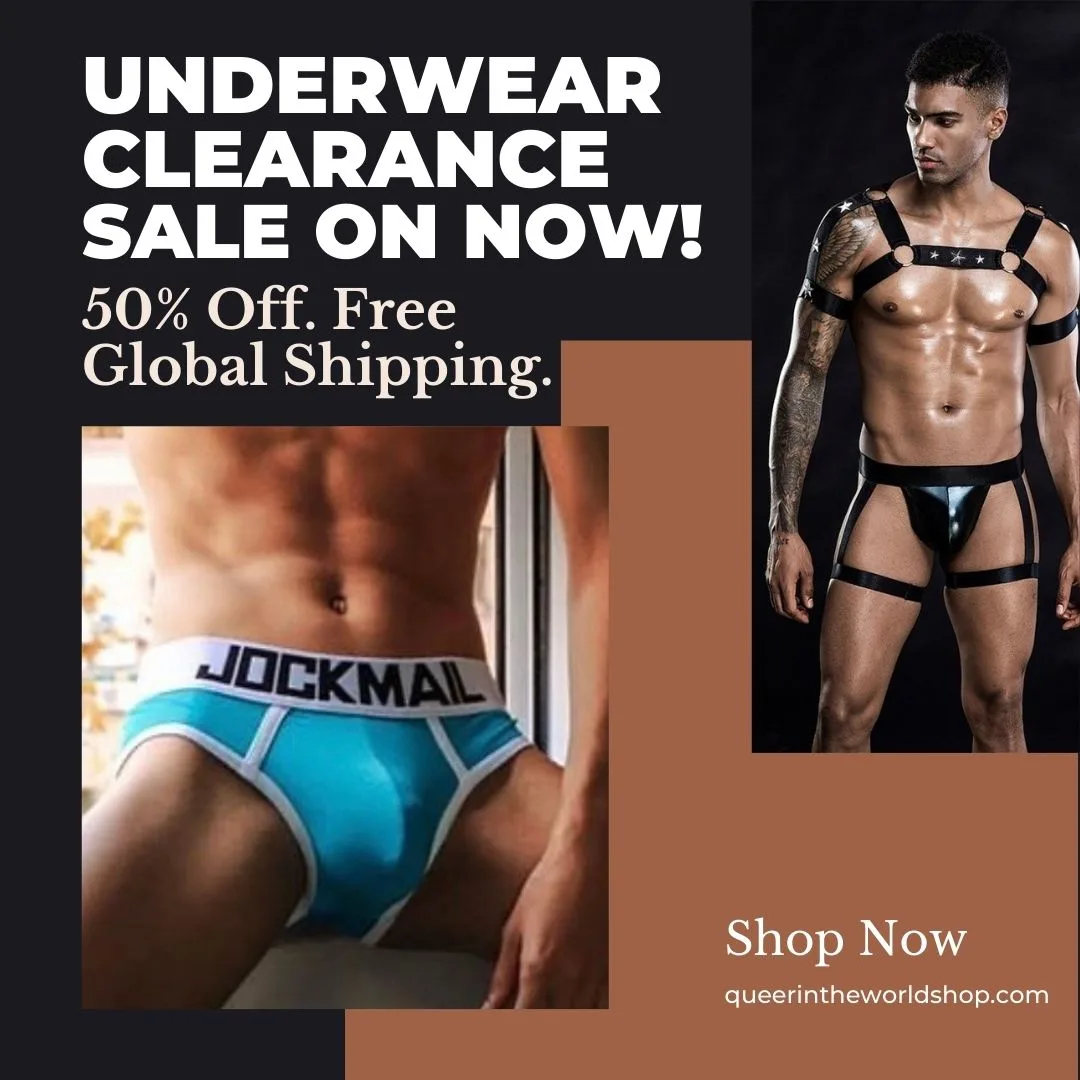 Gay Clubs in Bermuda, United Kingdom
Prepare for a mouthwatering journey at Bermuda's premier Italian hotspot. While not a gay bar per se, Little Italy embraces a welcoming atmosphere for all in Hamilton, the island's bustling capital. Indulge in exquisite cuisine and delightful libations accompanied by an extensive wine selection.
Whether you're a food connoisseur or seeking a lovely drink, the wine bar awaits your arrival. Little Italy is the perfect destination for unforgettable flavors and convivial moments in the heart of Bermuda.
Dive into the enchanting decor of Café Cairo, an Egyptian-inspired oasis nestled in the heart of Bermuda. Still not a gay bar; it is gay-friendly and radiates a warm and inclusive ambiance for all. Indulge your taste buds with the exotic flavors of Egypt, Lebanon, and Morocco while luxuriating on plush cushions in the Bedouin-style dining room.
As twilight descends, Café Cairo transforms into a lively nightclub, where the rhythm sweeps you into a captivating dance-filled night that lasts until the early hours. Discover the allure of Café Cairo, where the magic of the Middle East meets the spirit of Bermuda.
Conservatory Bar & Lounge is a gin haven nestled within the lavish embrace of Rosewood, Bermuda. This stunning addition emerged from a $25 million renovation, radiating an upscale British Colonial charm that is timeless and alluring.
Marvel at the gleaming white marble bar adorned with exquisite rattan stools while the black-and-white porcelain tile floors guide you to cozy linen couches. With fireplaces and French doors that invite the refreshing breeze and reveal breathtaking views of Castle Harbor, Conservatory Bar & Lounge exudes an undeniable elegance that captivates the senses.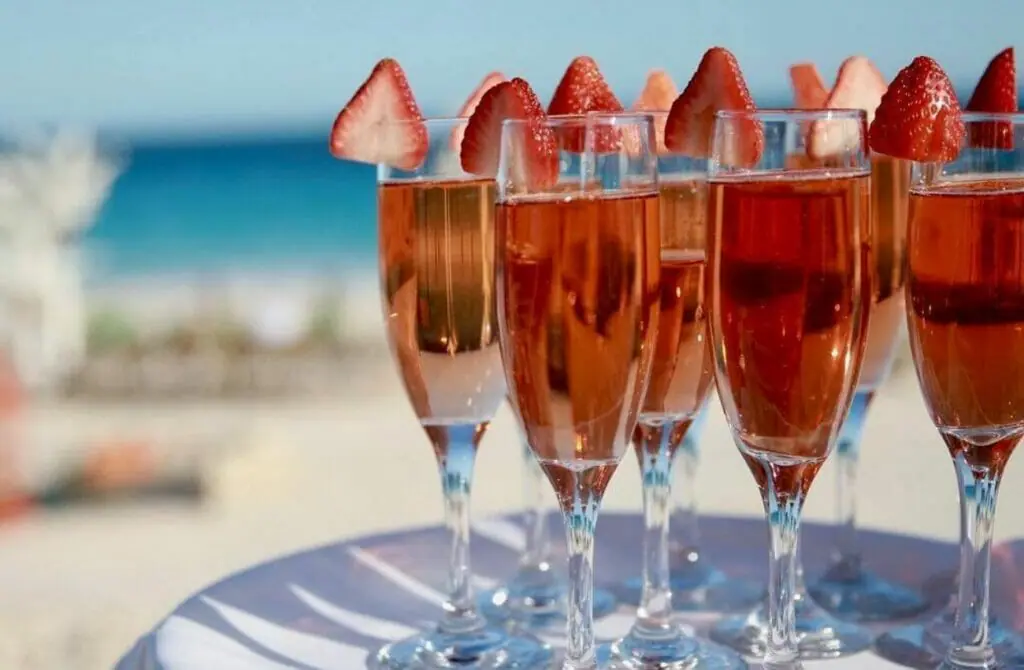 King of the hidden bar gems is The Birdcage, a whimsical rooftop cocktail bar nestled within a specially crafted cage that once sheltered traffic-directing police officers. While not a gay bar, this bar is still very inclusive. Paying homage to Bermuda's creative cocktail culture,
The Birdcage serves a tempting array of craft concoctions inspired by local flavors and the island's rich history. Don't miss their signature creation, the Hey Bird, as you savor the delightful atmosphere, breathtaking harbor views, and trendy vibes that make this a must-visit destination for drink enthusiasts
Journey into the past at the Frog & Onion Pub, where history and nerdery collide. Housed within an 18th-century stone cooperage, this pub was once a bustling hub where barrels for the British Royal Navy took shape. Step into the main dining room, adorned with a colossal stone fireplace that once witnessed the forging of galvanized iron hoops.
Marvel at the medieval-esque candelabras, dripping with wax, as international flags flutter beneath lofty ceilings. Explore the wooden shelves adorned with collections of vintage glass bottles, and let your eyes dance with delight among the nautical artifacts that grace the walls of Bermuda's most cherished pub in the west end.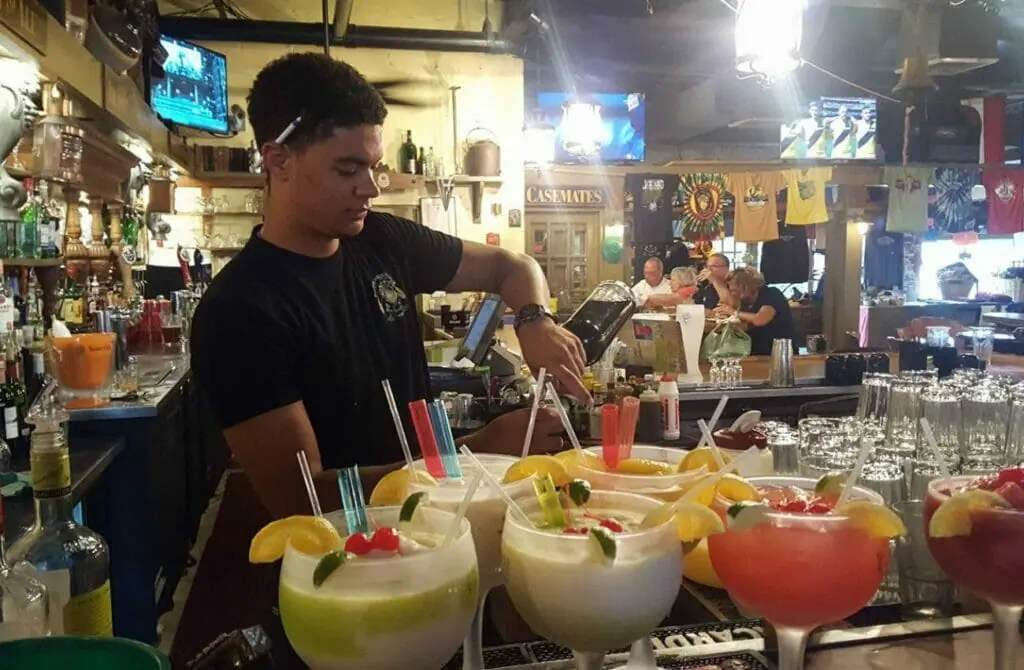 Indulge in the ultimate beach escapade at Tobacco Bay Beach Bar and Restaurant, nestled along the cherished shores of Bermuda's iconic Tobacco Bay. This beachfront oasis offers a feast for the senses and holds a rich historical significance as the site of the renowned Gunpowder Plot of 1775.
Join the locals in a day of sun, sand, and sea while relishing delectable cuisine, tantalizing cocktails, and the mesmerizing beauty of Bermuda's premier snorkeling haven. Dive into adventure with complimentary access to the bar's full beach amenities, free Wi-Fi, thrilling watersports, and convenient rentals.
Prepare to have your senses dazzled at The Terrace, a glamorous restaurant and bar on Front Street. Head up to the second-floor balcony and behold the breathtaking spectacle of Hamilton Harbour stretching before you. With its glass enclosure, this elevated perch offers an uninterrupted panoramic view that will leave you spellbound.
Plan your visit on a Wednesday evening during summer, and you'll find yourself in a prime position to witness the celebration of Harbour Night. During this lively open-air extravaganza, the street comes alive, pulsating with energy as cars make way for an unforgettable party.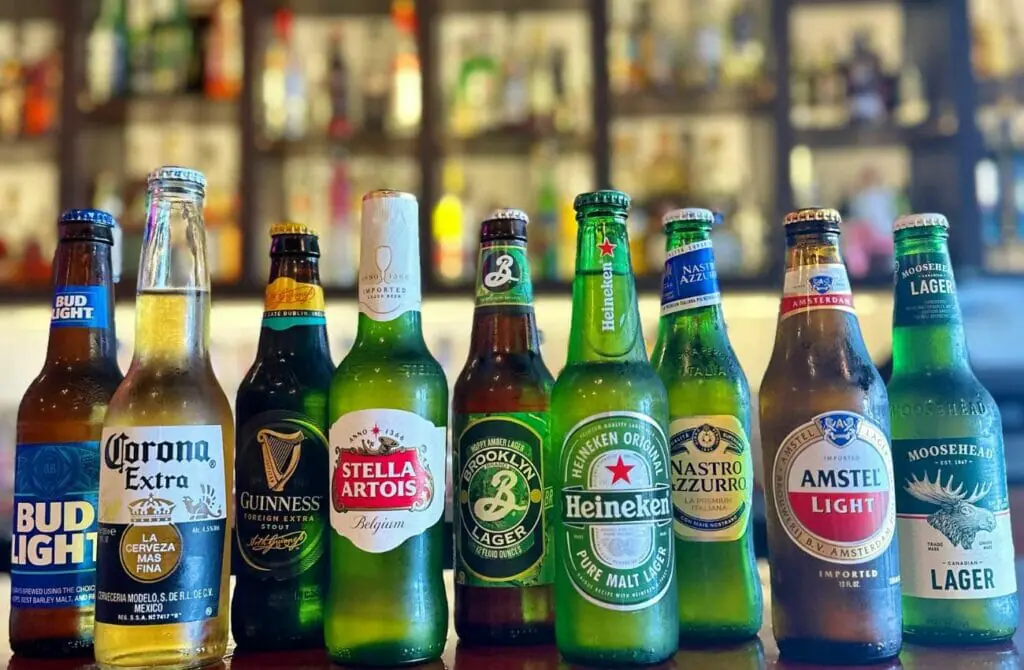 Gay Parties in Bermuda, United Kingdom
Bermuda Pride is a dazzling extravaganza that ignites the island with a glorious fusion of love, diversity, and self-expression! Brace yourself for an enchanting week of unforgettable parties and enlightening experiences as the island unites to illuminate LGBTQ+ culture. Prepare to be inspired, educated, and uplifted as you embrace love, respect, and courage.
Join the residents of Bermuda in honoring their rich history, amplifying their voices, and celebrating their community's extraordinary power and beauty. Get ready for a spectacular celebration where Bermuda becomes a sparkling rainbow kingdom!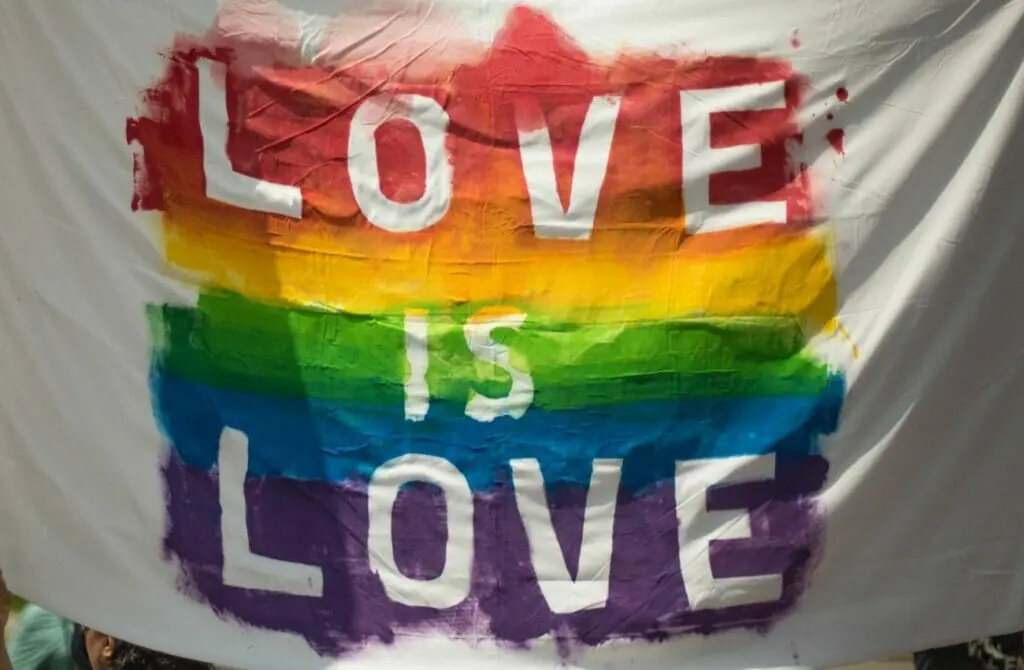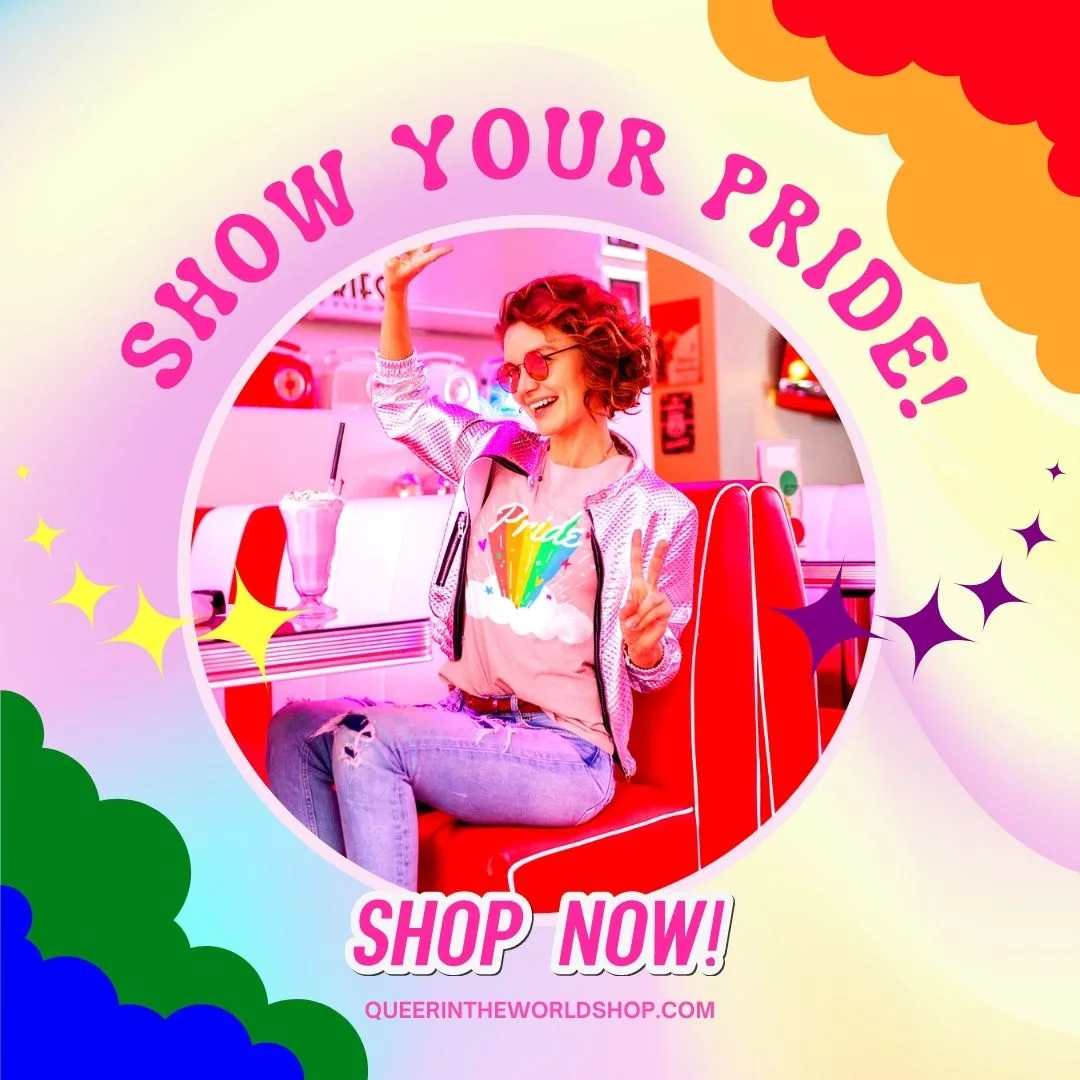 Gay Saunas & Cruising Clubs in Bermuda, United Kingdom
When exploring Gay Bermuda, there's more to life than just cocktails and beers. One aspect of the gay scene that many of us queens love are checking out the local gay saunas and cruising clubs.
Granted, Bermuda isn't quite as wild as Amsterdam, Barcelona, or Berlin, but these steamy venues still offer the perfect opportunity to meet new people, socialize, and engage in some hot and heavy action without swiping left or right. However, remember that these venues can differ in terms of vibe, patrons, and rules, so it's a good idea to be informed before you dive in.
Gay saunas, sex clubs, and cruising have long been popular ways for queer men to meet and engage in sexual activity, particularly in countries where same-sex activity is not widely accepted or may even be illegal. In these places, gay saunas and cruising clubs provide a safe and discreet environment for queer men to explore their sexuality and connect with like-minded individuals.
Despite the rise of gay dating apps, many queer men still prefer the anonymity and physical connection that can be found in these spaces – so somewhat counter-intuitively, you might have a hotter experience here than you would at home.
We recommend checking out our guide to cruising for first-timers before you get started, which should give you the lowdown, and always practice safe sex.
Keep in mind that local laws and customs regarding gay venues and sexual activity should be respected at all times. With a bit of forethought and an open mind, visiting gay saunas and cruising clubs can be a thrilling and steamy part of your gay Bermuda adventure.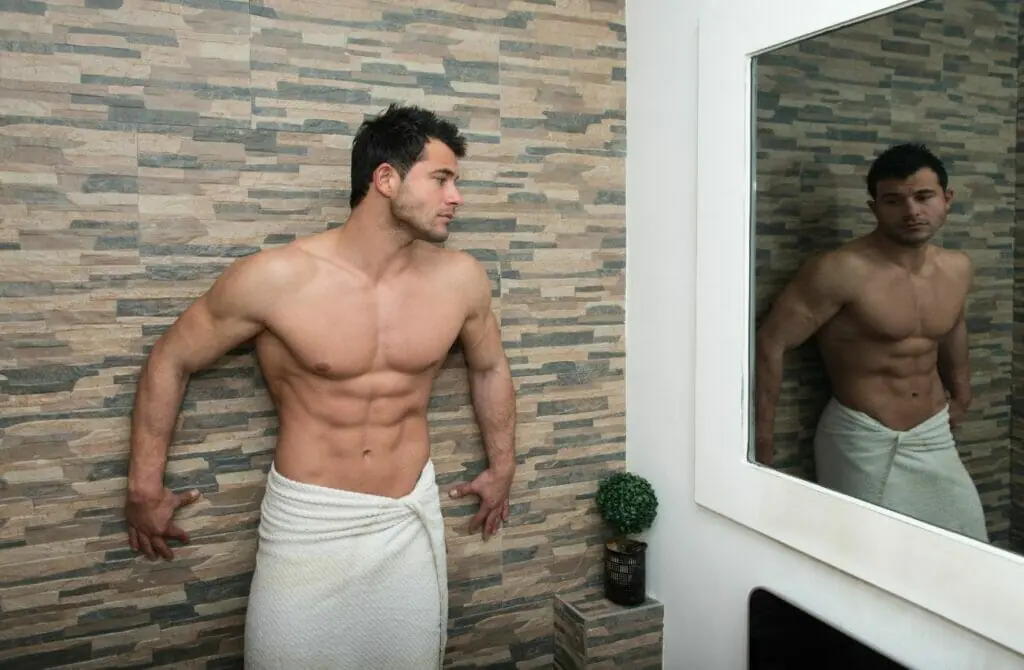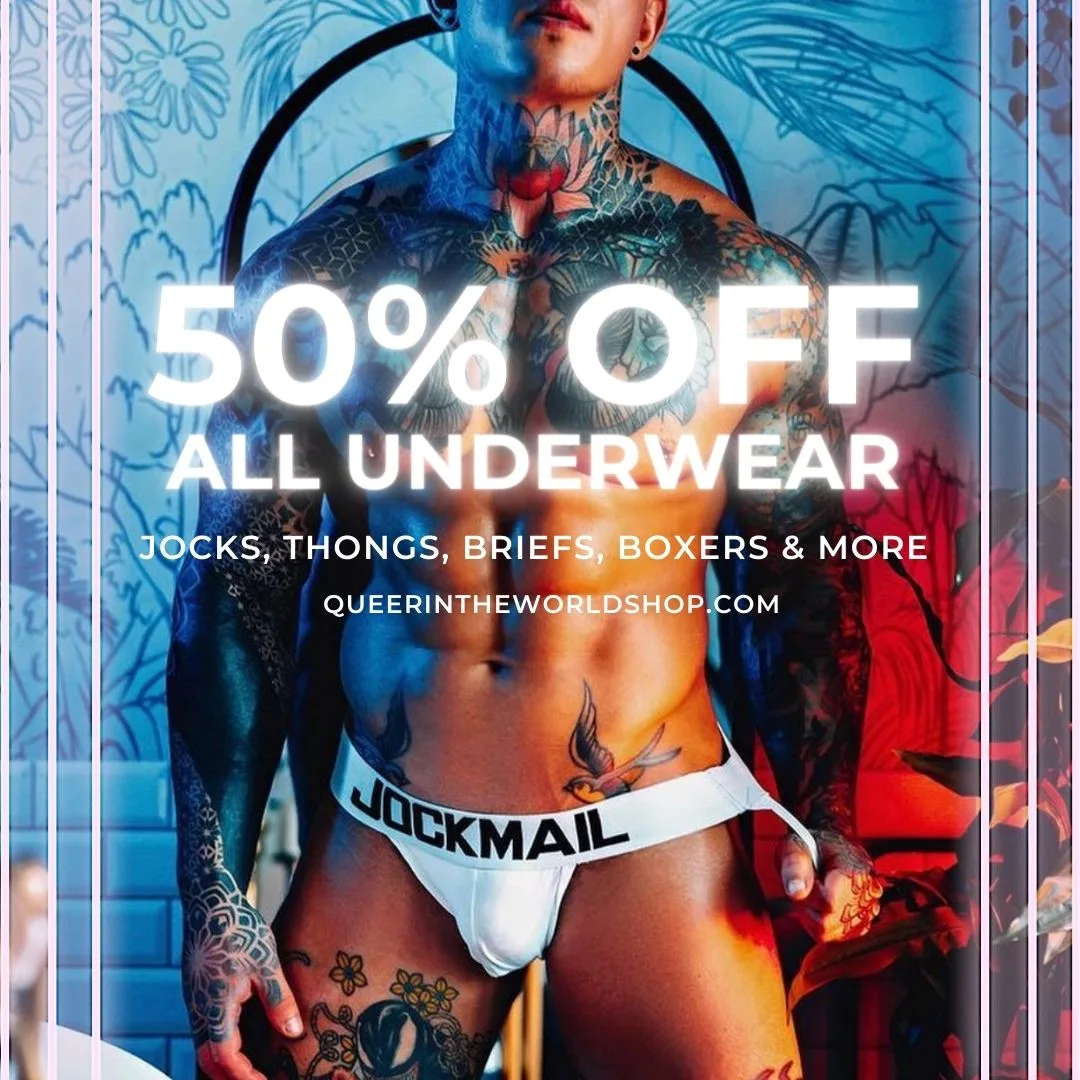 Gay Map Of Bermuda
Finding it hard to envisage where everything is in Bermuda? Hopefully, this queer-centric map helps where we have marked all the bars, clubs, parties, hotels, saunas, massages, and more will help you stay in the spot best suited to you!