The capital of Indonesia's West Java province, Bandung, is known as "the Paris of Indonesia" because of its colonial and art nouveau architecture, stunning landscapes spanning volcanoes, tea plantations, and a lively community vibe.
Unlike the other major cities in Indonesia, Bandung has a cooler climate due to its proximity to the beautiful Parahyangan mountains, and the cost of living in Bandung is considered lower.
Before we dive into our LGBT travel guide for Bandung, let's shortly talk about LGBT rights in Indonesia.
Unfortunately, Indonesia's reputation regarding LGBT rights isn't the best. Even though most provinces permit same-sex relationships, there is a strong movement to make it a crime, and the government is currently considering this. But you should also know that Indonesia has one of the biggest and most established gay and lesbian movements in Southeast Asia.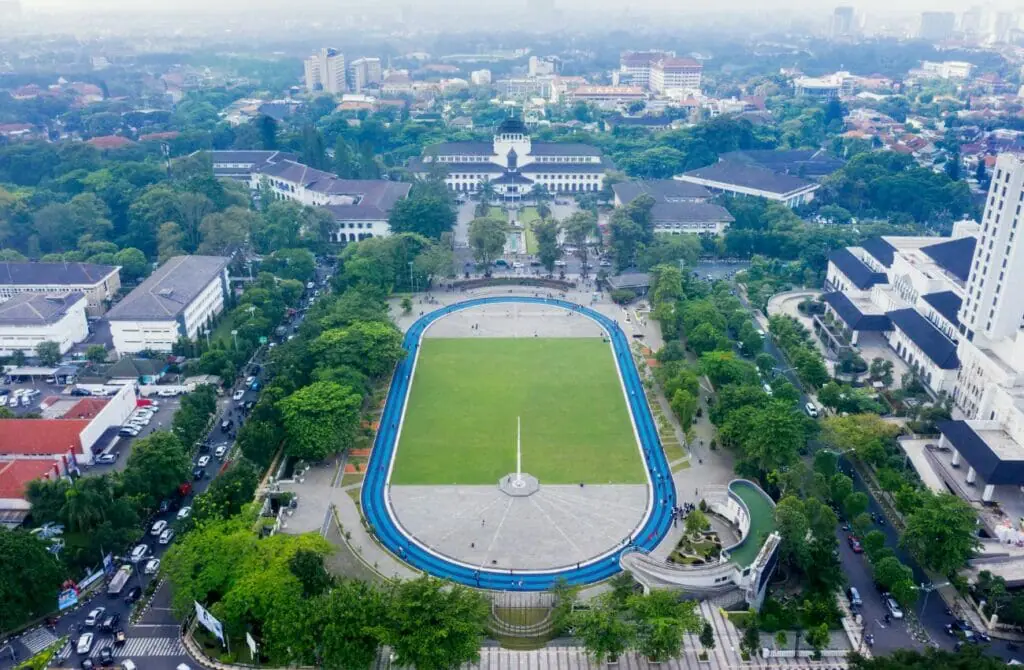 Despite this, the LGBT community in Bandung, Indonesia, has steadily increased its political engagement and visibility. Bandung has some highly-rated gay bars, cafes, and clubs. Several unofficial and underground gay events frequently occur, only advertised by word of mouth.
You can use dating apps or websites and chat and plan local scenes but to access those apps, you have to use a VPN because the Indonesian government keeps a close eye on the web and frequently blocks gay dating websites.
So the thing is, you could not run into any issues as long as you're secretive.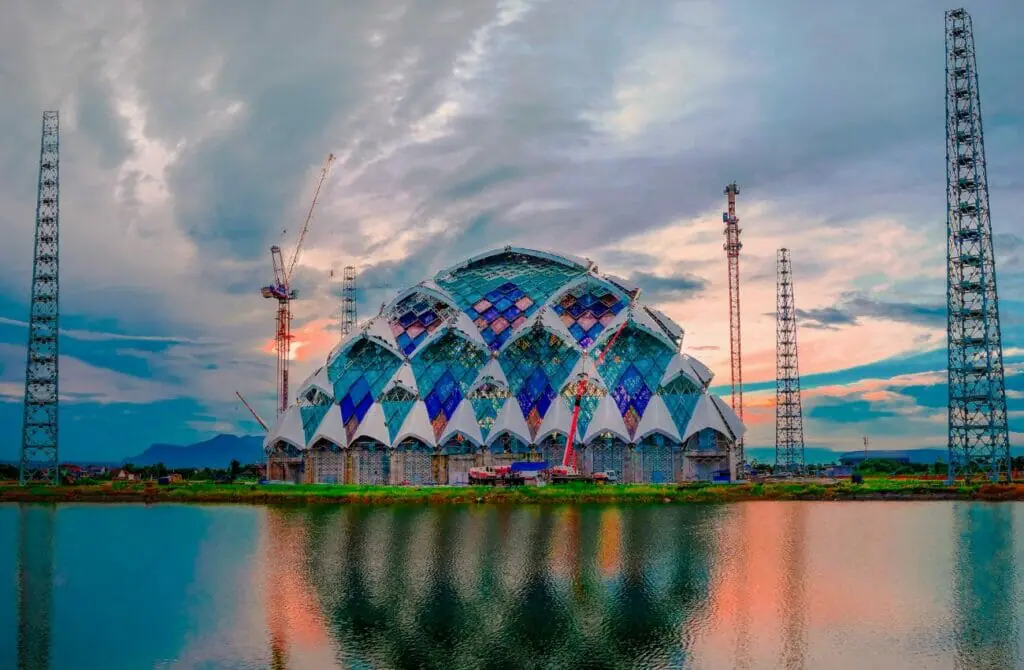 Attraction in Gay Bandung, Indonesia
Honey, welcome to Gay Bandung! Now, let's spill the tea – this city may not be the most welcoming to our rainbow community, but don't let that dim your sparkle! There are still plenty of fabulous things to see and do here, no matter who you love.
As passionate travelers and members of the LGBTQ+ community, we believe that queer travel is about having fun and exploring new places, promoting cultural understanding, and spreading pride.
Through travel, we can learn about different cultures, histories, and perspectives and share our experiences and identities with others. We can also support LGBTQ+ businesses and organizations and work together to create a safer and more accepting world for all members of our rainbow family.
Unfortunately, homophobia and discrimination still exist in many parts of the world, and it is important to be mindful of the laws, customs, and attitudes of the places we visit. But by being visible and proud and by supporting local LGBTQ+ communities and allies, we can help to change hearts and minds and make a positive impact wherever we go.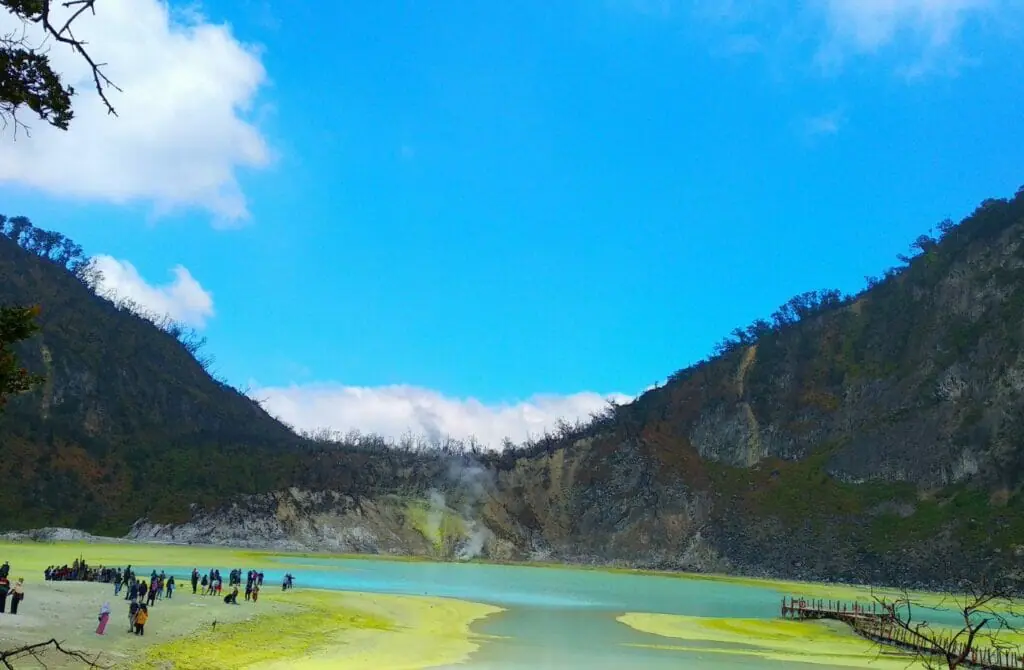 So let's keep exploring, learning, and sharing, and continue to work towards a future where all travelers can feel safe and celebrated, no matter where they are.
Check out the iconic landmarks and attractions, darling. Visit those historical monuments, museums, and art galleries like the true cultural connoisseur you are. And, of course, let's not forget about the architecture, parks, and gardens.
Trust us, the local cuisine will leave you gagging, and the markets are to die for. And, girl, let's not even start on the cultural events like festivals, concerts, and shows – they are simply sickening!
Now, while we are out and proud queens, we must keep it down low when we hit the streets, sis. Sadly, this city may not be as welcoming to us as we'd like. But no worries, we'll just have to slay discreetly, okay? Let's show these locals how to live our best lives, honey!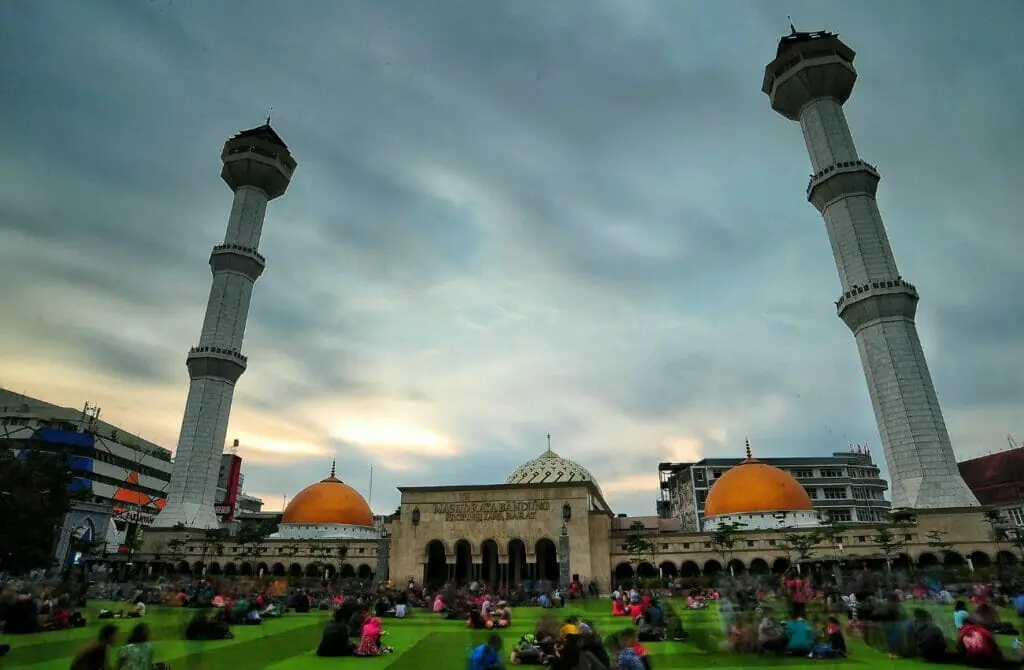 Top Highlights in Bandung
Bandung will captivate you with its breathtaking beauty. Here is a list of some places you should visit in Bandung.
Highlights: Modern Art gallery with cafe & views
A secret gem where delicious culinary meets carefully curated art in the heart of the Bandung Hills. It has a beautiful panoramic view of the trees and the sky, a famous outdoor location, and a hip art gallery with popular images online.
There's also a restaurant. You will enjoy the delicious foster served there.
Highlights: Clear tents in the outdoor area to admire the view while enjoying coffee
Lembang, situated north of Bandung's magnificent city, is the perfect getaway location for nature enthusiasts. This highland has many hip little cafes where you can take gorgeous pictures and is full of picturesque scenery.
Must have a visit at Lereng Anteng Panoramic Coffee Place. Its signature look is its outdoor space, where you can sit inside a transparent tent and enjoy a cup of coffee while admiring the breathtaking mountain views.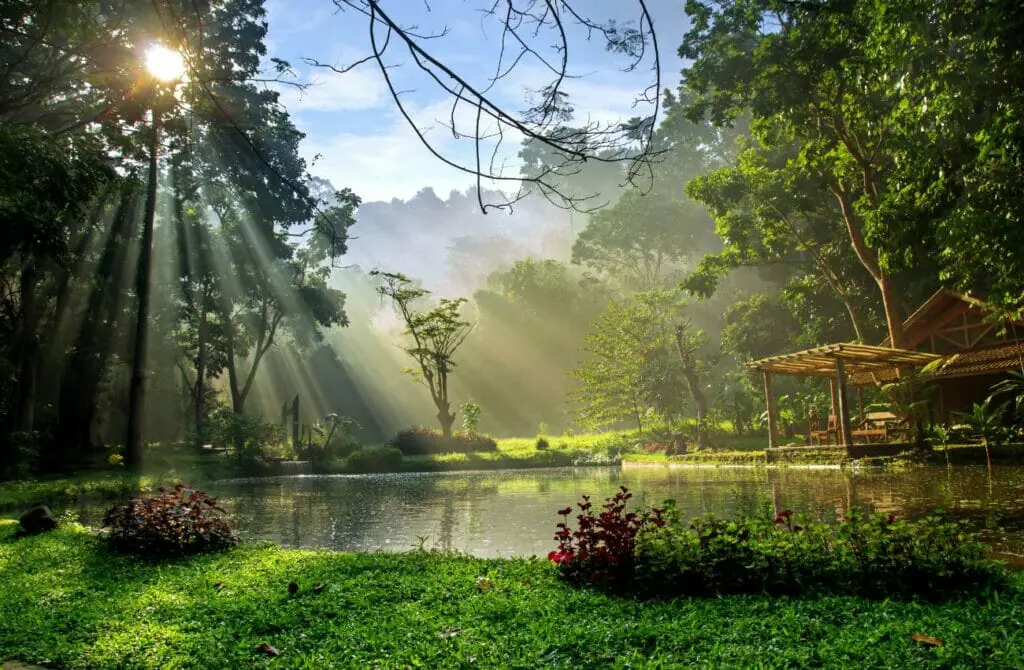 Highlights: Imaginative 3D Art, 150 photo spots for visitors
If you enjoy posing, making strange and funny faces, or having fun with cameras, this place is an amazing Bandung treat.
Amazing art games display 3D and 2D images that create optical illusions when viewed from a certain angle. For museum visitors to take fun photos, there are several zones, themes, and 150 photo spots.
Highlights: A great cliff to enjoy the majestic view of the Bandung city
Tebing Keraton translates as "The Royal (Palace) Cliff." The name sums up this magnificent location perfectly.
The immensity of Bandung's beauty can appear more elegant from this cliff. You can be owed by the most stunning sunrise or misty clouds floating over the mountains. You can also engage in various activities, from tough to leisurely.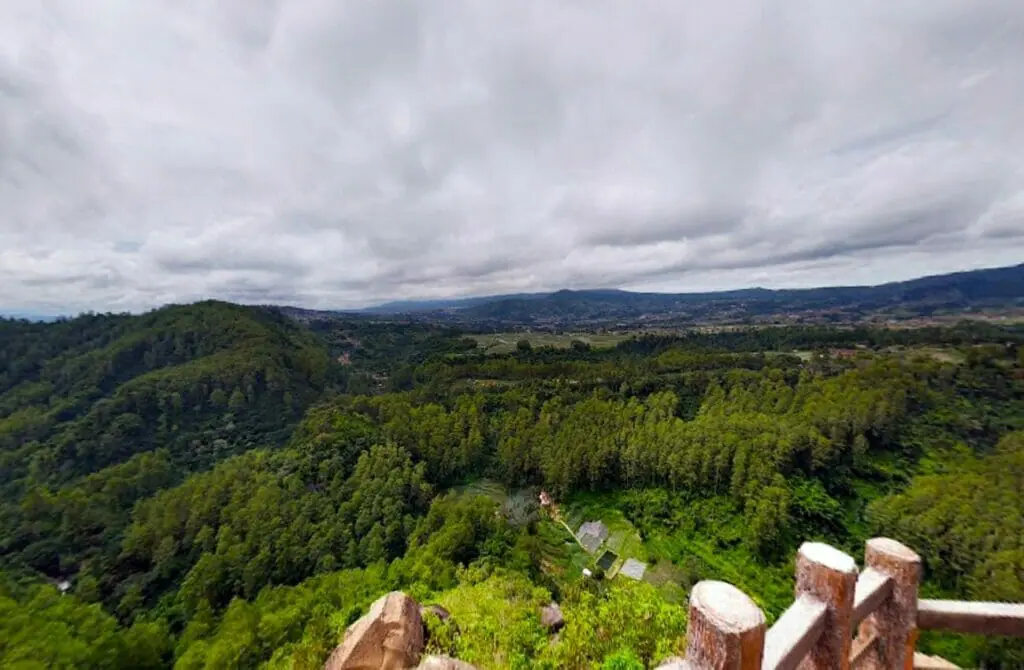 Museum Geologi
Highlights: A great Museum to Explore earth sciences and Natural History
Bandung's Museum Geologi houses a collection of natural history artifacts and fossils. More than 25,000 rocks and 60,000 fossils have been collected.
Guess what? You will not walk away from the museum empty-handed. Yes, there is a museum souvenir shop where you can buy t-shirts, stones, ores, minerals, and storybooks.
Buy them and bring them with you.
Ready to shake your trip?
Rent a bike, head to this active highland volcano, drive up to its very rim and admire the beautiful scenic views along the drive.
Take a bath in the hot spring water and then buy the hot-boiled eggs and the world's most expensive Coffee at Cikole Coffee Plantation.
If you are not a good rider, skip the bike option.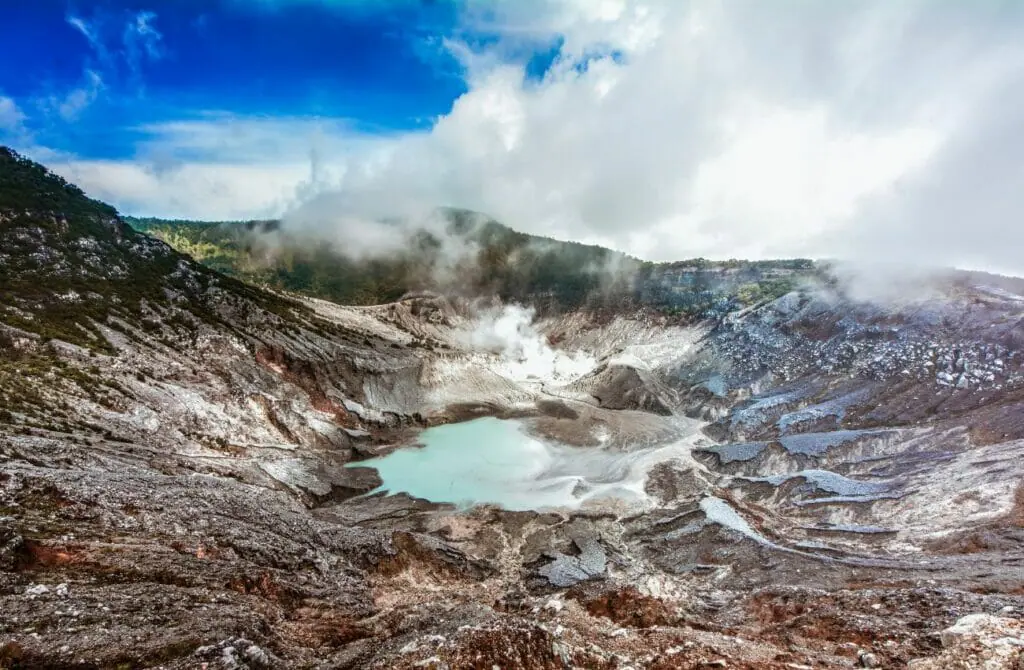 Highlights: Products sell on floating boats
Why not shop at the renowned floating market while you are in Lembang?
As the name implies, locals market their goods, such as food and clothing, on floating boats. In addition to culinary adventure, you can take great, Instagram-worthy aesthetic photos.
How about trying something daring?
This gay trip is ideal for those looking for something thrilling.
As you approach it, you might scream a million cuss words because it might stretch your legs. Generally saying, this lake will make you think of your typical ex-lover.
You know what? Its lake has a blue hue to it.
Don't dip your toes in the lake; it's highly acidic.
It should be on the adventurous gay bucket list.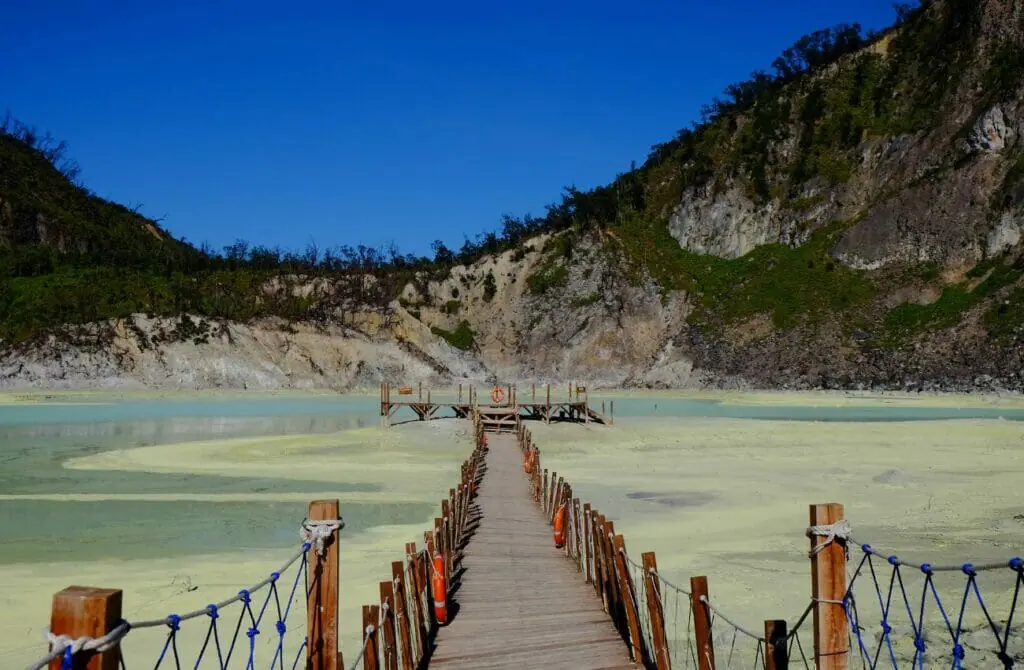 Jean's Street, Cihampelas Walk
Highlights: Collection of Jeans, T-shirts, and Superheroes
Have you ever imagined shopping on a street where superheroes advertise?
The street is called Jalan Cihampelas and is well-known for its shopping, particularly for its jeans and t-shirt stores. Figures of well-known fictional characters can be seen everywhere, including Superman crashing into a storefront and Spiderman swinging from a lamppost. As well as many other famous movie characters. Like a huge Rambo with a missile.
Head there, pose with superheroes and buy some T-shirts.
A culinary destination that foodies must see.
Have more money in your wallet to explore; rather than eating in a tourist trap, head to this crowded street where locals eat. Get a good deal, a cute souvenir, or try some regional specialties.
Scan the QR code on the table to order and chat with your friend without interruption.
Bandung has a lot to offer a culinary adventurer. Many people come here merely to indulge their palates.
You can get everything from fast food to fine dining. Travel around town to gratify your taste buds with delectable dishes like Batagor and Siomay, savory fried/steamed fish cakes, Lotek, and Local Coffee.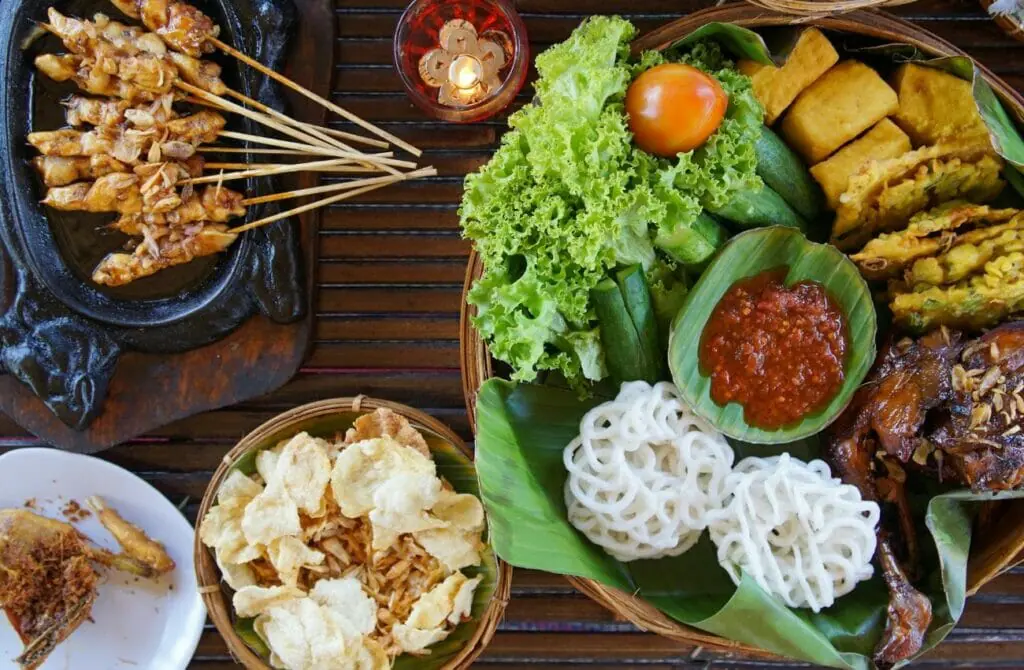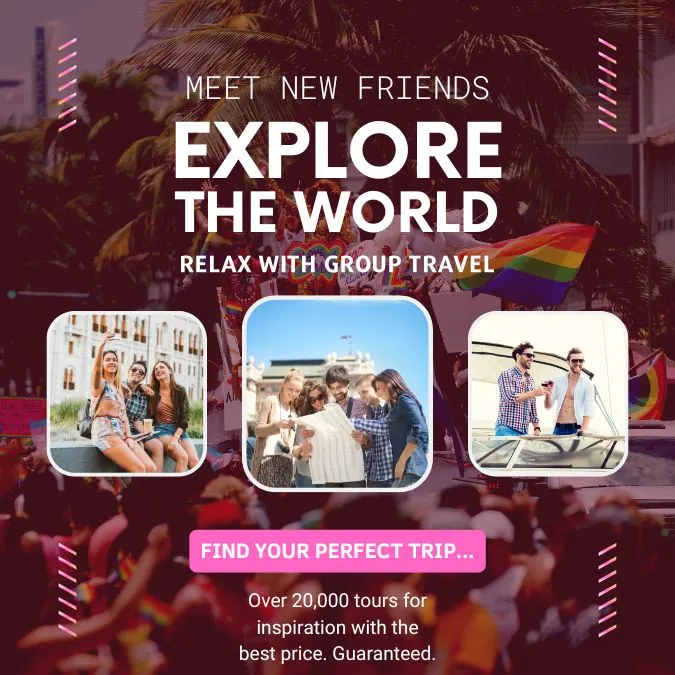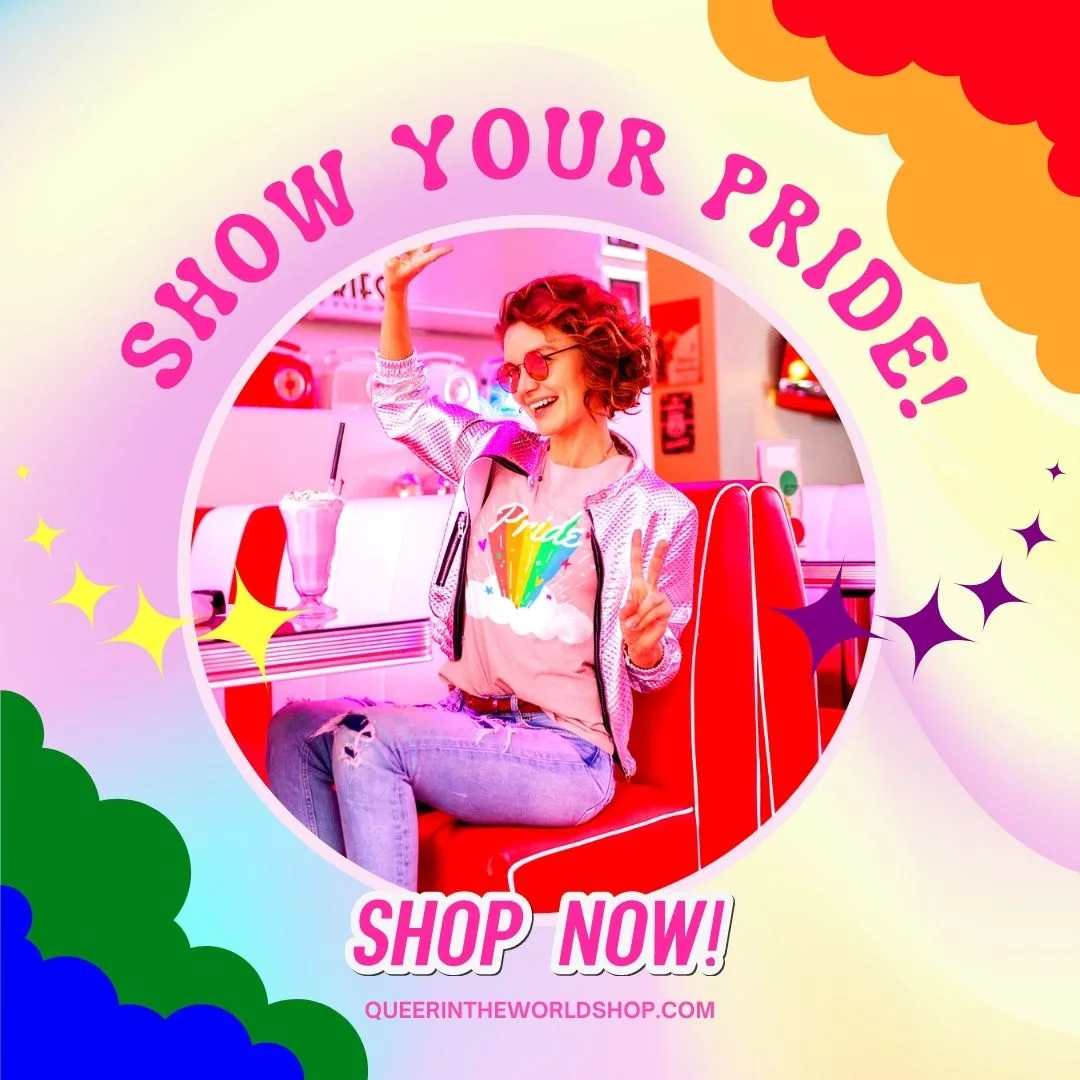 Gay Friendly and Gay Hotels in Bandung, Indonesia
As a traveler in a homophobic country where being queer is illegal in some places, it's important to be aware of the risks and take necessary precautions to ensure your safety. This includes choosing accommodations less likely to have issues with same-sex travelers.
We recommend booking two twin beds and traveling as friends only, avoiding any same-sex activities that could attract unwanted attention. While it's unfortunate that there are no gay-friendly accommodations in Bandung, we suggest staying at international or high-end properties that are less likely to have issues with LGBTQ+ guests.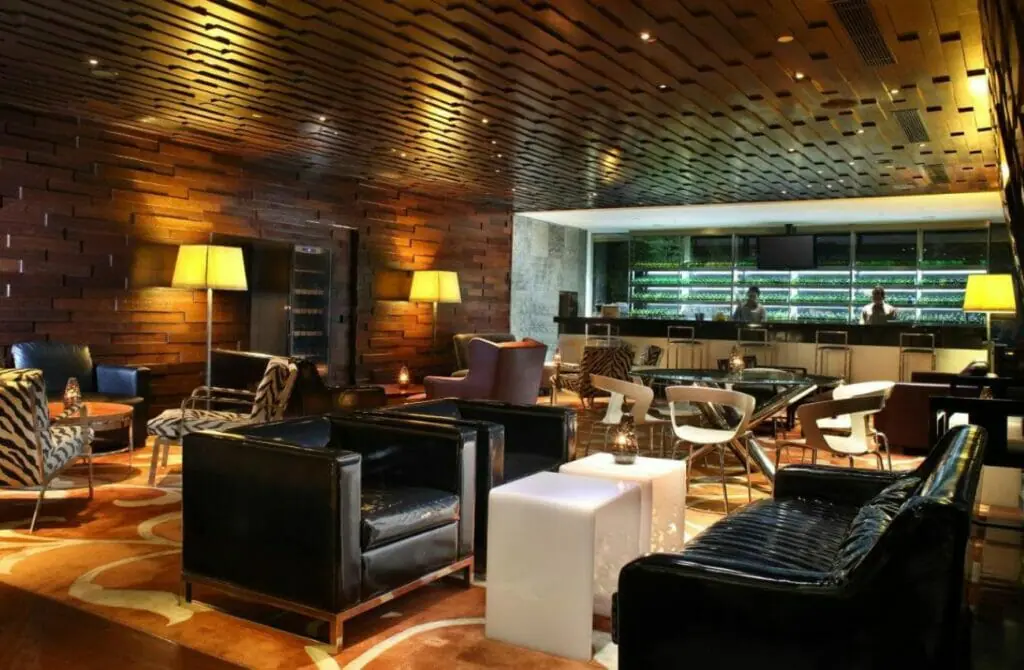 It's important to note that these accommodations are not gay-friendly and may not have policies or practices to create a safe and inclusive environment for LGBTQ+ guests. However, they are the most fabulous hotels in Bandung, according to other gay travelers and us, and where we recommend staying.
Remember, Indonesia is among the least gay-friendly places in the world, and should the ban on extramarital sex go forward; it can be applied to all same-sex couples.
Whatever your needs are, Bandung has a wide range of accommodations. While it may be challenging to find gay-friendly options, taking these precautions can help ensure a safe and enjoyable stay in the city.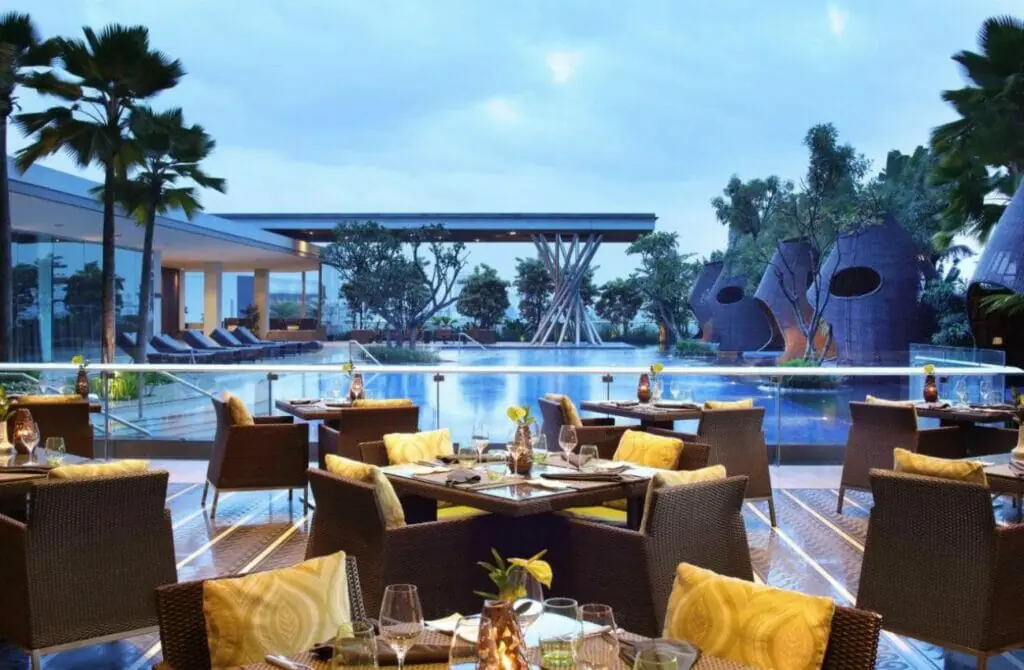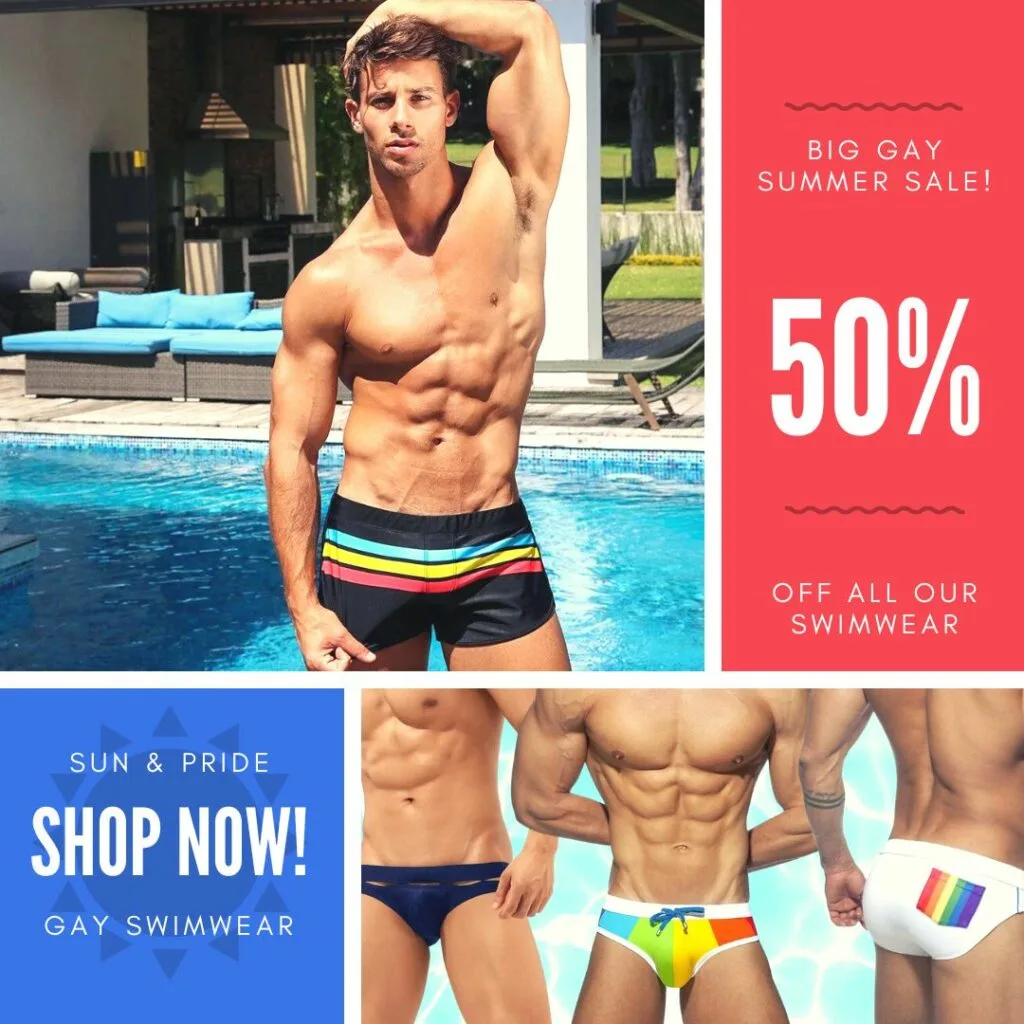 The Hilton Bandung is located in the heart of Bandung, with the most startling view of the city. Have dinner in the open-air poolside restaurant with breathtaking views of Perahu Mountain. Get beauty treatment in the spa and burn calories in the gym.
Oh, Do you need some company?
No worries, You can socialize with other men in the lobby bar while enjoying the excellent cocktails and tapas.
This location will add value to your stay.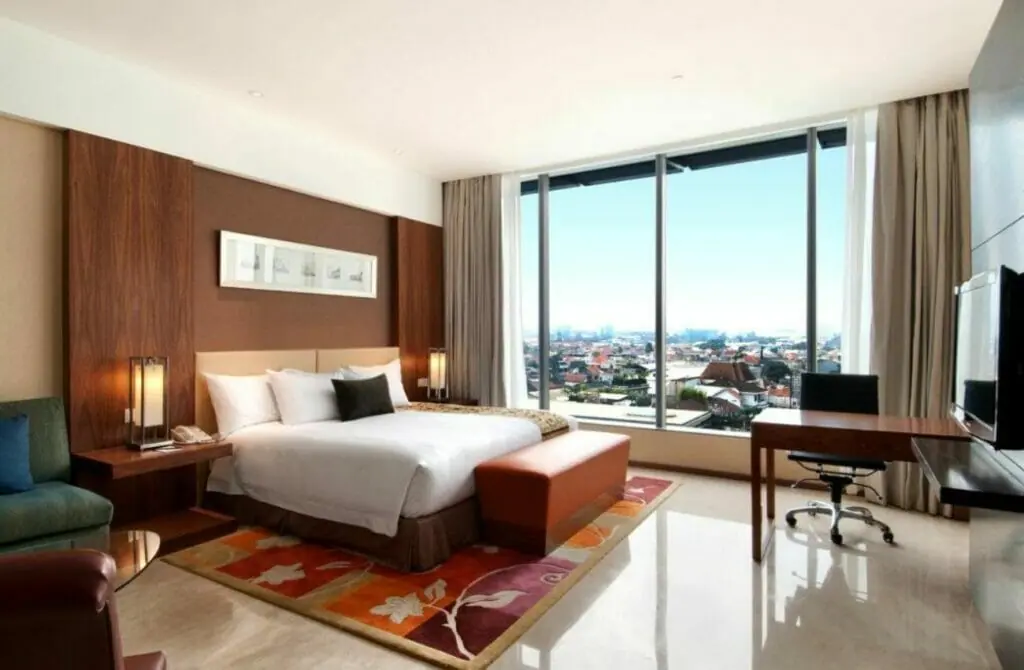 Crowne Plaza Bandung's location is up to IHG (InterContinental Hotels Groups) standards, with facilities and services that will astound modern gay travelers.
The hotel provides luxury rooms with modern furniture, a spa with the best beauty treatments, and a fitness center. With over four dining options, your palate will be satisfied by Bandung's famous all-time traditional dishes.
What could be cooler than waking up in a room with the ideal mountain view and a chill nature vibe?
The Golden Flower Hotel combines exceptional comfort with a prime location and relaxing spa, pool, gym, and club amenities. Step inside the club to feel the energy of the wild gay nature surrounding you.
Sit in a VIP Iris lounge and enjoy coffee or tea while catching up with friends.
Right in the heart of Bandung, it's a fun stay for gay travelers.
Guess what? Aside from the spa and outdoor pool, you'll have a wild time there with soothing massages and unwinding in the sauna. Many gay visitors choose to stay here.
The fun does not end here!
After that sweaty moment, you might be craving some drinks and food; high-fi! Because Arion Suites Hotel also offers great cocktails to enjoy in the lounge Bar.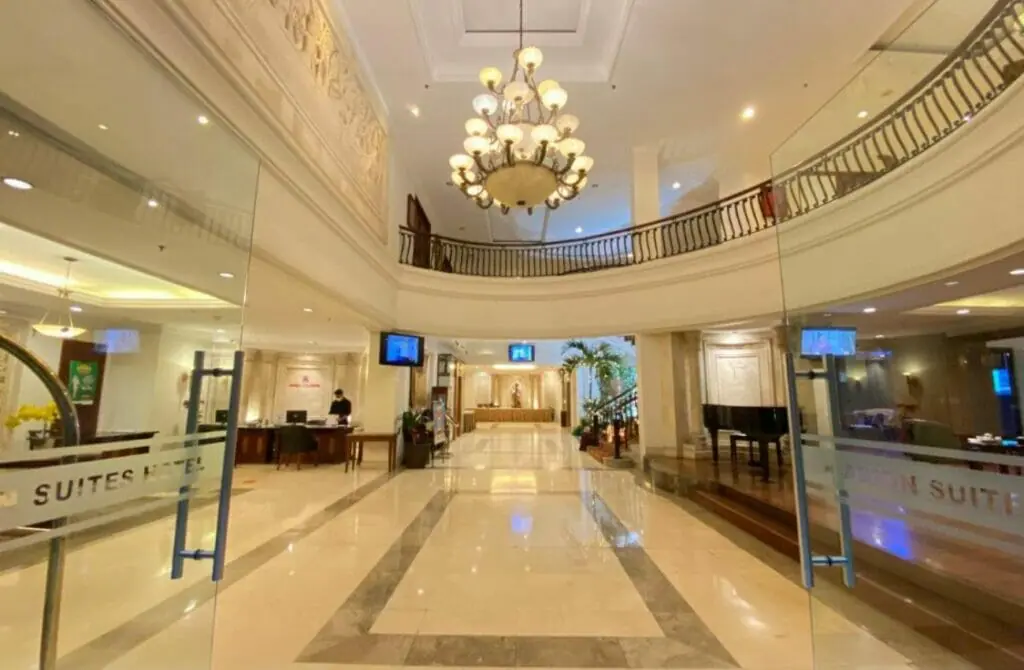 For LGBT travelers to Bandung, Moxy Hotel is a great option because of its romantic vibe and playful design. It was designed specifically for the younger generation, with a restaurant, free bikes, a rooftop bar, great cocktails, and art galleries.
This hotel's most appealing feature is its rooftop bar. As you step out onto the glass floors of the bar, you will be able to see views of the bustling city directly below your feet.
Go dance to DJ beats and take aesthetic photos.
It is perfectly located in a tourist area and features a rooftop bar with a city view, as well as all the amenities that any gay person could want to have a good time, such as massages, beauty treatments, and a fitness center.
Satisfy your cravings with authentic Indonesian cuisine and oriental and Western cuisine.
Many local gays frequent its sky lounge bar.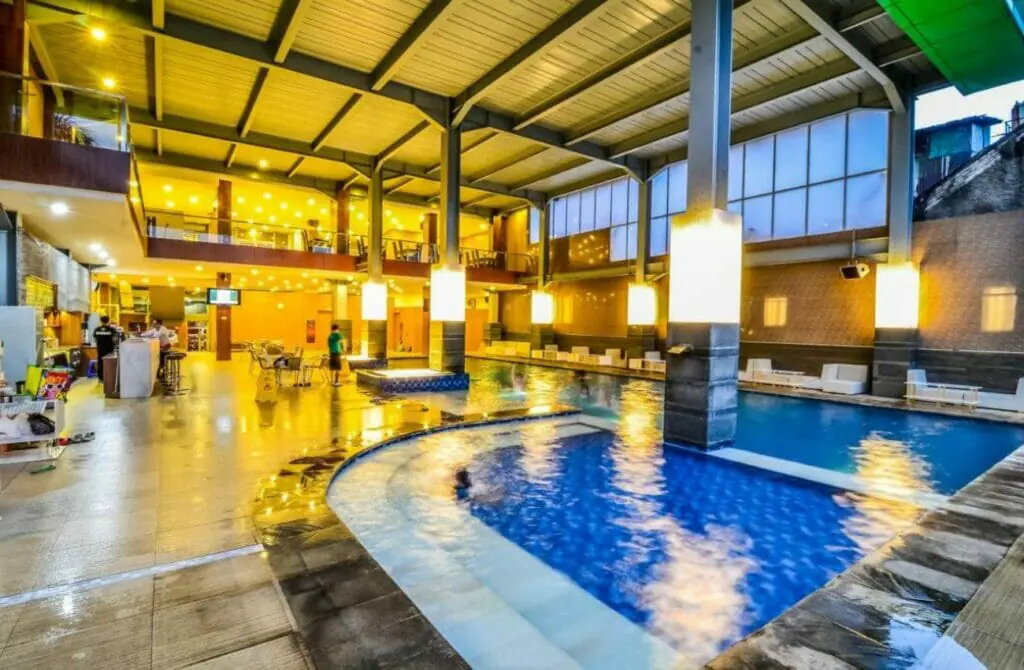 The Suites Metro Apartment- King Property ☆☆☆
If you're planning a long stay, why not rent an apartment?
We can't say that any of the apartments in Bandung are gay-friendly or that you can do whatever you want openly, but it's a good option for a low-cost, long stay.
The primary highlights of this apartment are the terrace, garden, and outdoor pool.
So, Grab the place and live on a budget.
Unfortunately, no gay-friendly hostels exist in Bandung, but If you want to get the most bang for your buck in a convenient location, this is the place to go. It is right in the heart of Bandung, and restaurants, street food, and shopping malls are all within a minute's walk.
All of the conveniences are available to make any gay experience satisfying.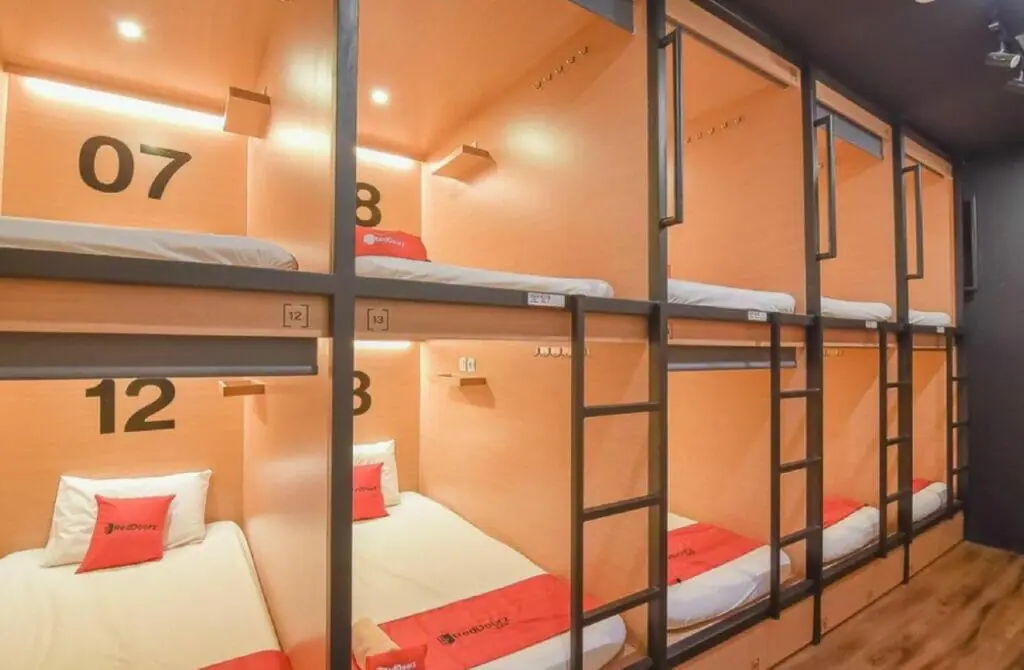 Gay Nightlife in Bandung, Indonesia
Talking about nightlife in Bandung is always hot to talk about.
In addition to the pleasant chilly weather and picturesque views, Bandung offers fun nights with fantastic rooftop bars and clubs, crowded funky streets, and well-known drinks.
There are bars in Bandung's gay nightlife that offer a variety of cocktails and libations in addition to a selection of music (Latin, pop, rock, etc.).
There are also a lot of attractive young men who regularly fill several clubs and draw gay men from outside the area.
You can use gay dating apps if you're looking for a partner for long-term relationships, hookups, or one-night stands.
In Bandung, there are a lot of covert gay gatherings and events. By using the gay dating app or website, and with the help of the gay community, you can discover the best hidden or highlighted gay events happening in Bandung.
So find a partner and quench your thirst!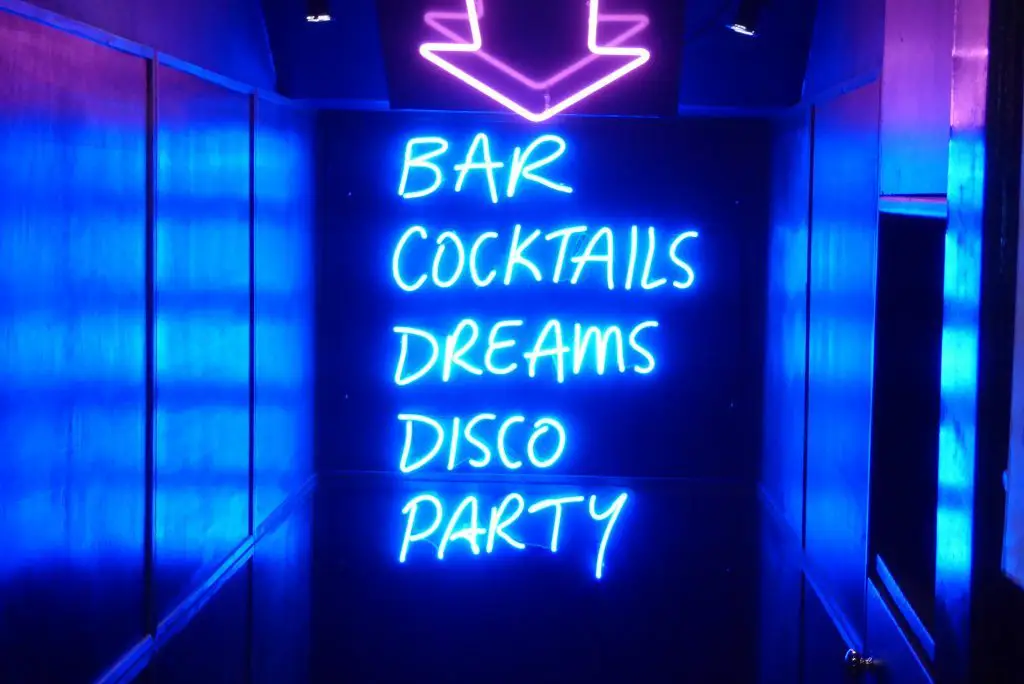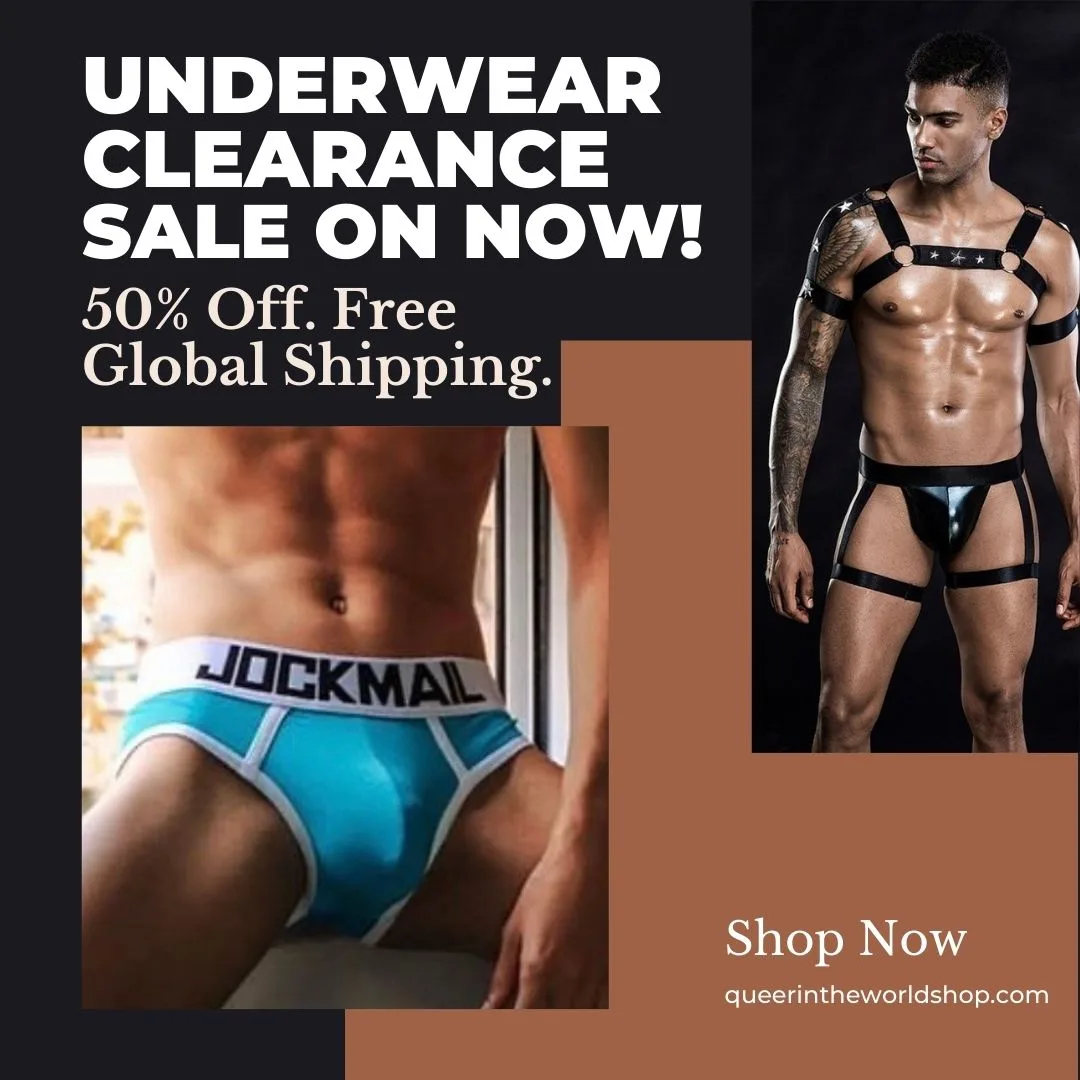 Gay-Friendly Bars and Clubs in Bandung
To ensure you made the most of Bandung's nightlife, we discovered some of the city's most secretive gay-friendly bars and clubs.
A Chinese man owns OJ's; this location was the owner's garage, which was converted into a small beer house. You enter via a garage – how about that for a grand entrance???
It's a great hangout for gays because the owner is very friendly, and you can drink all night there.
This bar's main draws are its friendly atmosphere, great cocktails with music, cozy atmosphere, and much more.
A fantastic location where you can take in the magnificent city views from the rooftop launch while lounging on a plush couch and sipping a cold beer.
They host several themed nights for video gaming, poker, barbecue, and beer pong. There are a lot of gay friends there, and it gets very crowded at night.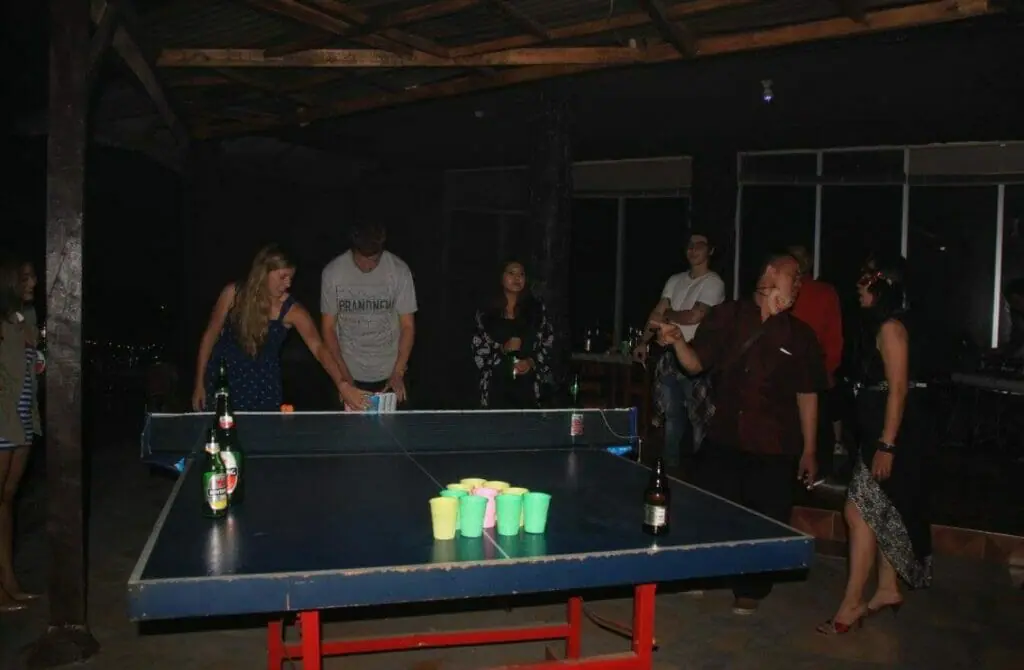 It's a cozy spot in the hills with a rustic and ethnic retreat. This bar provides a spectacular view of the city.
Along with music, fresh beers, and a beautiful view, the main attraction of this bar is its bonfire night, which never fails to leave a memorable impression on all gays.
This one, at least, is not a secret. This bar is well-known in Bandung, and according to a Google review, it is gay-friendly. There, you can meet a lot of new gay friends.
You should go to have a wild night with delicious cocktails and laid-back surroundings filled with DJ music beats.
To Enjoy the Best Cocktails in Bandung
Vesper is an open-air rooftop bar and lounge that provides a cozy, light, and airy setting for taking in the nighttime views of Bandung. Enjoy the best cocktails, wines, beers, and delectable grilled bar snacks.
The main draw of this bar is its internationally acclaimed cocktails. After getting sweaty in the bar area, you can relax in the lounge's open-air setting.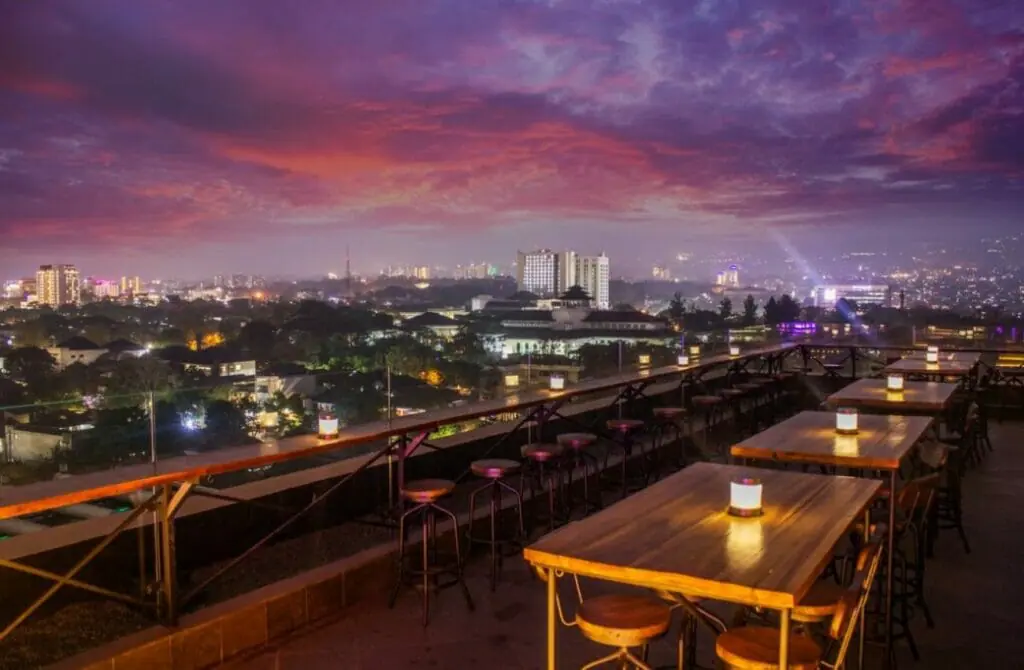 Warehouse – Exclusive Cocktail Bar
It's a bar and kitchen, the ideal place to unwind with great cocktails and tasty food. It is a must-visit bar for drink enthusiasts because it offers a variety of modern, traditional, and custom cocktails to suit every taste.
The atmosphere is fantastic, and everyone is friendly.
The Queen Rose Lounge is on the second floor of El Cavalo. It provides a vibrant nightlife experience with hot music that heightens the night's excitement for any gay. This bar's main draws are live music, bar games, and great cocktails.
Most bars in Bandung close earlier, but this one stays open until 3 a.m.
Go with your partner, dance hard, and enjoy yourself.
Maja House is somewhat out of the way, but the trip is worthwhile because it takes you to the hills surrounding Bandung.
It offers a breathtaking view as well as a cozy, homey vibe. It's a bar, a restaurant, and a nightclub that serves various drinks and a mix of Asian, Western, and Bandung-style cuisine.
You can choose between sitting inside, where you can relax on a bed and listen to music, or outside, where you can take in the breathtaking views of the Bandung land.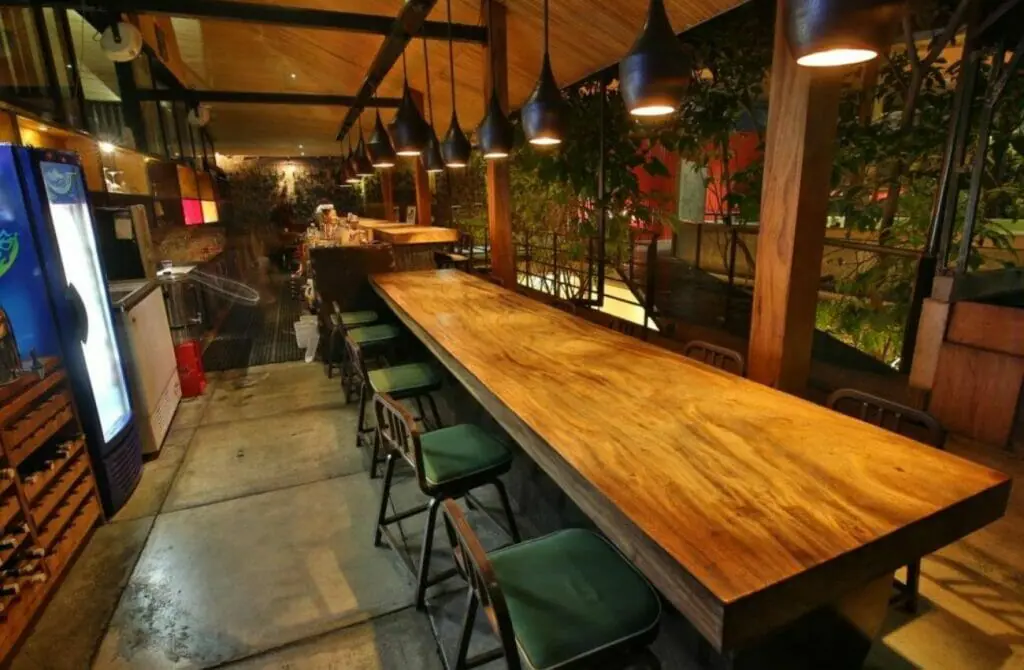 Other Famous Gay-Friendly Night Spots to Visit
Braga Street
Want to get wilder?
If so, this is a must-see location.
It is known as the heart of Bandung's nightlife. The area has a great vibe, with many bars, clubs, cafes, restaurants, and amazing street art. Most visitors are men and gay; you can easily make new gay friends there.
One thing to keep in mind: this street probably isn't for you if you don't like being harassed.
It is a small lively knot with live music in the well-known PVJ mall. A mesmerizing place with excellent food, cheerful company, and a large selection of alcoholic beverages.
If you are in Bandung on a Monday night, you should visit this place because there are some great deals on Mondays.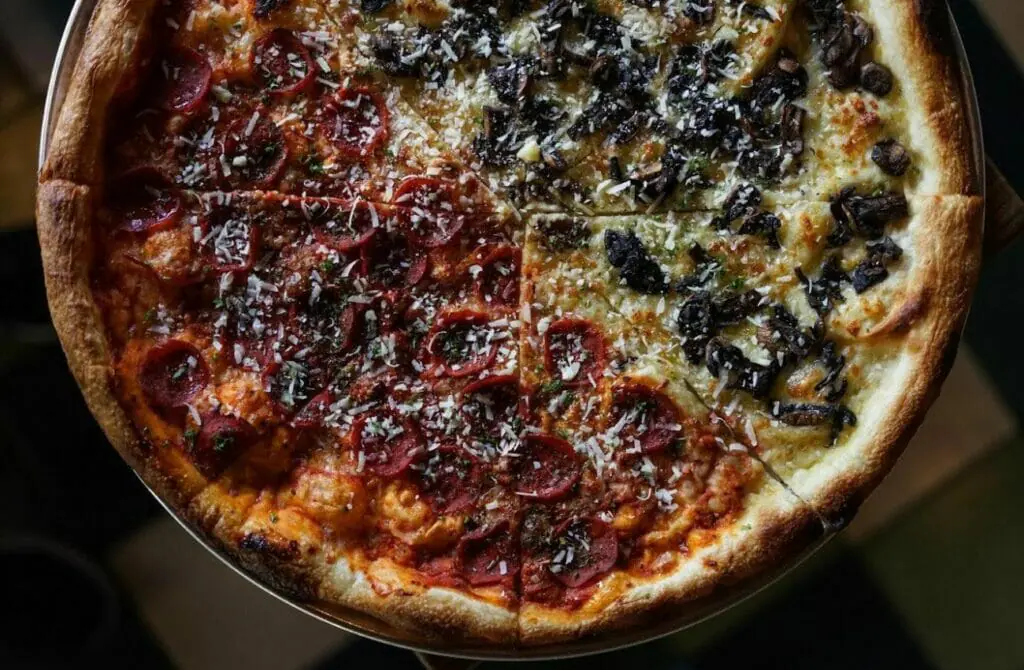 Gay Cruising in Bandung, Indonesia
When exploring Gay Bandung, there's more to life than cocktails and beers. One aspect of the gay scene that many of us queens love is checking out the local gay saunas and cruising clubs.
Granted, Bandung isn't quite as wild as Amsterdam, Barcelona, or Berlin, but these steamy venues still offer the perfect opportunity to meet new people, socialize, and engage in some hot and heavy action without swiping left or right. However, remember that these venues can differ in terms of vibe, patrons, and rules, so it's a good idea to be informed before you dive in.
Gay saunas, sex clubs, and cruising have long been popular ways for queer men to meet and engage in sexual activity, particularly in countries where same-sex activity is not widely accepted or may even be illegal. In these places, gay saunas and cruising clubs provide a safe and discreet environment for queer men to explore their sexuality and connect with like-minded individuals.
Despite the rise of gay dating apps, many queer men still prefer the anonymity and physical connection found in these spaces – so somewhat counter-intuitively, you might have a hotter experience here than you would at home.
We recommend checking out our guide to cruising for first-timers before you get started, which should give you the lowdown, and always practice safe sex. Keep in mind that local laws and customs regarding gay venues and sexual activity should always be respected.
With some forethought and an open mind, visiting gay saunas and cruising clubs can be a thrilling and steamy part of your gay Bandung adventure.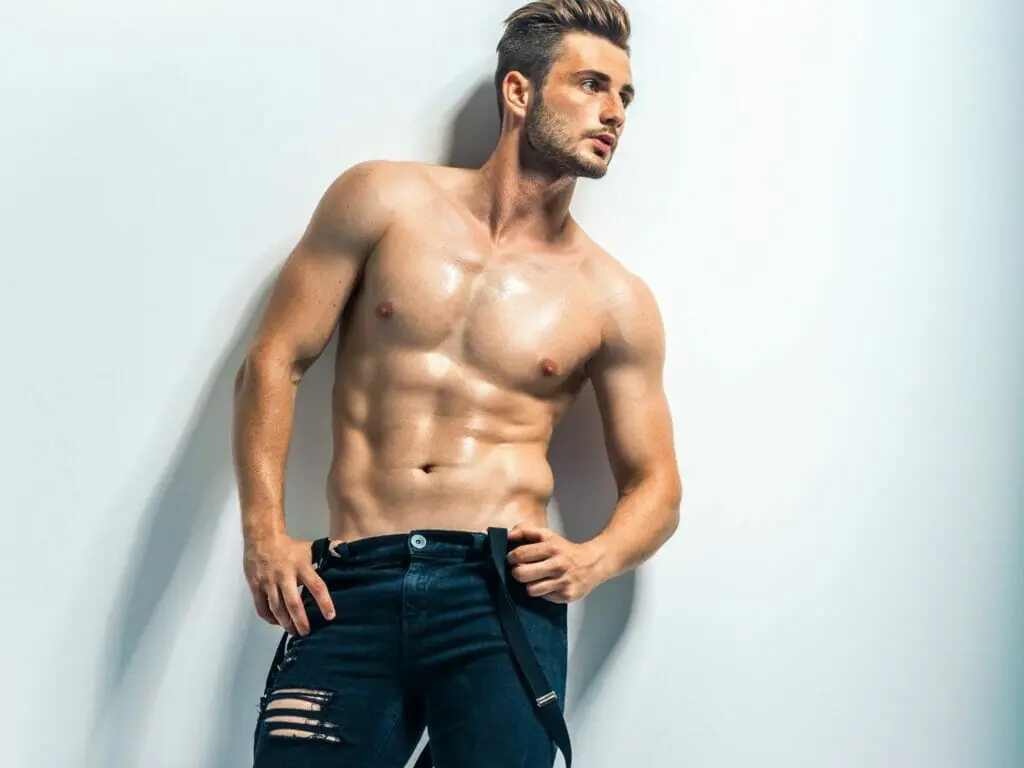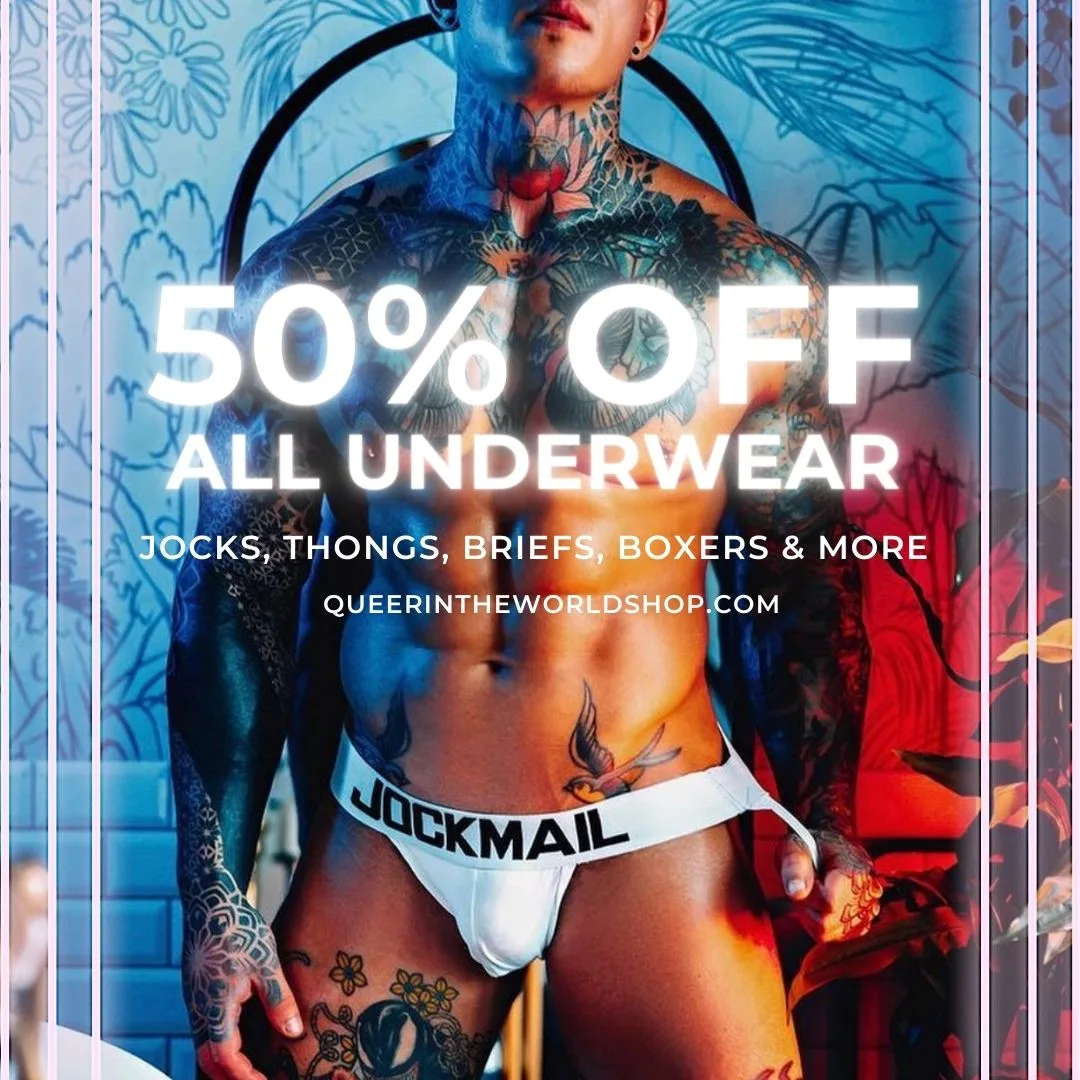 Gay Map Of Bandung
Finding it hard to envisage where everything is in Bandung? Hopefully, this queer-centric map helps where we have marked all the bars, clubs, parties, hotels, saunas, massages, and more will help you stay in the spot best suited to you!