Peru is an ancient land with a lot to offer gay tourists today. The Quechua Indians gave this country its name, which translates literally as "abundance." Arequipa is called Peru's "legal capital" because it is home to its Constitutional Court. Given the city's massive human population, it is unavoidable that there will be a sizable gay community.
Arequipa is notable for being one of the few cities in Peru, besides Lima, with a few gay-owned and gay-friendly businesses. The presence of theater groups and art associations demonstrates an exceptional level of culture, indicating at least a substantial tolerance.
Arequipa is surrounded by volcanoes, which can be seen in its architecture (such as the walls of its streets, buildings, and churches) and its wonderful geography, including a fertile valley and one of the world's deepest canyons. Consider relaxing in the soothing waters of a thermal pool while gazing out at the verdant mountains that are snow-capped all year.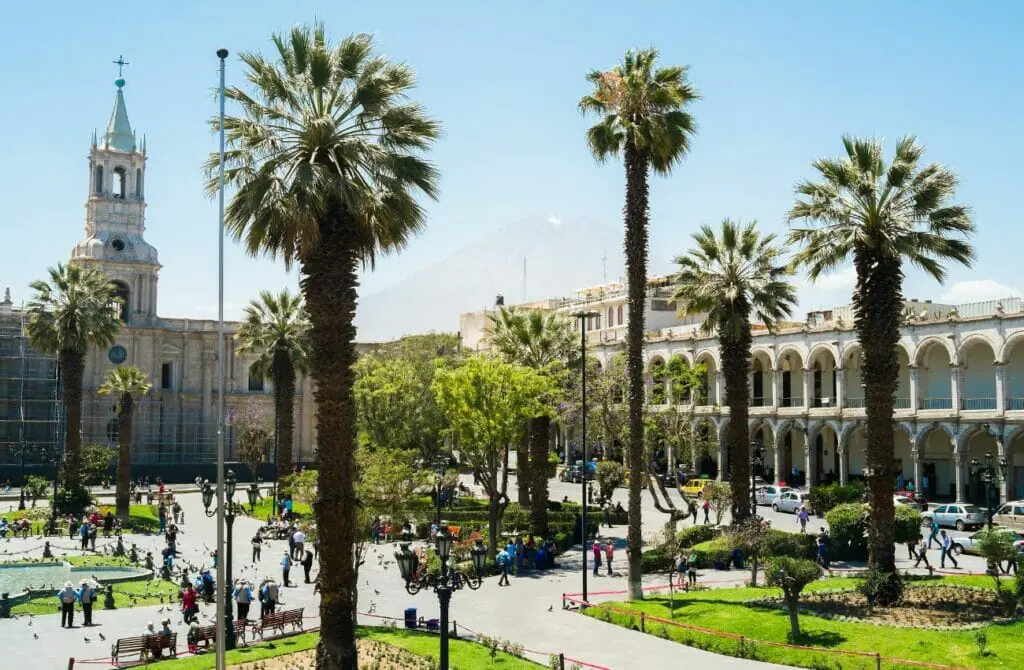 Arequipa is known as the White City, whose illustrious past can be sensed in the very atmosphere under the ever-vigilant watch of its volcanoes. It's worth noting that the city is welcoming to gay visitors. Businesses are accustomed to interacting with tourists from other countries and are also familiar with the needs of LGBTQ tourists because tourism is such a significant contributor to the regional economy.
Remember that Peru is still a very traditional country with strong ties to the Catholic Church. Although gay visitors to Arequipa are safe, it is still important to exercise caution and refrain from flaunting your love for your gay partner in public. In other words, it is best to avoid public displays of affection, especially when visiting more remote areas of the city.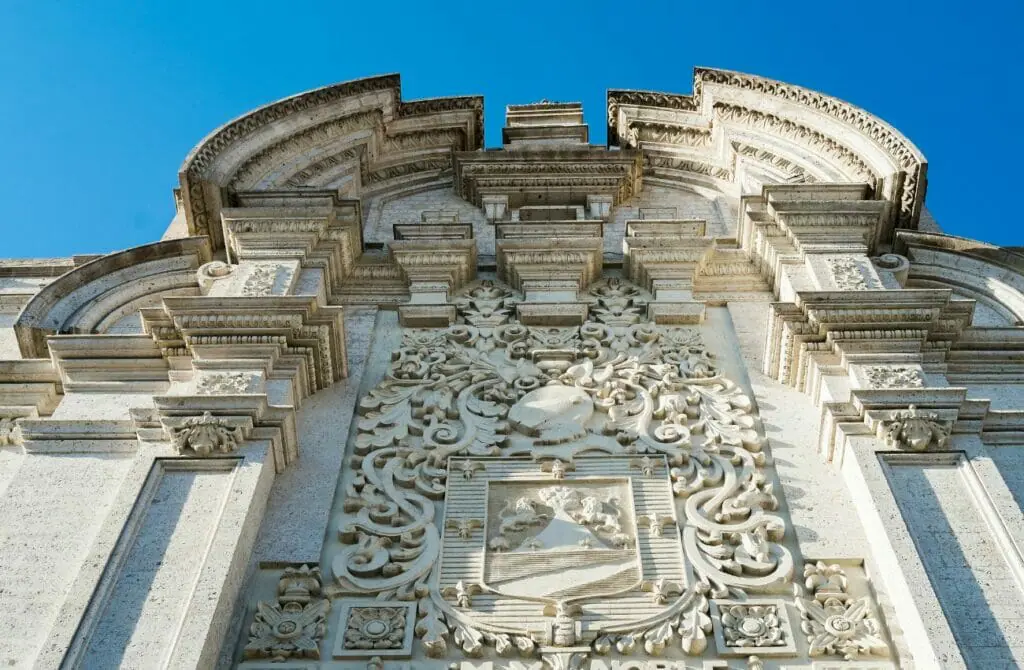 Attractions in Gay Arequipa, Peru
Welcome to Gay Arequipa, darling! While the city may not be the most welcoming to the queer community, fear not! There are still plenty of fabulous things for you to do while keeping things low-key. First and foremost, you must visit some of the city's most iconic landmarks and attractions, dahling!
Take in history and culture by visiting museums, art galleries, and historical monuments. And don't forget to marvel at the stunning architecture, explore parks and gardens, and indulge in the local cuisine. But that's not all, darling! Gay or straight, there's always something to do in Gay Arequipa.
Immerse yourself in the local culture by attending cultural events like festivals, concerts, and shows. Trust us; there's always something fun and exciting happening in this fabulous city. Remember, discretion is key in a city that's not always welcoming to our fabulous community. So, keep it lowkey and enjoy all the wonderful things Gay Arequipa has to offer!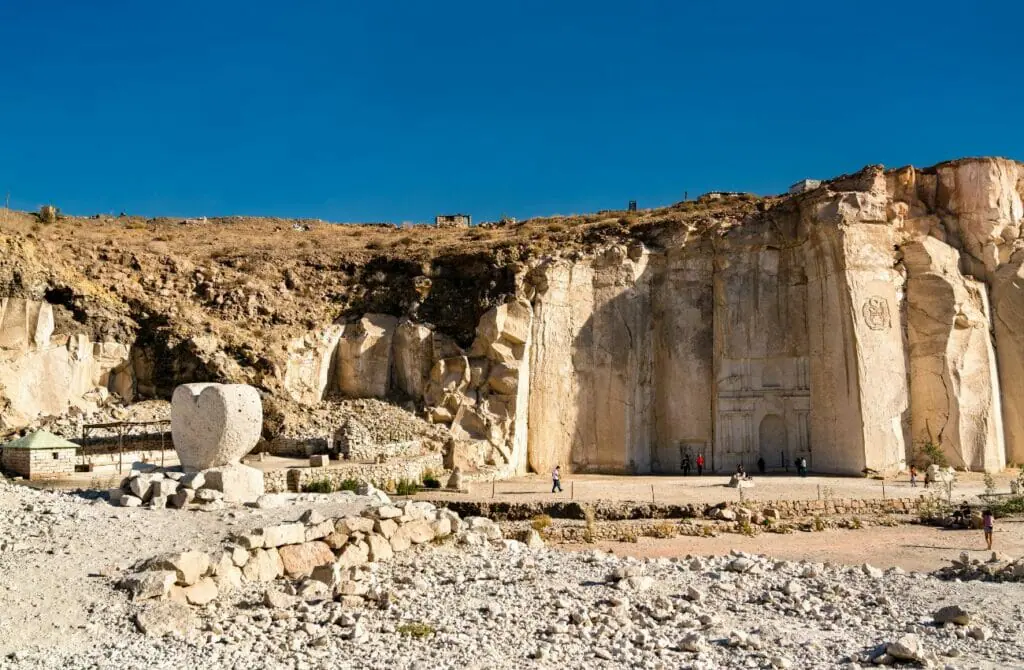 Due to the abundance of buildings that clutter the complex, the Santa Catalina Monastery is frequently referred to as "a city within a city." It is regarded as one of the city's most popular tourist destinations. The Santa Catalina Monastery is simply enthralling.
The monastery's narrow alleyways are great for exploring, and the colonial-era architecture gives the impression that you've been transported back in time; as a result, it's an excellent location for photography. The monastery is filled with vibrant colors and lovely flowers and plants.
In 1579, the wealthy widow of a Spanish nobleman founded the monastery. It is located in Arequipa's historic district and houses a nunnery that is still in use today. The cloisters are particularly impressive, and visitors are welcome to explore the complex's chapels as well as the individual living quarters of the sisters.
Visitors to Arequipa should visit the Santa Catalina Monastery, which will awe them with its maze-like network of streets and serene, contemplative atmosphere.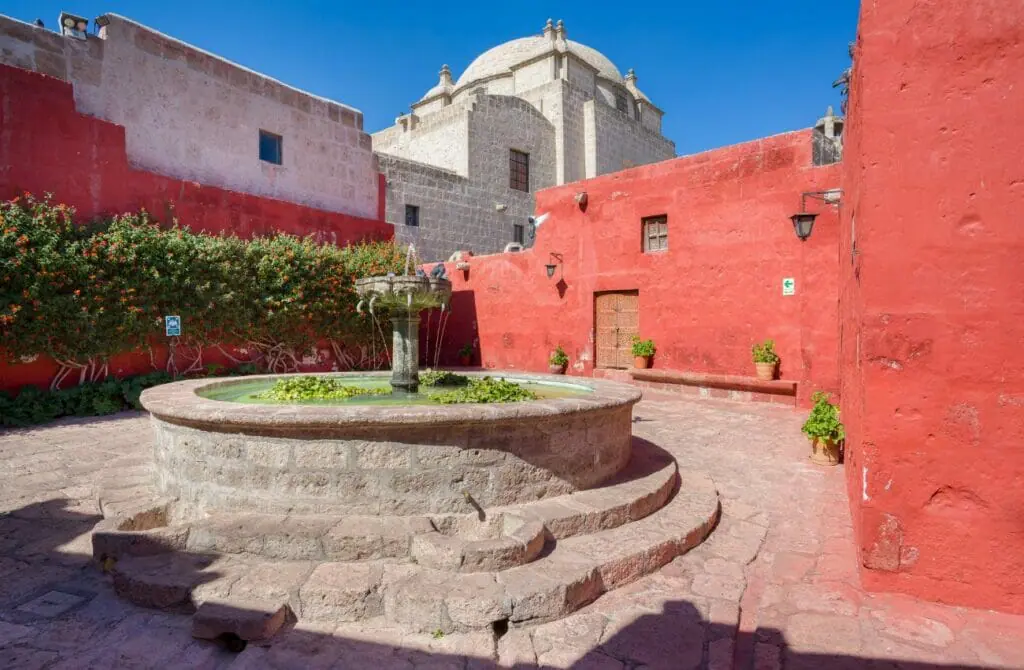 The Plaza de Armas, the city's central plaza, is stunning and is widely regarded as one of the most beautiful plazas in South America, if not the most beautiful plaza in the world. As a result, it is a very popular tourist destination, with all visitors leaving stunned by the beauty of the location.
The Plaza de Armas is a wonderful place to spend time because it is surrounded by magnificent colonial-era buildings that are brilliantly white due to the volcanic rock used to construct them.
Locals and visitors can eat at one of the plaza's many restaurants or cafes while taking in the sights and sounds of the area. Arequipa is known as the "White City," and it's easy to see why given the sheer number of gleaming white buildings that can be found throughout the city. The stunning Basilica, which borders one side of the square, is undoubtedly the area's highlight.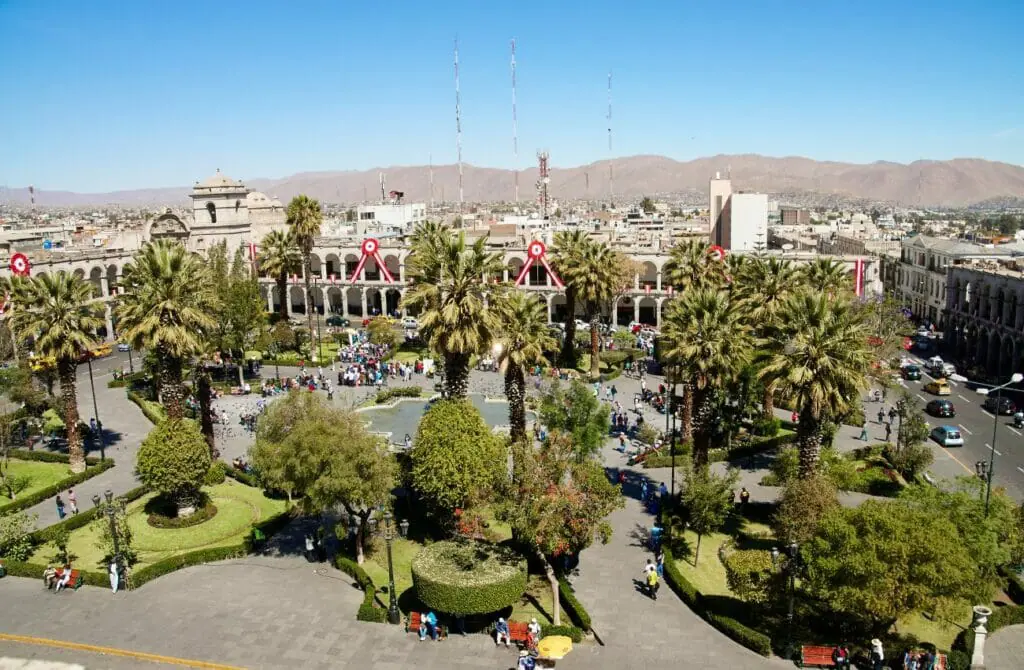 The Mercado San Camilo in Arequipa is an exciting destination because it is a vibrant market full of life and energy that gives visitors a genuine glimpse into the city. Everything from fresh fruit and artisanal products to gruesome butcher stands, and an almost unbelievable variety of potato stalls can be found here. The endless stalls are brimming with merchandise; you can find anything here.
The market has an enticing atmosphere, and the abundance of bright colors threatens to be overwhelming. Exploring the various sections of the market is a lot of fun, and the Mercado San Camilo is a great place to pick up some souvenirs and grab a smoothie and people-watch.
The district of Yanahuara is only a short walk from the city center, and one can enjoy breathtaking views of Arequipa. The sunsets are especially beautiful because the buildings in this district are painted in a beguiling array of reds, yellows, and oranges.
Yanahuara is a lovely neighborhood to walk around in and of itself, with some buildings with brilliant white facades, churches built during the colonial era, and plazas filled with lush vegetation. The spectacular view from the iconic arches is, without a doubt, the attraction's highlight; from here, you can gaze out over the city and even see the volcano El Misti in the distance.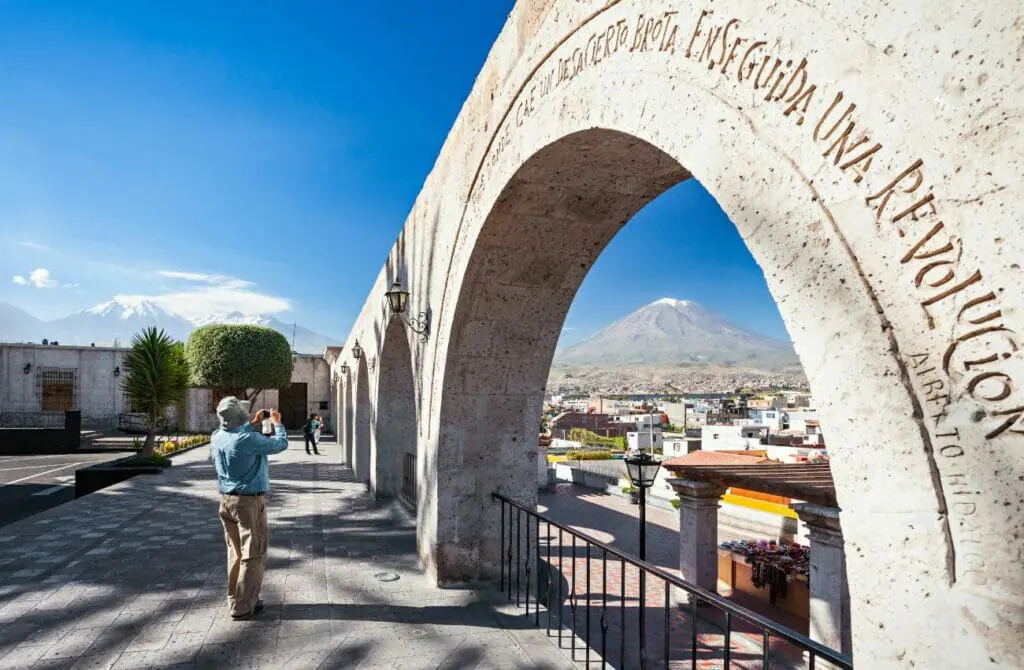 It is highly recommended that you visit this historic water mill because it provides a glimpse into Arequipa's history, and its tranquil grounds provide an ideal setting for unwinding amidst the natural beauty on display while taking in the breathtaking views of El Misti in the distance.
The mill was built in 1621 and has been restored since then. As a result, its walls are now gleaming white, and they look stunning against the lush greenery of the surrounding countryside. The mill is magnificent, and its lush grounds are home to various cacti and succulents. In addition, some local animals can be seen strolling around peacefully. This setting is both beautiful and charming.
Basilica Cathedral of Arequipa
The magnificent Basilica Cathedral of Arequipa can be found on one side of Arequipa's lovely Plaza de Armas. This cathedral looms over the Plaza de Armas. The structure was built in 1656 but was destroyed by an earthquake and severely damaged by fire over three centuries.
As a result, a significant portion of the beautiful neoclassical structure that we see dates today back to 1868 when the Basilica was most recently rebuilt. It is the city's most important place of worship. Inside the Basilica, built out of the distinctive white volcanic rock that gives Arequipa its distinct appearance, marble columns from Italy, a pulpit from France, and an organ from Belgium can be found.
The interior of the Basilica is just as beautiful as the exterior. Visitors to Arequipa should visit this massive structure with a stunning façade of shimmering white stone and two imposing towers that look out over Plaza de Armas.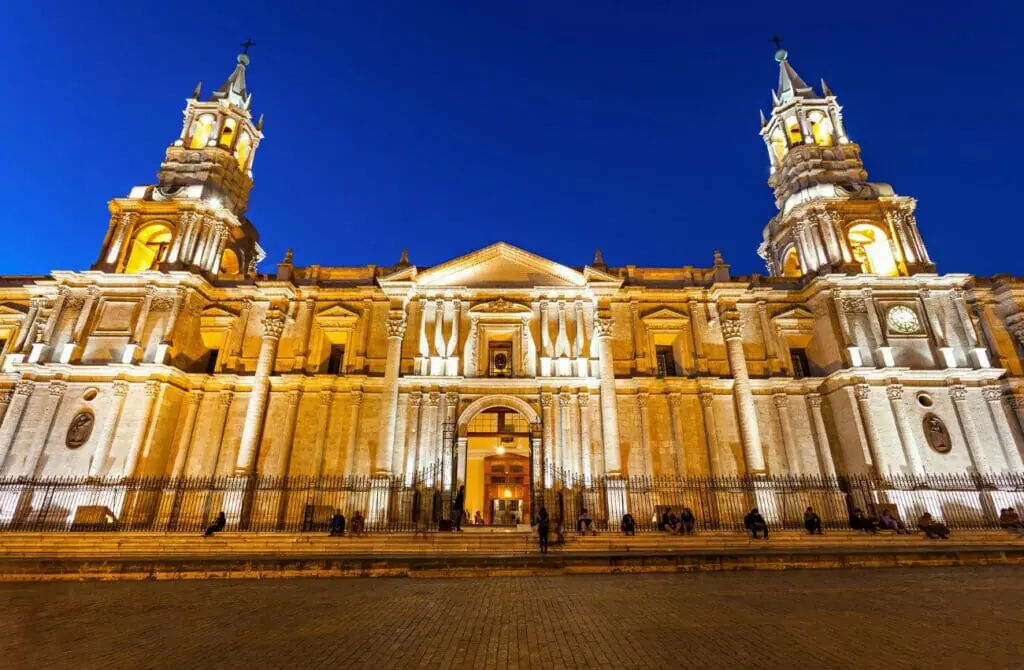 Museo Santuarios Andinos
The Museo Santuarios Andinos is widely regarded as the city's best museum. It's an interesting place to wander around and learn about the culture and history of human sacrifices.
The most intriguing artifacts in the exhibition are the skeletal remains of the so-called "Ice Maiden," whom the Incas offered as a sacrifice to the gods in the fifteenth century. In 1995, a mountain expedition led to the discovery of the woman "Juanita." The museum houses several artifacts discovered during the expedition.
Because of its well-known "resident," the museum has become one of the city's most popular destinations. A visit to the museum's evocative galleries and exhibition rooms is highly recommended.
Iglesia de La Compania
The Iglesia de La Compania is a small but elegant Jesuit church on one of the Plaza de Armas' corners. It is well worth a visit, although it is frequently overlooked in favor of the grand Basilica that dominates the square.
The mestizo Baroque facade is stunning, and the ornate carvings are jam-packed with wonderful designs and motifs. The church's construction began in 1590, but it would take more than a century to complete.
Like many other structures in the city, it is made of the brilliantly white sillar volcano rock. The interior is just as magnificent as the exterior, and the gold-leaf-covered altar is just one of the many highlights on display.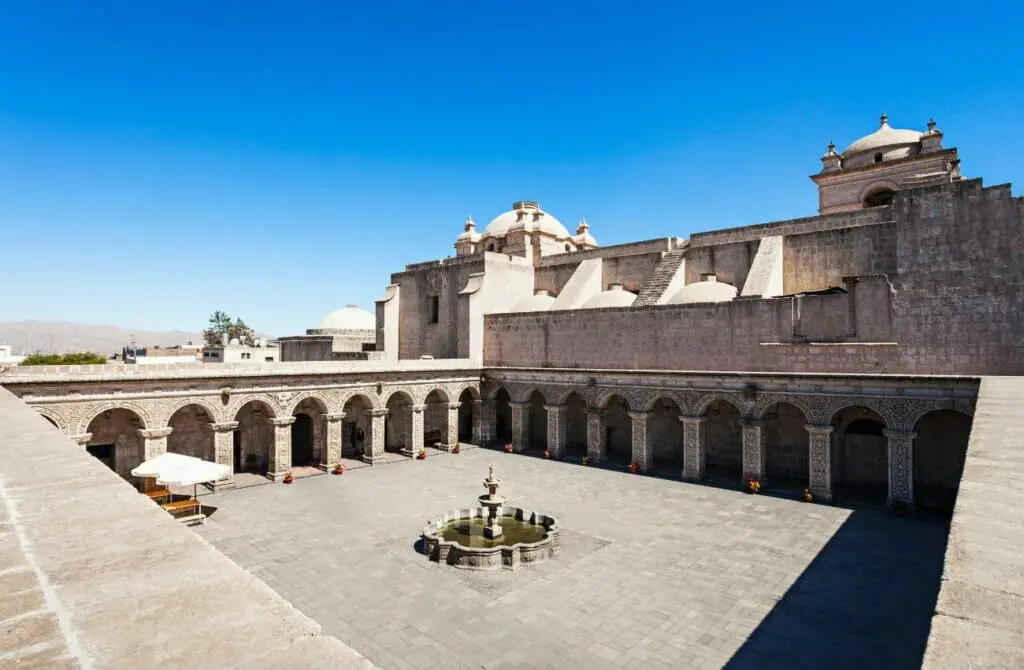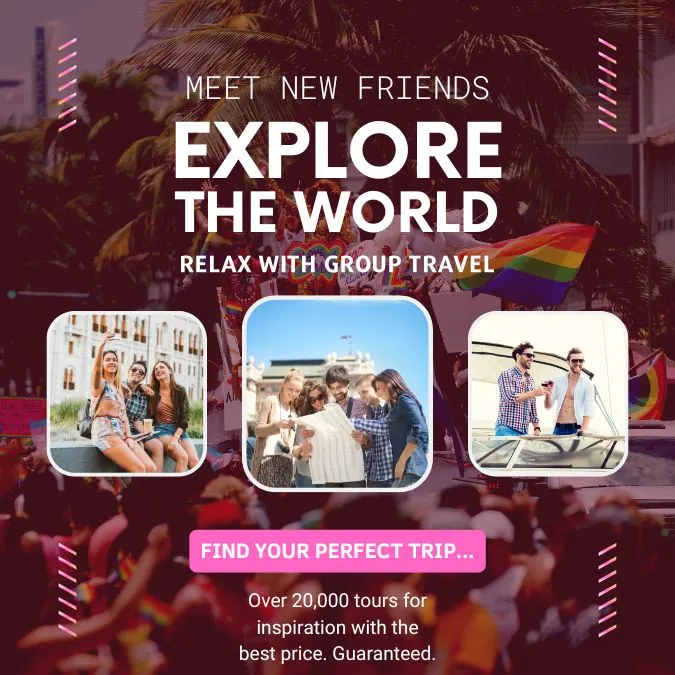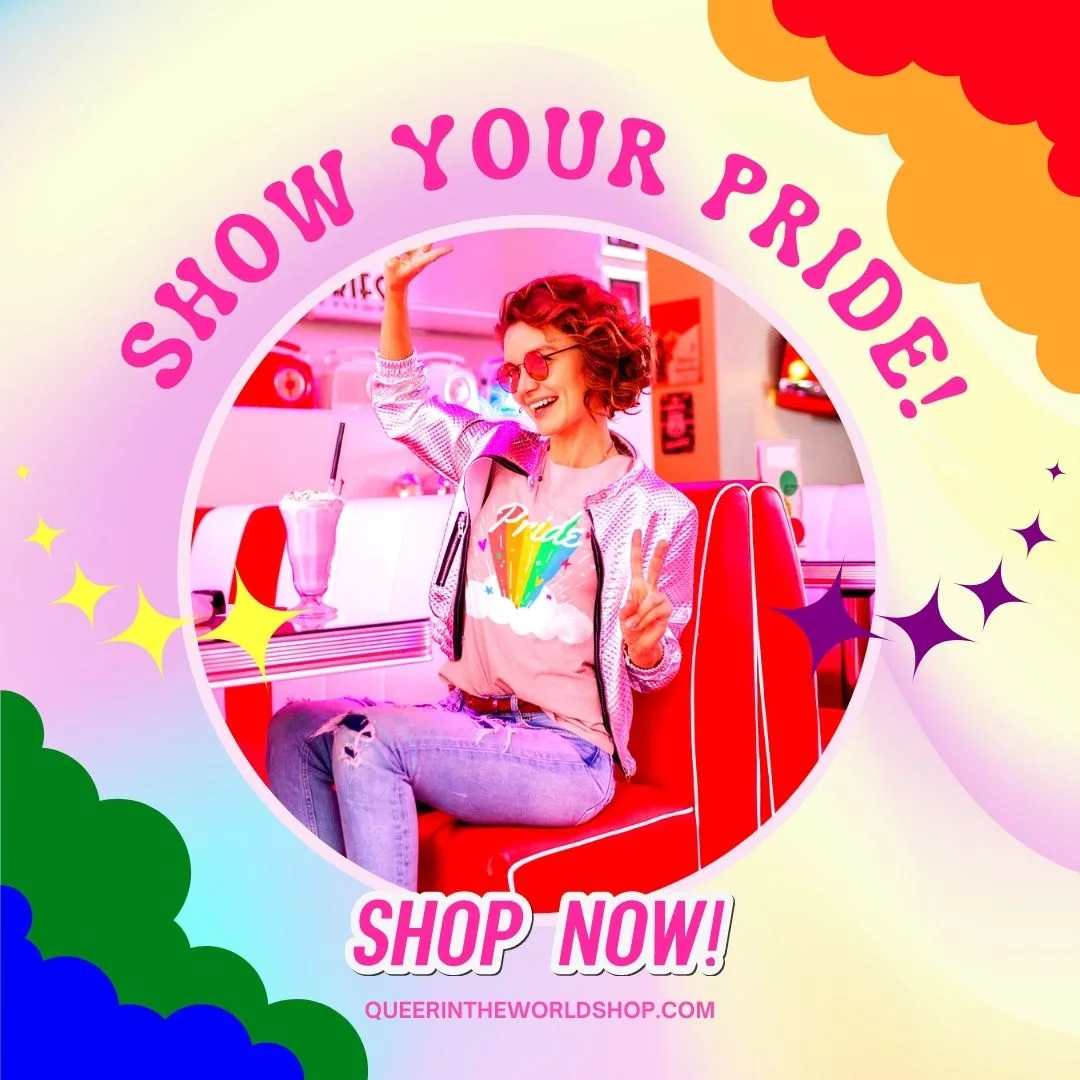 Gay-Friendly And Gay Hotels in Arequipa, Peru
Oh, honey, let me tell you about being fabulous and feeling welcome at these hotels in Arequipa! Don't worry about other hotels that might not be as accepting; these gems are committed to being LGBTQ+ friendly and making sure that all guests feel like they belong.
Being gay-friendly isn't just about waving a rainbow flag or using the right pronouns; it's about creating a safe and inclusive space for all guests. From non-discrimination policies to providing resources for LGBTQ+ travelers, these hotels go above and beyond to make sure that you feel welcomed and supported. And honey, they don't stop there!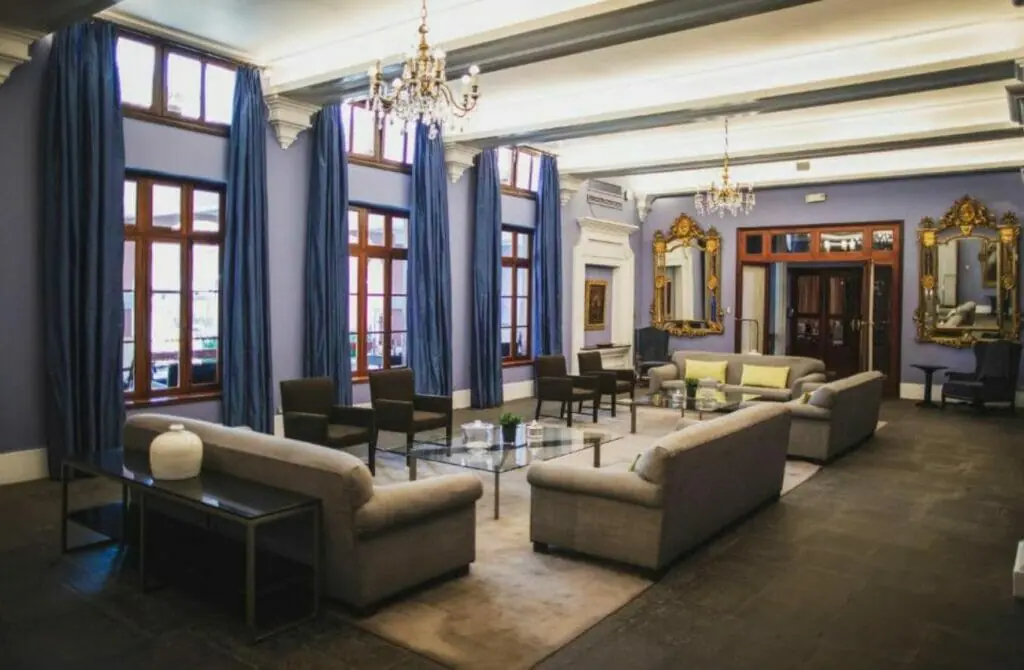 Some of these gay-friendly accommodations have extra amenities and literature about local LGBTQ+ events and resources. Plus, they might even be located in an area that's known for being LGBTQ+ friendly. Now, let me tell you about these fabulous hotels in Arequipa.
While there aren't any specifically gay hotels or resorts, these are the crème de la crème of gay-friendly accommodations. And if these don't tickle your fancy, don't worry; there are hundreds of other options in Arequipa to fit your budget and needs. So pack your bags, put on your most fabulous outfit, and get ready to feel welcome and accepted at these gay-friendly hotels in Arequipa!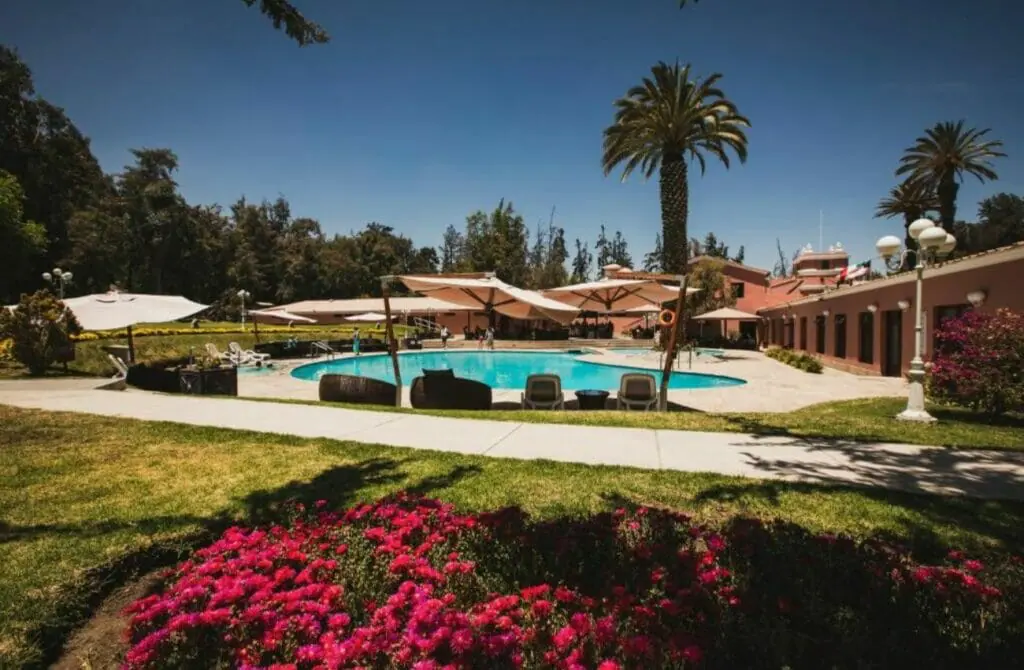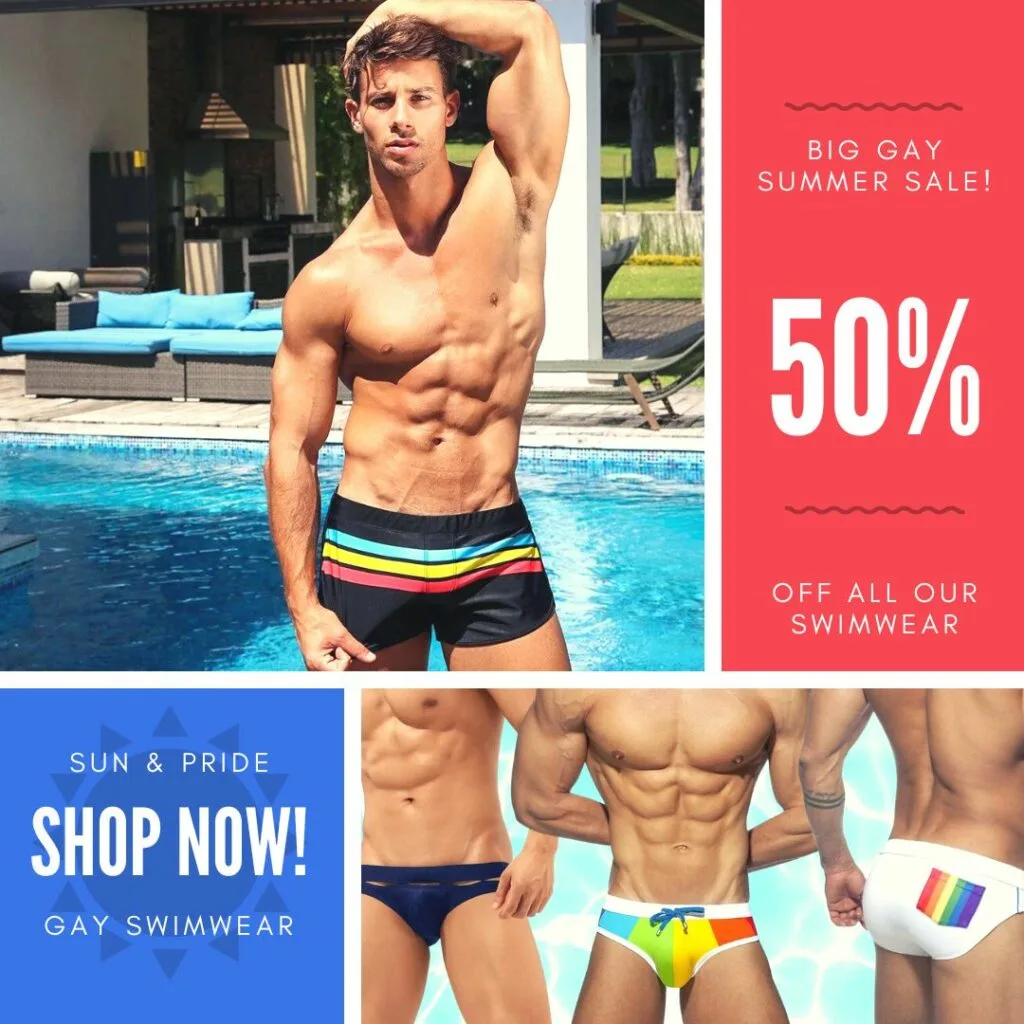 Wyndham Costa del Sol Arequipa ☆☆☆☆☆
The Wyndham Costa del Sol Arequipa, formerly the Hotel Libertador, is one of the best hotels in Arequipa. Throughout your stay, you will have the impression that you are a real VIP guest because the entire hotel was designed with your comfort in mind; it is extremely chic while also being extremely gay-friendly.
Everyone agrees that Peruvian food is some of the best on the planet, and having the opportunity to enjoy it at breakfast, lunch, and dinner here is a real treat; if you stay at this hotel, you will particularly enjoy the restaurant.
The Wyndham Costa del Sol Arequipa's offerings are astoundingly exceptional, from the breakfast buffet's selection of regional olives to the freshly squeezed juices available at various times throughout the day.
You can laze around this hotel's outdoor pool and heated jacuzzi, enjoying fresh cocktails and light snacks from the bar between dips. This is just one of the many activities available at this hotel to keep you entertained during the day. This is always a great way to relax and unwind after a long journey or a busy day exploring the attractions of the White City.
The Wyndham Costa del Sol Arequipa rooms are always as spectacular as the experience. The luxurious and spacious rooms at Wyndham Costa del Sol Arequipa are decorated in a stylish, contemporary style, with quality touches like local sculptures and art adding to the luxurious feel. Guests will appreciate the large and comfortable beds.
Every morning, the challenge is to resist the urge to lie down and relax on this luxurious bed. Surprisingly, the hotel has a fitness center and a sauna. Massage treatments are available for an additional fee. In addition, guests can relax in front of the cozy fireplace in the lobby while admiring the breathtaking scenery of the exterior areas.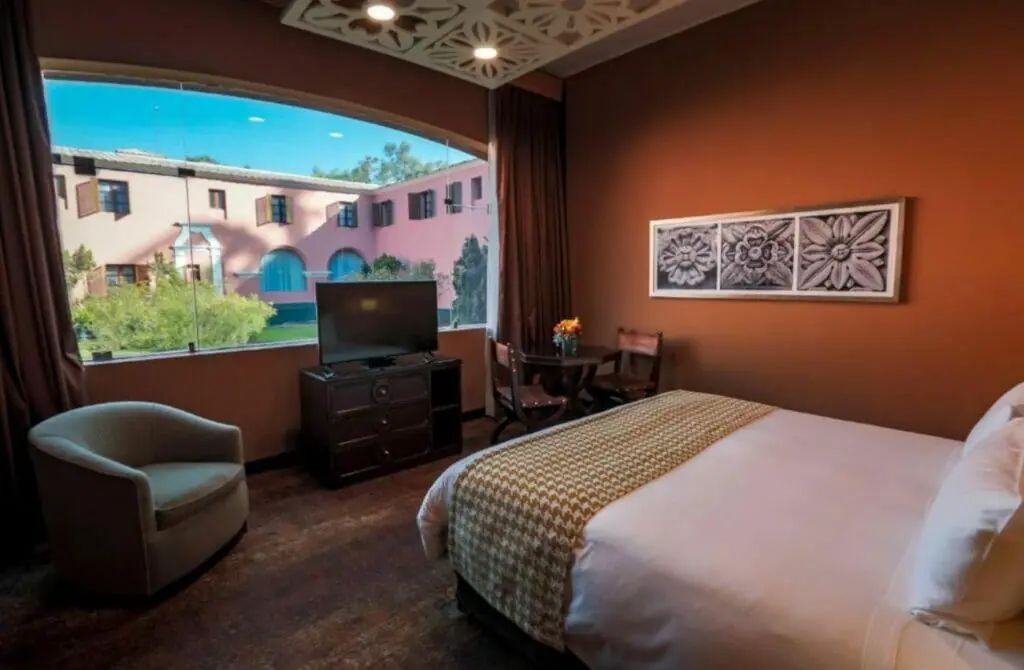 Casa Andina Premium Arequipa ☆☆☆☆☆
Casa Andina Arequipa was built on top of the historic "Casa de la Moneda" (old Mint), which is now a national landmark, in 1794. As a result, the hotel has the feel of a living museum rather than a traditional lodging establishment.
This is something that every gay tourist enjoys doing. You will be blown away by how warm and friendly the staff members at this hotel are, and they are always willing to help you with anything you need. The front desk is open around the clock, seven days a week, to accommodate the various needs of visitors.
Each room has air conditioning, a sitting area, a flat-screen TV with satellite channels, a safety deposit box, a private bathroom with a bidet, complimentary amenities, and a hairdryer. These amenities are provided to hotel guests to make their stay more enjoyable.
In addition, there is a coffee maker in the room to ensure that you can relax and enjoy your favorite beverage while you are there. The Alma Restaurant & Bar, which serves Peruvian cuisine and Arequipa-specific dishes, overlooks the main courtyard.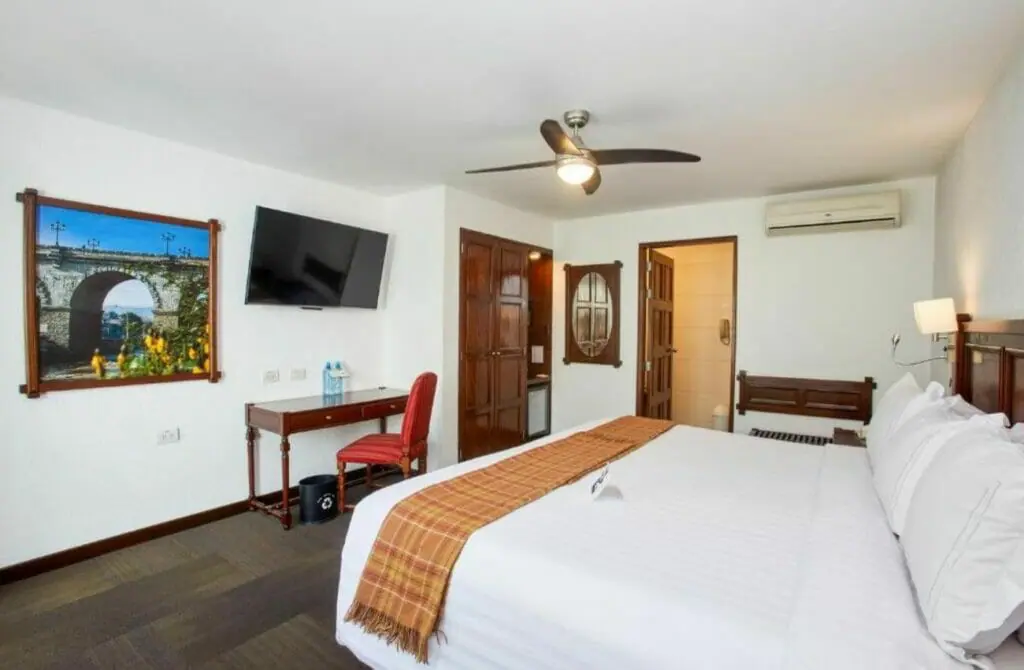 Whether you want to meet and mingle with other travelers or relax after a long day exploring the city, the Lonko Hostel is ideal for backpackers of all types.
Because of the hostel's more laid-back atmosphere during the week, you'll be able to get all the rest you need for trips to Colca Canyon, Misti Volcano, and other destinations; however, the weekend brings a party atmosphere that you can find at the in-hostel bar or the numerous pubs, restaurants, and dance clubs right down the street.
During the week, you'll be able to get enough rest for trips to Colca Canyon, Misti Volcano, and other attractions.
Above all, the welcoming and helpful staff members at Lonko Hostel will make your stay more enjoyable. The hostel's reception area is open 24 hours a day. The staff is happy to answer questions about Arequipa, recommend a reputable restaurant, or share their most memorable travel experiences.
The hostel's open-air terrace, complete with hammocks, a bar, and a stunning view of the snow-covered mountains, is ideal for unwinding after a long day of sightseeing and meeting potential new travel companions.
You could also go to a bar and meet new people while playing ping pong or pool. There is always something to do and someone to meet at Lonko Hostel, so come and see for yourself! Because of a comfortable bed, you can get the best possible sleep.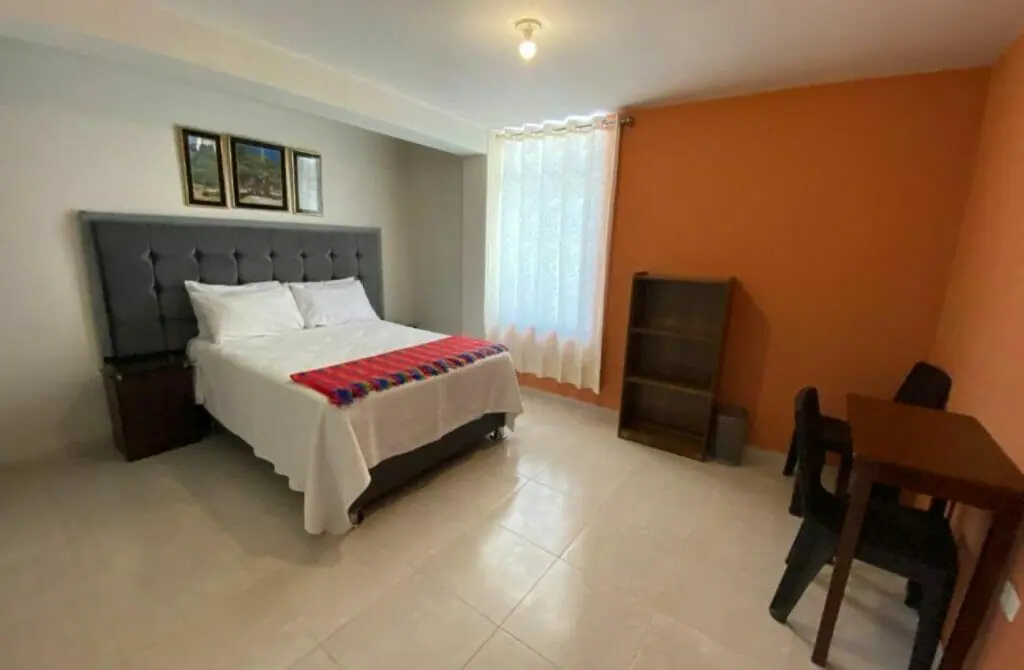 Gay Nightlife in Arequipa, Peru
Arequipa is a vibrant and active city. You can be certain that you will find a nightclub or bar in Arequipa that is ideal for you, whether you are a local, visiting with friends, or traveling with a significant other. It is not uncommon for Arequipa's nightlife to continue partying until the early morning hours.
Darling, let's talk about exploring the queer nightlife in Gay Arequipa, shall we? It's true this city might not be the most welcoming to our fabulous community but fear not! Being gay is perfectly legal here; remember to err on the side of caution when outside of queer-friendly spaces.
But let's focus on the fun, shall we? Exploring gay nightlife can be one of the most thrilling and enriching experiences while on the go. From dancing up a storm at a gay club to sipping cocktails and rubbing elbows with the locals at a gay-friendly bar, you'll have a chance to immerse yourself in the local culture and make memories that will last a lifetime.
And darling, we've got you covered with the best gay and gay-friendly spots in town. So don't be shy; step out of your comfort zone and explore the queer nightlife in Gay Arequipa. Trust us; it'll be worth it!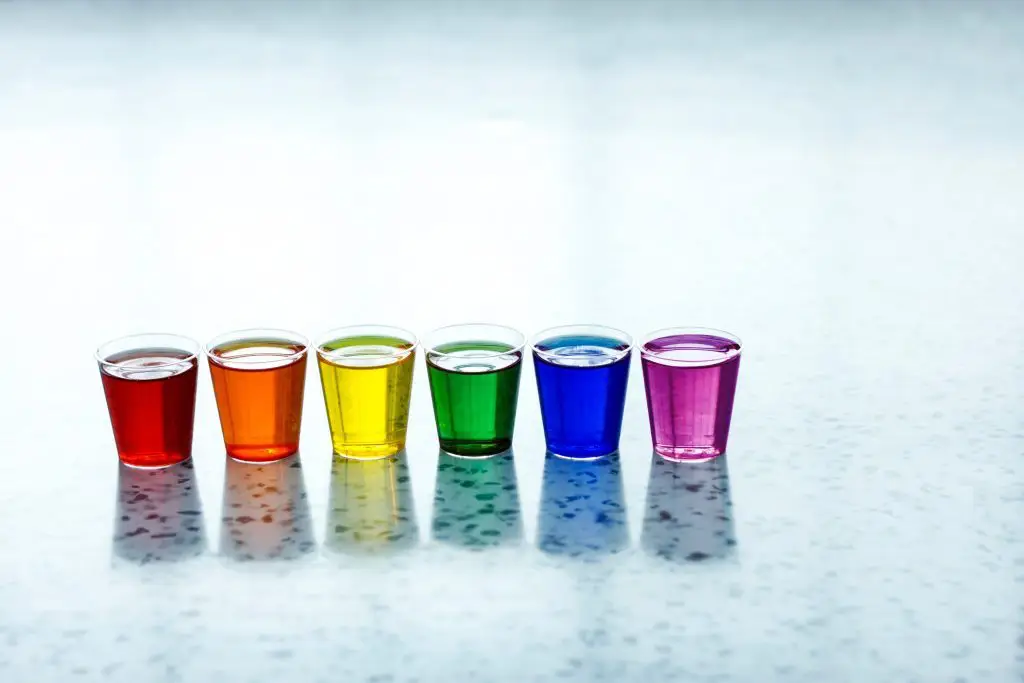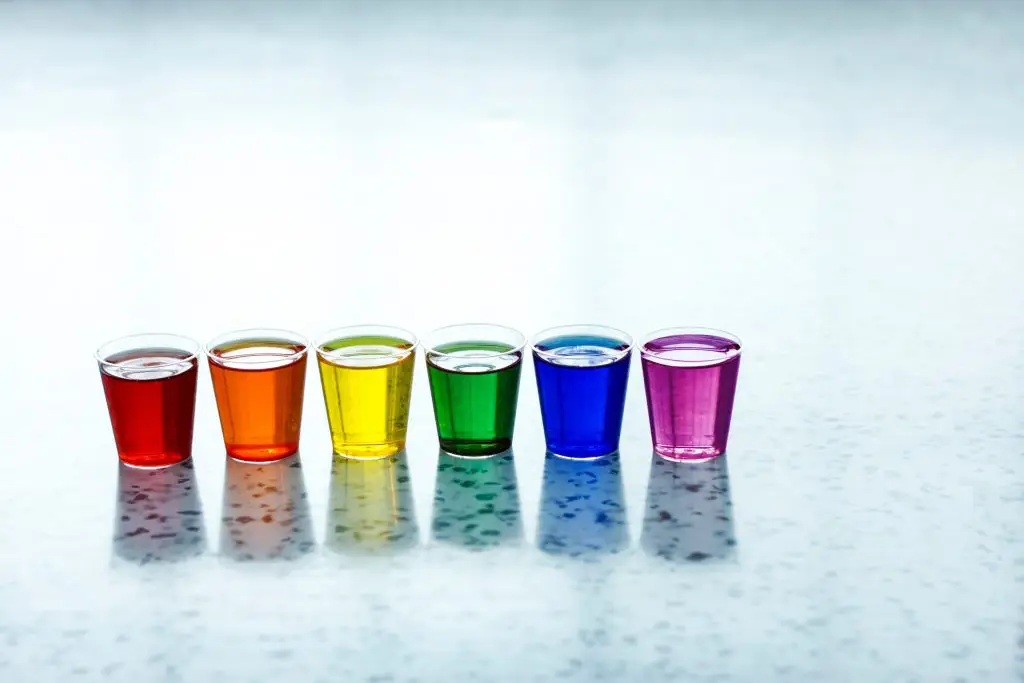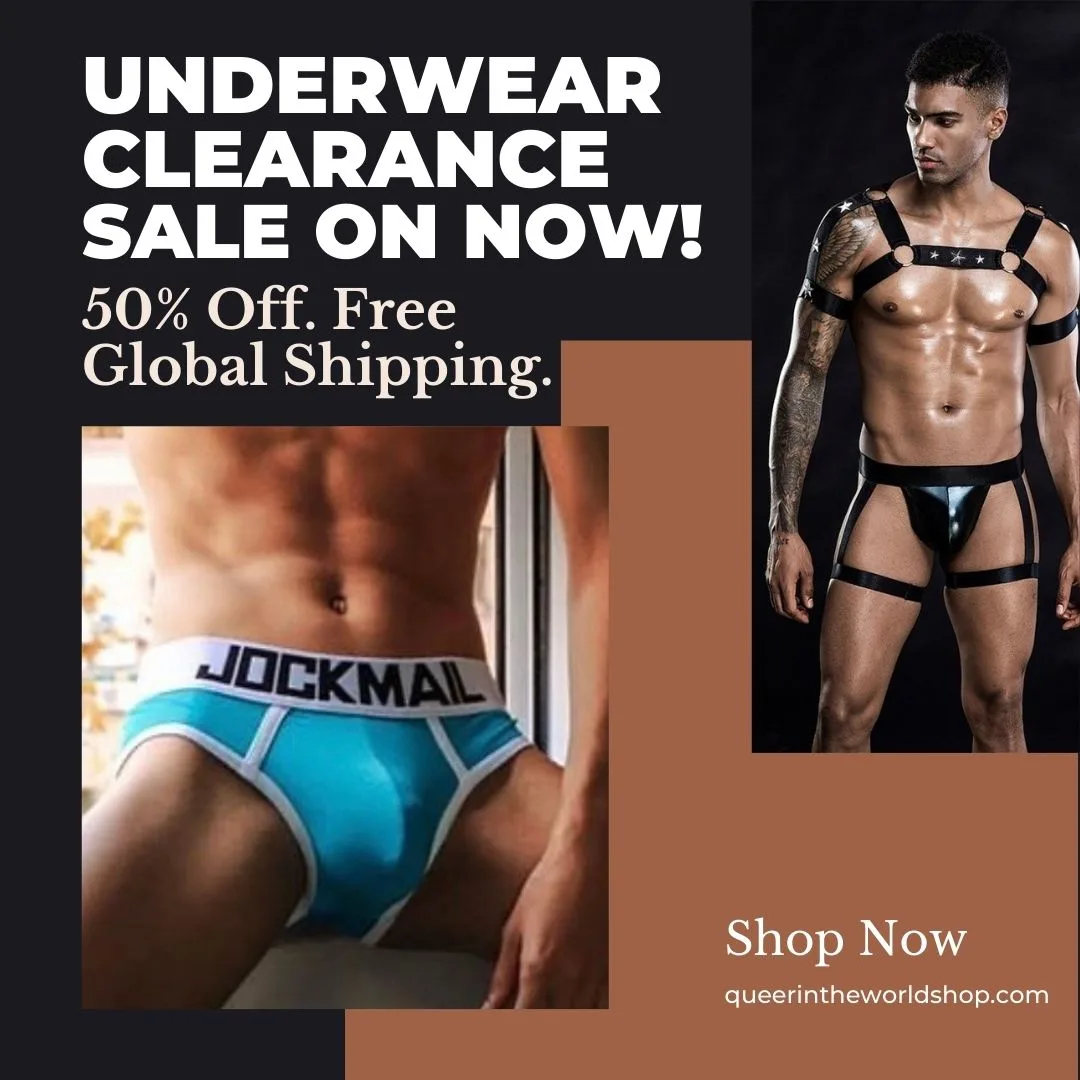 Gay-Friendly Bars and Clubs in Arequipa
Although it may be difficult to find openly gay nightlife in Arequipa, many of the city's establishments welcome gay visitors. Arequipa is certain to have a sizable gay community, as evidenced by the city's numerous gay-friendly bars and clubs, which include the following:
This restaurant, also known as one of Arequipa's most popular nightclubs, serves breakfast, lunch, and dinner throughout the day. When the sun goes down, it transforms into a lively nightclub. This club plays a wide range of music, frequently switching between electronic and pop throughout the night. Deja Vu also hosts live music performances on occasion.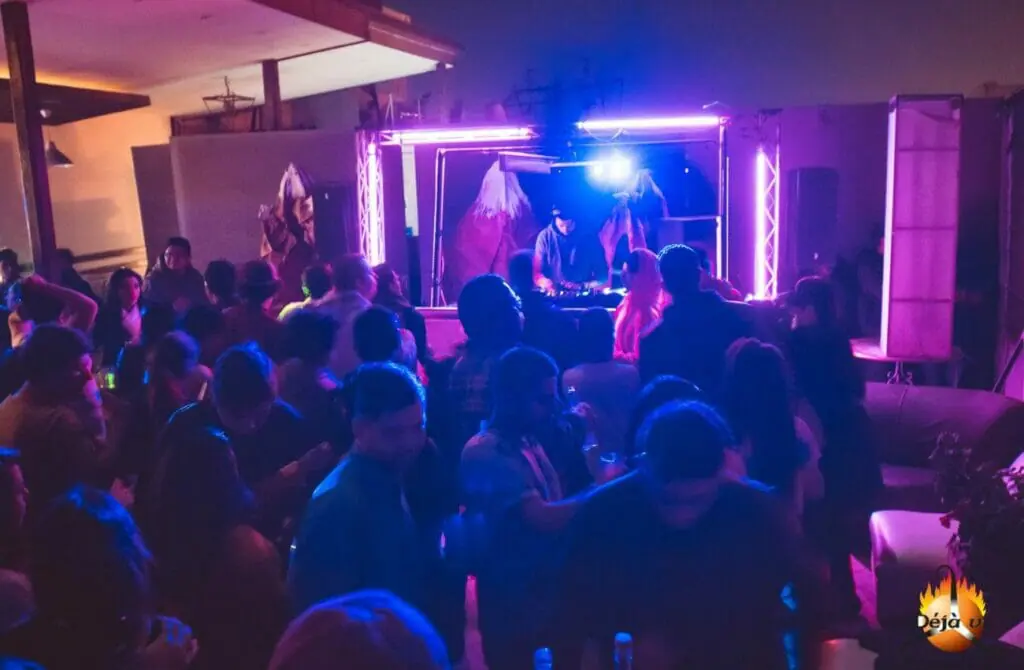 Are you looking for things to do at night in Arequipa? There's no need to look any further! At the Casona Forum, everyone will find something to their liking. For hungry customers, they have a bar, grill, and a pizza restaurant.
There are also numerous party options, including a disco, a salsa club, a karaoke bar, and a pub-style bar, all of which are housed in the same building. This place gets very crowded, especially on weekends, so if you want to guarantee a seat at the karaoke bar and a table, you should arrive as early as possible.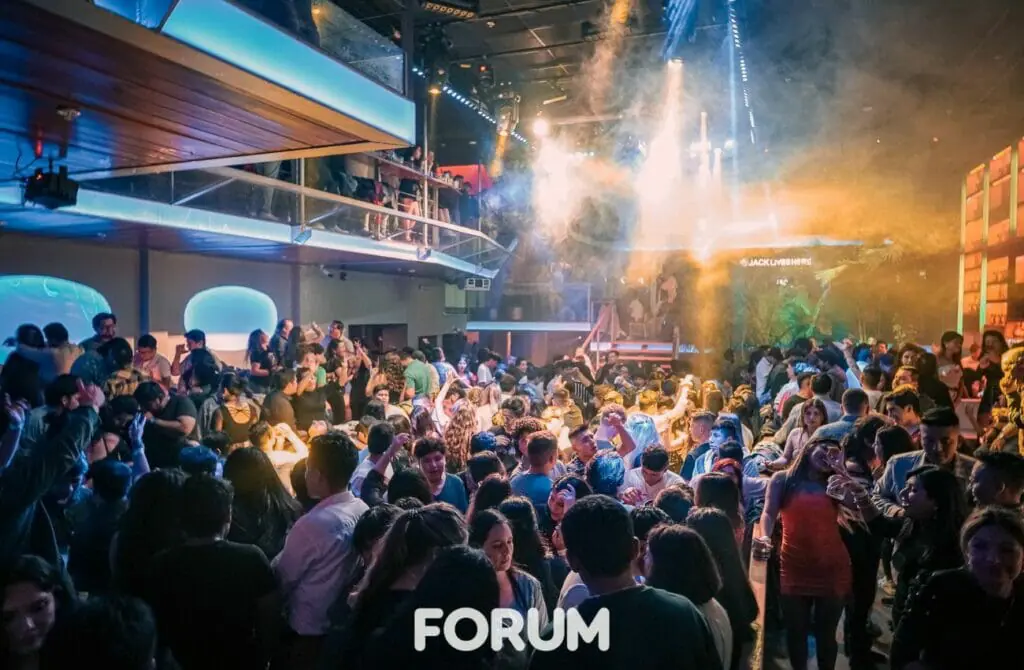 Patria 209 is a charming club that is ideal for having drinks and snacks with friends and is regarded as one of Arequipa's more laid-back nightclubs. It is easy to get a reservation there because it is not one of Arequipa's larger clubs.
In addition to a resident DJ, the venue occasionally hosts special guests to perform. Patria 209 is an excellent choice for intimate gatherings of up to four people and couples because it offers a wide selection of drinks at reasonable prices and maintains an inviting and homey ambiance.
Qochamama is a multi-faceted bar and club that welcomes locals and tourists and is frequented by both groups regularly. Its proximity to the Catalina Monastery makes it an excellent choice. Qochamama is proud of its staff's friendliness and the quality of its music, which ranges from rock to reggae.
Guests can enjoy live music performances throughout the week, but from Thursday to Saturday, the venue's resident DJs are in charge of getting the party started.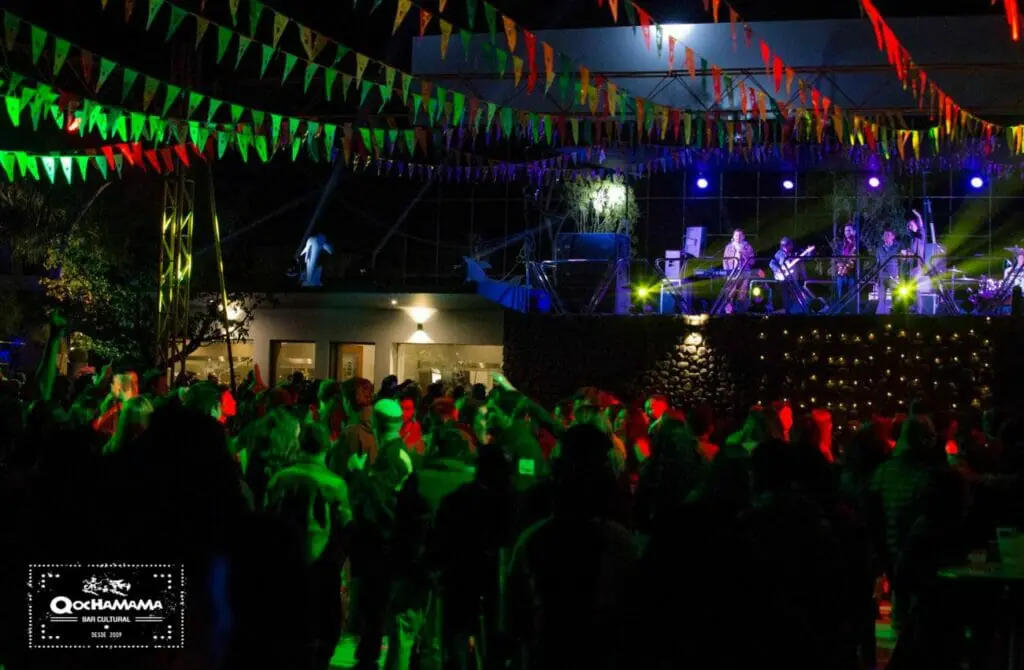 The Santuarios Andinos museum, directly across from the Santa Catalina monastery, houses Siwara. This popular beer tavern is known for its lively atmosphere and extensive beer selection, and it is spread out across two patios for extra space.
In addition to the extensive beer list, there is a good cocktail list and a full bar stocked with various other drinks. This bar is popular among locals and visitors because it provides free admission to the Kibosh.
Don't feel like being in a crowd or dancing until the sun comes up? If this is the case, you should visit Le Café Art Montreal. This bar, located in the city's historic district, has an intimate atmosphere and live music. They have an inventive cocktail menu (during happy hour, which is from 5 to 11 p.m.) and an international food menu with filling and delicious dishes.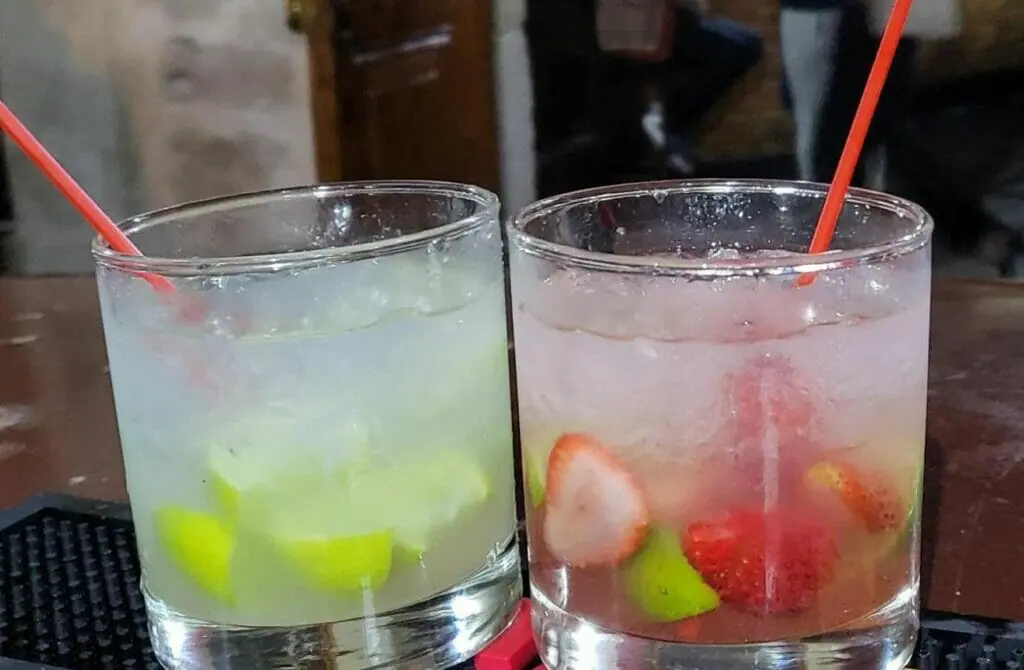 This youthful and lively karaoke nightclub comes alive with activities beginning at 8 p.m. on Saturdays. It is a rather unassuming establishment, with a modest door as its entrance and access to the bar via some stairs. Because it is only one block from the town square,
Zoom is ideal for getting friends to sing karaoke and have a few drinks. Because of its abundance of nooks and crannies, you'll have no trouble finding a spot in this club that will make you never want to leave.
The Farrens Irish Pub is a classic sports pub with satellite televisions broadcasting live sporting events. Visitors to Arequipa flock to this pub repeatedly because it has a welcoming community and a laid-back vibe. The pub, divided into two levels and has a rock and pop soundtrack and an extensive drink menu, is perfect for washing down all that delicious food.
With attentive service and affordable drink specials during happy hour, the Brujas Bar welcomes locals and tourists. This bar is ideal for relaxed evenings with friends due to its laid-back atmosphere.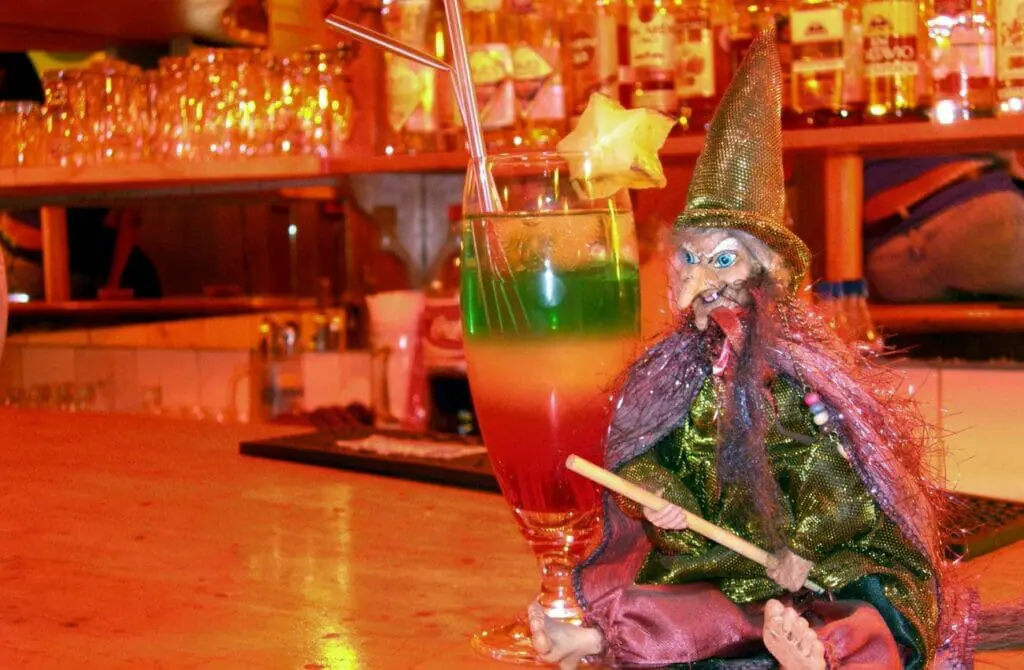 LGBT Rights in Arequipa, Peru
People who identify as lesbian, gay, bisexual, or transgender (LGBT) face legal barriers in Peru that non-LGBT residents do not face. It is legal to engage in sexual activity of the same sex between two adults who both consent to the activity.
Households headed by couples of the same sexual orientation, on the other hand, are not entitled to the same legal protections as couples of the opposite sexual orientation.
In some cases, homosexuality was cited as a reason for divorce or separation. Laws enacted to protect "public morals" have also been used to discriminate against lesbians and gays. Article 183 of the Penal Code, for example, prohibits "obscene exhibitions and publications."
The Catholic Church maintains significant power, contributing to society's hostile attitude toward homosexuals. People who are LGBT may face discrimination from the general public.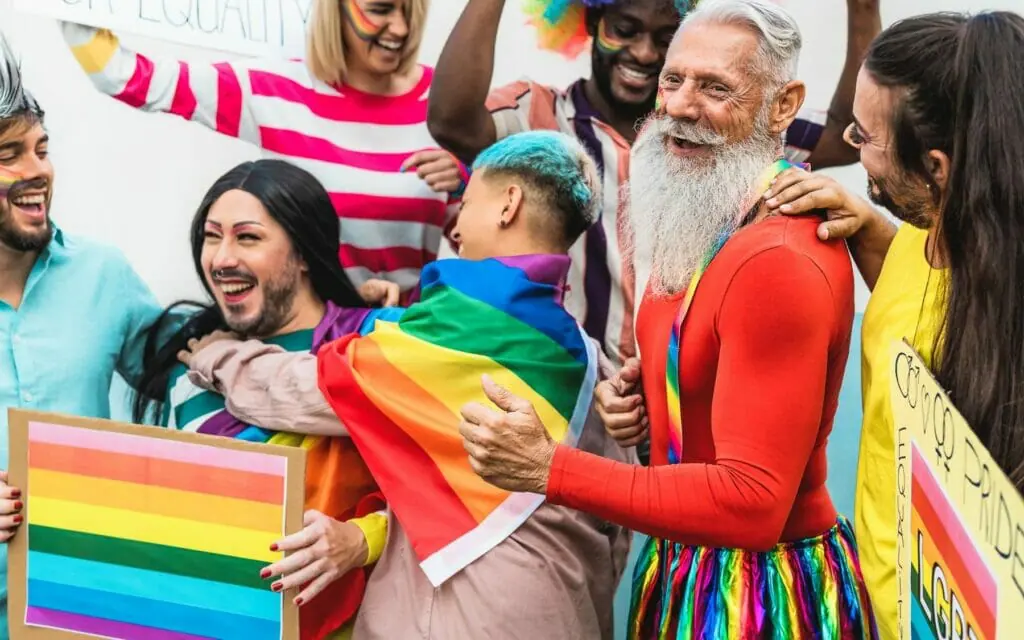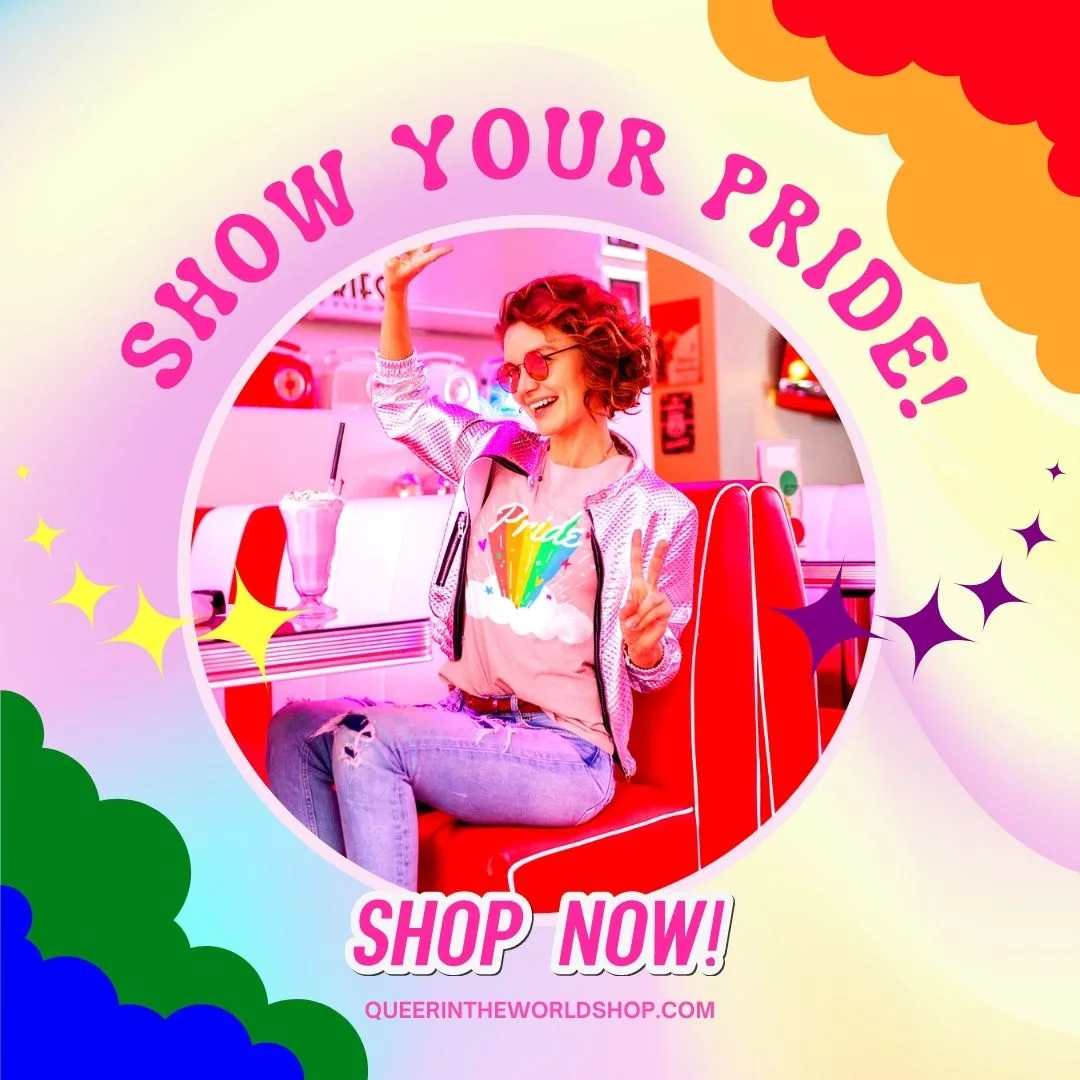 Gay Cruising and Saunas in Arequipa, Peru
When it comes to exploring Gay Arequipa, there's more to life than just cocktails and beers. One aspect of the gay scene that many of us queens love are checking out the local gay saunas and cruising clubs.
Granted, Arequipa isn't quite as wild as Amsterdam, Barcelona, or Berlin, but these steamy venues still offer the perfect opportunity to meet new people, socialize, and engage in some hot and heavy action without swiping left or right. However, remember that these venues can differ in terms of vibe, patrons, and rules, so it's a good idea to be informed before you dive in.
Gay saunas, sex clubs, and cruising have long been popular ways for queer men to meet and engage in sexual activity, particularly in countries where same-sex activity is not widely accepted or where it may even be illegal. In these places, gay saunas and cruising clubs provide a safe and discreet environment for queer men to explore their sexuality and connect with like-minded individuals.
Despite the rise of gay dating apps, many queer men still prefer the anonymity and physical connection that can be found in these spaces – so somewhat counter-intuitively, you might have a hotter experience here than you would at home.
We recommend checking out our guide to cruising for first-timers before you get started, which should give you the lowdown, and always practice safe sex. Keep in mind that local laws and customs regarding gay venues and sexual activity should be respected at all times.
With a bit of forethought and an open mind, visiting gay saunas and cruising clubs can be a thrilling and steamy part of your gay Arequipa adventure.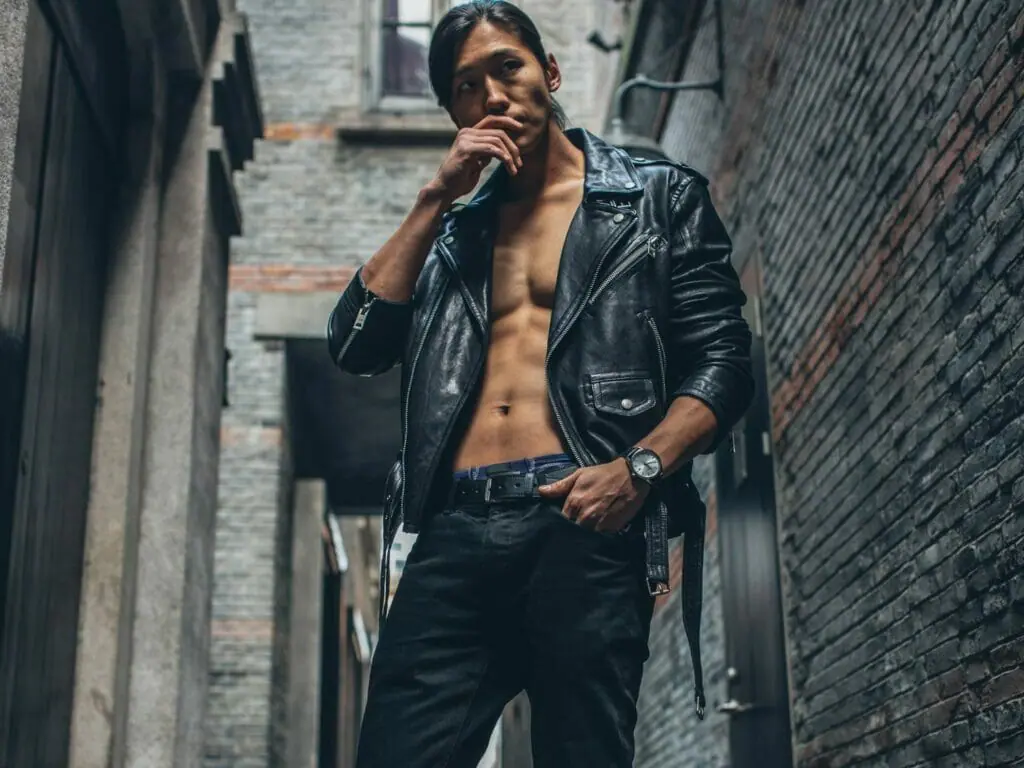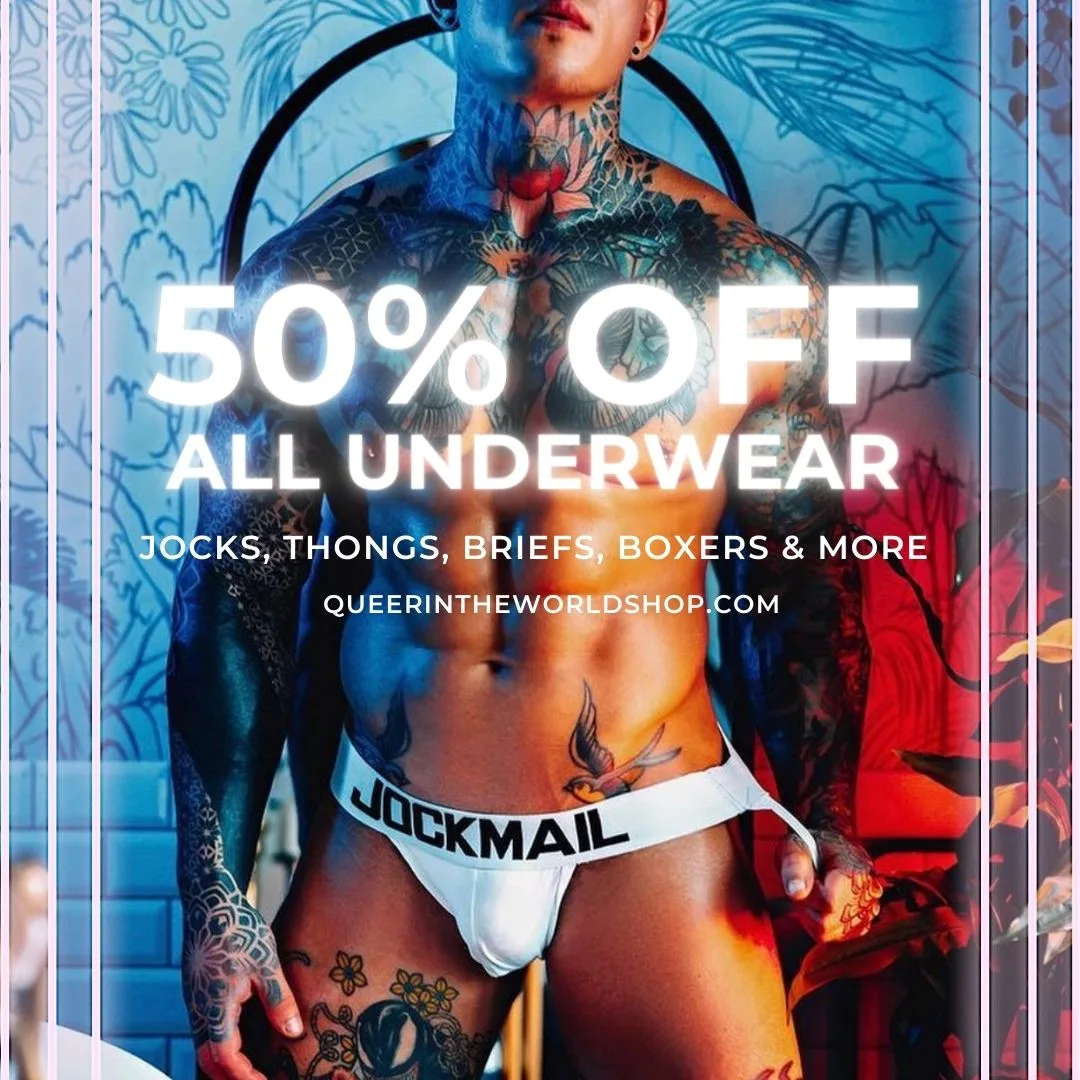 Sauna Boomerang
(Temporarily or permanently closed. If you know something, please suggest an edit.)
Visitors to Arequipa's Boomerang gay sauna and meeting place for gay men can unwind with a variety of people, feel at ease in an open and accepting environment, and make new friends.
Sauna Boomerang, a compact but contemporary sauna with a Jacuzzi and a plunge pool, is located near the city center.
Because most of Sauna Boomerang's customers are locals, the evenings of weekdays and weekends are the busiest times to visit. Anibal, the establishment's owner and manager, is known for being a warm and friendly host who enjoys nothing more than meaningful exchanges with visitors.
This gay sauna is a popular hangout for Arequipa residents and is located just outside the city center. Eros caters to customers of all ages by offering various discounts and deals, particularly to students. It also takes great pride in its impeccable cleanliness! It has a swimming pool, a labyrinth, a sauna, and a steam room inside.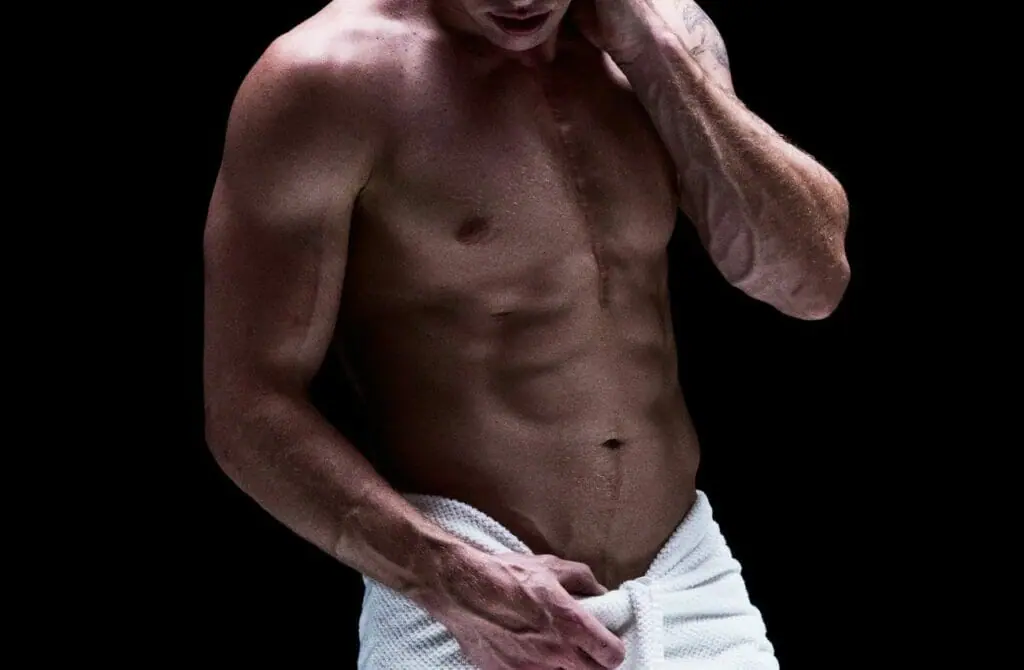 Gay Map Of Arequipa
Finding it hard to envisage where everything is in Arequipa? Hopefully, this queer-centric map helps where we have marked all the bars, clubs, parties, hotels, saunas, massages, and more will help you stay in the spot best suited to you!