Surat, also known as the "Embroidery Capital of India" or the "Diamond Manufacturing Hub of the World," has been ranked the 4th fastest growing city globally. The first city in Gujarat to hold a pride parade, Surat also has a complex queer history.
Surat, the second most populated city in Gujarat, is a global diamond-cutting center and a commercial hub of textiles. Known as 'the city of flyovers', it attracts tourists interested in the region's colonial history and the exotic wildlife.
The city is a fascinating blend of history and modernity, visible in every aspect. Surat's architecture holds a medieval charm, and its ancient monuments attract tourists from all over the globe. The city is also famous for its delicious cuisine, including mouth-watering street food and the traditional Gujarati thali.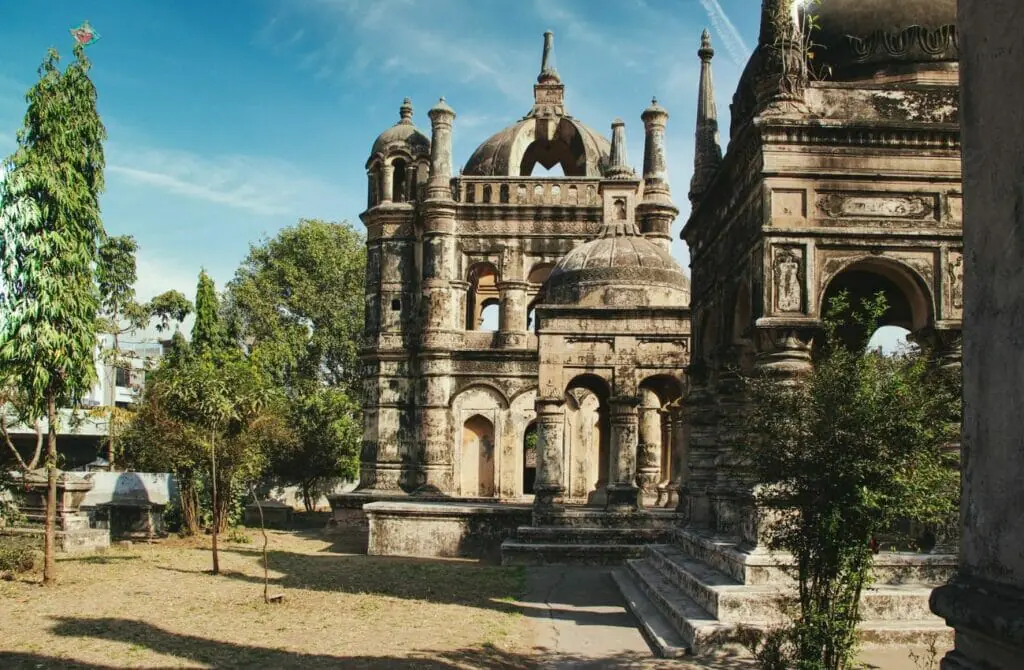 Like many other cities in India, Surat has a complex and often hidden queer history. While there is limited historical documentation on the queer community in Surat, it is known that the city has been a center for LGBTQ+ activism and advocacy.
In recent years, Surat has seen a growing number of LGBTQ+ events and gatherings, including pride parades and film festivals. It is still a conservative city compared to big metropolitan cities such as Delhi and Mumbai. Nevertheless, the ongoing efforts of LGBTQ+ activists and allies in Surat and beyond have helped to raise awareness and promote acceptance of queer identities and rights.
The incredible architecture and the food– whether it be high-end restaurants or street food, will leave you awestruck. Surat has a lot to offer travelers- no matter where they are from, what language they speak and what their sexual orientation is.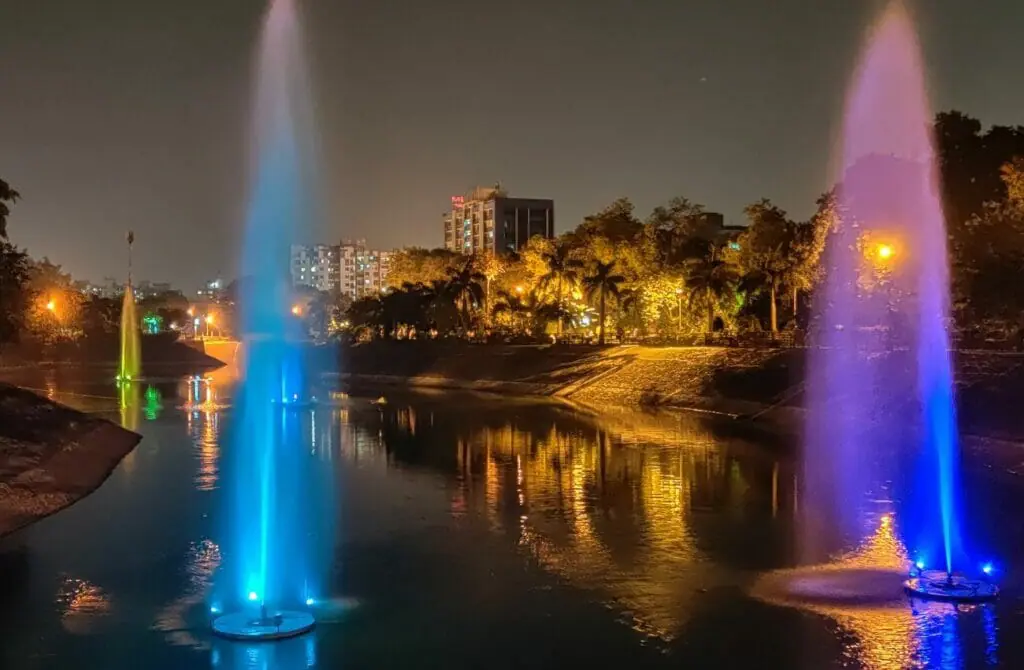 In this article we will cover...
Attractions in Gay Surat, India
Welcome to Gay Surat, darling! While the city may not be the most welcoming to the queer community, fear not! There are still plenty of fabulous things for you to do while keeping things low-key. First and foremost, you simply must visit some of the city's most iconic landmarks and attractions, dahling!
Take in history and culture by visiting museums, art galleries, and historical monuments. And don't forget to marvel at the stunning architecture, explore parks and gardens, and indulge in the local cuisine. But that's not all, darling! Gay or straight, there's always something to do in Gay Surat. Immerse yourself in the local culture by attending cultural events like festivals, concerts, and shows.
In India, LGBT rights have made some significant strides in recent years, but many issues remain. In 2018, the country's Supreme Court overturned a colonial-era law that criminalized homosexuality and in 2023, the legal battle for same-sex marriage heated up, but societal attitudes towards LGBTQ+ people remain largely conservative.
Discrimination and violence against queer individuals still occur, and there is still a long way to go regarding legal and societal acceptance.
As a queer traveler in India, exercising caution and being mindful of your surroundings is important. While larger cities like Mumbai and Delhi have more visible LGBTQ+ communities and venues, it is still important to be discreet in public spaces outside of these areas.
Holding hands or displaying affection in public may draw unwanted attention or negative reactions. Knowing local customs and dress codes is important, especially if visiting religious sites or rural areas. It's always best to err on the side of caution and respect the local culture.
Trust us; there's always something fun and exciting happening in this fabulous city. Remember, discretion is key in a city that's not always welcoming to our fabulous community. So, keep it lowkey and enjoy all the wonderful things Gay Surat has to offer!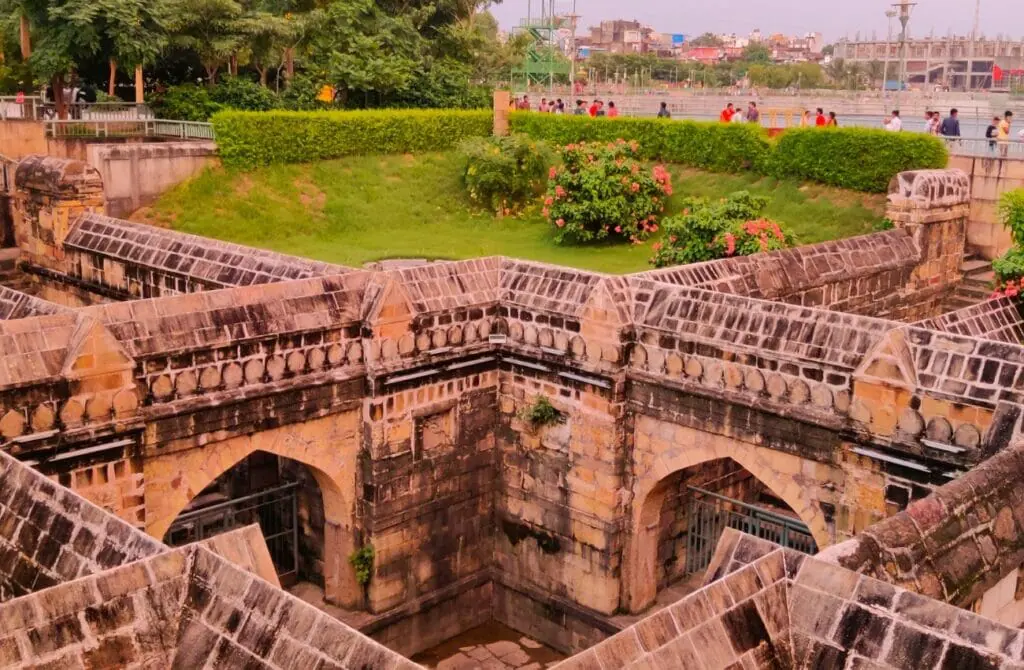 Dutch Garden
One of the most famous tourist attractions in Surat, the Dutch Garden, is known for being an oasis of greenery amidst the cacophony of the city. Constructed in a European style, this sprawling and magnificent garden is a beautiful relic of Surat's glorious history. It is known for its well-manicured gardens, vibrant flower beds, sparkling fountains and vast sprawling grassy lawns.
In addition, Dutch Garden also contains ancient mausoleums built in the memory of Dutch and British officials who settled in Surat for their business ventures as early as the 17th century. A visit to this popular tourist spot will offer you a welcome respite from the chaos and constant bustle of the city as well as a glimpse into the city's past.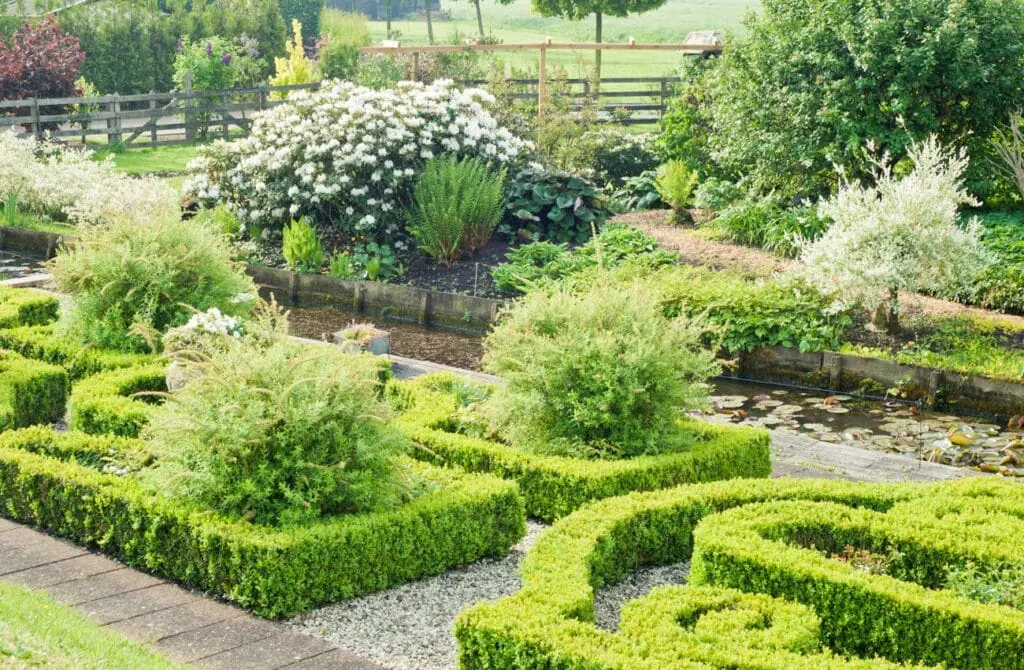 Surat Castle, also known as 'Old Fort', is another important tourist attraction in the city. The castle was built in the 16th century by the Ahmedabad king Sultan Mahmood-III to protect the city from the constant attacks that devastated it.
Besides being a beautiful sight to behold, this castle is a splendid example of sturdy architecture, capable of withstanding intense attacks even today. This ancient fortress is worth a visit on your next trip to Surat; its beauty and historical importance will blow you away.
Damas Beach
An urban beach located along the Arabian Sea, Damas Beach is known for its beautiful black sand and the reports of abnormally high paranormal activities in the area. Known as one of the most haunted places in India, this beach attracts hordes of tourists every year.
The beach's black sand, which sets it apart from the other beaches in India, is dazzlingly beautiful in the daytime, but as the sun goes down, it helps paint an ominous setting for haunting activities. People visit this beach during daylight hours and are quick to leave before sunset, and the few brave enough to stay here at night have either disappeared or have chilling experiences to share.
Visiting Damas Beach is a must when you are in Surat; whether in the day or the night depends on you and your bravery.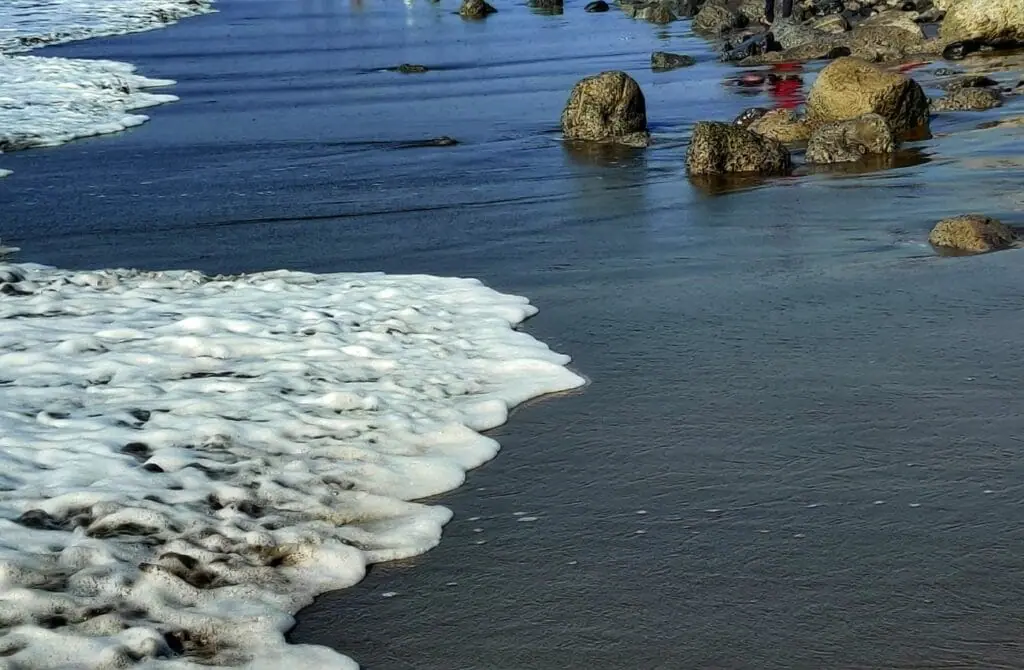 Sarthana Nature Park
Built-in 1984, Sarthana Nature Park is sprawled across 81 acres, making it the biggest park in Surat. This zoological park is home to some of the most exquisite creatures of the wild such as royal Bengal tigers, bred lions, Himalayan bears and white peafowls.
The Tapi River flows alongside the park, making the view even more scenic. The Sarthana Nature Park is also the oldest zoological park in Gujarat, and its flora and fauna inspire awe in every visitor. This park was established to spread awareness to conserve wildlife.
A perfect spot for a romantic walk along the lake in the twilight, Gopi Talav is a centuries-old artificial lake with walking trails and fountains. Built-in 1510 CE by Malik Gopi- the then Governor and affluent merchant, this artificial lake has recently become one of Surat's most popular recreational spots.
Aside from its aesthetic beauty, Gopi Talav offers several games and activities to entertain visitors. These activities include boat rides, bumper cars, wall climbing, zip lines, and more. A fun day at Gopi Talav should be on your Surat itinerary!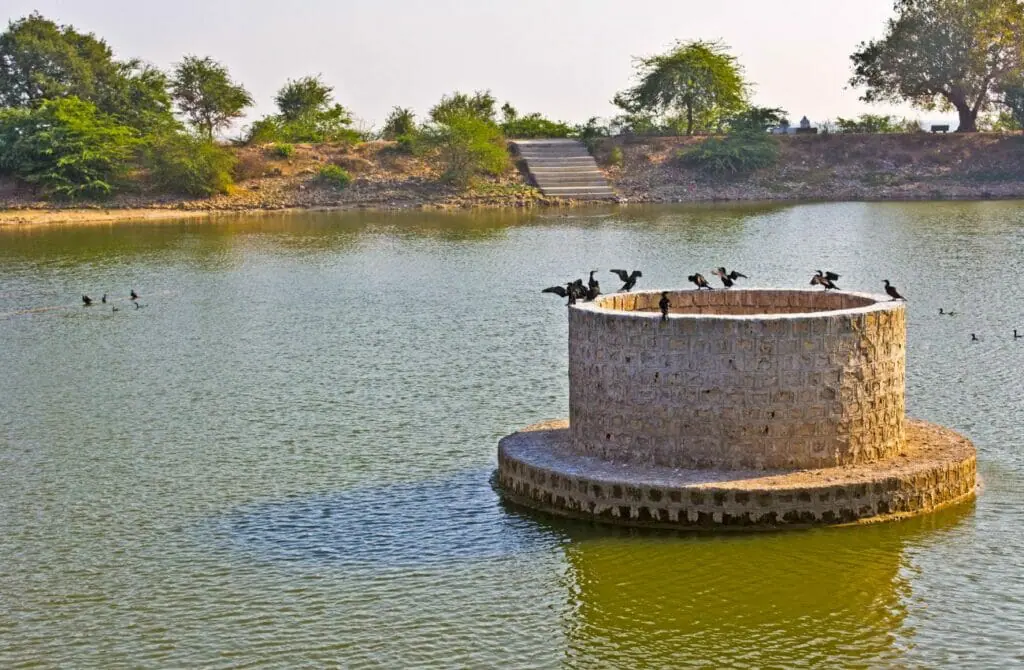 Sardar Patel Museum
Sardar Patel Museum is a national museum in Surat that attracts tourists all year round. This building, located in the Shahibaug area of Surat, has a long history. It was initially built for the Mughal emperor Shah Jahan in 1622 and was later occupied by the British when they took control of the area.
After India gained independence, the building became the official Raj Bhavan or Governor's residence of Gujarat. After 1978, it was transformed into a national memorial for Sardar Vallabhbhai Patel, an important figure in Indian history. Visitors can relive India's rich history in this museum through the displayed artifacts and the 3D sound and light show.
Dandi Beach
Dandi Beach is a picturesque location with great historical significance in India. Gandhi's Dandi March and "Salt Satyagraha" played an important role in the independence struggle, making this spot popular among tourists. The serene and pristine beauty of Dandi Beach is second only to its long and illustrious history.
People come here to unwind, relax and forget their worries on this beautifully peaceful beach, with the waves crashing and the sand stretching as far as the eye can see. Whether you visit Dandi Beach for its history or aesthetic beauty, you will enjoy it no matter what.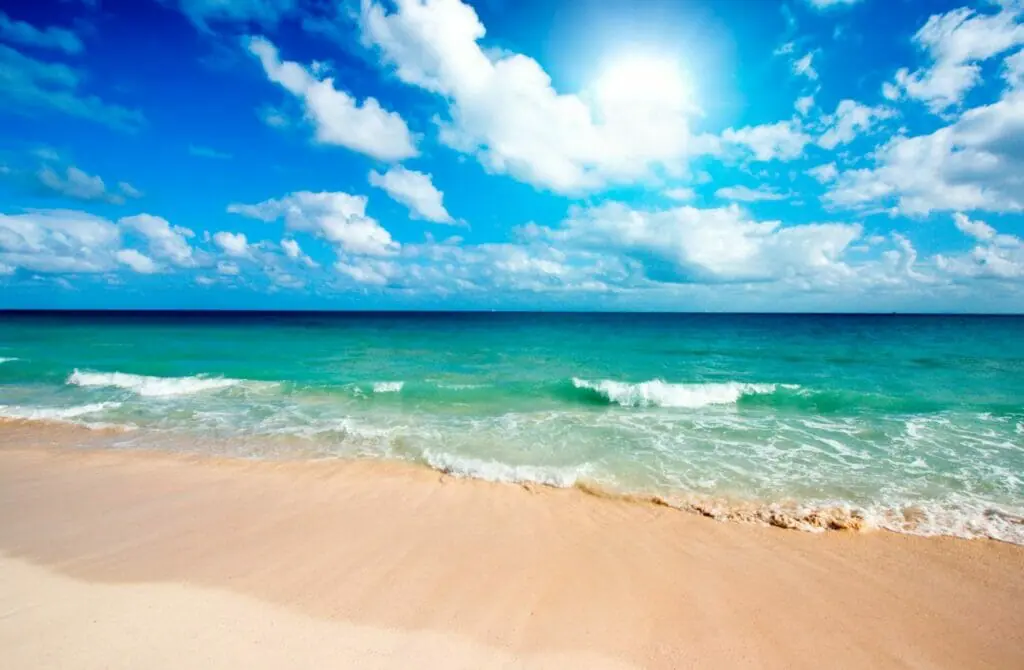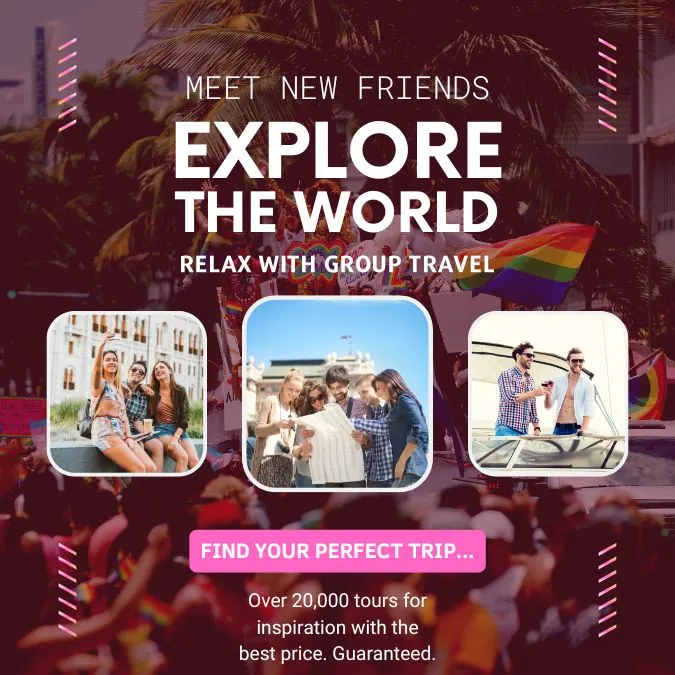 ISKCON temple
Sprawled over 13,600 sq. feet, the ISKCON temple of Surat is one of the biggest temple complexes in the city. Locally known as 'Shri Shri Radha Damodar Mandir', the ISKCON temple was founded by the ISKCON foundation in 1978. Located a little from the city center, near the banks of the Tapi River, this temple is a serene refuge that takes one away from the hustle and bustle of city life.
The temple's architecture is simple yet awe-inspiring, with beautiful idols of Lord Krishna and Lord Rama and even a guest house and souvenir shops. The atmosphere of the temple complex is captivating and recharges a person mentally and spiritually.
A full-day tour: Surat to the Statue of Unity
You cannot say you have visited Gujarat without seeing the world-famous Statue of Unity! The tallest statue in the world, the Statue of Unity, is 182 meters tall and is located near Kevadia in Gujarat, India. The figure is of Sardar Vallabhai Patel, and its vast exhibition hall showcases his life and contributions.
This full-day tour will take you comfortably from Surat to this jaw-dropping monument, the Sardar Sarovar Dam, and other sightseeing spots along the way. This tour is definitely worth it if you want a relaxing and fun day of sightseeing!
Surat boasts the title of being the first city in Gujarat to host a pride march. The pride march took place in 2013, and it was a colorful 3-kilometer rally celebrating queerness and protesting against discrimination.
Being one of the more conservative states in India, hosting this pride march was a massive step for Surat and Gujarat, which has since seen various other pride parades throughout the state.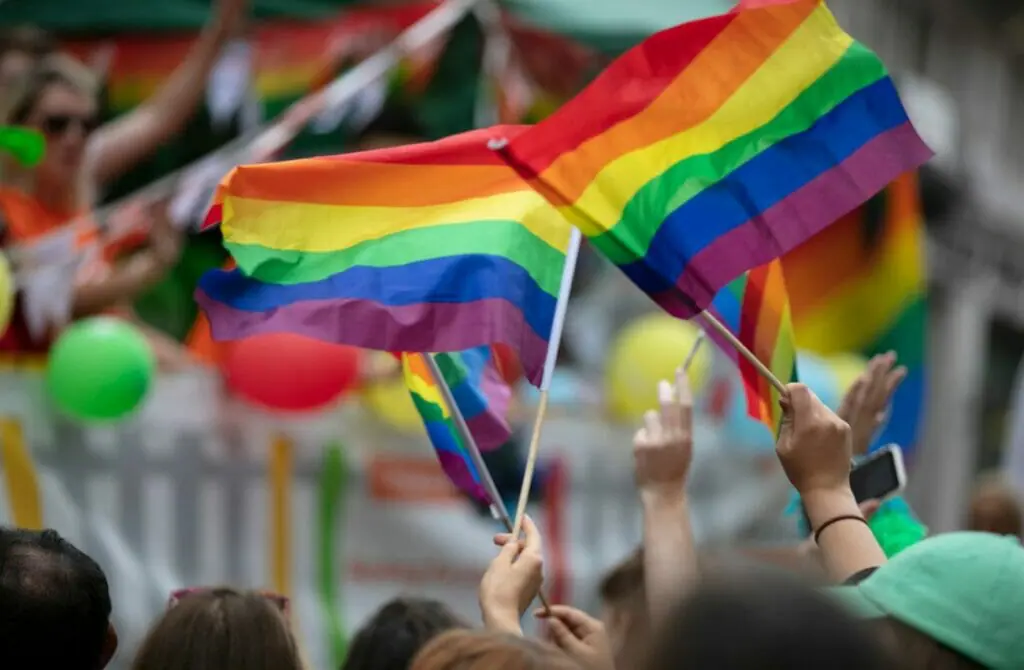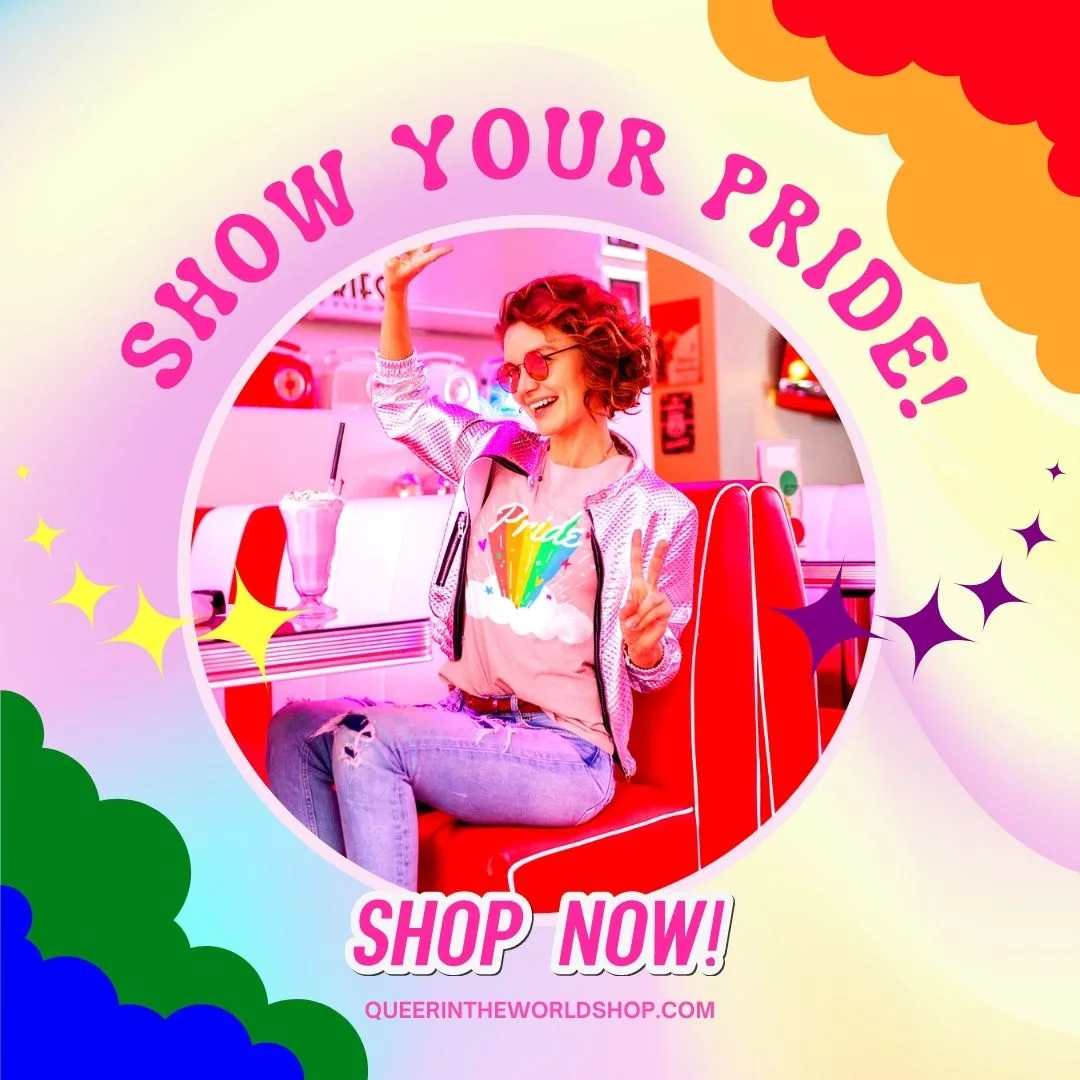 Gay-Friendly and Gay Hotels in Surat, India
Don't wait another minute to book your stay at one of Surat's most fabulously queer-friendly hotels! While many establishments in town might not welcome our rainbow family, these hotels have all pledged to embrace our queer spirit with open arms.
From non-discrimination policies to LGBTQ+ resources and amenities, these hotels go above and beyond to create a safe and inclusive environment for all guests who identify as LGBTQ+. And if you're looking for a place to stay in an area known for being LGBTQ+ friendly, these hotels have got you covered too.
In addition to the locally-owned gay-friendly accommodations in Surat, international hotel chains can also be great options for LGBTQ+ travelers. Many of these chains have implemented policies and training programs to ensure that their hotels are welcoming and safe for LGBTQ+ guests.
They may also have LGBTQ+ affinity groups within the company, which can help to promote a culture of inclusivity and support for queer travelers.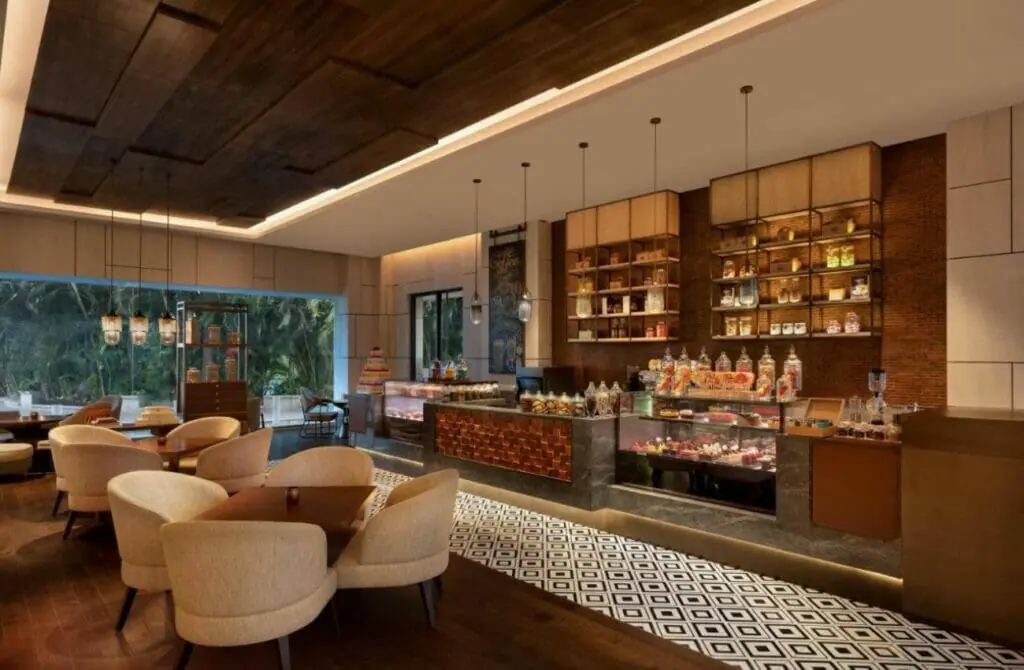 Moreover, international hotel chains are often known for their high-quality amenities and services, which can provide a more luxurious and comfortable stay for LGBTQ+ travelers. With a global presence, these chains can also provide a sense of familiarity and consistency for queer travelers who may be navigating unfamiliar destinations.
Whether you choose a locally-owned gay-friendly accommodation or an international hotel chain, it's important to do your research and choose a place that will make you feel welcome and comfortable during your stay in Surat.
So why wait? Book now to experience the comfort, luxury, and acceptance these gay-friendly hotels in Surat offer. With options to fit every budget and preference, you're sure to find the perfect home away from home.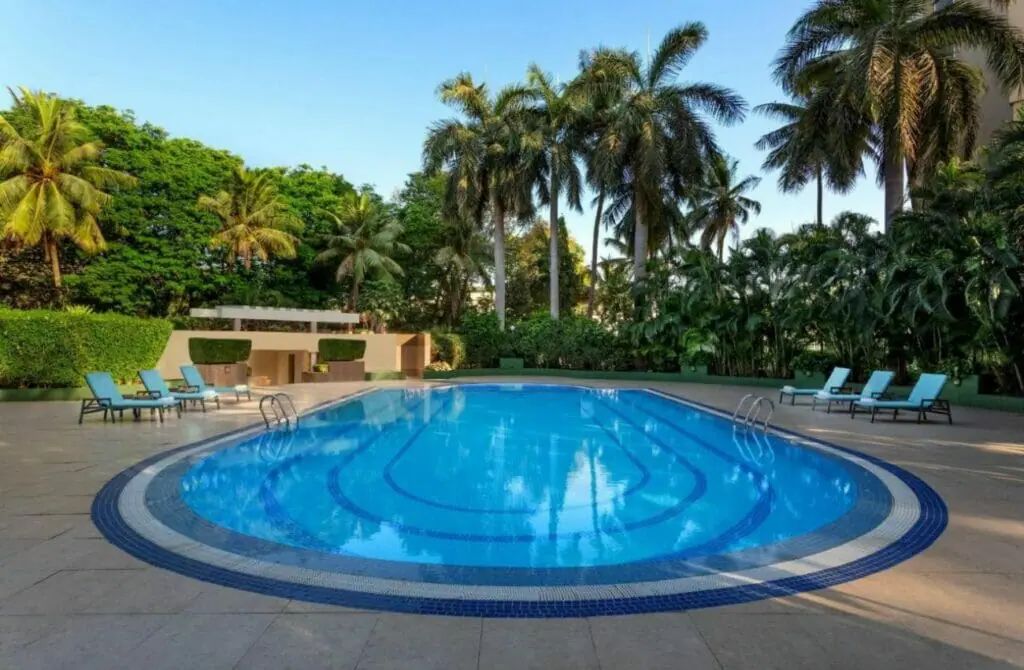 A 5-star hotel with luxurious amenities, the Surat Marriott Hotel is in a prime location in the city center along the scenic Tapi River. The Surat Airport is conveniently located a few minutes from the hotel and has various major attractions such as Dutch Garden, Kamla Nehru Park, Rang Upavan and several shopping avenues.
The amenities offered by the hotel include a gorgeous outdoor swimming pool, spa, sauna, gym and much more. Two on-site restaurants, a cafe and minibars in every room are also available on the property for guests. Surat Marriott Hotel guarantees world-class service and a luxurious stay for each guest. This hotel should be at the top of your list if premium service is your priority!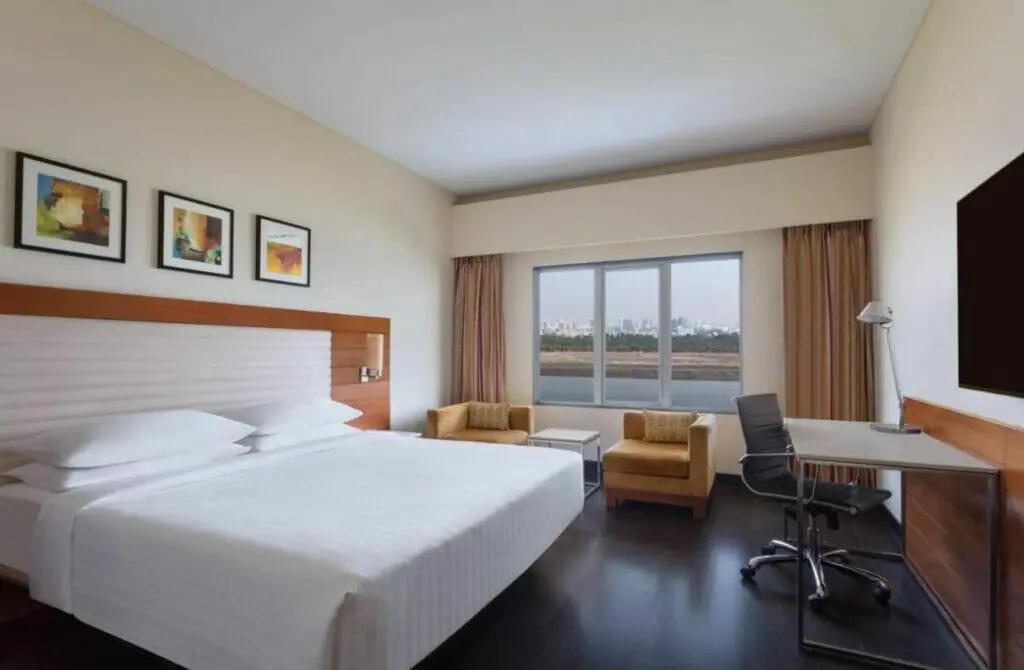 A stylish modern hotel, the Orange Megastructure LLP hotel is a premium 4.5-star hotel in Surat. Its exterior is just as gorgeous as its interior, with each room lavishly decorated and equipped with the latest amenities. Located in the business district in the city center, this hotel is conveniently located close to the airport, making it easy for visitors to reach.
Famous tourist spots like Dumas Beach and Jagdischandra Bose Aquarium are nearby, with popular eateries and restaurants within walking distance. Four restaurants, two cafes and a snack bar are available on the property to fulfill your every craving at any time of the day.
In addition to business-friendly amenities, guests can access an outdoor pool, nightclub, game room, billiards table, outdoor tennis court, sauna and shopping avenues. You should consider this elegant hotel for a luxurious stay in Surat!
Courtyard by Marriott Surat ☆☆☆☆
Highly rated and recommended by guests, Courtyard by Marriott Surat is a beautifully furnished 4-star restaurant in Surat. The lavishly decorated interior is pleasing to the eye, and each room is equally comfortable. Depending on the guest's requirements, the hotel's amenities include business and recreational facilities.
You can use the conference rooms and dive in the outdoor swimming pool or relax under the sun. Equipped with a terrace with a scenic view, a garden and a barbeque grill, the guests can enjoy time outdoors.
Many sightseeing spots can be found nearby, and famous local restaurants like Gate to Goa, Kailsh Parbat Chaats and Dining and Strikes Retro Rhythm and Bowl are easily accessible to guests. This 4-star hotel is a beautiful property equipped with excellent amenities!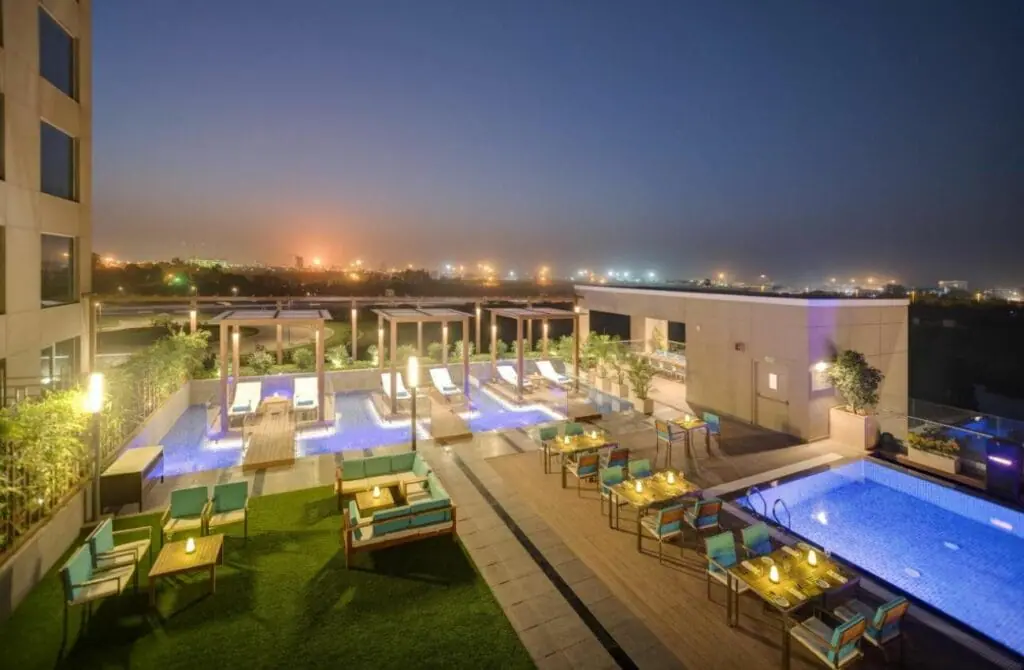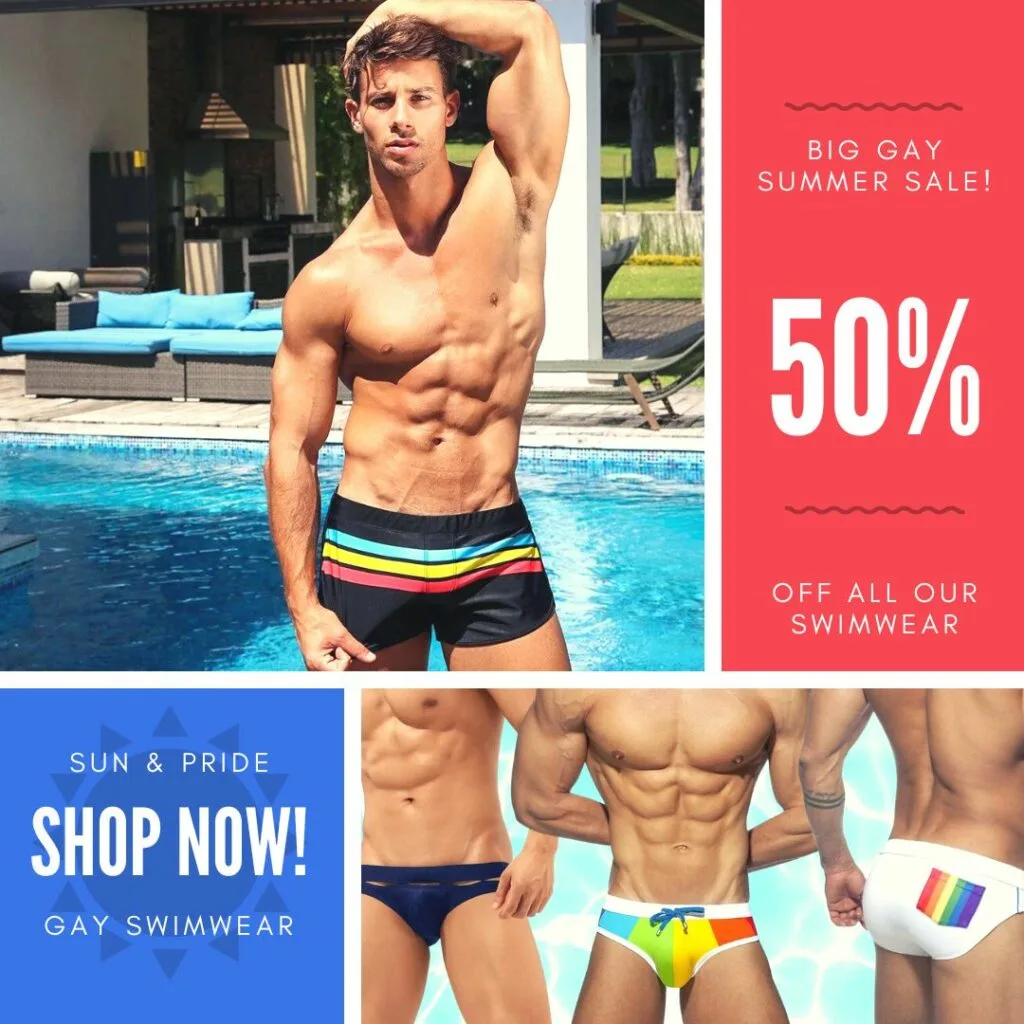 7 Orbit Hotel in Surat is a great option for those looking for quality 3-star hotels in the city. Positively reviewed by guests, this hotel has a quirky exterior with wooden paneling that sets it apart from other hotels in the area. With polite, multilingual staff, this hotel has a welcoming atmosphere for all its guests.
The interior is also beautifully decorated, with wood furniture being the highlight, even in the dining area. This hotel offers pure vegetarian food from different cuisines, such as North Indian, South Indian, Chinese and Continental, at an affordable price. Major tourist attractions like the Surat For,
Bharthana National Park and the English Cemetry are in the vicinity, and guests can get around quickly. 7 Orbit Hotel is one of the best affordable hotels in Surat if you are looking for a comfortable stay in an aesthetically pleasing environment.
Hotel Royal Rituals is an excellent option if you are looking for a local and extremely affordable place to stay. If you plan to stay in Surat for long periods of time, this hotel's affordable prices will be pocket-friendly. Breakfast at Hotel Royal Rituals is complementary, with free internet access and parking.
The hotel's exterior is pleasant, and the rooms have adequate amenities, from air conditioning to cable TV. Housekeeping and laundry services and additional facilities such as security lockers are available. Although the staff at this hotel is hospitable and friendly, I would not recommend queer travelers to stay here for long durations.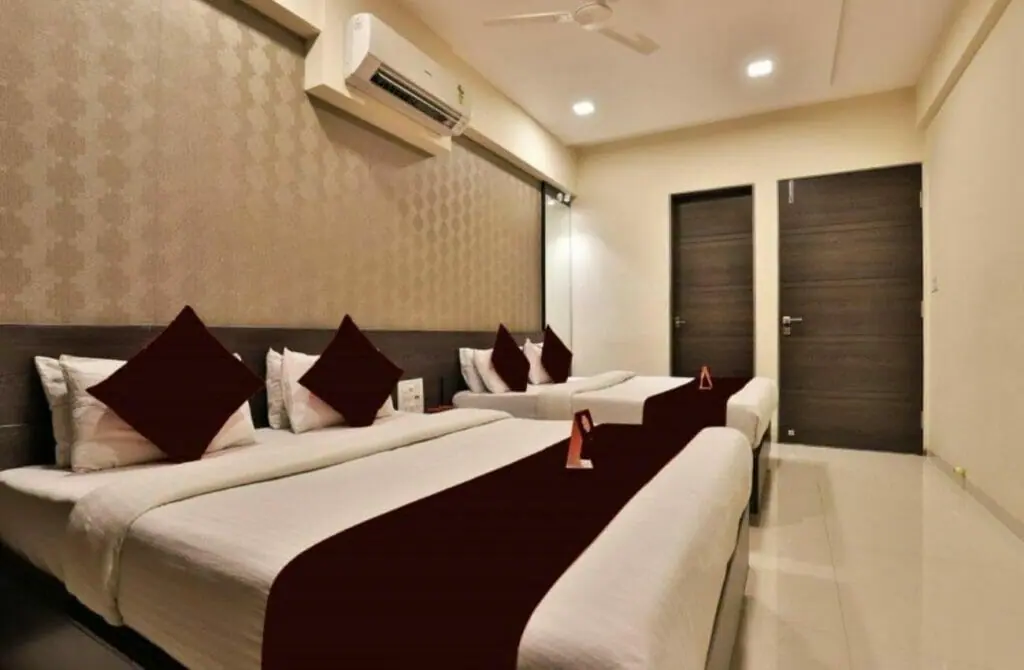 Gay Nightlife in Surat, India
Despite Gujarat being a 'dry state', which means that there is a prohibition on alcohol in this state, the nightlife in Surat is still dynamic and exciting. The party in this city is kept alive by the mouthwatering food and the company of loved ones as you show off your moves on the dance floor. Plenty of fun lounges, clubs and hangout spots keep the party scene alive for the party animals of the city as well as visitors!
Darling, let's talk about exploring the queer nightlife in Gay Surat, shall we? It's true this city might not be the most welcoming to our fabulous community but fear not! Being gay is perfectly legal here; remember to err on the side of caution when outside of queer-friendly spaces.
But let's focus on the fun, shall we? Exploring gay nightlife can be one of the most thrilling and enriching experiences while on the go. From dancing up a storm at a gay club to sipping cocktails and rubbing elbows with the locals at a gay-friendly bar, you'll have a chance to immerse yourself in the local culture and make memories that will last a lifetime.
And darling, we've got you covered with the best gay and gay-friendly spots in town. So don't be shy; step out of your comfort zone and explore the queer nightlife in Gay Surat. Trust us; it'll be worth it!
There are no gay bars in the city yet due to the still conservative mentality of the people; thus, the queer scene is not very prominent. The places in this list are the most popular places in the city to enjoy a night out, therefore, are believed to be safe for queer travelers. Here are the top places you must visit if you want to experience Surat's nightlife!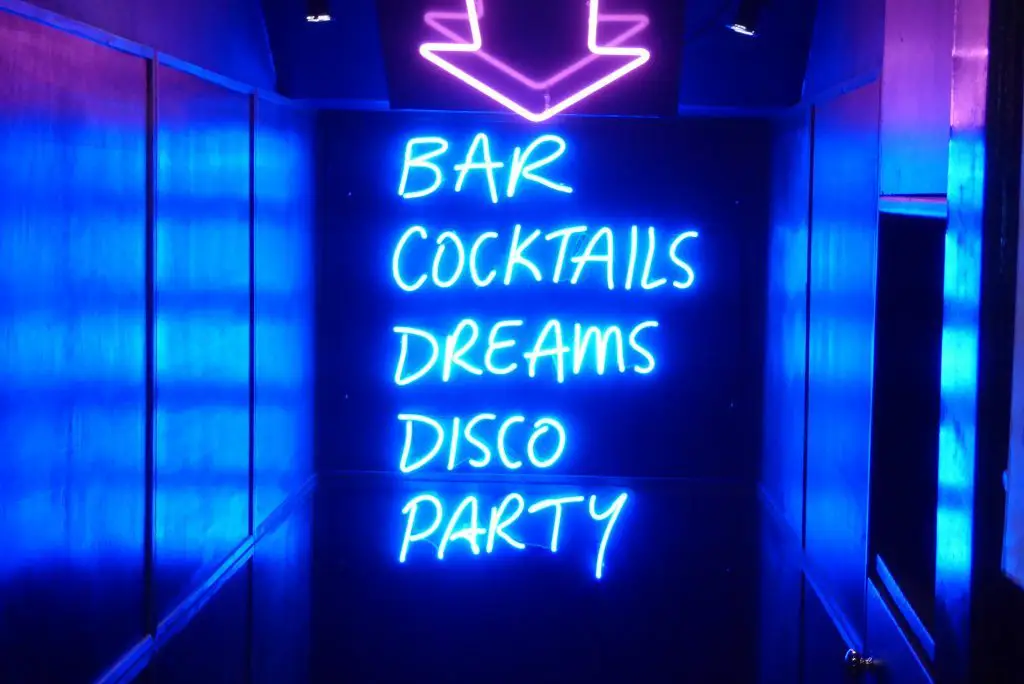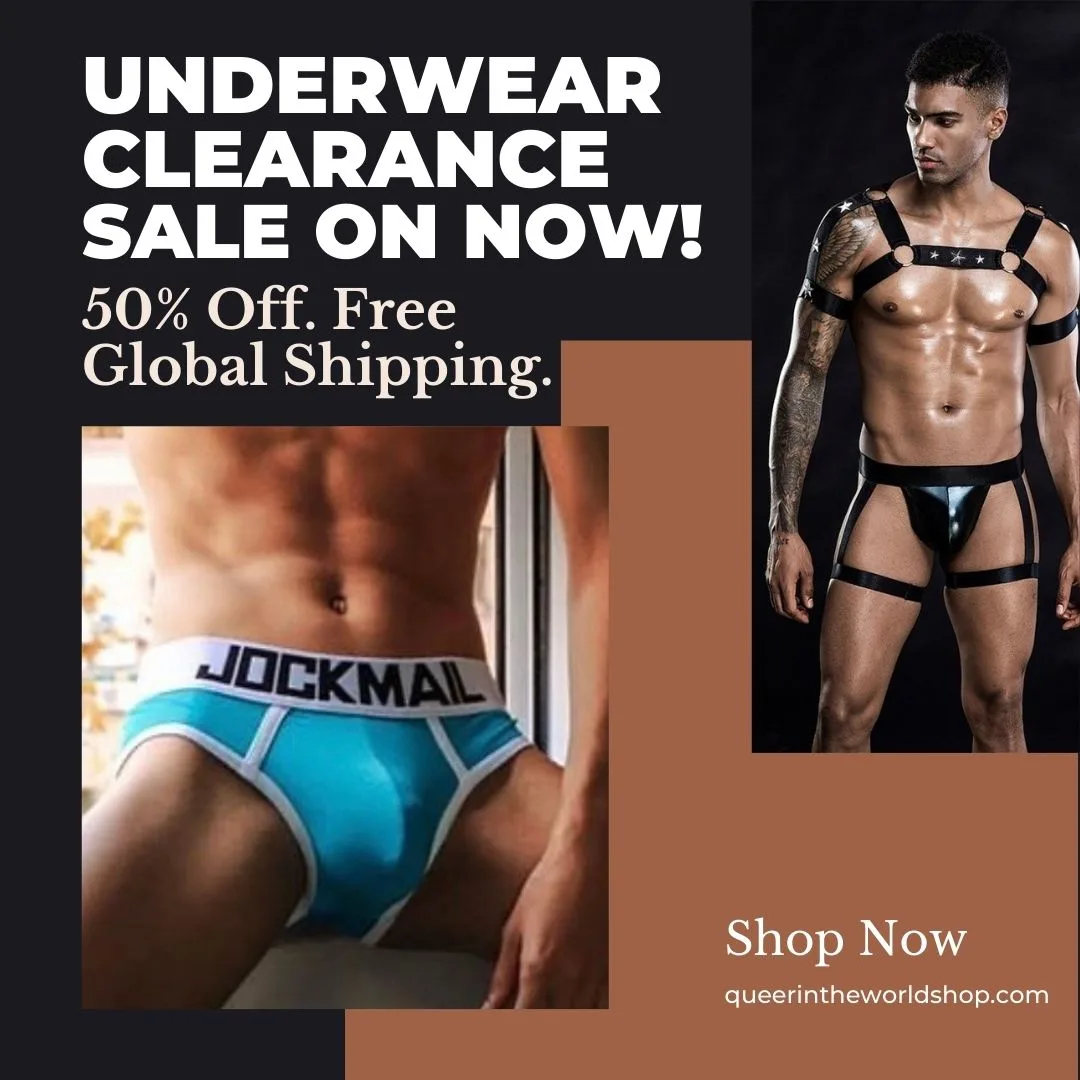 With a capacity to hold around 800 people, Neon The Disc is the biggest disco in Surat. If you are looking for a fun night out with lots of dancing and partying, this is the place for you. As the name suggests, Neon The Disc is a unique neon-themed discotheque that is always alive with electrifying music and energetic dancers.
Partygoers can choose from a wide range of food from both Indian and international cuisines as well as various mocktails. Neon The Disc is a crowd favorite among both the youngsters of Surat and the older generation, with its large banquet area for formal parties.
A unique hookah parlor known for its psychedelic jungle safari themes, Pipes and Hypes has state-of-the-art hookahs and facilities. Open till, after midnight, this is where the choicest crowd of Surat likes to hang out at night. Funkily decorated according to its theme, Pipes and Hypes is a bar and grill with a great menu where people can grab tasty bites to snack on while they enjoy their night out.
To further enhance its celebrated ambiance, the latest music plays in this hookah parlor at all times for people to groove to. A great place to unwind and smoke a hookah after a long day of work or sightseeing and shopping, Pipes and Hypes is your answer for a chill night out.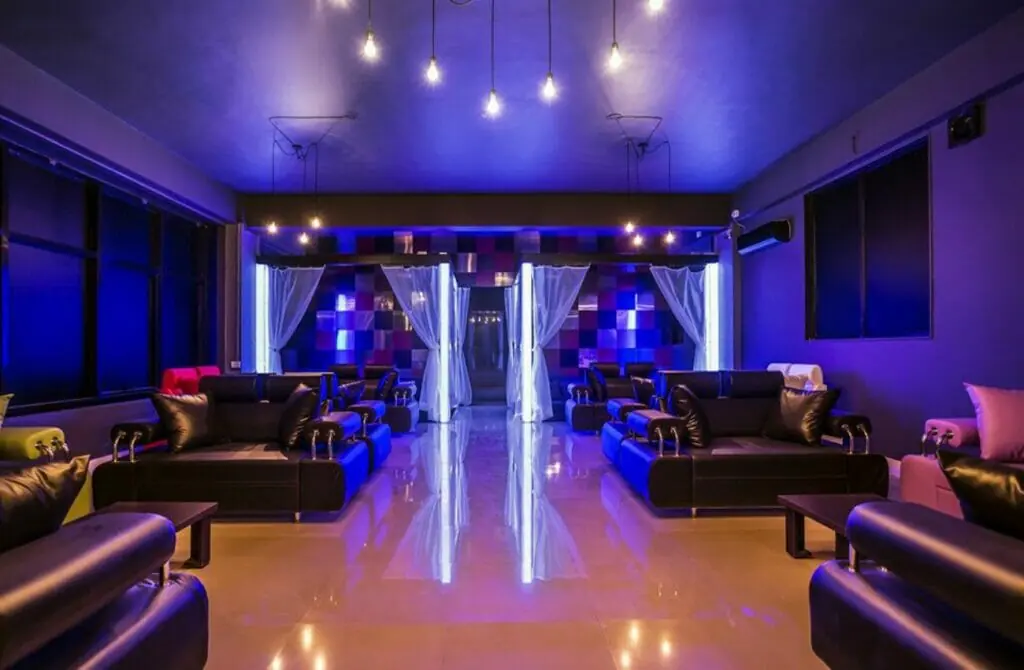 One of the most famous places to hang out for people of all ages, Level 5 is a rooftop restaurant with a scenic view of the Tapi River. Its funky decor, mouthwatering food and creative mocktails are all you would want for a fun time here!
The beautiful fine-dining rooftop restaurant has a great ambiance with even better food and drinks. The restaurant offers dishes from multiple cuisines, such as North Indian, Chinese and Italian, with refreshing mocktails. Whether it be a birthday party, a significant event or just a dinner with a loved one, Level 5 can cater to all of your needs. Give it a visit and grab a bite of its famous food!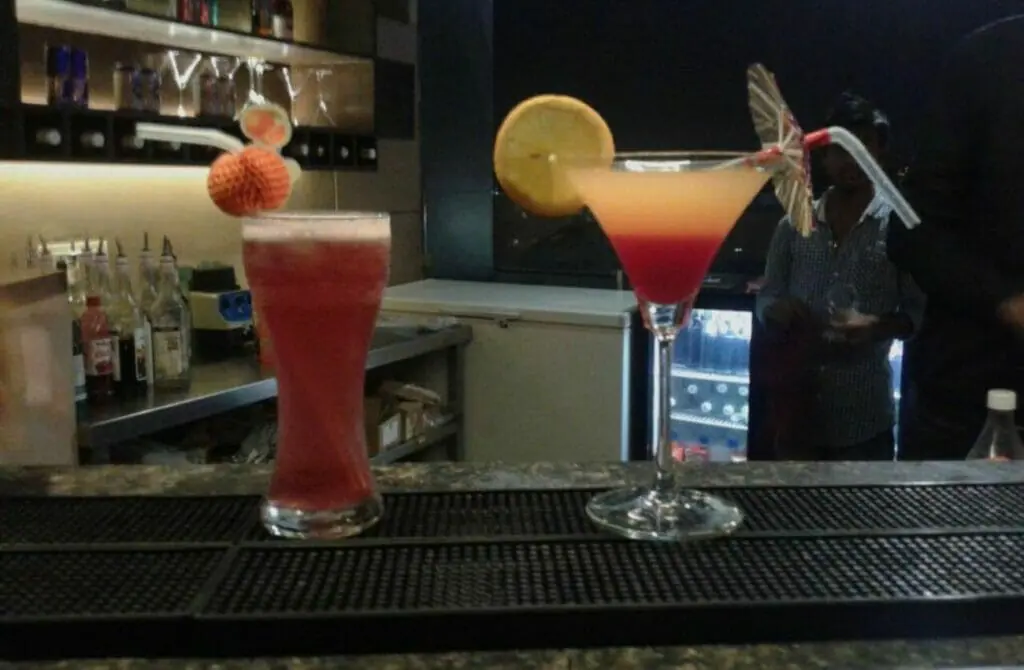 Dhua's Hookah Lounge
(Temporarily or permanently closed. If you know something, please suggest an edit.)
Dhua's Hookah Lounge is a favorite among the locals. Aptly named "Dhua", meaning smoke, this lounge is always filled with guests enjoying hookah with great food. The place has a cozy, comfortable atmosphere with couches and unique ambient lighting.
Dhua's Hookah Lounge also live broadcasts sports events such as football and cricket matches, which creates an exciting atmosphere. A favored spot for parties and celebrations, this hookah lounge should be on your list of places to visit in Surat.
If you want to let loose and dance the night away, Club Infinity is the place for you! A discotheque that can accommodate over 300 people, this club is one of the most happening places in Surat's nightlife scene. Located on Dumas Road in Surat, it is one of the best places in town to host a party.
They are known for serving lavish cuisine and a variety of mocktails and non-alcoholic beverages. With a "futuristic" design, the club has a unique seating area and private zone offered as an event space for various events. Club Infinity is one of the most iconic clubs in the city and is definitely worth a visit!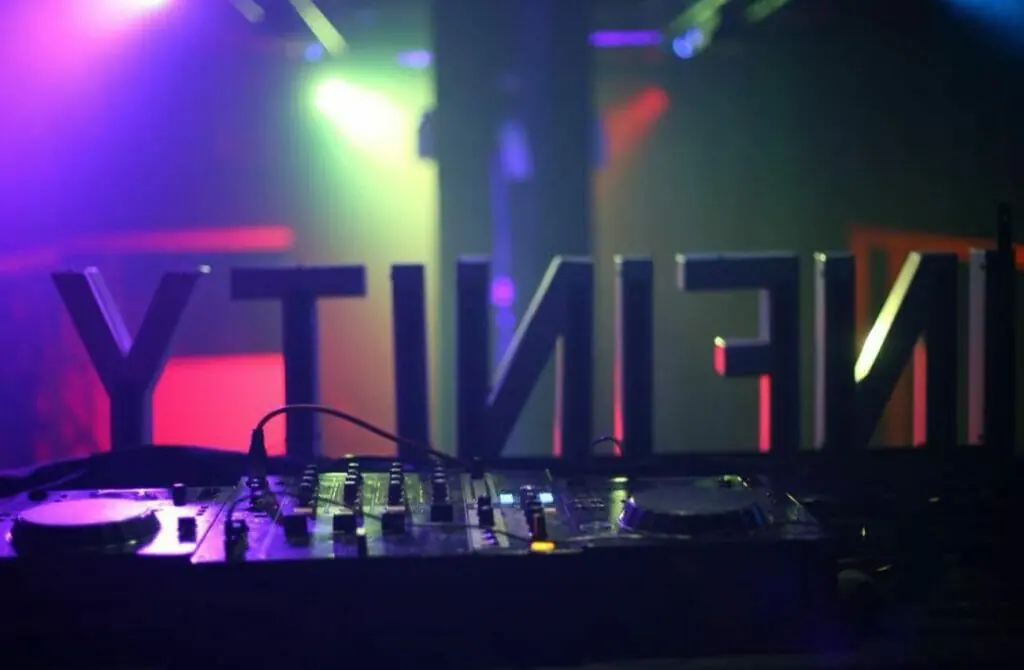 The Hog Spot Cafe is one of the best places in the city for a great, quiet night out with your loved ones. Their tagline is "Walk in with expectations, walk out with an experience", and they stay true to their promise.
This cafe boasts a long menu filled with delicious dishes and desserts from various cuisines worldwide. Its drink menu is also full of amazing mocktails and non-alcoholic drinks. A brightly colored poolside cafe with outdoor seating, the ambiance of this place is unbeatable. The Hog Spot Cafe remains a favorite among people of all ages.
Hard Rock The Disc is a popular Surat nightclub that hosts various events and theme nights regularly. Described as a "local party legend, " something is always happening in this club.
Its ambiance is electrifying, and the dance floor is never empty, filled with people grooving to the latest hits. If you're looking for a themed event where you can have fun, Hard Rock The Disc will have something for you!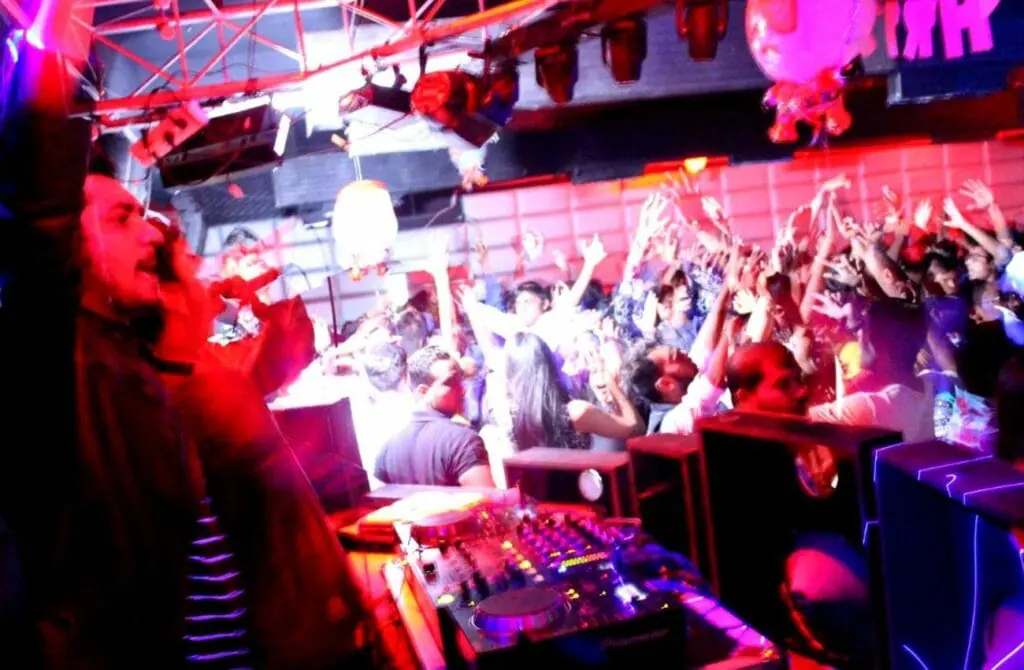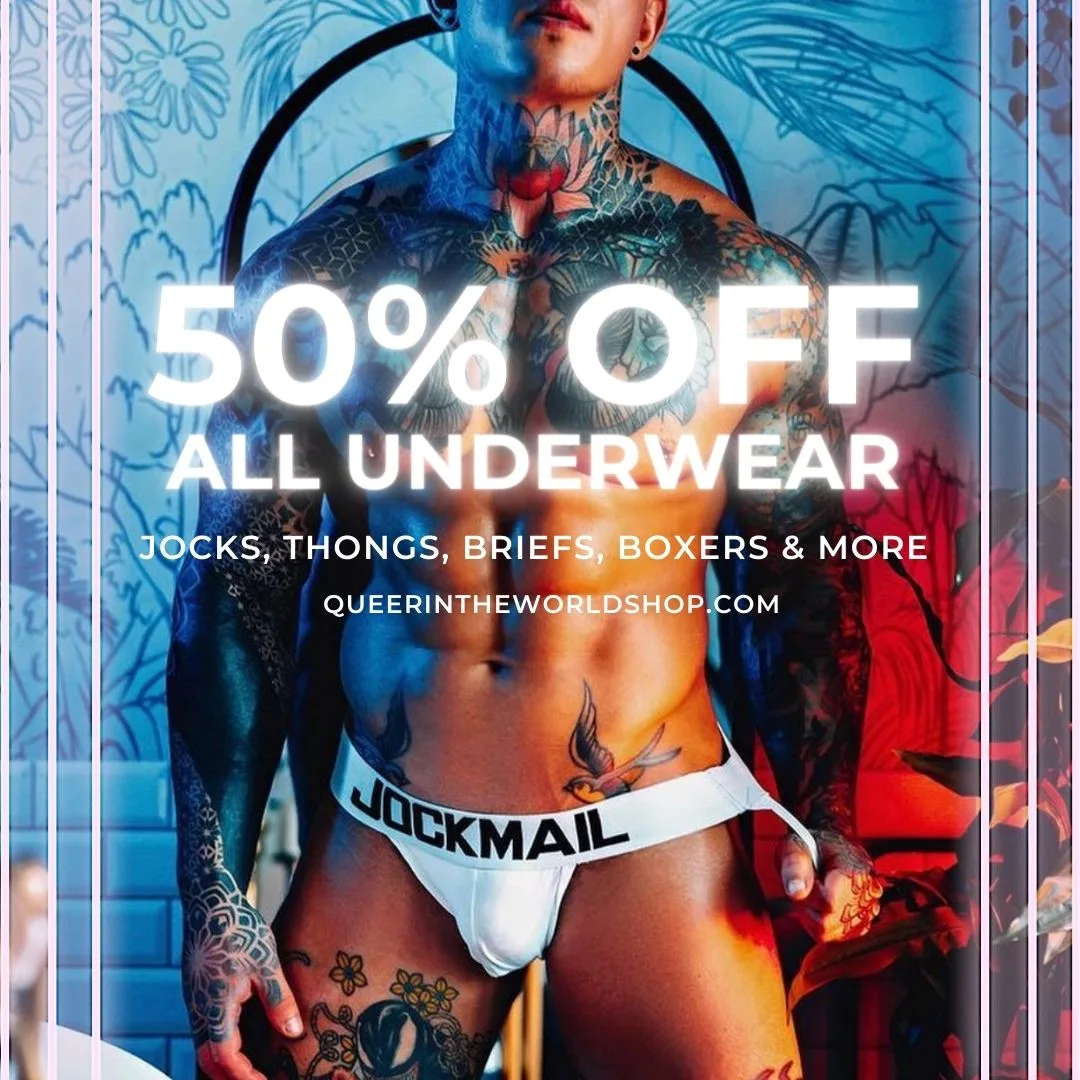 Gay Map Of Surat
Finding it hard to envisage where everything is in Surat? Hopefully, this queer-centric map helps where we have marked all the bars, clubs, parties, hotels, saunas, massages, and more will help you stay in the spot best suited to you!