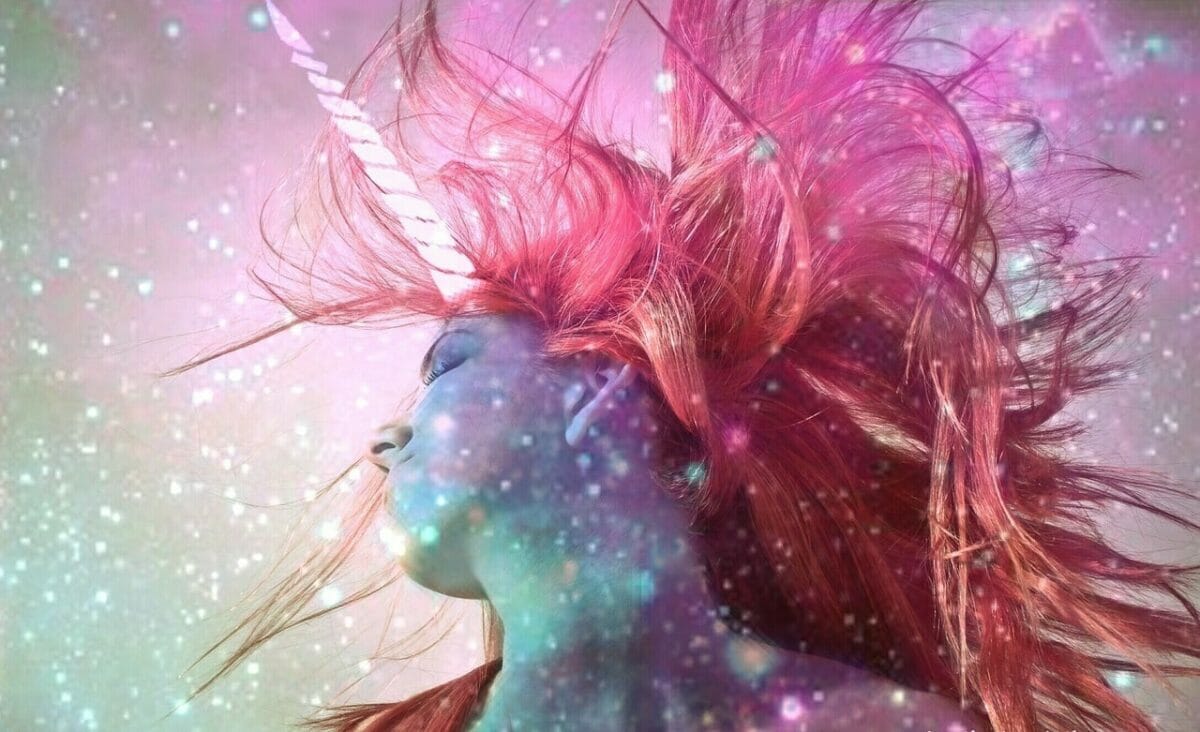 Let's be honest, we all love a bit of bling – and if it's gay pride themed, even better! The great thing is, there are loads of options for gay pride jewelry out there: necklaces, bracelets, headbands.
But sometimes you just want something you can wear all the time, a piece of jewelry that goes with everything yet still makes a bold and fabulous statement; you want a gay pride ring. Seeing the bright colors or proud design of these rings every time you scroll through your phone or pay for something is a great boost throughout your day.
So get ready to show off your inner unicorn with these fab gay pride rings! 'Cause if you liked it, then you should have put a gay pride rings on it …
Let's start with something for slightly shier unicorns making their first steps into gay pride jewelry, or for those of us who like having a secret, even if it's just about the inside of a piece of jewelry.
This smooth and elegant stainless steel ring has a vibrant enamel rainbow on the inside, so not everyone can see it; perfect because just you and a select few know what it means!
This is a really gorgeous ring and another great option if you prefer more muted colors. We love that the band is a bit narrower than a lot of gay pride rings you see, making it a lightweight option, and the sand blast finish makes it glitter and sparkle.
There is a version with a thicker band as well, if you prefer that aesthetic.
Now here's something for the true magpies among us – this jewel-studded band will sparkle, glitter, glimmer and gleam as its rainbow cubic zirconia stones catch the light.
It's a really special unisex design that's smooth and easy to wear every day.
This stainless steel choice is the middle ground between the above two options in terms of just how bright you'd like your ring to be. It's another smooth band, this one decorated with a cute design of colorful hearts.
It's a great flash of color on your finger and fits is seamlessly with our favorite message: Love is Love.
Now for something for those who like style with a more dark and mysterious vibe, but still want to be able to have a hint of a rainbow to show off their inner unicorn. This titanium ring is inset with a band of cubic zirconia stones – both clear and rainbow colored – that sparkle when they catch the light.
A really beautiful ring that makes an understated statement.
This is one of our favorite gay pride rings for its quality material and alternative design. Strictly speaking, it might not be designed for Pride, but the subtle rainbow colors means it makes a stylish statement.
Some of us aren't so keen on bright, primary colors; this is the ring for you.
A really unique item, ideal for those who want to flourish their queer spirit, but just don't like bright colors in their wardrobe. The cut out male symbol is well crafted and, let's be honest, quite sexy.
A lot of gay pride rings will involve some rainbows, so this is an unusual choice that is sure to attract compliments.
Next, to the complete opposite in terms of gay pride rings. This joyful ring has its entire rainbow on the outside, proudly out to the world!
It's great quality, the colors really stand out and the smooth steel makes it easy to wear. You'll put it on for Pride, but it will be too comfortable to take off.
Another chic stainless steel ring, this one is studded with colorful jewels that liven up its 8mm band. We love the droplets of sparkling color combined with the comfortable feel of the band.
There's also a little extra touch: you can get this ring engraved for free. A lovely gift for that someone special?
The thing about laser cut designs like this one is that they instantly look unusual and fashionable; you stand out from the crowd in a big way.
The soft rainbow tones and male Mars symbol integrated into this one make it a perfect gay pride ring for people who like to look on-trend and unique. It's also amazing how this ring looks so much more expensive than it is – a huge bonus!
This is a very cool spinner ring, so the outer ring moves freely around on the inner one (good for us fidgeters!). The brushed stainless steel means that it looks elegant and won't rust or tarnish, so you can keep wearing it long after the Pride hangover has faded.
It's another good option for people who don't like to wear bright colors – the male Mars symbol that goes all the way around the band sends enough of a message!
Finally, a truly ornate and decadent ring: a king among gay pride rings! This is one of the few options that is gold, rather than silver, colored. It adds to the glamorous look with six square cut rainbow stones that sparkle attractively around half the band.
It's attractive, it's unusual and it certainly gets in touch with that unicorn of yours!
When Pride rolls around, you'll know which ring you're getting; unless you get all 15, of course!