Calling all gay travelers to Spain! There is a hot spot with several gay nightlight attractions and a vibrant queer community that will make your stay special. Of course, you will get a kick out of not just one gay bar, and if you're willing to travel out of town to the coast, you will find a gay exclusive sauna, but even if you don't leave the confines of the city, you will still get a great serving of the Spanish rainbow.
Pamplona is found in the greater Basque cultural region and Navarre, a land famous for Medieval castles, its cozy border with France and the Festival of San Fermín with the running of the bulls.
It would be an understatement to say that the residents of this town are bull crazy as Pamplona is the home of the first bullfighting ring, becoming a cherished tradition visitors will experience in the decor and various attractions while walking around the city.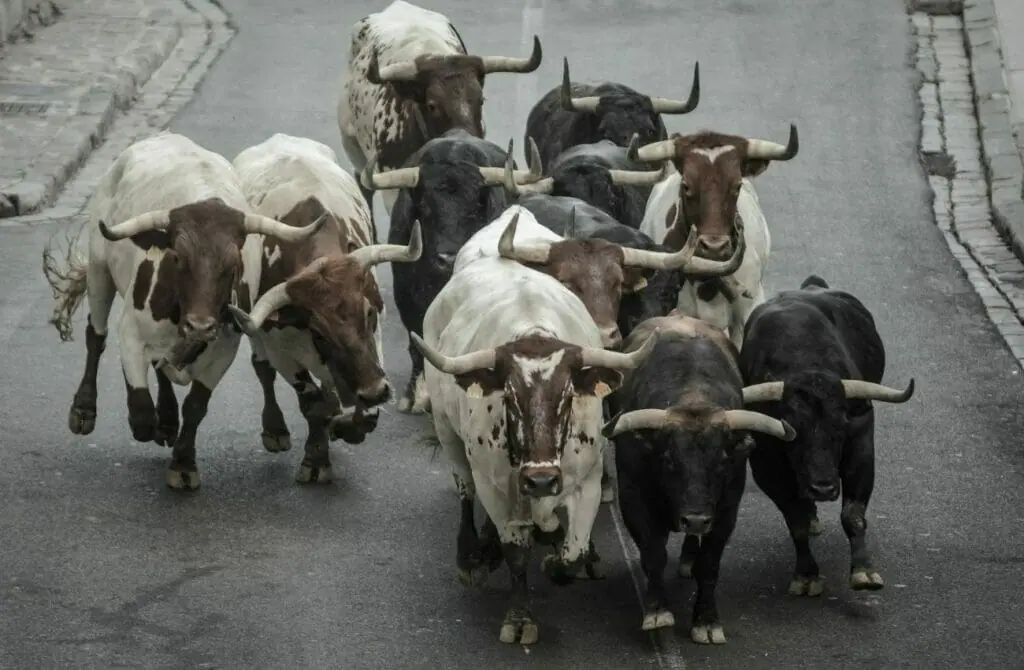 Outside Bulls is the city's older history dating back to the late Bronze and early Iron Ages, the city's founding by the Roman general Pompey circa 75 BC, and the long two thousand years of various ups-and-downs into the place we now see today. You can explore streets seeped in many different layers of this complex past along the Arga River.
With daytime filling your days with endless possibilities for adventure, you will also be pleased to learn their nightlife is just as fruitful, with the strange and beautiful around every corner. This is why Pamplona is an excellent sight for gay tourists in Spain.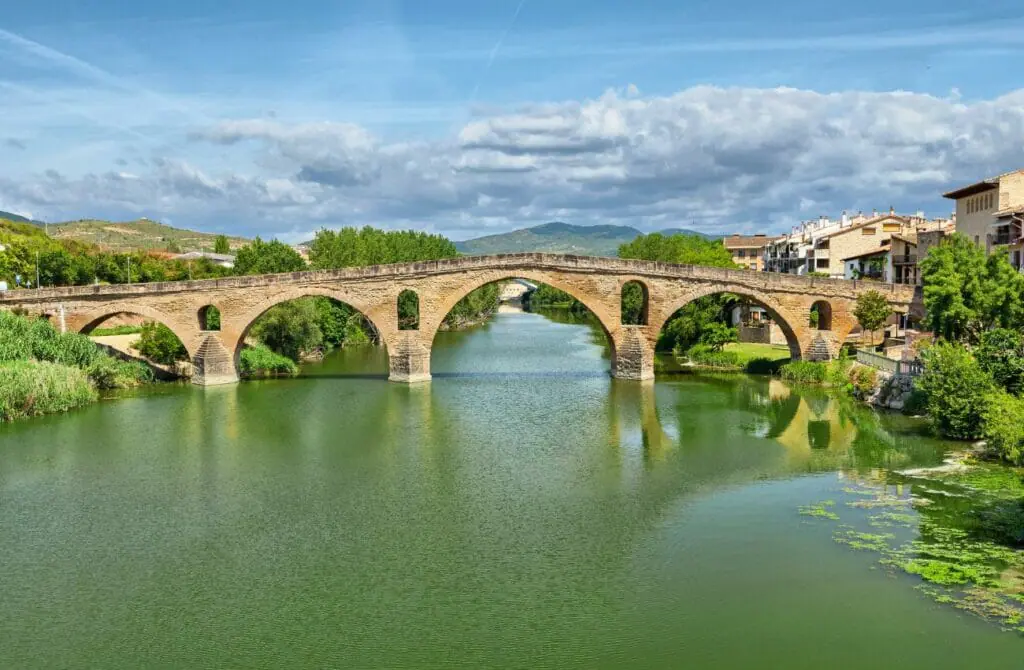 Attractions in Gay Pamplona, Spain
As a new visitor to Gay Pamplona, there are plenty of things to see and do, regardless of your sexual orientation. One of the best ways to experience any new city is to visit some of its most iconic landmarks and attractions, including historical monuments, museums, and art galleries.
We also love gazing at architecture up close, exploring parks and gardens, sampling the local cuisine, visiting local markets, and attending cultural events such as festivals, concerts and shows.
Even as the out-and-proud queer we are, we still love to explore the city and its culture in the same way as everyone else. Doing so allows us to learn more about the city and its people and gain a deeper understanding of the local culture. As such, these are our favorite must-see attractions in Pamplona.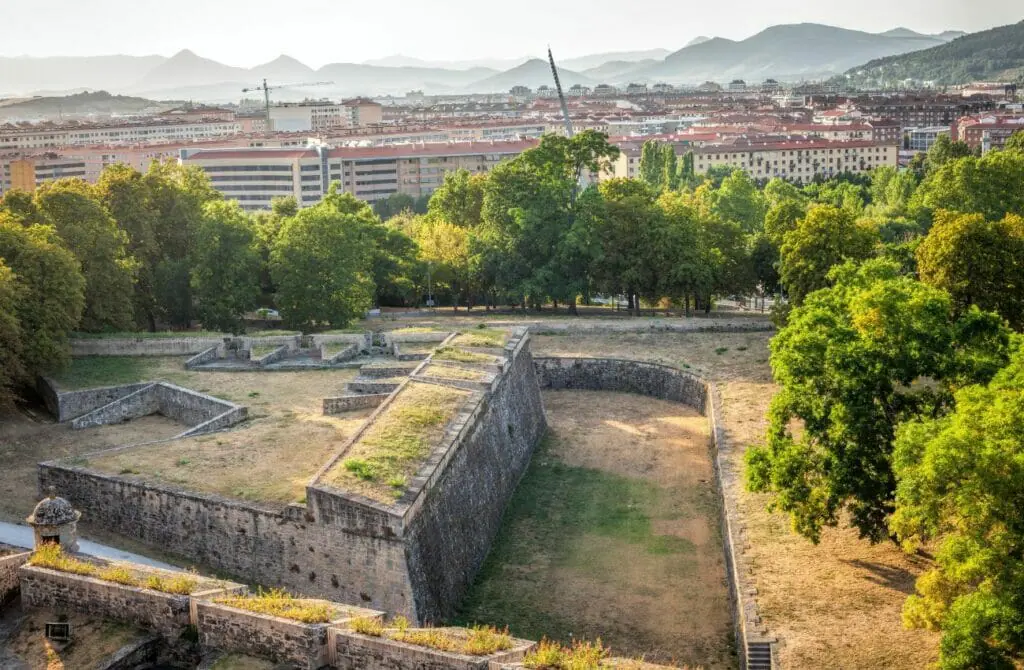 Catedral de Santa María la Real de Pamplona
Catedral de Santa Maria in Pamplona is a complete cathedral complex preserved in Spain. This makes it a top attraction in the city if you want to experience the Medieval history preserved in impressive Gothic architecture.
In addition, you can walk through a church with a cloister, sacristies, clerks, refectory, chapter house, and monk sleeping quarters. You can see how reclusive monks lived and gave their service to atone for humanity's sins in the Christian faith.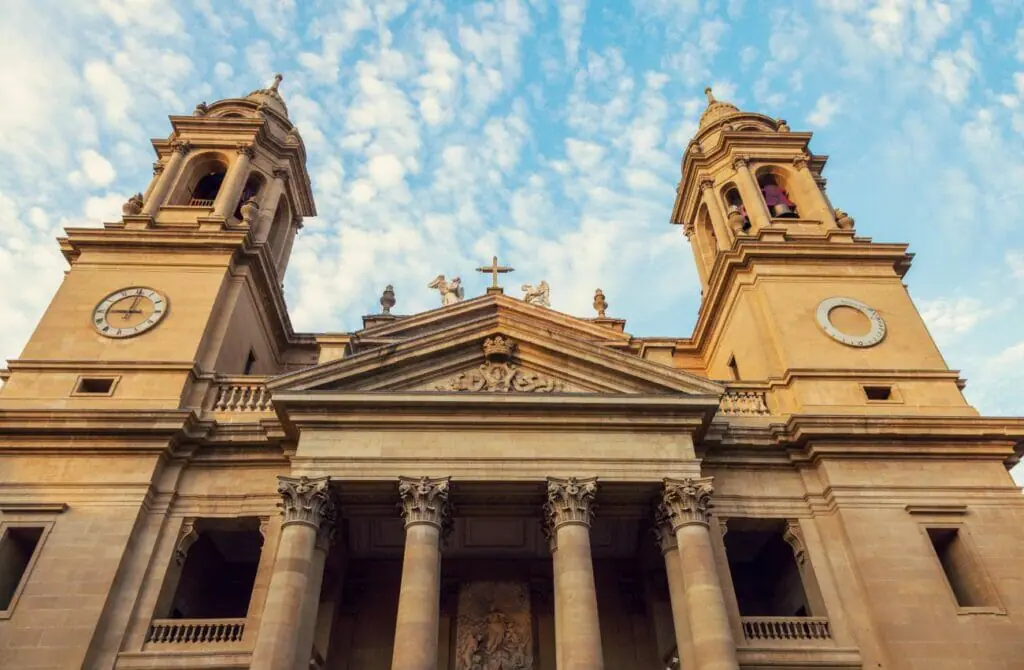 Walking Tour of Pamplona With Aperitif and Photo Session
Experience one of the best ways to see Pamplona through a relaxing, guided walking tour that takes you through the famous bull run route, and visit key attractions like the Medieval fort 'La Cuidadella'. Part of this tour includes snacks and a photo session with a real Sanfermines bull!
Plaza del Castillo
The heart of any Spanish city is the large public squares that separate the busy streets and provide open social spaces to dine, relax and admire the often colorful buildings that border their sides. Plaza del Castillo is no different.
Providing a link between the old town and the new, you can use the trees for shade as you people-watch or decide what cafe or bar to dine at.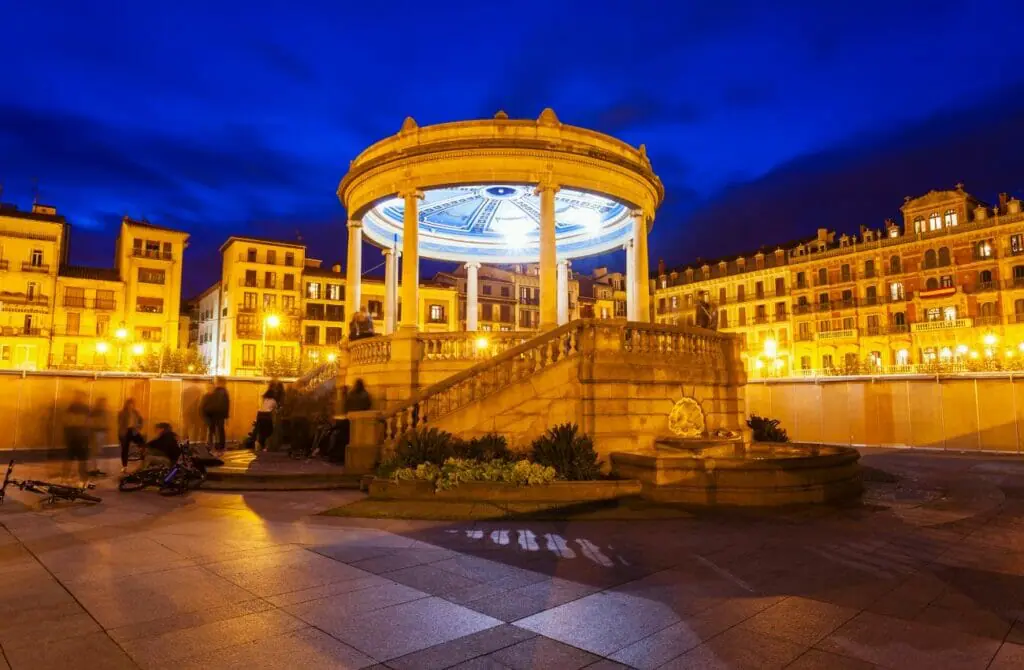 Ciudadela de Pamplona
Pamplona's 'New Castle' was built as a Renaissance fortification in the 16th and 17th centuries. Here you can visit the partially intact structure, where you may experience regularly held events or walk through the bones of what remains of the past.
This star-shaped fort isn't just a stone wall but a big complex with many buildings and plenty of space to wander around the outskirts and make the most of a fine day in the town. To appreciate this award-winning heritage attraction, you don't have to care much for history either because it is a park with many walkways to get lost in.
Monumento al Encierro
Of course, because Pamplona is very proud of its bull sports history, you can expect to find incredible artwork dedicated to this cultural tradition. One of these highlights is the Monument al Encierro bronze sculpture representing the running of bulls along Rua Estafeta. You can see nineteen figures, including six bulls, three halters, and ten runners, with passersby often stopping to rub the bull's horn for good luck.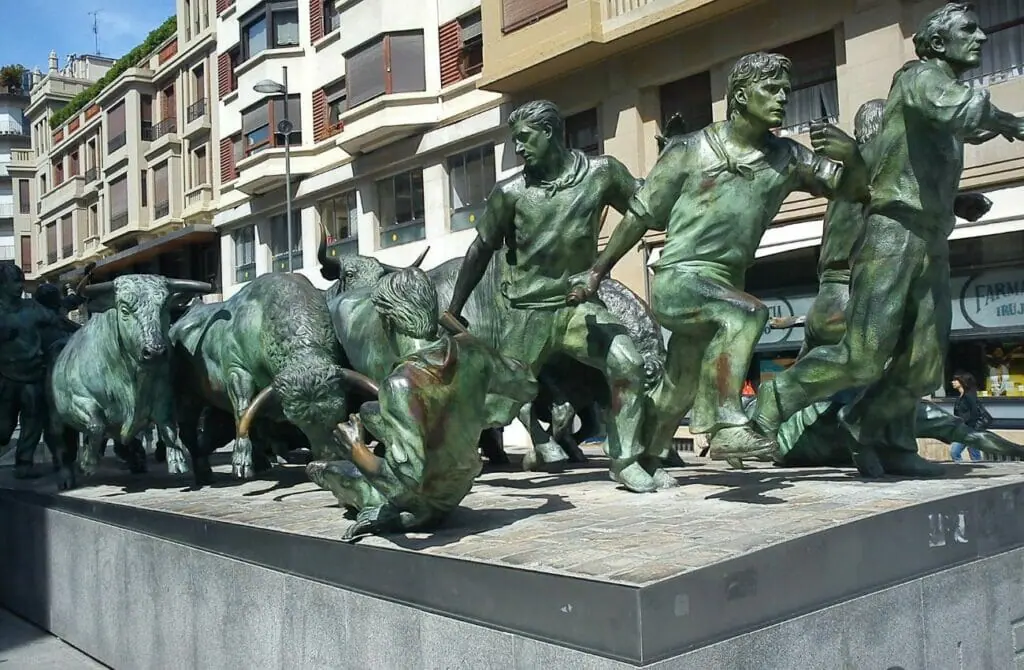 San Sebastián City and Pintxos Tour From Pamplona
If you want to make the most of Pamplona's proximity to the sea and excellent coast side towns, we recommend taking a memorable day trip out of town to San Sebastián.
On this guided walking tour, you will be led through the city's history, culture and cuisine, exploring the old quarter of the town and seeing sculptures and the palace of Miramar. In addition, you can pay for an optional three-course meal and bask in the free snacks and drinks.
If you're in town to see what the Spanish craze of bullfighting is all about, you must visit the Pamplona Bullring, first built in 1922. This building has many exceptional sights around its entrance, including a 1968 tribute to Hemingway, the author of The Sun Also Rises, a story set in Pamplona.
You can visit this ring to see a bullfight for yourself or sit in the stands, take in the unique feel of this arena, and imagine the uproar on a game night.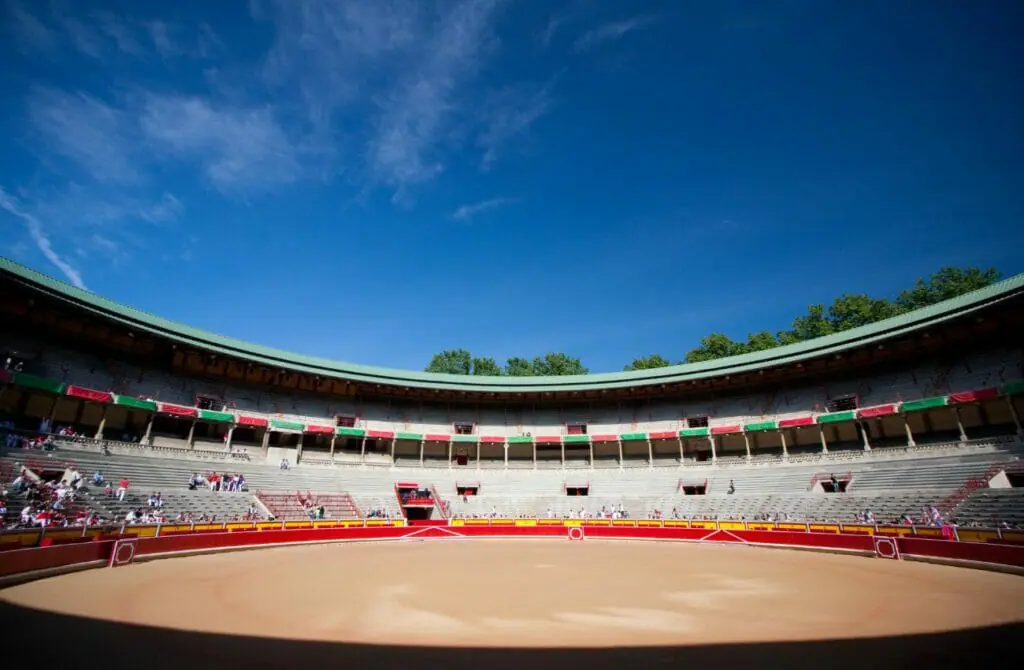 Jardines de la Taconera
The Taconera Gardens in Pamplona is the oldest in the city, designed in a French orchard style emphasizing romance. This makes it a perfect place to go on a date or meet up with someone to go on an easy-going stroll admiring the trails through trees.
Then there are the various structures, including the Monument to Julián Gayarre and the Monument to Charity. She is also a tremendous bird-watching place, with species like the Kestrel, owl, swift, blackbird, robin and red kite, and a zoo if you are not fruitful.
Parque Yamaguchi
Yamaguchi Park is a modern green space designed by Japanese landscapers to give Pamplona something different from the European inspirations around the city. This place features a Japanese garden with over 400 trees and 600 plants, with the Pamplona Planetarium and the Galaxy Garden just a highlight of the numerous themed gardens you will find in your adventure through this park.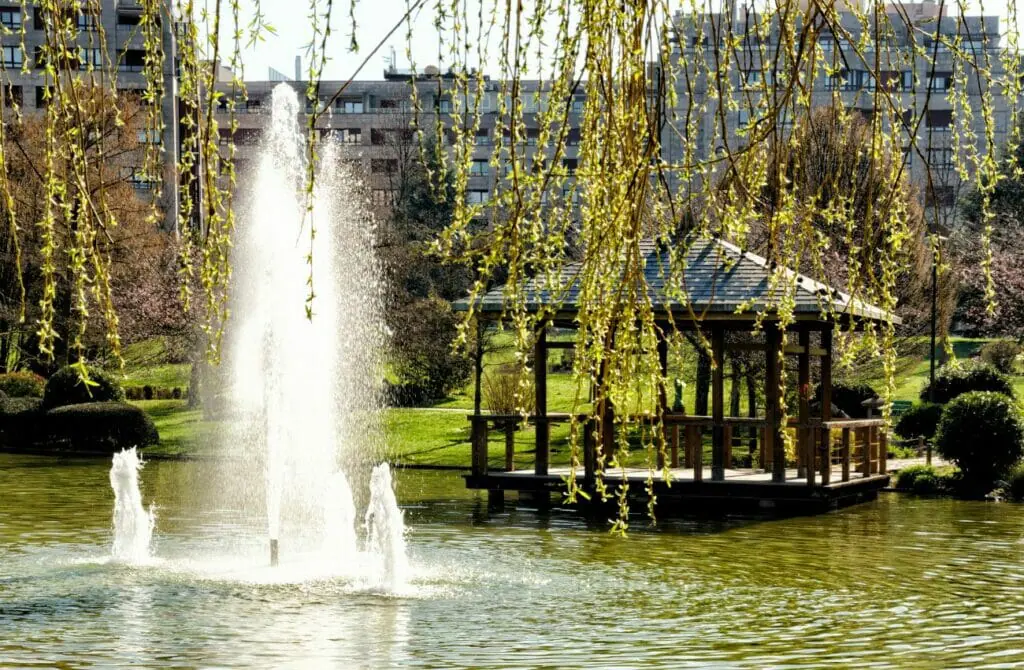 Museum of Navarra
Built in 1956, the Museum of Navarre offers a perfect home for an extensive archaeological collection of artifacts from prehistory up to modern-day Pamplona. For a small entry fee, you can explore a rich collection of artwork and exhibits that aim to present the most remarkable parts of their region's history, with a drive to continually rotate their collections to ensure each visit brings something new to the whole historical experience.
Built in 1553, the Portal of France is the best surviving of Pamplona's six ancient city walls and was used by travelers and pilgrims on the Way of St. James.
It was later becoming known as Zumalacárregui Gateway due to an 1833 plaque lain at the departure of General Tomás Zumalacárregui, who became the leader of the Carlist troop regiment in the fight against the French during the Peninsular War. In 1915 a drawbridge was built, and every year, it is lowered on the 5th of January to welcome the Three Wise Men.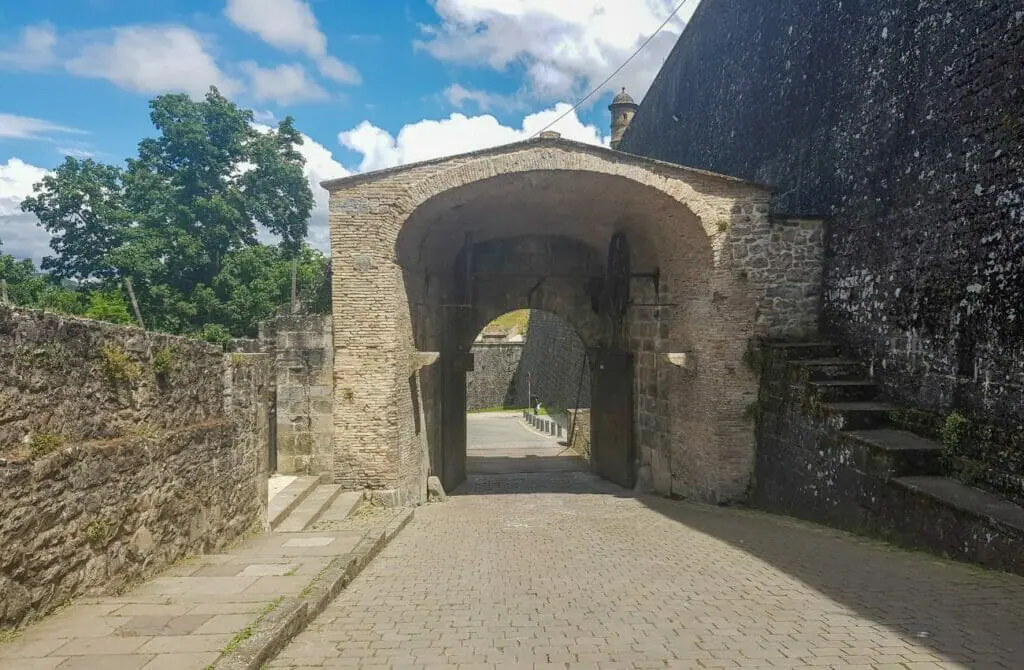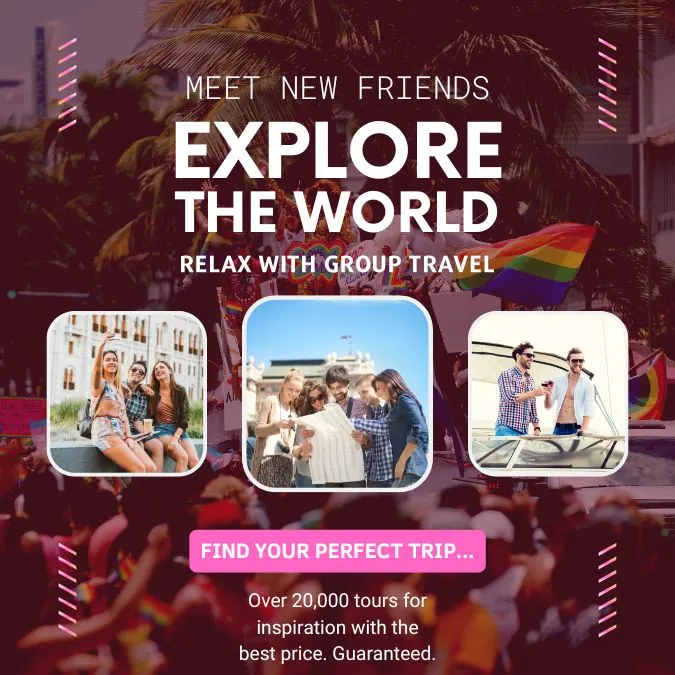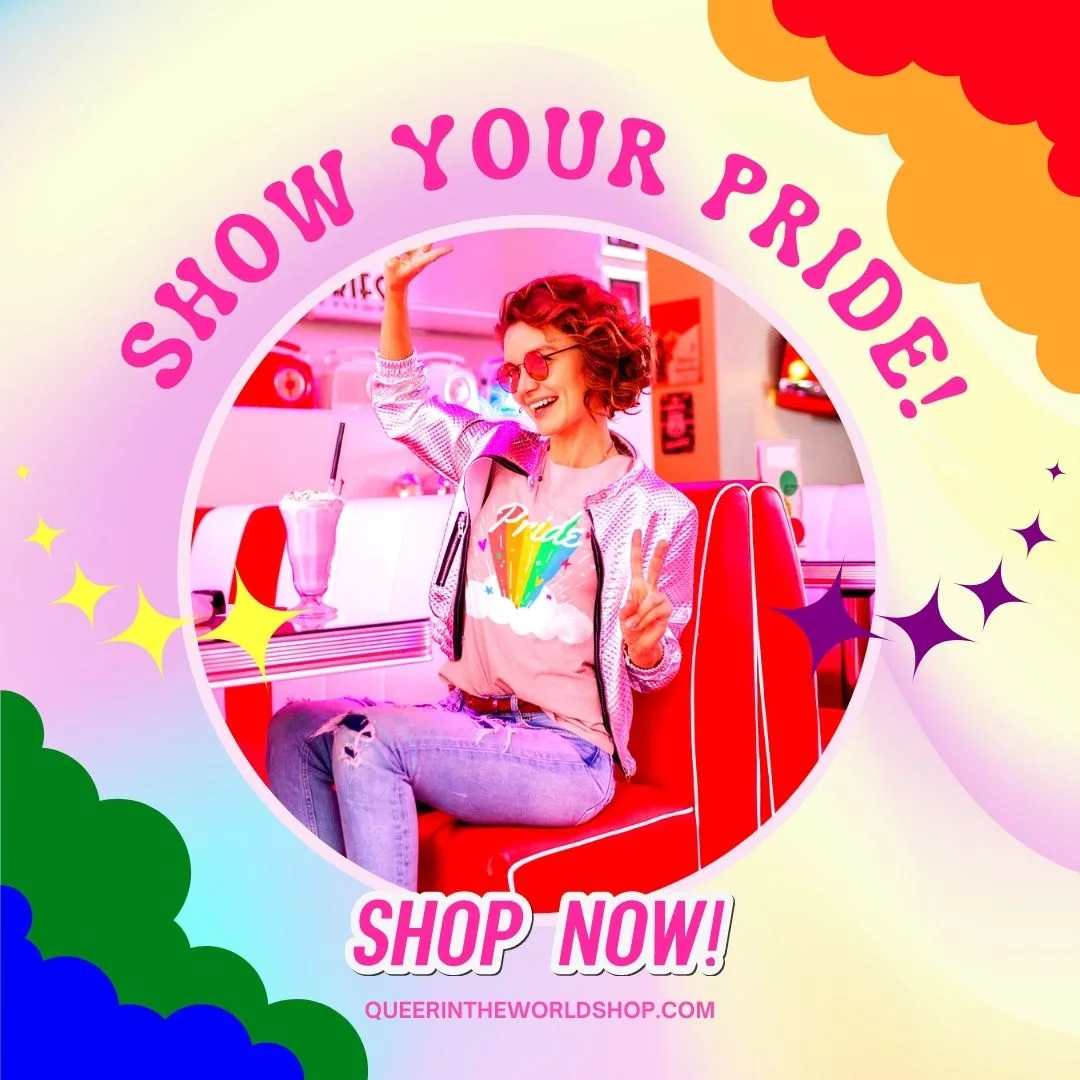 Gay-Friendly & Gay Hotels in Pamplona, Spain
Being gay-friendly accommodation means that the establishment is welcoming and inclusive to guests who identify as LGBTQ+. This can include, but is not limited to, having policies and practices that demonstrate a commitment to creating a safe and inclusive environment for LGBTQ+ guests, such as non-discrimination policies and providing support and resources for LGBTQ+ travelers.
Some gay-friendly accommodations may also provide amenities specifically catering to the LGBTQ+ community, such as rainbow flags or literature about local LGBTQ+ events or resources. Furthermore, gay-friendly accommodations may be located in an area known for being LGBTQ+ friendly.
While Pamplona does not have any specifically gay hotels or resorts, these are the most fabulous and pro-actively gay-friendly hotels in Pamplona. There are also hundreds more hotel and hostel options in Pamplona if none of these suit your desired budget, facilities or area – but these are the best hotels according to other gay travelers and us.
Whatever your needs are, Pamplona has you covered.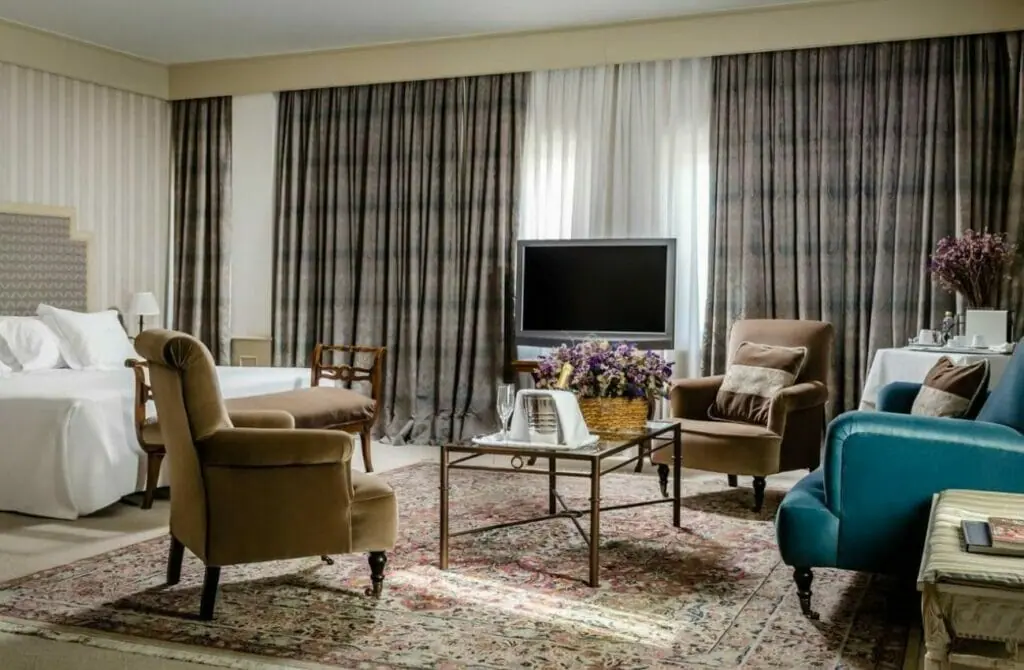 One of the best luxury accommodations in Pamplona is the favorite five-star Gran Hotel La Perla. Not only do they offer the highest service to guests, but the shared services and the hotel's central city location also make it a dream for those that don't want to travel far or do much on their holiday getaway.
You can easily walk to nearby attractions, including Plaza del Castillo, Museo del Encierro and the Pamplona City Hall. Then, when you return to the hotel, you dine in their restaurant, coffee shop or on-site bar, with plenty of space to feel comfortable amongst the other guests. Plus, you can get helpful advice from their staff if you need clarification on what to see or do during your free time in Pamplona.
Returning to your room, you can make the most of the cooked-to-order breakfast with their 24-hour room service as you lounge in their premium bedding. If you want to take in the fresh air and view of the cityscape, you can sit on your private balcony or patio, listening to the drawl of your 40-inch TV.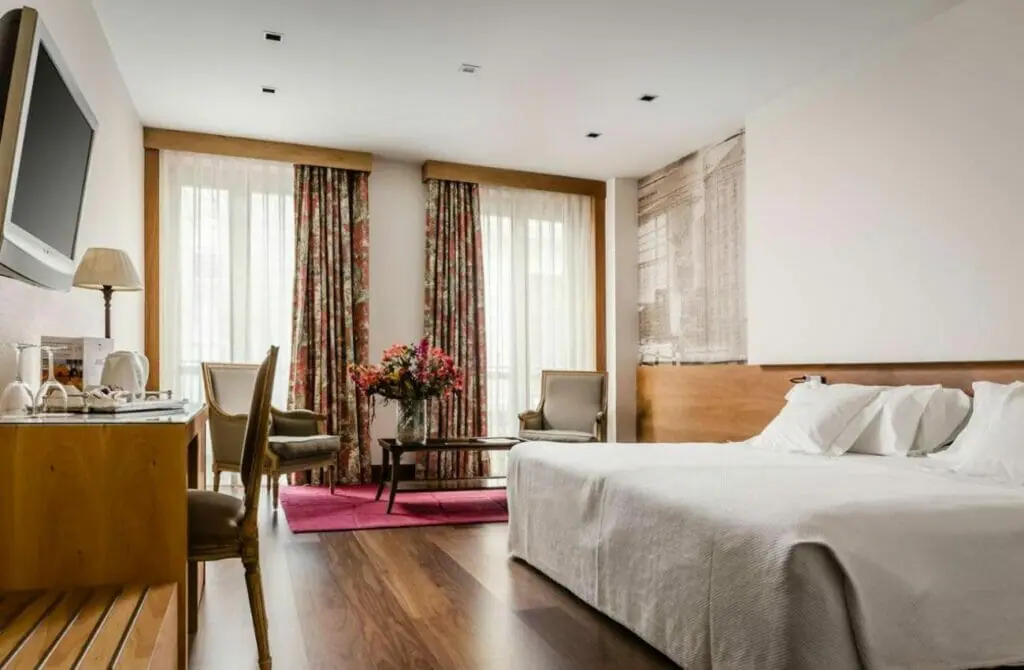 Another great five-star experience in Pamplona is the Hotel Alma. It gives guests a fantastic array of amenities with a pool, gym, and restaurant with breakfast options and a fantastic central city location to make the most of your time in the city.
You don't need wheels when you can walk within a few blocks of Pamplona Cathedral. Then on return from the busy life of a tourist, you can relax in their full-service spa or in your private quarters, which all come with great views, plenty of space and cozy places to rest your feet.
In the heart of Pamplona, the four-star boutique Hotel Maisonnave offers easy access to favorite attractions and landmarks. These include: Pamplona City Hall, Church of San Saturnino, Camara de Comptos de Navarra, Plaza del Castillo, and Pamplona Cathedral, all within a few minutes walk!
But for those concerned about the in-house services, you will be satisfied by the 24-hour gym, warm sauna, and delicious bar and restaurant. So you can fine dine without leaving the comfort of your hotel or worrying about preparing food if you want this holiday to be completely carefree.
Then if you wish to return to your room or call in room service, you can relax into one of 147 rooms on offer that each come with TVs, a desk, and all the other basics great hotels provide.
Pamplona El Toro Hotel & Spa ☆☆☆☆
Another four-star stunner is the Pamplona El Toro Hotel & Spa in the city center. Featuring over 62 rooms to choose a room, you can easily find the right room to suit your needs, providing all the basics as a baseline and options for extras on request.
The biggest highlights of this place for guests is the range of amenities from the fitness center, sauna, and full-spa services. Imagine getting a body treatment and massage after a long day out on the town or getting spiced up before a big night out where you ought to look your best.
Moreover, their on-site restaurant and bar are great for a quick meal without the concern of making it yourself. This leaves you more time to relax or see the conveniently located attractions, including the Pamplona-Iruña Station and Pamplona airport, with many less than a ten-minute drive.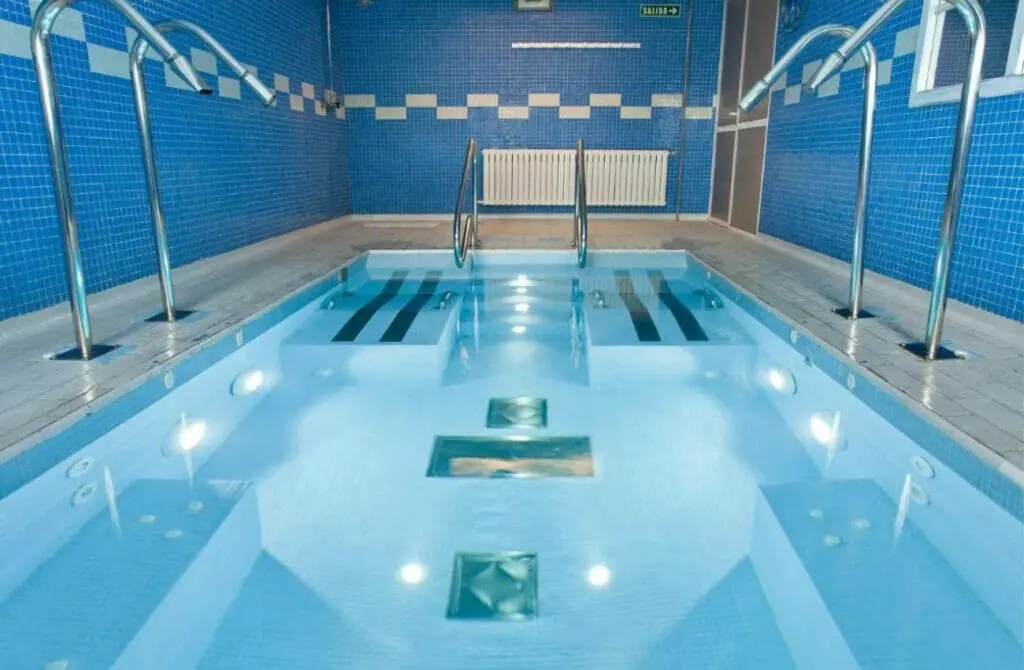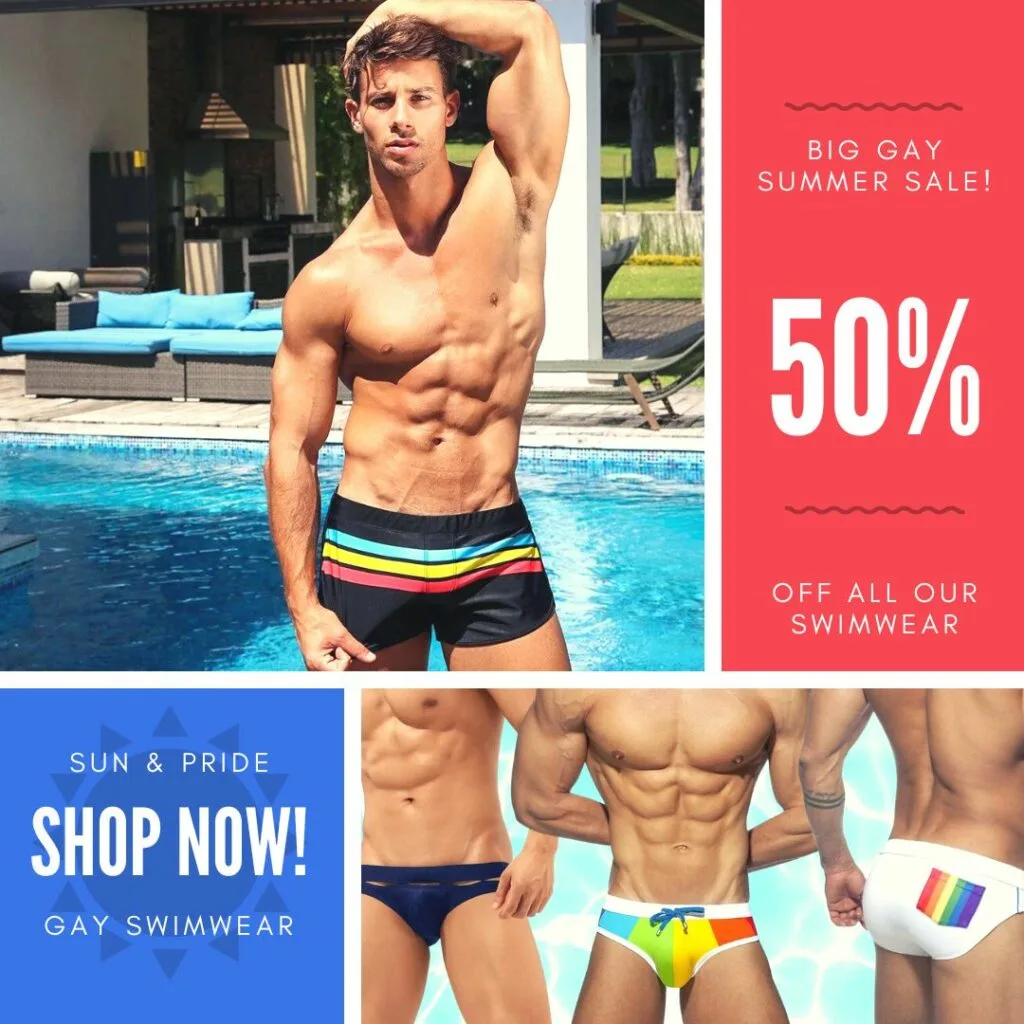 Located exceptionally close to critical destinations in Pamplona, Hostal Arriazu is a top accommodation option for those wanting a leisurely stay in the city. Without worrying about providing too many shared facilities for guests, the hotel leaves more time to focus on wowing you with their service and room facilities.
You choose from one of twenty rooms, with private bathrooms, deep-soaking baths, and all the room basics you expect from a high-end hotel.
A brilliant three-star hotel in Pamplona is the Hotel Sancho Ramirez, celebrated not just for its incredible city location but the range of services from an on-site restaurant to a bar and gym. So, whether you are here for a holiday or a business trip, you will be well-fed and in shape.
Other significant highlights of this place are the outdoor terrace and garden, then the rooms with everything from an ensuite and TV to a desk and stunning views.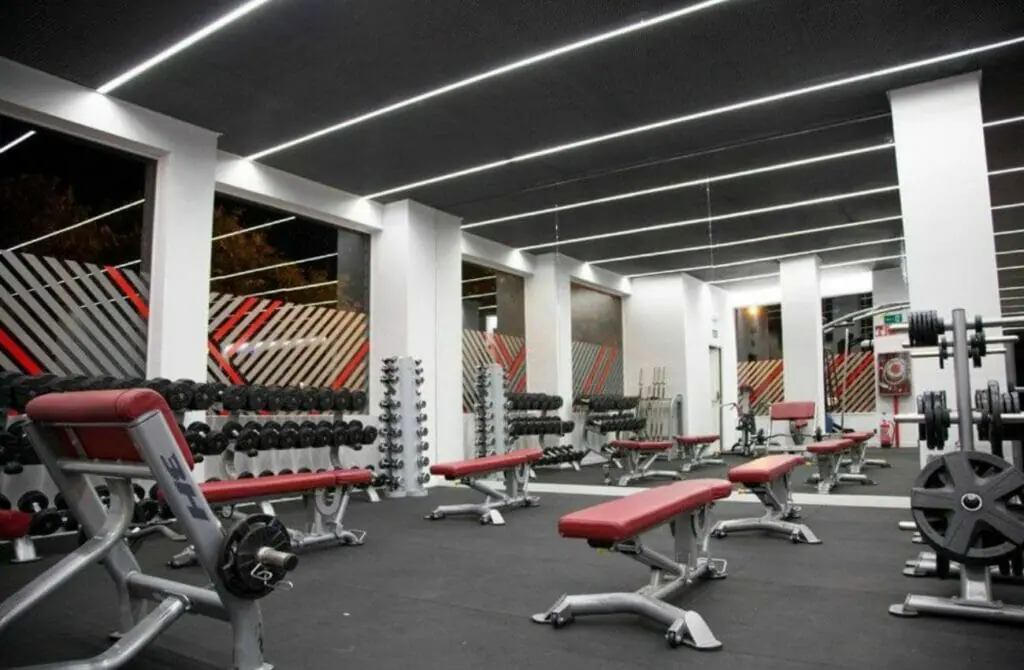 Gay Nightlife In Pamplona, Spain
Pamplona has a small yet dedicated queer community with numerous gay bars and gay-friendly establishments to welcome you into their halls. So regardless of the night you dream of, you will be guaranteed to find it in the city's nightlife, or at least some form of it. This is why many gay tourists gush about their experience in this Pamplona.
Exploring the gay and gay-friendly nightlife in a new city can be one of the most exciting and rewarding experiences while traveling – and Gay Pamplona is no exception. Not only will you have the opportunity to meet new people and make friends, but you'll also get a taste of the local culture and learn more about the city's LGBTQ+ community.
Going out and experiencing the queer and queer-friendly nightlife in a new city can also be a great way to break out of your comfort zone and try new things. Whether dancing the night away at a gay club or mingling with locals at a gay-friendly bar, you'll have the chance to make memories and create lasting connections.
So, don't be afraid to step out of your comfort zone and explore the gay and gay-friendly nightlife in Pamplona. You'll be glad you did!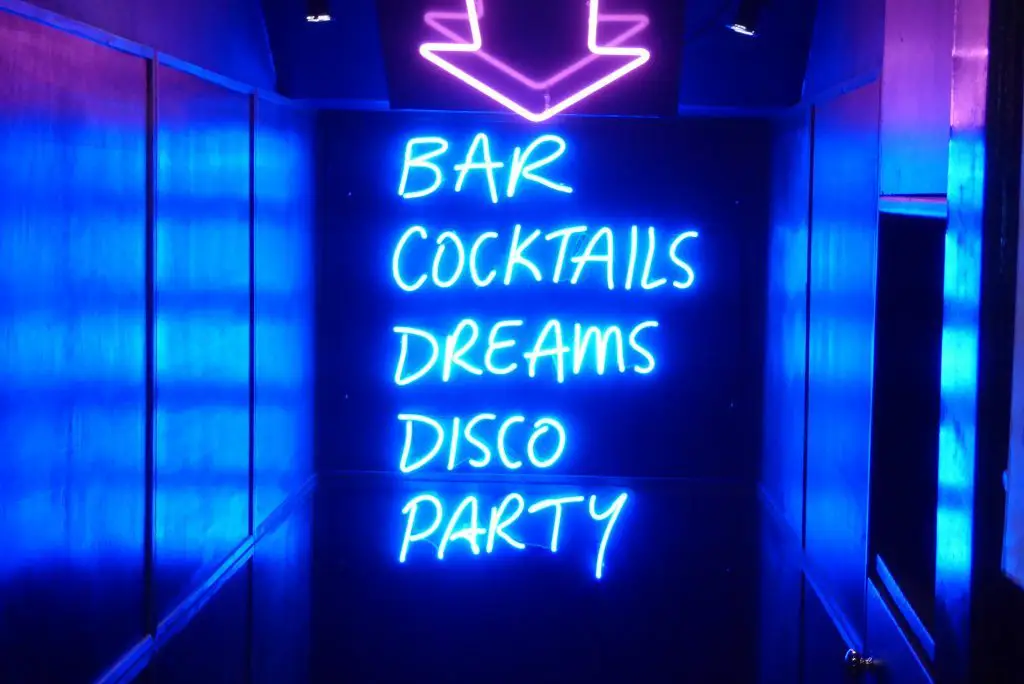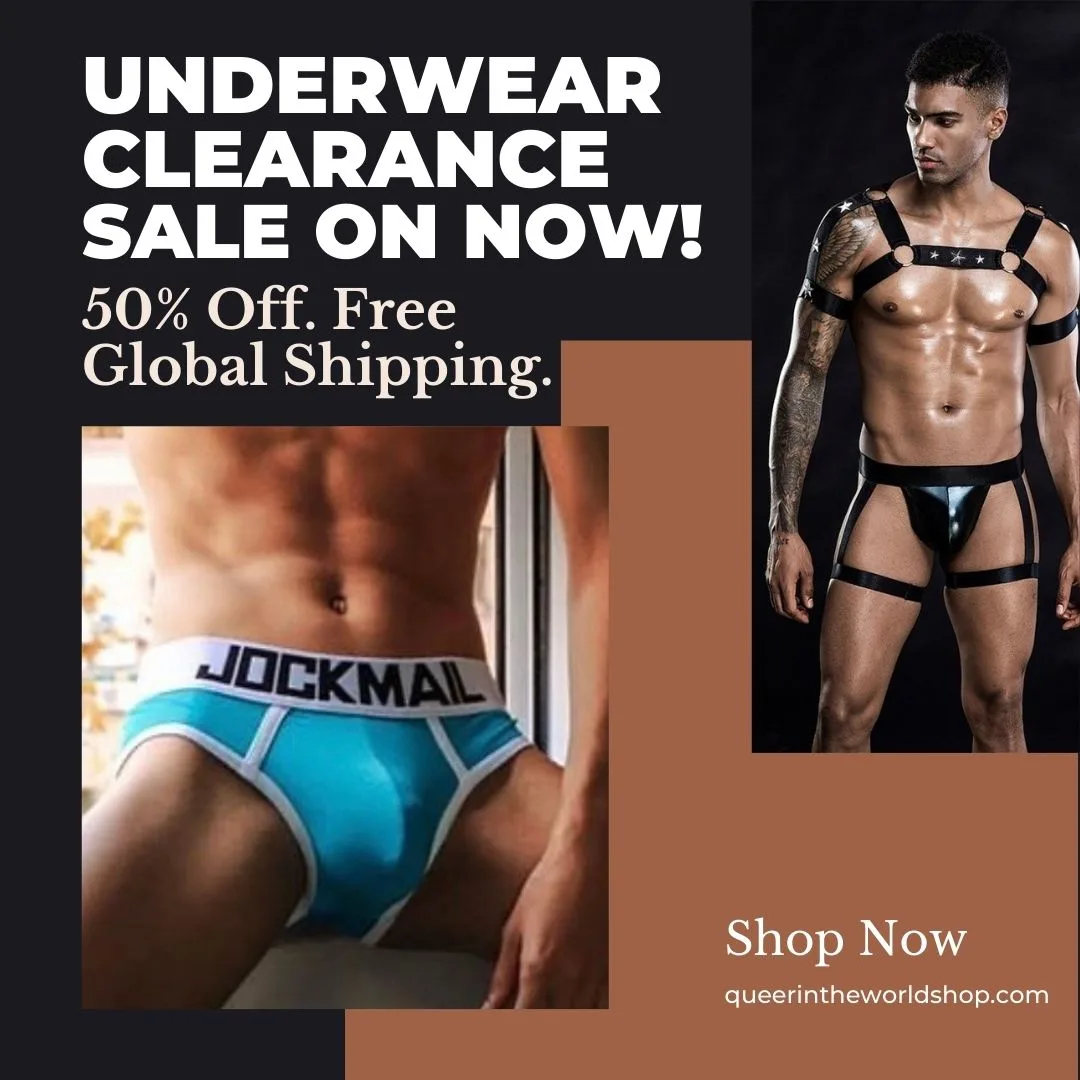 Gay Bars In Pamplona, Spain
Found in the heart of the city, Bar La Pulga is one of two gay bars located in Pamplona that is a must-see for both queer people and tourists alike. Described by some as a musicologist's dream, you can expect a rich musical experience when you step into their halls. The venue's pay is small, but it is exceptional music with varied music that is rarely played at all at once at other places.
Moreover, apart from the dancefloor and live DJs, they offer seating and a generously stocked bar to keep the necessary juice of fun going all night. Plus, with a patio, if you don't want to dance, it's great to socialize and people-watch!
Gay Parties & Gay Clubs In Pamplona, Spain
One of several gay bars in Pamplona, Nicolette Club de Ritmo is a nightclub well-known for its disco-grooving house music. You can expect a decor of under-the-sea-pink, from the pick-hued lights of the well-stocked bar to the pink stuffed unicorn hanging out to wake your acquaintance -it would be an understatement to say that this place is exceptionally gay.
Apart from being a great place to enjoy a drink, you can expect great entertainment most weeks, from dragqueen to DJs and a spacious dance floor to let loose. So go flowing with the corner jellyfish, and see what a gay club in Pamplona is all about.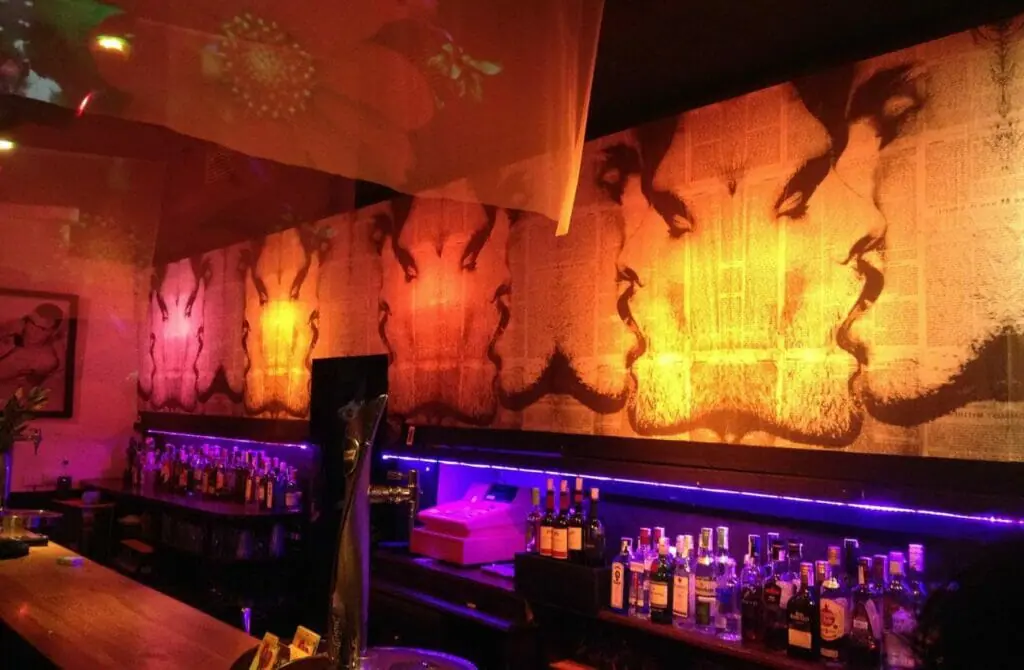 Gay-Friendly Nightlife In Pamplona, Spain
Believed by some to be home of the best bocadillos in Pamplona, Bar Casa Jesus Mari is a popular hotspot to get those simple yet filling slices of bread with delicious fillings. You can stop by their shop to get a takeaway toastie or lounge in their cozy seating with a deciduous pint of beer to complete the whole experience.
Being one of Hemmingways' favorite hangout spots in Pamplona, this cafe has earned a cult reputation as the place to visit if you are a massive literary fan. Enjoy an establishment operating for over 130 years as you dine at the height of luxury with high-trimmed ceilings and walls adorned by wall art.
Taste incredible food and drink as you understand precisely why one of the most famous 20th-century writers fell in love with this unique part of the city's history.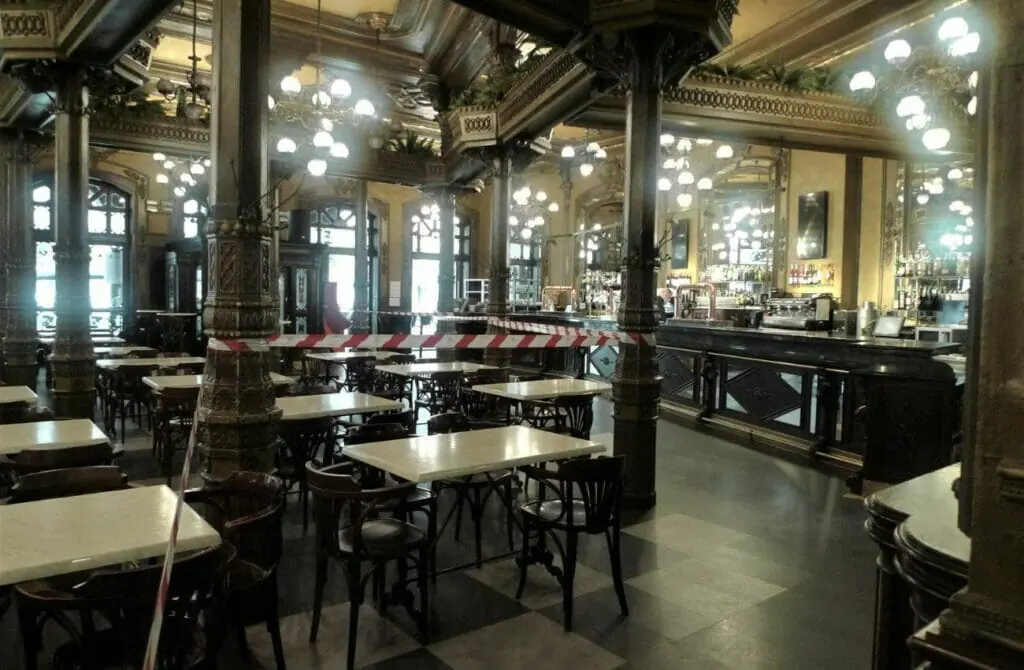 The Deluxe Bar is a gay-friendly favorite in Pamplona because they serve incredible Spanish pub food, complete with a comfortable dining experience and a choice of drinks. Many stop by for an early evening meal before they target the rowdy parts of town.
However, being open until late, you can enjoy a drink before you hand in for the night. A highlight of this pub is the small disco and dance space for those dining at want to jam to Latin music.
For those looking for a little more fun before the night is over, D'Night Pub Karaoke is one for such an occasion, opening from 11 pm through 4 am every night to provide the loud singing fun of Karaoke. You don't have to be a brilliant singer to blast your heart out at some of musics' most iconic tunes, and with a vast library and drinks, it won't ever get boring.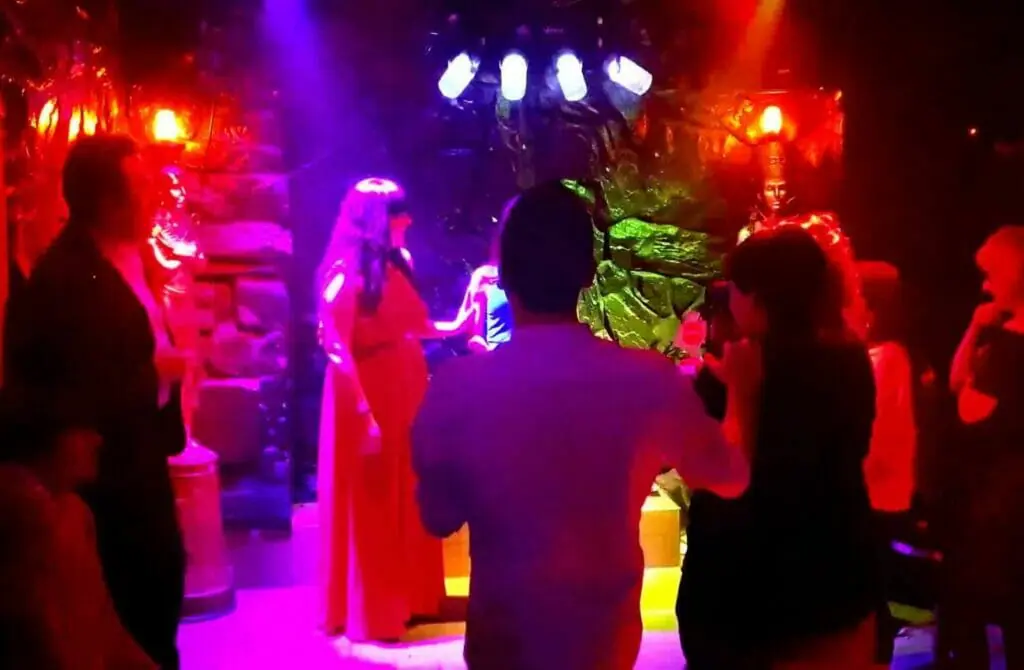 A nightclub experience couldn't be better with good music, a massive dancehall, a drink and a host that prides itself on diversity. Portales Club is a popular gay-friendly nighttime adventure for locals in Pamplona, enjoyed mainly due to its welcoming and excellent service policies, making all feel right at home.
A highlight of these clubs is that they have an outside dining terrace if you want a calm place to enjoy a drink, with the background of a loud party.
Woodstock is a thriving little bar with a big reputation for great drinks, service and music. This American-style bar is a little slice of Americana in the heart of Spain, showcasing rock and pop music from the 1960s through to the 1990s. One highlight of their decor is the classic car and the old-school electric guitars paying homage to rockstar legends and past performances at the pub.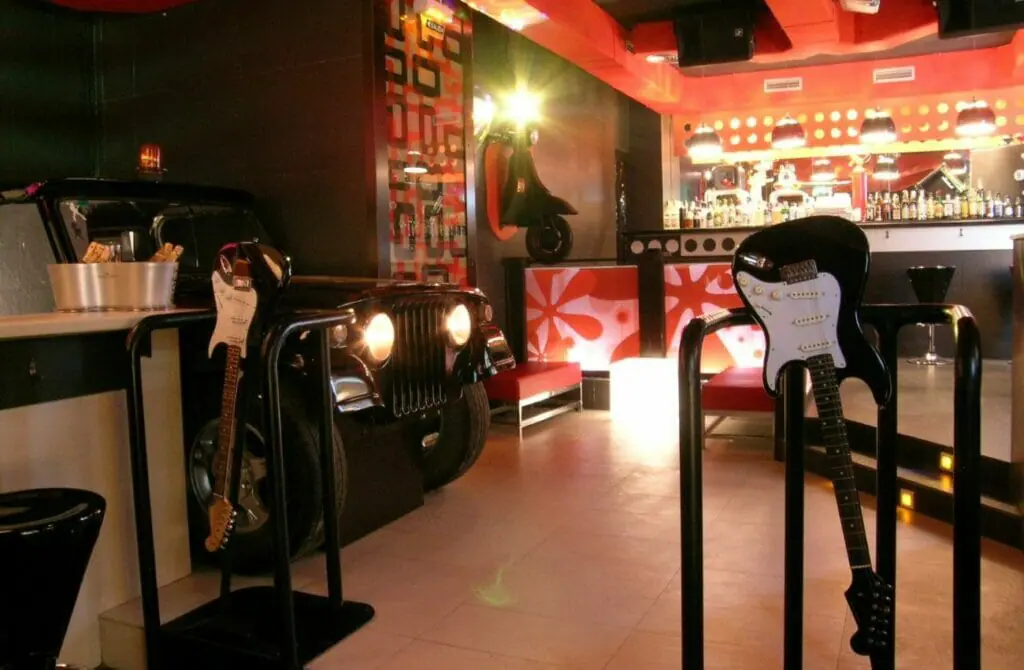 Bar La Carbonera
(Temporarily or permanently closed. If you know something, please suggest an edit.)
You will be running with the balls to get to Bar La Carbonera when you visit Pamplona. This music bar is one of the top entertainment spaces in the city, with live performances most nights, plenty of space to jam out, and a great bar to keep your glasses stocked. She is a little quieter during the day and on off-event nights, hosting out of a picturesque rustic house with a white picket fence and outdoor terrace.
Located across two floors, Txirrintxa is a bar on the first floor and a restaurant on the second, allowing you to hit two types of venues without leaving the building. You can begin your evening dining at the restaurant enjoying classic Spanish dishes with a varied menu to match all needs. Then you can head to the bar and get stuck into a fine wine or Navarresse beer. This could be a great date option!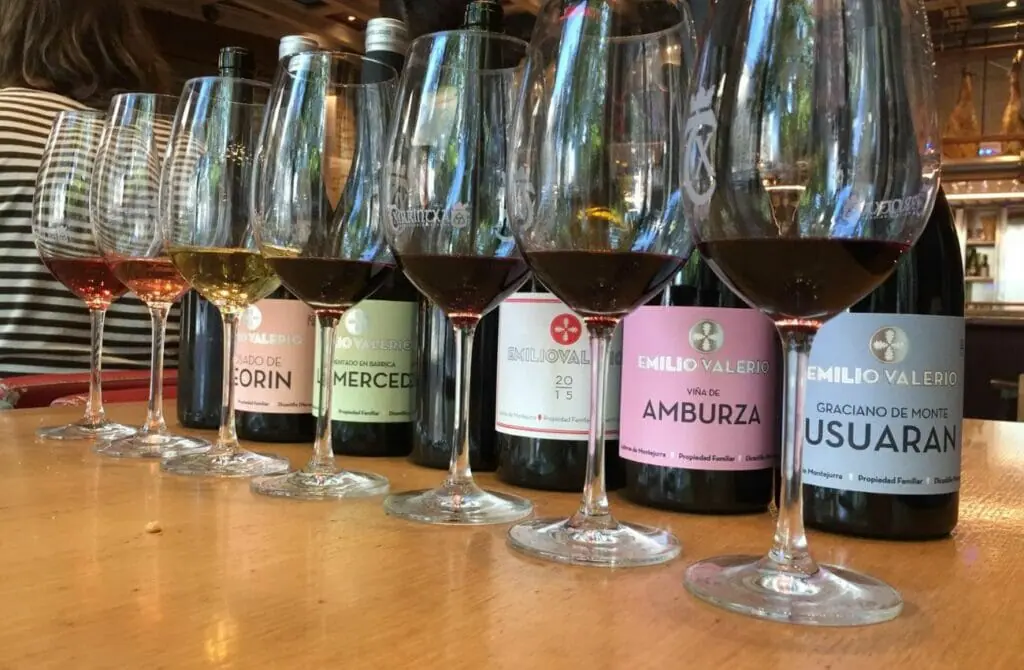 Gay Cruising & Gay Saunas In Pamplona, Spain
The gay cruising scene isn't nearly as large as in other parts of Spain. However, you wouldn't have to be concerned about being the only gay in the village. This is because Pamplona is home to a small yet highly active queer community that often hoasts social events or hangs out at the local gay bars.
So you can find some fun out at the nightlife attractions or take to dating apps like Grindr, She, and Tinder to find a match before you have a date or something more.
When traveling to a new city, it can be exciting to head out for more than just a stiff drink. One aspect of the Gay Pamplona scene that many queer men enjoy is visiting gay saunas and cruising clubs.
Sure, the sauna culture in Pamplona is not as hedonistic as in Amsterdam, Barcelona or Berlin, but these venues still offer a chance to meet new people, socialize, and engage in sexual activity – without resorting to gay hookup apps.
However, it's important to remember that these venues can vary greatly in terms of atmosphere, clientele, and rules, so it's a good idea to prepare yourself before visiting. If you are apprehensive, we advise studying our guide to visiting a gay bathhouse for the first time, which should help set your mind at ease and always practice safe sex.
Additionally, it's important to be aware of and respect local laws and customs regarding gay venues and sexual activity. With a little bit of planning and an open mind, visiting gay saunas and cruising clubs can be a fun and exciting part of your gay Pamplona travel itinerary.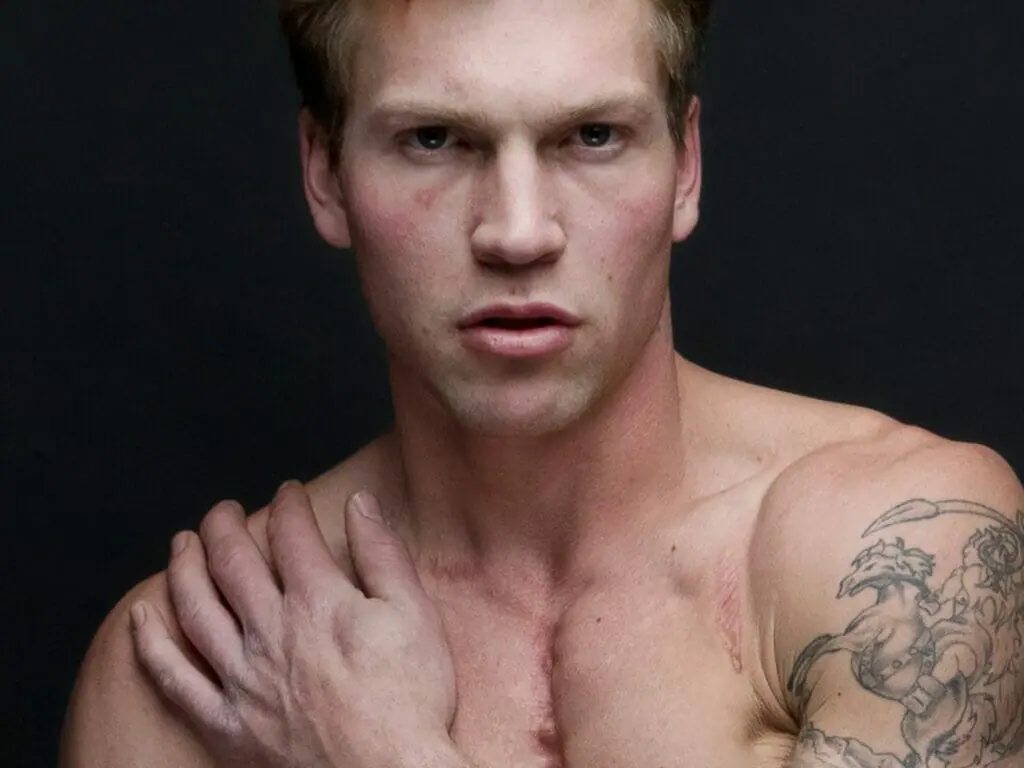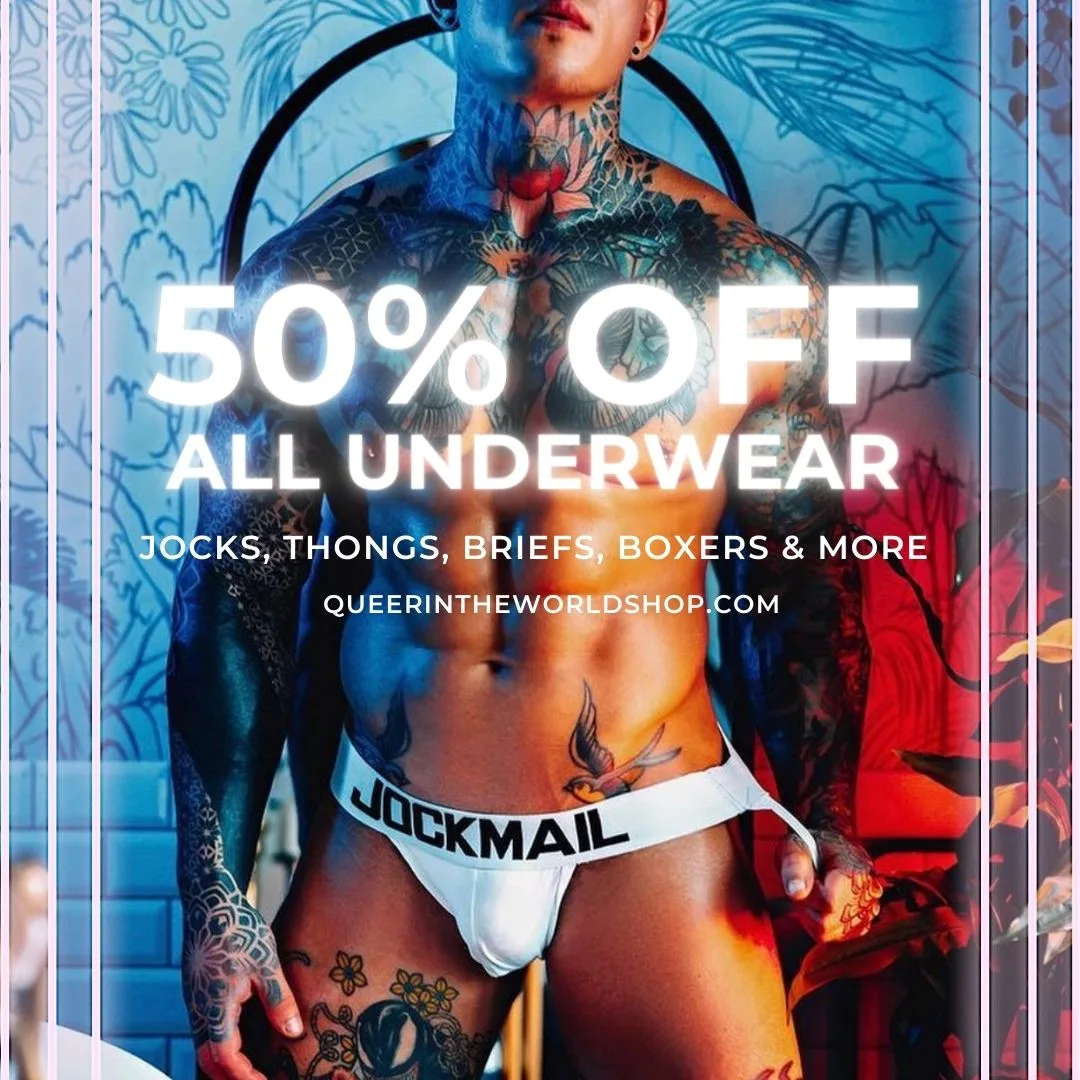 Gay Map Of Pamplona
Finding it hard to envisage where everything is in Pamplona? Hopefully, this queer-centric map helps where we have marked all the bars, clubs, parties, hotels, saunas, massages, and more will help you stay in the spot best suited to you!