In the eastern Province of Morovia in the Czech Republic is the delightful city of Olomouc, famed for its six baroque fountains and the iconic 18th-century Holy Trinity Column. Here you can also find an incredible taste of the gay scene in Czech, which has one gay bar and several clubs but an endless supply of gay-friendly venues that make it a fun destination to visit regardless of the occasion.
Outside the gay scene, Olomouc is an ancient city with over a thousand years of history, with plenty of things to see and do. You can venture through her historic streets, taking in her gothic cathedral or Romanesque royal palace as you become acquainted with a classic Czech Republic city.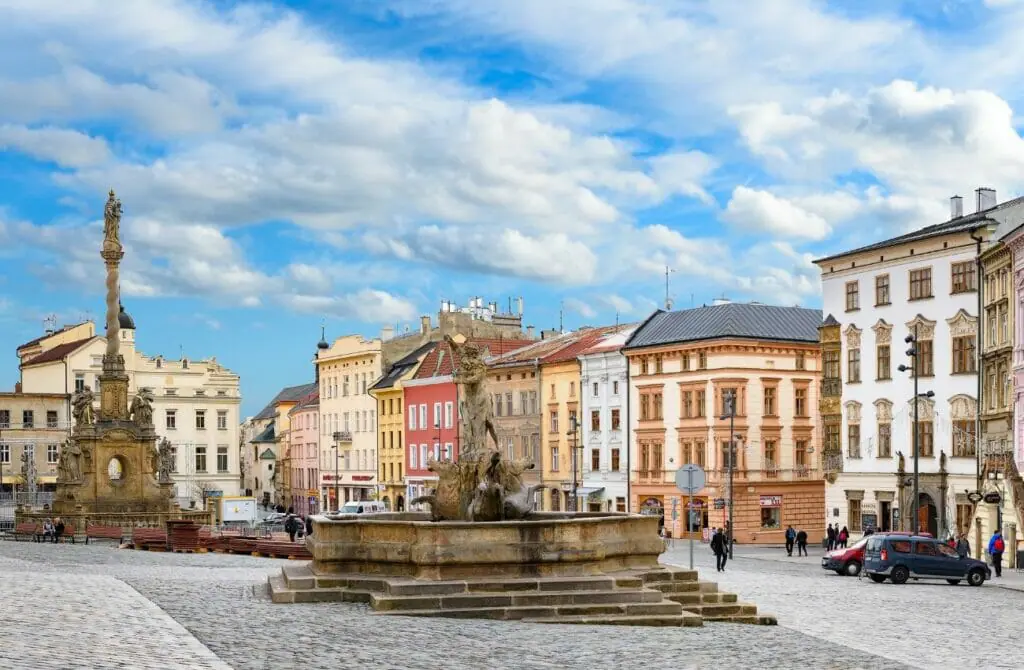 Even if the museums and iconic attractions could quickly fill weeks of entertainment, Olomouc also provides plenty of things to do outside its history. There are plenty of adventures to be had in their many gardens, parks, and outdoor hiking spots so you can take in the beauty of the countryside.
Overall, Olomouc has something for everyone, so regardless of what brings you to the city, you can bet there will not be a dull moment, with a welcoming populous eagerly waiting for your arrival.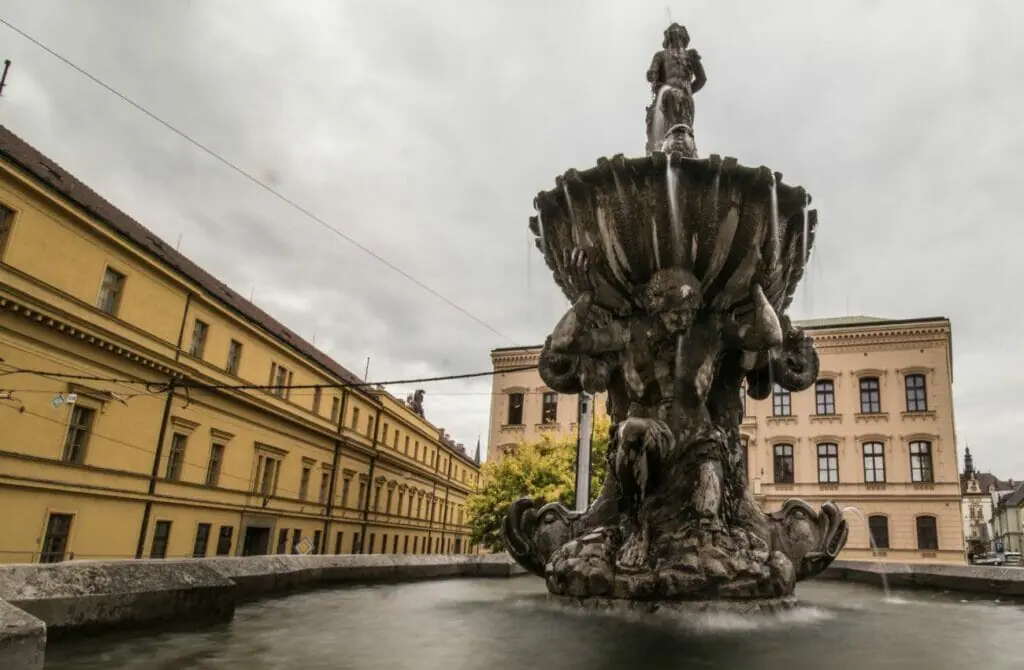 Attractions in Gay Olomouc, Czech
Welcome to Gay Olomouc, darling! While the city may not be the most welcoming to the queer community, fear not! There are still plenty of fabulous things for you to do while keeping things low-key. First and foremost, you must visit some of the city's most iconic landmarks and attractions, dahling!
Take in history and culture by visiting museums, art galleries, and historical monuments. And don't forget to marvel at the stunning architecture, explore parks and gardens, and indulge in the local cuisine. But that's not all, darling! Gay or straight, there's always something to do in Gay Olomouc.
Immerse yourself in the local culture by attending cultural events like festivals, concerts, and shows. Trust us; there's always something fun and exciting happening in this fabulous city. Remember, discretion is key in a city that's not always welcoming to our fabulous community. So, keep it lowkey and enjoy all the wonderful things Gay Olomouc has to offer!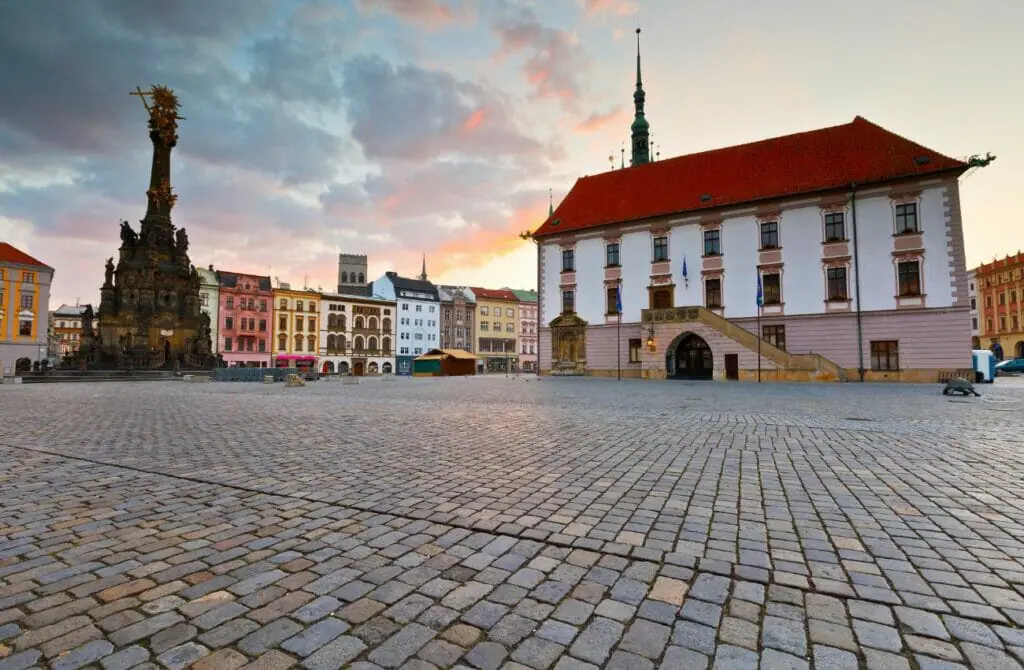 Bouzov Castle and Javoricko Caves Tour From Olomouc
Take a break and tour two of Olomouc's most notable attractions, Bouzov Castle and Javoricko Caves. Explore the delightful mystical 14th-century castle as you experience what life in Medieval times was like in the Czech Republic, and then head deep underground to take in the natural beauty of the limestone caves.
This unique tour teaches you about the history of these places and the wider region, with lunch and a convenient pickup and drop off in Olomouc.
18th-century Holy Trinity Column
The most famous landmark in Olomouc is, without a doubt, their 18th-century Holy Trinity Column, a UNESCO World Heritage Site. This elaborate structure rises 35m above the square surrounding it and is an exquisite example of local architecture and artwork by Moravian artist Ondrej Zahner. It stands as a beautiful symbol of the city's history but also a memorial to an 18th-century plague.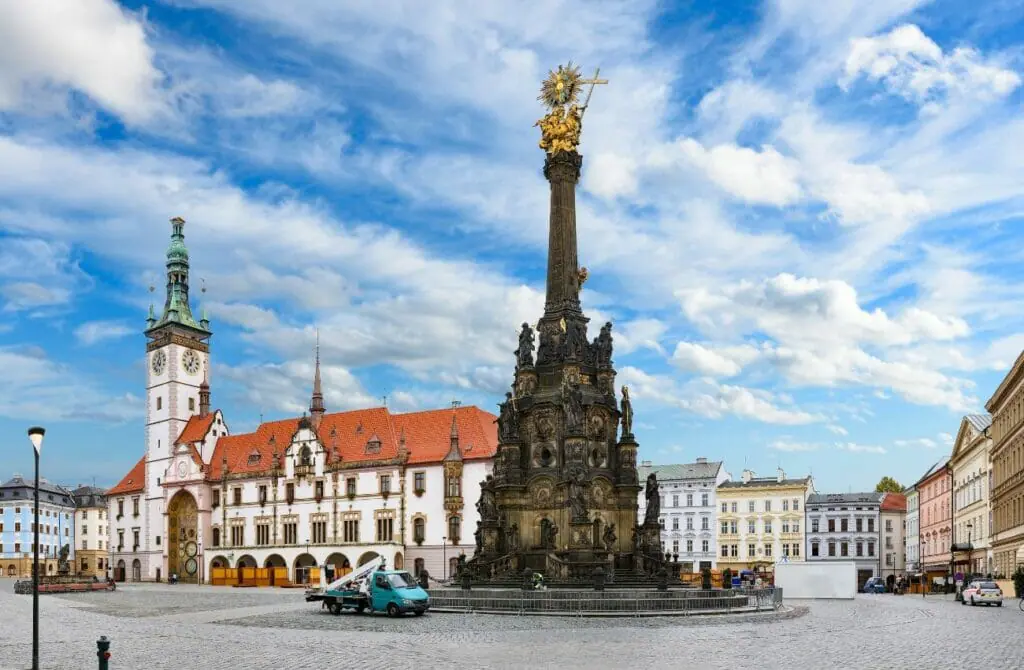 Neredin Cemetery
Olomouc has many cemeteries, but the Neredin Cemetry stands out because it has a beautiful collection of statues and tombs, with different sections catering to other cultural groups like Jewish and Catholics. This is the perfect place to walk on a fine day, taking in the beautiful tranquillity of the quiet resting souls and gorgeous gardens around you.
Litovelského Pomoravi
Those wanting to experience the height of Czech natural beauty can get a kick out of Litovelského Pomoravi, a national reserve found northwest of Olomouc. Take in the floodplain landscape as you walk along the Morava River and discover various walks and hikes.
Six Baroque Fountains
In the city's tour of its exceptional Baroque sights, you will find six remarkable baroque fountains throughout Olomouc. To many visitors, you can't walk around a corner without seeing a fountain.
However, few would complain about such a quirk. Olomouc has many fountains, each depicting mythological scenes, historical events, and significant people in the city's history and cultural heritage. The famous six baroque fountains are named: Mercury, Jupiter, Hercules, Neptune, Triton and Caesar.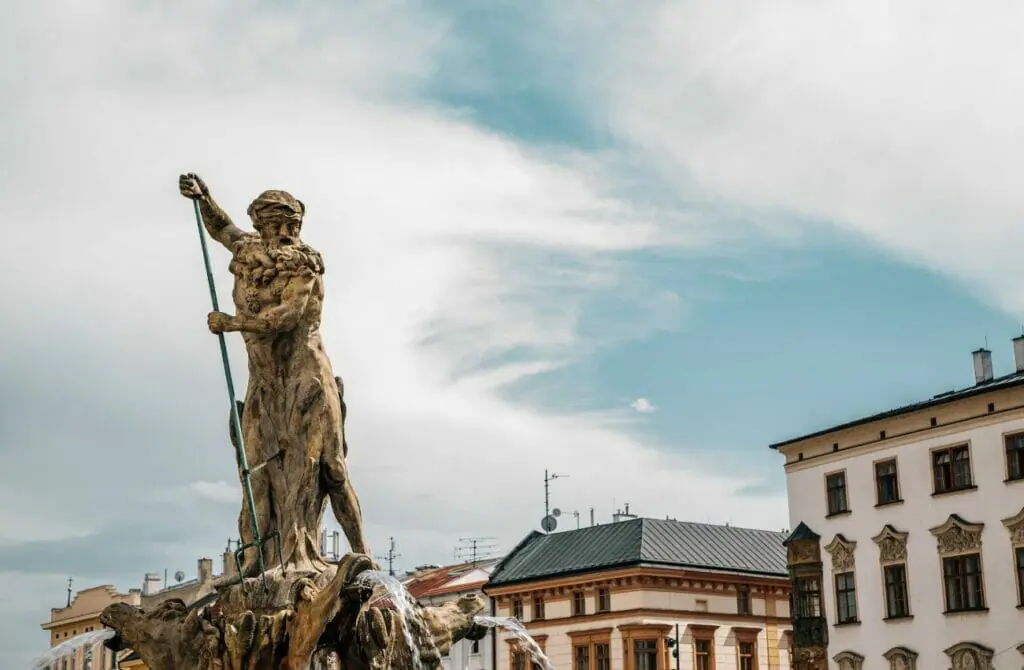 Zoo Olomouc
Step into a world of nature and experience a rich collection of animals at Zoo Olomouc, where you can experience a vast array of species in an expansive park. They even have an extensive aquarium and other sights to see outside of animals, so many people make special trips to Olomouc to see their zoo.
Pevnost Poznání
Those who love science museums should check out Pevnost Poznání, a vehicle of knowledge to the general public and the visitors center for the local Palacký University, the second oldest museum in the Czech Republic. It is a bit old school as it is also one of the first science museums of its kind, but its exhibits are still fun are very rewarding.
Saint Wenceslas Cathedral Olomouc
Visit Olomouc's famous 1107 gothic Saint Wenceslas Cathedral, made from three towers and a monumental facade, making it one of the most striking churches in the city.
Learn about the history of this one-thousand-year history building and how its appearance has changed over the years, experience a moving church service, or enjoy quiet prayer during the week, all while enjoying the tallest church in Moravia!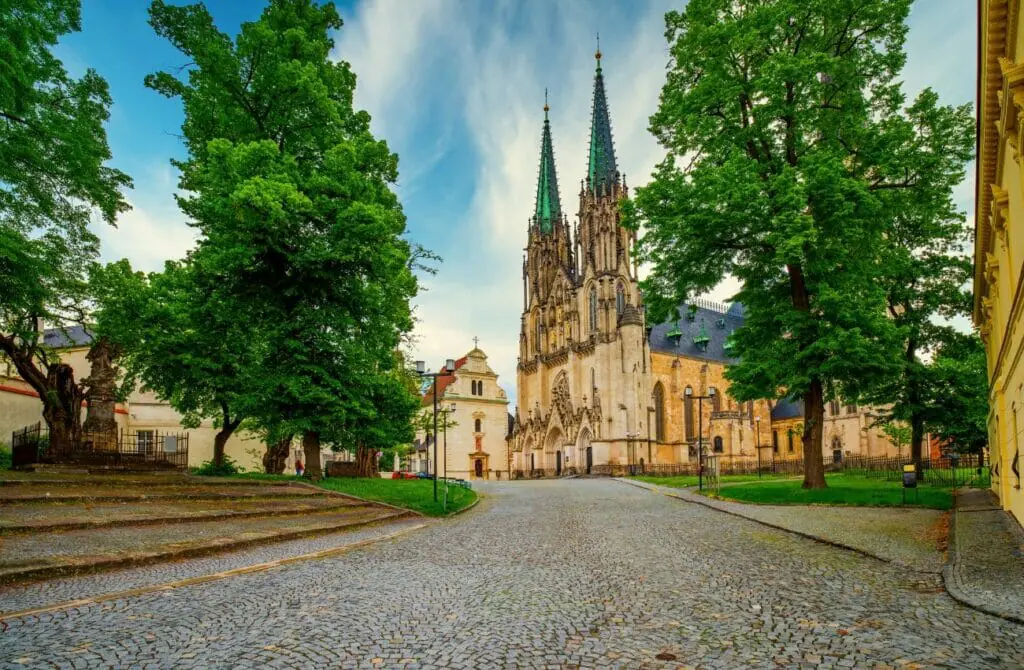 Bezručovy Sady
One of the best parks in town is, without a doubt, the historic Bezručovy Sady, where you may find the perfect spot for a romantic walk with castles, a garden, woodlands and flowerbeds. What makes this stand out is the variety of flora paired with the numerous walkways and close-up proximity to the city's Medieval history.
Archdiocesan Museum
Get up close and personal with history at the Archdiocesan Museum. This church museum houses an impressive art and religious artifact collection in an equally remarkable building that is a treasure all of its own. You can learn a lot about the religious culture of Olomouc as well as the history and influence of the church in the region.
Bouzov Castle
One of the most delightful castles in Olomouc is the 14th-century fortress, Bouzov Castle, built upon a hill and looks out over the city and nearby park. It has a long and intriguing history from the Teutonic Order and monks to 20th century Nazis, and today a tourist attraction. The castle is wonderfully preserved, with many incredible things to be seen during a tour.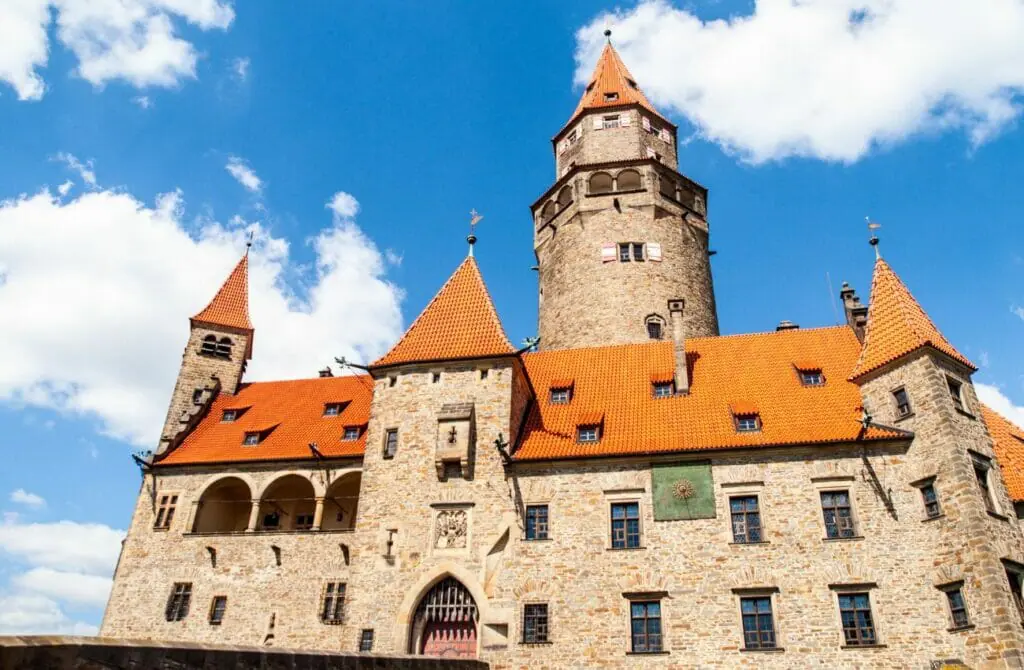 Archbishop's Palace
If you love the fountains, Olomouc is famous for; you will also adore the baroque-style Archbishop's Palace. Not only is this an incredible building, but it's also always where living bishops still live today and play essential roles in the city's church life. You can buy tickets to come and see this amazing place for yourself and take in their lavish art collections.
Helfštýn Castle
A short drive out of town will take you to the iconic castle complex ruins of Helfštýn Castle, the second largest after Prague Castle.
You can walk through the open-aired halls where once-grand banquets between kings and knights may have sung jolly tunes or take in the prime hill-top castle views from its surrounding grounds. You can imagine how commanding it would have been in the 16th century when it was built.
Olomouc Astronomical Clock
Take a moment to appreciate your time in Olomouc by stopping by the Olomouc Astronomical Clock. Since the 15th century, this tower has had a variety of forms, each representing time and the position of planets at any one time, making it one of the rare examples of heliocentric clocks.
Since the 1950s, it has taken on the socialist realism style of astronomical clocks and is a quirky landmark in the city that few should miss.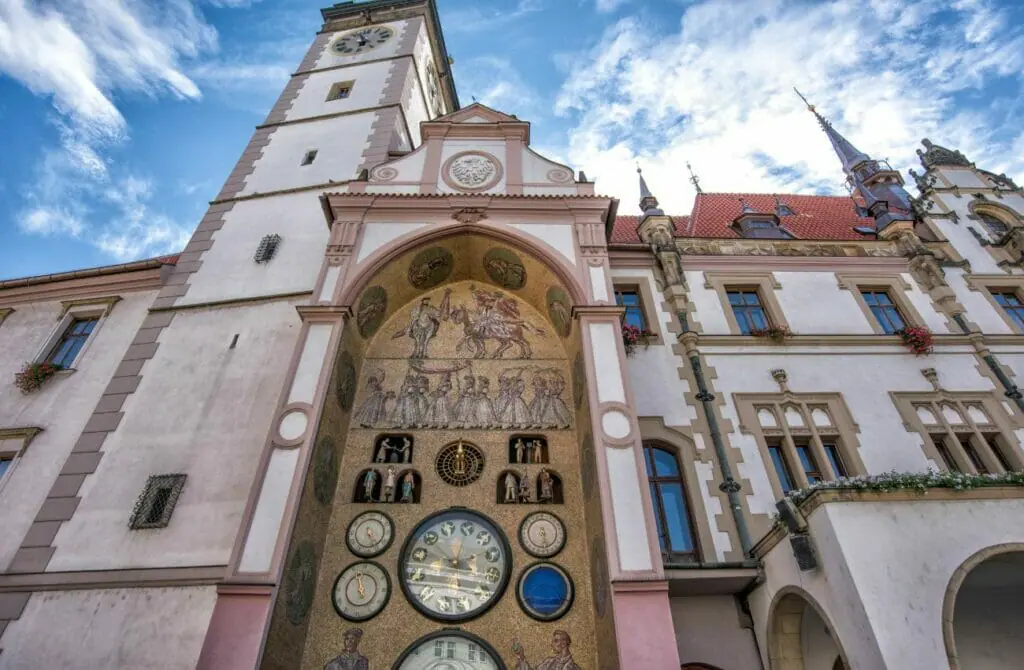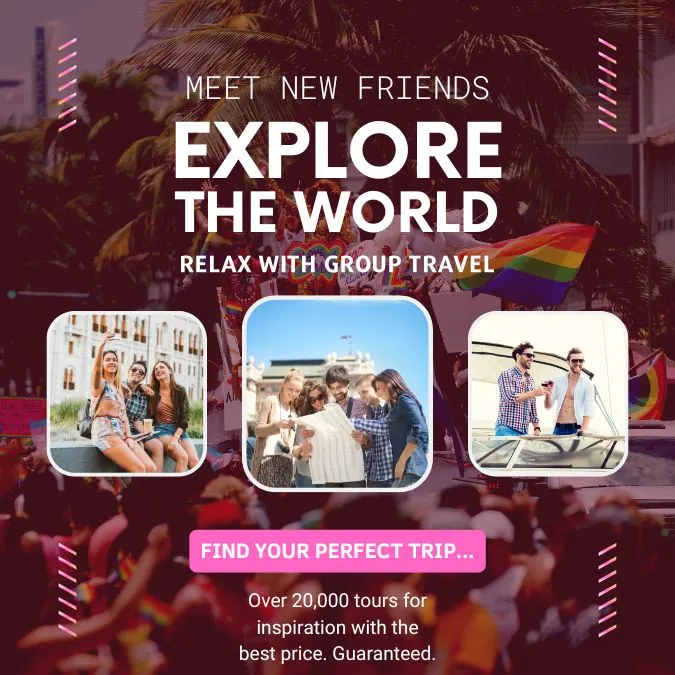 Gay-Friendly & Gay Hotels in Olomouc, Czech
Oh, honey, let me tell you about being fabulous and feeling welcome at these hotels in Olomouc! Don't worry about other hotels that might not be as accepting; these gems are committed to being LGBTQ+ friendly and ensuring that all guests feel like they belong.
Being gay-friendly isn't just about waving a rainbow flag or using the right pronouns; it's about creating a safe and inclusive space for all guests. From non-discrimination policies to providing resources for LGBTQ+ travelers, these hotels go above and beyond to ensure you feel welcomed and supported.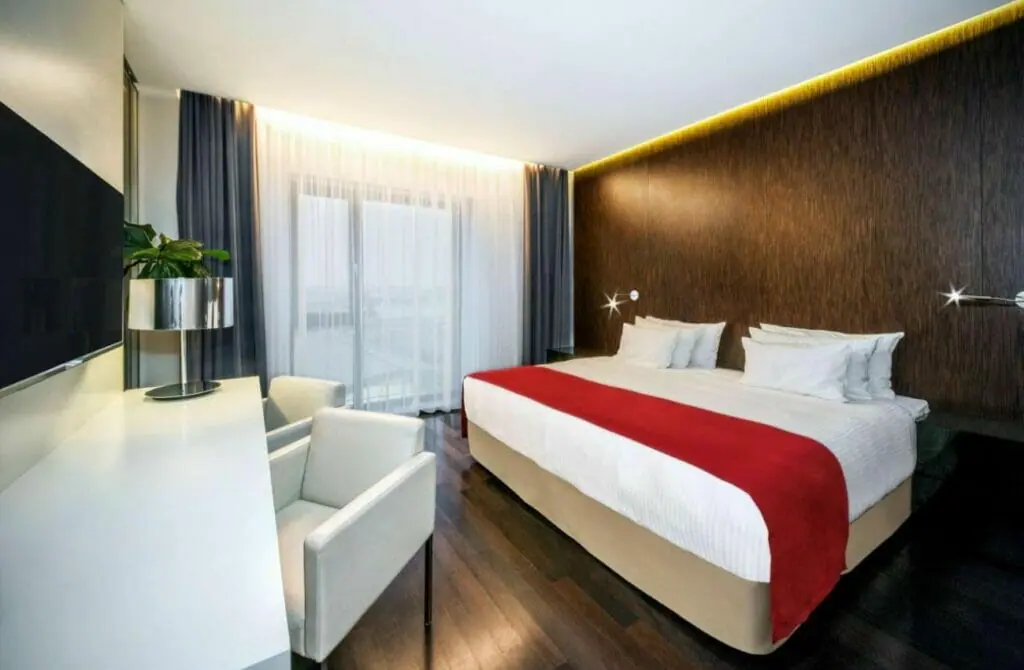 And honey, they don't stop there! Some of these gay-friendly accommodations have extra amenities and literature about local LGBTQ+ events and resources. Plus, they might even be located in an area known for being LGBTQ+ friendly. Now, let me tell you about these fabulous hotels in Olomouc.
While there aren't any specifically gay hotels or resorts, these are the crème de la crème of gay-friendly accommodations. And if these don't tickle your fancy, don't worry; there are hundreds of other options in Olomouc to fit your budget and needs. So pack your bags, put on your most fabulous outfit, and get ready to feel welcome and accepted at these gay-friendly hotels in Olomouc!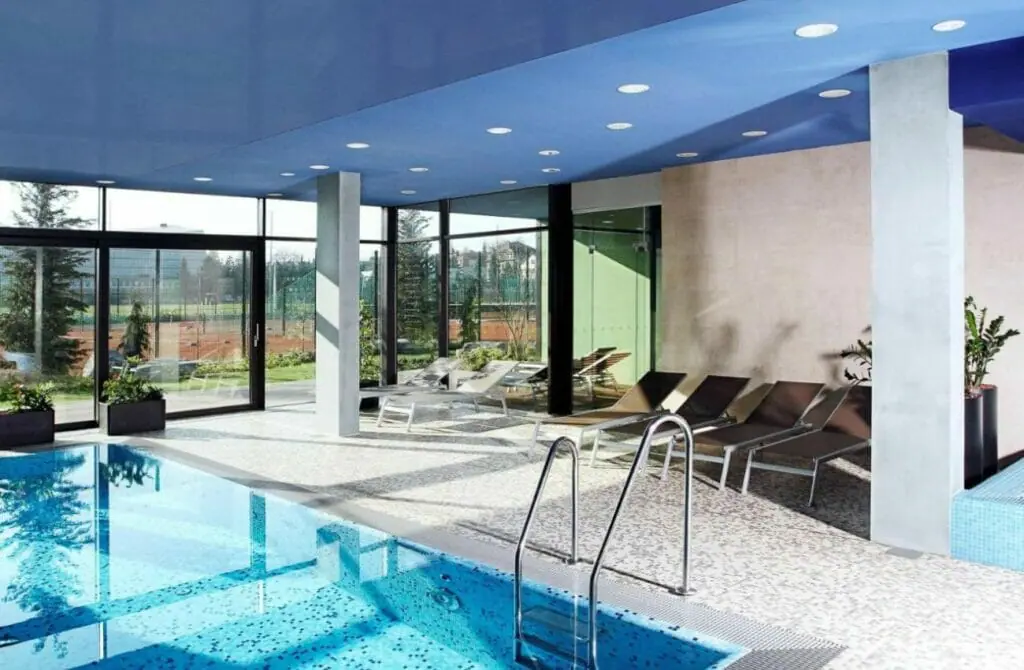 NH Collection Olomouc Congress ☆☆☆☆☆
Those after the most luxurious stay in Olomouc that will be hard to match need to look no further than the NH Collection found just north of the city. Here you can explore an expansive hotel that offers many services, including a full spa, sauna, gym, bike rentals, parking, and business services, and we are just getting started.
Outside the rooms, this place's highlight is the restaurant and bar, with delicious food and dining spaces. Then heading to your pirate quarters, you can experience the royale experience with cozy beds, working spaces, TVs, ensuites, lounges, and options to suit specific budgets.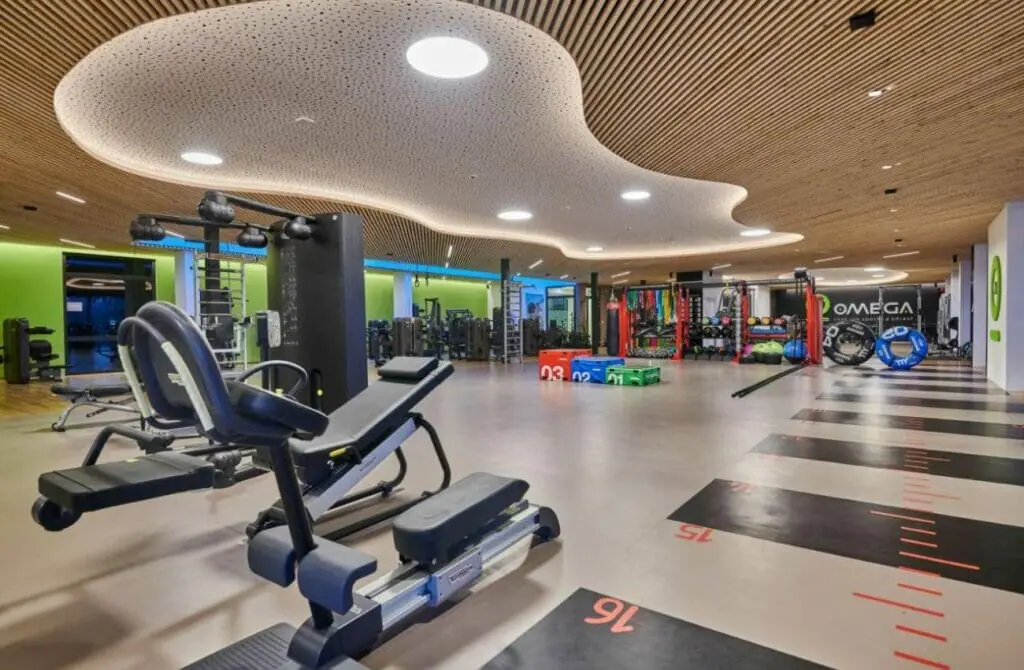 Those after an intelligent hotel option will not be disappointed by this four-star stay on the eastern outskirts of Olomouc. Here you can experience various historic palaces and their botanical gardens just a four-minute drive away or appreciate the in-house hotel services. These guests' treats include parking and 24-hour desk service.
However, the nightlight of 4 Start Hotel is, of course, the private quarters. These rooms have great views and various conveniences like an ensuite, TV and cozy bed. Also, the hotel is connected to a railway station, so you have easy access to transport at the drop of a hat.
Clarion Congress Hotel Olomouc ☆☆☆☆
In Olomouc's eastern central district, the Clarion Congress Hotel is a four-star pet-friendly marvel with a fitness center. You have a hotel here that ensures that its guests have the best experience possible while being cared for, so you can bet they also have a sauna, bar and room service in conjunction with their gym!
They also boast plenty of seating areas, whether on their outside terrace, business center, lounging areas or the comfort of guests' private dwellings.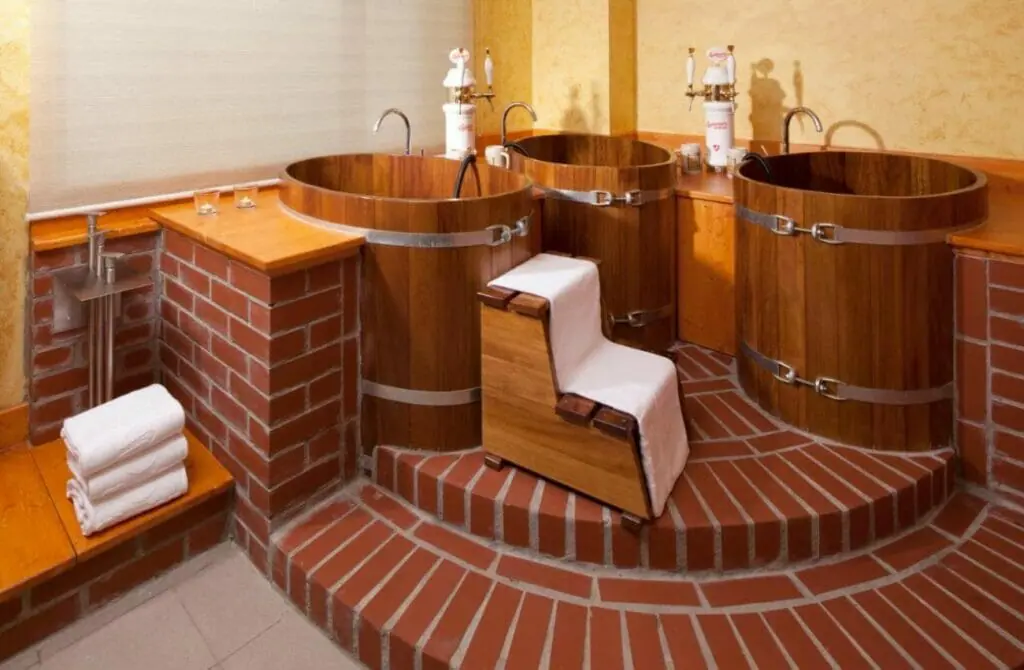 Smarthotel Nezvalova Archa ☆☆☆☆
In the center of Olomouc, you can find the delightful four-star Smarthotel Nezvalova Archa, a popular choice for guests in various ways. Firstly they offer guests free breakfasts and tea or coffee, so those early starts will be a little easier while on holiday when you don't need to worry about what to cook.
They also provide guests with a shared kitchen with a spacious dining area so you can whip up for favorite meals and save some money eating out all the time. They even offer a spa and sauna for those wanting to relax their body, with a library for those needing fresh material.
For an exceptional three-star hotel with complimentary breakfast and a restaurant, you shouldn't look passed Senimo. You can make full use of their free parking, which includes space for campervans, and if you so desire, you can take your pet along for the trip as well.
Taste the delicious Czech cuisine of Restaurant Hotelu Senimo, Hotel Senimo's on-site restaurant, which impresses not just guests but locals who keep coming back. Dine on their outside terrace or use their business services. Senimo is the place to be!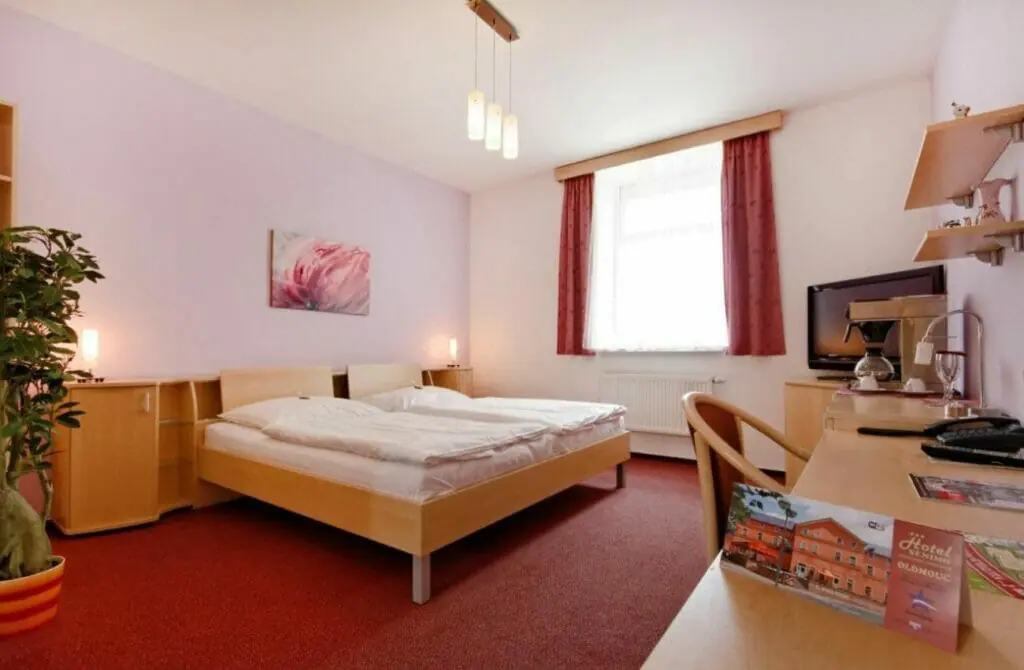 Stay at the cozy three-star central Hotel Palác, the place to be if you fancy a hotel with 24-hour service and a quaint little coffee shop and cafe.
The rooms are spacious, simple and budget-friendly, but you can pay just a little extra to get breakfast as part of the deal and food covered for the rest of the day at their cafe. The deluxe rooms have kitchens, dining areas and royal city views. They even have room service, making it a top place to stay on a long day at home.
On the outskirts of rural Olomouc, you can't get a much more budget-friendly and exceptional three-star experience than with Hotel Milotel. Here you can make the most of your location with easy access to the highway without the heavy traffic slowing you down.
However, the hotel impresses with its outdoor dining terrace, which is in full bloom during spring and summer. Their restaurant and bar also offer breakfast, lunch and dinner options with a drink to complete the package.
You will also discover that their dining and working spaces allow for much breathing space outside of rooms. But what about the rooms? Guests' lodgings are simple, with beds, wardrobes, seats and ensuites, with little freebies like soap and towels.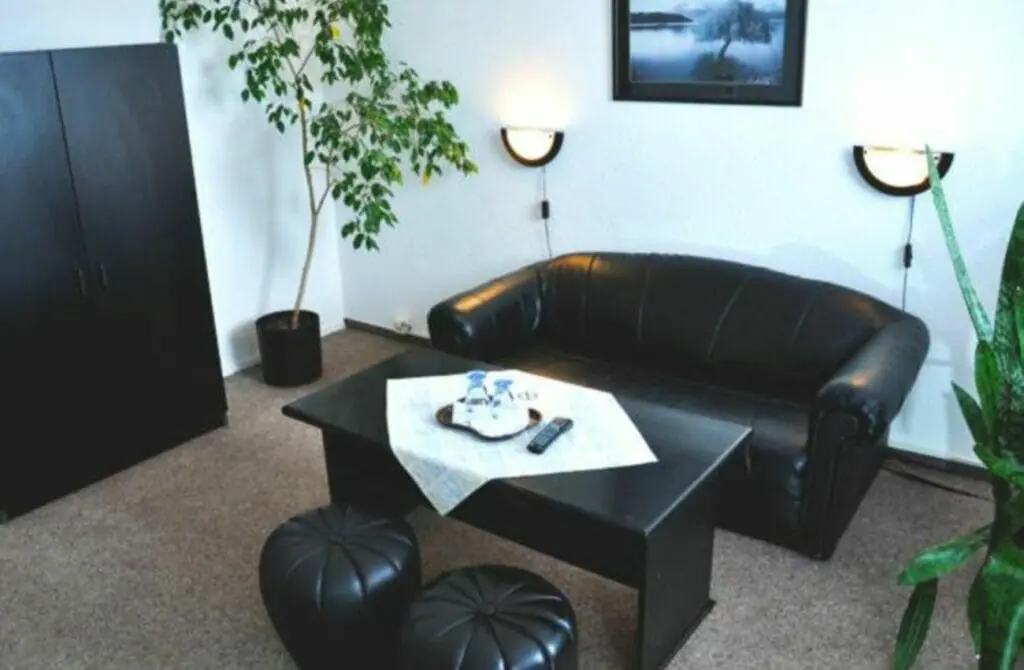 Gay Nightlife in Olomouc, Czech
Darling, let's talk about exploring the queer nightlife in Gay Olomouc, shall we? It's true this city might not be the most welcoming to our fabulous community but fear not! Being gay is perfectly legal here; remember to err on the side of caution when outside of queer-friendly spaces.
But let's focus on the fun, shall we? Exploring gay nightlife can be one of the most thrilling and enriching experiences while on the go. From dancing up a storm at a gay club to sipping cocktails and rubbing elbows with the locals at a gay-friendly bar, you'll have a chance to immerse yourself in the local culture and make memories that will last a lifetime.
And darling, we've got you covered with the best gay and gay-friendly spots in town. So don't be shy; step out of your comfort zone and explore the queer nightlife in Gay Olomouc. Trust us; it'll be worth it!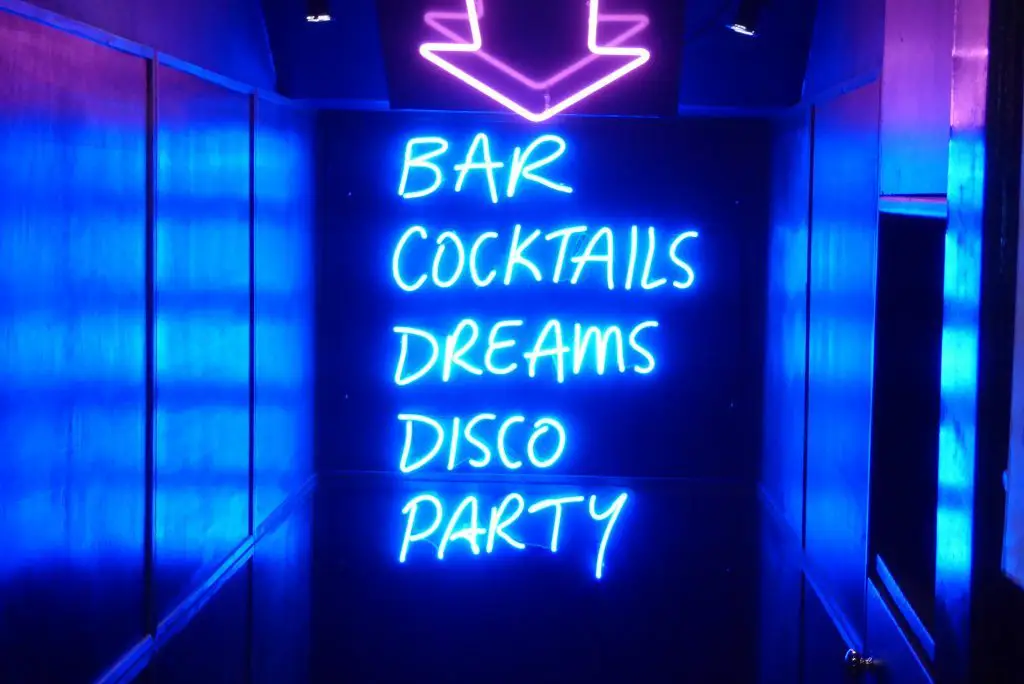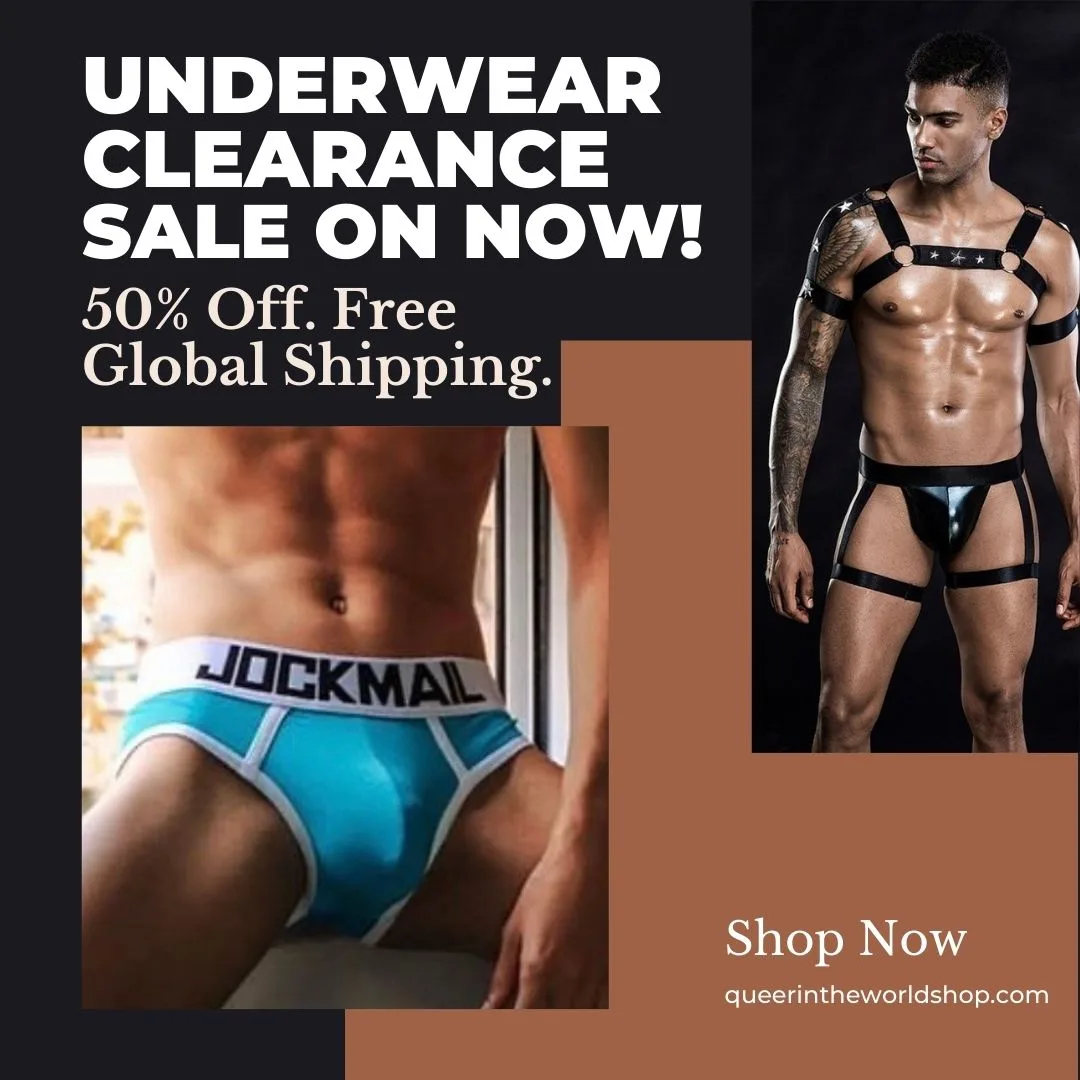 Gay Bars In Olomouc, Czech
The gayest gay bar in Olomouc is Diva! Found in the folds of the drawing city center, Diva is the oldest gay bar in the city, with her doors wide open, welcoming all into her embrace since 1997.
With all that history of serving the rainbow community, you can bet she knows how to make a good drink and throw a good party. Here you can expect delicious cocktails intertwined with the occasional drag performance and a relaxed atmosphere.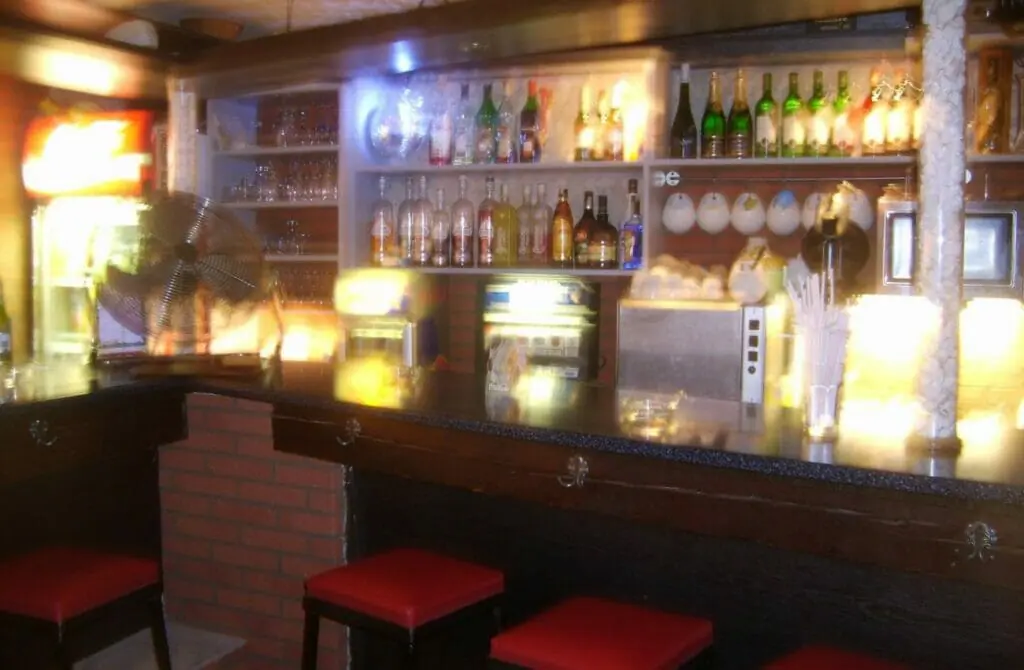 Gay Parties & Gay Clubs In Olomouc, Czech
Ollove is Olomouc's local gay club that helps build a safe and interconnected queer community in their city. They organize the yearly pride events and fun social events regularly, so you can bet they probably have something on the week you visit their beautiful city.
Rainbow Pride Olomouc was the city's queer festival that regularly ran until 2016; although it has been quiet over the last few years, it's worth checking in to this page in case there has been a recent increase in activity. Until then, Ollove runs a pride event of their own, so get in contact with them as well.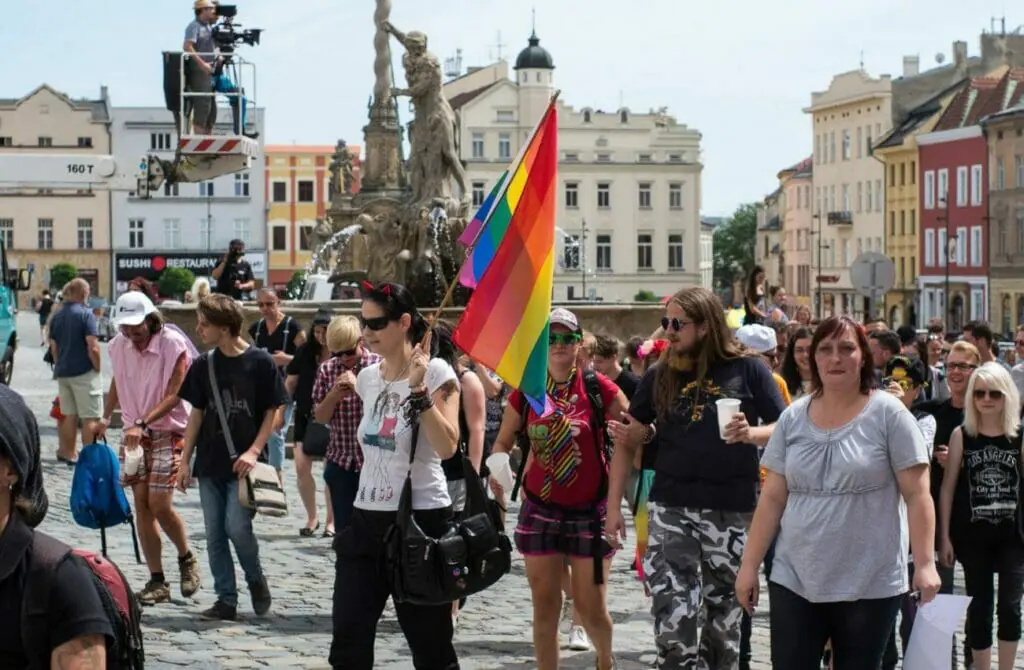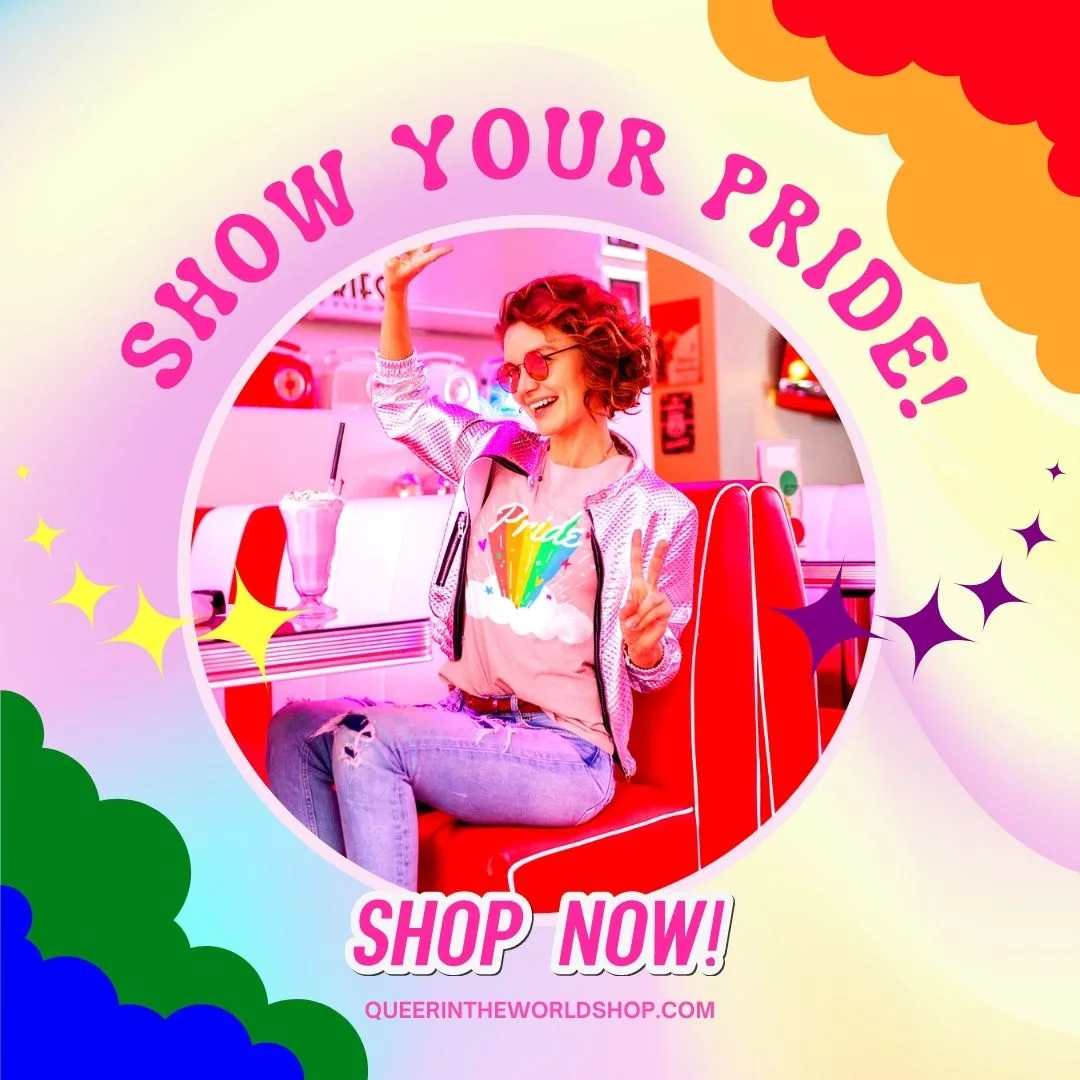 Gay-Friendly Nightlife in Olomouc, Czech
Heading down to Olomouc's LocAle Pub, you can bet a friendly, laidback attitude will meet you with a bar serving some of the best range of ales. It is rustic and encompasses everything you'd want from a traditional pub, as it even comes with a range of hearty food, making it the perfect place to have a pub lunch or dinner.
For a fun-themed bar drinking experience, the Blaylock Steampunk Bar will be like no other drink in Olomouc as you enter a futuristic Victorian world with clockwork steam technology.
You can start the evening with a casual lounge in their outside spaces with delightful street scenery, or you can head inside and take in the brilliant artwork of airships hovering above the bar as you sit at their numerous bar stalls of booths.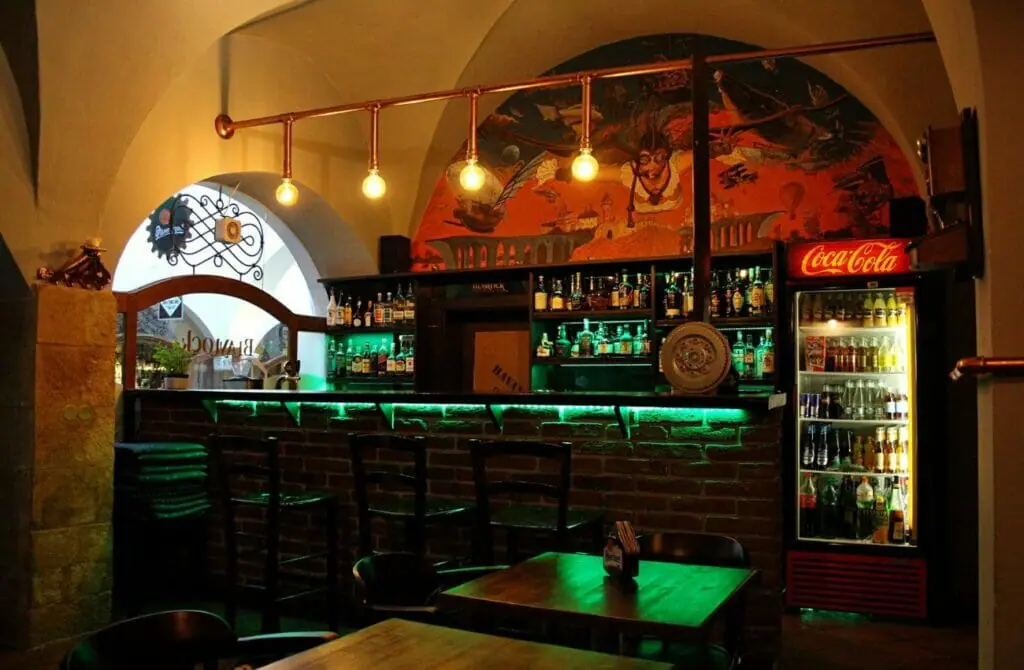 V Podpalubí – Pub & Bar & Music Club
For a good rocking time with live music and a classic pub with great-tasting Guinness and whisky, you don't want to miss V Podpalubí. This is the place to be if you are obsessed with a late night on the town with rock music on the stage or out of the jukebox.
Also, the setting is unique, with a rustic cellar and narrow sitting areas with old table barrels, making you feel like they are operating an illegal speakeasy in the 1930s.
For that late-night spark to give you the energy to the party, the Belmondo Club is the place to be for a great dance 'and drink until late. Be entranced by their DJs and dancehall and be delighted and quenched by their bar and service, with plenty of space to relax and do a bit of both, even on busy nights.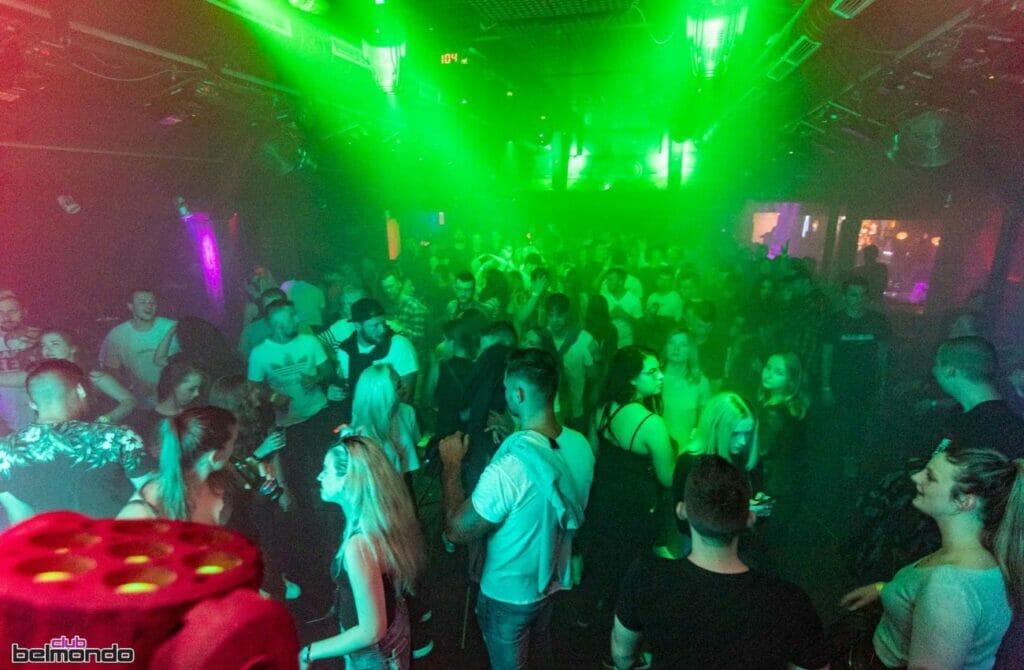 For a taste of New York straight out of the Czech Republic, the Lounge Bar Brooklyn is one to add to your list. Besides being an excellent central drinking venue, they offer a chance to try shisha to upgrade your laidback drinking experience.
For a cooky youthful club with a tribal aesthetic, you can't pass up on the opportunity to spend some quality time at the Nirvana Club. Here you will find great places to sit and enjoy a drink at their booths or bar, and the decor is made up of wooden figures and even a prehistoric pool table. It's a place you need to see for yourself!
One of Olomouc's more iconic cocktail lounges is the American 1950s-themed bar, with a jukebox, neon lights, quaint red bar stalls and chessboard ground titles. You can live your best 1950s fantasy by going for a milkshake at their drinks bar in a cute outfit or become the real adult as you try a wide range of icy cocktails and standard beers or wine.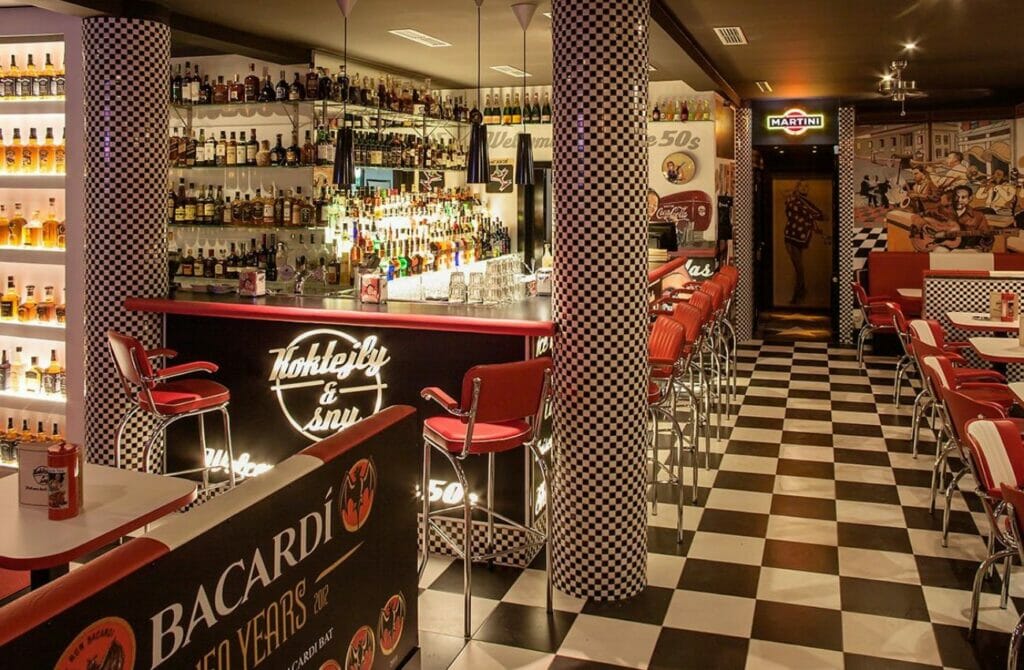 The Jazz Tibet Club has it all for those that want an evening out in Olomouc, where the highlight of their evening is exceptional live jazz music. Although their main event is about live performances, they also have a laid-back bar with great drinks to enhance this overall experience. Plus, if you are peckish, they make some mean fires!
Those unafraid to join the younger nightlife of Olomouc will fit right in at the 15 Minut Music Club, the number one student bar in the city. Expect the loudest student parties, great music and drinks, and a welcoming atmosphere for traveling students visiting this wonderful city out of town.
For the best gin and tonic in Olomouc served by a cheeky little monkey (not really because he is just their logo), the 47 Opic has you set. This spacious lounge has plenty of seats, tables and drinks, so it's the perfect night out for one that is all about making the most of doing very little!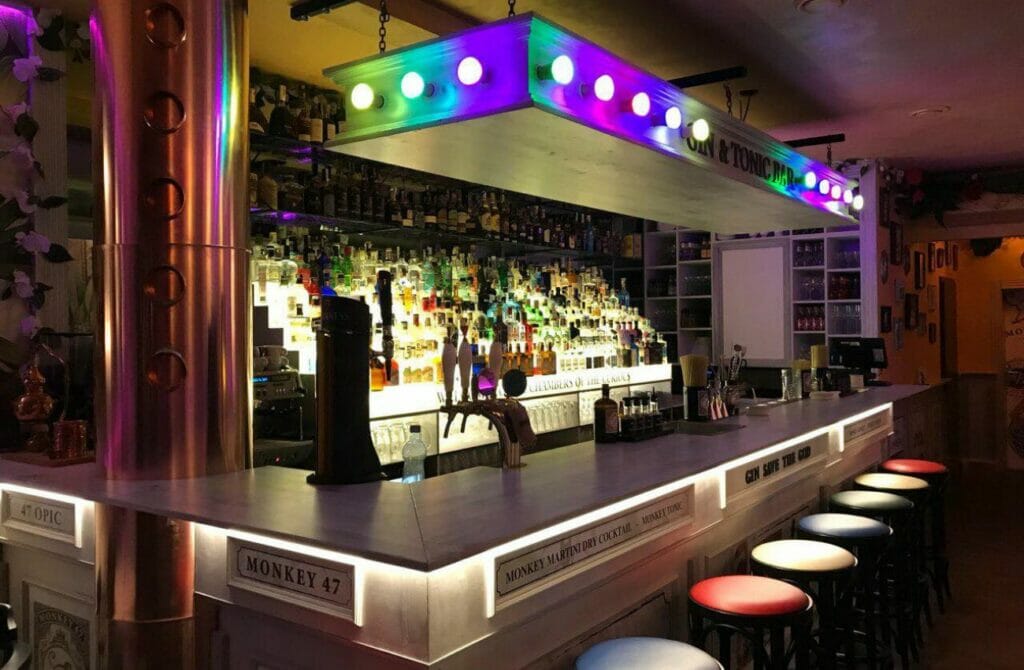 Cruising & Gay Saunas In Olomouc, Czech
When exploring Gay Olomouc, there's more to life than cocktails and beers. One aspect of the gay scene that many of us queens love is checking out the local gay saunas and cruising clubs.
Granted, Olomouc isn't quite as wild as Amsterdam, Barcelona, or Berlin, but these steamy venues still offer the perfect opportunity to meet new people, socialize, and engage in some hot and heavy action without swiping left or right. However, remember that these venues can differ in terms of vibe, patrons, and rules, so it's a good idea to be informed before you dive in.
Gay saunas, sex clubs, and cruising have long been popular ways for queer men to meet and engage in sexual activity, particularly in countries where same-sex activity is not widely accepted or may even be illegal. In these places, gay saunas and cruising clubs provide a safe and discreet environment for queer men to explore their sexuality and connect with like-minded individuals.
Despite the rise of gay dating apps, many queer men still prefer the anonymity and physical connection that can be found in these spaces – so somewhat counter-intuitively, you might have a hotter experience here than you would at home.
We recommend checking out our guide to cruising for first-timers before you get started, which should give you the lowdown, and always practice safe sex. Keep in mind that local laws and customs regarding gay venues and sexual activity should always be respected. With a bit of forethought and an open mind, visiting gay saunas and cruising clubs can be a thrilling and steamy part of your gay Olomouc adventure.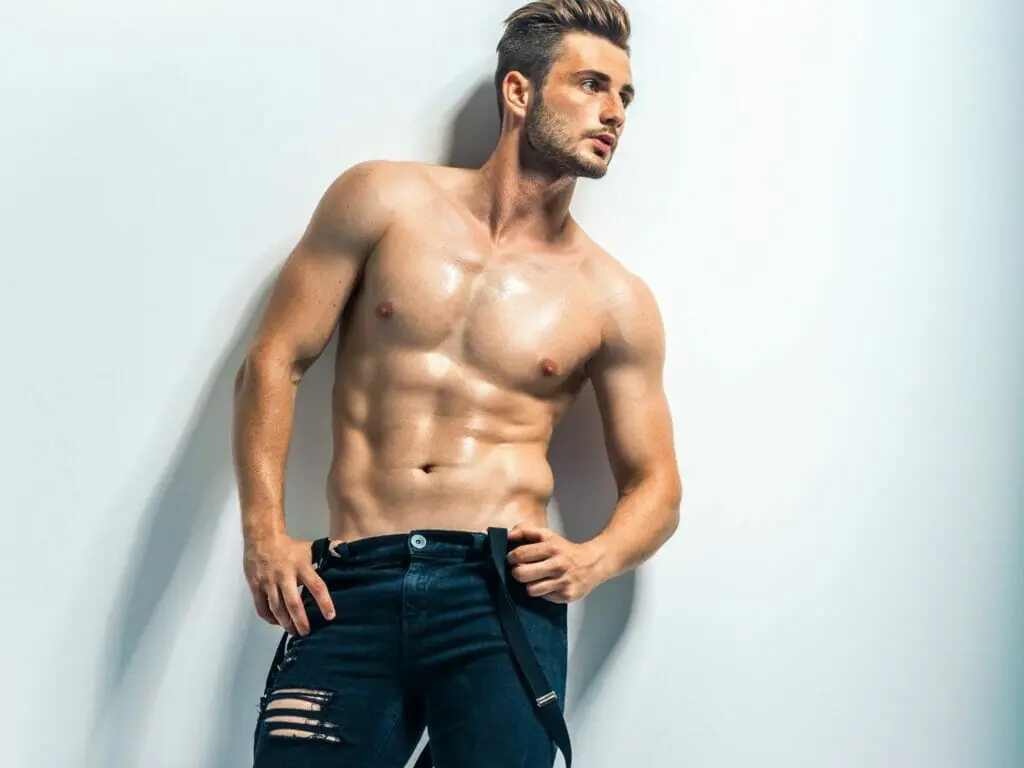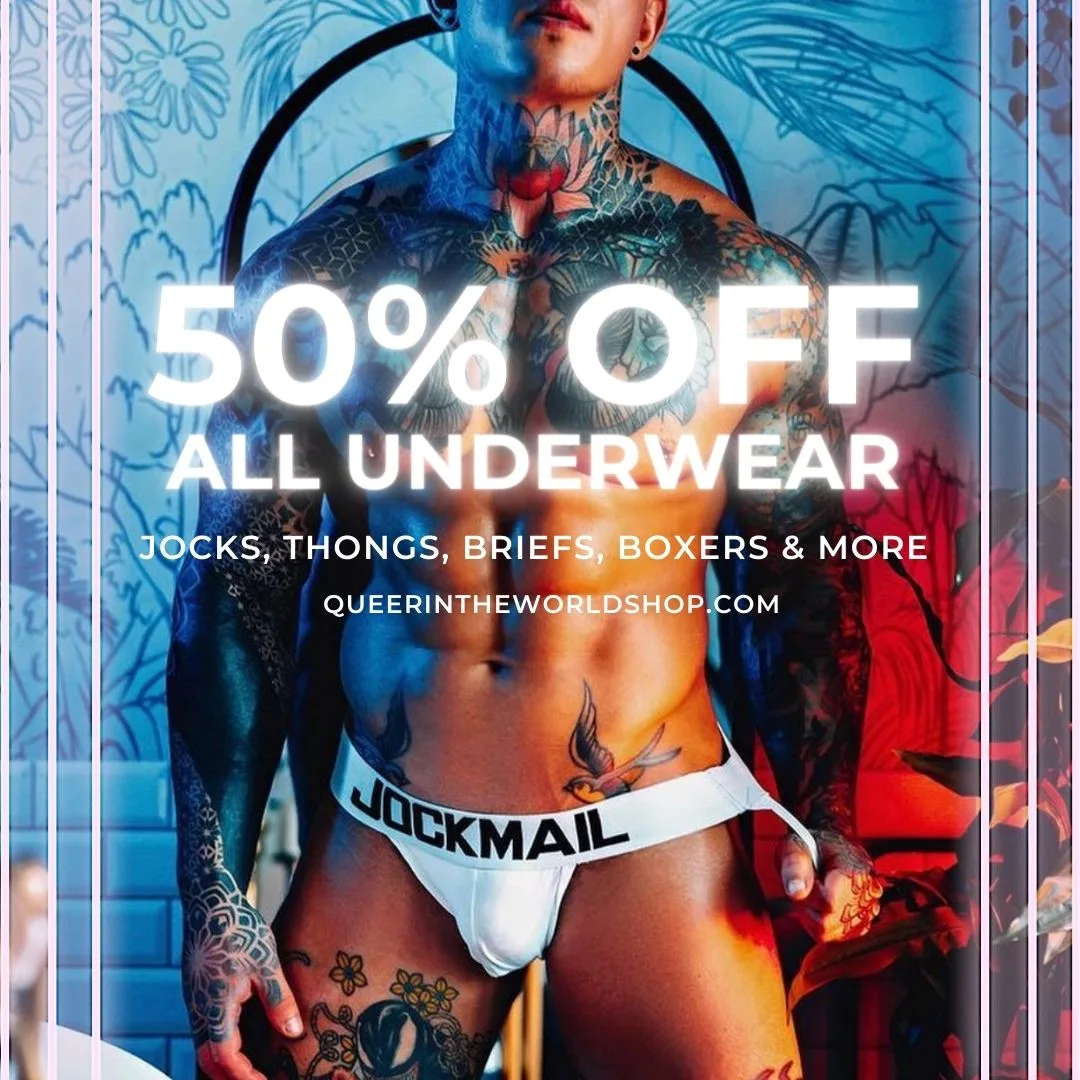 Gay Map Of Olomouc
Finding it hard to envisage where everything is in Olomouc? Hopefully, this queer-centric map helps where we have marked all the bars, clubs, parties, hotels, saunas, massages, and more will help you stay in the spot best suited to you!