Mexicali is a popular tourist destination, especially among day trippers, due to its location in Baja California. Although Mexicali is safer than other major border cities, such as Tijuana and Ciudad Juarez, traffic has declined due to increased crime levels in the region. Although exciting, this city's LGBT nightlife requires great caution.
Mexicali, the state capital, has much to offer the discerning tourist. The city is home to some of the most magnificent desert scenery in the world and an astounding number of museums and cathedrals showcasing cutting-edge art and culture. If you appreciate having your heart racing with new and thrilling events, you've come to the perfect place! Walk down to one of Mexicali's flowing rivers or get lost in the desert dunes for an experience practically impossible to replicate.
Mexicali is comparable to Tijuana before the tourist boom; it is filthy and dangerous, but most visitors drive south. If you can handle the city's rowdier environment, you'll appreciate the city's vibrant nightlife and excellent Chinese and Mexican restaurants. In addition, the city has the highest concentration of Chinese residents in Mexico.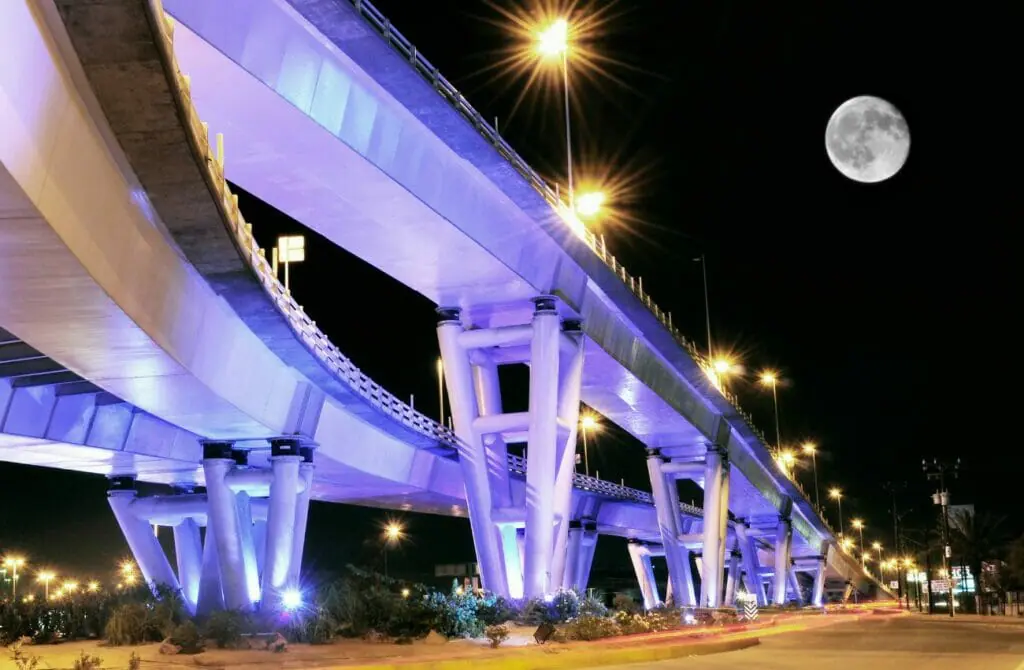 This area boasts one of the highest quality of living in Mexico. It is well-known in Mexico for its strong investment in education and low unemployment rate. The industrial sector has surpassed agriculture as the primary economic engine in this forward-thinking city. Residents of Mexicali speak Spanish as their first language. On the other side, most of the population is at least relatively fluent in English.
LGBT people in Mexico have witnessed significant advancements in their rights in recent years, mirroring developments in legal systems worldwide. Upon visiting, anybody who identifies as a member of the LGBTQ community will find the city highly tolerant.
Engaging in sexual actions or behaviors of a sexual nature with individuals of the same gender is considered legal and acceptable in this country. On the other hand, public displays of affection are avoided for fear of being exposed to homophobic violence.
If you're planning a trip, you should consider visiting Gay Mexicali, if only for the wonderful arts and culture, magnificent natural landscape, and exhilarating activities. Whether your idea of a fun trip is touring the galleries of cutting-edge institutions or riding down dunes, this sun-drenched paradise will satisfy your wanderlust.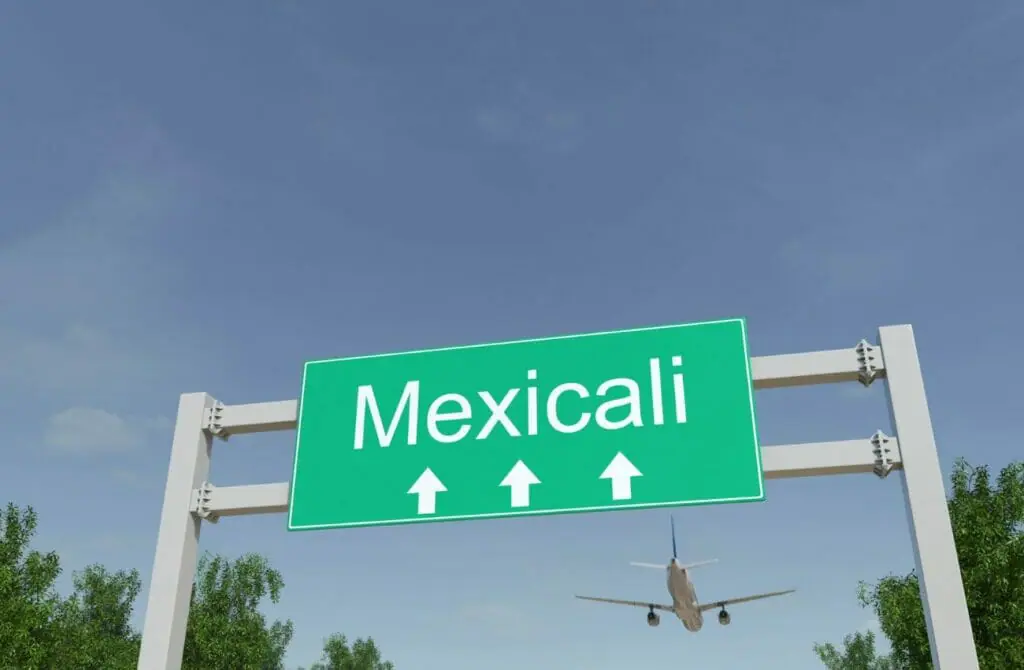 Attractions in Gay Mexicali, Mexico
Welcome to Gay Mexicali, darling! While the city may not be the most welcoming to the queer community, fear not! There are still plenty of fabulous things for you to do while keeping things low-key. First and foremost, you must visit some of the city's most iconic landmarks and attractions, dahling!
Take in history and culture by visiting museums, art galleries, and historical monuments. And don't forget to marvel at the stunning architecture, explore parks and gardens, and indulge in the local cuisine. But that's not all, darling! Gay or straight, there's always something to do in Gay Mexicali.
Immerse yourself in the local culture by attending cultural events like festivals, concerts, and shows. Trust us; there's always something fun and exciting happening in this fabulous city. Remember, discretion is key in a city that's not always welcoming to our fabulous community. So, keep it lowkey and enjoy all the wonderful things Gay Mexicali has to offer!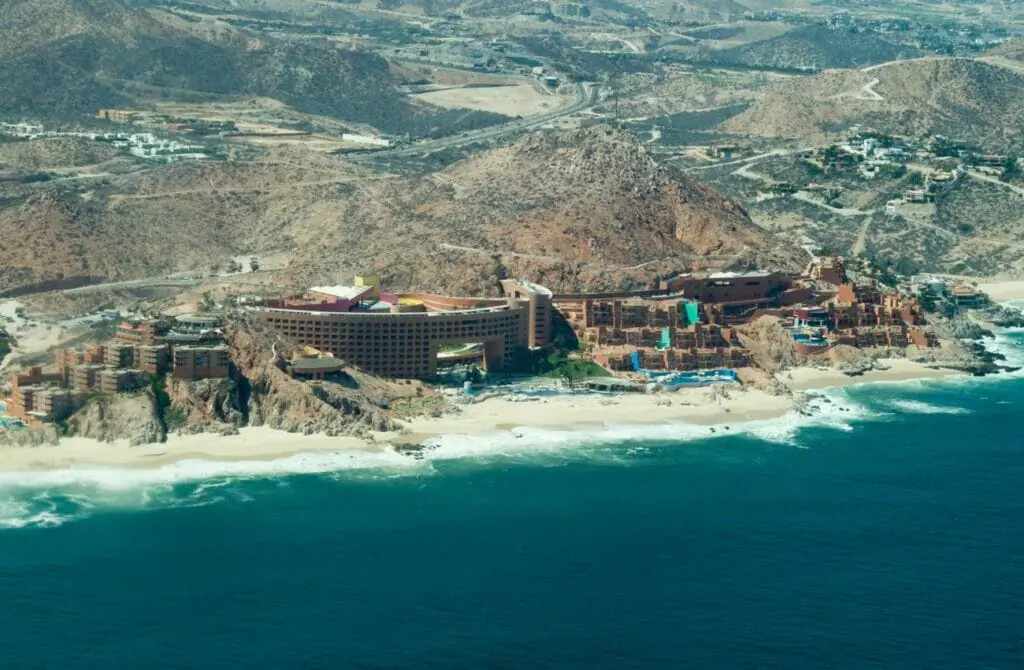 Sol Del Niño Museo
With cutting-edge exhibitions, this museum is a cornerstone of Mexicali's artistic and cultural landscape and is undoubtedly one of the city's most popular tourist sites. This museum is perfect for vacationers with children since it features various exhibits for families and a wide range of interactive activities. It also boasts an IMAX theatre, so stop by to wow the whole family with a more personal and immersive movie-watching experience.
Institute for Cultural Research Museum
If you want to understand more about Mexicali's lengthy and distinguished cultural heritage, here is the place to go; if that describes you, you won't want to miss it! Since it is committed to preserving and enjoying local history, this museum is a fantastic place to stop if you want to learn more about Mexicali. Further information is available here.
Because of the wide variety of themes covered by the exhibits, which begin in ancient times and continue to give in-depth studies into Mexicali's cultural anthropology, your time spent here will be rich in experience and knowledge.
Guadalupe Canyon Oasis
The Guadalupe Canyon Oasis is the best setting for you and your traveling companions to get up and personal with nature. You may hire a private hot tub, pitch up camp, have a BBQ, enjoy a campfire, or explore the area and observe the local cave paintings and artwork at the Guadalupe Canyon Oasis.
You can also perform any combination of these things. This will be an excellent place for nature-loving families, couples, and parties looking to spend time outdoors!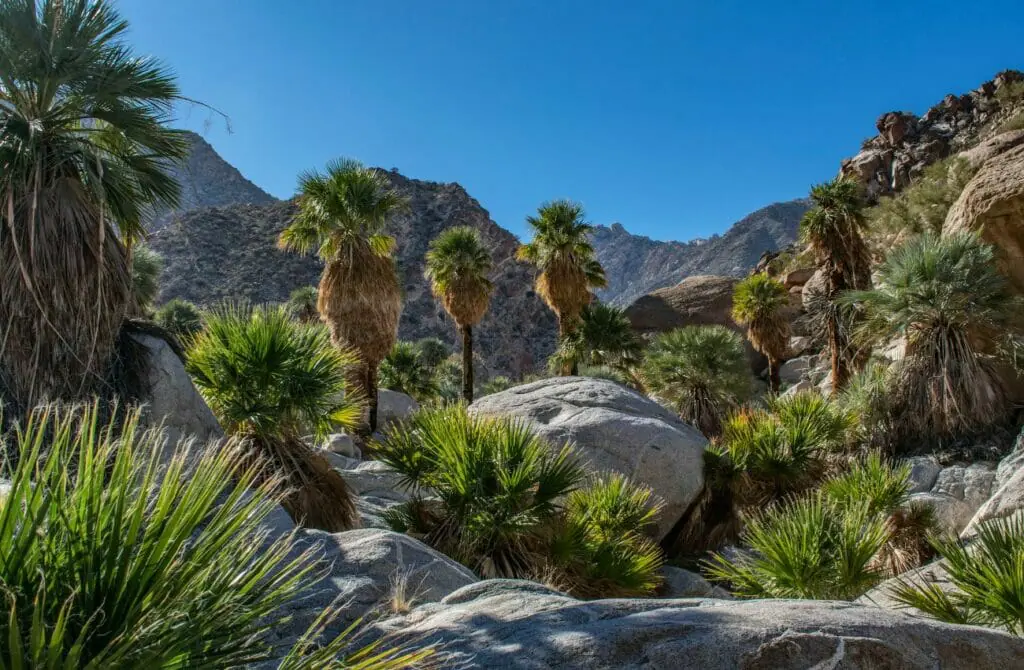 Catedral Nuestra Señora de Guadalupe
This lovely church in Mexicali goes back to the 1940s when it was first constructed. Its white-walled exterior distinguishes it. Since then, the Cathedral of Our Lady of Guadalupe has served the people of Mexicali as a place of devotion and an important cultural icon. This cathedral is a great place for you and your travel companion to see a traditional Spanish mass and a must-see for everyone who appreciates culture and architecture.
Forest and Zoo of the City
This recreational complex is one of Mexicali's most popular family tourism spots. The park, including a zoo, is home to many tourist attractions, including the Museum of Natural History, the Paseo de las Culturas Prehispánicas, the Botanical Garden, the Green Areas, and the Lake.
The zoo, which houses 25 different animal species, also has a crocodile and serpentarium, making it one of the largest aviaries in the Pacific Northwest area of the United States.
Arenia Casino
Arenia Casino is a place for tourists to Mexicali who feel lucky throughout their stay. You may test your luck at slot machines and roulette tables by playing such games, or you can play it safer by playing bingo. While you're here, treat yourself to a delicious supper and listen to live music.
Even if cards and slots aren't your things, you can still watch live sports events and place bets on them if you're confident in your ability to anticipate game outcomes.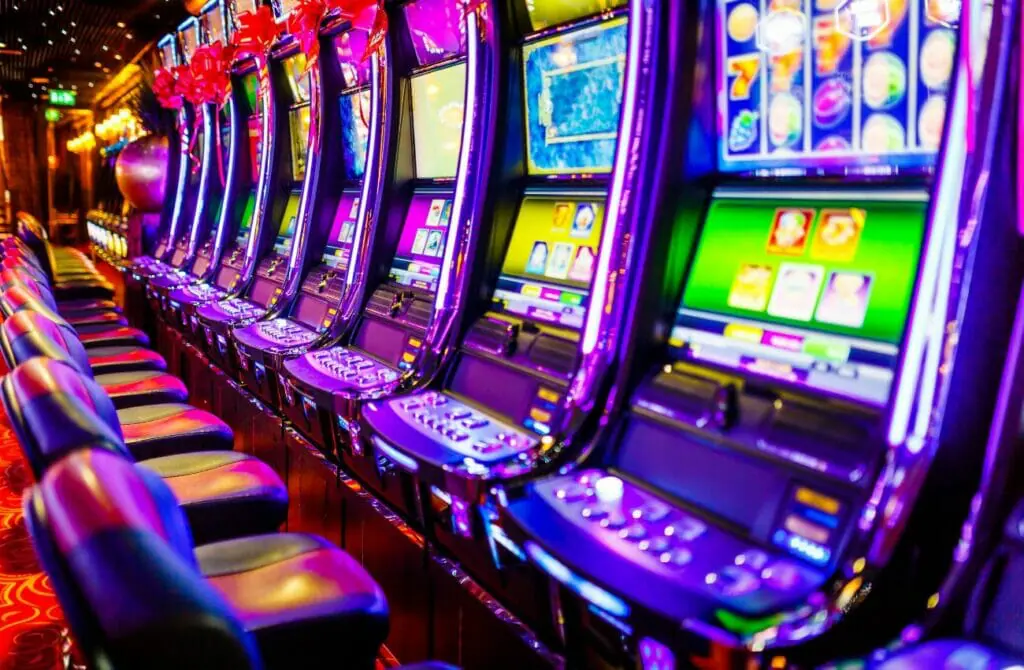 University Museum
The University Museum, part of the Autonomous University of Baja California, was formally established in 1977. In the museum's permanent galleries are fossils, works of art, utensils, images, and graphic portrayals of numerous historical periods and events.
Visit their website beforehand since the programs and exhibitions they provide are subject to change regularly. Don't forget to visit these sites to observe and participate in the revolving exhibits and other activities.
Guadalupe Canyon
Climbing, hiking, seeing flora and wildlife, mountain biking, visiting historic sites and cave paintings, and bathing in hot springs are just a few of the activities in this Sierra Cucapah canyon. These are just a few activities available in this oasis amid the desert.
While visiting Mexicali, you should not miss traveling to this location since it includes camping spaces and some of the most basic services. The season between fall and spring is great for a getaway.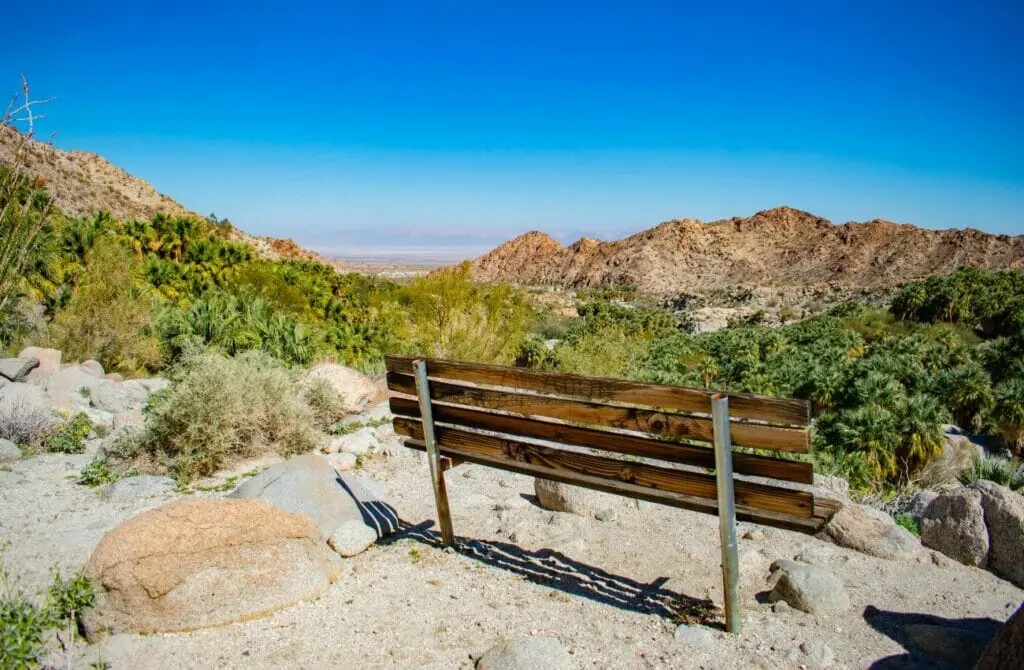 Compuerta Sharp
Compuerta Sharp is the place to go in Mexicali if you and your travel companions want to get up and personal with a historic gate. This historical monument is a small yet significant sight that you should see. Compuerta Sharp is a fantastic spot to visit if you want to snap Instagram-worthy photos while simultaneously immersing yourself in culturally relevant surroundings. The neighborhood is famed for its brightly colored buildings and amazing paintings.
Art Passage
Art Passage is an excellent place to learn more about the local art scene since it is a wide public space with stunning murals done by Mexicali artists. It attracts amateur and professional photographers due to its massive walls, fully covered with artwork. Visit Art Passage with a friend to capture some gorgeous portraits, or go alone to photograph the magnificent surroundings and develop your skills to enhance your photography.
Algodones Dunes
The Algodones Dunes are a popular site for thrill-seeking tourists looking to participate in activities like sandboarding and other extreme sports. These dunes run from Southern California to Mexicali. Visitors may negotiate the dunes by renting motorcycles, all-terrain vehicles (ATVs), and four-wheel drives from a specific portion of the dunes. People are only permitted to walk or ride horses on the opposite side of the dunes, which is calmer.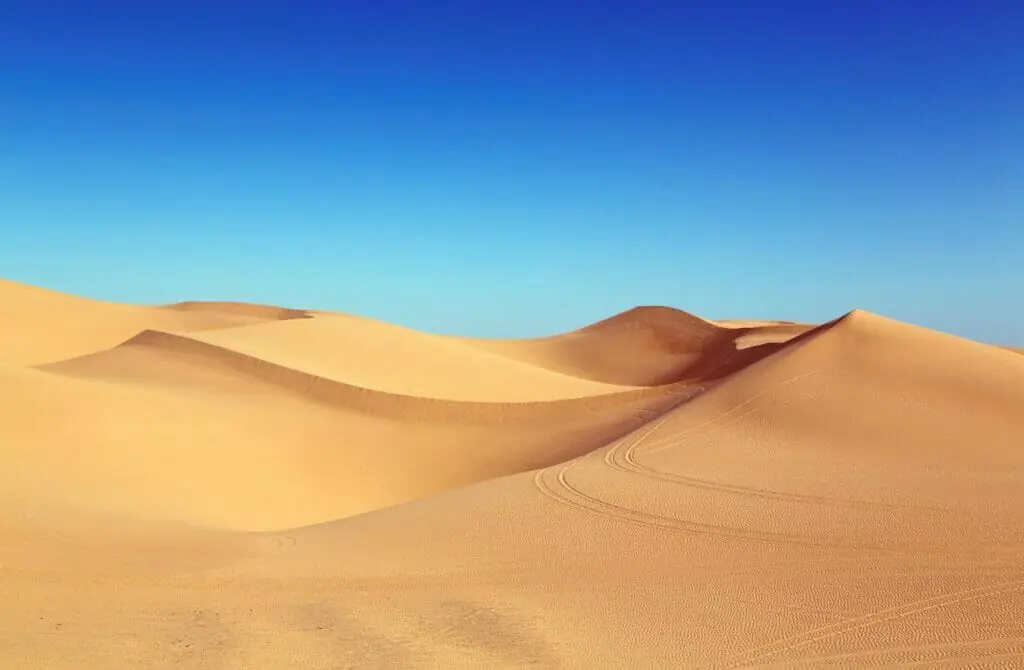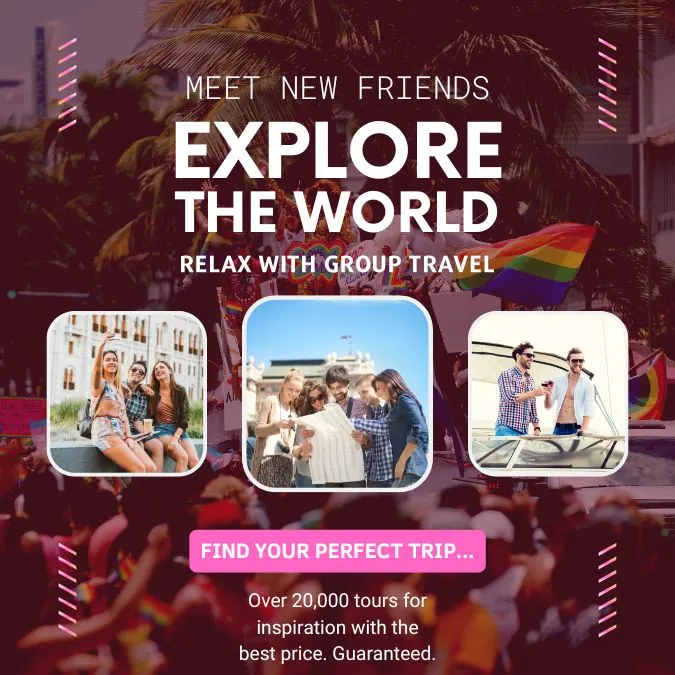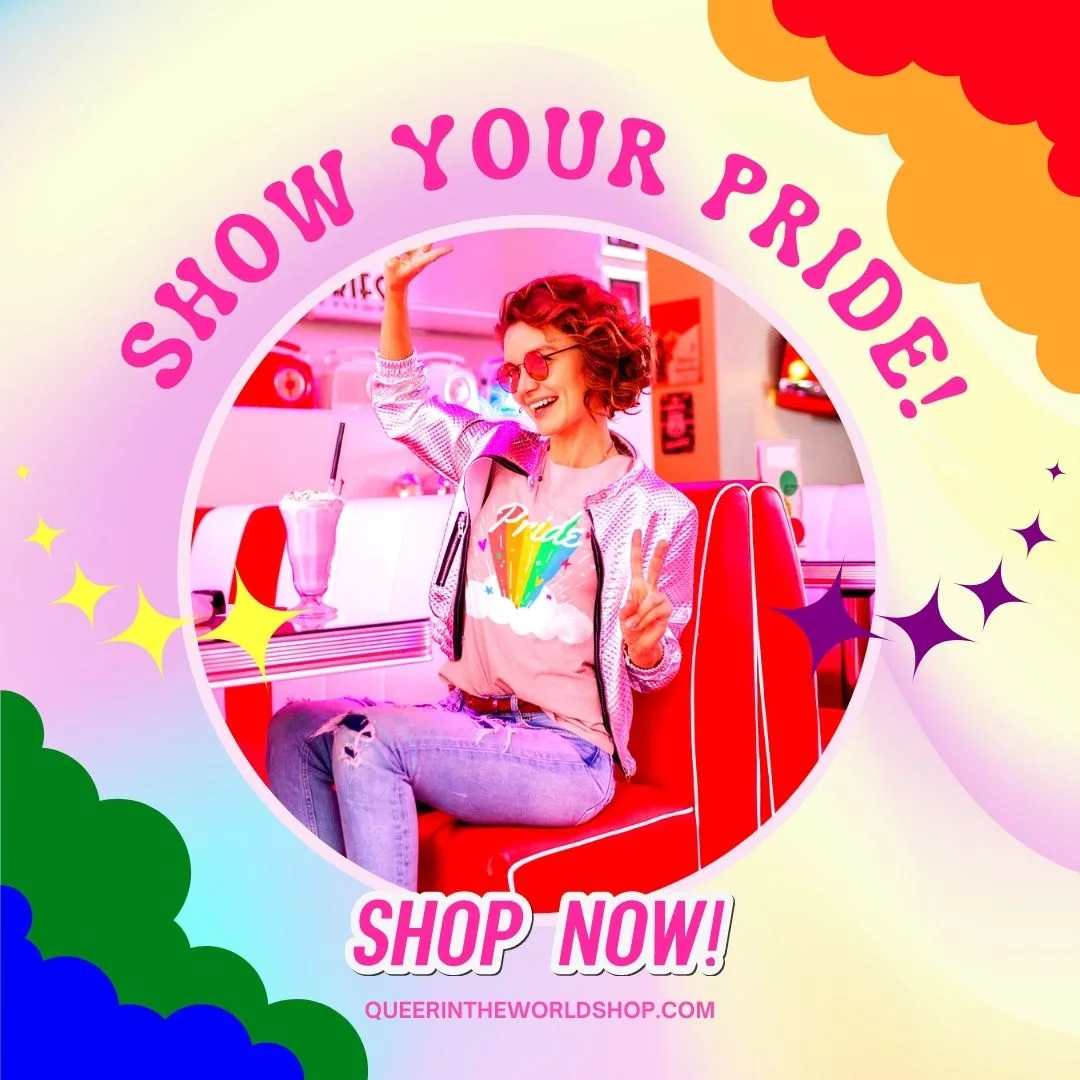 Gay-Friendly and Gay Hotels in Mexicali, Mexico
Oh, honey, let me tell you about being fabulous and feeling welcome at these hotels in Mexicali! Don't worry about other hotels that might not be as accepting; these gems are committed to being LGBTQ+ friendly and ensuring that all guests feel like they belong.
Being gay-friendly isn't just about waving a rainbow flag or using the right pronouns; it's about creating a safe and inclusive space for all guests. From non-discrimination policies to providing resources for LGBTQ+ travelers, these hotels go above and beyond to ensure you feel welcomed and supported. And honey, they don't stop there!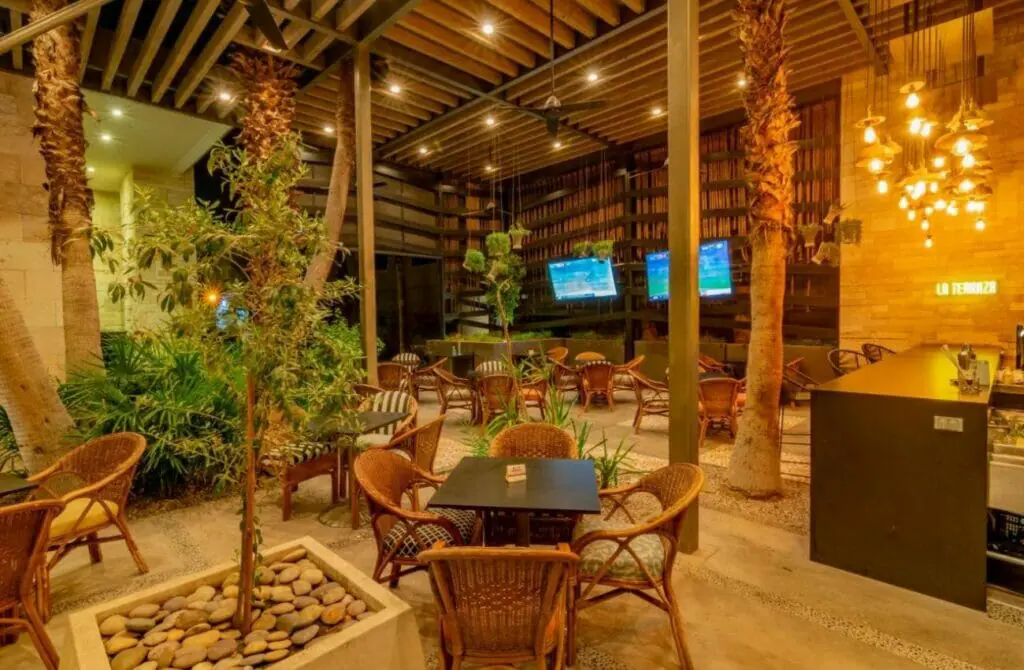 Some of these gay-friendly accommodations have extra amenities and literature about local LGBTQ+ events and resources. Plus, they might even be located in an area known for being LGBTQ+ friendly. Now, let me tell you about these fabulous hotels in Mexicali.
While there aren't any specifically gay hotels or resorts, these are the crème de la crème of gay-friendly accommodations. And if these don't tickle your fancy, don't worry; there are hundreds of other options in Mexicali to fit your budget and needs. So pack your bags, wear your most fabulous outfit, and get ready to feel welcome and accepted at these gay-friendly hotels in Mexicali!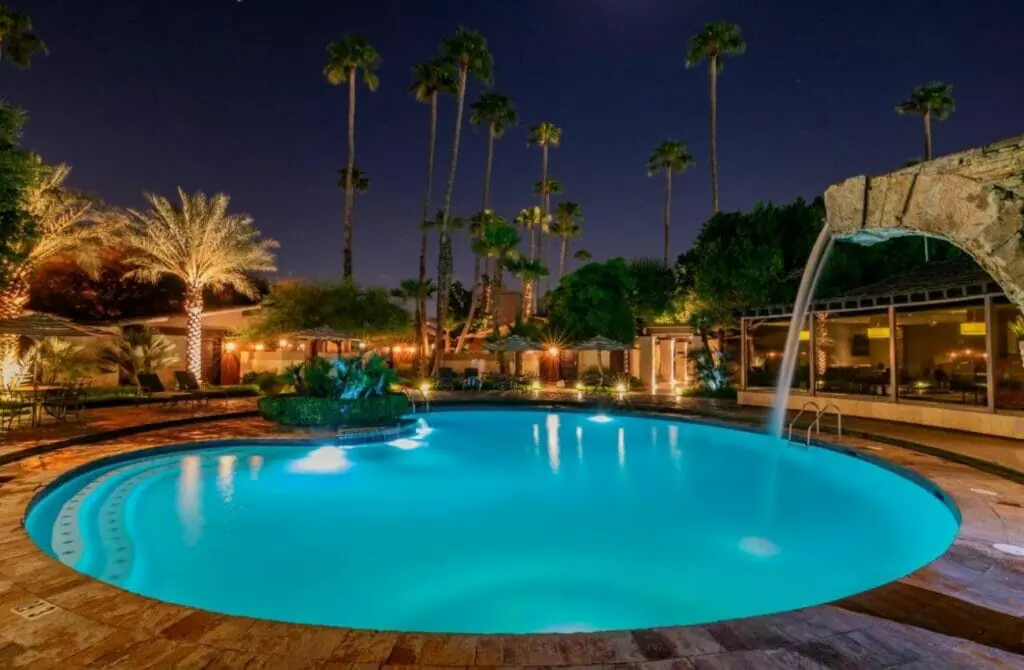 The Hotel Lucerna Mexicali is a superb five-star hotel in Mexicali. The hotel guarantees that visitors to the city will enjoy an extraordinary degree of comfort. They go above and beyond to ensure that tourists have a peaceful and delightful stay by offering a wide range of vital facilities and services. As a consequence, they consistently go above and above. As you check into the hotel, you will be amazed at the employees' kindness and professionalism.
Guests staying at this hotel have access to various fascinating activities that can be enjoyed throughout the day. During the day, you can wander to any of the two outdoor swimming pools and plunge into the water. Those who want to work off some extra calories have access to a fitness center that is fully equipped with all of the required equipment.
These rooms were designed with the highest elegance for the comfort and convenience of the hotel's guests. This location is ideal for the night after a long and interesting day since the lodgings give the appropriate circumstances for a comfortable night's sleep.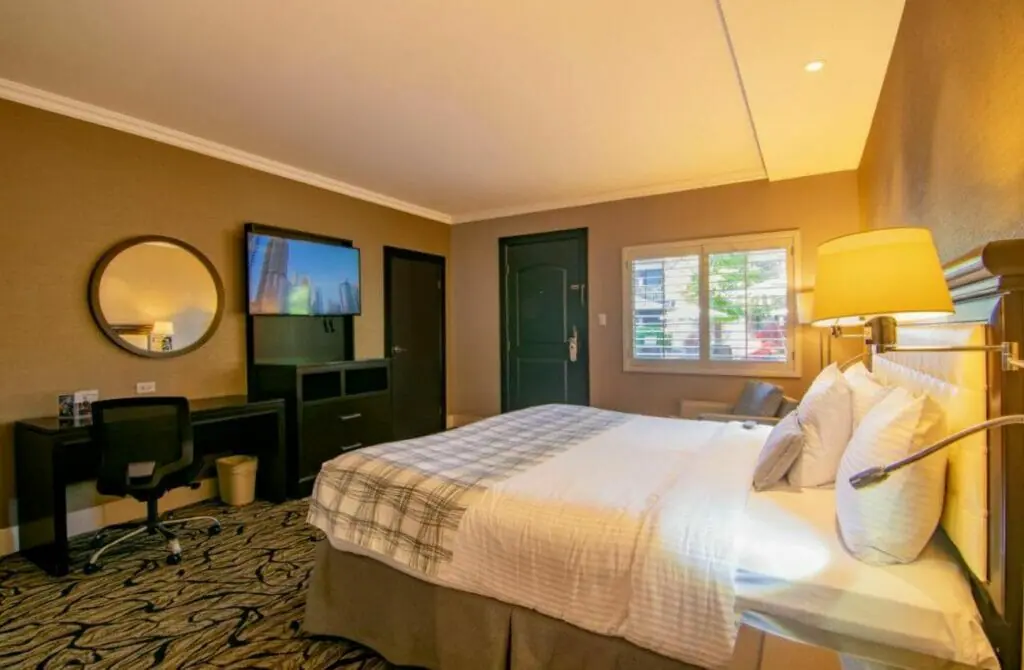 The Hotel Araiza Mexicali is one of the most beautiful places to stay on a visit to Mexicali. The breathtaking architectural design will take your breath away as you walk through the hotel's doors. You can also expect to be greeted warmly by a friendly team of experienced personnel who are always happy to answer any questions.
The hotel provides various necessary services, such as a hot tub and a well-equipped modern gym, which customers can use at leisure to burn calories. Visitors may also enjoy the outdoor pools and tennis courts throughout the day. The Kobu restaurant in the hotel serves Japanese cuisine. Fonda de Mexicali offers seasonal buffets with grilled meats and veggies. Each room has a large bed, allowing visitors to get a good night's sleep.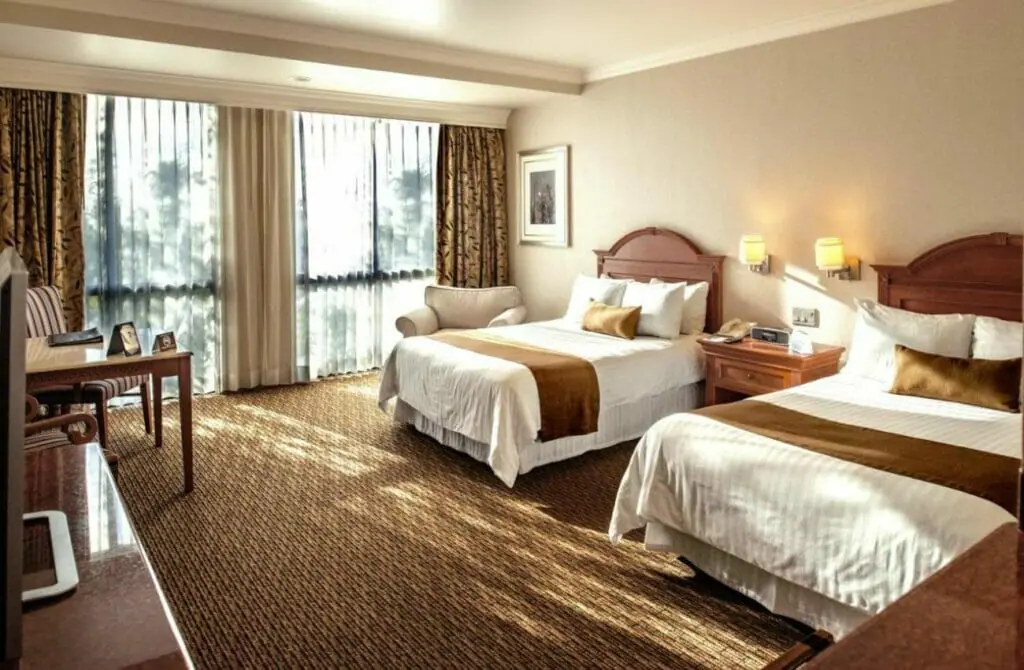 Holiday Inn Express & Suites Mexicali, an IHG Hotel ☆☆☆☆☆
The Holiday Inn is a great hotel option for anyone looking for an economical and nice location in Mexicali that will not break the bank. A sunny day at the hotel's outdoor pool is ideal for guests to rest and unwind in the warm waves.
The guest rooms at this hotel have been designed with the guests' requirements in mind, ensuring that they have access to all of the basic facilities required for a pleasant stay at this business. The beds are spacious and comfy, ensuring you enjoy a restful night's sleep.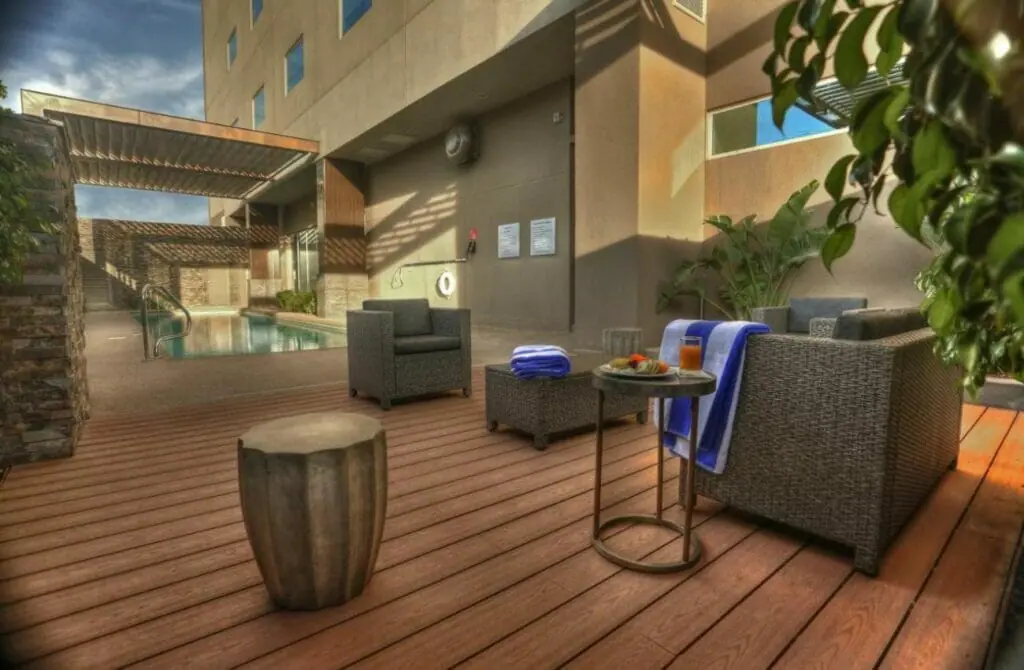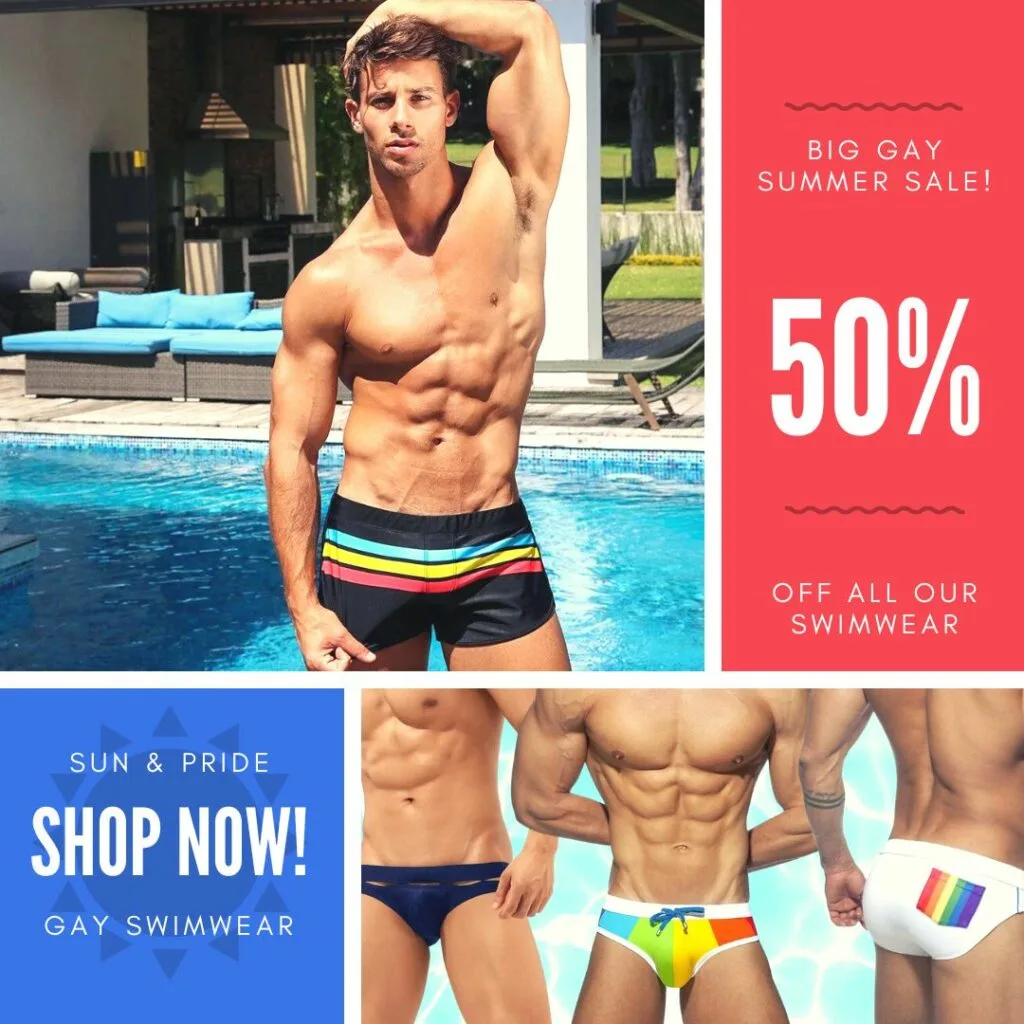 Gay Nightlife in Mexicali, Mexico
There is no denying that Mexicali's beaches and desert surroundings are among the most beautiful on the planet. Even yet, many tourists are surprised to realize that the city's nighttime culture is just as fascinating and alive as the city's other attractions. Travelers and locals alike frequently consider Mexicali's nightlife one of the world's greatest.
Since it is regarded as a party destination, visitors worldwide travel here to let their hair down and have a good time. Since it is home to some of the most elite nightclubs in the United States, this coastal city is a frequent destination for the country's most well-known socialites.
Tourists and residents stay out late in this city to take advantage of the city's vibrant nightlife. As a consequence, the ambiance in this location is electrifying.
Darling, let's talk about exploring the queer nightlife in Gay Mexicali, shall we? It's true this city might not be the most welcoming to our fabulous community but fear not! Being gay is perfectly legal here; remember to err on the side of caution when outside of queer-friendly spaces.
But let's focus on the fun, shall we? Exploring gay nightlife can be one of the most thrilling and enriching experiences while on the go. From dancing up a storm at a gay club to sipping cocktails and rubbing elbows with the locals at a gay-friendly bar, you'll have a chance to immerse yourself in the local culture and make memories that will last a lifetime.
And darling, we've got you covered with the best gay and gay-friendly spots in town. So don't be shy; step out of your comfort zone and explore the queer nightlife in Gay Mexicali. Trust us; it'll be worth it!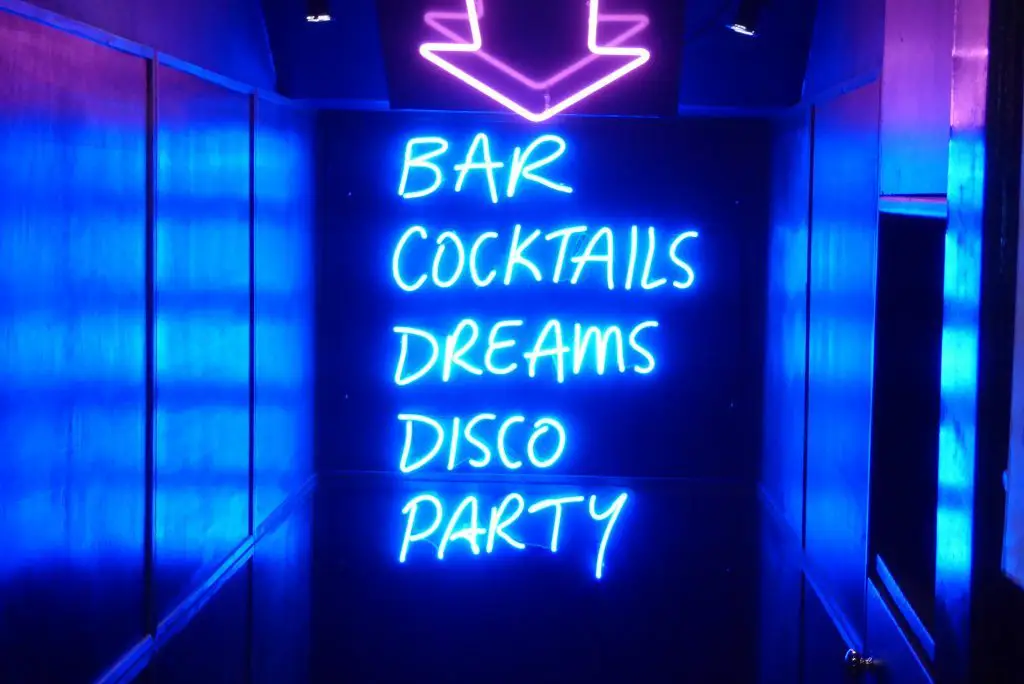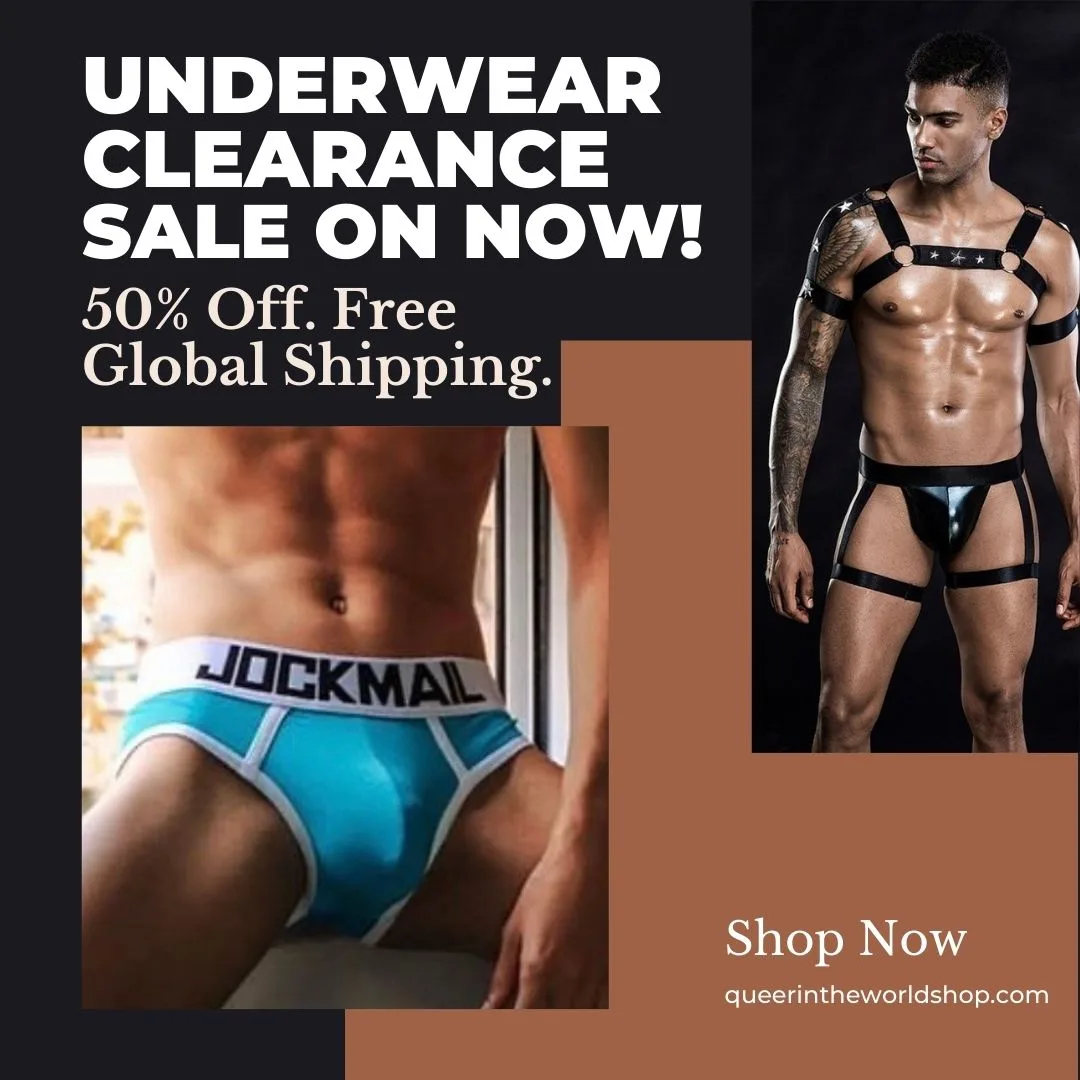 Gay-Friendly Bars and Clubs in Mexicali, Mexico
This would be an excellent location for a get-together with friends or family that like spending time outdoors and living a healthy lifestyle. The setting is quite comfortable, and all of the animals are beautiful. You could even run across the establishment's owner by coincidence.
It features a good atmosphere, pleasant music, very clean toilets, snacks, and alcohol for sale. The wait service is excellent in terms of both attention and cheerfulness.
This little restaurant has provided some of the city's best machaca tacos since 1968. Flour tortillas, adhered pork, and chopped veggies are used to make these tacos. The current owner has kept the authenticity of the family recipe that has made this restaurant famous for over four decades. As a result, if you find yourself in Mexicali, visit this historic site.
La Ribó is one of the LGBT-friendly nightlife establishments. There is no better place to relax after a long day of sightseeing in the city than at this location. Around 222 different types of wine are available for sampling, created by some of Baja California's most famous vintners.
In addition to tastings and demonstrations, there are sales of grape-centered items. Legado Sais, Bodegas F. Rubio, Corona del Valle, or Aborigen are all excellent choices.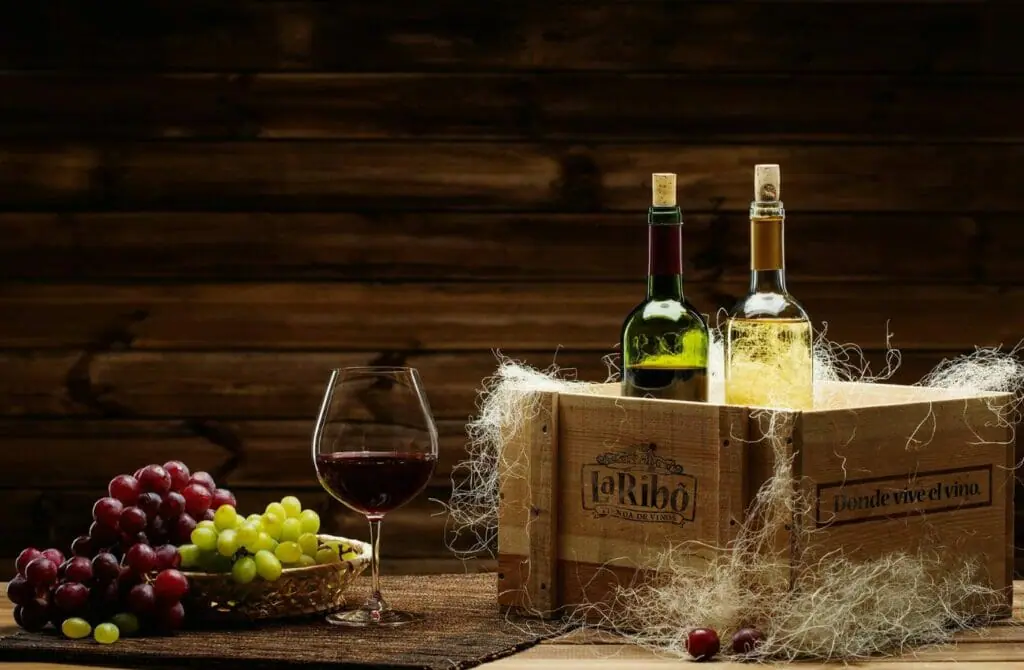 This is one of the most popular nightlife spots in Mexicali. Bar Barroco offers a fantastic ambiance, complete with a bar and fun music to dance to. One of the most frequent locations for birthday parties. They're famous for their shots, liters of beer, and tubs.
Everyone in the neighborhood is acquainted with this sort of place. The food is delicious, and the beer is always supplied at the right temperature. The bulk of the time, a live band plays. The bar is large and open, with tables along the wall for those who like to have their backs to friends or dates.
Come in and say hi to our welcoming staff. You won't have to worry about anything; they could even teach you a few French words.
Praga is a popular nightlife spot in Mexicali. After a long day of seeing the city, this is one of the best places to recharge and decompress. If you want to party, this is the place to be! There's great music, great lighting, and themed shows.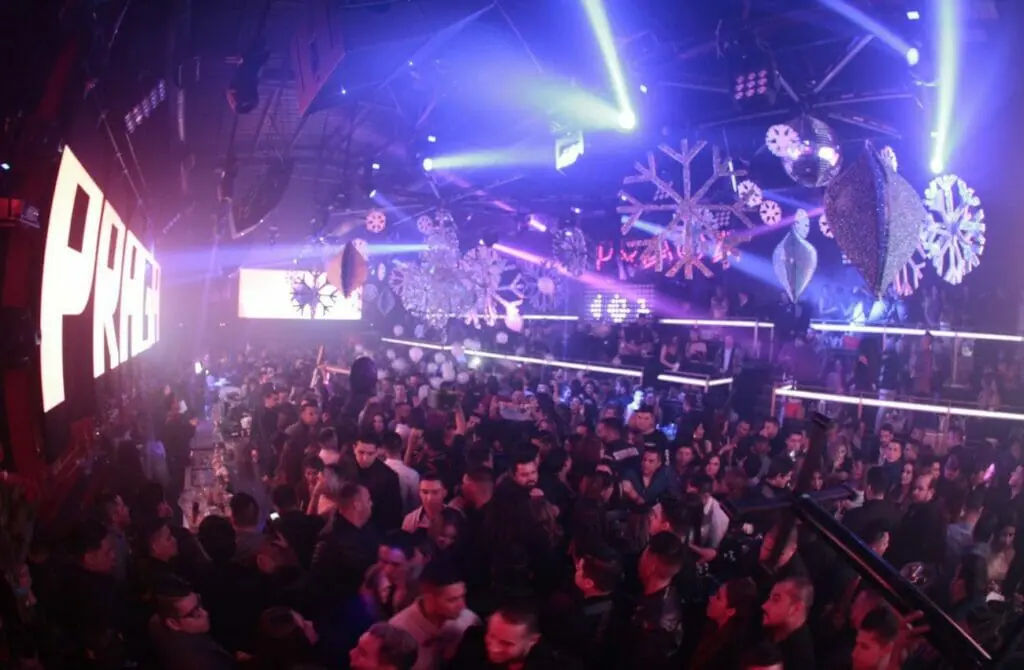 Drinking here is a fantastic experience and highly recommended. This establishment has a friendly and inviting ambiance and affordable costs. Further examination revealed that the company was operated by a family, which is reflected in the quality of service offered.
They offer a carefully chosen library of songs accessible only to music fans. It has a small dance floor for those who wish to dance and a beautiful atmosphere for those who want a bohemian mood.
A pleasant restaurant with wonderful food from across the globe and an environment appropriate for various occasions. Steaks, racks of lamb, duck breast, and coq au vin are just a few of the dishes available. There is also the option of ordering a tasting menu with three, five, or seven dishes.
Restaurant Los Arcos' menu offers a diverse assortment of dishes, most made up of Pacific Coast seafood. Several popular meals include roasted sea bass ceviche, octopus fathoms, the axe fell, the fish, and buffeted aguachiles.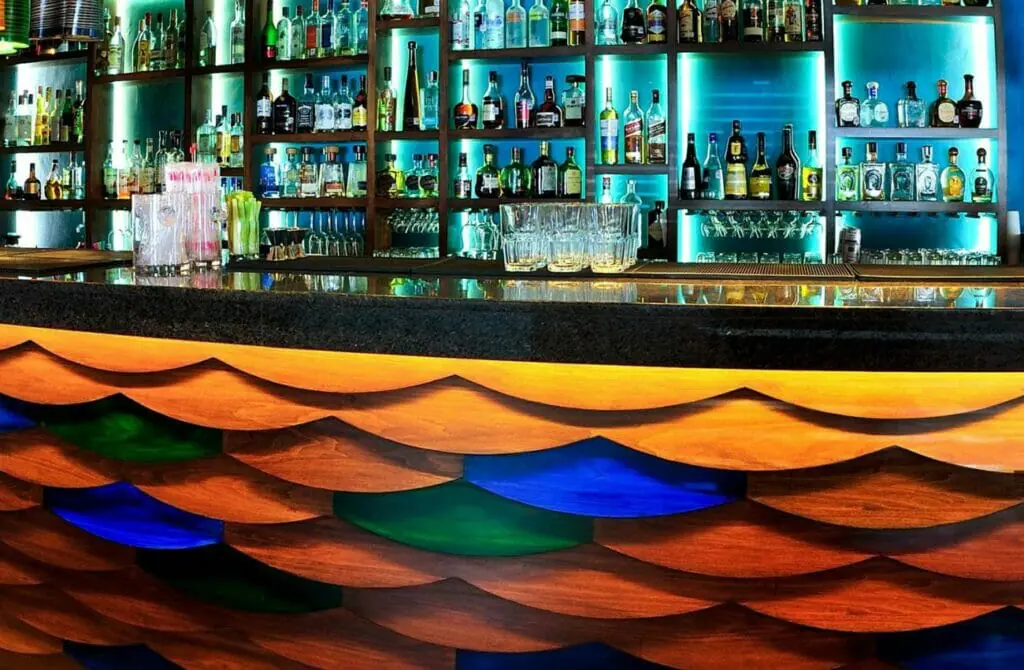 One of Mexicali's oldest restaurants, which also offers authentic Italian food, is in Cachanillas. In addition to the more traditional pizzas and pasta, there are also upmarket meat and seafood selections on the menu, allowing for a wide variety of tastes.
El Rincón de Panchito Restaurant
Others argue that Chinese food is Mexicali's traditional fare and that only this location suits a traditional Cantonese menu, which has become a local staple in recent years. Since the amounts are huge, ordering and sharing various dishes with others is best.
Due to their excellent customer service, Chiang's has become one of the most popular restaurants in the neighborhood for visitors and locals interested in eating traditional Chinese food. Be sure to get the squid with asparagus, the soup, and the duck-style Peking when you go. Remember to order these items.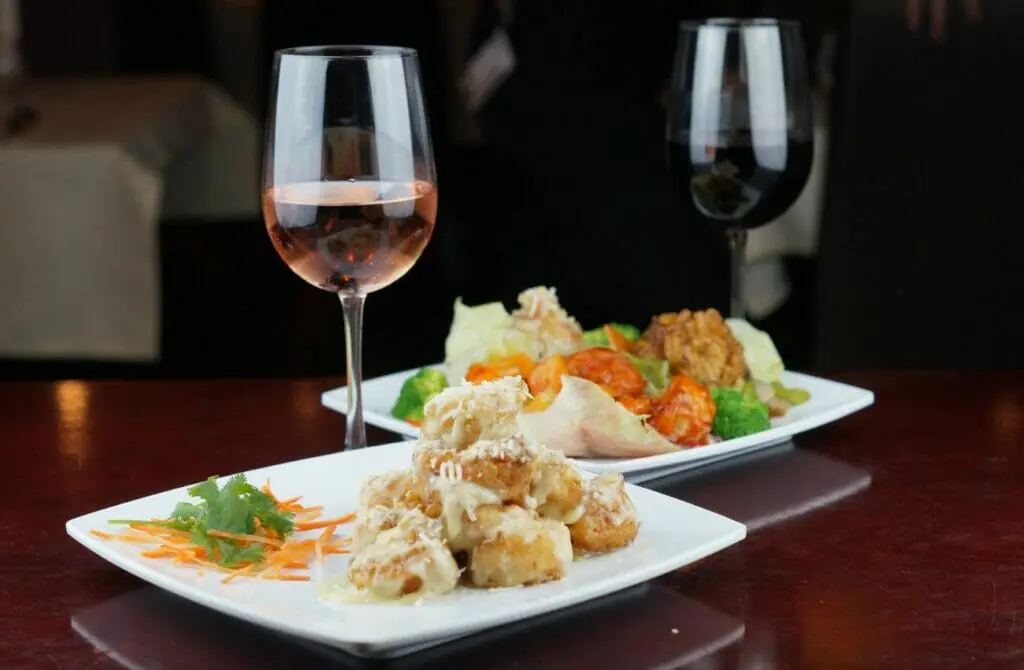 Gay-Friendly Cocktail Bars and Clubs in Mexicali, Mexico
Shots Factory
(Temporarily or permanently closed. If you know something, please suggest an edit.)
If you want to start the celebration properly, visit the Shots Factory. In addition to its contemporary music and wonderful atmosphere, the institution provides a broad range of shots. You may also request shots of mariachi and perla negra. They often conduct discounts and provide clients with the opportunity to save money.
Nuit Club
(Temporarily or permanently closed. If you know something, please suggest an edit.)
Nuit Club is a popular nightclub in the city with a cocktail bar. It offers a warm and friendly ambiance, and it is undoubtedly the place to go at the end of the day to relax with your significant other. You may look forward to enjoying their delicious cocktails at a reasonable price.
Its exceptional flavor results from combining South America and Asia components and can please even the most discriminating palates. Some of their specialties include ceviches, toasts, the Kobu Fish, and the Tomahawk Ribeye, which may be paired with a craft beer or one of the Mixology Bar's other specialties.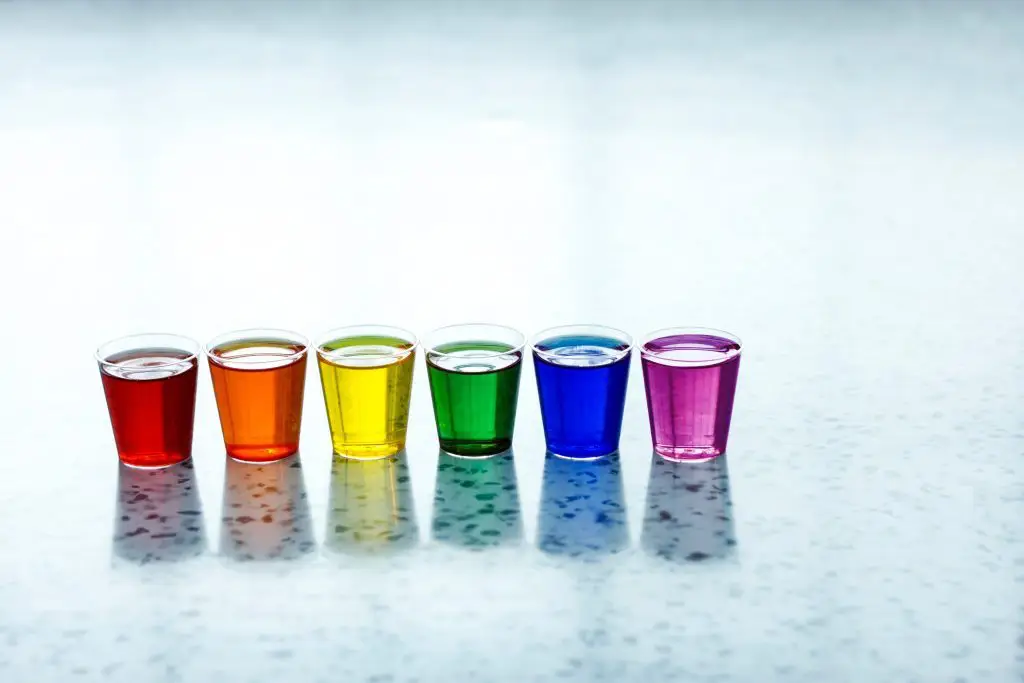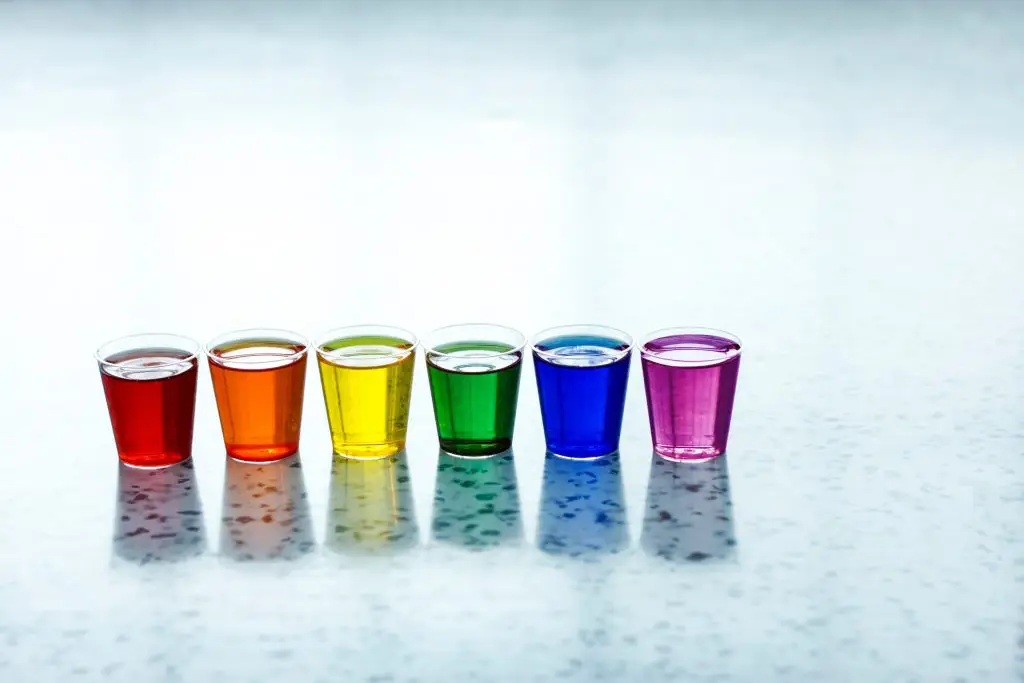 Gay Saunas & Cruising Clubs in Mexicali, Mexico
When exploring Gay Mexicali, there's more to life than just cocktails and beers. One aspect of the gay scene that many of us queens love is checking out the local gay saunas and cruising clubs.
Granted, Mexicali isn't quite as wild as Amsterdam, Barcelona, or Berlin, but these steamy venues still offer the perfect opportunity to meet new people, socialize, and engage in some hot and heavy action without swiping left or right. However, remember that these venues can differ in terms of vibe, patrons, and rules, so it's a good idea to be informed before you dive in.
Gay saunas, sex clubs, and cruising have long been popular ways for queer men to meet and engage in sexual activity, particularly in countries where same-sex activity is not widely accepted or may even be illegal. In these places, gay saunas and cruising clubs provide a safe and discreet environment for queer men to explore their sexuality and connect with like-minded individuals.
Despite the rise of gay dating apps, many queer men still prefer the anonymity and physical connection that can be found in these spaces – so somewhat counter-intuitively, you might have a hotter experience here than you would at home.
We recommend checking out our guide to cruising for first-timers before you get started, which should give you the lowdown, and always practice safe sex.
Keep in mind that local laws and customs regarding gay venues and sexual activity should be respected at all times. With a bit of forethought and an open mind, visiting gay saunas and cruising clubs can be a thrilling and steamy part of your gay Mexicali adventure.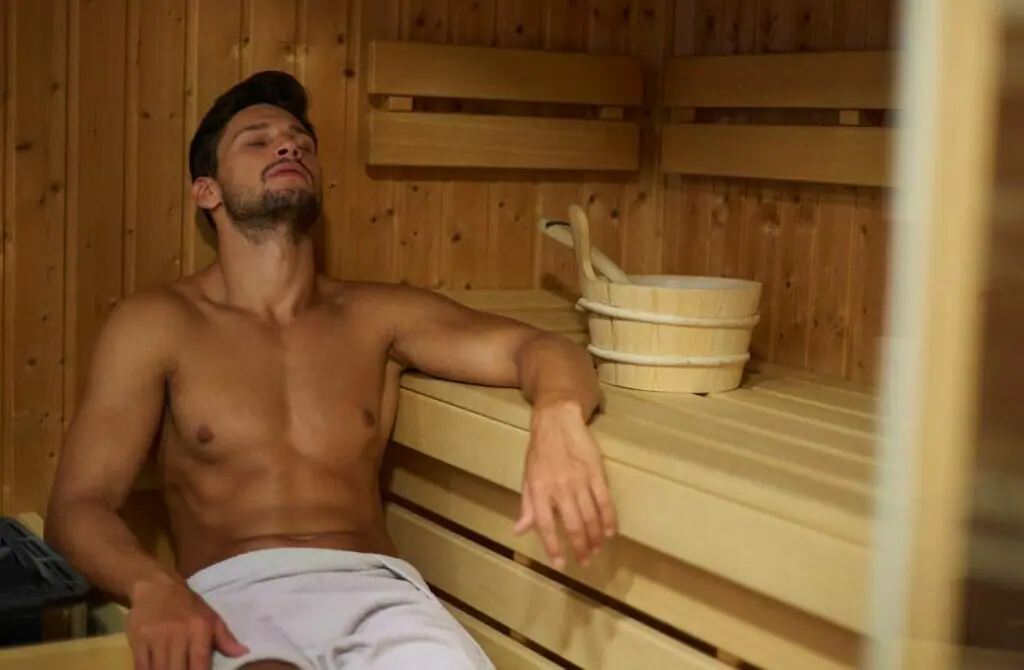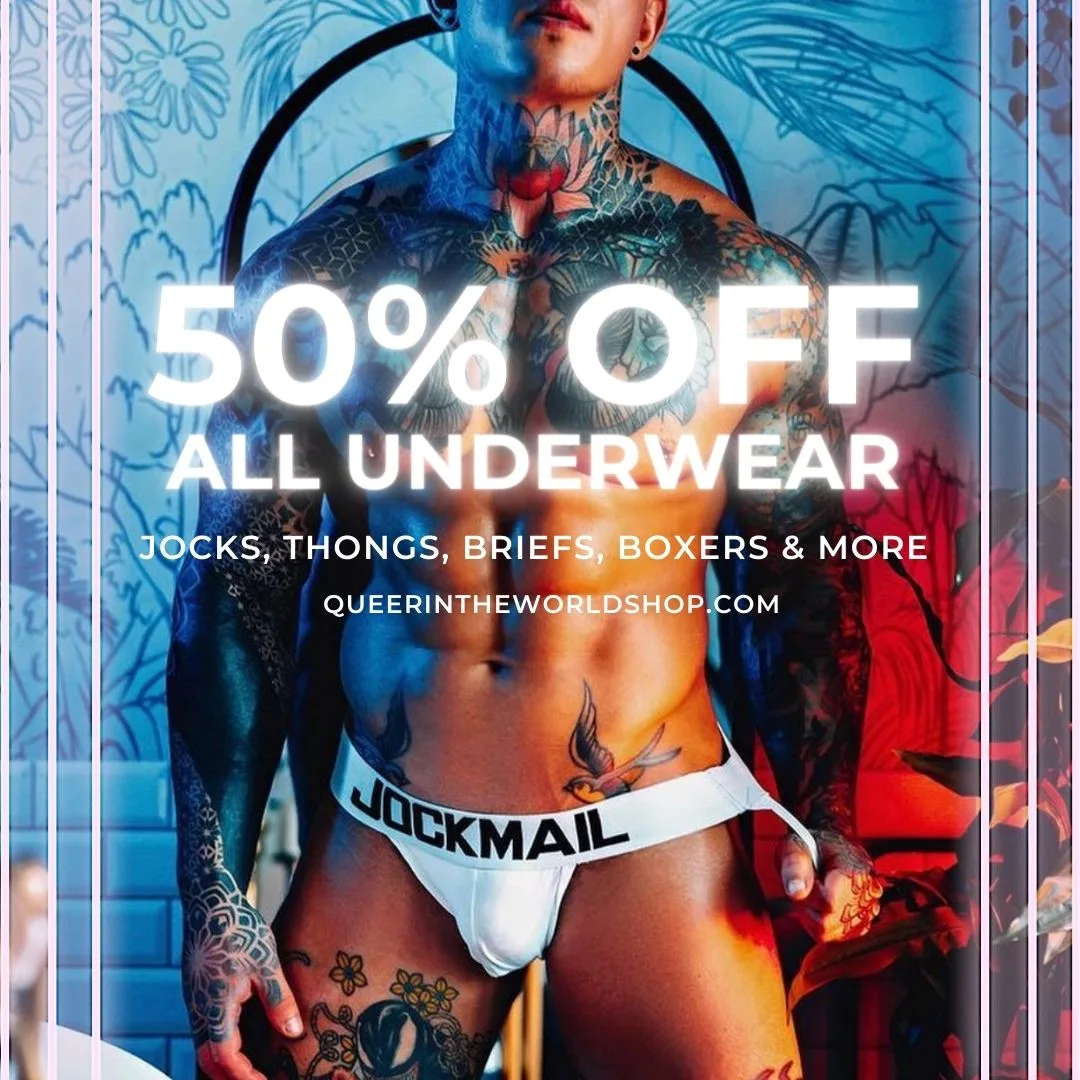 Gay Map Of Mexicali
Finding it hard to envisage where everything is in Mexicali? Hopefully, this queer-centric map helps where we have marked all the bars, clubs, parties, hotels, saunas, massages, and more will help you stay in the spot best suited to you!