Manaus is the capital and largest city of Brazil's Amazonas state. It is located on the banks of the Negro River in the country's extreme northwestern corner. The "Paris of the Tropics," as previously known, has an alternative nightlife culture that can get rather rowdy in the country's north. Tolerance and respect within the gay population have progressively increased, paralleling the number of nightclubs devoted particularly to the LGBT+ community.
Manaus is a large metropolis with all of the characteristics of a normal metropolitan region. It is the principal entry point for most travelers to Brazil's Amazon basin and the headquarters of most jungle tour firms. It is also the last well-populated site people visit before disappearing into the wilderness. Thus it is both the first and last opportunity to savor the cultural benefits of an urban environment.
The Brazilian city of Manaus is a haven for outdoor lovers. Since it lies smack dab in the center of the Amazon Rainforest, some individuals go to Manaus only to reconnect with nature. This is something that Indigenous Brazilians are well-versed in.
But, before visiting the city, remember that Manaus and its neighboring surroundings have much more to offer than flora and animals; they have a rich and colorful world of culture, history, Brazilian cuisine, and beautiful people. You should be aware of this before venturing into the city.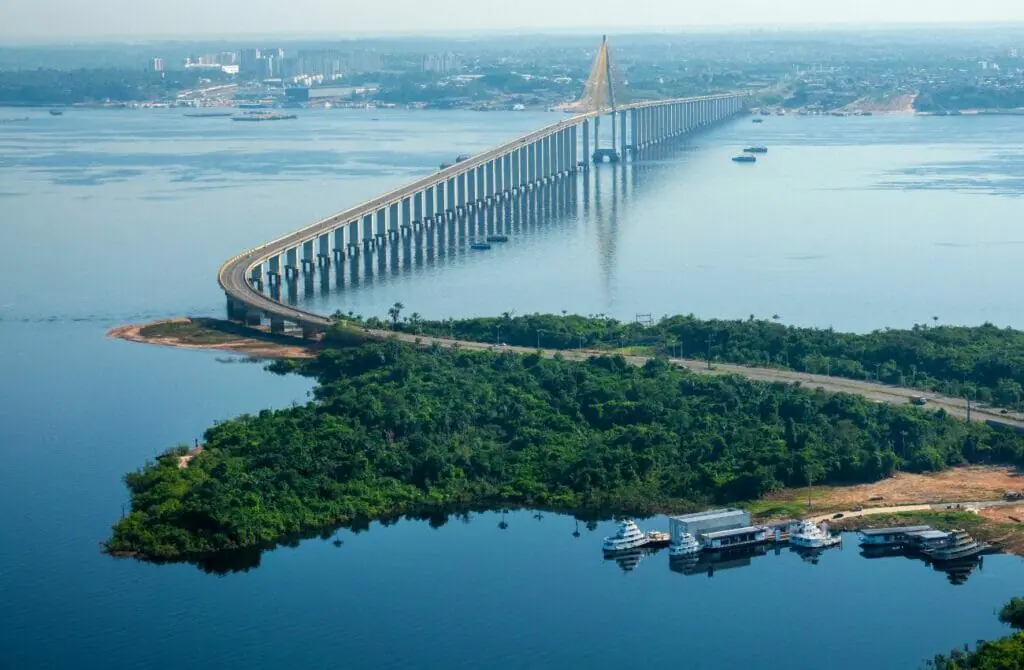 Moreover, the rich history and culture of the city would make you wish you had more time to explore them during your stay. When you visit Manaus, you will be surprised by the secrets inside a one-of-a-kind area where nature reigns supreme.
Manaus is a fantastic place to visit because of the Amazon Rainforest's great biodiversity, including rivers teeming with fish and woodlands teeming with diverse species.
Since no laws in Brazil penalize homosexual activity, gay visitors who visit the city need not be afraid about their safety. LGBT+ tourists will undoubtedly find a progressive, inclusive, alternative, and welcoming city.
Regarding LGBT rights, the country boasts some of the most progressive legislation in the world. Gay couples in Brazil have enjoyed the same rights as heterosexual couples since the 16th of May in 2013, including the ability to marry.
In gay Manaus, a few nightclubs cater particularly to the LGBT+ population and its sympathizers. It is common to come across parties with varying themes depending on the month and demand. These events are often promoted on Facebook or other social media platforms. LGBT visitors will discover that this charming city has much to offer them during their stay.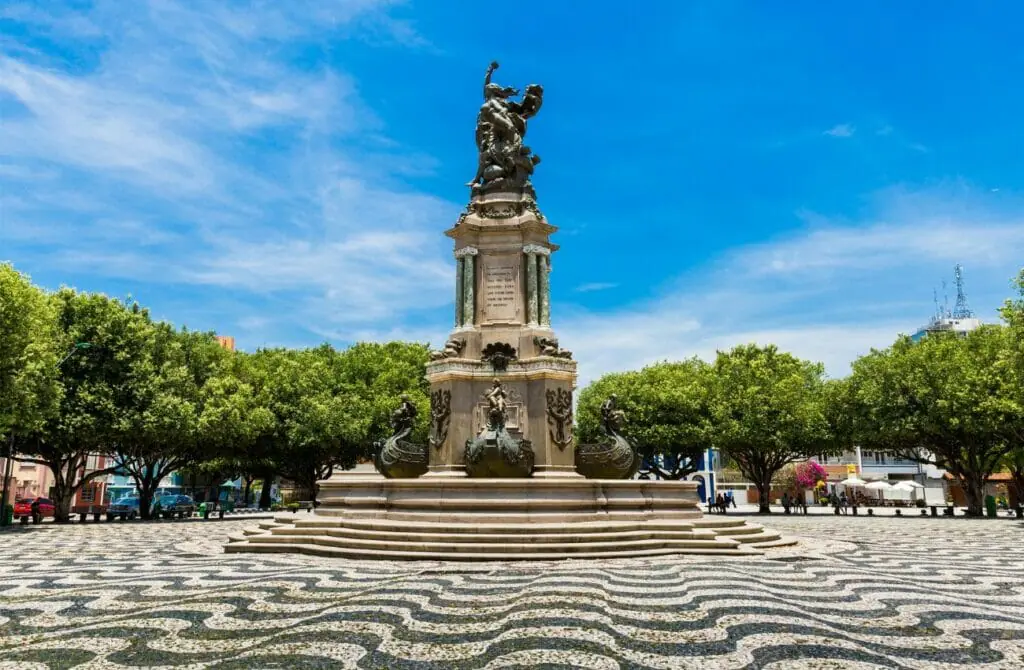 Attractions in Manaus, Brazil
Welcome to Gay Manaus, darling! While the city may not be the most welcoming to the queer community, fear not! There are still plenty of fabulous things for you to do while keeping things low-key. First and foremost, you must visit some of the city's most iconic landmarks and attractions, dahling!
Take in history and culture by visiting museums, art galleries, and historical monuments. And don't forget to marvel at the stunning architecture, explore parks and gardens, and indulge in the local cuisine. But that's not all, darling! Gay or straight, there's always something to do in Gay Manaus.
Immerse yourself in the local culture by attending cultural events like festivals, concerts, and shows. Trust us; there's always something fun and exciting happening in this fabulous city. Remember, discretion is key to a town that's not always welcoming to our great community. So, keep it lowkey and enjoy all the wonderful things Gay Manaus offers!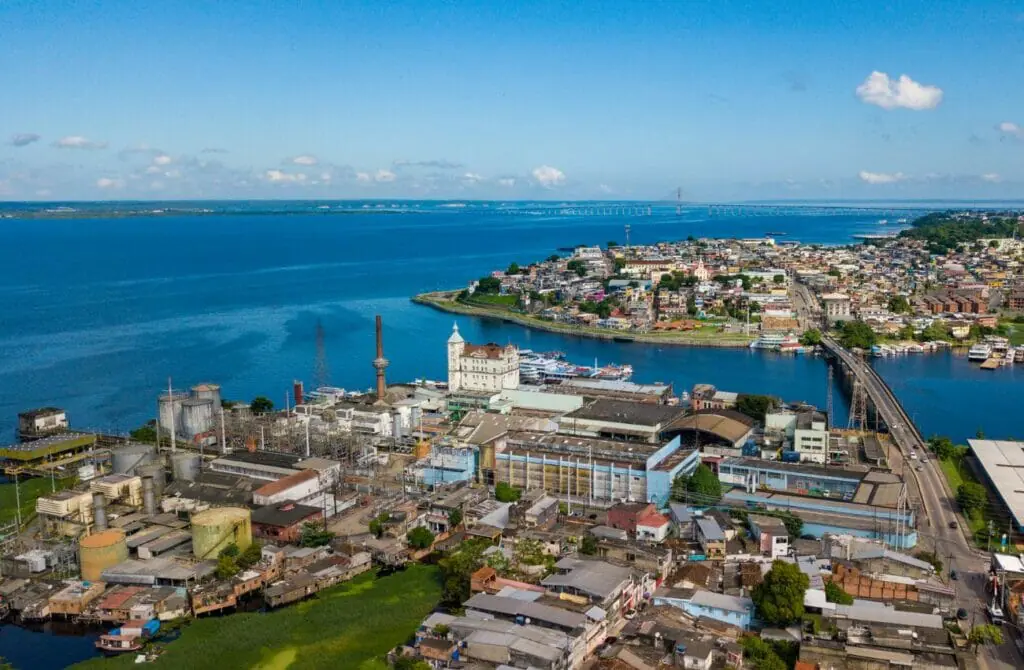 The Instituto Nacional de Pesquisas da Amazônia, commonly known as the Museu da Amazonia, is situated in the Adolpho Ducke Forest Reserve, which has a total size of one hundred hectares and includes the original forest.
The museum, which is mostly outdoors, has aquariums, snake and butterfly labs, an orchid house, and exhibits on local animals. The museum is dedicated to the plant and animal life in the forest.
One of the most popular activities here is climbing the 42-meter tower, which allows tourists to travel high above the trees for views of the layers of the forest canopy. The park's main attraction is the tower. Following the routes that run through the Amazonian trees may lead to discovering other secrets.
It is impossible to visit Manaus without seeing Encontro das Aguas, considered one of the world's natural marvels. The Amazon River is formed when the murky brown water of the Rio Solimes and the dark-colored water of the Rio Negro meet. One of the unique elements of this phenomenon is that the two rivers run together while remaining separate for a distance of around six kilometers.
Taking a boat trip out into the confluence of the two bodies of water, which you may be able to see from above as you fly into the city, is one of the most popular activities in Manaus.
Of course, there is a scientific reason why the waters do not mix: differences in densities, temperatures, and current speeds all work together to keep them apart.
A boat trip is also the best way to visit three unique areas linked by a complex network of rivers, canals, and lakes: the River Negro region, the Solimes region, and the Amazon region. September through November are the best since the water levels are at their lowest.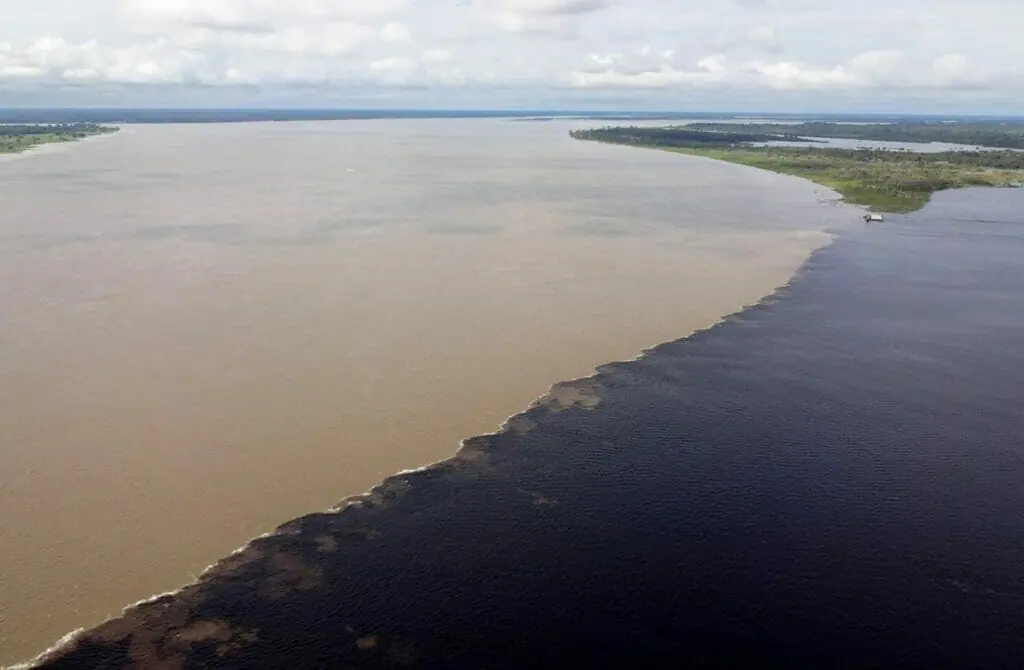 This stunning and elegant residence was built in 1903 for a German rubber trader, Waldemar Scholz. It subsequently became the Amazonas State Government's headquarters. It was converted into a cultural center in 1997, and tours of the main house and the neighboring art gallery featuring Brazilian pieces are now available.
The inside of the house is equally as extravagant as the outside, with plenty of marble and indigenous woods. The palace and the surrounding buildings have been transformed into a cultural center with a musical theater and changing art exhibits. The grounds have been expertly groomed with Amazon native rainforest flora such as shrubs, trees, and flowers.
The River Negro between Manaus and Novo Airo has an archipelago of 400 islands and islets. This archipelago has hundreds of lakes, watercourses, and igapós (flooded woodlands) around 90 kilometers. The Anavilhanas Natural Reserve, which covers an area of 350,000 hectares, allows visitors to see a comprehensive representation of Amazonian ecology.
When the river is at its fullest level, from November to April, almost all of the islands are buried in the water; just approximately 180 of them are visible above the surface.
These habitats are inhabited by squirrel monkeys, night monkeys, sloths, a large variety of birds such as parrots, toucans, woodpeckers, and herons, as well as caimans, turtles, and other reptiles and amphibians during this time of year when the water level is high.
When the water level in the lagoon progressively drops, and the islands reassert themselves, the larger species and the complicated network of rivers that link them all reappear.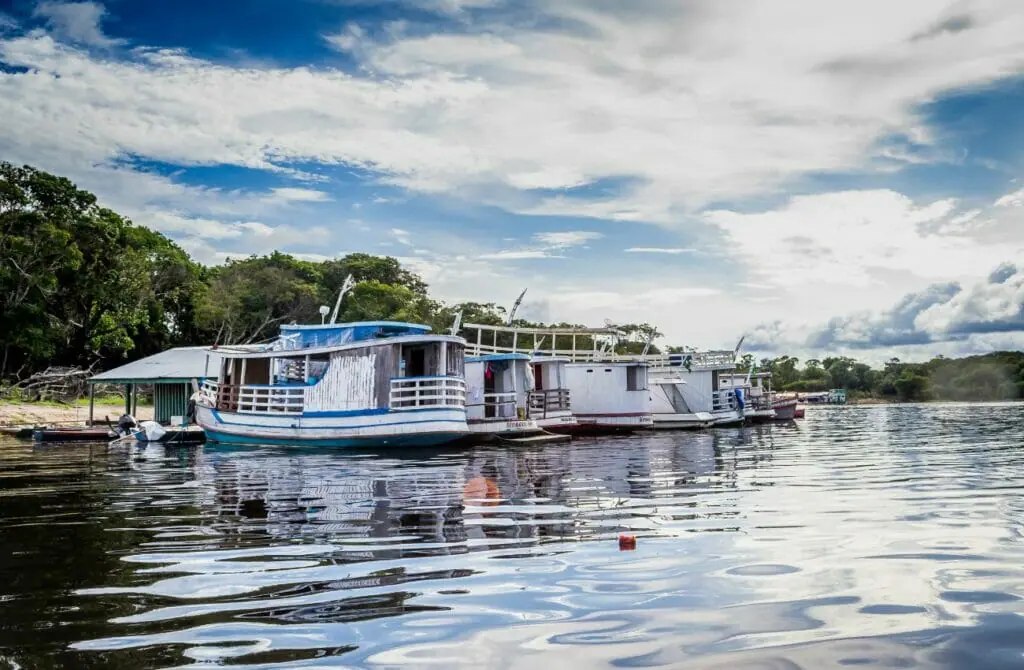 Alfândega (Customs House) and Floating Dock
The Customs House and the lighthouse are designated national monuments, which means they are not open to the general public but are well worth seeing. The intricate tower was erected in Manaus in 1902 after being shipped from London in prefabricated form. It was built at the same time as the adjoining floating dock, which rests on the bank of the River Negro.
The pier was constructed to resist the enormous changes in water level in the river over a year, which can be as much as 10 meters. Since water is this city's primary transportation source, the pier has become one of the busiest in recent years.
The opera house, built in the Italian Renaissance style and opened in 1896, is today a national monument and the city's most well-known edifice. This cultural palace was built in the middle of the wild forest at great expense as part of an initiative to transform Manaus into a major hub for civilization development.
Most of its components are from Europe, such as the doors made of Italian marble, the staircase built of English wrought iron, and most of its 198 chandeliers made of Murano glass from Venice. The remaining components came from France.
The domed tower, completed around the start of the twentieth century, is covered with 36,000 tiles imported from Germany. Even the indigenous Brazilian woods used in the palace's decoration were sent to Europe to be cut and polished.
The confluence of the Rio Negra and Solimes rivers, which form the Amazon, is shown by a curtain that stretches out onto a level surface rather than being rolled or folded.
With the slump in the rubber industry and the departure of the affluent Manaus lords, who took their money with them, the theater fell into disrepair. It wasn't until the late 1980s that it was ultimately fixed, and it's now being used again.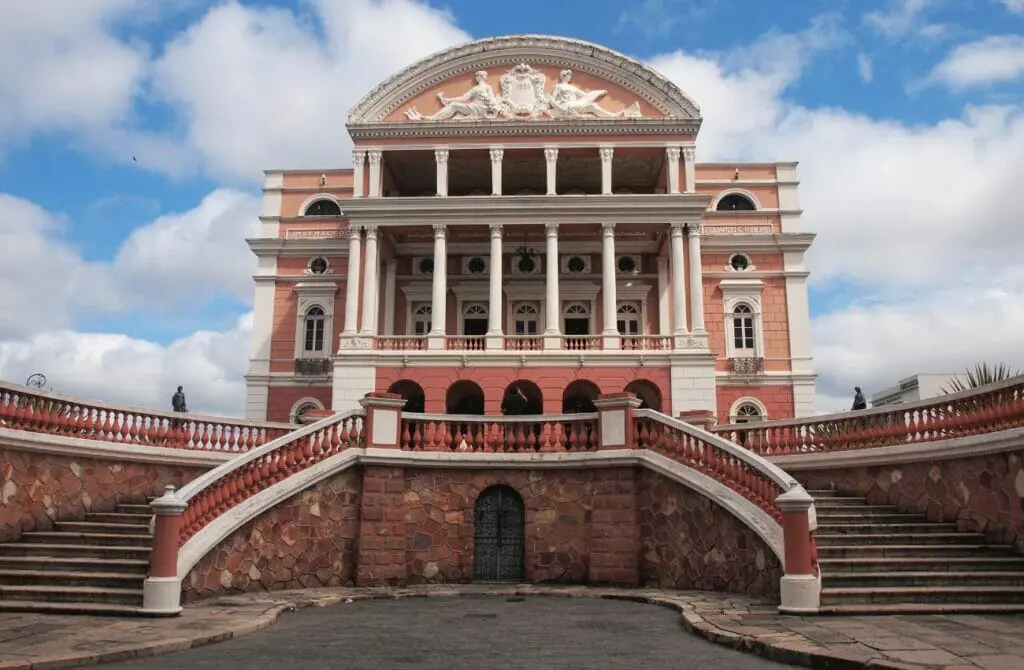 Mercado Adolpho Lisboa (Market)
The Market, which is situated on the banks of the River Negro, is maintained as a national monument for future generations. It was built to resemble the old Halles in Paris, and it has stained-glass windows and an iron framework made at Gustave Eiffel's workshop in Paris.
The market is one of the most popular places to visit because, in addition to its architecture, it is a location that is constantly bursting with activity and gives tourists a glimpse into the local way of life. Manaus residents buy for lunch and socialize at stand-up kiosks serving local fast foods amid the tangle of merchants selling anything from freshly caught fish and tropical fruits to T-shirts and local crafts.
Parque Ecológico Janauari
The 688-hectare Januari Ecological Park, accessed by boat from Manaus in about 45 minutes, has a range of ecosystems. Solid land, várzeas (alluvial plains), and igapós are examples of these ecosystems (swampy woodland).
Motorboats will transport you through the park as you negotiate the complicated network of igarapés, tiny rivers surrounded by rich vegetation ranging from grasslands to massive kapok trees.
One of the park's most remarkable sights is a lake that Victoria Amazonica has invaded. This giant water lily, which can grow up to two meters in diameter and only has floating leaves, has just one habitat: the Amazon.
It just takes three days for its white flowers to become purple, after which they wilt and turn a dark scarlet color. The blooms have an extremely short existence. There are several bird species in the park.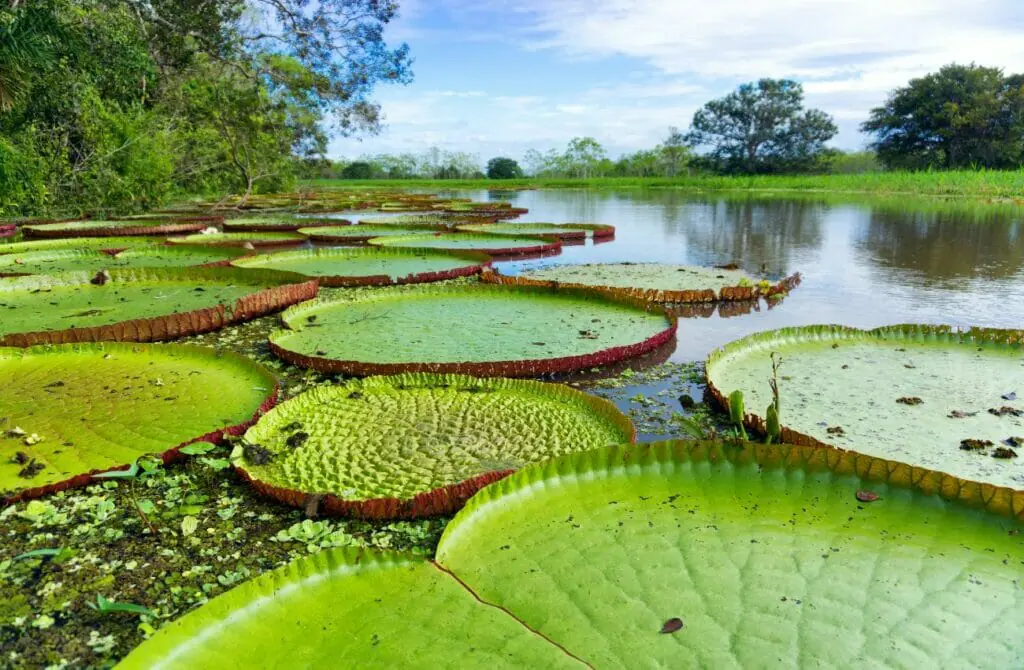 Museu do Homem do Norte
The ethnographic museum of northern Brazil contains a wealth of information on regional culture and folk customs. Archaeological finds, indigenous art, and everyday things combine to show how civilization has evolved through time.
The exhibits cover mining, fishing, flour milling, folklore, religion, festivals, art, and handicrafts. They also provide information on regional products such as rubber, cashew, jute, and wood.
Reconstructions of houses observed in forest settlements and displays on the traditional production of rubber and cassava may be seen on the grounds.
Films in English on the Amazonian people's way of life and customs may be shown within the Centro Cultural dos Povos da Amazônia (also known as the Culture Center of the Amazon), which houses the theater. The shop is a good place to look for local handicrafts made by various indigenous peoples.
Museu do Indio (Museum of the Indian)
More than 3,000 objects depicting the culture and way of life of the indigenous peoples who inhabit or previously lived along the upper River Negro are housed at the Museu do Indio. The Salesian Sisters, whose goal is to help the inhabitants of the Upper Amazon area, are in charge of its operation.
Exhibits depicting local traditions concerning children, agriculture, cuisine, and hunting, among other topics, can be found. The Yanomami are the most numerous tribes in the collections, but other tribes from the Mato Grosso region of western central Brazil are also represented. The Salesian Sisters were active in several countries around the world. If you want to buy some handcrafted items, come here.
Parque Nacional do Jaú
It is the world's largest protected tropical rainforest in South America. The Ja National Forest is South America's largest forest reserve. It covers 2,272,000 hectares and is situated along the River Negro in the Novo Airo district. This site is about 250 kilometers north of Manaus.
It is home to some of the world's most unusual and endangered animal species, including the jaguar, manatee, Brazilian otter, and Amazon River dolphins, among many others. This ecosystem's incredible diversity includes plains, hills, flooded woods, channels, and land forests. You can canoe through the park's canals, which is the best way to see the species and stay in jungle lodges.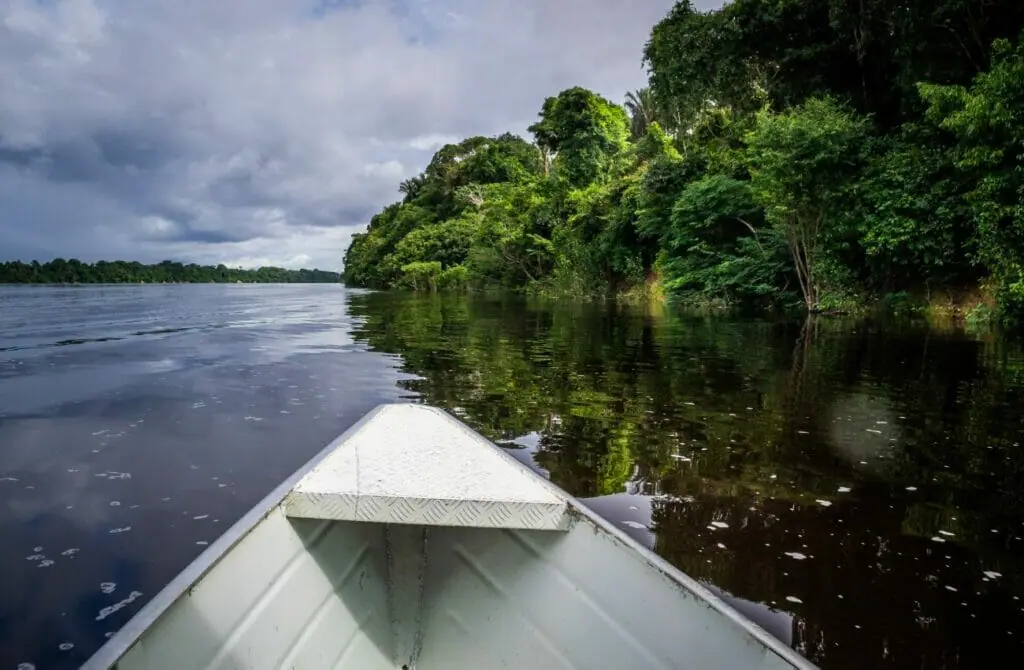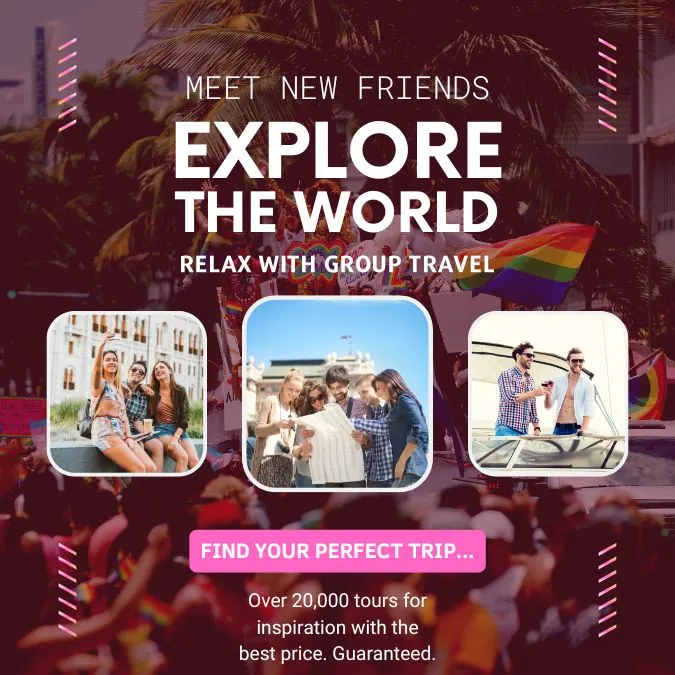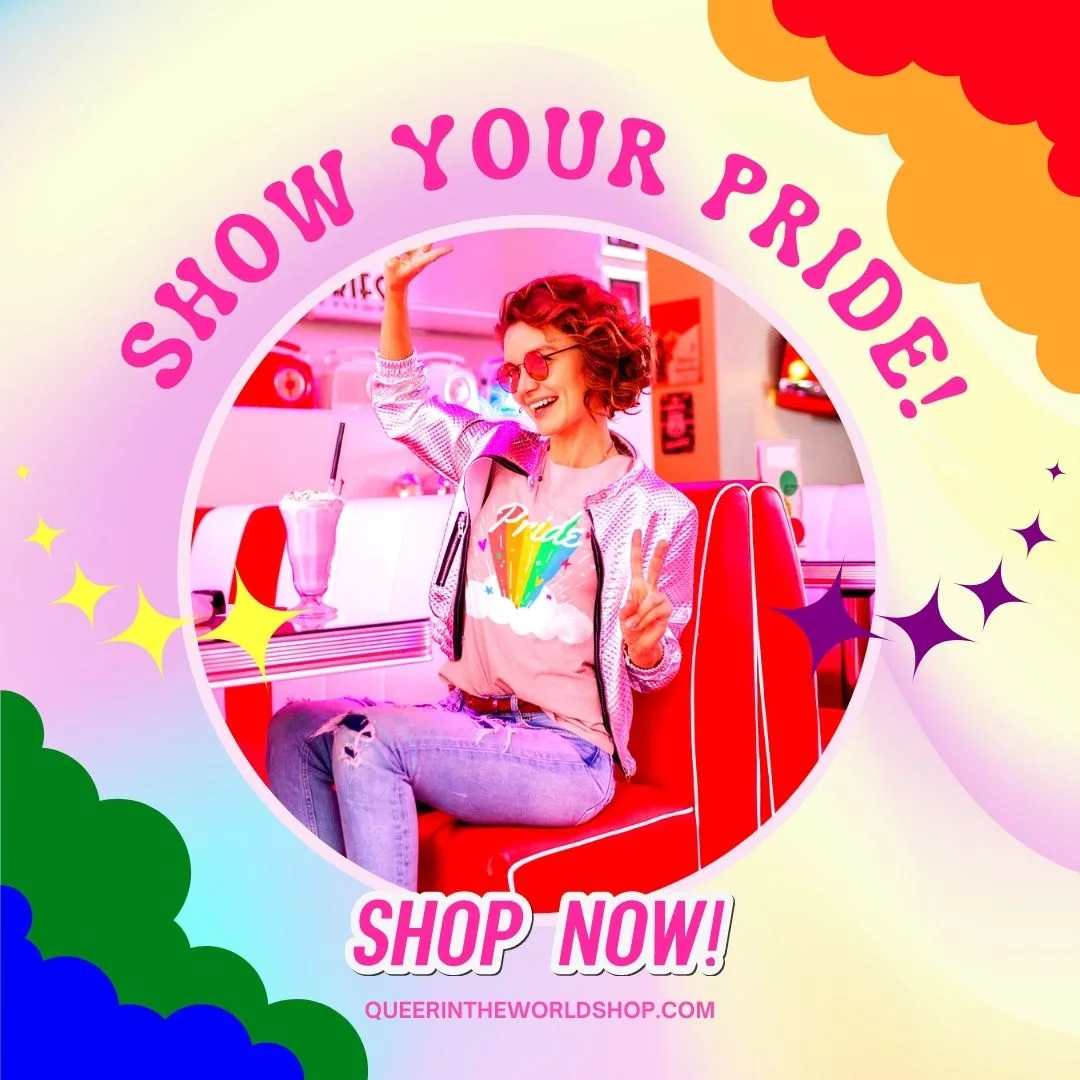 Gay-Friendly And Gay Hotels in Manaus, Brazil
Oh, honey, let me tell you about being fabulous and feeling welcome at these hotels in Manaus! Don't worry about other hotels that might not be as accepting; these gems are committed to being LGBTQ+ friendly and ensuring that all guests feel like they belong.
Being gay-friendly isn't just about waving a rainbow flag or using the right pronouns; it's about creating a safe and inclusive space for all guests. From non-discrimination policies to providing resources for LGBTQ+ travelers, these hotels go above and beyond to ensure you feel welcomed and supported. And honey, they don't stop there!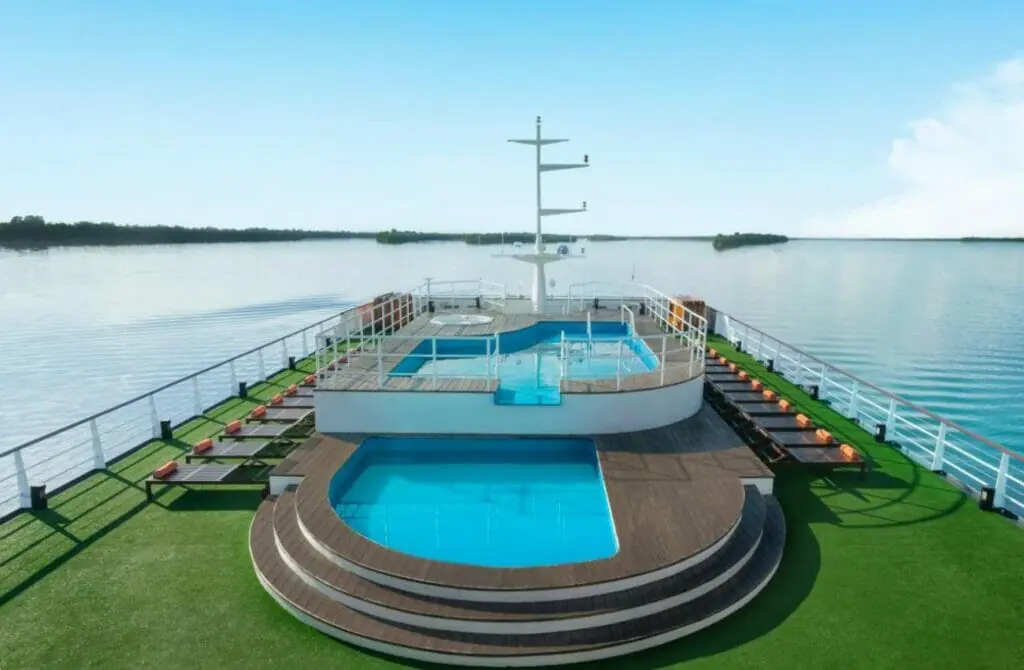 Some of these gay-friendly accommodations have extra amenities and literature about local LGBTQ+ events and resources. Plus, they might even be located in an area known for being LGBTQ+ friendly. Now, let me tell you about these fabulous hotels in Manaus. While there aren't any specifically gay hotels or resorts, these are the crème de la crème of gay-friendly accommodations.
And if these don't tickle your fancy, don't worry; there are hundreds of other options in Manaus to fit your budget and needs. So pack your bags, put on your most fabulous outfit, and get ready to feel welcome and accepted at these gay-friendly hotels in Manaus!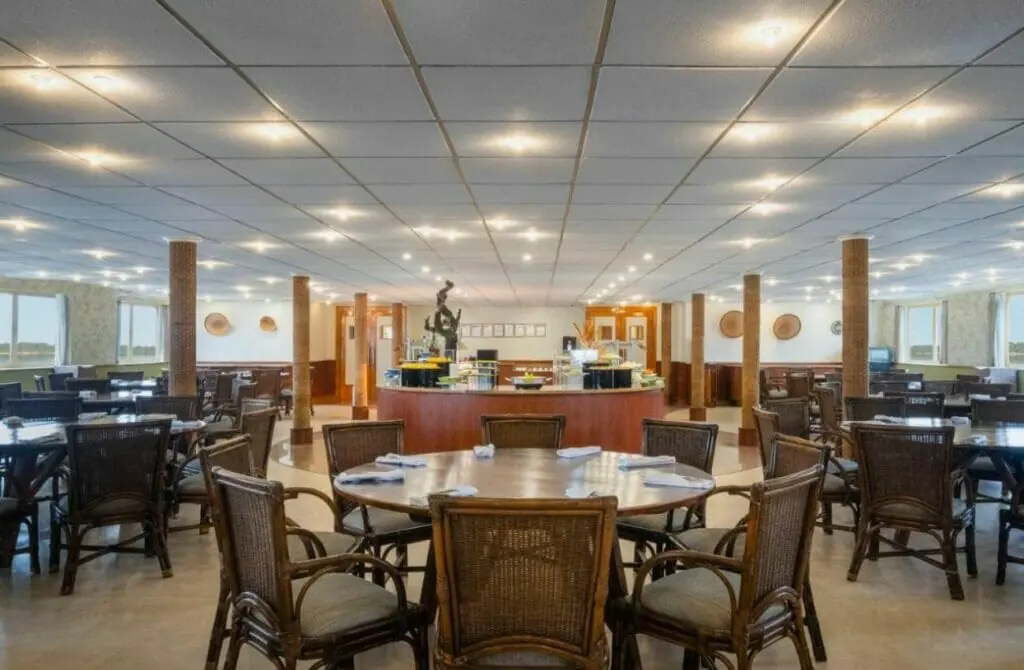 Iberostar Heritage Grand Amazon ☆☆☆☆☆
Iberostar Heritage Grand Amazon is a 100% 'all-inclusive' Super Luxury floating hotel where you can travel deep into nature's most remote locations to experience an entirely new type of adventure. The Iberostar Heritage Collection includes this hotel.
It is considered one of the city's most prestigious gay-friendly luxury hotels. By offering additional facilities and services, the hotel goes out of its way to ensure visitors have a pleasant and stress-free stay. Moreover, there is a range of interesting activities that you can partake in during your stay at this hotel to keep you entertained.
Passengers enjoy beautiful views of the setting sun while resting with their chosen drinks on the big private balconies of their accommodations. Every room at the hotel is well-equipped with all the amenities and comforts necessary for a comfortable stay.
The hotel also features two on-site swimming pools, which guests may use to cool down throughout the day or watch others swim in. A business center and meeting rooms are also available at the hotel. Guests at the hotel can choose from various cuisines, including local and international fare and unusual beverages and spirits.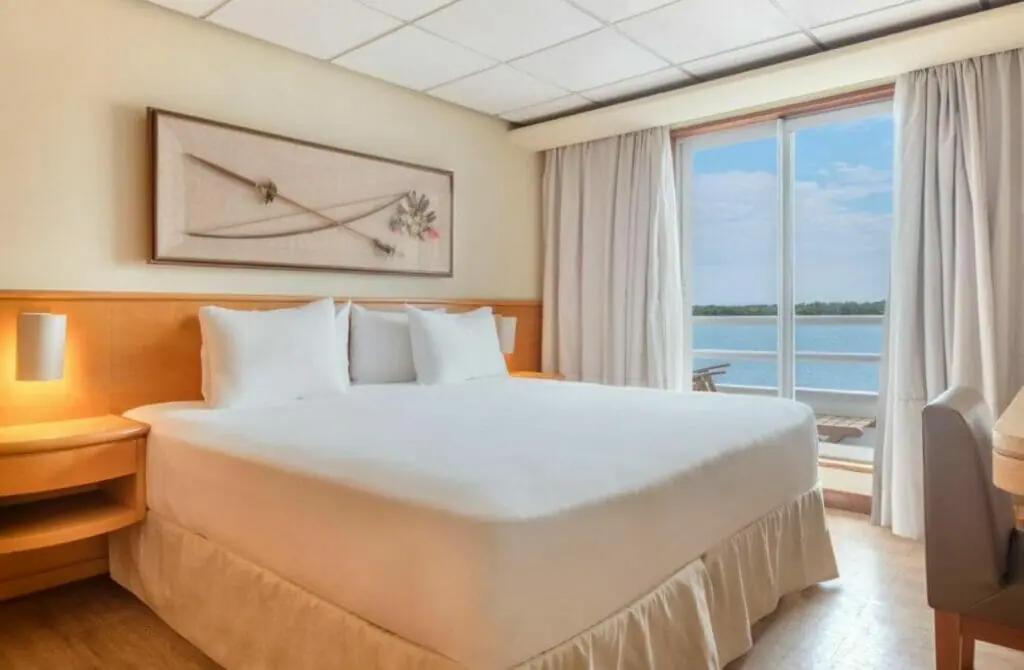 Because of its position between the well-known Theatre Amazonas and Palacio Rio Negro, the Hostel Manaus is a great base from which to explore the one-of-a-kind city of Manaus and prepare for the mysteries of the surrounding Amazon jungle.
The Hostel Manaus is located on Rua Lauro Cavalcante, a quiet residential neighborhood set back from the hustle and bustle of the city. Tired visitors may rest in the beer garden with other travelers or enjoy the view from our legendary rooftop patio of the ancient Palacio Rio Negro.
It boasts lofty ceilings, chandeliers, forty bedrooms, a shared kitchen, and public laundry facilities. The accommodations are suited to each visitor's exact needs. It provides every conceivable amenity to ensure every tourist has a pleasant stay.
The mattresses have been designed to be comfortable and big to provide visitors with a restful night's sleep. Staying at Hostel Manaus gives you an authentic taste of Brazilian culture and puts you in a convenient location close to the city's main attractions.
The Hotel Villa Amazônia, located in the city center and close to the Manaus Courts, is another excellent lodging option in Manaus. Guests have access to the facility's fitness facilities in the morning and evening, where they may communicate with one another while also getting some exercise.
Since this hotel features a fitness center, you may maintain a healthy lifestyle. The hotel's exercise center makes this feasible.
In addition, a swimming pool inside the hotel is available to those staying there. Accommodations at Hotel Villa Amazônia include private patios and features like views of the hotel's swimming pool in select suites.
Guests are encouraged to spend the evenings on the terrace, where they can take in the breathtaking views of the natural setting surrounding the property. Every morning, the hotel serves breakfast to its guests, which consists of a range of continental delicacies.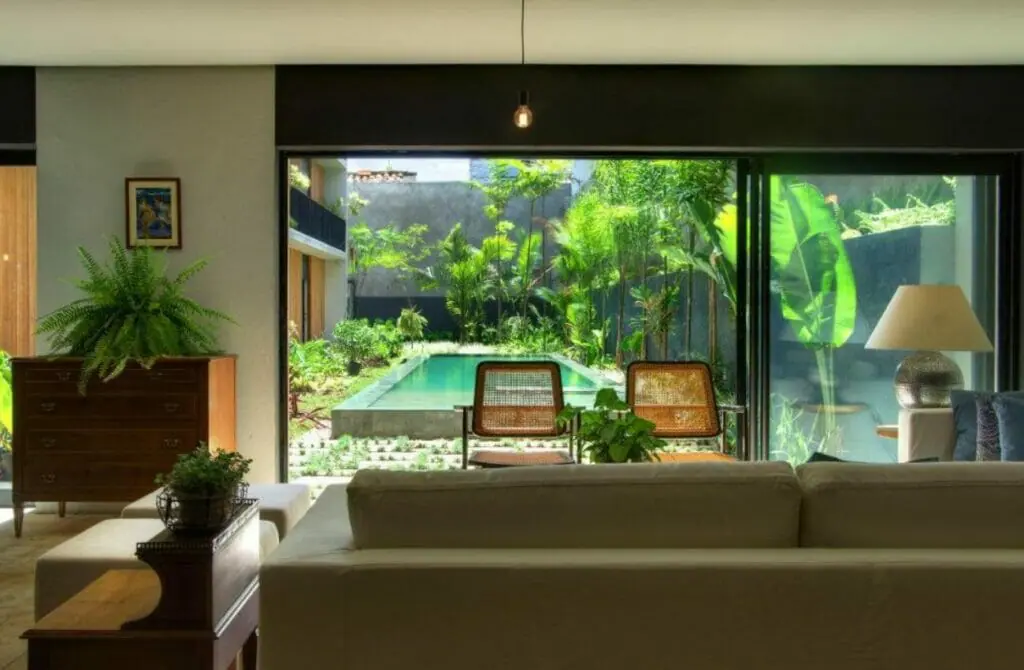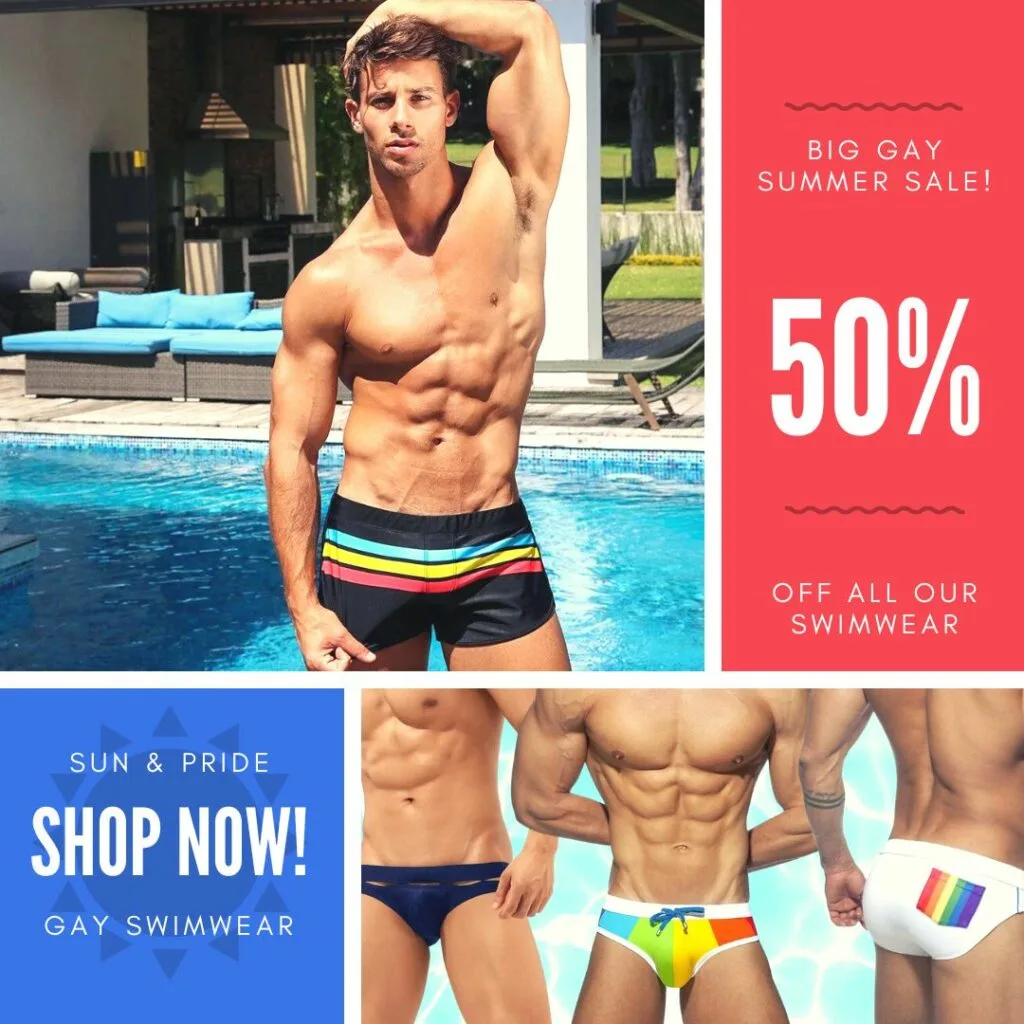 Gay Nightlife in Manaus, Brazil
The most memorable nights are often those spent awake in thrilling clubs and pubs, with music that urged every bone in your body to dance, booze that fuelled your energy for a good time, and a throng eager to party with you.
Manaus is a fantastic place to spend an evening since its citizens are recognized for enjoying a good time. After all, Brazil is known worldwide for its carnivals and other celebrations.
Darling, let's talk about exploring the queer nightlife in Gay Manaus, shall we? It's true this city might not be the most welcoming to our fabulous community but fear not! Being gay is perfectly legal here; remember to err on the side of caution when outside of queer-friendly spaces.
But let's focus on the fun, shall we? Exploring gay nightlife can be one of the most thrilling and enriching experiences while on the go. From dancing up a storm at a gay club to sipping cocktails and rubbing elbows with the locals at a gay-friendly bar, you'll have a chance to immerse yourself in the local culture and make memories that will last a lifetime.
And darling, we've got you covered with the best gay and gay-friendly spots in town. So don't be shy; step out of your comfort zone and explore the queer nightlife in Gay Manaus. Trust us; it'll be worth it!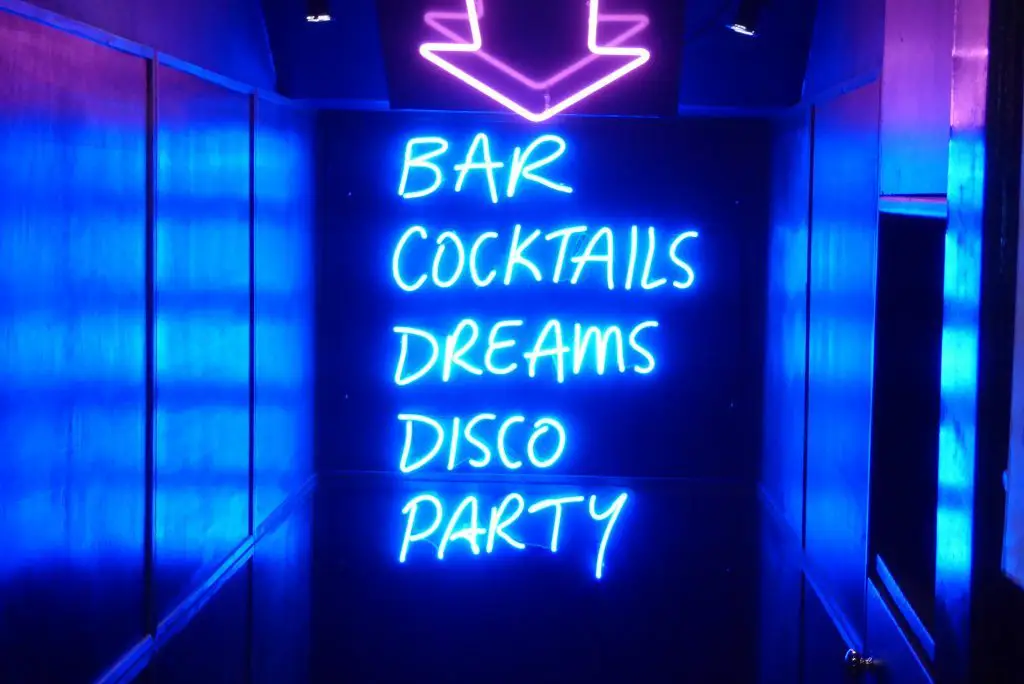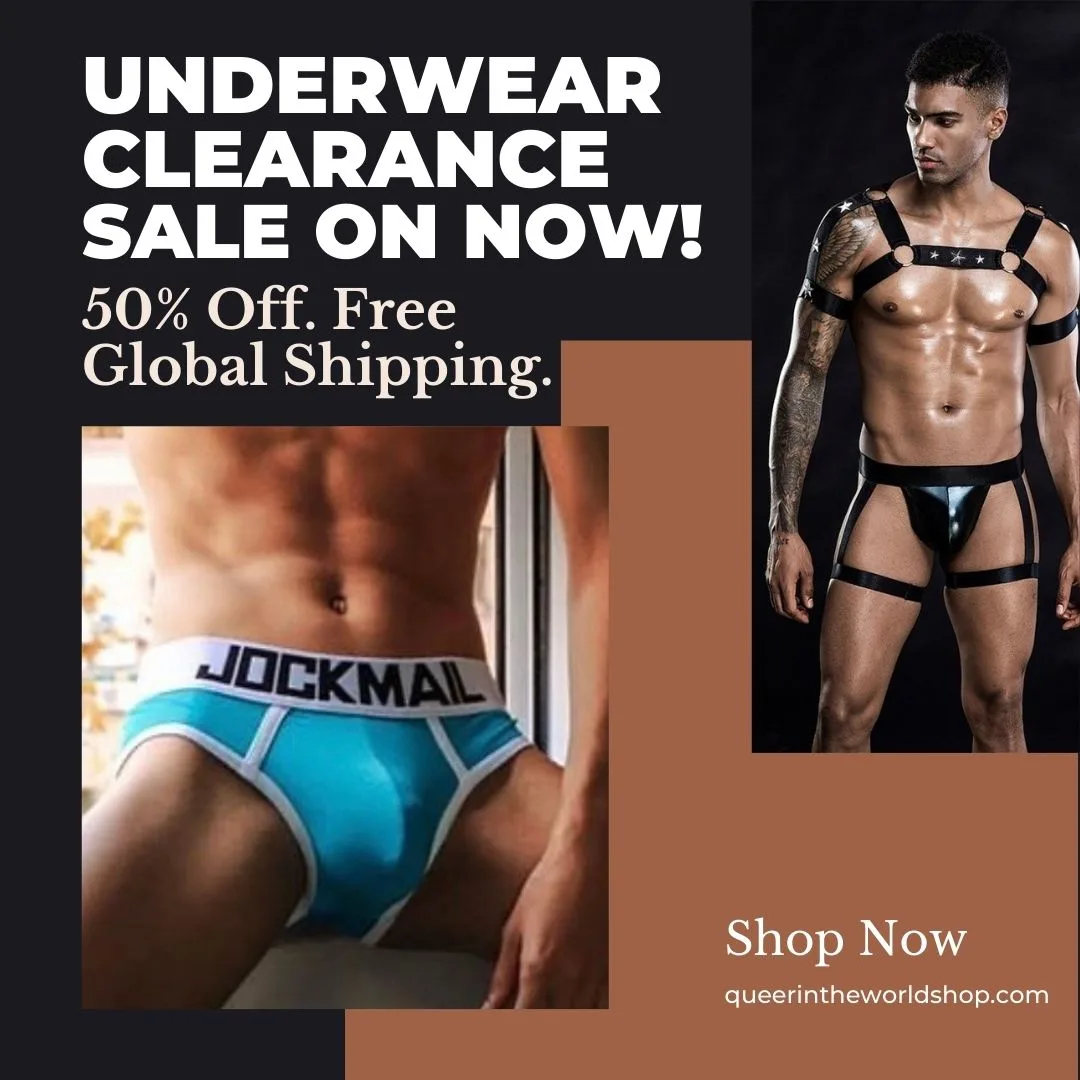 Gay-Friendly Bars and Clubs in Manaus, Brazil
Wandy Bar is known for its live music and the aquarium that gained the attention of the Discovery Channel. The pub is open on Friday and Saturday evenings and hosts several local performers, allowing guests to enjoy some amazing samba, MPB, and forró. The combination of great music, drinks, food, and the tambaqui and arapaima in the aquarium make this one of the area's most popular nightclubs.
Poro do Alemo is the place to go if you want to spend an evening listening to classic rock & roll. Learn about local and international bands while rocking out at this party. Despite its reputation as Manaus' most popular rock nightclub, the venue is virtually always crowded.
If you want a more private experience with fewer people, Thursday is the perfect day to attend the party. The club is well-known for hosting great bands, and the food and drinks are reasonably priced and high-quality.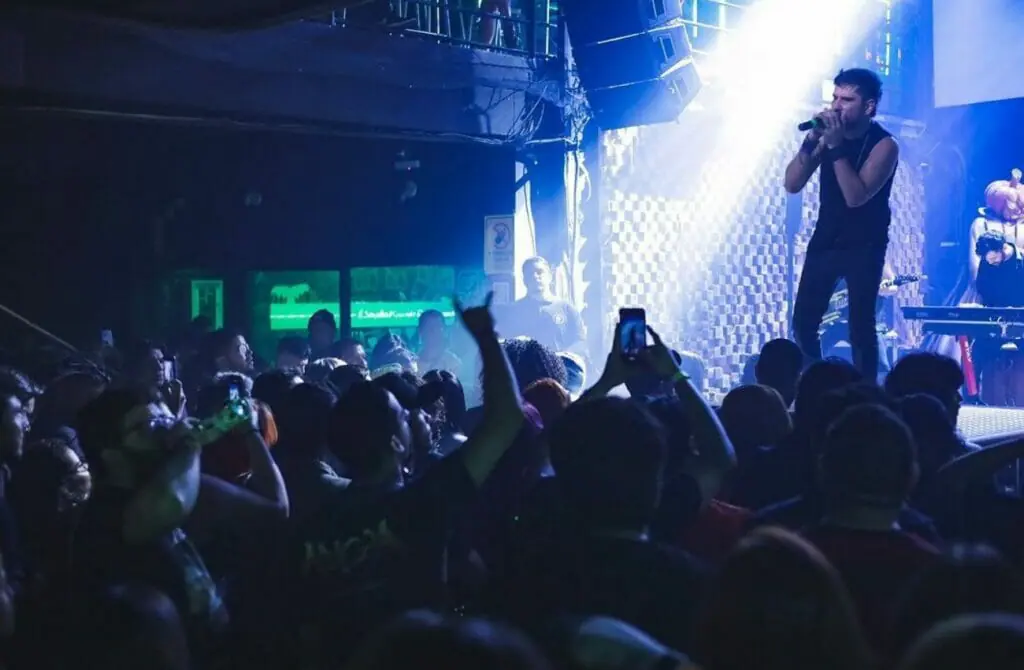 Begin your evening with a breathtaking sunset and a cold beer or alcoholic beverage. Relax on the beach while listening to the iconic reggae music of Manaus. The place is quieter than most bars, making it ideal for chatting with your travel companions or being adventurous and befriending locals or fellow tourists.
After exploring Manaus with your traveling companions, stop by Bar do Armando to relax and unwind. The chairs outside the bar allow you to see Manaus after dark when offices shut and people go out to have fun.
The pub is ideally near the Sydney Opera House, so getting it is simple. Learn about people from all walks of life, such as writers, politicians, and bohemians. Enjoy their well-known food and drink combo, which consists of an ice-cold beverage and a lime-seasoned "x-porco" sandwich. Your taste receptors will be satiated as a result of this.
Cachacaria do Dede is a gourmet excursion where you may indulge your taste buds in a feast of Brazilian food. Apart from their other delectable offerings, they are widely renowned for their stone-fried "carque," known as South American jerky, and their "coalho," a classic soft cheese from Northern Brazil.
Combine them with your favorite beer and let your imagination run wild with the selections, which include over 600 different types of alcohol. Don't be scared to branch out and try some Brazilian beers like cachaca and chope. Vibrant music and exceptional service will guarantee that you have a fantastic evening.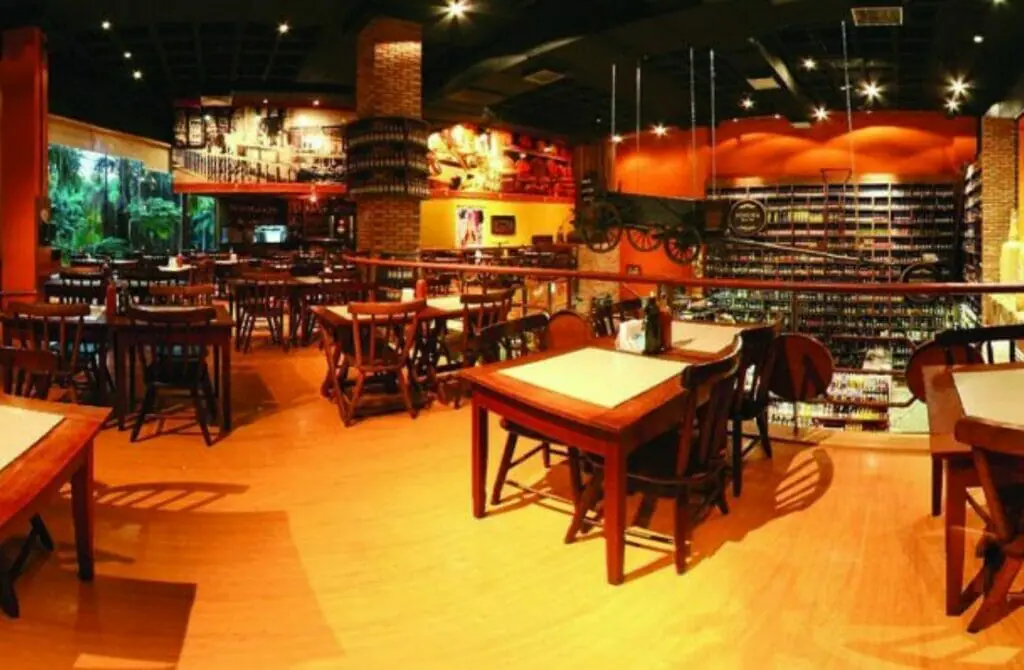 Touchdown
(Temporarily or permanently closed. If you know something, please suggest an edit.)
Touchdown, as the name indicates, is a pub with an American football motif. Although football is undoubtedly the most popular sport, the numerous flat screens scattered throughout the various seating areas are frequently tuned in to MMA, which the crowds adore.
As is common in sports pubs, the décor includes a variety of flags and jerseys, but one of the most prized objects is a helmet originally worn by Formula One champion Sebastian Vettel. Stop by during happy hour for some great drink deals.
Picolino Chopp Bar is a fine restaurant and bar that promises delectable food and live music. The place is especially lively on a weekend evening with a lively crowd. Choose from one of the popular pizzas with pork roast. The bar menu is also extremely varied. The atmosphere is relaxed, and the service is pleasant and welcoming.
Soho Lounge in Manaus is a stylish establishment that provides wonderful meals. They provide modern Japanese food that is presented appealingly. They feature a full-service bar with happy hours for the patrons' convenience. Among the most popular things on their broad menu are the salmon steak and the banana dessert with Nutella. The staff is incredibly friendly.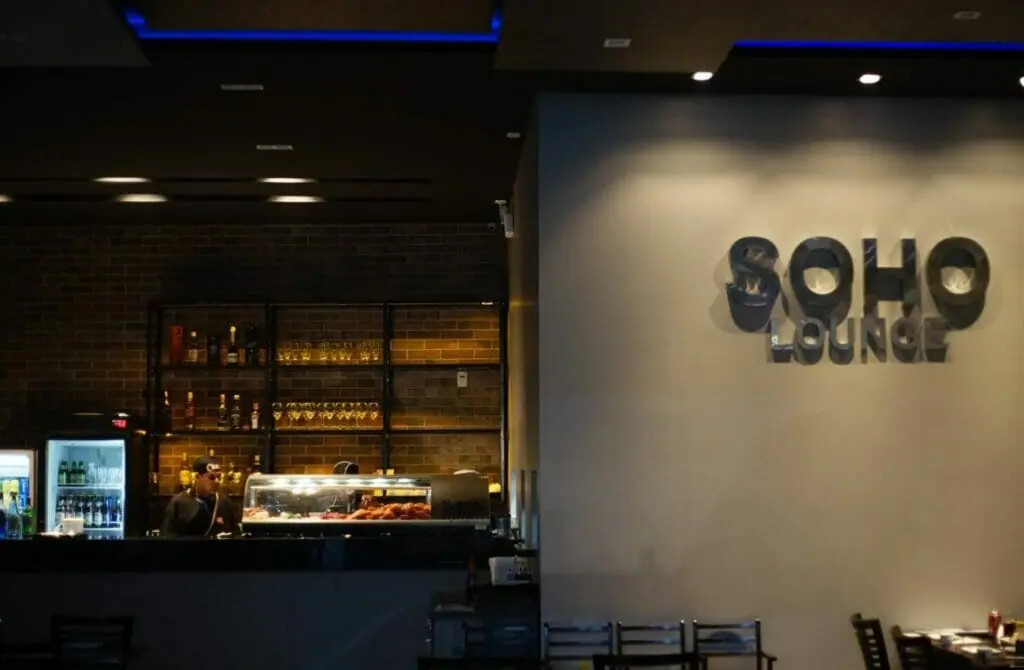 Gay-Friendly Cocktail Bars and Clubs in Manaus, Brazil
Drive away the week's blues at Altas Horas Choperia. This bar and restaurant offer a great way to spend an evening with good food, music, and alcohol. Enjoy limitless beer, wine, spirits, delectable snacks, and modern entries. This location is quite popular in the surrounding area and is especially lively on weekends.
Sax Bar e Restaurante, with neon lights and vintage decor, carries an intriguing jazz vibe, much like the music it plays. Those who like vintage country and jazz will enjoy the music performed here. Artists and musicians, particularly pianists, exhibit their skills at this location.
The menu has some delectable appetizers and entrees, while the bar menu features a variety of wines, beers, and spirits. The atmosphere is very cozy and casual here. This restaurant also serves breakfast and lunch. On the other hand, evenings are when you can hear all that jazz!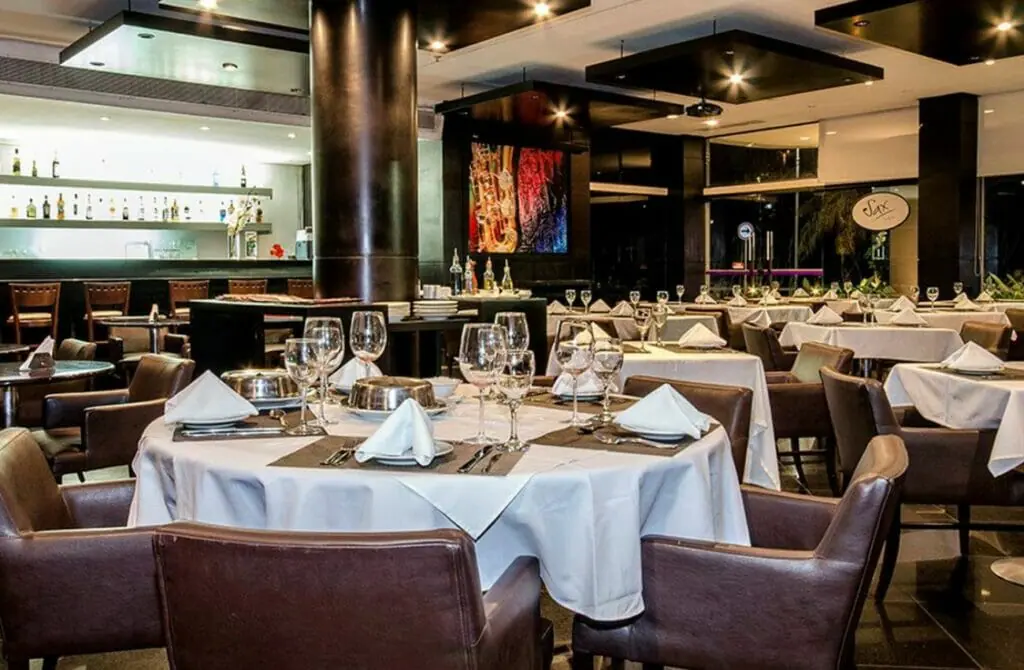 Cruising & Gay Saunas in Manaus, Brazil
When exploring Gay Manaus, there's more to life than just cocktails and beers. One aspect of the gay scene that many of us queens love are checking out the local gay saunas and cruising clubs.
Granted, Manaus isn't quite as wild as Amsterdam, Barcelona, or Berlin, but these steamy venues still offer the perfect opportunity to meet new people, socialize, and engage in some hot and heavy action without swiping left or right. However, remember that these venues can differ in terms of vibe, patrons, and rules, so it's a good idea to be informed before you dive in.
Gay saunas, sex clubs, and cruising have long been popular ways for queer men to meet and engage in sexual activity, particularly in countries where same-sex activity is not widely accepted or may even be illegal. In these places, gay saunas and cruising clubs provide a safe and discreet environment for queer men to explore their sexuality and connect with like-minded individuals.
Despite the rise of gay dating apps, many queer men still prefer the anonymity and physical connection that can be found in these spaces – so somewhat counter-intuitively, you might have a hotter experience here than you would at home.
We recommend checking out our guide to cruising for first-timers before you get started, which should give you the lowdown, and always practice safe sex.
Keep in mind that local laws and customs regarding gay venues and sexual activity should be respected at all times. With a bit of forethought and an open mind, visiting gay saunas and cruising clubs can be a thrilling and steamy part of your gay Manaus adventure.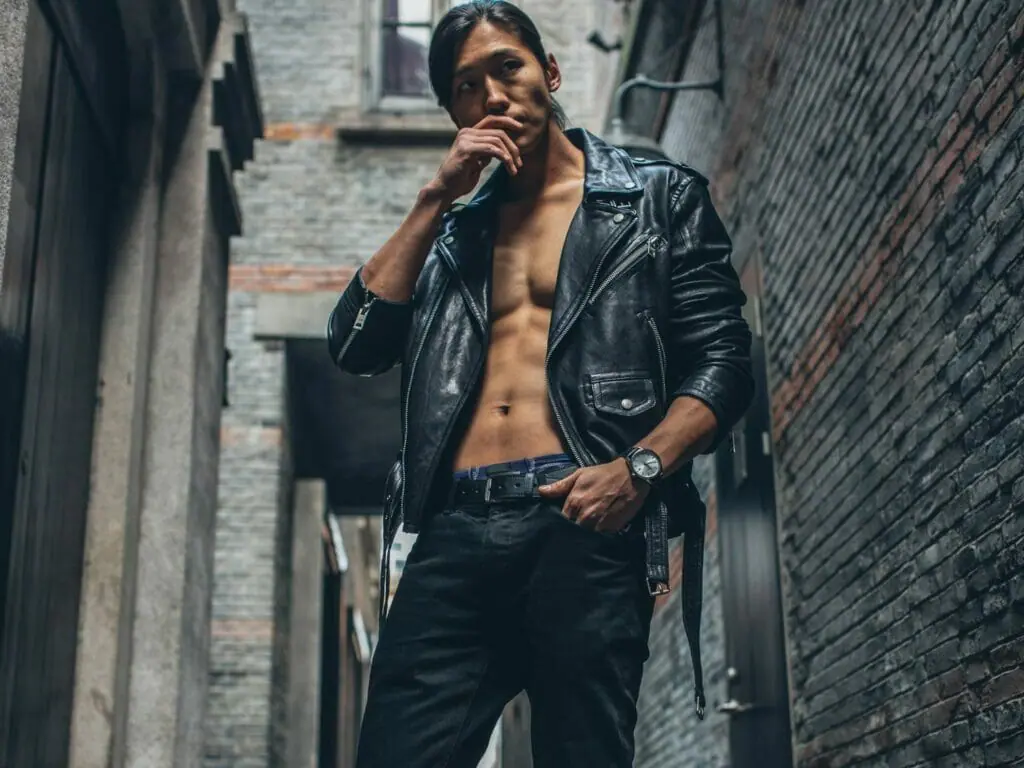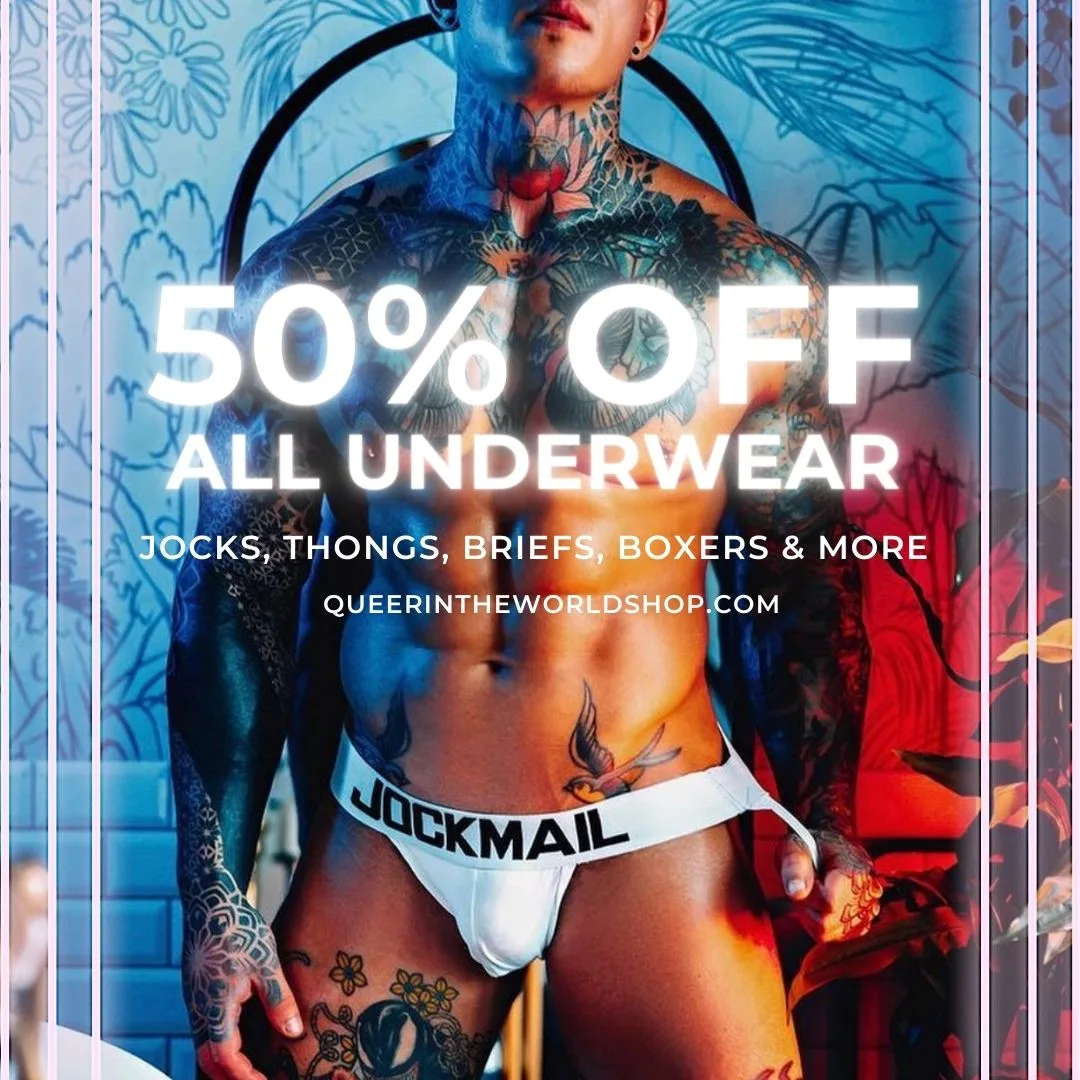 In Manaus, Brazil, Clube H2O is a prominent gay sauna. It has always been concerned with the health and uniqueness of its customers. For maximum comfort and ease, they provide clients with services such as dry and steam saunas, a bar, locker rooms, showers, and other welcoming settings. They consistently promise to provide high-quality service in the same setting.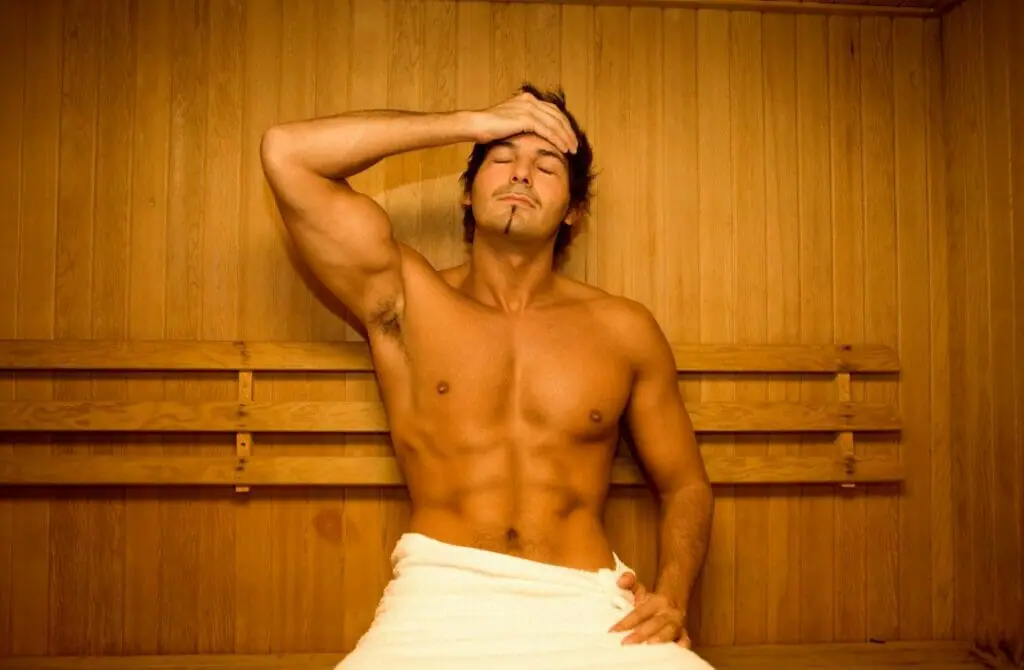 Gay Map Of Manaus
Finding it hard to envisage where everything is in Manaus? Hopefully, this queer-centric map helps where we have marked all the bars, clubs, parties, hotels, saunas, massages, and more will help you stay in the spot best suited to you!