Gay Grosseto, Italy, where ancient history dances with breathtaking landscapes to create an irresistible destination for travelers seeking a captivating adventure. Nestled in the heart of the magnificent Tuscan countryside, Grosseto beckons with its timeless beauty, medieval allure, and rich tapestry of cultural treasures waiting to be discovered.
From strolling along cobblestone streets adorned with centuries-old architecture to indulging in delectable cuisine and immersing oneself in the idyllic Mediterranean ambiance, Grosseto casts an enchanting spell that lingers long after the visit ends.
Beyond its architectural wonders, Grosseto boasts an abundance of natural beauty. The nearby Maremma Regional Park is a haven for nature lovers, with its pristine coastline, lush forests, and diverse wildlife. Explore the stunning beaches of Marina di Grosseto or embark on an adventure through the Maremma's rolling hills, where ancient Etruscan ruins stand as a testament to the area's rich heritage.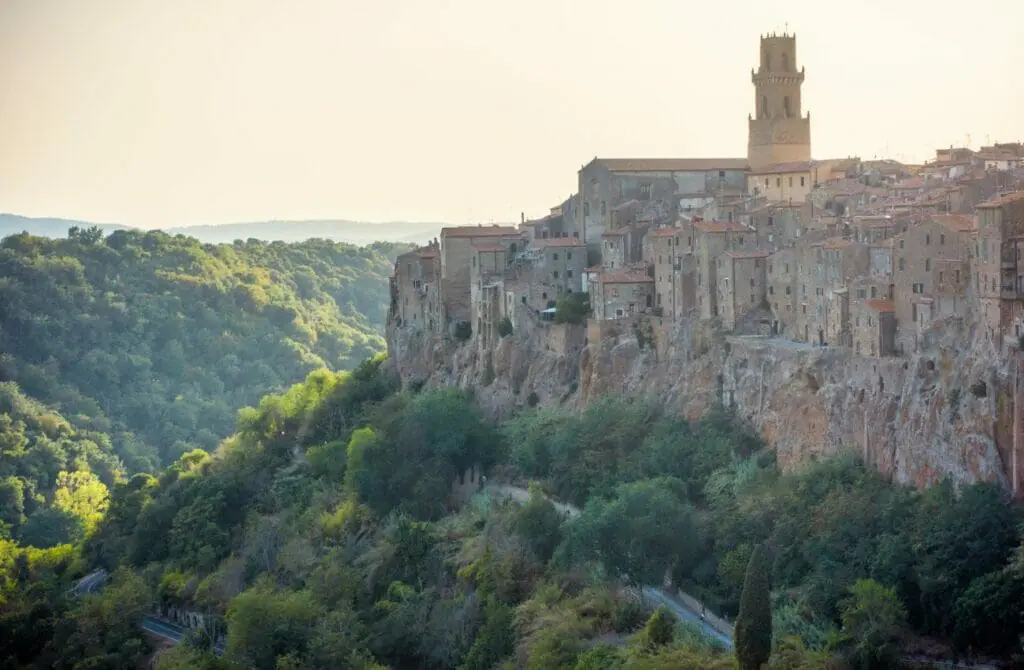 Grosseto's conservative and traditional nature stems from its deep-rooted cultural and religious heritage. Italian society, in general, has been influenced by conventional Catholic values, which can impact the perception and acceptance of LGBTQ+ individuals. In Grosseto, this traditional mindset can result in the marginalization and stigmatization of the gay community, making it challenging for individuals to fully express their identities.
The relative absence of LGBTQ+ venues and resources in Grosseto presents a hurdle for those seeking a sense of community and support. Unlike larger cities, where gay-friendly establishments and organizations are more prevalent, Grosseto can feel isolating for LGBTQ+ individuals. The lack of visible spaces makes it difficult for community members to connect and share experiences, hindering personal growth and fostering a sense of belonging.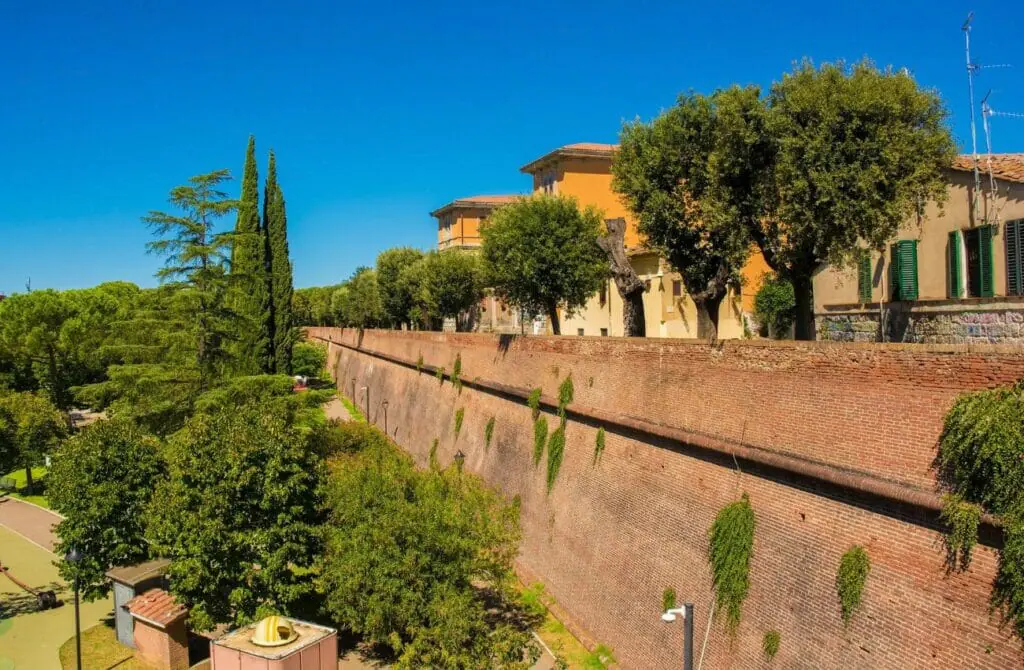 Attractions in Gay Grosseto, Italy
As a new visitor to Gay Grosseto, there are plenty of things to see and do, regardless of your sexual orientation. One of the best ways to experience any new city is to visit some of its most iconic landmarks and attractions, including historical monuments, museums, and art galleries.
We also love gazing at architecture up close, exploring parks and gardens, sampling the local cuisine, visiting local markets, and attending cultural events such as festivals, concerts and shows.
Even as the out-and-proud queer we are, we still love to explore the city and its culture in the same way as everyone else. Doing so allows us to learn more about the city and its people and gain a deeper understanding of the local culture. As such, these are our favorite must-see attractions in Grosseto.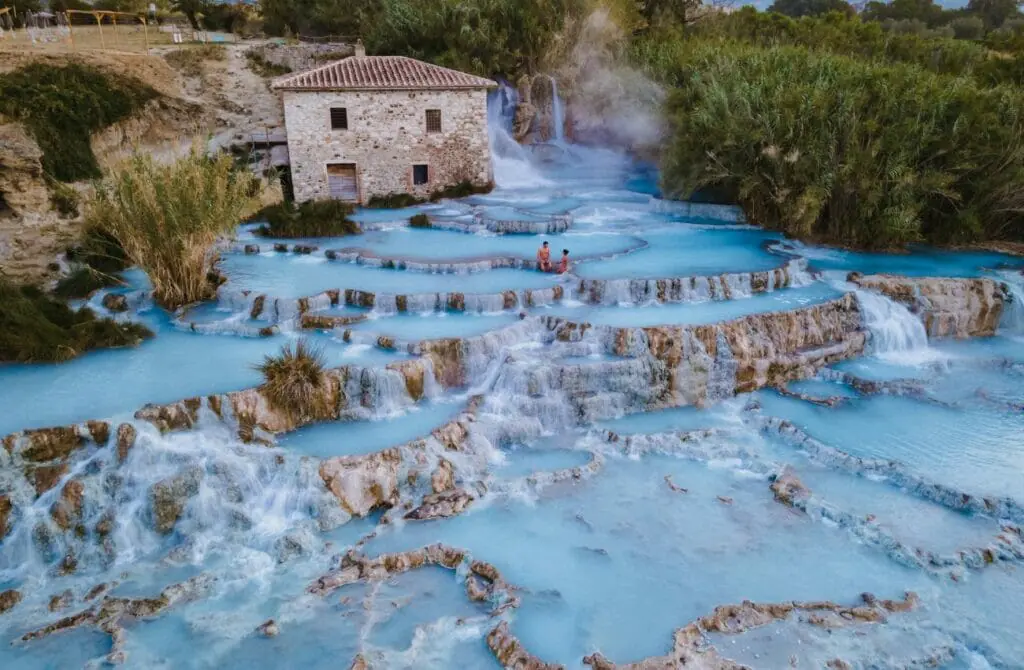 La Maremmana – Caseificio inno al Sole
La Maremmana – Caseificio inno al Sole is a renowned cheese factory specializing in producing traditional Tuscan cheeses. This family-owned establishment prides itself on preserving age-old cheesemaking techniques while incorporating modern practices to ensure the highest quality products.
The cheese factory is nestled in the heart of the picturesque Maremma region, known for its fertile lands and rich agricultural heritage. Here, the dairy artisans at La Maremmana take great care in sourcing the finest local ingredients, including fresh cow's milk from nearby farms, to create their exceptional cheeses.
At La Maremmana, you can witness the fascinating process of cheesemaking firsthand. Guided tours allow visitors to observe each step of the production, from milk processing to the maturation of the cheeses. The knowledgeable staff shares insights into the traditional methods employed and explains how modern technologies are utilized to enhance efficiency and hygiene.
Cathedral of Saint Lawrence
The Cathedral of Saint Lawrence, also known as the Duomo di San Lorenzo, dates back to the 13th century and reflects the Romanesque and Gothic architectural styles of the time. Its impressive façade features intricate details, including ornate rose windows, sculpted reliefs, and an elegant central portal.
The grand nave is adorned with beautiful frescoes, delicate stonework, and magnificent altarpieces, all contributing to the overall splendor of the space. The cathedral's highlights include notable works of art, such as the Madonna and Child by Matteo di Giovanni and the Madonna del Popolo by Jacopo di Mino del Pellicciaio.
One of the standout features of the Cathedral of Saint Lawrence is its stunning pulpit, designed by Giovanni Pisano in the 14th century. This intricately carved masterpiece showcases Pisano's skill and craftsmanship, depicting biblical scenes and figures in exquisite detail.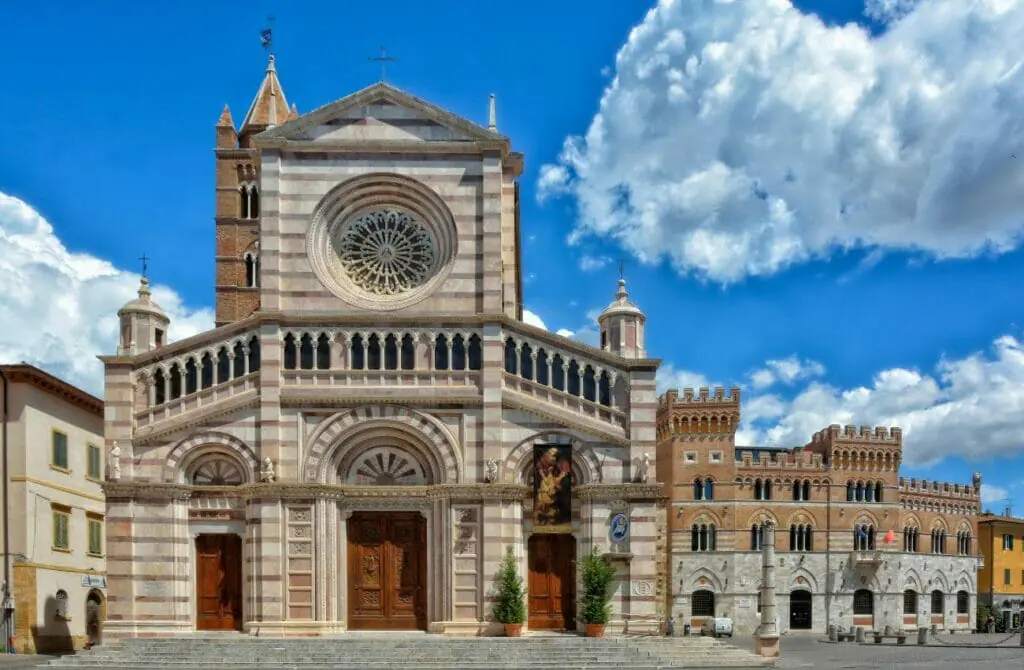 Museo Archeologico e d'Arte della Maremma
The Museo Archeologico e d'Arte della Maremma, also known as the Archaeological and Art Museum of Maremma, is a cultural gem. This museum showcases an impressive collection of archaeological artifacts and artworks that highlight the rich history and artistic heritage of the Maremma region.
Located within the Palazzo dell'Abbondanza, a historic building dating back to the 13th century, the museum offers visitors a fascinating journey through time. The exhibits span various periods, from prehistoric times to the Middle Ages, providing a comprehensive overview of the region's cultural evolution.
The archaeological section of the museum presents a remarkable collection of artifacts discovered in the surrounding area. These objects offer insights into the Etruscan civilization, which flourished in this region during ancient times. Visitors can admire intricate pottery, intricate bronze and iron artifacts, and captivating funerary objects that shed light on the Etruscan way of life.
One of the museum's highlights is the Tomb of the Winged Demons, a reconstructed Etruscan tomb featuring intricate frescoes depicting mythical creatures and scenes from daily life.
The museum's art section showcases various artworks from different periods, including sculptures, paintings, and decorative objects. Visitors can appreciate Renaissance masterpieces, such as the works of Jacopo della Quercia, and explore the evolution of artistic styles through various eras.
Cassero Senese of Grosseto
This impressive structure, also known as the Senese Keep, symbolizes the city's medieval past and offers visitors a glimpse into its rich architectural heritage.
Built in the 13th century, the Cassero Senese was originally part of the defensive walls surrounding the city. It served as a vital stronghold for the Republic of Siena, which controlled Grosseto then. The fortress was strategically positioned to guard the main entrance to the city and protect its inhabitants.
The Cassero Senese features a robust and imposing appearance, characterized by its massive stone walls and a prominent watchtower. Its architectural style is a testament to the military function it once served, with its defensive features still visible today. As you approach the fortress, you can imagine its significance in safeguarding the city against potential threats.
Inside the Cassero Senese, you'll find the Archaeological Museum of Grosseto. This museum showcases a remarkable collection of artifacts that span different historical periods, providing insights into the region's past. Exhibits include Etruscan artifacts, Roman sculptures, medieval ceramics, and more. The museum's diverse displays offer a comprehensive overview of Grosseto's history, from ancient civilizations to the Middle Ages.
From the top of the Cassero Senese's watchtower, visitors are rewarded with panoramic views of Grosseto and its surroundings. The elevated vantage point offers a unique perspective on the city's layout, allowing you to appreciate its historic center and the surrounding landscape. It's a great opportunity to capture stunning photographs and understand the city's architectural charm.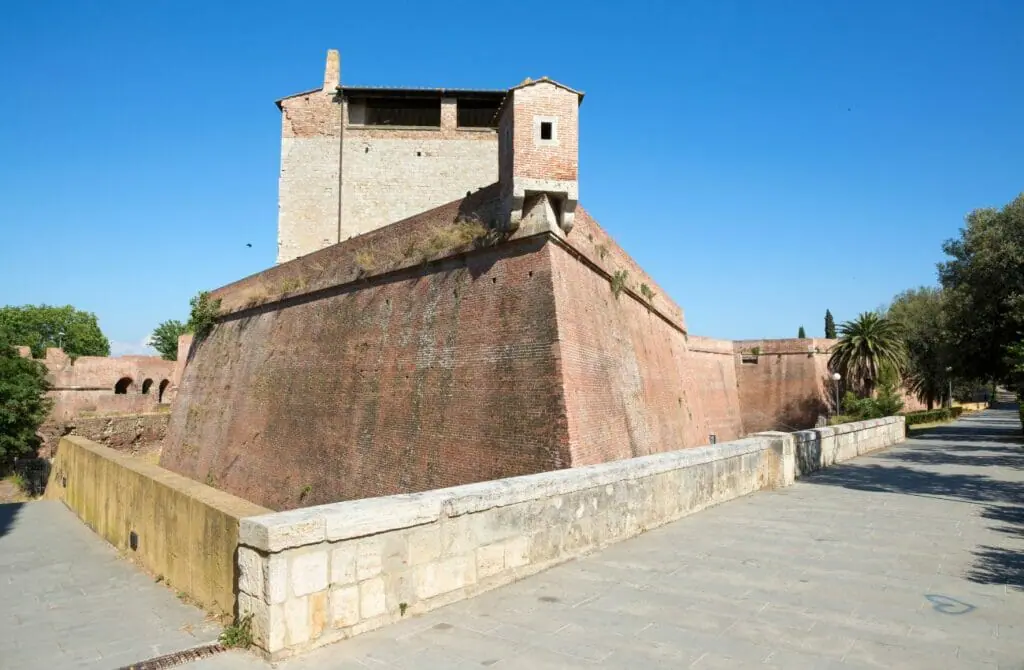 Church of Saint Francis
The origins of the Church of Saint Francis date back to the 13th century when the Franciscan Order established a presence in Grosseto. Over the centuries, the church underwent various renovations and expansions, resulting in a blend of architectural styles that reflect different periods of history.
The Church of Saint Francis is home to several notable artworks and religious artifacts. One of the highlights is the fresco cycle known as the "Stories of Saint Francis," which adorns the walls of the church's chapels. These frescoes depict scenes from the life of Saint Francis of Assisi, the founder of the Franciscan Order, and provide a visual narrative of his teachings and miracles.
Piazza Dante
Named after the famous Italian poet Dante Alighieri, this charming square serves as a central gathering place for locals and visitors alike, offering a vibrant atmosphere and a glimpse into the city's daily life.
Surrounded by elegant historic buildings, Piazza Dante exudes timeless beauty and authenticity. The architecture reflects various styles, ranging from medieval to Renaissance, showcasing the rich history of Grosseto. As you stroll through the square, you'll be captivated by the charming facades, arches, and decorative details adorn the buildings.
At the center of Piazza Dante stands a statue of the great poet Dante Alighieri, paying homage to his significant contribution to Italian literature. This bronze statue is a popular meeting point and serves as a landmark within the square. Please take a moment to admire the statue and appreciate its significance in Italian culture and literature.
Piazza Dante is a hub of activity throughout the day. It is a popular spot for locals to gather, enjoy a leisurely coffee at one of the outdoor cafes, or soak up the lively atmosphere.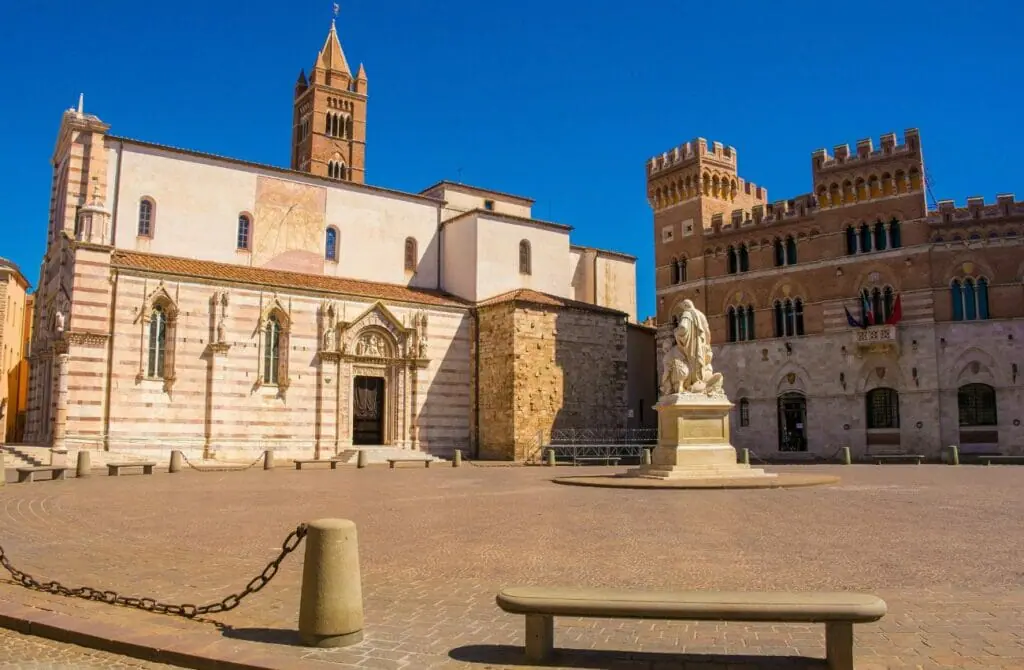 Museum of Natural History of the Maremma
The museum offers visitors an immersive experience, taking them on a journey through the diverse ecosystems, geology, and wildlife that characterize the Maremma area.
The museum is housed in the historic Palazzo del Vecchio Ospedale di San Francesco, a beautifully restored building that adds to the charm of the exhibits. As you enter, you'll be greeted by a wealth of scientific displays, interactive exhibits, and educational materials that engage visitors of all ages.
The Museum of Natural History of the Maremma showcases the region's geological evolution, highlighting its unique landscapes and geological formations. From volcanic activity to the shaping forces of water and wind, the exhibits provide a comprehensive understanding of the geological processes that have shaped the Maremma over millions of years.
One of the museum's highlights is the paleontological section, where visitors can explore the rich fossil record of the region. Discover ancient marine creatures, prehistoric mammals, and the remains of plants that provide valuable insights into the region's past biodiversity. The paleontological collection includes well-preserved fossils and interactive displays that bring the ancient world to life.
The museum also focuses on the fauna and flora of the Maremma, showcasing the region's diverse ecosystems, such as wetlands, forests, and coastal areas.
Through detailed dioramas, taxidermy specimens, and multimedia presentations, visitors can observe and learn about native animal species, including birds, mammals, reptiles, and insects. The museum's exhibits highlight the importance of conservation and the need to protect these fragile ecosystems.
Parco Regionale della Maremma
The Parco Regionale della Maremma, also known as the Maremma Regional Park, is a natural reserve located along the coast of Tuscany, near Grosseto, Italy. This protected area encompasses diverse ecosystems, including forests, wetlands, dunes, and pristine beaches, making it a haven for wildlife and a paradise for nature enthusiasts.
As you explore the park, you'll find a network of well-marked trails and pathways that allow you to discover its natural treasures at your own pace. Whether you hike, bike, or ride on horseback, there are options to suit all preferences. Each trail offers unique experiences, from wandering through dense forests to traversing coastal dunes with breathtaking views of the Tyrrhenian Sea.
The park is home to a rich and diverse wildlife population, including several iconic species. With luck and patience, you may spot the majestic Maremmano horses, wild boars, deer, foxes, and a wide array of bird species. The park is also known for its thriving population of the Maremma cattle, a breed of semi-wild cows that graze freely throughout the area, contributing to preserving the landscape.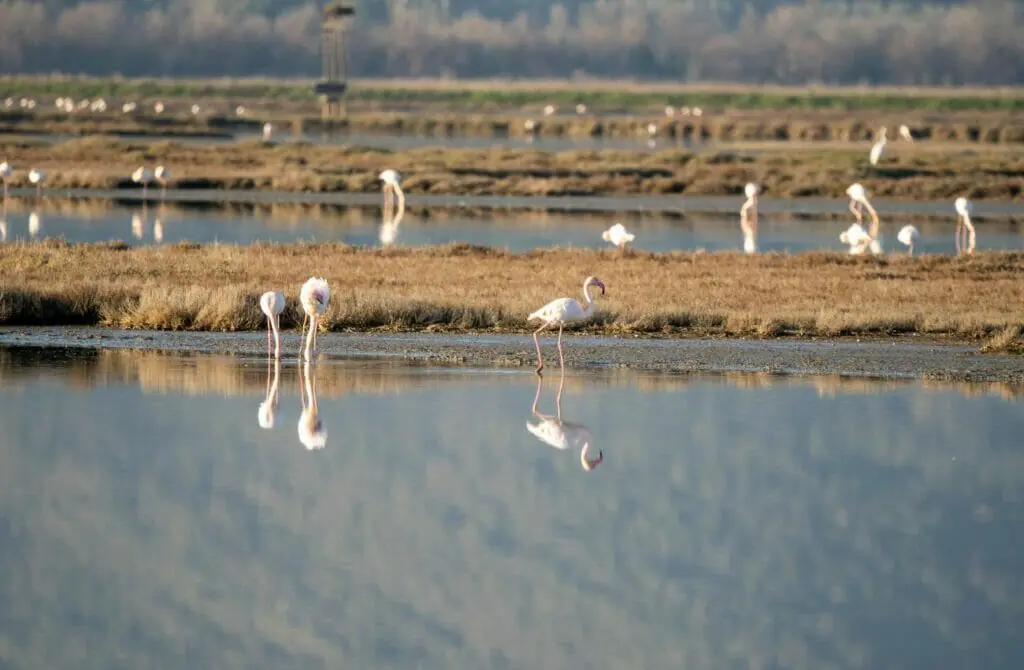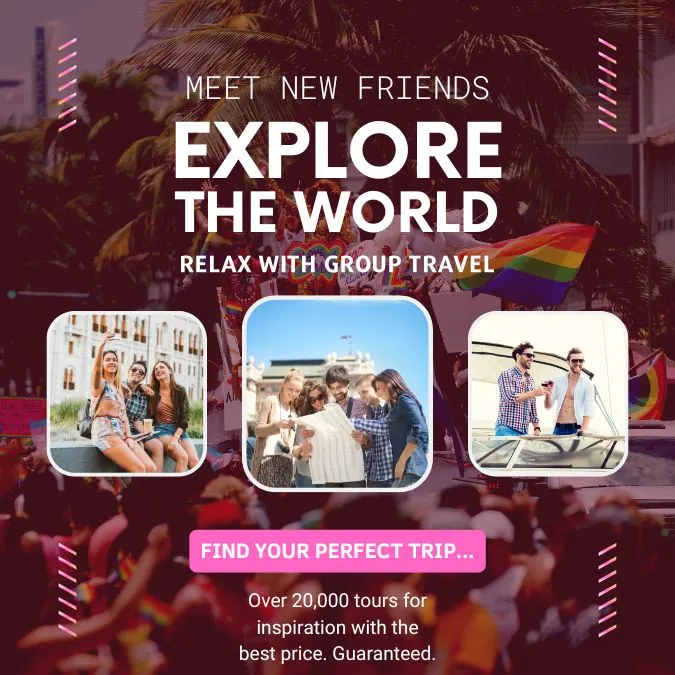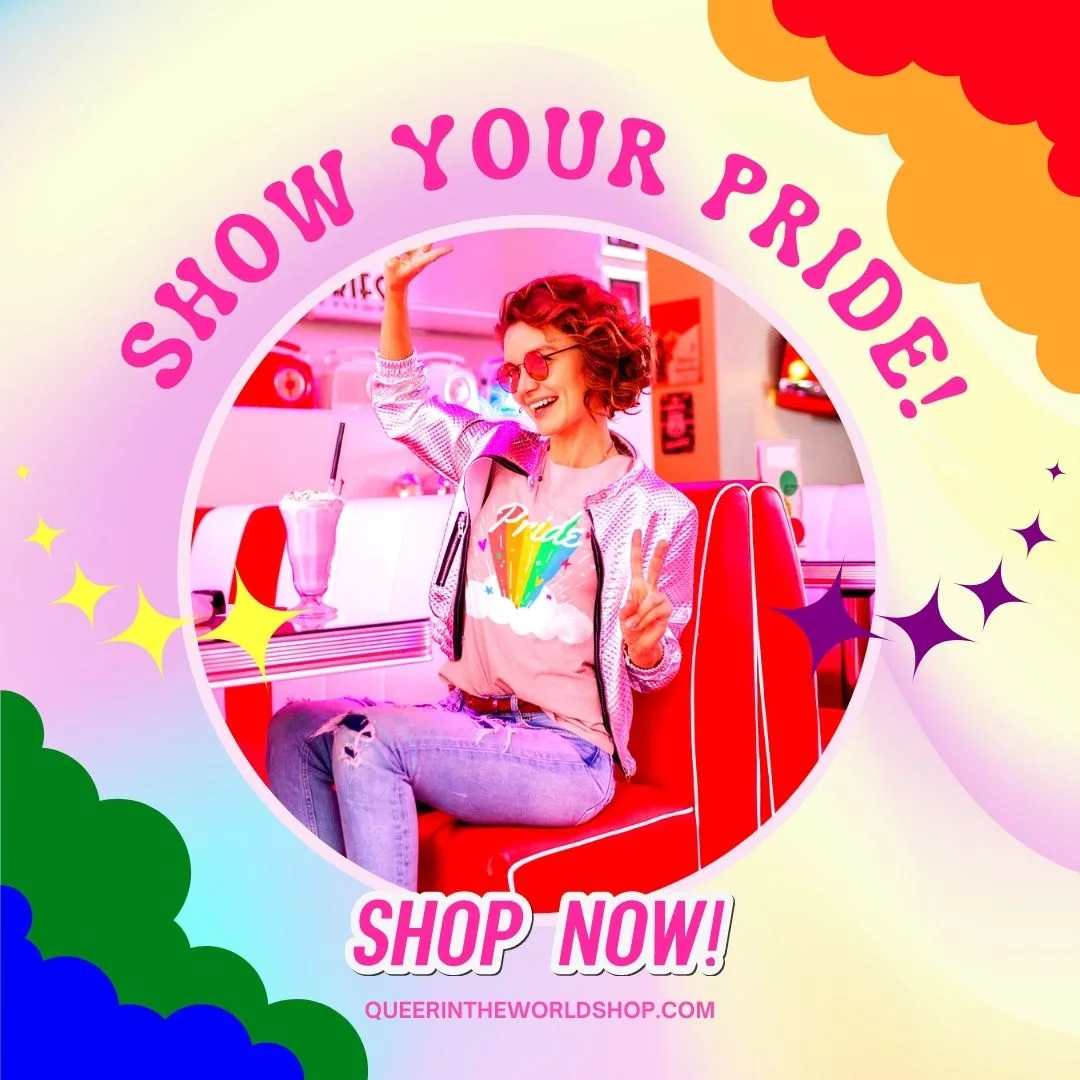 Gay-Friendly and Gay Hotels in Grosseto, Italy
Being gay-friendly accommodation means that the establishment is welcoming and inclusive to guests who identify as LGBTQ+. This can include, but is not limited to, having policies and practices that demonstrate a commitment to creating a safe and inclusive environment for LGBTQ+ guests, such as non-discrimination policies and providing support and resources for LGBTQ+ travelers.
Some gay-friendly accommodations may also provide amenities specifically catering to the LGBTQ+ community, such as rainbow flags or literature about local LGBTQ+ events or resources. Furthermore, gay-friendly accommodations may be located in an area known for being LGBTQ+ friendly.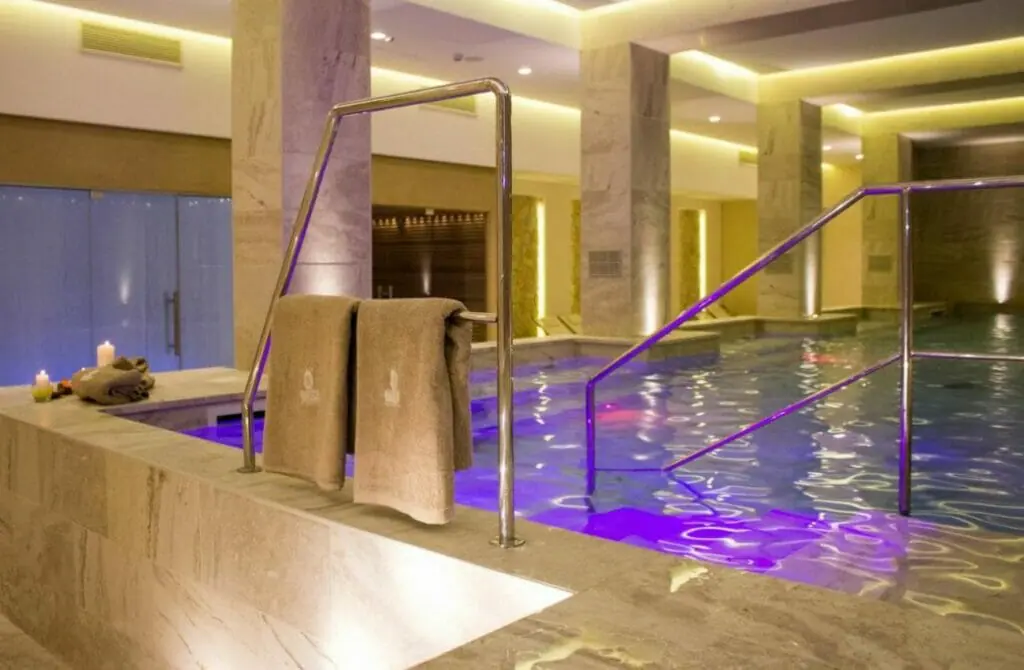 While Grosseto does not have any specifically gay hotels or resorts, these are the most fabulous and pro-actively gay-friendly hotels in Grosseto. Needless to say, there are also hundreds more hotel and hostel options in Grosseto if none of these suit your desired budget, facilities or area – but these are the best hotels according to other gay travelers and us.
Whatever your needs are, Grosseto has you covered.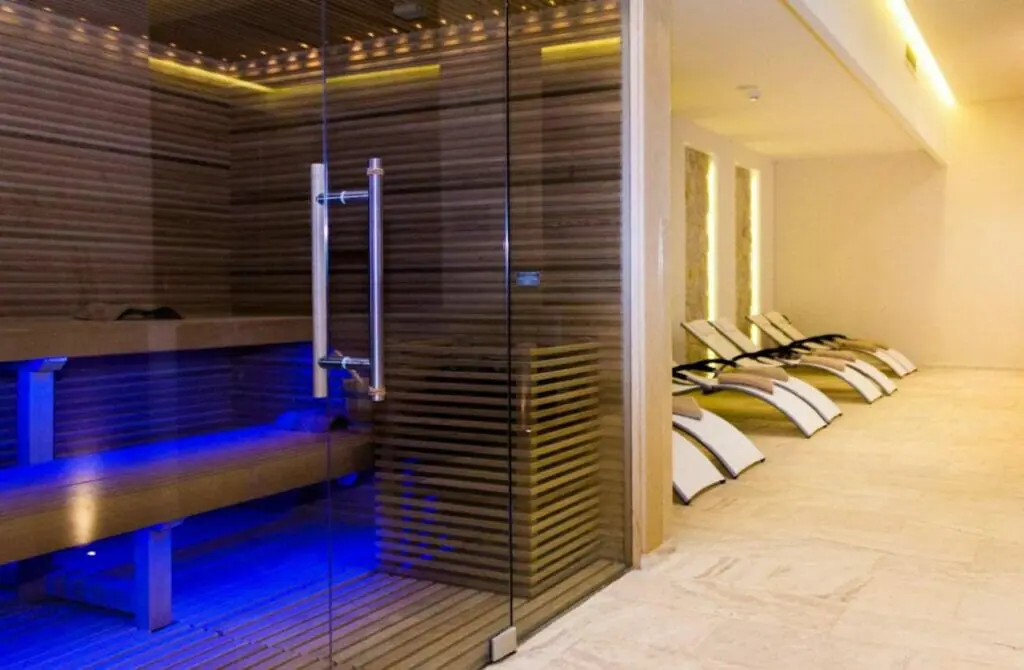 Hotel Granduca Grosseto boasts 72 rooms spread over four floors, each designed to ensure the highest level of hospitality. These modern and comfortable rooms provide a welcoming environment, allowing you to unwind and recharge after a day of exploring or business meetings.
Exploring the charming city of Grosseto is made easy with the option of bicycle rental, allowing you to conveniently discover the city's hidden gems at your own pace. Take advantage of this opportunity to immerse yourself in the local culture and explore the surrounding areas.
For those arriving by air, the hotel offers airport transfer services, ensuring a seamless and comfortable transition to your accommodations.
Indulge your taste buds at the hotel's restaurant, where you can savor delicious cuisine and culinary delights. Immerse yourself in the flavors of Grosseto, enjoying a delightful dining experience without having to venture far from your room.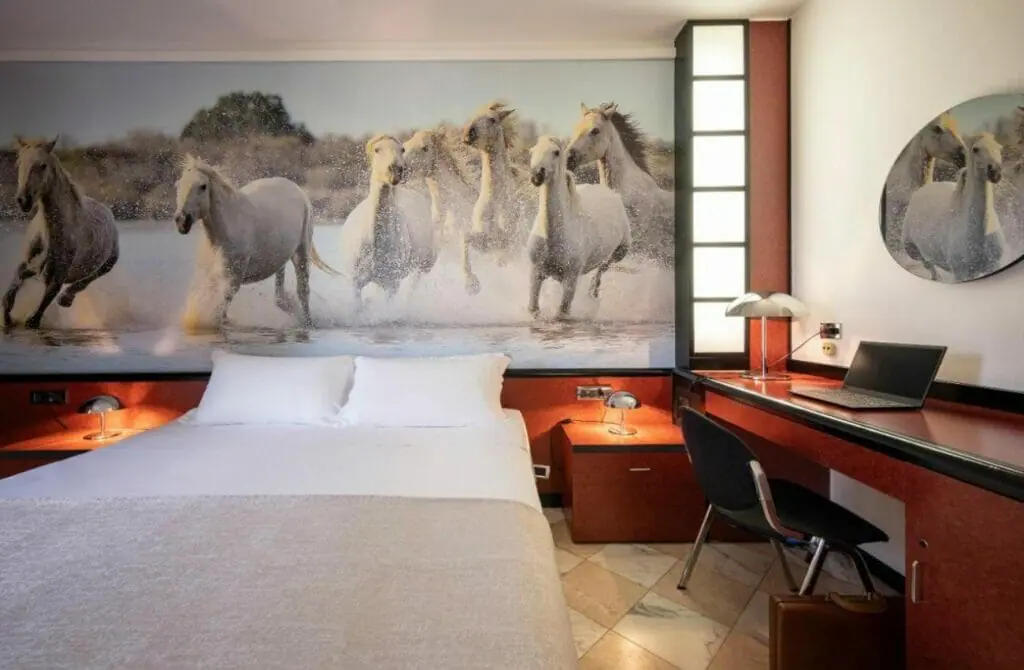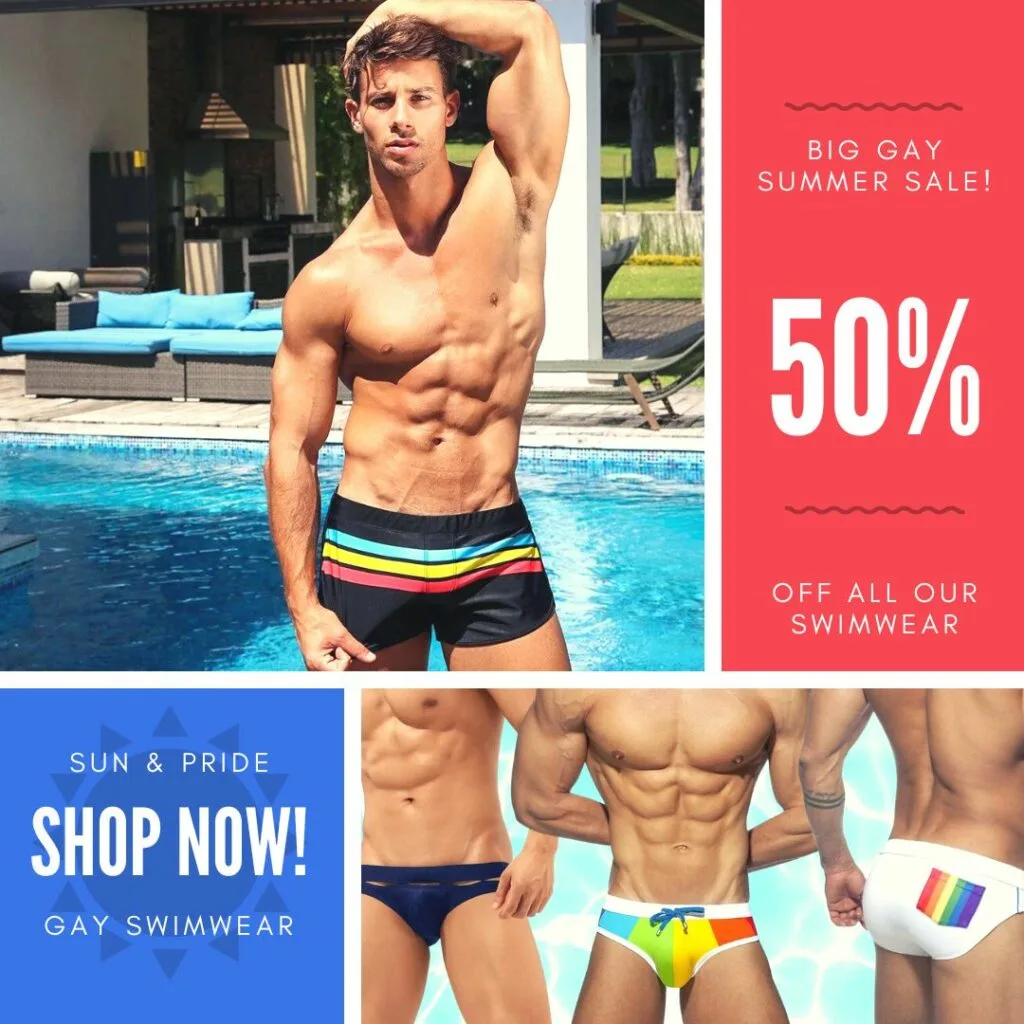 Whether your room overlooks the central square, the large swimming pool, or the park, Hotel Airone ensures a serene atmosphere. Enjoy moments of peace and relaxation as you unwind in the comfort of your accommodation. The breathtaking sunsets add a touch of magic to your stay, creating unforgettable memories.
Hotel Airone prides itself on catering to both families and sports enthusiasts. Whether traveling with loved ones or seeking active pursuits, the hotel offers a range of amenities and activities to keep everyone entertained. From spacious accommodations to various recreational facilities, there's something for guests of all ages and interests.
Fattoria La Principina Hotel & Congress ☆☆☆☆
The estate features a range of welcoming and elegant rooms and apartments, providing comfortable accommodations for guests. Whether you prefer a room or an apartment, you'll find a delightful space to relax and unwind after a day of exploration. Immerse yourself in the serene atmosphere and let the beauty of the surroundings transport you to a place of tranquility.
Indulge in the rich culinary offerings at the hotel's restaurant. Sample the flavors of Tuscany with a variety of dishes that showcase the region's traditional cuisine. Allow your taste buds to savor the authentic flavors and enjoy a memorable dining experience.
Fattoria La Principina offers a Beauty, Wellness, and Sport center to enhance your well-being. Pamper yourself with various treatments, rejuvenate your senses, and immerse yourself in a world of relaxation and tranquility.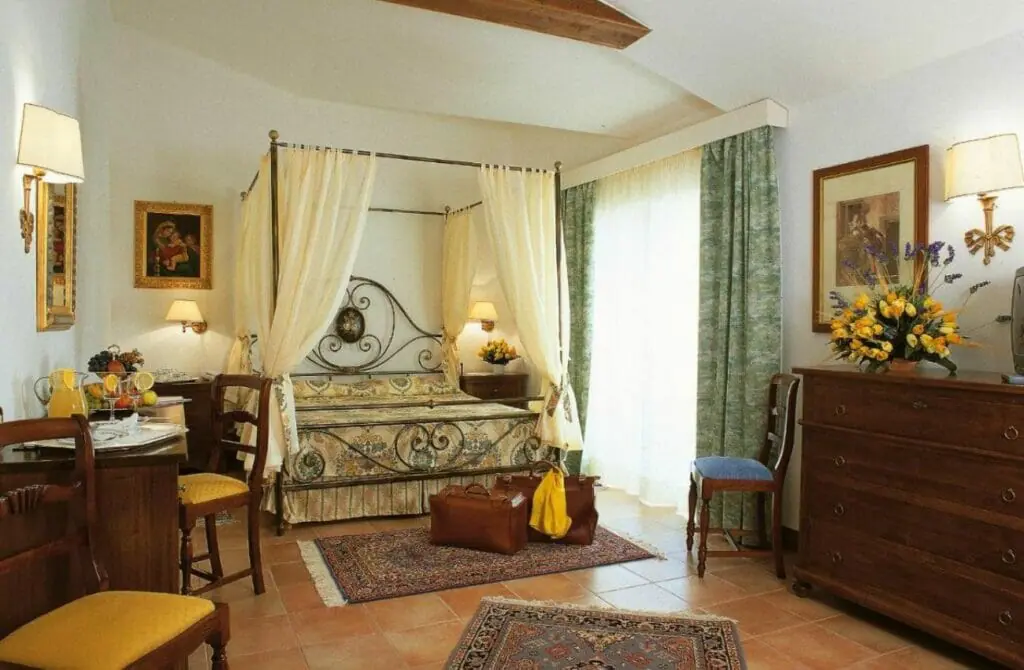 The hotel's refined taste in decor is evident throughout its 40 rooms. The options include 12 single rooms, 16 double rooms, 4 triple rooms, 4 family rooms, and 4 quadruple rooms. Whether traveling alone, with a partner, or with family and friends, Hotel Nuova Grosseto can accommodate your needs.
Each room is thoughtfully furnished to provide a comfortable and relaxing atmosphere. Enjoy a restful night's sleep and use the amenities provided to enhance your stay.
Hotel Nuova Grosseto ensures every guest feels welcomed and well taken care of. The attentive staff is there to assist with any requests or questions you may have, making your stay as pleasant as possible.
At Hotel I Crespi, you can expect a contemporary and stylish environment that promotes relaxation and well-being. The hotel's dedication to selecting and maintaining every detail guarantees a pleasant stay.
Guests are invited to immerse themselves in the comfort and convenience of the hotel's well-appointed rooms. Each room is thoughtfully furnished, offering a harmonious blend of functionality and aesthetics. Enjoy a peaceful night's sleep and wake up refreshed, ready to explore the wonders of the surrounding area.
The hotel's modern ambiance and attention to detail extend beyond the guest rooms. From the inviting common areas to the carefully curated decor throughout the property, Hotel I Crespi creates an atmosphere that promotes relaxation and comfort.
The rooms at Hotel Il Parco offer a comfortable space for relaxation. After a day of exploring or business activities, return to your room and enjoy a peaceful retreat. Rest comfortably and take advantage of the amenities provided to enhance your stay.
For added convenience, room service is available at Hotel Il Parco. If you prefer to dine in the comfort of your room, you can enjoy a meal or a snack without leaving your accommodation.
Hotel Il Parco may be simple in design, but it aims to provide guests with a comfortable and hassle-free stay.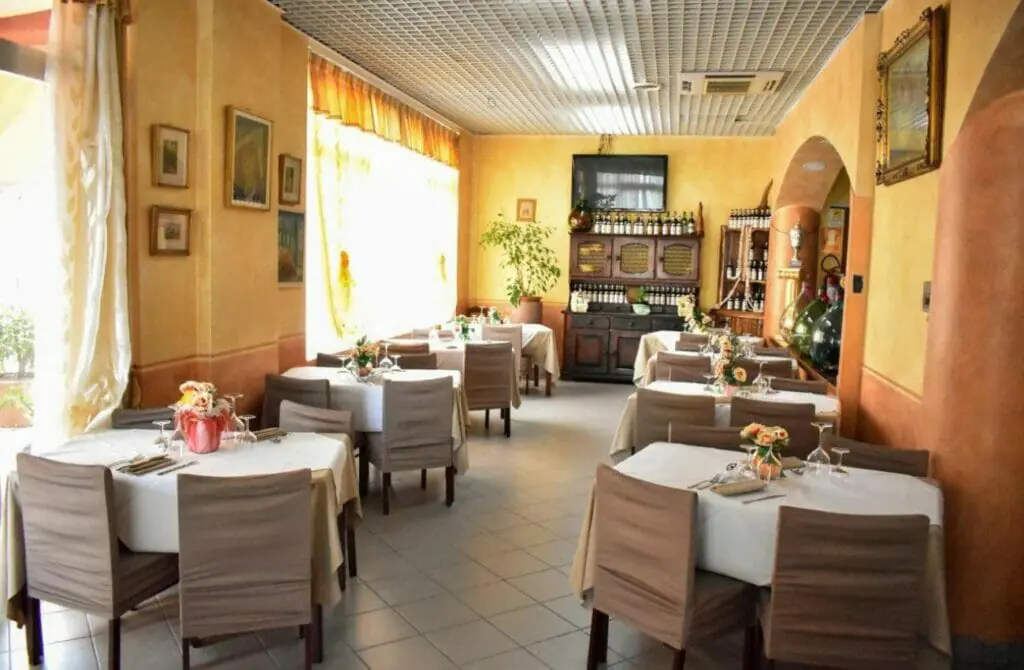 Gay Nightlife in Grosseto, Italy
Exploring the gay and gay-friendly nightlife in a new city can be one of the most exciting and rewarding experiences while traveling – and Gay Grosseto is no exception. Not only will you have the opportunity to meet new people and make friends, but you'll also get a taste of the local culture and learn more about the city's LGBTQ+ community.
Going out and experiencing the queer and queer-friendly nightlife in a new city can also be a great way to break out of your comfort zone and try new things. Whether it's dancing the night away at a gay club or mingling with locals at a gay-friendly bar, you'll have the chance to make memories and create lasting connections.
So, don't be afraid to step out of your comfort zone and explore the gay and gay-friendly nightlife in Grosseto. You'll be glad you did!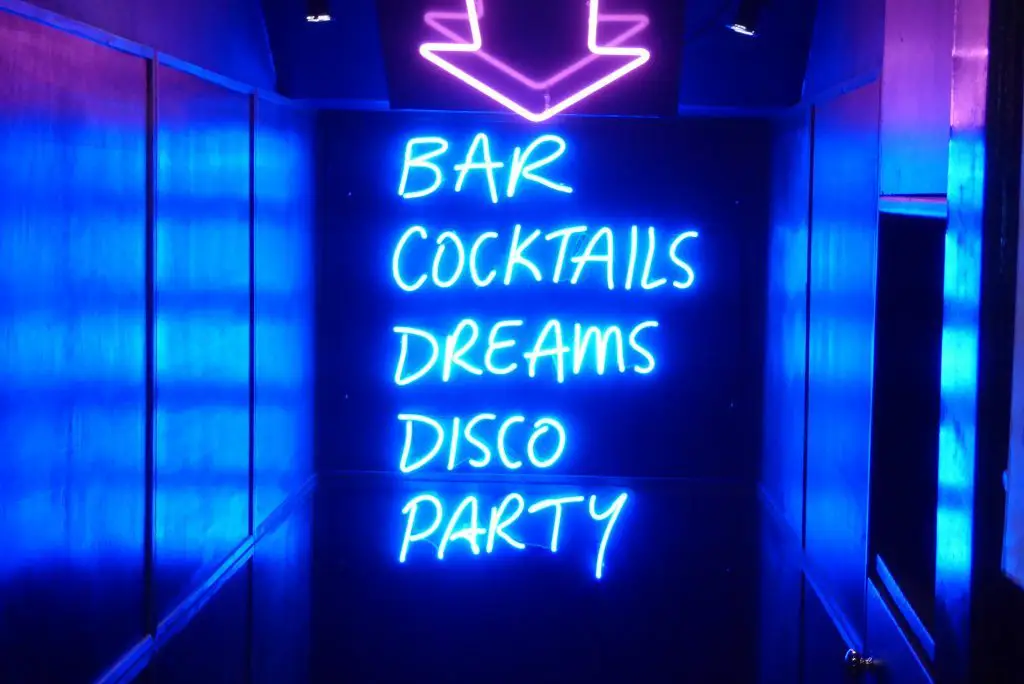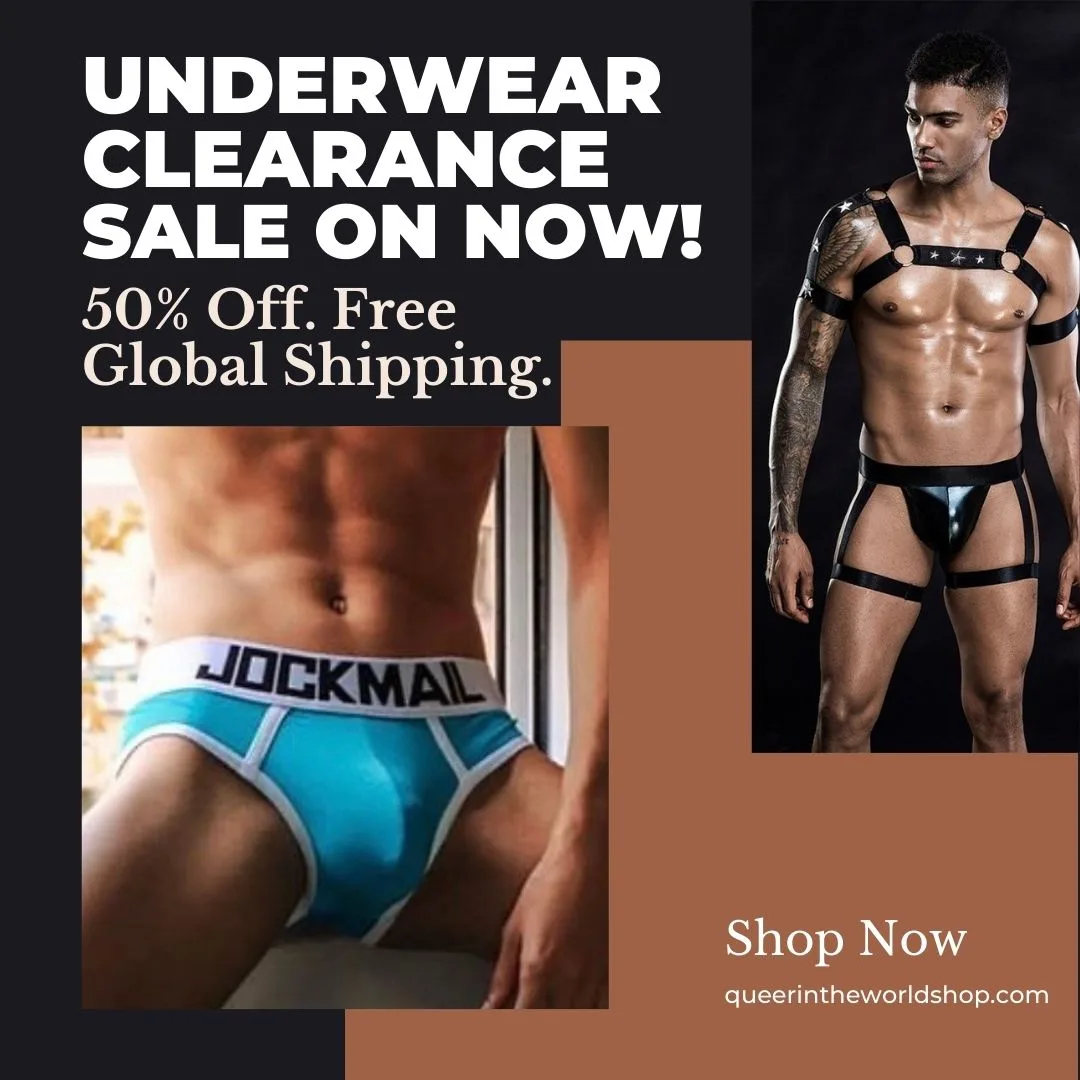 Gay Friendly Bars and Clubs in Grosseto, Italy
Bar Fantasy
(Temporarily or permanently closed. If you know something, please suggest an edit.)
In the charming city of Grosseto, Italy, Bar Fantasy stands out as a gay-friendly establishment that combines the best of a sports bar with a welcoming and inclusive atmosphere. This friendly venue caters to sports enthusiasts and offers a diverse range of entertainment options.
As you step into Bar Fantasy, you'll be greeted by a lively ambiance, with screens broadcasting sports events, creating an exciting atmosphere for fans to cheer on their favorite teams. The bar boasts a well-stocked selection of drinks, ensuring that patrons can enjoy their favorite beverages while engaging in spirited conversations and connecting with like-minded individuals.
This hidden gem provides the perfect local spot for a laid-back and welcoming atmosphere. As you step into Bar 58100, you'll be embraced by a sense of tranquility, with its serene ambiance creating a peaceful setting to unwind and enjoy a drink or two.
Bar 58100 takes pride in its amazing drinks that satisfy the palate and come at an affordable price. This combination of quality and affordability makes it a go-to destination for locals and visitors alike. Whether you're in the mood for a classic cocktail, a refreshing beer, or a specialty creation, the bar's drink menu is sure to impress.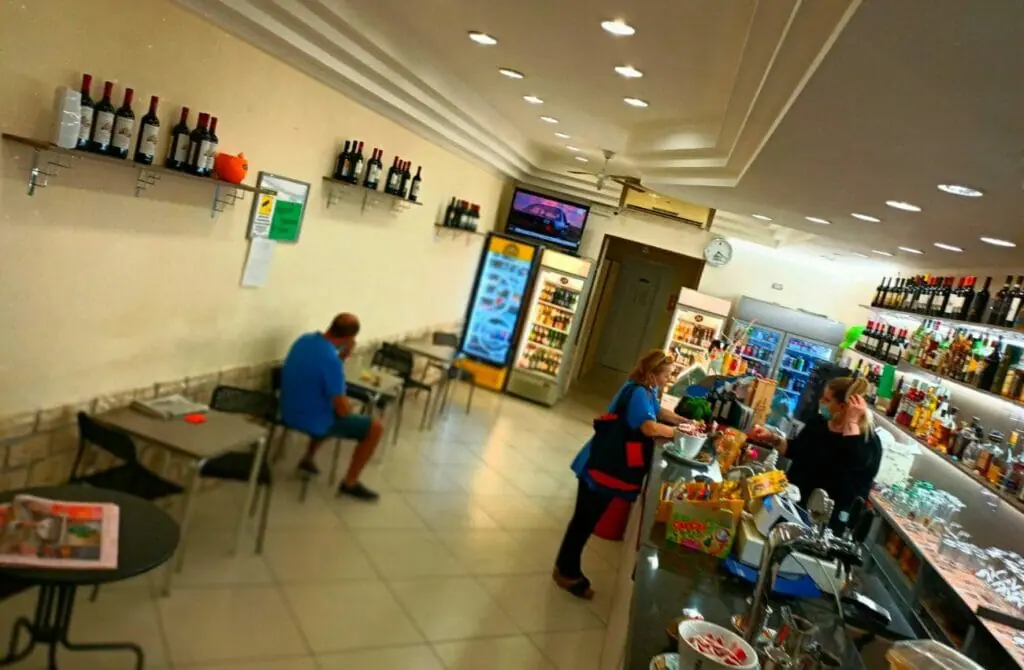 As you step into Rock Flower Bar, you'll be greeted by a pleasant ambiance, where you can enjoy a cup of coffee or indulge in delicious drinks and snacks. The bar's focus on providing a nice cafe experience ensures that patrons can relax and unwind in a comfortable setting, whether alone or in the company of friends.
Rock Flower Bar takes pride in its delightful owner, who adds a personal touch to the experience. Her warm and friendly demeanor creates a welcoming environment, making guests feel right at home. In addition to its regular menu, Rock Flower Bar offers a vegan menu catering to those with dietary preferences or restrictions.
Gay Saunas & Cruising Clubs in Grosseto, Italy
When traveling to a new city, it can be exciting to head out for more than just a stiff drink. One aspect of the Gay Grosseto scene that many queer men enjoy is visiting gay saunas and cruising clubs.
Sure, the sauna culture in Grosseto is not as hedonistic as in Amsterdam, Barcelona or Berlin, but these venues still offer a chance to meet new people, socialize, and engage in sexual activity – without resorting to gay hookup apps.
However, it's important to remember that these venues can vary greatly in terms of atmosphere, clientele, and rules, so it's a good idea to prepare yourself before visiting. If you are apprehensive, we advise studying our guide to visiting a gay bathhouse for the first time, which should help set your mind at ease and always practice safe sex.
Additionally, it's important to be aware of and respect local laws and customs regarding gay venues and sexual activity. With a little bit of planning and an open mind, visiting gay saunas and cruising clubs can be a fun and exciting part of your gay Grosseto travel itinerary.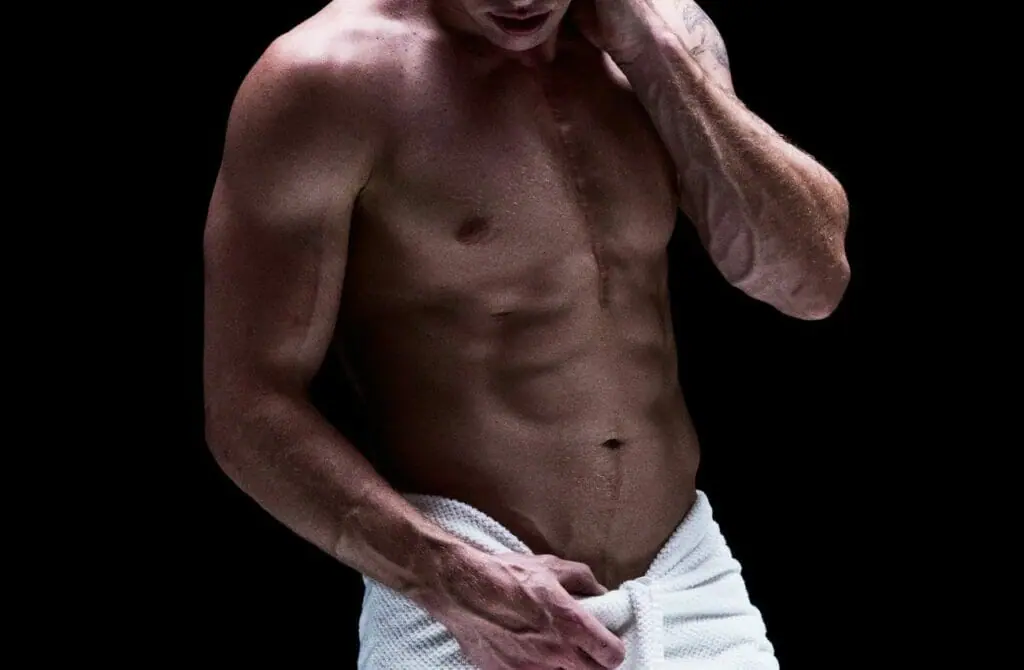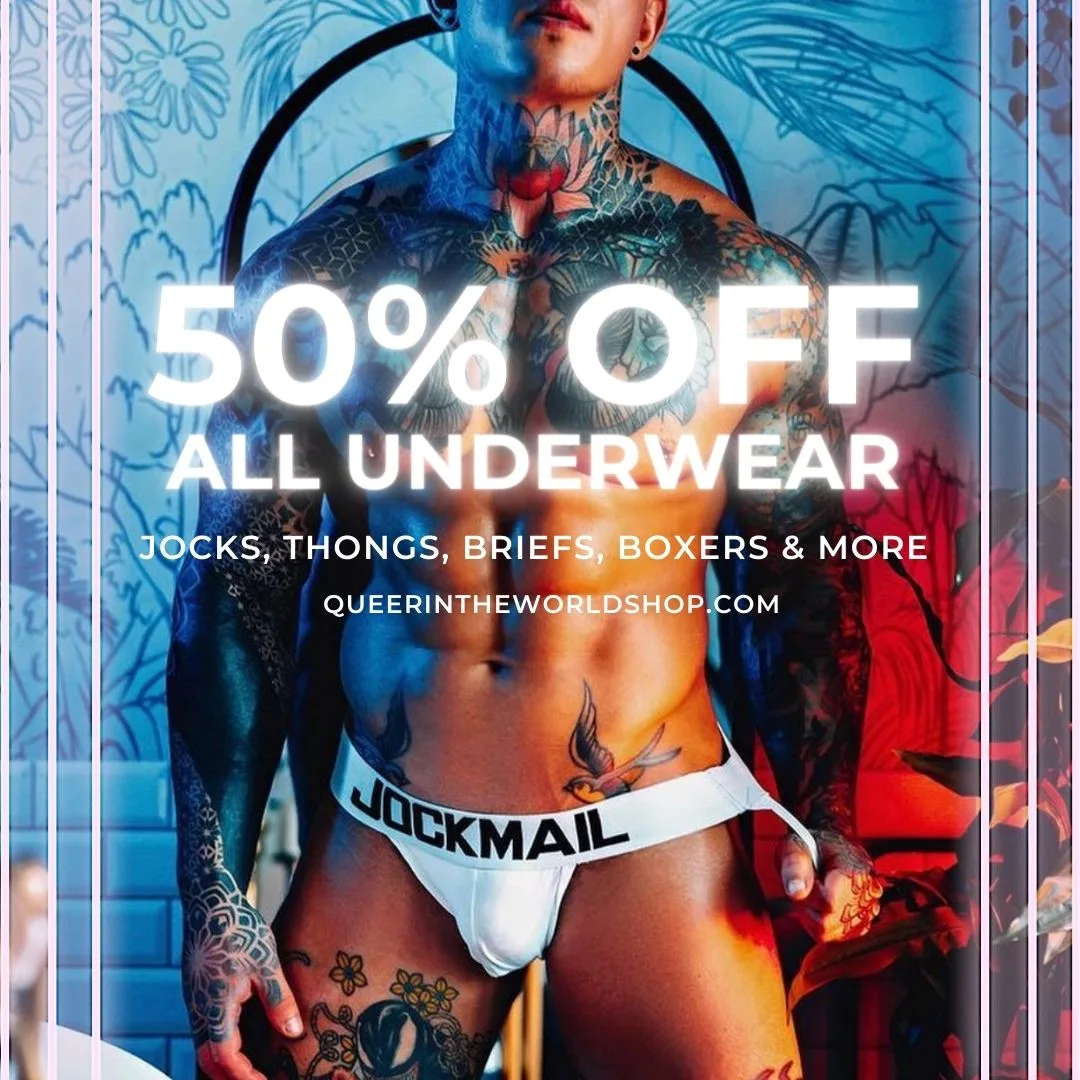 Gay Map Of Grosseto
Finding it hard to envisage where everything is in Grosseto? Hopefully, this queer-centric map helps where we have marked all the bars, clubs, parties, hotels, saunas, massages, and more will help you stay in the spot best suited to you!